Builds
2004 WRX - Shoopster's build (or rather, repair) thread by Shoopster
By diyauto
You must be logged in to rate content!
13 minute(s) of a 119 minute read
2004 WRX - Shoopster's build (or rather, repair) thread
Compliments of Shoopster @ www.clubwrx.net
5-14-2013
Hi all!
WRB 2004 Impreza WRX 2.0L - Stage 2
Conservative tune at 16psi , +/- 230 HP
I like that it doesn't look like a girl's car - ok, except for the E-4AT lol don't hate - and plan to keep it that way.
12 July 2015
Just over 2 years since I bought the Shoopster and started this build thread!

Before the Shoopster, I knew next to nothing about cars, let alone WRX. The Shoop came with a Turbosmart BOV (that kept getting stuck), some garden-hose setup in lieu of the oil vapor tubes across the intercooler, an AEM air intake in the fender (that I worried about flooding in the smallest puddles), a busted up-pipe, and a fart-can stuffed with shredded fiberglass with a silencer. I gradually returned it to somewhat stock and we're finally onto some real mods at #21 below. The Shoop is not so stock anymore

Shoopster's public photo album
I take pics every time I park next to another Subie
Mods
- Stock airbox with intake 'speaker-mod'
- ZeroSports after-MAF pipe & silicone tubes
- Okada Projects plasma coils
- Grimmspeed up-pipe
- PTP turbo blanket
- Cobb turbo heat shield (stainless)
- Invidia downpipe + Grimmspeed adapter flange
- AEM Uego WB02 sensor, A:F gauge
- Borla Hush twin tips, 3" catback
- stock/OEM '02 bypass valve
- GReddy magnetic oil-drain plug
- Cobb oil cap (WRB)
- ZeroSports hoodscoop splitter + rad shroud
- V8 STi strut bar
- Grimmspeed hood struts
- radiator from a jdm STi (repair/replacement)
- Autometer Cobalt triple pod pillar (boost / oil pressure / water temp)
- Wheels:
-> front Brembos
-> FireHawk 15mm spacers
-> Summer: DAI Revo 17" Gloss Black, blue lug nuts (tires 225/45R17)
-> Winter: gold STi V7's, blue lugs (Nokian Hakka 8 205/50R17)
- JDM limited edition STi nose: Hood, scoop, bumper, big fogs
- Badgeless aftermarket grill
- STi HID headlights, black-housed; PIAA bulbs (score!)
- Subtle license plate delete
- Rally Armor mud flaps
- Stock horns painted gold
- Tinted rear windows
- Debadged rear & plasti-dipped Subaru lettering
- Sticker-bombed passenger's side mirror
- Alpine double-din touch screen
- Ortiz Custom Pods central-air-vent delete gauge-pod
- The Shoopster runs on 94 octane (avg 21 mpg), Lucas Oil 10W40 every 5k km (3100 miles), and has 289,500 km on the clock ( ~180k miles)
Here's a general menu, in case you want to skip the BS'ing (err, I mean experienced advice and witty banter):
1. Up-pipe, brake discs, inner fender (front-left) & Up-pipe again, #25
4. License plate delete Plasti-dip (here too) and installation; bumper clips
5. Painting front grill and stock horns; stock horns finished
6. Bewbs
7. Radiator belts, oil pressure switch, timing belt et als. (the latter discussion starts here), and engine wash.
8. A few blue touches: LEDs above the license plate, and COBB oil cap. The 3-gauge pod pillar and AEM air intake came with the car.
9. Sideskirts black plastic, restoration
10. Stock '02 catback scrubdown: Purchased a used OEM because I'm considering replacing the fart-can that came with the car
11. Roof rust removal and paint, and an overall compound/buff.
11a. Pref-buff photo-op here, and post-buff here.
12. Winter wheels acquired
13. The Chapter In Which We Finally Have Boost!
14. Vent replacement center of dash
15. Rear badge plasti-dipped black
16. Installed Rally Armor mudflaps ('Classic', black logo)
17. Fixed the heater (refer also to #14 above)
18. Fixed the blow-off valve (see also #13 above)
19. Shhhoopster loses the fart-can and the AEM air intake (stock air intake mod)
20. Blue lugs, sticker-bomb, the Shoopster takes a hit, and STi HID's
21. Invidia downpipe installed 2 Apr 2014, and a temporary WTF tune
22. Compression & Leakdown tests; Borla Hush twin-tips catback installed; adios BOV!
23. Brembos installation and everything that can go wrong.
24. Fender rolling and Brembo-clearing V7's for the winter
25. Up-pipe again
27. Blinker fluid or, water in my STI HID's.
28. Busted bumper buildup: JDM nose didn't fit, painting the winter bumper.
29. 2BEWBS 280085 kms
30. STi jdm Special Edition nose
31. P0457 Major Evap P0457 solved! Gas smell at fuel-up, and winter gas-smell
32. Maintenance and upgrades Okada Projects plasma coils, JDM U-frame, Zero Sports stainless rad shroud, quarter-panel rust/touch-up
33. AEM UEGO WB02 gauge & central air-vent-delete pod
34...Next update:
- tuned! locally by Walter Turgeon
- misfire cylinder #3, new sparks
- Grimmspeed hood struts
- anti-rattle mechanisms
- bottom grill in the new bumper
- busted radiator & Shoop's first tow, Zero Sports hoses
- ZeroSports after-MAF, STi strut bar
- the Shoop takes another hit (rear bumper scratch)
To-do List
- prestone o-ring gaskets under intake
- TGV delete
- install rear Brembos
- install Mishimoto coolant expansion tank
- install ZeroSports damper pulley
- paint rear bumper + deal with cancerous cells in quarter panels
Wishlist
- JDM cluster for automatic with gear display (shift-tronic steering wheel, transmission, TCU)
- Subtle dead-pedal
- stainless gas/brake pedals
Job 1. New up-pipe.
We ordered an eBay jobber, but it turns out it's a good pipe, not one of those nightmare-mesh-interior ones that shred.
Either end of the pipe was a little warped, it needed to be grinded and leveled for a perfect seal.
And we pulled out this piece of shrapnel still attached inside to the sensor bung.
(Lesson here: feel around the inside just to be sure it's smooth.)
Lastly, we plugged/soldered the bung and leveled the nub that remained on the inside.
New up-pipe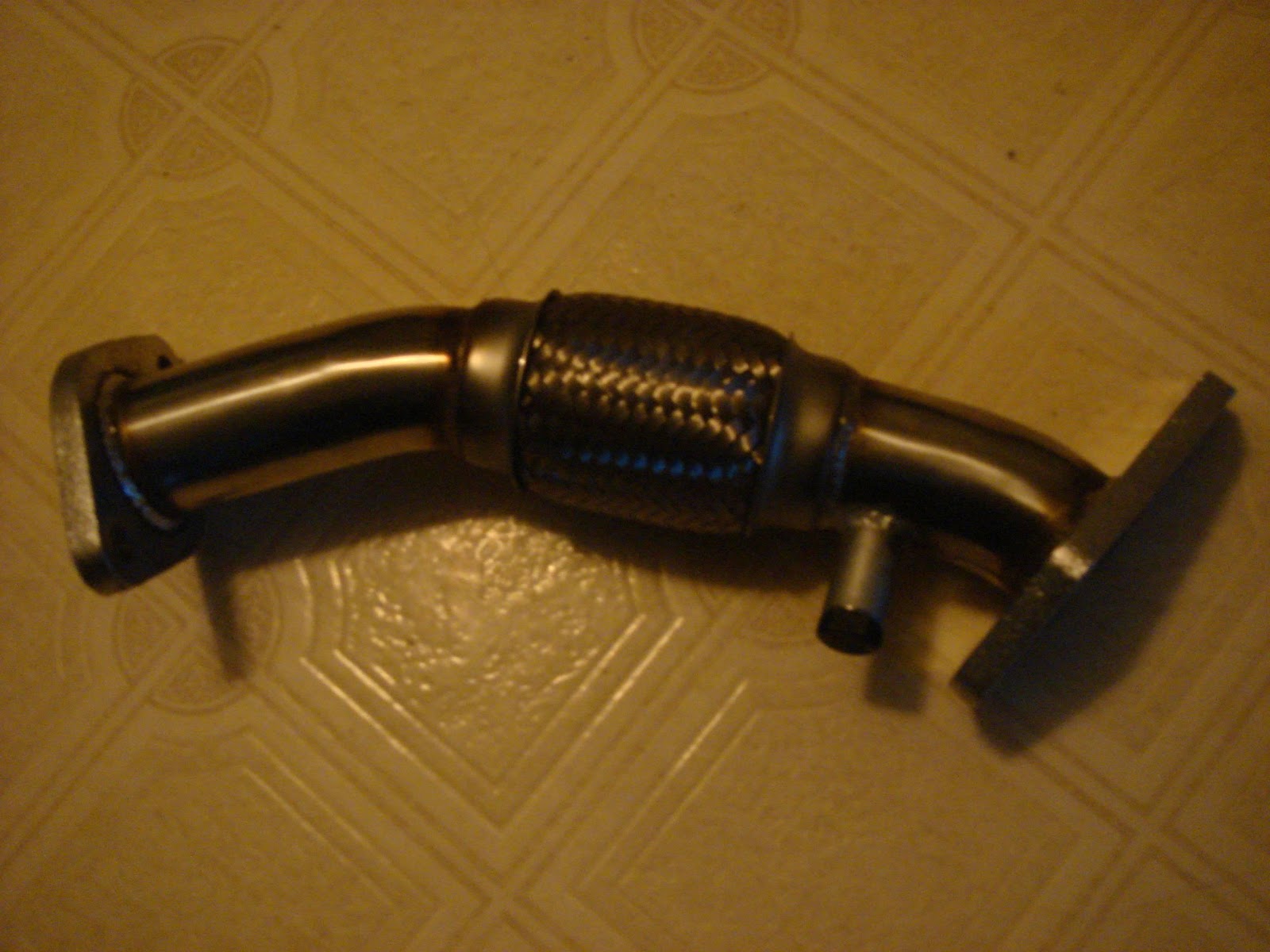 We wrapped it (then read not to over-wrap it, and) unwrapped it, re-wrapped the non-flex sections per advice (then read that wrapping only one piece can over-heat that piece and the adjoining parts) and unwrapped it again.
Shrapnel picked off the inside, gadzooks! god save my turbo.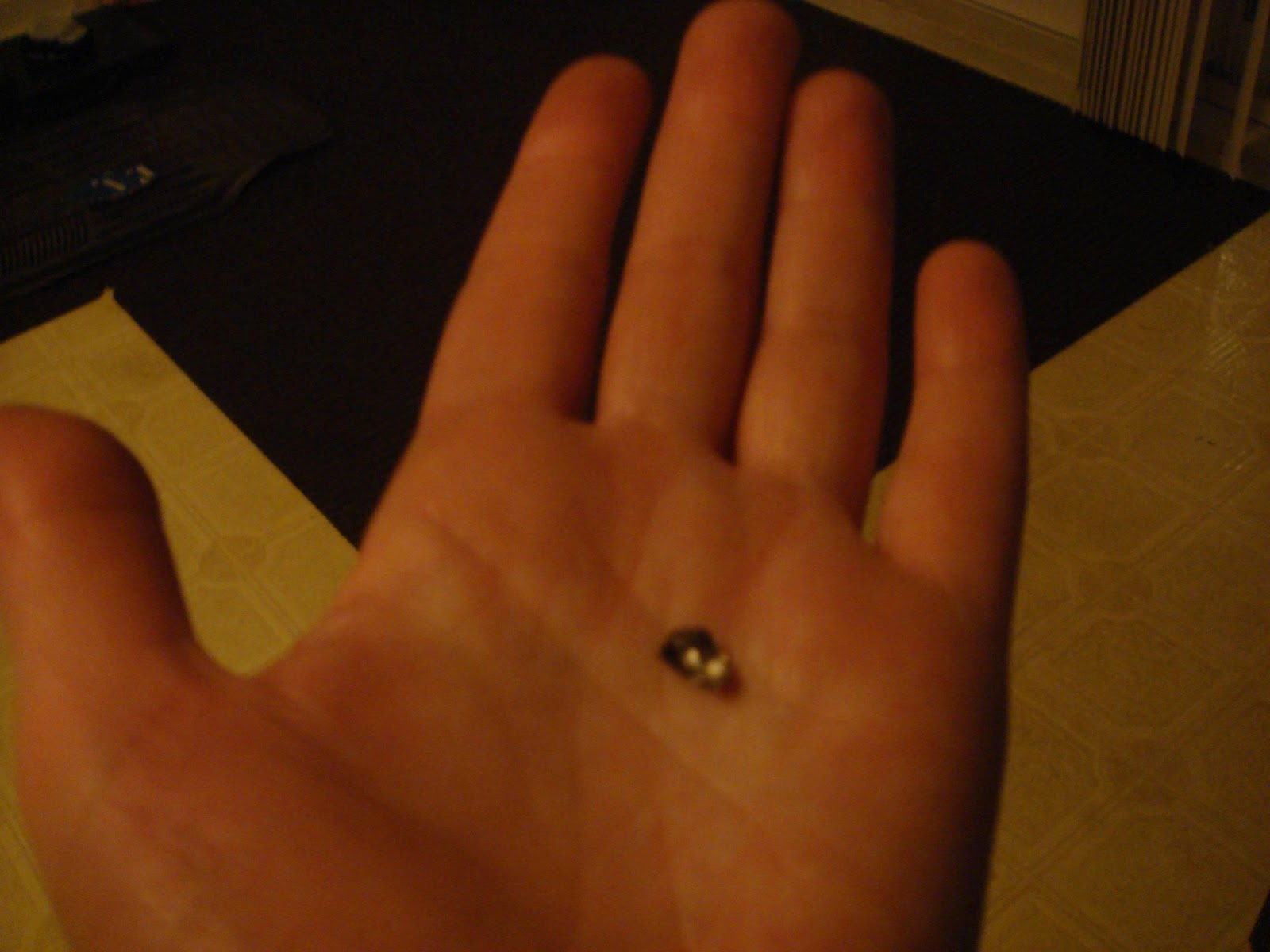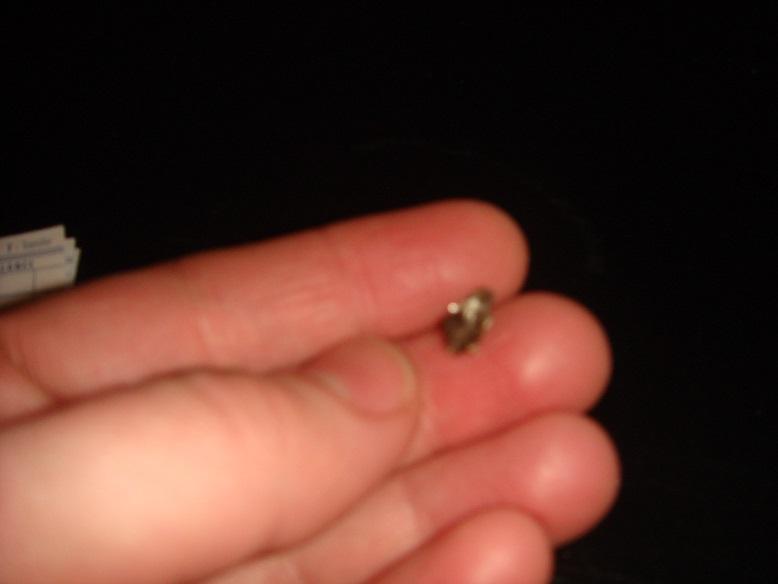 Up-pipe gasket, not a perfect fit, the holes needed to be adjusted/widened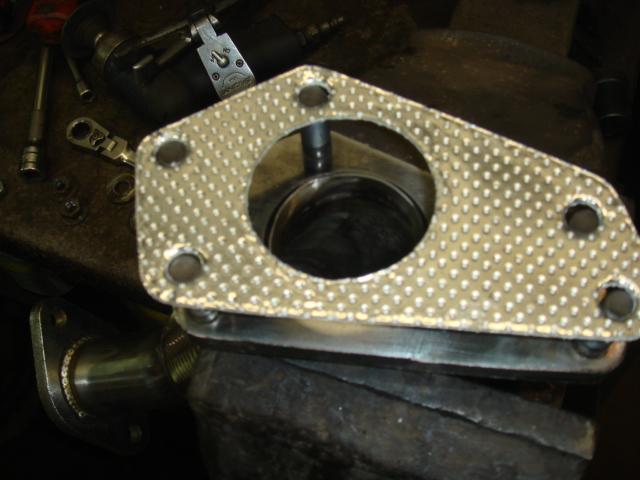 Here is the old, busted up-pipe (stock).
The torch marks are from opening it, we had to see what was going on inside. Old up-pipe was cracked clean in two.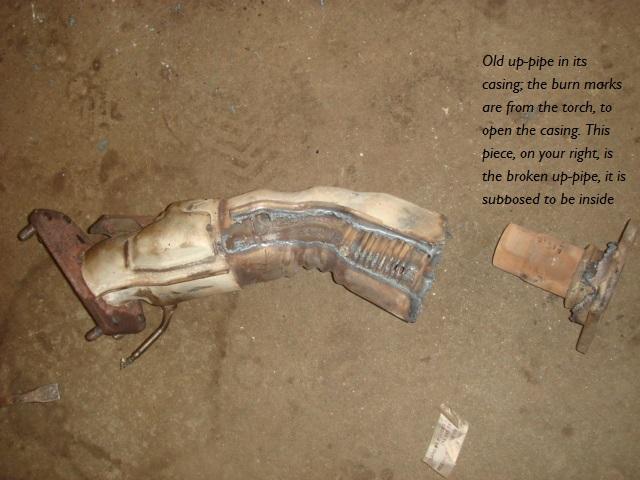 and the mess inside it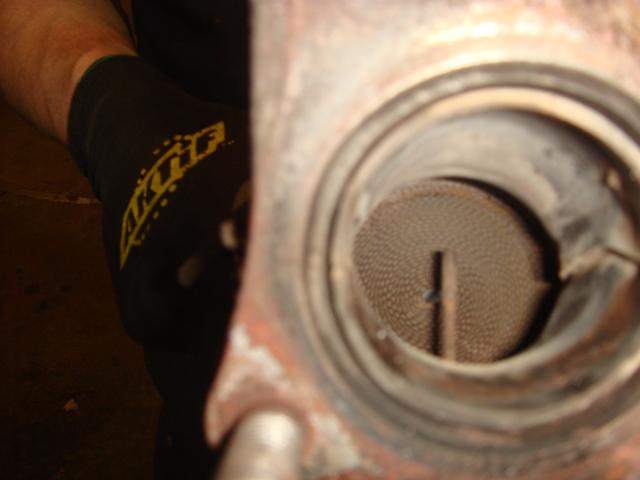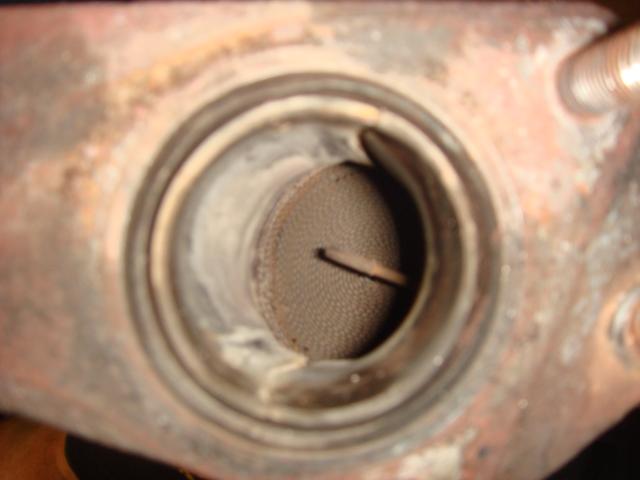 Sensor bung inside the new UP before & after, leveled/smoothed to reduce turbulence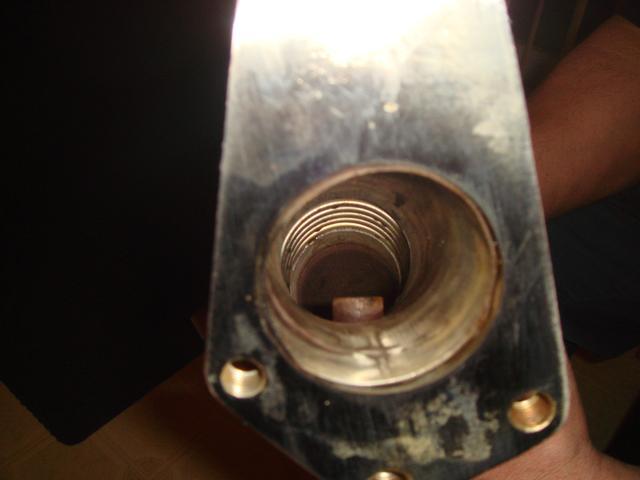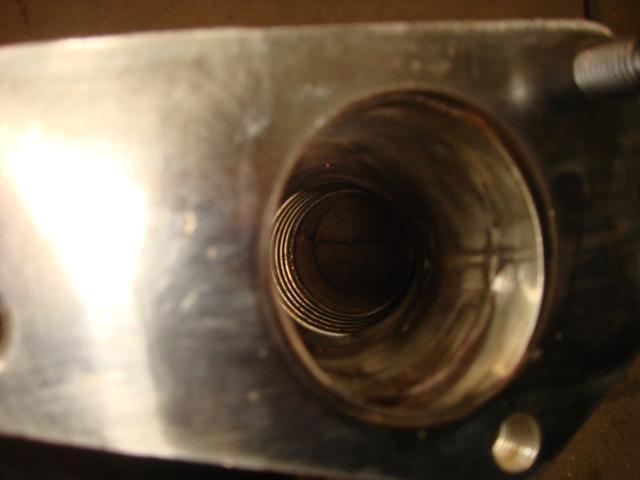 We also did the electronic fix since the EGT sensor is removed (details here). These cost a whopping $1 for 5.
---> Interesting side-story to (and likely cause of) the cracked up-pipe, and I had this terrible throttle lag, took forEVER to take off. About a week after changing the up-pipe, we noticed this awful sound coming from the exhaust (it was embarassing, even). My muffler was stuffed with shredded fiber-glass and I don't think they did it right. We pulled out three foot-ball sized bunches of what looked like the kind of stuff you pack Easter baskets with. The pressure build-up in the exhaust is probably what split my stock up-pipe inside its steel casing. We removed the stuffing, the lag was instantly gone and the Shoopster now takes off like a Shoopster should. Oh and the b-e-a-utiful sound my car makes now Ah yes and the BOV also then made its BBppllllthptptptpt sound heard for the first time since I bought the car.
Good thing we also ordered a downpipe gasket, just in case, mine was cracked.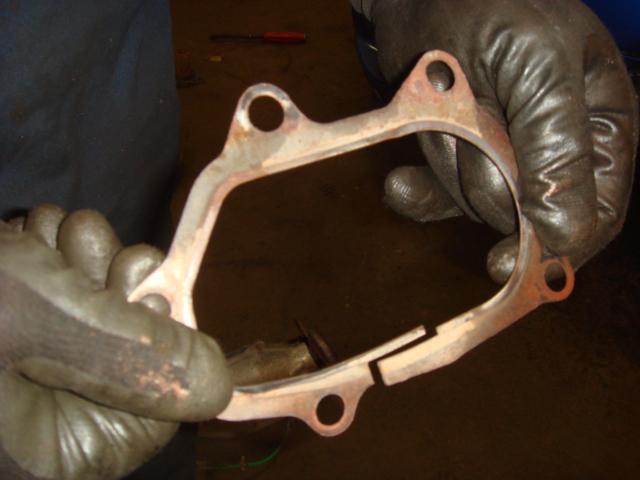 Downpipe is stock.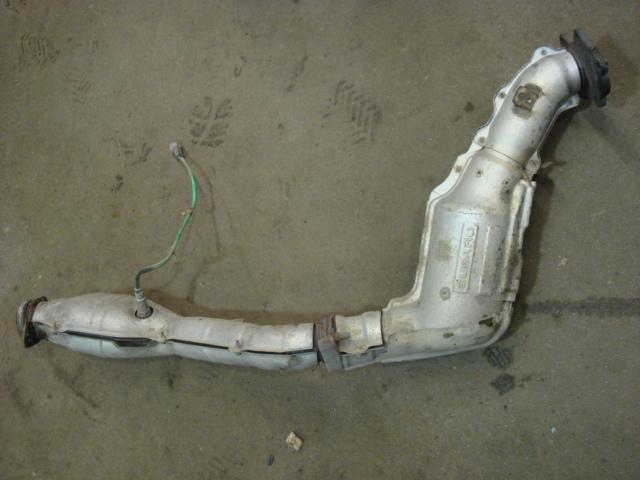 I bought the Shoop for only $7k. I think the used-car dealer knew the up-pipe was a problem (which we had found on inspection), and that there was a serious throttle lag. He didn't know about the stuffing until we pointed it out though, and I'm sure he was surprised when we told him the lag is fixed hahaa!
Job 2. New front brake discs (I think we call them discs in French. Rotors in English?)
These were a Shoopster-warming gift from my boyfriend :-)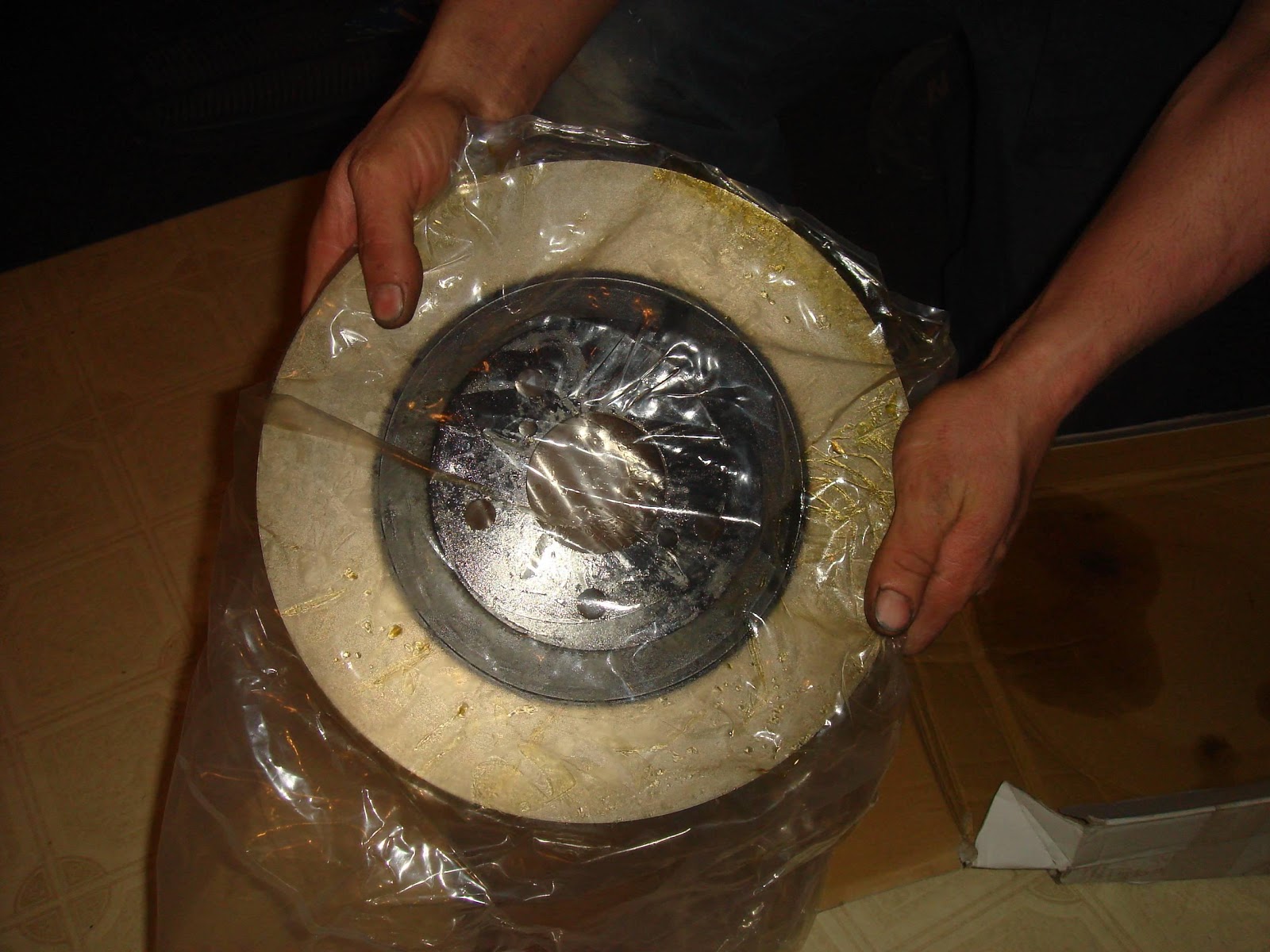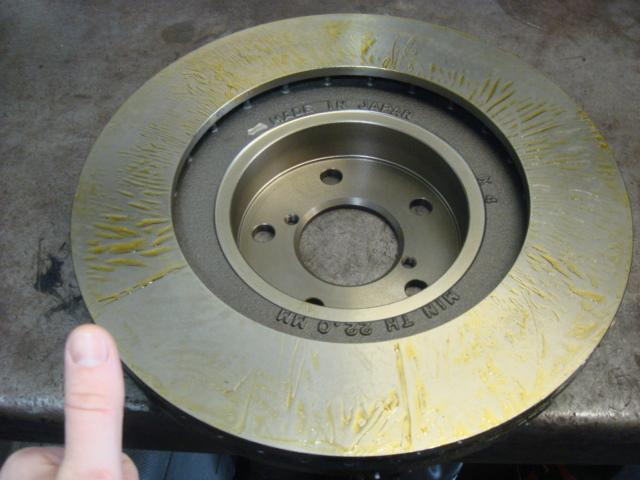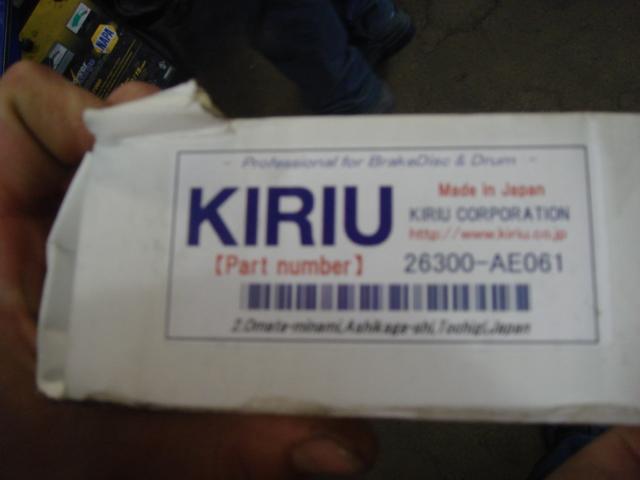 Caliper is unimpressed.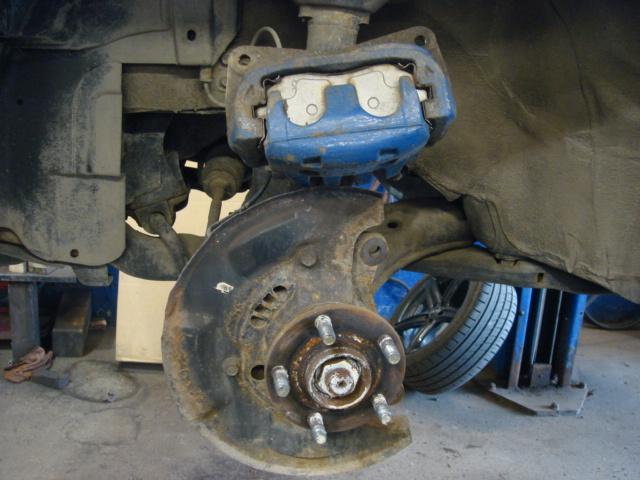 I apparently don't have a decent pic of them installed.
Job 3. Inner fender, front-left (in French we call this a "false-wing", fausse aile)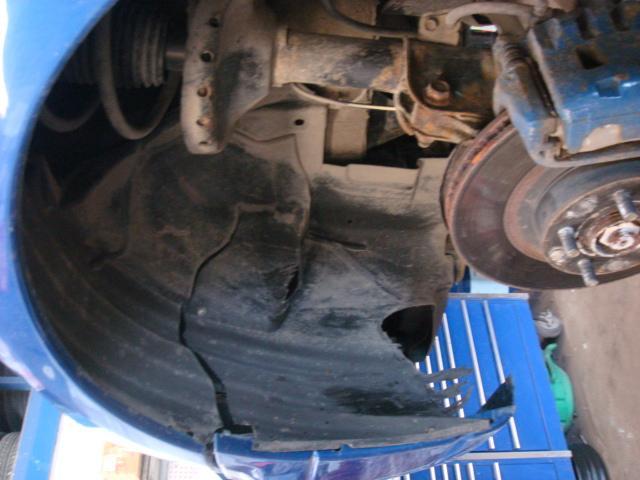 I've no idea how this came to be busted. There are scratch marks under the bumper too, I think one of the prev owners must've run up on a side-walk or one of those parking-concrete blocks.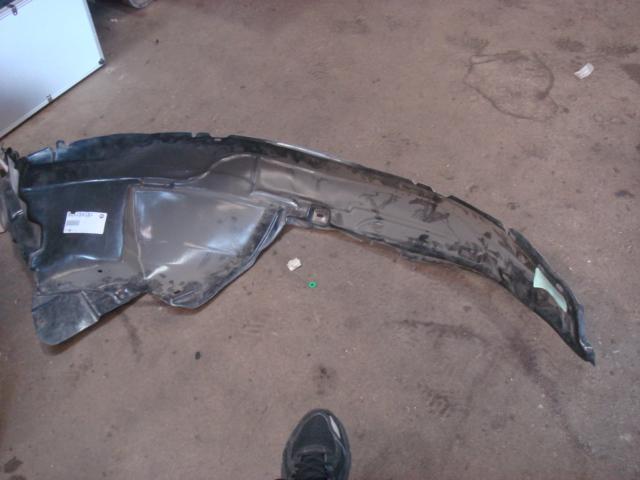 The part we ordered didn't fit properly, so we've re-ordered it (received) and Job 3 is still on the to-do list.
NEXT/upcoming jobs
4. Timing belt & water pump (and accessories) purchased here. I know y'all aren't crazy about eBay stuff in general, but boyfriend-mechanic is really happy with the quality of the items received, he said it's the same they use at the garage (and shipping was faster than light). Dude's got over 100,000 transactions and 100% satisfied reviews.
5. Turbo heat-shield to be replaced (

at MWF)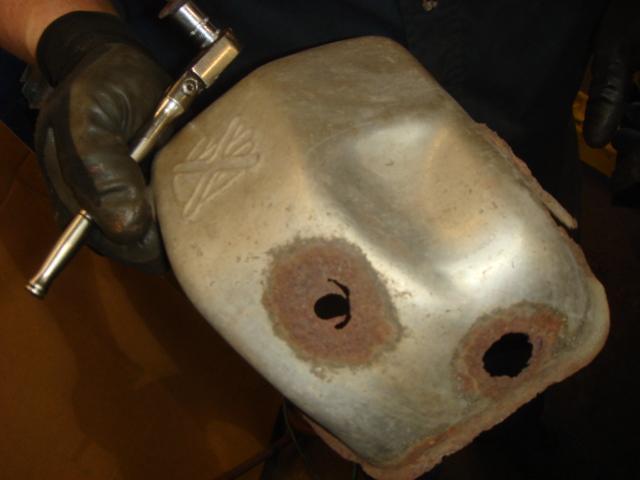 6. And the waste-gate actuator is corroded. Waiting on a used turbo hopefully...
Can't really see it too well with the shield on, sorry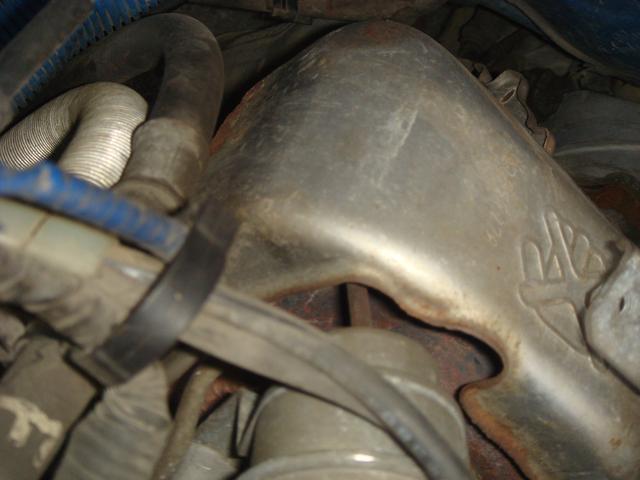 And here are some random shots of the engine bay and exhaust.
Don't laugh at my garden-hose attachments, they came with. When I can afford to replace those, they're on the list.
The exhaust seems to be a mix of stock/not. As for the rest, I'm finding out as I go.
I don't know enough to recognize stock from not, so please feel free to let me know what I've got goin' on here....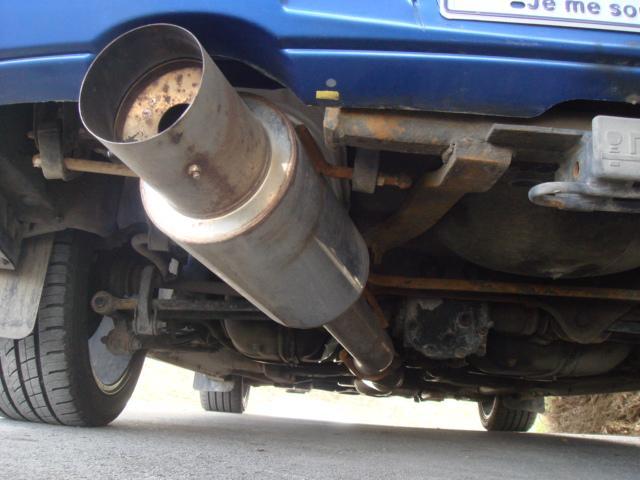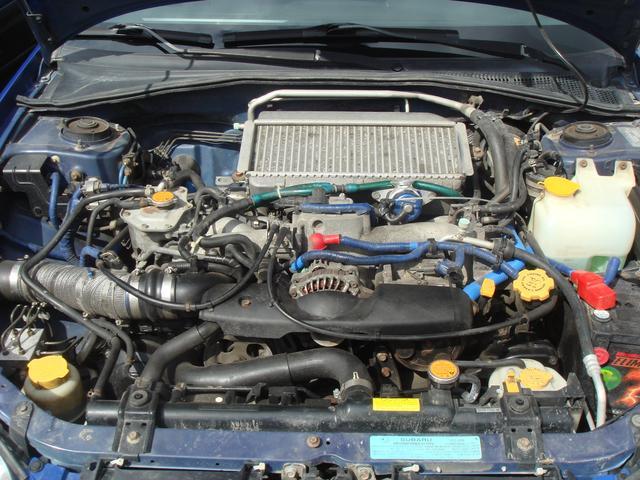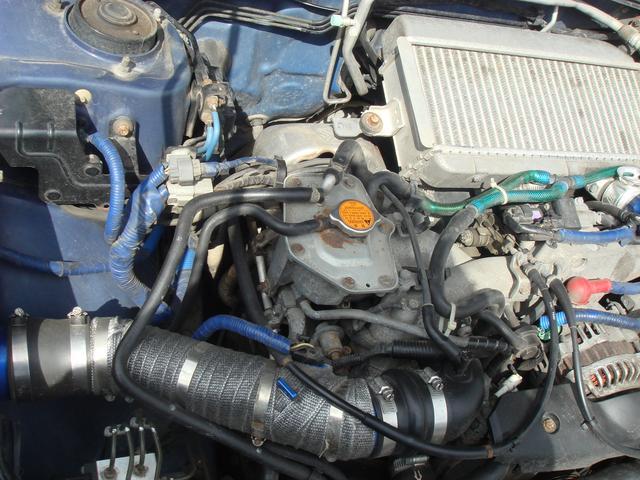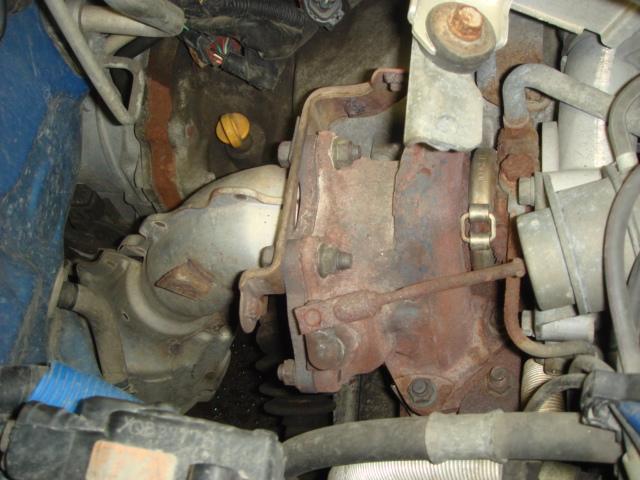 Update: Goodies arrived today

Could have probably found better prices, but buying from a single seller saves me $hipping
Turbo blanket
PTP Turbo Blankets Turbo Blanket Blue Subaru Models (inc. 2002-2013 WRX / STI) FPRO35-009-005 at RallySportDirect.com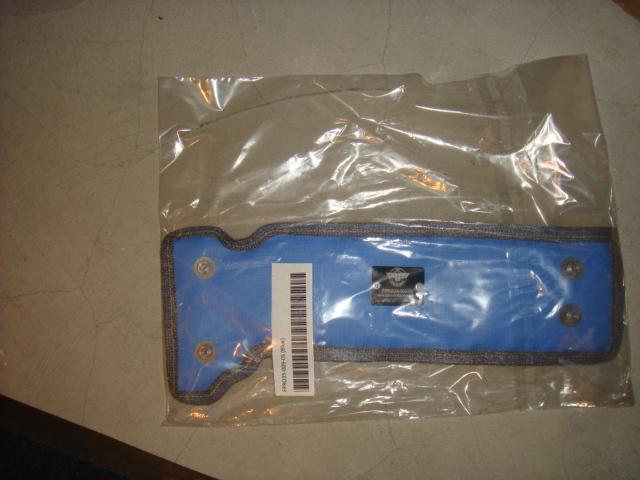 Greddy magnetic oil-drain plug
Greddy Magdrain Magnetic Oil Drain Plug M20 x 1.5 Subaru / STI Rear Diff 2008-2013 13901303 at RallySportDirect.com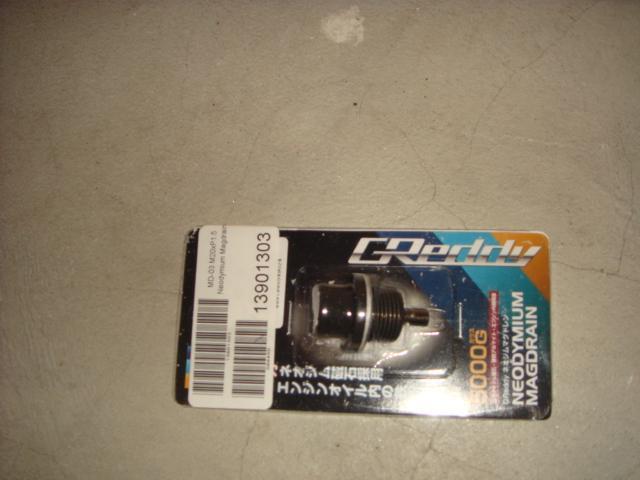 And my license plate delete from Subtle Solutions.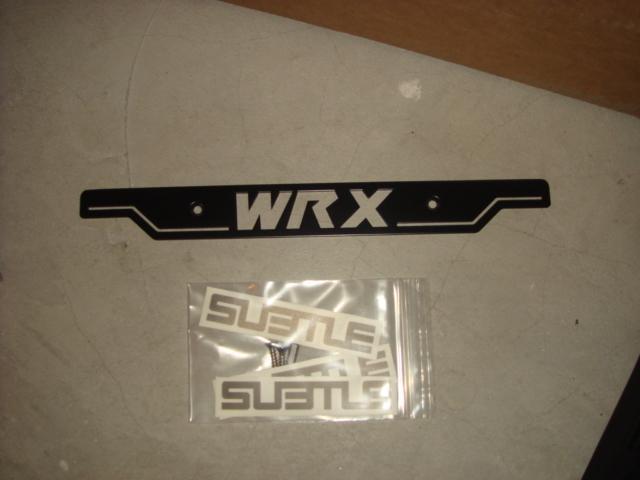 (it is SO perfectly perfect i'm gonna have to install it with suede gloves on)
Subaru 2002-07 Impreza OEM all-season floor-mat Review
The driver's side floormat fits nicely, that's what counts.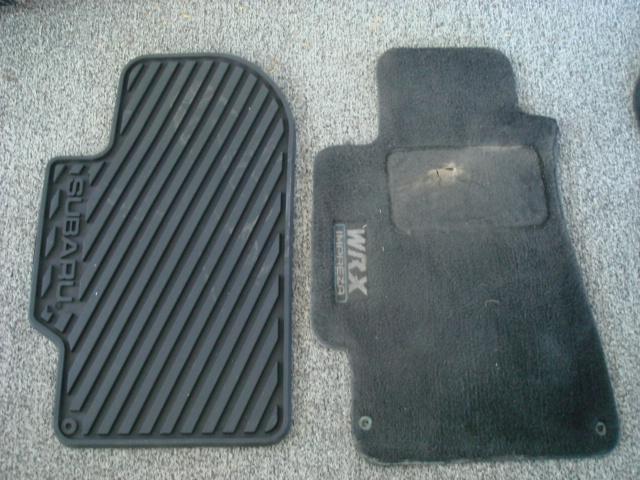 The rear mats are much smaller than the carpets, but since there are no kids to stomp mud or cheerios all over them, they'll do nicely. Nobody puts their feet under the front seats anyway.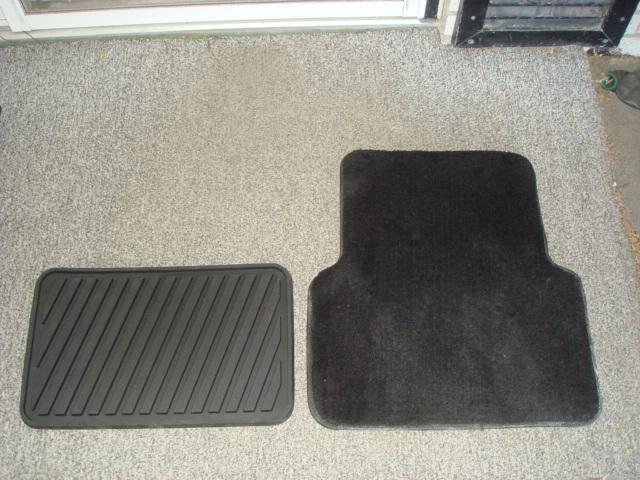 The passenger-side floormat is much smaller than the carpet though, about 3" less coverage above and below, which is unfortunate. Another case of bad planning.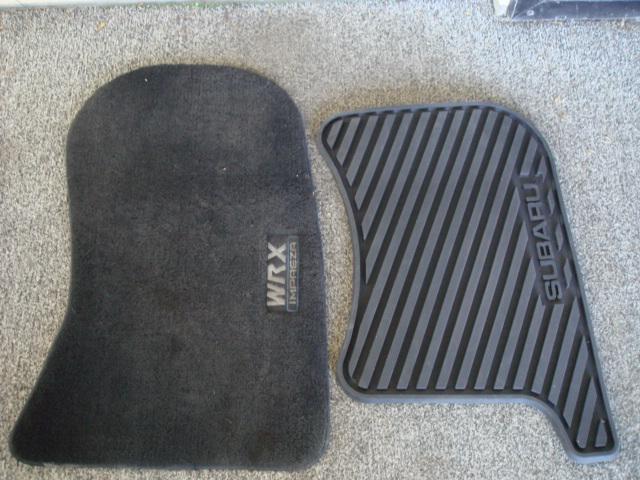 Stay tuned for more exciting stuff.