Builds
Zach's I wanna be Hella.... by Terminal Kuz
By diyauto
You must be logged in to rate content!
8 minute(s) of a 18 minute read
Zach's I wanna be Hella....
Compliments of Terminal Kuz @ www.clubwrx.net
1-8-2013
So whats up, finally got my ass around to making a build thread. The first time i drove my first Subie i was 16, it was my uncles 04 wrx wagon with a vf39 ELH, TBE ect. I was in love with the handling the most seeing as i had only driven FWD cars. My first car was a 99 Nissan Maxima with a 3.0L v6, i still love that thing but its no where near the car that the WRX is. So i bought my first WRX about 6 months ago after moving out to SoCal and having been lurking and trolling on here ever since.
So this list is what i have now and thinking/planning for the future.
Engine
K&N typhoon intake
CNT Downpipe
HKS catback
Grimmspeed EBCS
Cobb AccessPort
Grimmspeed TMIC
ETS (or something like that) Y-pipe and couplers
STI Pink injectors modded to 830cc (from Mainframe)
DW fuel pump (from Mainframe)
New injector Rings
Blouch 16g-XT
Agency Power Pitch Stop
NGK Iridium One-step colder spark plugs
Grimmspeed and OEM Gaskets only
Blouch 16g-XT
MAW composite TGV Deletes
Tomei ELH
Tomei uppipe
Tune by Bill Knose (Delcious Tuning) at Infamous Performance251WHP/ 226ft/lb TQ

Suspension
Suspension Technique Coilovers (made by KW)
Group-N Rear Tophats
Whiteline Com-C front camber/caster tophats
Whiteline 24mm Adjustable front swaybar
Whiteline 22mm Adjustable rear swaybar
Kartboy Front/Rear endlinks
Brakes/Wheels
Rays Engineering Gramilight 57DR 17x9 34(or 38) offset
Bridgestone Potenza RE-11A 245/40/17
H6 Rear upgrade w/ Centric Premium rotors F/R
Hawk HPS pads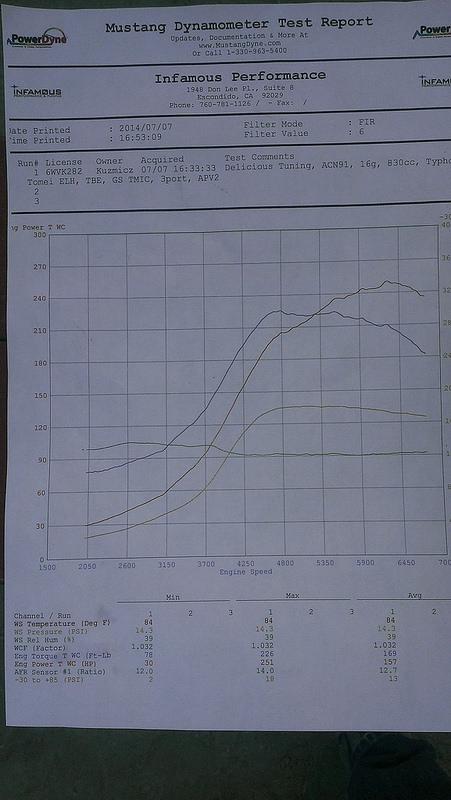 From Stock + the ugly fake 3 piece wheels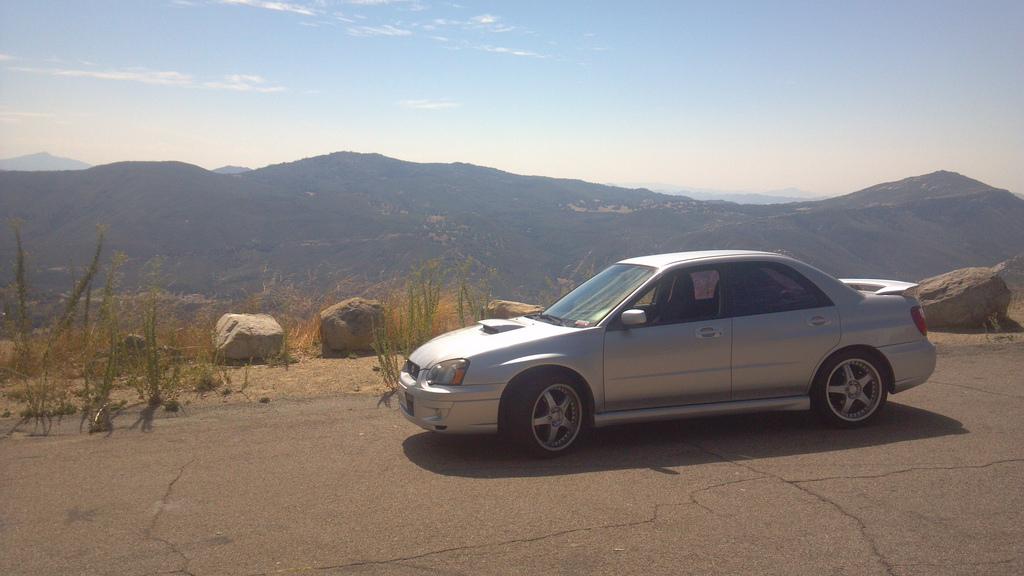 To Hellafunctional with Rays and coilovers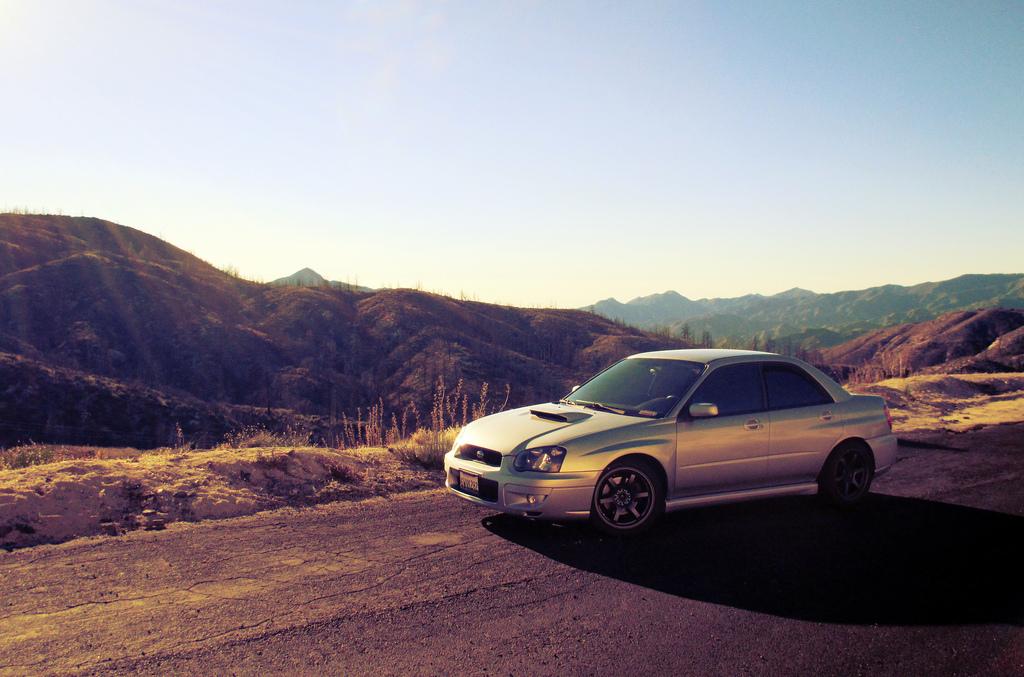 1-10-2013
So today i called Mason from Flatline Motorsports, ordered Whiteline adjustable sway bars 24F/22R. Kartboy endlinks, a Defi Racer boost gauge in blue, and the SMY gauge cluster. Will post up pictures when i get the parts next week.
1-13-2013
So another update. Bought an openport 1.3U cable so I can go opensource. Also bought the AEM UEGO wb02 all from tunertools.com
1-18-2013
So got all my parts in this week. Had to fight with fedex and UPS to deliver to where i live. Such a hassle to get things shipped.
I will be installing the gauges today and working on a tune possibly. Sway bars will wait until tomorrow or saturday. Will post the write ups when im done.
1-19-2013
Ok, got my gauges in. the install would have went faster if i was good at doing easy things. For some reason im that person that has difficulty with the easy installs and breezes through the difficult ones. Anyway, the SMY cluster gauge pods were a little too big for the 52mm gauges (i checked to make sure it wasnt for 60mm gauges). Simple fix of some electrical tape around the gauges until they fit in snug. Over all i really like this gauge system, it blocks my view from 125mph to 140mph but i dont really plan on going that fast

. The boost gauge install was pretty simple, it came with everything you need for the install but you might want to go and buy small zipties for the vacuum lines and to keep wires from getting too messy. The only problem I had with this system was the T hose fitment. It was too small for the BPV vacuum line, so i went to autozone to buy a bigger T hose, simple solution. I ran the wires from the boost gauge and WB02 through the grommet right by the steering column and pedals. Was pretty easy to run the wires to where i needed them from that position. The Wideband was extremely simple to install also, although i didnt like the instructions they came with for the power wires. I misunderstood them and wired it up wrong the first time. Other than that the install went pretty smoothly, i went out and bought solderless wire connectors and a cheap wire cutter/stripper/crimper. I would suggest to everyone that installs gauges to use the crimpers and solderless wire connectors.
If anyone wants more detail on where and how i did everything for this install feel free to leave a question.
This is where i spliced and crimped the wires. I used the clock because it is easily accessible and right next to where my pod was.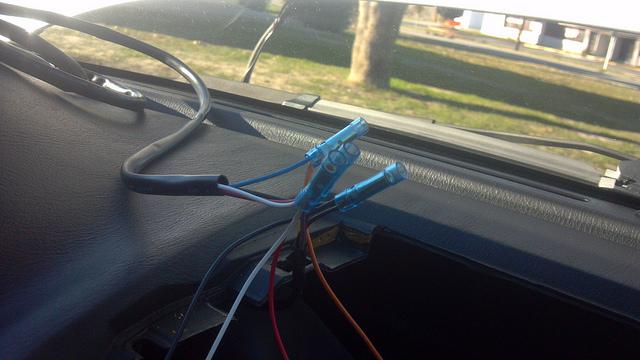 Gauges off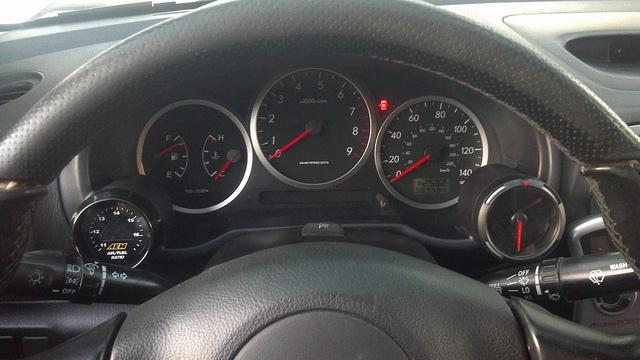 Gauges on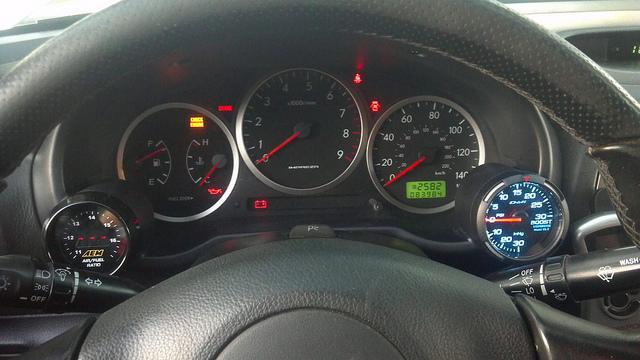 lol we cant even roll them anymore, i was just in coveralls anyways.
EDIT 1/20: Went up to LA for a cruise today, we started in Downey then headed through the Topanga Canyon to Malibu (where the pic was take). Ended in Venice on the boardwalk hanging out.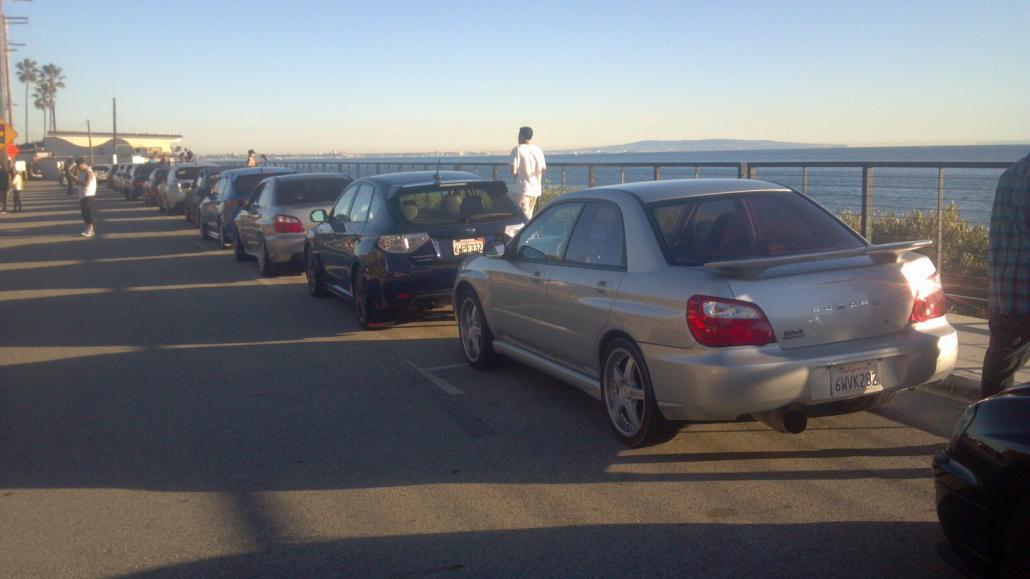 1-26-2013
Well, i would post pics of my sway bar install but i cant upload to flickr tonight. I did install the rear sway bar and endlinks and front endlinks. I didnt have time to take the front bar out because i realised i had to drop the sub frame after i started. The rear install took like 30 mins, simple enough but when i went to the auto center so late i had no idea i was going to have to drop the sub frame so i still have the stock sway bar on there. I had to fix my headlights today, kinda pissed at how expensive the bulbs were. I was really bored today so I did a lot of little things.
Yeah really bored right now too, so here's a picture of my car and some mountains.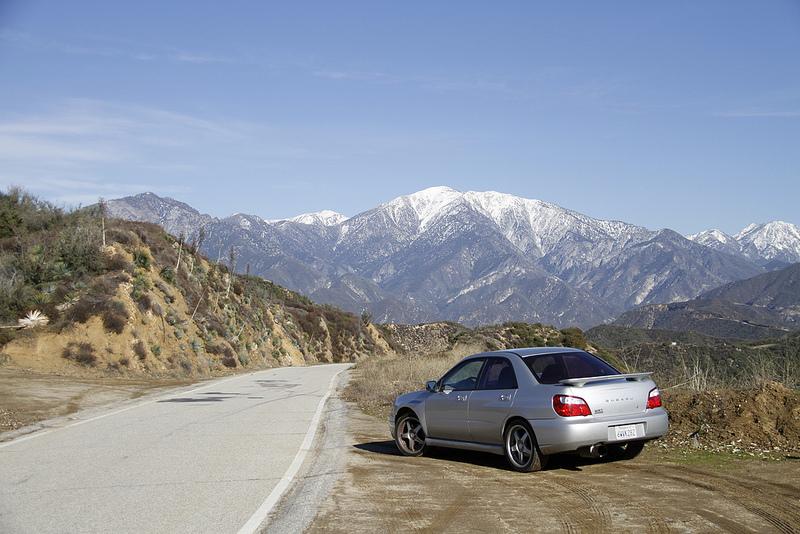 2-4-2013
So this weekend i was going to flash a new map to my ECU from WTF Tuning, didnt work out as i have a ****ed up endlink. Ordered replacement bushings for it, no big sweat. Found out that i have a somewhat bad power steering pump leak. It hasnt affected the performance of the car and i havent noticed any difference in the steering as of late.
So the new updates are small but they are License plate holders (repping a Socal forum), Re-done headlights, when my buddy opened them up we noticed that i had an HID conversion kit i think he said. Going to find out more about that because i want some brighter headlights.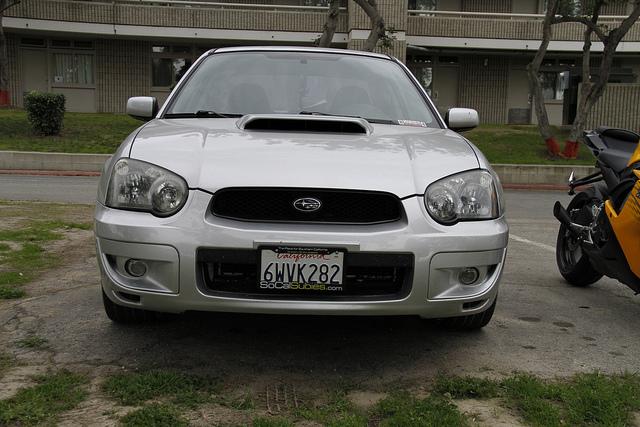 2-10-2013
So we had our McSubaruWeds Sunday BBQ today. Took a few shots of the cars there. Im pretty terrible at photography now since i havent been able to use my camera in like two years. These are my favorite shots, and the white hawkeye if by far my favorite subie that I've seen.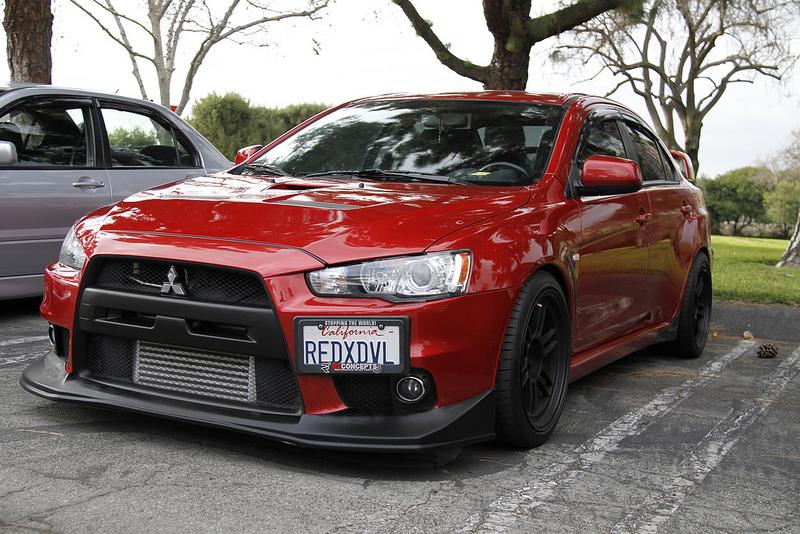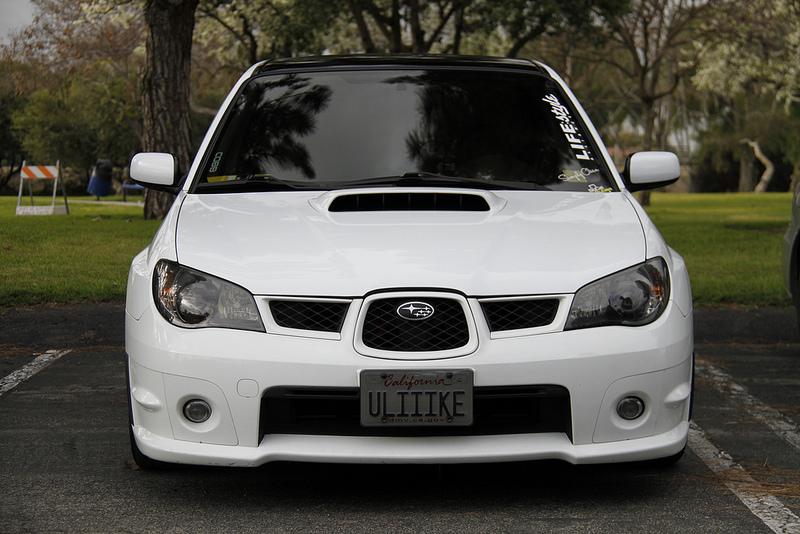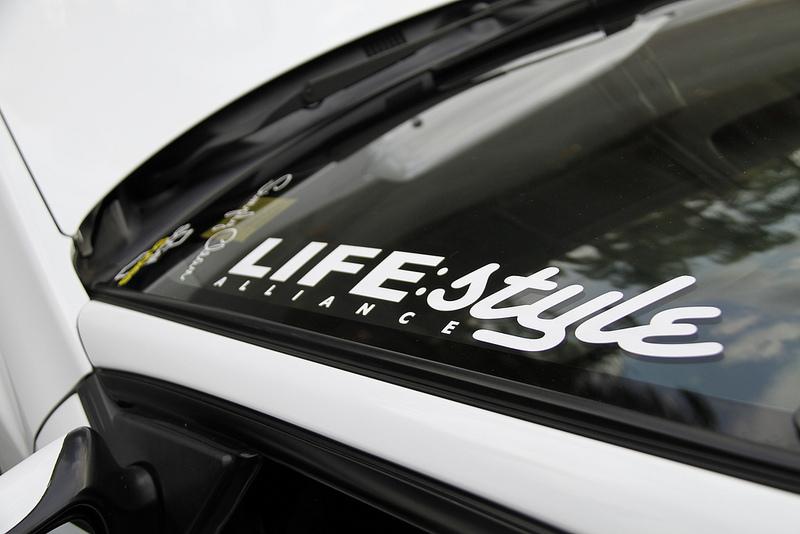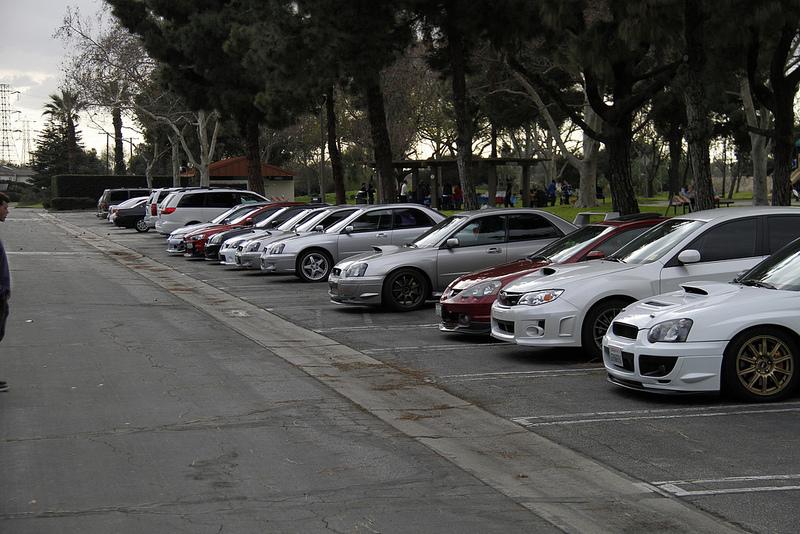 Lol my car is the only 2nd gen not lowered. Soon though..... very soon.

EDIT: If anyone has any tips on shooting photos its greatly appreciated.