Builds
Zax Bugeye "Shaggin' wagon" Build thread by zax
By diyauto
You must be logged in to rate content!
4 minute(s) of a 50 minute read
Zax Bugeye "Shaggin' wagon" Build thread
Compliments of zax @ www.clubwrx.net
5-20-2012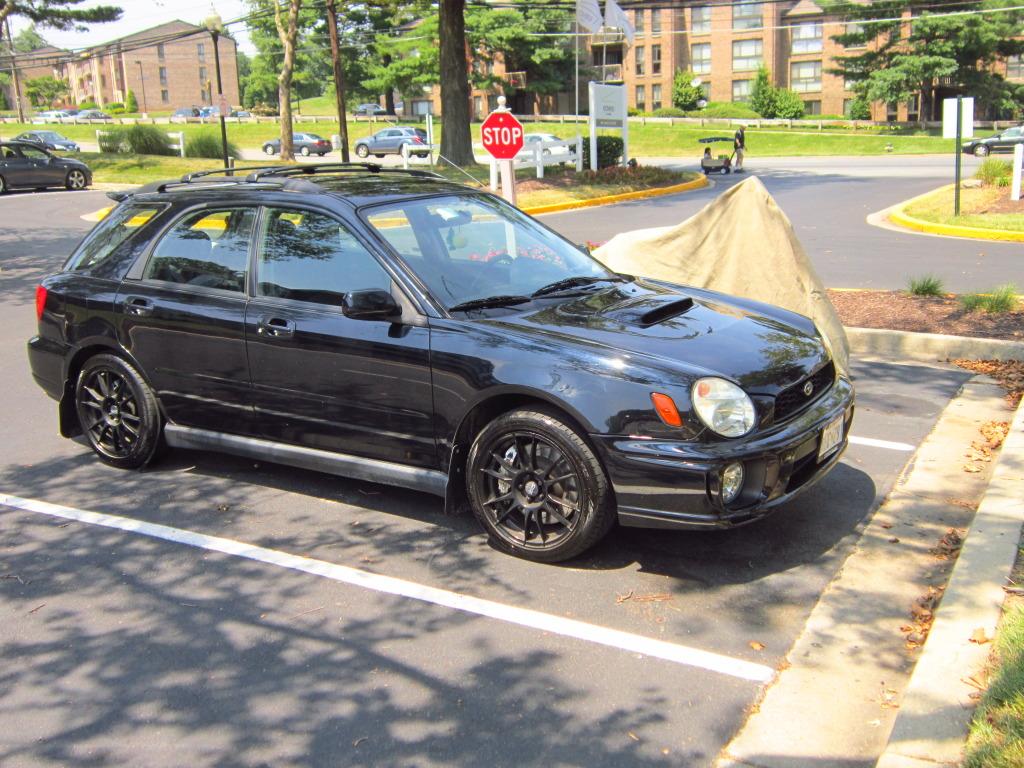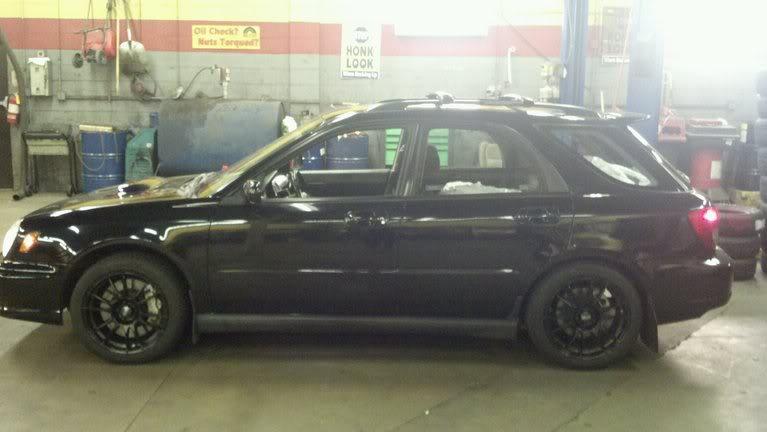 Mods:
Engine Modifications:
Grimmspeed ceramic-coated Uppipe
Cobb catted downpipe (heat wrapped)
Cobb catback exhaust
Perrin Lightweight Crank Pulley
Ebay Oil Catch Can
Heat-wrapped headers
Tactrix OP2.0 Tuned by Zax with Mattypants handholding :giggity:
Pitch Stop Mount
STi Oil pan and baffle*
KillerB Ultimate Oil Pickup*
Grimmspeed EBCS
Grimmspeed MBC Hybrid boost control set to 21 PSI peak
Injector Dynamics 1000cc Injectors
Walbro 255lph fuel pump
Blouch TD05H-18G (40lb/min Turbo)
AEM Dry-flow filter and Corksport 73mm BigMAF
AEM UEGO WBO2 Sensor
PTP Turbo Blanket
BPM Top Mount Intercooler
TXS 50/50 Hybrid BOV/BPV
Perrin 4-2-1 ELH*
GT Spec Splitter*
Grimmspeed 3mm Phenolic spacers
Grimmspeed TGV Deletes
Gates Timing Belt Kit & Water pump
Mishimoto aluminum 2-core replacement radiator
Samco turbo inlet
Suspension/Steering Modifications:
Perrin 22mm FSB (stiff setting)
Perrin 22mm RSB (middle setting)
Perrin Endlinks
Perrin Stout Mounts
TIC Clunk-killer kit
TIC Rear Diff lockdown bolts
Whiteline Steering Rack bushings*
Ebay STi (knockoff) front and rear strut tower bars
Custom Alignment -- -1.1 deg front camber, 0 toe, stock caster, -1.05 deg rear camber
Transmission Modifications:
Perrin shifter bushings
Subaru OEM Short Shifter
Group-N Transmission Mount
IXIZ concept clutch-stop
Wheel/Brake Modifications:
OZ Ultraleggera 17x8 +48 wheels (Summer wheels)
Rota GR-A 17x7.5 +48 wheels (Winter wheels)
Hankook Ventus V12 Evo 225/45/17 tires (Summer)
Bridgestone Blizzak LM60 225/45/17 tires (Winter)
Stoptech SS brake lines (front and rear)
Speed Bleeders*
Motul RBF600 fluid
Prodrive 330mm Brake Calipers & Rotors (front)
H6 rear rotor upgrade painted silver to match the fronts
Flapatax mudflaps (Hate away MFers)
Interior
Subaru Ti shift knob
Pioneer AVIC F700BT HU
Ultra-wide rearview mirror (life-saver in MD traffic)
Cobra something-or-other radar detector w/ gps hardwired
ATI Clock Gaugepod
AEM UEGO Digital AFV gauge
Prosport Oil Pressure gauge
Prosport Oil Temperature gauge
* = Owned, but not yet installed
Future Plans
2015 WRX FA20 Goodness

My fluids:
Engine Oil - GC (German Castrol) 0w-30
Tranny Oil - Subaru Extra-S
Brake Fluid - Motul RBF-600
Rear Diff Fluid - Motul diff fluid
Coolant - Prestone Yellow + Redline WaterWetter + Subaru Coolant Conditioner
Power steering - Subaru OEM
I decided to start one of these build threads to document my Bugeye wagon build

Here is my engine bay as it sits right now: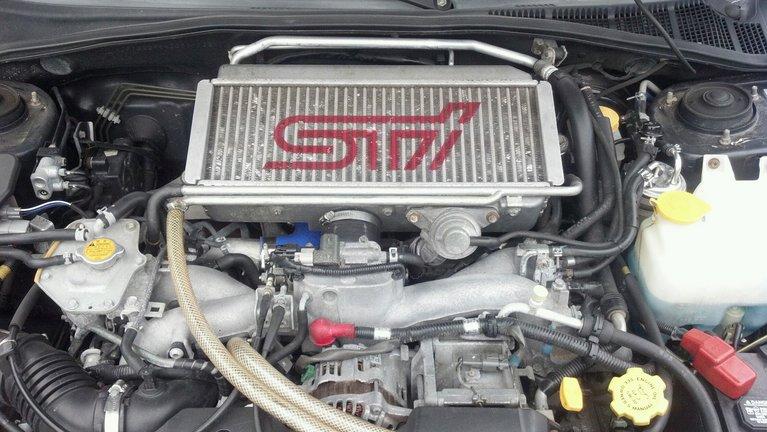 Pretty basic OTS Cobb Stage II tune + Tweaks for the STi intercooler including a Cobb TBE. Chassis enhancements include strut tower bars, sway bars, stout mounts, and end links. Sway bars are 22mm front (stiff setting) and 22mm rear (middle setting) solid bars. This is roughly equivalent to a 24mm front/22mm rear non-adjustable set. Custom alignment with -1.05 deg rear camber, -1.1 deg front camber, and approx. 0 deg toe and 0 mm caster. 17x8 O.Z. Ultraleggeras wrapped in Hankook Ventus V12 Evos (225/45/17) hide my enormous Prodrive 13" 4-piston front BBK. Rear brakes are the H6 (11.4") variety with stock 1-piston rear calipers. Motul RBF600 braking fluid courses through the braided Stoptech SS brake lines. There are various miscellaneous upgrades including bushings (STi Group-N transmission mount, Perrin Shifter bushings, Agency Power Pitch stop, IXIZ concept clutch stop, Whiteline Steering rack bushings) and small upgrades like Perrin LCP and Cobb SF intake (soon to be replaced by heat-wrapped Fujita intake).
Ready for "Stage 4" upgrades!!!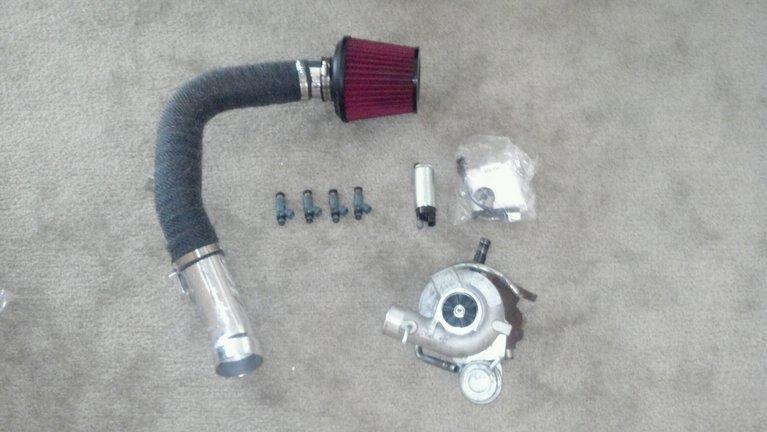 Blouch TD05H-18G Turbo, Fujita F5 (heat wrapped) cold air intake, DeatschWerks 750cc Cobb-spec injectors, Walbro 255lph fuel pump, Grimmspeed 3-port EBCS.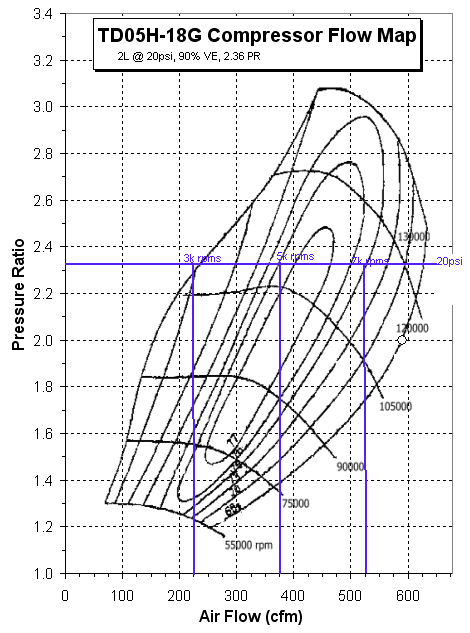 Compressor map for future reference: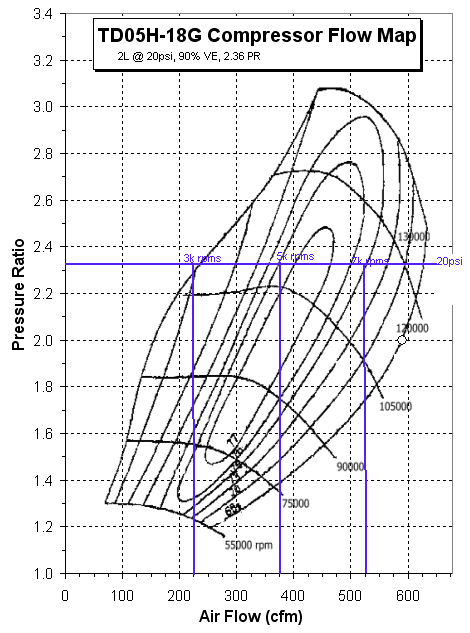 For Rambo: