Builds
xluben's 2010 Subaru STI SE | Project Dark Knight 2.0
By diyauto
You must be logged in to rate content!
4 minute(s) of a 32 minute read
xluben's 2010 Subaru STI SE | Project Dark Knight 2.0
Compliments of xluben @ nasioc.com
10-12-2017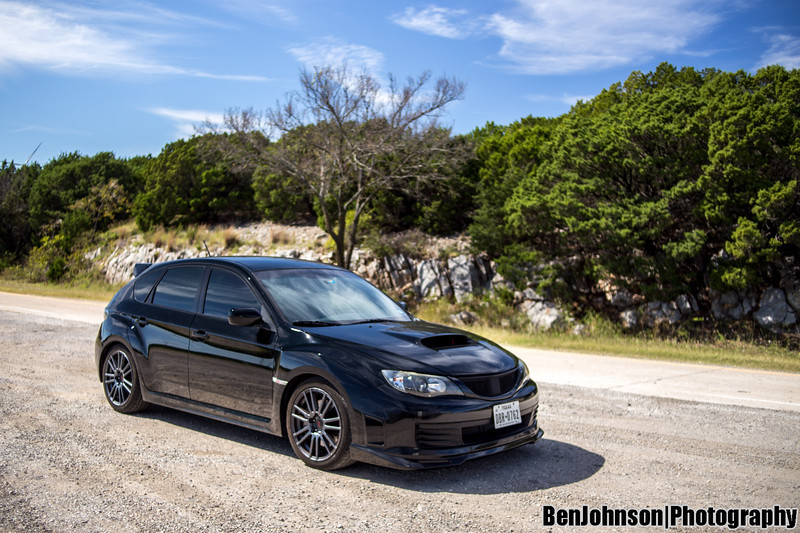 Car: 2010 Subaru STI SE
Engine: IAG Closed Deck EJ257
Turbo: ETS Rotated Kit with PTE 6466
Transmission: Stock STI 6MT
Body Style: 5 Door Hatchback
Color: Obsidian Black Pearl
Engine:
IAG Closed Deck 2.5L Case
IAG Pinnned Mains
IAG Cylinder O-Rings
IAG 14mm Head Studs
OEM Subaru Crank
Cosworth Head Gaskets
Manley 99.75mm Pistons
Manley Turbo Tuff I Beam Rods
King Rod and Main Bearings
OEM 2010 STI Heads
BC Stage 3 (280) DAVCS Camshafts
BC Stock Size Valves
GSC Beehive Springs w/Retainers
Aluminati Solid Billet Motor Mounts
Intake/Exhaust/Fuel:
Precision 6466 Turbo
MAPerformance 4-1 EL Header
FobiaFab Gate Dump on Header Secondary
TurboSmart 40mm HP EWG (35psi)
ETS Rotated Uppipe and Downpipe
Invidia Q300 Catback
ETS 4" Intake and Filter
ETS 3.5" FMIC Kit
TurboSmart Race Port BOV
Radium Dual Pump Hanger
Dual AEM 50-1200 E85 320LPH Pumps
-8AN Fuel Feed Lines
-6AN Fuel Return Lines
ID1700cc Injectors
IAG Fuel Line Kit
Aluminati Billet TGV Deletes
Aluminati Billet Fuel Rails
TurboSmart FPR 1200
Drivetrain/Transmission
Stock STI 6 Speed
Kartboy Short Shifter
Anarchy Motive Shift Knob
Aluminati Solid Billet Tranny Mount
Aluminati Solid Billet Pitch Stop Mount
ACT HD Pressure Plate
ACT 4 Puck Disk
Suspension/Wheels:
Konig Hypergram 17x8" +35, 16.3lbs (Winter)
Hankook i-Pike Snow Tires (Winter)
Konig Rennform 17x8" +35, 17lbs (Summer)
Summer Tires - TBD
Lowering Springs
Interior/Electronics:
COBB AccessPort V3
ProSport EVO Oil Pressure Gauge
AEM Wideband O2 Gauge
FlexConverter E85 Sensor
Odyssey PC680 Battery Relocated
Exterior:
OEM Mesh Grill
Black Front Lip
Black Headlight Housings
Black Taillight Housings
Window Tint
Debadged
2011 WRX
https://forums.nasioc.com/forums/sho....php?t=2078765
2002 WRX
https://forums.nasioc.com/forums/sho....php?t=2528768
2011 WRX
https://forums.nasioc.com/forums/sho....php?t=2078765

2002 WRX
https://forums.nasioc.com/forums/sho....php?t=2528768

After previously having a 2011 WRX and then a 2002 WRX (with cage, seats, harness, etc) I decided I wanted to go back to the GR chassis and build something more street/daily friendly. I started looking and eventually found a 2010 STI SE Hatch in TX. I was originally looking at WRX's (planning to swap my 6 speed over), but it was the color and body style I wanted and at a good price.

The car was previously built and then taken back to stock with a motor from a totaled car with supposedly only 20k miles. It included a few items that I would have likely purchased anyways (COBB AP, fuel, clutch, etc). I flew down to TX and then drove the car back to MN. It was just over 1,000 miles and I made 3 stops along the way. It took around 16 hours to drive it back (including the stops).

Here are some more photos from along the trip.