95-99 TOYOTA CELICA Armrest INSTALLATION INSTRUCTIONS
By diyauto
1 minute read
You must be logged in to rate content!

1. Open arm rest and remove (2) Phillips head screws.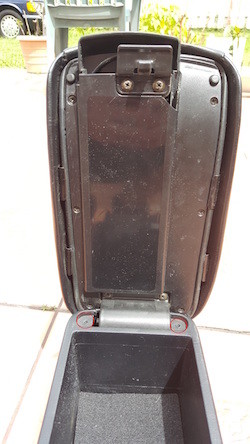 2. Turn arm rest over and remove (6) Phillips screws circled in red and (2) Phillips screws circled in blue.
3. Separate the arm rest and lower plastic from one another and set the plastic portion to the side. Use Weldwood Contact Adhesive on the top of the arm rest and on the rear of the leather and allow to dry to a tacky state.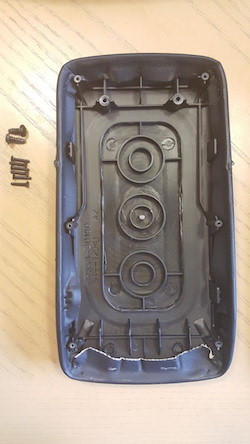 4. Carefully place the leather on top of the arm rest being very careful to not apply pressure until the leather is in its final place. Both surfaces will be extremely difficult to separate if pressure is applied. Once they are in place apply even pressure around the arm rest.

Reinstall in reverse order of removal.