Builds
TE72 project makeover by bossman12
By diyauto
You must be logged in to rate content!
8 minute(s) of a 8 minute read
TE72 project makeover.
Compliments of bossman12 @ club4ag.com
4-13-2013
So about a year ago I picked up a 82 sedan from a fellow forum member. I had been searching for while and just wasn't happy with what I was seeing out there so I kind of gave up for a while. Then one day I stumbled across this beauty and I knew I had to have it. The guy I had purchased the car from had this thing sitting in his garage for some time and had dialed in the engine (smog legal 4age) and suspension. This is the engine I had already had in mind of dropping in and the suspension was perfect which saved me alot of time and money so this was a perfect starting point for me. This is my build of taking an already great TE sedan and just taking it to the next level (tastefully).

This is where my journey began...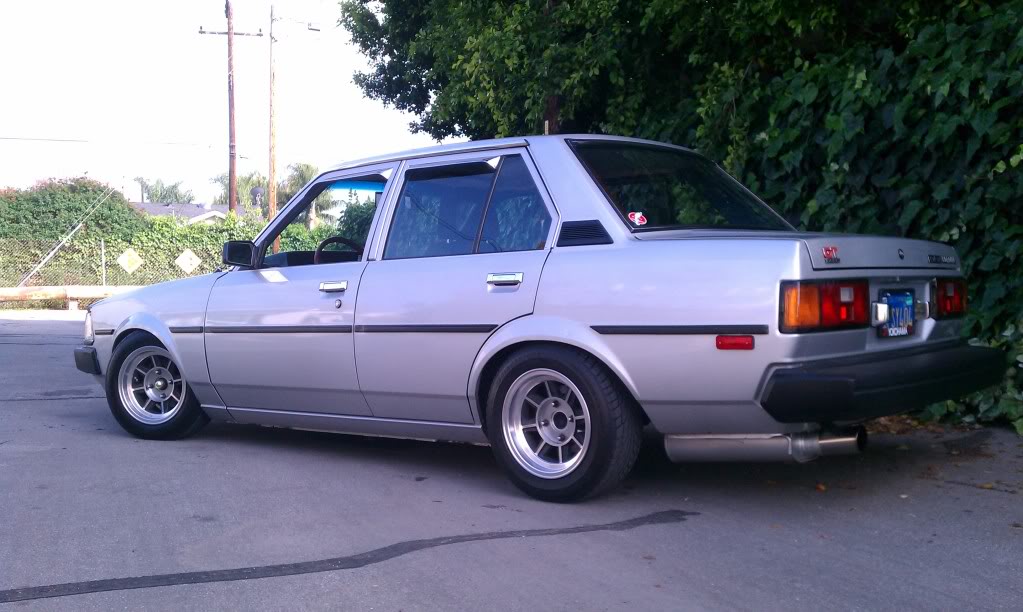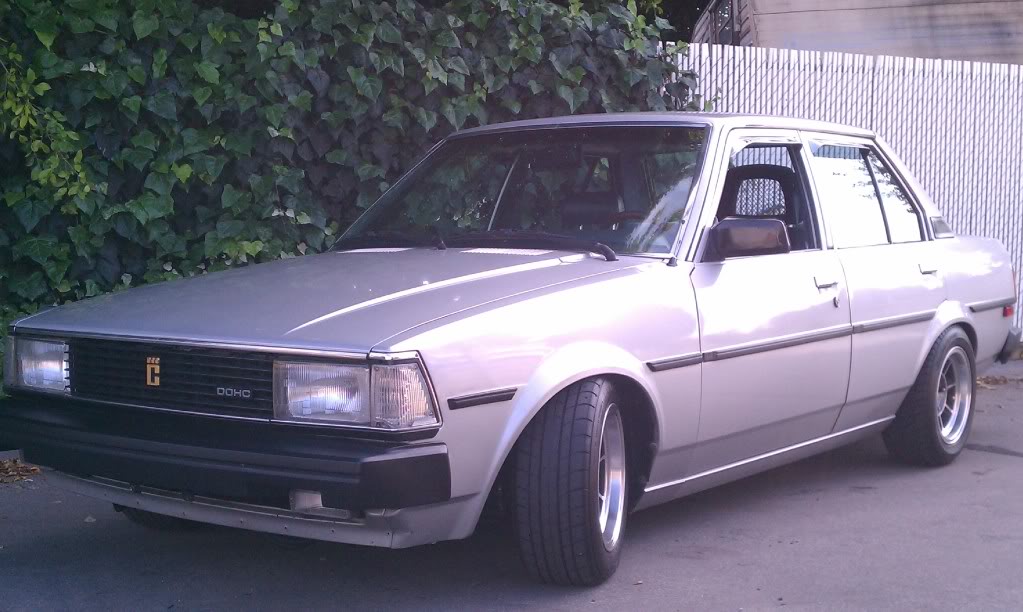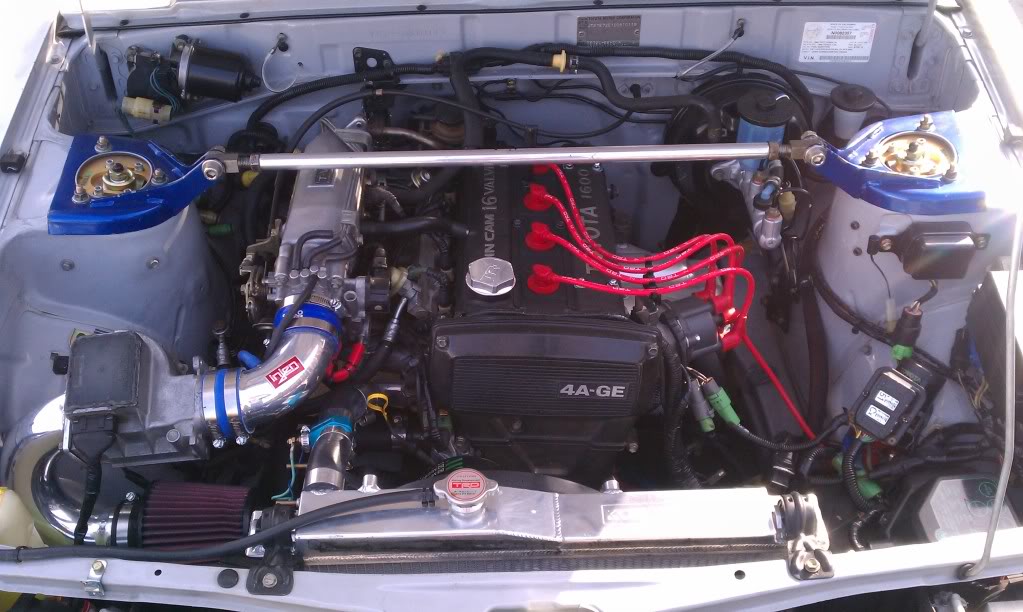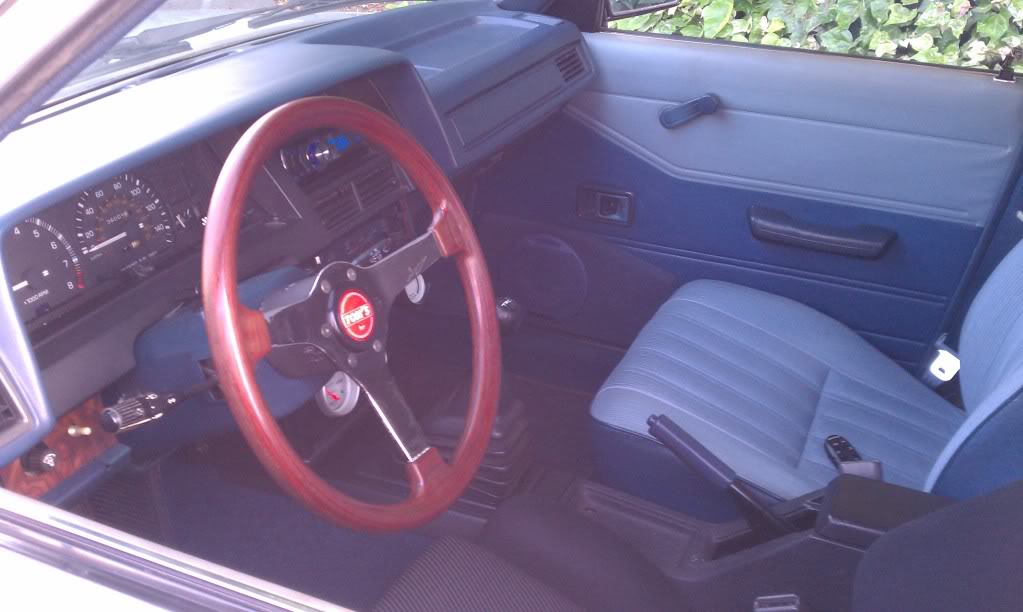 First things first get the Hayashi's freshened up. They are nice wheels just a little rough.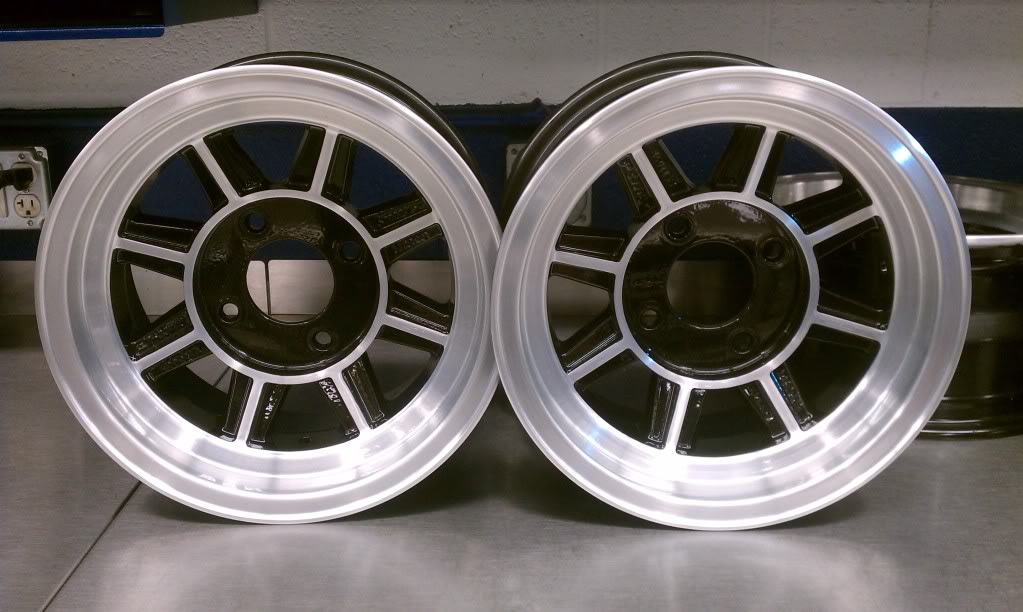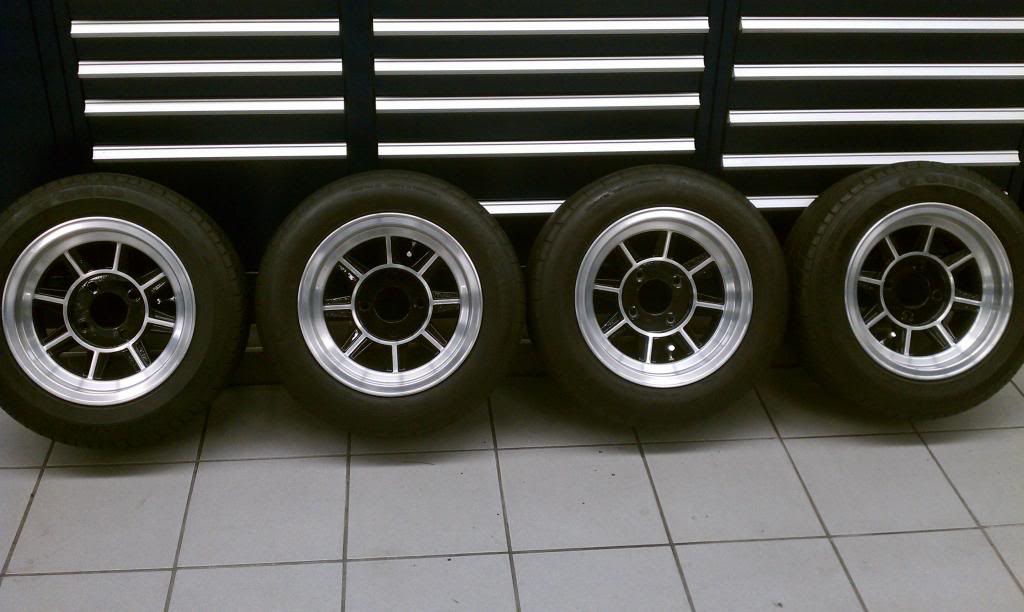 Next step is to get rid of the aftermarket fender and lower valance and install and oem one. Then mount and fit the chrome bumpers. Lastly remove all the exterior trim and before the silverfish gets sent out to the paint shop.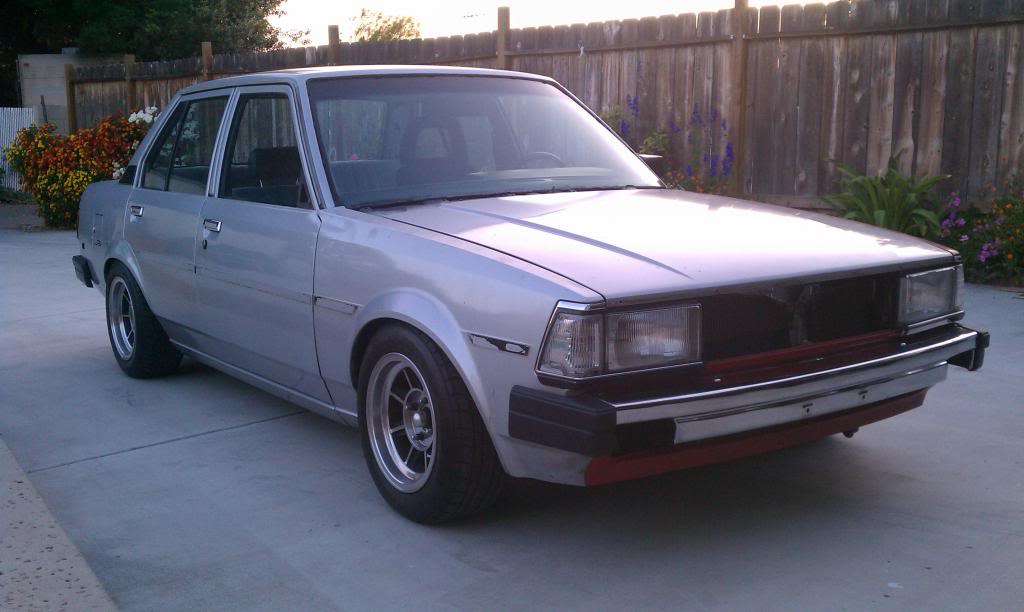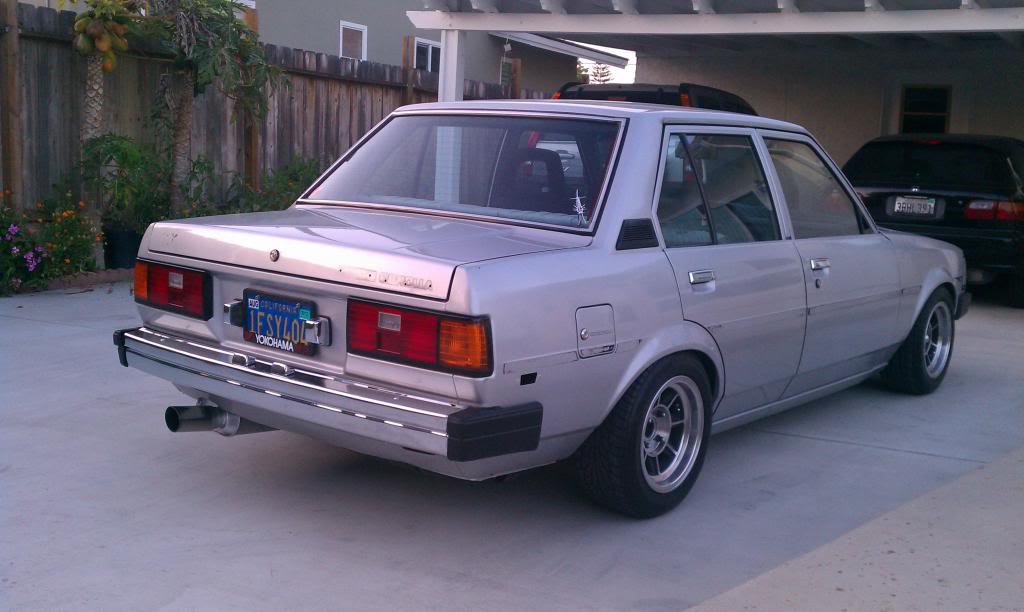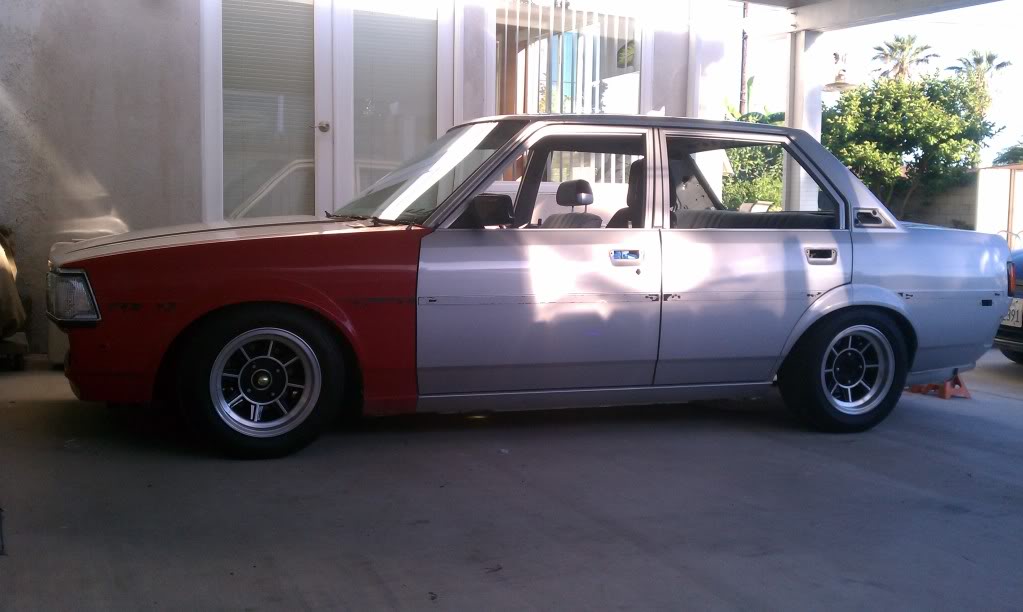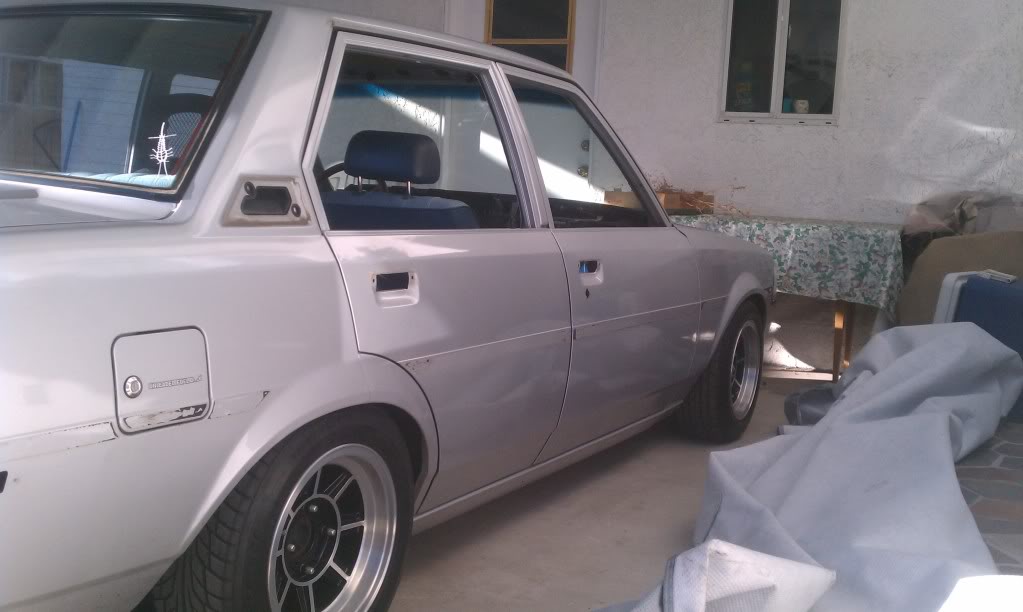 The silverfish at the paintshop getting prepped, primed and painted.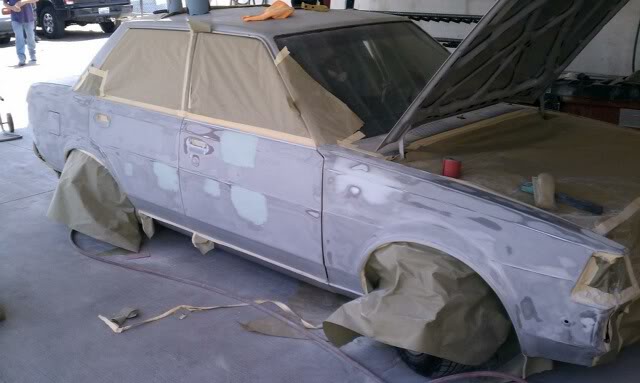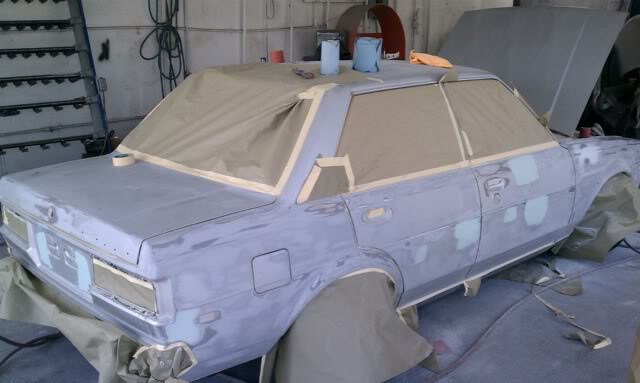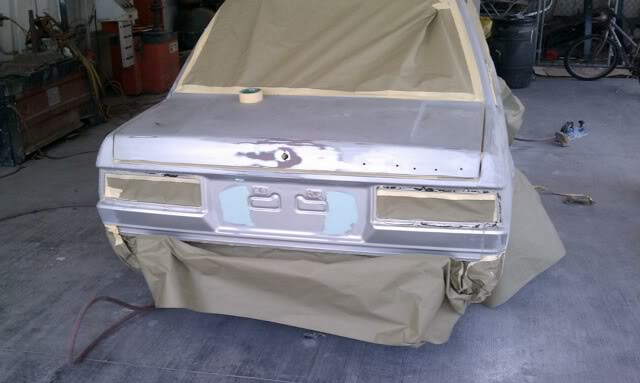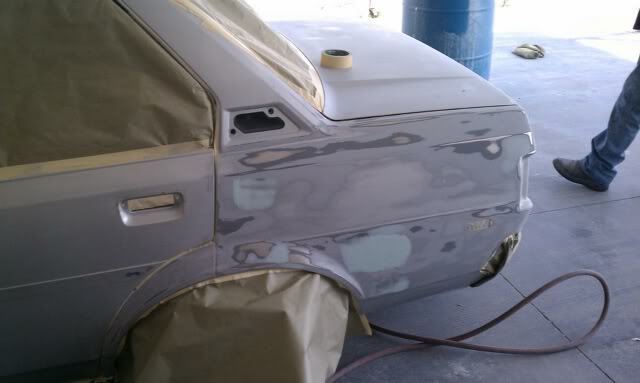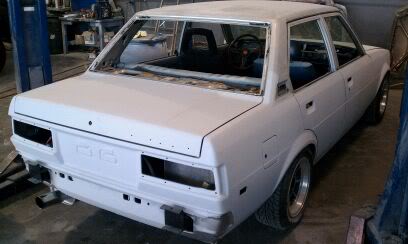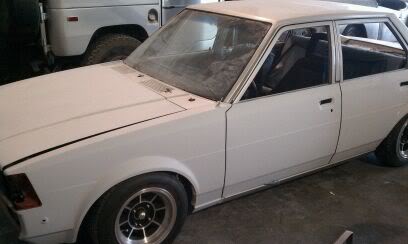 I work for a Benz dealer and found a color that was very close to the corolla's original silver with just a bit more metallic in it. I love the way she came out!!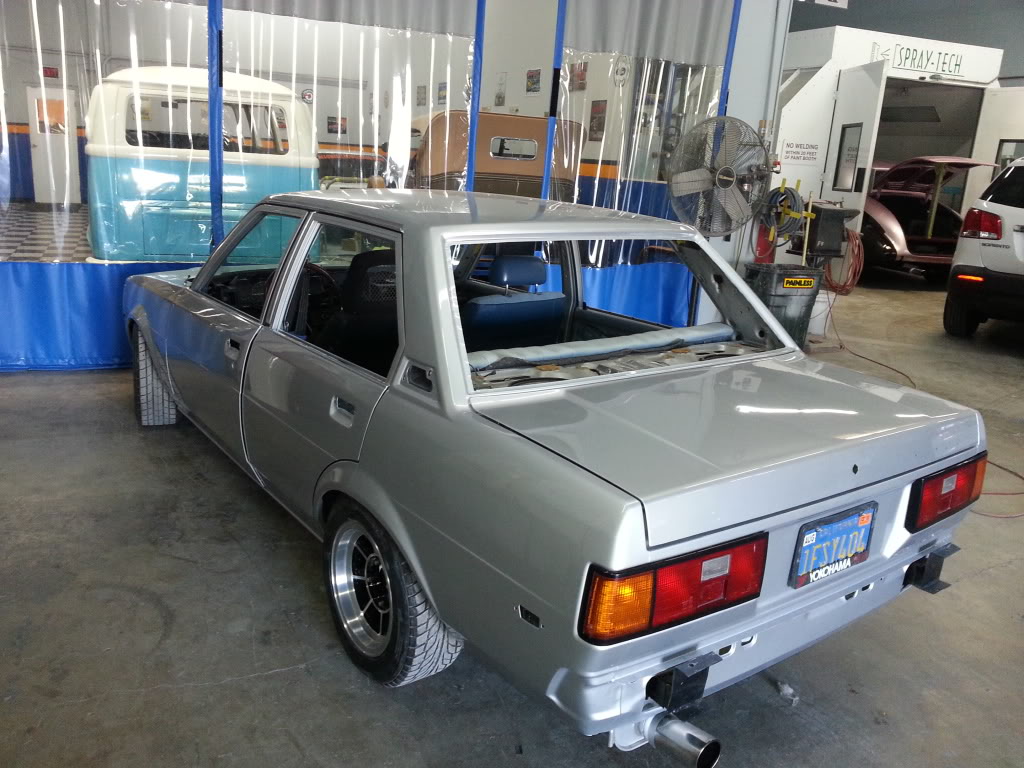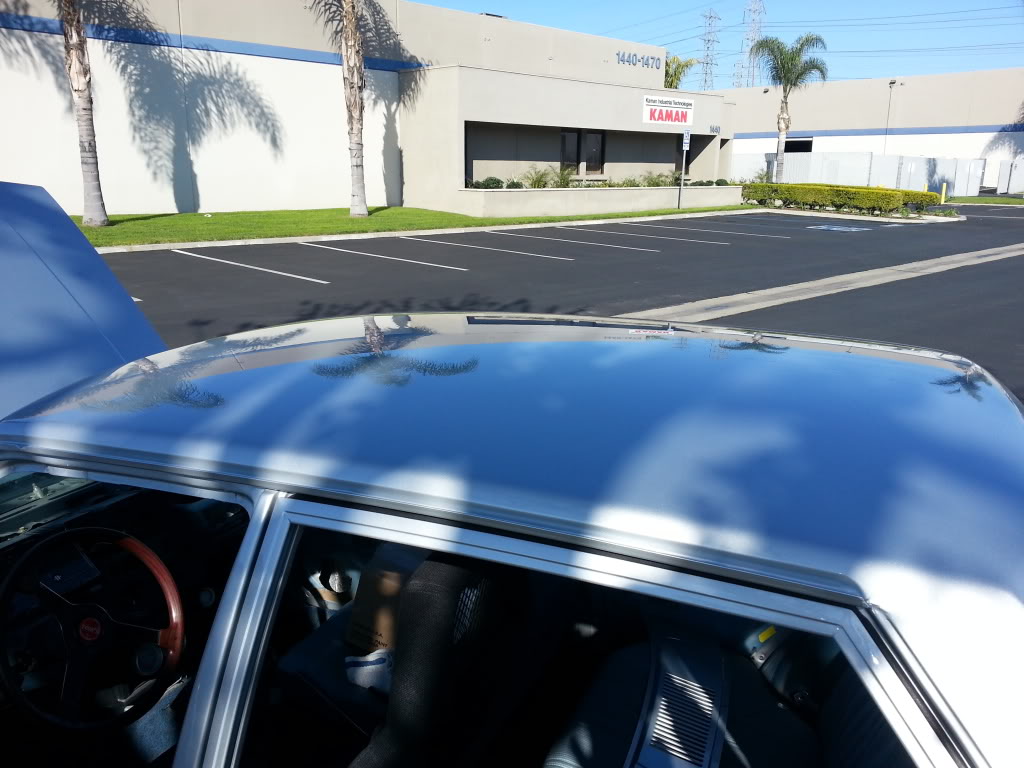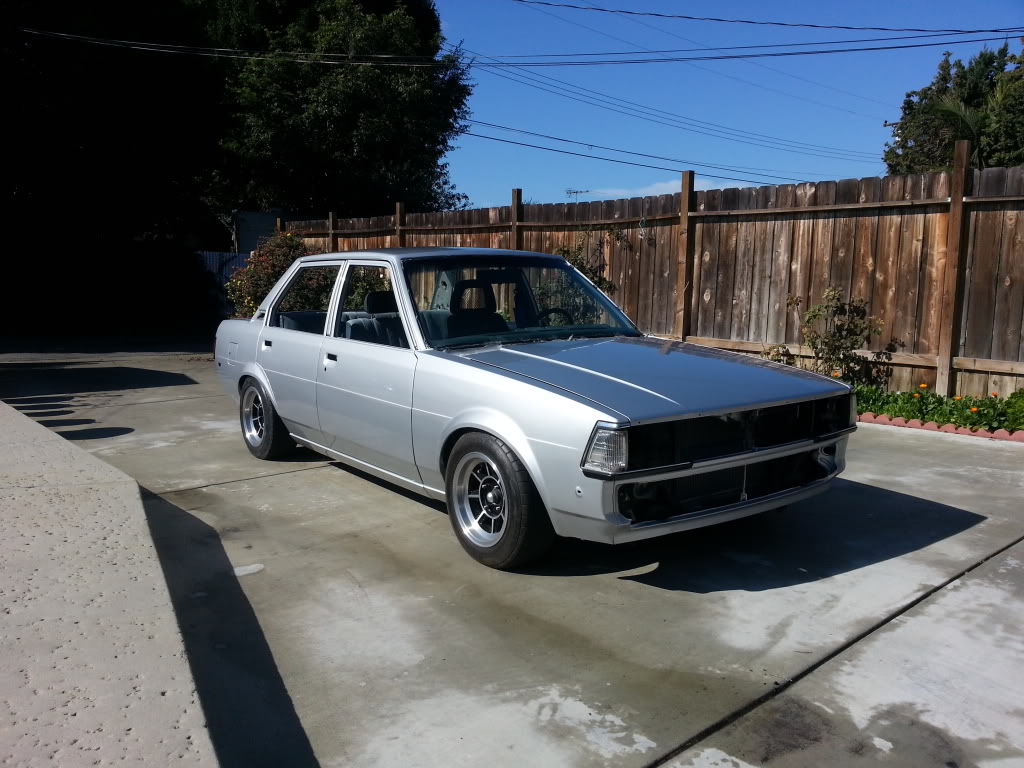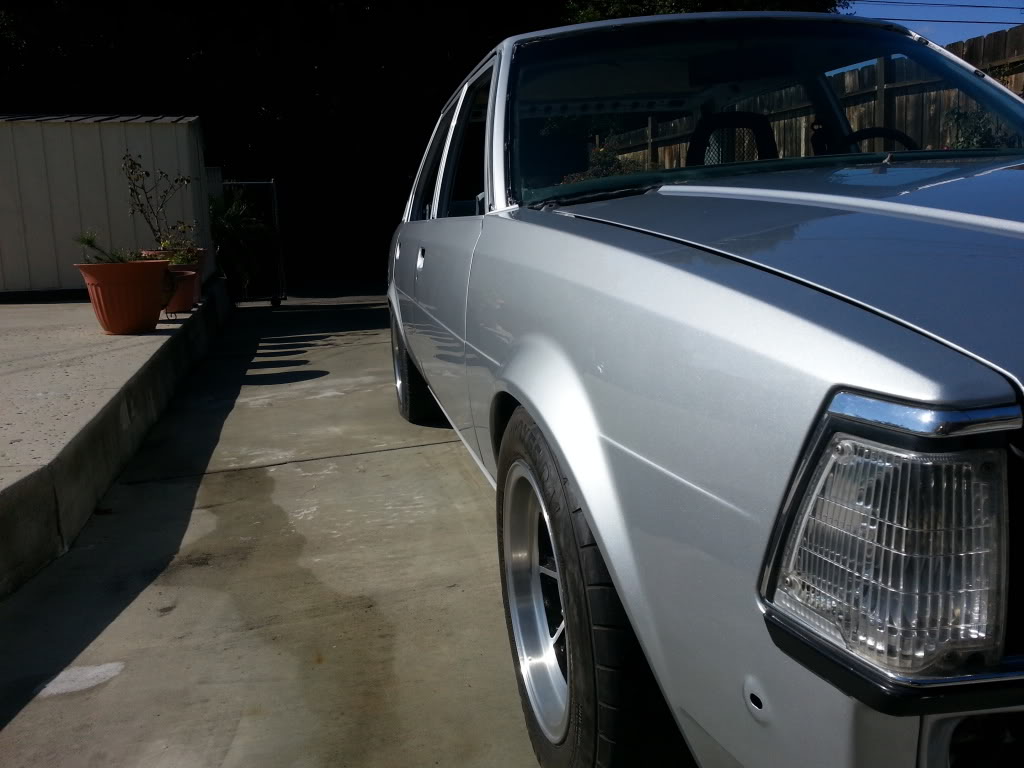 Now to start with the interior color conversion and piecing her back together. Being a Benz tech I decided to incorporate some of the materials used in those cars and put them in mine. Alcantara is standard on all the AMG vehicles and I love the way it looks and feels. So I decided to wrap all the trim peices, headliner and rear speaker tray in it.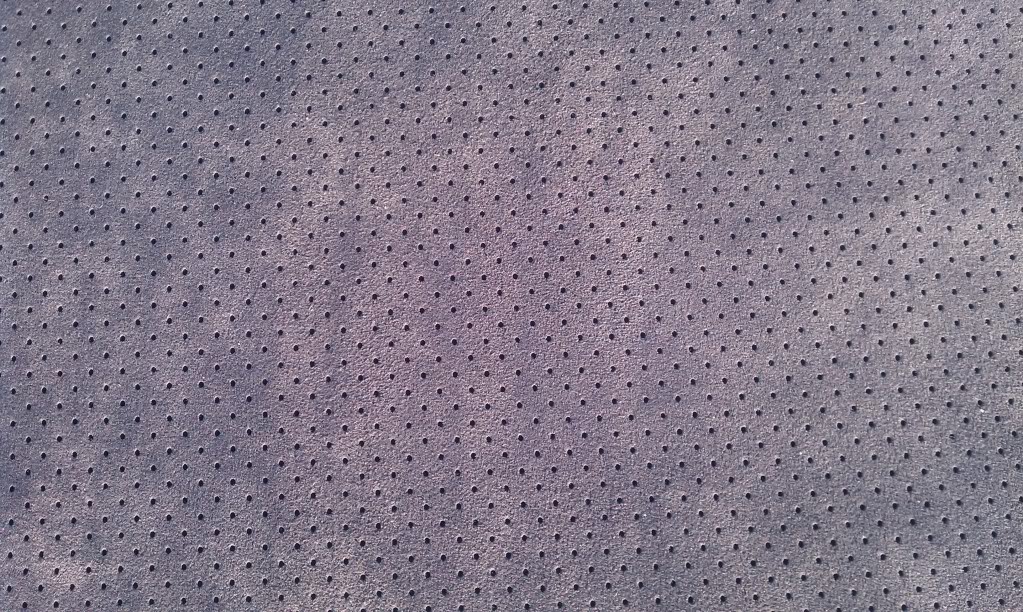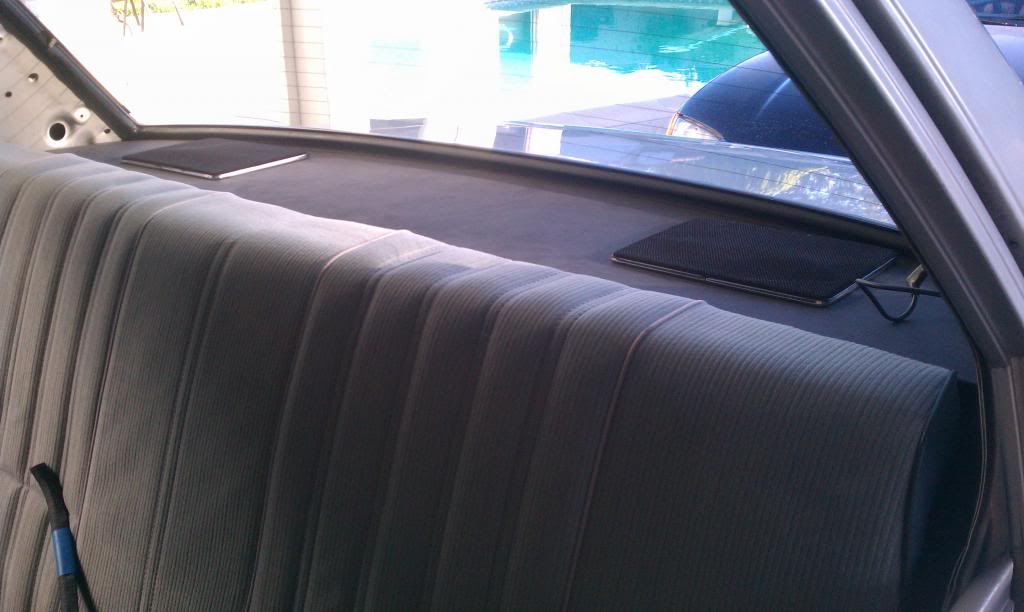 Freshly painted door panels and interior pieces.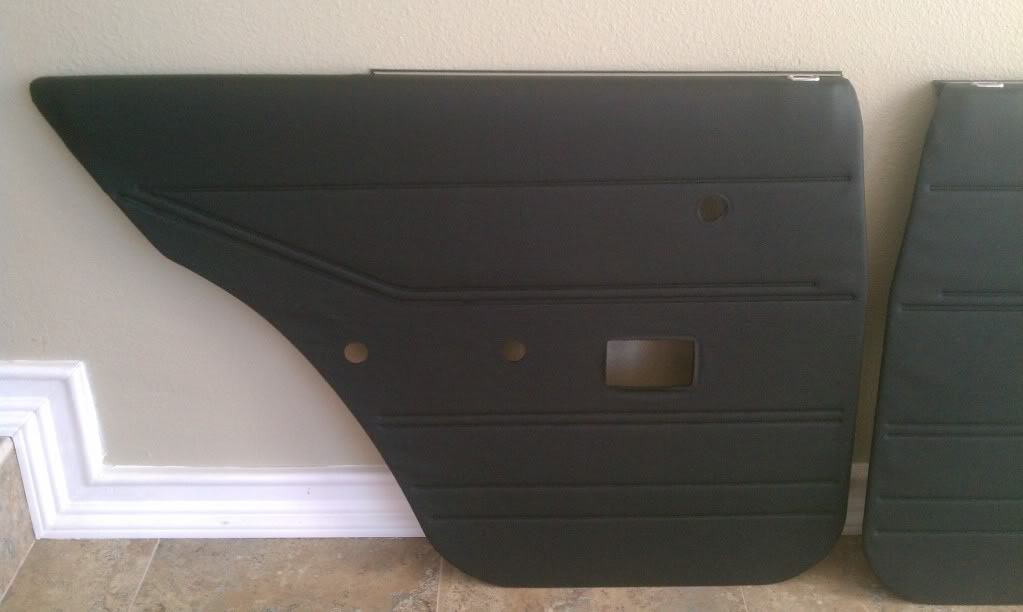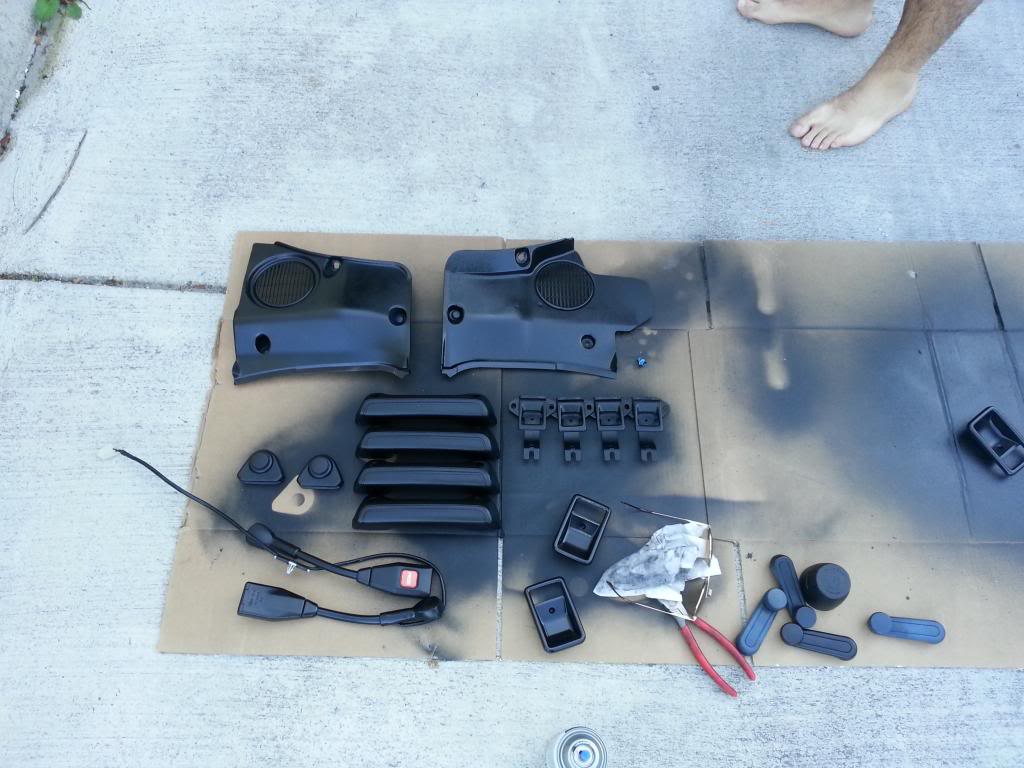 I have a buddy who does carbon fiber work and he offered to use his magic on the center console.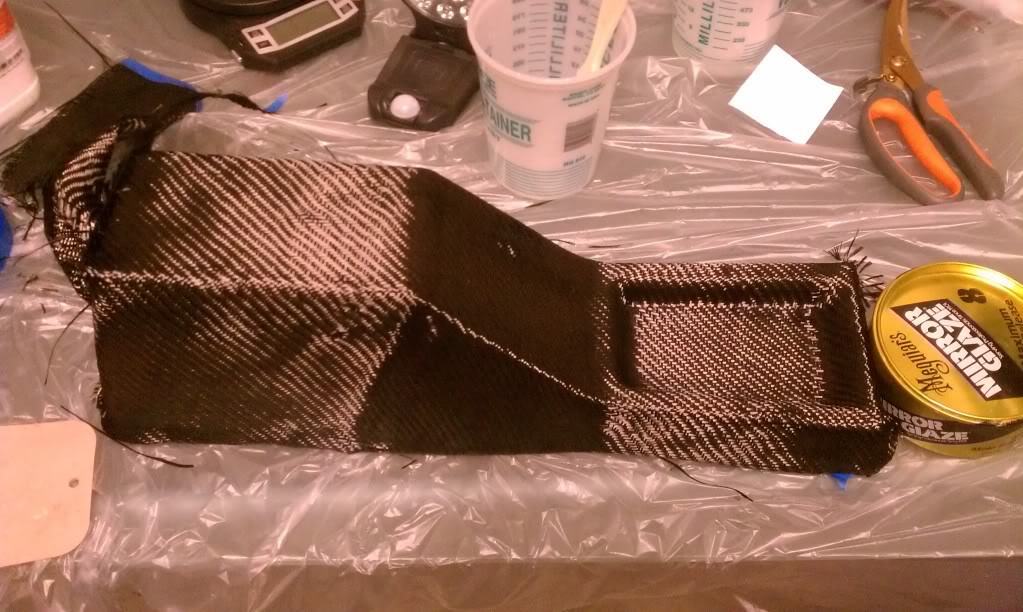 After a couple coats of epoxy. Still a work in progress.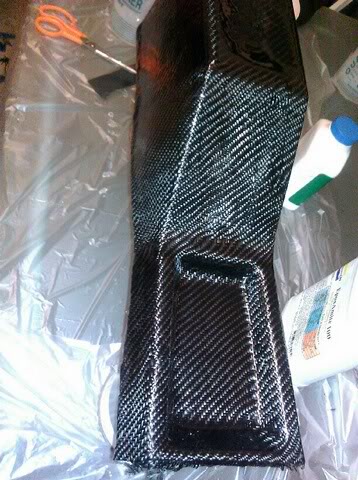 This is the front part of the console completed. The storage part of the console took him a while, so we'll come back to that later.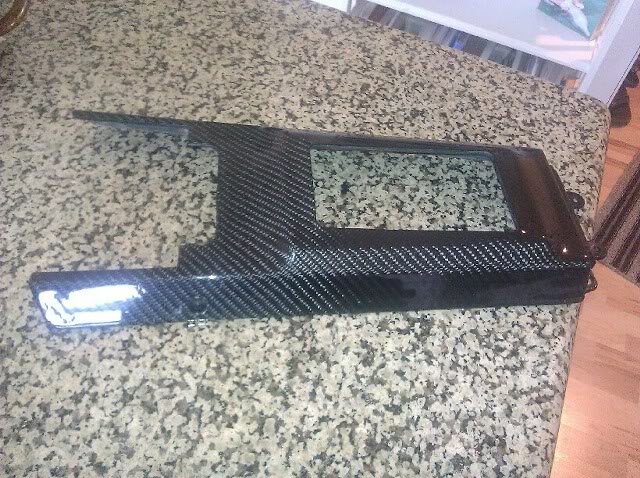 Moving on... After sending out the bumpers for new chrome and then mounting them I came to realize that the turn signals had no where to mount. Since I didn't want to have anything welded onto the bumper after just chroming it I cut up some scrap metal and busted out the welder. The brackets I made came out very ugly but the lights are centered and definitely aren't going anywhere.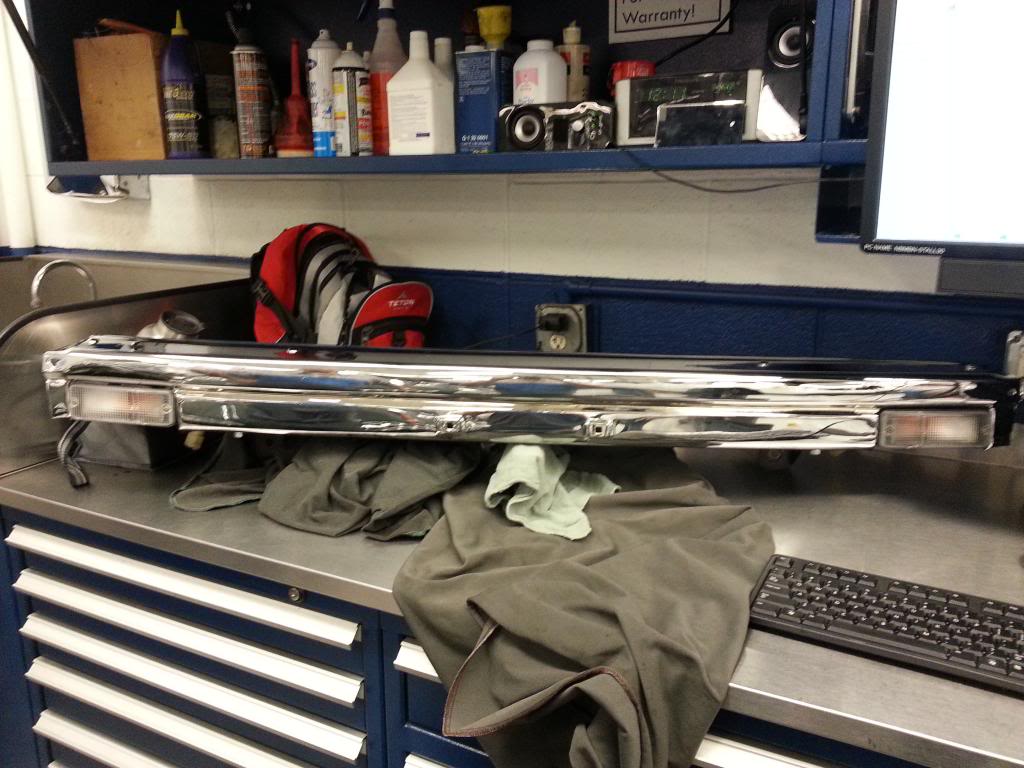 Still working on the interior... cutting and fitting the new carpet.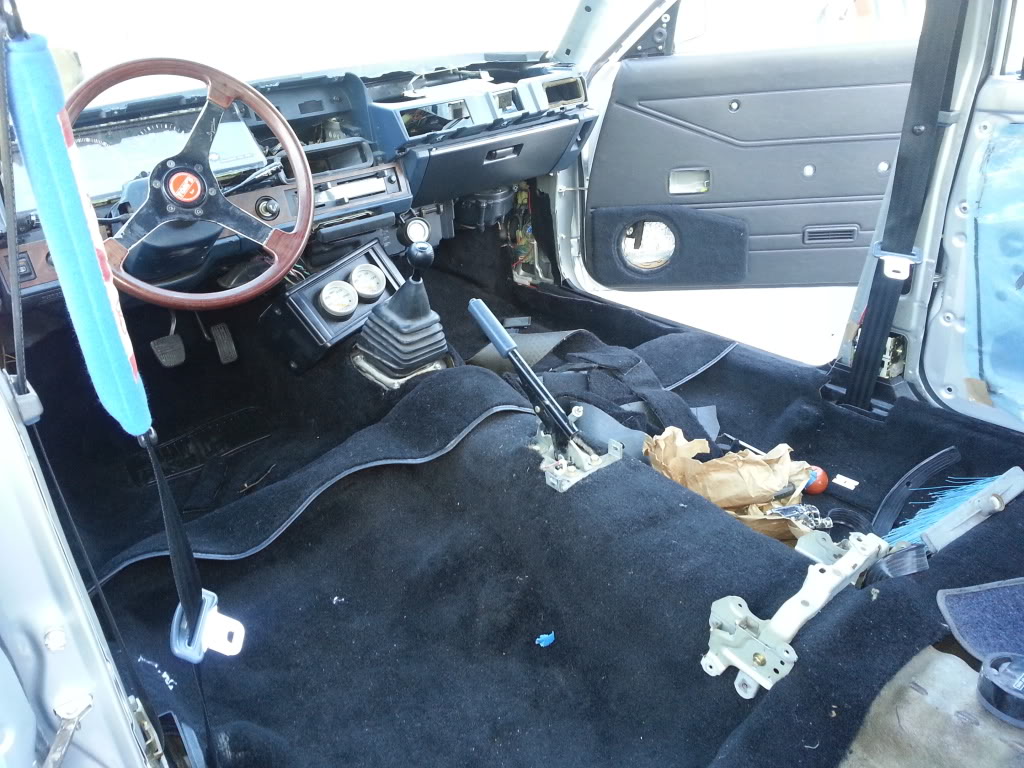 Luckily the dash on my car was in relatively good condition. But like all old vinyl dashes they have some cracks. In order fix the cracks on mine I cut out the back sections and filled them in with some quick hardening epoxy. Then I sanded them smooth and sprayed the entire dash with some rubberized undercoating and lastly painted it.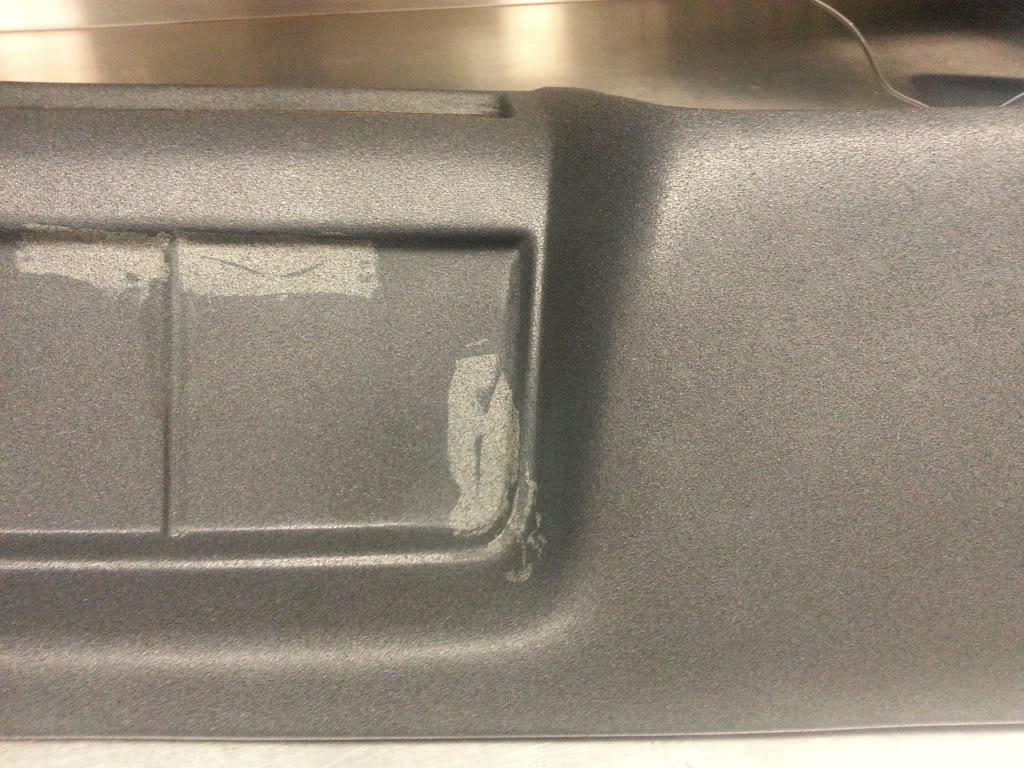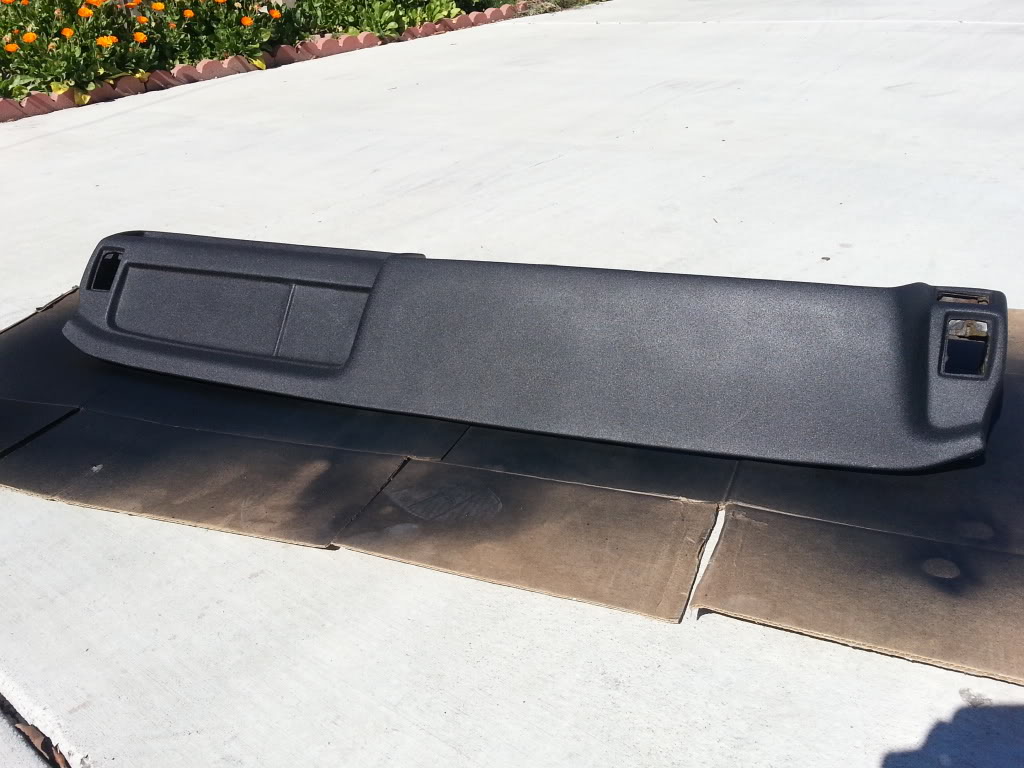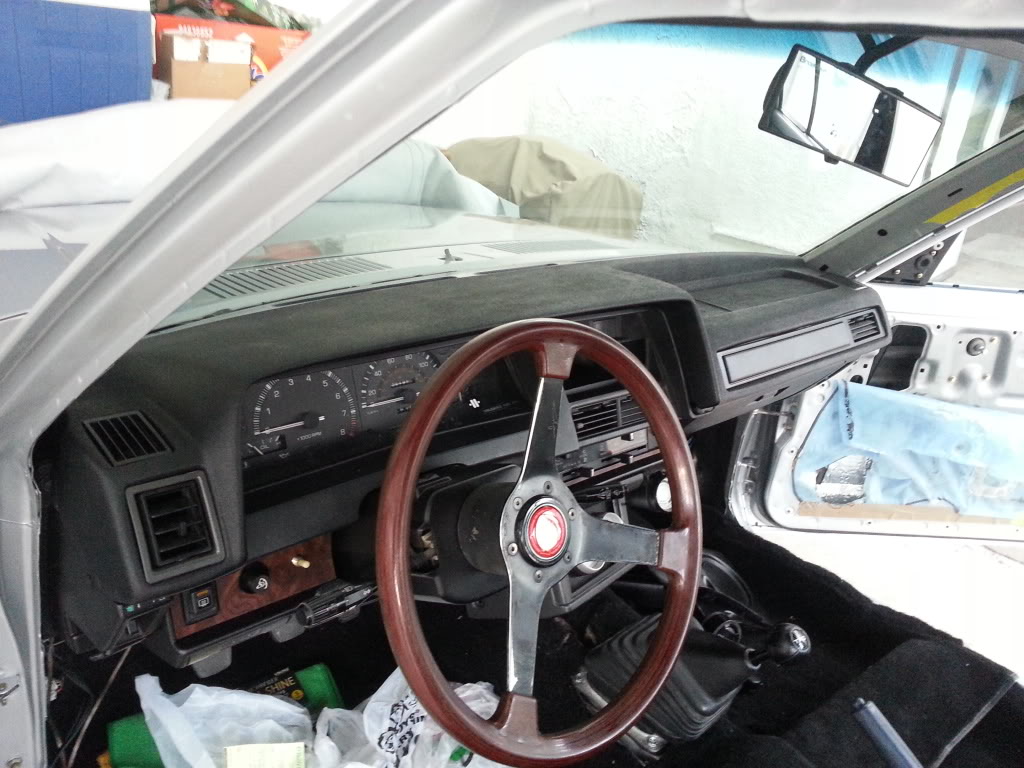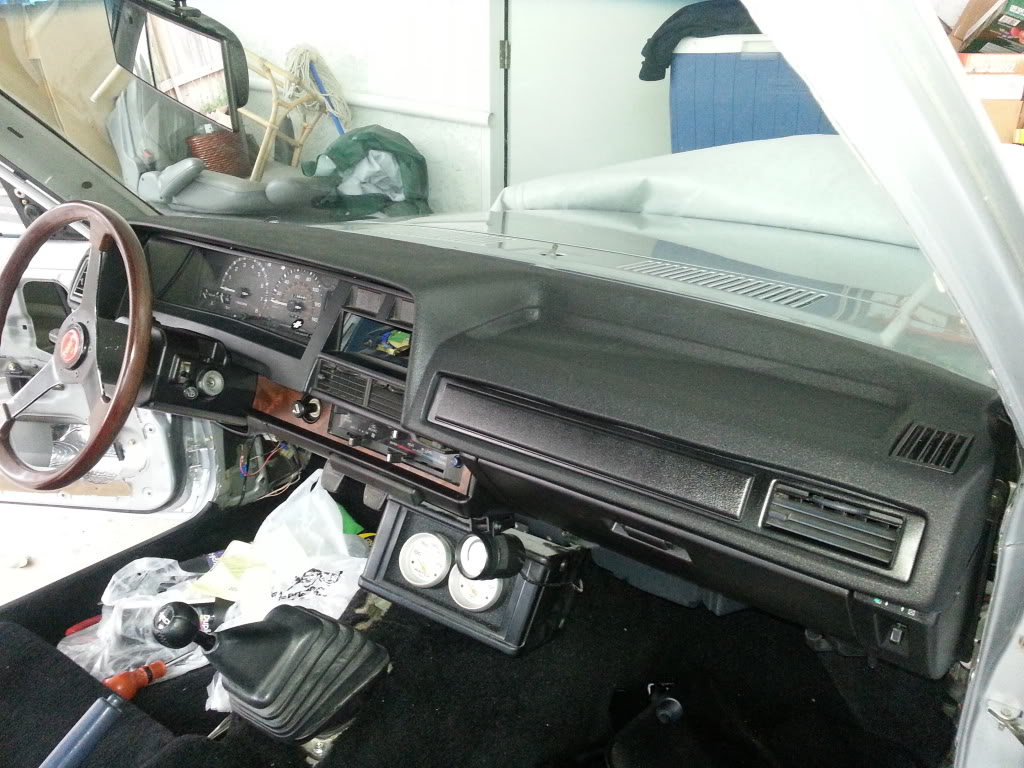 Got the headliner and some of the pillars back in.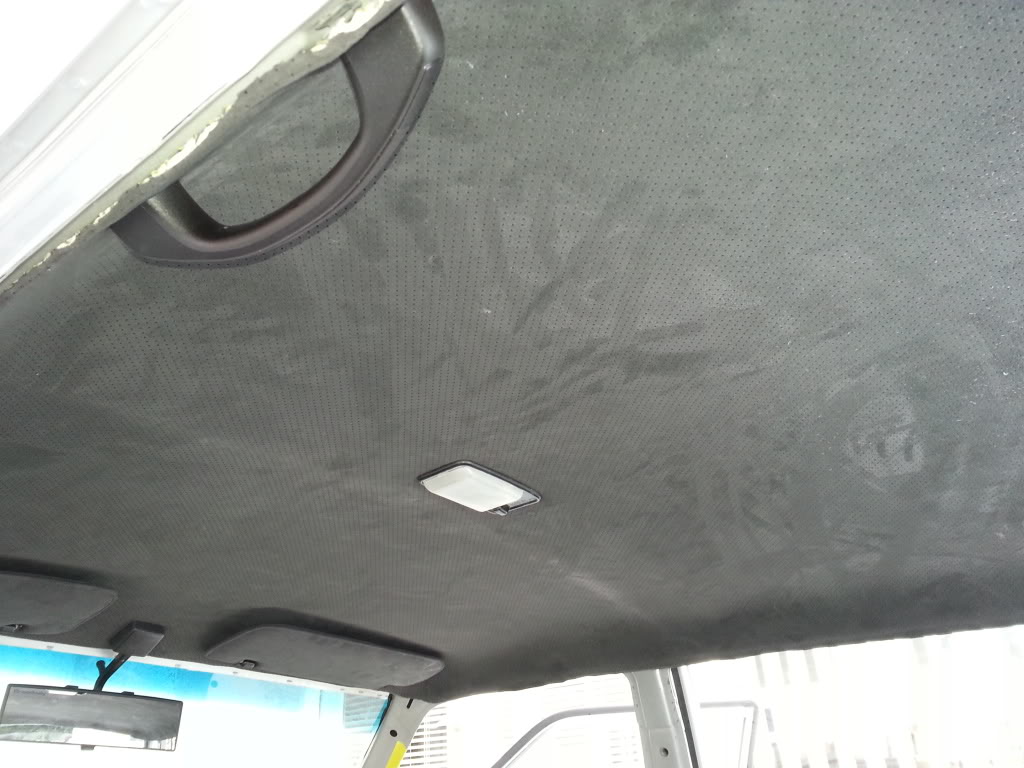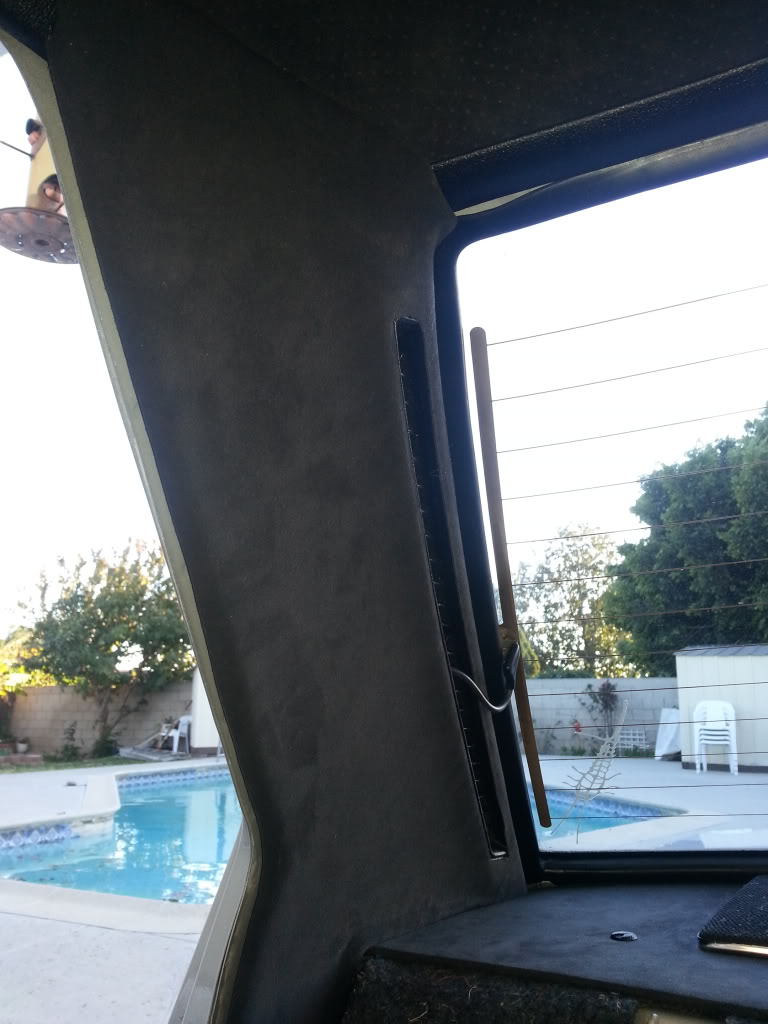 The silverfish only had a Recaro on the drivers side when I bought it. After searching for some time I located a matching Recaro in Japan. 10 weeks later... here it is.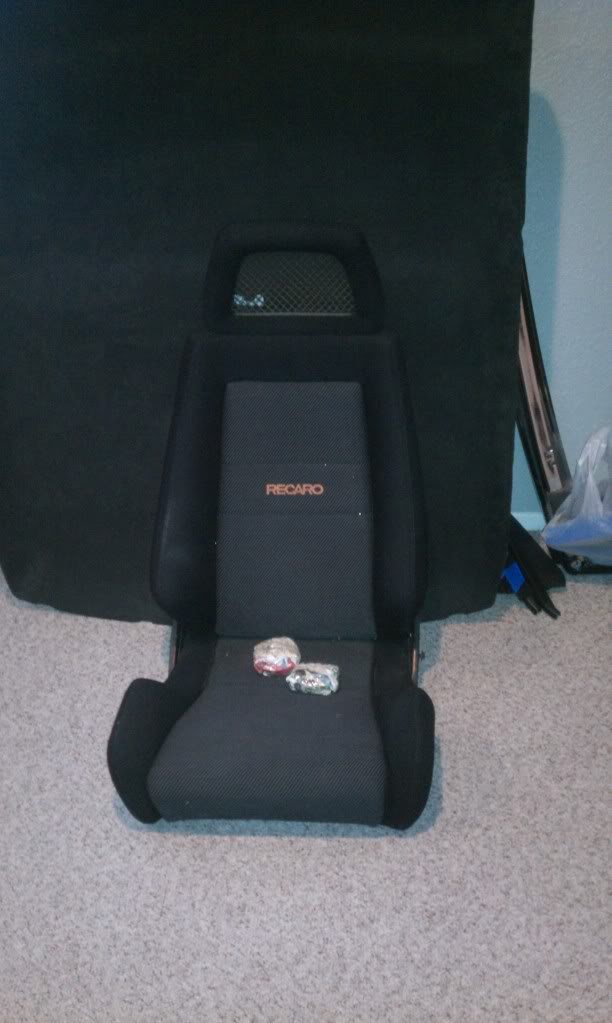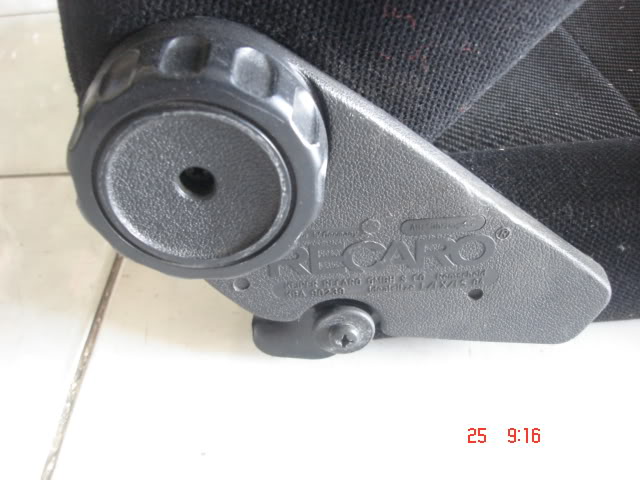 Just picked up the rear seat from the upholstery shop. Perfect factory pattern but now in black.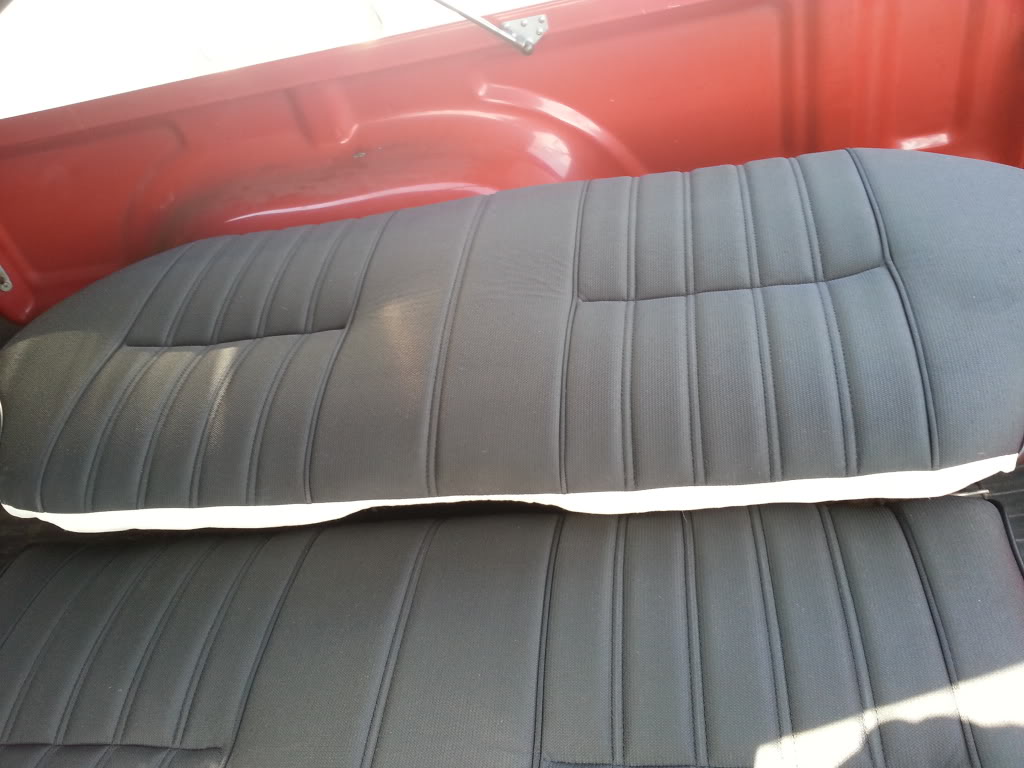 Here is the interior all finished.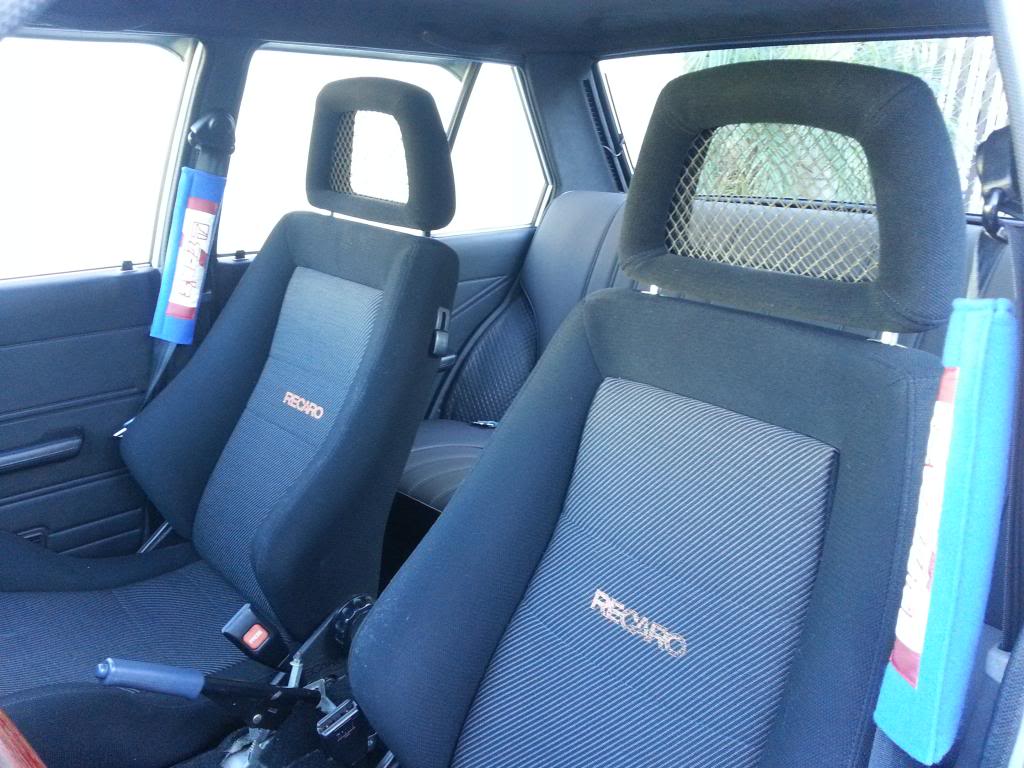 Here is the completed center console. I told I would come back to it.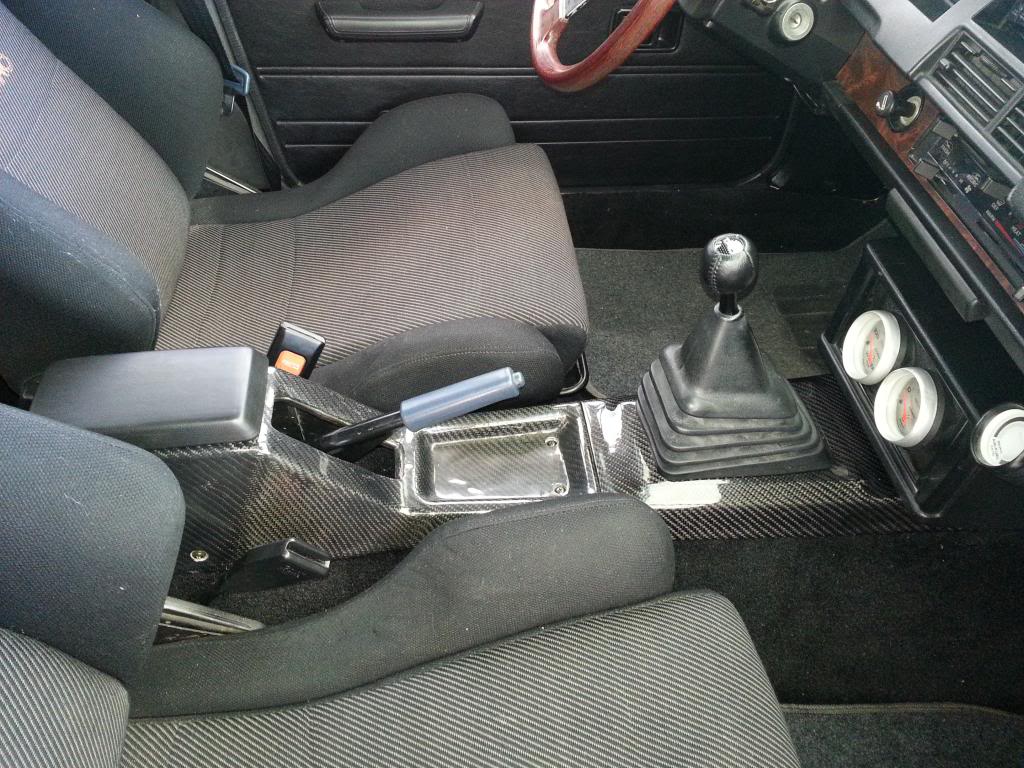 And here is the silverfish all finished up... for now.