Builds
dano's tank by dano
By diyauto
You must be logged in to rate content!
12 minute(s) of a 45 minute read
dano's tank
Compliments of dano @ dorikaze.net
6-7-2009
because i don't like long, drawn out build threads heres my ride from start to now:

Mods so far:

Engine Bay:
Ae101 4agze with Microtech ECU LTX-8,
Custom intercooler piping and K+N filter,
TRD oil catch can,
TCS Sportline magnetic oil drain plug,
Aluminum air dam,

Exhaust:
Custom Headers w/ 1 1/2" primaries to a HKS Sport Exhaust

Tranny:
T50 with TRD short shifter,
ACT Extreme clutch and modified disk,
resurfaced flywheel

Rear Diff:
TRD 2 way LSD installed by AE86 tuning,

Suspension:
Polyurethane kit
Cusco front strut bar w/heim links,
Cusco adjustable panhard bar,
Whiteline adjustable front sway bar w/heim links,
Megan racing 4 links,
TCS Sportline rear traction brackets,
Swift 8/6kg front and rear lowering springs,
AGX front and rear adjustable shocks,
Tein camber plates,
Battleversion NCRA's,

Brakes:
SUZUKA High Performance Stainless Steel Brake Braided Lines,
hawk hp brake pads,
Brembo rotors,

Interior of Car:
Cusco spin turn (drift)knob,
momo coarse steering wheel and hub,
Netami quick release hub,
Diffused grenade from 1942 (shift knob),
MSD dis-tach driver,
Type R 11k 5" race tach w/hidden shift light,
Nagami shifter foot plate,
R32 skyline GTR seats(daily),
Sparco Evo Seat (track) w/ Custom seat bracket,
Painless wiring,
RCI Platinum 3" camlock seatbelt,
fully caged with DOM 1.5" tubing and FIA approved padding,
dead pedal from 87 nissan 200sx,

Exterior of Car:
T3 red tow hook,
Metal hood pins,
Deft racing carbon fiber hood,
J blood front bumper, side and rear skirts,
Redline taillights,
Extreme dimensions widebody front & rear fenders,
Ueo style! front bomber bar & Garrachi braces,
Modified rear spoiler,

Wheels:
14x6 fronts supras with Falken Azenis 195/60/r14
15X10 rear American Slot Mags with stretched NITTO 450 205/50/r15


Also has:
new rear calipers
new axles
new rear wheel bearings
new head gasket and seals at 316,000km
new waterpump
Dorman Wheel Studs from a 02-03 Toyota Corolla/Matrix PN# 641-4208 (DON'T BUY!!!!! THEY'RE ****!!!!)link: http://www.hunt4steve.com/05TacoExtLn.html




flew in to vancouver, bought off Dee Lo, and drove it home: 1987 black GTS with a Ae101 60k on the motor just swapped in, battery relocated behind the seat and new brakes and rotors all around, trd short shifter and trd header with 2.5" exhaust...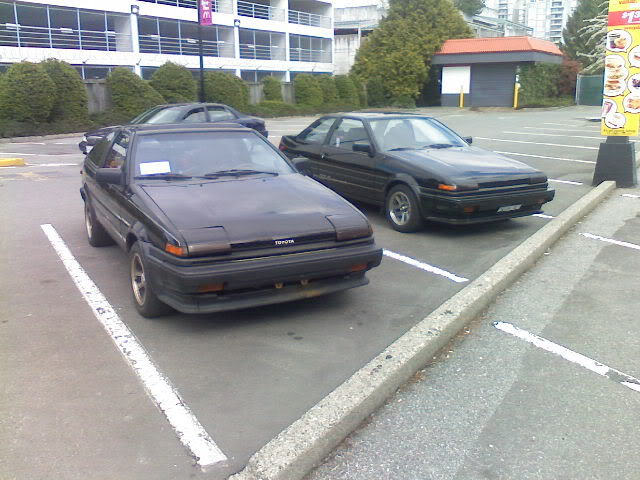 home: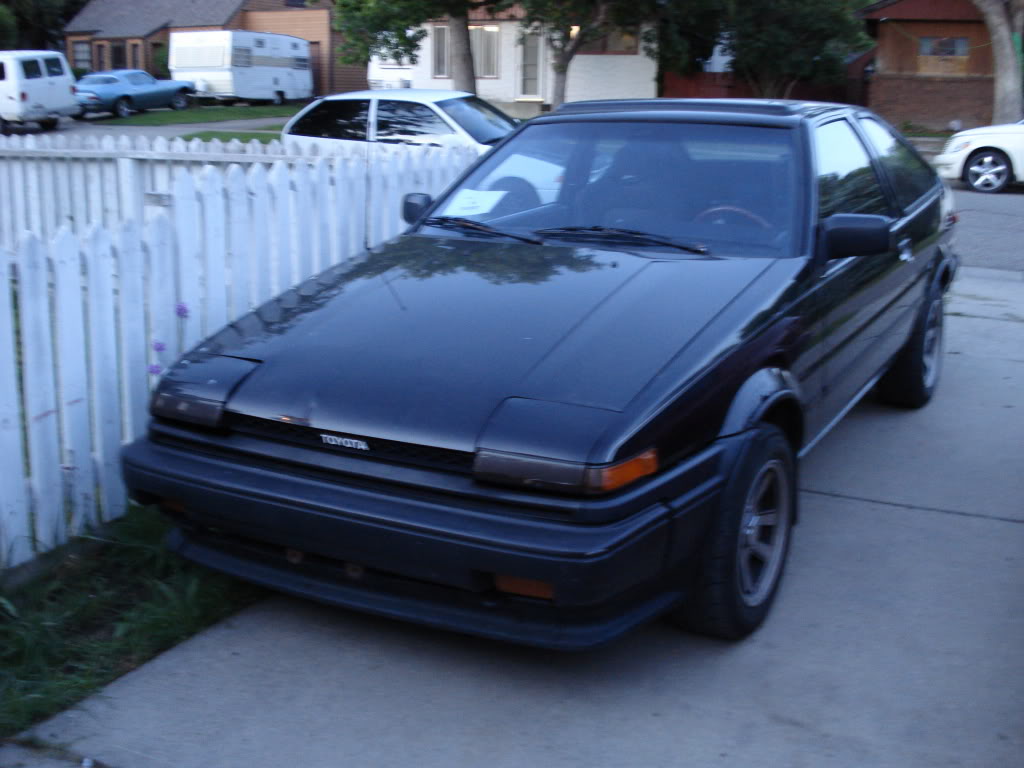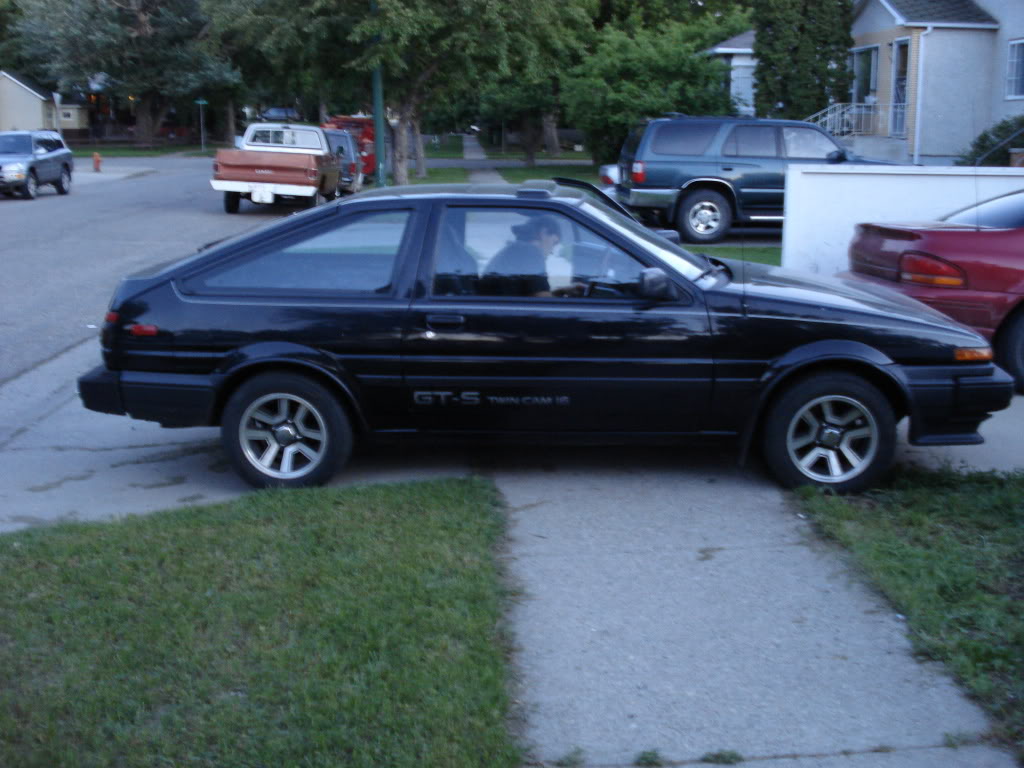 added skyline seats and new carpet: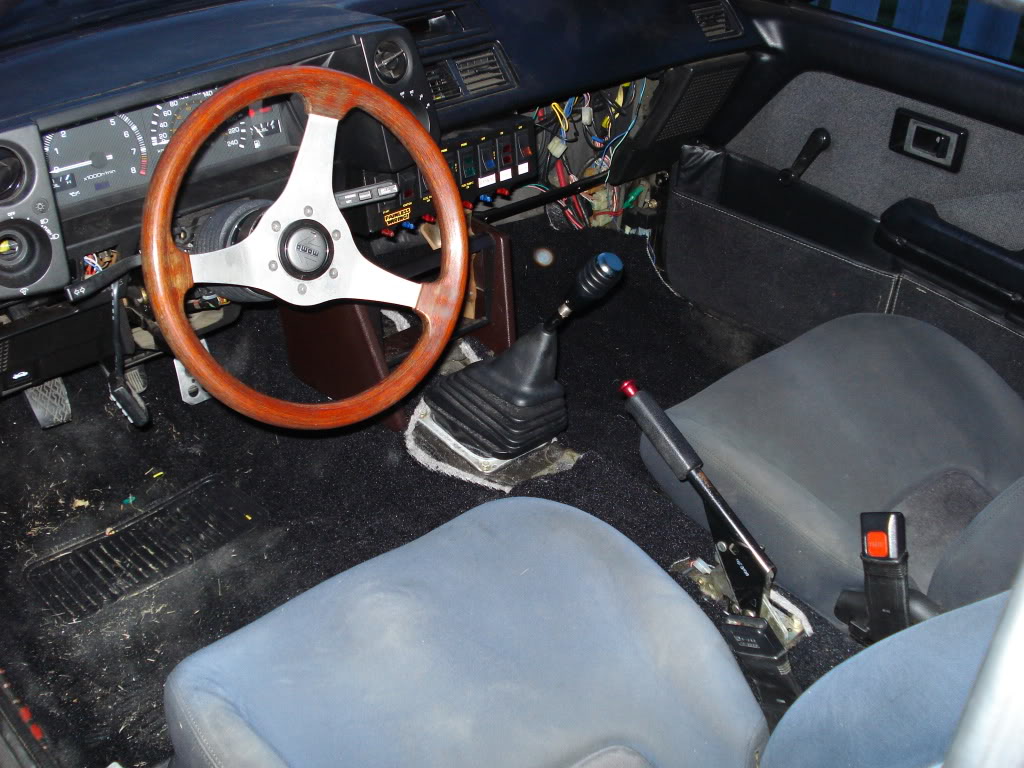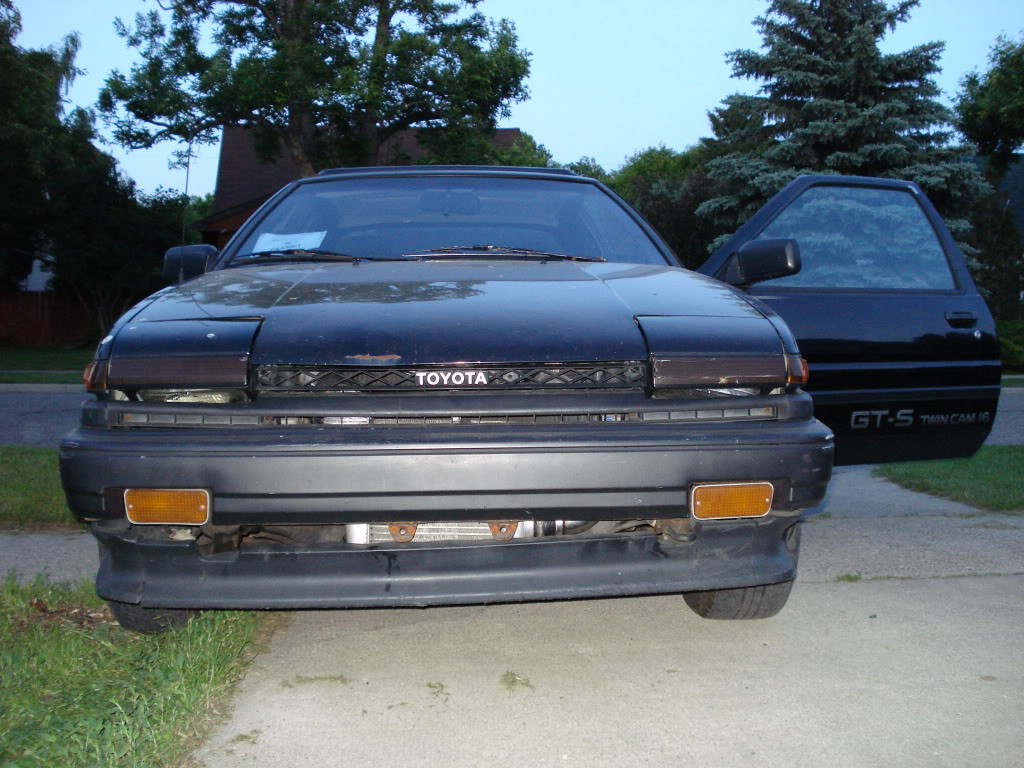 put the redlines on (middle piece was broken in the mail):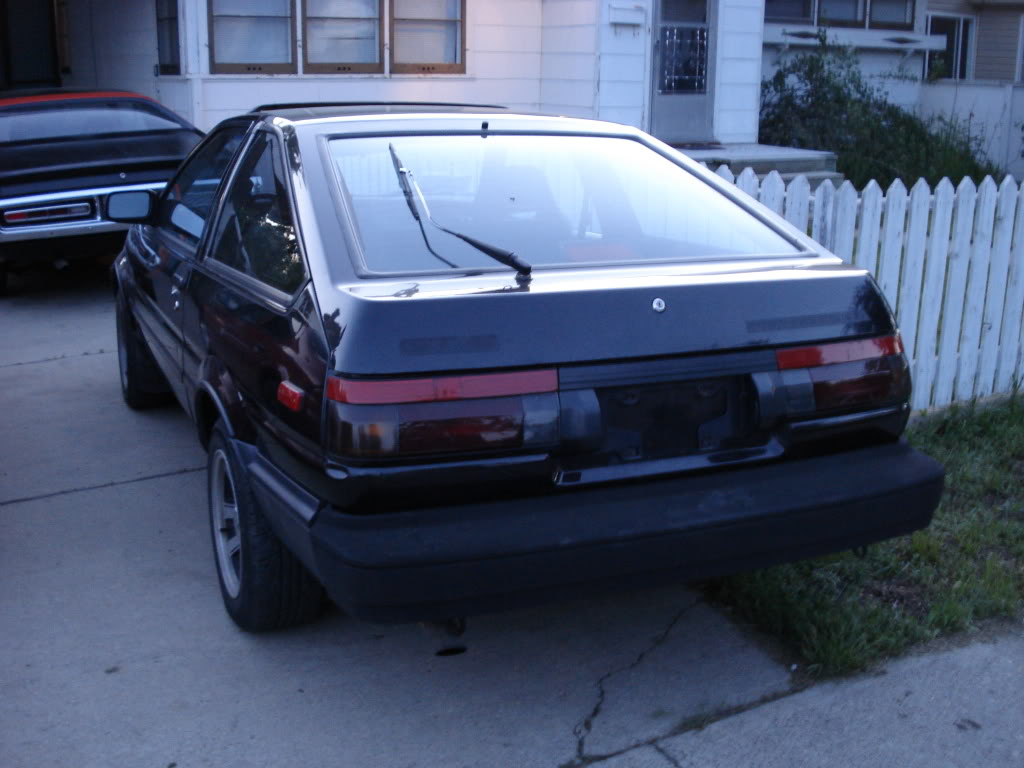 painless wiring and my own descriptions lol: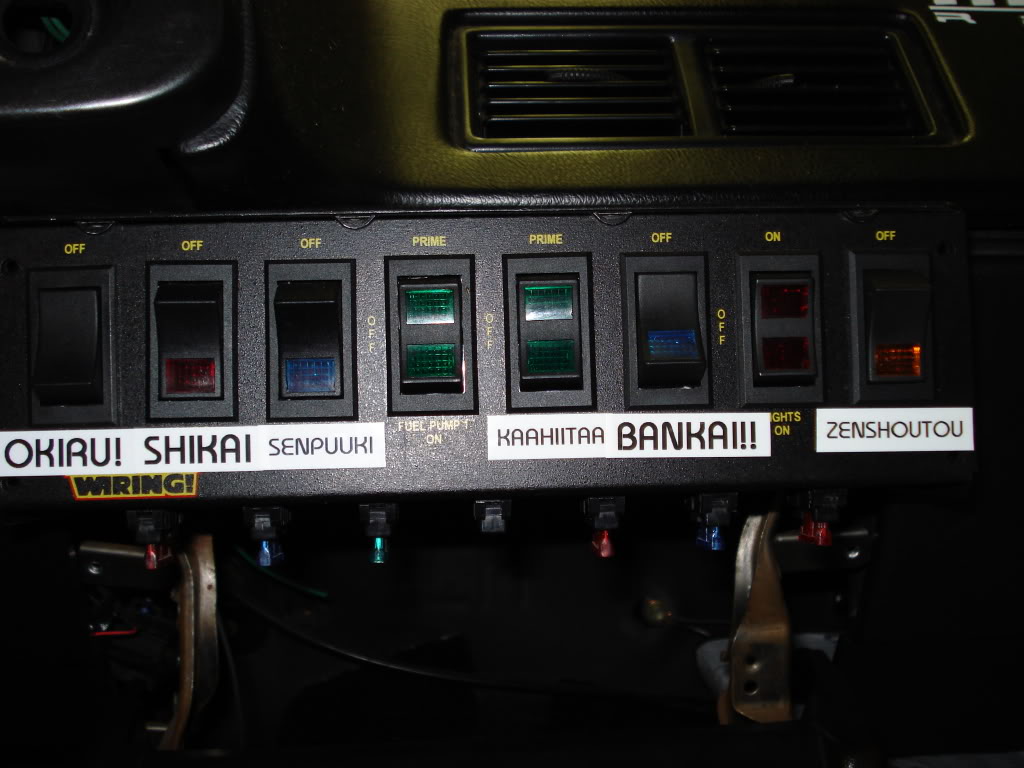 replace rear suspension: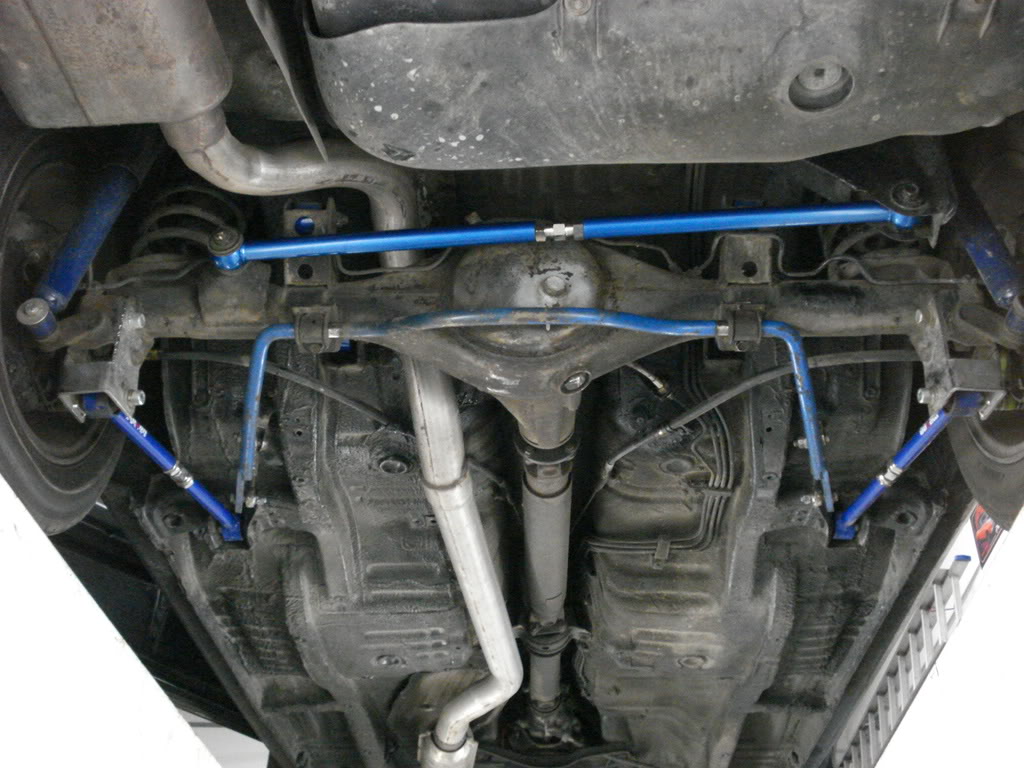 time to get rid of that stock bumper: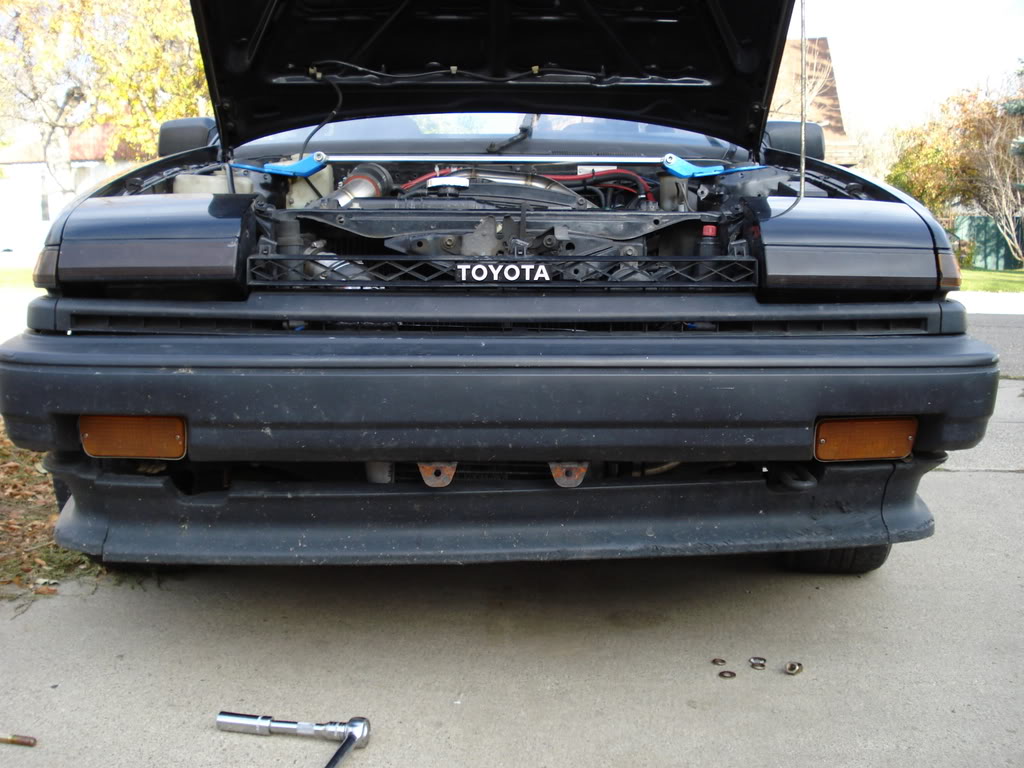 much better: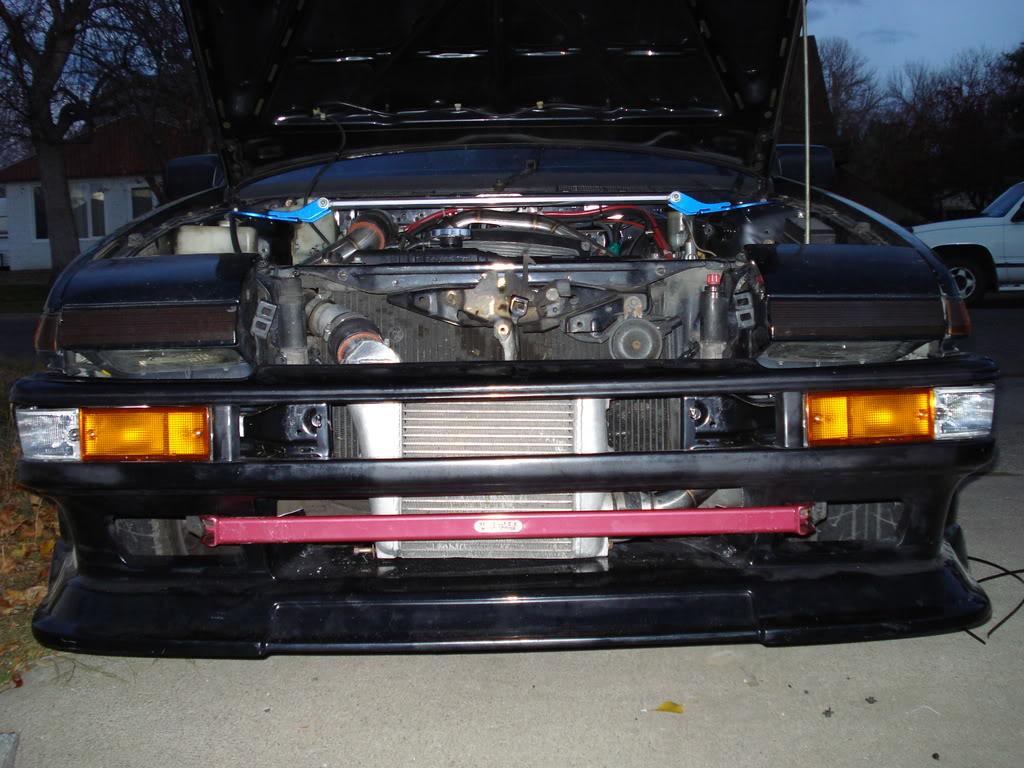 stitch weld that front end: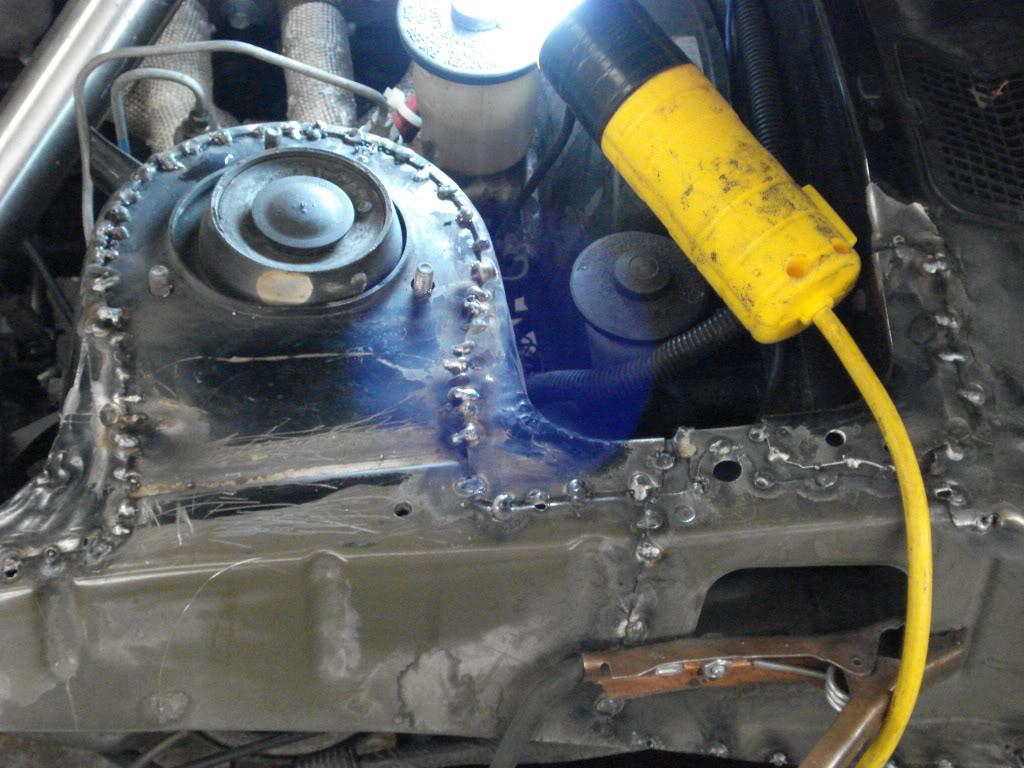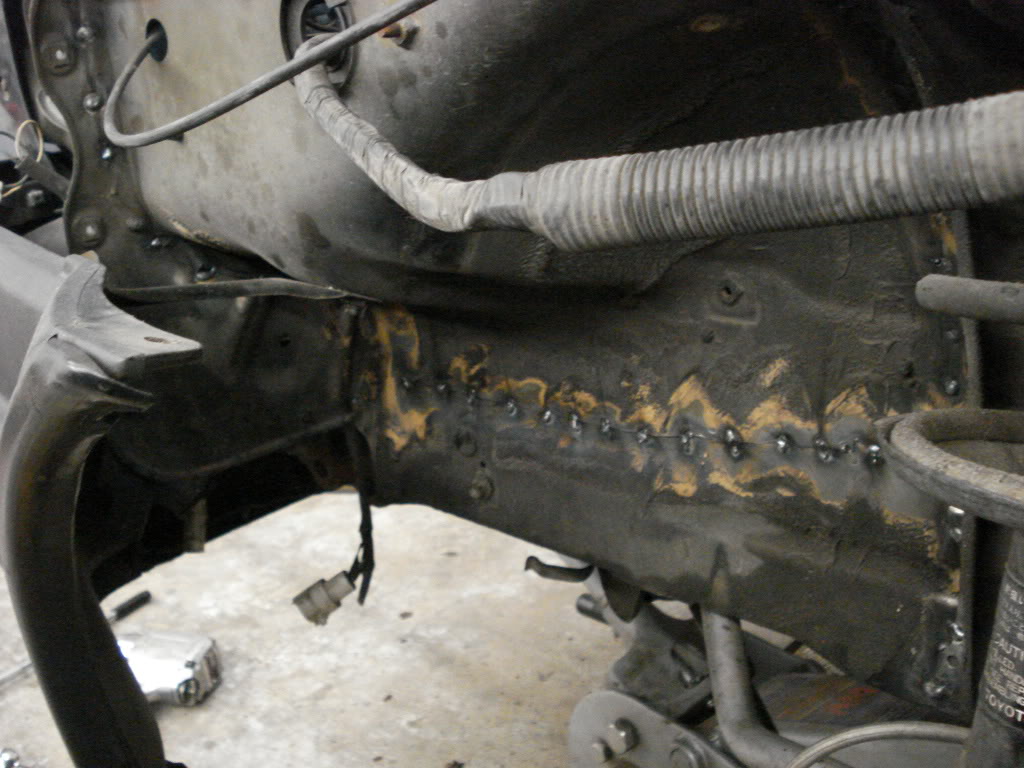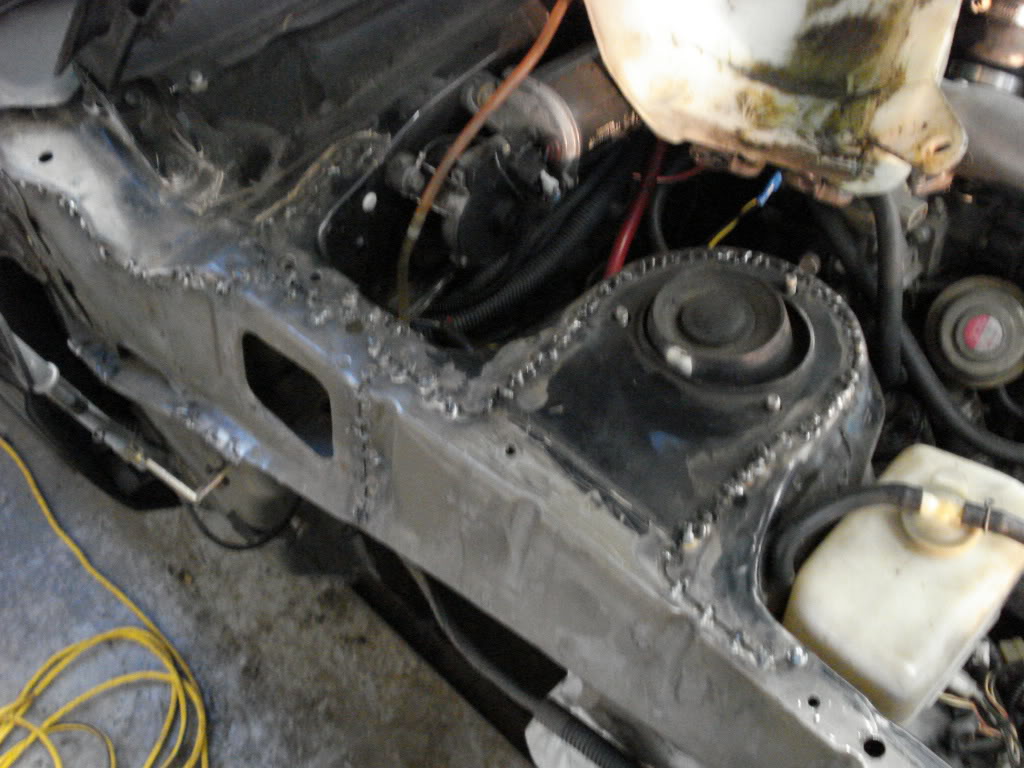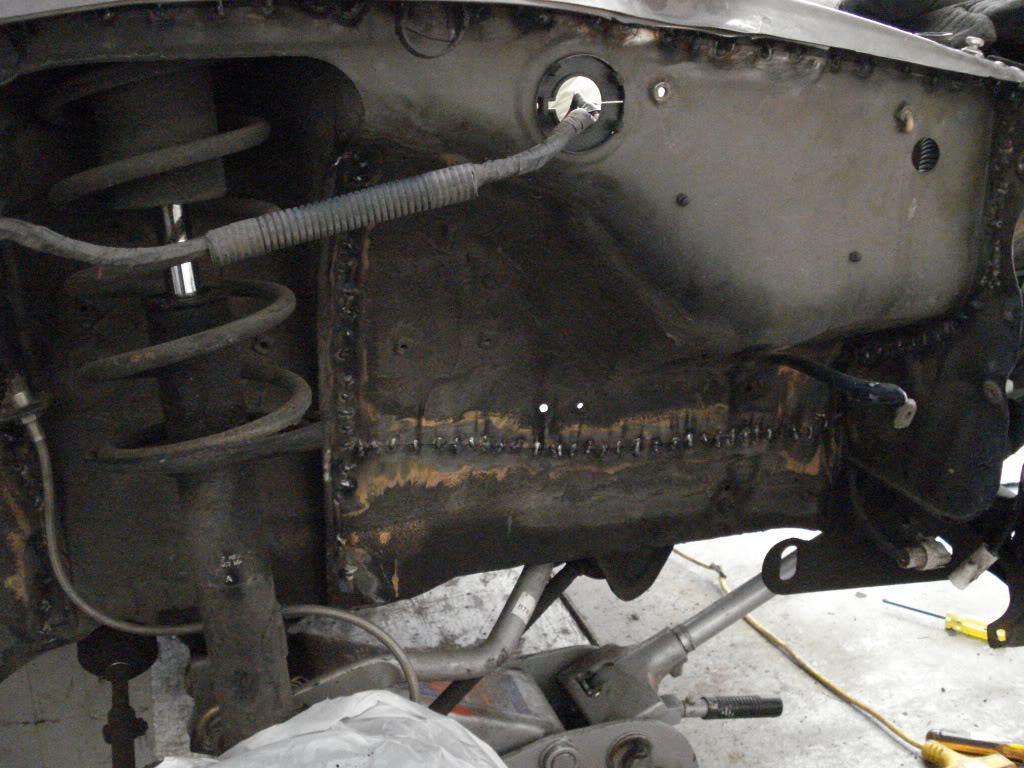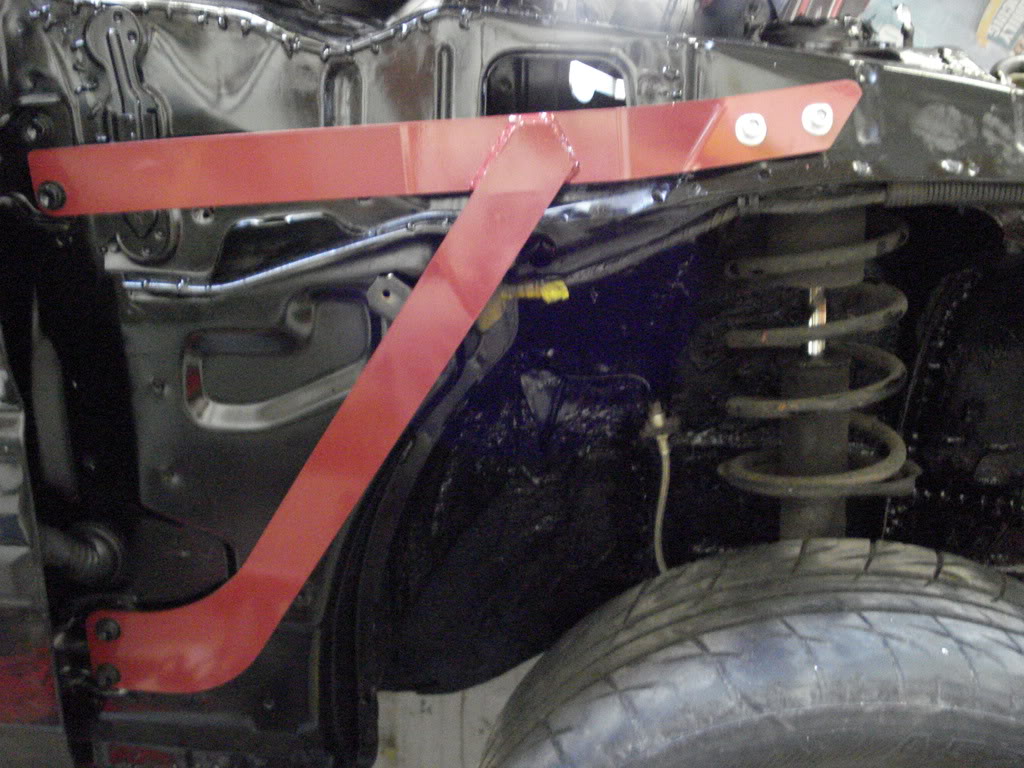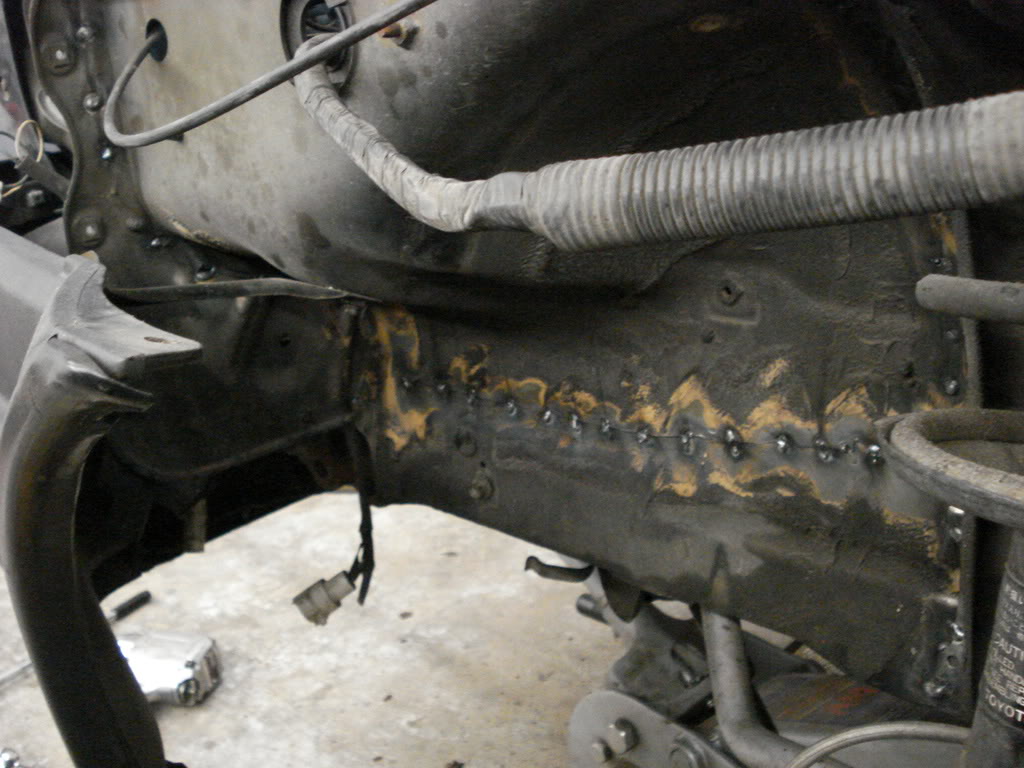 time to fit those 15X10's under there: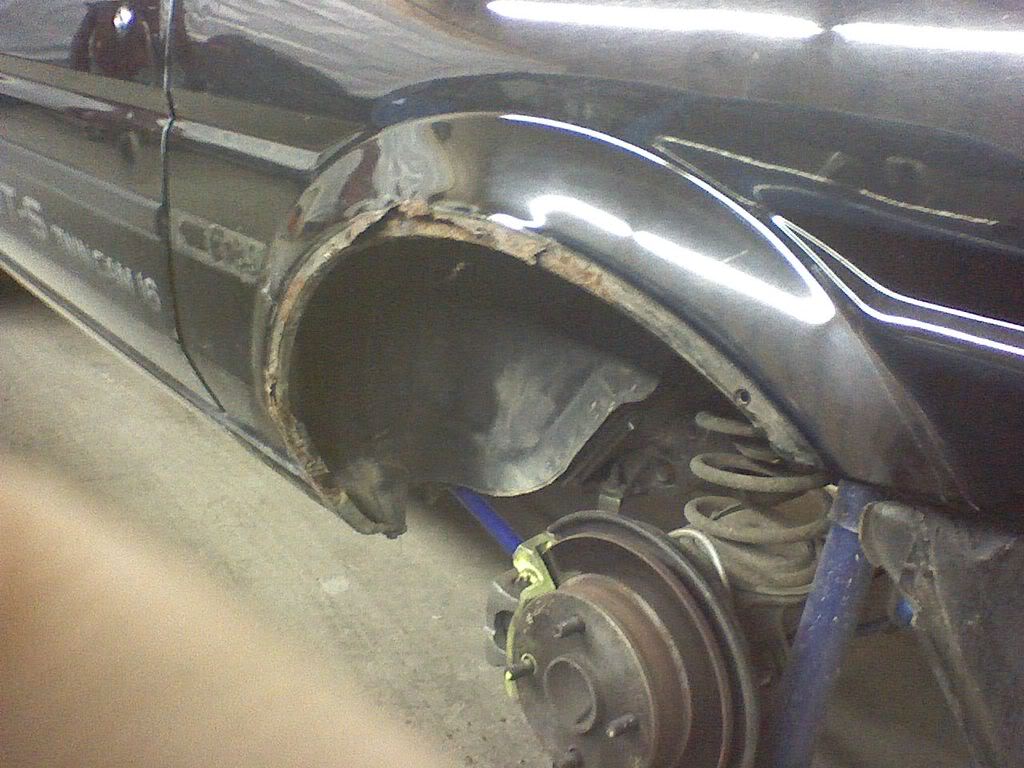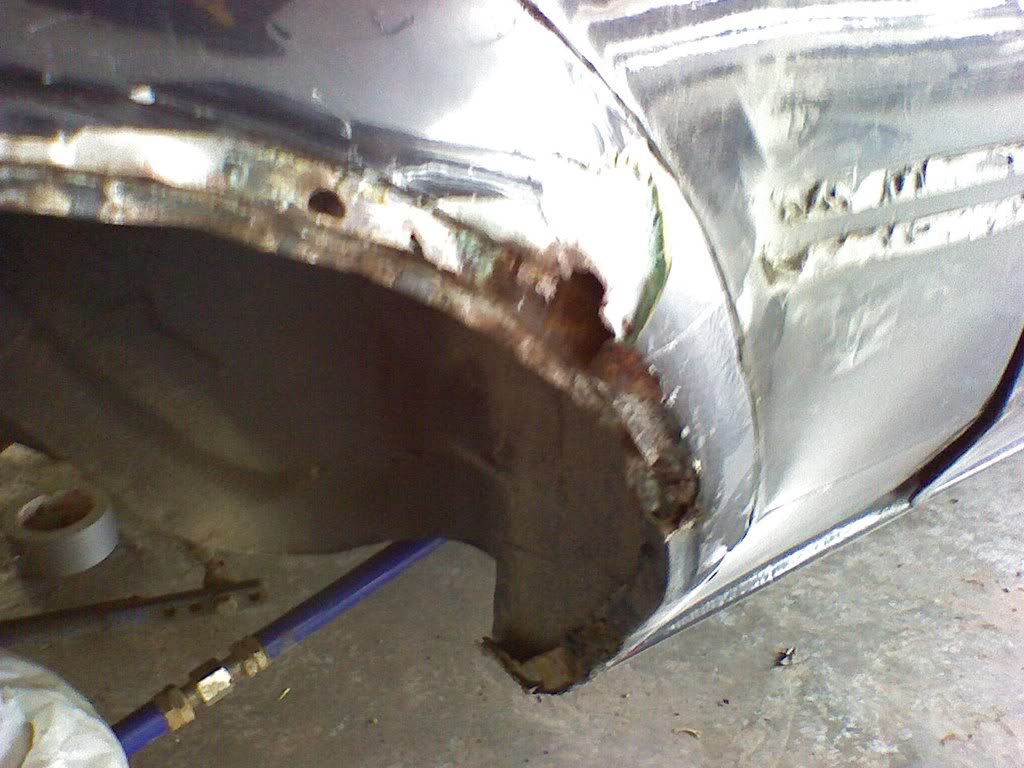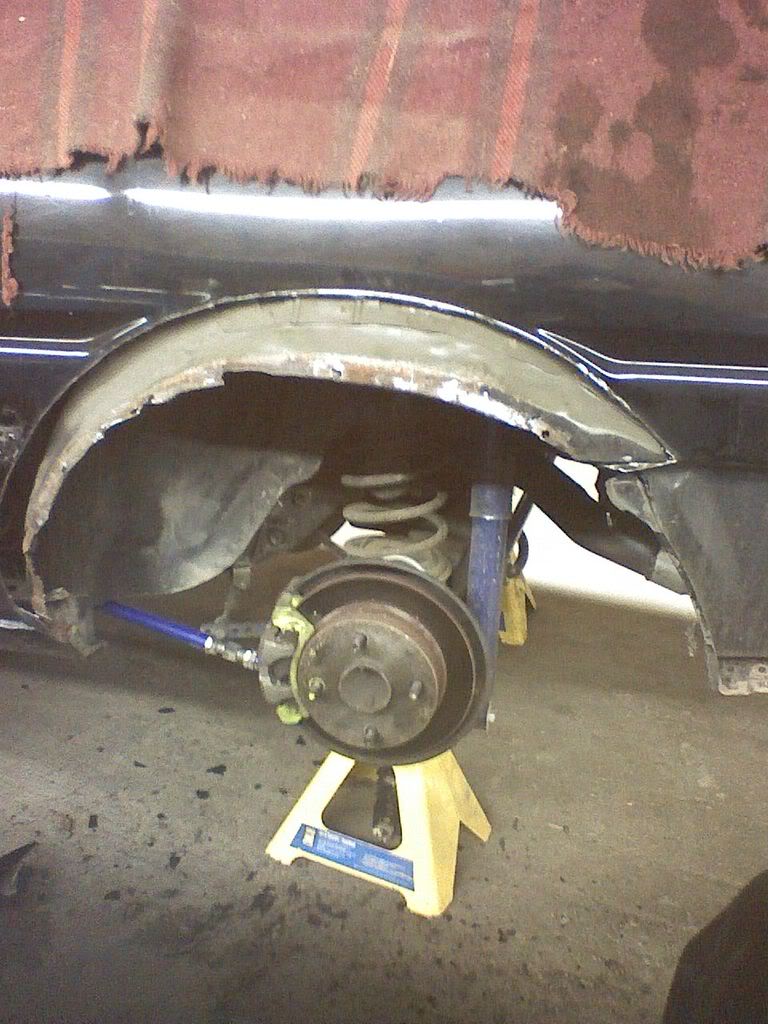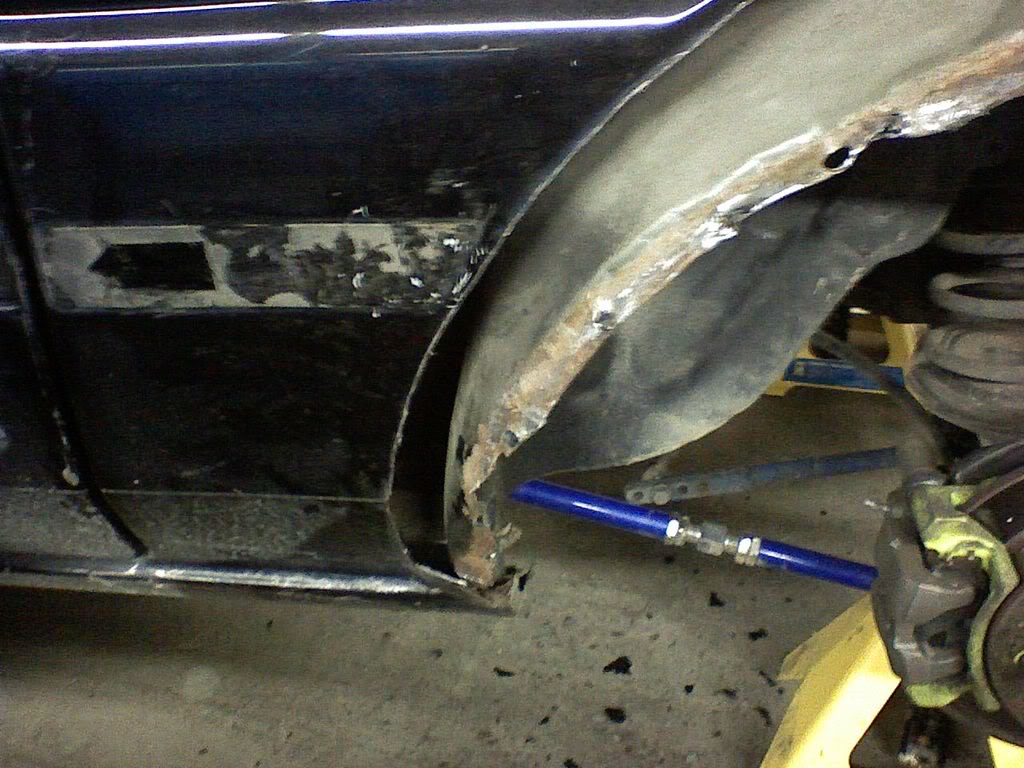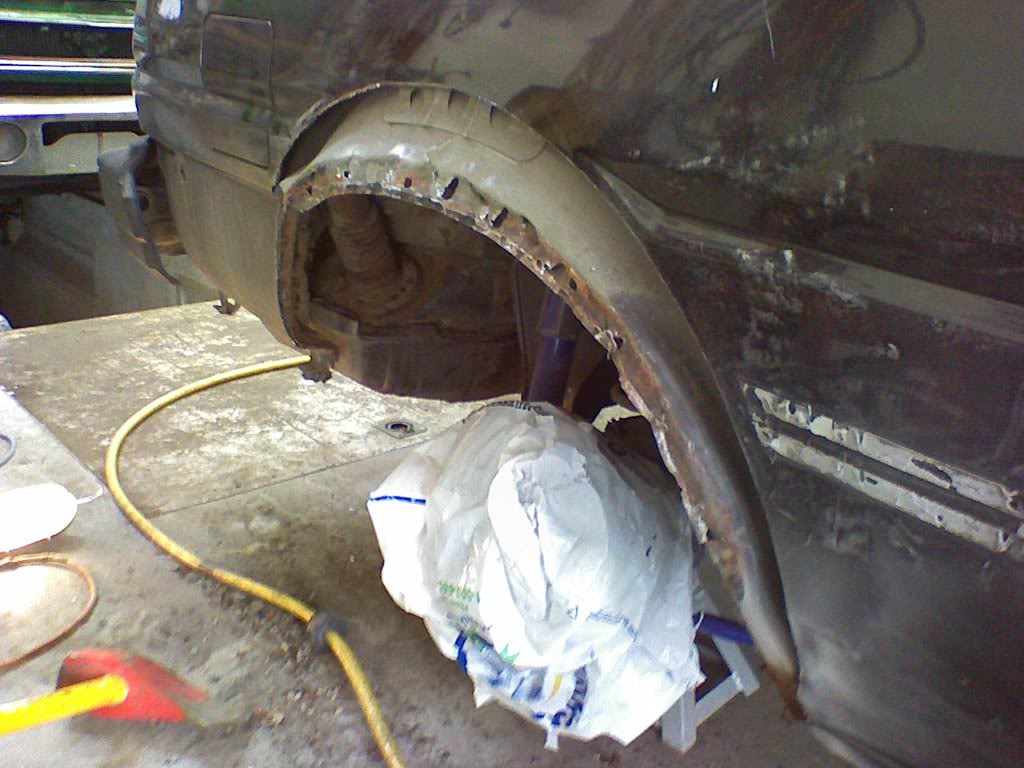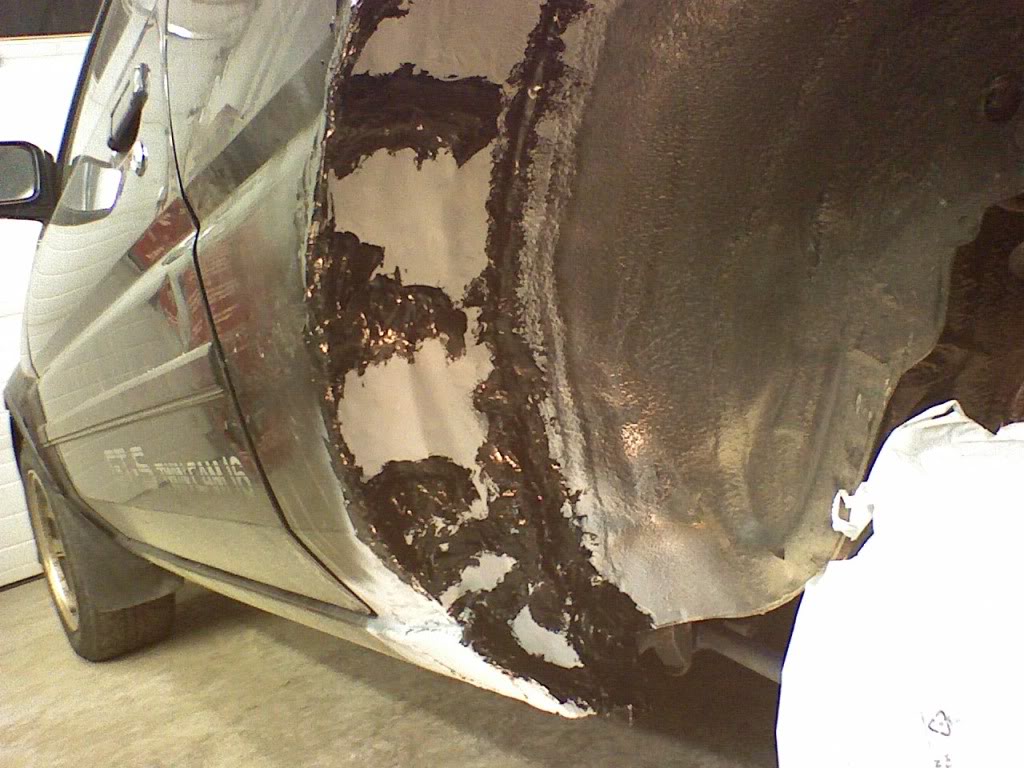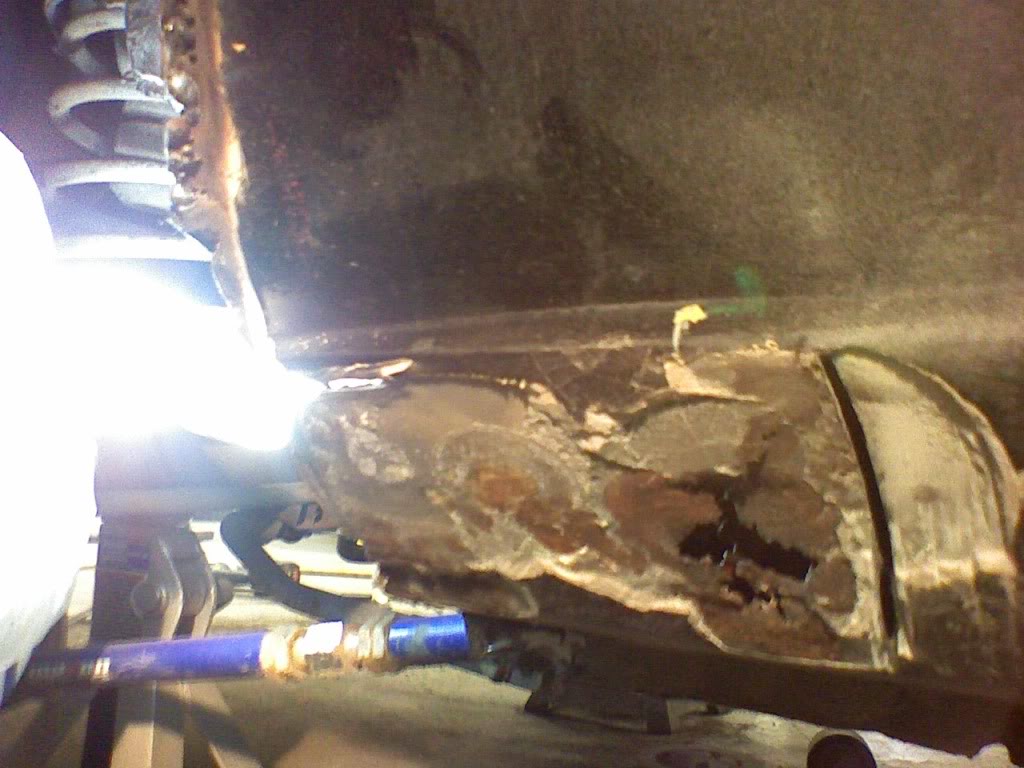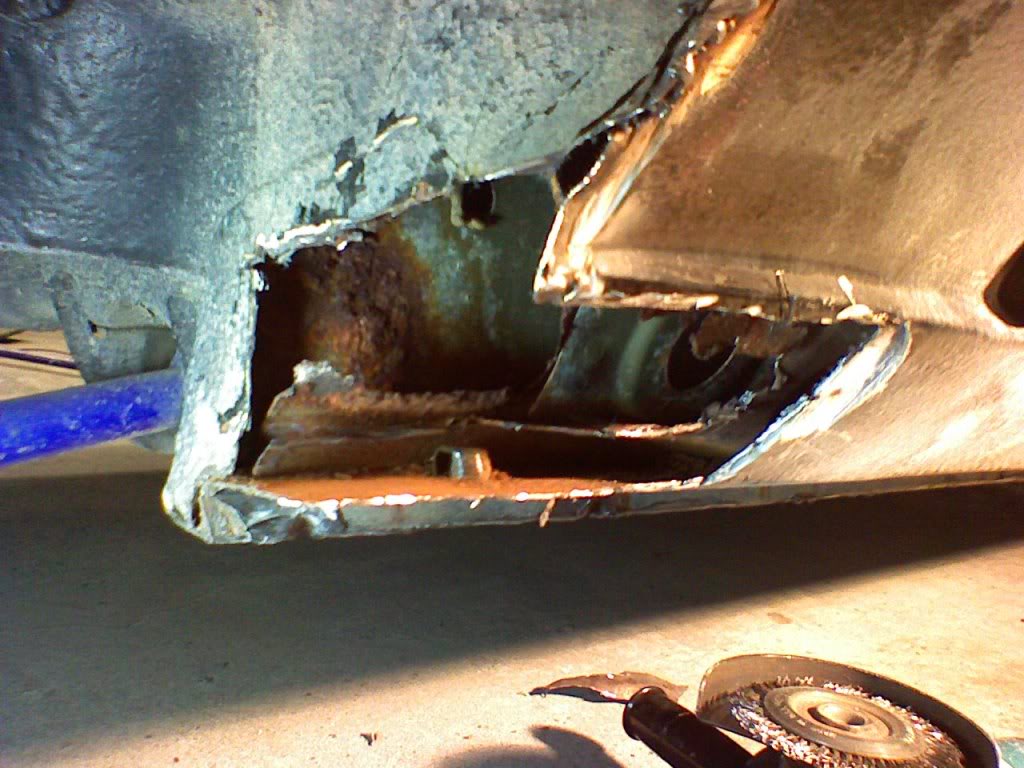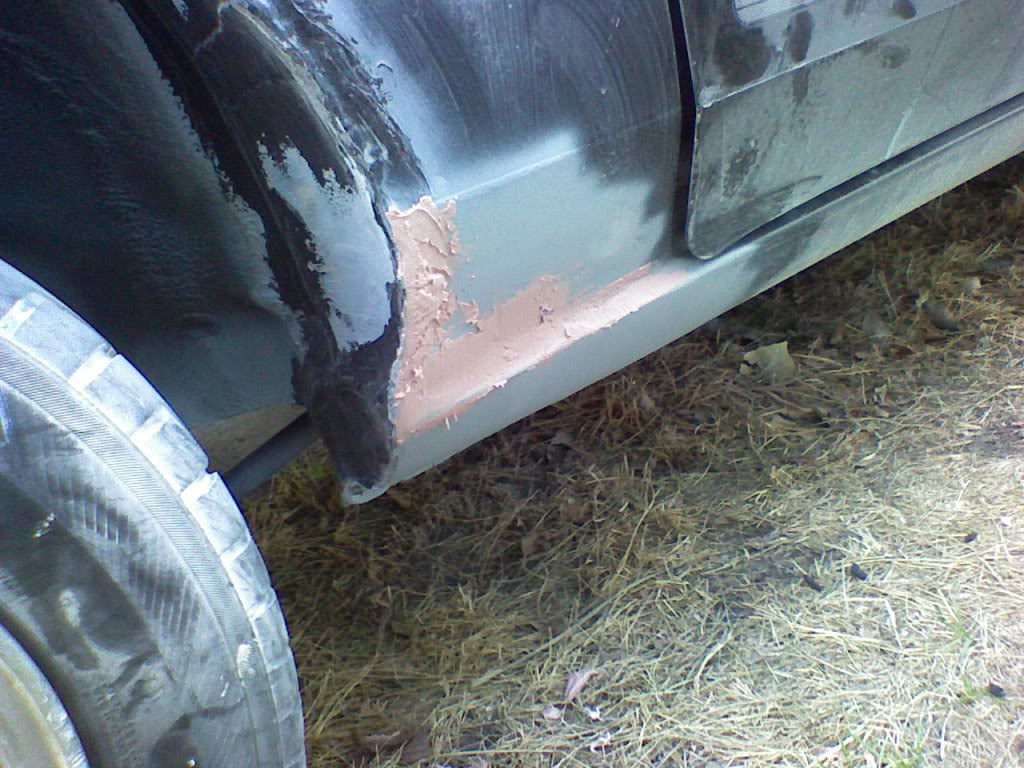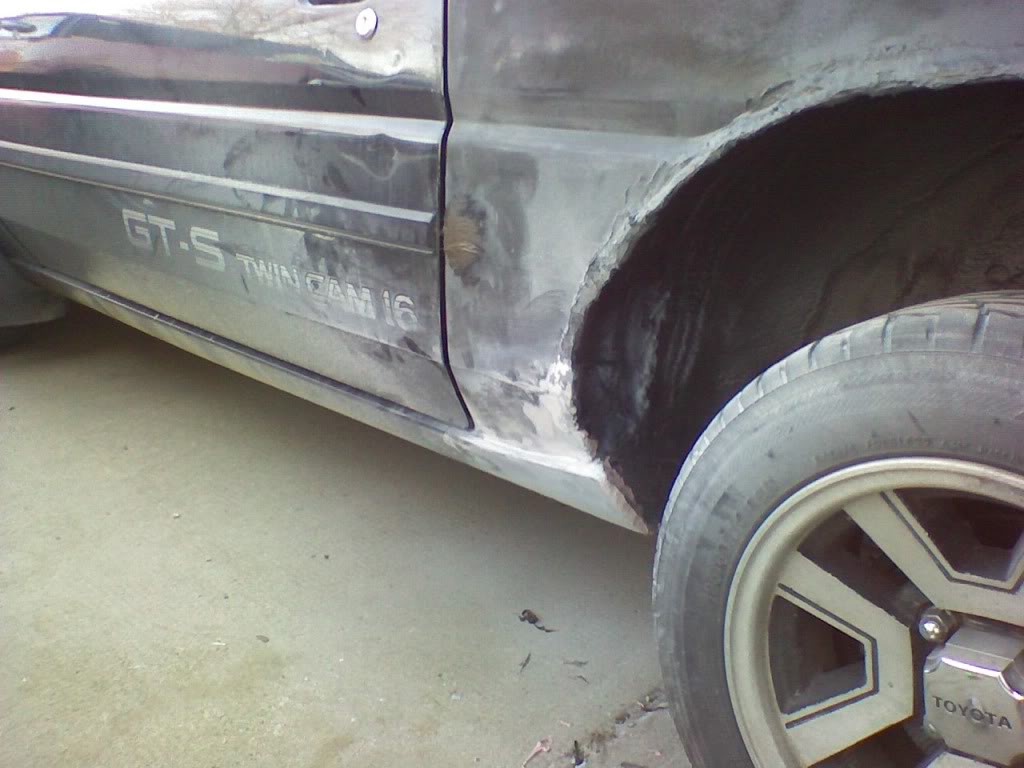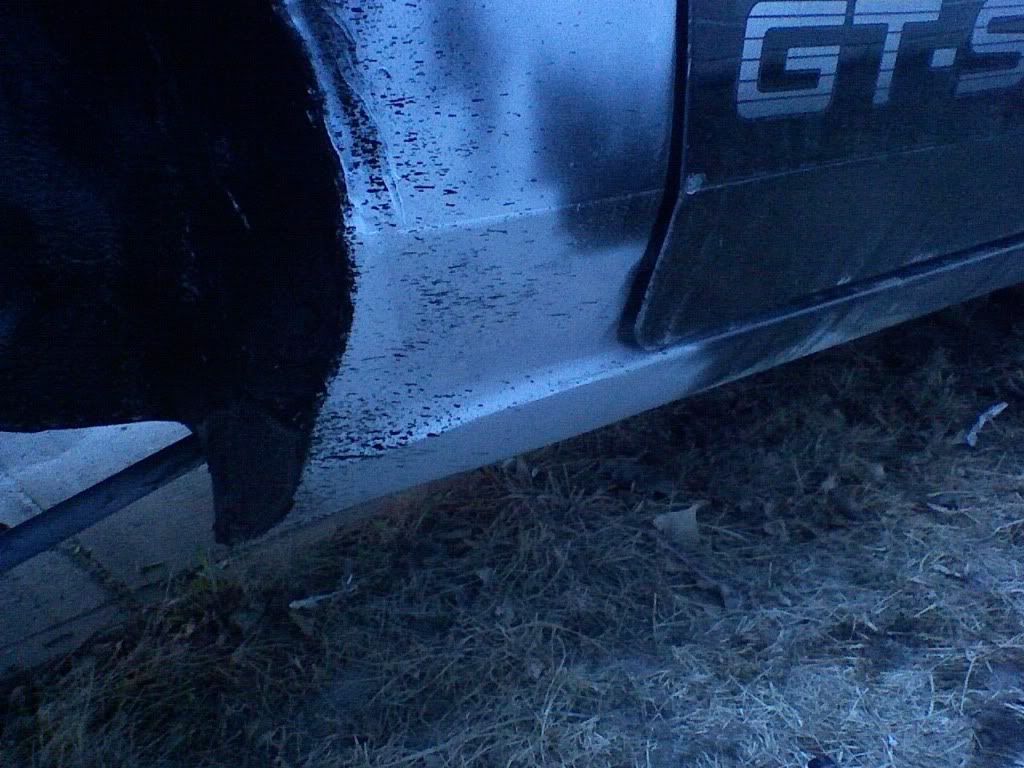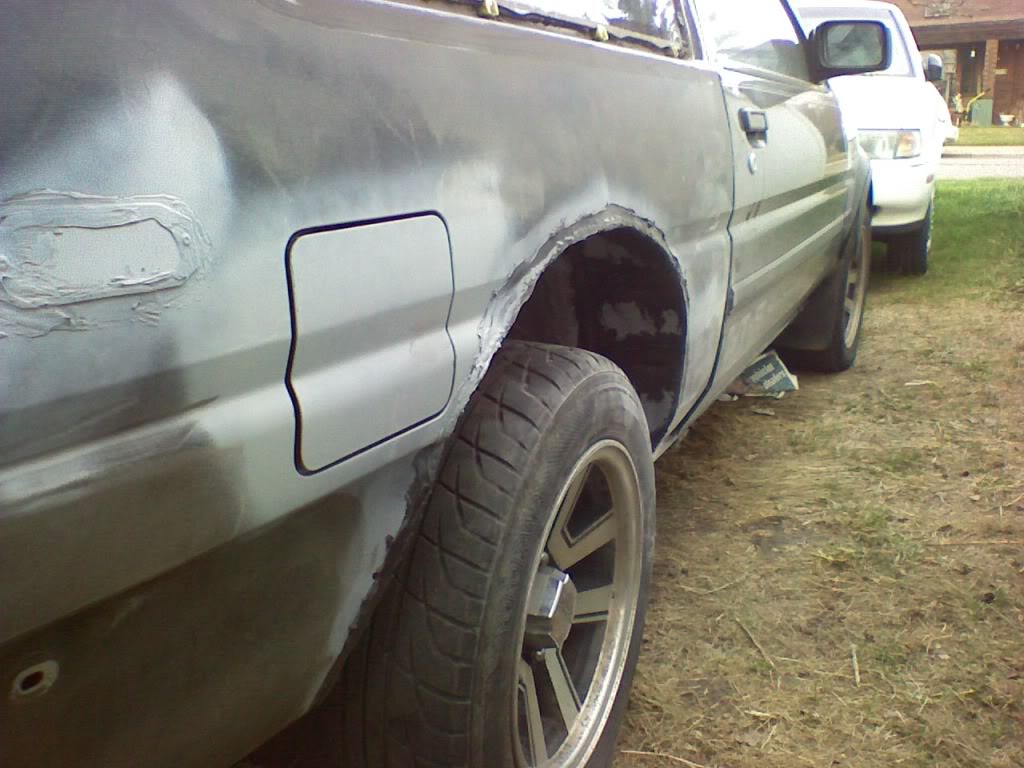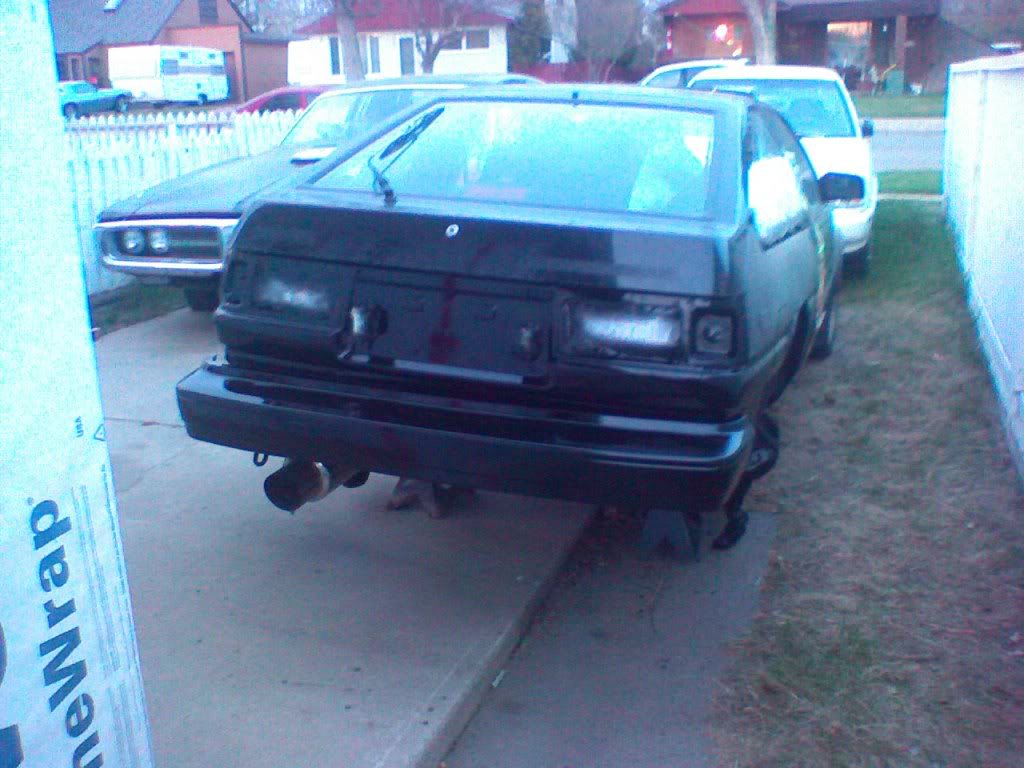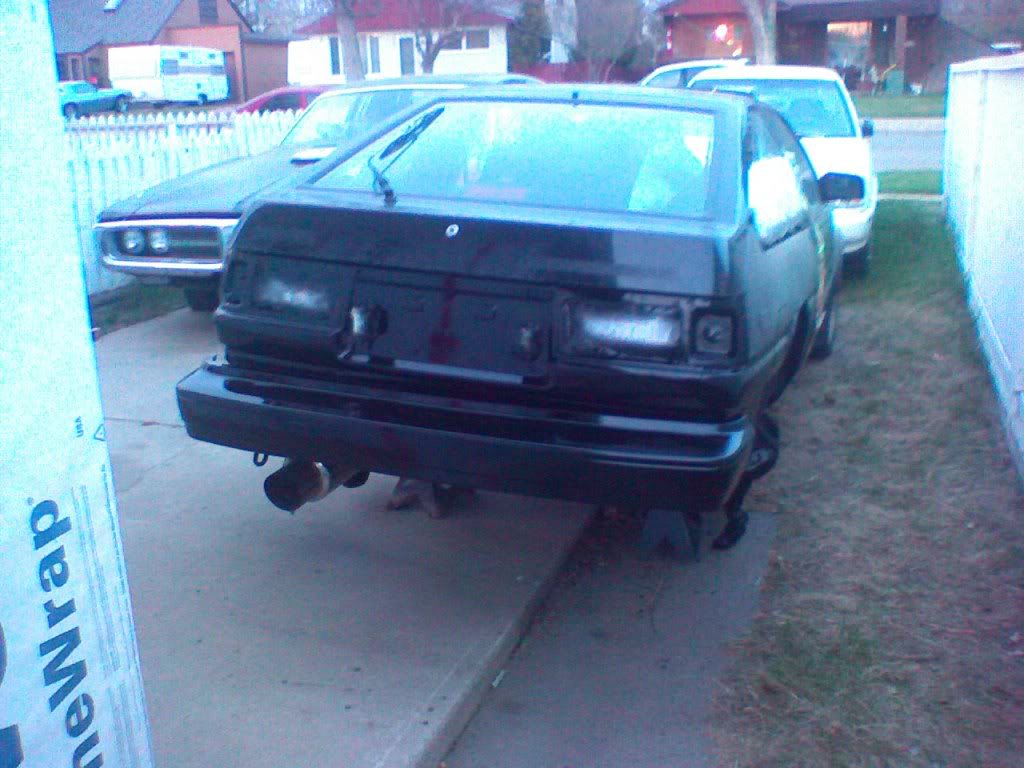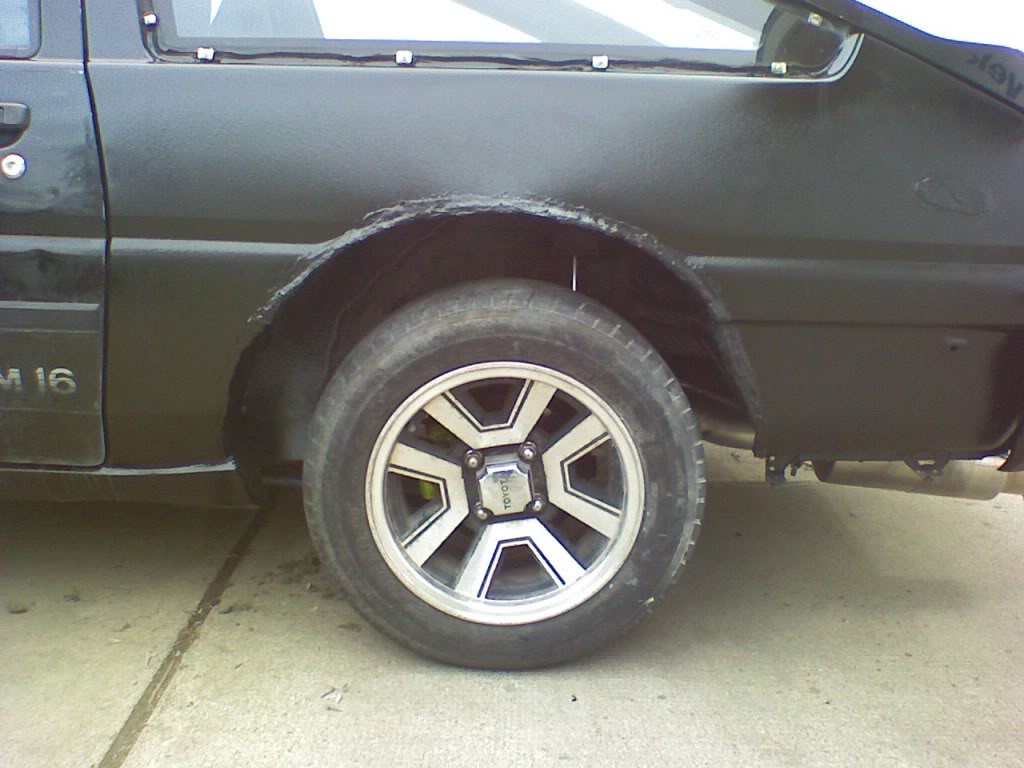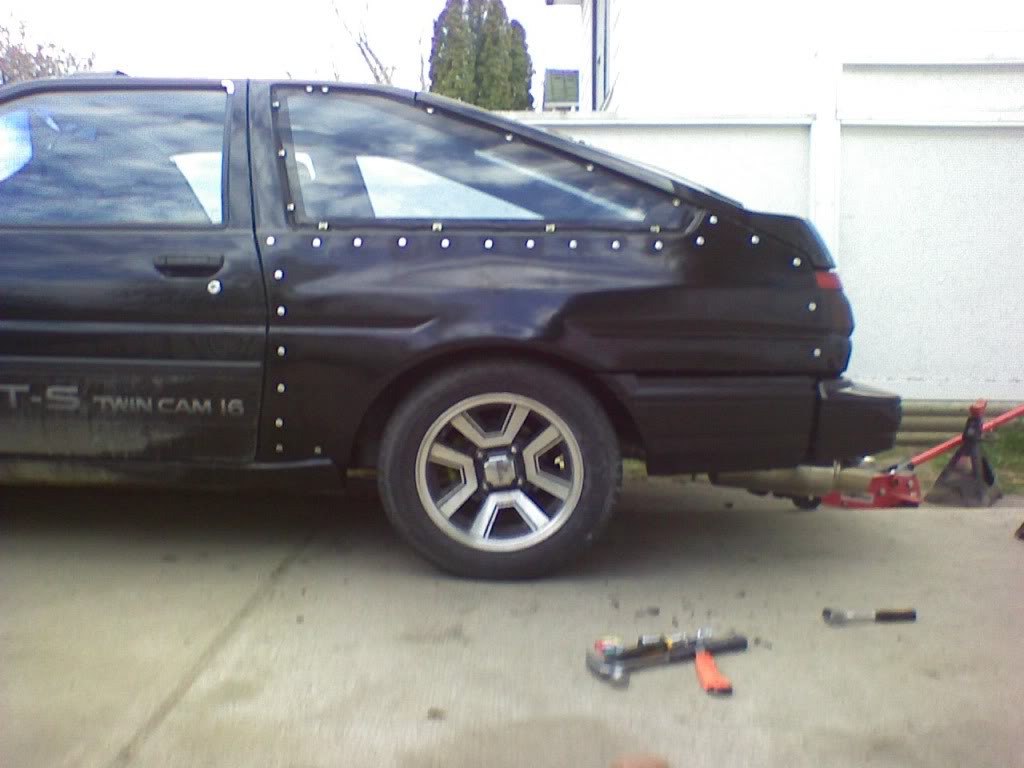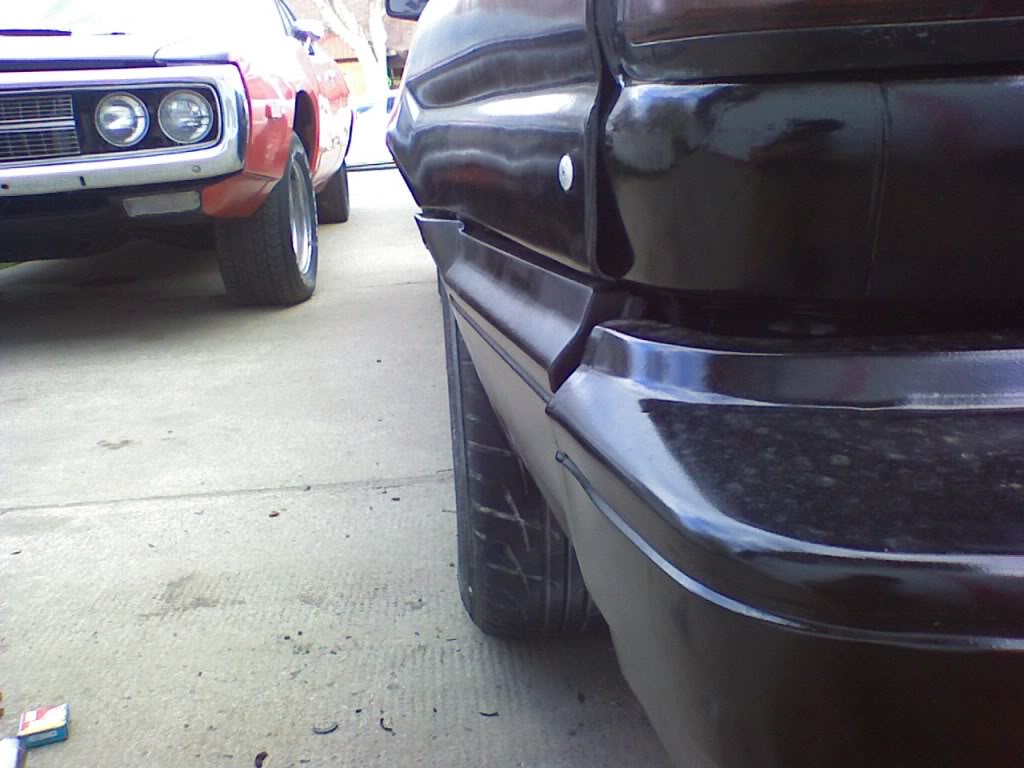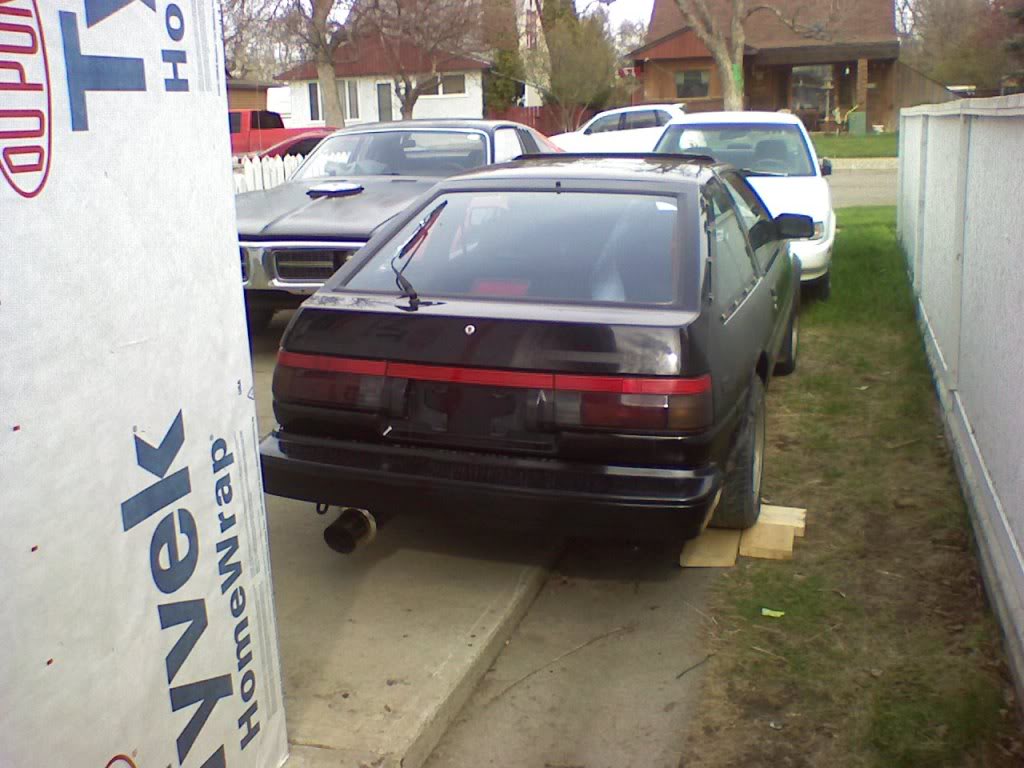 new hood: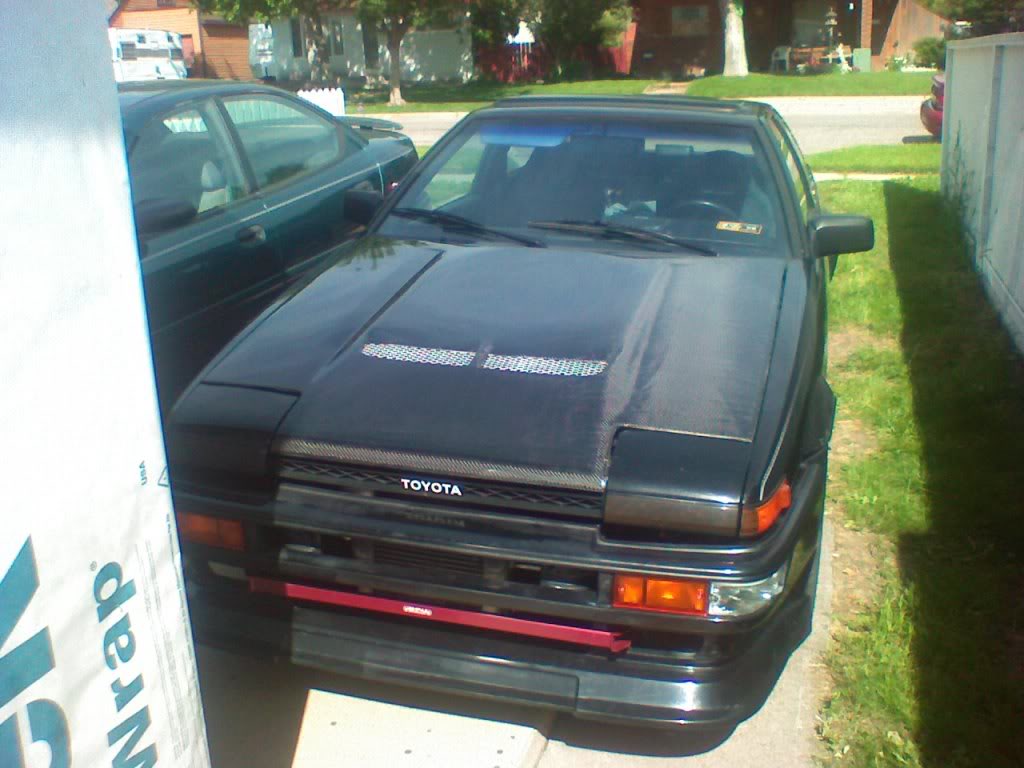 paint those vents: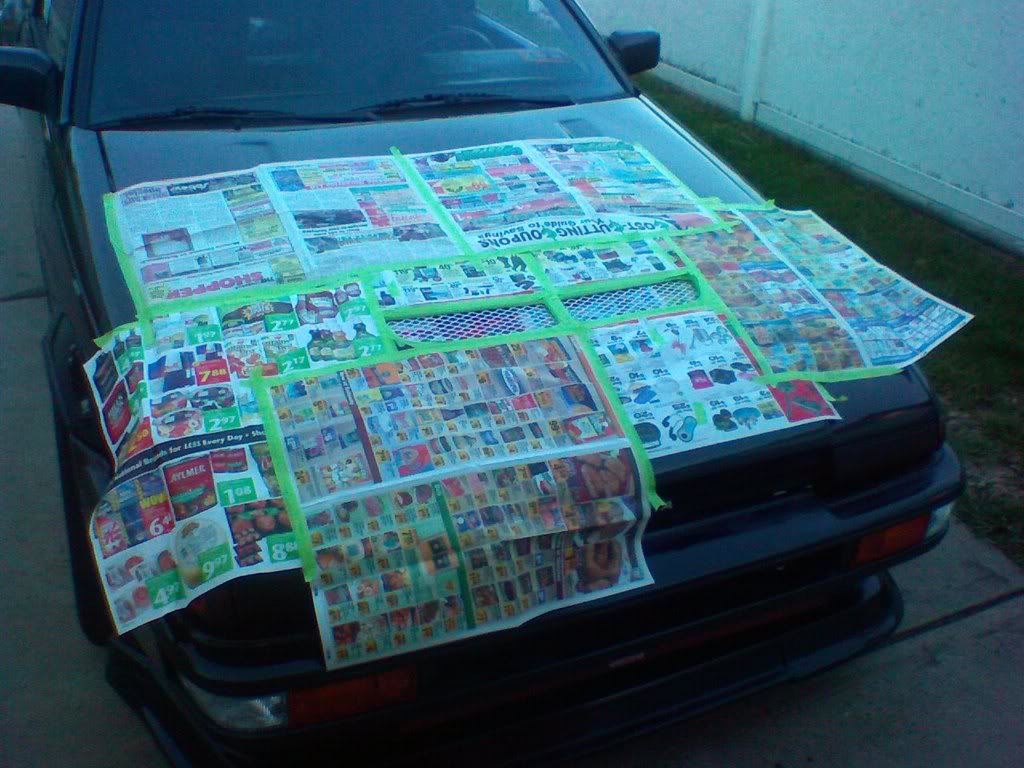 add rear wing: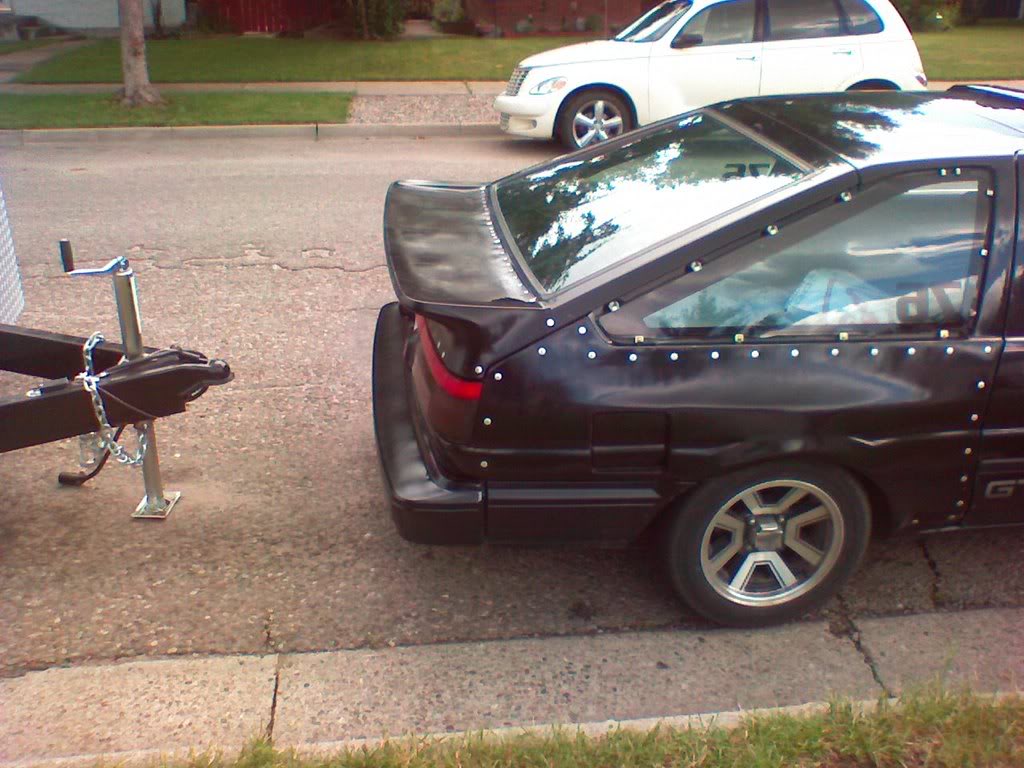 project #1 instead of thr rubber bushings you get with shocks, I used the set of polyurethane bushings that were for my front sway bar for more stiffness ( i installed a whiteline sway on the front instead of using the stock sway bar) I was suprised - no noise or squeaking...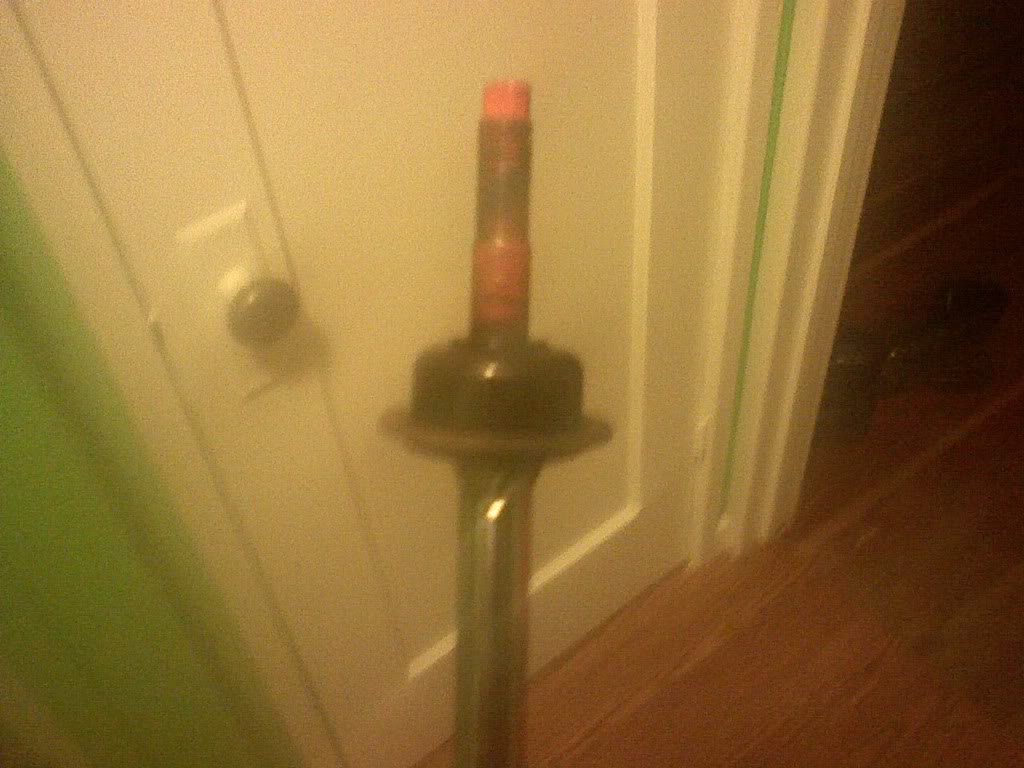 project #2 I had to tap the intake to run my new oil catch can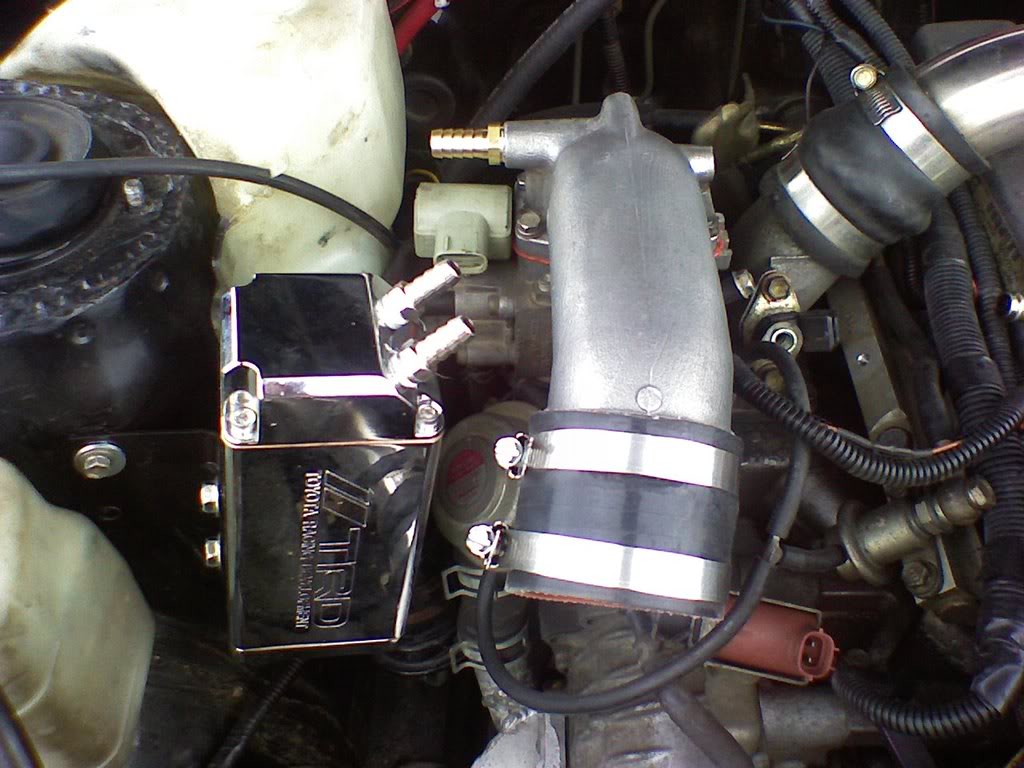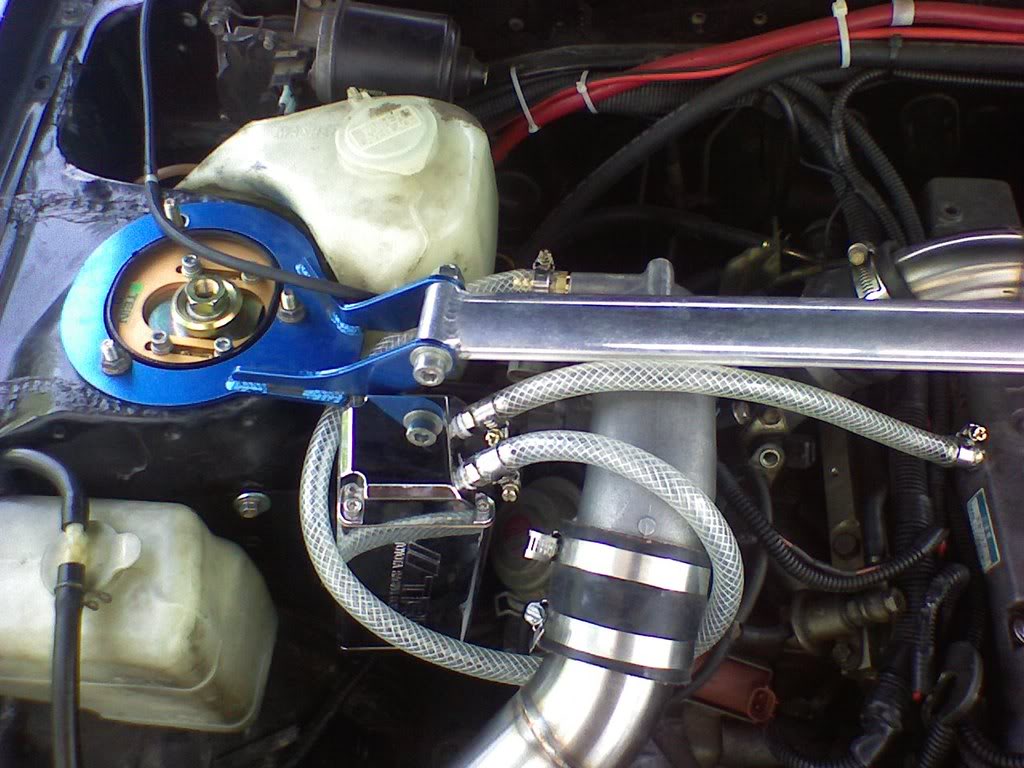 remove sound deadning - the dry ice trick is the cat's meow...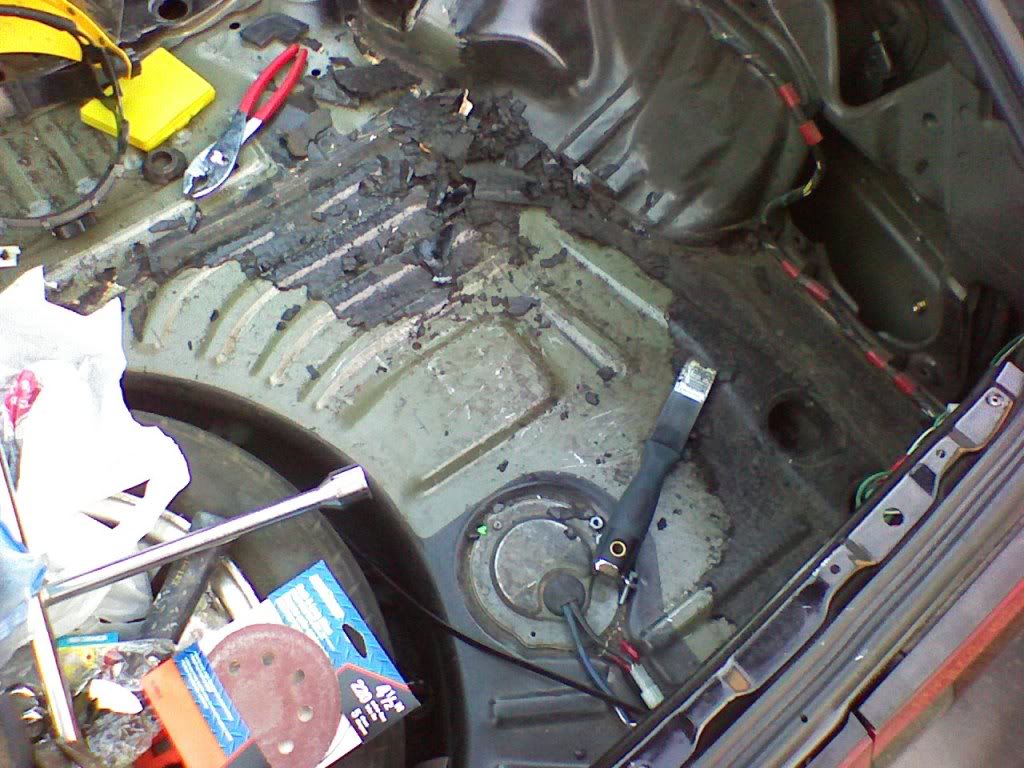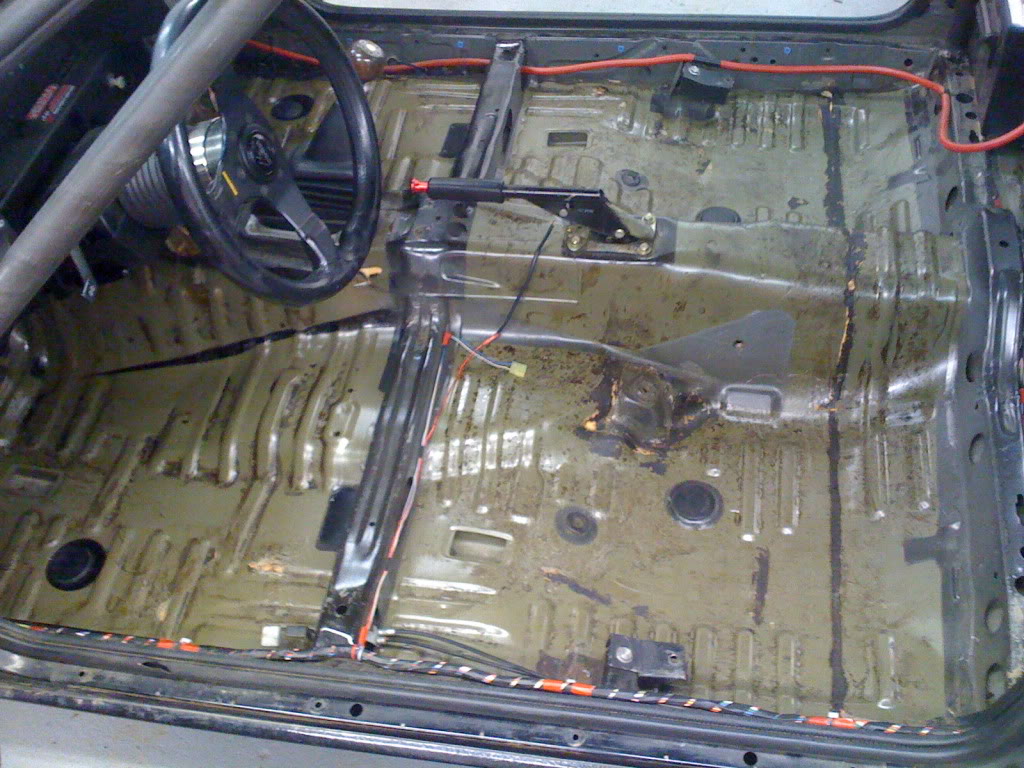 time to cage it: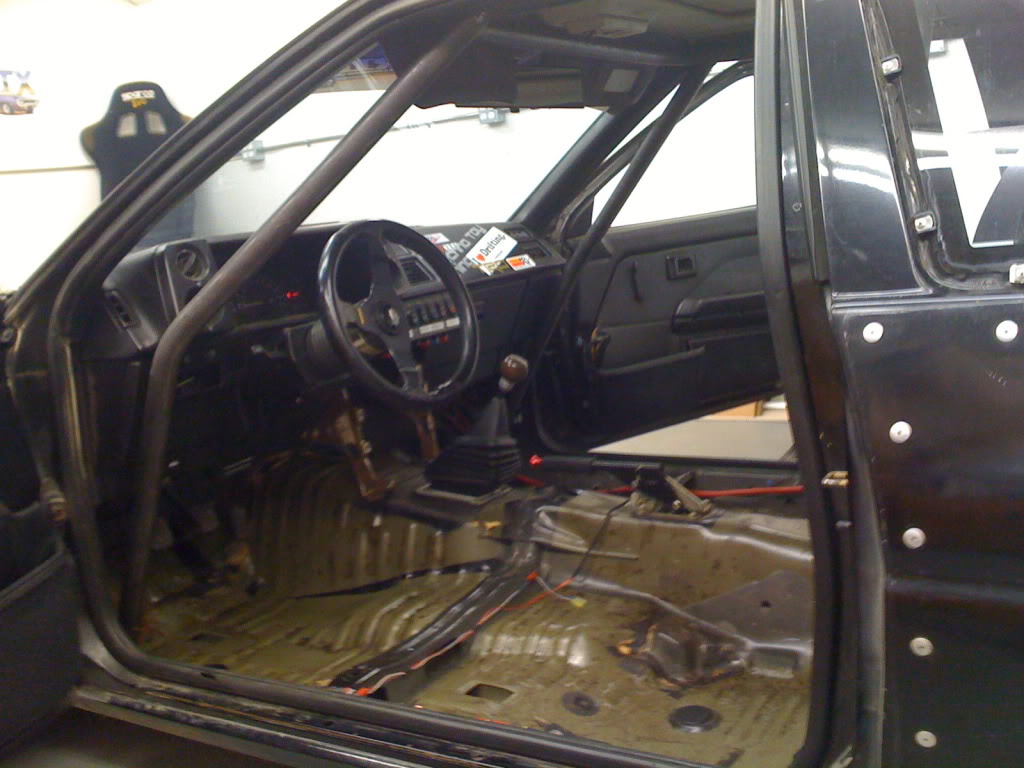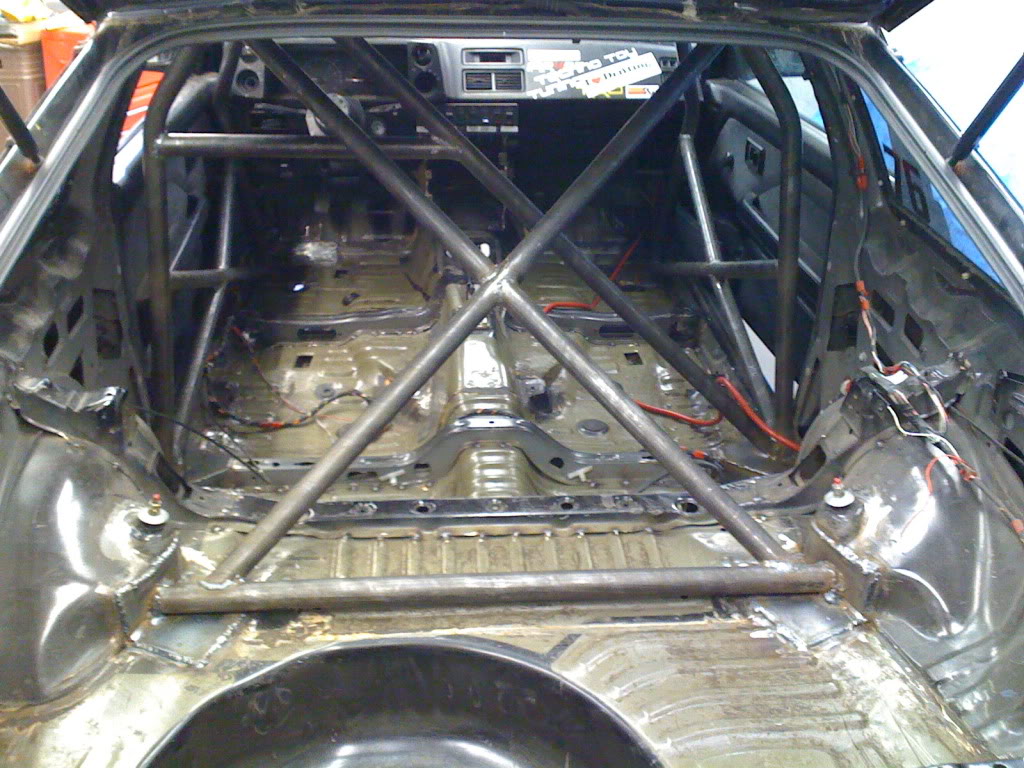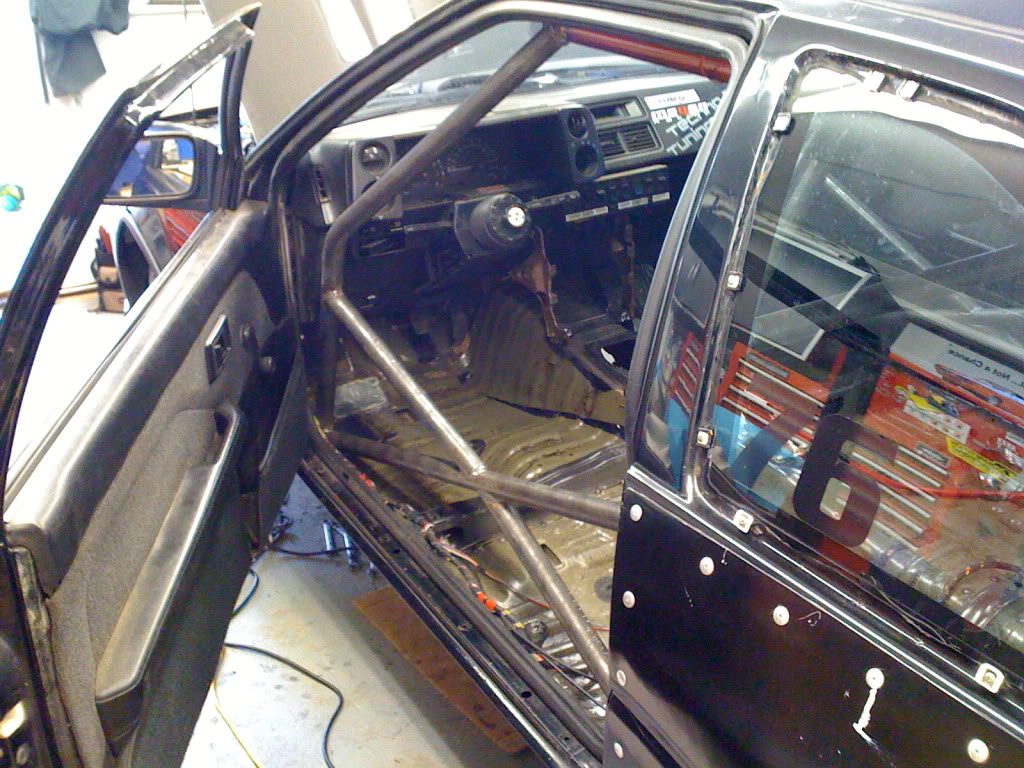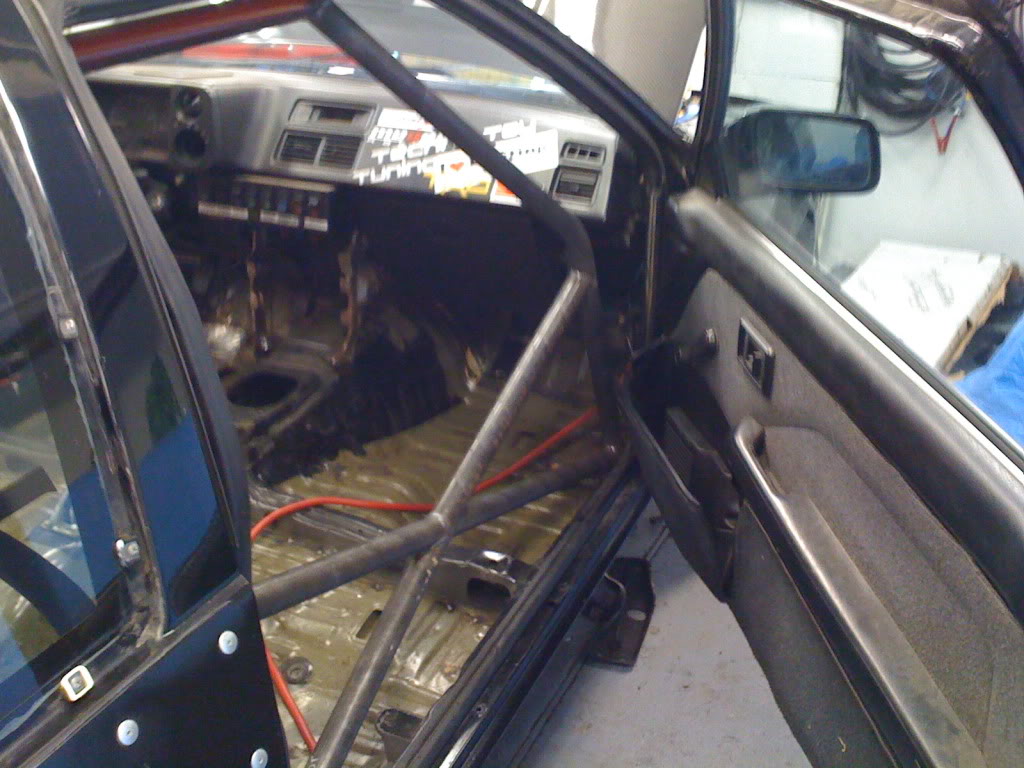 and paint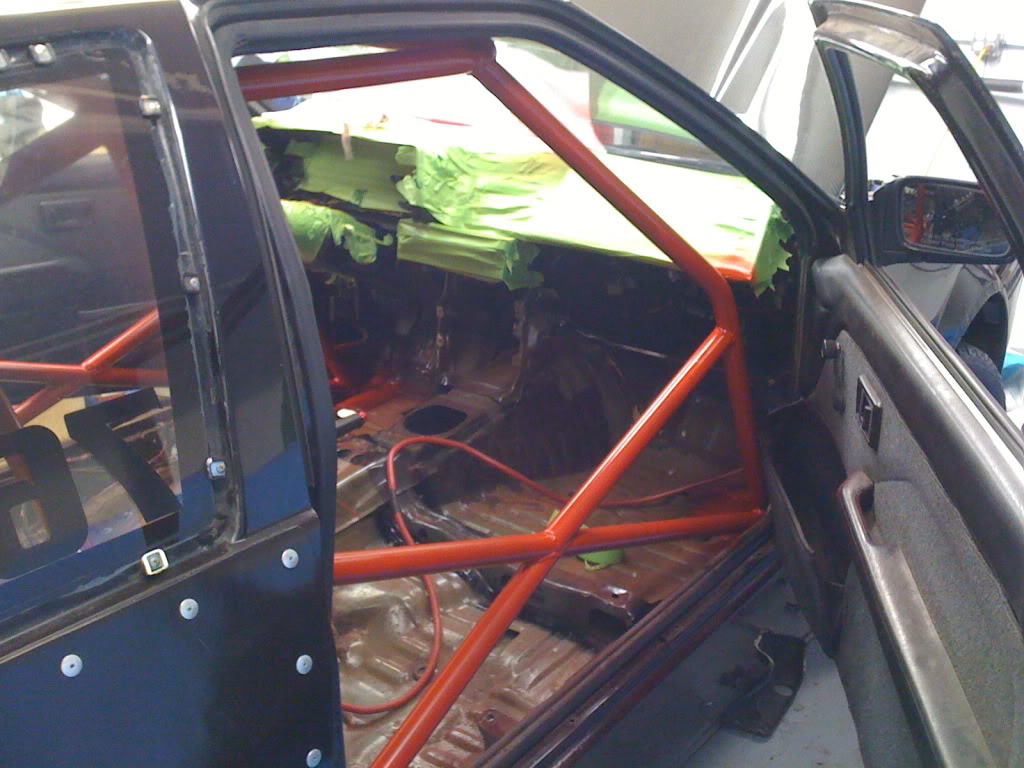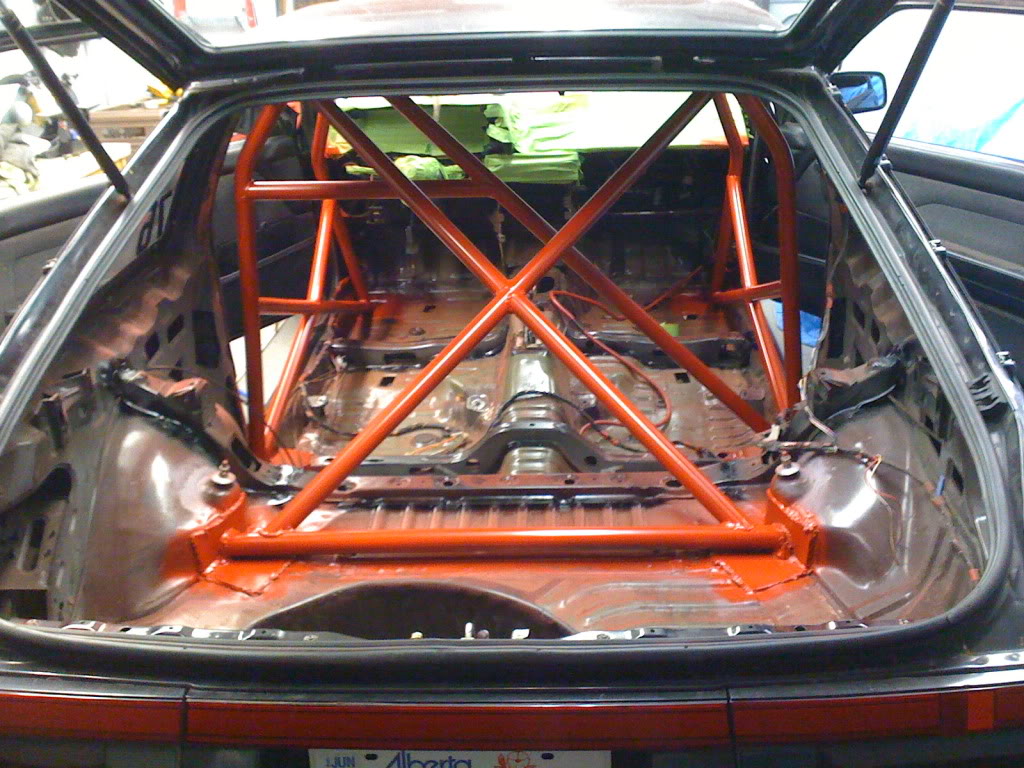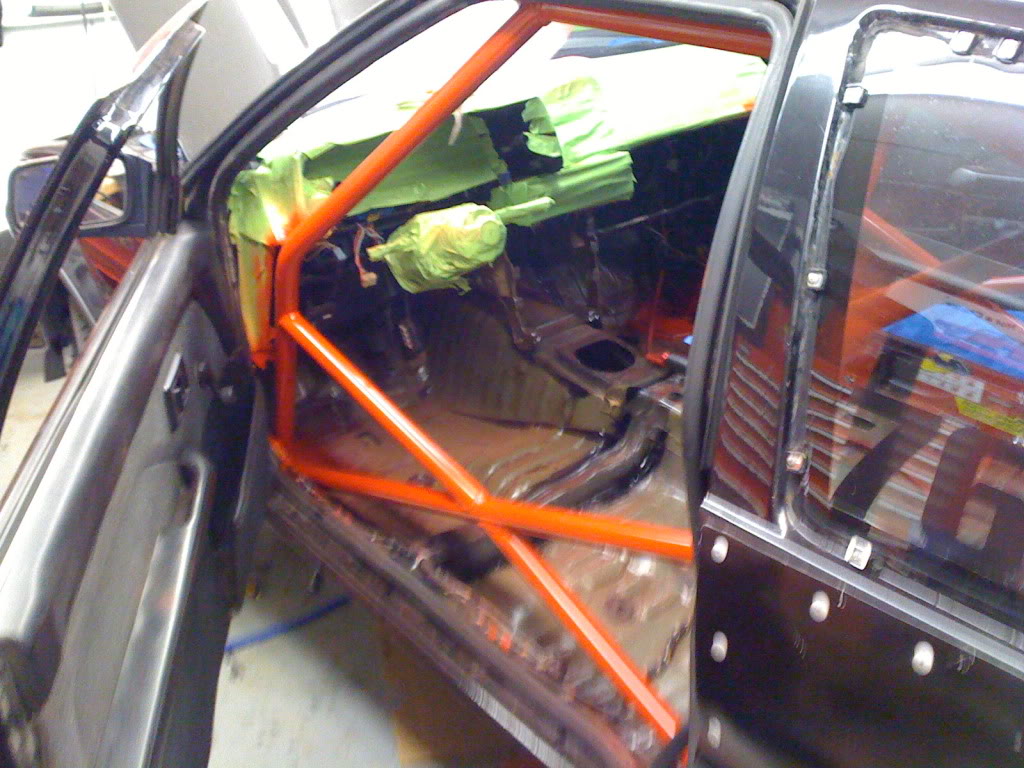 yeah...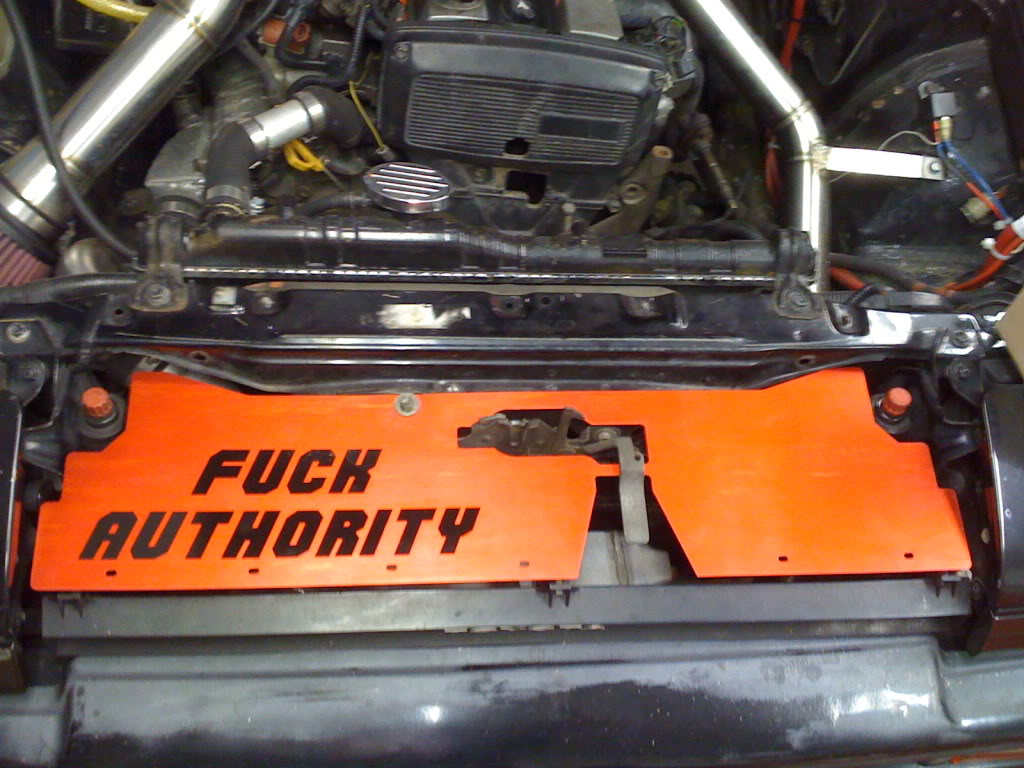 shifter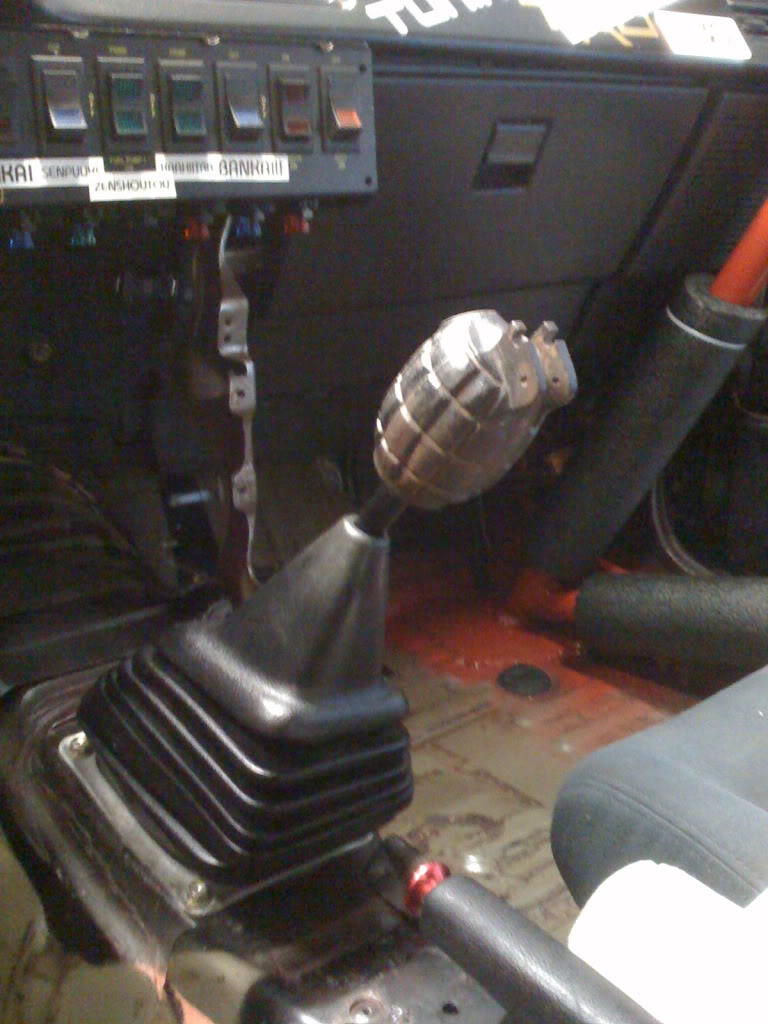 hood pins


project #3 time to fabricate my own seat bracket for my sparco - took about 20 frustrating hrs and 80 dollars in flat metal from home depot (half of which i threw away or ruined) but I came out with this design where its the lowest i can lower a seat, and slightly over to the right of the rollbar to fit my seat with no rubbing issues, and it uses 6 of the stock bolt positions!!! the 4 stock bolts and the 2 seat belt locations! This sucker ain't moving!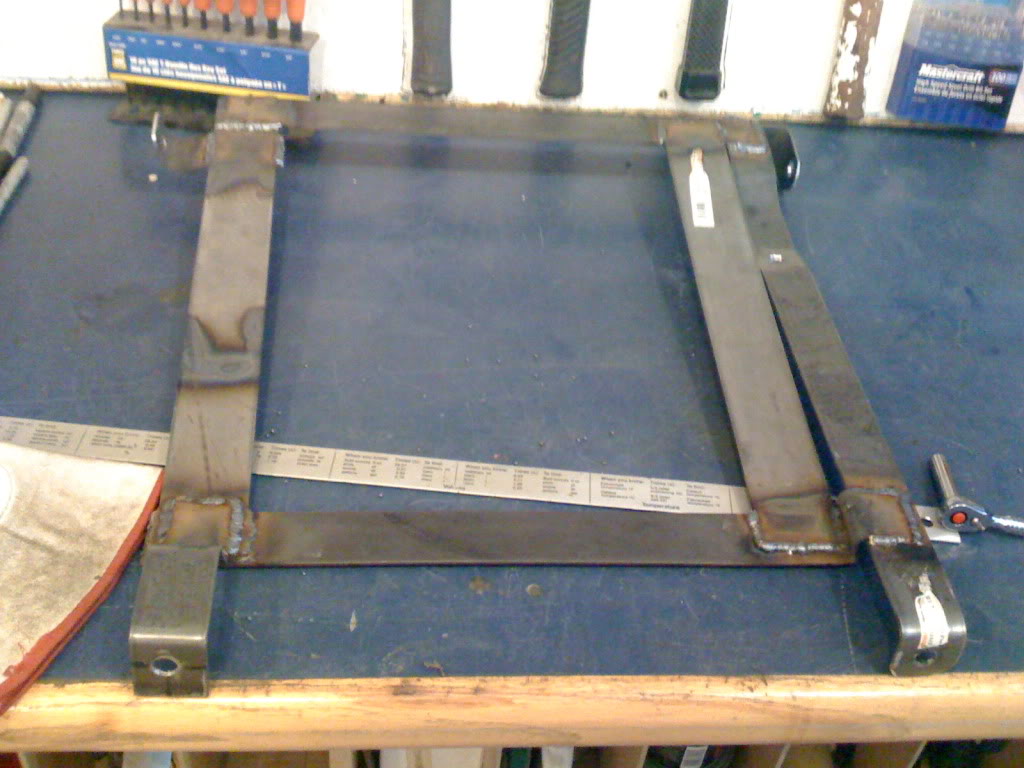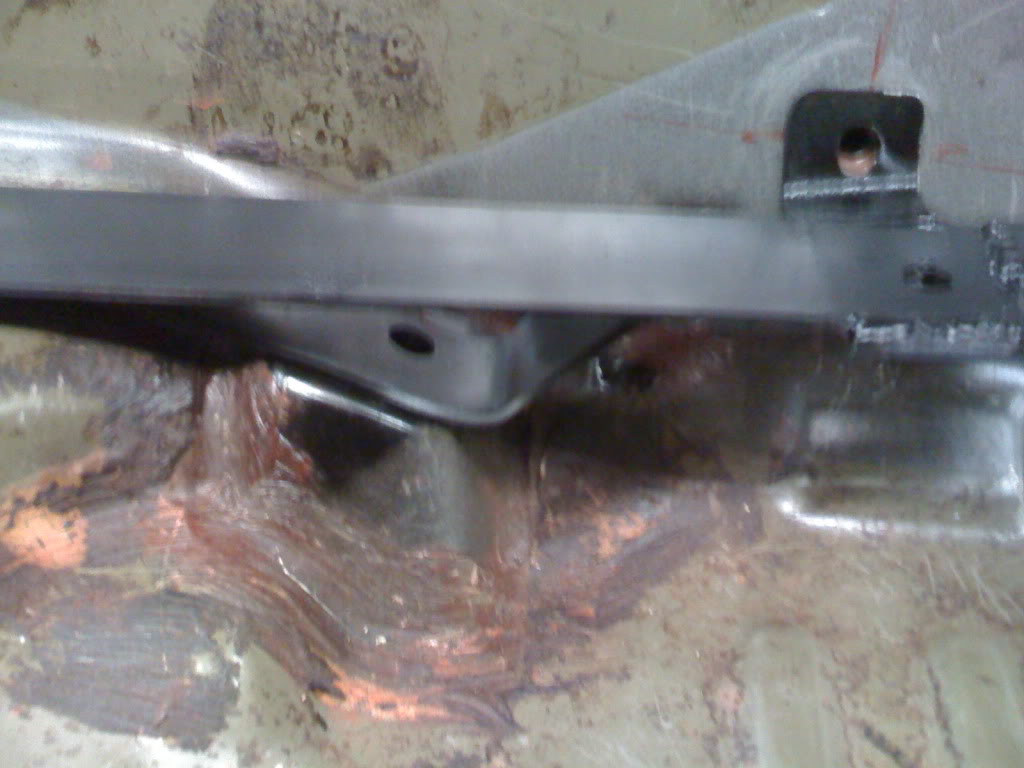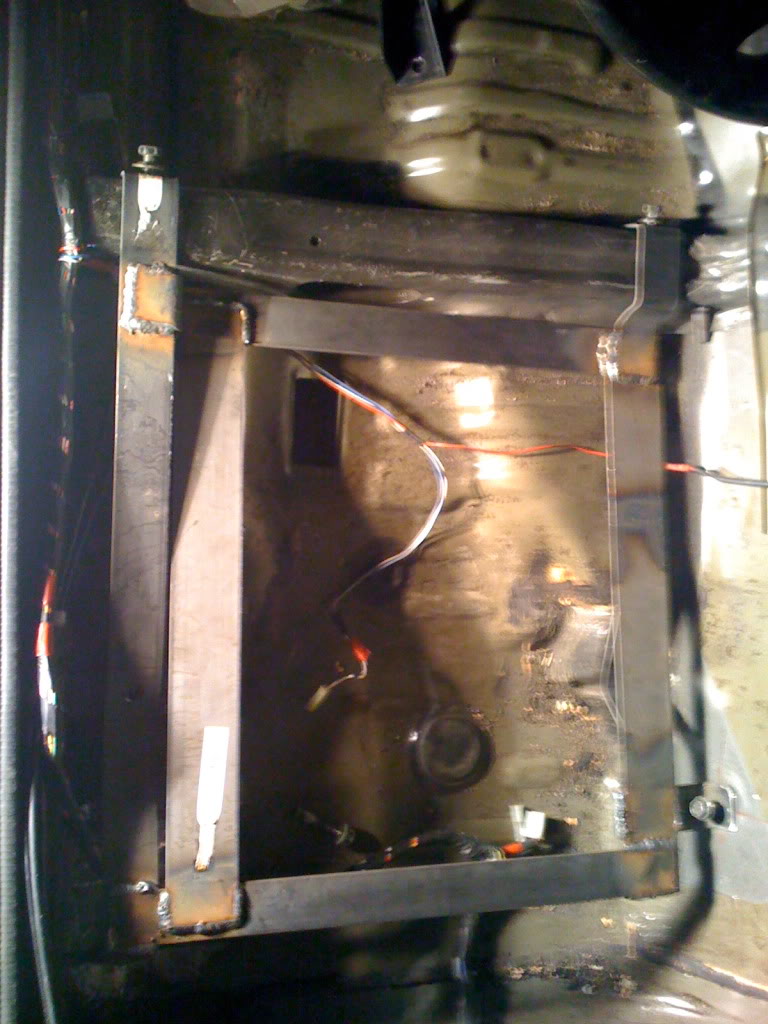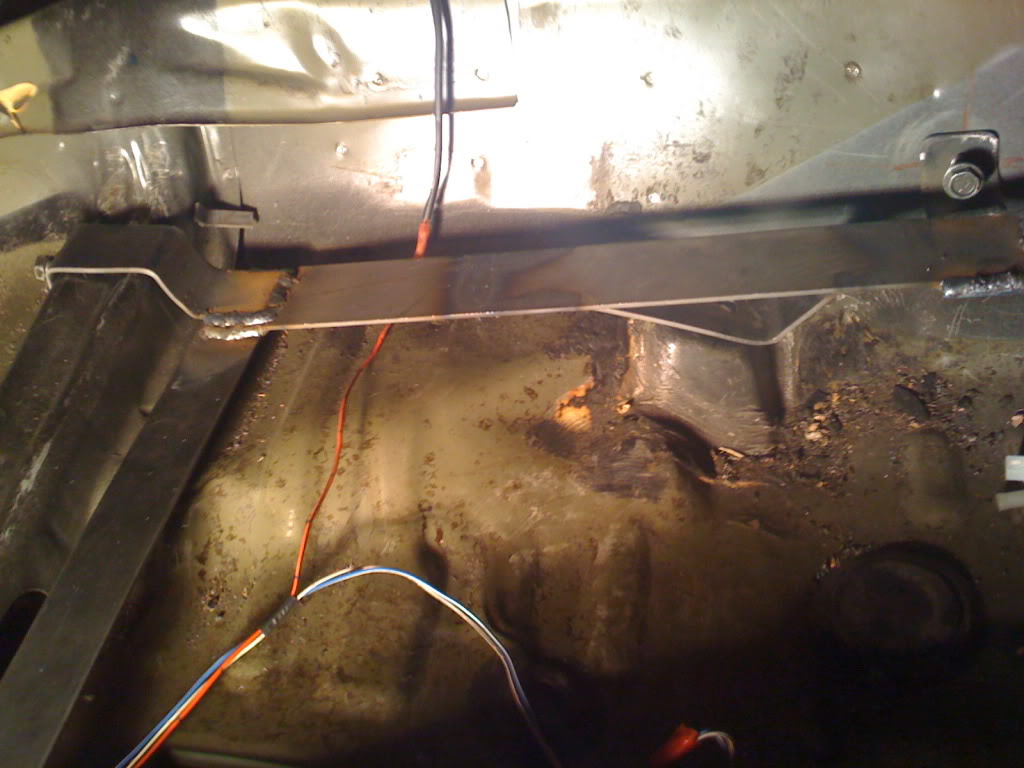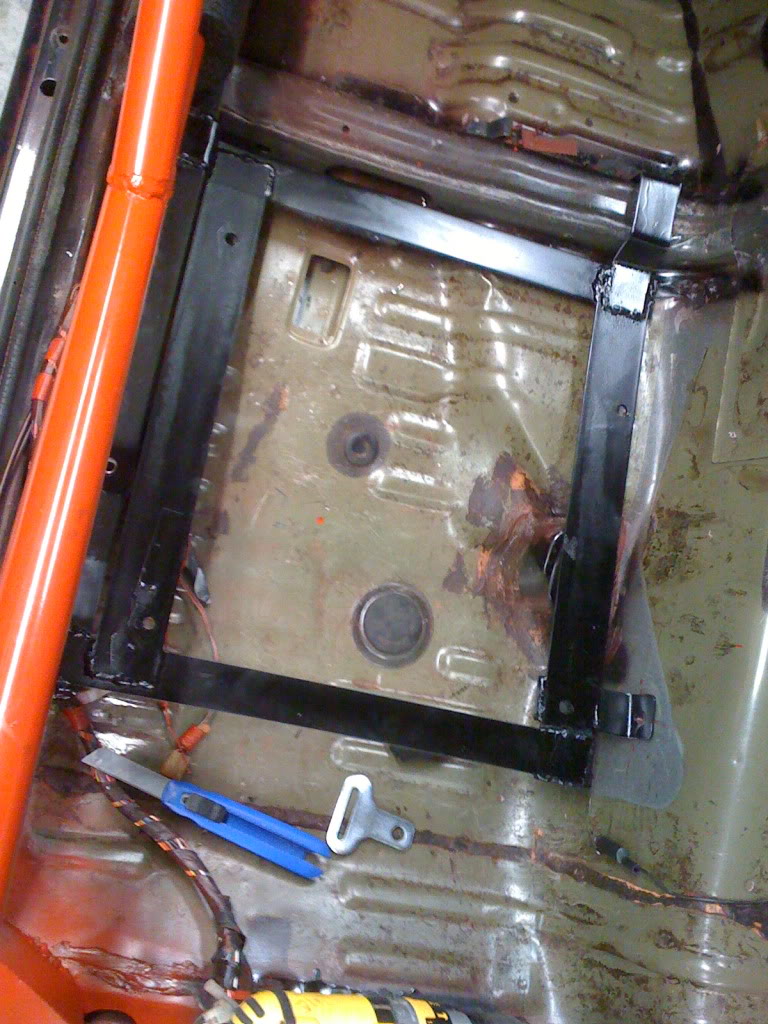 time to lengthen those wheel studs for the 15X10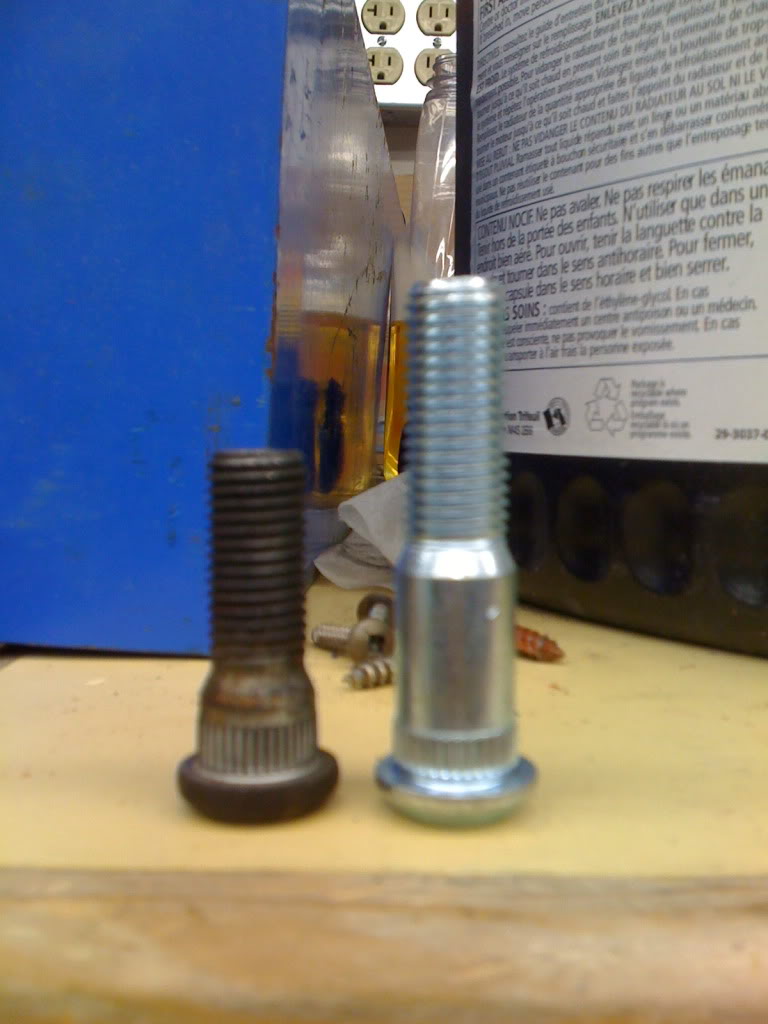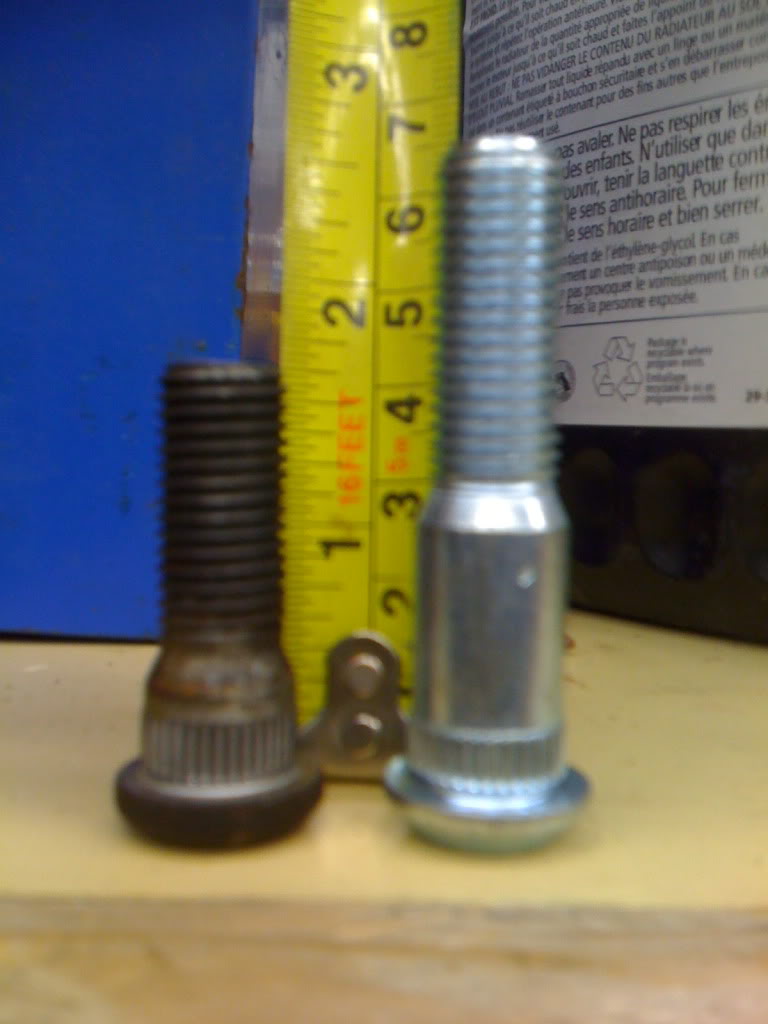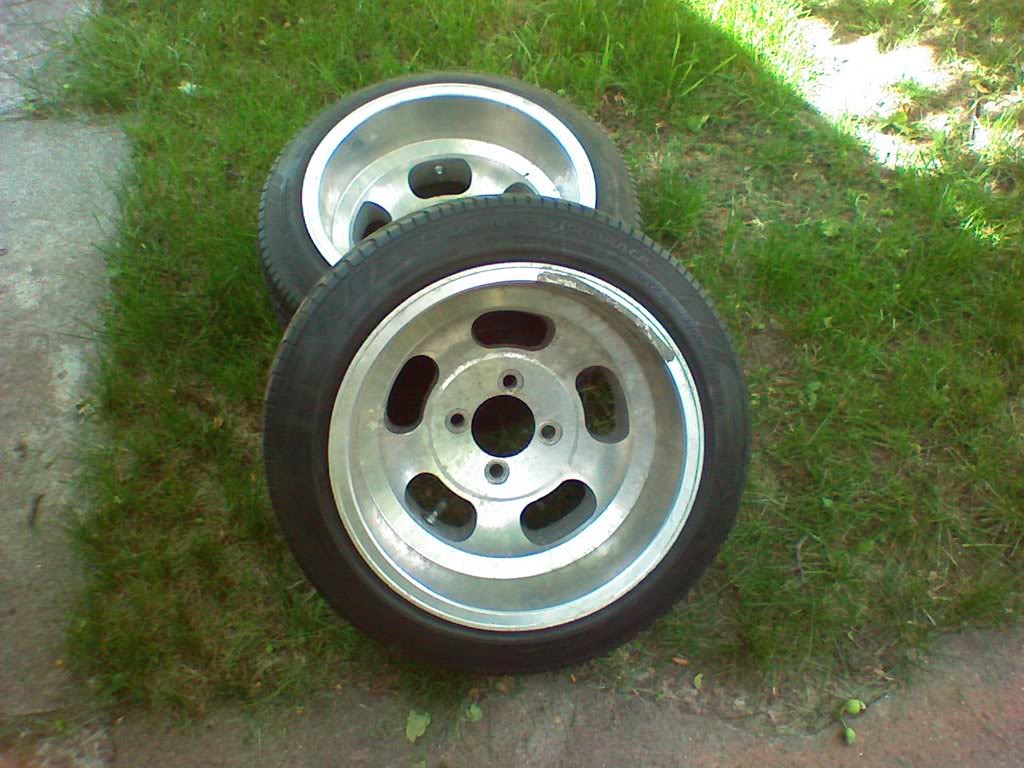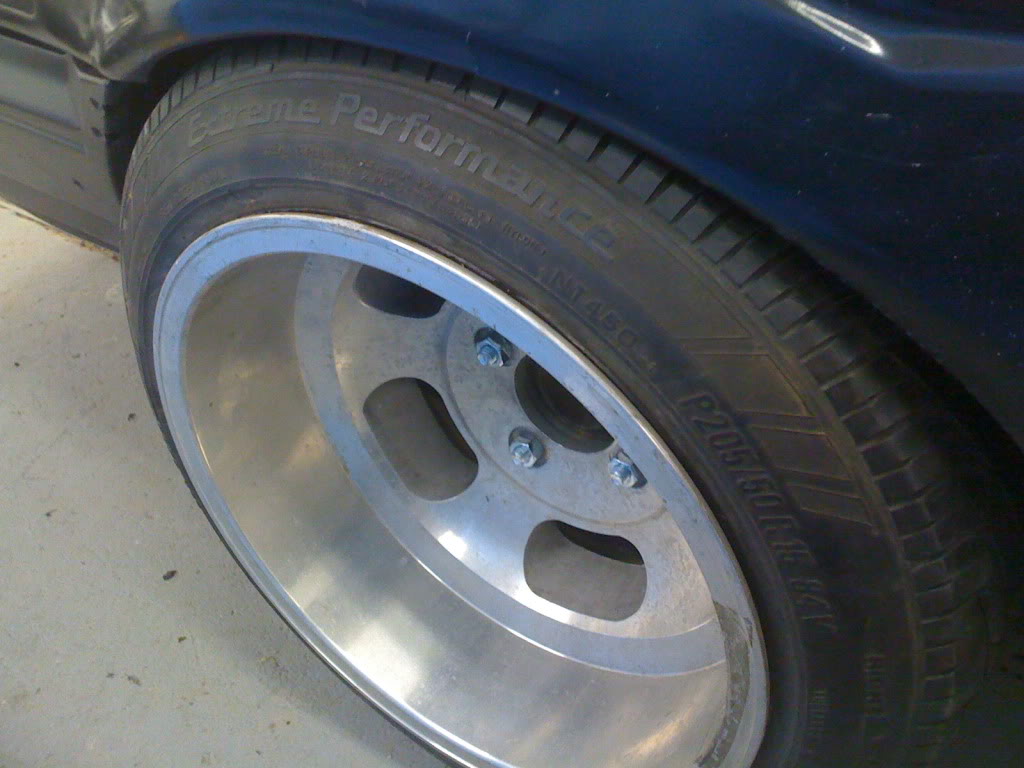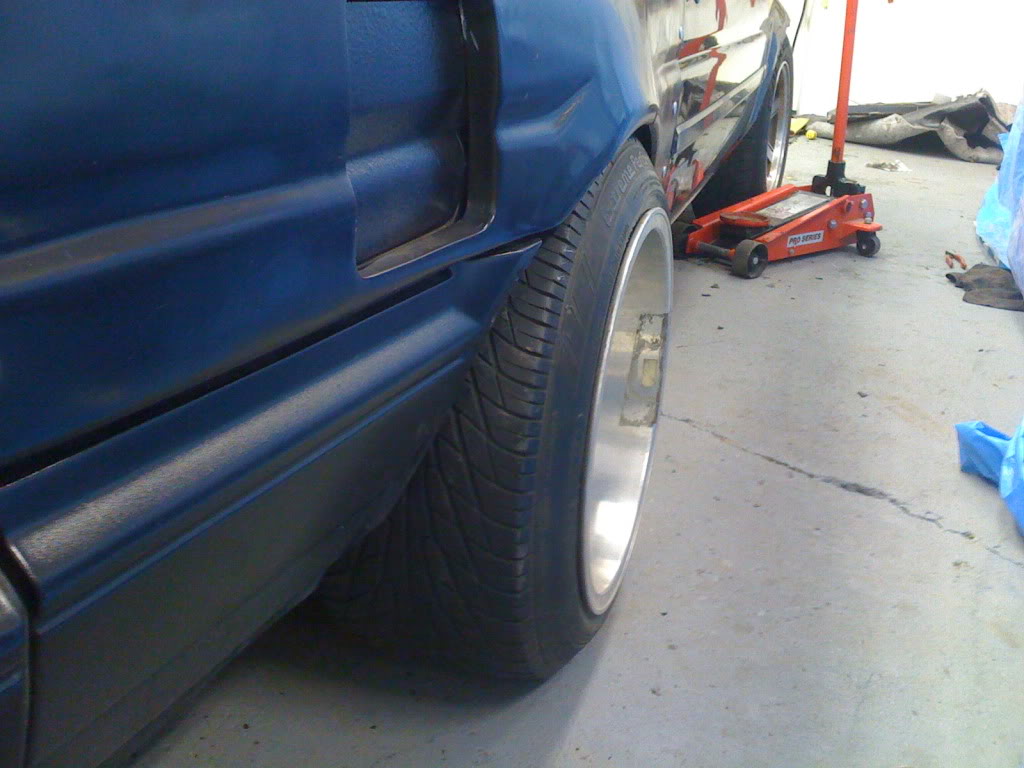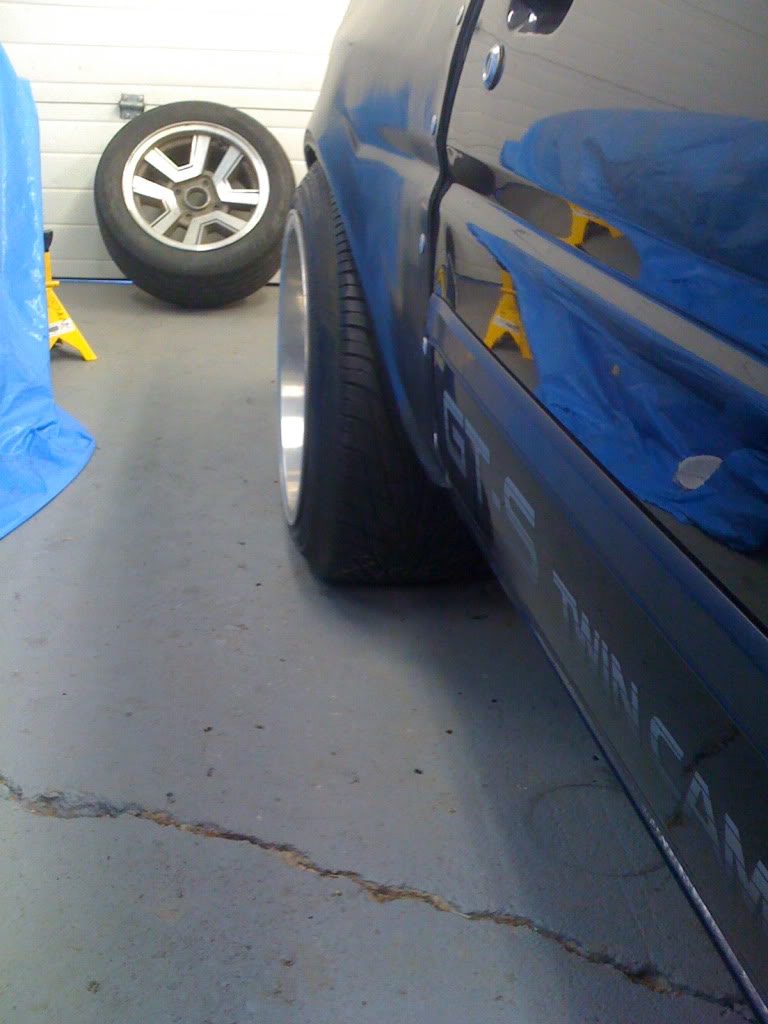 project #4 I robbed a deadpedal from a 87 nissan 200sx cut and mounted it top the footplate so now my foot has a place to rest on long trips...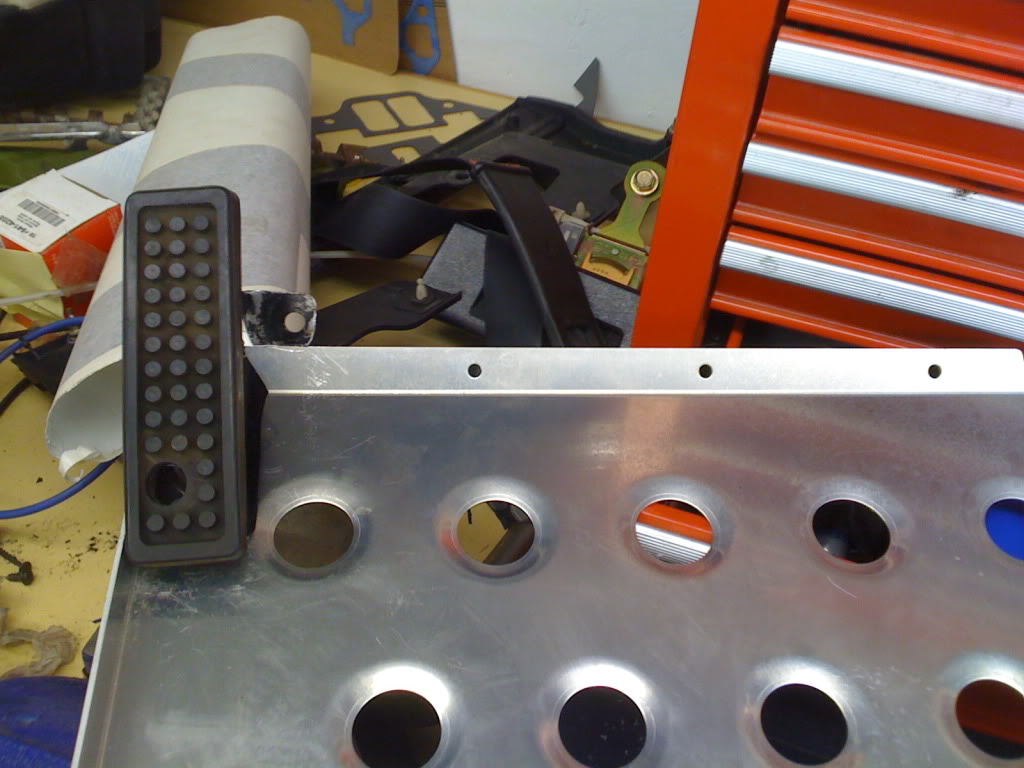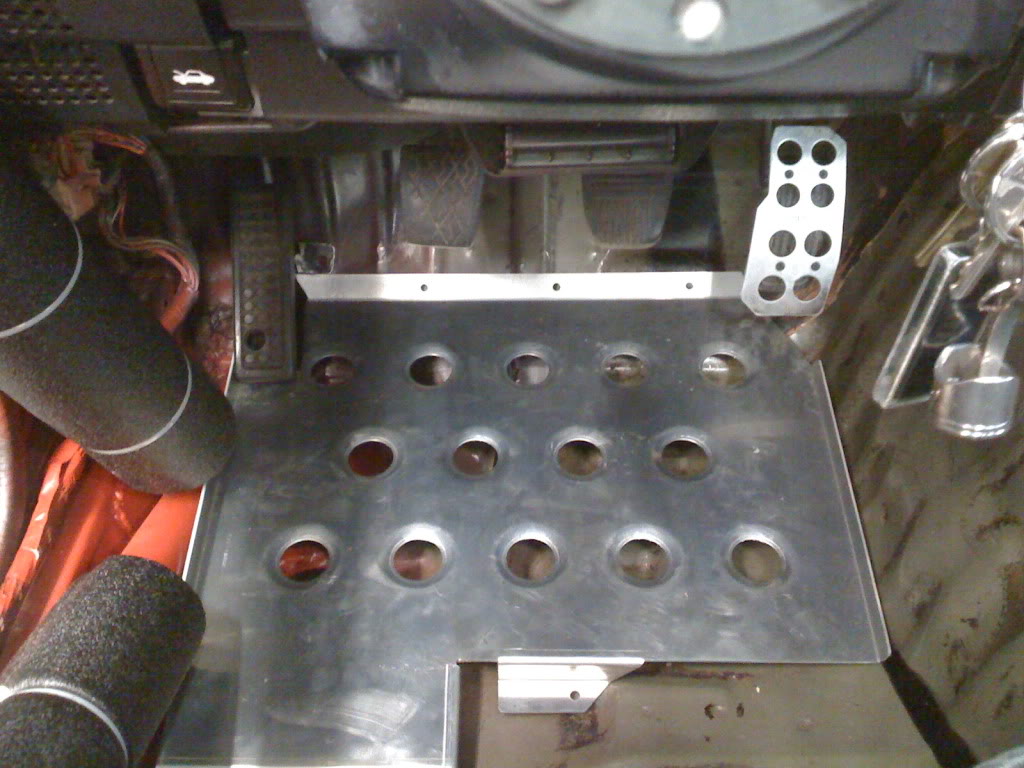 added a tach this weekend so i can finally see ,y rpm's...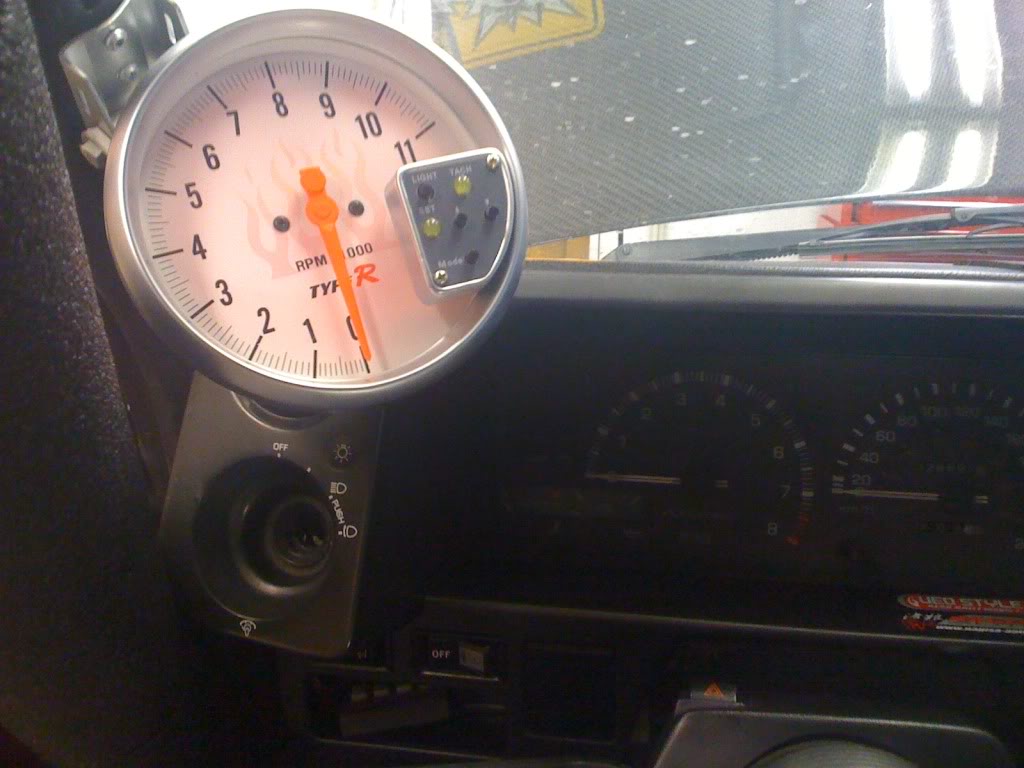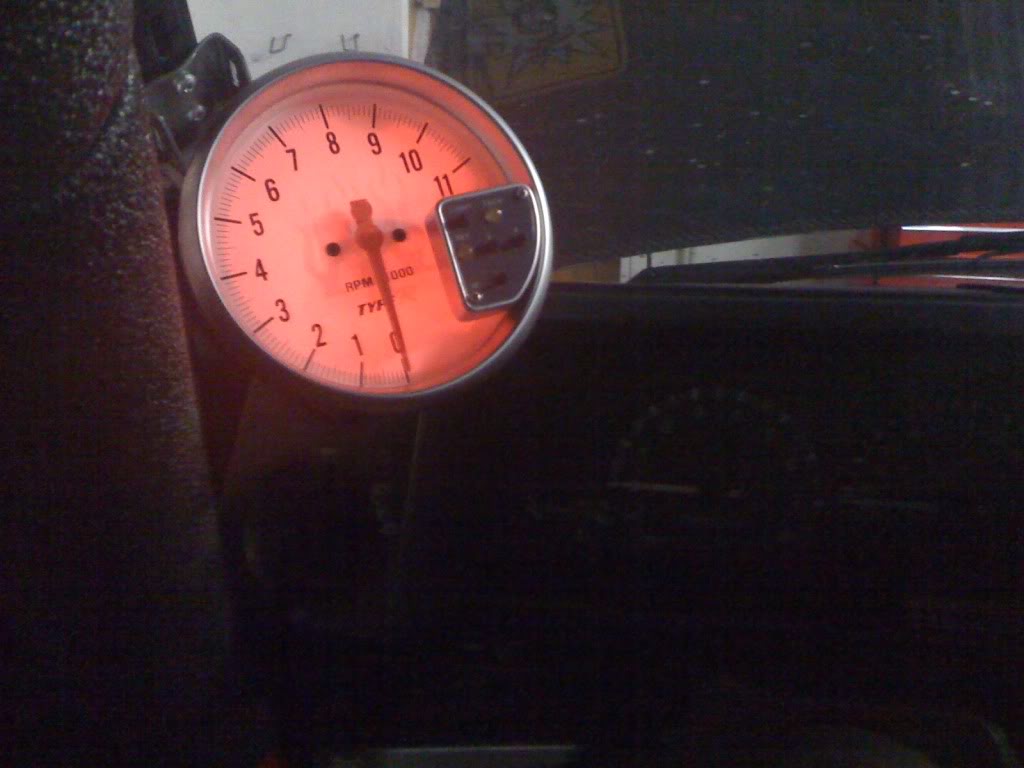 decided to hide the shift light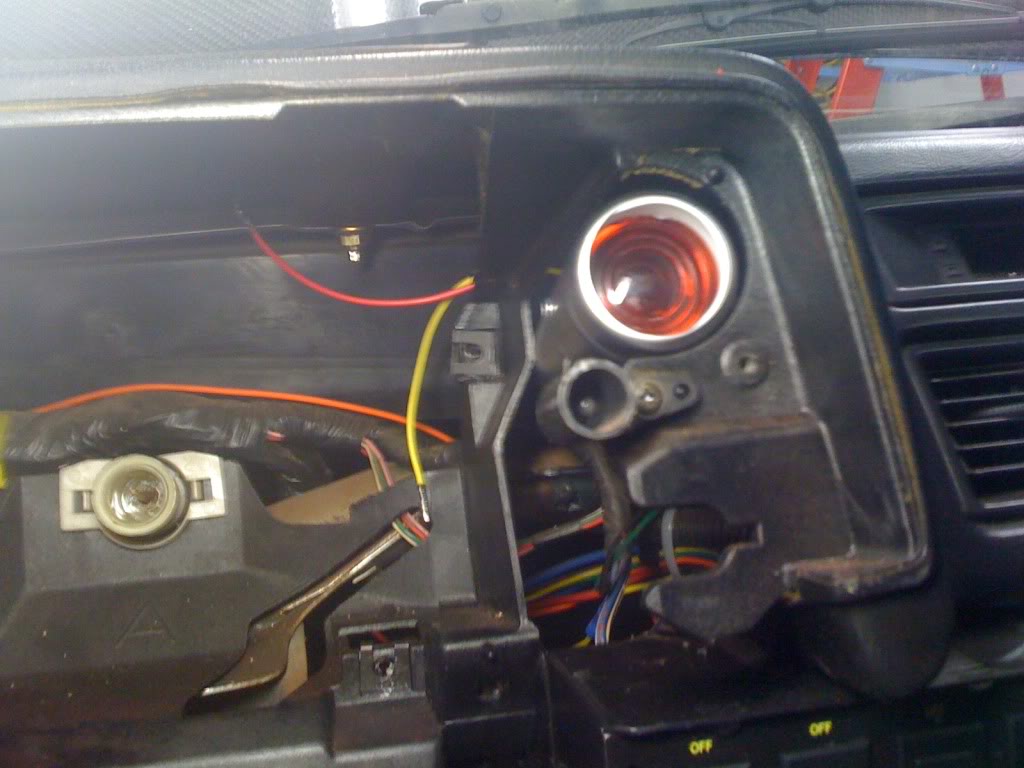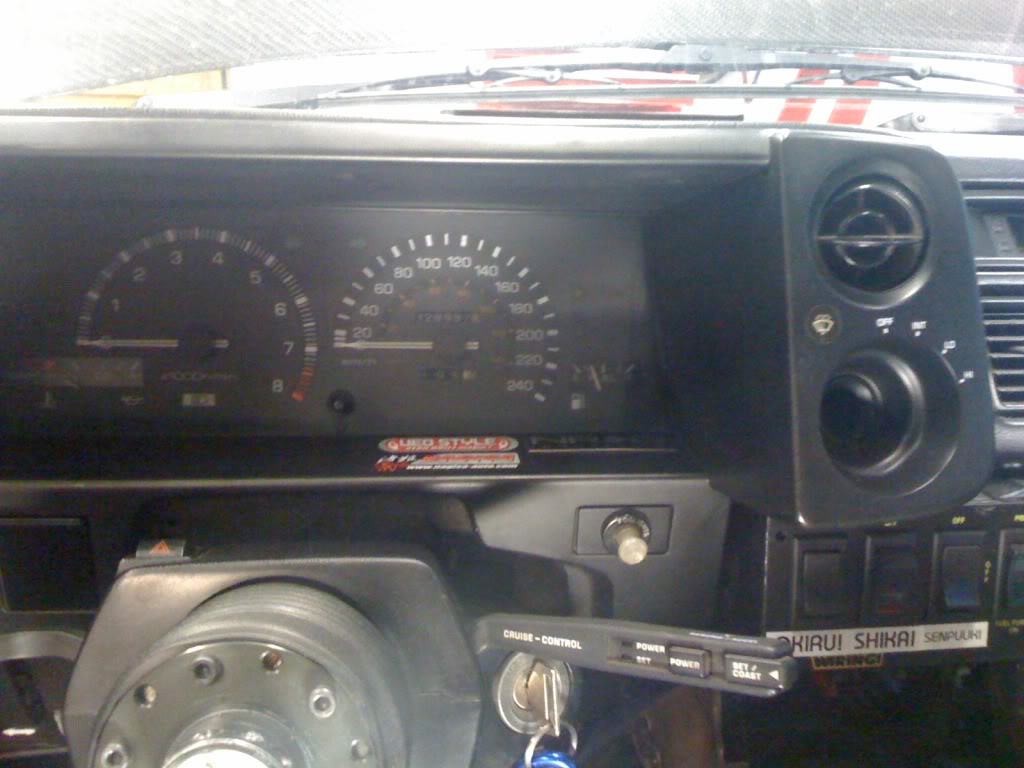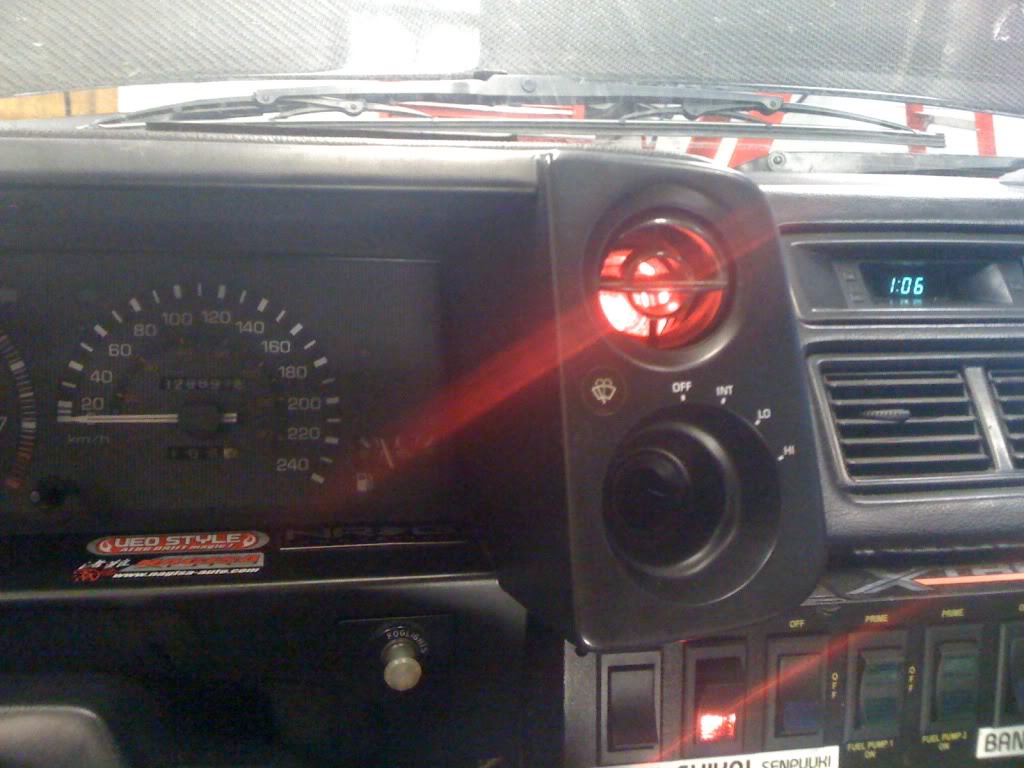 new header made up by steve g with 1 1/2" primaries and a 2 1/2" collector mock up: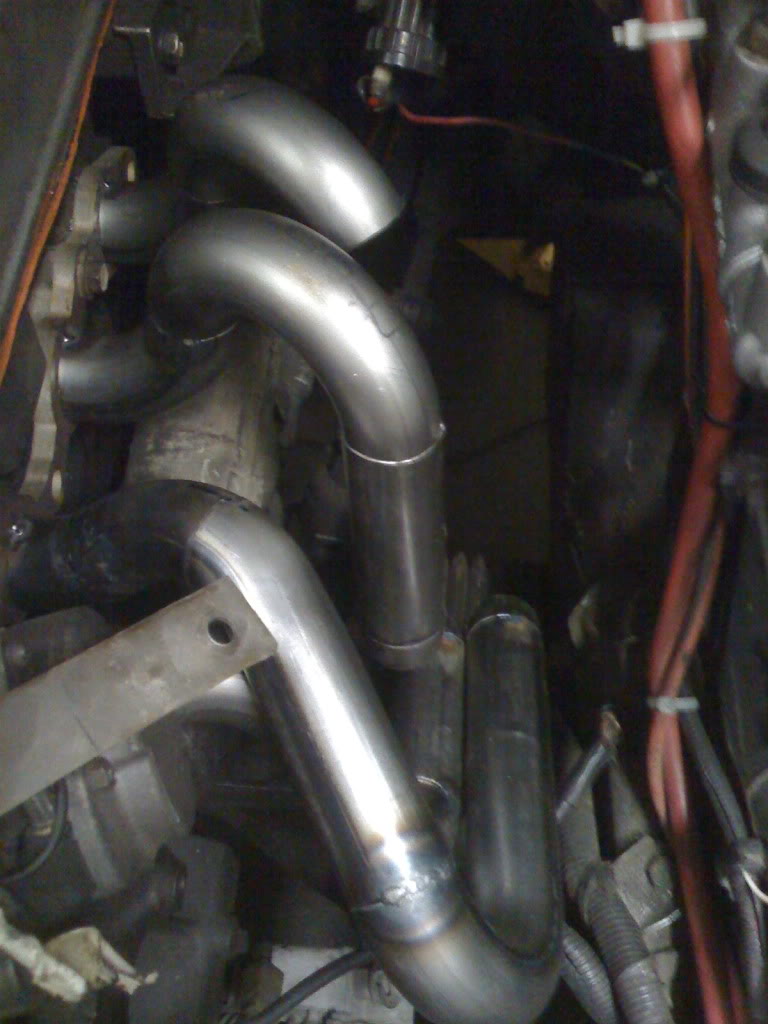 make sure it clears the intercooler piping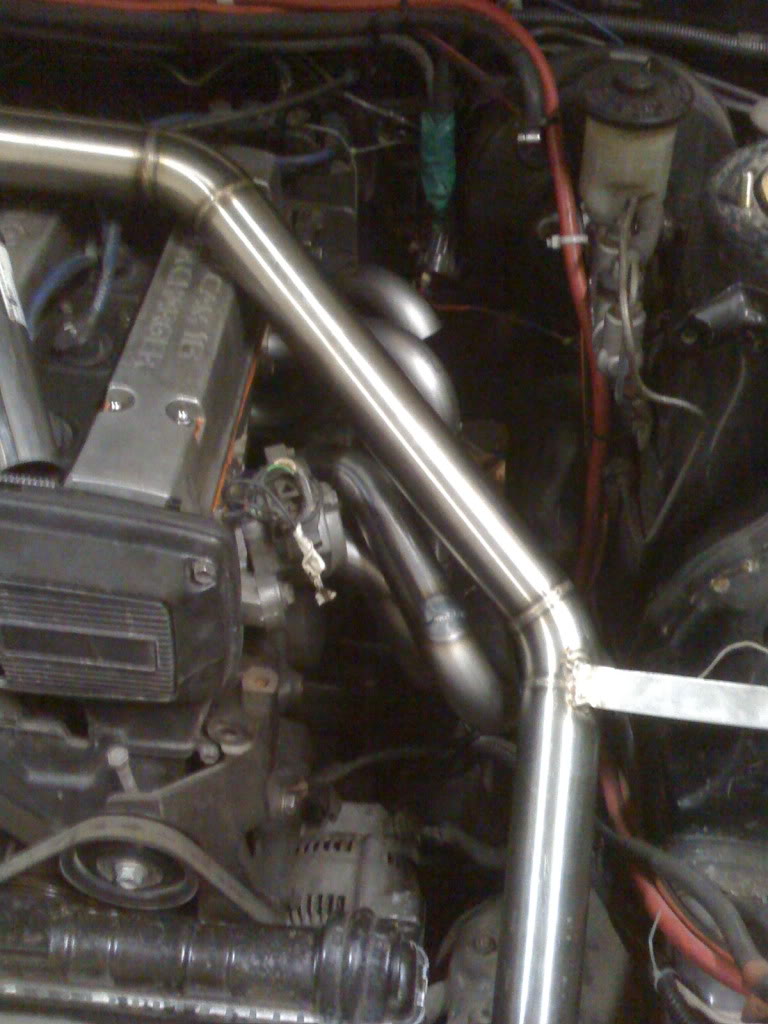 as it sits now