Builds
In way over my head.... my adventure with an old 86 by Straitup D
By diyauto
You must be logged in to rate content!
13 minute(s) of a 27 minute read
In way over my head.... my adventure with an old 86
Compliments of Straitup D @ club4ag.com
1-9-2014
so here is my build from the last about 18 months! along with lots of changes in my like I now have some time to finish up the car!
here is starting with my Miata that I traded for my 86
picked up the car yesterday, SO MANY extra parts, its unreal, we filled the back of jeffs X along with the bed of jon's pickup. not to mention all of the parts that where in the car!!
also i am posting here and not on any of the bigger forums (D-town/mnsc... you know them all) because i dont Need everybody seeing whet i am building ya dig
Big thanks to Jeff for letting me use the X and Mr.Bill and jon for spending the day lifting and moving **** with me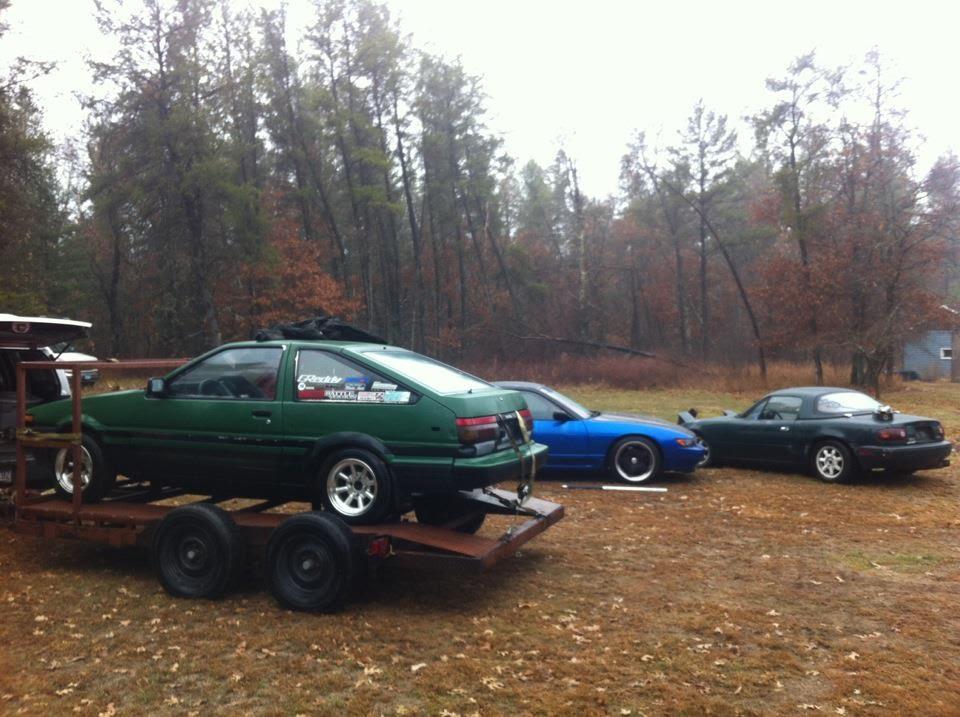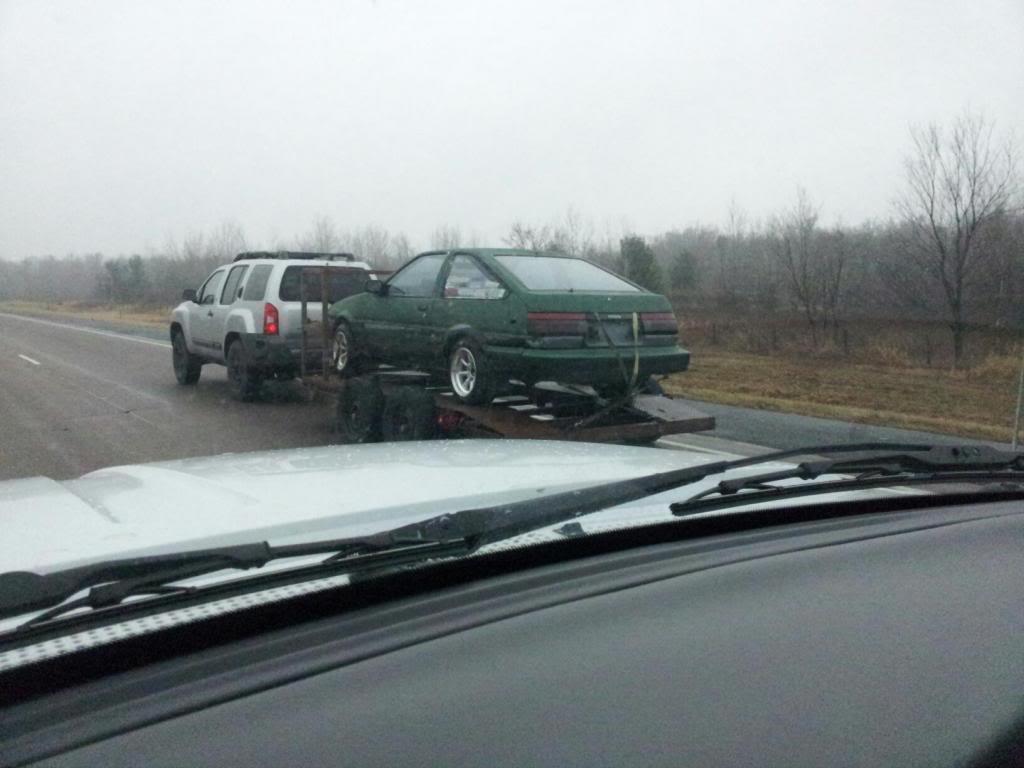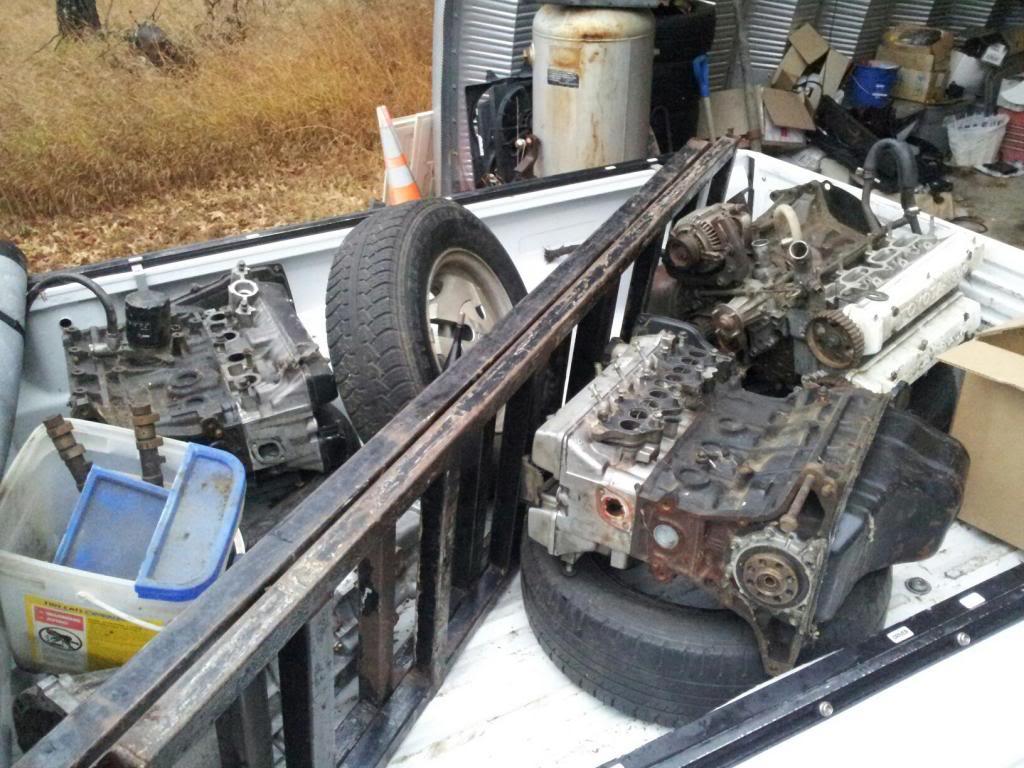 SO yesterday was parts inventory day i guess...
2 JDM Grills
2USDM Grills
1 set of JDM red line tail lights
1 set of origin tails
1 US 87 front bumper
1 JDM 85 front bumper (zenki)
GT-s wheels (4)
SR5 Wheels (4)
Konig rewinds 14X8 -9 all around (+0 is for pussies)
Mitchel FSM
Uncracked black dash
extra set of OEM fenders and headlights ( they are super rare these days)
GT-s 5sp trans
Spec stage 3 clutch
5 valve ITBs
3 4AGE's
TRD wires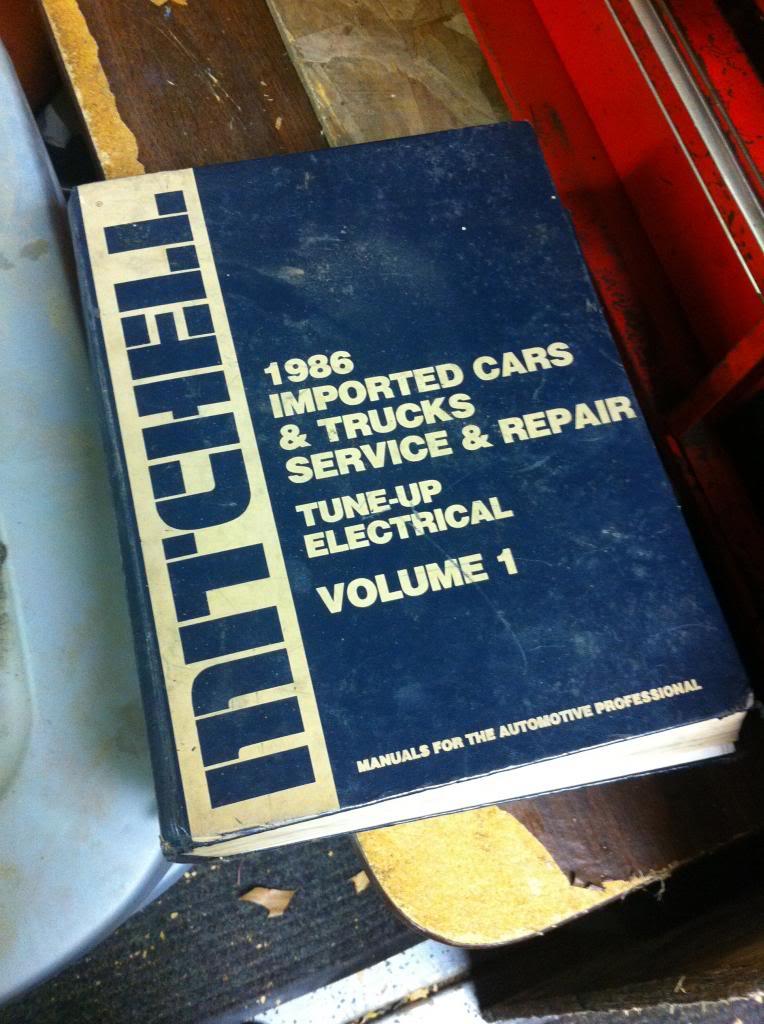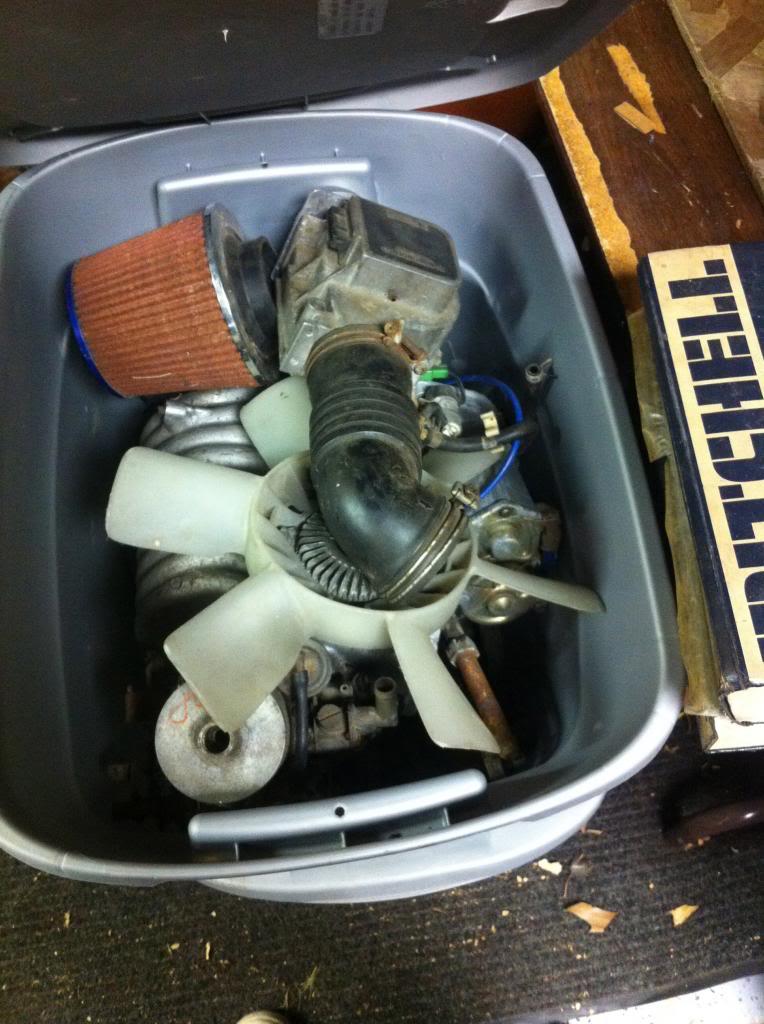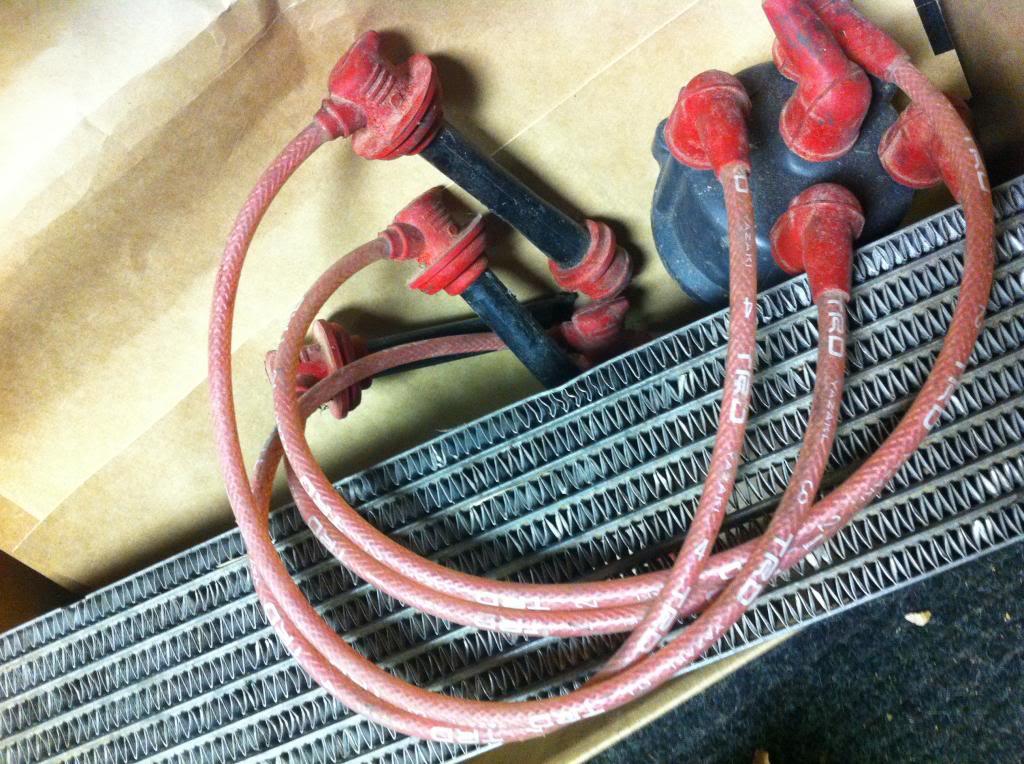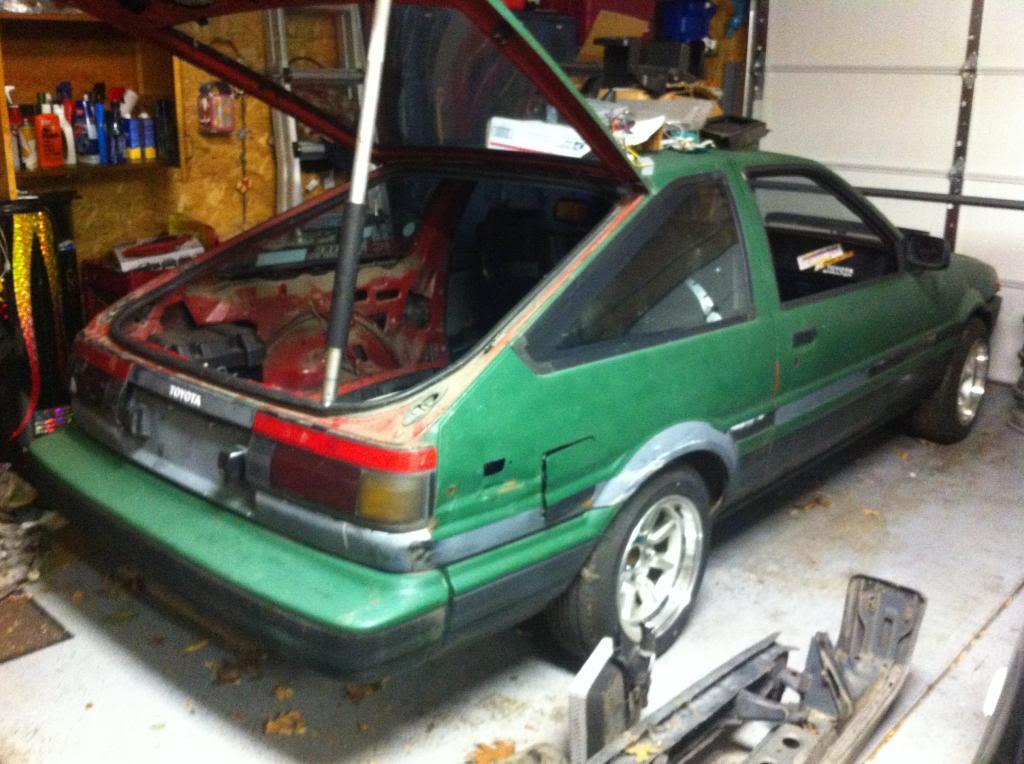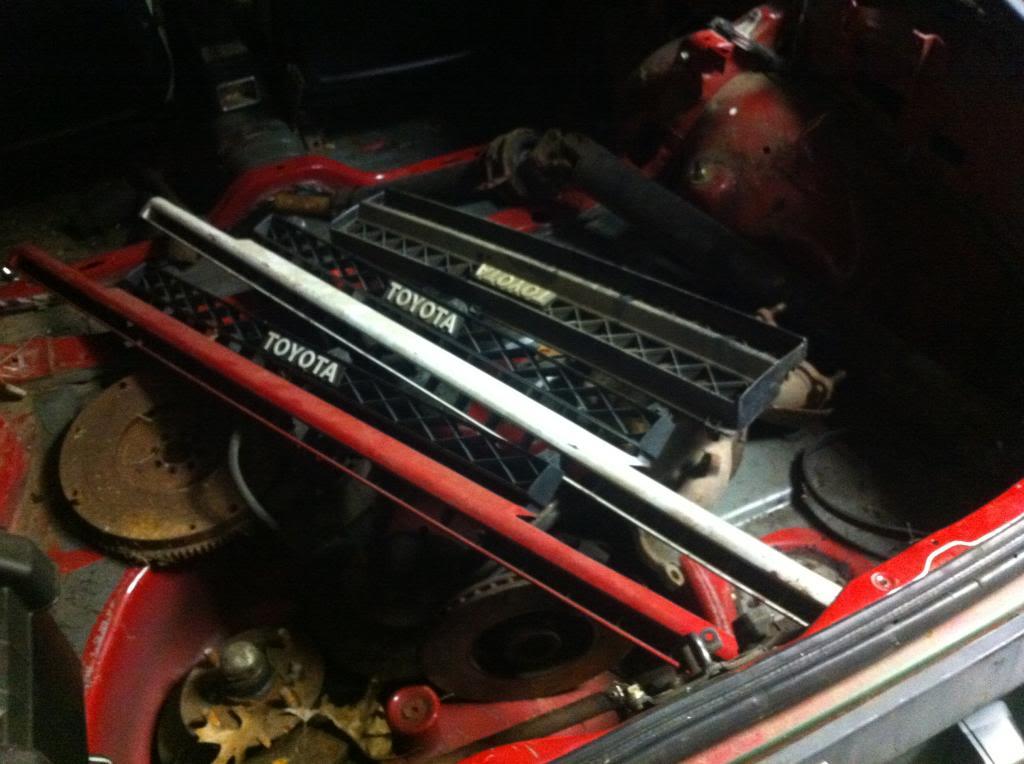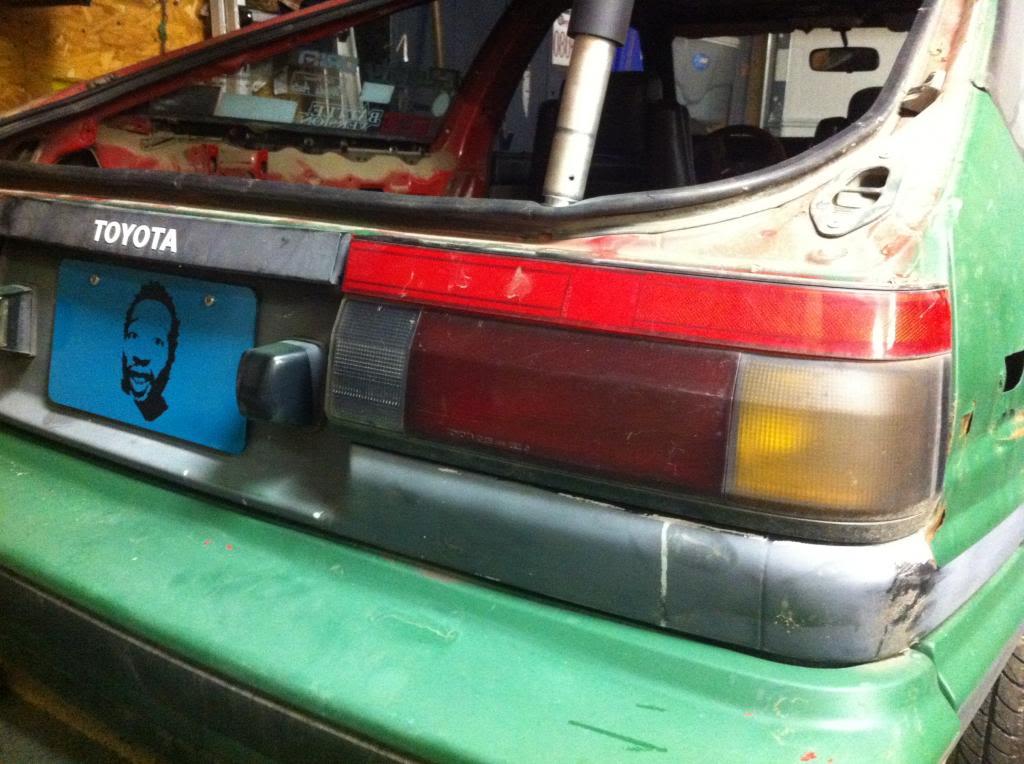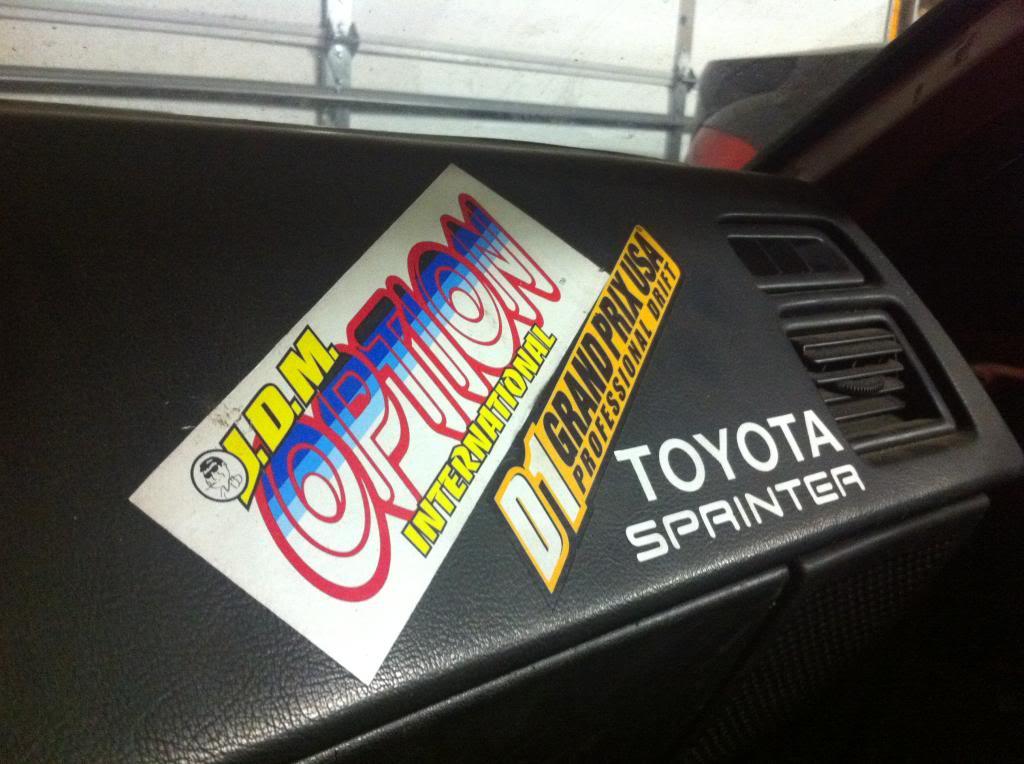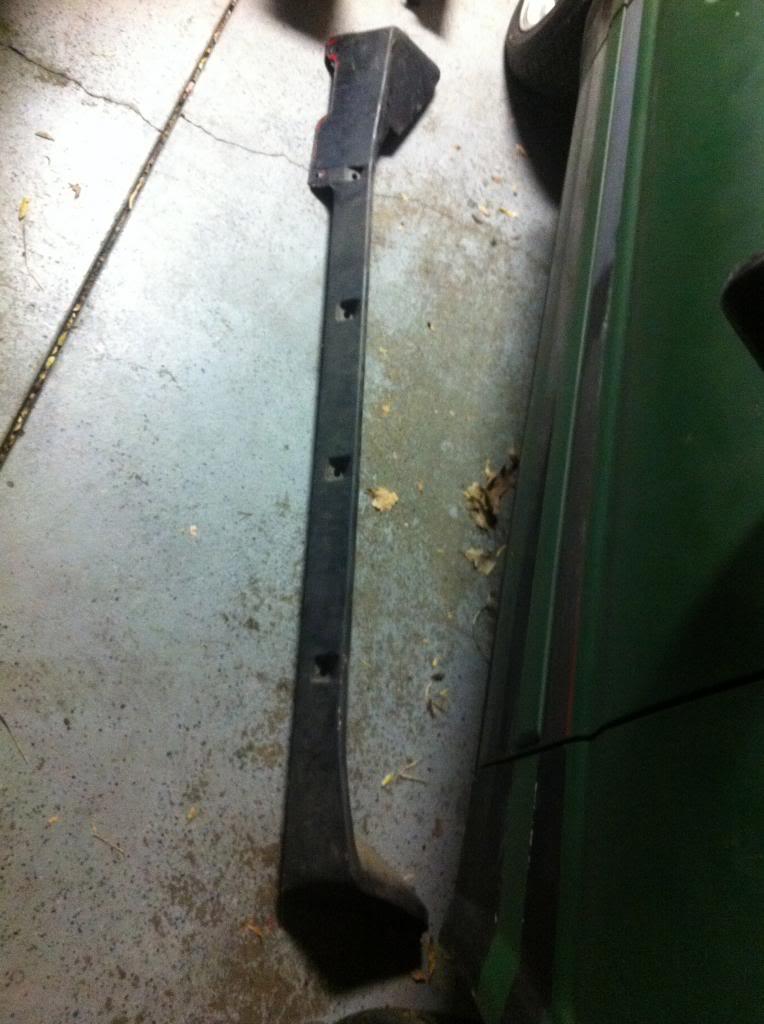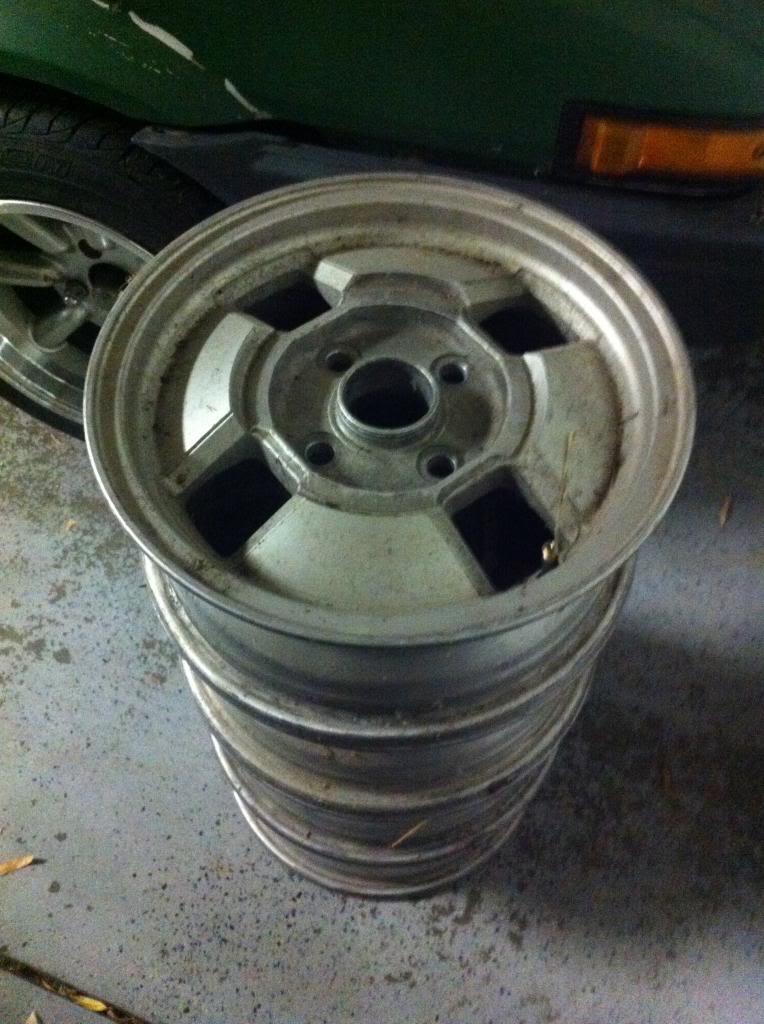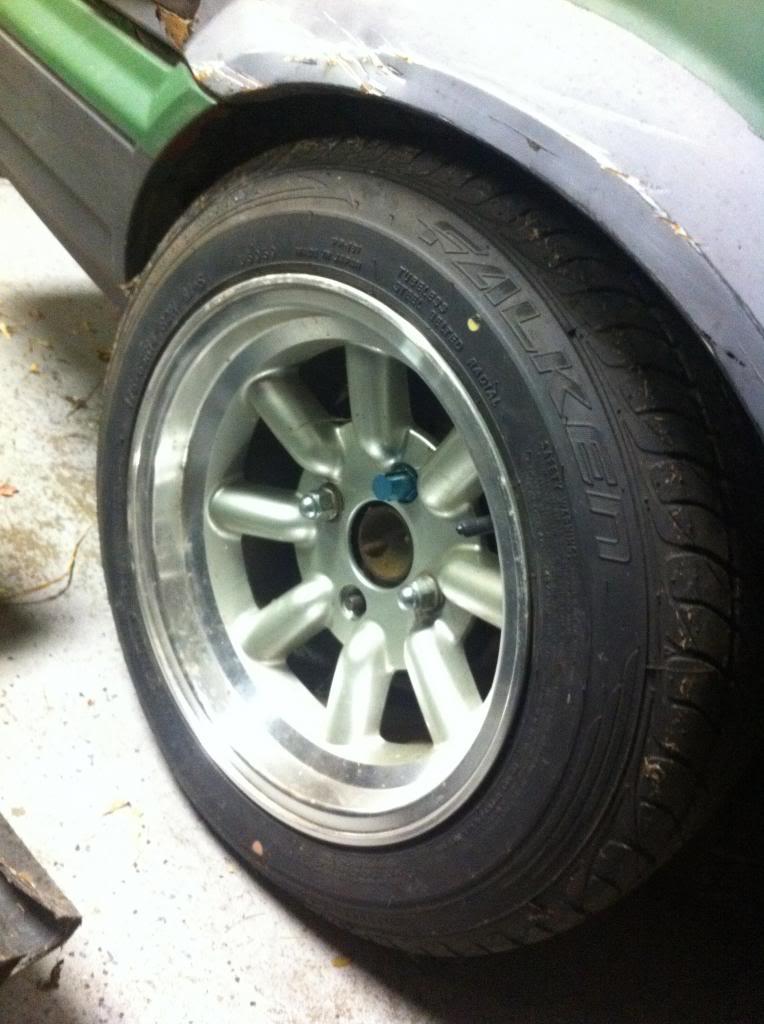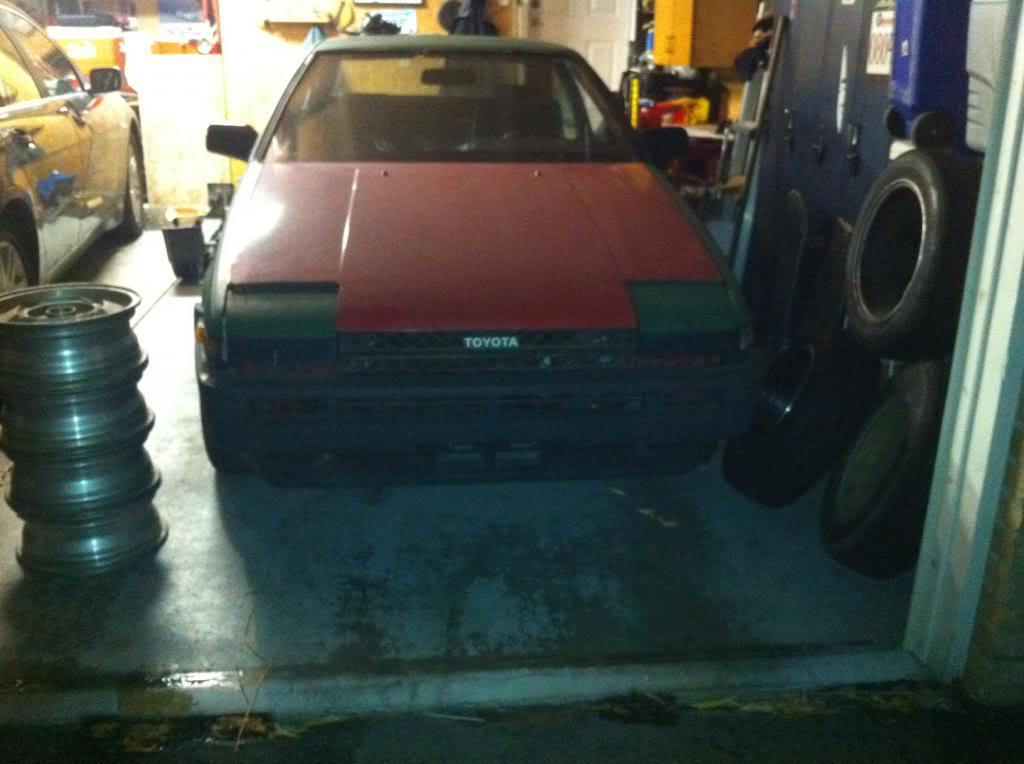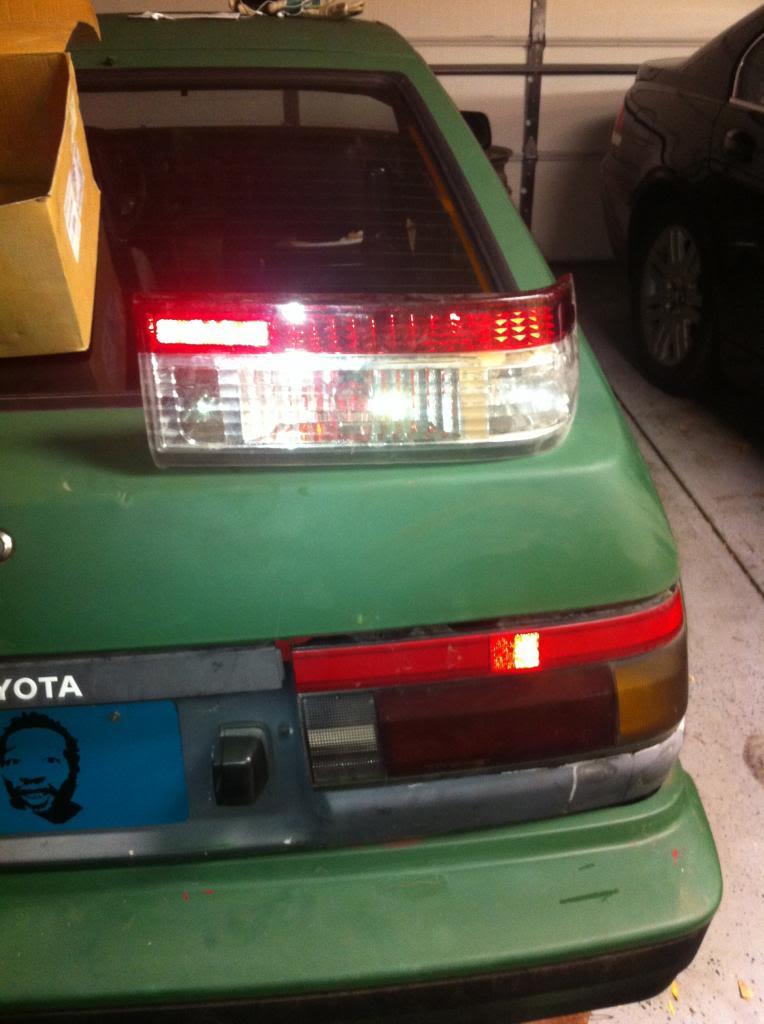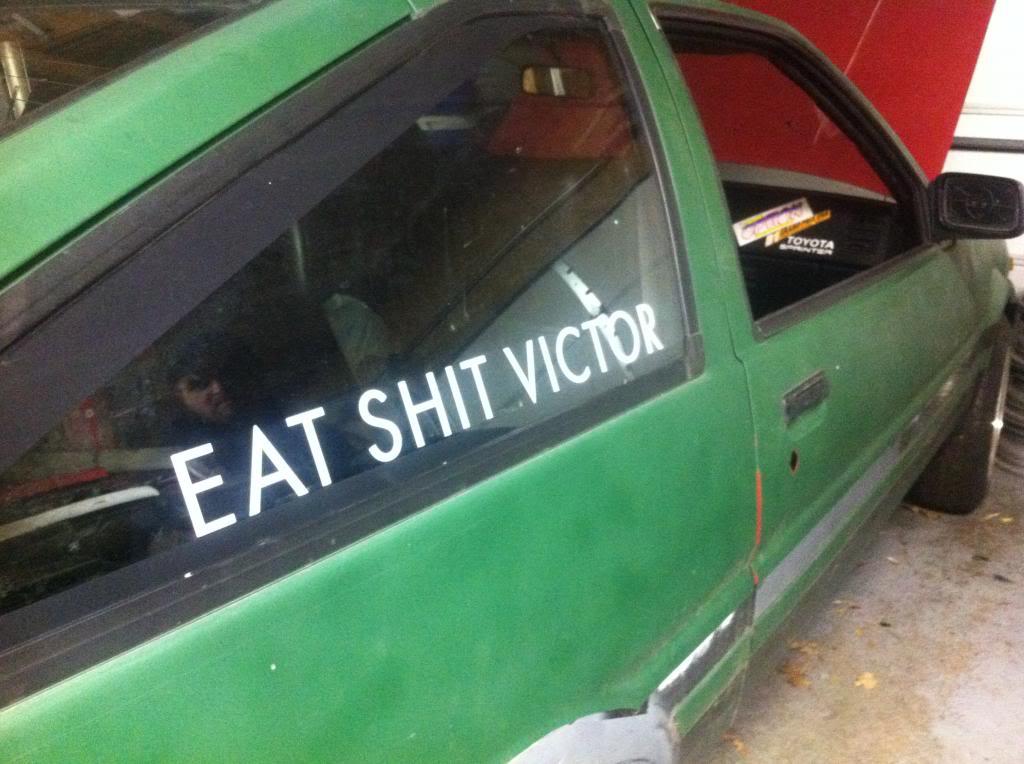 Victor is a cat that has never finished a drift project, this is my inspiration to get this thing road worthy
GET **** DONE
thank you to coltan for swinging by and helping me get a short plan together for the next few weeks to get the car ready for spring time
so the sort term plan with the car is the rear end is all unbolted (Loose) install the panhard bar and the 4link bars
next install coilovers for the front
relocate the battery to the trunk ( its half done already
start with the fule system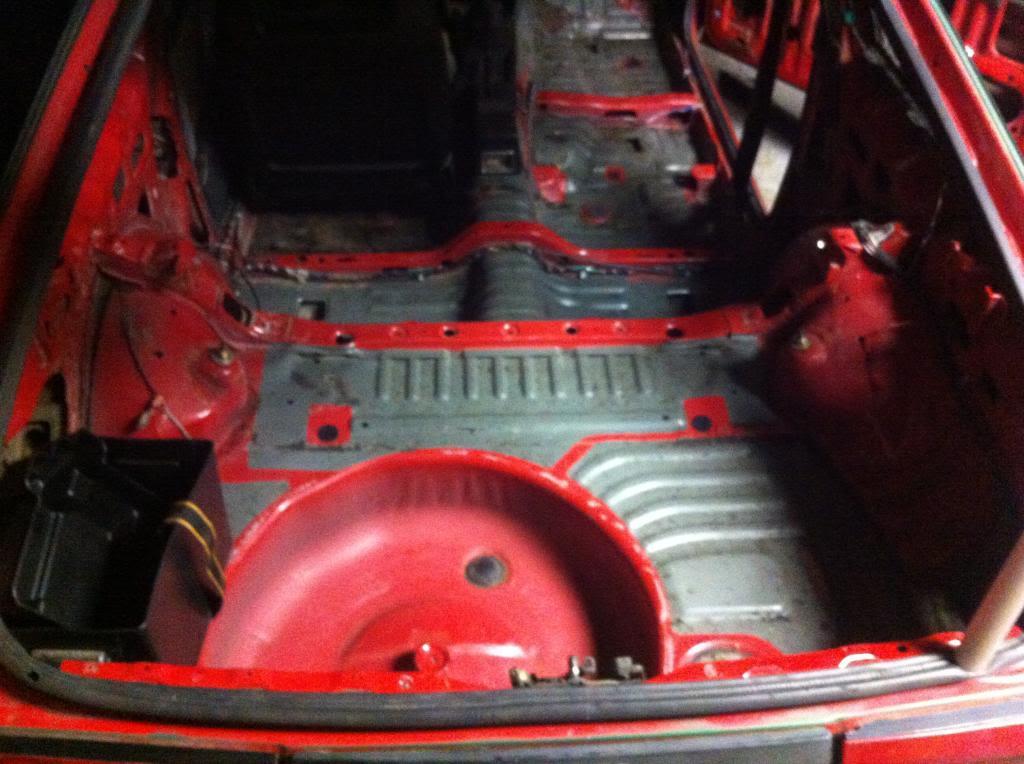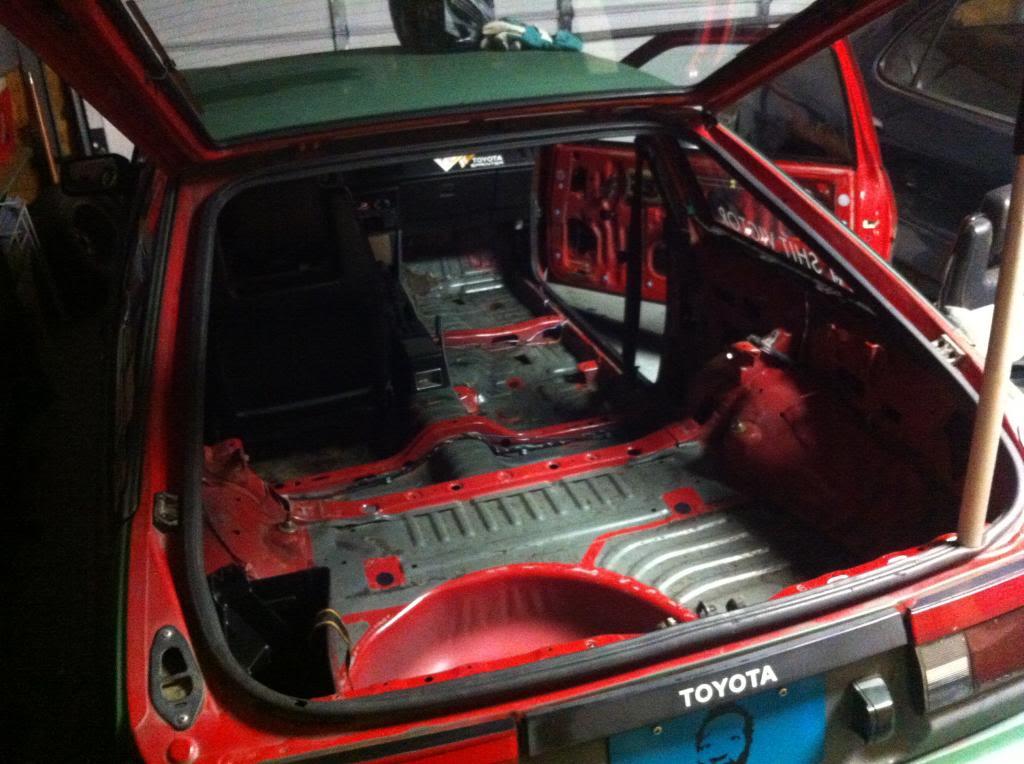 even had some help from Levi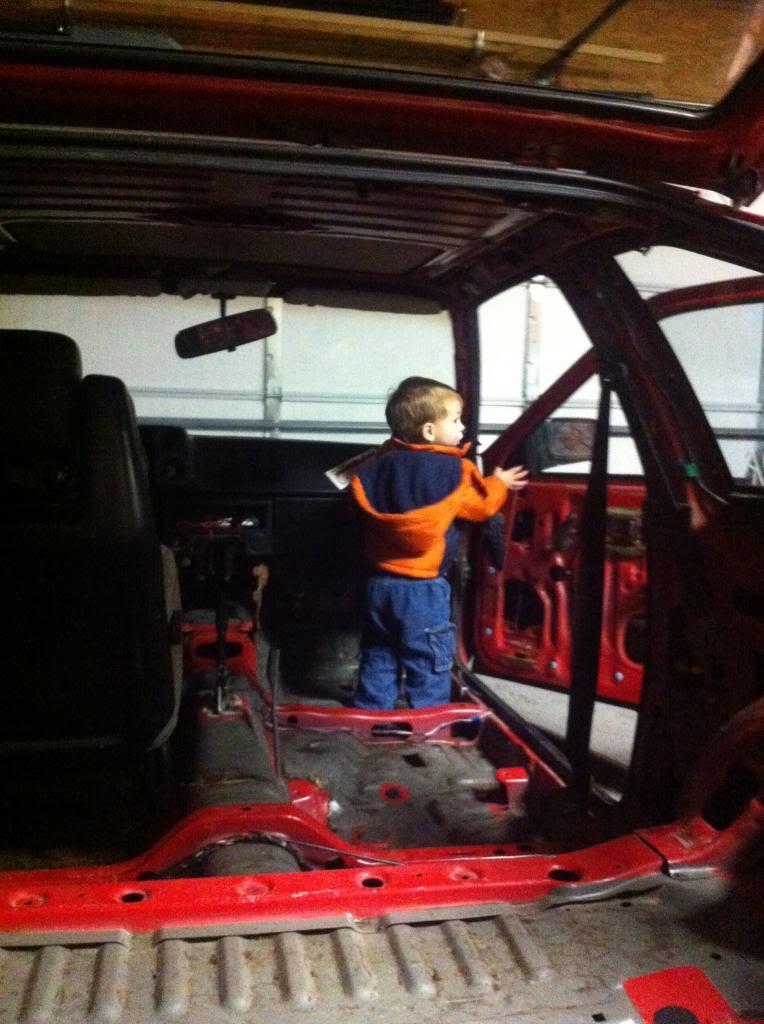 thanks for filling it up Levi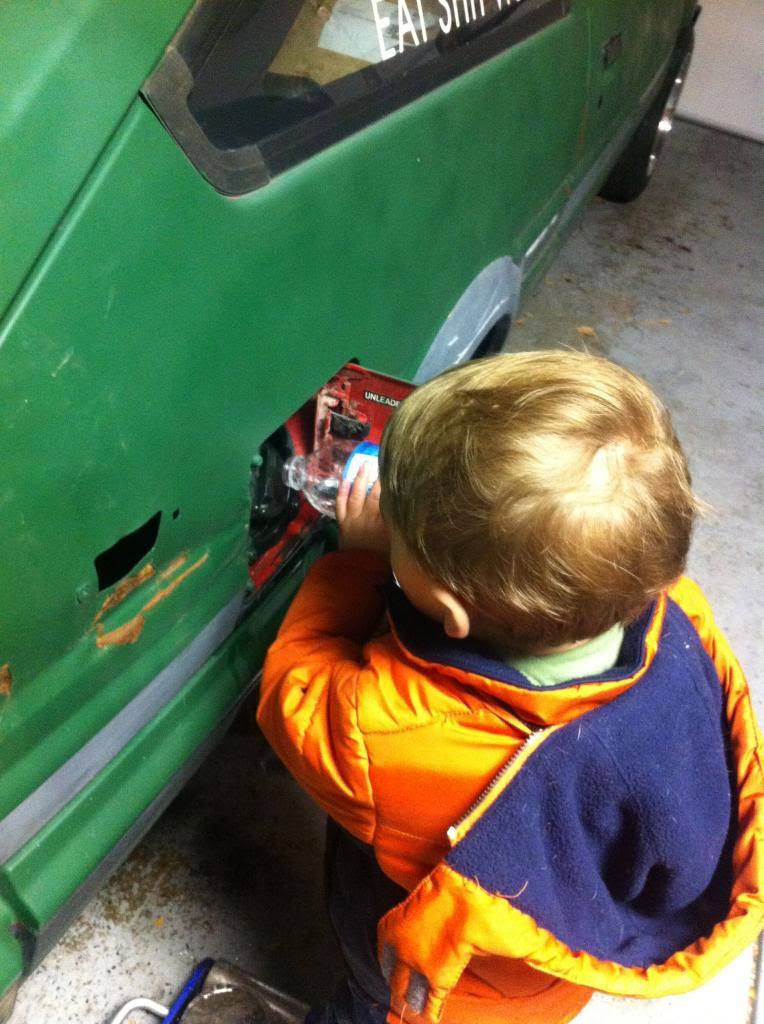 Total fanboy, i dont care...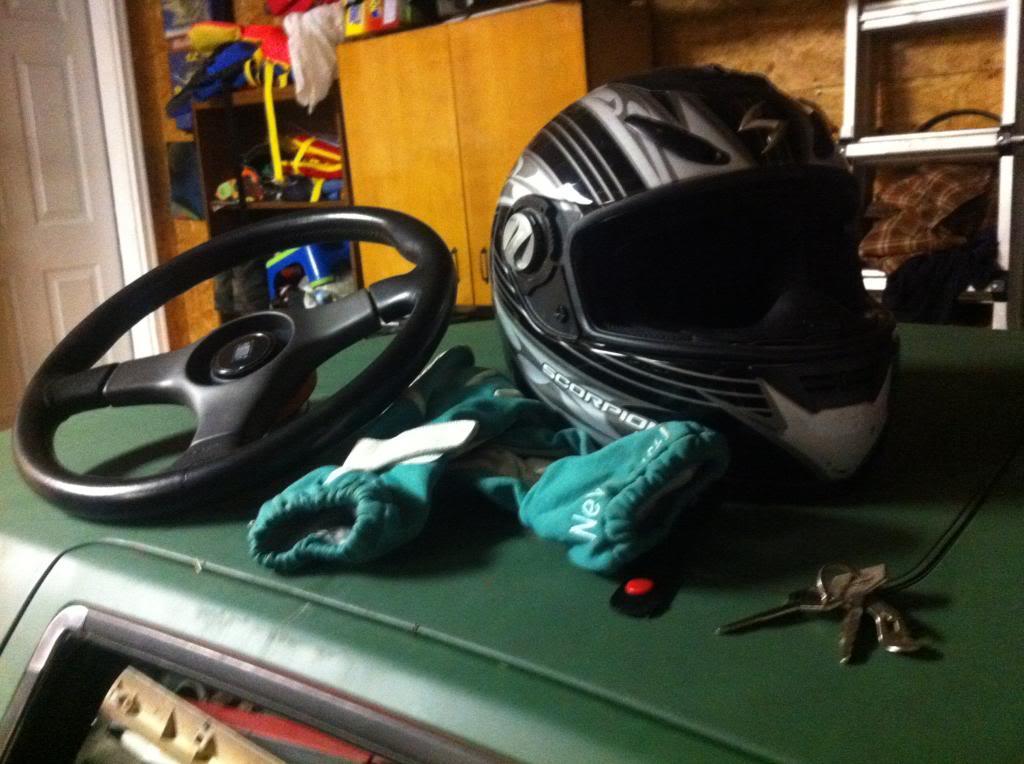 Bill stopped by to help me get the bay prepped, and get some of the old **** out of there ( Old 4a harness and other ****) it is making lots of progress, tomorrow i have a few things to finish cleaning, then bolt up the 5 link in the rear
a goodish photo of the front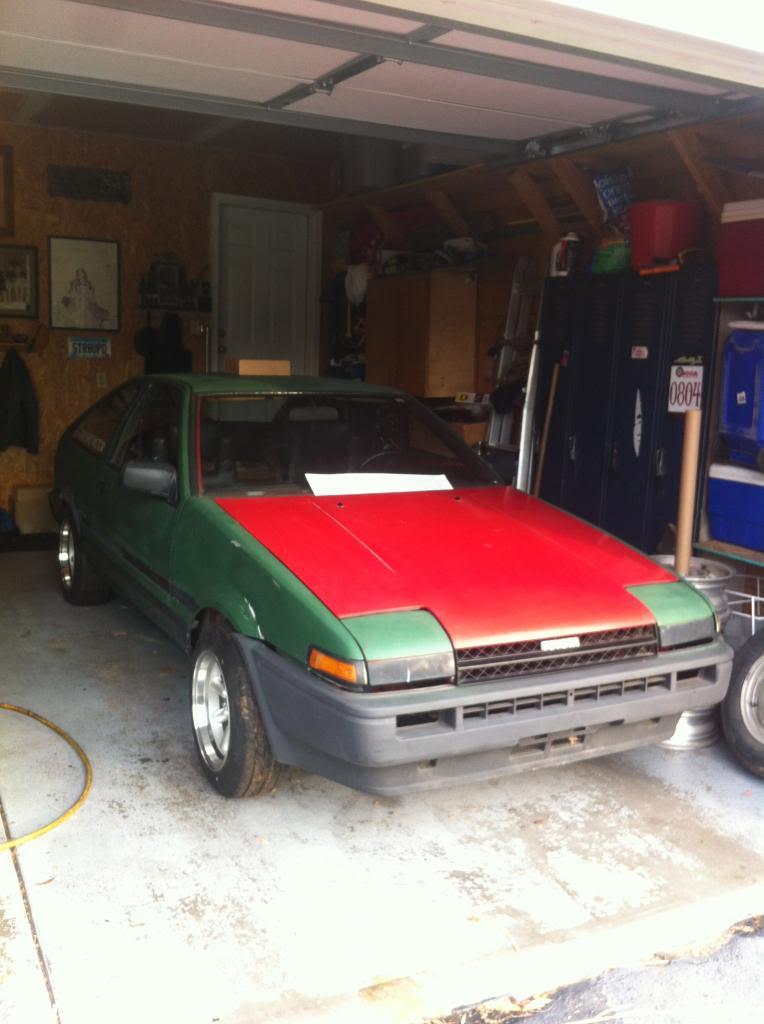 before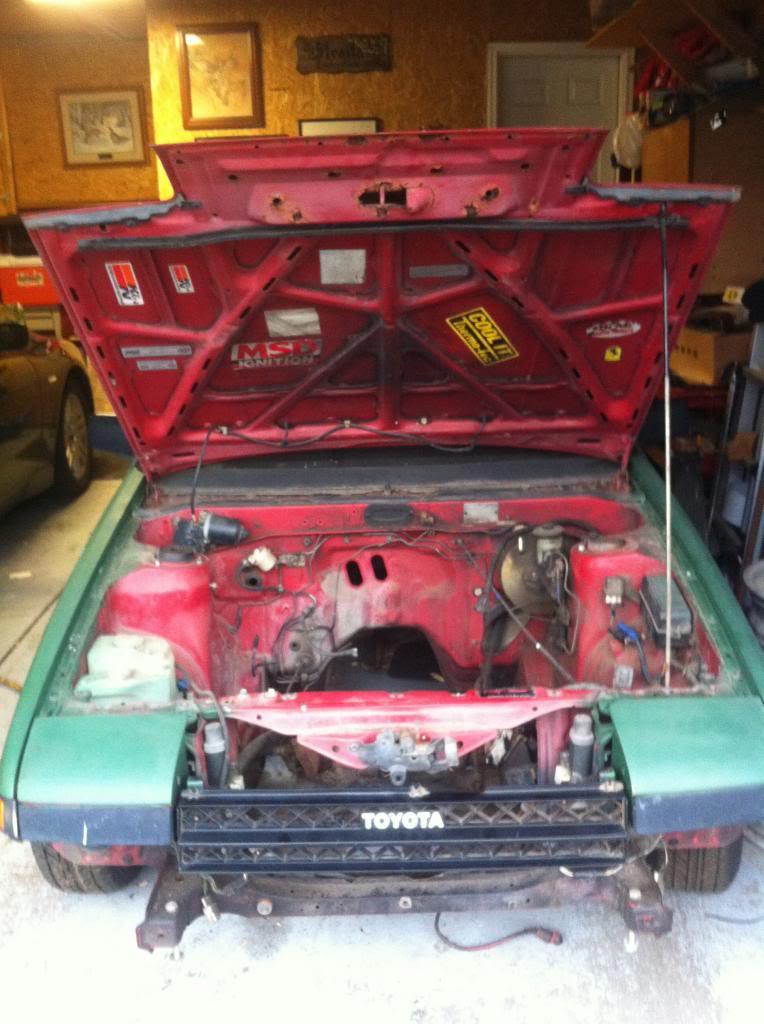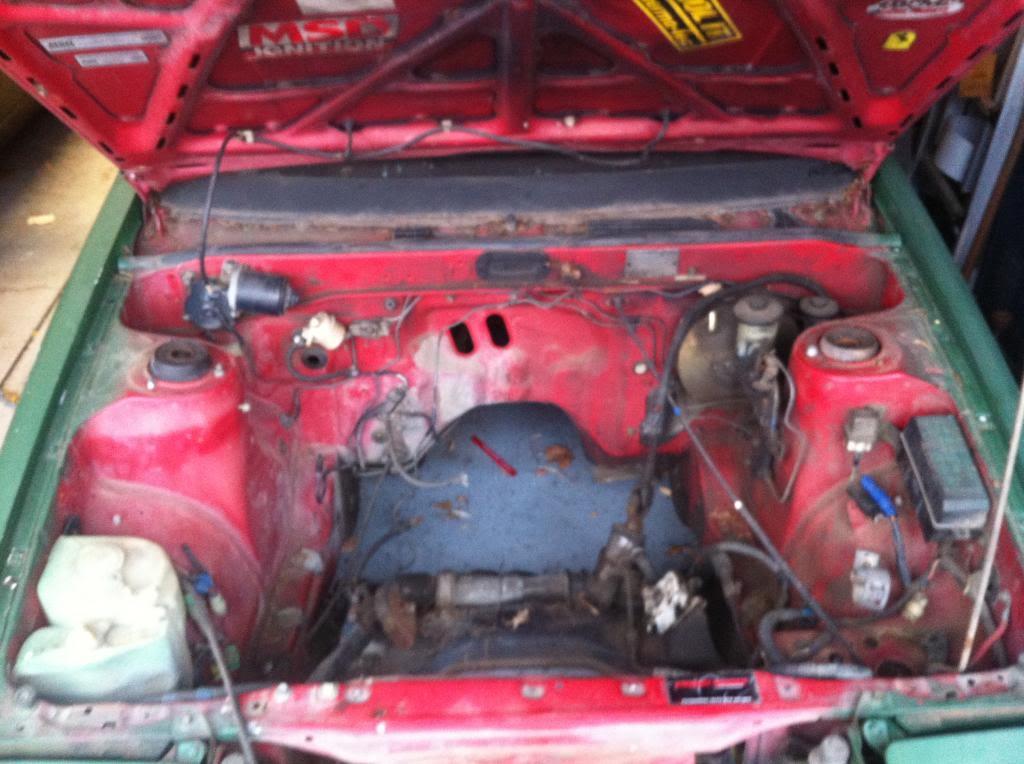 after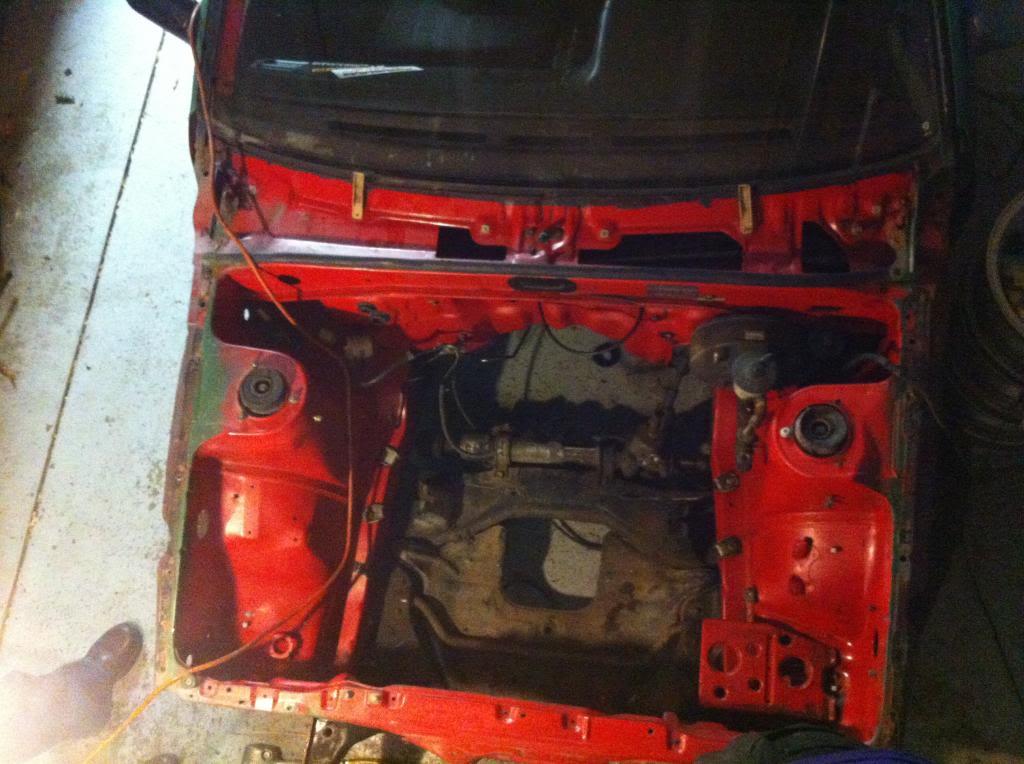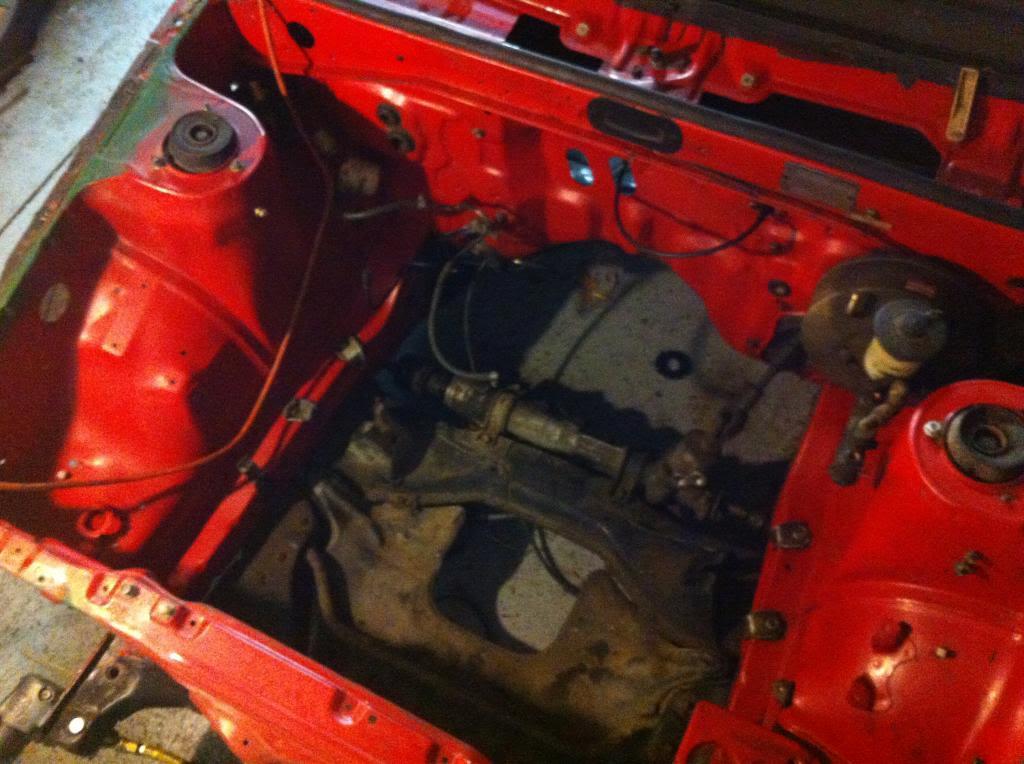 i also took a trip to the hood to pick up T3 coilovers from Rio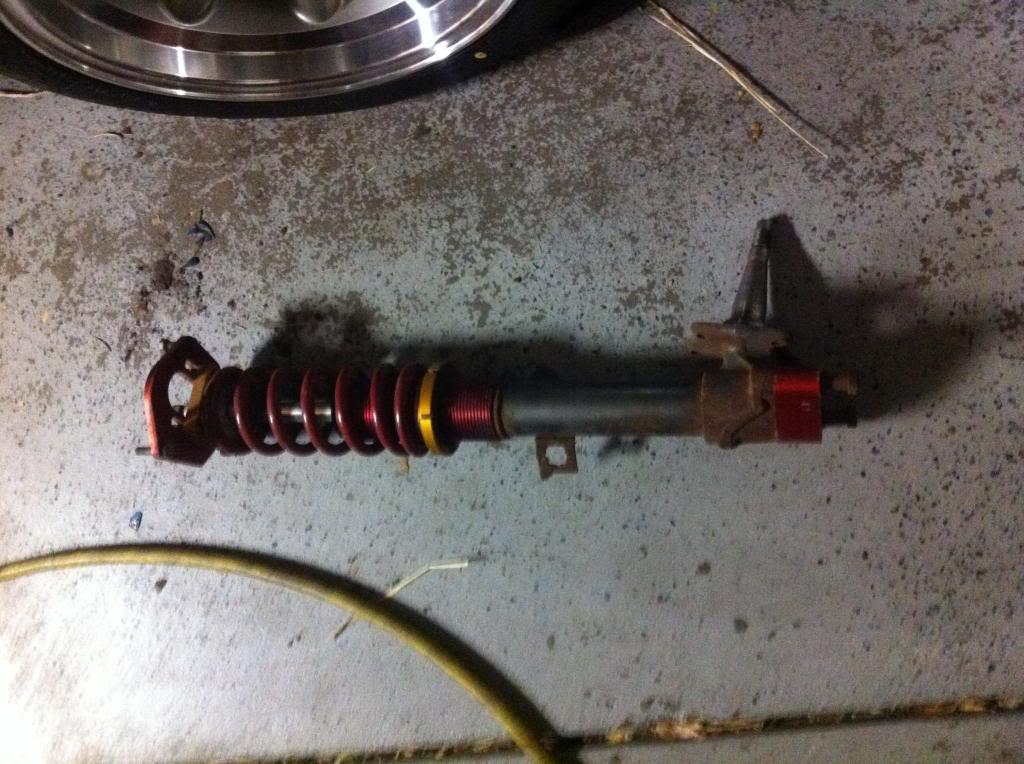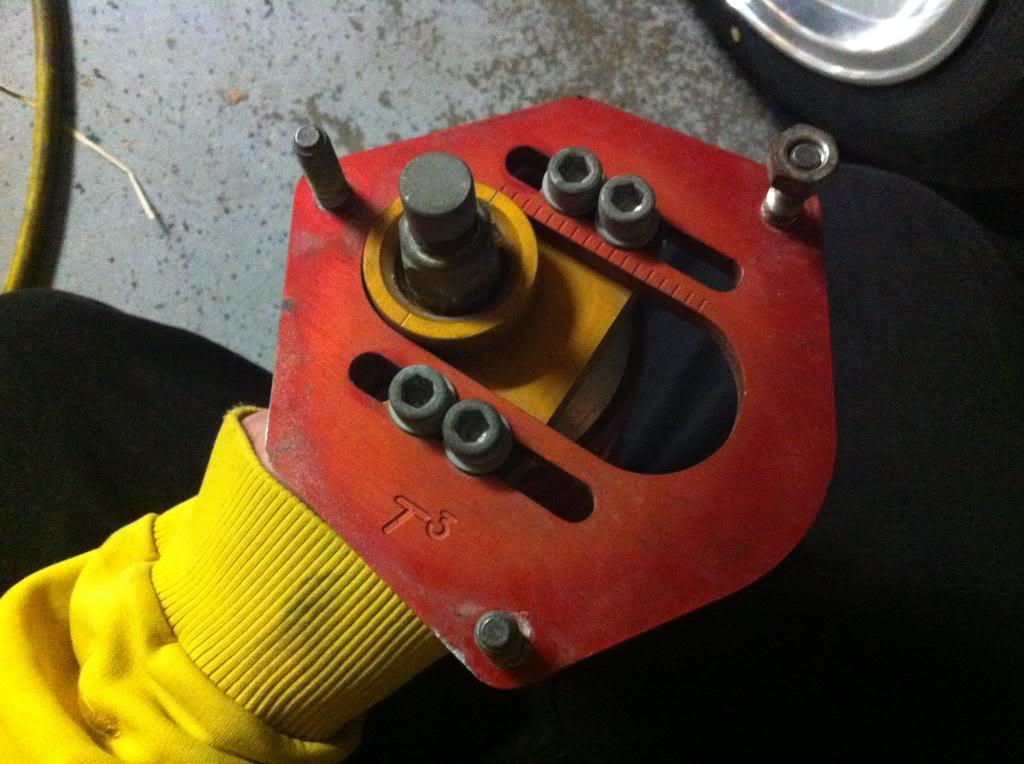 tonight me and bill cleaned up the rest of the front end, bolted together the 5 link, there was a lag bolt holding one of the links on
More poor temporary fixes...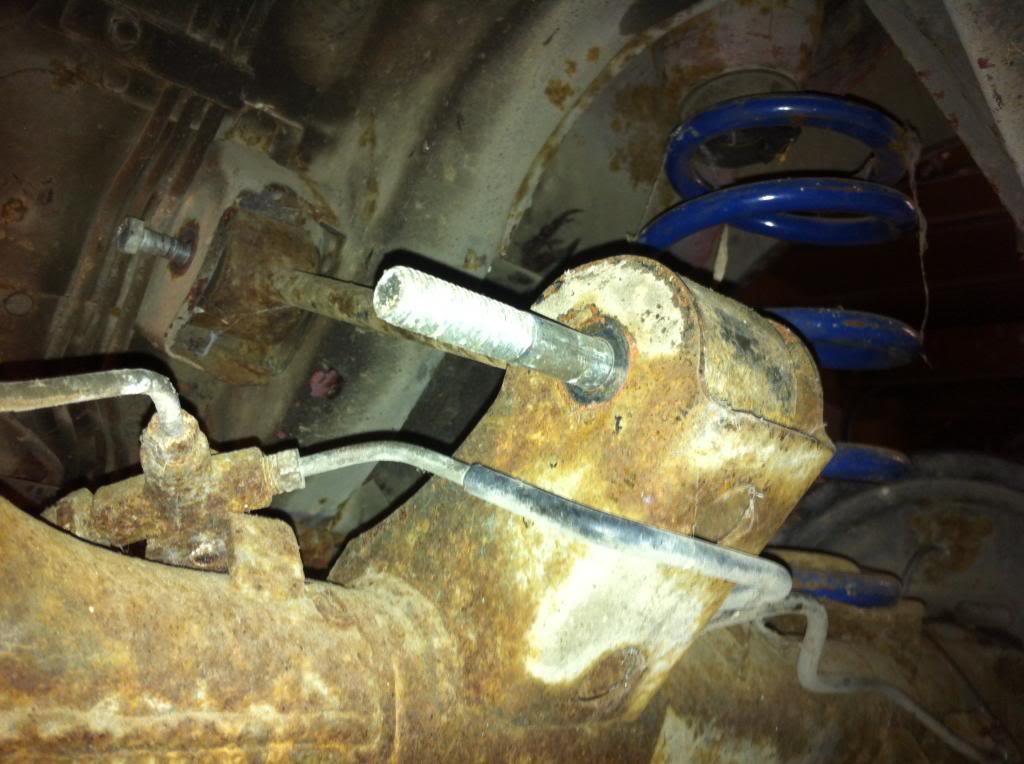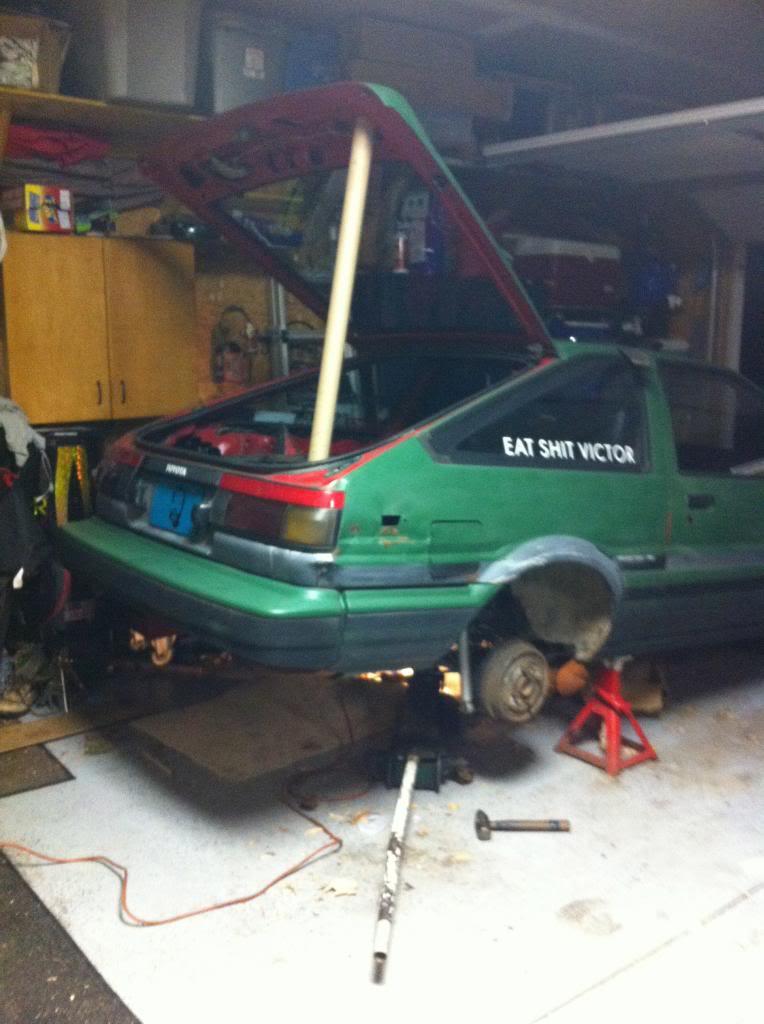 now that is its all bolted together (not the panhard bar)
i also installed the T3 coilovers
before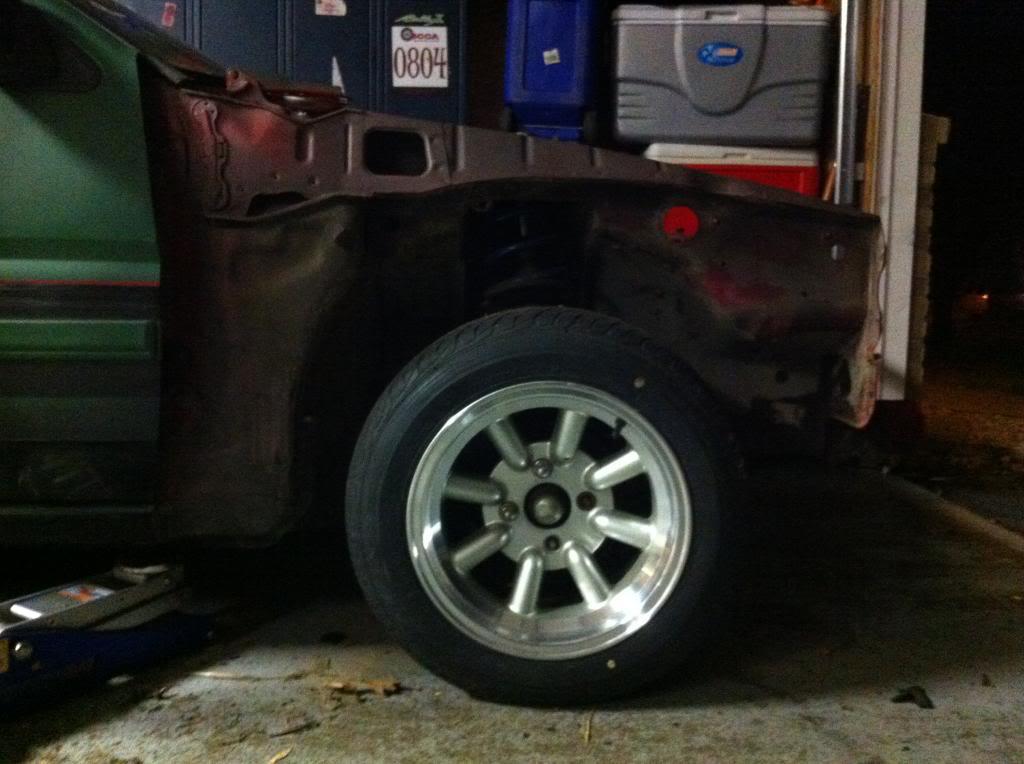 rad steering knuckle ( T3 makes some that will get me more "Lock")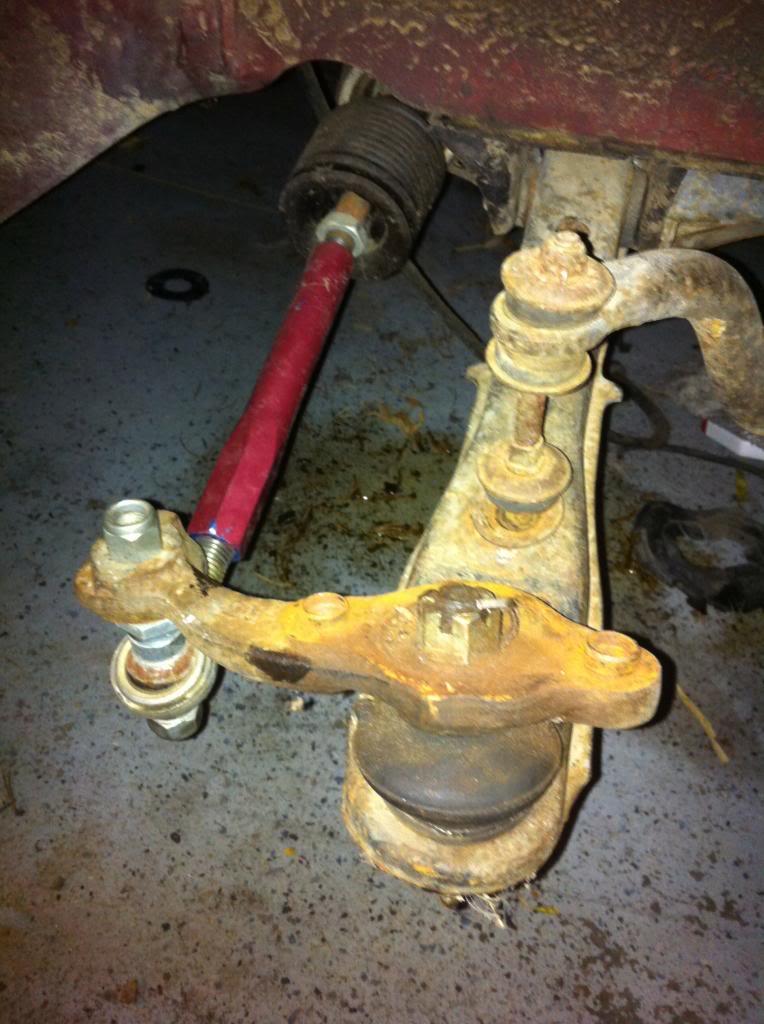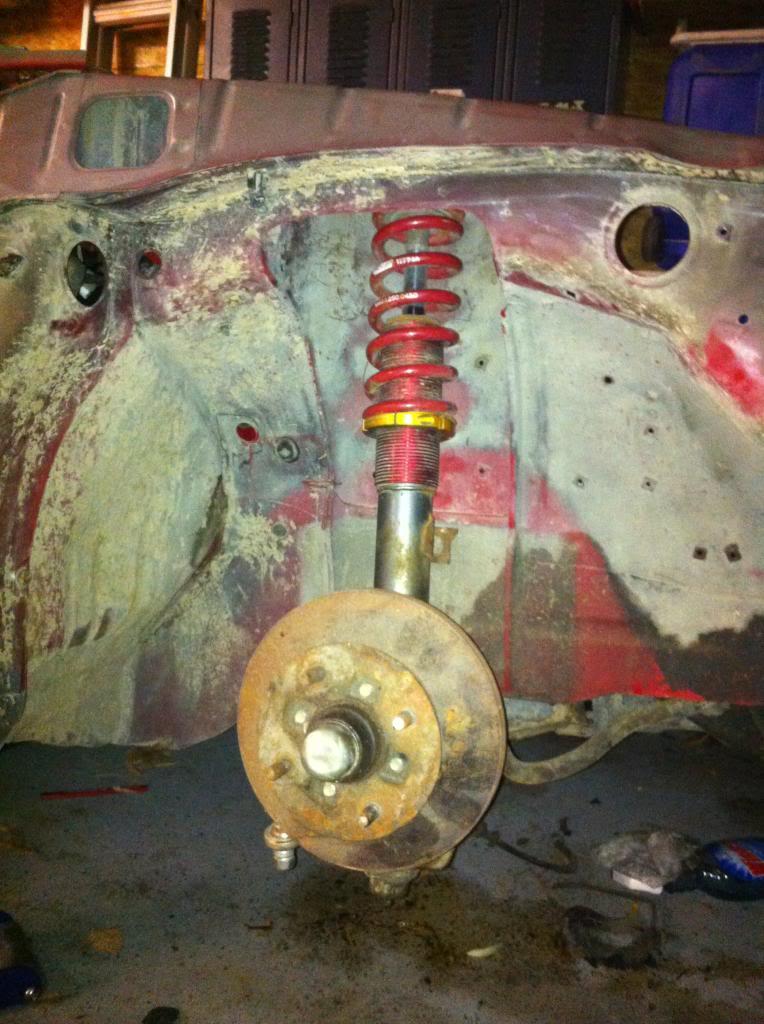 after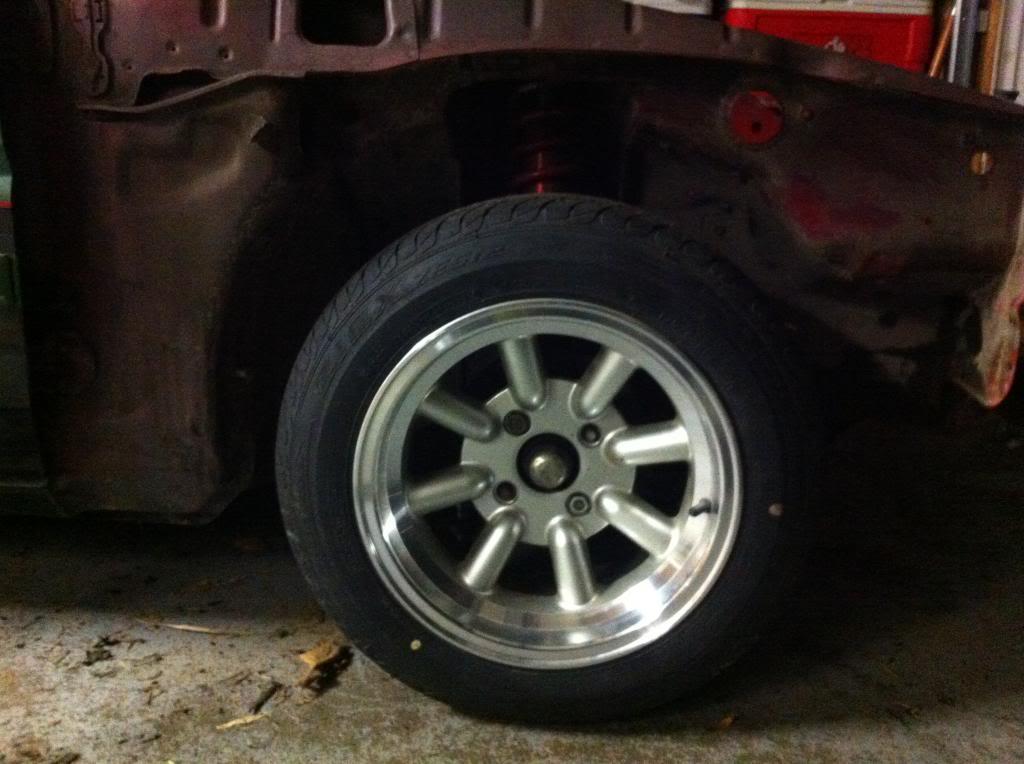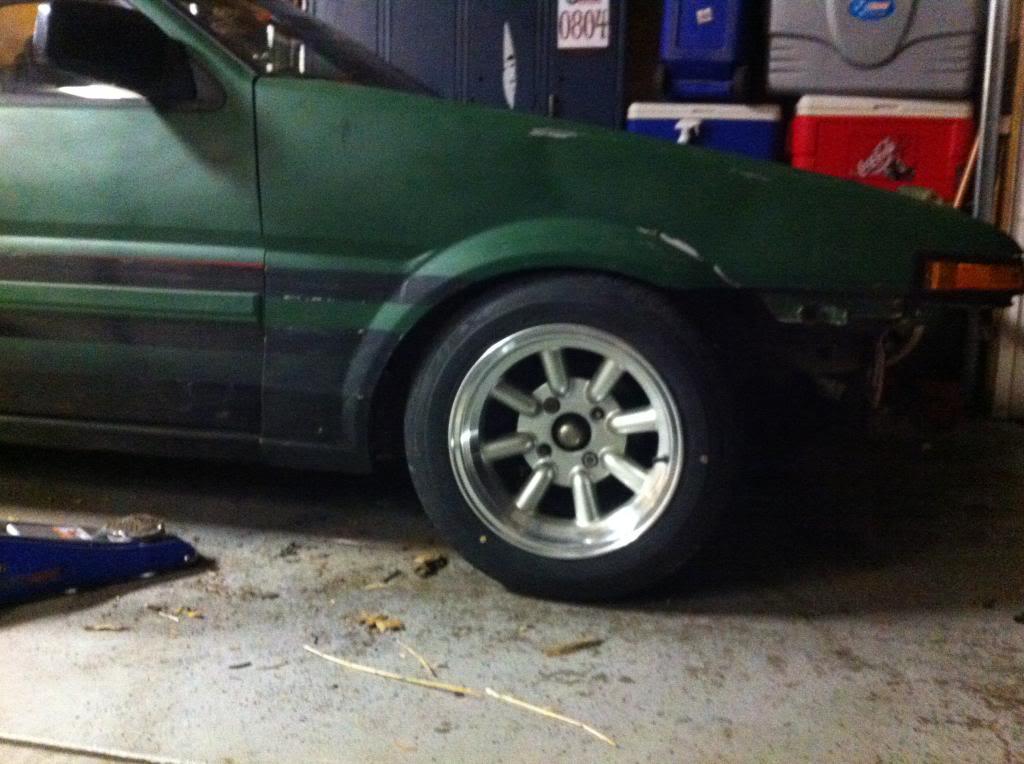 its going to be nice the next few day so i am going to get the bay done before the motor gets here!
tomorrows plan is to get the rest of the bay primed and start painting after work on Wednesday!!!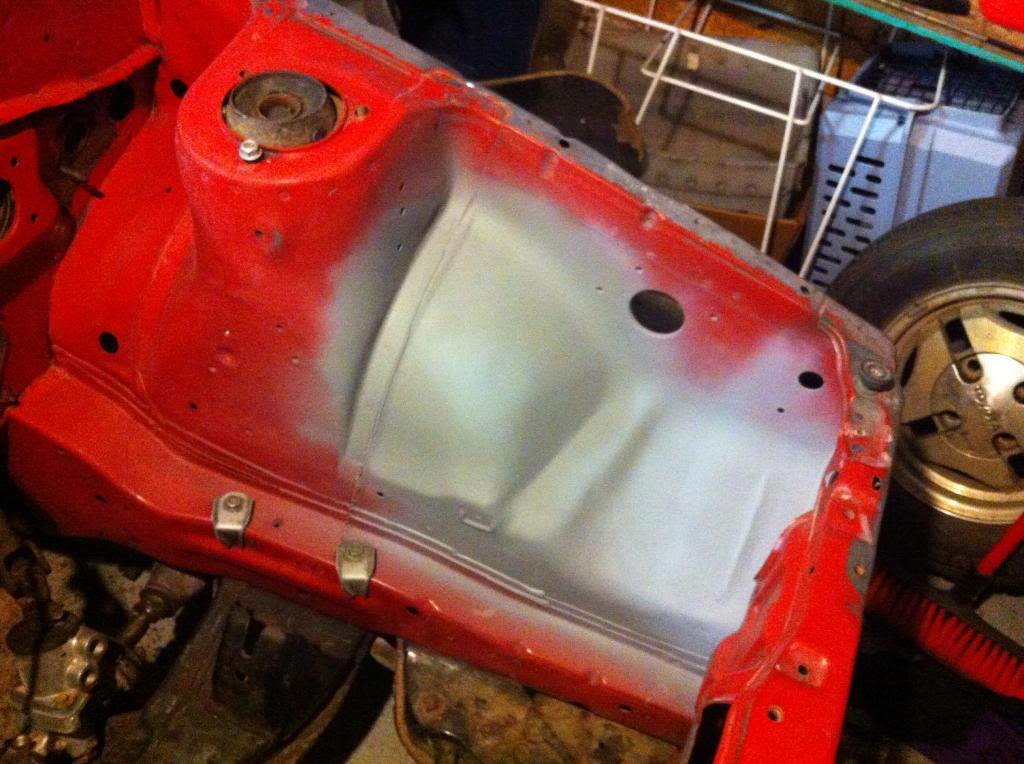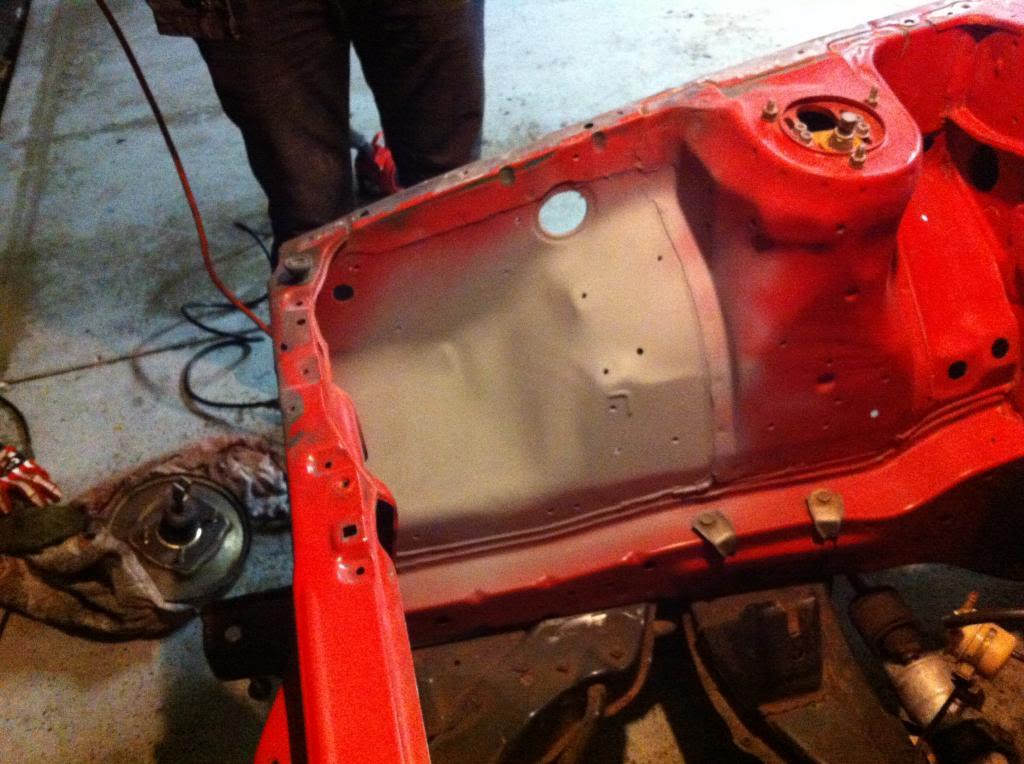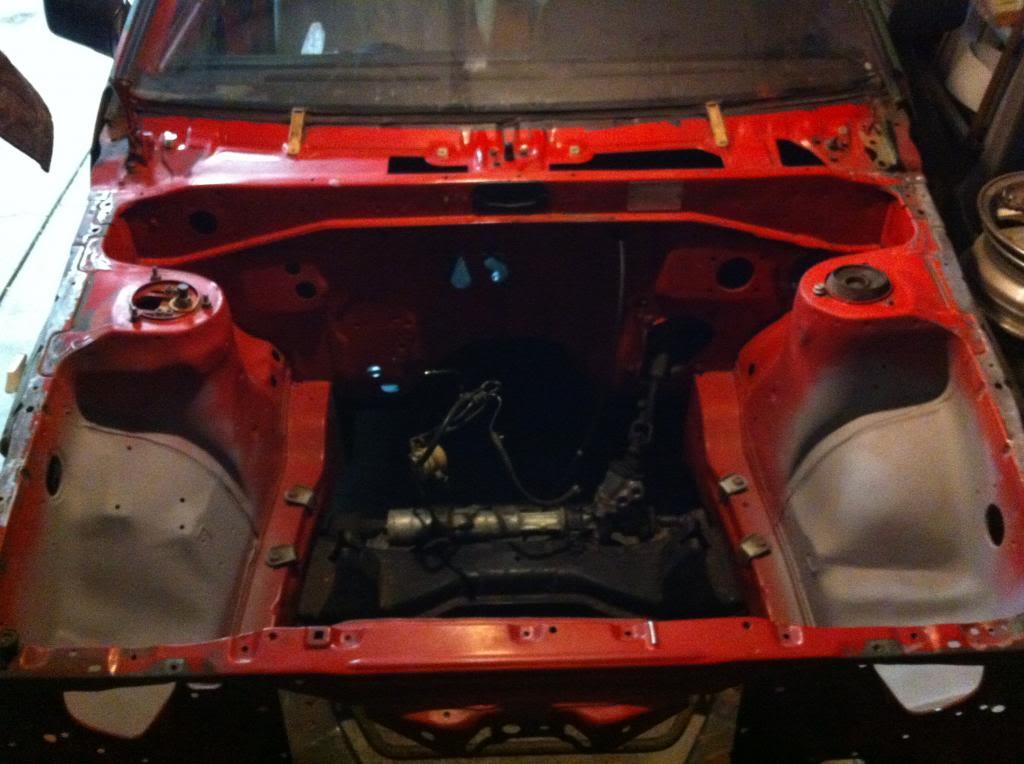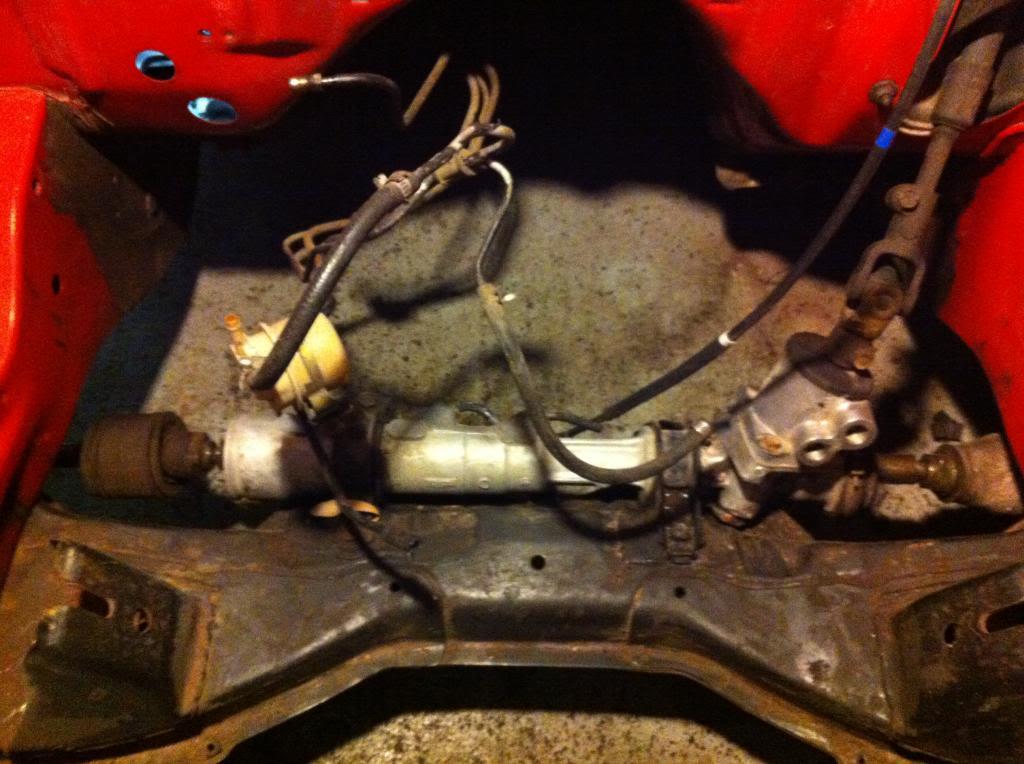 i used some montana gold!!!
other than that i have installed front coilovers and i will get the break and clutch stuff back in this week if i find time. i have been redoing work for my portfolio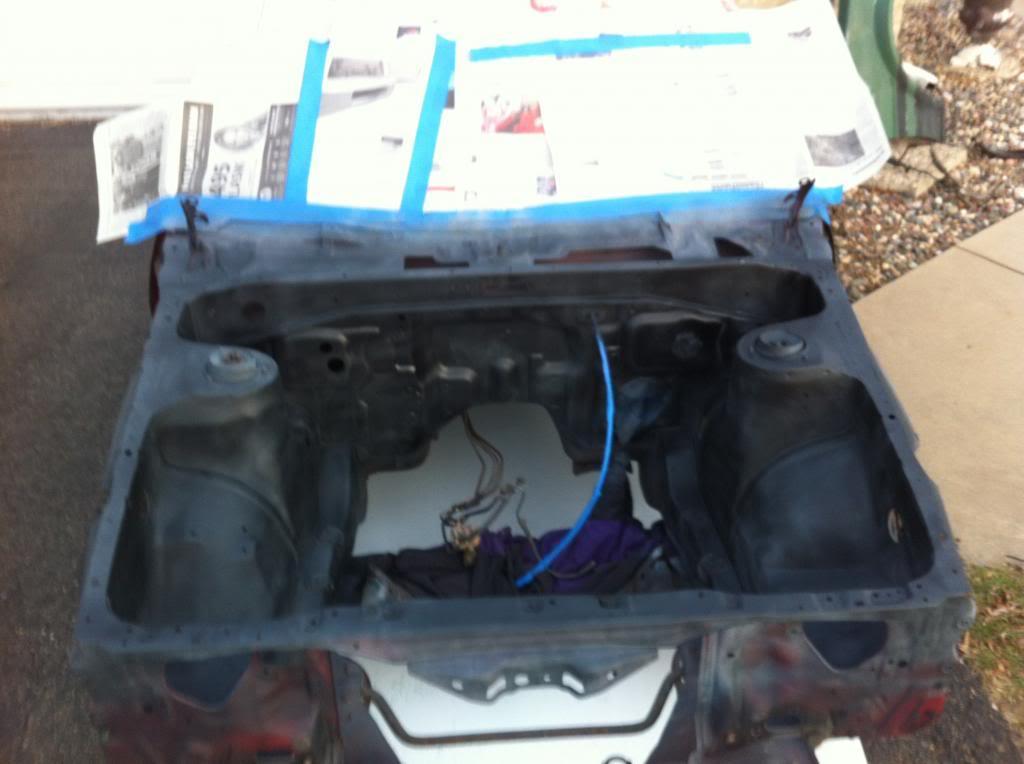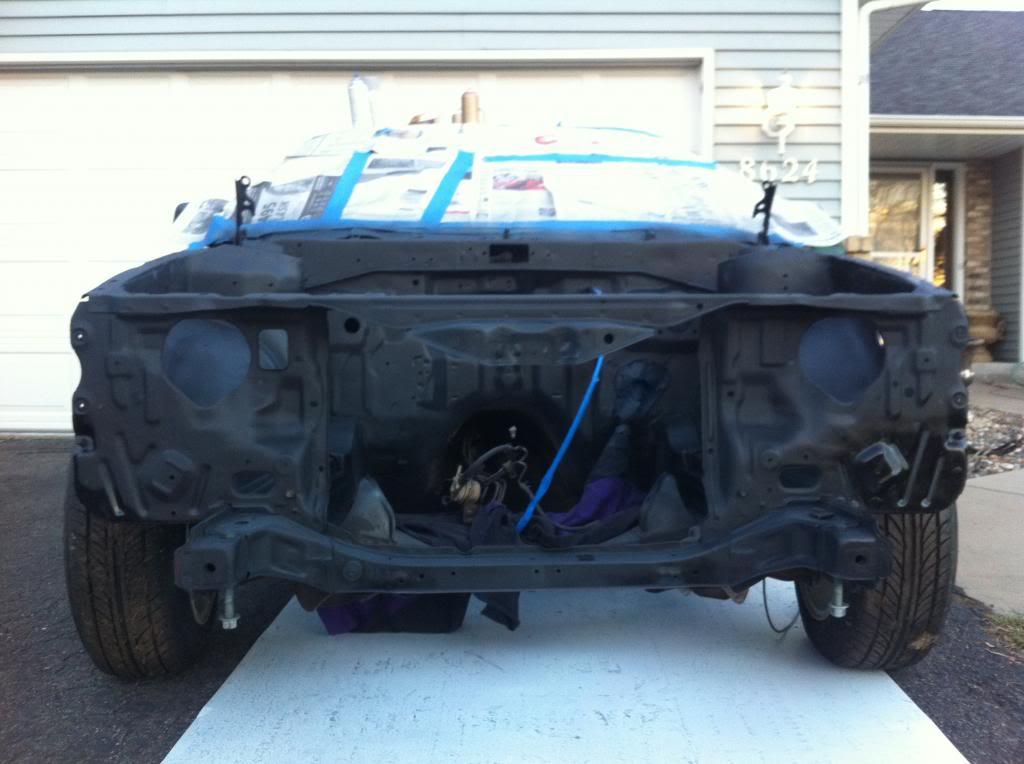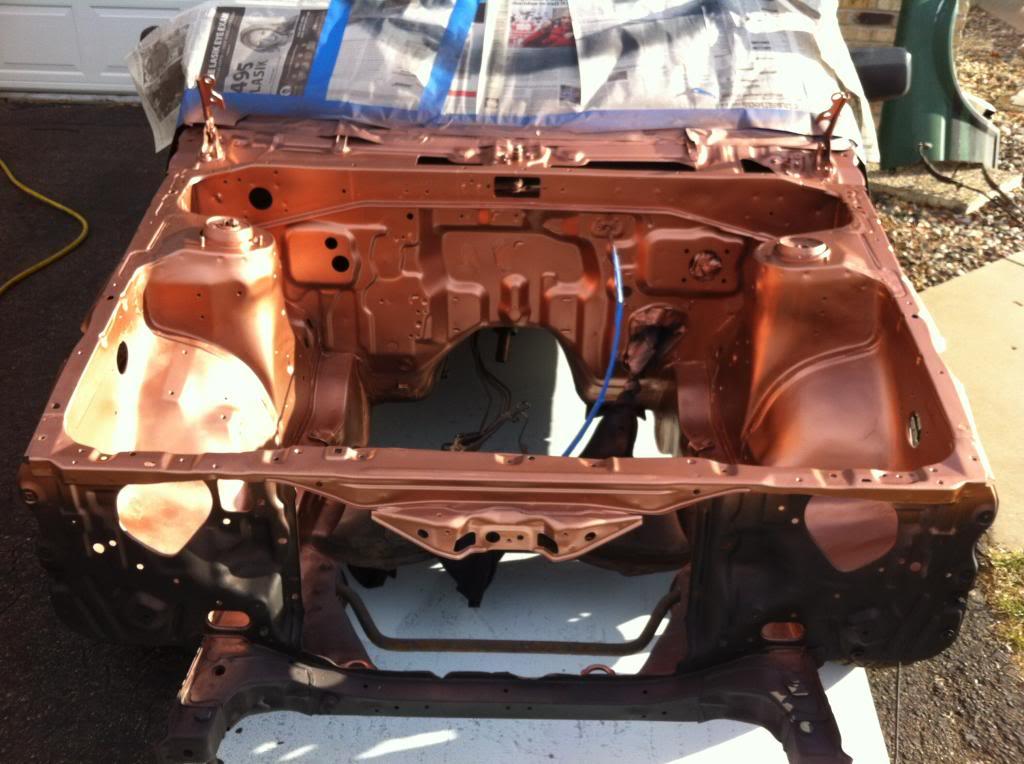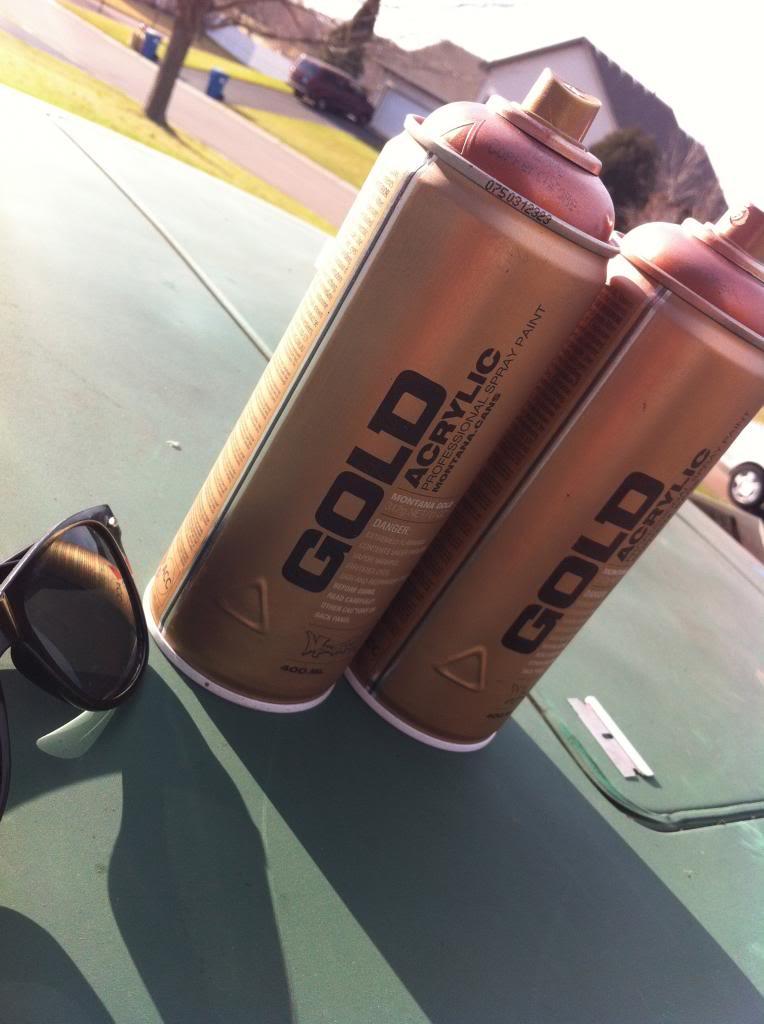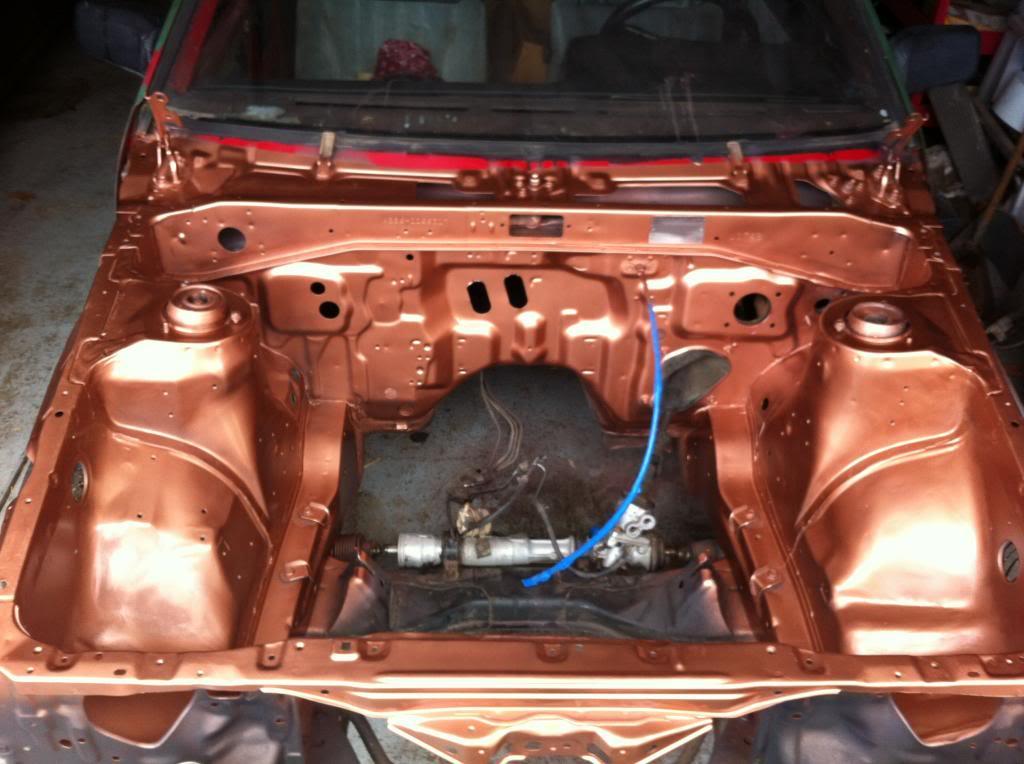 i still have green paint in my nose...
Straitup D wrote:
we have a bunch of scraps at work still, i might have to make one of these!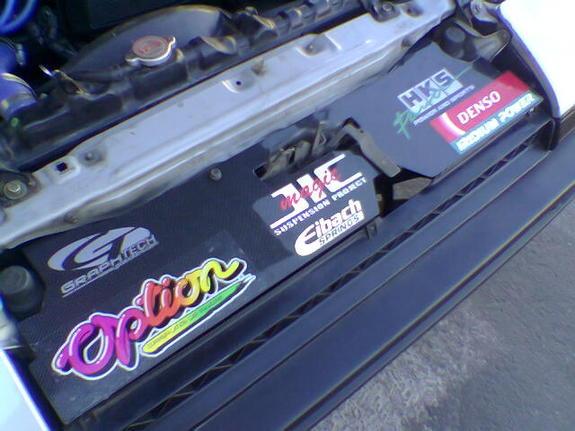 finnaly made this happen, we will se how they fit after work/home showing today
looks like a car!
Motor and trans are home
This is the exhaust, it will be loud!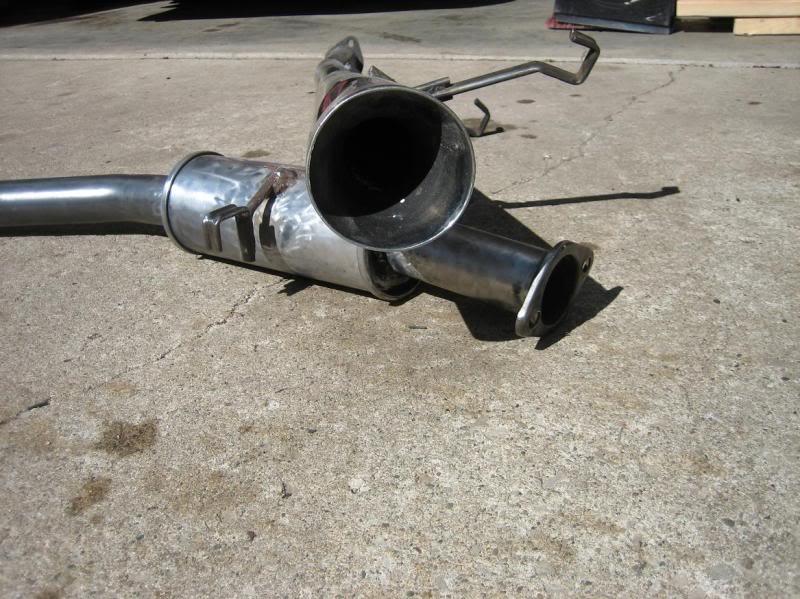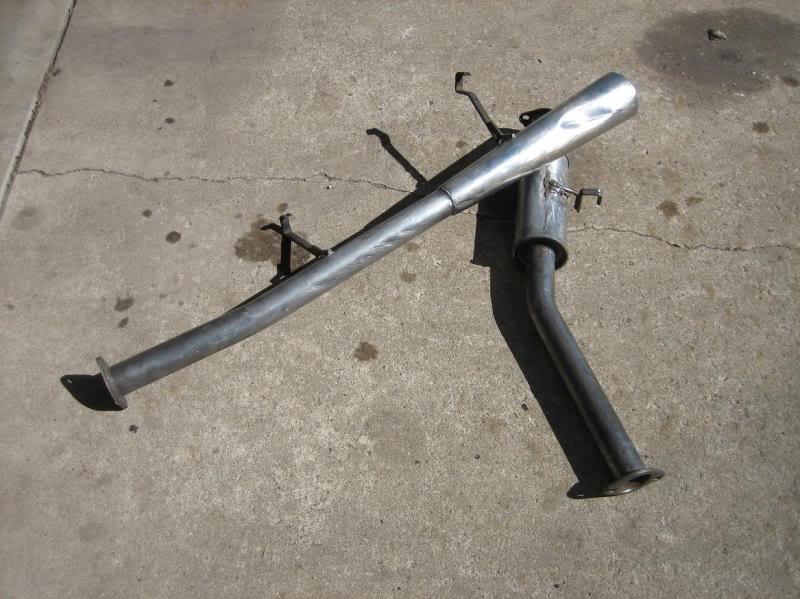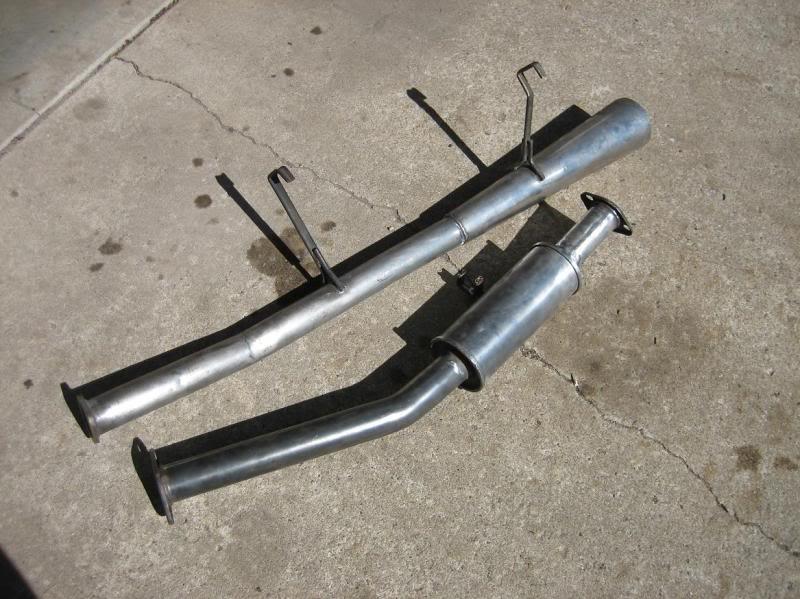 opend the box that said "4AG Harness" to find
last night colin took some photos after we where done working on the car
Jaz 12 gallon cell, a bunch of AN fittings and 20ft of fuel line!!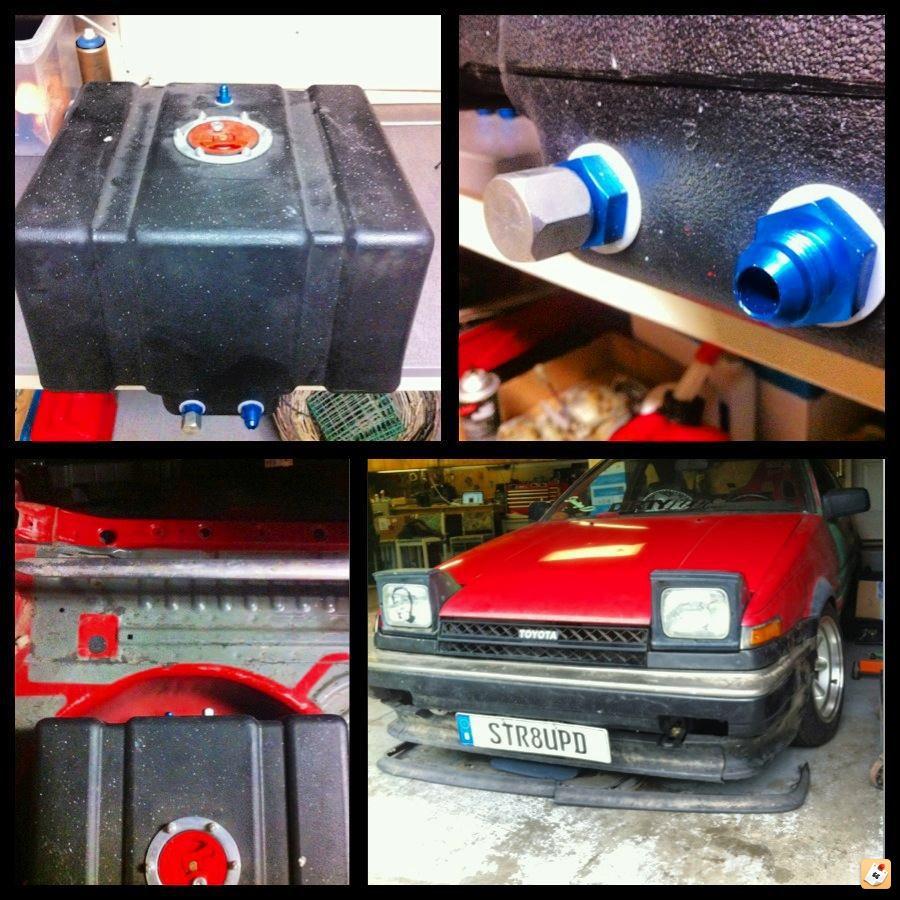 soon ill be all
Bought that built motor! Thank you josh for helping me pick it up!
Extras this time where a 20v flywheel and clutch (with PP) another turbo (T25) along with all of the lines
And An extra trans
**inspiration**
i am going to do this to make it easier to take the motor in and out!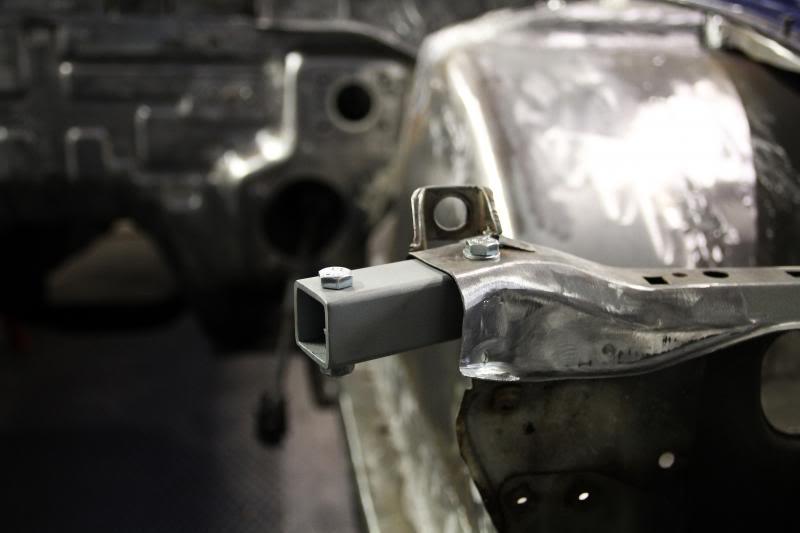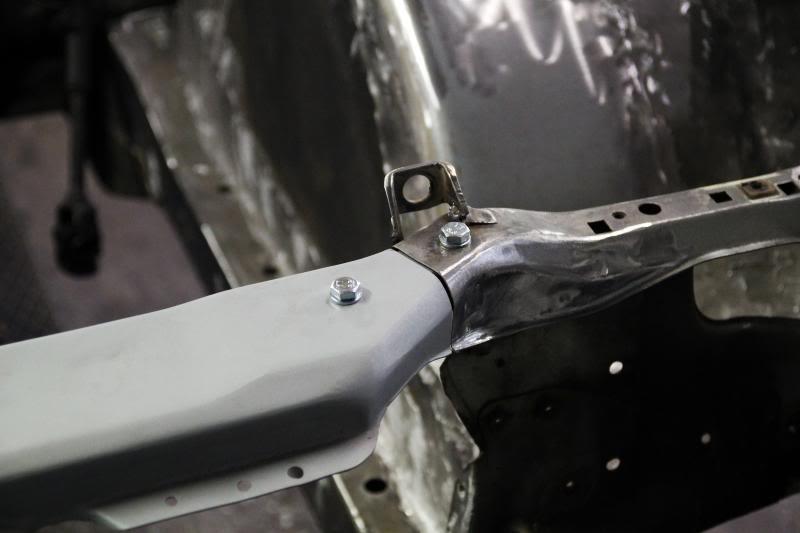 and this for the fuel cell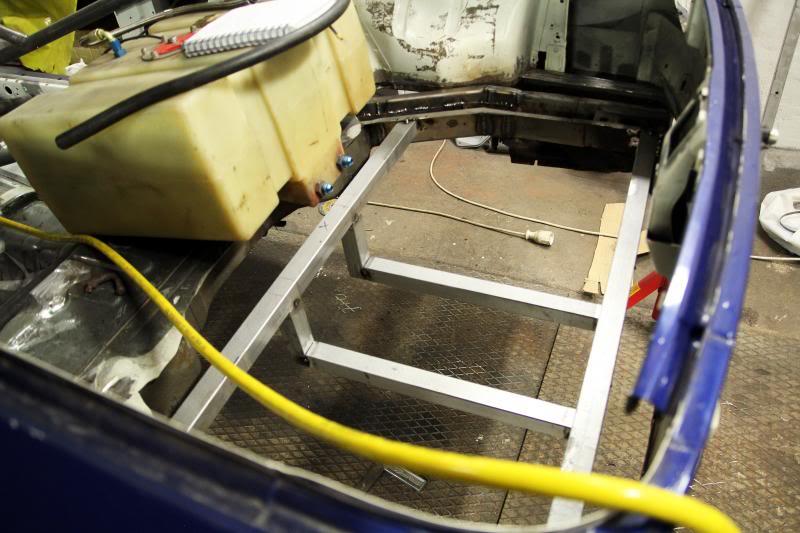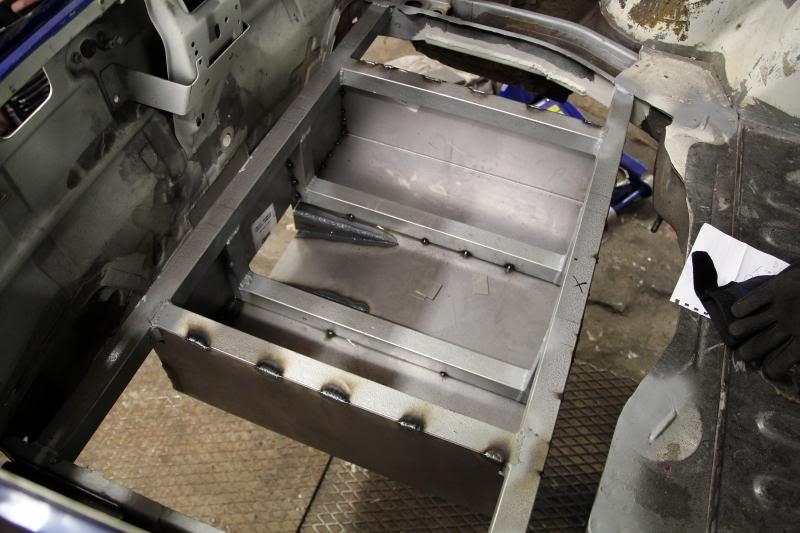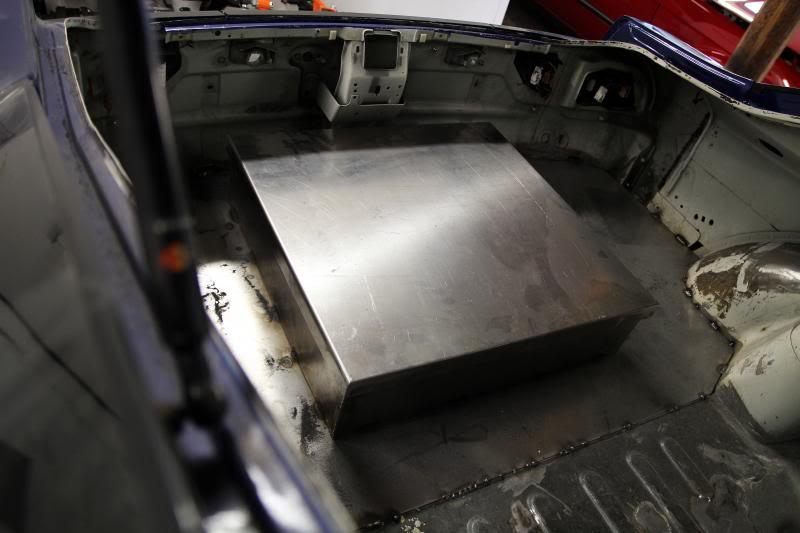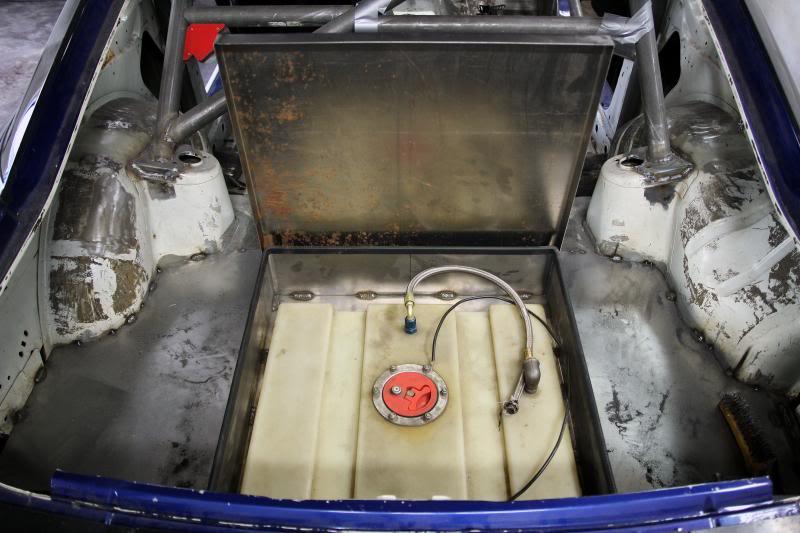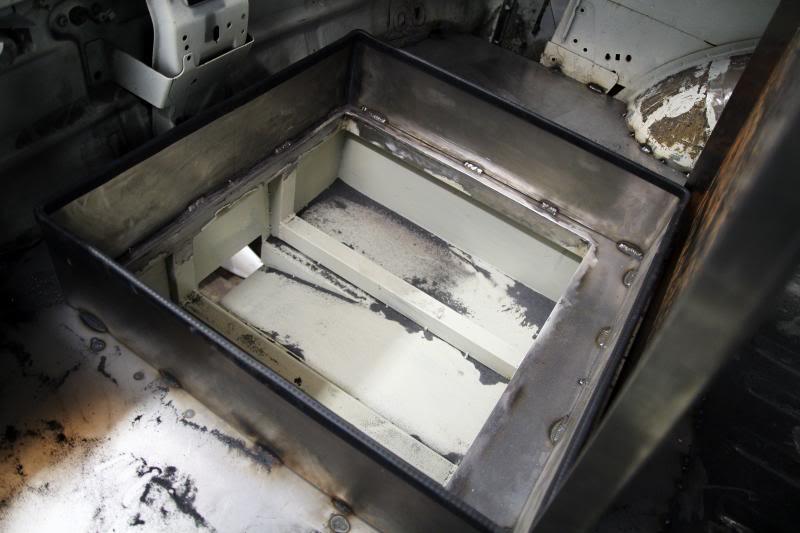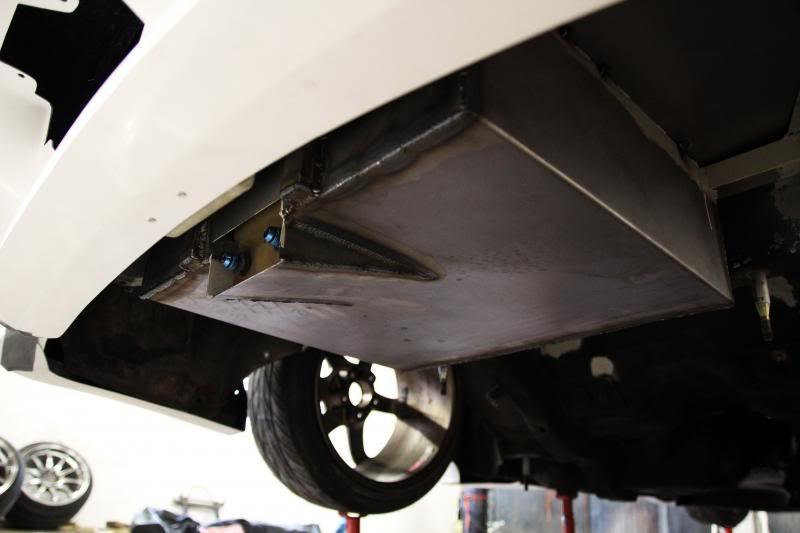 Melissa and i did a bunch of work on the 86 in the garage today! we went to harbor freight and bought some tools and later decided that we should get a space heater to work in the garage, not bad it was about 50* in there with the heater on.
here is the motor that i got along with the SR downpipe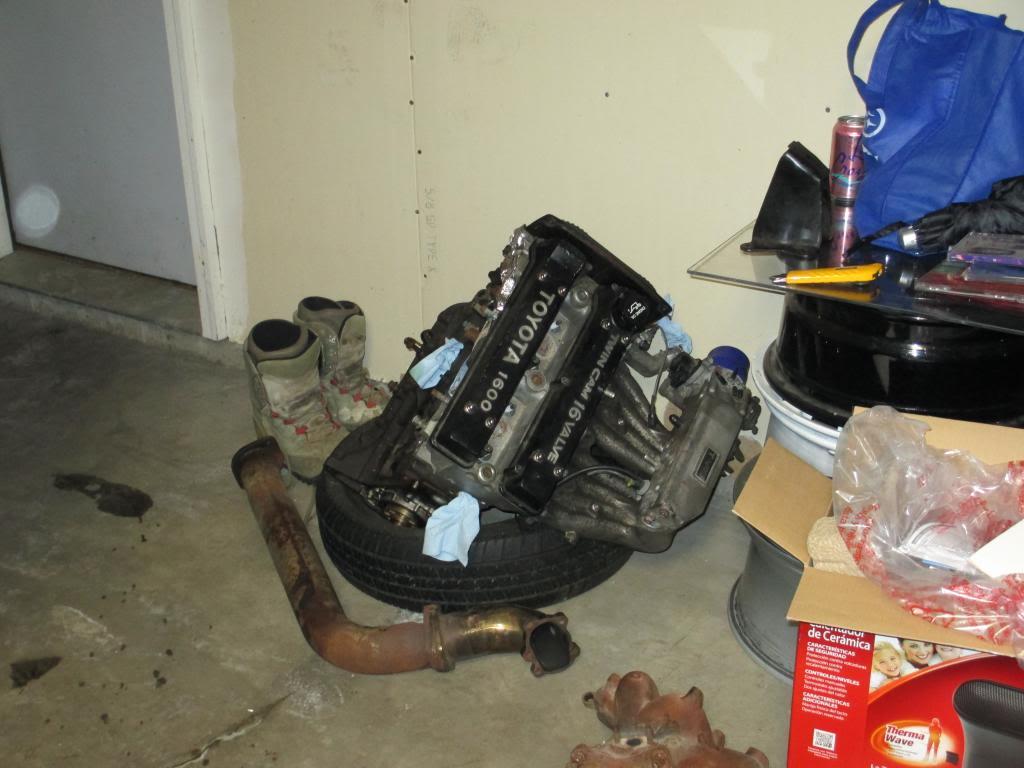 taking the old turbo and manifold apart
SR T25 Turbo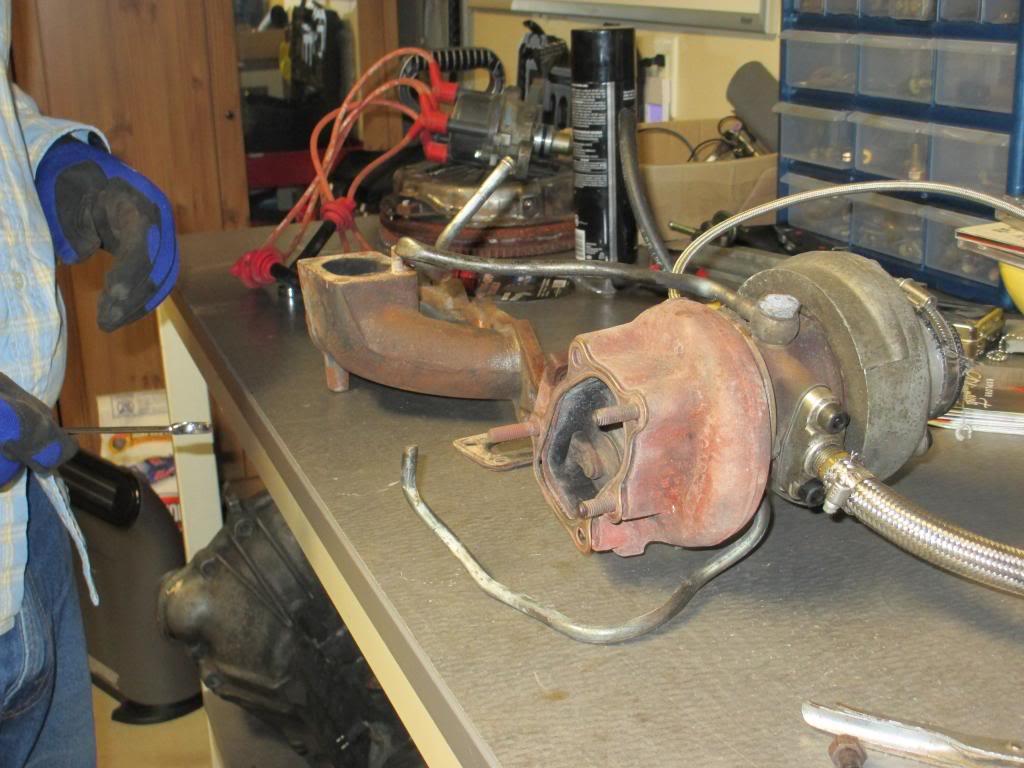 Test fitting and the manifold is for a top mounted turbo for a MR car, so i need a new manifold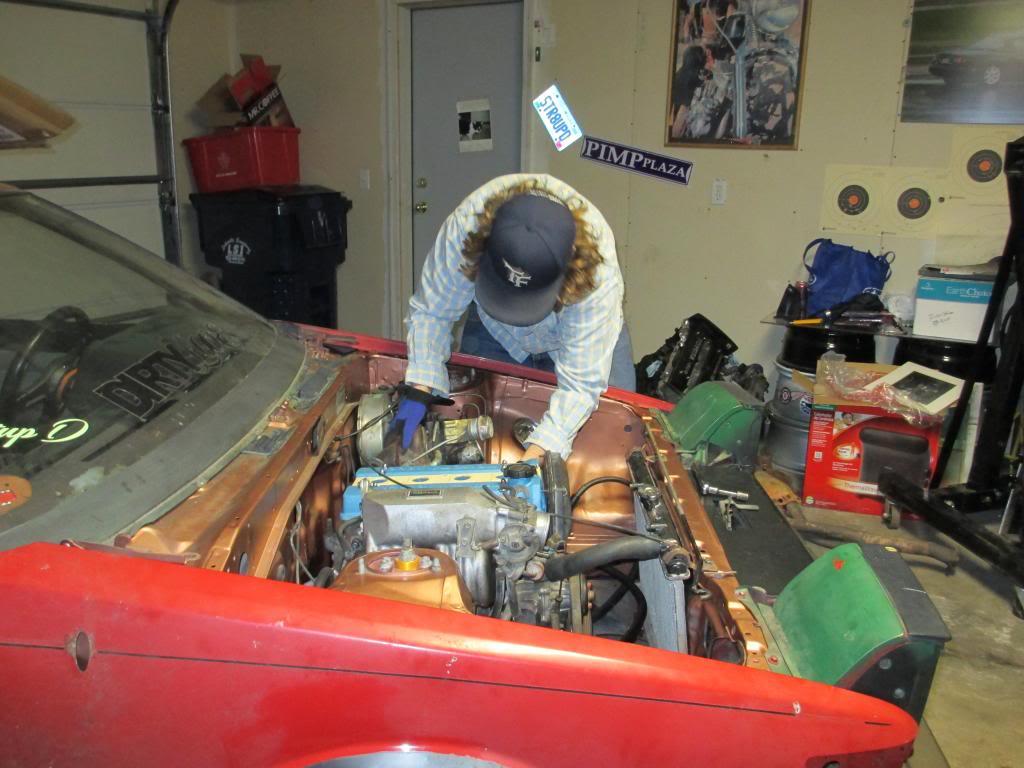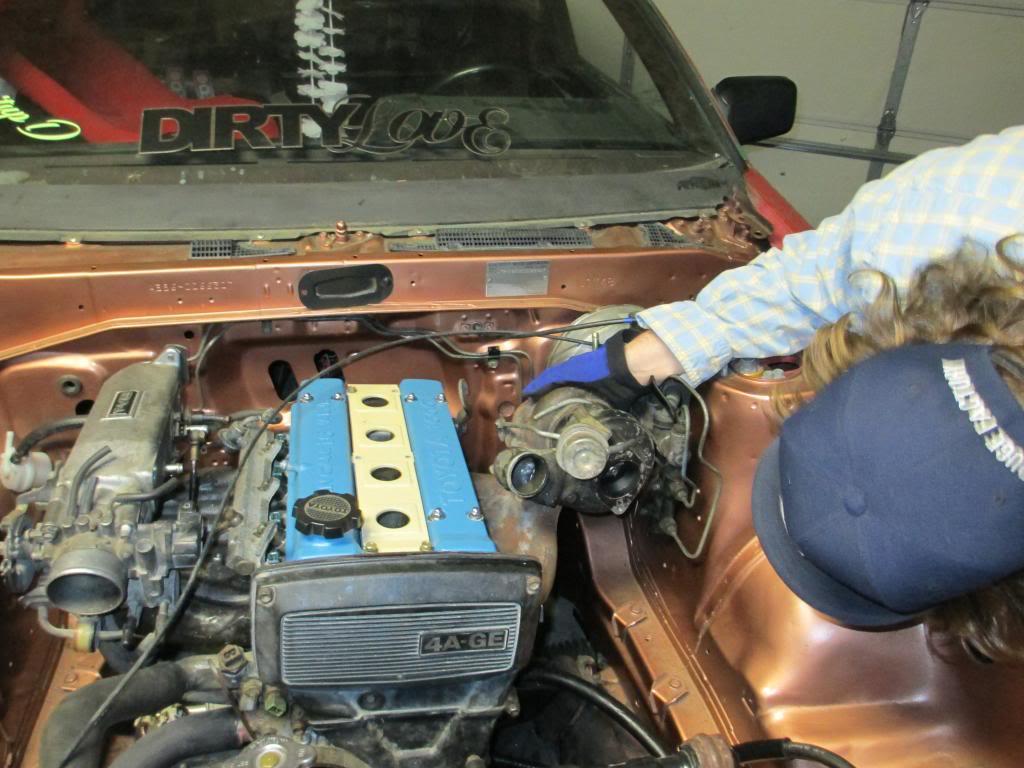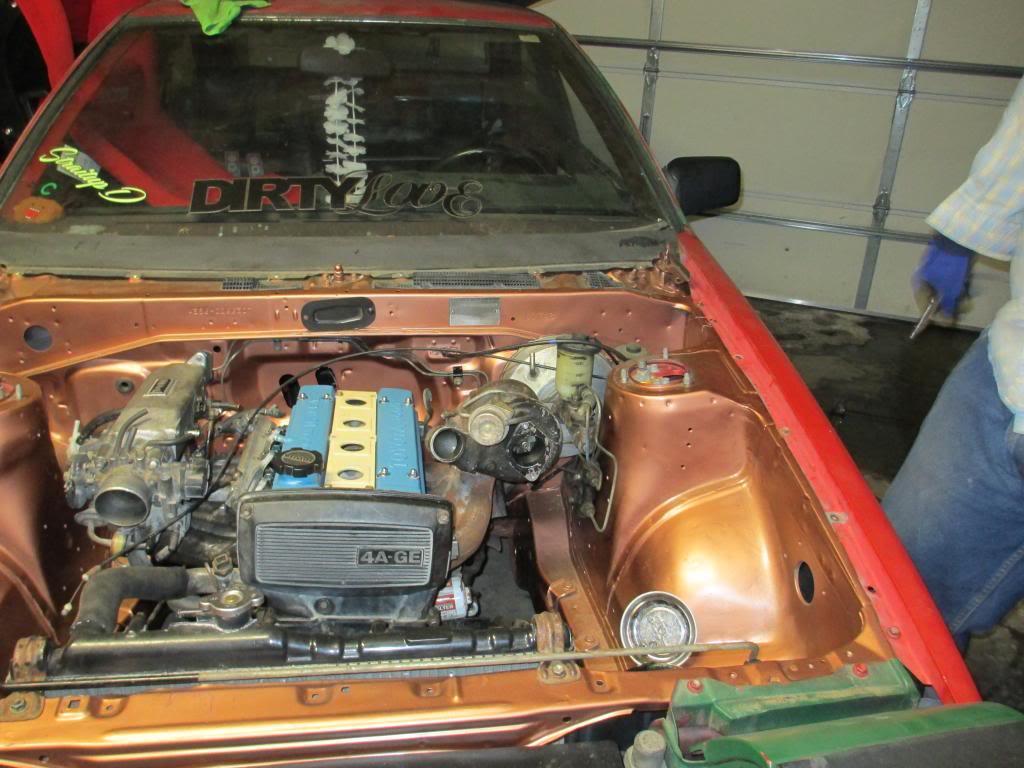 LOOK AT THIS FUCKING EAGLE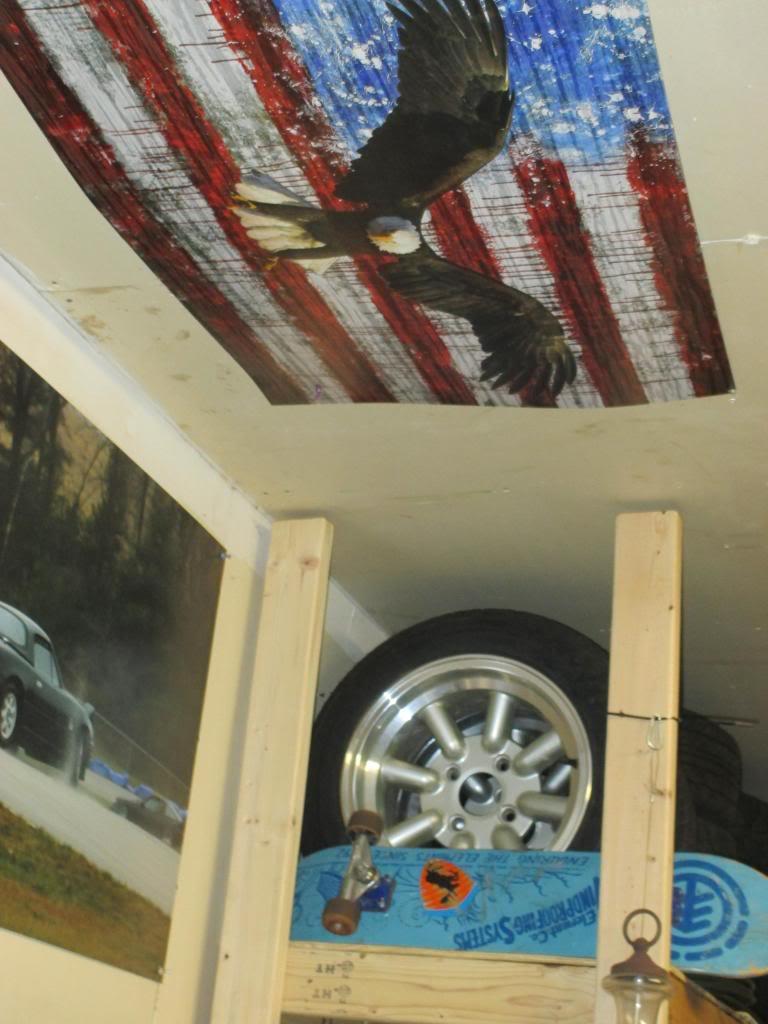 did some cutting of the upper radiator support and now i can take motors in and out by my self!!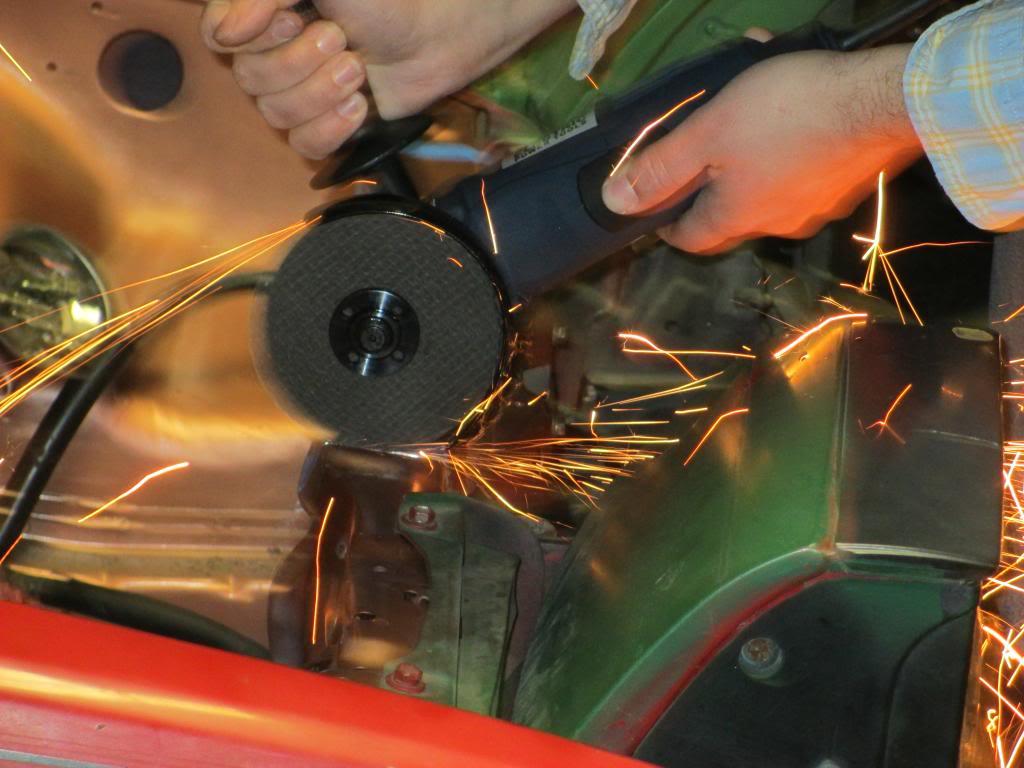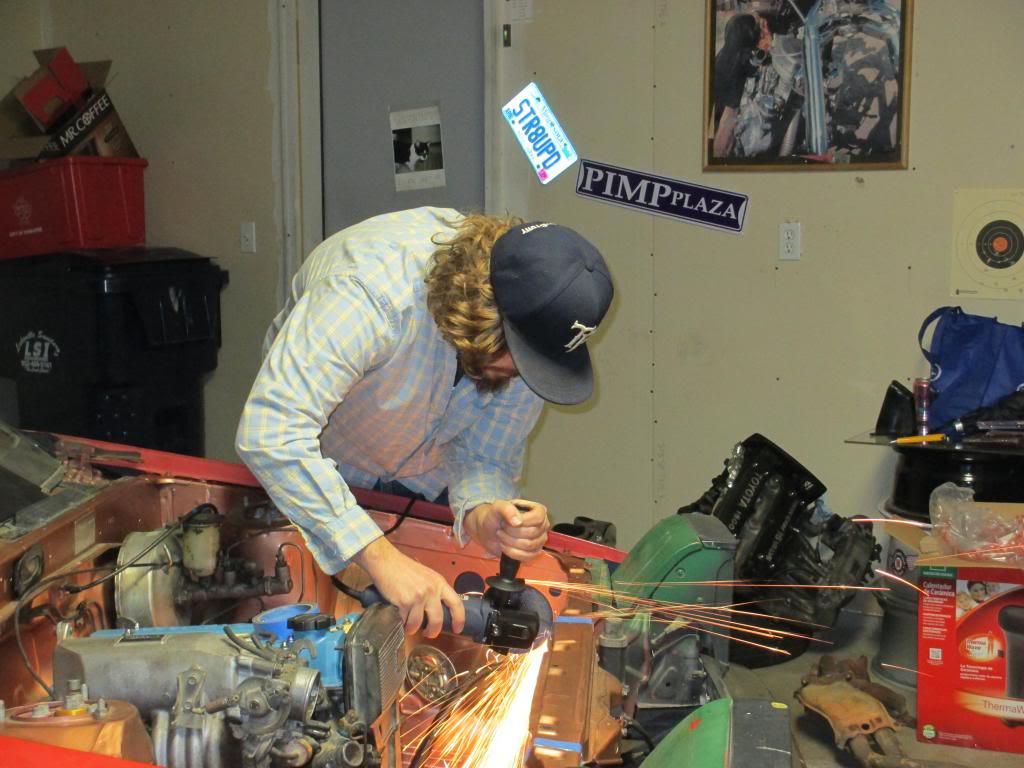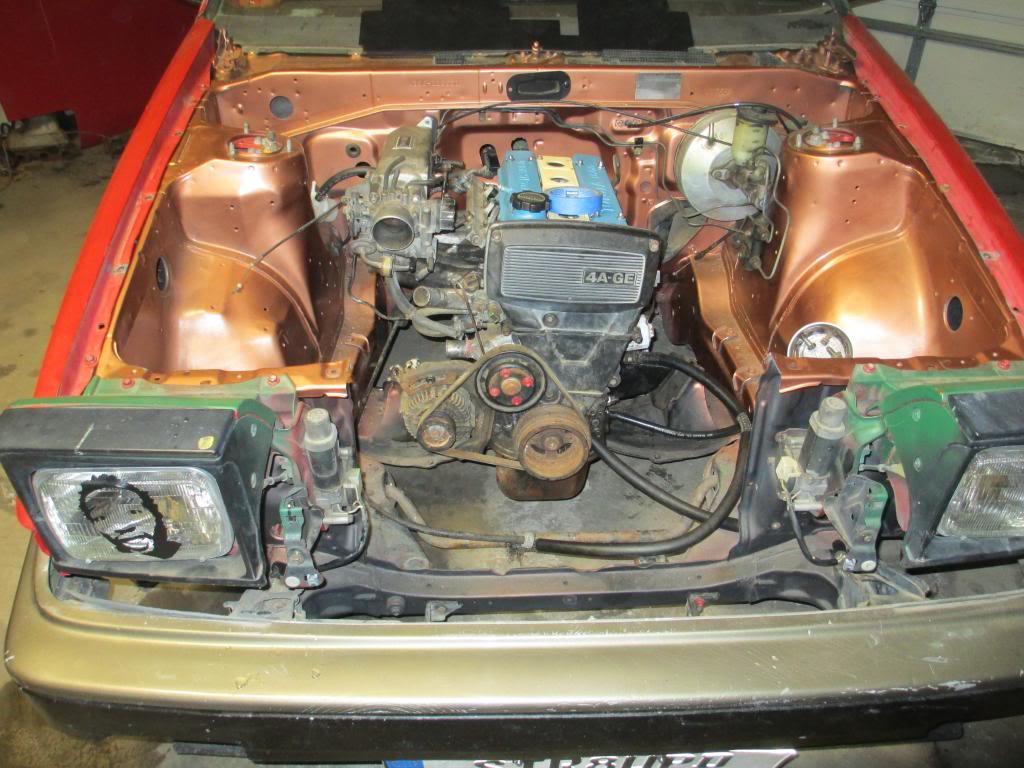 GANGSTER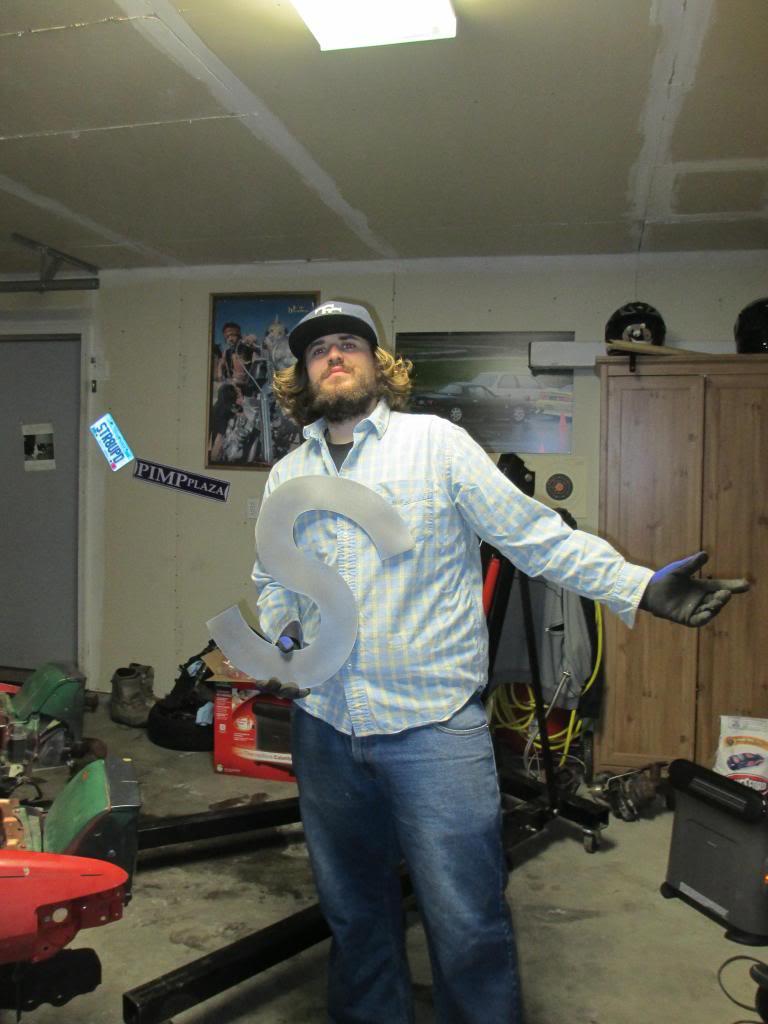 motor coming out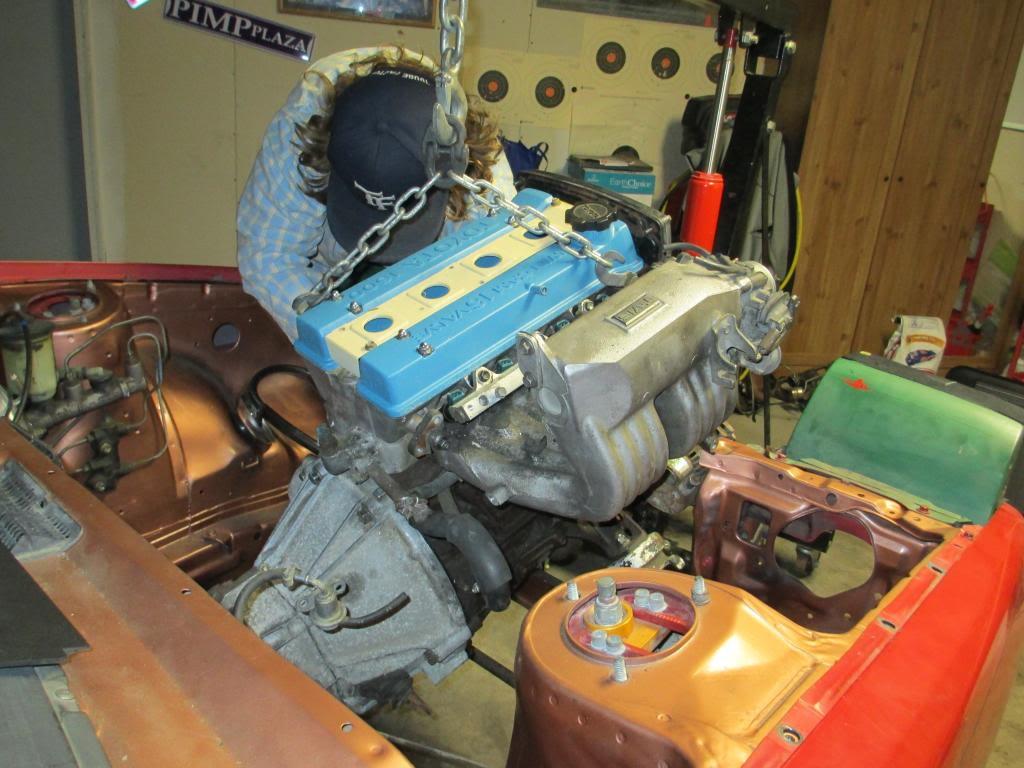 Playing jax ( got a new personal best!)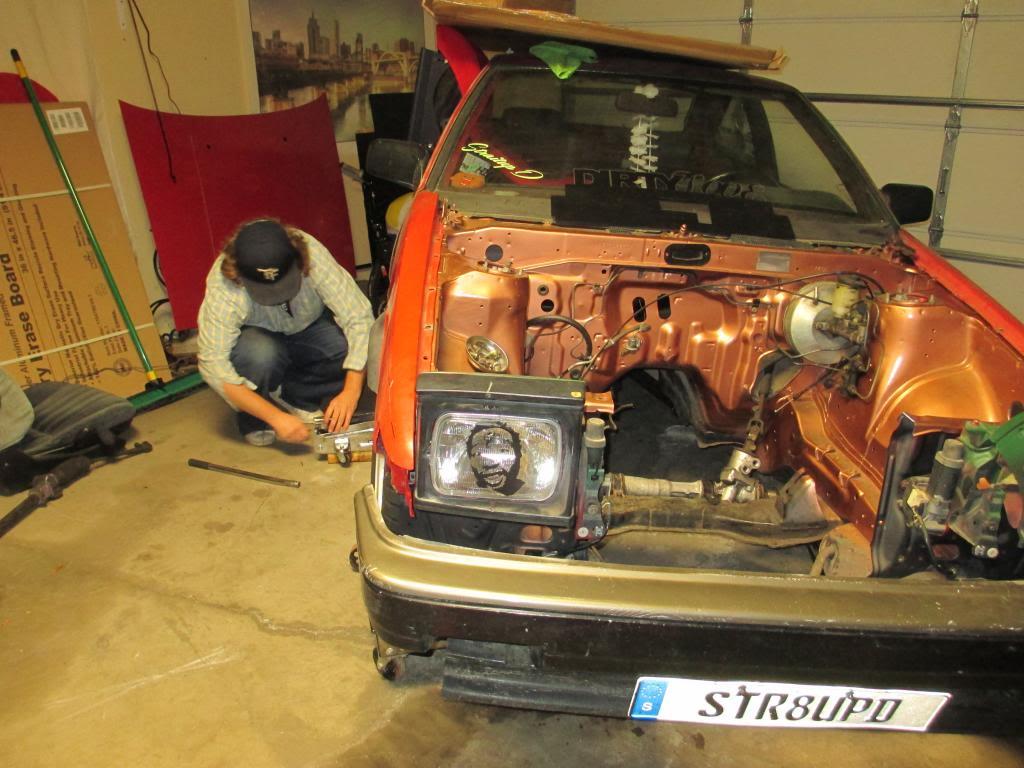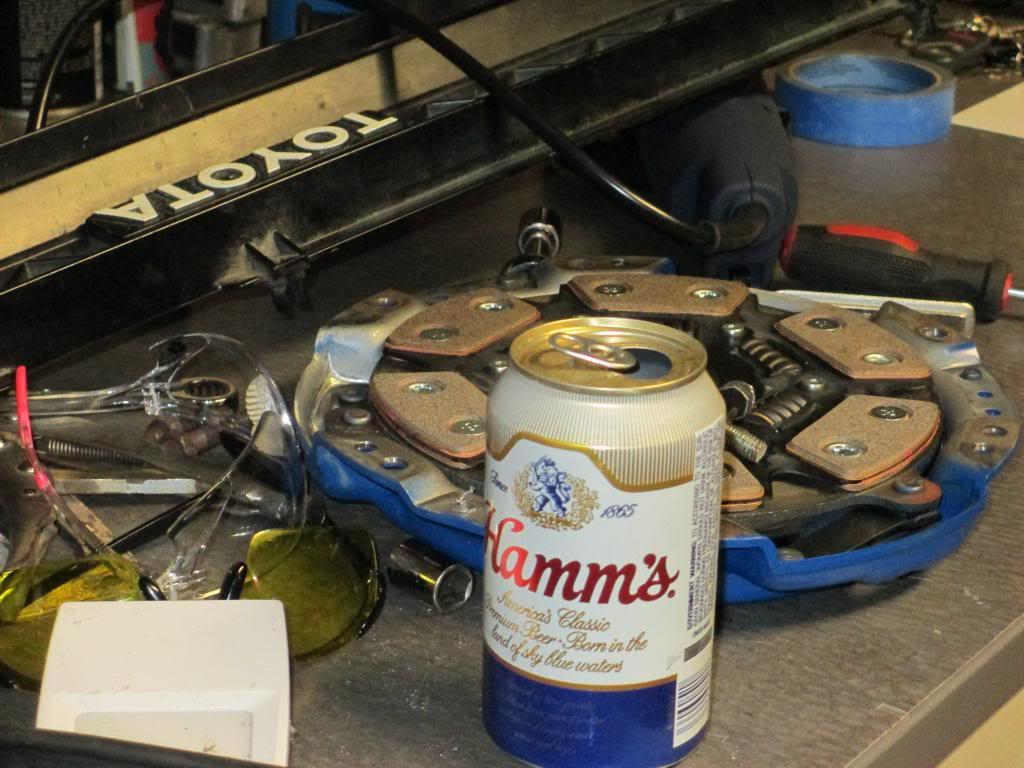 New motor getting put on cleaves motor stand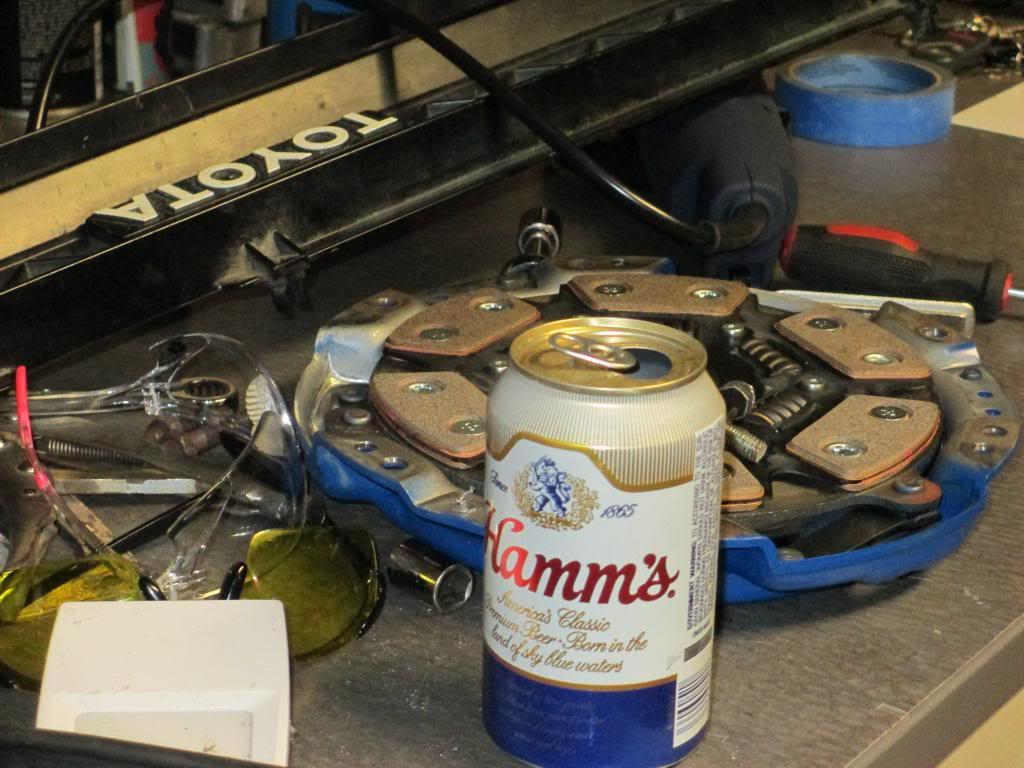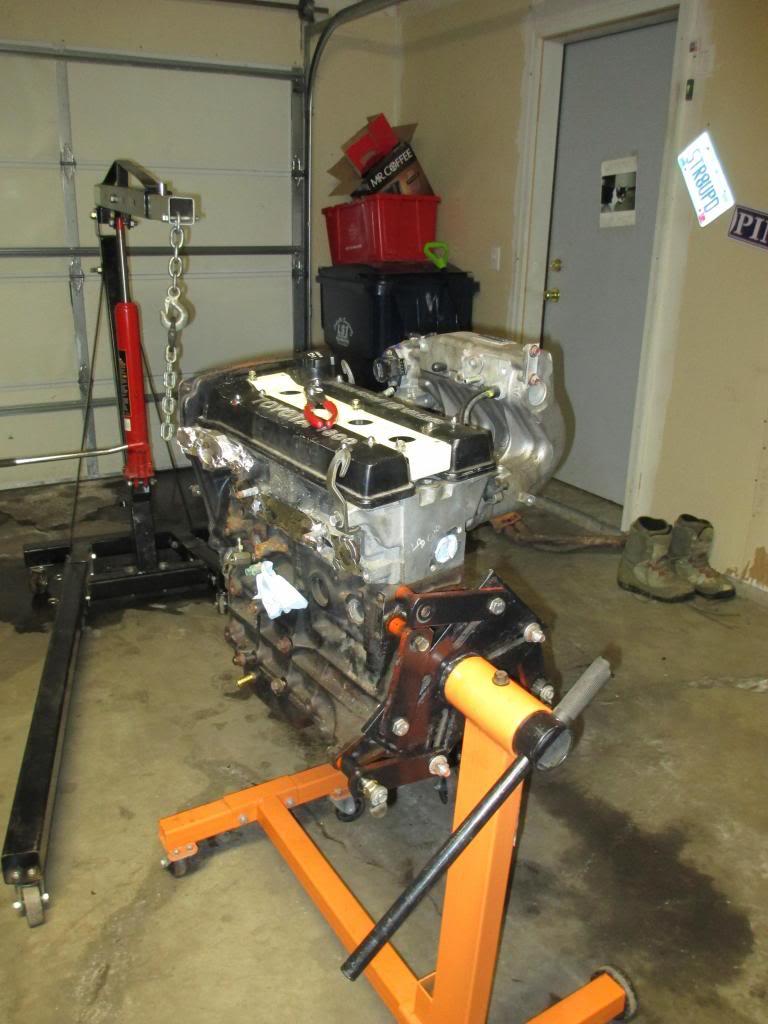 would you look at that