Builds
Not a Supra; AE86 GT-S Supercharged Build/Restore by Jeff Lange
By diyauto
You must be logged in to rate content!
4 minute(s) of a 52 minute read
Not a Supra; AE86 GT-S Supercharged Build/Restore
Compliments of Jeff Lange @ supraforums.com
9-14-2013
While I am not a super active member on SF as much anymore, I do know quite a few people on here, and I'm sure there are others in my build, so I figured I should post my project again. This is what it takes to bring a relatively well-kept, but normally used 27 year old car in Canada to (what I would consider) be "good condition". I've owned this car since the end of 2004, and since starting to "restore it" in 2005 I've become even more anal about how I want things done. In 2010 I started an engine swap that ended up halting progress on the car for a long time, especially as I did significantly less work on the car in 2011 as I'd liked to, basically just out of pure laziness, and because I was enjoying/modifying my new Lexus IS250, but I finally have (after years) got some progress happening now.

Important: I've pieced this thread together from various posts I've made in various forums over the years, so it might not be as cohesive as I'd like, but just look at the pretty pictures!

I just started posting here, so not a lot of people know me yet, but I thought I'd post my AE86 up for now. Maybe I'll post some Supra stuff in a while

. Here it goes...

I bought the car from my uncle who owned it since new, he bought it in April 1986 from Stampede Toyota (where I now work in parts), from Todd Brown (who was the General Manager up until around 2008 I think). I paid $1800 for the car, and drove it for 2005.

I don't have pictures of everything, and it's all random, but it's worth taking a look through I think anyways

. I don't have my custom "stock" exhaust (stock exhaust with the piping replaced with mandrel bent and with a flex section -- will be ceramic coated). Or things like my new OEM fenders, replacement rust-free AE86 JDM Levin doors (no side impact beam), etc.

Enjoy!


I'll start from the beginning. The day the car came home from the dealership, May 2, 1986: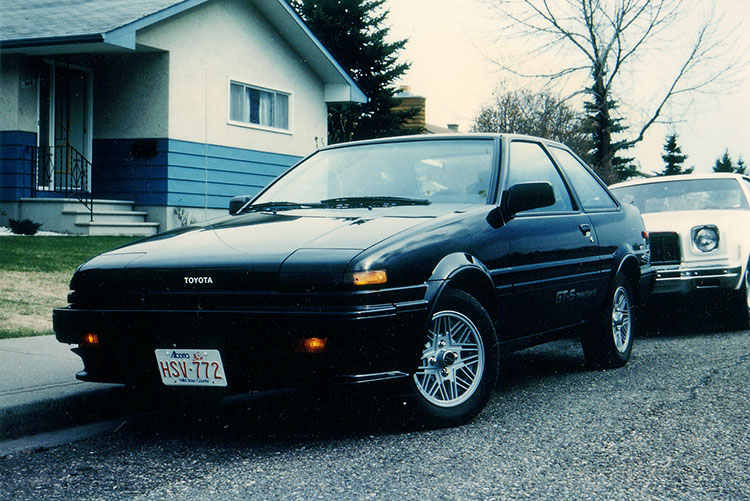 Couple more pics from the late 80's/early 90's: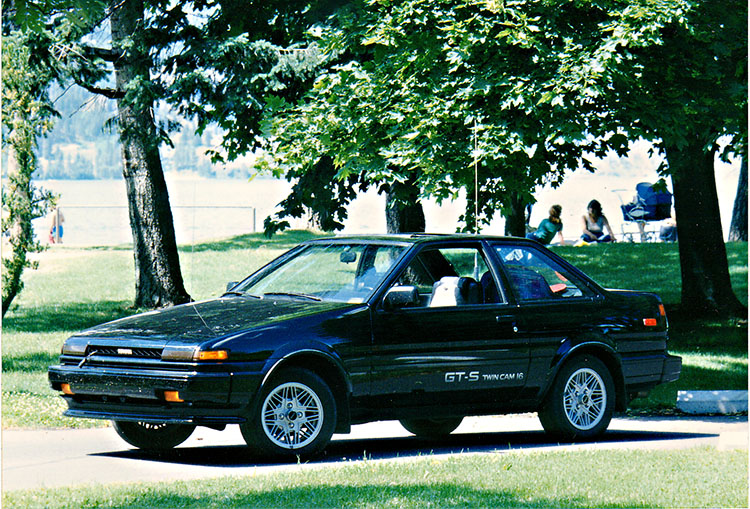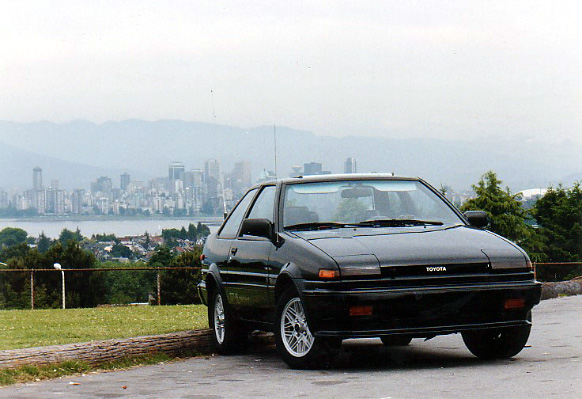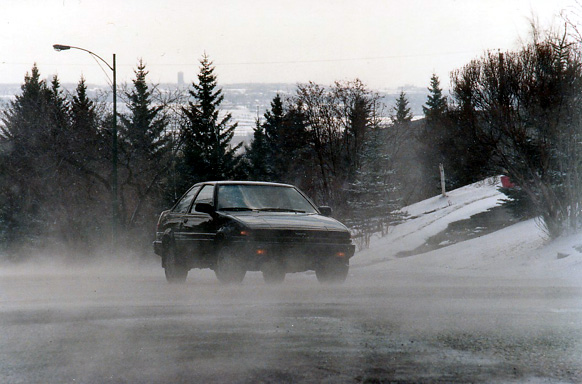 Car had hail damage in around 1991'ish. Was repainted locally: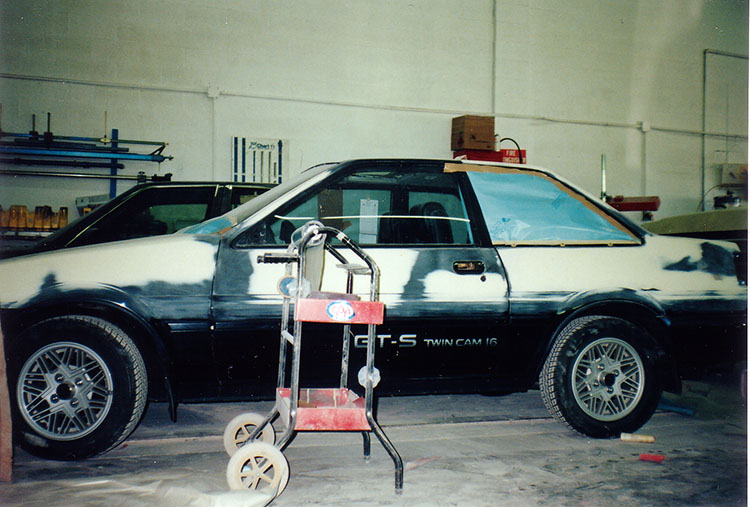 After the repaint they put the door decals back on in the wrong spot at the front of the door.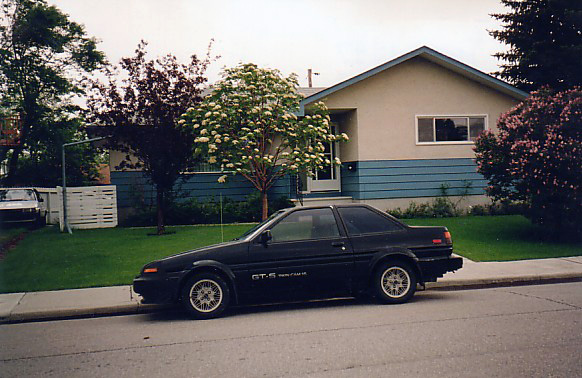 MAD nostalgic picture of myself and my uncle in 1992 (I was 6 years old in this photo):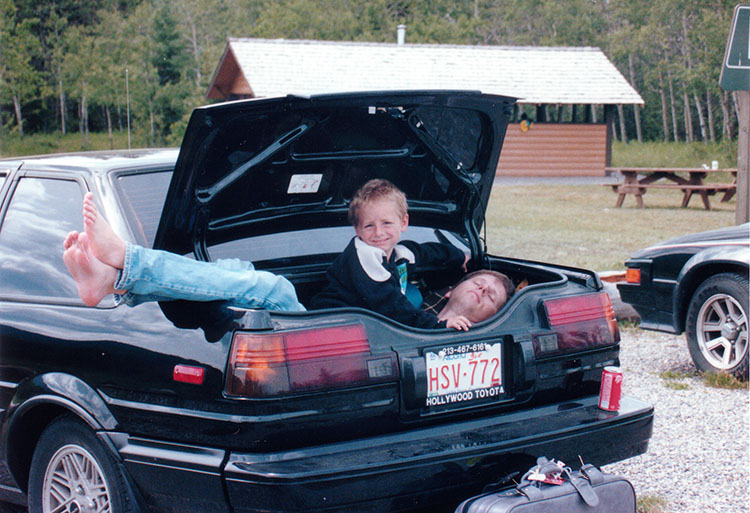 Now, onto my ownership of the car, these are the "before" shots. These are from 2004, when the car had 122,000 miles.