DIYs
Full Carbon Fiber Rear Seat Delete Kit - MKIV by turbodunn97supra
By diyauto
You must be logged in to rate content!
7 minute read

Full Carbon Fiber Rear Seat Delete Kit - MKIV
Compliments of turbodunn97supra @ www.supraforums.com
1-20-2014
Supra Forums, I am very pleased to present a project that I have been developing in secret for over two years; 1 year of actual project run time and 2 years of in depth research. I'll be honest, I was getting a little jealous of seeing GTR's, Lambo's and Porsches receiving top shelf carbon fiber goodies that were 100% carbon fiber. Not only that, but I wanted to see something new for the Supra that had never been done before. Not just a copy of parts from the '90s and not just covers and accents. I wanted more and so I learned how to make more from prototype to finished product.
I have learned over the past few years that a drunk monkey can make a mold and churn out parts. The real art is in the prototype. Starting from dead space / nothing and turning it into a perfect something. After learning how to do this I have built up a new found respect for those who fabricate prototypes from scratch and even more for those who have started from a clean sheet of paper. It just isn't easy.
It seems a bit odd but carbon fiber keeps me up at night. It really is a miracle material. Stronger than steel and yet lighter than aluminum. Most of us do not know what it is like to hold a 100% carbon fiber part. Almost all of the parts that we know in the Supra community as being carbon fiber are actually fiber glass with one layer of carbon fiber for appearance (I hope no one comes unglued by that statement but it is true). That means that for the most part we have been running with fiber glass all of this time. There are some exceptions out there of course but I am speaking to the majority and not the minority. So why does it matter? Carbon fiber parts are stronger, period. And they tend to be dramatically lighter because you can achieve the same strength as other materials with MUCH less carbon fiber. Here is a quick picture from one of my reference books that shows what I am talking about. Same thickness and same amount of weight but notice the deflection. In order of appearance left to right these are samples of stainless steel, aluminum, balsa wood, fiber glass, carbon fiber and Kevlar: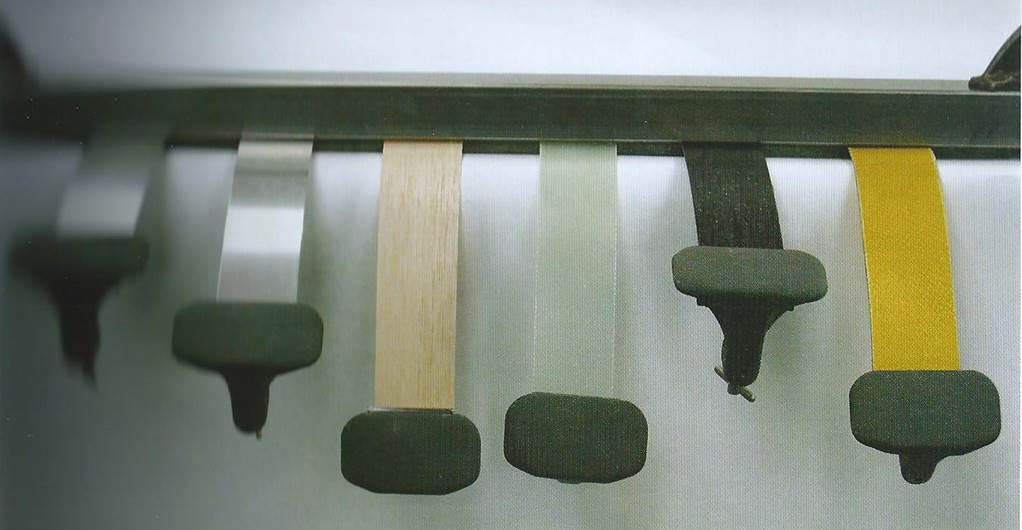 The carbon fiber has less deflection under load than stainless steel!!!! I played on the material's inherent strengths to keep the weight down on the final part. This rear seat delete only weighs in at 3lbs. / 7oz. with clear coat. Yes, you read that right. 3lbs. / 7oz. for the entire back seat! I weighed my part on my wife's food scale

I would like to point out a few things about this piece:
1. This is a rear seat DELETE. The seatbelt hardware came out with this install so it is not safe to sit back there anymore and I will not advertise this part in that way. Part goes in and no one sits back there anymore!
2. I plan on making more but I do have a full time job and a kiddo on the way so I have to work around priorities. I have no plans to farm out manufacturing for this part because I want to ensure that every one of the seats that I slaved to design comes out as good as it can. I will fill the demands that the Supra community has for this part one way or the other, don't worry.
3. I haven't finished the seat in these pictures. I need to clean it and touch up a few spots of clear coat. I was just too excited not to share so I guess I am getting ahead of myself. Just keep that in mind with the pictures.
Speaking of which, onto the pics. They are crappy cell phone pictures so I will have to take nice ones and post up later:
One of the mounting points: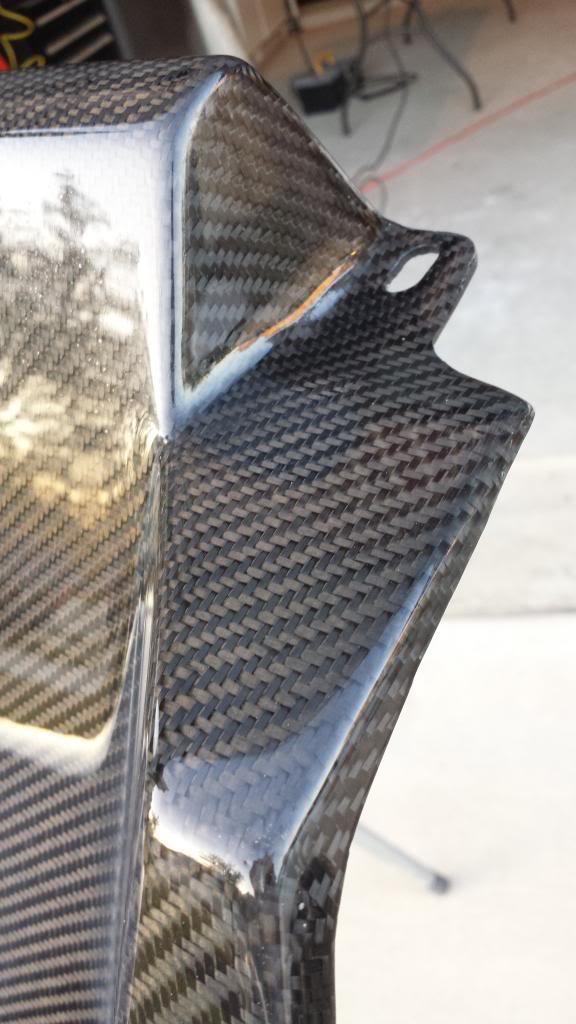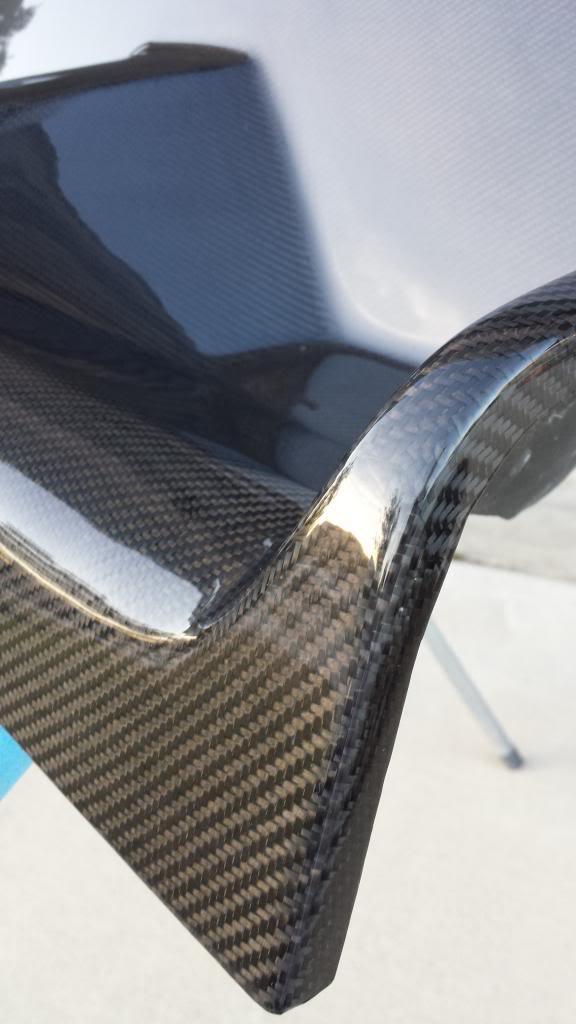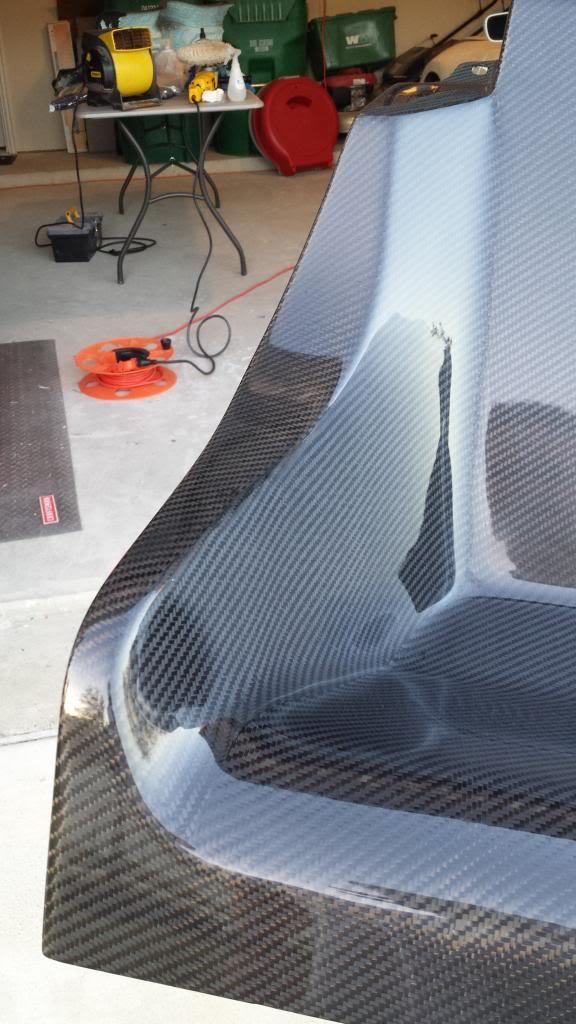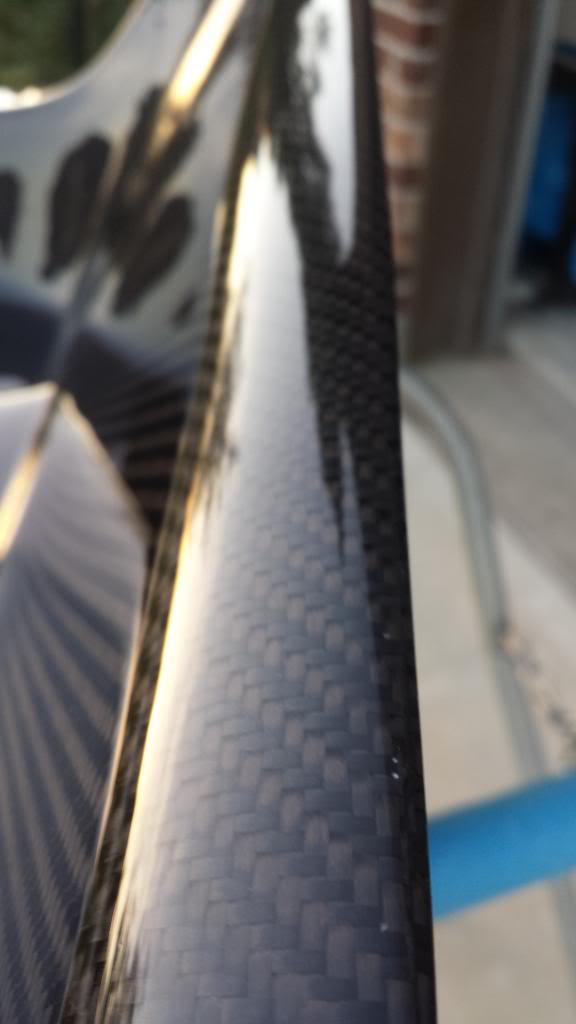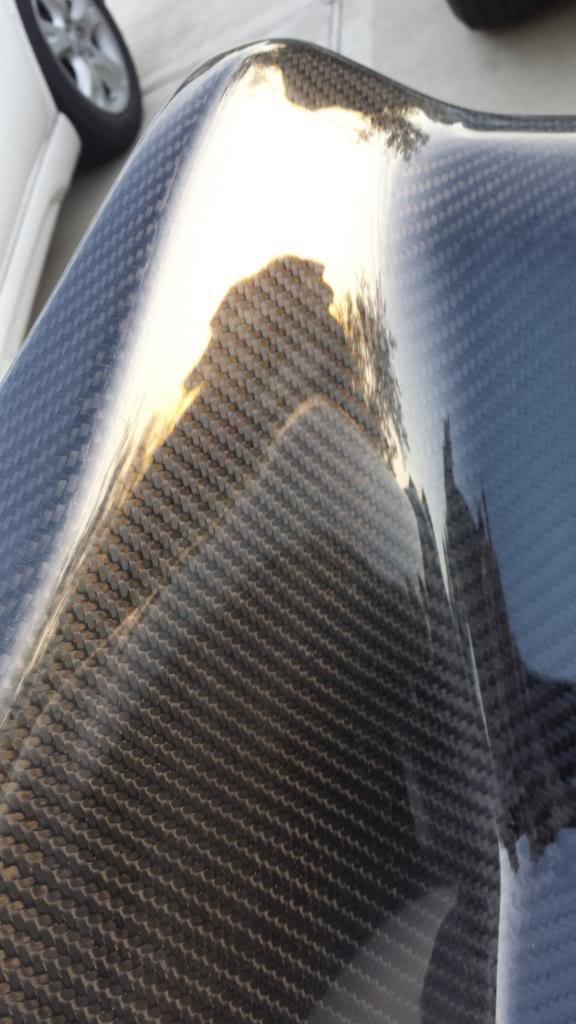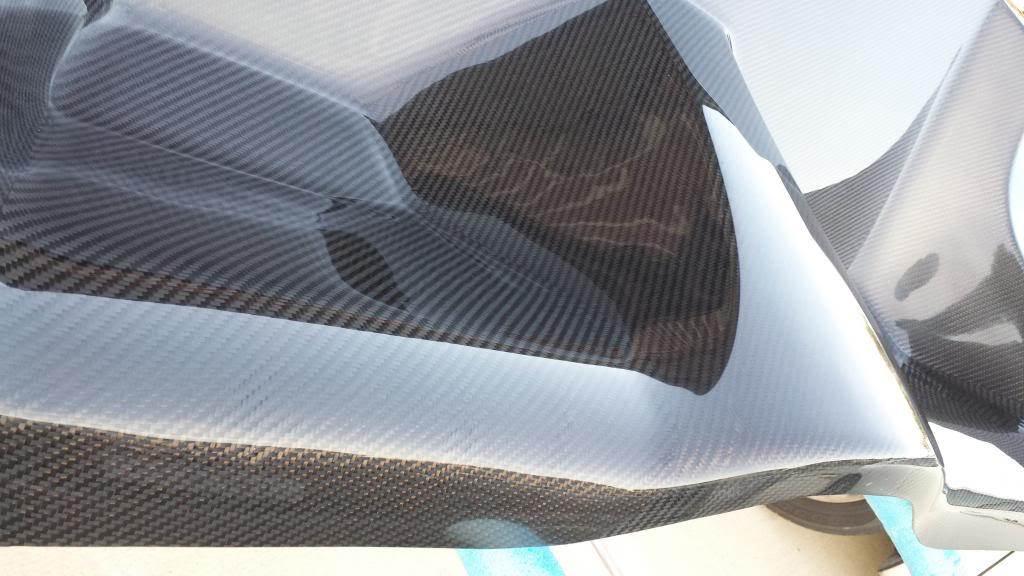 Now in the car. Yes I know, I need to clean house. Now that my project is done I will get to it. And keep in mind that I just set this in there and that it is not bolted down. Any mis-alignement will get cleaned up after I throw on the fasteners: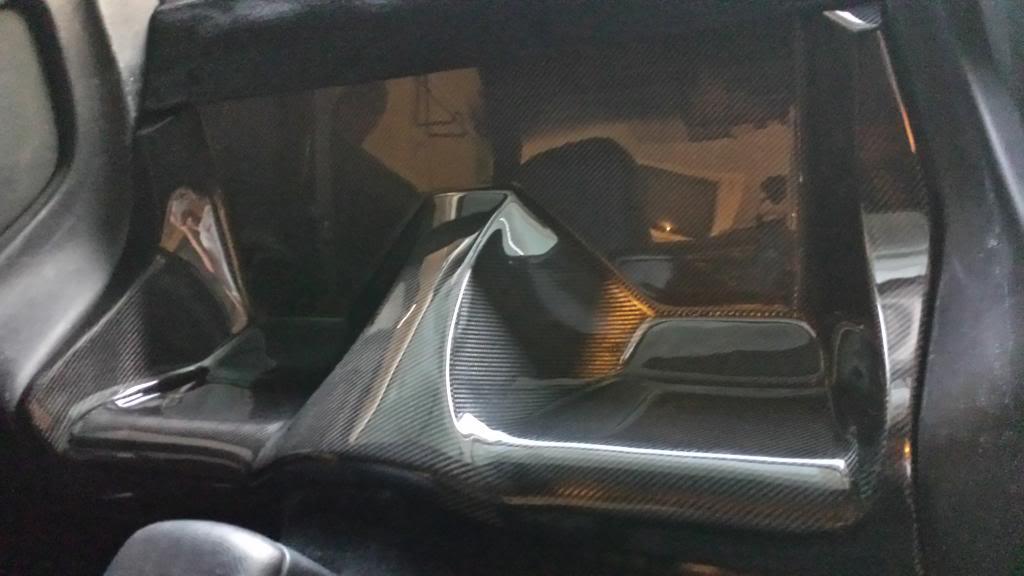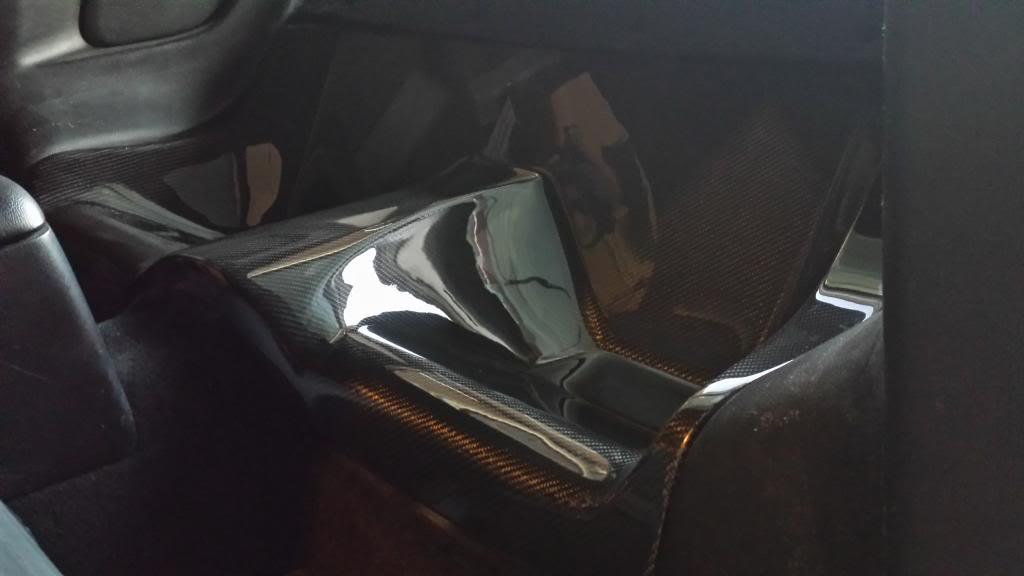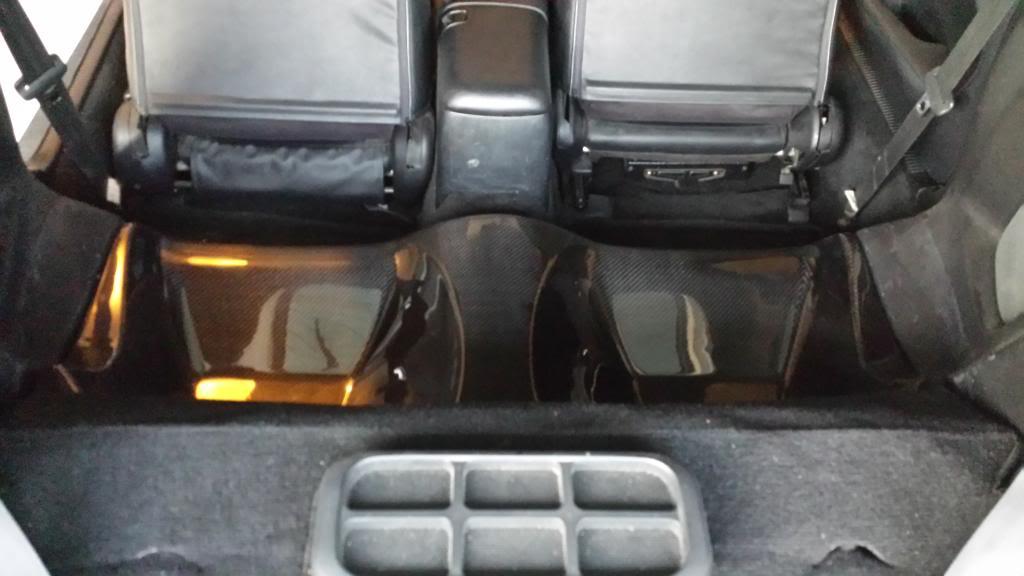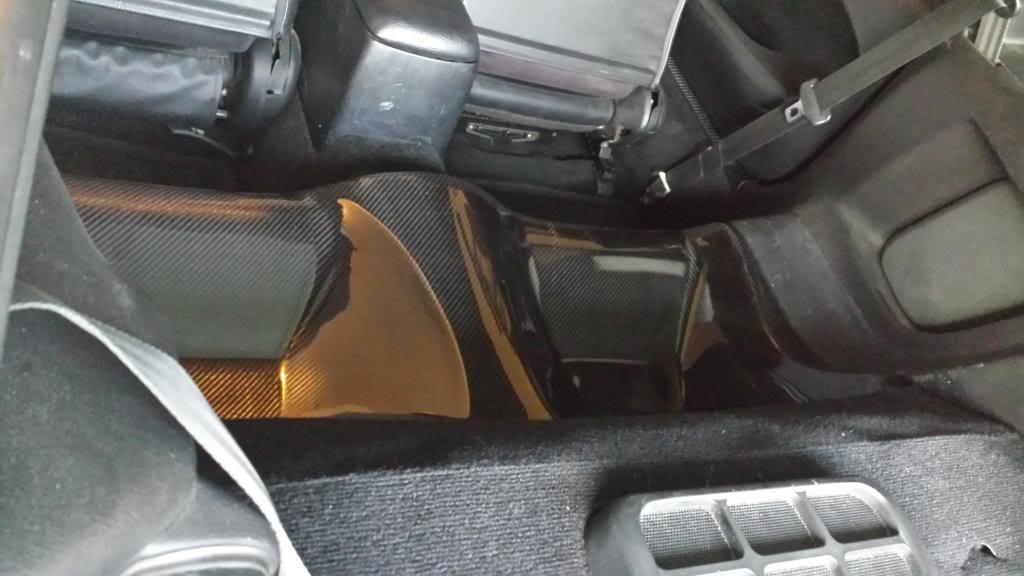 I hope you guys like it!
4-27-2014
Oh, and if anyone is curious here is what a matte finished part looks like. Needs to be cleaned but you get the idea: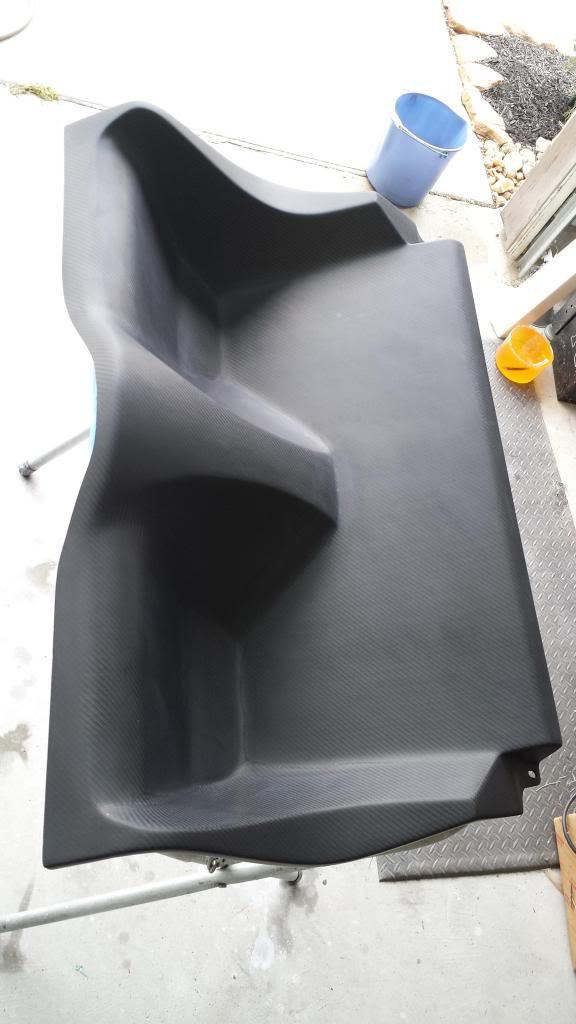 4-28-2014
And who doesn't love twins!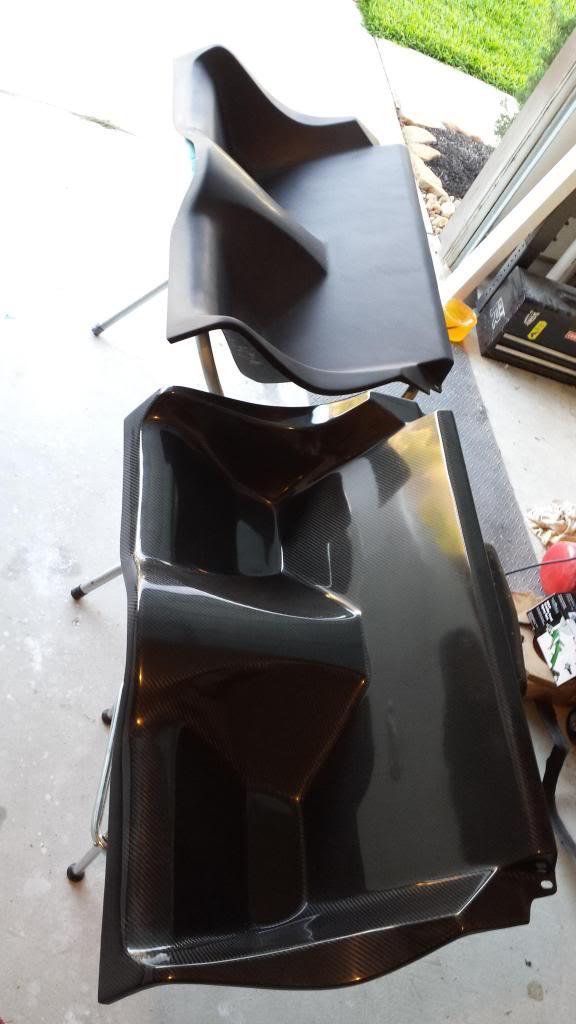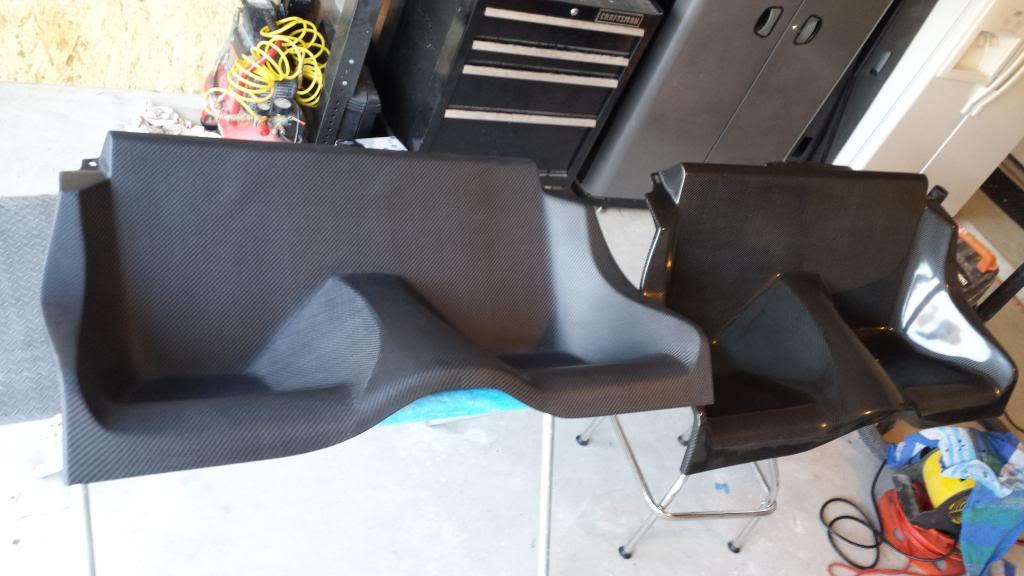 5-1-2014
Ask and he shall receive. The mold is on the left, prototype in the middle and the carbon fiber finished part on the far right. Each one made by me: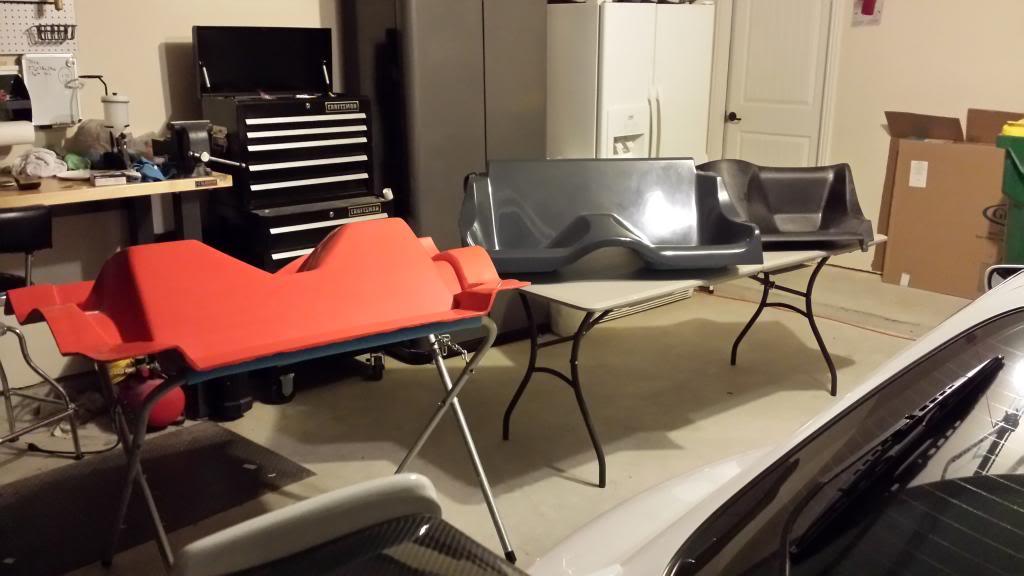 And here is the mold being prepped: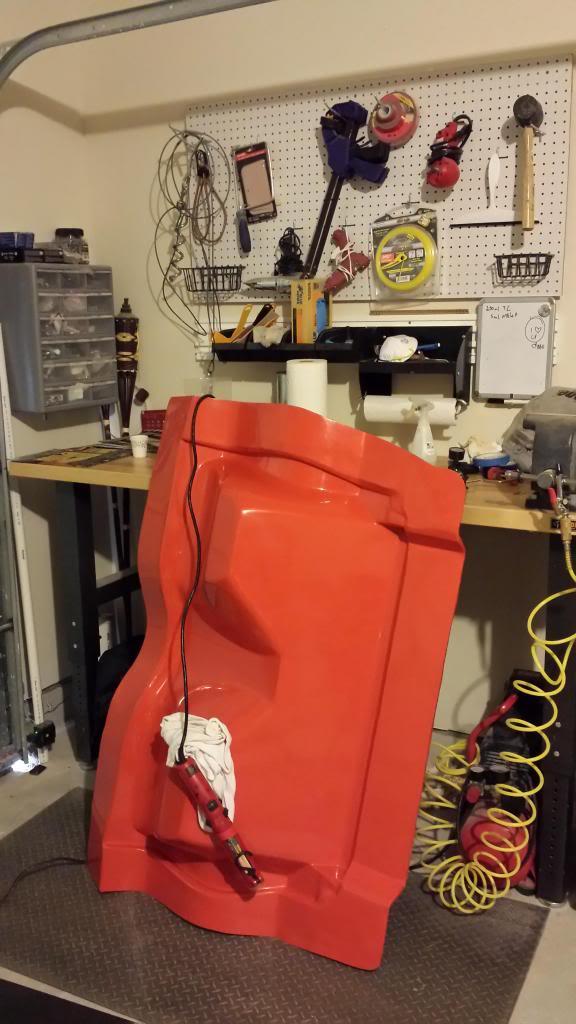 A little behind the scenes