Builds
Consolidation of Information: Haldex into Corrado. (02m, Syncro) by JamesS
By diyauto
You must be logged in to rate content!
6 minute(s) of a 43 minute read
Consolidation of Information: Haldex into Corrado. (02m, Syncro)
Compliments of JamesS @ vwvortex.com
11-20-2010
I will add to this as I figure out more. This thread is here to consolidate the vast amount of (often conflicting) information about putting haldex awd into a Corrado. There are basically two major steps which can be completed separately. Do not pm me about things in this thread, I have written most of what I know and have not yet done the conversion. Also, sorry If I stole your pictures...
Fitting the 02m into a Corrado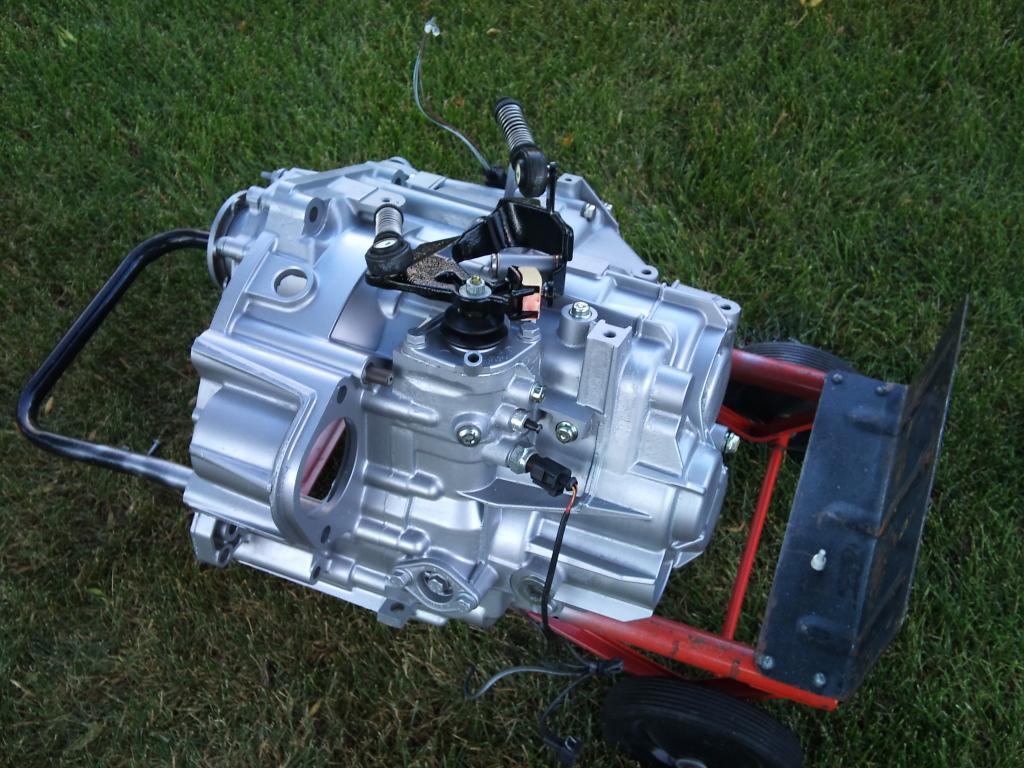 Parts Needed
1.Custom Driveshafts (either shorten stock or buy for ~700 usd from DSS)
-For wide front, subframe from VR6, Gti and Tdi from Golf mk3 the driveshaft length is 327 mm. and 423 mm.
- For stock Mk2 subframe the driveshafts are 7 mm shorter.
- Measurements are taken from flange to flange on the inner side of the CV-joints.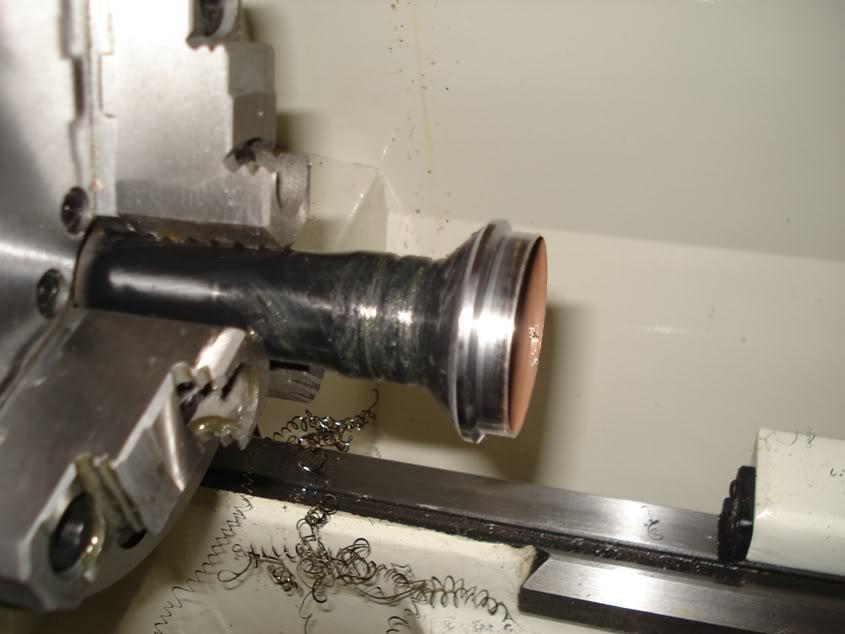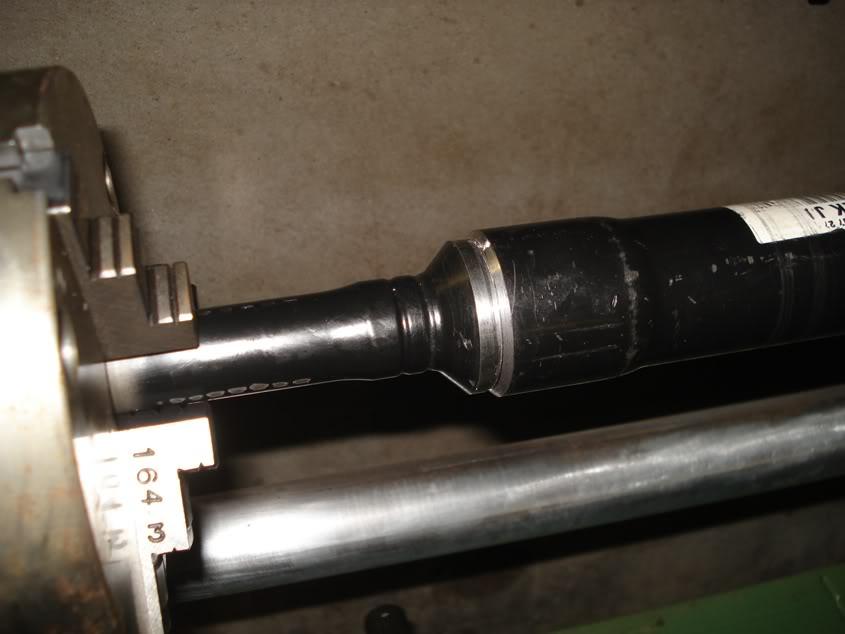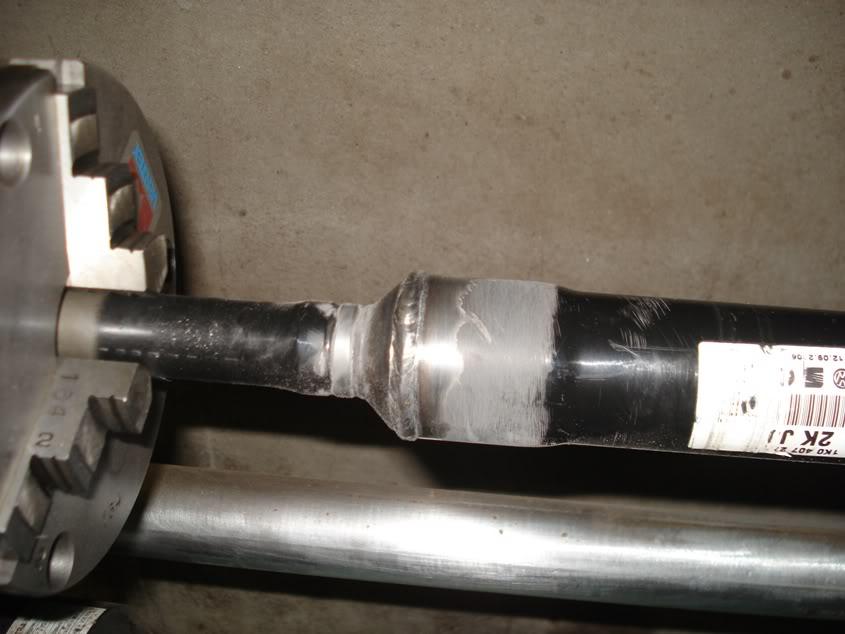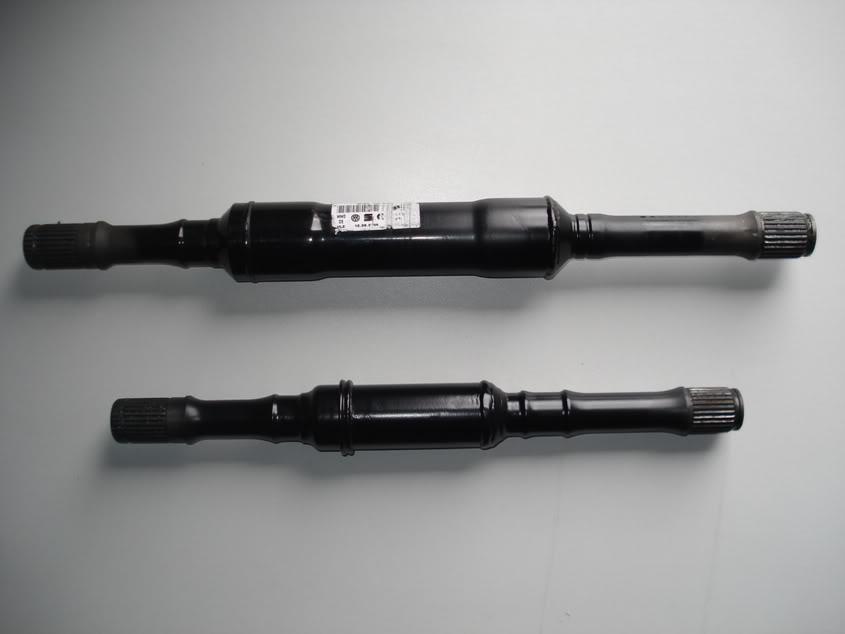 2. Custom Mounts front and rear (available from sdezego http://www.generalprinciple.com/sd/s...ounts?openpage ~300 usd)
3. Modify Tunnel and Shift box or aquire Euro Shift Box from
CA '96-'03 Caddy
LU '99-'03 Lupo / Lupo 3L TDi
LU '04-'06 Lupo / Lupo 3L TDi
PO '95-'00 Polo / Derby
PO '00-'02 Polo / Derby
POC '00-'02 Polo Classic / Variant
Part #:
6N0 711 061 A House
6N0 711 090 A Ground plate
6N0 711 611 C Choise arm
(~70 euros)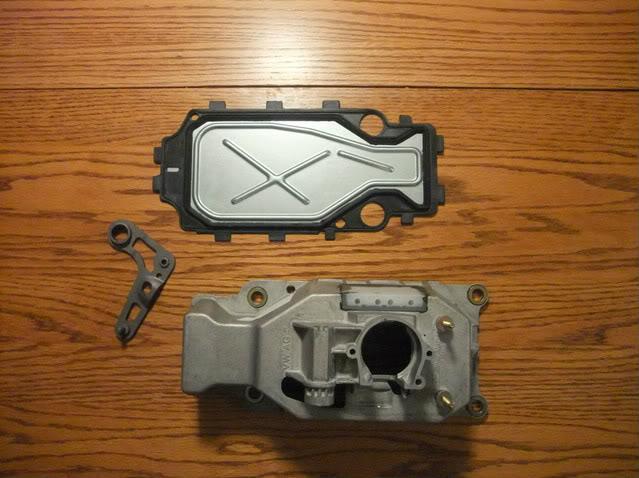 4. Clutch cable for an 02m and mk2/3 master, can be purchased from USP or it can be custom
http://uspmotorsports.com/product_in...roducts_id=574
5. Correct bolt/studs for the 02m Starter
6. Flywheel and Clutch matched to transmission
7. Must have VR6 splined hubs. For 4 bolt non plus suspension you have to fill and drill vr6 hubs or have the 4 bolt hubs resplined. Resplining can be done by RCV performance of Illinois.
- The splines are NOT the same for o2m and o2a axles but the outer CV has the same spline.
Modifications required to car
1.moving the transmission mount cup on the subframe approximately 1/2" to properly clear the larger 02m CV flange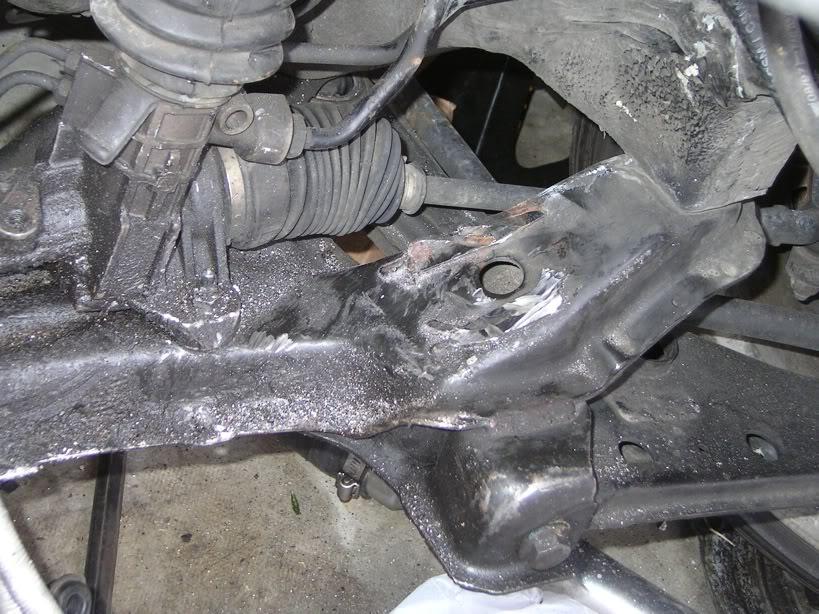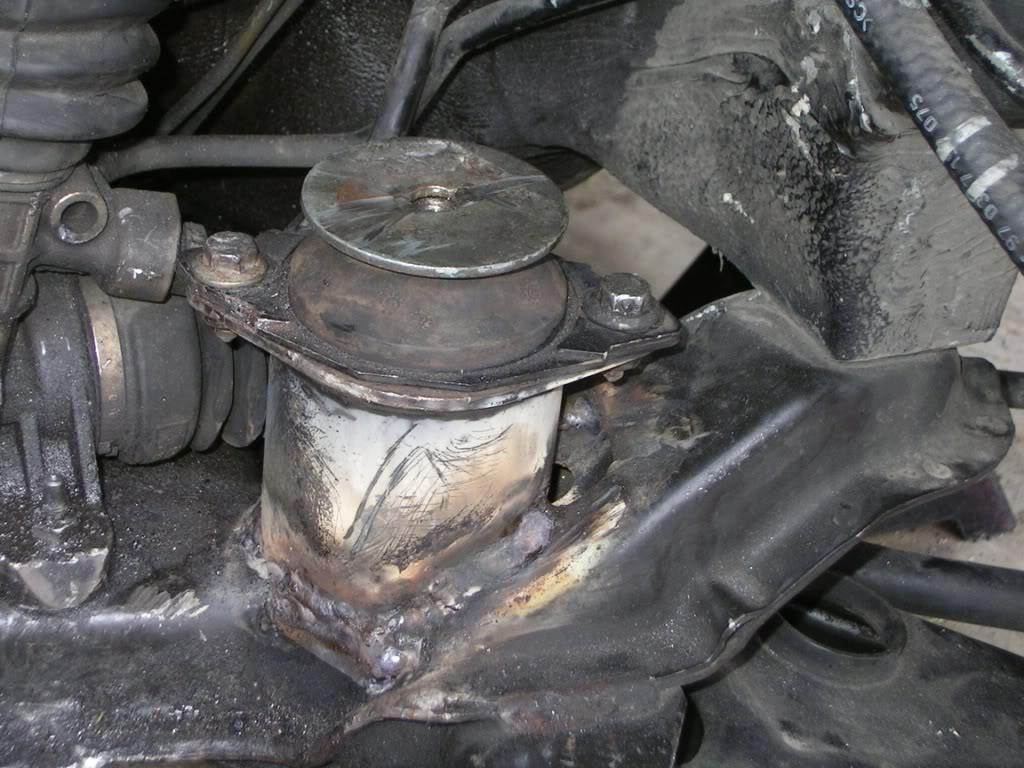 Miscellaneous
Speed Sensor:
02a MK3 VR6 Speed Sensor Harness ---------> 02M harness
Black ----------------------------------> Black/White
Blue/White ------------------------------------> Blue/White
Red/Green ------------------------------------> Brown
Nice part is you can fit the 02m and run fwd while you figure out the next major hurdle, the haldex swap.
Haldex Swap
Parts Needed
1. Syncro rear axle assembly converted to accept haldex dif with dutch build kit (around 400 usd)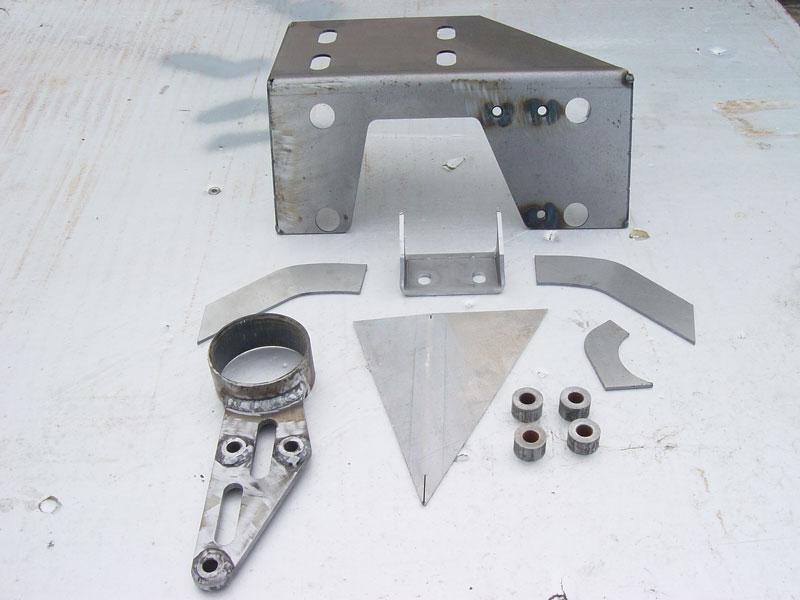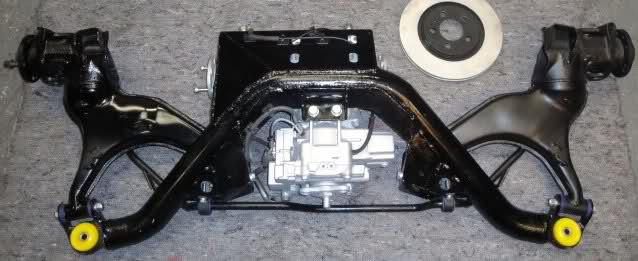 2. Rear end options:
Axle (circled are the 3 bolt axle mounts):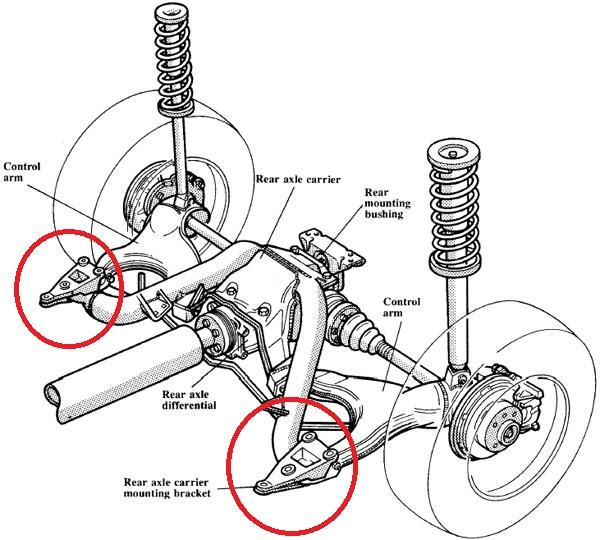 a) 1992 Passat G60 (available in European and Canadian markets)
-A popular option for those in North America due to the relative ease of acquiring parts.
-Requires either modifying the rear of the car to accept 4 bolt axle mounts such as "MrDave" did: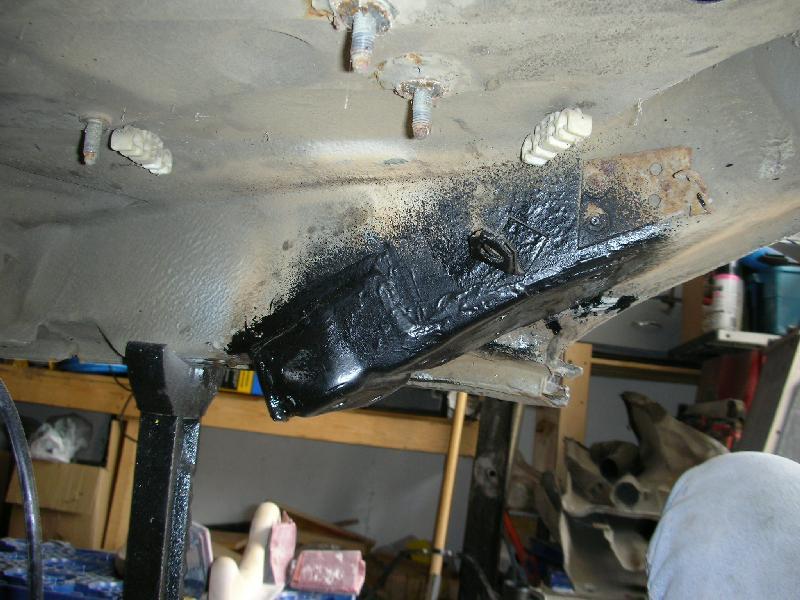 or the purchase of 3 bolt rear axle mounts from overseas which look like this: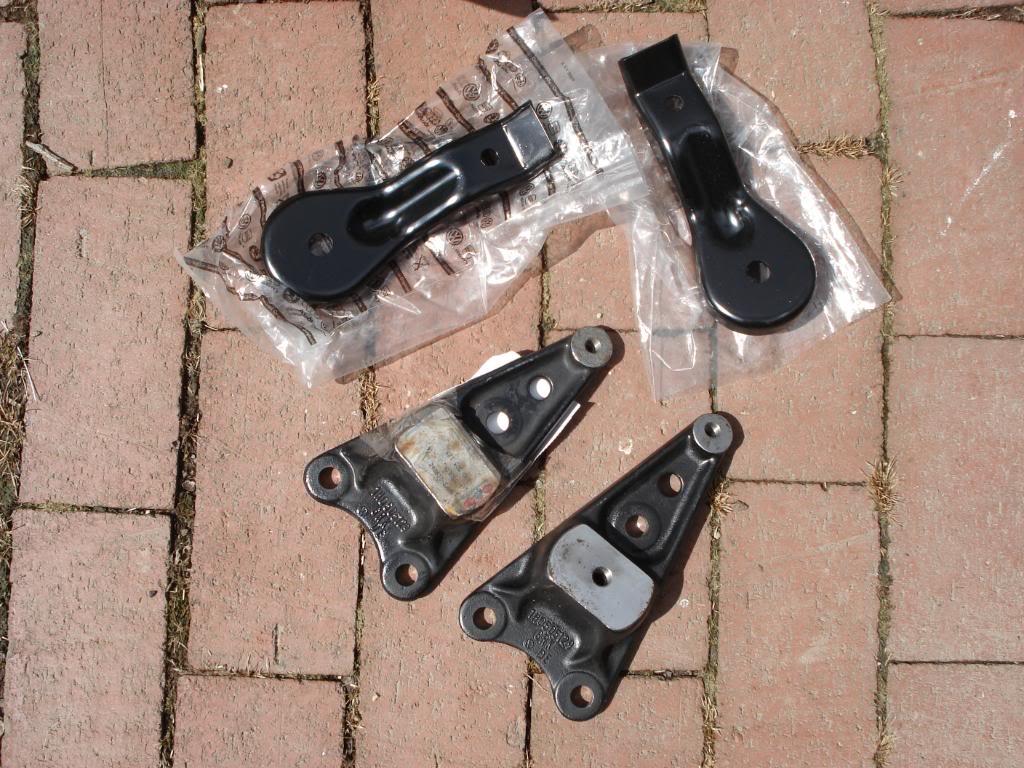 -The floor and rear end must then be grafted in.
-With this setup you can use the stock fuel filler location.
-The downside is that you have a 70l fuel tank which hangs below the rear bumper.
b) Rally/Mk2/Mk3 syncro rear end
-This setup is similar to the passat, but is tailored more to installation into the Corrado.
-Uses a smaller 50l gas tank which does not hang below the vehicle.
-Difficult to source because was never available in North America.
Rallye pan: 191813116 $244
c) The third method is to use a fuel cell.
-To do this you need the mk2 axle mounting brackets, as well as the differential support crossmember.
-Requires removing the spare tire well.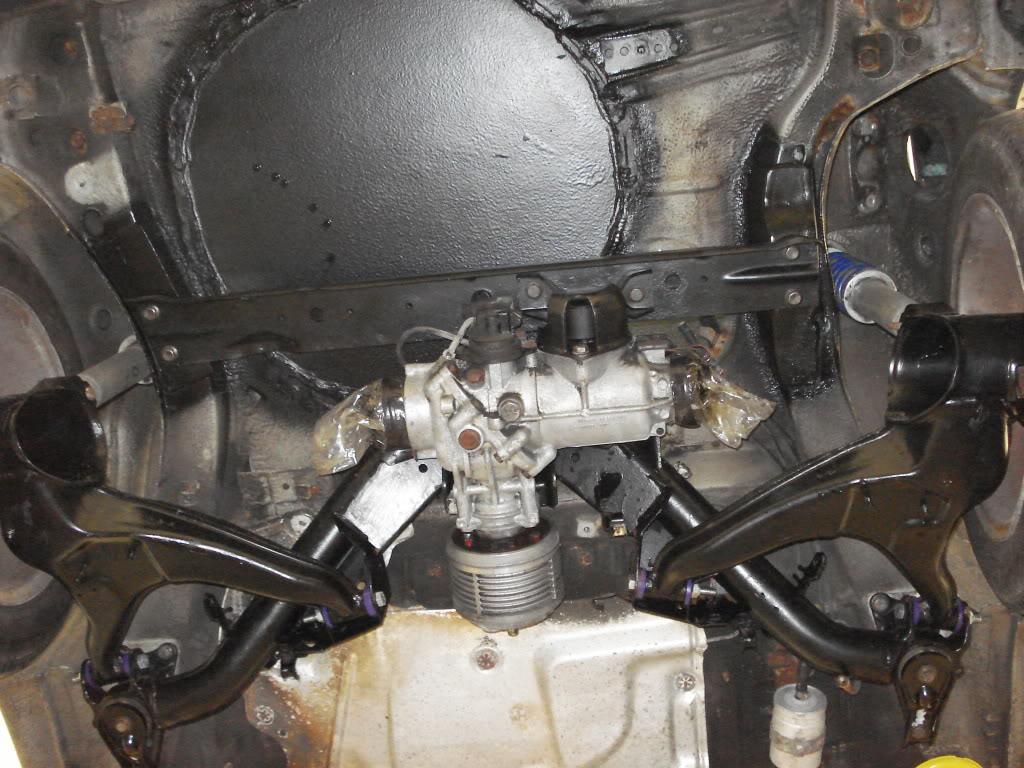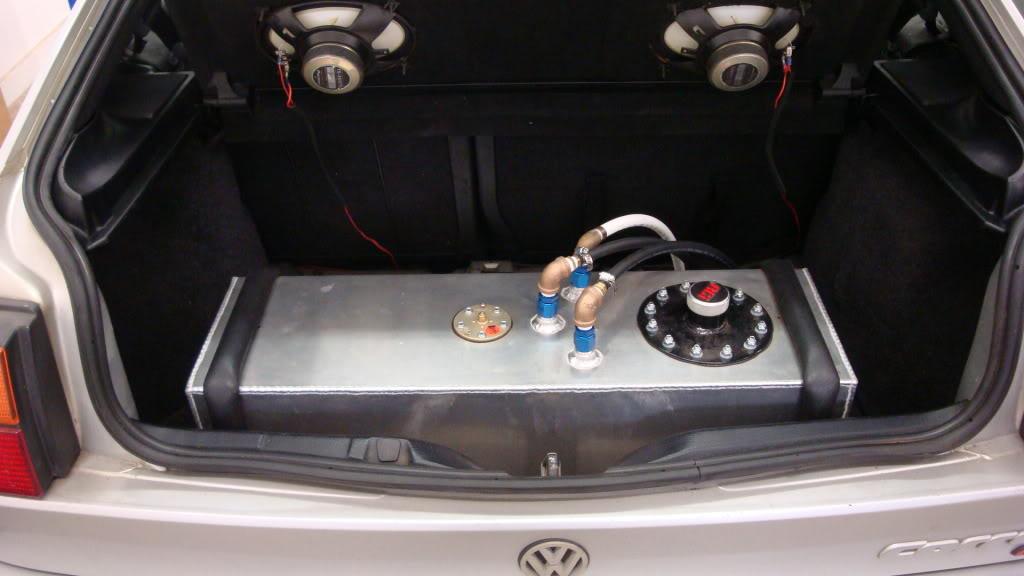 3. Haldex Rear differential. Must be from a generation one haldex car. In North America this is easiest to source from an Audi TT.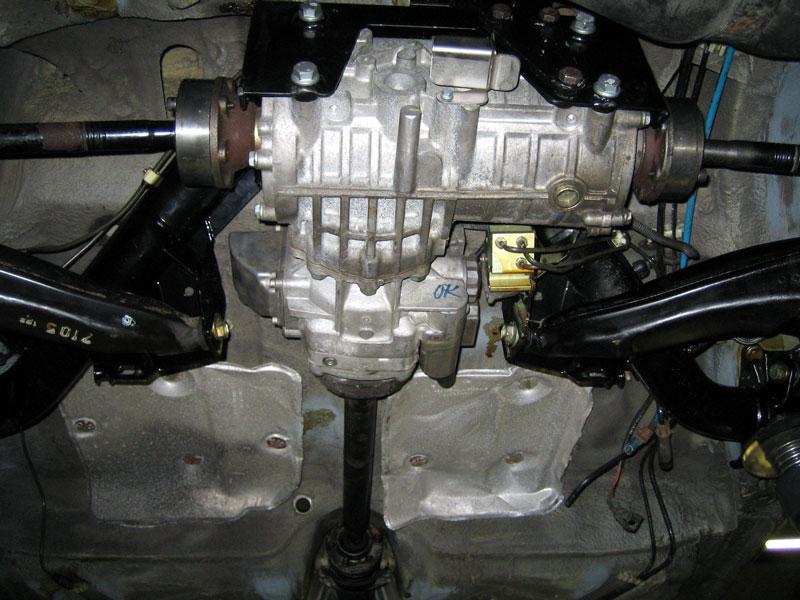 4. Centre propshaft must be shortened, but bolts up without modification. Requires hangers to be welded into the tunnel.
5. Custom haldex to wheel driveshafts. Syncro ones work with some motivation, but shortened ones original to haldex would also work.
6. Standalone Haldex controller, or mechanical screw in controller. Check ebay.de
That is all I have for now. If everyone contributes a little bit of information we should be able to make a definitive parts and information list for those looking to swap. I will update the original post as I get information for ease of access.