Builds
Alain's Brasil-style turbo Fox build
By alaincopter
You must be logged in to rate content!
13 minute(s) of a 85 minute read
Compliments of alaincopter @ vwvortex.com
10-25-2010
Since my original thread got deleted when the forum changed, I've decided to make a new one showing everything that has been happening to this car since day one. It is a lot of stuff, so please be patient!

Let me start by saying that I've always wanted to have a nice Voyage, ever since I was a kid. I was born and raised in Brazil so I really grew up around BX platform cars. My first favourite car was my aunt's white Voyage.

Anyways, onto the fox-coloured Fox. This is when I first got it in 2007.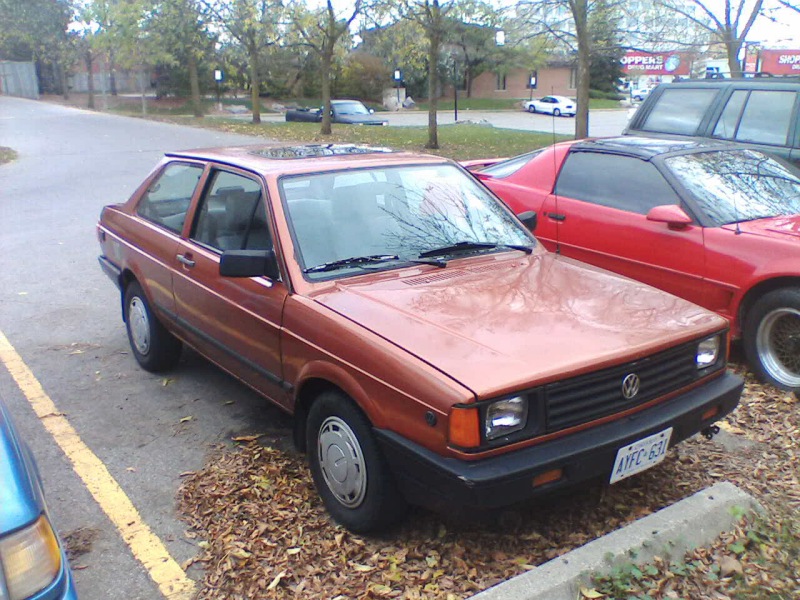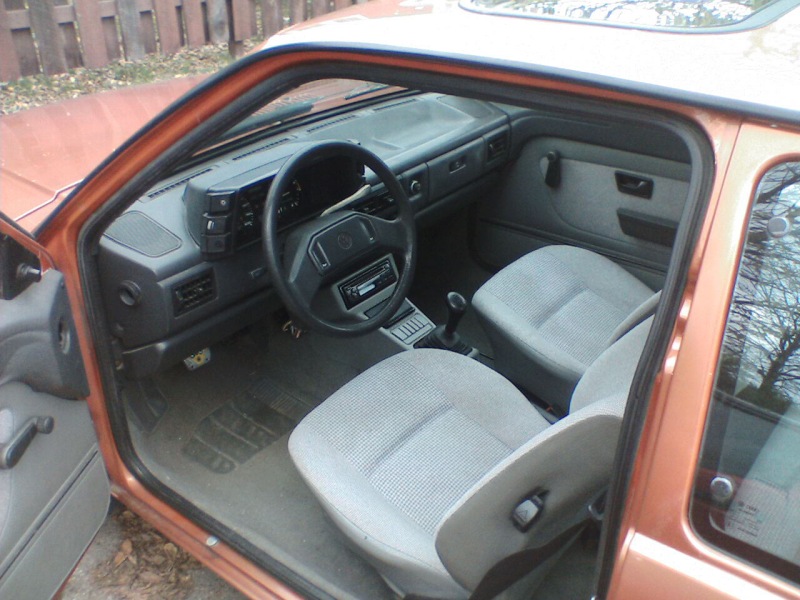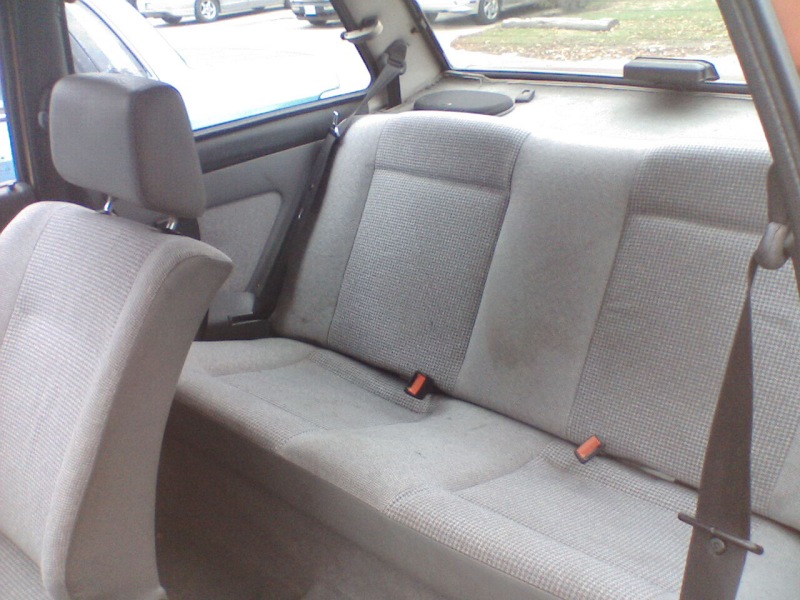 The 87 Trans AM you see beside it eventually got sold to fund the Fox; the grand cherokee was my first vehicle and I still drive it today.

At 318,000 km, this Fox appeared to be in good shape... until you looked at the engine bay. Not the ideal candidate for a turbo project, but this car caught my eye and I really wanted to see its potential underneath all the dirt and rust.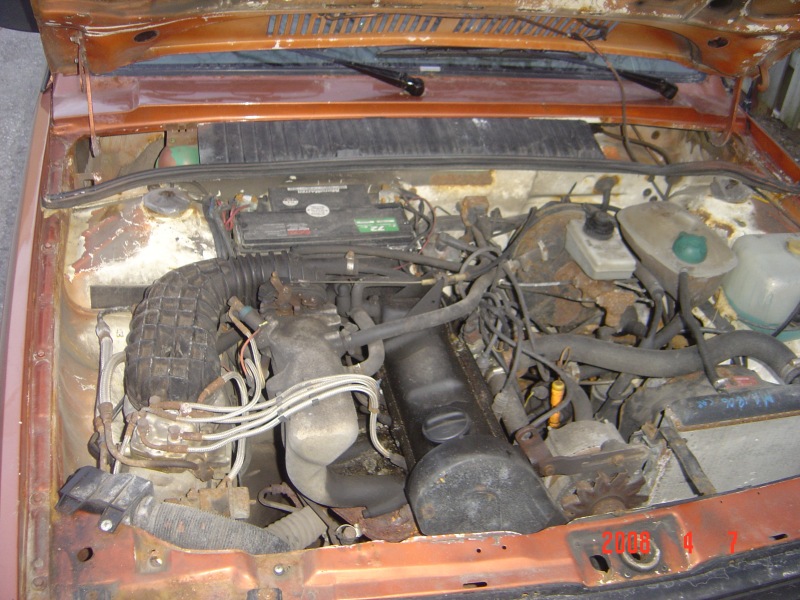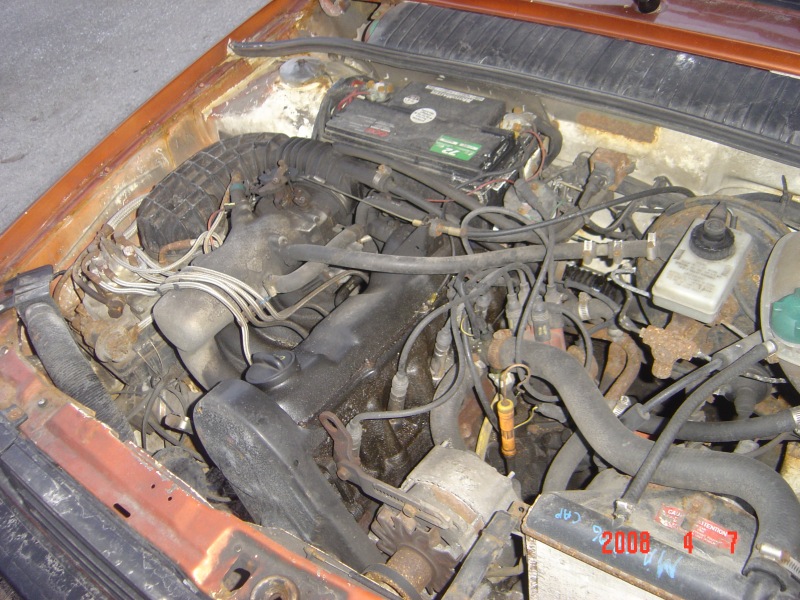 I sort of knew what I was getting into. This was a very inexpensive car to begin with and I knew that making it nice would be a neverending story, but I was really set on saving this one, one little thing at a time. First thing to do was wheels. I was always set on following a brazilian OEM+ style with this car so I decided on similar wheels to the brazilian Voyage Sport - the BBS 14" basketweaves from the late '80s BMW 325. Pics: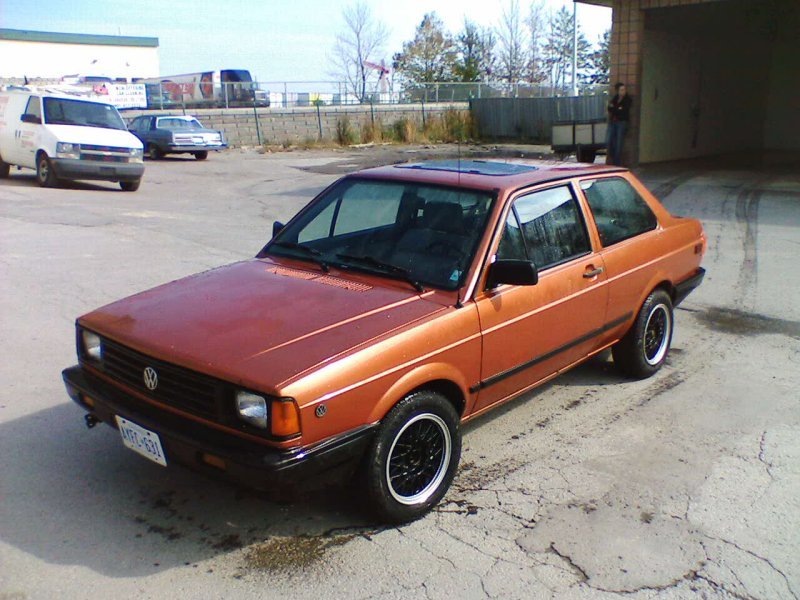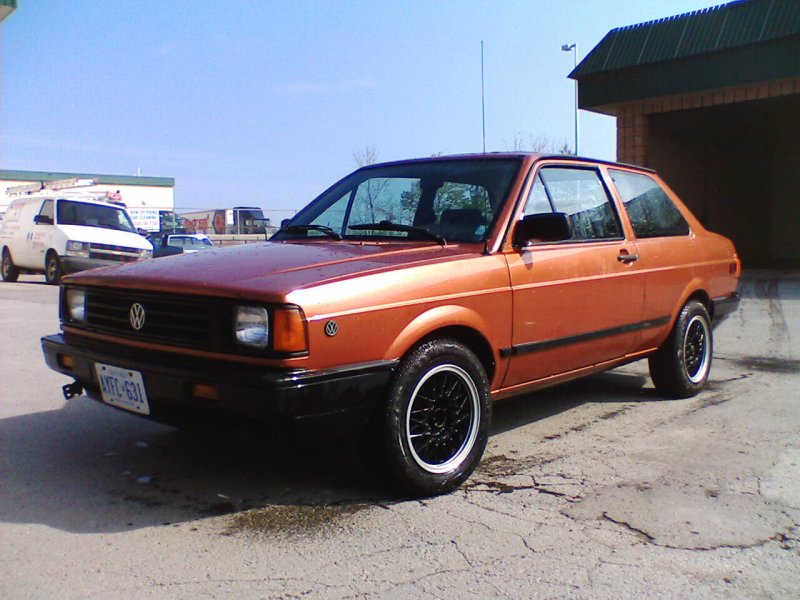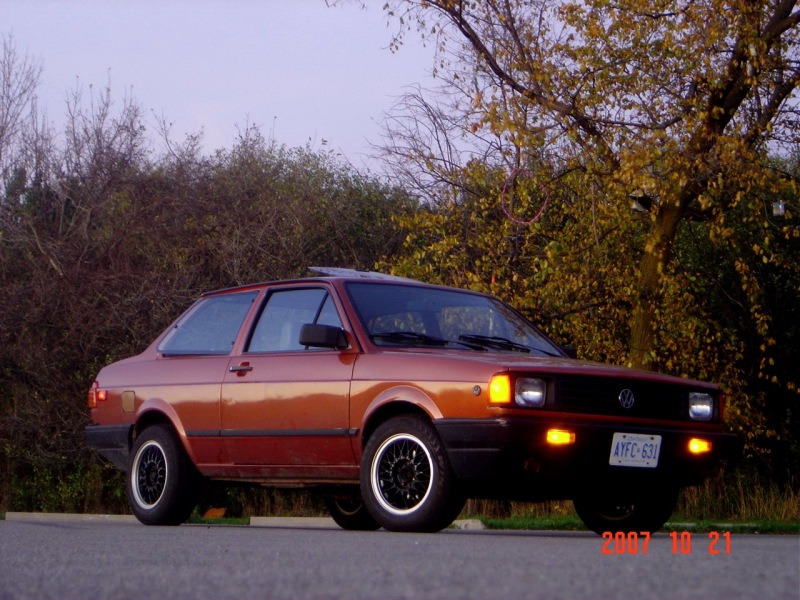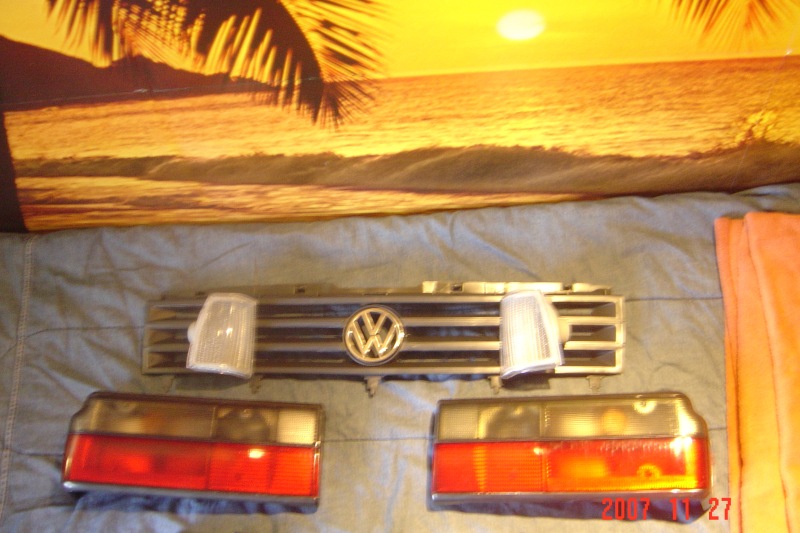 Then right before winter came (bad idea but whatever) I decided to cut the springs.

Ghetto thing to do, but Foxes ride surprisingly well with cut springs.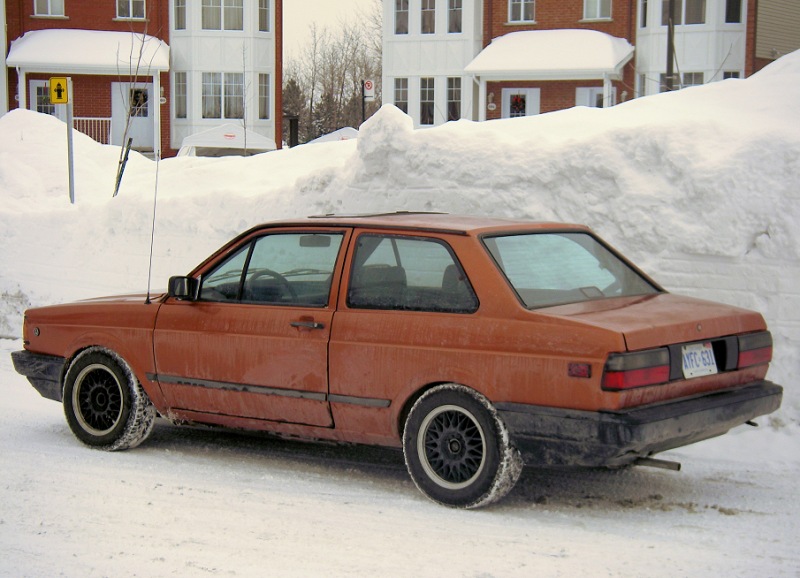 First actual brazilian goodies on the car: '91-94 Voyage Sport smoked tail lights and clear markers: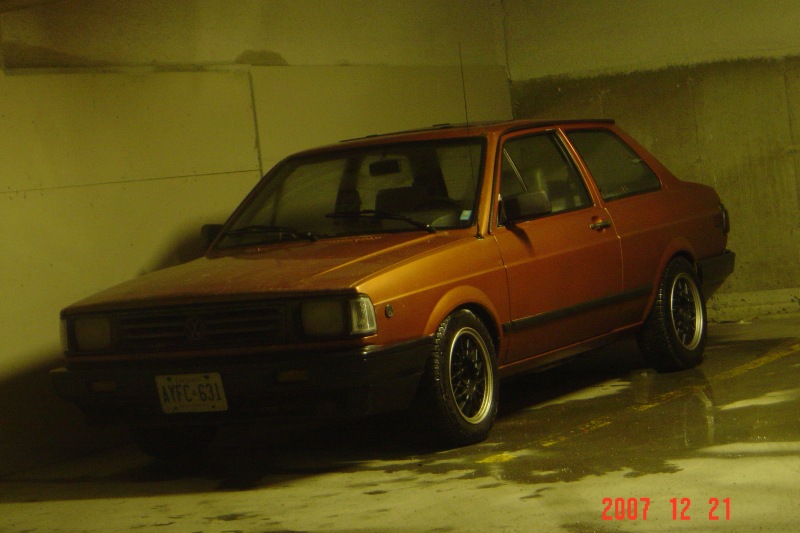 Believe it or not, this car made it to New York City and back. It also made it to Chicago, and to Montreal several times.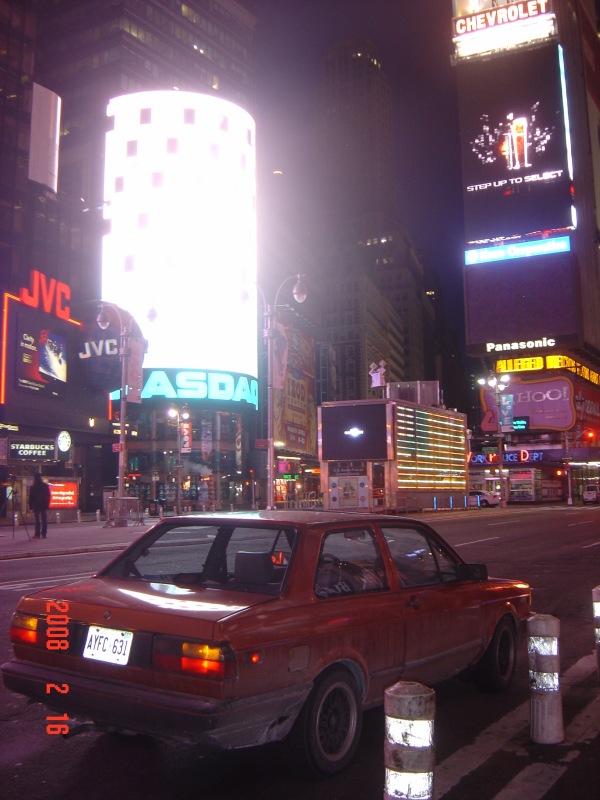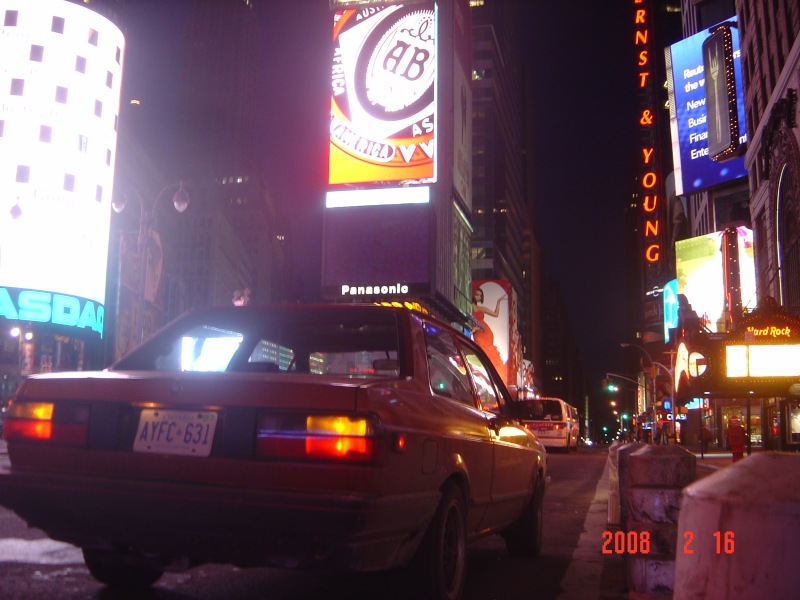 then the real fun (and lots of work) was about to begin. Took a trip to Brazil in '08 and came back with a turbo kit and some other goodies.
Here's my cousin holding the box with my biagio .48/.50 turbine, outside the Fast Street performance shop in Campinas, São Paulo (those folks are awesome to deal with and very knowledgeable in anything related to adding horsepower to AP engines)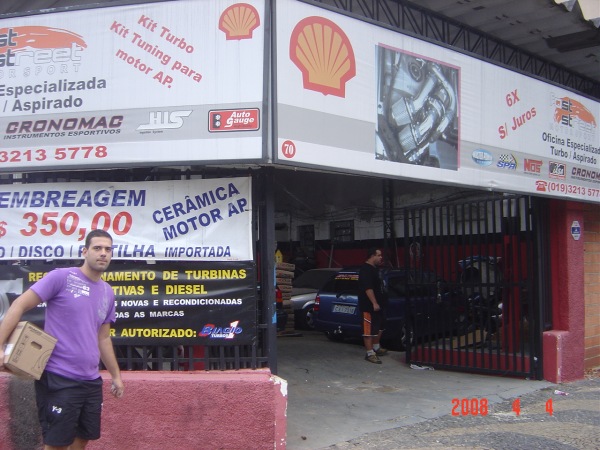 A couple of pics from inside their shop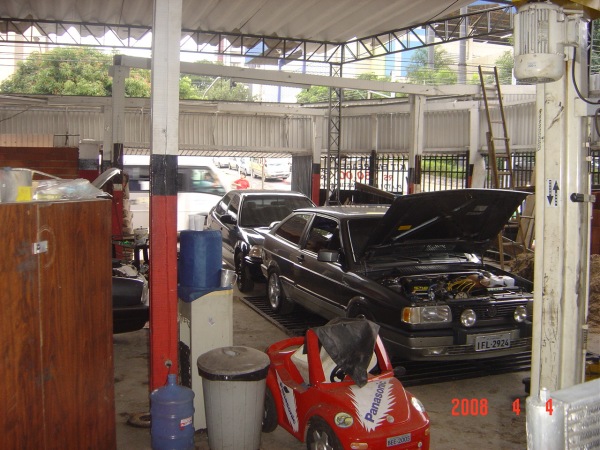 And then back home with the goodies waiting to be installed.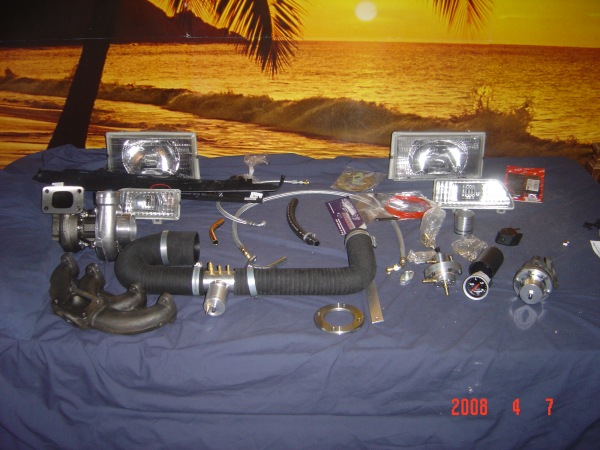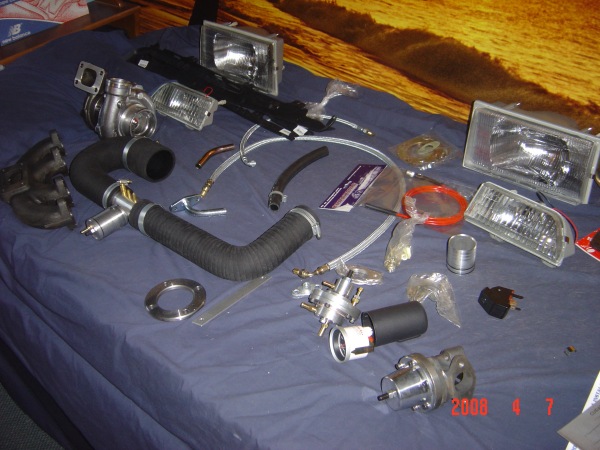 Well, you gotta start somewhere. I knew I would have to revisit most of my install to clean everything up and do things right, but I was really eager to get the car back on the road and feel some power/hear that blow-off sound that I decided to leave some things for later (ie do a dirty install) and get the car working quickly. Yes, this involved a "custom exhaust" made mostly of flexpipe!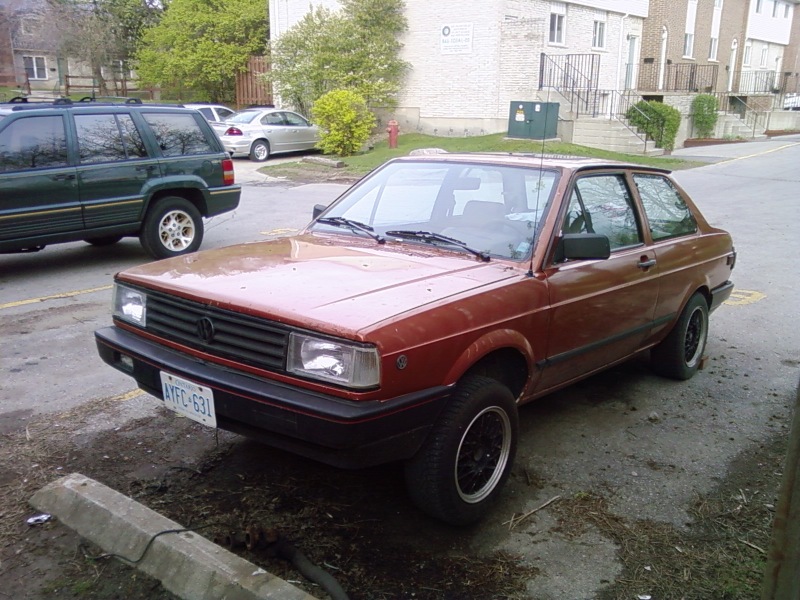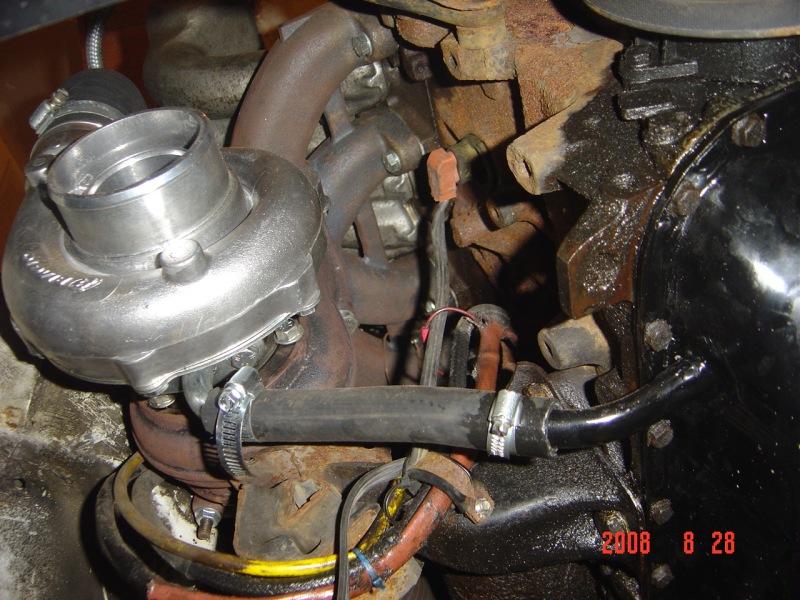 Luckily I then moved out of student housing, into a house with an actual garage!
Flexpipe exhaust, PVC plumbing: I really had it all! Fun times though. I could finally enjoy driving a rough turbocharged Fox. It wouldn't be long till it was back into the garage for some more work.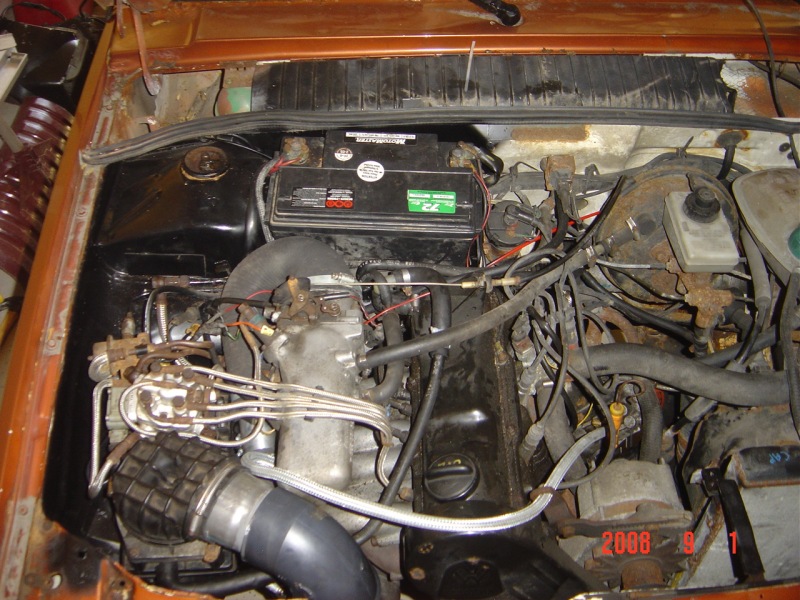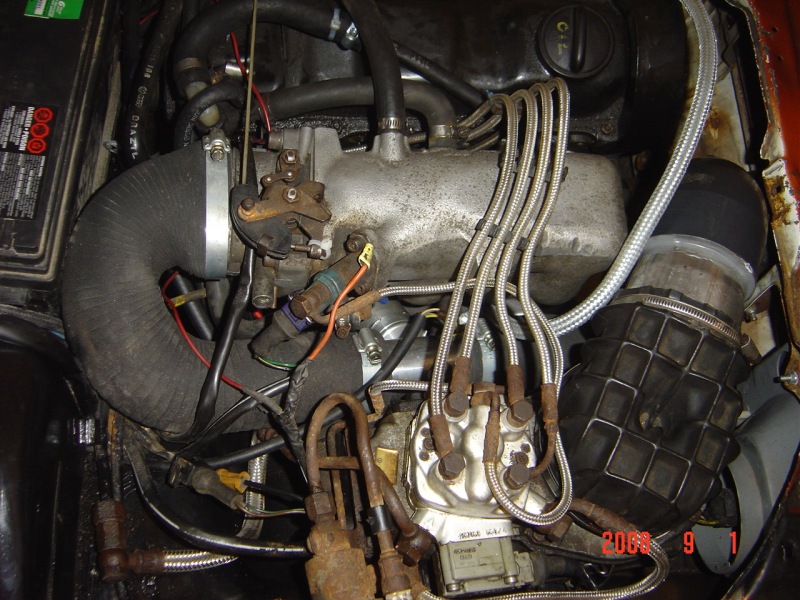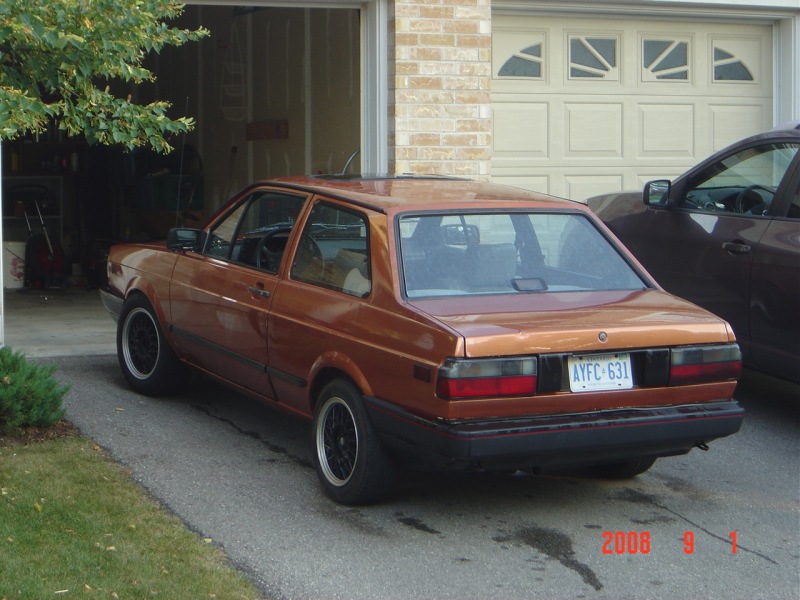 Homemade AFR meter, following the schematics on the scirocco.org website... using a DVD case!!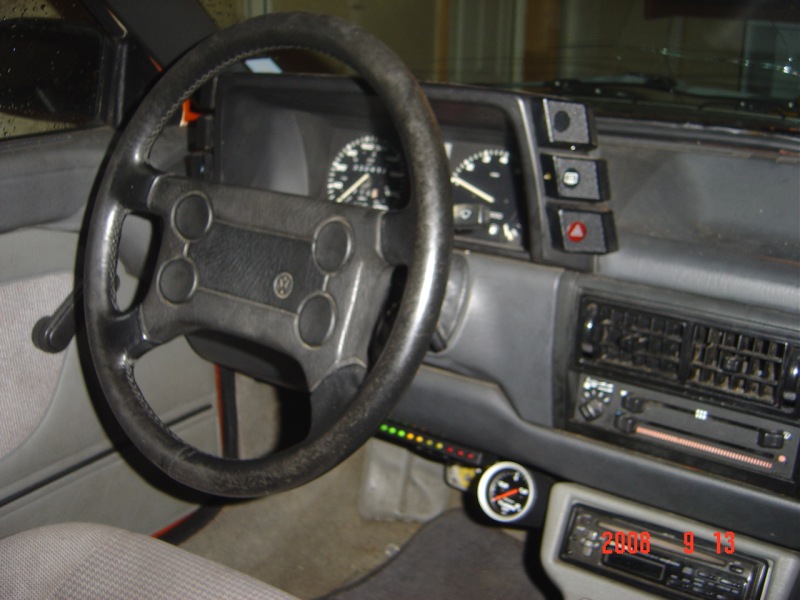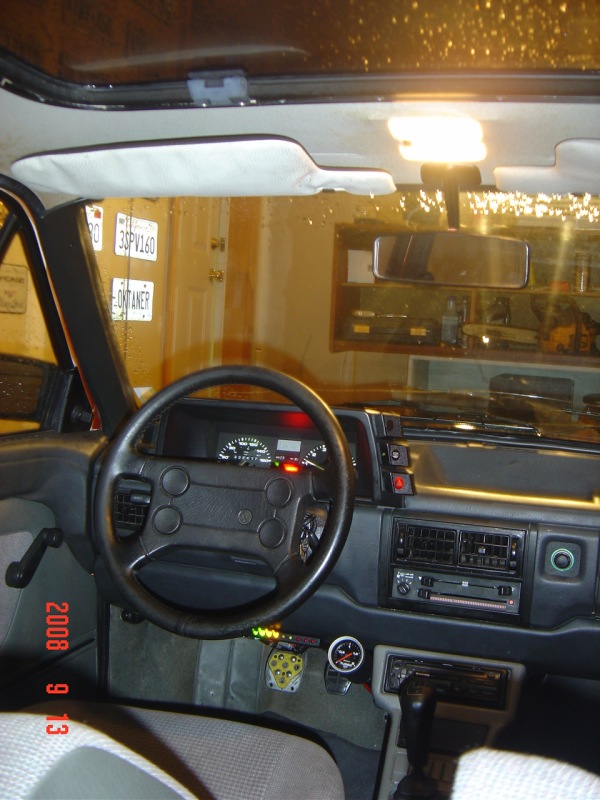 Then, rough as it was, the Fox made it to Columbus, OH for the Odd School Class Reunion '08. Met some of you awesome folks, and sure got some mixed opinions on what my Fox had become so far.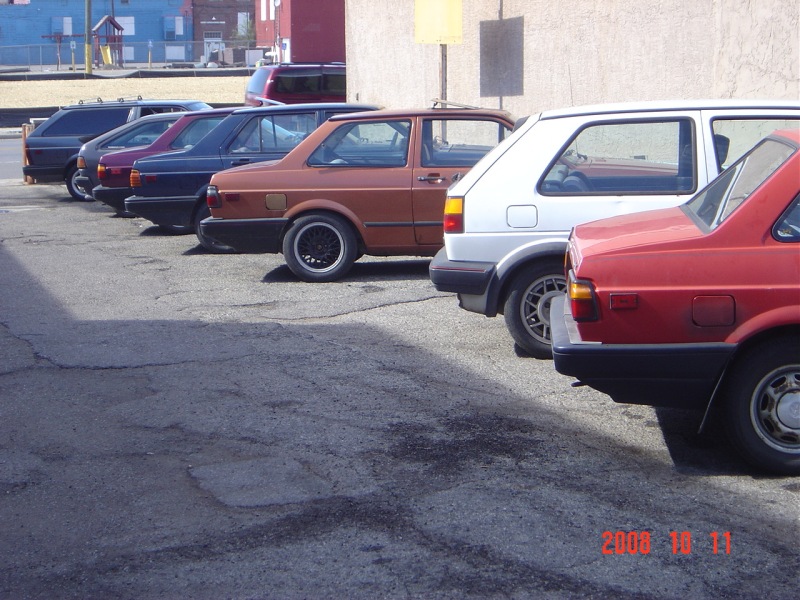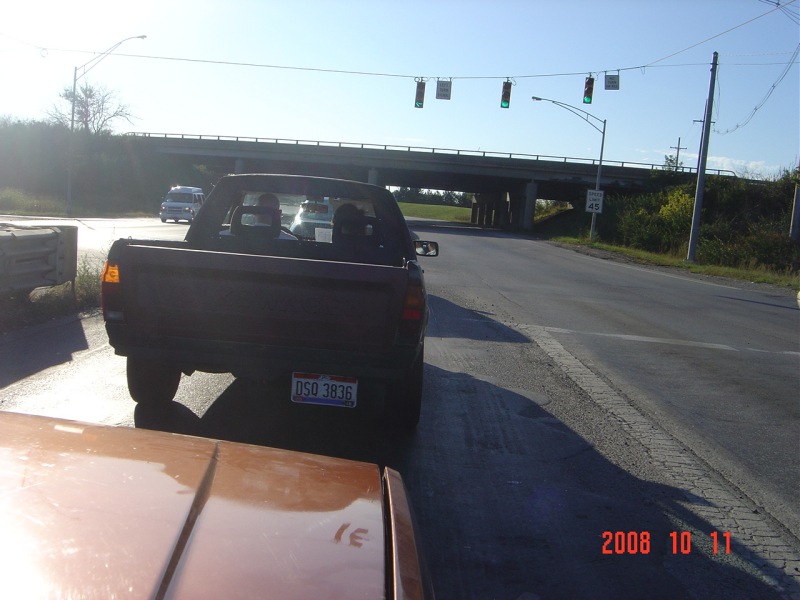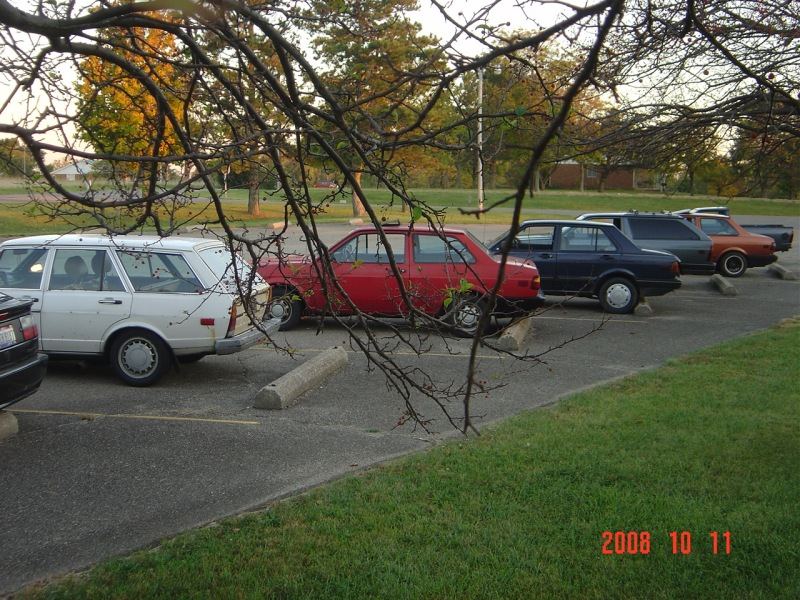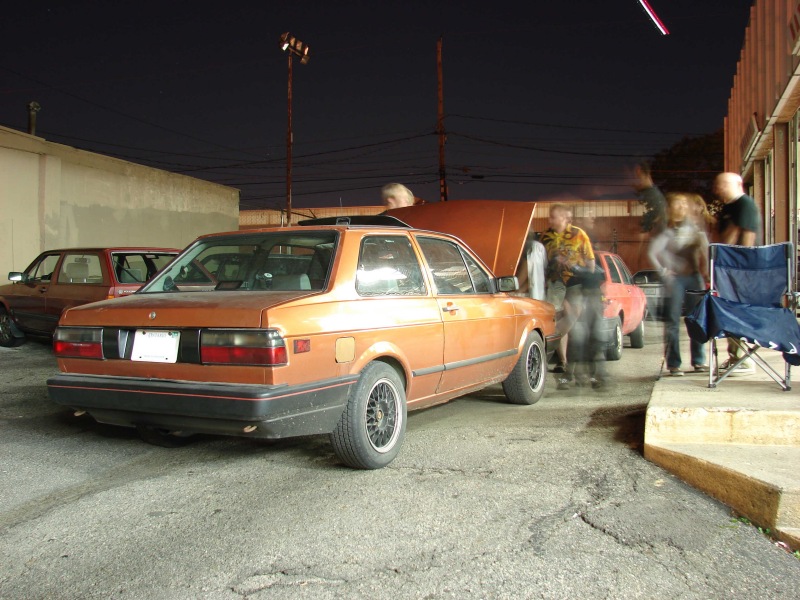 I had gone to OSCR with hopes of having Jonathan build me a proper exhaust; unfortunately, he was incredibly busy with preparations and with other people's cars. He did help me a lot by tuning my DPR and giving me a ignition advance/retard diaphragm from an Audi turbo; but then back home something had to be done about my exhaust. So I got myself a pipe bender, got the downpipe welded, ruined many feet of pipe, and eventually got it done.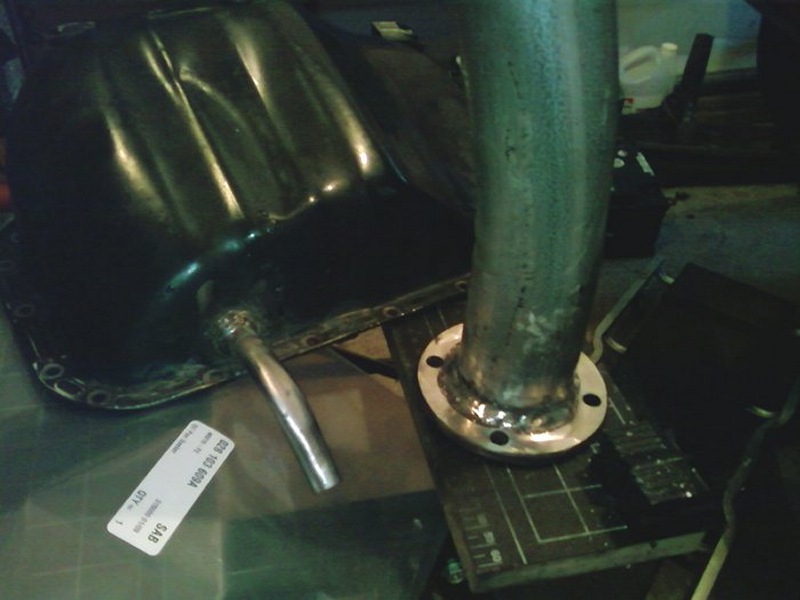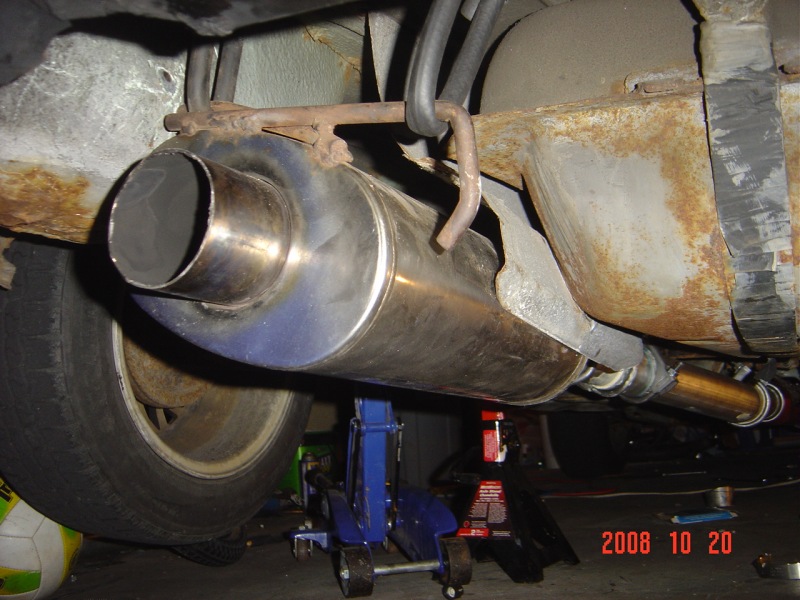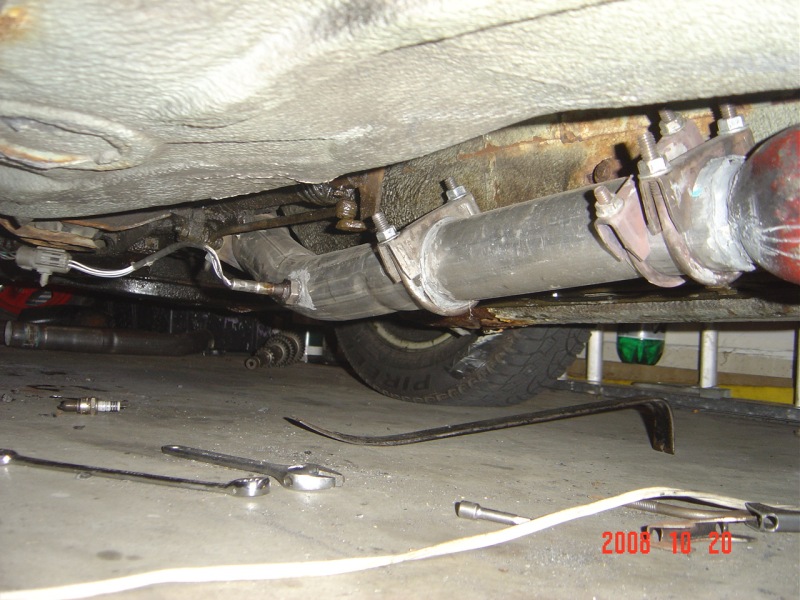 Then I did a few more things... replaced the rear drums for wagon-sized ones and cleaned up rust back there, also cleaned up more rust in the engine bay, and got a fuel distributor from a 5cyl Audi, since the car was leaning out in the very top end.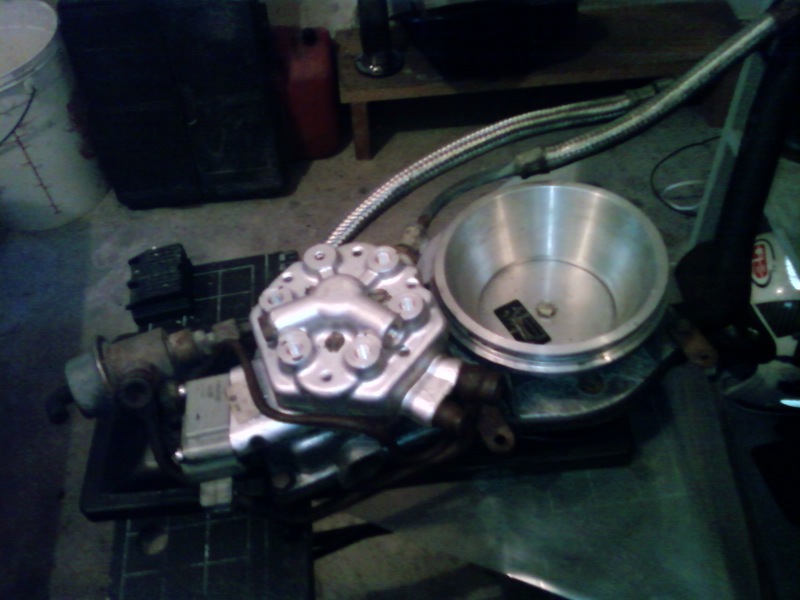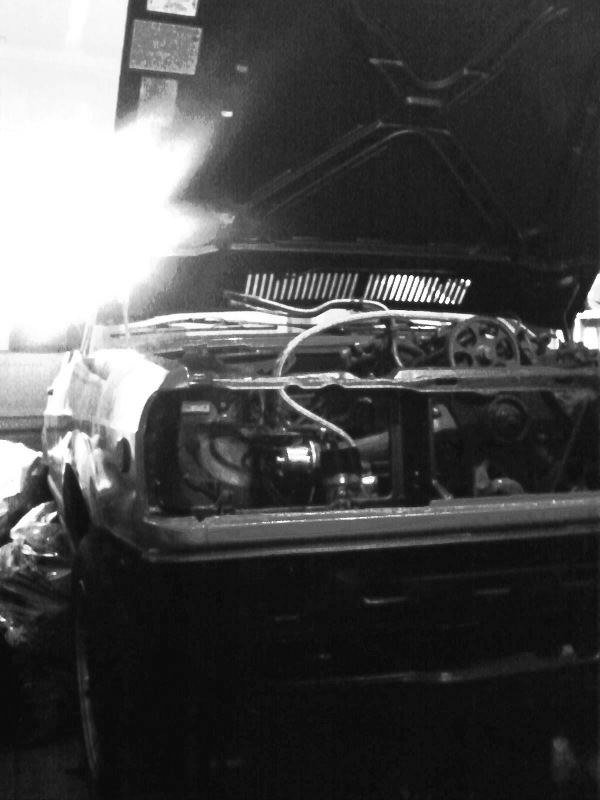 Next was an adjustable cam gear, new alternator, and finally the brazilian fog lights got installed. New foxes found their way into my house, too.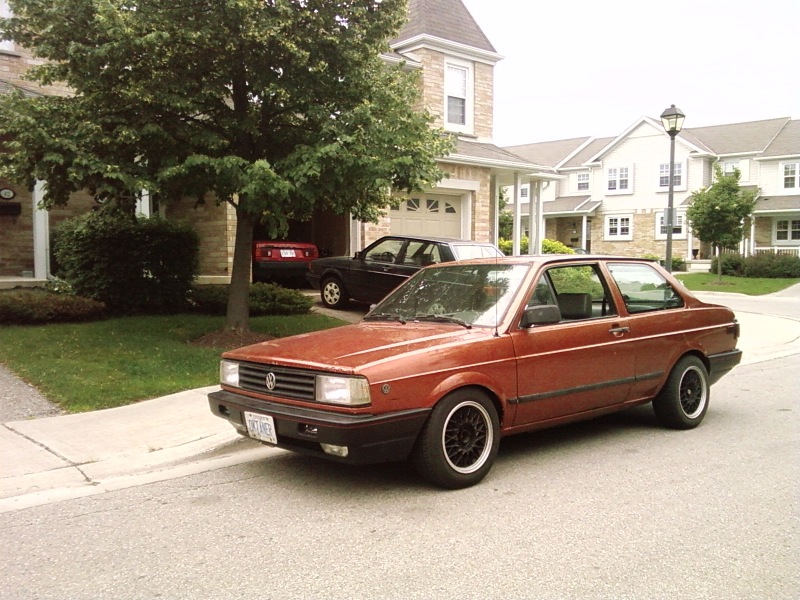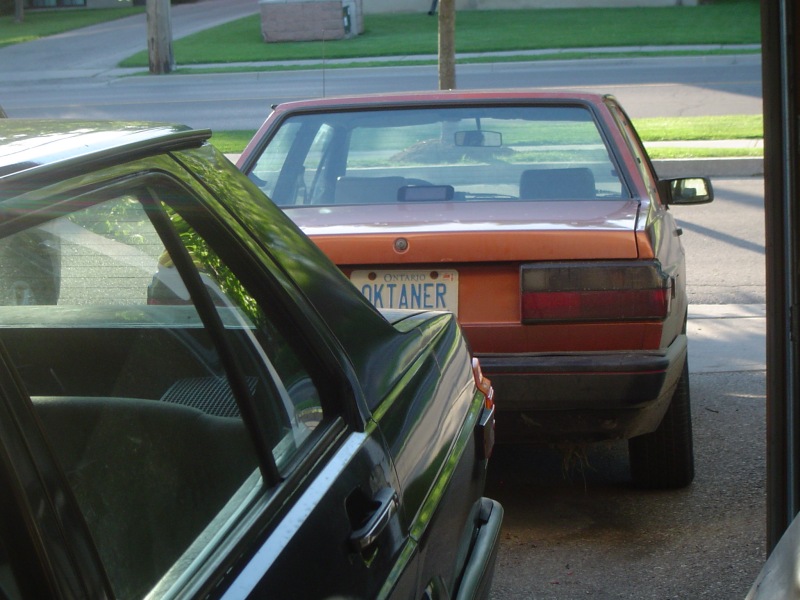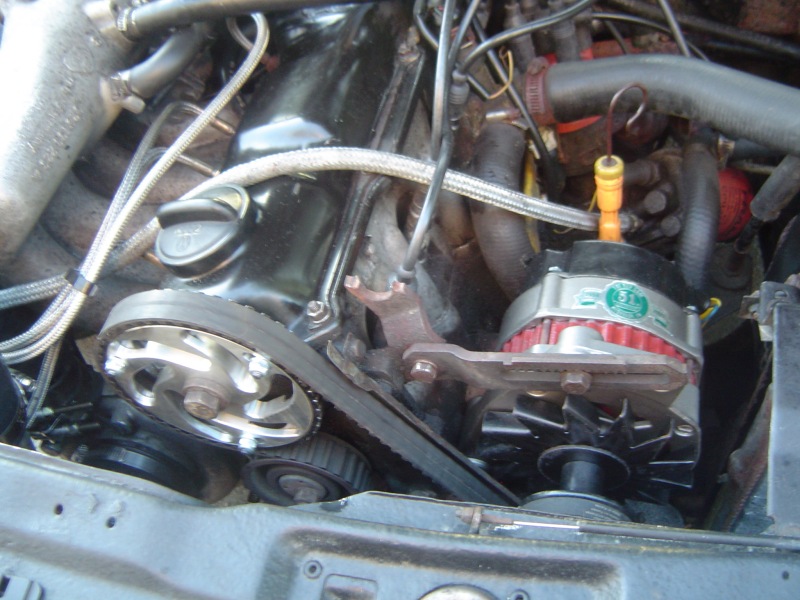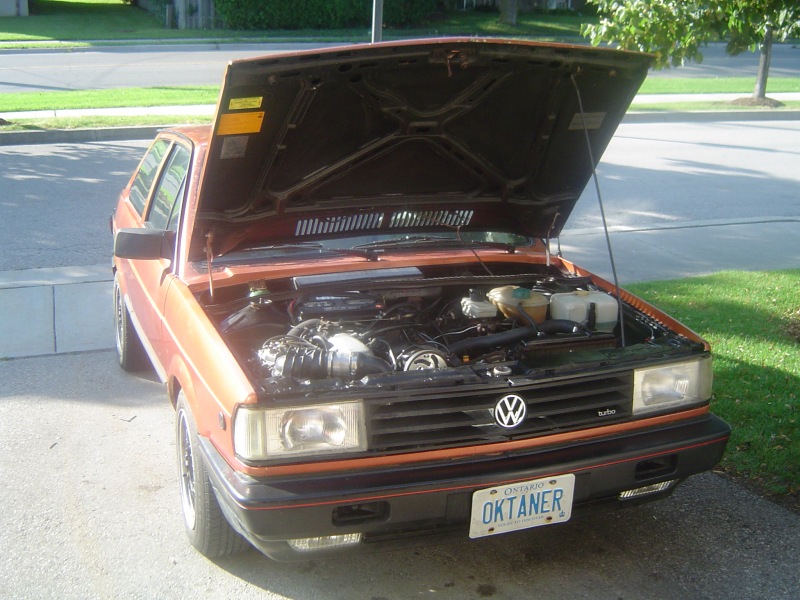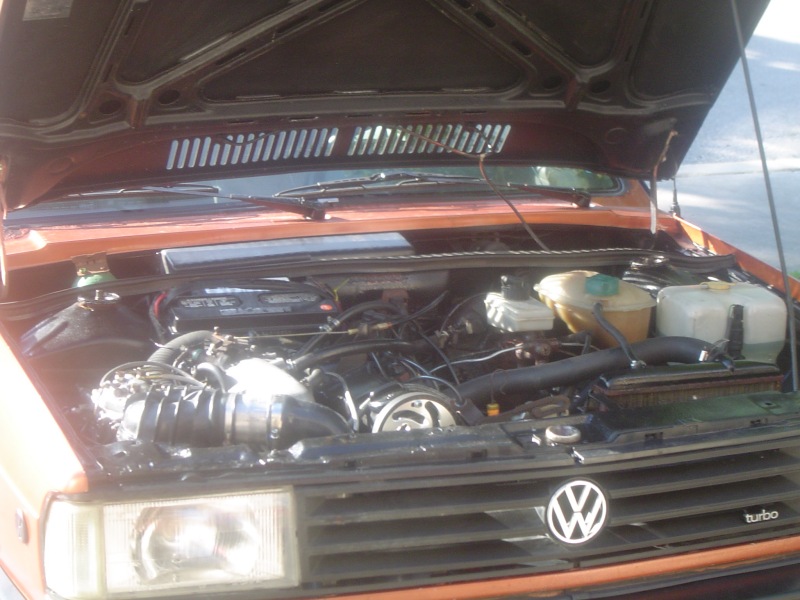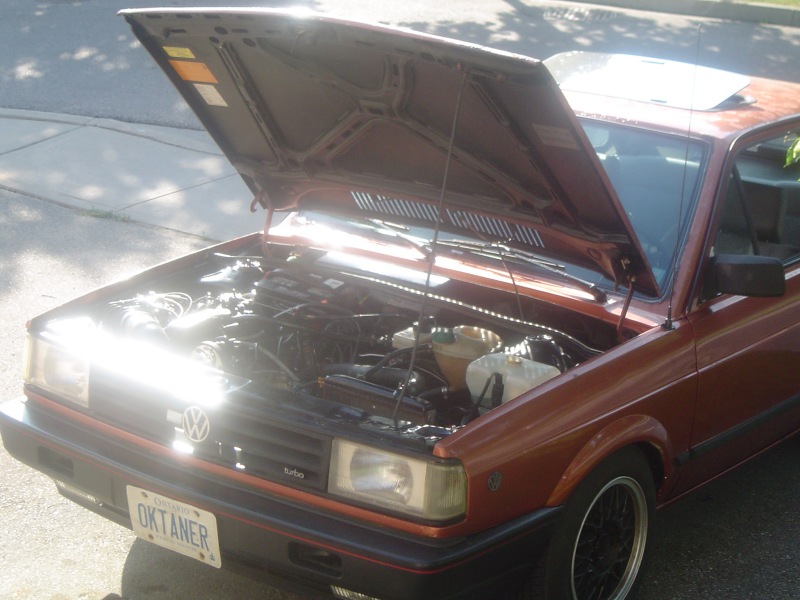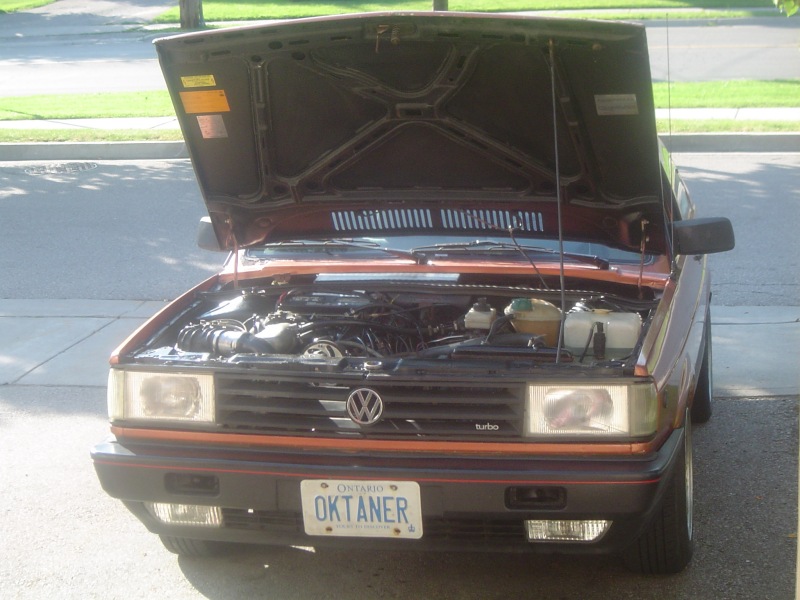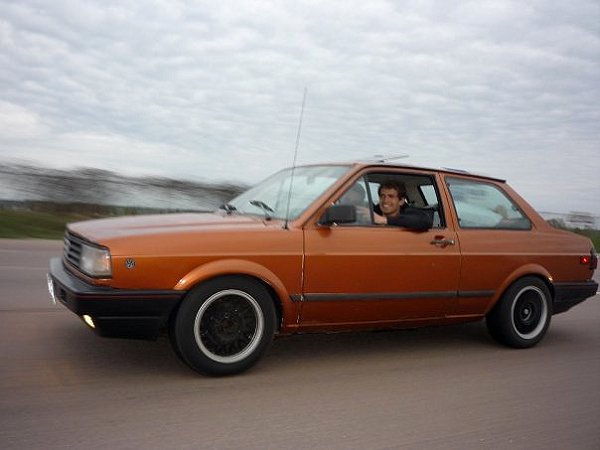 Went to my friend's cottage which is called the "Fox Farm" too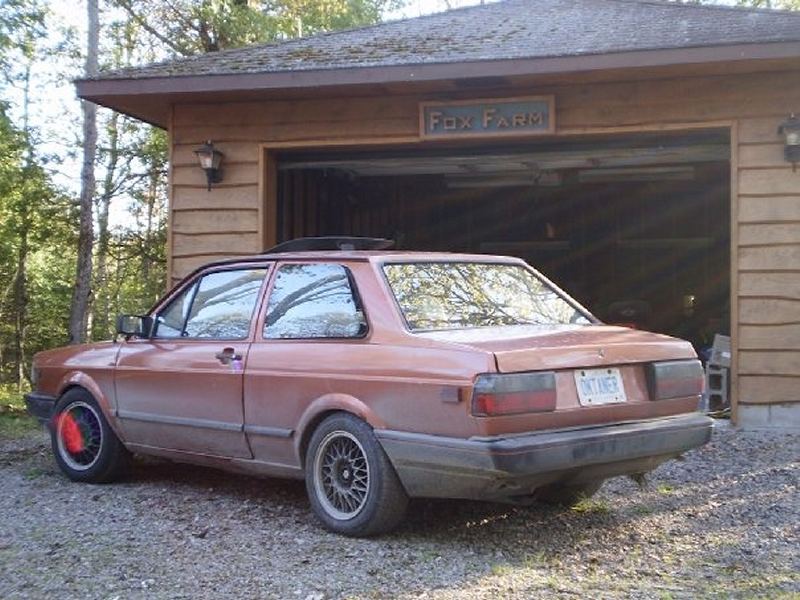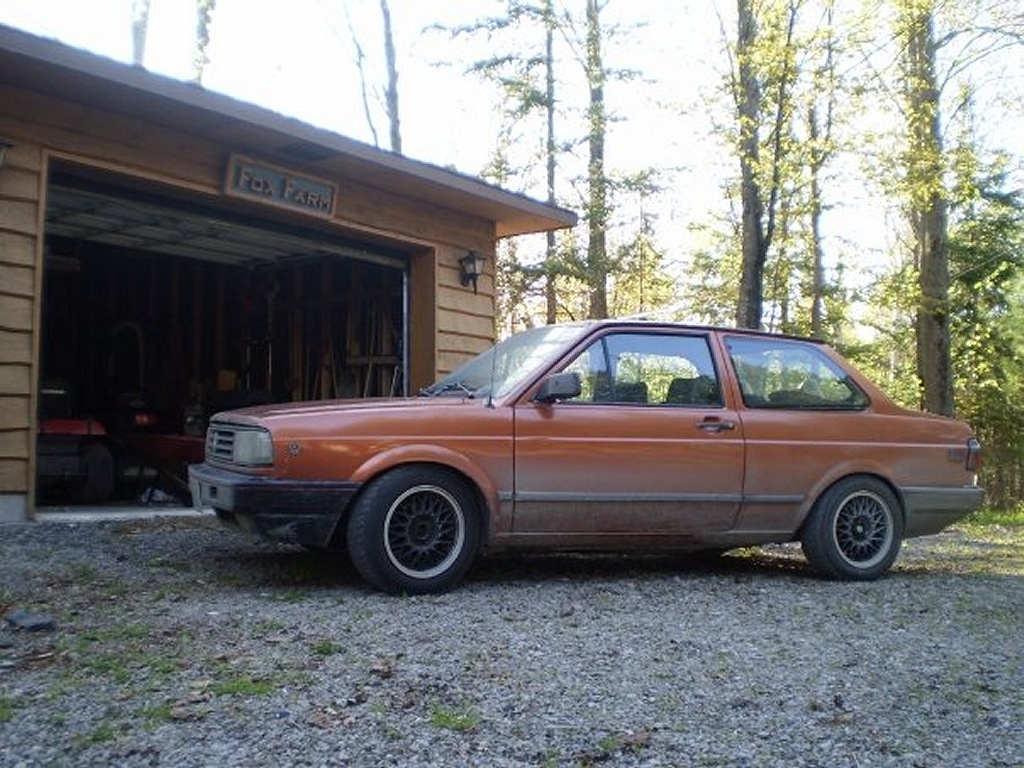 Up until that point the car still had a 4-speed on it. Shortly after having acquired a limited slip differential from Brazil, I got a hold of the first PSA 5-spd tranny I could find and installed it. Turned out that transmission had a bad synchro on 2nd gear.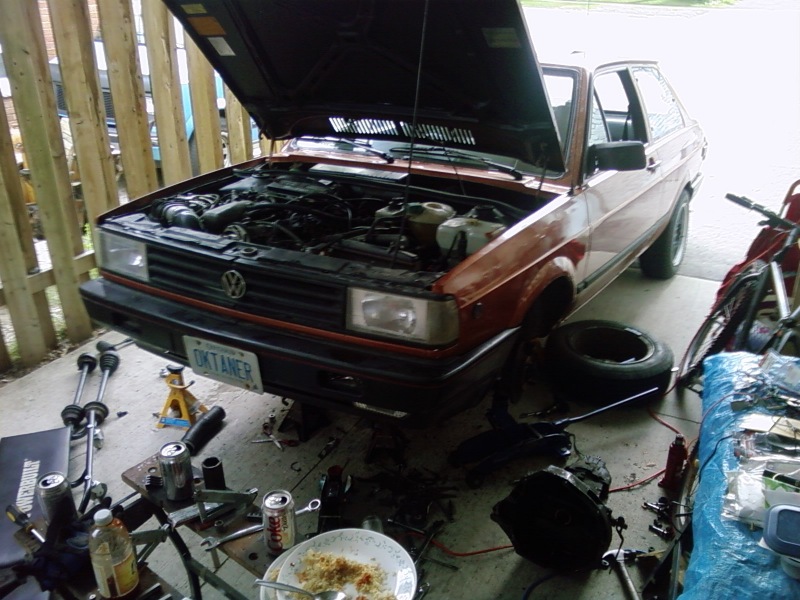 Turned out being okay, since I had an excuse to install this ceramic clutch that arrived shortly after. The stock clutch had been slipping the whole time since the turbo had gone in.
So I pulled the known good PSA from the blue 4-door Fox I had, cleaned it all up, painted it and installed it.

The installation can be seen in more detail in this thread "Transmission and clutch swap DIY"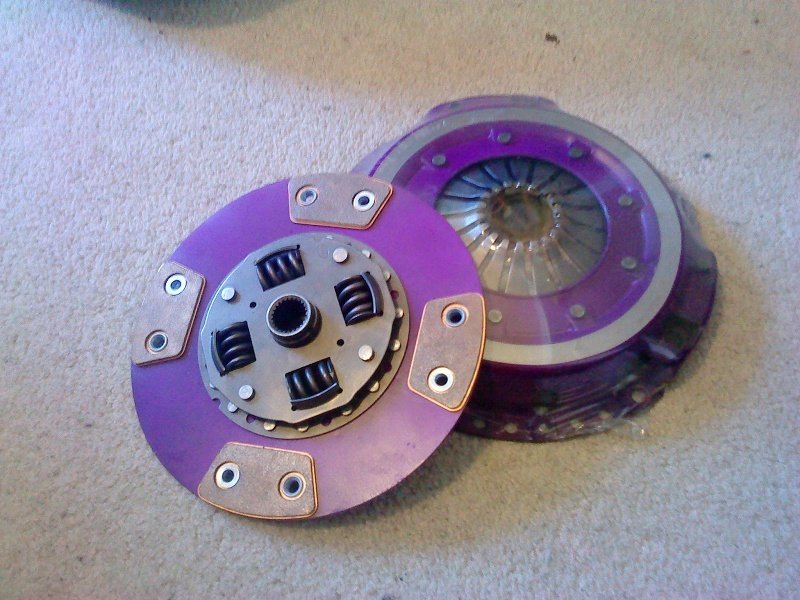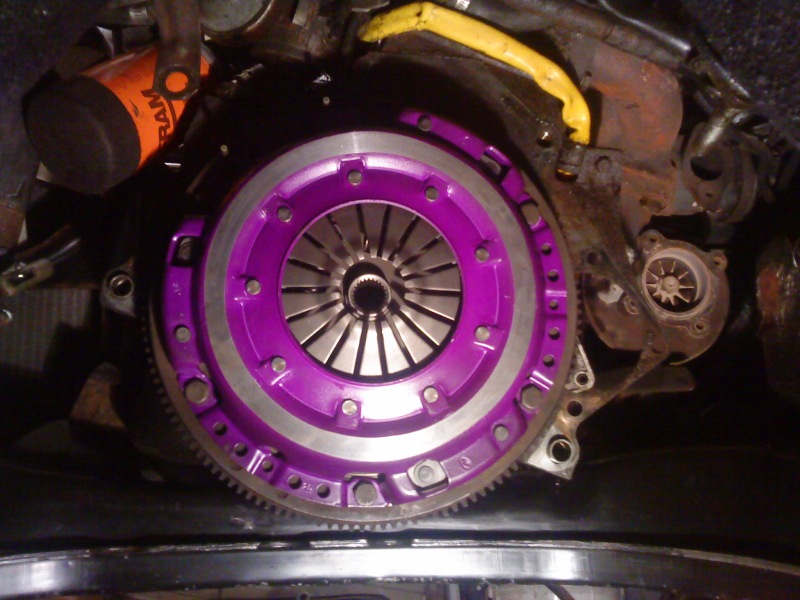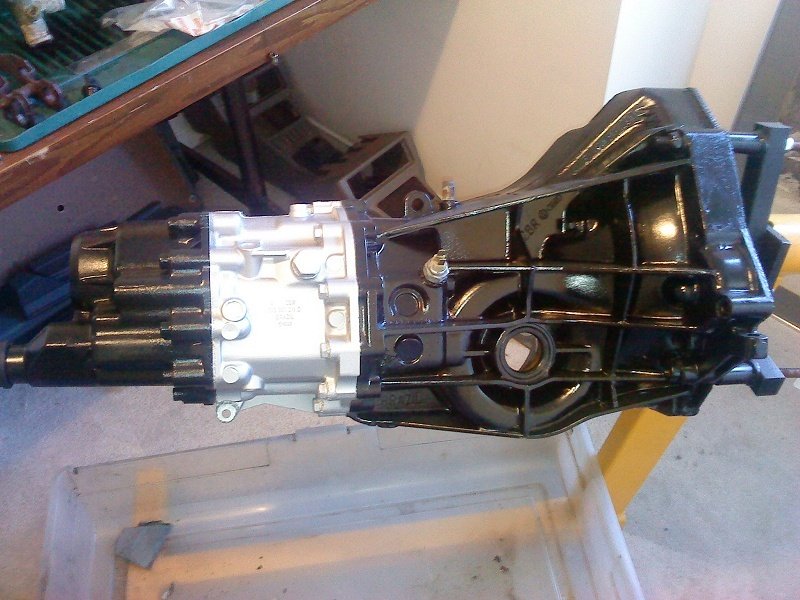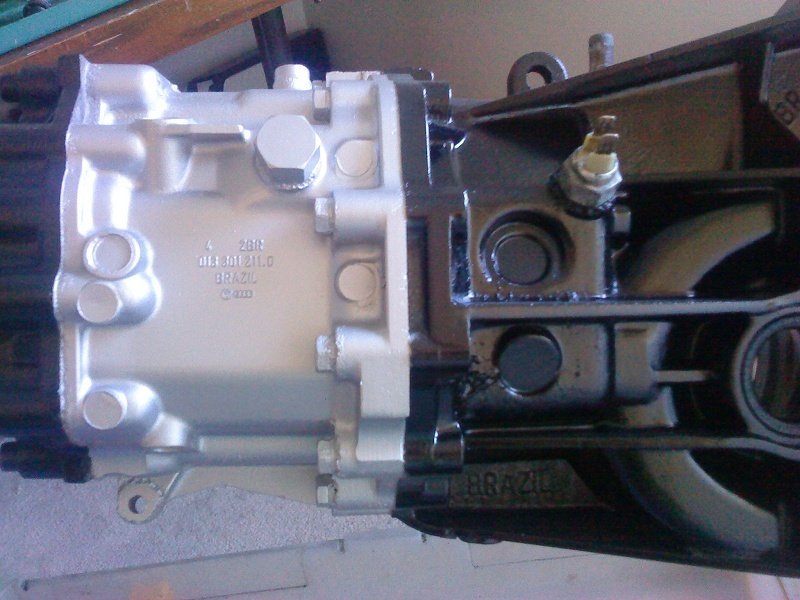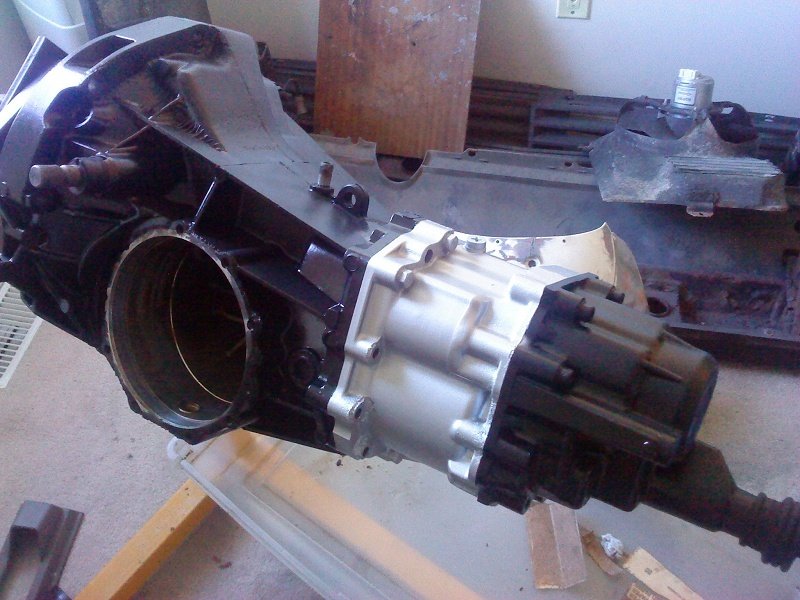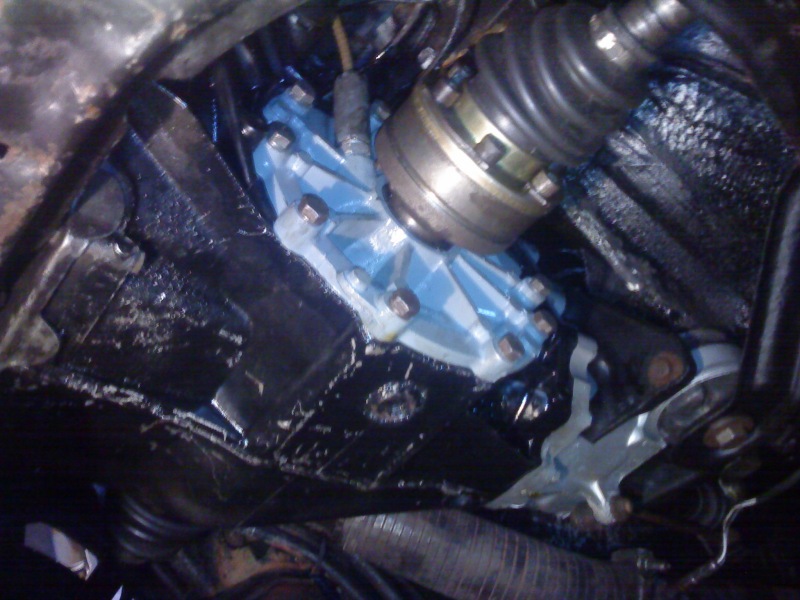 Finally got the centercaps for my wheels: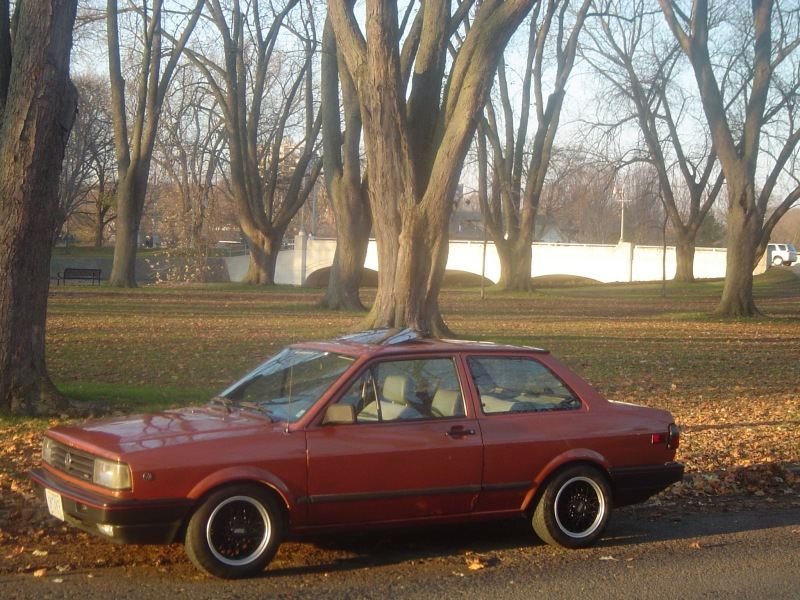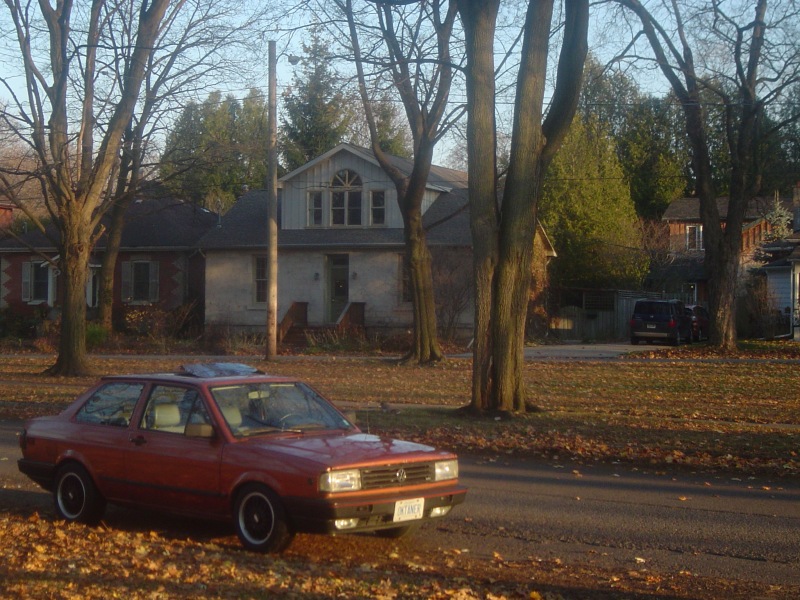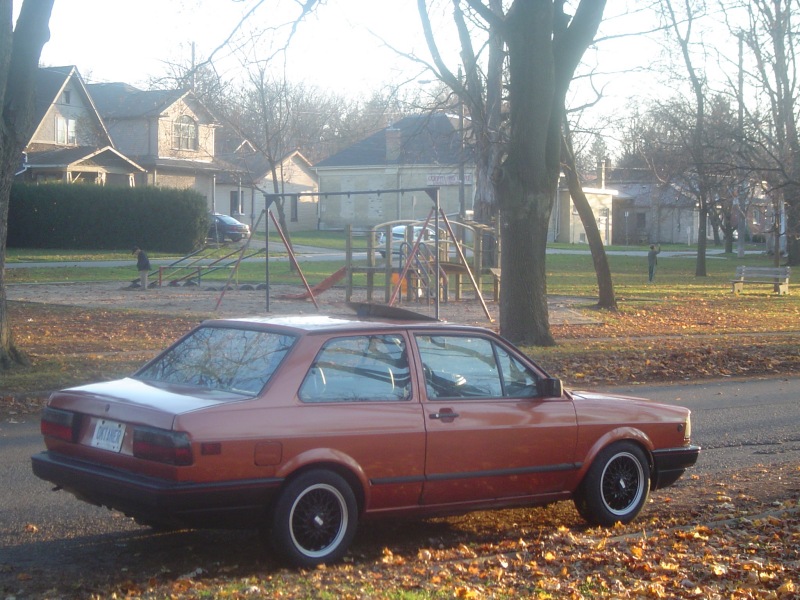 Some new parts, mercedes V8 fuel distributor (cause more fuel is always good), callaway valve cover: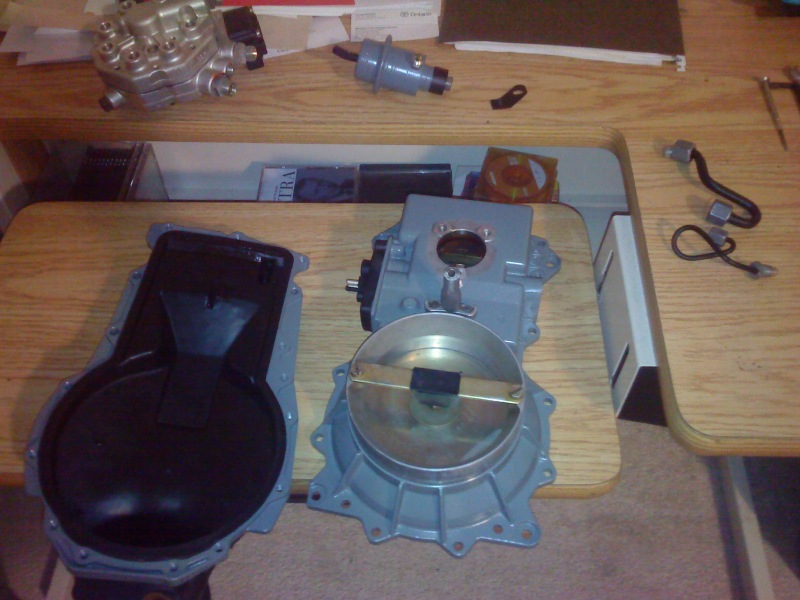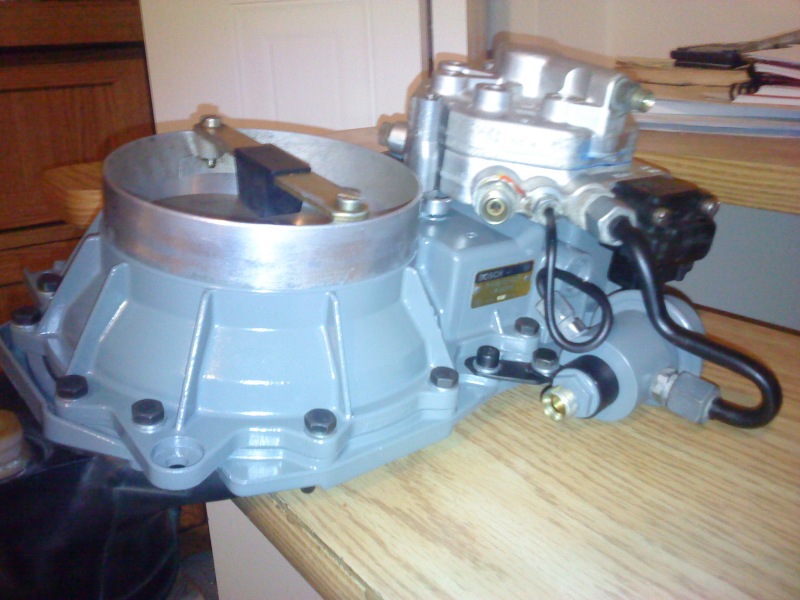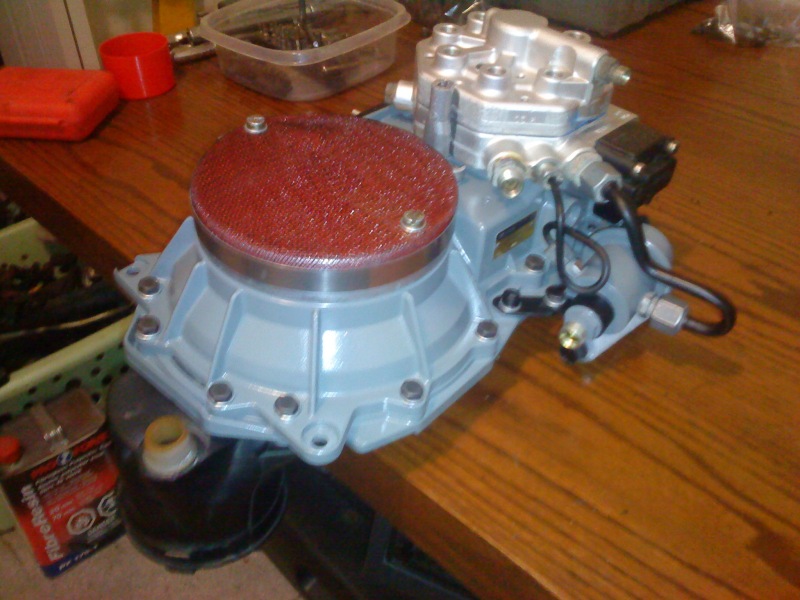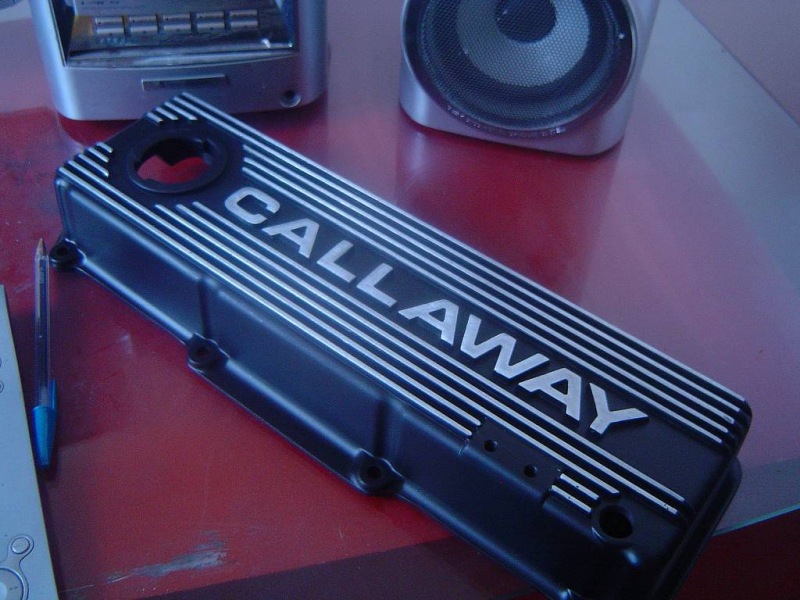 Some pictures with my friend Andrew's jetta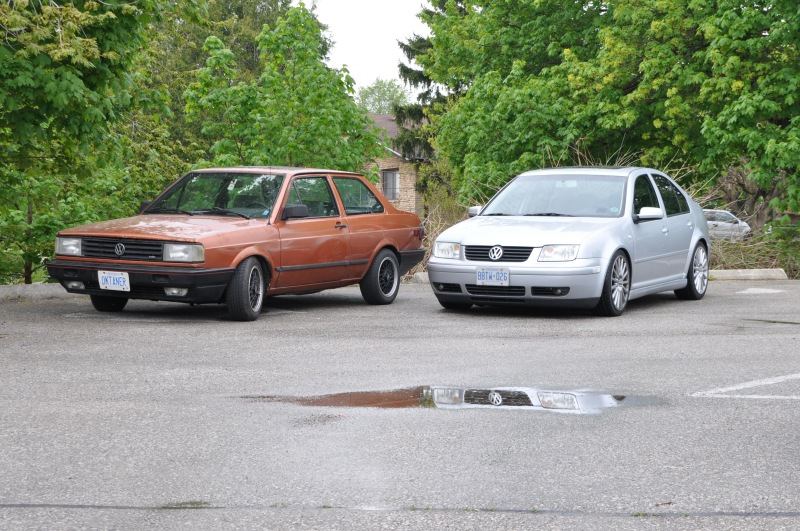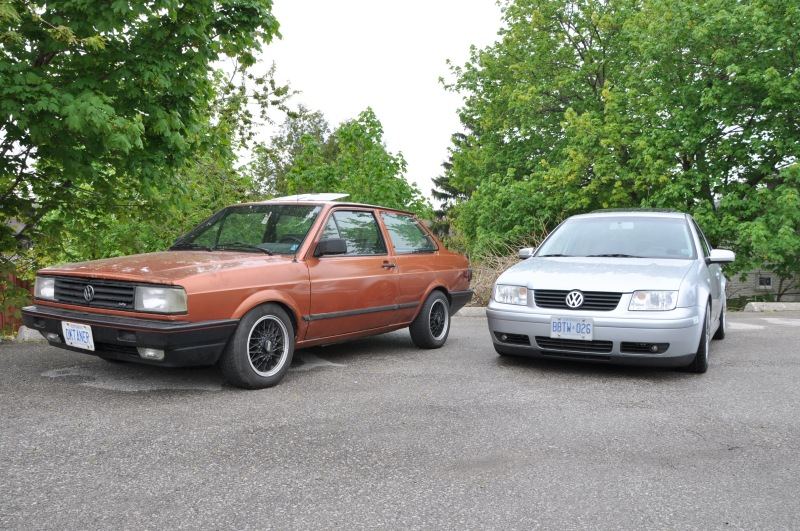 Now the new teardown. Time to do things right!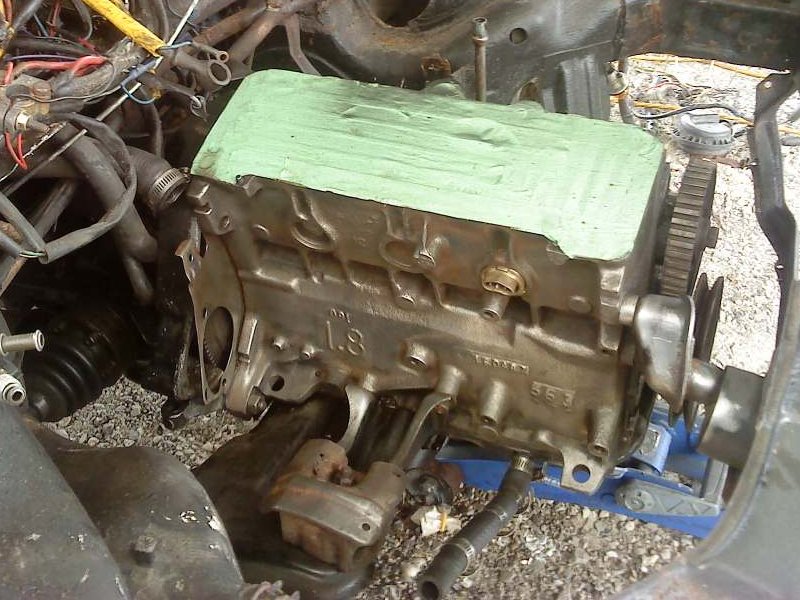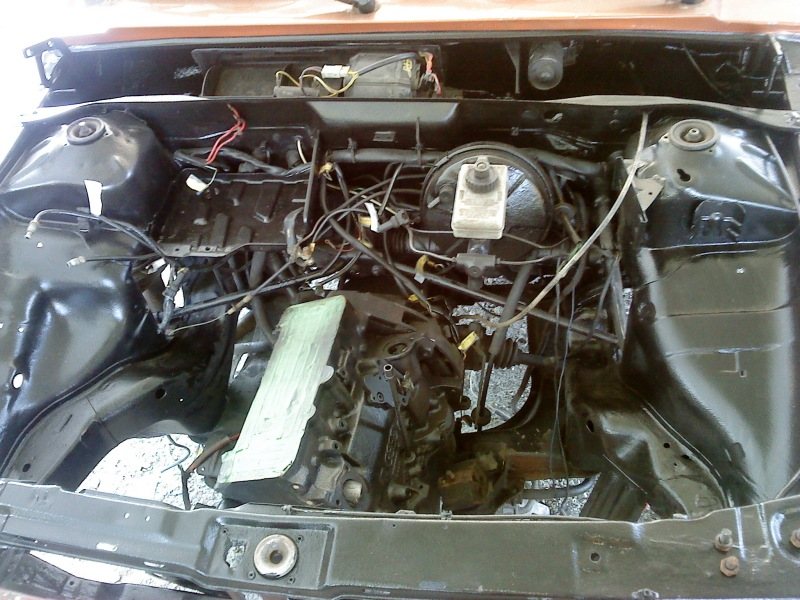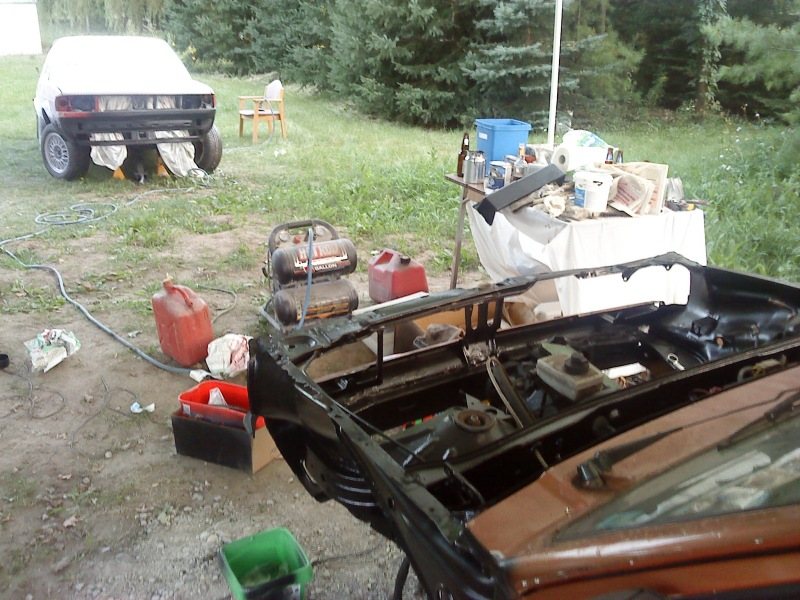 Some new and refinished parts... big valve head back from the machine shop, multi-layered steel head gasket (corrado G60), freshened up distributor, manifold cleaned up and flameproof coated, and my turbo next to a K03 for comparison