Builds
It began yesterday I guess I can call this a project now. by rabfan
By rabfan
You must be logged in to rate content!
4 minute(s) of a 27 minute read
It began yesterday I guess I can call this a project now.
Compliments of rabfan @ vwvortex.com
5-27-2005
ut with the old,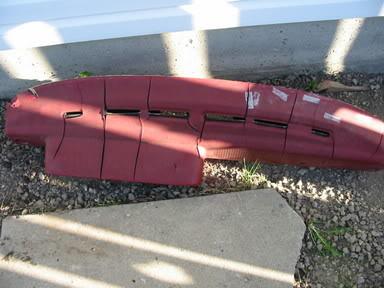 and in with the newer.
Yeah, the whole interior was scrap due to scary black mold.
I'm also using the mk2 heater box and fan.
Someone cut BIG stupid speaker holes in them and also through the door below the cards. I'm going to have to weld a patch.
Also there was the mold, so they went in the garbage along with the seat belts, headliner, carpet, dash etc....
Negative, dash has been sectioned on either end and fits like it's supposed to be there. I spent the day today putting the mk2 heater core in. I'll have pictures shortly.
Ok so today I worked the heater box and defrost vent over and got them into place. Holy fabrication Batman!
I soon discovered that in order to locate the box properly, the carpet would have to come out. This was disgusting. I almost puked. I think I ruined a perfectly good pair of Carharts on that stupid dum dum tack they use to secure the carpet.
Anyway, carpet out.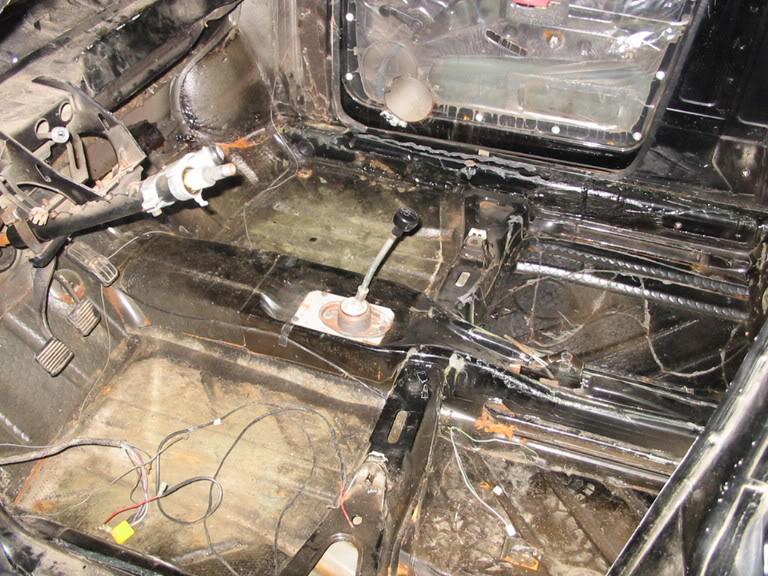 I found this weird thing under the carpet. It's been primed and painted and had glue over it so I guess someone left it in there at the factory. Looks like a paint can handle.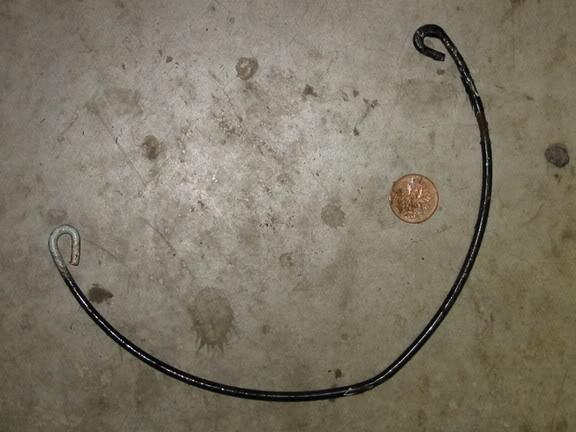 I then located the heater box and marked out the attachment points on the fire wall.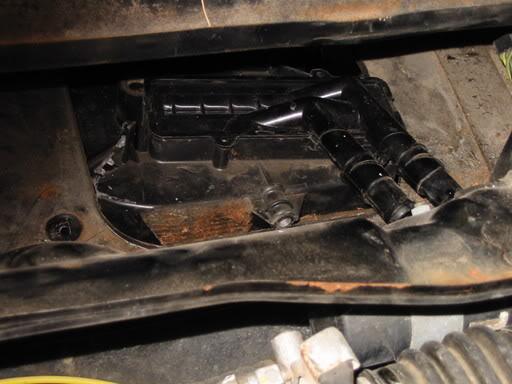 I removed the upper screw and used only the lower one and the one near the fan as my heater core sticks out of the rain tray as you can see above.
The shortened mk2 box.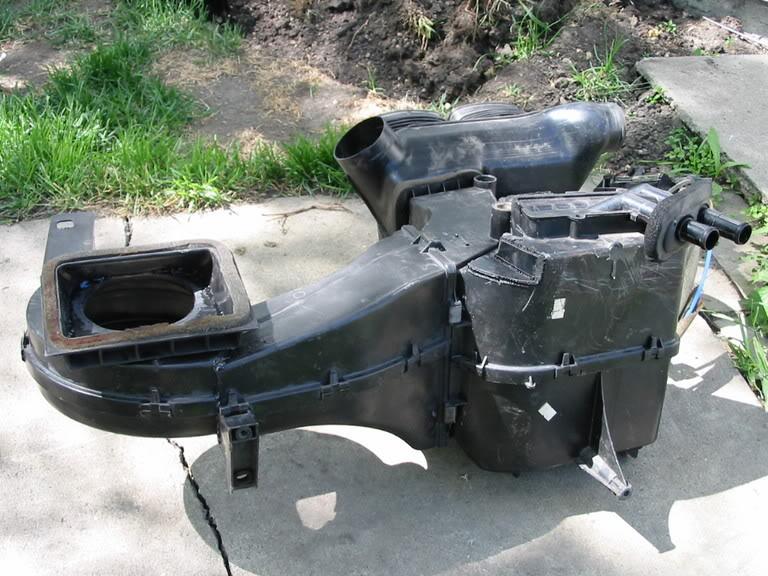 Only one of the screws goes thru the fire wall near the intake manifold on the passenger side. I made an internal mount and welded it in for the lower screw. My third attachment point is right behind the defrost vent above the firewall.
Box and vent in place.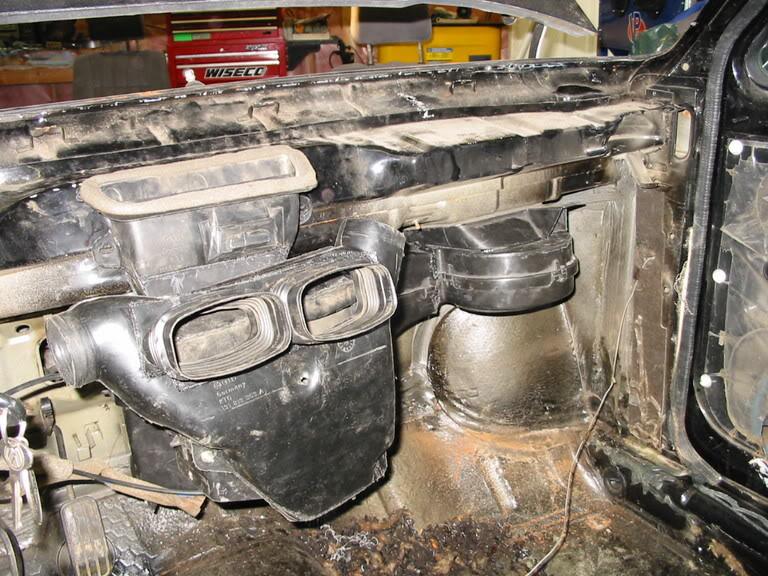 I located the fan under the rain tray right on a spot that looks like it is supposed to have a hole for a fan or something. I'll cut the hole later.
Cover for the heater core in the rain tray made from the old mk1 heater box.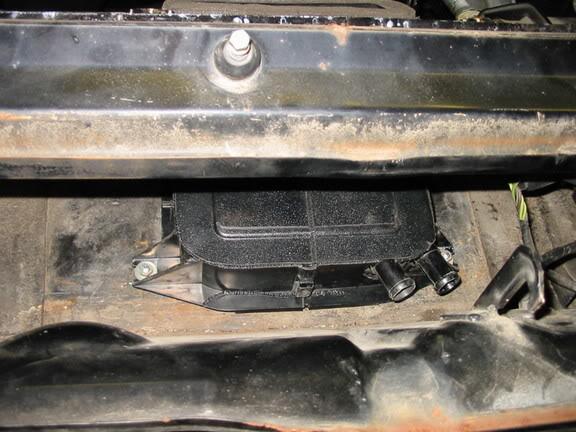 I must have had the dash in and out 15 times to make sure everything lined up. but it looks good and if it weren't for the seams on the ducts from my plastic welds it might even look like it's supposed to be there.

Later
RJ