Builds
Orwell gets boosted (another 1.8t 20v swap) by mk1vDUBtec
By diyauto
You must be logged in to rate content!
6 minute(s) of a 91 minute read
Orwell gets boosted (another 1.8t 20v swap)
Compliments of mk1vDUBtec @ www.vwvortex.com
7-15-2010
Hello all! I've had my '84 rabbit gti for about a year now and have decided to do the 20v 1.8t swap. I bought a passat from a coworker 3 weeks ago and have been parting it out since. I'm basically ready to start the actual swap portion now. Enough said, onto the pictures:
The day I bought her... monster truck status!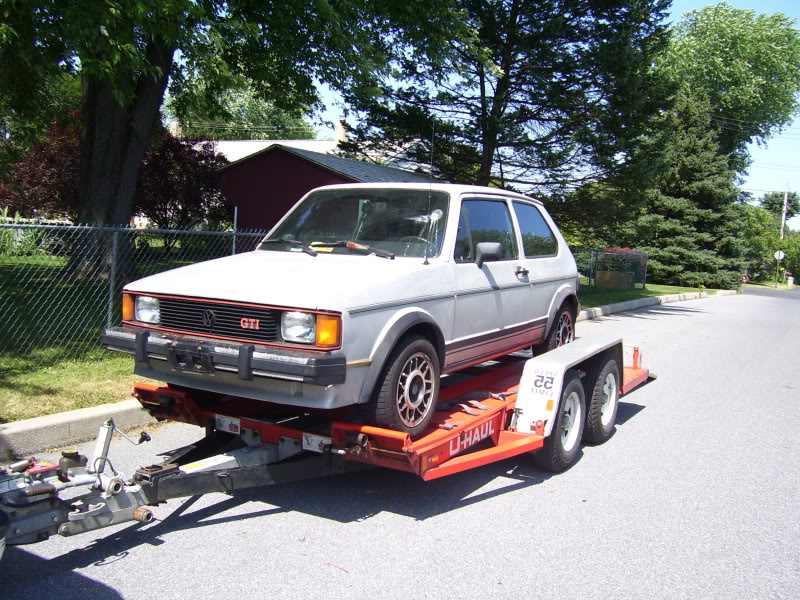 a few mods and 9 months later: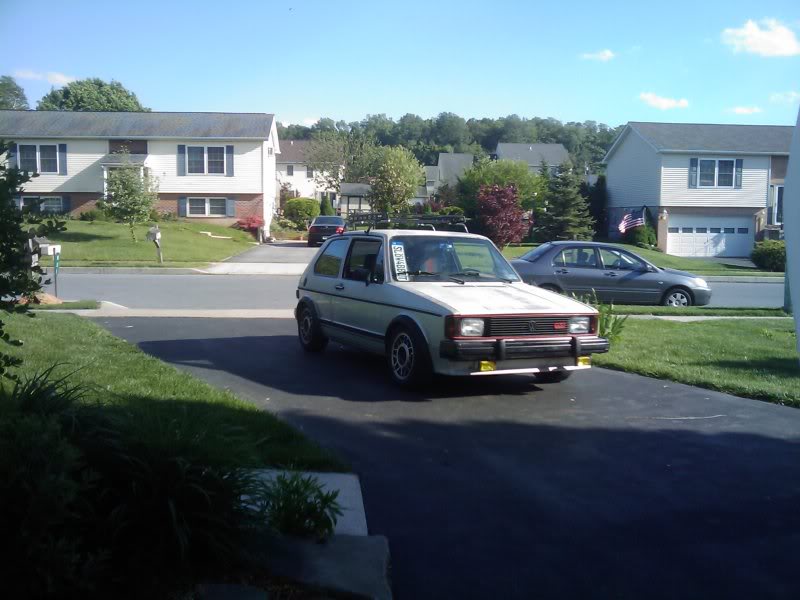 + heinous wheels: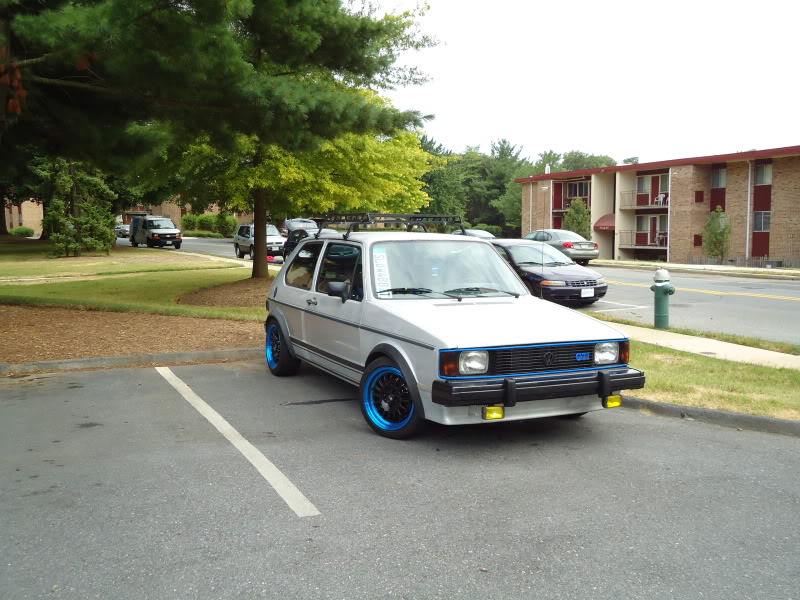 The donor: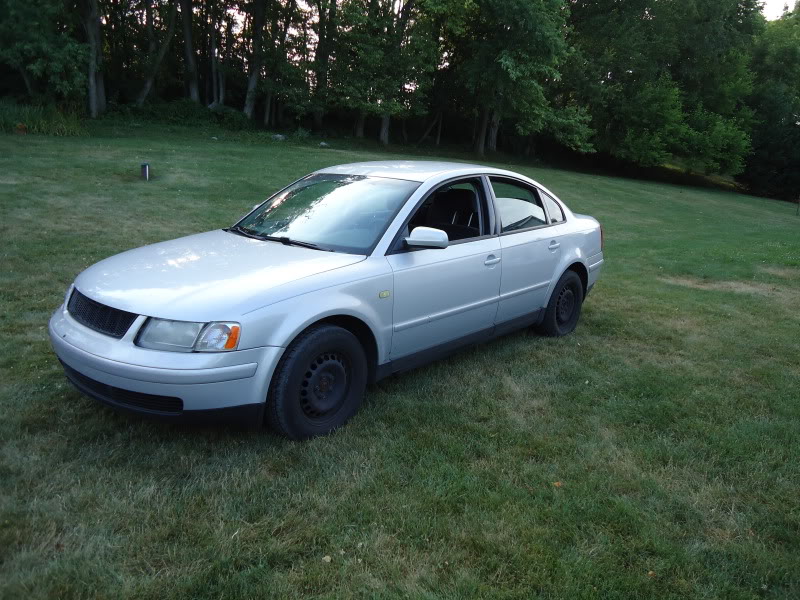 Engine out!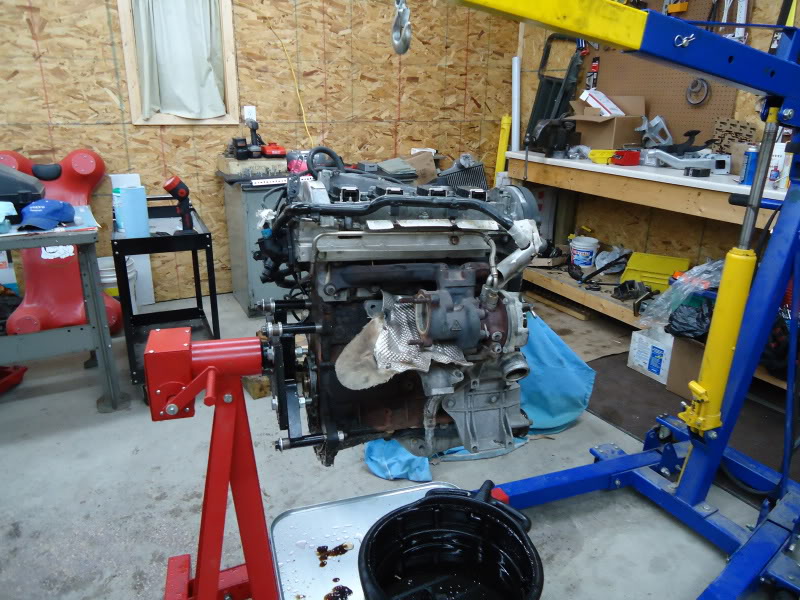 My progress for the last 2 weeks has been parting it out, making some money back and getting this thing out of the garage/yard so I can start on the rabbit: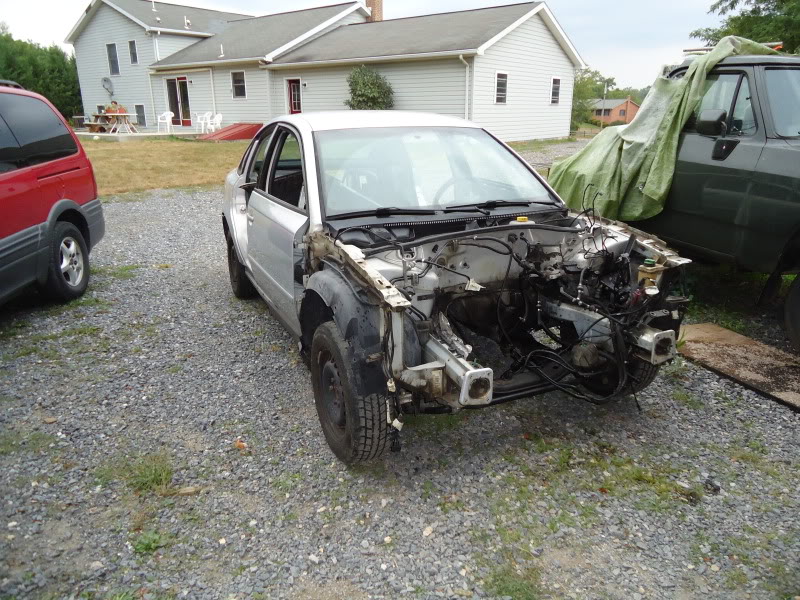 After dealing with some very stubborn rusted downpipe bolts and that stupid cover between the trans and engine

All of the wiring gets taped up and labeled and the trans is dropped and the motor is pulled out.
Bumpers make for a very convenient tool shelf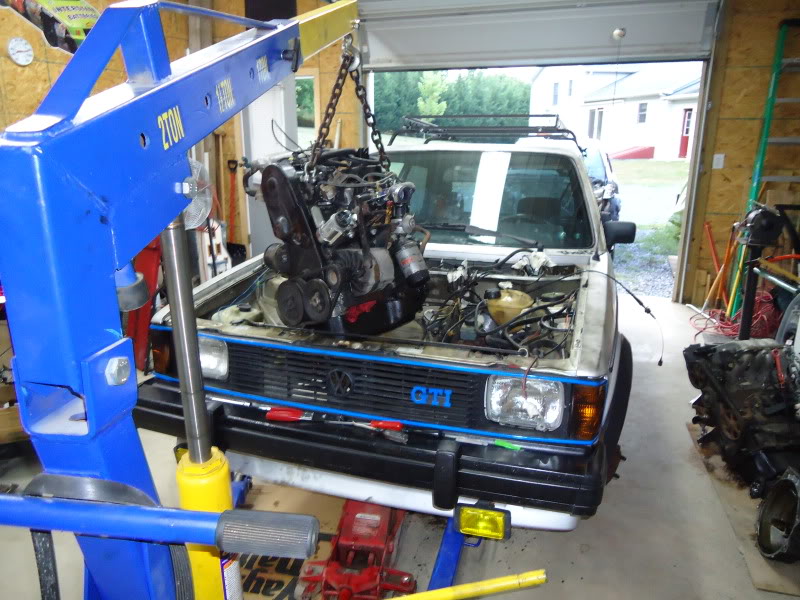 I ordered a sach's power clutch kit and lightweight flywheel from bfi along with their stage 2 front motor mount and HD other motor mounts.
I sourced a vr6 water pump pulley so that I could run the h2o pump and alternator on the same serpentine belt. I also got a TDI oil filter housing to clear my front motor mount and a 16v timing tensioner to clear the side motor mount.
I've got a 2.0 aba laying around, I think I'm going to use that oil pan (as long as it fits), but drill and tap it for an oil return line from the turbo.
I wanted a k04, but due to money and availabilty constraints, I just got a rebuild kit for the k03 for now


I also have 10000 other things that I need to decide on what to do (such as catch can, fuel line routing, etc.) but what fun would that be if all that stuff were figured out? thats what a build thread is for right?
7-21-2010
Did some Purple-ing and some power washing yesterday.
Before: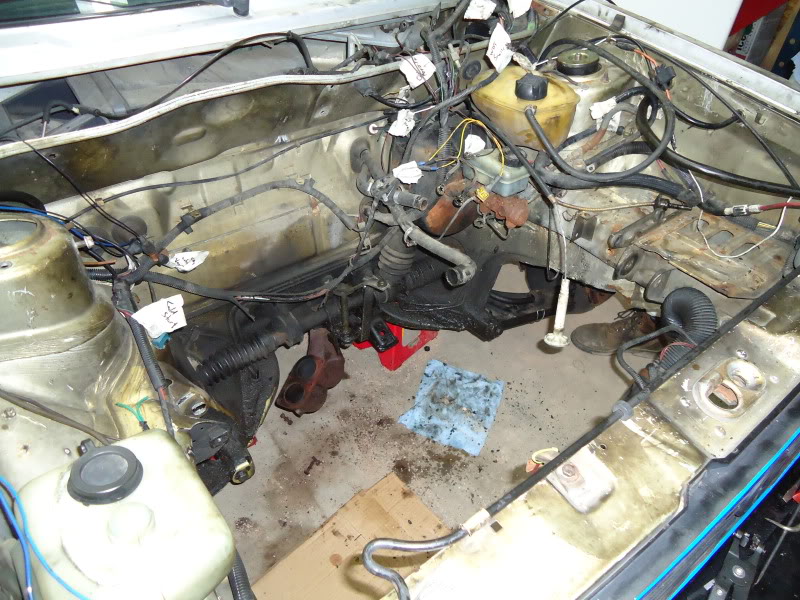 After: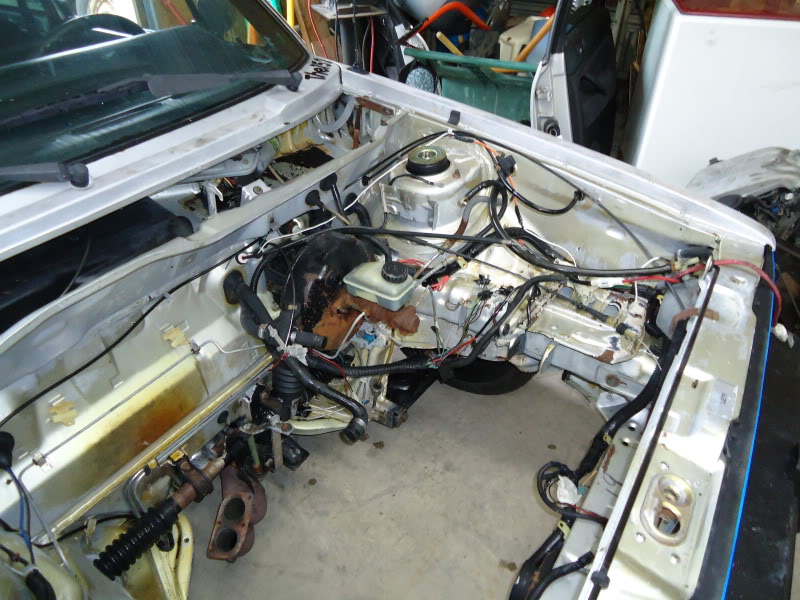 Debating on what color to paint the bay...
Any ideas?
7-22-2010
decided on leaving the bay the stock color for now. I might get a can of the the silver and touch up a few spots, but I need to get this thing finished by mid-September, so painting the bay is not a huge priority right now


I was busy tonight,
Started working on fitting the intercooler (it's off an evo 8, it's a little big so I gotta cut some stuff out)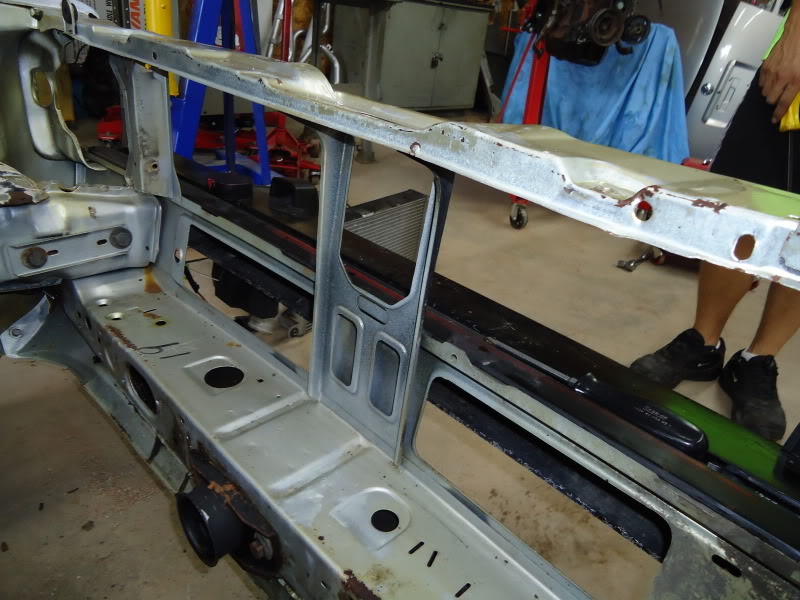 I cut out that middle rad support, the intercooler will be the rad support itself once I get some brackets made for it. cut off an existing bracket: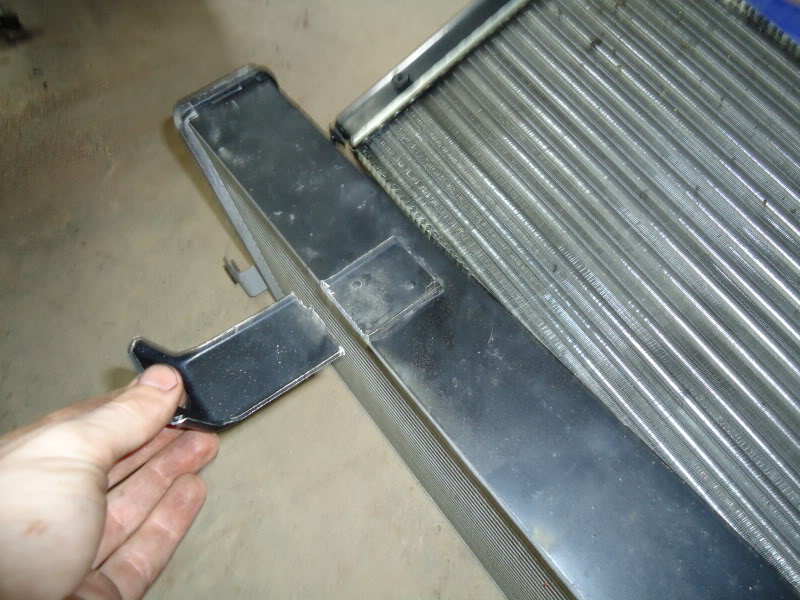 Got a TDI oil filter housing so that I could clear the front motor mount of a mk1. This is a picture comparing the installed TDI to the oem 1.8t housing: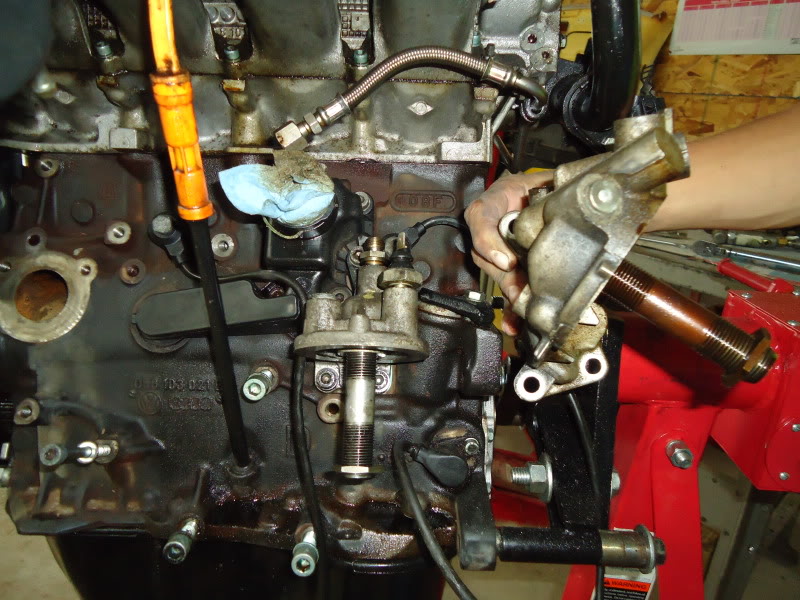 No power steering or fan needed here! So I trimmed the bracket to save on space and weight: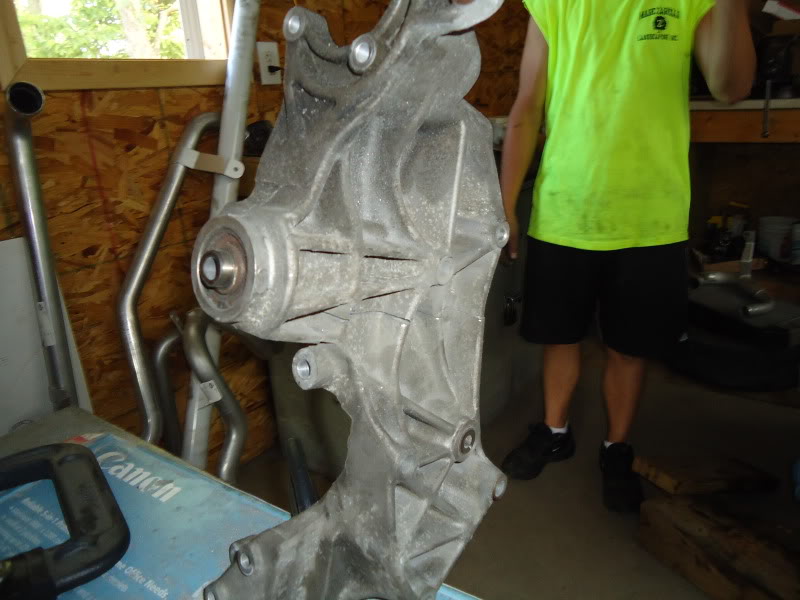 I put got a new thermostat and put the brand new water pump that I had just installed from the 8v onto the 1.8t.
I also got a vr6 water pump pulley so that I can run the serpentine belt. Everything lines up! and you can also see my custom cut alternator bracket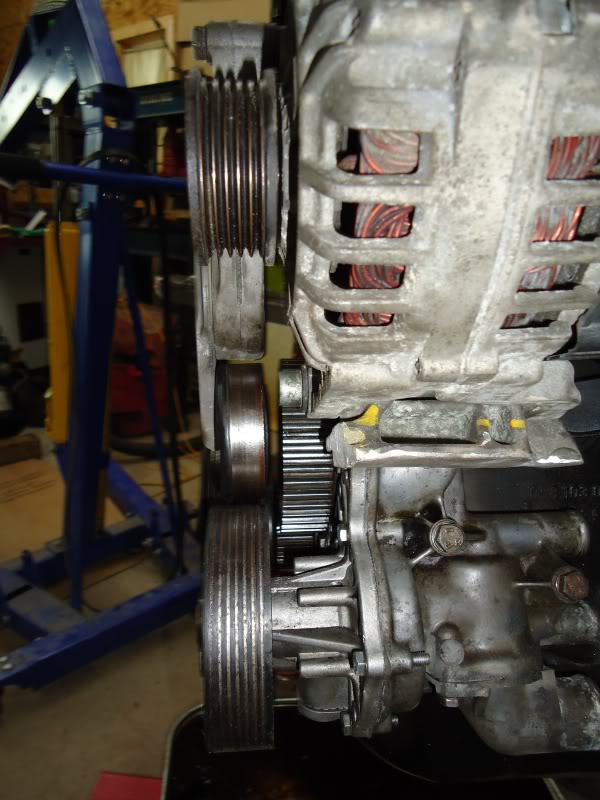 Also took the oil pan off of the ABA i have laying around and bolted that on along with the ABA pick up tube. I'm going to buy a bung from Summit and weld it on for the oil return line from the turbo.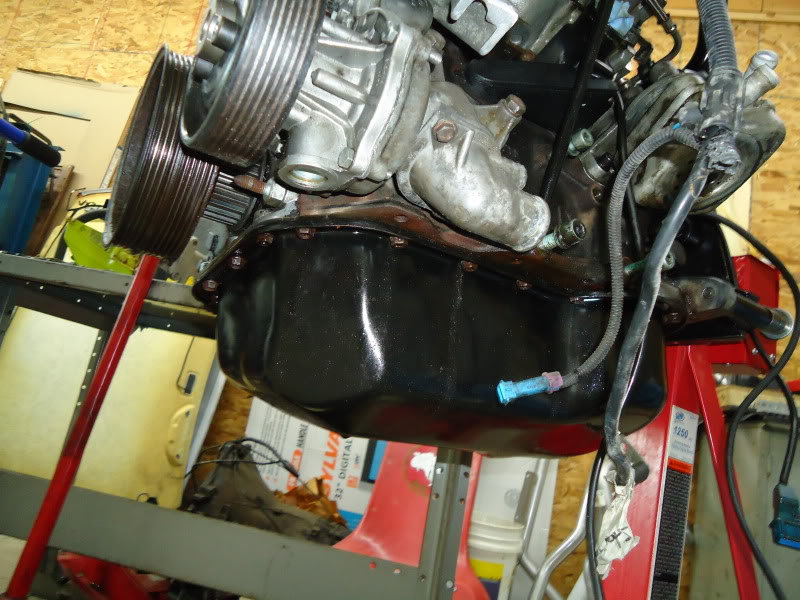 Need to install the timing belt and 16v tensioner that I got as well.
Not going to be able to work on the car next week unfortunately

But the week after i should have the turbo rebuilt and hopefully a new intake manifold and oil return line mounted and it'll be ready to bolt into the Rabbit!
Then comes the fun of running intercooler piping.
Thanks for watching!