Builds
My True Blue Jetta Coupe (225hp Swap Project) by beetlevdubn
By diyauto
You must be logged in to rate content!
8 minute(s) of a 30 minute read
My True Blue Jetta Coupe (225hp Swap Project)
Compliments of beetlevdubn @ vwvortex.com
9-6-2010
Well, I have done a bunch of swaps in the past, but haven't had a project for quite a while. I have been really wanting to build a nice Mk1 Jetta coupe for like 3 years, and about 6 months ago I finally picked up a good 82 Coupe to use for the swap. Its a diesel with very little (next to no) rust. It needed a little body work, and some general clean up (you know the drill).

Car has about 205K miles on it, and I swear sat outside somewhere for the last 4 years and had lbs of dirt packed in the fender wells. I picked it up from a guy in Bellingham, after meeting in Seattle... I drove it home to the Portland area without any issues.

First thing I did when I got it home was take it to my body shop and had them straighten out the rear drivers side arch, and quarter panel. In a couple weeks it will go back to fill the holes in the rear facia above the bumper (in prep for euro bumpers), fix the one area of rust in the door sill (from the top down, not from inside out), and straighten the front lower valence to match the new front fenders.

So, I've been gathering parts and in the process of looking for a good engine to swap in, I had settled on a good low mileage AWP 1.8T, and literally within a week of getting that setup, I found a complete 2001 Jetta with a low mileage AWW 1.8T swap. Then only a week later, came across someone selling a half completed project for cheap, that just happened to have an AMU TT225 swap in it.... so I picked that one up too.

In the end, I kept the AMU swap from the project car, the 034 Stage 1C setup (with full harness, drive by cable setup, etc.) from the first swap I got, and the low mileage 02J trans out of the 2001 Jetta that I parted, and was set on the path of the new project.

There were many good parts from all of the package deals I made, and have sold most of the left-overs, which has really ended up helping the budget of the project overall.

The sales of all of the items, basically allowed the project to line up with the following high points:
- 225 AMU swap with K04-022 Turbo, ATC Head, Eurospec Cams (these will be swapped for stock soon)
- 02J 1.8T 5speed, Peloquin currently being installed
- WRD 02A/02J Mounts
- Dan Bubb Passeger side mount
- GoKraut Front Subframe support
- WRD Hydraulic to Cable swap
- 034 Stage 1C Kit with full harness, Relay Board, Drive By Cable conversion
- BBS RS001 Wheels (15x7 et25) with Toyo 195-45-15 Tires
- GTI 16V Grey Recaro's (to be recovered late in the project)
- 16V Scirocco Cluster install
- Rear 16V disc brakes
- Front 16V Scirocco Knuckles with 10.1" Discs and Calipers
- Techtonics 2.5" Borla Exhaust (non-resonated, non-catalytic converter)
- Euro Jetta Bumpers
- Euro Jetta Headlight setup
- Euro Tail lights
- Raceland Coilovers

Here are some pics of the car when I got it: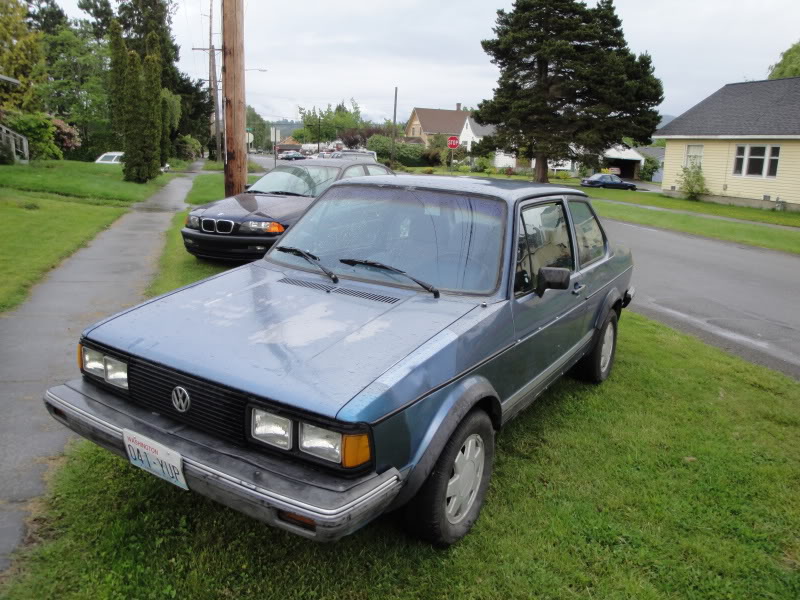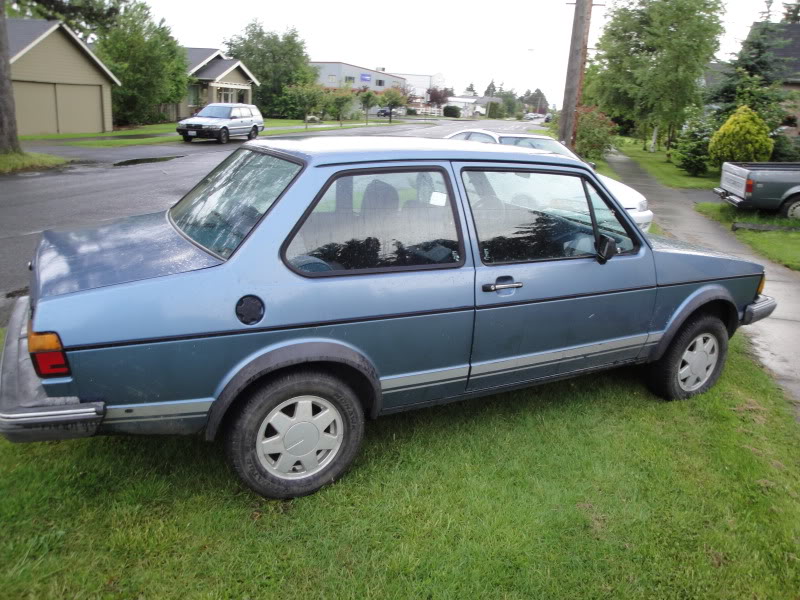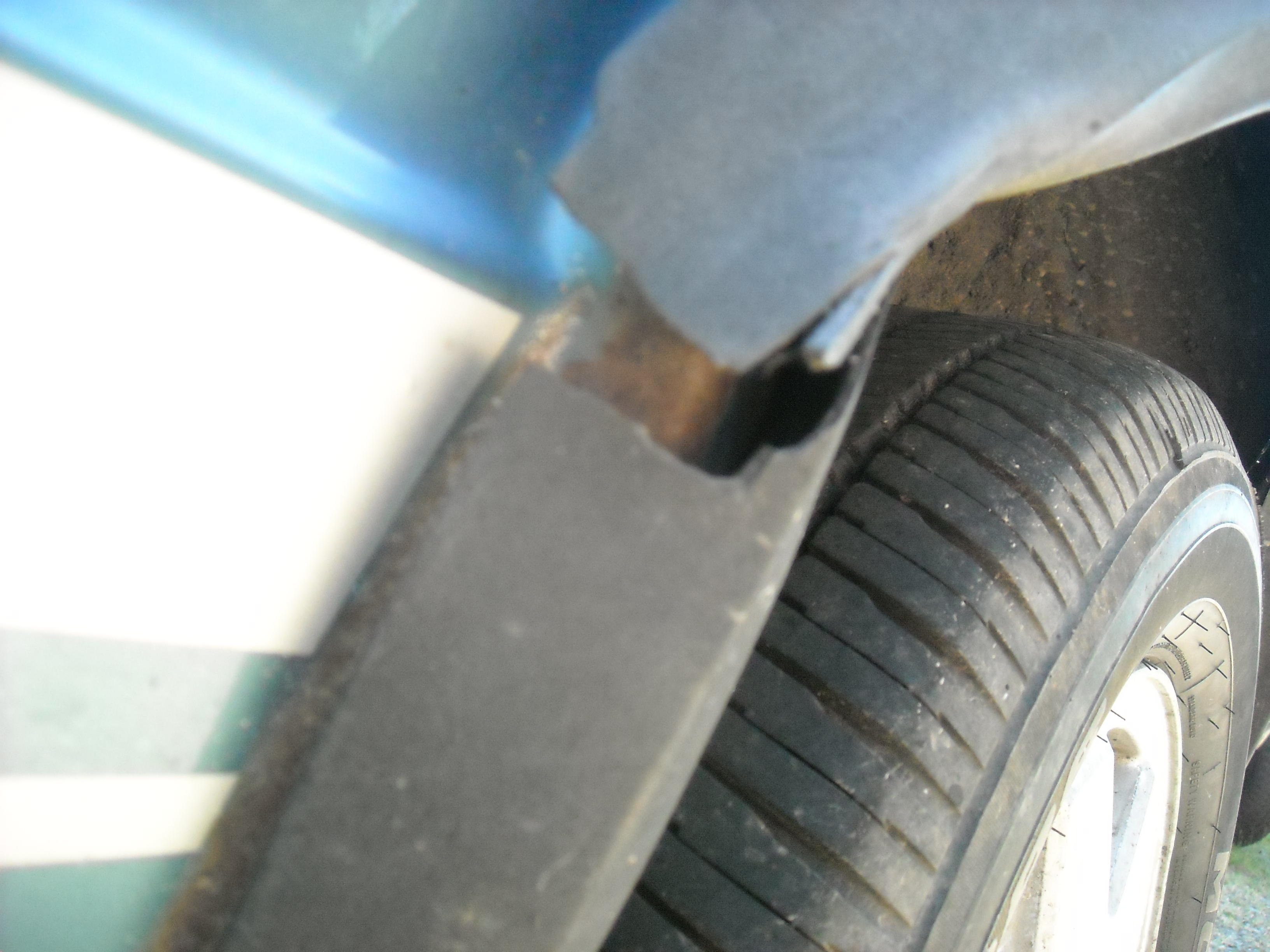 Pics after I had the quarter panel and arch fixed (installed the coils and some steelies):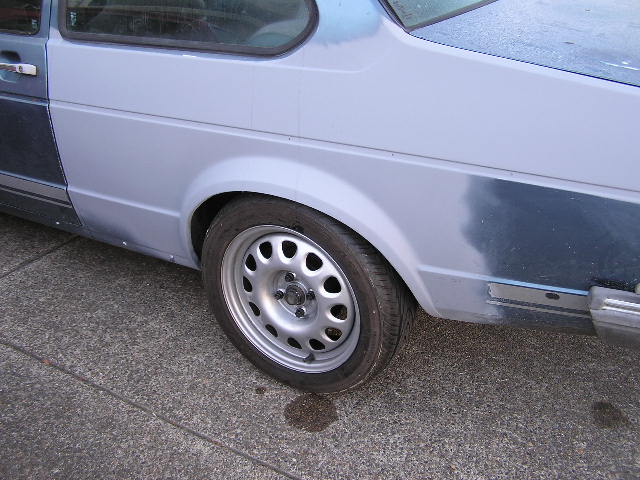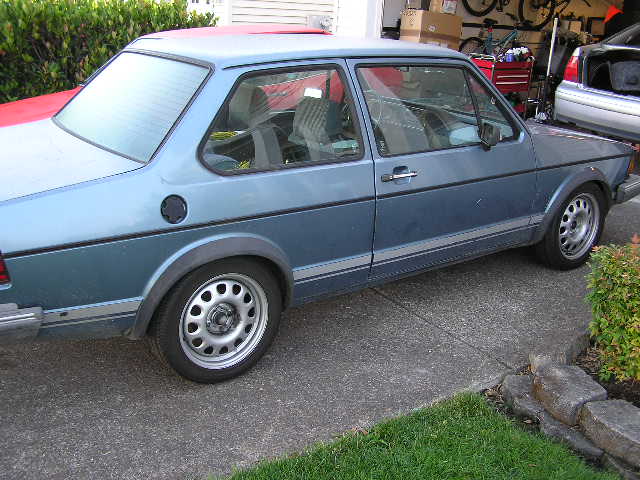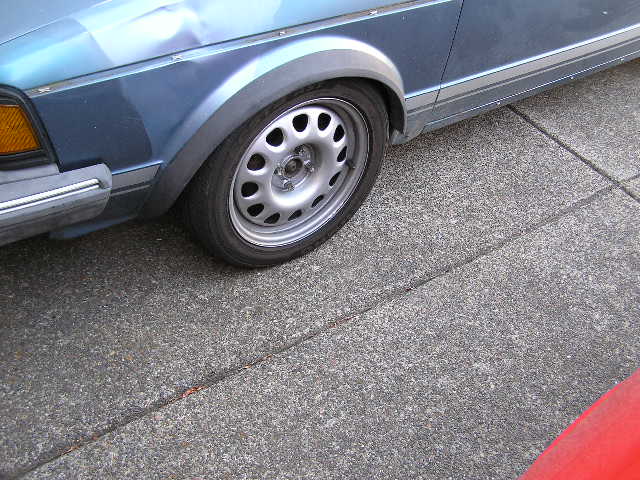 The new fenders I picked up from a dubber in Washington, in excellent shape: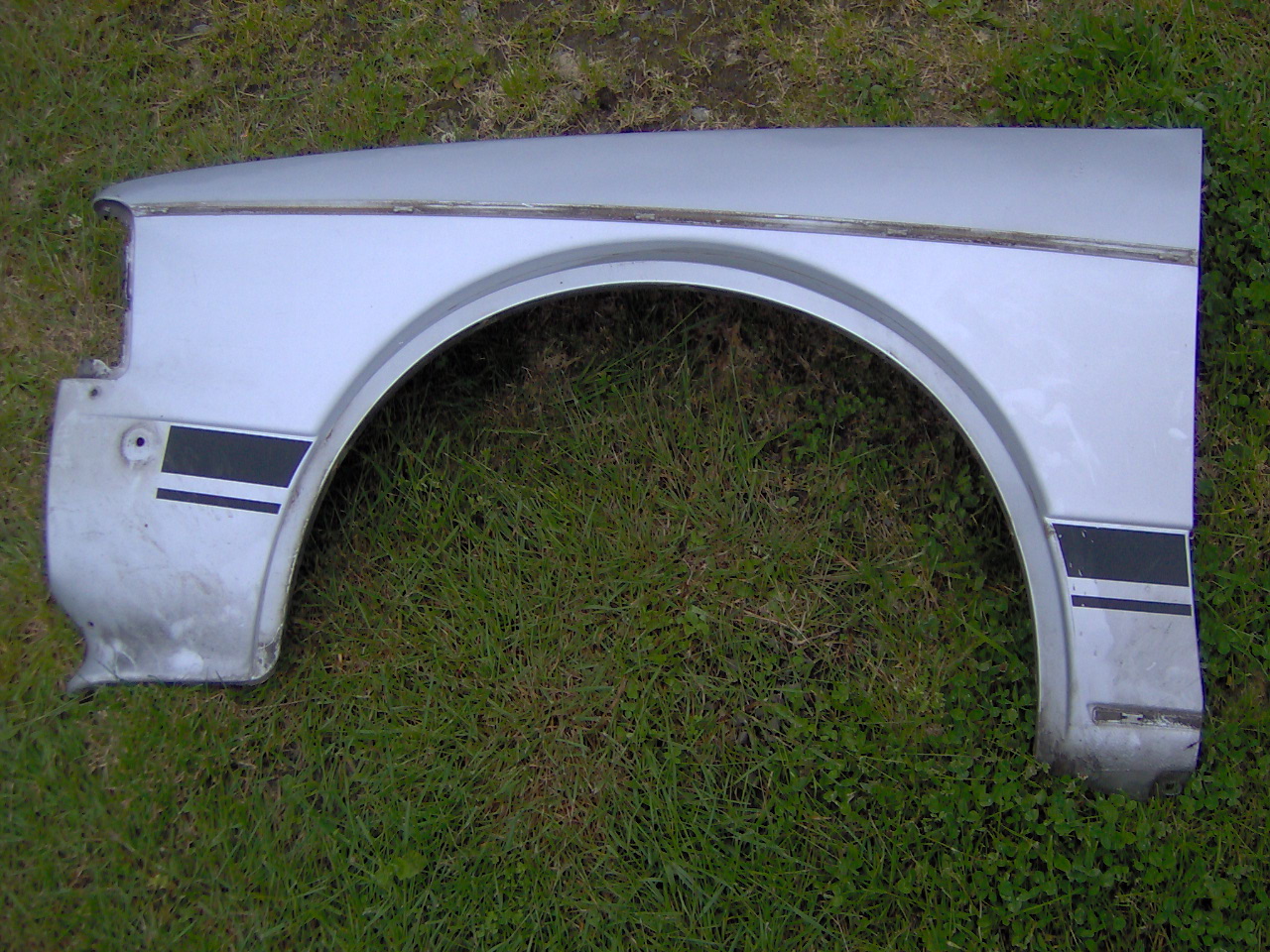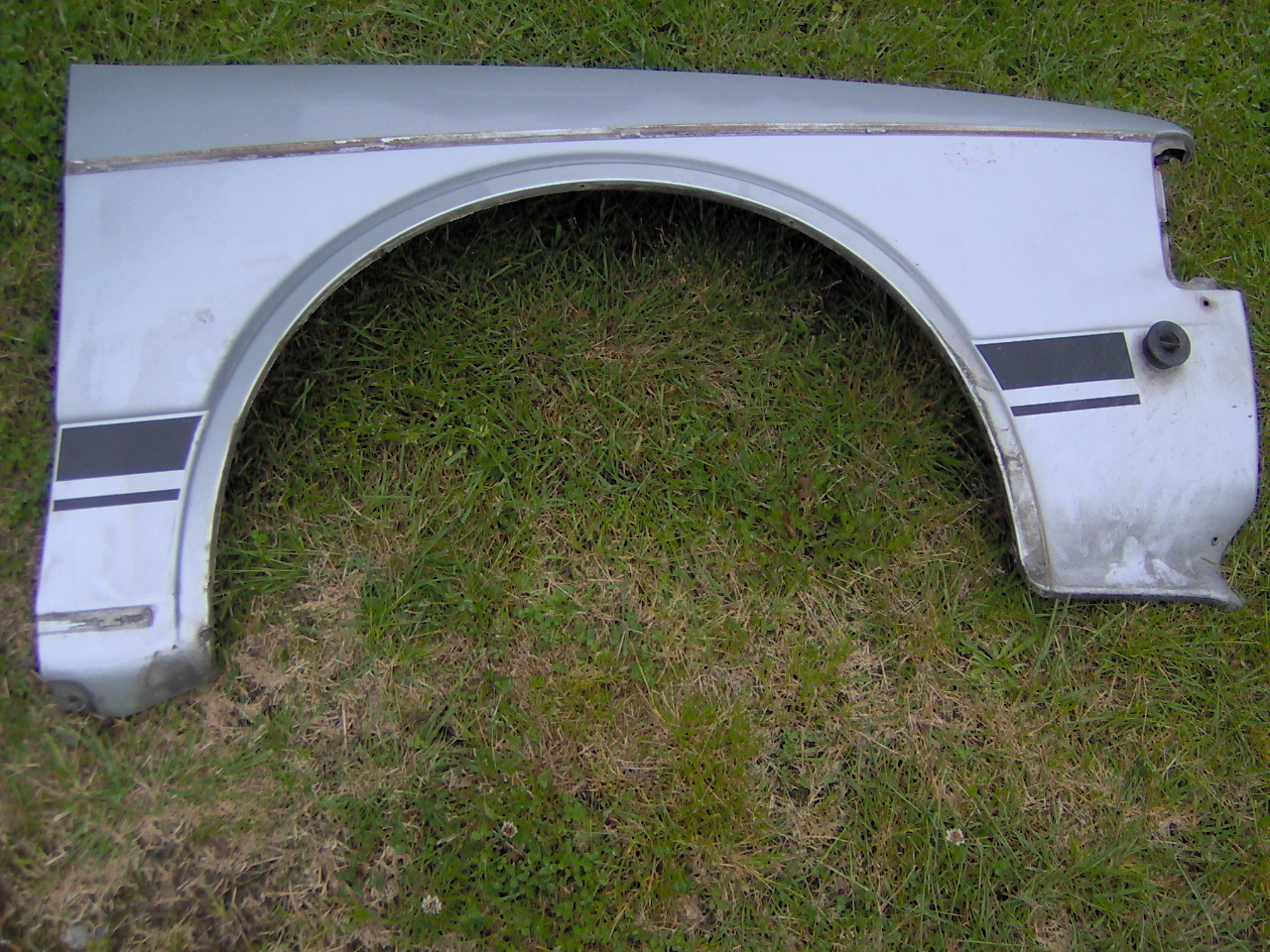 Pics of the euro bumpers from Germany: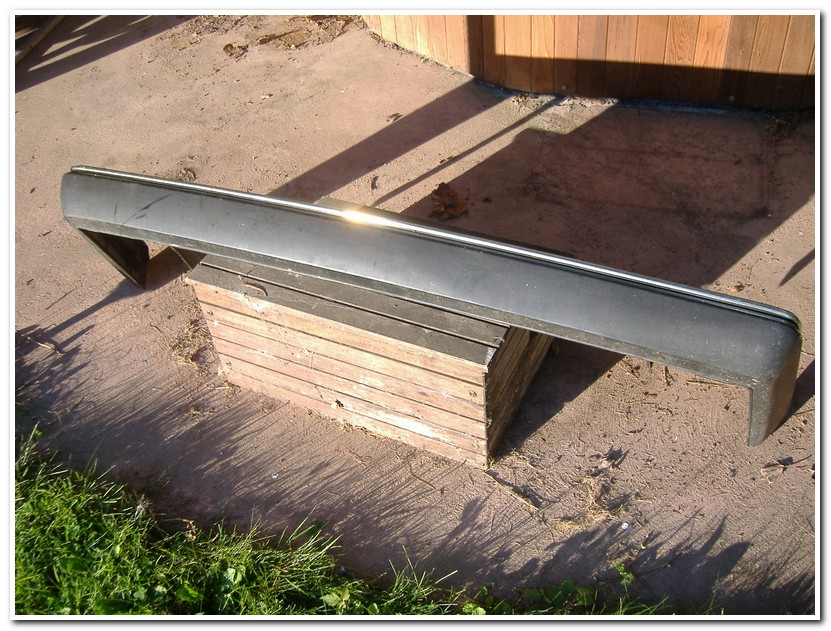 Pics of the BBS RS centers I just got back from powder (the factory 1" lips just got refinished, and are due back this week). I have the chrome BBS bolts, the barrels and tires ready, just waiting on the lips: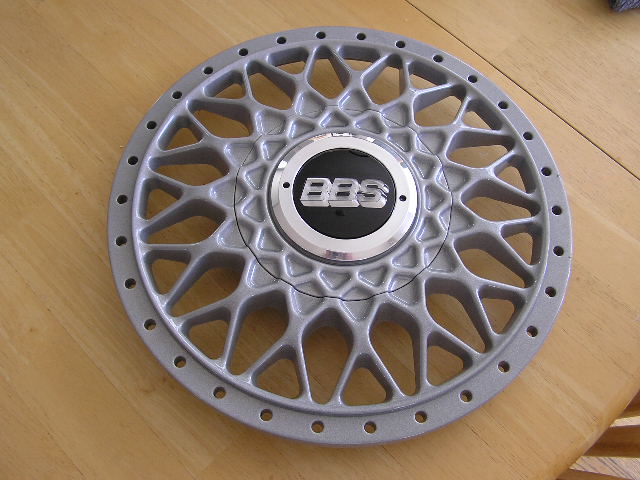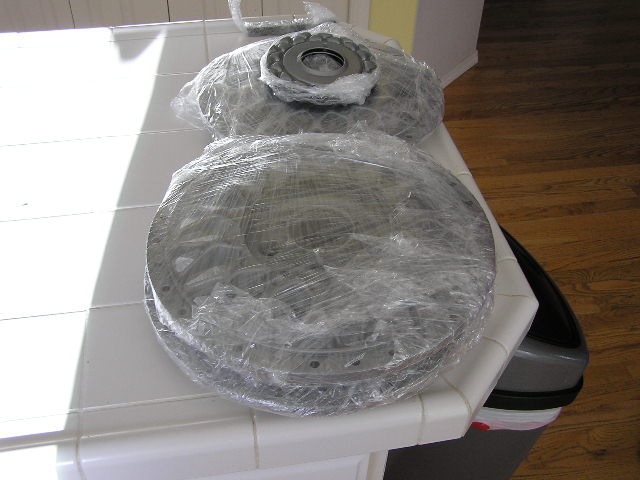 Here are a few items that I had powder coated textured black last week, they turned out real nice. The engine is going to be mostly black textured, with just a few accents of silver, some polishing, etc. Here are the manifold and valve cover: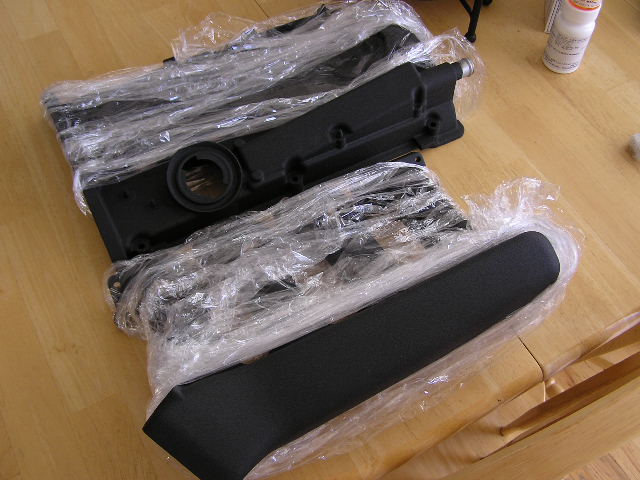 Here is the front crossmember support: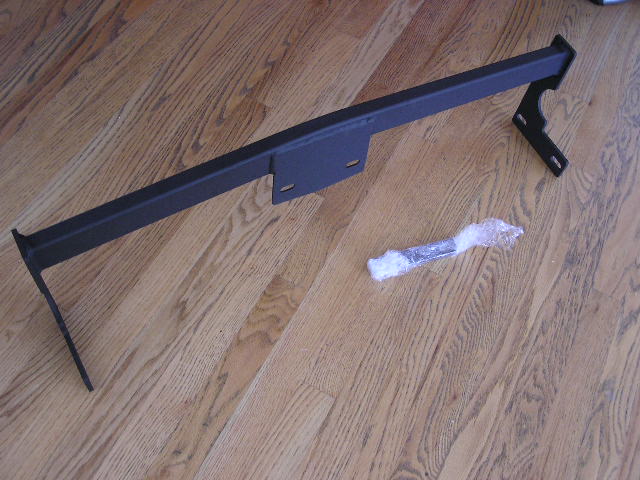 Finally, here is the 3" downpipe that I got with the project that is already built for a mk1 with the K04-022 (this saved me a bunch of money in terms of fabrication, and was part of the reason I bought the package that had the AMU engine swap in it. You can see it next to a stock 1.8T downpipe.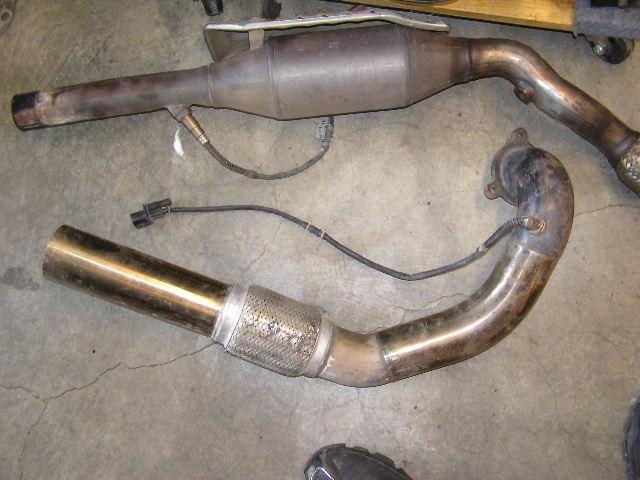 Next week I am supposed to get my trans back from the LSD install, and also waiting on getting the trans mount back from WRD, as they had a manufacturing defect that created the opening for the press-in mount to be about 2mm too small. If I can get the mount back this week as well, then I can put the engine and trans in, and trailer the car over to the shop to have the FMIC tubing fabbed up.

Basically, I am taking a completely a different approach to this car than I have to most of my other projects.... get it 100% functional and mechanically sorted out, then get the rest of the bodywork done and make it all look pretty later (other than the suspension, wheels and lighting).

Along with the engine install, I am trying to sort out the following in the next couple weeks:
- which radiator I will be using (shooting for an early rabbit radiator, with a fill neck, so I don't have to run a coolant reservoir bottle... keep the engine compartment clean and uncluttered)
- Sort out which master cylinder I'll be running with the rear discs (looks like it will be easier to keep the Mk1 Jetta master cylinder, and just adjust the rear prop as needed. Any input here is definitely welcome. I have rear stub axles, rear mk4 calipers (also have G60 Corrado rear calipers), 16v Scirocco rotors, and new 16V Scirocco ebrake cables. I tried to get a Corrado rear prop valve, but it mounts totally differently than my mk1 prop valve, so not sure what to use, and if I should swap at all or just adjust the one on the car.
- Clean up the engine bay (pulled the battery tray today and some misc brackets, etc.)
- Mount the battery in the trunk, by the rear seat
- Figure out which rear brake hoses to use

I think that is more than enough for the first post, I'll post more pics of the swap parts, engine, trans, mounts, 034 setup, etc., as I get to them.