DIYs
Build your own Adjustable Front Sway Endlinks by rbradleymedmd
By diyauto
You must be logged in to rate content!
9 minute read

Build your own Adjustable Front Sway Endlinks
Compliments of rbradleymedmd @ vwvortex.com
2-23-2007
All parts can be found at www.MidwestControl.com. I found the MWC website through another car forum where members built their own adjustable endlinks with good success (would post the link, but I haven't been able to find it). Thus, I decided to see how/if a similar endlink design for our cars could be constructed from their parts catalog.
M12 Ball Joint (right hand thread) x 2 --> JSB-M12
M12 Ball Joint (left hand thread) x 2 --> JSB-M12-LH
M12x280mm Threaded Rod (both right/left hand thread) x 2 --> TR12-280
M12 Jam Nut (right hand thread) x 2 --> no part #, just search under "Hardware"
M12 Jam Nut (left hand thread) x 2 --> no part #, just search under "Hardware"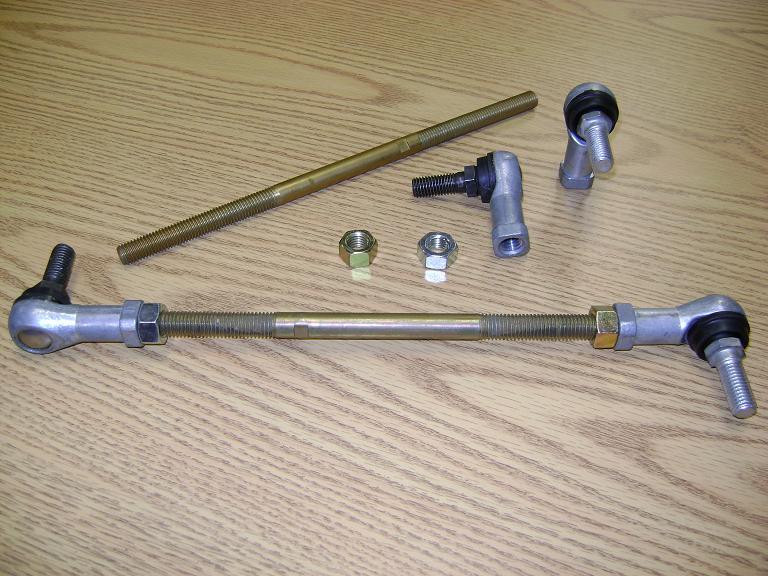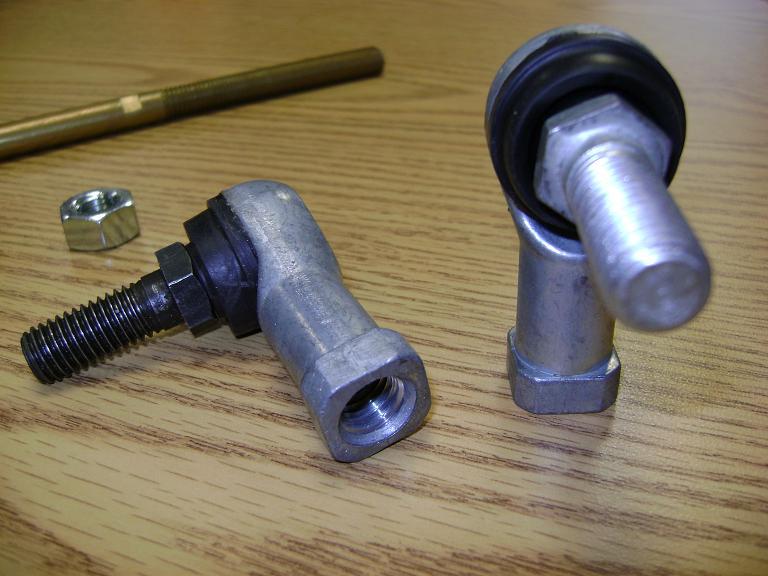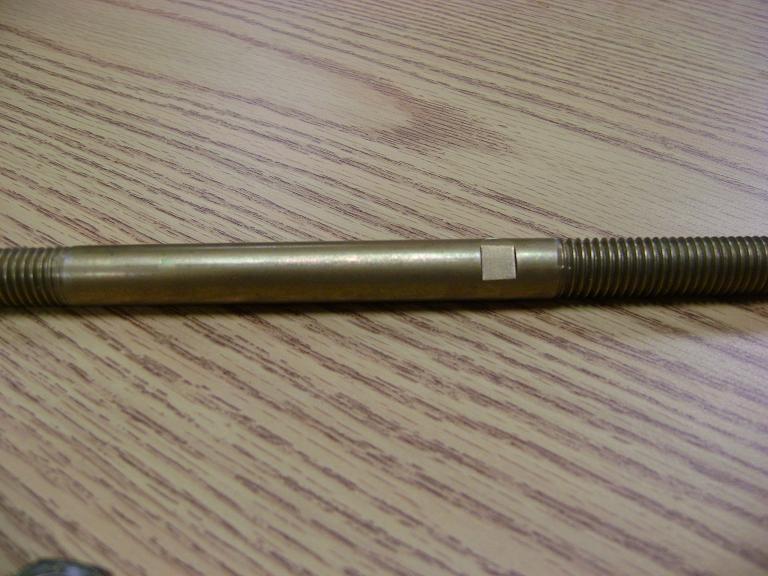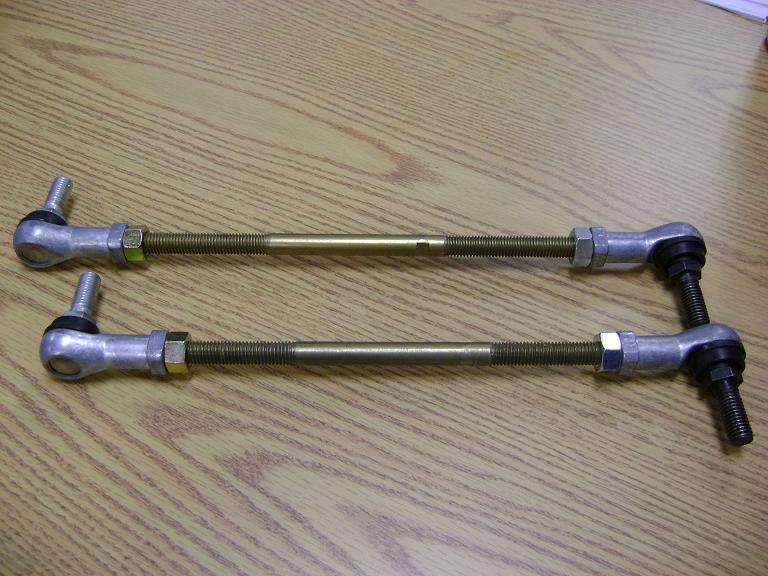 Note: these parts have not been installed and no long term testing has been compiled...this is merely a FYI for others that may want to try this set-up in place of the current market's offerings.
After reading multiple other car forums, it appears that most vehicles post coilover installation require a slightly longer endlink to accommodate the new suspension geometry. According to Meyle's website the OEM endlinks are 335mm length (from center stud to center stud). These DIY endlinks can range in lengths of 327mm to ~367mm (this leaves roughly 10mm of thread in each ball joint...plenty of support).
After looking over the PowerGrid design (among a few other companies from other tuning markets), I decided that their price mark-up was a little steep considering the materials. With that said, I have begun to notice some popping while making full right or left turns...the ball joints on my OEM front sway endlinks seem to be binding/failing. So, after doing a little research on the FK, K-Sport, PowerGrid and OEM endlinks, I decided I would attempt to recreate my own endlink set.
The FK and K-Sport endlinks all utilize a ball joint very similar to the OEM endlink. After having to replace every endlink on my car (each one has been replaced at least once), I decided to try a different ball joint set-up. So, this ruled out OEM replacements, FK and K-Sport. That leaves PowerGrid.
The PowerGrid design looks very robust and the adjustability offers the capability to remove all preload from the sway bar...no matter what suspension/ride height. Now, I'll be the first to say that I know very, very little about suspensions, so I'll let the experts on here chime in as to why these types of adjustable endlinks are worthwhile. My main objective in purchasing these was to remove all preload/stress on my front strut endlink tabs and still come in at a price cheaper than OEM endlinks from the dealer.
MSRP for the OEM endlinks from the dealer is $60.50 each (with online part stores offering them for ~$45). PowerGrid offers their endlinks at a price ~$150...total cost of these DIY endlinks is ~$70 shipped. I will note that PowerGrid implements THK ball joints into their design which would definitely be one of the main contributors to their price inflation (however, not nearly enough to justify their final cost). After comparing the MWC ball joints (which is listed incorrectly on their website...had to call to verify these figures...1568 axial/3072 shear IIRC) to the THK spec sheet, the THK joints offer slightly more shear and axial strength. However, my objective here is not to compare these DIY endlinks to PowerGrid, as it was apparent that the MWC ball joints weren't equal pricewise/structurally to THK's design.
My goal was to create affordable, yet "tech sheet" strong structural endlinks and test their reliability in the field. I don't track my car, nor will I. All of my testing will be daily driving on the street, with the occasional fun weekend drive. I will update this thread once the endlinks are installed, and hope to provide occasionally updates as to the reliability of the components. Again, these pieces have not been tested on my car...I'm merely posting this information for others that may want to try a different route.
5-28-2010
Sorry for the delay on this...blew up my trans this past weekend (more details to come on that later). Since I'm not a track/auto-x guru, what I plan to do is drive the car up on ramps (keeping load on the suspension) and install the new endlinks. What I'm trying to acomplish is removing all of the spring load from the front sway.
Bascially, I want the end links to be as short as possible without any strain the the bearings. Basically, just install both ends with a little slack and tighten them up using the wrench indent on the rod. Since the component has both left/right threads, it is adjustable while on the car. Once I get the desired length, I will then loctite the two jam nuts against the ball joints.
9-15-2010
After two moves, a new suspension and some procrastination on my part, I finally had a chance to get these installed. Installation was pretty straight forward; however, the suspension needs to be under load in order to accurately set the length of the rods.
To do this, I first installed the end links on jack stands with the wheels removed. To set them at the proper length...you need to attach the ball joints to the mounting locations and adjust the rod so it spins freely. There will be a happy median between too short and too far...once the rod spins with each (only a couple of threads between too short and too long will have no tension), loosely tighten down the jam nuts.
Reinstall the wheels, lower the car and grab a set of ramps. The suspension needs to be under full load in order to set the final length adjustments...it won't be too far from where it was under no load.
Once the suspension is under load, crawl up under the car and adjust the rod again so that all tension is removed and the threaded portion of the ball joints are as close to perpendicular as possible. Once the correct length has been established, grab a small 10mm box wrench and use it to hold the rod in place while you tighten the jam nuts against each of the female portions of the ball joints. I recommend a little thread lock on the jam nuts to ensure the end links remains at that length remains together.
Driver's Side loosely set at correct length...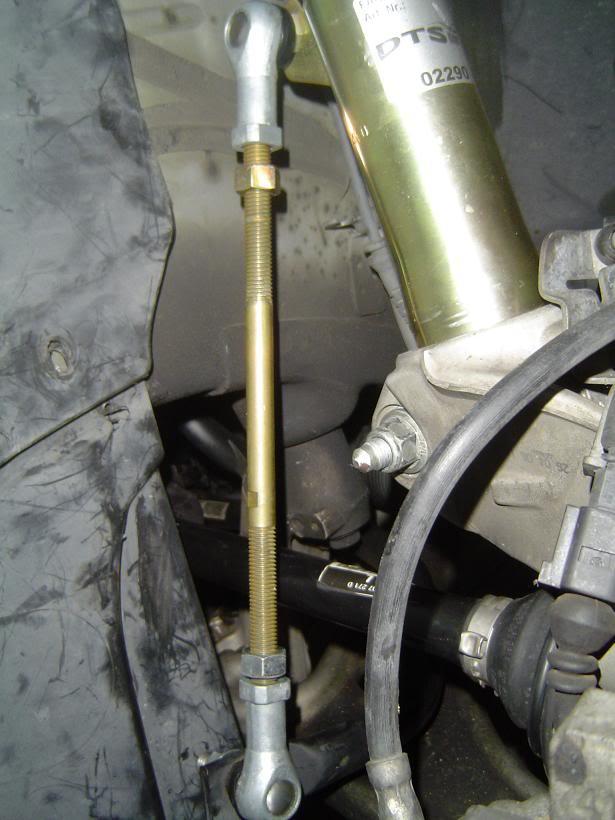 Passenger's Side loosely set at correct length...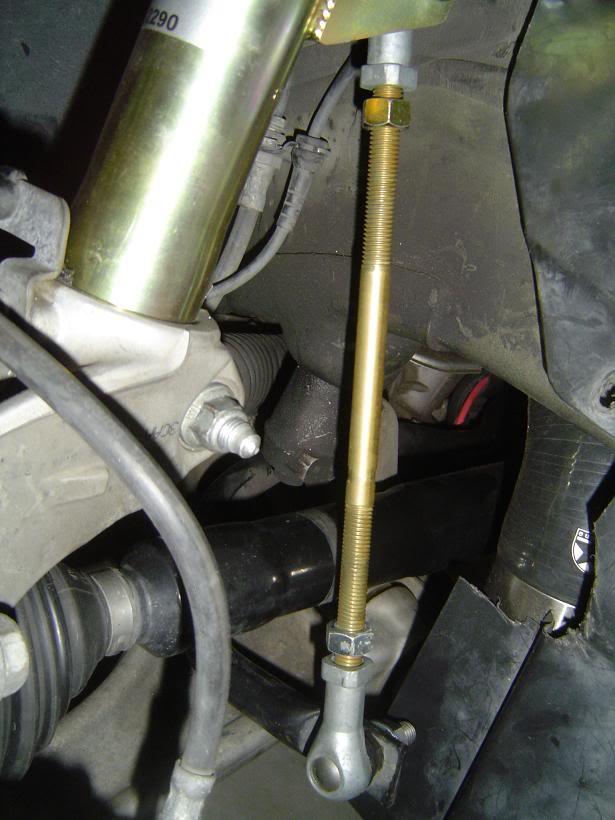 Initial impressions aren't really reliable as my OEM ball joints were shot. However, the car seems to handle turn in-out of 90* turns slightly better and the front suspension as a whole seems to be more compliant without the preload created from the length of the OEM end links. More testing and documentation will follow.
10-10-2010
Received some PM's and questions on other forums about the diameter of these links compared to the OEM links. See pics and updates below...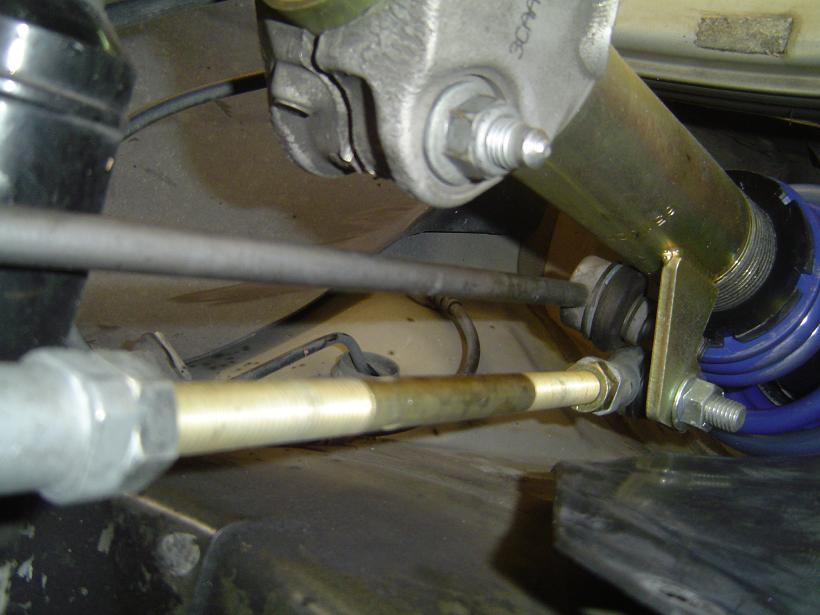 As you can see, the custom DIY endlink is just a hair larger in diameter; however, without the stress from preloading the sway bar, these endlinks have held up remarkably well thus far. All four ball joints are in amazing shape and still sealed. I have noticed that the first couple of FSB movements in the morning, the ball joints have created a few "popping" noises. However, after 50-100 feet of driving, the joints lubricate themselves and all is quiet until the next extended period of non-driving.
As for the handling, I can't say I've noticed a significant improvement over the stock links...most likely due to the lack of a corner balance alignment. Steering feel and comfort are the two most noticeable differences since installing these. Steering is a little more responsive and predictable...basically, the minute you move the wheel one direction or another the car responds right away. Second, with the preload removed from from the front sway bar, the coilovers actually seem to provide a significantly "smoother" ride.
I'll give another "durability" update hopefully in 6 months should all be going as planned. If something fails beforehand, I'll be sure to update this thread as well. However, after roughly a month and 2k miles (travels to H2O), these links seem to be everything you'd expect from them.