DT's Build Thread by DT EXP
By diyauto
28 minute read
You must be logged in to rate content!
DT's Build Thread
Compliments of DT EXP @ vwvortex.com
5-19-2010
Well I have few threads rolling around out there.. I want to make one central thread for everything I have done or failed to do while working on the TiG..

TiG's stats the day I brought her home
2009
2.0T (K03)
6 speed manual
346 Miles (was driven from CHI to Omaha so I could buy it)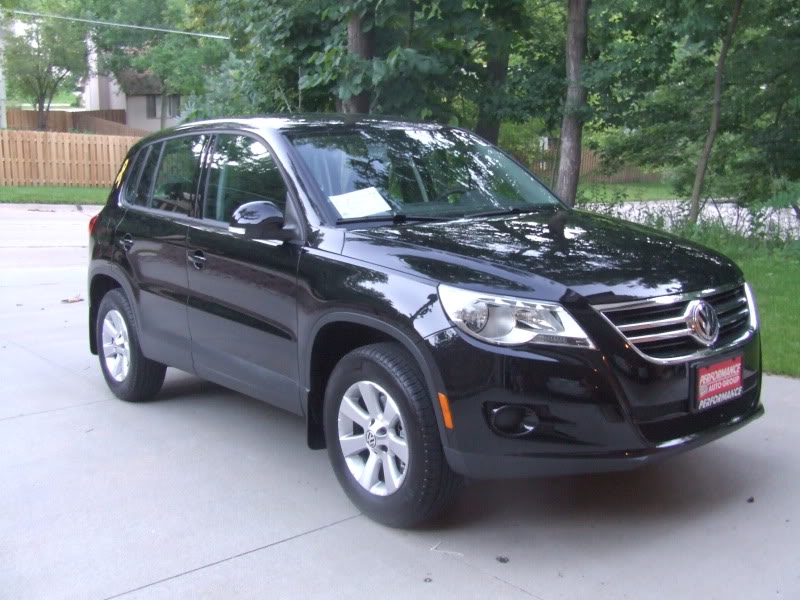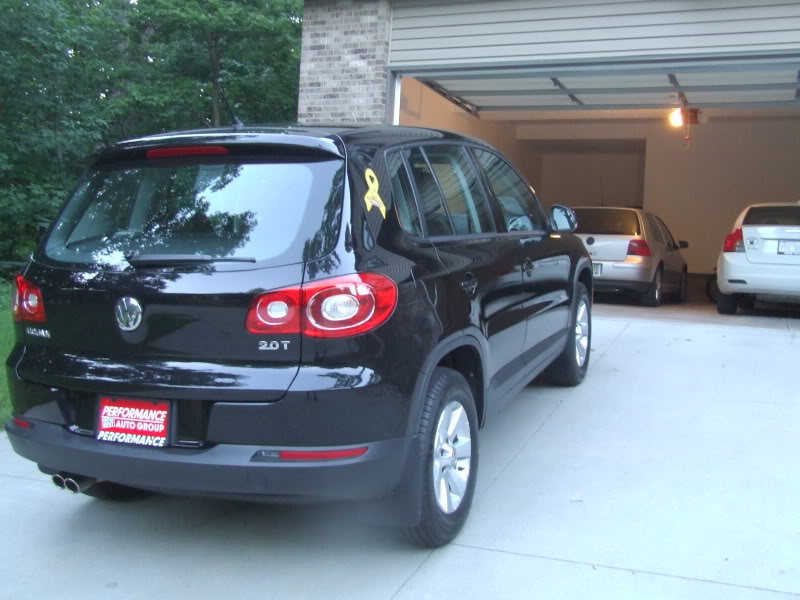 Update as of 16-Aug-2014

Engine:
2.0T TSI with upgraded k04 turbo from APR
AWE Turbo Outlet Pipe
SPM V2 FMIC
Neuspeed Engine Torque Arm Insert
BSH Street Catch Can
Mod Shack Stage I with the Carbonio II Intake pipe
42DD 3" Down pipe paired to a 2.5" exhaust w/Magnaflow muffler from Techtonics

Drivetrain:
6MT with Custom South Bend Clutch kit
BFI Stage I transmission mounts

Brakes:
Adams Rotors paired with Hawk pads

Suspension:
Airlift Performance Series with AccuAir E-level management
APR Rear Sway bar
ABD Racing Rear Stress Bar with custom mounting brackets

Wheels & tires:
17x8.5 BBS CH003
245/50/17 Yokohama S.Drive

Exterior:
Painted Grill
Tinted side markers, Tinted 3rd brake light
Hella Blackout Highlights
OEM Fog light kit
deAutoKey LED City lights
Rear Wiper Delete

Interior:
Corbeau CR1 seats with 5 point harness
Rear Seat Delete
AutoPower Roll Bar with Harness bar
Seat belt delete with color matched cover
deAutoKey LED lighting kit
MKV GTi Steering Wheel

Audio:
Pioneer AVH-X5600BHS
Kicker CX300.4 for Components
Kicker CX600.1 for Sub
Kicker 8" L7 Sub
Kicker KS Series Component Speakers
Custom JMD built box for sub

Thanks:
To my Wife and Kids who put up with me
Berk and Guys at DBC http://www.dbctuning.com/
Josh M. along with the rest of the StrictlyEA members http://www.strictlyea.com/

People Can't thank enough:
Again my wife for putting up with me and my VW's
Marble from JMD http://jasonmarbledesigns.com/ (Did my audio, AirRide, and Rollbar install)


Future plan:
I got tons!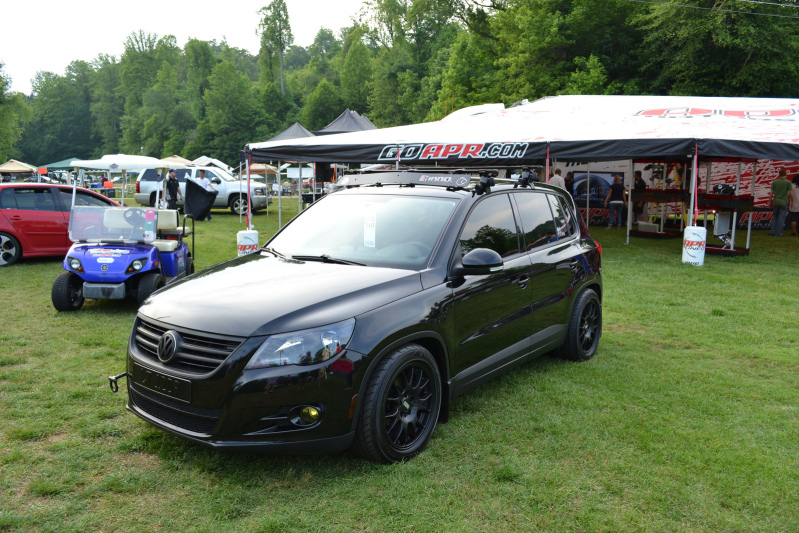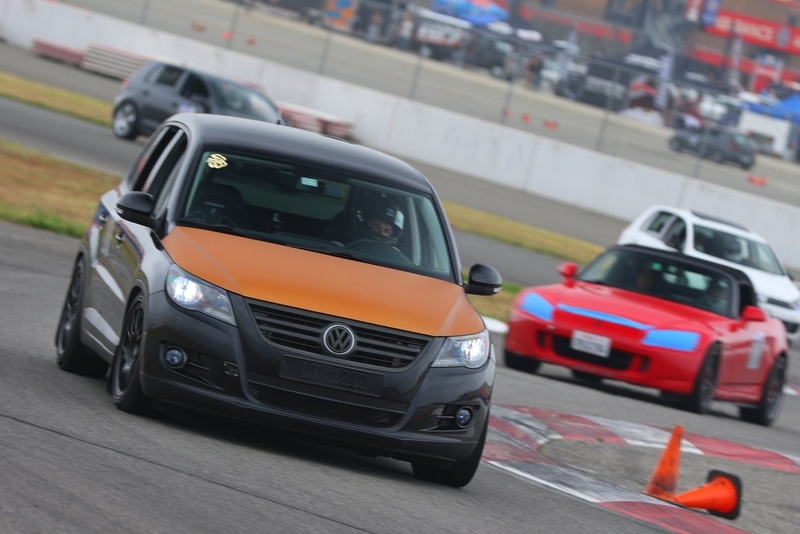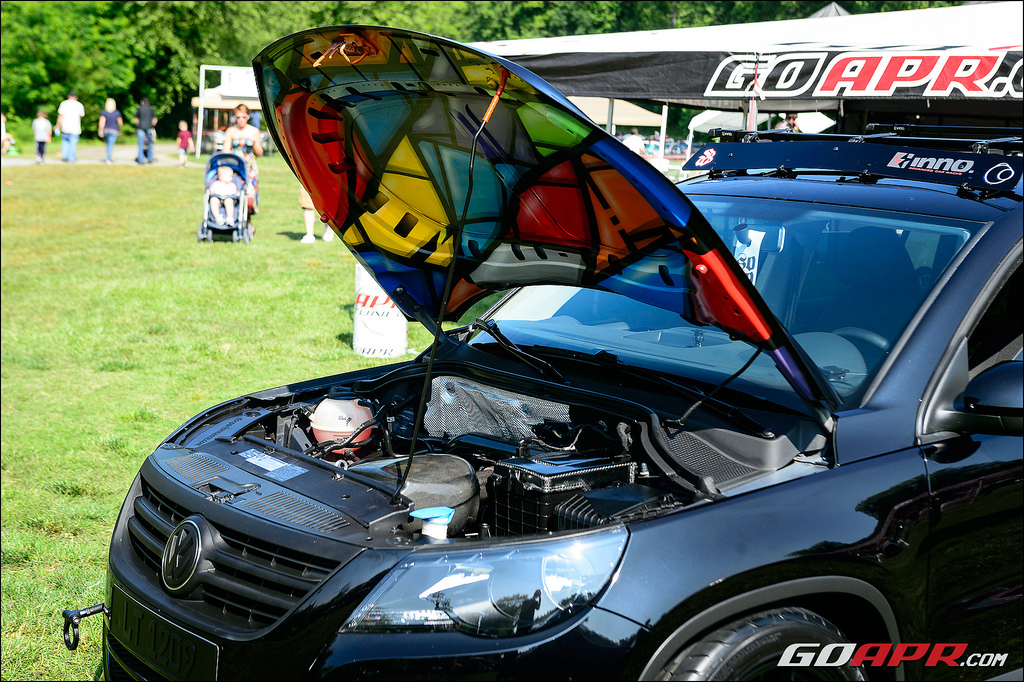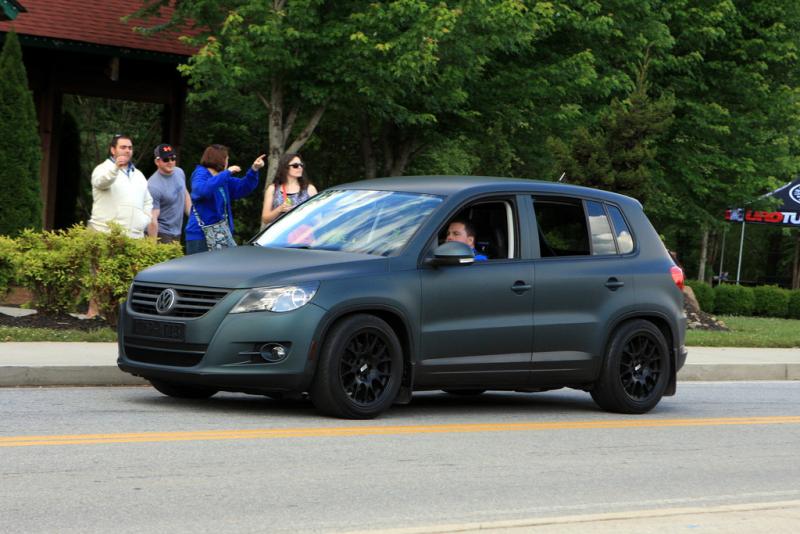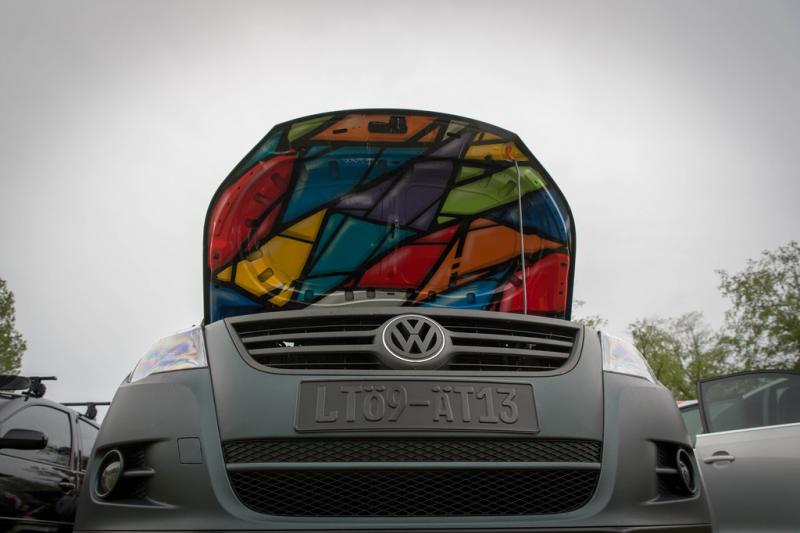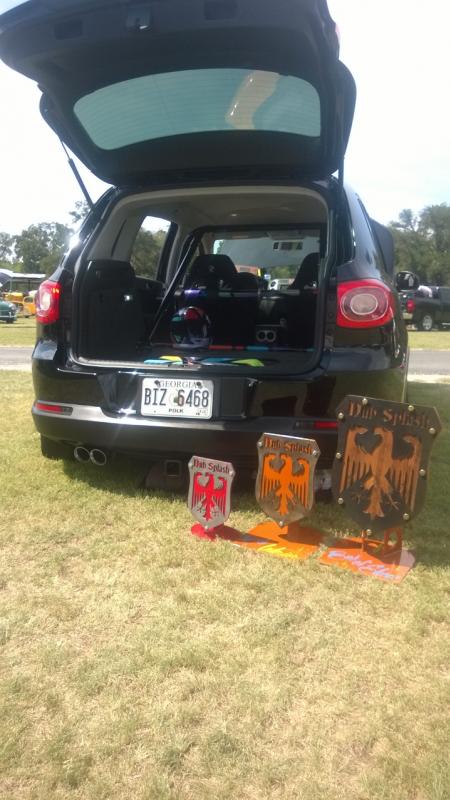 Power Mod page:

As aways - More to come here!

Carbonio's Stage 1 and Stage II pipes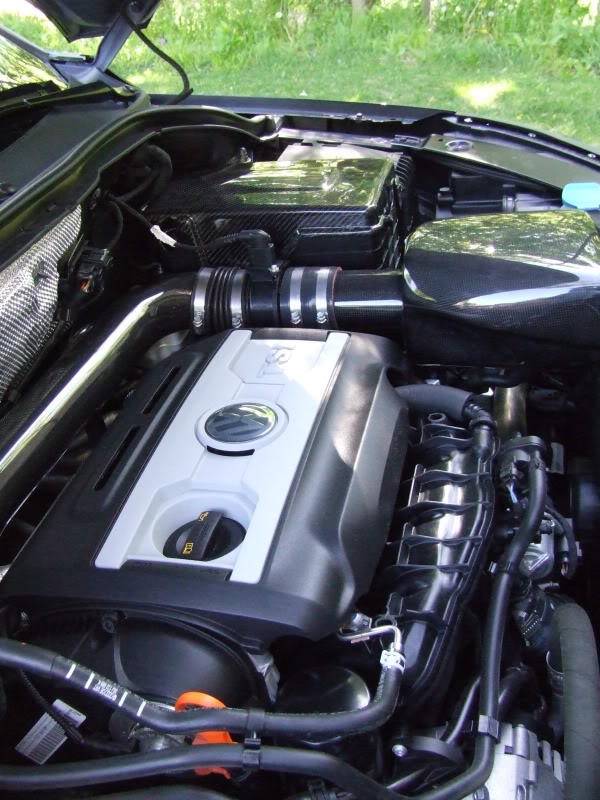 APR Ko4 with APR's tune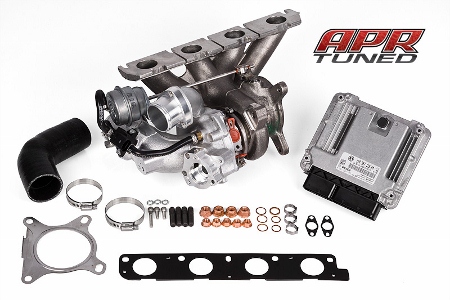 Interior:

Wheel from MKv GTi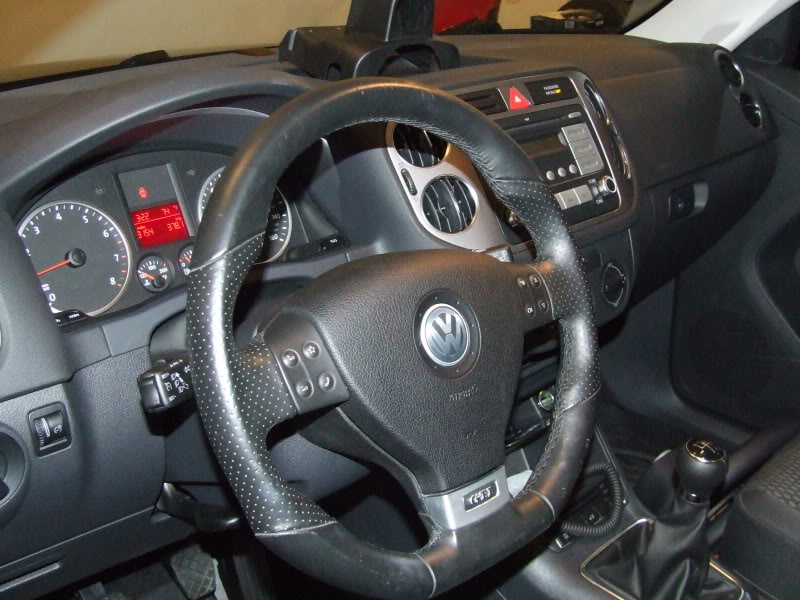 Please note the two different mounting plates from the MKI TiG vs MKV GTi
Left is TiG Right mounted on the Air bag (The Airbag from the TiG) is from the GTi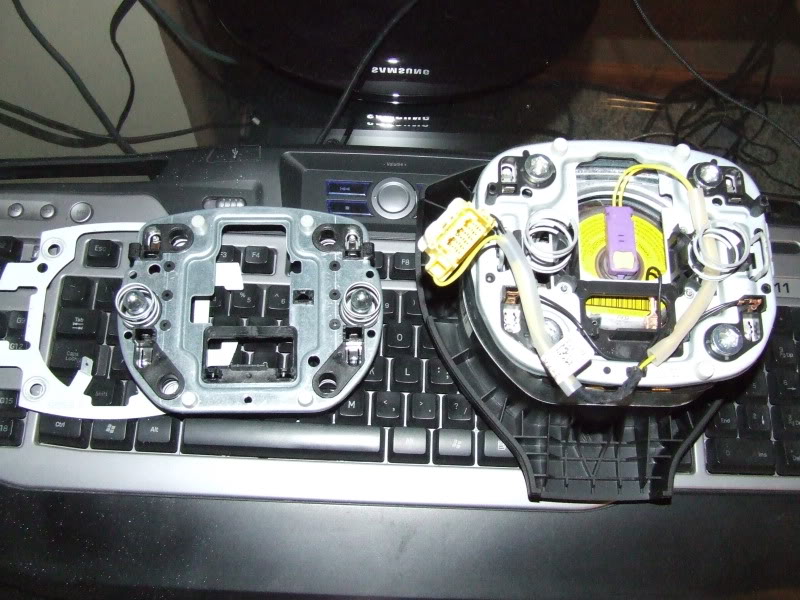 Boost it!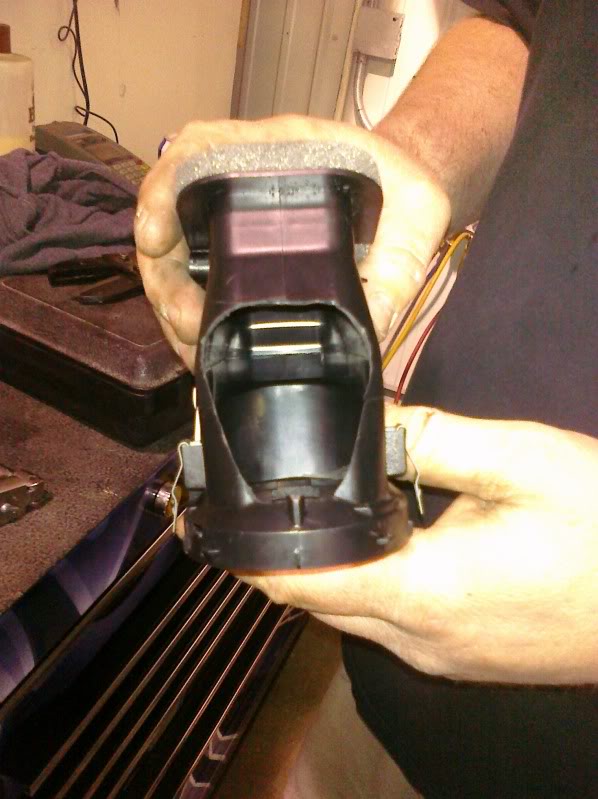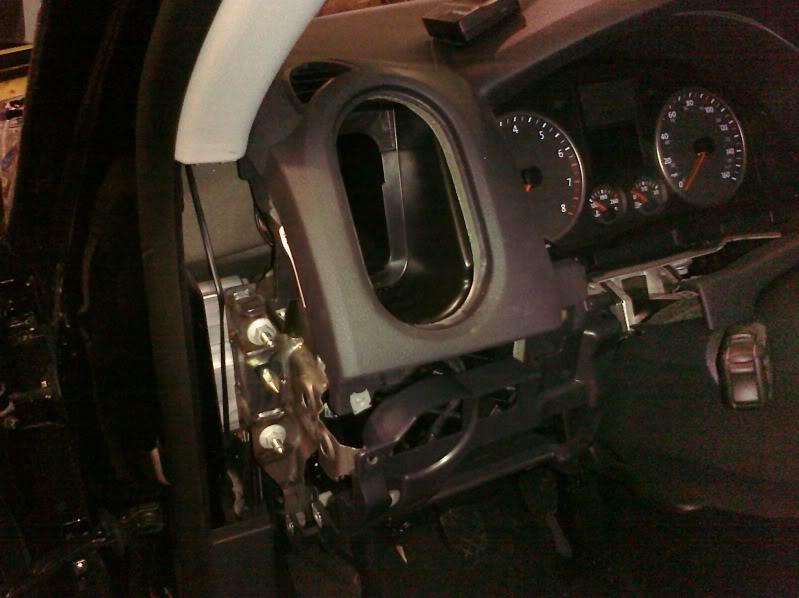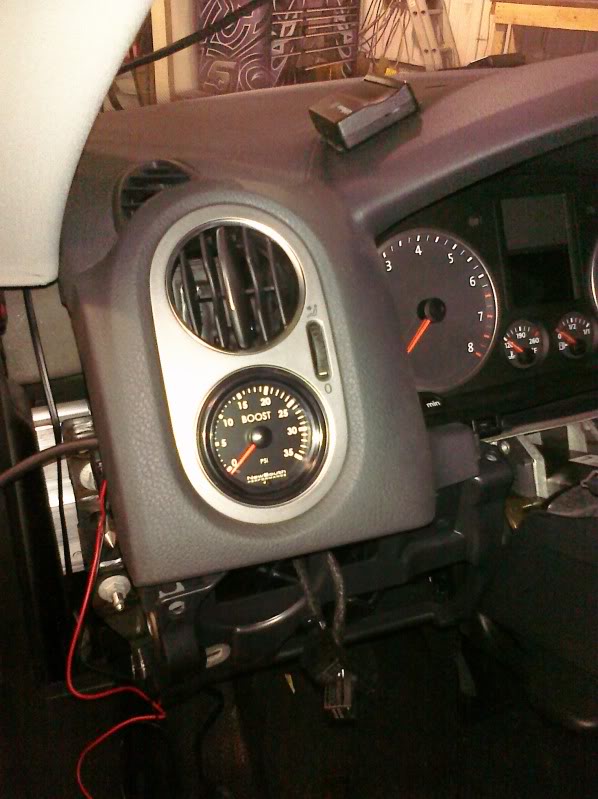 Had to make a custom tap (will get pics of that later) and we tapped power from the headunit
Audio

Sound deadening (one of the best mods I ever did)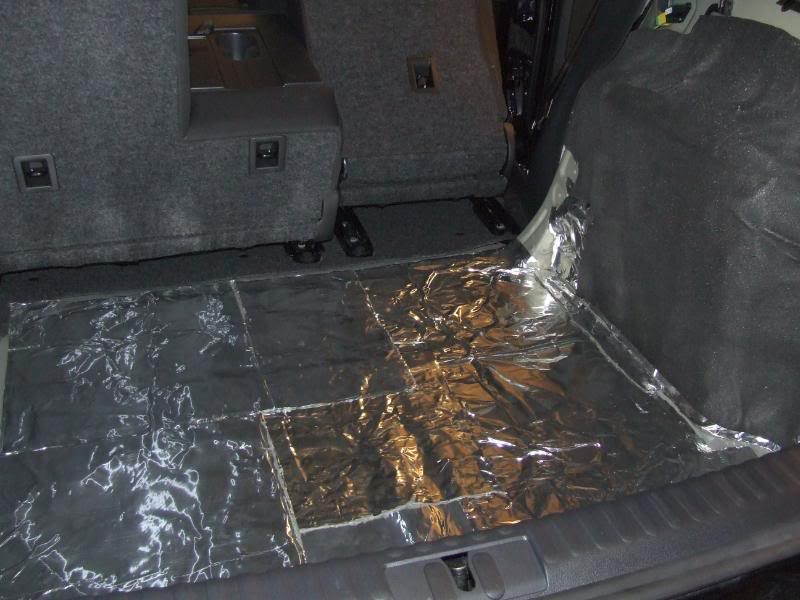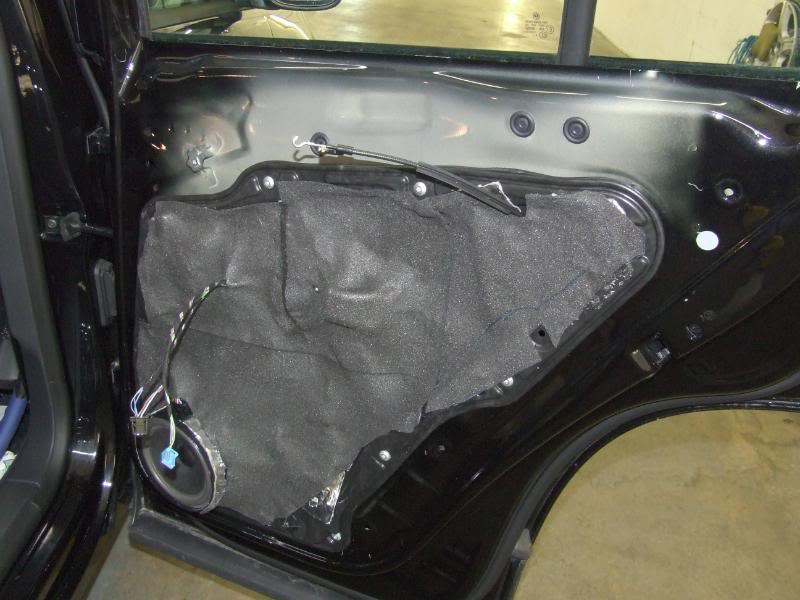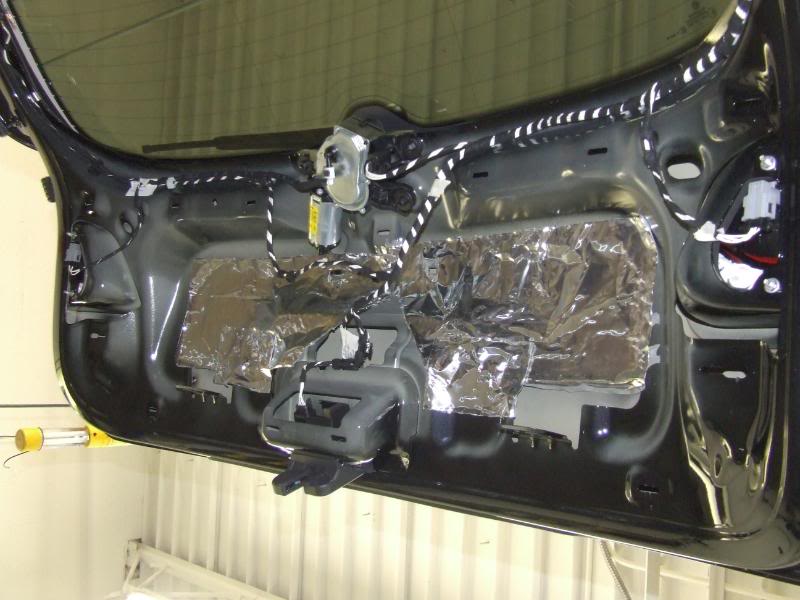 Headunit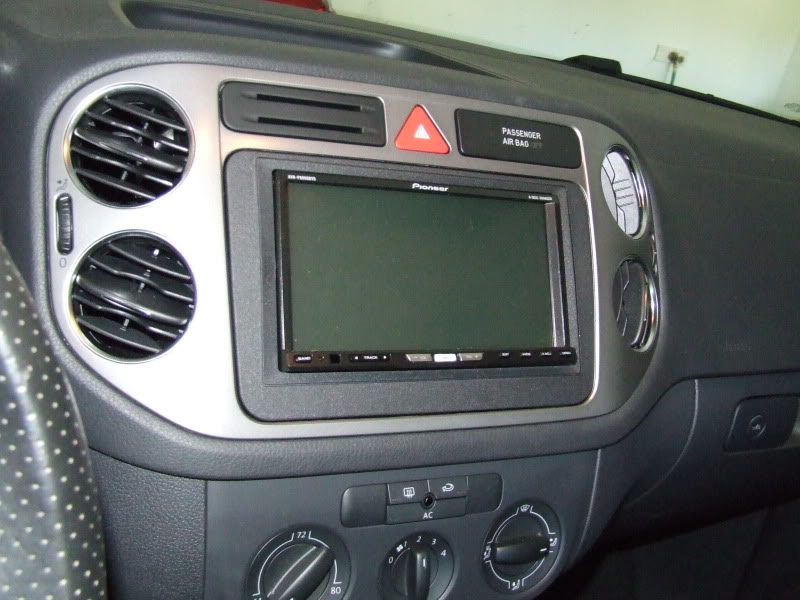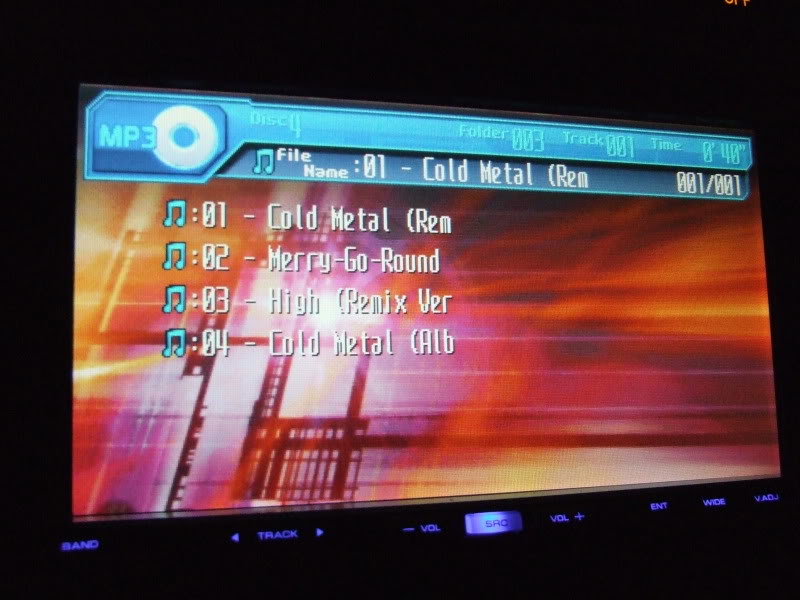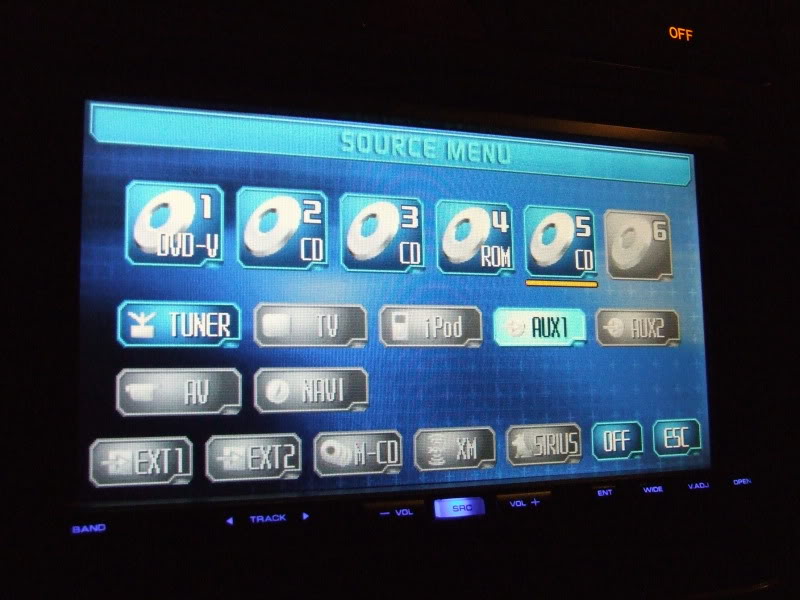 Kicker Sub/AMP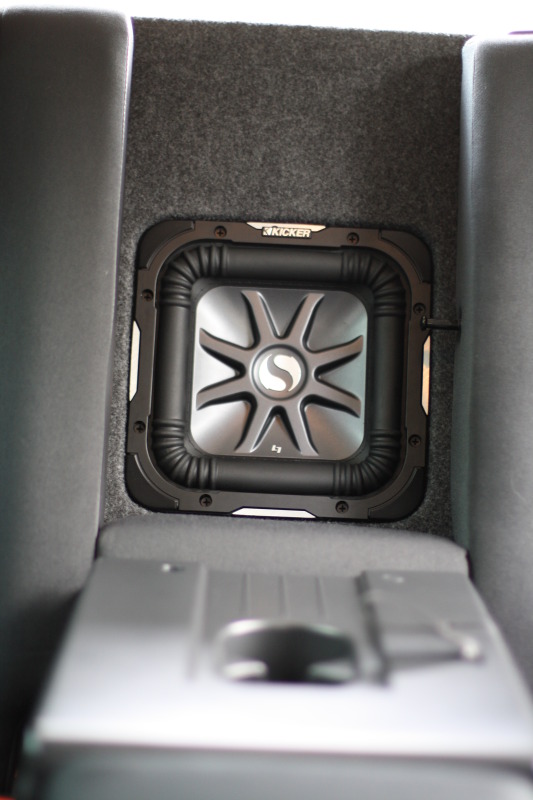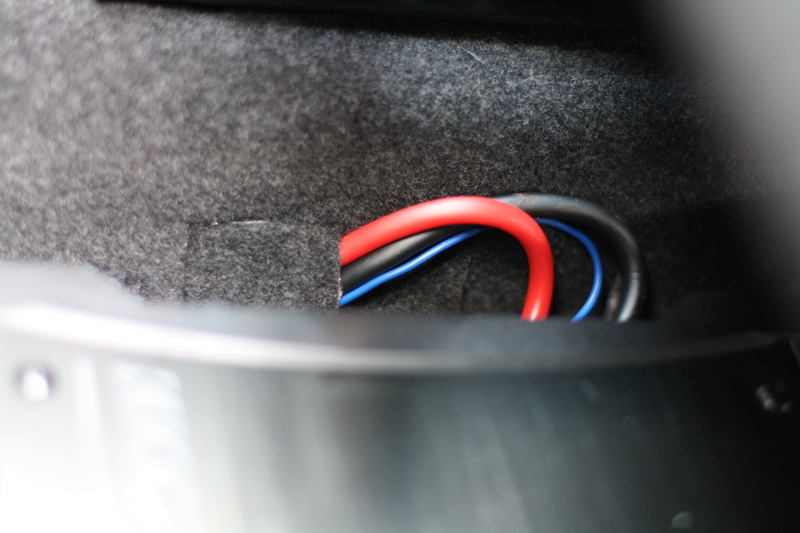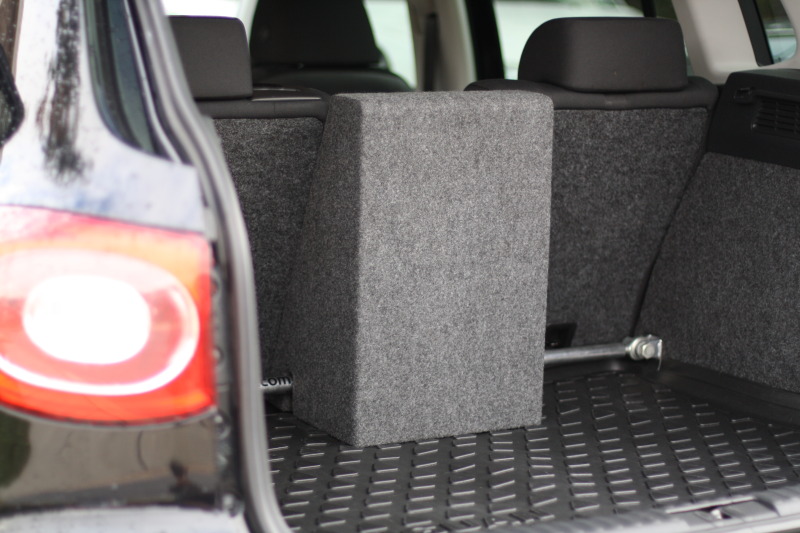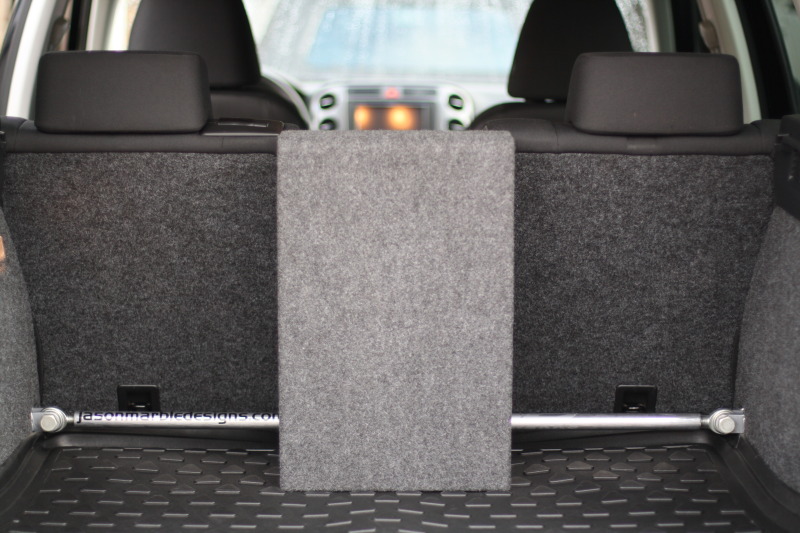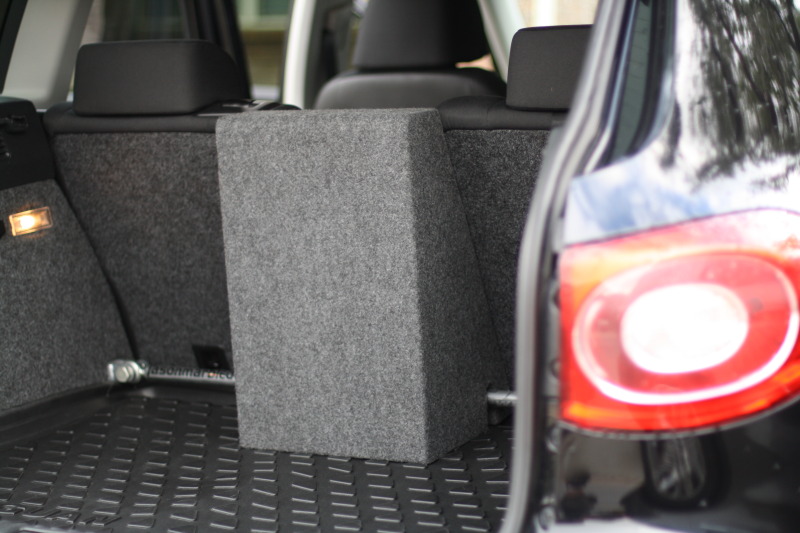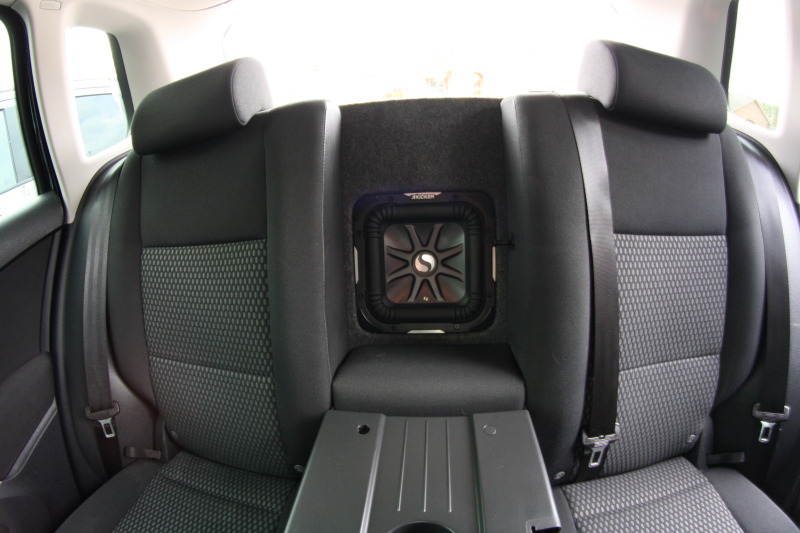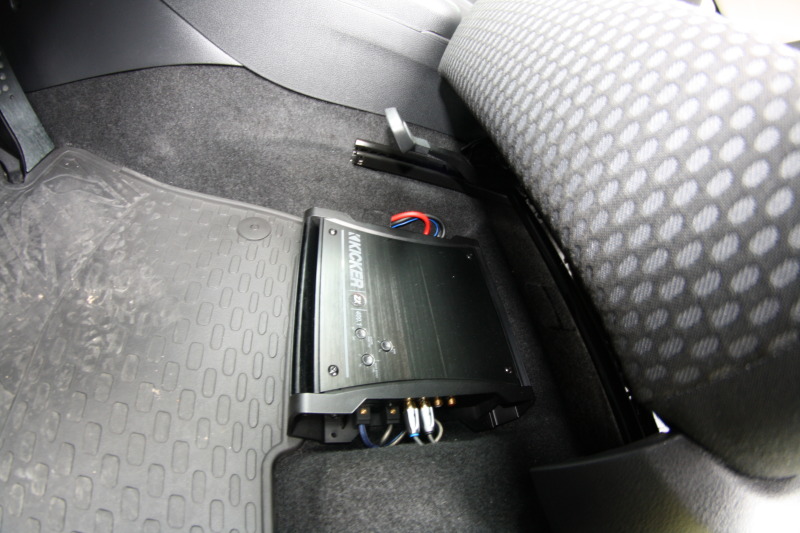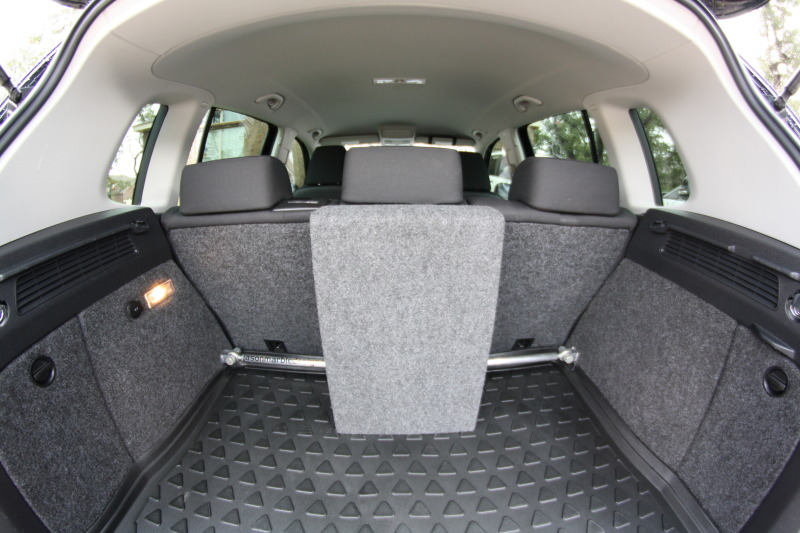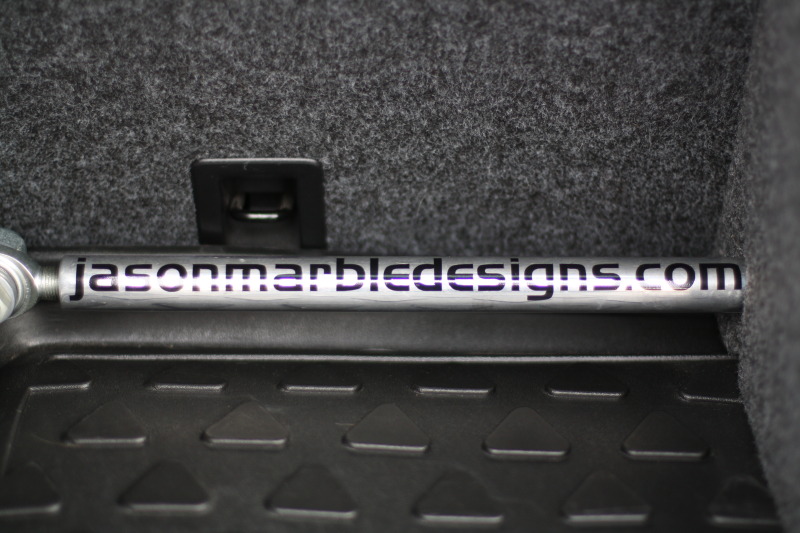 Brakes/Suspension/etc page


B&G springs then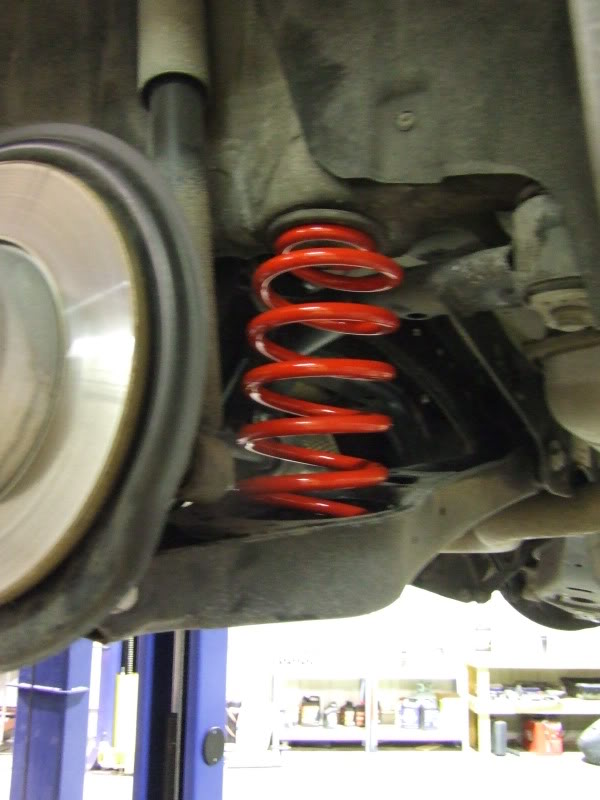 Now on H&R's Super Lows meant for Mkv R32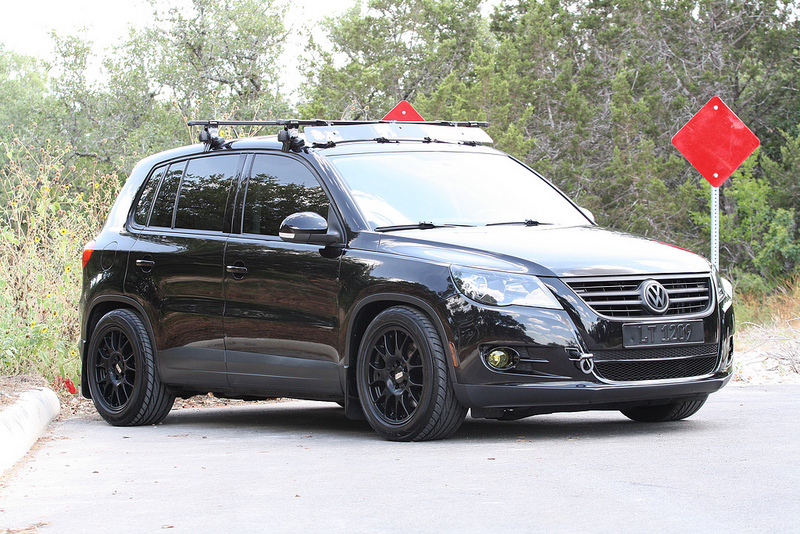 Old Wheels
B7 RS4 Rep in 17x7.5 ET35 Powdercoated Satin Black
Rubber
Summer - SUMITOMO HTR Z III 235/55ZR
Winter - BLIZZAK WS60 215/65R-16 (on my stock 16's)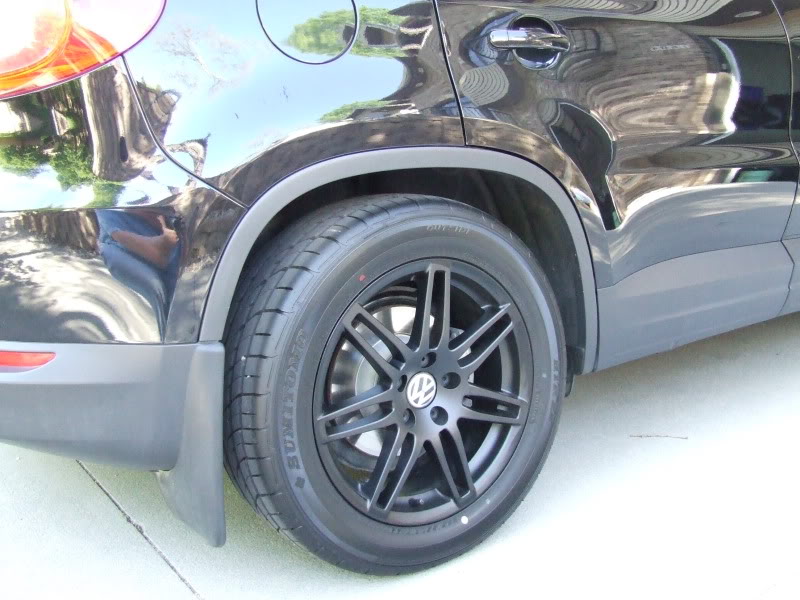 New Wheels
BBS CH's in 17x8 ET35 Powdercoated Flat Black
Rubber
Summer - Dunlop S-Drives 235/50/17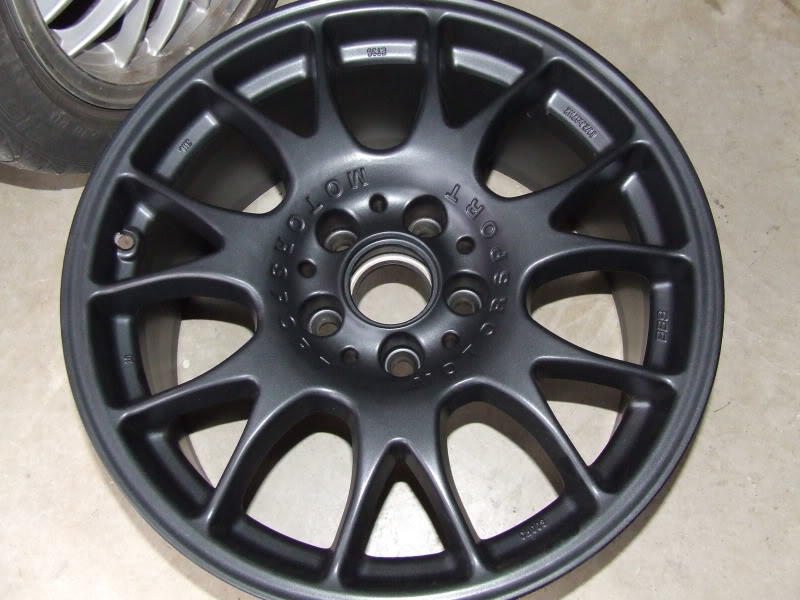 Odds and Ends

Hitch
2" from etrailer.com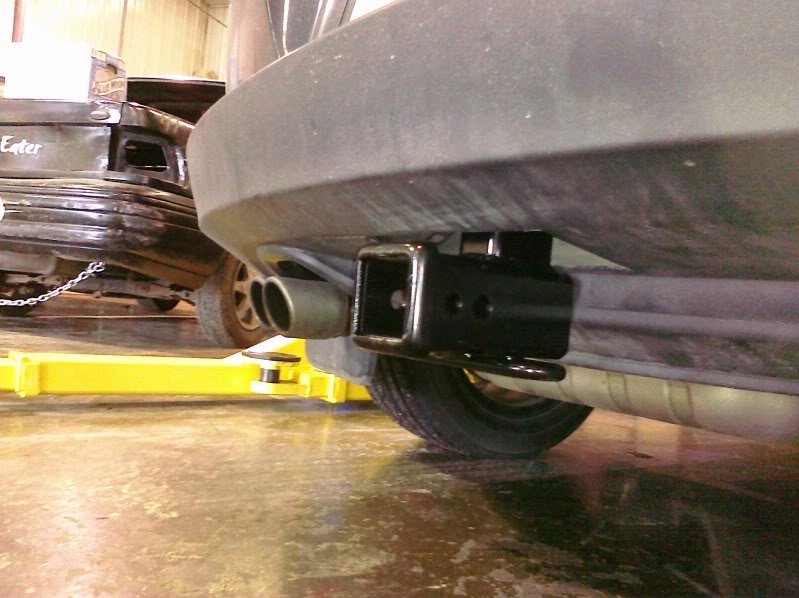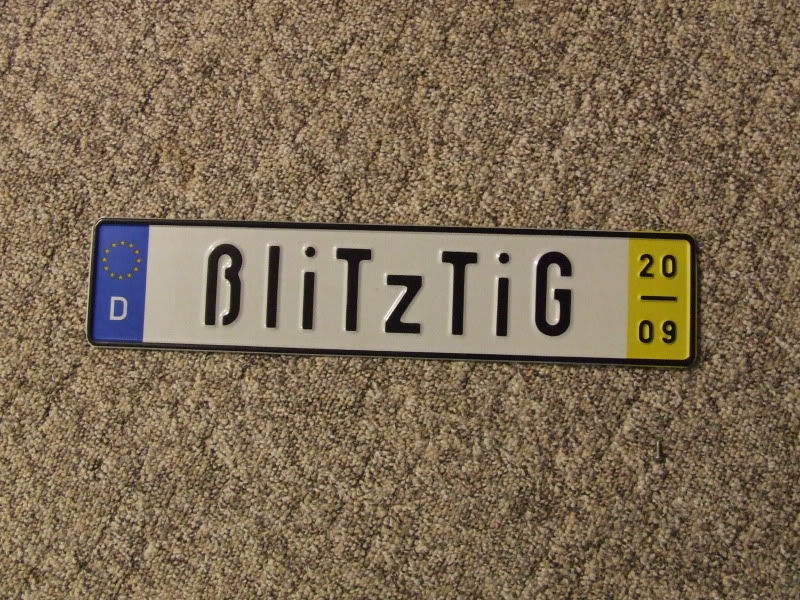 How the TiG looks today 5-15-2010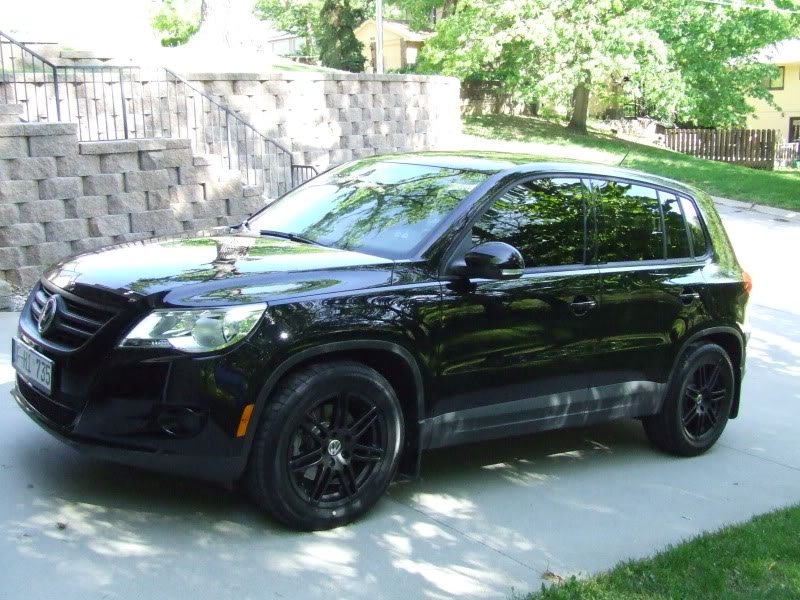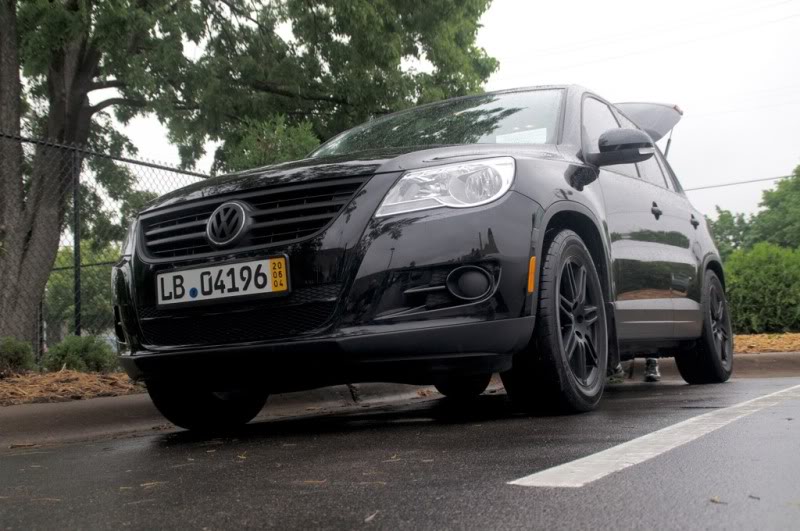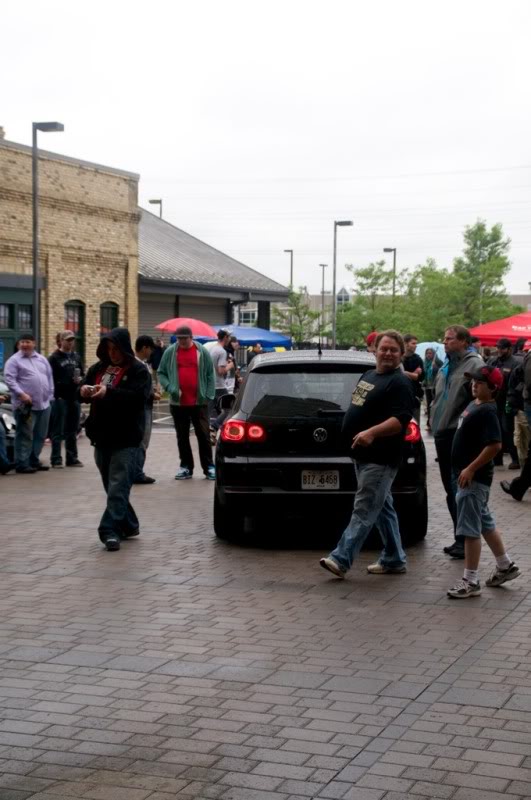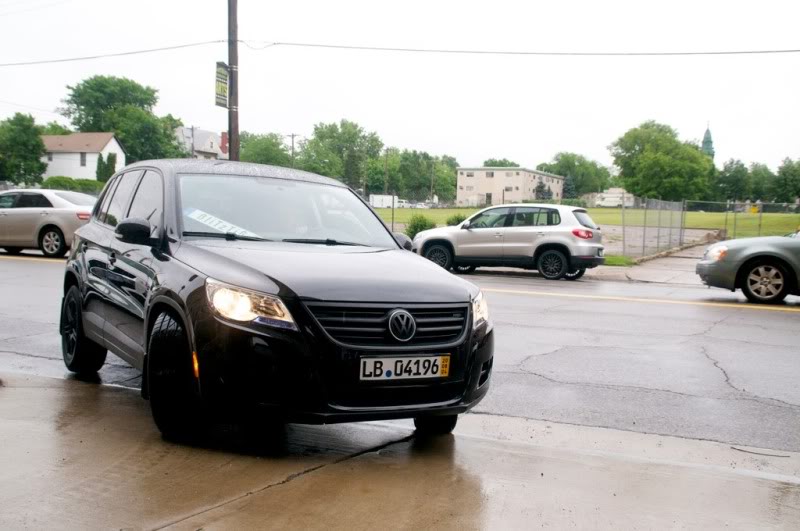 5-20-2010
Thanks all...

The BG was pretty simple, I wish I would have taken more pictures of it but my hands where a little busy :-P

I used the New South gauge so its 100% colored matched! But the depth of the gauge meant we had to cut out the back of the vent.. Just eyeballed it and used a clipper to trim out the hole, and then used a sander to smooth out the cuts

My plan was to have the BG in the bottom vent on the right, but the angle of that vent meant my gauge was too deep and would have not fit due to running (maybe) into the Headunit. I went with "better safe then sorry" mind set and placed it on the left.

Power came from tapping into engision (spelling?) cable running to the Headunit (blue cable)

So the gauge lights up when I turn on the car, but I can live with that...

We mounted the gauge in the vent with double sided tape..

Hard part was the tap into the TSI vacuum hose. Lucky my buddy of mine just came up with the idea to copy this http://www.ecstuning.com/Volkswagen-...ges/ES1831761/

Worked out great. (If the idea of drilling into your vacuum hose scares you just buy the hose from ecs already tapped)


As for 5x7, it doesn't hit hard.. but I am more then happy with it.. its small and I can feel it in my butt :p
Sound Deadening was done about month before the sub install... I will forever sound deaden all my cars.. its super easy (just takes time) and I hear so little road noise now its great... You can hear it when I close my door.. A nice deep thud sound

6-30-2010
I spy with my little eye..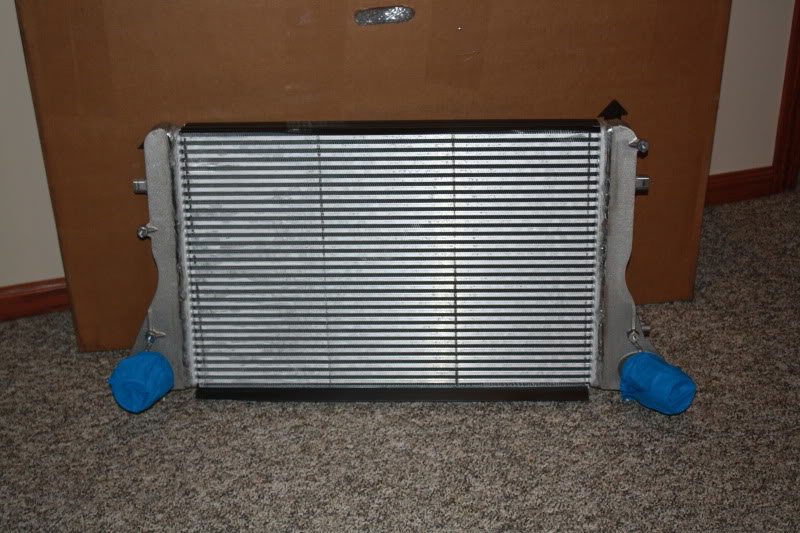 11-23-2010
well it has snowed along with temps in the 20's...

Snow tires/wheels are on with all the ugly, so you what that mean...


Yep.. time to stay up late, drink a beer, and take the tiguan apart...


tonight I scouted 3 goals for this week/weekend since we are stay put for this thanksgiving...

1. I have bought one bust up OEM HID headlight for $40, and then picked up a cheap HID kit... and going to see if I can make them play nice together before I go and buy new headlights...

For fun I may try and figure out how to mount the HID in my normal headlights... (haters going to hate) As we all know.. H7 plug and play kits.. aren't plug and play... I have never put in HIDs my self so I'm already feeling lost on the subject... may hit up someone local for some help on this one...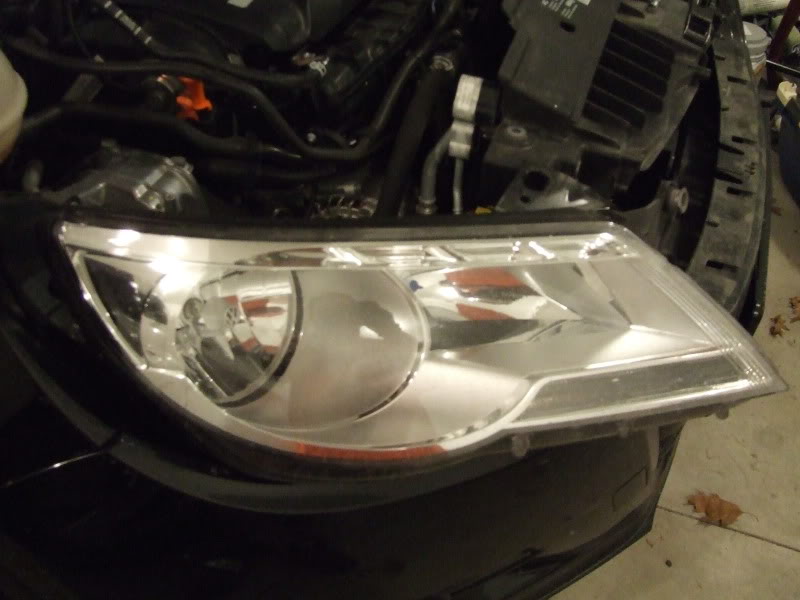 2. Remove my side orange lights for a night of tinning...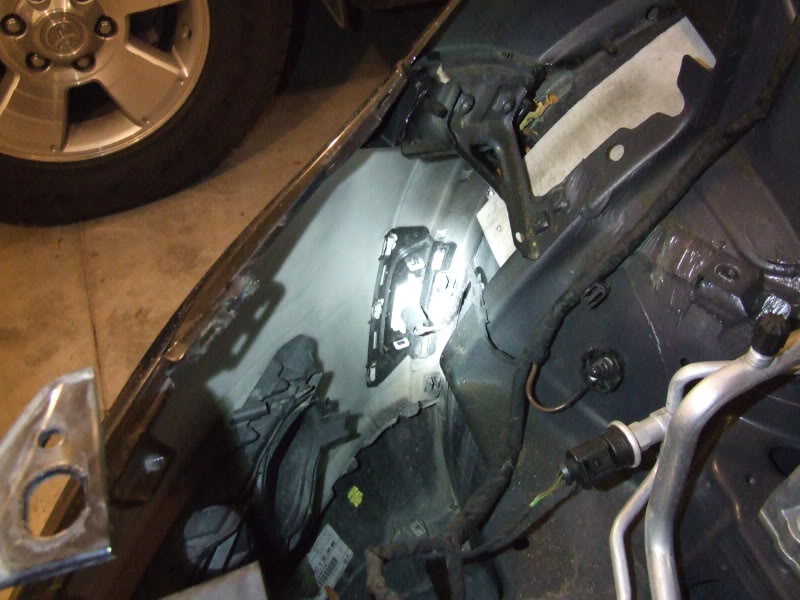 3. Scout out my Fog lights... Dealer told me there were pre-wired for fogs, so I just needed to buy the fogs....

I think the dealer guy was wrong.. I see nothing pre-wired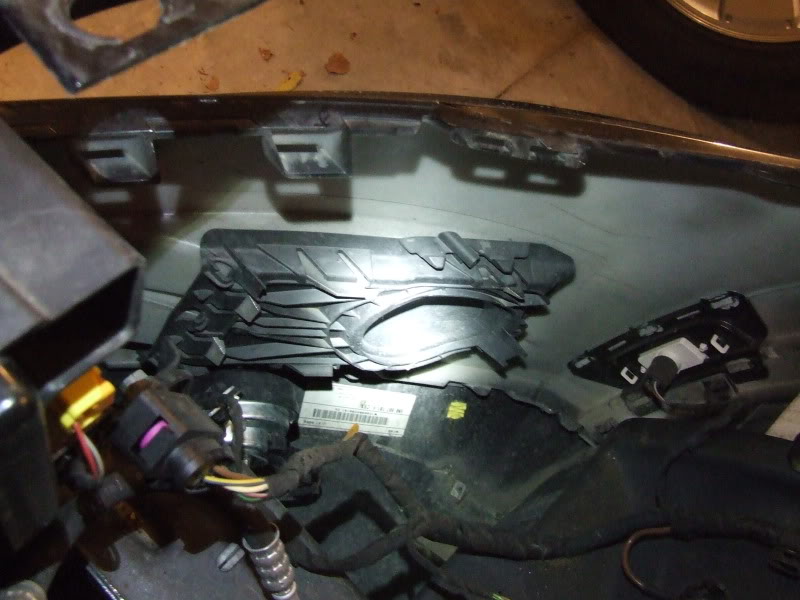 ahhhh winter.. its good for something...

I really need to do my s3 ic too :-P
11-25-2010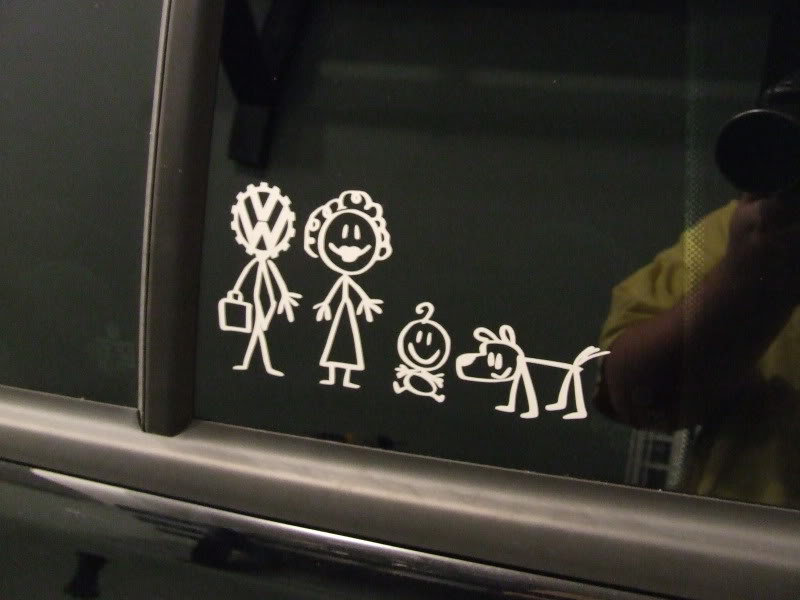 Happy thanksgiving!
12-9-2010
its is being covered by VW...

Not really a cool story.. Just was heading home from work and it blew.. lucky I was less then 2 miles away from a VW dealership.. So I made it there in pretty rough shape, but there none the less



They don't have a manifold in-stock, so I'm in a waiting game for a new one to show up..

I have set of 19" Axis Supermesh I planned on test fitting once I got home too

But I'm driving around 2011 Jetta now... Jetta isn't as bad as people said..

But I saw they said golf R is coming to the US.. so that makes me happy!
12-17-2010
Wisdom teeth out this morning.. Gave me the day to be high and get around to putting together some stuff I been lazy on doing...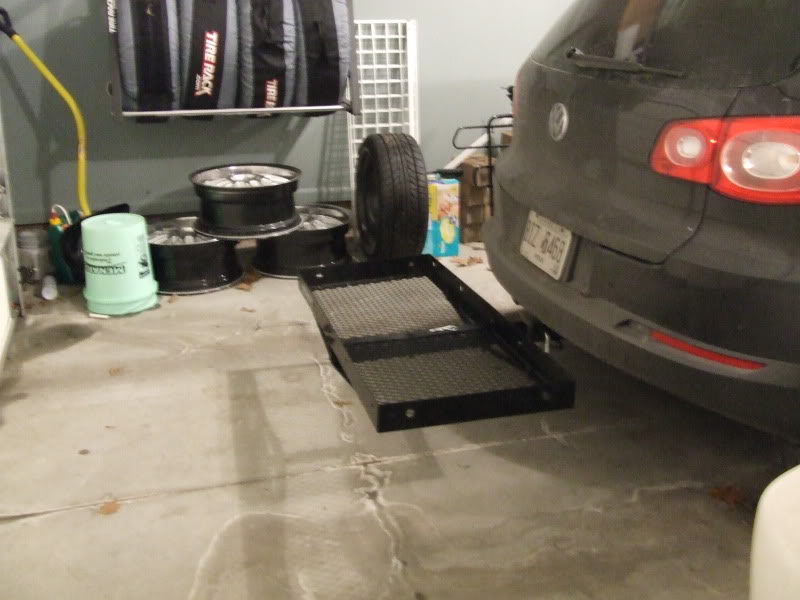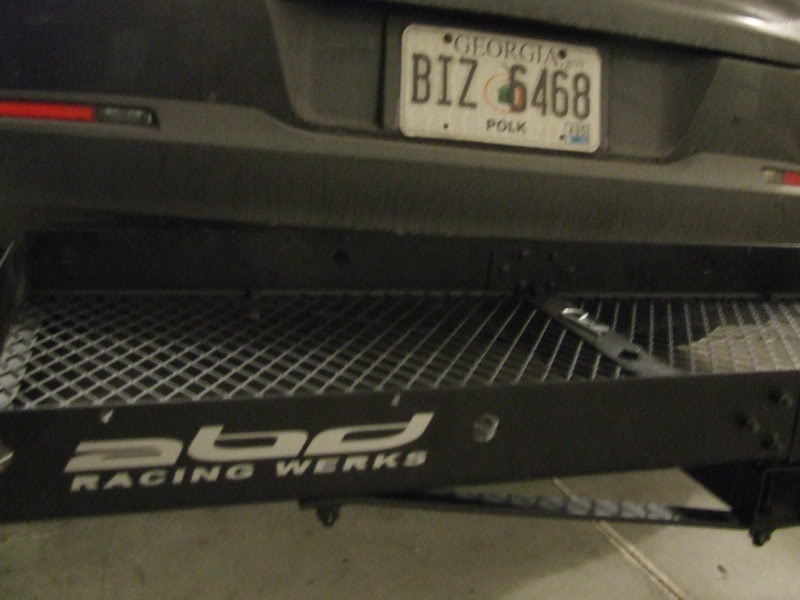 47.5" x 23
10-27-2011
So its been awhile since I had really anything to say....

But its about to get real...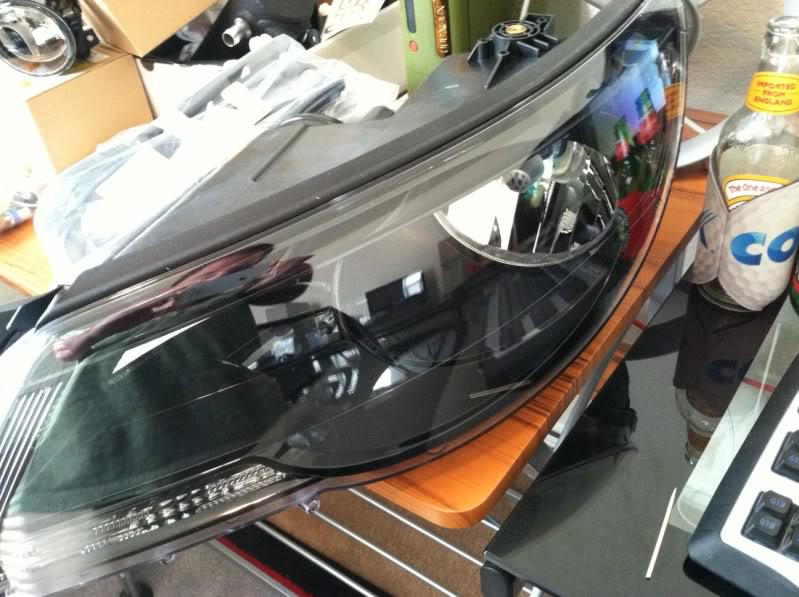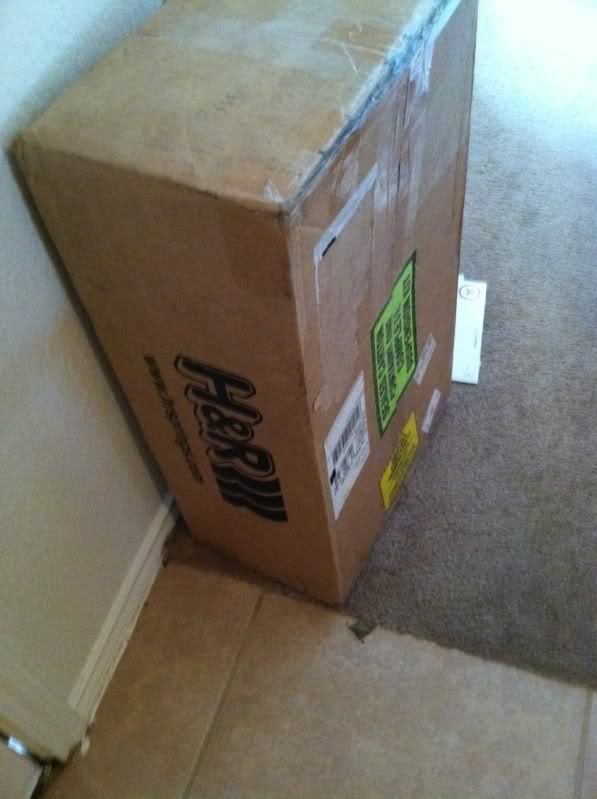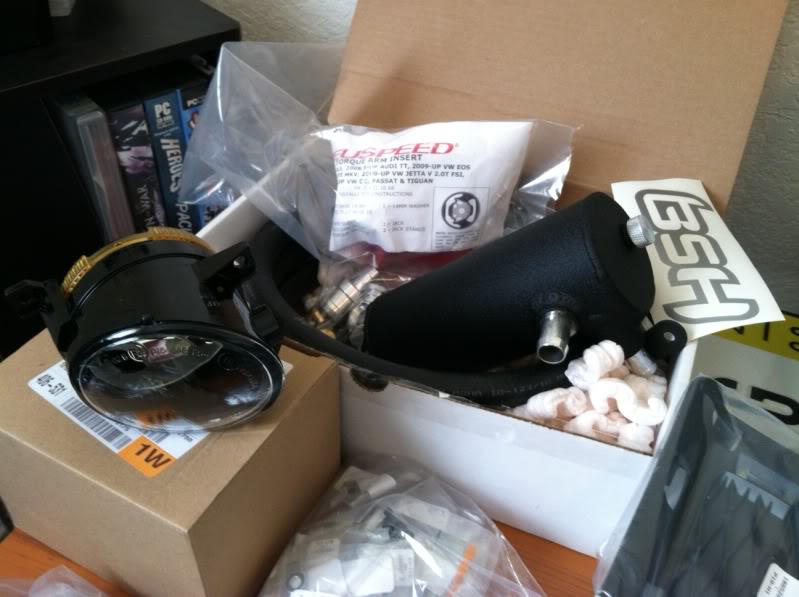 and I got few more things still on their way to my door...
10-29-2011
Dirt for everyone!!!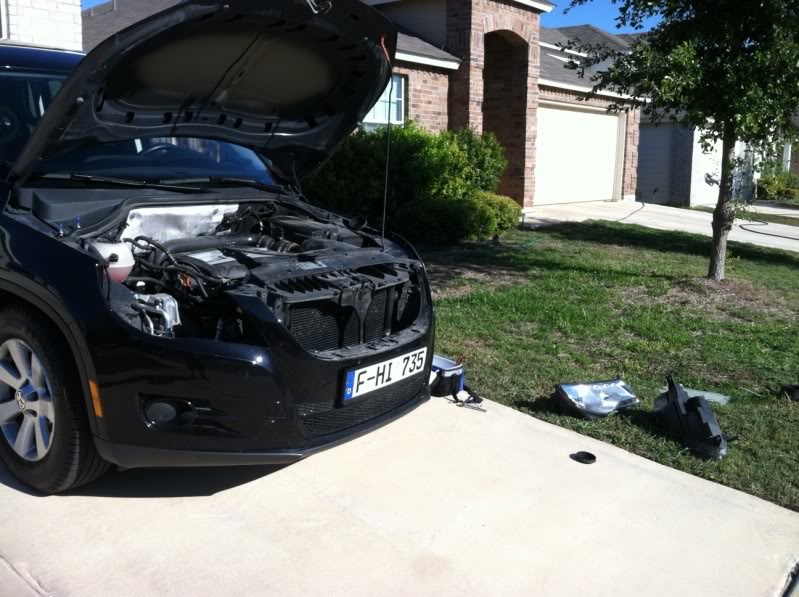 11-21-2011
Home now and with any build comes issues....

Went Wrong



ECS sent the wrong Fog lights ...
42DD didn't send any gaskets or mounting hardware with the DP...
My H&R coils are really for an MKv R32...

What went RIGHT...



S3 FMIC went in like champ!
Coils work great so far, need to get an alinement tomorrow...
TT 2"5 exhaust installed easy and sounds awesome
Catch can install was pretty easy, but my home made boost tap had to be replaced and I went with an APR boost tap.

What wents So SO..





The 42DD 3" downpipe was PITA. I went with this downpipe for one main reason b.c the TT exhaust I bought from RoundTuit (awesome dude btw) was already modified for a 3" downpipe.

Well the downpipe is made for the GTI and it was tight fit to install it and there is some play in the CAT pipe to the TT exhaust. And Plus they didn't ship any mounting or gaskets so I'm sure that had to do with some of the play.

I'm beat but I will get some pics up tomorrow..
12-2-2011
The Wrong fog light has been RMA'ed back to ECS yesterday.

Love the new brake set up, BUT don't bother getting any rotor in any color.. will last about two days so just keep it silver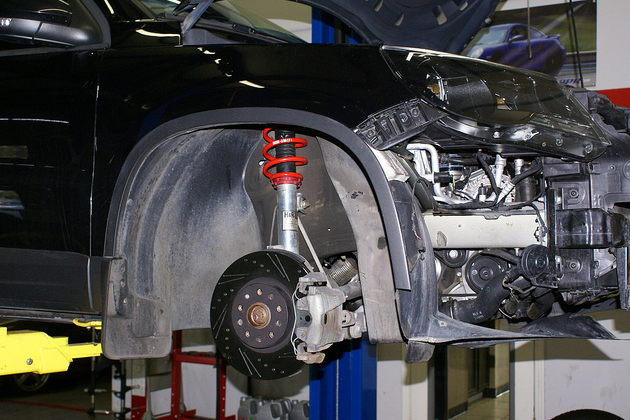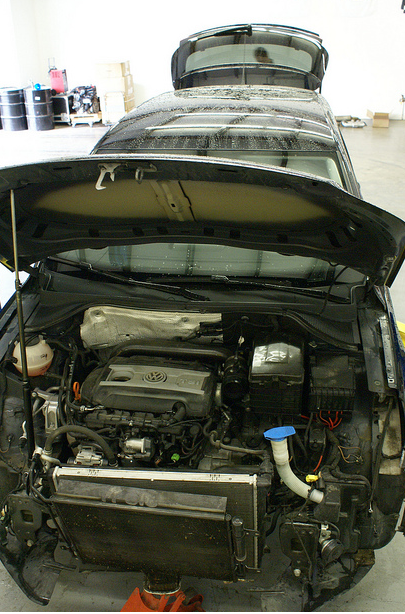 More coming soon!
12-12-2011
Short ViD of the Sound from the 42DD and TT in the rain... More install's coming this week :-P
Preview of Wednesday... Not all the boxes are mine but some are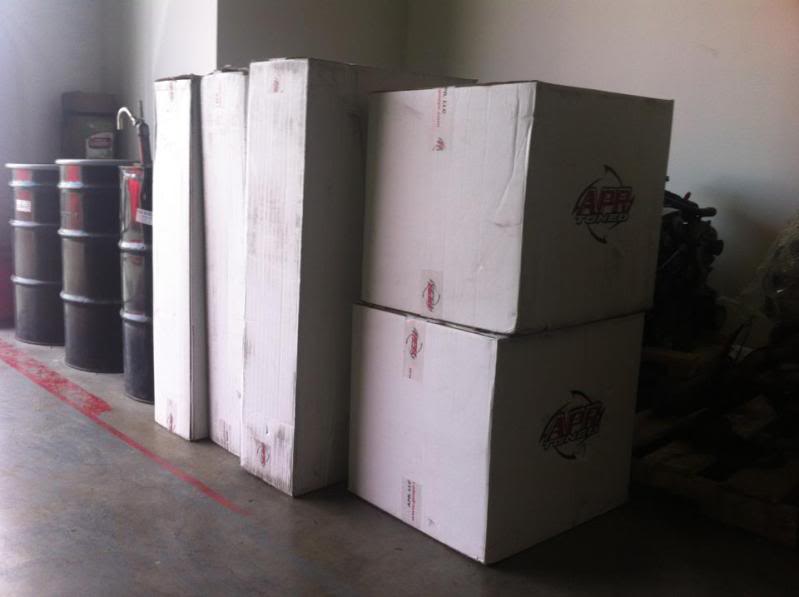 12-14-2011
X-mas has come early!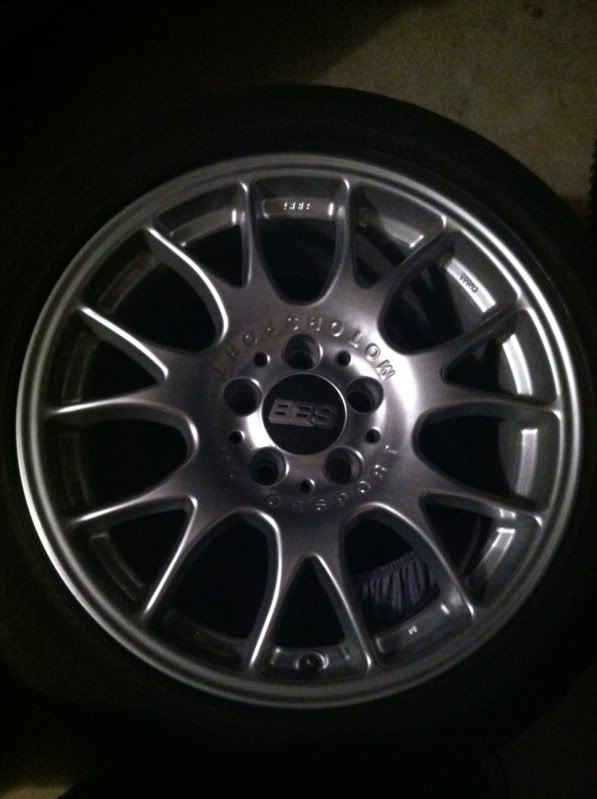 12-14-2011
Well I feel like I got kicked in nuttz today and I am totally at a loss right now..

So I got my APR K04 installed today, but I got the worst news at the end of the install. APR DOES NOT have a K04 Flash for my ECU.



The shop I am working with it, they are trouble shooting the issue with APR, but APR's ETA on giving me an idea IF a flash can be created is at least a 2 to 3 week wait.

I am just crushed right now and I don't even feel like I can deal with it right now.

But on lighter side I got my Fogs lights done....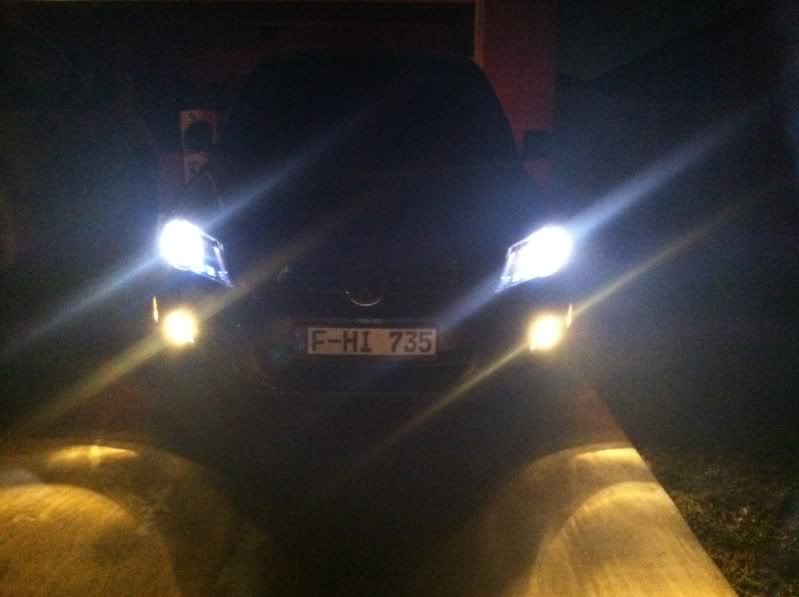 12-16-2011
The word that was passed on to me from the shop: APR has never ran across my ECU version before, either during R&D or while in production.

I'm not 100% if they're just speaking about the K04 file or any of the stage I or II flashes as well.

This is the first I have ever heard of 2009 Tiguan running into an ECU issue before, so I don't know if its the problem is with my ECU or just that APR has never ran across this so they never "had" to write the program for it.

Its just a guess on my part that the Tiguan Auto Vs Tiguan MT ECU versions are different.

I will know hopefully by the end year what APR says.......

1-4-2012
Hope everyone had great holidays.. Got to spend some good time with my wife and daughter for X-mas and then the wife and I flew down to the FL keys with some friends for the new year.

Great time had by all



Got an e-mail that APR is working on the flash and it could be ready this week.

The replacement CH wheel is with the UPS man right now, they have tried to drop it off twice but since I was in the keys they didn't leave it on my pouch so hopefully 3rd time is the charm.
1-8-2012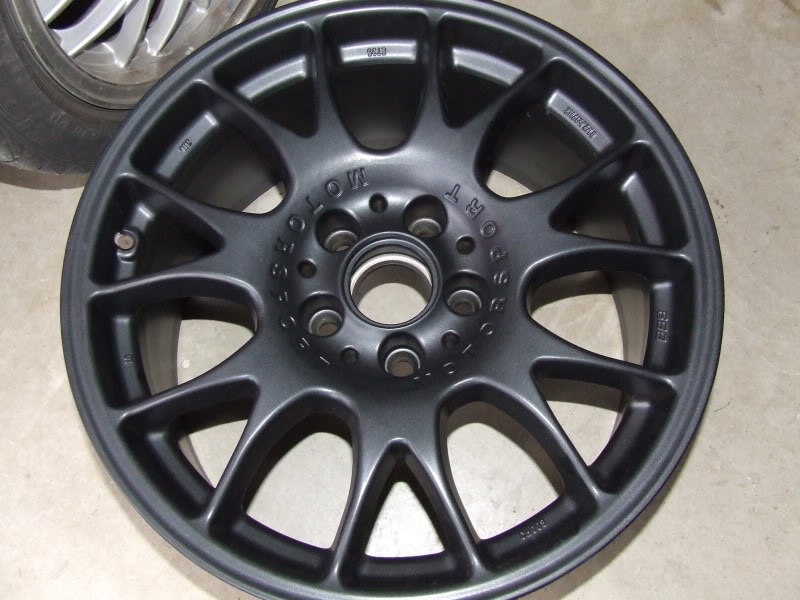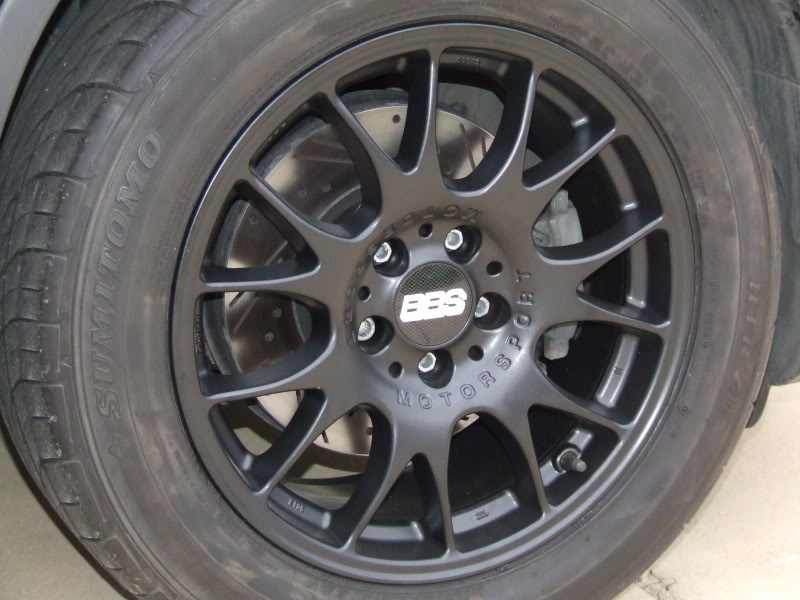 Mounted my set of 235-55 tires that I had taking up space for now.. will look much better once i get a set of 235-45s tho
1-10-2012
As she sits 1-10-2012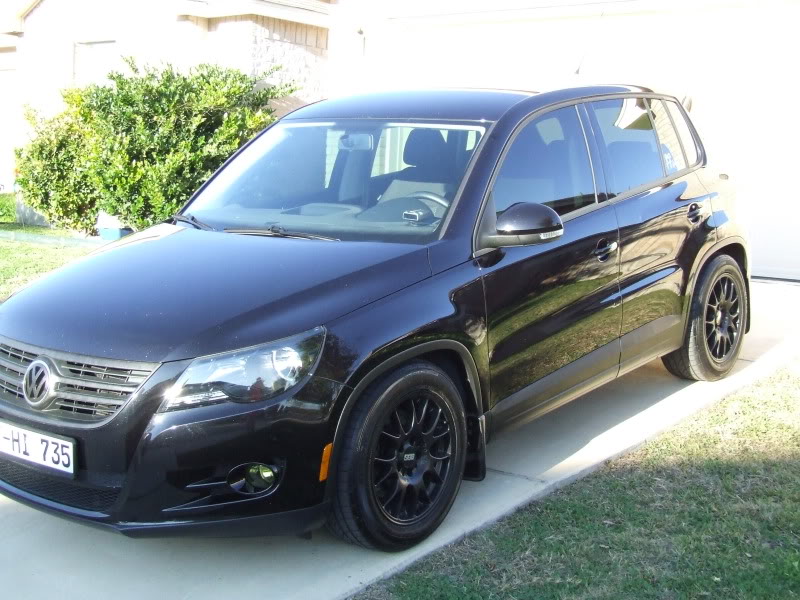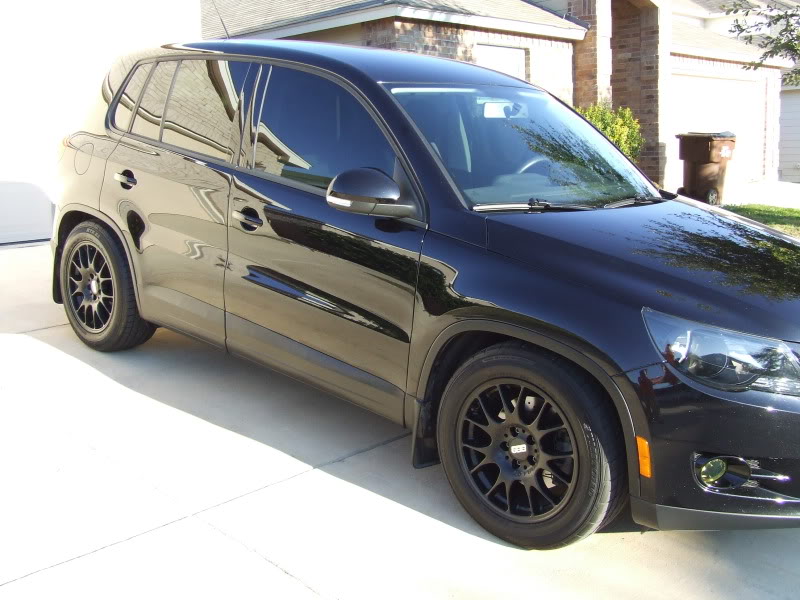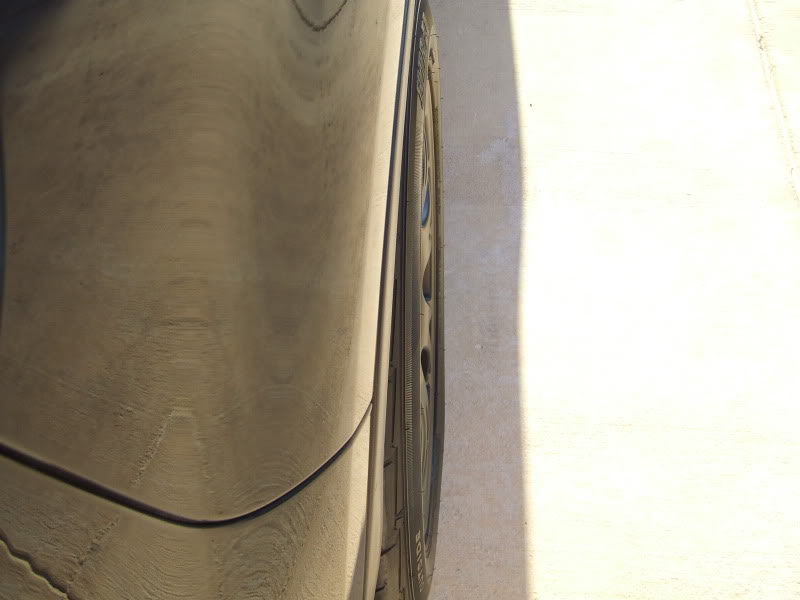 1-14-2012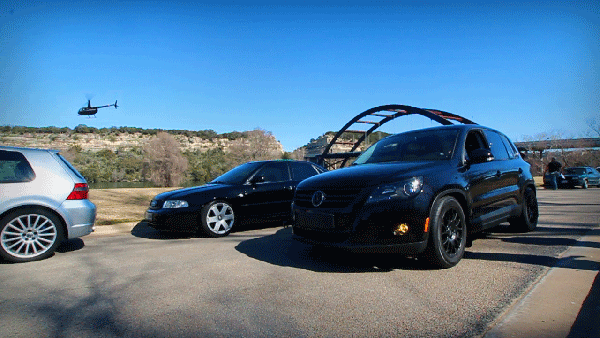 1-17-2012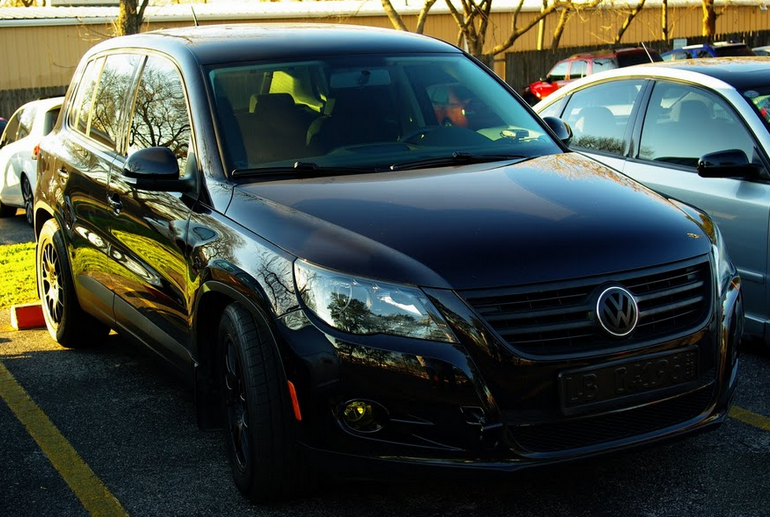 1-30-2012
K04 software is done, and got the flash tonight after work..

Raining tonight so no vid yet.. but holy sh!t is all I have to say for now..
1-31-2012
gauge is telling I'm boosting over 25PSi

Semi-dry night so just took the tig to an empty access road to let her loose...

ESP off I get nothing but wheel spin which lead to a super fast red line in 3rd... (going to lose my clutch if I'm not careful)

Only made two passes but pretty sure its time to update my tires..
2-7-2012
Its official people.. My clutch is on the way out... Loosing all power to my wheels at 3.5k RPMS.

Need some help in researching a clutch for the Tiguan.. Any takers?

thanks!
2-16-2012
Clutch going in.. Installed fine.. but still need to get it drive-able to make sure its 100%

Shop pointed out my one of my CV joins in my one of my axles is DOA... /sigh

I'm at 35k miles.. maybe VWoA will cover it, but I doubt it...
Nuke Fallout...


Clutch is a no go.. Does not fit....



Looks like I am about to go get a rental car
Sending Southbend my OEM Clutch kit.. they are going to make me one!

2-17-2012
Clutchlessness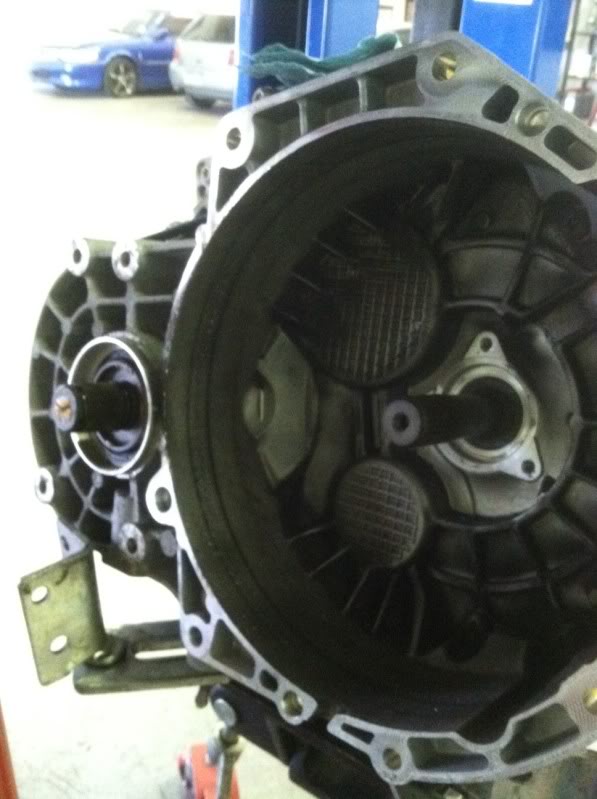 Plus a quick pic at how the Adam rotors are holding up..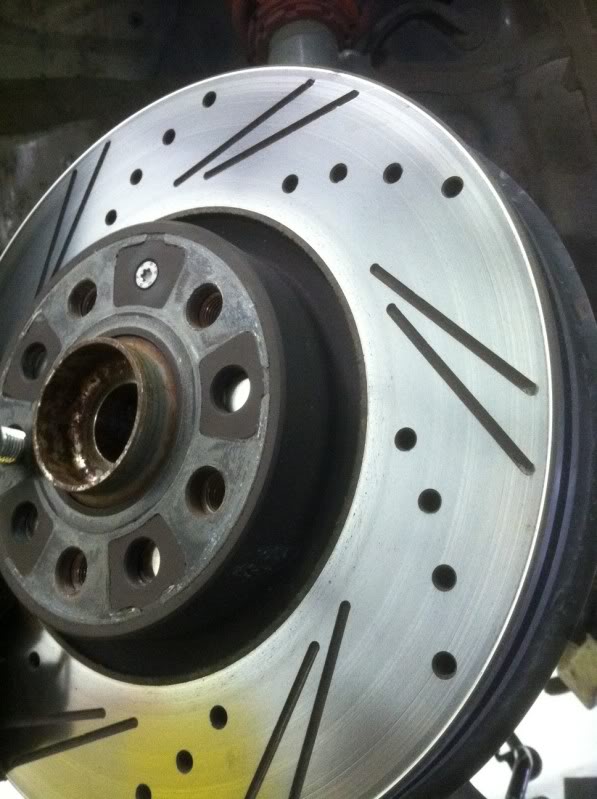 2-28-2012
Clutch is all done, and the Tig is ready for me to pick up tonight!
3-4-2012
100 miles into the new clutch.. Have to baby it for awhile.. But it feels good..




Tried and failed to wrap my grill this weekend... First time at wrapping so sad I wasted the money but it was fun doing it..
3-5-2012
Someone has a case of the mondays....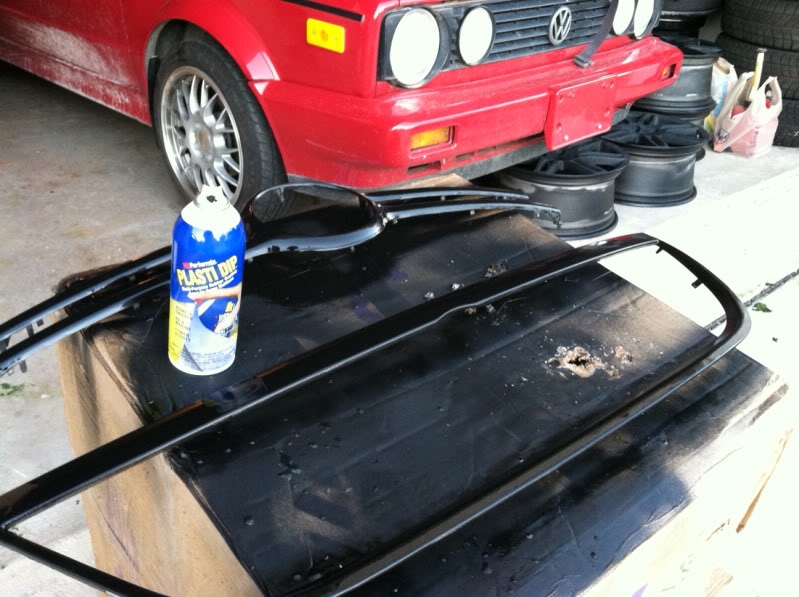 3-7-2012
Got some really bad Pitting this time around... could have been too cold out or maybe some of the glue from the wrap was left on not sure...


So it was bath time!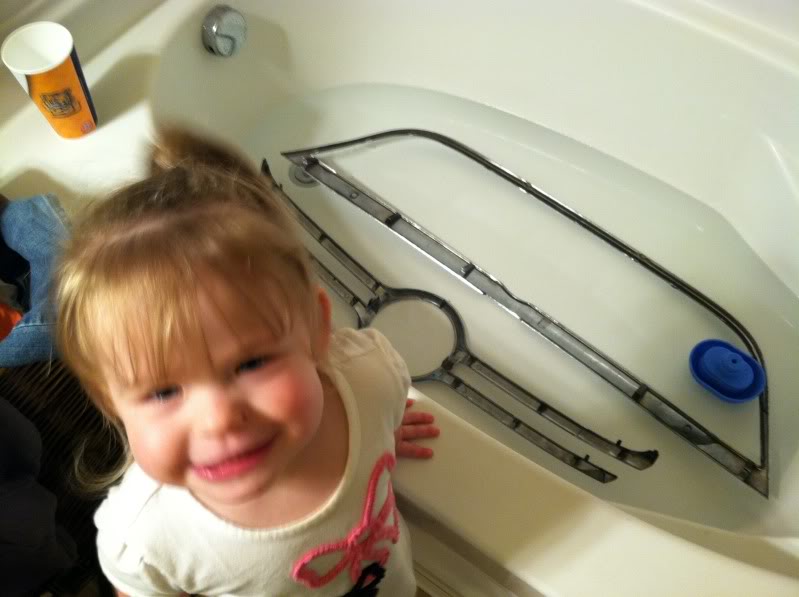 3-12-2012
man, 500 miles down so I took out last night for a quick run.. Clutch is feeling great!

I forgot to say earlier, I also did BFI's Stage I transmission mounts as well once the clutch was dropped out...




I will get a vid up at some point

3-13-2012
Mounts are great.. I don't feel any added vibration from the mounts..

I did it with the new Clutch, so I'm 100% sure how much the mounts help, but my shifts feel great with the set up.

So new clutch + BFI transmission mounts + Neuspeed Torque Arm Insert =

3-16-2012
So when ECS sends you lemons.. you make Lemonade!!!


Since my Lamin-x for my tail lights turned out badly I had the outer sheets just sitting around.

So I did this after work today!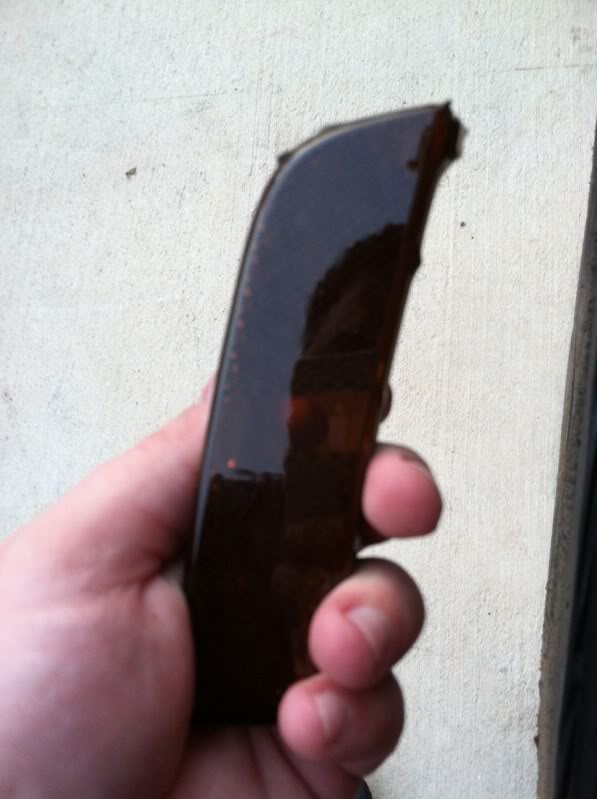 And Speaking of ECS... Mail person left this for me today!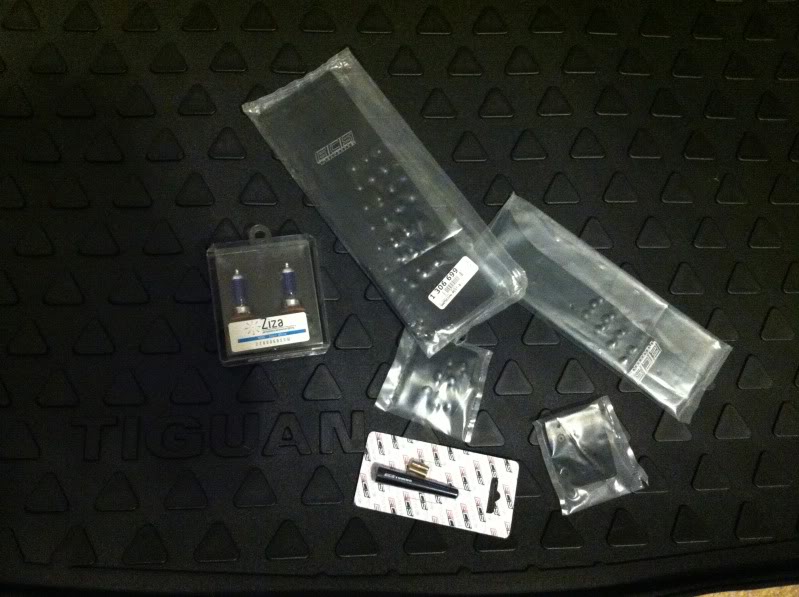 3-19-2012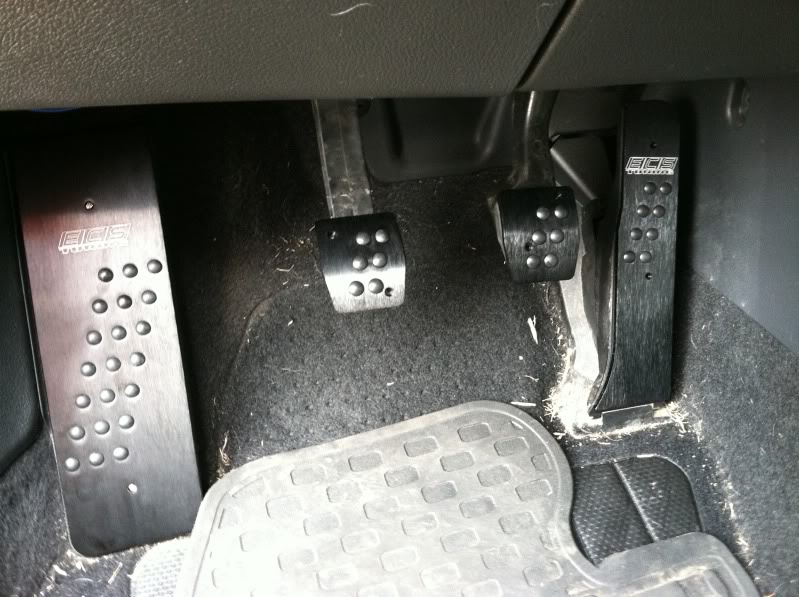 Need to get some smaller drill bits for the Gas, Brake, and Clutch..

But used 3m for the install, and I will drill at some point this week
3-22-2012
TEASER!!!!!!!!!!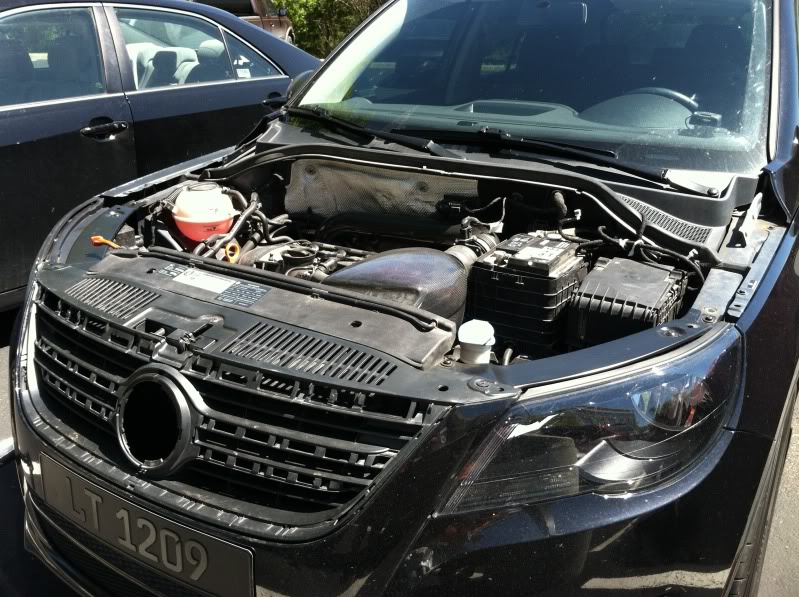 Oh Color you say Team_v?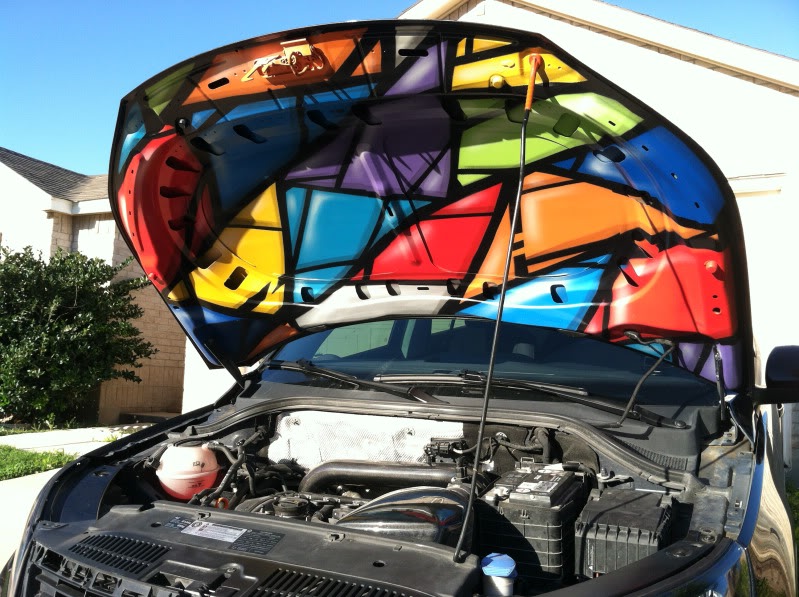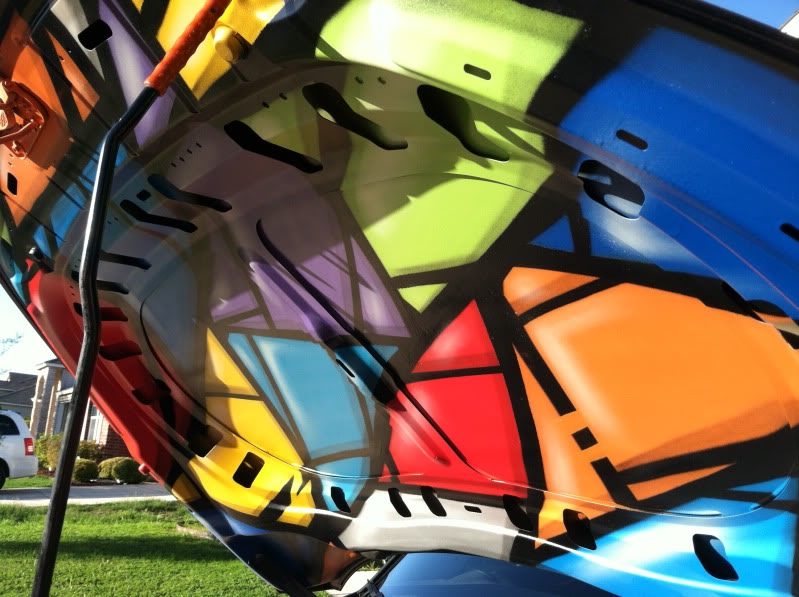 4-1-2012
My Pain, your gain!!!

http://www.dbcperformance.com/Produc...DTSI0FESO10542

South Bend is now mass producing the clutch disk I got them to make for me. Just hit up Berk and Guys at DBC performance.. (man I wish I was getting paid for this lol)
4-23-2012
Thanks! It was a great time




Side note.. Saw these today on the e to the bay

http://www.ebay.com/itm/BLACK-09-12-...ht_4790wt_1396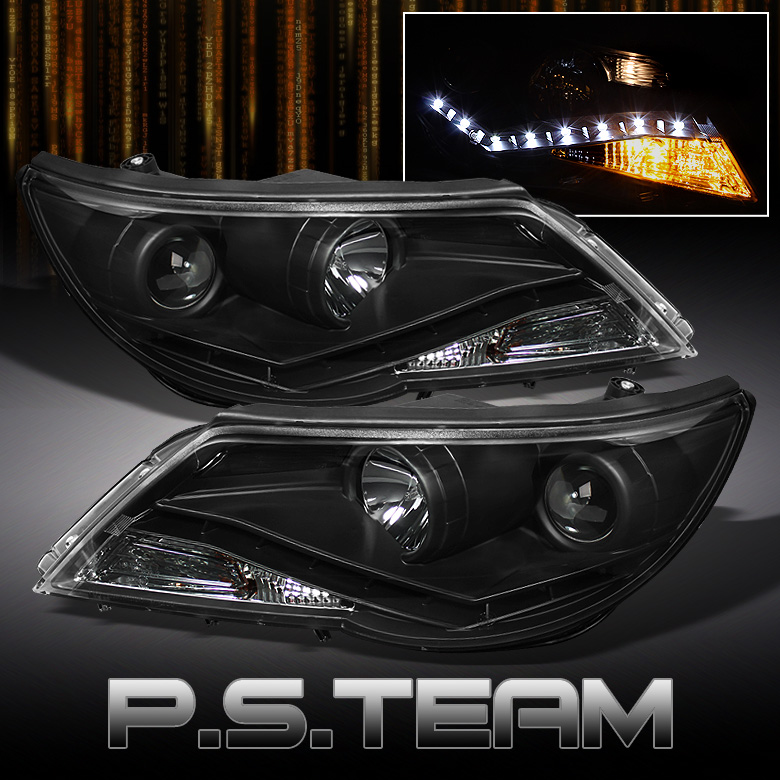 4-30-2012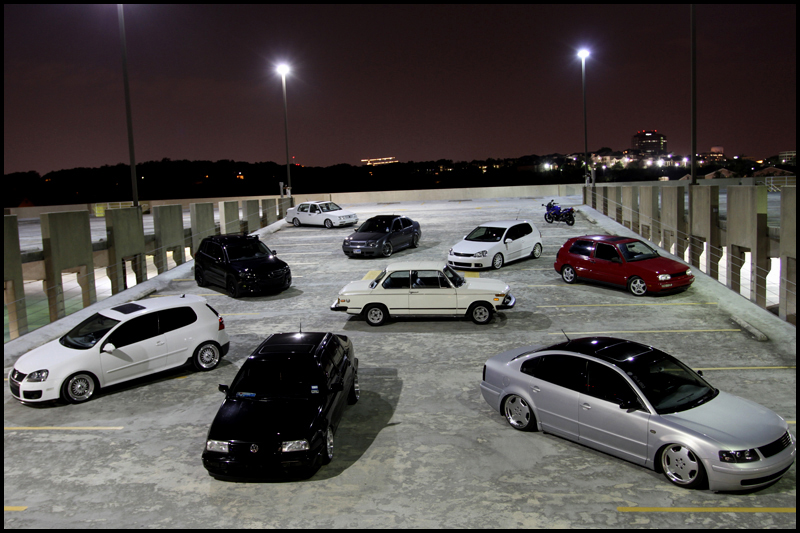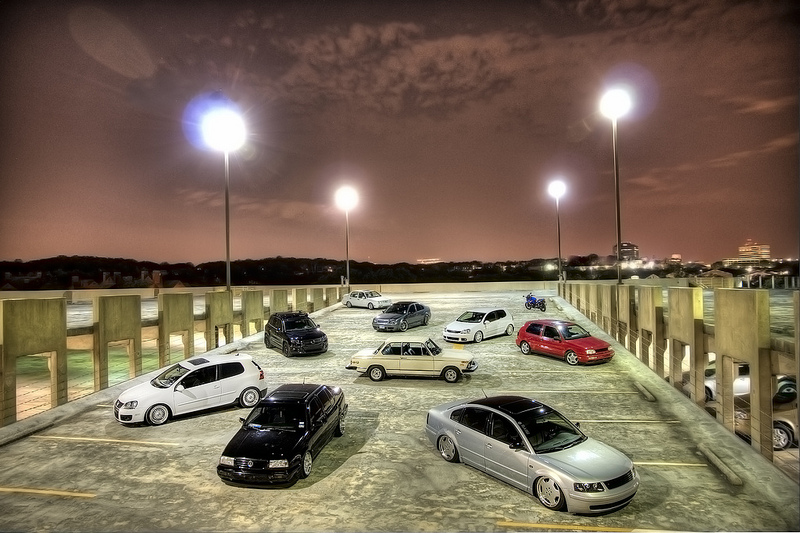 5-8-2012
So 2 tanks of gas after my roof rack install...

I lost avg of 34 Miles per-tank.. More then I thought I would lose :-(
5-11-2012
Clutch is holding up well.. pretty happy so far but not gotten an track time with it yet.

I can get the rack off in less then 10 mins.. so its pretty easy stuff..

SoWo is about a week away.. Can't wait..
5-16-2012
APR's Rear sway bar is in!!! (note this will not work on your 4mo tig's)

12.5mm spacers up front and 15mm on the rear..


Please stand by for pics from SoWo Over this weekend!!!!!!



5-21-2012
SoWo was awesome.. If you're in the area or can make the drive to Helen, GA.. DO IT.. Well worth it sir!

APR asked me to park in their booth...

awesome..

here are few more I have found/give

(super thank you to all who took some awesome shoots of my tig)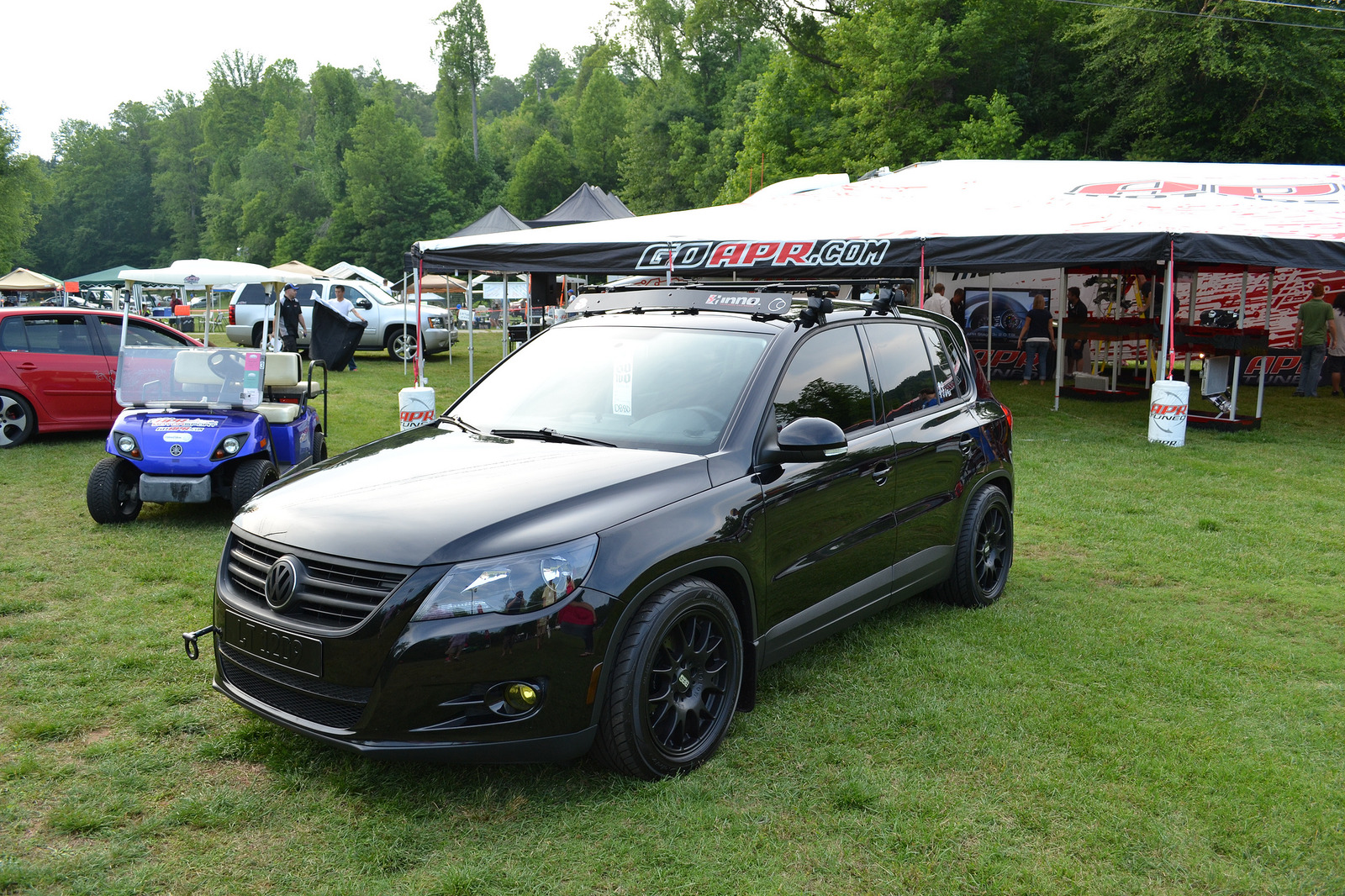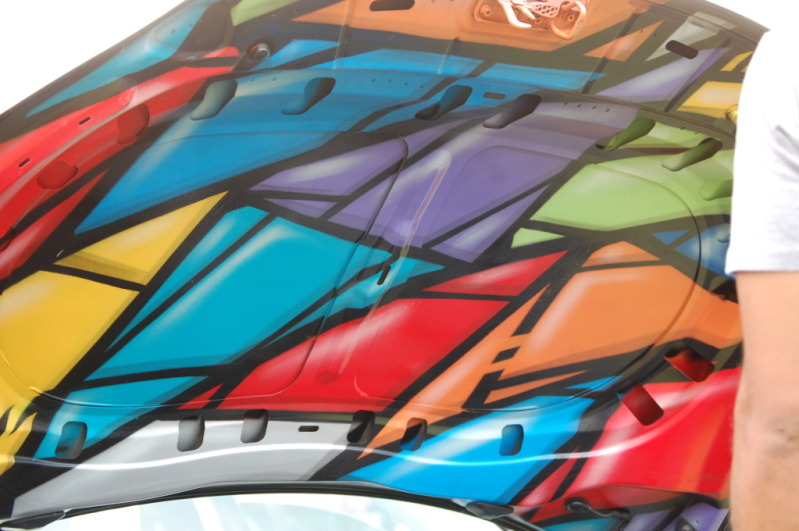 5-22-2012
5-31-2012
On start up, RPMs climb to 2.5k and hold for 20-30 seconds and then drops down to normal. Back pressure spitting up oil around the oil cap.

Plan was to get it replaced today, but got busy at work and didn't have time over lunch to head over to the shop. Maybe tomorrow..
6-18-2012
Quick update: My issue with my cold starts is still an issue.

My RPMs are still Rising/Dropping from 1k to 2.5k for about 30-45 seconds on a cold start. Problem seems to on the throttle body, which I had a local shop remove it for cleaning on Saturday.

Cleaning did not clear the issue, and only seemed to make it worse. Seems like the the throttle body is going fully open on start up. Its throwing a CEL and the error is cold start "somthing, something" error.

Even worse the guy who pulled the TB out noticed oil leak from the turbo.



I lifted the tiguan once home and sure enough there is slow leak from a gasket on the turbo.

More fun times ahead

7-7-2012
Bath time was today.. so fresh shots before its dusty tomorrow.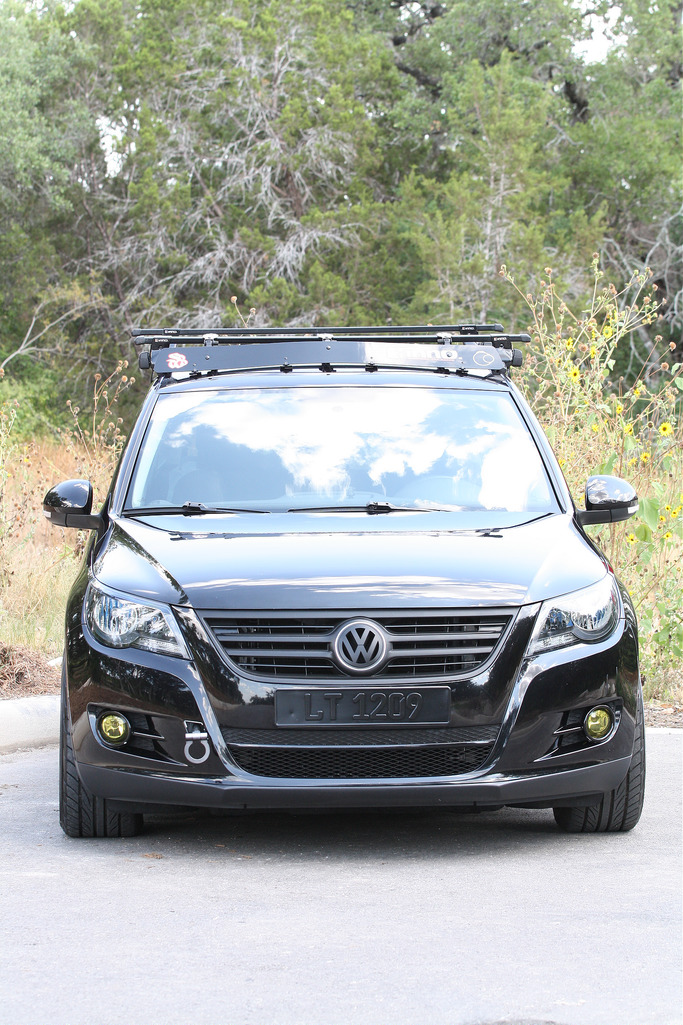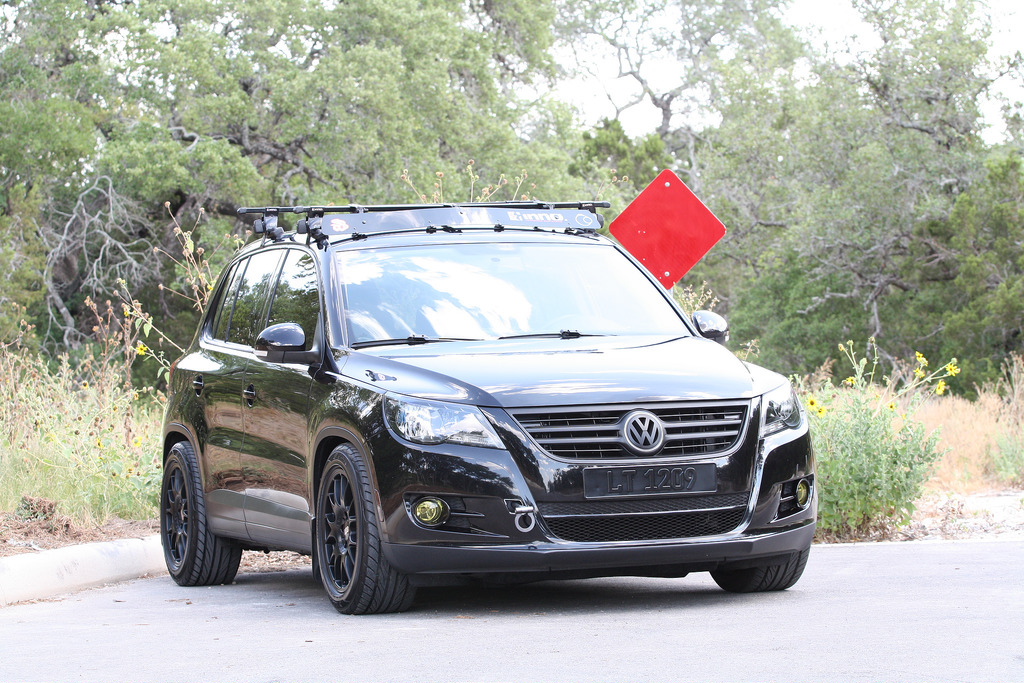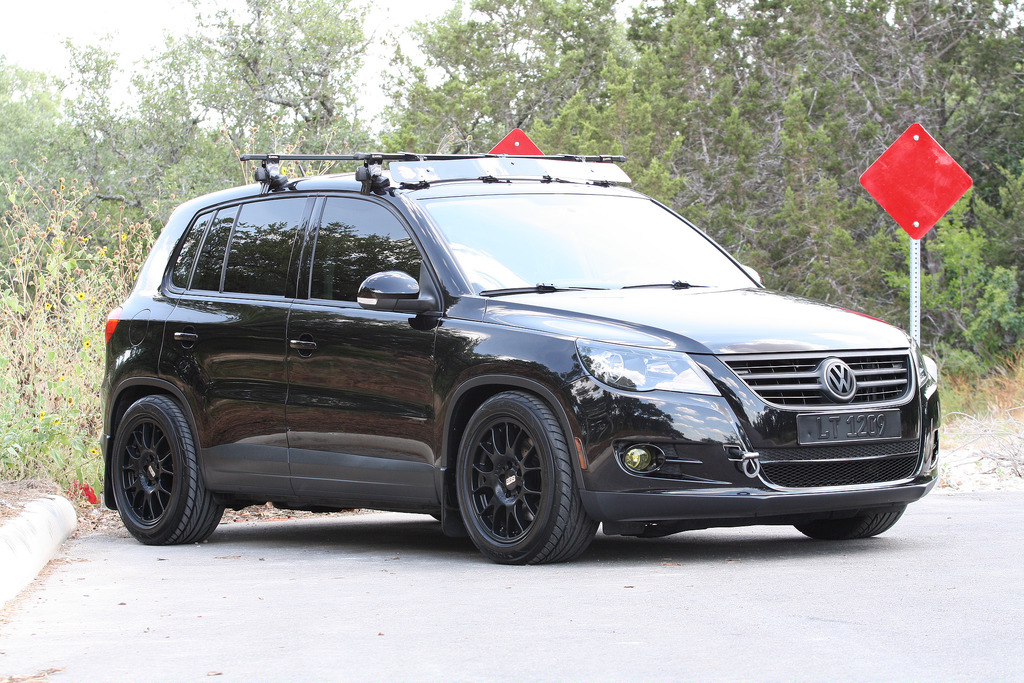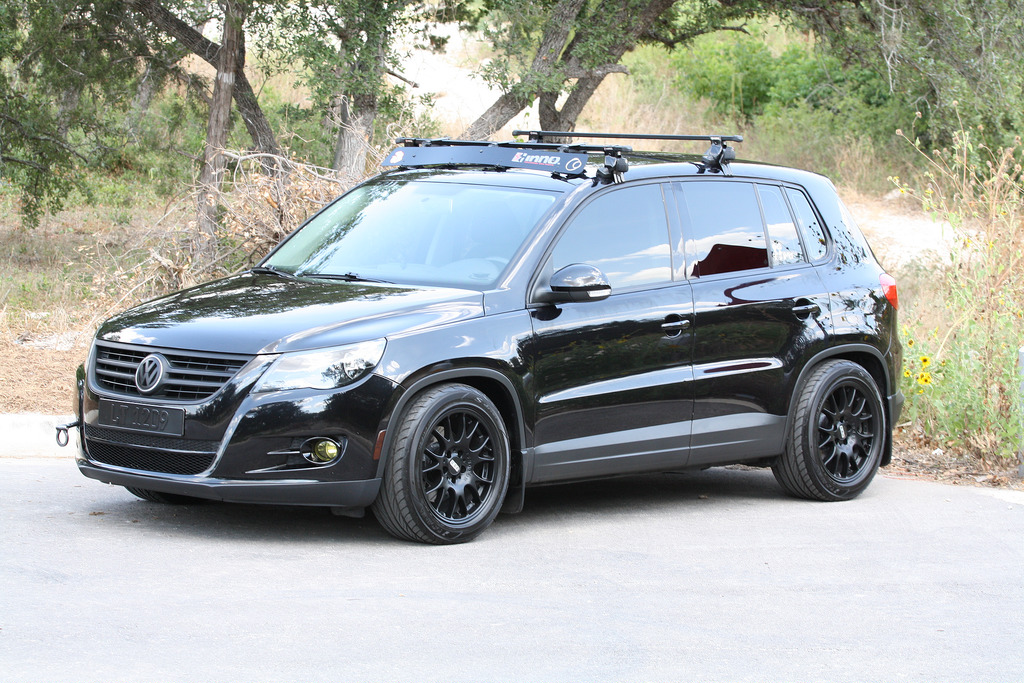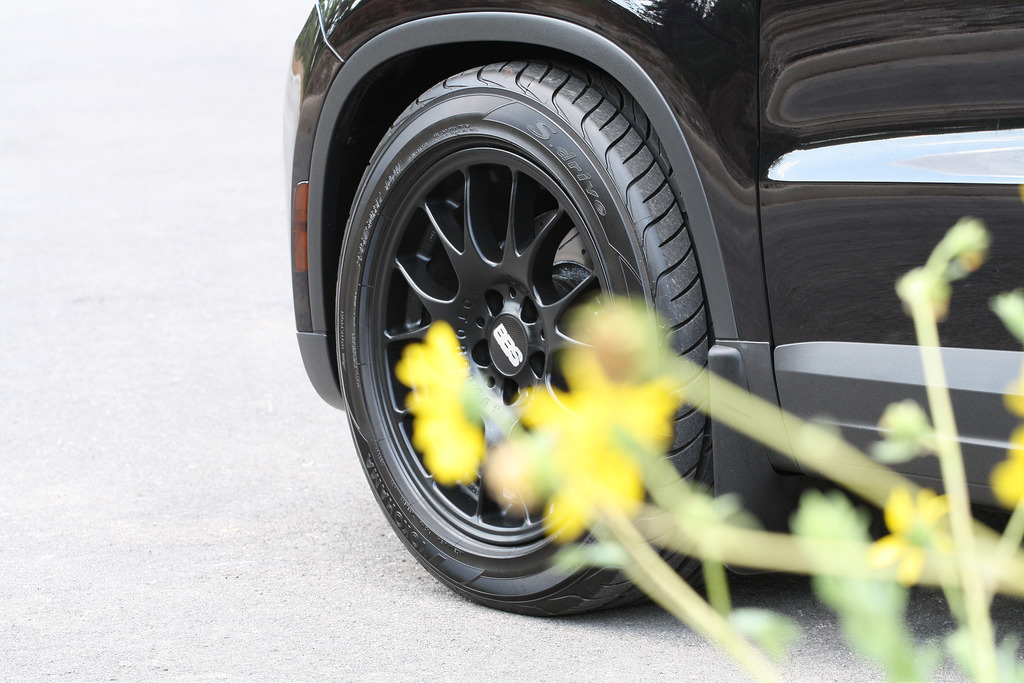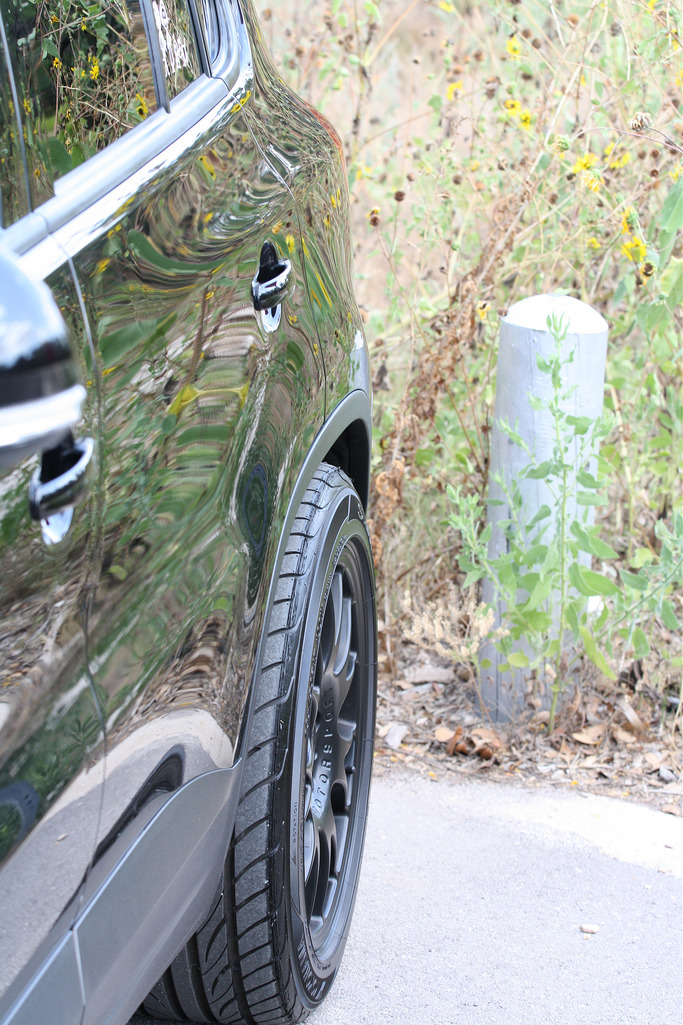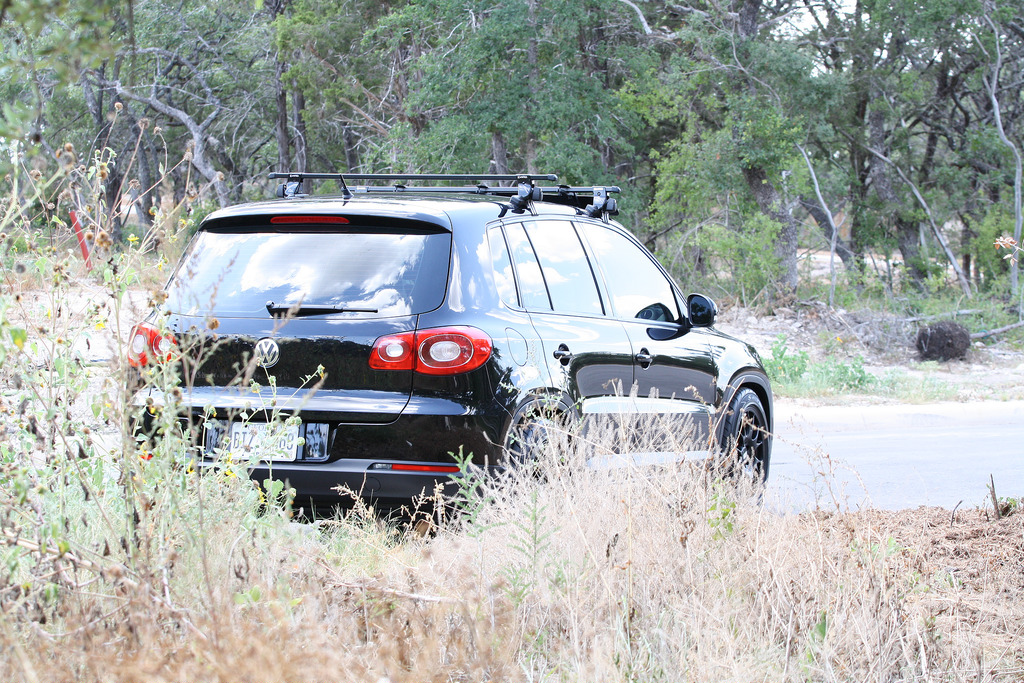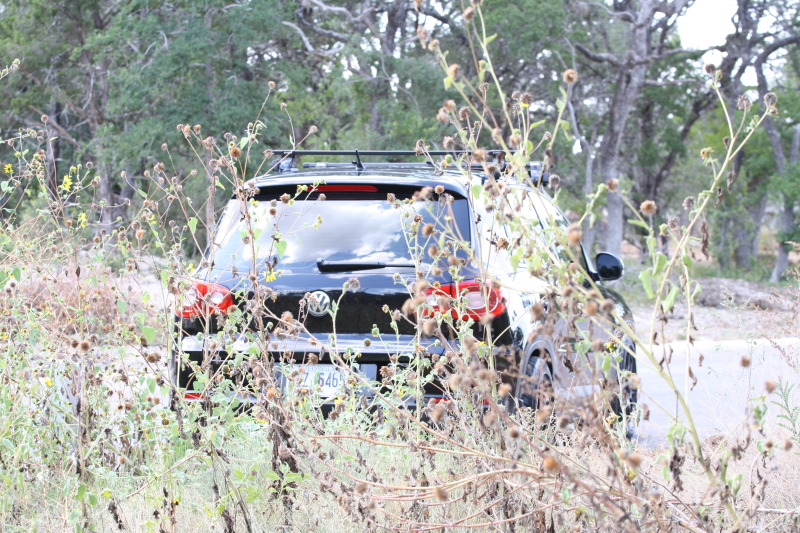 7-9-2012
My weekend went well!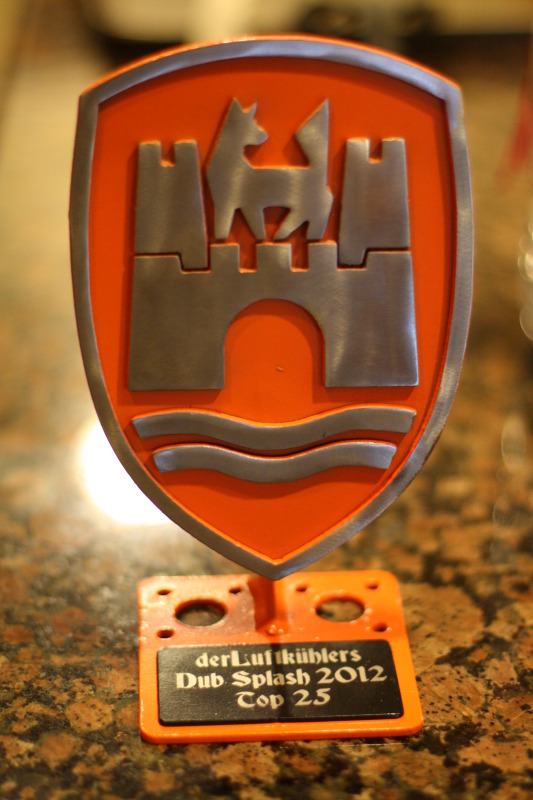 7-20-2012
Turns out I broke my oil pan some how



So that was a bill I didn't see coming!!! But it was blast driving the cabriolet all week!
7-23-2012
I love texas.. Can't wait to move out of this crap state...

How my Week started: Work laptop gone....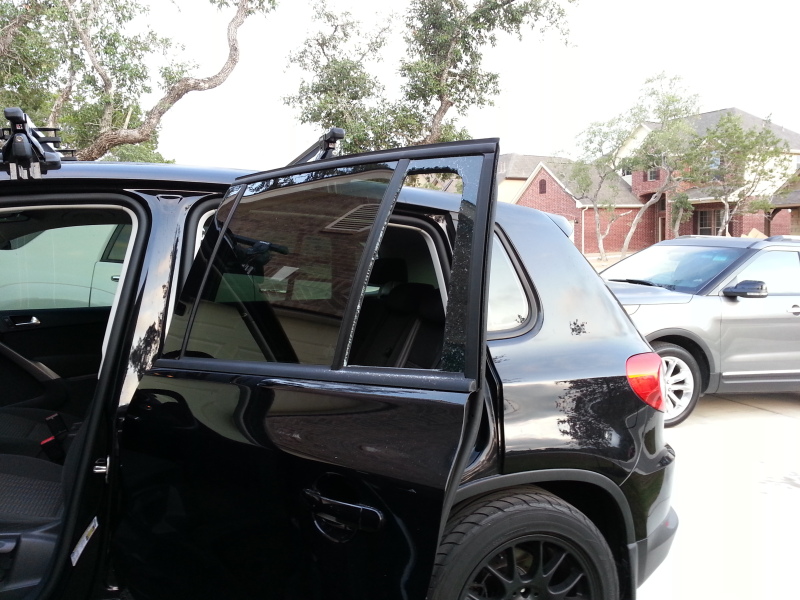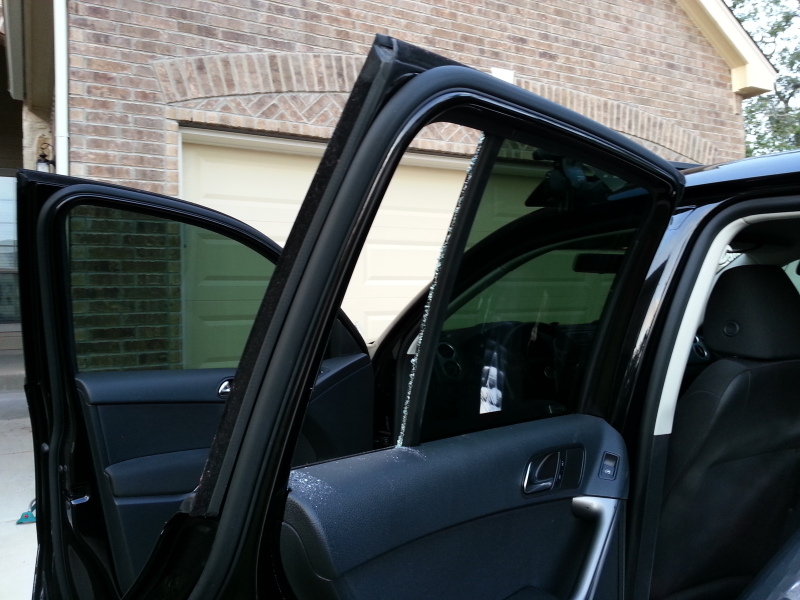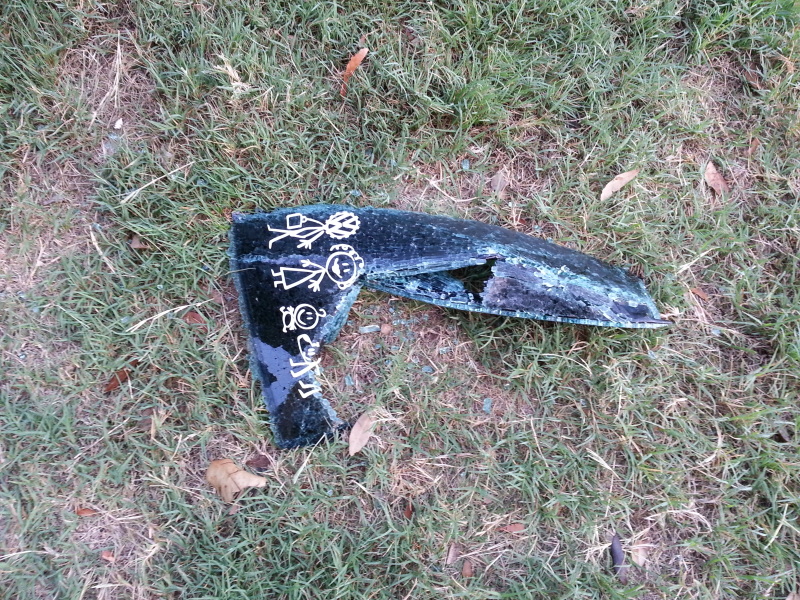 8-8-2012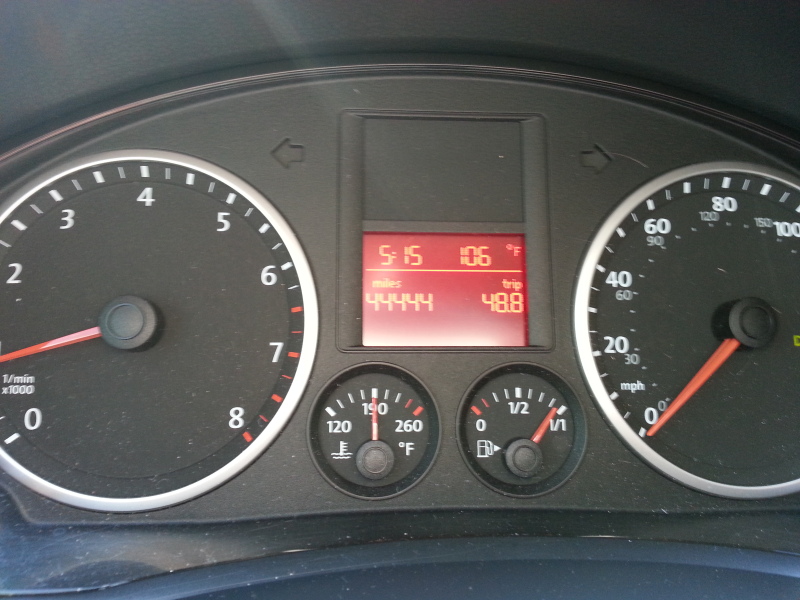 Stopped at the light yesterday...
8-15-2012
9-17-2012
First big update I have had in while...

Goodbye 5x7 hello custom Kicker Sub and Amp set up!!!

This set was built to order by Marble from http://jasonmarbledesigns.com/

The sub is 100% removable for track day and for the times where I need to fold the sets down to fill the truck/boot with manly gear.

100% love it and with the tune he placed on my system! Now on to pics!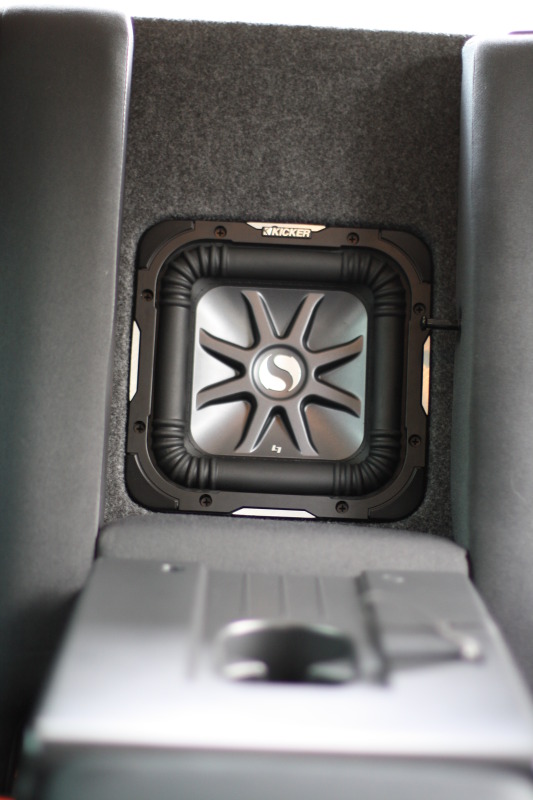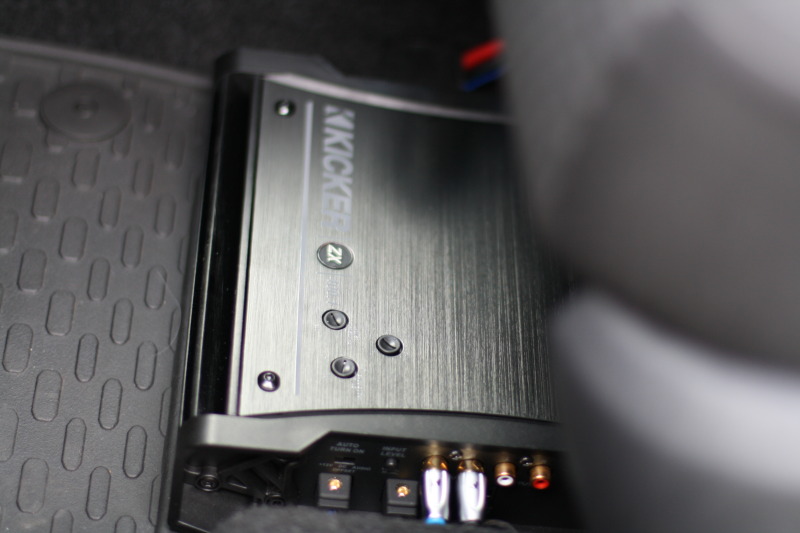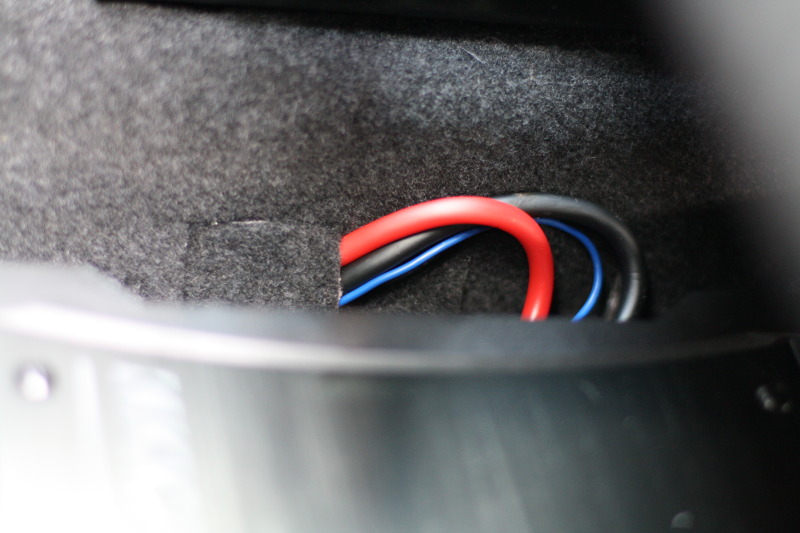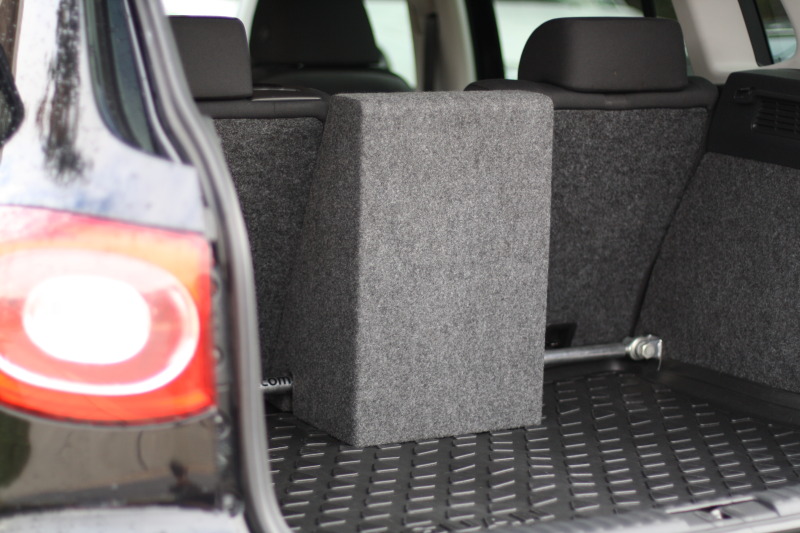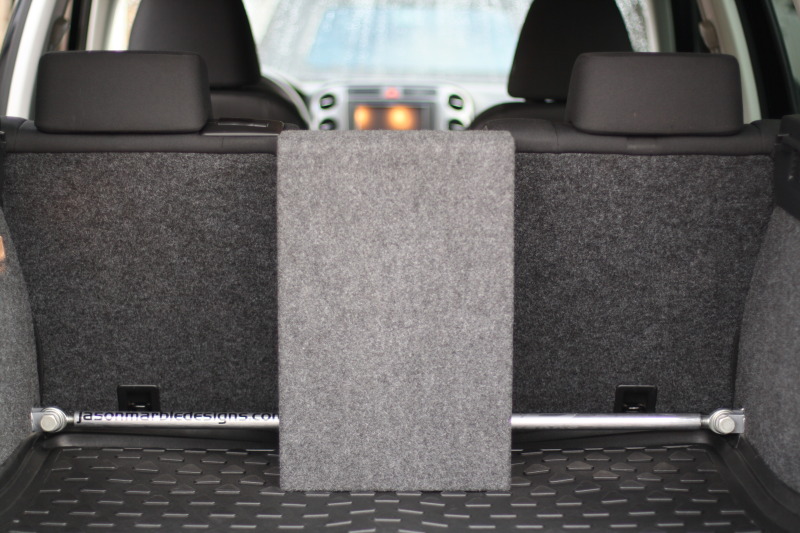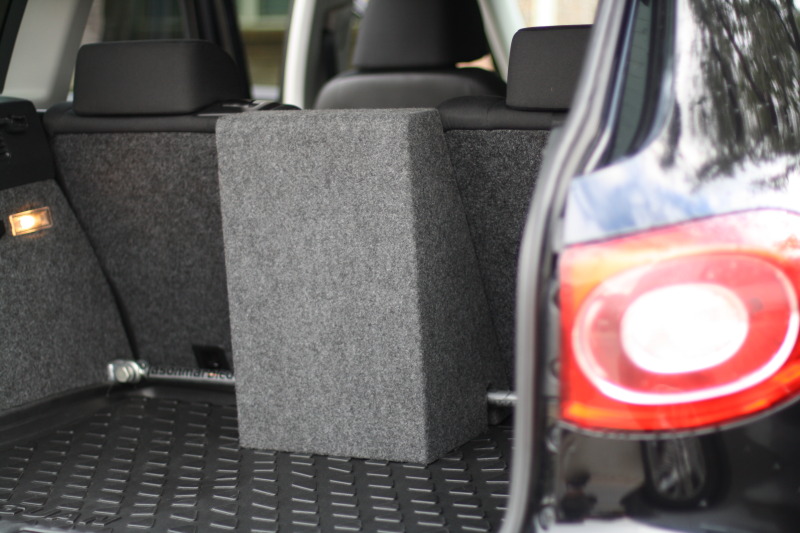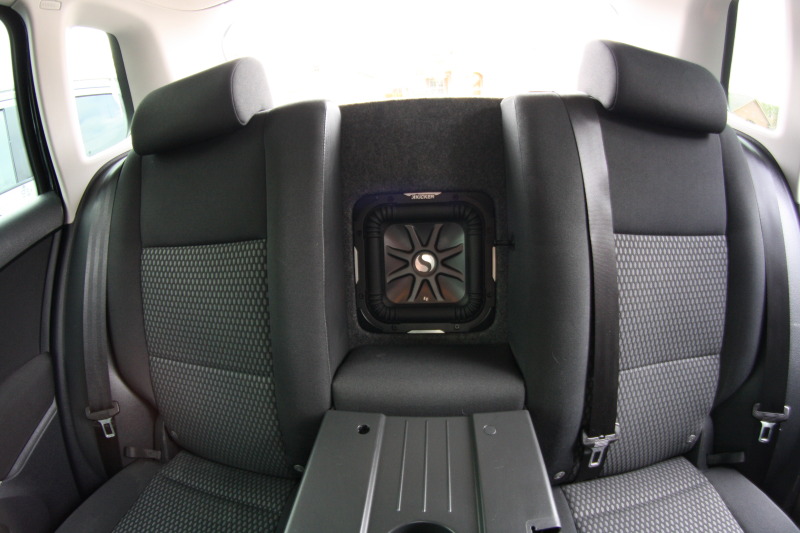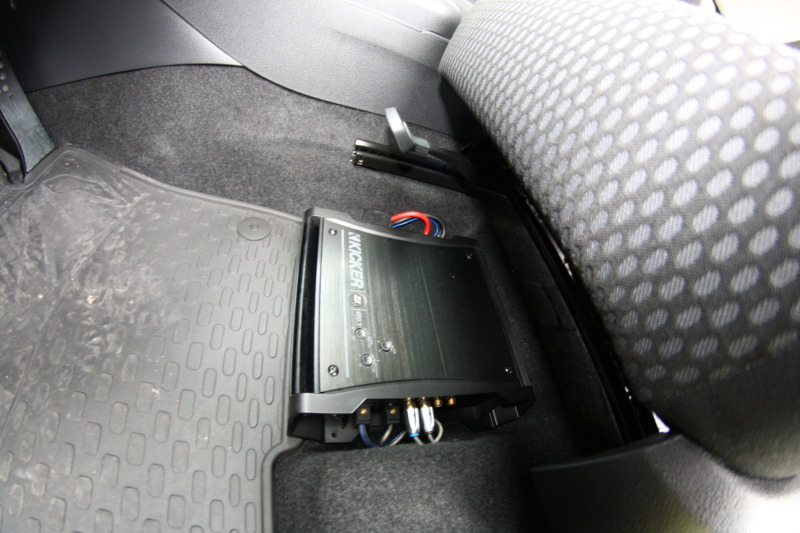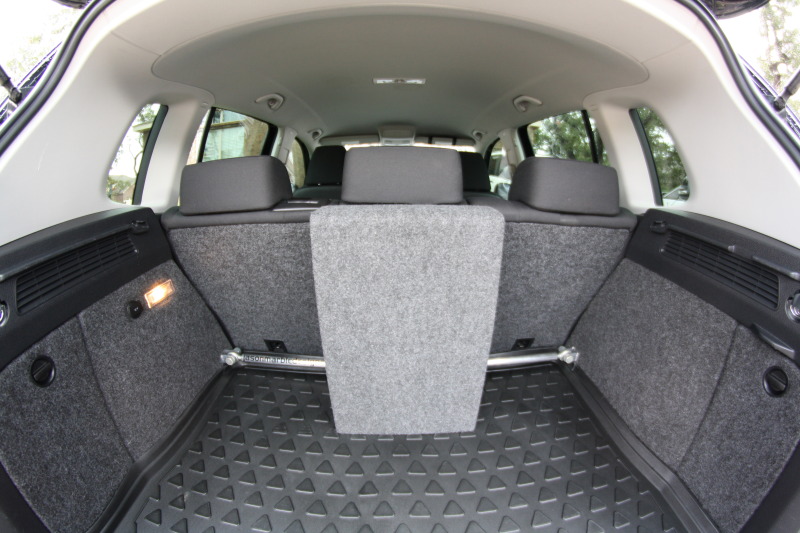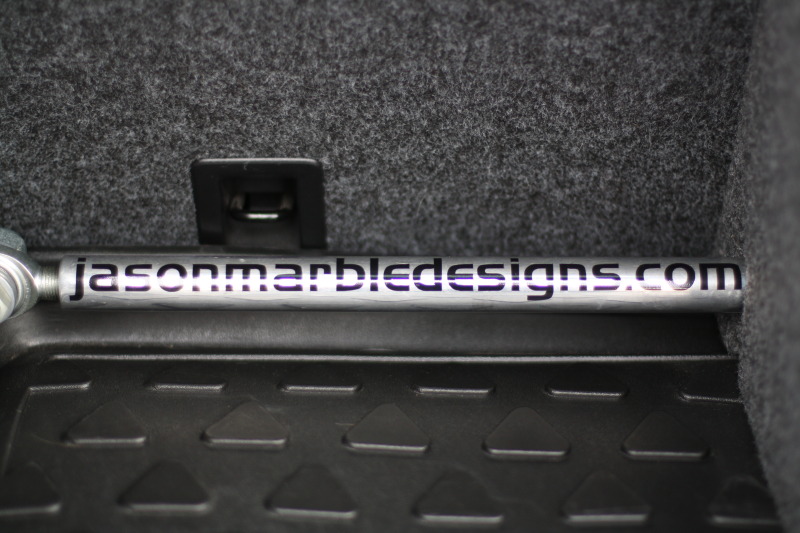 10-16-2012
Not much of an update, But I have de-dipped my grill for the last time. Although I will always love plastic dip but I'm super sick of having to de-dip and re-dip.

did find a cool, fast way to de-dip, I coated the grill in an Adhesive remover. Then just wiped it clean!

Right now everything is getting a nice Simple green bath!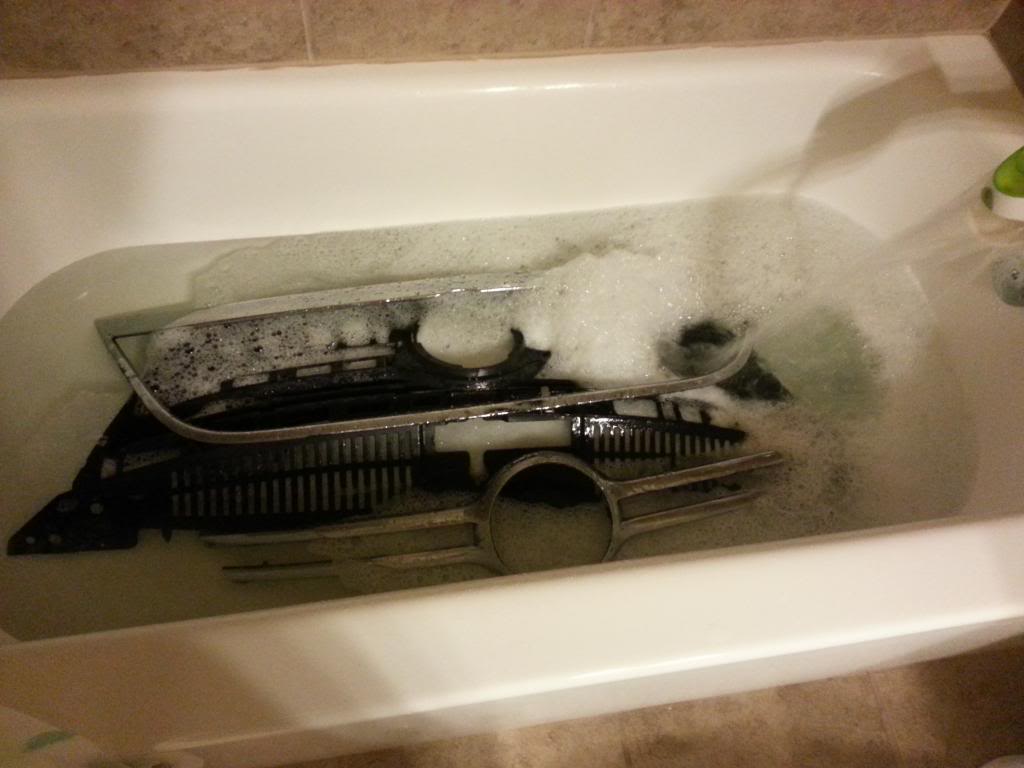 10-19-2012
grill done.. I think I like it... But my grill is is about done... more broken clips then I can count...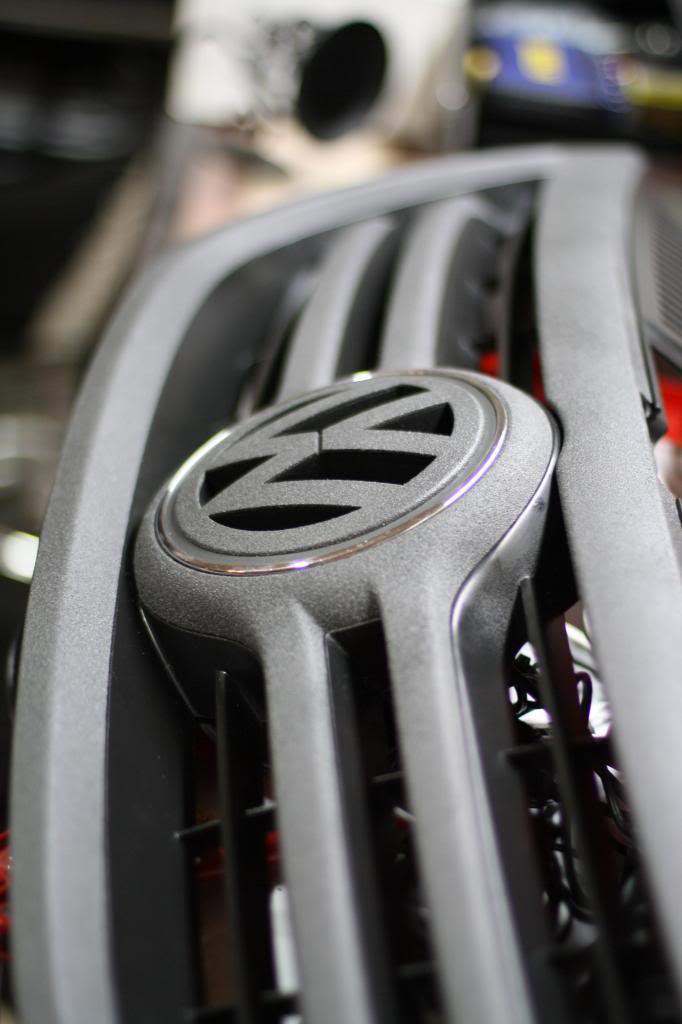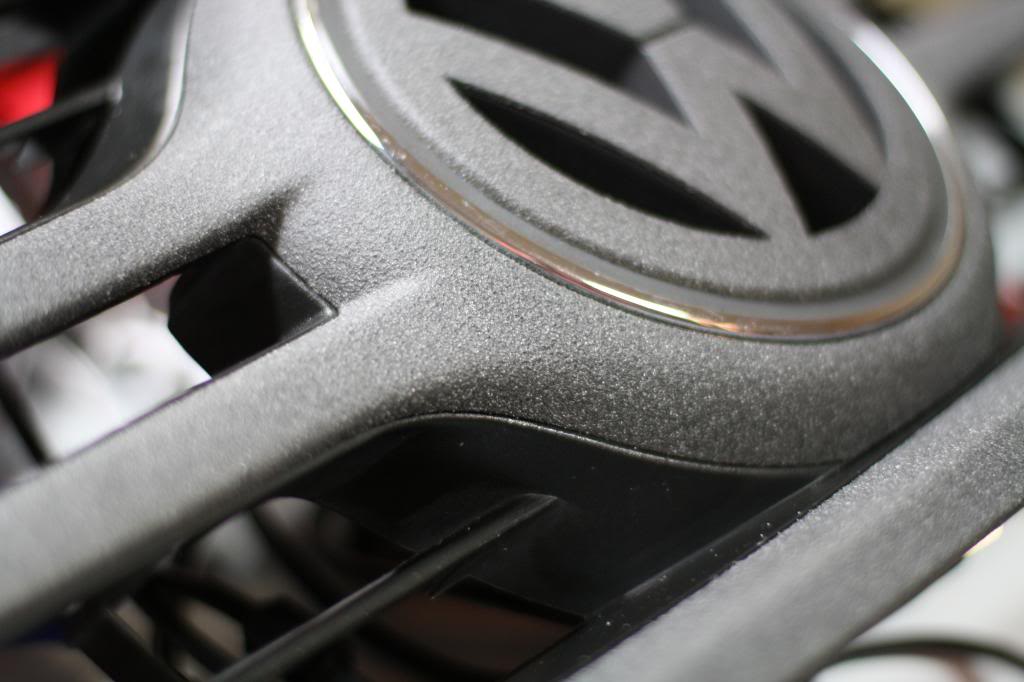 10-21-2012
Winner winner....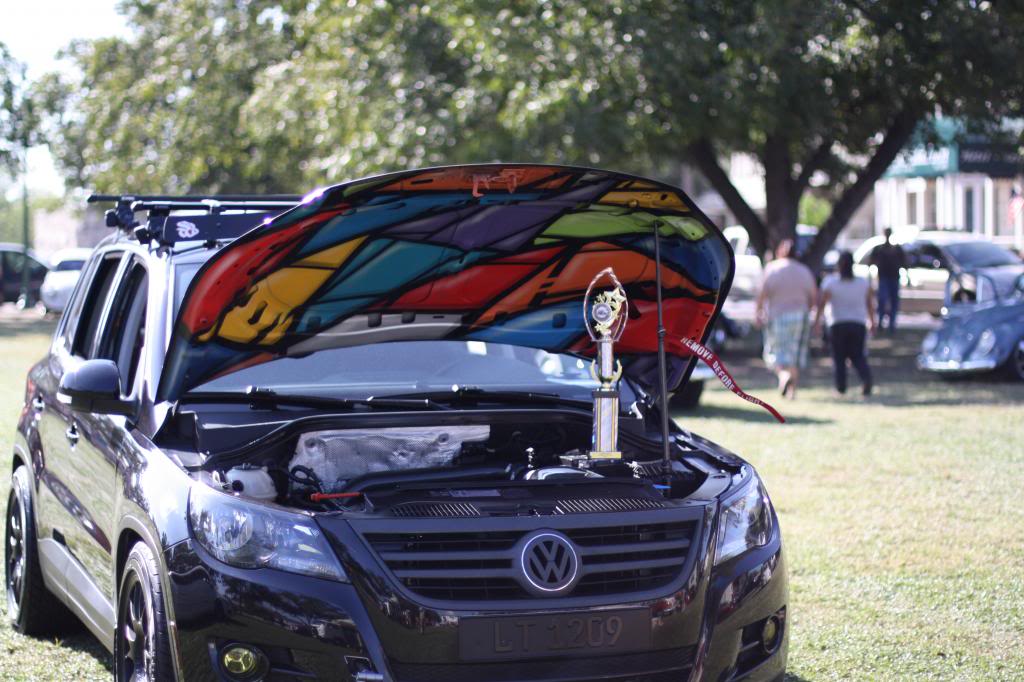 1-20-2013
In case your ever wondered if a CC was worth it...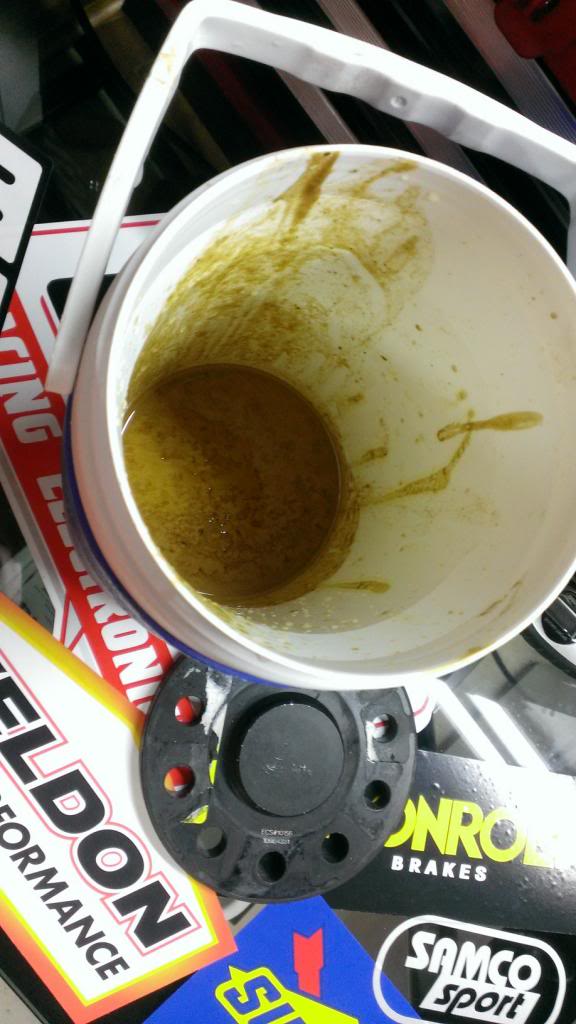 proof is in the bucket!
2-1-2013
Well I have been wanting HIDs for the Tiguan since I got her... but I won't drop HIDs without a projector and well I have never wanted to spend the money on the OEM set up.

So I have always kept my eye out on ebay for headlights, waiting to see if someone had something that looked good and was good enough to run HIDs in...

Which lead me to: http://www.ebay.com/itm/271132002653...84.m1497.l2648

I thought they looked good enough and I could finally get some good light output.

(my office lighting really makes for taking pictures a hard task)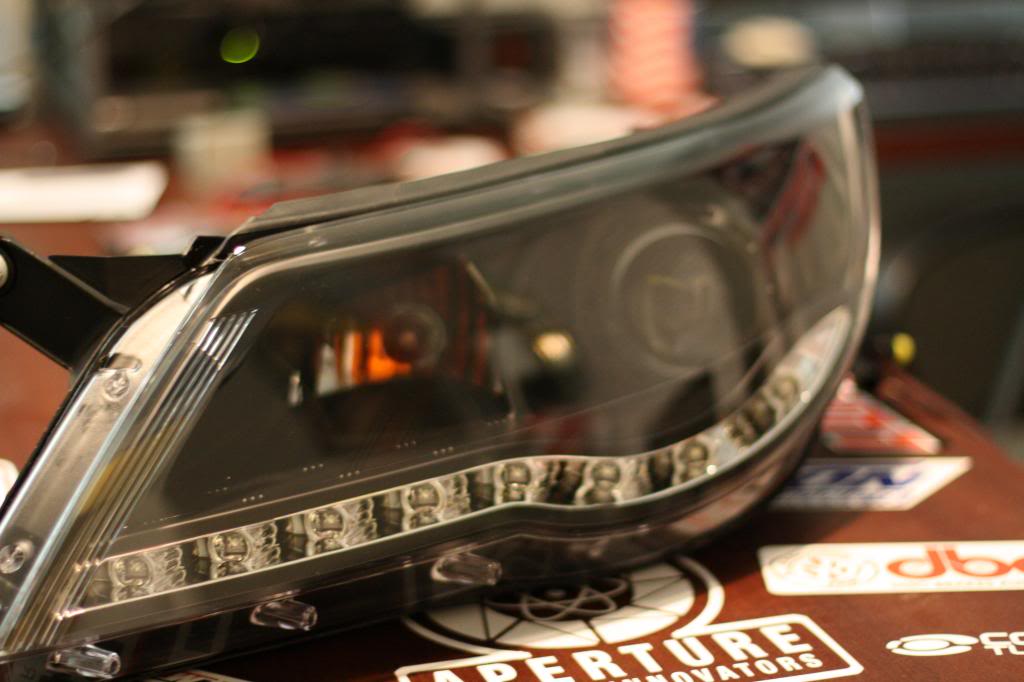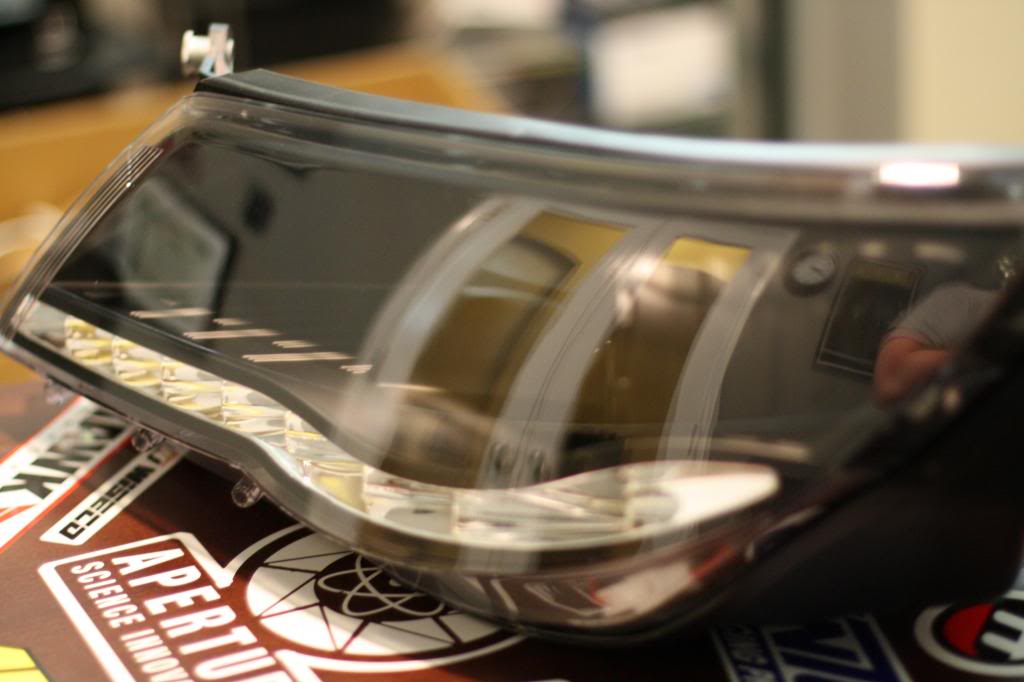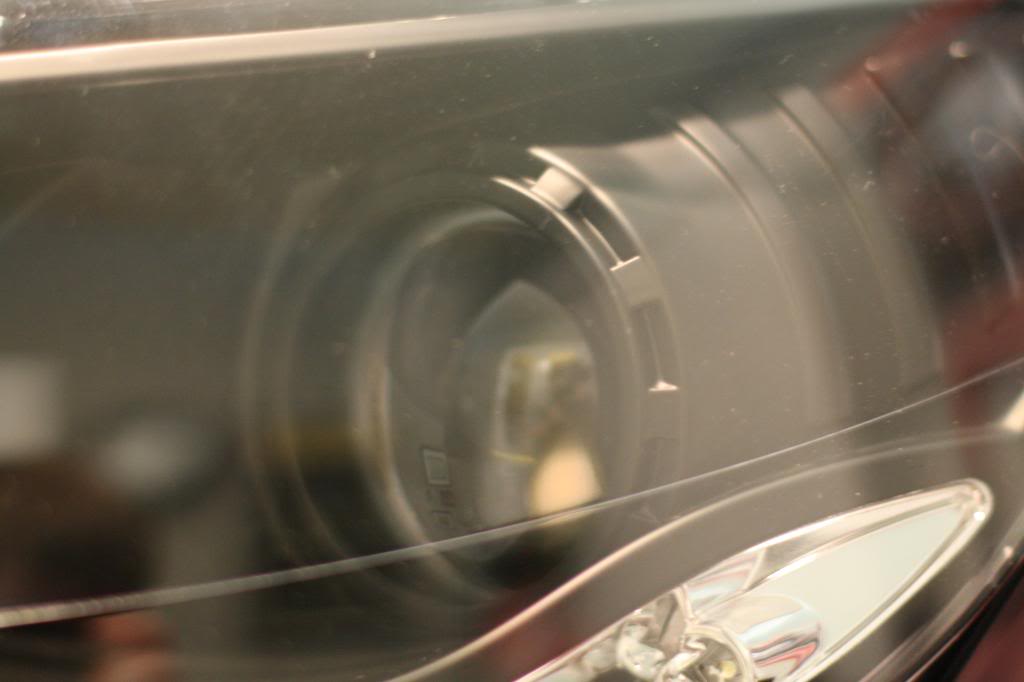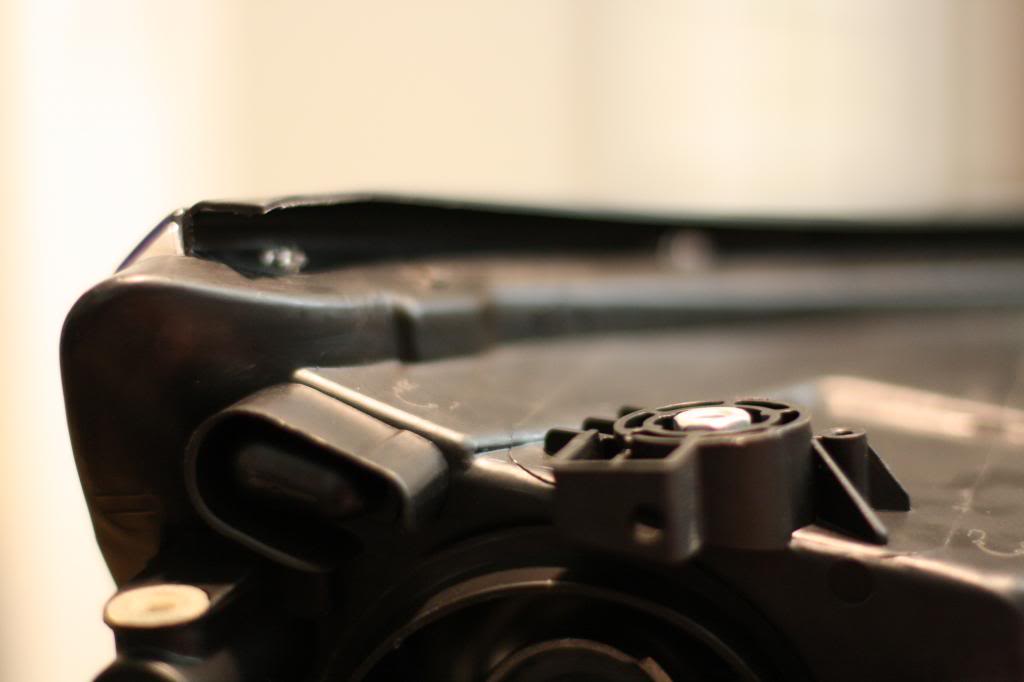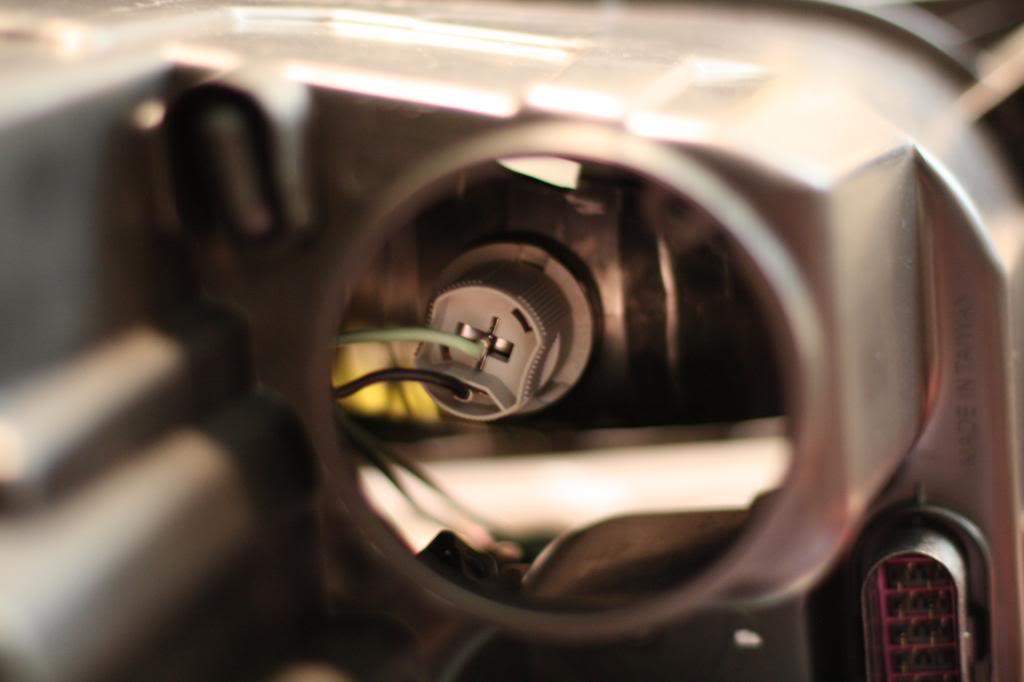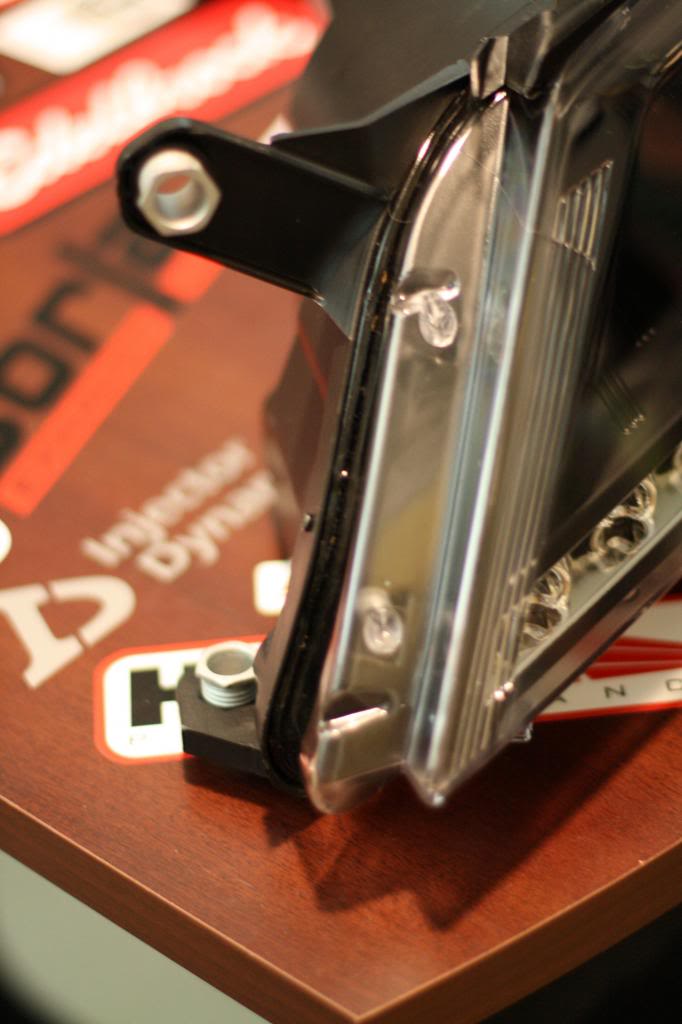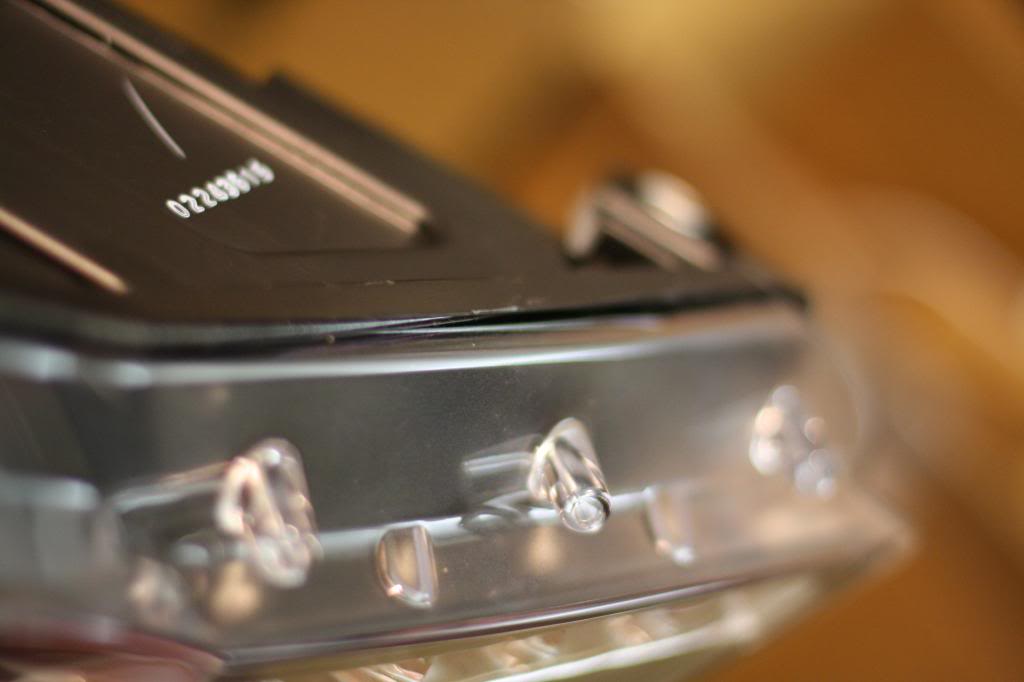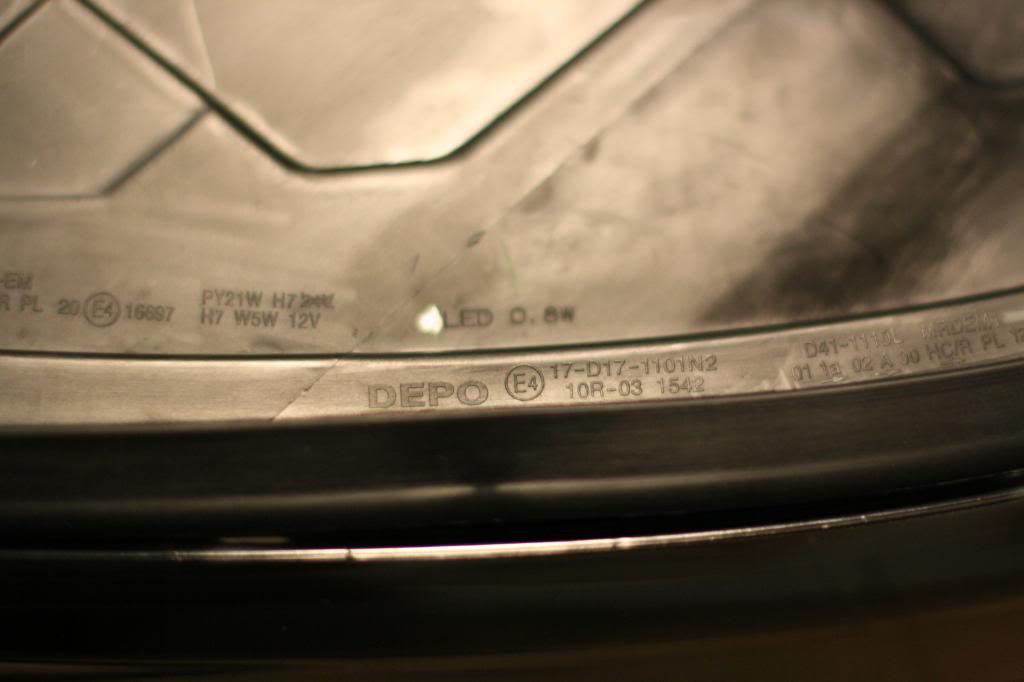 I think the over all build looks good. But I ran into a few issues during the fitting.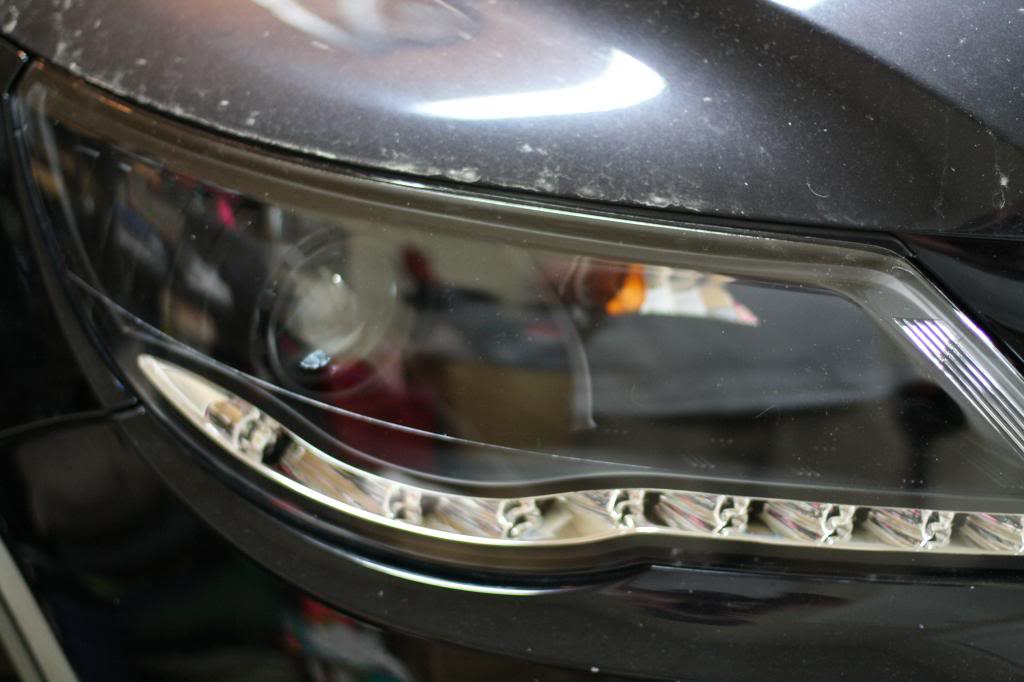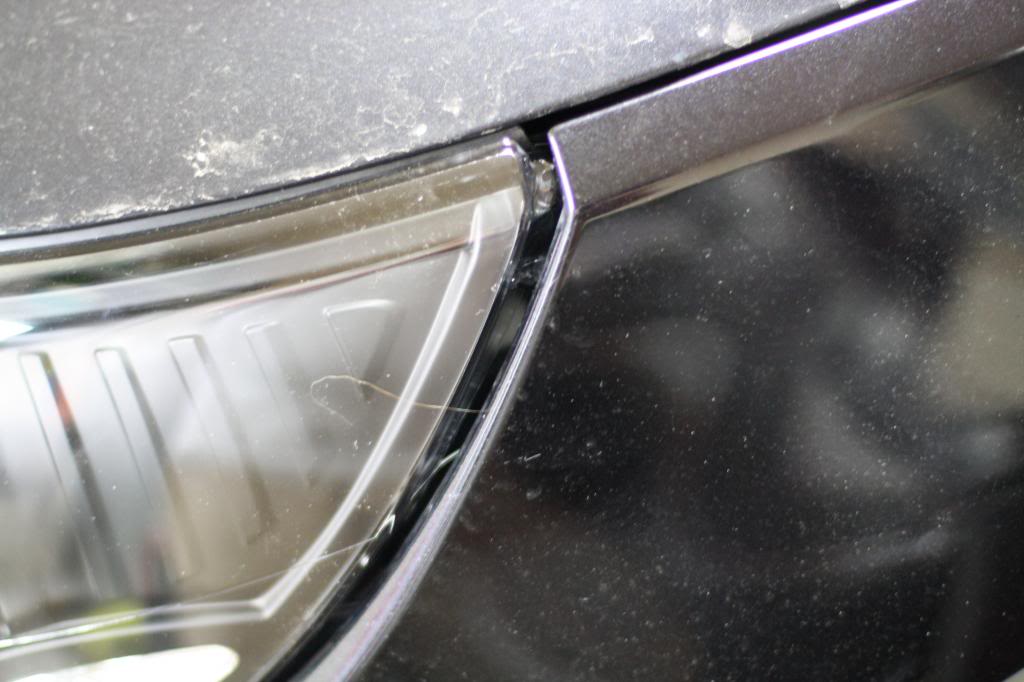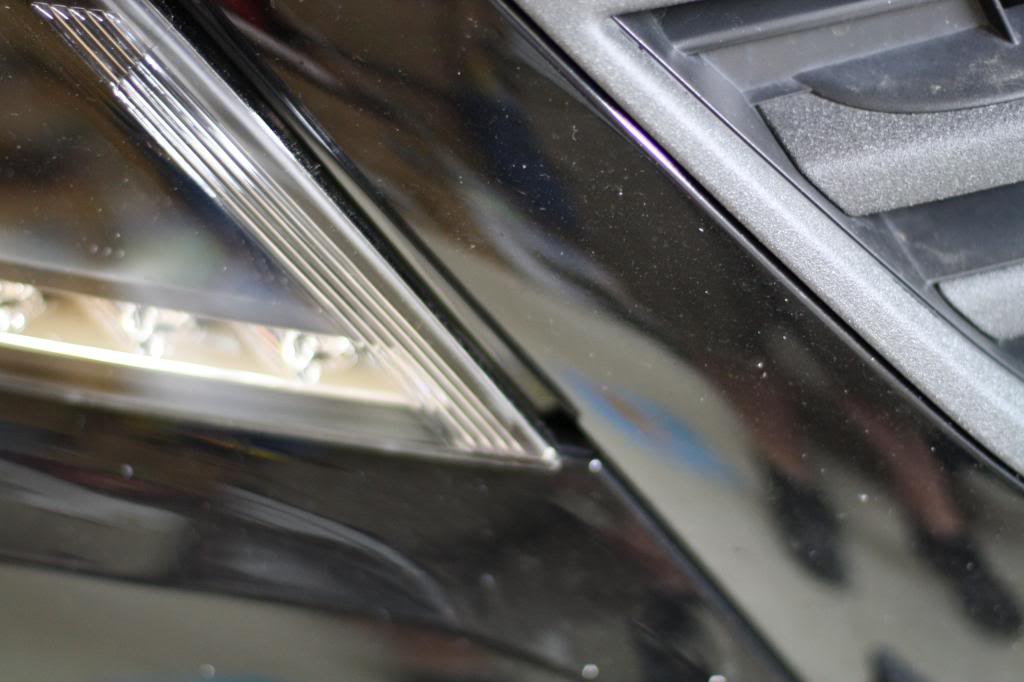 Light Out put is nice...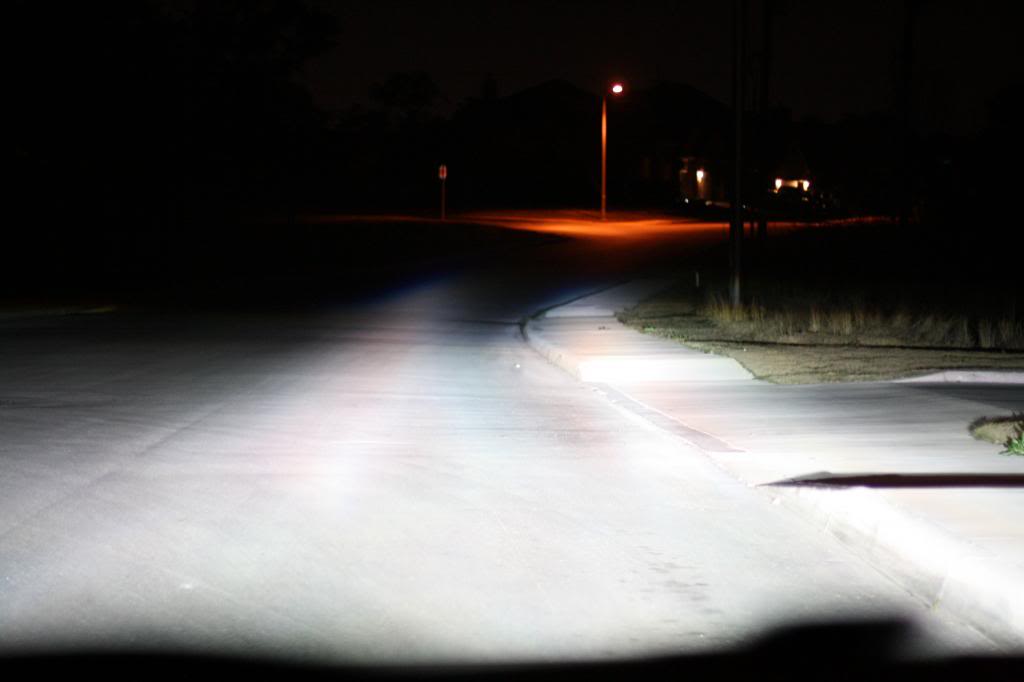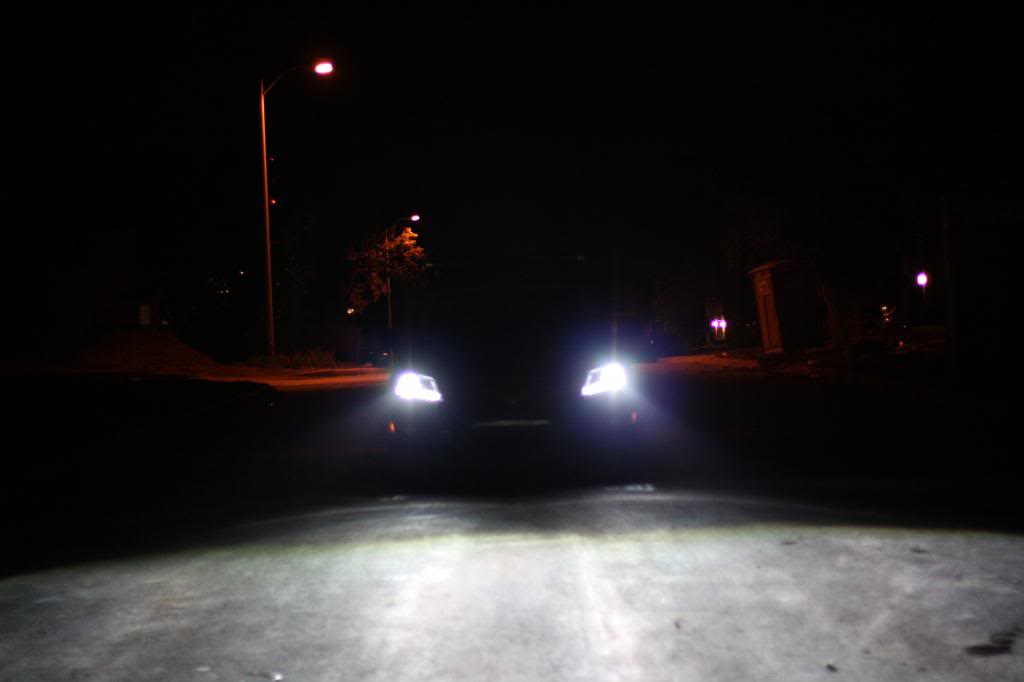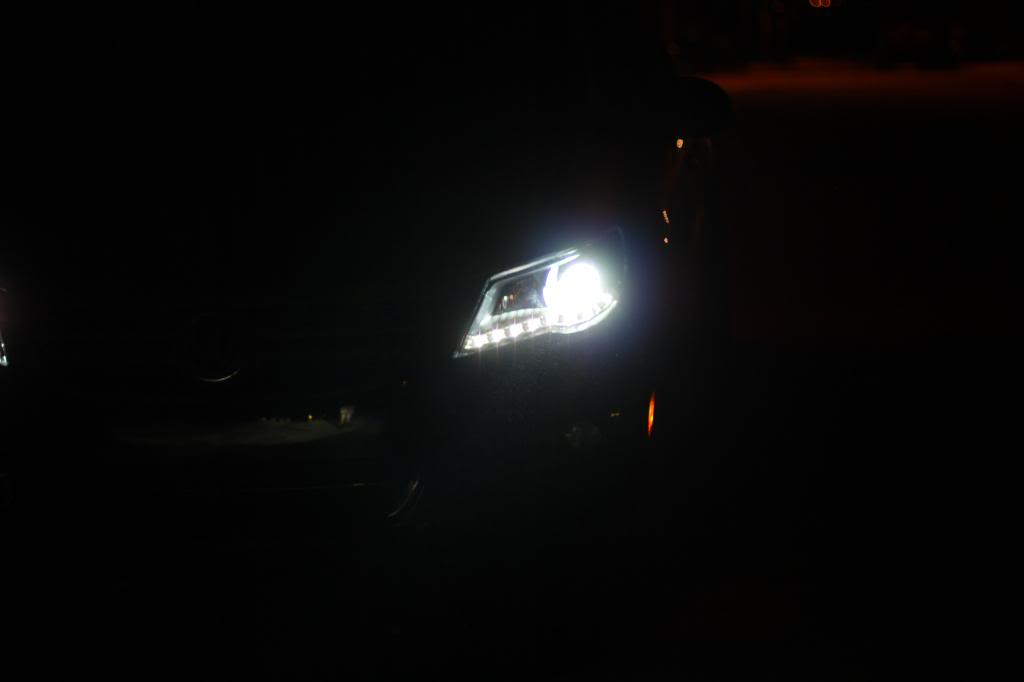 Overall not sure I am happy and maybe going back to my old set up this weekend.
I know if you're a show goer this set up will lose you points as they aren't clean. And I think the projector housing in the head

lights are not seeded well b.c they have a little play in them over bumps.

The Light out put is very nice so

for doing that right.

How I mounted my H7 HID bulb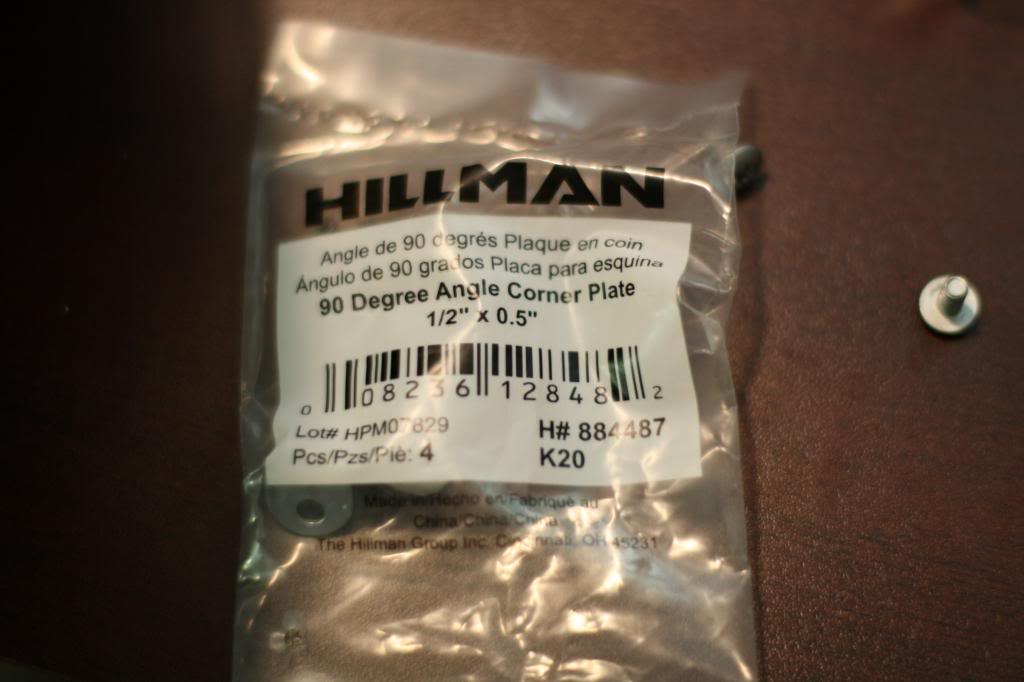 Old Cheap set of HIDs I have had sitting in box for like 4 years..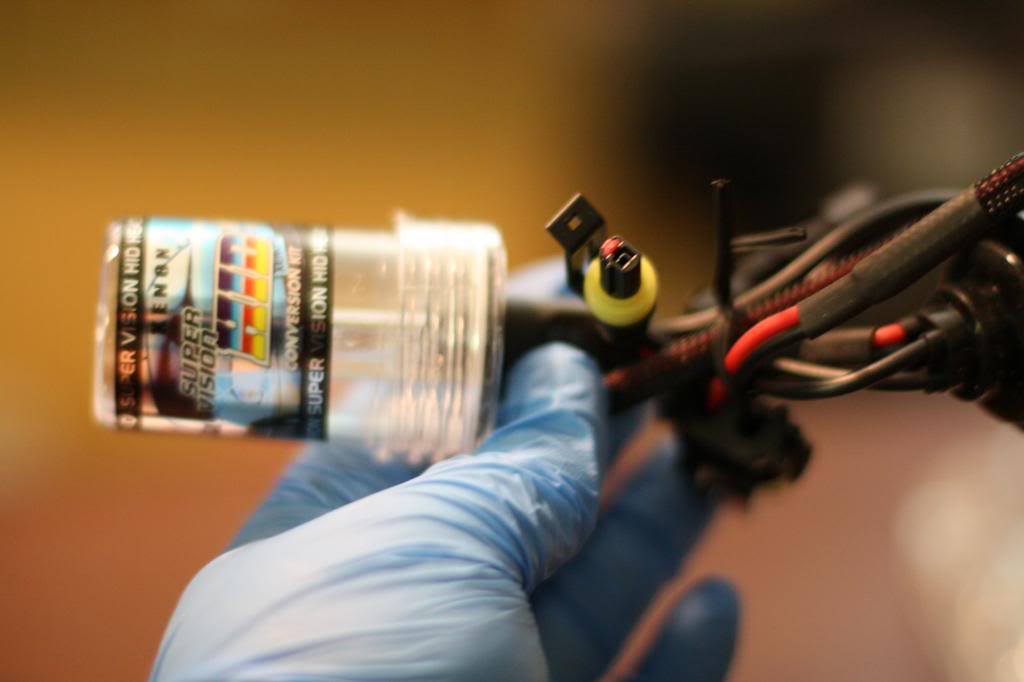 4-10-2013
Well getting a little depressed on trying to plan out my next phase.

I would like to do a different route with a bigger turbo set up, but I have been on a search to find an LSD for my tiguan. I have found one for AWD, but nothing for the FWD models.

I have been in contact with a place about creating me one but not sure they will be willing or that it will be cost effective for me to do so

/rant

4-28-2013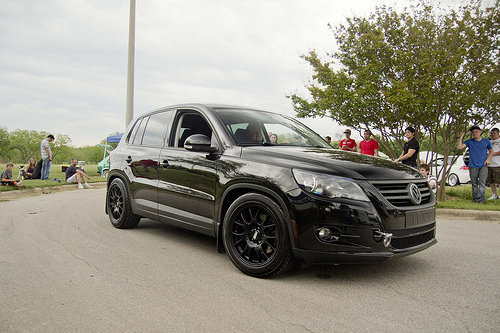 5-7-2013
Well this is one of those things that some will love, and others will hate...

We're not clean right now, and the person who put on my plate put is super off center... But here is a taste.. I should have some nice shots done this weekend!

Color is Matte Forest Green..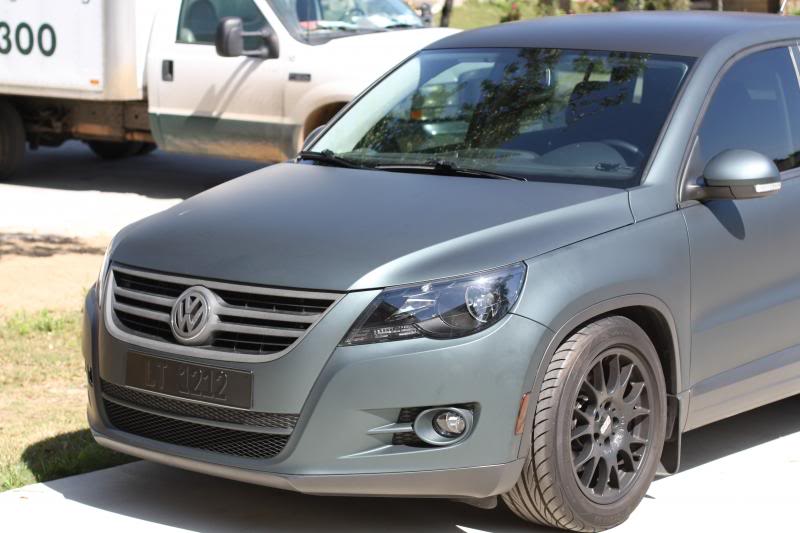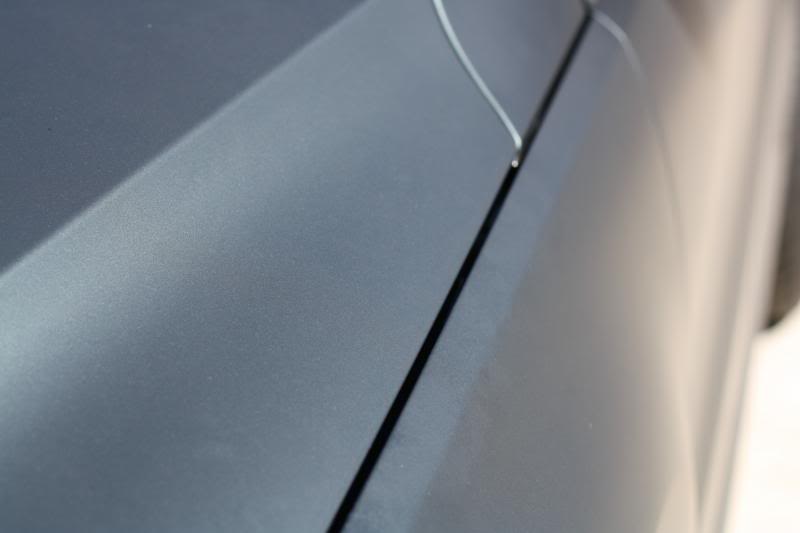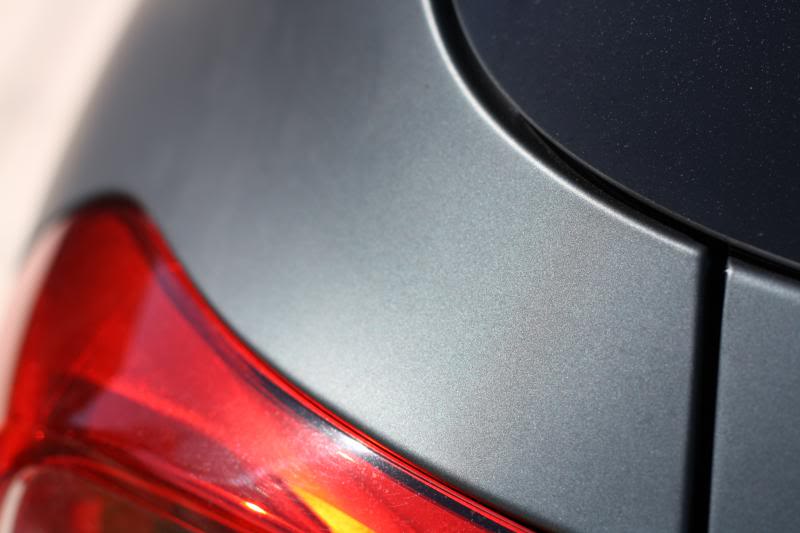 5-11-2013
Well time for some better pictures..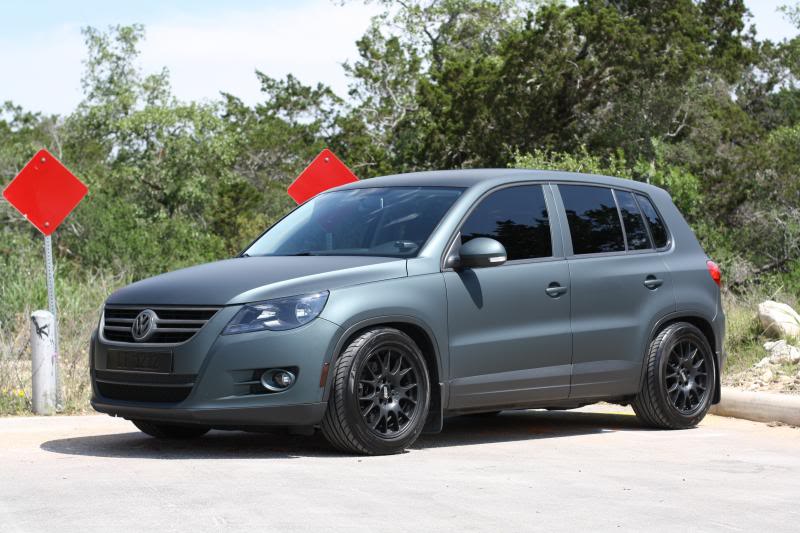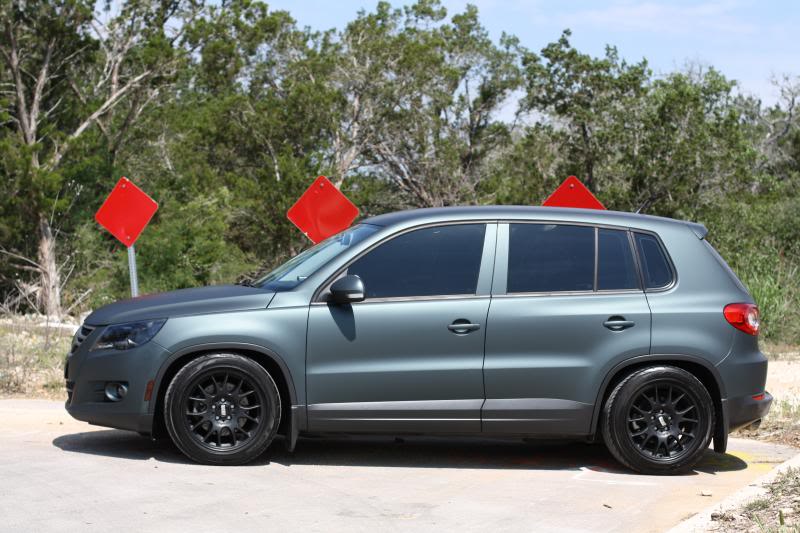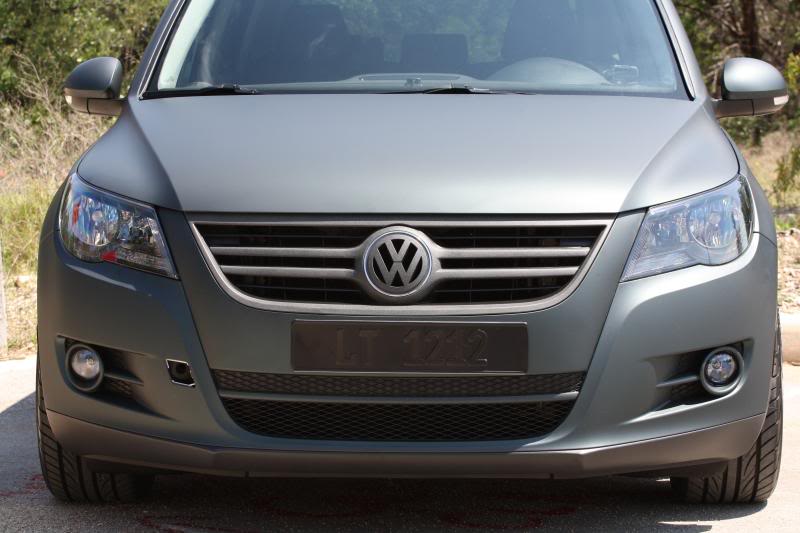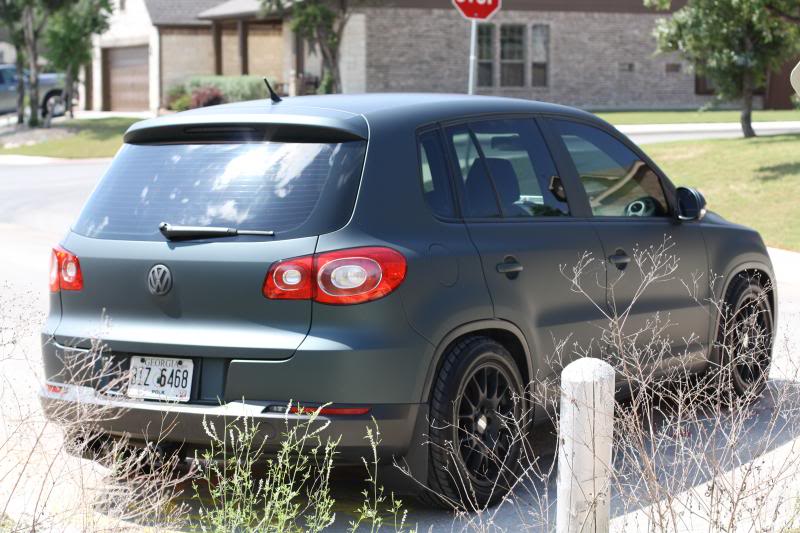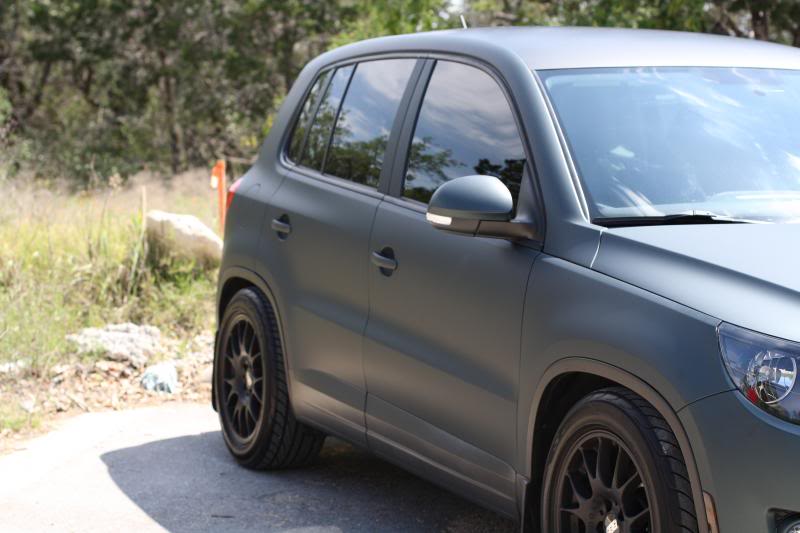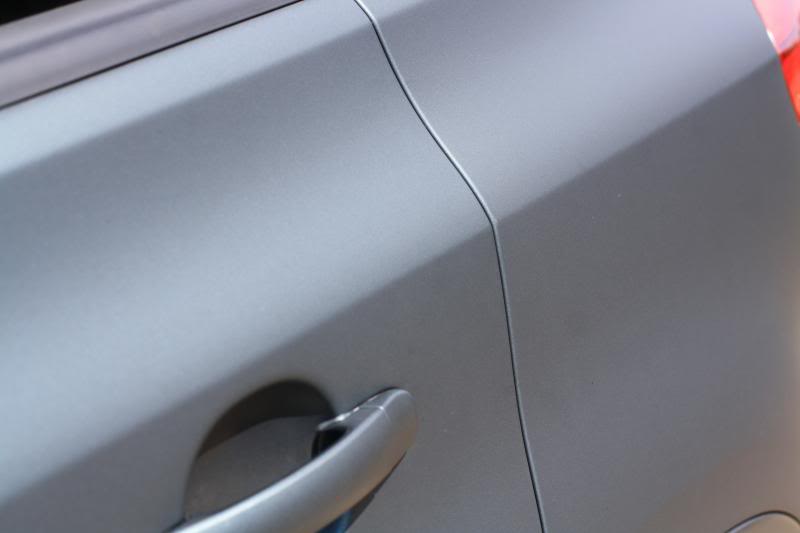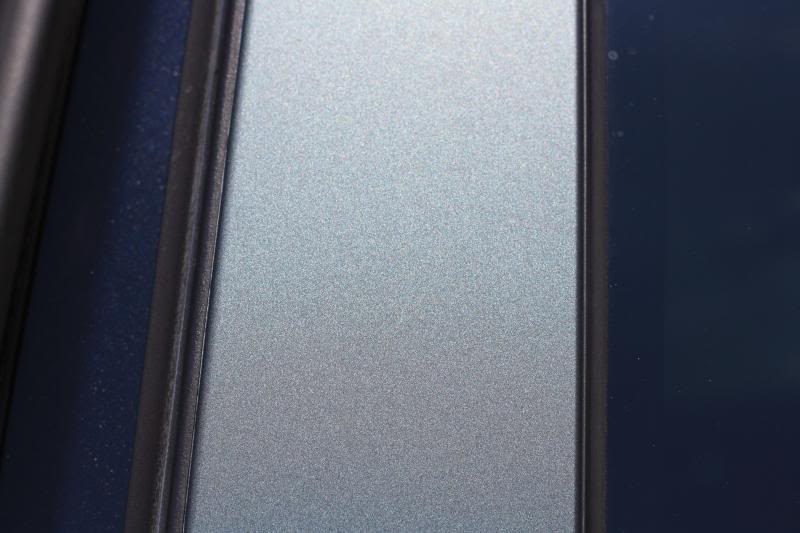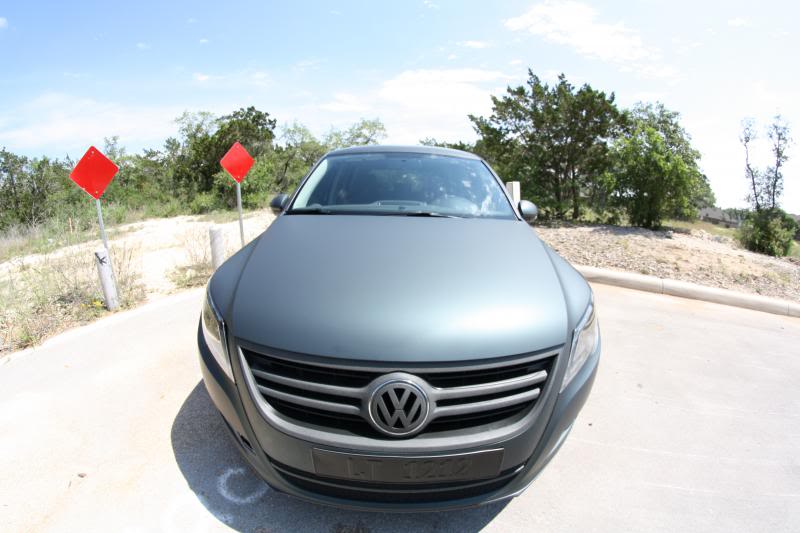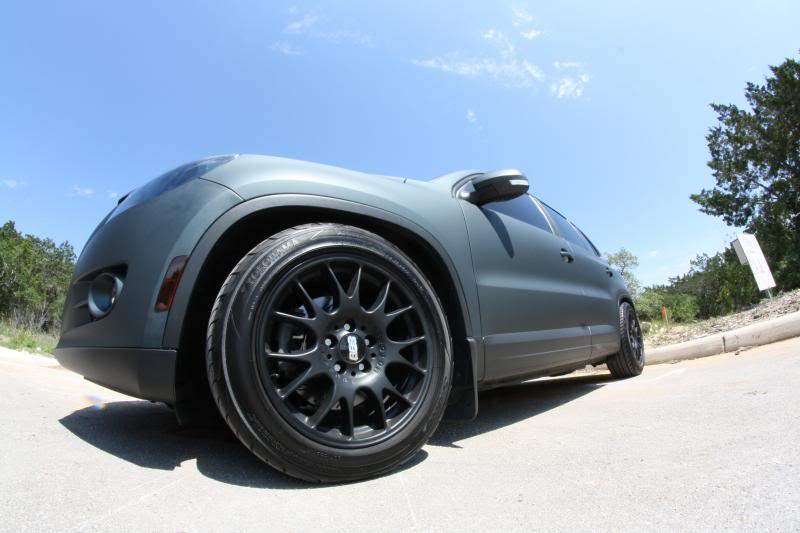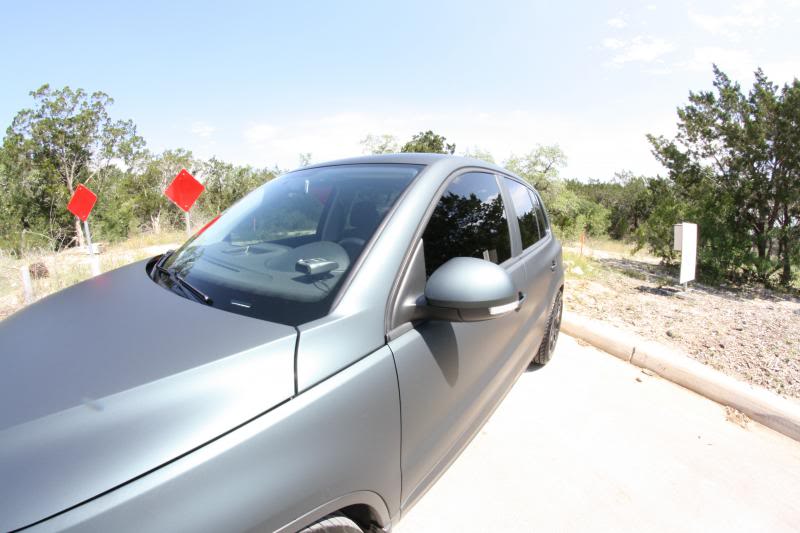 5-13-2013
Well sometimes you just got to roll with what the world throws at you... Went to get my oil changed and while it was up on the lift I wanted my right rear shock adjusted, I was bottoming out on that side when hitting bumps at speed..

Turns out my rear is toast again... So I'm leaving the H&R's behind and saying hello to some PSS10's just in time to leave for SoWo on Wednesday morning!

7-17-2013
Mini update..

Had some issues last week, throttle body went to sleep with the fishes. Lucky for me it happened within 2 miles of my house.

And this why we have toe hook installed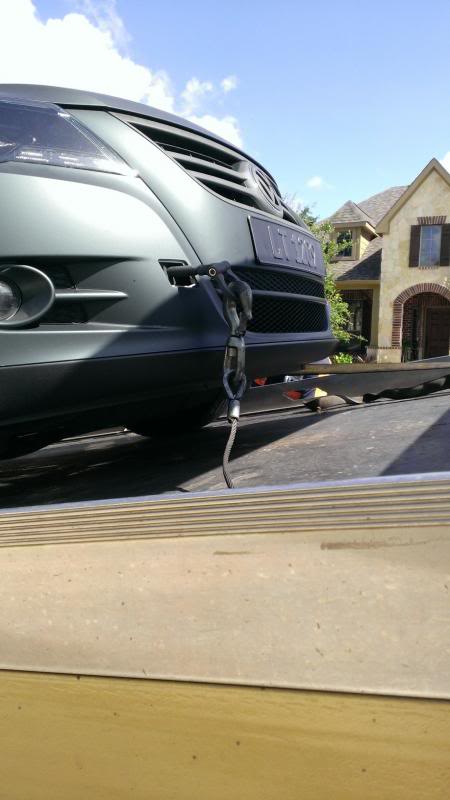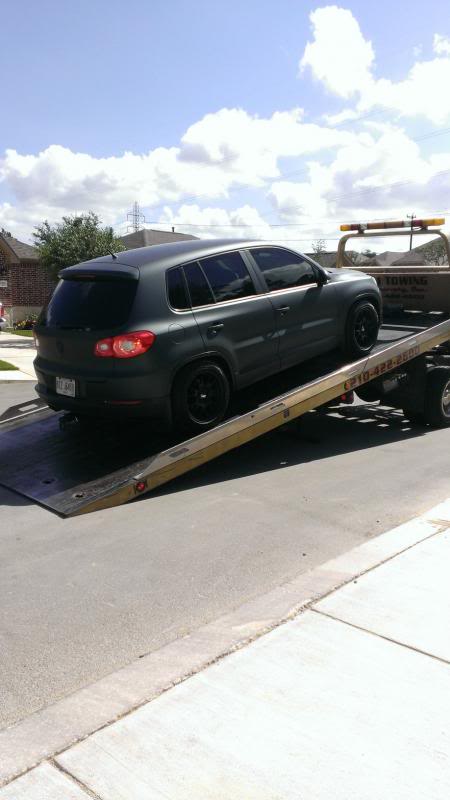 Just got the Tiguan back today and is running fine.

Side news: from the cooler talk I heard today sounds like version 3.0 for the k04 is right around the corner from APR.

Look for the Tiguan to get the new v3.0 alittle bit after the GTi's... Going to be a power bump too.
12-21-2013
Another check off on list done for Phase III... Tiguan is now off daily driver status

Touareg v8 was picked up today!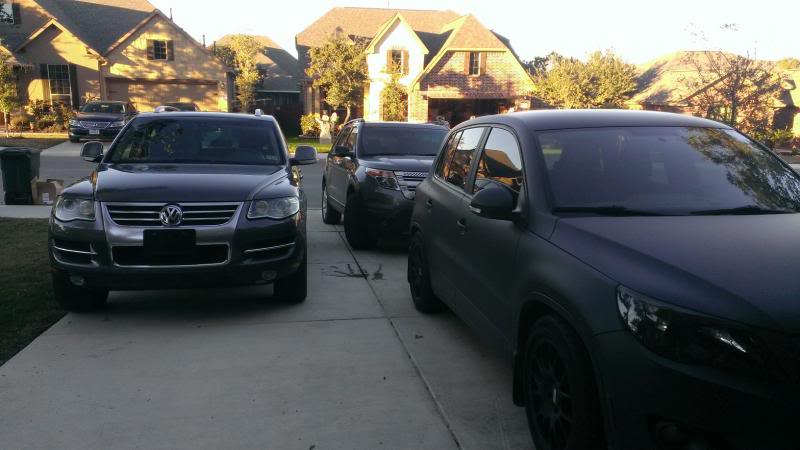 1-15-2014
Spring cleaning time!!!

Air Filter clean and re-oil
Oil Filter
Motor Oil
Brake Flush
Spark Plugs- NGK
Cabin Air Filter
Intake Valve Cleaning
Alignment


Crappy part, Intake Manifold was removed, and BAAAMM My water pump was nearly toast along with Oil leak around the timing chain tensioner..

so in other words...


1-26-2014
Changed out intakes..

Went with clean look from Mod Shack..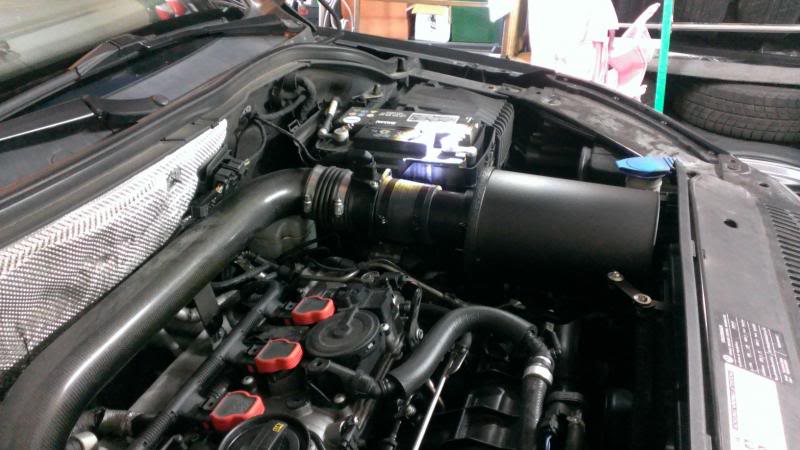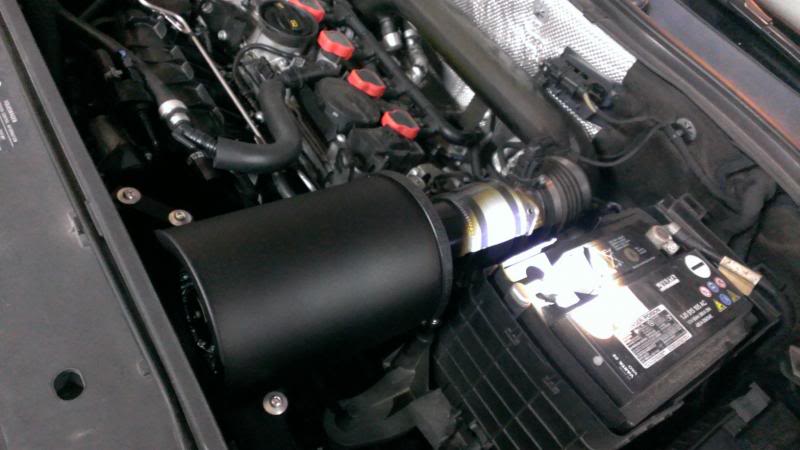 The CF was starting to go green on me.. Sad.. i think the intake is only like 3-4 years old too..
1-30-2014
I am clearly adding at least 20HP with these bolt on's....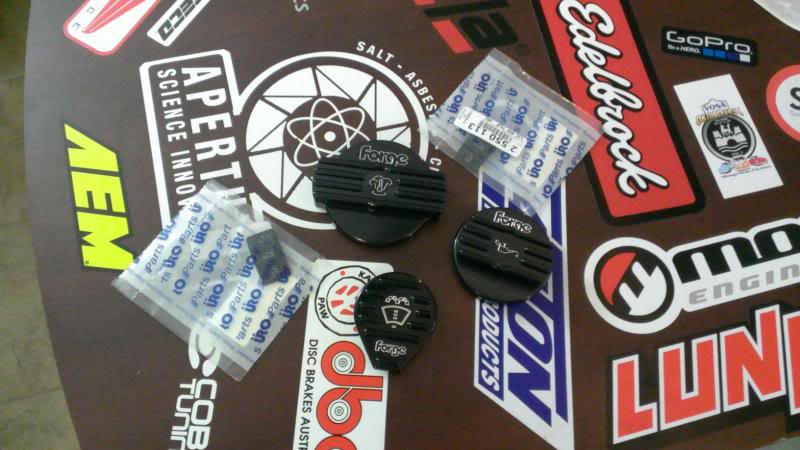 3-12-2014
the wheels are turning.. get everything in line for this year..

Finally unboxed my new FMIC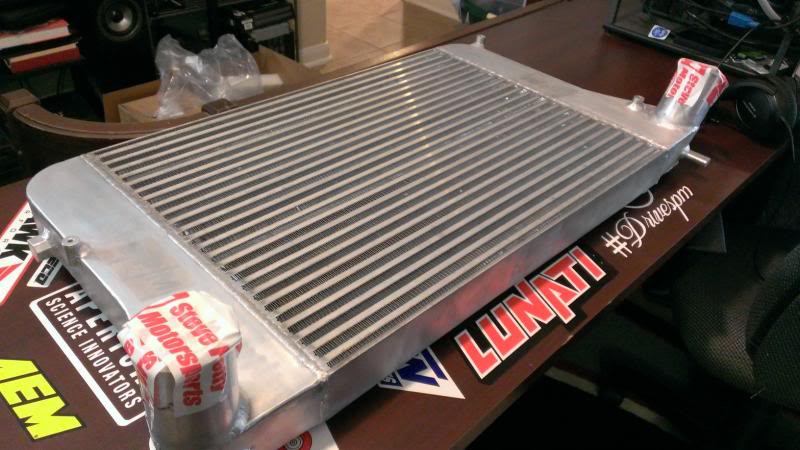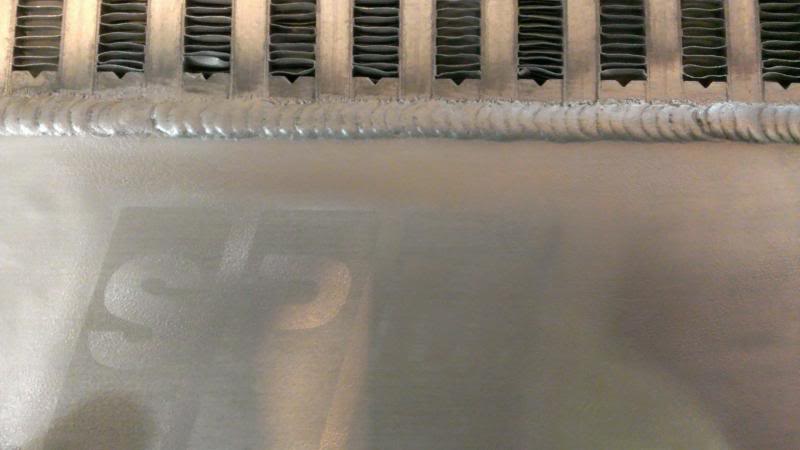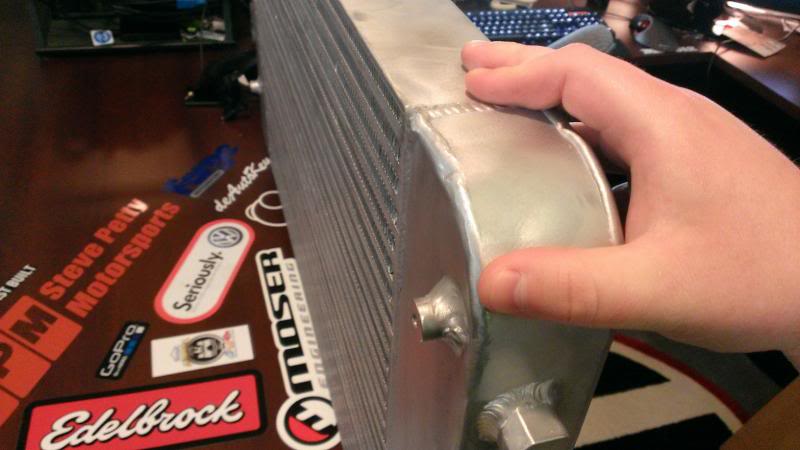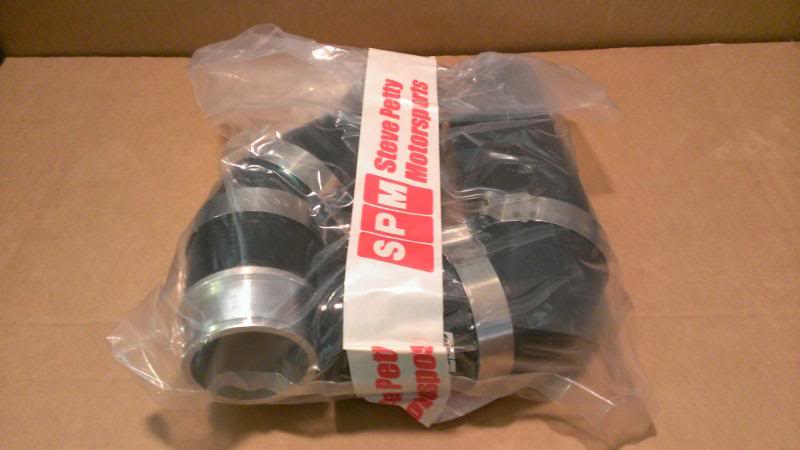 3-21-2014
took me about an hour and 1/4 can of PB blaster.. but I got that b$tch off....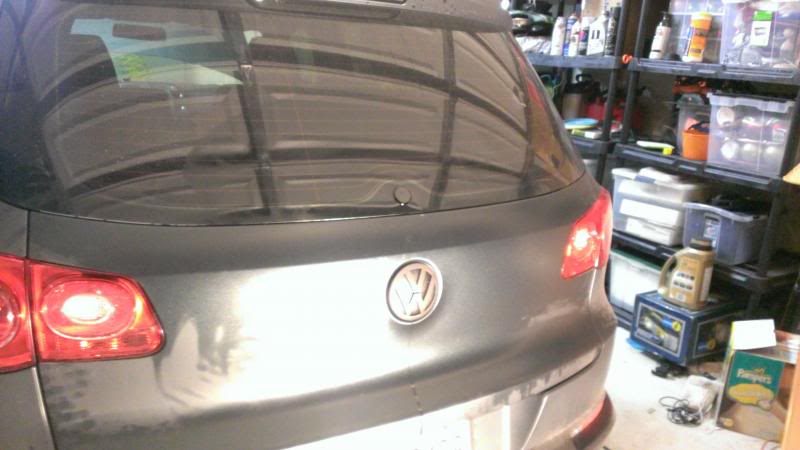 But 1 step forward and 2 steps back..

Took so much force to get it off: as it broke way it fell on my hatch cutting my wrap and the paint and then hit metal /sigh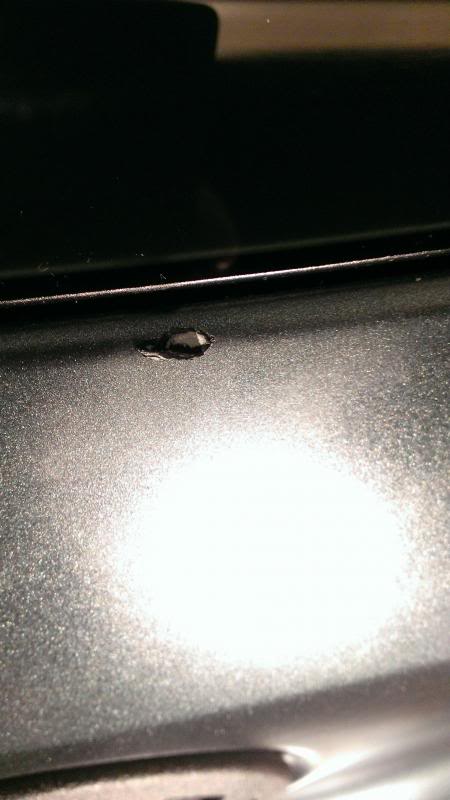 4-4-2014
5-10-2014
Time.... Oh Time....

I have ran out of time.. With the help of an awesome buddy, a lot got done.. But didn't get the 100% completed goal for SoWo.. I will still be making the trip and will have blast either way..

But here is alittle taste of things to come..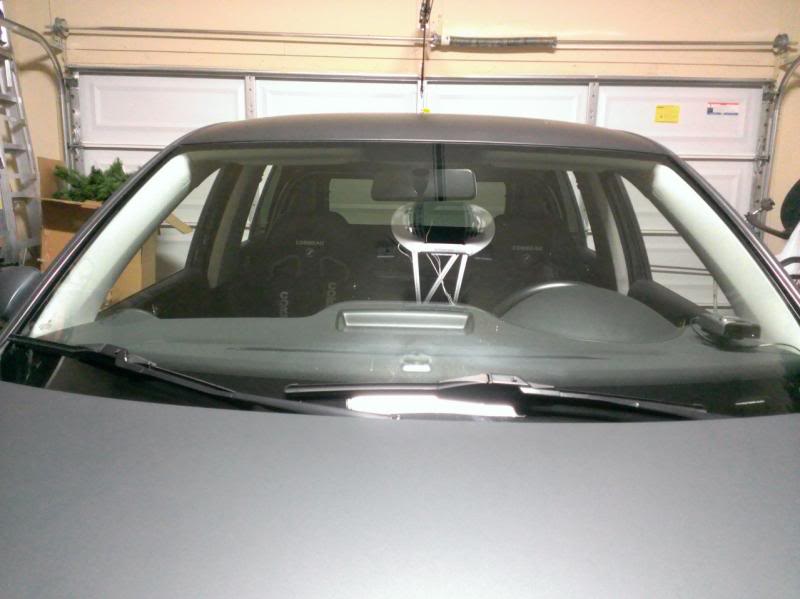 SEE YOU AT SOWO!!!!!!!!
5-19-2014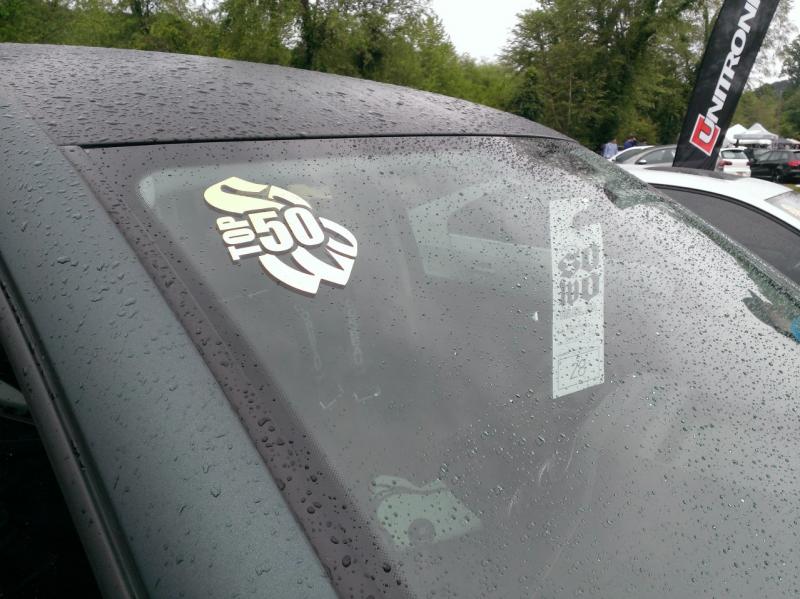 5-19-2014
5-22-2014
One of the things before SoWo we couldn't finish was getting all the air done so no bags yet. Still on my PSS10's

But the details so far:
1. Total Audio refresh and make over. New Amps, Headunit, and box for my sub
2. Corbeau CR1 Seats along with the Mkv GTi seat brackets. I'm 5'4 of awesomeness and I sit way too low in them. I will get some custom brackets made at some point.
3. Autopower Roll bar. again from a Mkv GTi. Bar is color matched with my deep black paint.
4. Air stuff: Dual tanks, Dual Compressers, Accuair management, AirLift performance series
5. Paints: Had the same dude who did my hood do all the other pieces. Also cleaned up what I had an auto-clear coat applied.

Big thanks to my friend Jason Marble of http://jasonmarbledesigns.com/ to helping me do some crazy stuff along have to deal with my insane ideas.
Also many thanks to Nate for doing more great paint work for me: http://slokeone.com/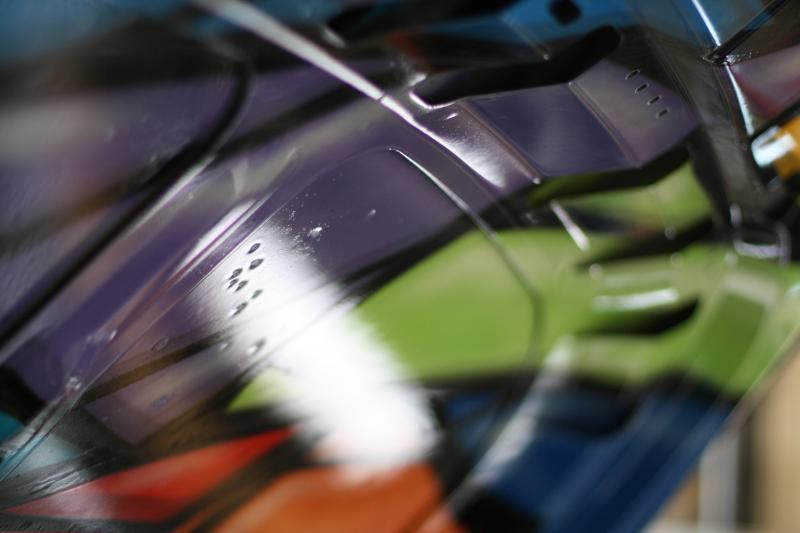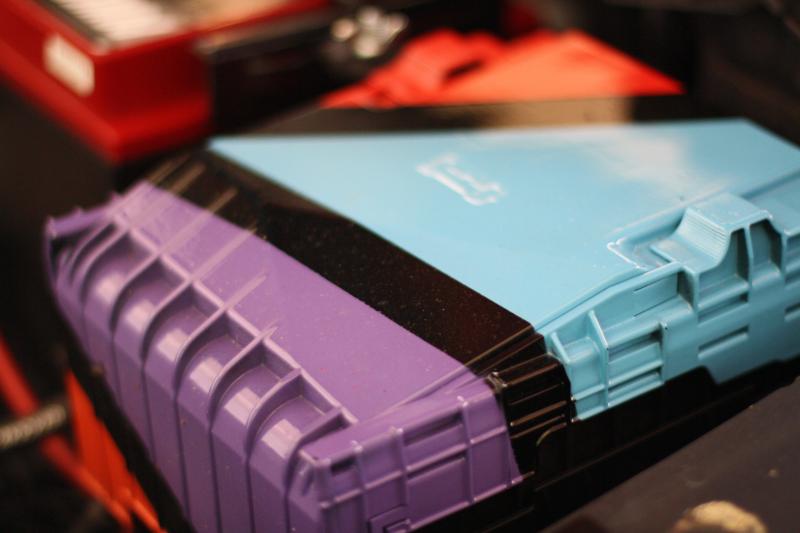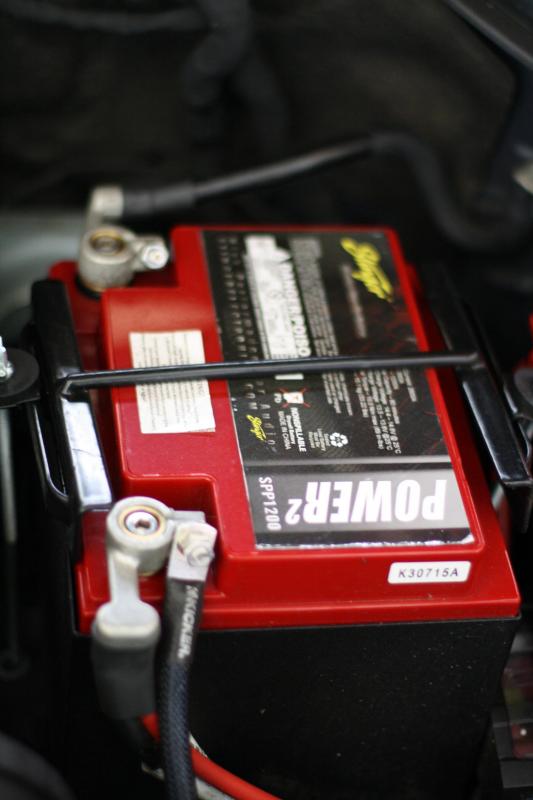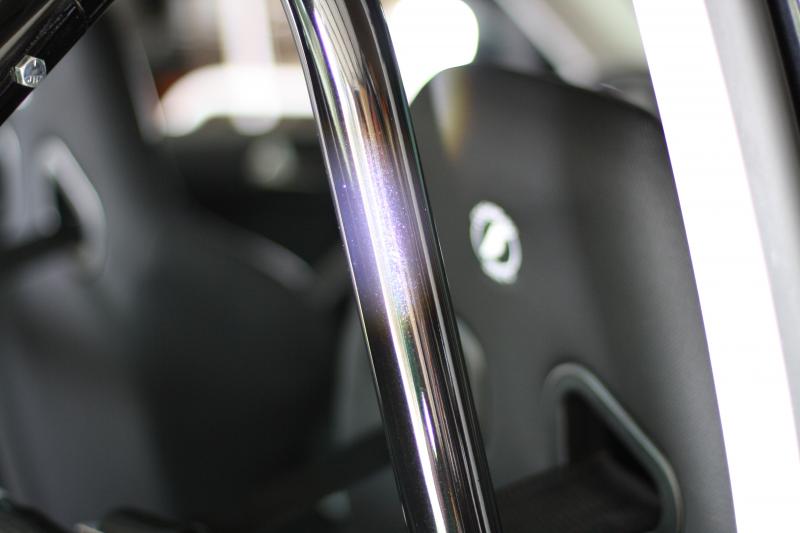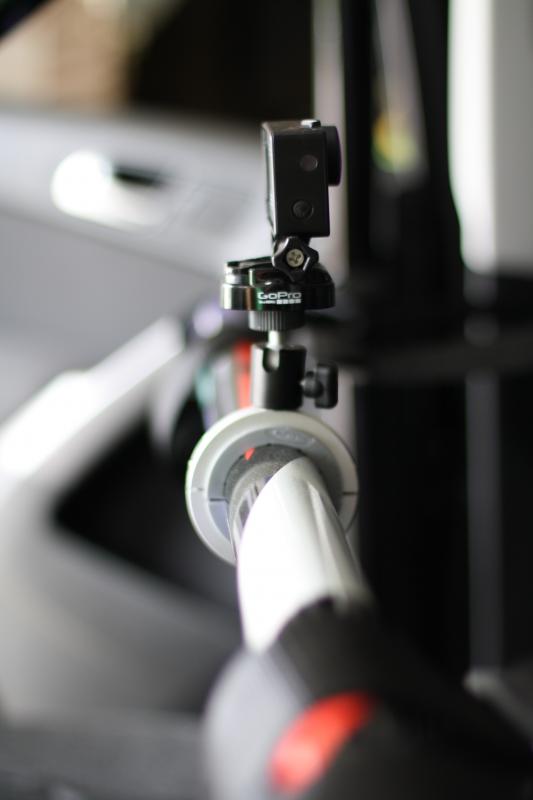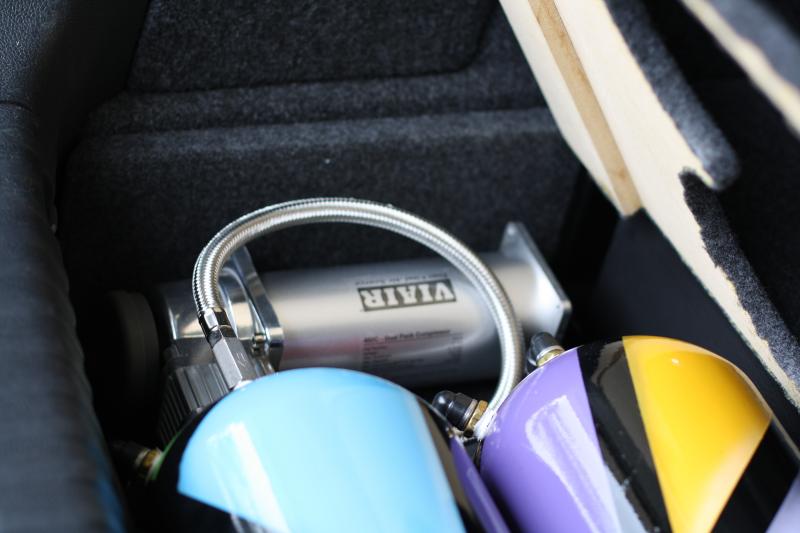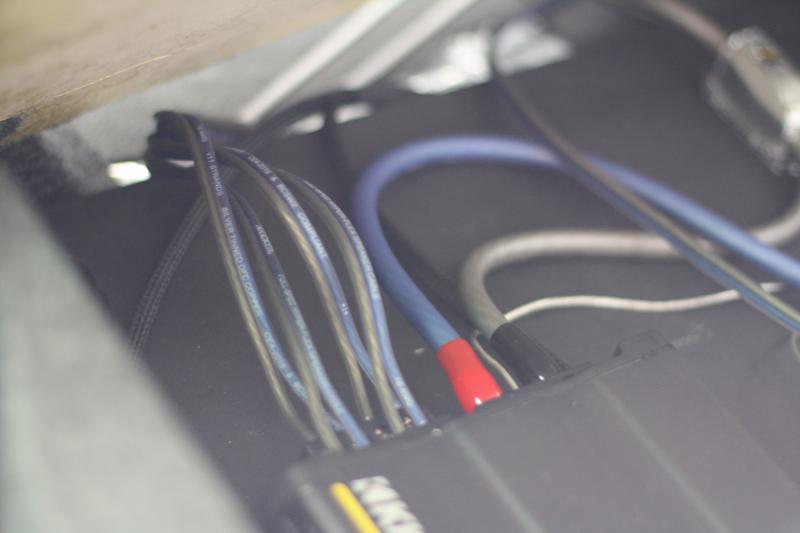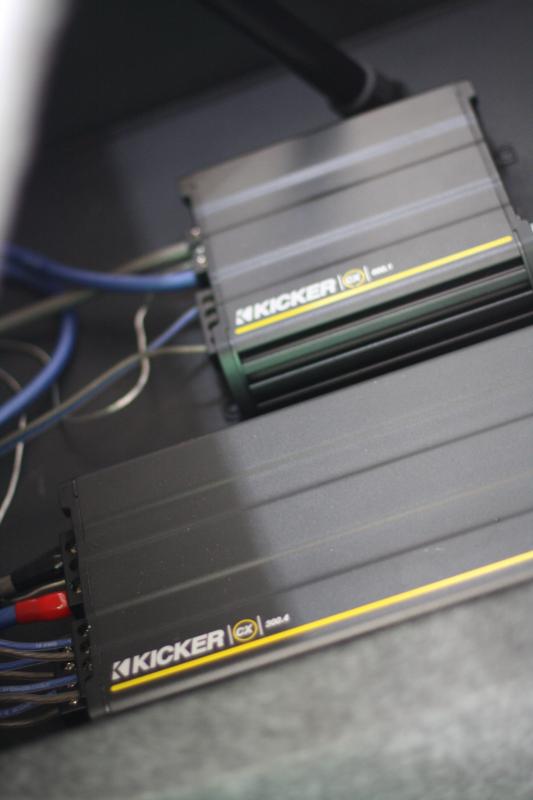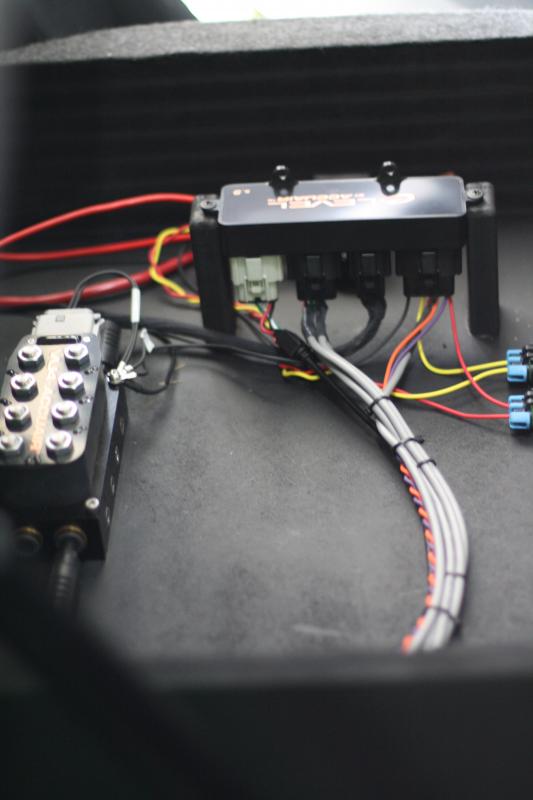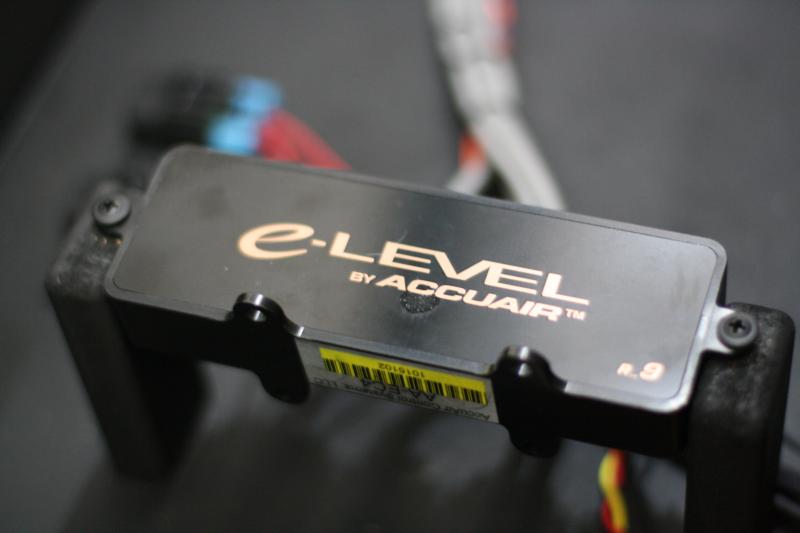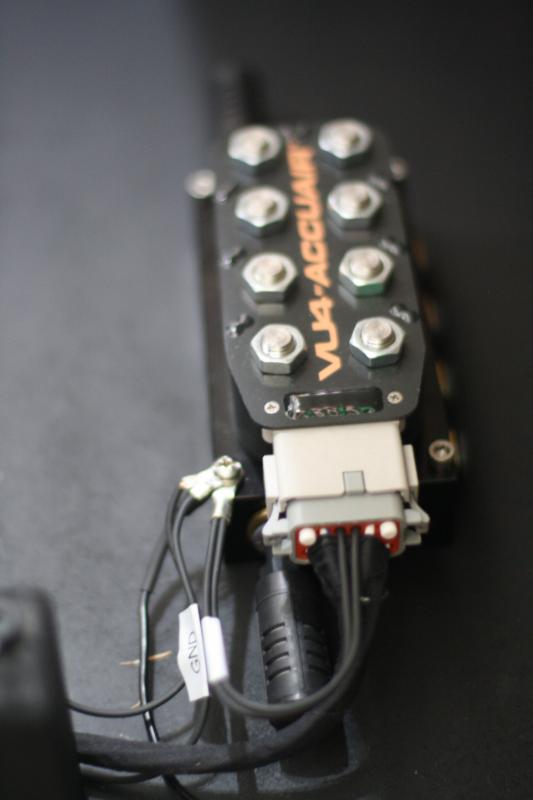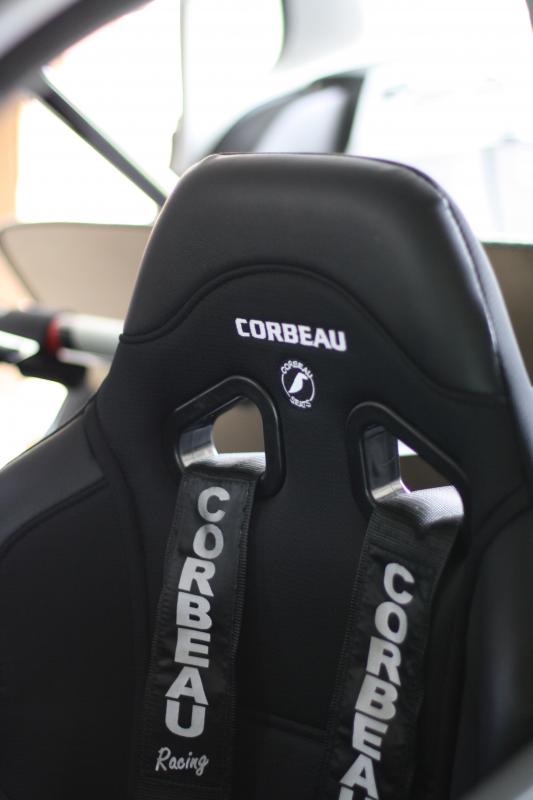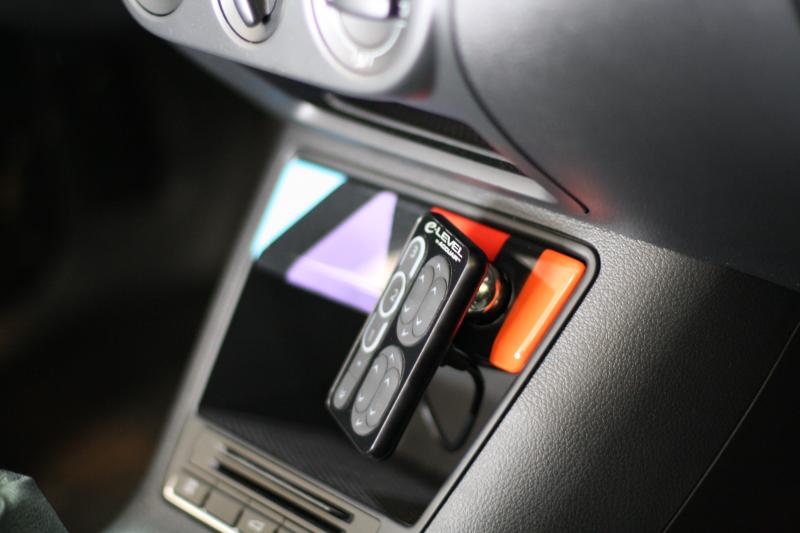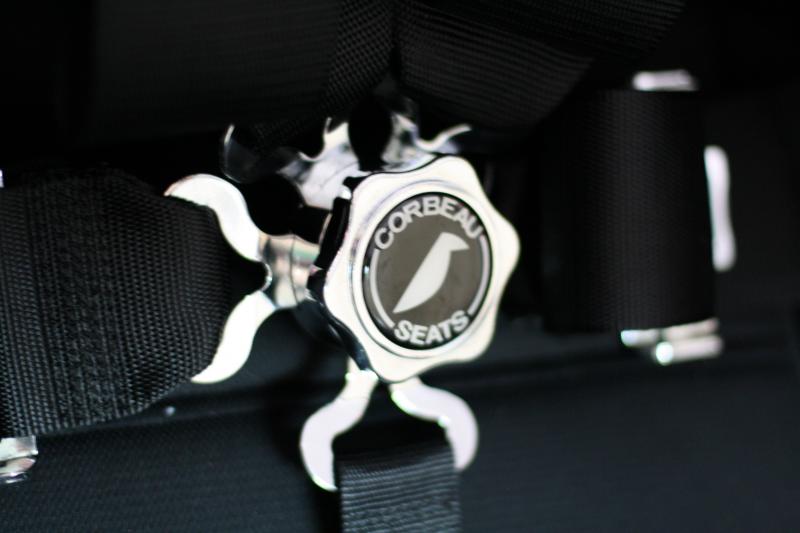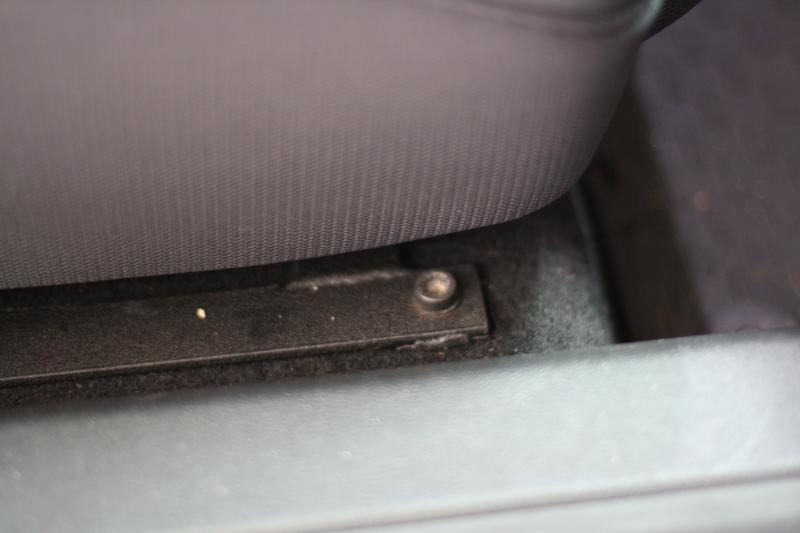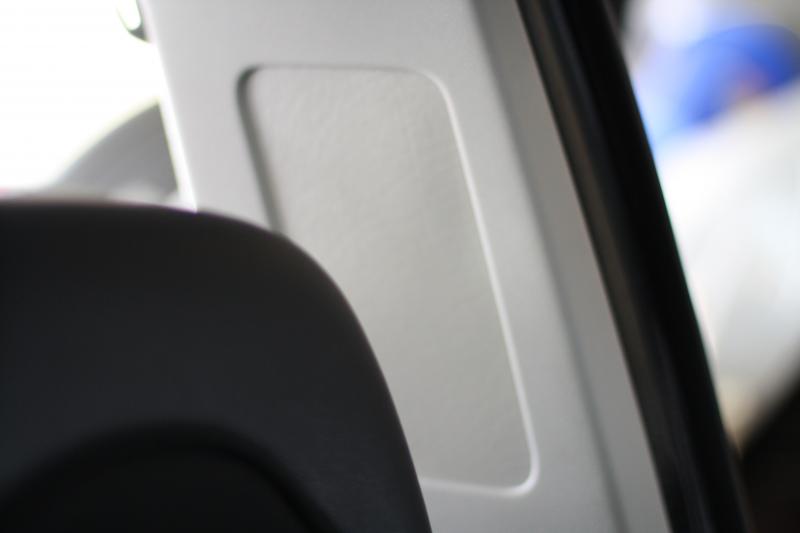 5-30-2014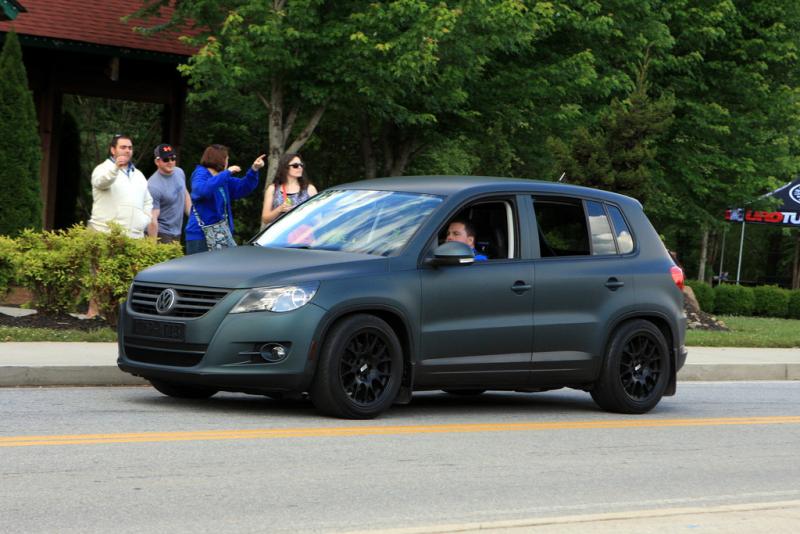 7-1-2014
Not notched, but you get the idea..

New Wheels will be here Thursday.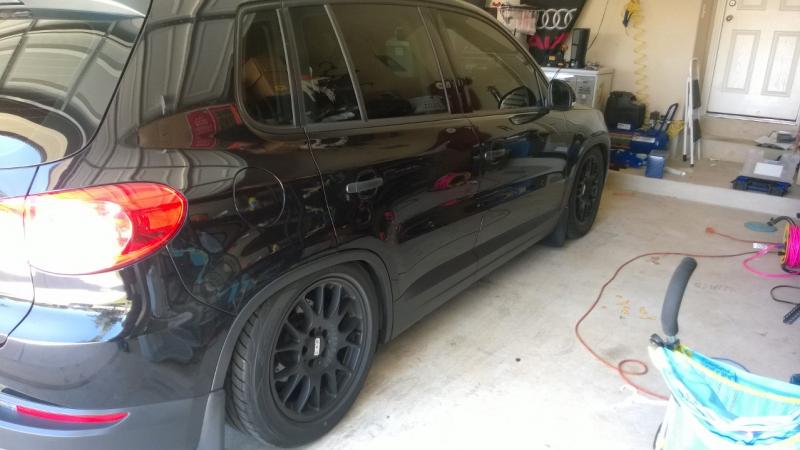 7-7-2014
Fun weekend for me and the family.. Fireworks and then a car show.

Show was in Dallas TX, Dub Splash http://www.dlkdubsplash.com/, and it was normal TX heat throughout the day..

But I placed well in the watercooled class: Top 25, Best Interior, and (the super surprise) Best of Show.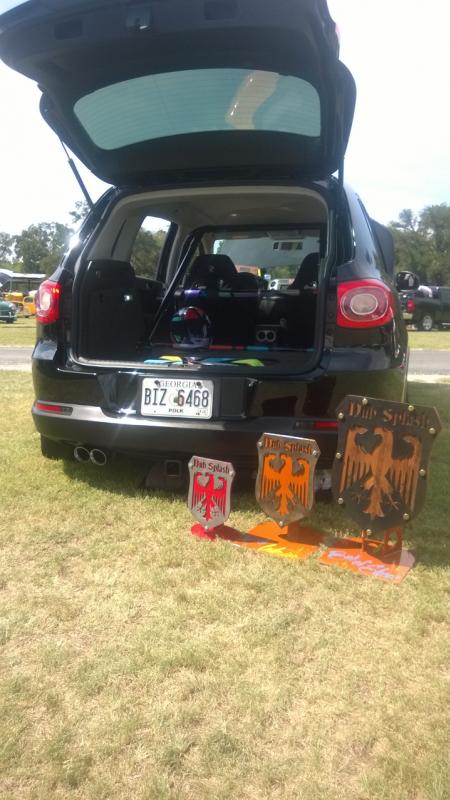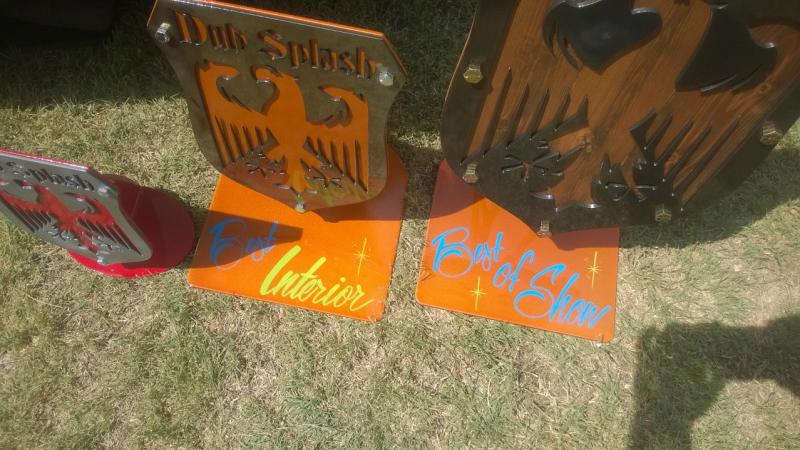 7-11-2014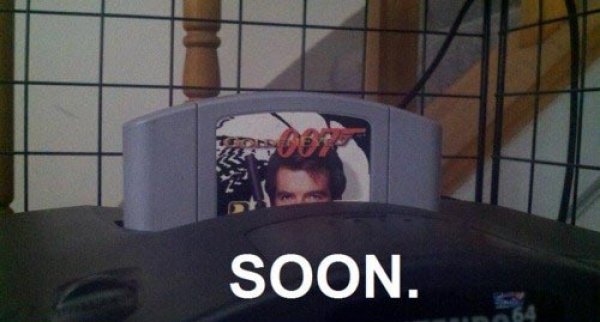 8-13-2014
Finally got the SPM FMIC done.. Fitment was great.. Right passenger pipe was a no go tho.

got it rigged up to work with two 45 couplings, I will go get some picture when its not 100+ in my garage.. damn TX..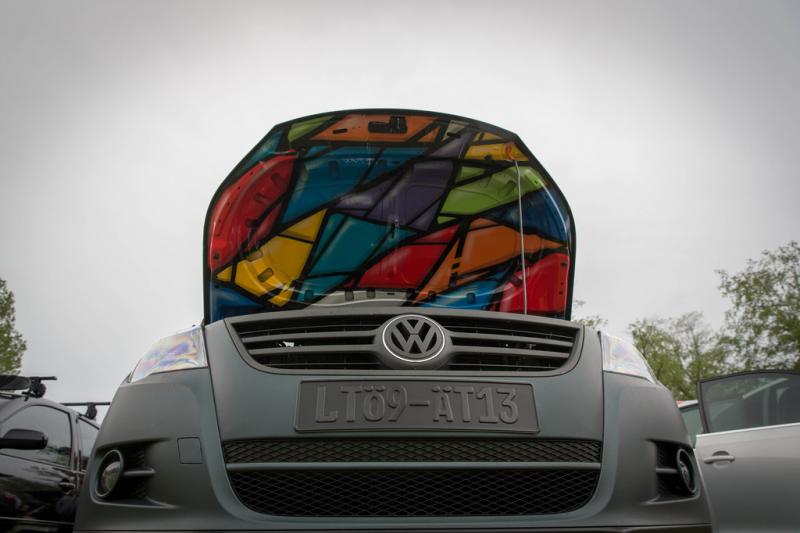 8-16-2014
I refer back to the Heat statement, I'm a super baby in the heat. Which sucks since I live in South Texas :-(

I have been working on getting my garage more liveable this summer. Friend helped me run CAT6 and a coax cables to my work bench a few weeks ago.
also scouted where I will be installing my A/C unit for the garage as well, going to vent into the attic. I have my insulation planned out for the garage door, just need to go buy it, cut it, and install it.

I have not done the sensors for e-level or got it notch yet, and the wheels are still in the boxes :-(

I still have my roll of vinyl in my office waiting for me to install it as well.

But did go wash her yesterday




Side note: anyone want to buy a used S3 intercooler? Its the older one with metal tips. I have garage sell thread I will throw in my sig, its got ran Mk1, Mk4, and Tig crap in it.
9-24-2014
Now that temps in my garage are back down in the 80s let the fun begin!

Mopping some floors..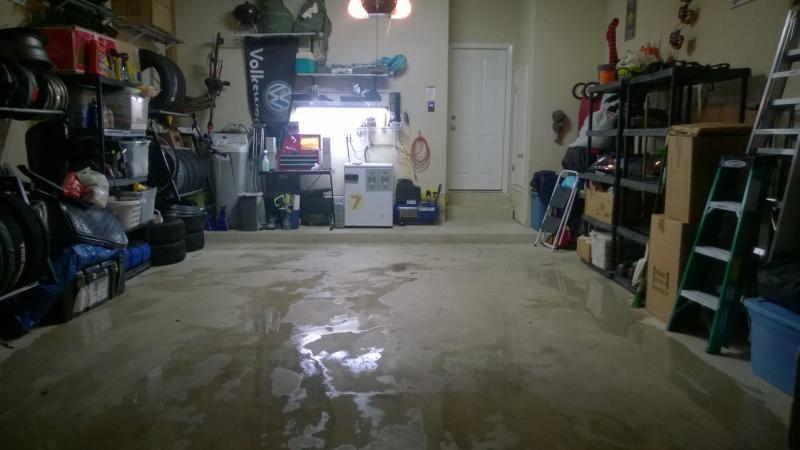 9-27-2014
12-3-2014
Well sad day for the Tiguan.

been having some issues getting her started and then keeping her running... took it to my local place, they are informing my piston rings are toast and I'm dumping oil internally on everything.

/sigh

Also last Tuesday my wife got new orders, so we are PCSing to Barksdale AFB in Shreveport, LA

Spent last weekend house hunting in the area and we are hoping to find a nice place shortly.
Anyone looking to buy a house in San Antonio? I'm leave you some car parts in the garage :-P
12-15-2014
What I did during my lunch break today: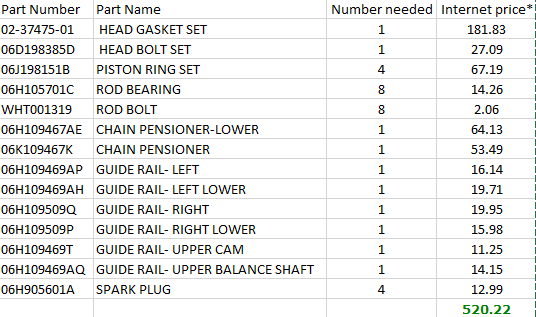 yay, who needs money.. not this guy

2-2-2015
Closing on my new house here in Shreveport, LA in 8 days.

After I get moved in, I will have big update. Think you will enjoy motor build, I know I will

2-5-2015
first part ordered :-P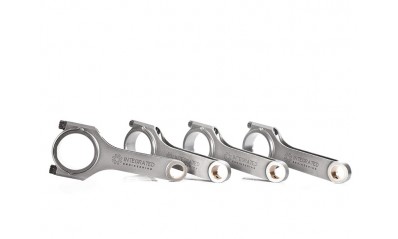 3-30-2015
Update..........

I have been off vortex for awhile now, really threw myself into my new house.. Done Hardwood floors (easier than I thought but took forever), can lights in the upstairs, new carpet, ripped the kitchen apart (new stuff coming in to there next month), new landscaping (b.c having a back that feels good is overrated).

But I have bought all the parts to rebuild my motor, minus the motor mounts. I am not 100% sure the mounts on the market right now will fit 100% but once the motor is out I will know for sure.

In a week I should have the tiguan back on the road and ready for break in. Wish me luck!
4-23-2015
Not Tiguan related, but the Mk1 is coming back together nicely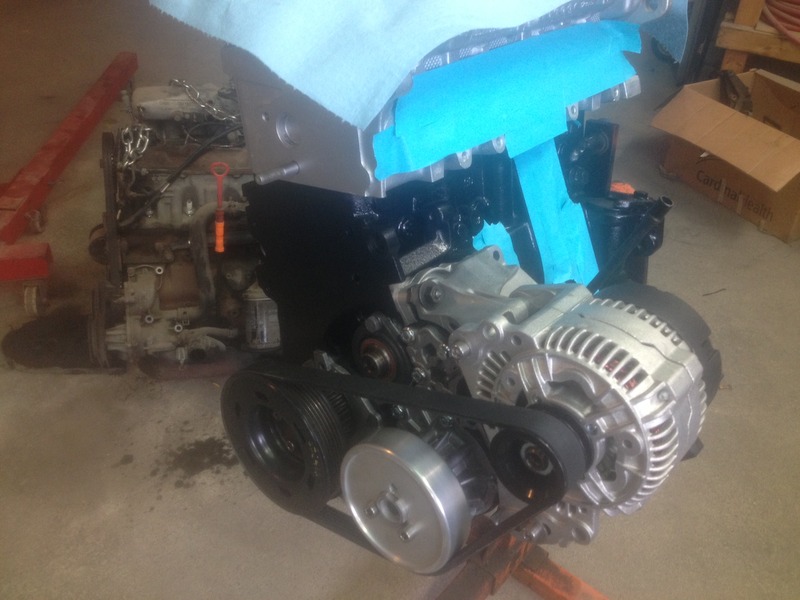 4-24-2015
4-28-2015
5-30-2015
Went back to SAT yesterday and picked up the Tiguan from the shop that did my rebuild..

babied her back home to Shreveport.. got nearly 500 miles on the rebuild and going to give her a needed bath and oil change.
5-31-2015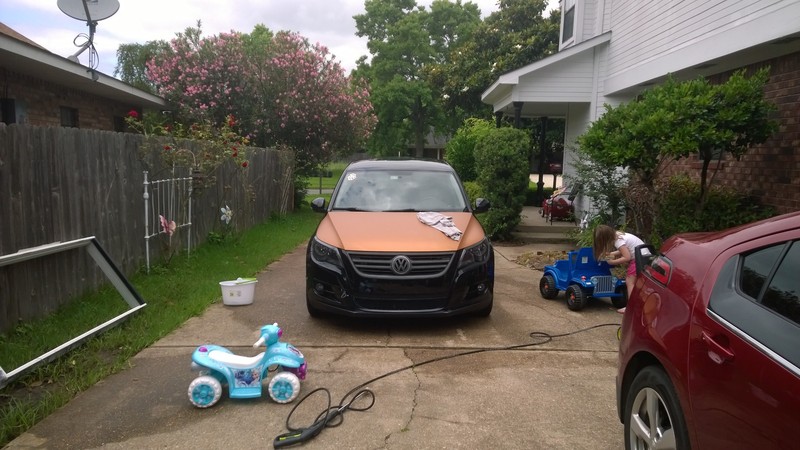 6-16-2015
Fastivus was fun..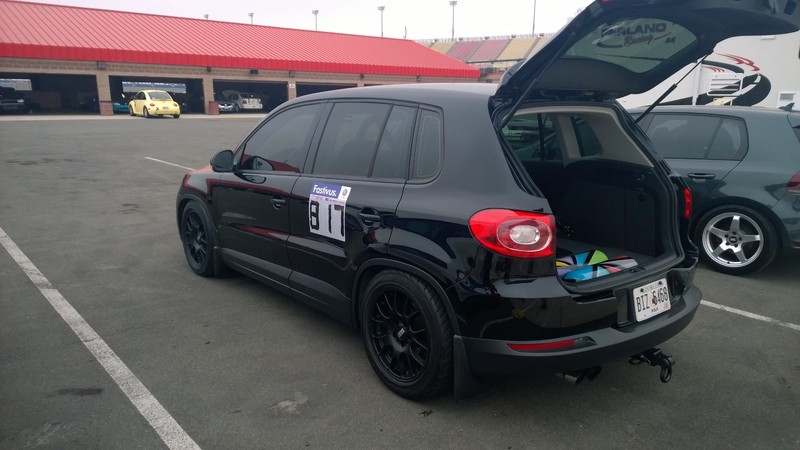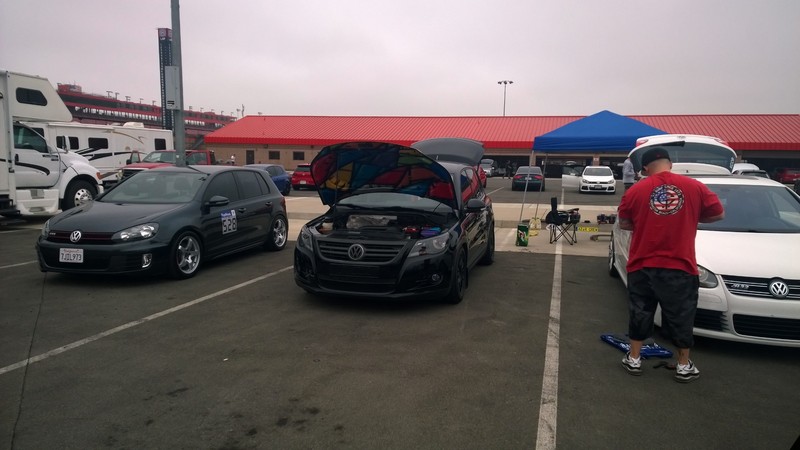 Track was fun up to the point where I maybe pop a clutch bearing :-P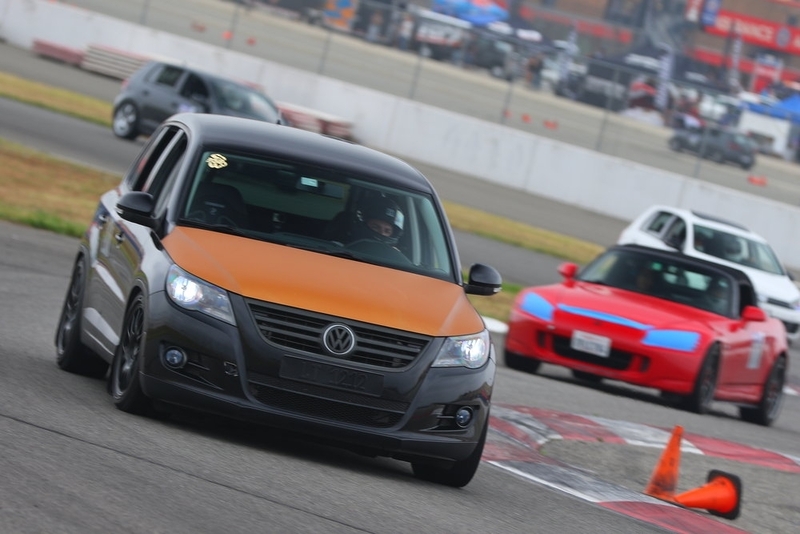 8-4-2015
Small update, while the clutch is out may as well add an LSD: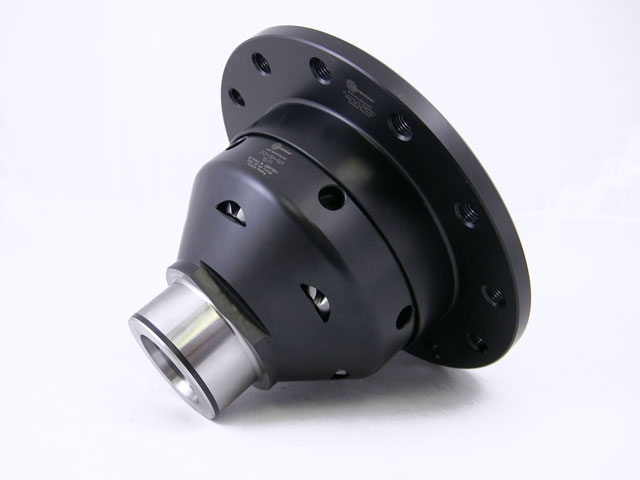 Went with a unit from WaveTrac: http://www.wavetrac.net/technical.htm
9-14-2015
10-14-2015
New Pads and brake fluid flush.. Fun sunday night!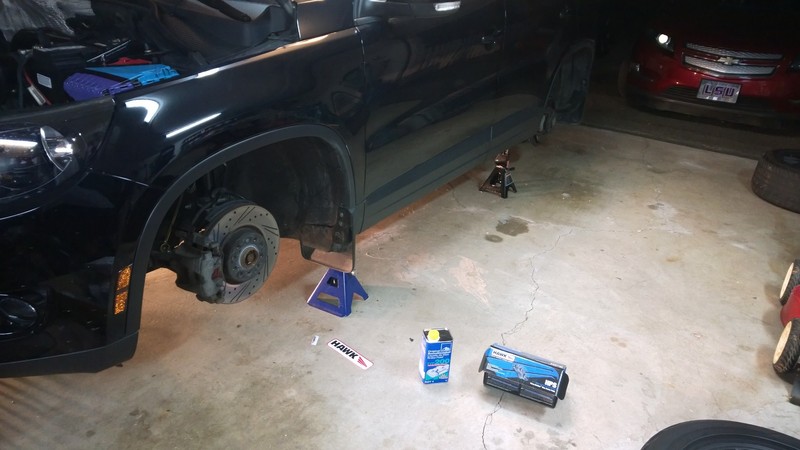 10-8-2015
alittle more detail from this weekend:

took care of the brakes with a power bleed (first time using one and man how awesome)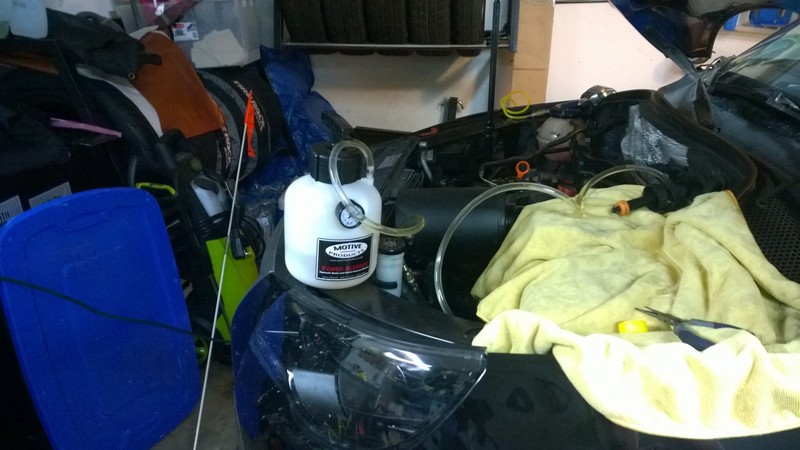 then I used ATE type 200 race fluid with fresh Hawk pads. The bleeder is from Motive Products and is model 0109.

used this handle bottle as well: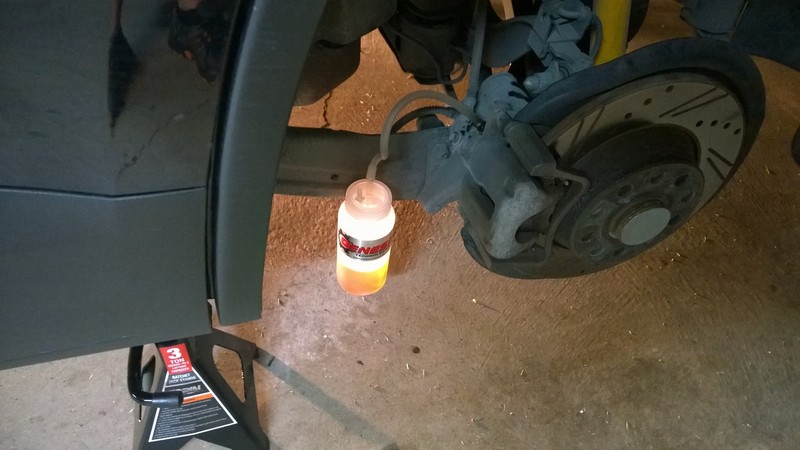 Did have some issues with the rear parking brake. Most of us know its electronic and you need something along the lines of a Ross-Tech cable (which I don't own).
At first I tried the carista app which offers the parking brake tool in the beta. After enrolling in the beta, the tool never showed up as an option. I got in touch with Carista support (who were helpful and were quick on answering e-mails) and told me to send in debug. Once they have the debug they would see what the issues is. I have yet to do it, but I will.

I didn't want to wait on a debug since I already had my Tiguan on jack stands. I pick up this from amazon:Roadi EP21 Electronic Park Brake Diagnostic Tool http://www.amazon.com/gp/product/B00...ilpage_o00_s00

Cost me 130 and worked like a dream.

So spent more then I thought I would, But I'm ready for Oct 16th at NOLA http://www.nola-speedandstyle.com/

also got a new shoes, set of 235-45-17 Pilot Super Sports :-)
10-18-2015
Just got in from NOLA Speed and Style.. What a fun freaking weekend.. got to hook up with a lot of the people I have met through SoWo shows, it was a blast. Being in New Orleans helped too :-P

I didn't get to race :-( Wife couldn't make the trip down (she was going to be driving the T-reg with all my tools and race gear)
I did enter the show and placed best euro which is always a surprise, there was a sweet mk2 rabbit that I thought had it.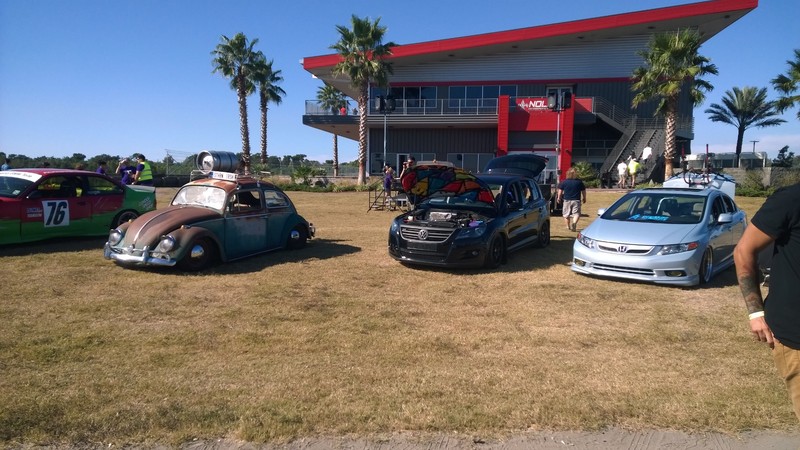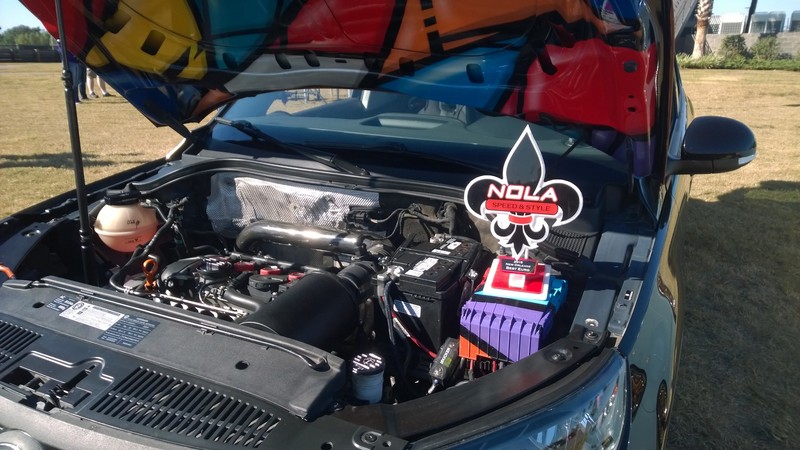 crazy part I won the drawing for free garrett turbo :-D

11-6-2015
12-24-2015
Not done much driving this fall in the tiguan /sigh

Small update, next month I will be doing my motor mounts.

Got a set of the street density from 034. I will see how it goes.

https://store.034motorsport.com/moto...-2-0t-fsi.html
2-15-2016
time flies.. I got a new role at work last year.. Has kept me slammed and on the road..

Mounts are still in the sealed up box, not even opened it yet. I have not put more then 10 miles on tiguan since Oct of last year.
I plan on making some time next month. Do the mounts and take it to a APR deal for the 3.0 (whatever is the current version) Ko4 flash.

I still have throttle body issues, even after I did the wire replacement. I didn't have a wire diagram so I maybe have messed something up, need to look into that too.
5-9-2016
Update:

Well finally got my tiguan back from the tuner shop its been at for 3 months.
Would like to say it all went awesome but sadly it has not.

I had a few recalls done and had the ECU re flashed to stock by the dealer.
APR has yet to create a 3.0 file for me so I am still on that stock tune.

the mounts from 034 where either the wrong ones and just won't work on our tiguans.
Long story short they don't fit and I will be returning them.

I ordered a set from BFI but they got lost in shipping to the shop and I was never told until last Friday they never showed up. :-(

So I did get a new fuse box and throttle body harness from VW under warranty, which was nice.

Not sweating it for now, going in few days to the new SoWo! Hope to see some of you there!
5-16-2016
Just got back from EUEX.. Savannah was awesome and tiguan showed well. The field of cars was out standing for this 1st year show, happy I could park next to some of them :-P
6-16-2016
So I ripped some of the belly pan off my tiguan getting it off the trailer.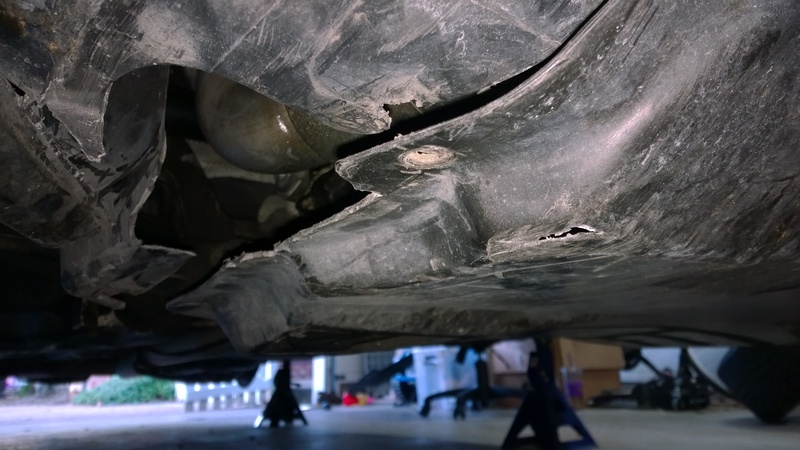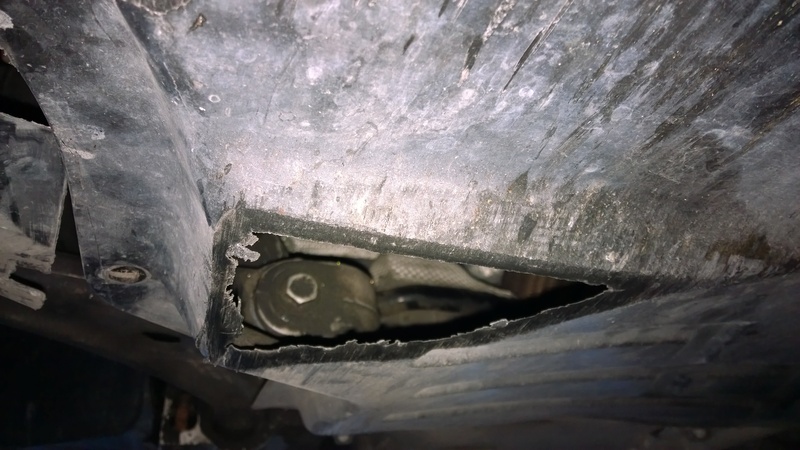 Zip ties are the new duct tape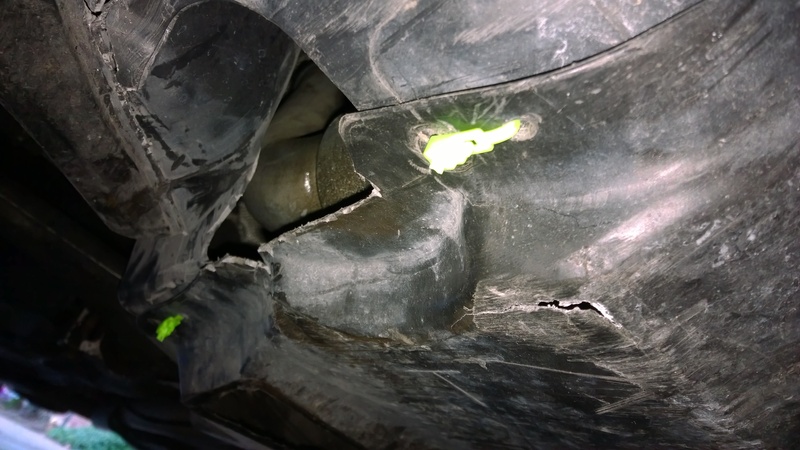 Looks like an exhaust leak :-(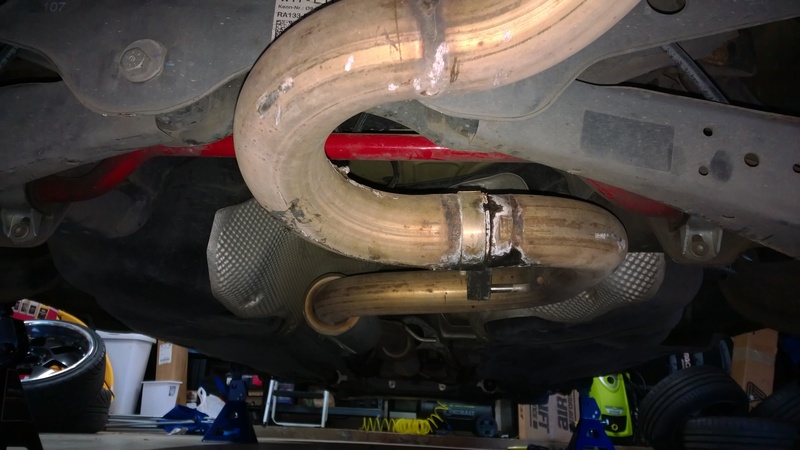 6-20-2017
Went to Austin over the weekend to a show, its small but fun.. Won best booth car..