Builds
Glocksrox18's '88 245 +T Build Thread by glocksrox18
By diyauto
You must be logged in to rate content!
9 minute(s) of a 18 minute read
Glocksrox18's '88 245 +T Build Thread
Compliments of glocksrox18 @ forums.swedespeed.com
6-11-2014
I'm real late on doing one of these on my wagon but better late than never. I figured I'd share with you all what I've been up to during my absence on here.
How it looked when I picked it up, minus the wheels. I put the stock hood and grill back on.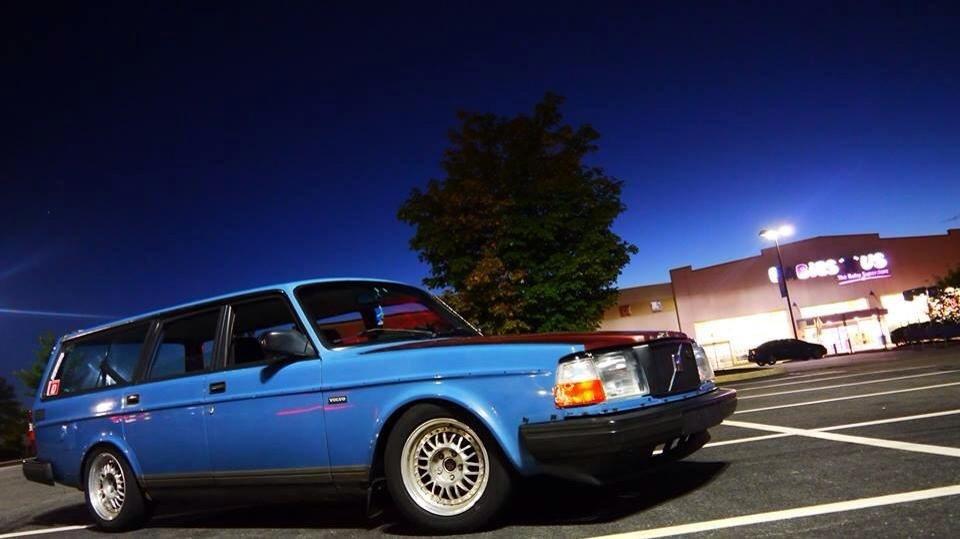 Little background... I traded my '00 GTI VR6 for my friends '88 245 that he already swapped in a '93 B230FT with a 16T and an M46. Problem was he blew the trans so let's start with that...
Initial trans swap. Picked up another M46 with under 100K just to get it driveable.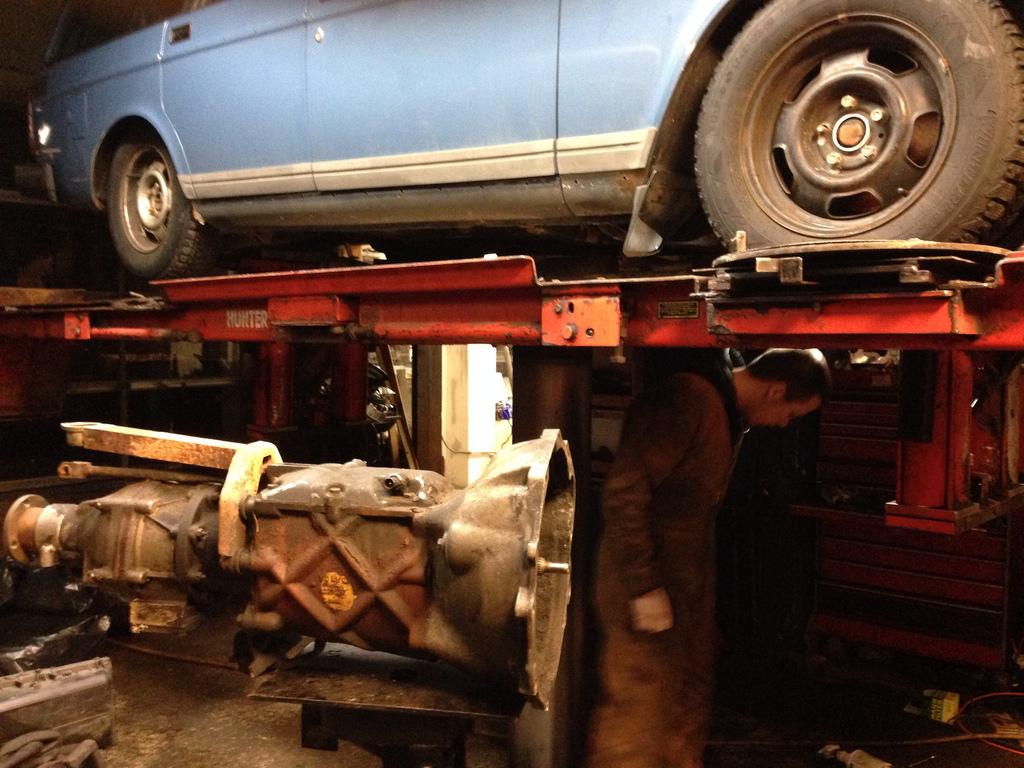 First gear remnants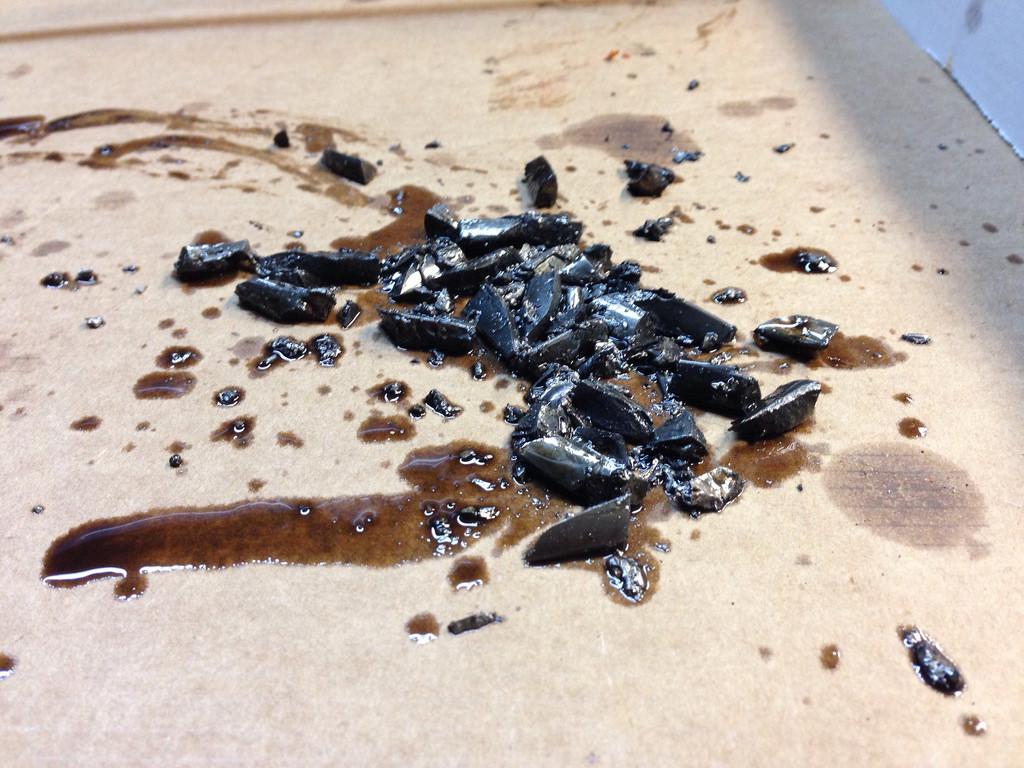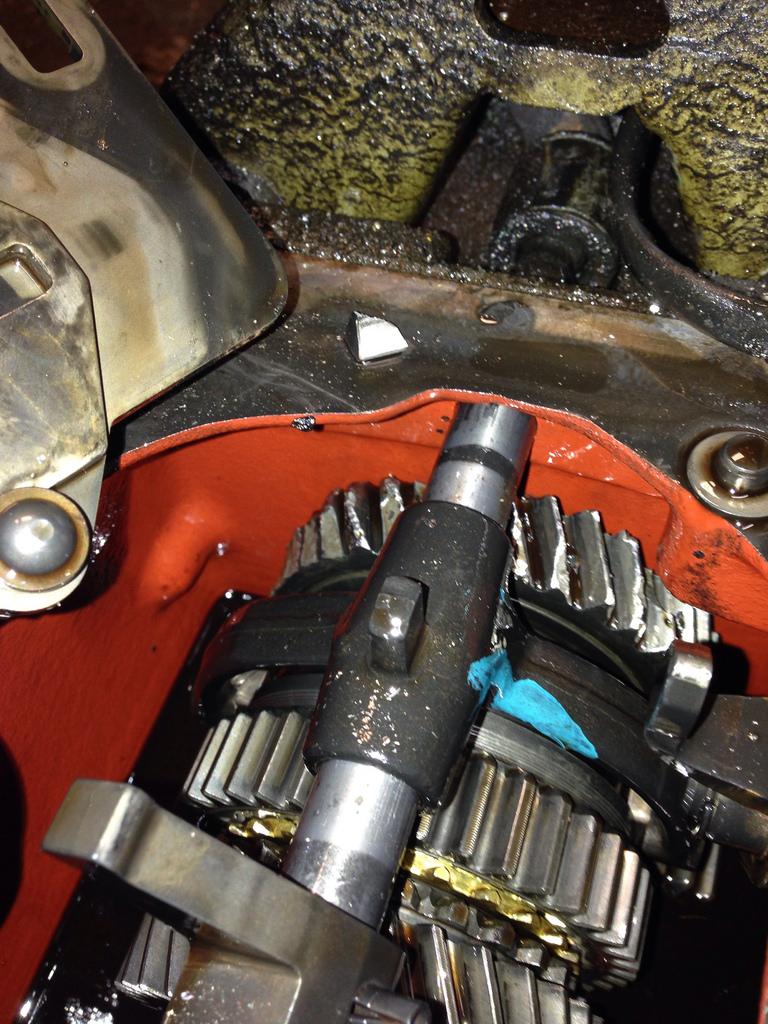 Didn't waste any time doing the turbo swap
Custom manifold, EWUSA wastegate, custom screamer pipe, rebuilt Holset HY35W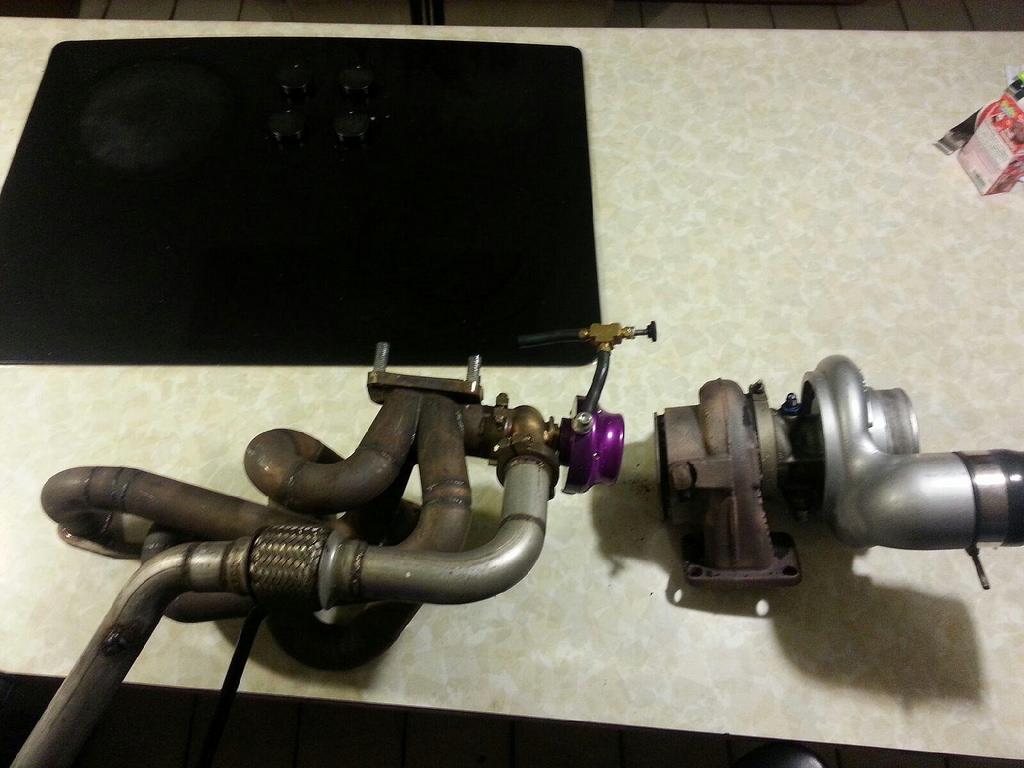 Old engine bay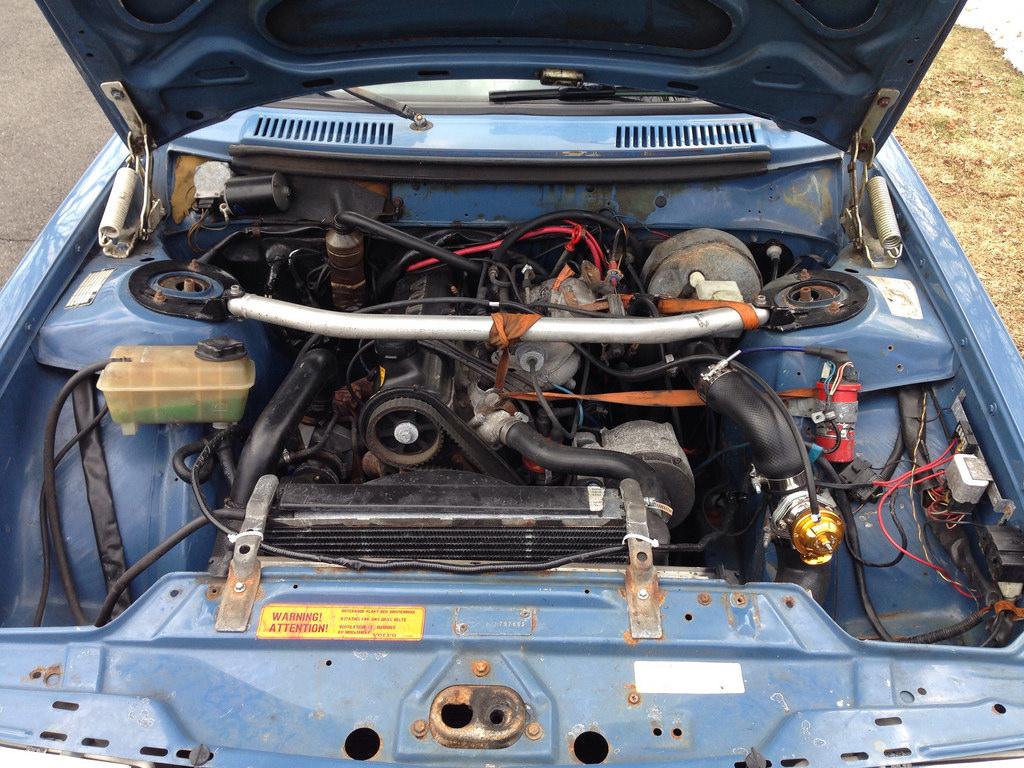 My friend Damian working his magic on my manifold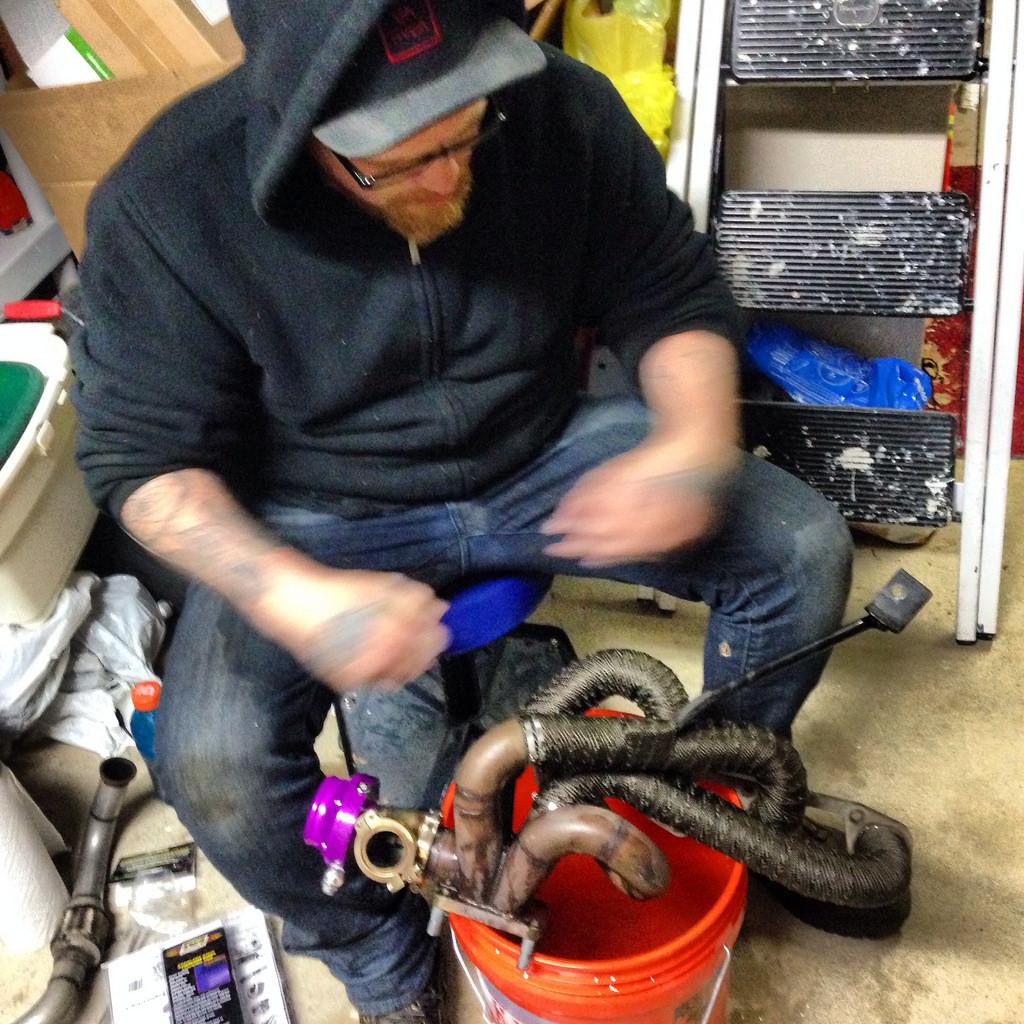 Gorgeous job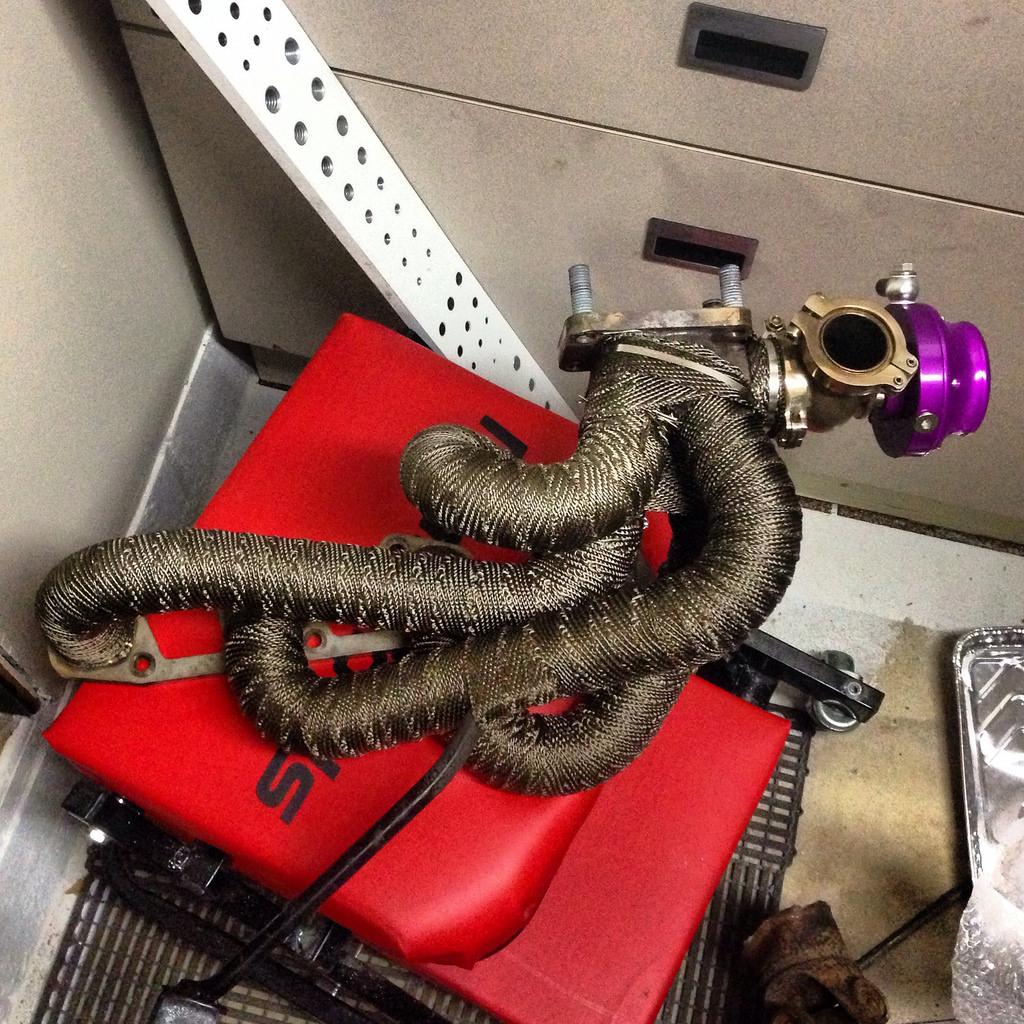 Oil cooler and filter relocation kit. Temporary oil cooler, I will be picking up a better one to put in front of the radiator eventually. As for oil delivery it will be 10AN off the block into the oil cooler. From there 10AN to the remote filter head in. The new filter head has 2 inlets and 2 outlets. The other inlet is plugged. One outlet is 10AN back to the block. The other is 6AN to the turbo inlet, than 10AN oil drain back to the stock return location on the block tapped to 3/4 NPT. This was the turbo gets cool, filtered oil.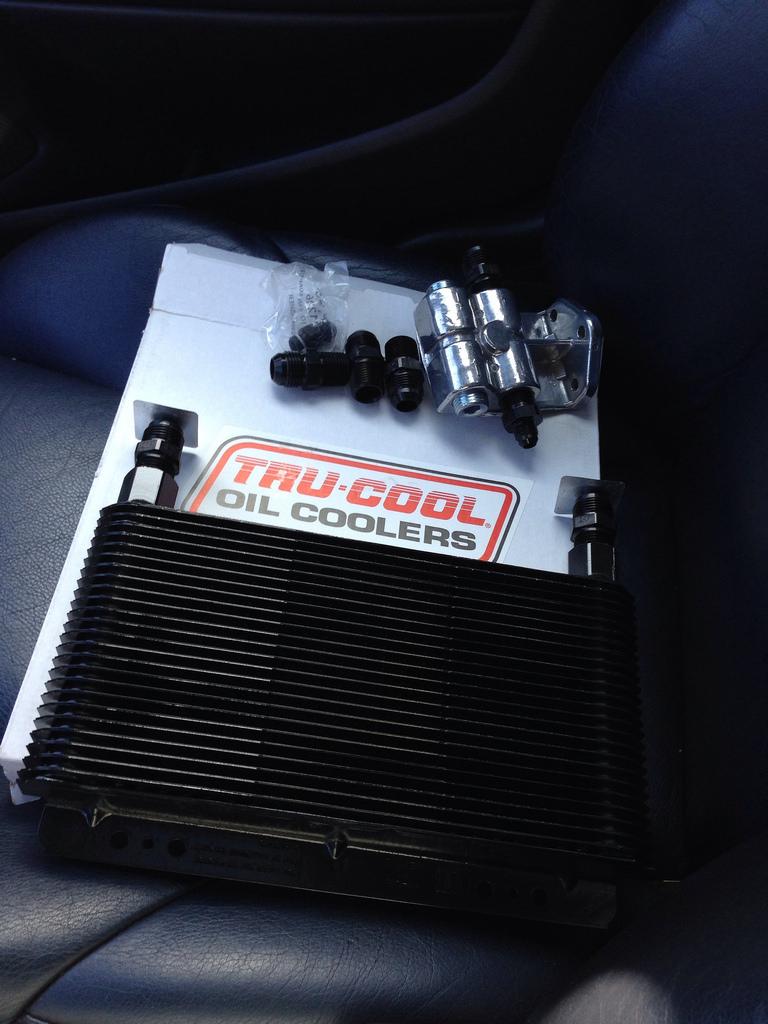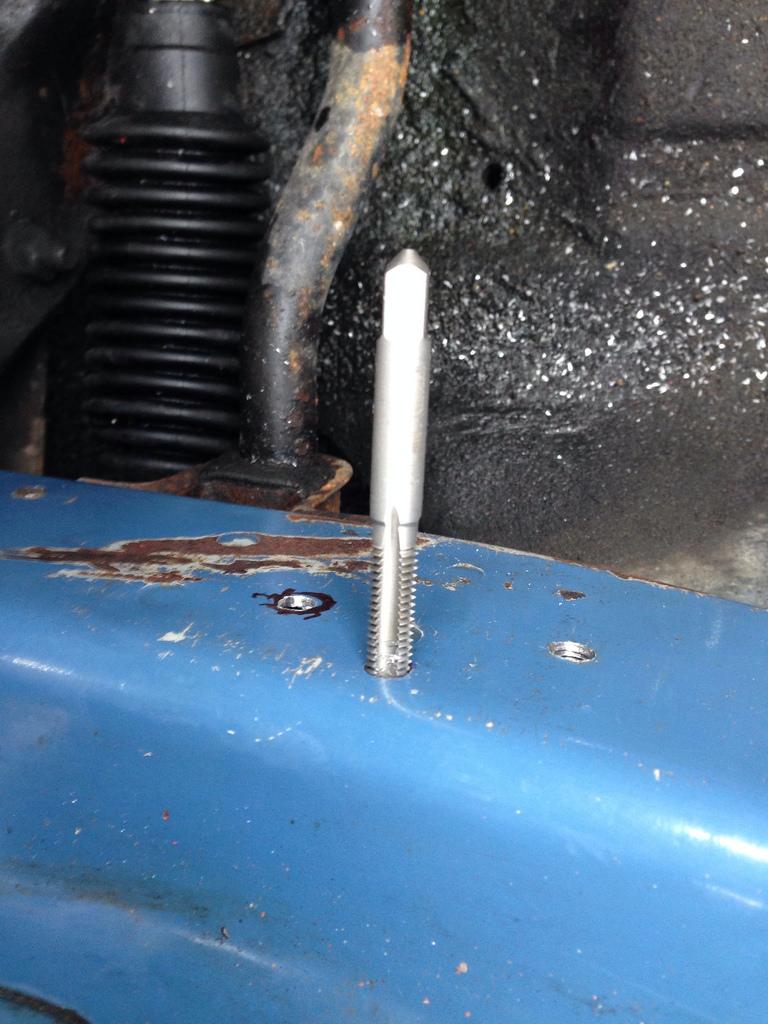 Easy oil filter changing now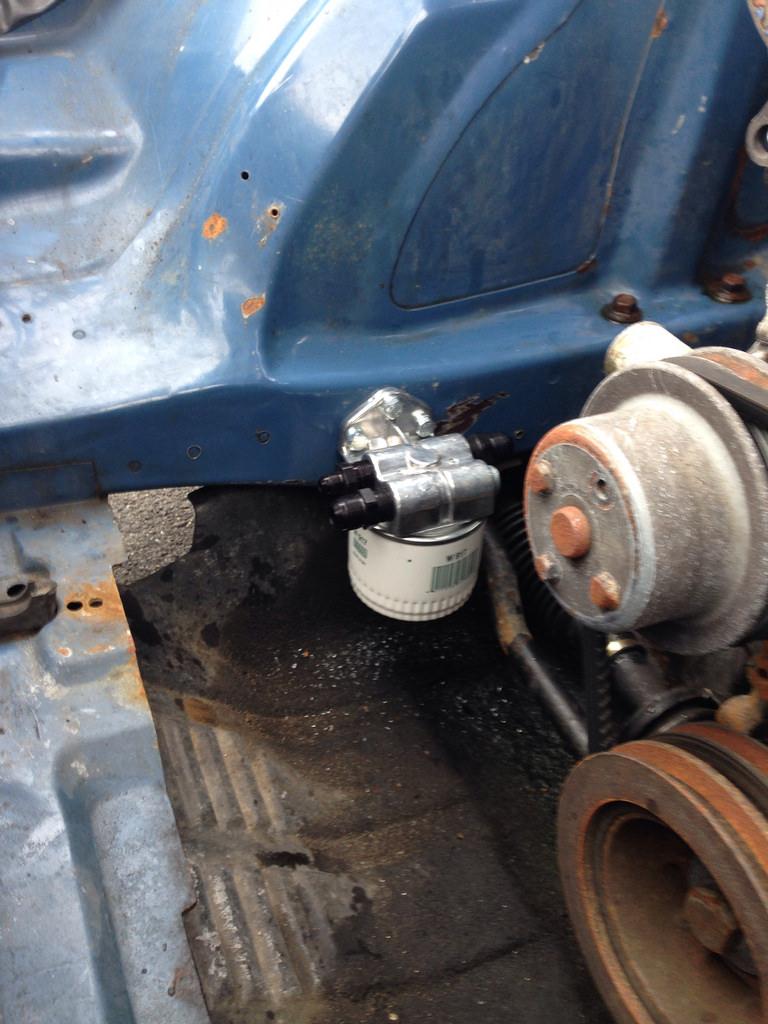 Temporary location, as stated before I will be picking up one that I will be putting in front of the radiator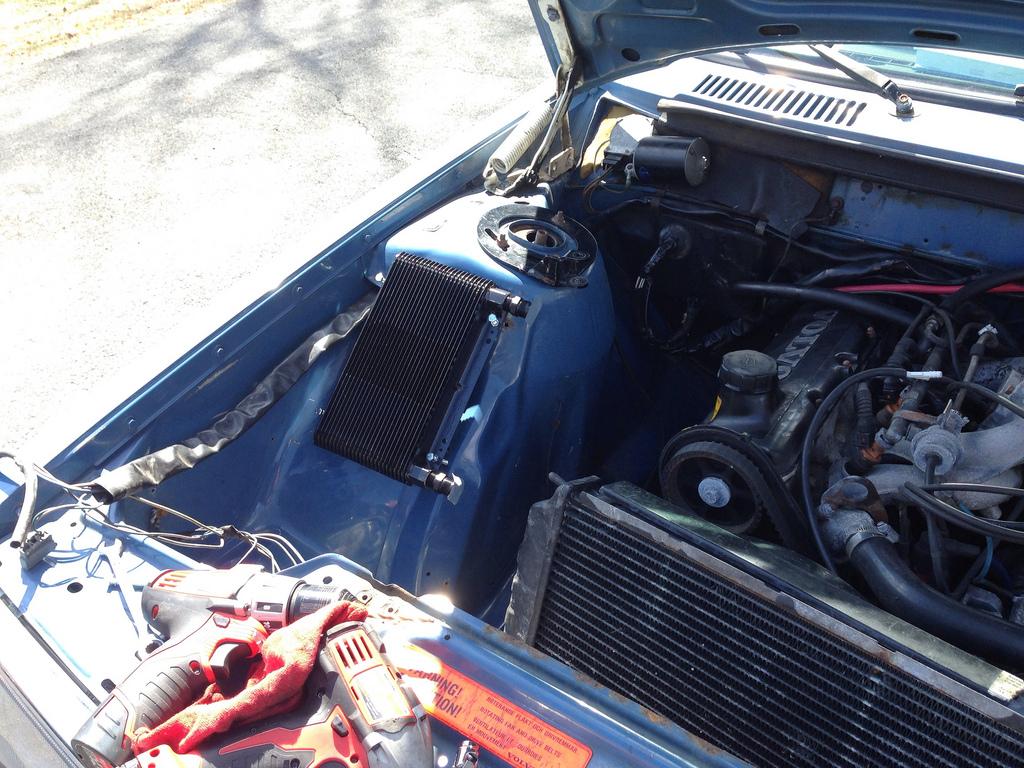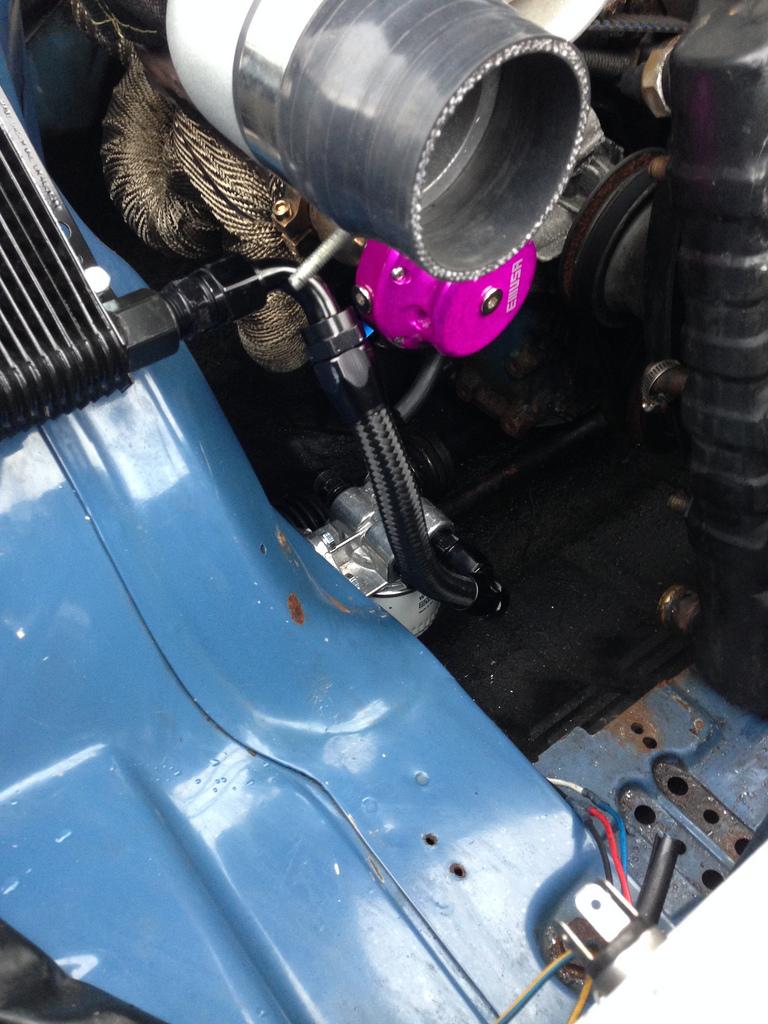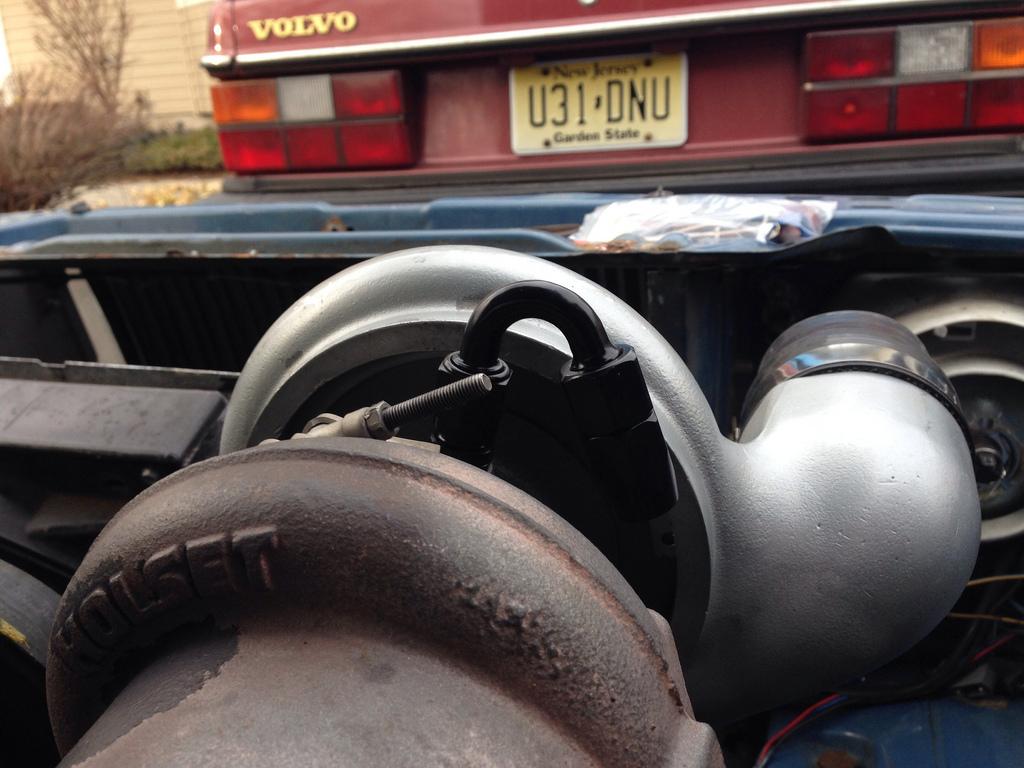 Oil pressure sender adapter fitting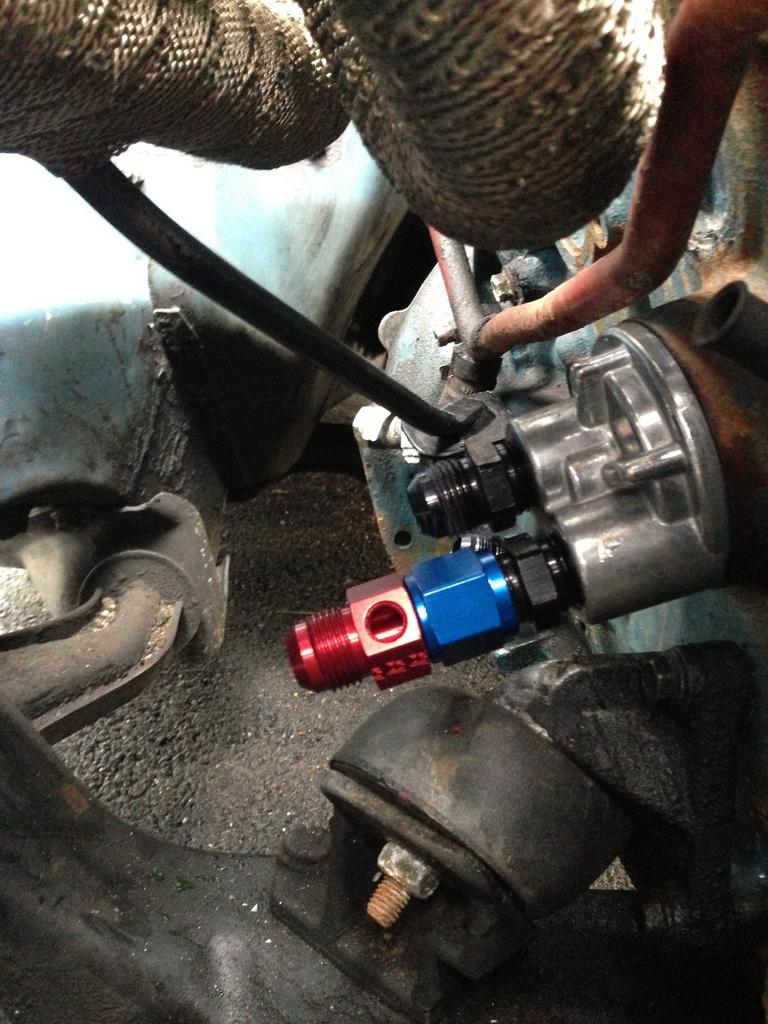 Heat sleeves on so the oil doesn't boil from being by the turbo and manifold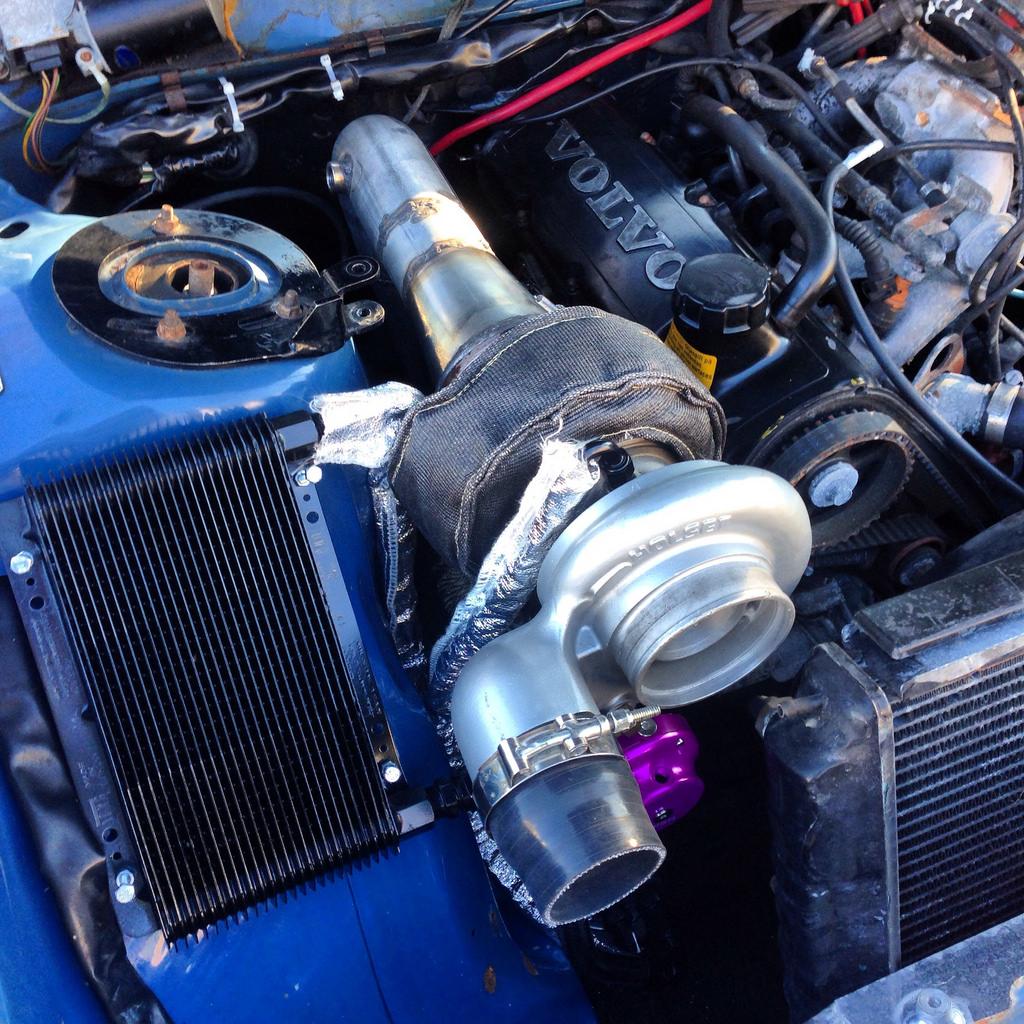 The beginning of the 3" downpipe. purchased the 4" to 3" conical reducer and welded it to the V band flange from a Holset exhaust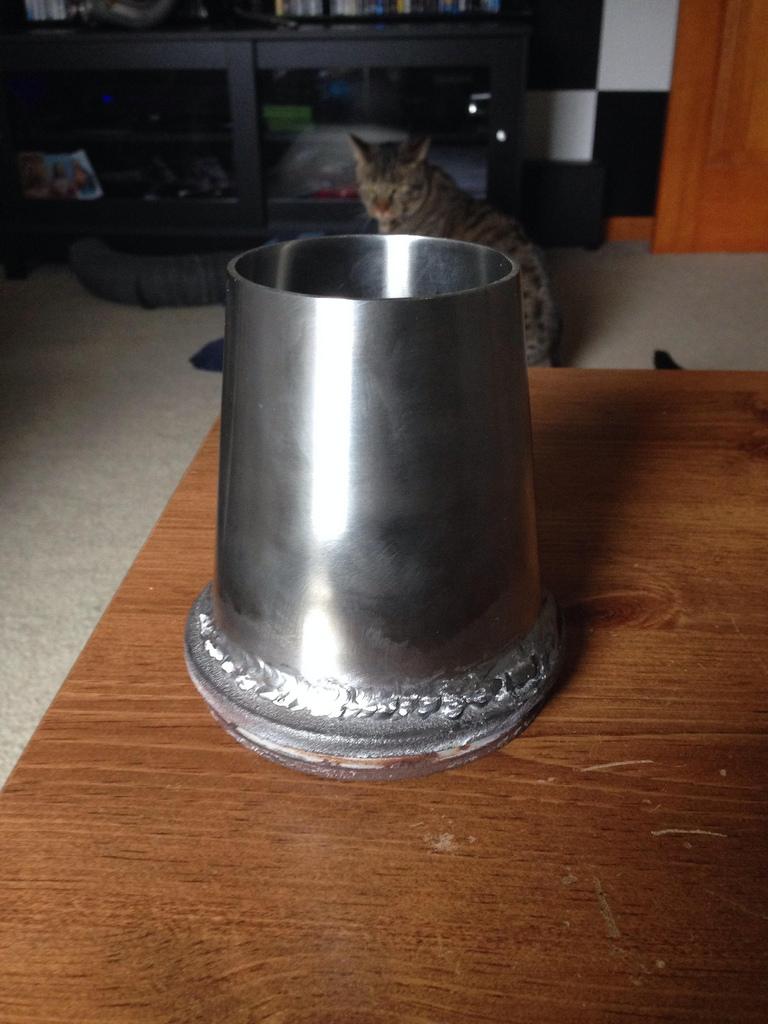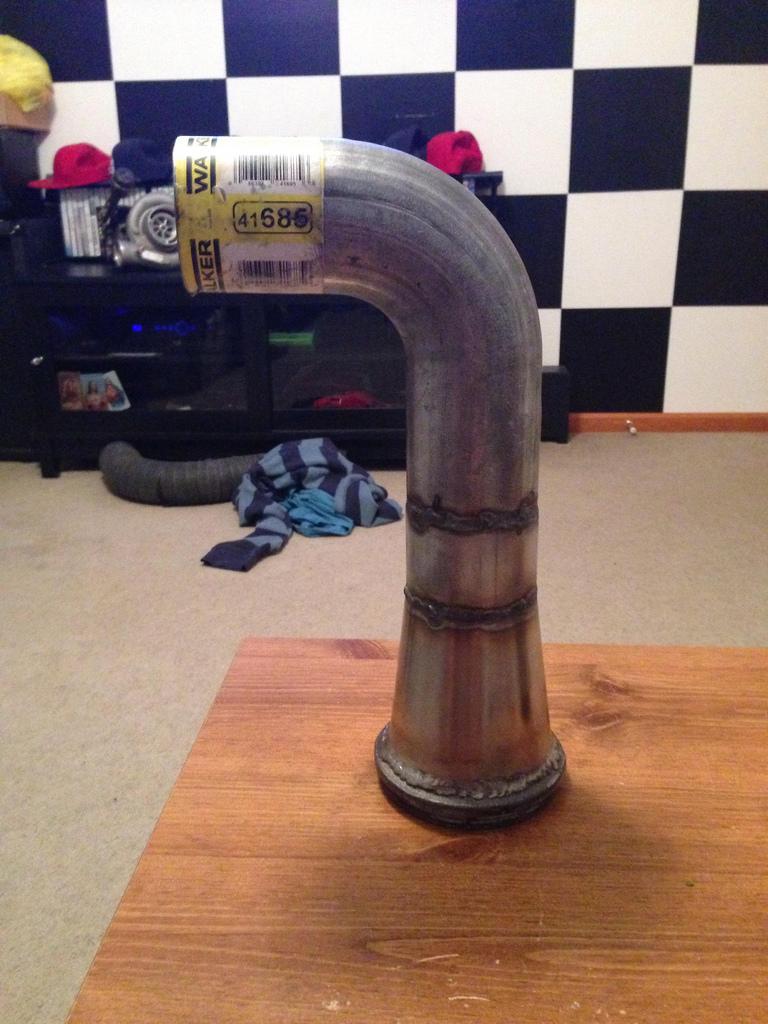 O2 bungs welded. One for factory O2 and the other for the AEM wideband
Sits a little low but I cant go much higher or else it'll hit the crossmember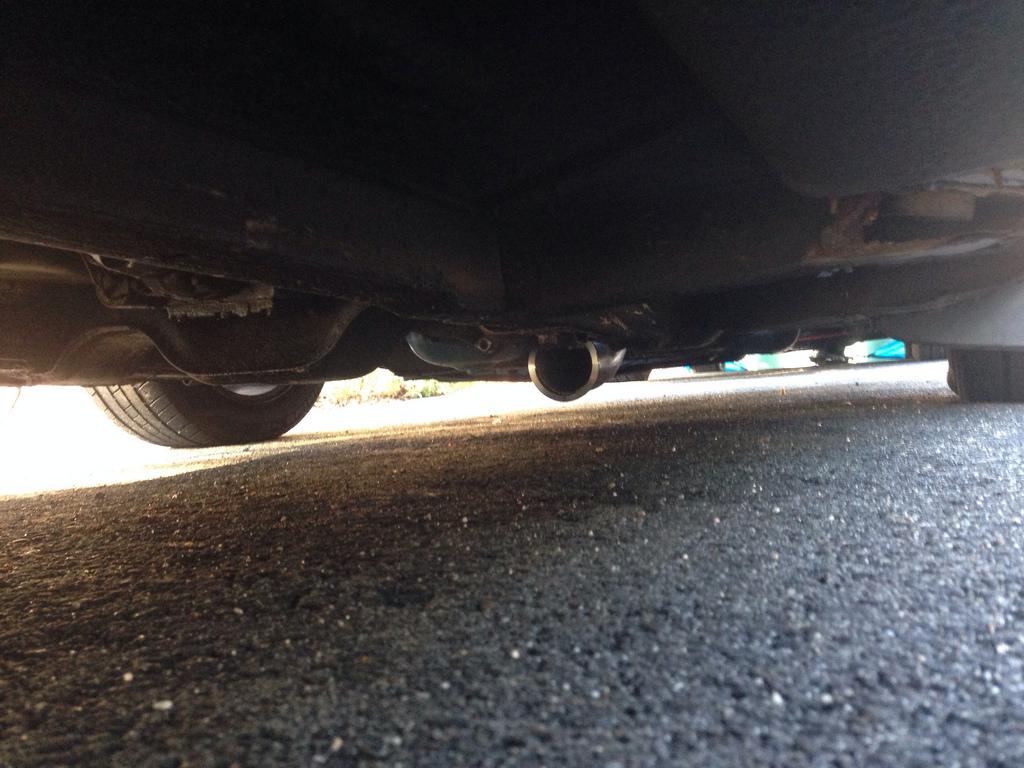 PCV evacuation bung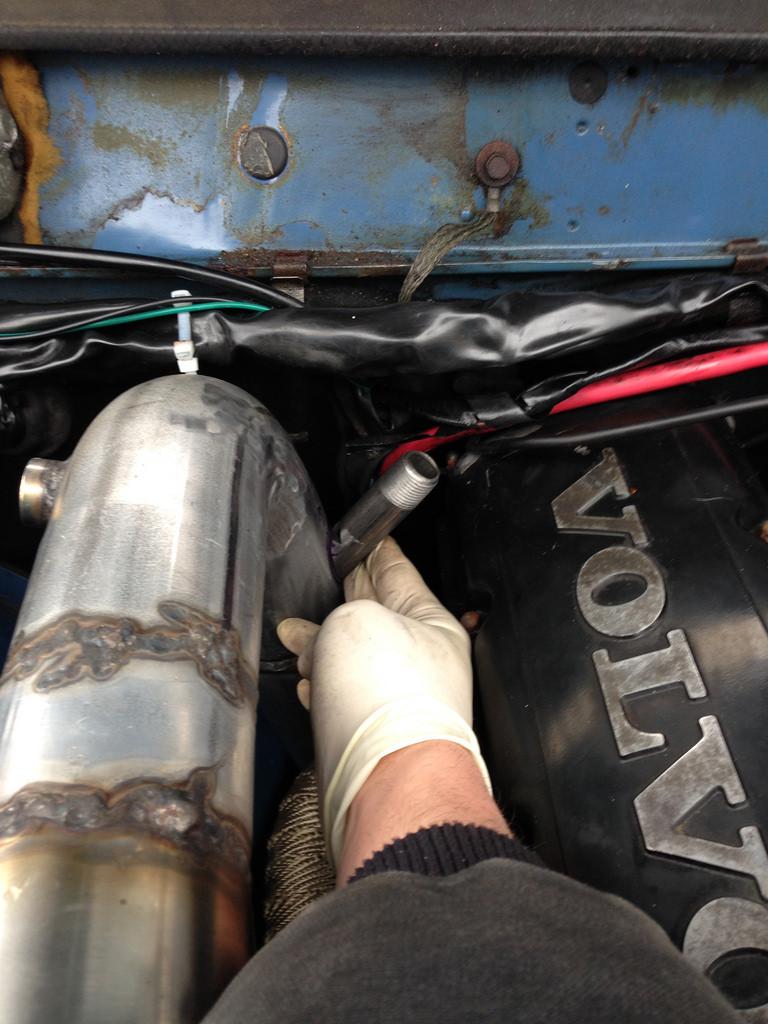 First time trying exhaust wrapping on my own. Not horrible but definitely room for improvement. I wrapped my screamer pipe and downpipe. The reducer section was a huge PITA for a first timer!!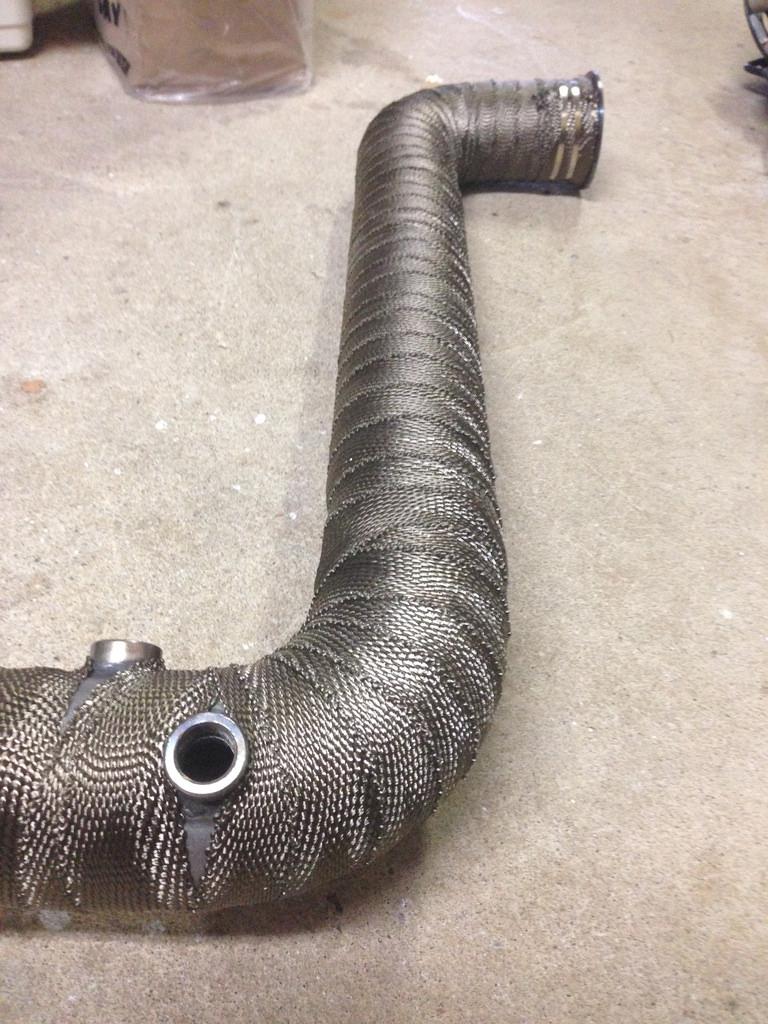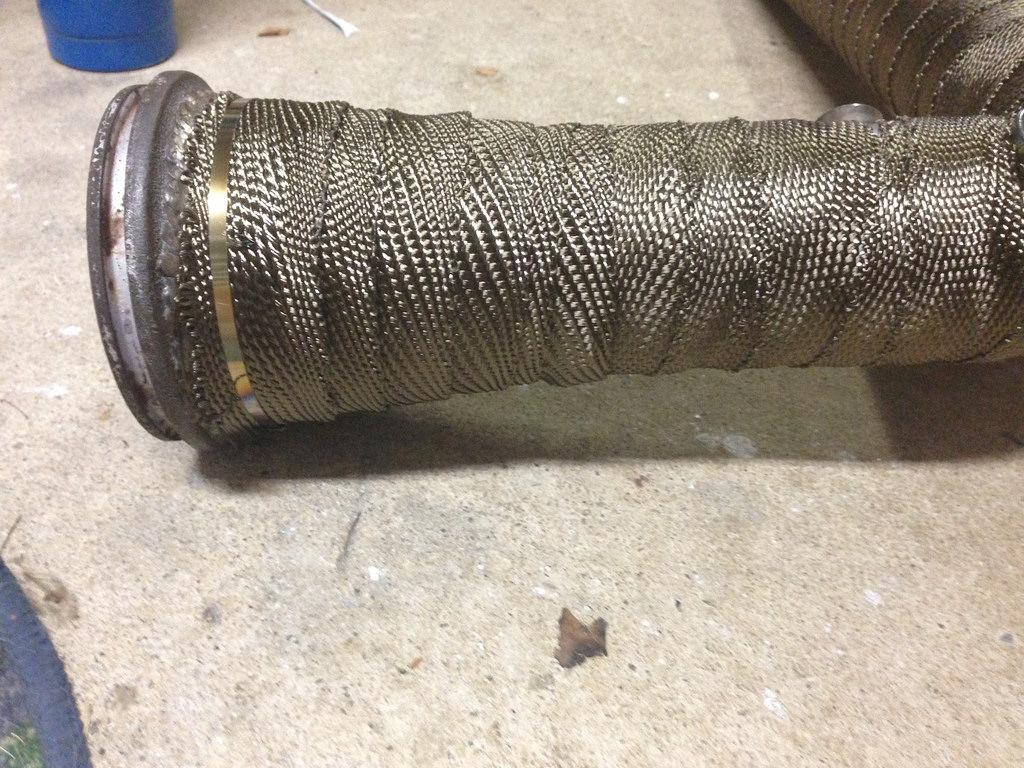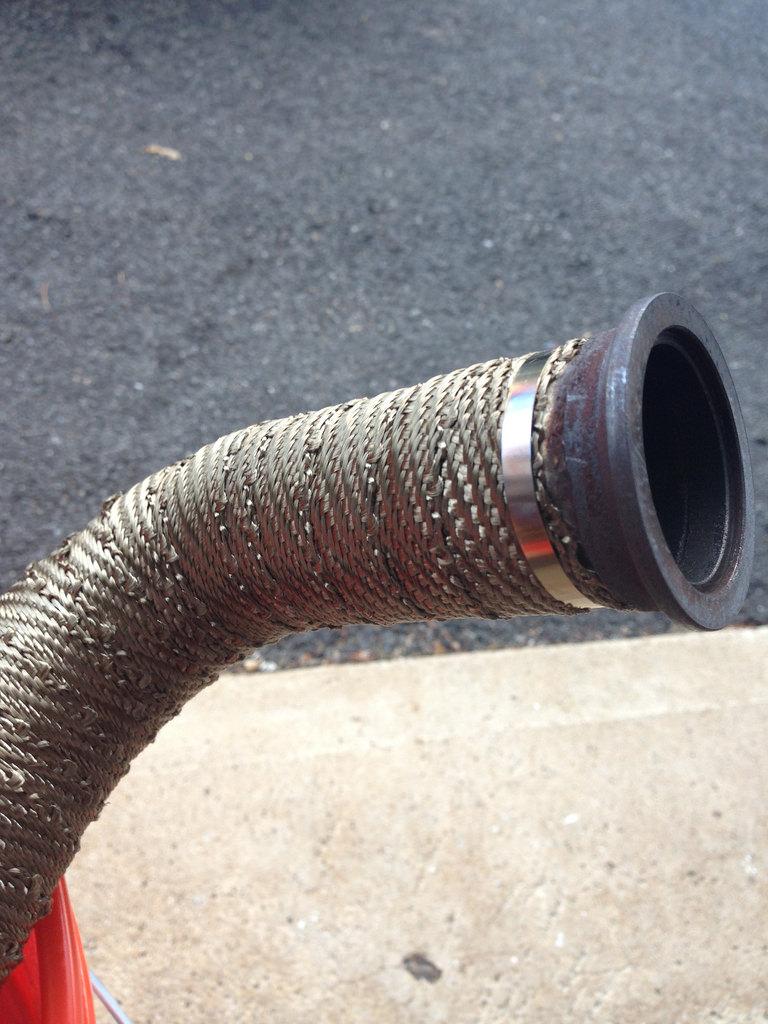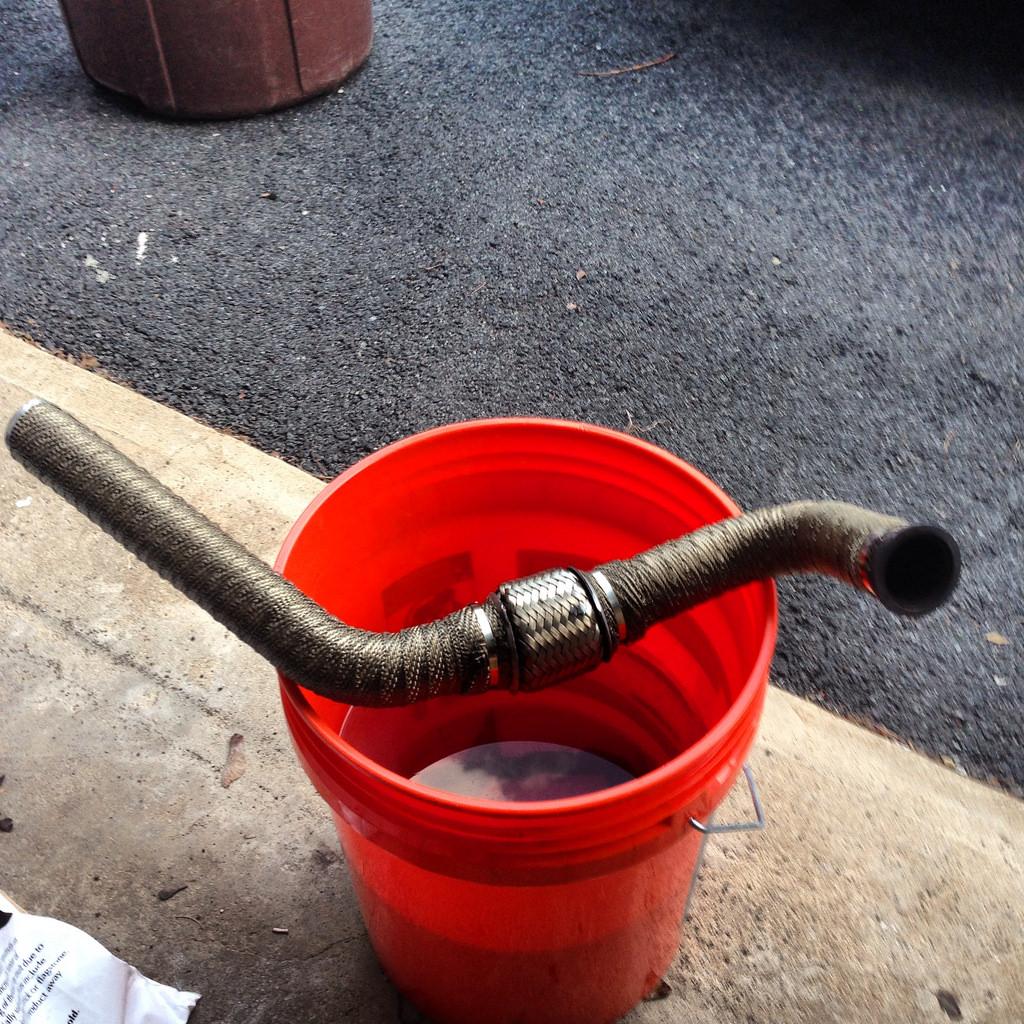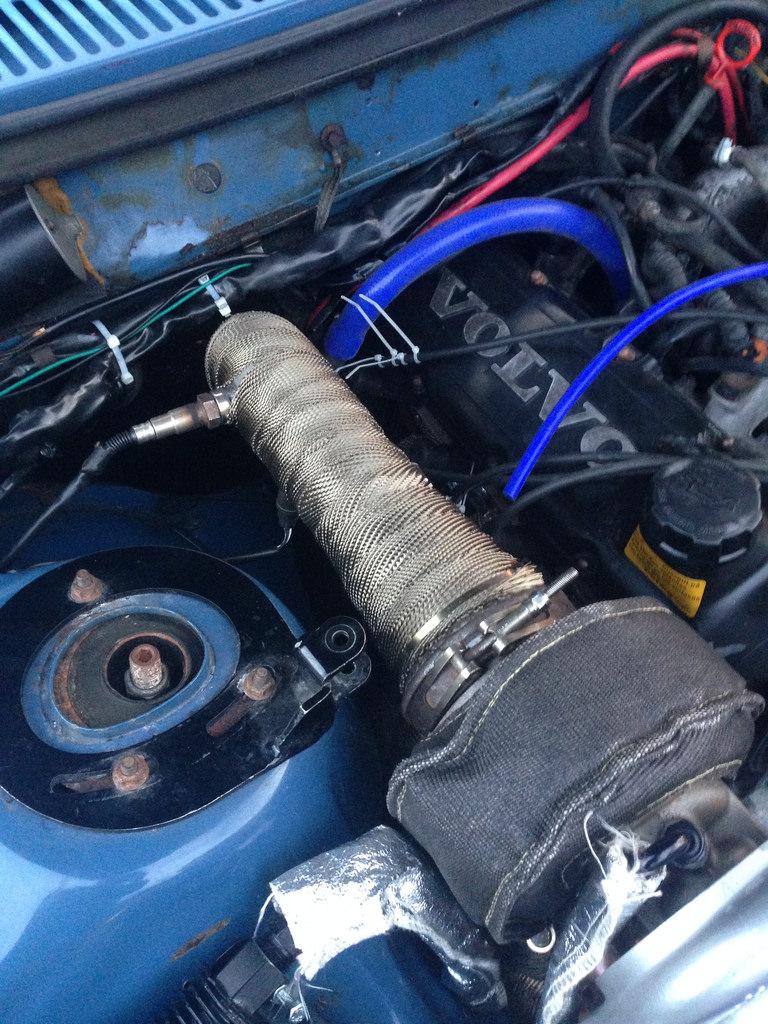 I installed a spark plug heat sleeve so the PCV evacuation bung wouldn't melt the wire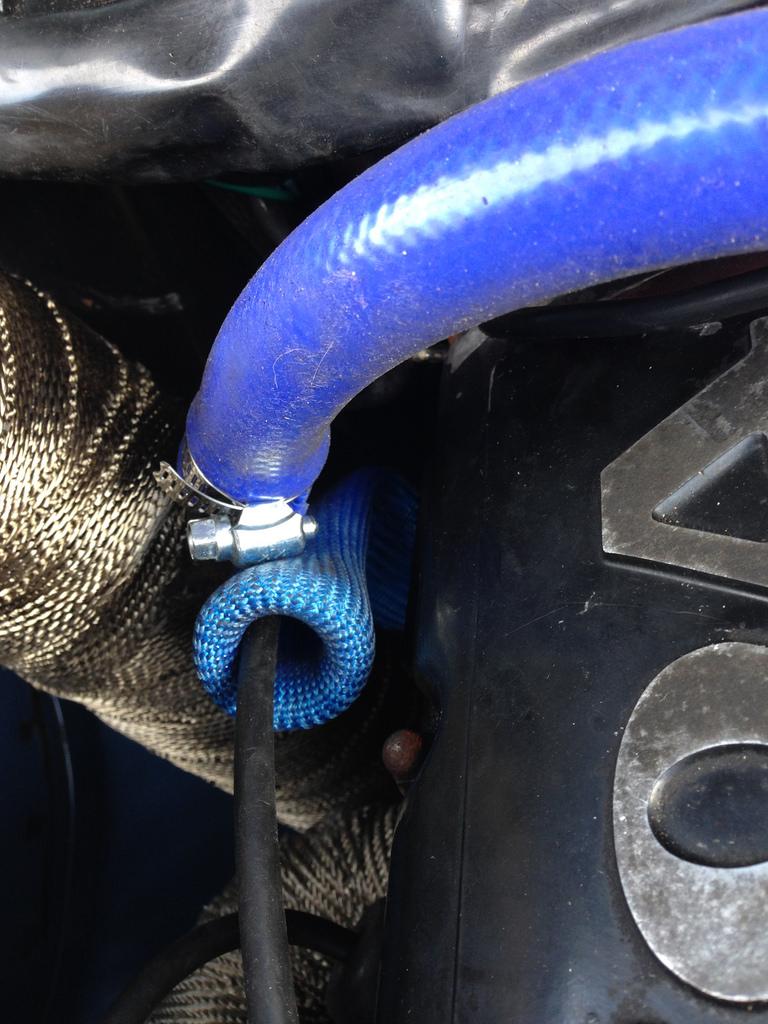 Motor mount time!! Hockey pucks for now..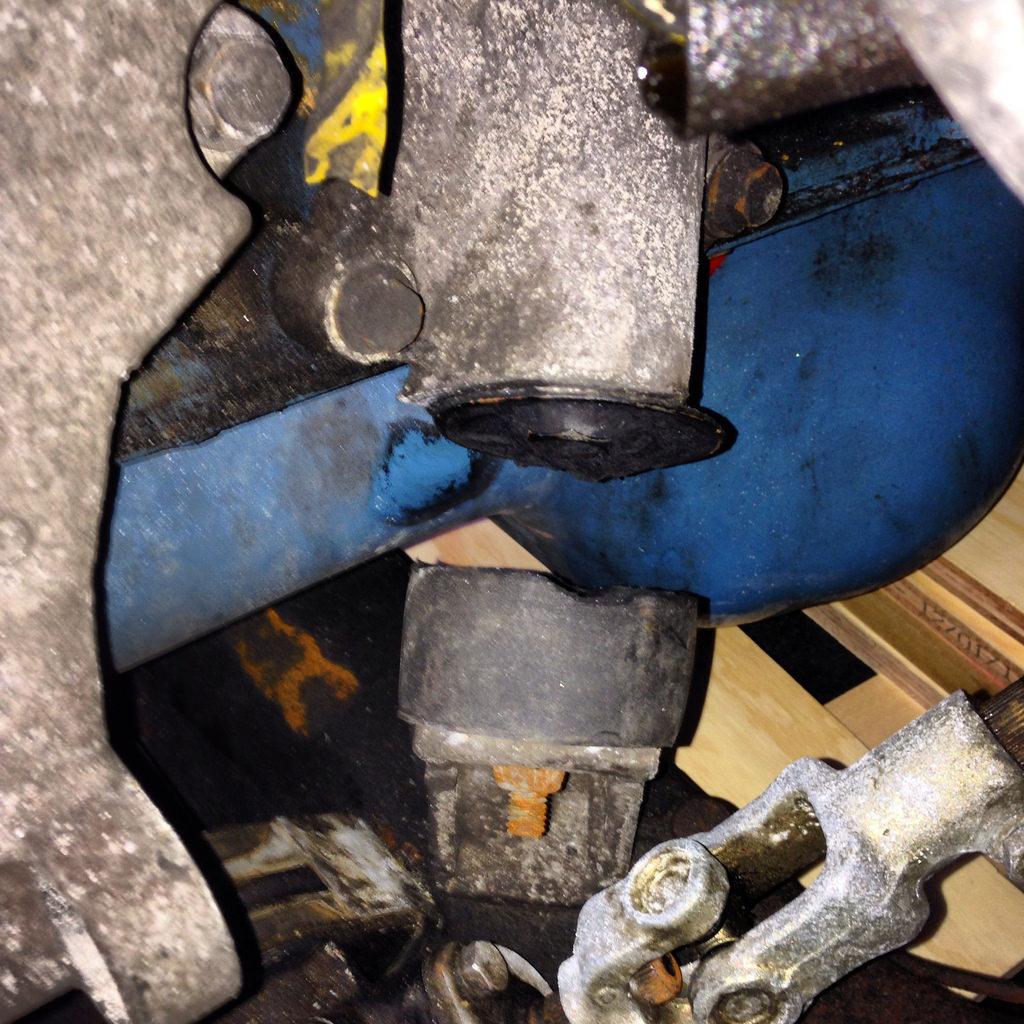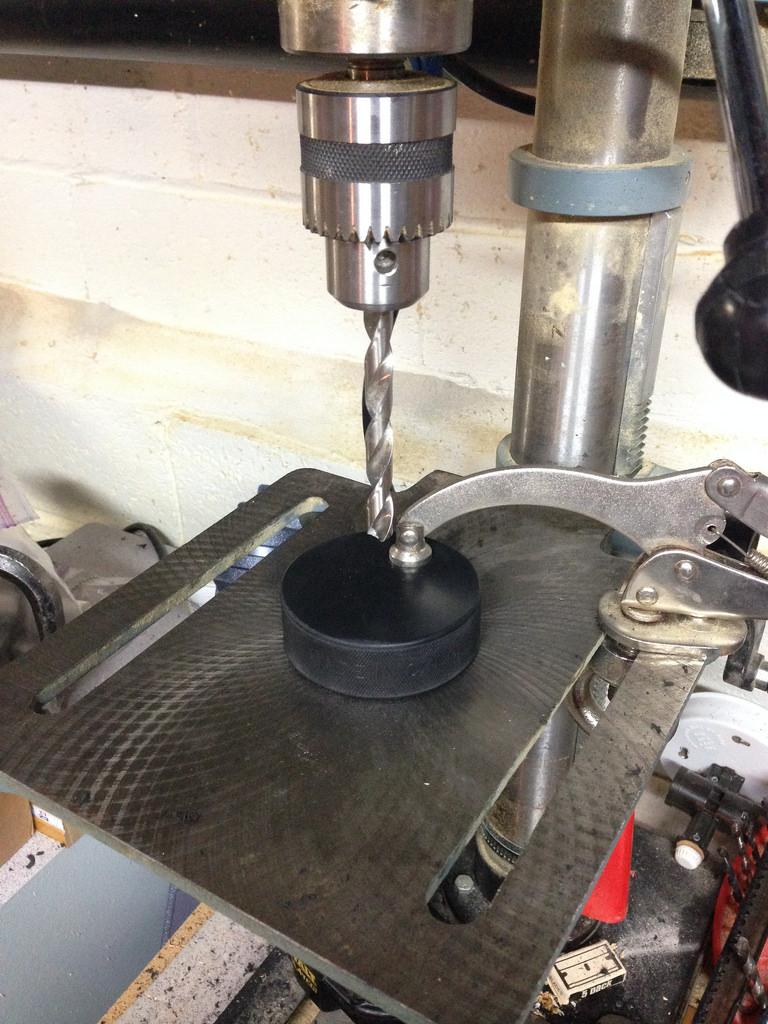 Passenger side is straight through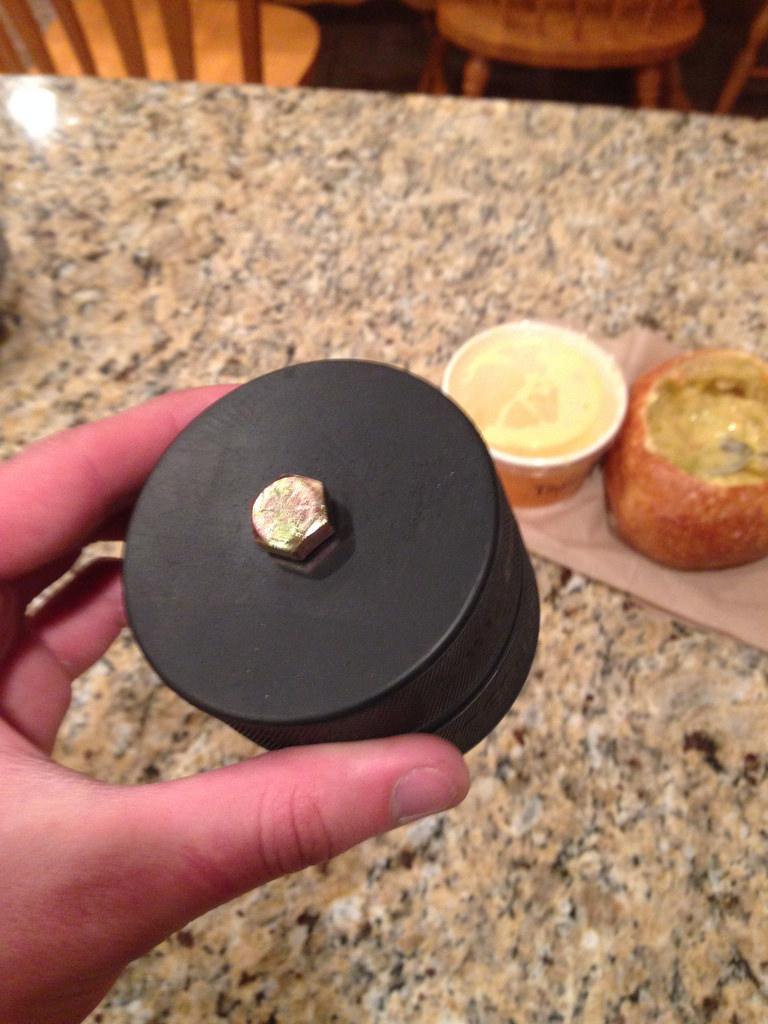 Driver side is offset. Sunk in the bolts so the pucks would lie flat on the metal brackets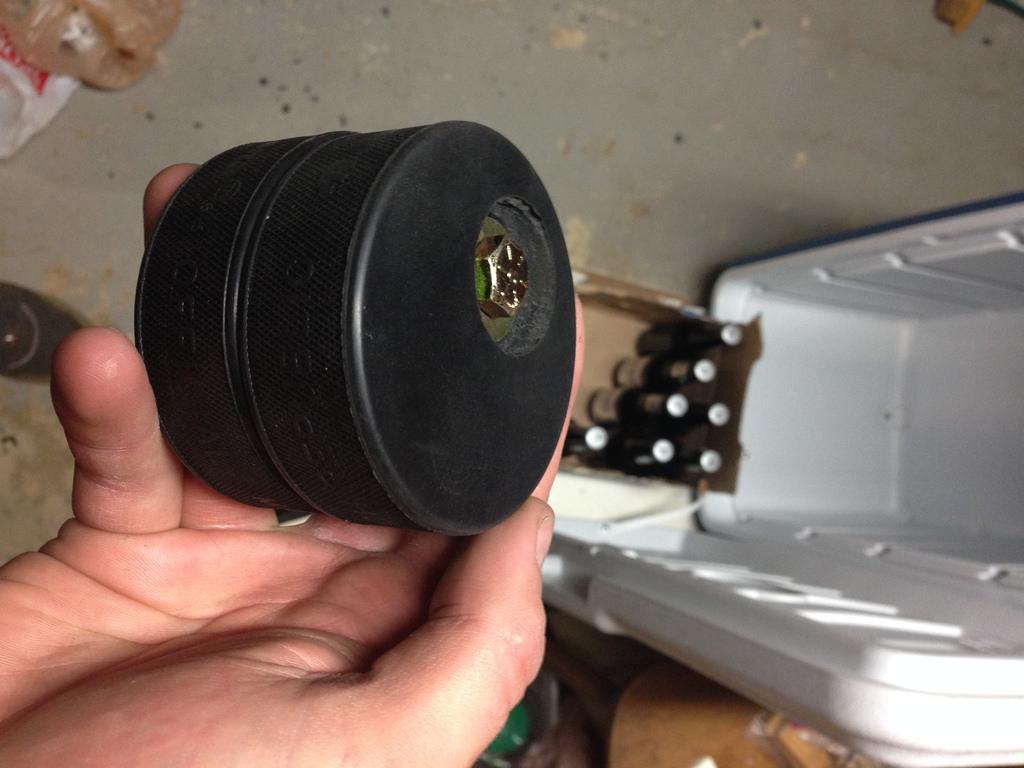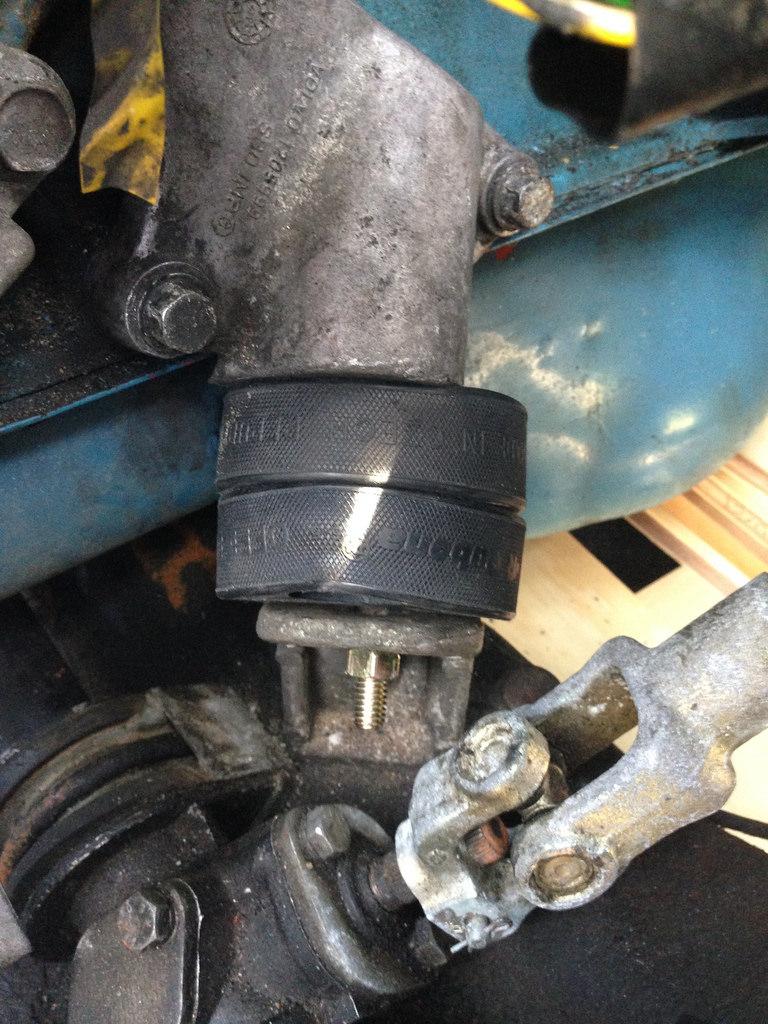 Wideband, Boost, Oil pressure, and Water temp gauges install. The factory cluster water temp gauge doesn't work so i got a Prosport one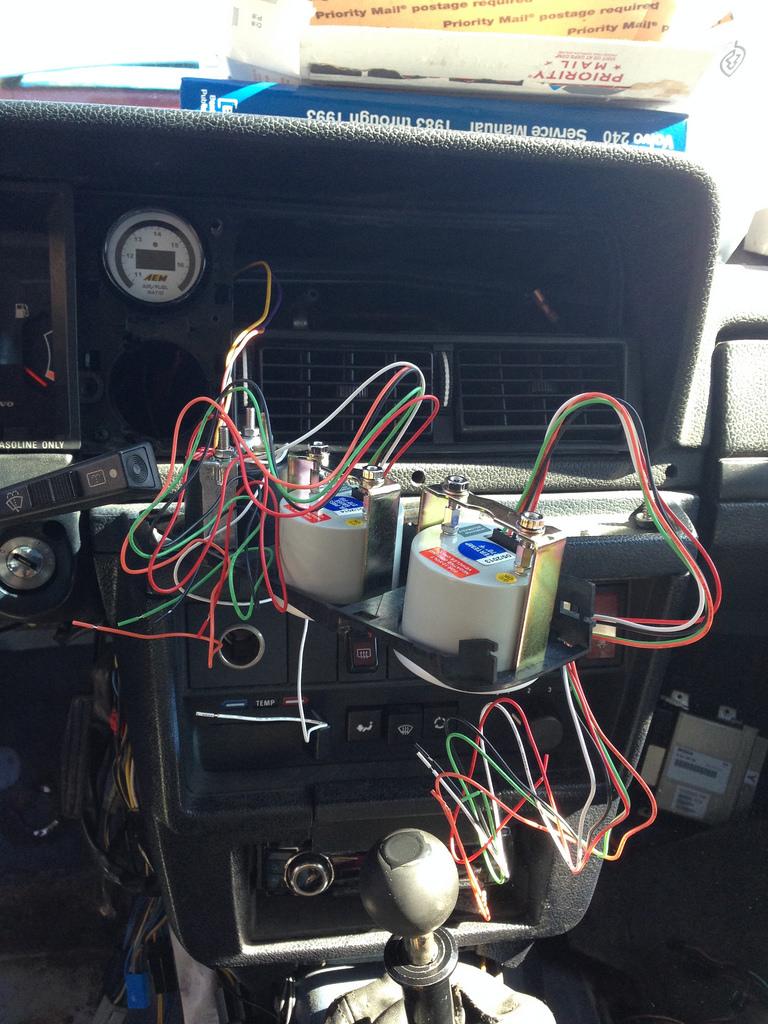 Water temp sender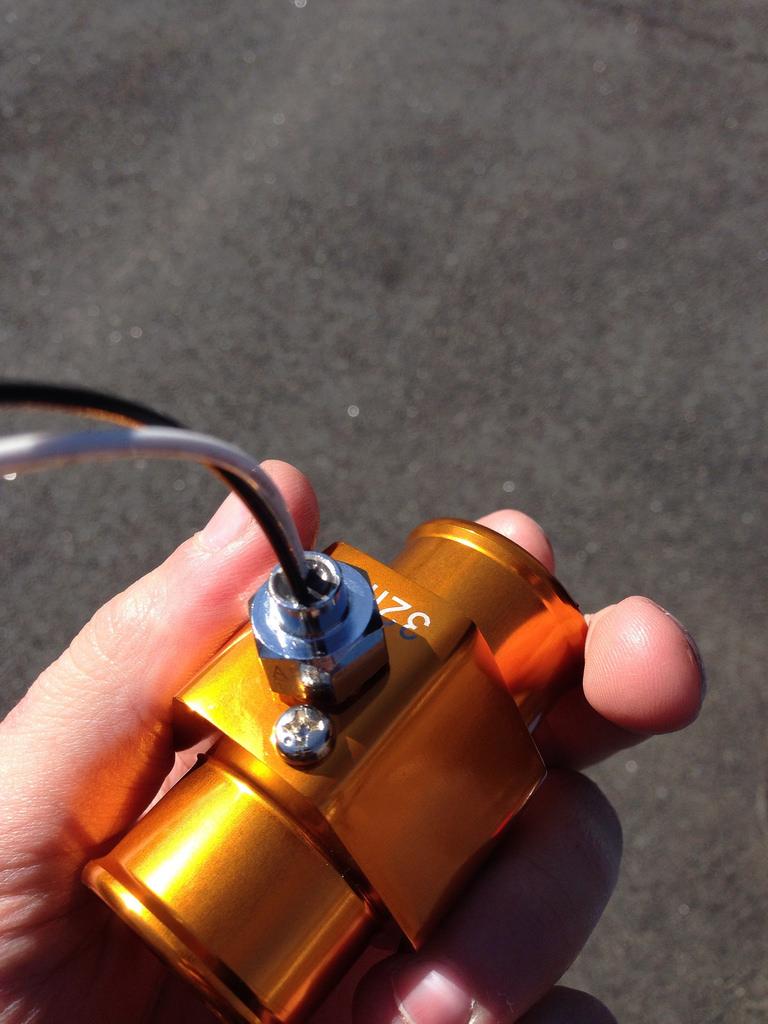 Also did the E fan conversion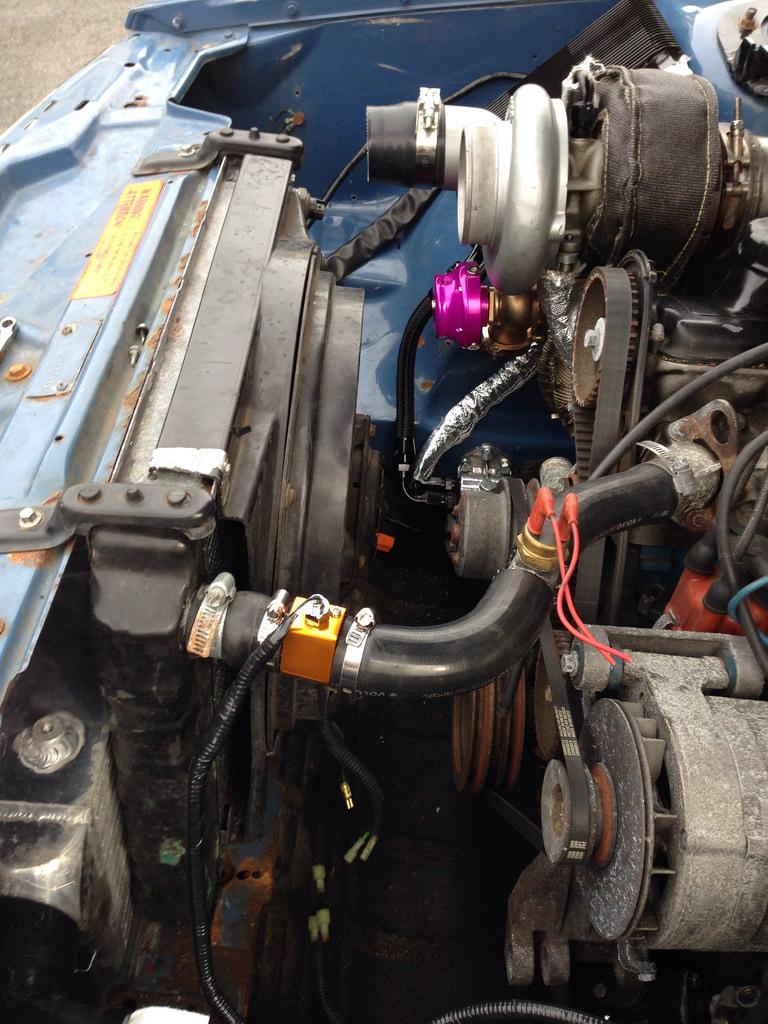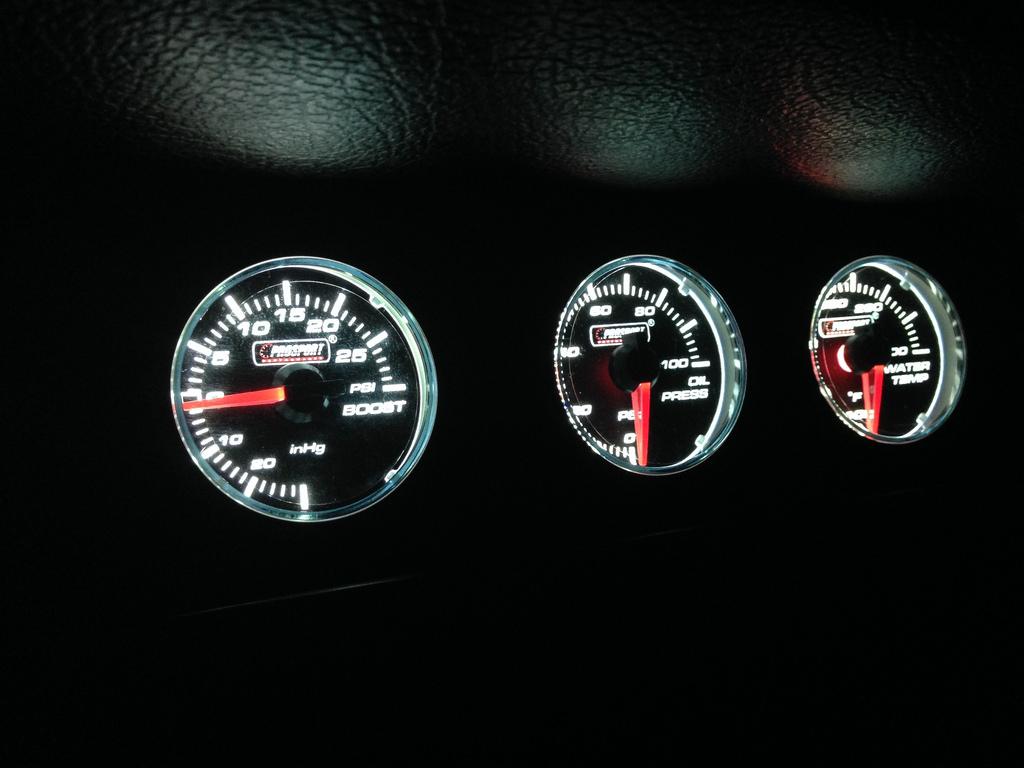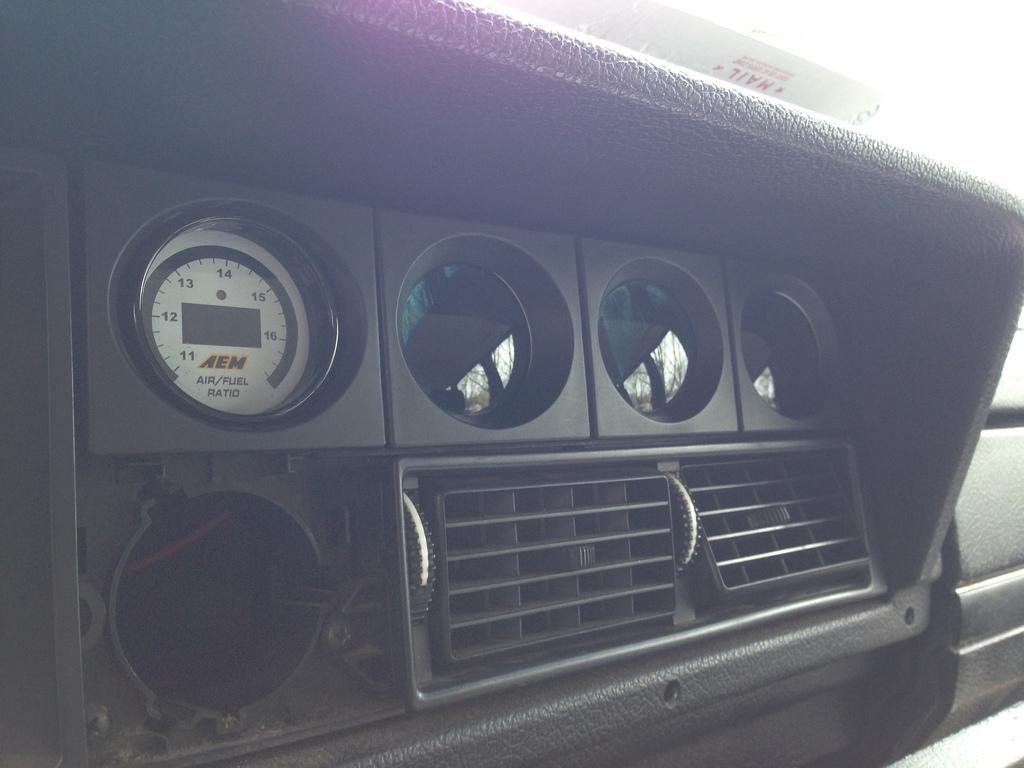 Intercooler and piping. Had to make custom lower brackets to support the weight of the core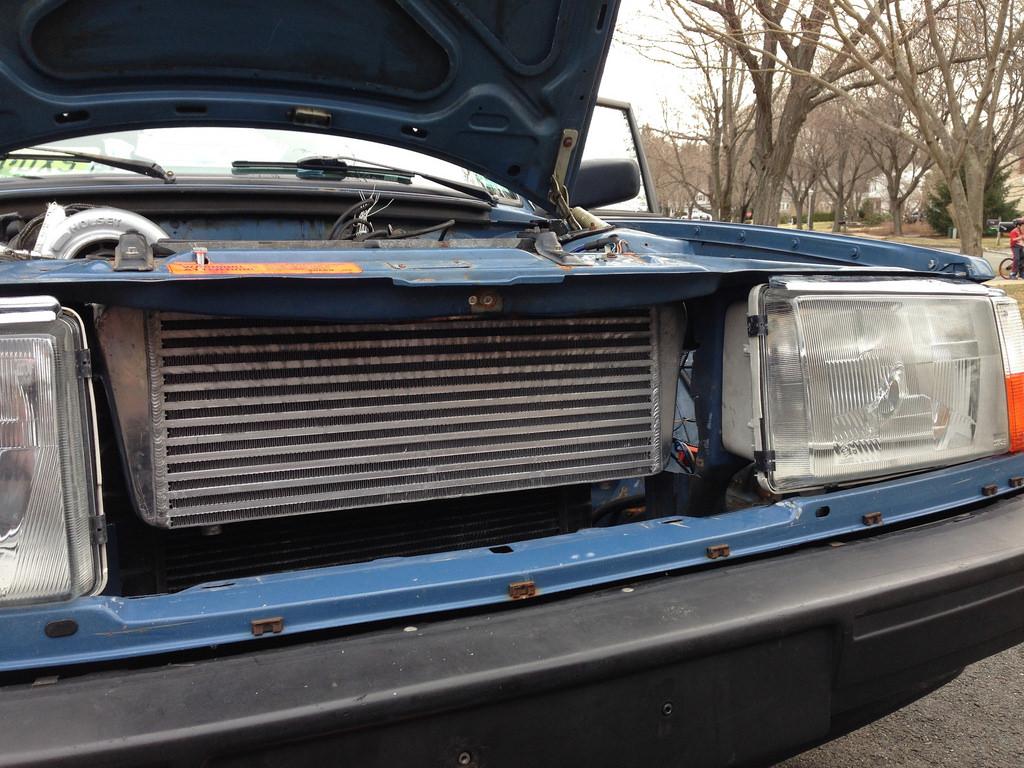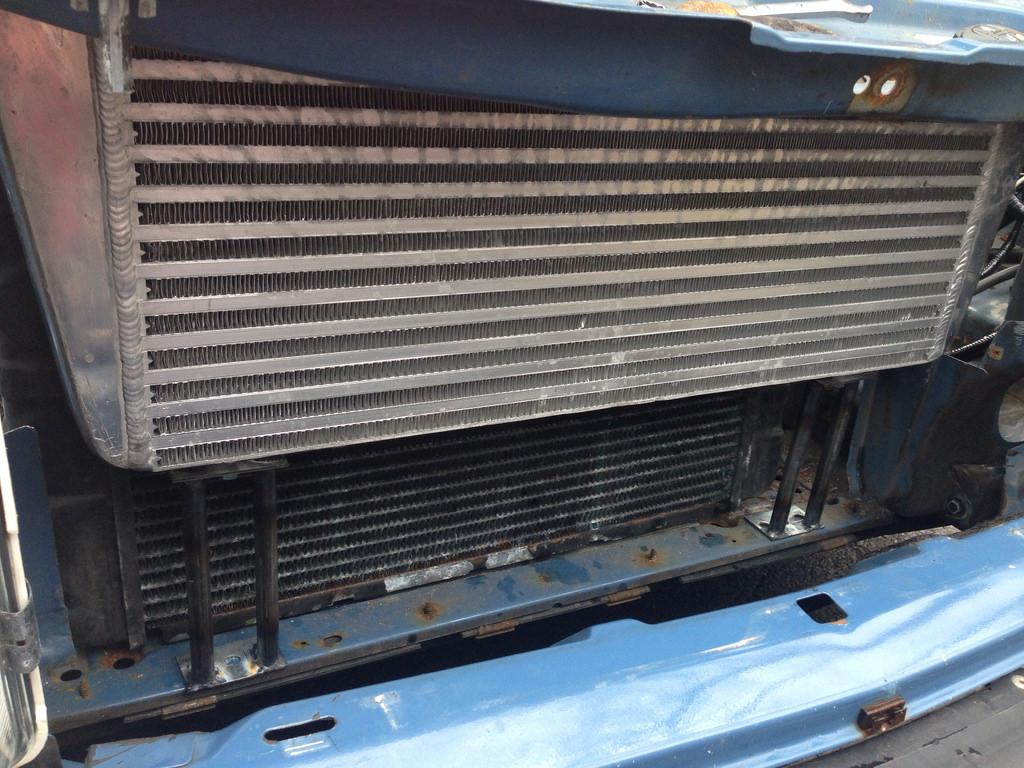 Simple 20 degree bend pipe for the hot side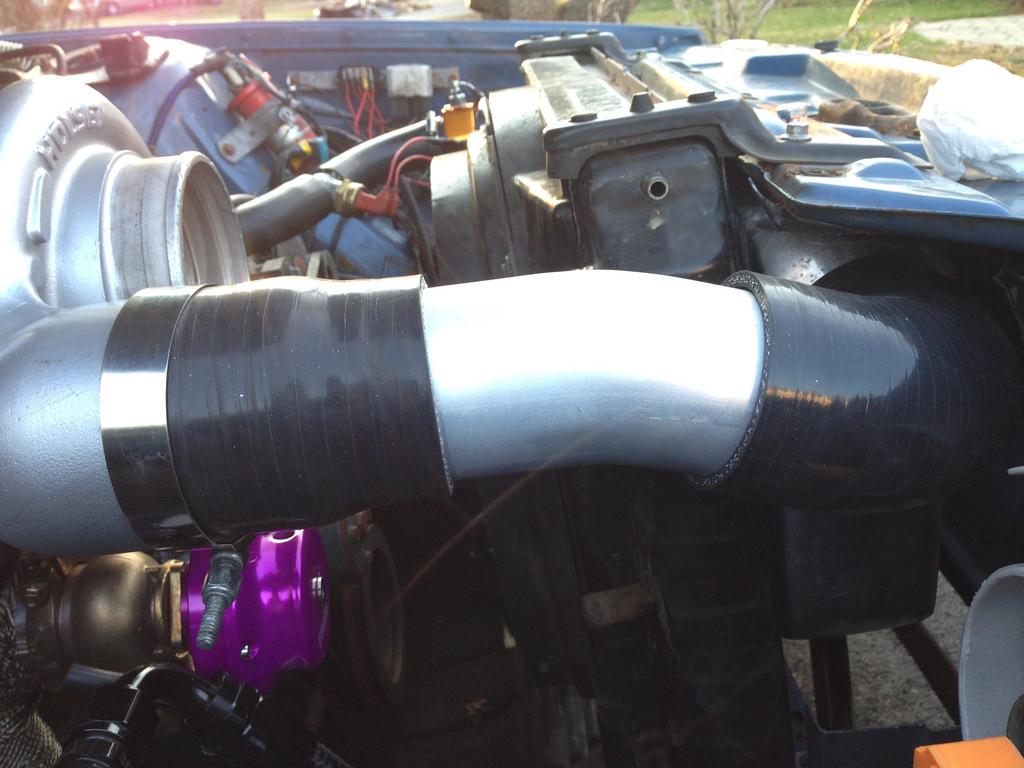 Extra long 2.5" 90 degree elbow cut short on the one side. 1/2 NPT port installed on the long leg with a 5/8" heater hose fitting off a '50's Chevy and the IAC is routed. Cleaned out the old motor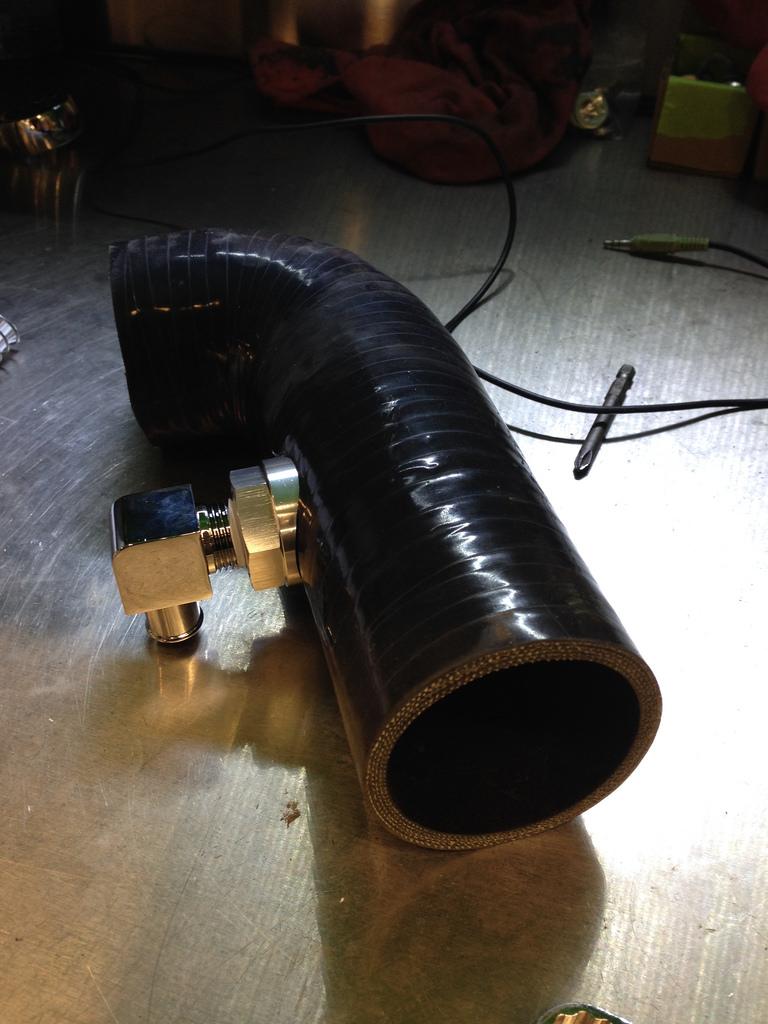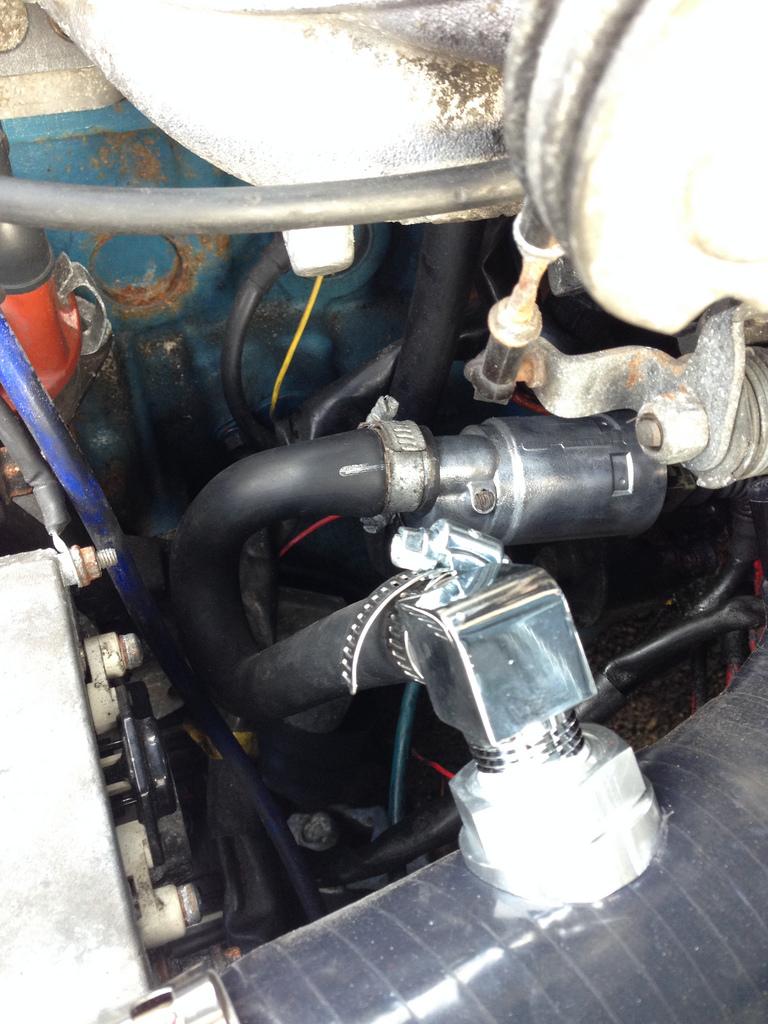 Cold side installed with generic BOV for not. Hoping for a Synapse recirc valve in the future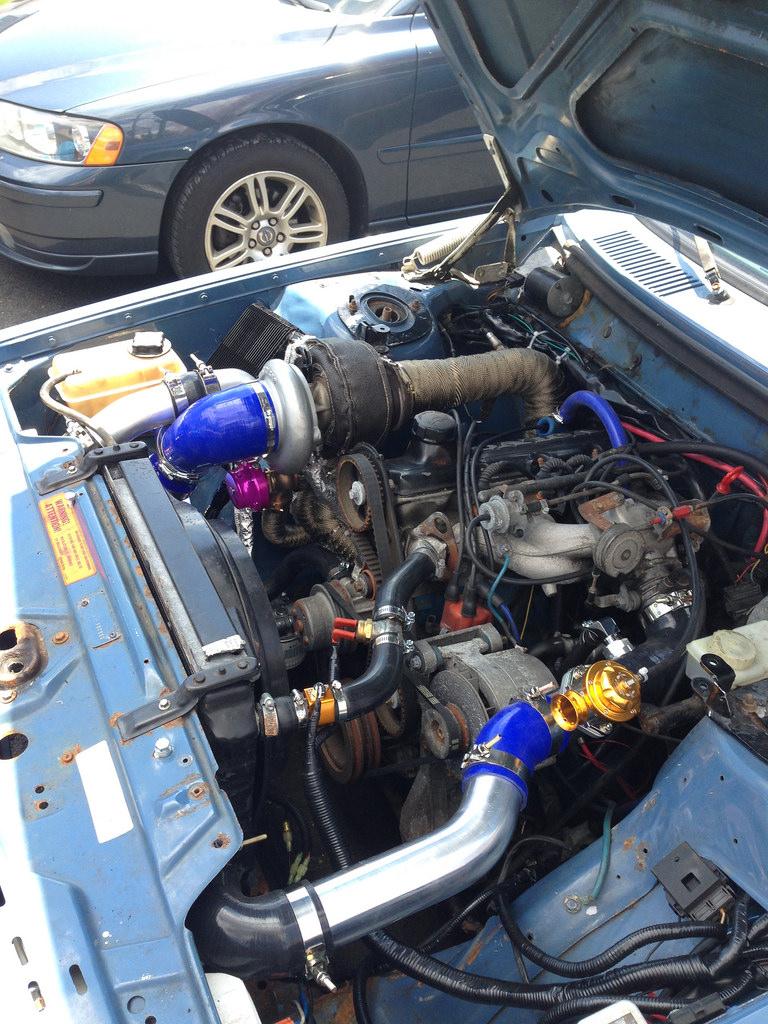 Coolant bottle mounted, intake routed with 3" AMM and stubby filter. 4" to 3" silicone 90 reducer off the turbo and a 3" 45 degree right after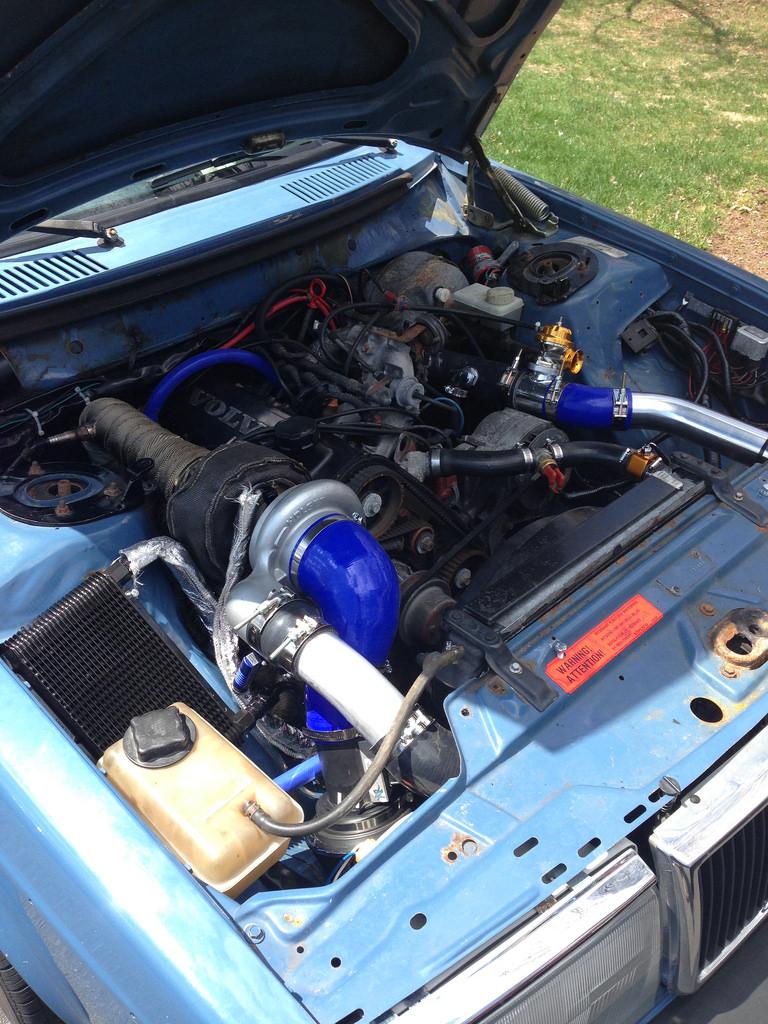 Replacing the old torn up recaros with a set of these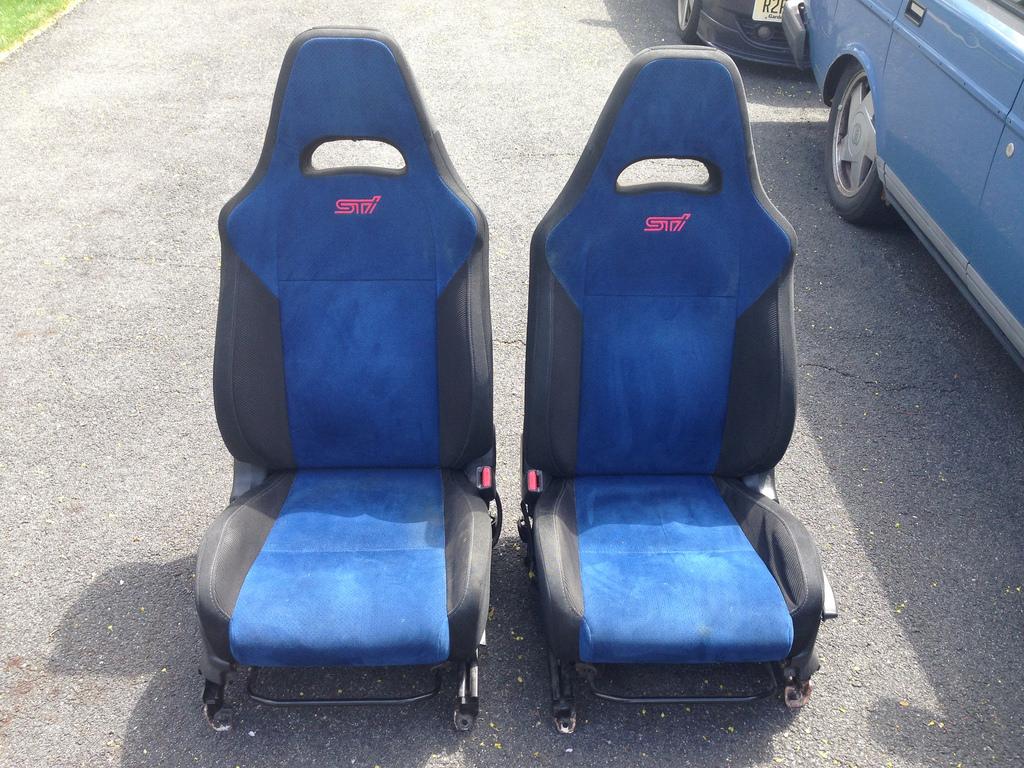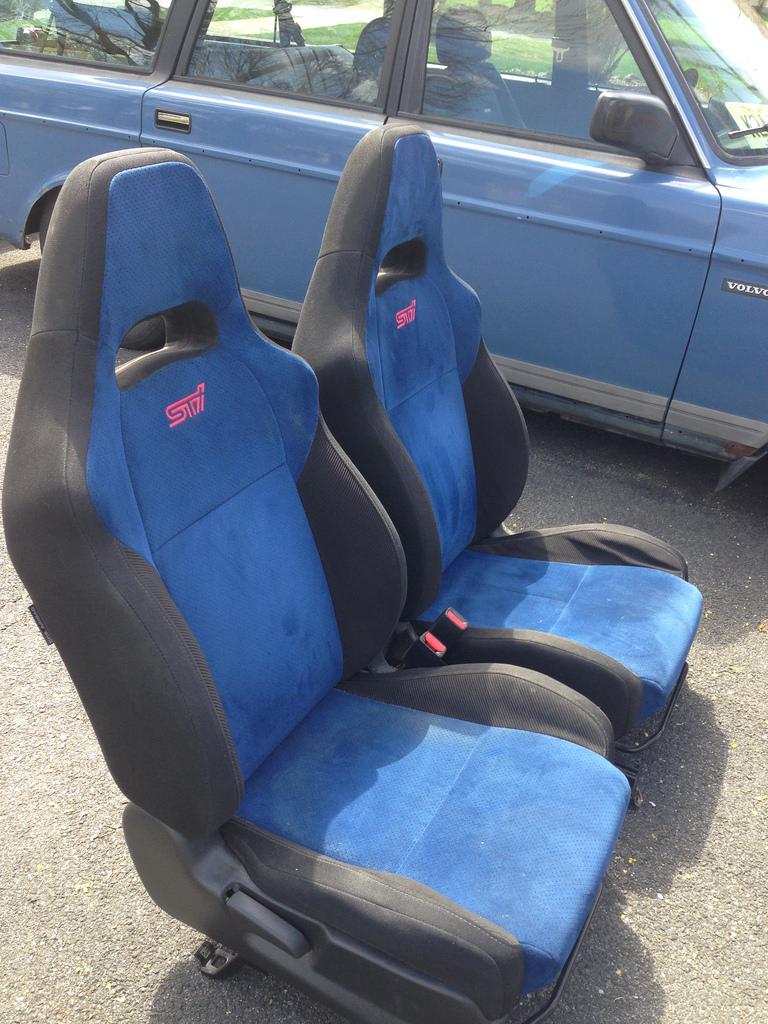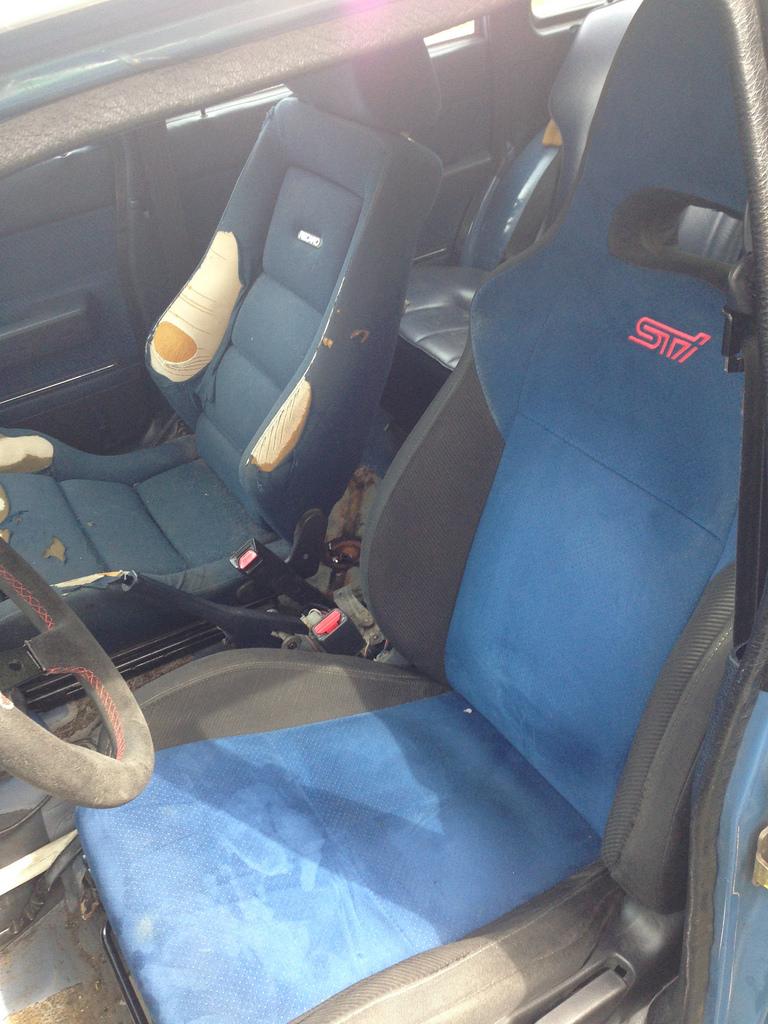 My friend is making me custom mounting brackets so they should be installed shortly along with a black carpet
Oh and heres my next task at hand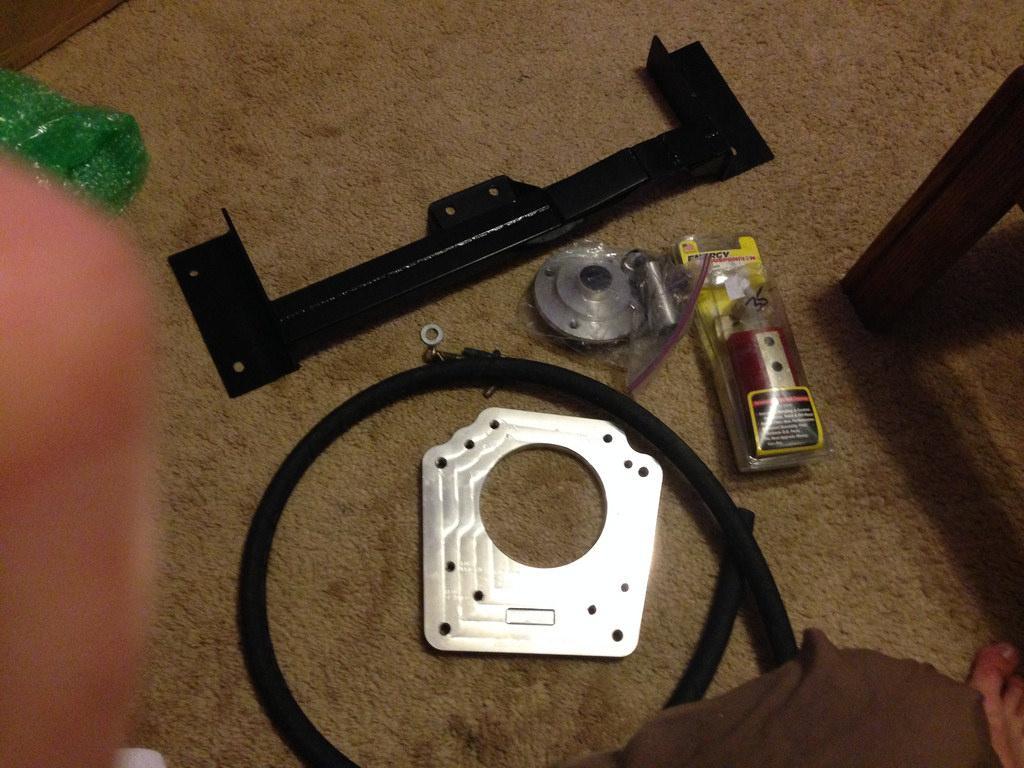 Going to be tossing in a World Class T5Z trans out of a 5.0 mustang and pairing it up with a 3.73 rear LSD and see how that gearing is. Possible 4.10 rear LSD swap in the future if 3.73 aren't optimal.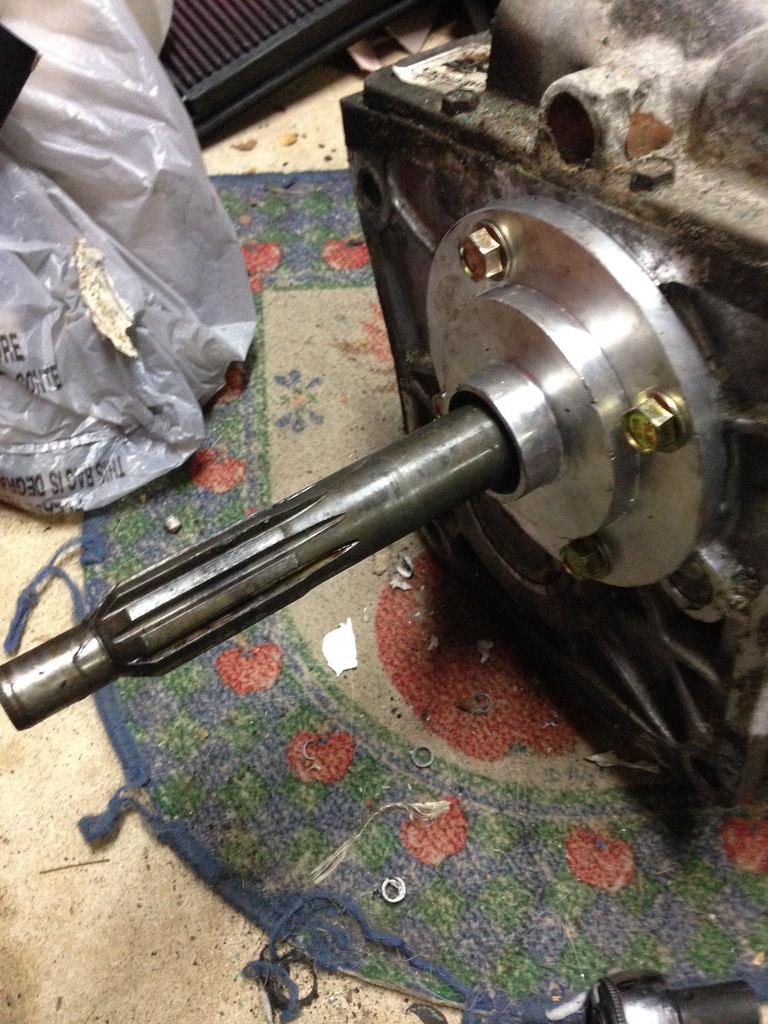 Purchased some 25MM and 32MM spacers. Already had 25MMs on the front but now I put the 32MMs on the rear. Might toss the spare 25MMs on the rear of the 242.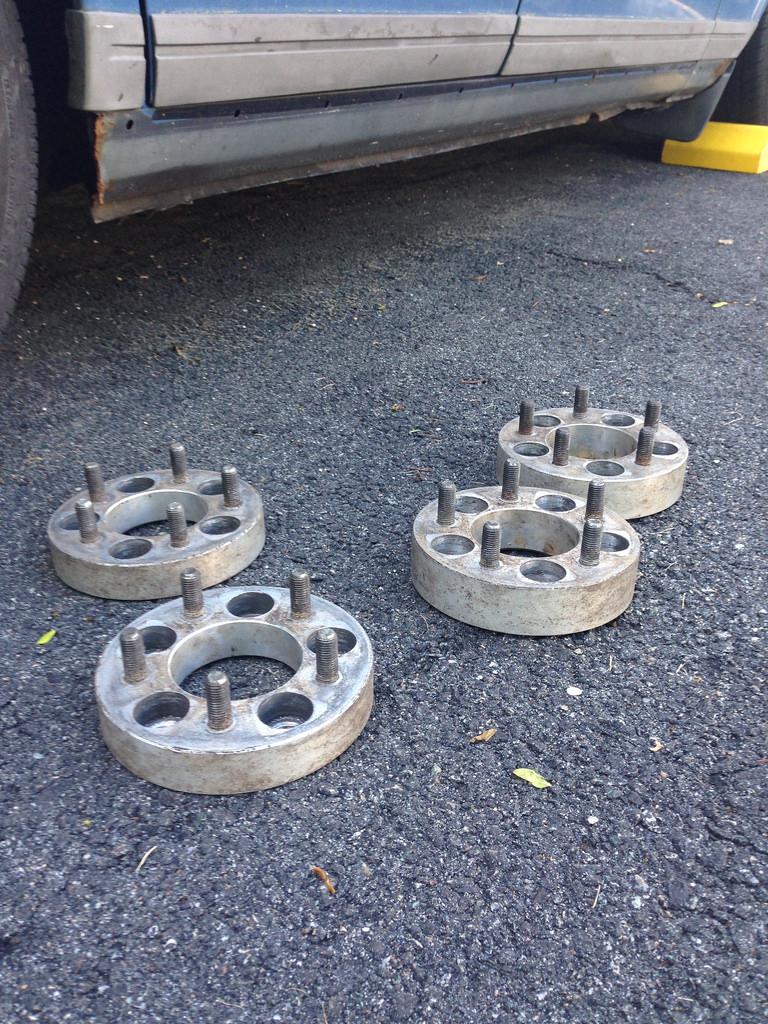 Before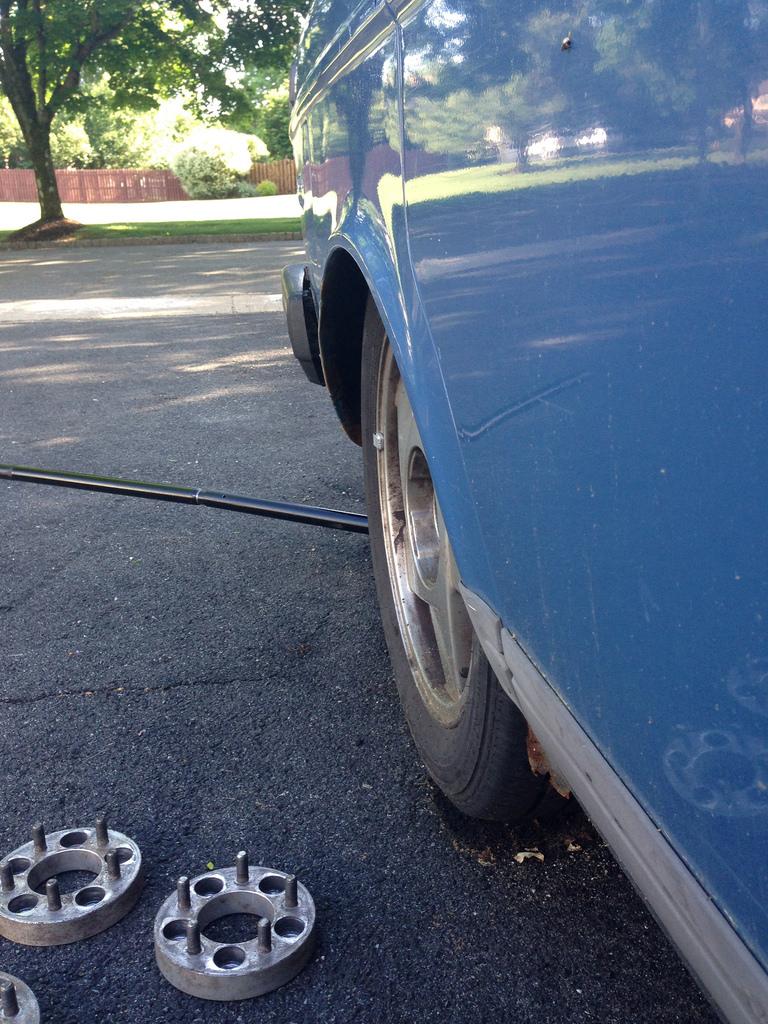 After