Builds
p1800s- Project Black Widow build thread by Toomanytoys
By diyauto
You must be logged in to rate content!
4 minute(s) of a 30 minute read
p1800s- Project Black Widow build thread
Compliments of Toomanytoys @ www.forums.swedespeed.com
11-1-2013
Hello. I've been working on a total "bare metal" restoration of my 1968 p1800 for about a year and a half now. The info from the members of SS has been invaluable. Thanks! After encouragement from a couple of my friends, I decided to start this build thread to document my progress and get further insight from the experts on the forum. However, i would rather be working on the car than posting on the web so bare with me if i dont update often...
I have always tinkered around with my cars and can do basic mechanic work and body repair but i wanted to learn what it takes to do a full restoration. The p1800 fit my criteria perfectly for my first project. Relatively rare car but with available parts, good looking & relatively inexpensive (compared to other european cars).
I started off by getting a "barn find" volvo which was located in Malibu, CA. Unfortunately, the car was next to the barn, not in the barn. It was rather weather beaten and hadnt been driven in 20yrs but all the parts seemed to be there and it didnt appear that rusty overall. After draging it out of the field (brakes were locked up), and loading it on the trailer, I took her home. After initial inspection she was christened "Project BLACK WIDOW". Why? Because after getting it in my garage, we discovered that she was infested with black widow spiders! Needless to say, fumigation was the first order of business!
My plan is to do a "mostly stock" rebuild with modern upgrades where it makes sense. The engine is being rebuilt with "street performance" upgrades. More on this latter. Also, as the front suspension had endured some sketchy fixes in the past, i decided to upgrade with one of Swedish Ops front ends. Waiting on Robert to deliver this, then on to wheel and tire selection... Thats really about all the major non-stock items planned.
Im going to try and upload a lot of photos over the next few weeks showing how things have progressed. Hope you find it interesting, i've learned a lot so far...
Diamond in the rough...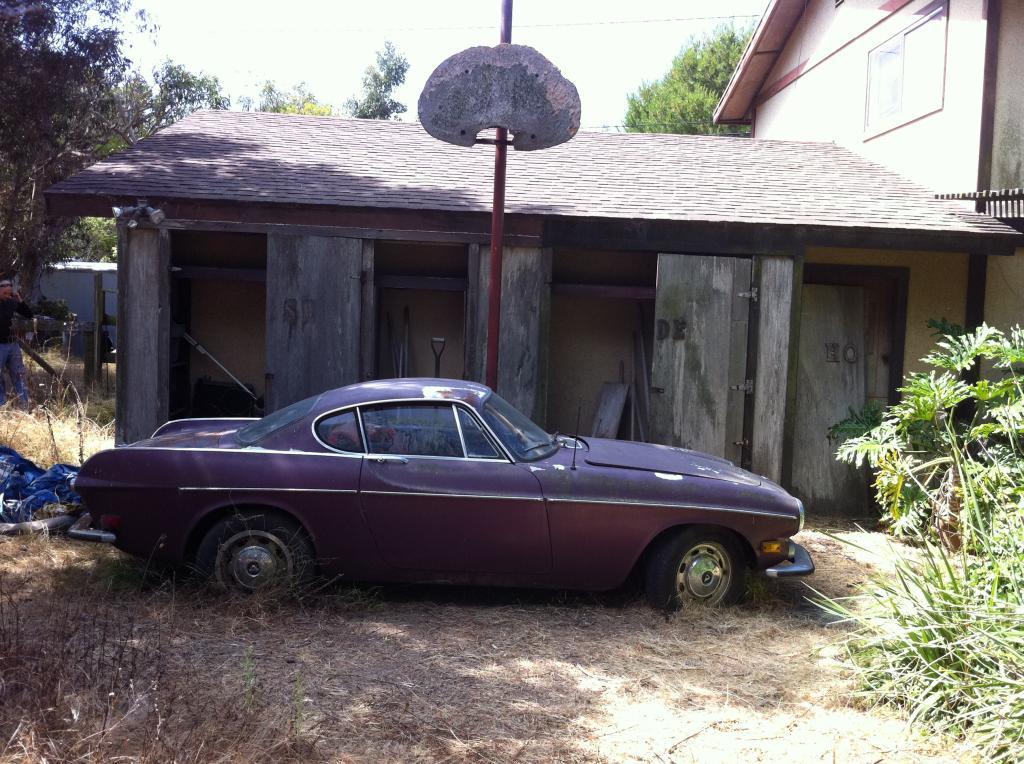 Spider spray in trunk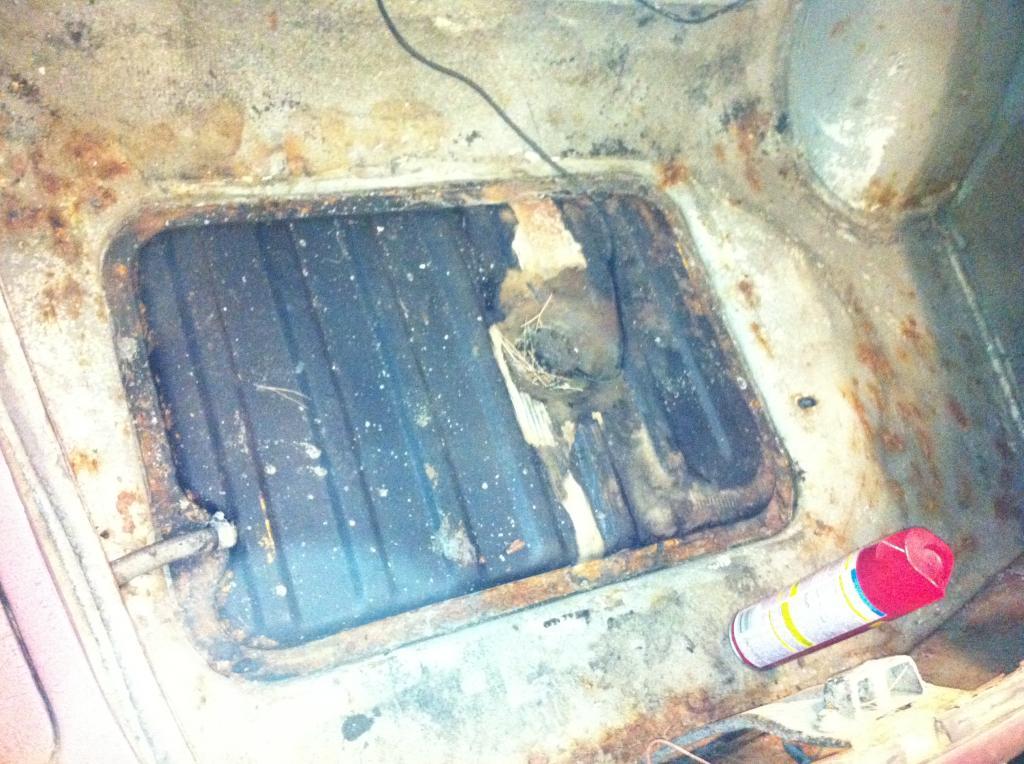 Work begins!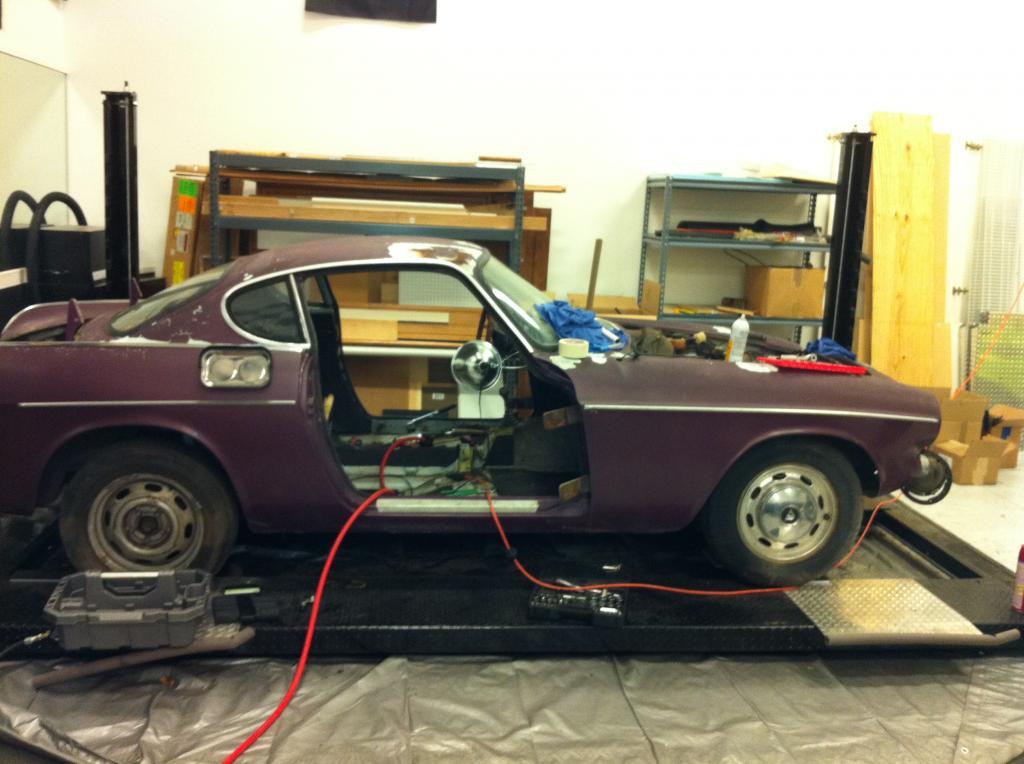 Engine bay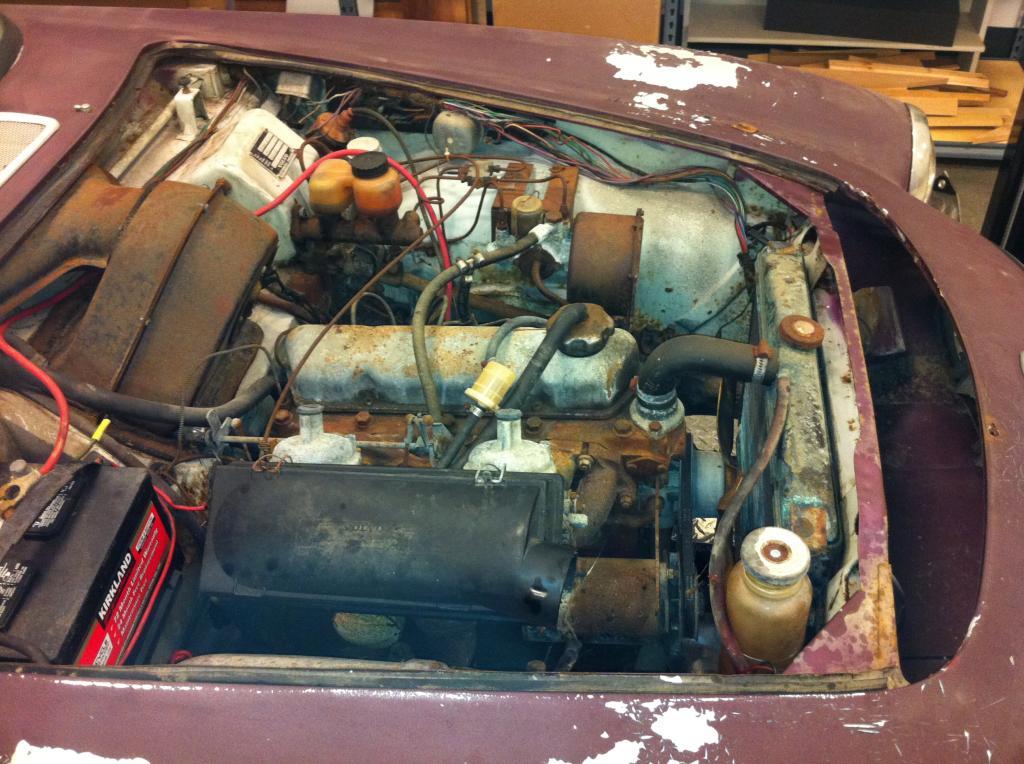 Striping her down: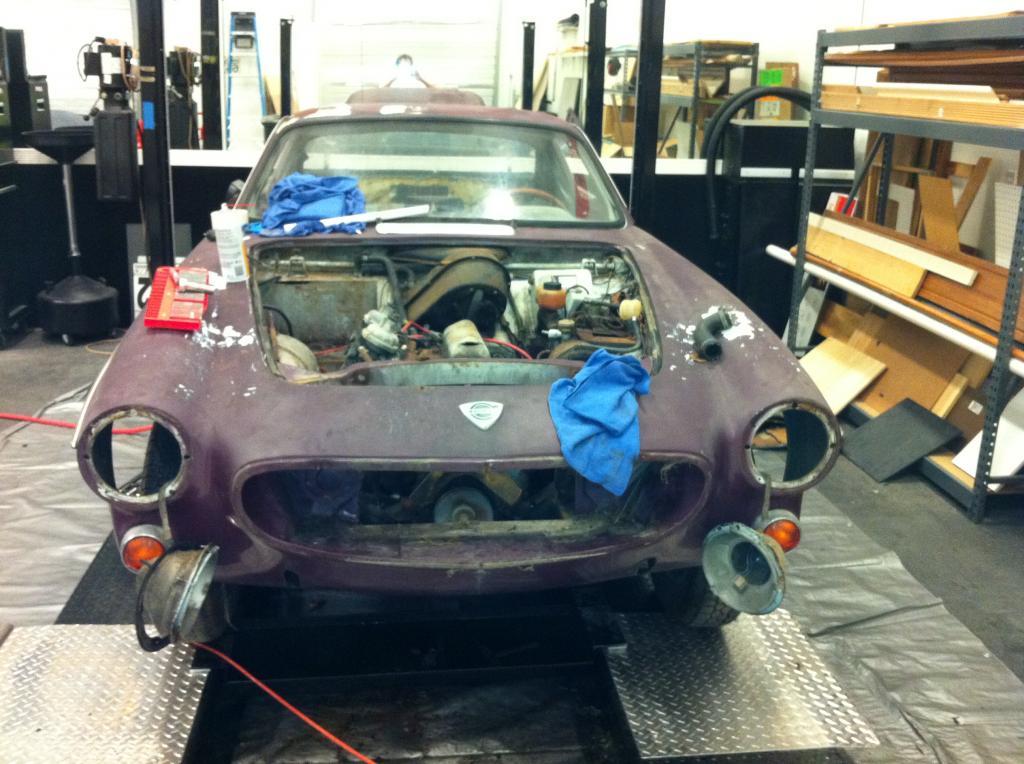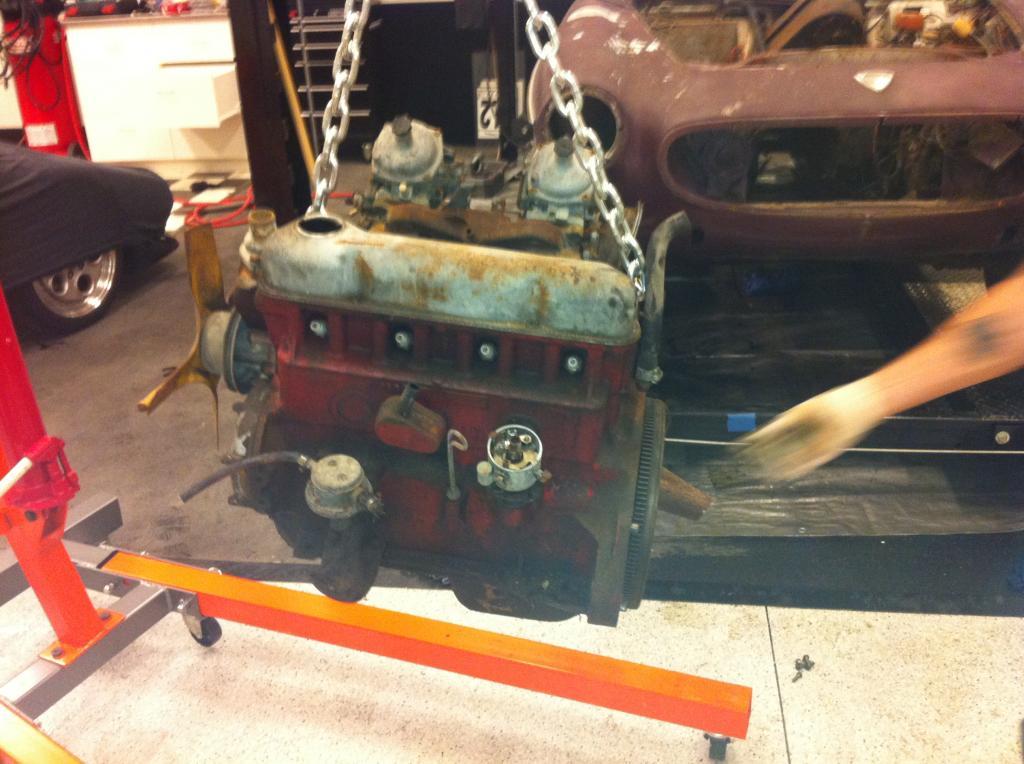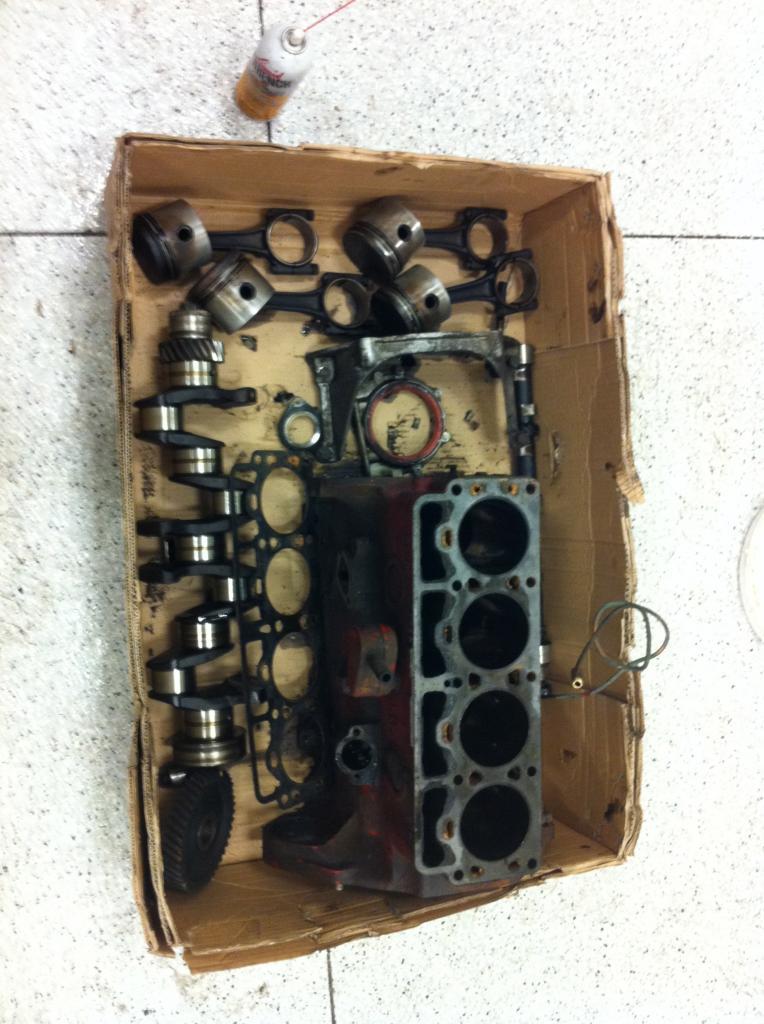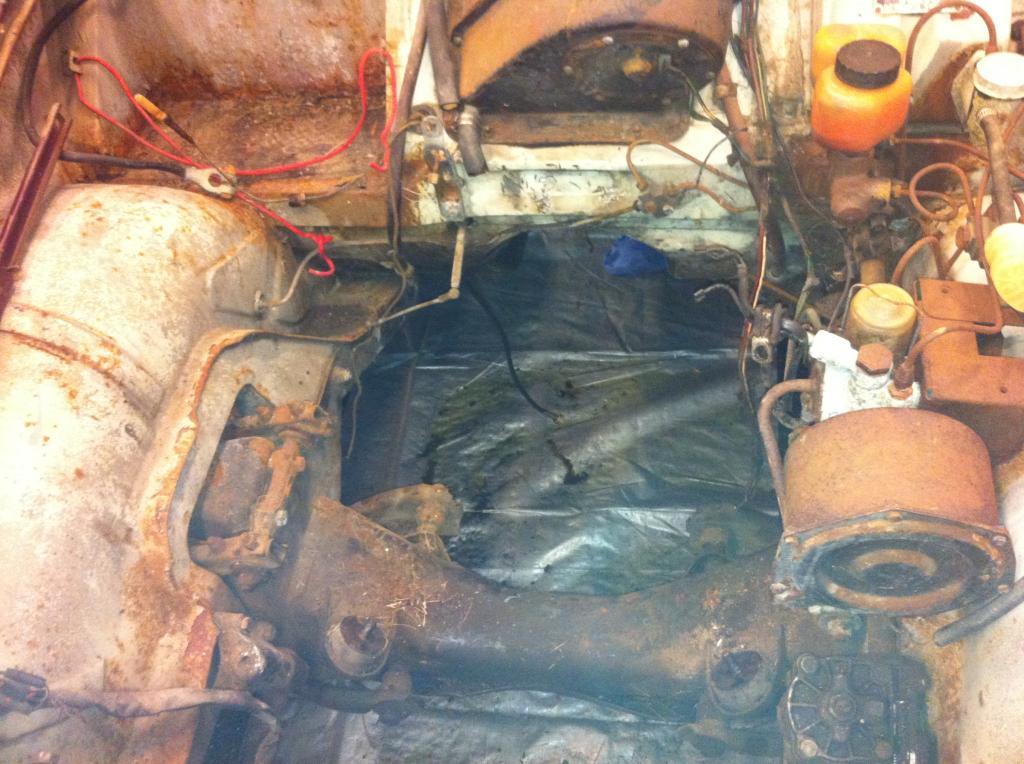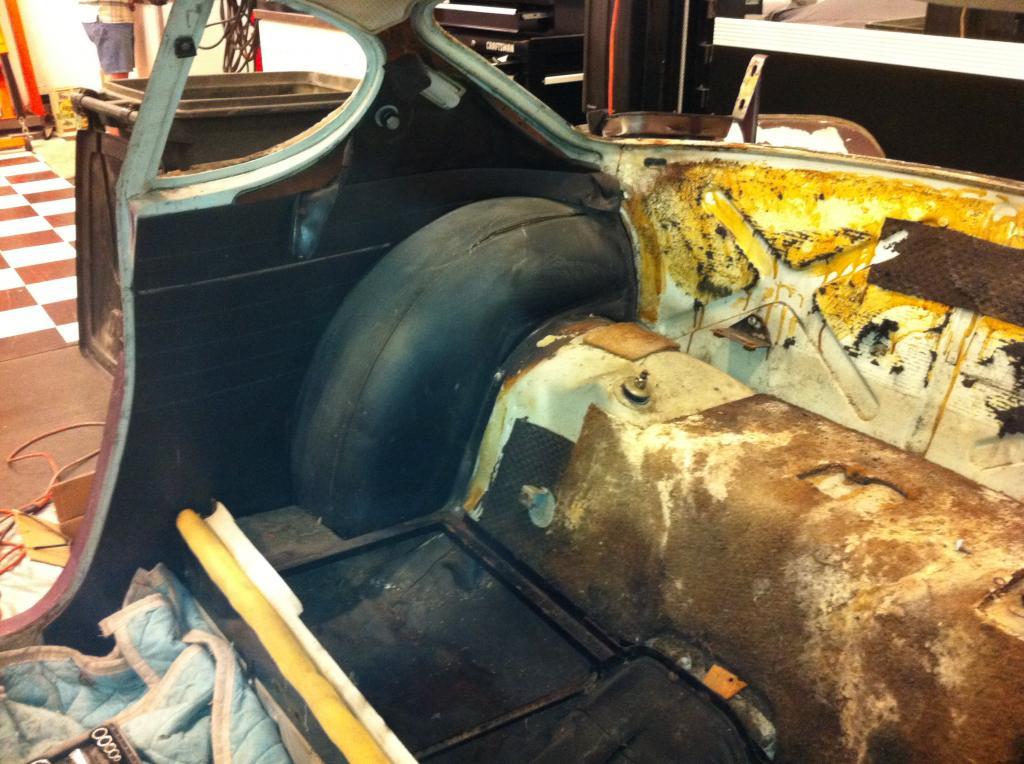 All ready for media blasting: