Dougy's S60R by dougy
By diyauto
You must be logged in to rate content!
Dougy's S60R
Compliments of dougy @ forums.swedespeed.com
7-1-2011
Hi all, I am a new member to this forum and wanted to introduce my self since i never really do that I thought I give it a try...My name is Doug I am from Florida /Sarasota and I do like Volvo's...I have s60r ,850 T-5 and she drives xc90...
links below
20G Upgrade - HILTON stage III tune
Ipd - R boost gauge - sways - lower mount - strut brace conversion - tune
Custom intake-manifold install on S60R
Older Thermostat housing swap = replaceable thermostat and accessible intake manifold bolt
HD sway end links install "Provenwicked for Camaro"
Intercooler and Fog grill custom
Quarter-and-Fender-panels rolled
Upper poly mount vibration Upgrade
Engine cover upgrade = Upper engine mount removal without removing engine cover
Custom S60R Hood Scoop to cool turbochager = under construction

RaceS60R - Down-pipe and FMIC with a modified throttle to inter-cooler pipe
Elevatecars - 3" exhaust.
Vivaperformance - LCA poly bushings - superflex rears - polwerflex
Vivaperformance Aluminium-radiator-install
04 OTE pipe mod to fit 06 and 07
Coolingmist running 100% Distilled water
Custom Spoiler fit from (96 Prelude)
Front mount Eng./Trans Setrab oil coolers
Ipd - HD-TCV
Wheel spacers and Lugnutz- 10mm front - 15mm rear
Front bumper mesh for Intercooler and Fog grills
Rear bumper vent mesh for 06 and 07
Powersteering rack heat-shield
Firewall Turbo heat shield replacment / Mod
now 5/12/2015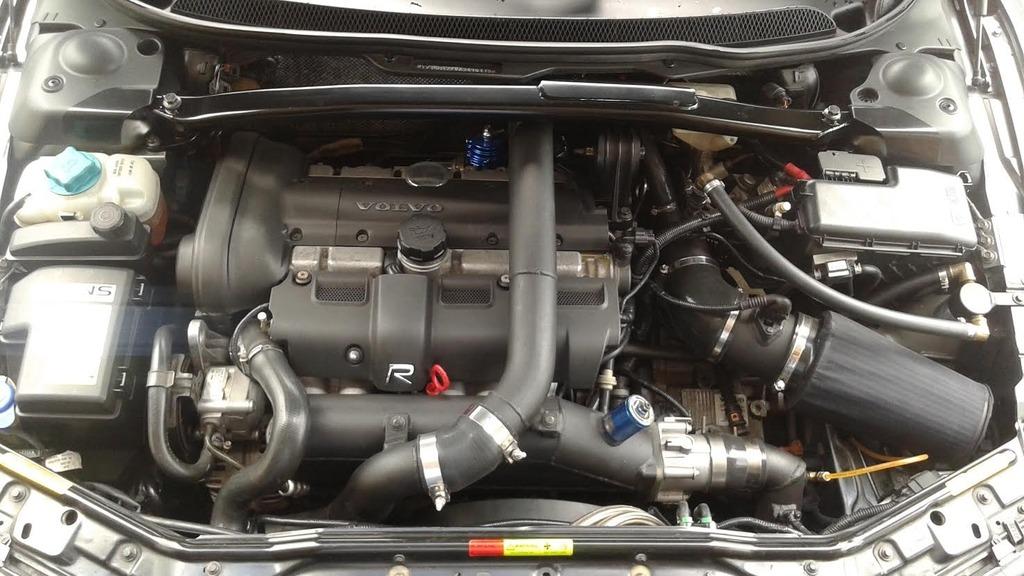 here is my s60r back in 2011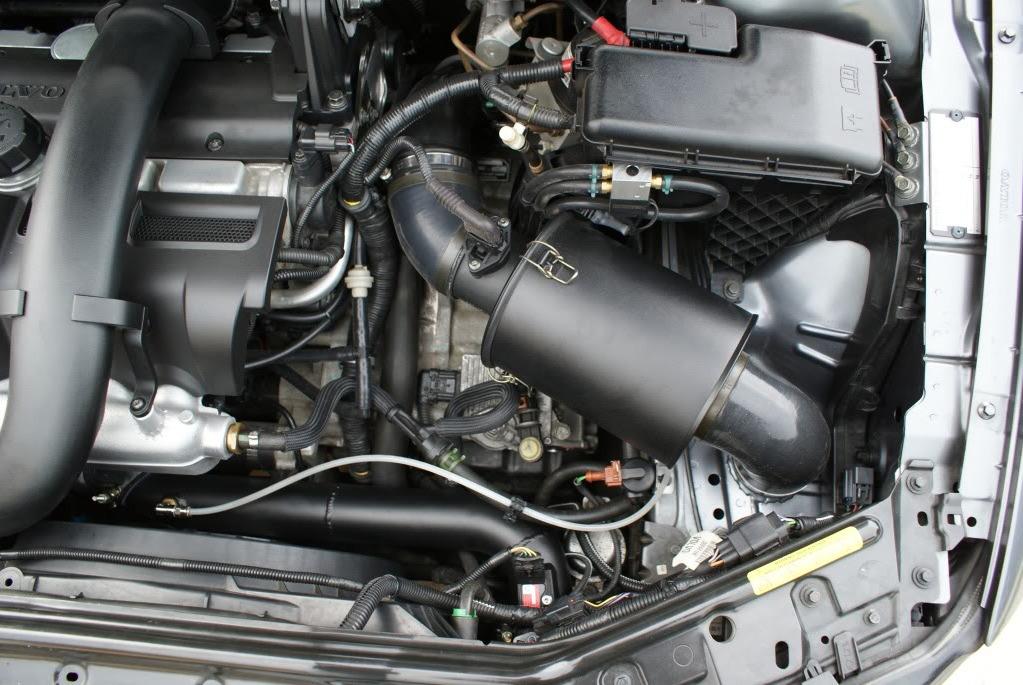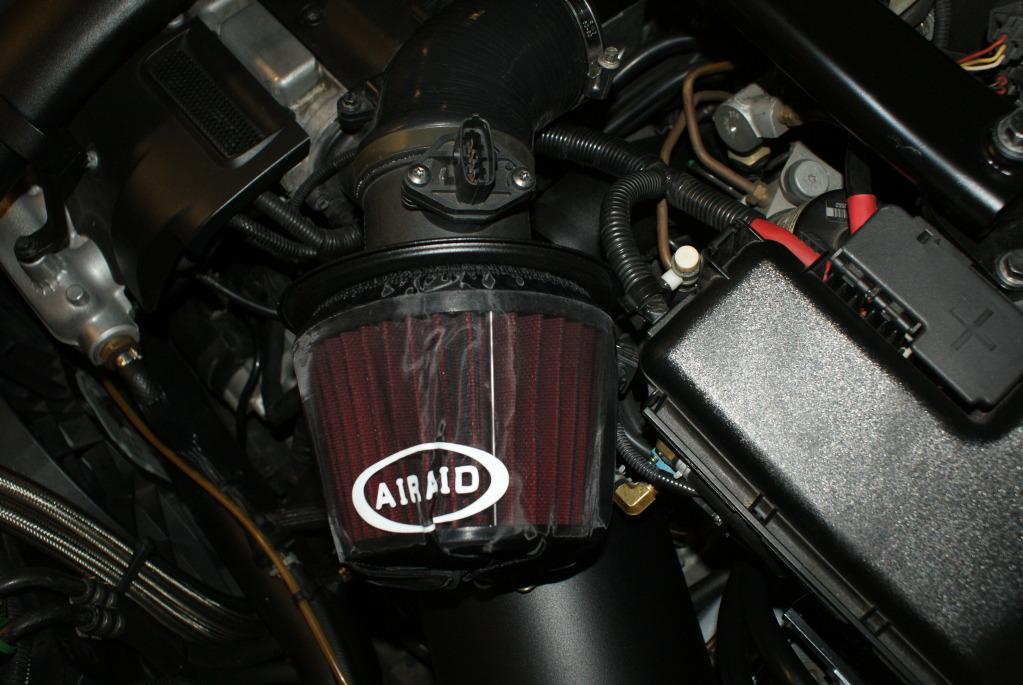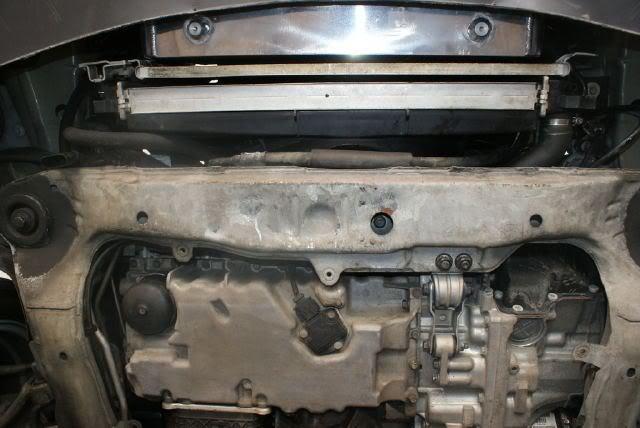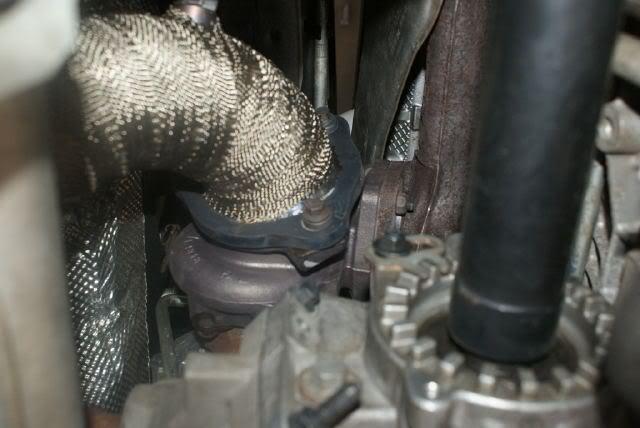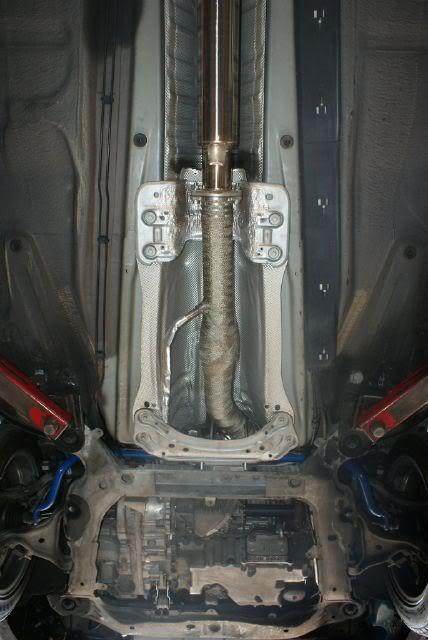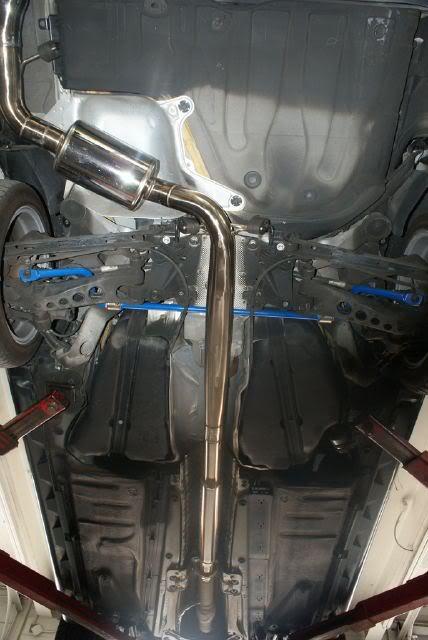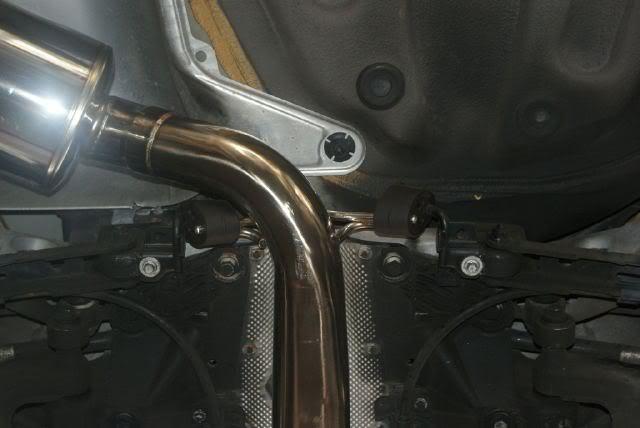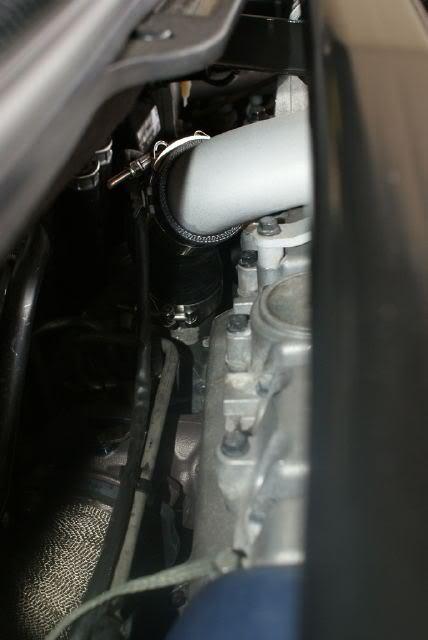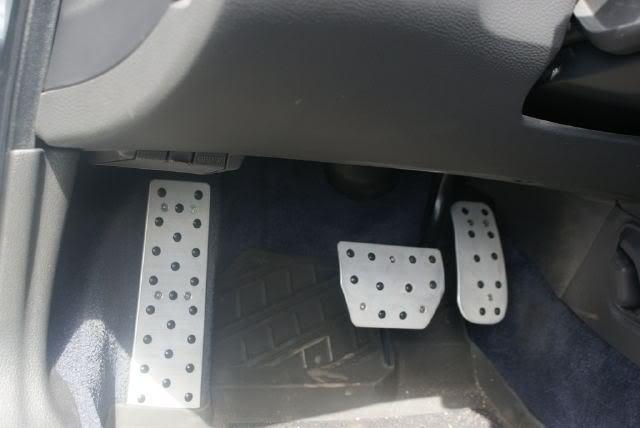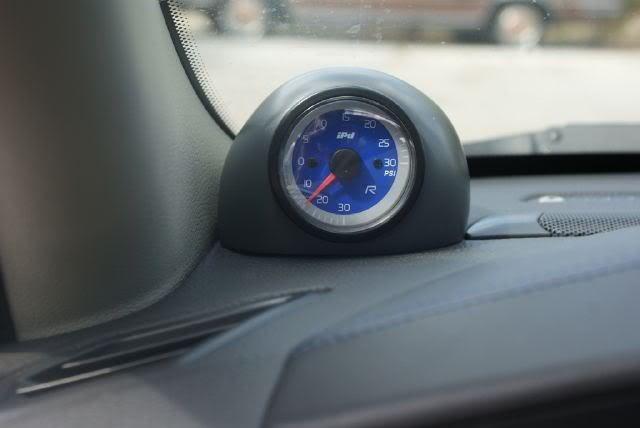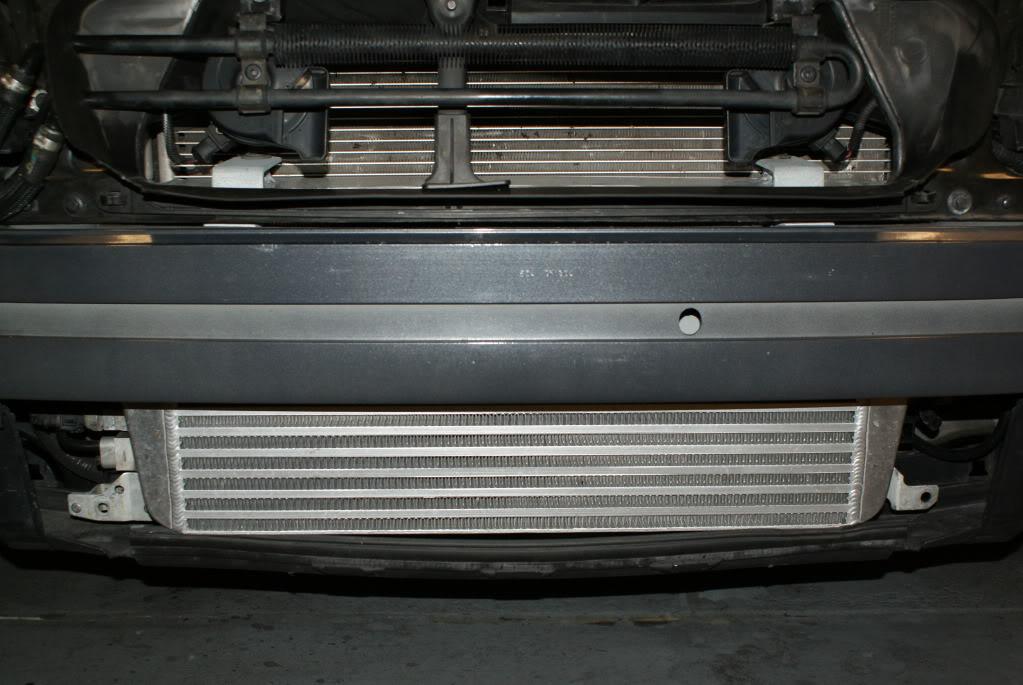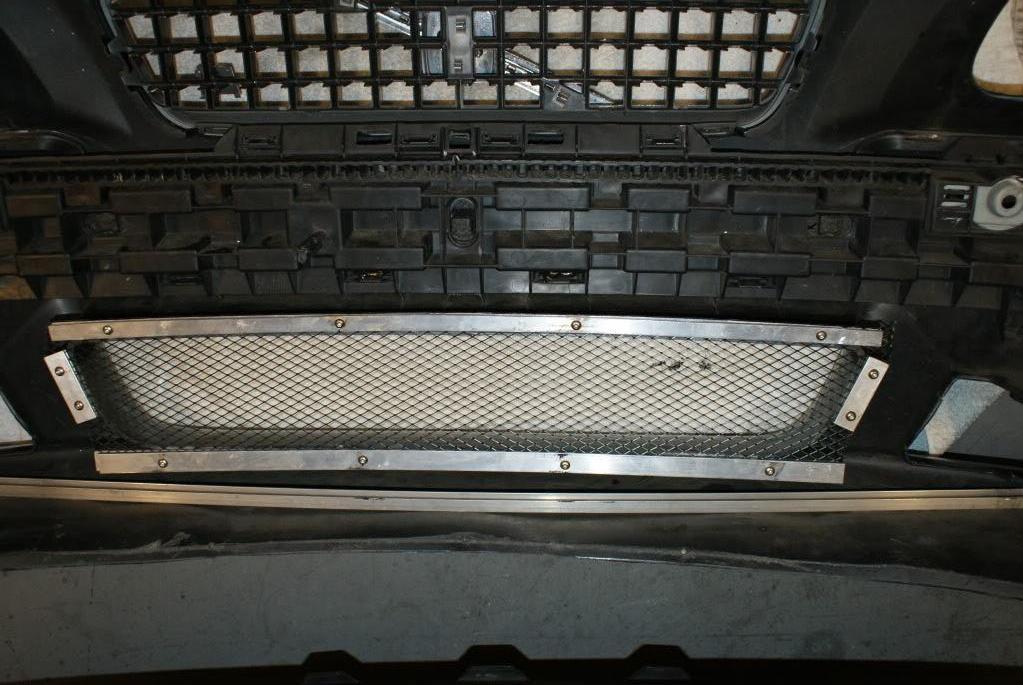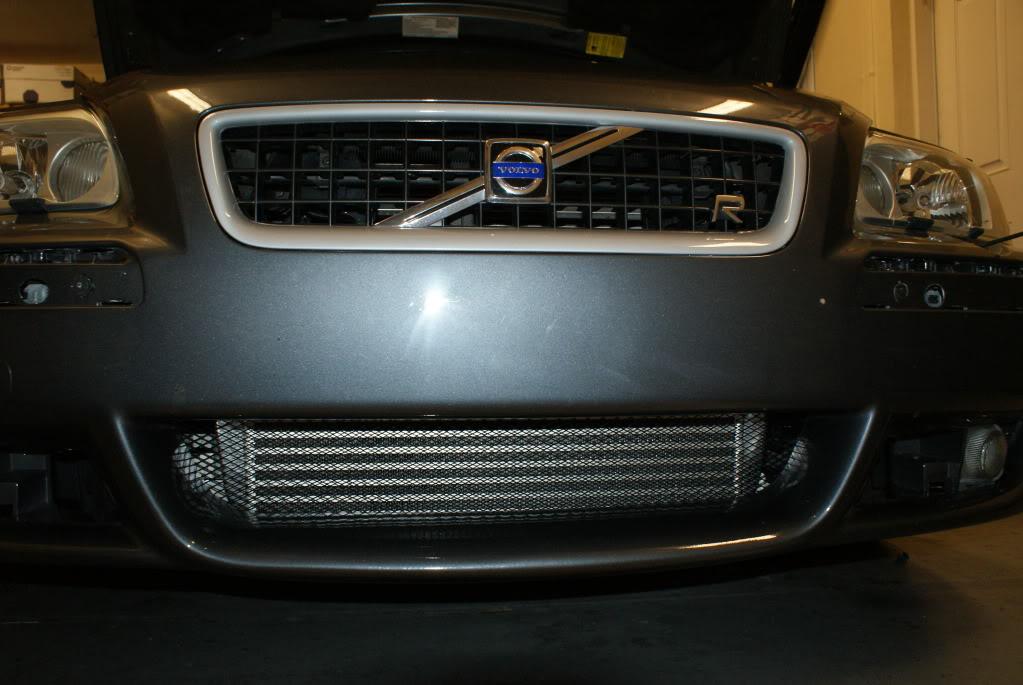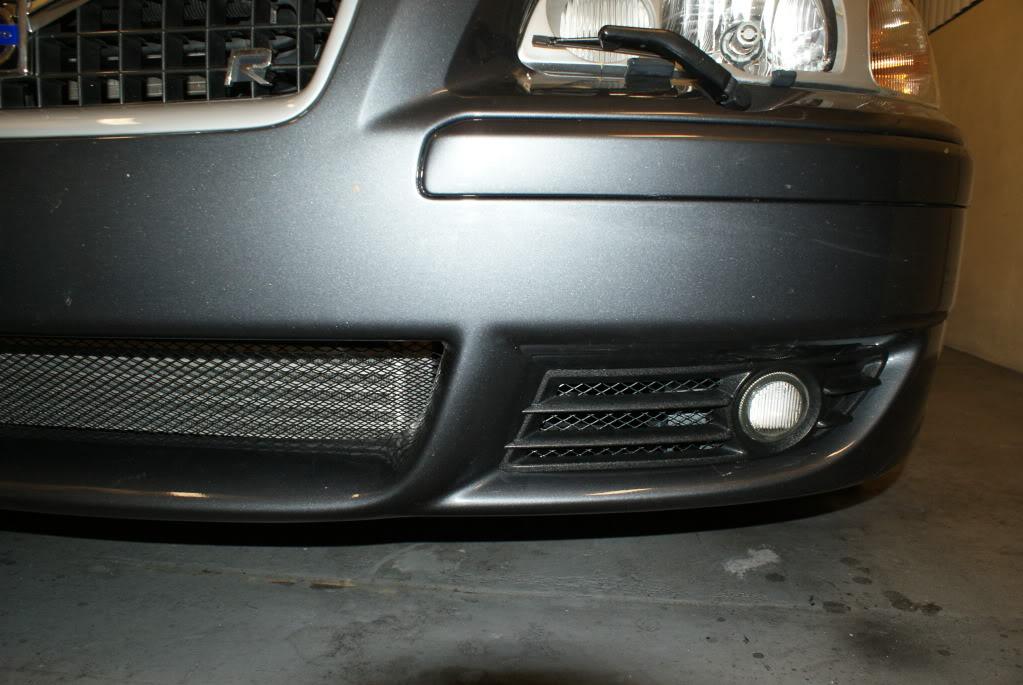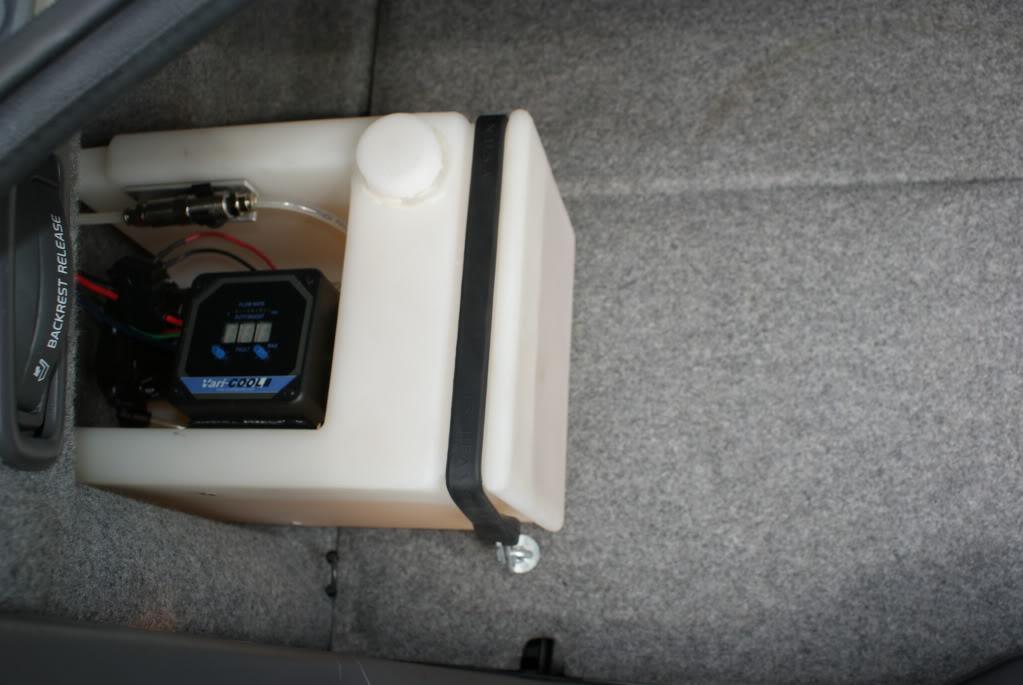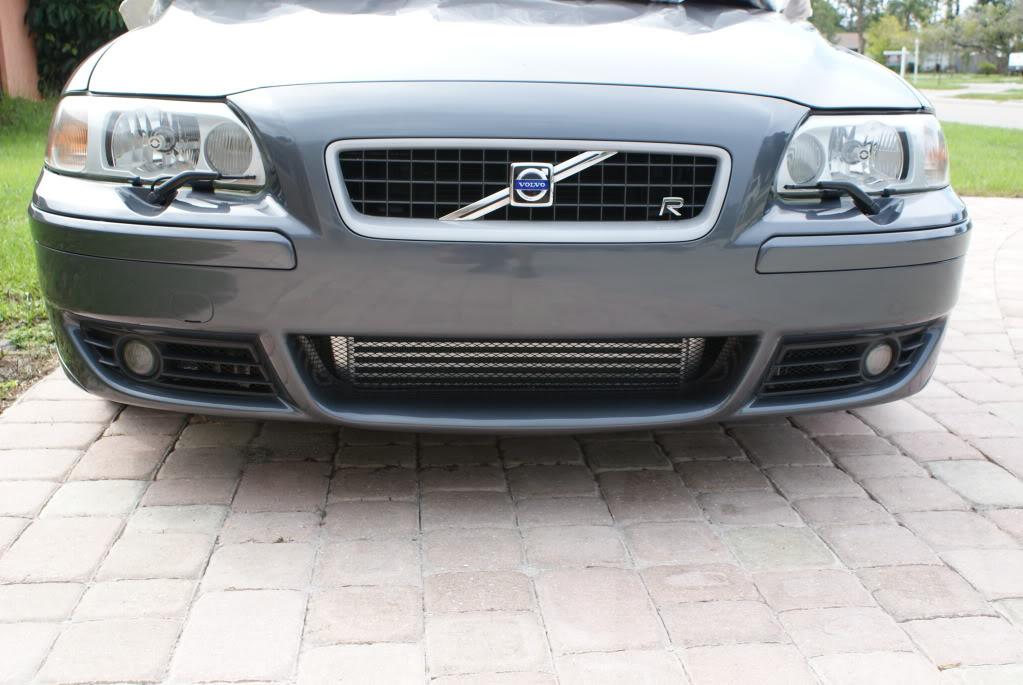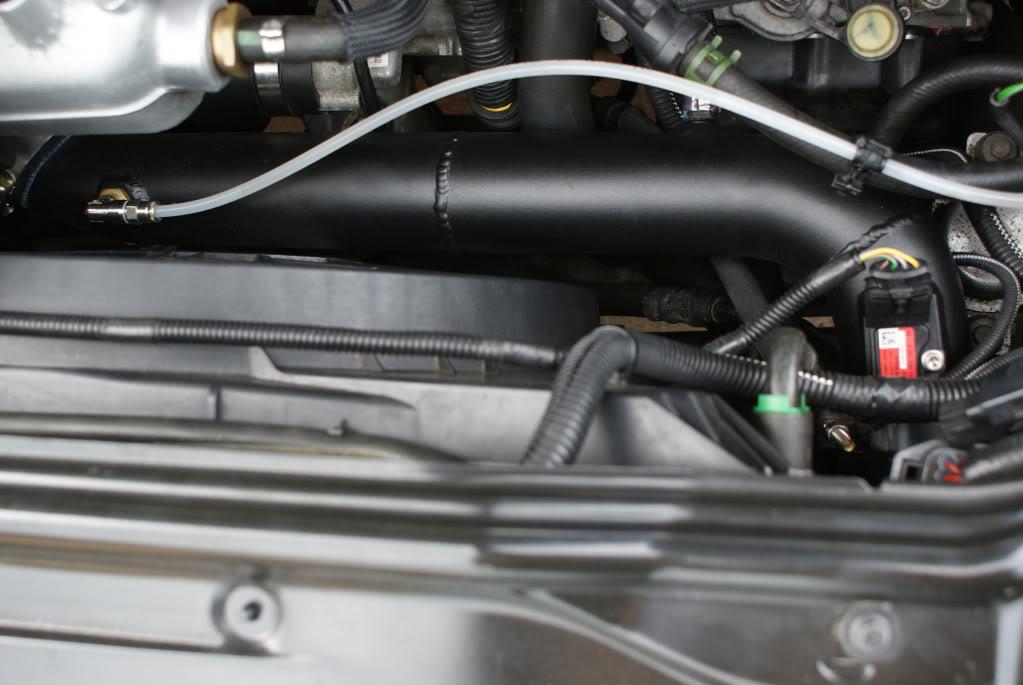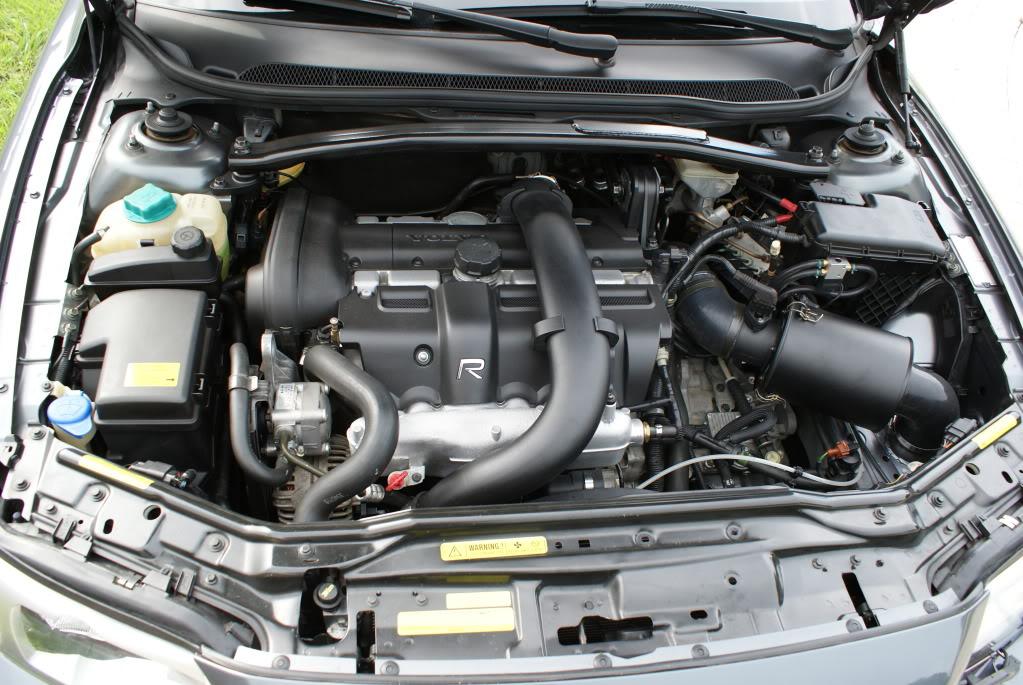 7-14-2011
then you came to the right place skot53...and i will give you a whopping 10% off...lol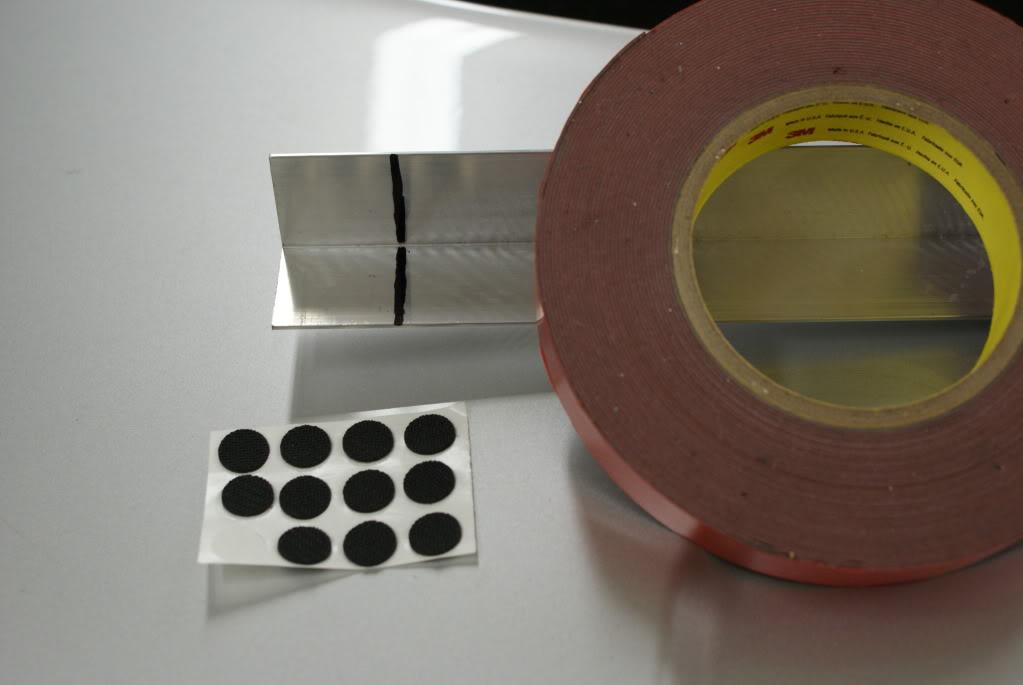 1. cut on the black like.
2. use 3M tape only...unless you like to redo things use a different tape...I dont , so i use 3M ONLY.
3. tape to the boost bracket on the inside...but make sure it is flat with the boost gauge.
4. test it in place and see if it is flat enough and as you have it pressed against the windshield you will mark the top of your boost gauge and that is where you will place one black rubber dot...(nope it is not felt...it is rubber dot).
5. tape the 3M tape to the bottom and press it in to it's new place.
6. if you ever want to remove it...use thin long knife...and re-tape and put back.
for the IC to throttle body pipe ...you can make your own...if not IPD will be coming out with one soon...so just hold tight...
CAI box
* Jaguar XJ6 canister- gutted, and make 86mm hole on lid of the canister.
* Apexi Power Air Intake Replacement Filter 85mm 160mm ID 500-A021 (eBay) – shave the plastic lip of160mm outer diameter to 157mm which is the dimension of the box on the inside and inner diameter of the filter to 86mm which is the outer dimension of Air mass housing.
7-19-2011
couple more things that I have done since I joined this great forum.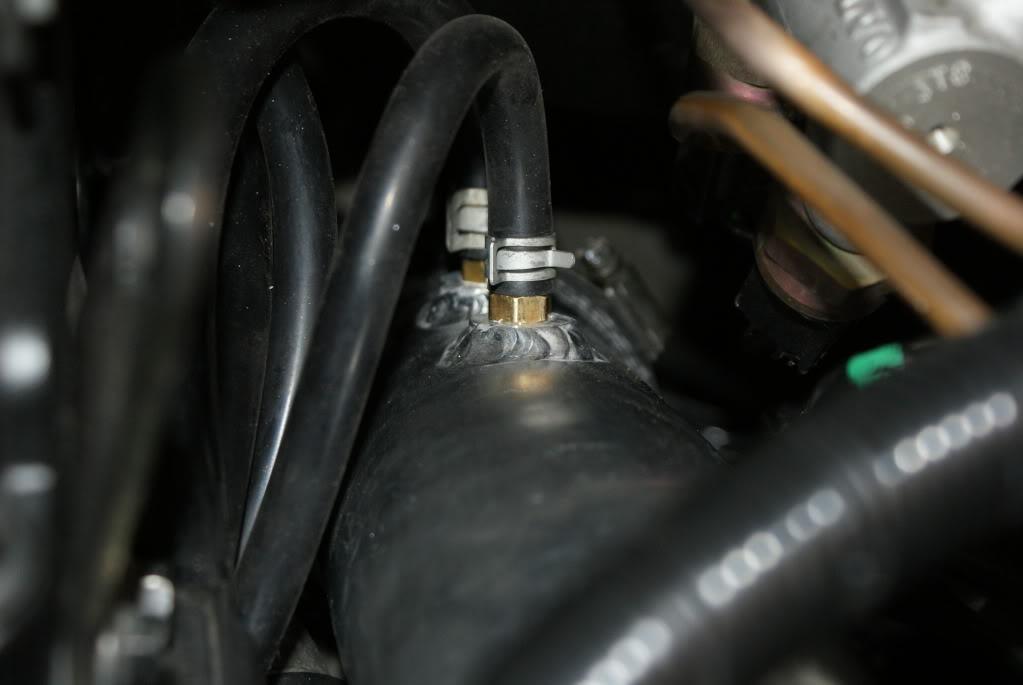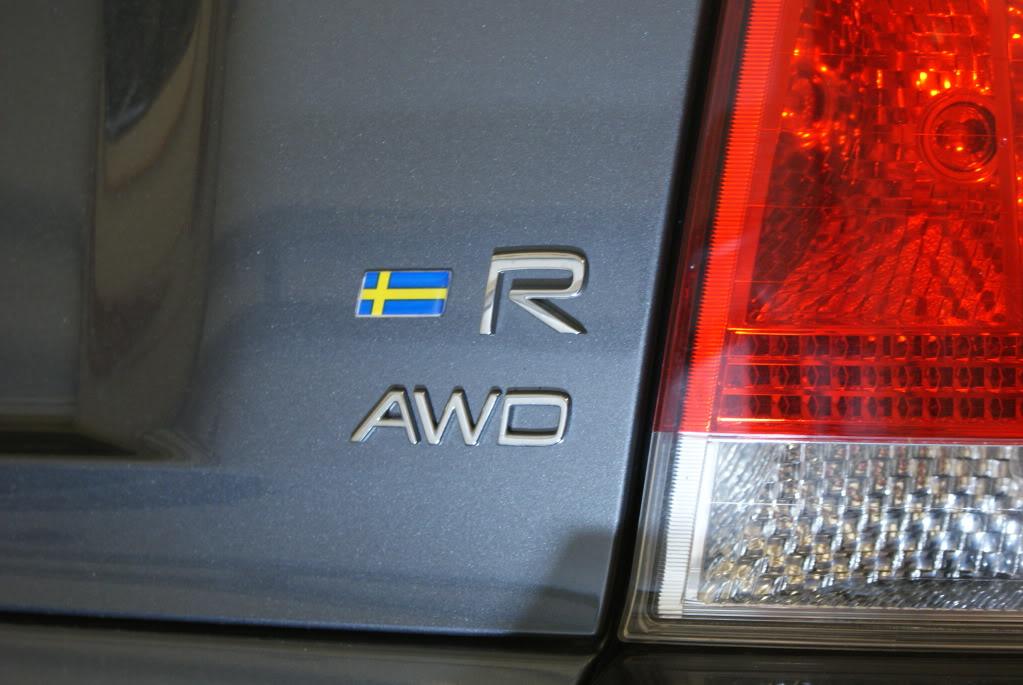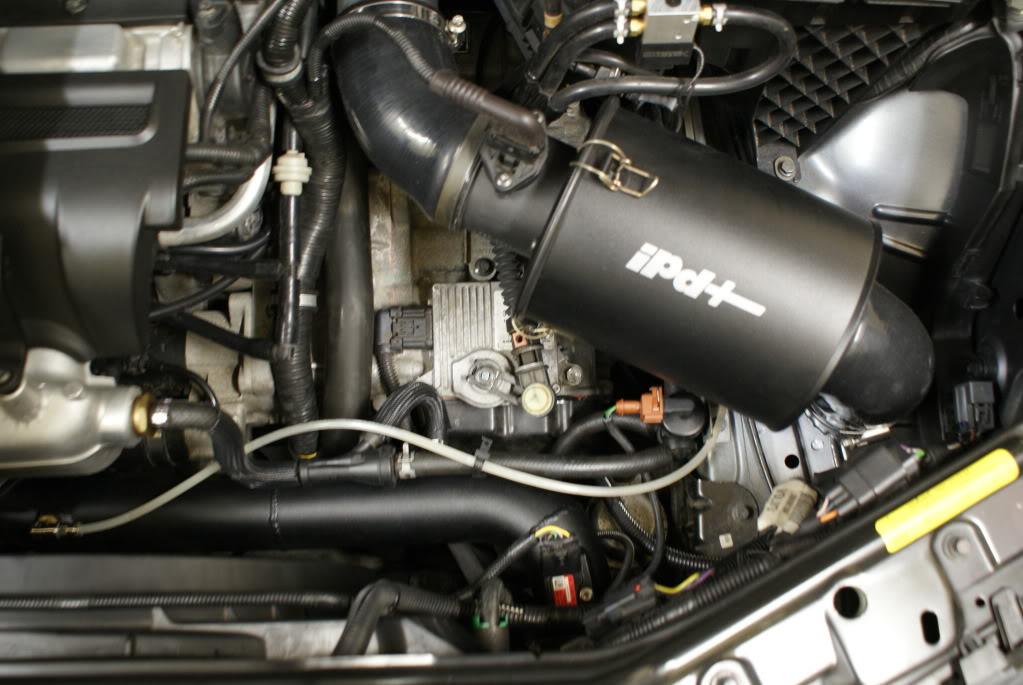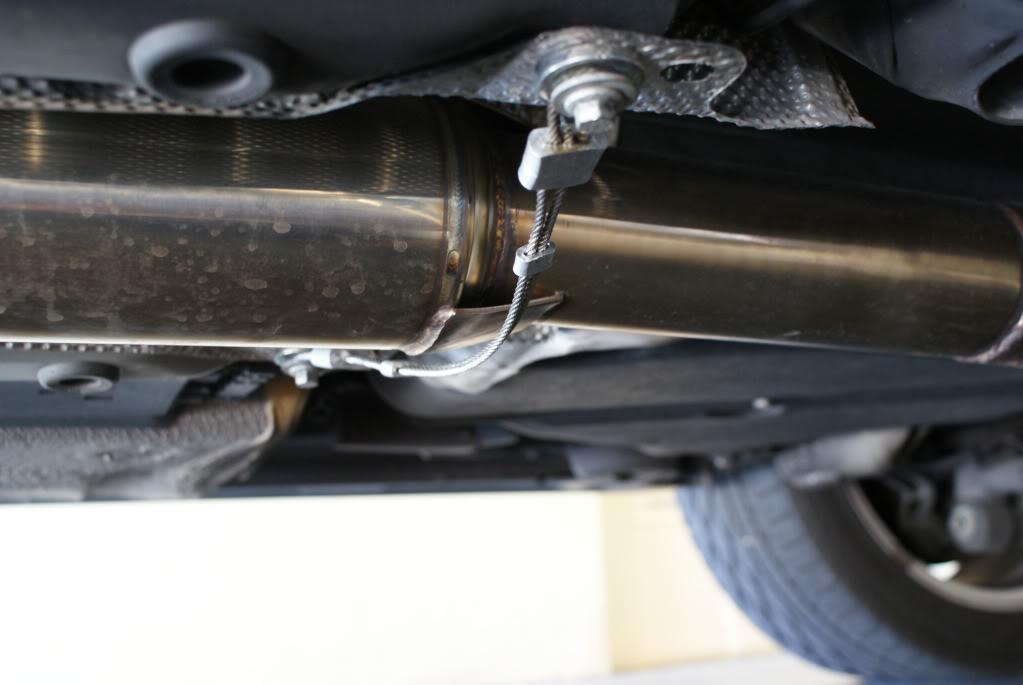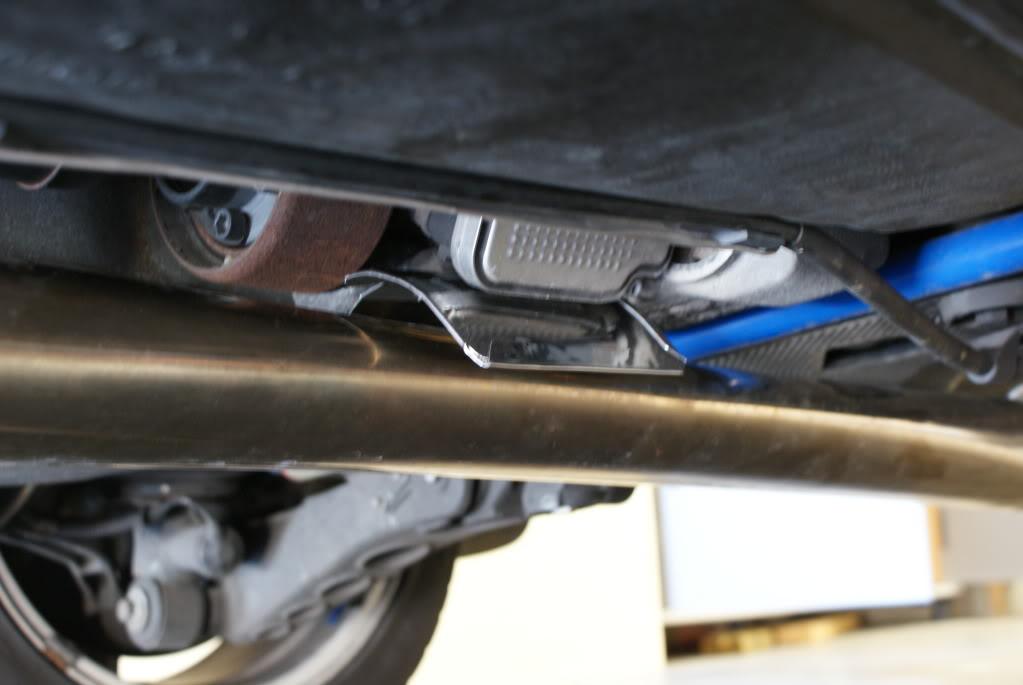 8-15-2011
well another mod since I landed to SS ...engine and trans oil coolers...anyone want to buy it for 5 grand in 10 years?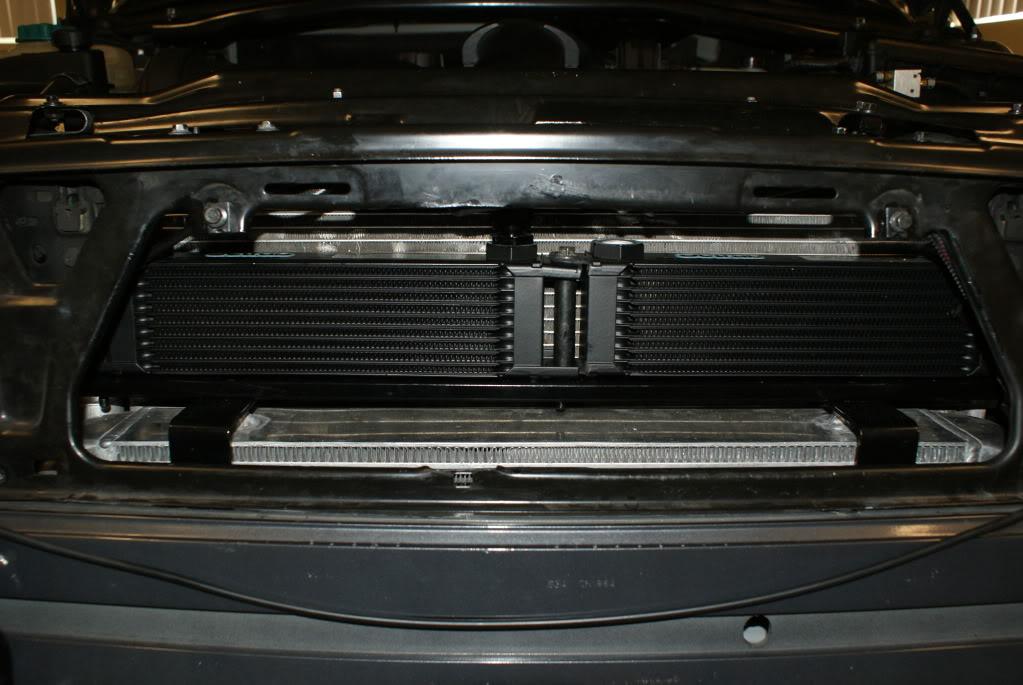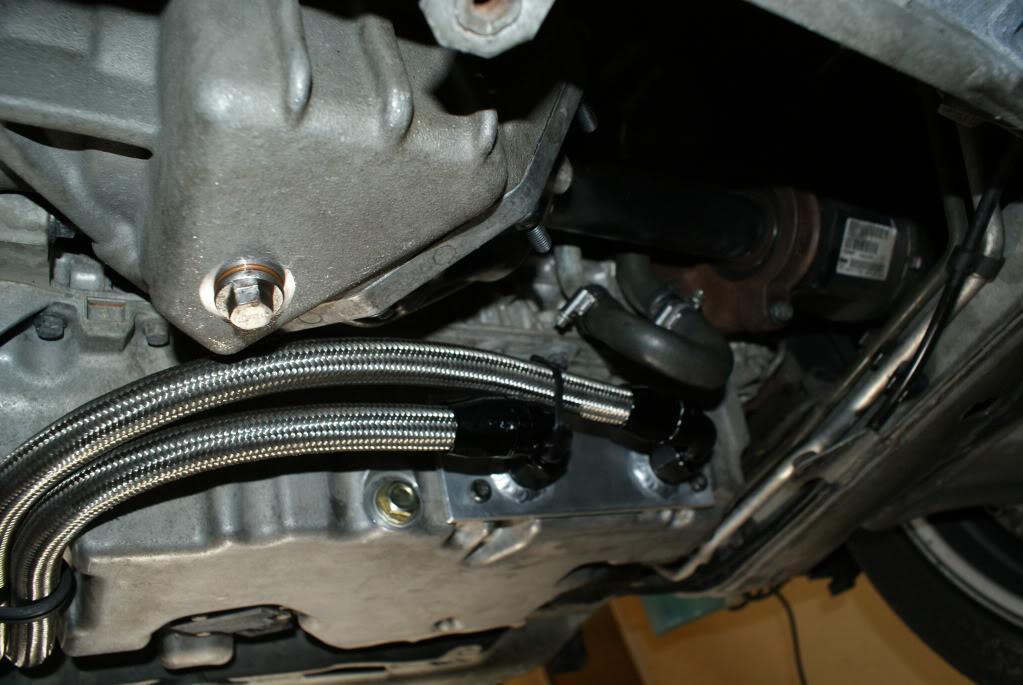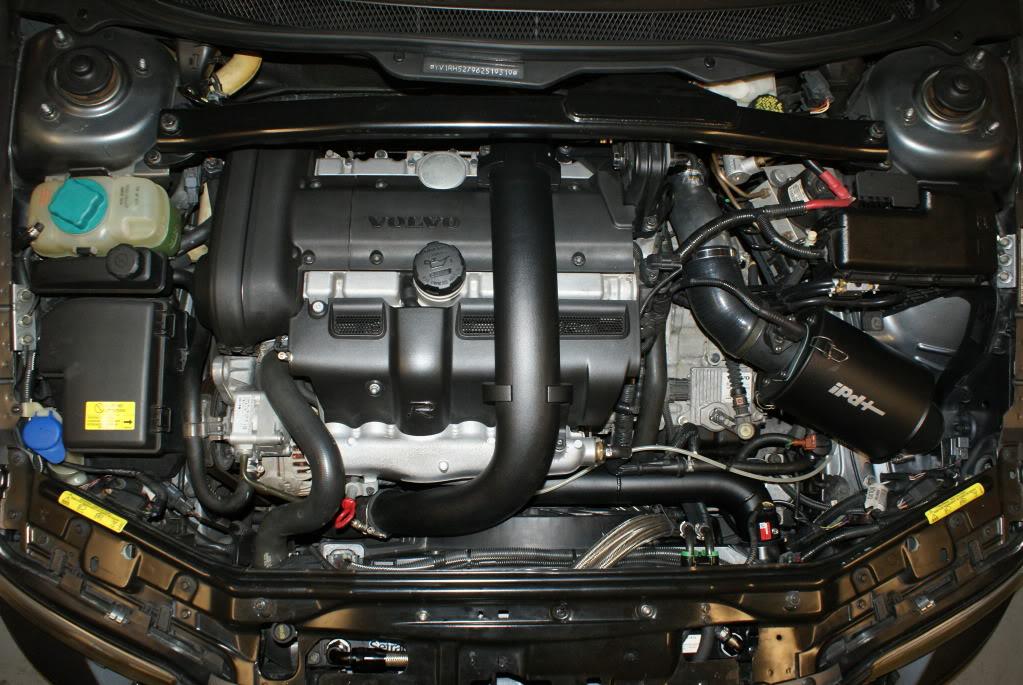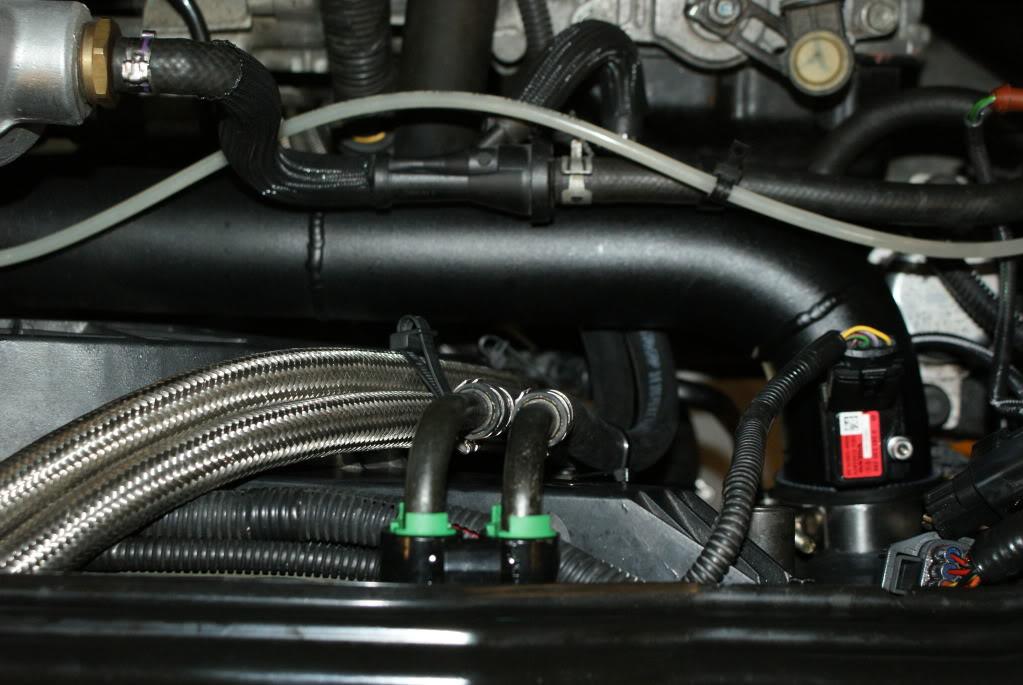 10-7-2011
newest addition to my R/ thread.I lost the recipient from JY so I can't loose 30$... it's from 96 Honda prelude...had to built up the base of the spoiler 5/8 in front and 1/4 inch in back...i used 3/4 graphite plate (25$ eghay) and marine glue (1$ on sale DG hardware) to stick it and belt sander to get the angles that I needed...paint job is thanks to Volky club friend 75$...grand total 131$...and I love it.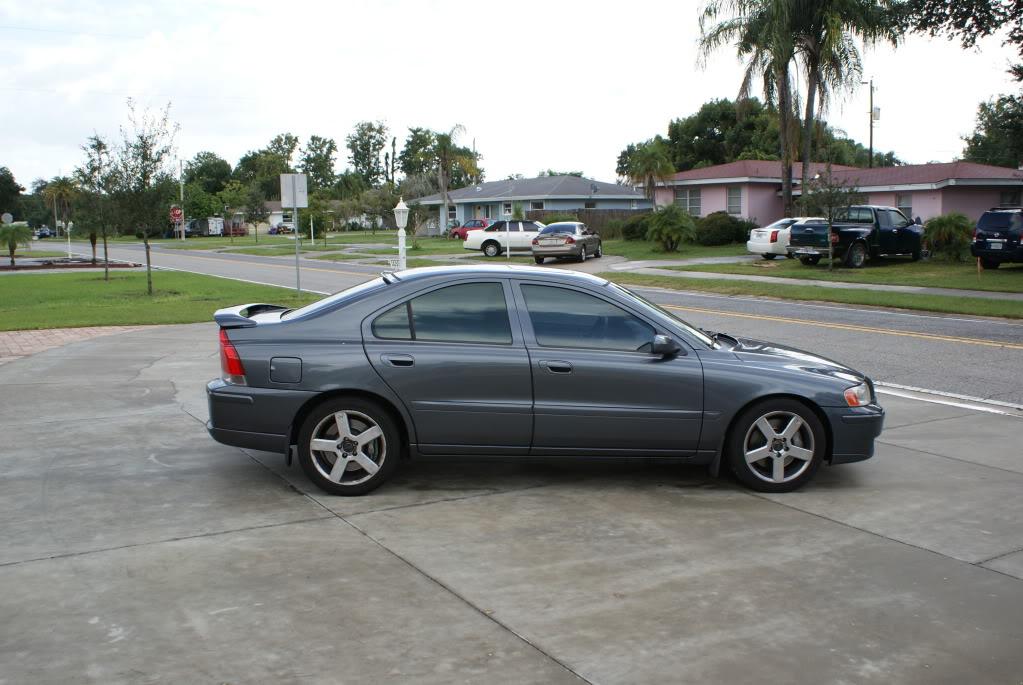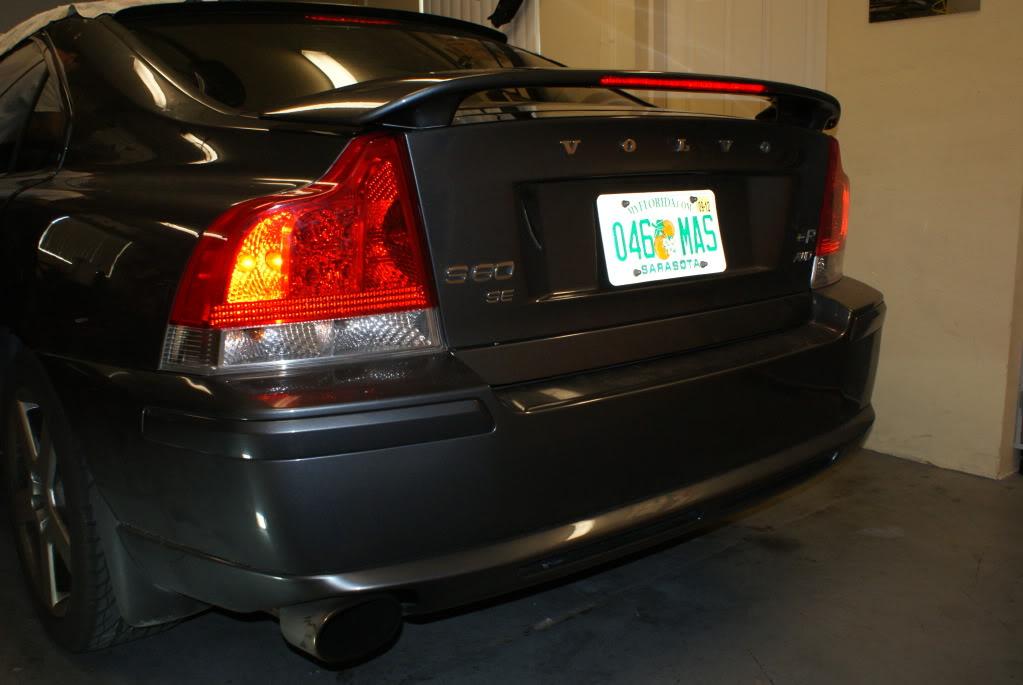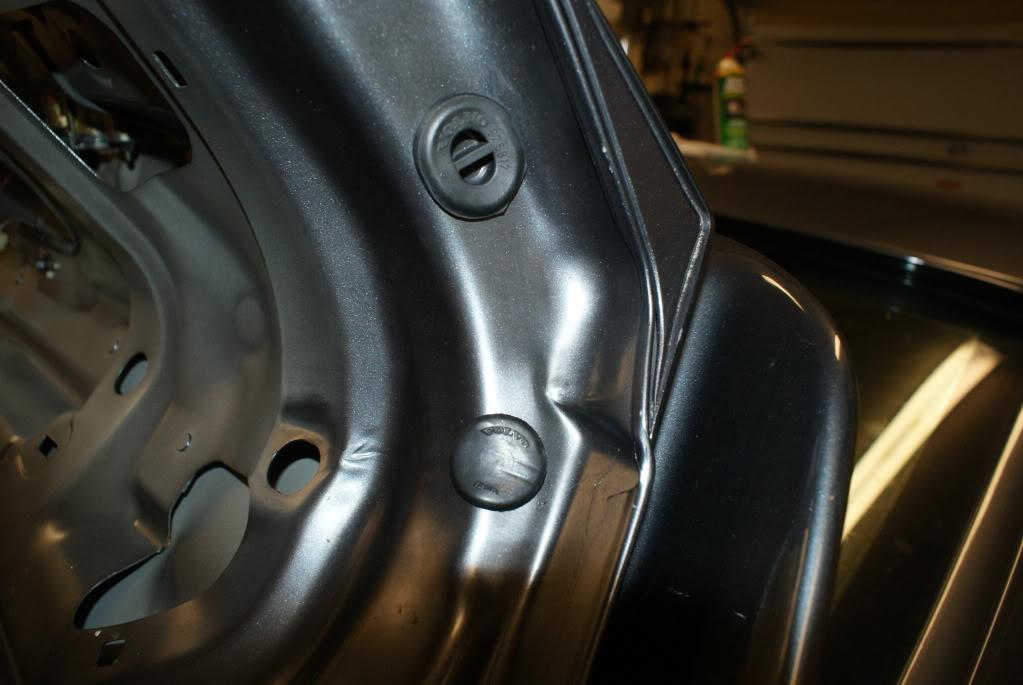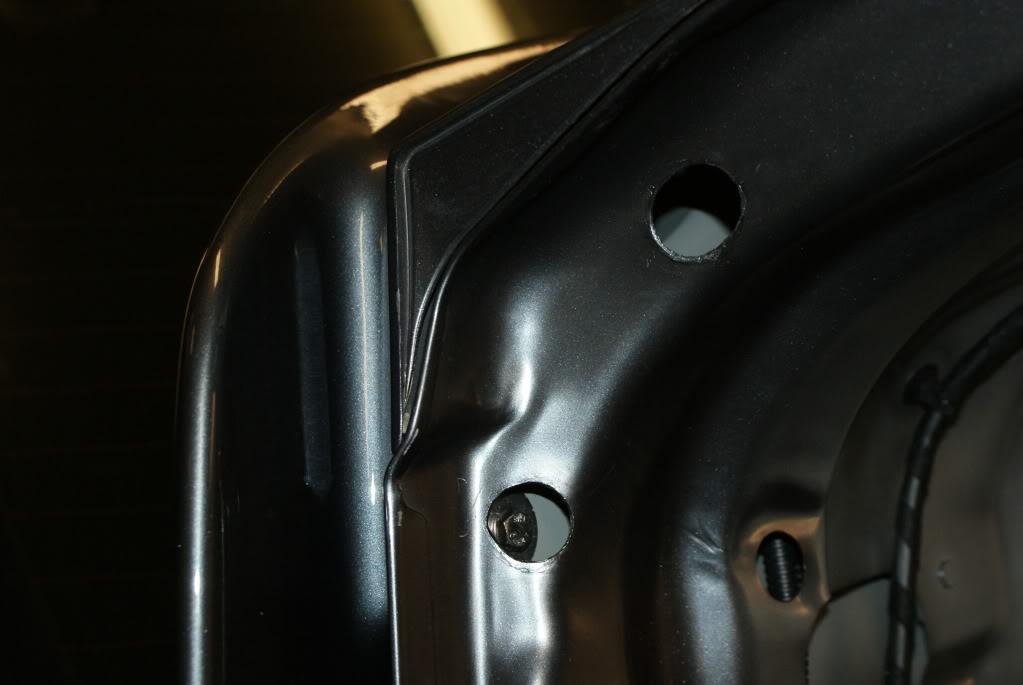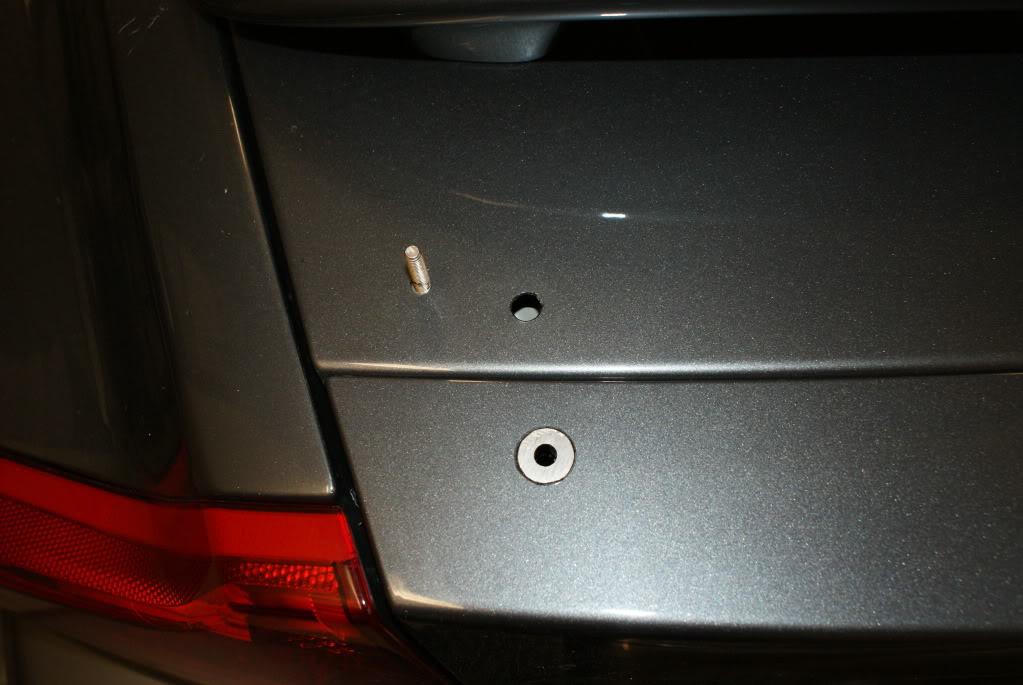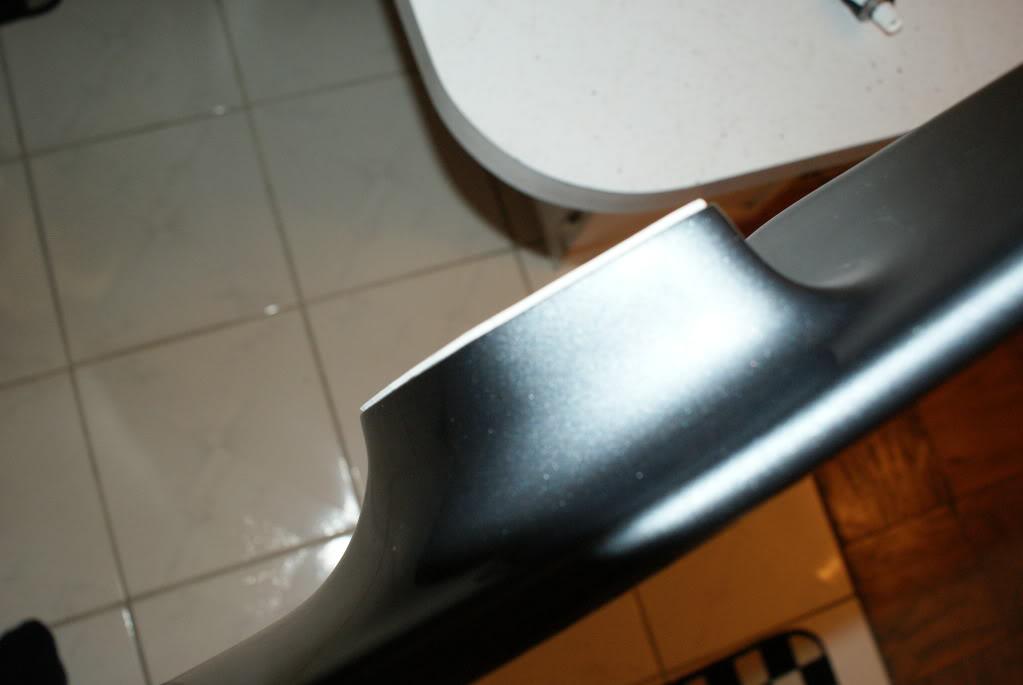 10-14-2011
wash the R for the first time and put on new 18" pegs. they filled the wheel gap nicely.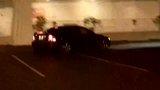 11-16-2011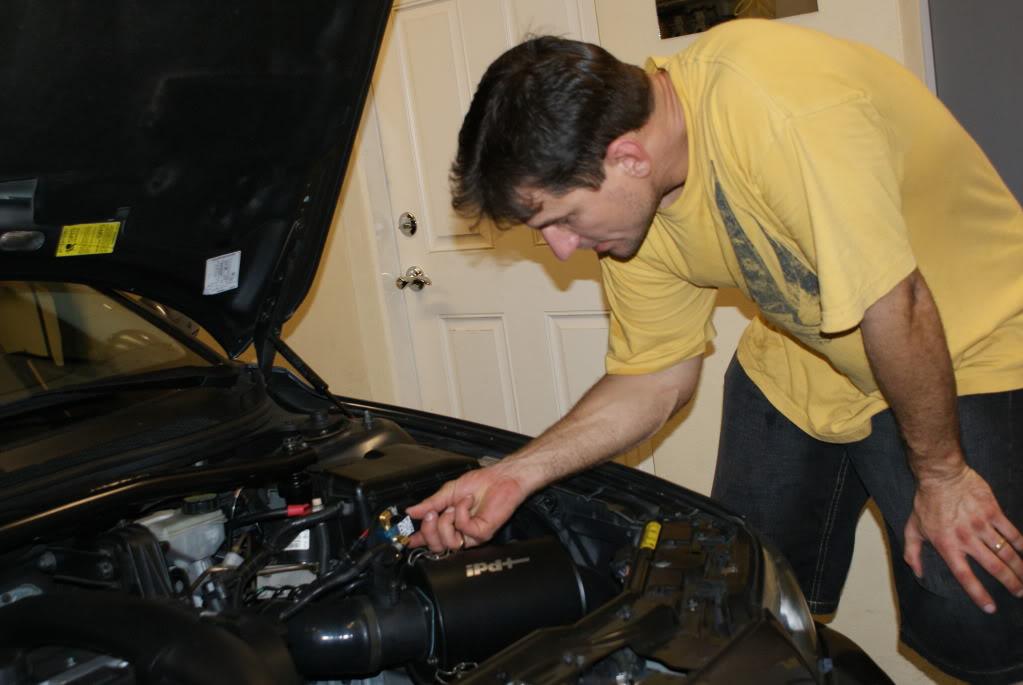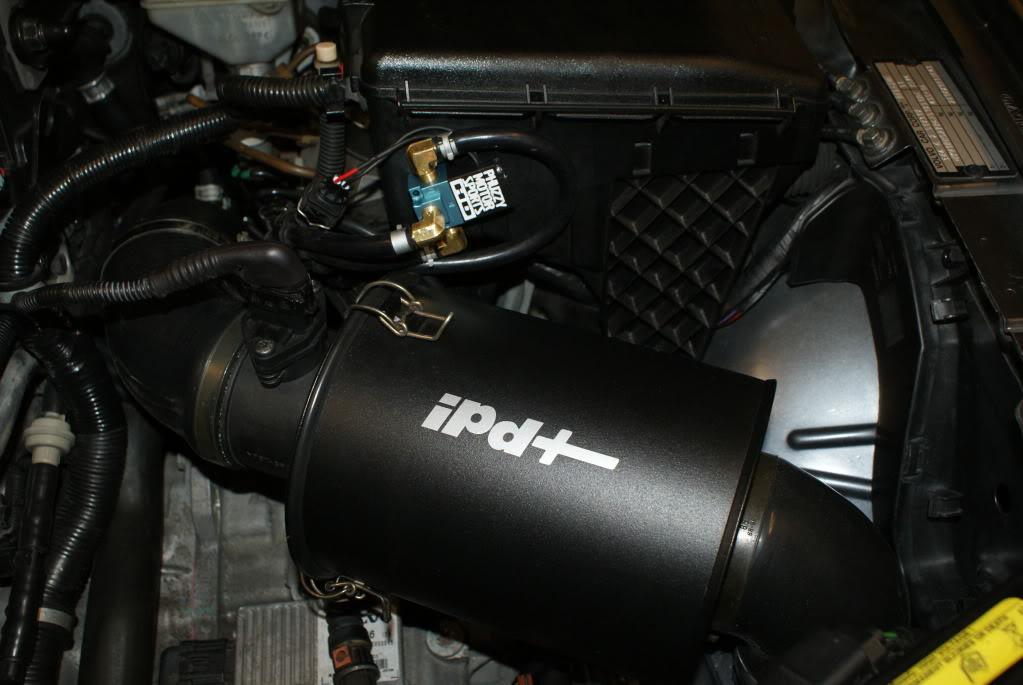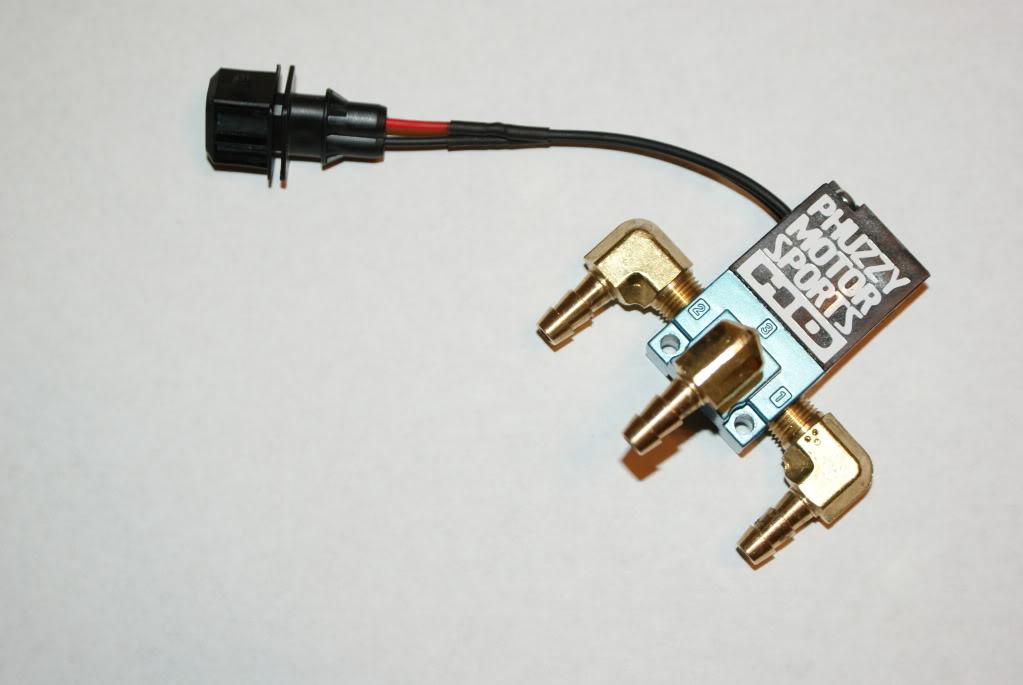 my next 50$ project OIL CATCH CAN.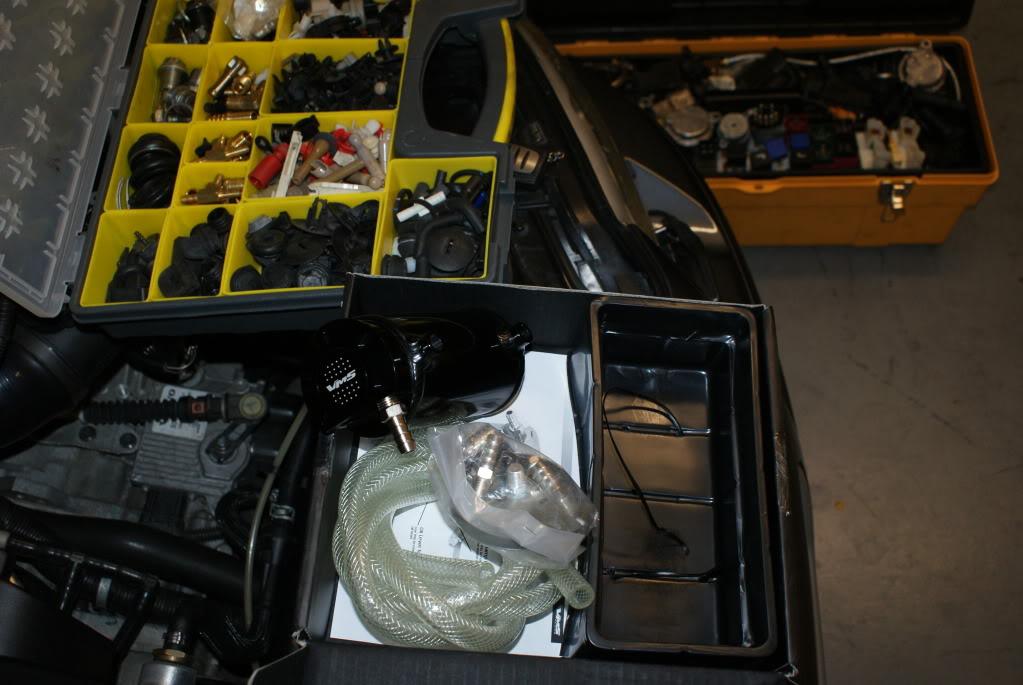 11-28-2011
oil catch can addition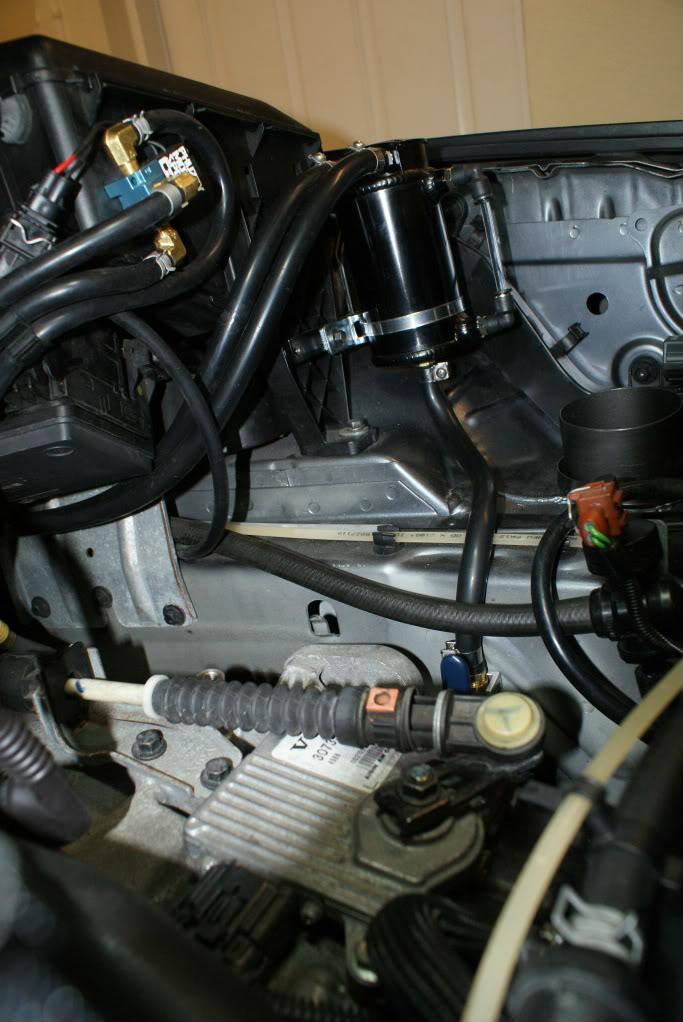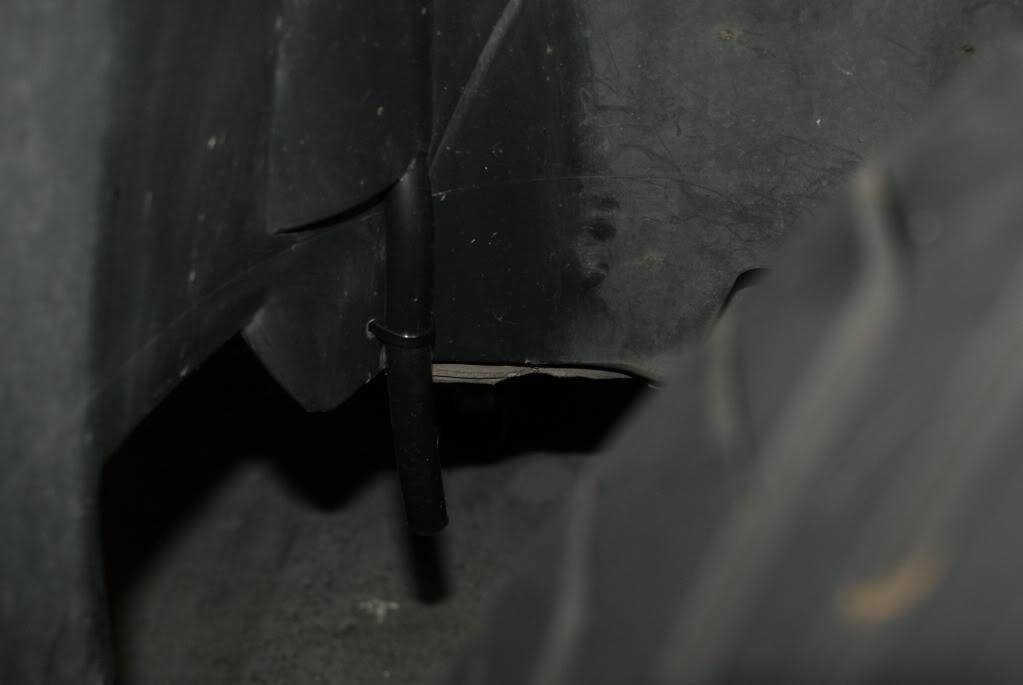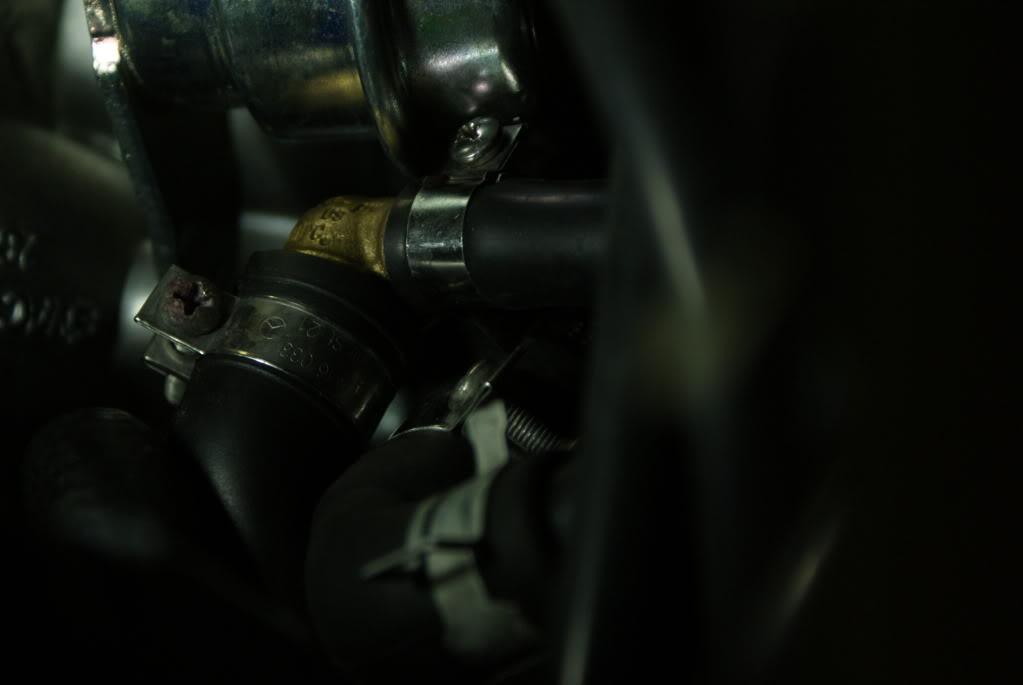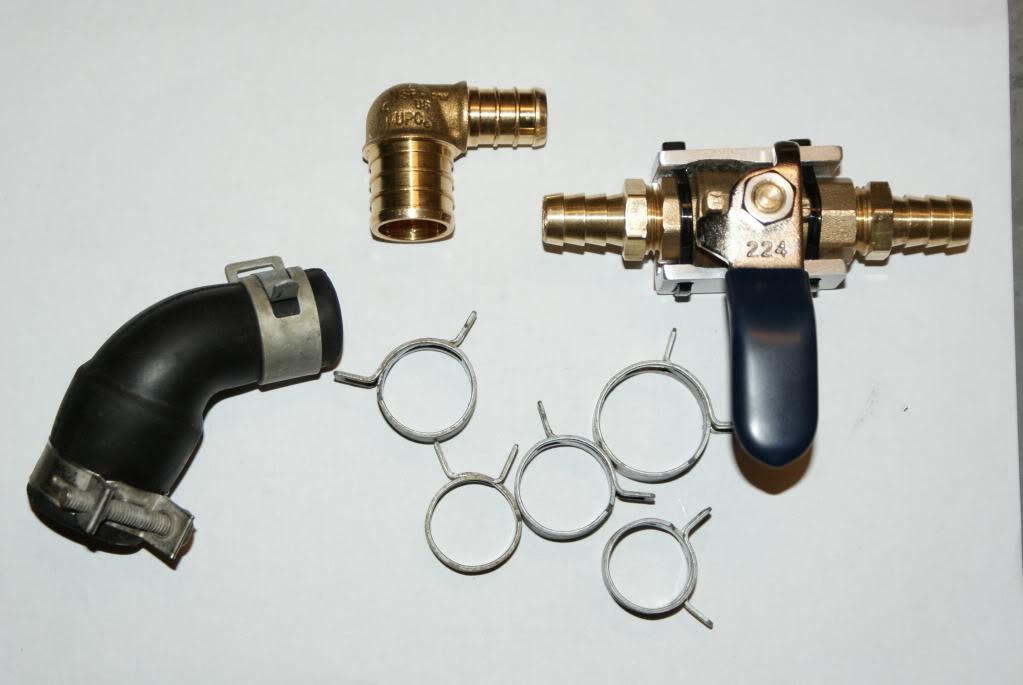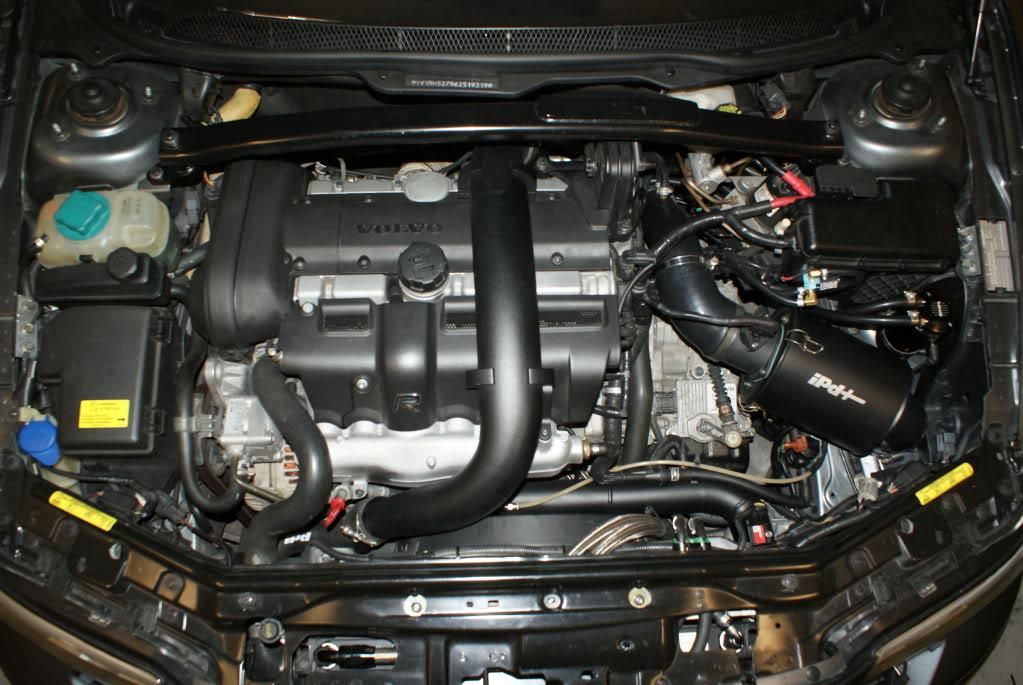 12-12-2011
Added AFR and Oil temp gauges and a new radio.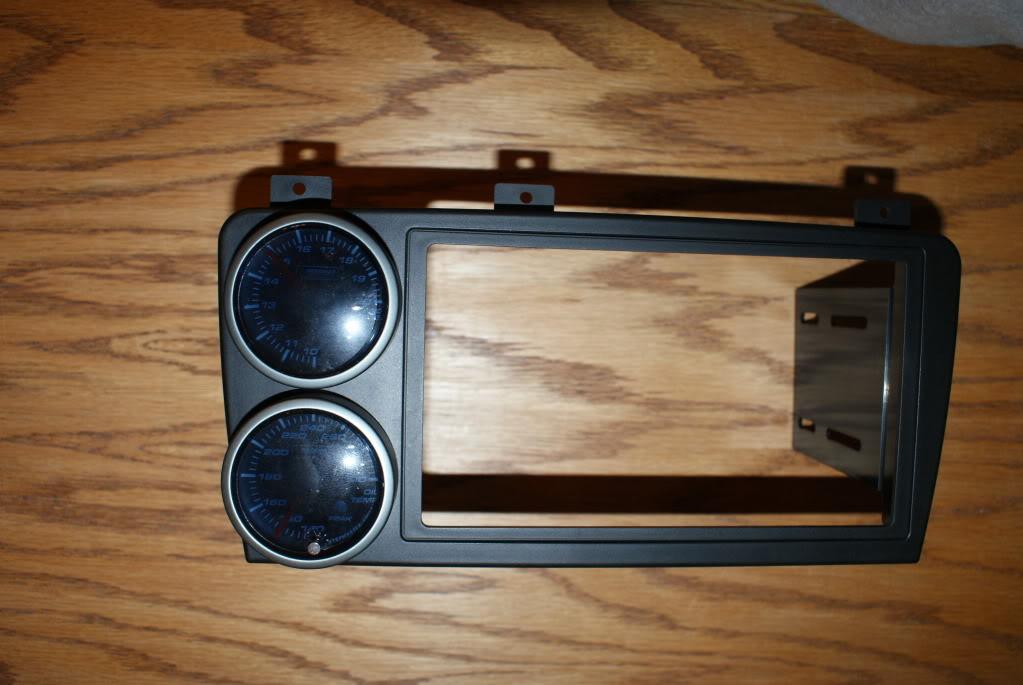 AFR O2 SENSOR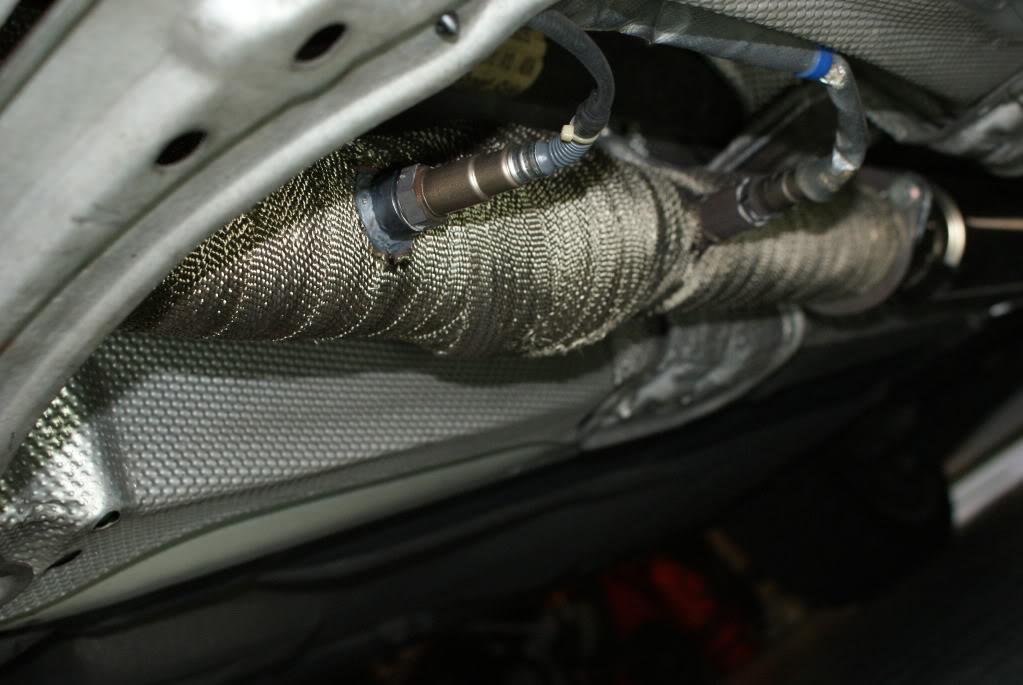 OIL TEMP. SWITCH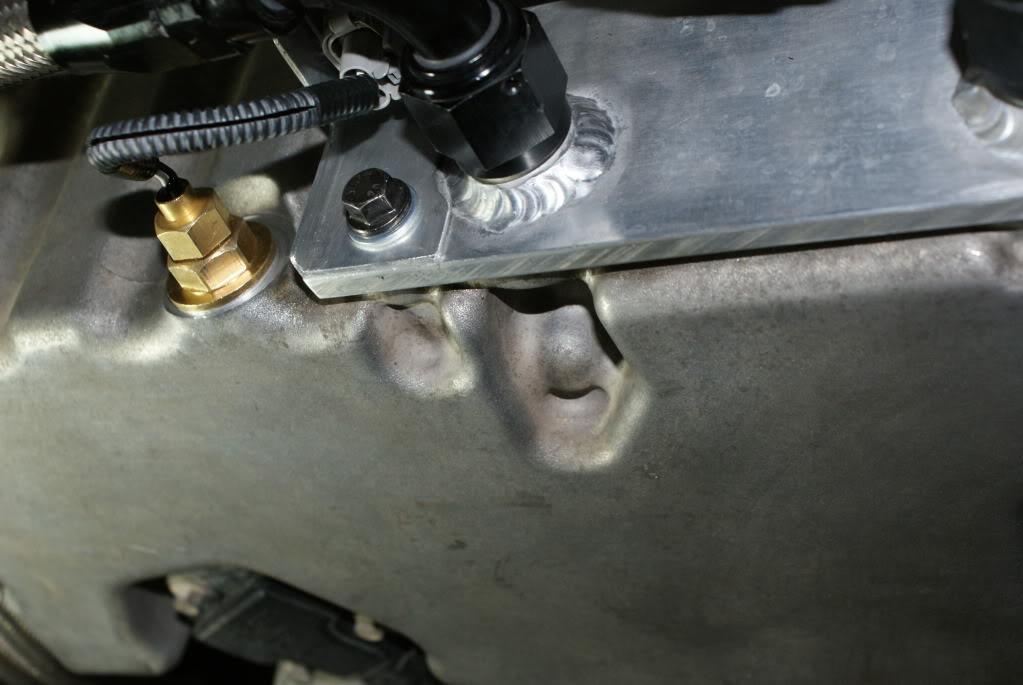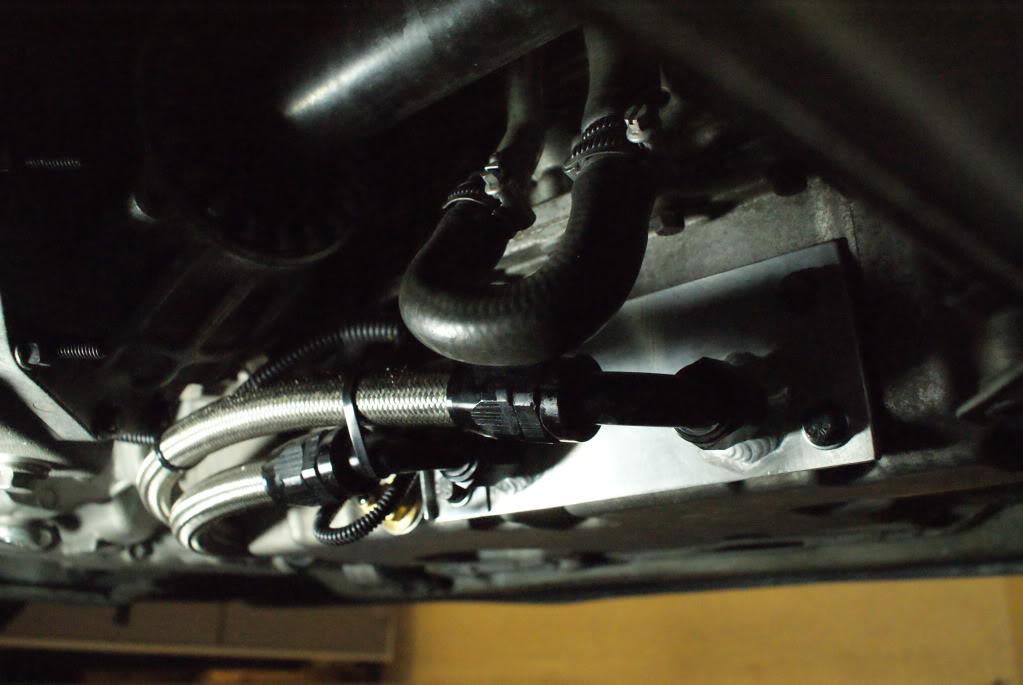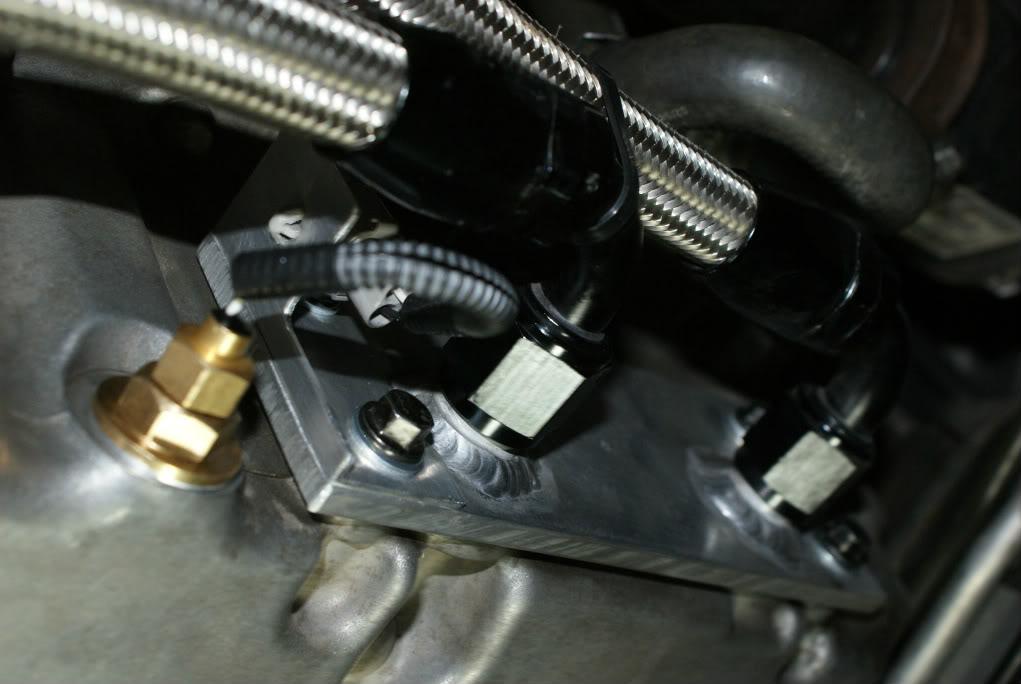 ROUTING OF THE OIL TEMP WIRE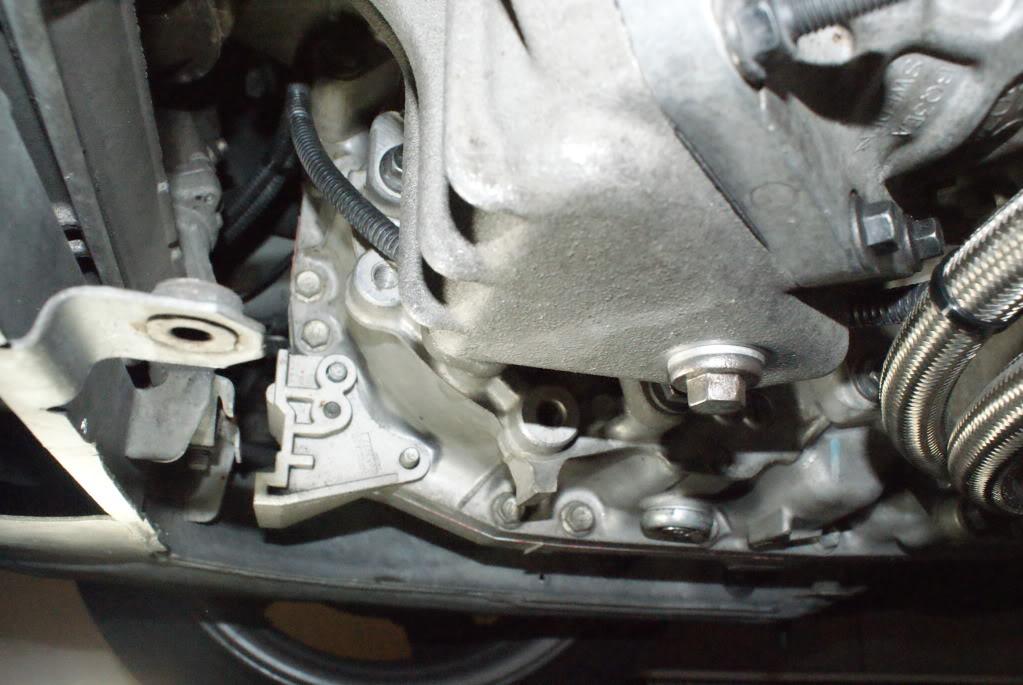 ROUTING OF THE O2 WIRE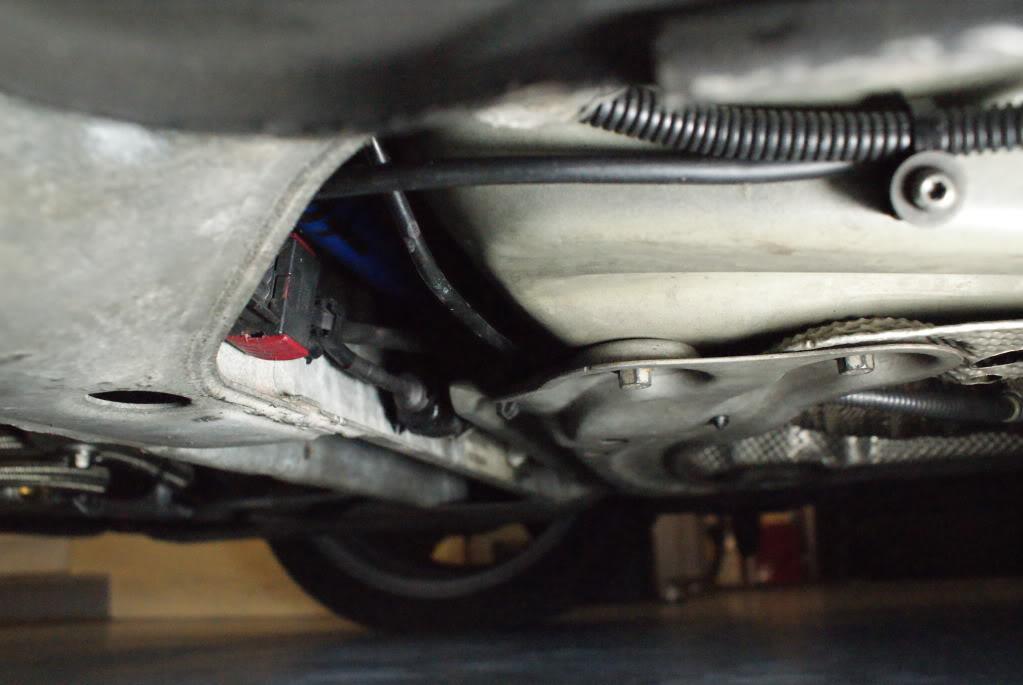 BOTH WIRES ROUTING TOGETHER THROUGH FLOORBOARD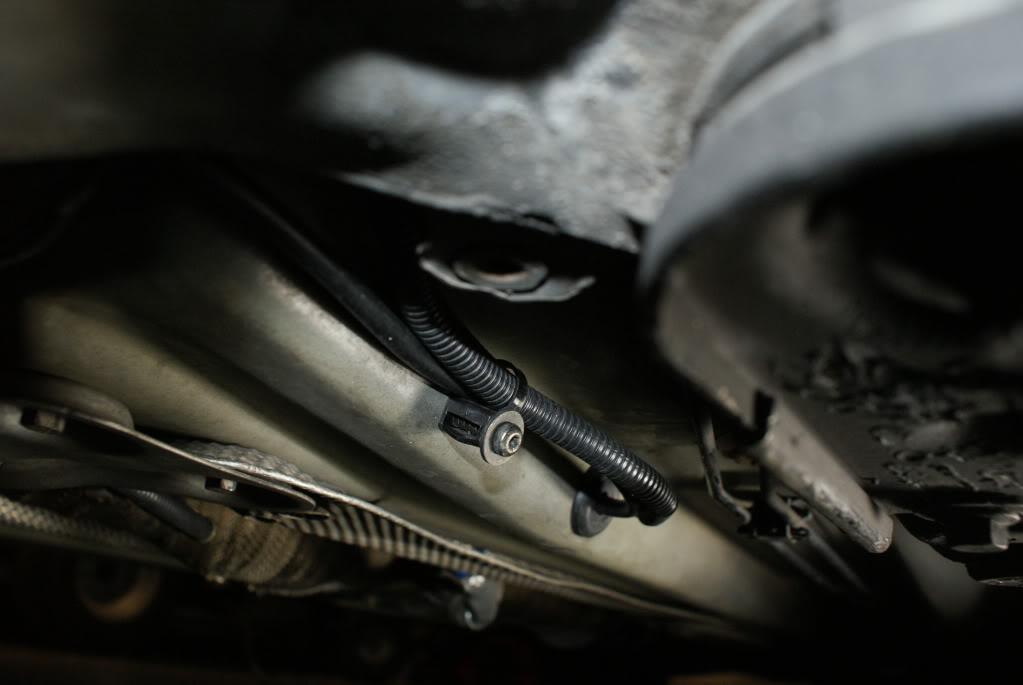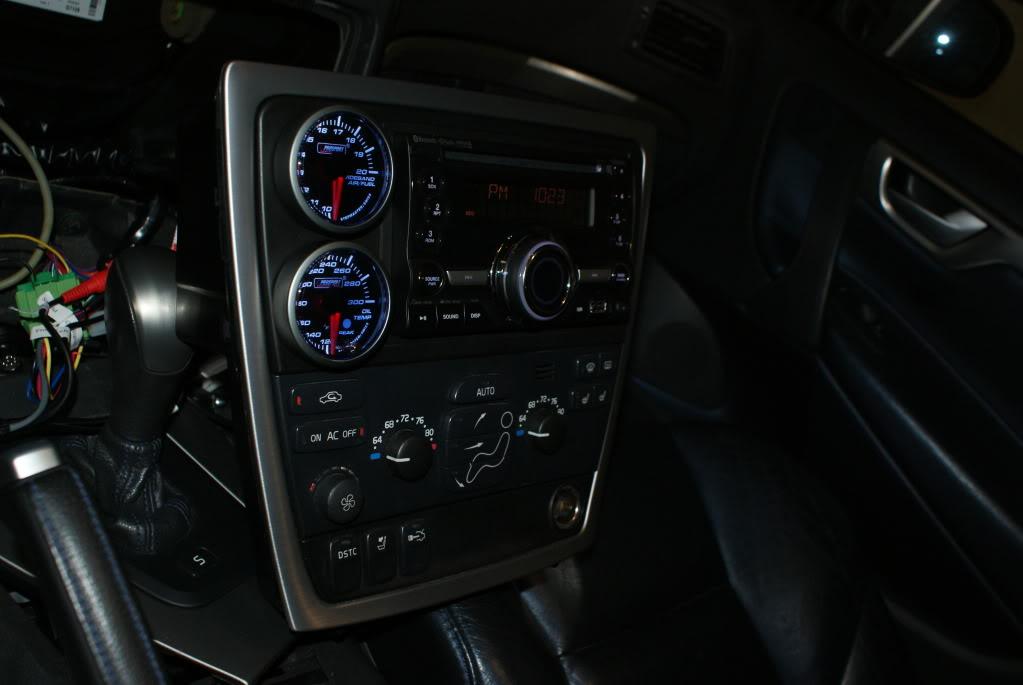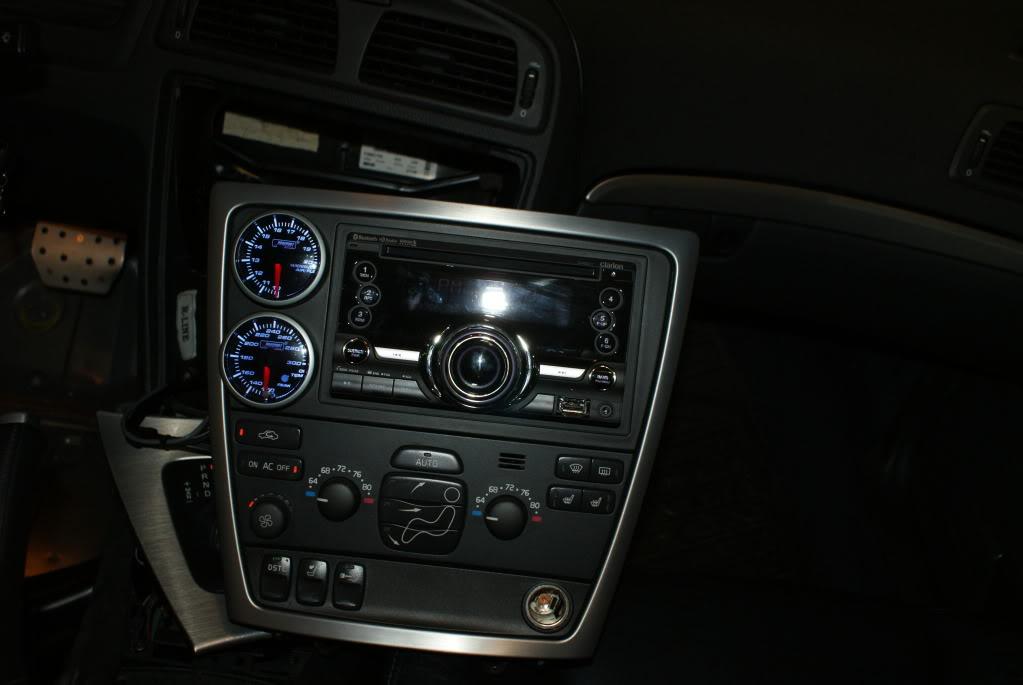 ALL DONE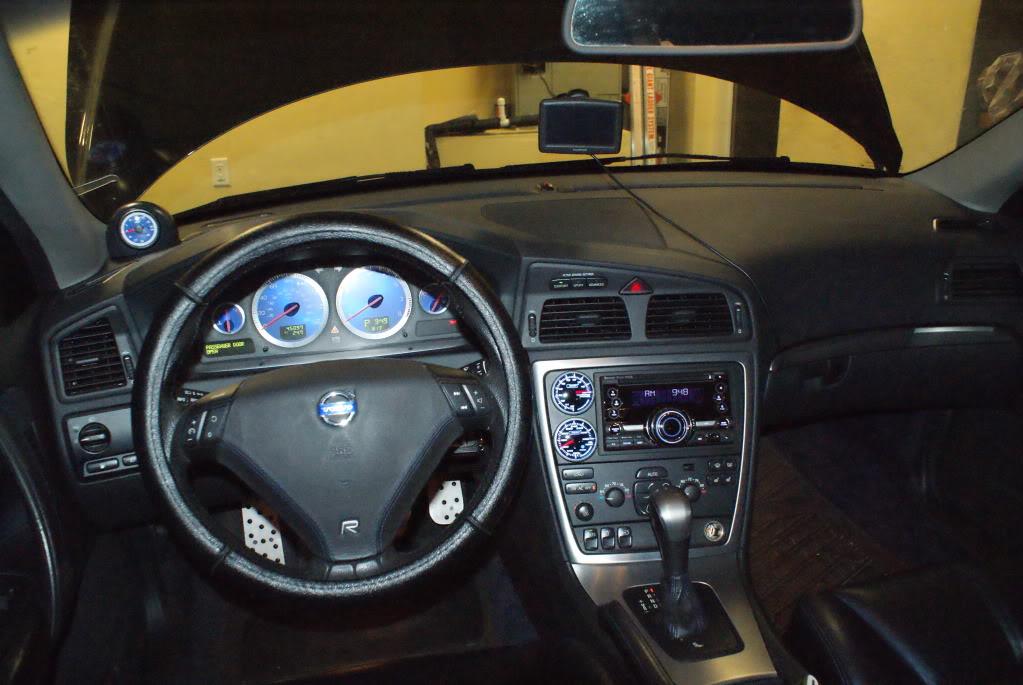 12-26-2011
newest addition to R VIVA Performance all aluminum radiator...love it.
http://forums.swedespeed.com/showthr...INIUM+RADIATOR
and here is transmission oil filter thread.
http://forums.swedespeed.com/showthr...ANS+OIL+COOLER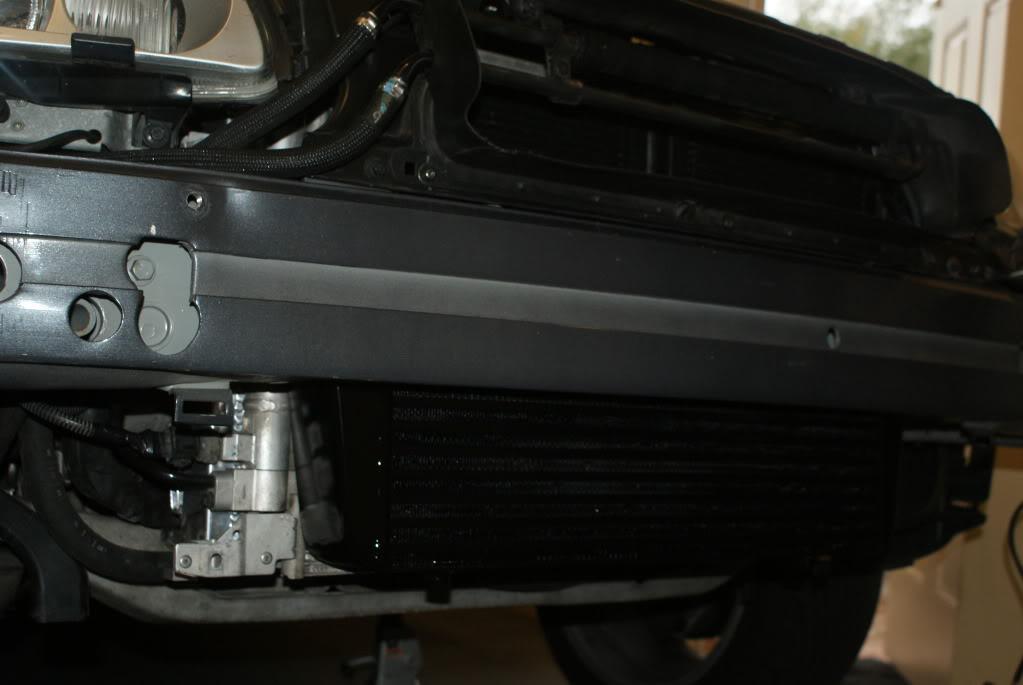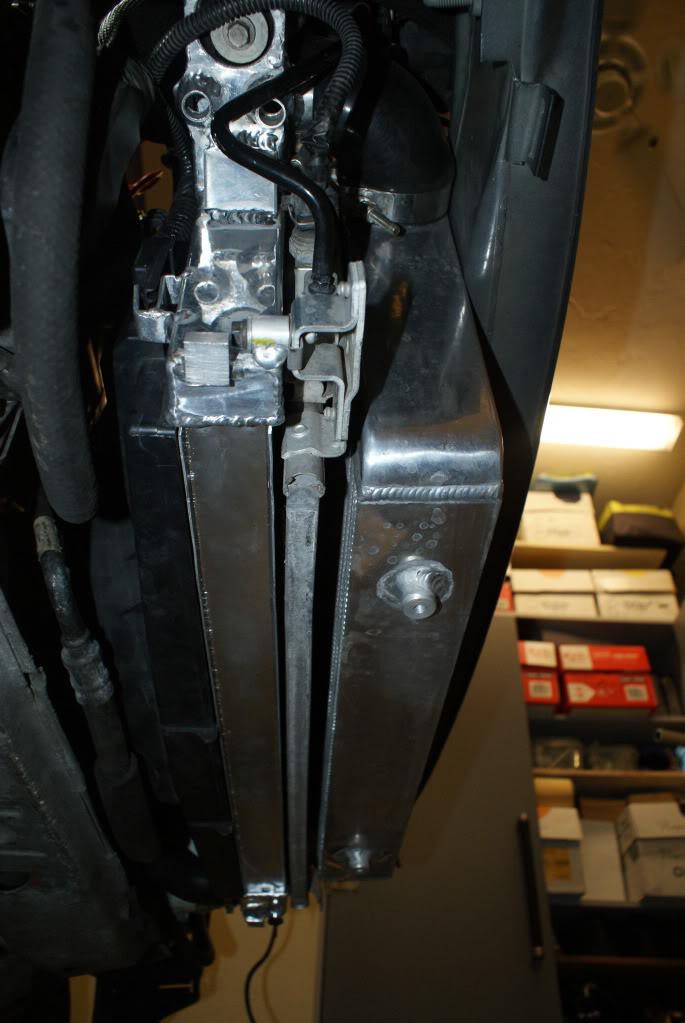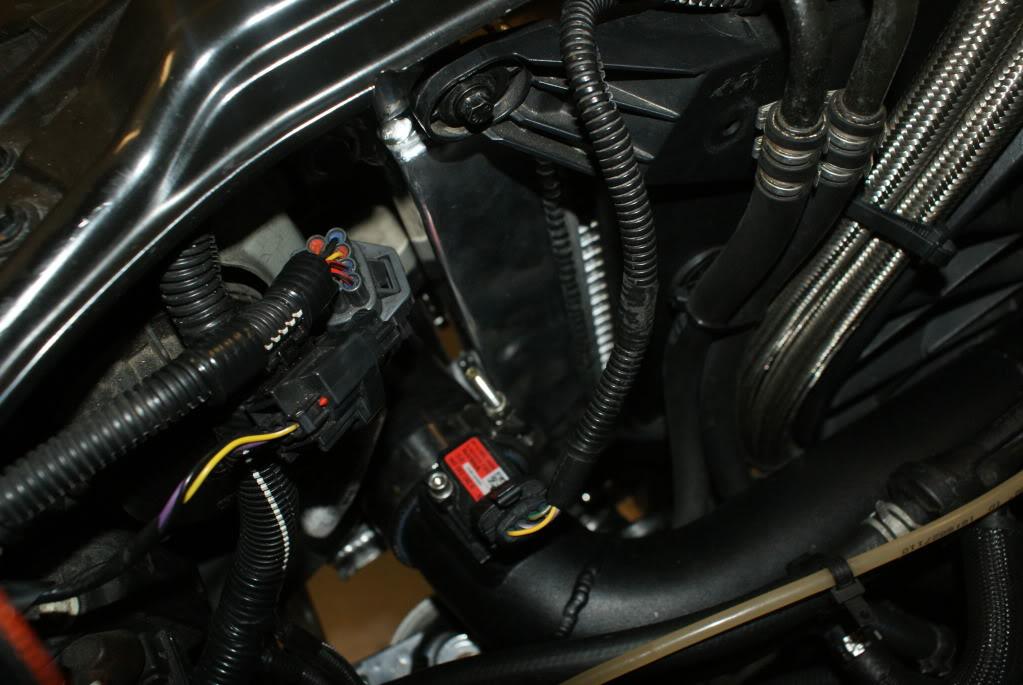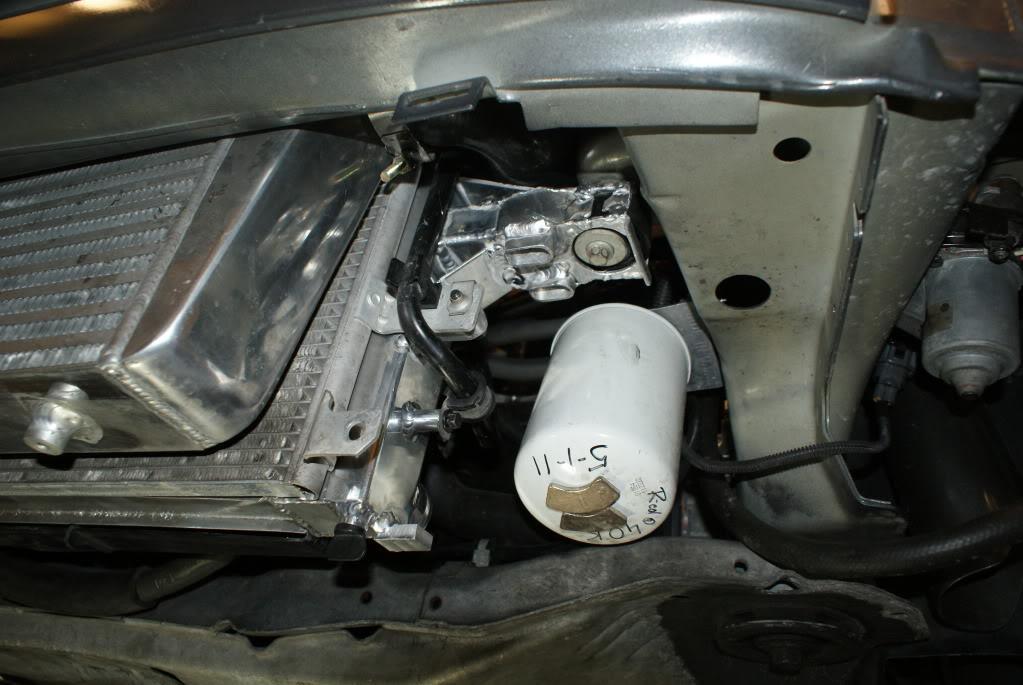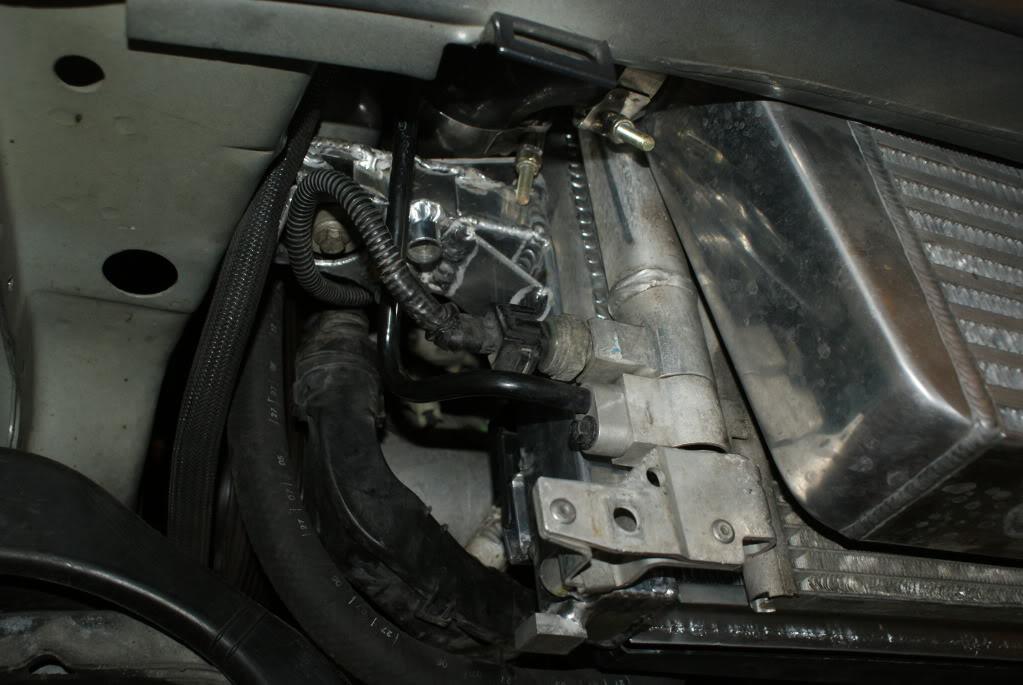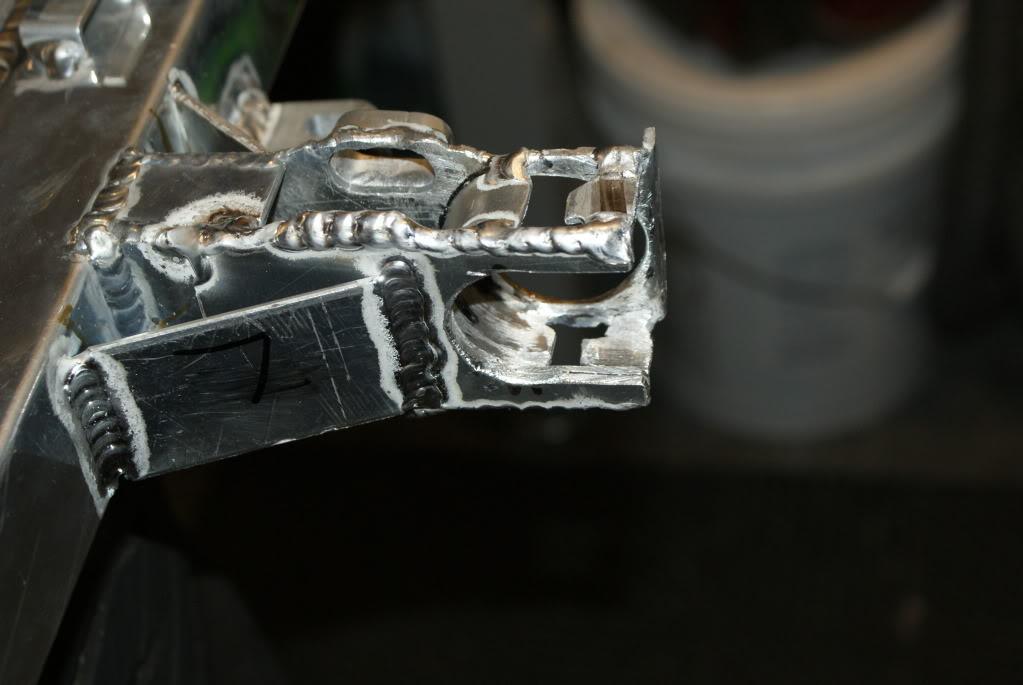 1-21-2012
1/14/12 new mod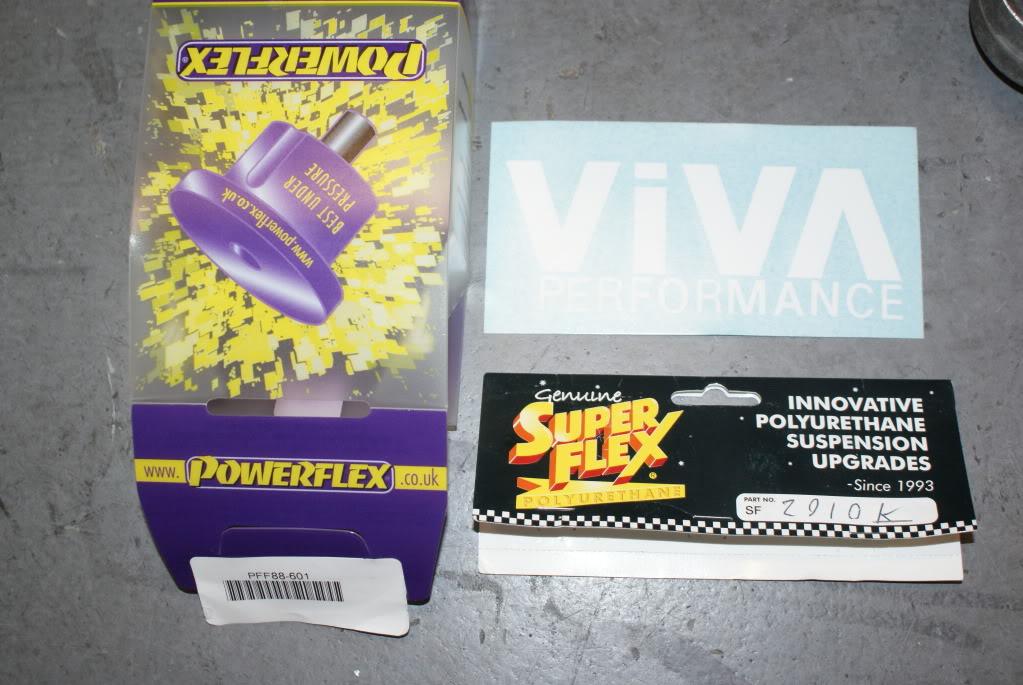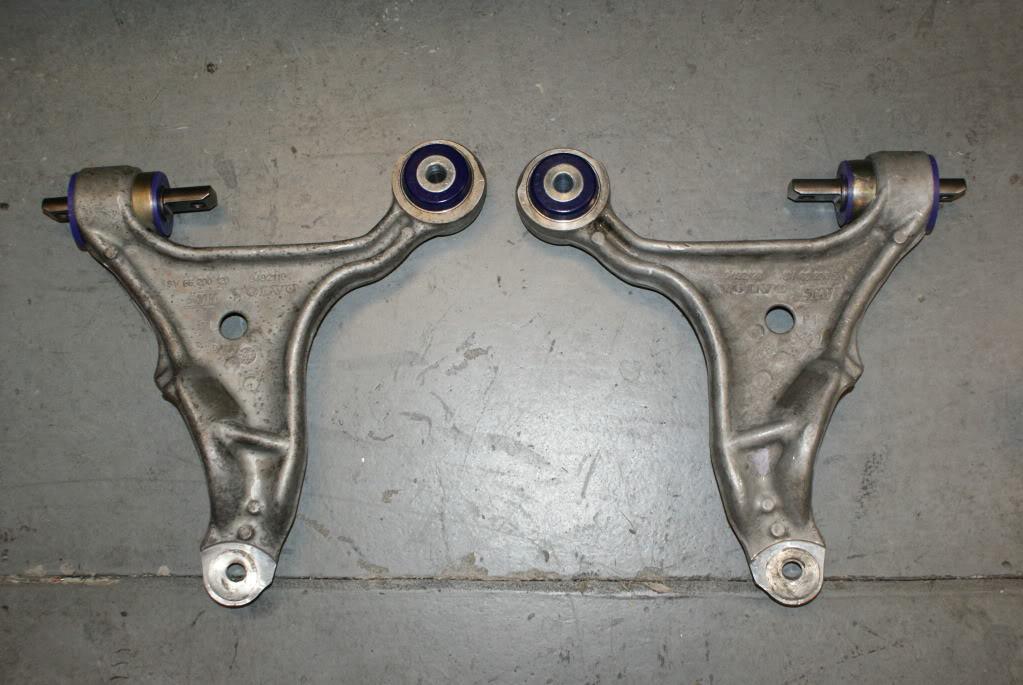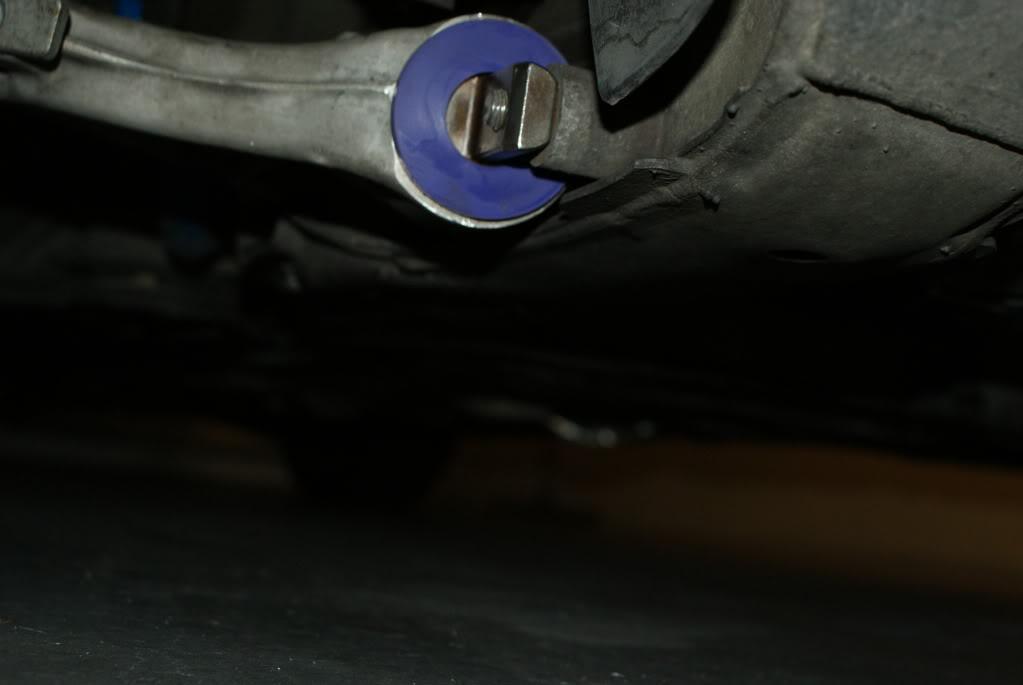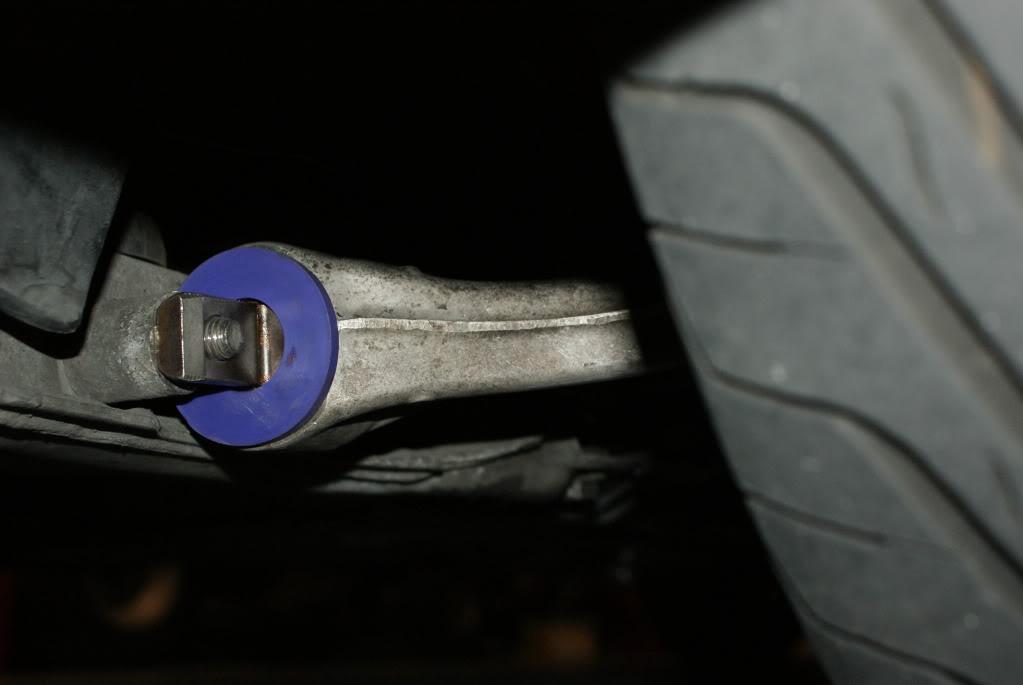 4-14-2012
yes, they are magnets from old PC hard drives.
I love your forum name NorCaliKilla

and when I saw your name , this song popped right into my head...

5-10-2012
thanks Odin, you will not be making any extra horsepower from water/meth unless you have ECU tuned for it, but to me it is beneficial even without having ECU tuned for it ,cause when it is hot just like it is in FL. your R will run like it is cool. My install is nothing special here are some pics.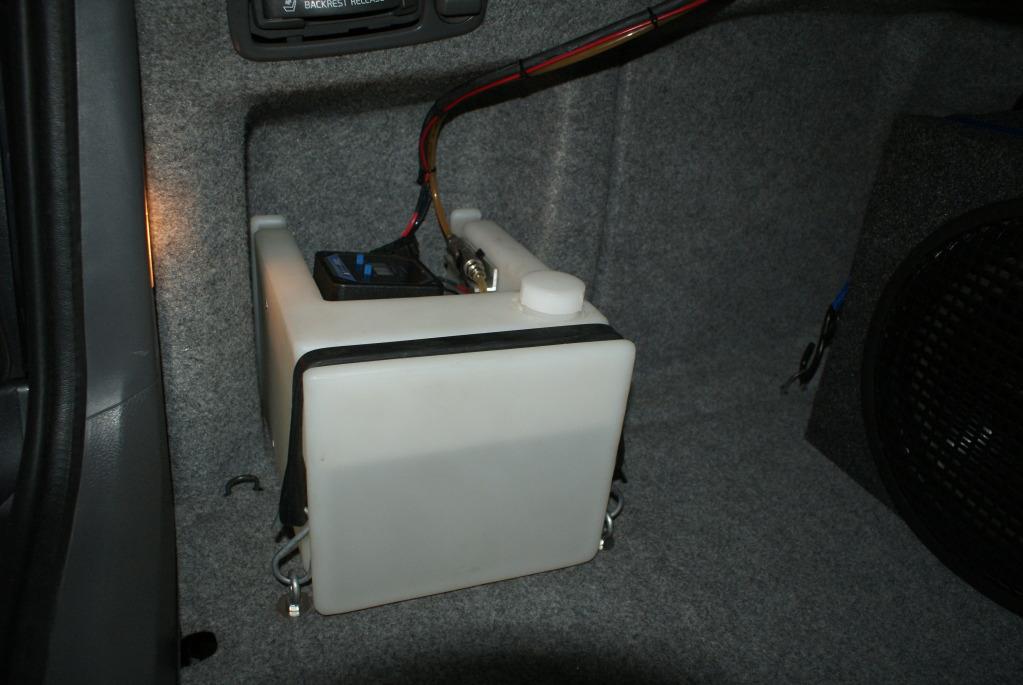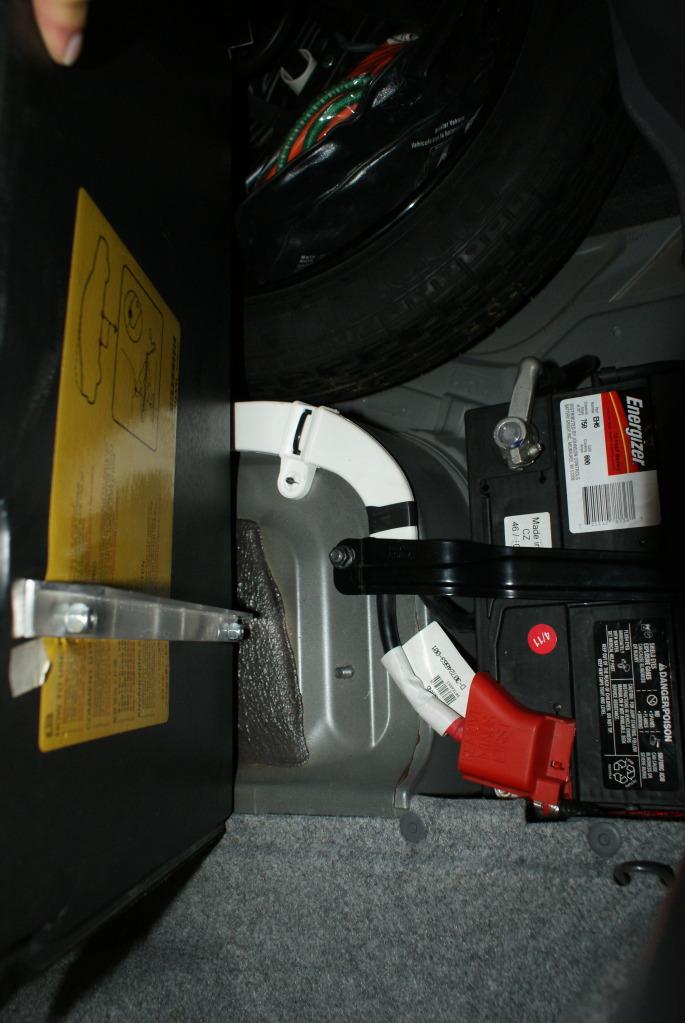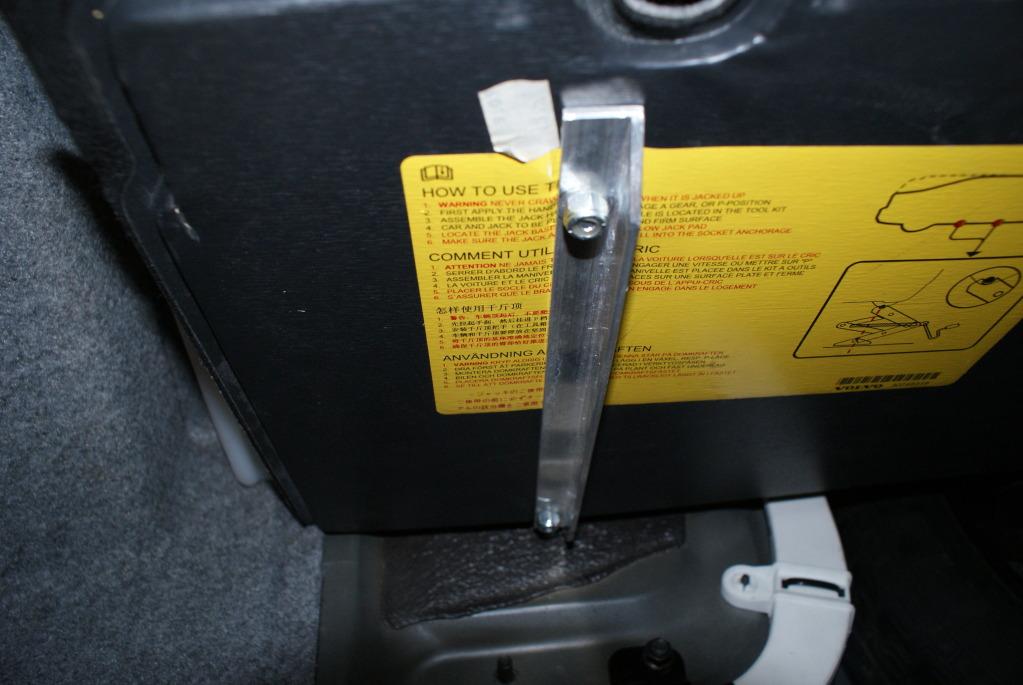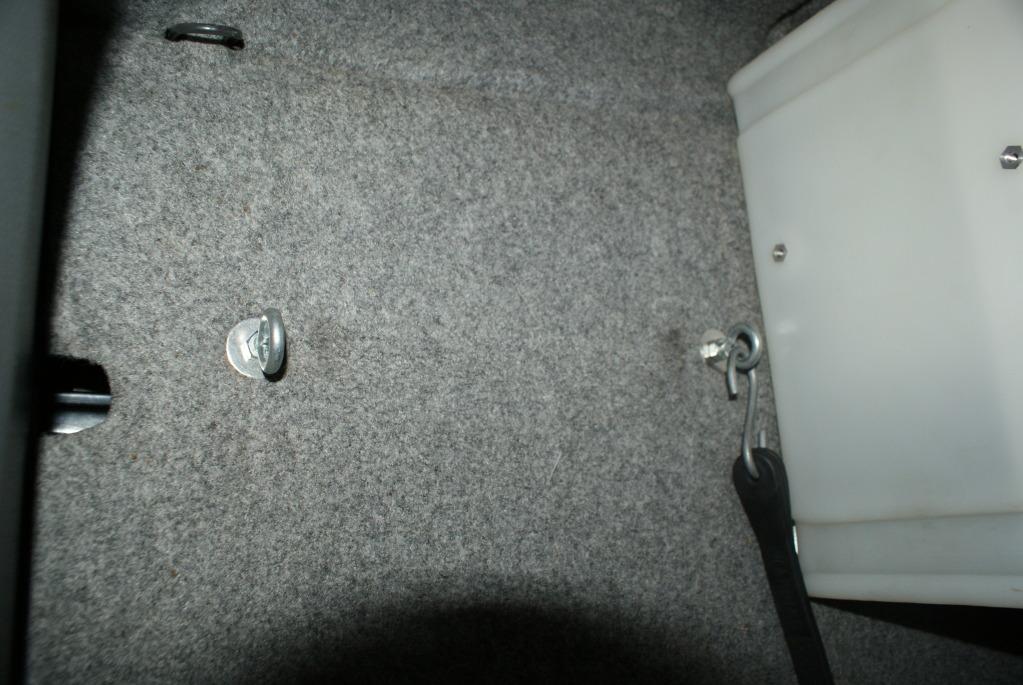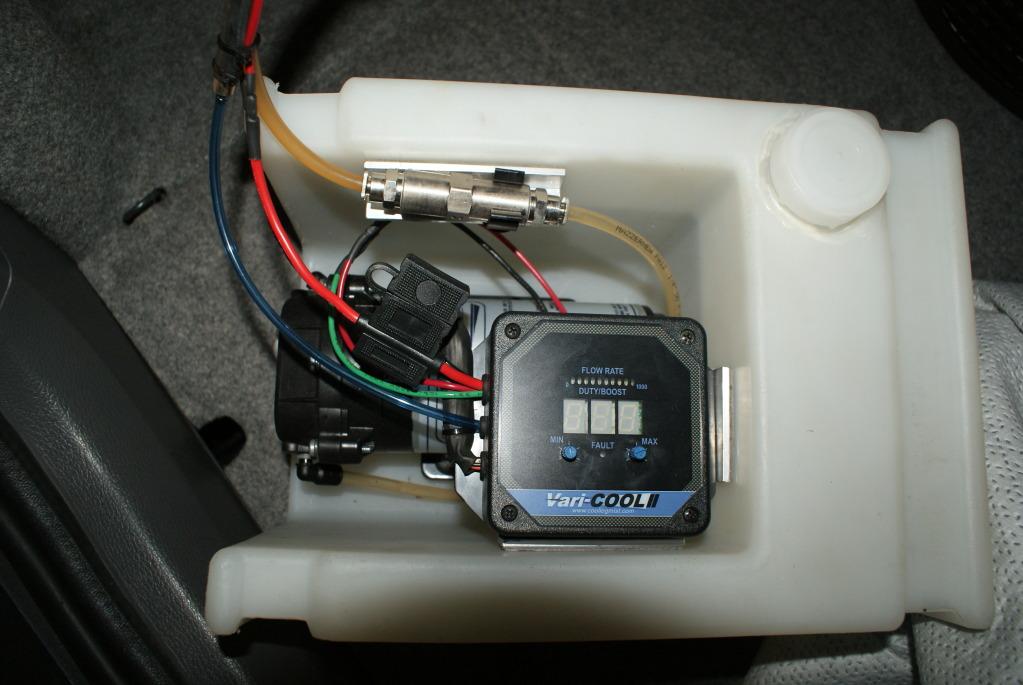 6-9-2012
nothing new just debadged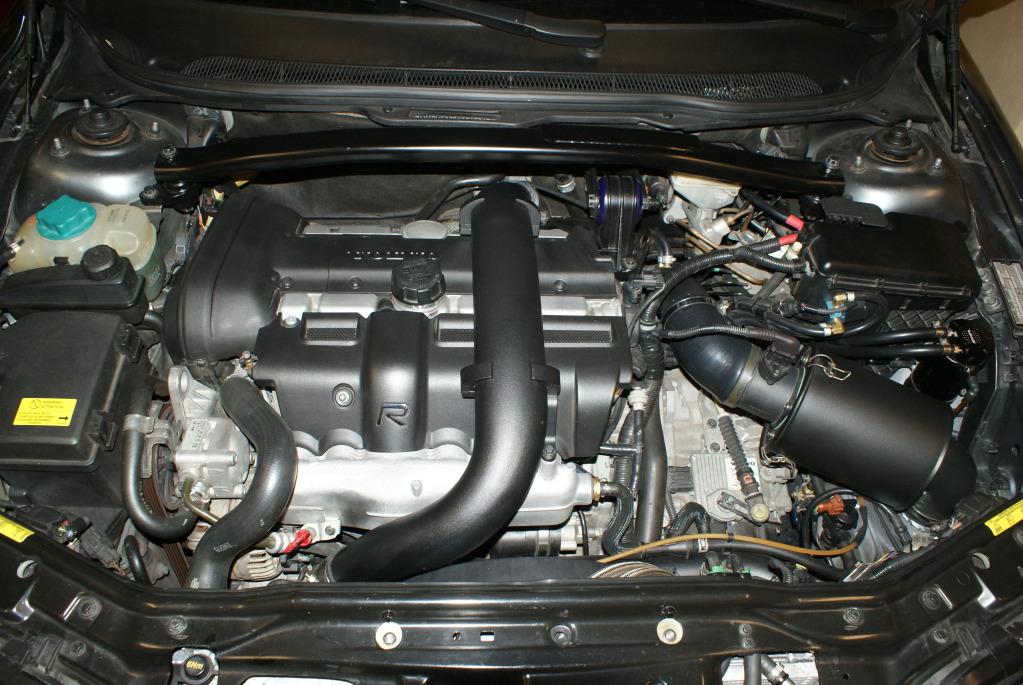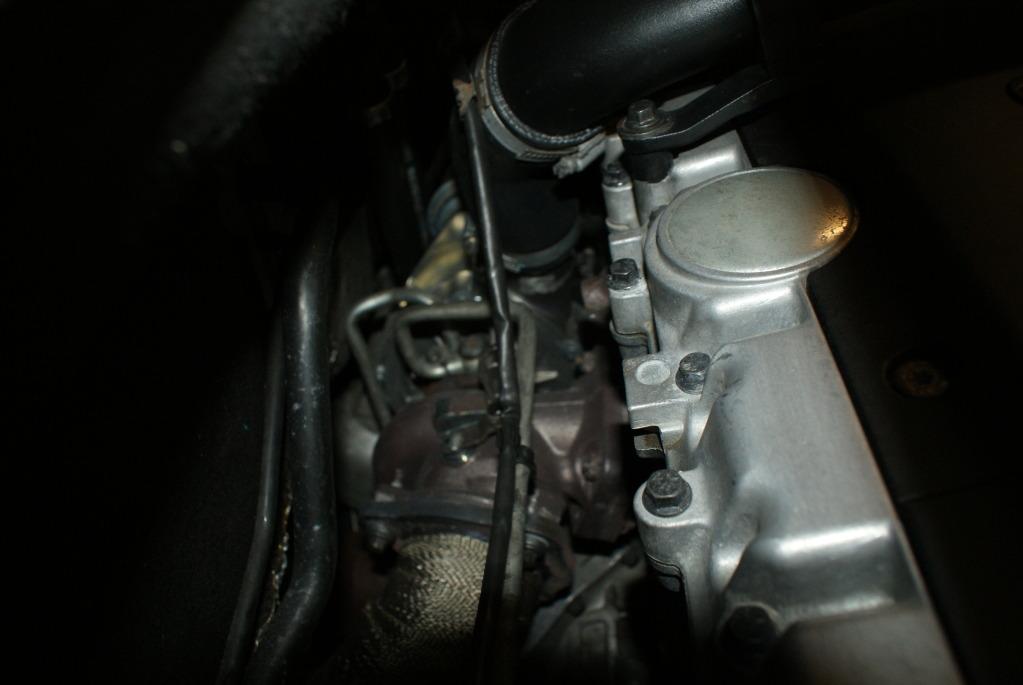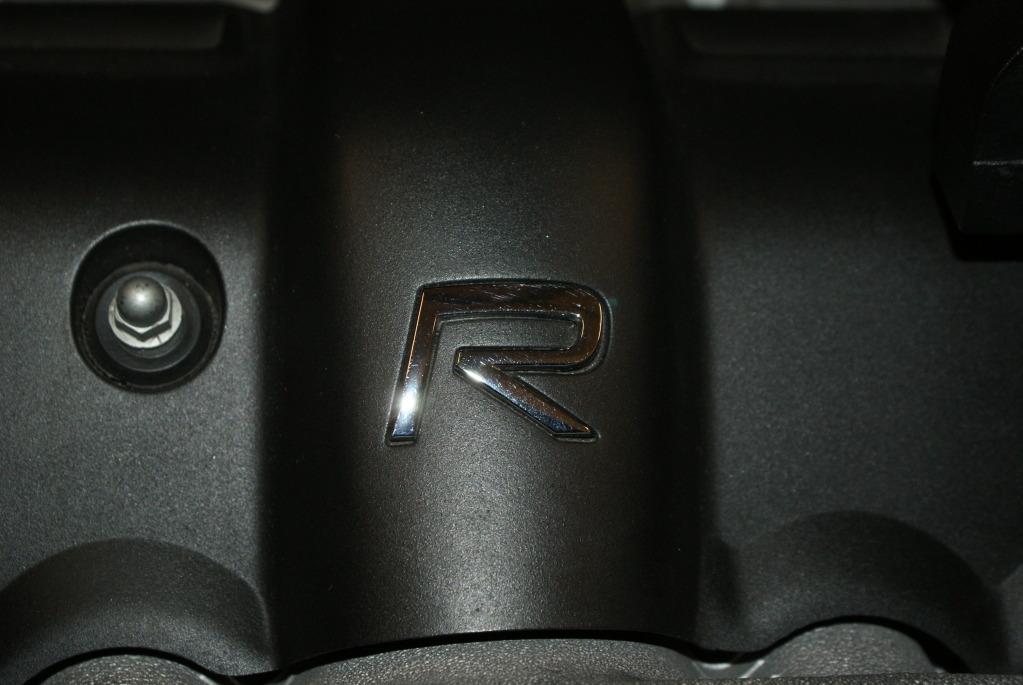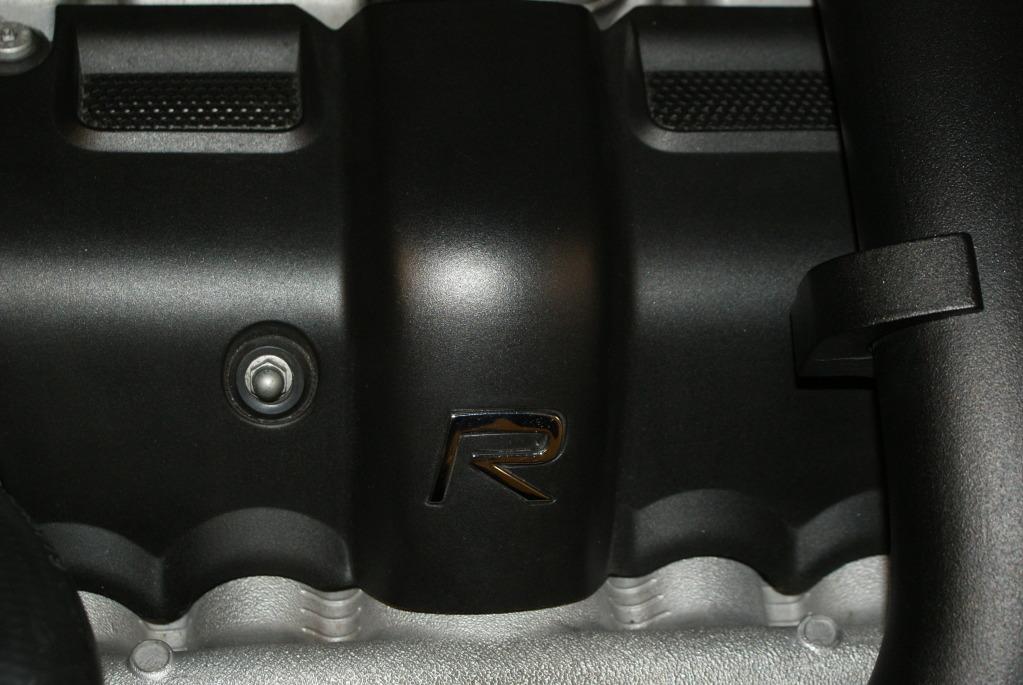 well one thing is new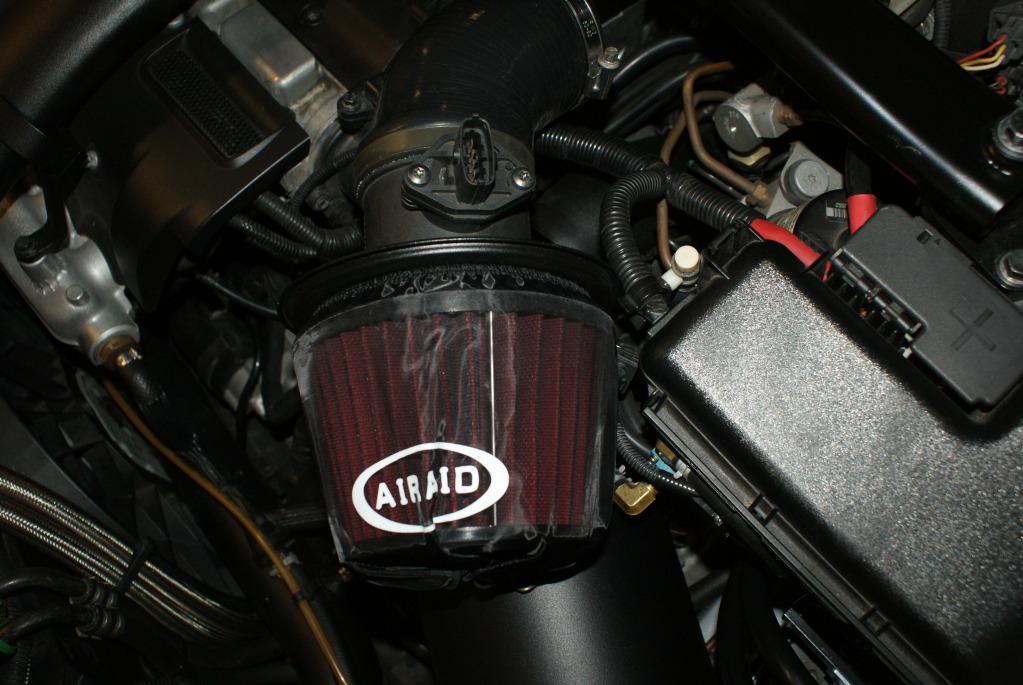 7-15-2012
rerouted my CAI.
OLD WAY.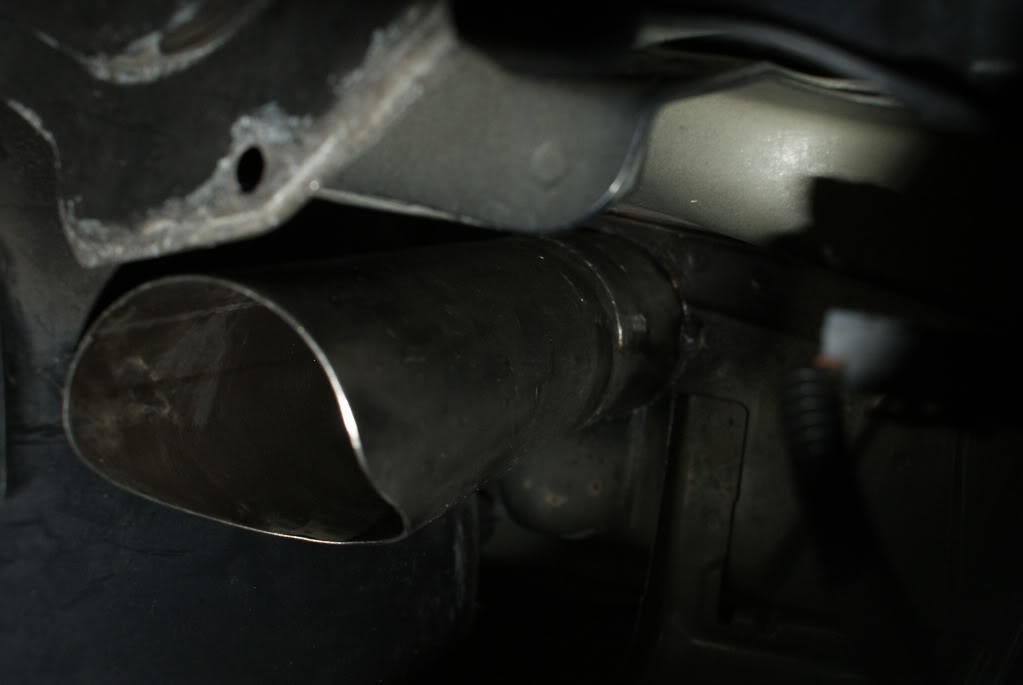 NEW WAY...using hollow part of the chassis which is completely sealed on the inside to suck the air in.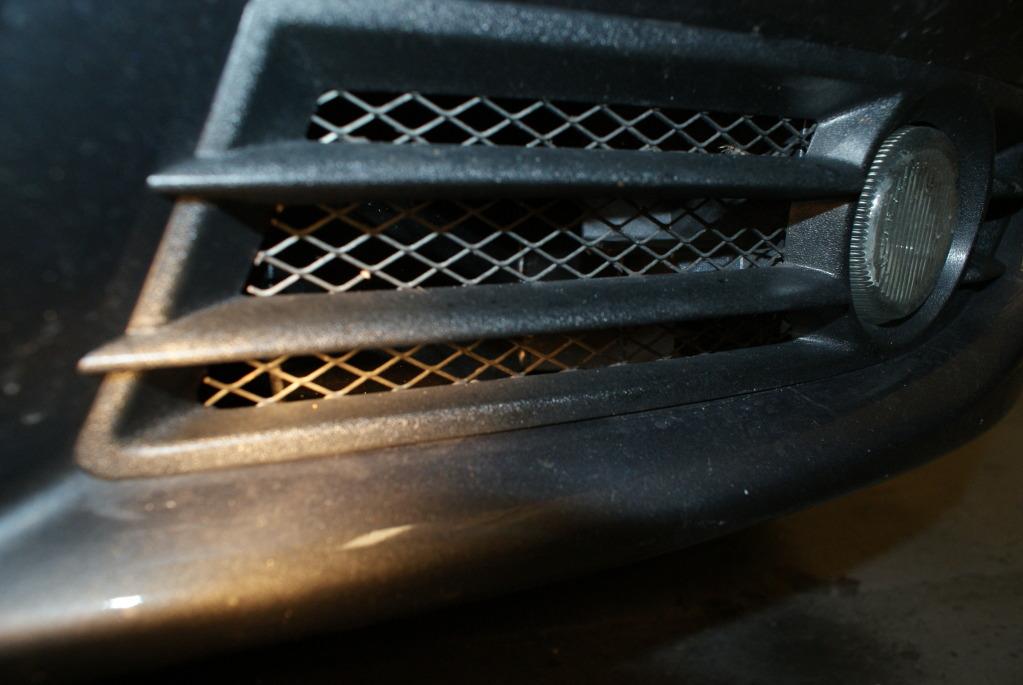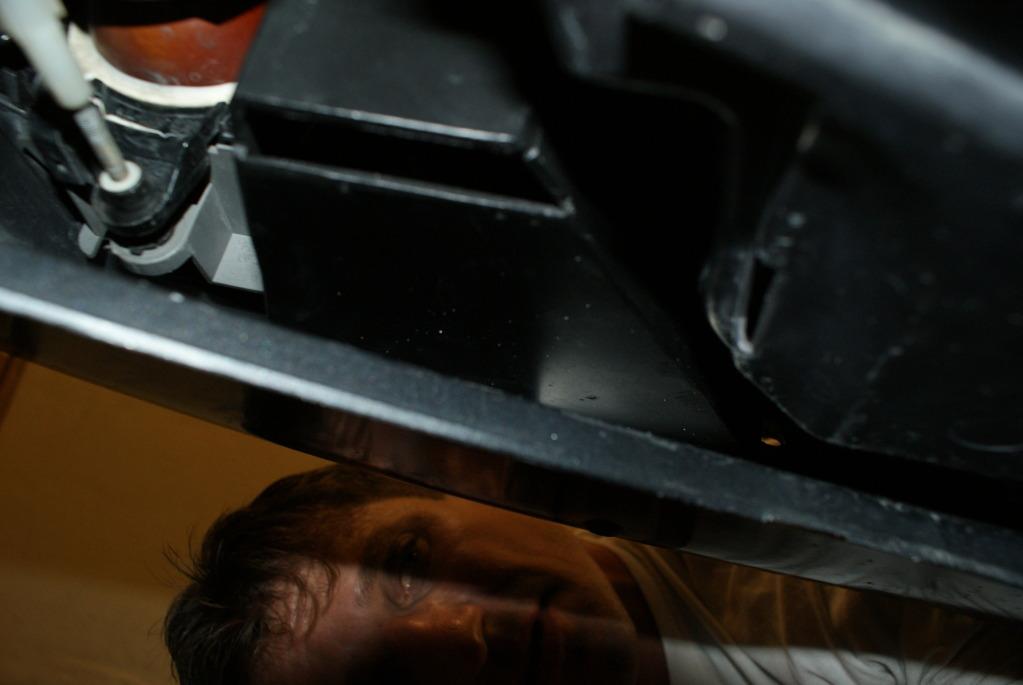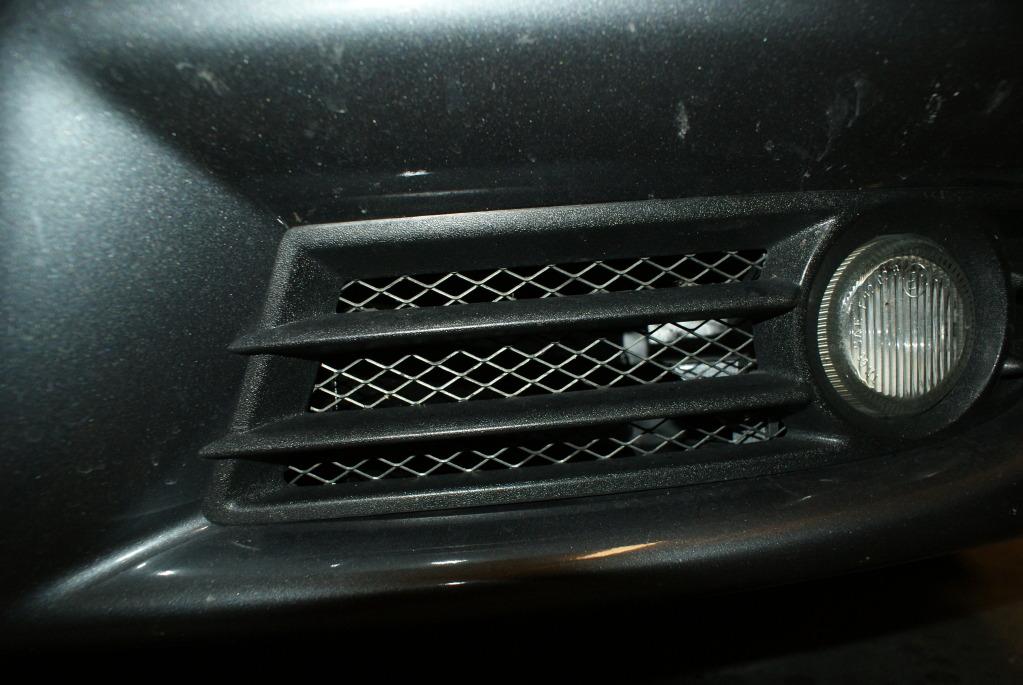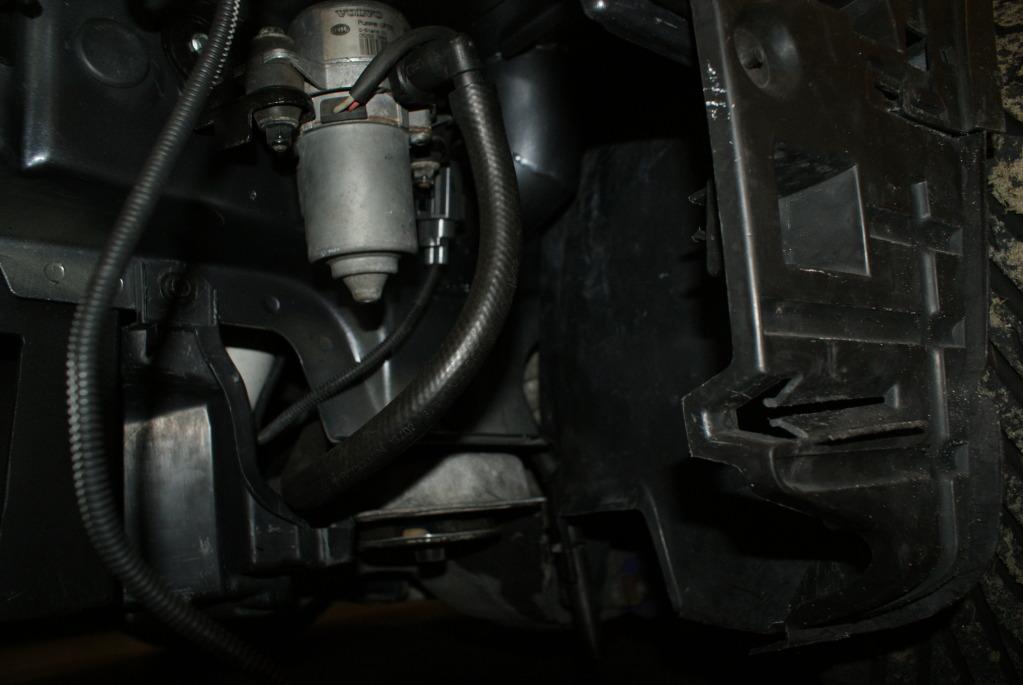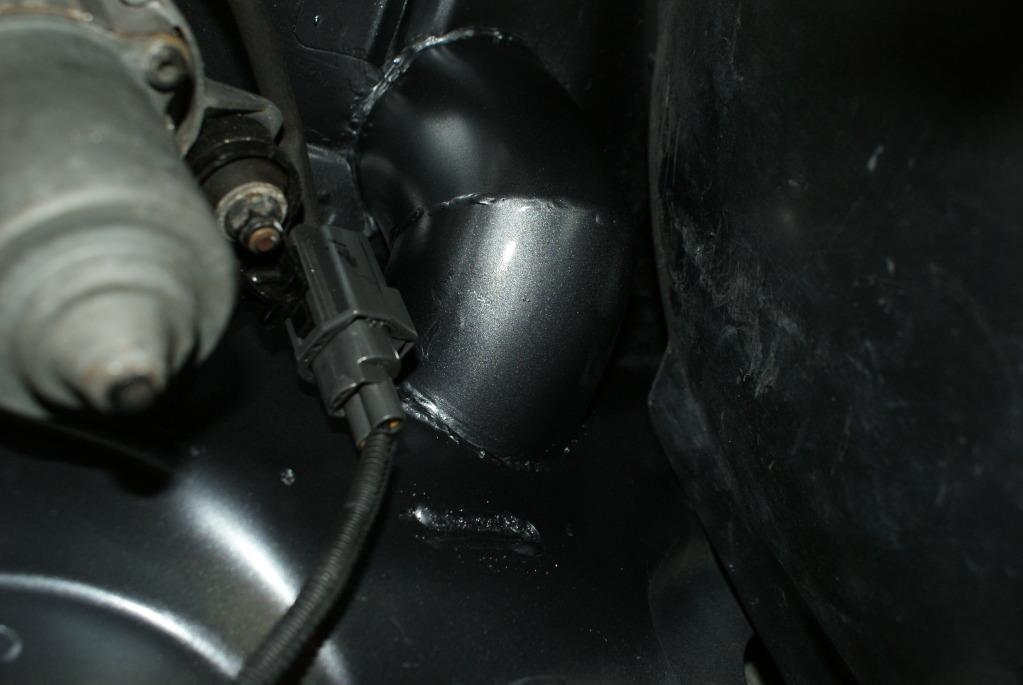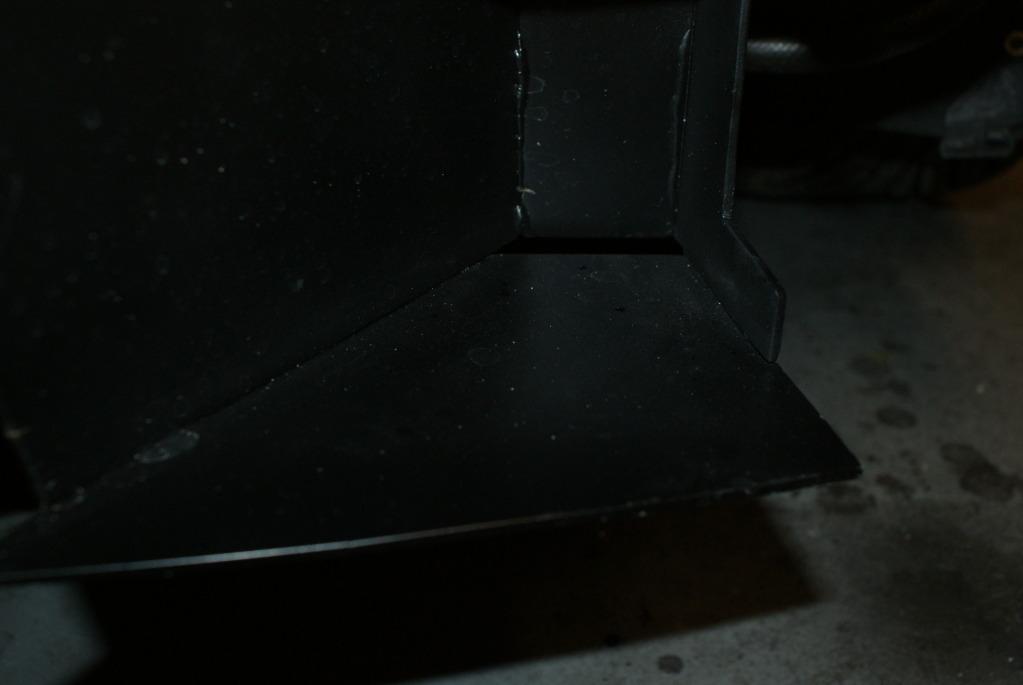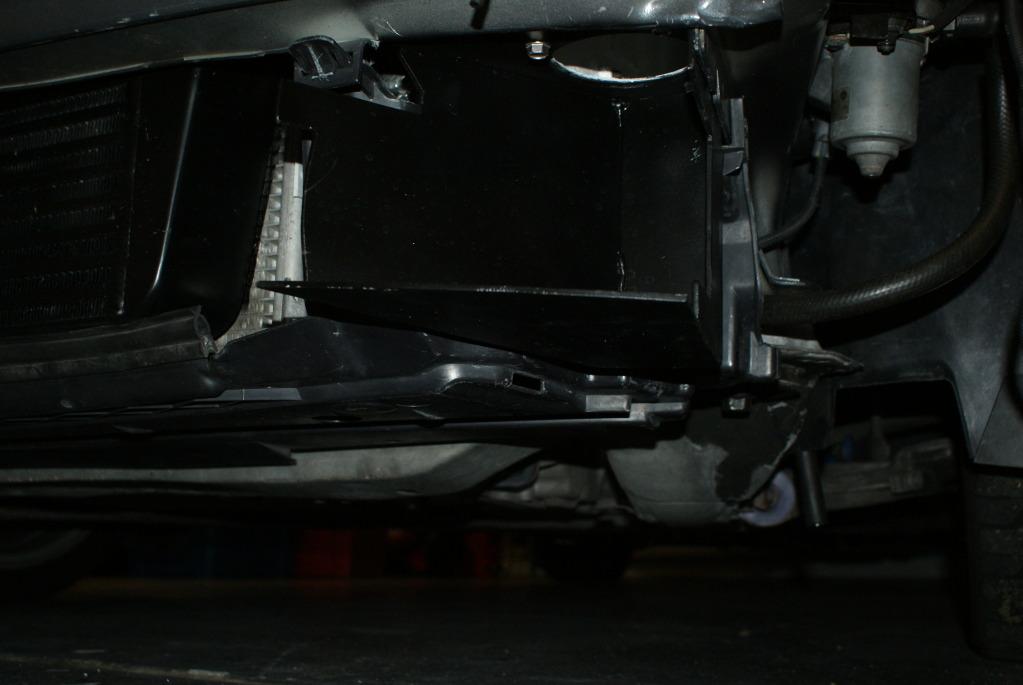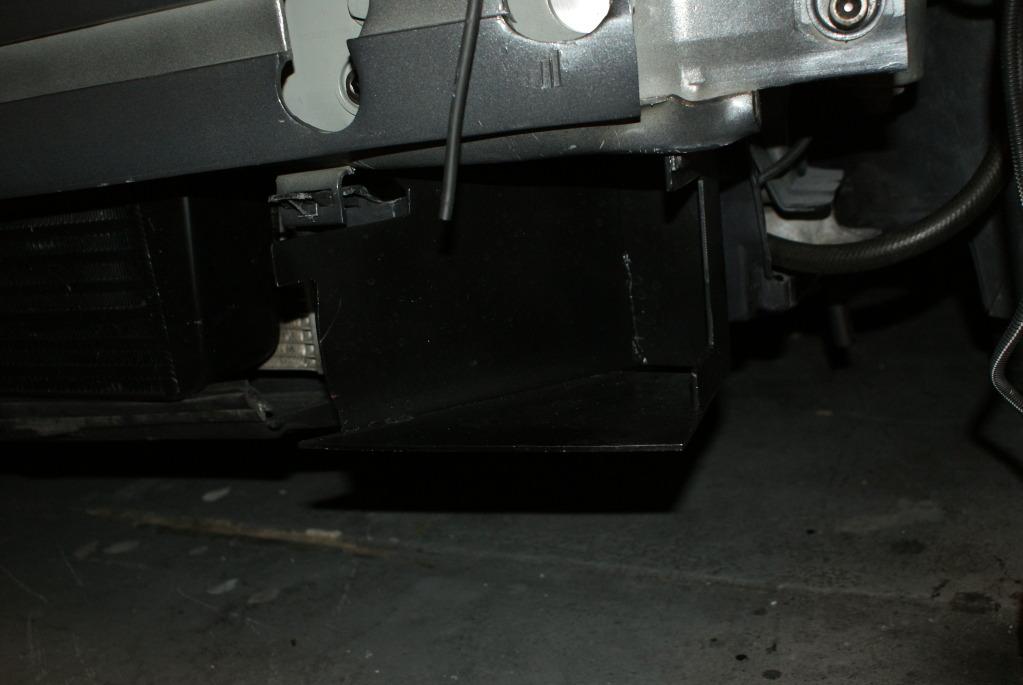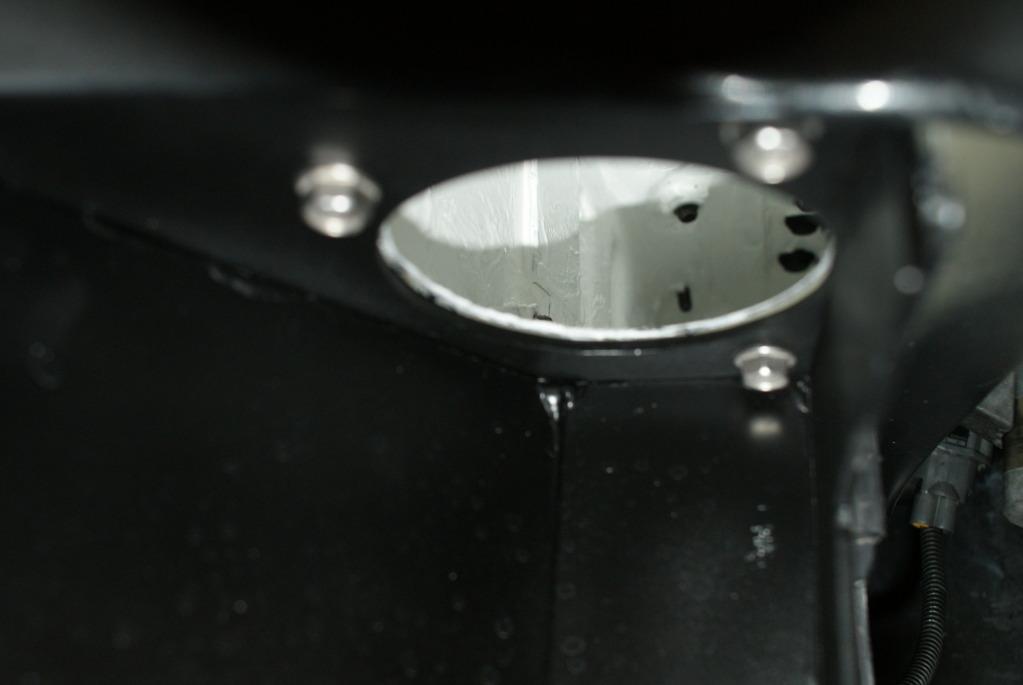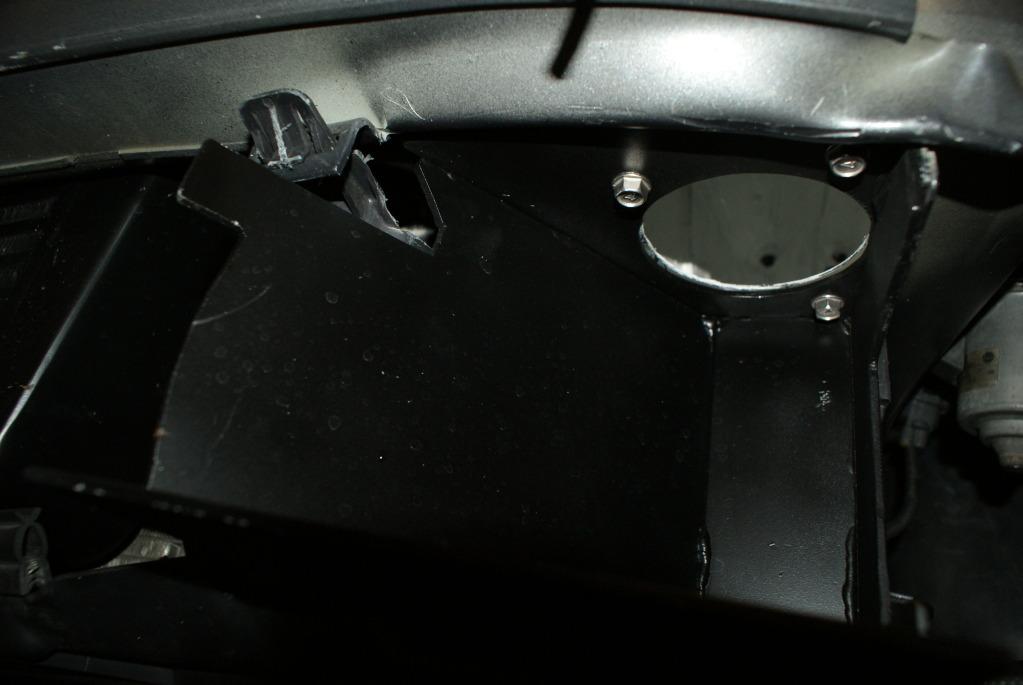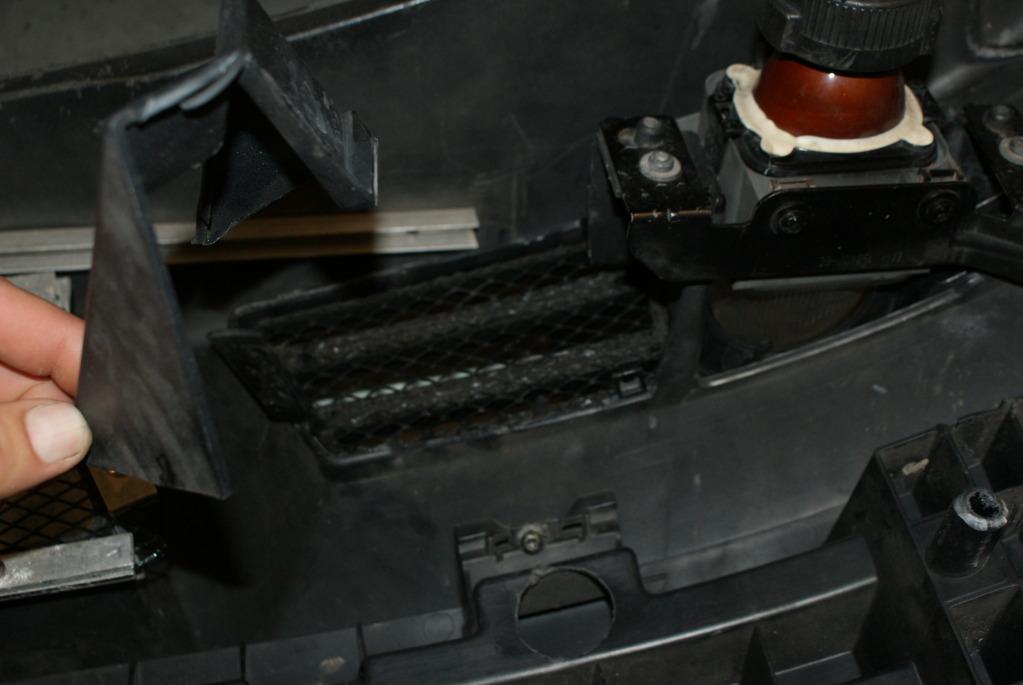 9-28-2012
dropped the rear with Eibach 8434.140 Pro-Kit Lowering Springs and I love it.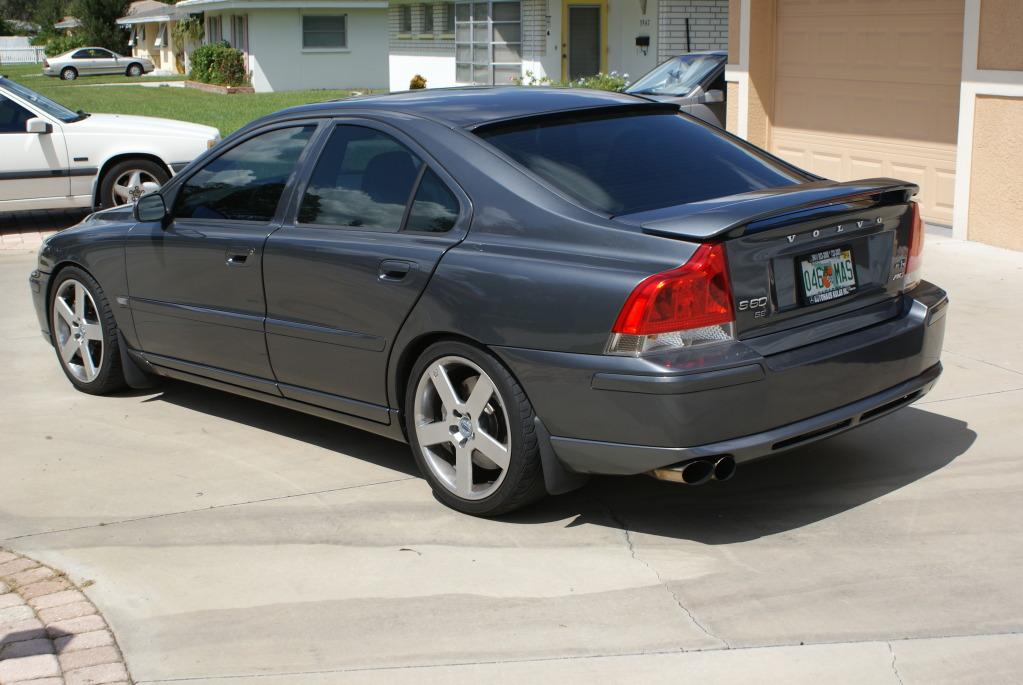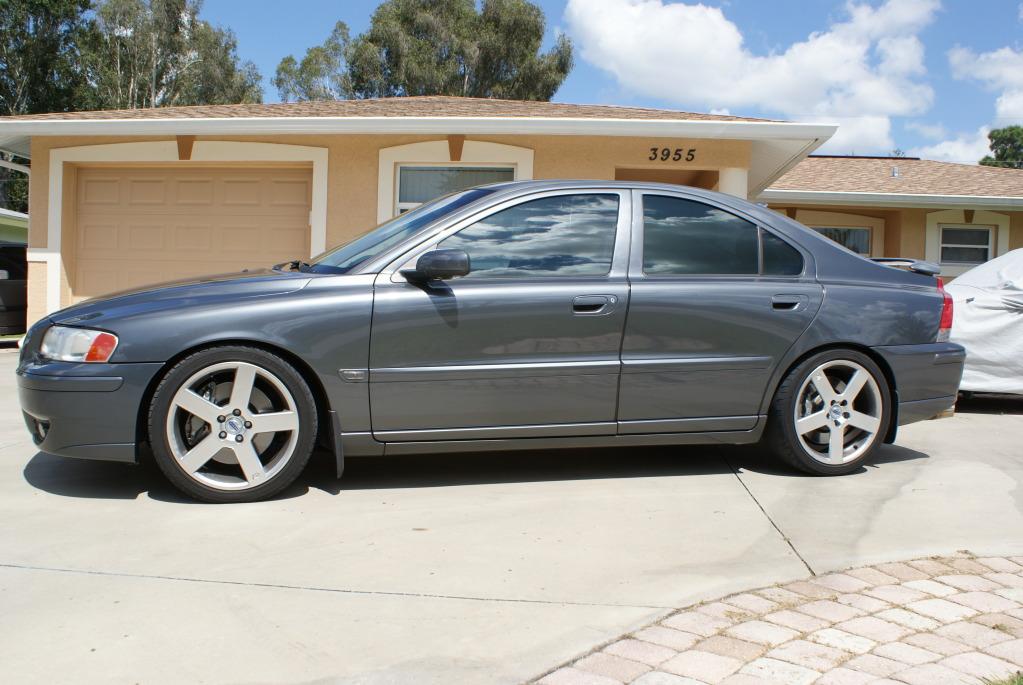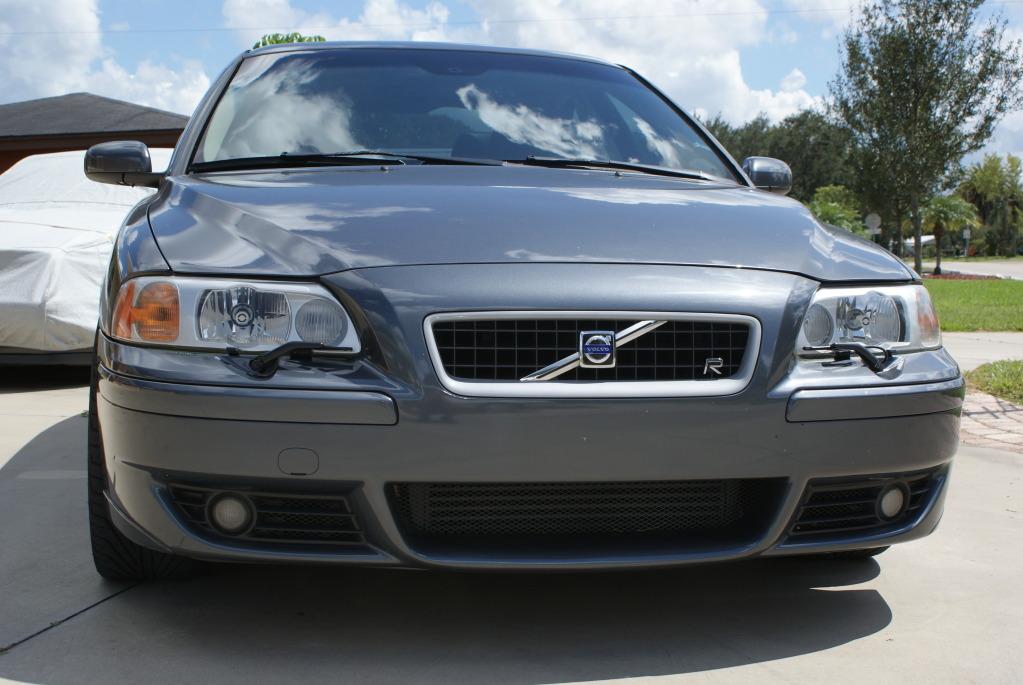 here are some more pics...i really love the fact I can take cover (spark plug and coil) off without loosening upper charge pipe.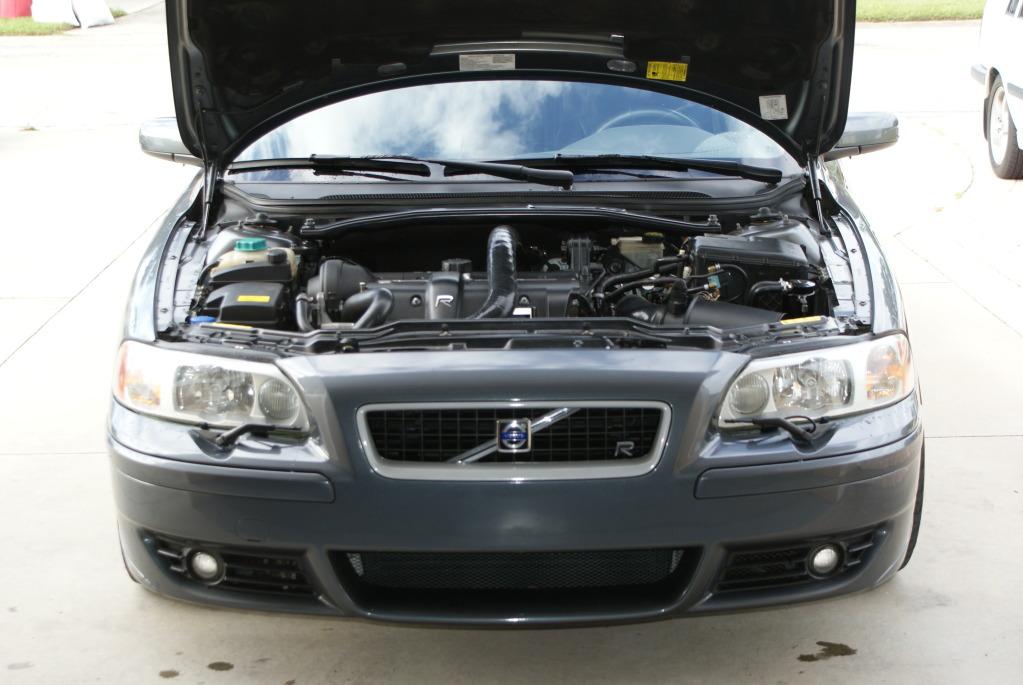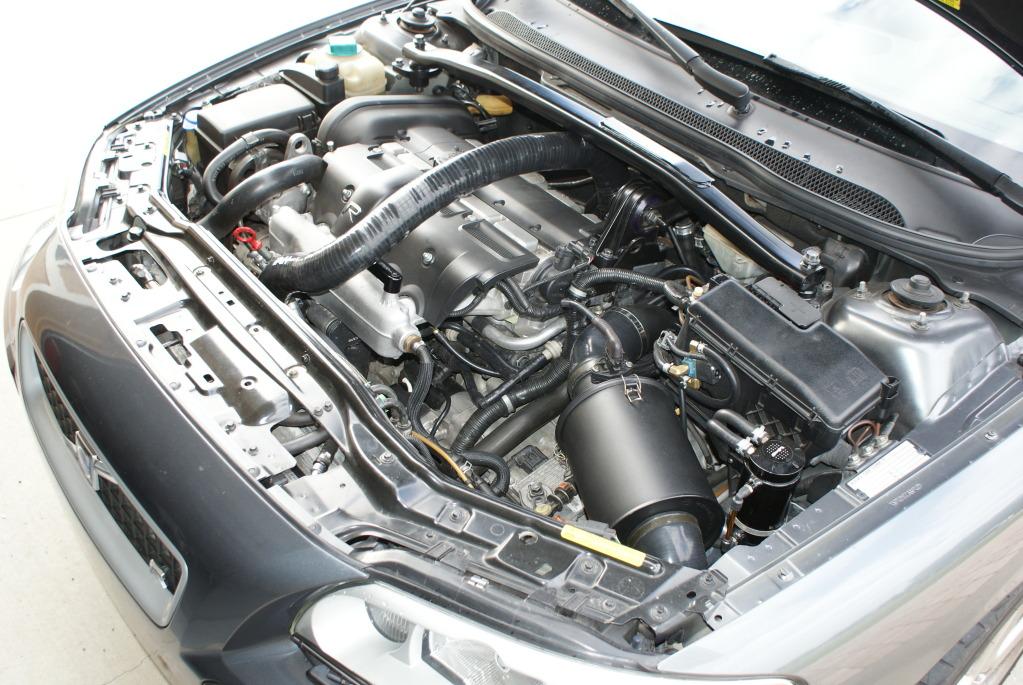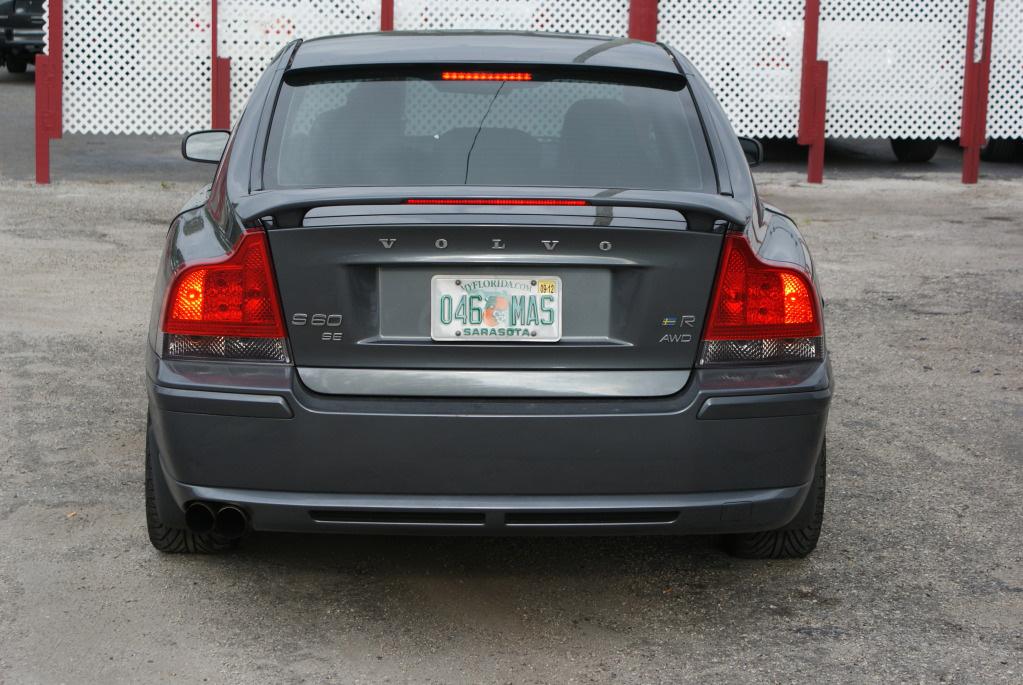 12-12-2012
installed greddy relief valve... 50$ ebay....set it at 23psi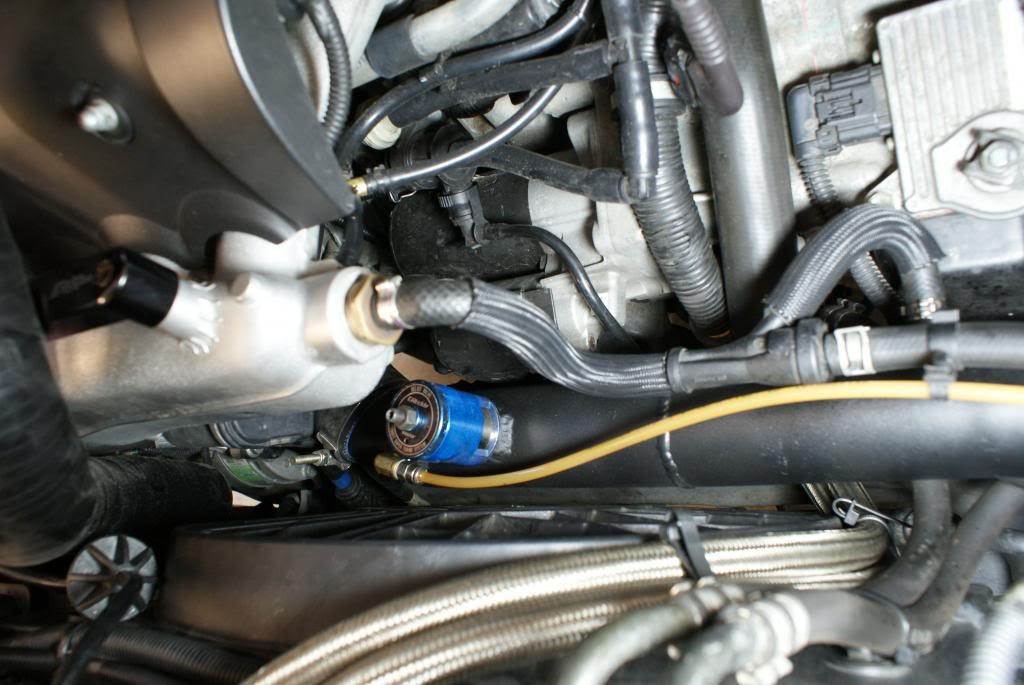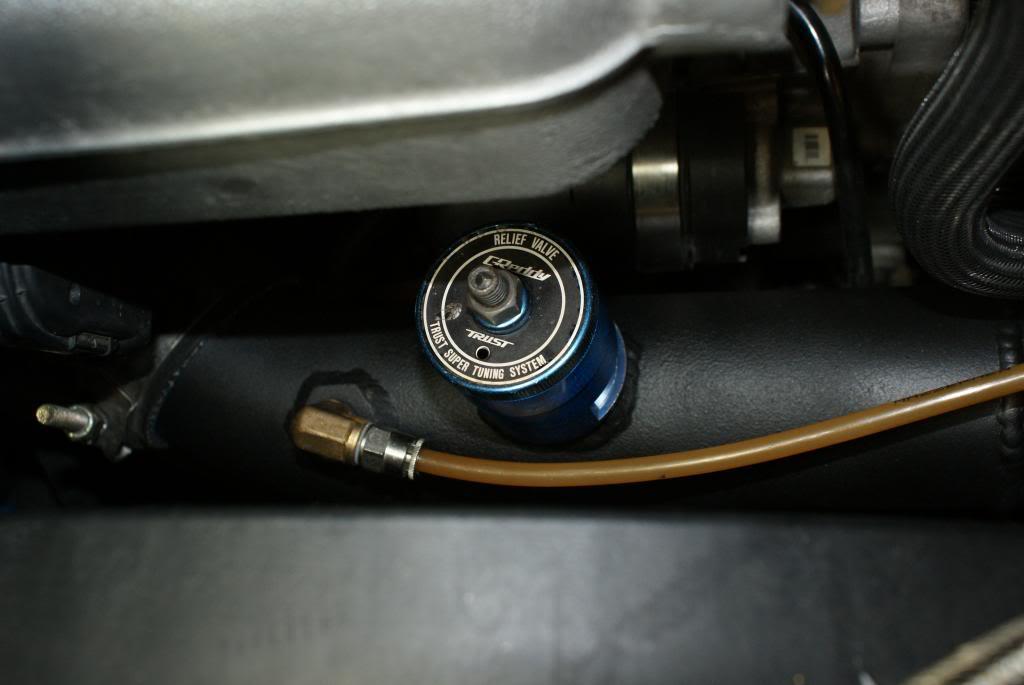 aaaand set up for a Turbo Bypass Diverter Valve.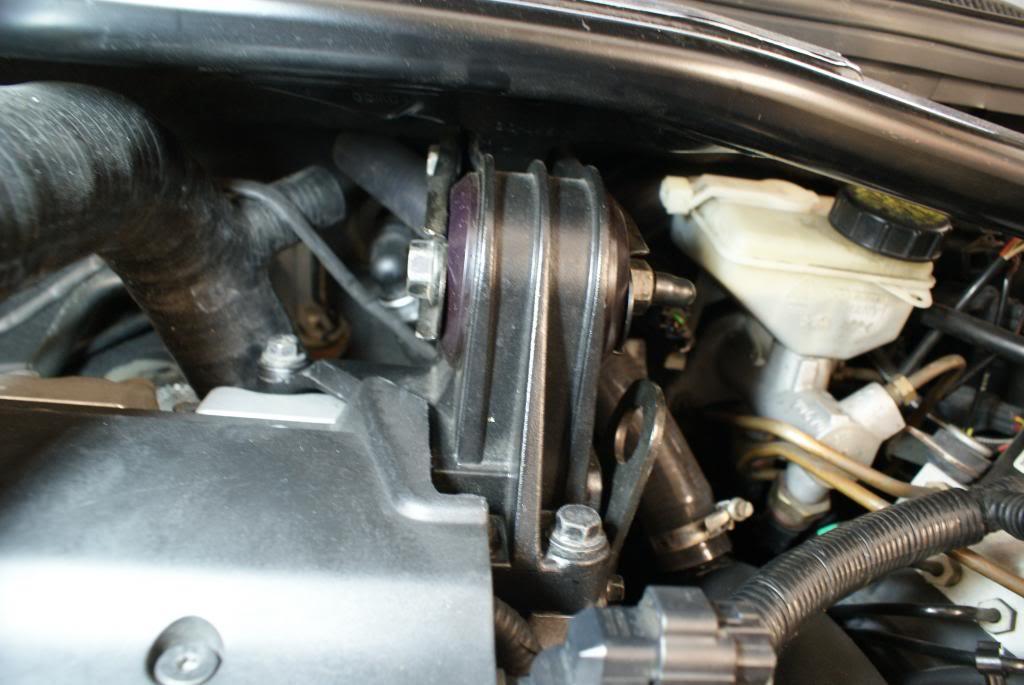 2-17-2013
20G Upgrade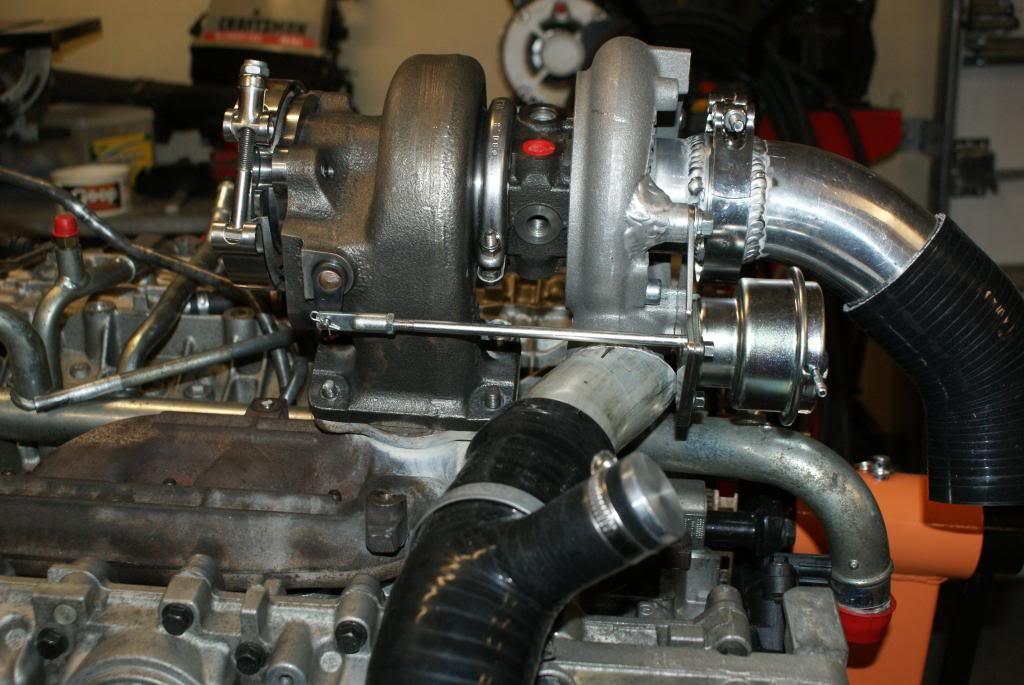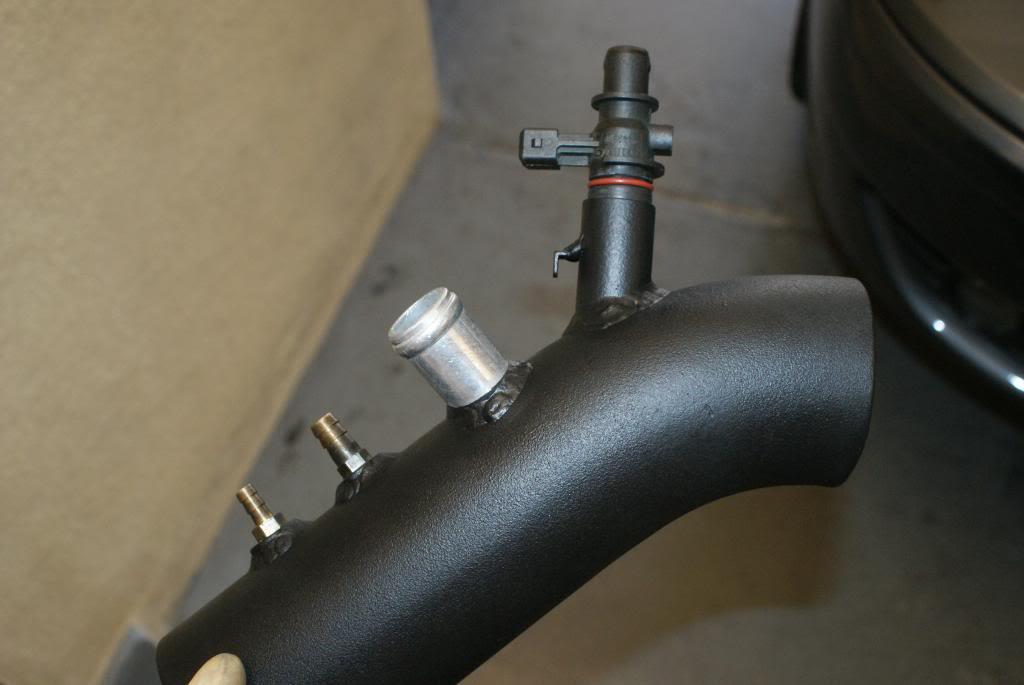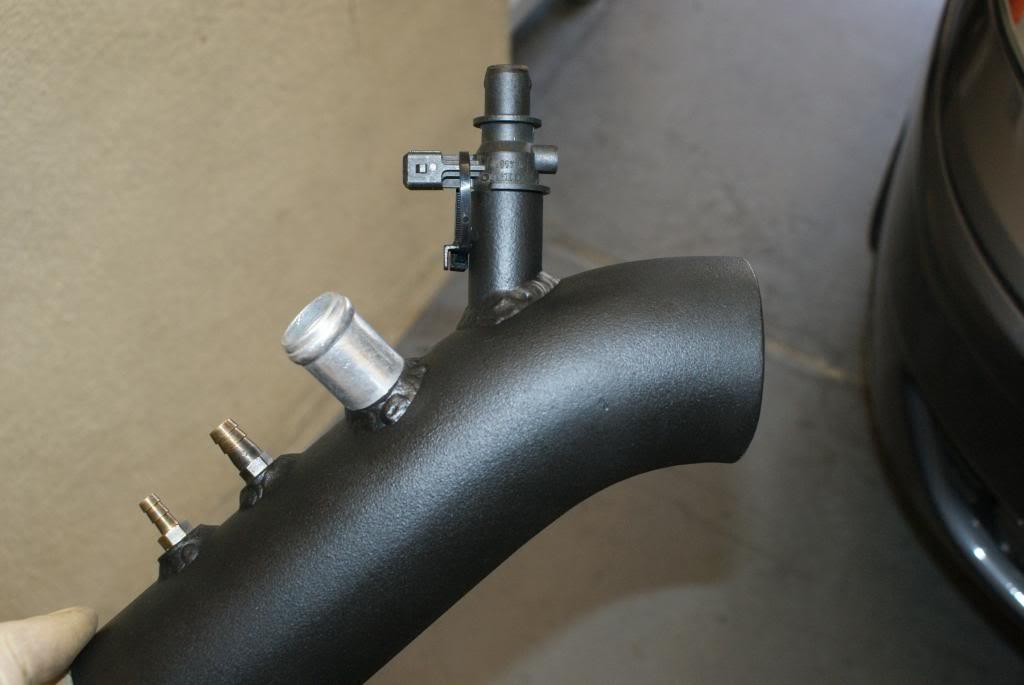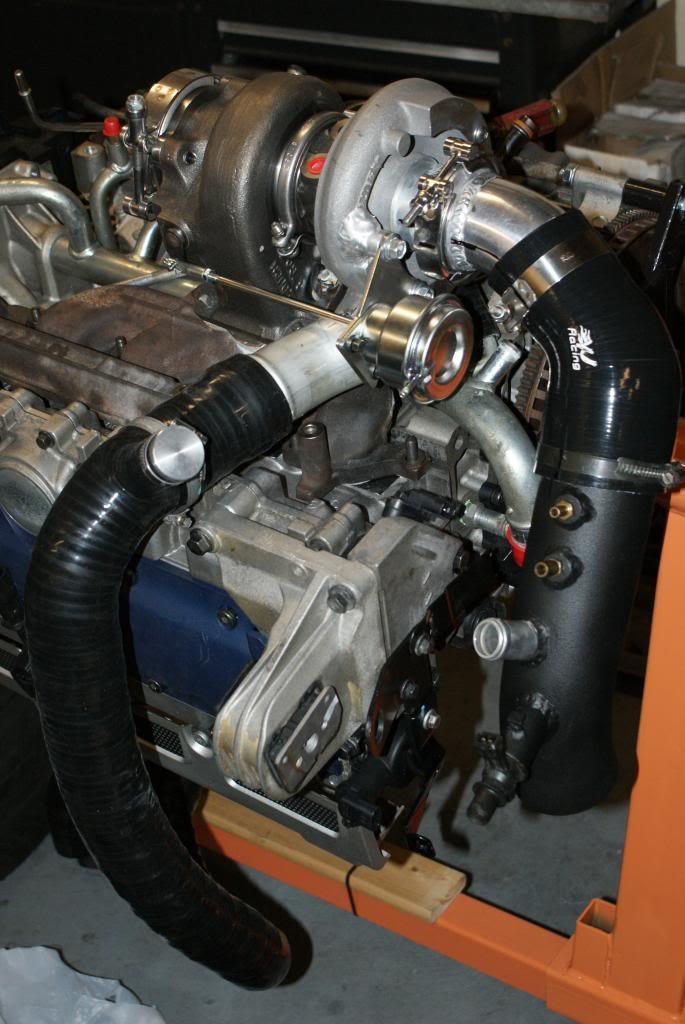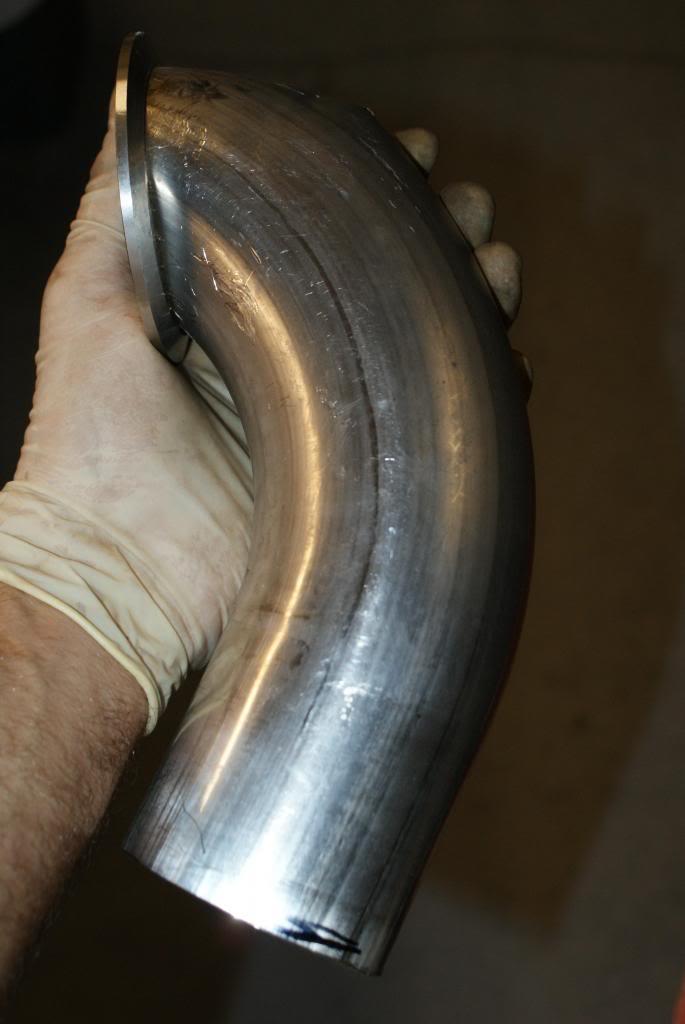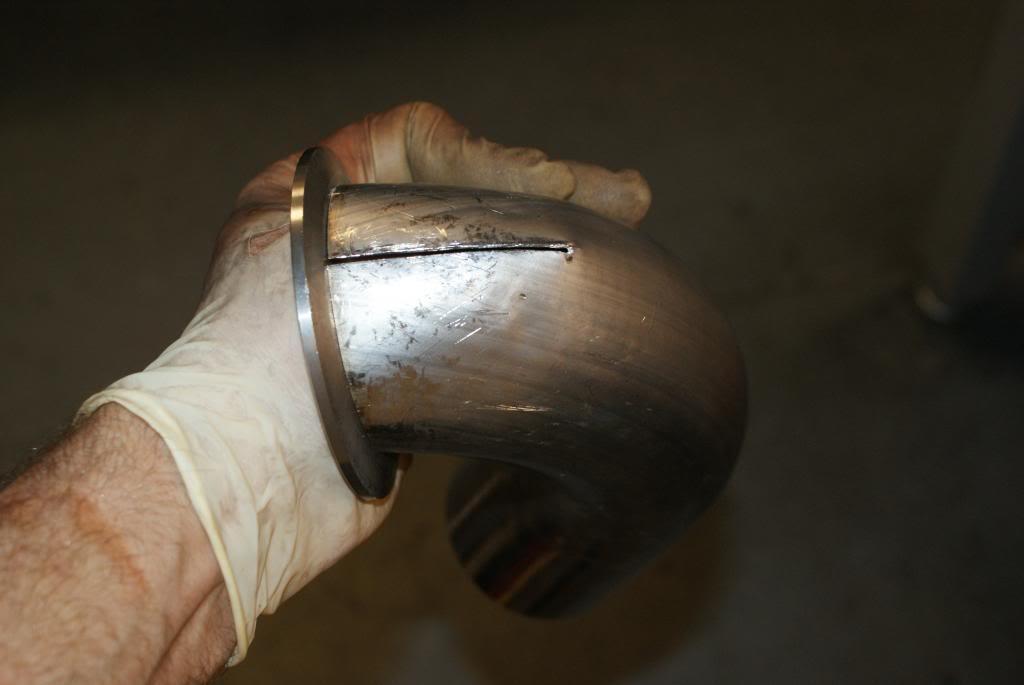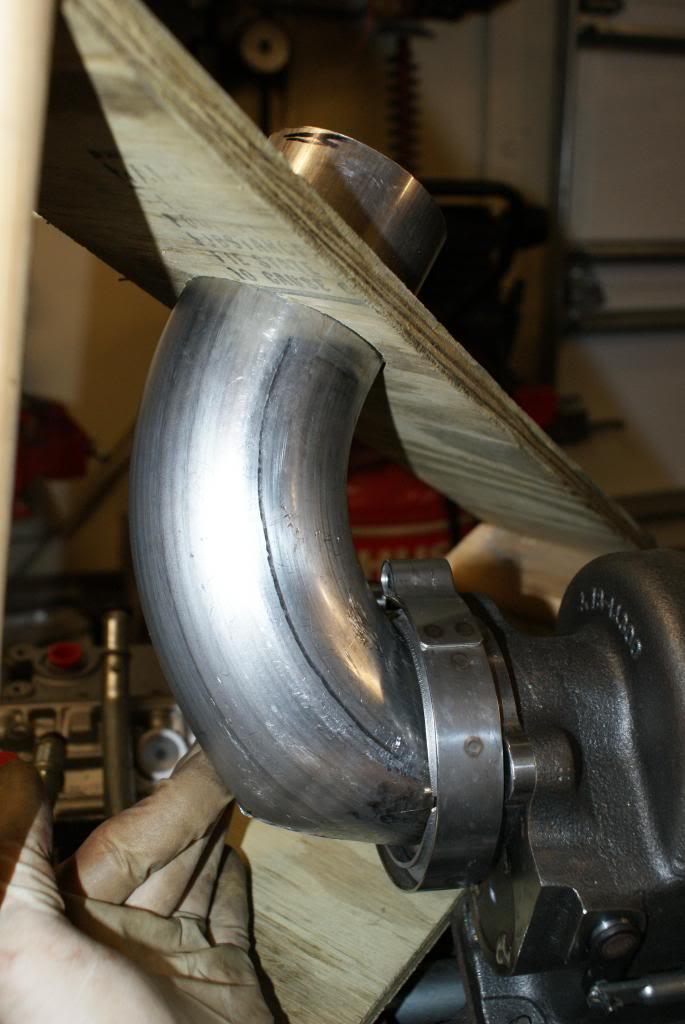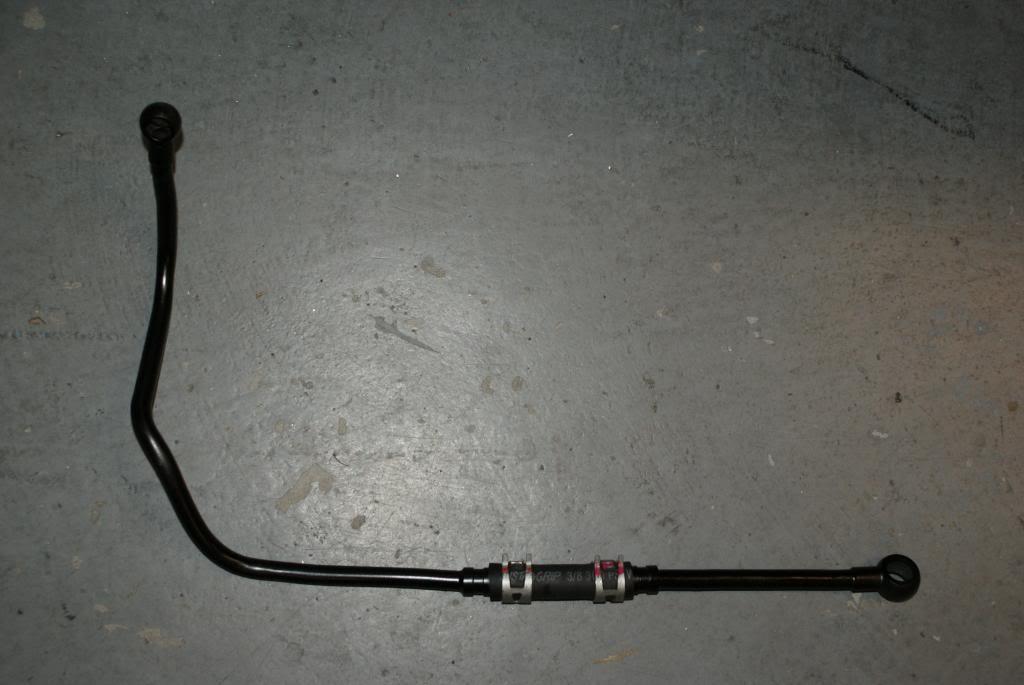 the best this to do to the incoming oil line...sooo easy to take out or put in...dougy style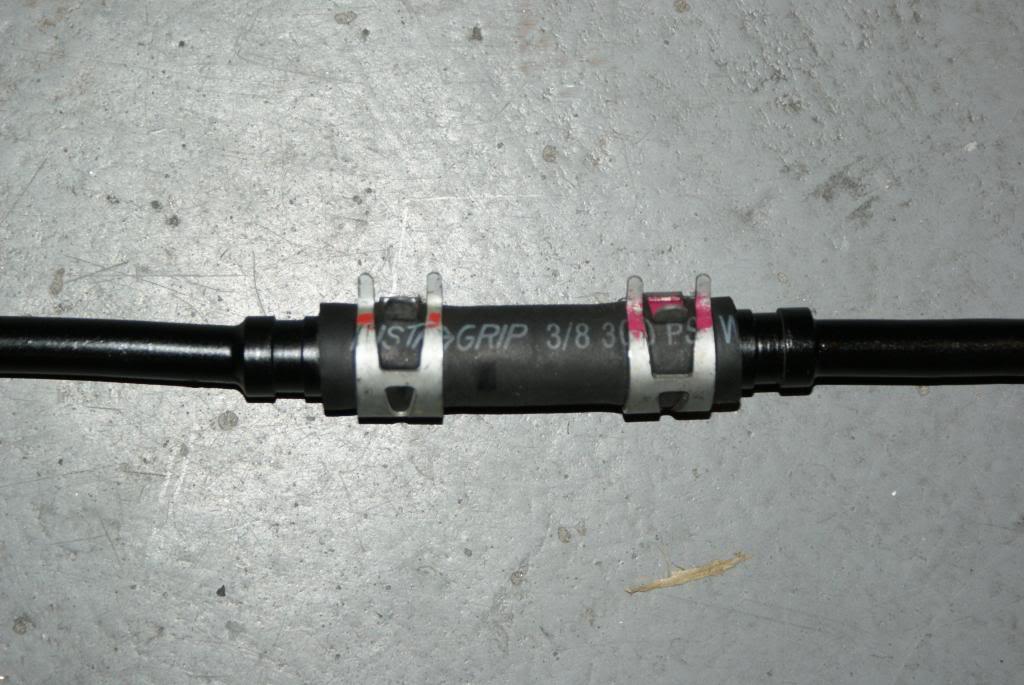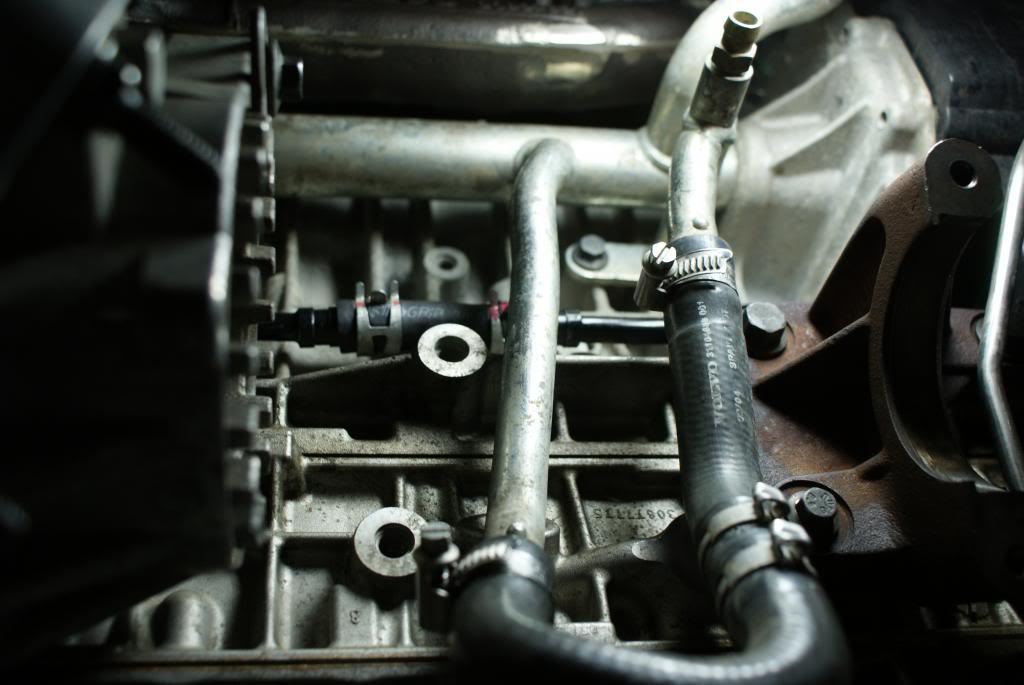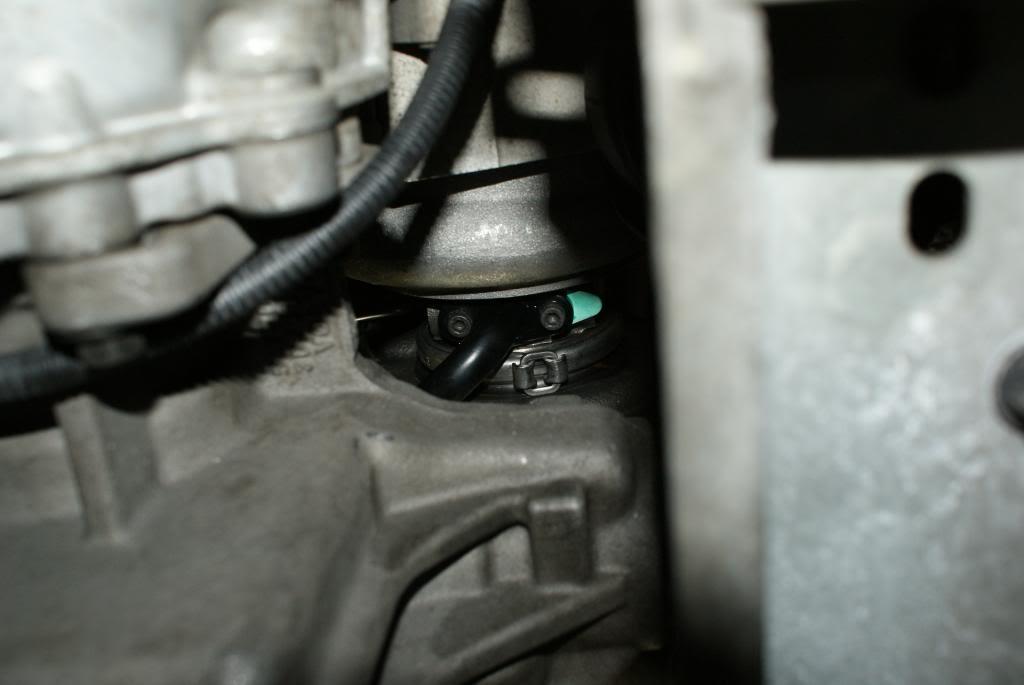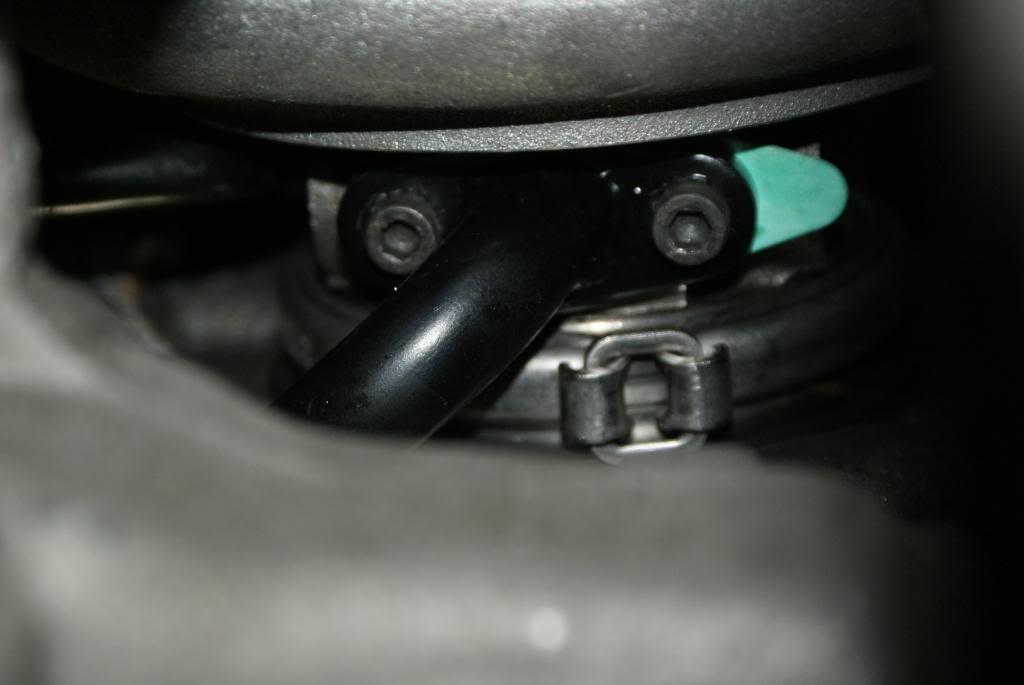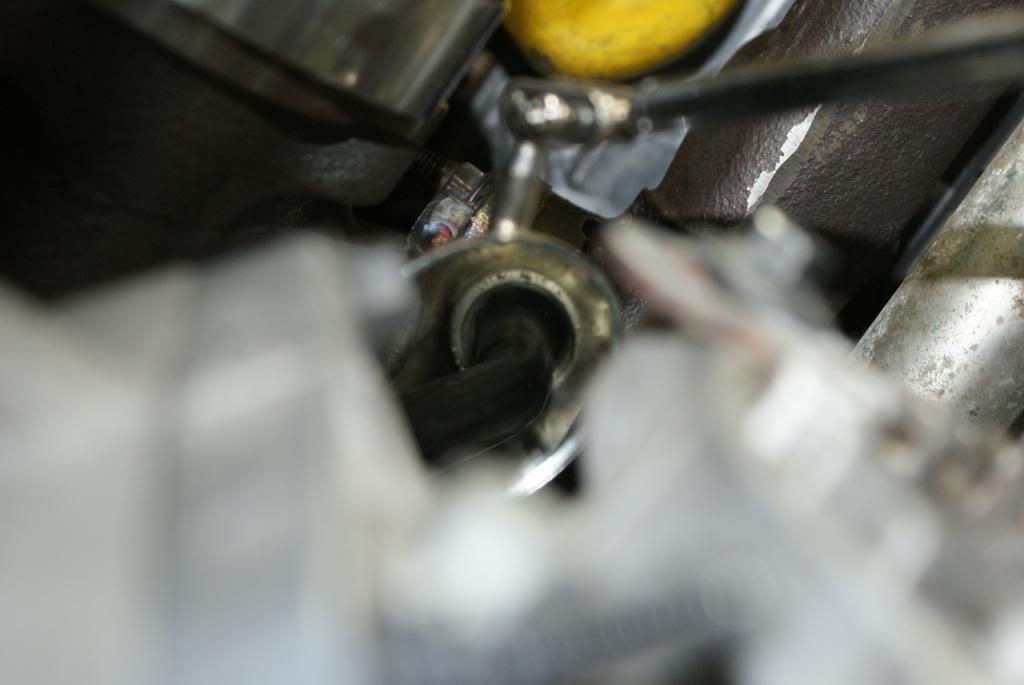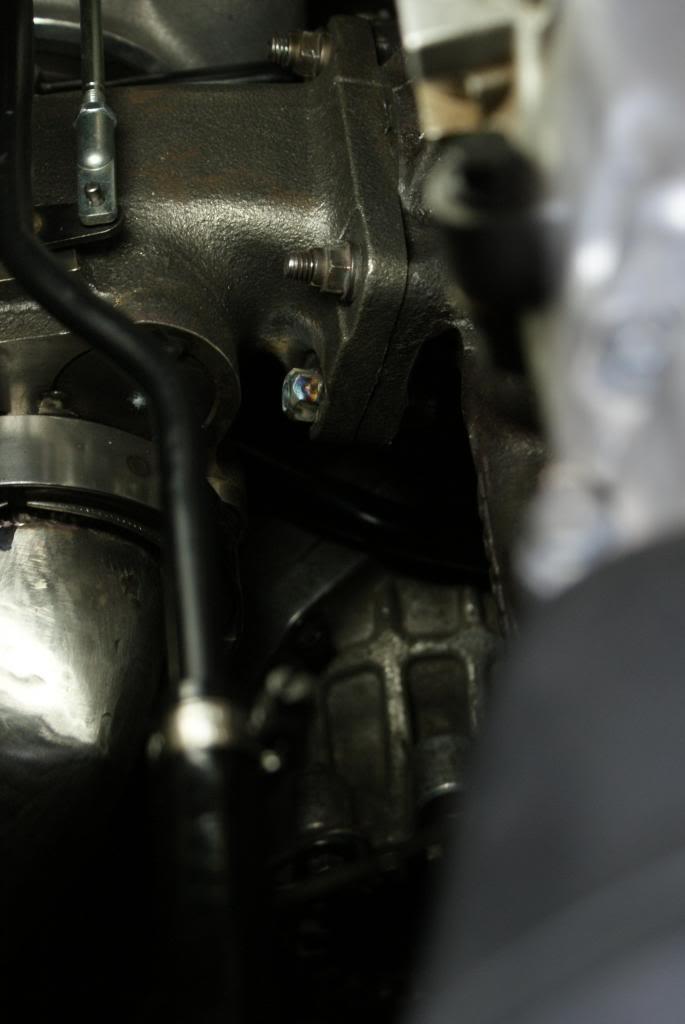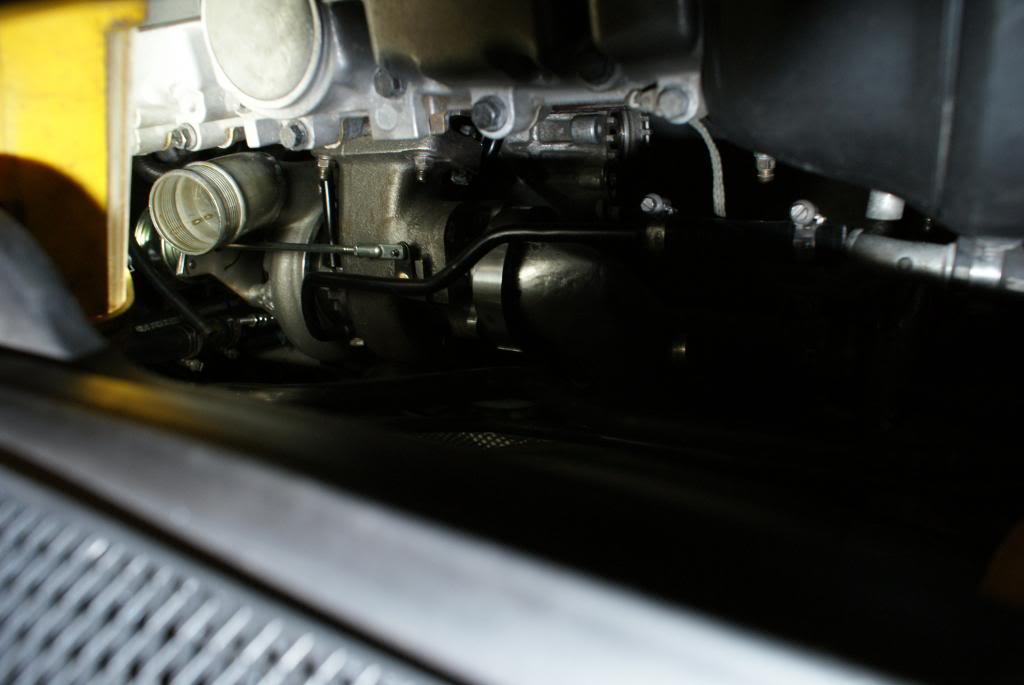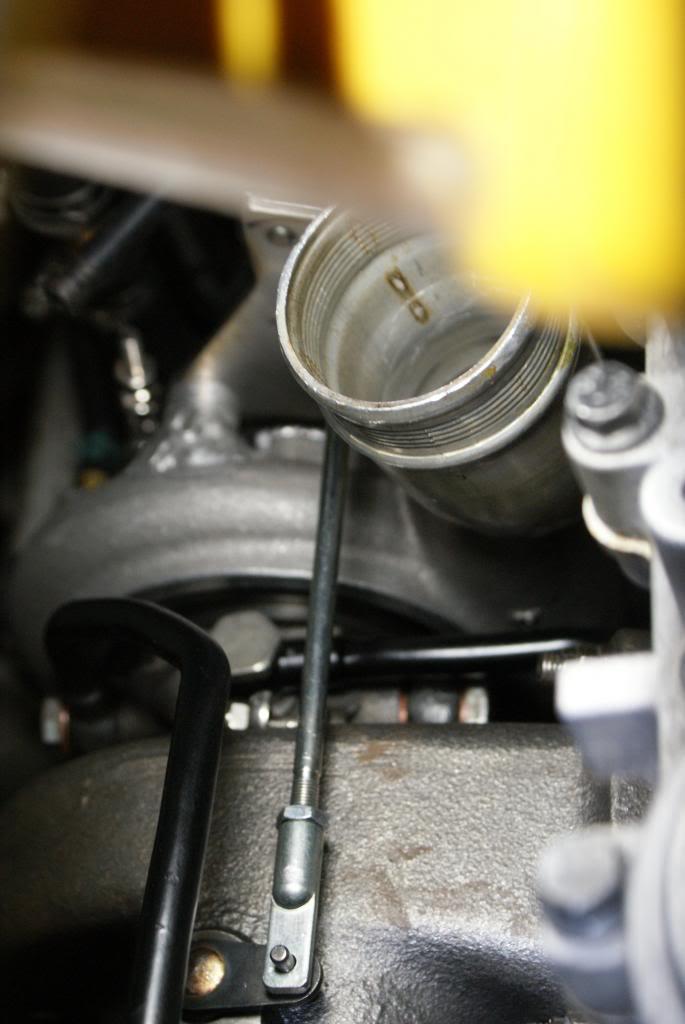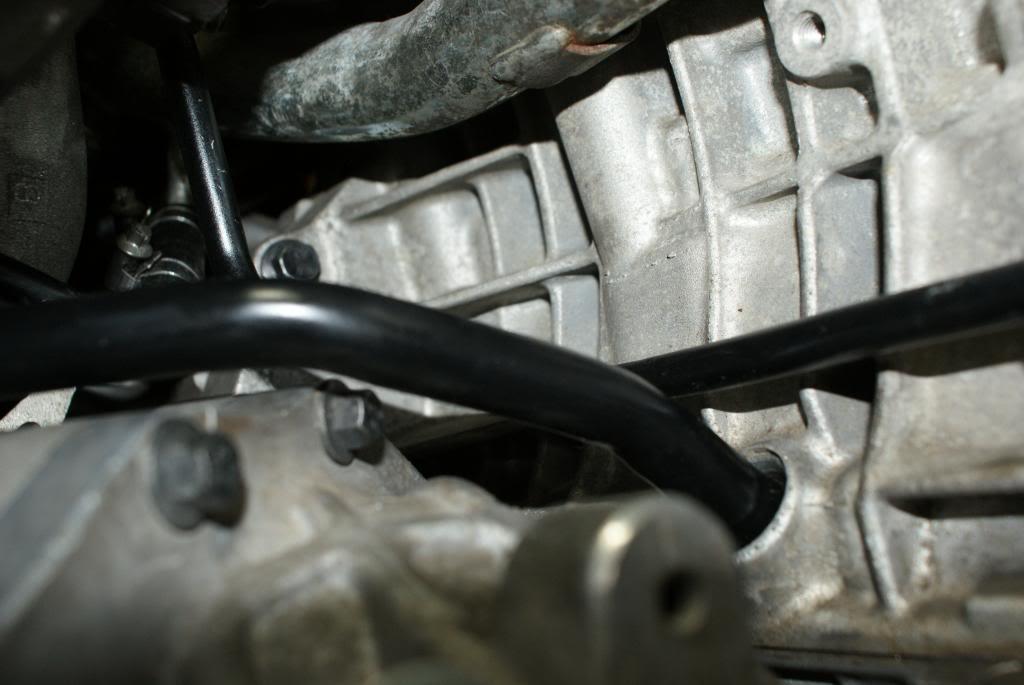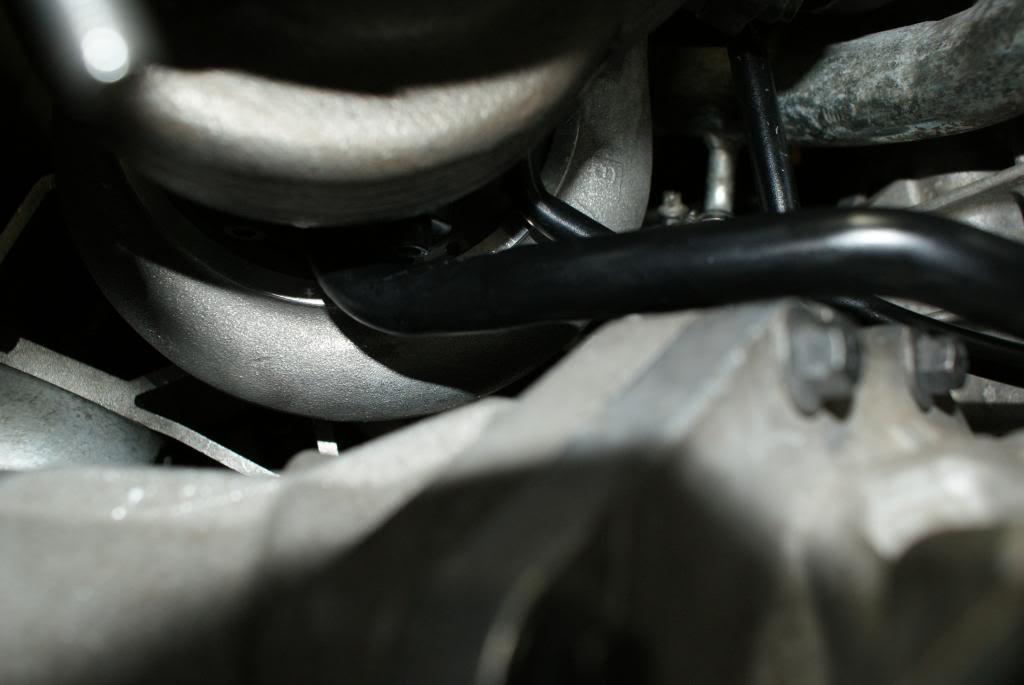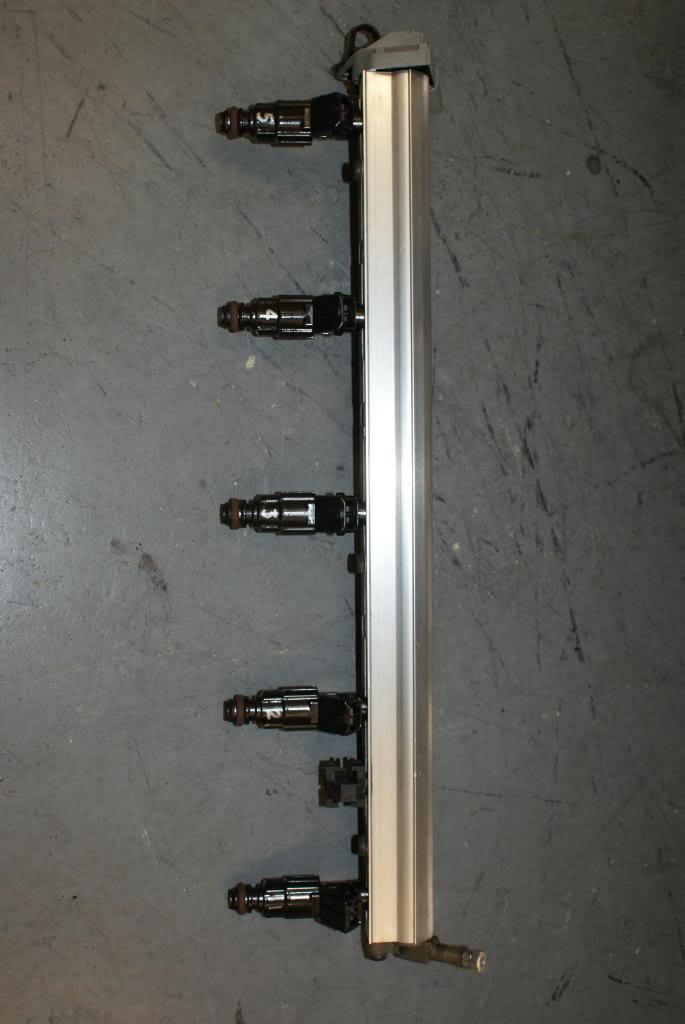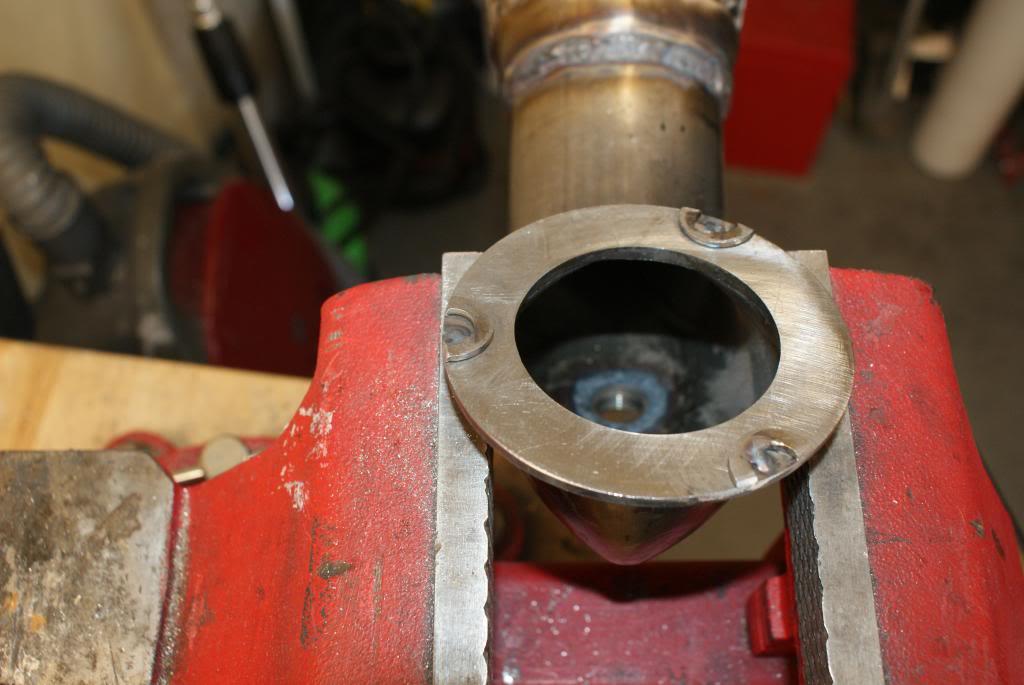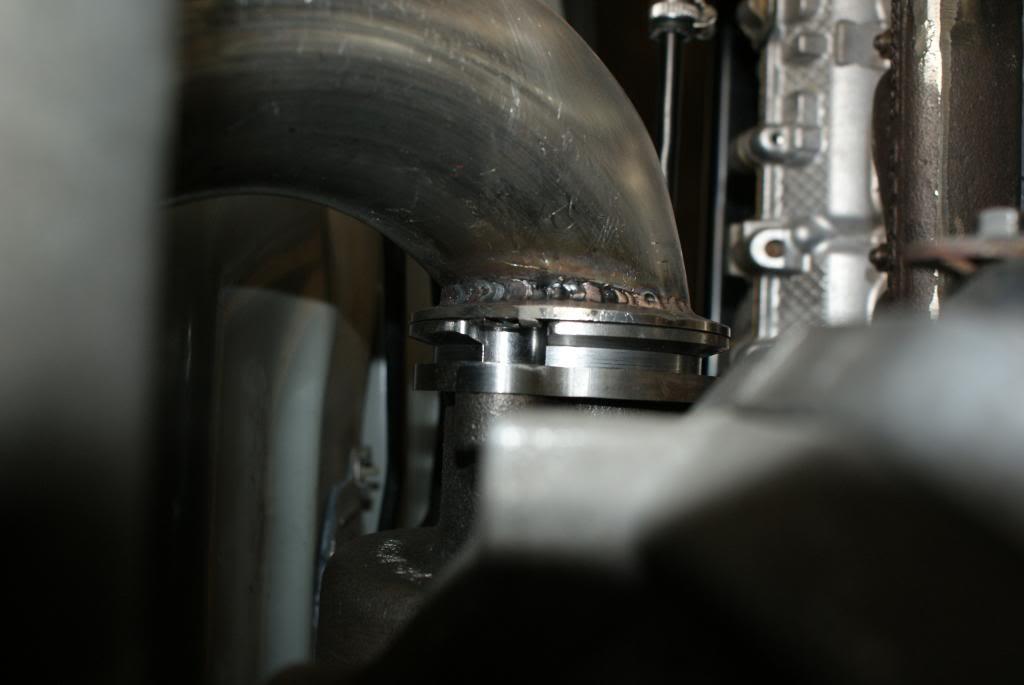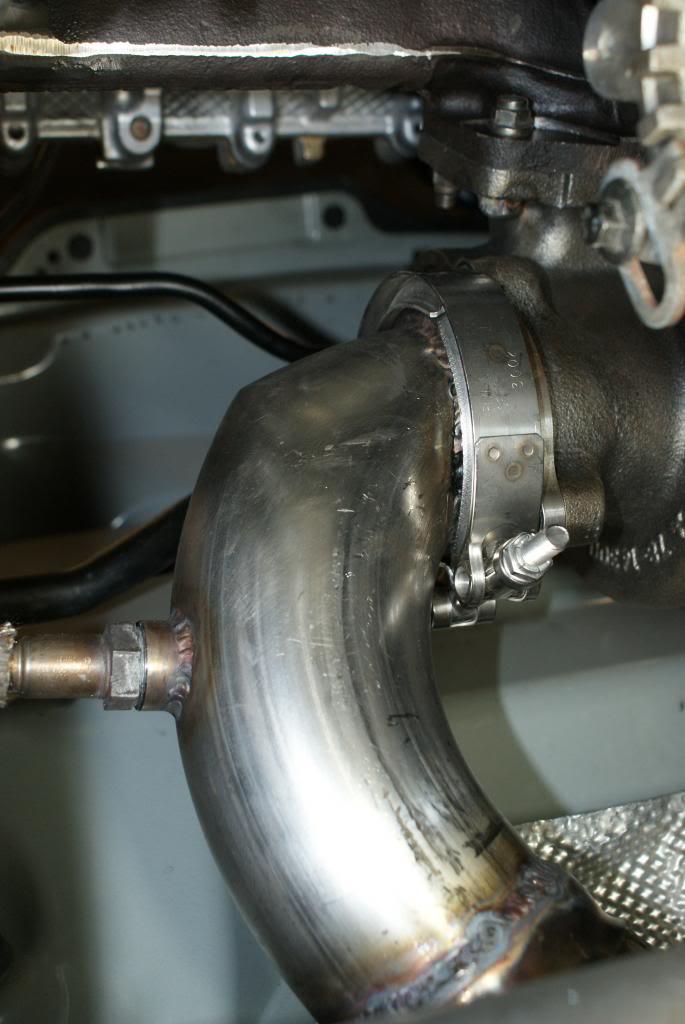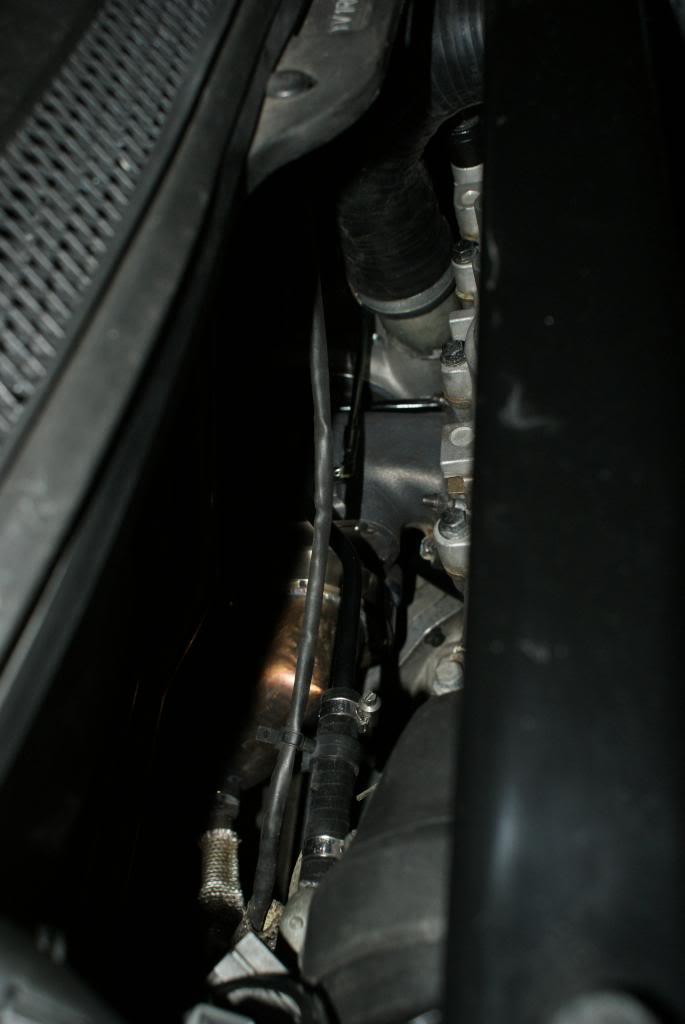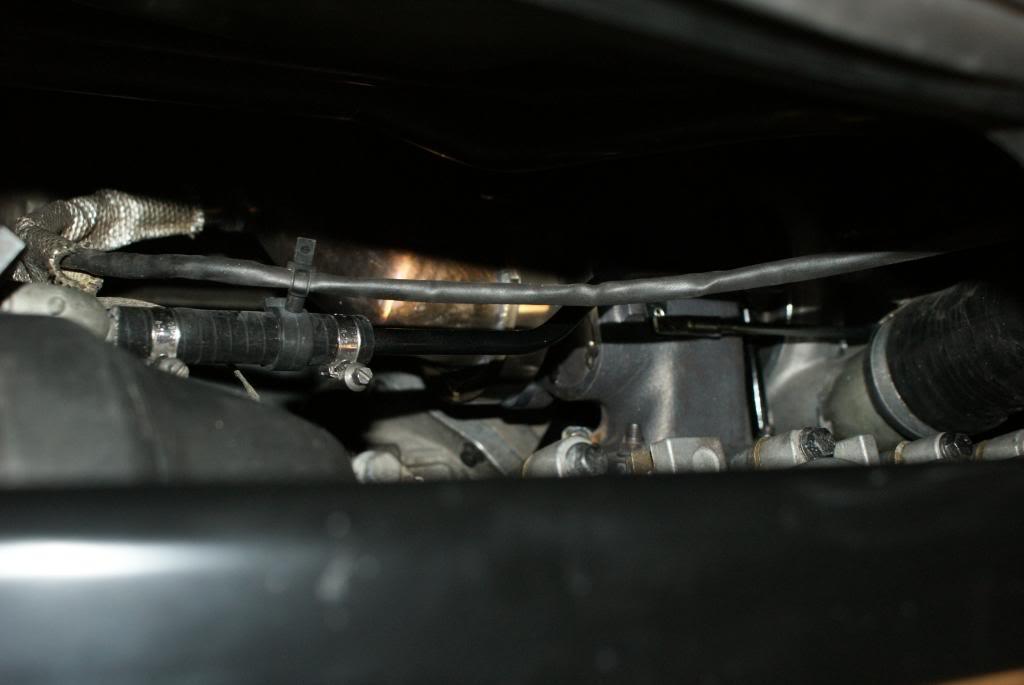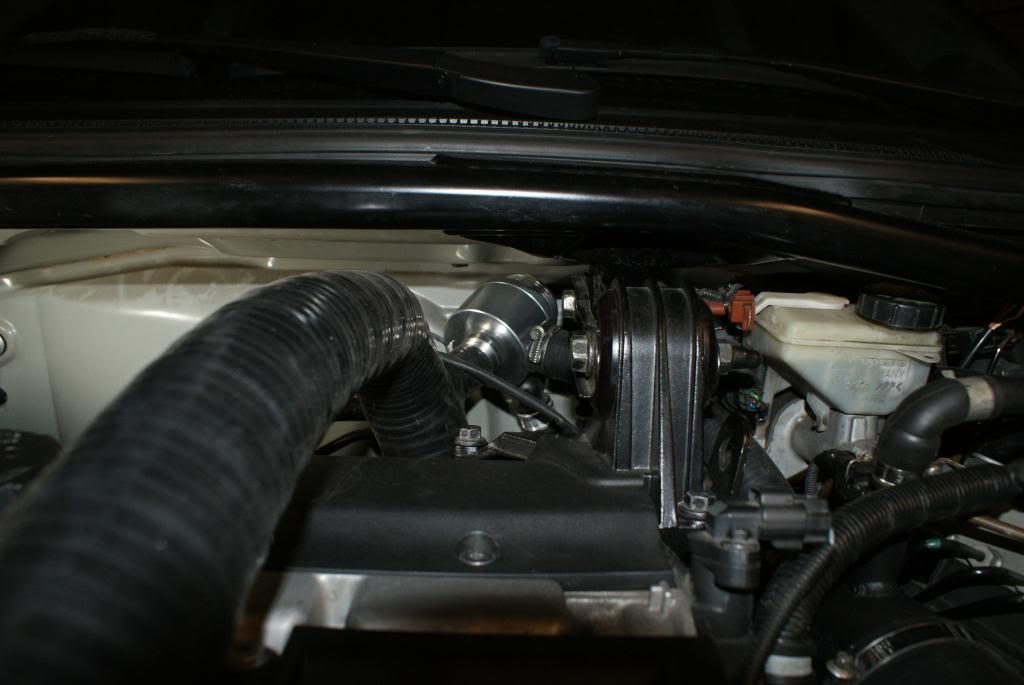 2-25-2013
Sorry theblackbox , no i did not take any pics of FMIC install but it does come with everything you need and your stock OTE just plugs right into it...see the link on how too from tomedkaz ...I used the kit just the way it came with exception of inter-cooler to throttle body pipe which I modified...see pic below...I made it into one piece instead of two.
http://forums.swedespeed.com/showthr...all-and-Review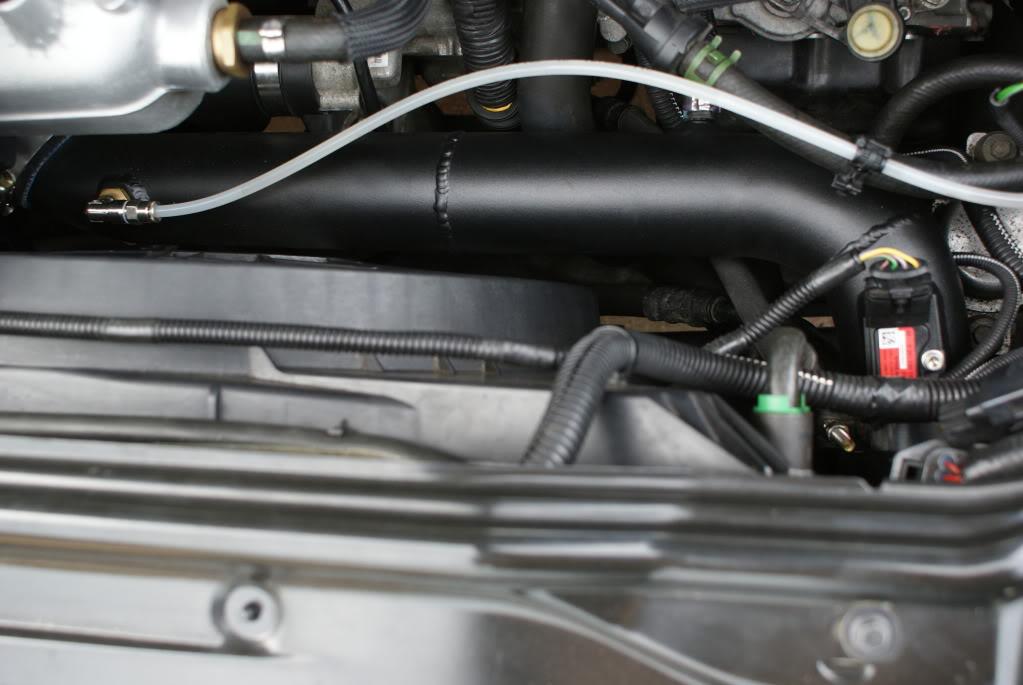 4-19-2013
cruising on highway for about 2hrs...oil temp was 200F and the rest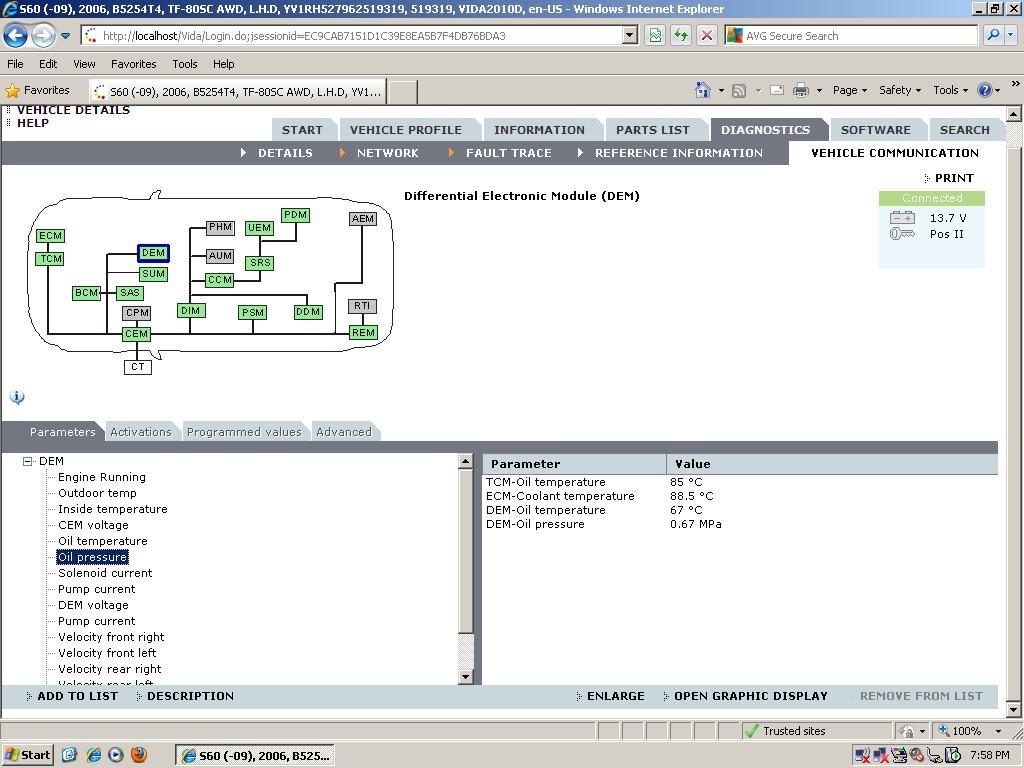 5-7-2013
current status under hood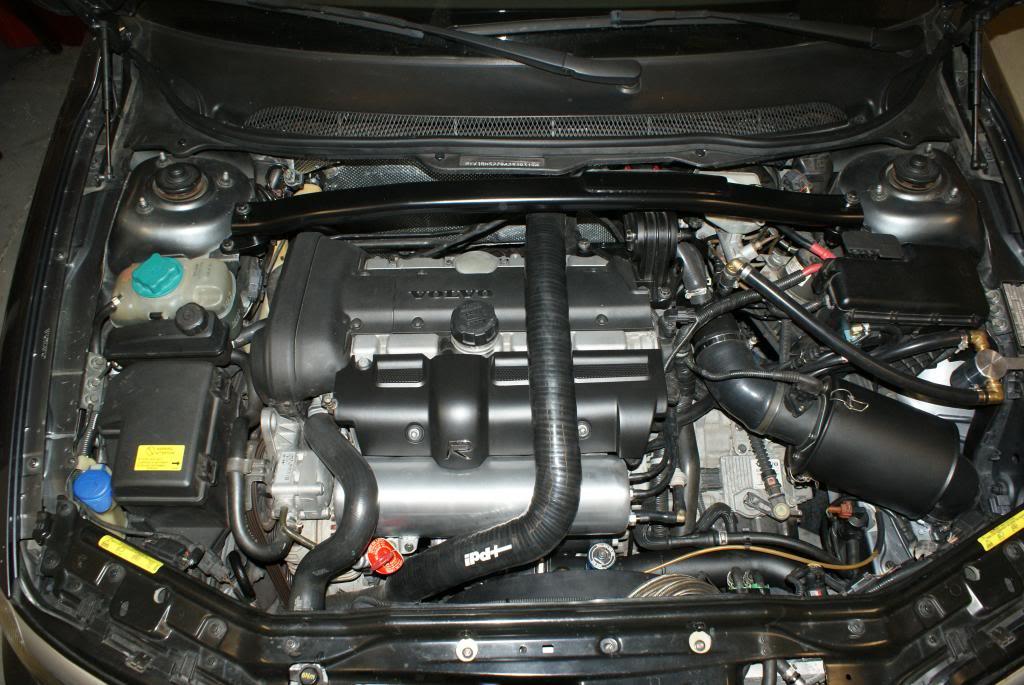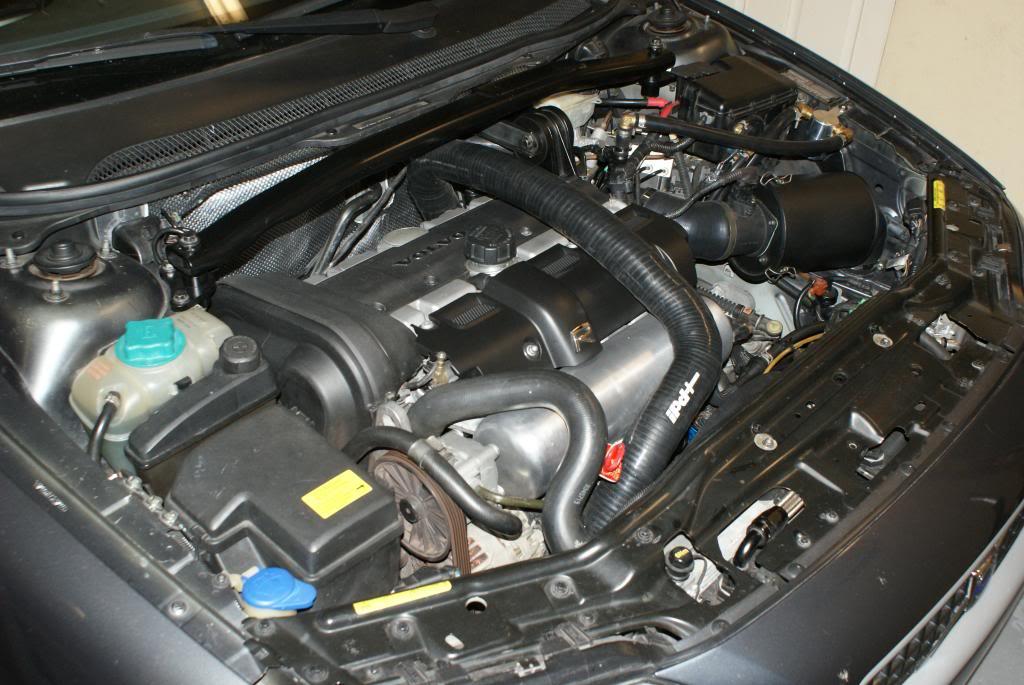 6-5-2013
got four 245/40/18 Pirelli Tires P6 all season for 180$ mounted and balanced.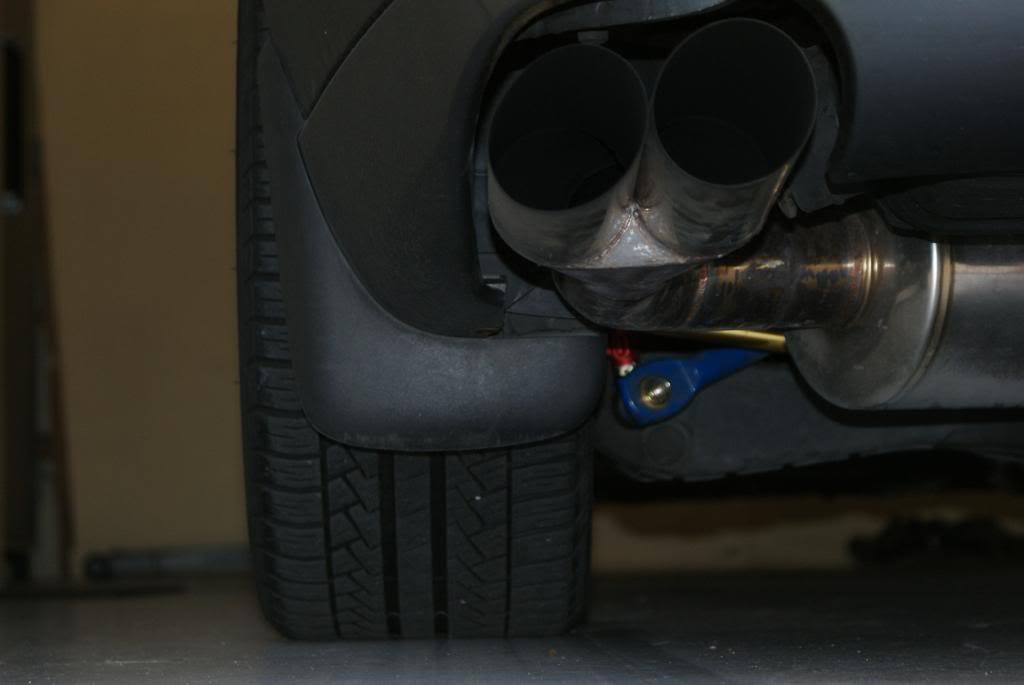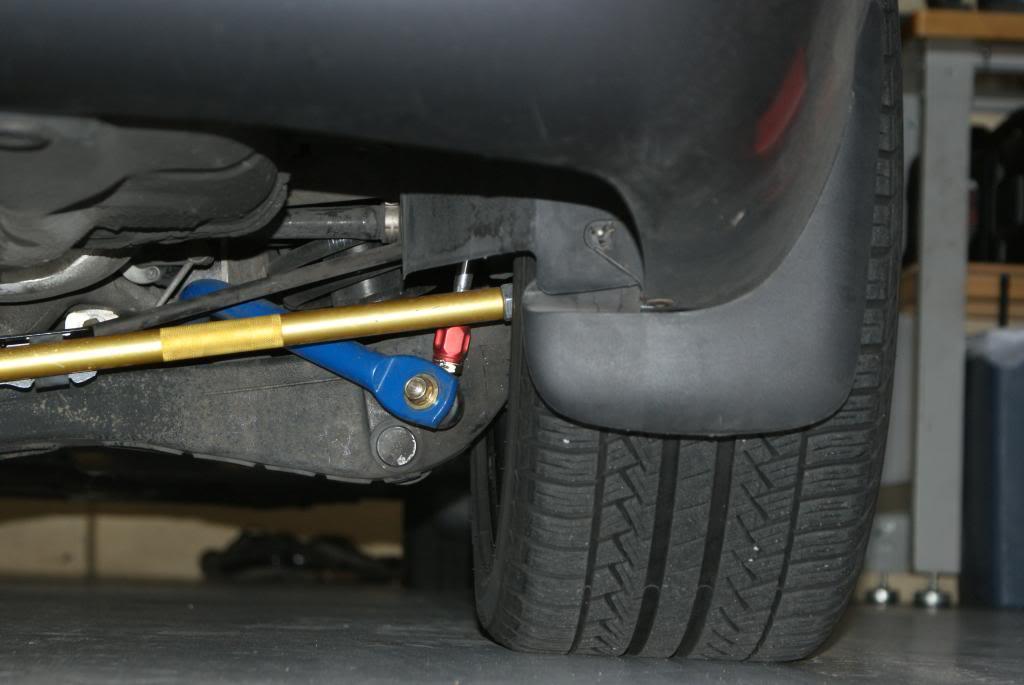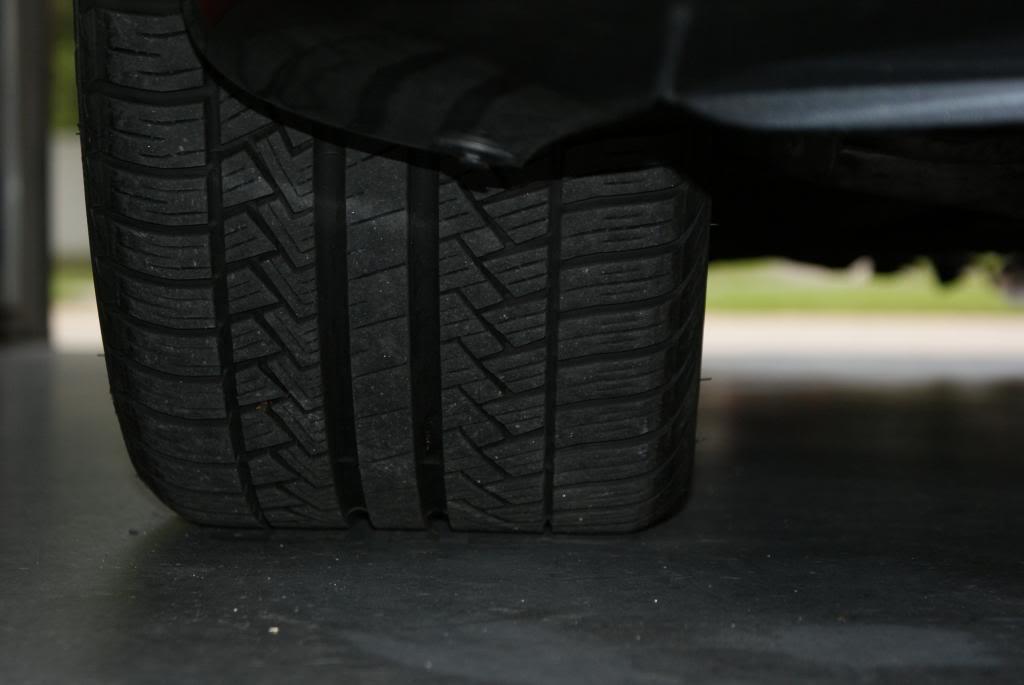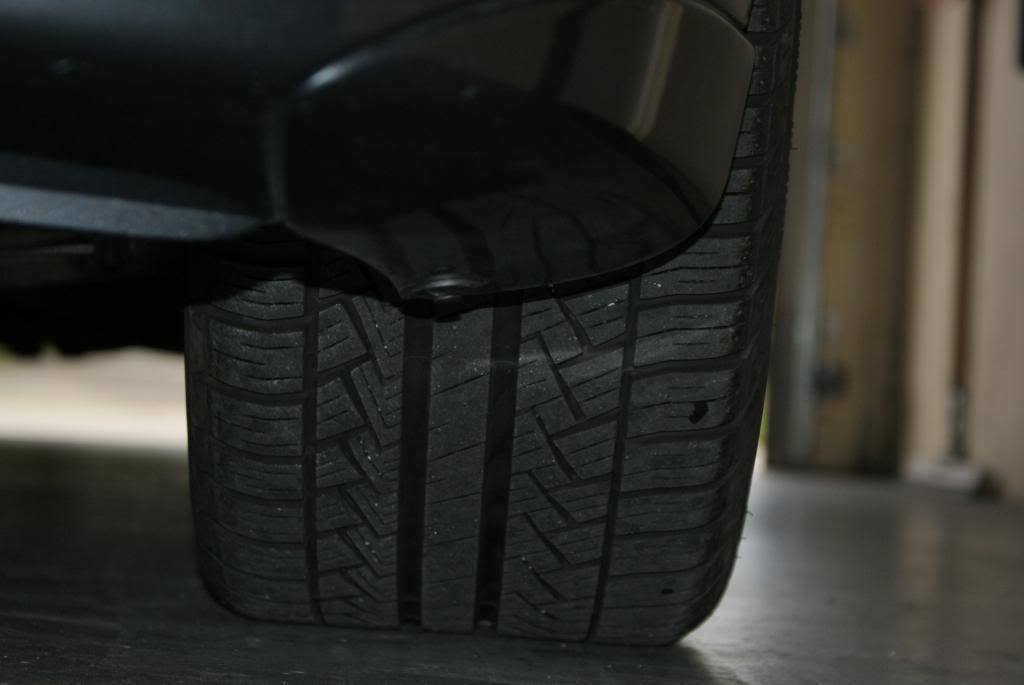 6-12-2013
did a walk around.
8-2-2013
no-one...just being my friendly self at my local Latino new and used tire place... they started at 300$ and we ended at 180$ out the door, they did have about 5000 miles on them...they run 740$ new...practically they are like new but technically they are used.
just got these 4 Brand New tires for my 850...really happy about this deal...500$ mounted and balanced...they run 240$ each just for one tire.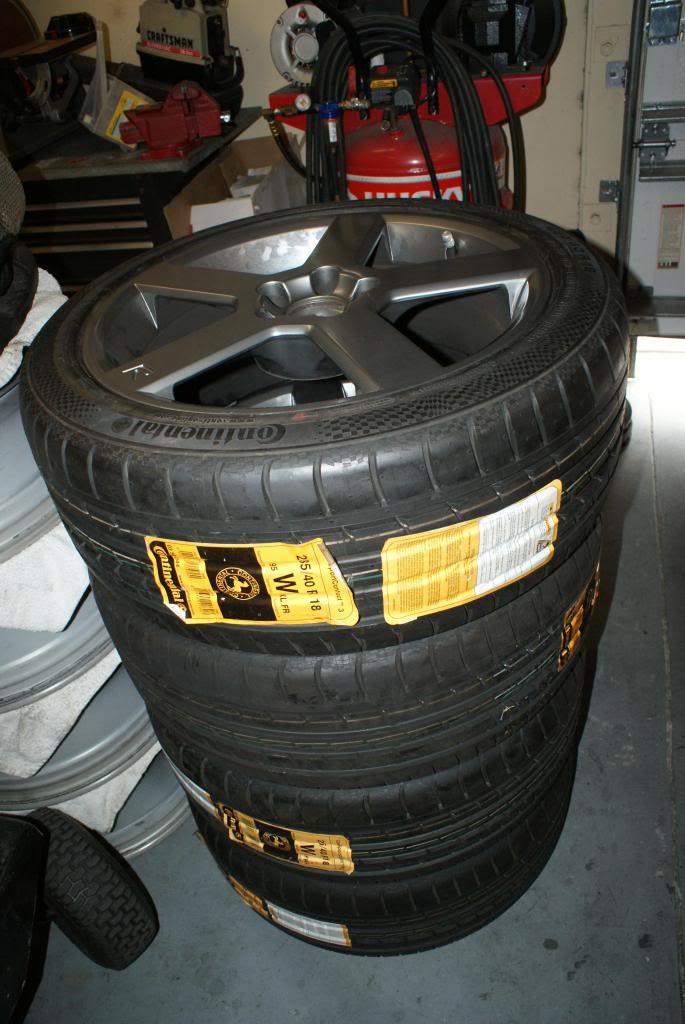 8-15-2013
0 -115
8-27-2013
got a chance to put my R on a lift and check all the work that i have done for past 2 1/2 years and see how it is holding up...I must say I am content...here are some pics.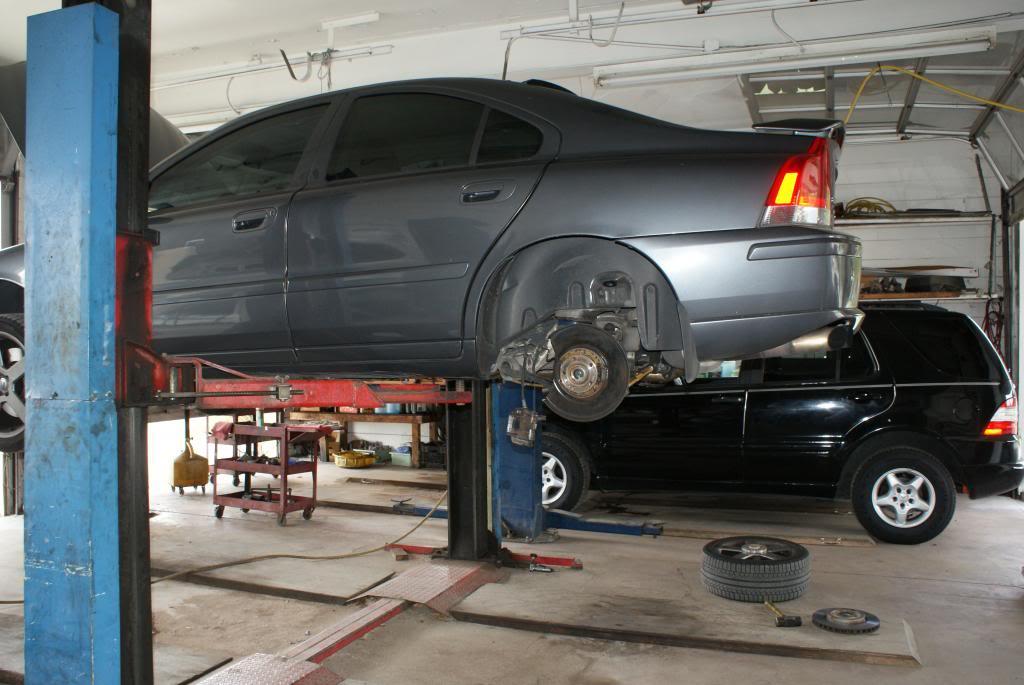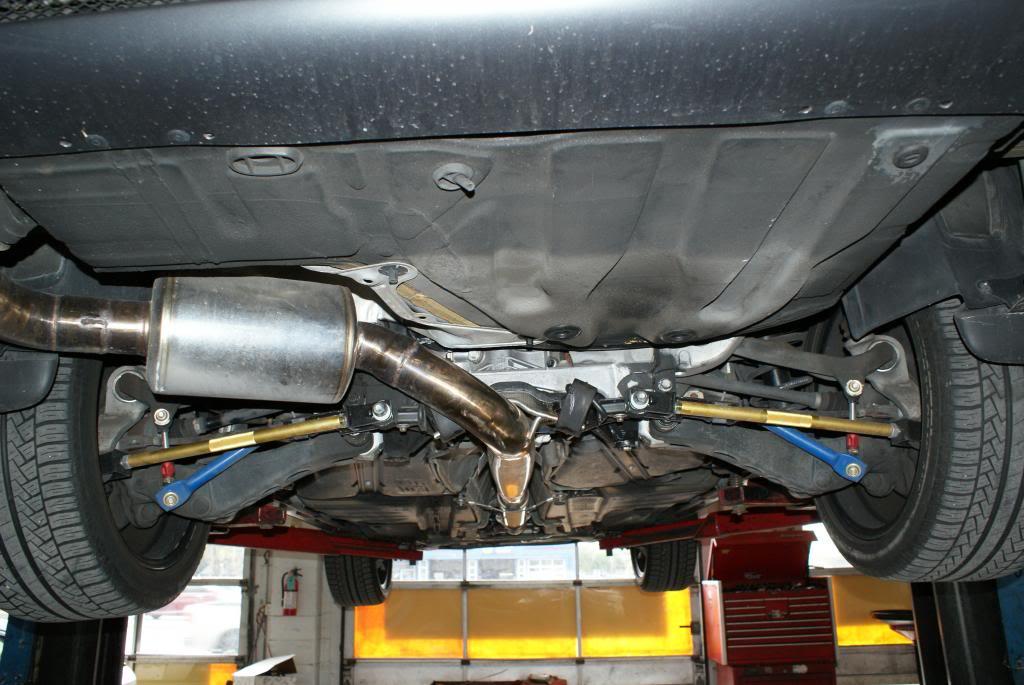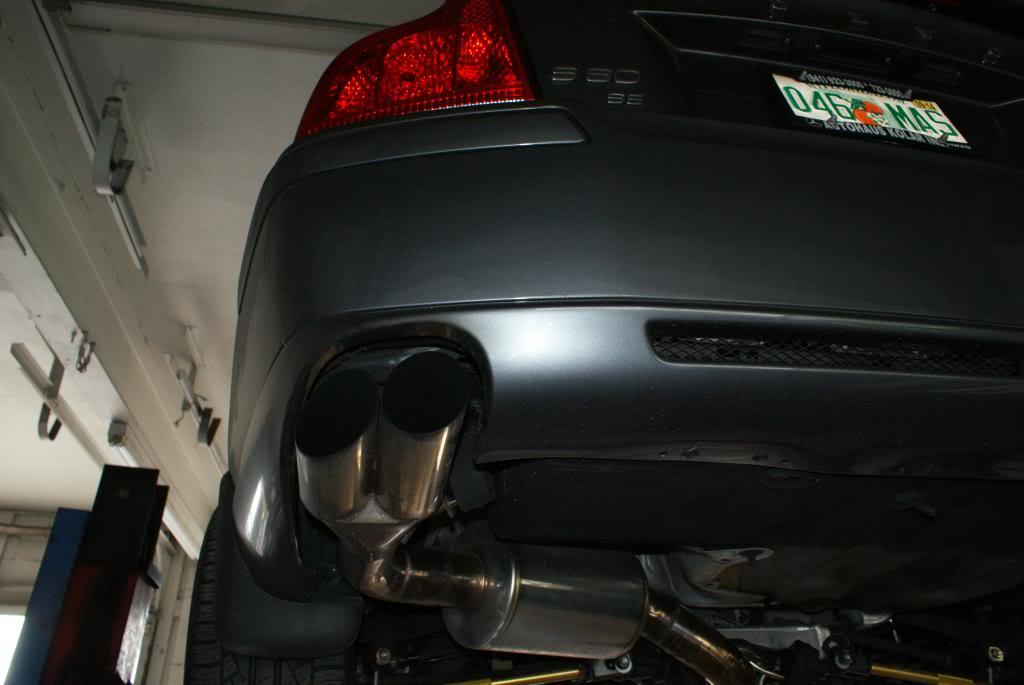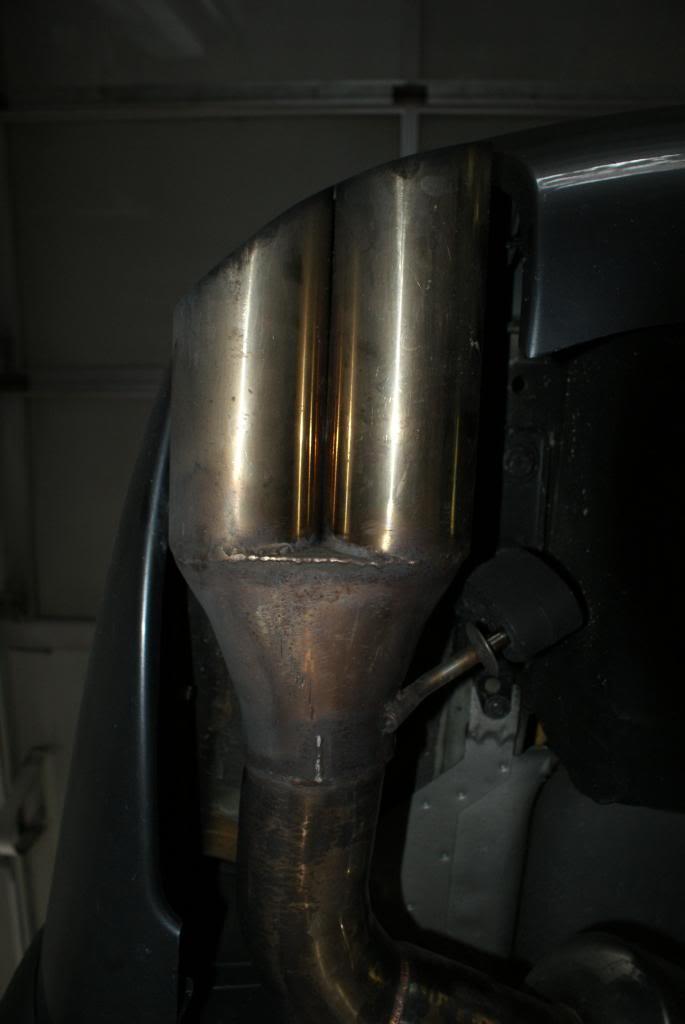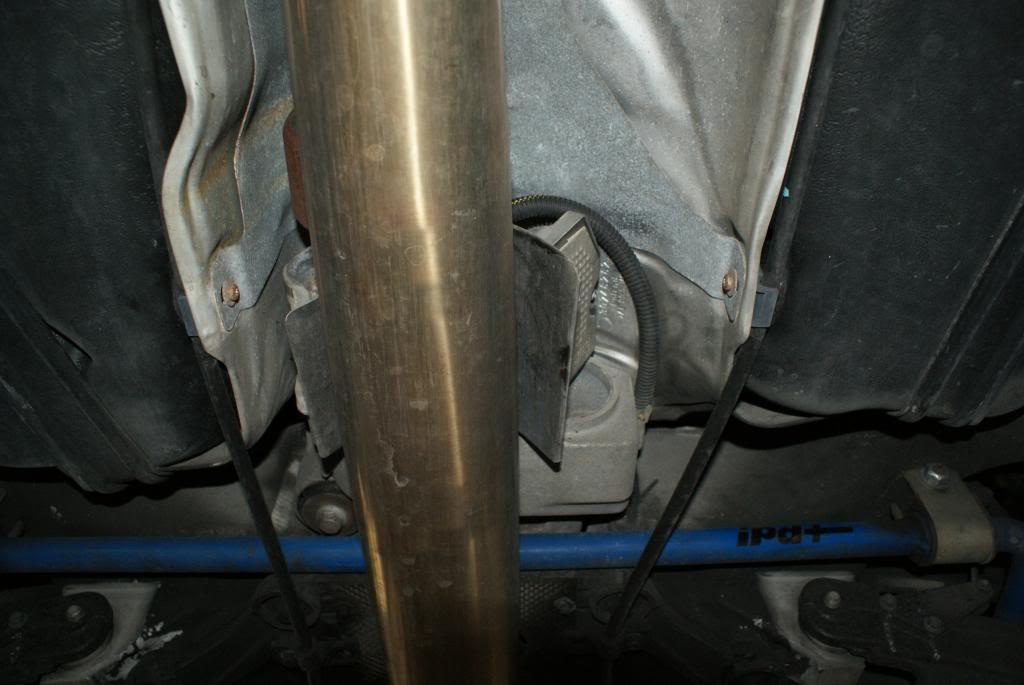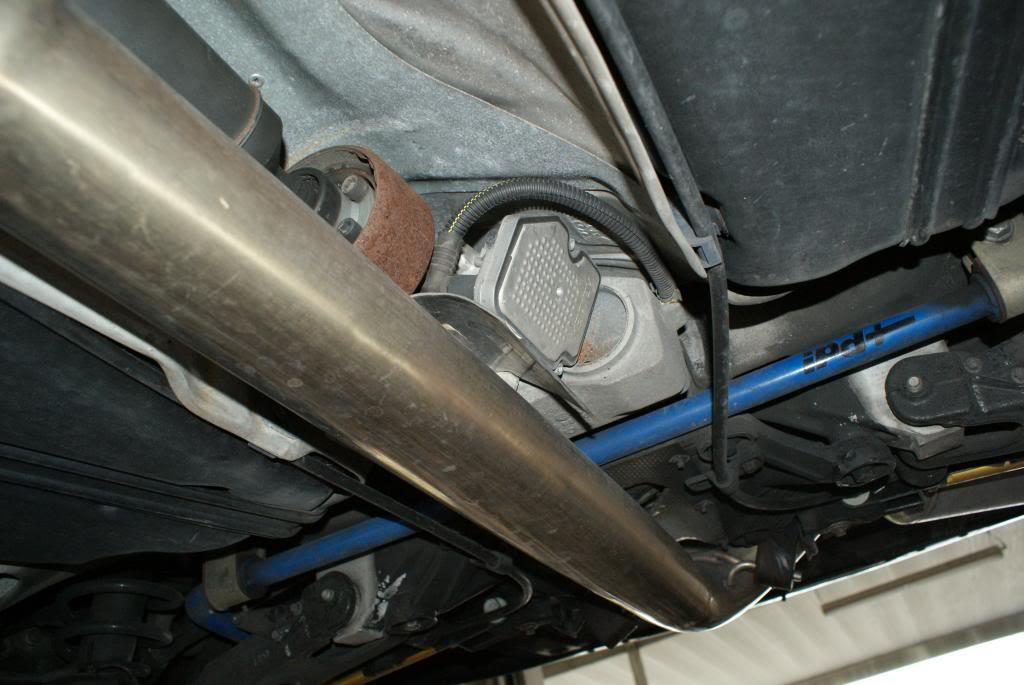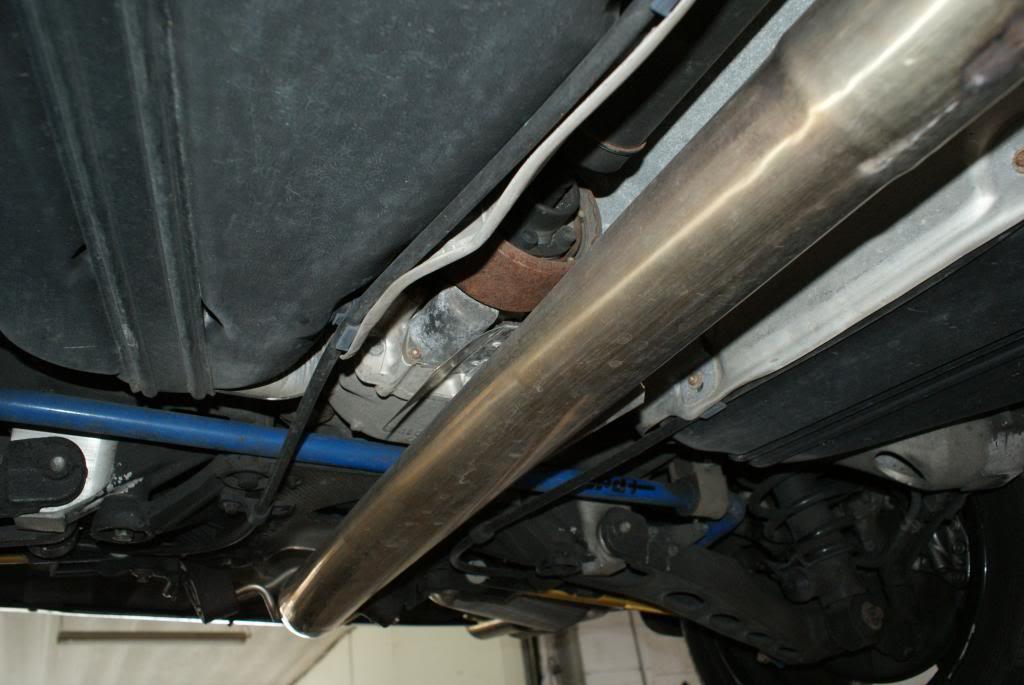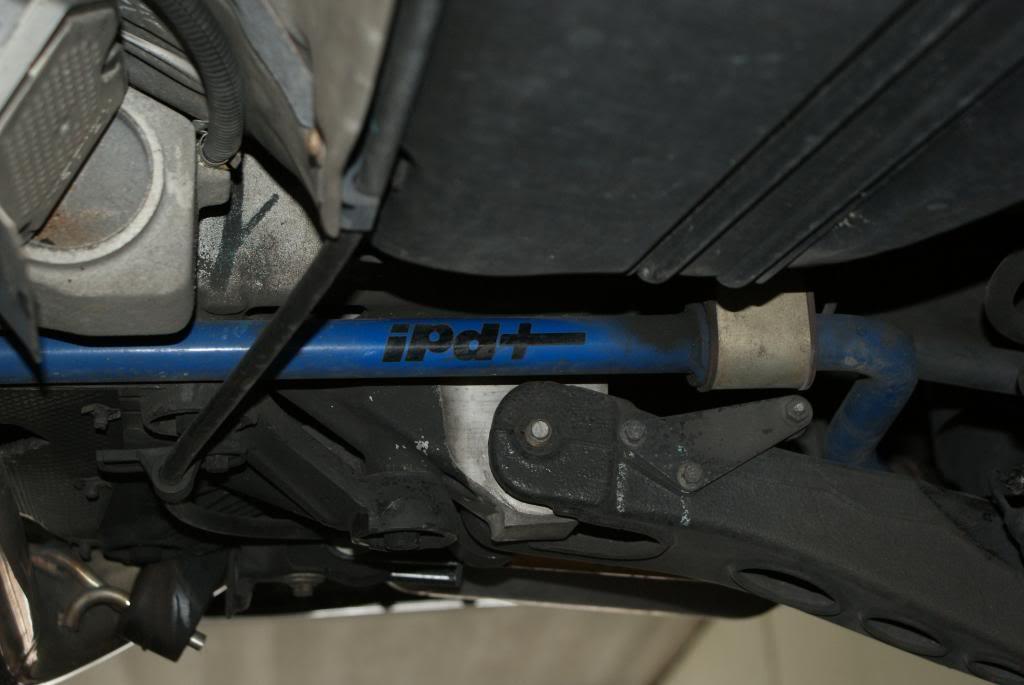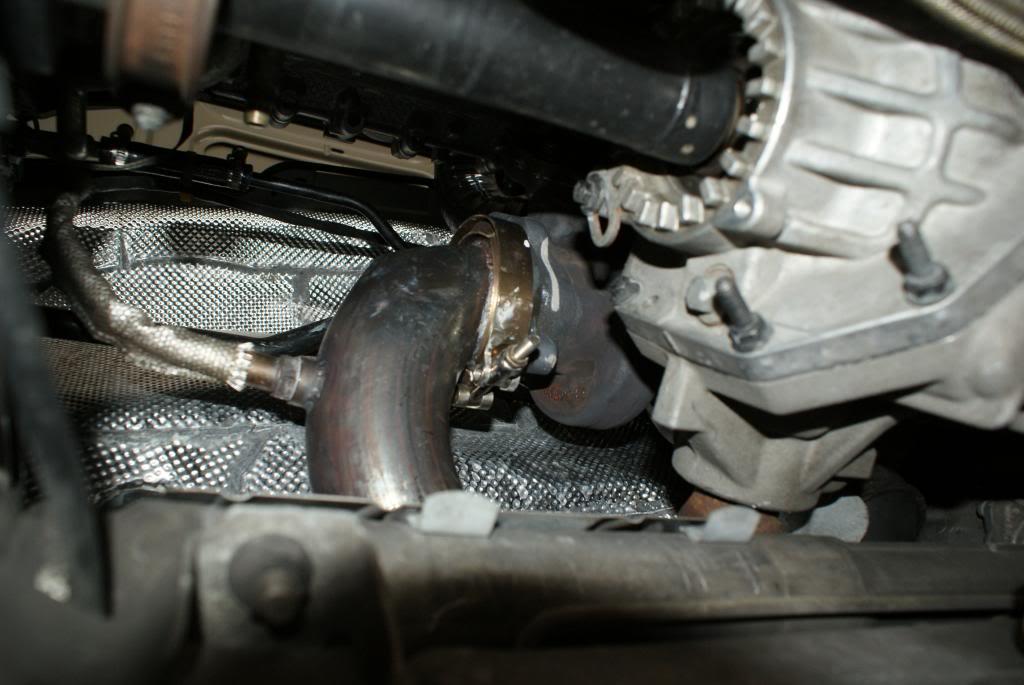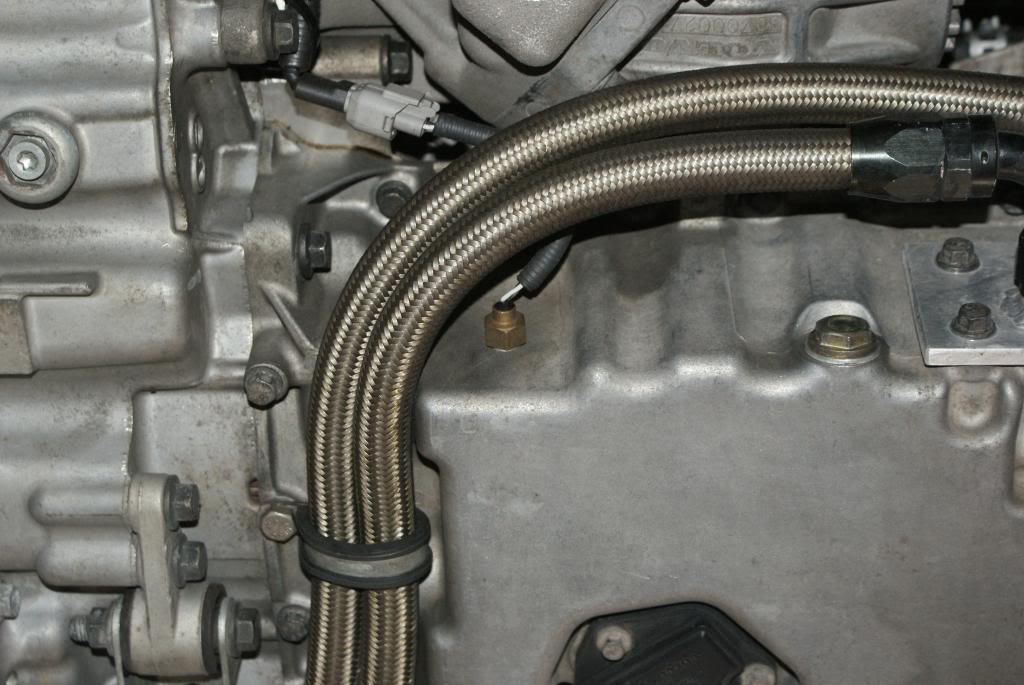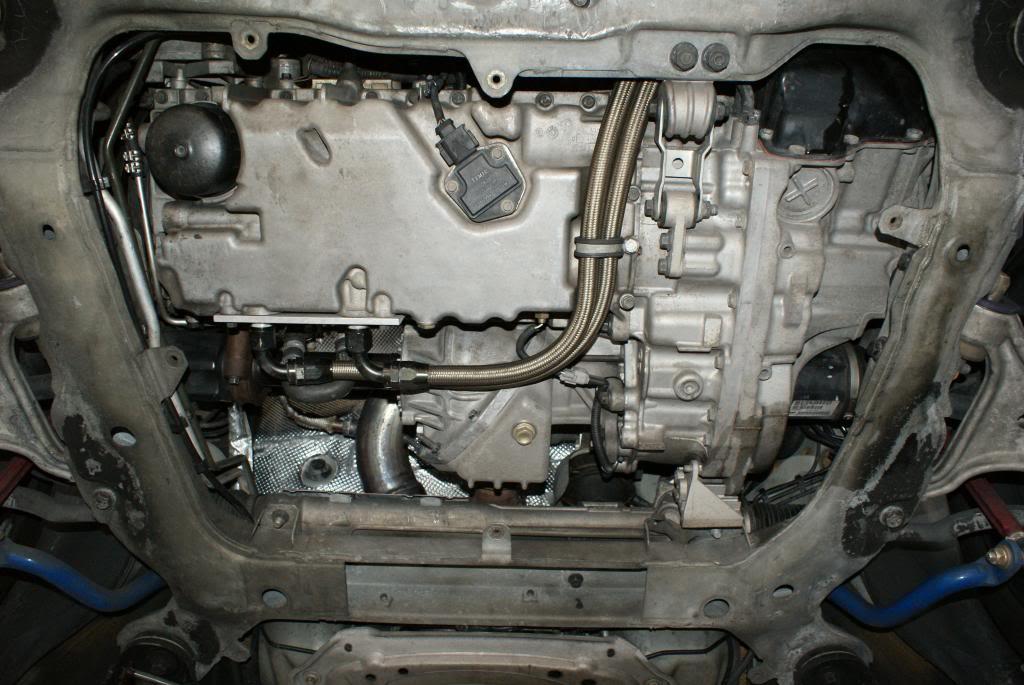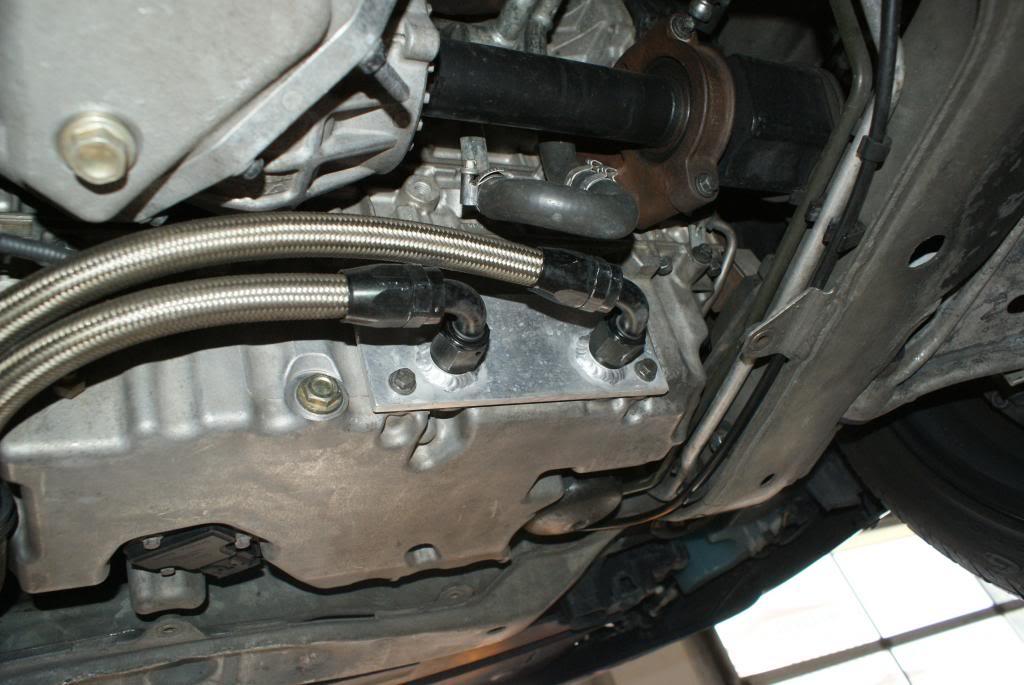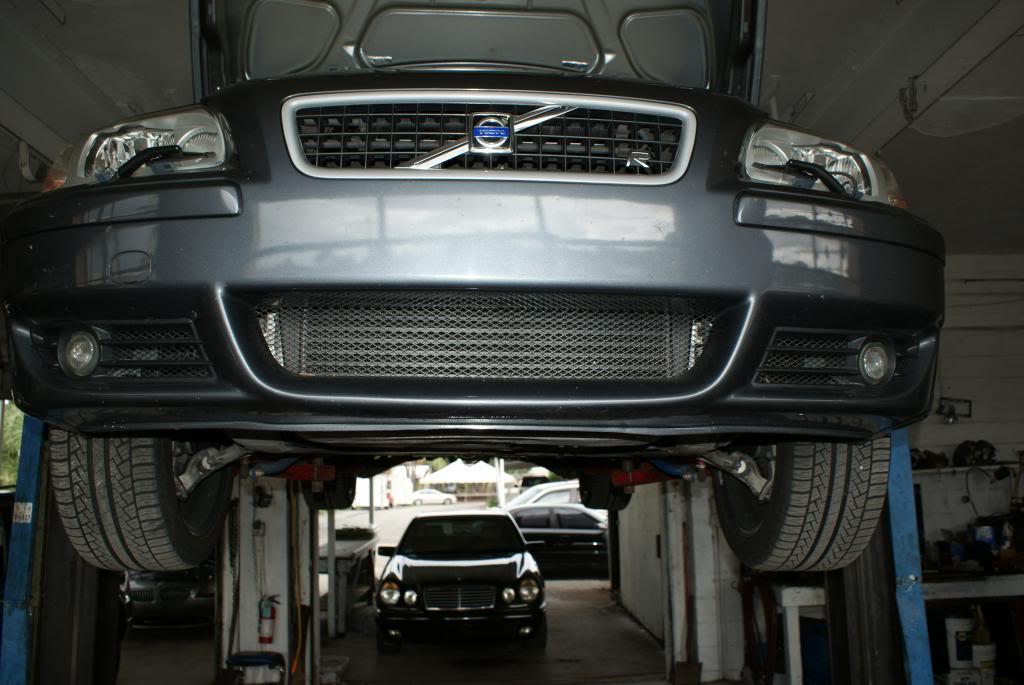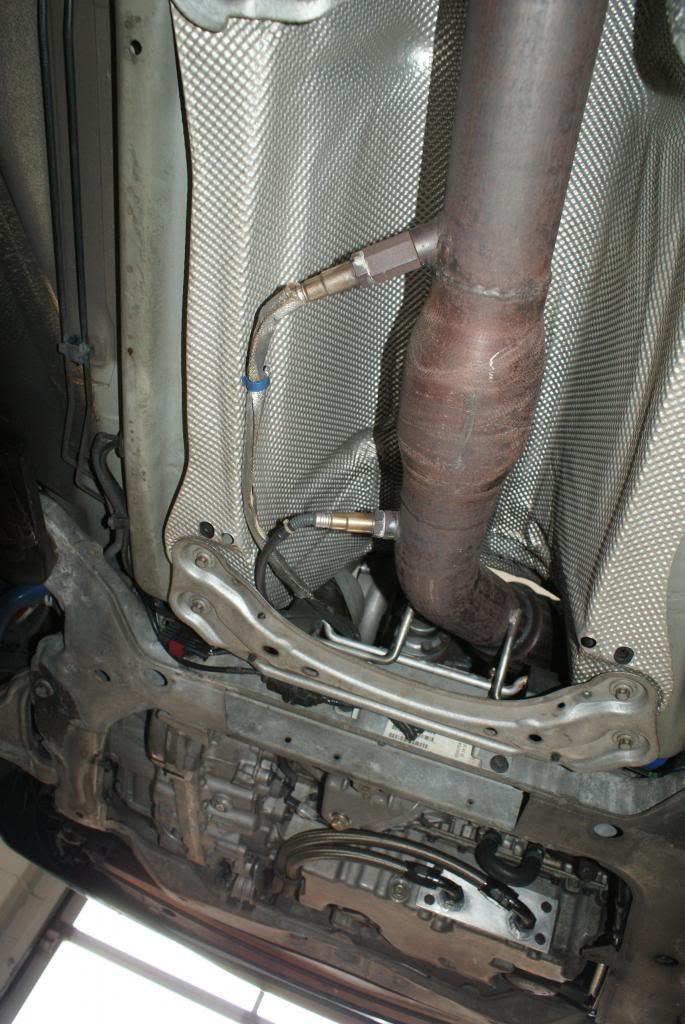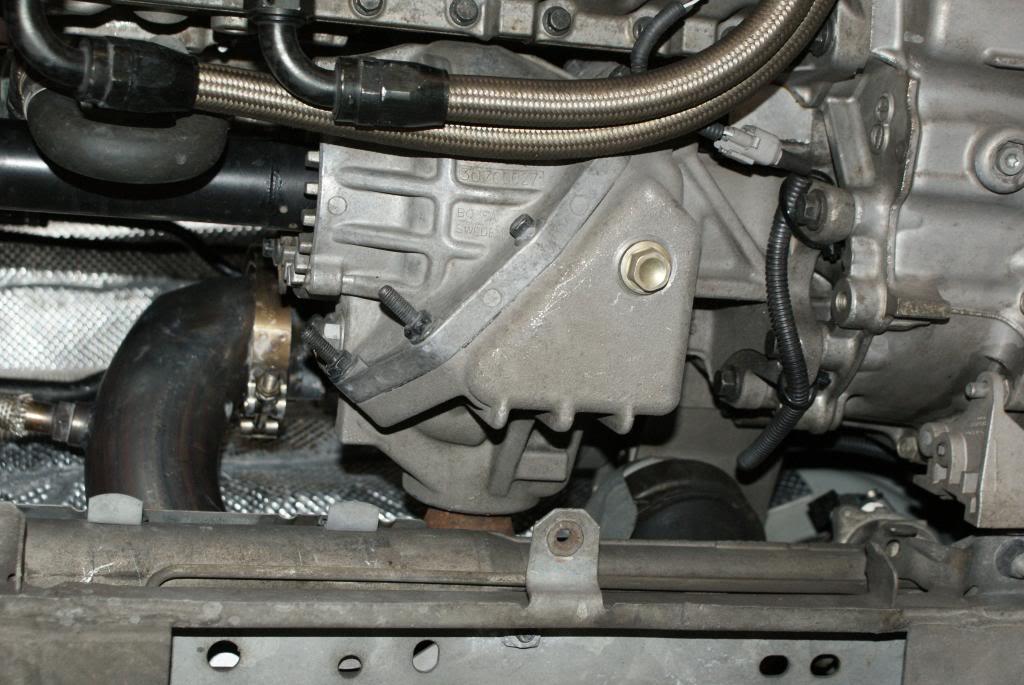 9-2-2013
here are some pics of bypassing/block off the main coolant piping that went to heat exchange oil cooler and angling the block drain plug downward so it does not pour allover PS rack when draining coolant out...really happy about that crap piping/hoses not hanging down and now gone all together ...and put in a bung for oil temp sensor as well.
BEFORE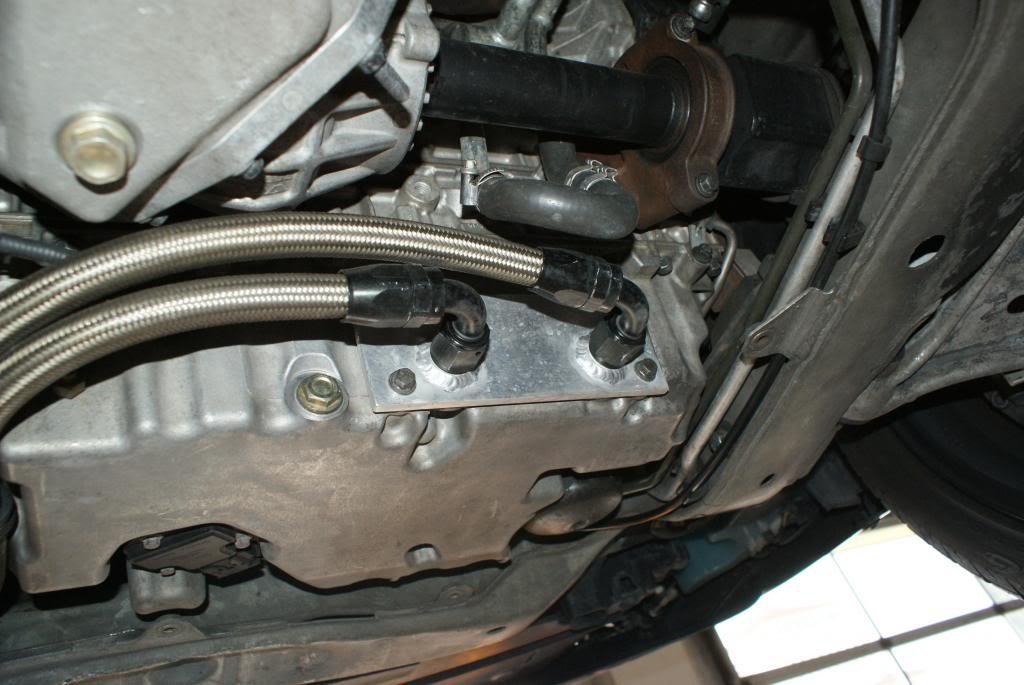 and AFTER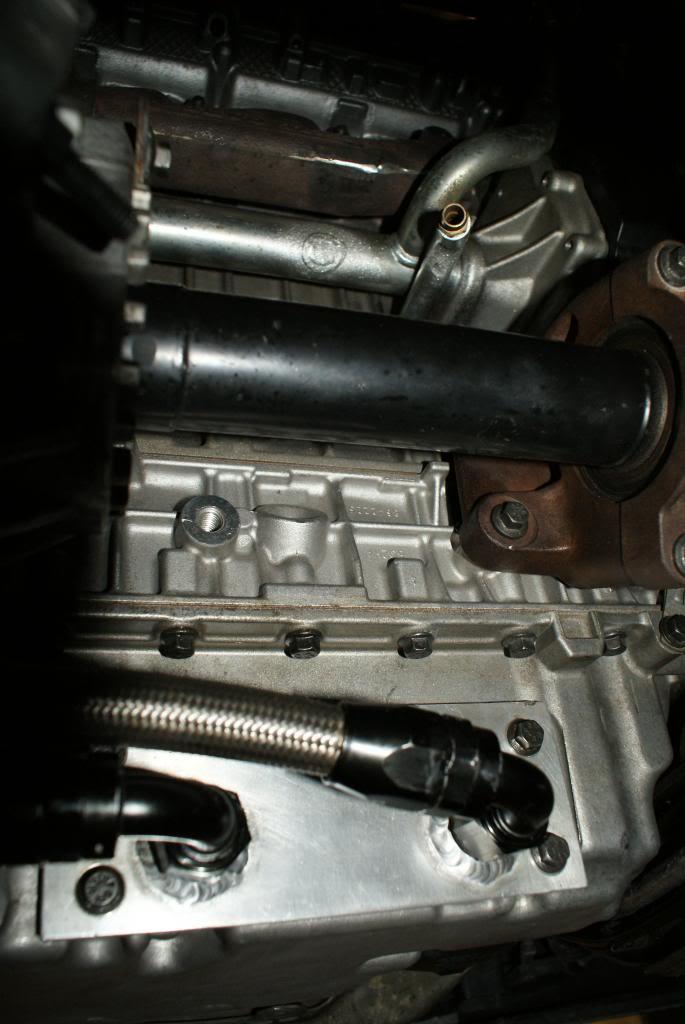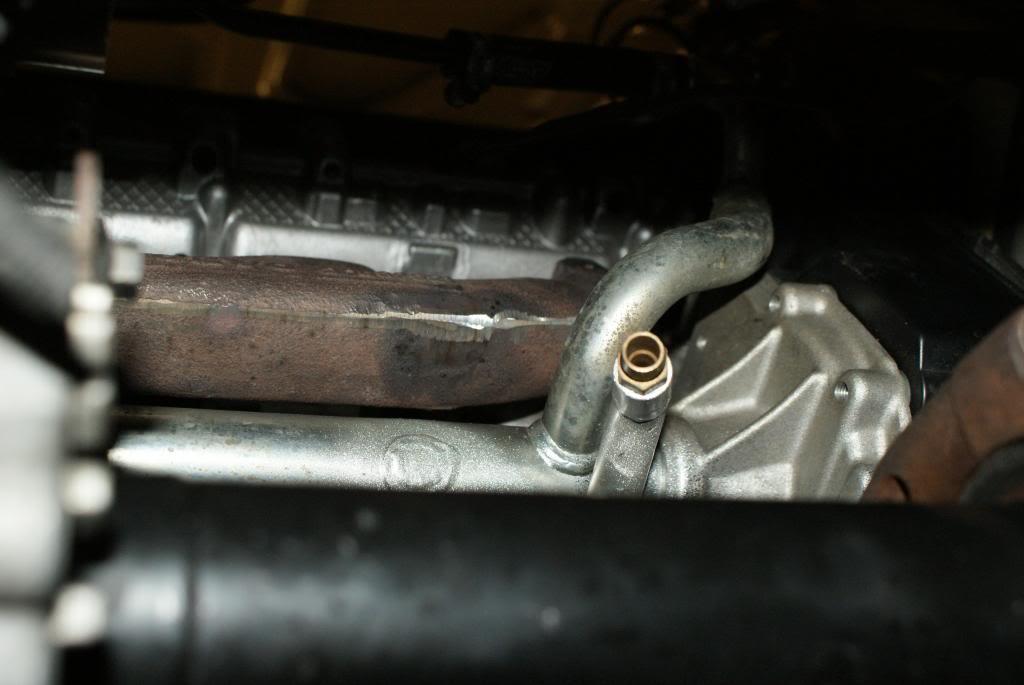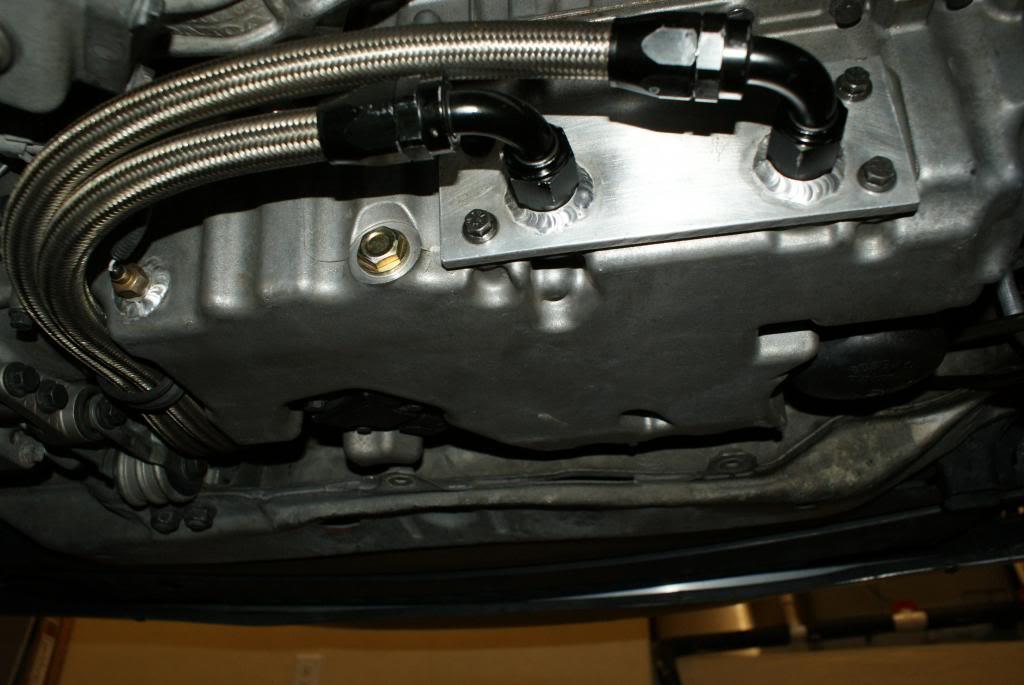 9-7-2013
yes and to PCV breather valve...and 9.5mm is the coolant one...the small 3mm is the vacuum one.
9-11-2013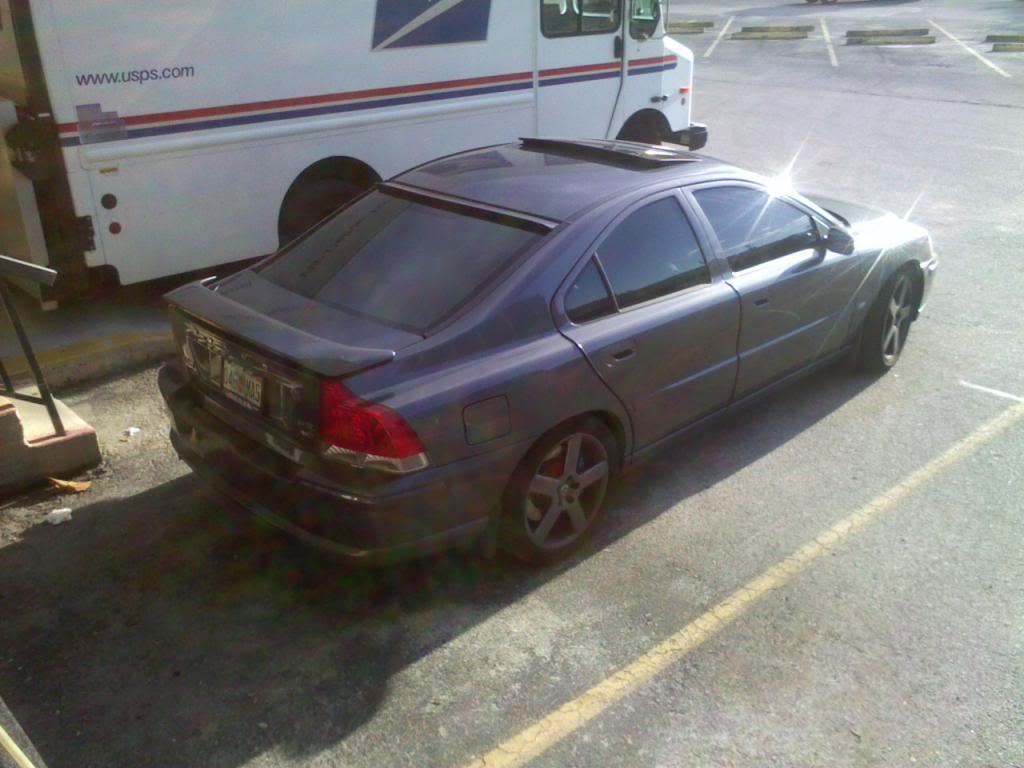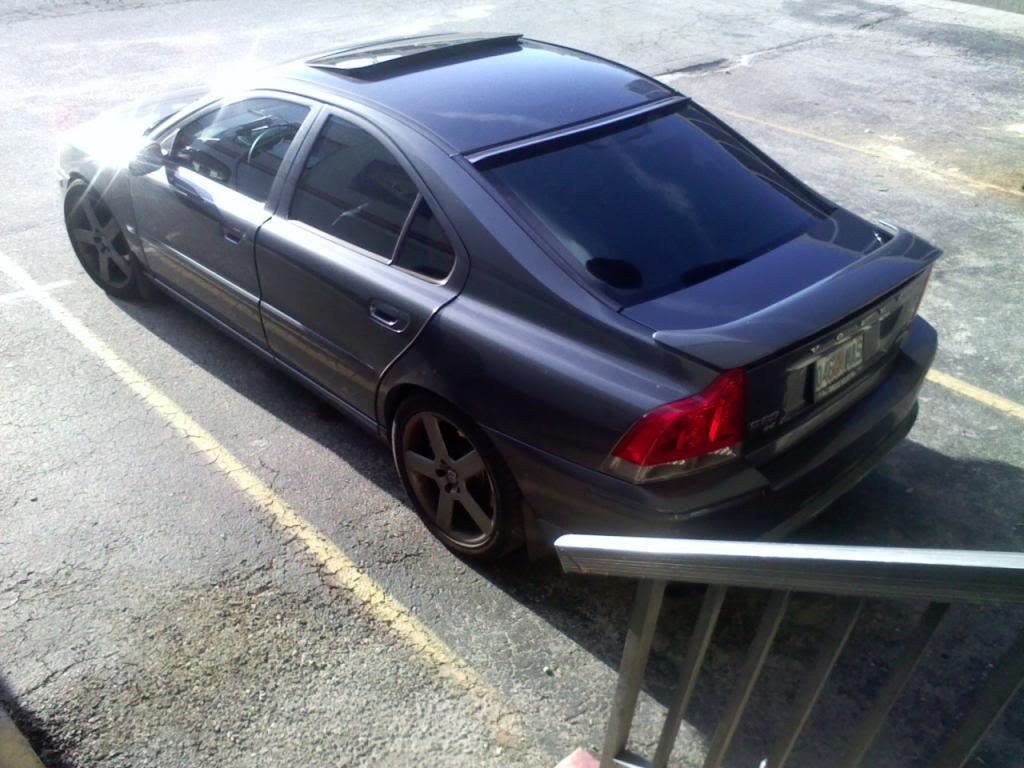 10-4-2013
shimmies, it's on my 850...coolant still passes through under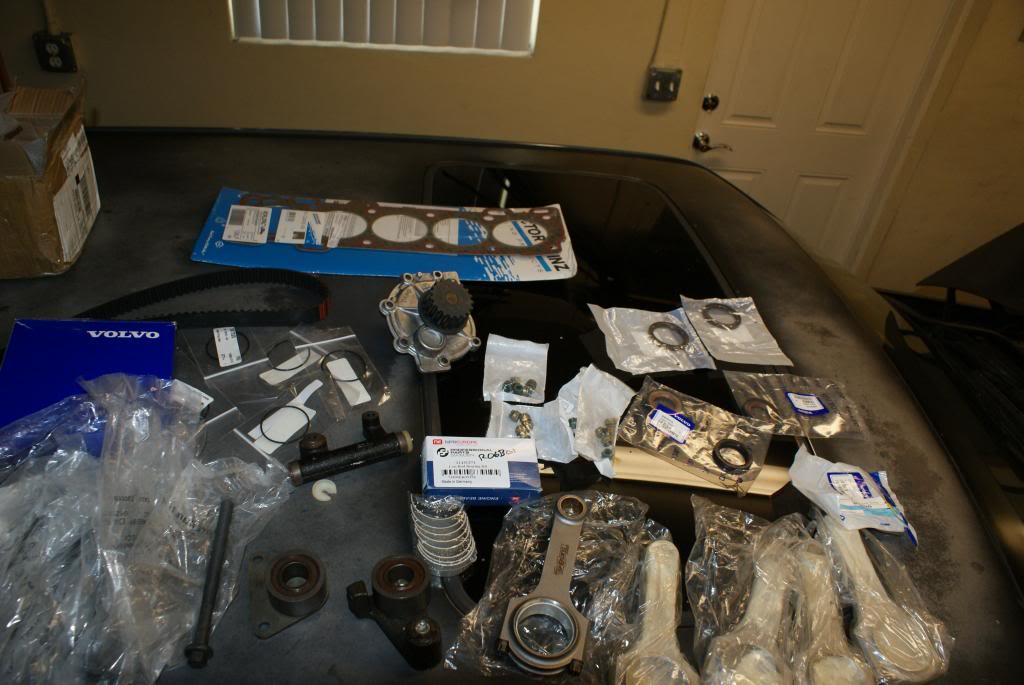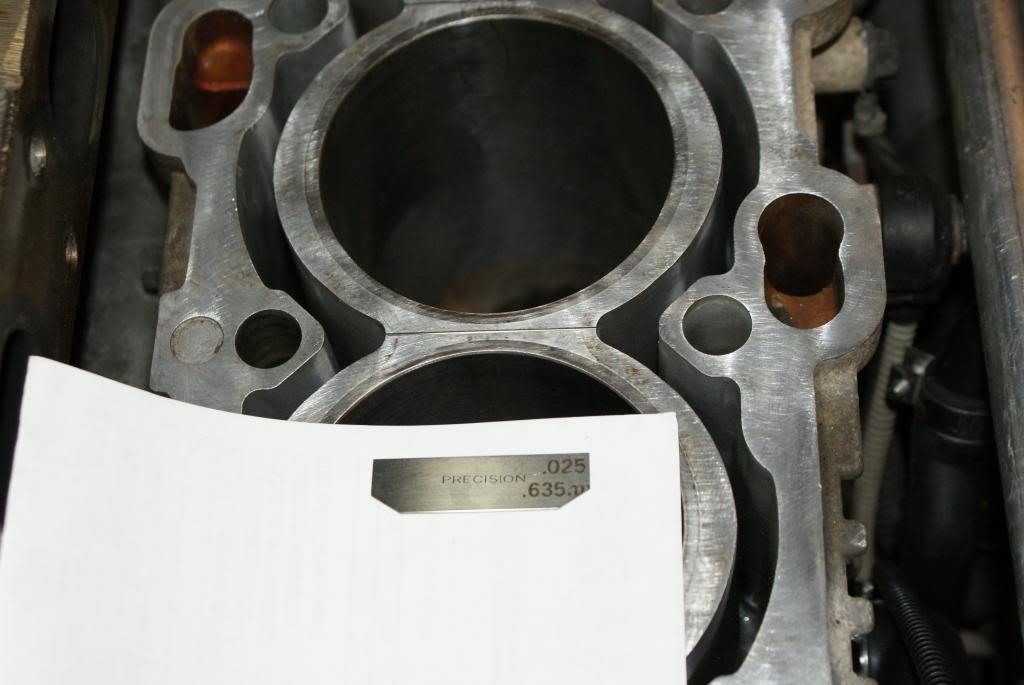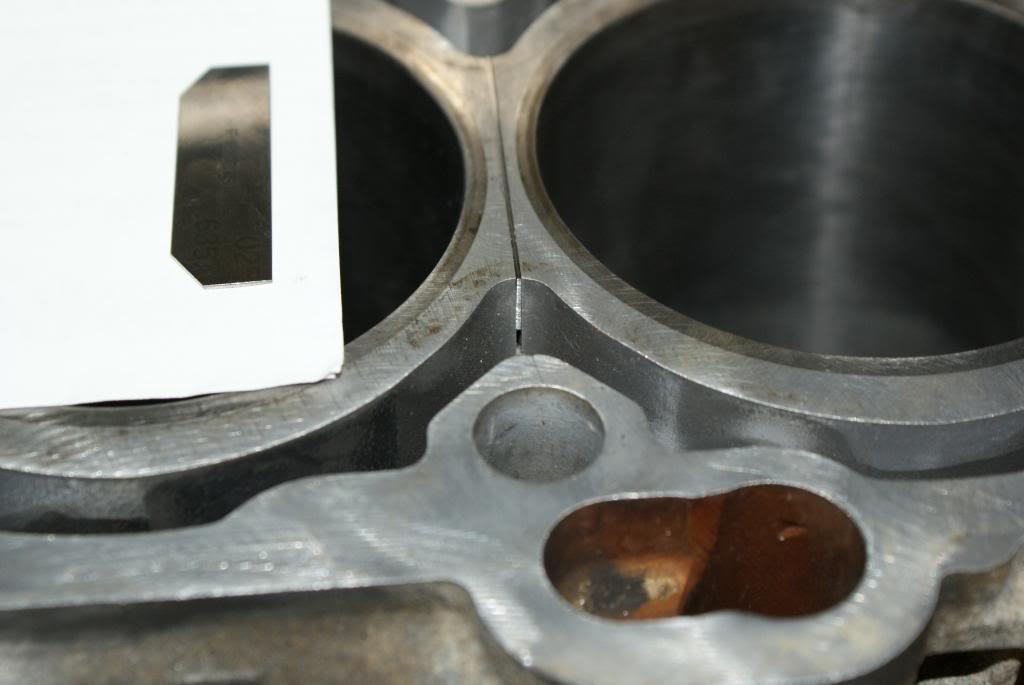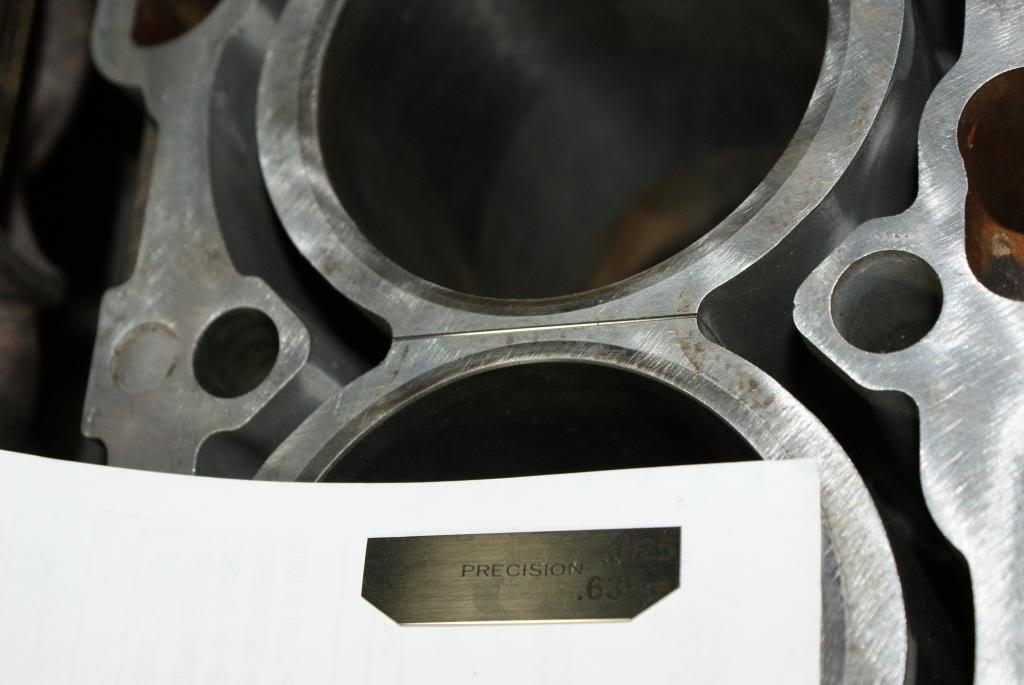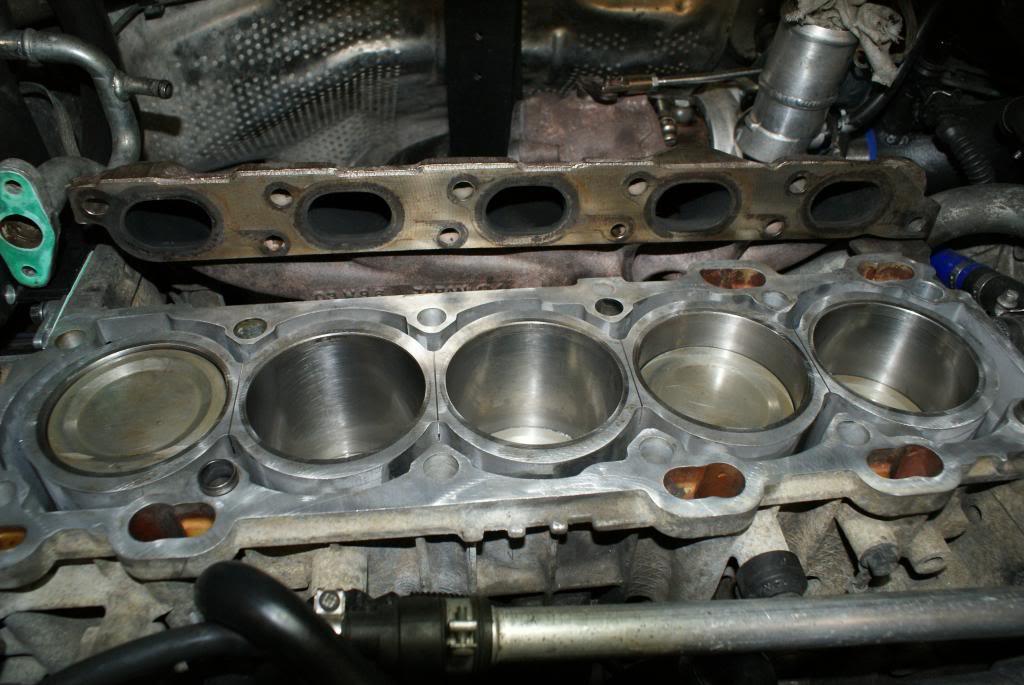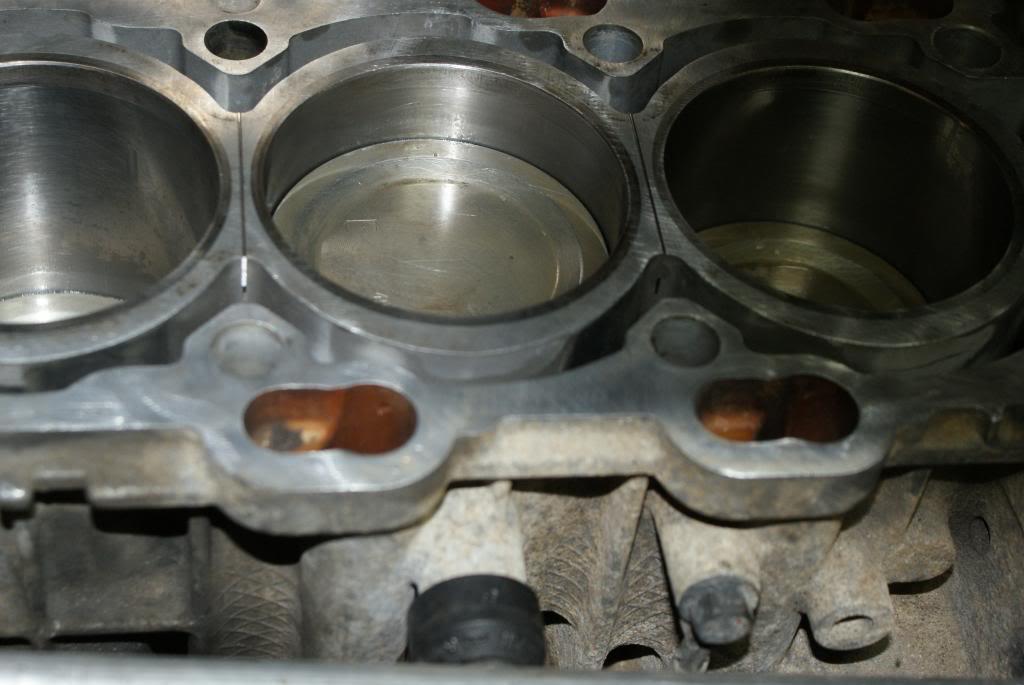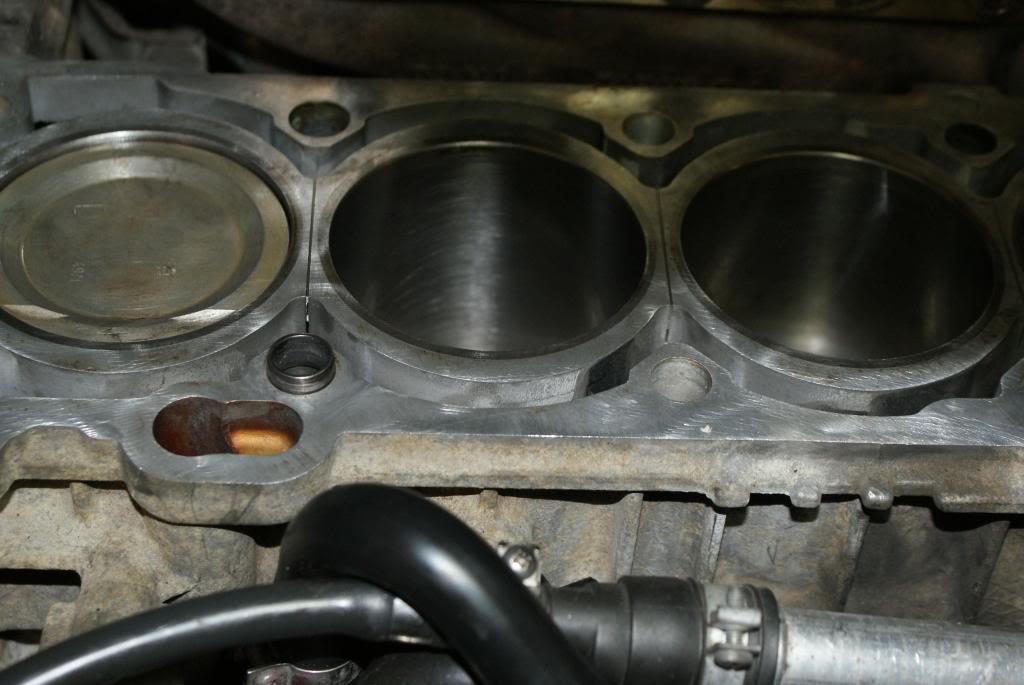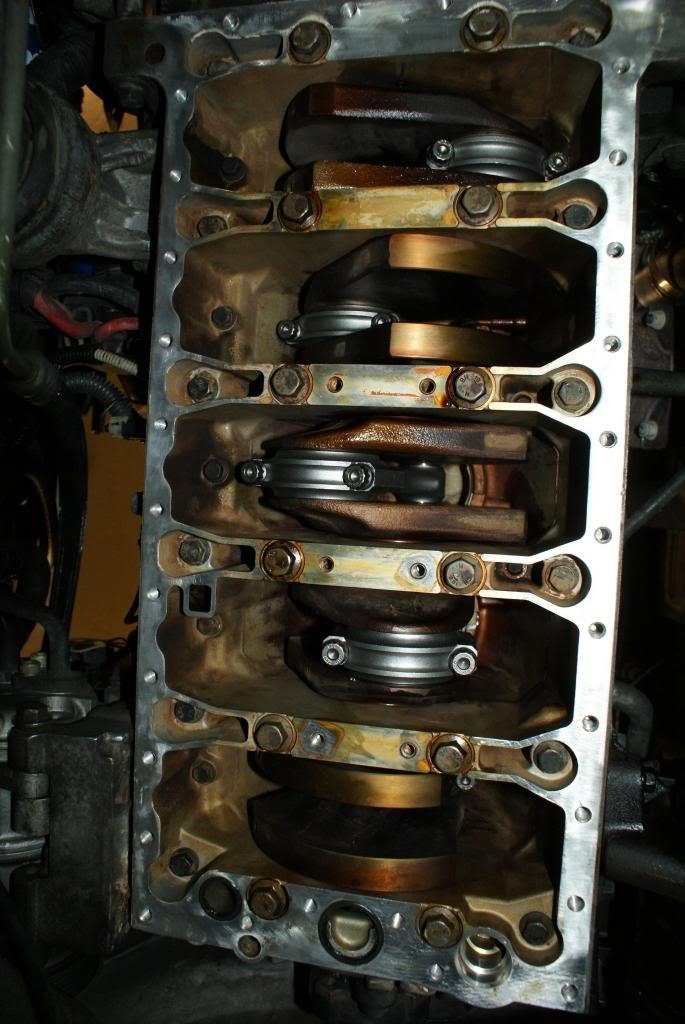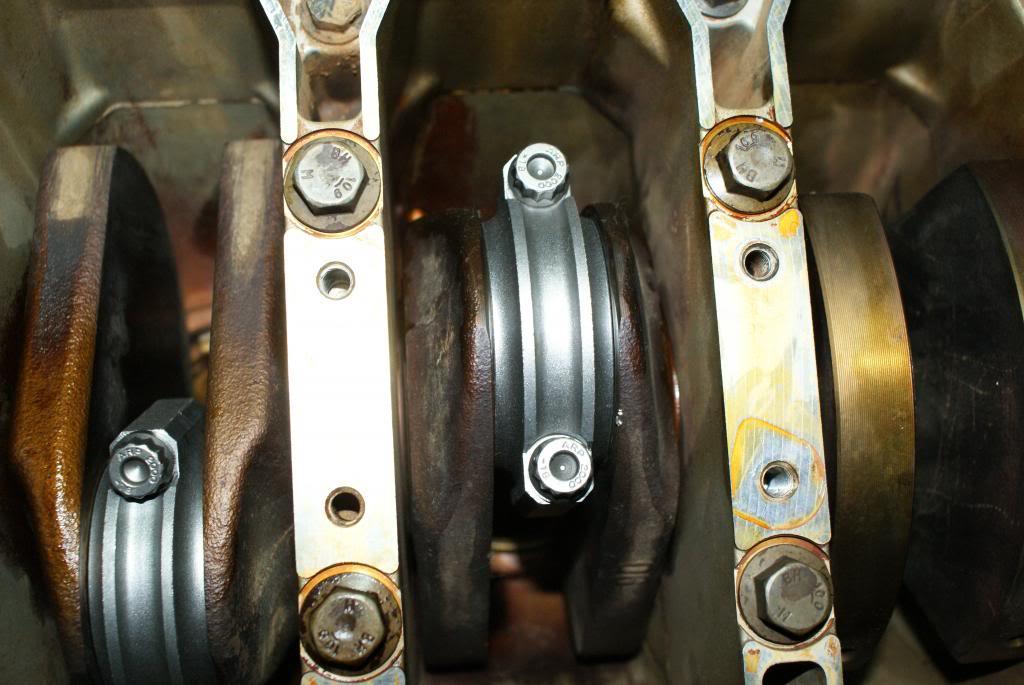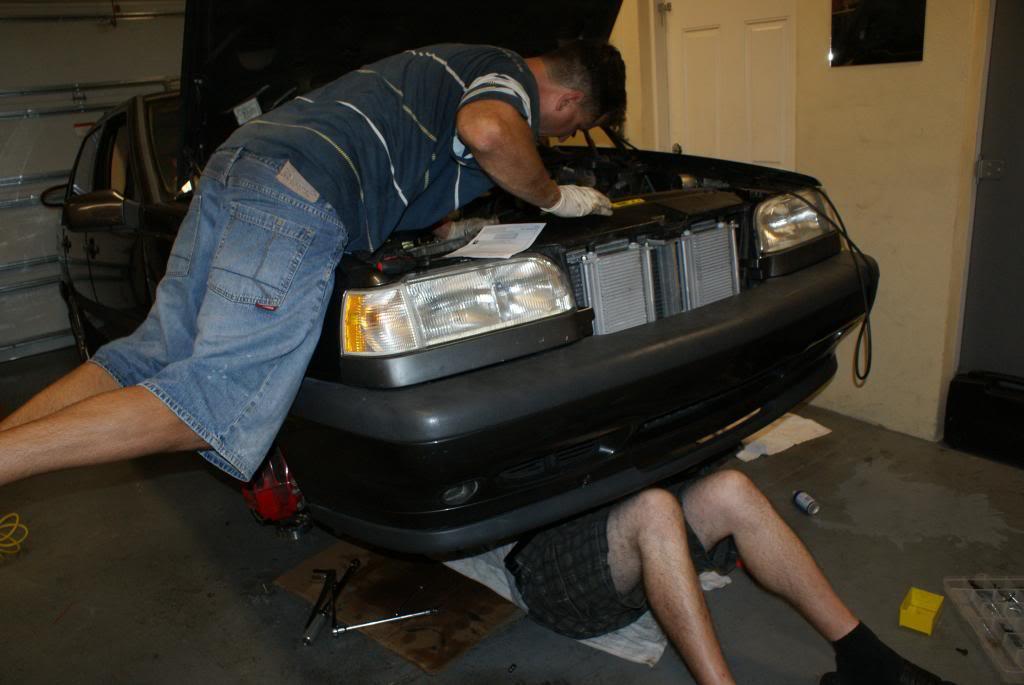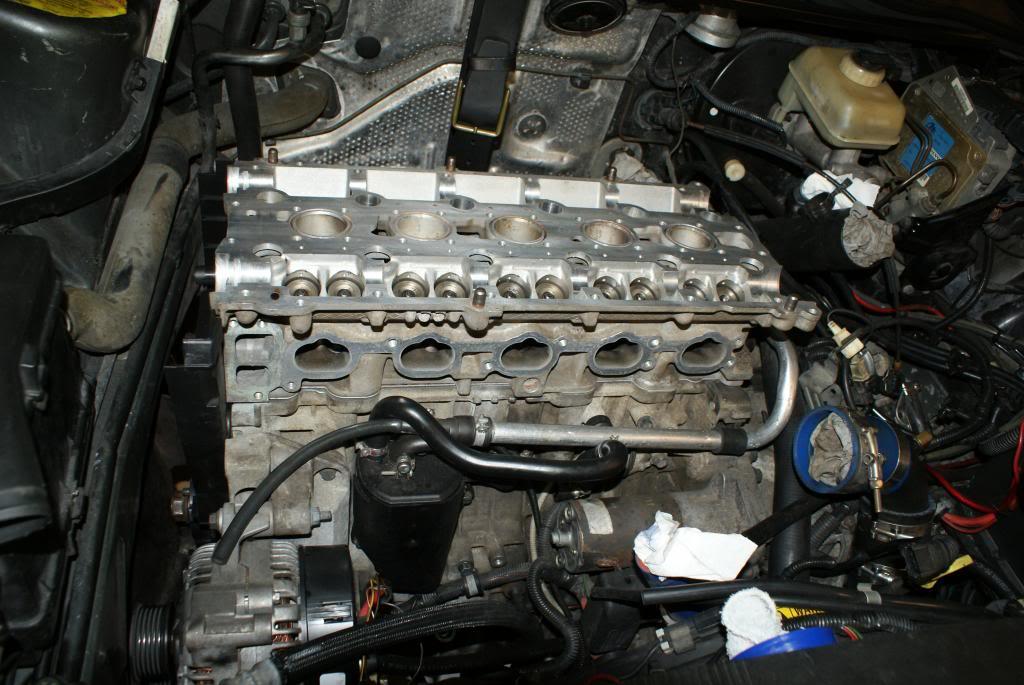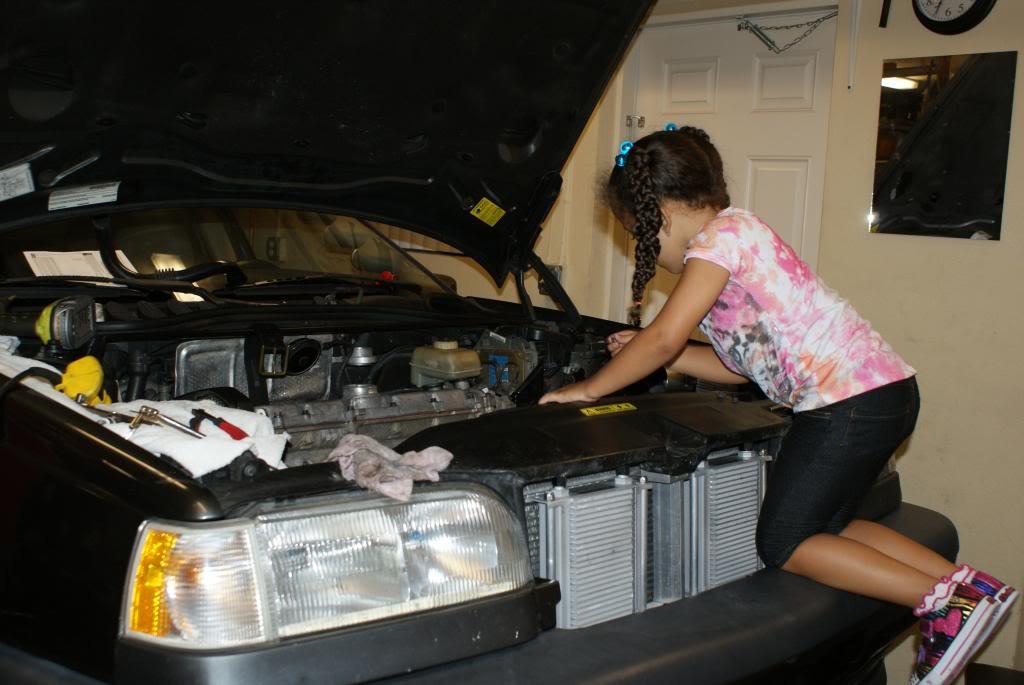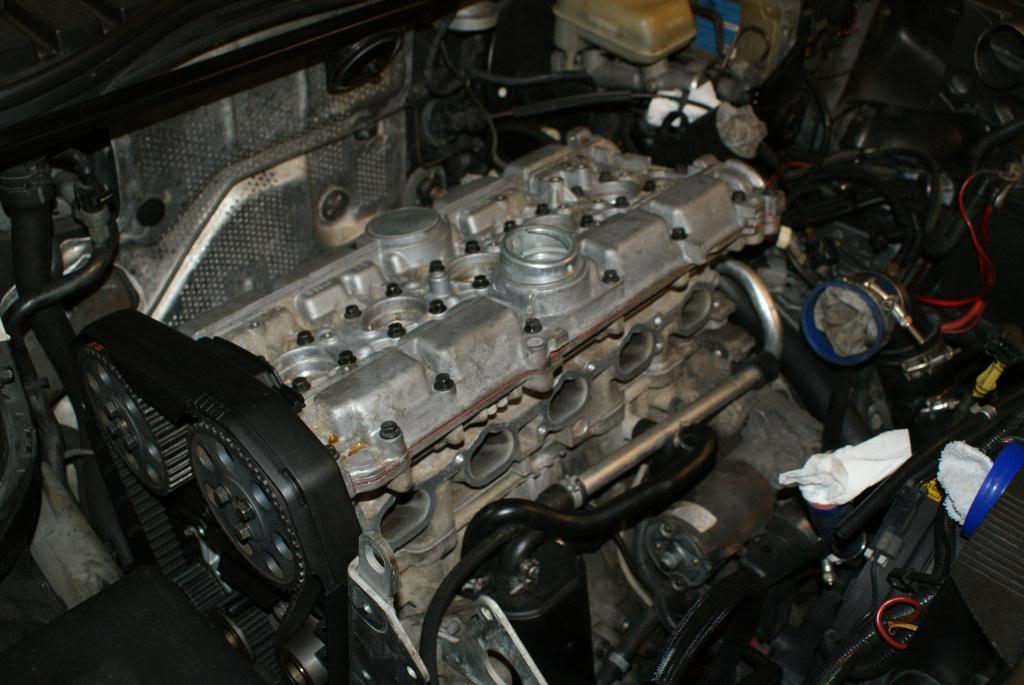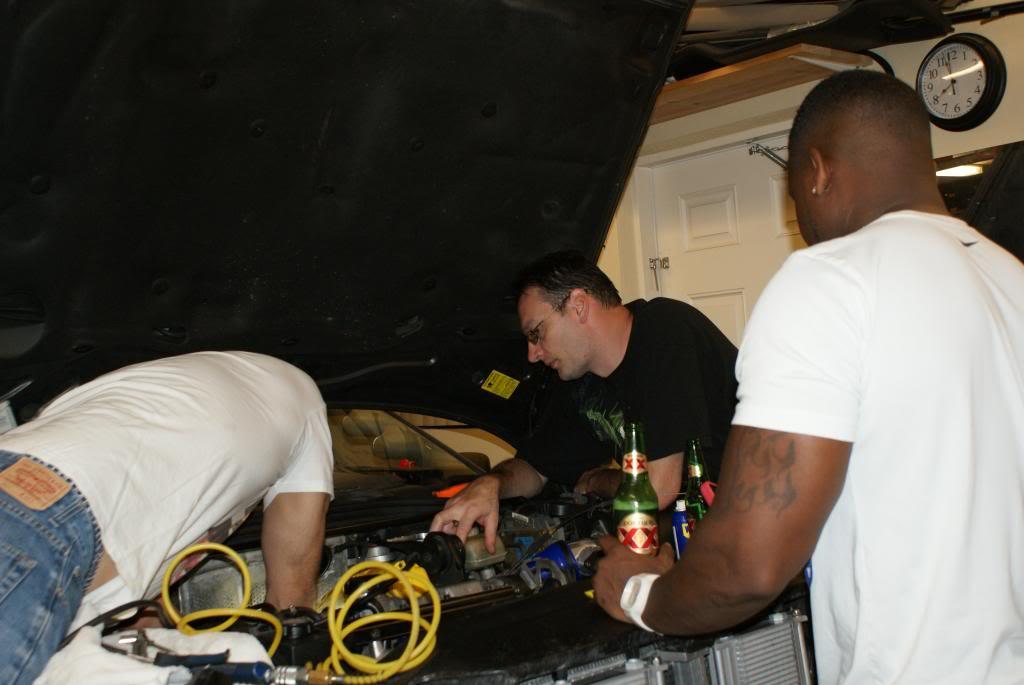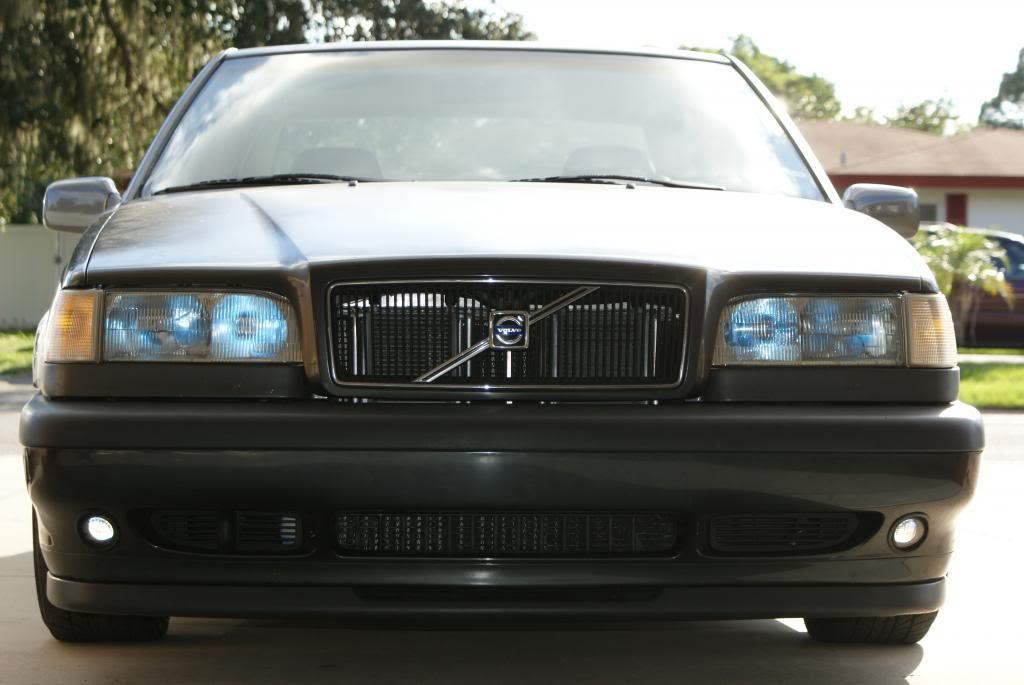 11-28-2013
moved PS coolant line so you can barley see it through the new mesh grill.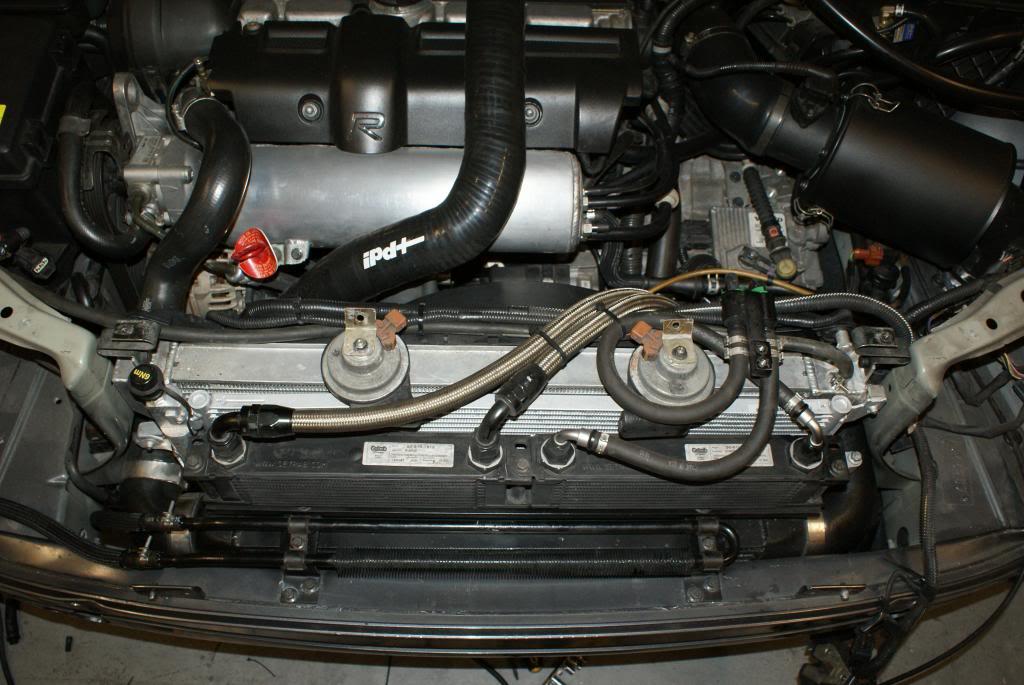 trans and engine oil cooler still perfect ...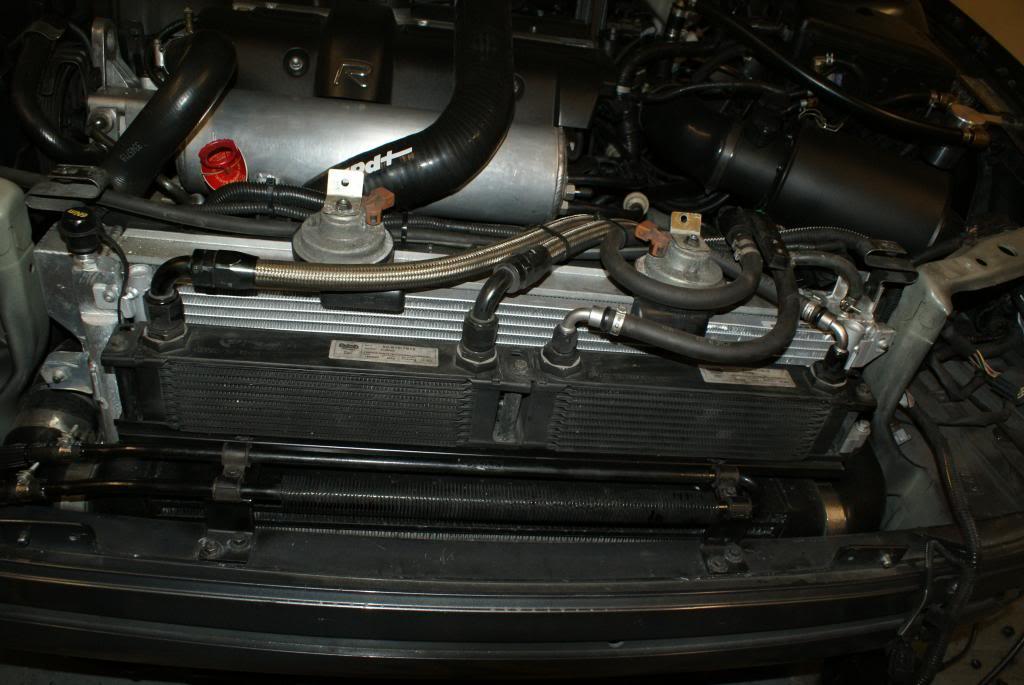 mercedes clamps...love it.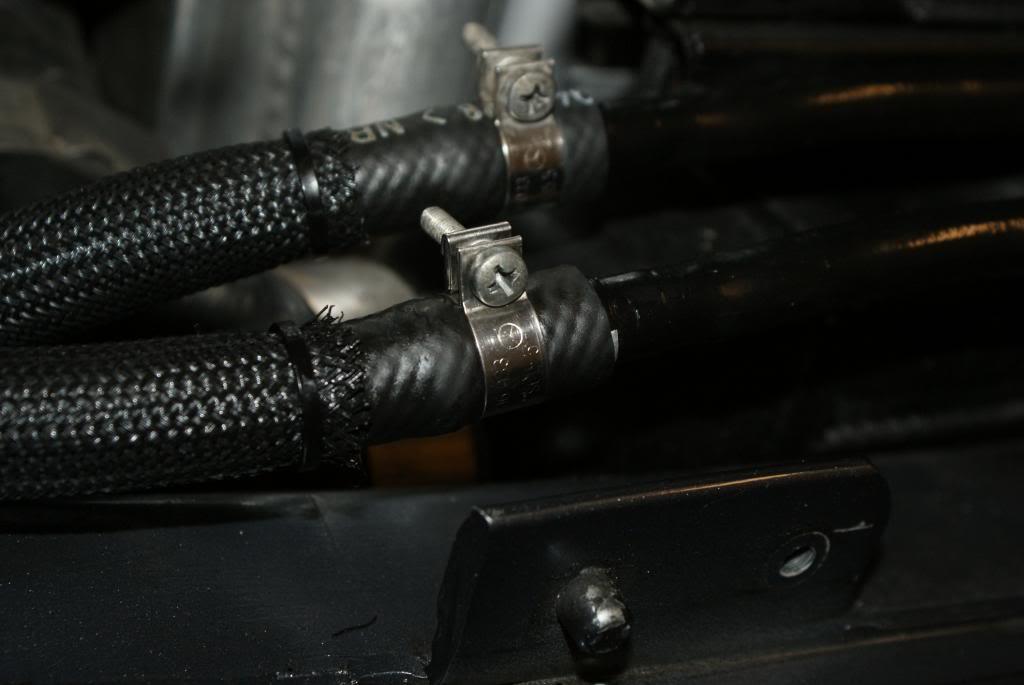 new grill ...perfection.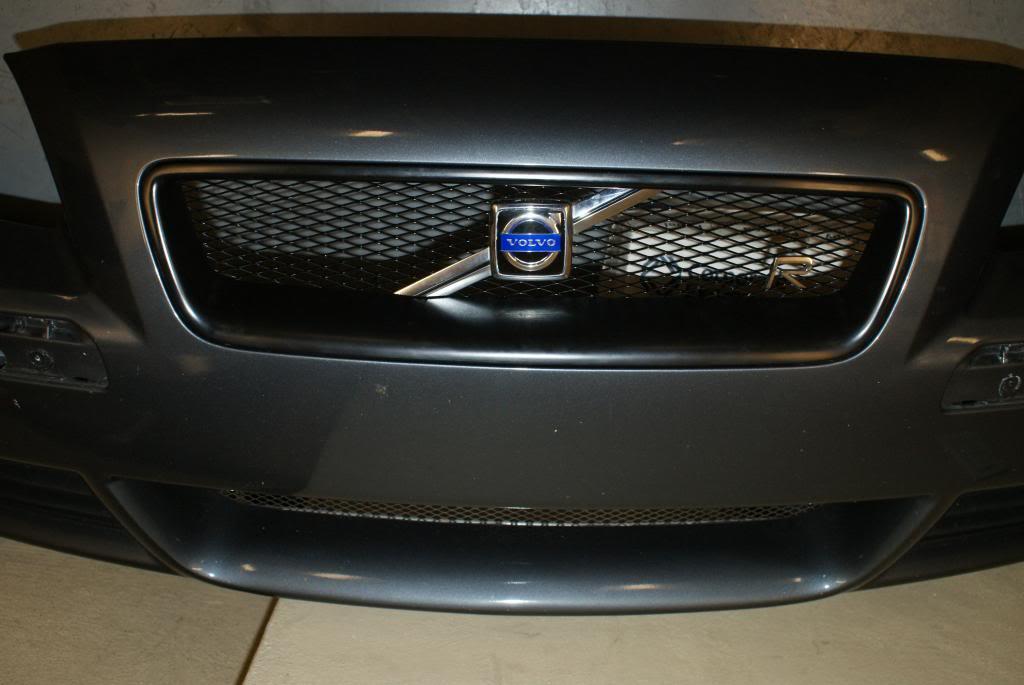 changed the color to match my wheels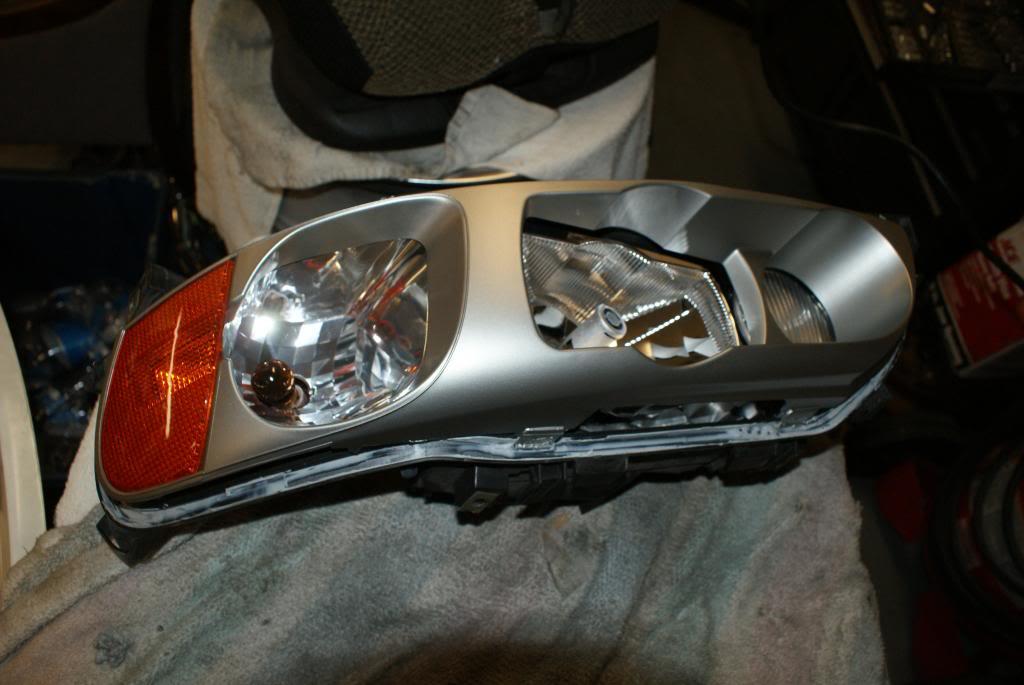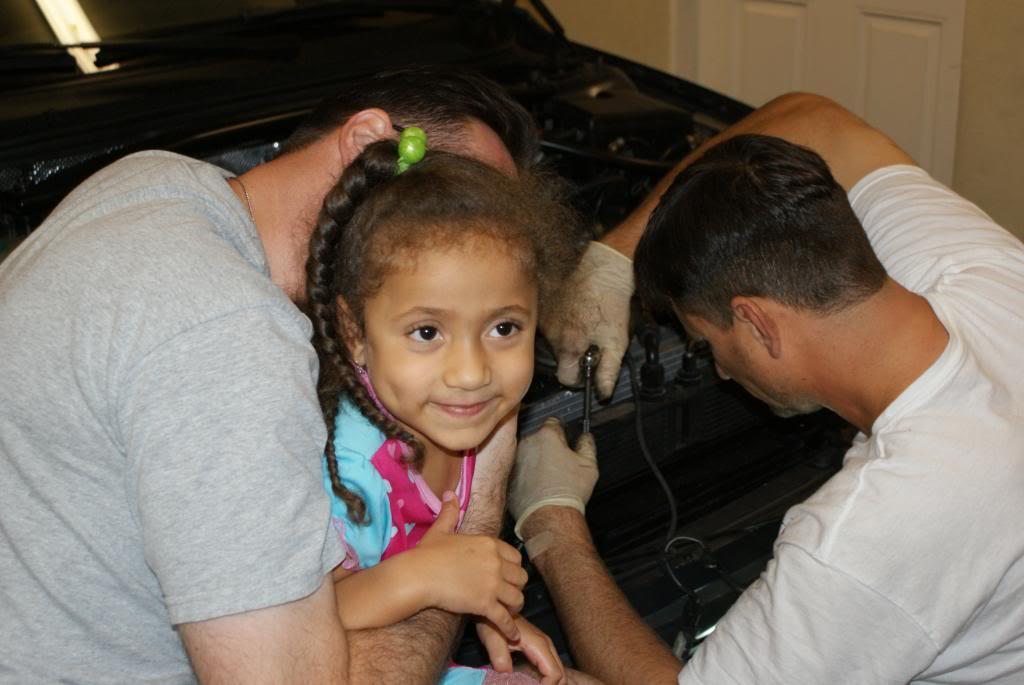 it take about 5 minutes to pop the glass lens off...go around till hot about 3 minutes with a heat-gun , same medium pace touching the glass lens close to the sealant and then at one side of the glass lens pry it with a flat and once you have about 1/2 inch pull it off with your hand.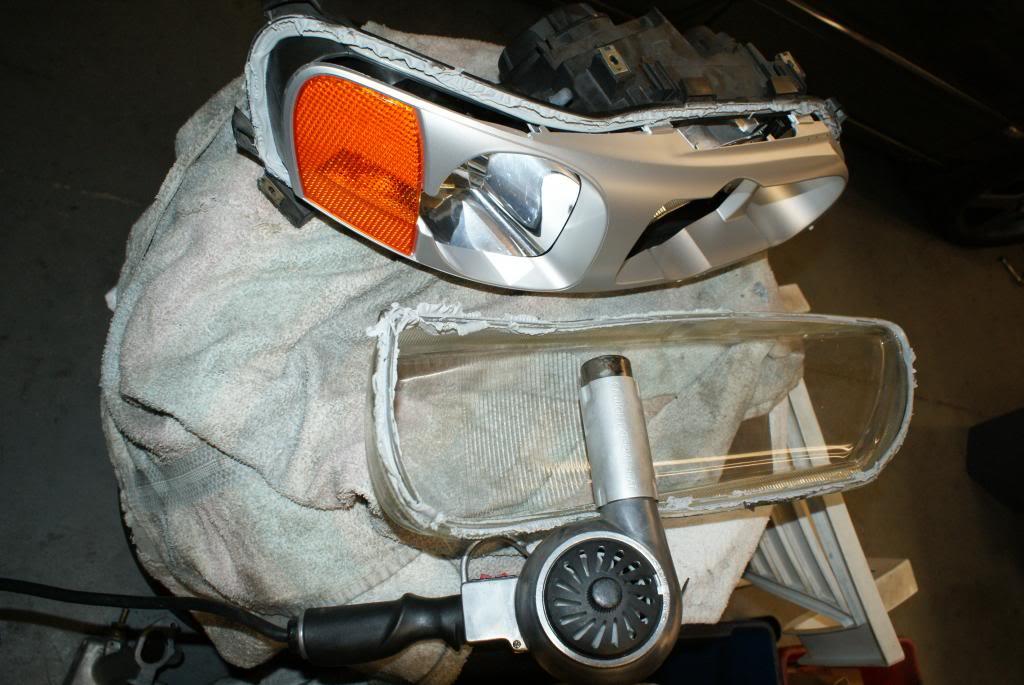 kinda cool, nice and clear...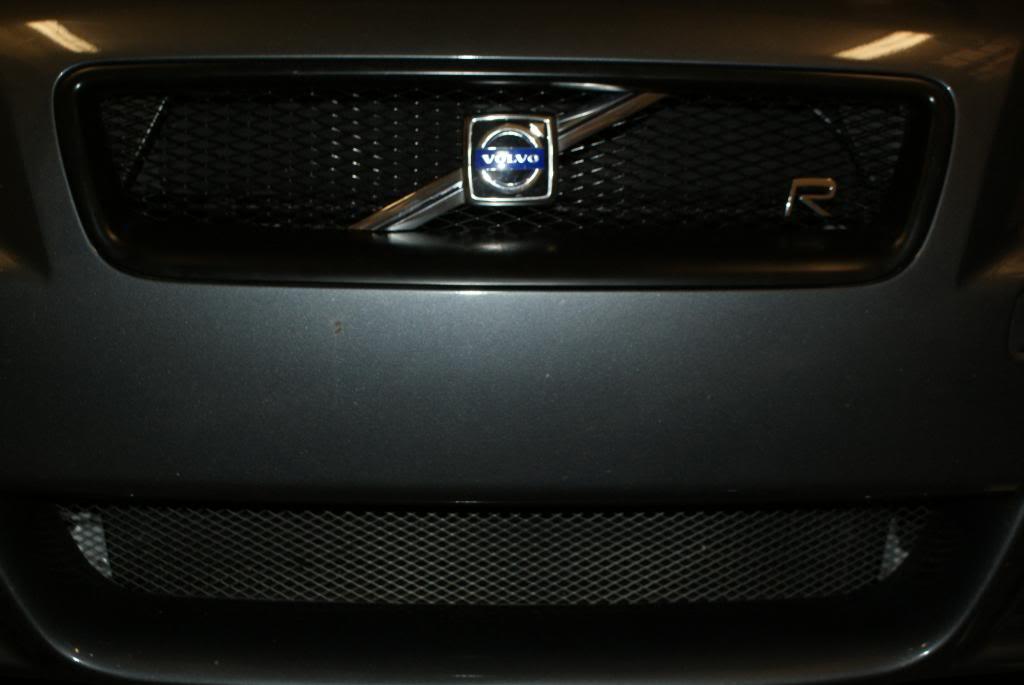 11-29-2013
ok here you go DrBrutal..your R, less 24psi, he's at 20psi.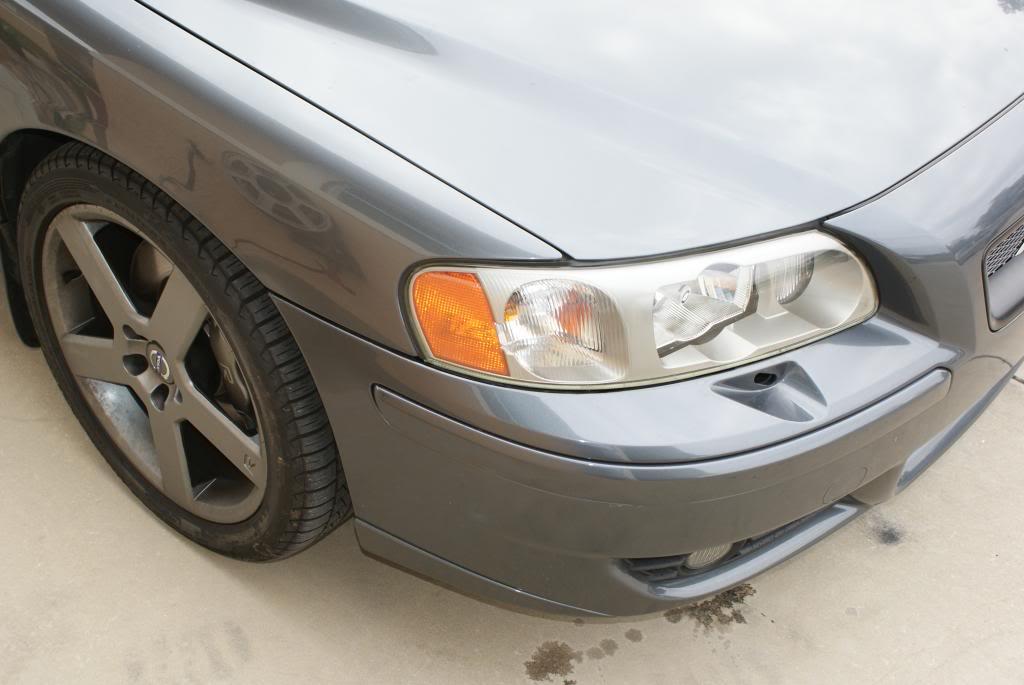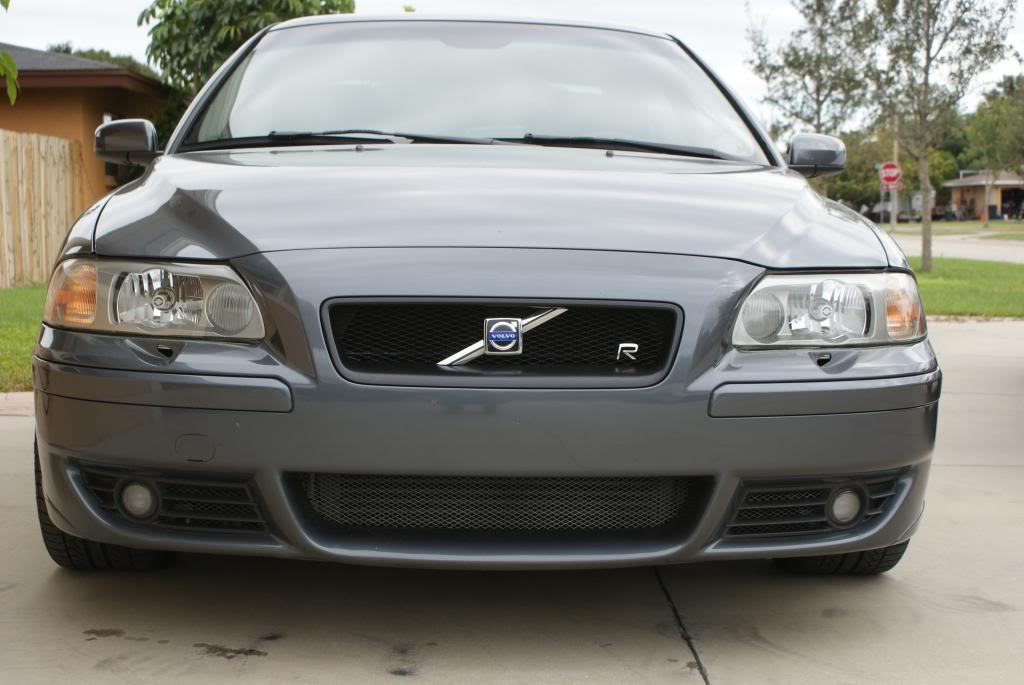 11-30-2013
with bumper wiper holes above /\ and without holes below \/ ...I must say it's mucho mejor amigos.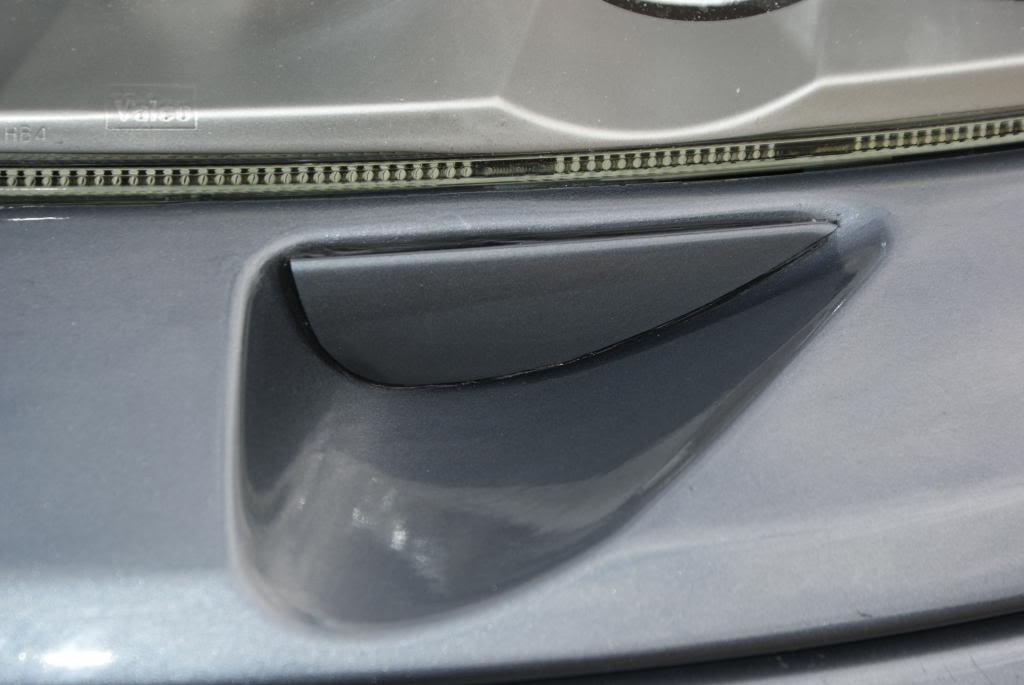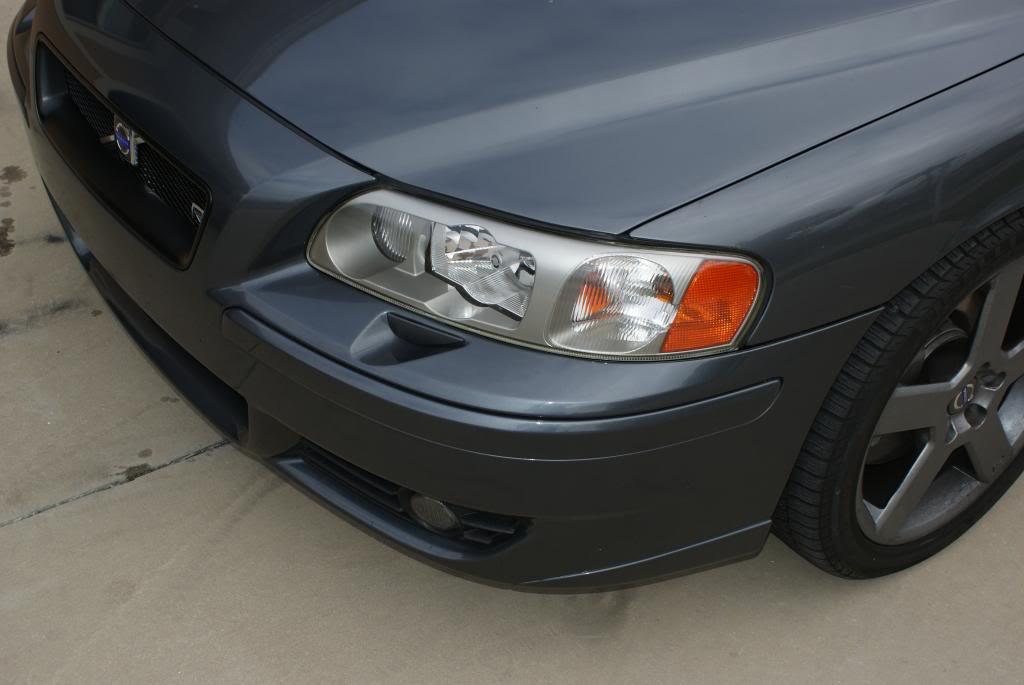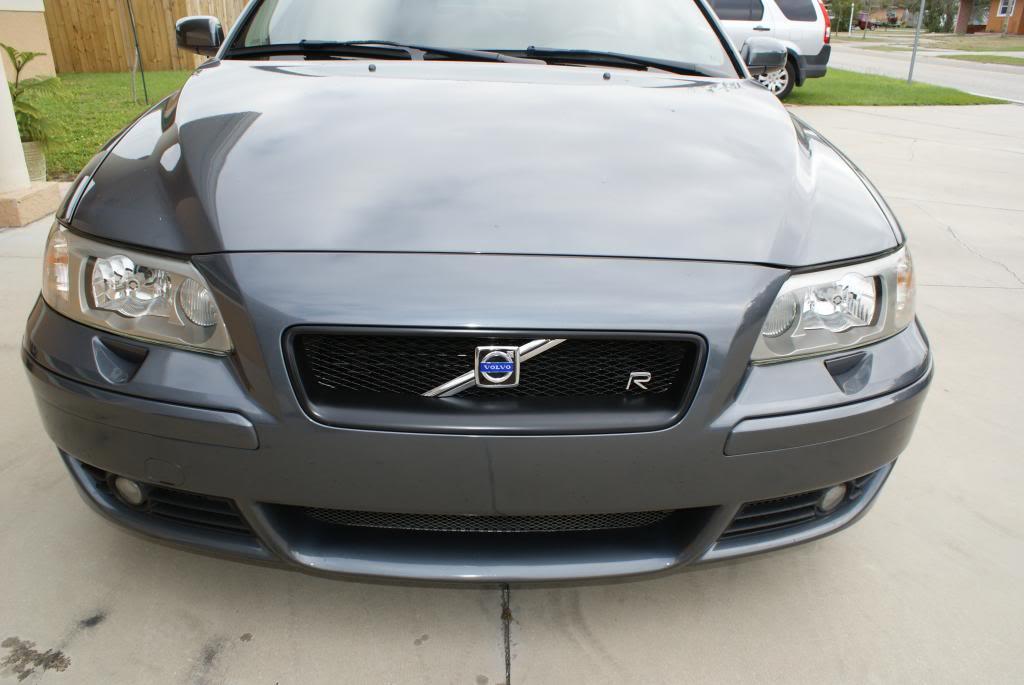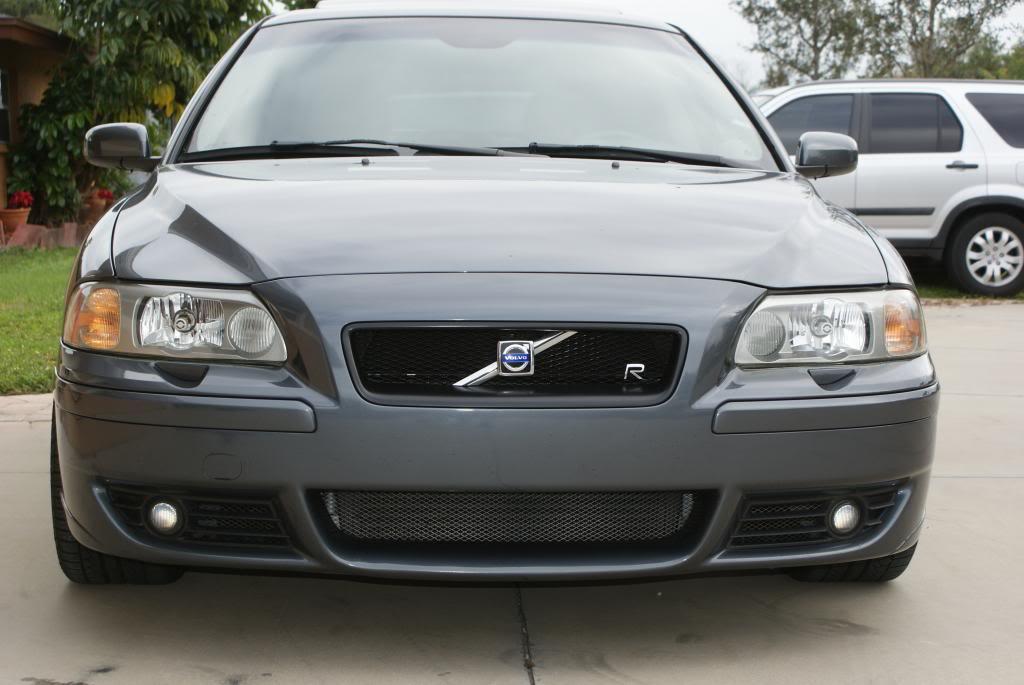 12-28-2013
oh no doubt ...but just to see everything else fall apart...nahhh.
nice run in vid above ....50- 316km in 1km at 4:10
2-17-2014
same R's but 20G has ARD Re-tuned to 11 blade in this vid.
with 11 blade ...20G on right
before without 20G on left.
4-30-2014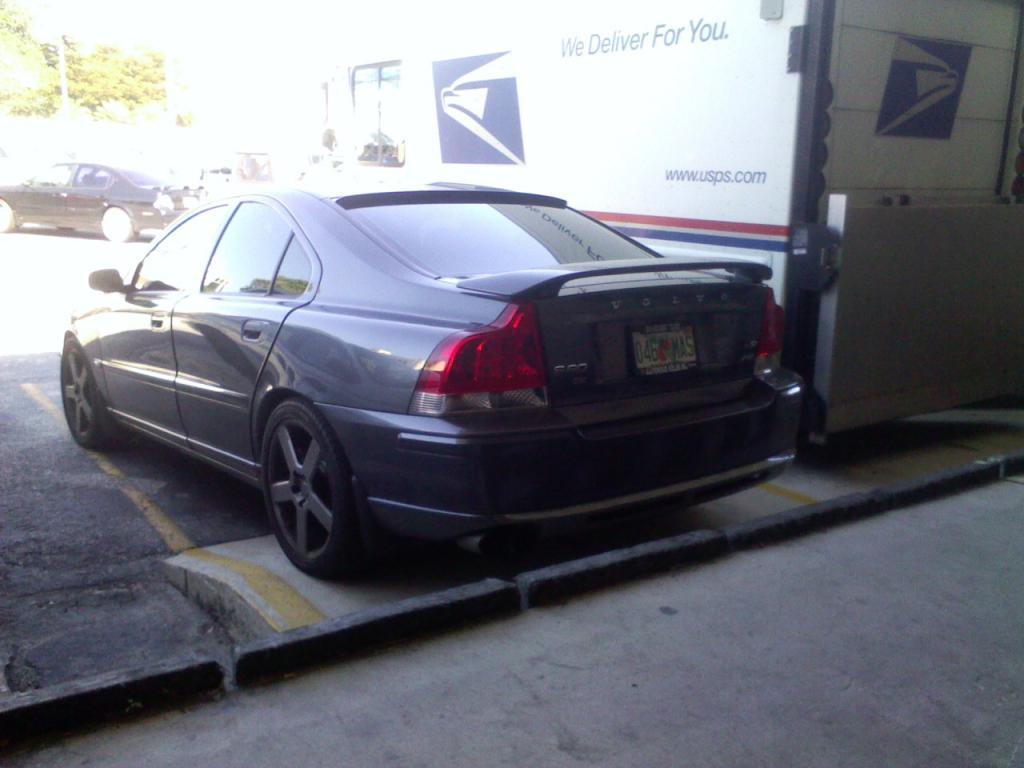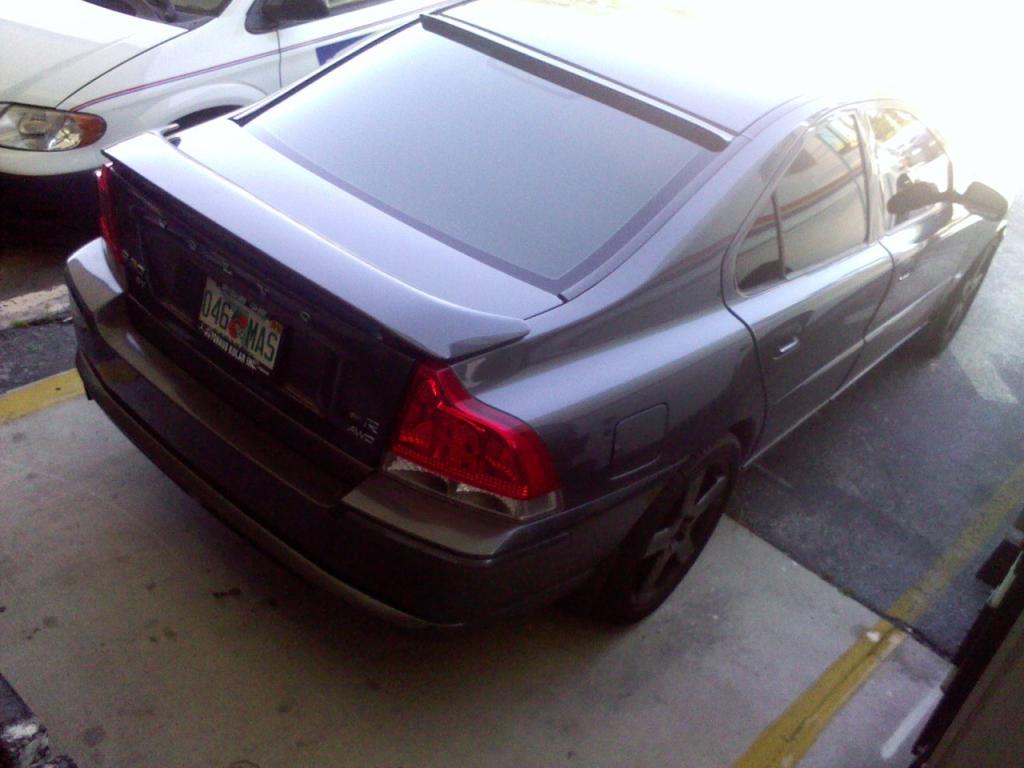 and what does Connor knows? plow snow with that lip in the winter time? He does not need Nordic auto-plow...lol
5-26-2014
" Yeaaas I did it "

washed and vacuumed it for the 3rd time since my ownership from end of 2010...what a waste of my time... I'd rather mod something than to do this...in my late teens and early 20s i was washing my cars that had no paint left and you could not tell a difference from before and after...at least now it looks better than just feels better...lol

nice average lookin R...lol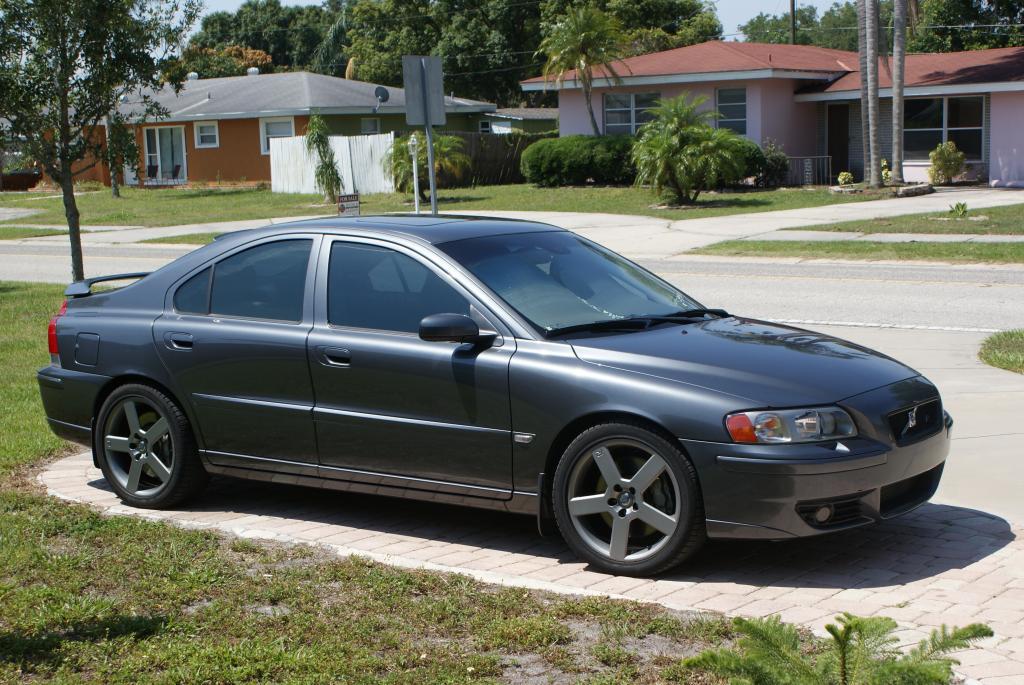 6-14-2014
here is a thing that I built from scratch without any prior knowledge about 20 years ago back when then I was your age...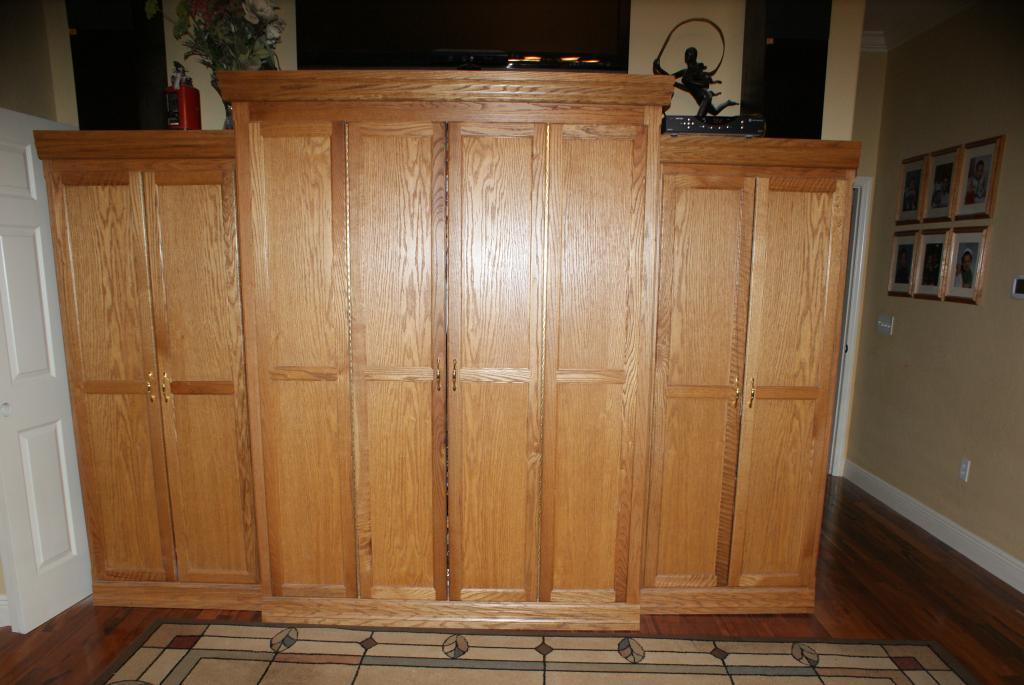 7-2-2014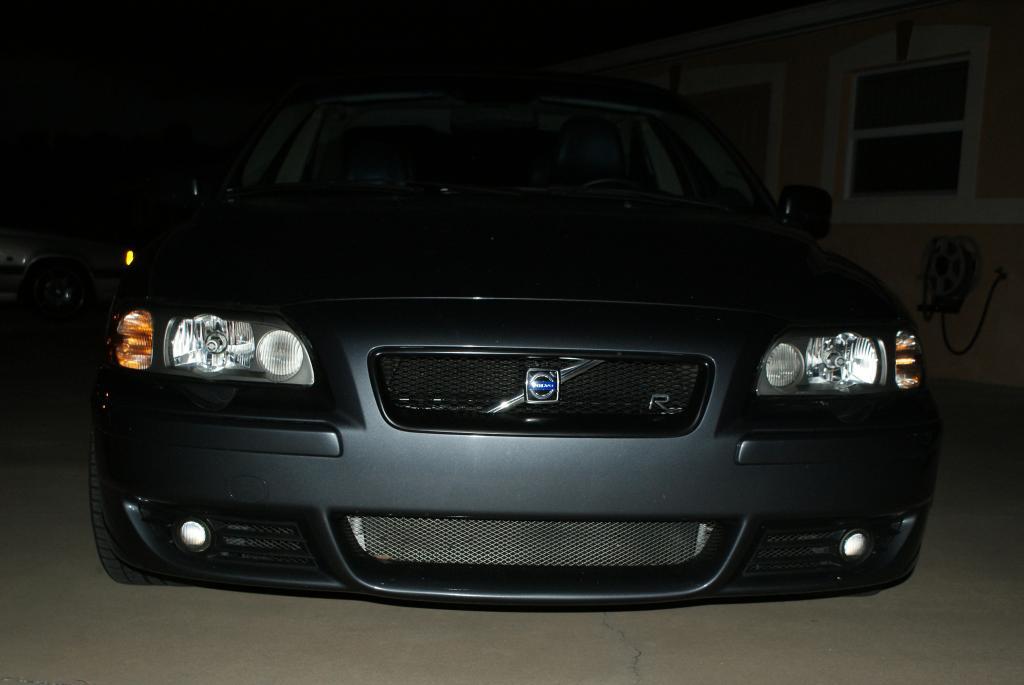 8-28-2014
current status...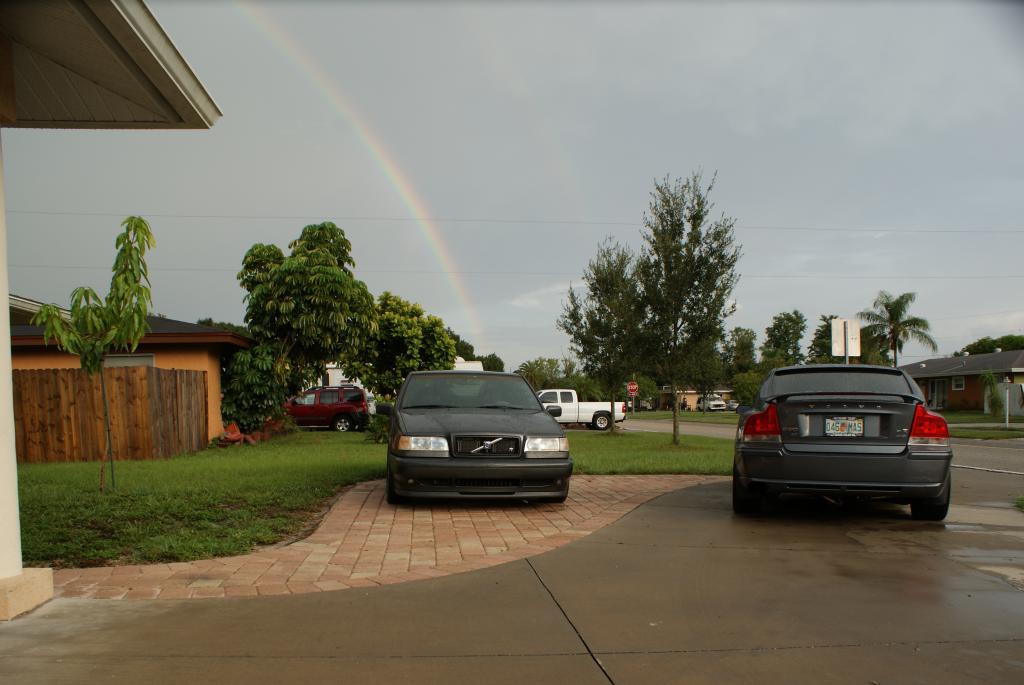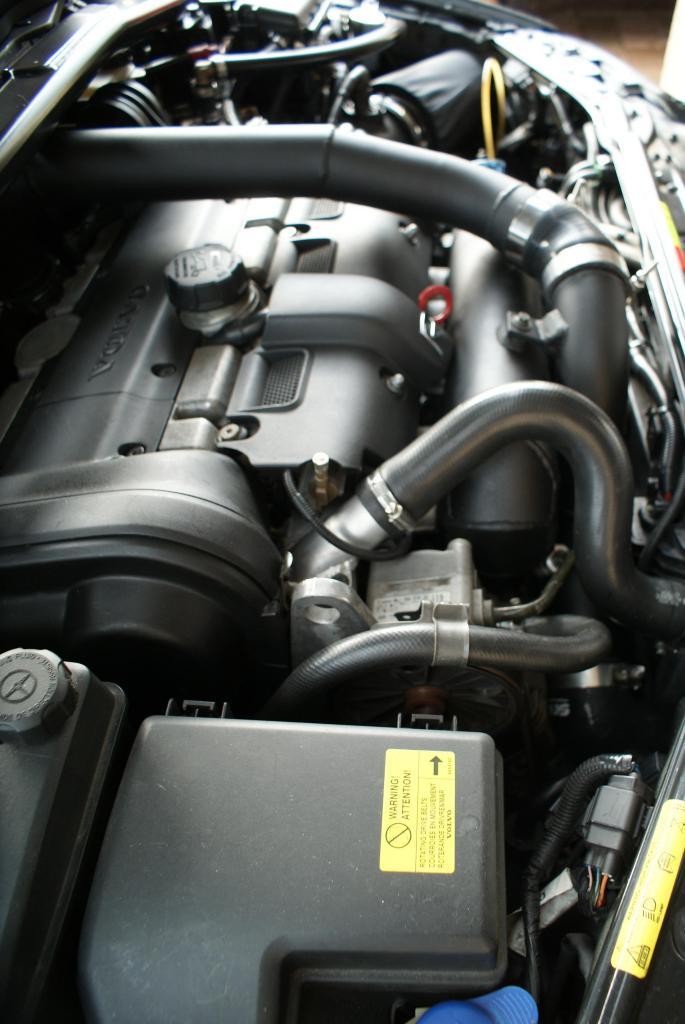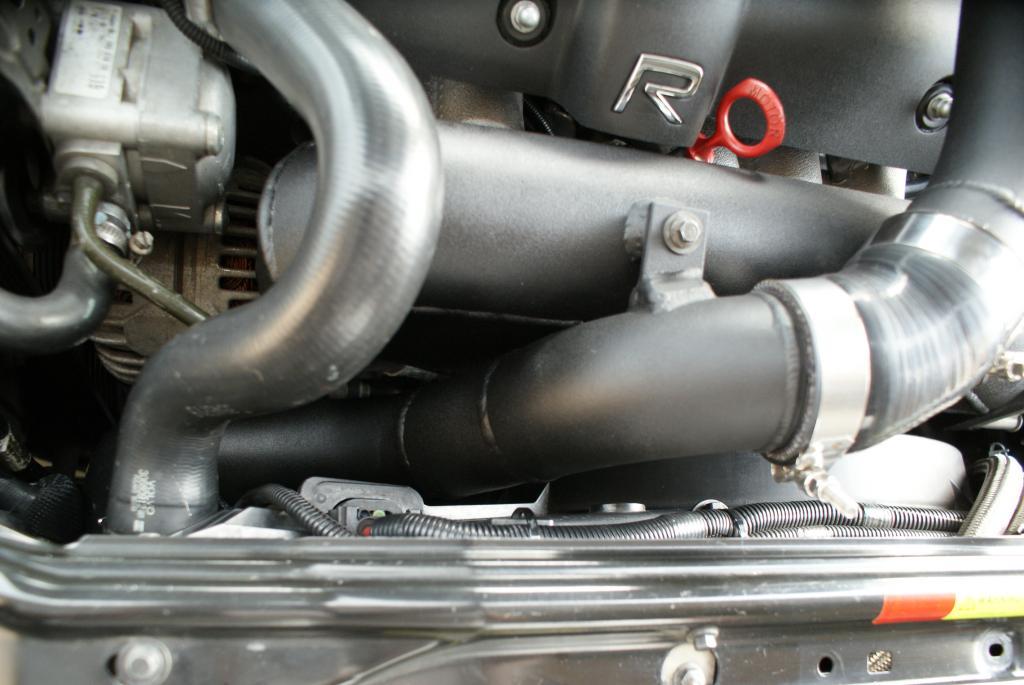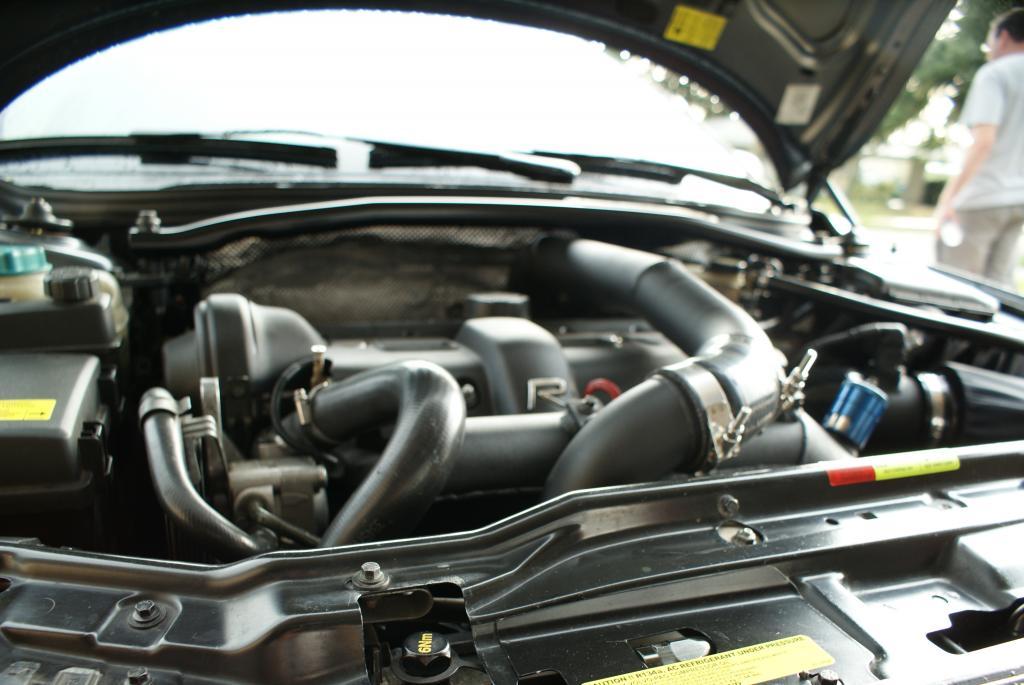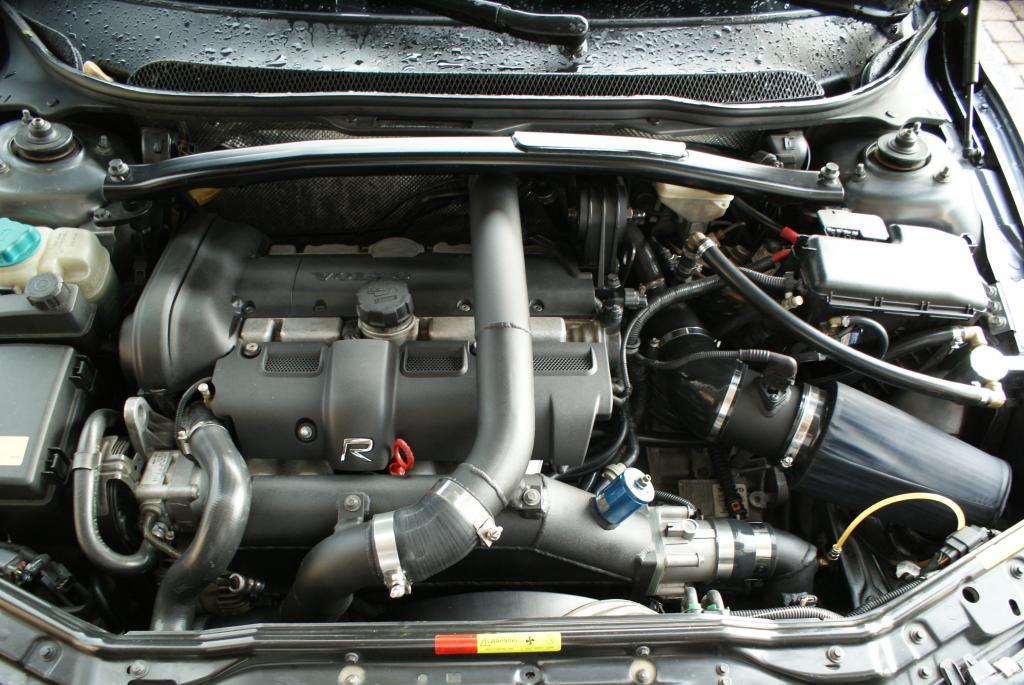 9-12-2014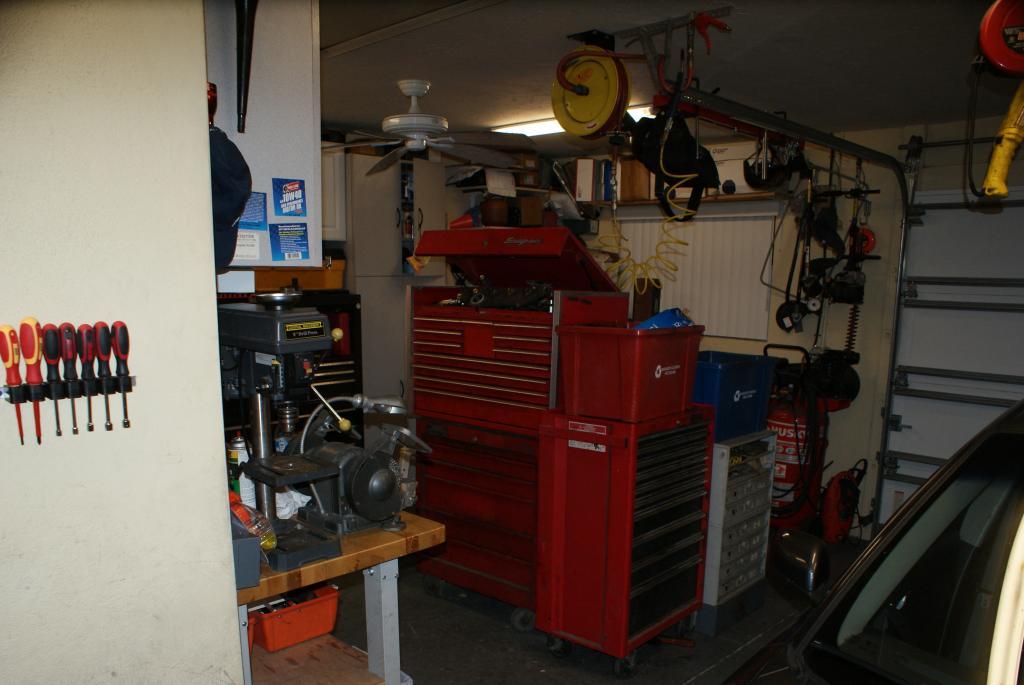 11-2-2014
other than a boost leak on my R and stripping my 850r to get it ready to paint the exterior sonic blue 470...just enjoying my R.
boost leak culprit inside my Ipd boost gauge pod.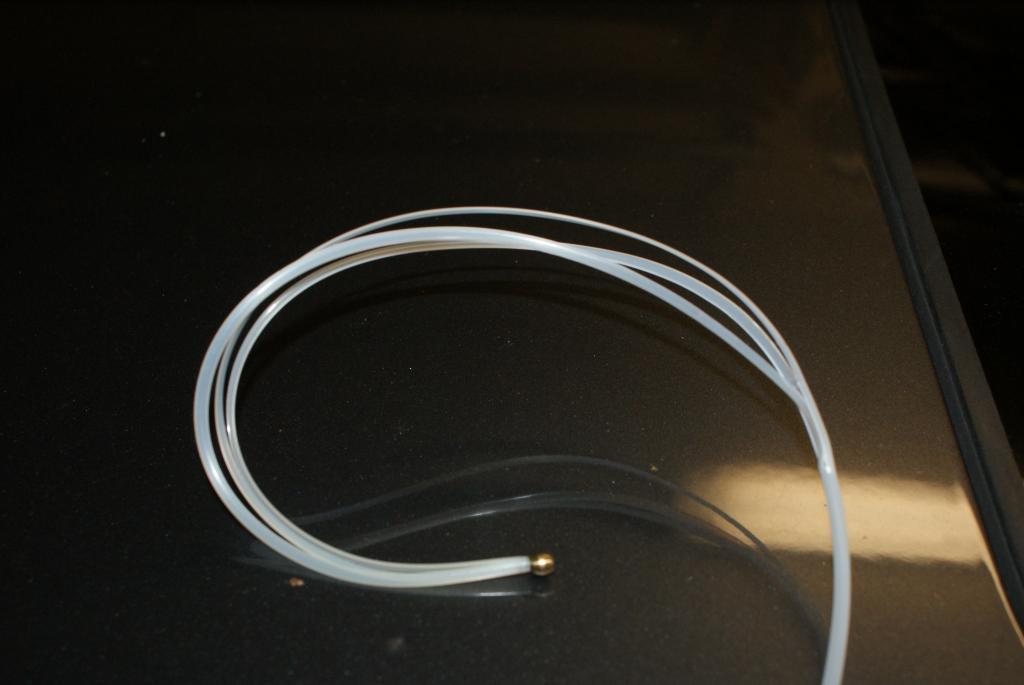 R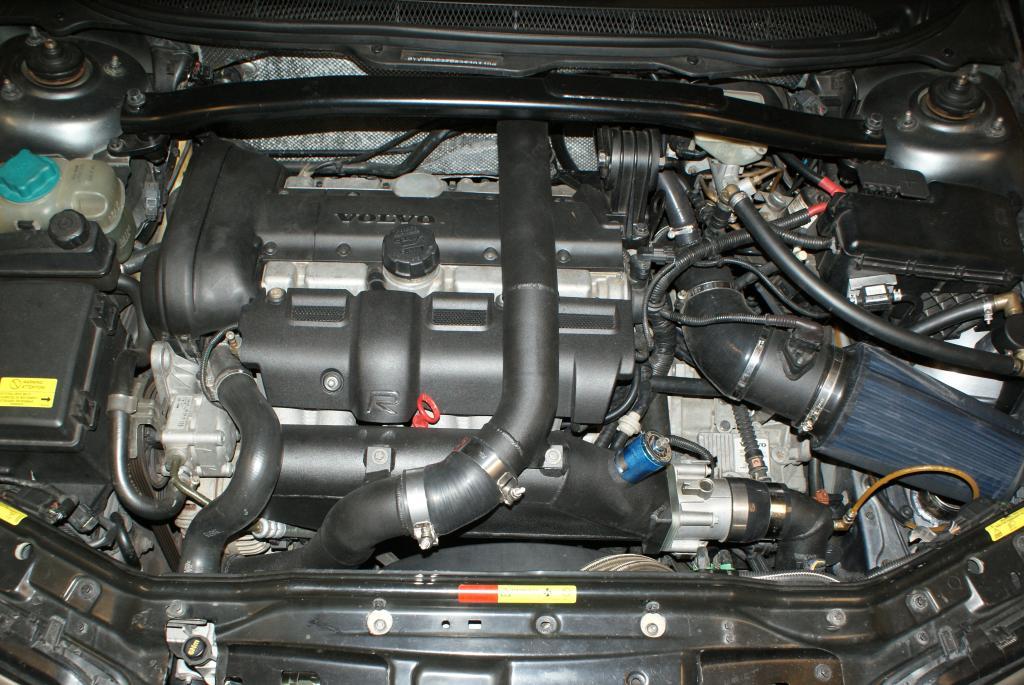 850R stripped/prepared to paint sonic blue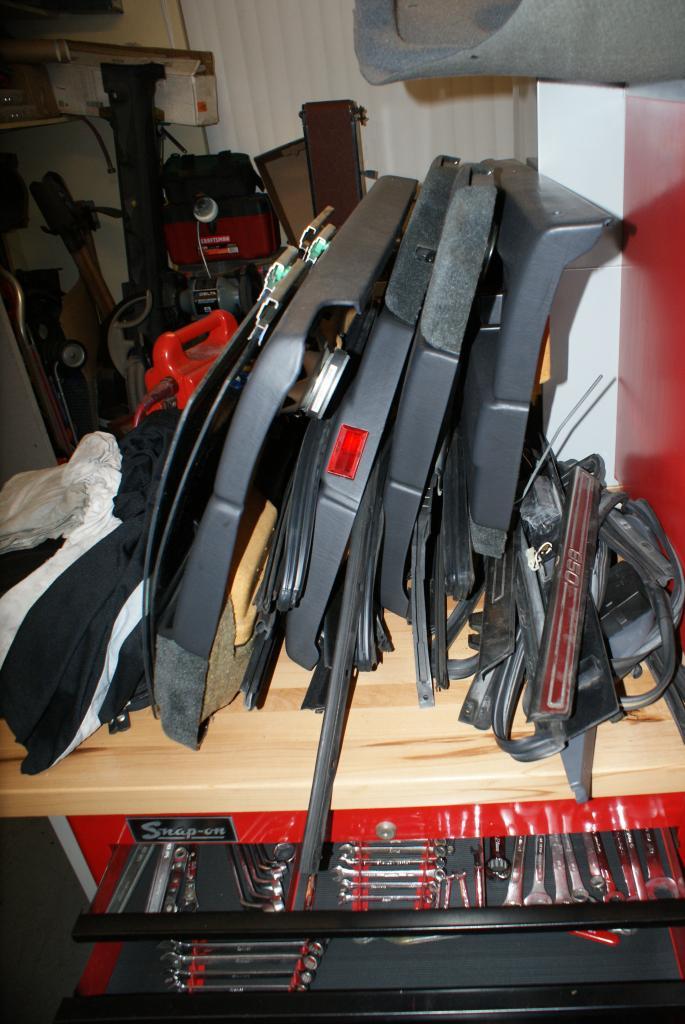 11-5-2014
here are the pics from earlier pages.
ROUTING OF THE O2 WIRE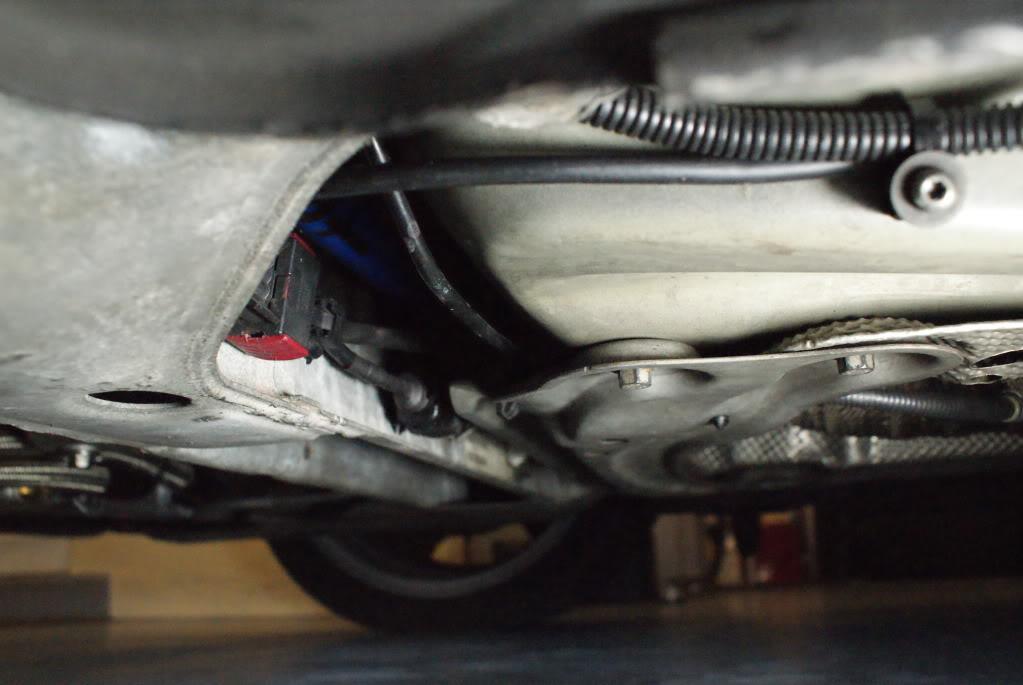 BOTH WIRES ROUTING TOGETHER THROUGH FLOORBOARD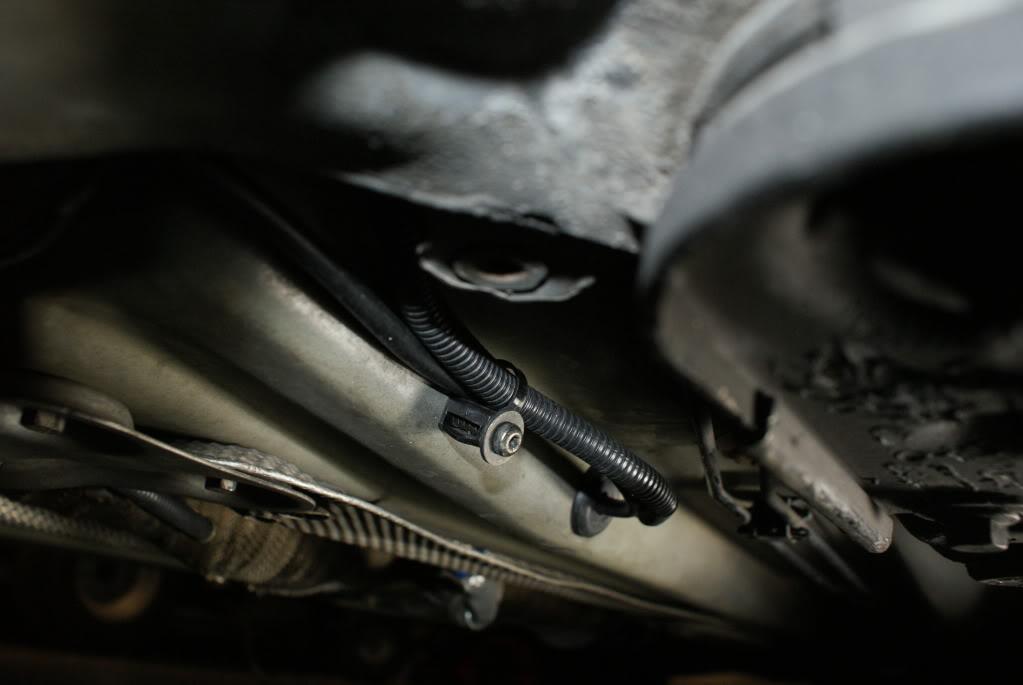 3-1-2015
got some feeler gauges and H-beam rods.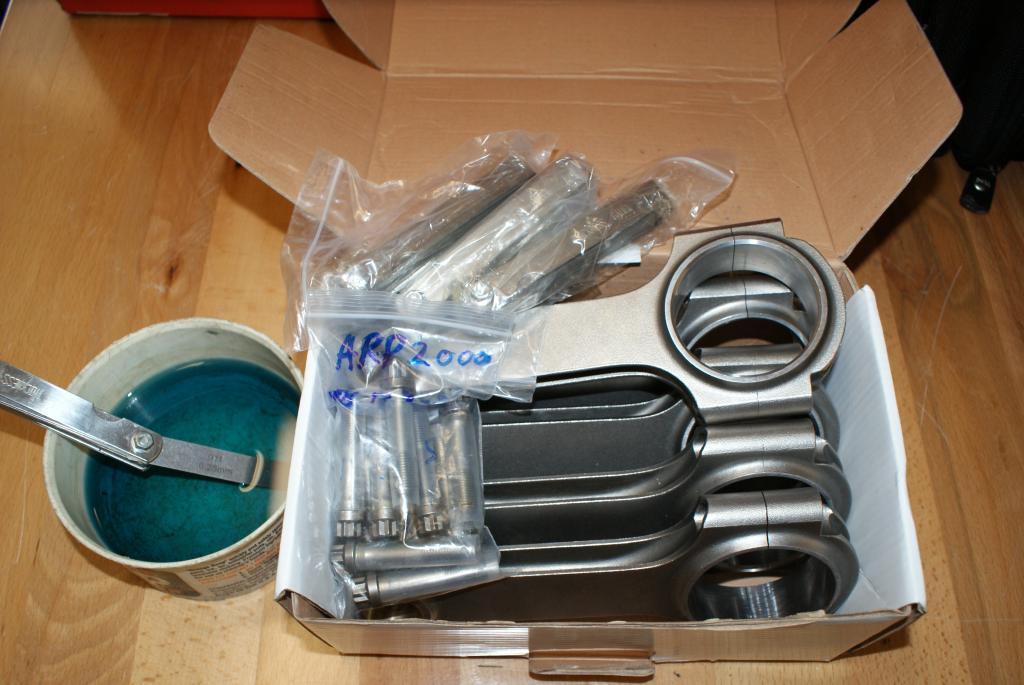 3-7-2015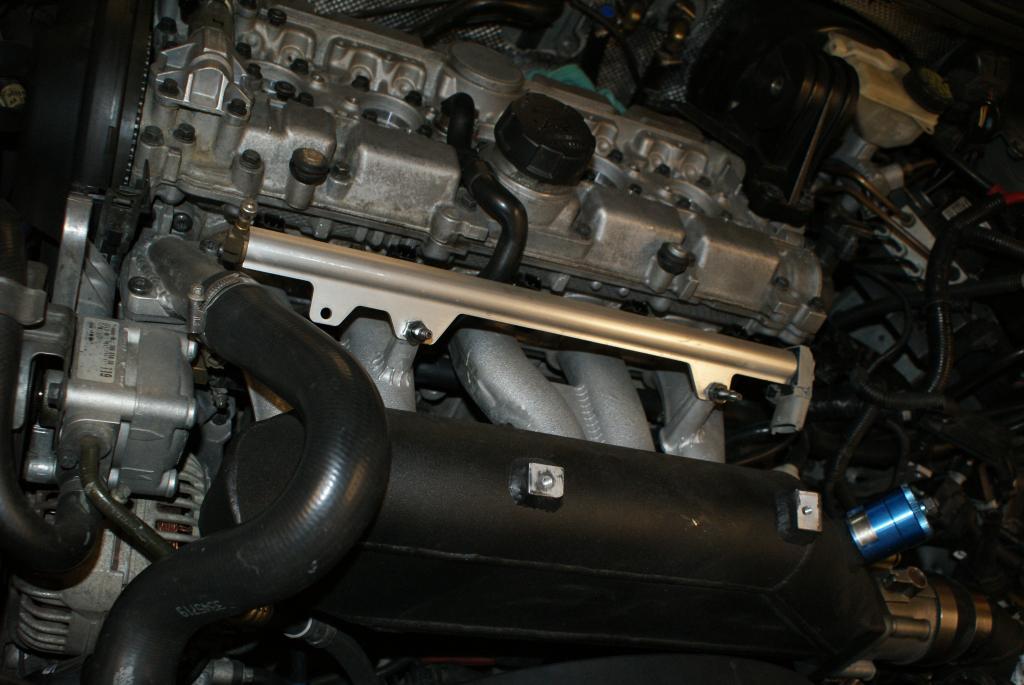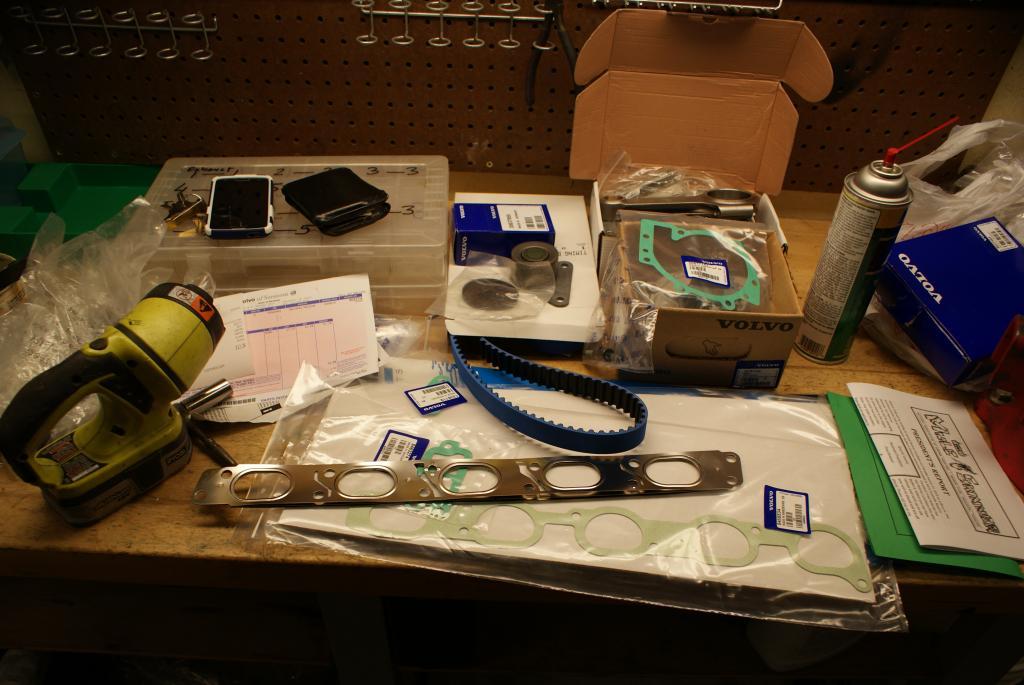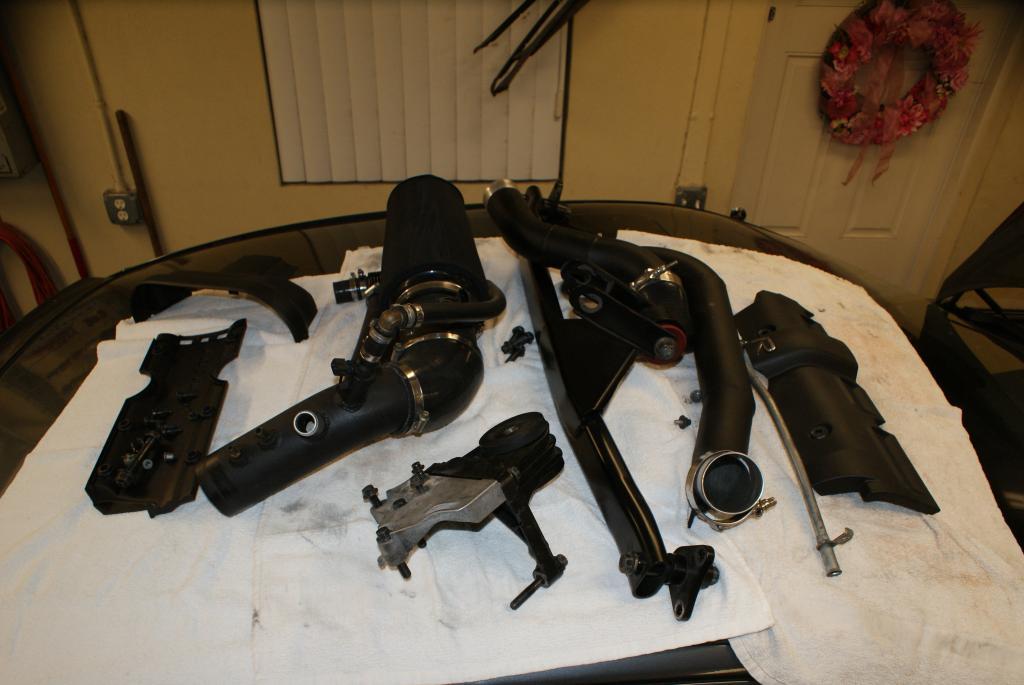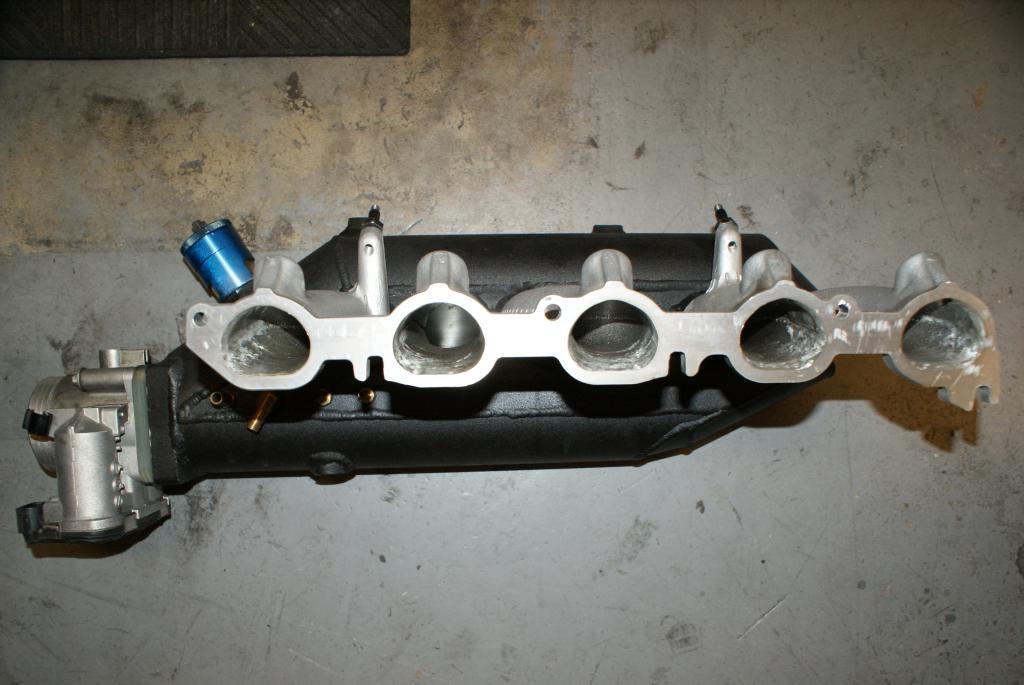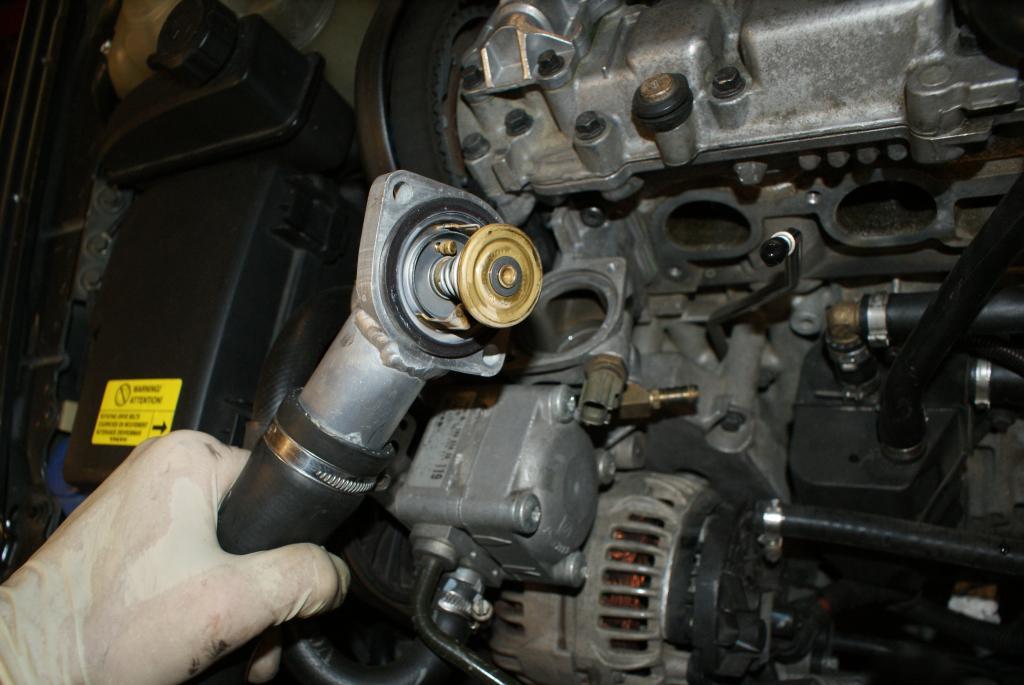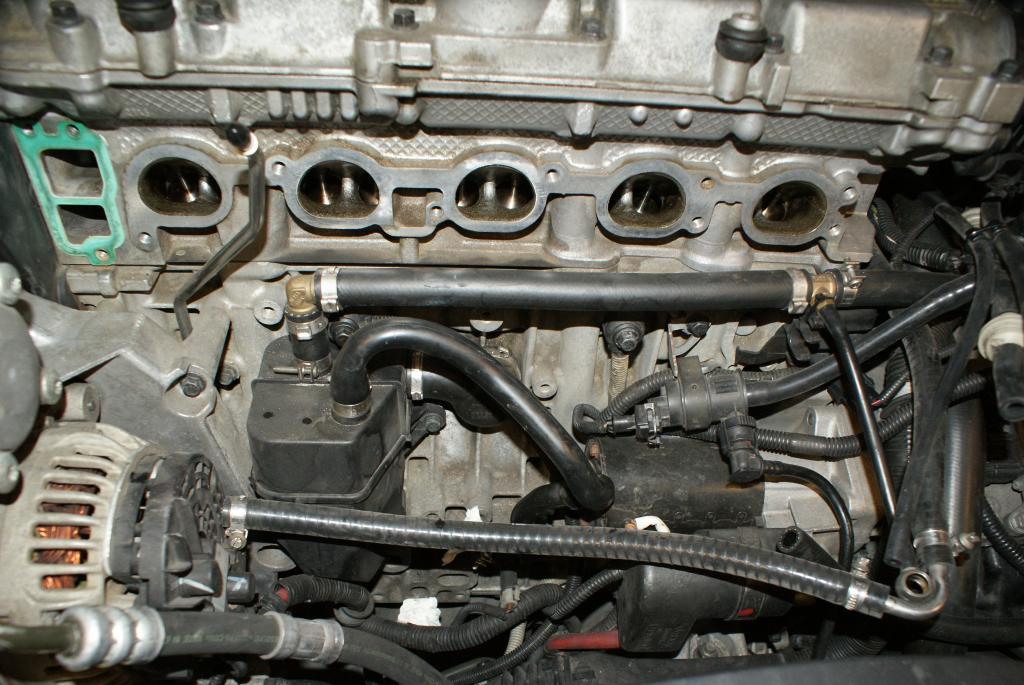 3-10-2015
i guess while im at it i'll swap out the short block to 2001 T-5 2.3l...first thing is to make 2006 tensioner work on this older style setup.
still have to weld it .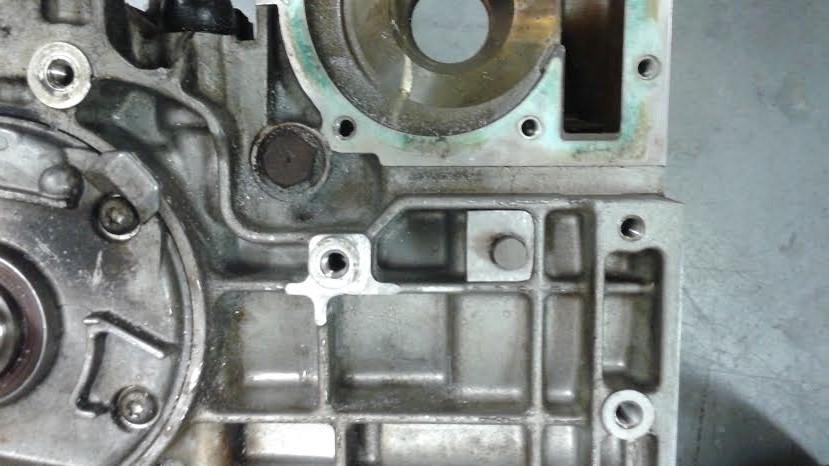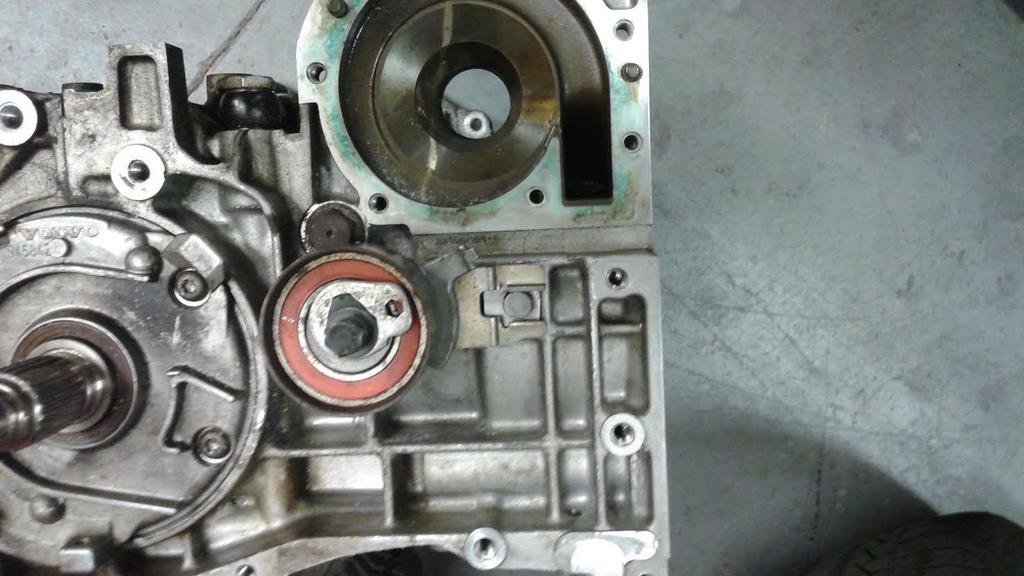 3-11-2015
2.3l with R head all cleaned up.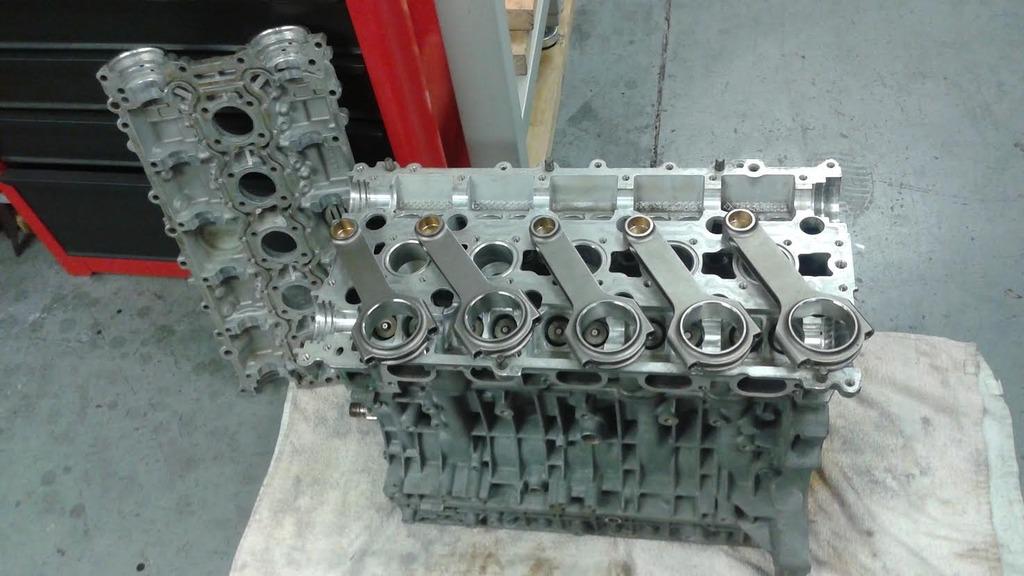 3-12-2015
absolutely, i paid top dollar for this block, 150$ to be exact ...and these bearings are like new...they look better than my 2.3 cylinder walls see below...

..to me it is a neanderthal combustion engine...people that spent 10,000 of dollars on their builds is just...is just ...well just not for me...and know they blow those engines same way...seen it soooo many times... that's just the way i think.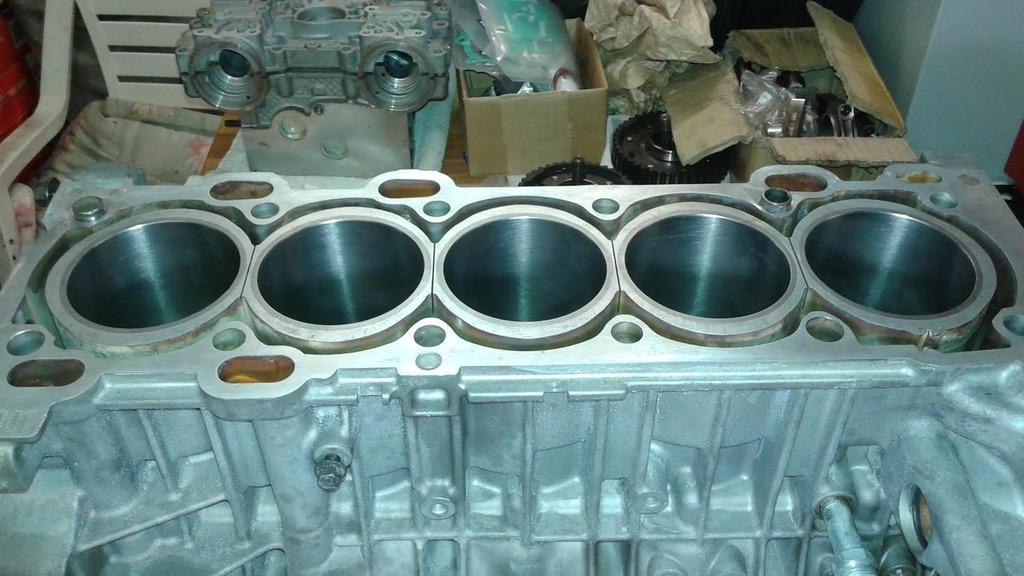 modified .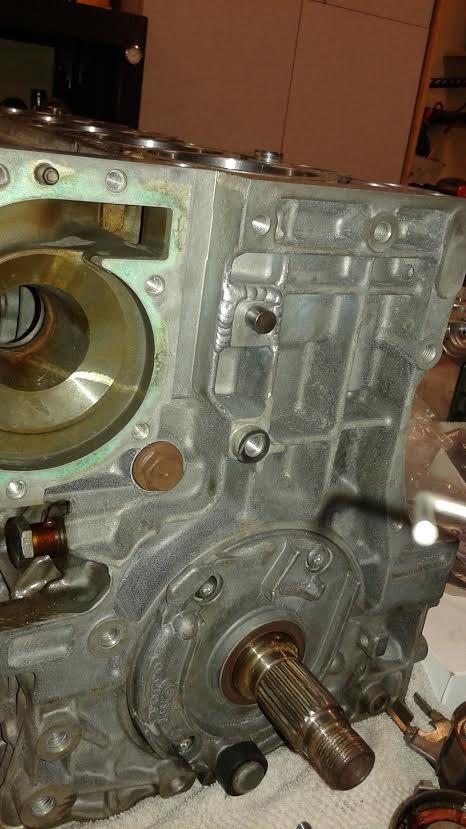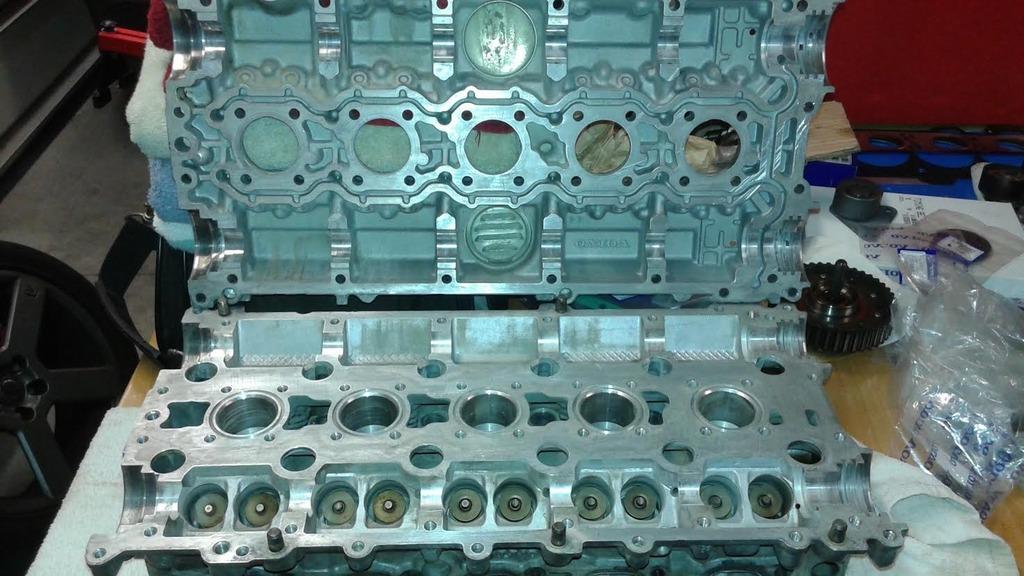 ok, i lied...i move lill faster.

no hoist... but i did use this to lift it out...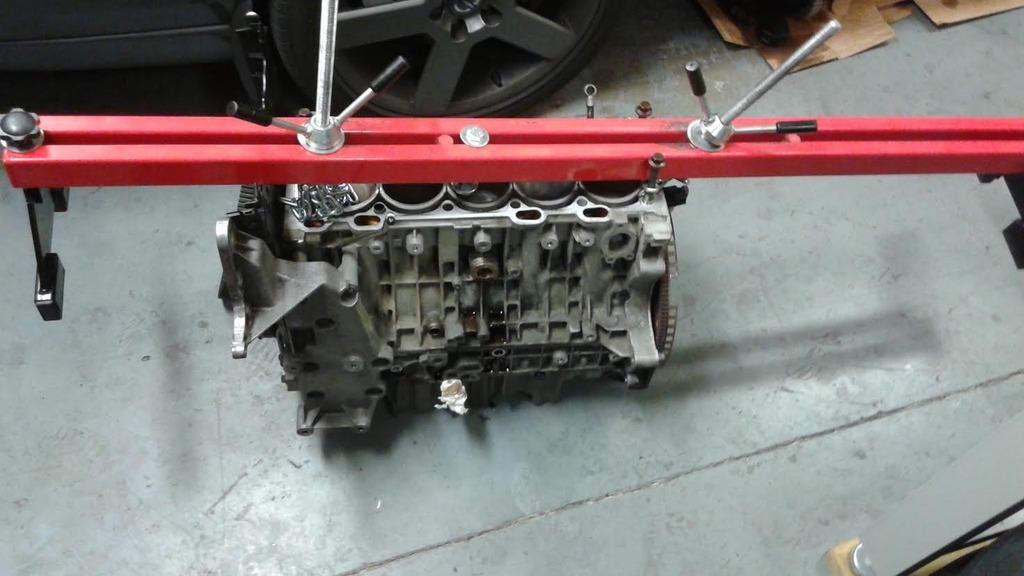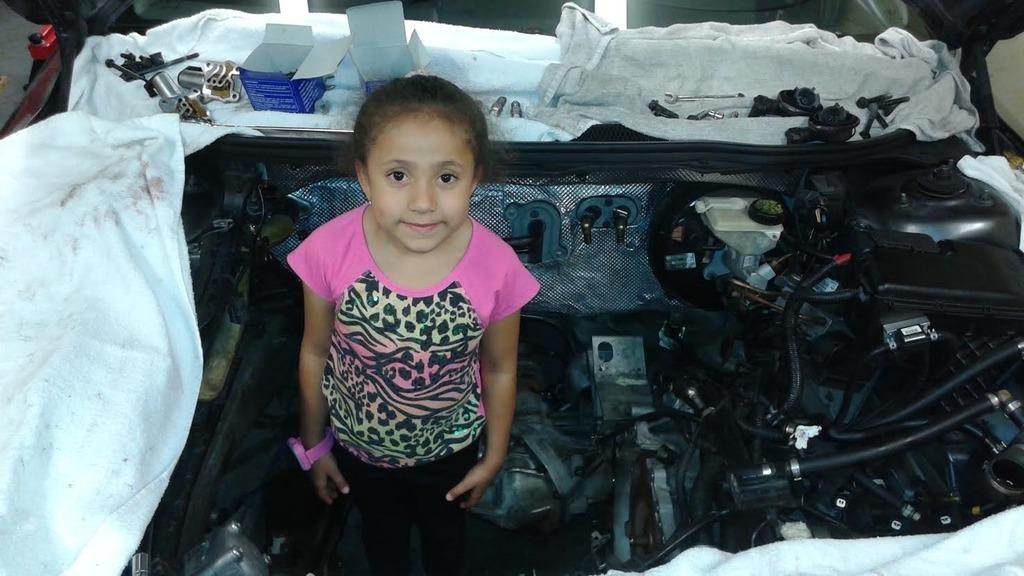 3-15-2015
did not do much....dont have pistons in my possession...popped and cleaned the oil-pan off...measured 1mm of beef on a 2.3l sleeves...and a comparison my 20g set up vs k24.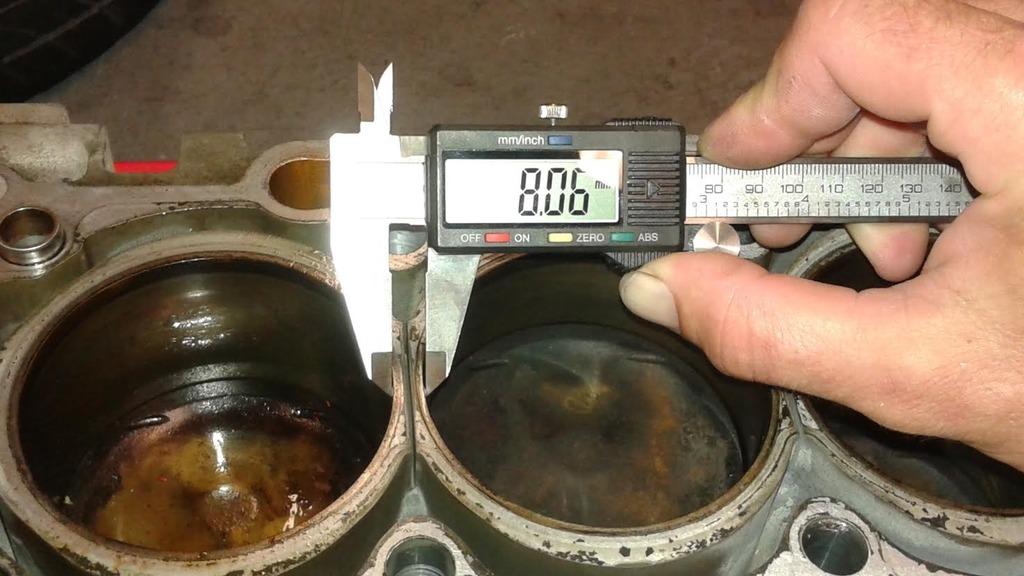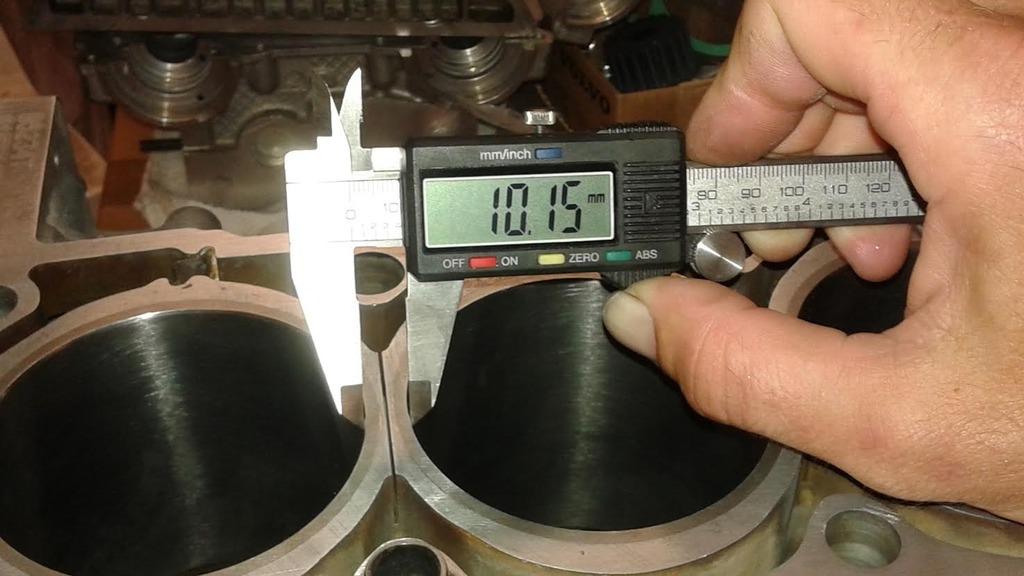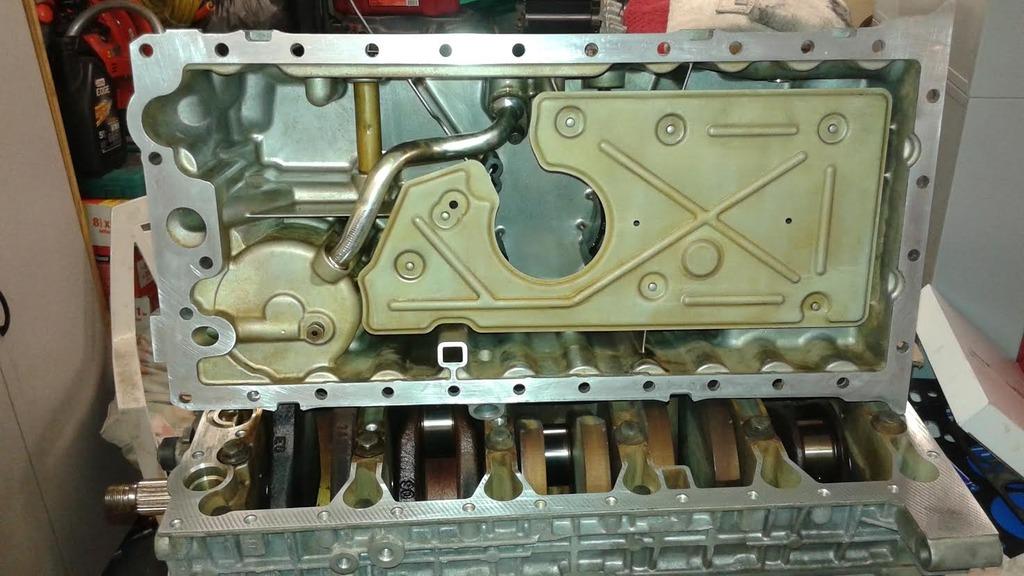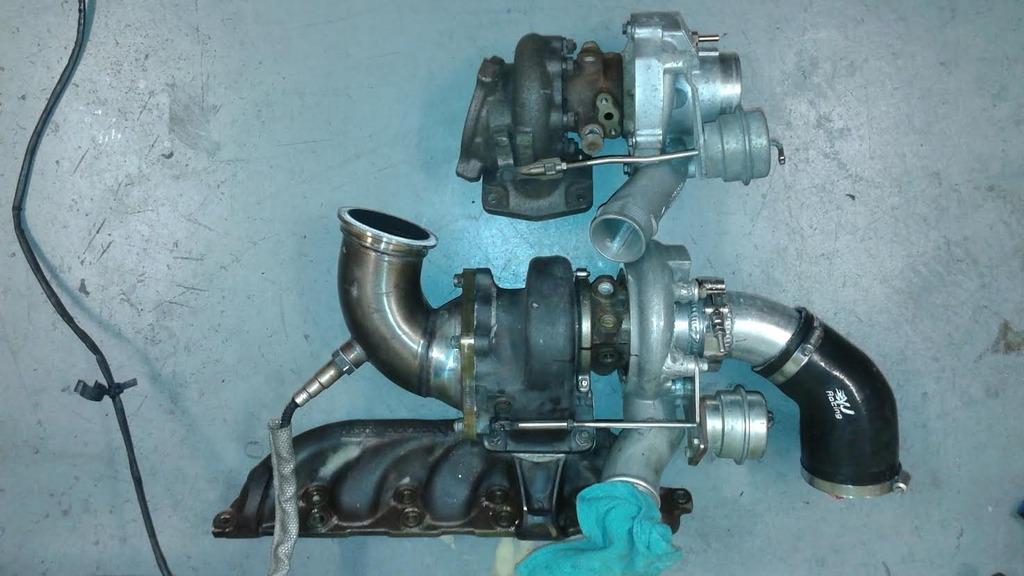 3-17-2015
in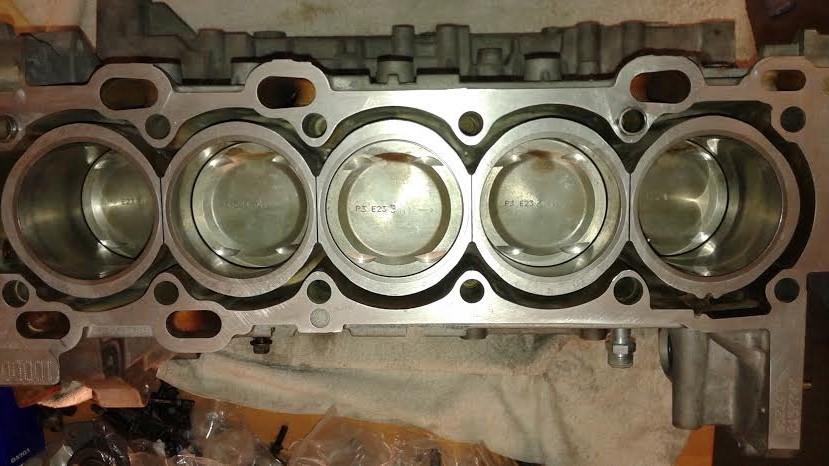 3-18-2015
thanks Stealthy , I like that mod


...did not even have to think , aaand it made more sense than 40$ cover...sorry to hear bout your engine and post some process pics please.
bottom done.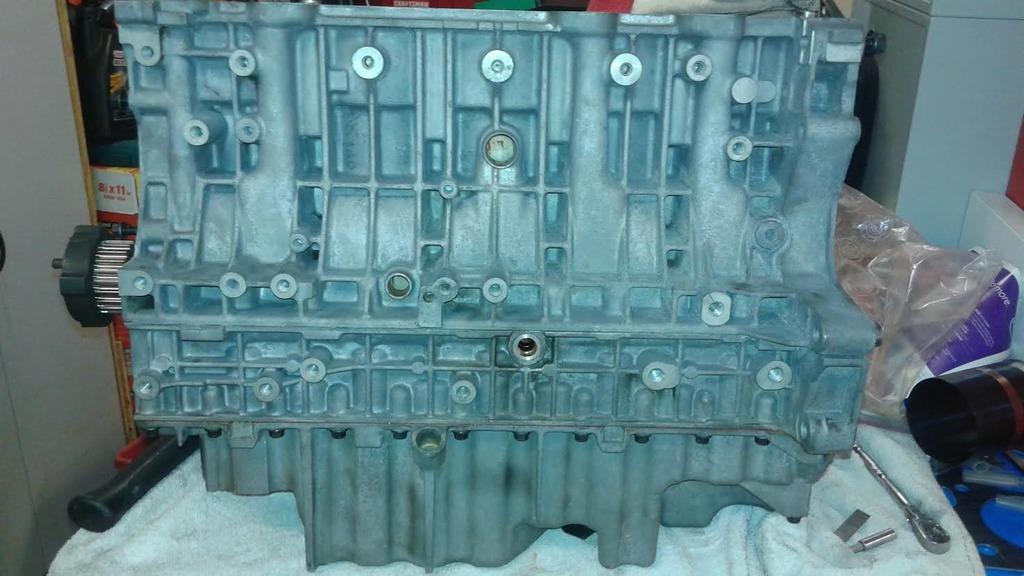 learn a take notes...lol....shimmies Dougy style...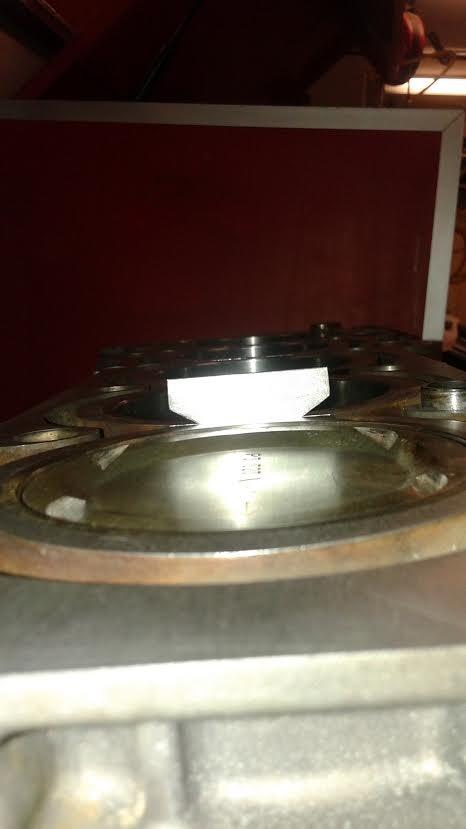 the cuts between sleeves are oval ....coolant still passes under... learn baby learn.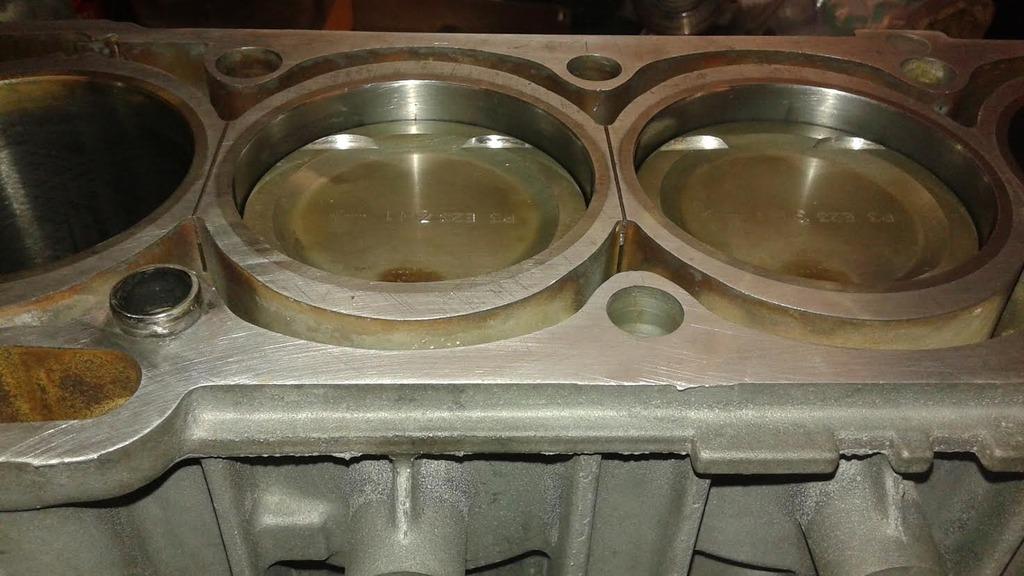 3-19-2015
not a problem and thanks strong man! ... just know that it is not that hard what I'm doing and also know that i do have help

....lets hope it runs well...lol
in bay present time.
3-21-2015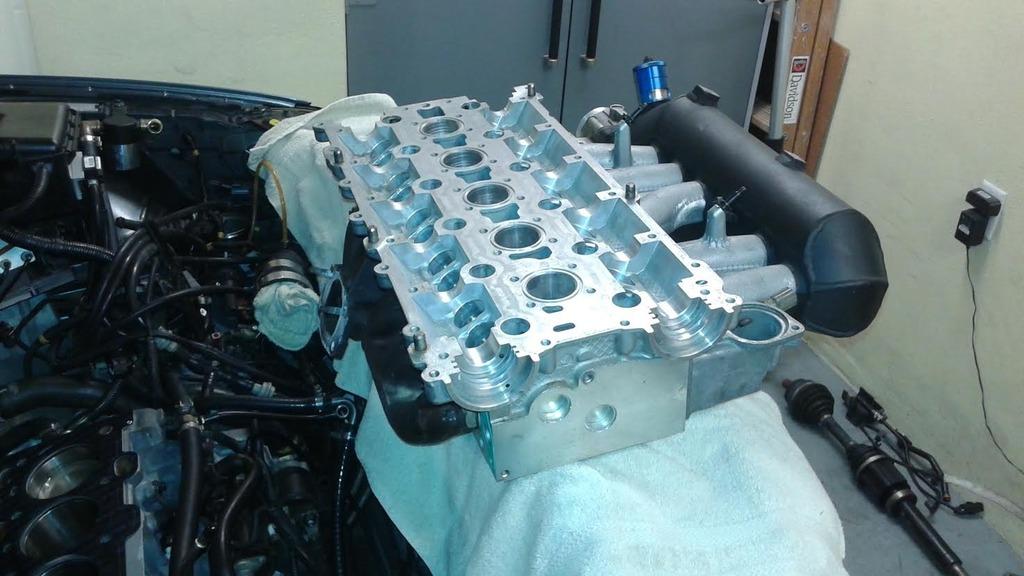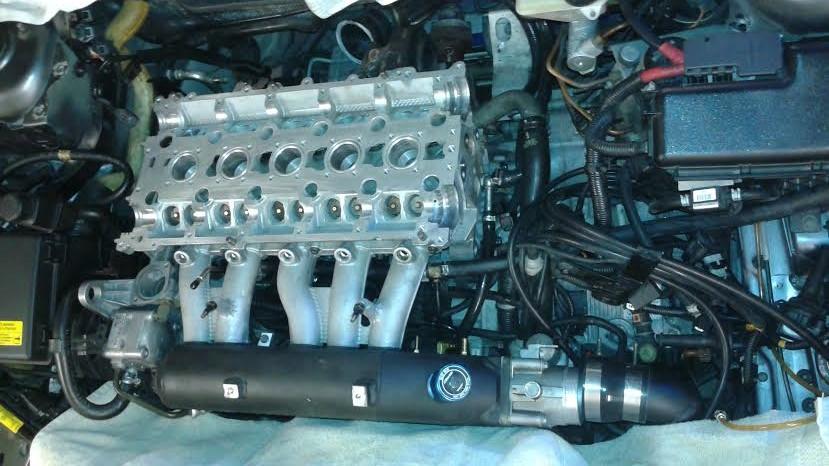 3-25-2015

thanks...now i just need to find a low mileage t5...so good luck to me..lol
pretty much done
forgot to add these 3 pics as well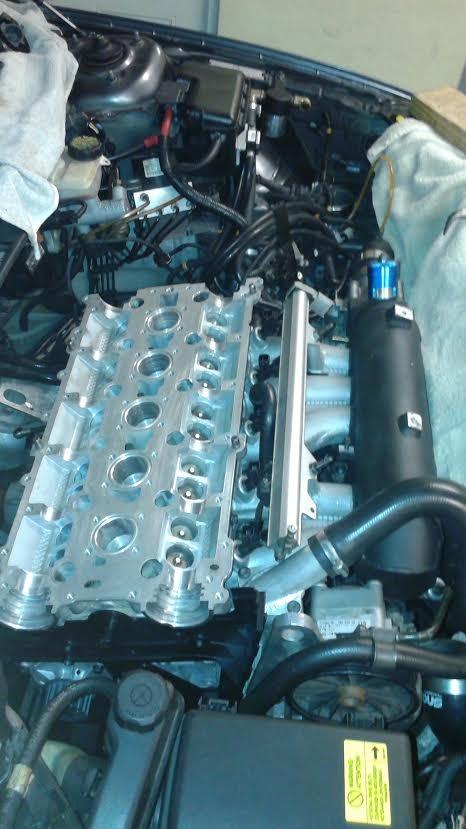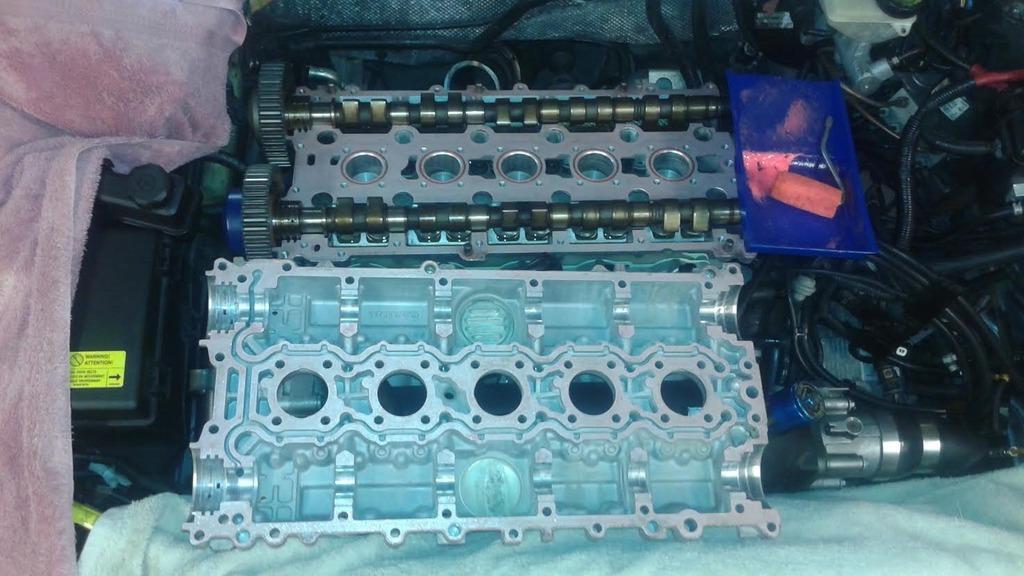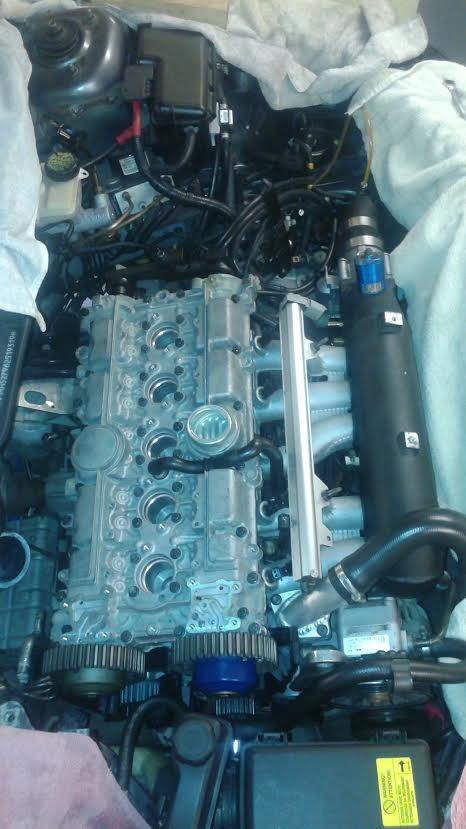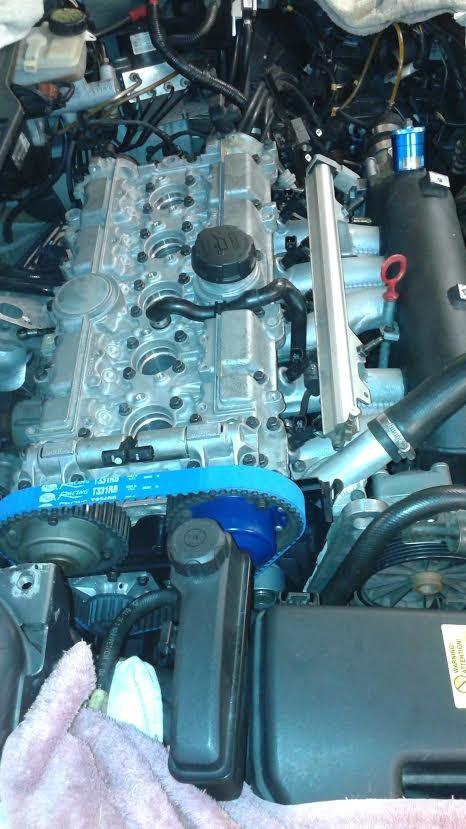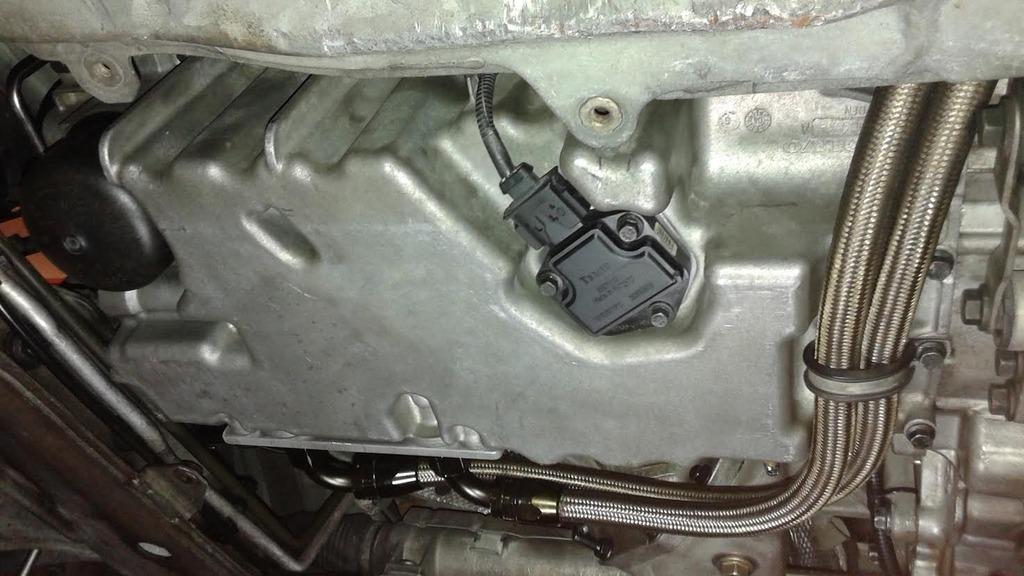 this genuine Tial WG cost me more that this engine .... have to wait for my machinist to drill a hole on top of the housing and mounting pipe and then fab piping from WG to DP . i'll try to run coolant lines through it as well .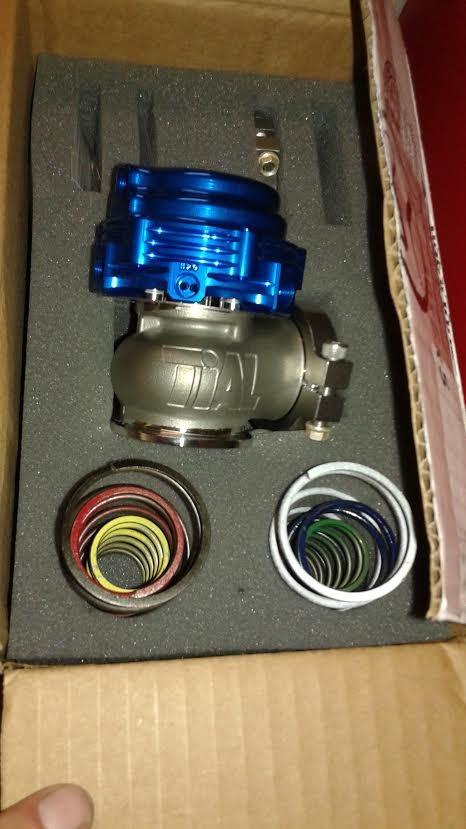 8.5:1 should be good...i like to clean...

Reference https://www.physicsforums.com/thread...ngines.646362/
Anyone who's ever sat a thermodynamics class will be familar with a PV diagram for an otto cycle. If not, some links here and here Here's one comparing two engines with B18C geometry, both 11:1 compression, 45° MBT ignition timing, but one force fed 0.5bar to 150% VE. All plots taken at 7200rpm and 13.5AFR. Here is the torque output comparison for one cylinder over one engine cycle. Clearly the boosted engine is producing a huge amount more cylinder pressure at peak (over 1300psi), which while it makes a huge amount of torque, 234lbft vs 156lbft, it would most likely destroy the engine pretty quckly. The NA engine peaks at just under 900psi, so we'll take this as the safe limit for cylinder pressure. Below, I've reduced the ignition timing back to 28.5°, the peak cylinder pressure is back at 900psi, but importantly the average pressure has risen from 210psi to 266psi, resulting in 213lbft. This would probably run pretty well. Next, we'll up the boost to 1bar, for 200% VE. This requires the ignition to be dropped back to 16° to keep the peak cylinder pressure under 900psi. I'd imagine this would not run all that well, but I could be wrong. The hugely retarded timing is obvious just past peak as the pressure drops before the fuel burn really gets going. It makes 244lbft. Now, lets leave that engine as it is, and take the other one up to 200% VE, but with a 9:1 compression: Ignition set to 25.4°, torque now at 264lbft. Lots more area visible, and the torque trace shows a gain pretty much everywhere unlike the previous ones which were a drain on torque on the compression stroke. This to me seems a better design for this level of boost.
3-26-2015
Matt , it came out of 2001 V70 t5...only thing i had to upgrade is the TB tenssioner mounting (see pics)...I had to do burr around the mounting screw and file it down perfectly and make a stopper for it and weld it in place"the stopper that is", because I wanted to use original one.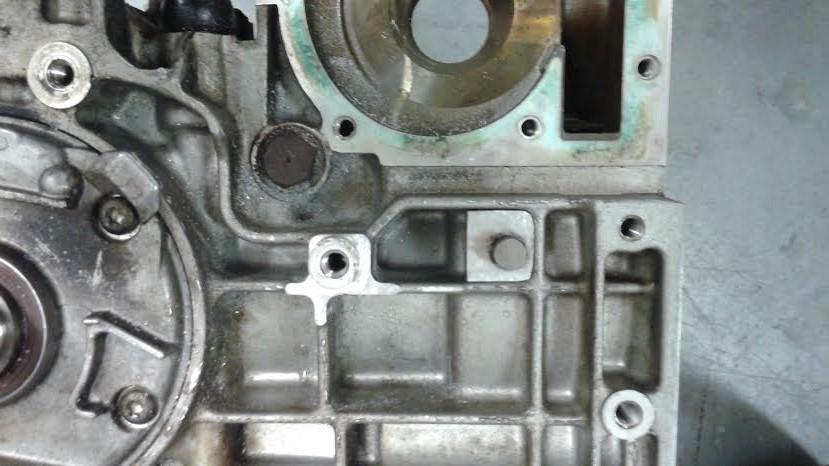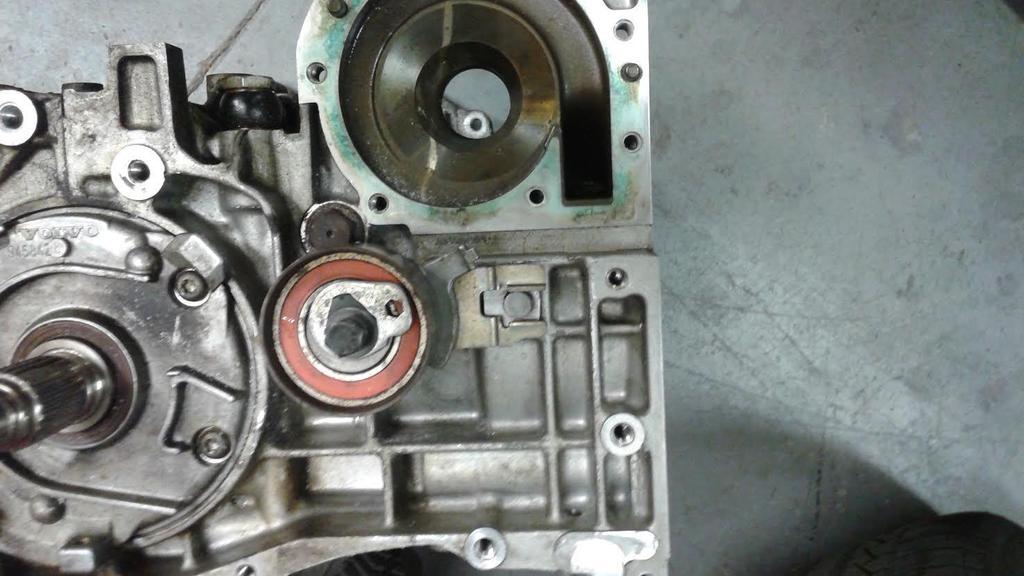 and here it is all done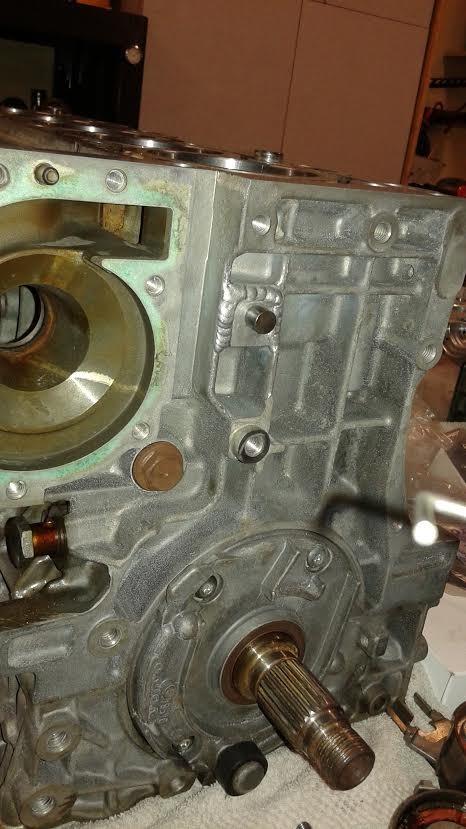 3-30-2015
done ... not tuned yet but it runs perfect no leaks...it went flawless.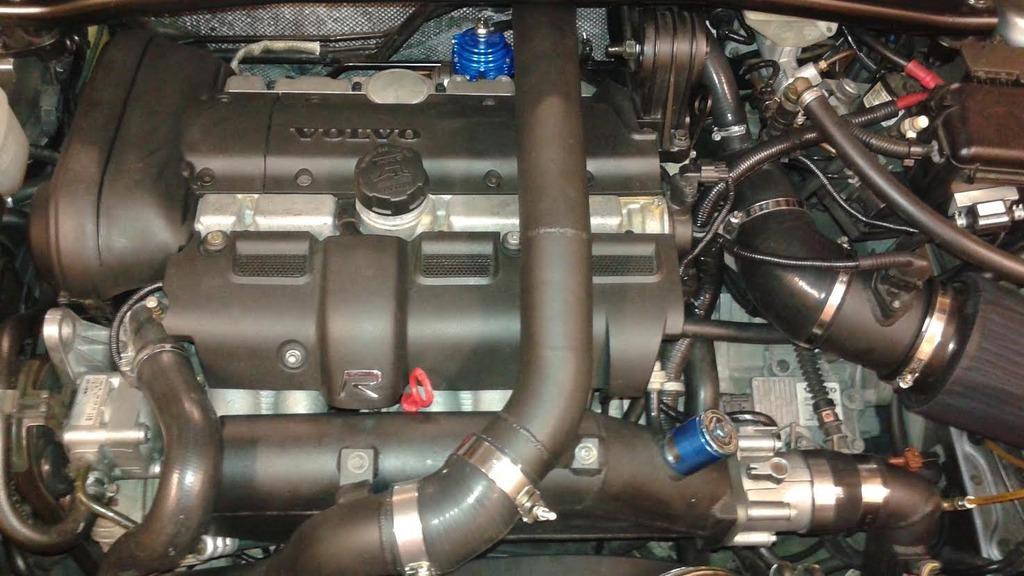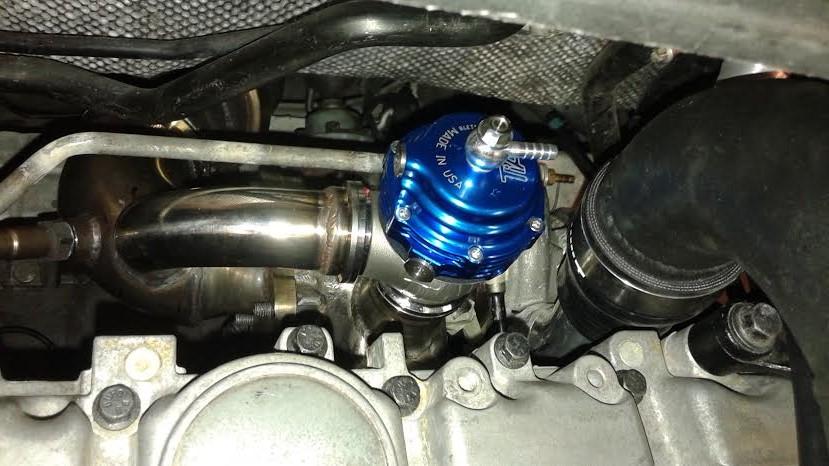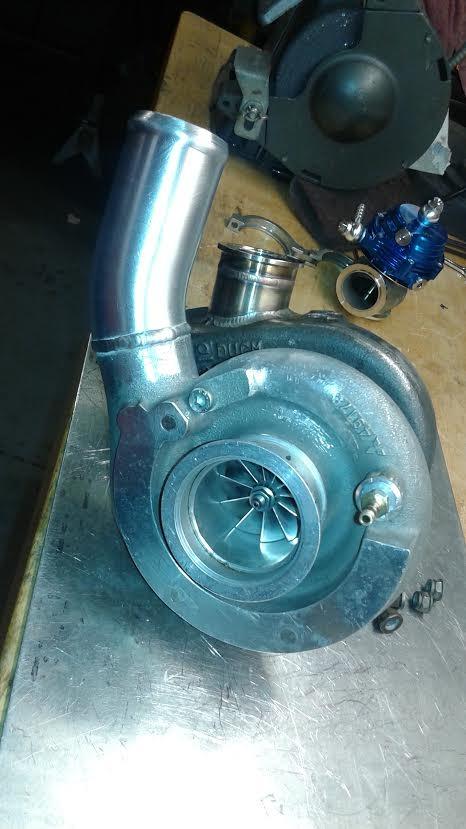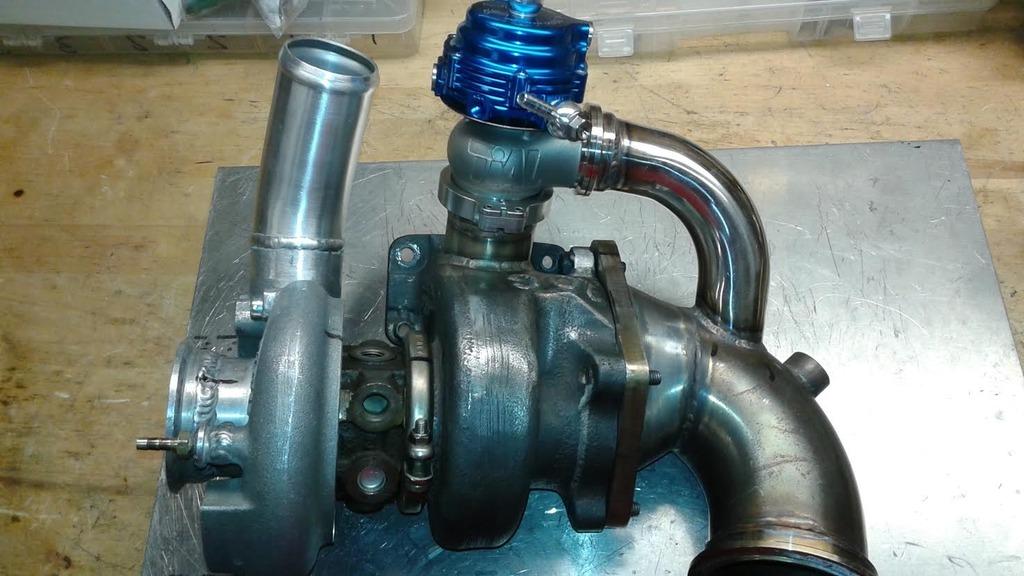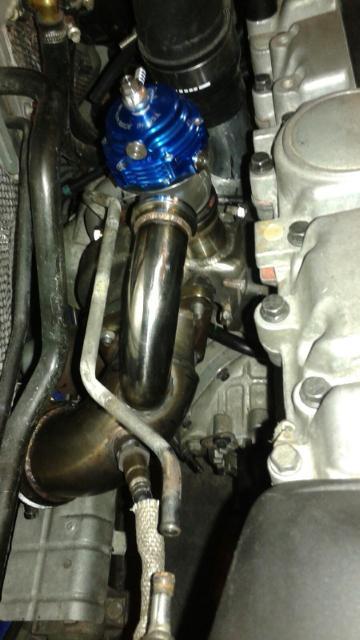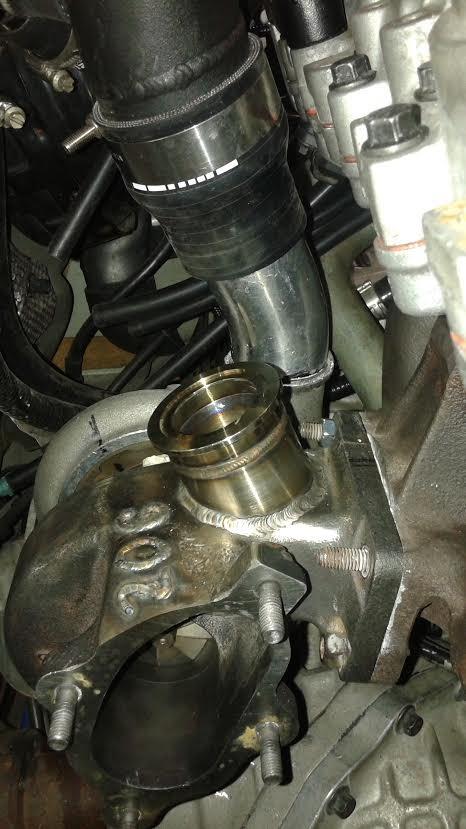 3-31-2015
Thanks man!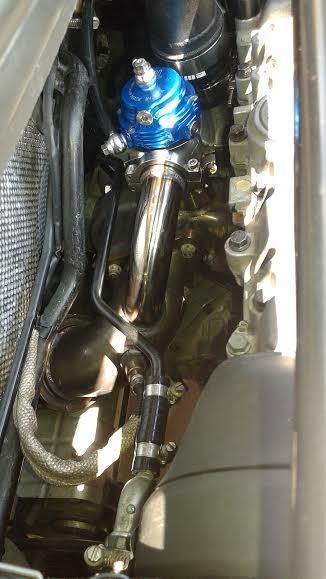 4-7-2015
thanks man, rods were from someone local that decided not to do a 850 engine built and most likely they are Chinese rods...they were all withing .001 to .004 of a gram in weight difference between them and I just put them in.
changed angle gear fluid , trans fluid and a lill filter.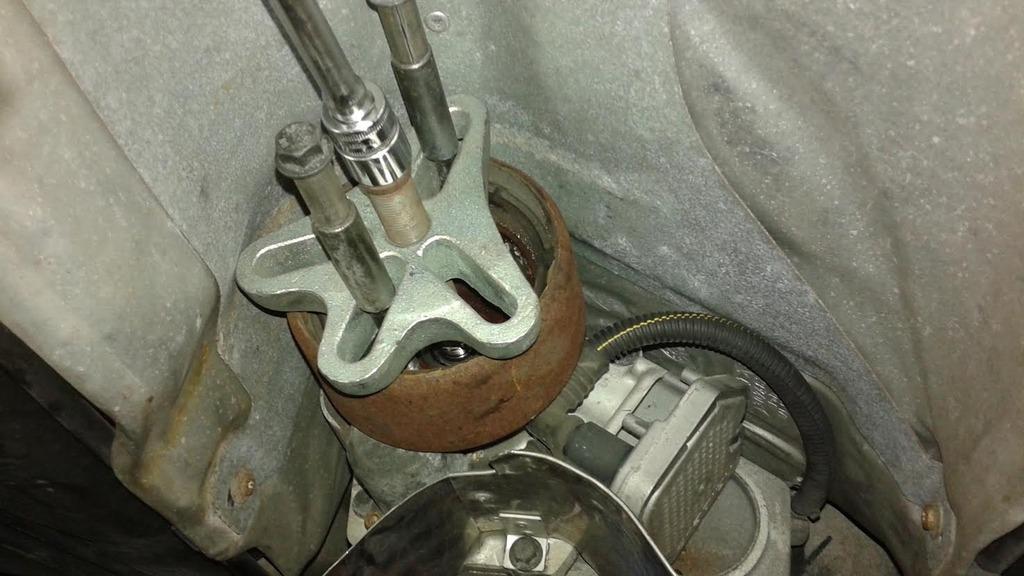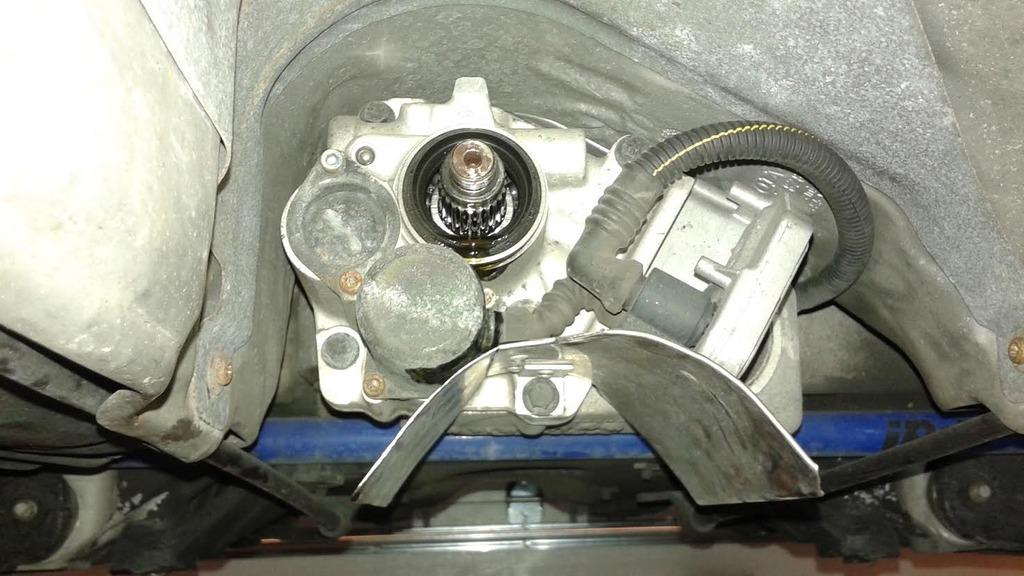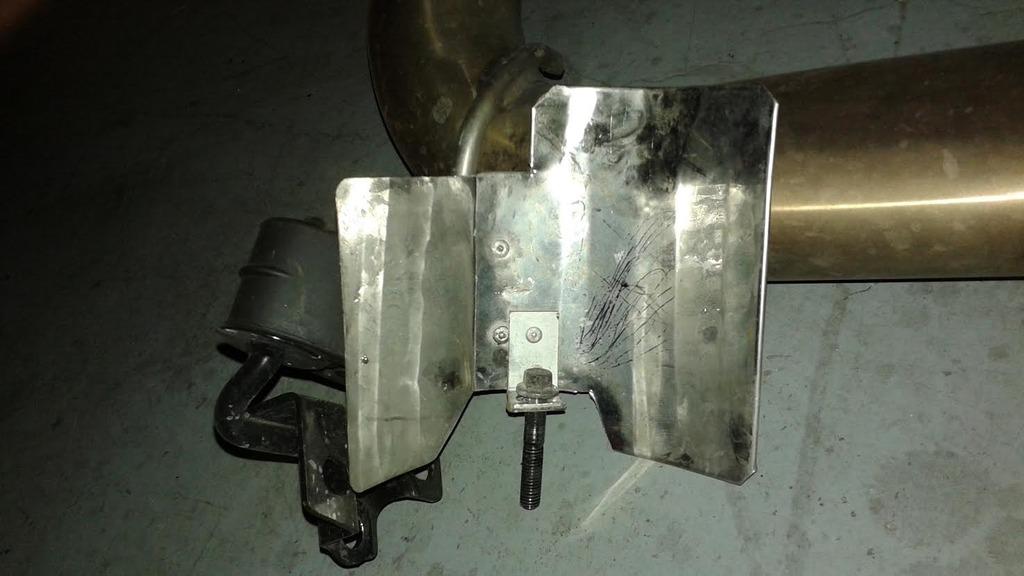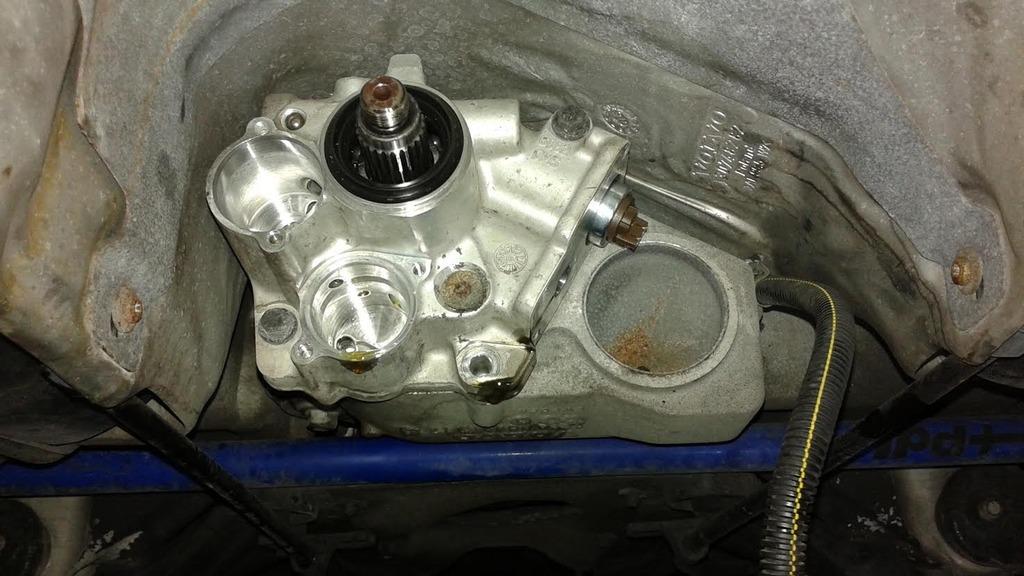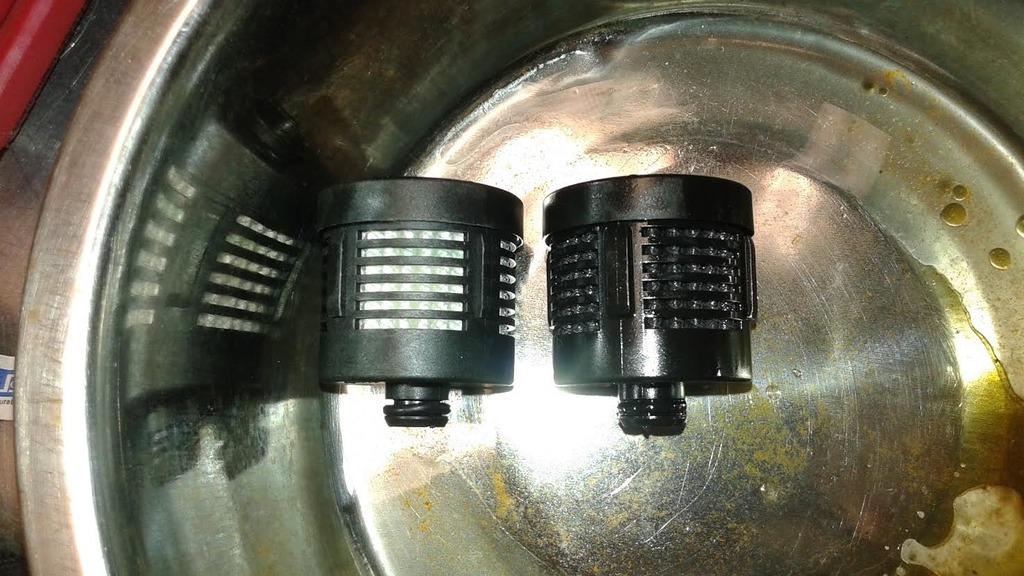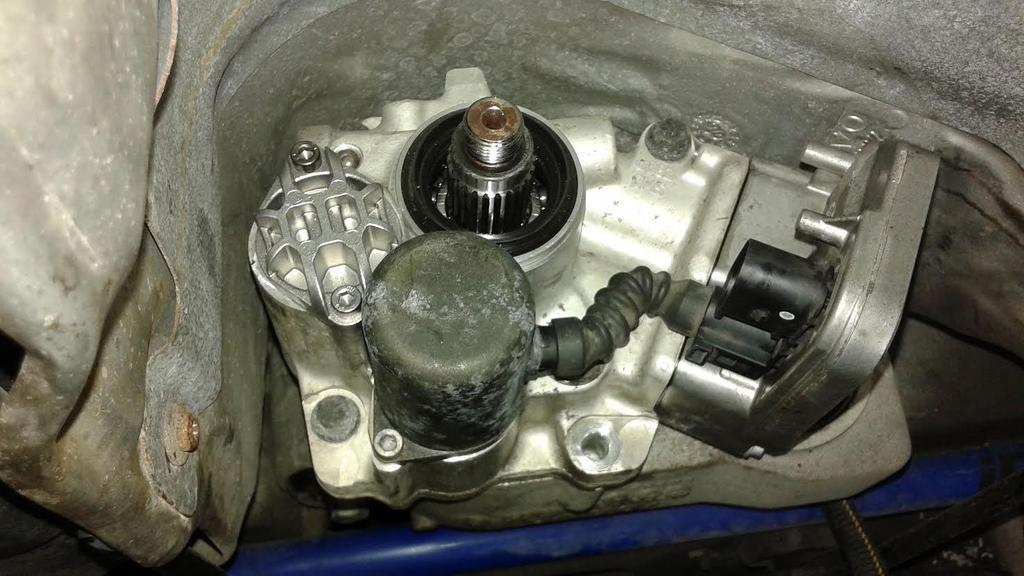 4-12-2015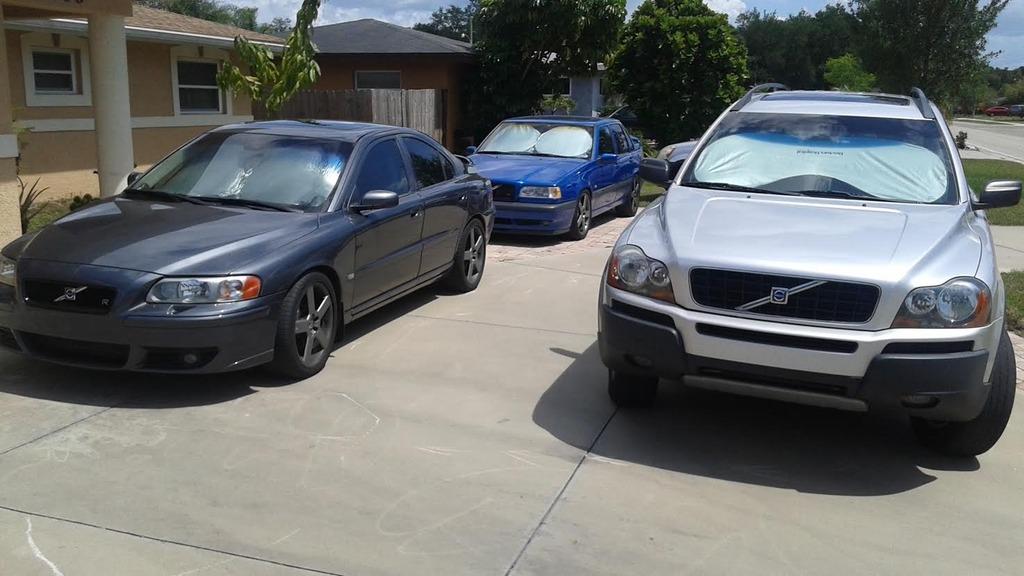 it just might be what Stealthy says plus some 850 alternator spacers a long bolt x2...i dont have anything specific for that....it was not tight at all either.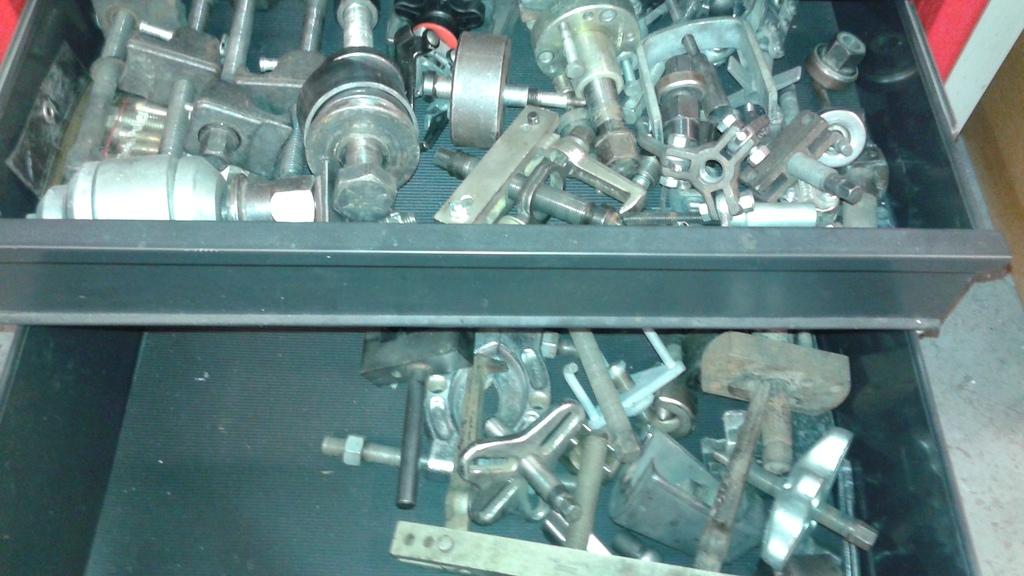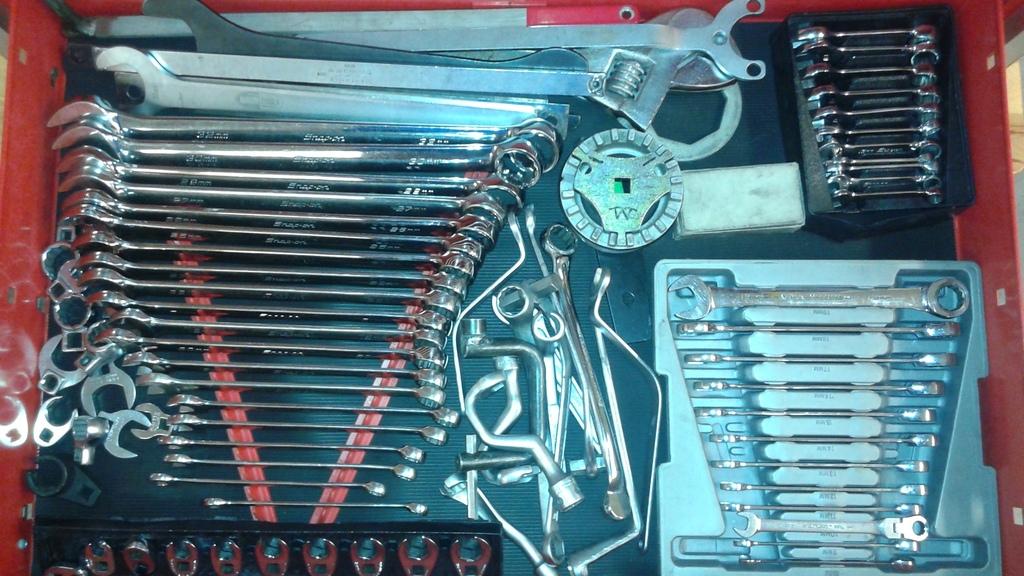 4-28-2015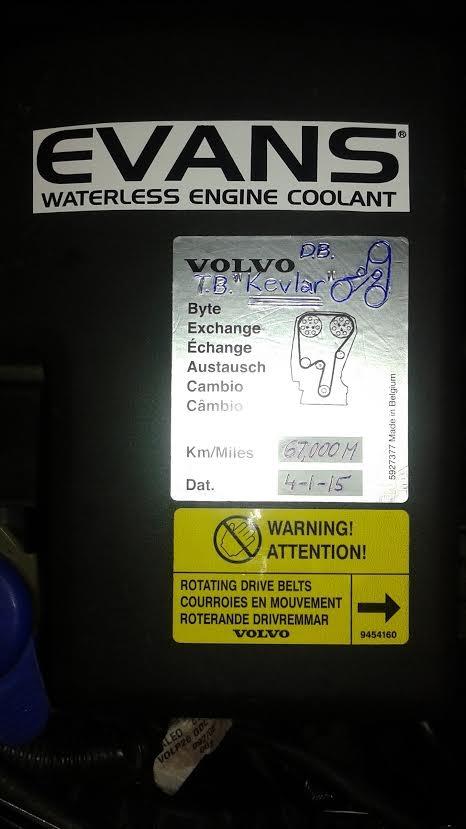 5-11-2015
5-12-2015
current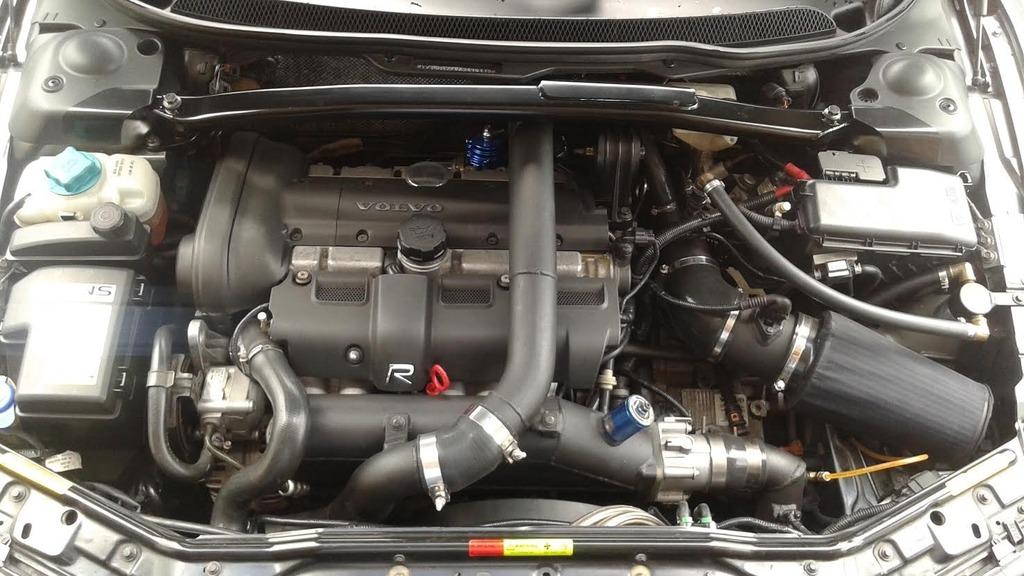 6-17-2015
relocated my water/meth delivery nozzle to after Throttle body / directly into intake manifold instead of before...reasoning for that, a couple of days ago TB has failed and i decided to take it apart and found moisture in there. I am not sure how well they are sealed at the shaft nor do I care since I have about 4 TB's ready to replace at anytime, but I am not going to chance TB failure do to internal moisture/short again...also I have rotated the TB so shaft /plate is parallel to the ground as well and no moisture can sit there to seep down the shaft again as well.

on a brighter note I started tuning with Hilton tuning and it is going really well.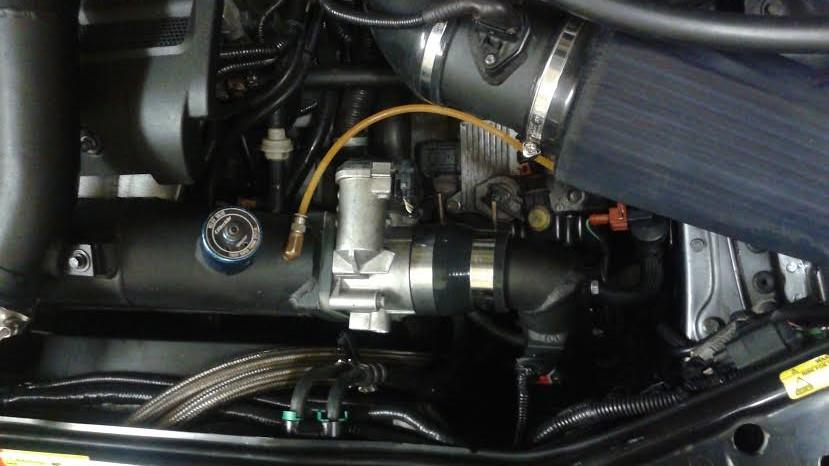 6-17-2015
Hi Jeff,
Yep that's correct Jeff it is in the trunk ...I do have a check valve...and I only run straight water.
and the proof...20psi of vaccum.
hi Rudy, hood vents should help...I have air blowing onto my filter through my ram air setup and I was going to make a shroud for my filter setup but i gave up on that since i saw no noticeable difference with my CAI.
my ram air filter setup through frame chassis.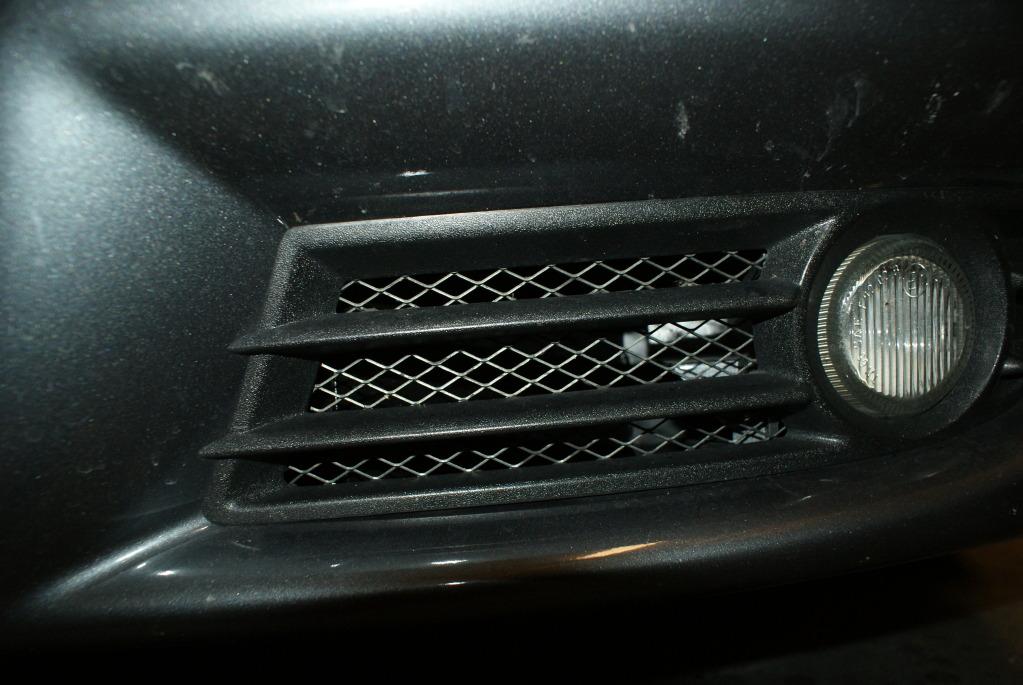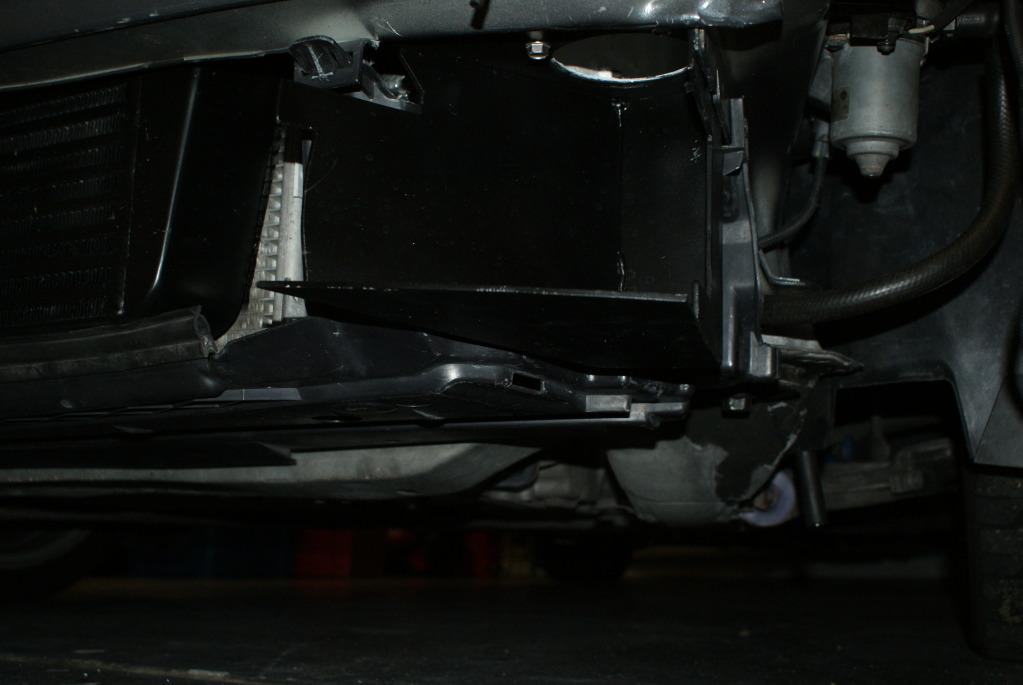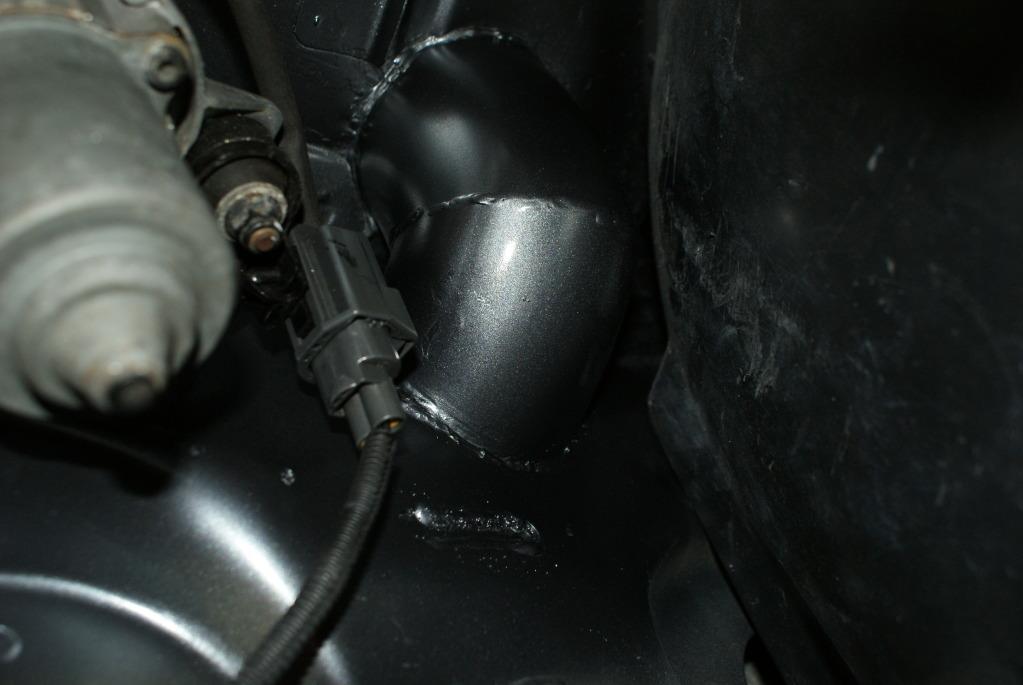 6-30-2015
almost 2000 miles of pounding since my 2.3l swap. lookin good ... no leaks ... nothing unusual.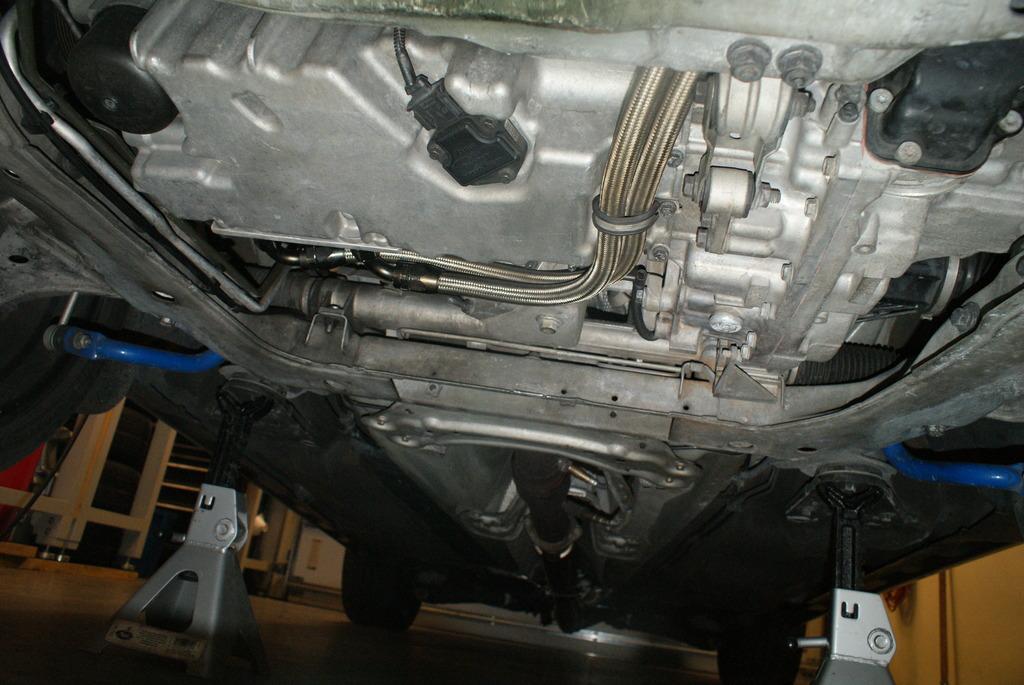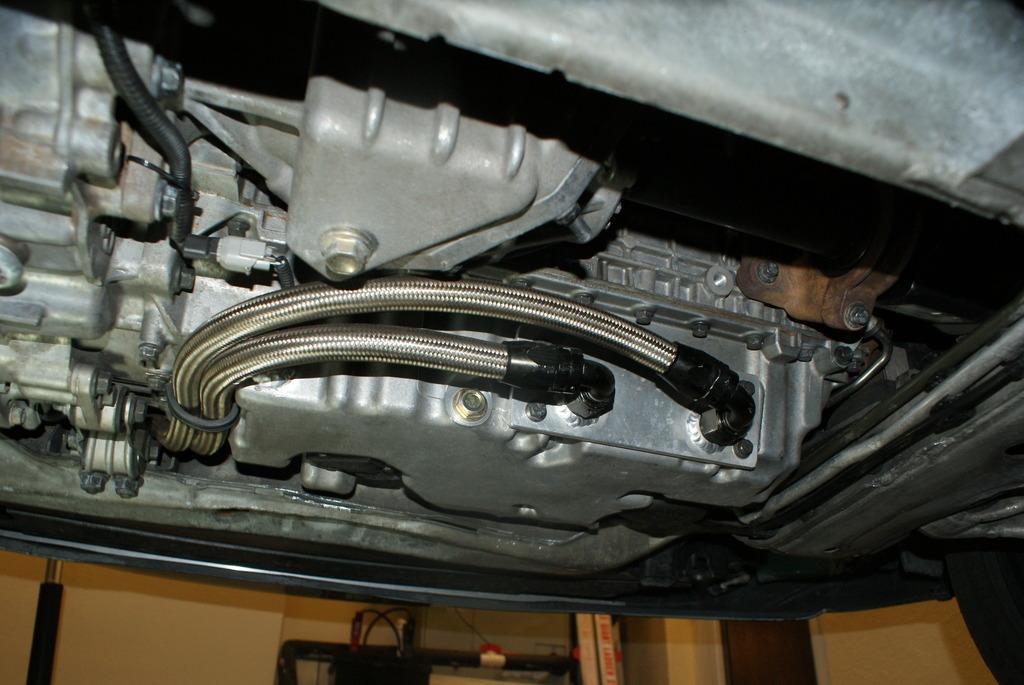 7-20-2015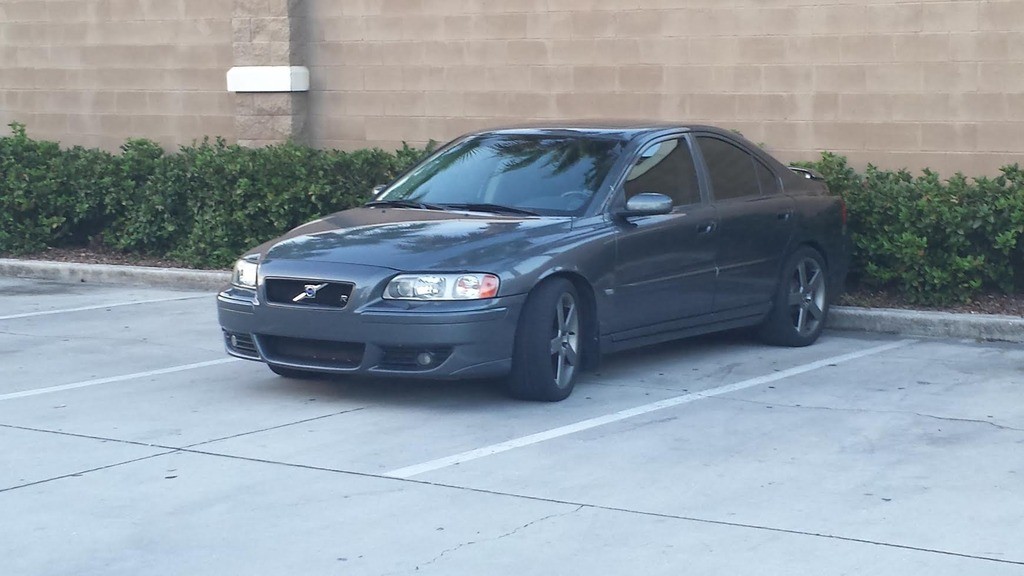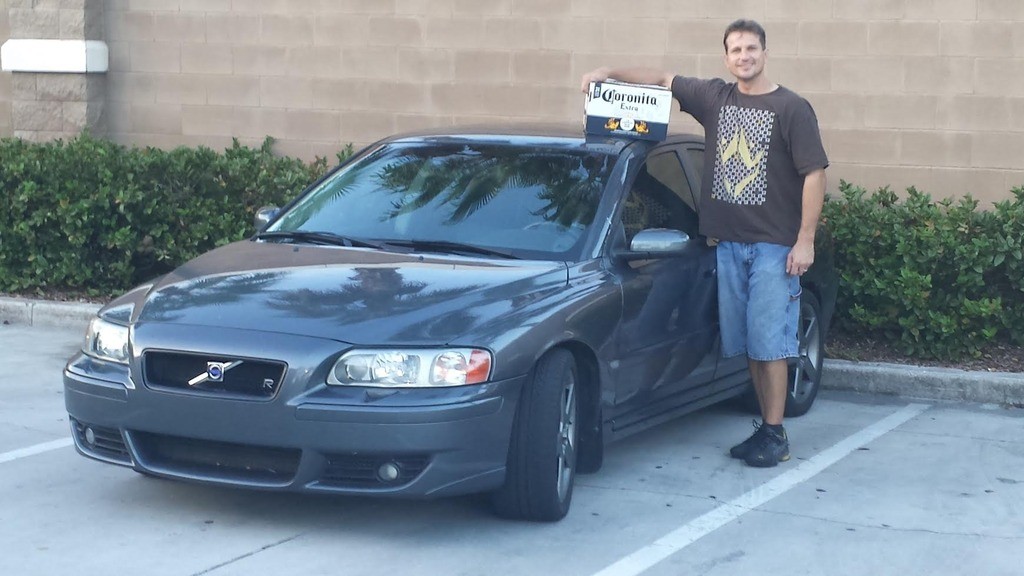 7-23-2015
drove over 200 miles and averaged 24 mpg going 80 mph with outside temp at 93f and my oil temps at 190f.
since this pic I have a bung welded directly welded onto the oil pan and not through the oil drain plug anymore.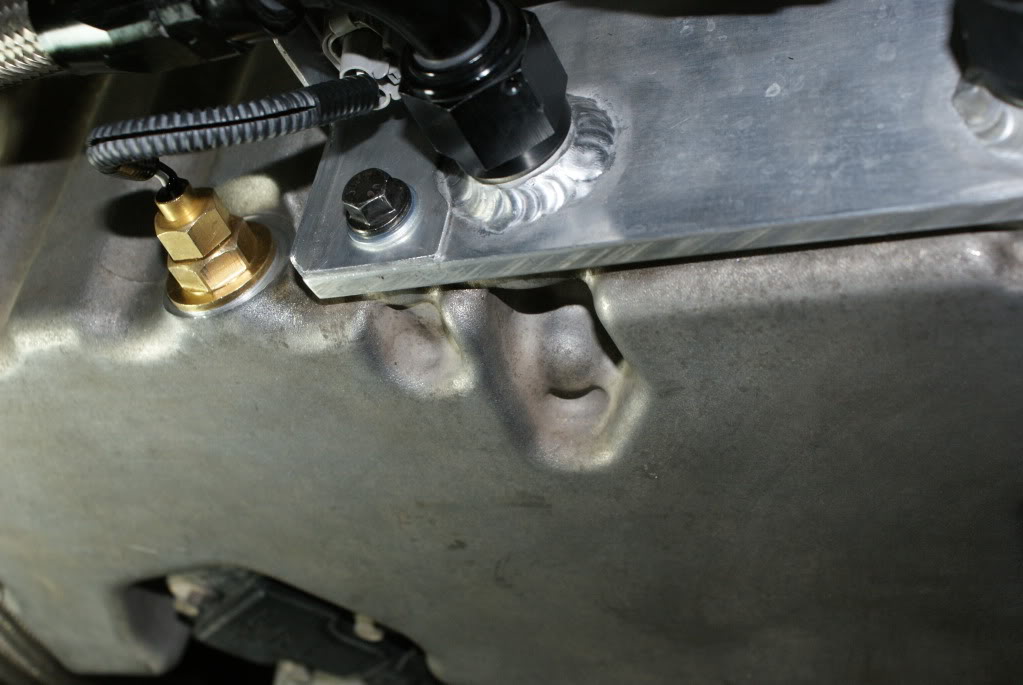 8-3-2015
more than 200 WOT pulls and 3000 miles oil change on my current 2.3l JY block with 0 40 Castrol...all old oil filtered thorough kidney stone funnel.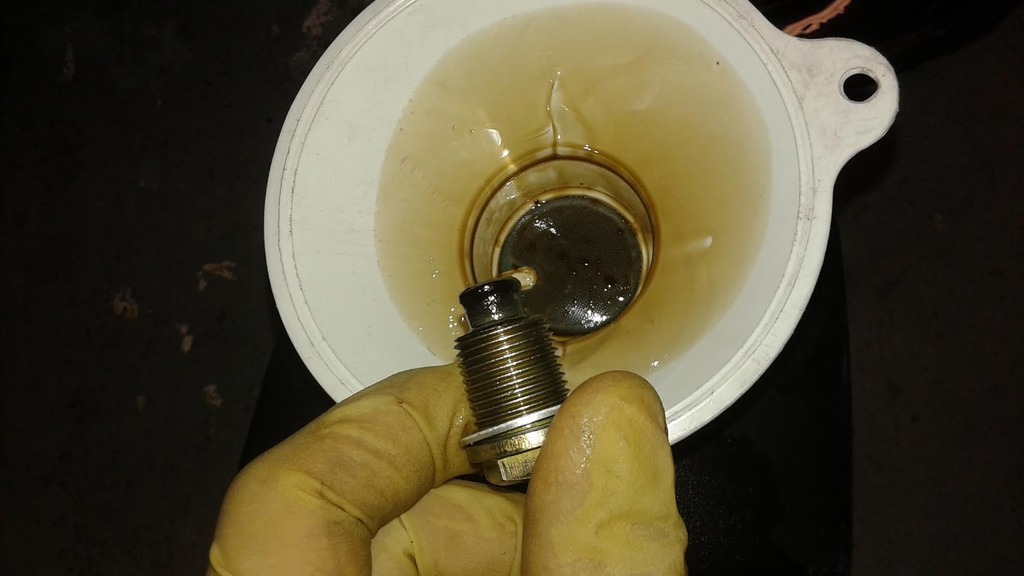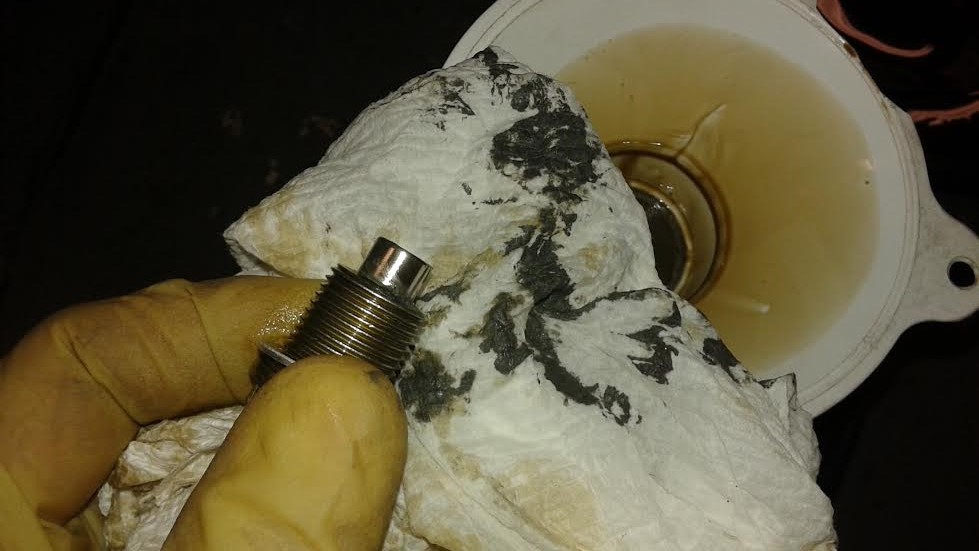 8-10-2015
8-24-2015
new boooost gauge.
8-25-2015
401 AWHP
410 AW Torque

Engine HP

461 hp
471 torque
9-10-2015
got some tires, "Pirelli Cinturato P7 All Season 245/40-18" for 340$ shipped... i know nothing special but not a bad deal since a new set is about 850-900$ for 4 tires ...and the best part is they listed them 90% thread left aaaaand they are all brand new...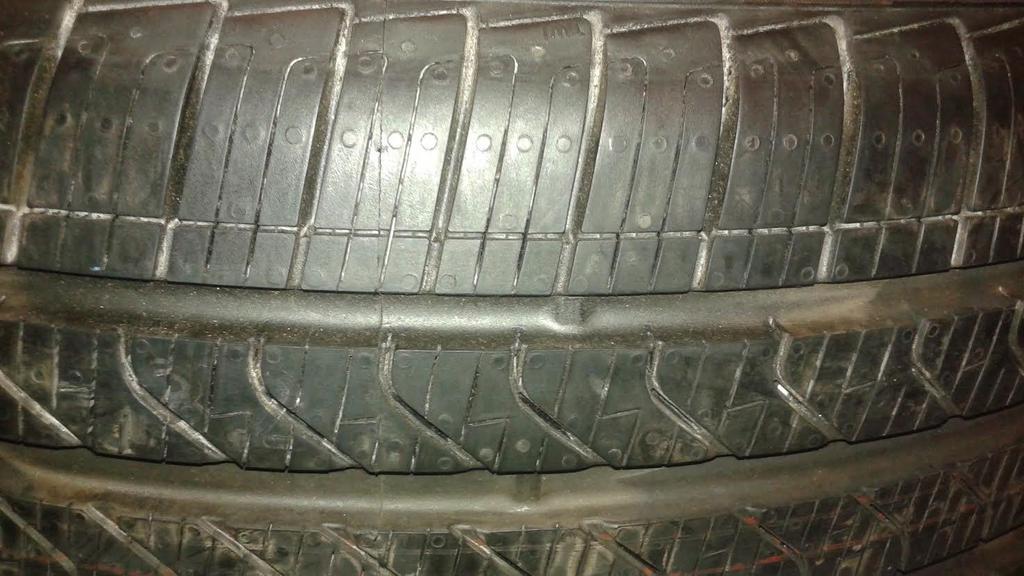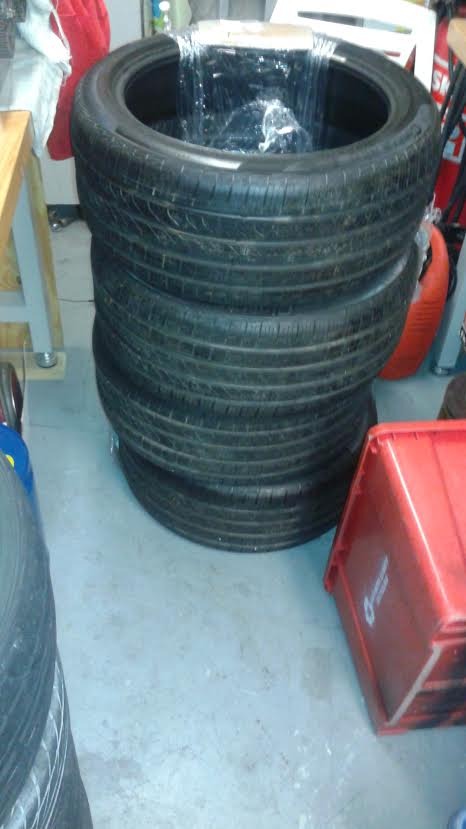 9-18-2015
i am thinking of putting on ARP head stud/bolts and i will not be using MLS head gasket if i do decide to do it...2001 T5 head gasket with a rings around is what I like...dont know why , i just do...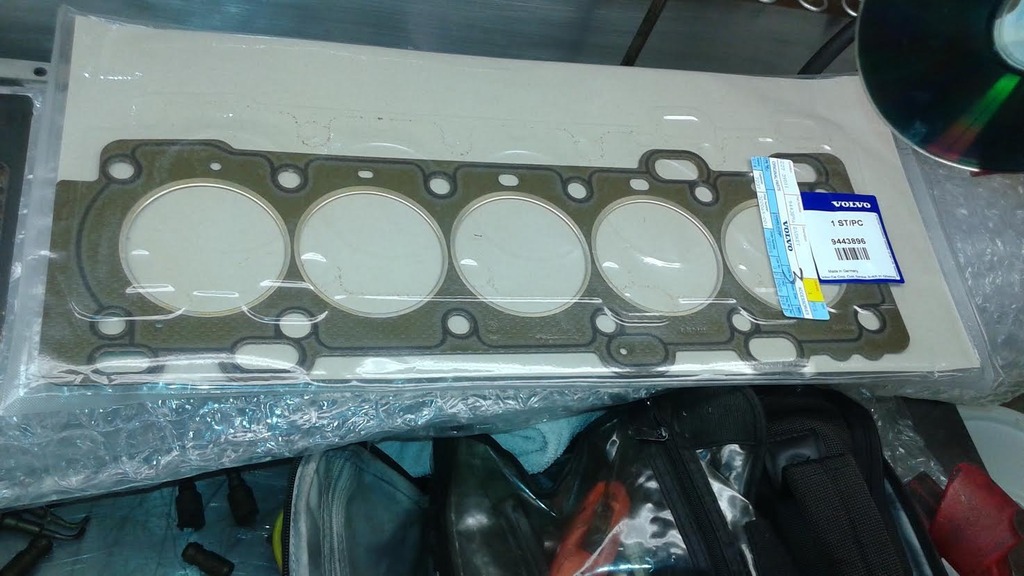 9-27-2015
10-1-2015
10-3-2015
i was going to go with old style 2001 T-5 HG but changed my mind at the last moment and went with Volvo oem MLS ...this way I will find out if the torque to yield head bolts were the weakest link under high boost stretching and allowing to lift/warp the head...also I'll be the first one to say i dont like the design of the MLS gasket for out t5 blocks ...they are made for 83mm bore and they have no closed rings, the compression channels pretty much align with aluminium to sleeve outline which leads to the shim area...also I really don't care for Reinz HG it has 4 layers and it is NO different than a cheap Elwis ones vs. OEM Volvo 3 layer and I think it is hyped...more in ss layers is not better in my opinion...but I think for high boost ARP head studs are a must...so I will find out if I was right or not.



test fitting ARP studs and volvo mls gasket...that is not how it was installed...lol...i think i would hang my self if i followed arp stud install directions.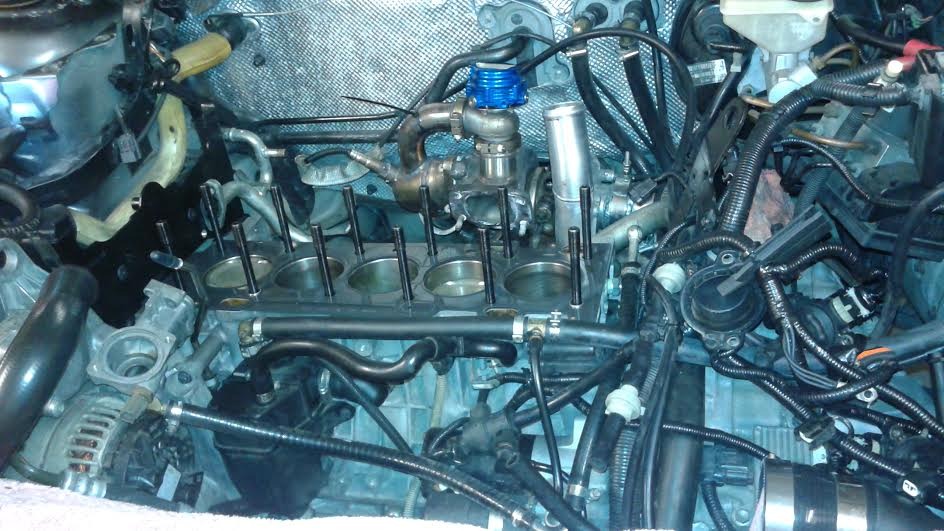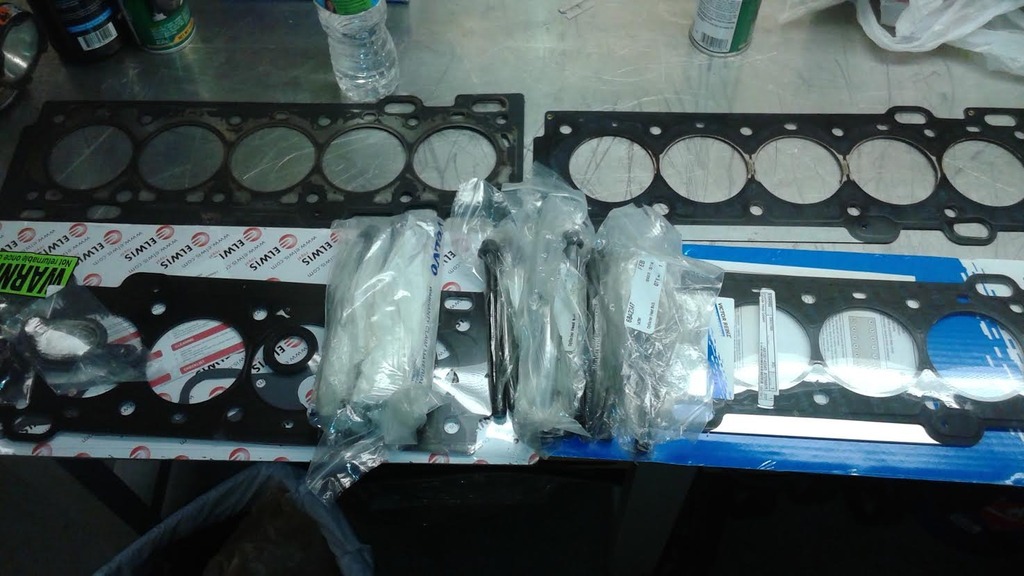 head resurfaced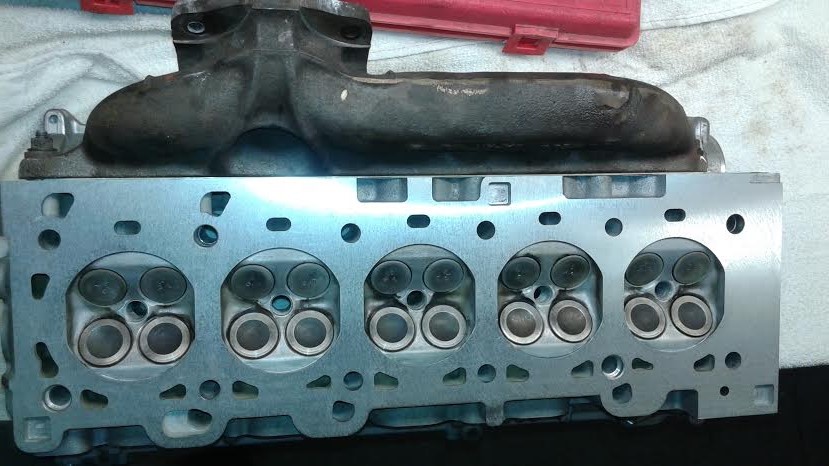 redesigned shims for high boost/hp...reason why I saw movement on two shims.... they are basically locked/cut into the width of the block...so they don't drop even a mm down and stay flush at the top with the deck.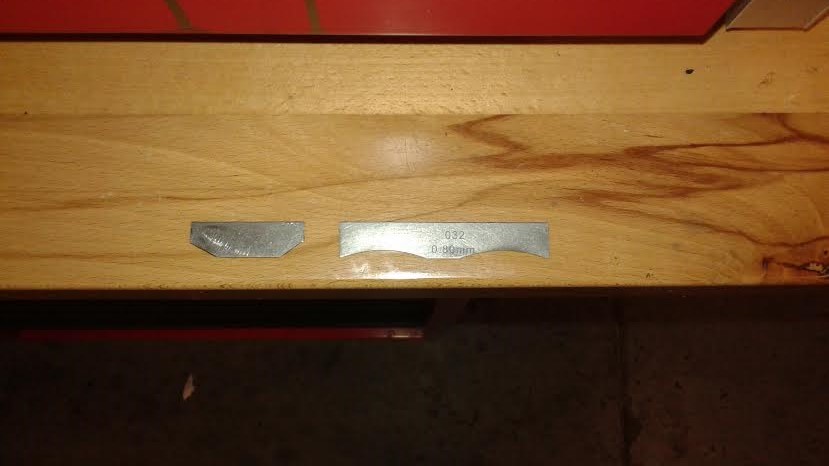 and back and running
a big thanks to my good friend Justin - 666lm for hooking me up with these HD IPd old style coils and coming soon from him 2.5L R piston,rods and crank that I will use in my wifes XC90 or in this 94 t5 block...they do give out 1/3 more than stock so lets see if i can notice any deference.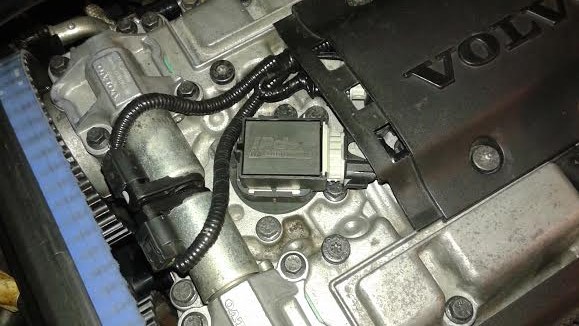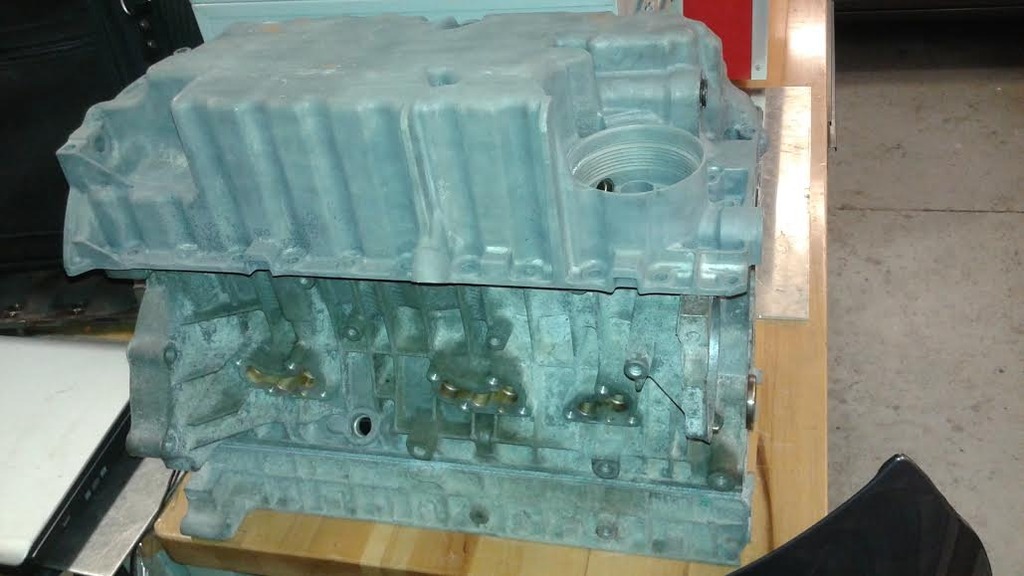 a big thanks to my good friend Justin - 666lm for hooking me up with these HD IPd old style coils and coming soon from him 2.5L R piston,rods and crank that I will use in my wifes XC90 or in this 94 t5 block...they do give out 1/3 more than stock so lets see if i can notice any deference.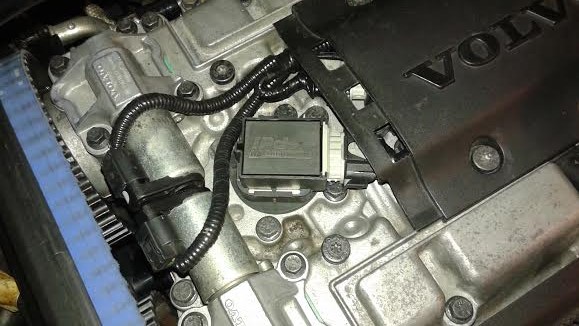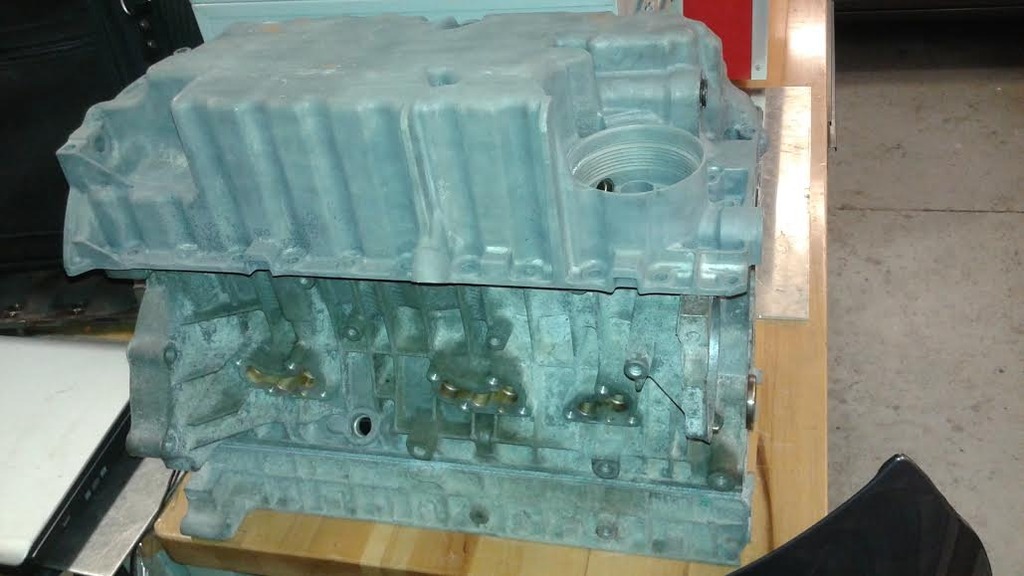 10-14-2015
i got tired of my diverter valve location...it will be setup same as my 850.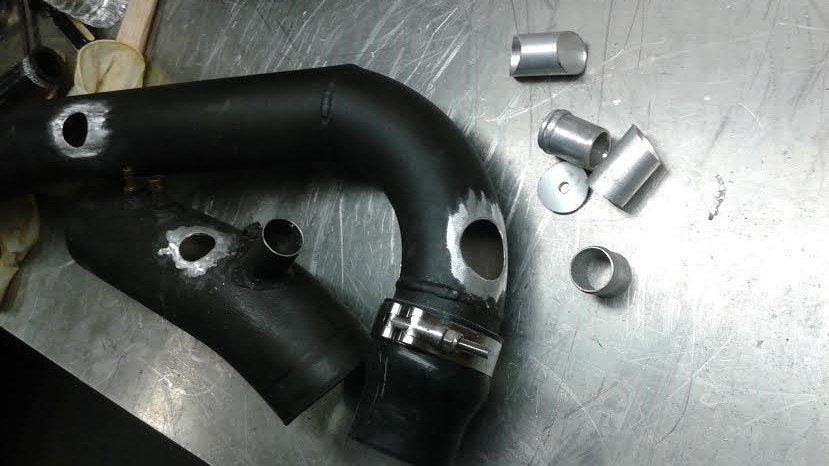 10-17-2015
finally i relocated DV...i love the freedom of designing things the way it make sense to me.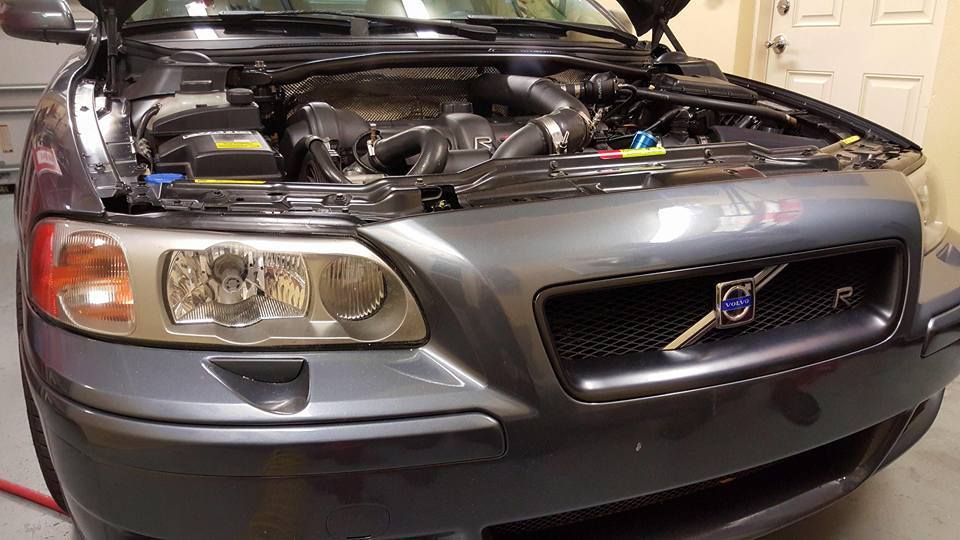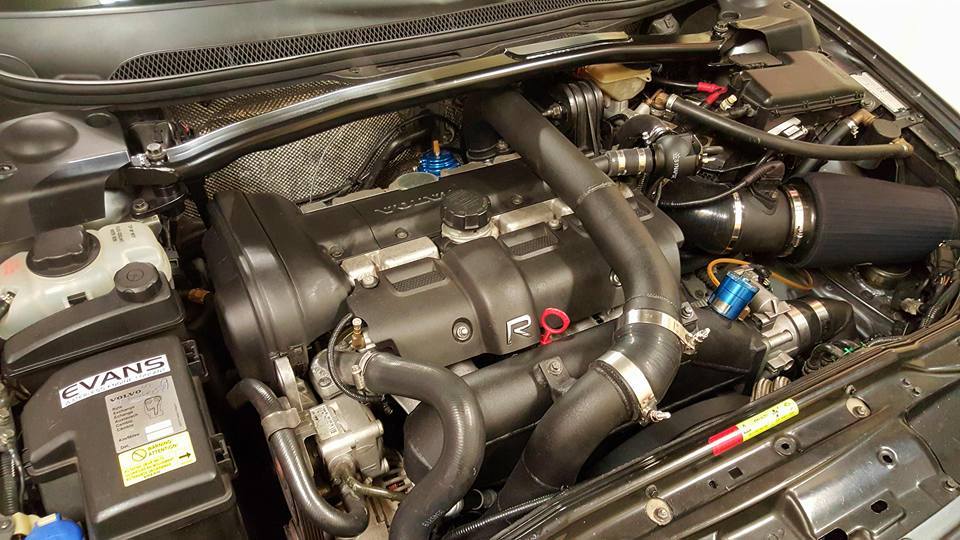 my friend alex , the best welder ever.





daddy's girl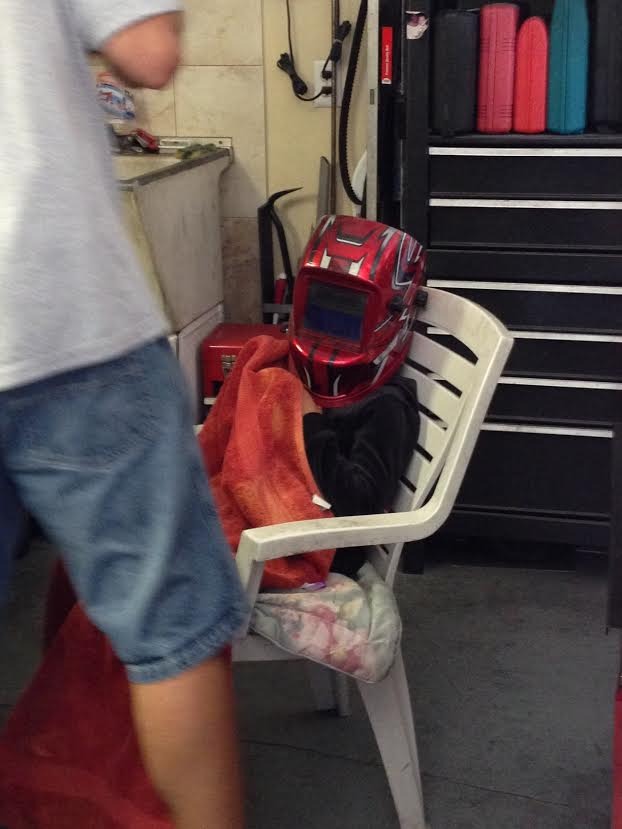 11-19-2015
oh guys I just feel so very blessed to add another

10 awhp with this mesh mod but yet still keeping all things stock .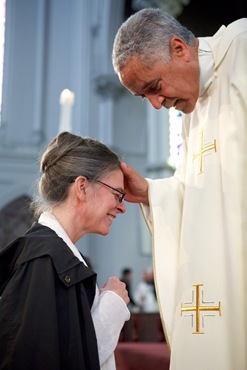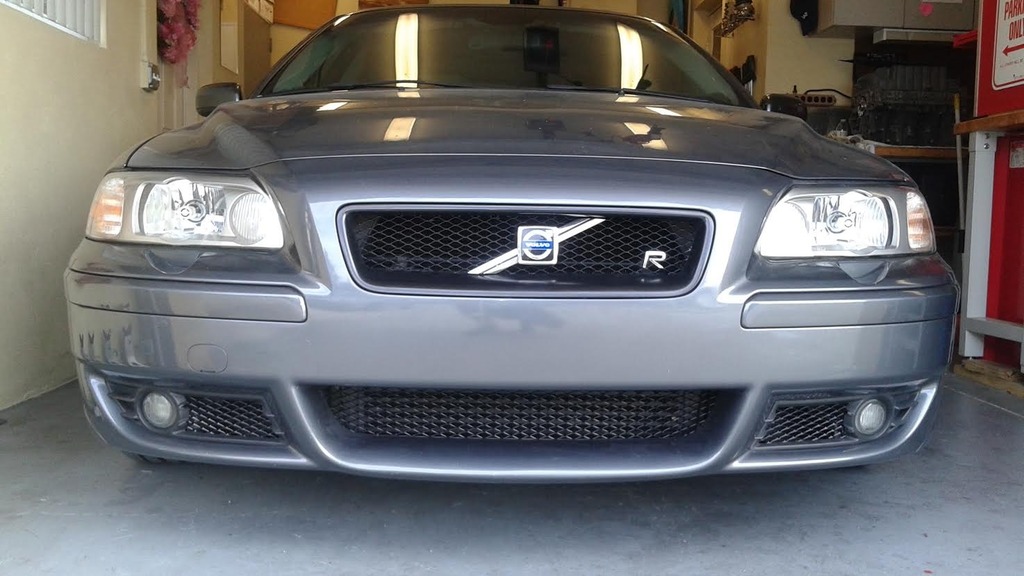 12-20-2015
12-31-2015
last pics of the year... the best year ever... good bye 2015.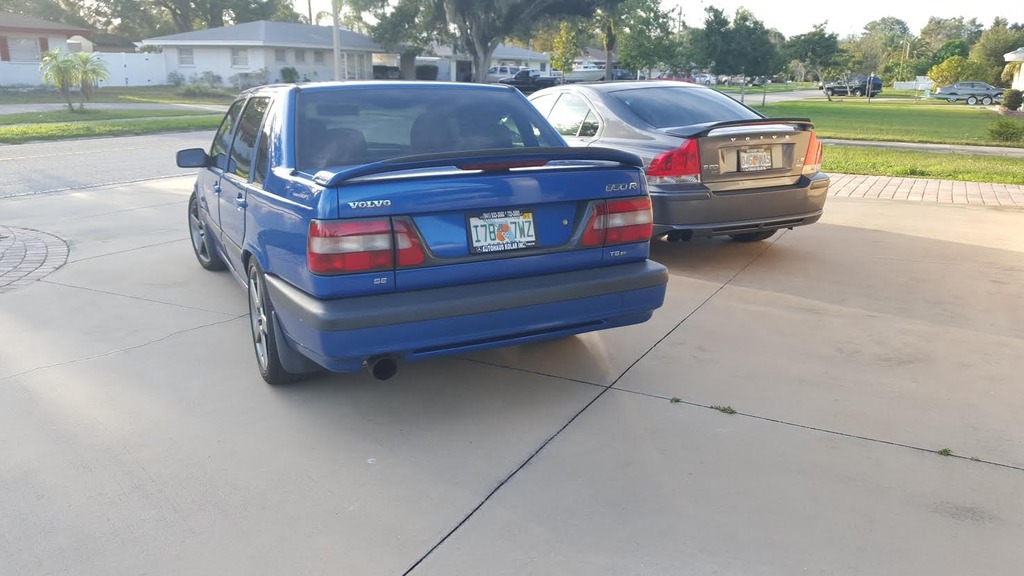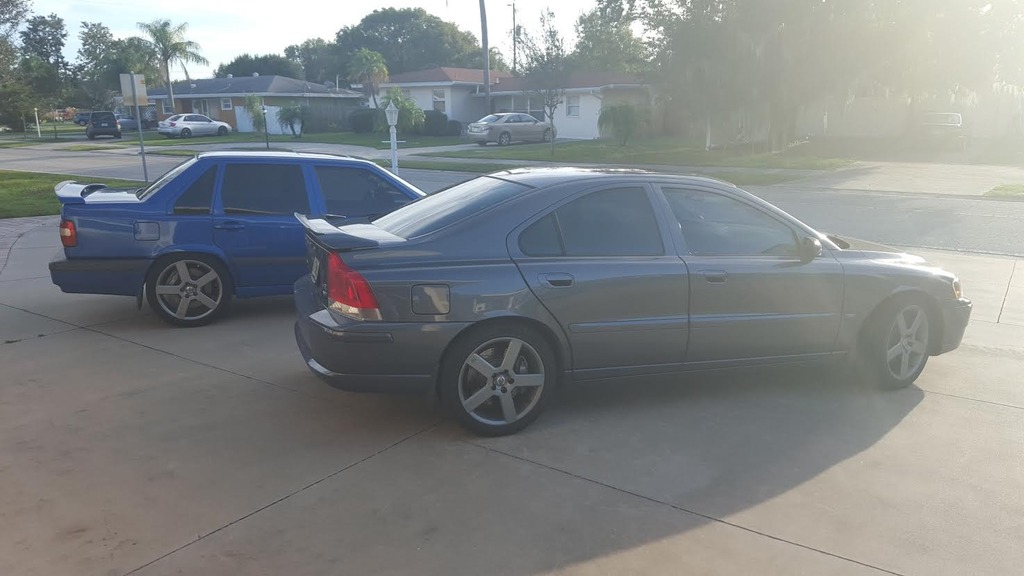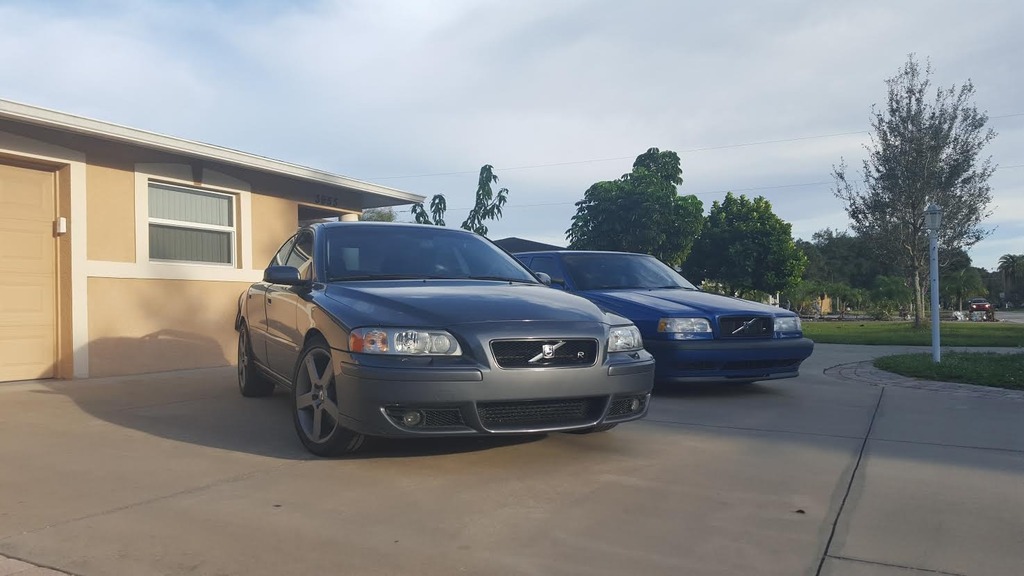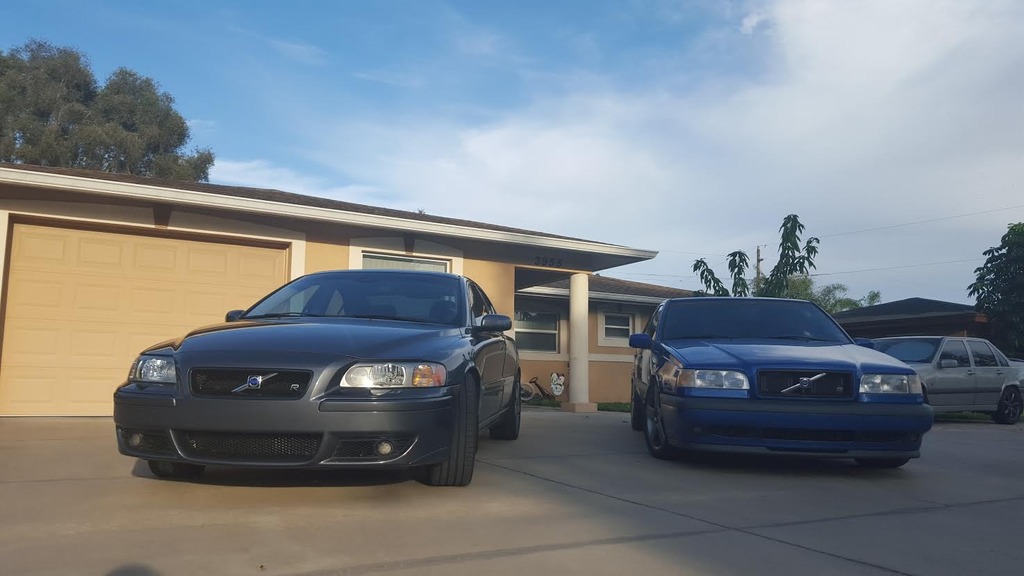 happy new year to everyone of you and my favorite forum.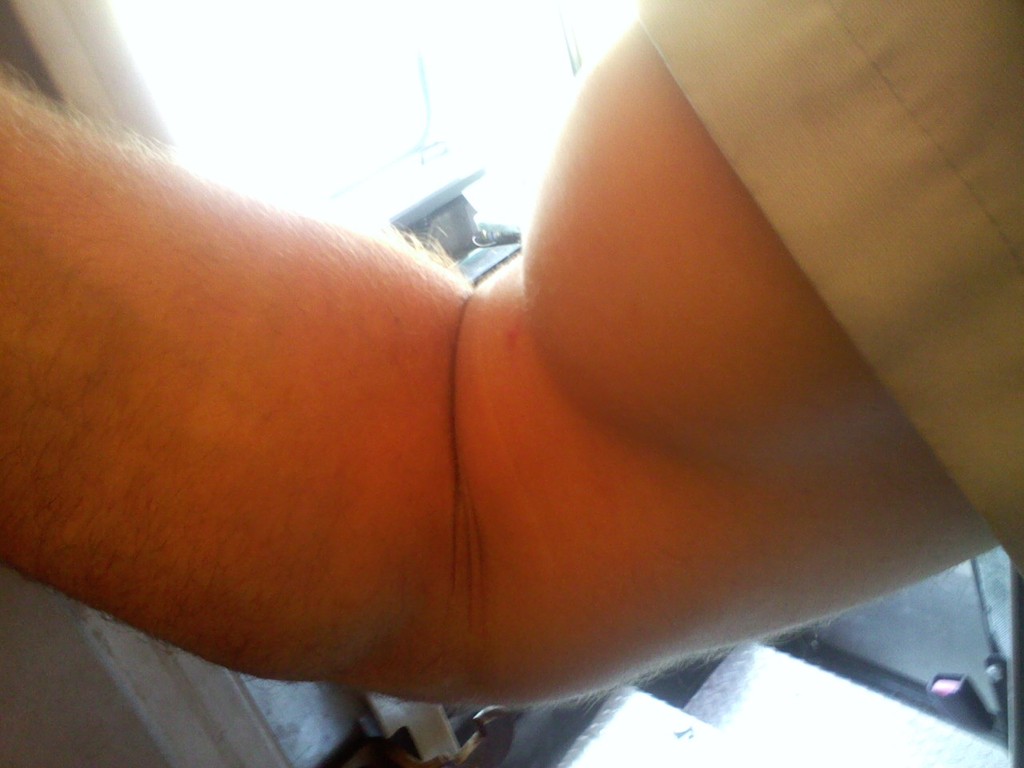 3-18-2016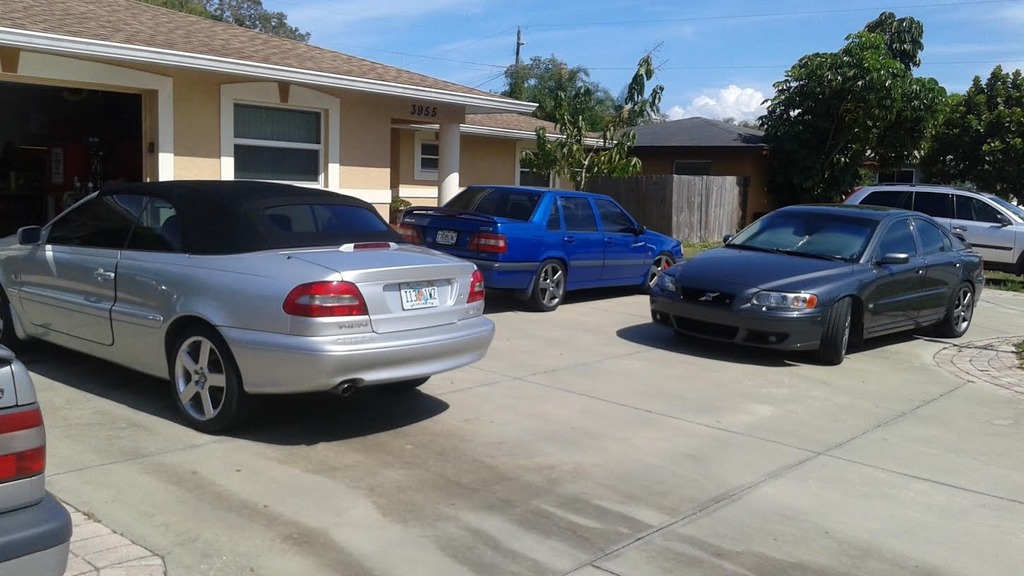 3-19-2016
had to cut it in the middle , used rivets ,aluminium plates, bonding adhesive ...blah blah blah...here it is ...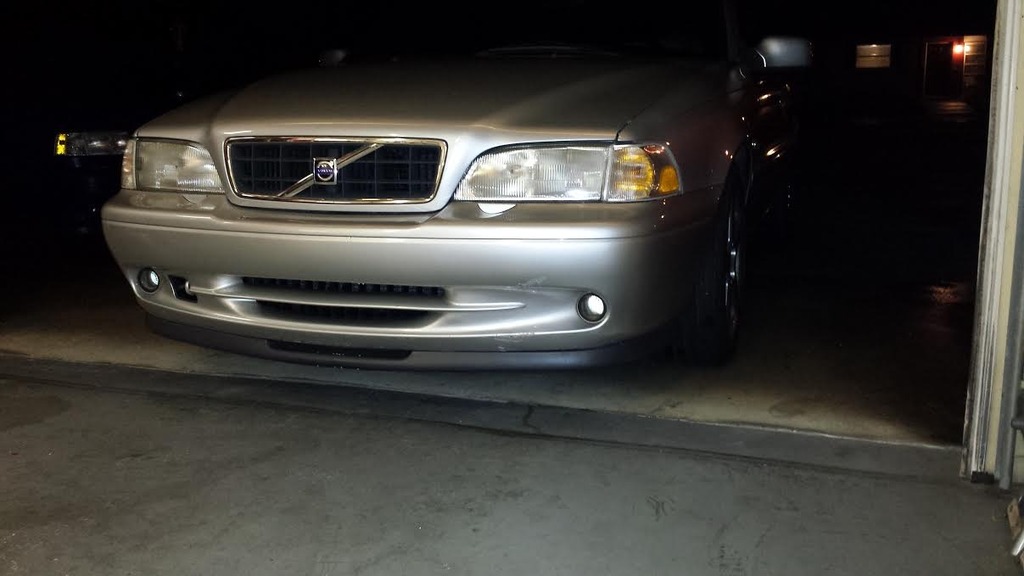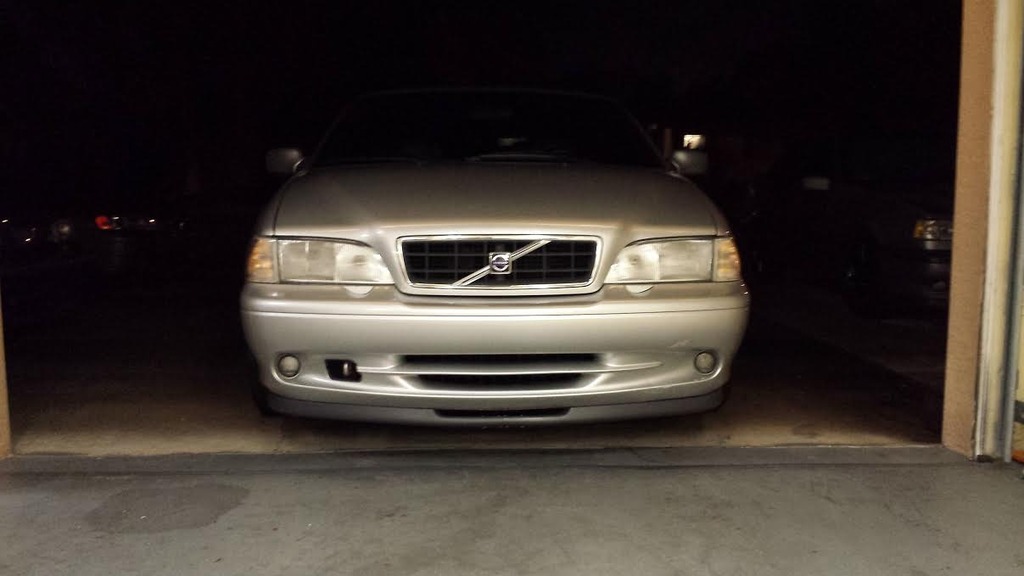 4-10-2016
yeah, no that sounds expensive ... lolol



4-17-2016
drove it today , but i was bored .
4-23-2016
it sure is ...but on my 850

http://volvospeed.com/vs_forum/topic...pintek-poicom/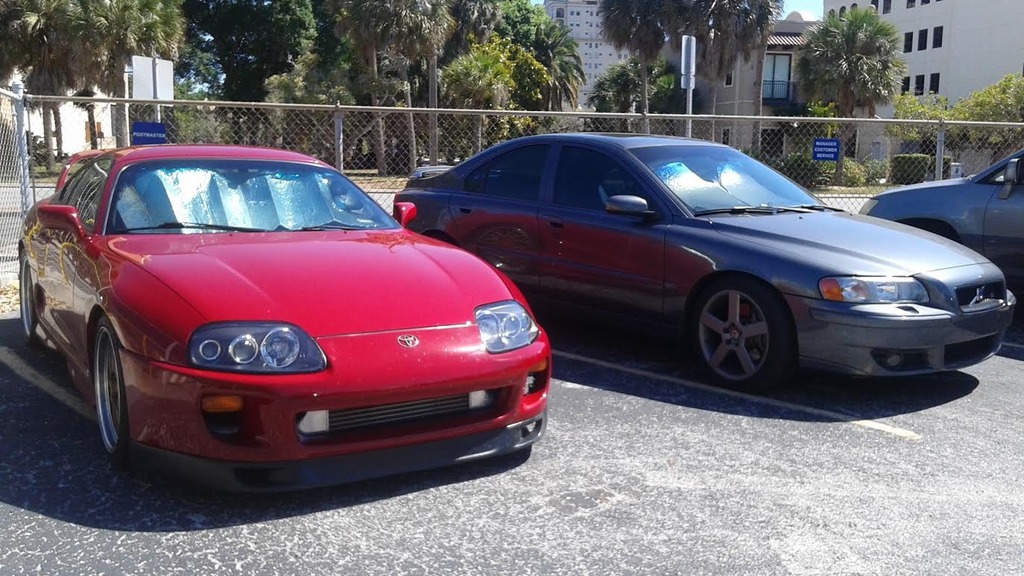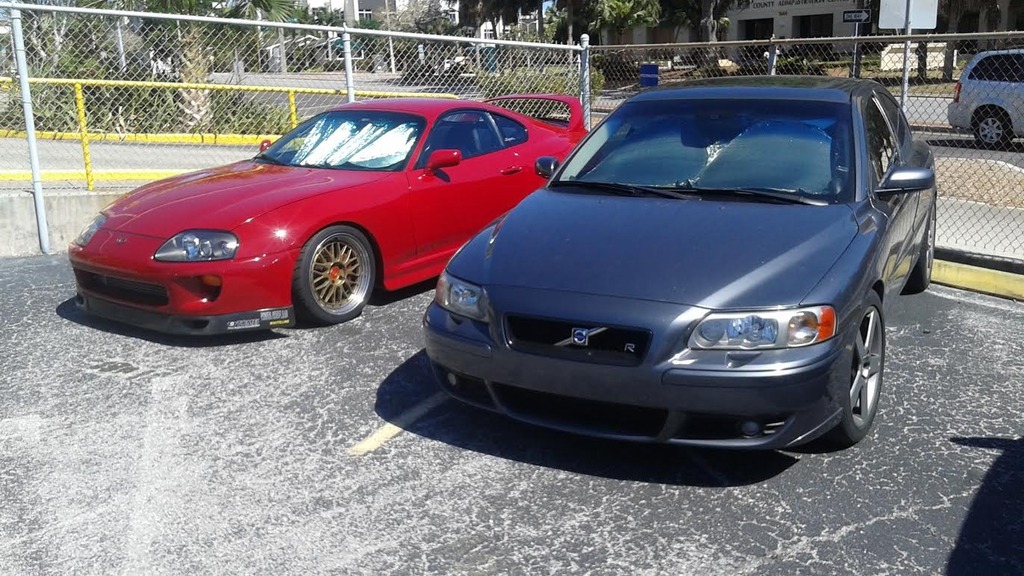 no need to be sorry...i can careless what anyone post up in here...people get all ghhay about posting in auto forums..."oh dont you post in my thread" lmao...seriously..lol...i just dont give a f....

but yeah i had round 50k on my one owner R 4c shocks and then the crashing came...sadly there are/were no HD rear shocks made for R or awd s60 or v70 so that why i did what i did.

i would have love to done this...

5-7-2016
made from scratch by an architect on my route.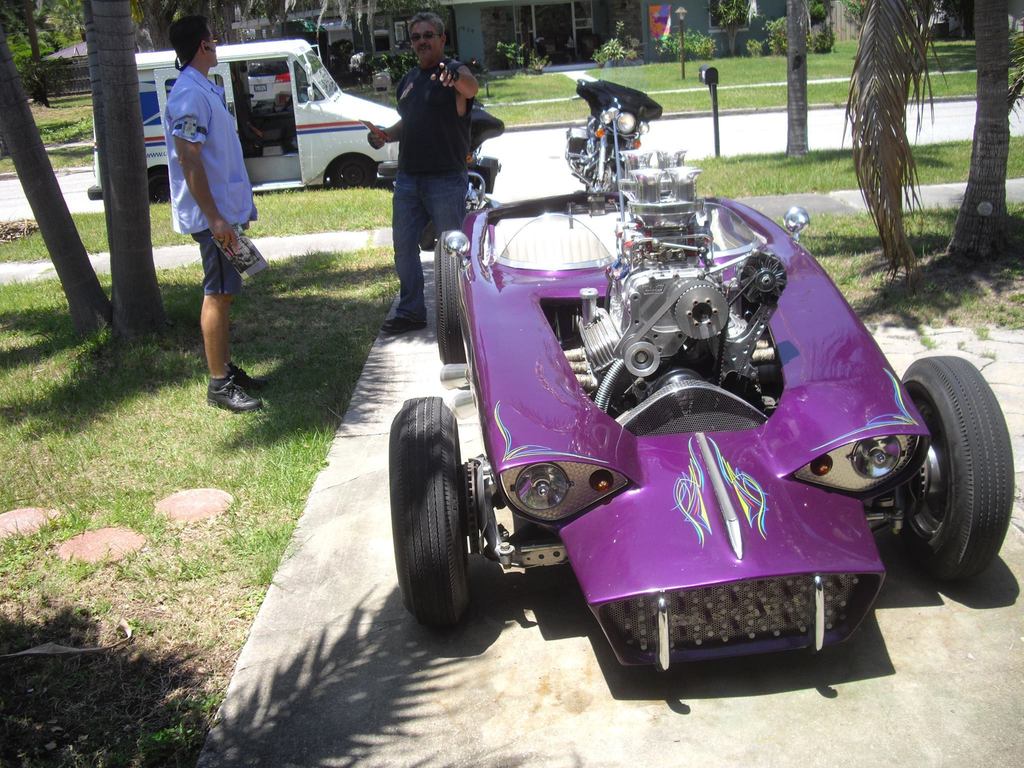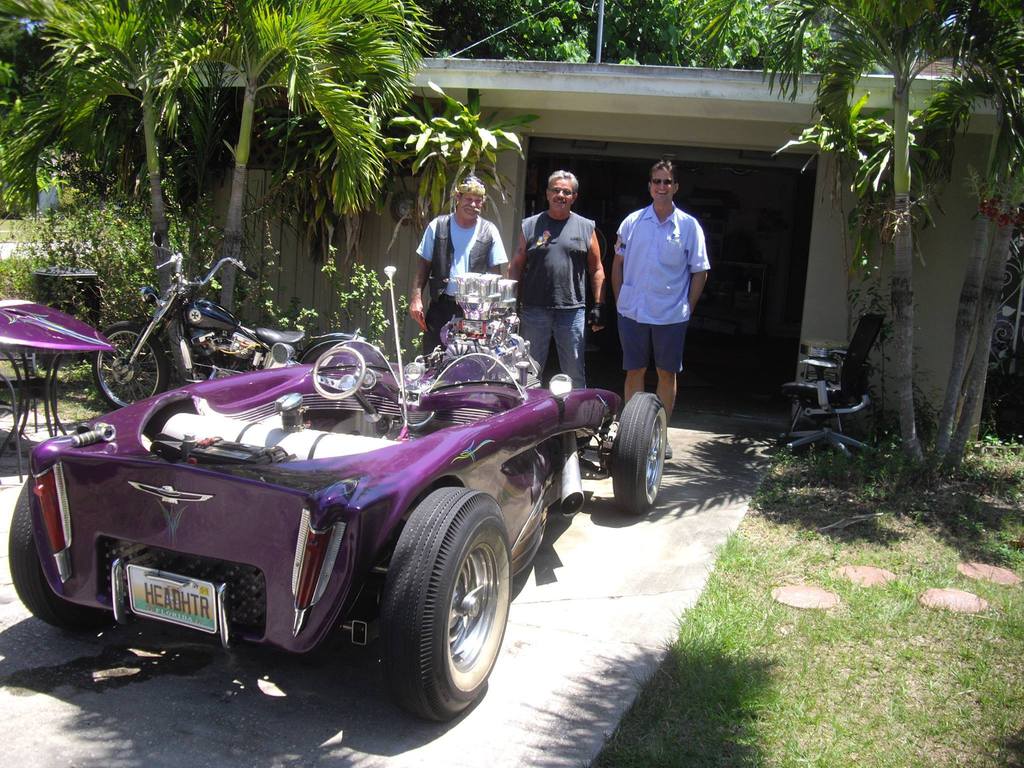 5-9-2016
you guys...lol...today one of the best days ever within last week...lmao...ordered aeromotive 11142 e85 hi flow fuel pump...they run like 140$ ..got a great deal ..80$ shipped ..it had a broken feed nipple when i got ...got all my money back....aaaand i fixed it ...as you know i will shove it on my R ......so not i can tune to E85 with Mr. Hilton AKA Rob the Man...

5-10-2016
Pics of your pump setup Doooogy? Sneaky sneaky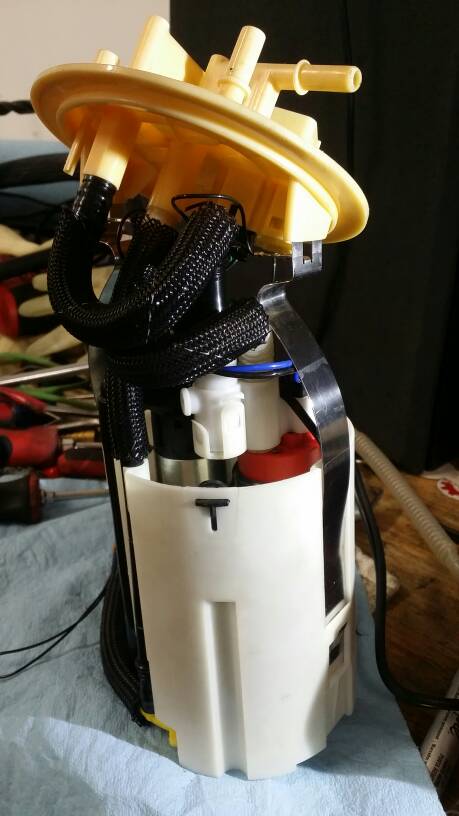 did not get to it yet ... still tuning 850 with Aaron... once done, then i'll pull in my s60 ... right now just chillin and trying to stay lean...

...but i did my 850 pump what a breeze those were in-comparison to newer models.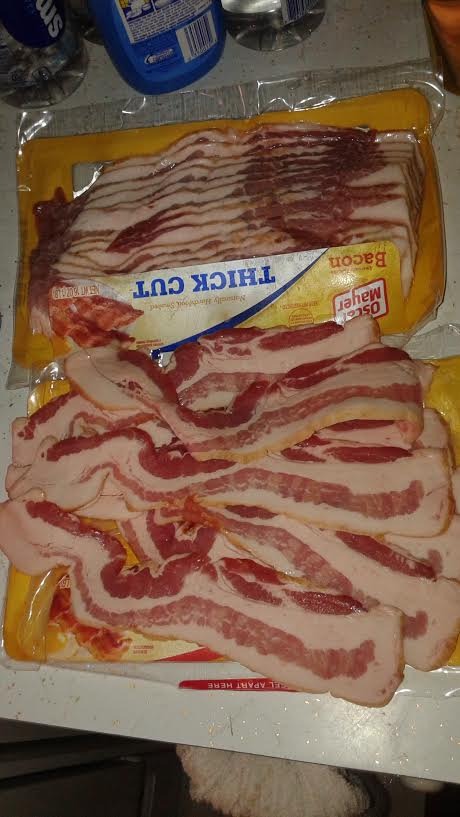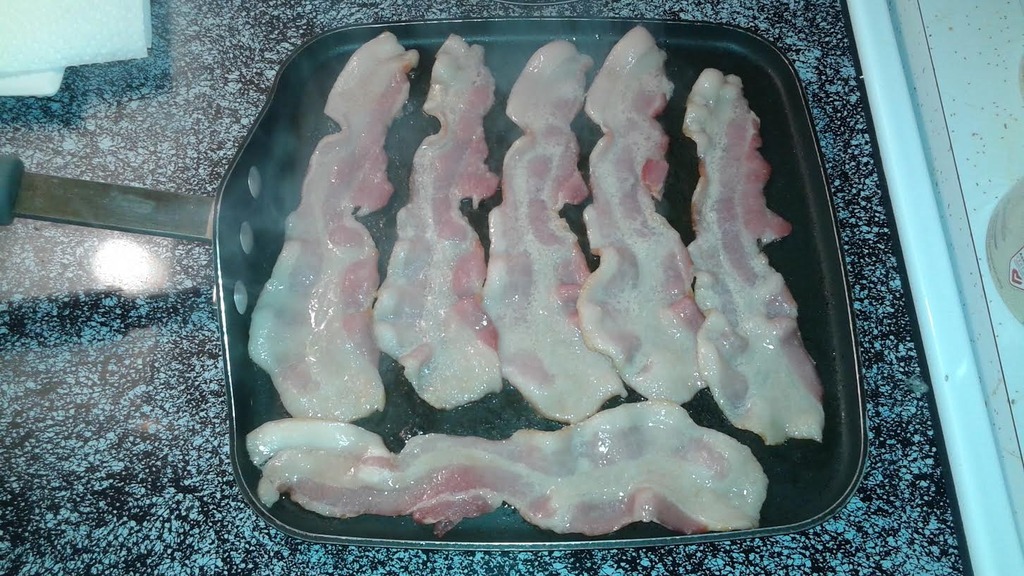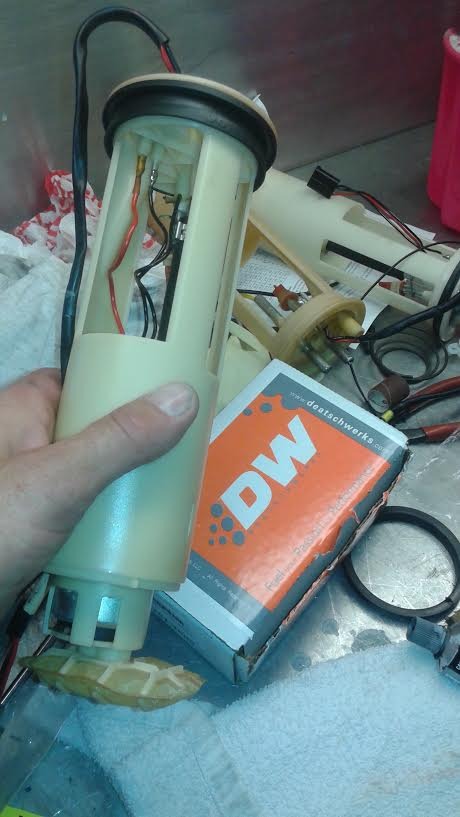 5-14-2016
here you go Ben , with some info that could have been posted by you ... start to finish 1:15 hr... how to remove it without the tool and how to make sure that both of your gas lever sending units will work for another 10 years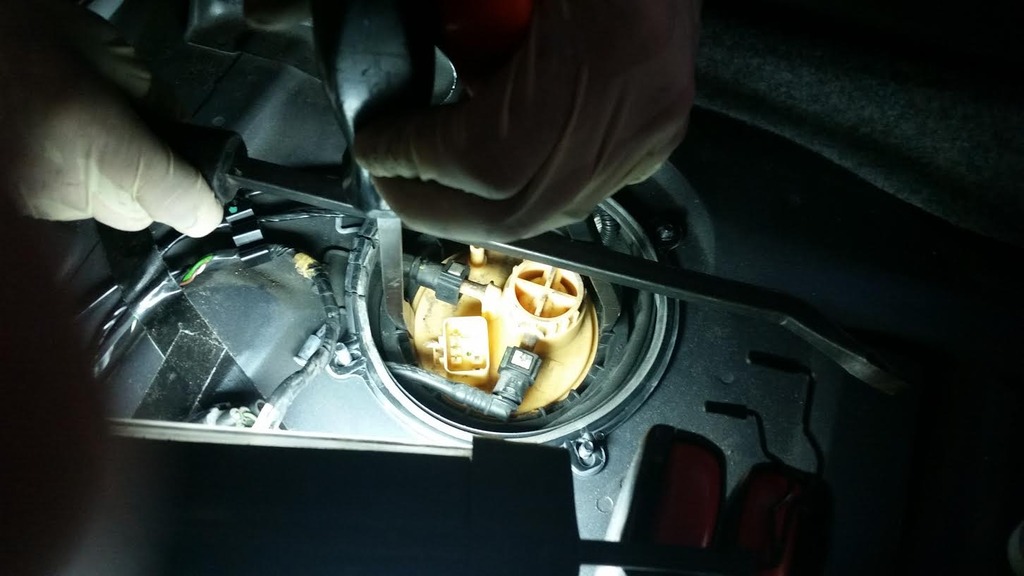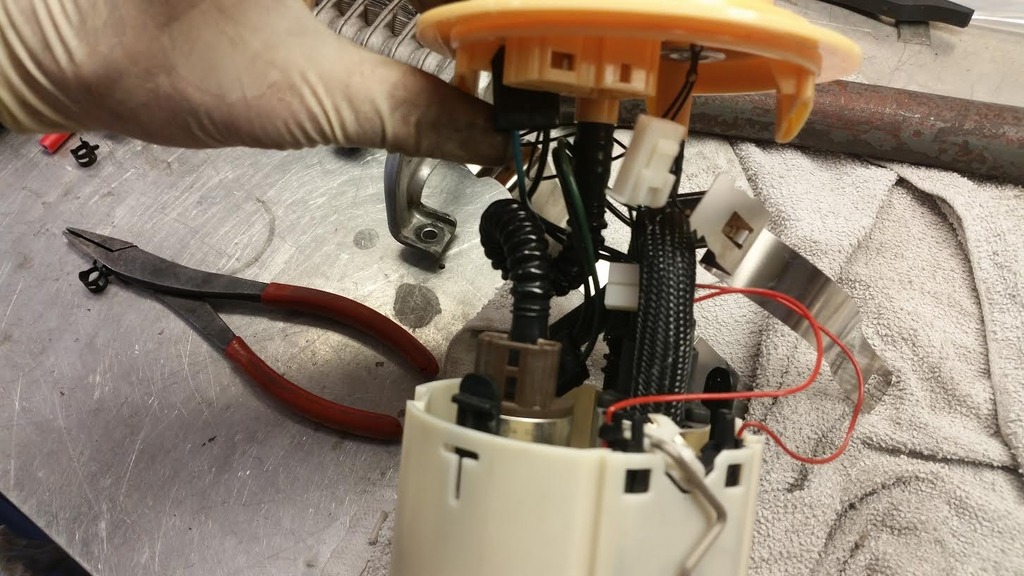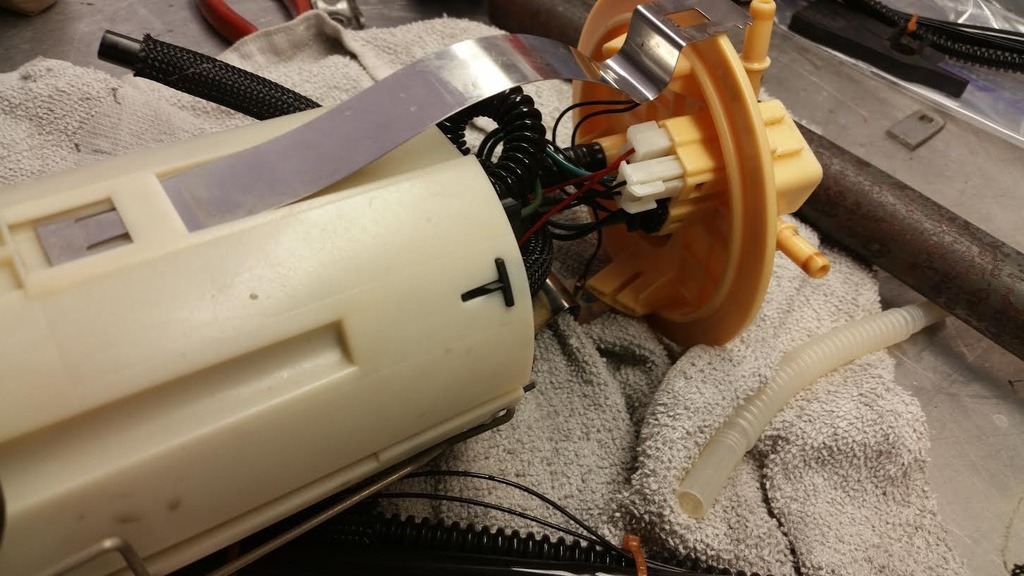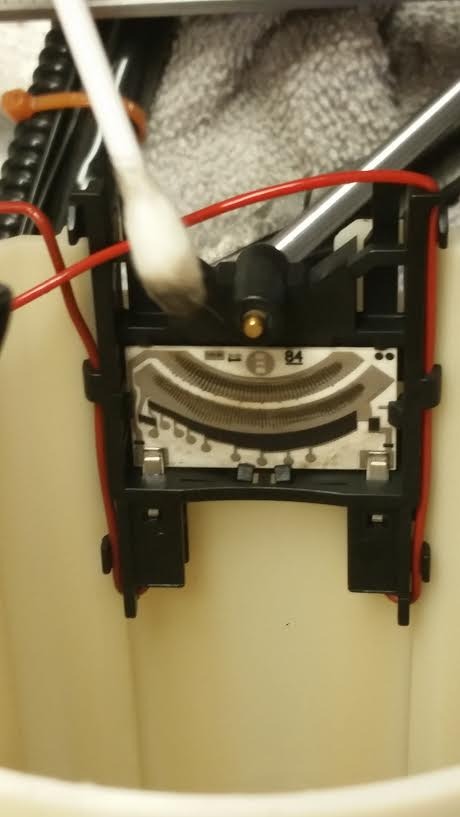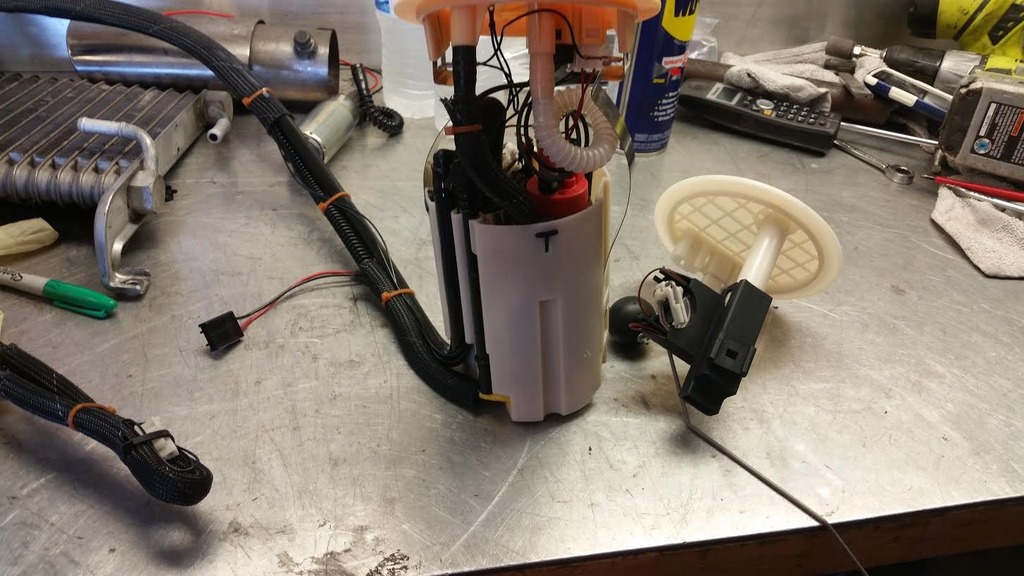 5-17-2016
2000$ between the 3 cars in engines and 1000 hp at the crank inem.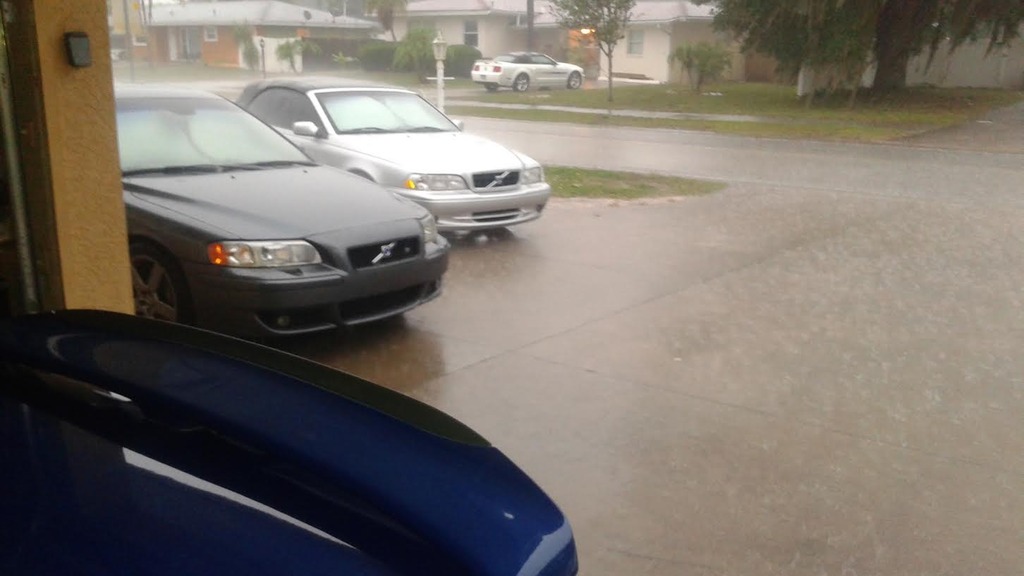 5-23-2016

embarrassing even for free job =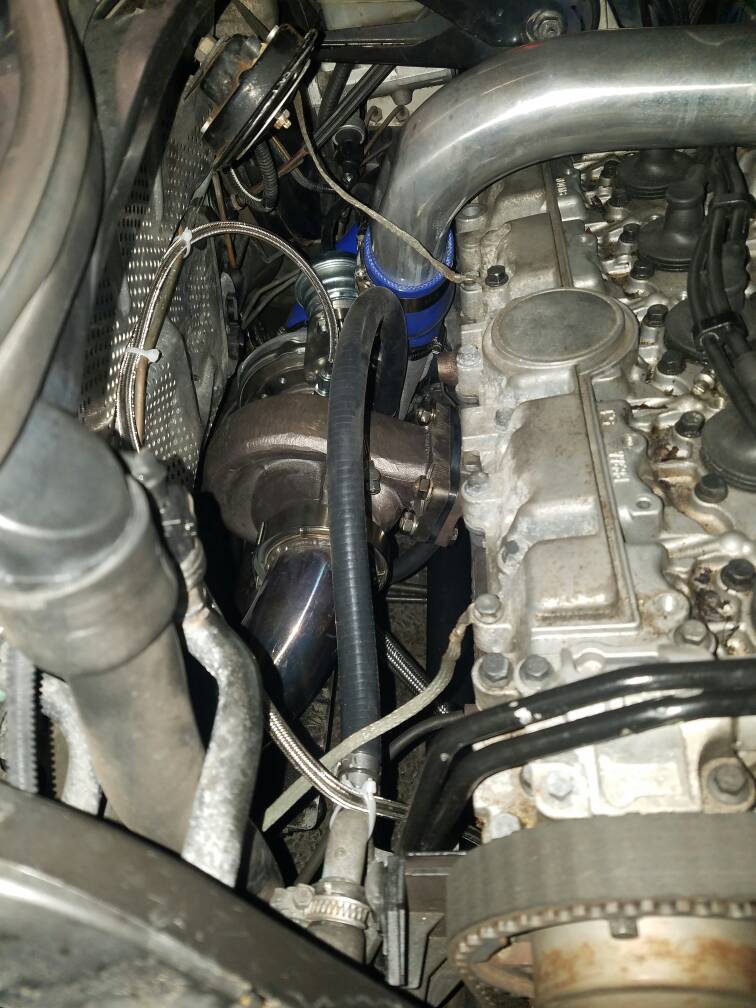 5-25-2016
base tune... hopefully we can tweak tune it prior to dyno tuned.

driving from gas station right after pumping E85
just got home, about 10 miles from gas station.
5-28-2016
I lied




i went to a track today weighing 4300 pounds total where outside temps ranged from 92-100 F and Max EGT's were 1350 - 1400F at WOT , 20G was boosting 31 psi on Racetrac e85 which contains 51% ethanol and Hilton tuned.

Thank man...not bad for old azz 20g journal bearing 500$ turbo.



20G 31PSI AWD R 2 3L 4300lbs in 94f VS Precision 5857 billet comp turbo 22PSI FWD T5 2 5L 3800lbs in 41f
5-30-2016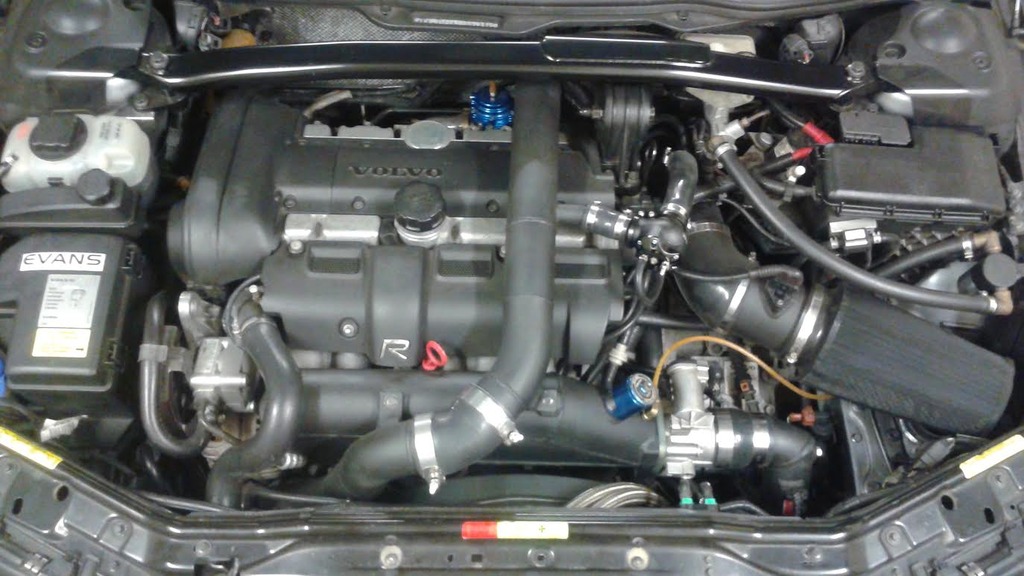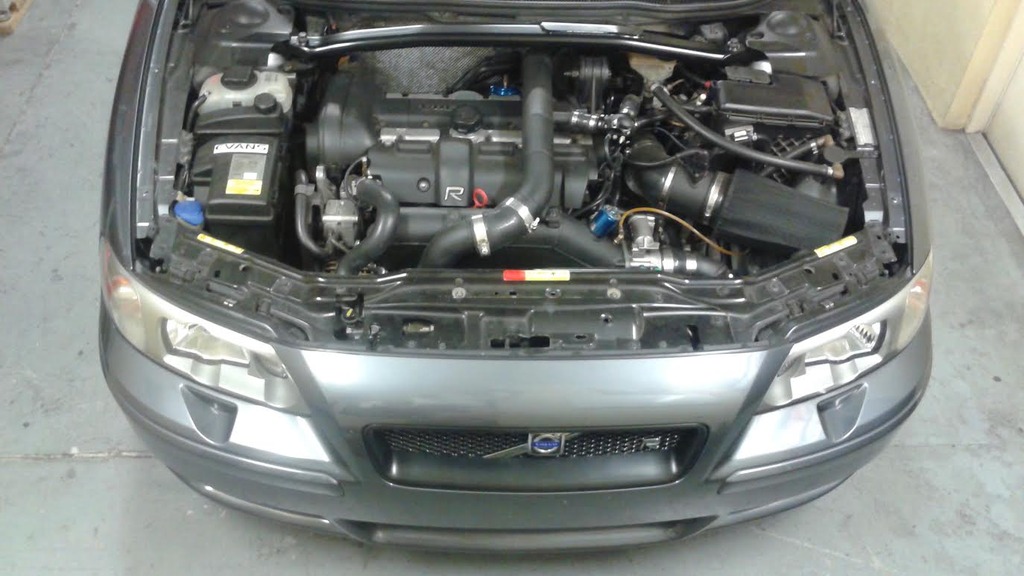 Happy Memorial Day !




5-31-2016
first and last time im doing this , NOT with cloth which i would have to redo every two-four years...sooou never again...

... cleaned it all by removing it out of the car first ... scraping all the old stuff of with razor blade and then I used lacquer thinner to clean off the rest...took a while...I used SEM texture coating and flat black paint...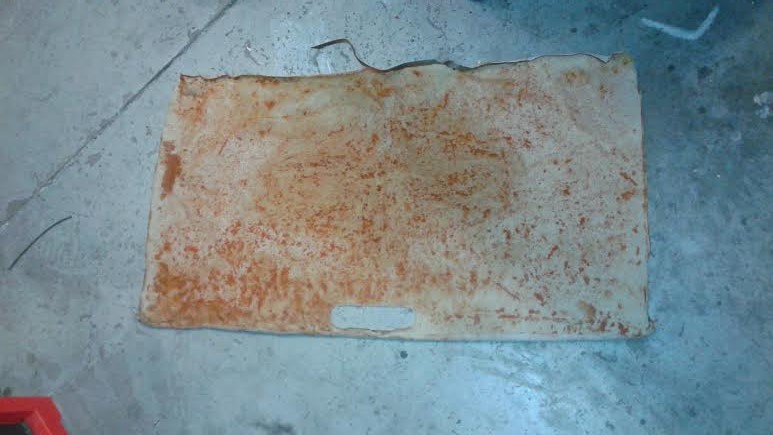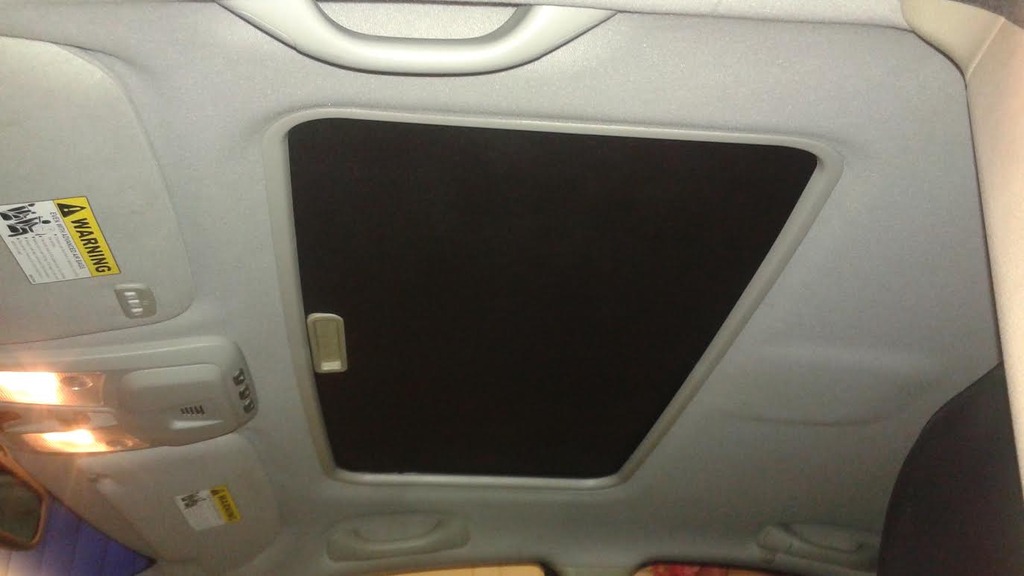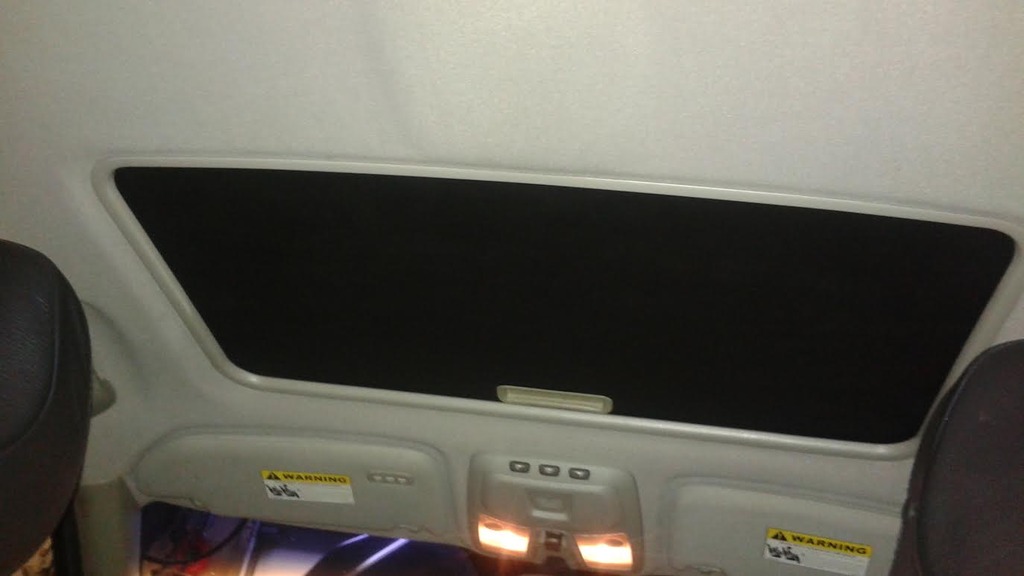 6-4-2016
my 850 dyno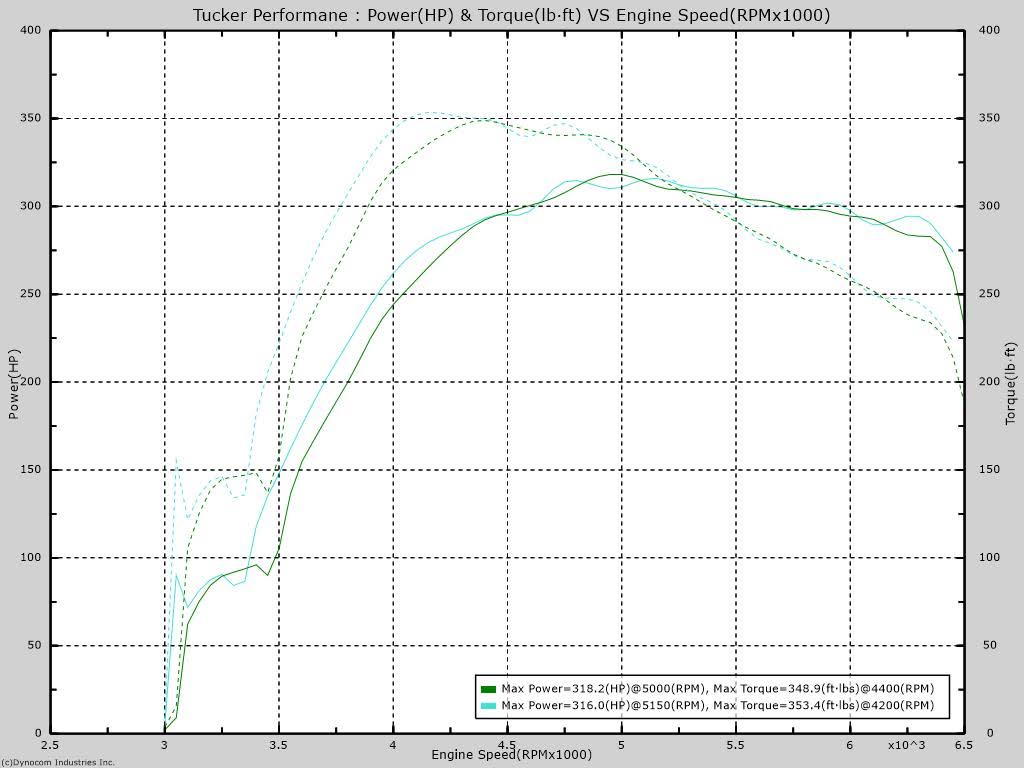 https://www.youtube.com/watch?v=bld08Z4MlJ4
6-5-2016
6-7-2016
1000's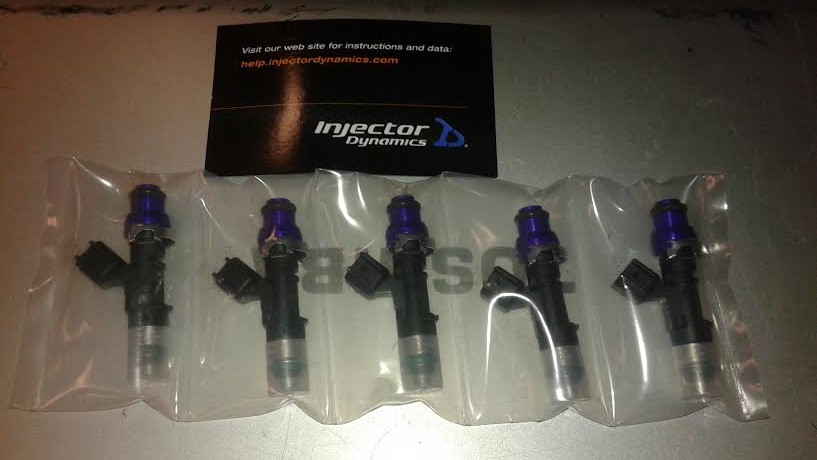 used my old hats cause they lock into the rail...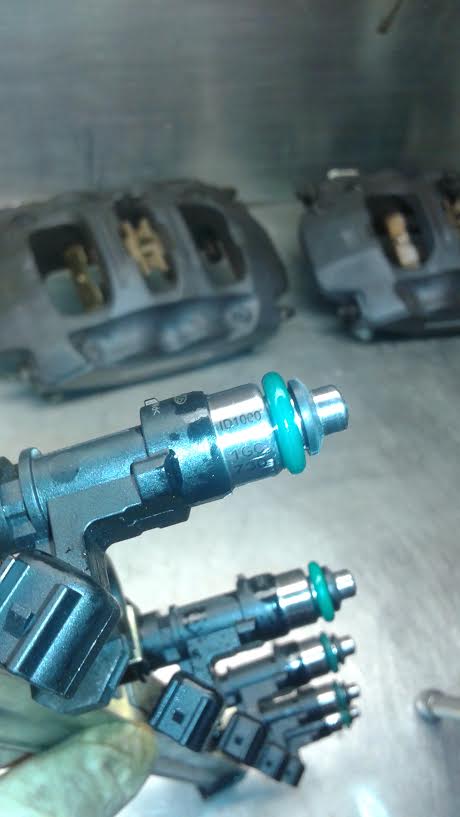 cant do this yet cause i need new 1000cc file from hilton first...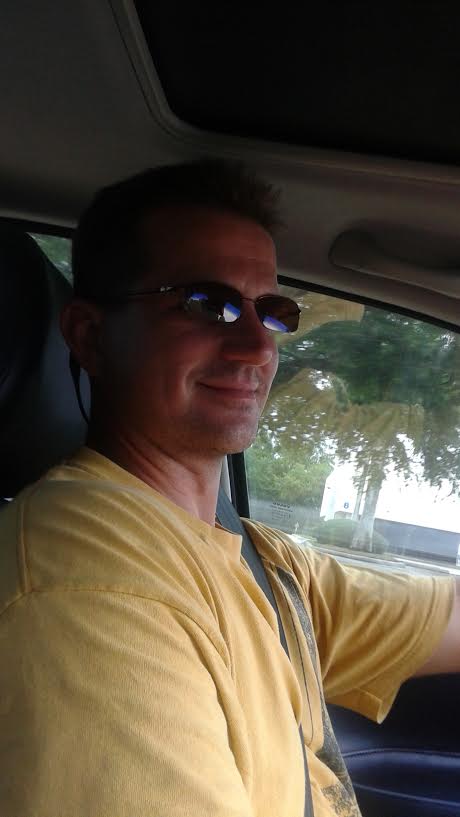 travis, i told myself " if i can do this lill baby mod without jacking up my R , ok i'll do it " and I did ...why? cause i can...lmao

metric threads with volvo oem nuts.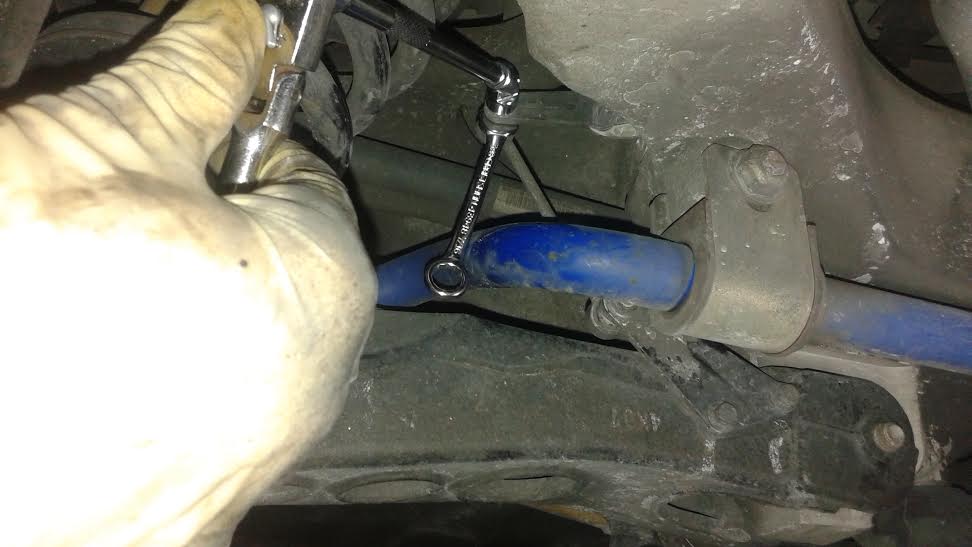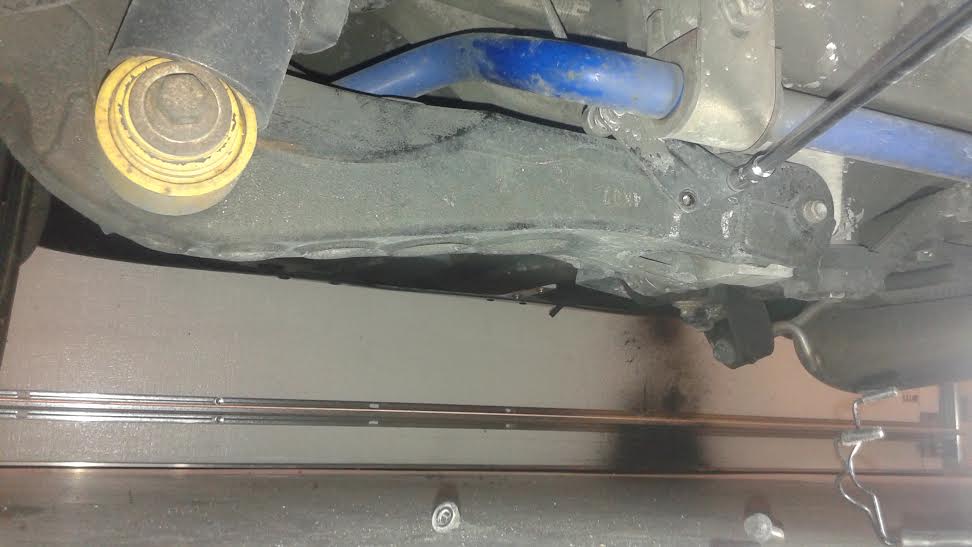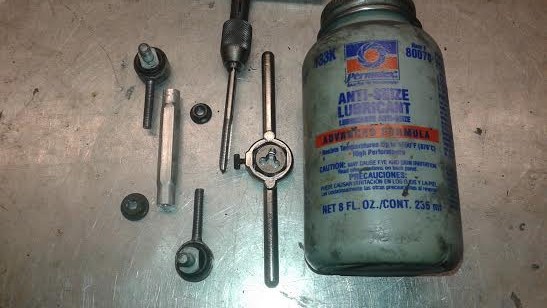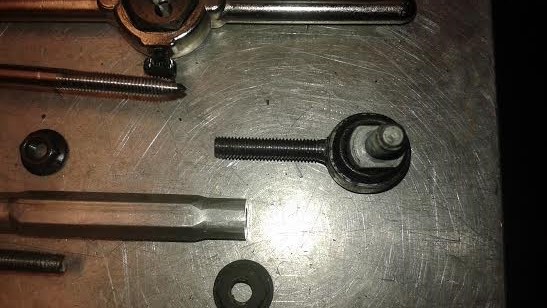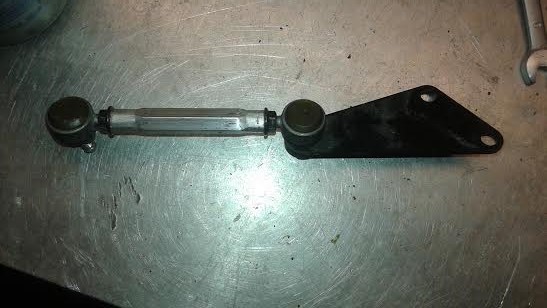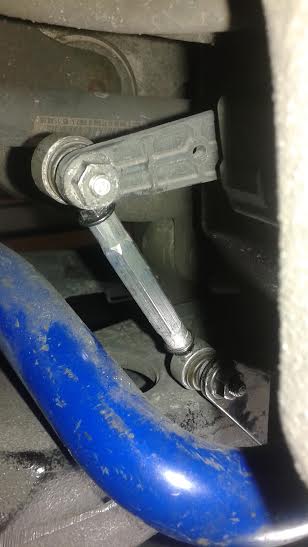 6-9-2016
new boost sensor to keep up with the demand.

all OEM volvo mounting hardware...lol


6-23-2016
well i jacked up the R to change oil and it looks like couple of my crank and cam seal might be leaking...i should have listened to those expert advisers that are capable to change their seals at anytime but yet they recommend to everyone not to change them if they are not leaking...i should have listed and took my chances with old seals and i could have saved like 100$ .

magnet looks great on the oil plug for taking it east for 3000 miles...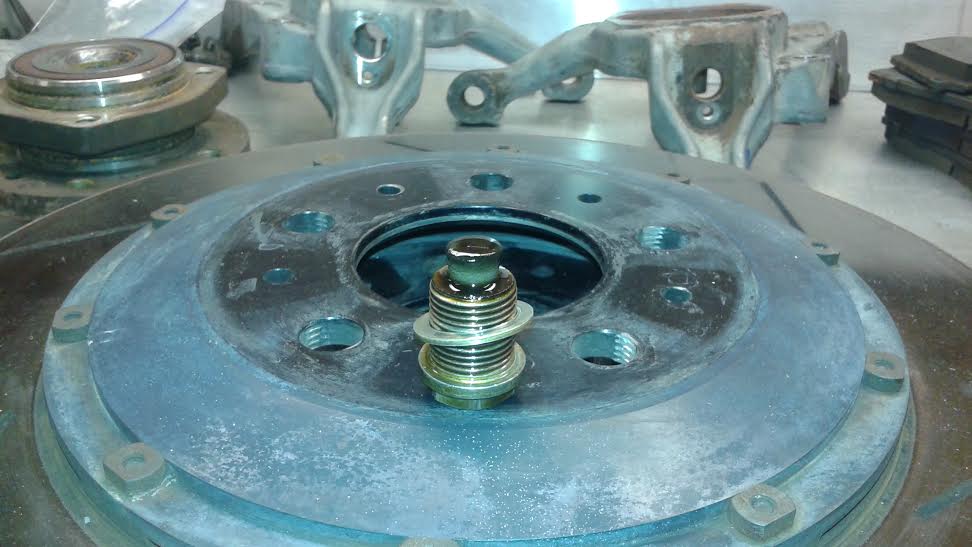 6-24-2016
no one even goes there anymore....lol...here is that oil leak...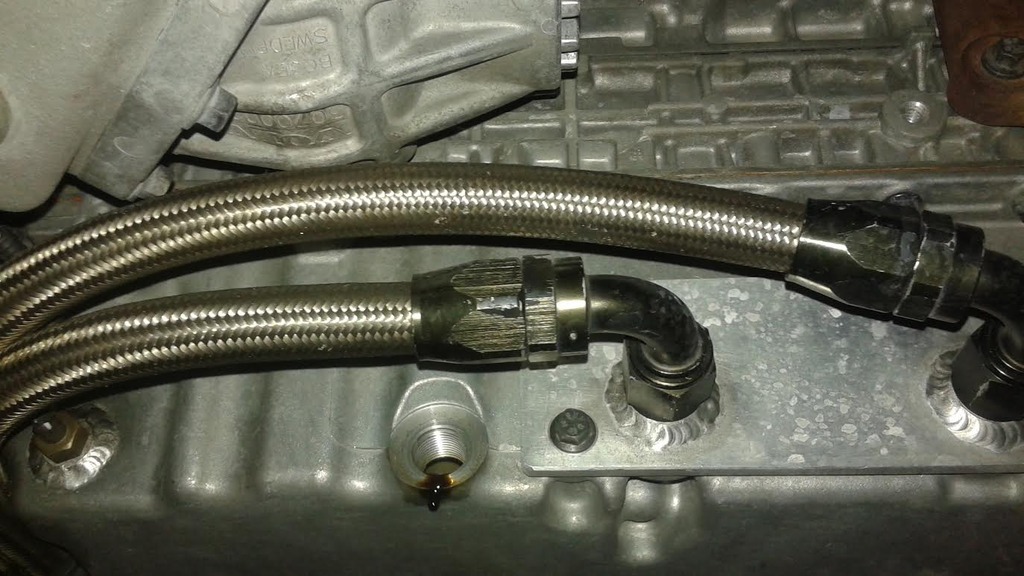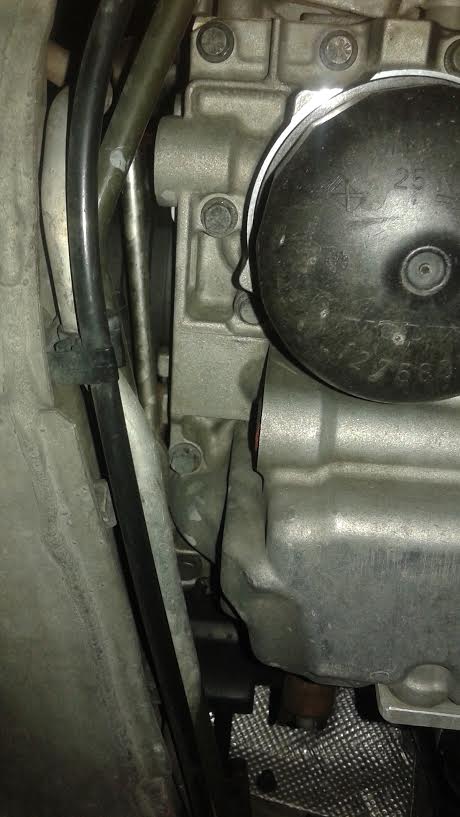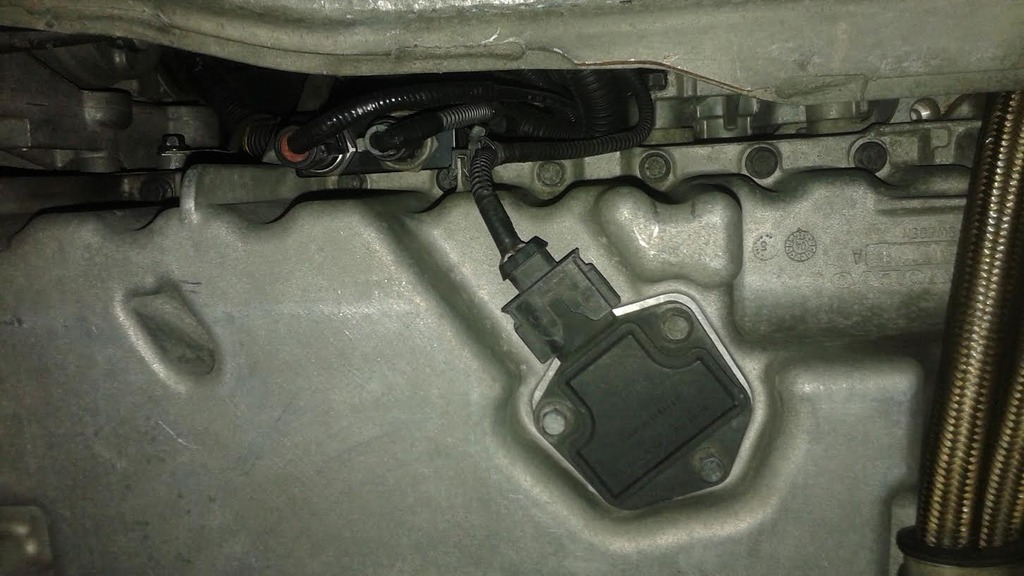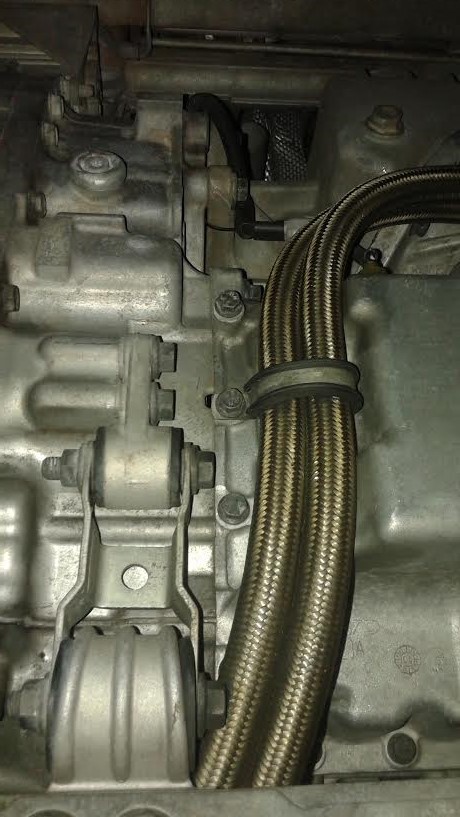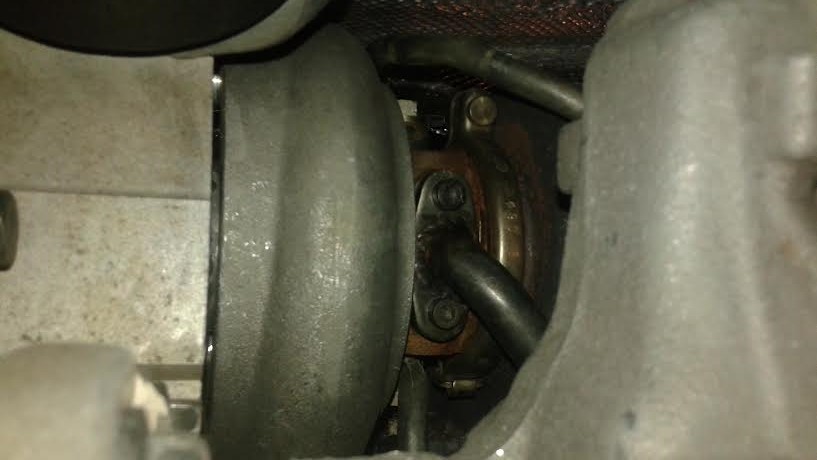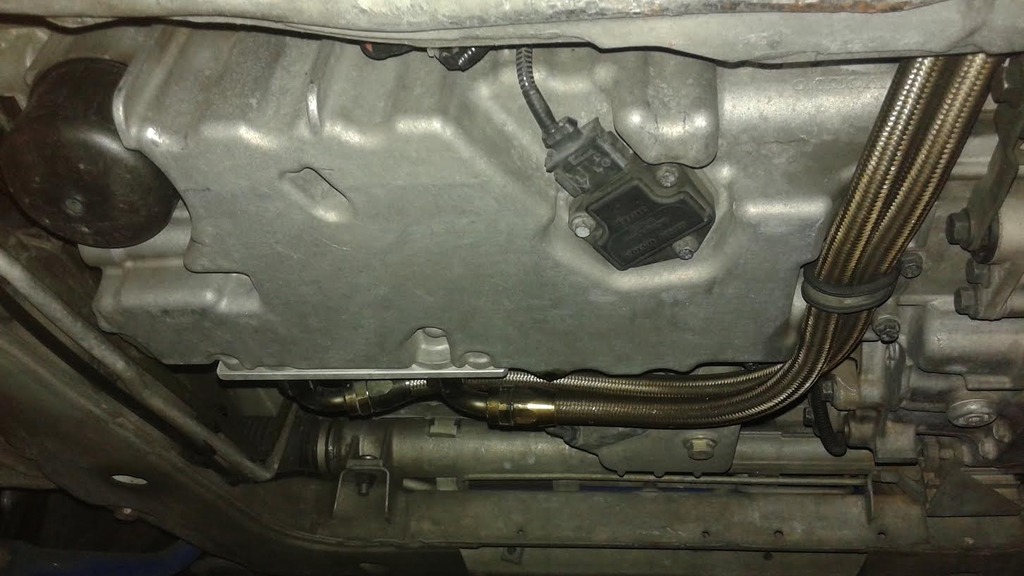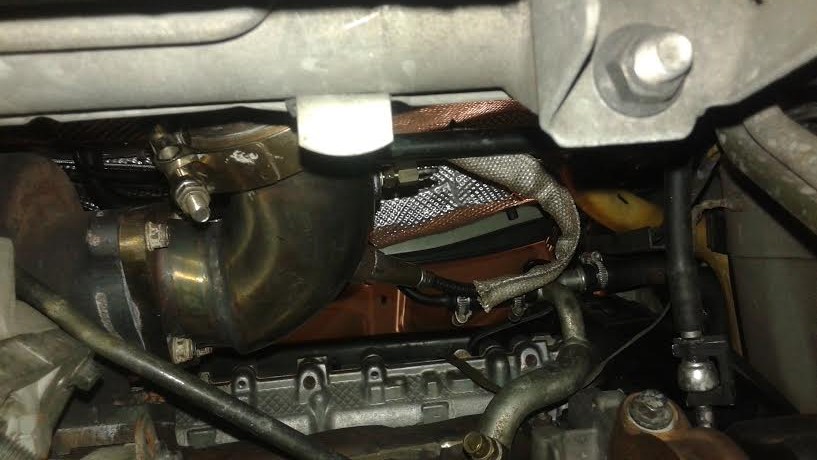 lol, every mod i do adds weight , thats why my R is 4000 lbs empty...haha...it's a BBK for 850/c70/v70/s70 that im selling...cause i made my own BBK...why? cause two piece rotor are too light



http://forums.swedespeed.com/showthr...70-850-shipped

http://volvospeed.com/vs_forum/topic...e-850/?page=11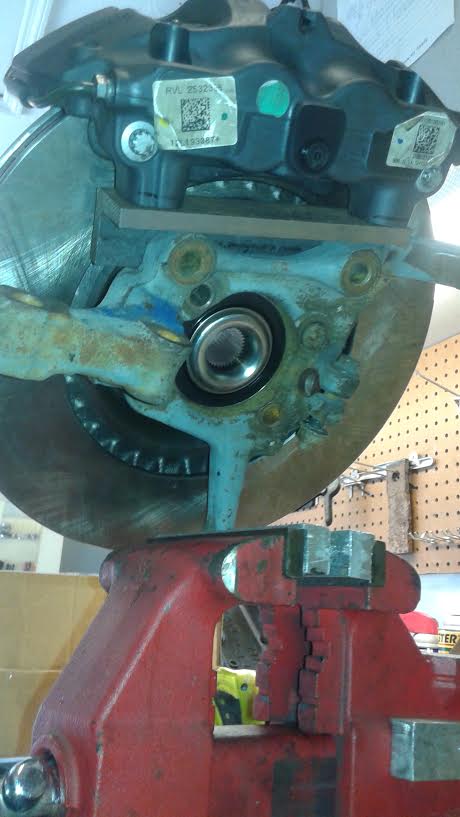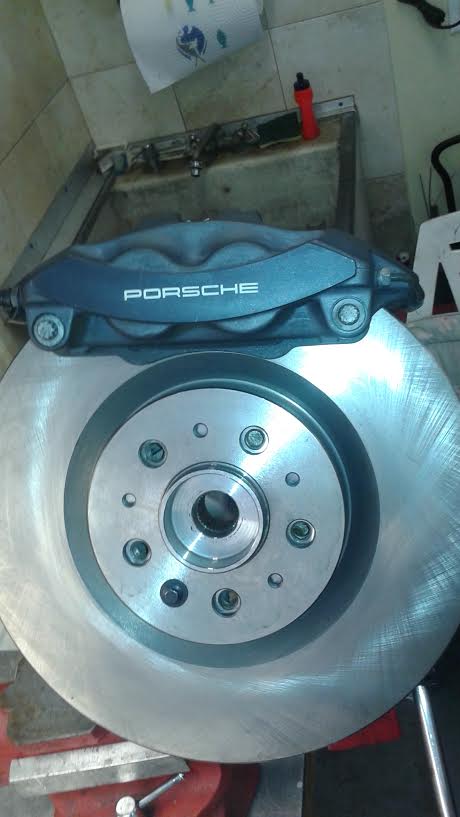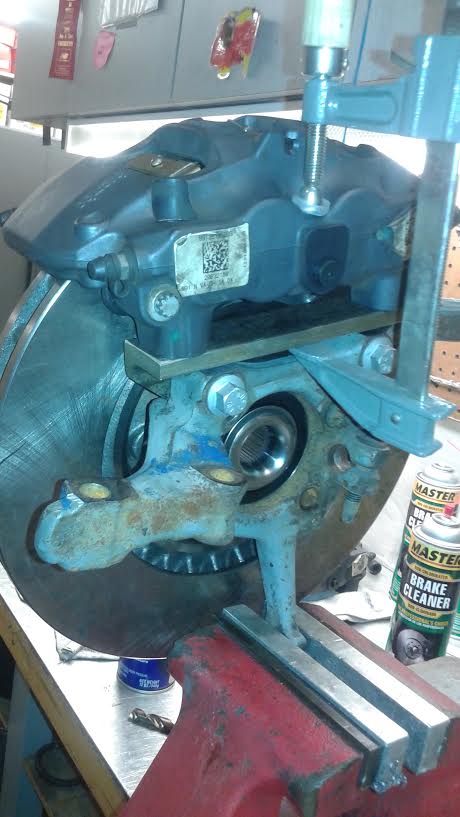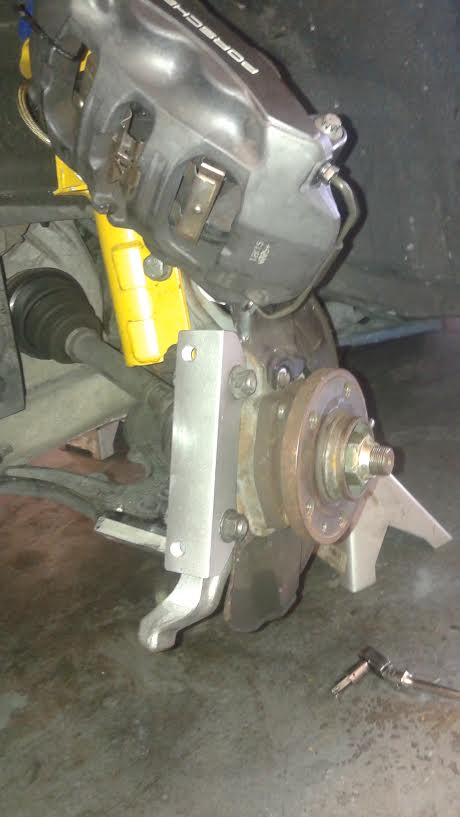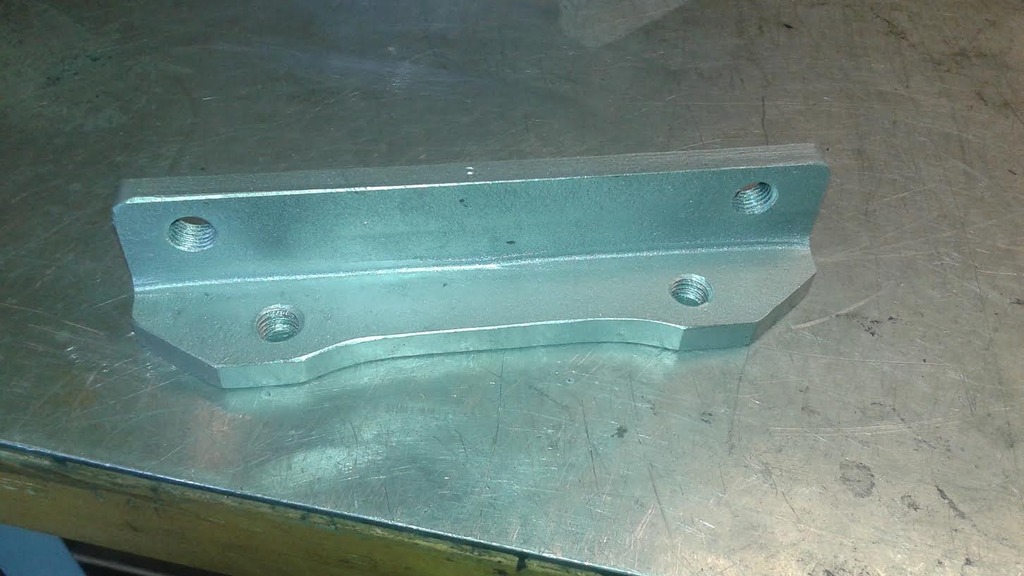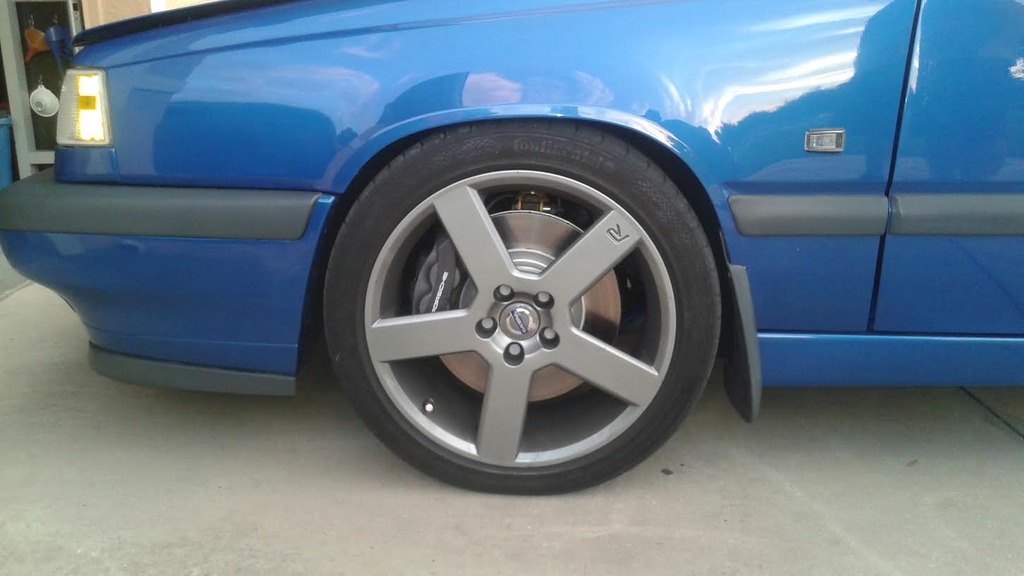 those nut are not necessary...i tested it without nuts in sorta of extreme conditions

and then i took it all apart to paint and since the bolts were long/sticking out I slapped them on just to add some MORE weight.
thanks...it's actually faster than it appears ,as most locals find out ... did 5 different pulls with 2014 audi S4 stage 2 that does 11.8 on 1/4 mile , was pulling on him every time ...




here is one that starts at 60 for you and it is 3 miles short of 100 so add .3 to 5 second time...so your 4t4 is a lag which means slow.

6-27-2016
i sure miss my 450awhp complimentary pooper scooper.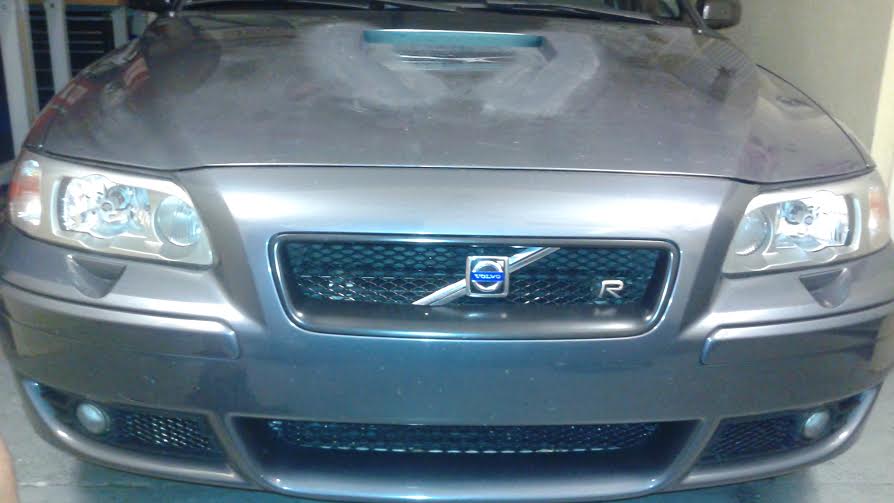 7-14-2016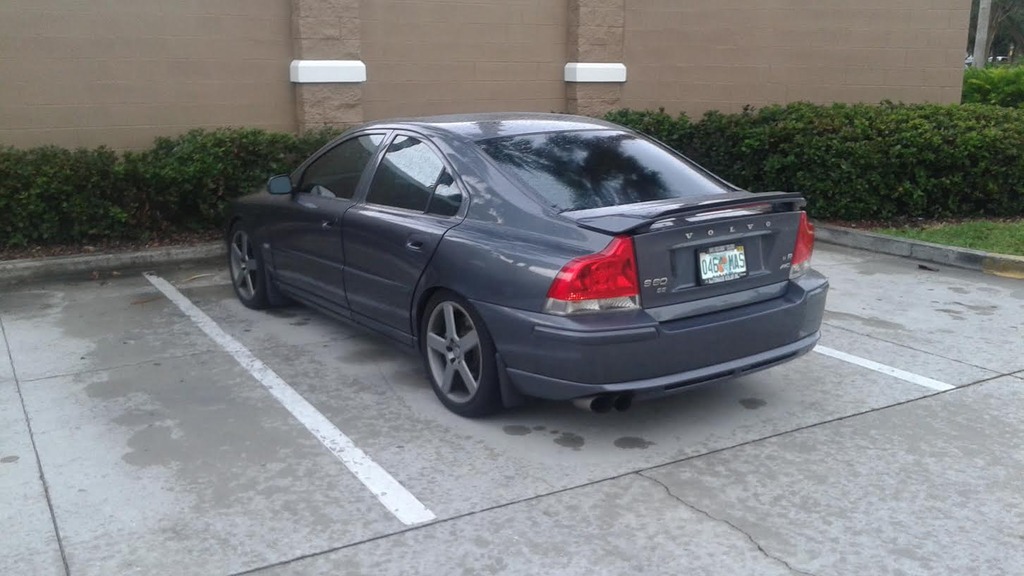 7-15-2016
yeah...super bored when it comes to s60r ... did updated my 93 gas tune to ID1000 's injectors on the s60r with hilton... stayed busy with my 850 and c70 by making another BBK for c70 using same as 850 setup , R rotors and 2014 boxer's calipers shaving some of off the spindles and making custom brackets...just waiting on brake lines now.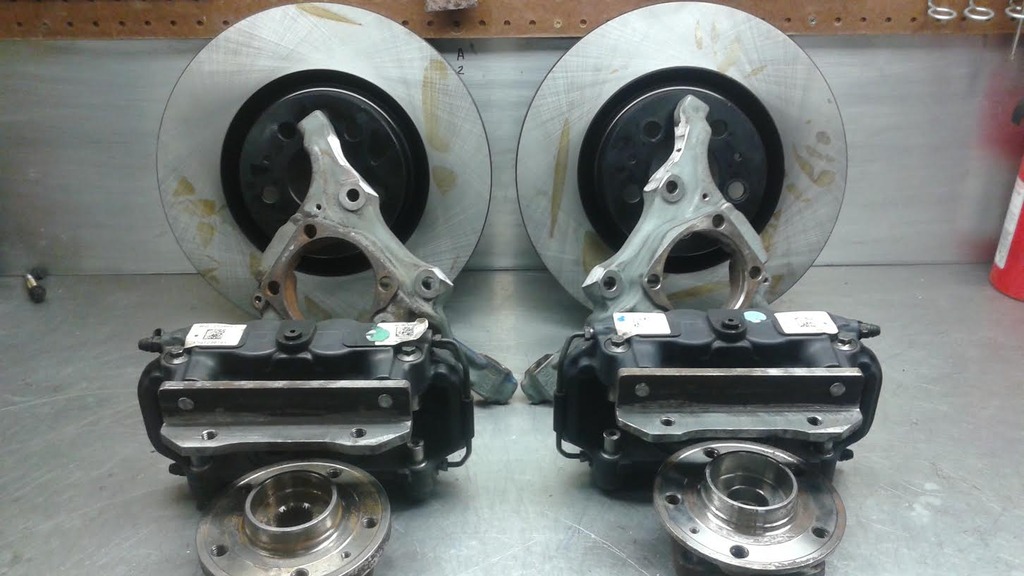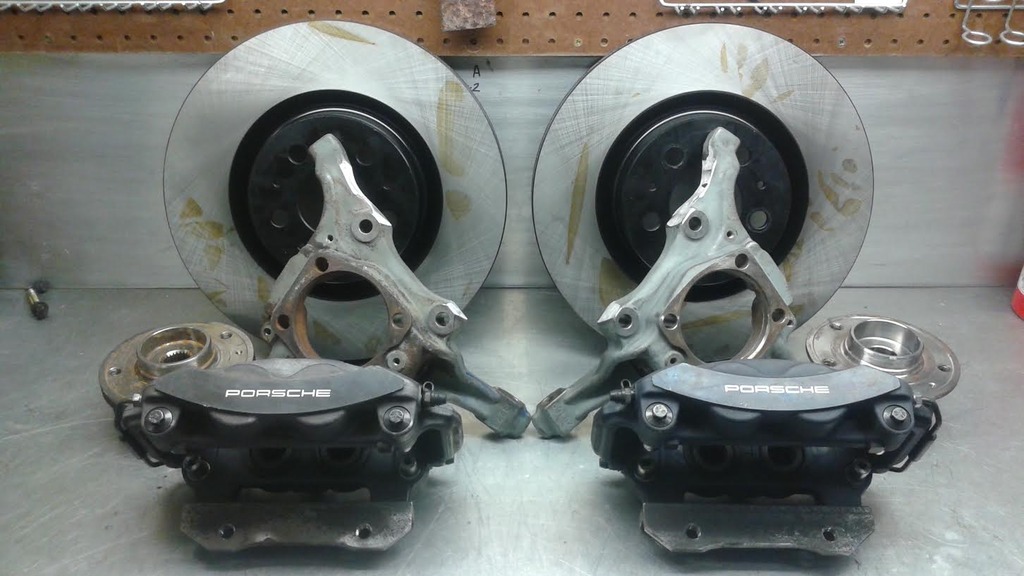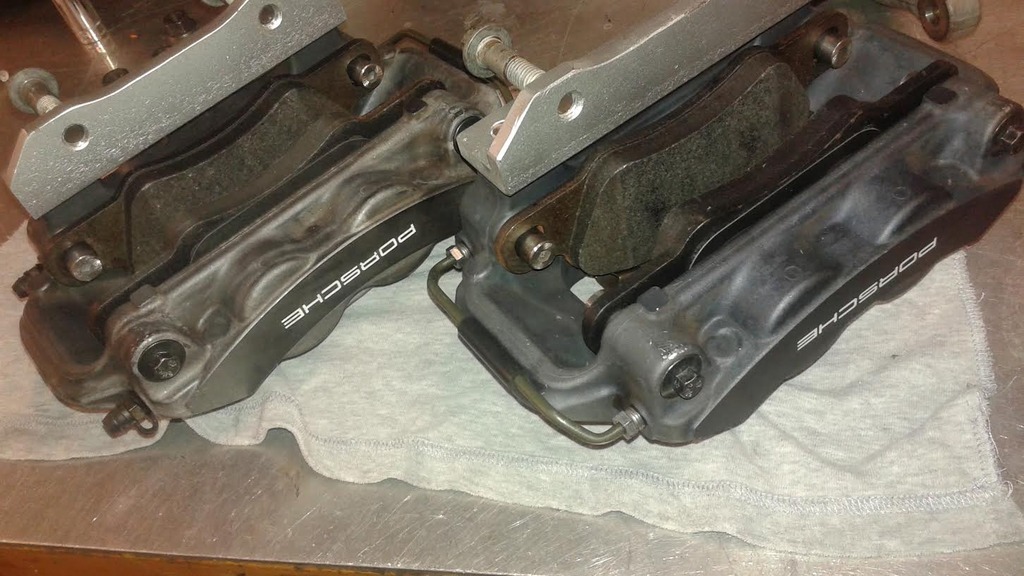 8-5-2016
hepta gauge pod...

...not all together but still...lolol
8-7-2016
trying to stretch this project as long as I can...rerouted and rewired every gauge , put a dedicated fused line to all of them ...still have to weld 2 bungs and solder everything up...

Boooost
AFR
Engine oil temp.
Engine oil preassure
EGT
Transmission Oil temp.
Air / Intercooler In and Out temps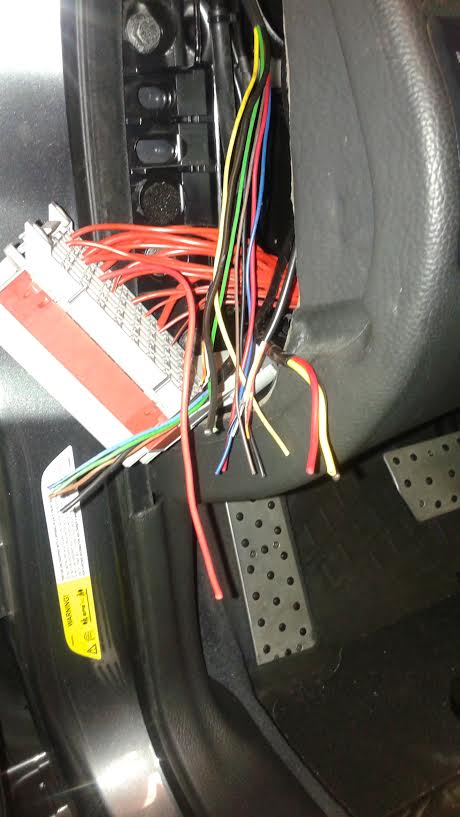 8-10-2016
finally supper happy...got my spoiler lip from Netherlands.. it came custom painted titanium gray 455 ...oh so happy , the R will stay grounded.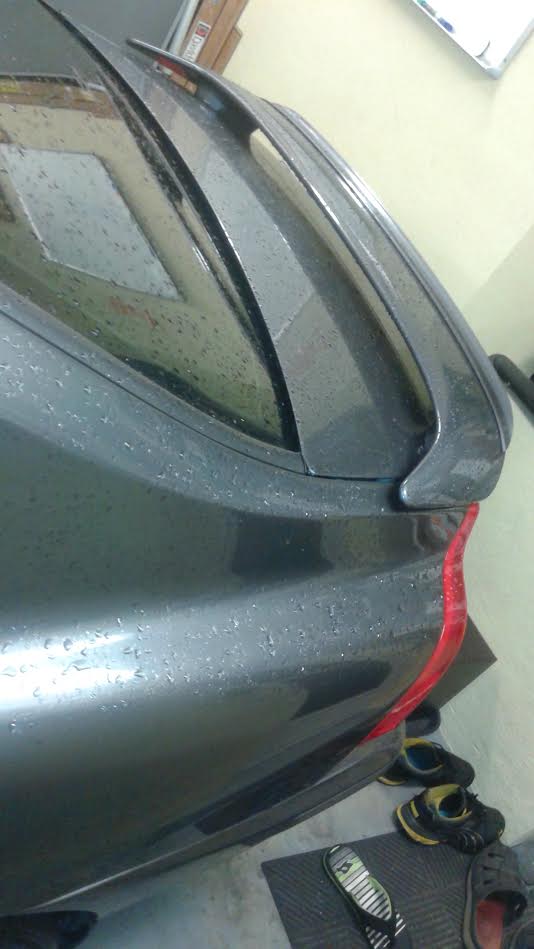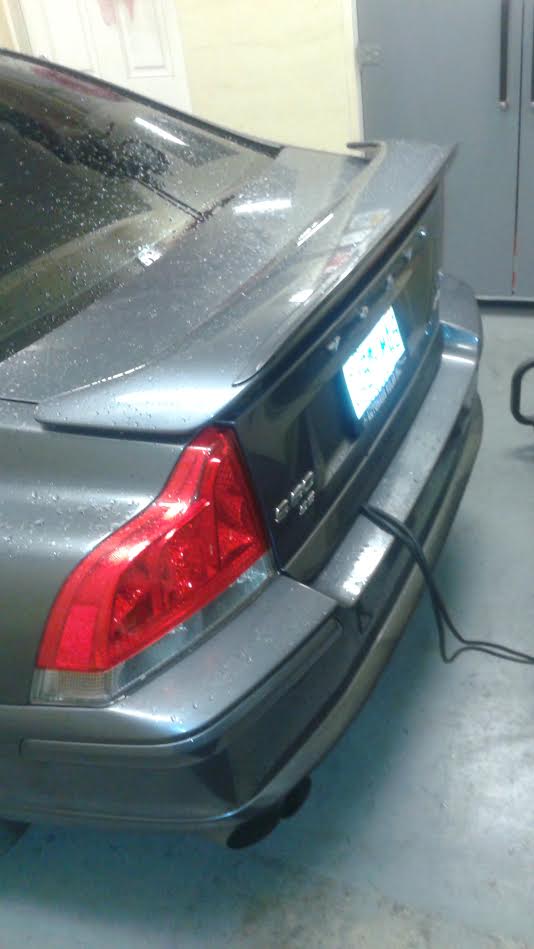 8-13-2016
it's more that in the vid below which was 400 at the wheel now that im running on E85 i would guess it's 420 at the wheels ....actually it maybe 430 with that painted spoiler lip .

8-25-2016
really happy with my new 45psi max boost gauge...30psi one just did not cut it for me anymore.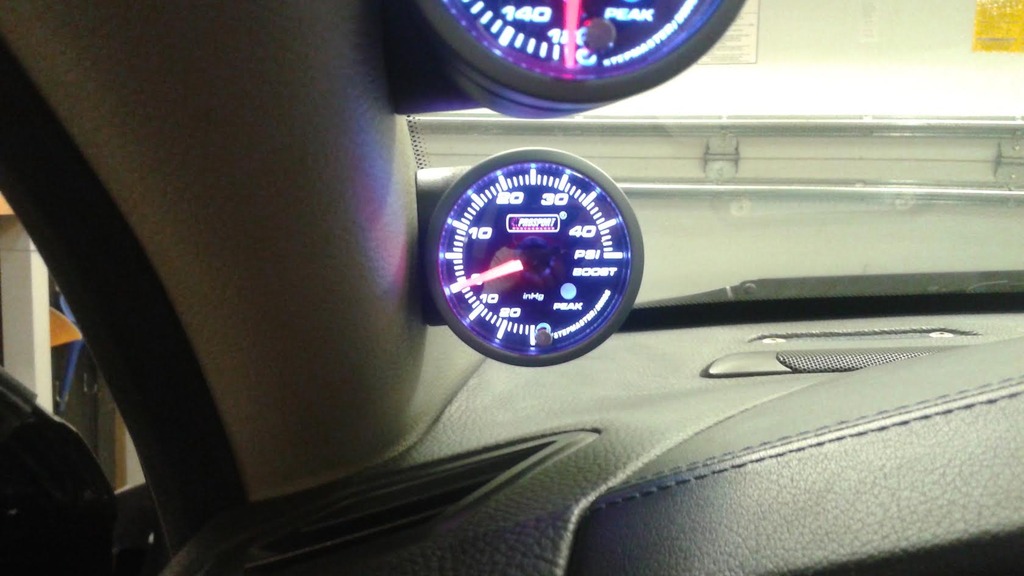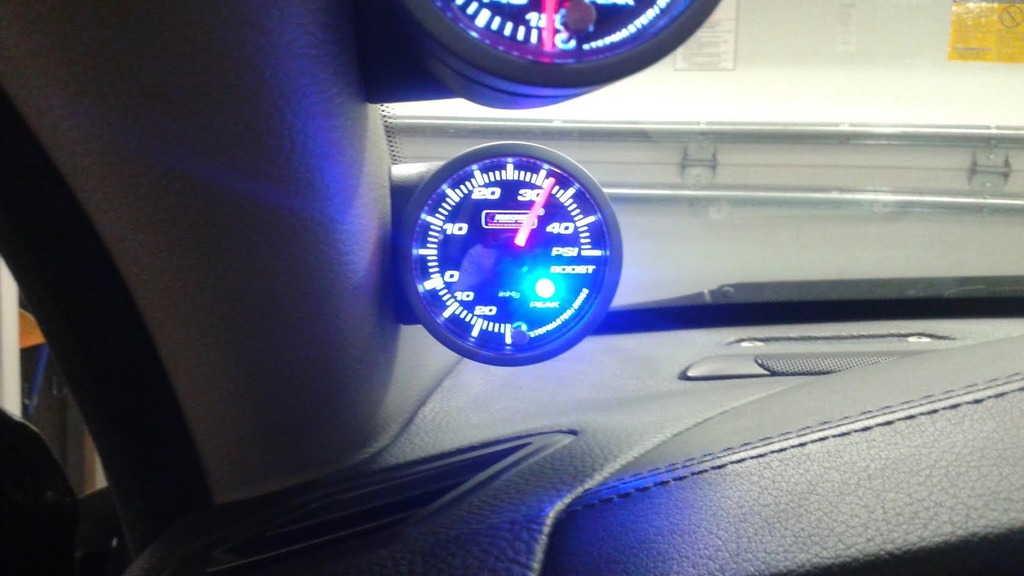 also added additional 10hp with a roof fin that came of off 2010 s40 with a matching titanium gray 455 paint.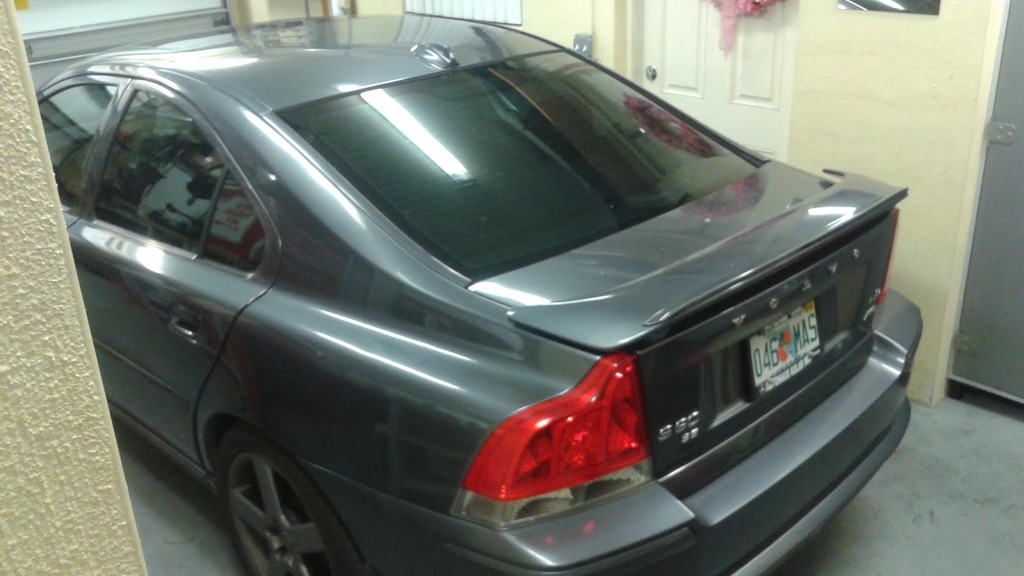 8-31-2016
got some tires pirelli p7 , like new 245$ to my door...year made 2015...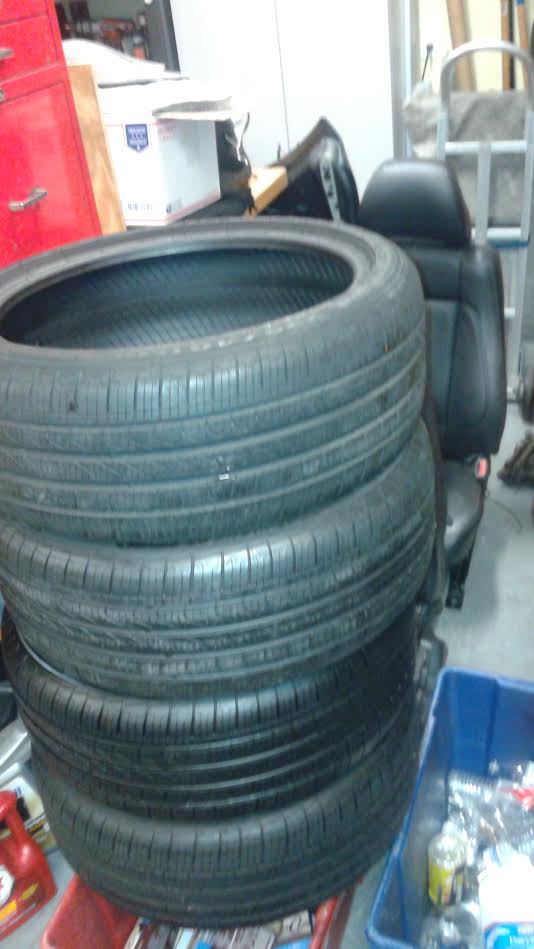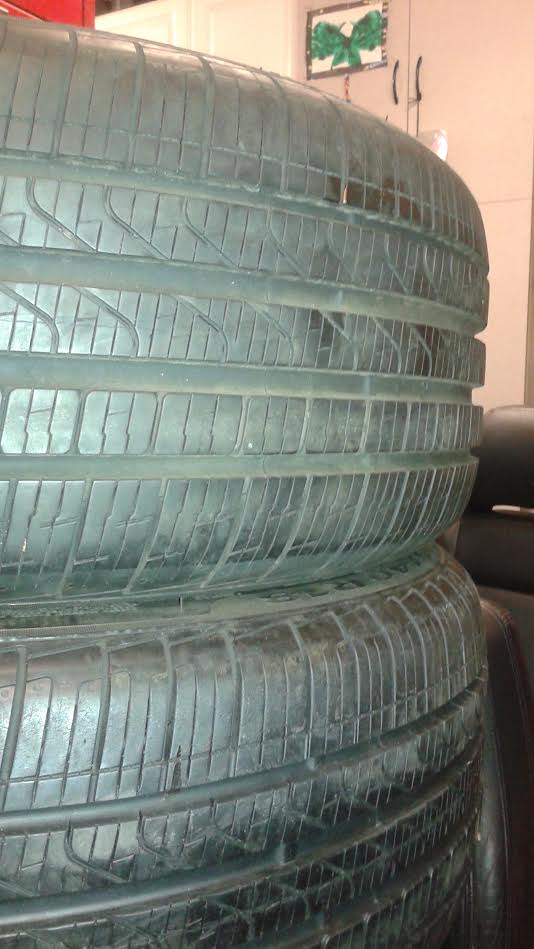 9-21-2016
babies and gentleman ...if there is such a thing...how about 30G?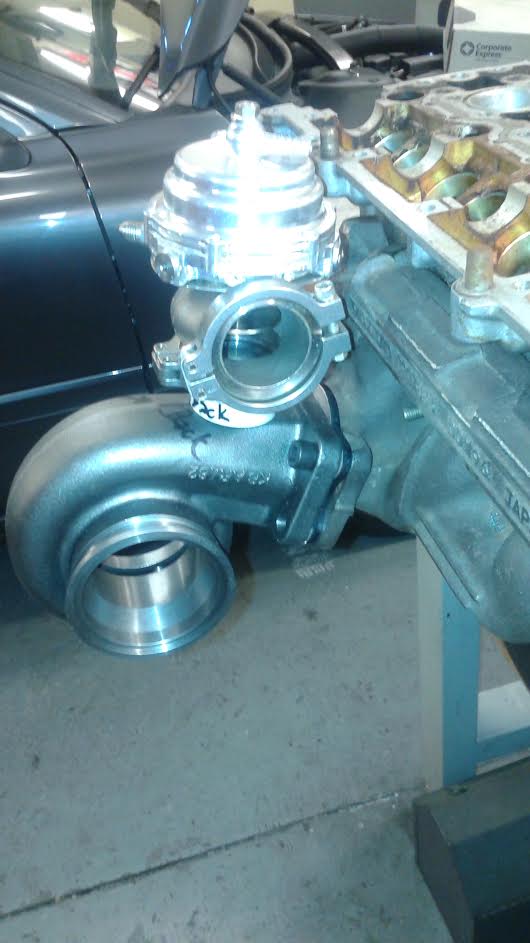 9-24-2016
9-26-2016
RIP to my friend John AKA Dream3R here on SS ... John passed away in a car accident last Friday...John and Rob Hilton worked together in perfecting the topnotch tuning that is available to you through Hilton tuning.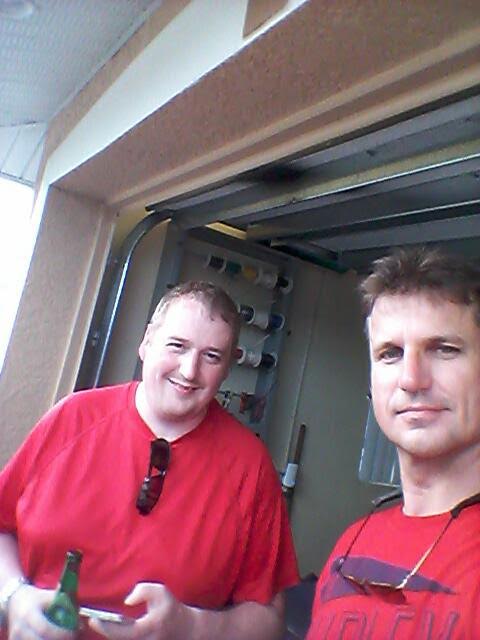 9-28-2016
cant wait to rape the highest #'s on here..."in all the wrong ways that they say it cant be done"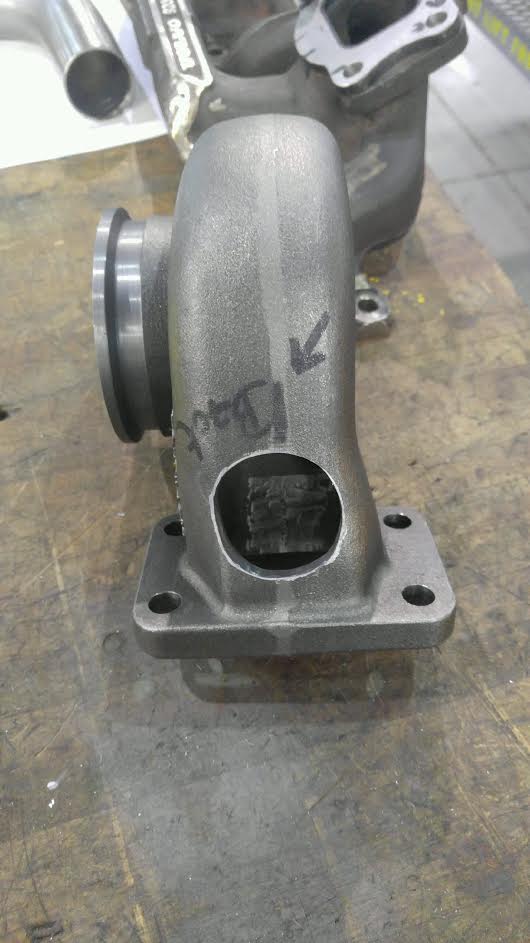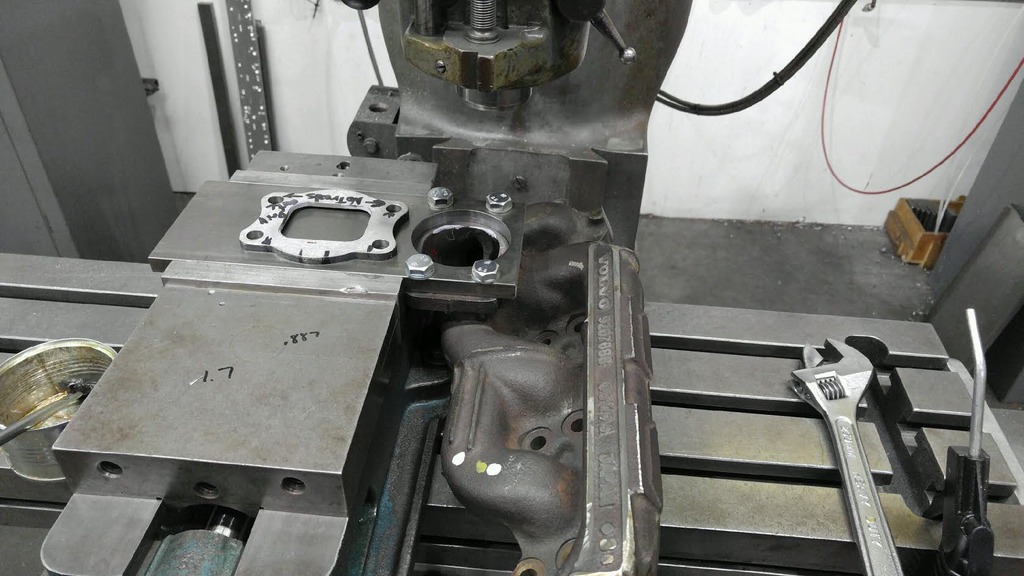 the end result plan is to rape and pillage until both travis and hilton will shiat their pants from the #'s.

until then.

9-29-2016
10-4-2016
after 4 years of it being reupholstered, same happened on my wifies xc90 sunroof slider as on my R slider... cloth started to sag...rest of the headliner is still perfect...thats the last time i redone that .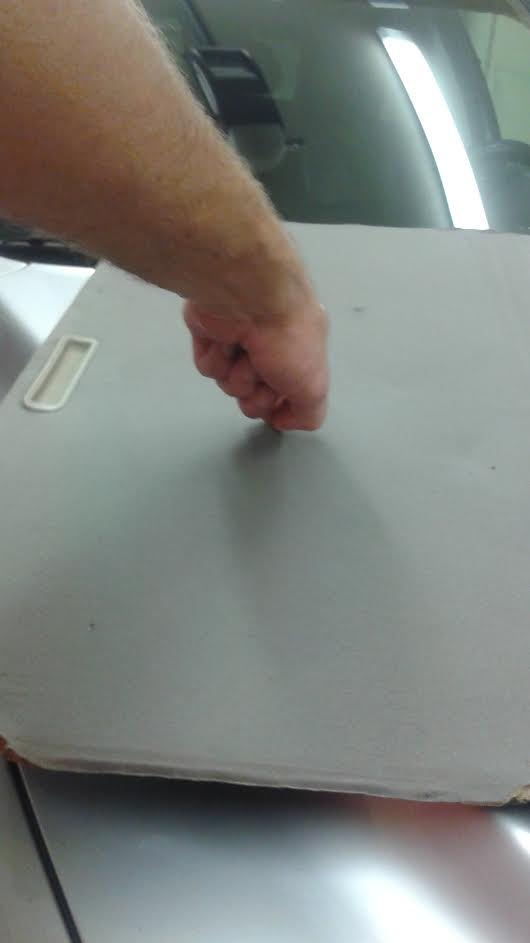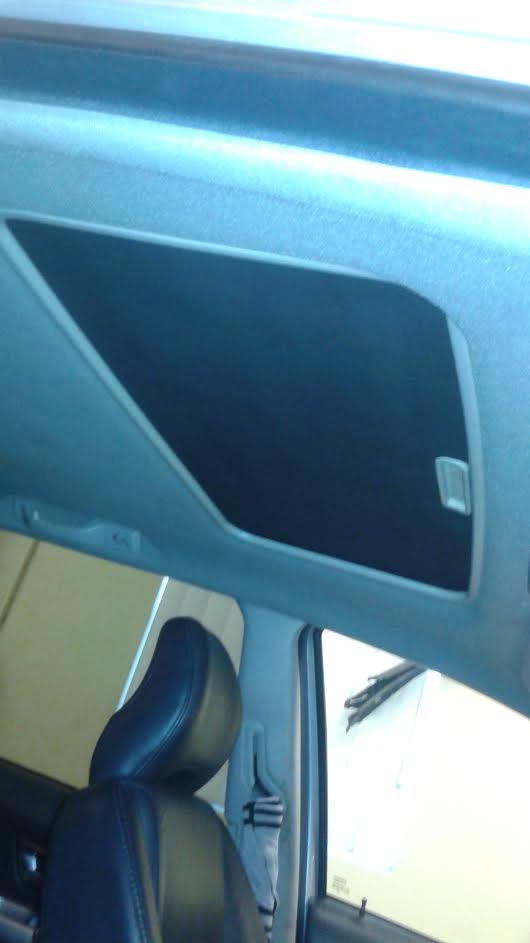 10-5-2016
semi done...here are some courtesy pics of progress... very thankful of my machinist awesome work and a good friend Justin on ss known as 666lm.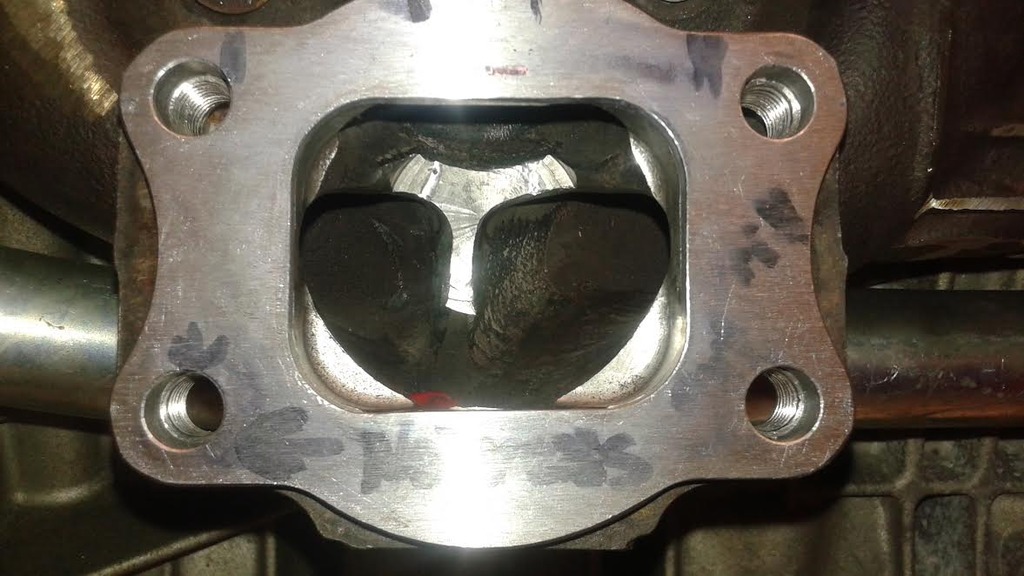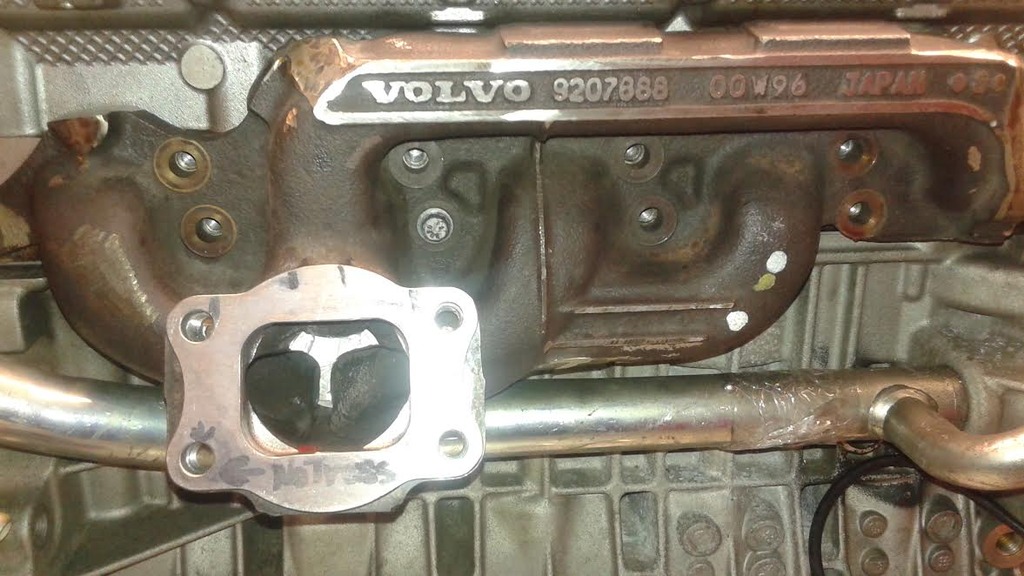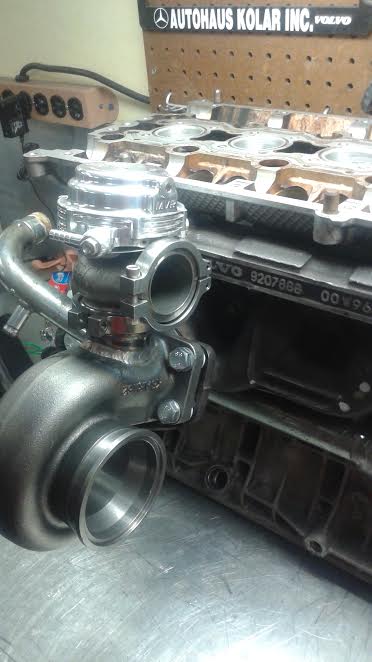 10-12-2016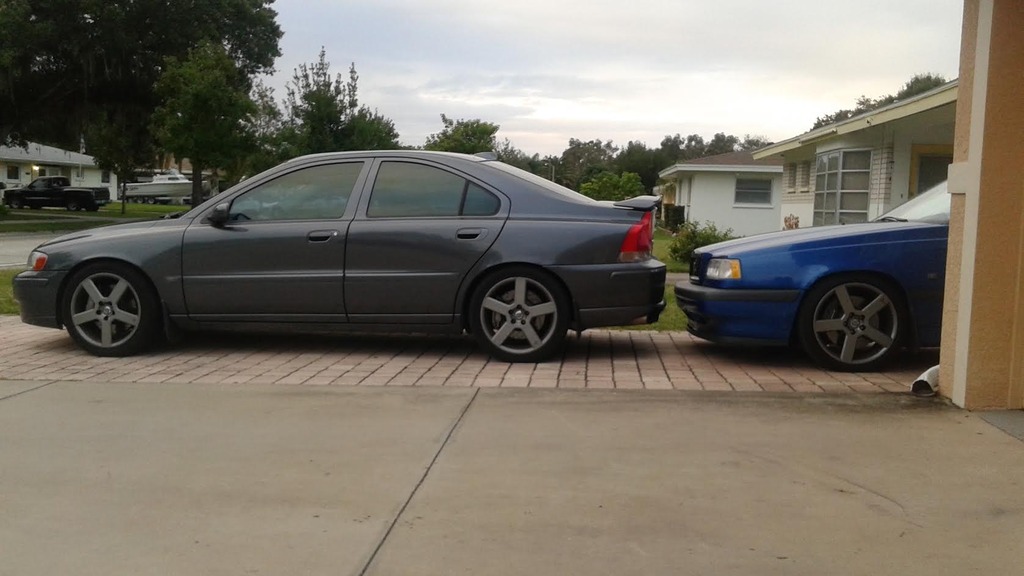 10-19-2016
its going to be hilarious when i push 600 all wheel through a 30$ shipped to my door exhaust manifold and a T3.2 flange...BAHAHAHAHEE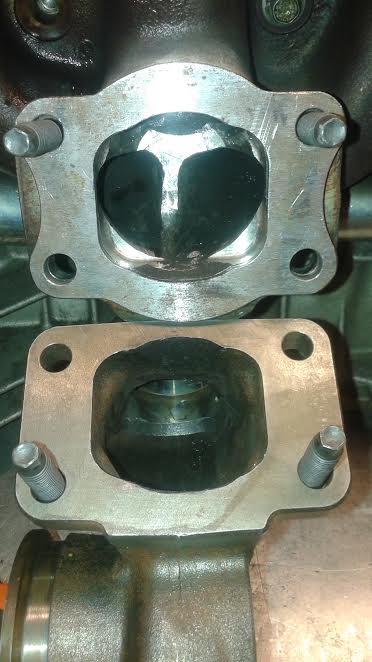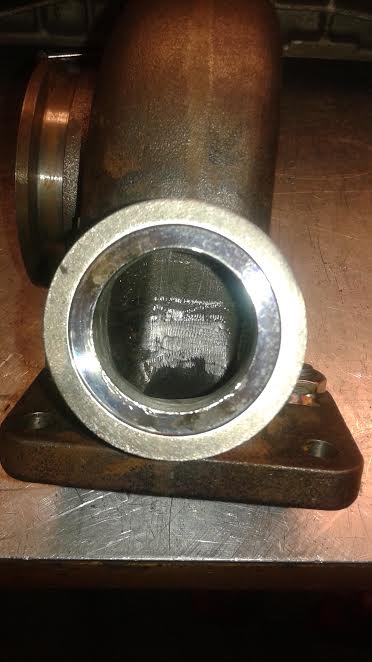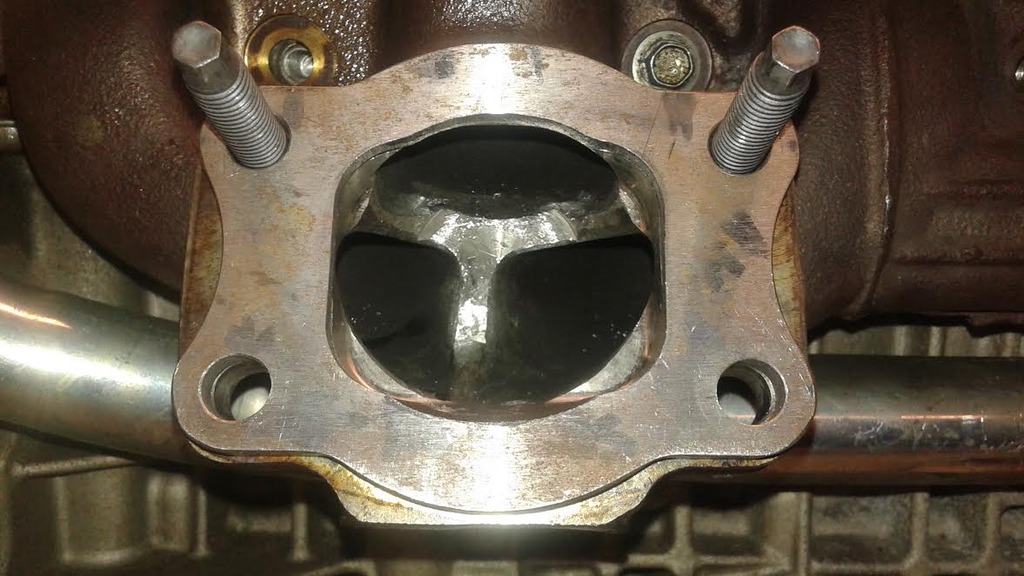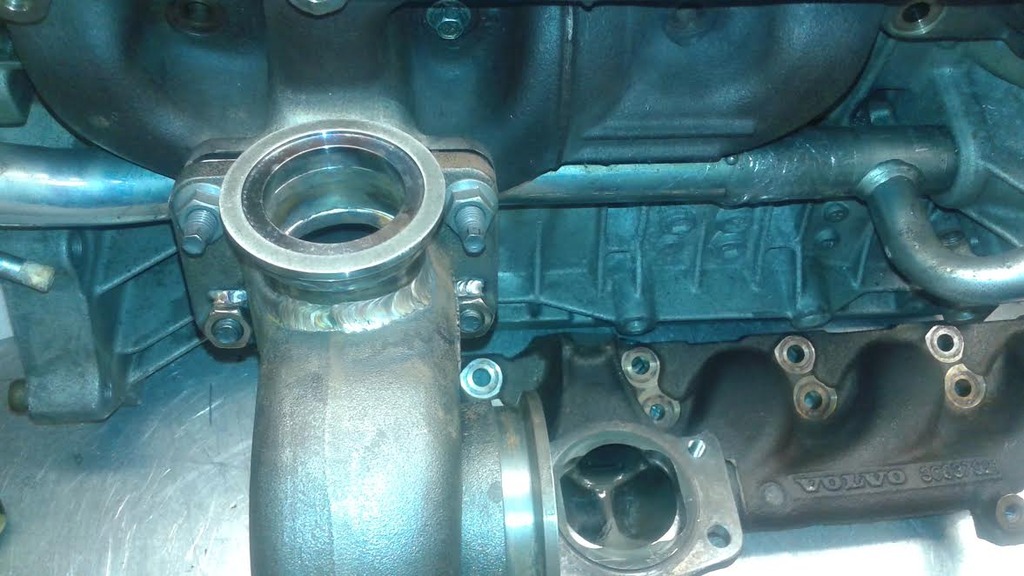 10-20-2016
this is dedicated to all the high-school girls that like use braided and rubber lines around exhaust turbo-housings...

10-22-2016
im like a comodian...lmao


this is how big boyz do it.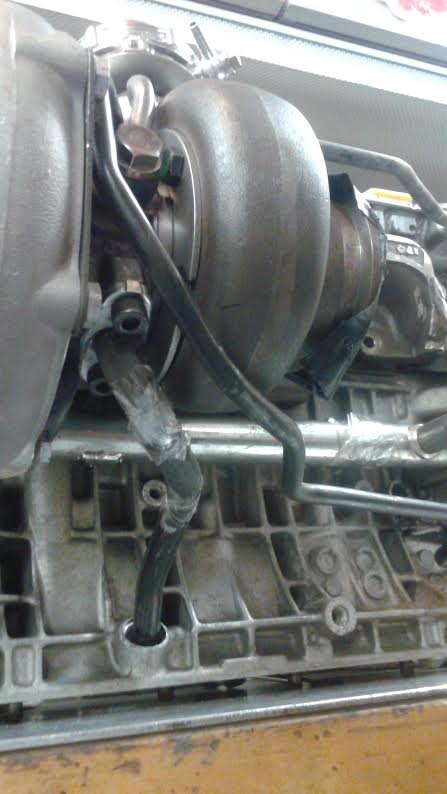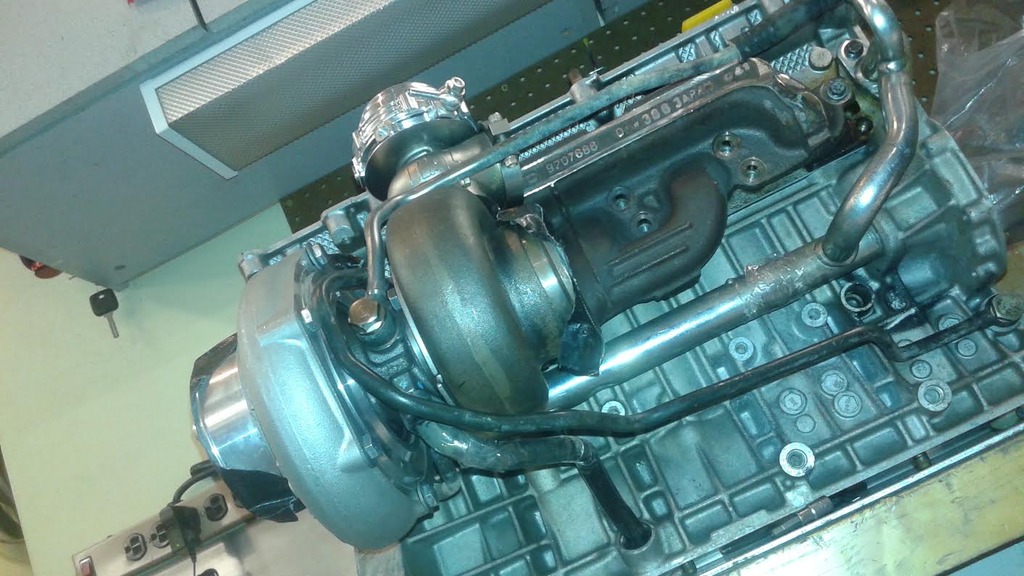 10-28-2016
over 1100 hits since last post and nothing but...

85 milli does get lill beasty.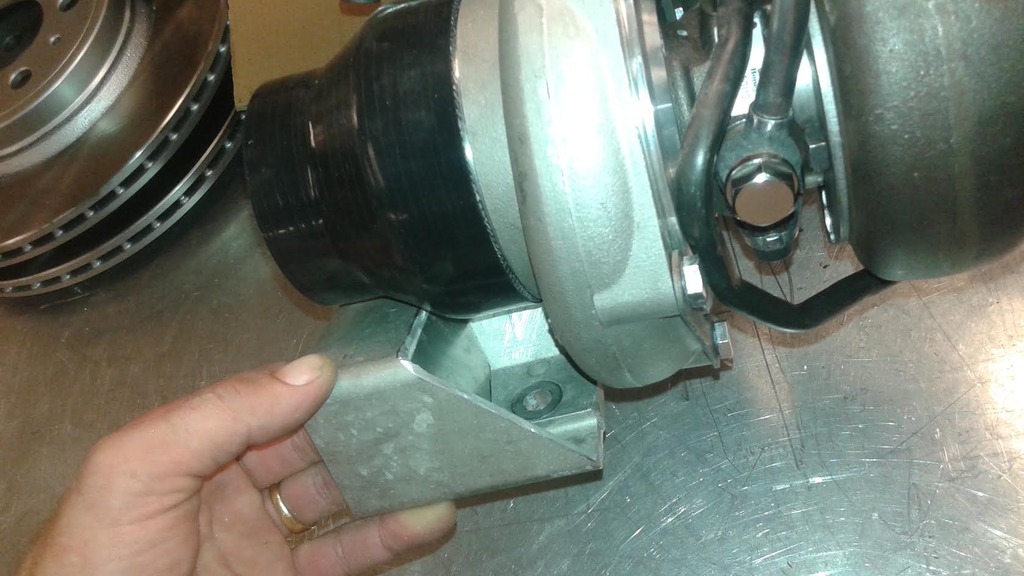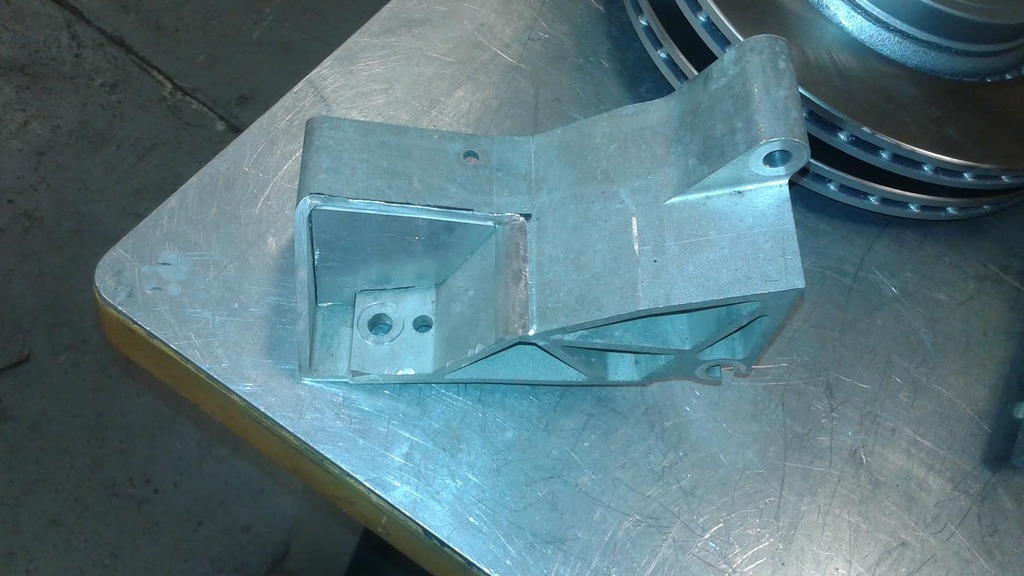 10-29-2016
10-30-2016
locked weld them lower studs in.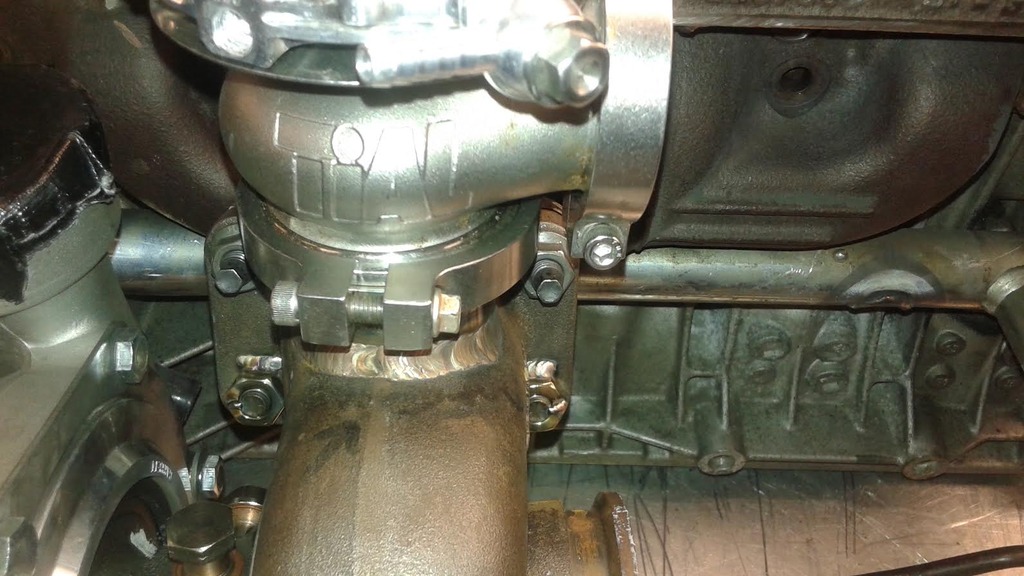 i made 2 direct bolt on piping kits...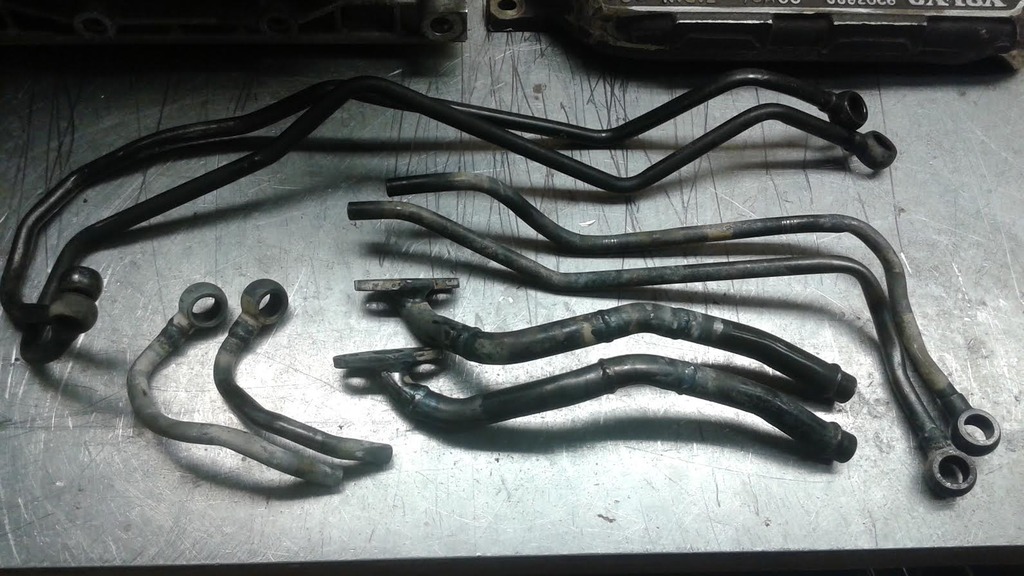 11-4-2016
my old 420 awhp td05 20g on the left vs 35g on the right...im going to laugh my azz off when i push 600 awhp under 1500$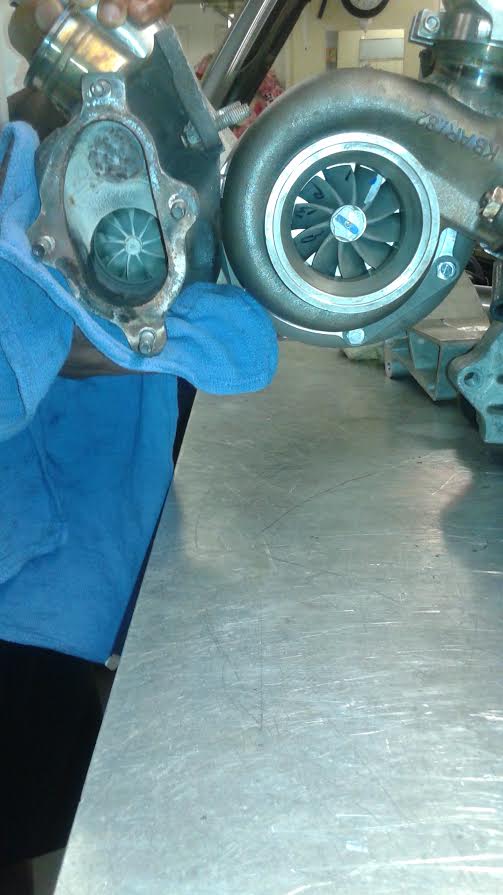 and 38mm vs 44mm TiAL WG.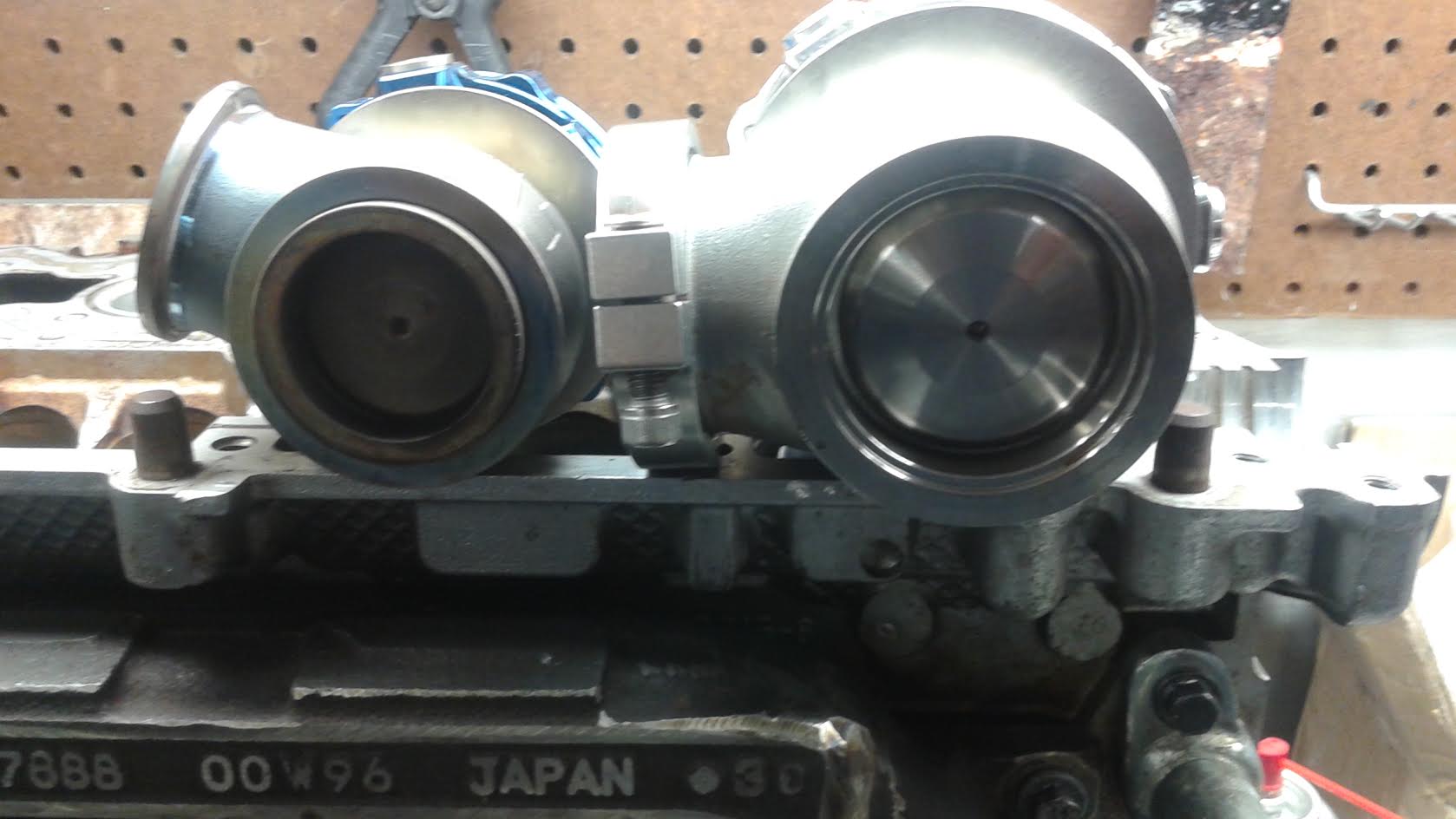 11-6-2016
thanks...im all set to glue it all up as soon as my welder hits Sarasota...and then kaboom...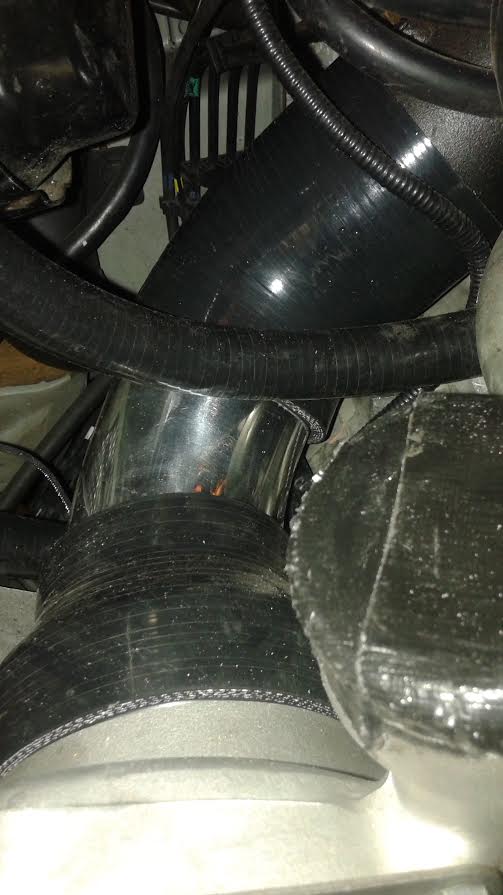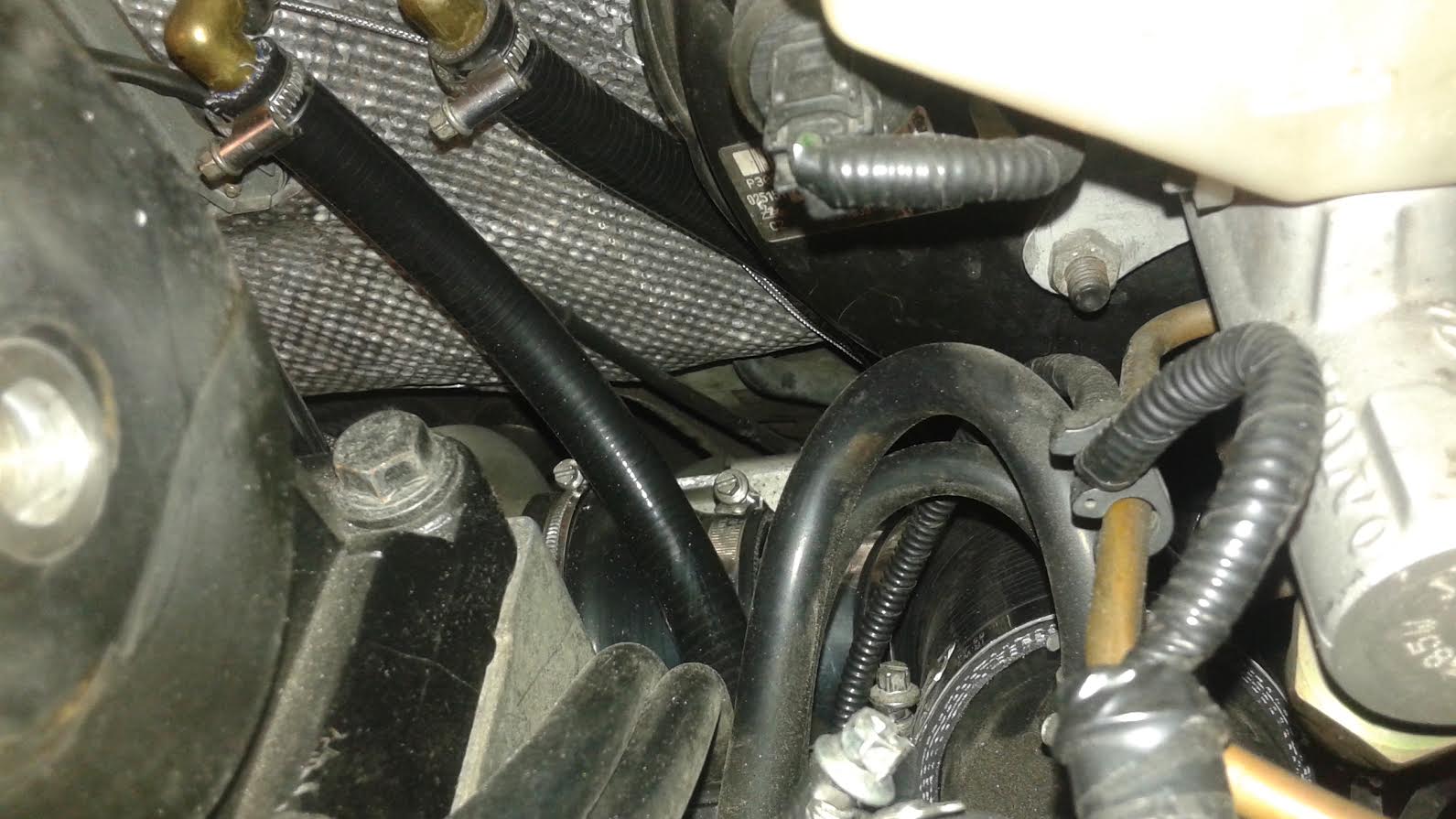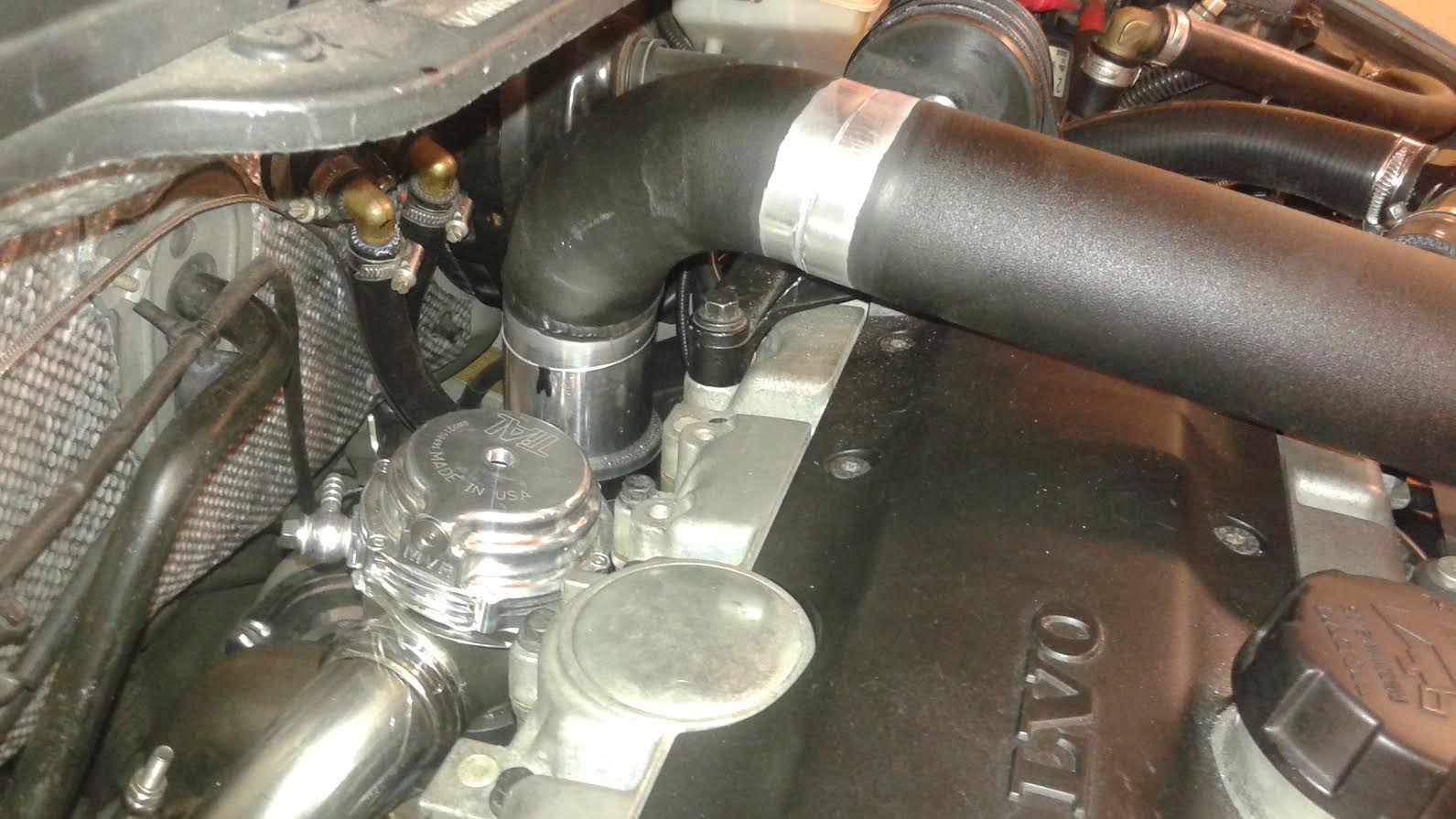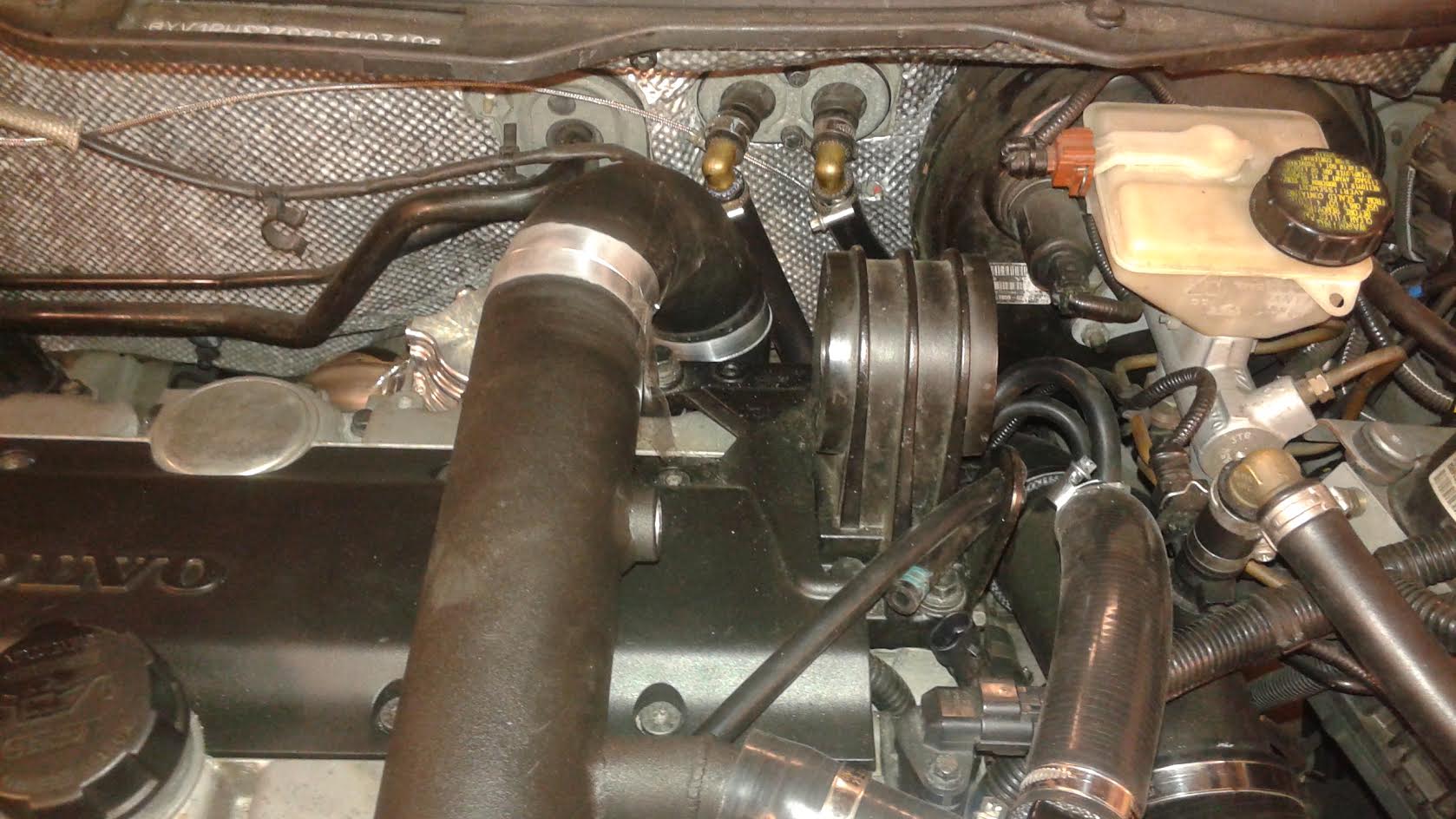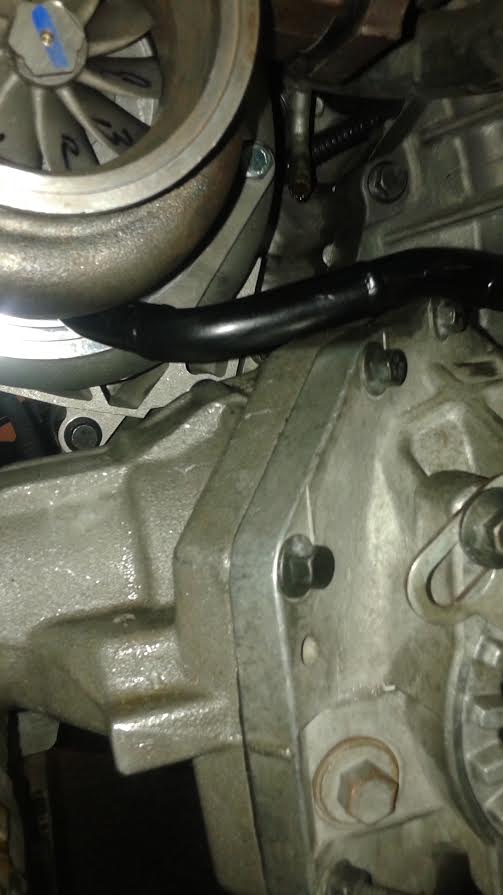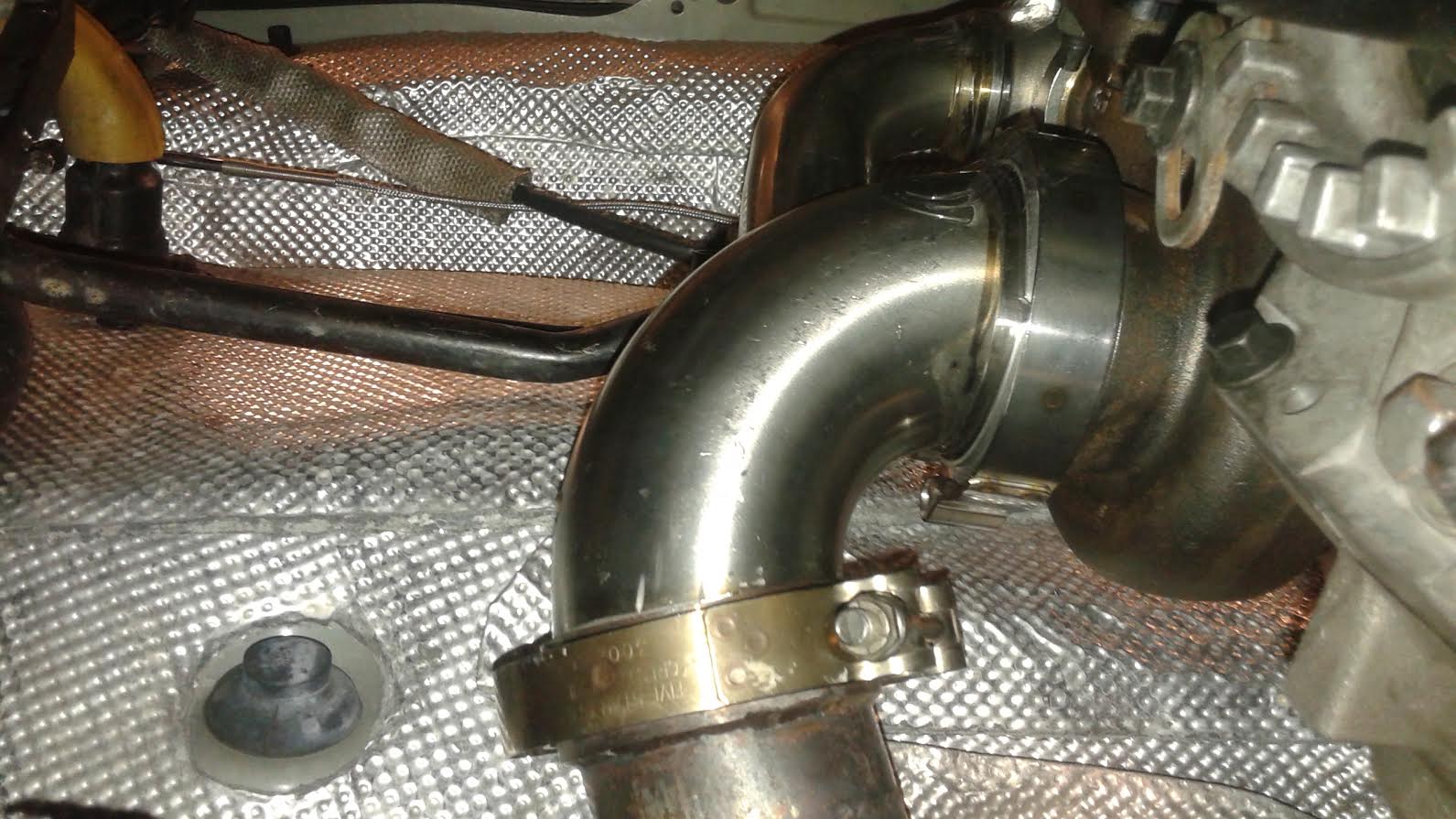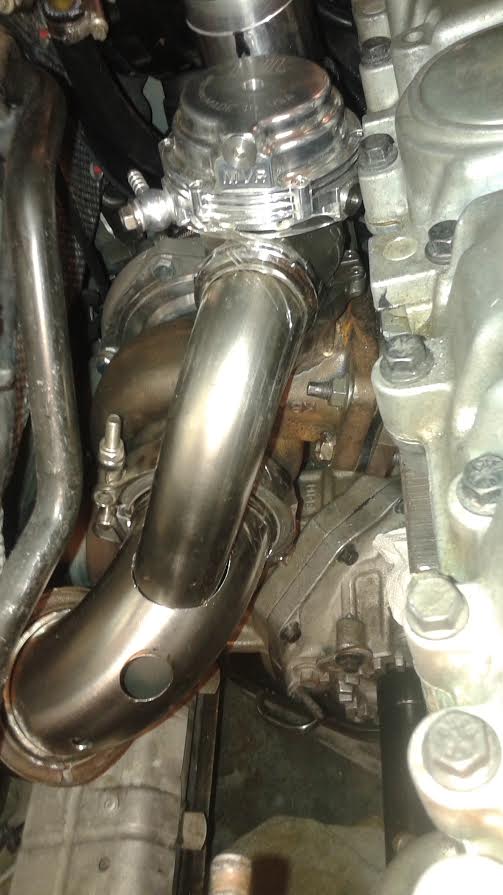 11-11-2016
plucking along...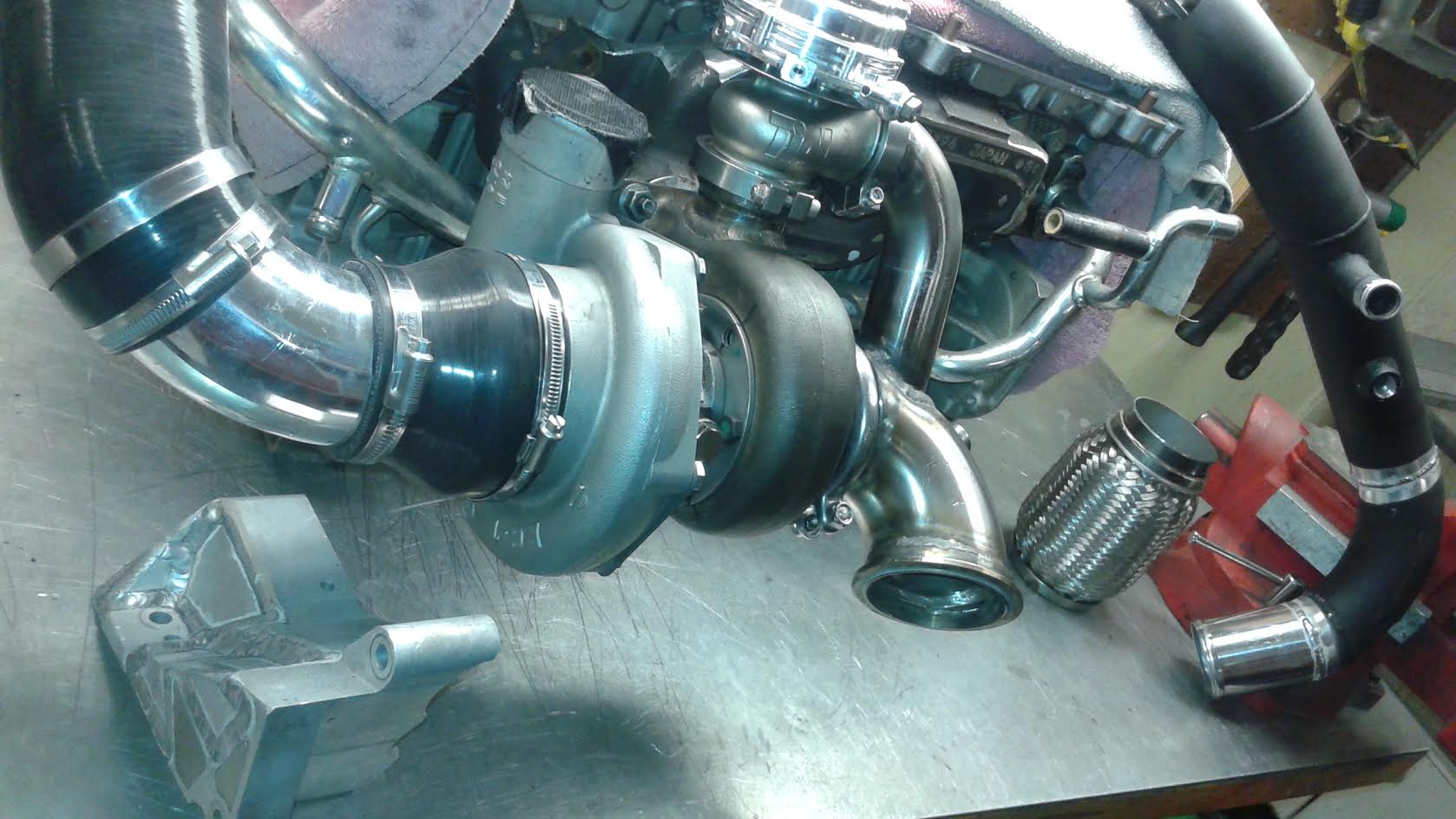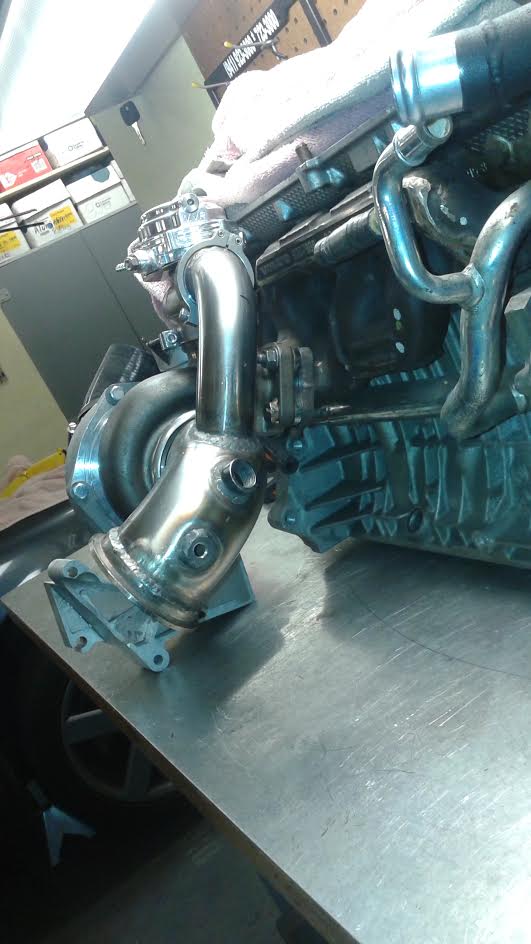 11-14-2016
mine as well since im here...when you ride the crazy train like a wild horse 3 inch flex can turn into 2 inch flex.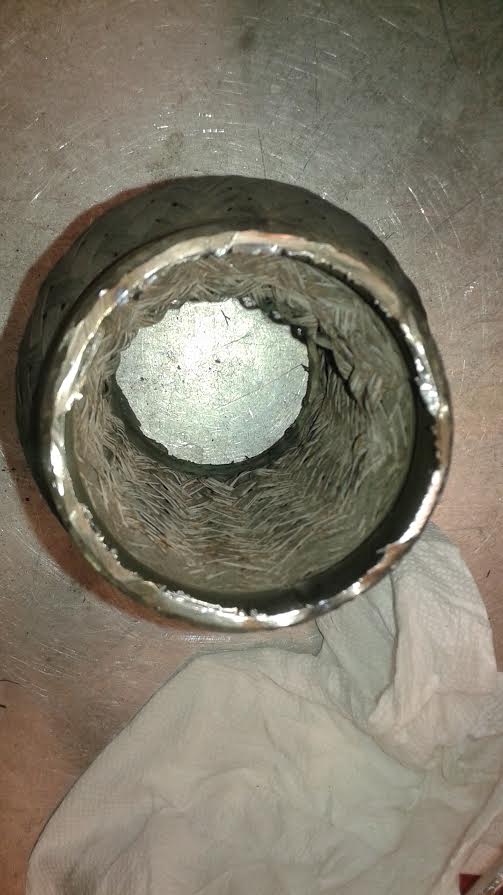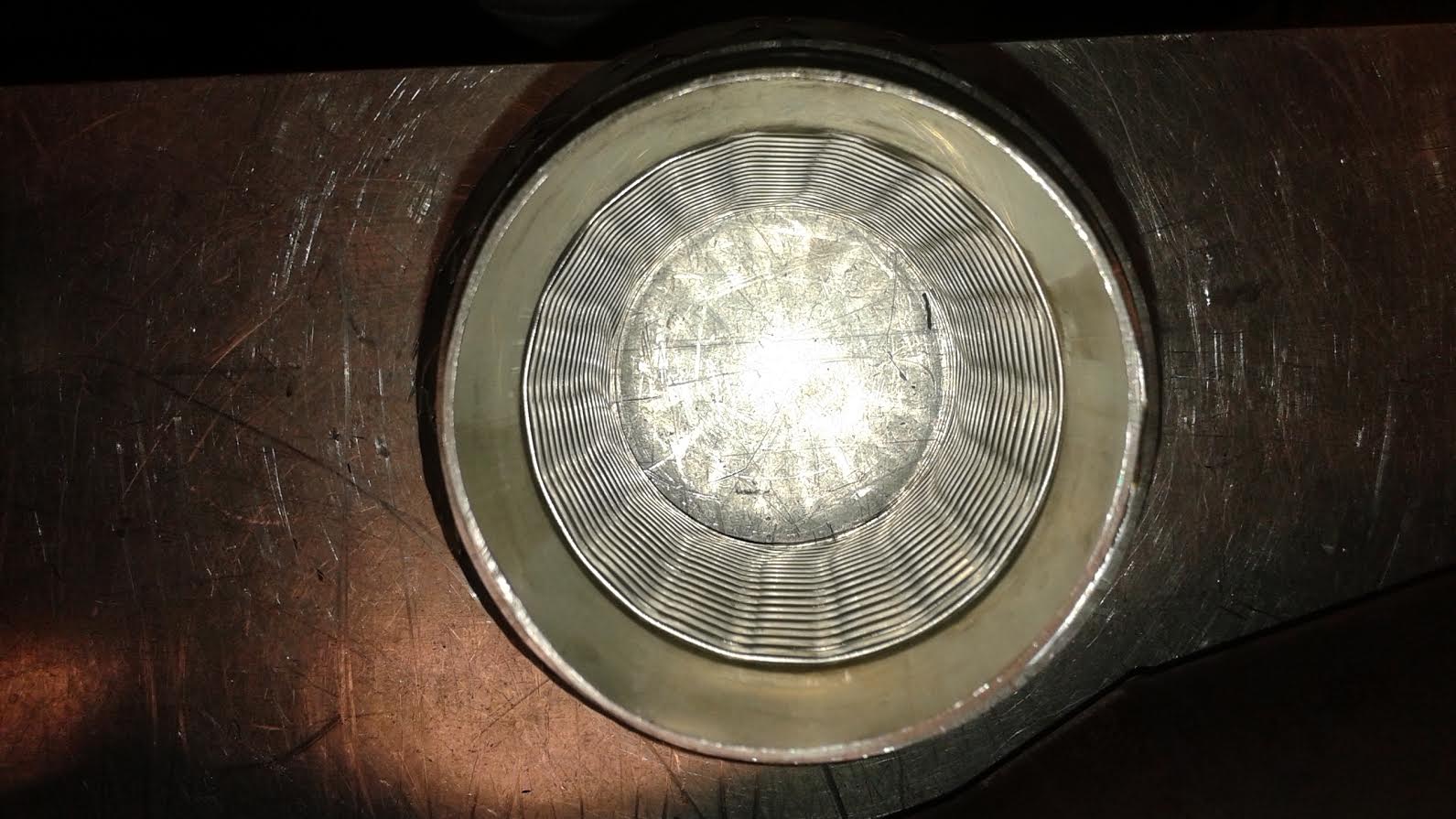 11-15-2016
i dont like things to break...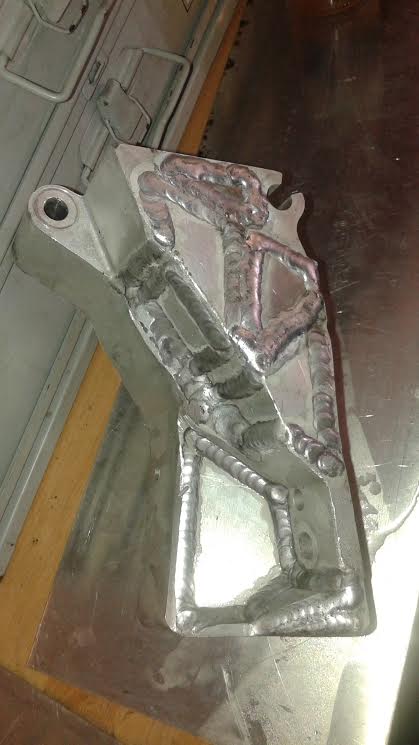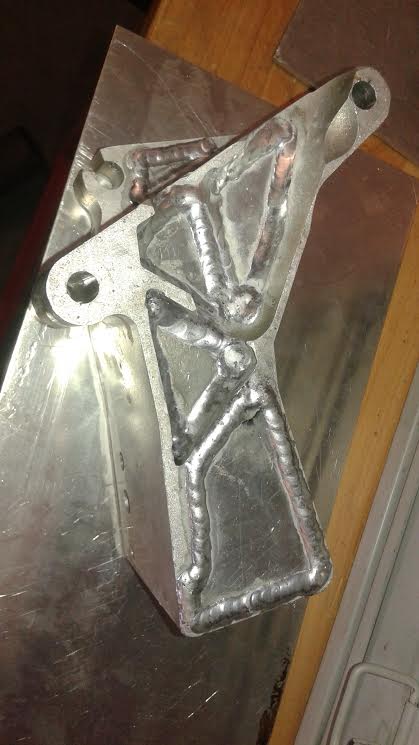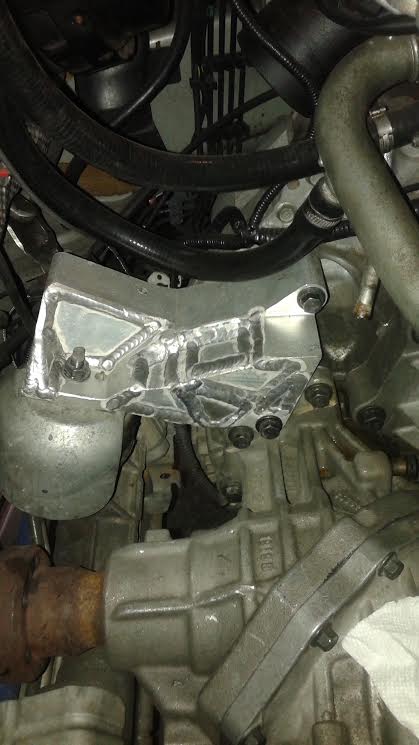 thats how big boyz do it...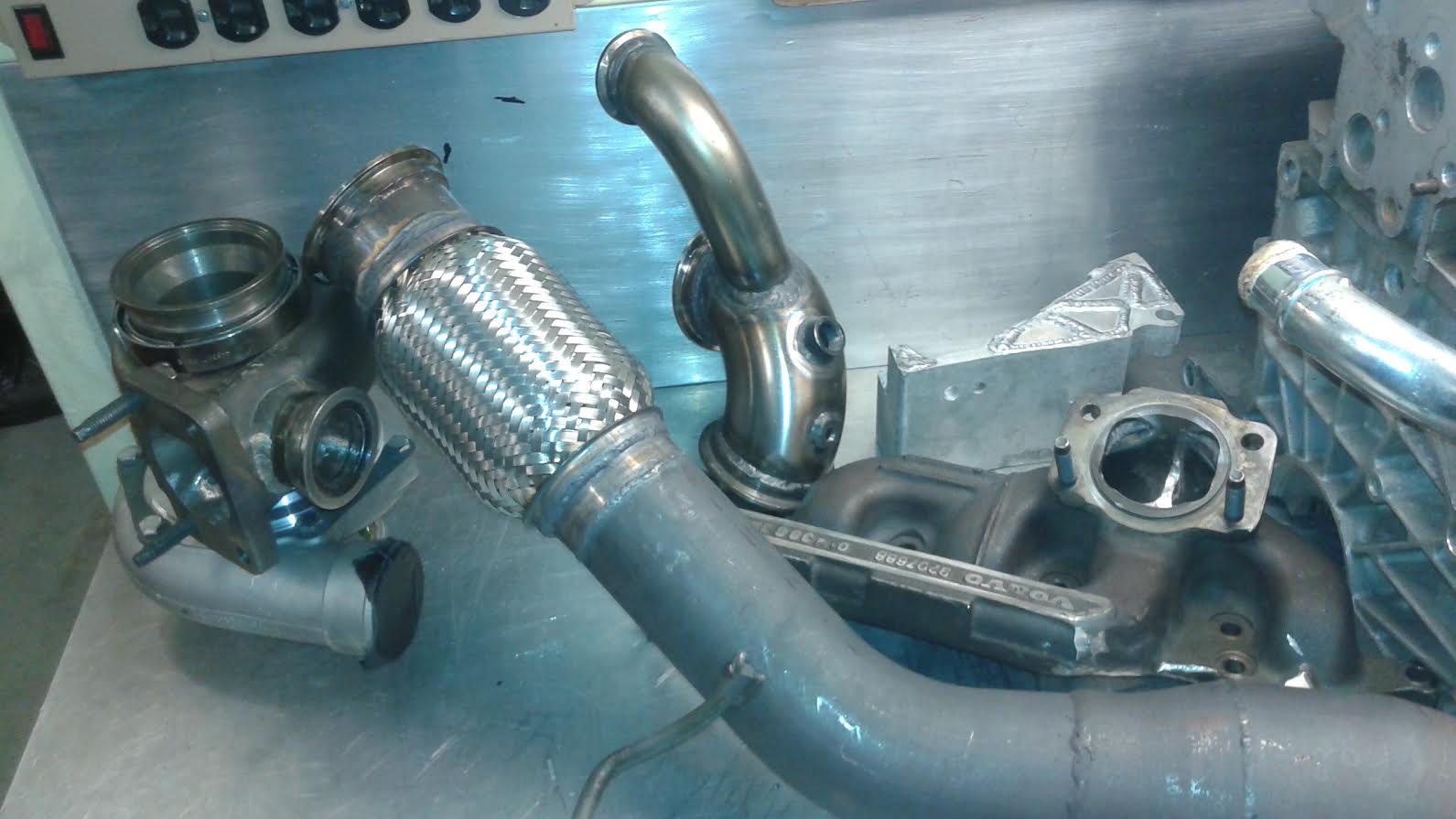 to my machinist "Justin" welder "Alex"

and myself fabing and designing it all.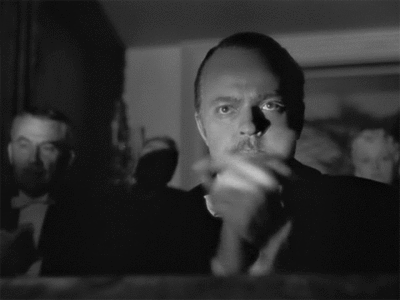 nobody!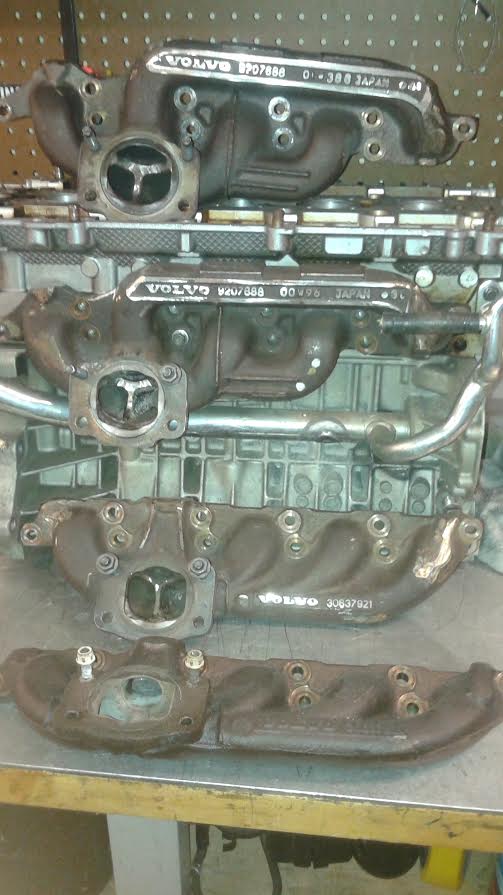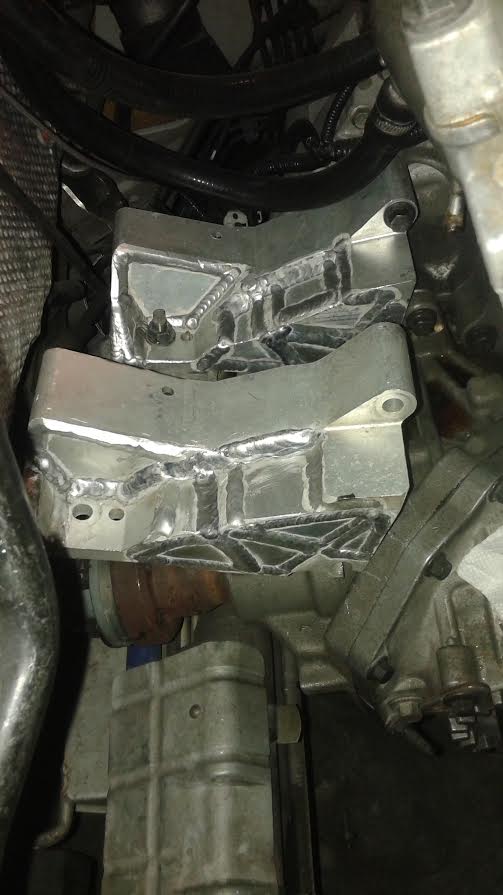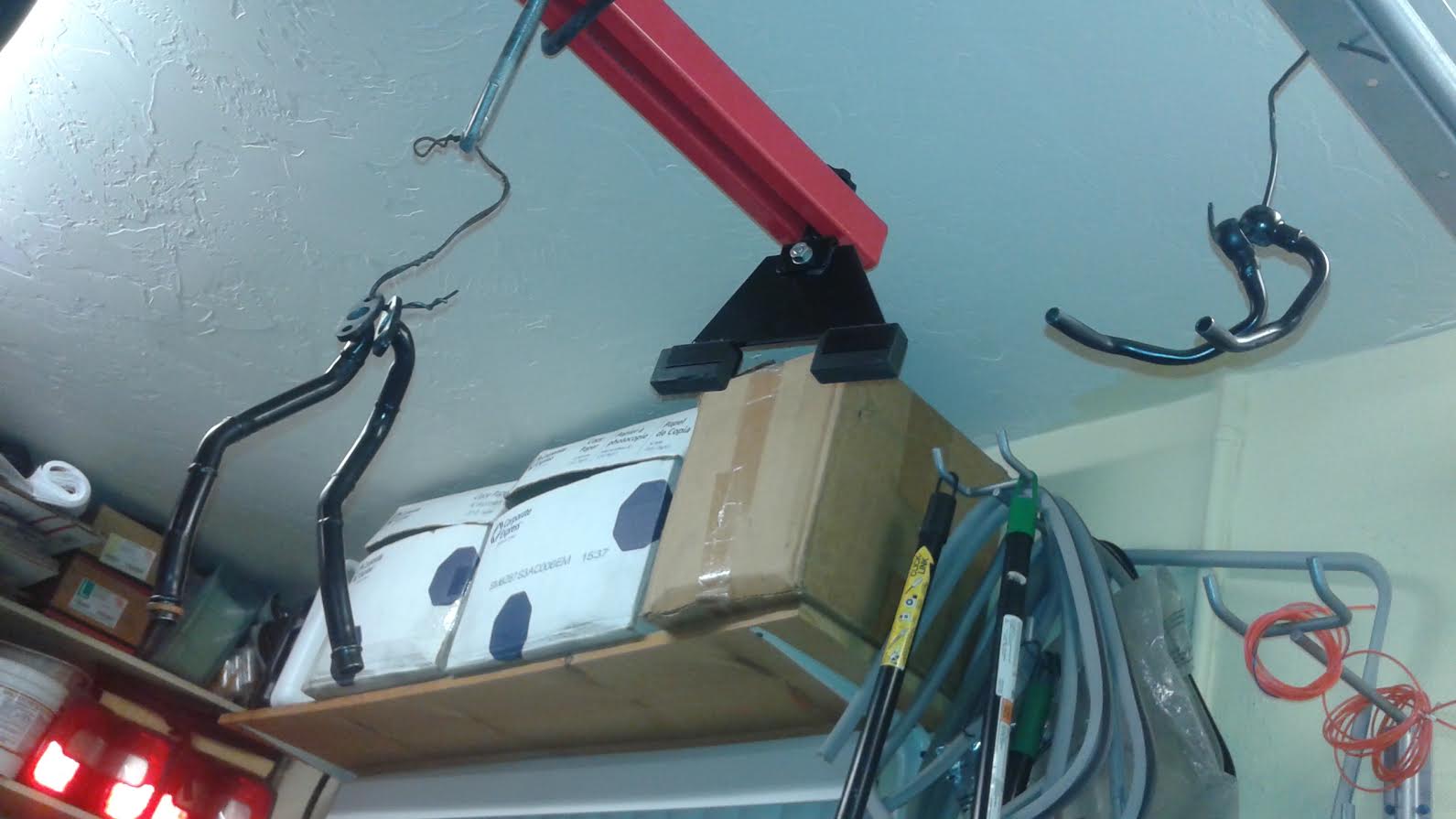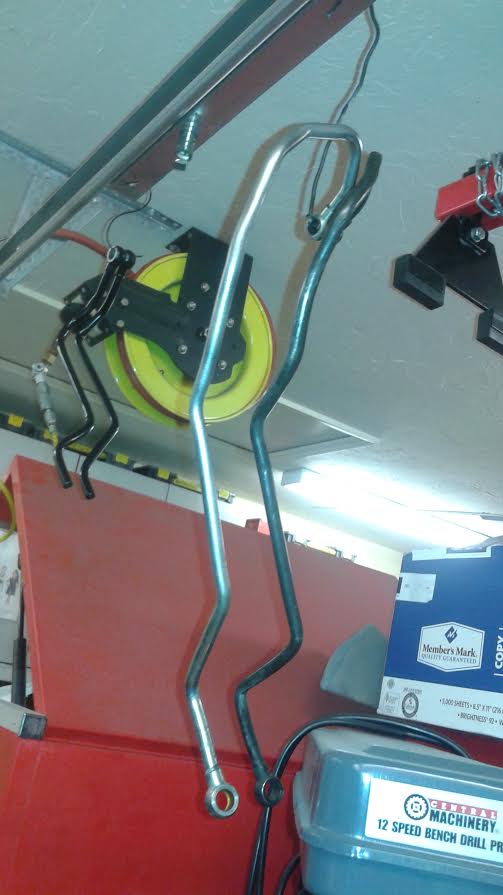 11-16-2016
last double checking / clocking...wg and dp alignment = perfectly flush and dp ported internally...aaaand dougys quote " thats how big boyz do it"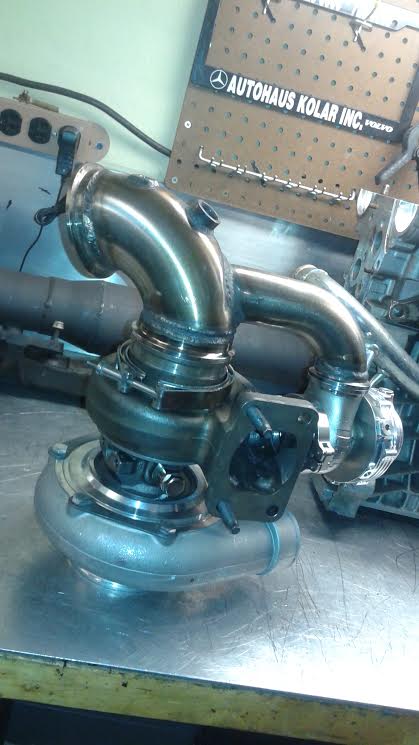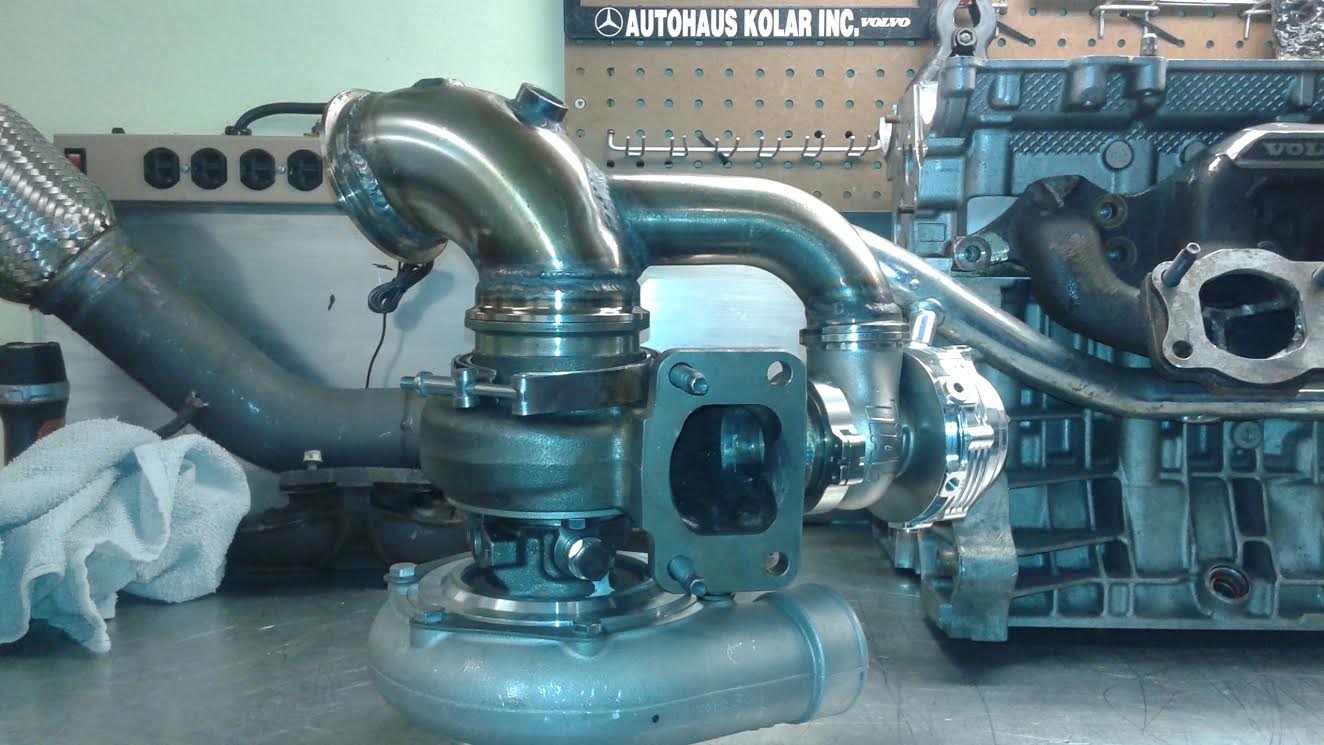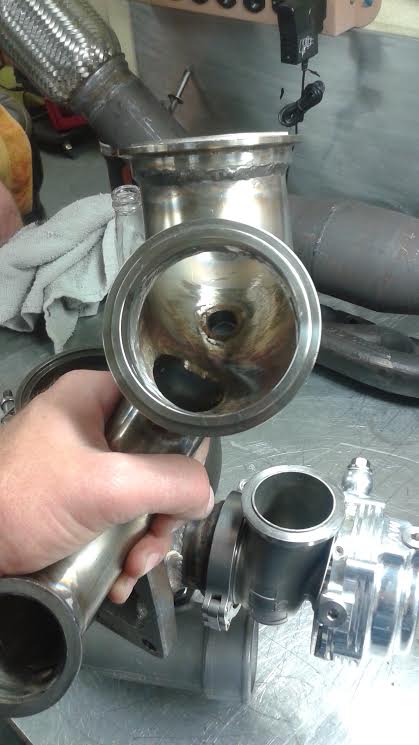 lol...im lazy.

a direct bolt on... i like it all oem , nice and stock.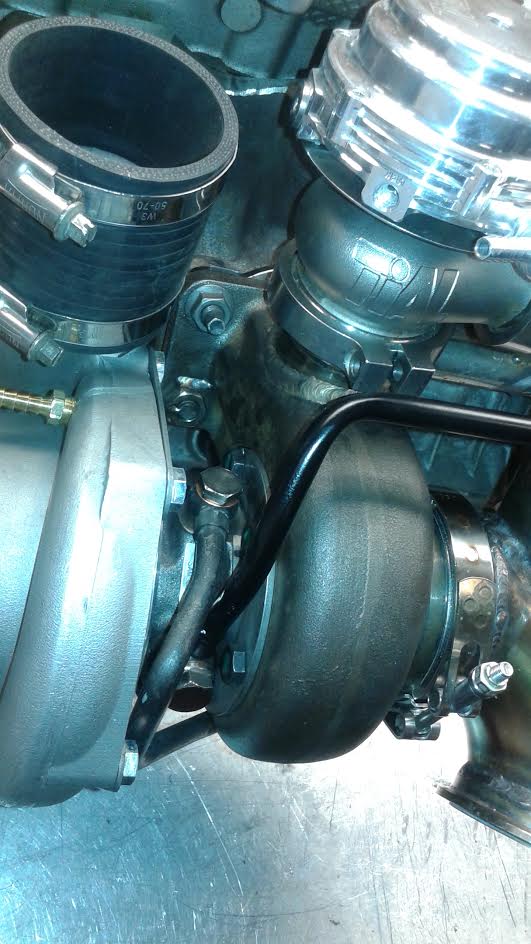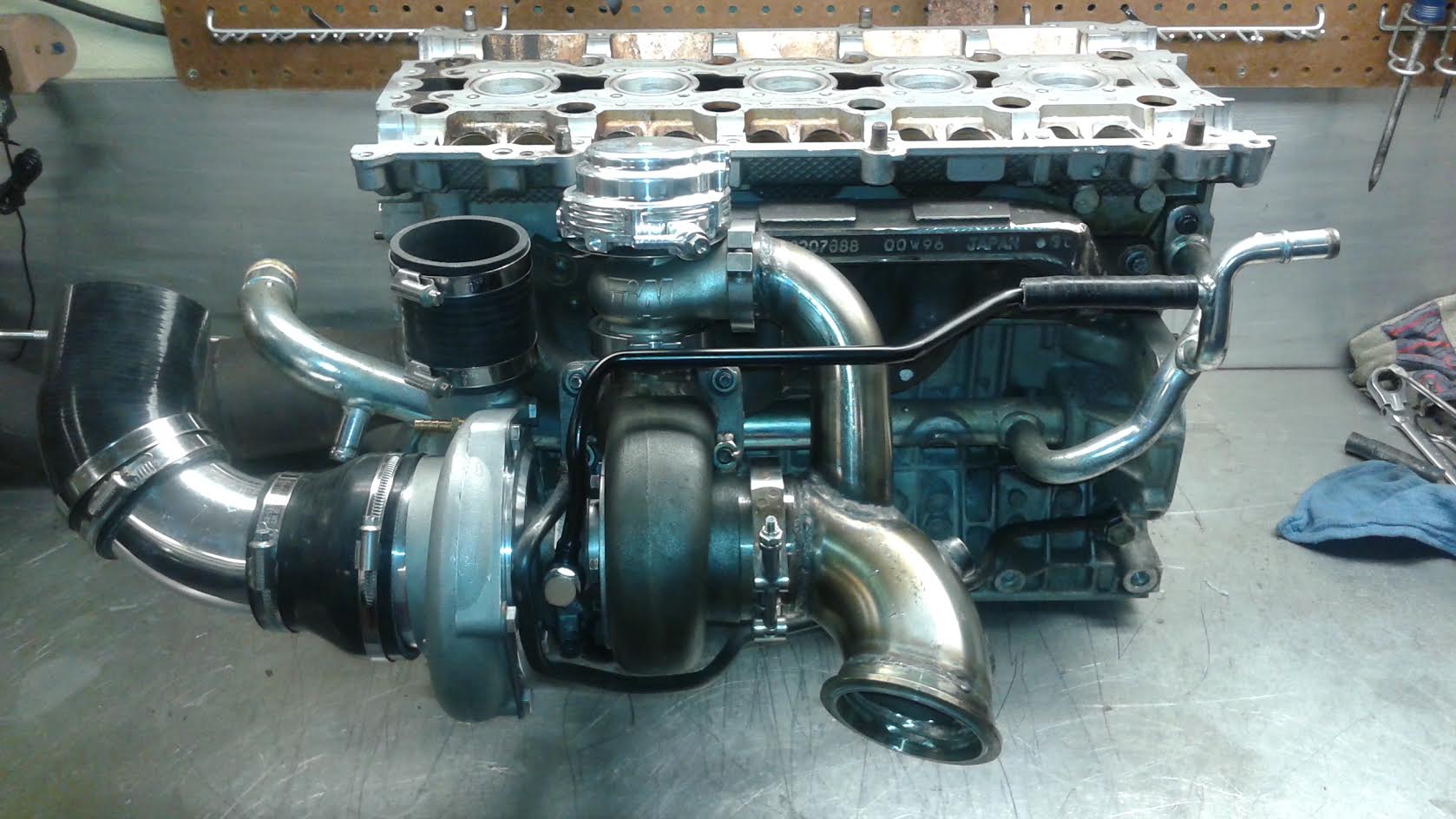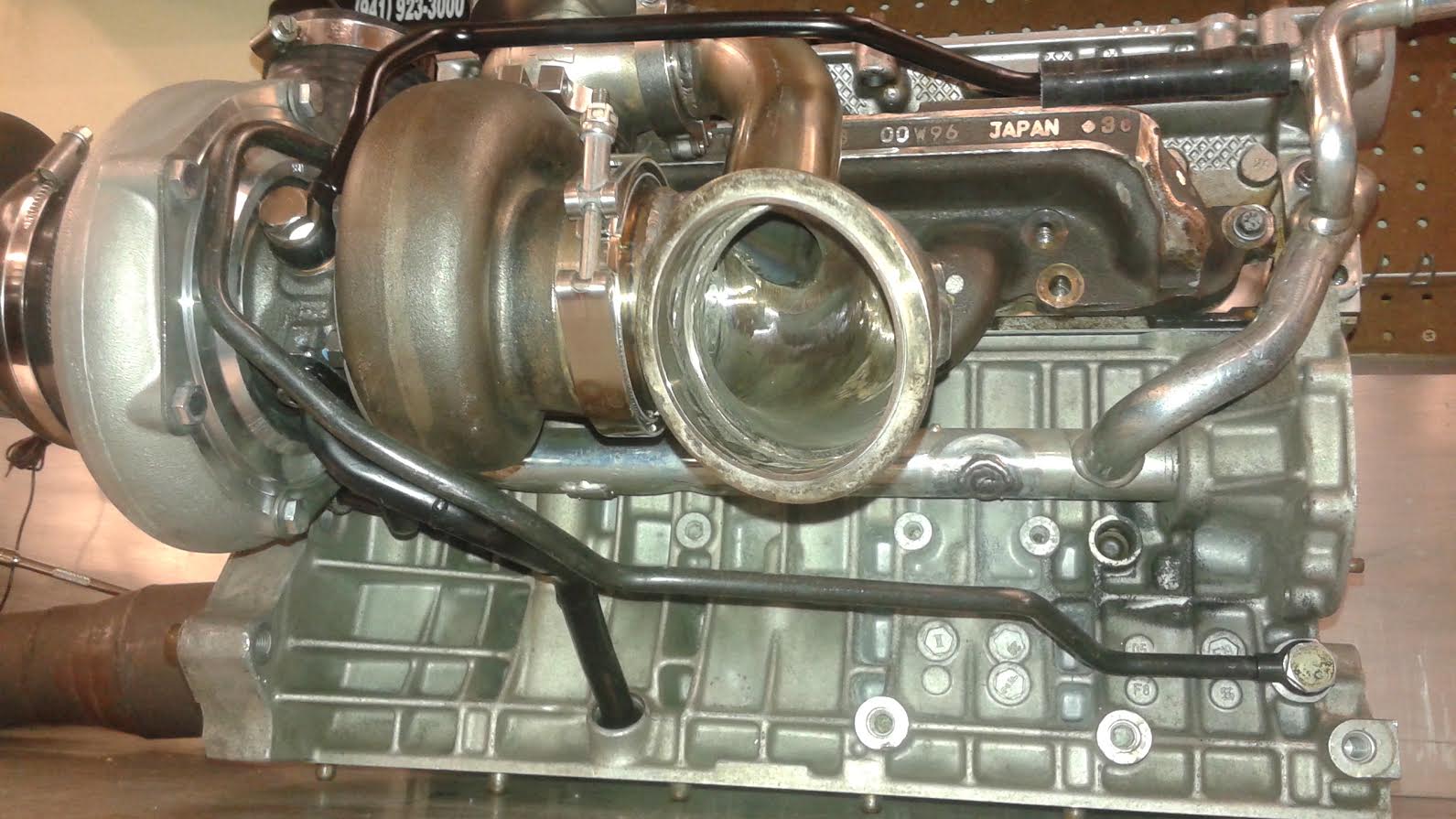 11-18-2016
done...so im bored again

...now just waiting on hilton to CRUSH Travis dyno #.



had one stud give...drilled and tapped in while manifold still on with a new gasket, cause i sure am not going to spend anther 10$ for a new one....next time i have the exhaust manifold off im going to make all the stud M10.

otherwise flawless.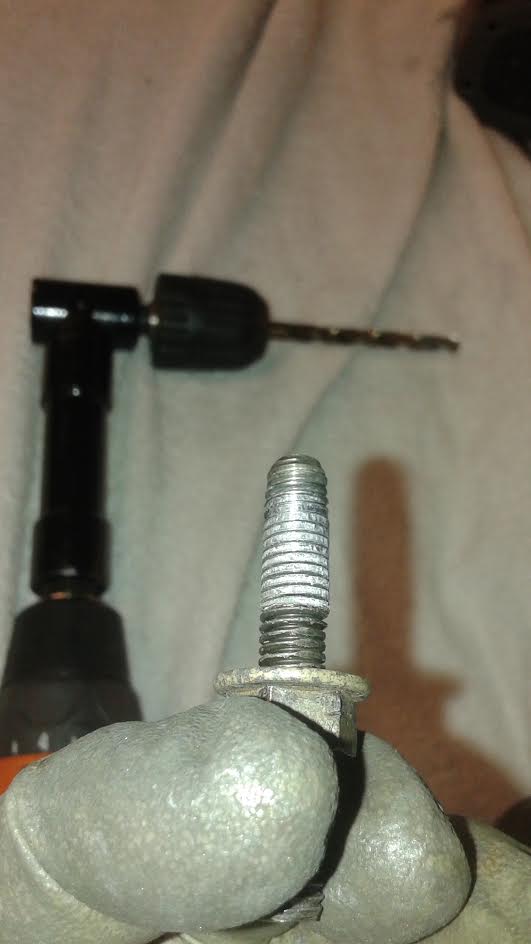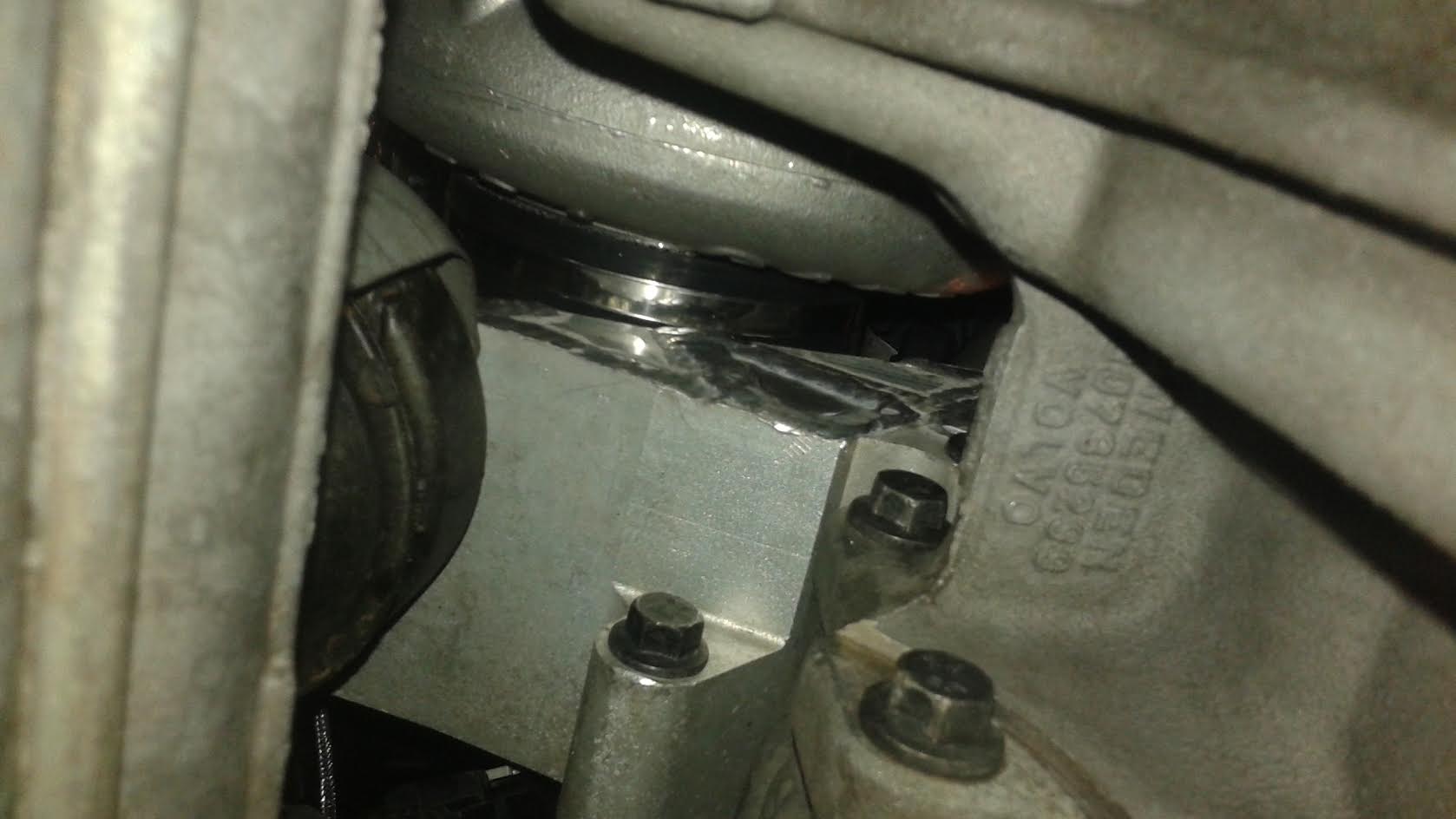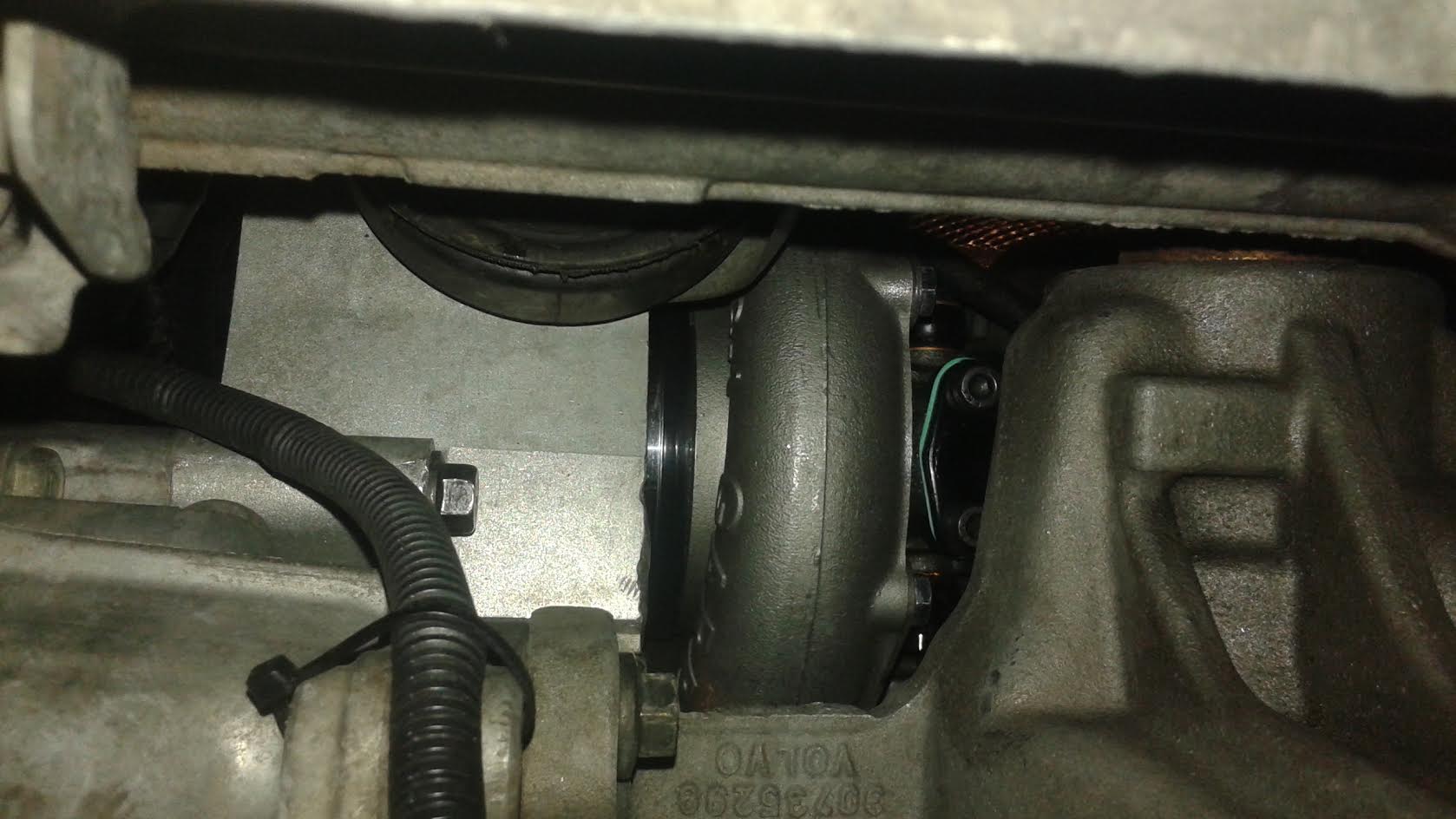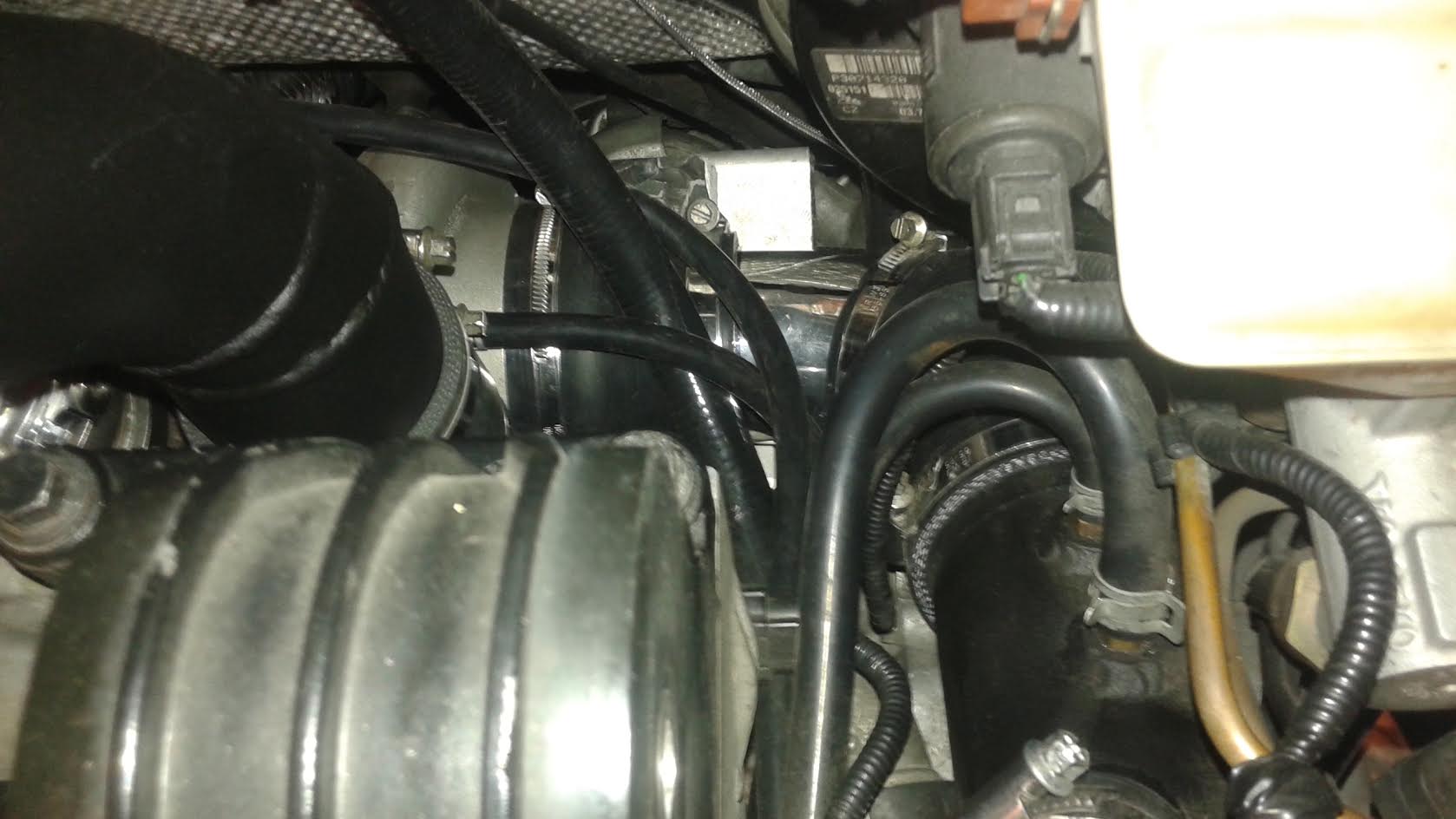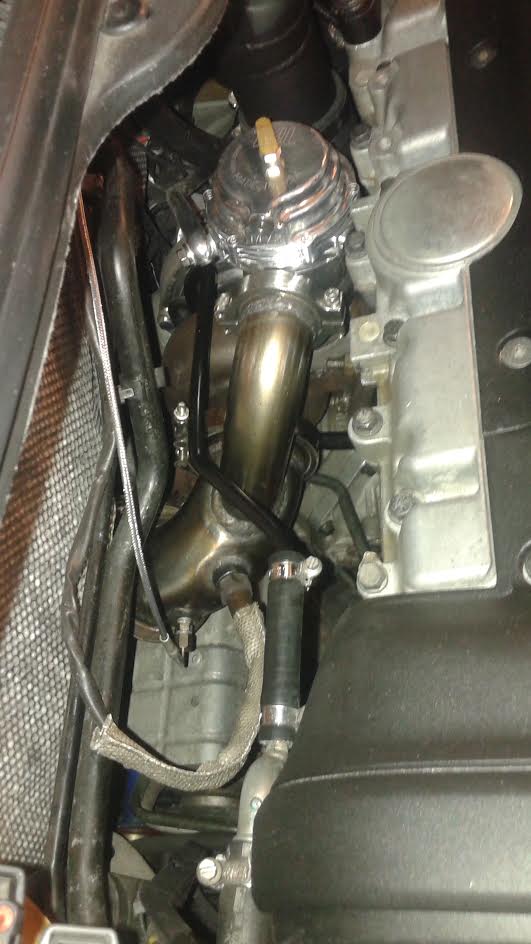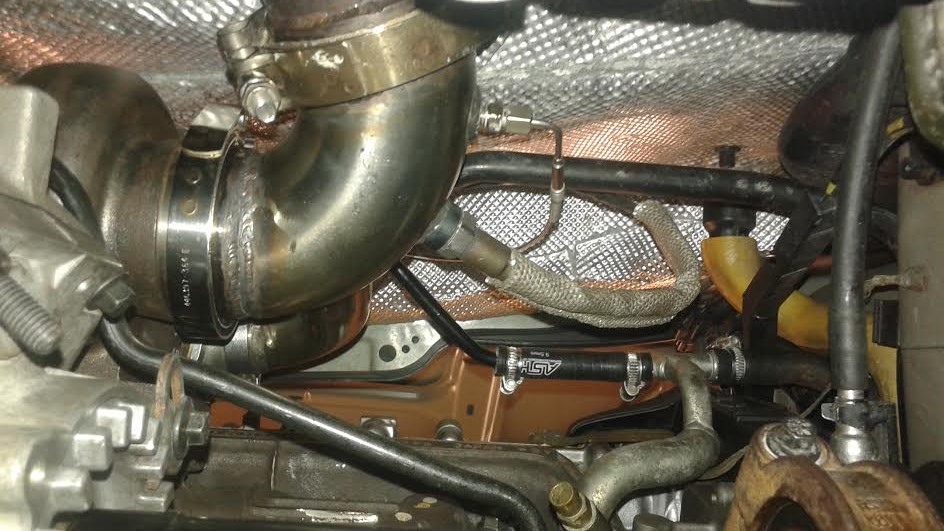 11-23-2016
my new rs4 maf and newer style beetle plug that does not crumble...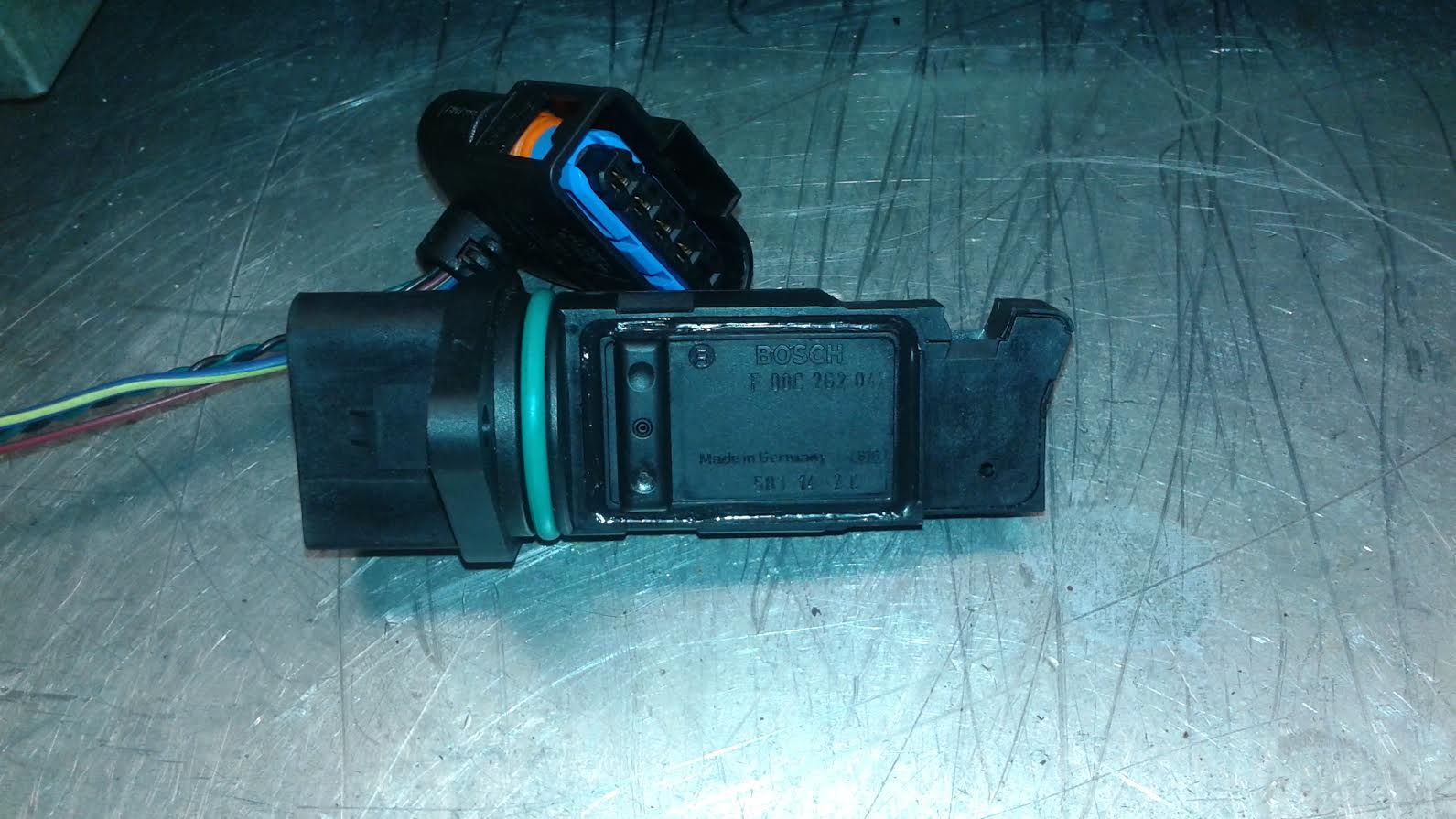 and if it comes to it , if i need one ...the one and only " Dougy's style"

the current purge valve will become the new incoming fuel 3/8 line custom made by me...the current incoming stainless fuel line will become return line...ding ding ding ...for all you turkeys that love to overthink and overspend your money...lol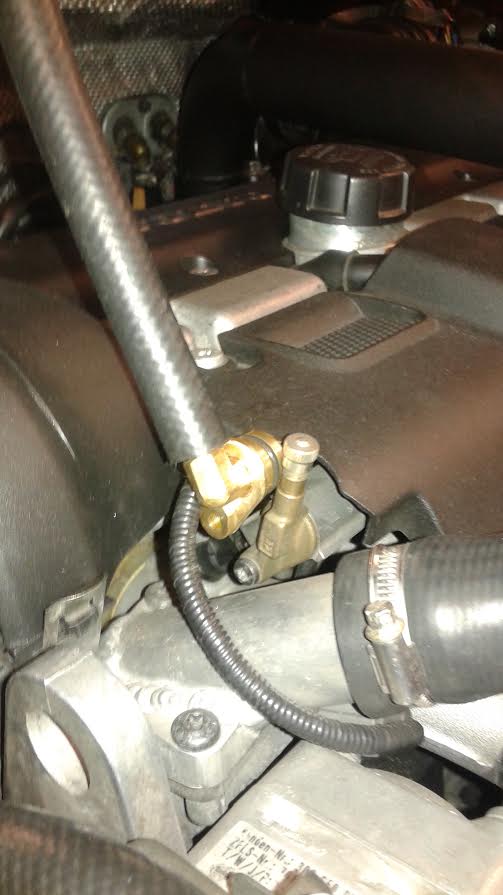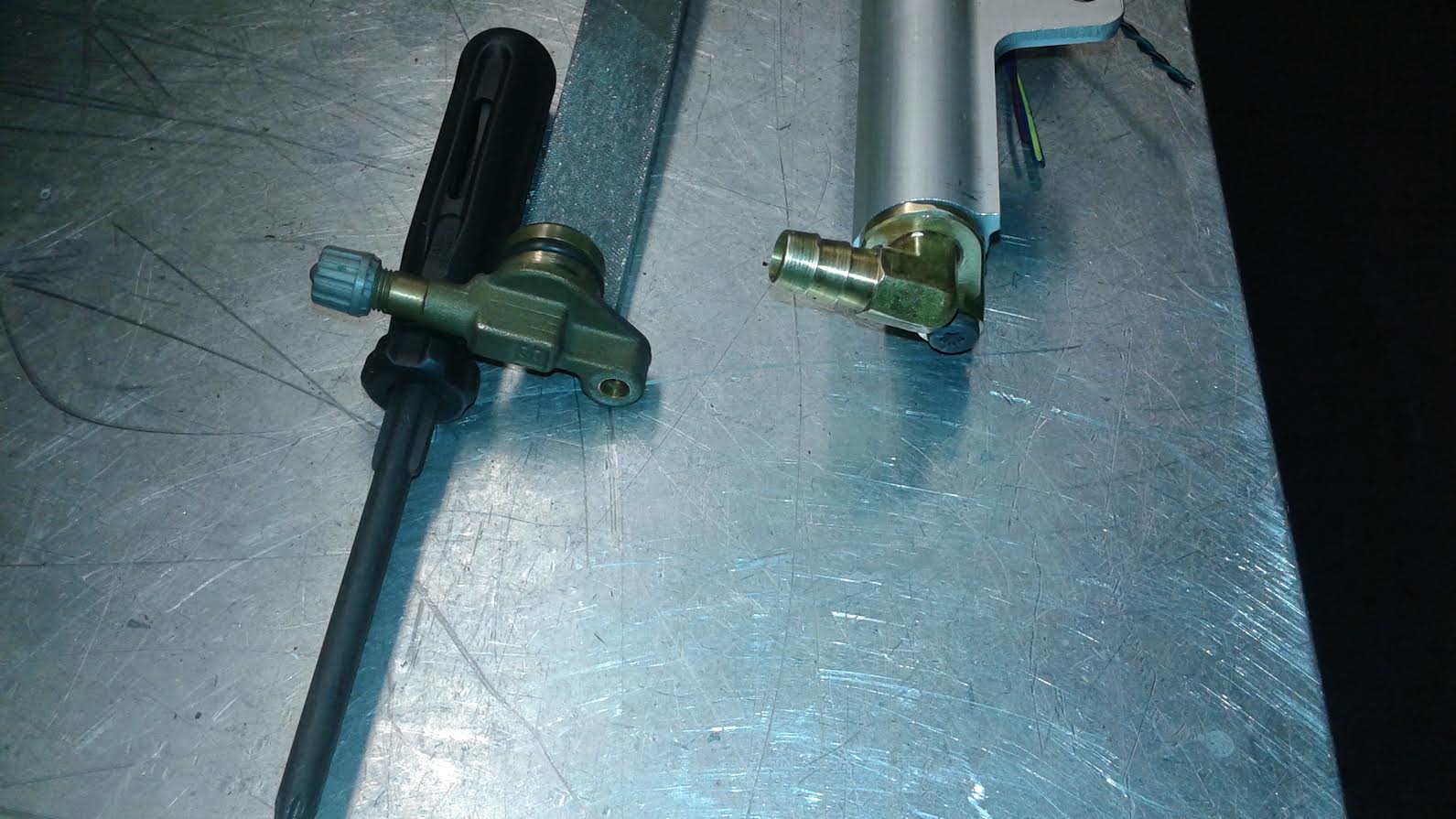 11-30-2016
thanks neal.

here is a great video for that , BUT remember to always take your meds or you will end up like the creepy troll that left his in-print above ... mods please do not delete any of my posts

tuned with Mr. Hilton today ... and right off the bat a higher psi springs were needed in the WG...on this set up 30min to exchange.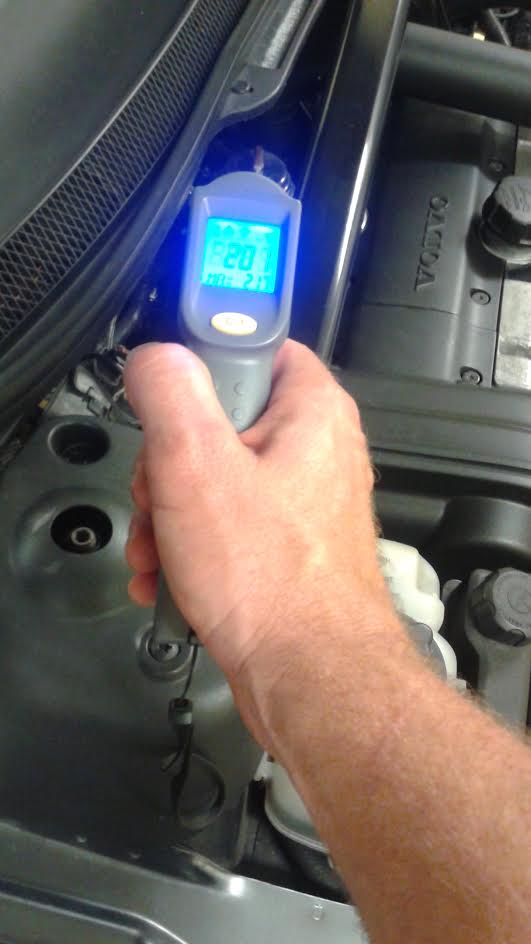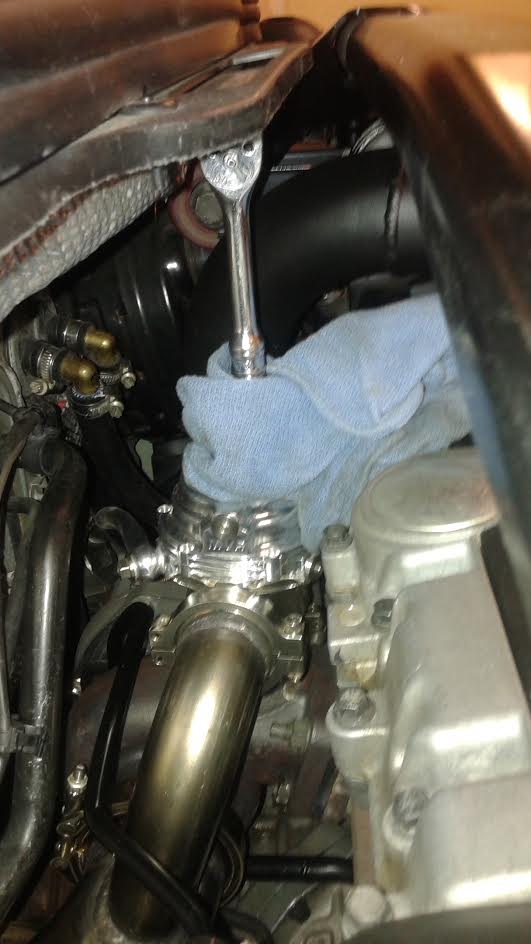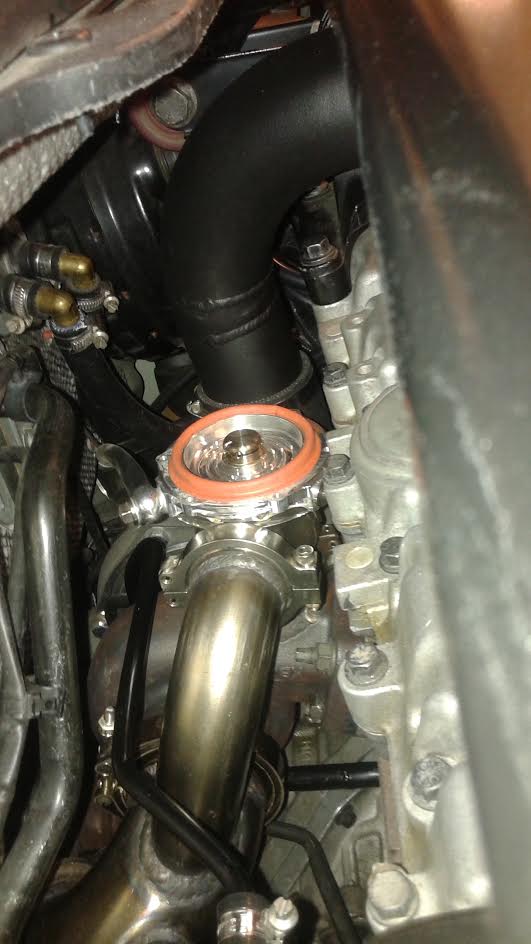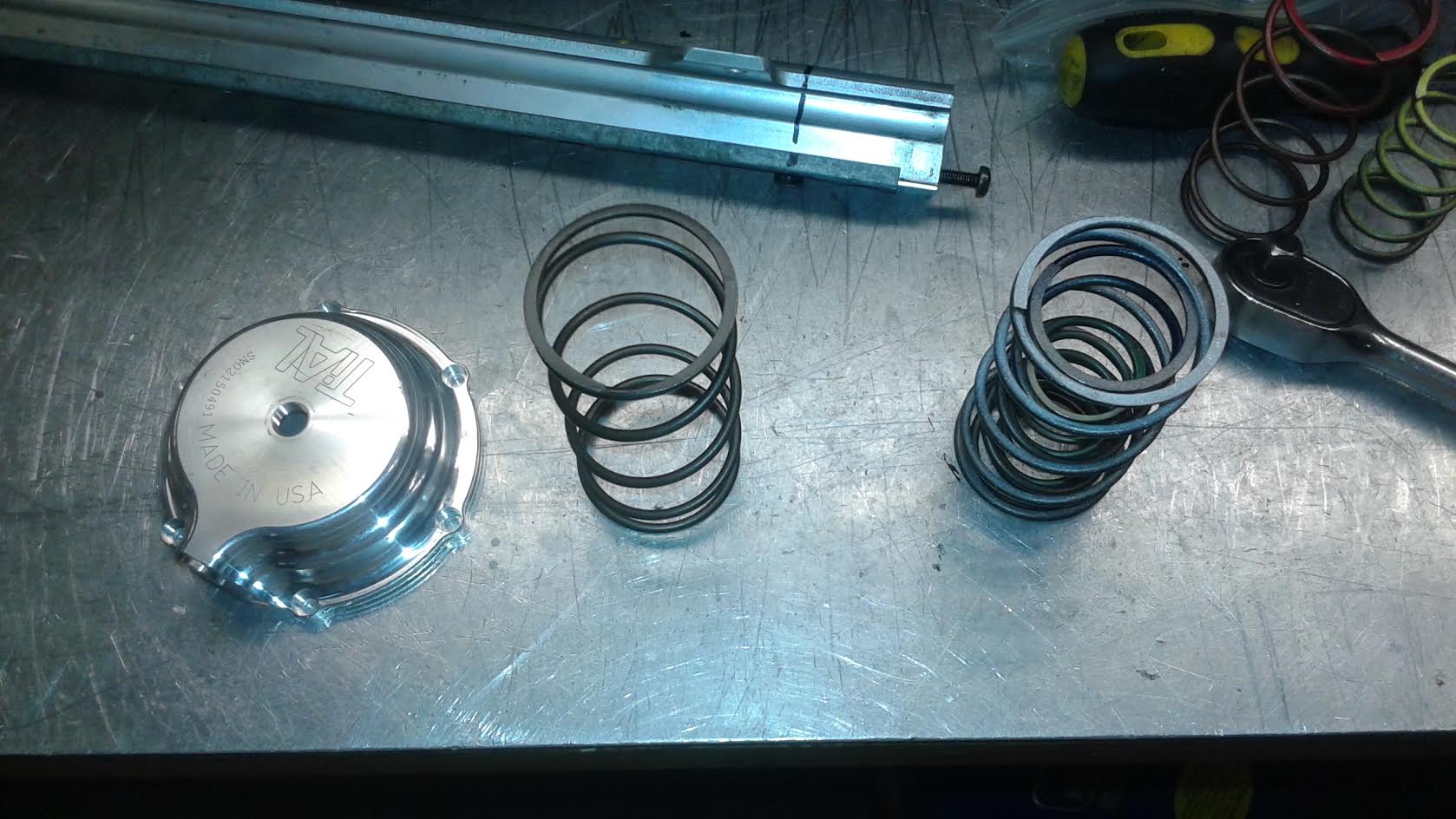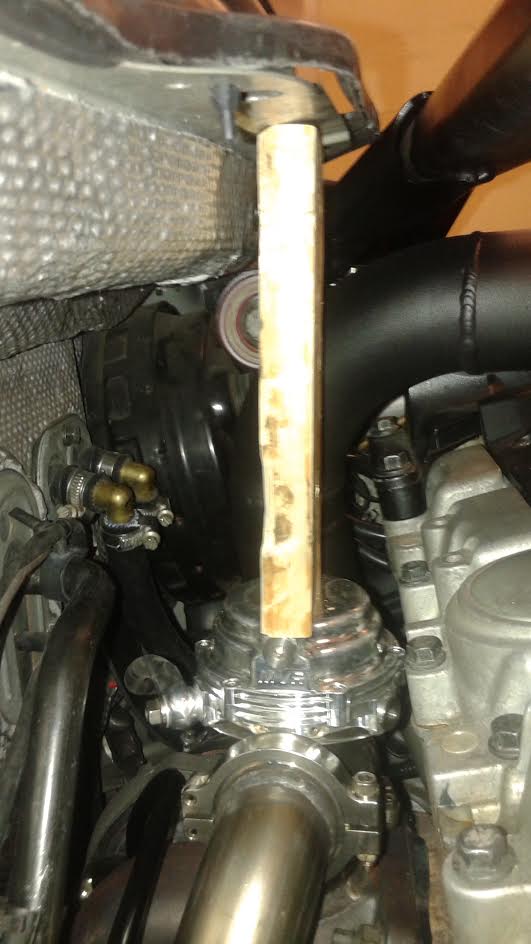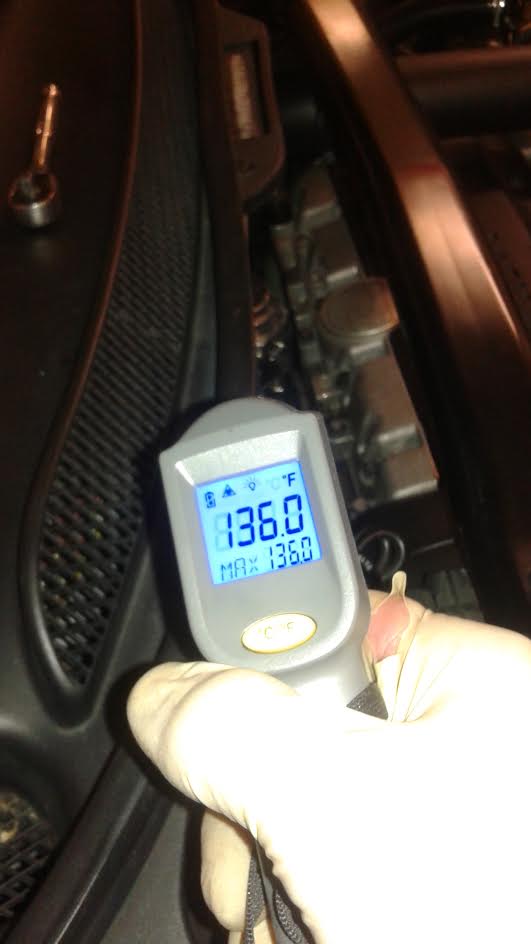 making my own style fuel setup...as usual like none out there...3/8 id hoses with 3 microns filtration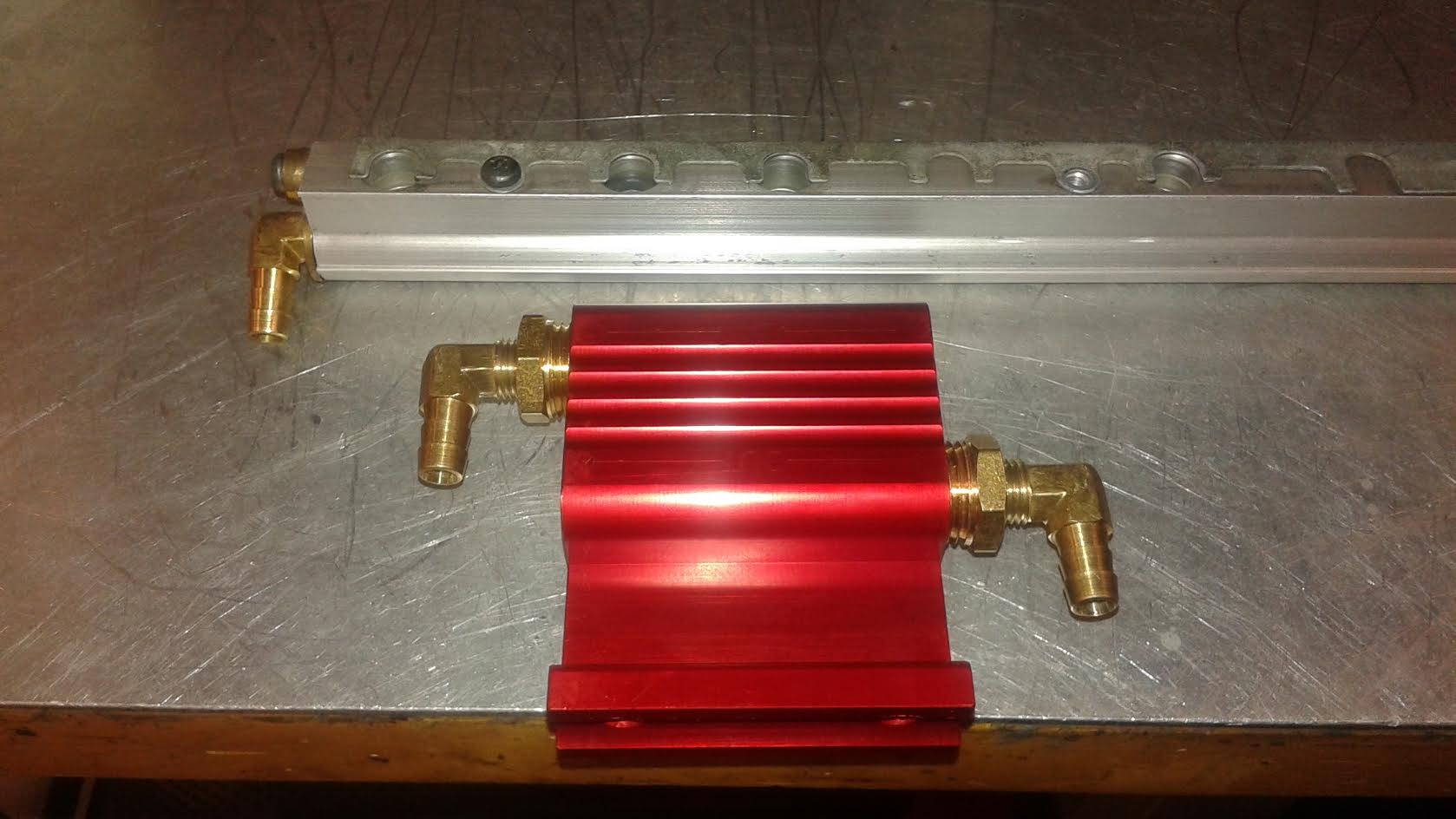 12-9-2016
an-6 coming in and an-6 leaving right past the ss bendy line that used to be incoming line

...pretty simple ..good up to 1000psi..pretty useless until i put on FPR on the return line.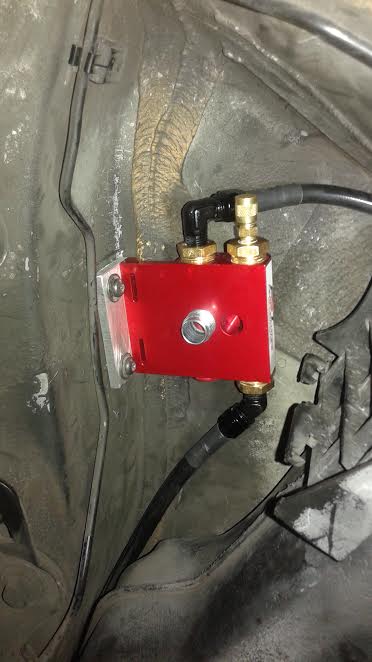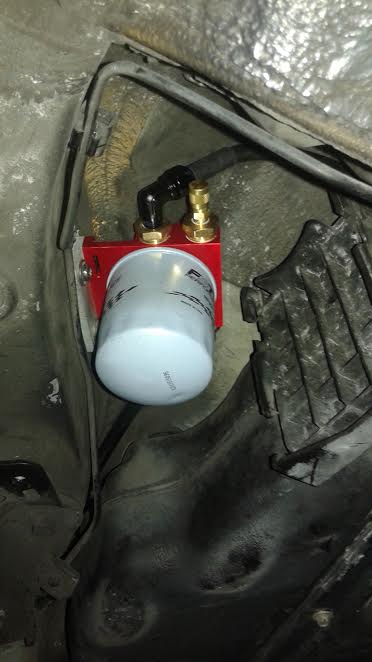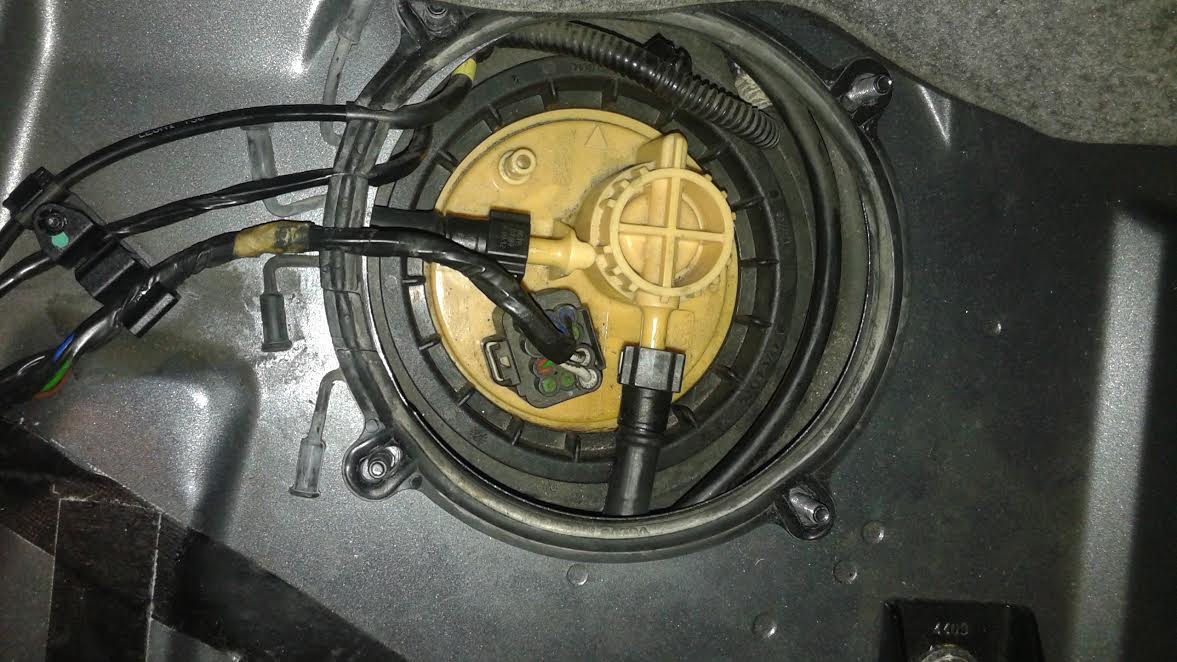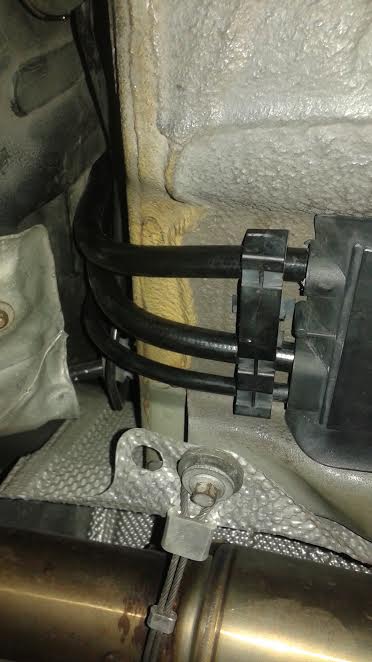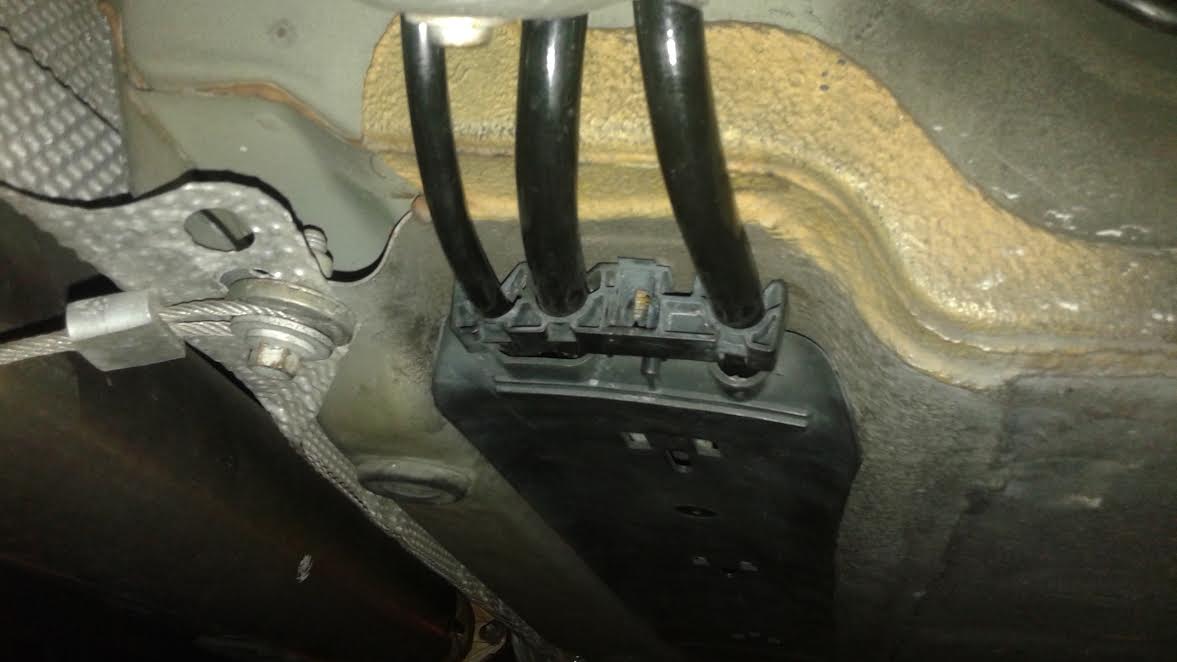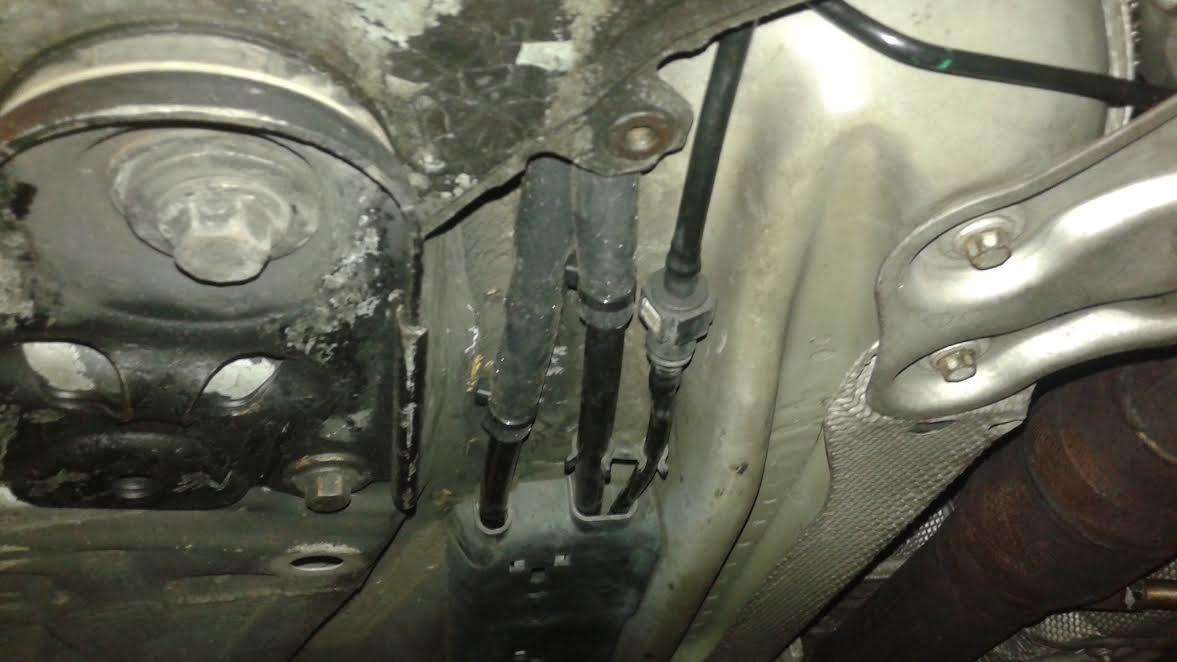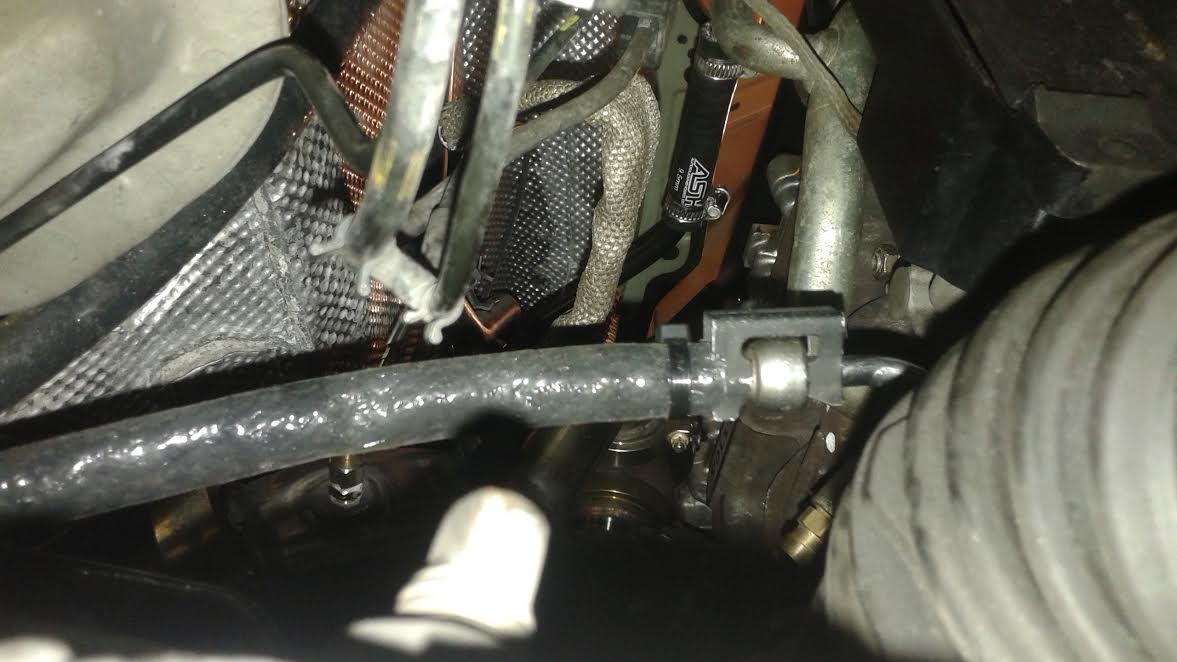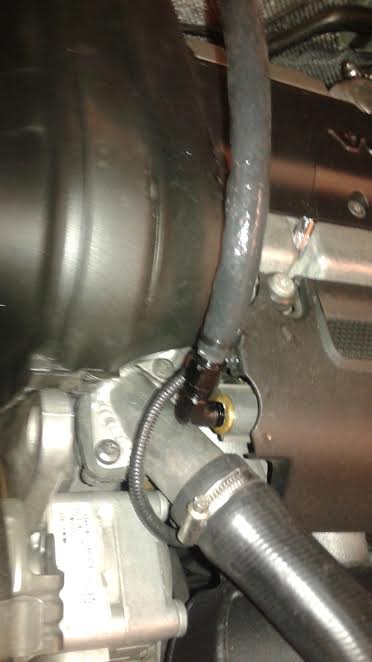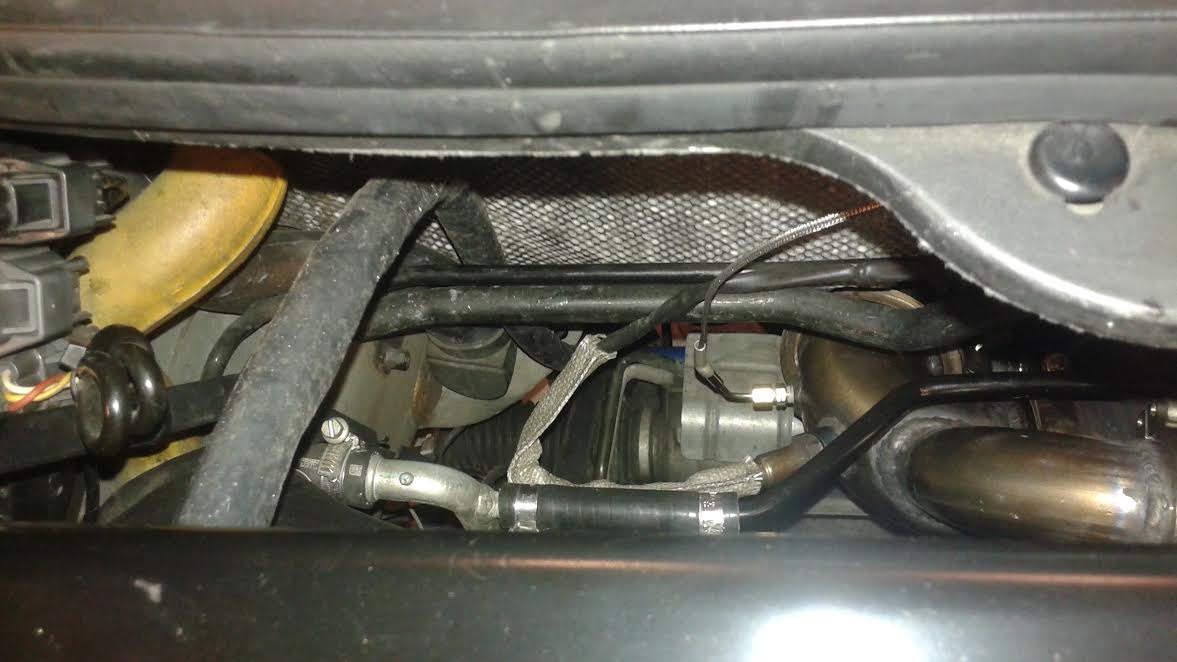 12-14-2016
bilsteins are sooo purdddy.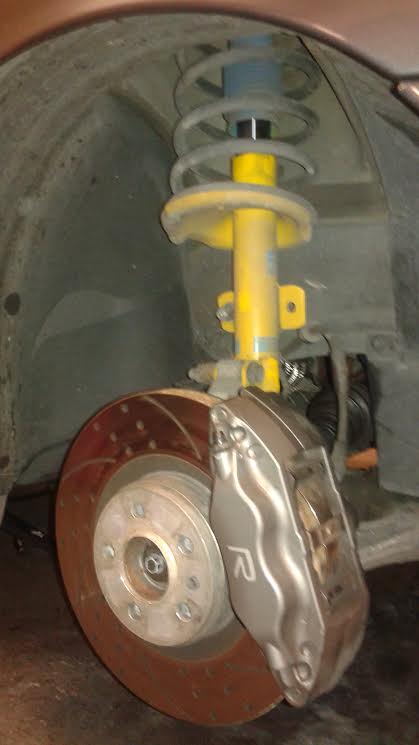 came up with a way to bypass a pulsation damper without taking anything apart, thus opening up the return line on a stock setup ... yep "dougy style"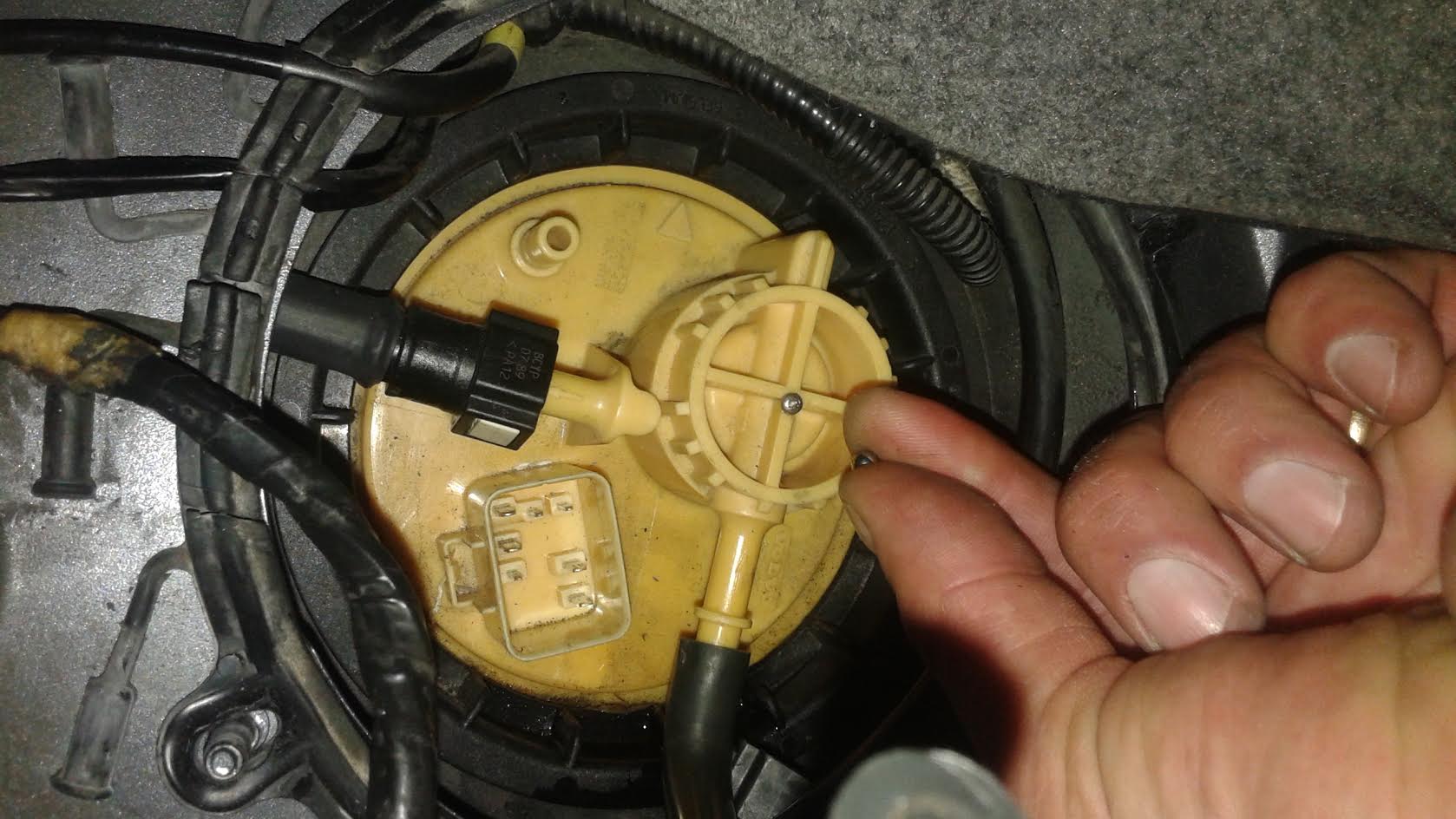 12-17-2016
Mr. Hilton wants 4 bar at idle...4 bar it is.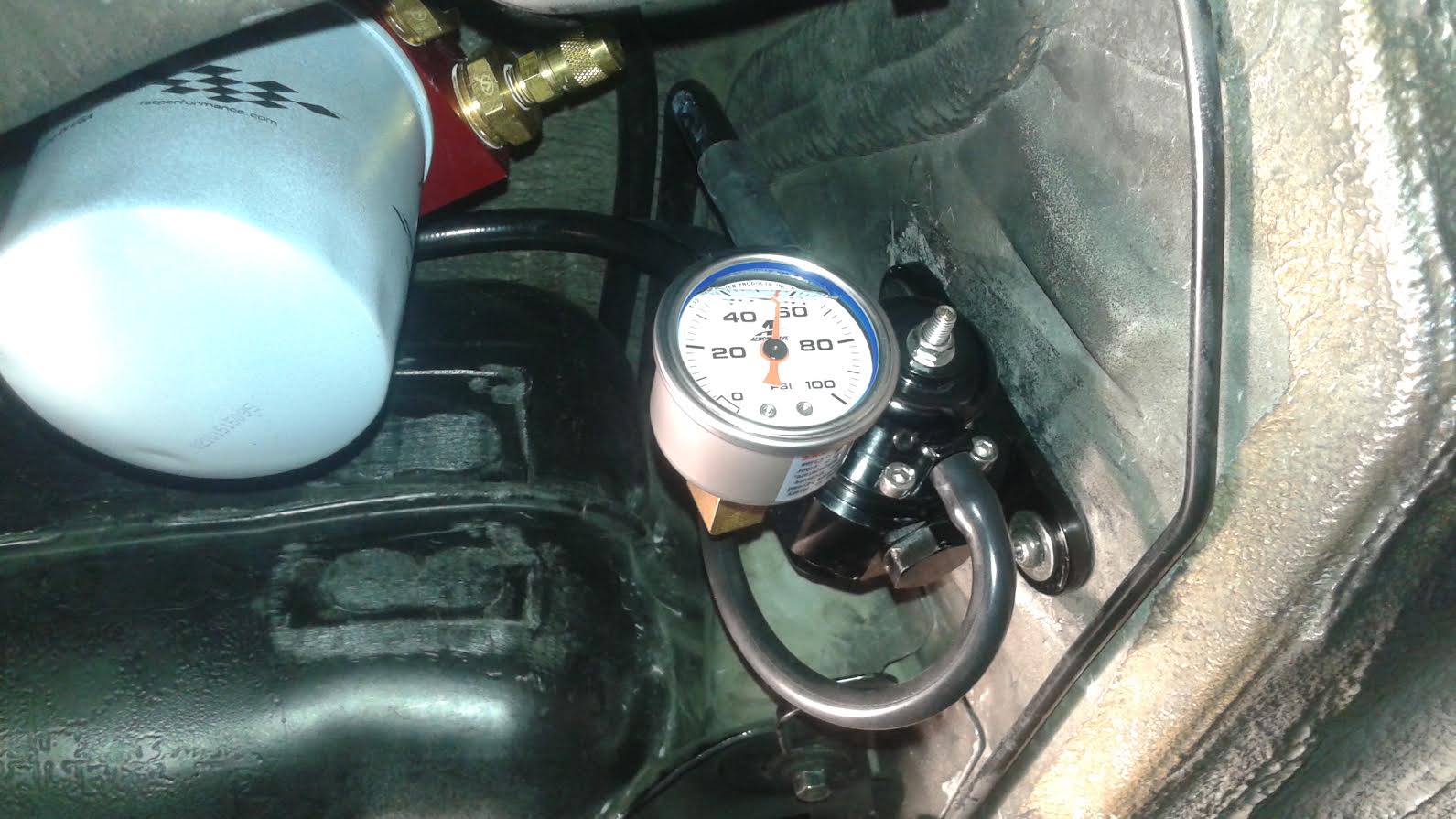 i have a water/meth in tha trunk...it's T-ed of off it...



you cant not just slap manual fpr on it...you will need to have the software done as well.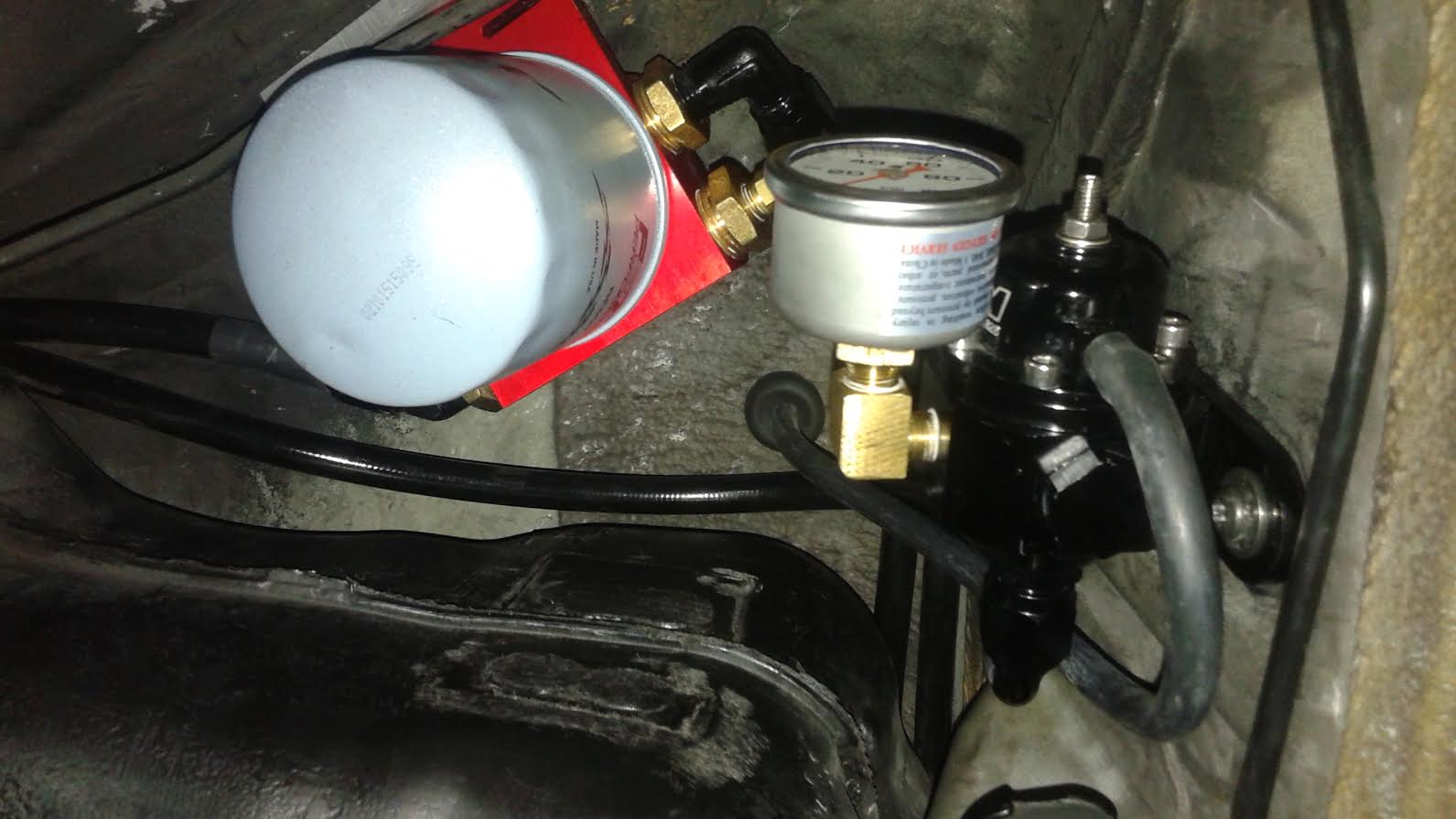 under the rear seat bottom cushion going from passenger side to driver side .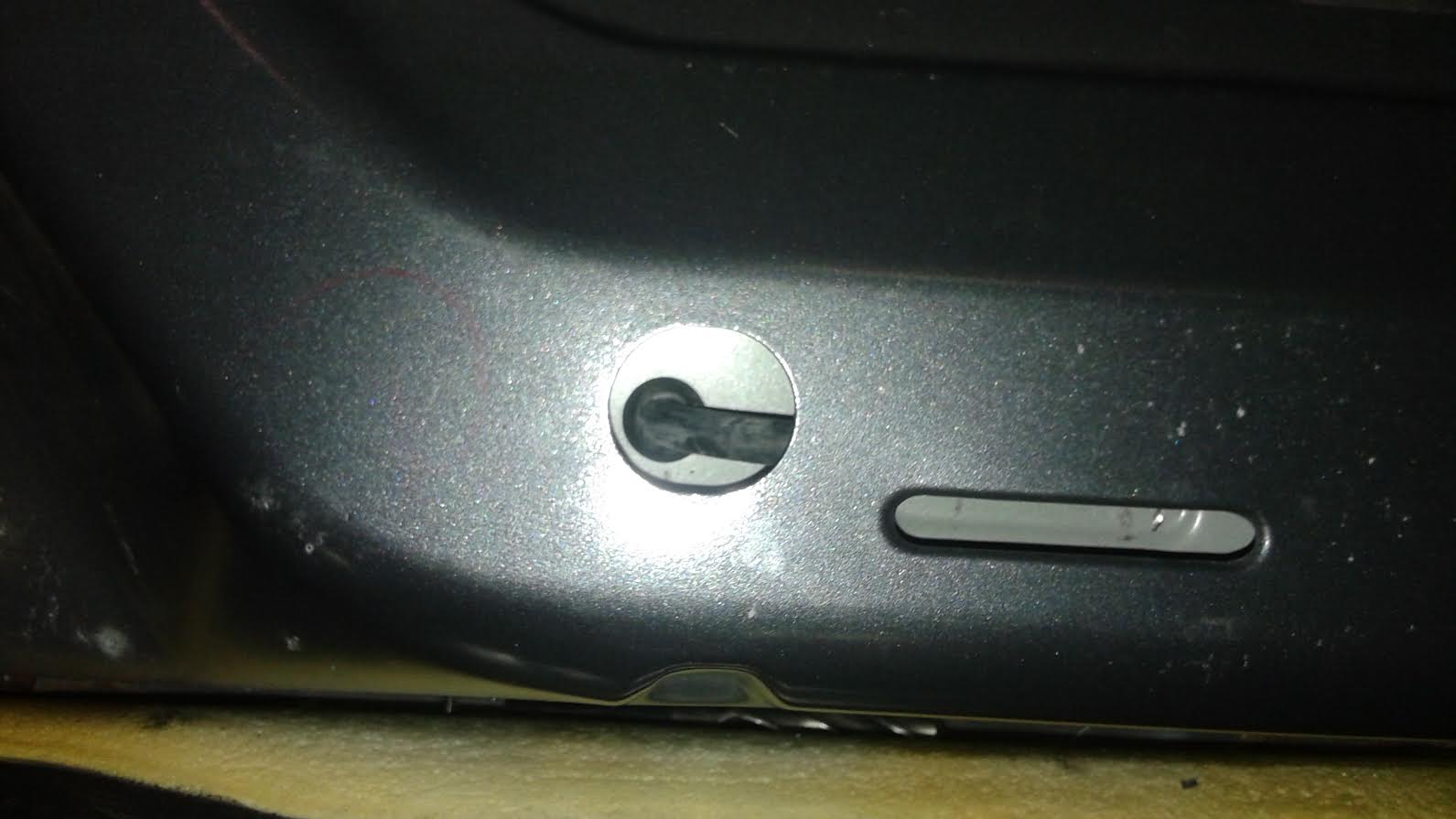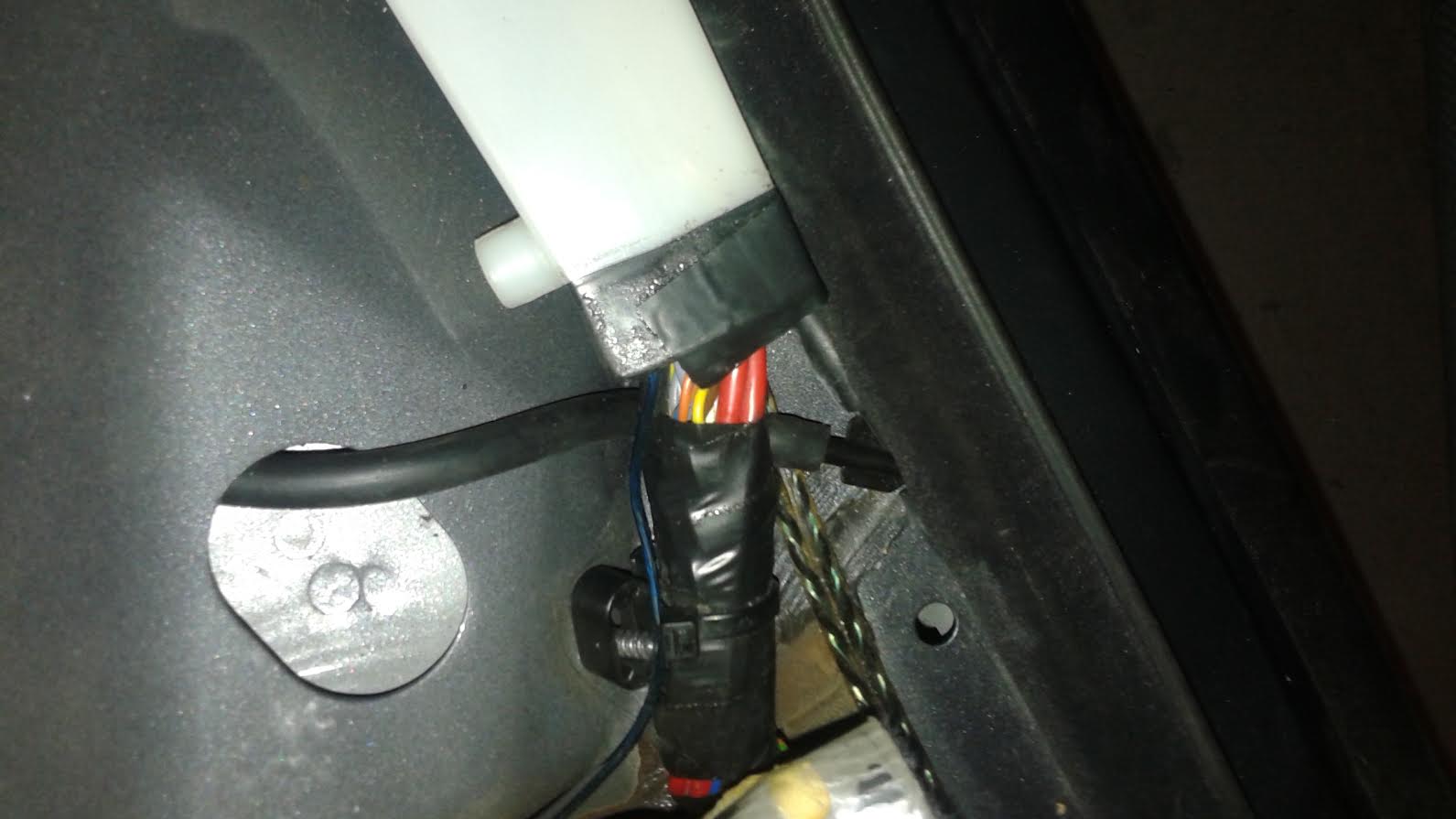 12-25-2016
still in midst of tuning ...
lol...just one more...lmao

Intake air before and after intercooler
Transmission temp
Boost
EGT temp
Oil pressure
AFR
Engine temp

other than AFR and intake air they are preset to beep/alarm if past max or minimum settings which i like and feel is needed.
1-11-2017
first tuning file pulling close to 500aw ...not bad for 200$ JY engine that is NOT ported and on a stock Japanifold exhaust manifold , cause i like it rough.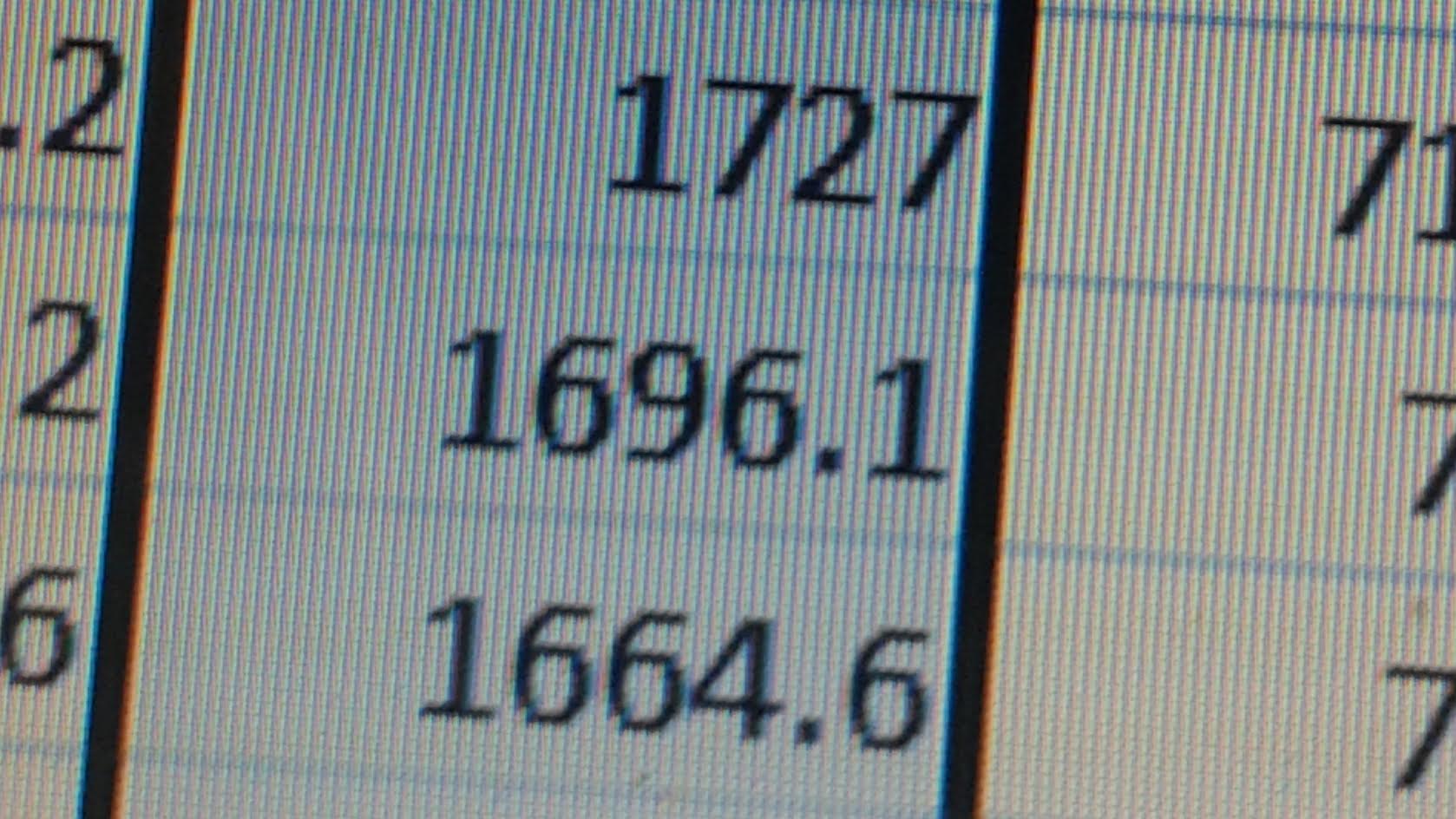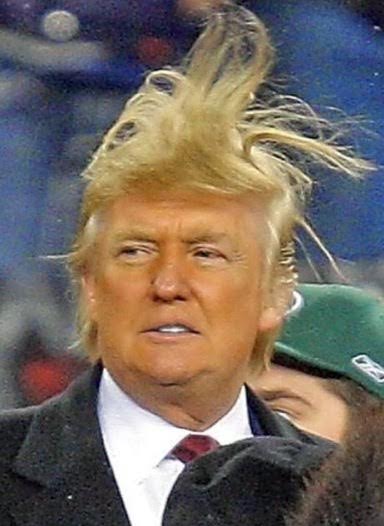 1-21-2017
gt3071r setup in works for my 850... just got to slap some stuff together ...in thinking 430 - 450 whp on e85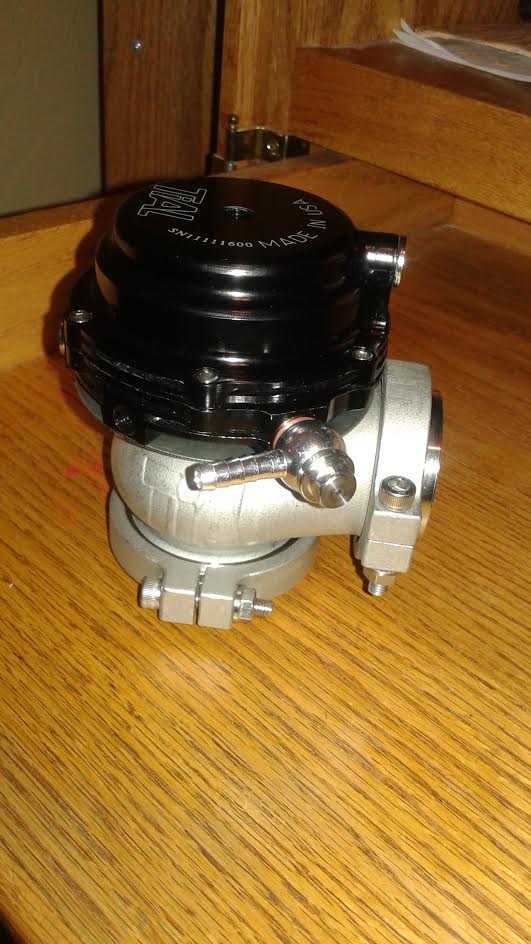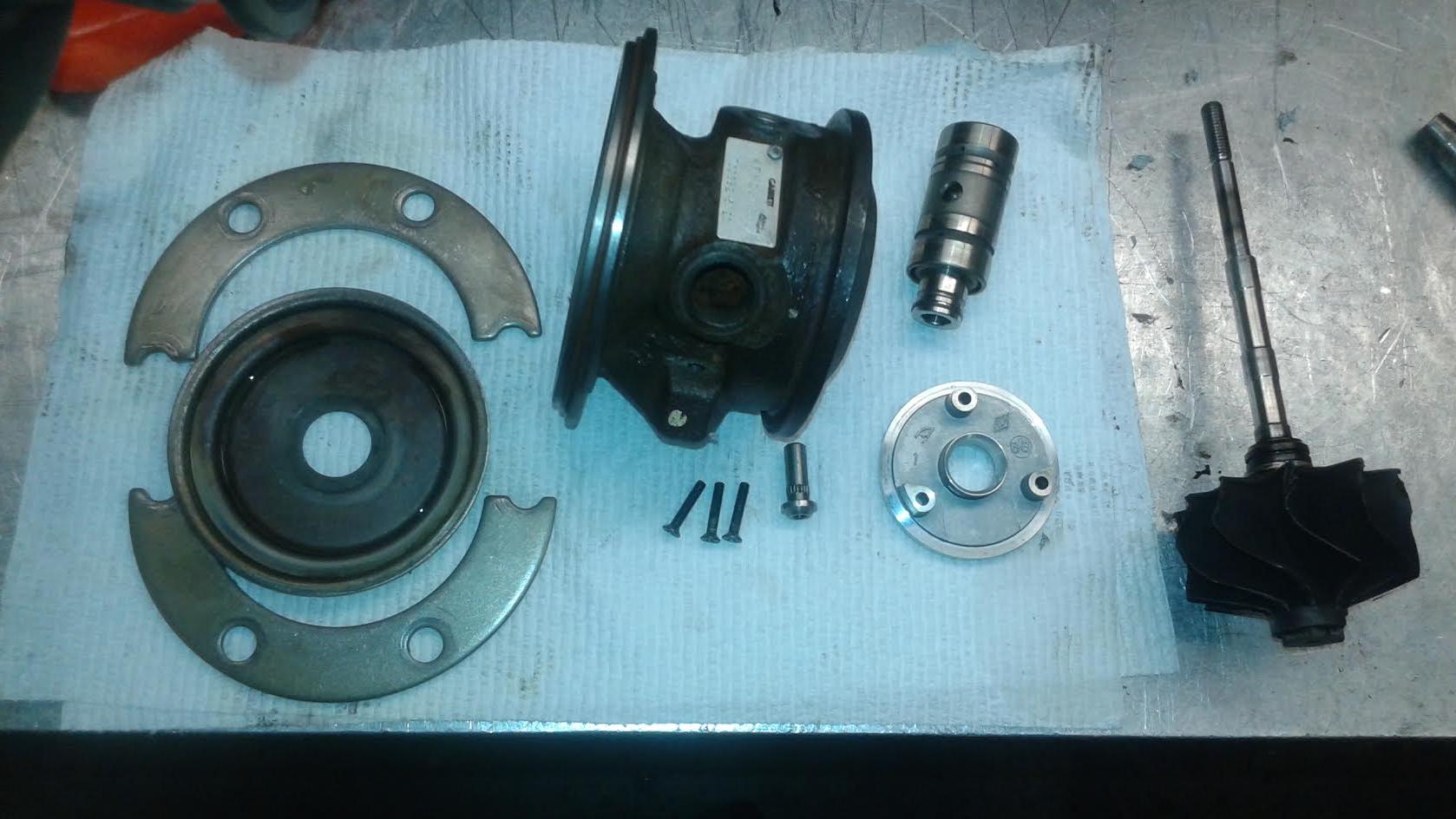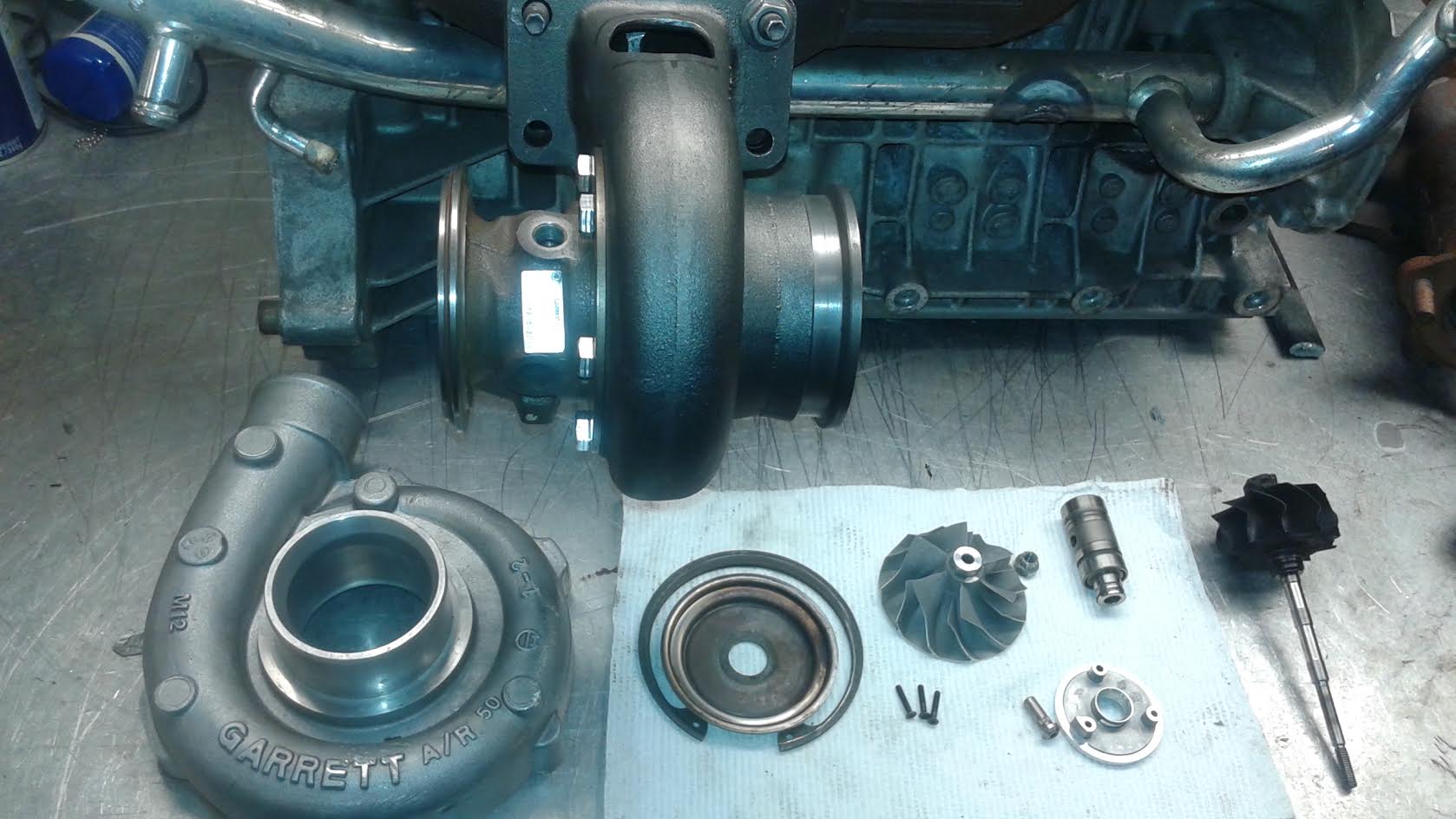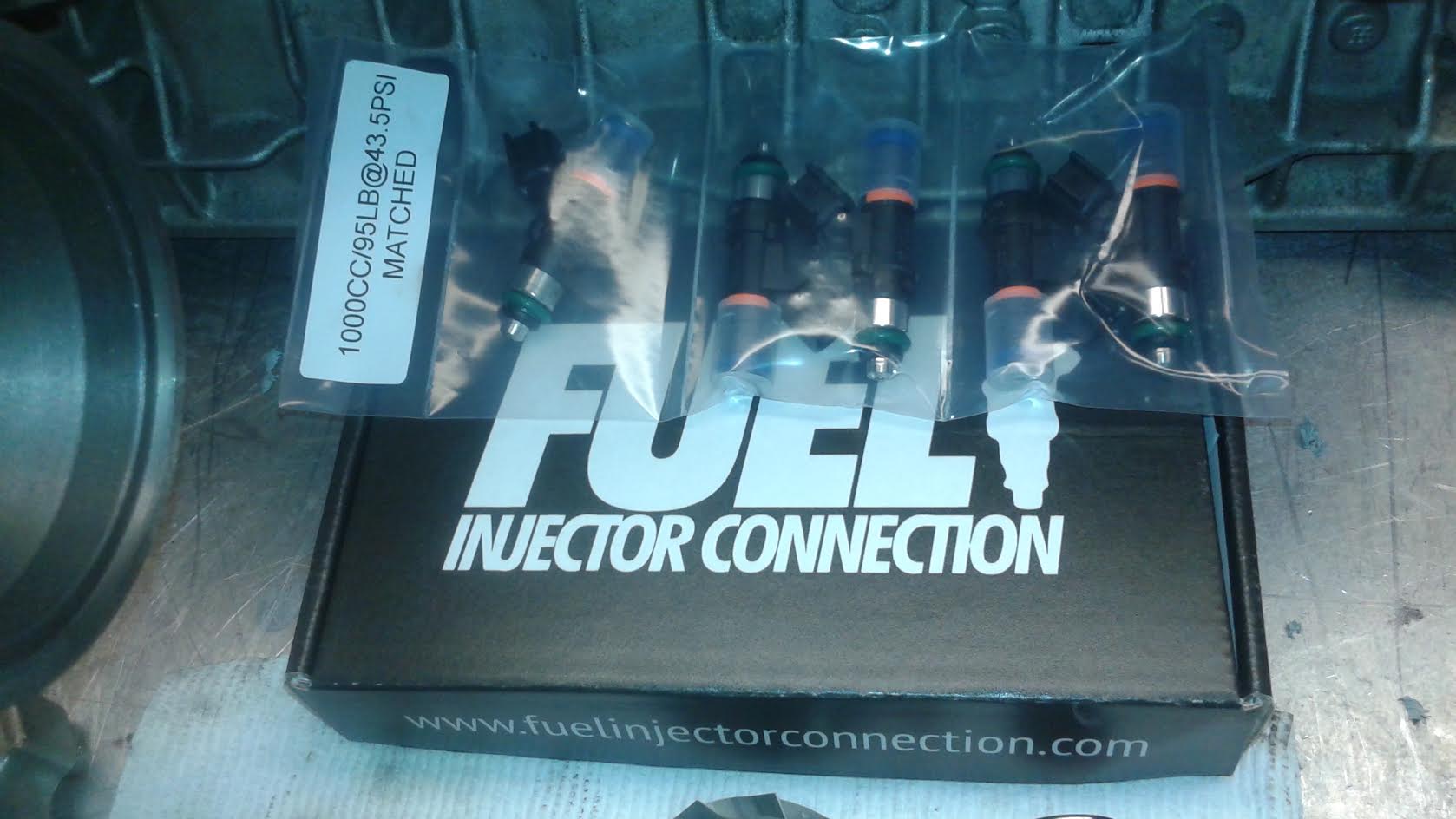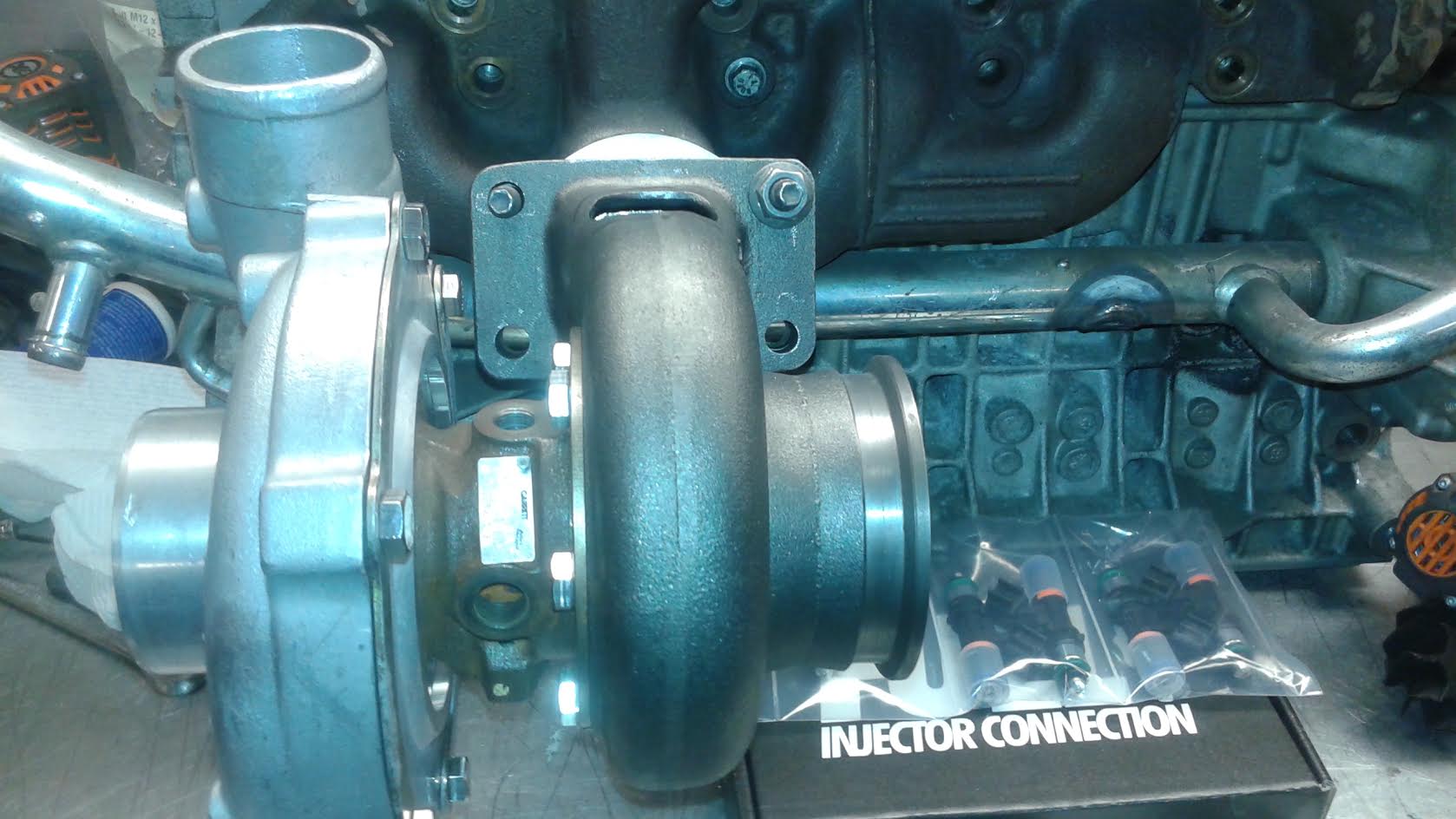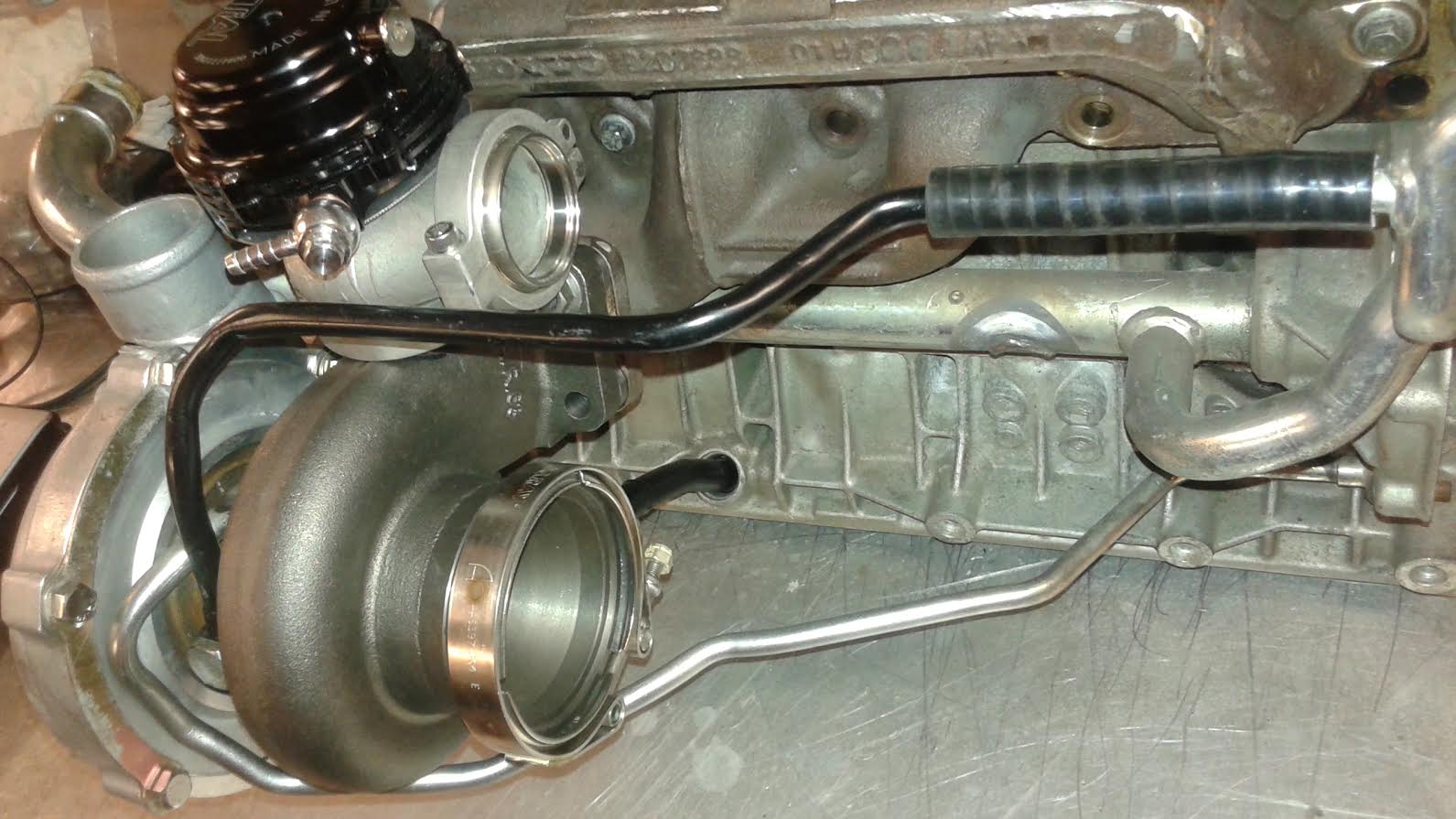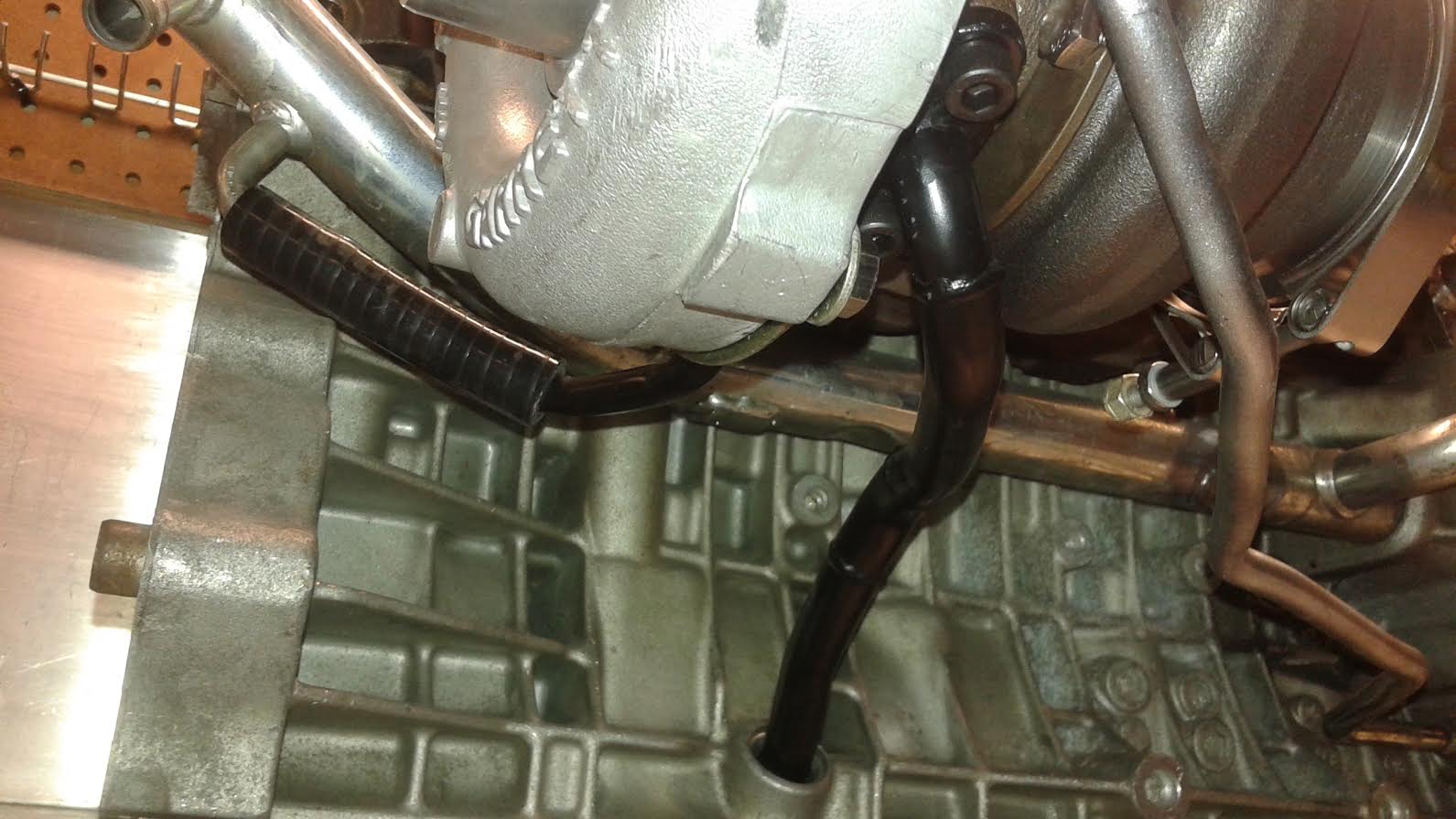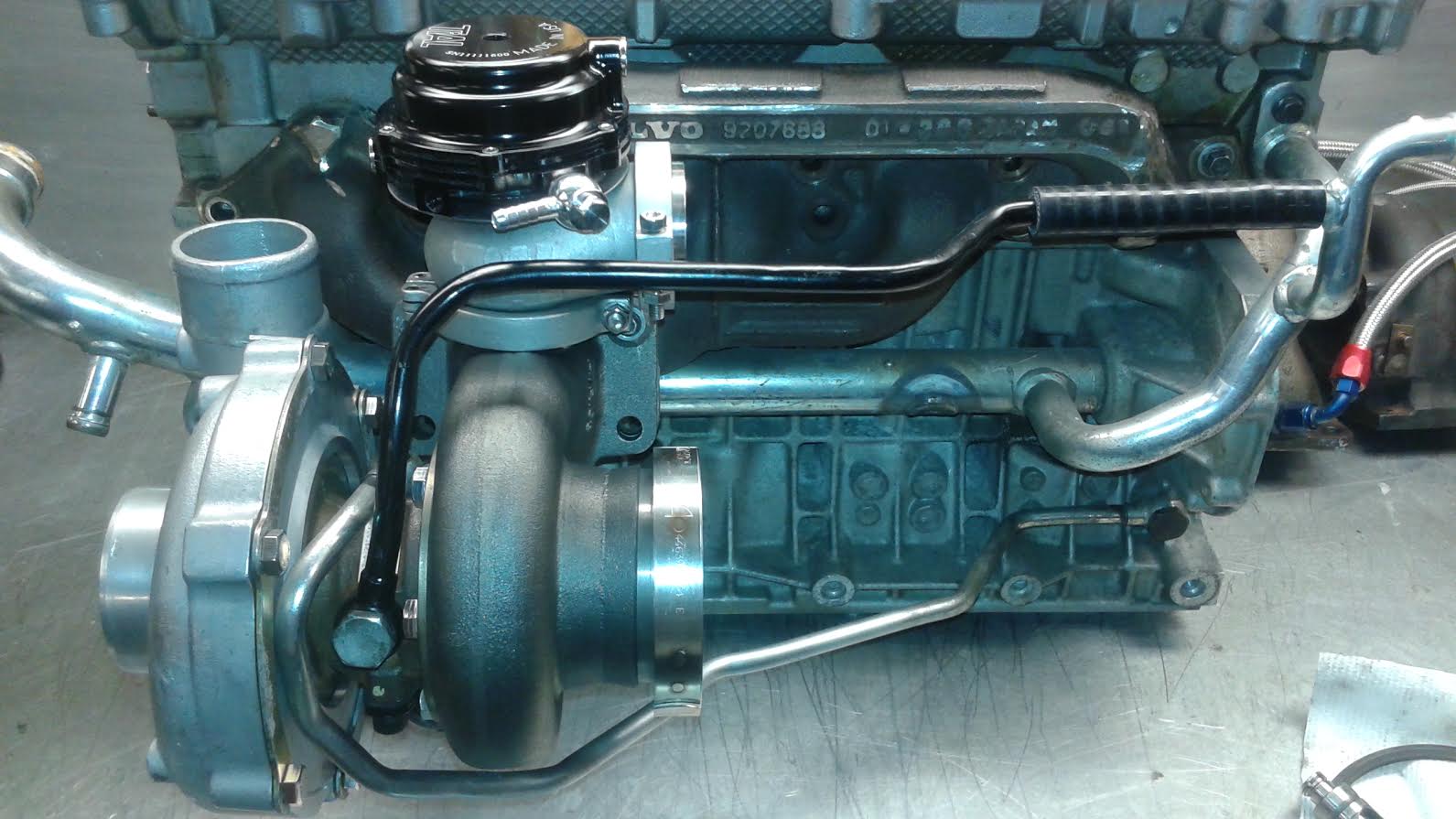 1-23-2017
new gt30 vs ate up old gt30 wheel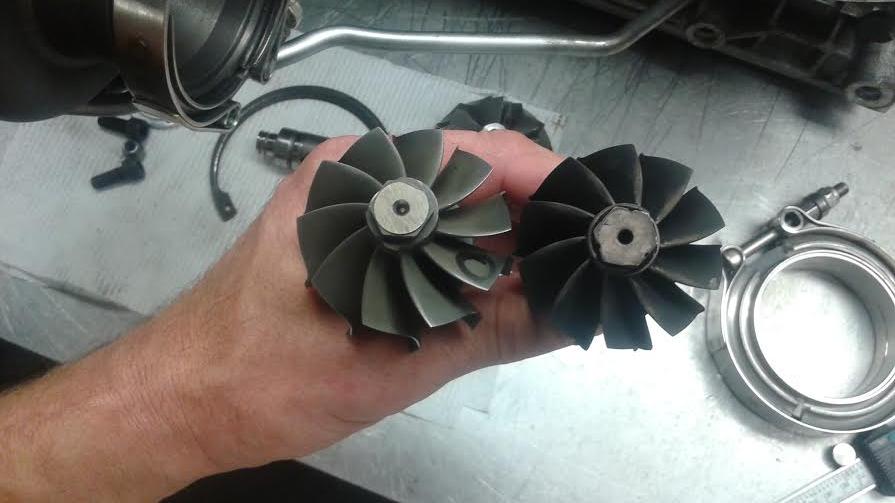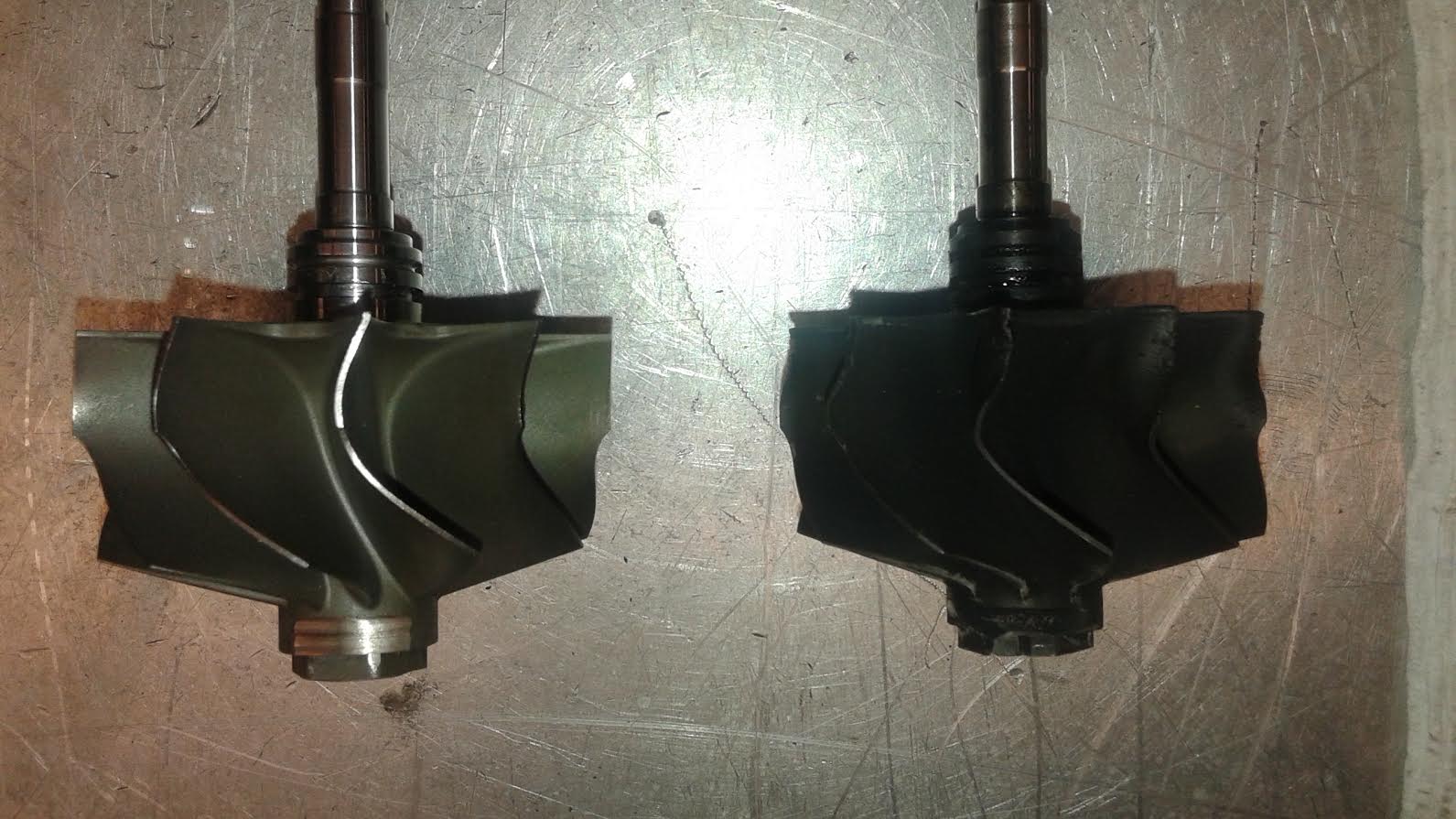 gt30 vs 20g comparison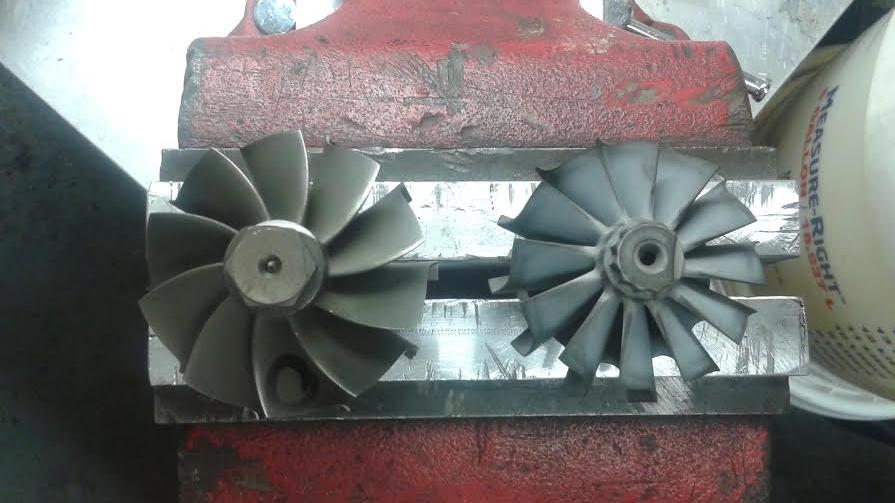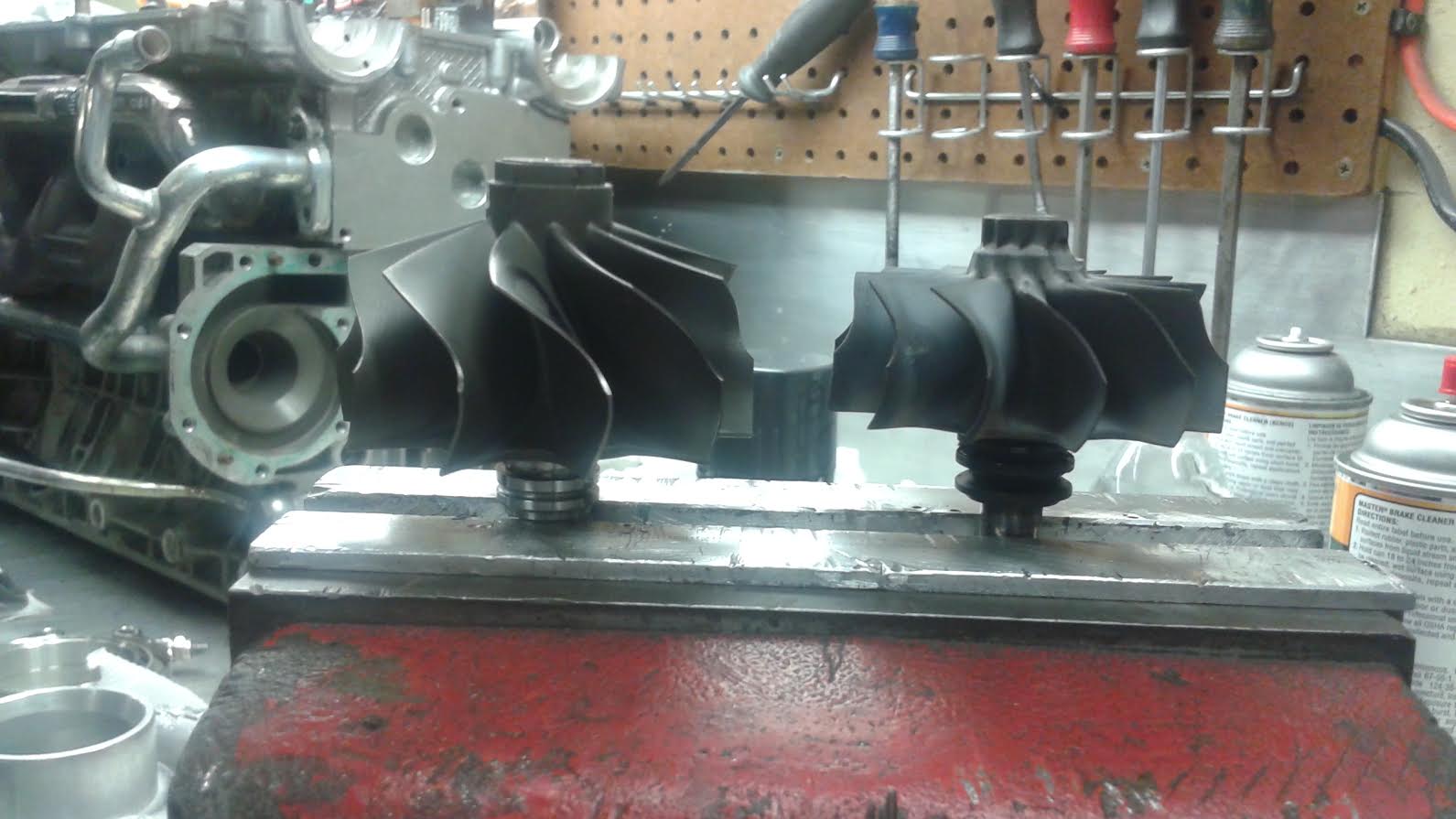 1-24-2017
so purdy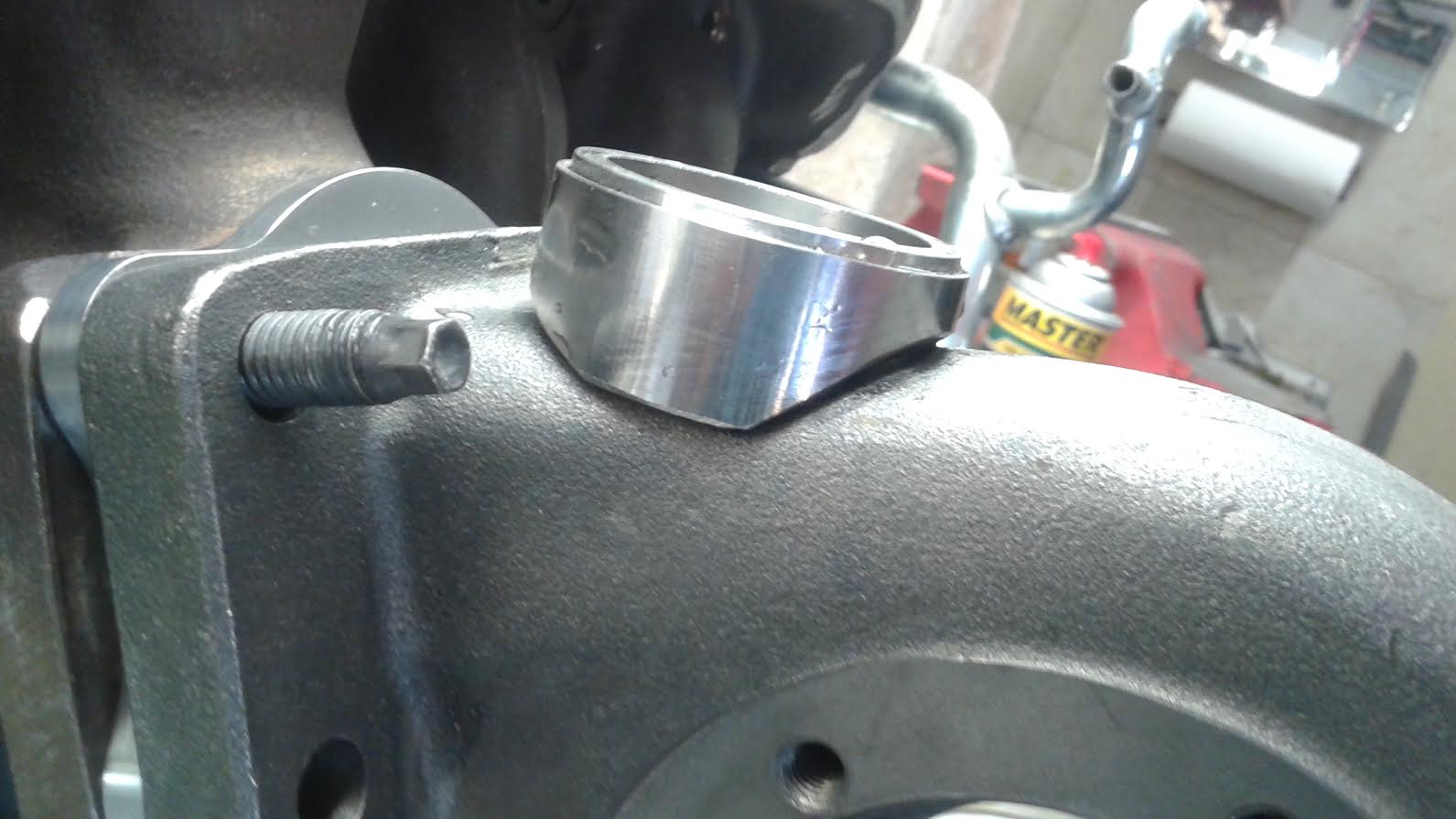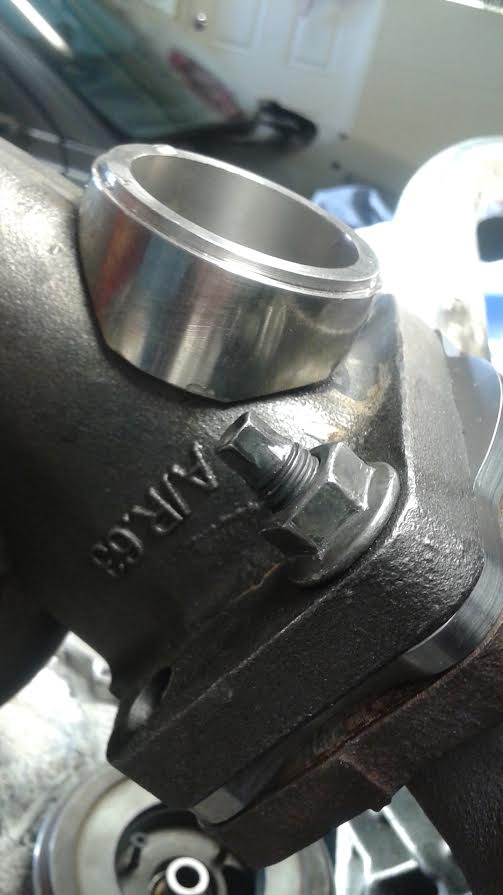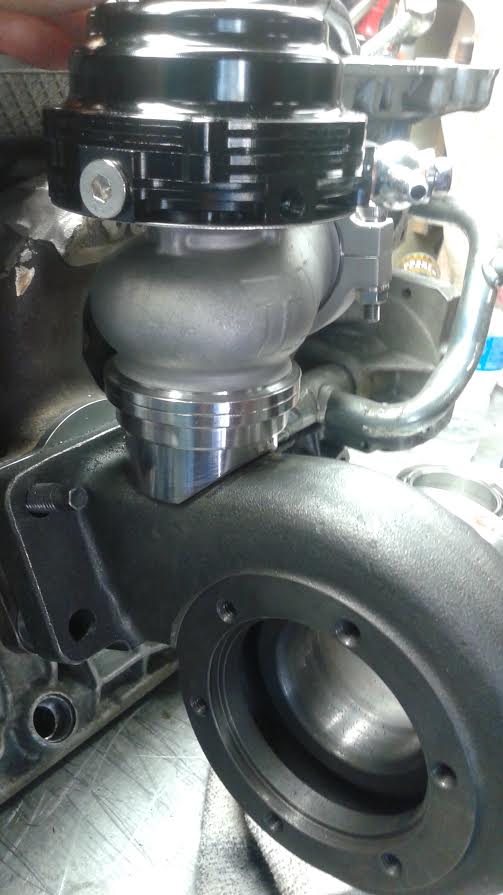 1-25-2017
i like to stare and admire my work for a while, so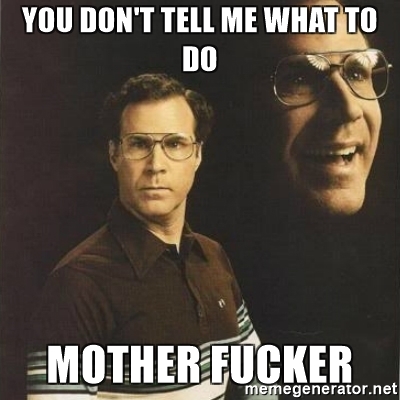 lmao

1-27-2017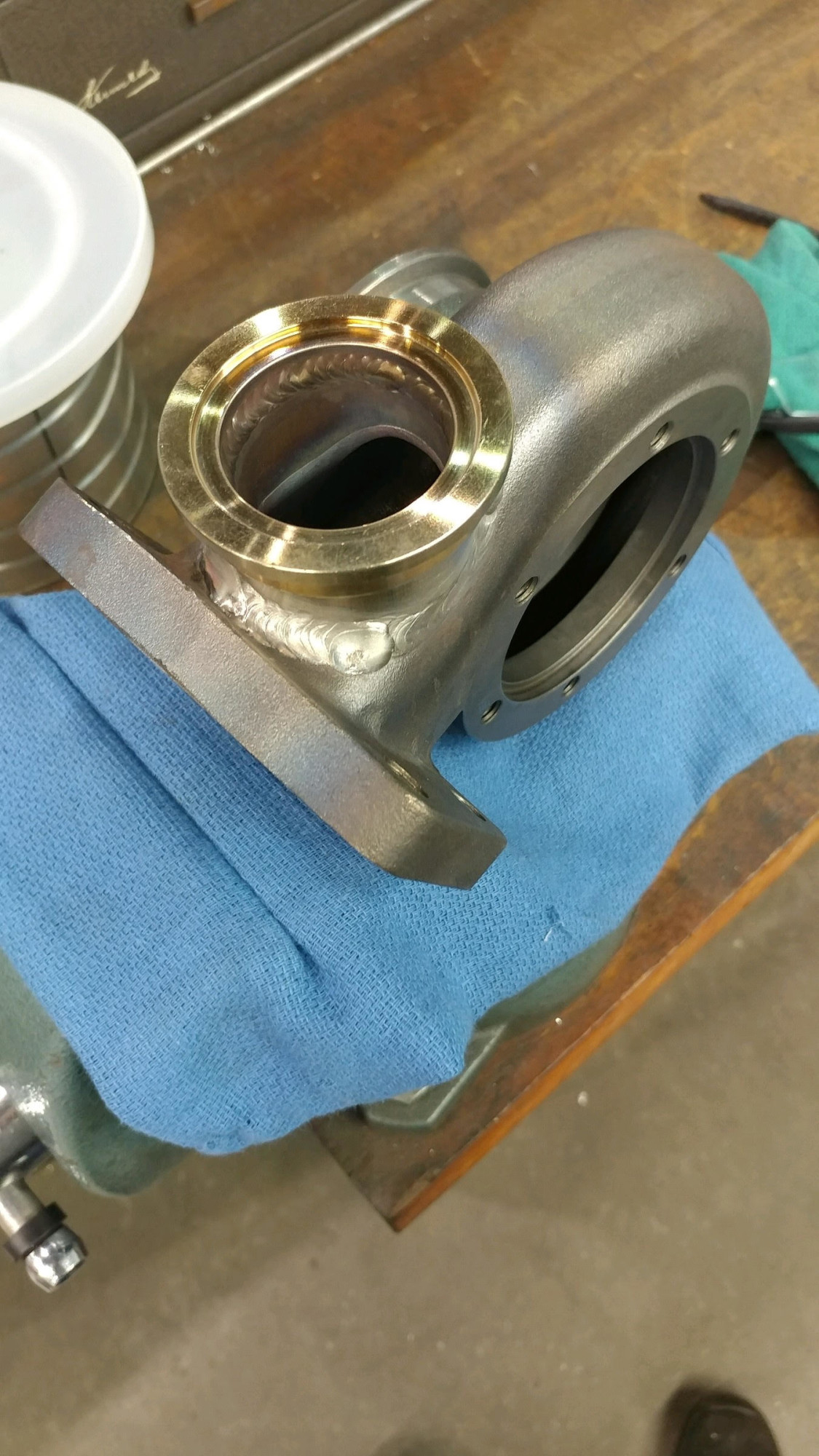 thanks travis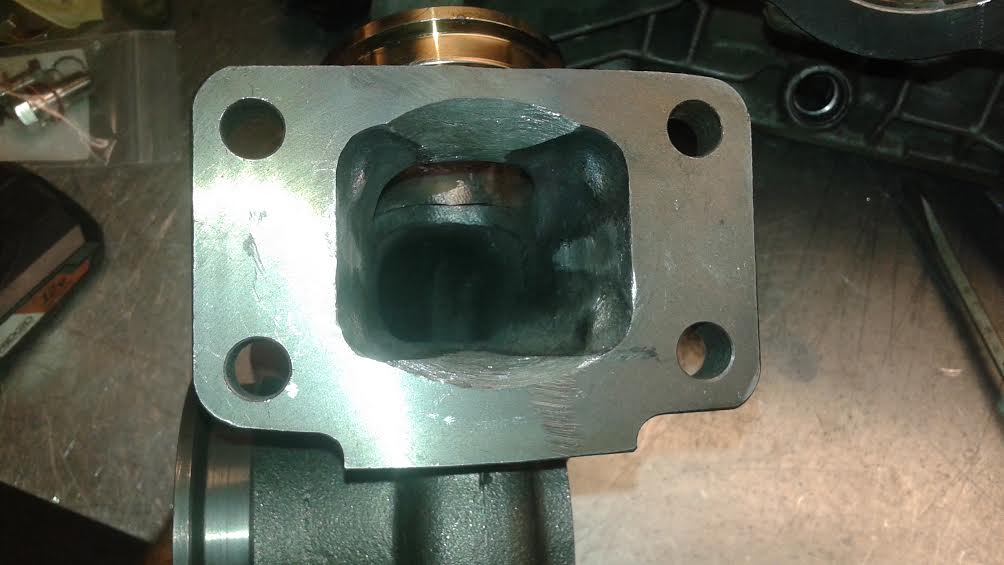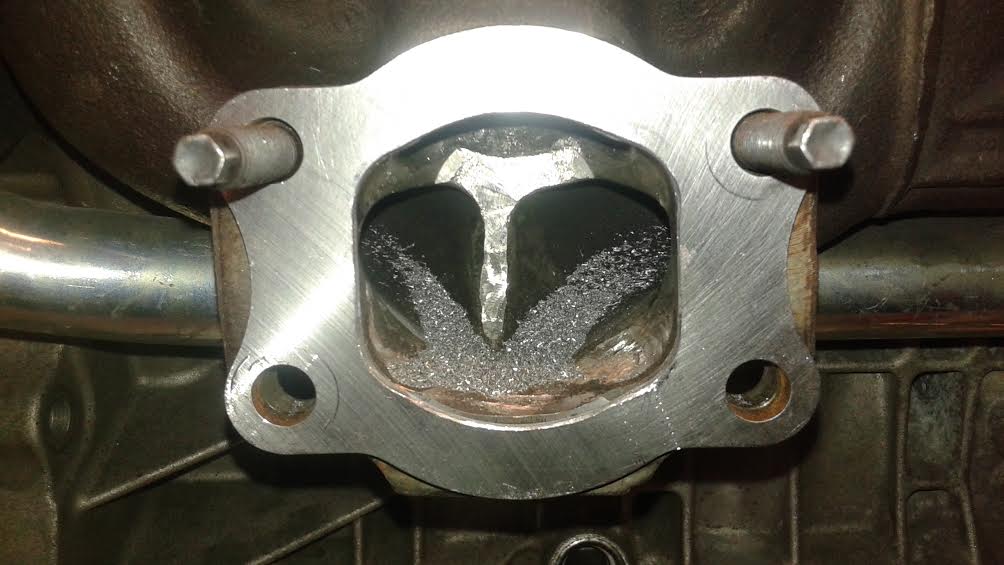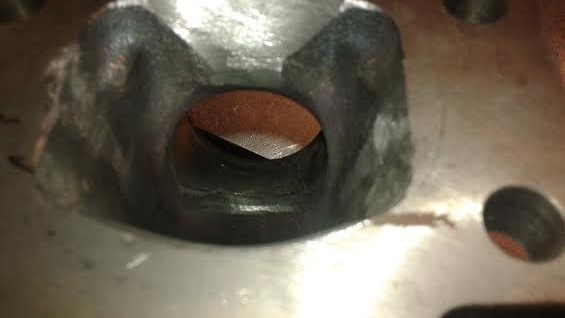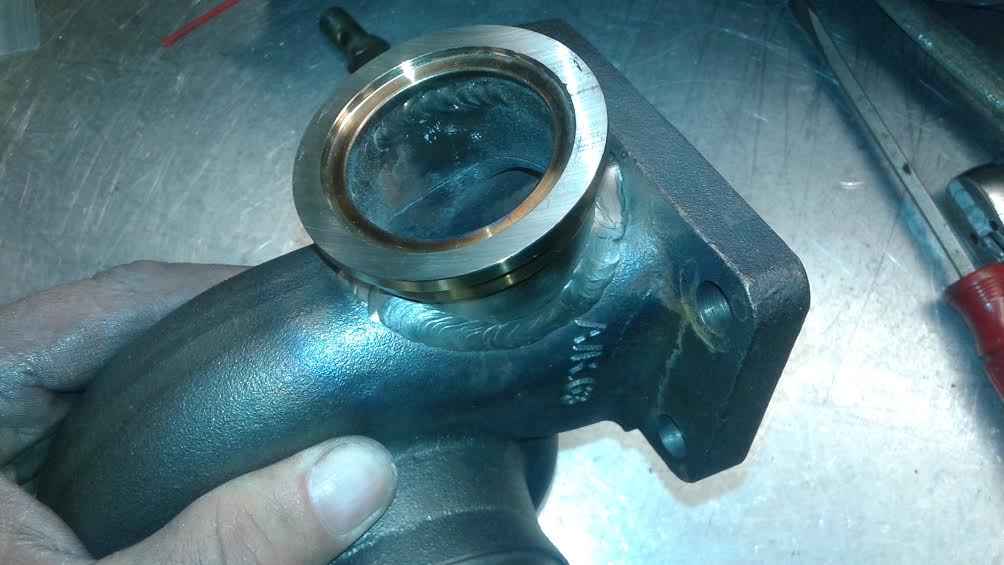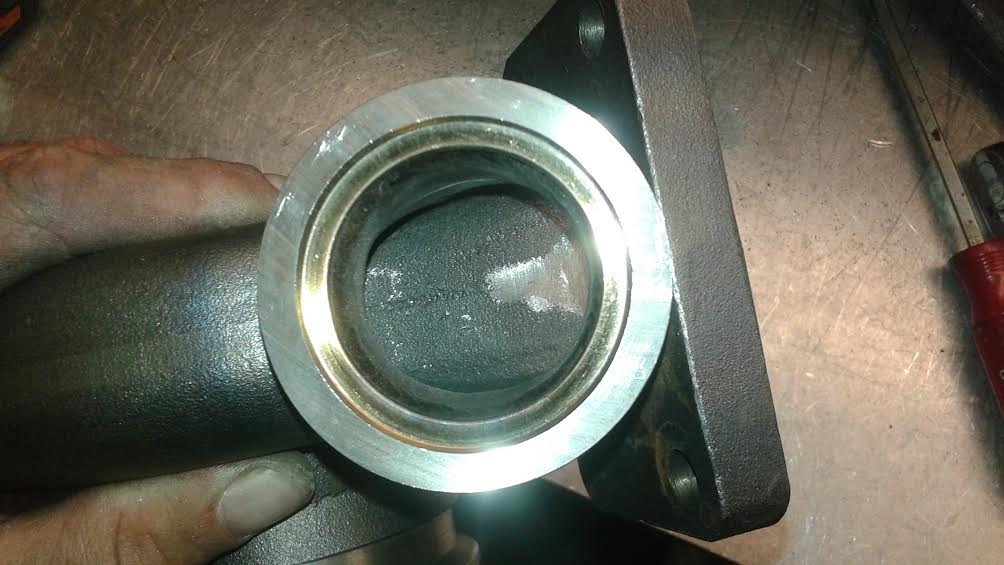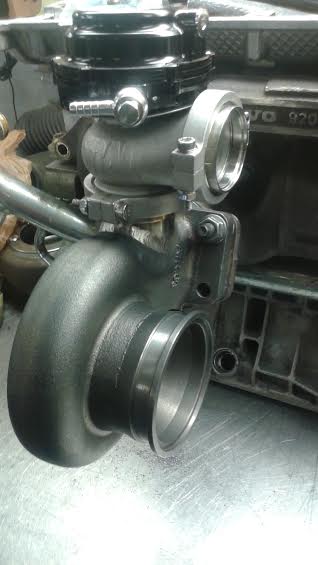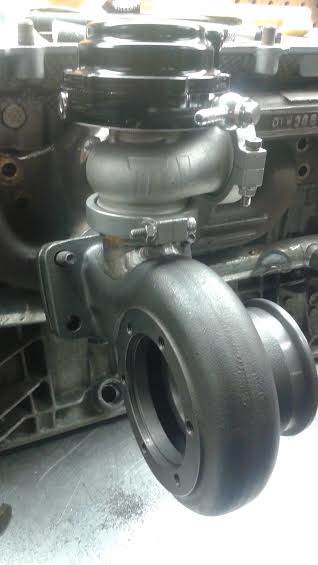 1-28-2017
here is a comparison TD0520G VS GT3071R , I miss my td0520g setup on my s60r and all finished exhaust manifold to exhaust housing flow transition done to perfection...you can rotate that flange adapter and it lines up perfectly either way.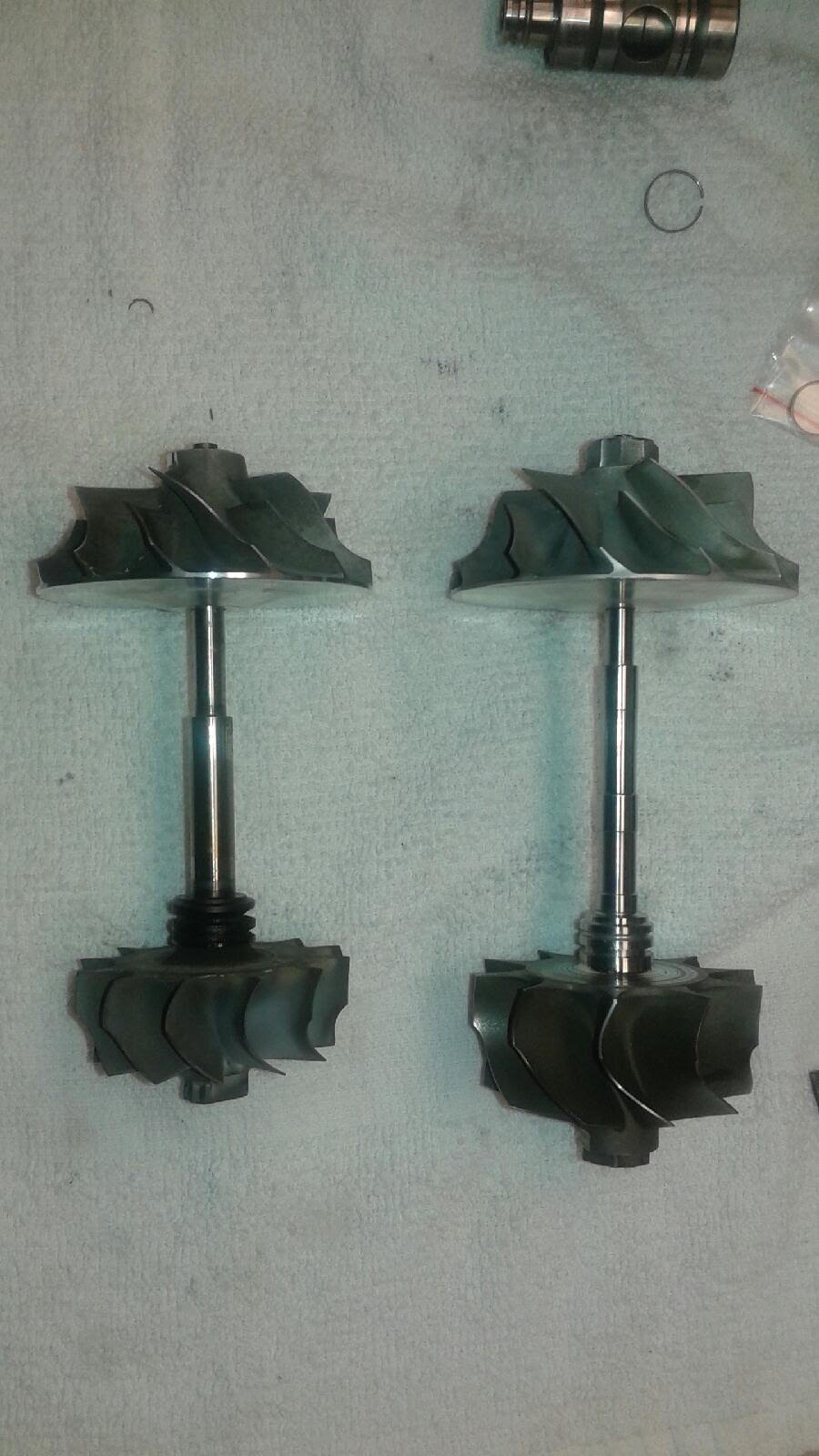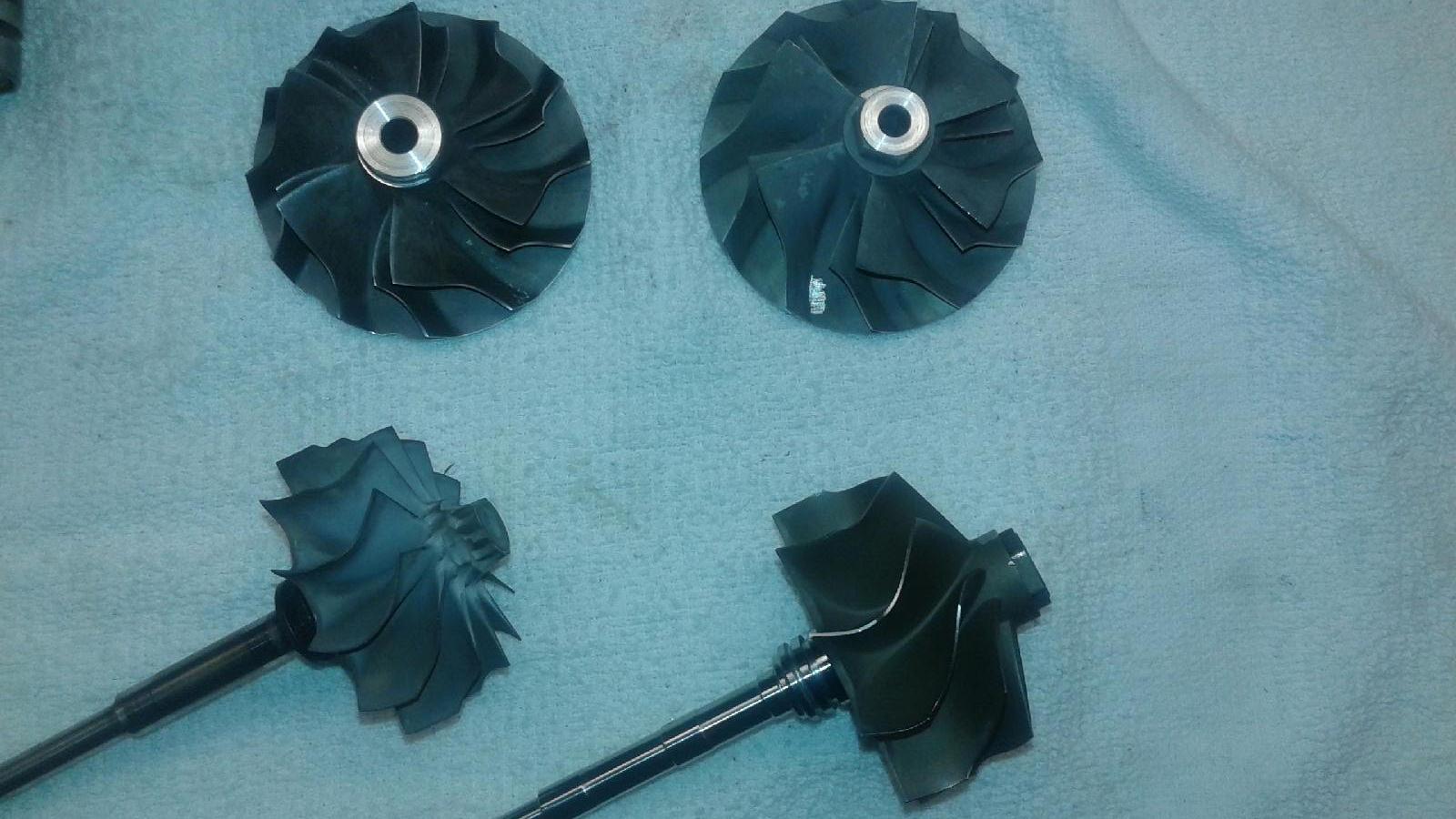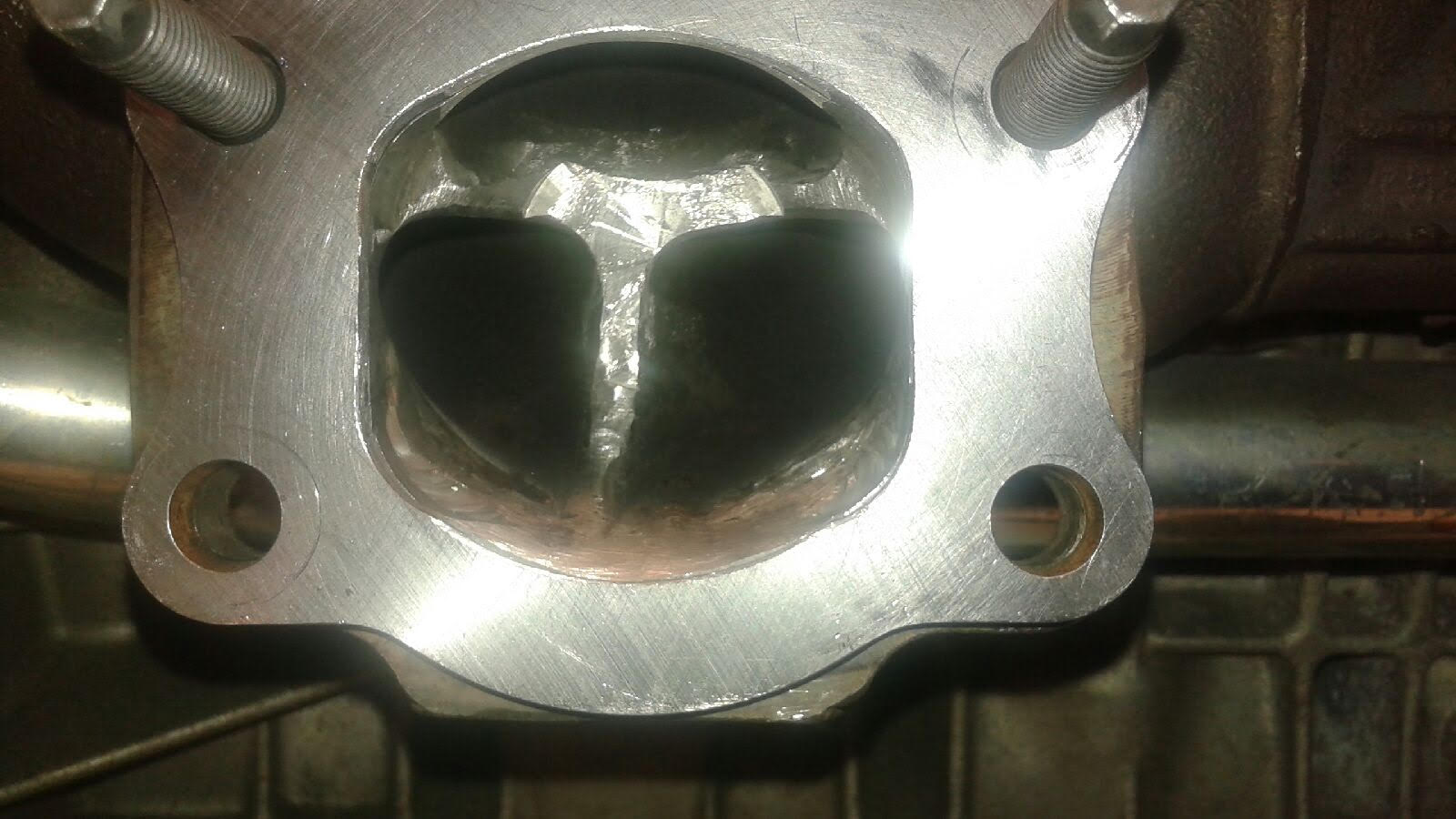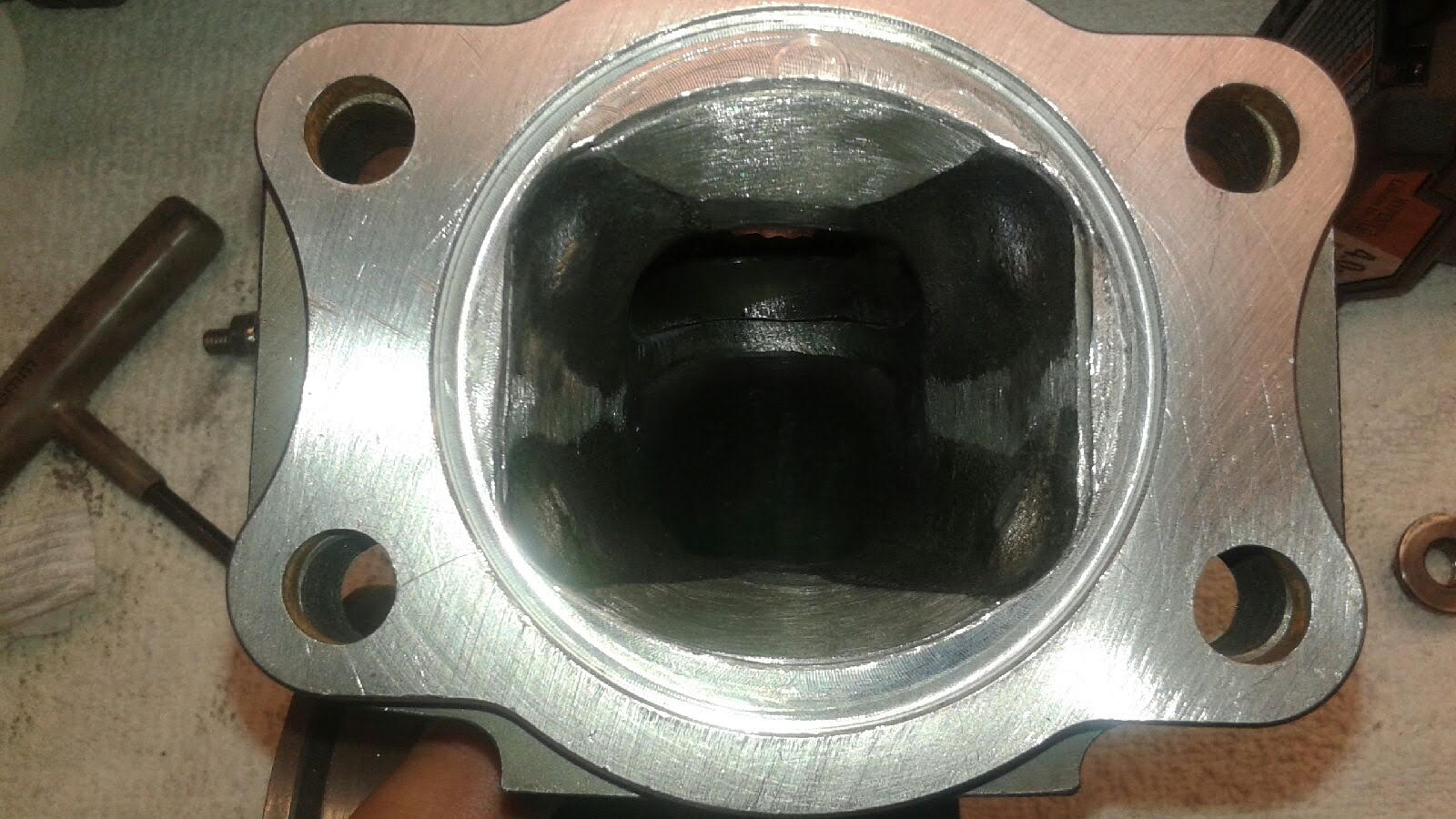 2-3-2017
thanks Neal



lill swirls...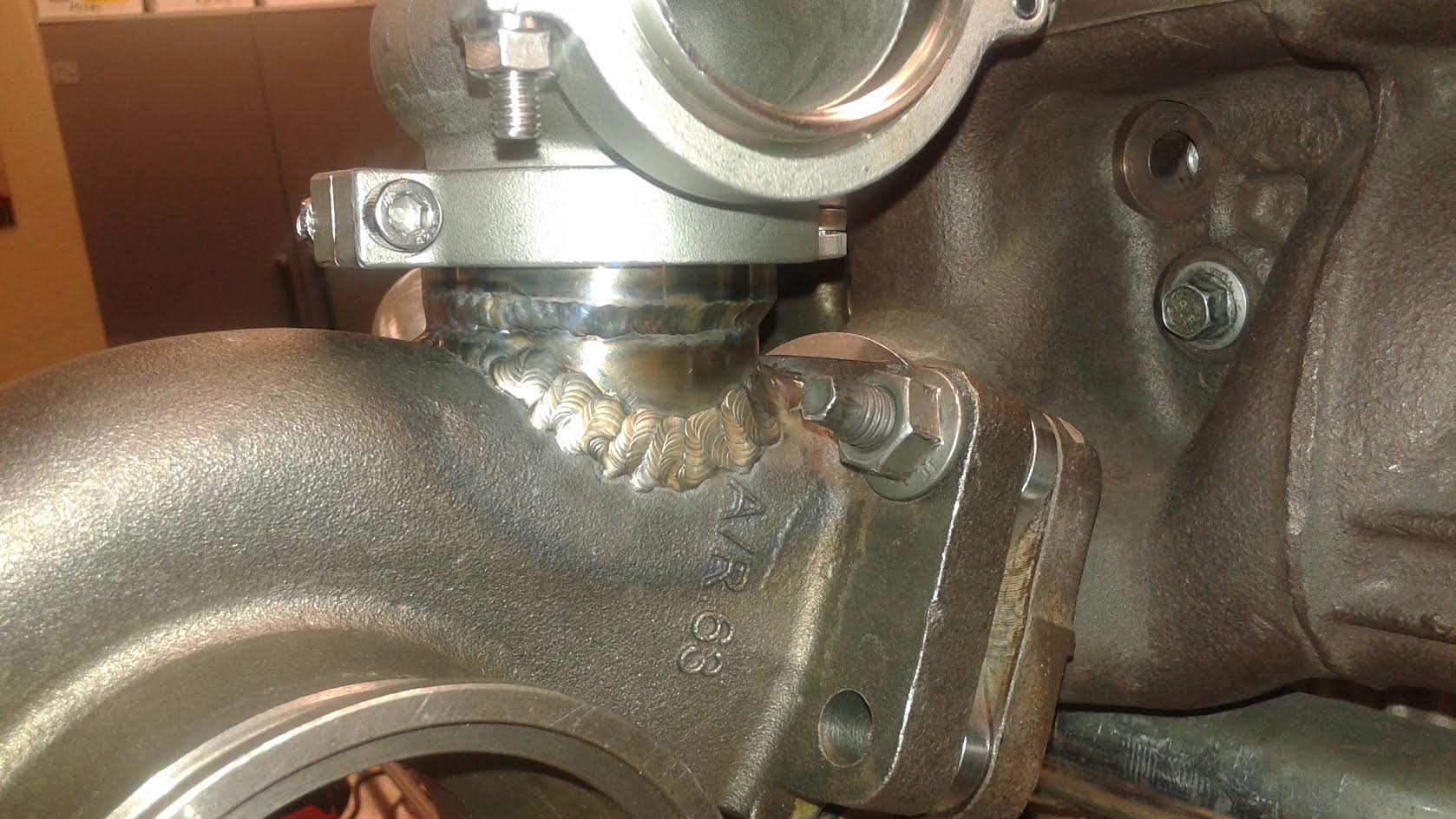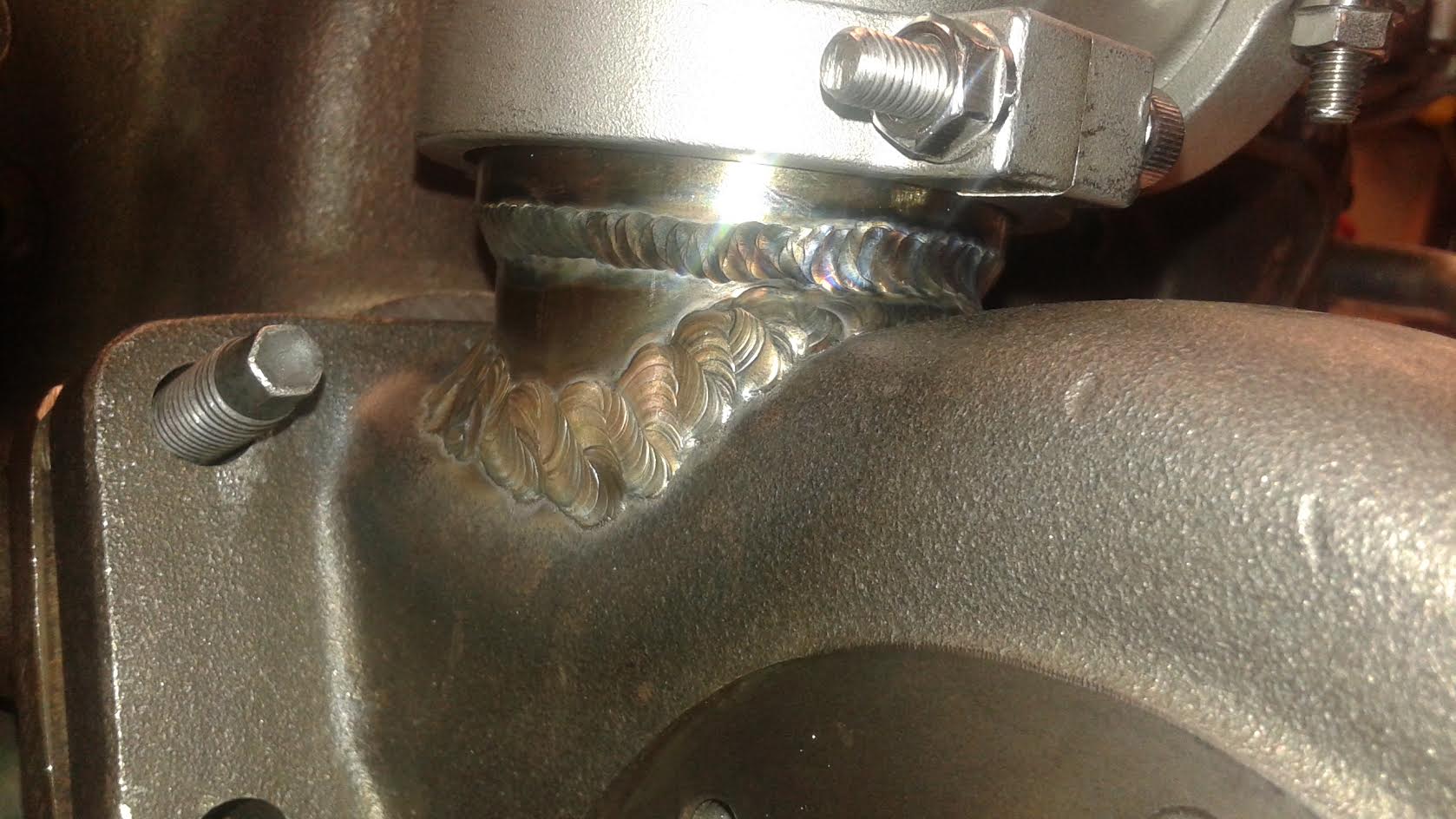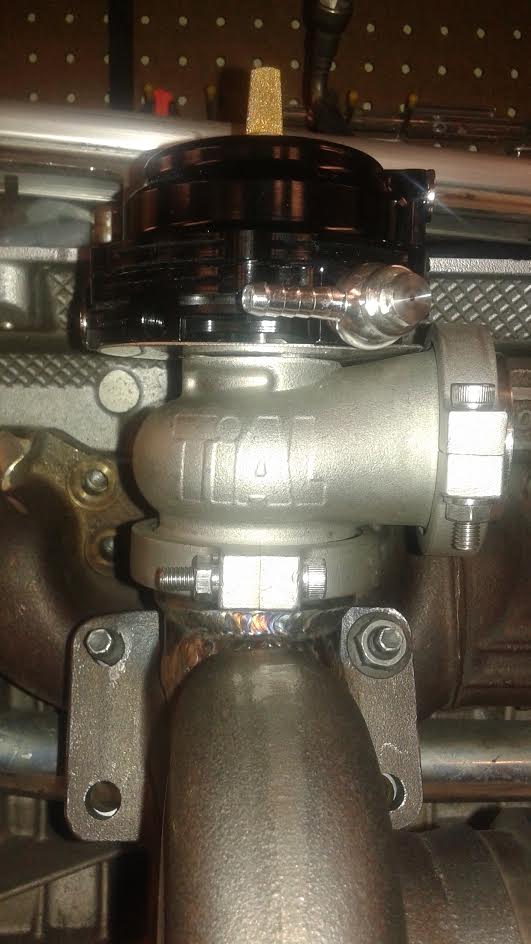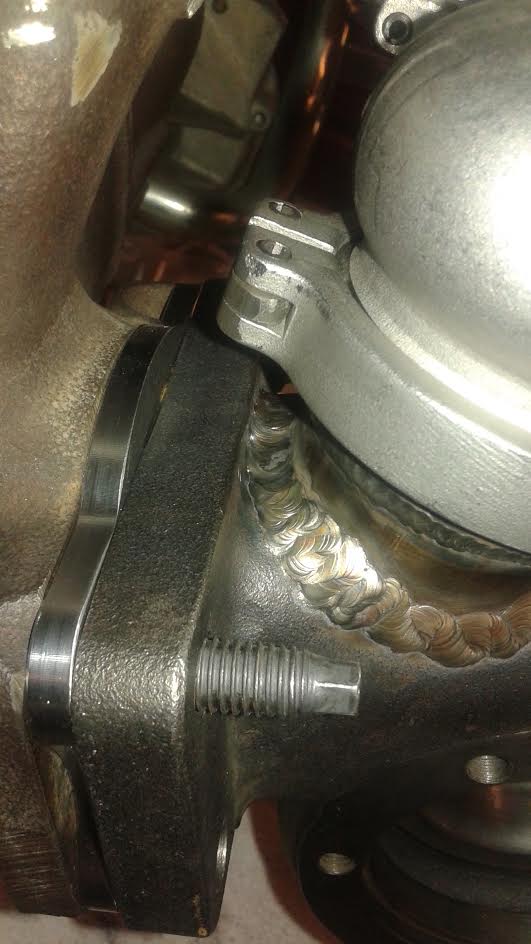 2-20-2017
850 an-6 dougy's nuke rail...lol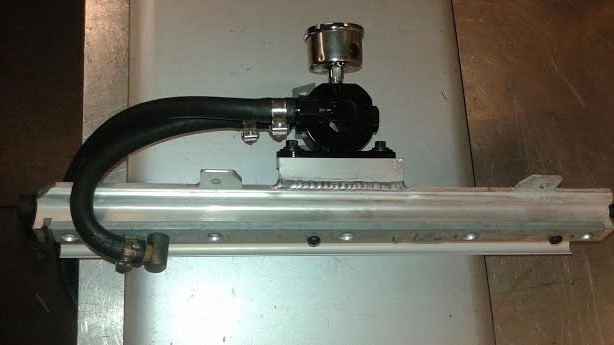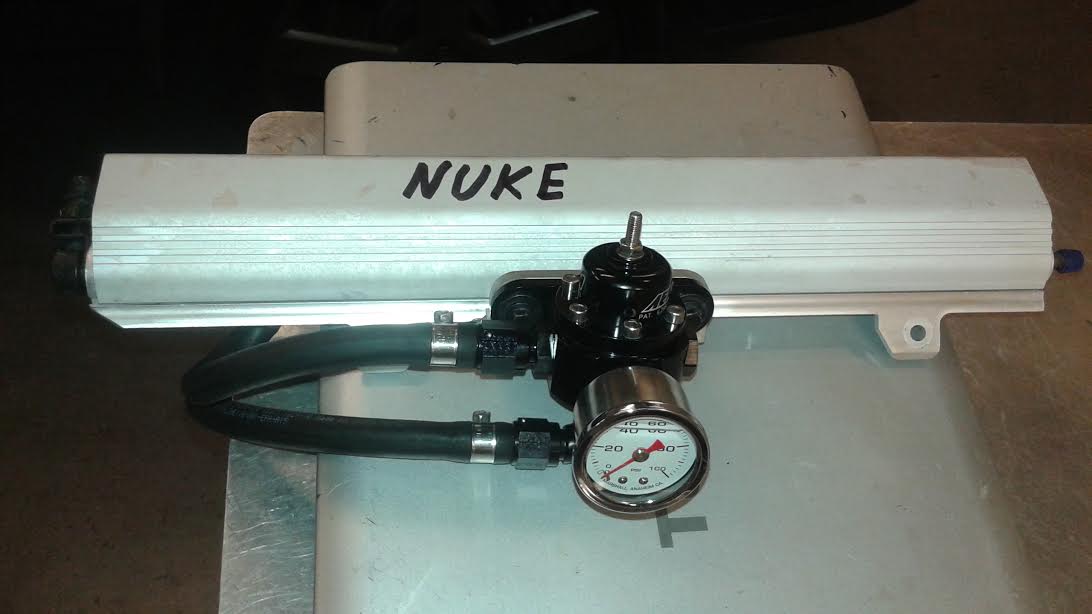 Garrett gt3071r direct bolt on, less dp/wg setup $1850 shipped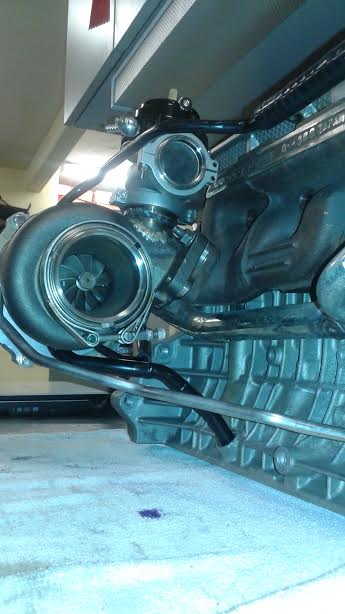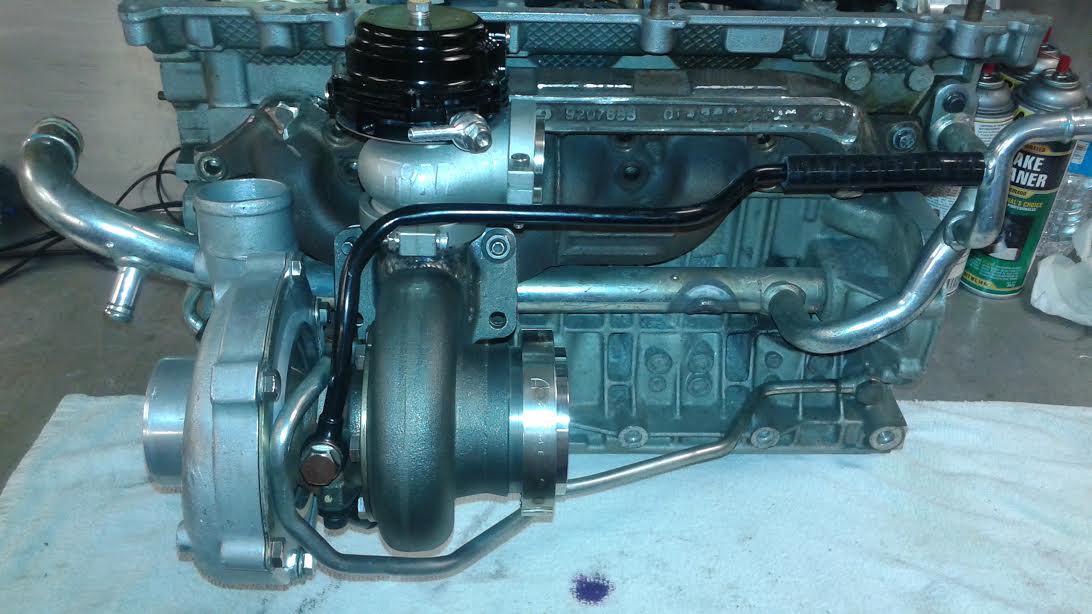 2-21-2017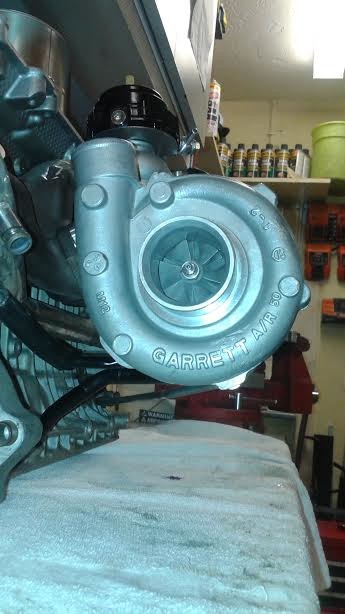 2-22-2017
4 bar bps...different mounting...bigly style fab.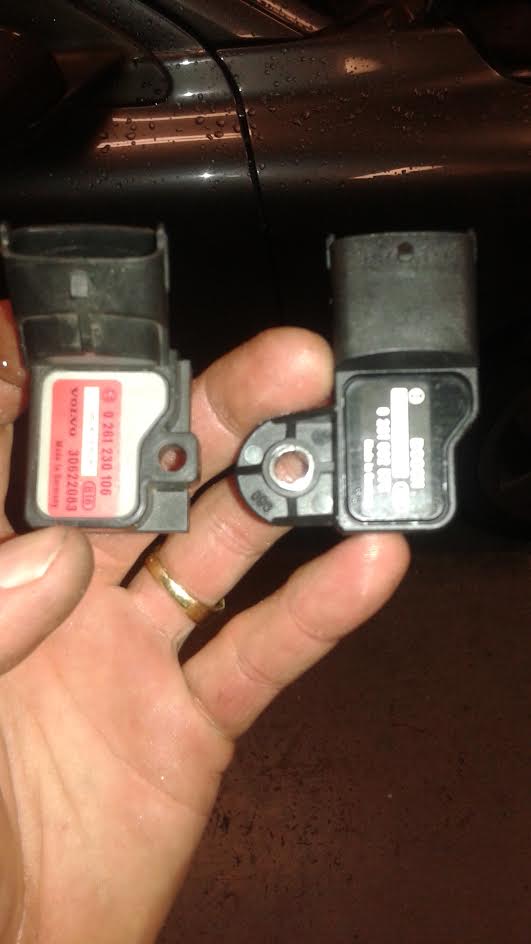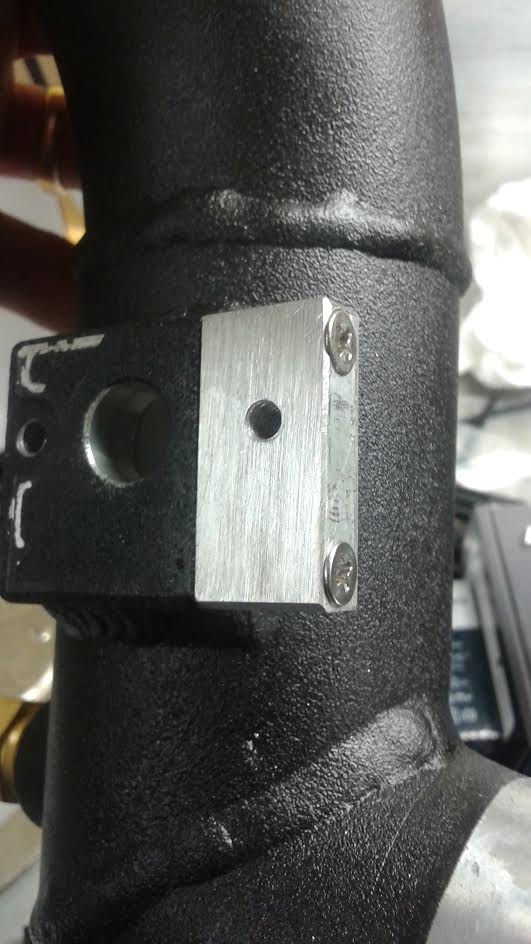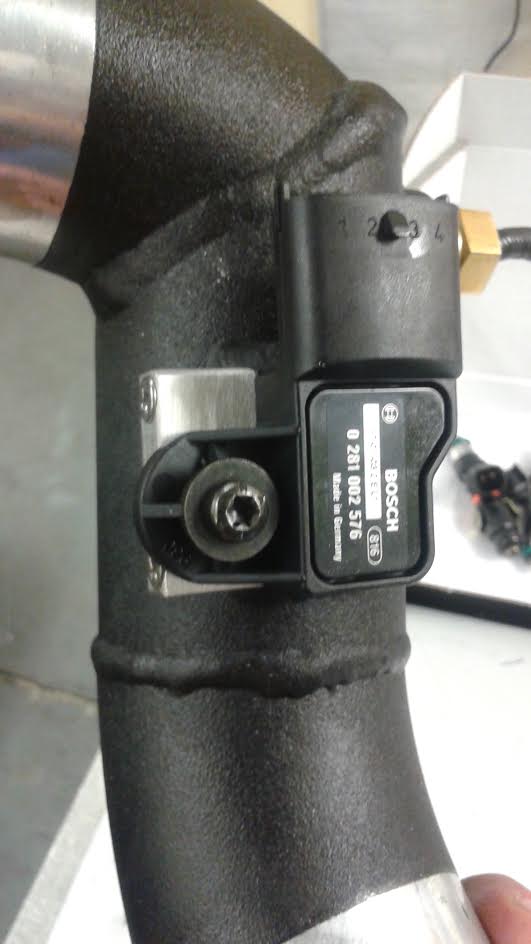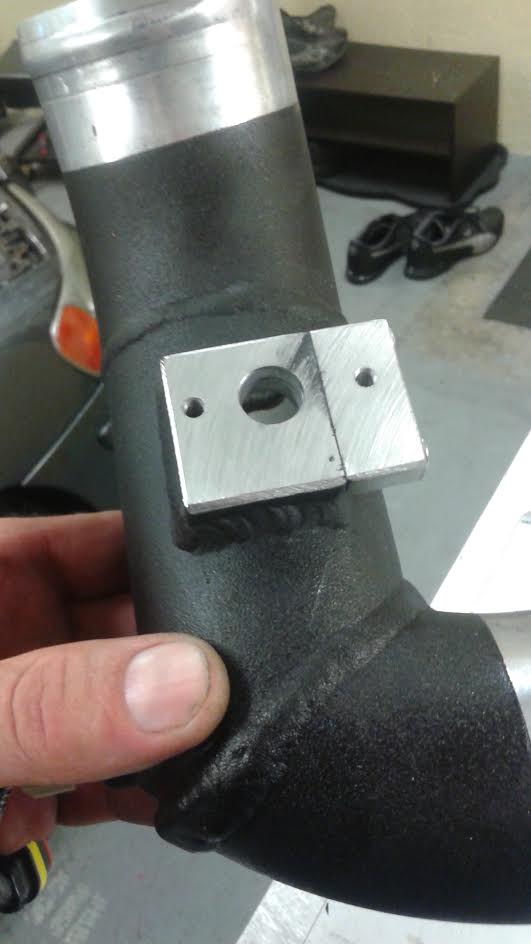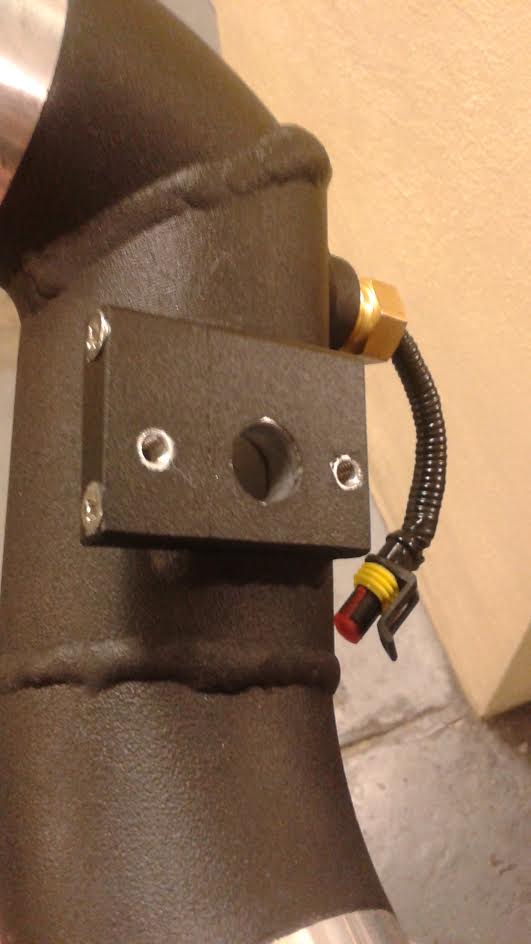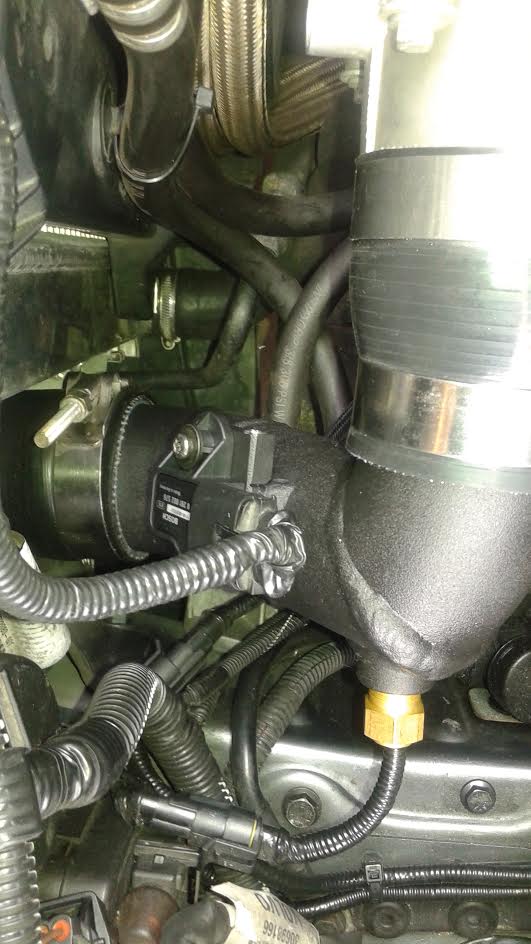 im lazy

...thanks...running the car wot for good length/stretch of time the highest oil temps with 20g were 205-210f and gt3585r things are getting hotter 220-230f...AC is always on with those temps... since you live up north and you decide to go with bypassing it , add a valve that opens at 160f would be a must IMO ...my goal is always to separate oils from coolant which lessens failure do to the mix...the aux/coolant fan on newer Volvo's is awesome in moving air which helps tremendously when oil coolers are located in front/first considering both trans and oil coolers are rated to 70-80hp...lol...did the same for my 850 with larger coolers.

http://volvospeed.com/vs_forum/topic/152271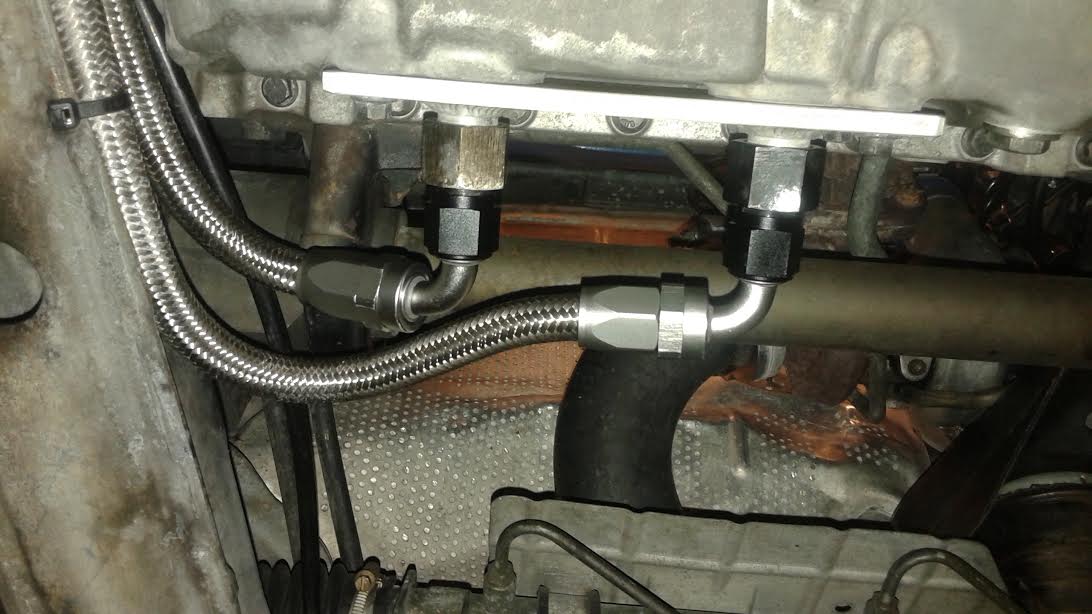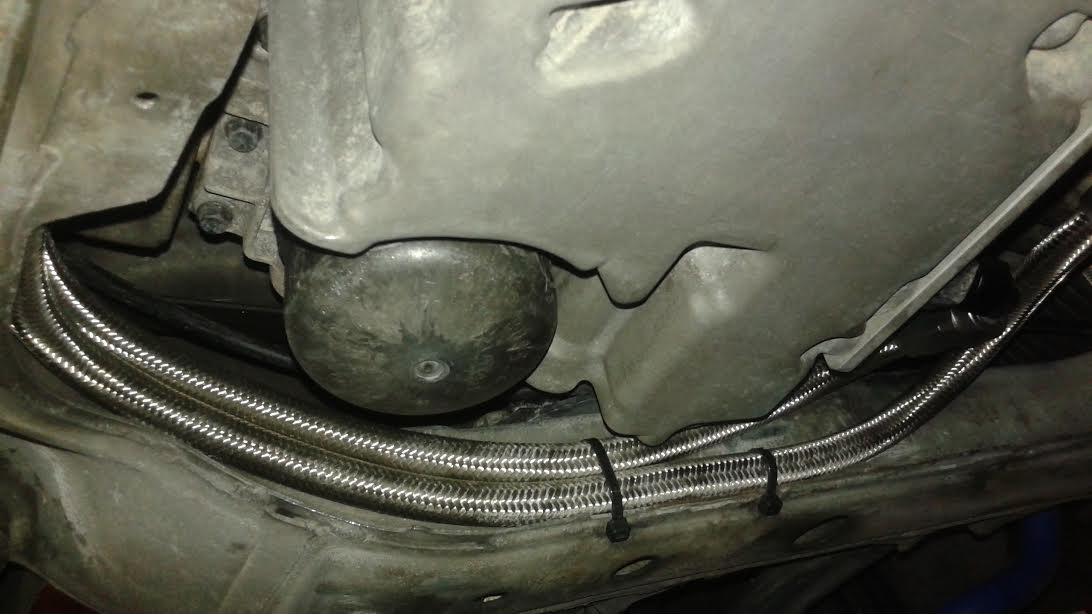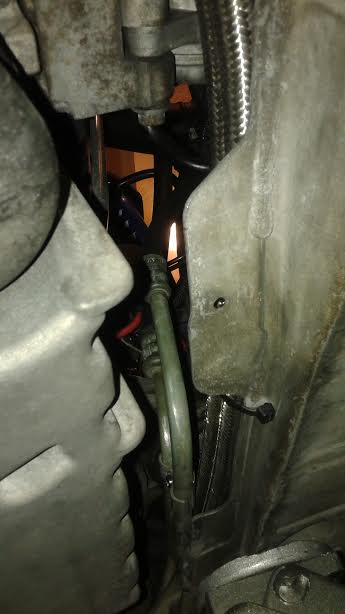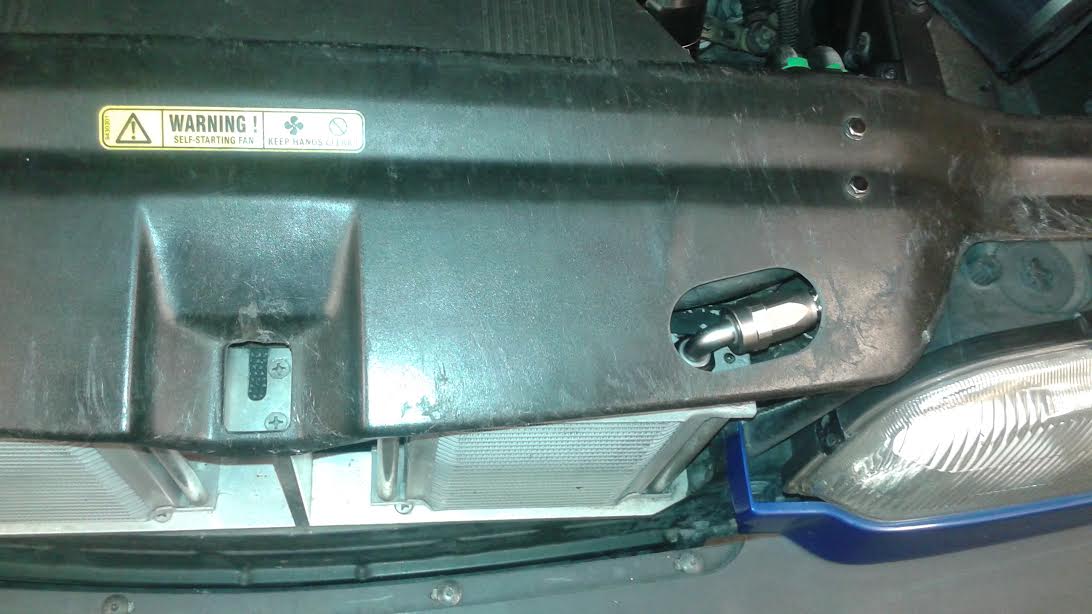 ouch, that blows.


scroll to post #1032 past the mental troll post...



http://forums.swedespeed.com/showthr...-s-S60R/page30

it's advertised as 4 but when i talked to the owner... he said it actually 3 microns...the stock is, guessing 5 microns.




http://www.ebay.com/itm/FST-RPM300M-...VXjqD-&vxp=mtr


source

http://help.injectordynamics.com/sup...tem-filtration

Here's Bosch's take on fuel injector filtration.

"Resistance to Fuel Contamination - Quality of the Medium. Dirt particles and contaminants in fuel
represent a potential danger to the fuel injectors. They are to be avoided in order to preserve the correct
function of the injectors. The dirt content in the fuel system must therefore be minimized via a suitable
filter. Recommended filter quality: nominal rating 5µ, minimum 82% capture efficiency according to ISO/TR
19438; dirt particles >35µ are not permissible. The basket filter in the injector serves only to catch
residual particles. Nonconformance of the recommended filter quality can cause damage to and failure of
the components"

So Bosch recommends a 5µ filter and says anything over 35µ can cause injector damage. Think about that,
things you can't see with your naked eye are big enough to cause damage to a fuel injector. Not only is there
the concern of the contamination clogging the internal filter enough to cause a reduction in flow, but the
contamination that makes its way into the injector scores the bore, affecting critical tolerances.
5-29-2017
tha beast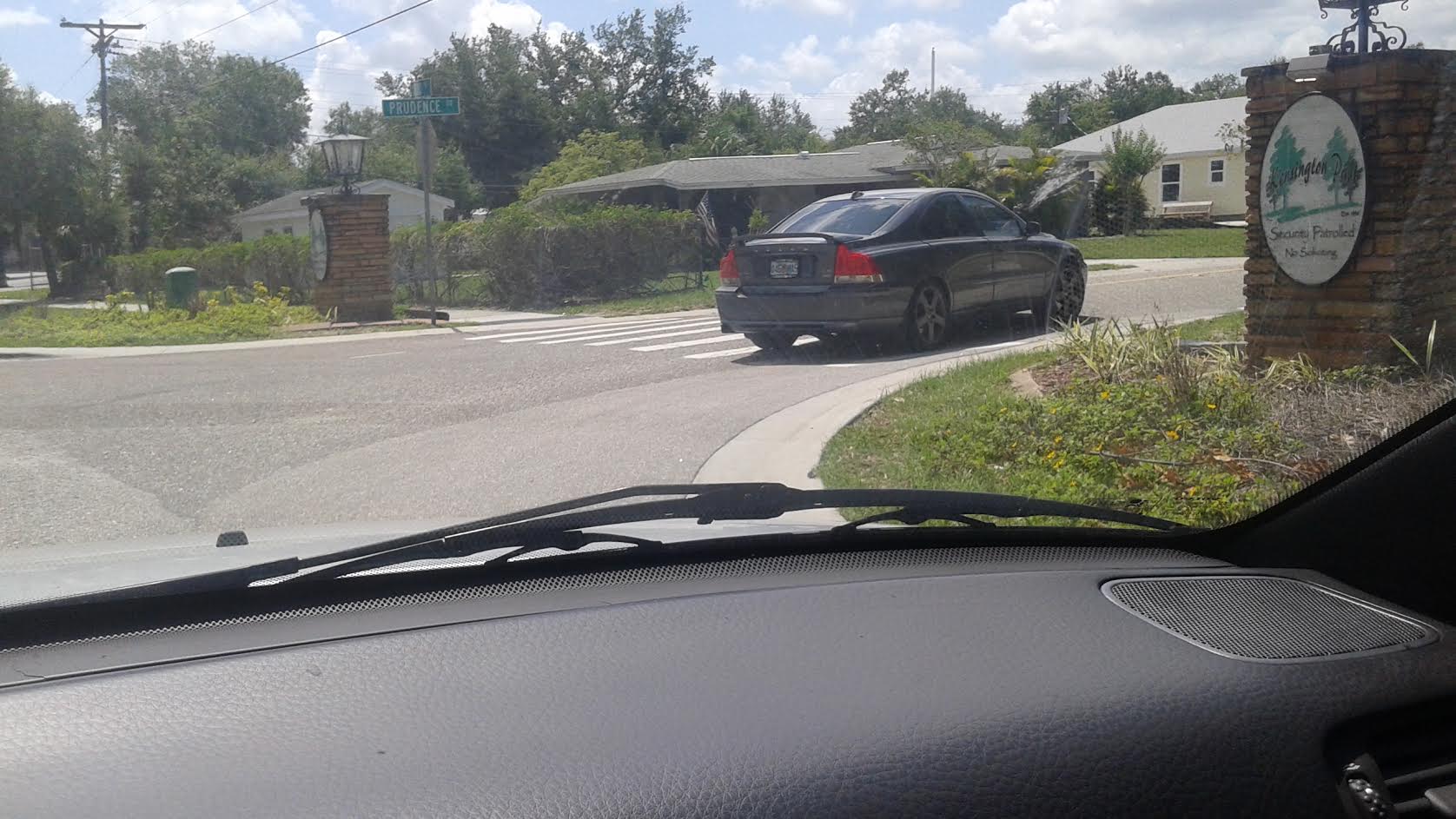 6-21-2017
bench playing with walbro 485lph...i might be installing it in the future, just wanted to know if i can make it fit with our dual pump tight set up since everyone says it is impossible.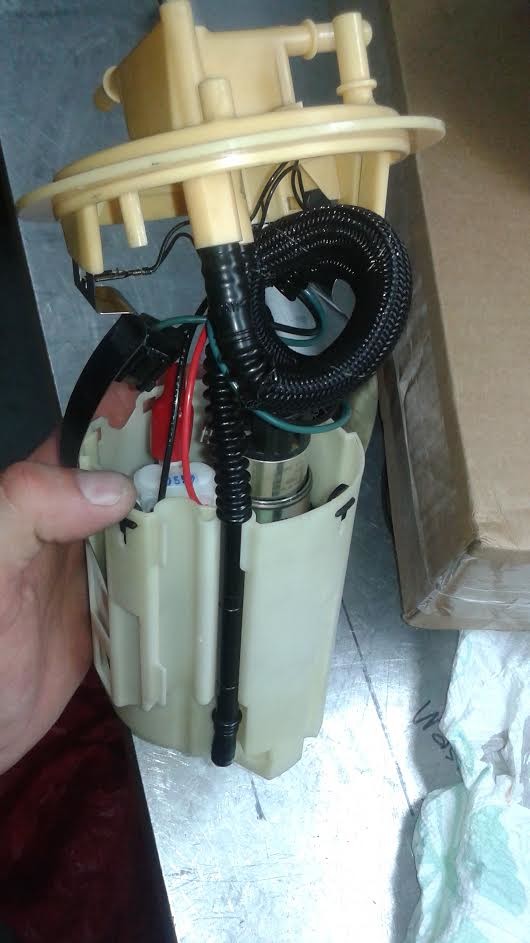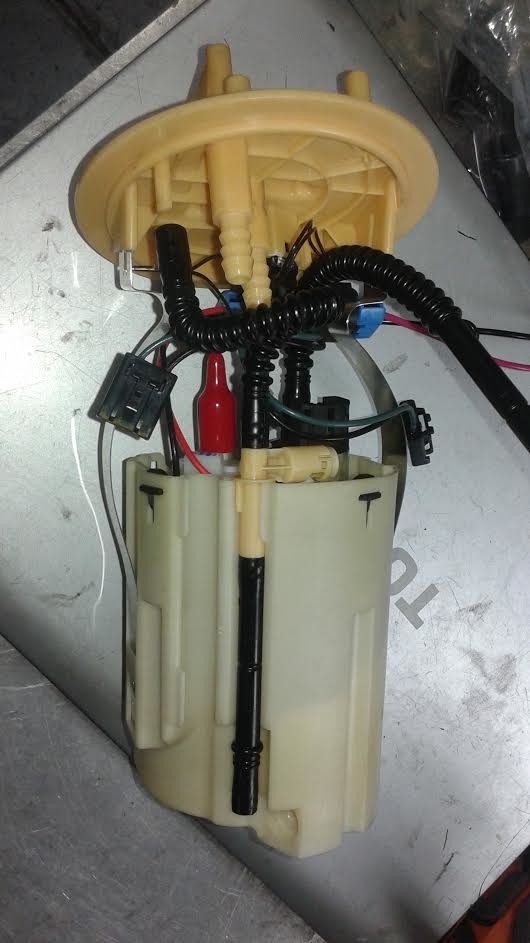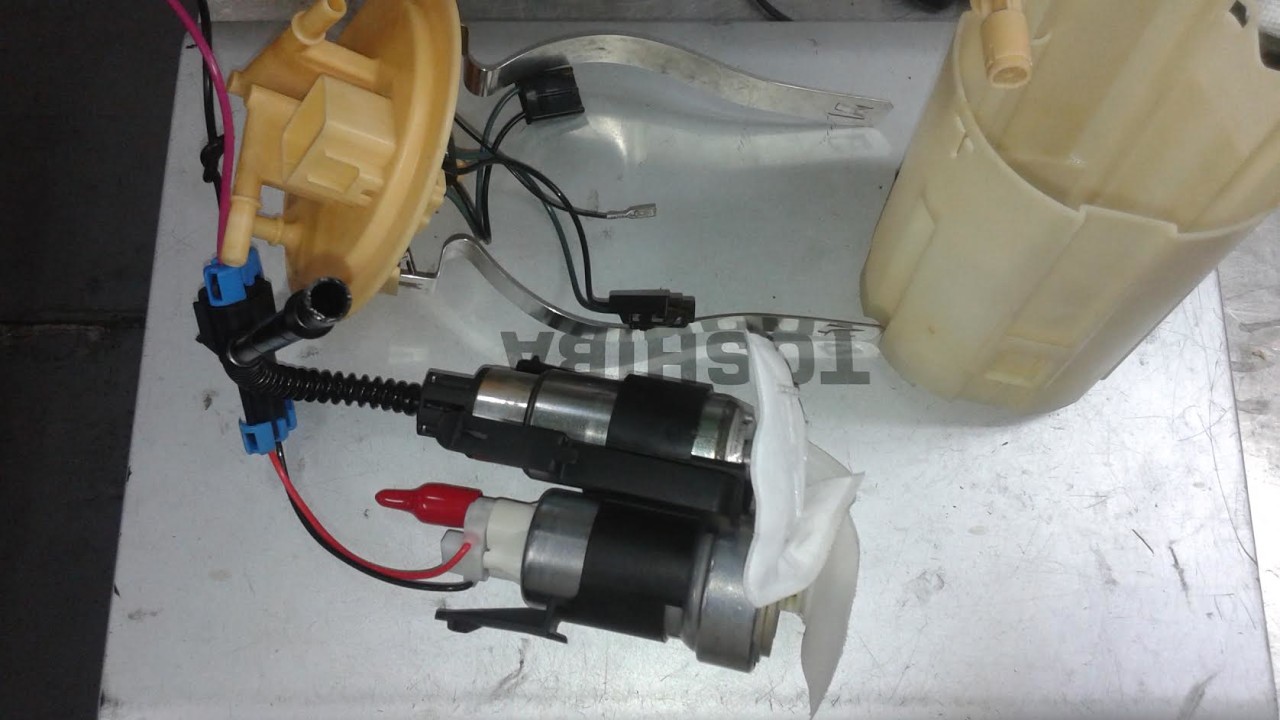 6-22-2017
gotcha neal...i went all out and ordered 50 feet of black and white 10awg wires for 16$ and i got PEM and entire harness from fuel pump to it from jy to rewire aaaand will make it plug and play once im done.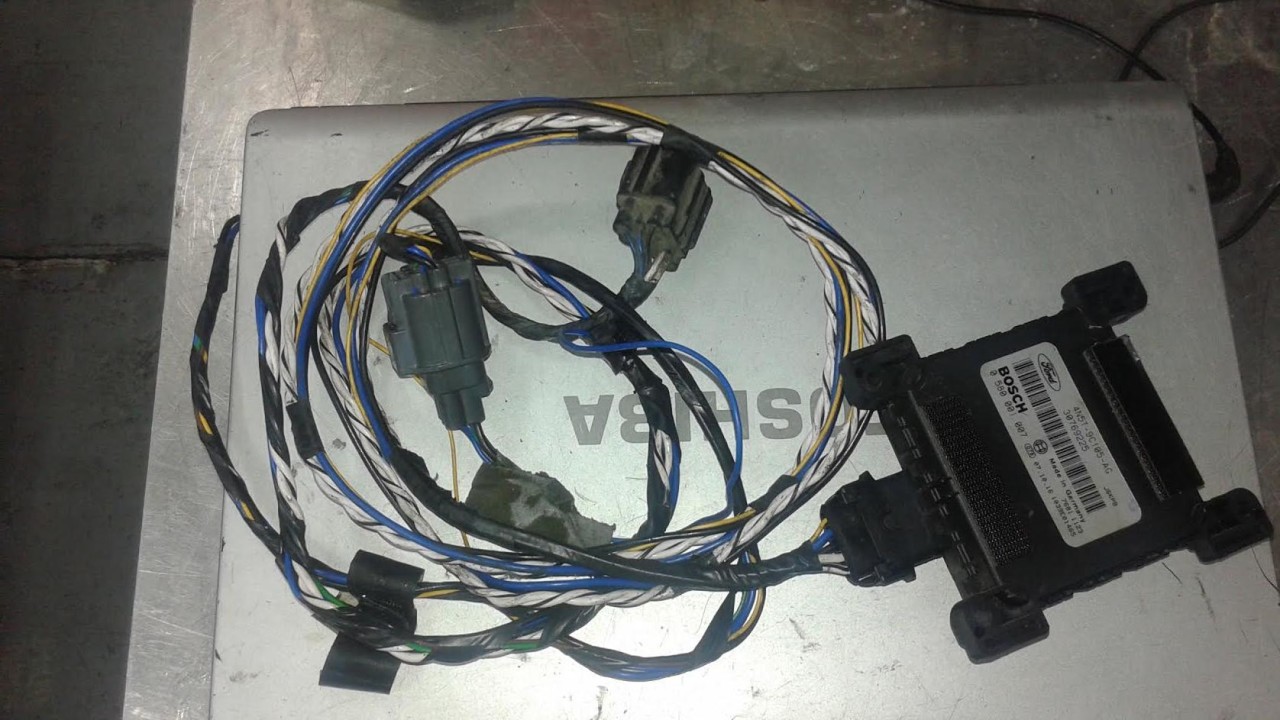 aaaand that other project is still on the table waiting for my welder to show up fro a week now...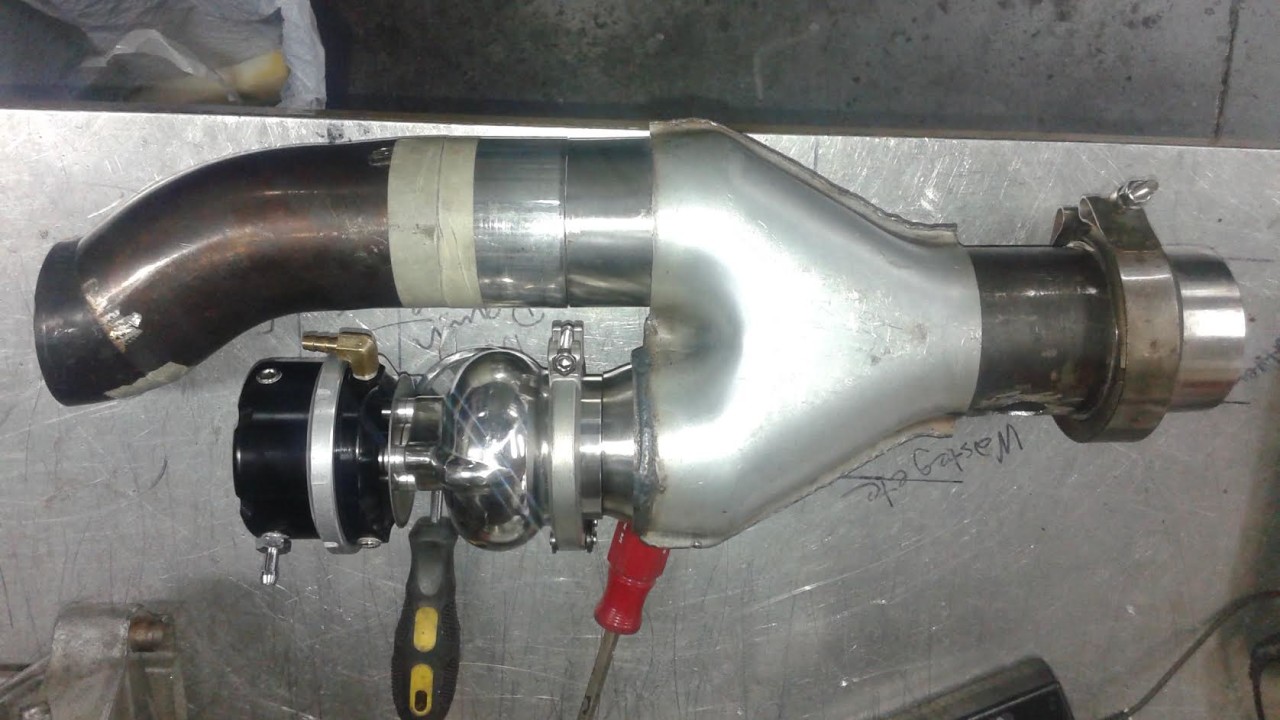 6-23-2017
babies and gents , a cutout designed gentleman style by dougy... opening at 7 psi
hehehehe

for my 850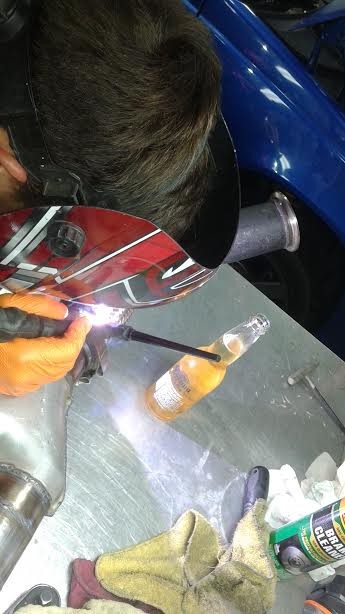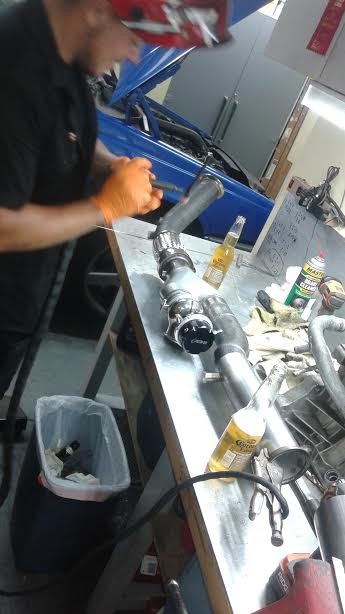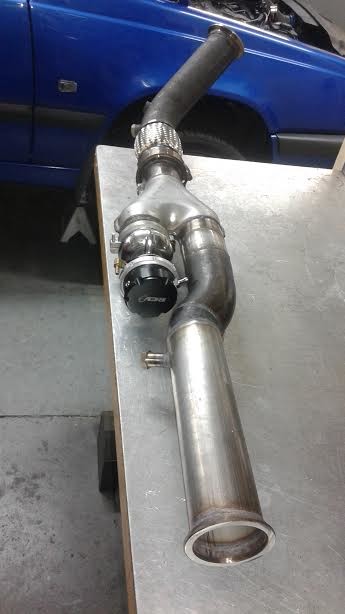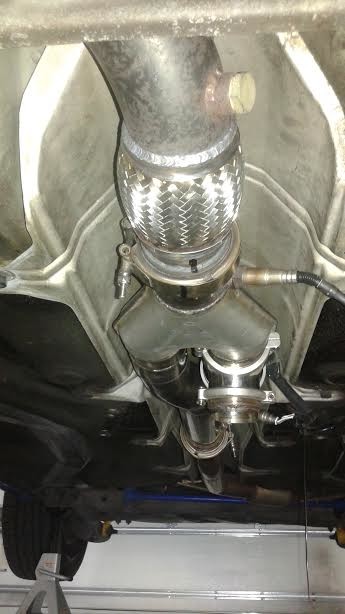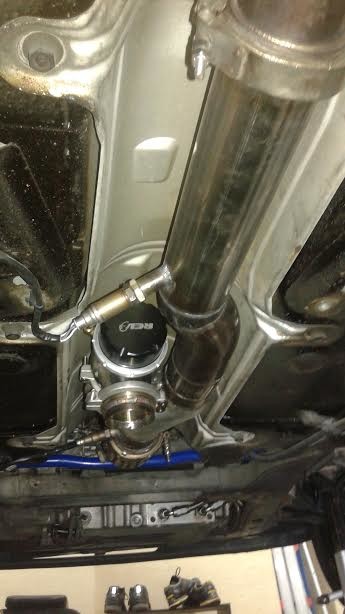 6-24-2017
6-25-2017
alrighty then...back to my s60 highflow pump setup...crimped and soldered the wires from volvo oe connector to the gigantor walbro plug...ill just drop this info here...once you upgrade to a larger turbo or are going for high hp, the basket that the two pump sit in is not sufficiently setup and if the fuel in your tank gets low you could run out...for you engineers out there if you get a change study that basket...i fixed mine...itll be good enough for 800hp.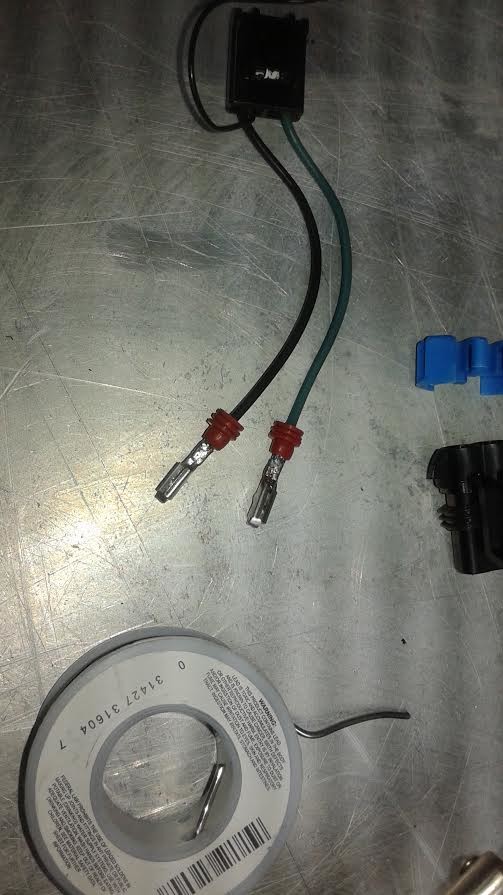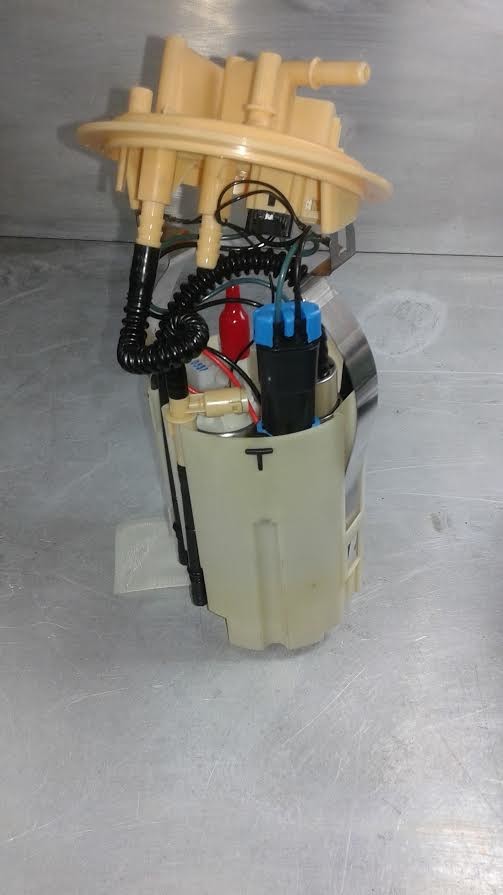 7-1-2017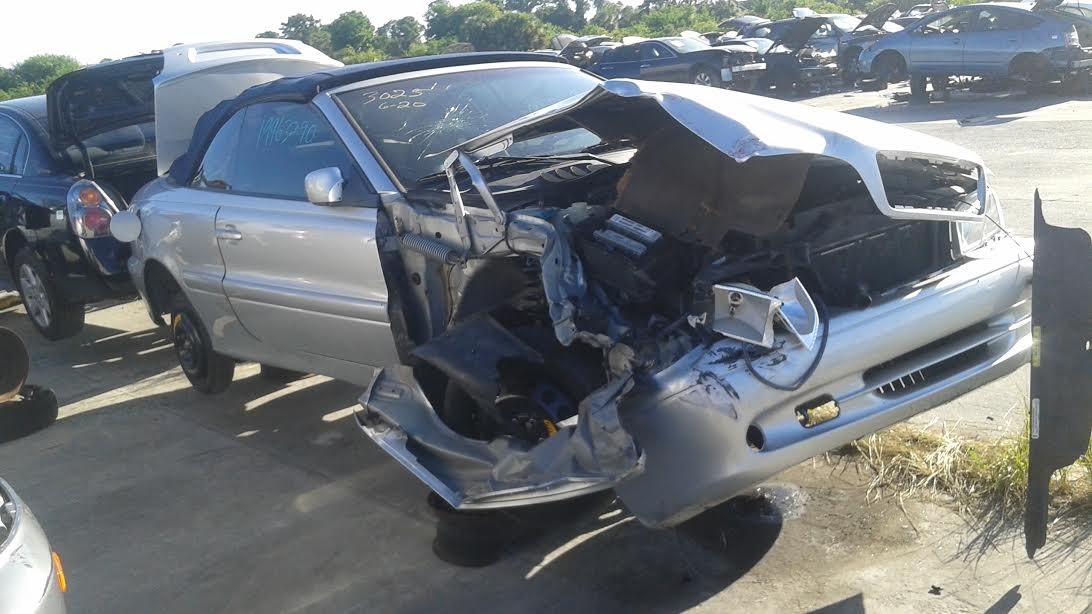 7-2-2017
just had to make one for R aswell ...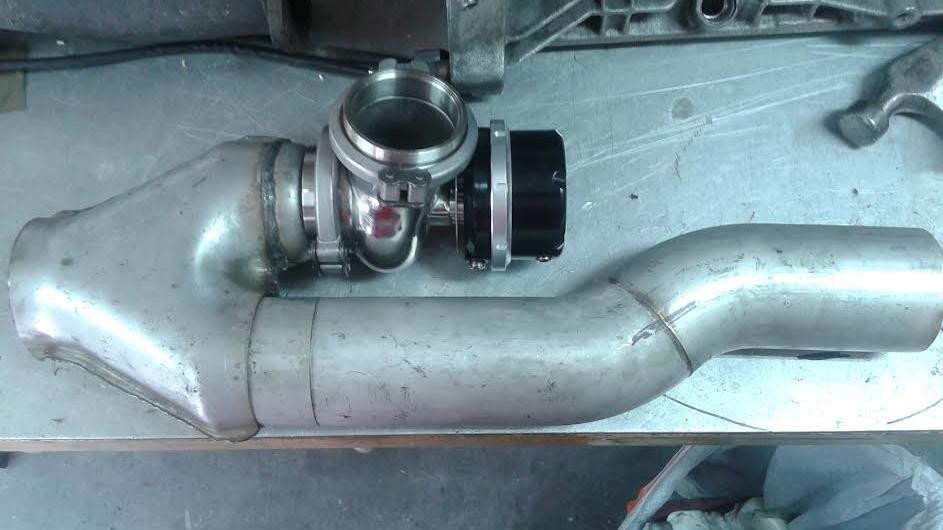 7-4-2017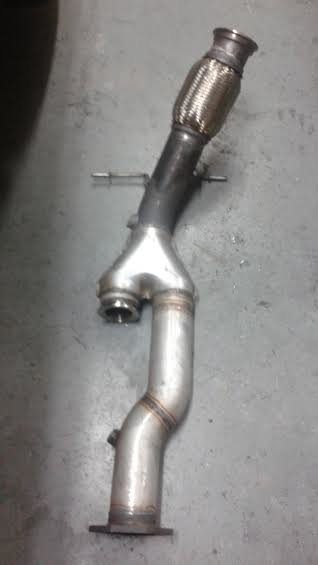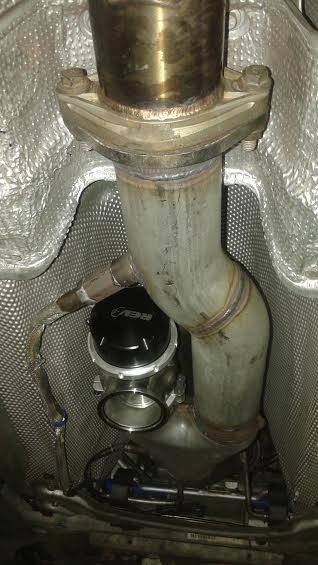 why is it i get fabricating and more complex jobs done so fast and then procrastinate to do simple job like runing a vaccum line to wg???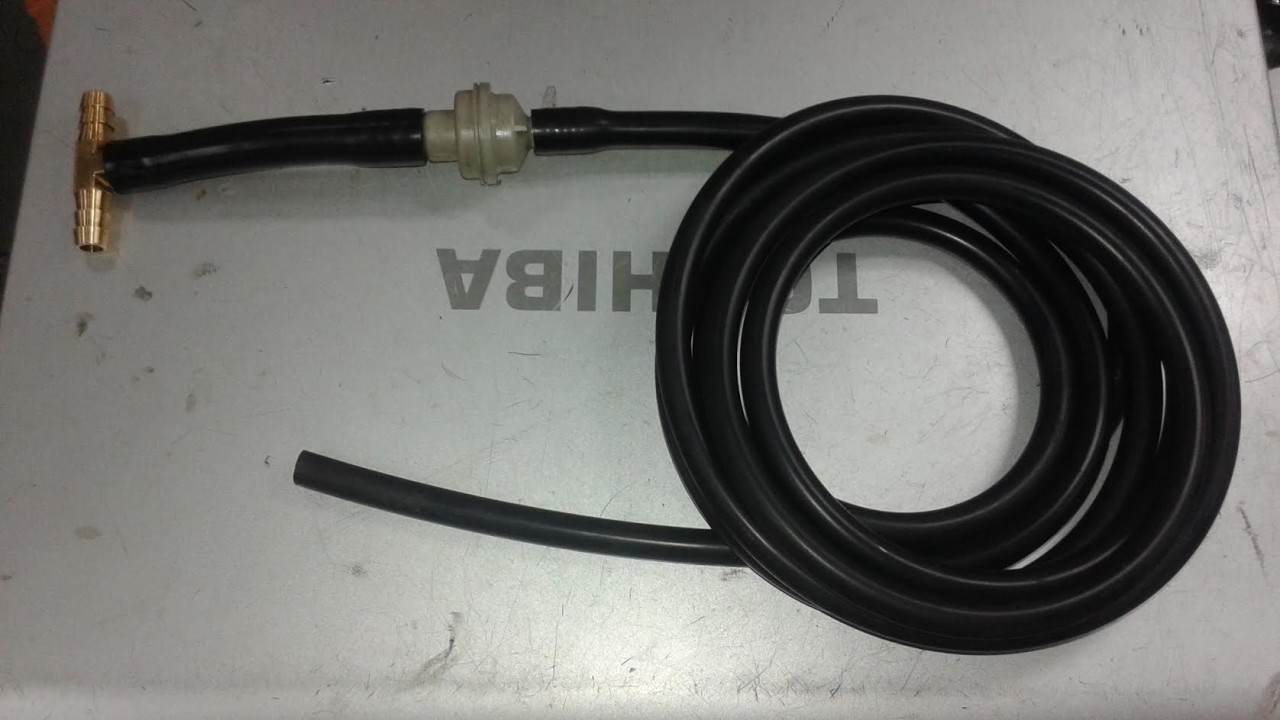 still need to get heat cover for that vaccum line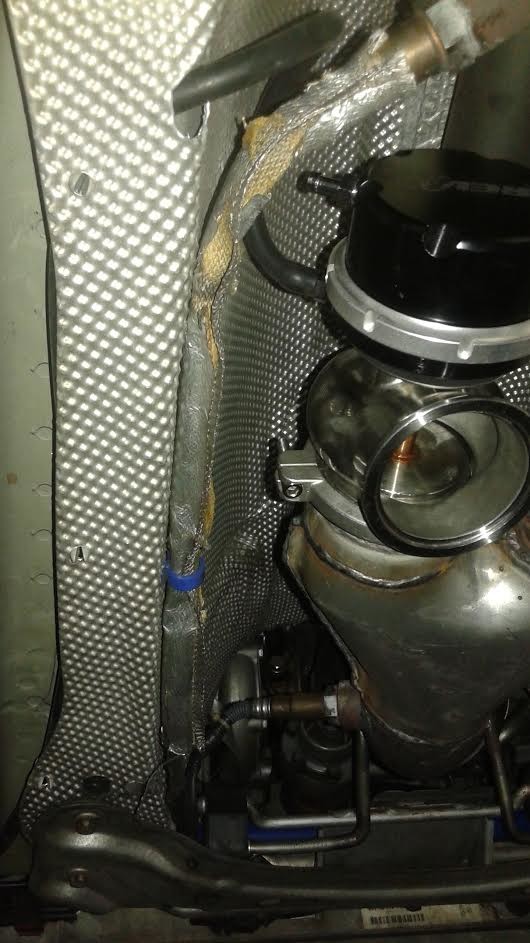 right from the power brake booster.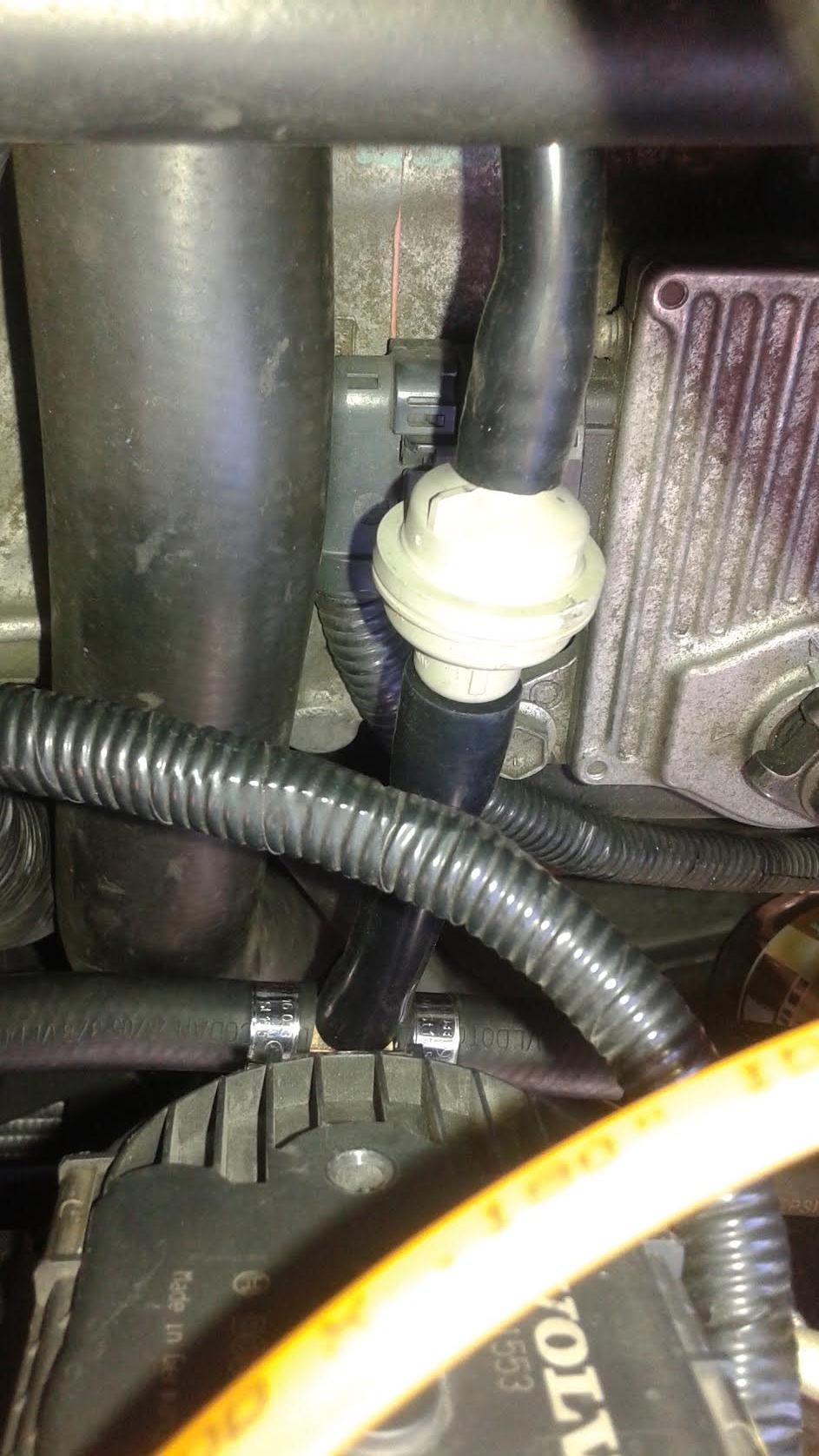 7-8-2017
im afraid so...



Runing on 44psi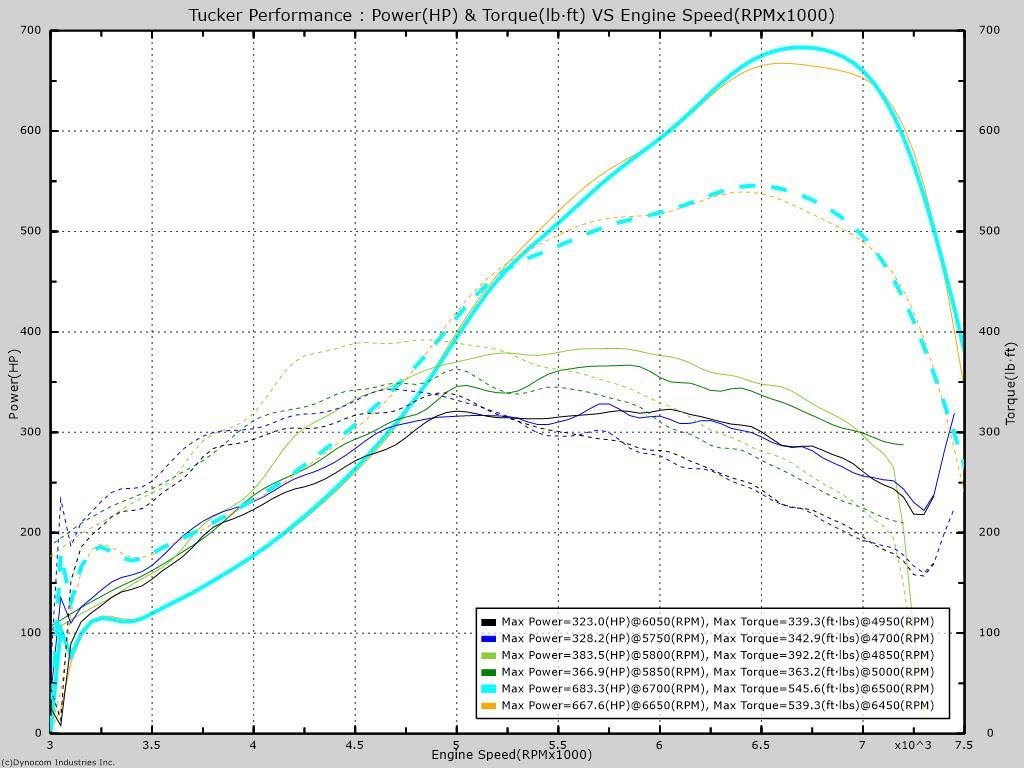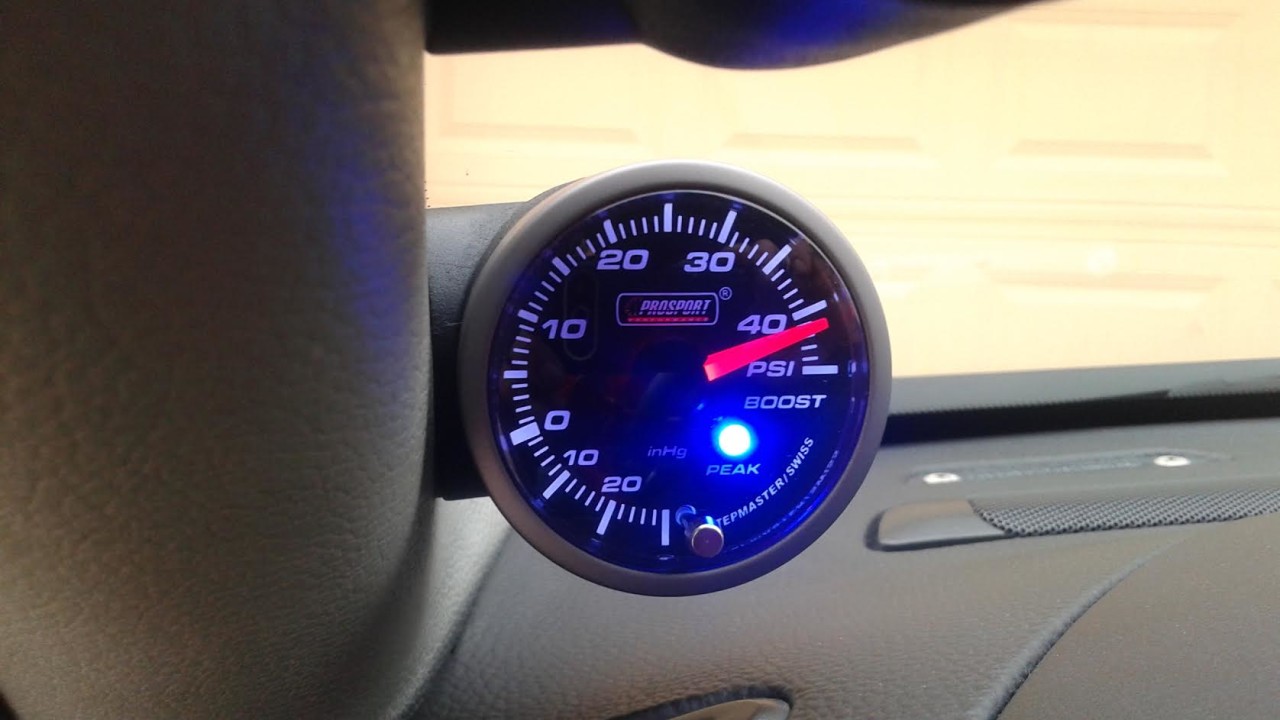 its runing on E85, that helps alot...just ebay rods , no brand name no clue which seller...i have some in for sale section for 2.4l or 2.5l right now...i think 2.3l with the shorter stroke dynos better number wise , is it faster than 2.5l with same mods i dont think so.

http://forums.swedespeed.com/showthr...nd-H-Beam-rods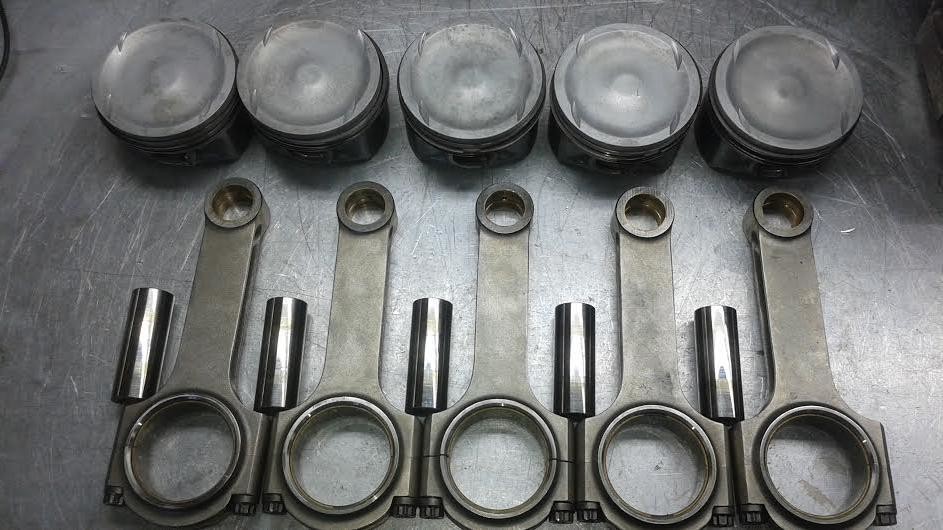 since volvospeed is a dying forum ill post this here as well.


Volvo 850 T5 GT3071R dyno 437/436 whp/torque tuned by vasttuning.com Aaron

Runing on 28psi
7-9-2017
i prefer 20g but only if you custom make the wg hole on top "see pic below" with 38mm wg would be perfect...i dont like exhaust housing on k24, so i guess i would prefer 20g over it...but it is a lot of custom work so im not sure if that would be worth the extra 20-40 hp over hybrid for someone else ...no my block was not cracked, i was going to shim it and i just could not stop looking at my 150$ 2.3l sitting right under bench that i bought and at those 2.5l thin walls...i sold bare block to someone here on ss , they were going to do dartons...i have another bare 2.5l sitting in the back yard if anyone is interested in dartons.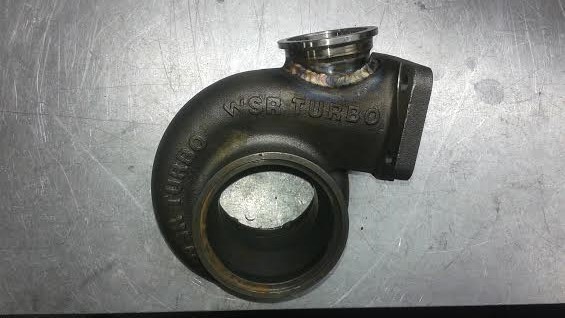 this thing is popping my used coils like popcorn...i changed two so far...lol

i sure cant see myself paying 1000 bucks for these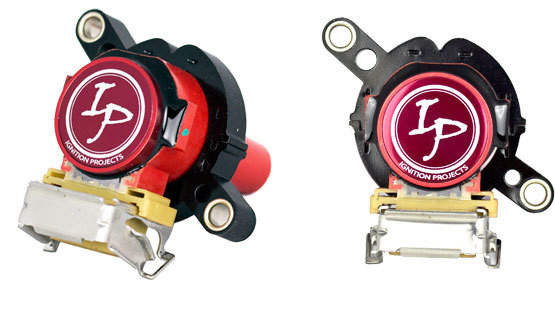 2.1k lmao... tell them volvo doug recommend them...Austin is his name and his cell is 276-952-7965...and your jaw will drop from the price...
7-10-2017
it would be nice to try them if they would be as least same length...and workout the custom mounting ... but reading about them and their fail rate not sure if it would be worth the trouble.
everyone should have an extra R coil or two just in case...and so do I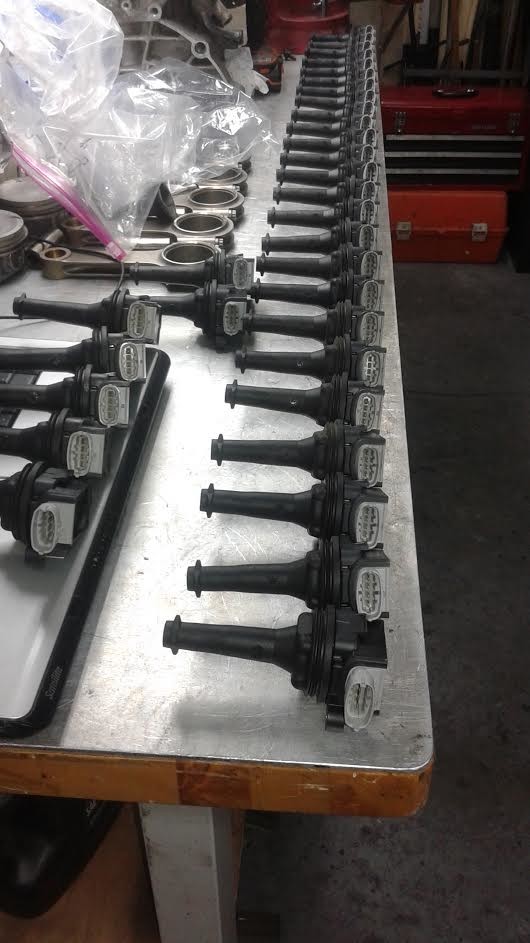 lol...not my wallet...extra 850 starterS faster cranking starters, ac compressoS, throttle bodieS, PS pumpS, tie-rodS,complete R headS rare NA head shaved ready to be put on, T5 2.4 long block,T5 2.3 L, T5 2.5L blocks,R manifoldS, JapanifioldS all Brand new volvo seals and gaskets ect..ect...ect , you get the point ,it could a holiday weekend im ready to roll.
...one day ill sell it or right to trash it goes...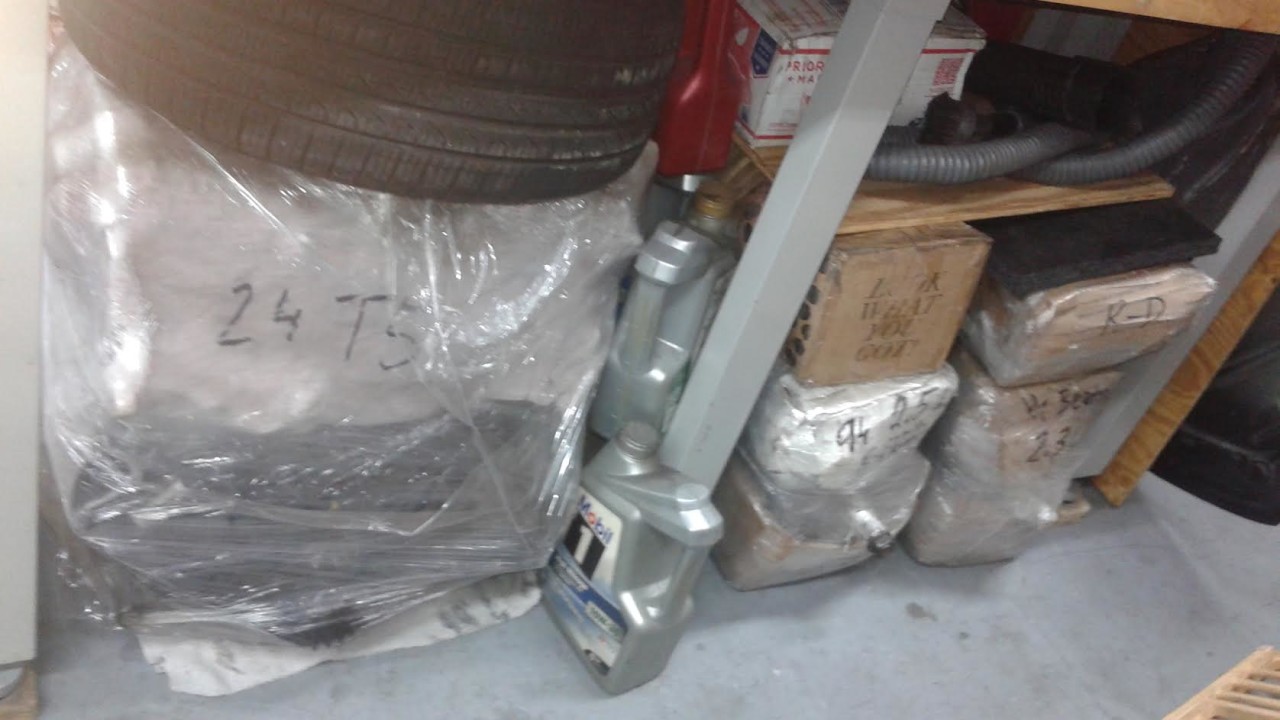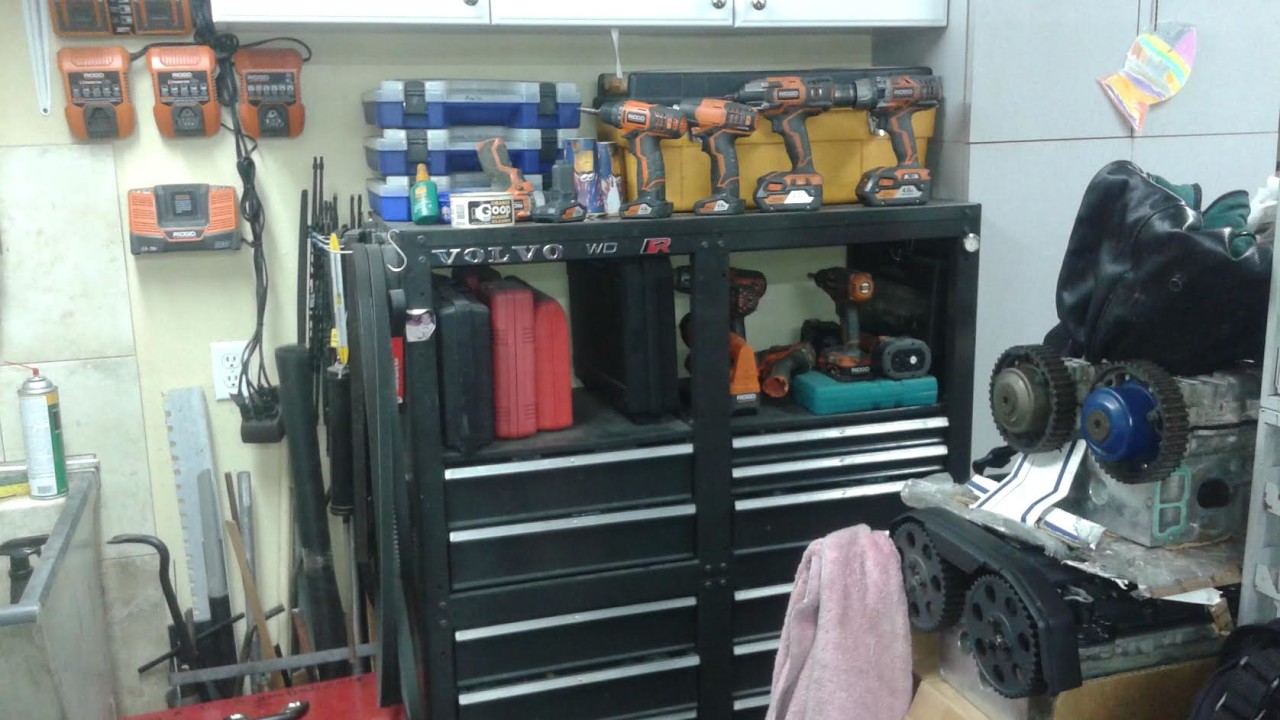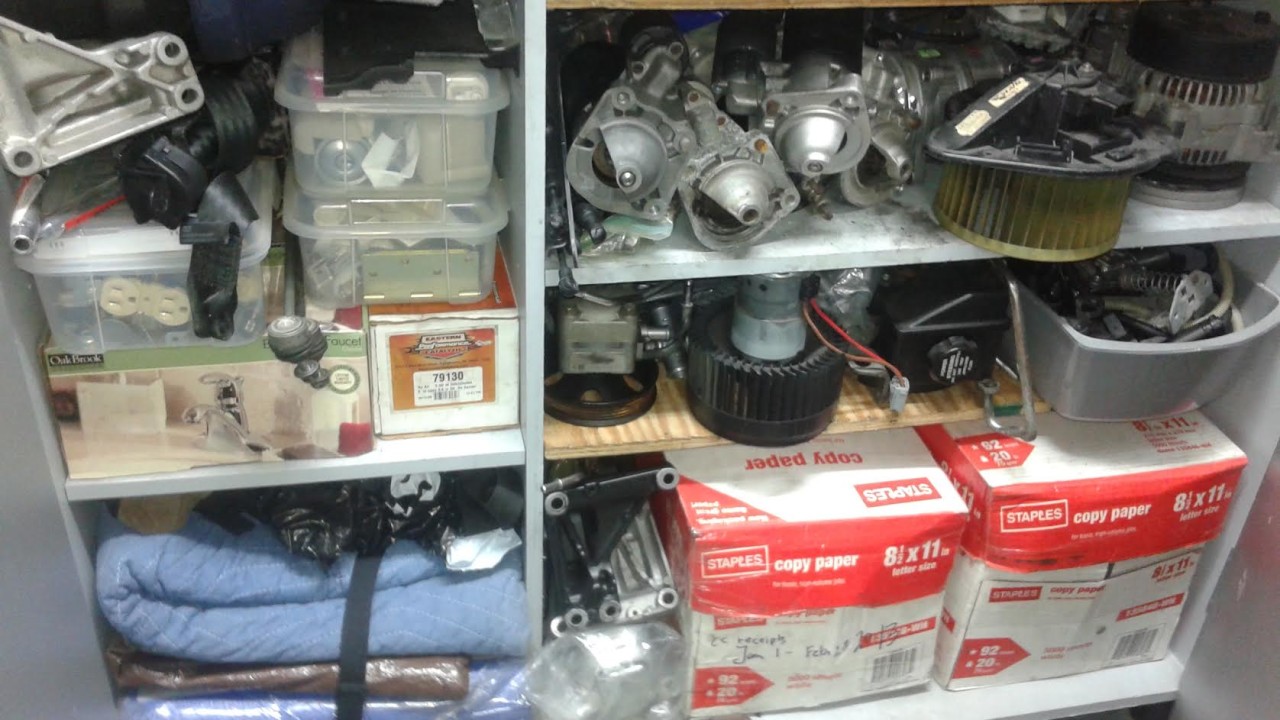 7-11-2017
thanks , i really appreciate your compliments.


the next door neighbor gave me a brand new gopro with all sort of attachment, but none would work on a car bumper so I just made this one to work.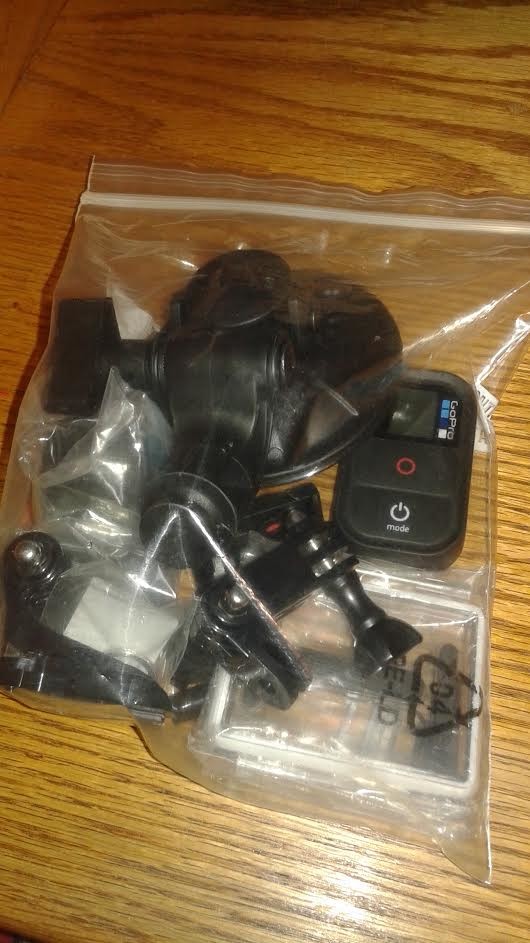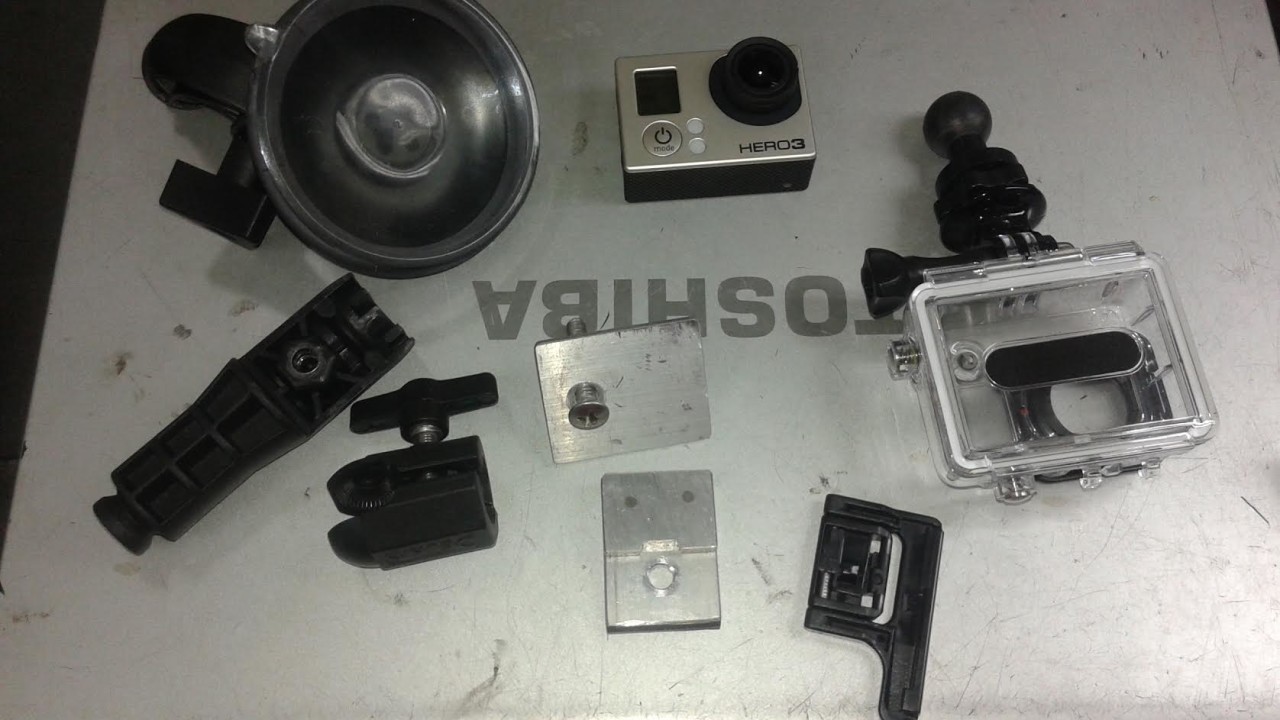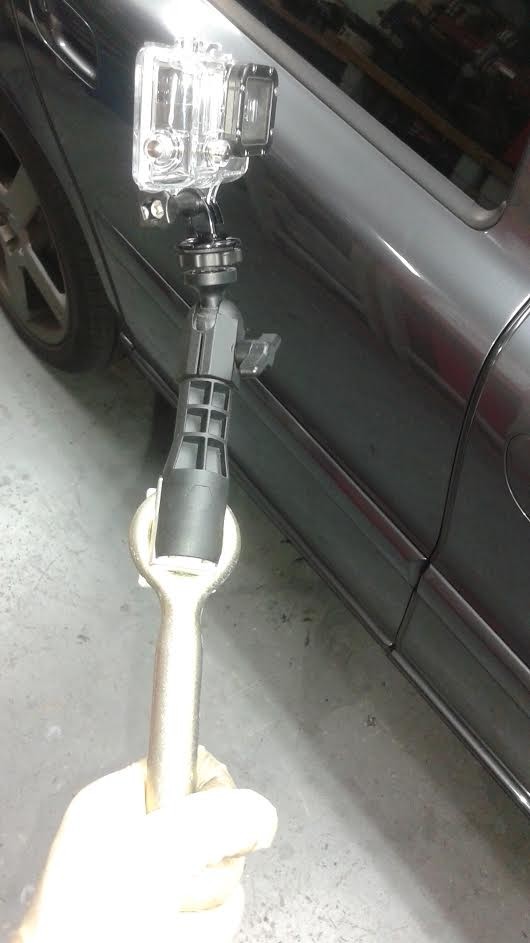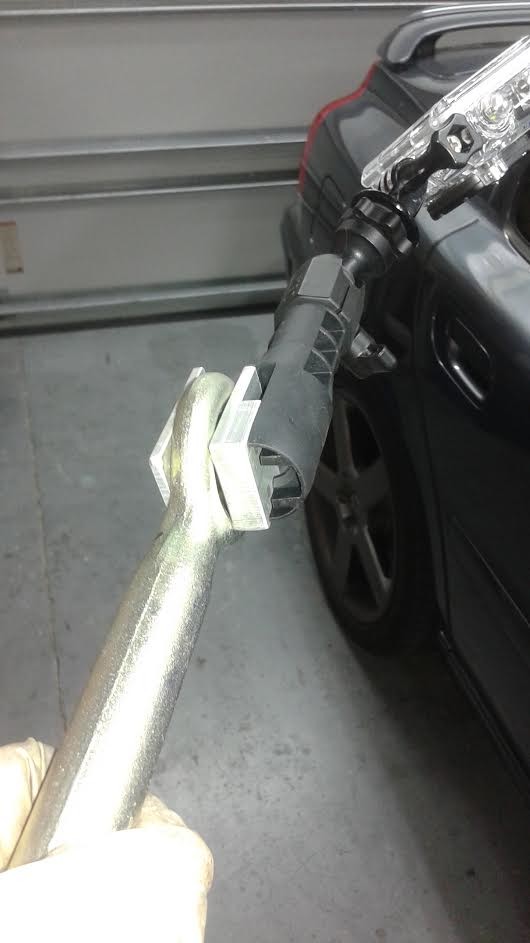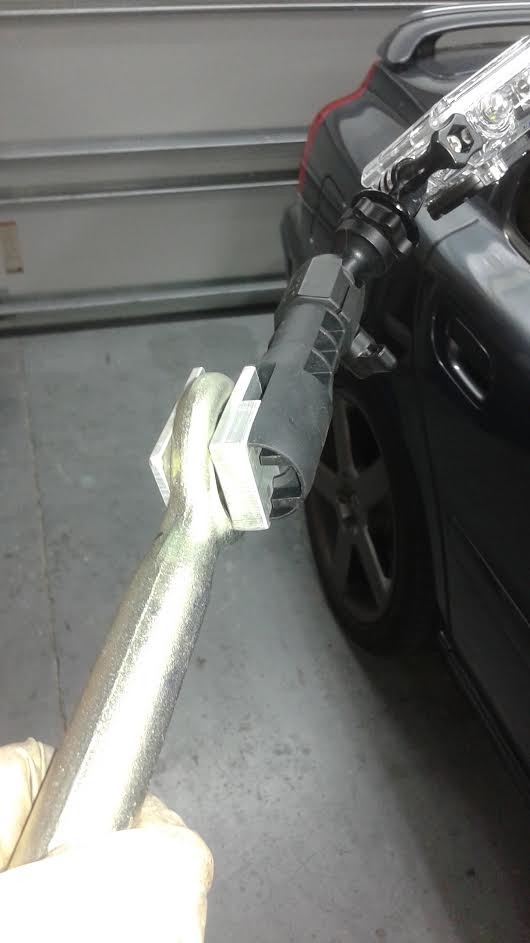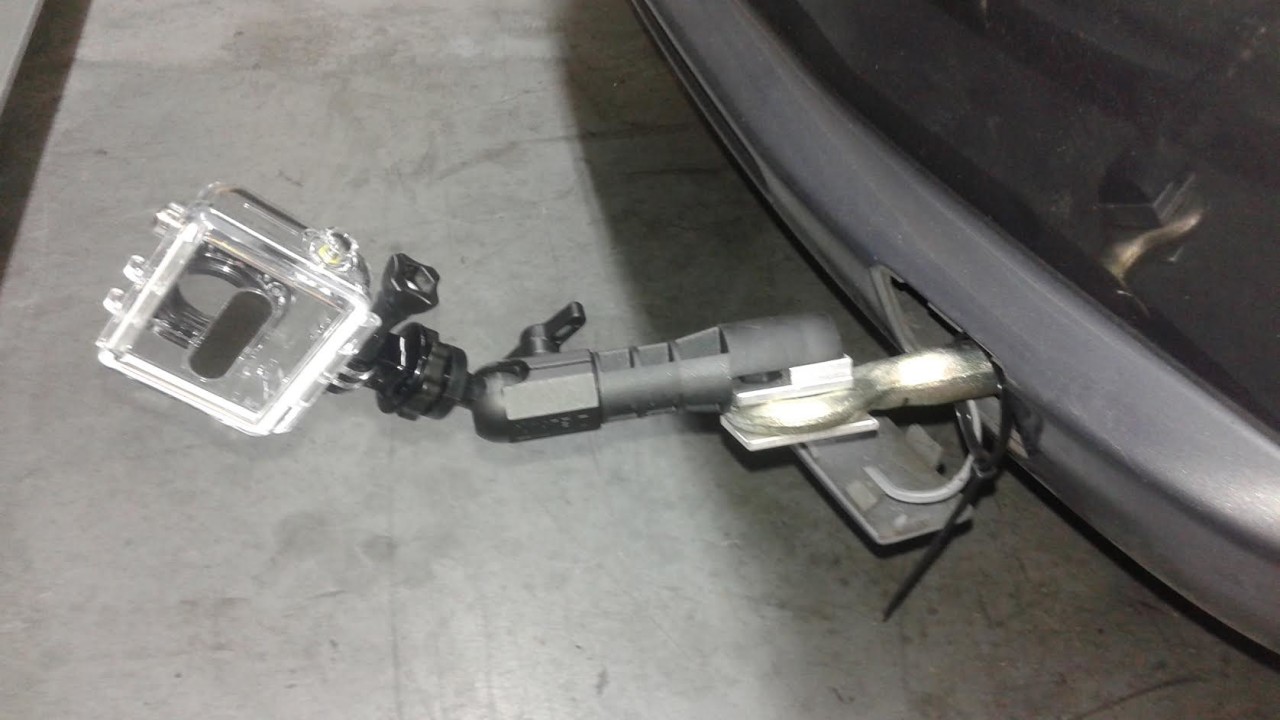 7-12-2017
i had it in waterproof case mounted side ways...oh well...lol
7-13-2017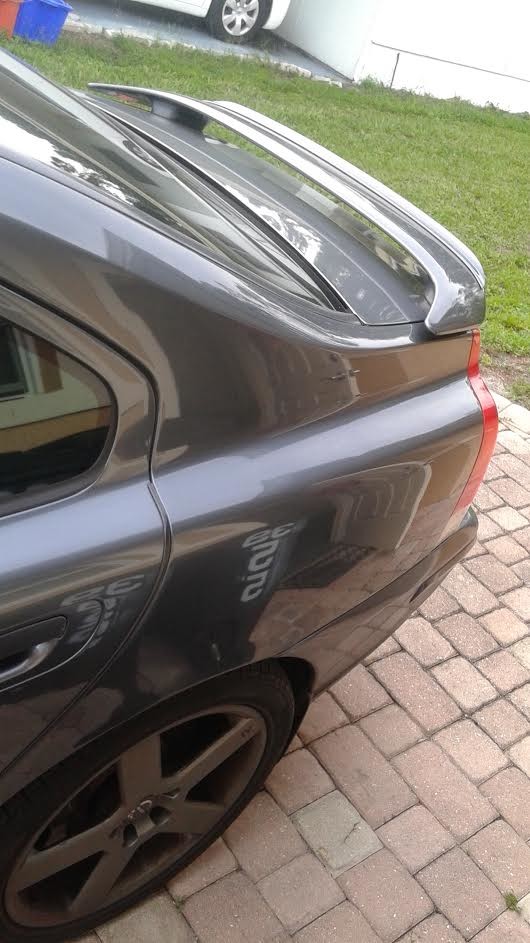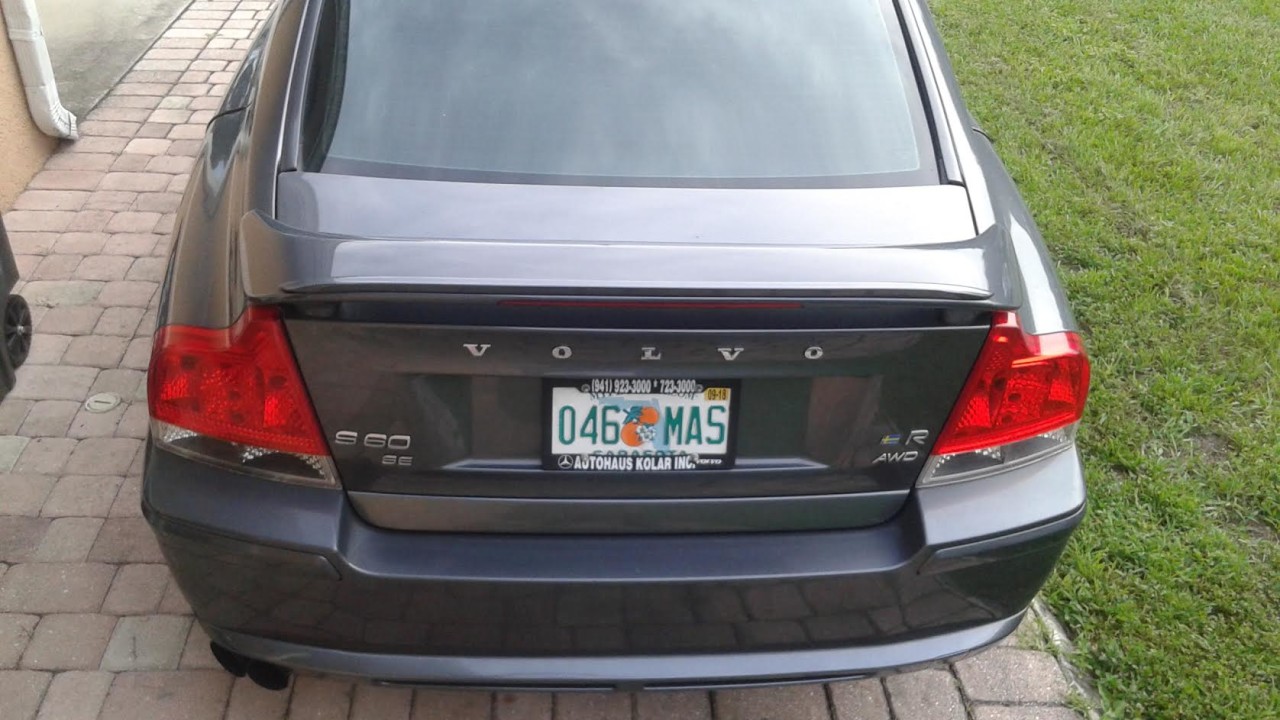 8-6-2017
got my windshield weatherstrips replaced with s70 and got couple of backup RS4 MAF's and a back up angle gear / sleeve that's going to get welded on.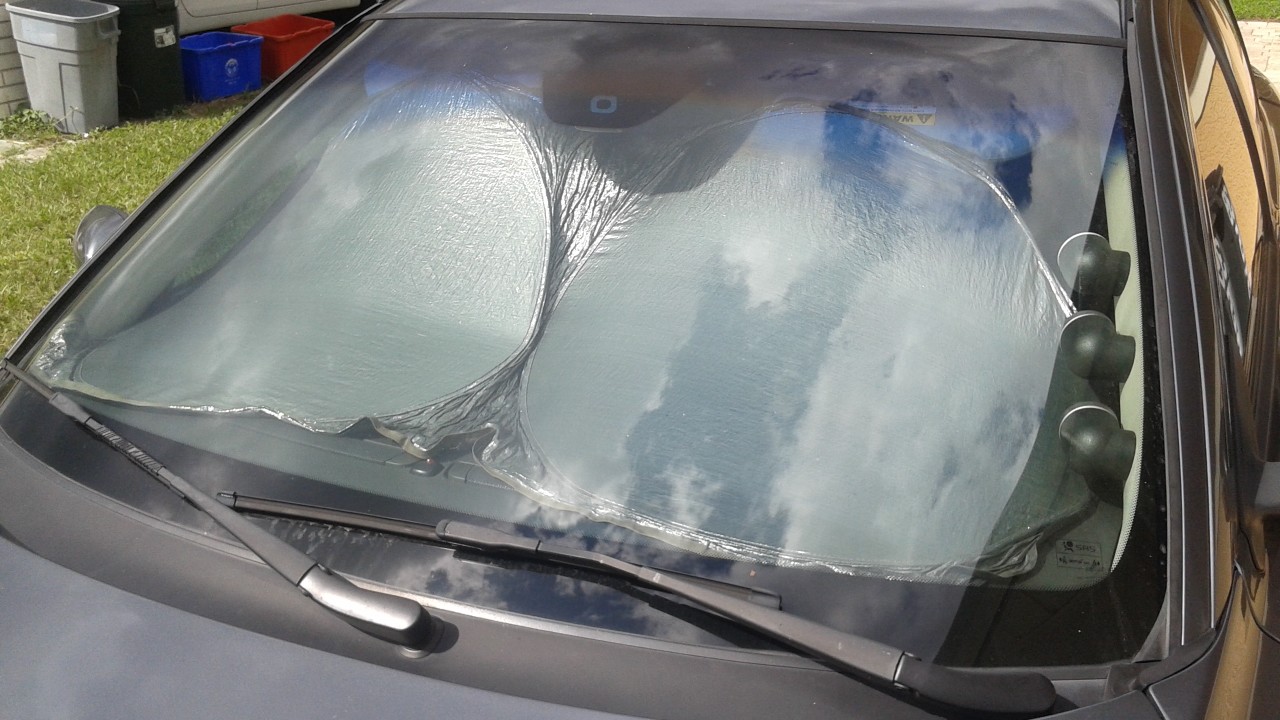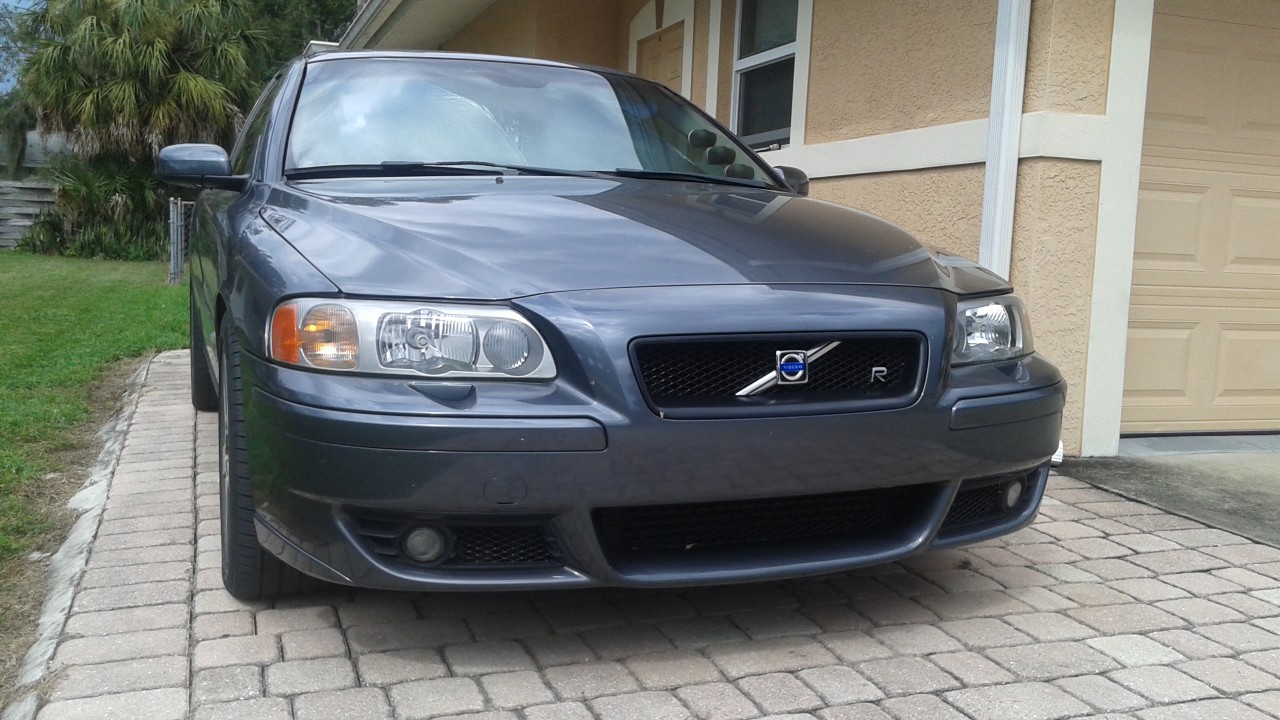 8-10-2017
those are just meaningless numbers...it's able to do this number on road conditions now...nothing but numbers...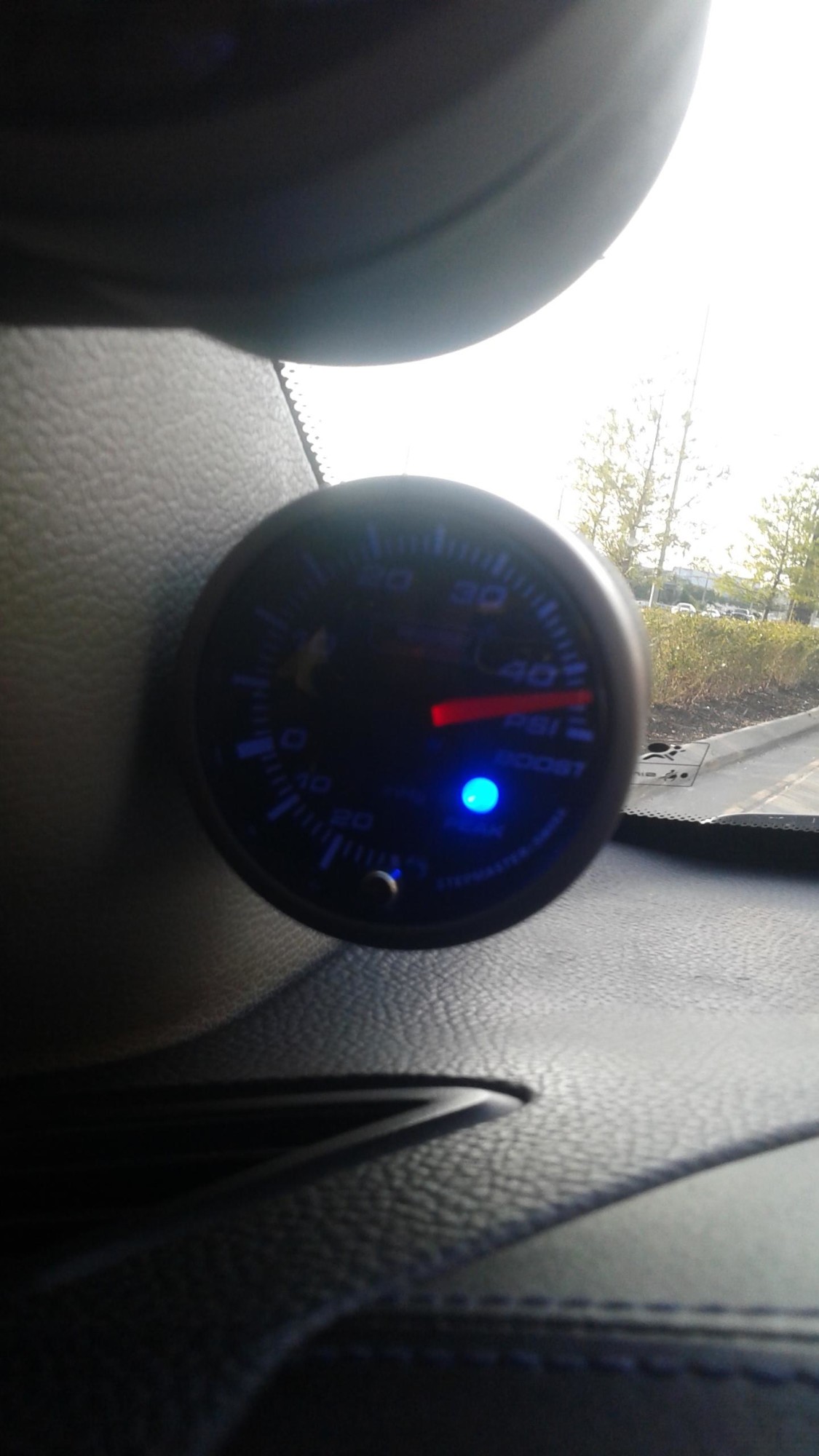 started on a back up...hope it works out.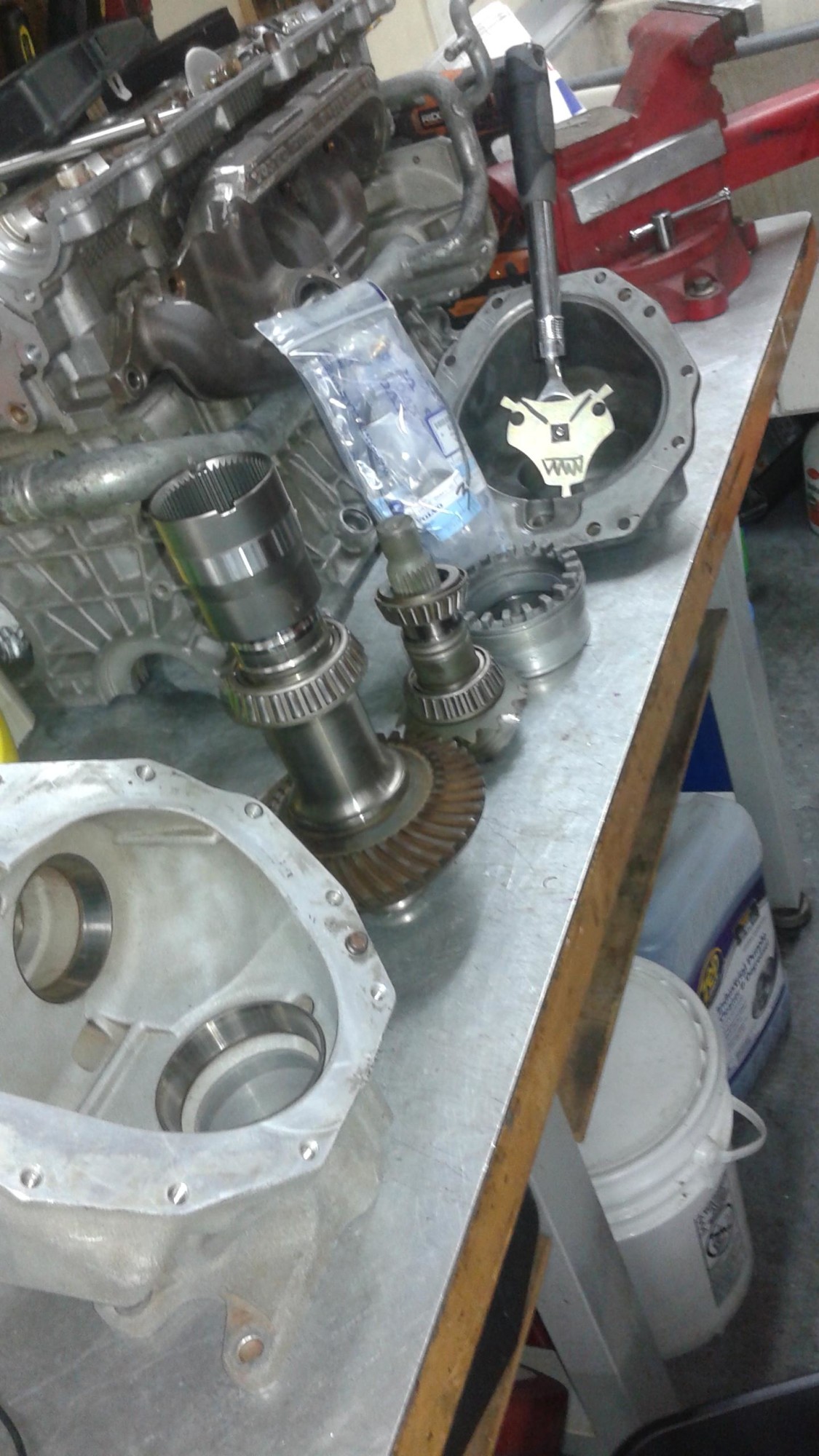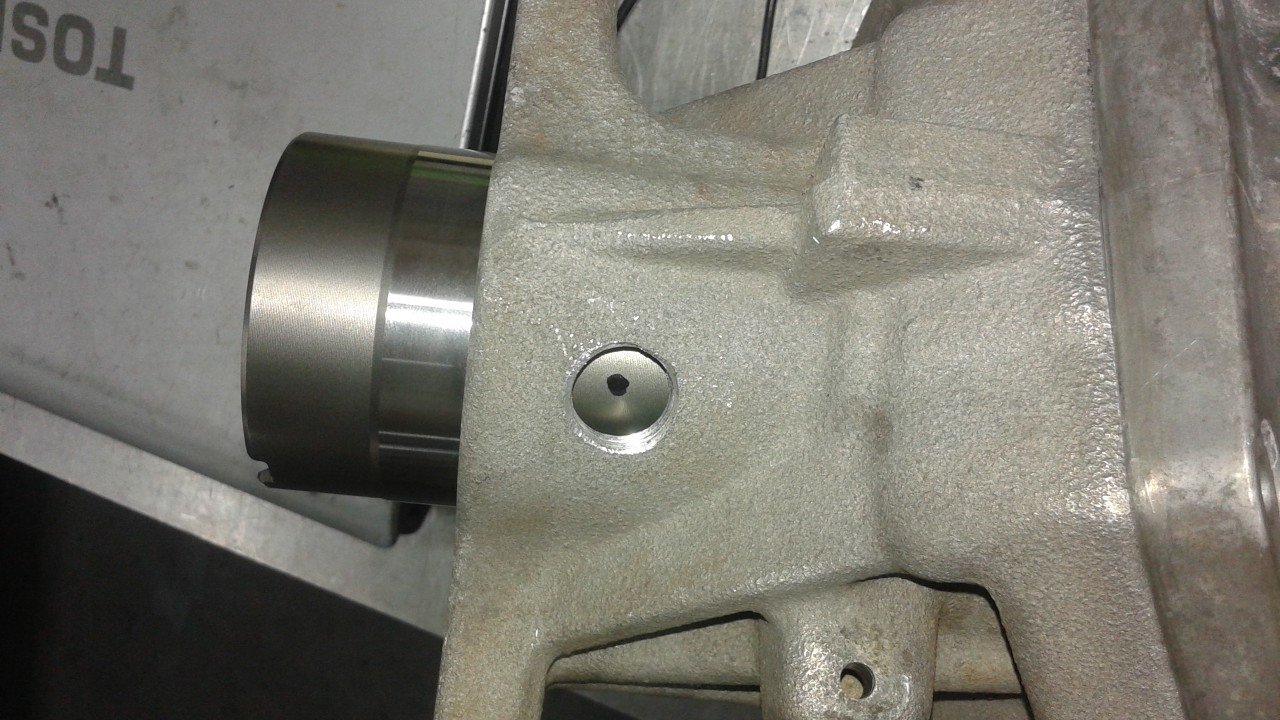 8-12-2017
bullet proof welded angle gear sleeve ... dougy style...



by hand and eye with angle grinder / dremel.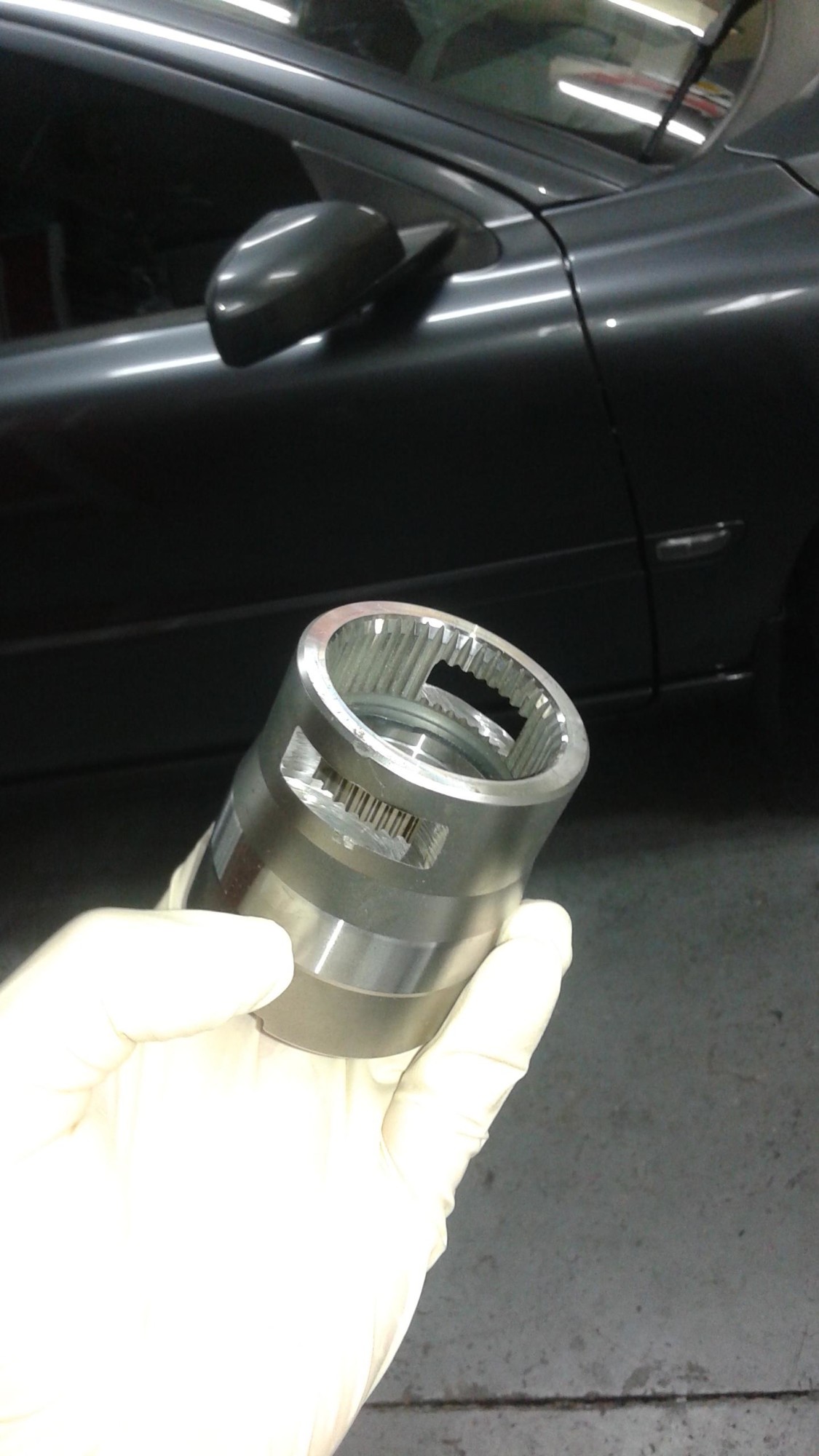 8-16-2017
its going to be the strongest sleeve welded out there...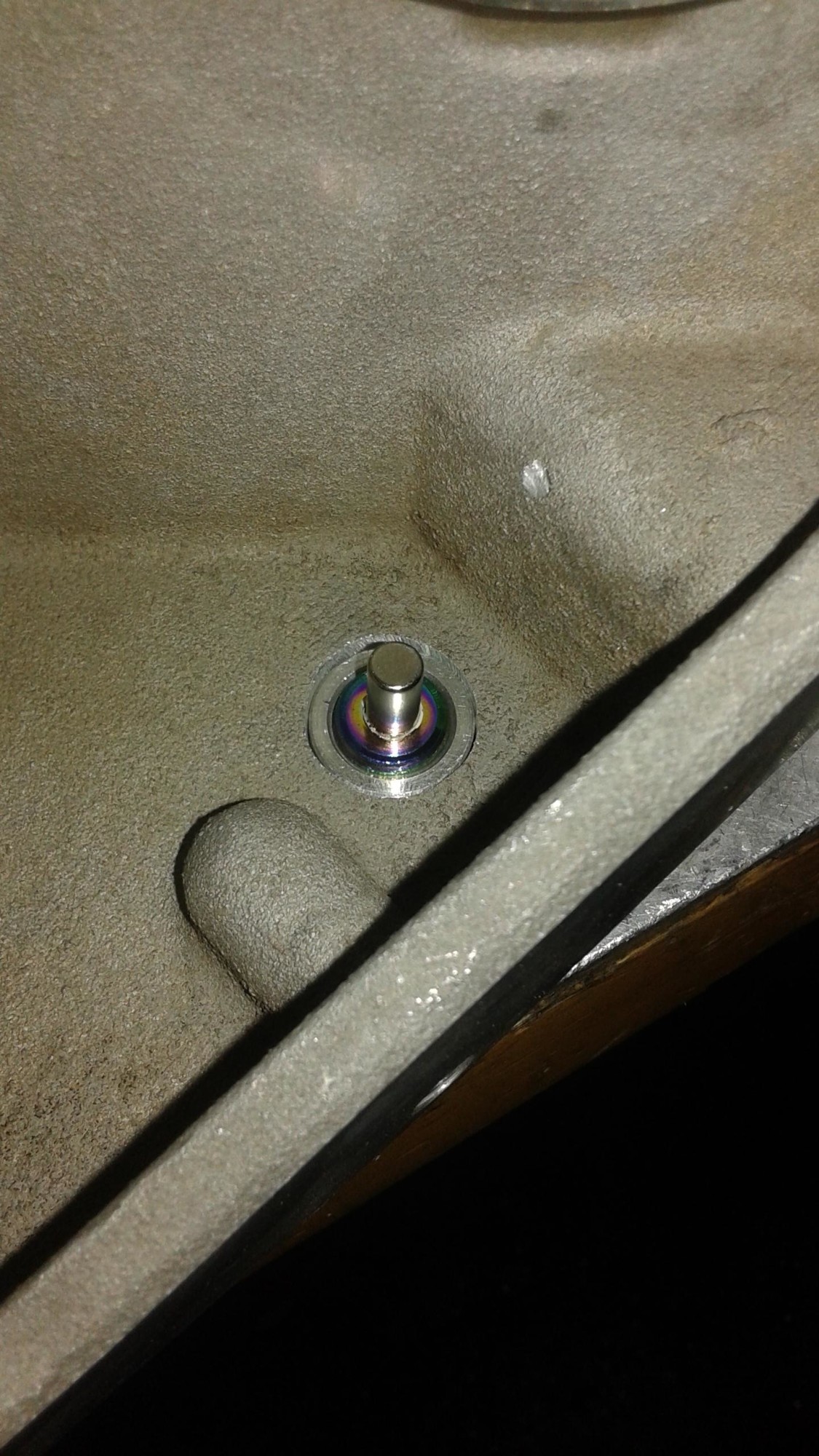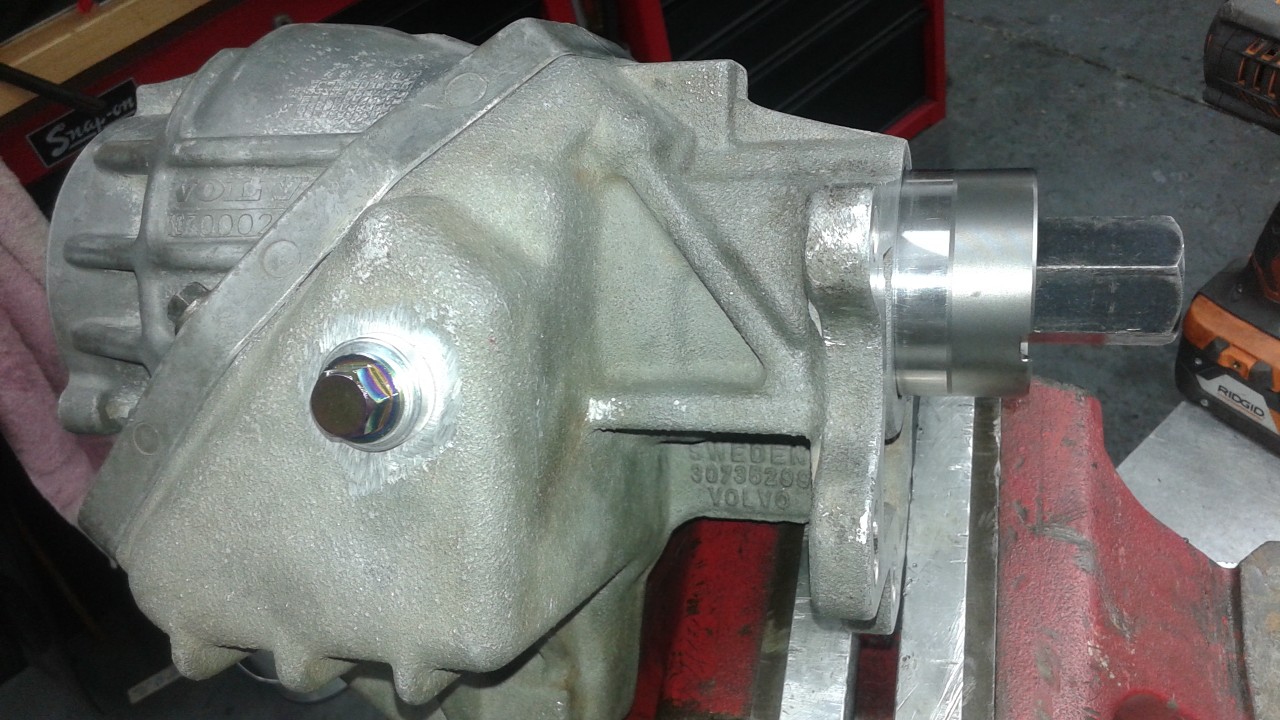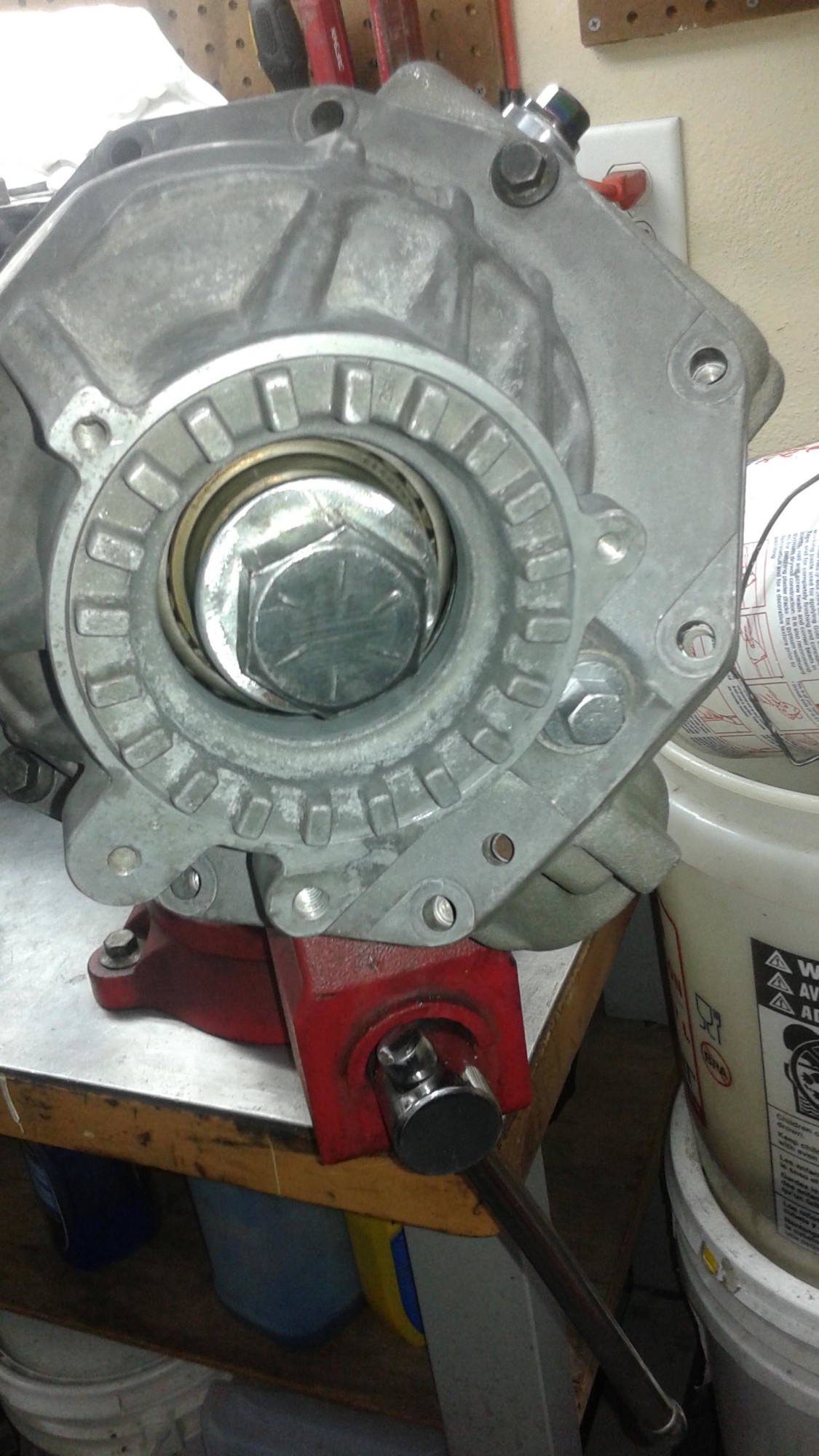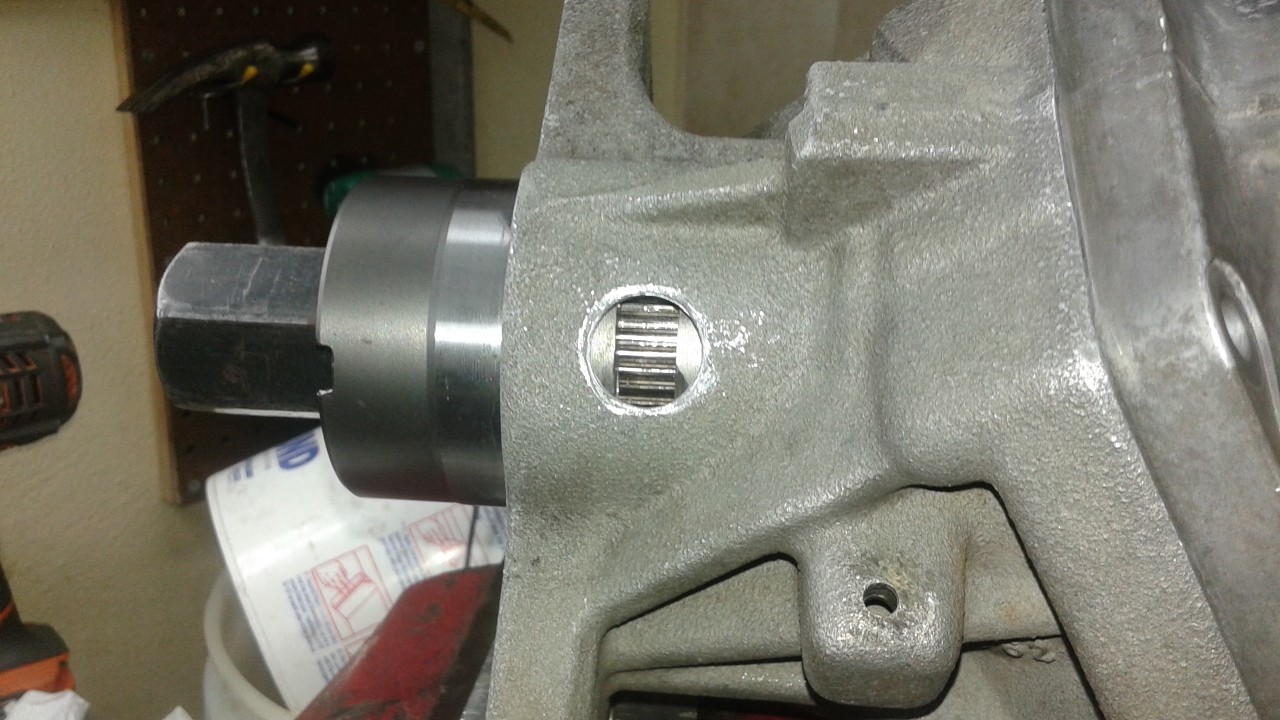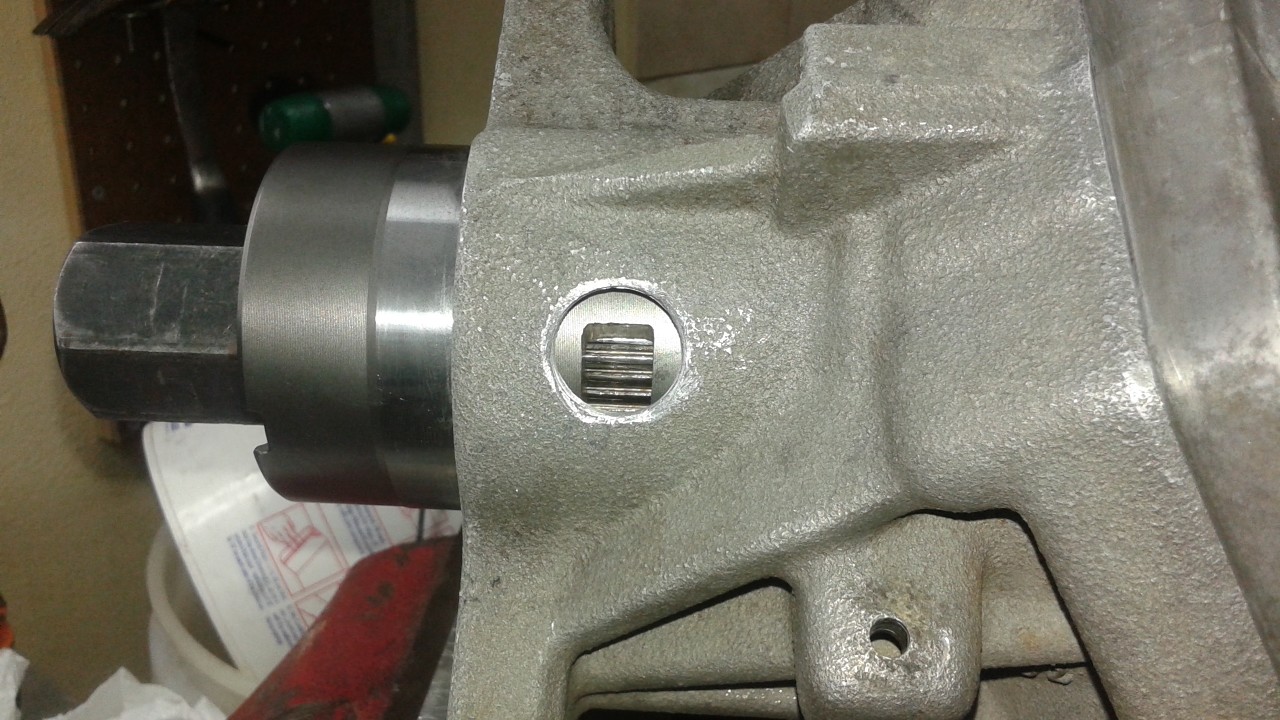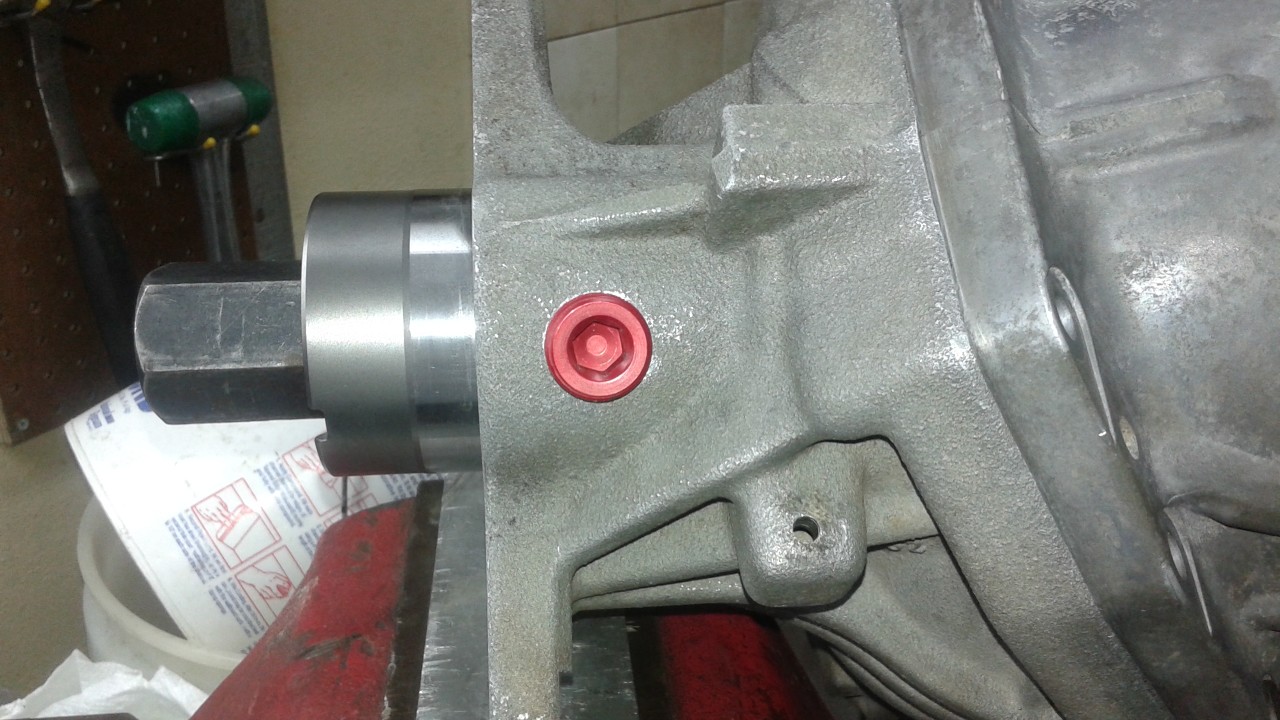 8-17-2017
Nice! You do great work. I like the set screw to cover the hole for welding. I also did that.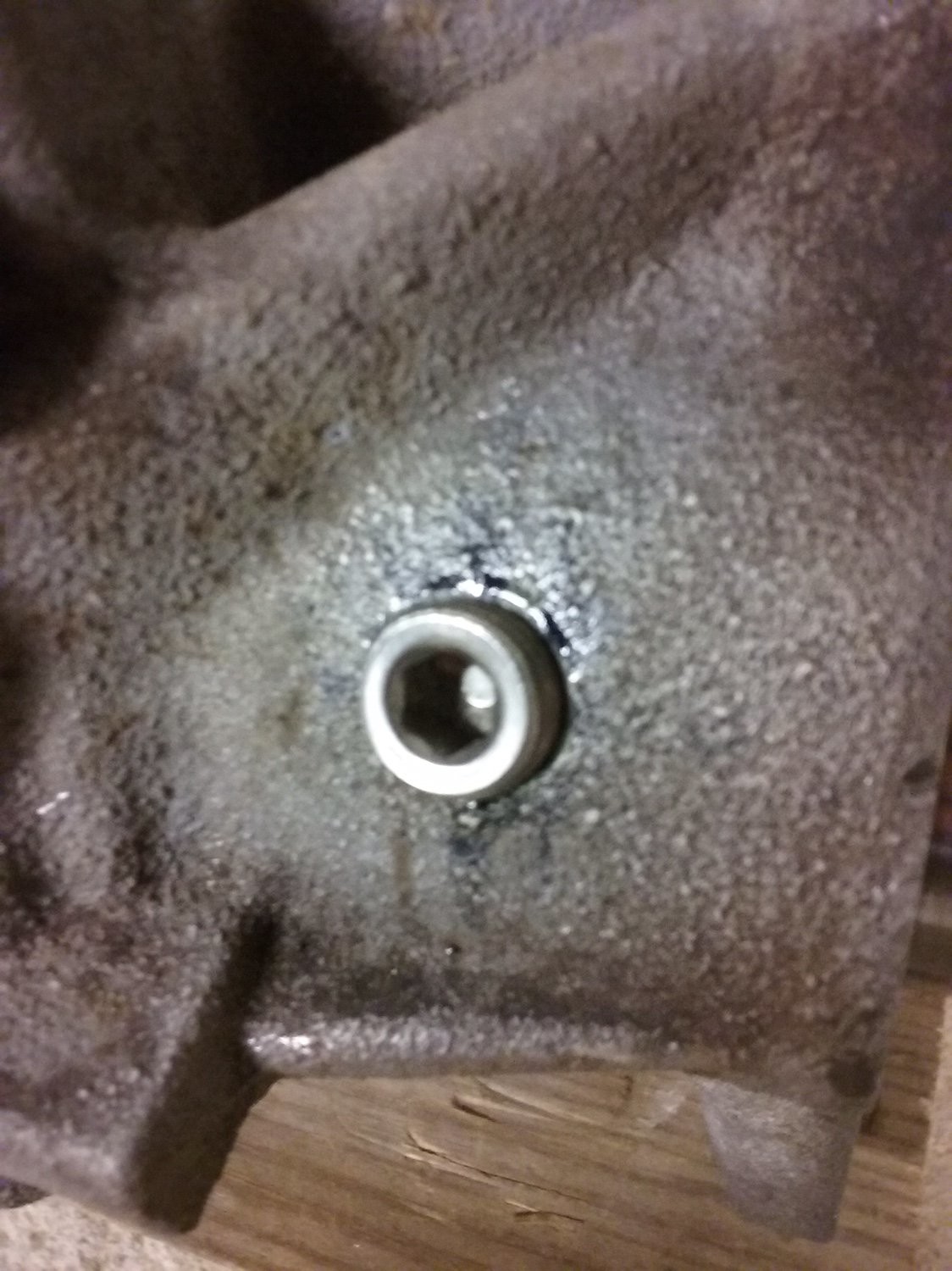 8-29-2017
i love to keep things safe and stock...only way to go...this way it last forever.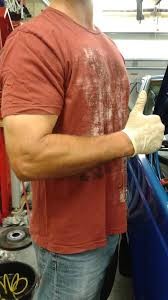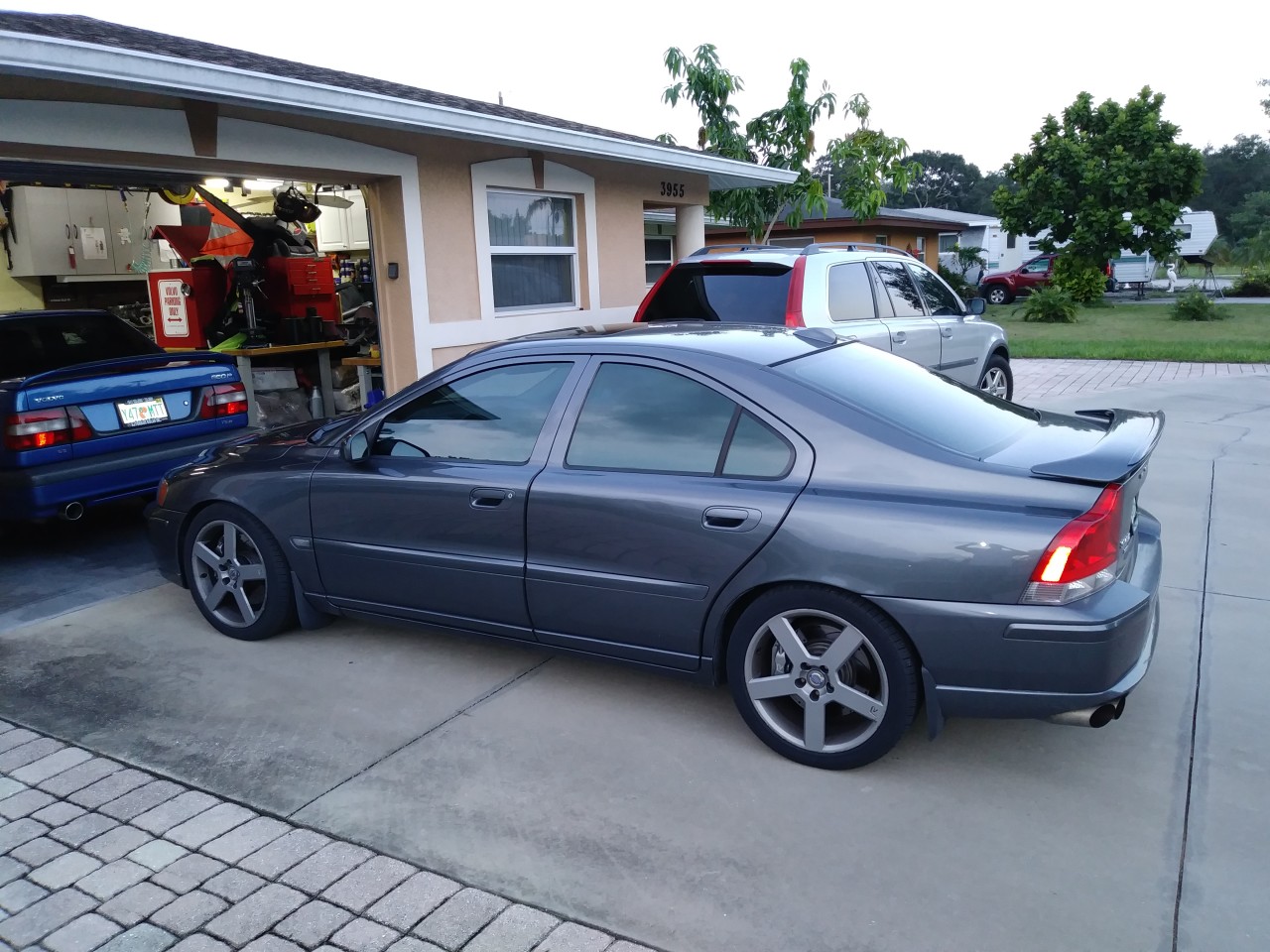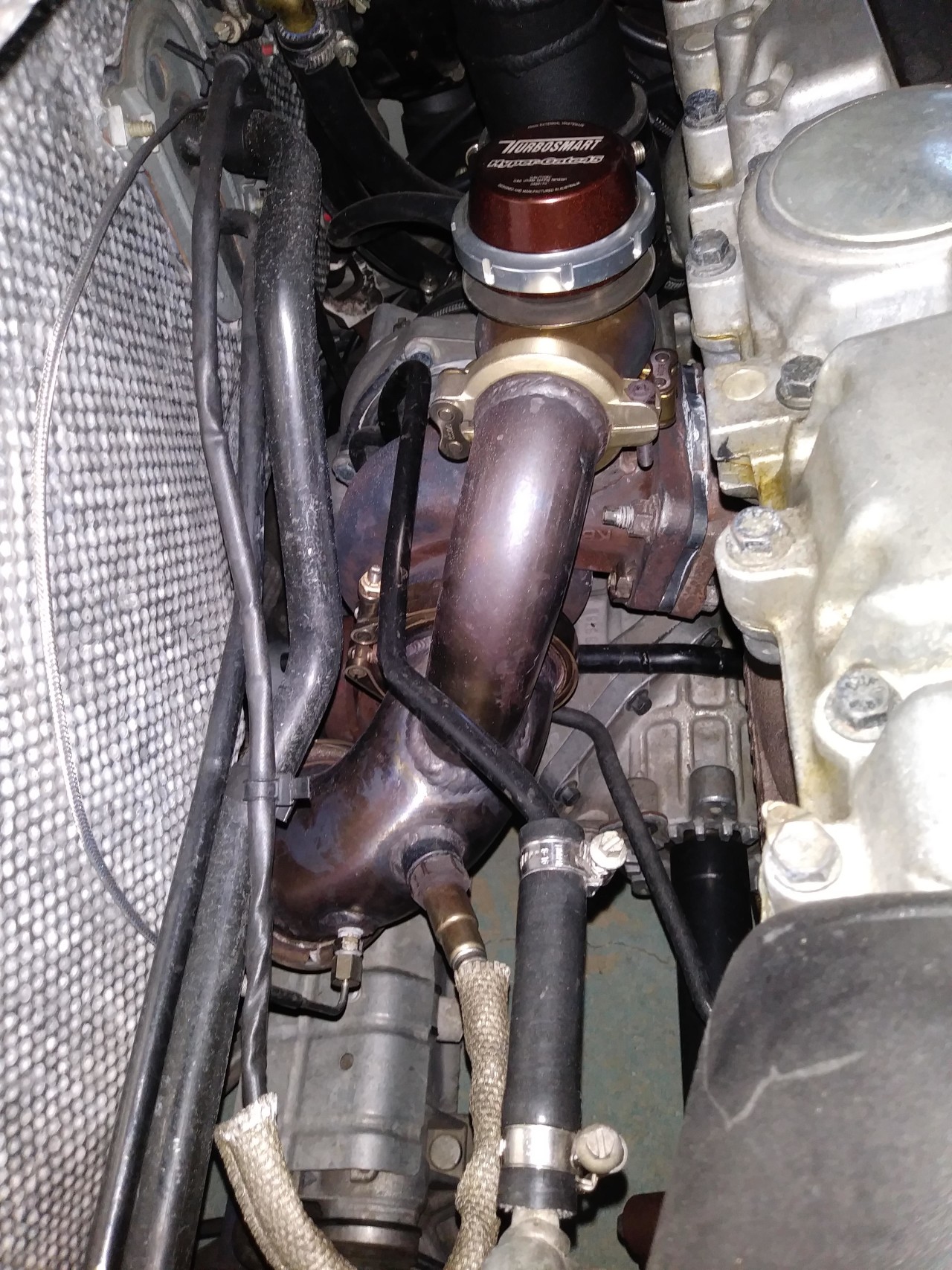 im really excited about my friend alex new custom welding set up ...it's bad azz... im always impressed with his work.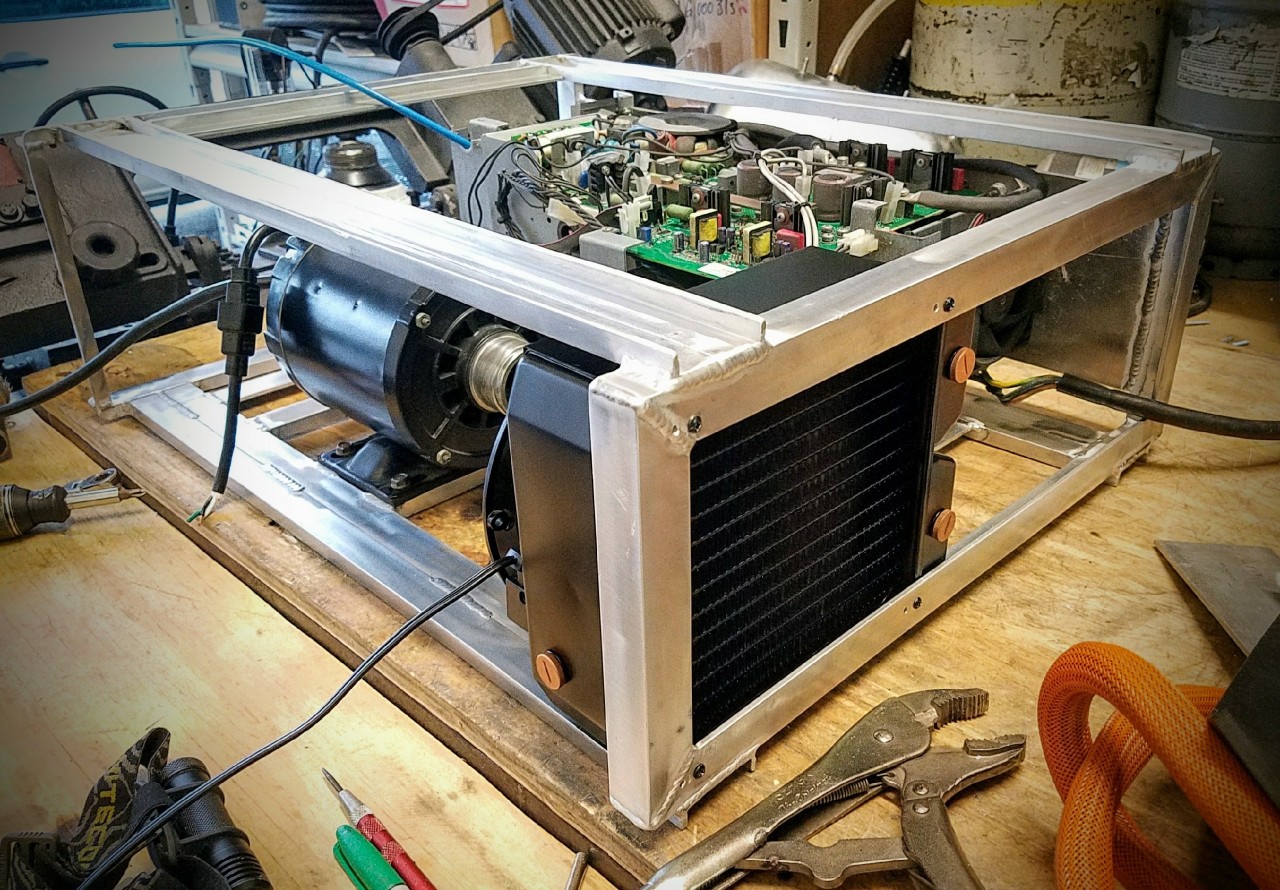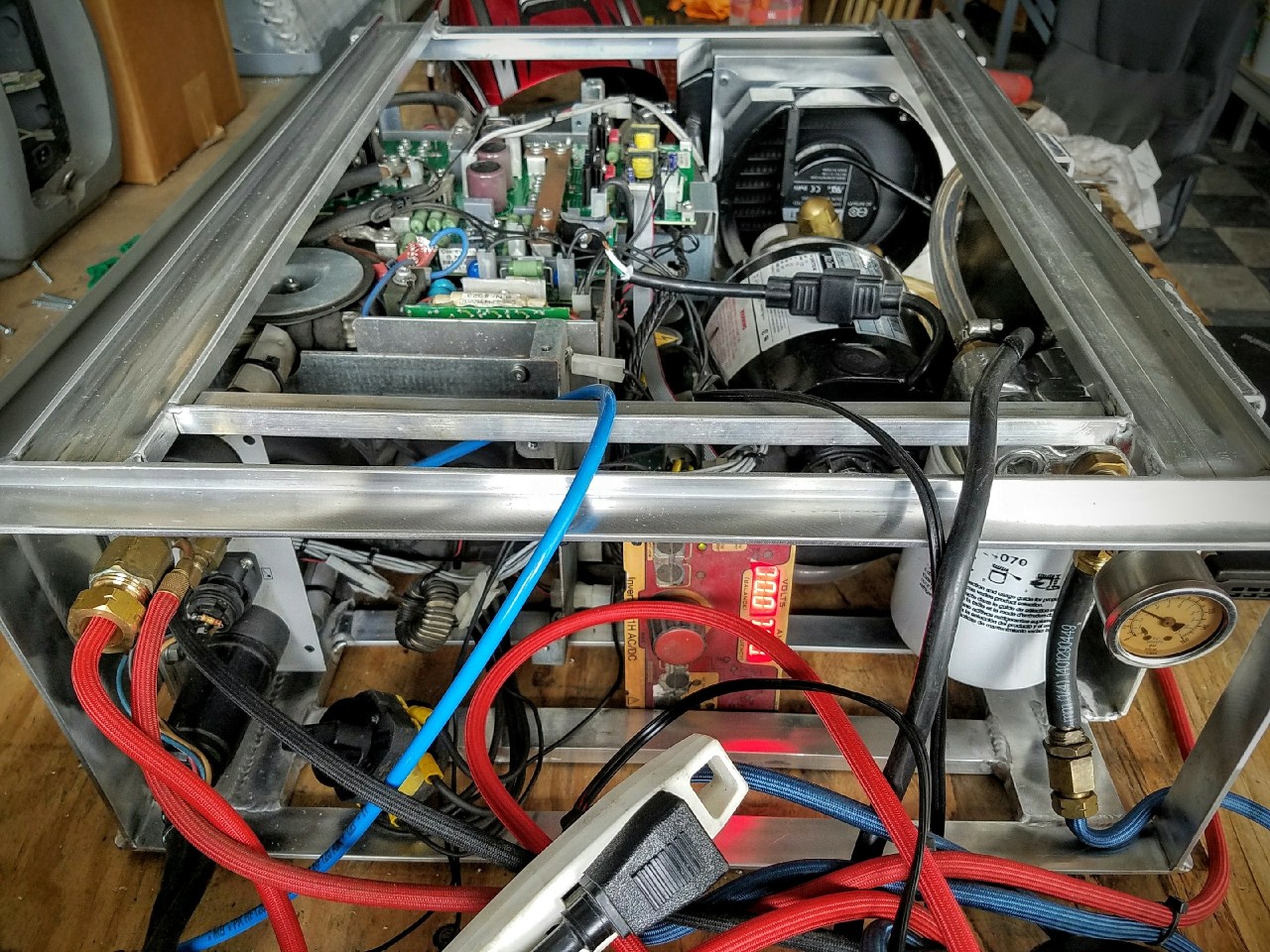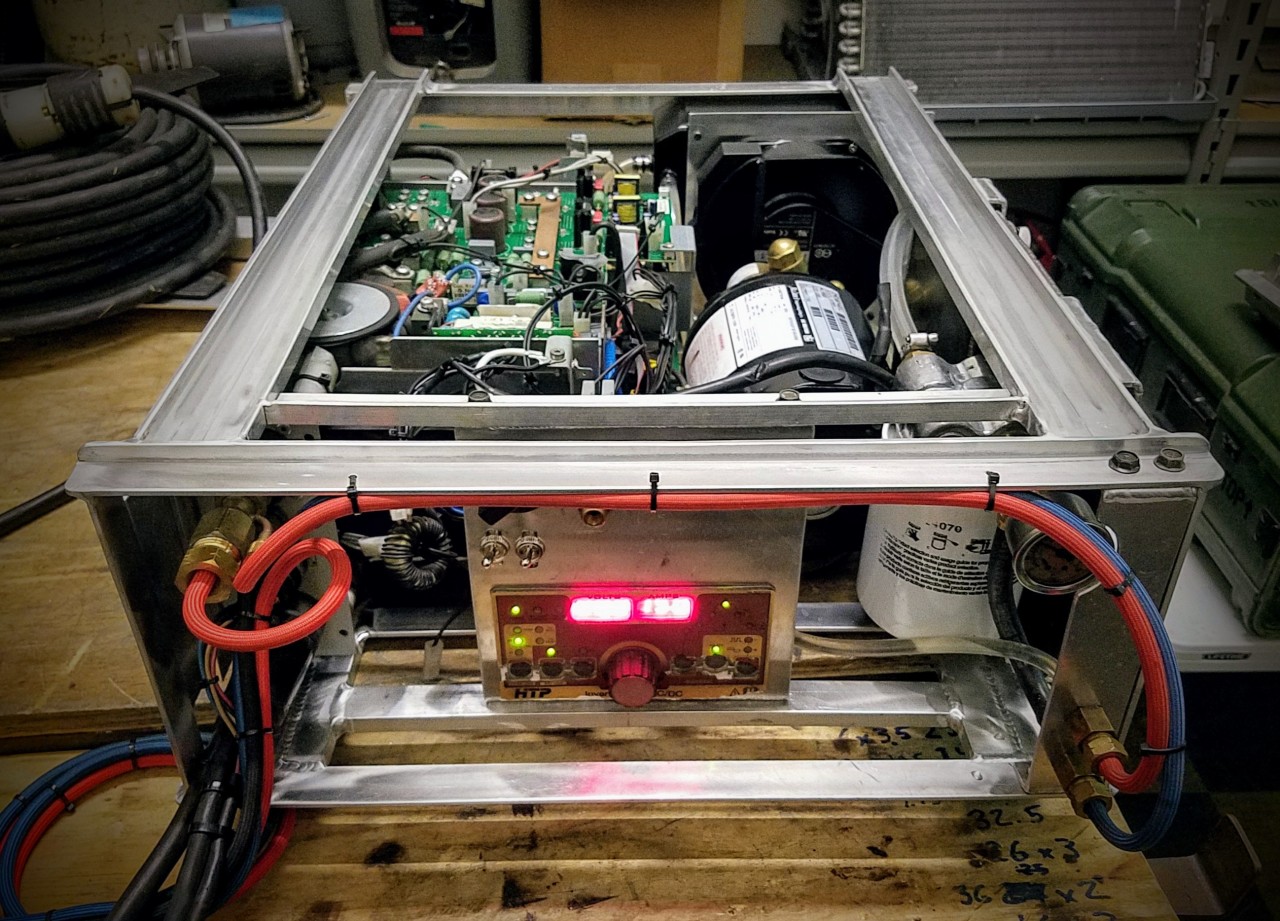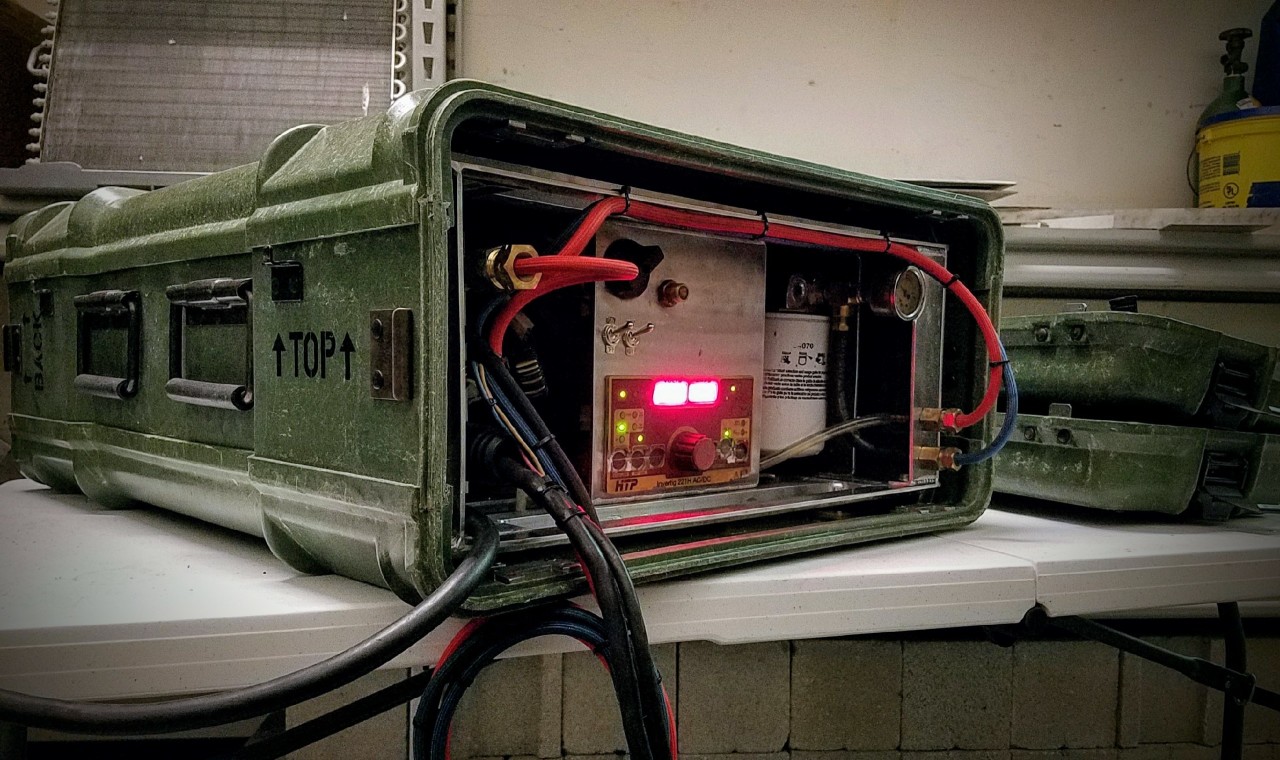 9-2-2017
all custom made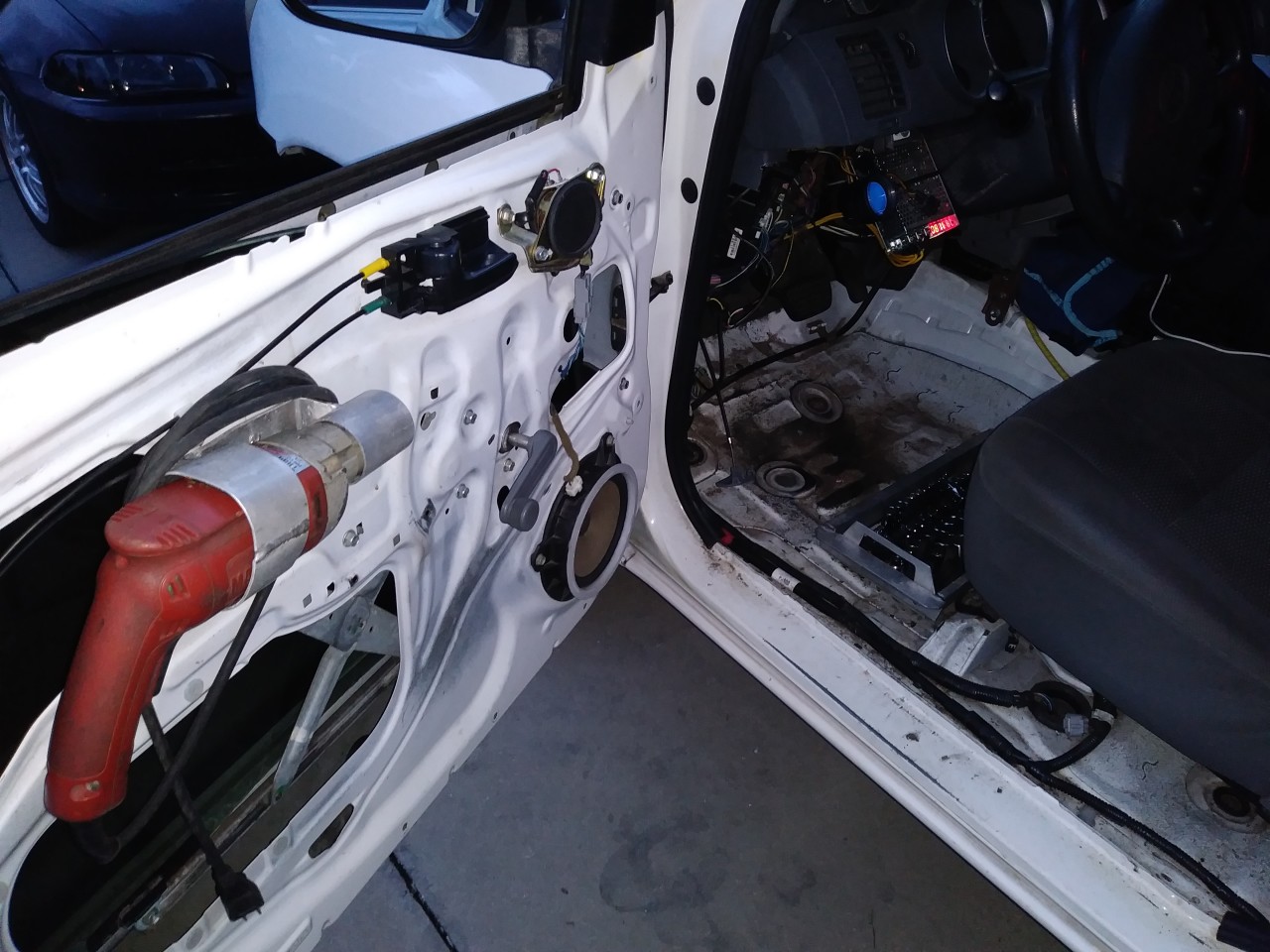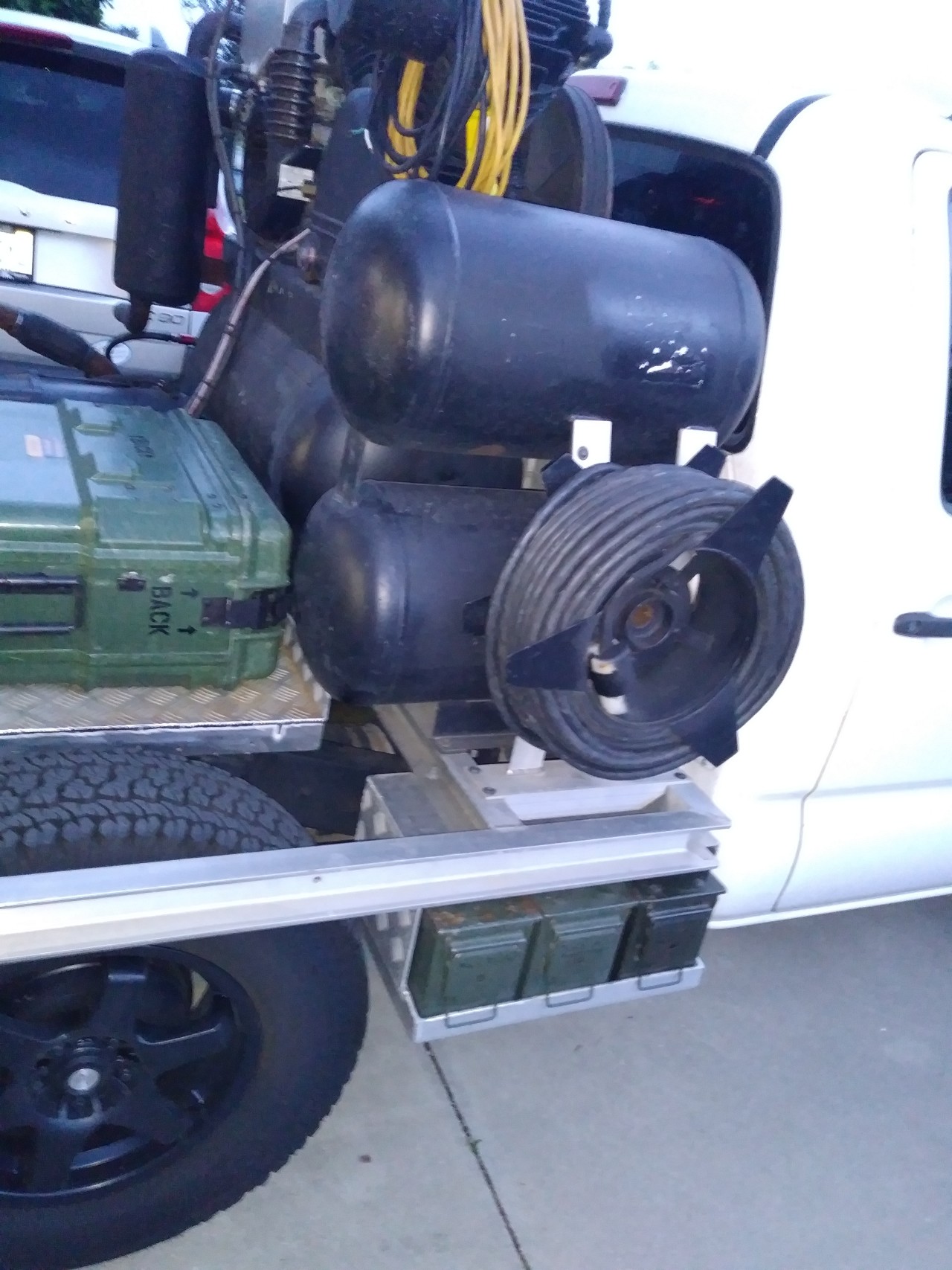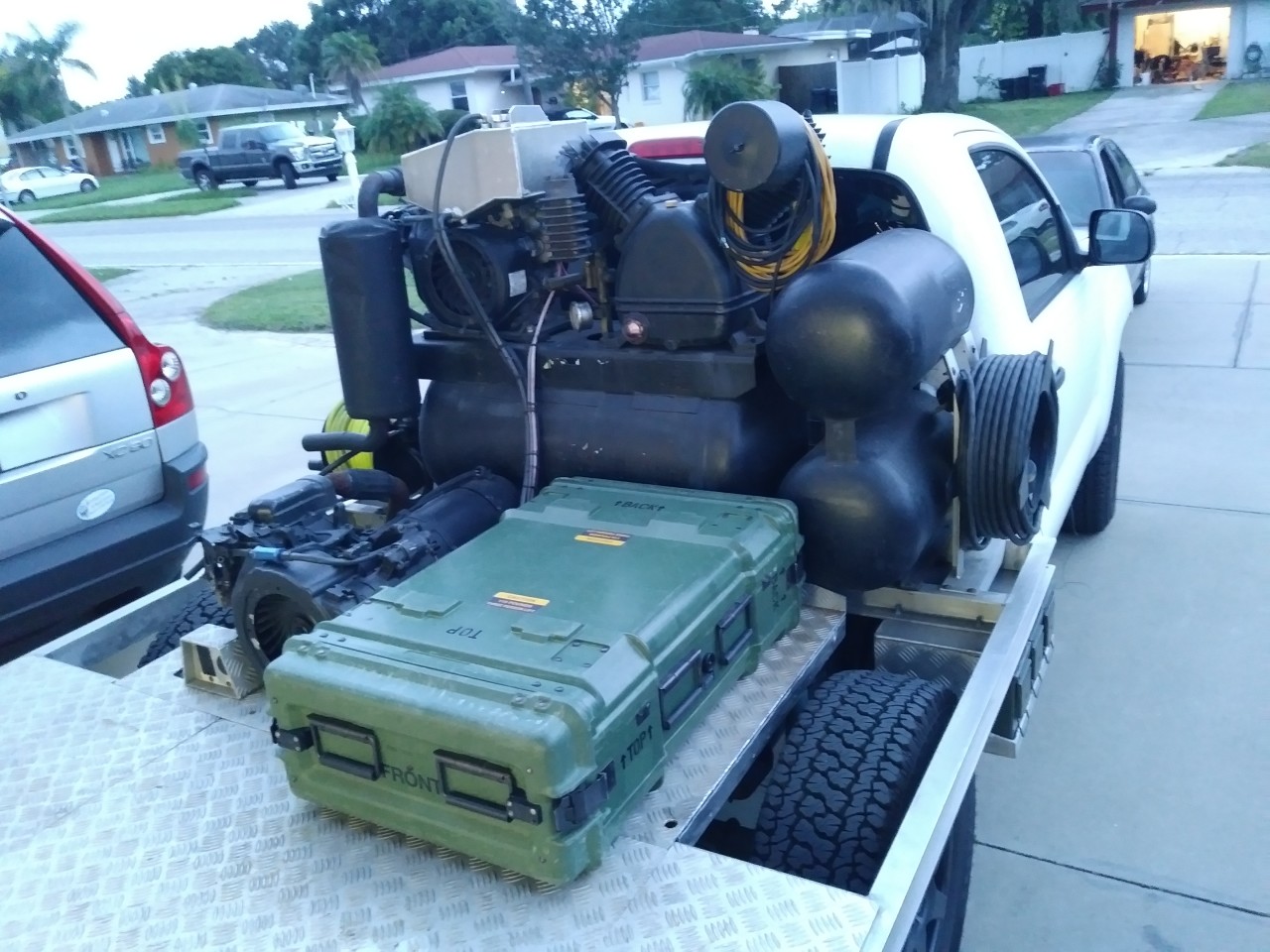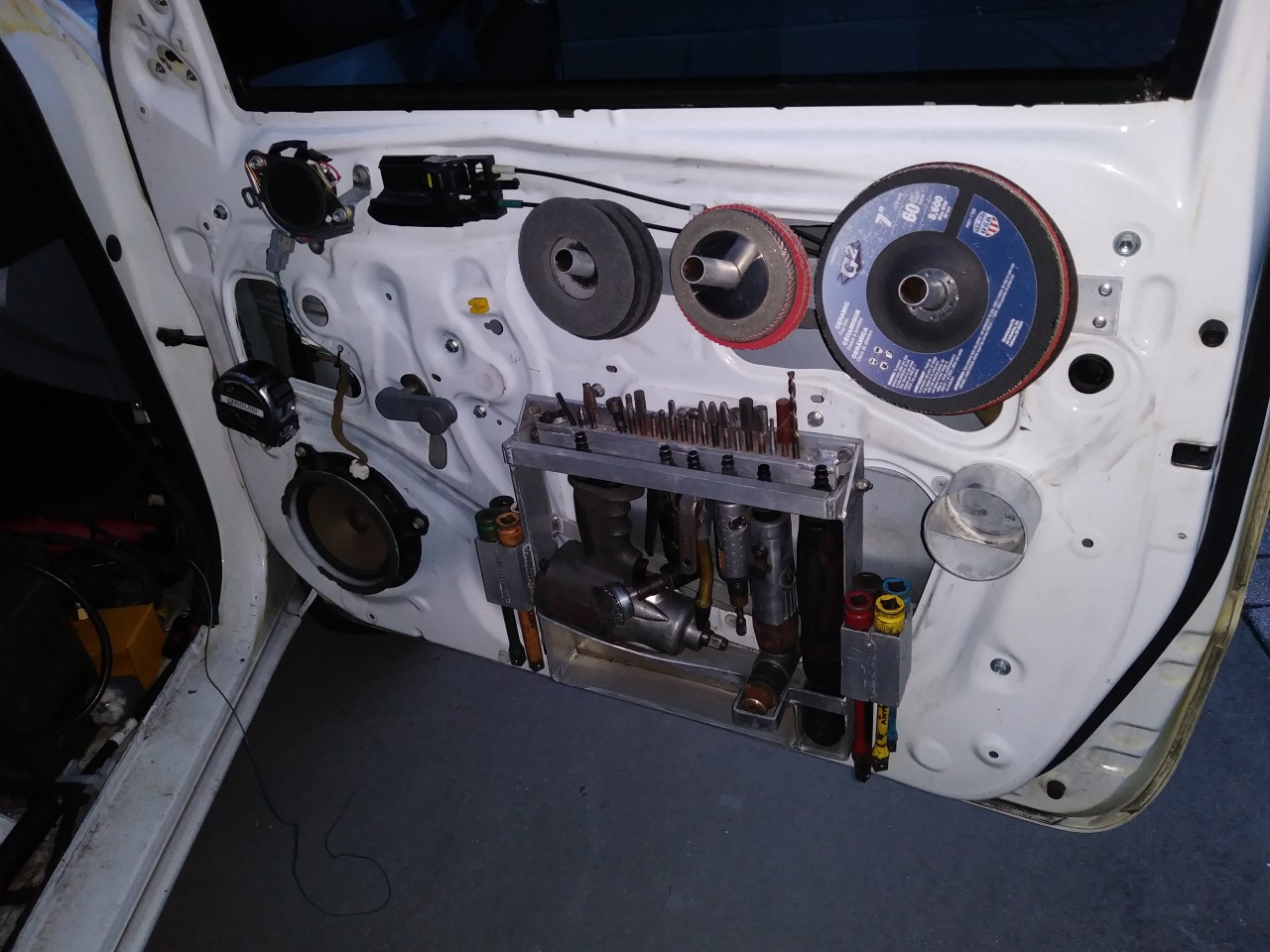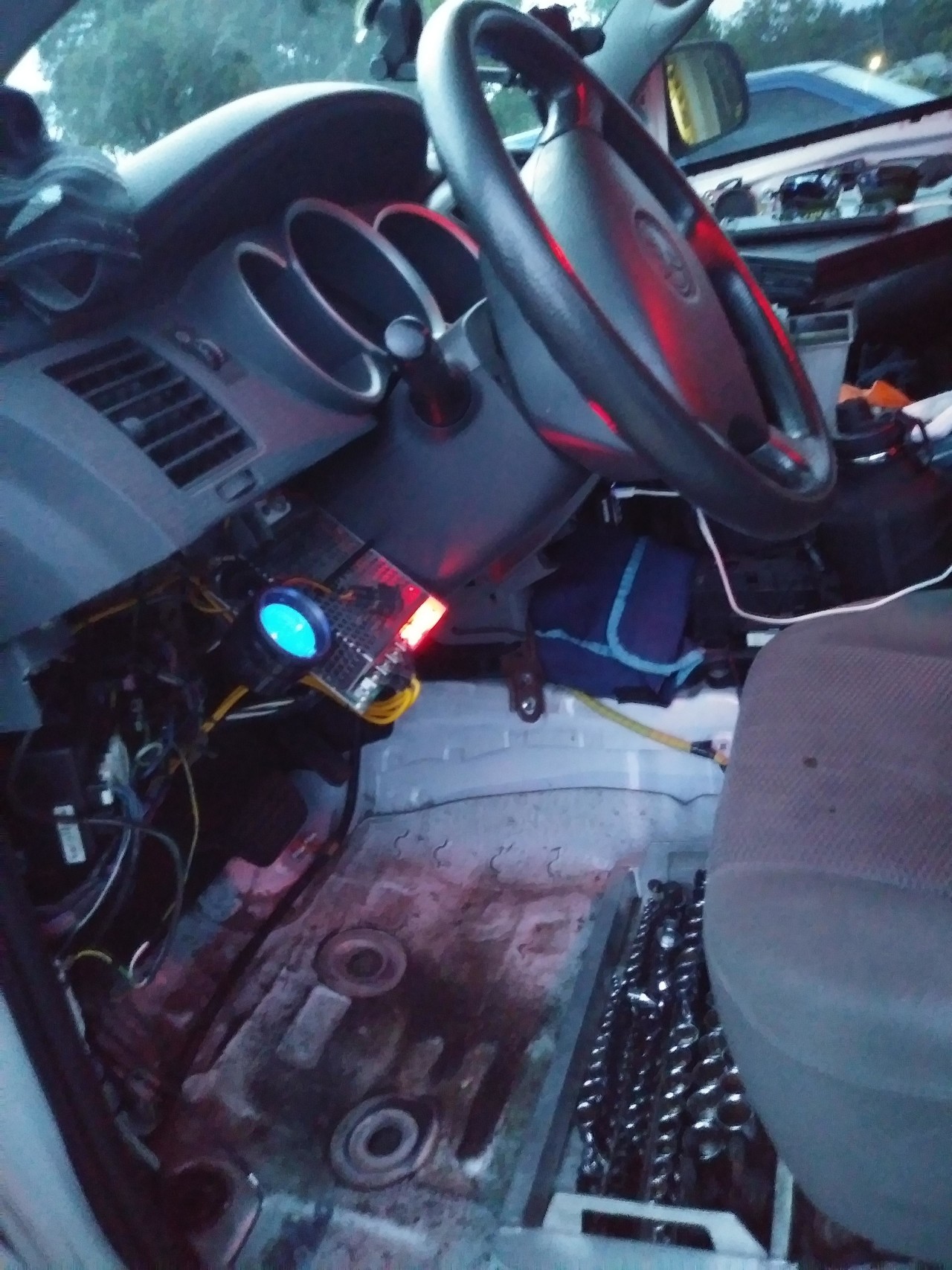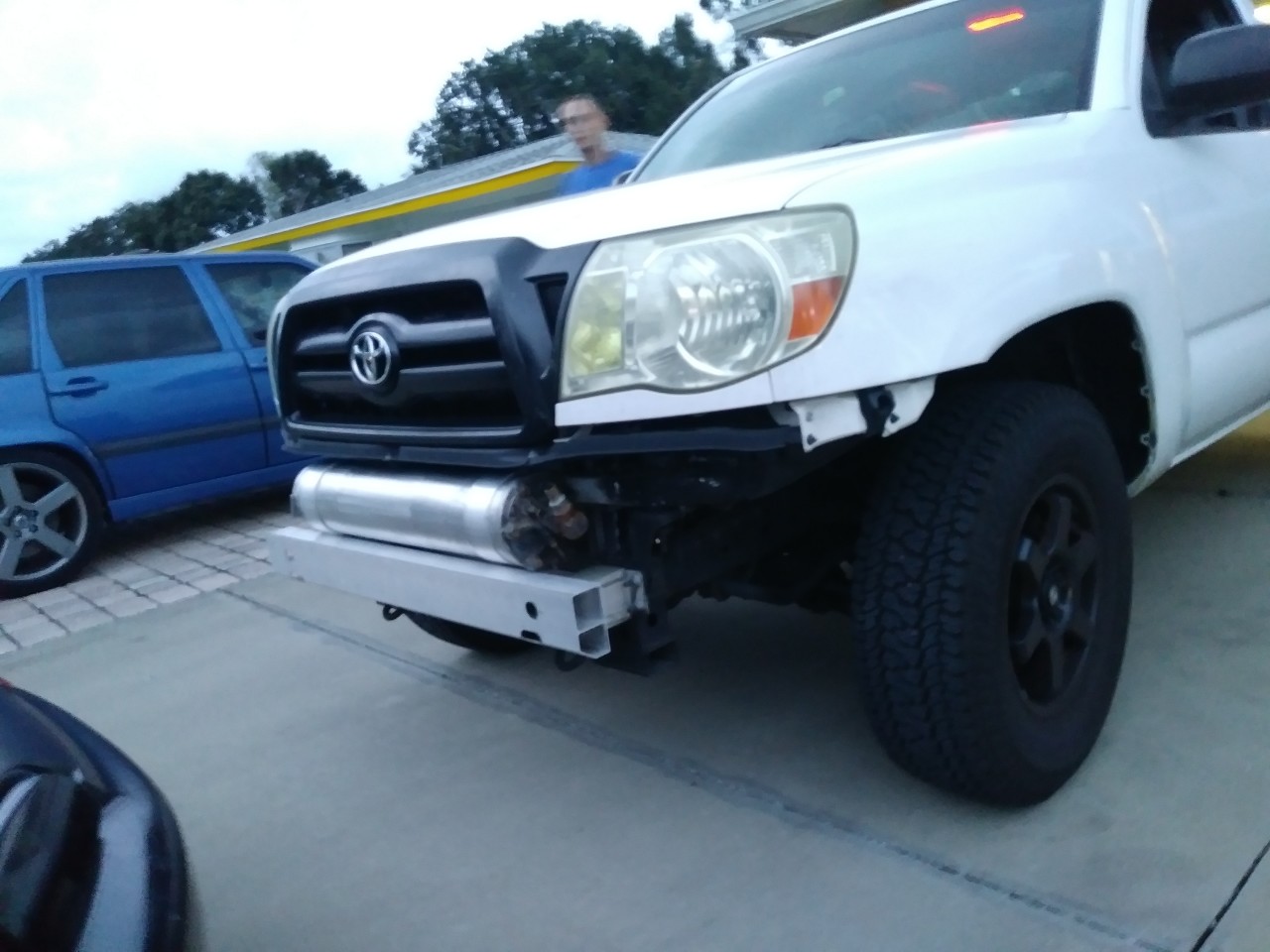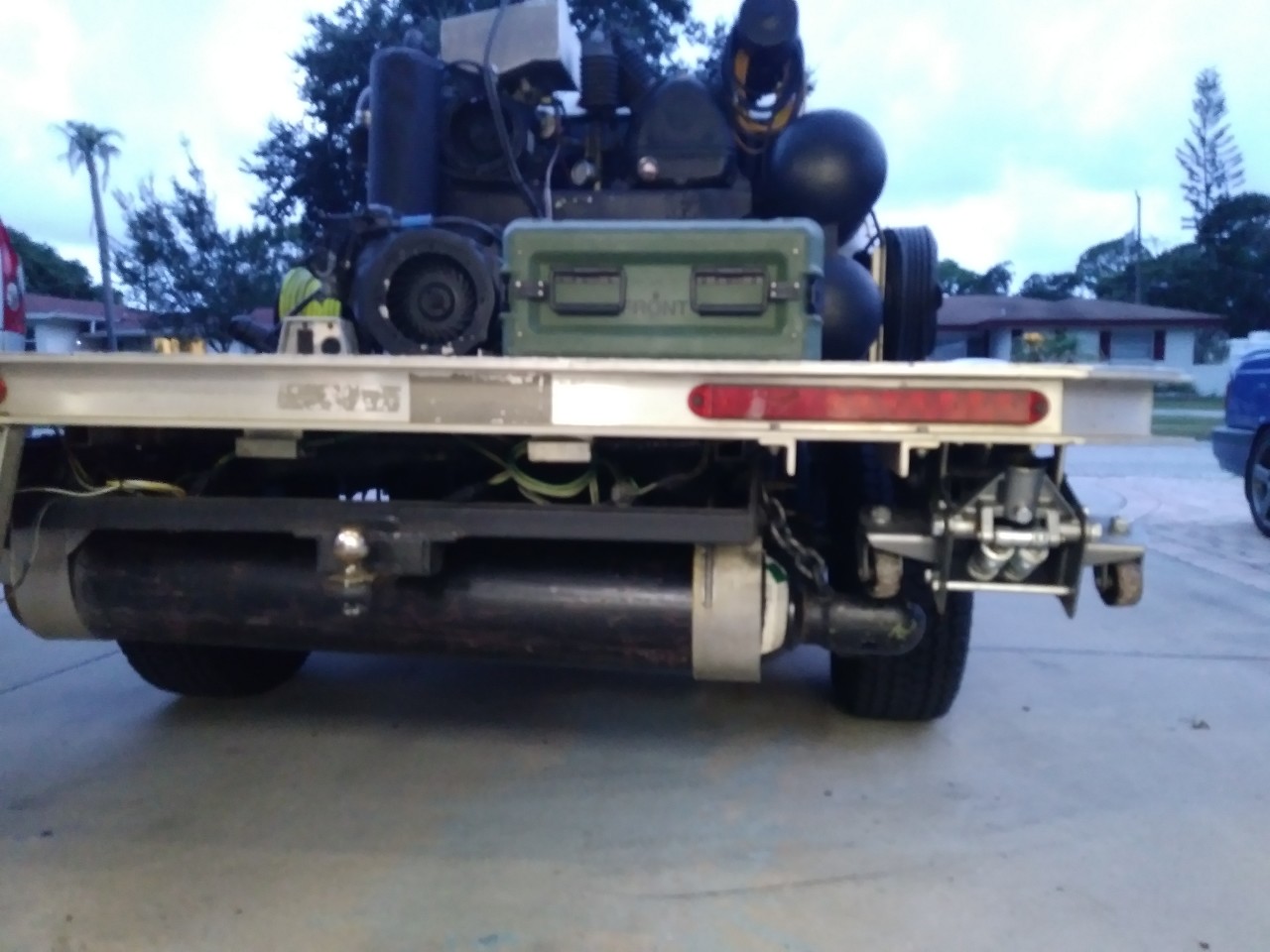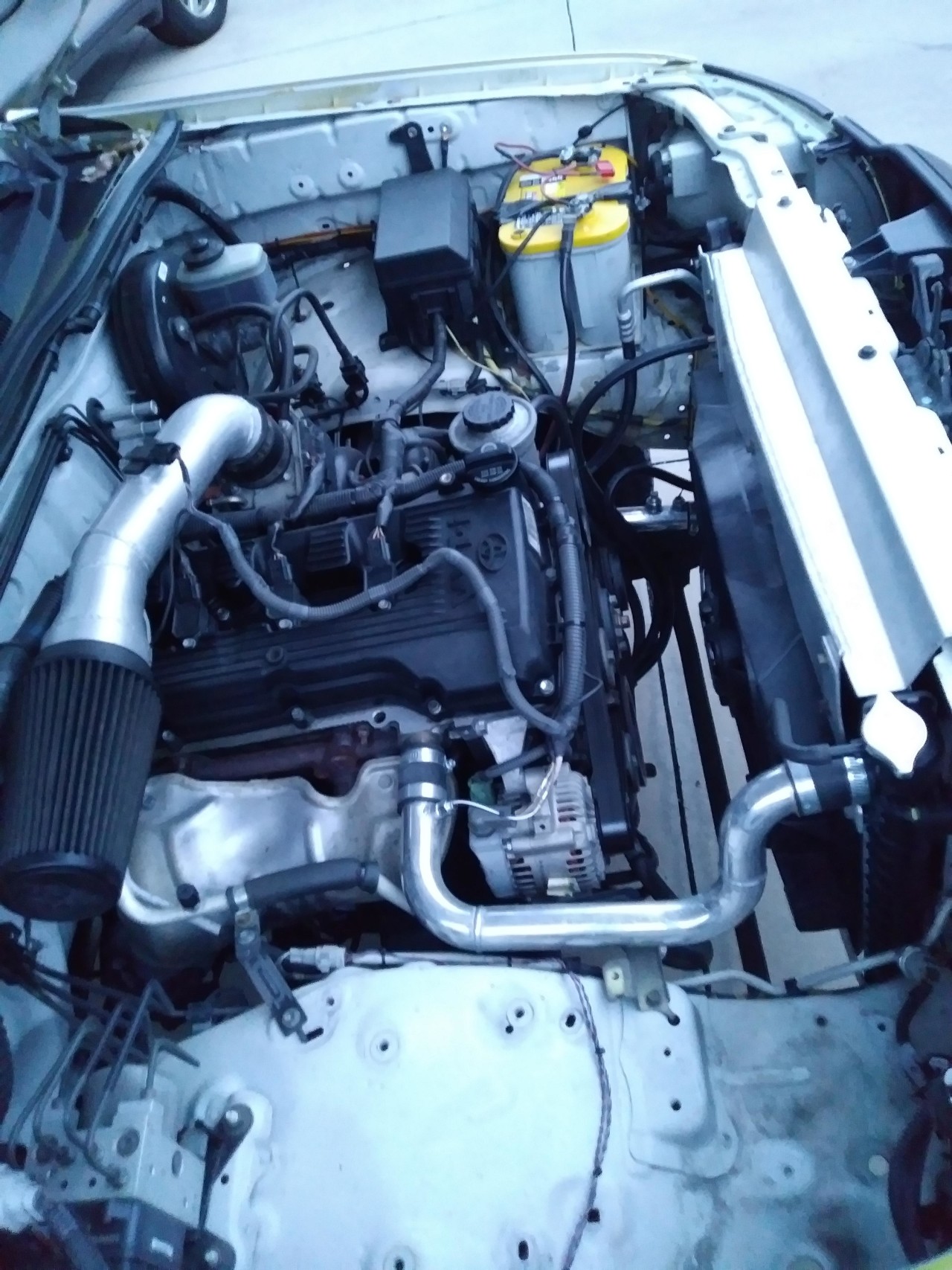 the strongest angle gear out there.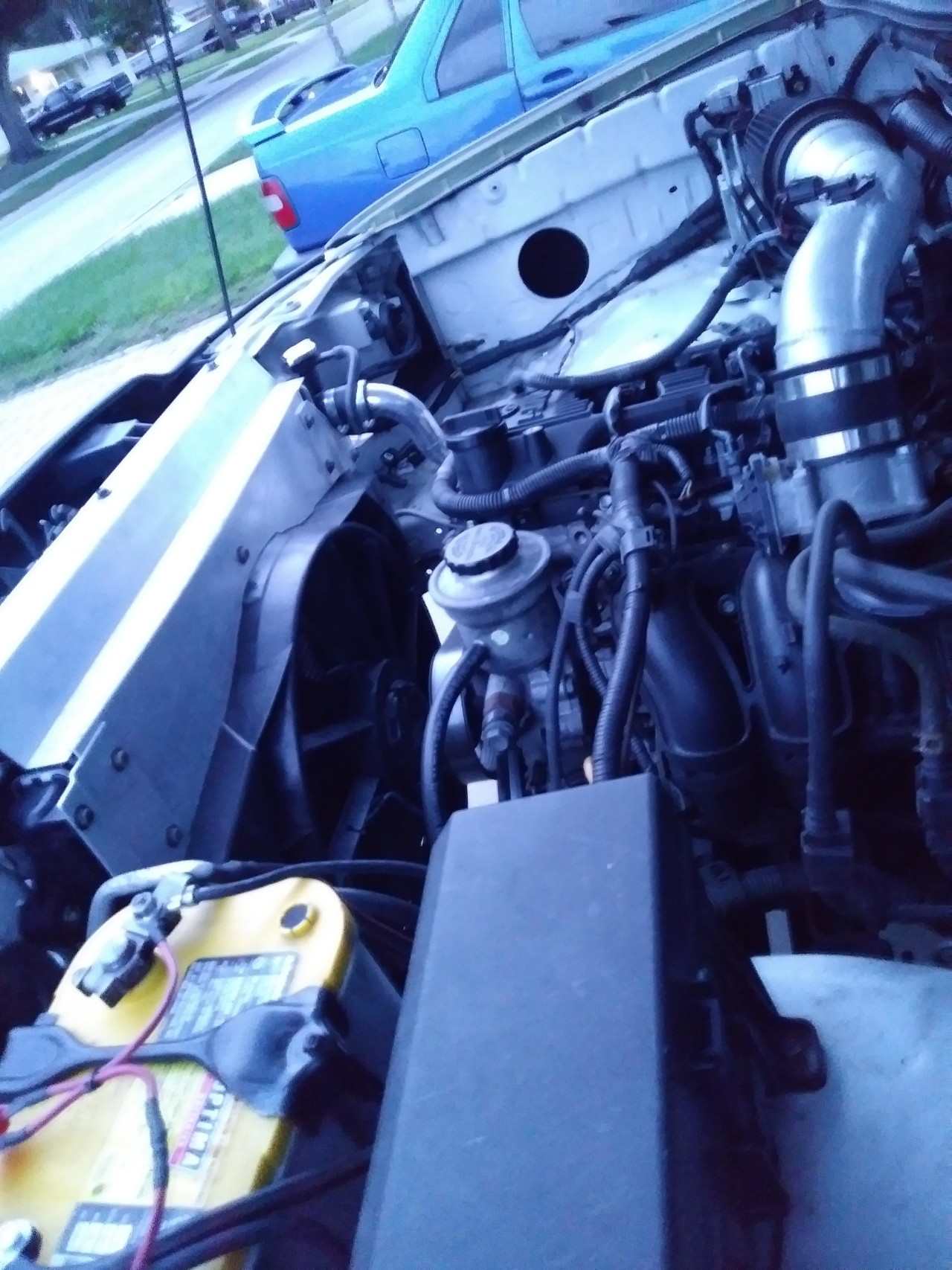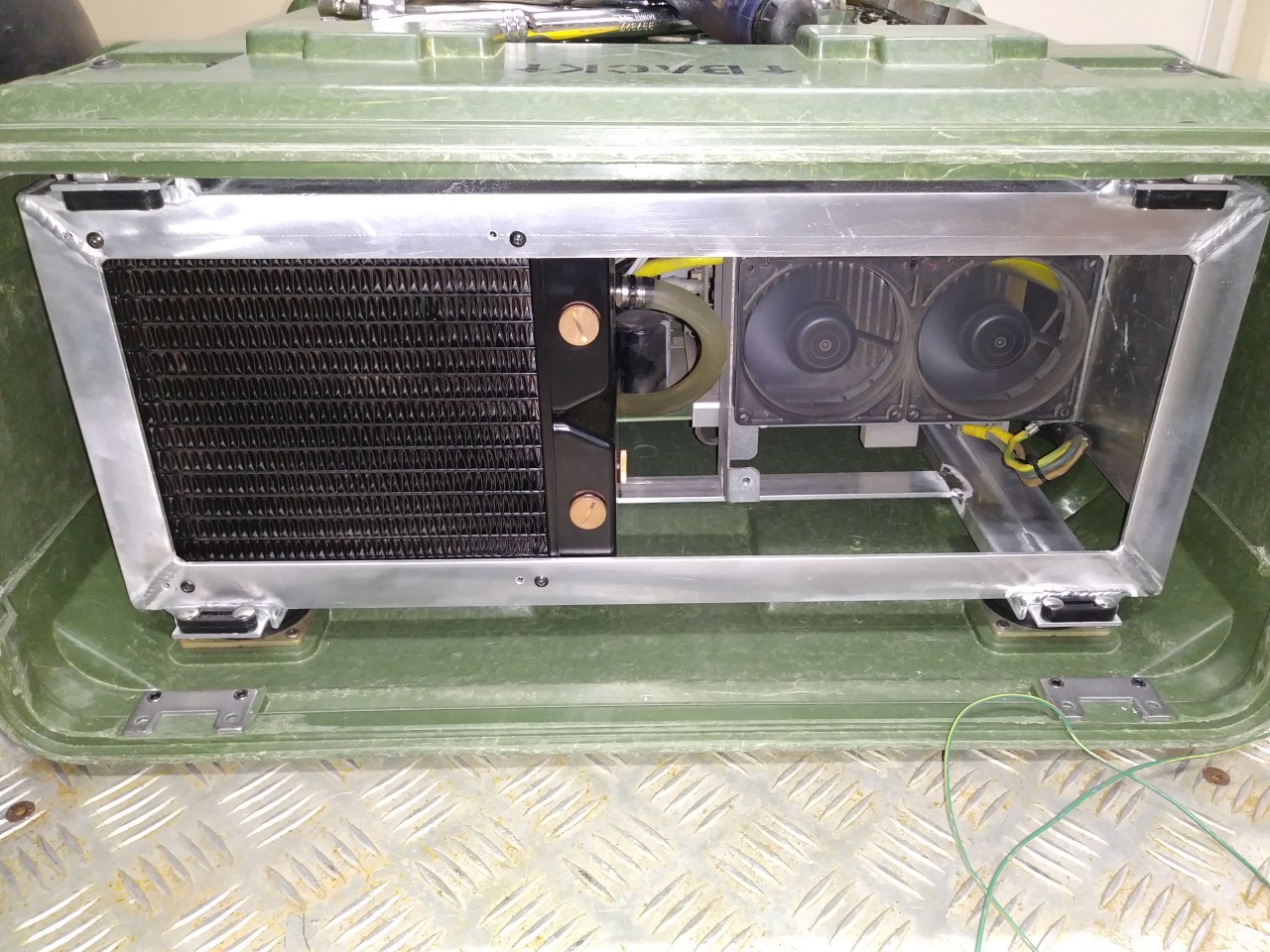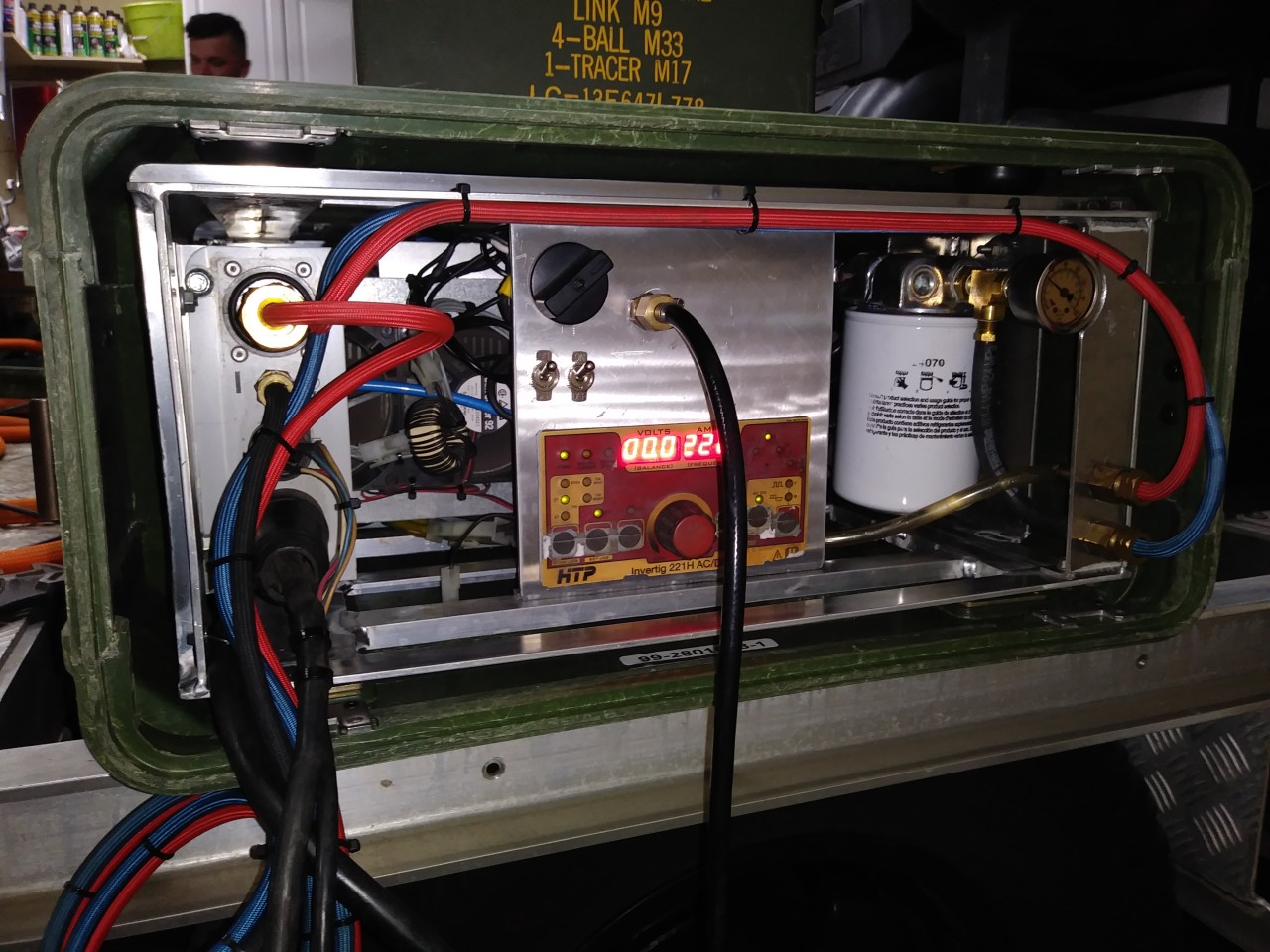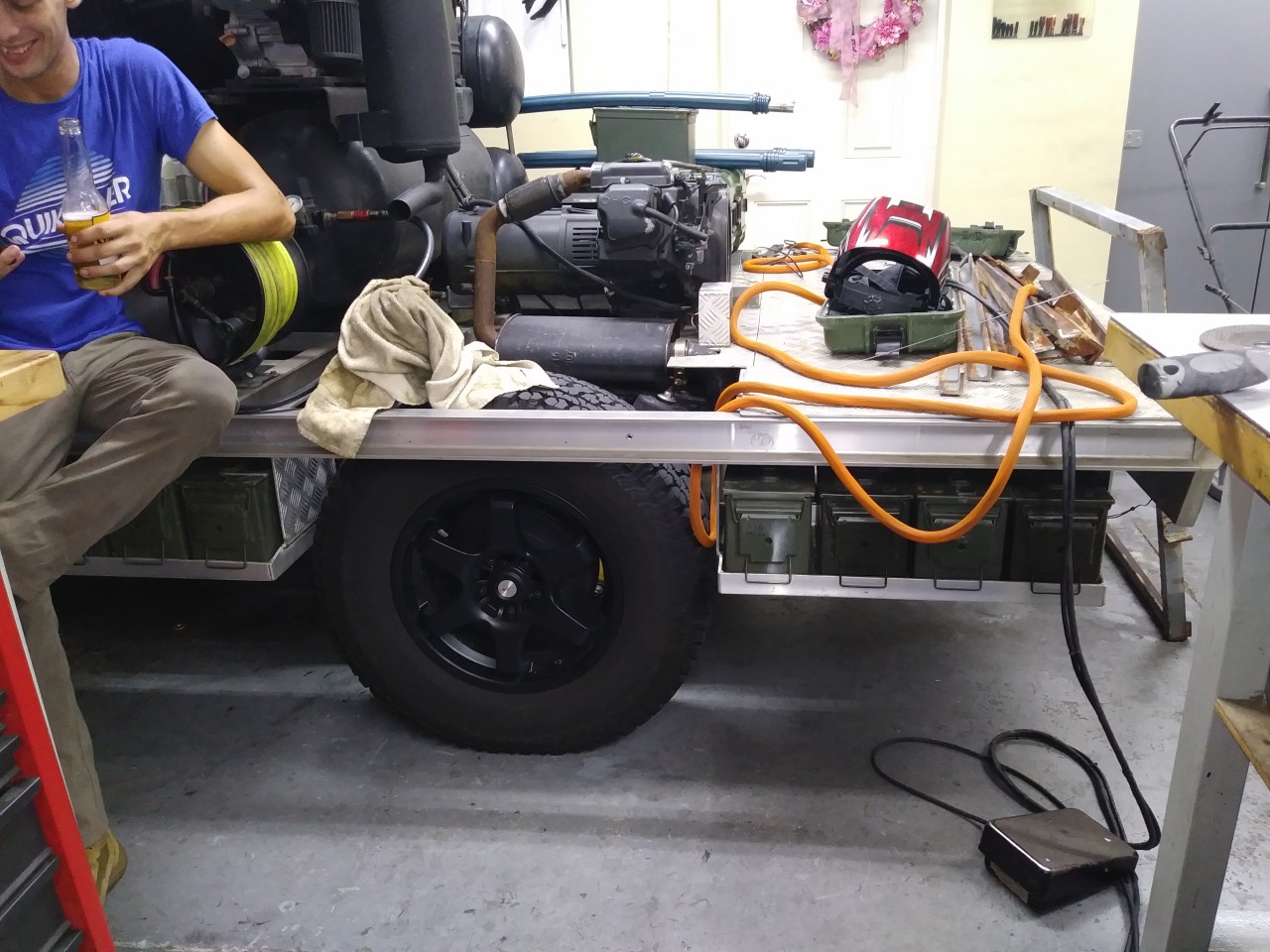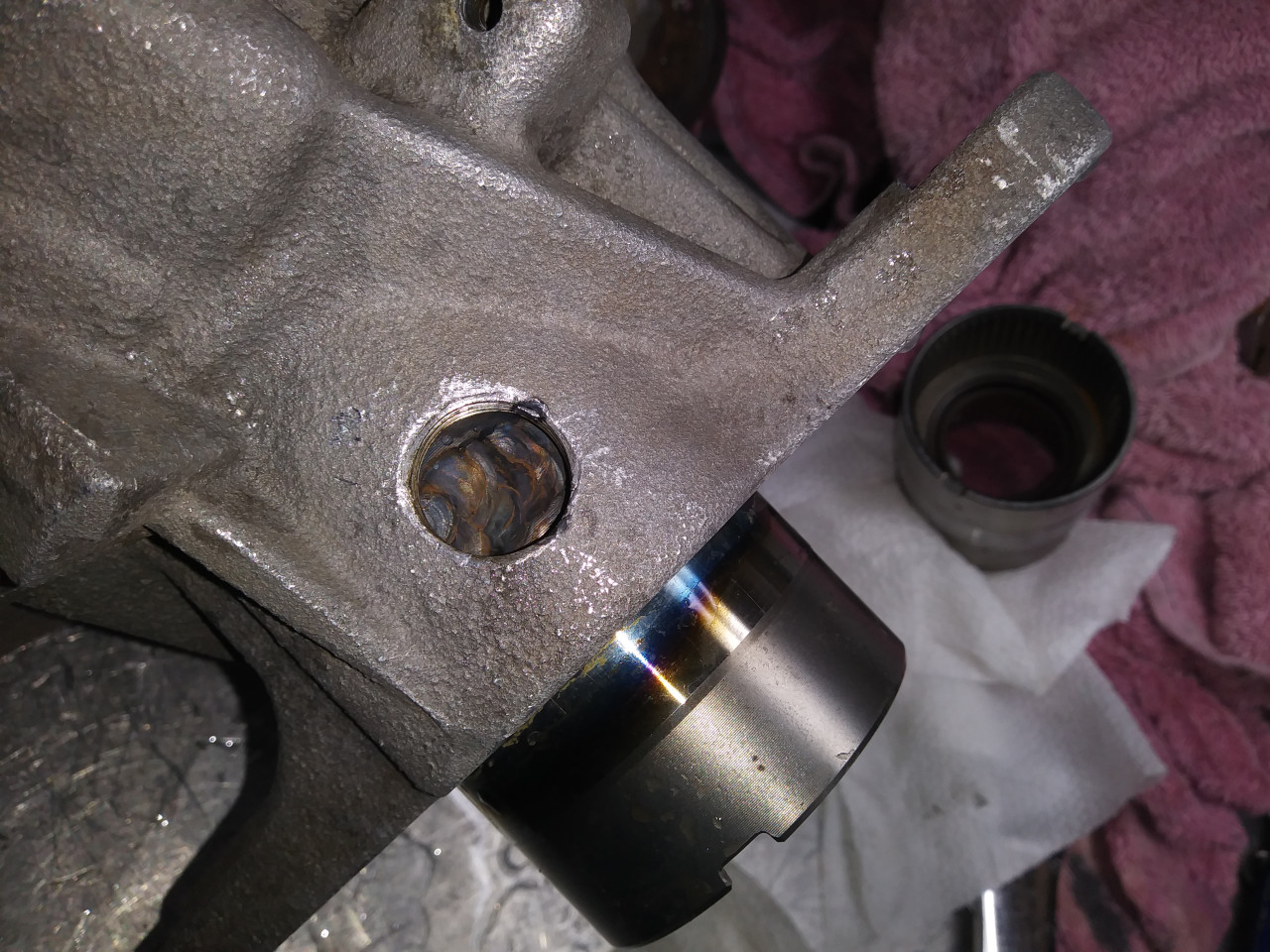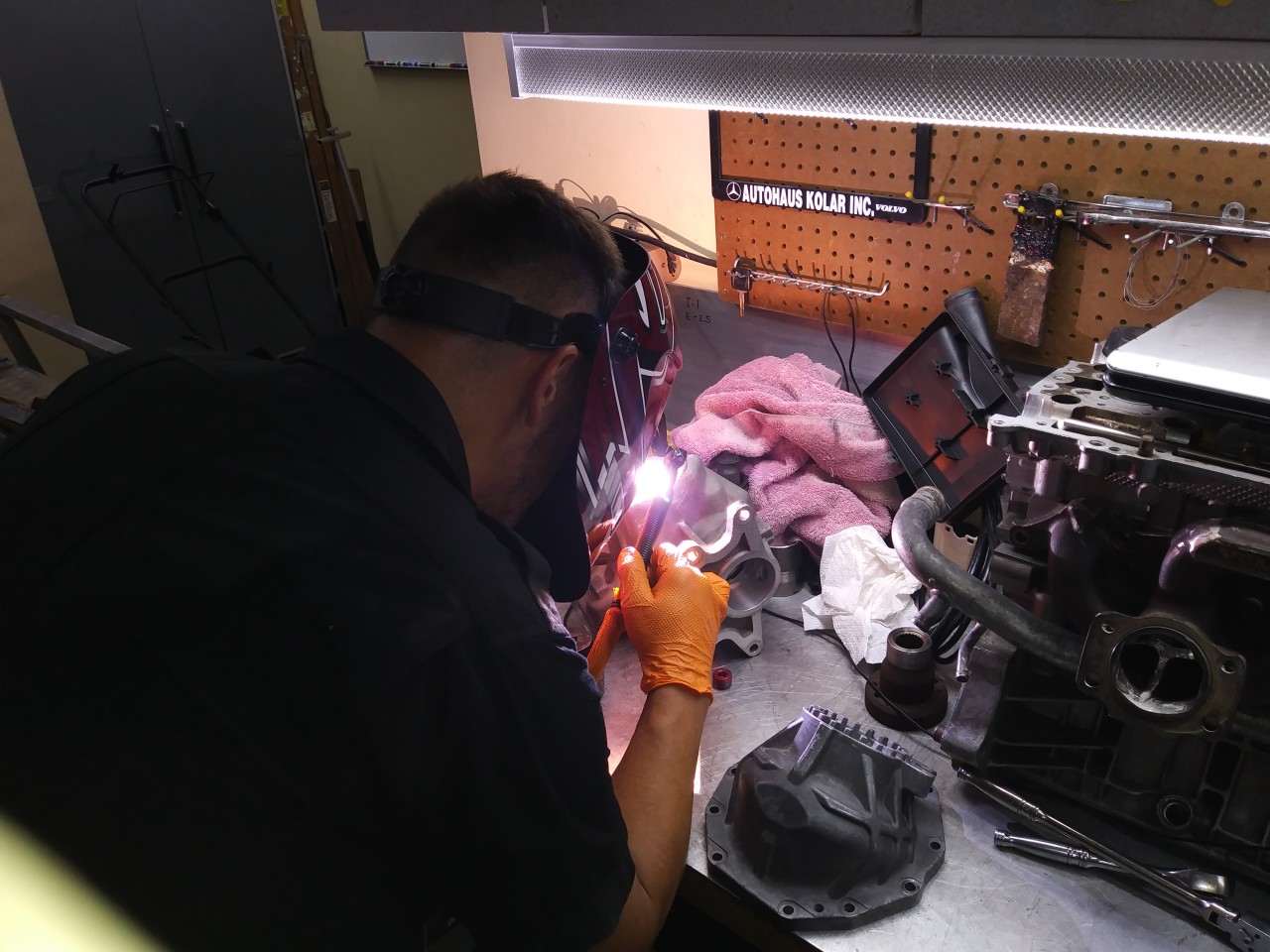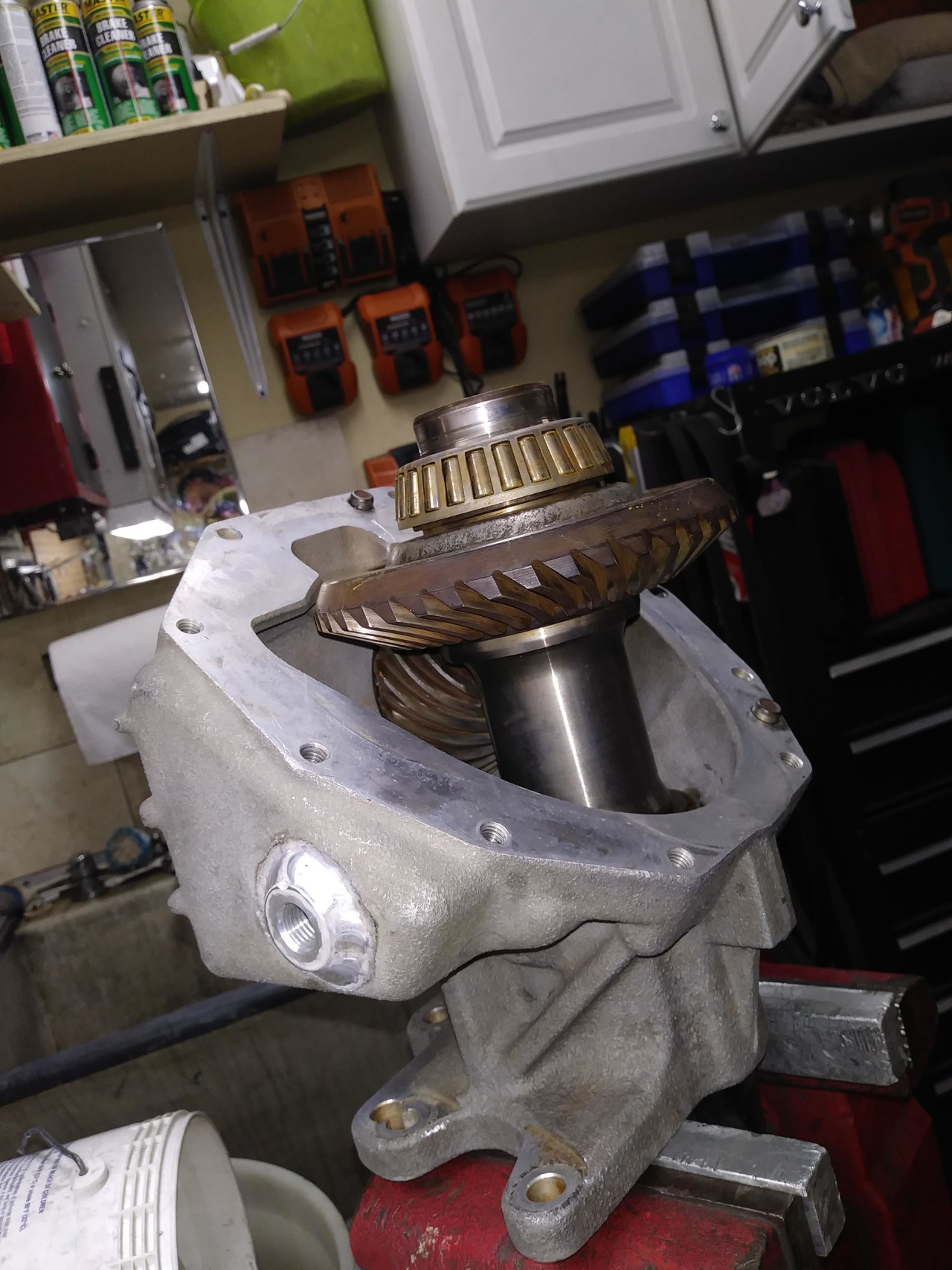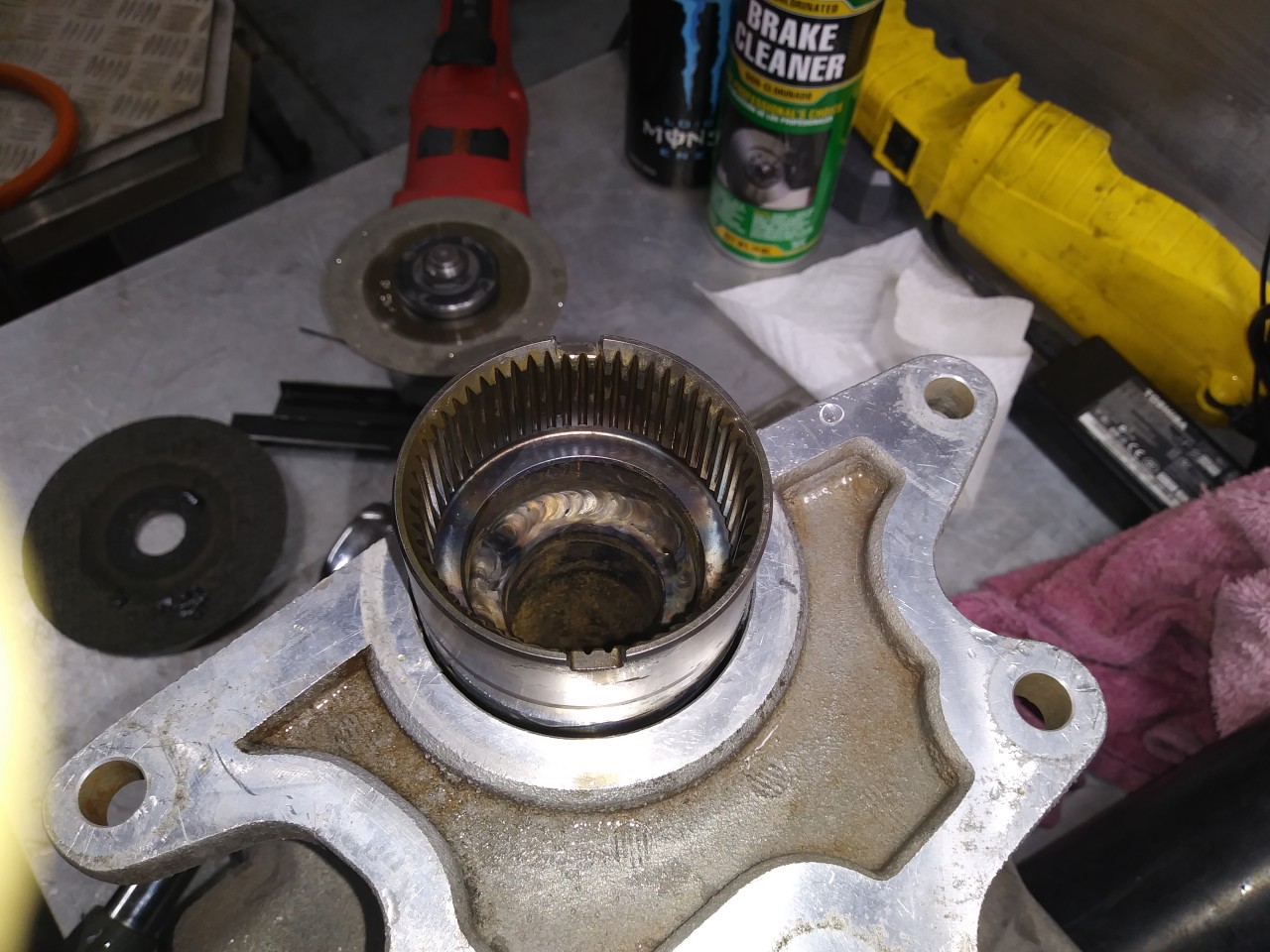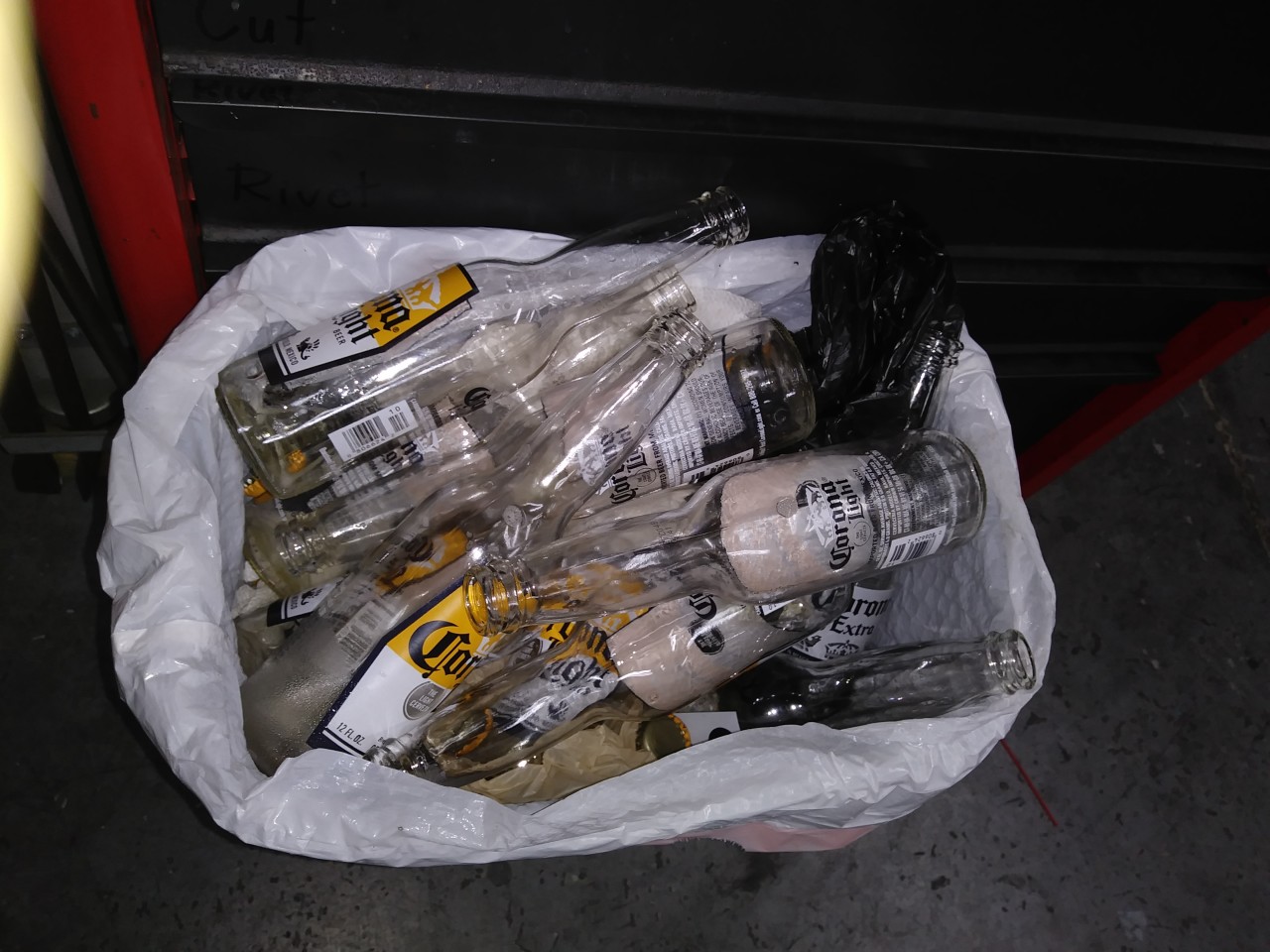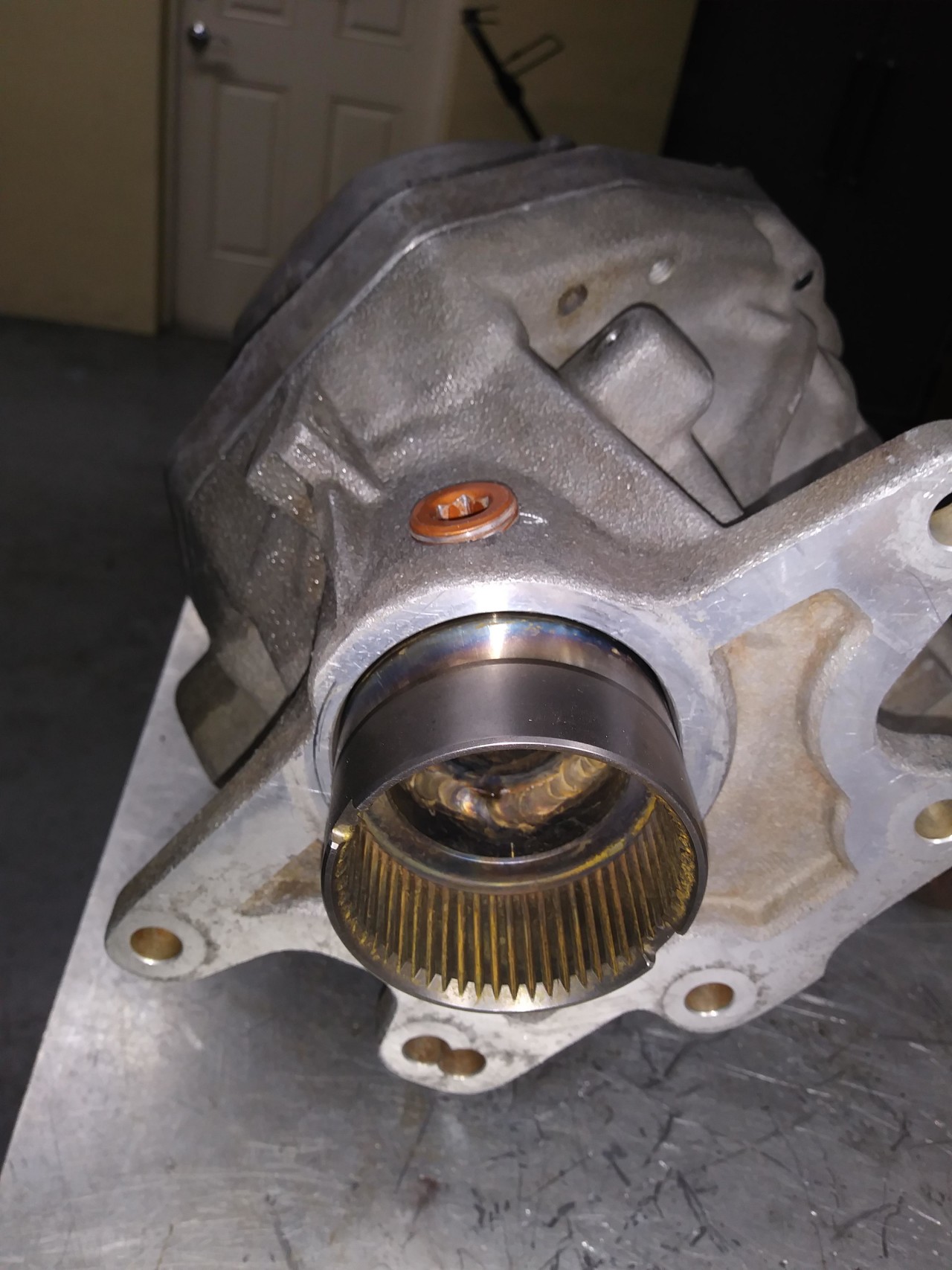 9-3-2017
thanks man
...shipping would not be a problem...problem is , i only work on my car....


all done , just need to go back to dealer and reorder the inter sleeve seal...it's too small ..it's probably for 5 speed.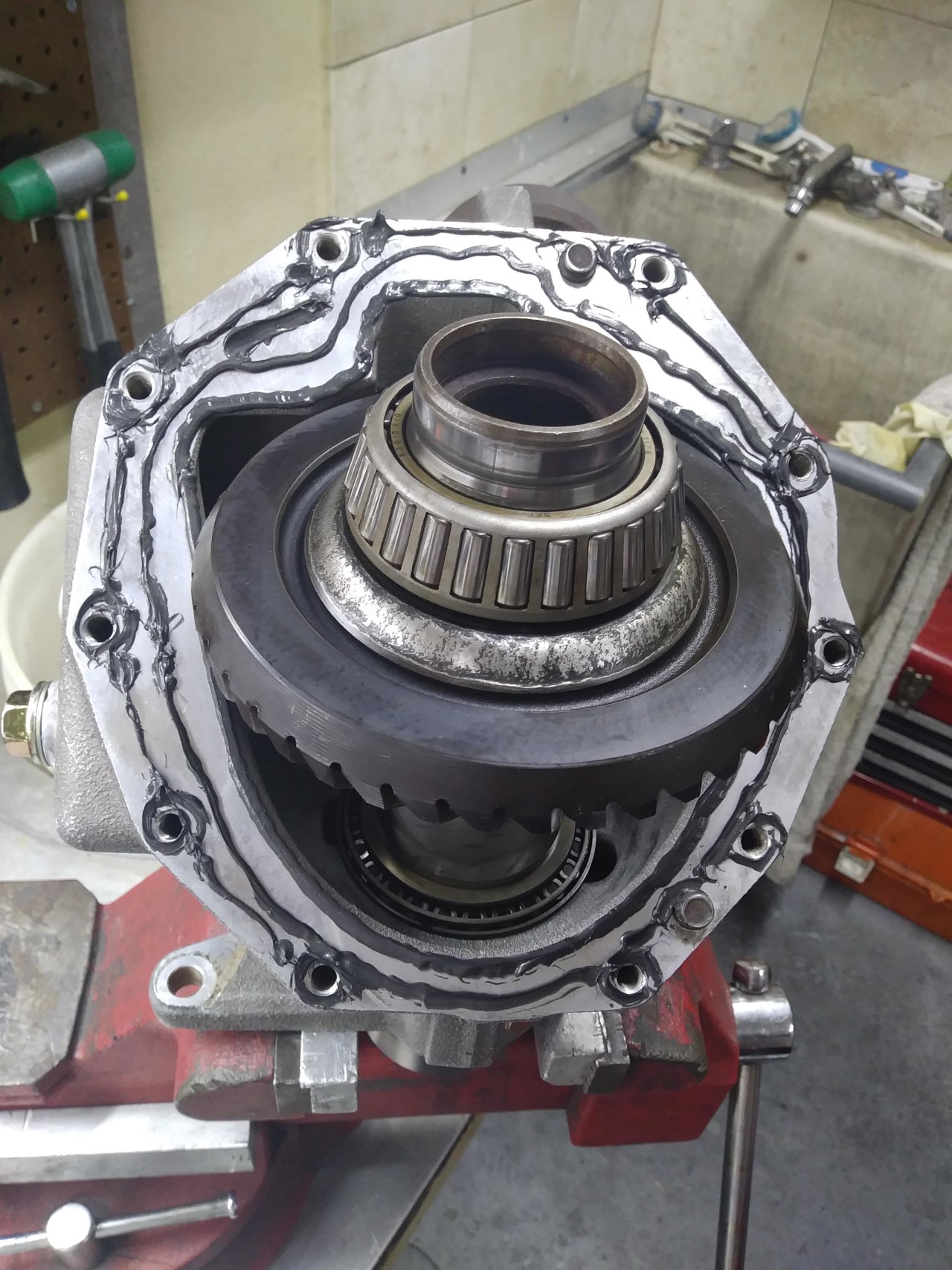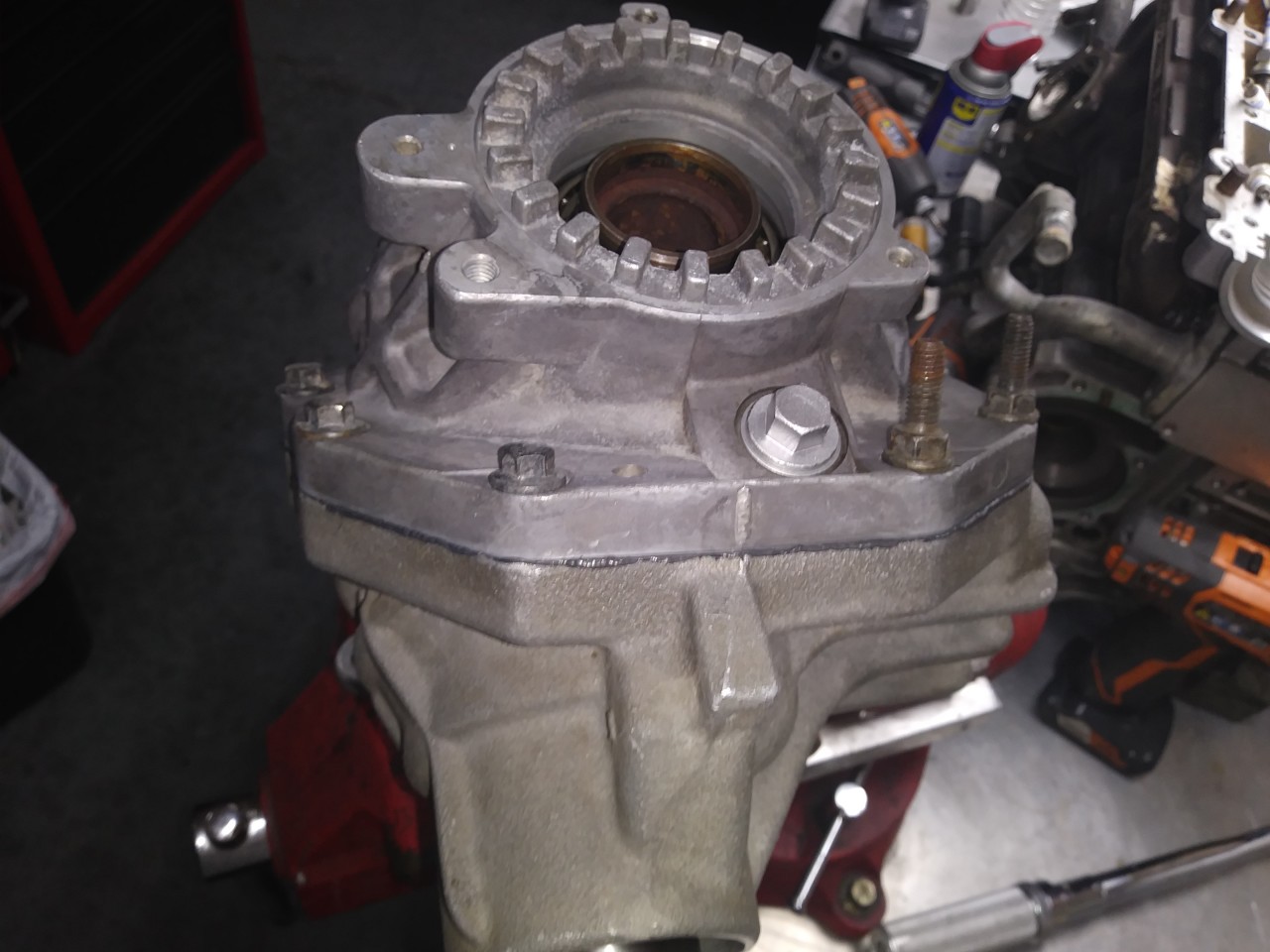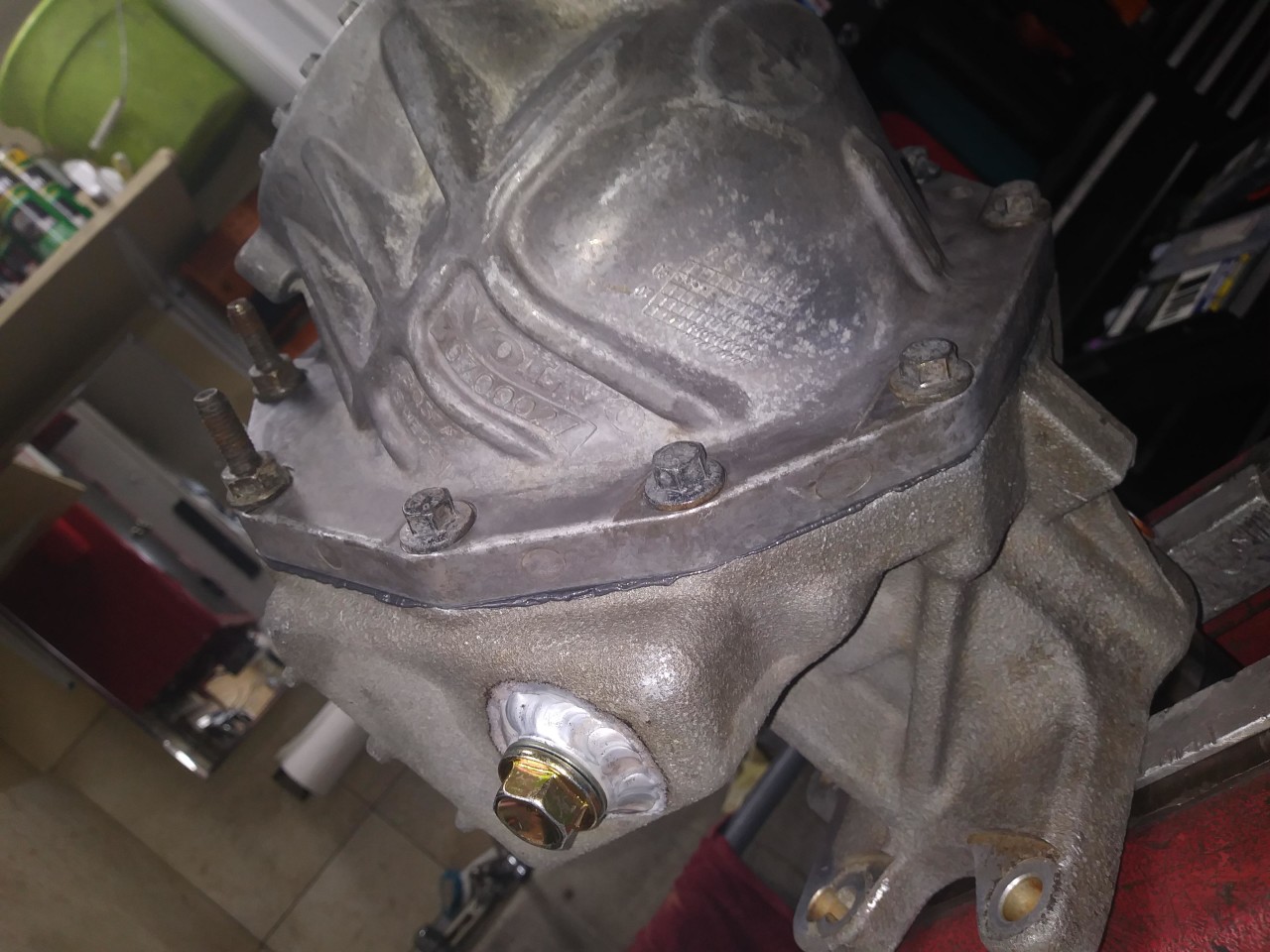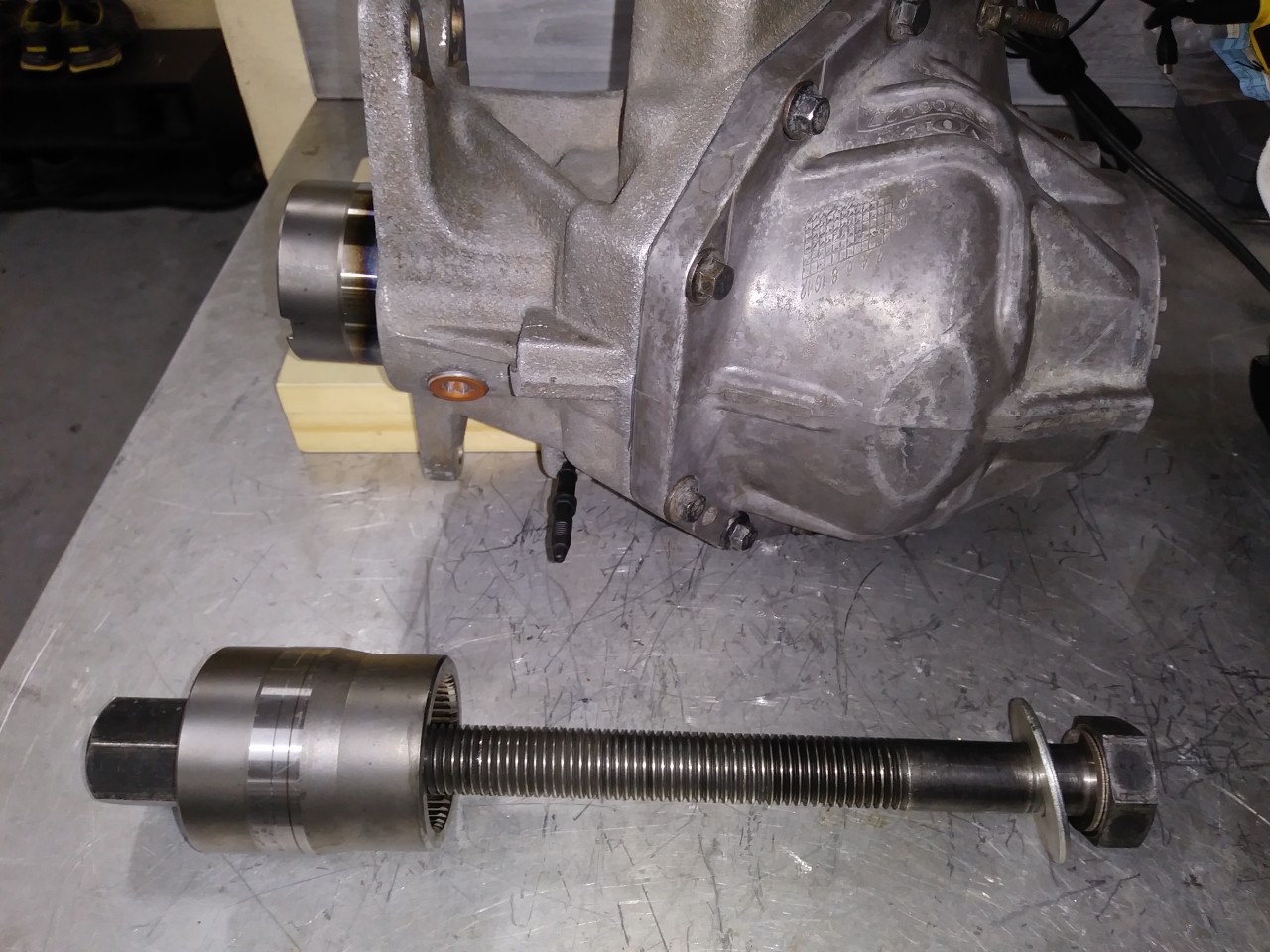 note: it is next to impossible to have the sleeve welded on perfectly straight even with that huge bolt/nut set up above especially if it is stripped already...mine is about .1 of a mm off at the top but it will work.


2. yes and no...many things he or she or it can mess up on , starting with seal which is about an inch away from the weld...if fabricator/welder is doing the 3 hole method on a good sleeve and shaft is the way to go and it will be permanent, although i would go with 4 holes" less chances of pull while welding if you criss cross weld
...if it is already stripped i doubt the 3 hole method will hold the sleeve in place especially on any high hp builds ...mine was completely stripped so thats what i came up with and we shall see if it holds...also note the sleeve is hard and the shaft is of a softer material so if you are going to drill a hole you need a special drill bit for that sleeve...also note i have dremeled off the lip on the housing to the seal so i can always punch it all in/out and reuse or rechop it if i need to.

3. m66 would be the same.



on this note , i would like to tell you IMO the harder sleeve is a waste of money...shaft is the weakest link . you are welcome.
9-16-2017
it pulls
9-17-2017
did oil change on all cars...no leaks ,everything looked perfect.


s60r gt3582r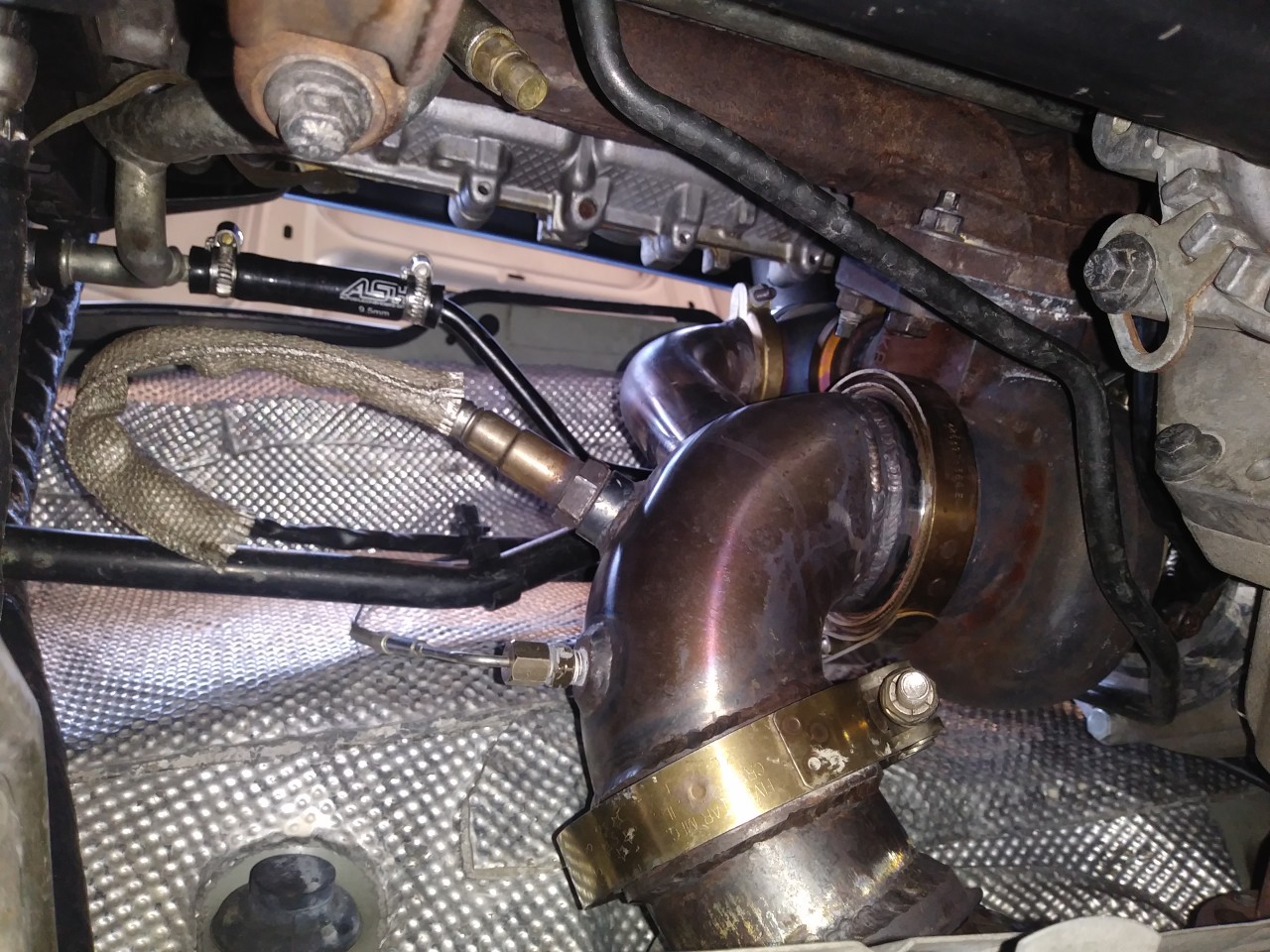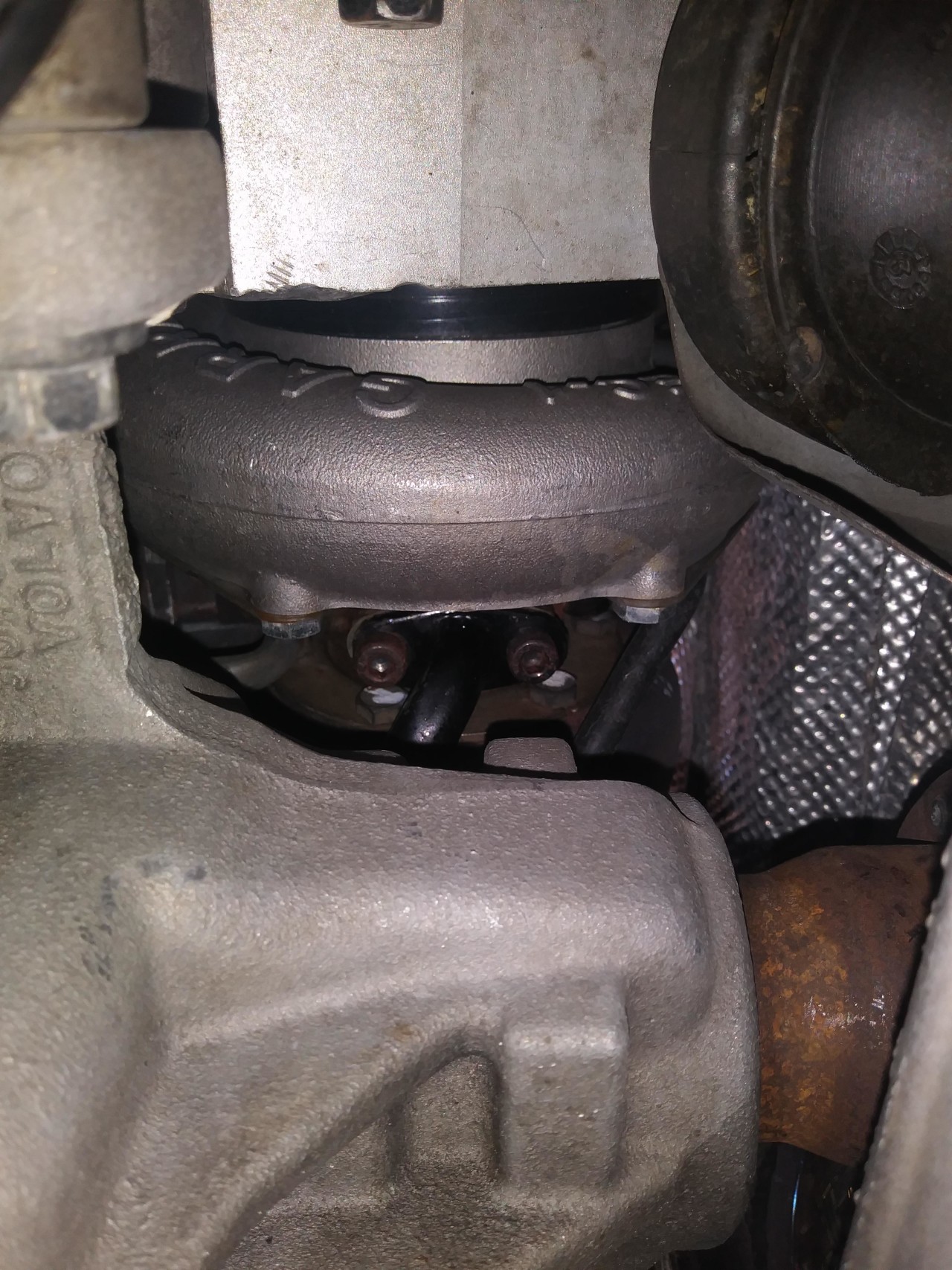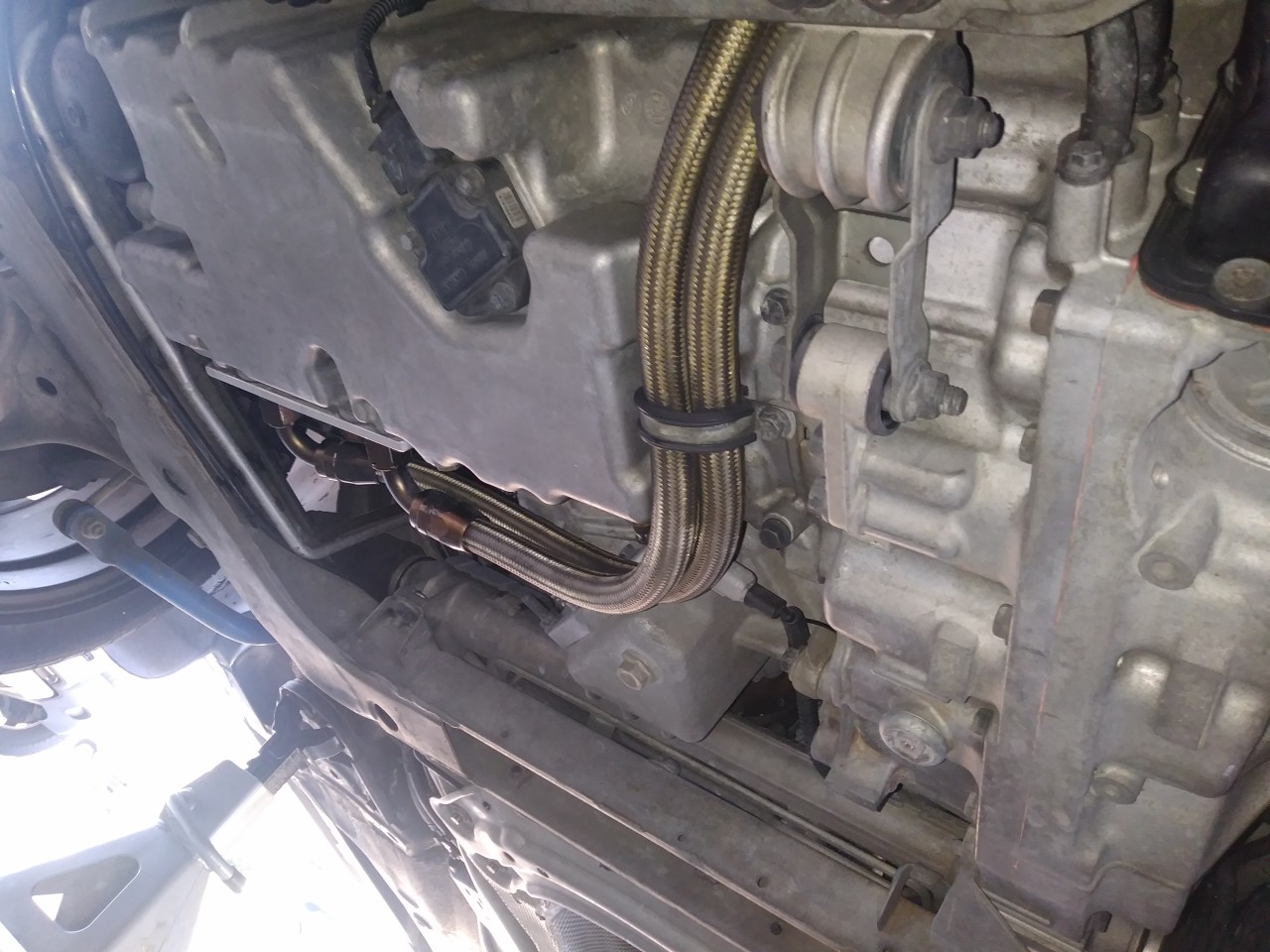 850 with gt3071r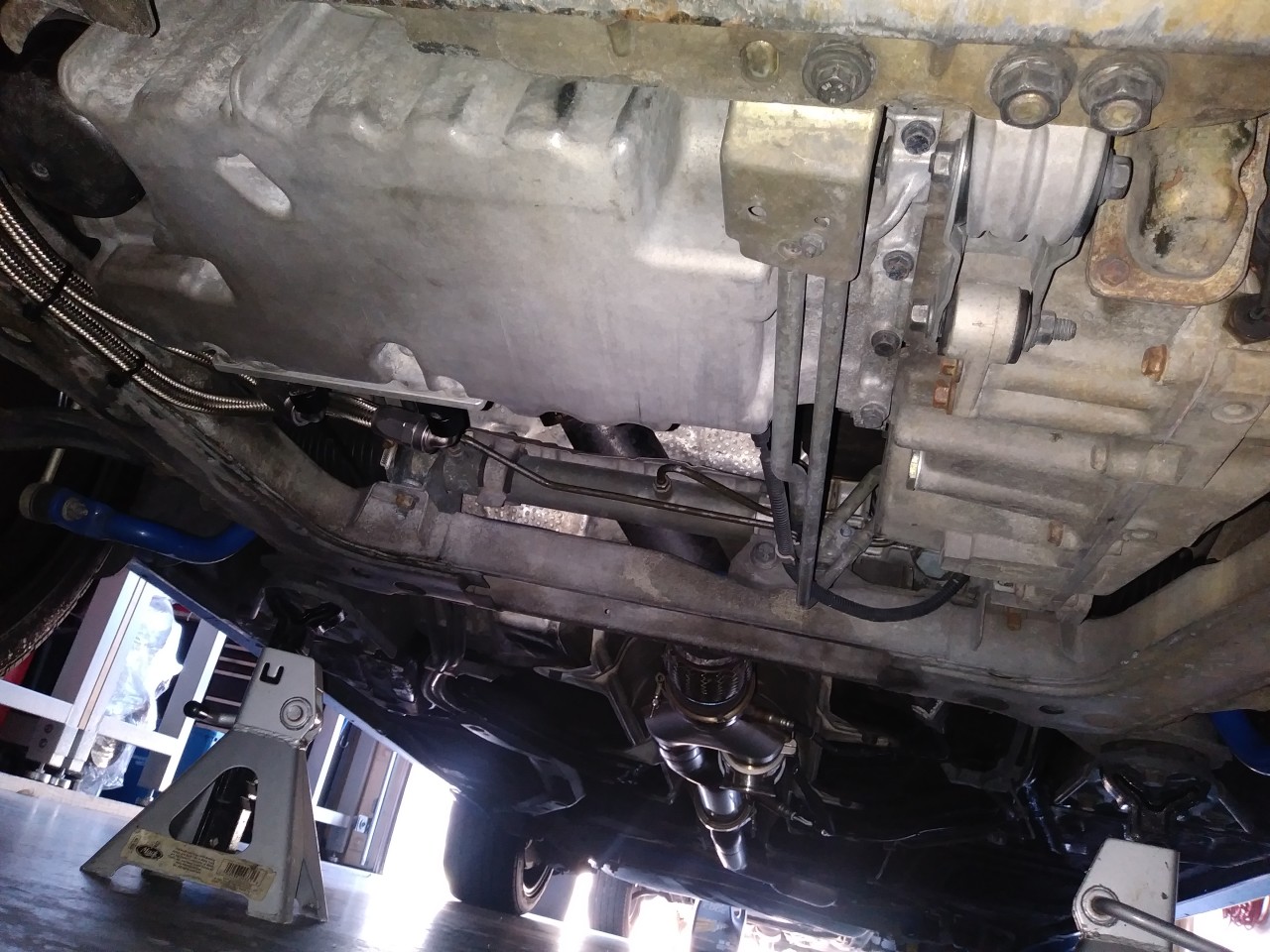 10-12-2017
will i ever get to use all of these extra T5???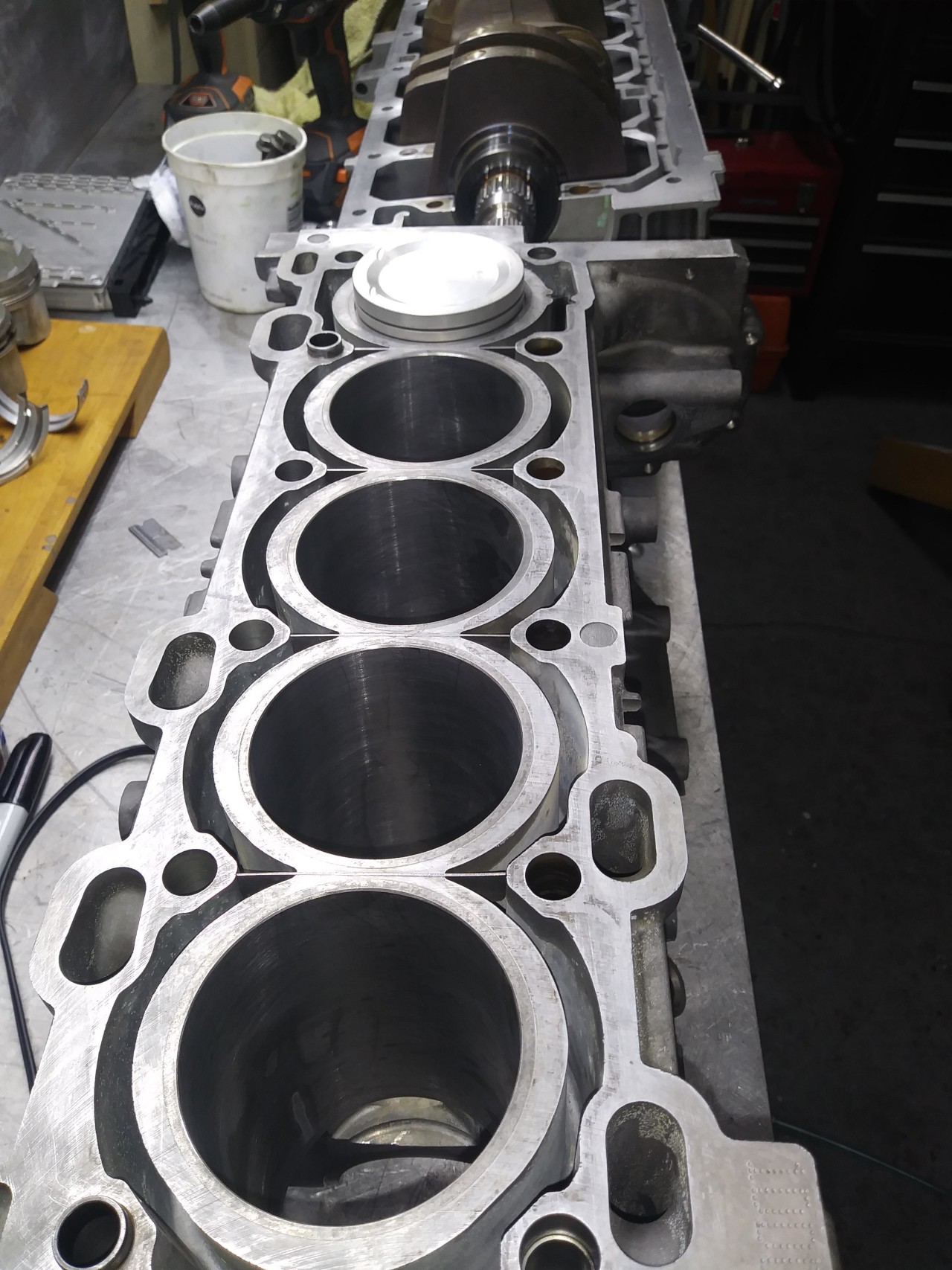 11-8-2017
s60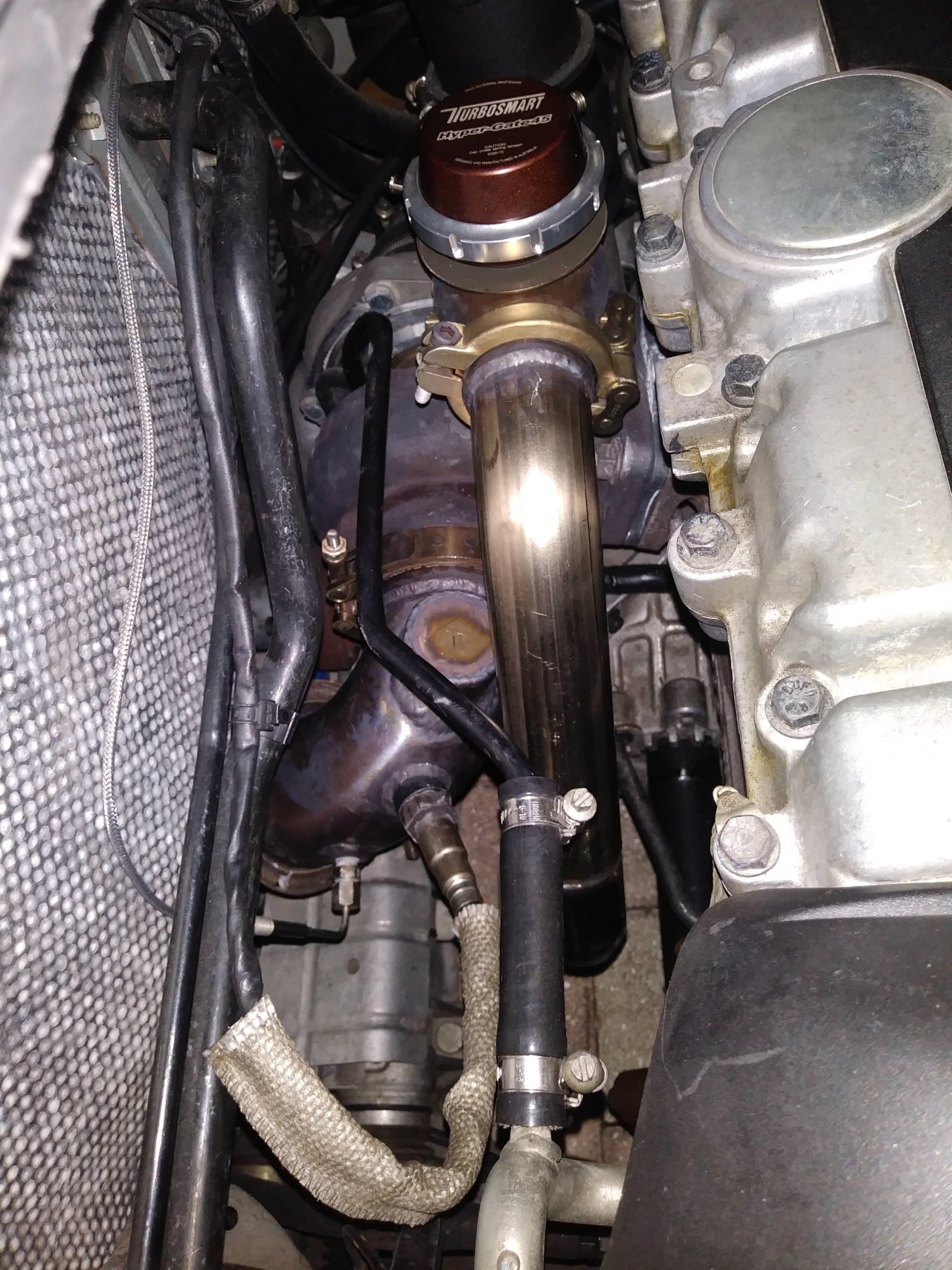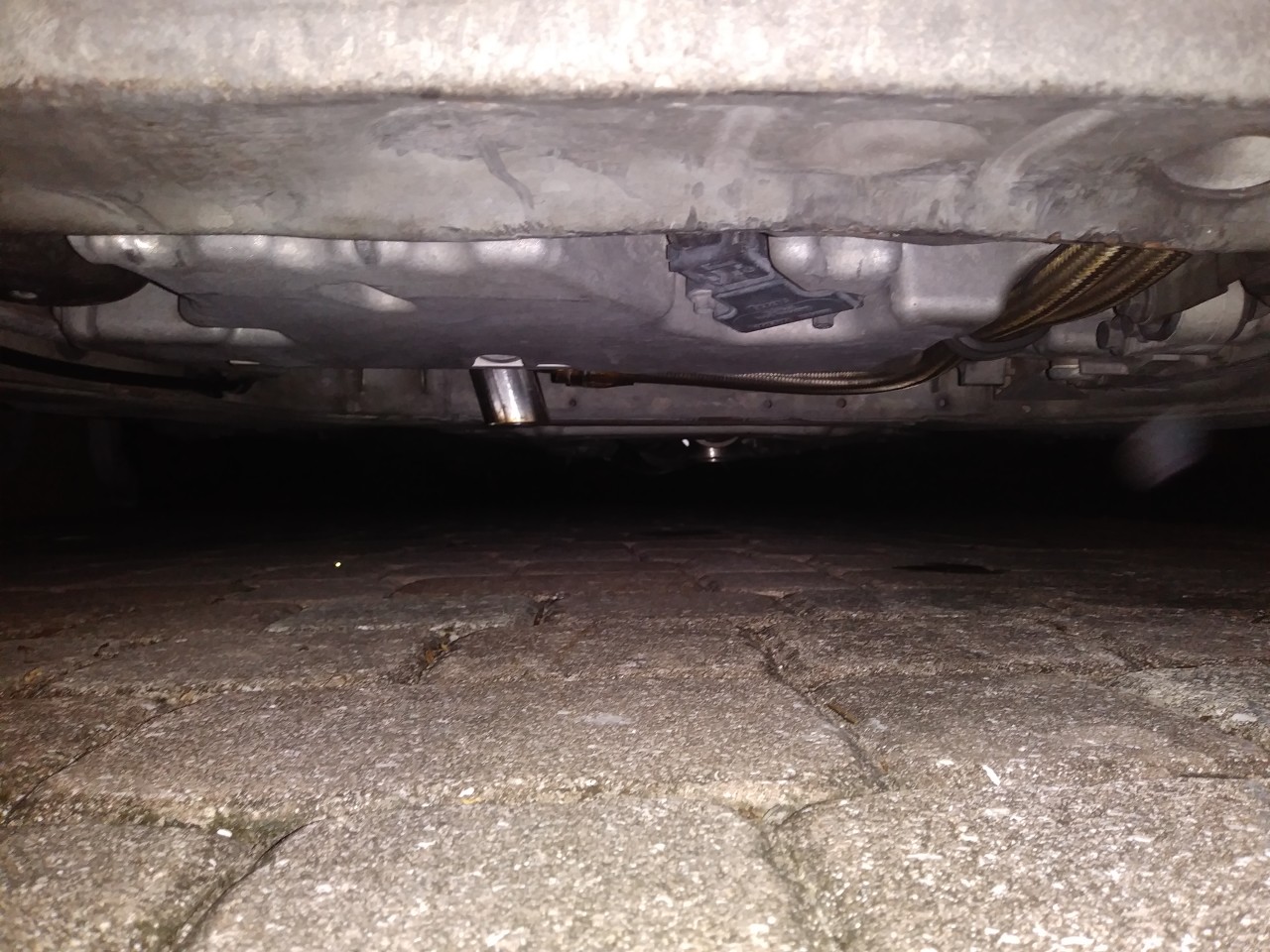 850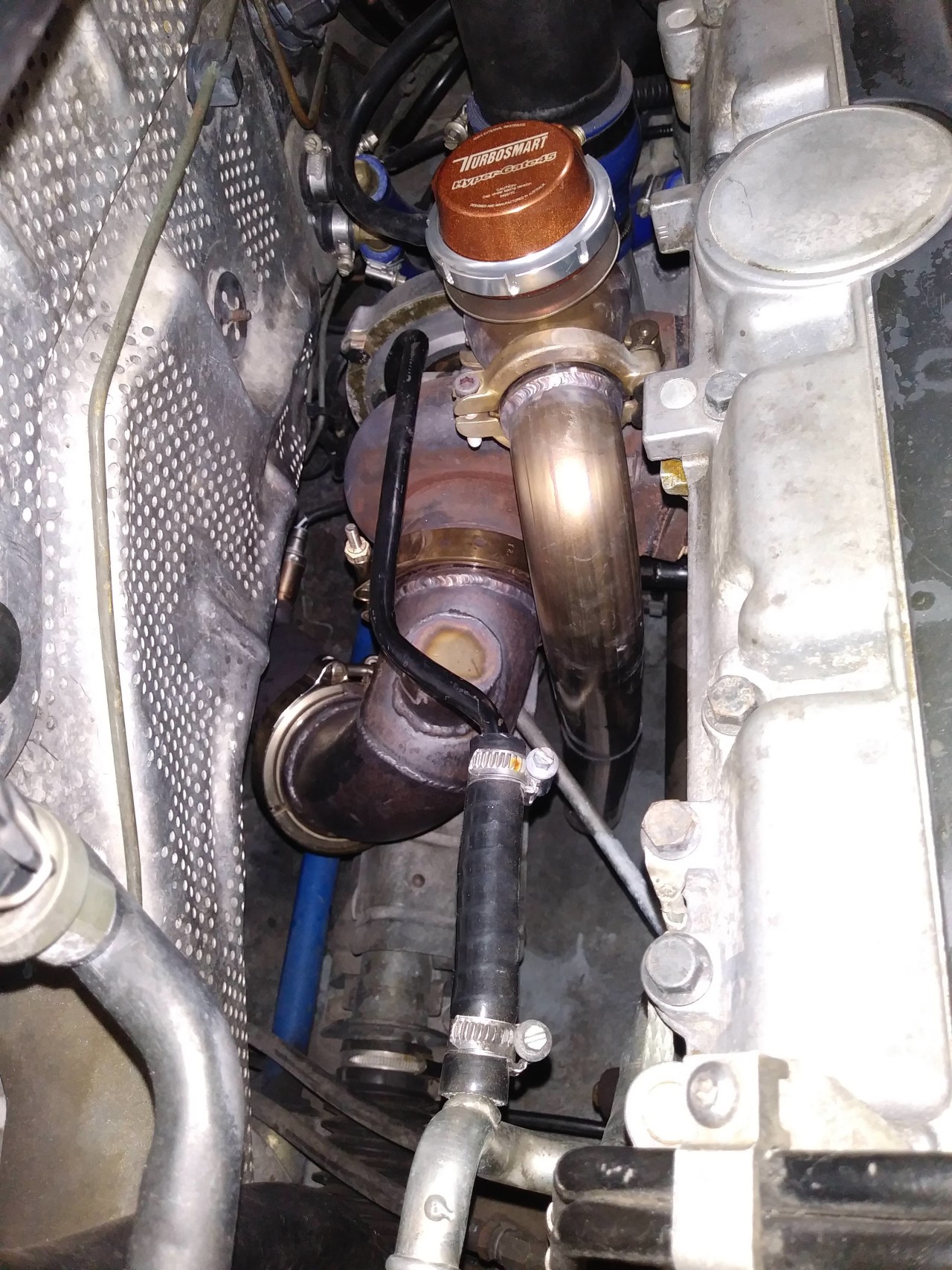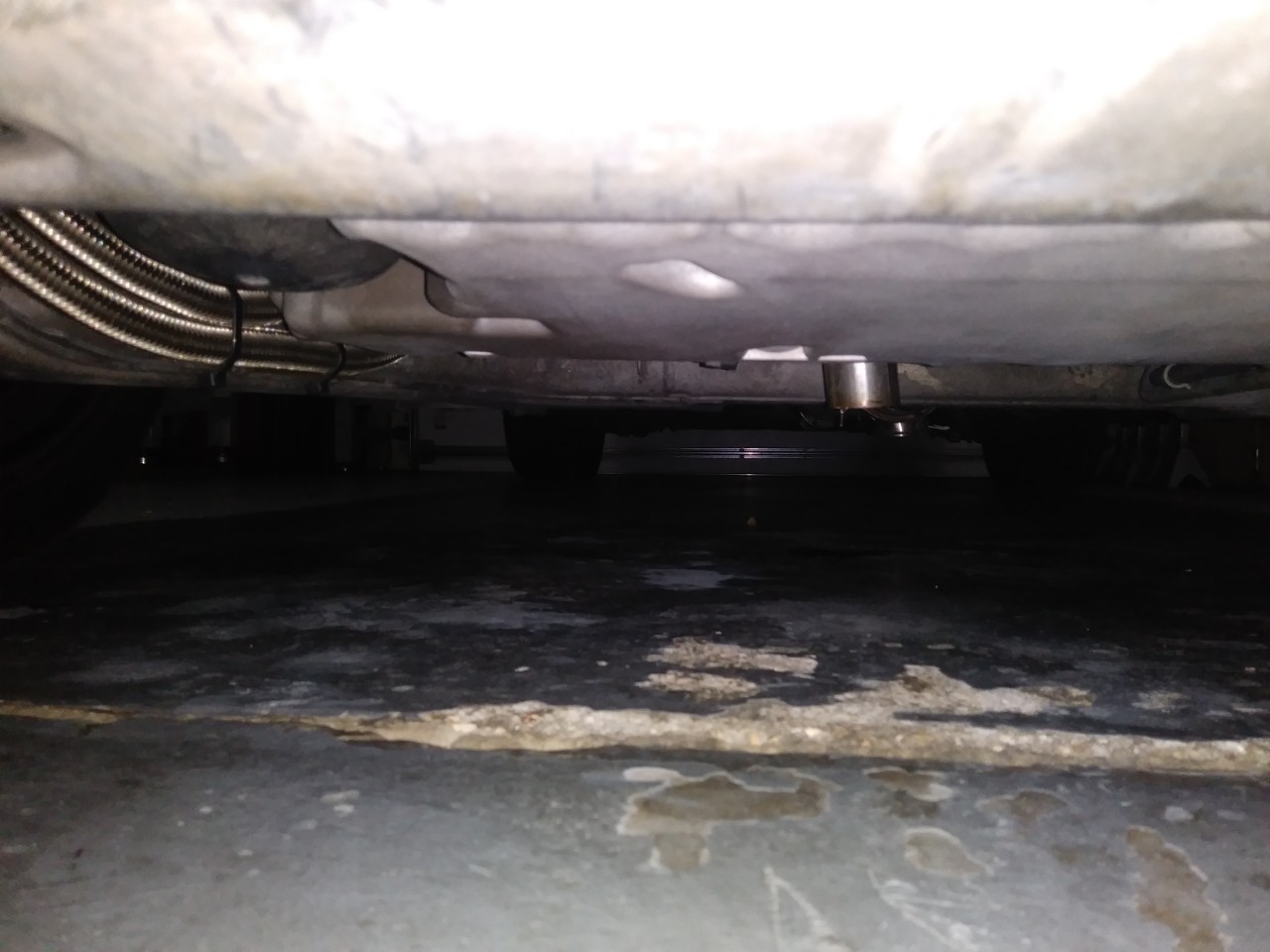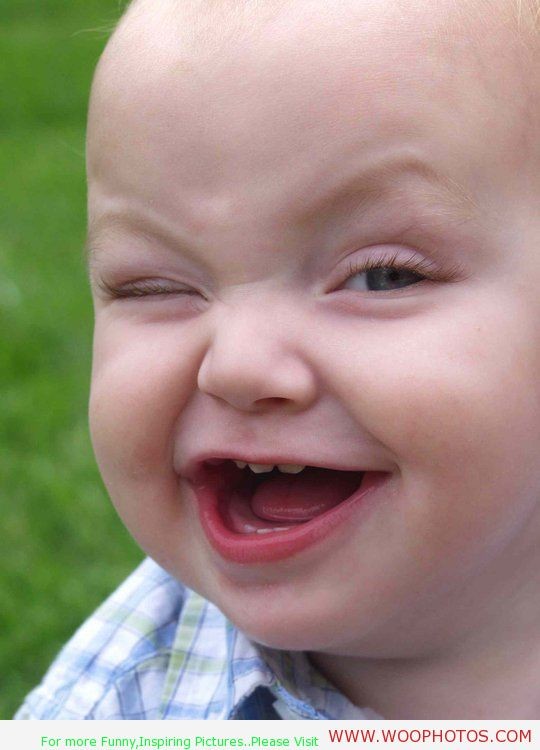 11-23-2017
someone ran a stop sign and pulled out in front of my wifies Silver Orcinus XC90..."she's fine" more ways than one...while she found a local silver orca donor I bought a one owner C70 with 70k for her.
of-course within a week, a donor orca arrived at a local u-pull ...so I got my tools and her Silver Orcinus XC90 to get the parts...and thats how you write a long story short...the Silver Orcinus XC90 is now fixed... the end...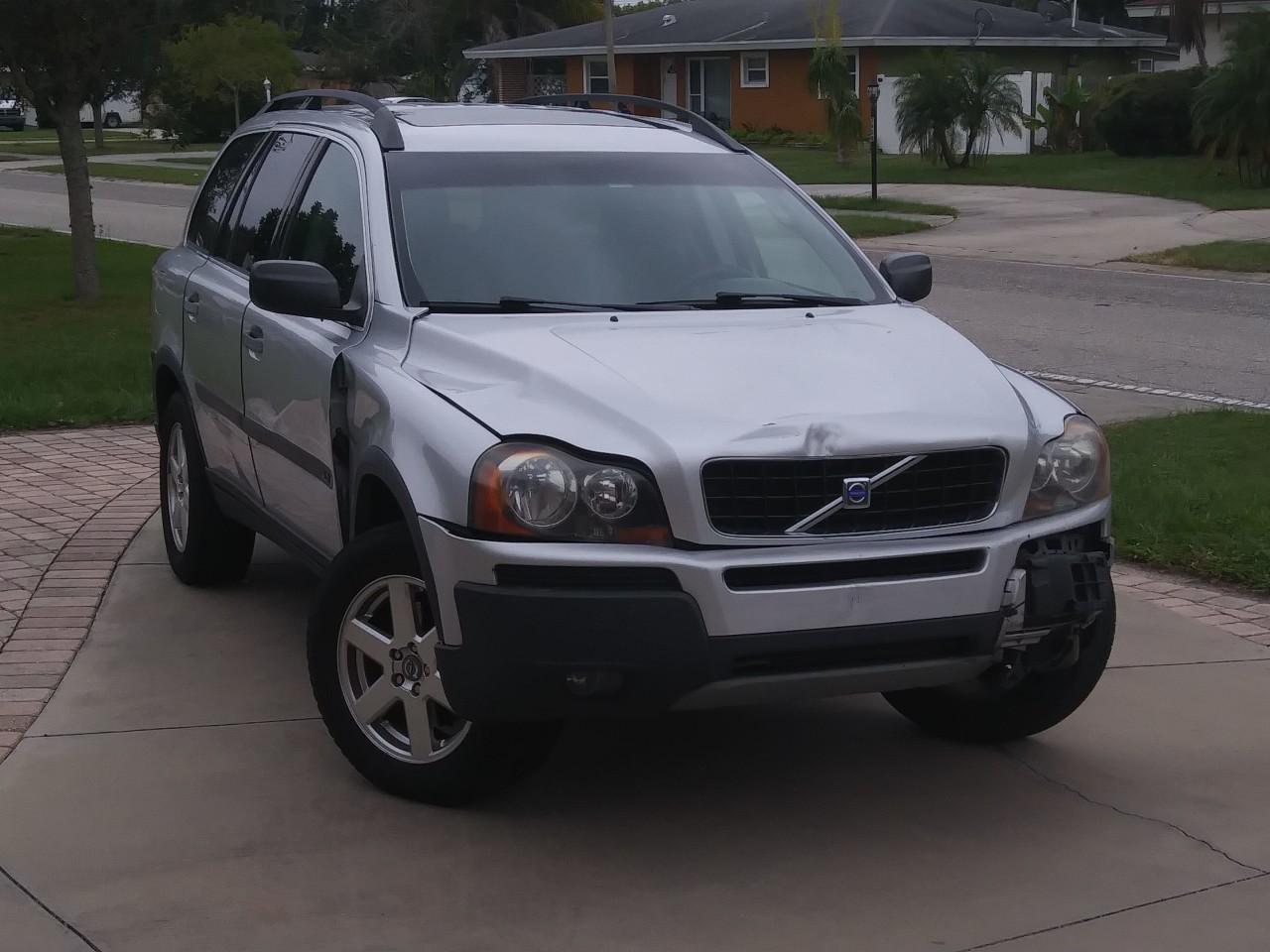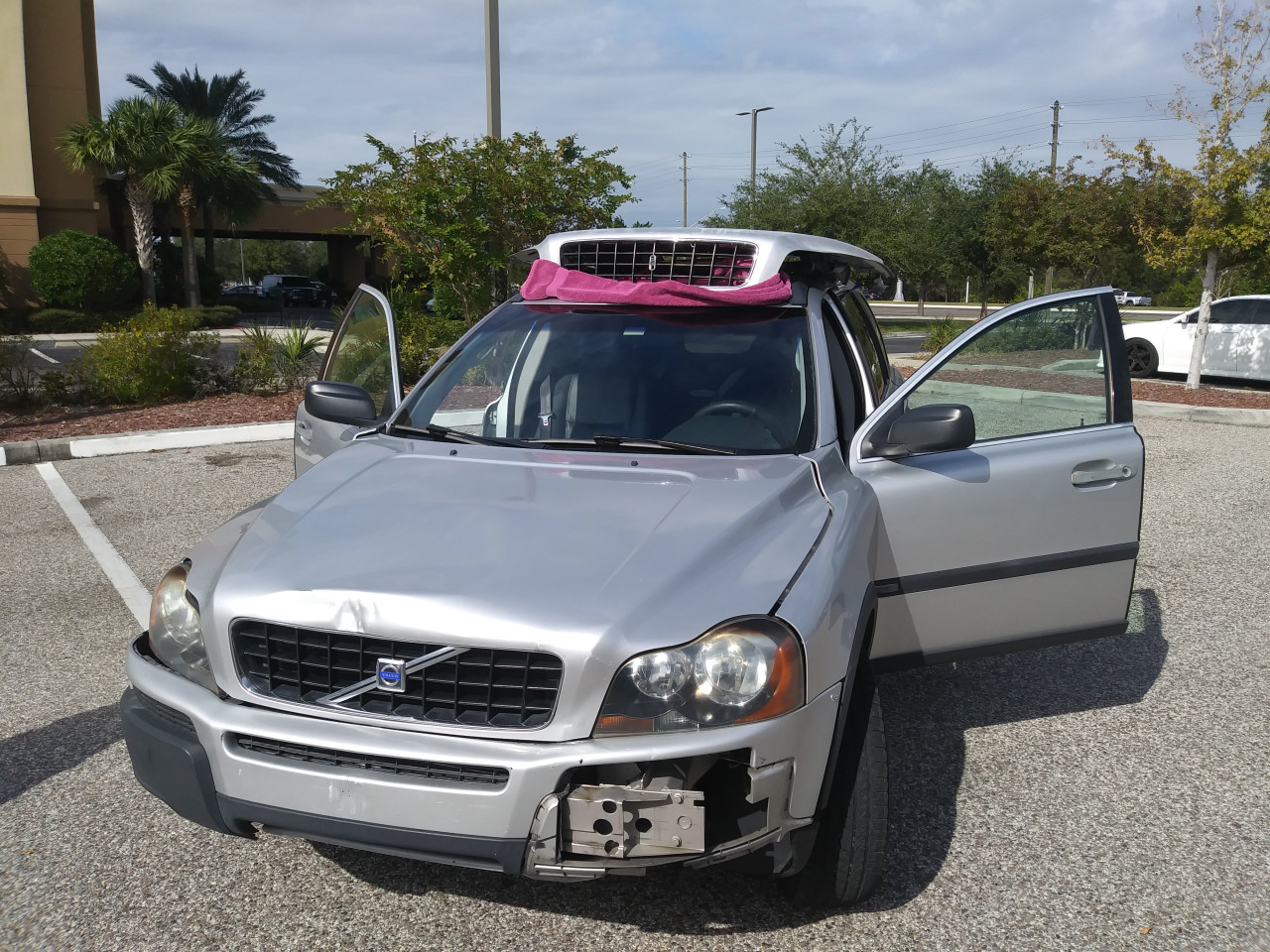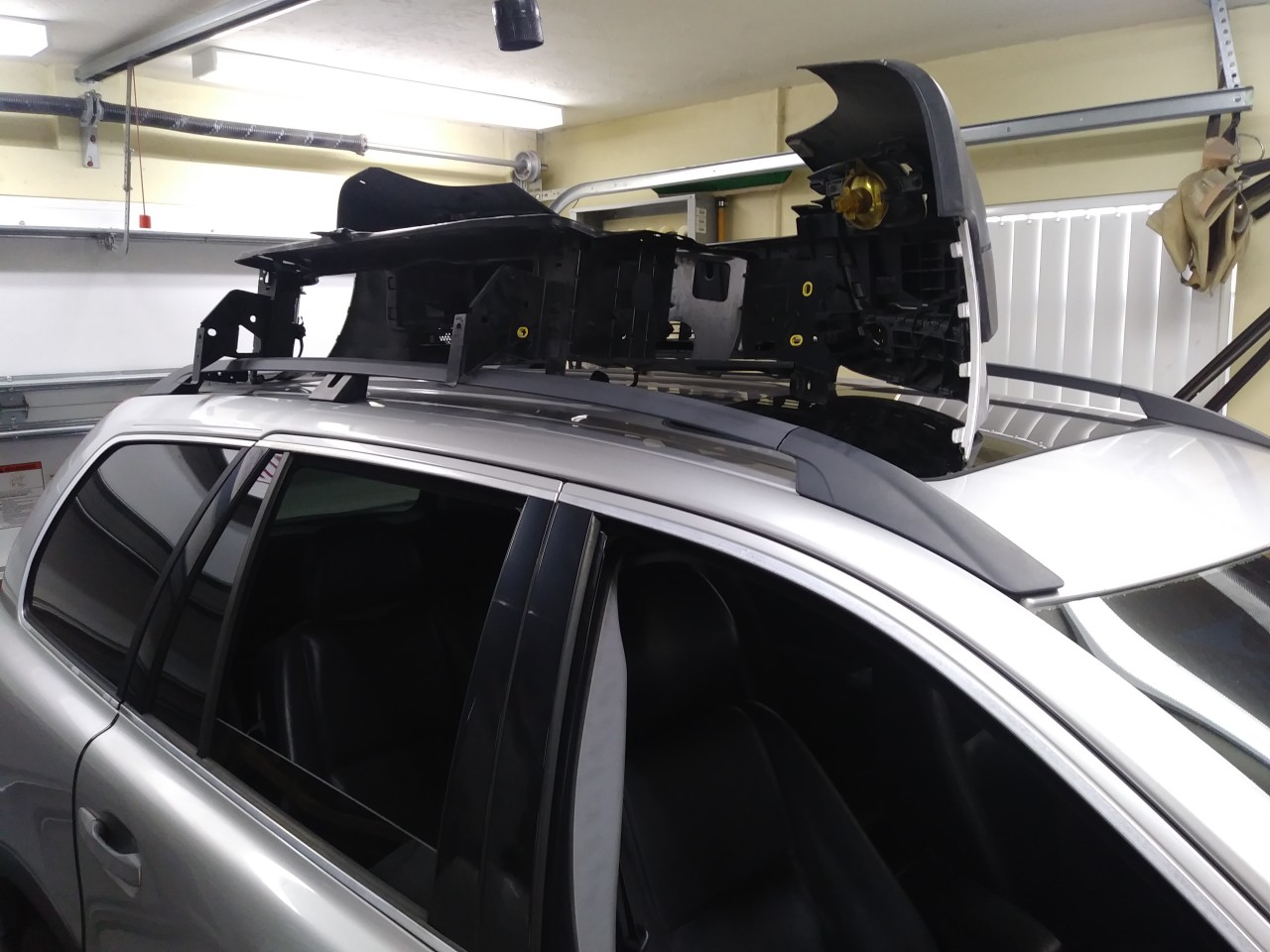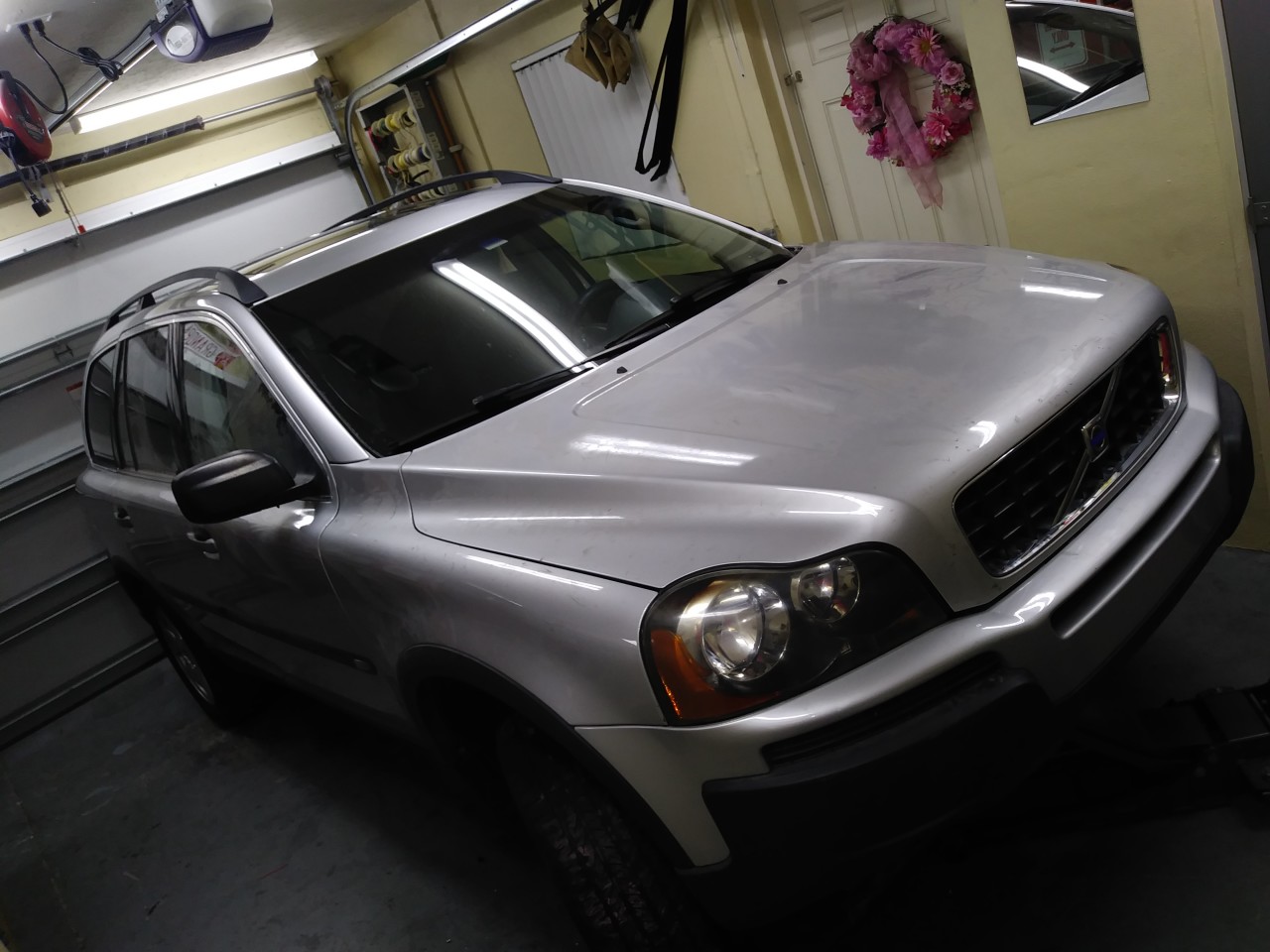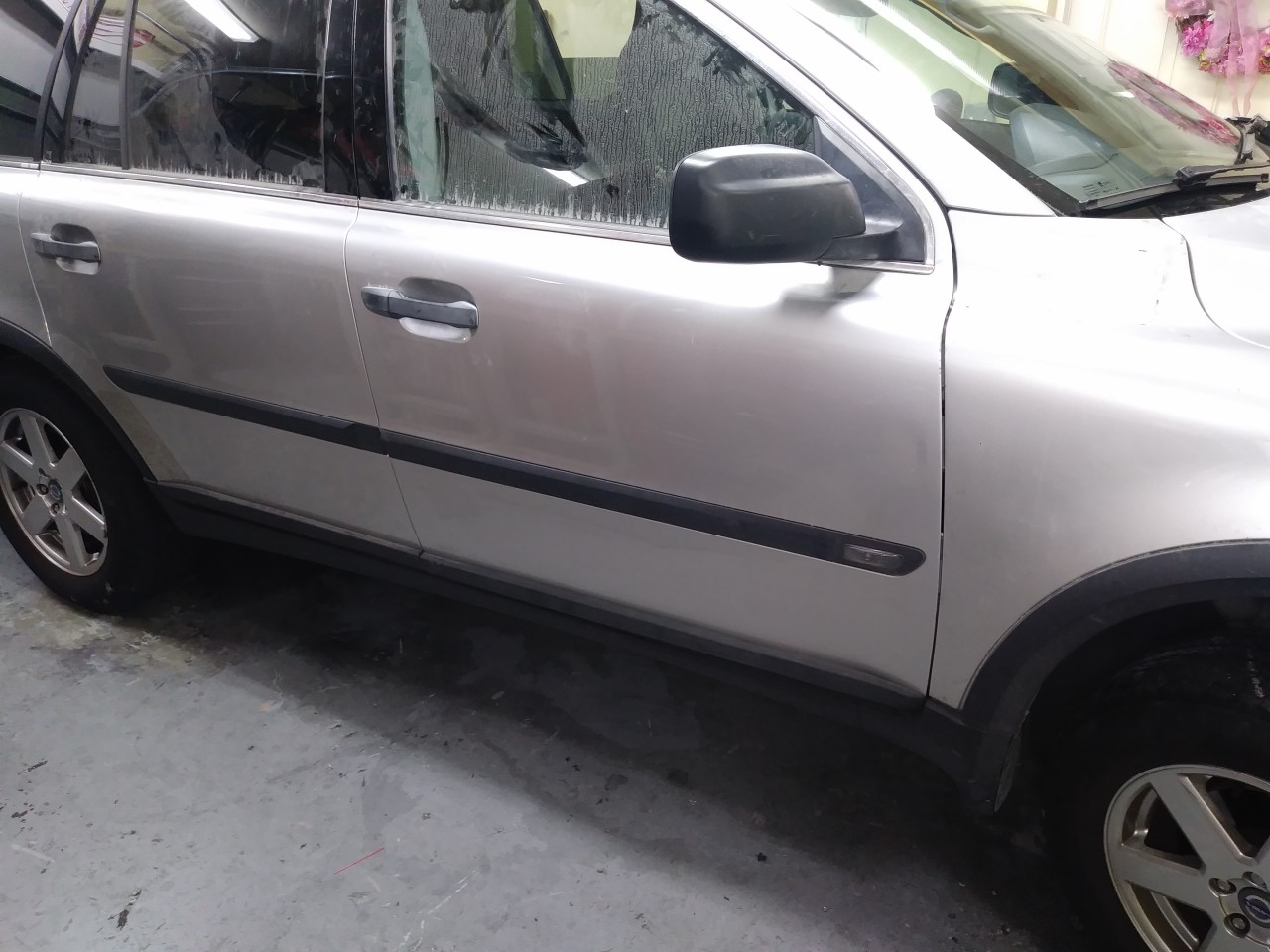 the new beaut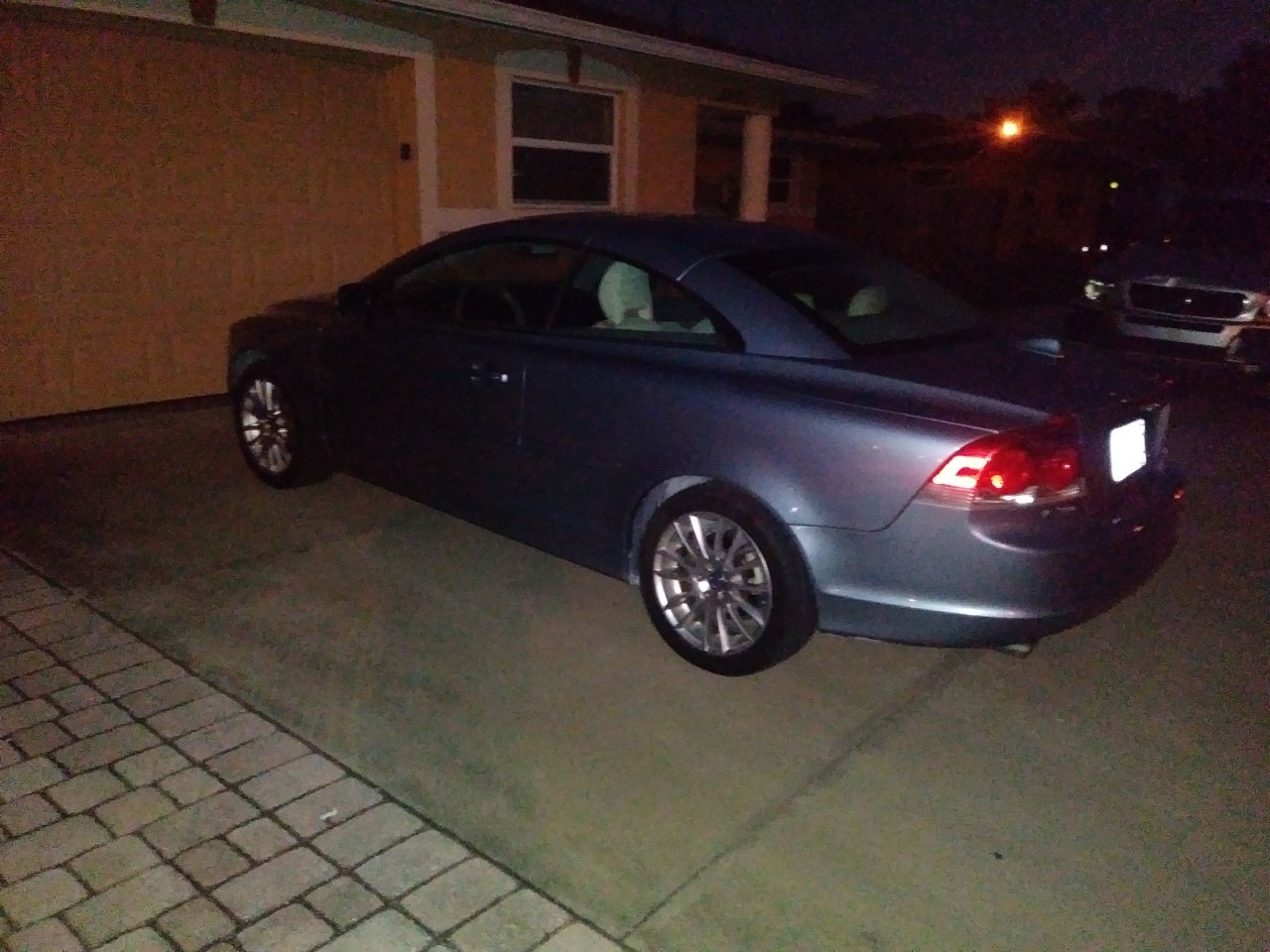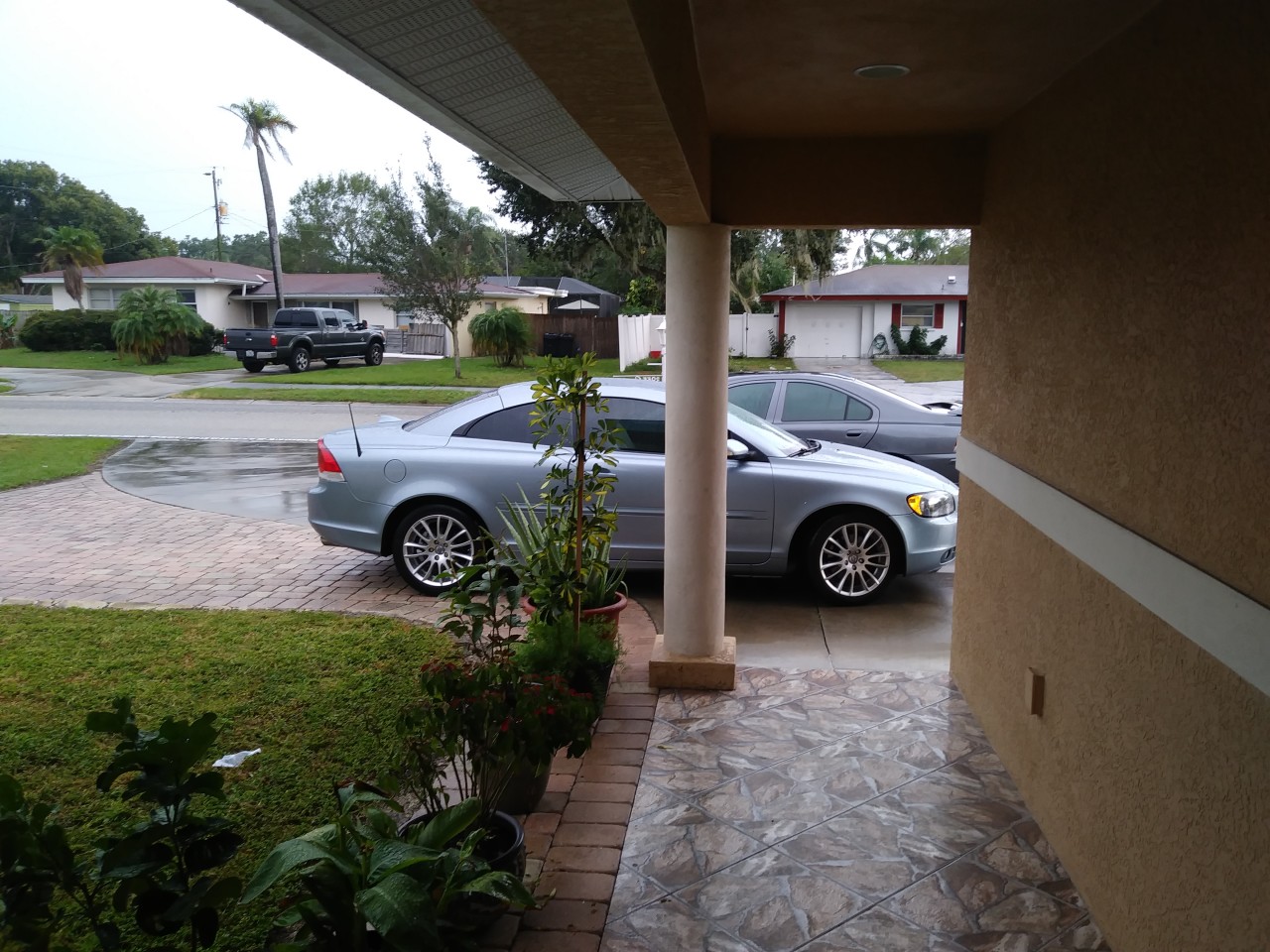 happy turkey day ss turkeys.
12-3-2017
maintaining it all stock.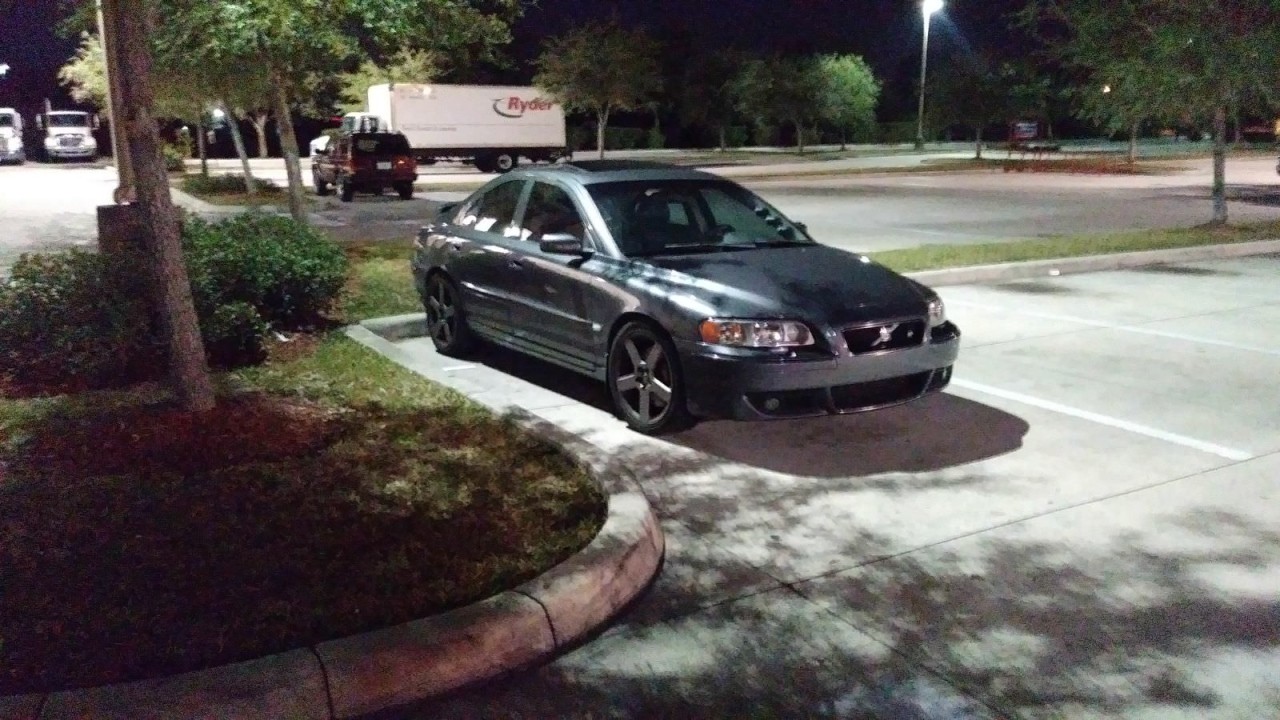 12-5-2017
e85 is the opioid of fuel in the US...lol
12-15-2017
i decided to take a look under this third runner right over here.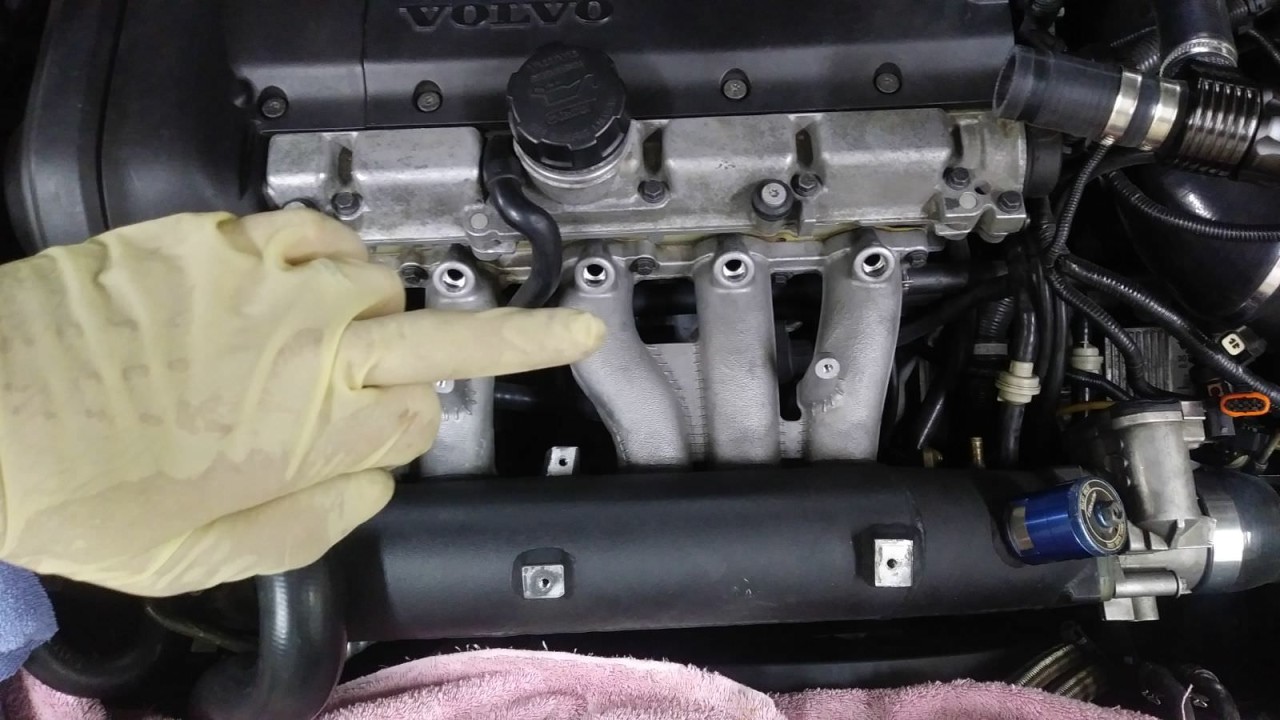 only to find the brand new oem volvo push fitting that i replaced 20k ago to be seeping .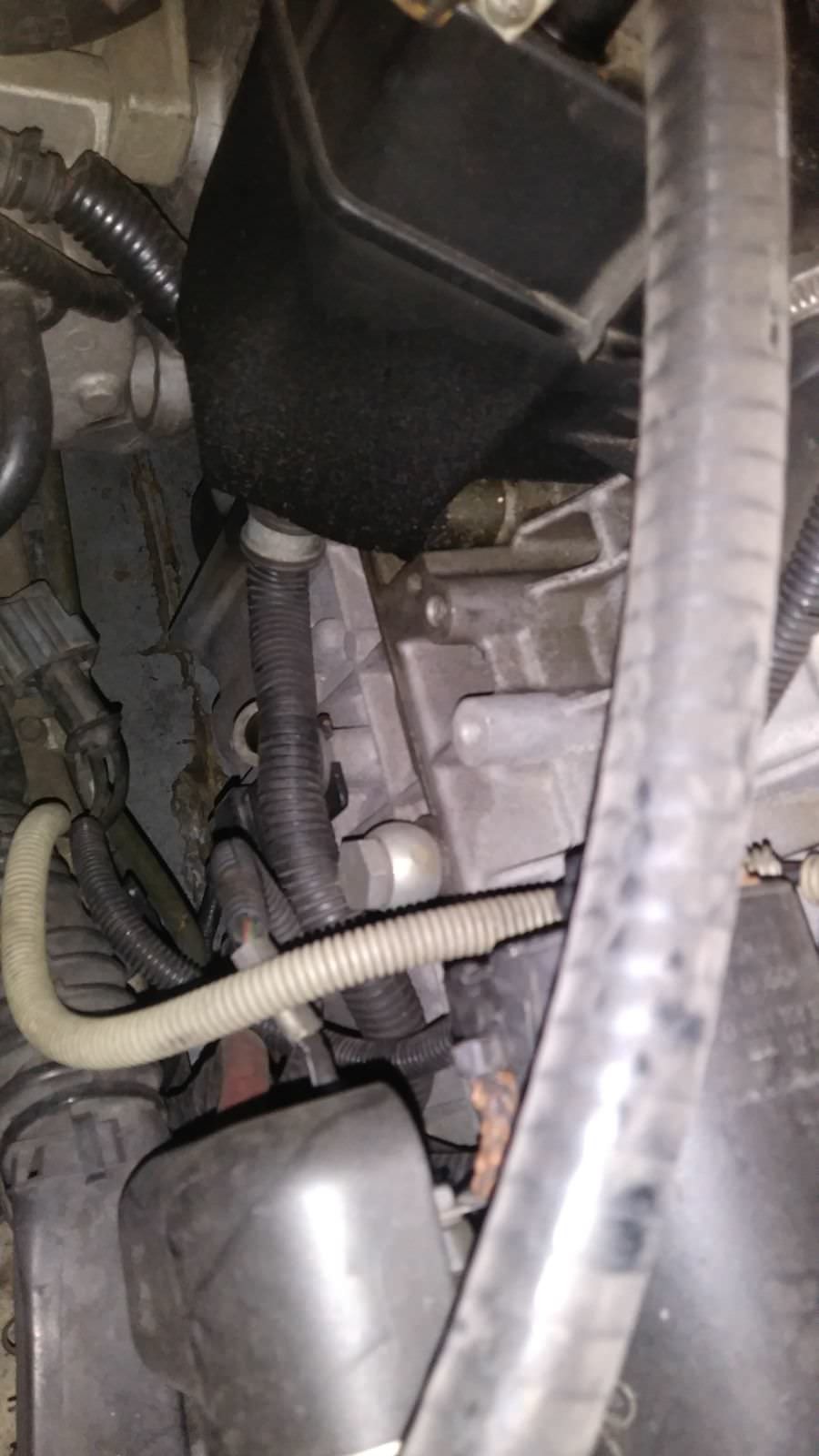 so i have one on my 850 for about 20k miles that i custom made that does not leak whatsoever.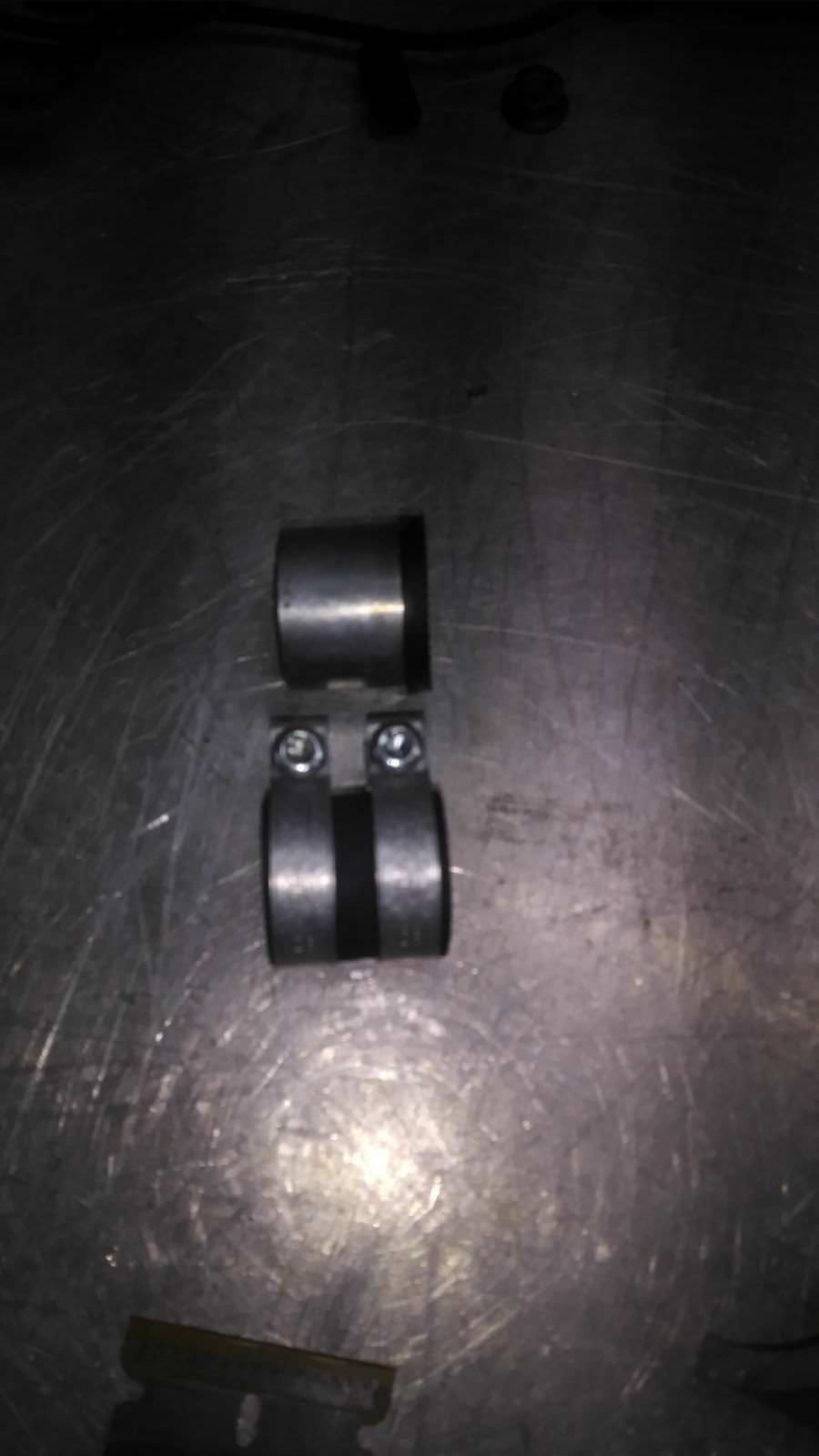 never again, until it's time for pcv redo.
my home made oil pressure spliter...no leak , works perfect.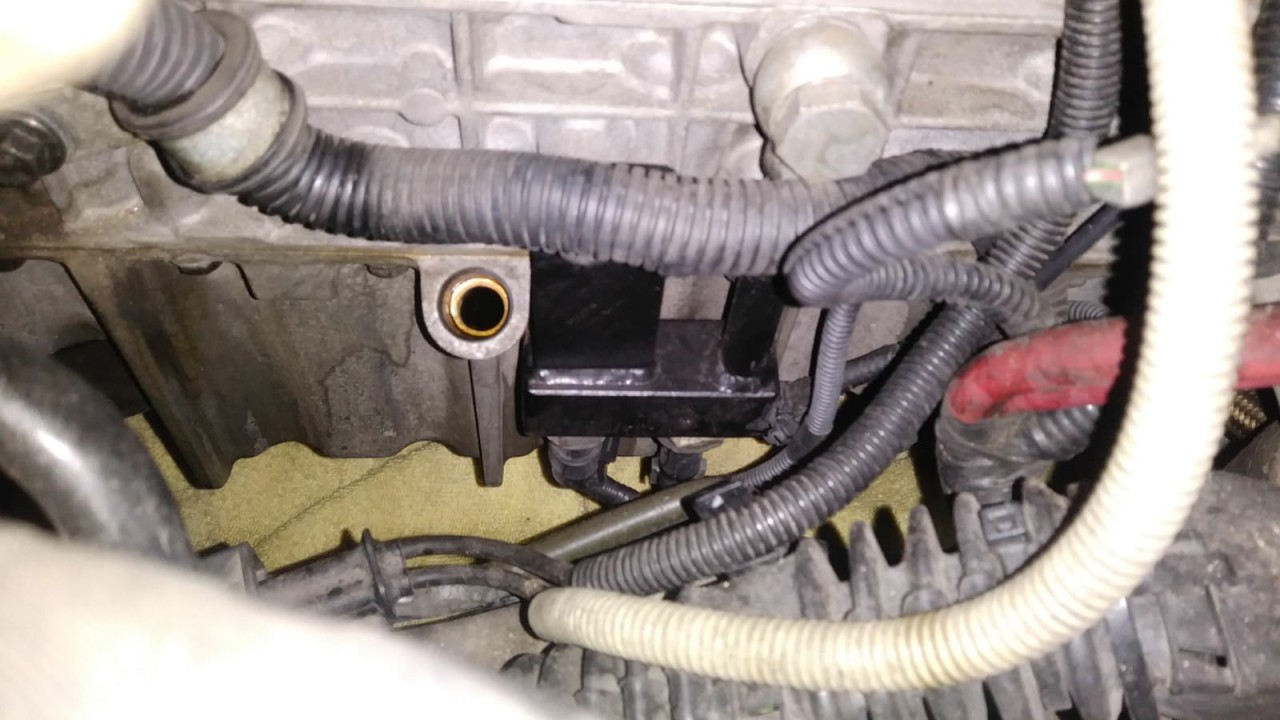 looked over my spit ported polished cylinder head

...looks great.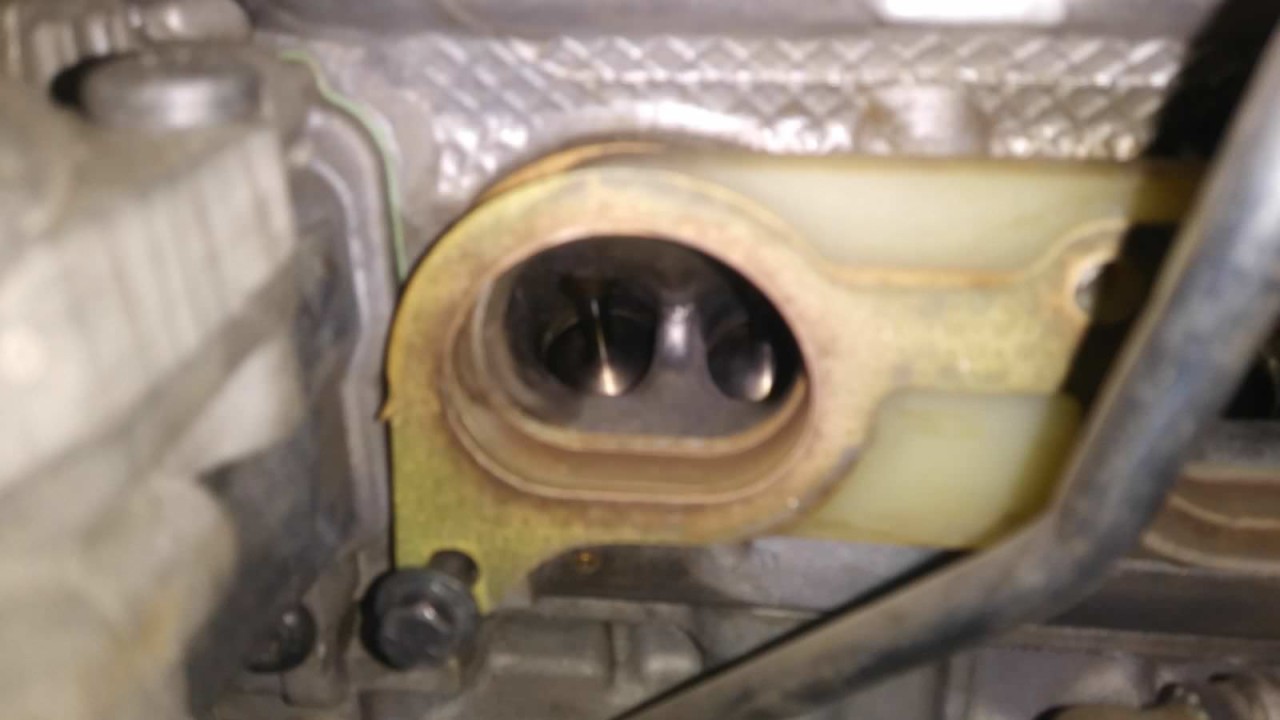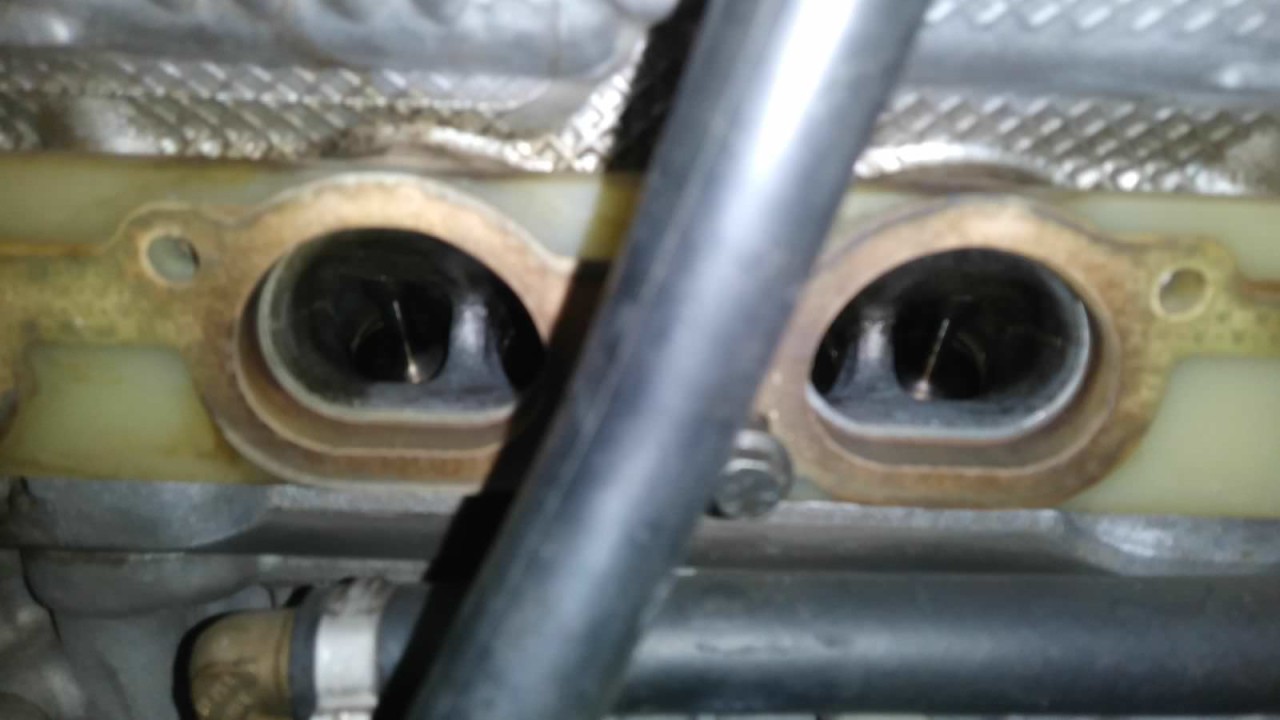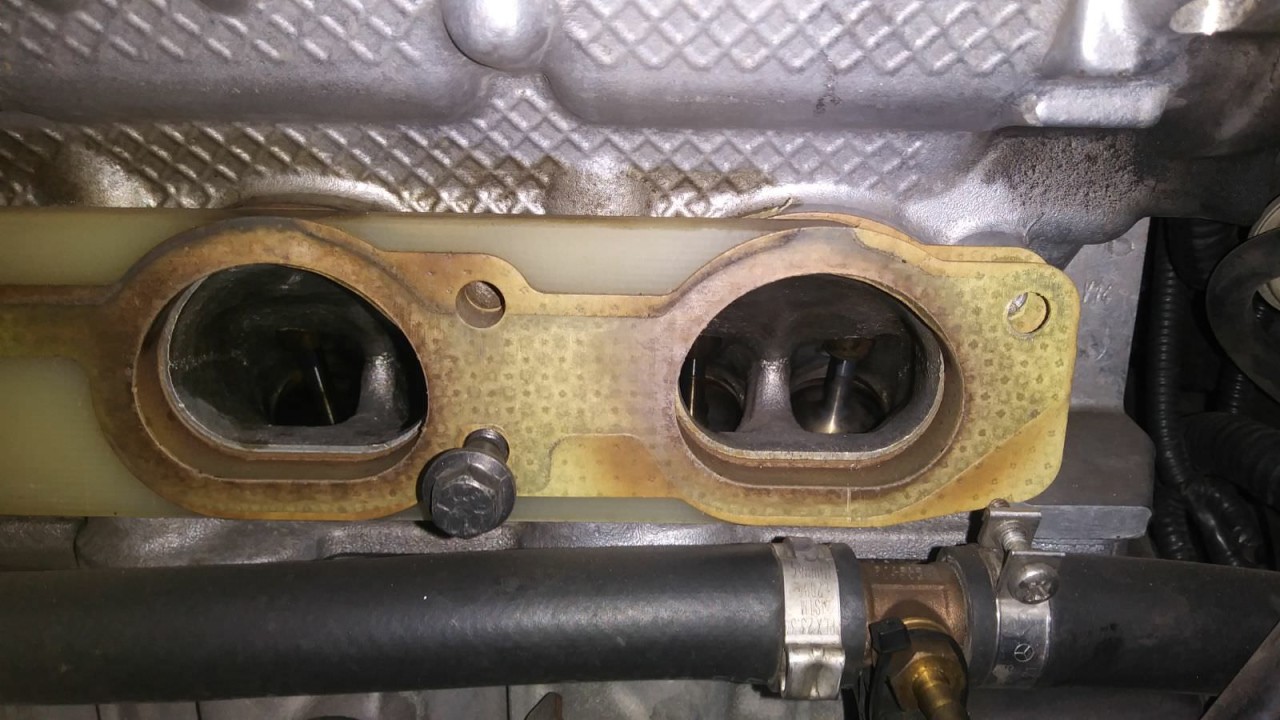 good to about 28 psi and useless at this point...removed both my 850 and s60 greddy relieve valves and said good bye to them.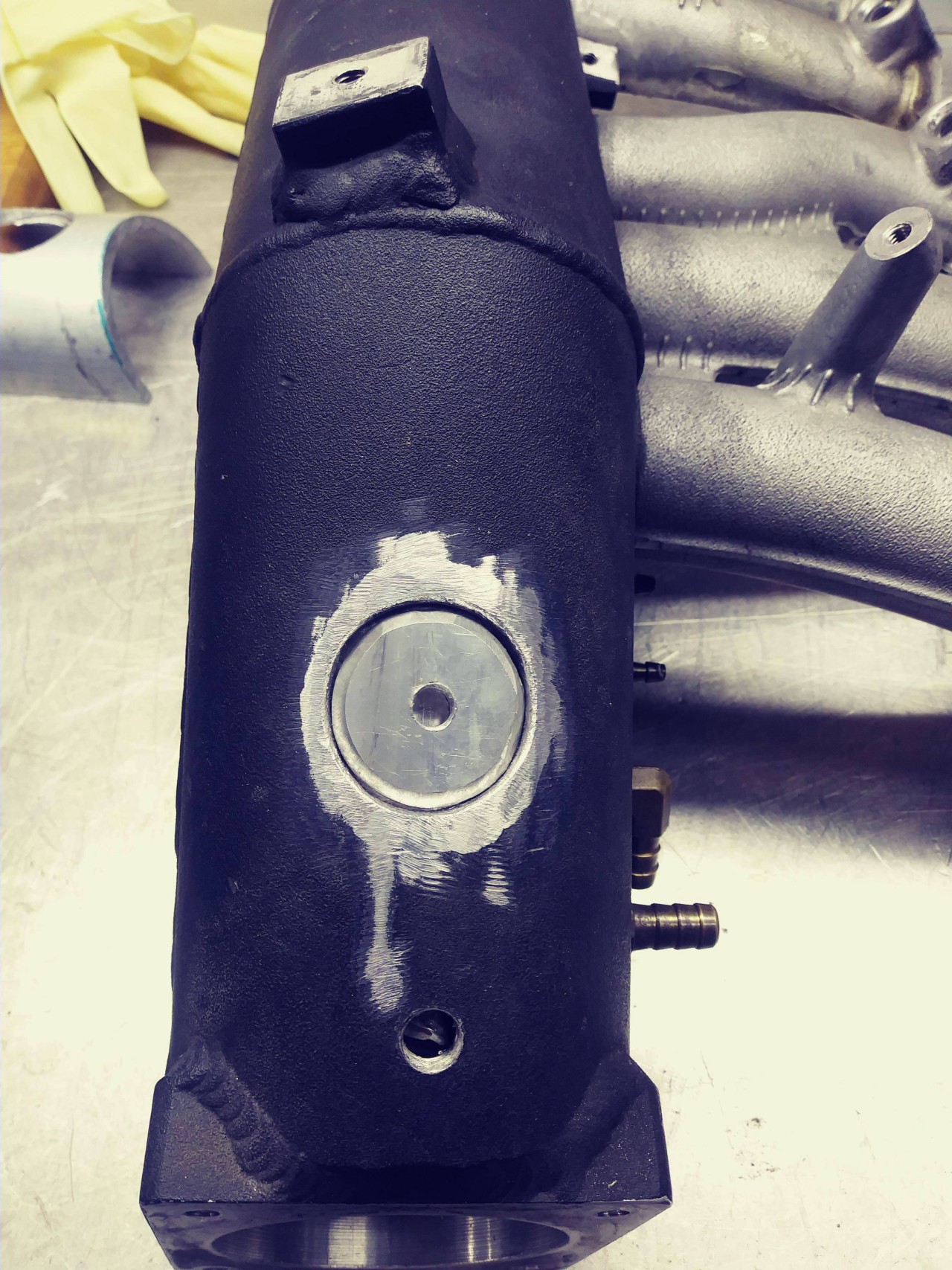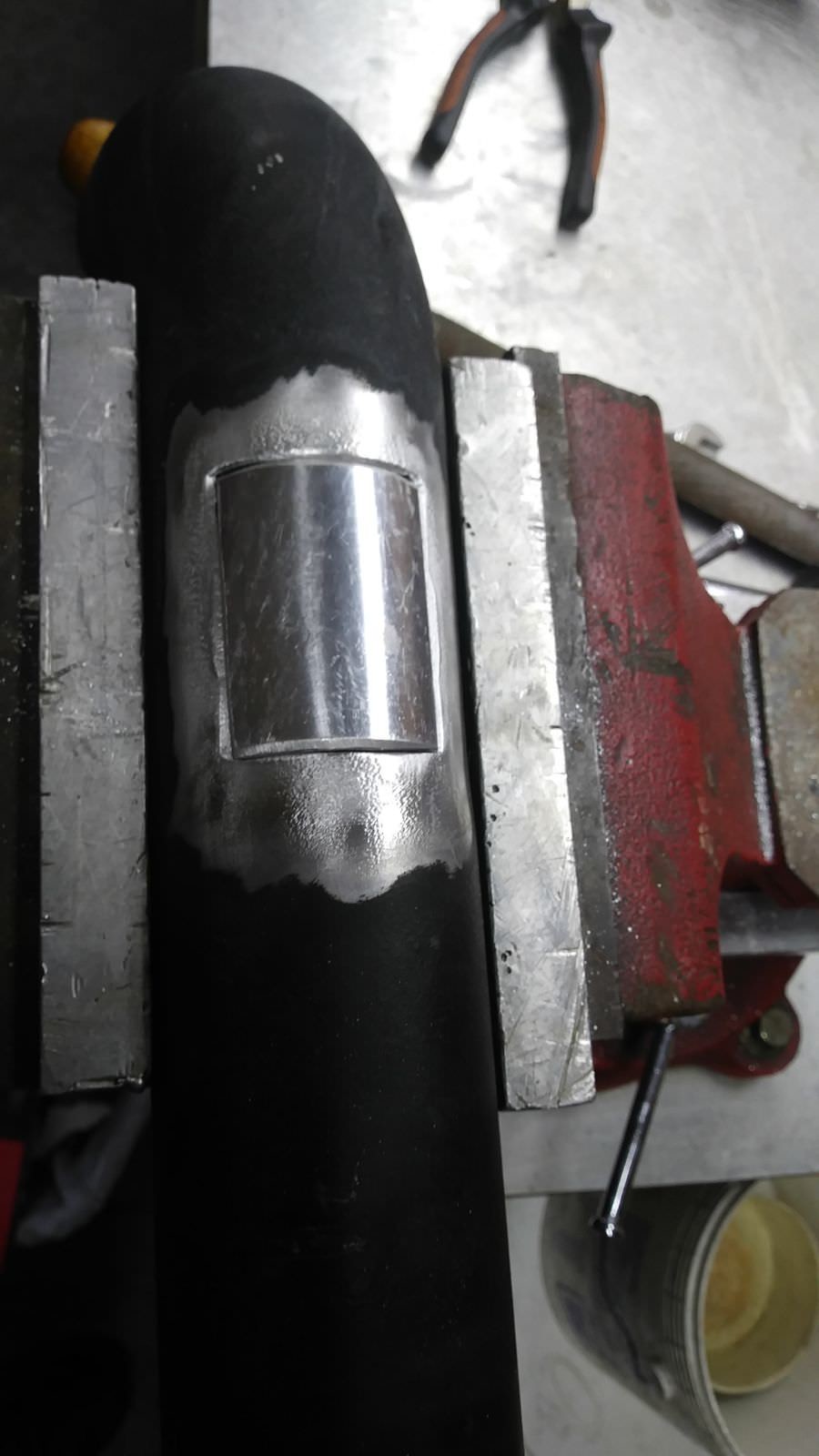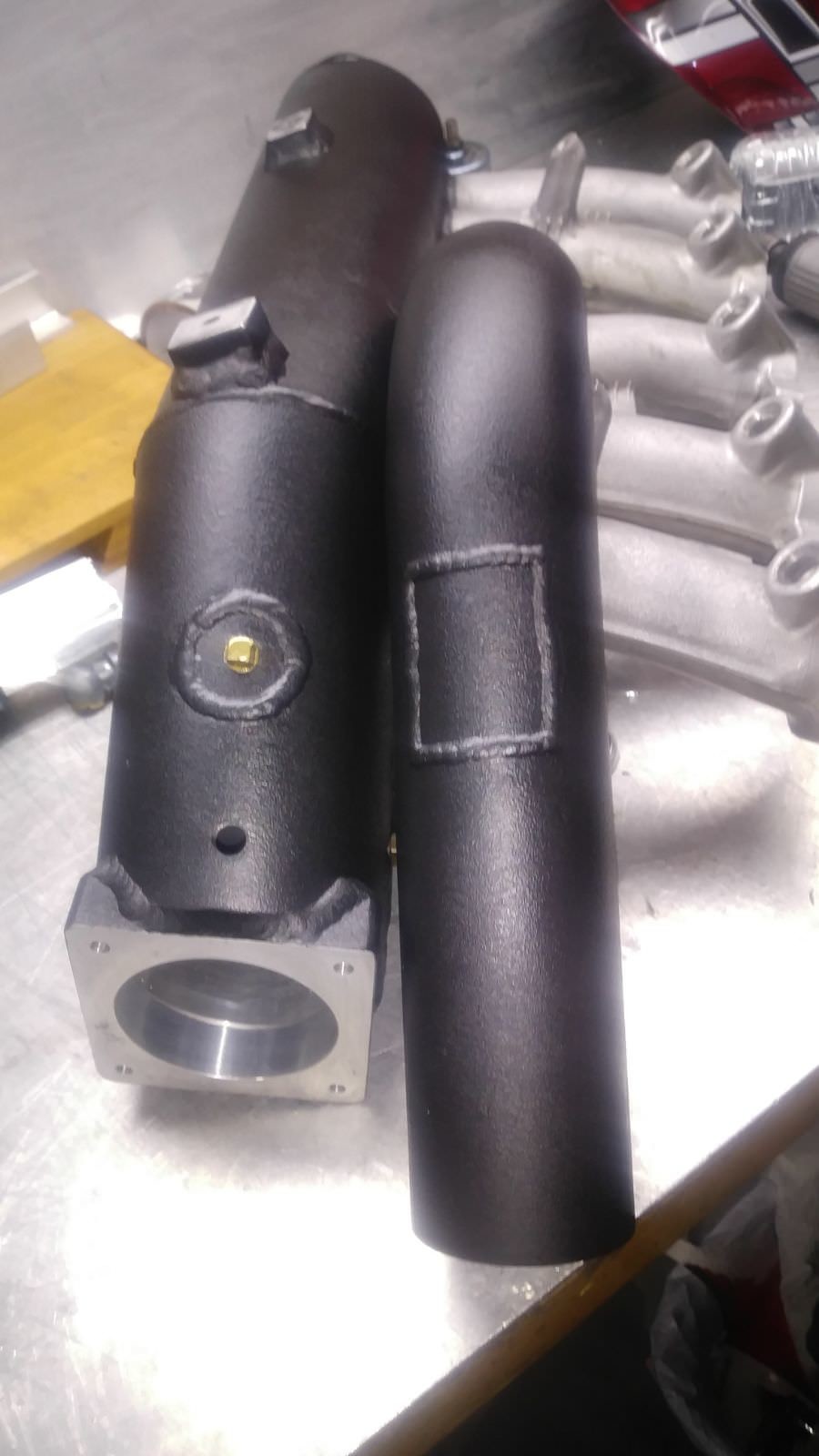 test fitted larger injectors for future endeavors...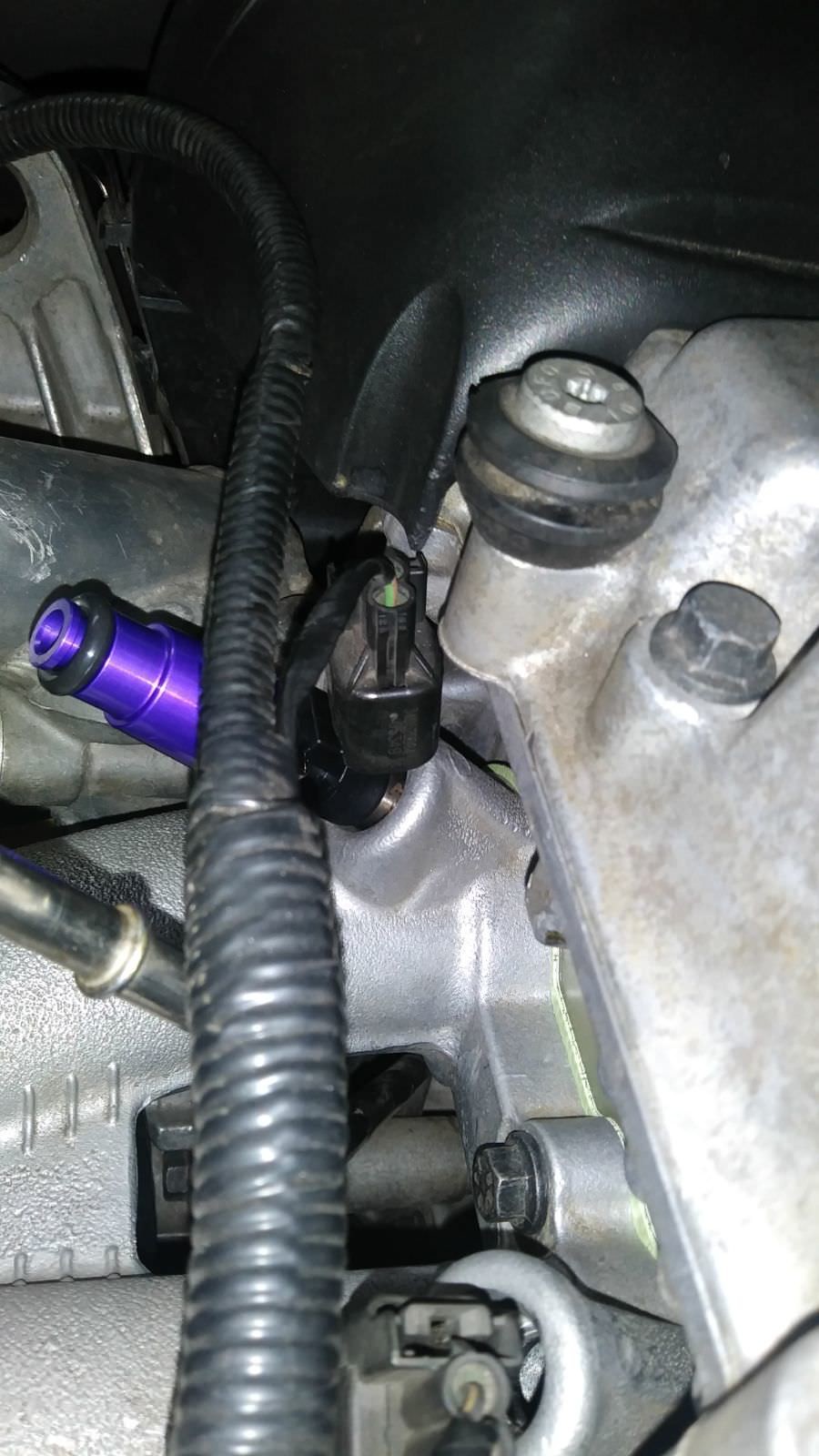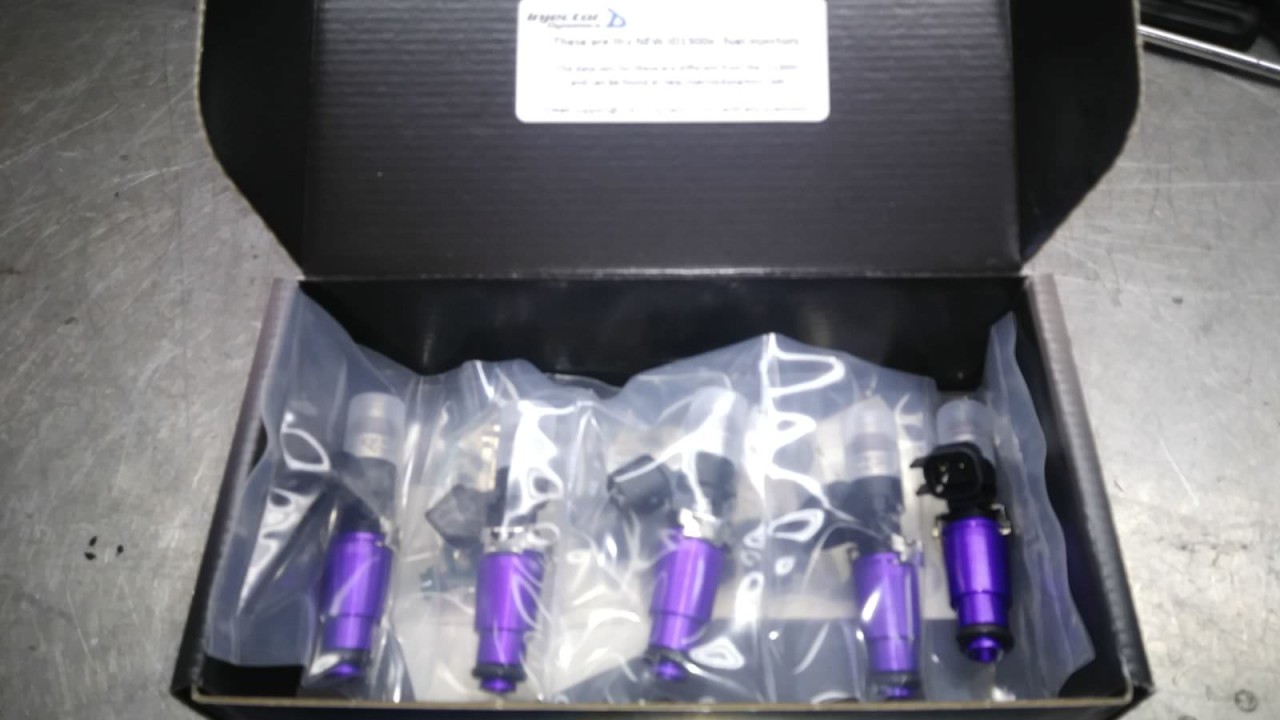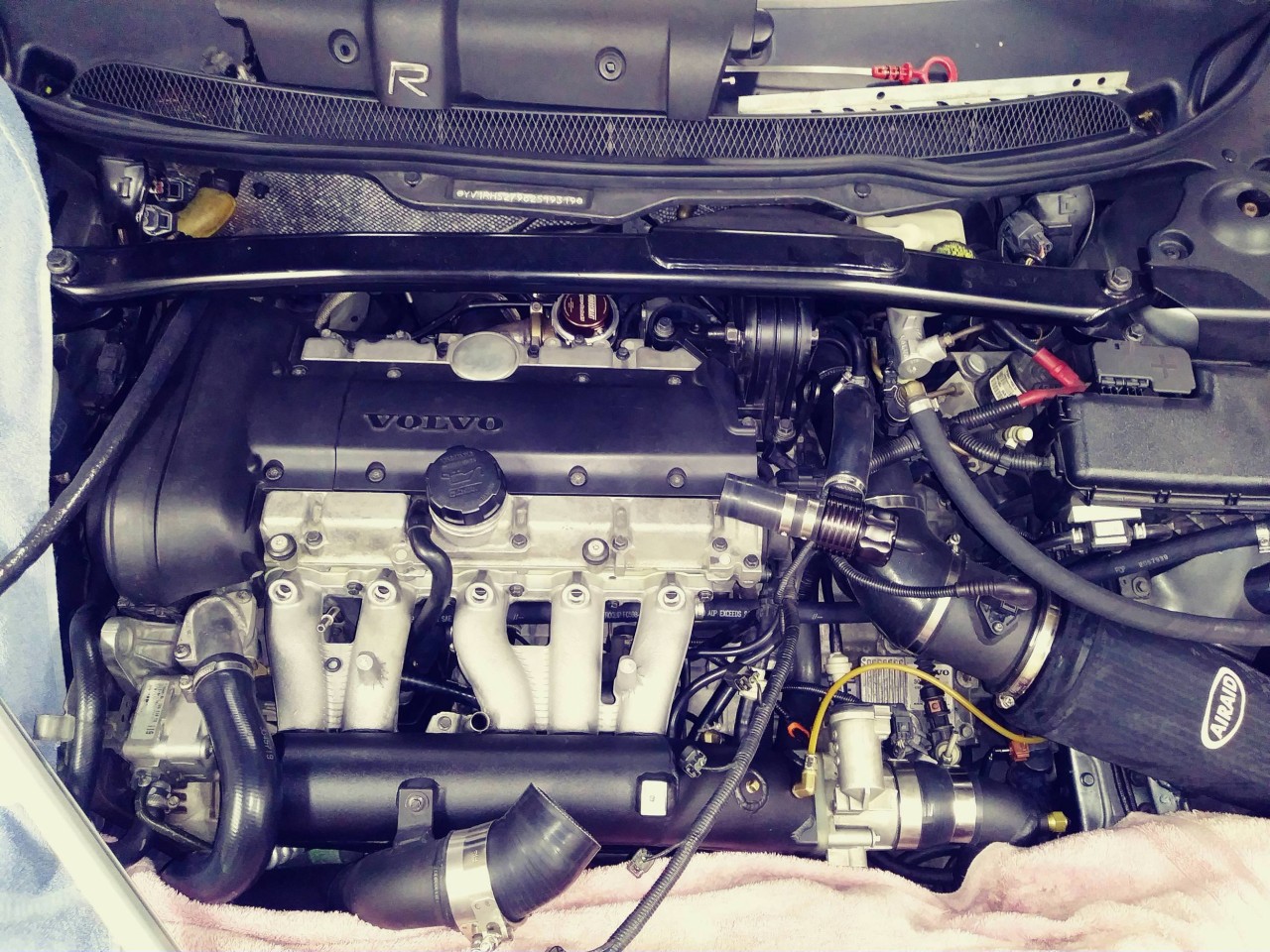 12-30-2017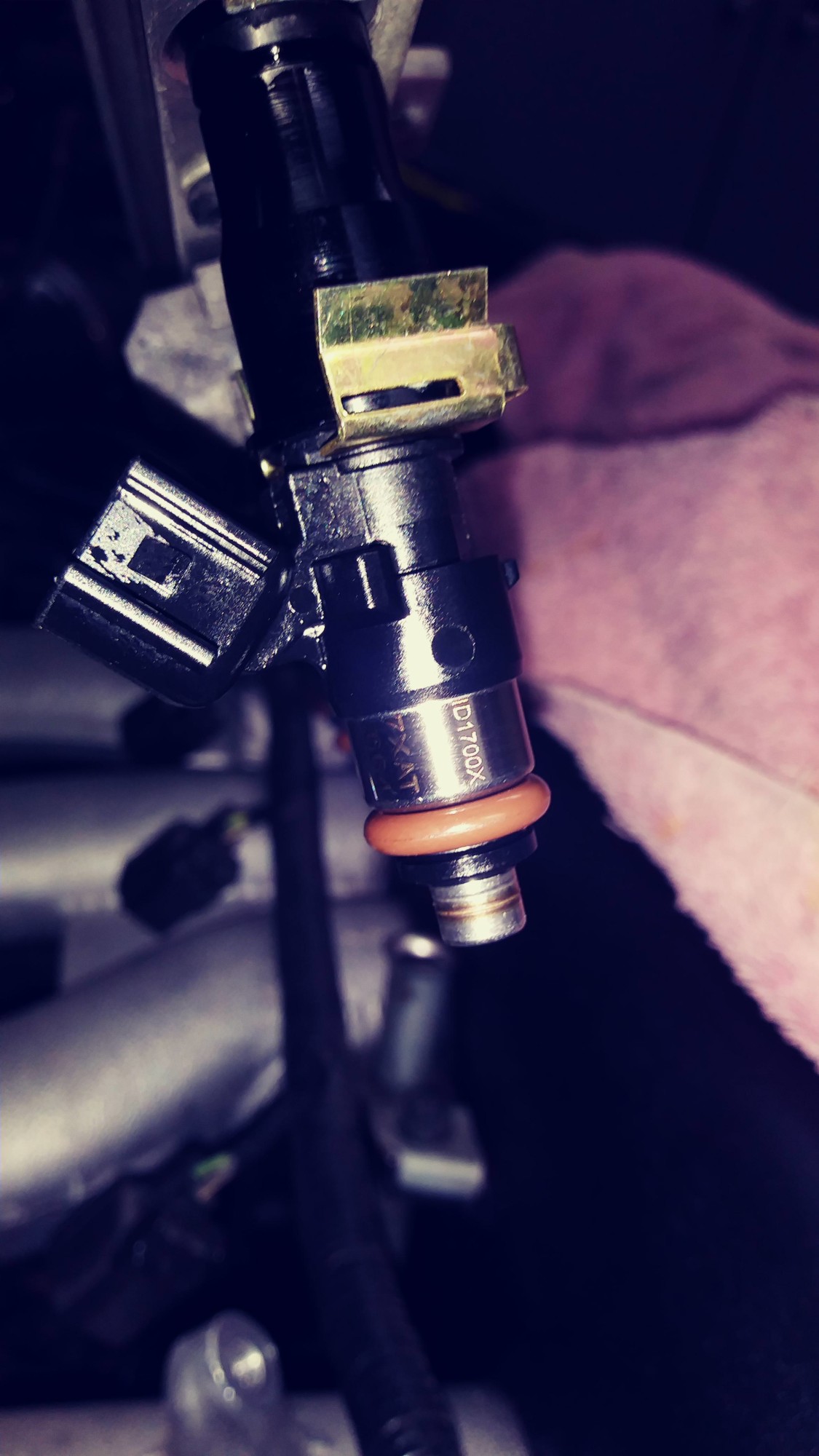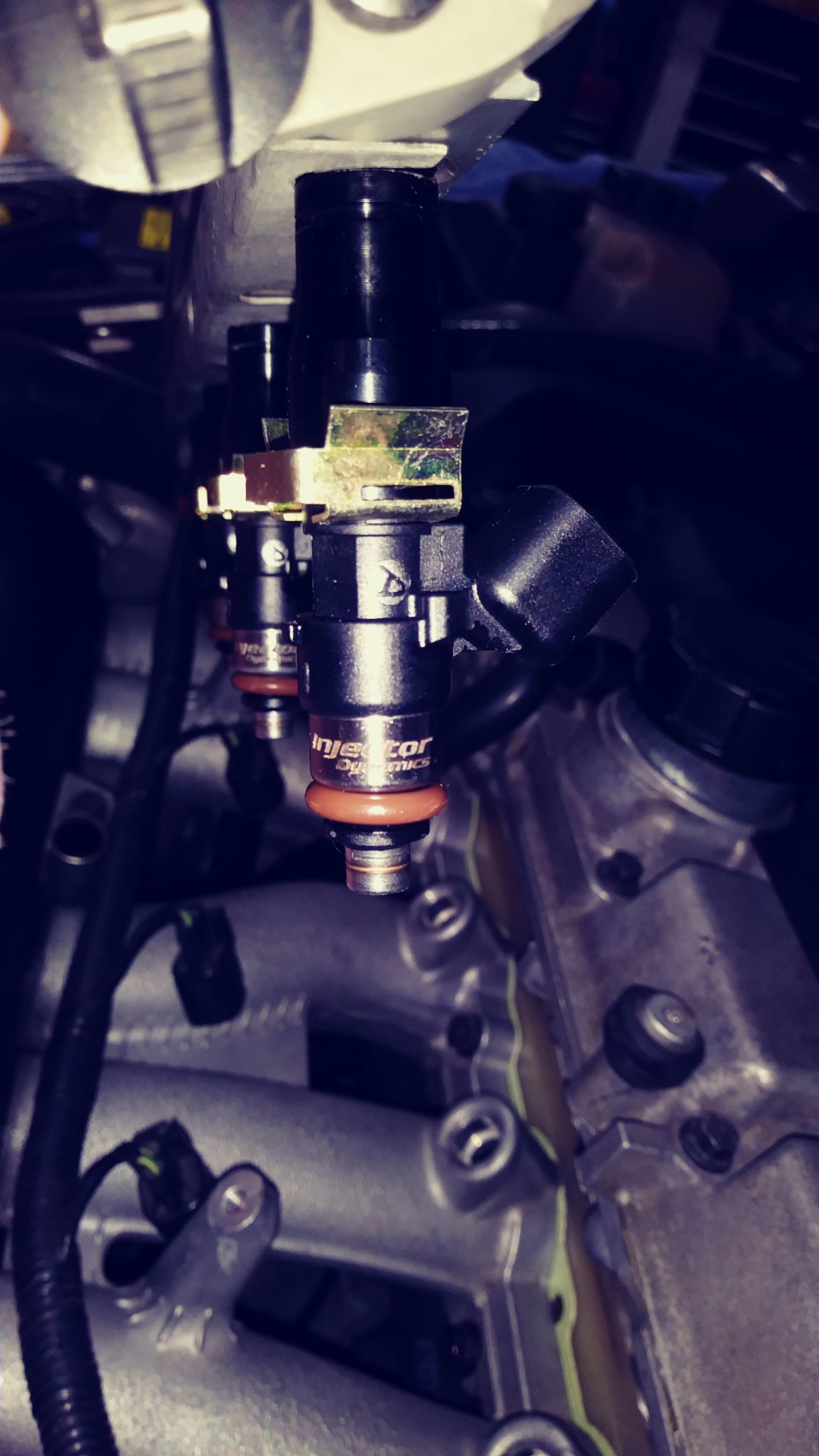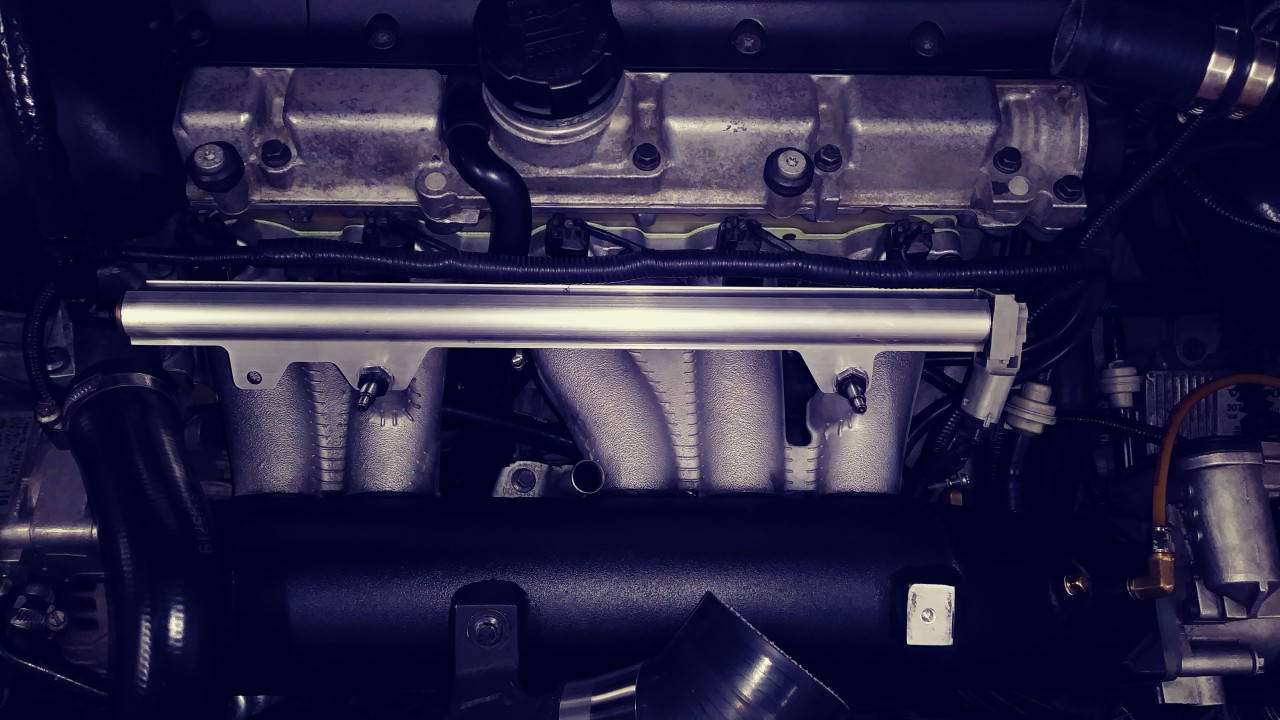 going to convert s60's drl and fog bulbs to white/blue instead of yellow like i did on my 850...it only cost 30 bucks.

white/blue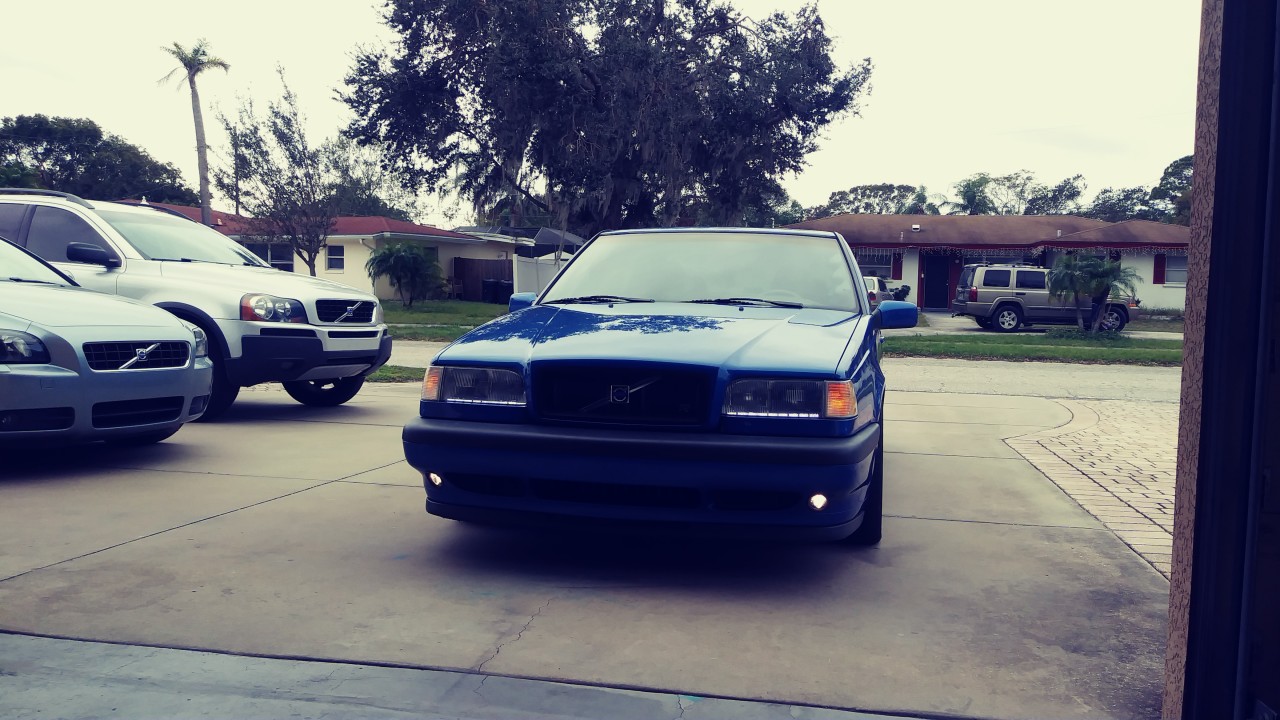 yellow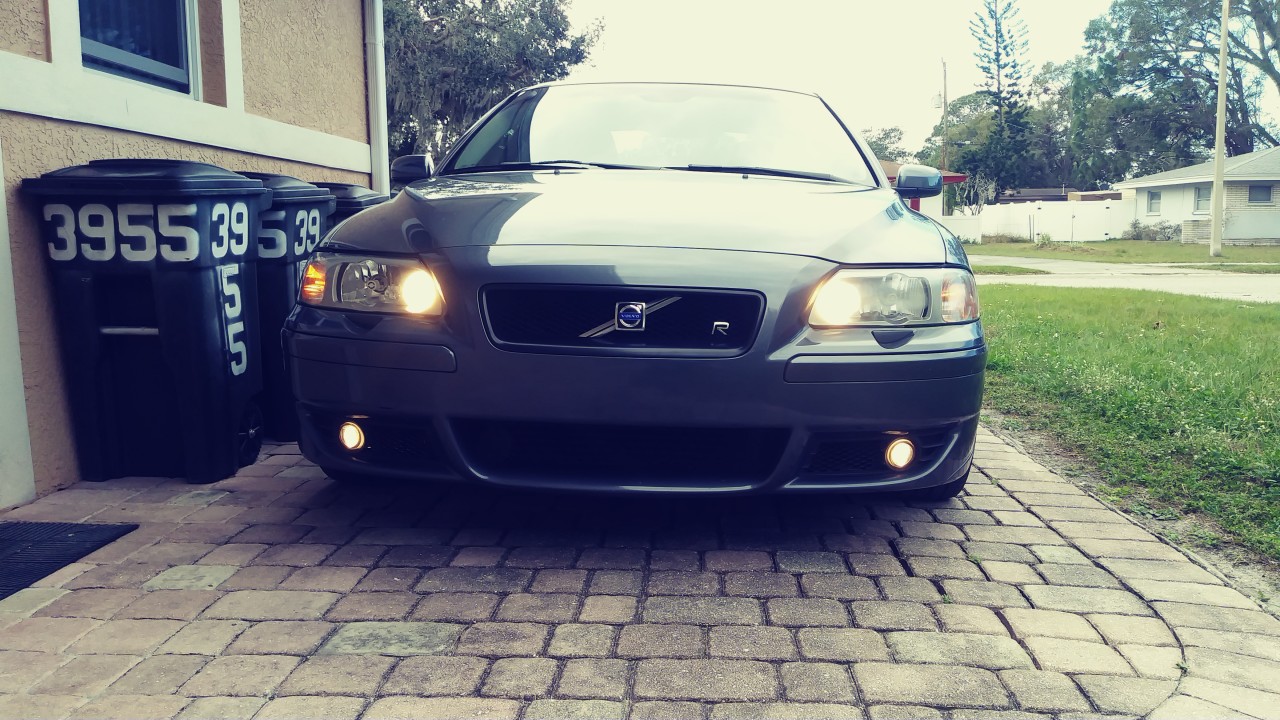 i know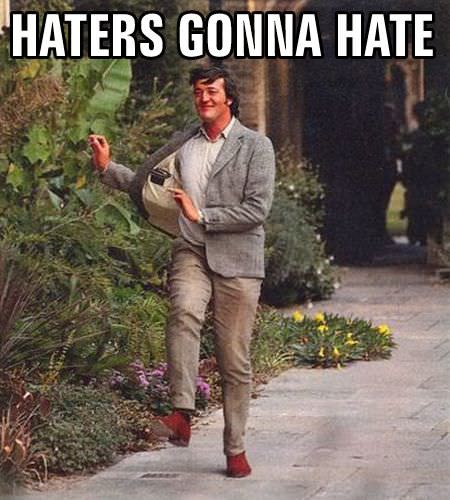 WAT I DO NOW???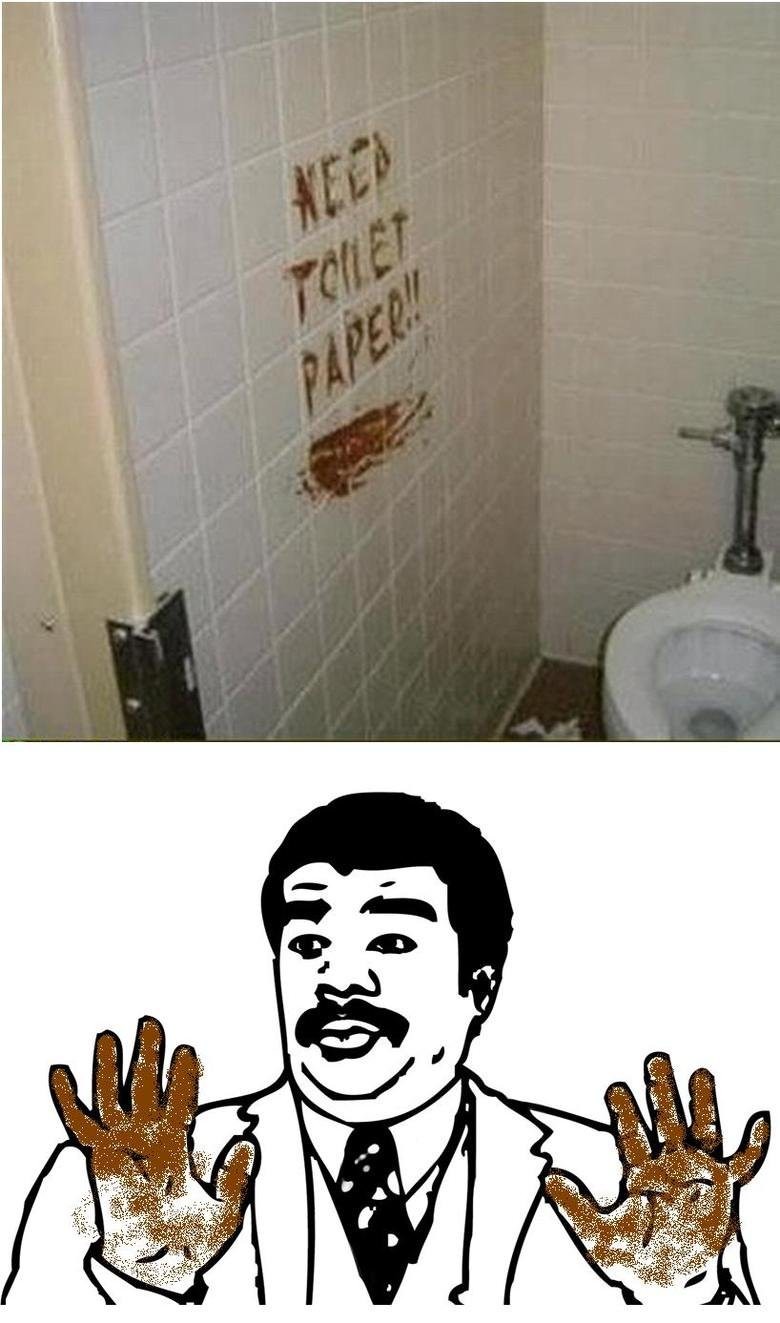 not hilton...i would like to keep it stock but i have to find my new tuna.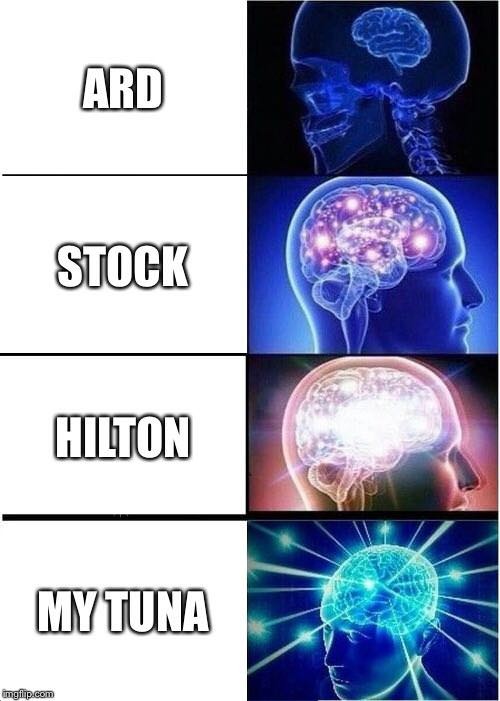 2-2-2018
lolz

3-25-2018
in preparation for contrast https://urbastuning.wordpress.com/ speed density tune .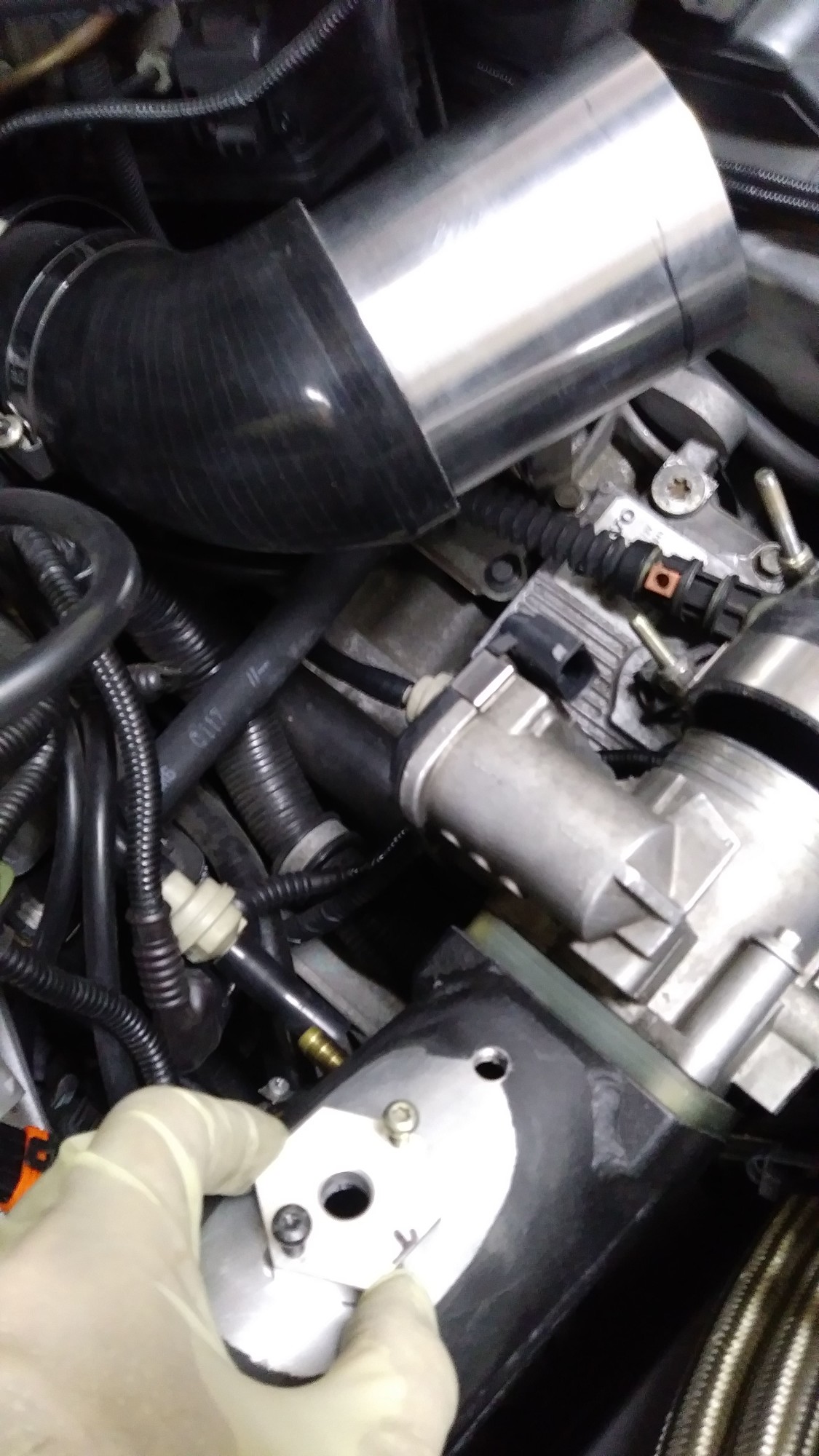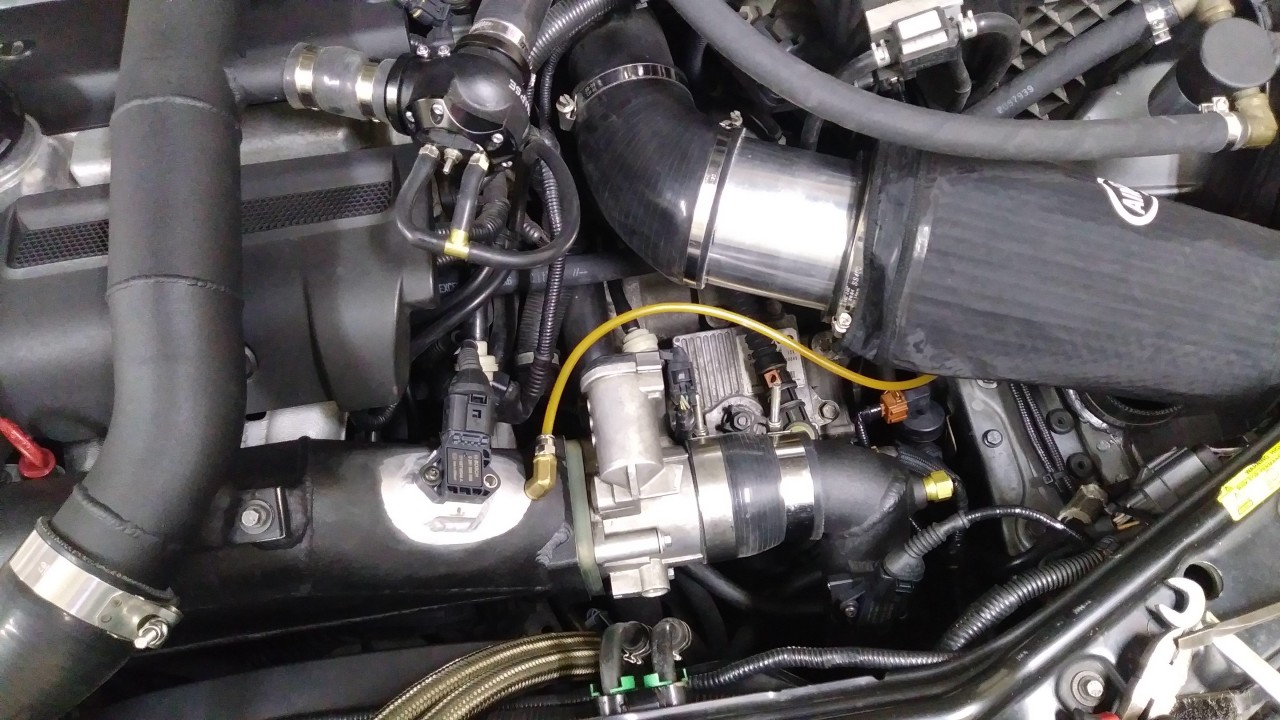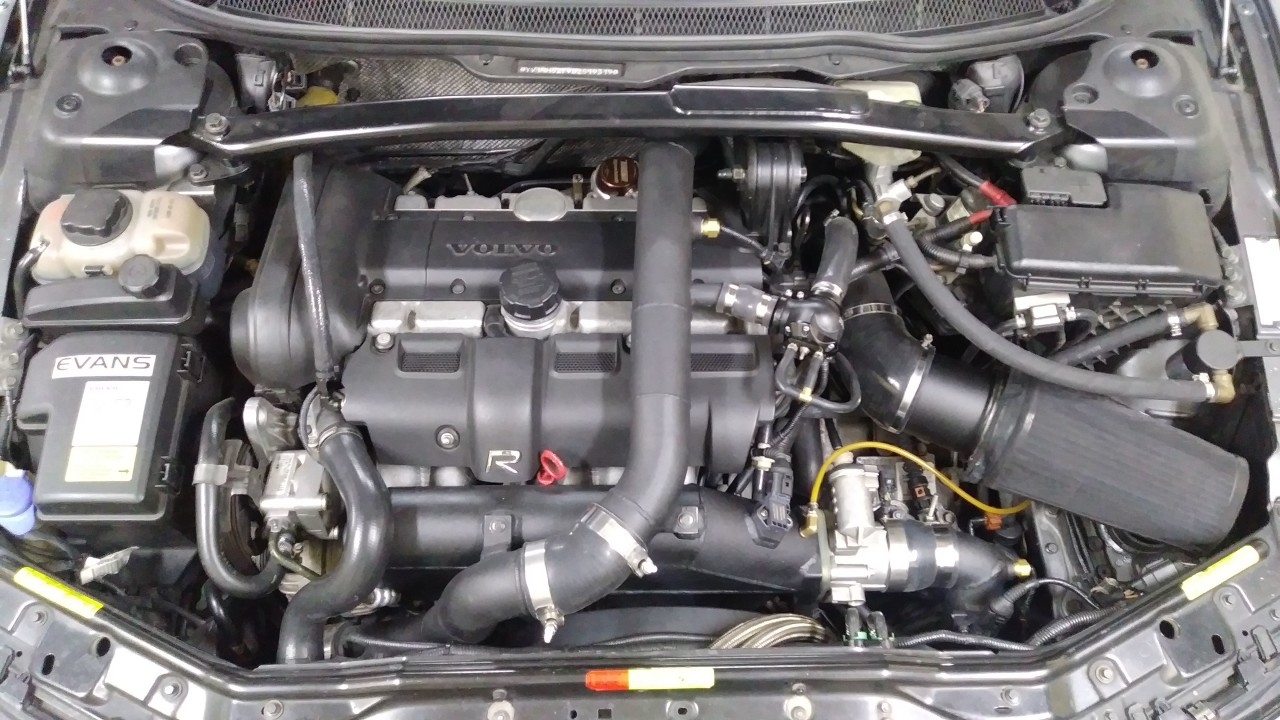 5-7-2018
replaced brake fluid in all of our vovos = s60r, 850t5r, c70, xc90r, xc90 and did complete f&r brake job in xc90 and xc90r...total cost 660$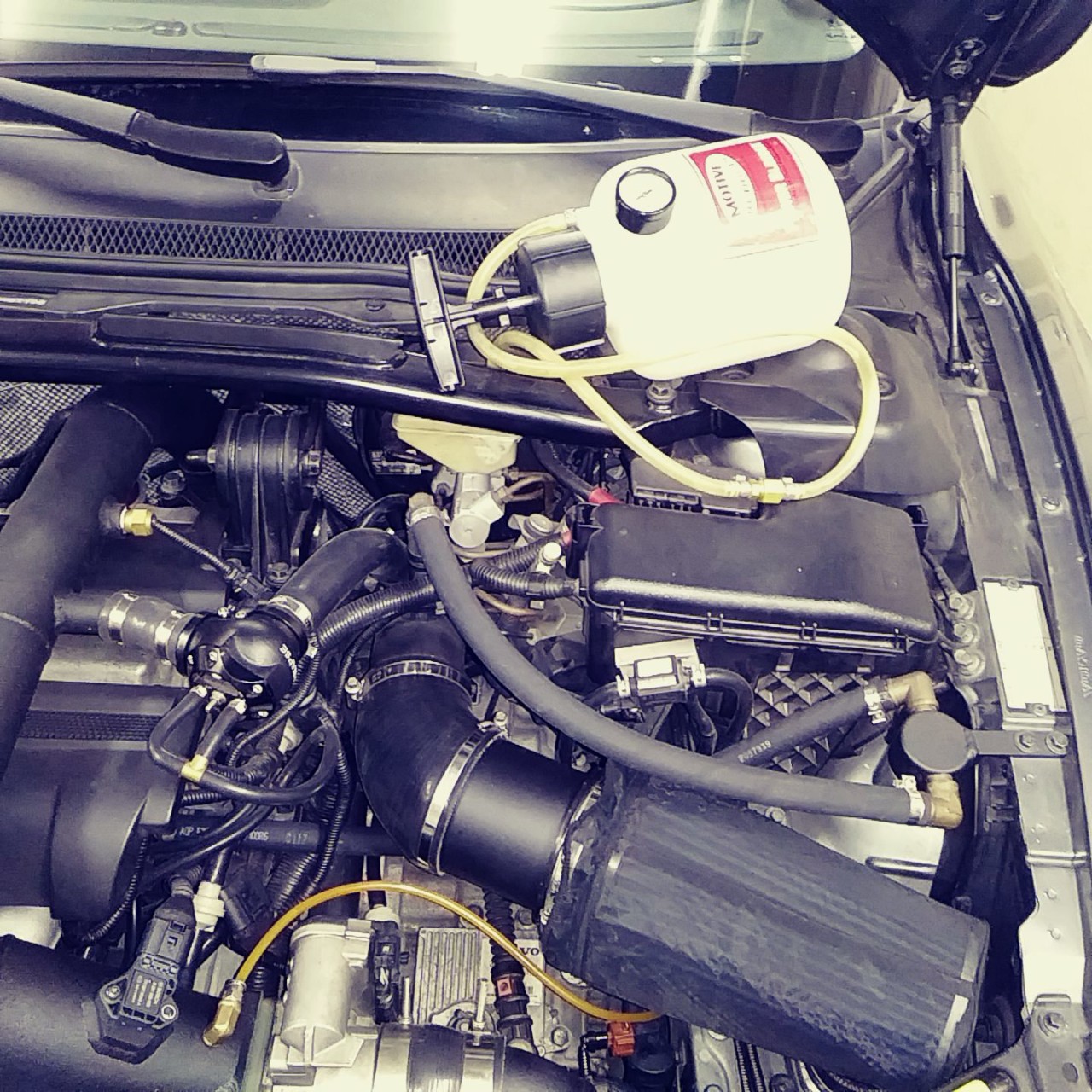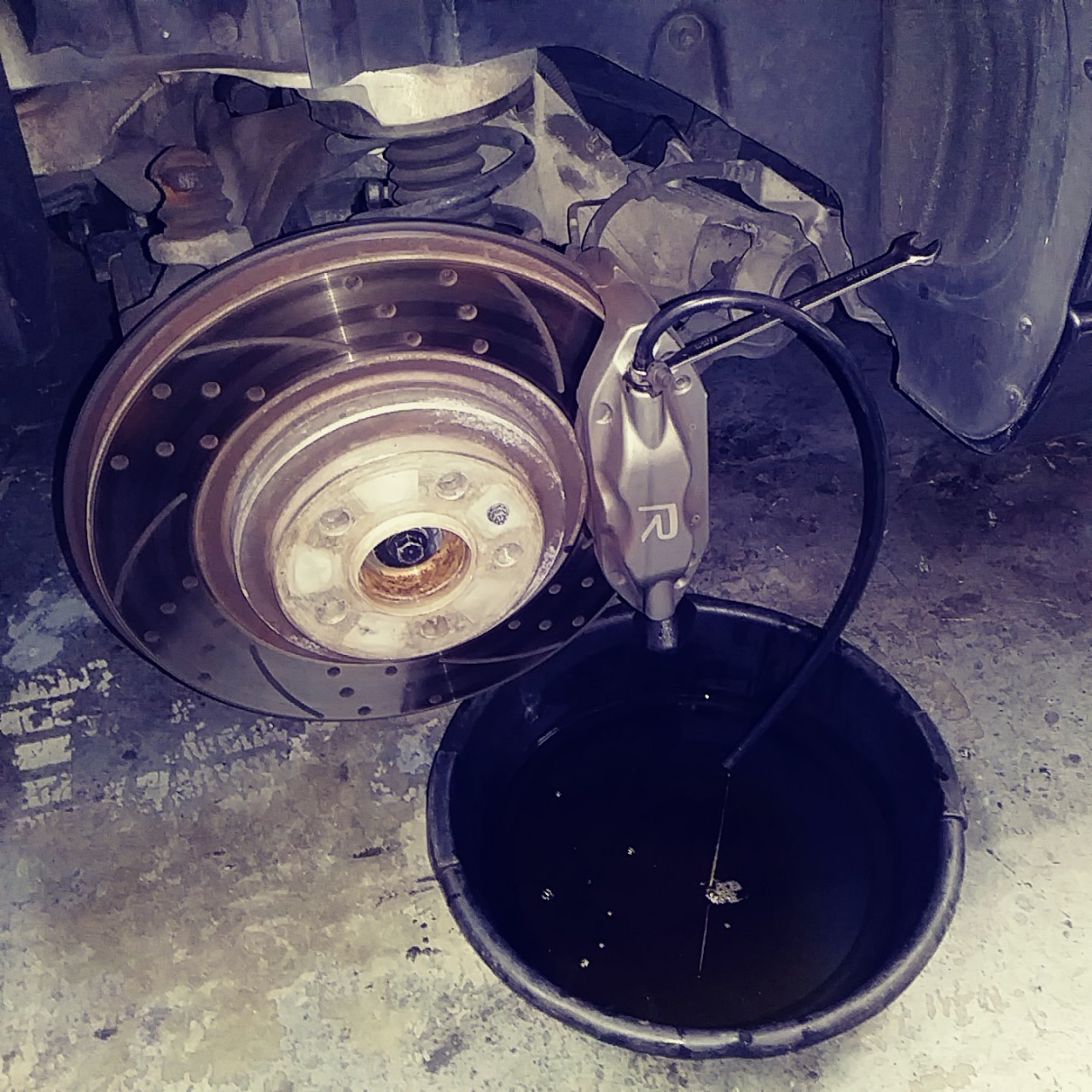 with this fluid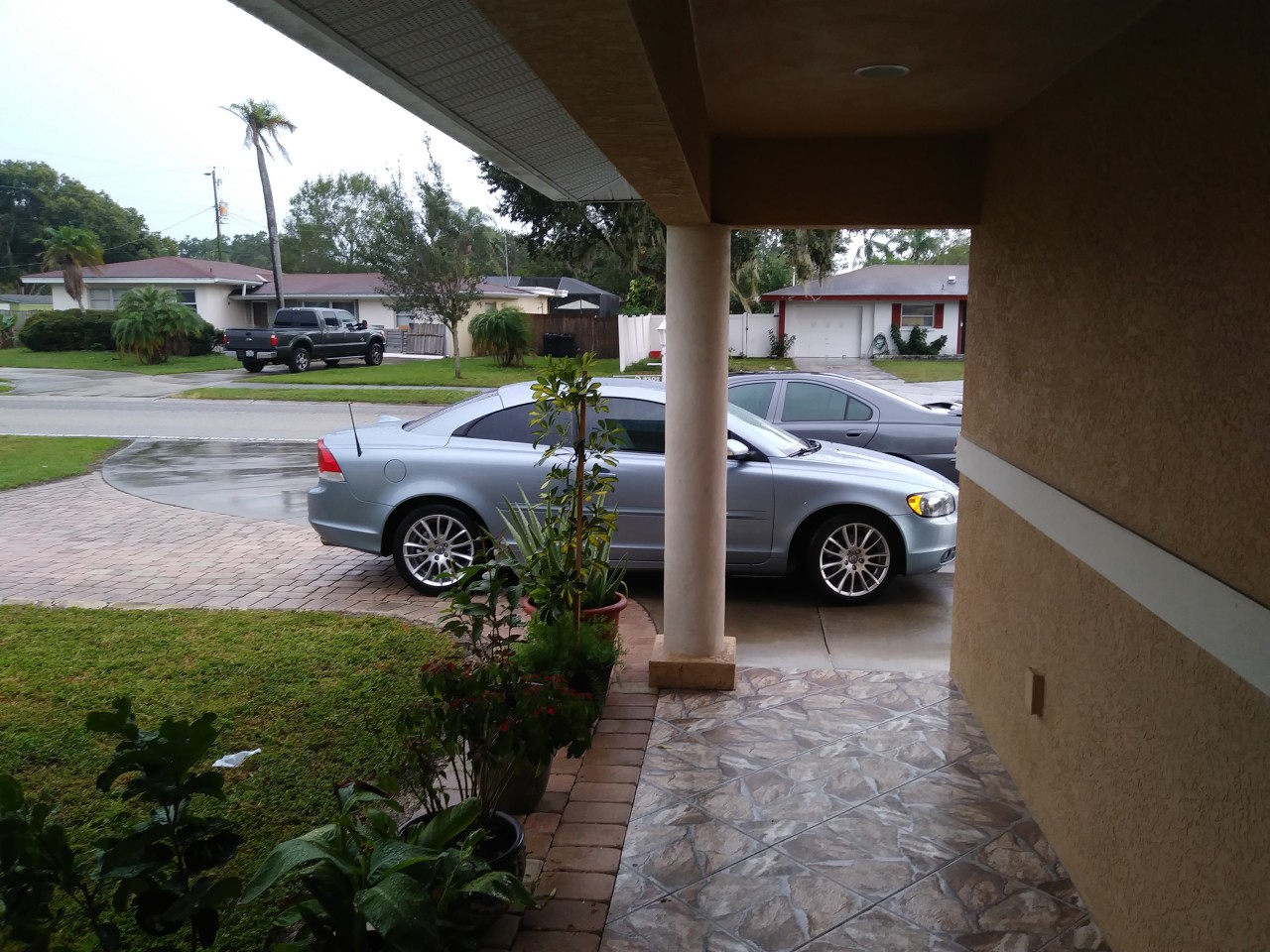 5-10-2018
new lugs all around , changed oils in preparation of operation take off.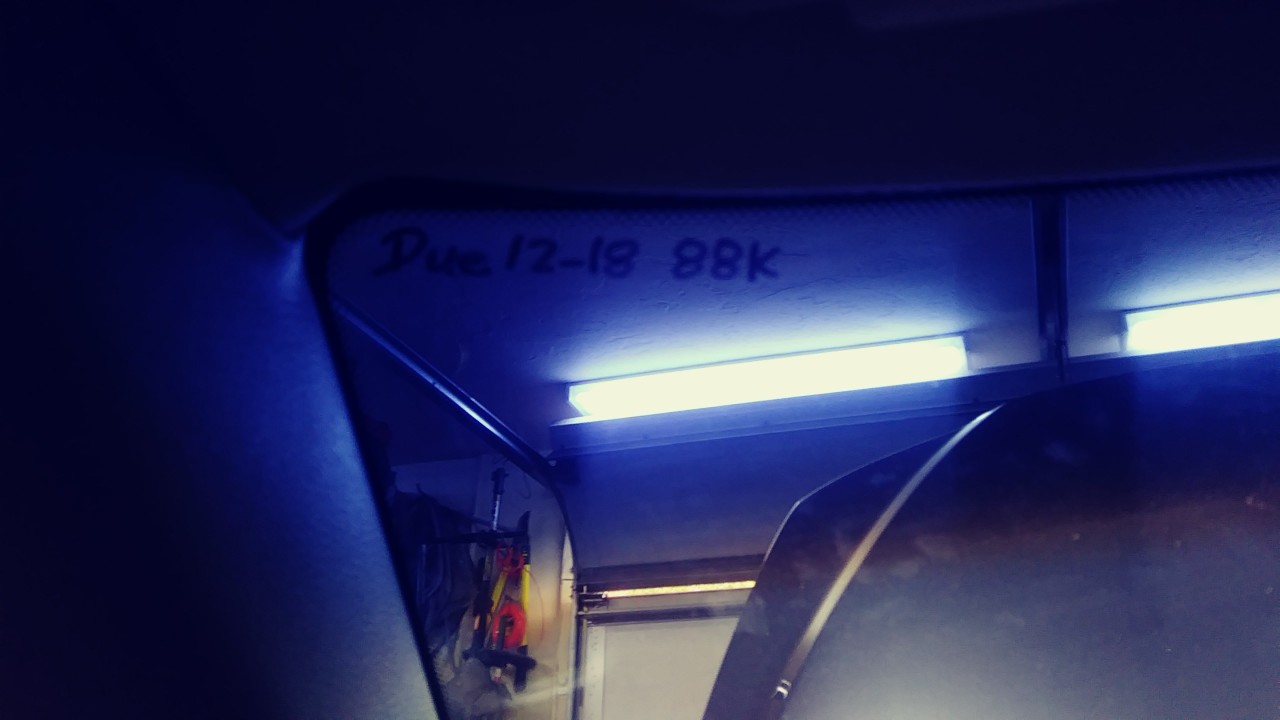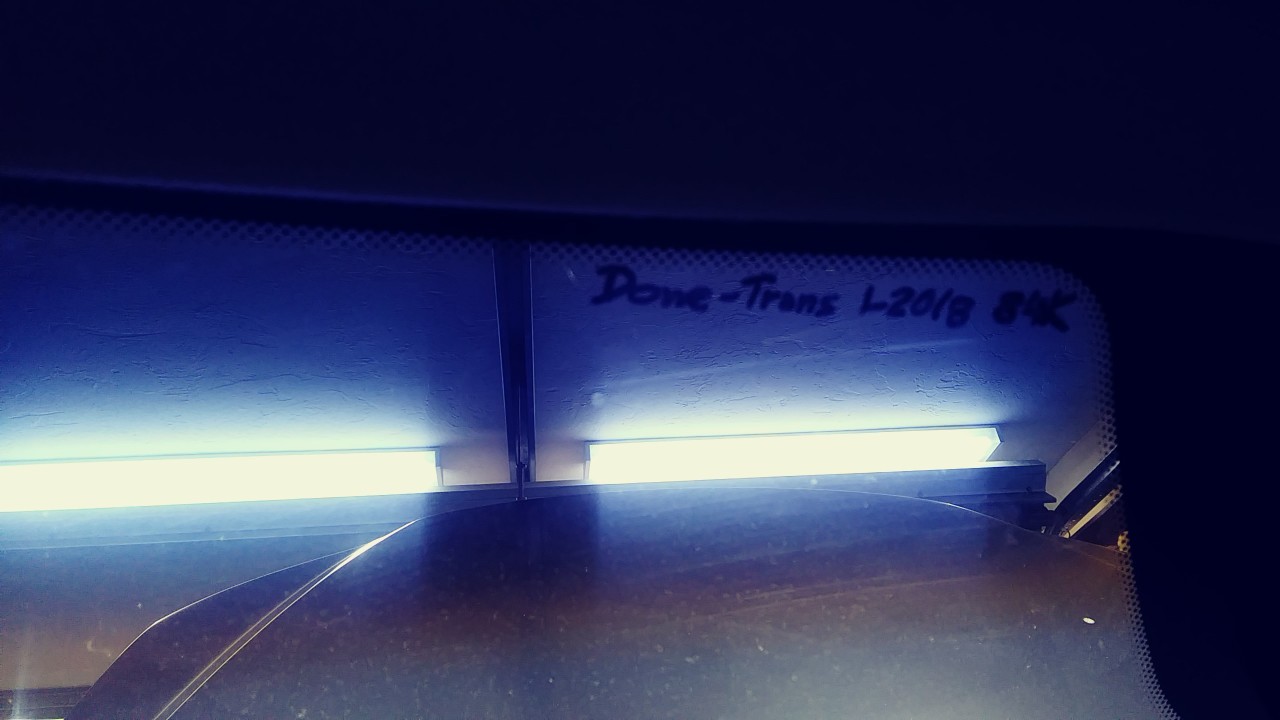 5-15-2018
no nou...lol...not worth it and no room in transverse setup like this v8 ... one could supercharge it but even that so not worth it...and then finding someone to tune it , no thanks.



i replaced the upper windshield weatherstrip...i should do a how to thread.

6-11-2018
got a code for brake pressure sensor... went to local u pull and replaced both sensors with these brand new ones to me.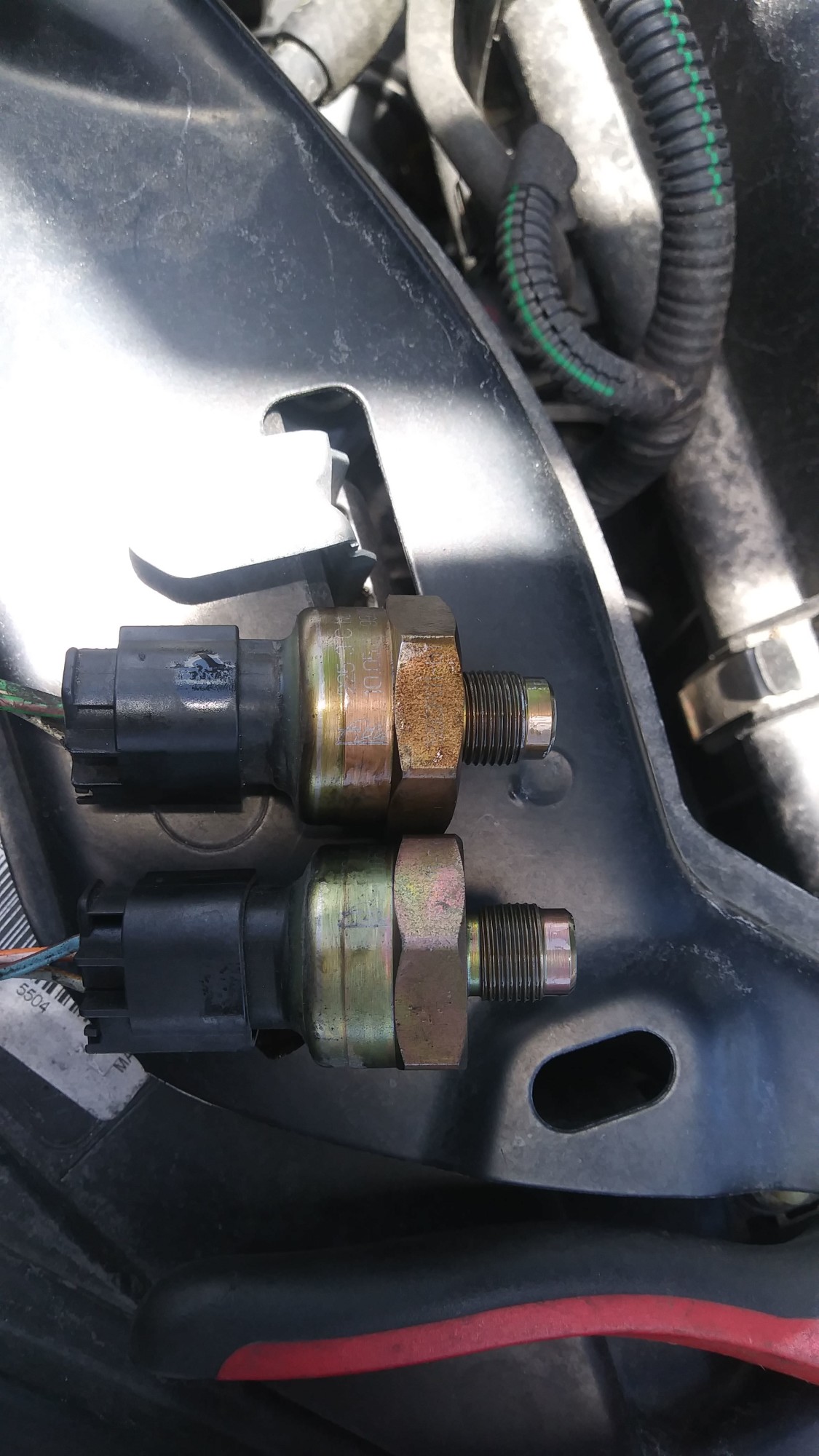 put on stainless steely lines thats been sitting in my parts department for a while.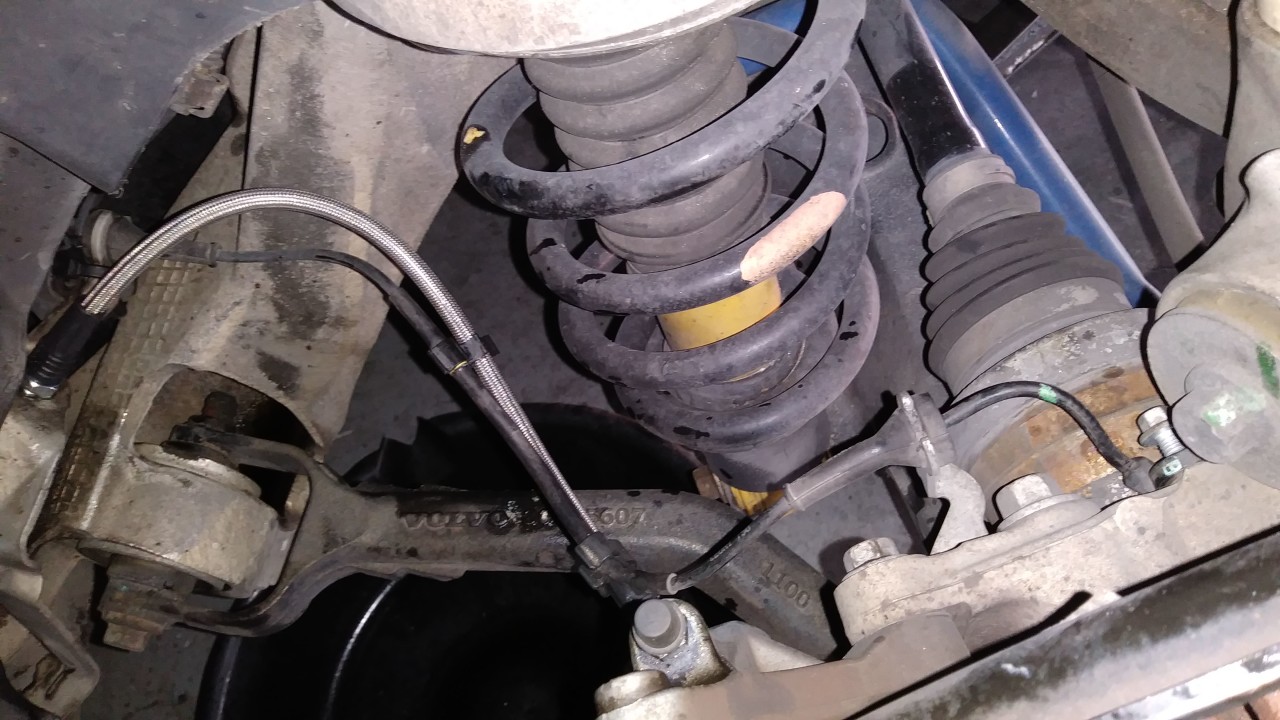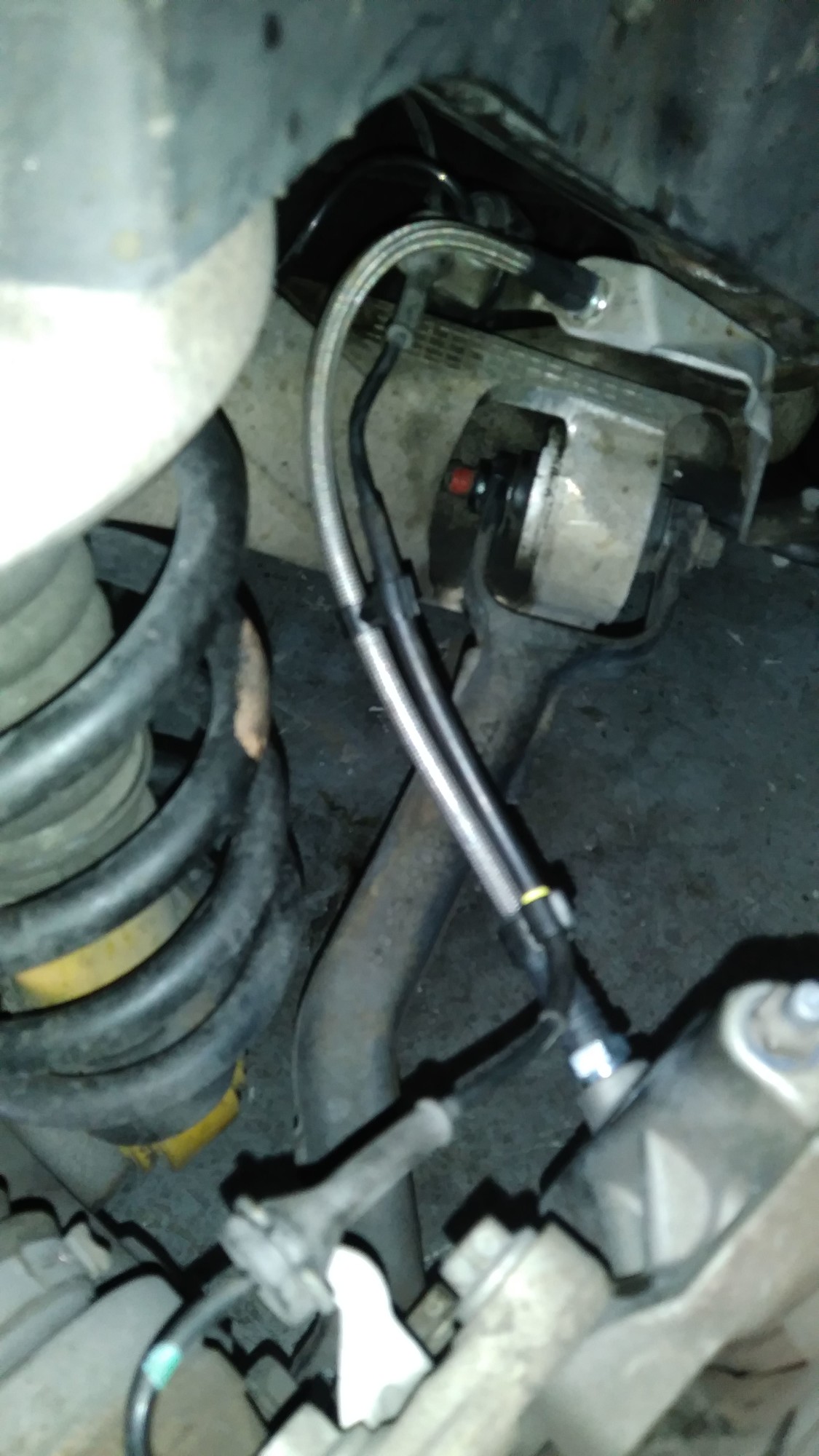 the bay today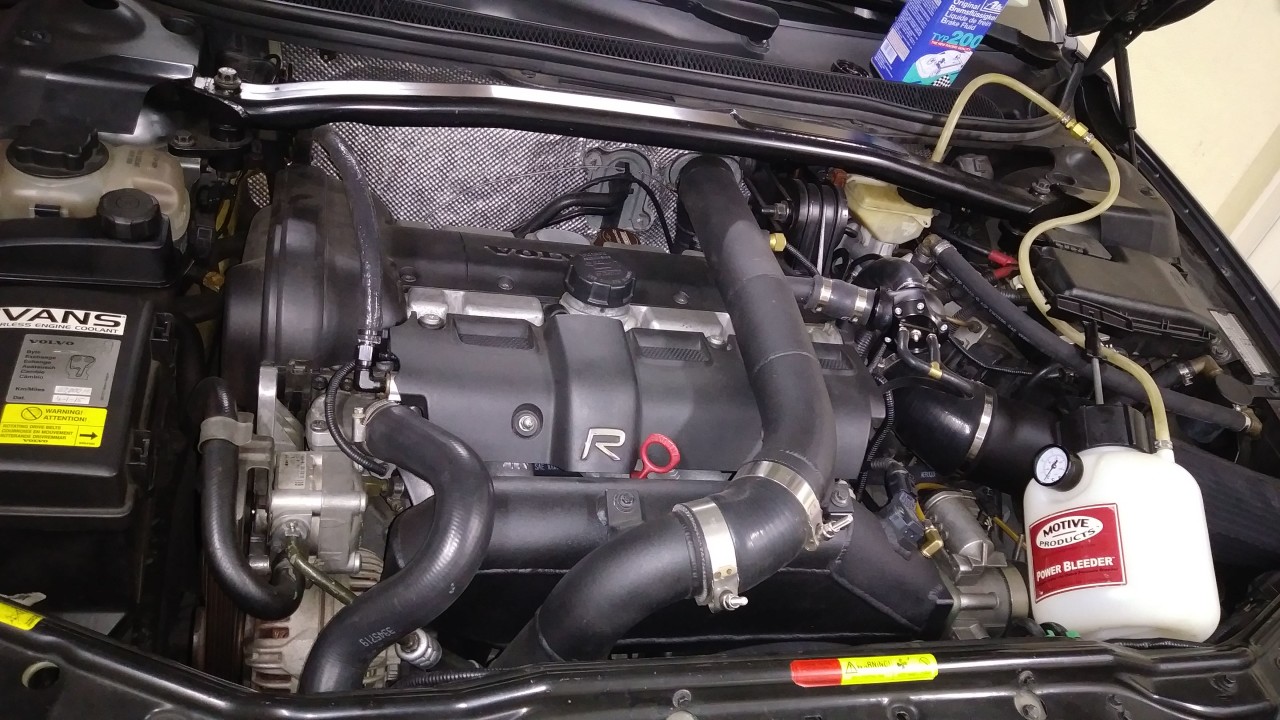 7-20-2018
1500 pound clean up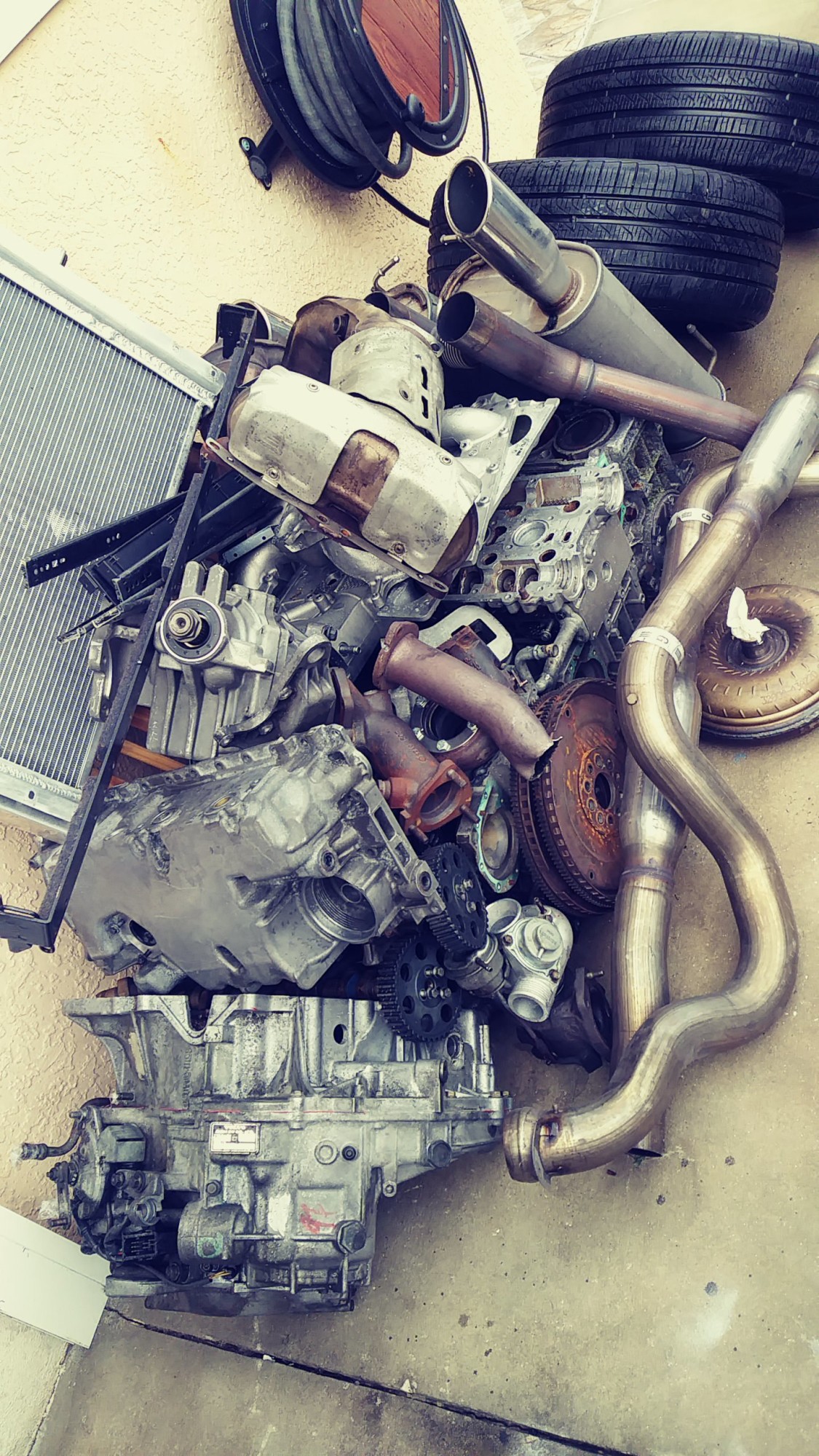 8-26-2018
Ignition coils engine cover cooling mod , dougys style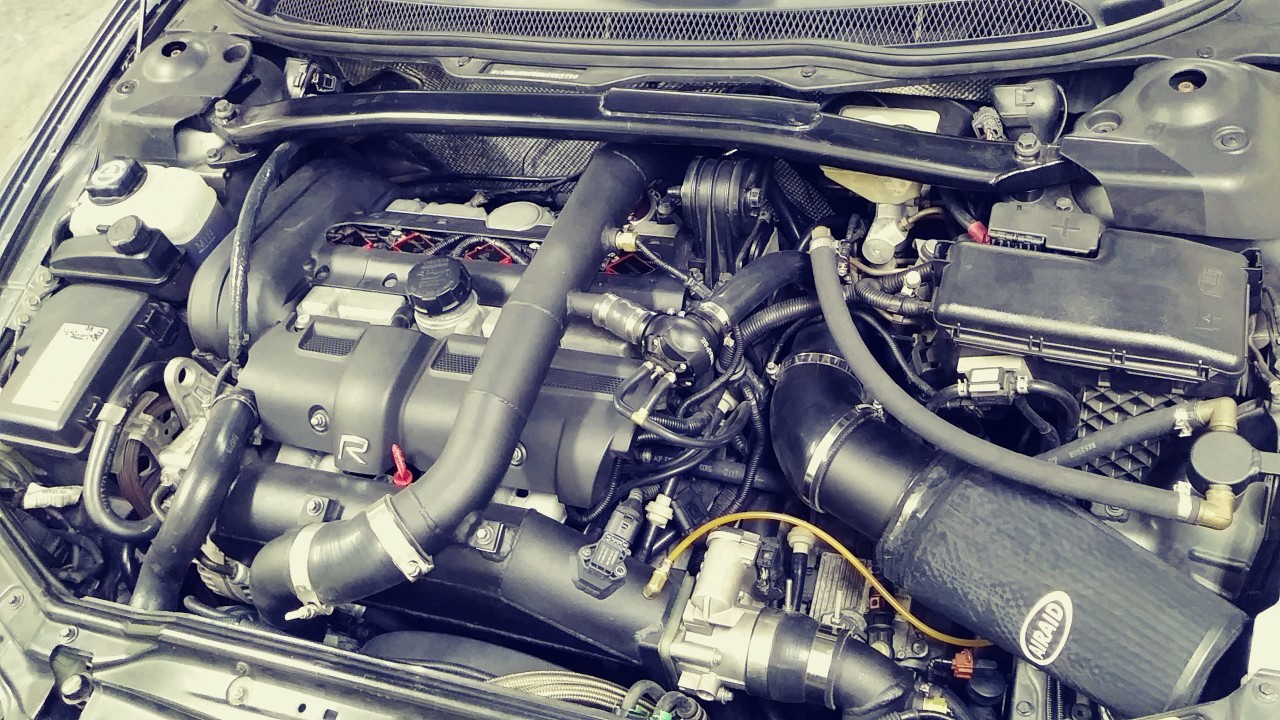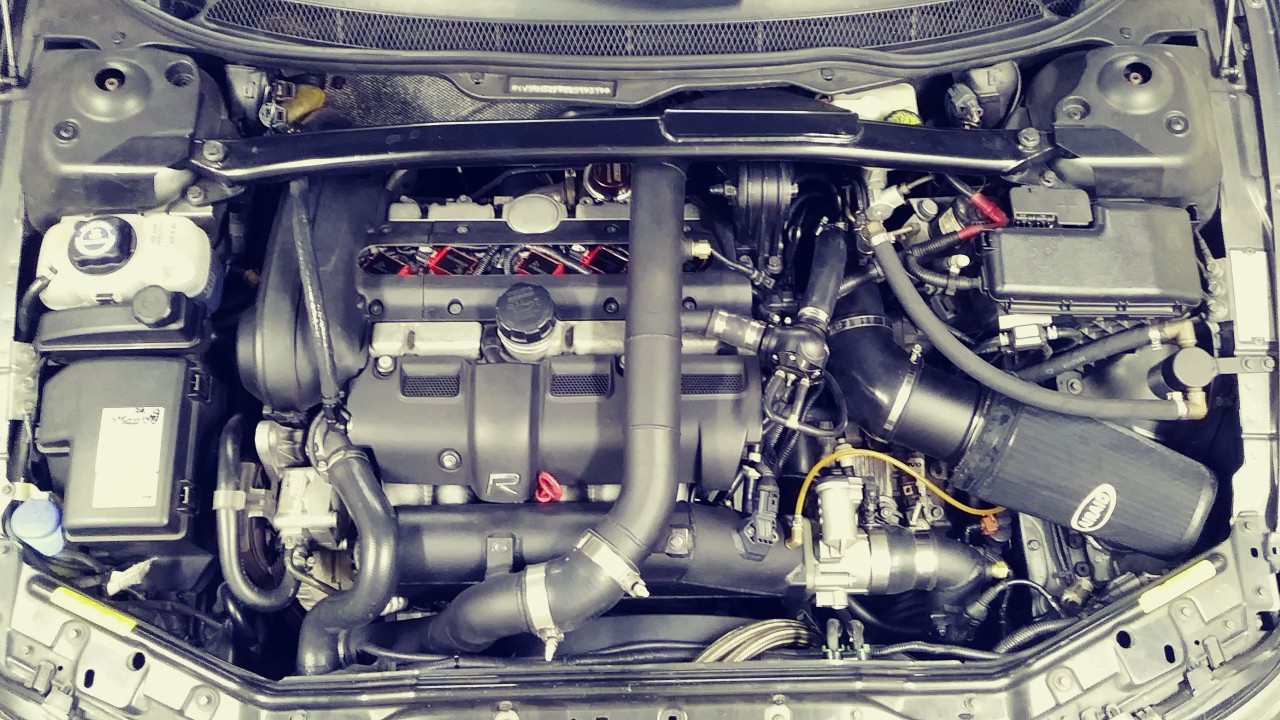 Thanks... logically thinking it's pretty simple the heat comes from the engine the hottest part is at the top of cover and ofcourse I'm not including the exhaust manifold the cover is made out of flame retardant resistant material so that actually holds the heat in simply and drilling out holes would suffice I just never liked the way that looks and as you know I like the OEM look of my car that's why I came up with this.... is it really worth doing a tenp test? based on my theoretical logical thinking it's really pointless but if you really want to you can drill a hole prior to you cutting that out and checks the temperature of the coil preferably the center of it... then once you cut out the whole you test the same coil after you heat up the engine of course and you will see that it will have lower Temps with the cutout.
9-10-2018
9-18-2018
getting that E94 juice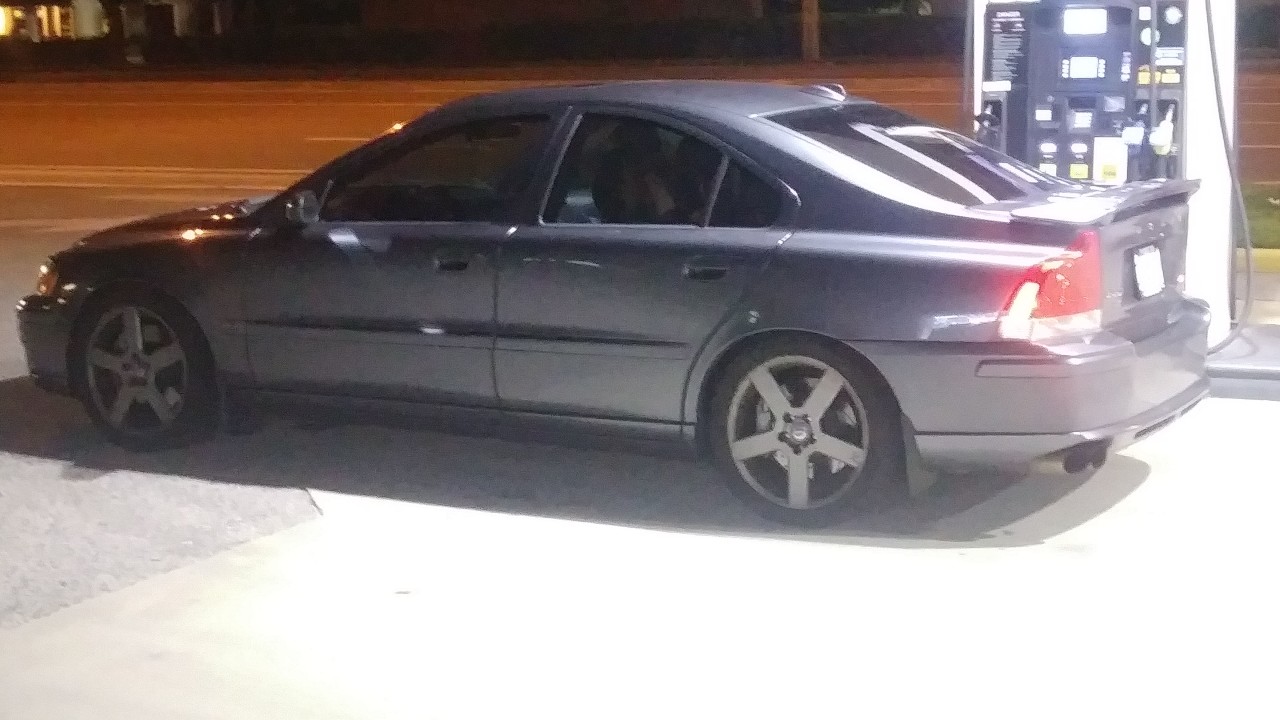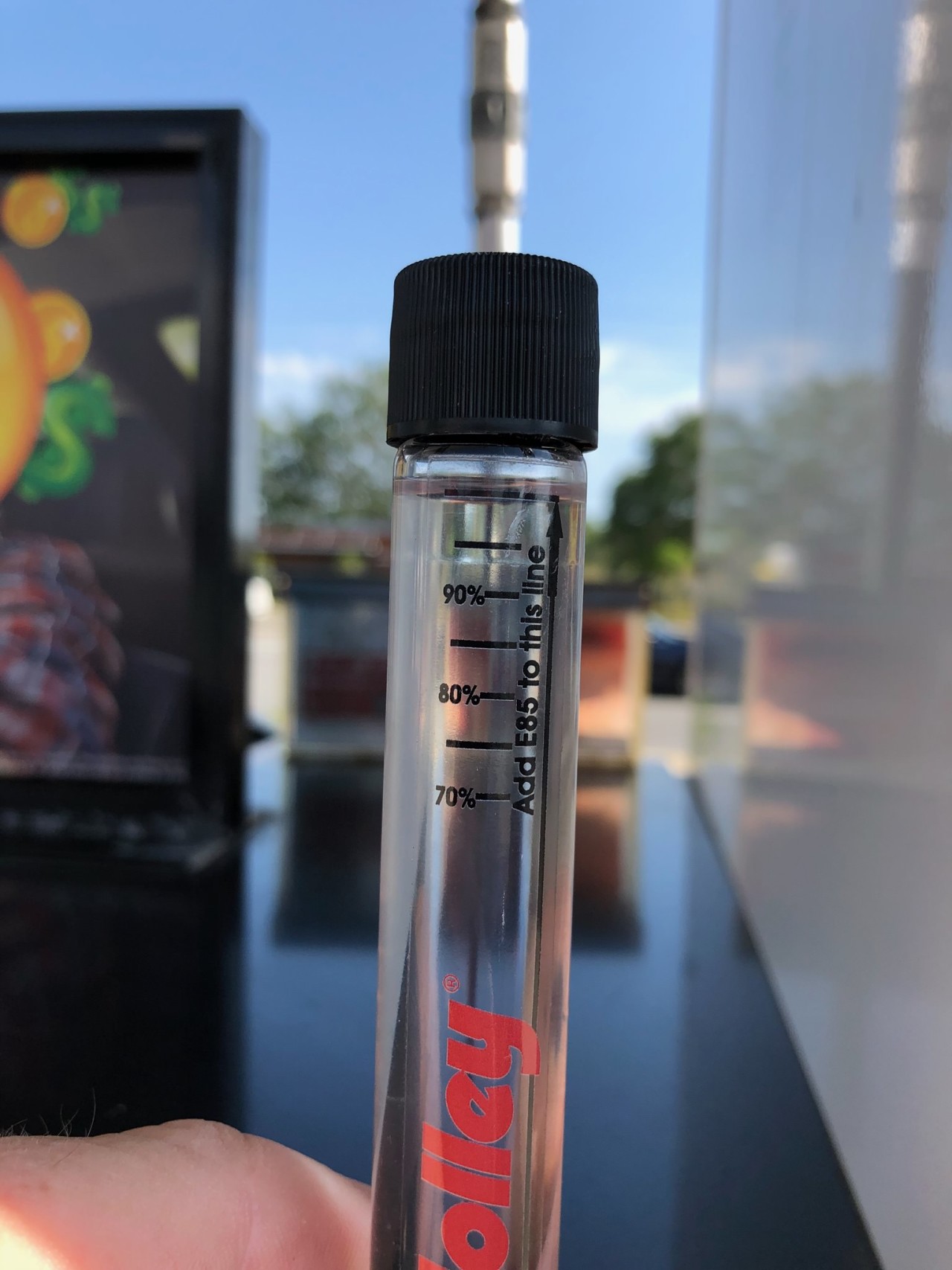 changed them plugs after 10,000 of pampa running on that juice and .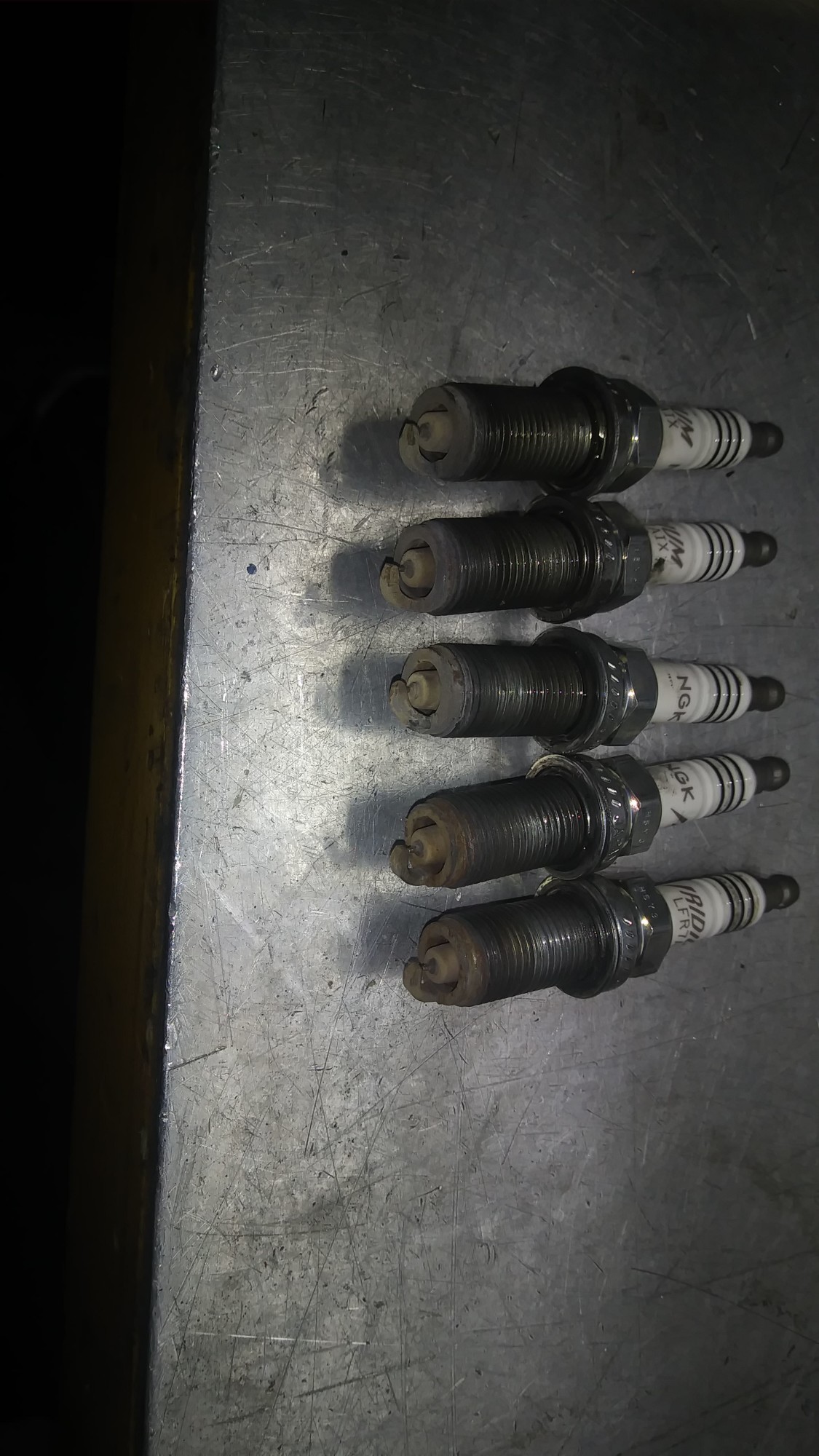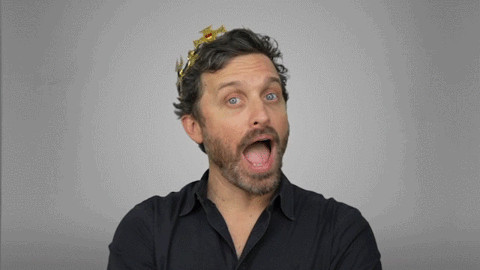 10-21-2018
245/35zr/20j9 .. will see if they fit , if not they'll go on xc90...just got to get hub-rings 72.56 to 65.1.
11-11-2018
11-17-2018
my ram air setup for track or daily in s60 and i my 850...got airaid screening on incoming air and suction including a stainless steel mesh...dont want to f-up my turbo or engine.



my custom ram air setup that was great for about 350aw with a 3" inlet piping...now all i can use it is for incoming air.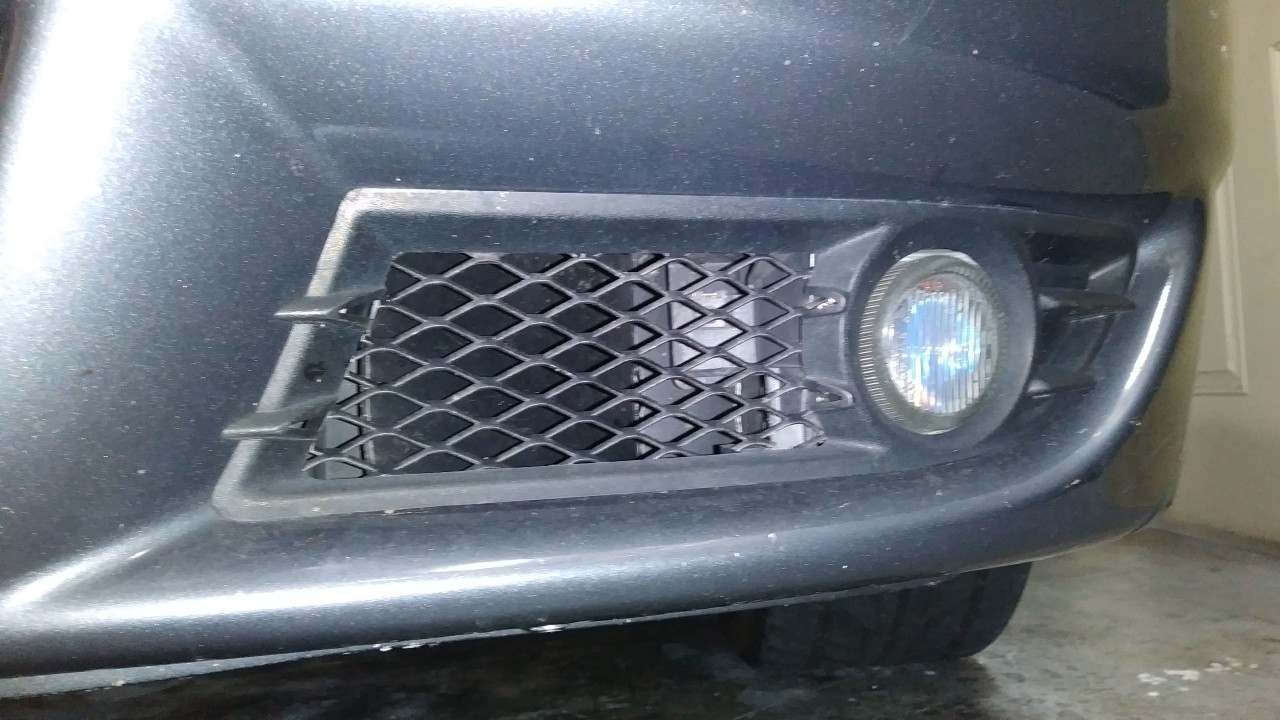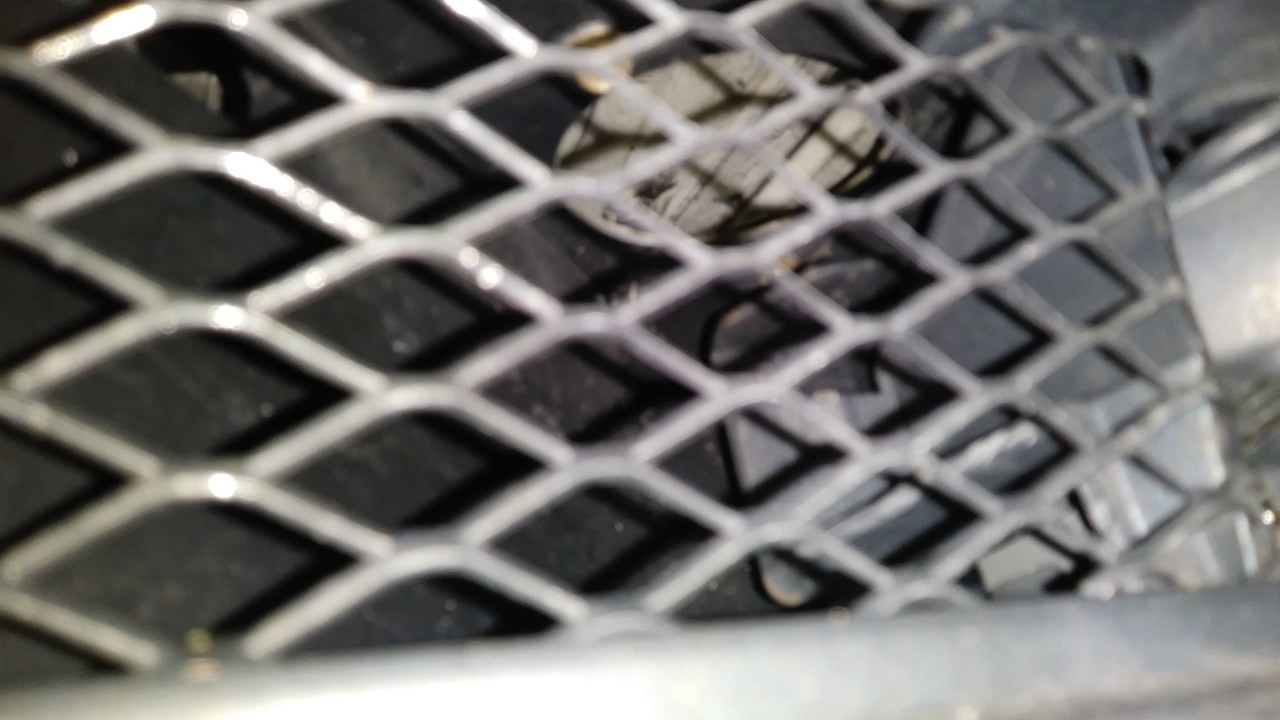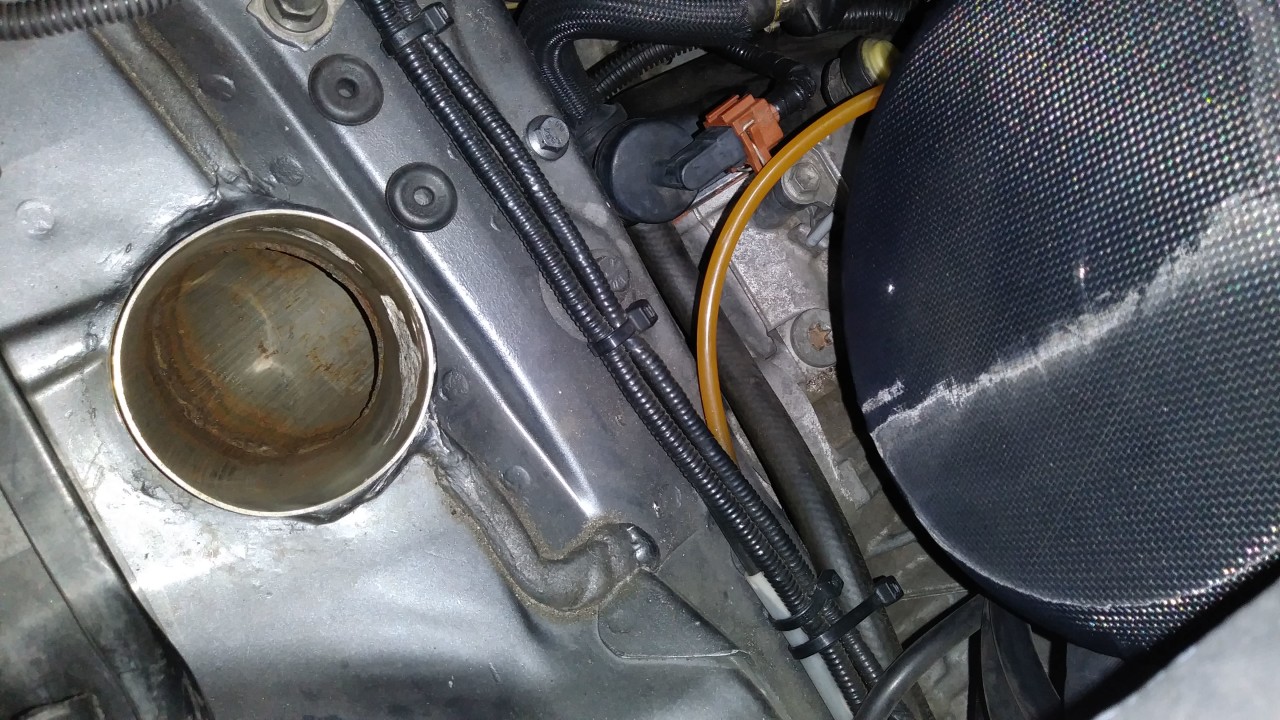 my velocity stacks with a custom made mesh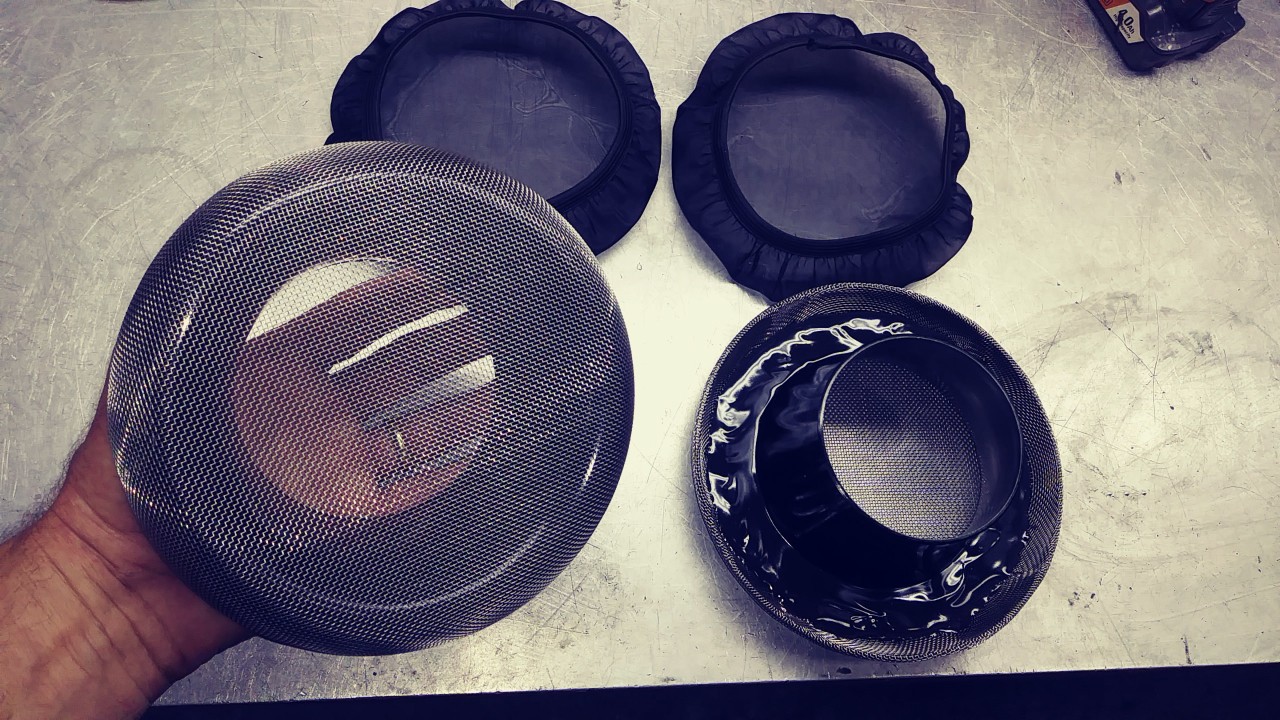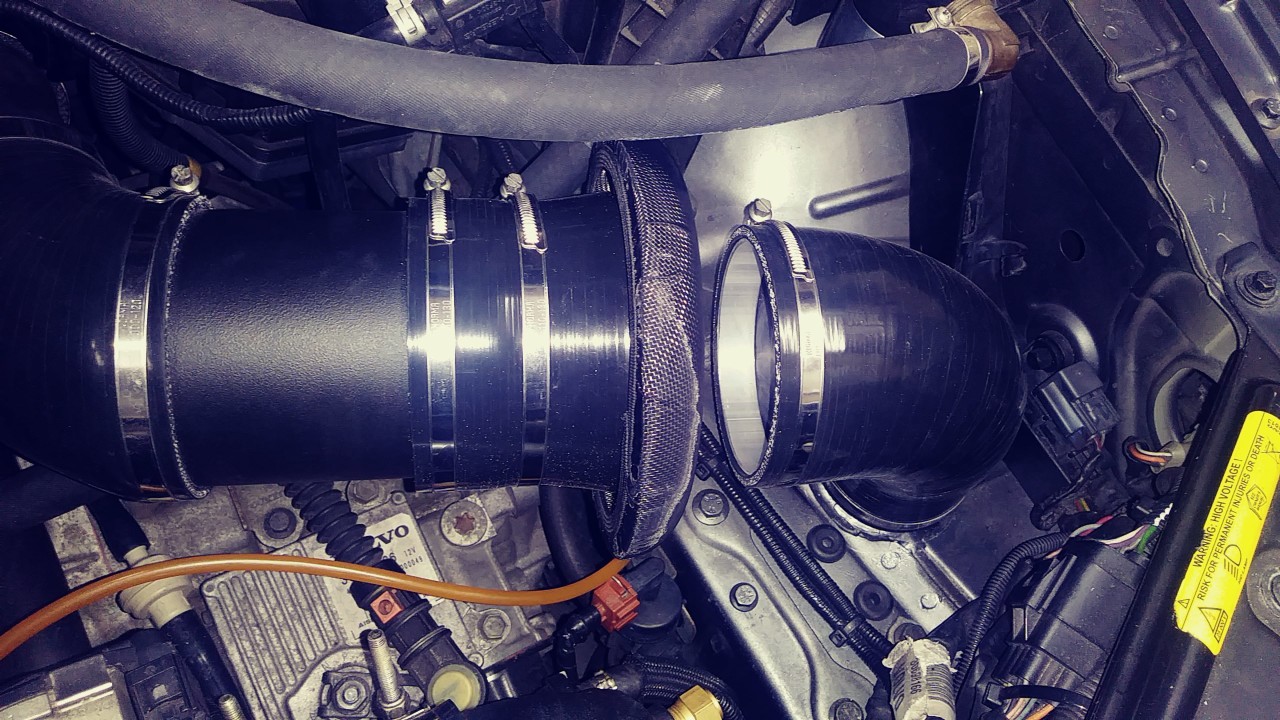 daily air filter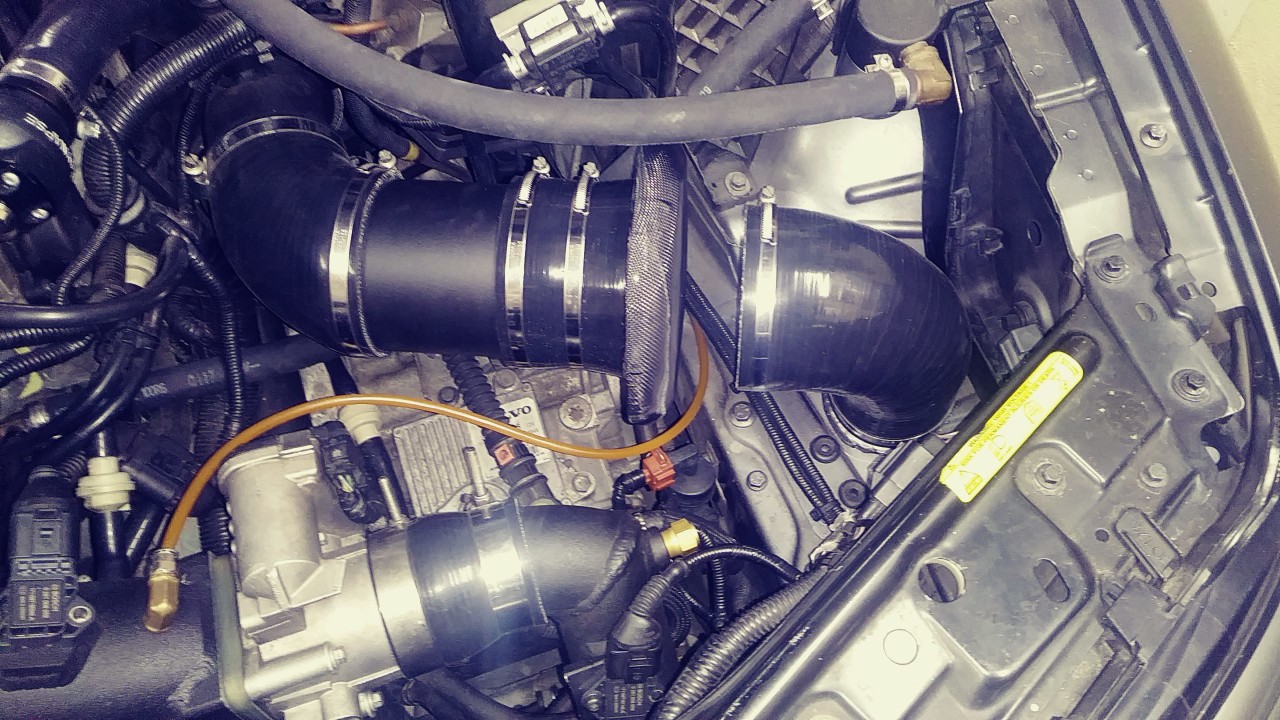 my 850
1-22-2019
i cant find the thread where someone or I should say an over-educated engineer question the 90 degree angle / curvature of my inter-cooler to TB custom pipe and i promised to take a picture of the inside once I remove the pipe, so here it is... and now if you can design 8 inch inter-cooler to TB pipe that carries 4 different things on it and you are able to use 3 different style of BPS's ( volvo, volvo diesel , audi) at any moment, i would love it see it.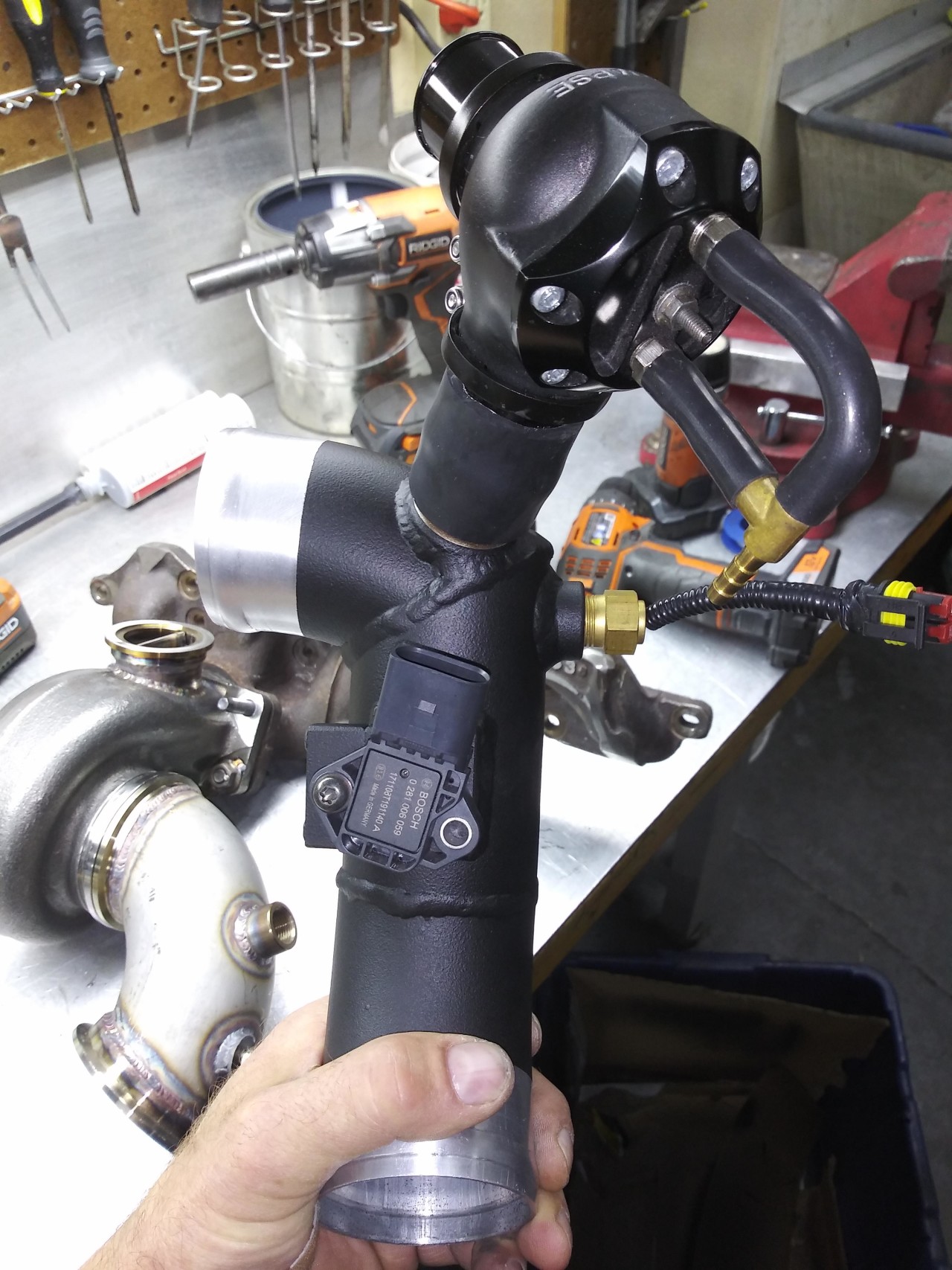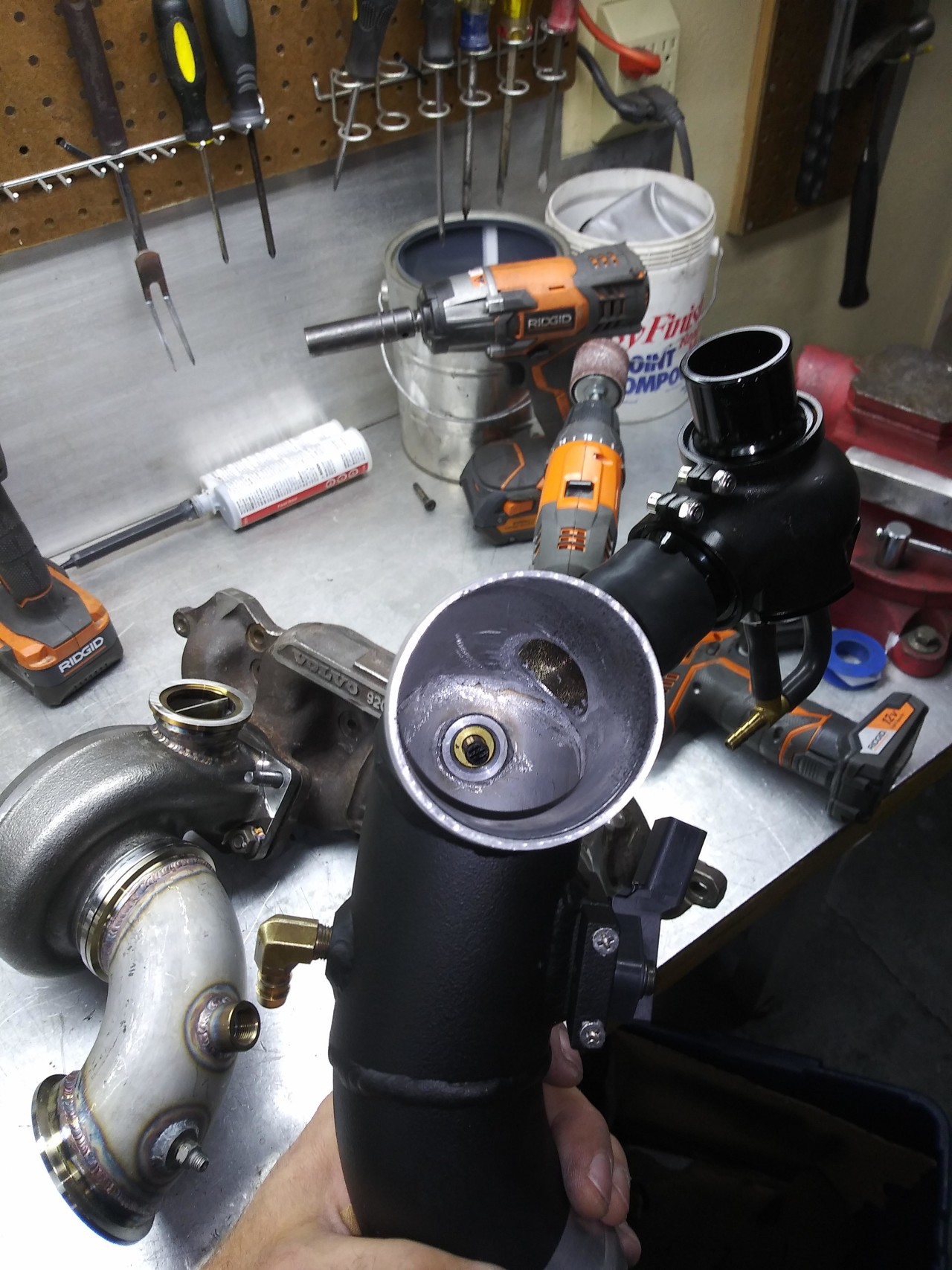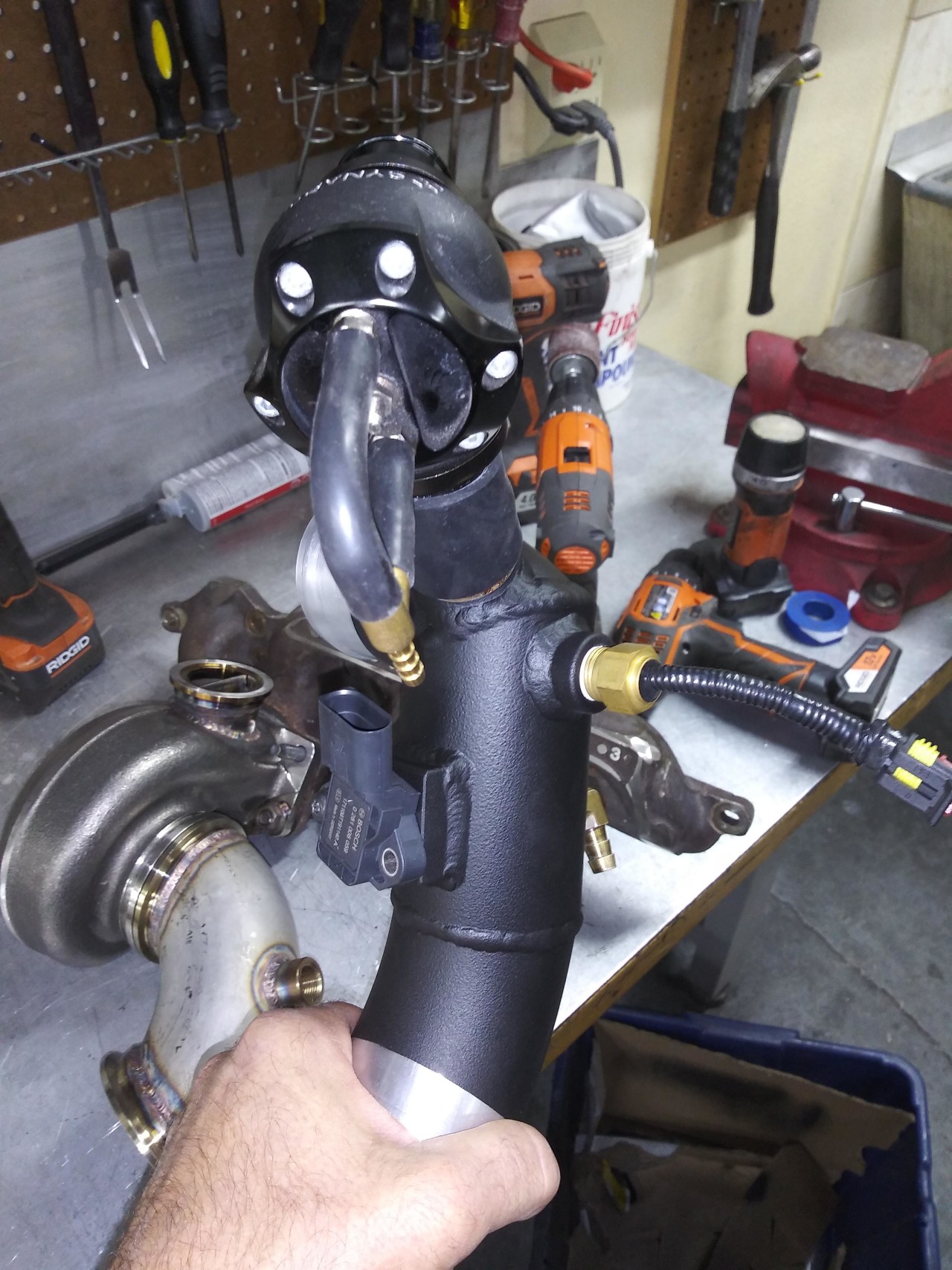 it's a oem direct bolt on Ni resist garret T-3.7 twin scroll MADE IN USA by me.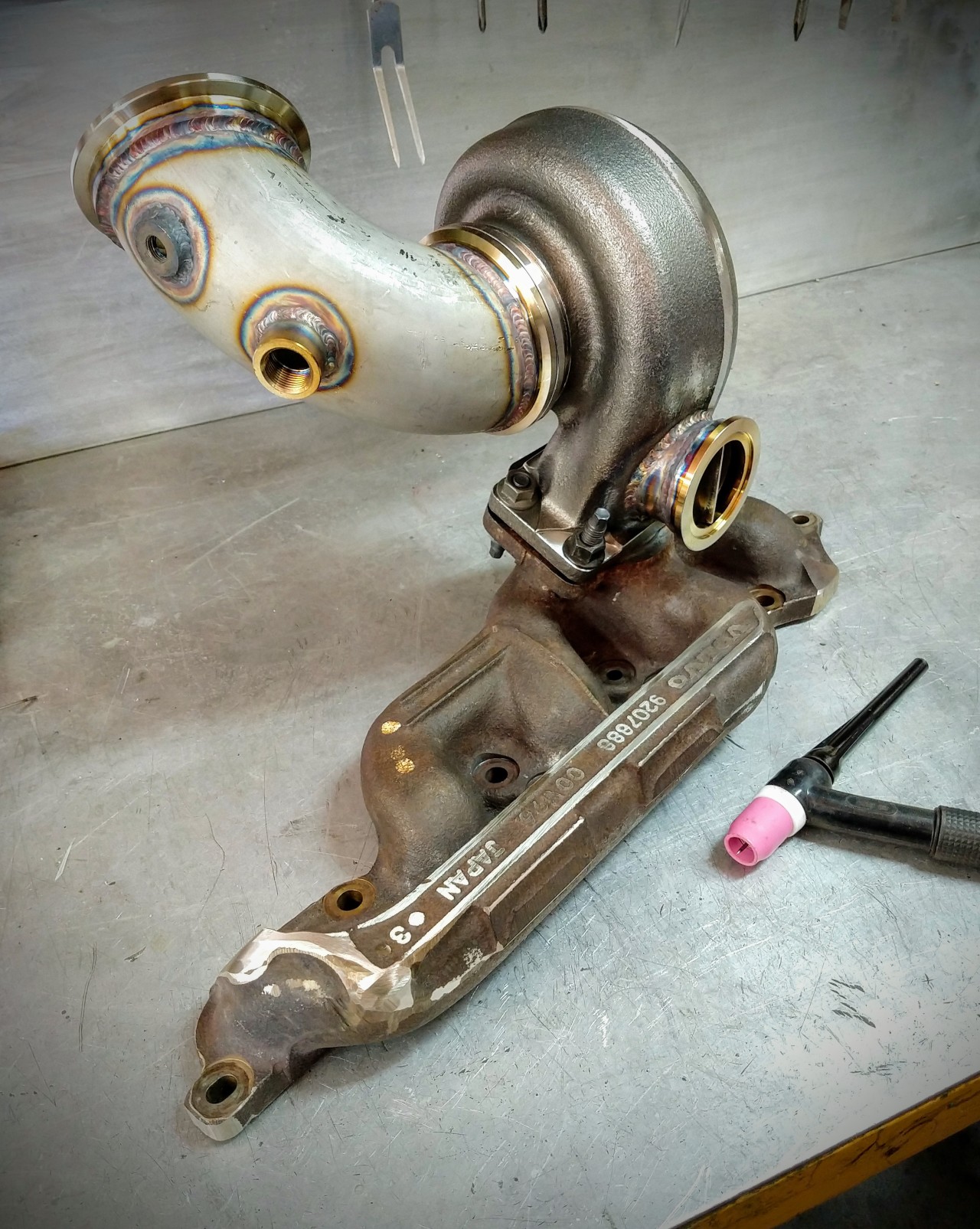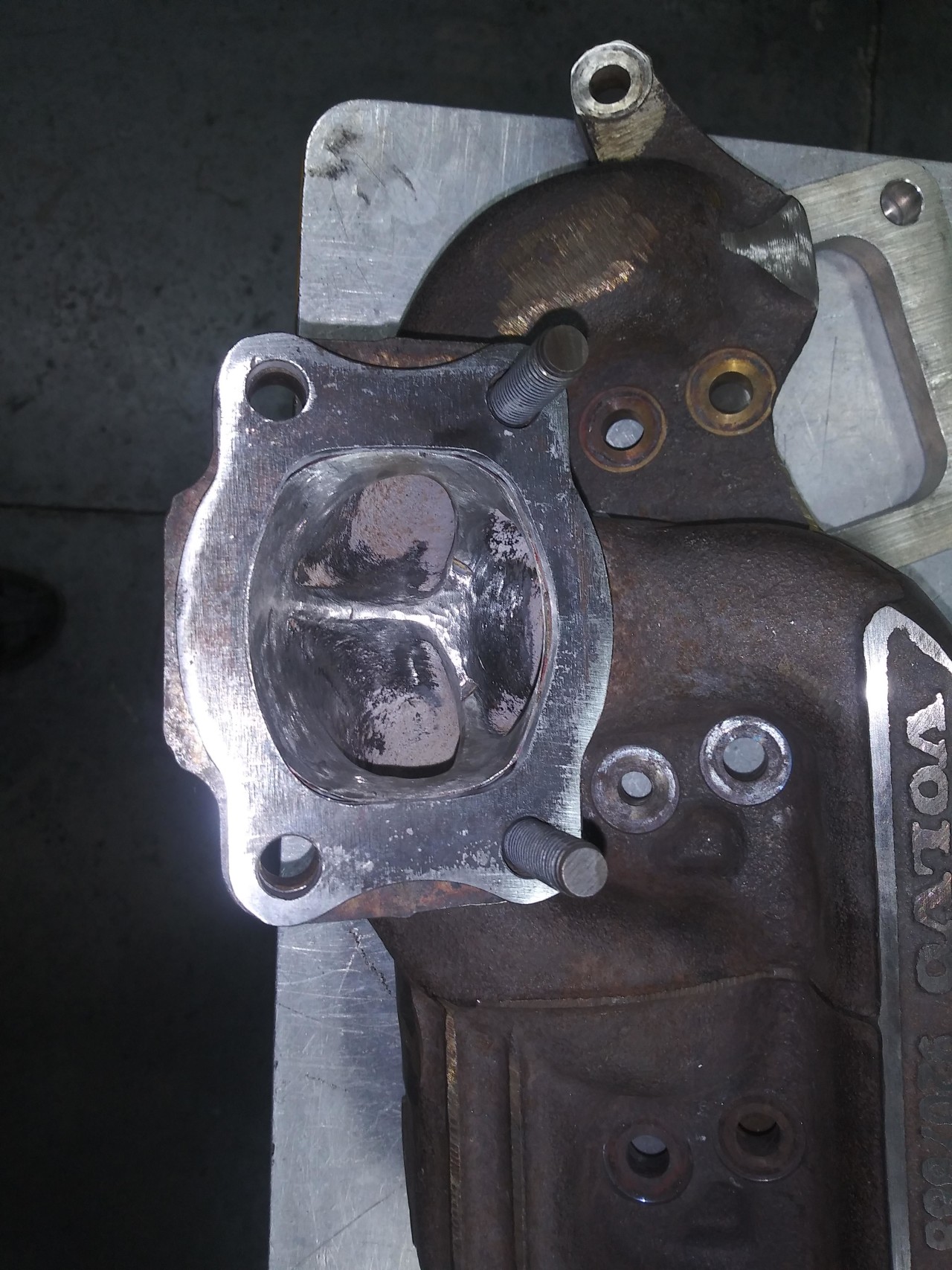 T4 vs T3.7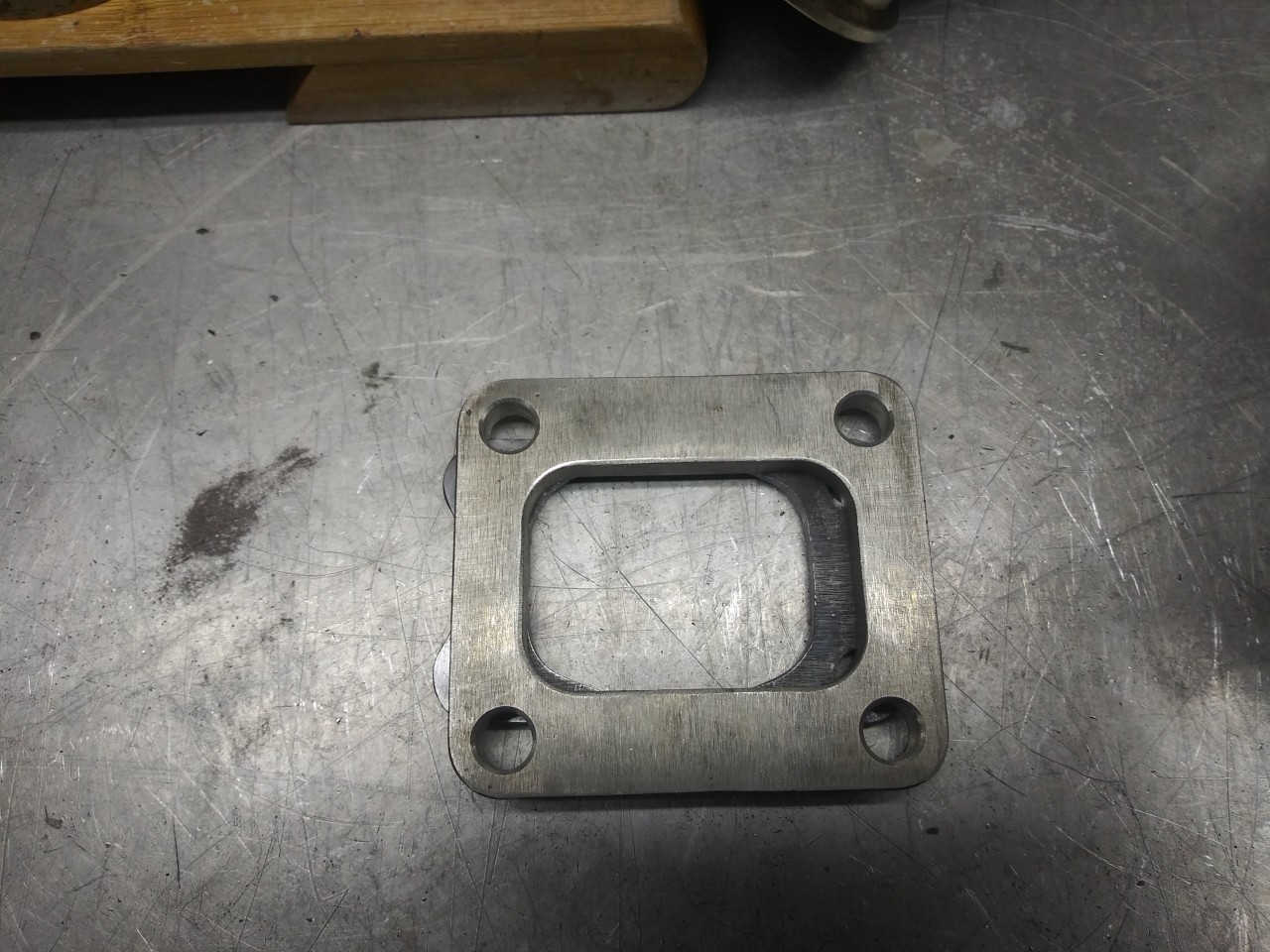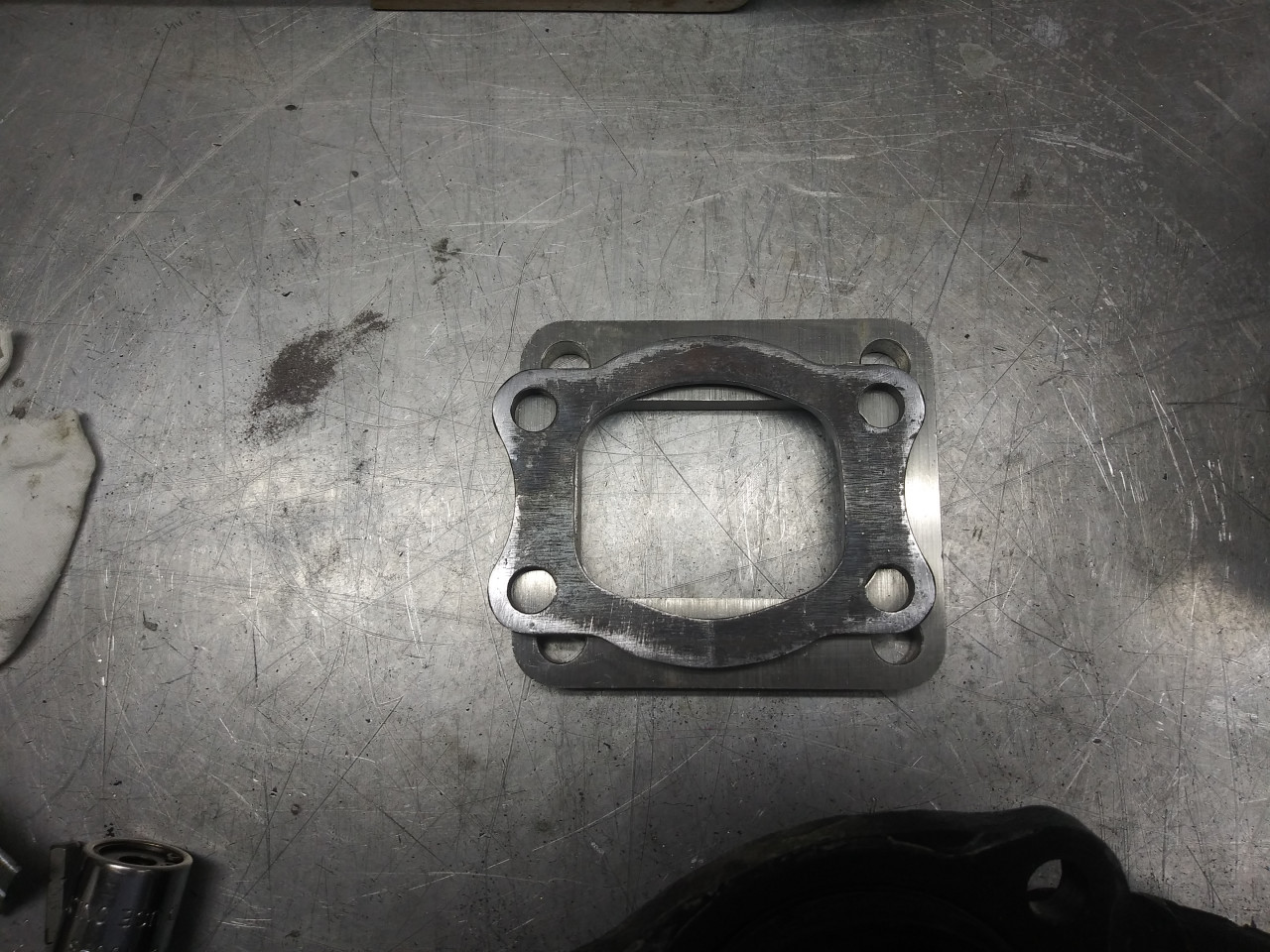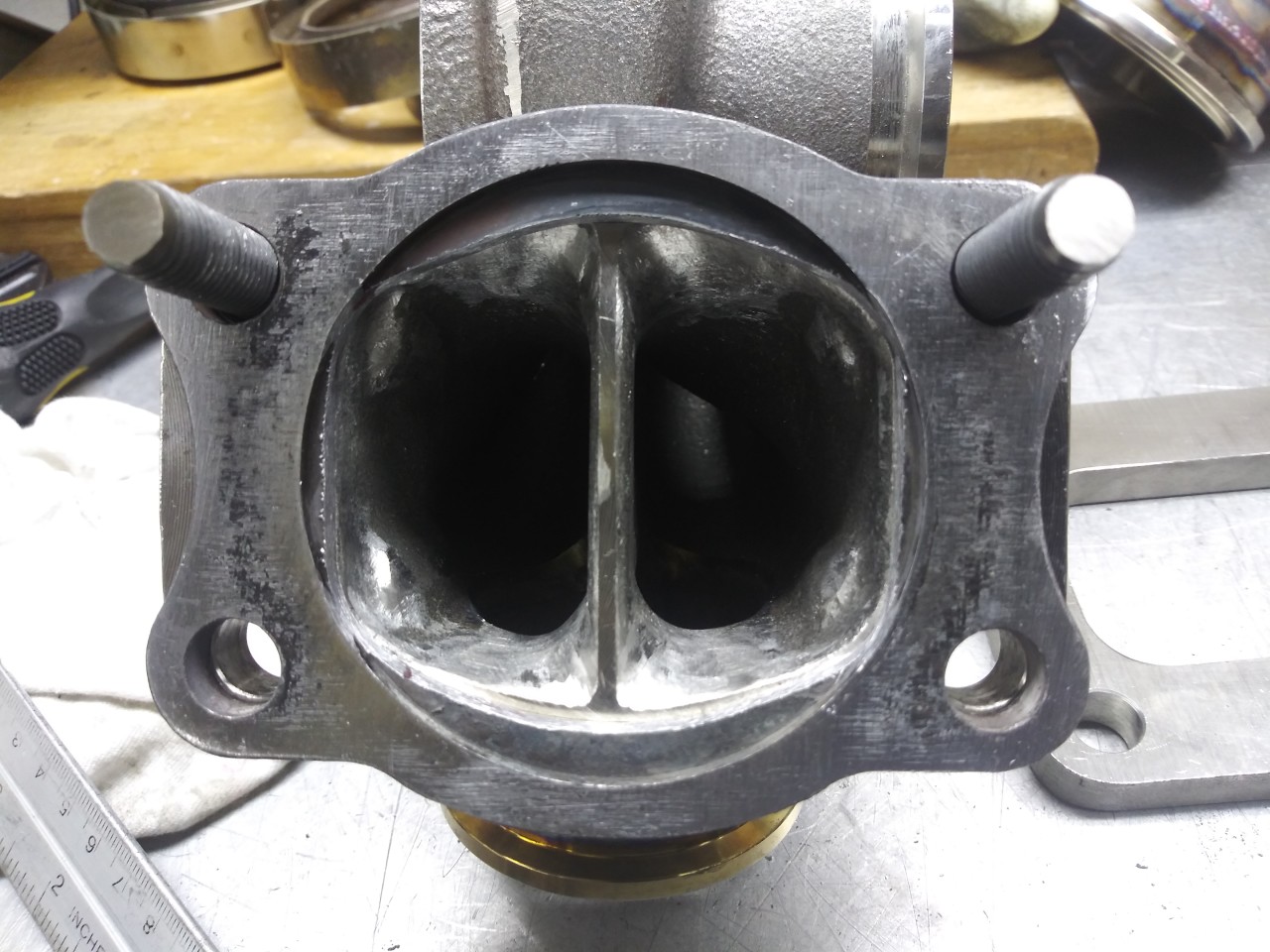 1-24-2019
was not a direct bolt on from gt35 single scroll to gt35 twin scroll ...twin scrool is 3/4 of an inch toward driver side so i had to rewok all piping but I got it all fabricated and big thanks to a #1 welder alex .... just waiting on 1.25 diverter valve hose from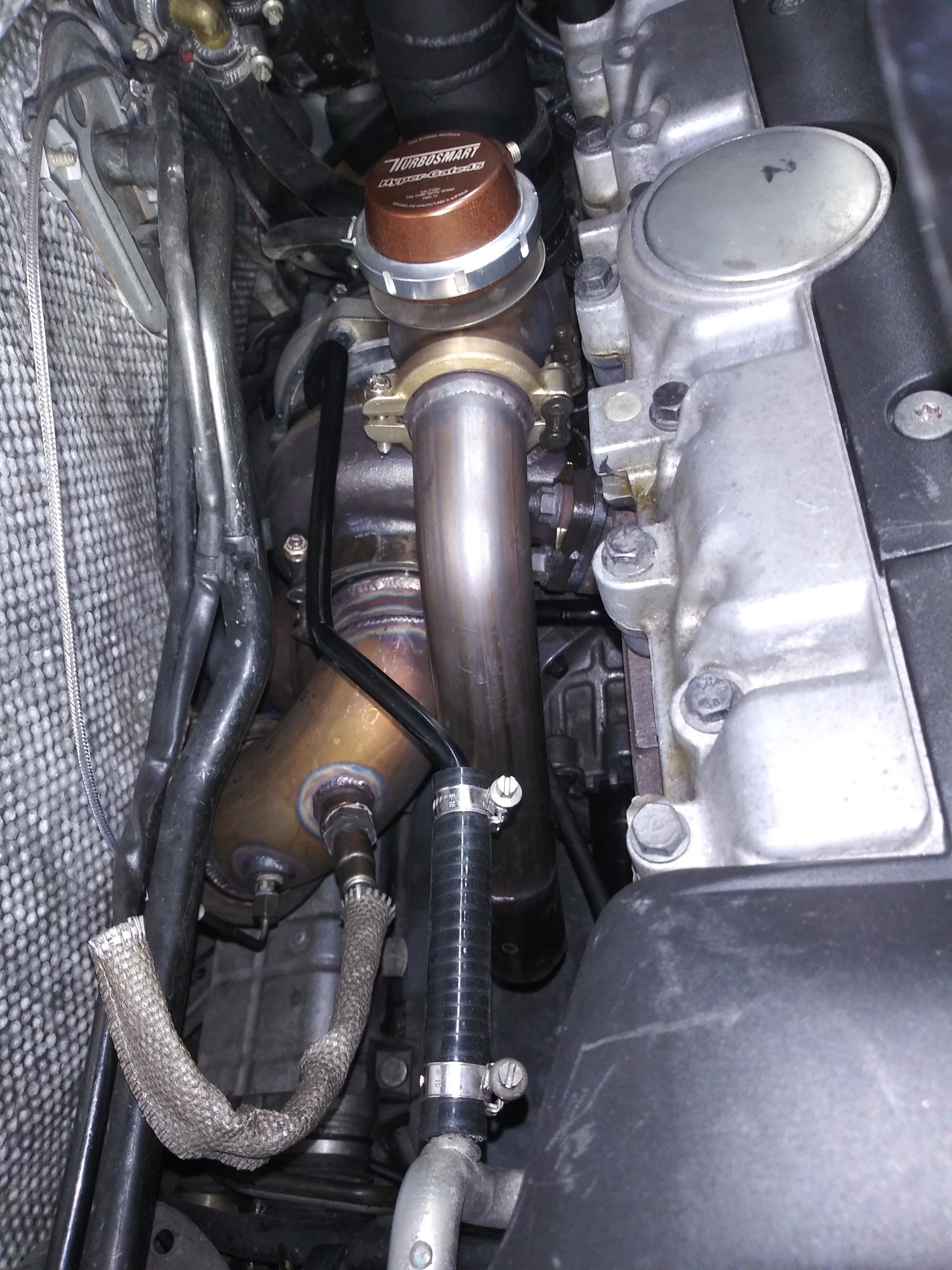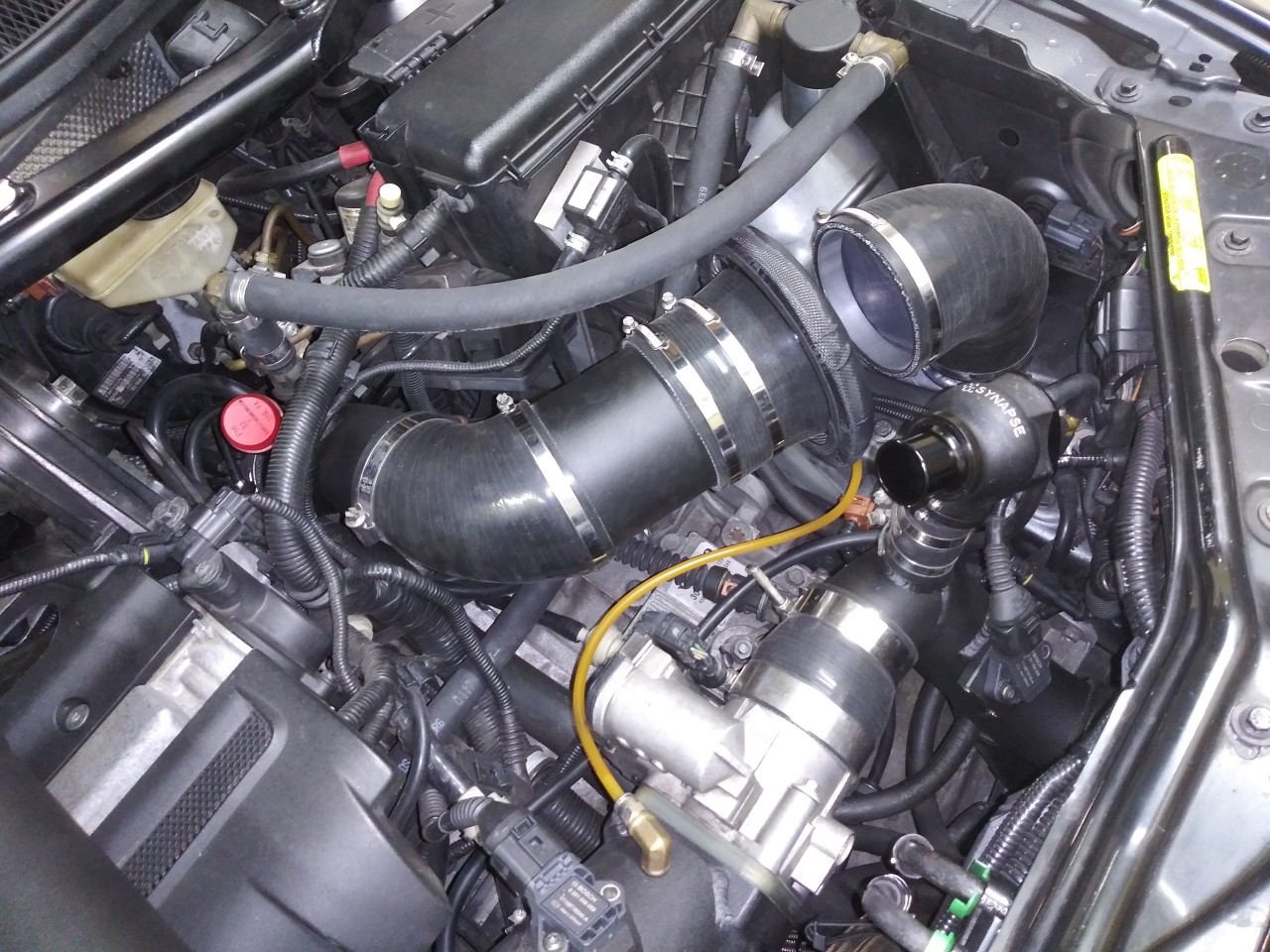 1-30-2019
for past 9 years i've always been looking ahead...here shortly , finally i'll be able to look back...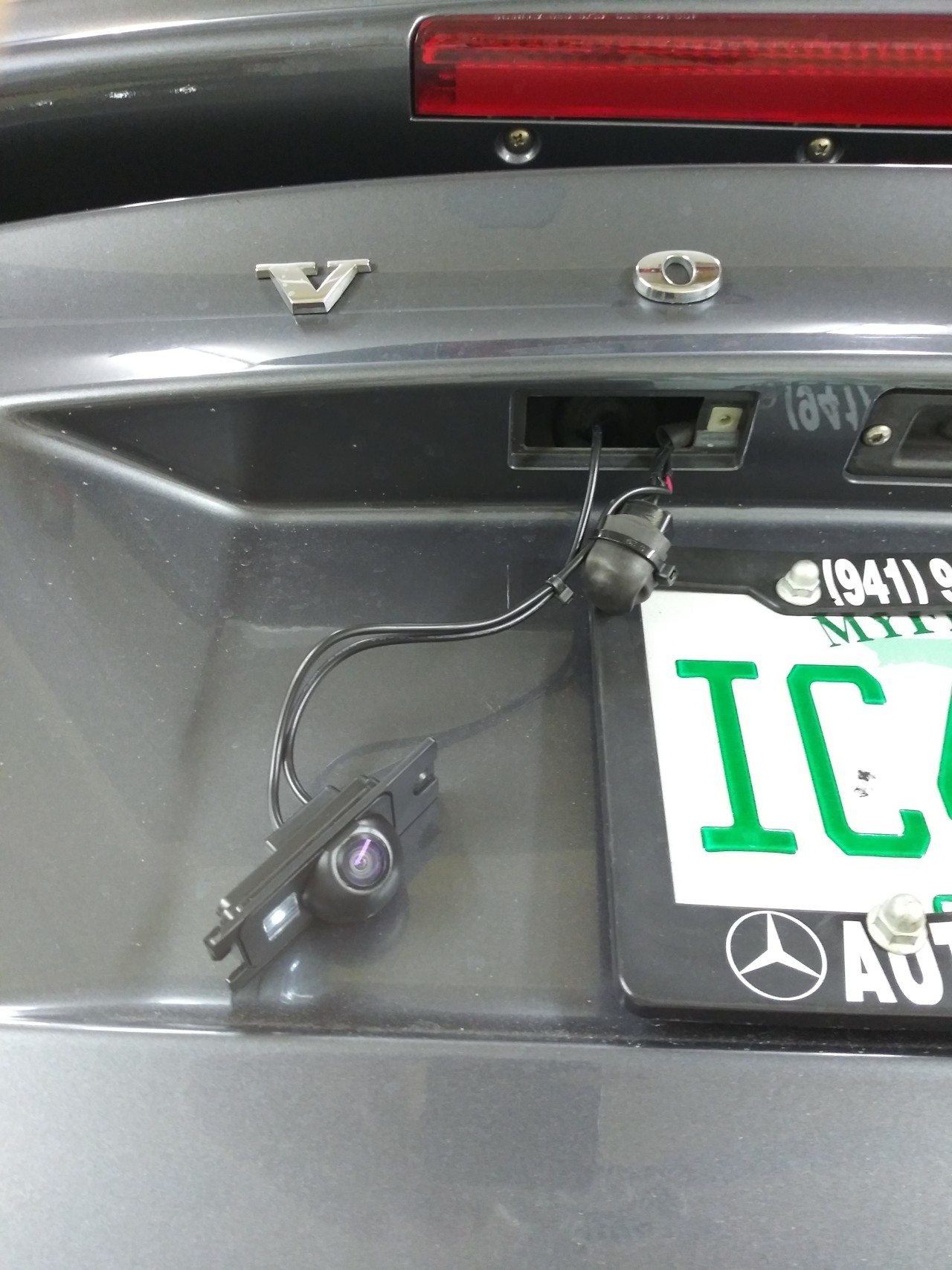 lol...yupers
2-2-2019
2-3-2019
finally got my dv hose and 90 degree bend for it.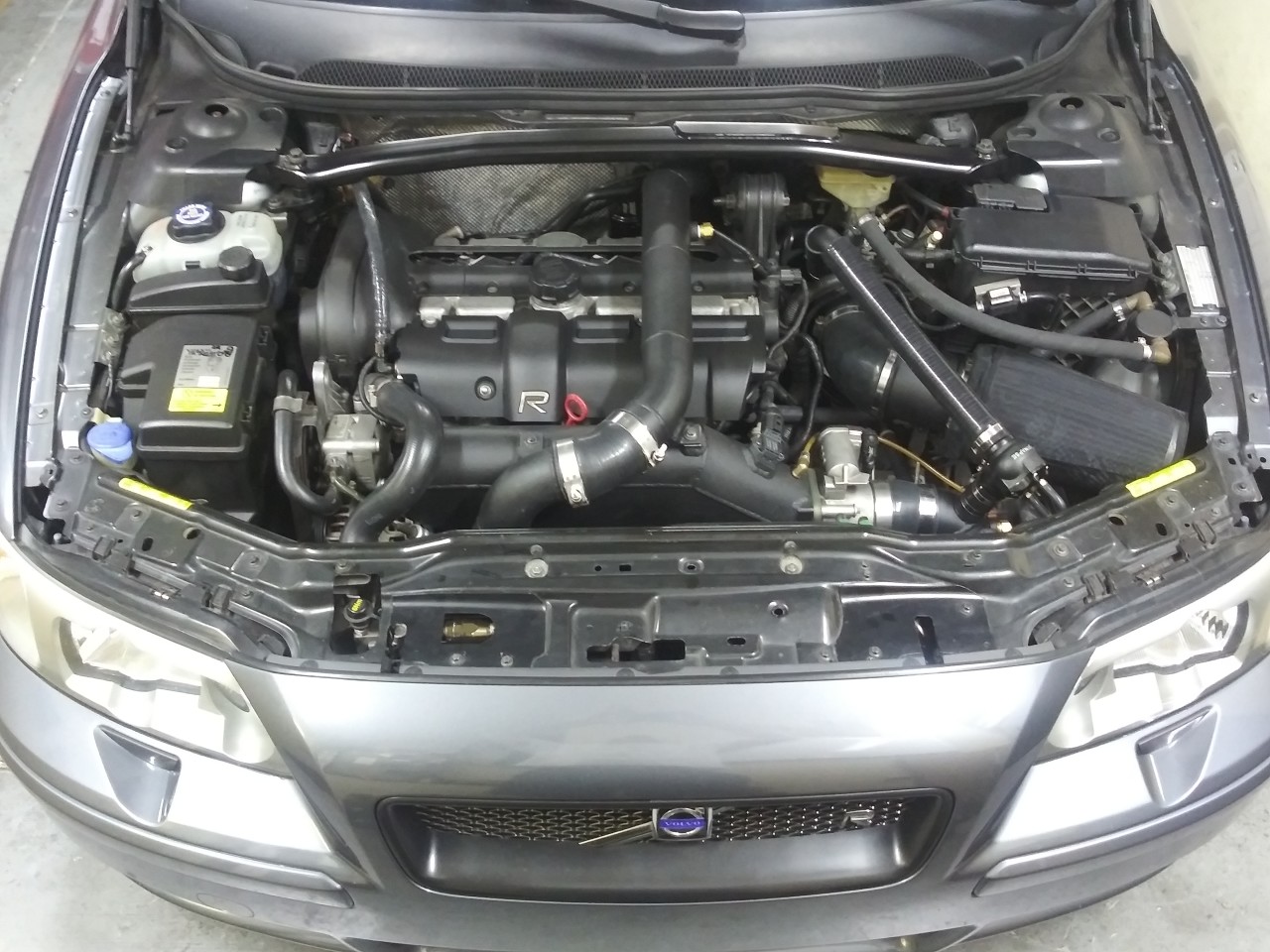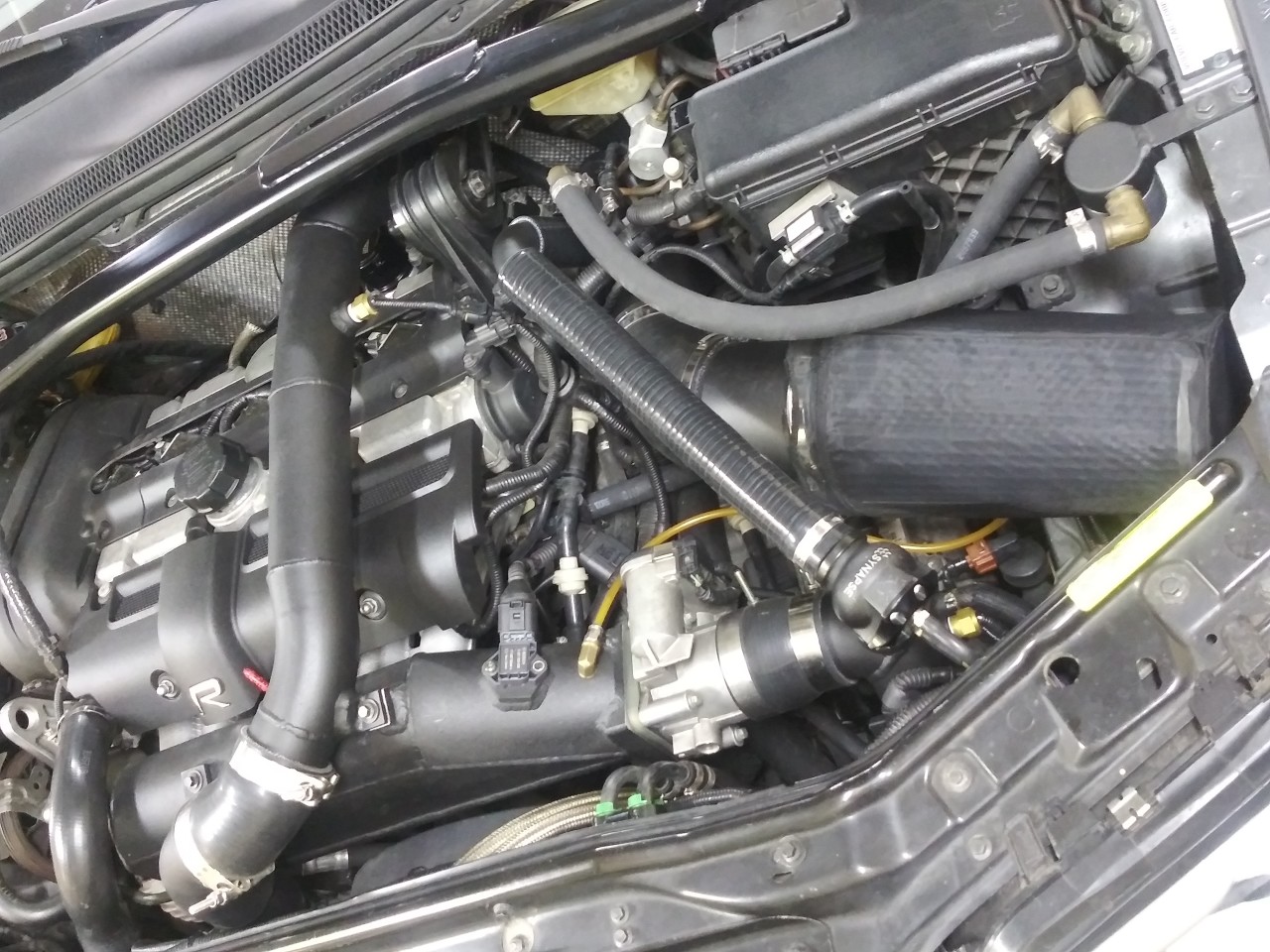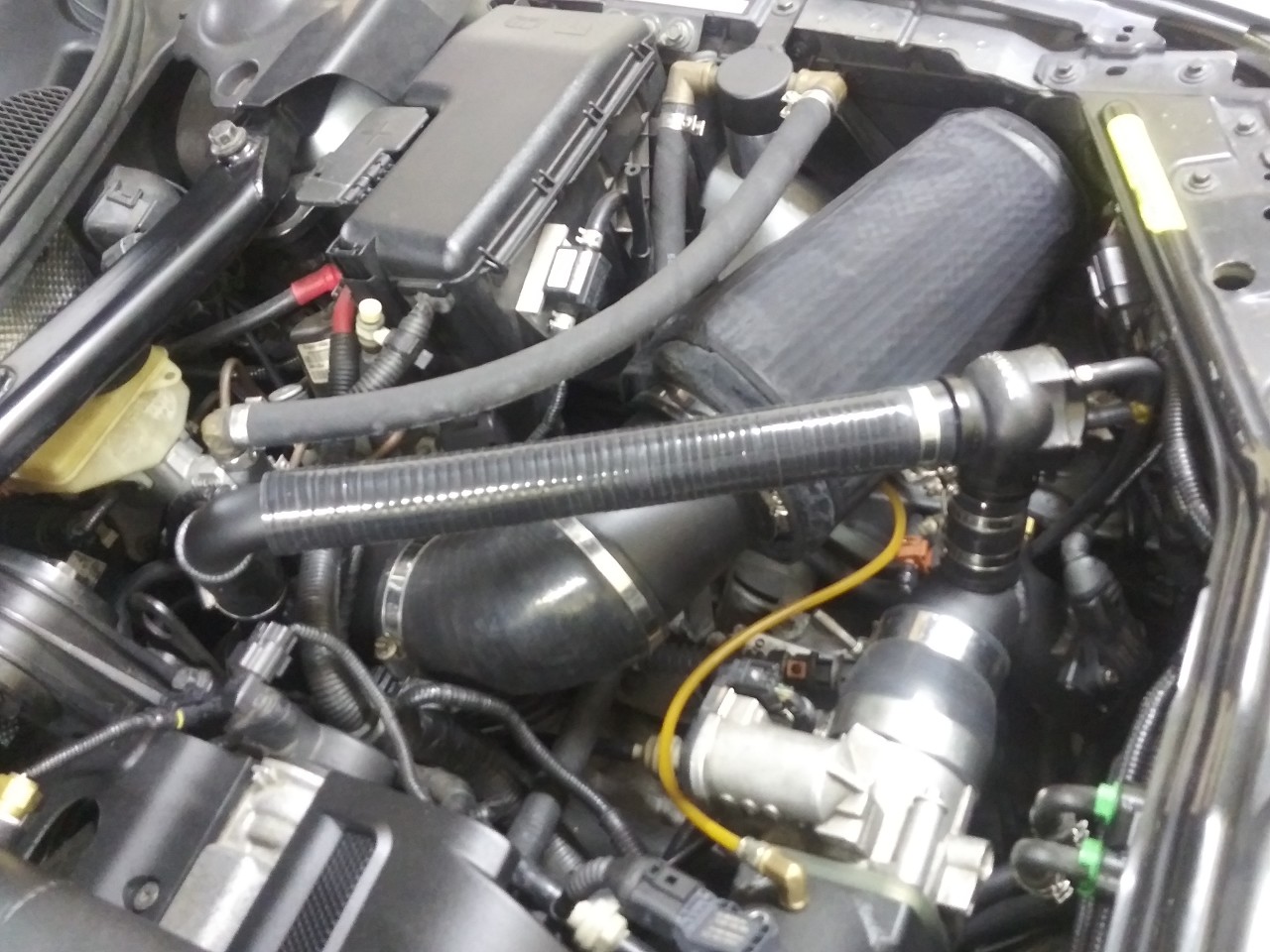 3-3-2019
the beaut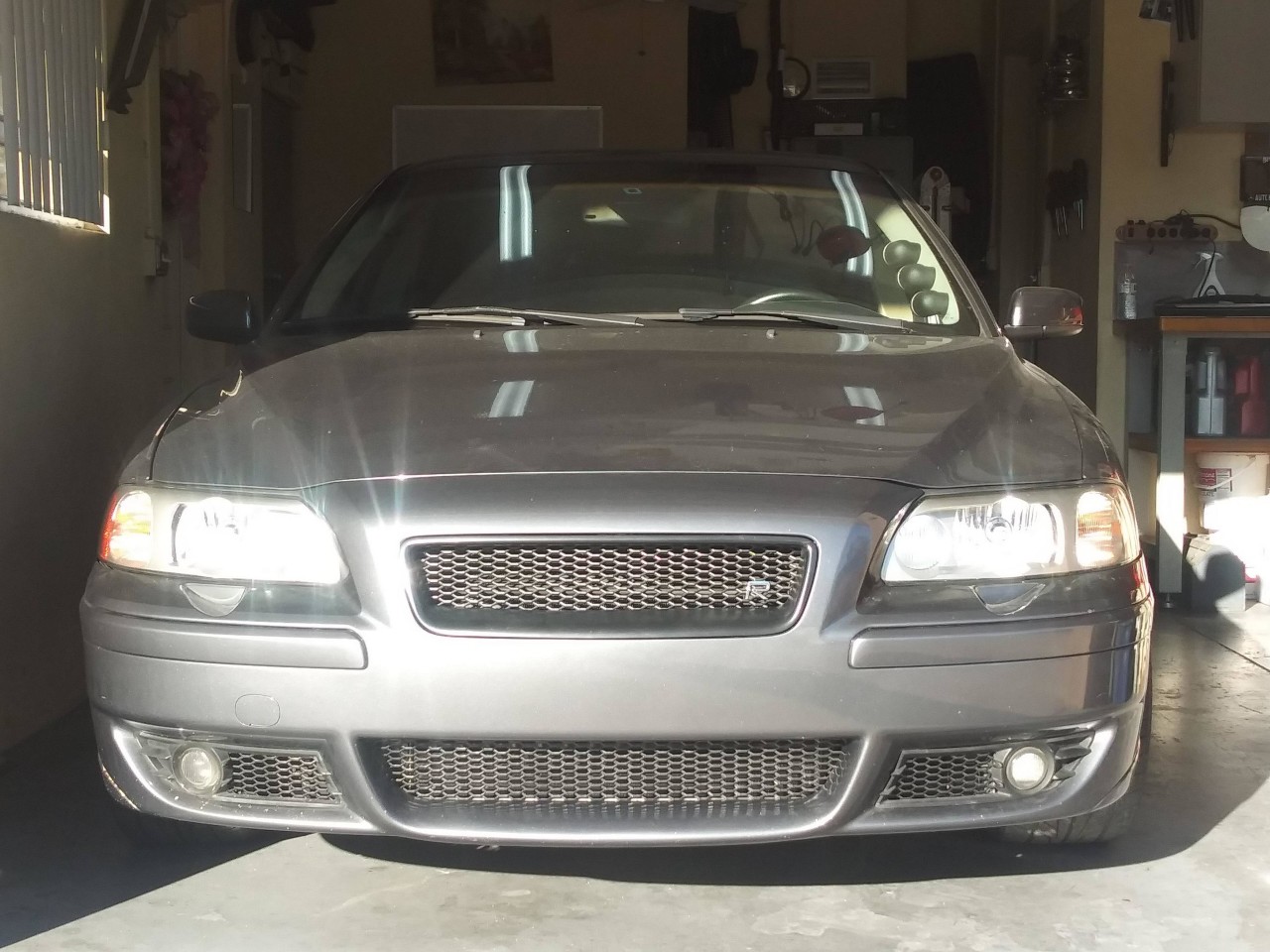 3-10-2019
hydro carbon fiber dip for weight reduction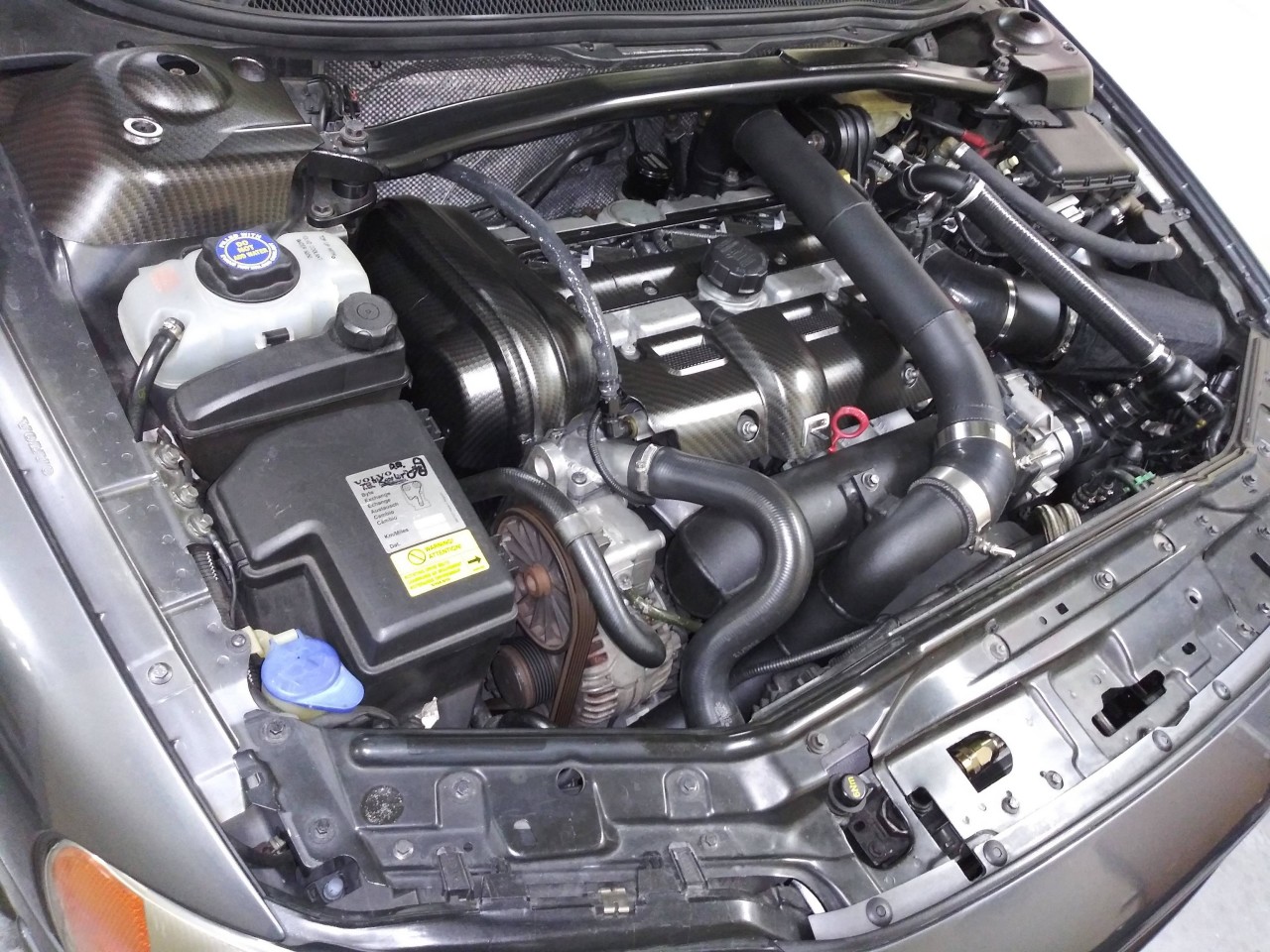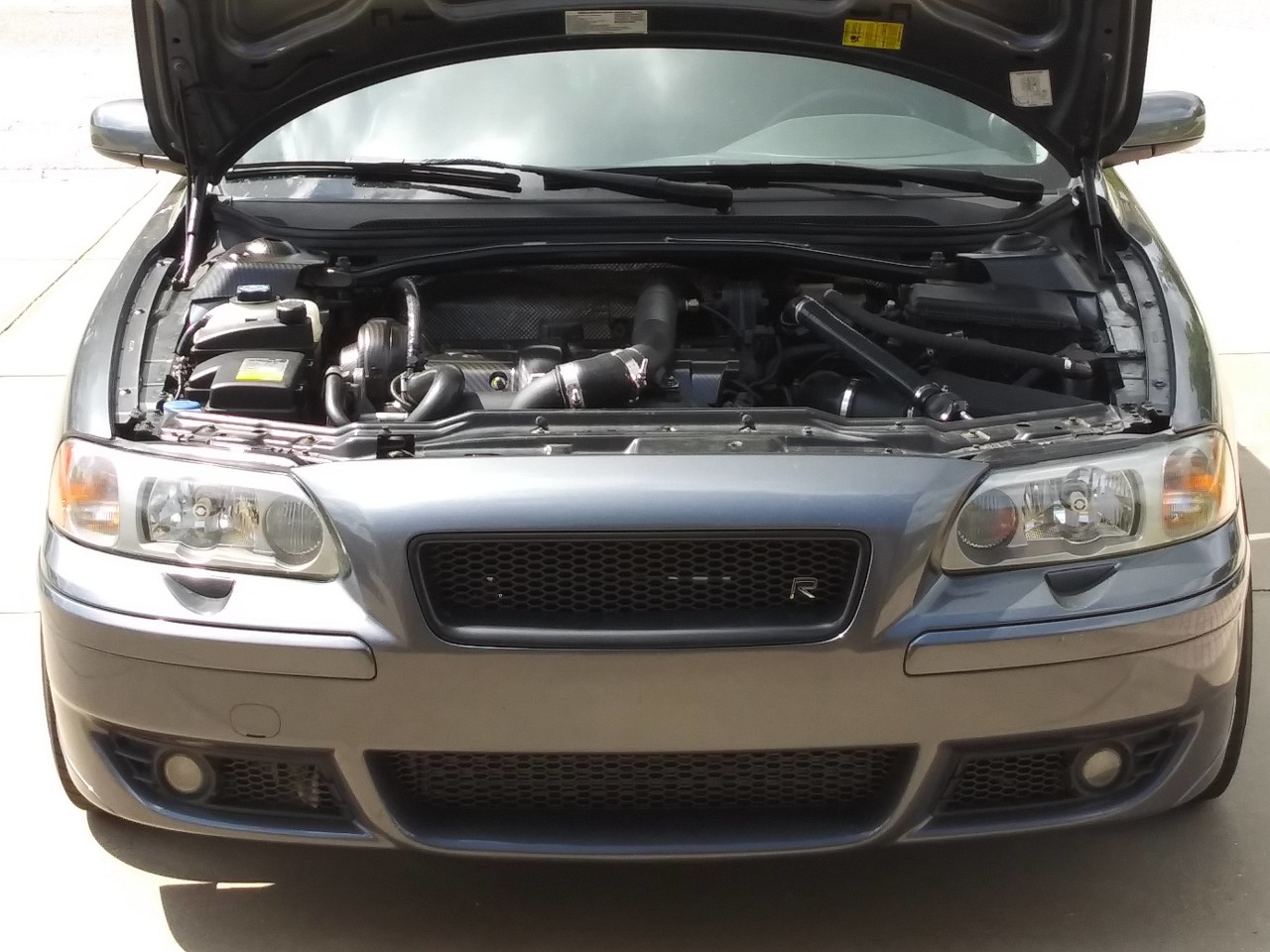 if the interior hand carbon wrap done by me ever fails...i have back up in hydro wrap.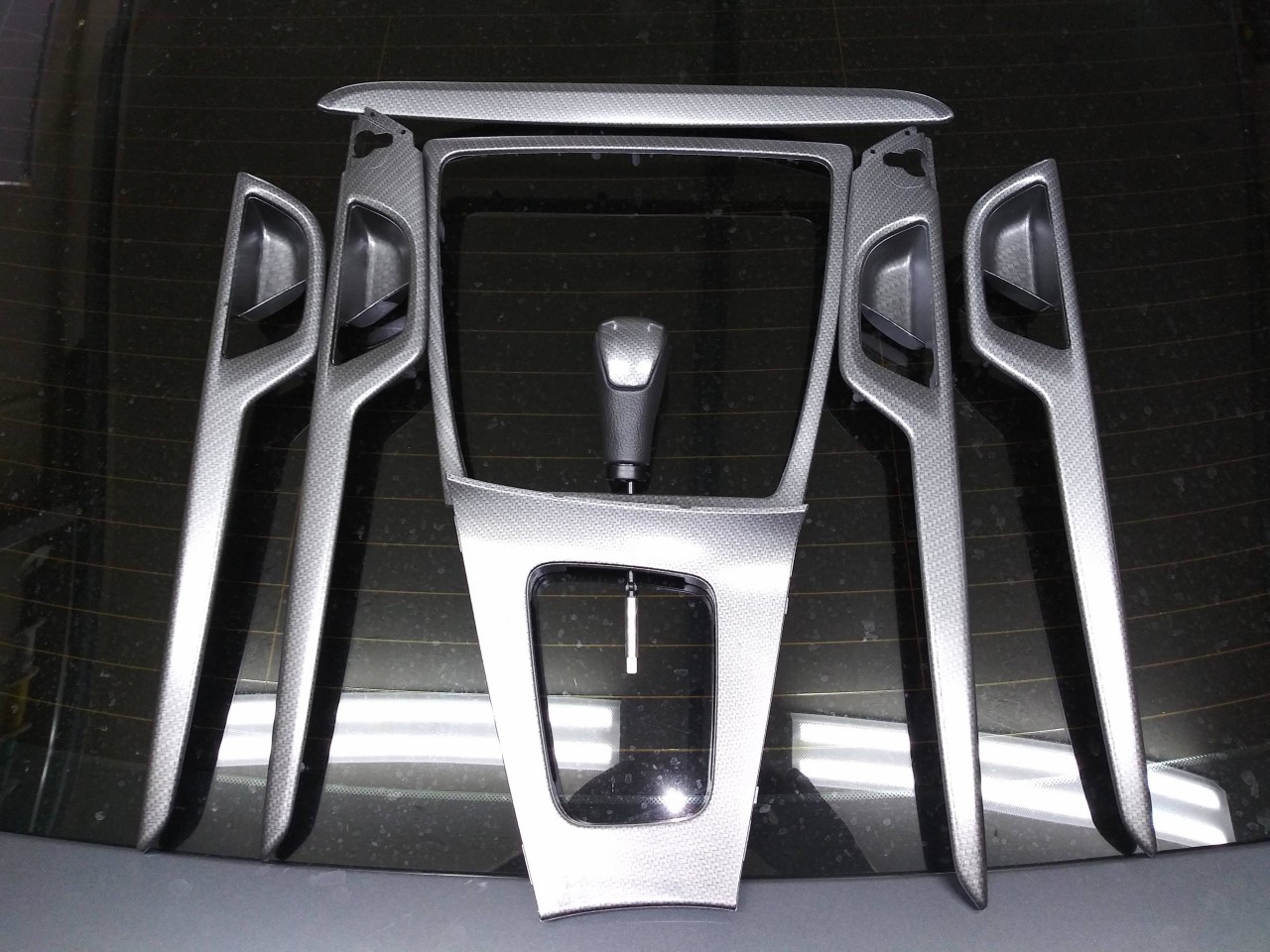 3-24-2019
No launch , 126F / 52C at the TB right before take off...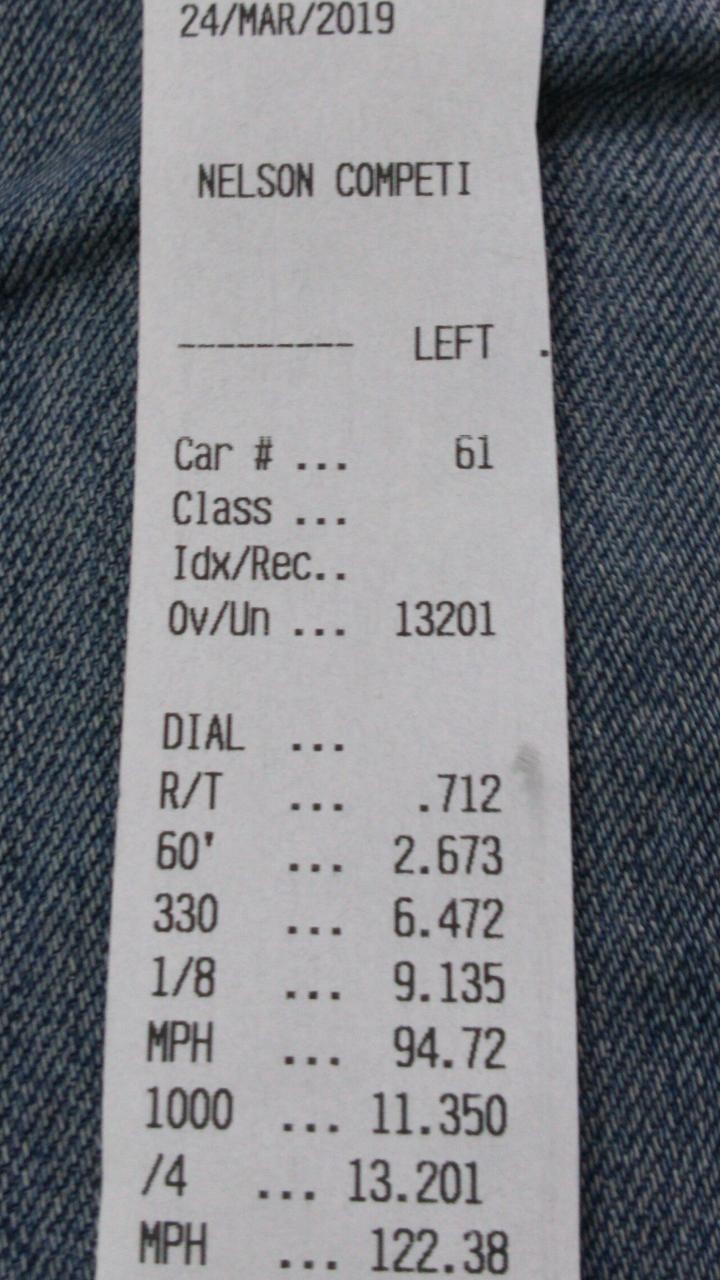 4-6-2019
attic is all oem...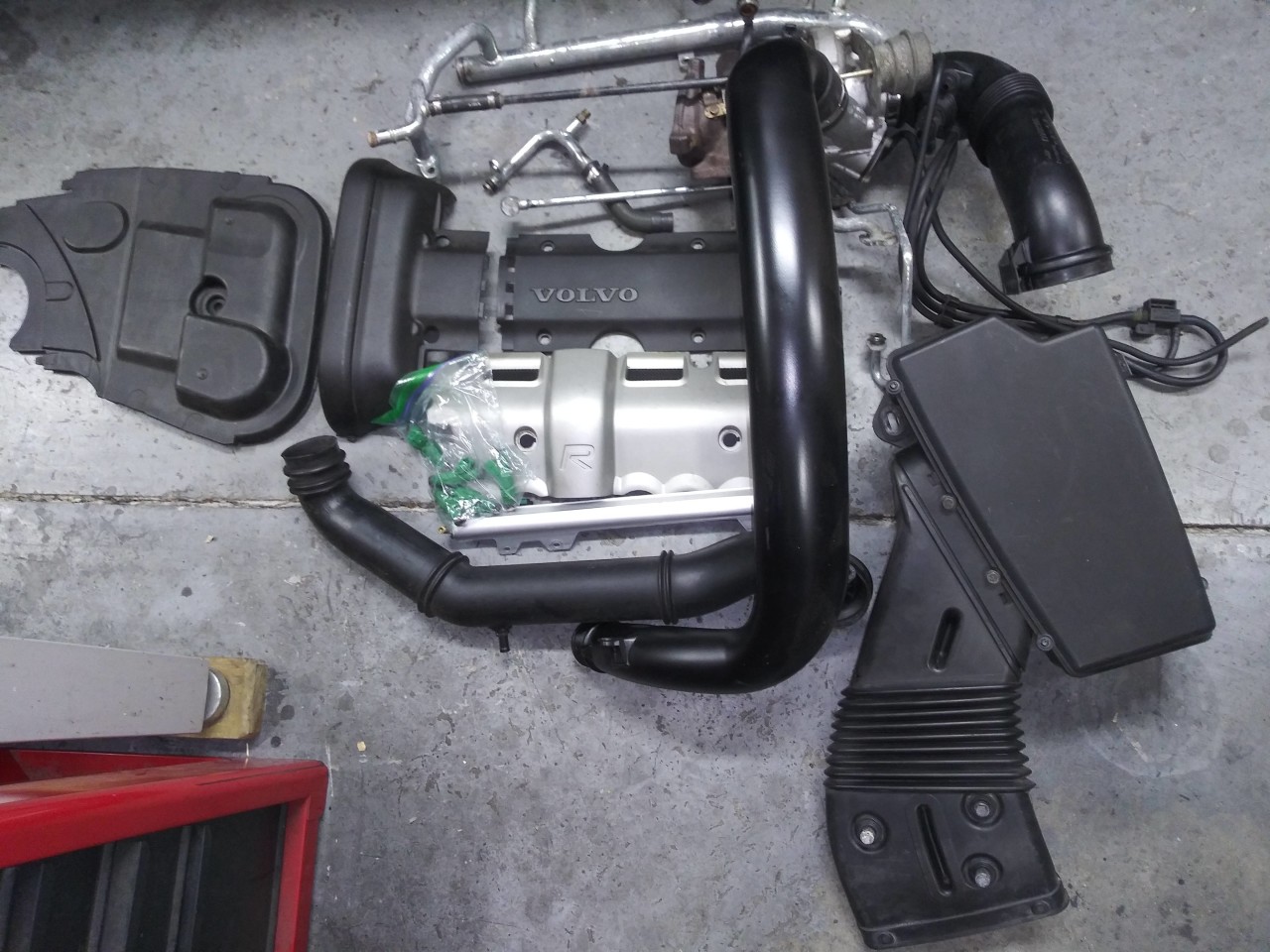 4-7-2019
china ebay...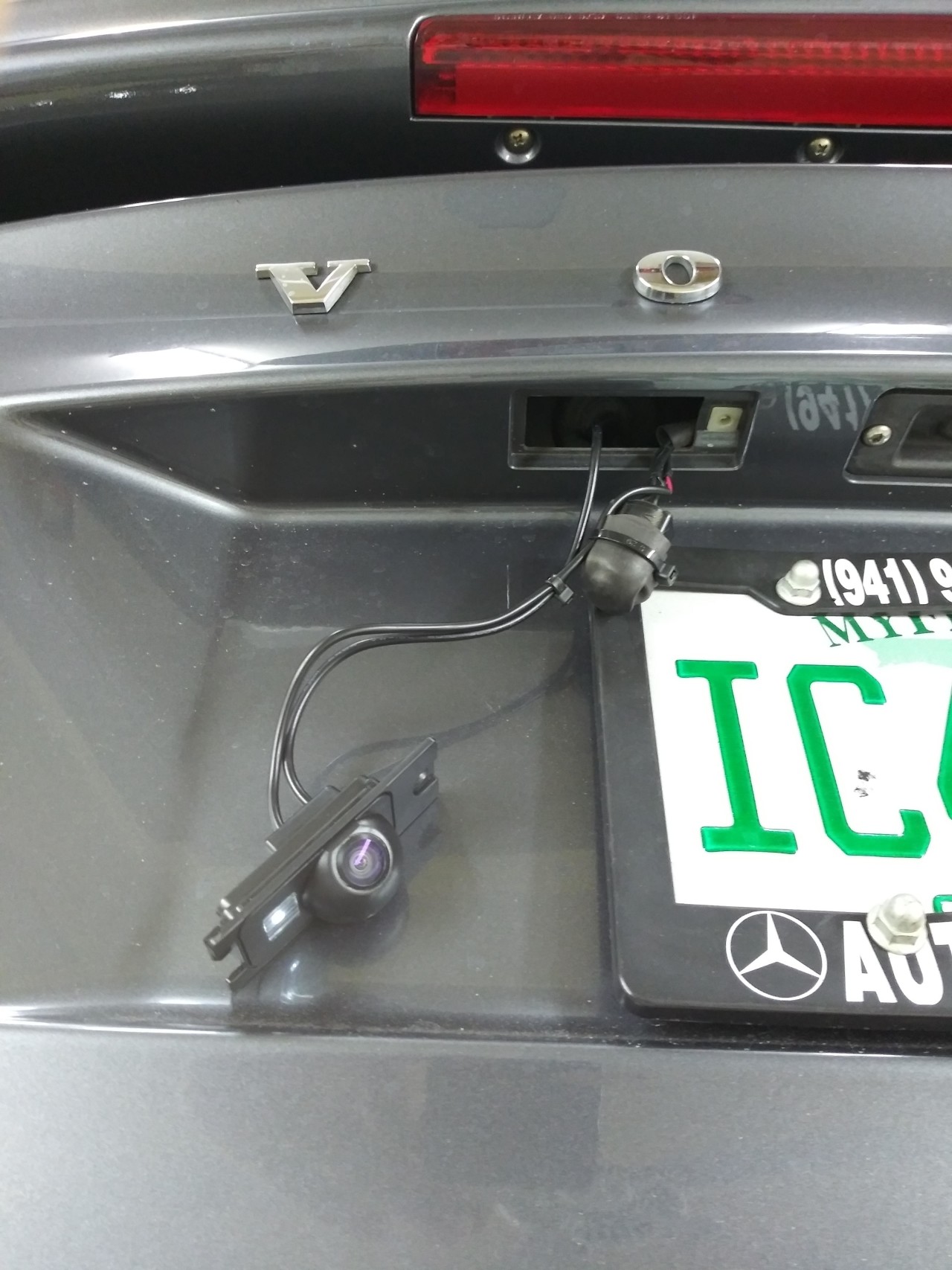 4-8-2019
slowly but surely taking the stock path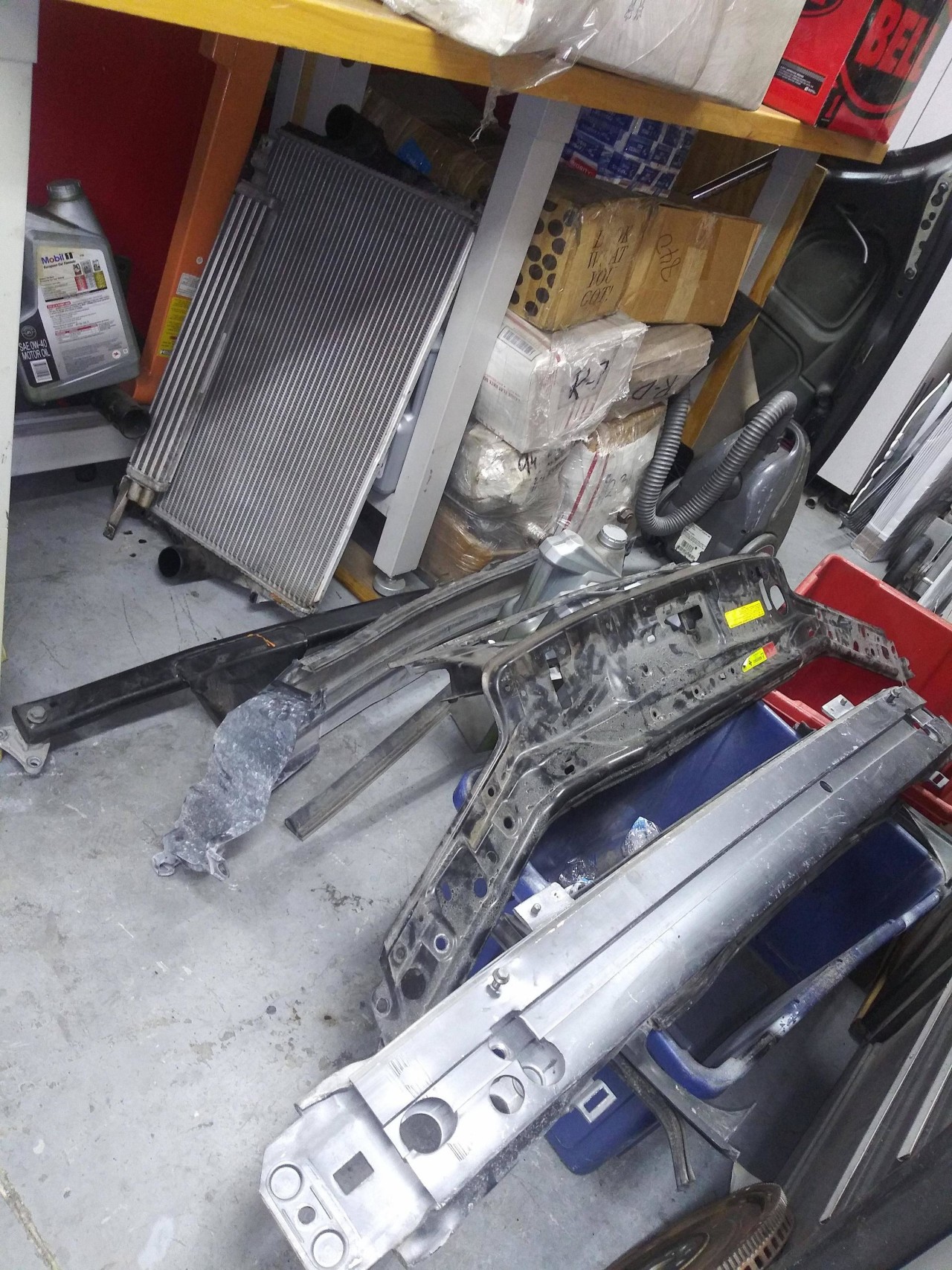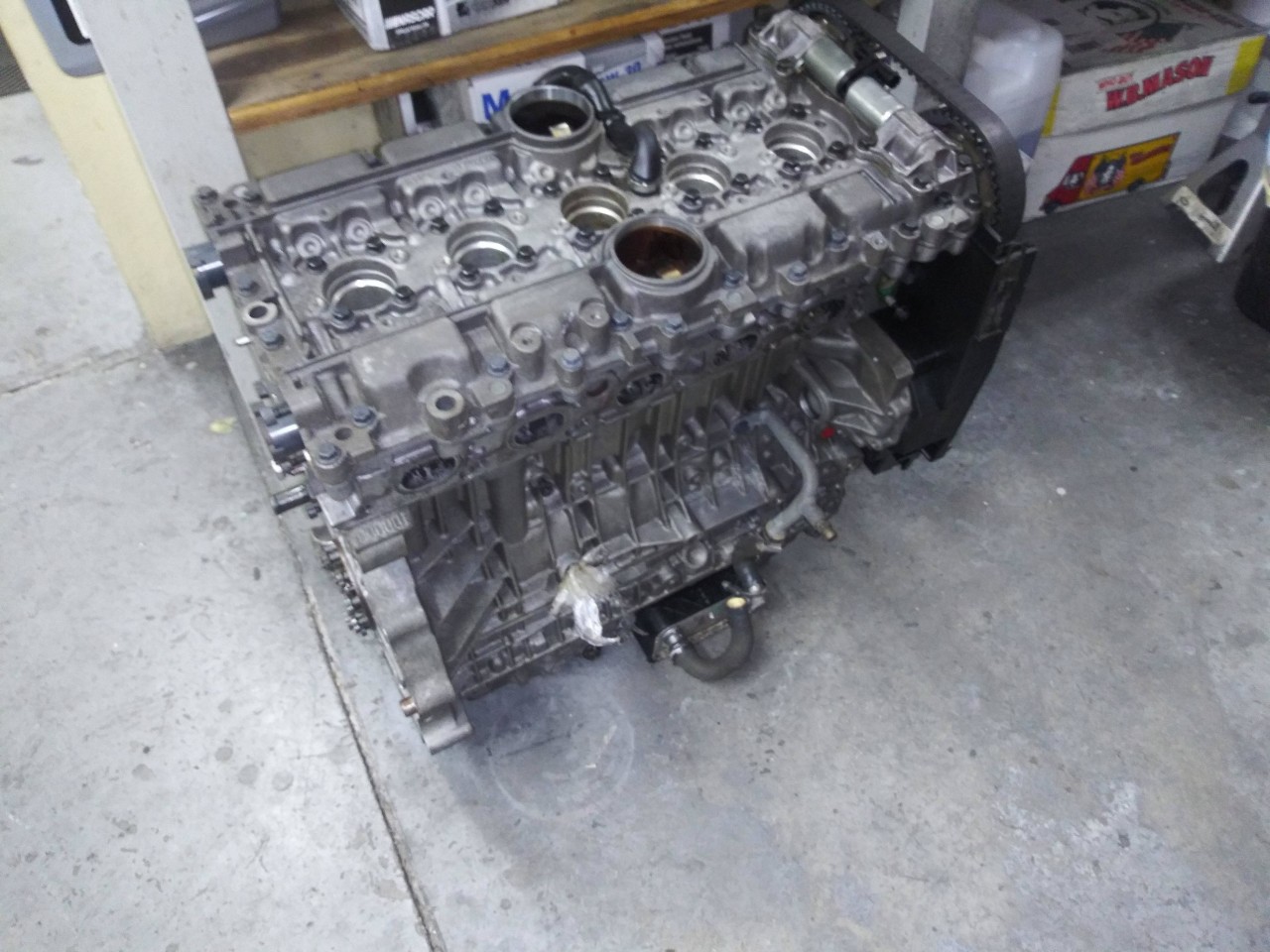 4-12-2019
slowly but surely... i have 9 month to do it.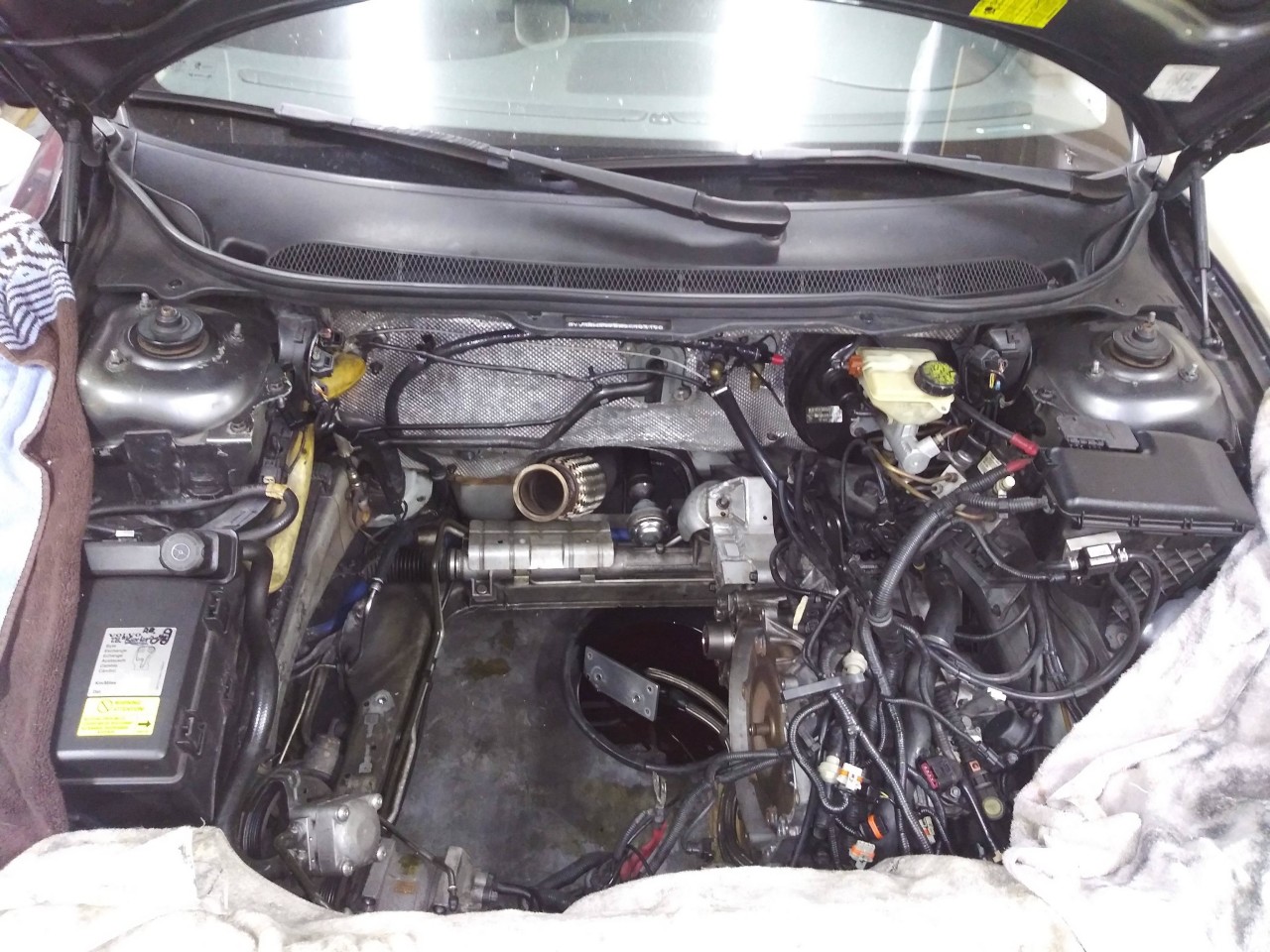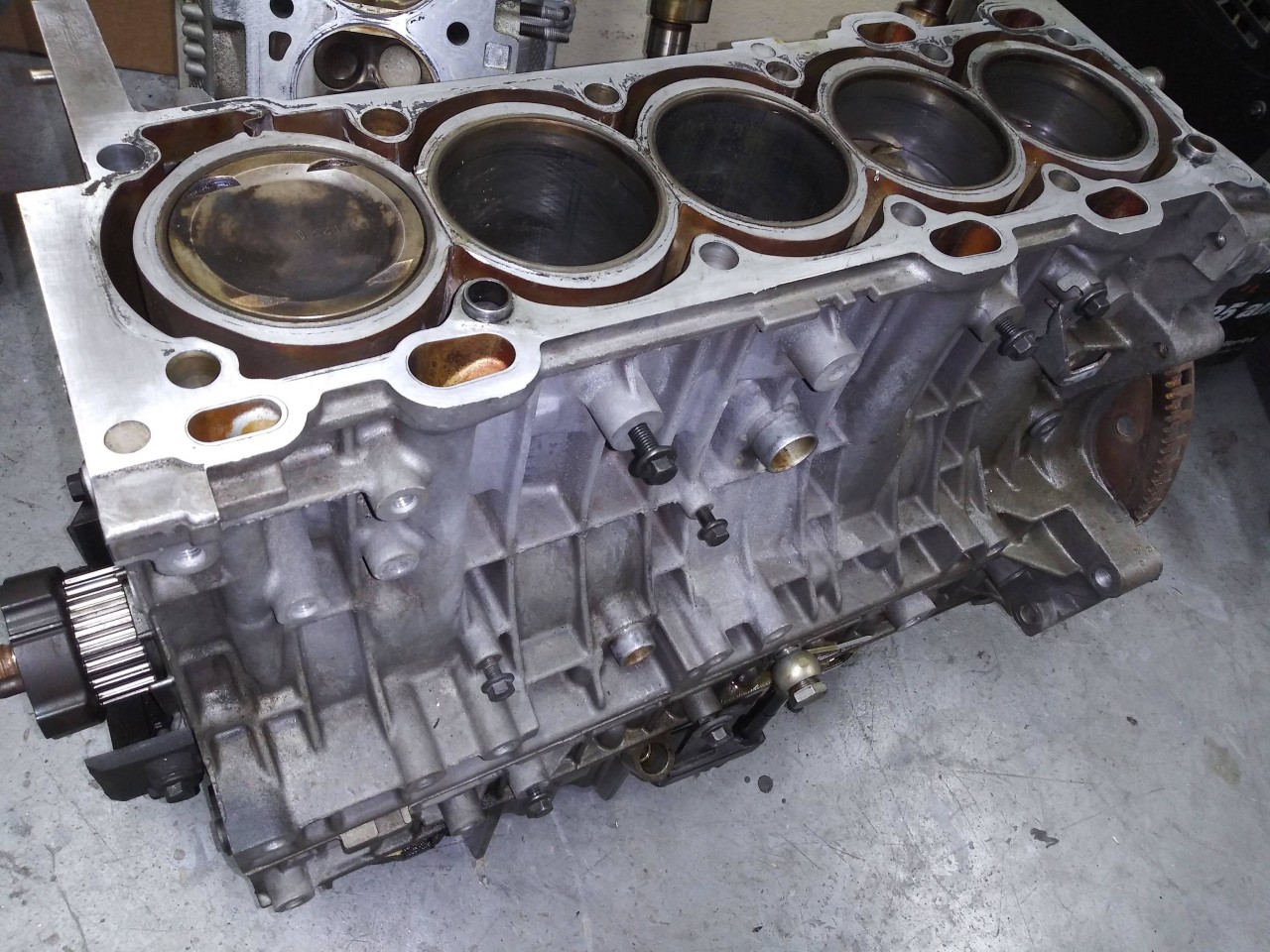 all stock b5244t5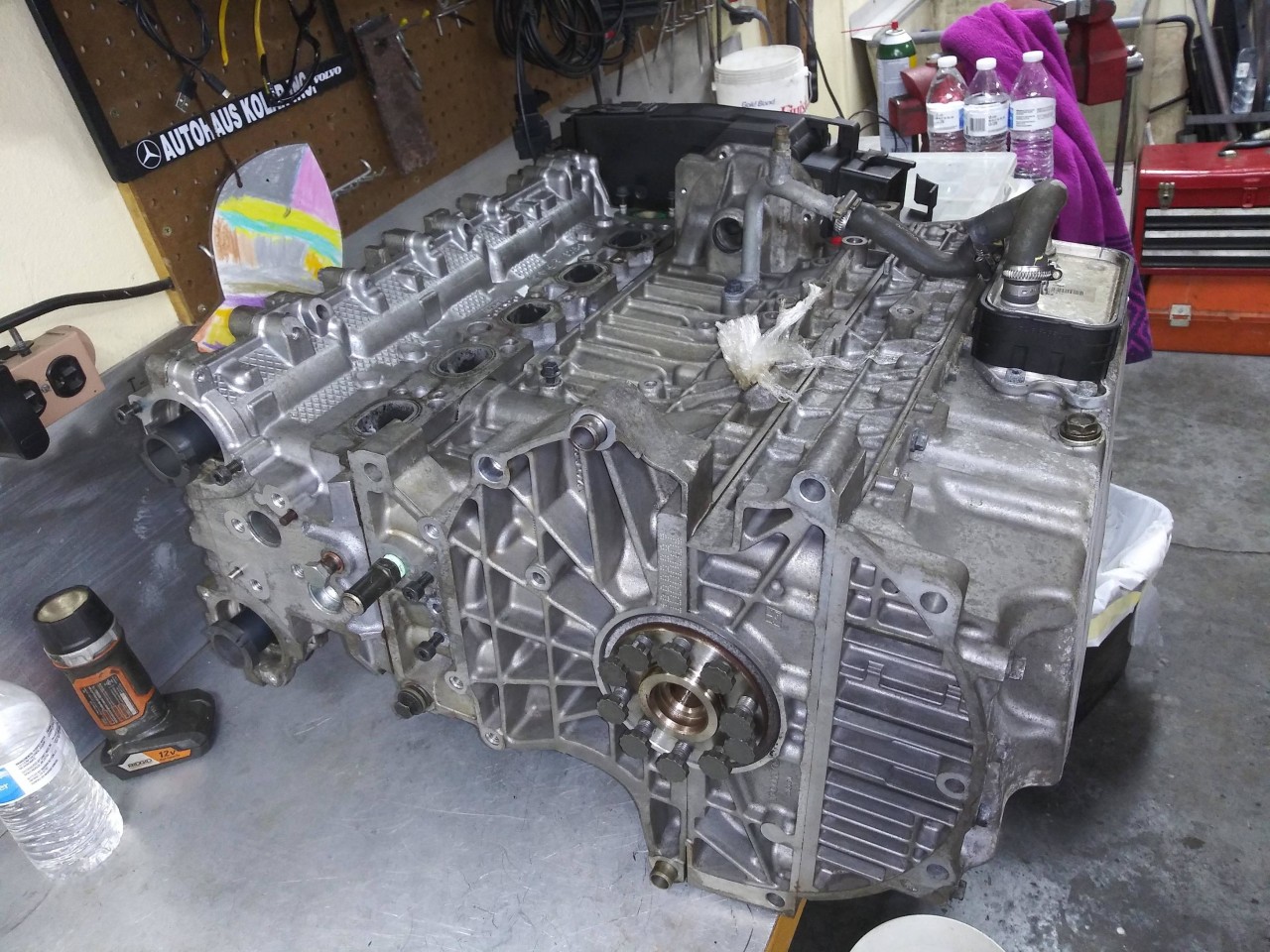 4-14-2019
turbo to rear wheelz 3" ss rear wheelz back all stock...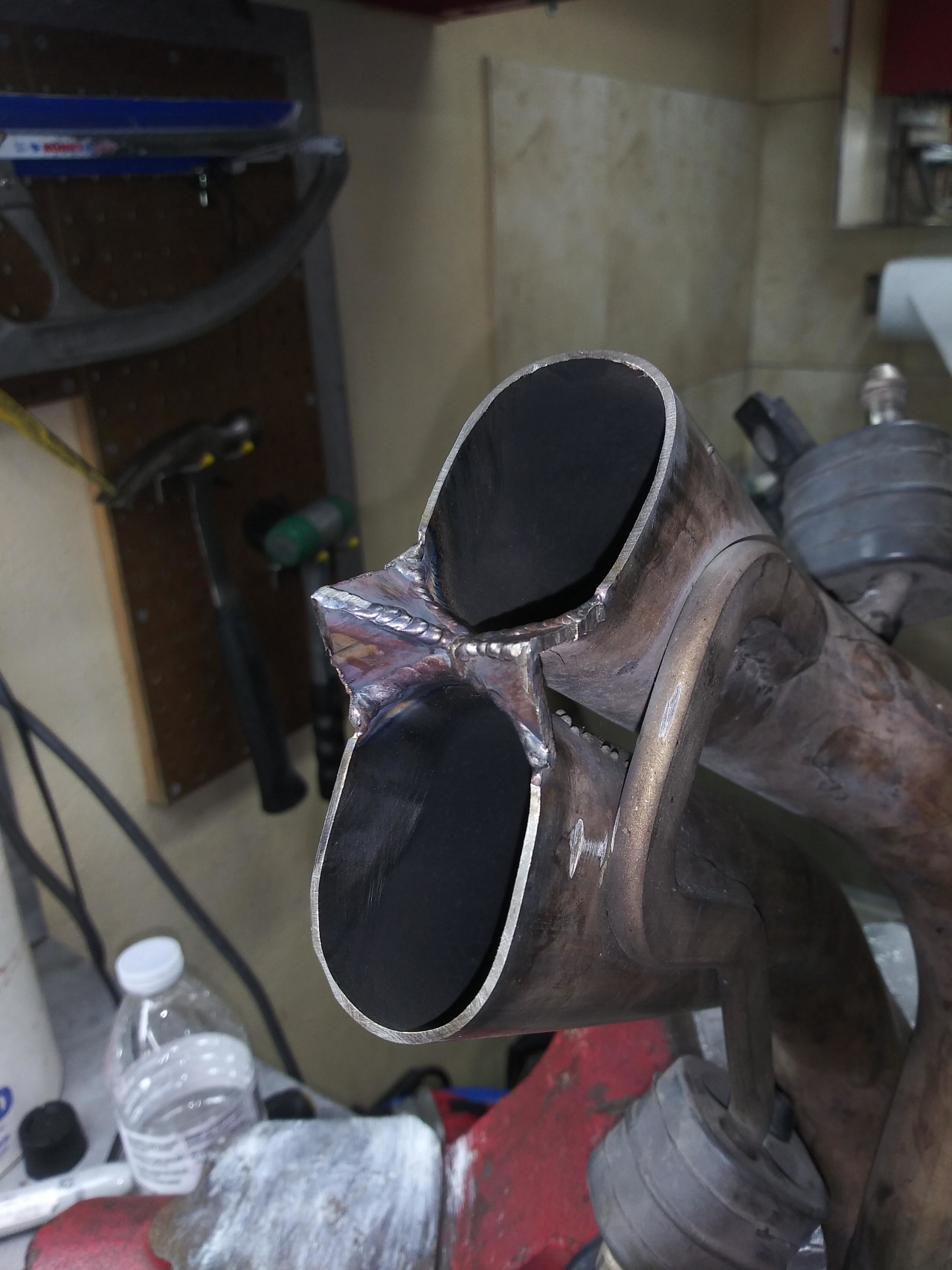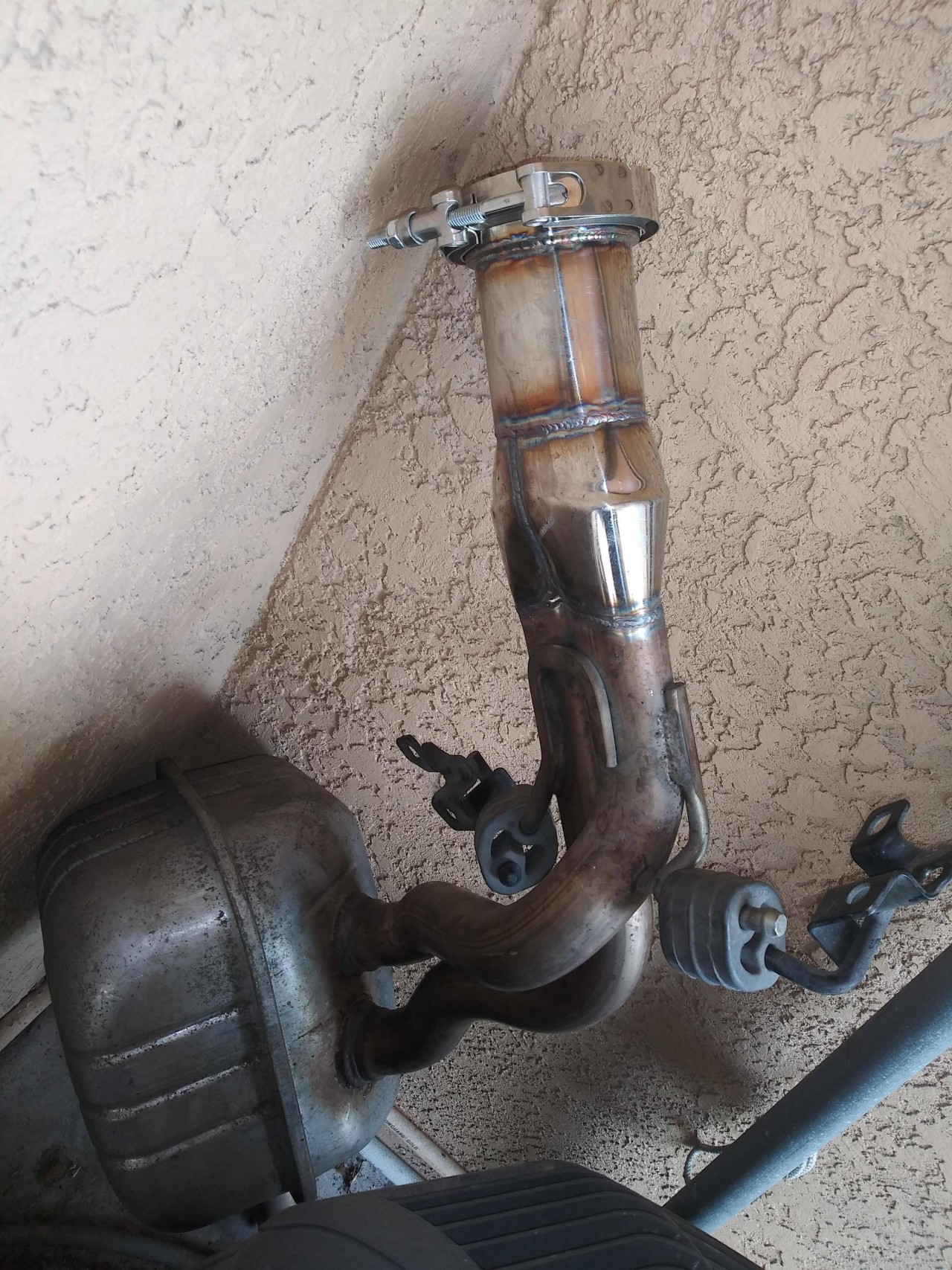 4-15-2019
i was being sarcastic to the poster above you...not directed at you at all...but yeah harsh for one that does not comprehend over and over and over .

ps . the best way to keep it stock oem looking and quiet is get a wg dump valve that opens at 7-10 psi through your intake pressure to eliminate the back-pressure when you get on it but yet retaining normal sound while you daily drive or / are not on it boosting...waay better than a ghetto electric or manual cutouts...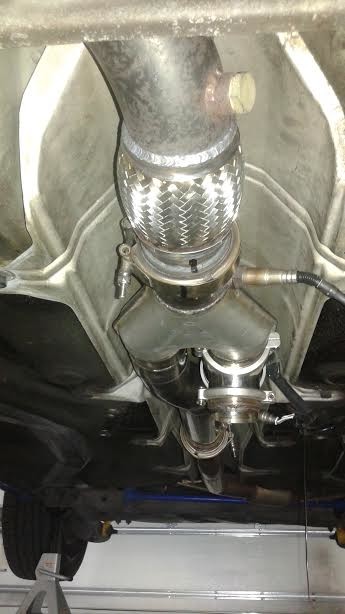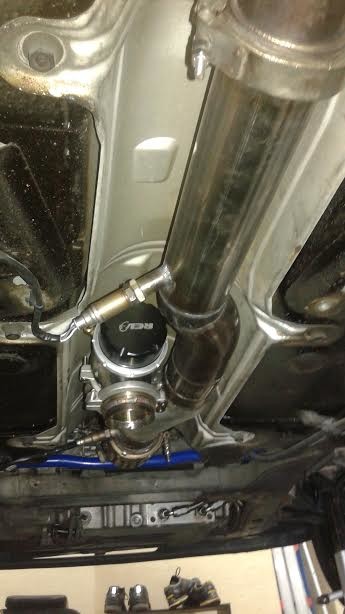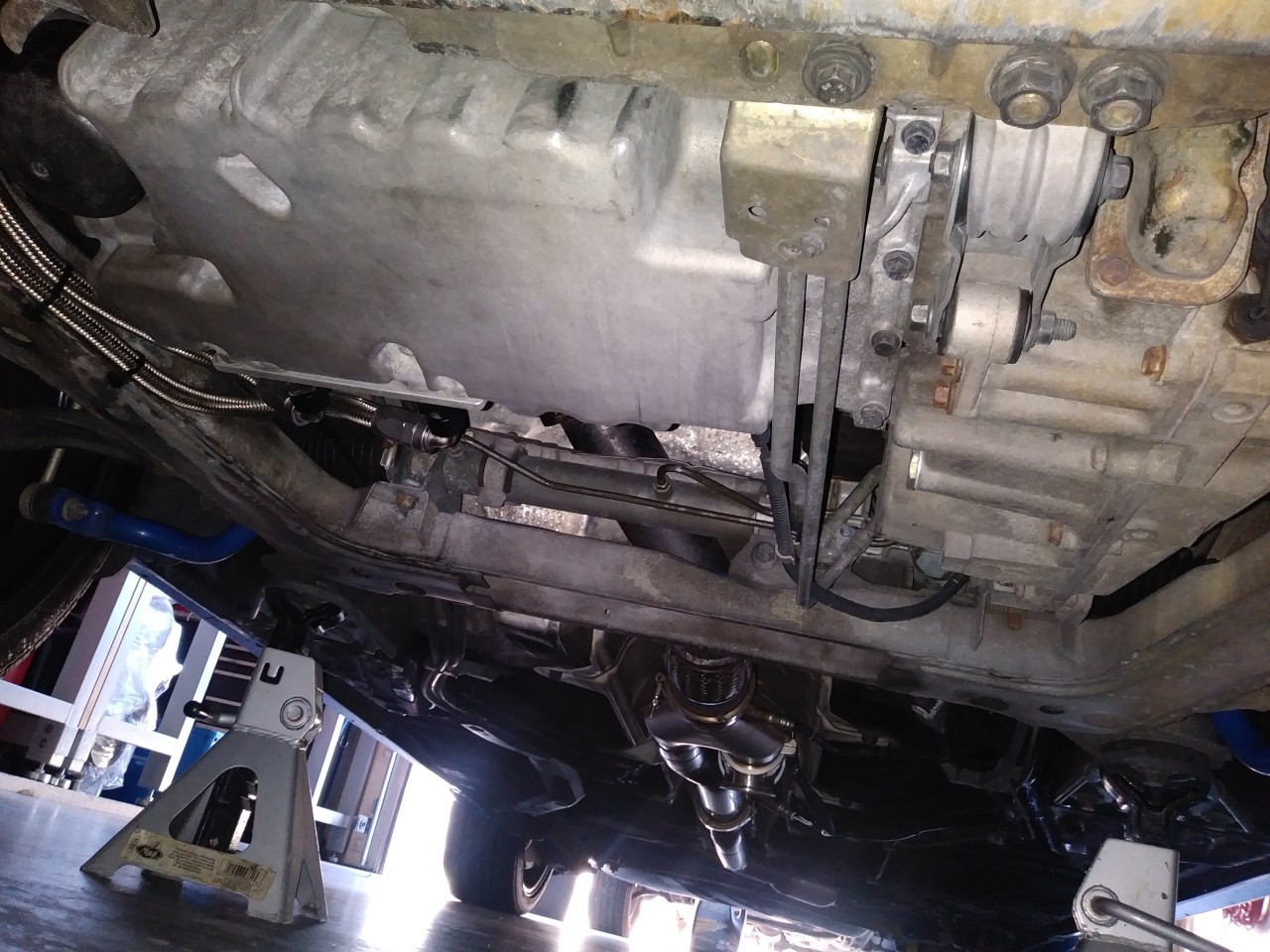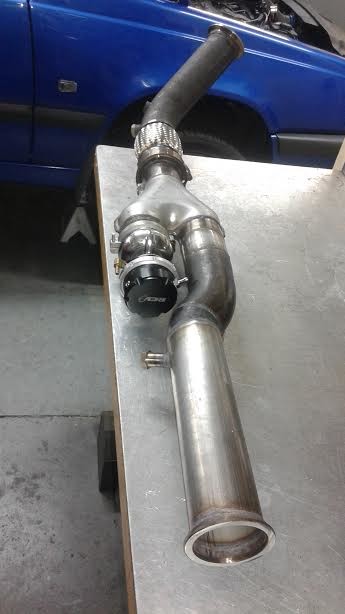 4-18-2019
all oem stock including tune other than wg dump valve, obx dp, magnaflow resonator, 3" ram air to stock air cause it is already there, bullet proof oil cooler heater core cause it is already there, front and rear sways cause they are already there, rear camber bushing cause they are already there, rear toe link arms cause they are already there, front poly lca bushings cause they are already there 4 cluster gauges cause they are already there, i will/might still sell piller triple pod =165$ shipped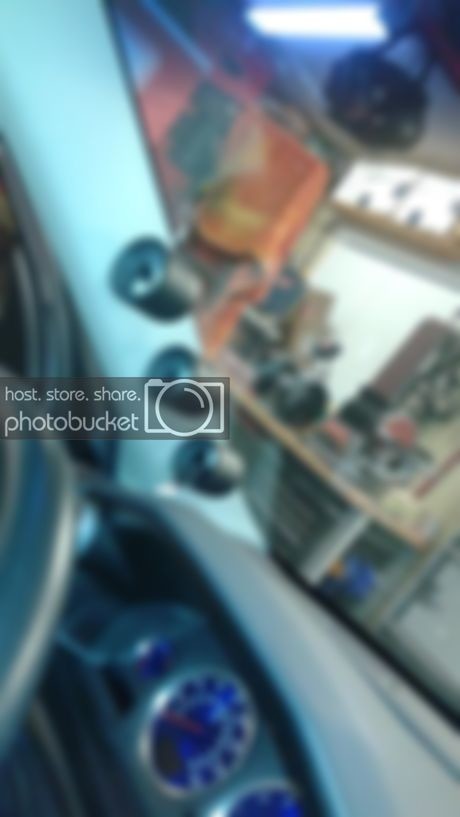 4-21-2019
put in stainless steel Helicoil into every exhaust stud cavity ...why??? cause i can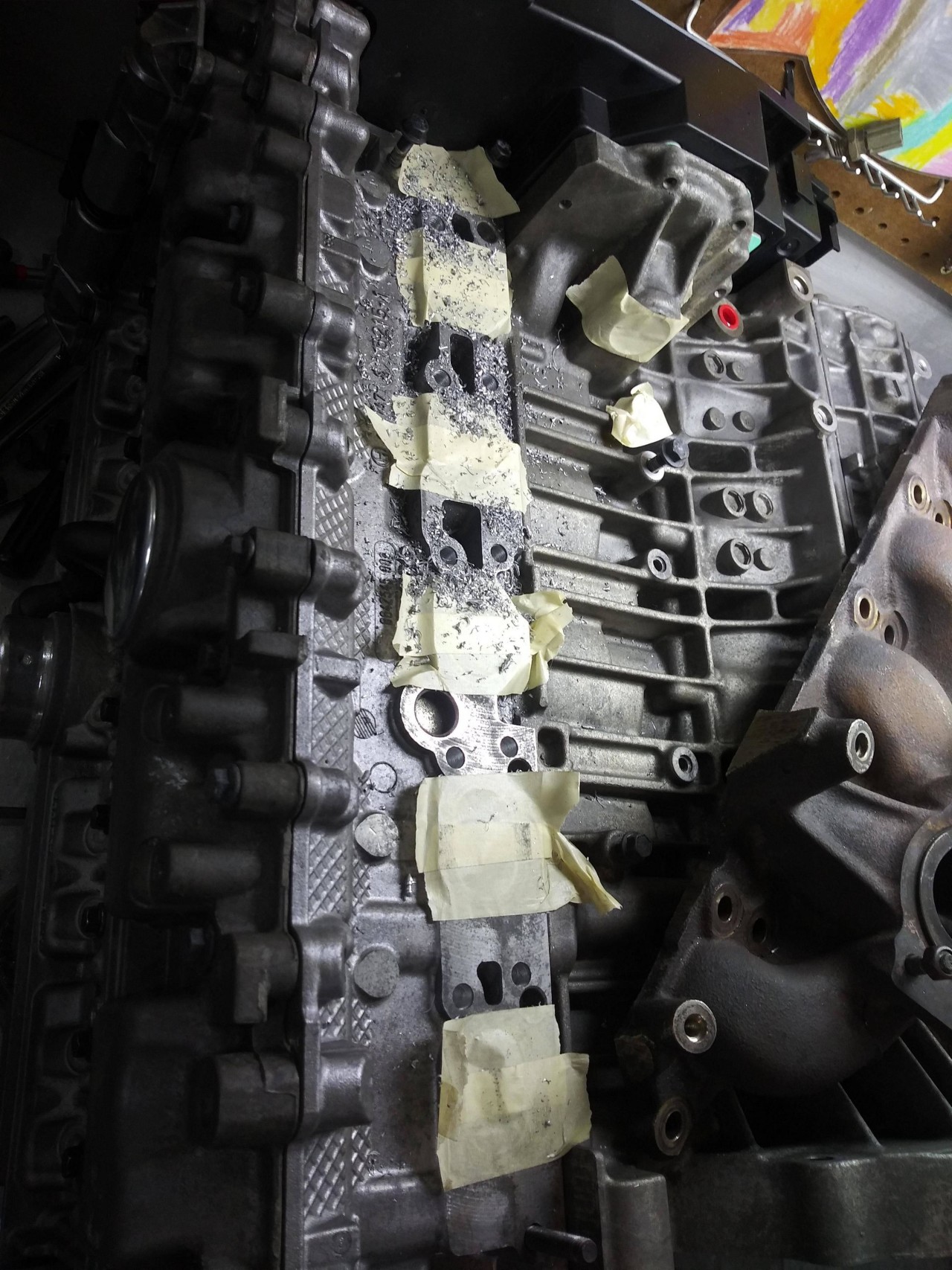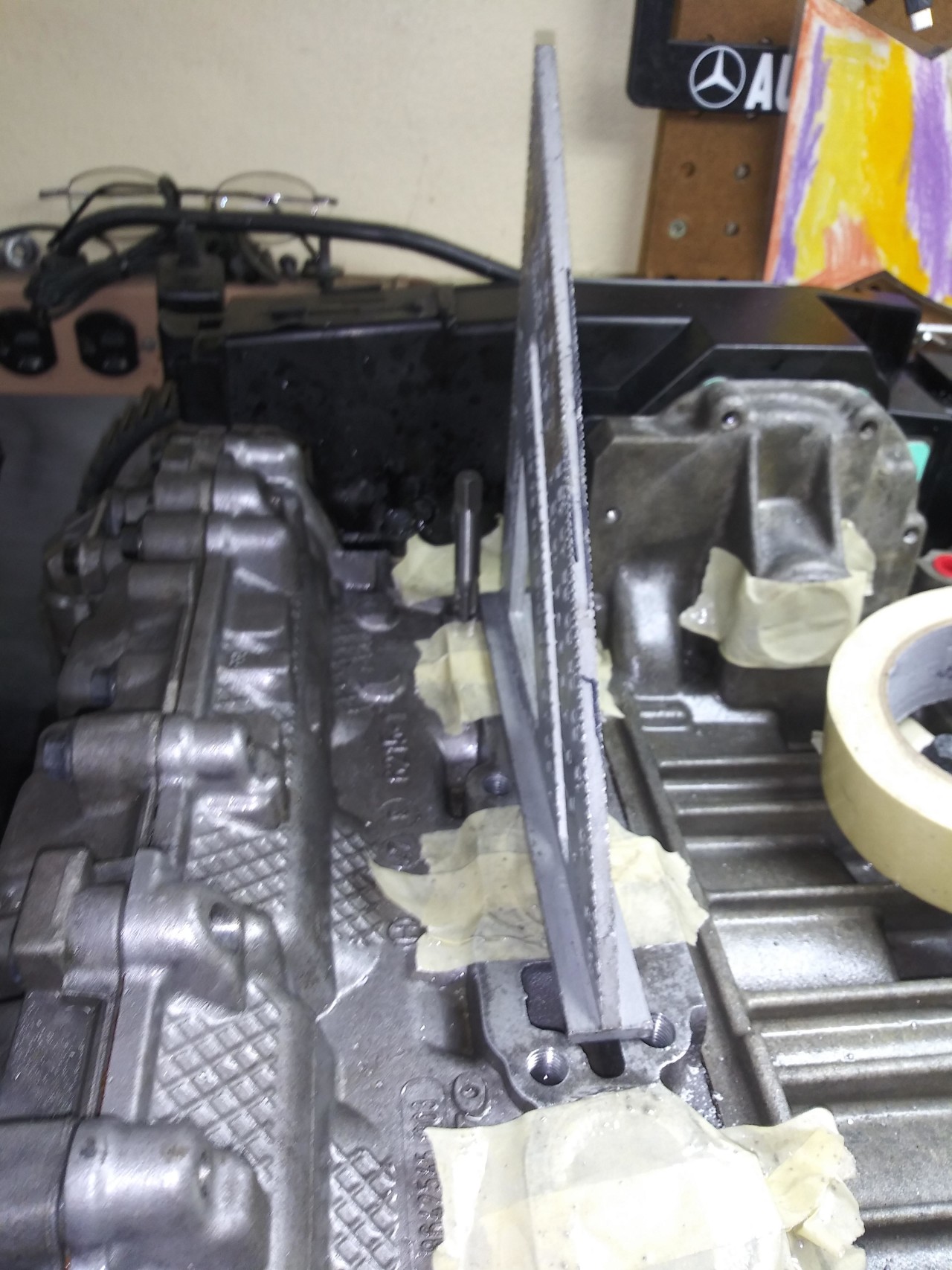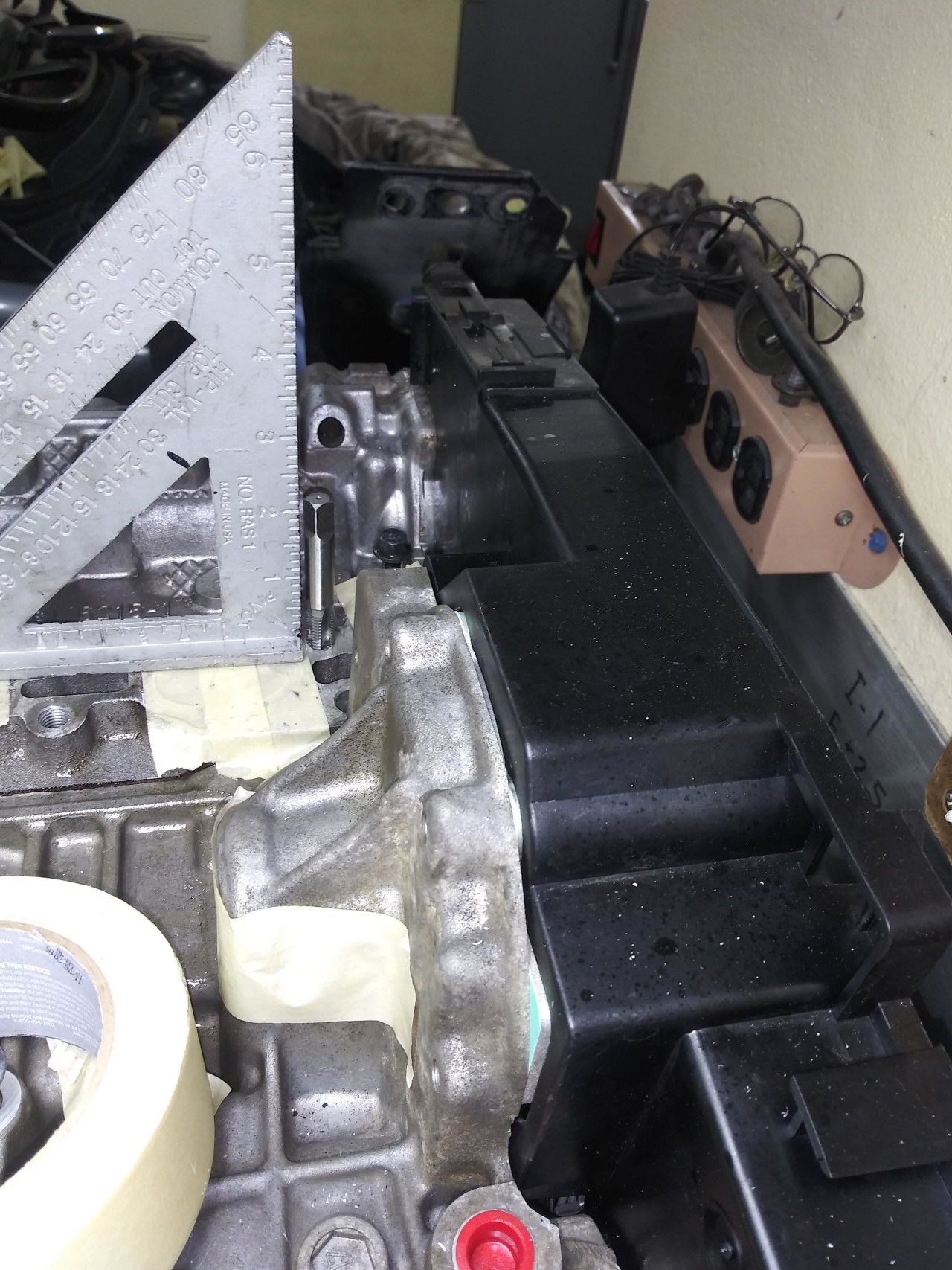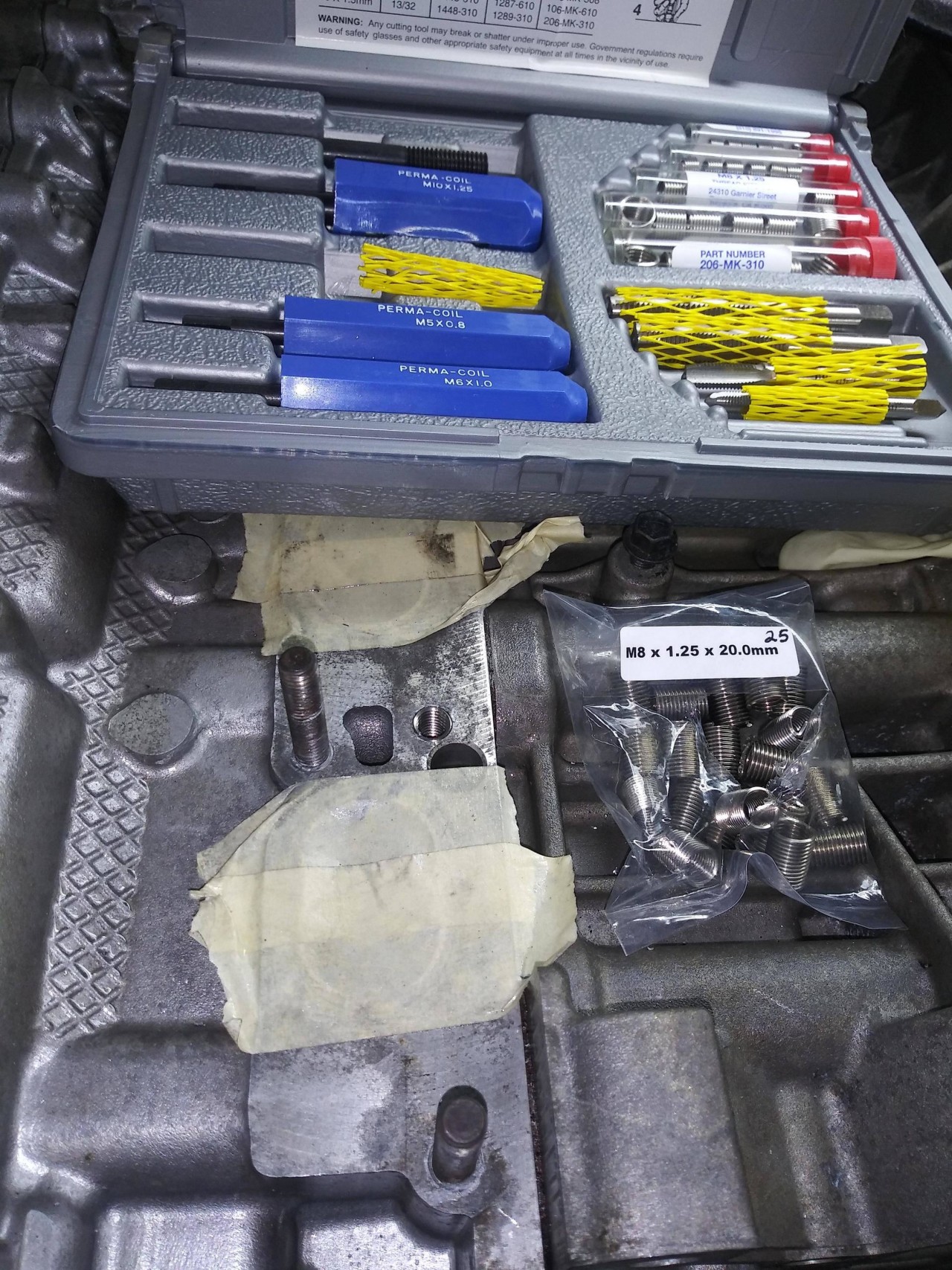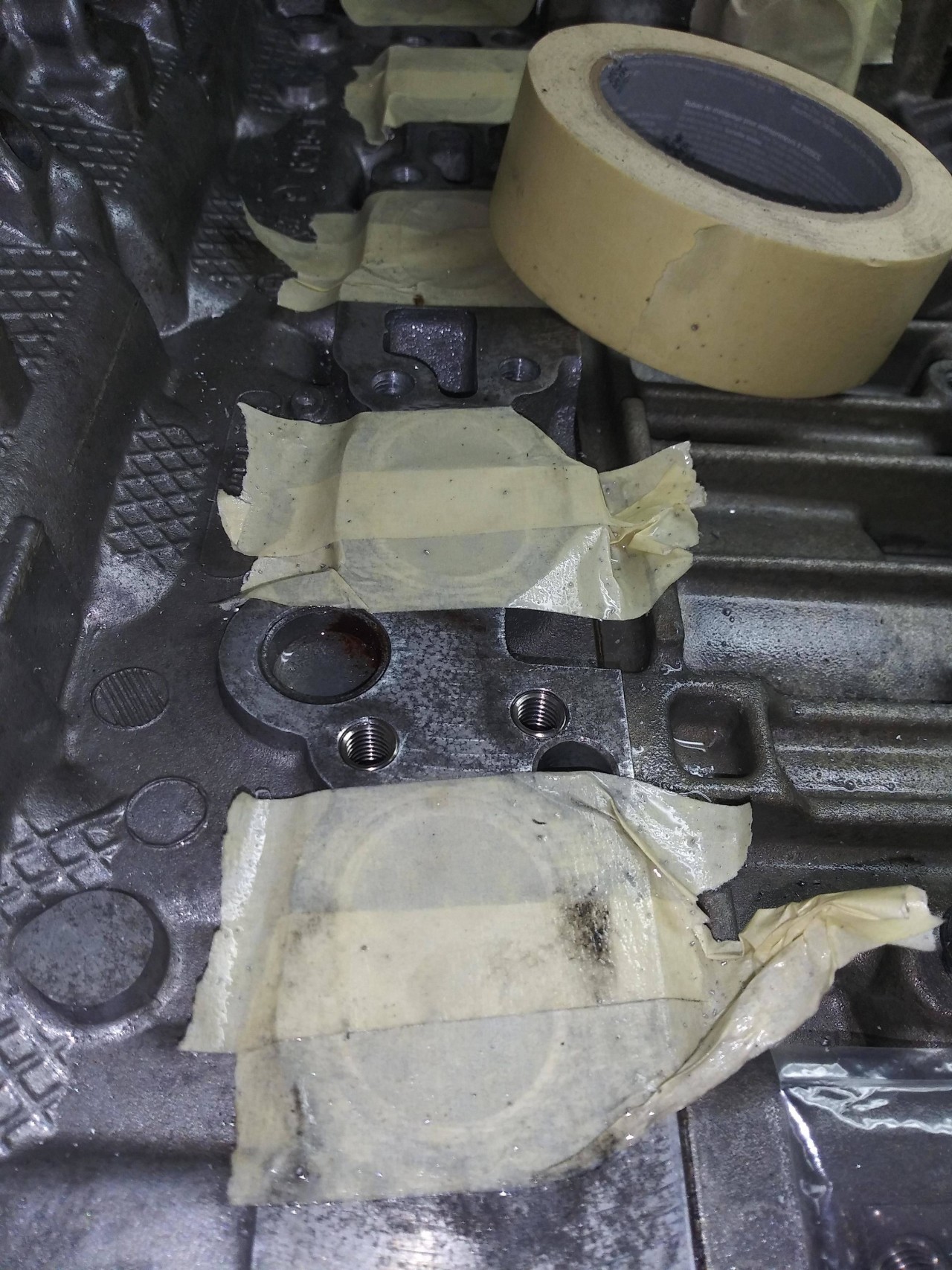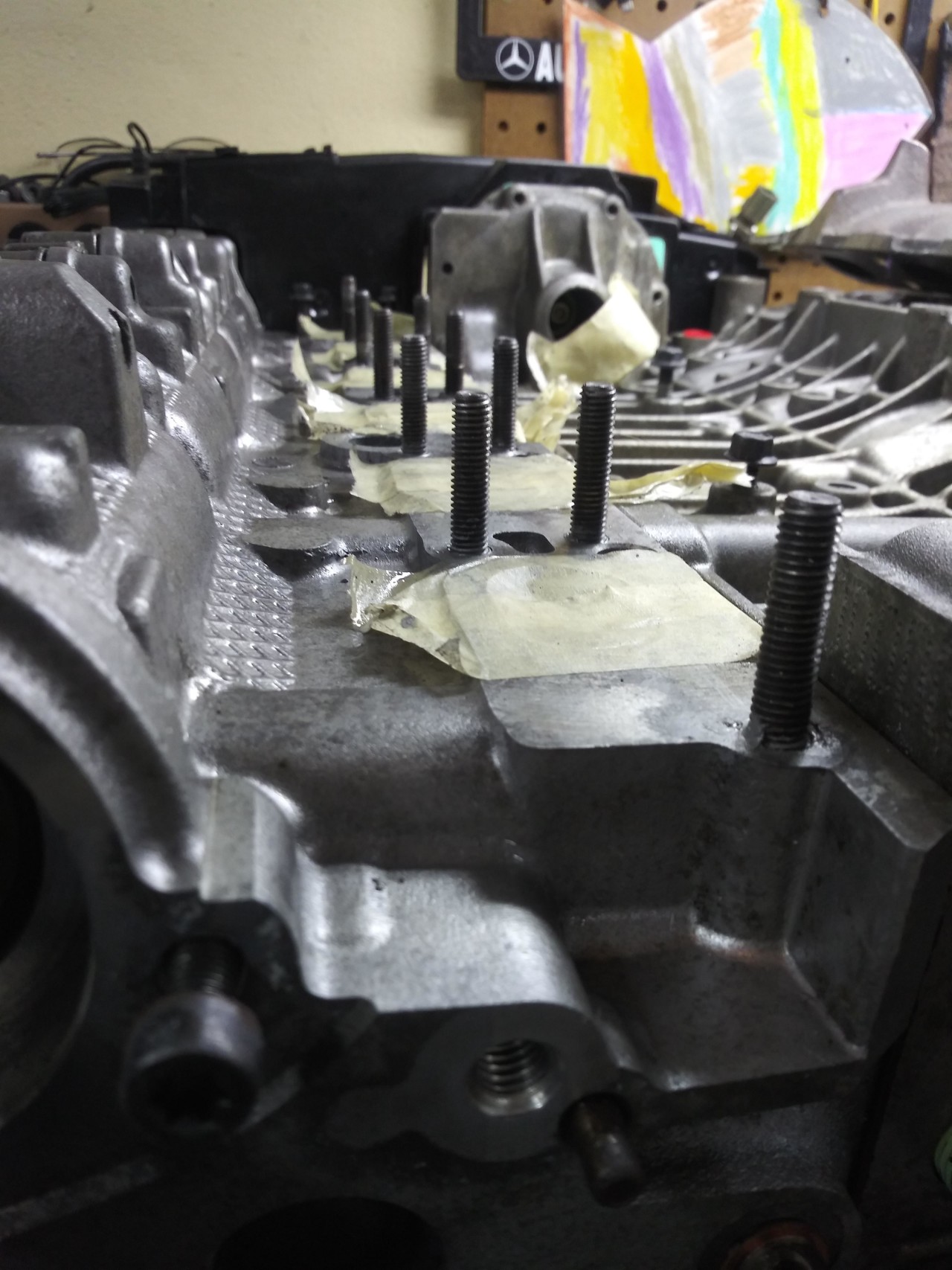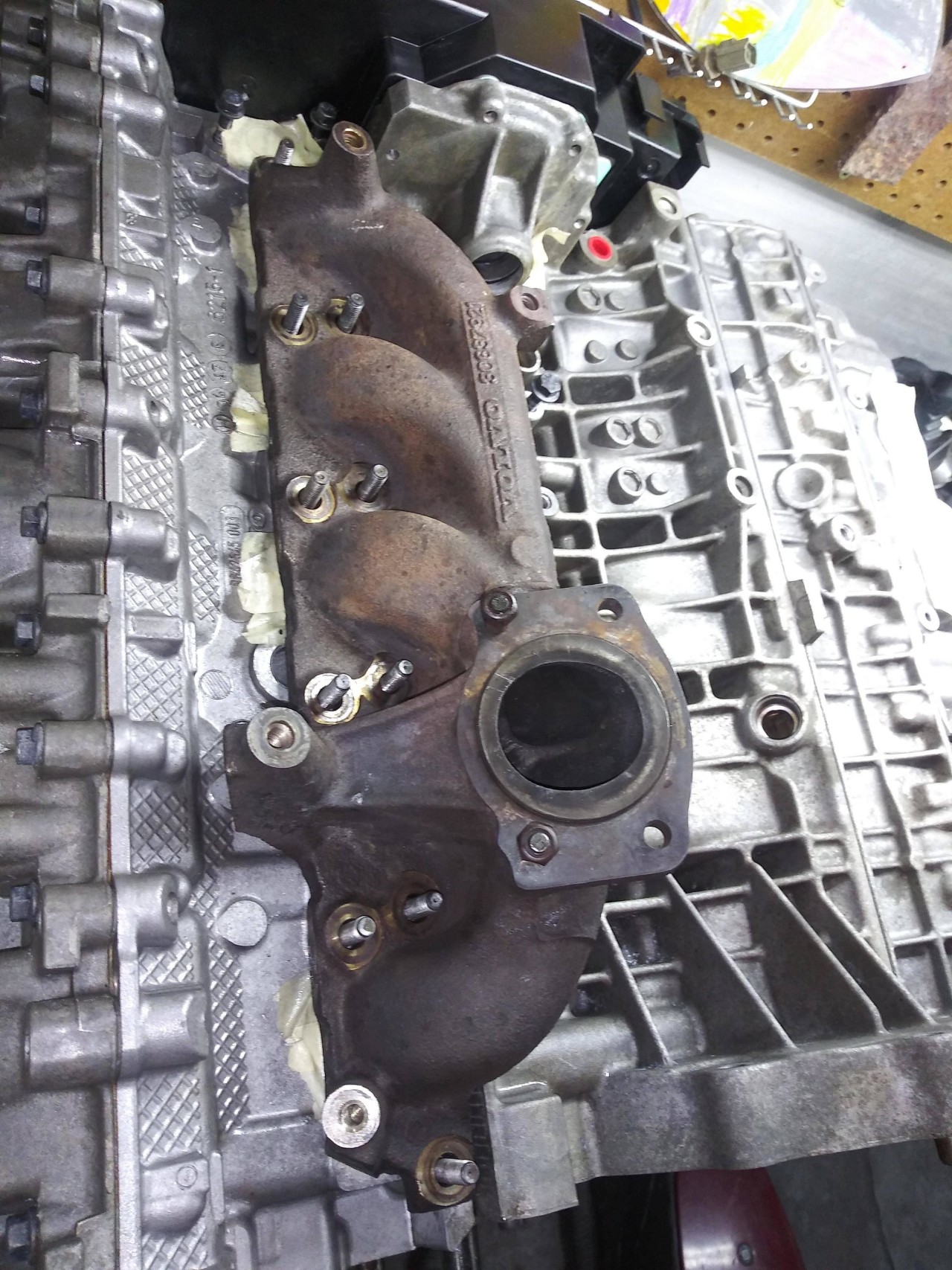 4-22-2019
thanks! really ? i zoom in and see nothing but old threads.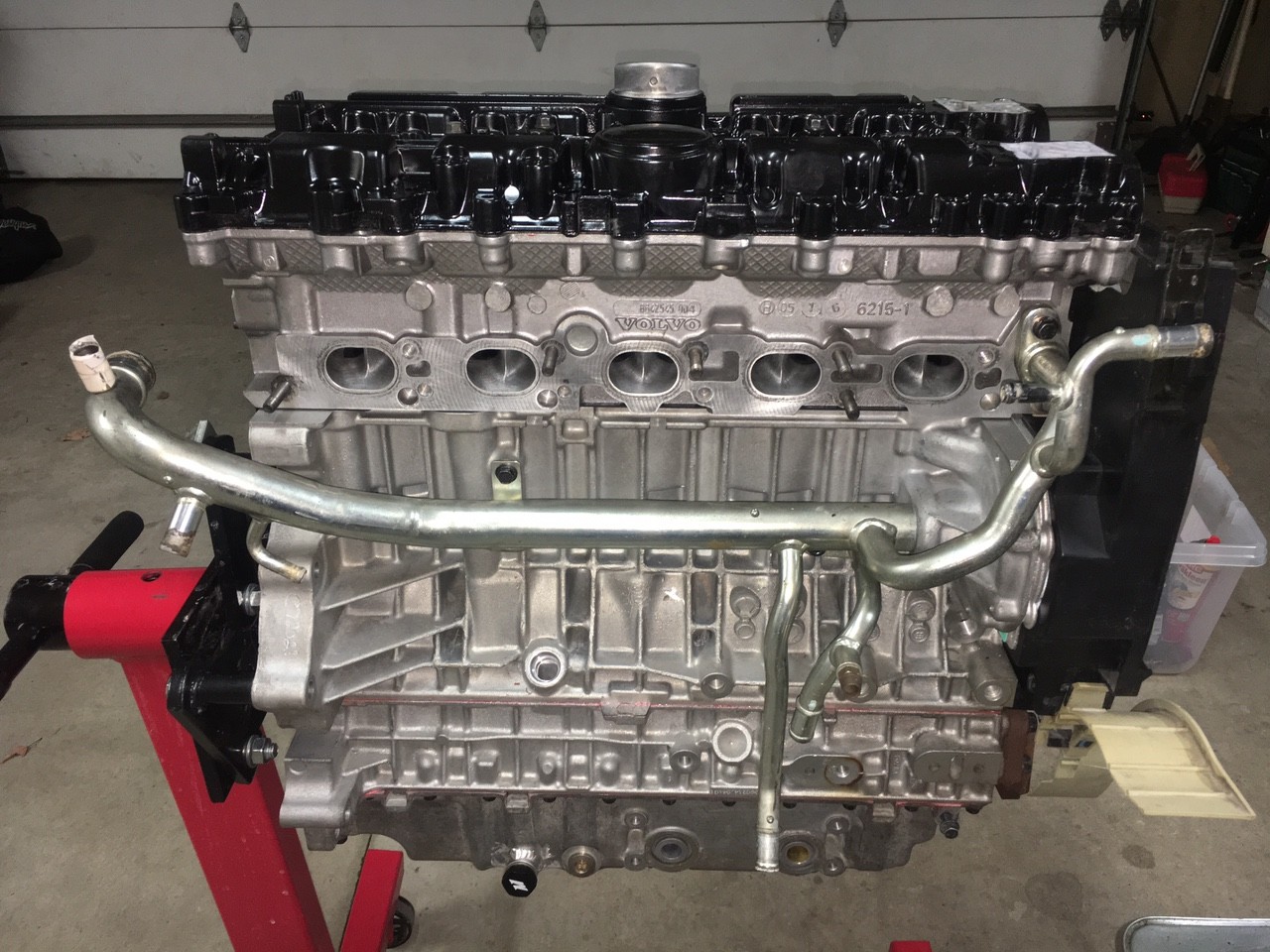 4-24-2019
so i ordered obx dp...what a trash so light and flange to dp is warped out of round and not flat and no groove for the lip and soooo thin....sent it right back...ffff it , im going to make my own...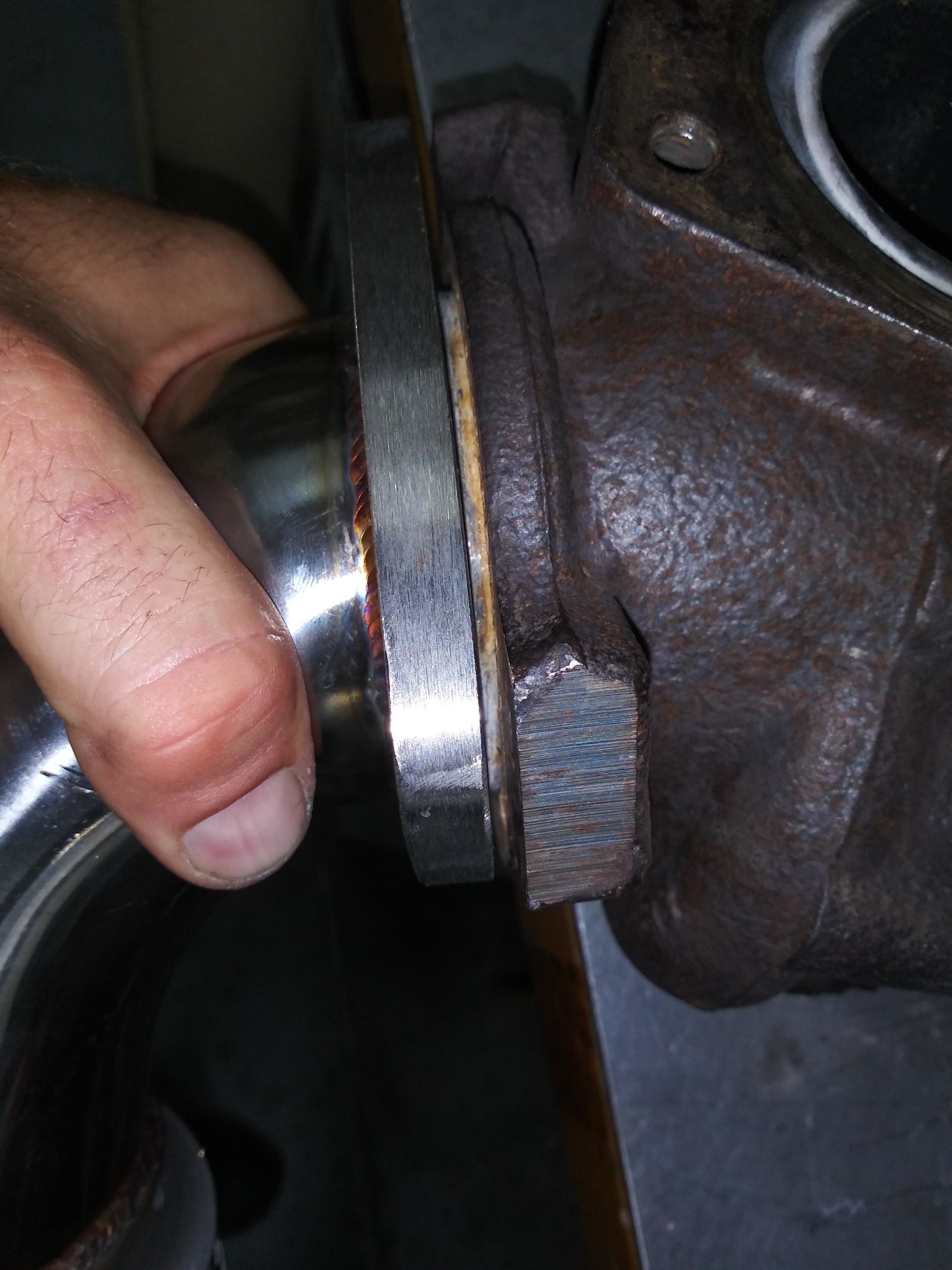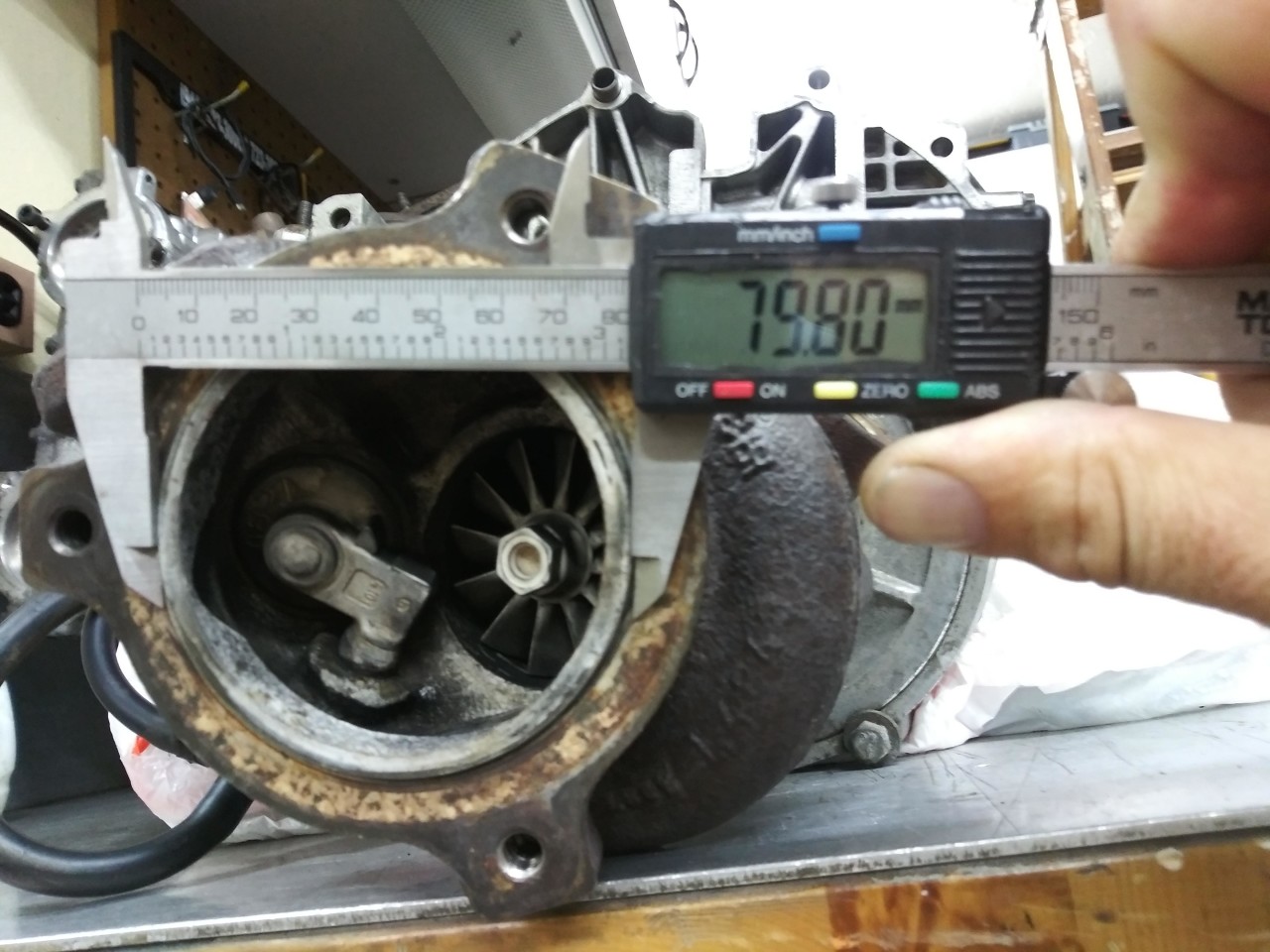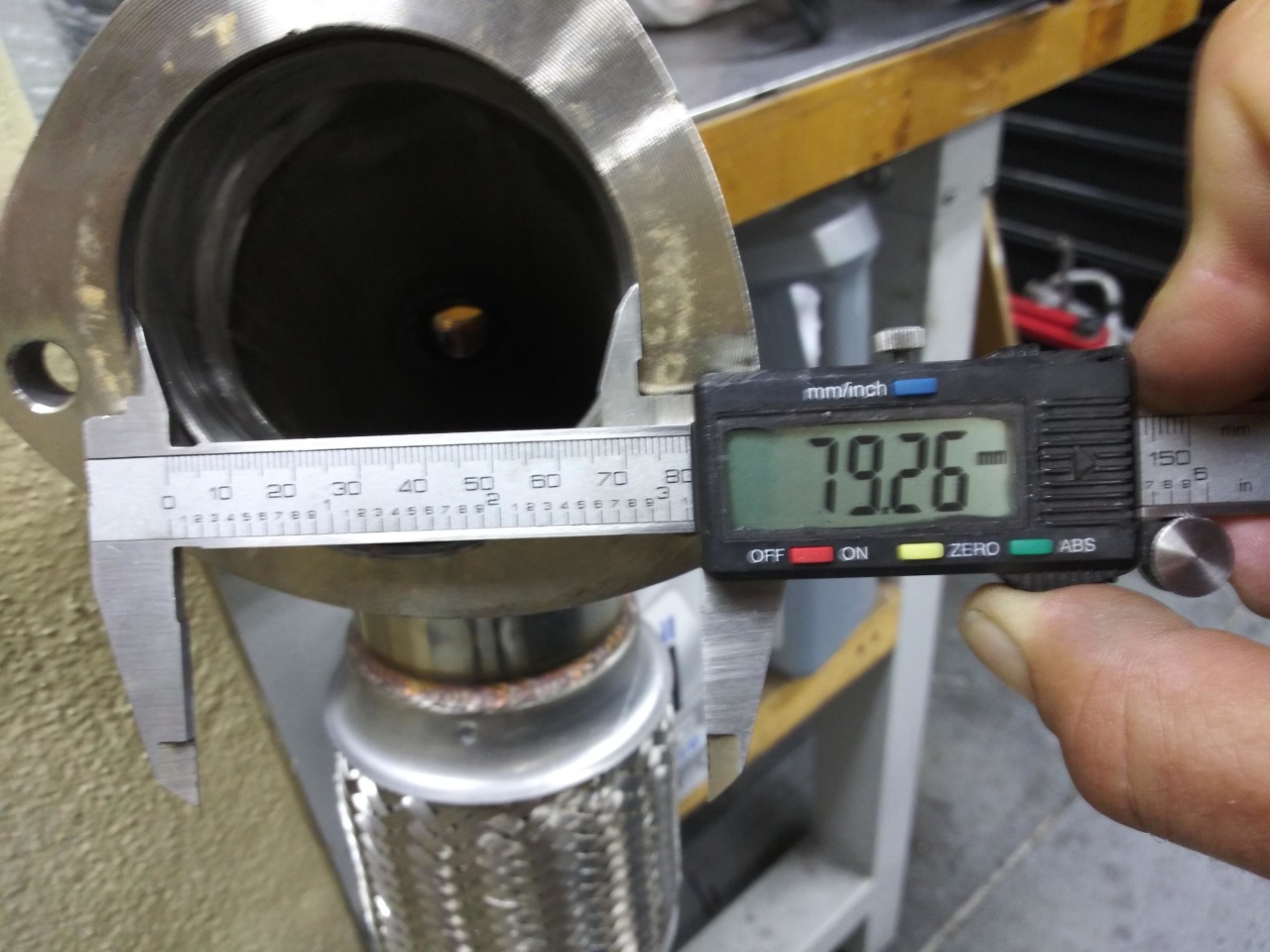 made in usa from 2 mm ss piping with oem flange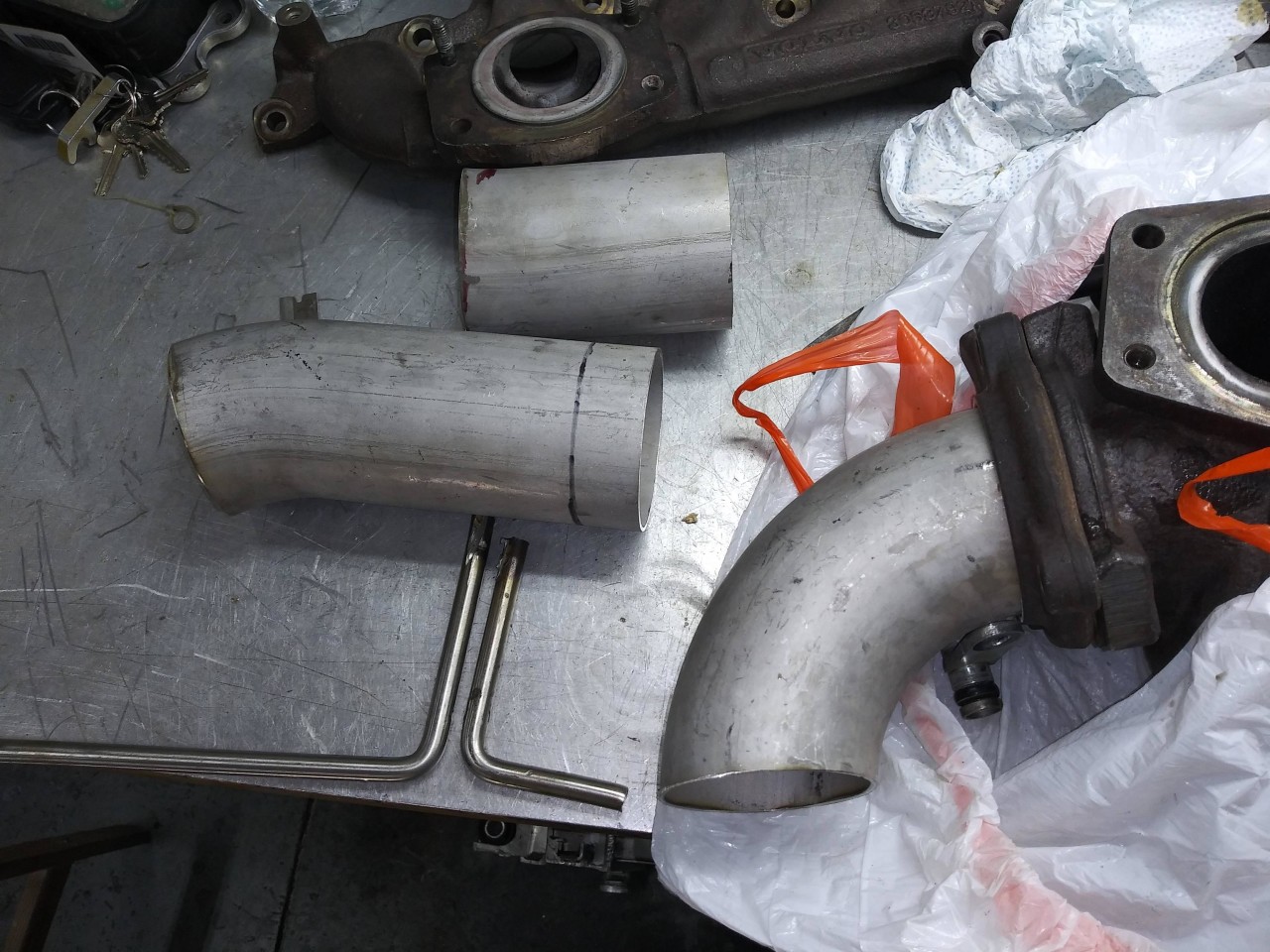 did some internal and external porting...made it 54mm round .... 1.5 pounds reduction....lolol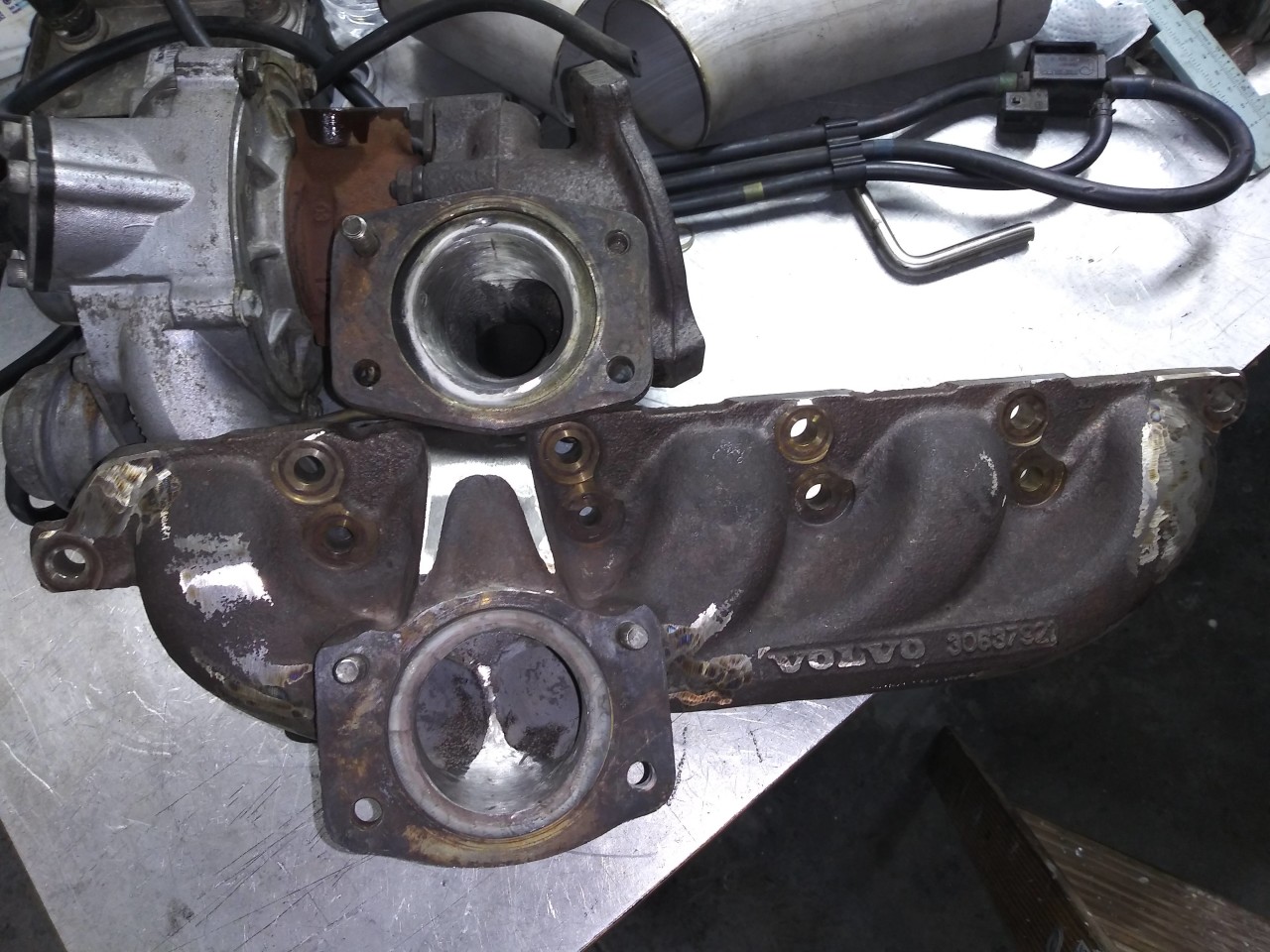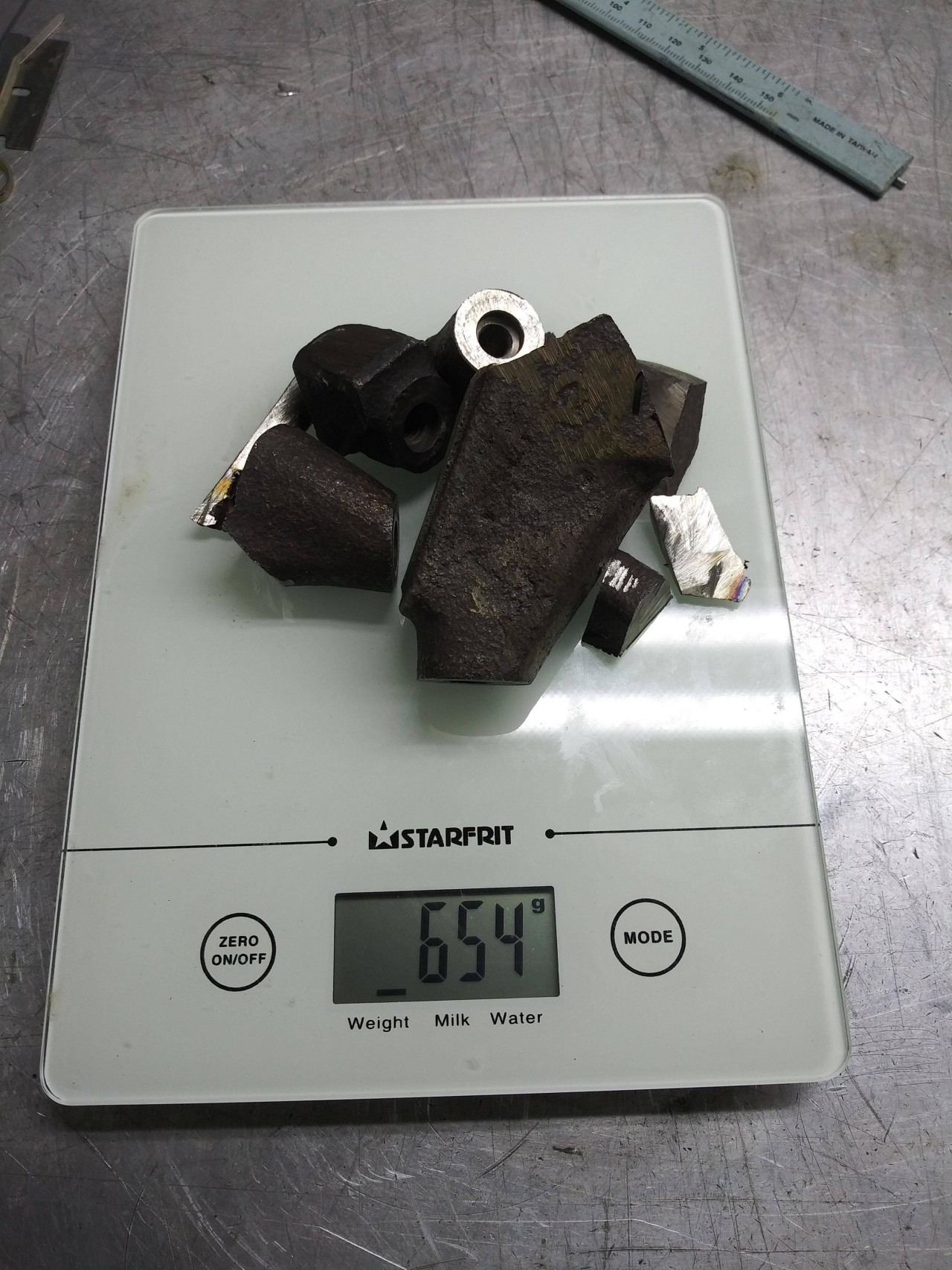 4-29-2019
engine hoists are for ladybirds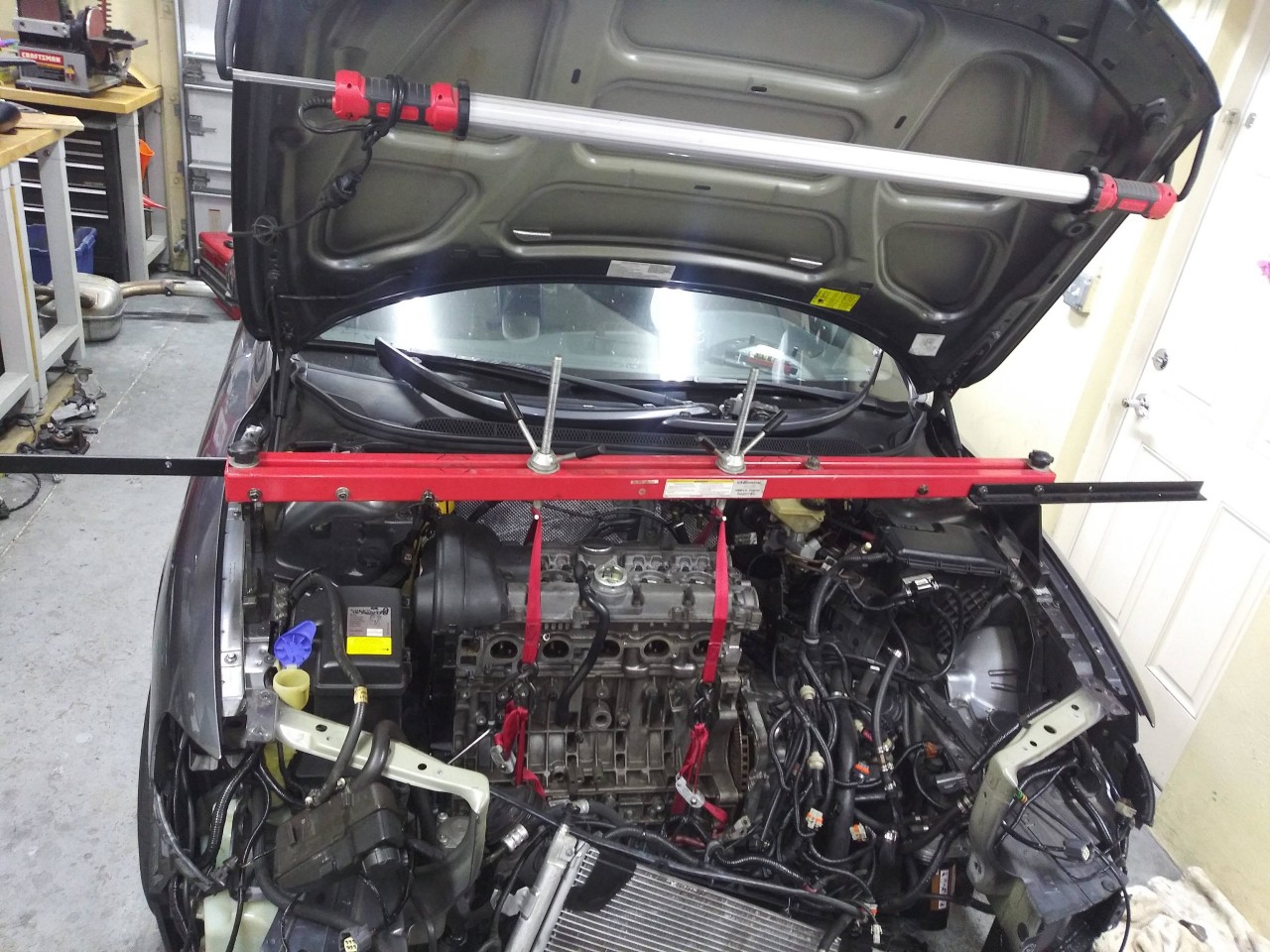 5-3-2019
messed around with external oil cooler install...radiator bypassed, hoses do not toch anything and every part is oem, well other than the hoses and mb clamps...lol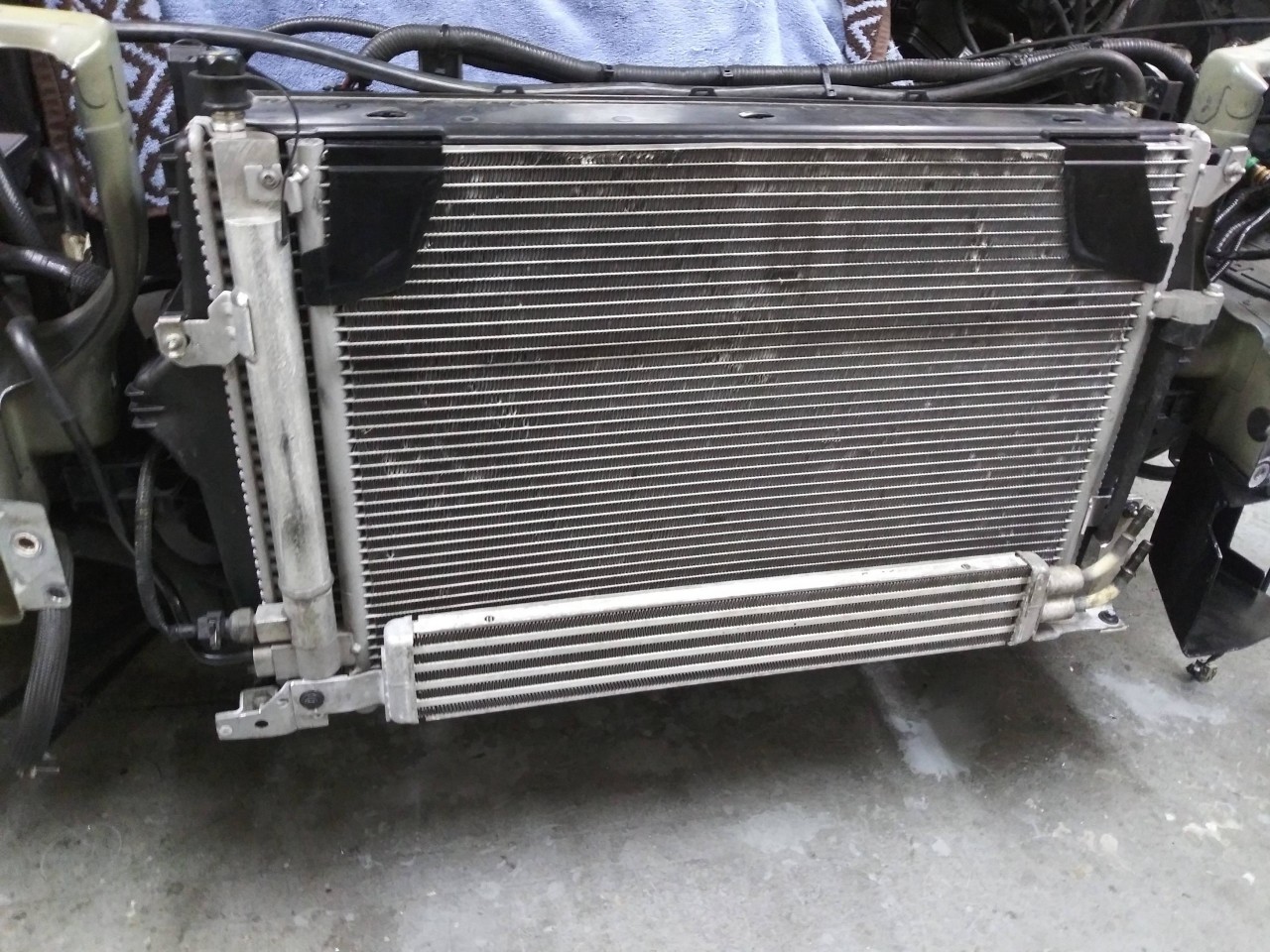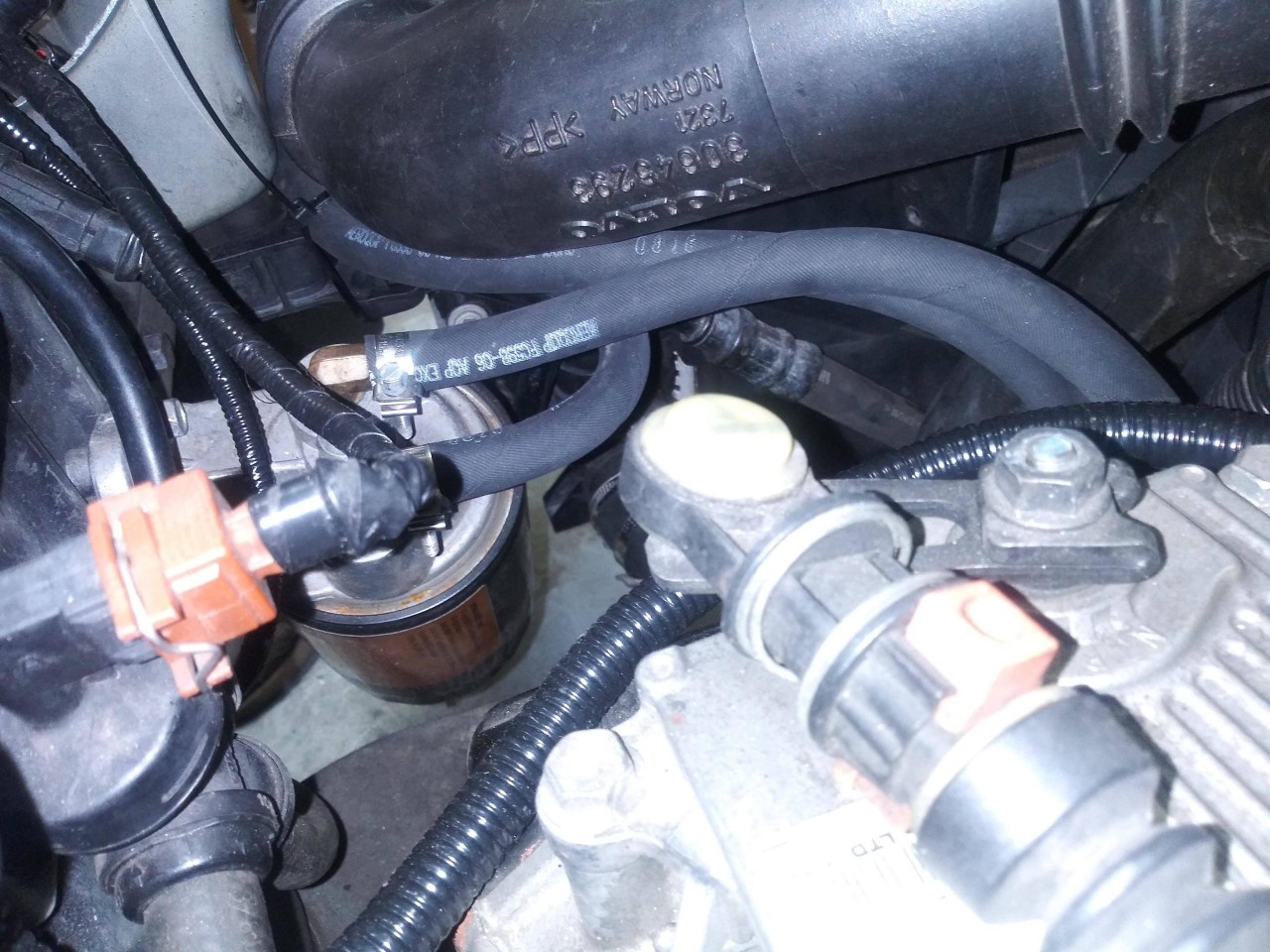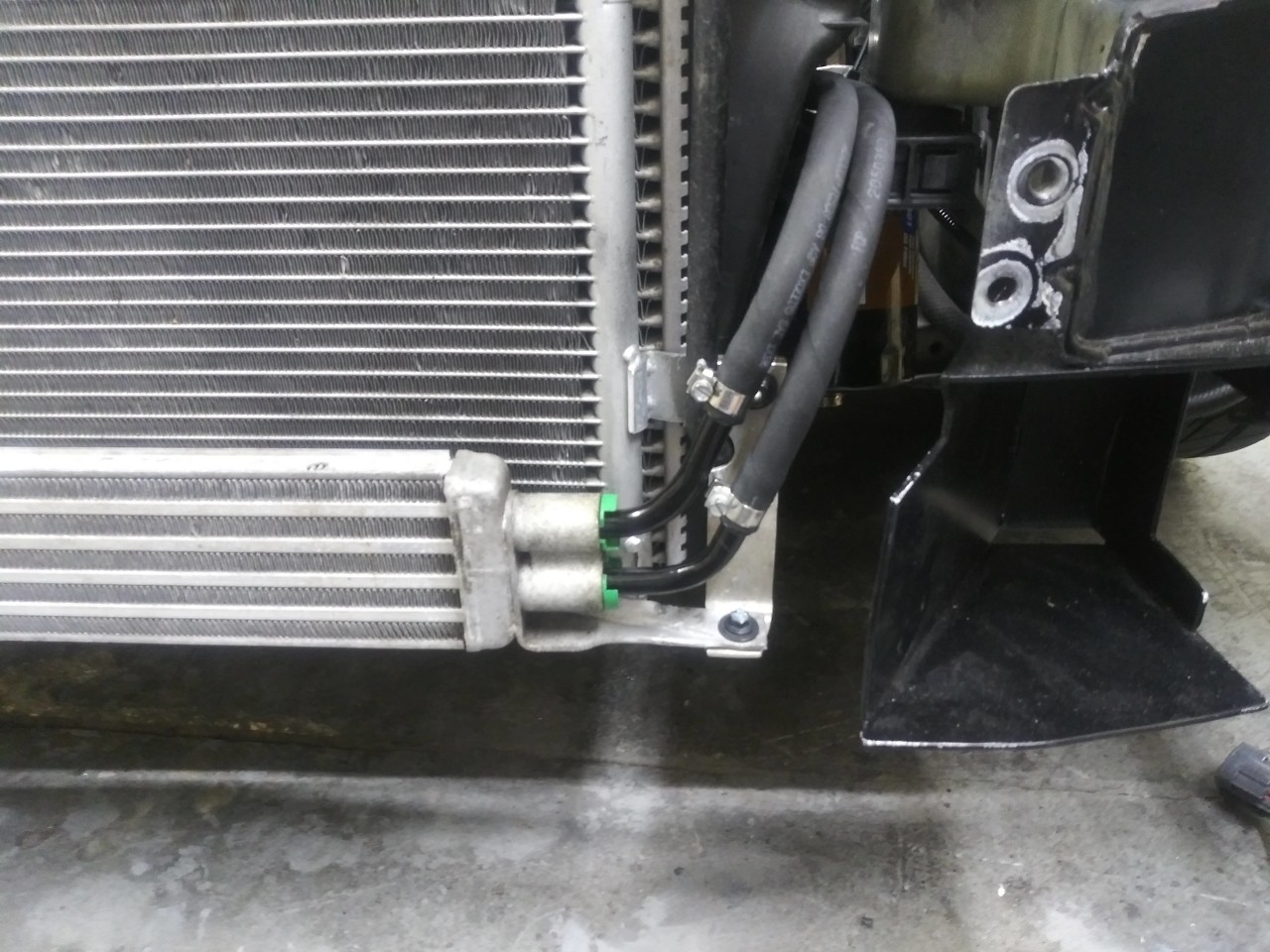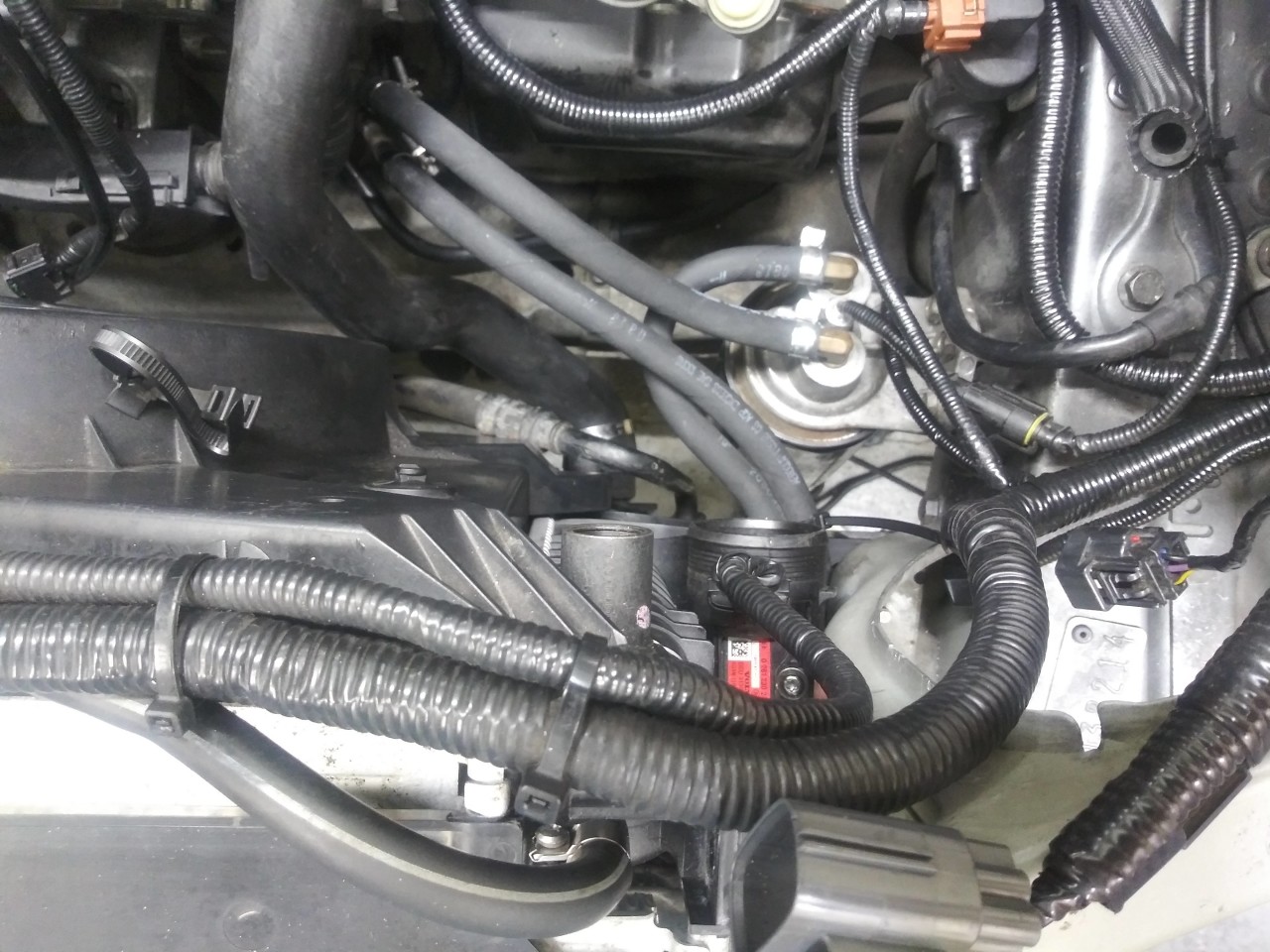 5-4-2019
moved them horns....no way they were stayin in that grill area, thats just retarded... brake assist pump stays and ram air , welp thats just bad azzzz...lol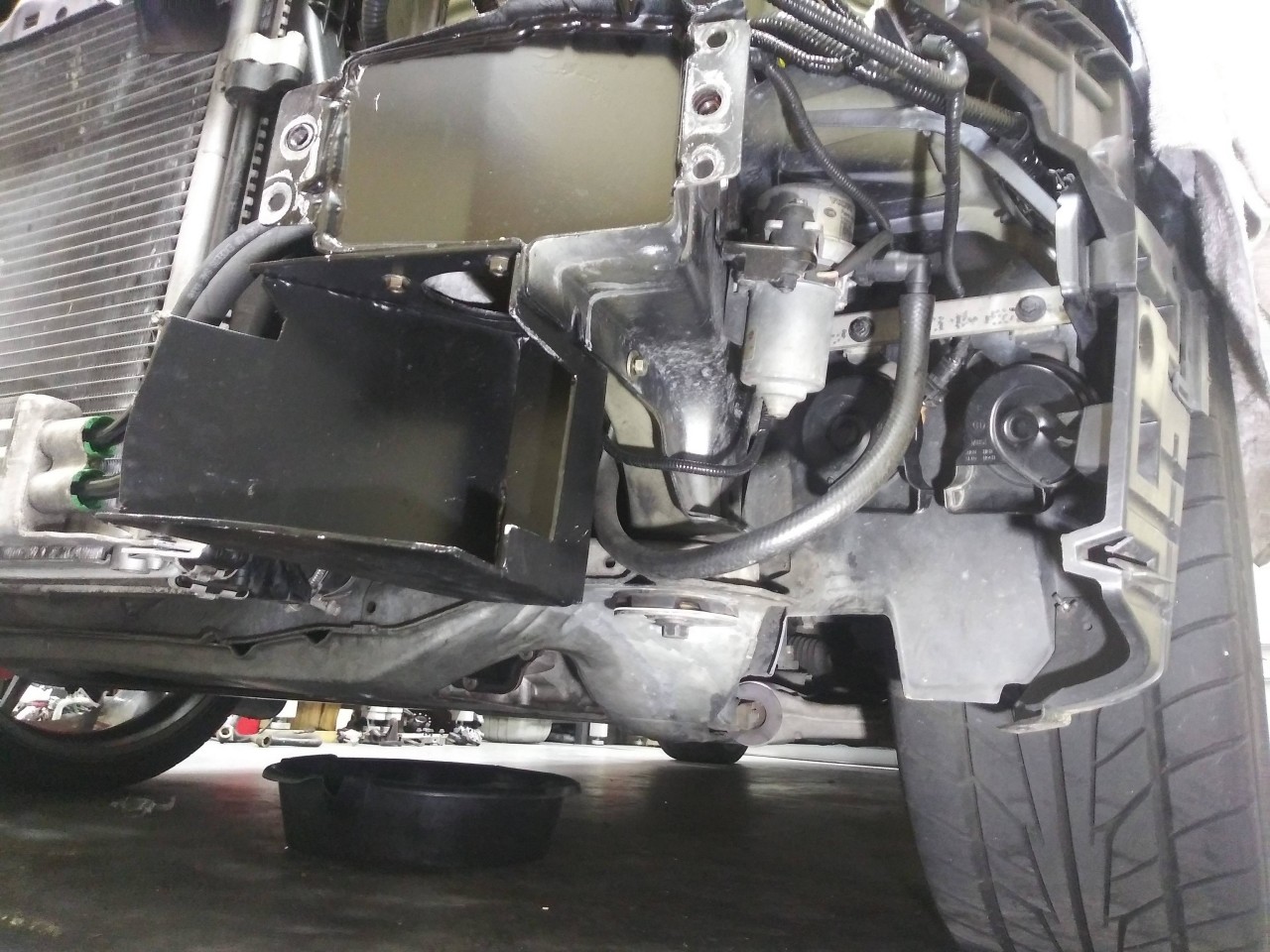 5-6-2019
huhmm... the one i just got is perfect on both ends...last two i bought actual seat side was like that...you might not even need that exhaust lip...i did not use either of them...if it is the lip i can mail you mine if you like .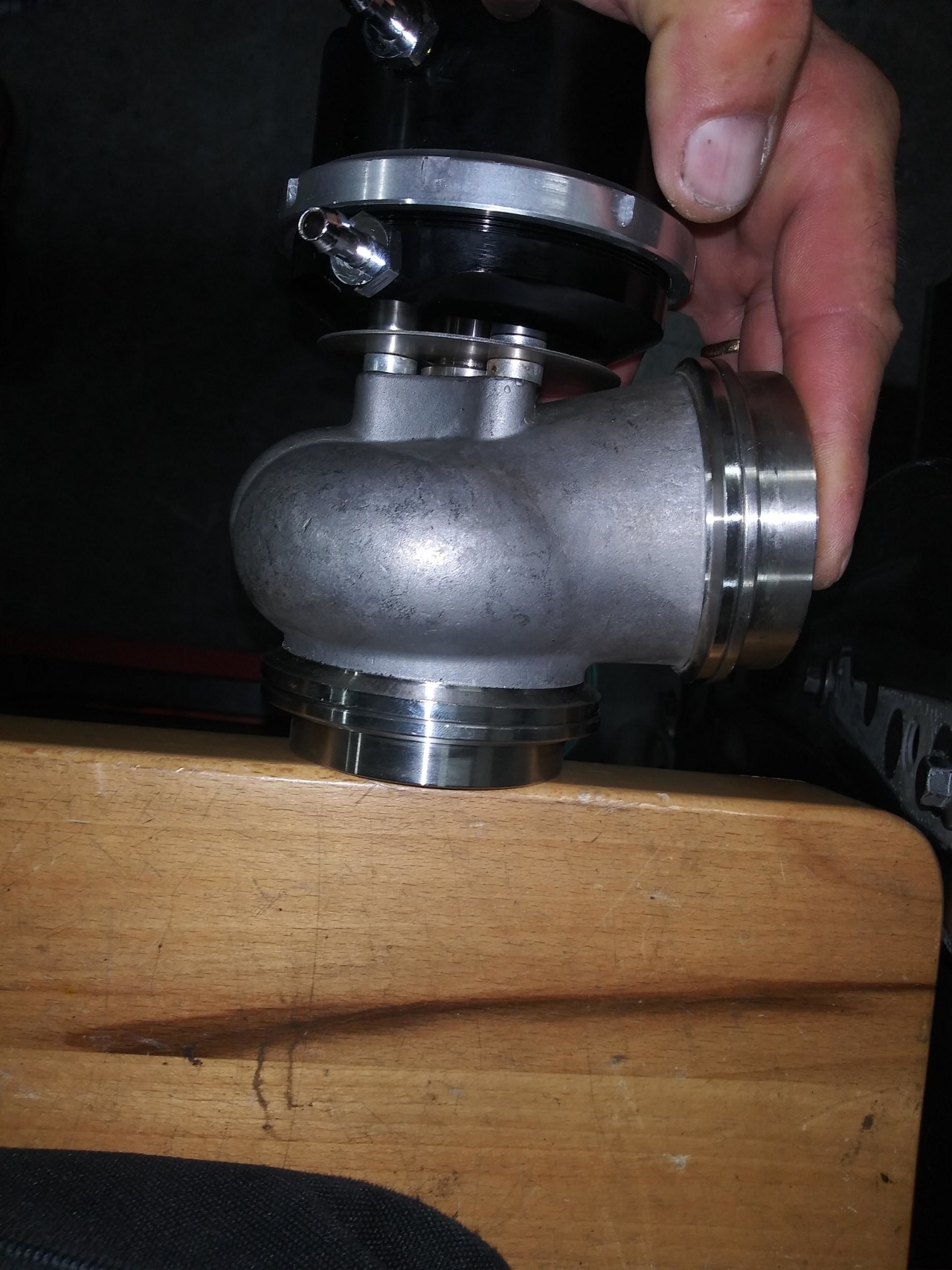 aint that the ffff- ing truth...here i just remembered i bought this lip while back...so i stop all work that i need to do and of course i had to pull it out and start custom molding it to fit...wft...lol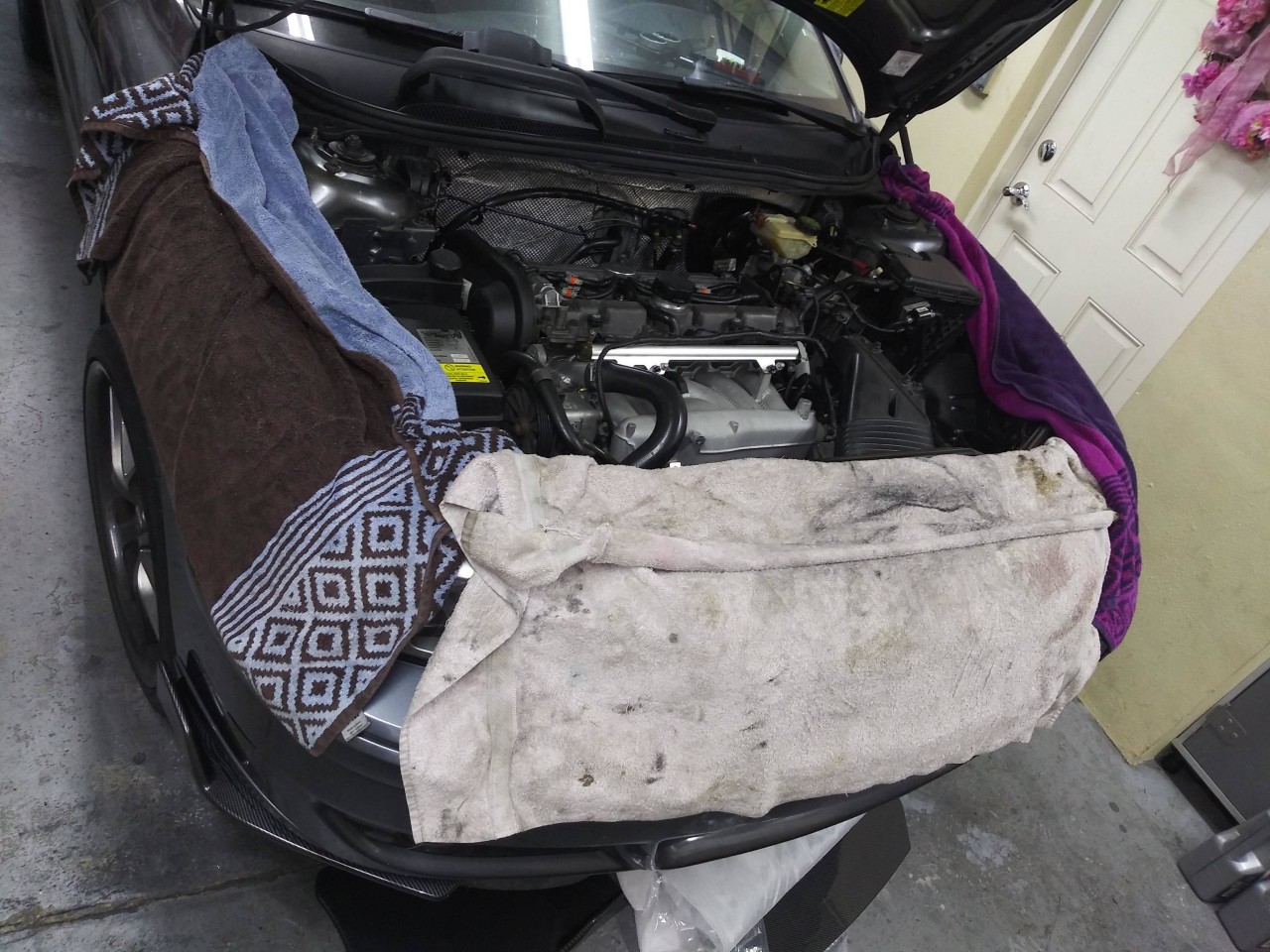 5-16-2019
here and there will be couple of dougys mods...that were there already anyway...like a 3 inch ram-air to airbox...to give it extra 100hp to wheelzz of-course.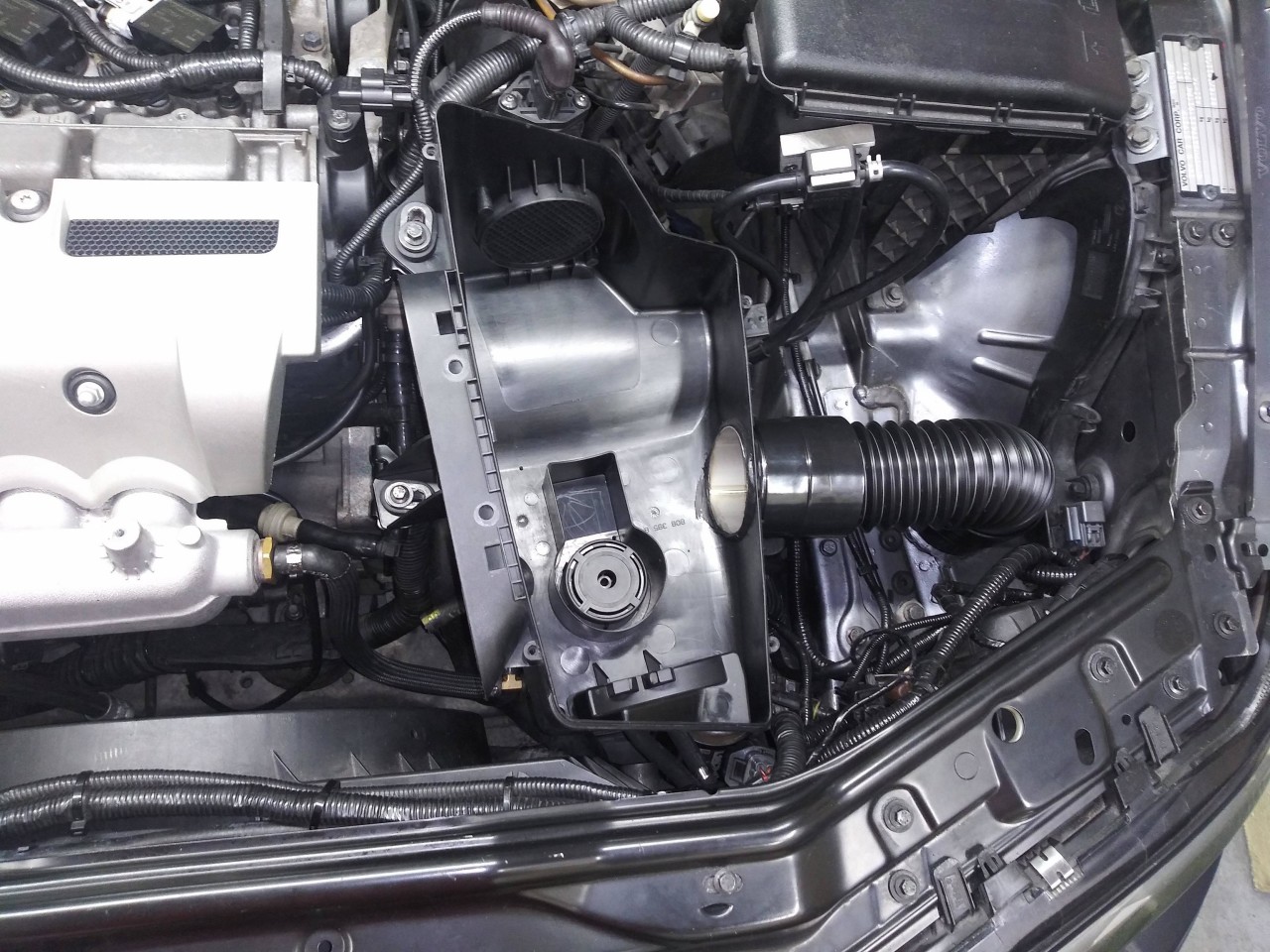 thank you dave...right in the front of the driver side wheelwell area...same place where i moved pb assist pump.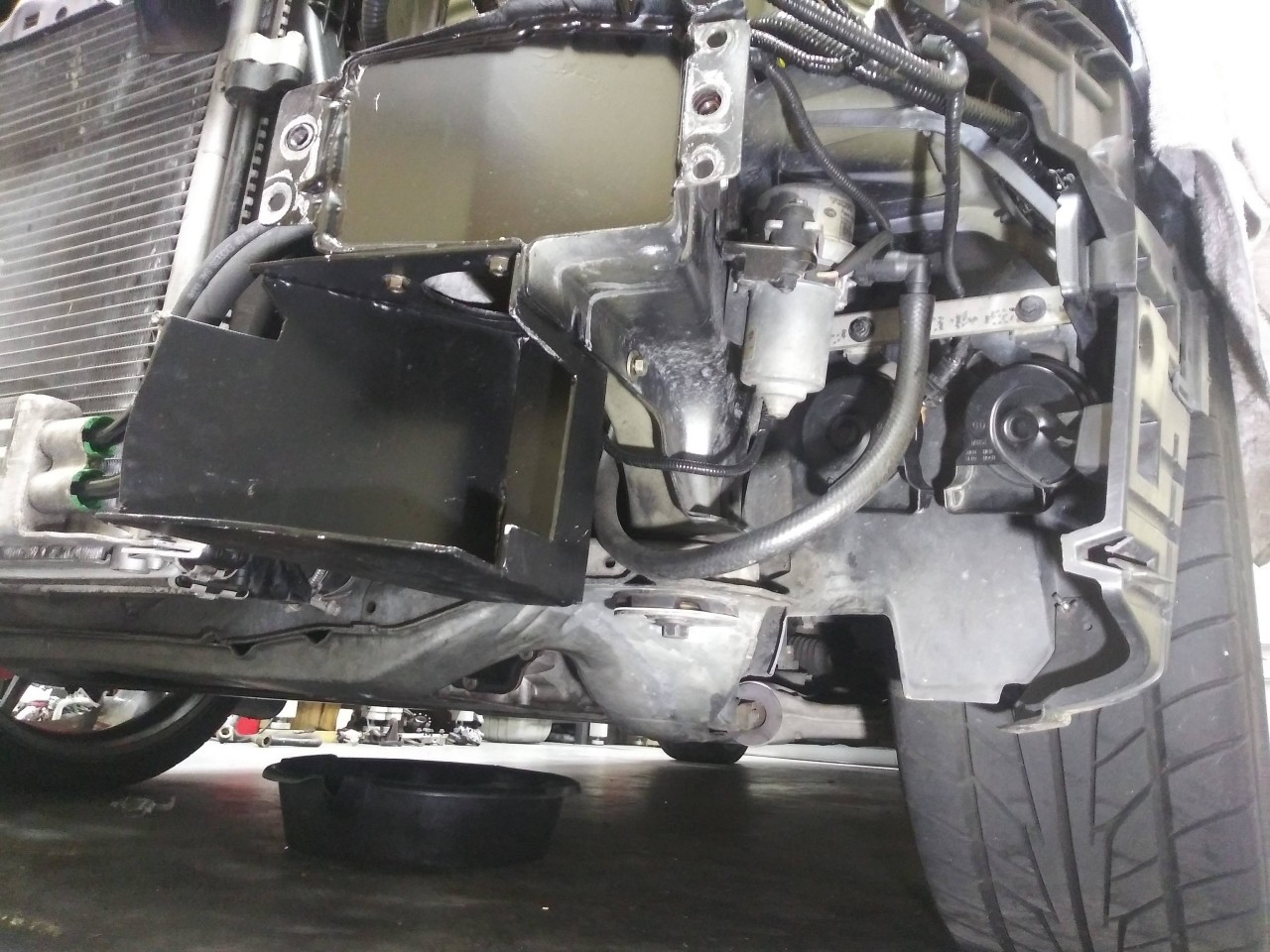 not sure...under hood it's pretty much all done for past week or so, just waiting on welder alex to get to my house and as we go i'll fabricate DP to muffler exhaust as we go...and then hope it runs...dont know anything about the engine so i'll find out then.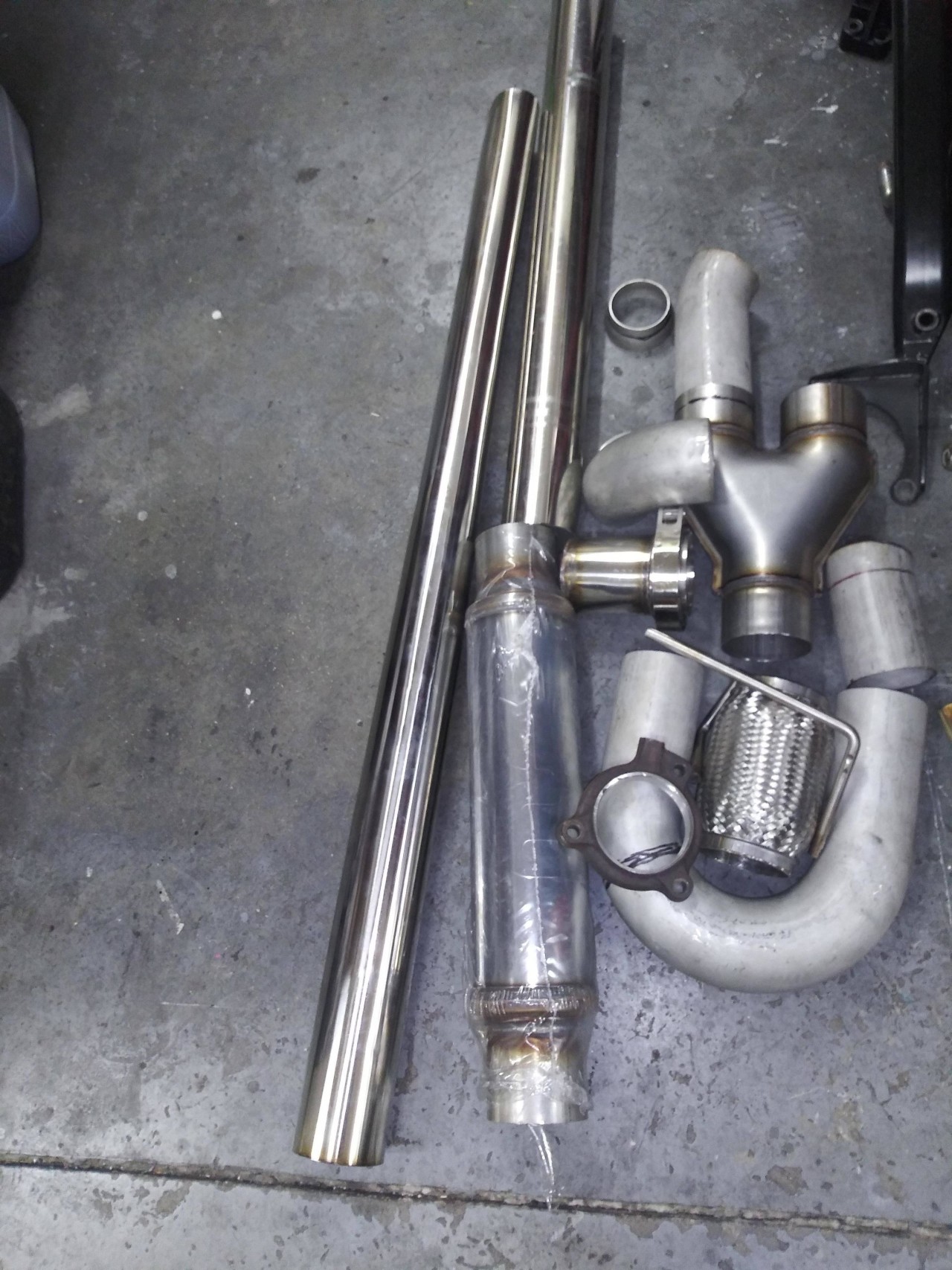 5-19-2019
04 - 05 all aluminium ote pipe that will fit perfectly on 06+ k24 ...why ? cause i can...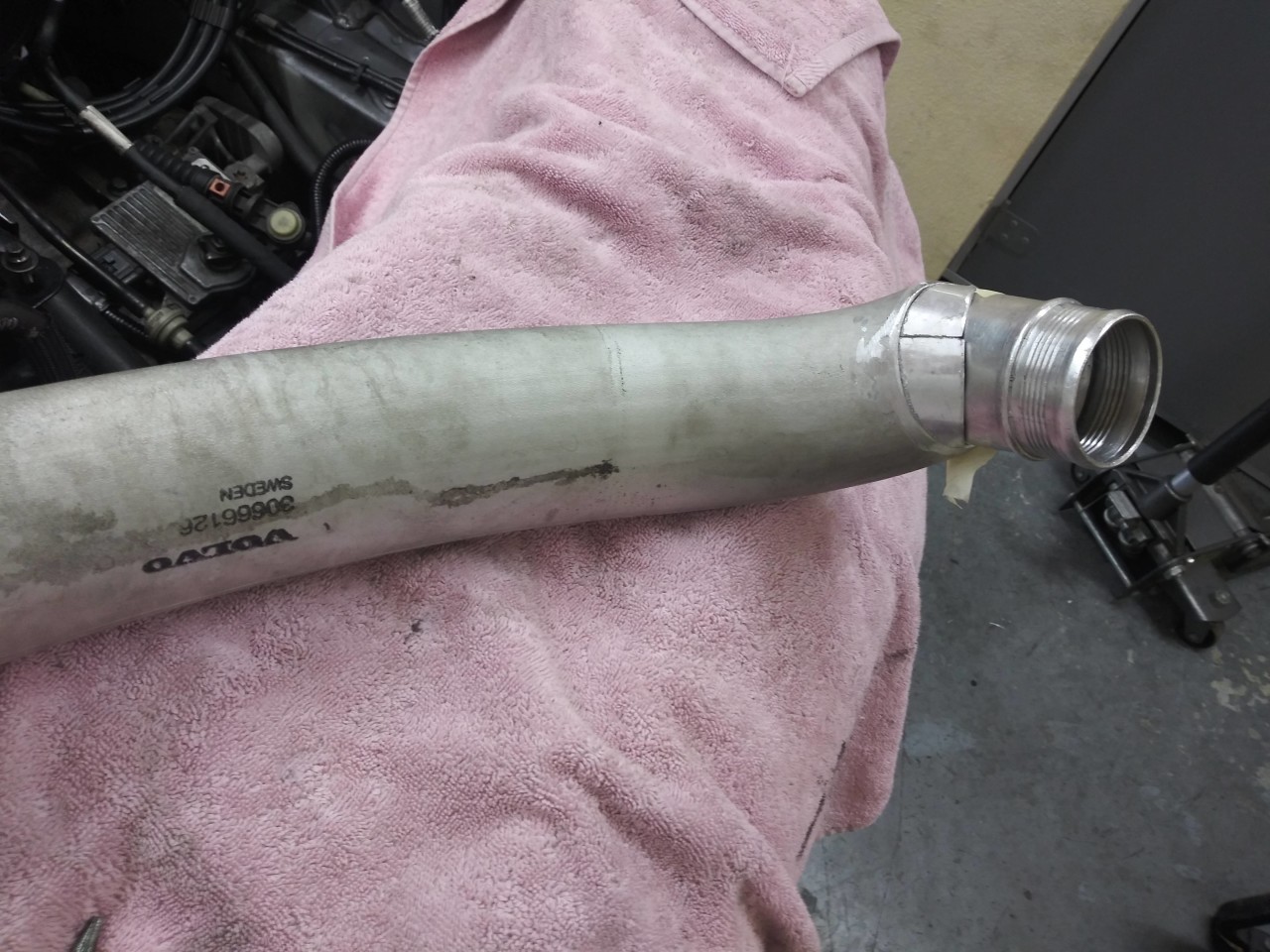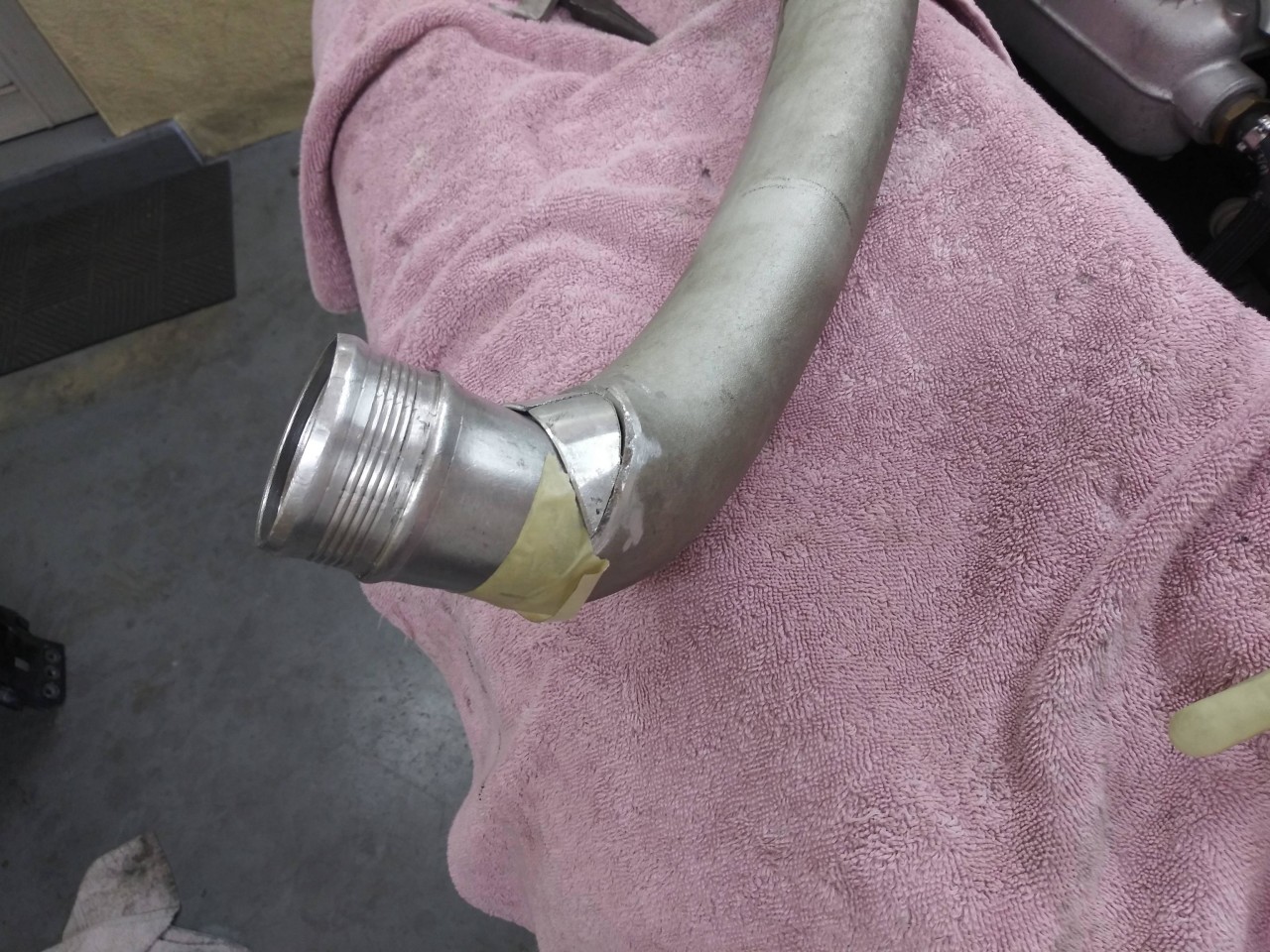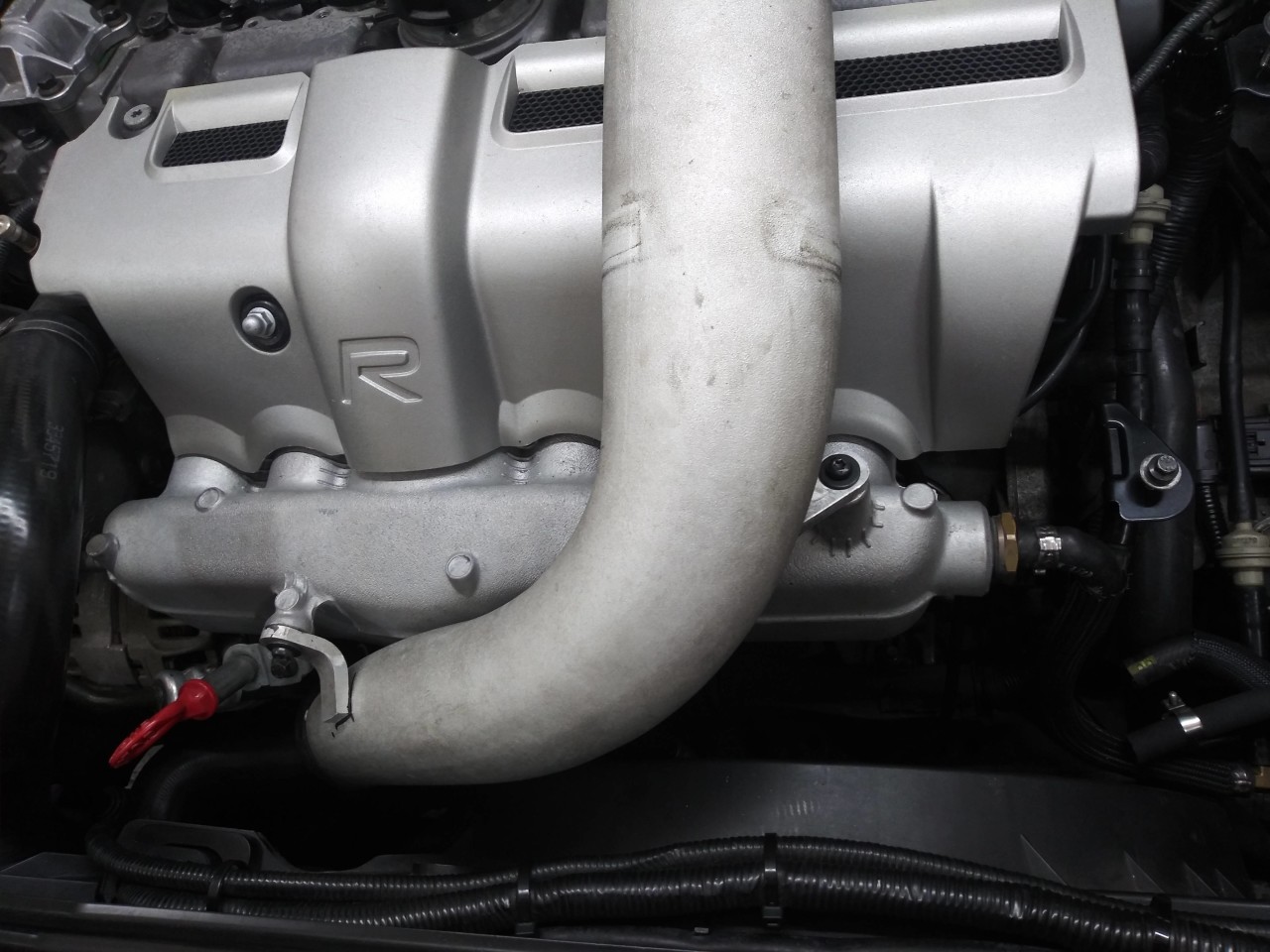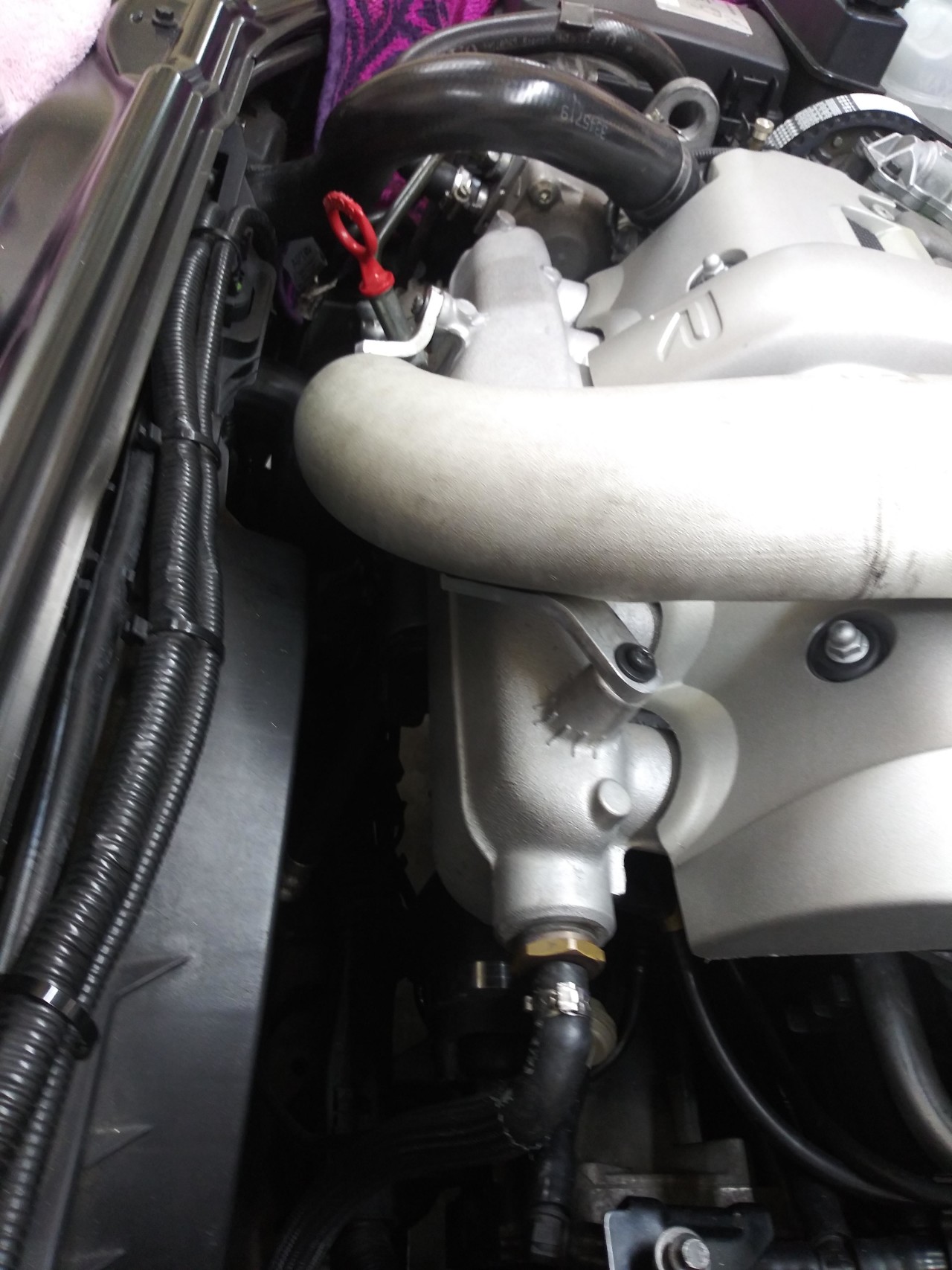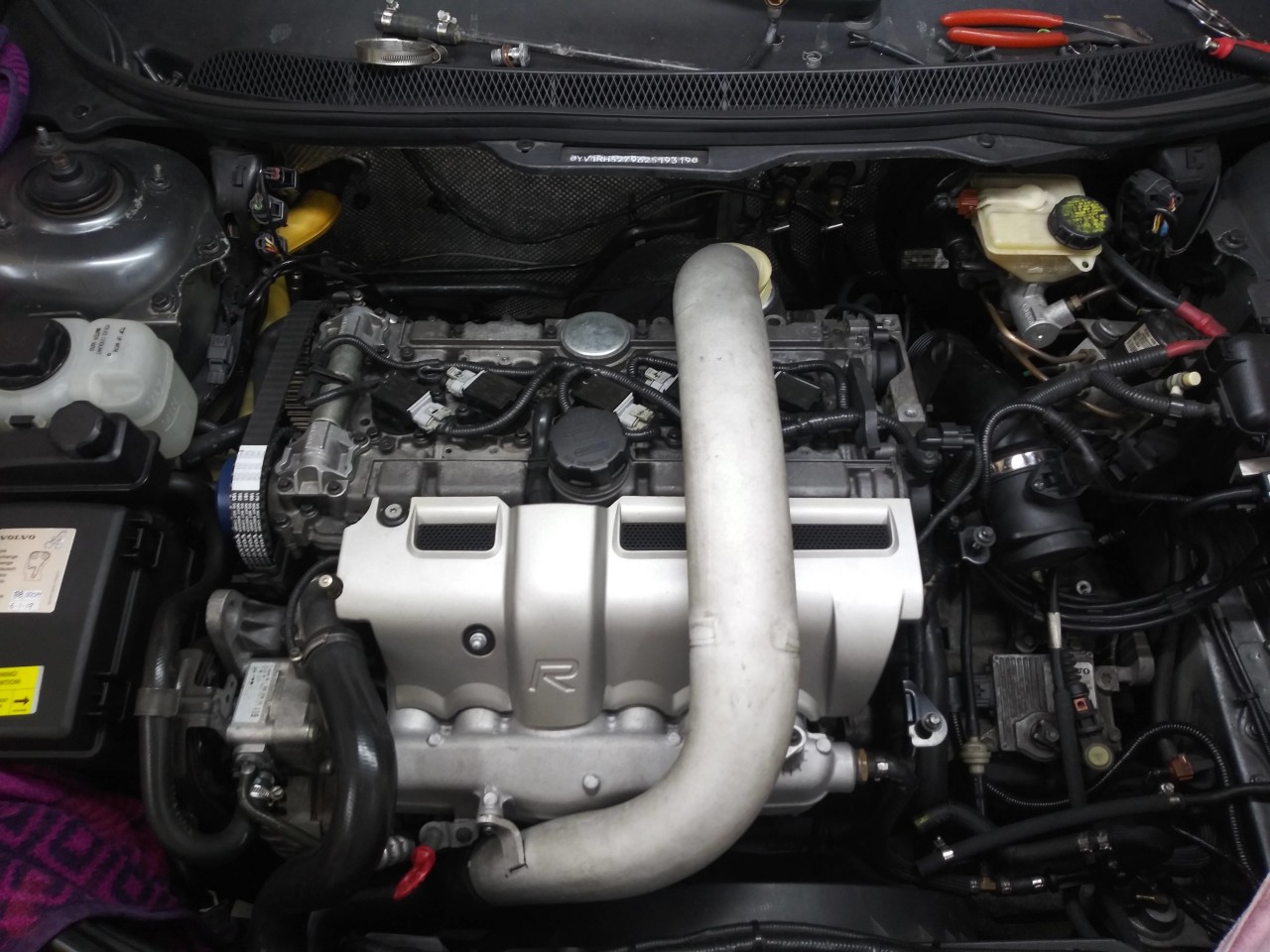 5-24-2019
obx dp my azzzz...lol...v bands so i can easily remove the turbo without dp removal.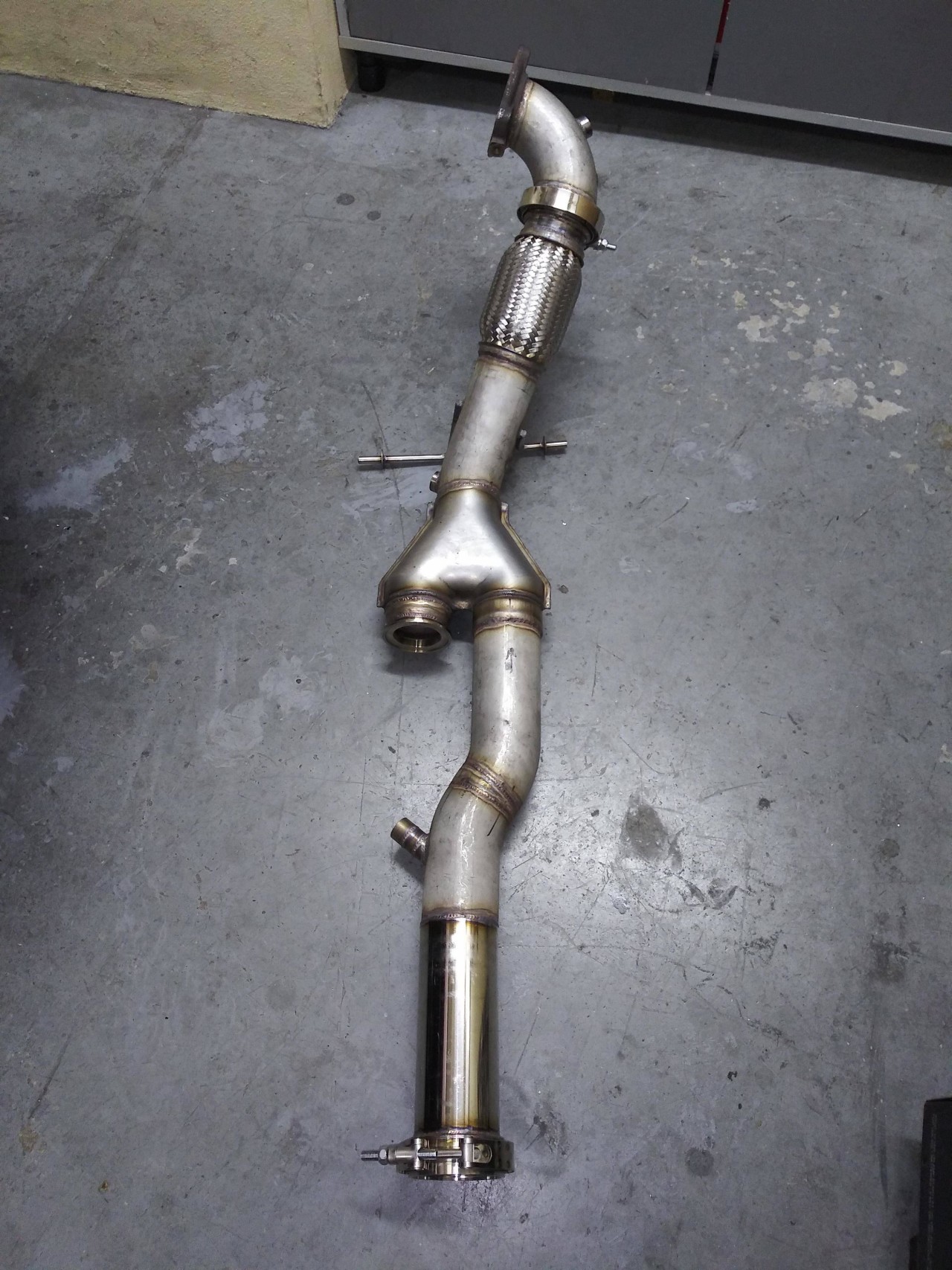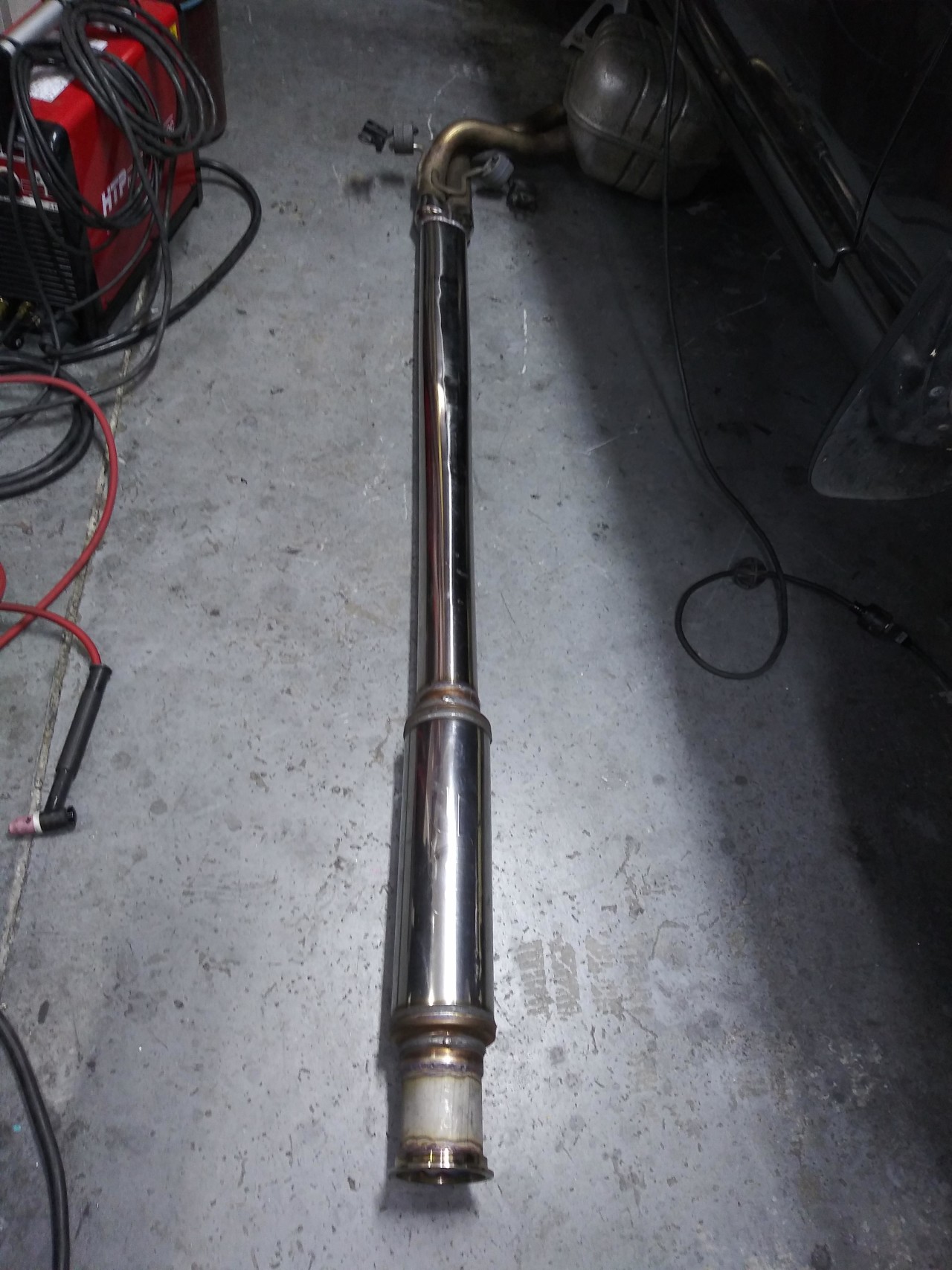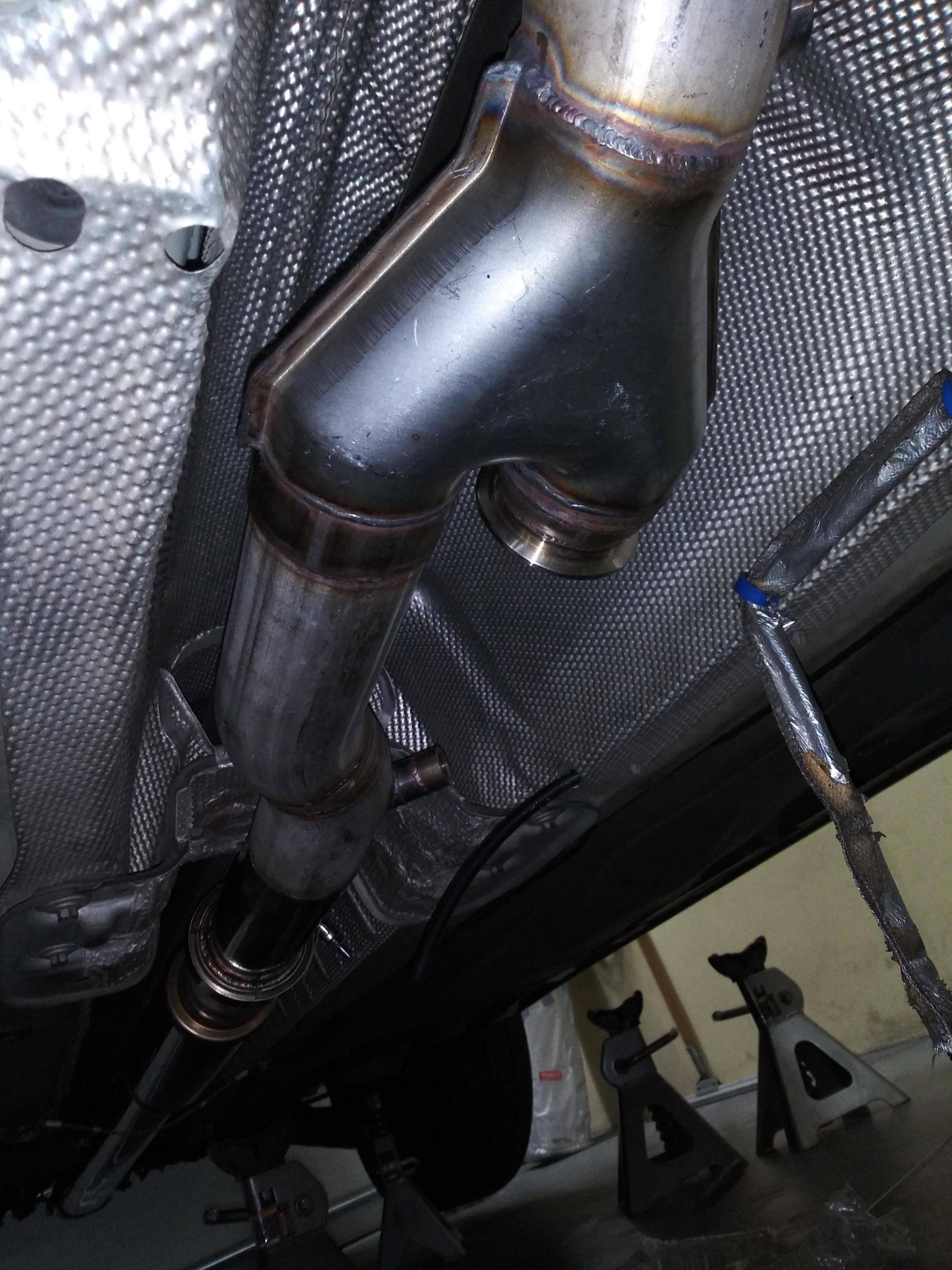 oem allthaway is the only way.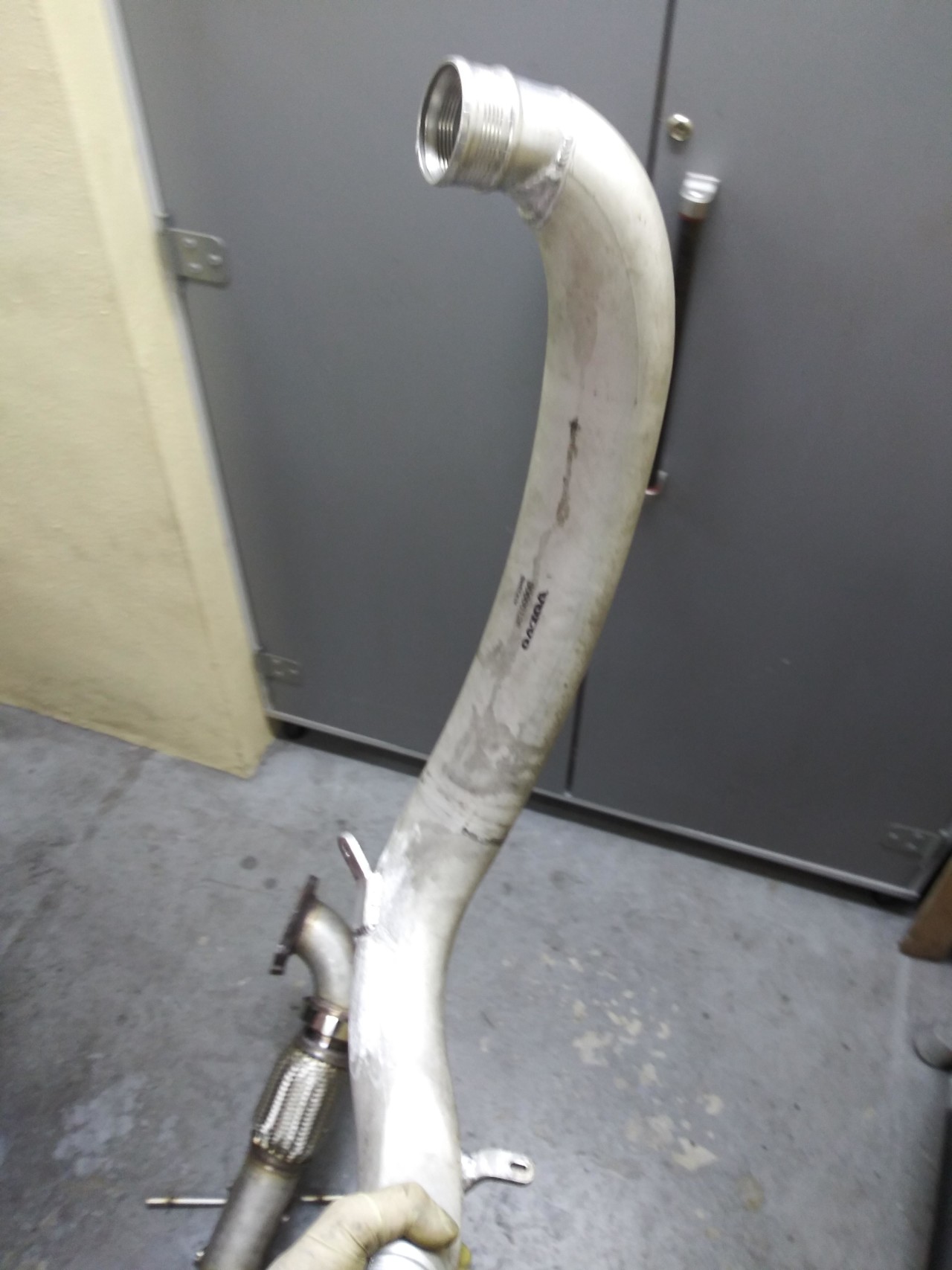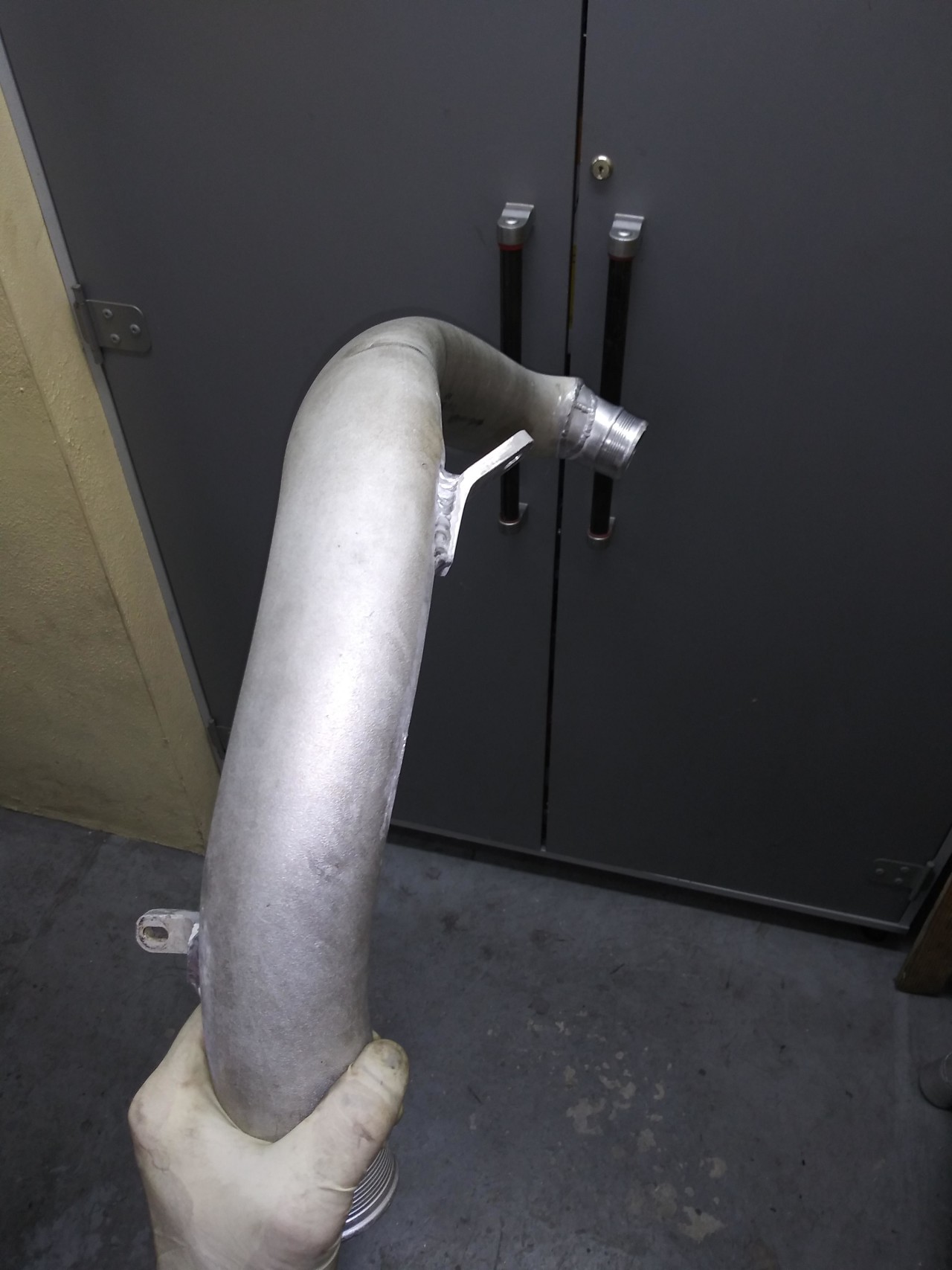 forgot to drill and tap for my egt temp sensor ...that upper dp vband is reeking of his benefits......check out that custom ps rack heatsheild...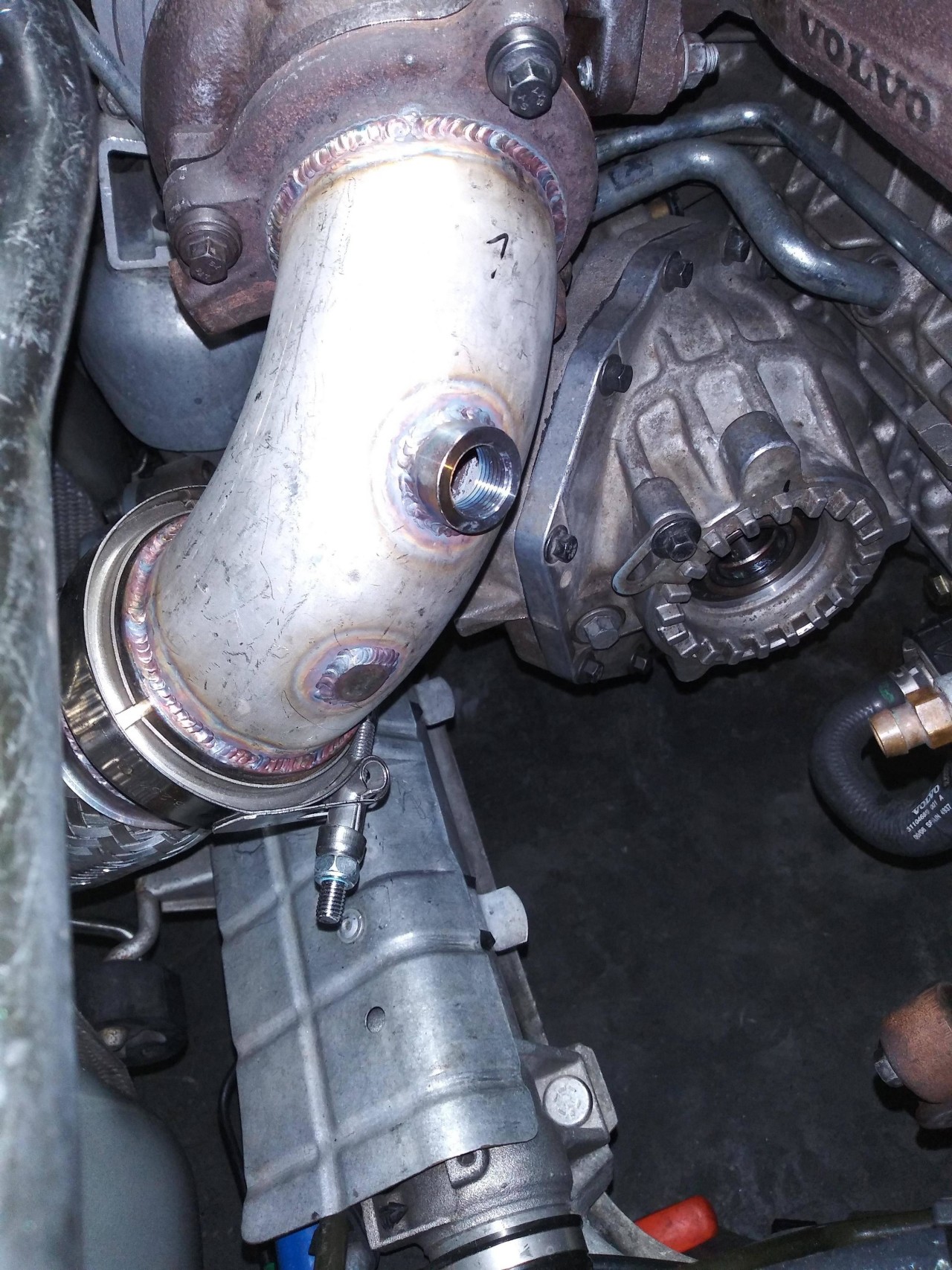 5-25-2019
Eagle has landed... ALL STOCK 2.4l T5 on stock tune = codes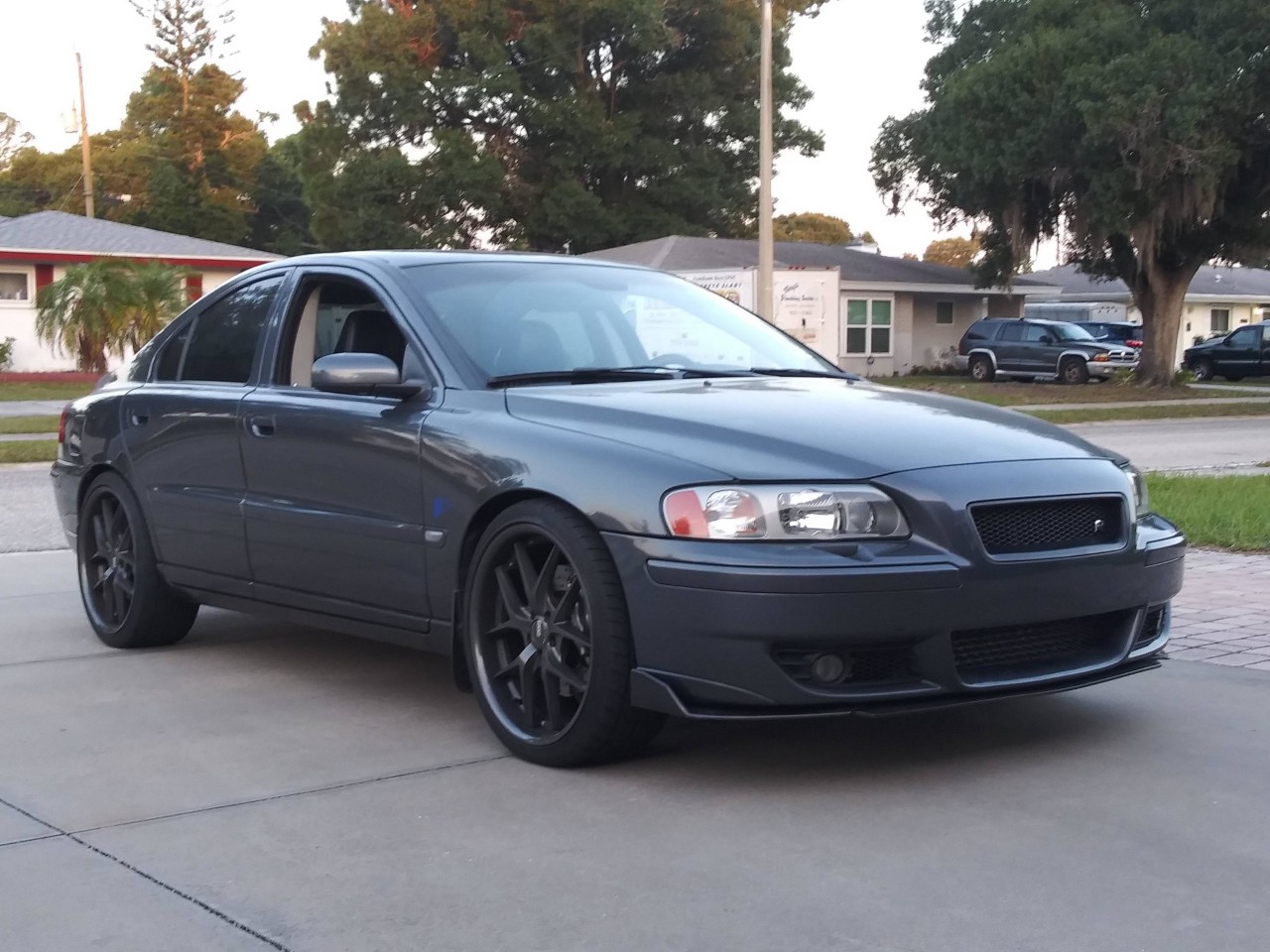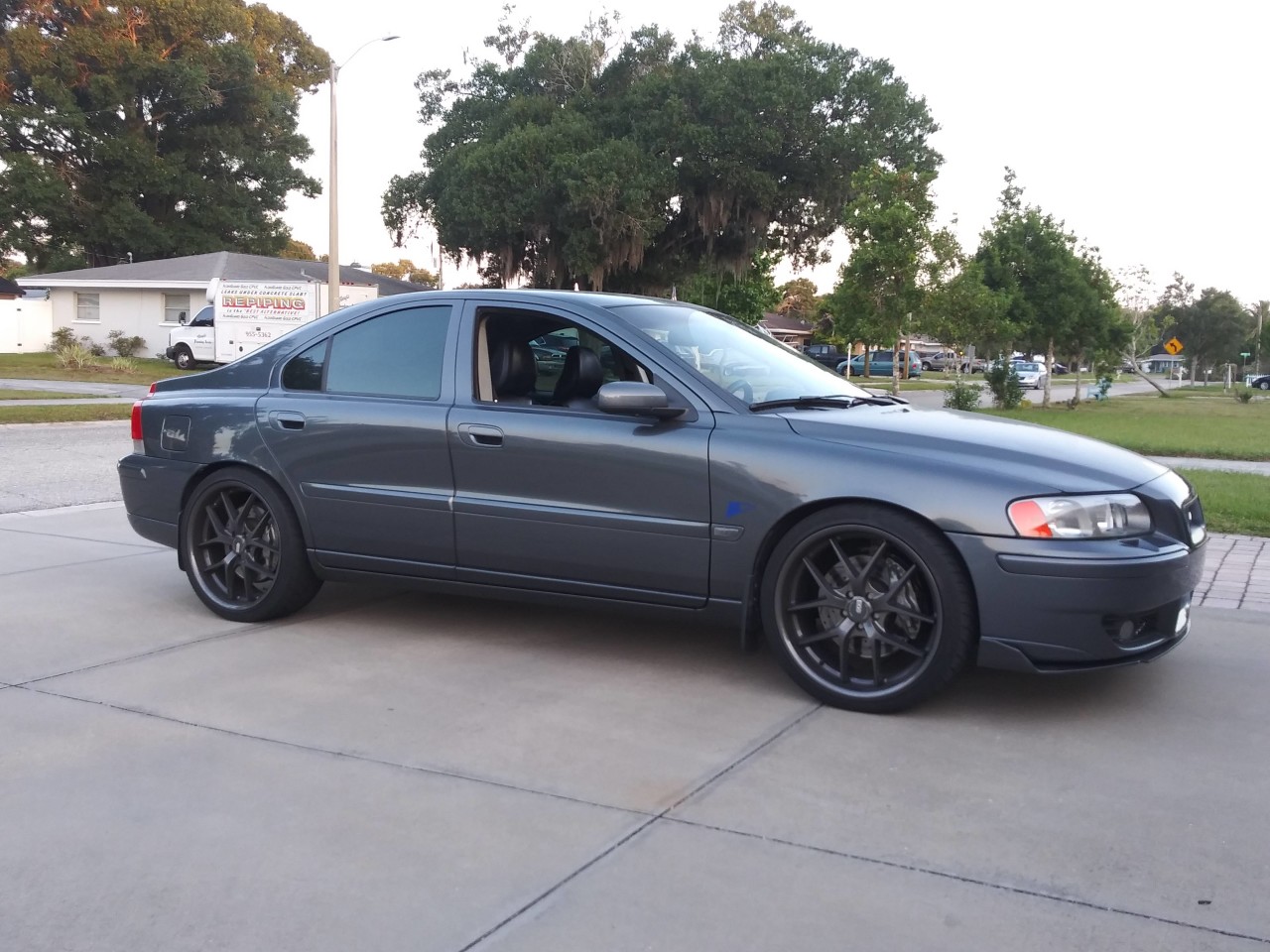 5-27-2019
i think im all done under-hood with the dougy stock look.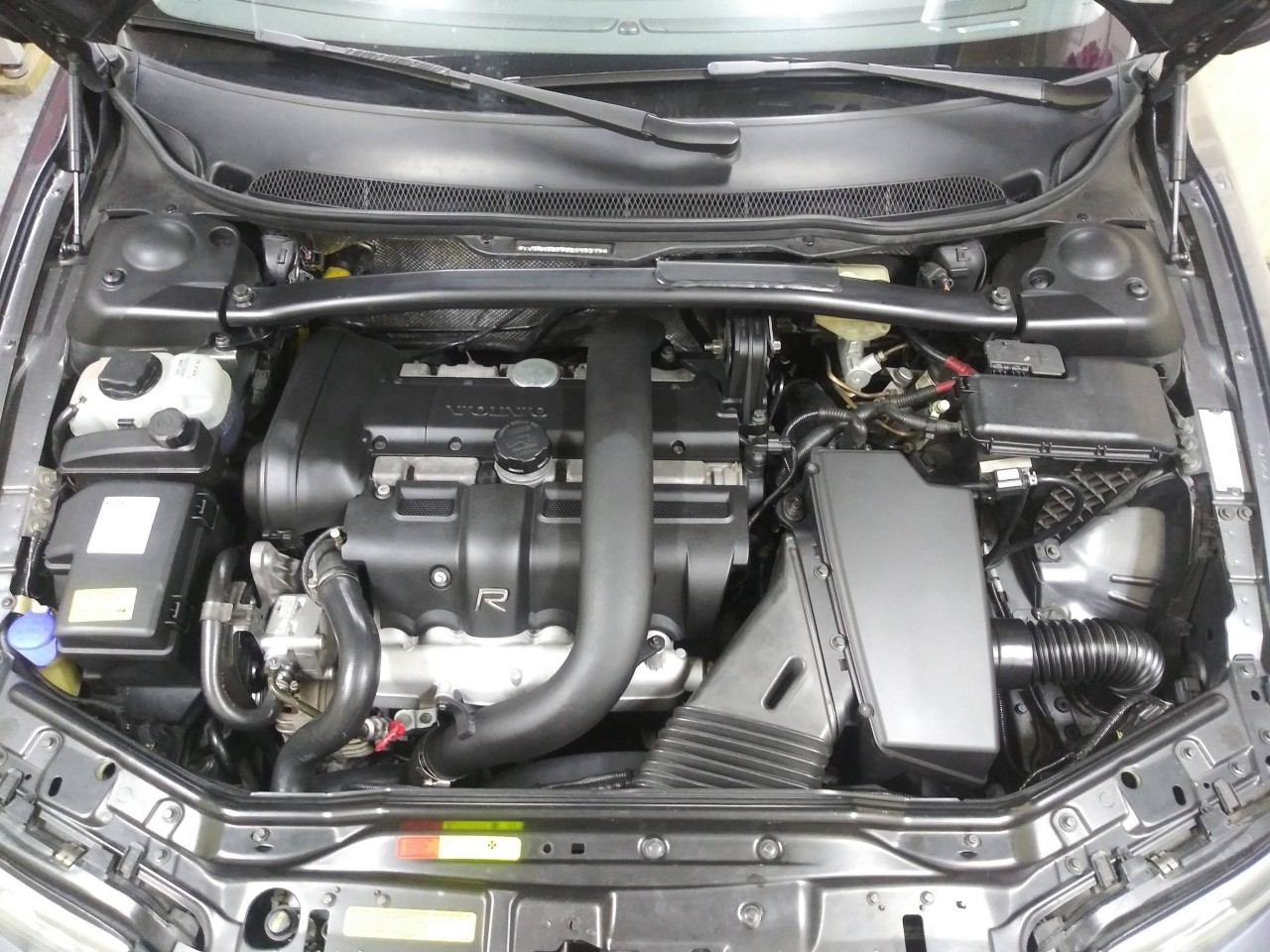 finally last piece of interior trim carbonante wrapped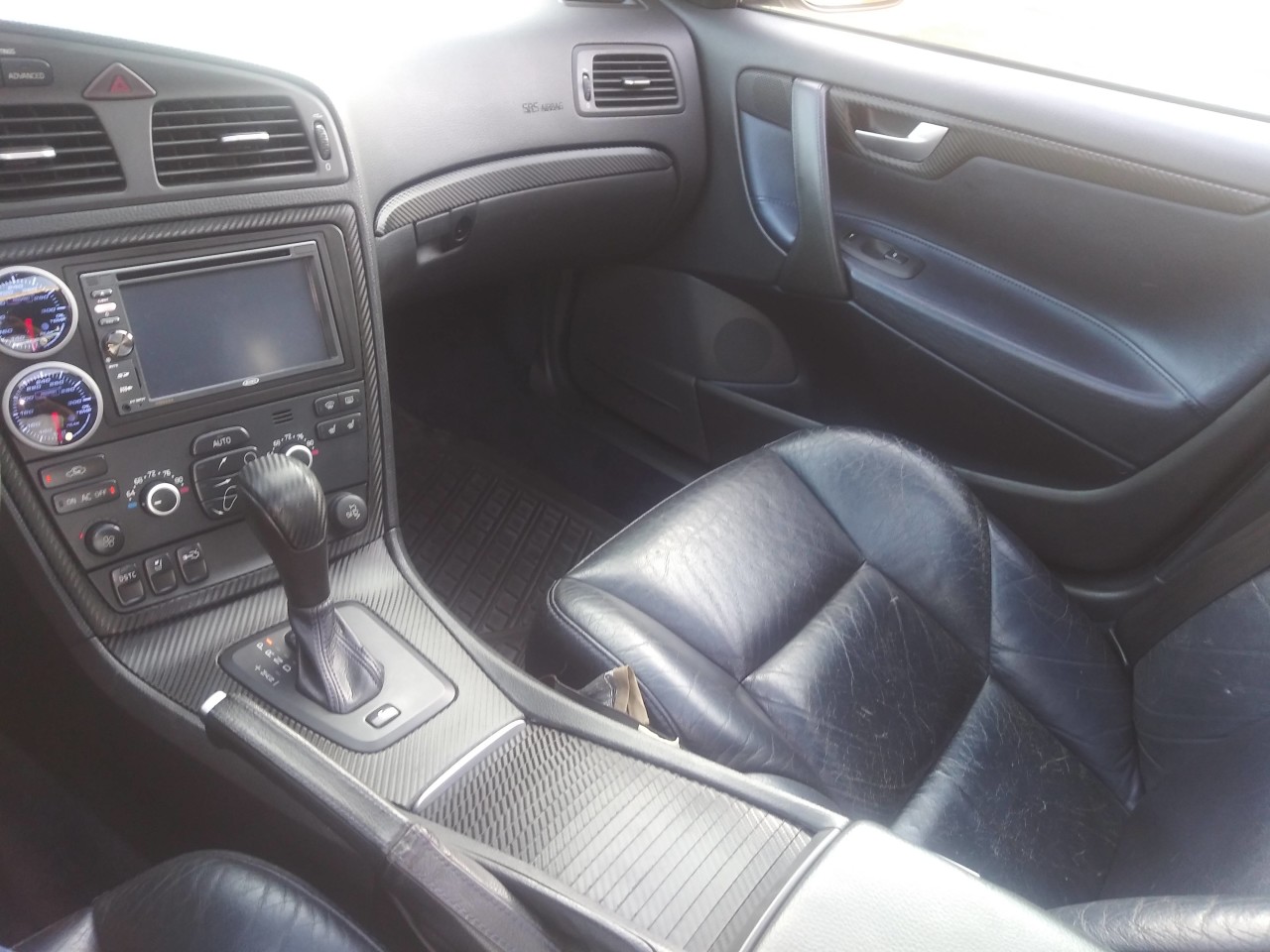 5-28-2019
oh yeah, just not at wot...i still have the BEST tuner in tha World.
6-2-2019
thank god volvo community is full of left handed ladybirds... i was selling my custom hd all aluminium radiator and everyone had all kind of dumb questions and no one bought it, my oem behr started leaking so i replaced it with the one that is bullet proof...fit perfect with 7mm spacers and stock inter cooler...thanks ladybirds for not buying it...

most crap i sell is waay better than any aftermarket shhhiiiat you can buy and overpay for but by all means go head and pay more...lmfao


also this was custom made for me to hold 1 qt more of coolant.