Builds
prienzo's Awesome R thread by prienzo
By diyauto
You must be logged in to rate content!
4 minute(s) of a 12 minute read
prienzo's Awesome R thread
Compliments of prienzo @ forums.swedespeed.com
11-9-2011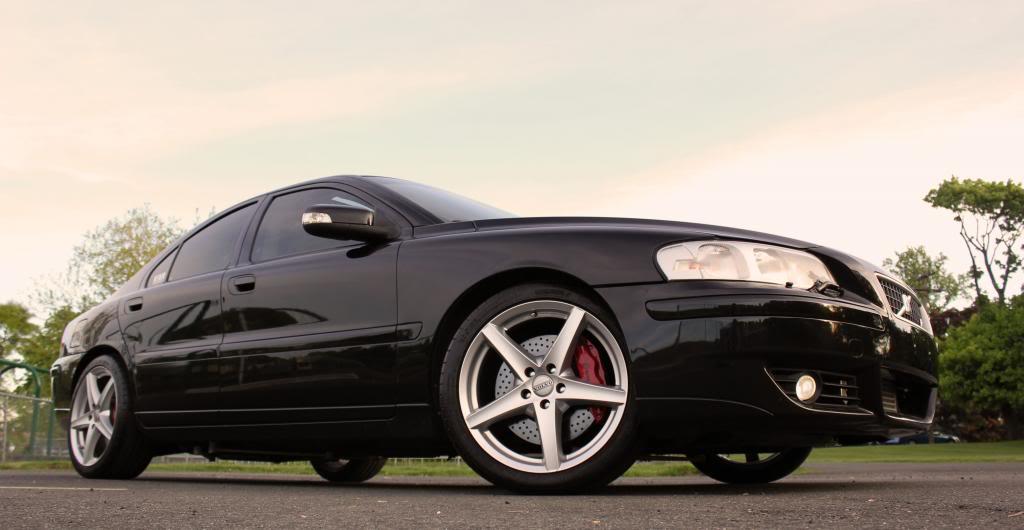 More Pictures Below
7-27-13
-Installed Shortened Ride Height Links
-Installed Rear Toe Bars
5-10-13
-Red Calipers
4-21-13
-Installed CBV
-Installed FPS
-Installed fuel filter
11-19-12
-Installed Relief Valve
-Loaded Tune (again)
-Flushed and filled angle gear, AOC/Haldex, Rear Diff
9-27-12
-Removed EST Touring Exhaust/Installed IPD Oval Exhaust
9-22-12
-FMIC installed
9-1-12
-Installed camber bushings
-Left rear camber went from -2.6 to -0.8
-Right rear camber went from -1.6 to -0.4
9-30
-Installed Subwoofer
8-12-12
-Powergrid Street Adjustable End Links installed
6-6-12
-Adam's Rotors Sport I's
-Hawk HPS pads
-Powerflex bushing in lower transmission mount
6-2-12
-IPD Sway Bars
-IPD Subframe Bushings
5-30-12
-Installed Defi Blue Racer Boost Gauge w/vent pod
5-22-12
-Removed Amber from headlight assembly
4-28-12
-Installed all new struts/shocks
-Installed TME springs
-Installed EST touring exhaust
4-23 Update
Current Stage 0
-Transmission Fluid Flushed
-OEM Spark Plugs
-IPD HD Coils
-Elevate Upper Engine Mount
-IPD Blue Lower Transmission Mount
-Cleaned K&N
-Brake Fluid Flush w/ ATE Super Blue
-Coolant Flushed
-Fuel Filter, PEM, Fuel Pump, Fuel Level Sender, Fuel Pressure Regulator replaced under warranty
Remaining Stage 0
-New struts/shocks at all 4 corners (damn leaky struts! seriously set me back here)
-Angle gear fluid flush ? (Do I need to do this? My angle gear was replaced at 20k, now at 64k)
-XC90 Spring Seats (when springs go in)
Current Mods
-R Kelly CAI
-K&N Air Filter
-Snabb Turbo Intake Pipe
-Ultra Racing Upper/Lower Braces
-EST Downpipe (Ceramic Coated)
-NovusTech 15/5 spacers
-Michelin Pilot Super Sports (not really a mod, but hey, they're awesome)
-5k HID Fog Lights
-6k Low Beams
Waiting to be Installed
-New Struts/Shocks (Monroe C2501/C1501)
-TME Springs
-IPD Track Spec Sway Bars
-TKI Powergrid Adjustable Street End Links
-EST Touring Exhaust (if/when it gets here...)
-MTE Tune (after ECU Clone)
-Forge CBV (After tune)
-Red Calipers
Future
-FMIC
So, that's it... at least I can keep track of my crap now.
Decided not to go with the phuzzy power pack; a couple of my friends have had weld quality issues and although Phuz makes the situation right, I don't want to deal with the hassle.
4-14
-Installed EST Downpipe
More Pictures!