Old reliable
By Cuttyman9
You must be logged in to rate content!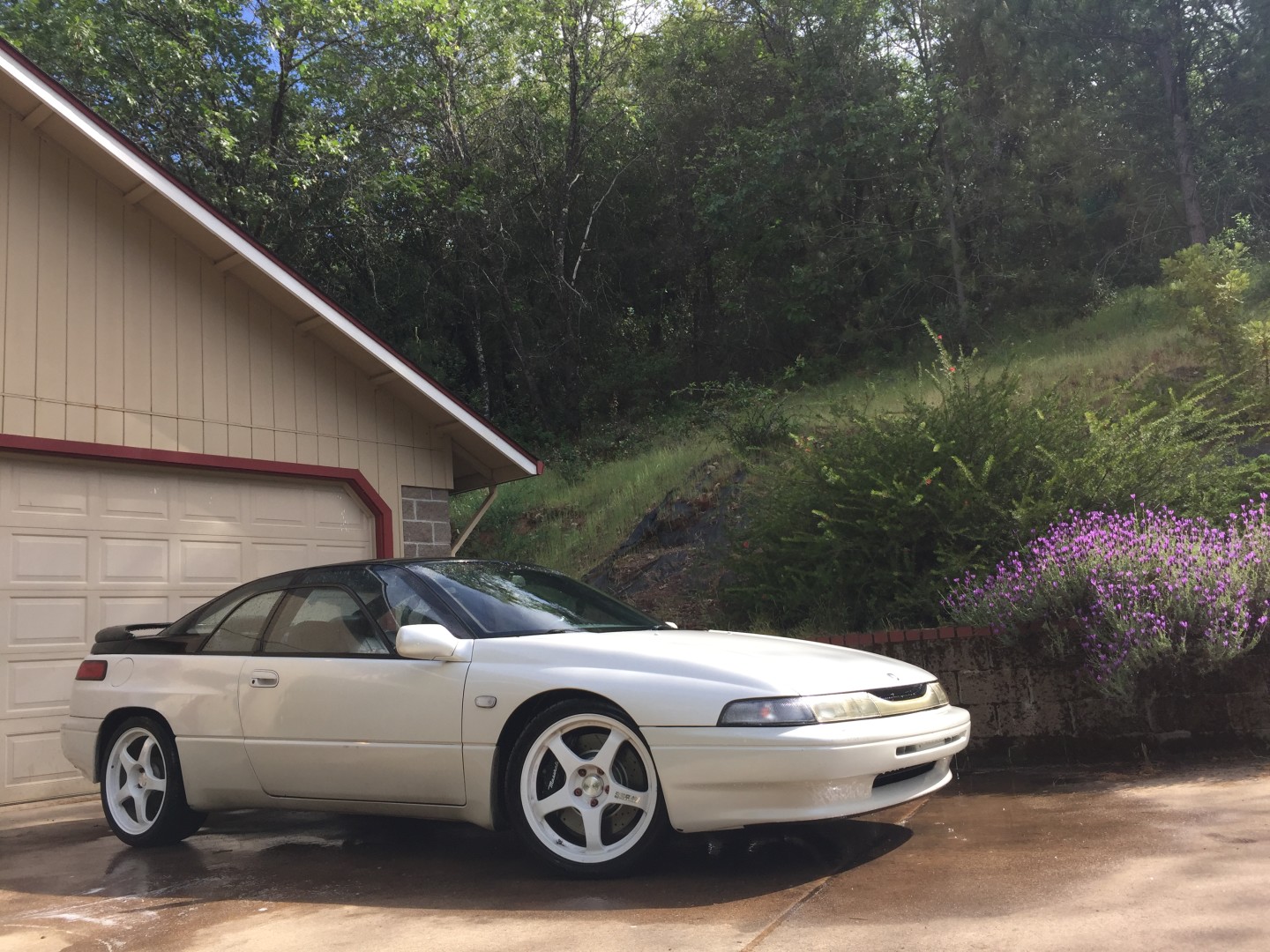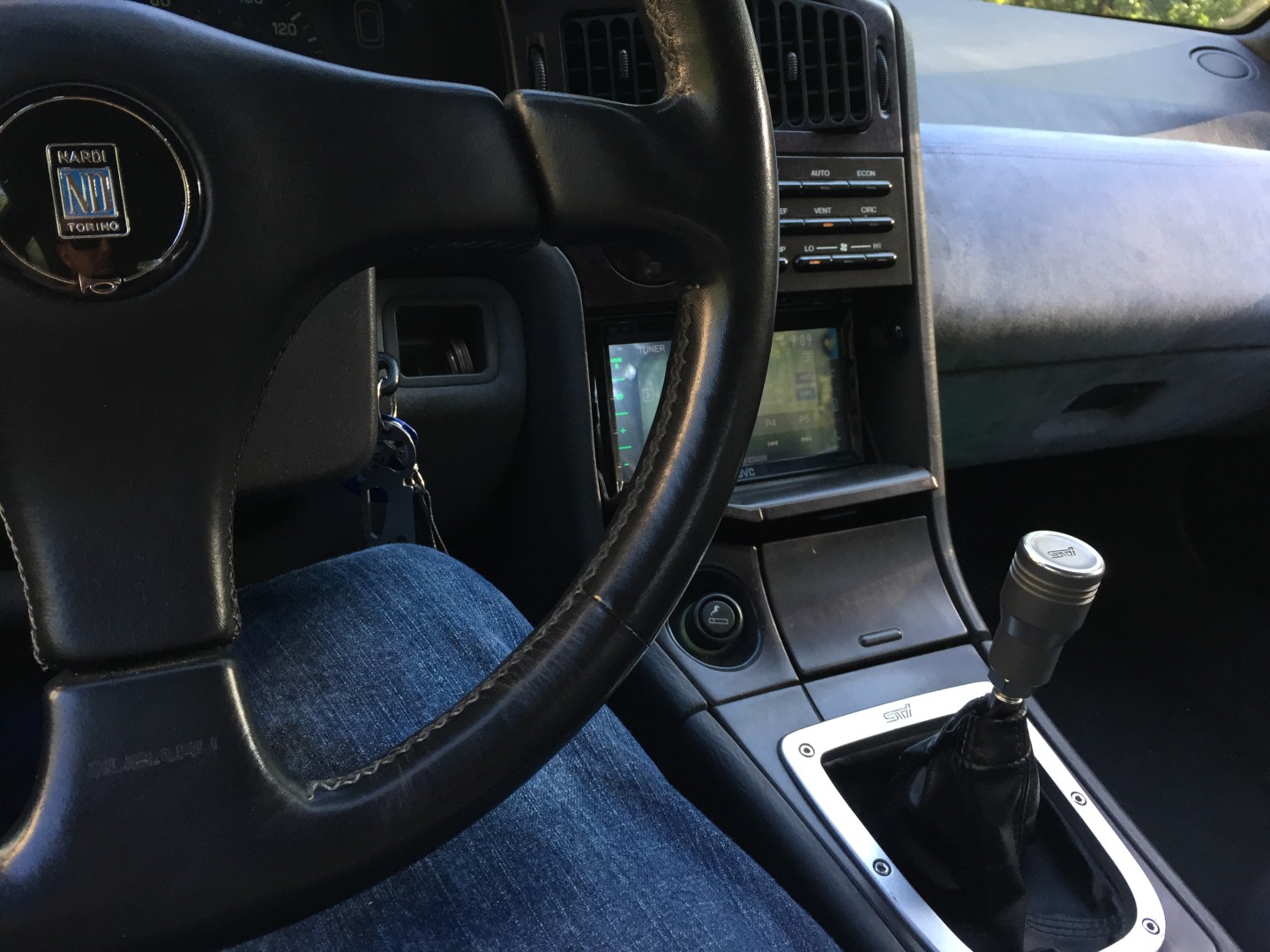 Nardi/Subaru steering wheel, STi bezel and shift knob as well as the touch screen stereo.
I picked this up cheap as a potential daily driver.
It's been bulletproof. The previous owner installed a 5 speed manual out of a legacy.
It's 4.10 geared with the .8xx 5th so it's not so great on the freeway but an utter blast around town.
It has a 10lb flywheel in it, Evans waterless coolant and a set of GD impreza coilovers (greddy rs coilovers to be exact with remote reservoirs and damping/rebound adjustment)
The previous owner put 07 4 piston brakes on the front but unfortunately it wasn't done exactly right.
I've since cleaned up the interior with a custom cupholder and touch screen stereo. The shift boot/trim and shift knob have been updated.
I've switched away from the Volk racing GT-C's in favor of SSR GT2's.
I've since switched to Maserati 6 piston brembos in the front, I'm developing the rear setup. I have an Sti 6 speed for it, I just need to finish rebuilding it and get it in the car.
I recently had an issue with the ignition (at least that's what I believe it is since the starter is new and I did the relay mod) in the meantime I fixed the massive valve cover leak, I am installing the chipped ecu, the bigger injectors and maf while also upgrading the fuel system to AN fittings and lines, had the intake manifold powder coated and cleaning up some of the items under the intake manifold.
Its been a great car so far. I have been slowly building the parts to mount a mercedes supercharger to the EG33. I think it will give it just the right amount of hp.