The Formula Atlantic AE92
By Cuttyman9
You must be logged in to rate content!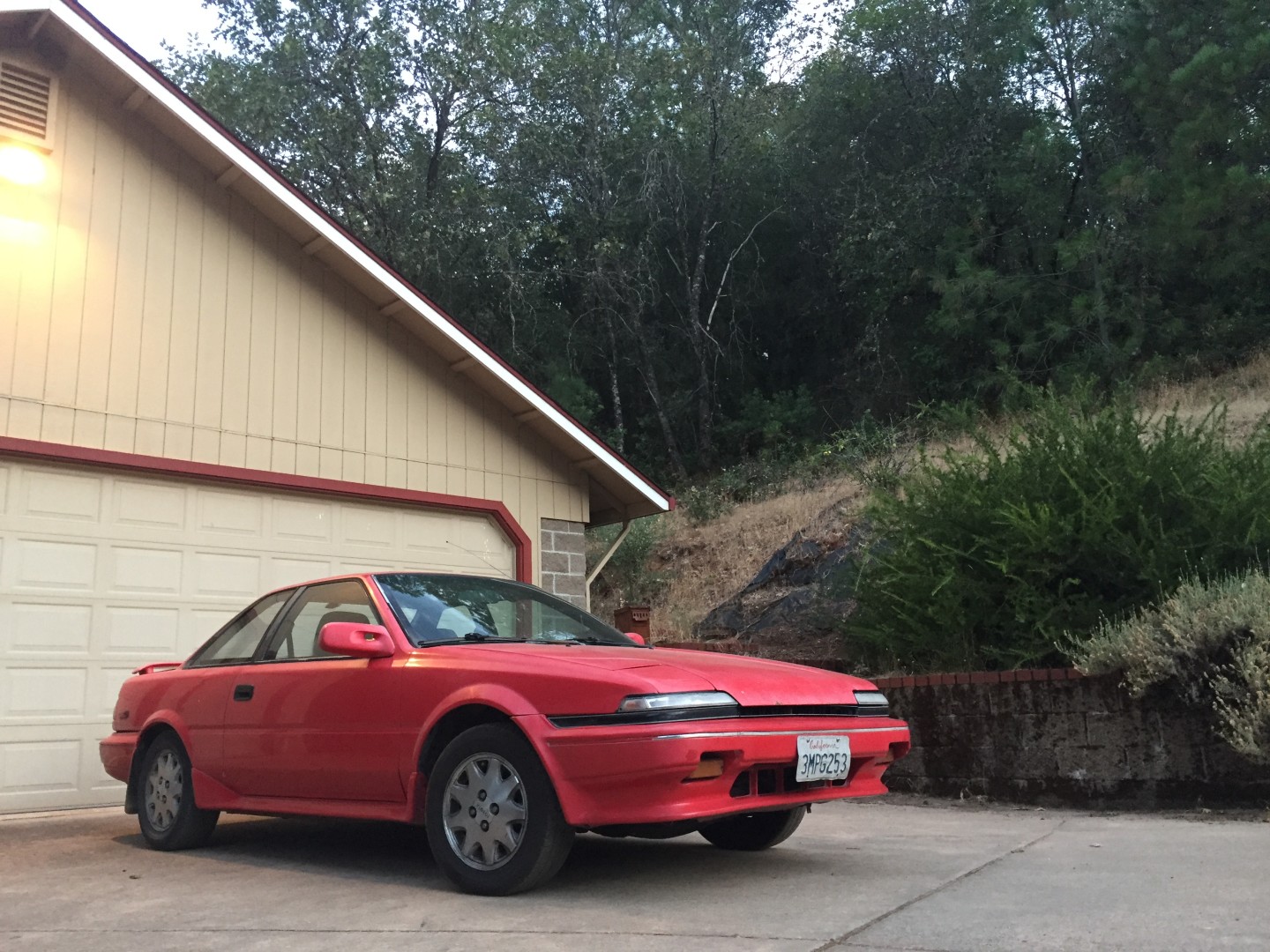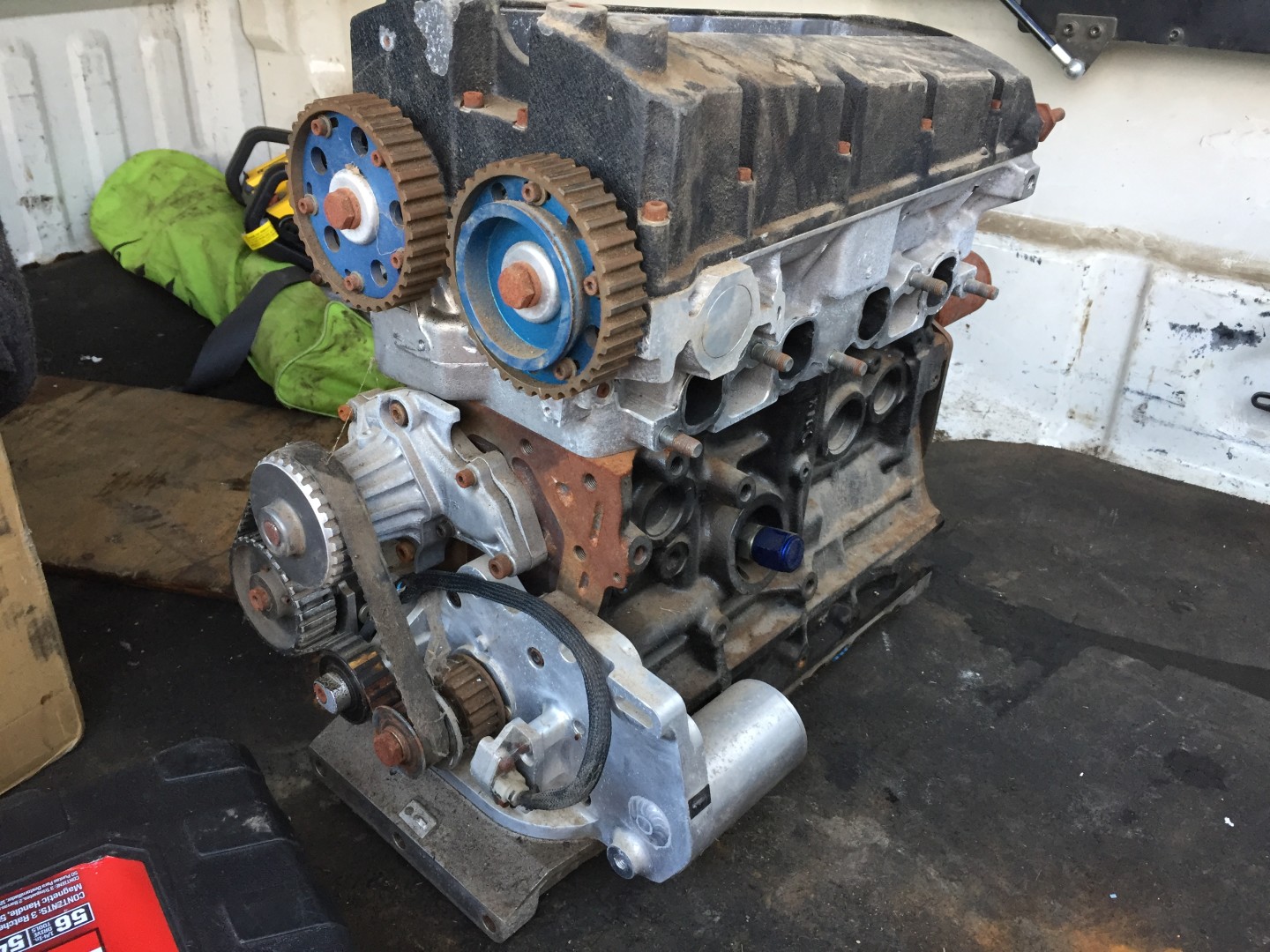 about 2-3 years prior to buying the car I bought an old Formula Atlantic engine from the old racing series which was originally built by hasselgren in the bay area. (20k engine built to live at 11k rpm for an entire race essentially built off the 4age platform using a factory head and block making around 240-260hp)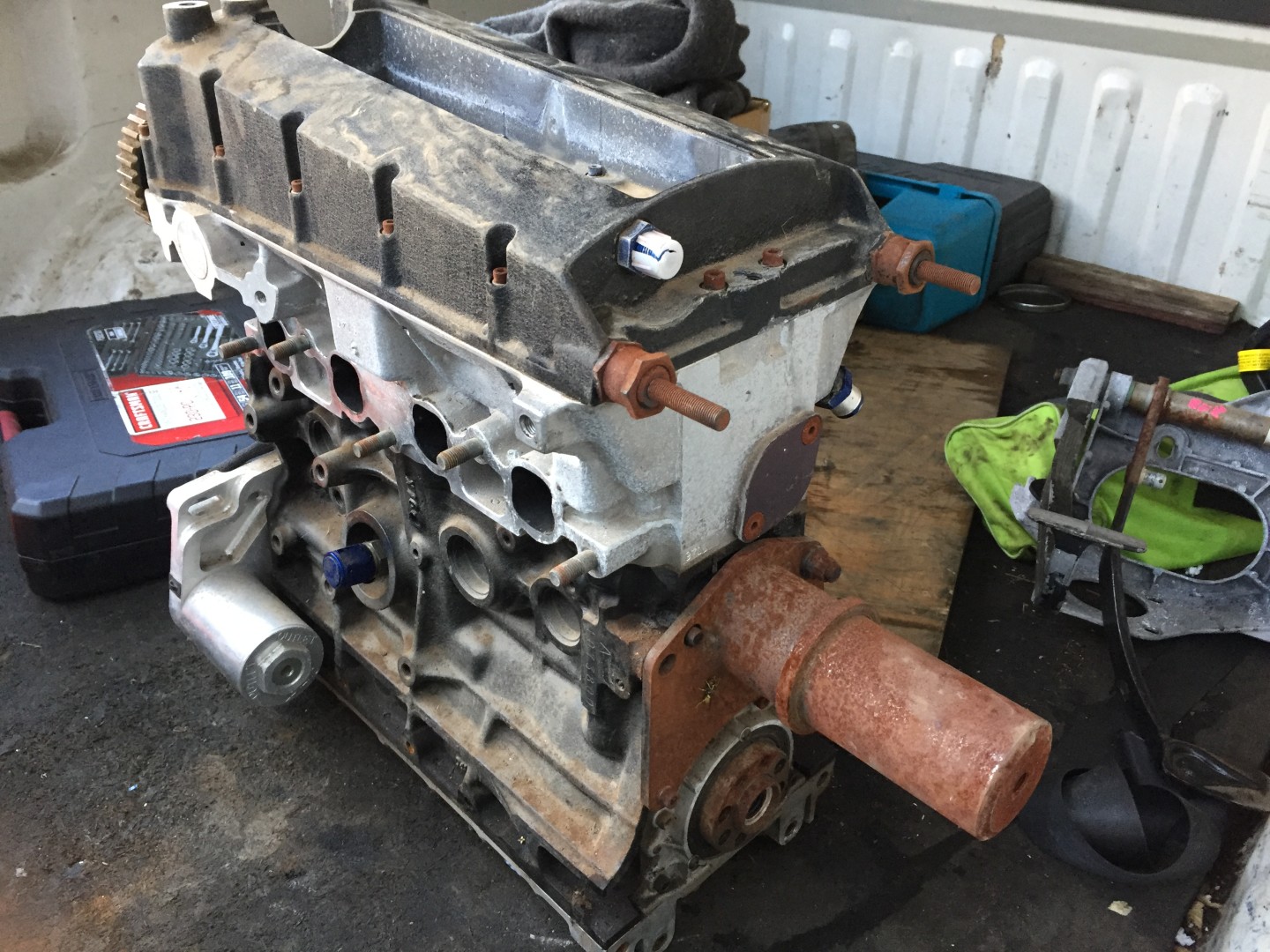 as you can see the Atlantic is crusty.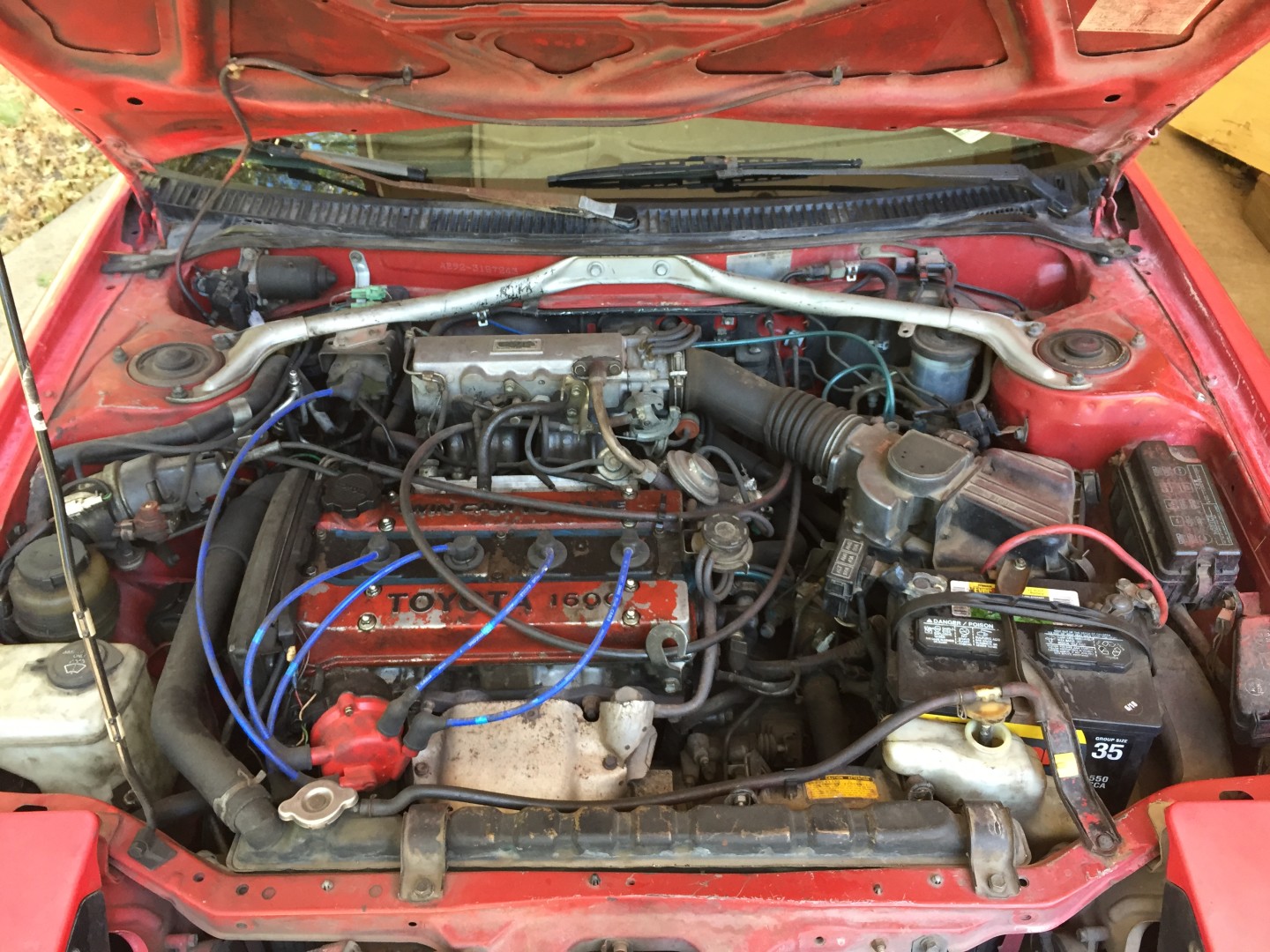 When I bought it in its hyper crusty form... You'd think a rebuilt engine would look better than this?!?!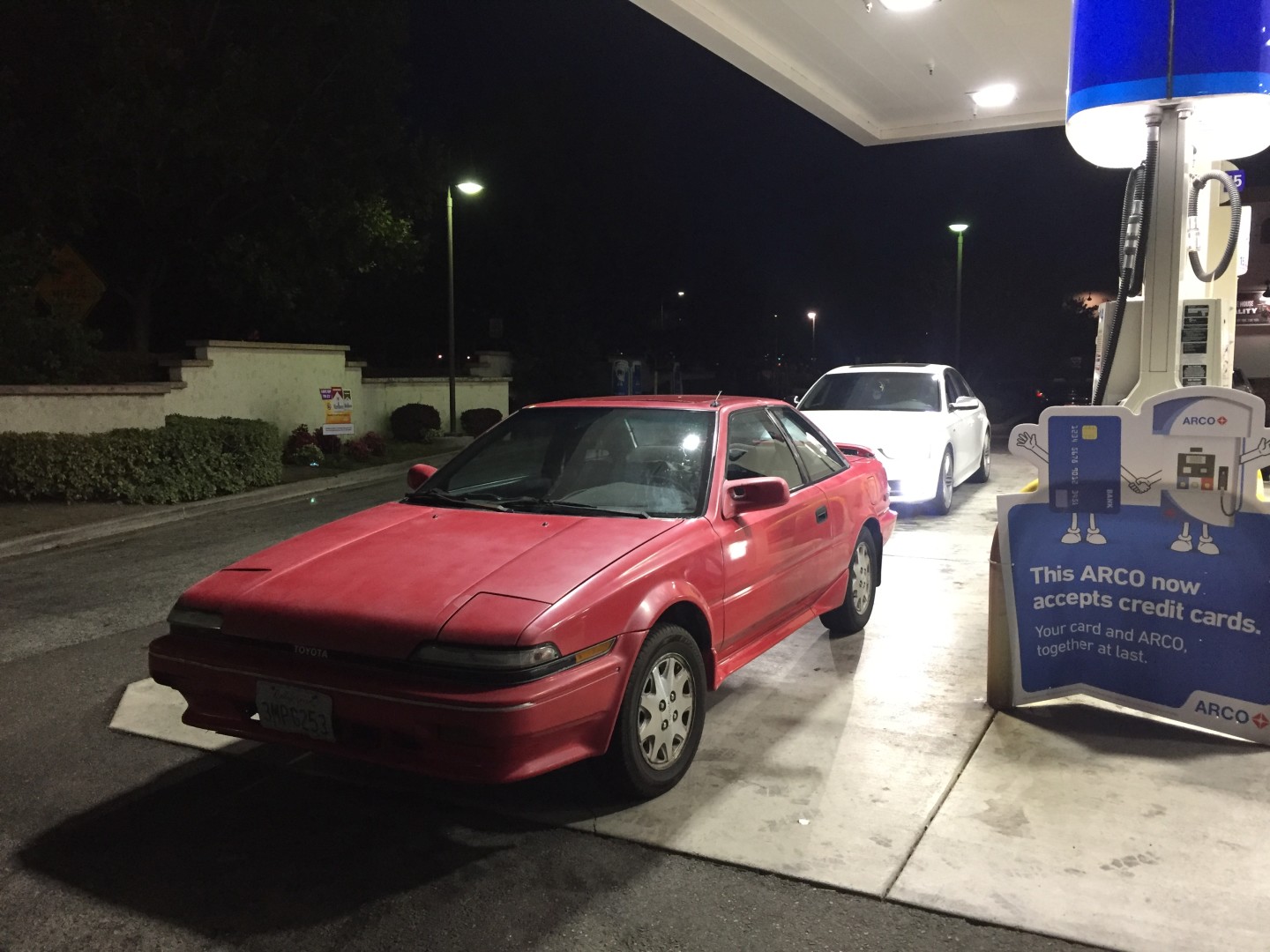 Right after purchasing the car. It doesn't look bad from a distance but everything has been sun beaten.
from the rear. Pretty much a totally stock 4age powered AE92 GT-S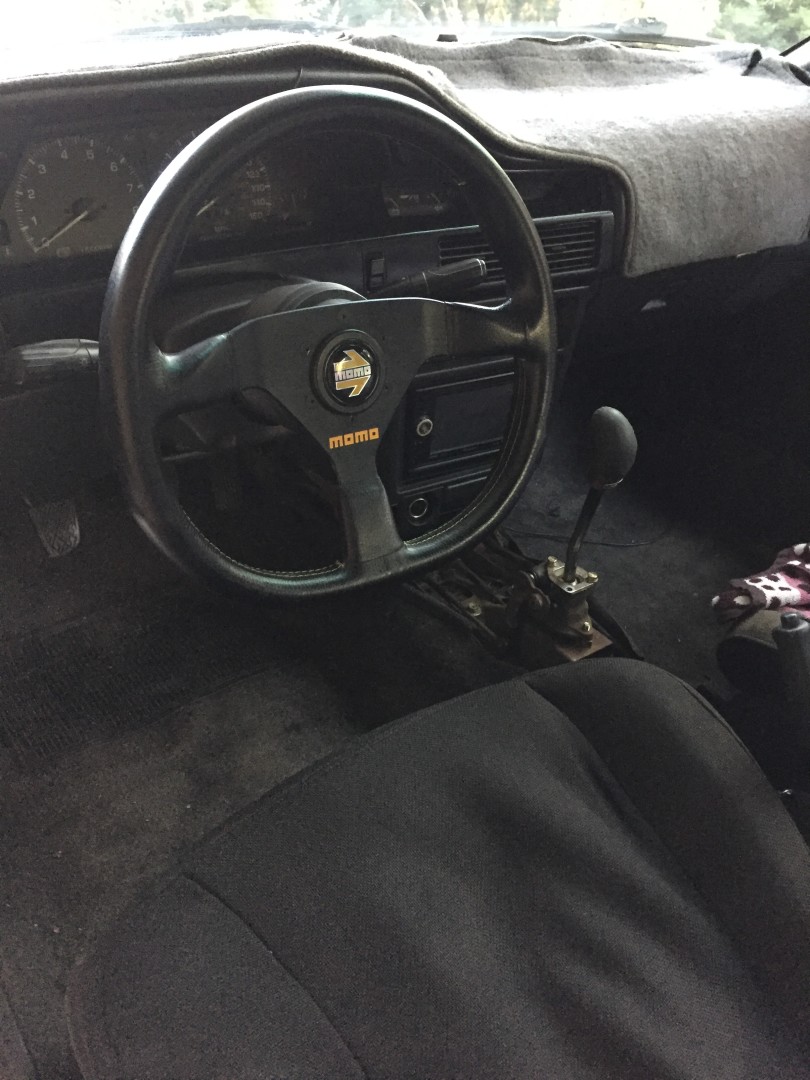 The whole inside of the car was coated in coke syrup so instead of cleaning the shifter and steering wheel I chucked both.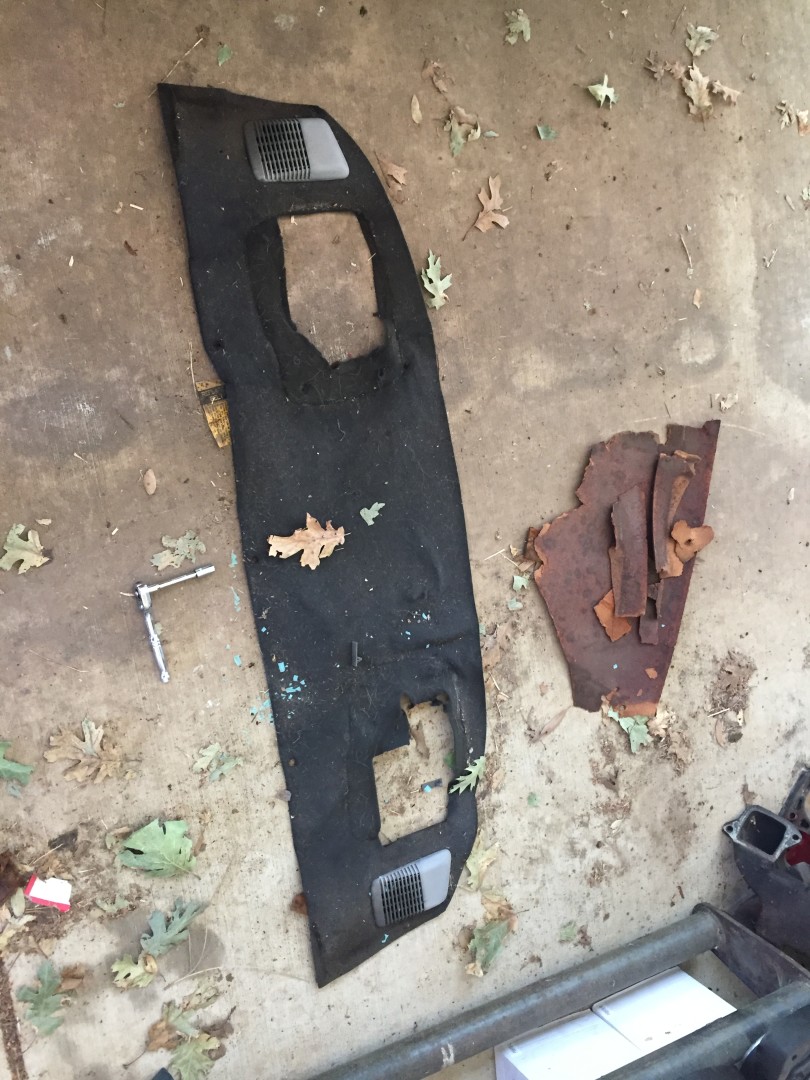 Well another simple job... turned difficult job. tried to swap the trashed speakers and viola! it shattered...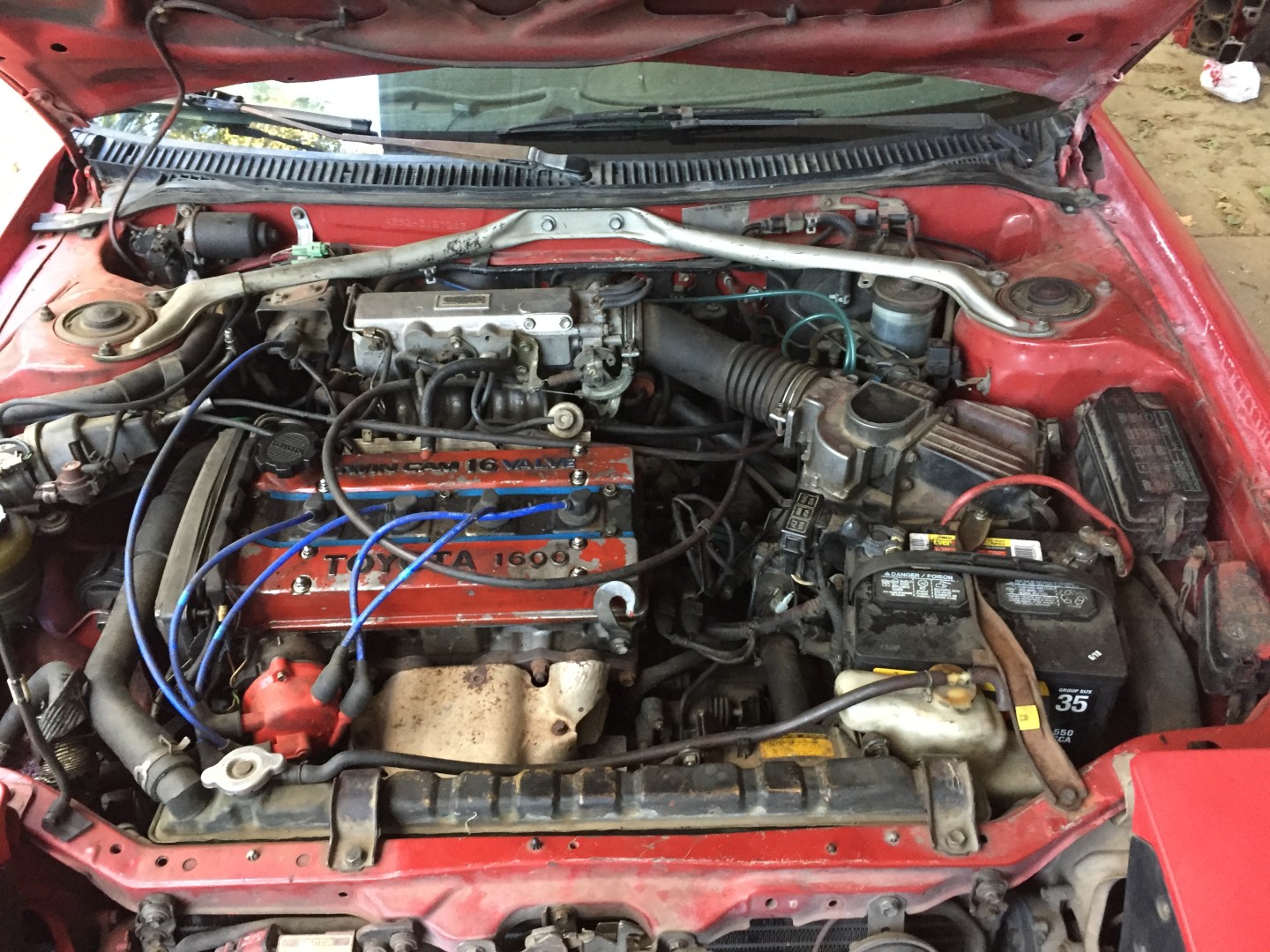 No more EGR. It was deemed unsafe because at the time I didn't have a hose and the return line to the tank was leakng right at the EGR... talk about sketchy!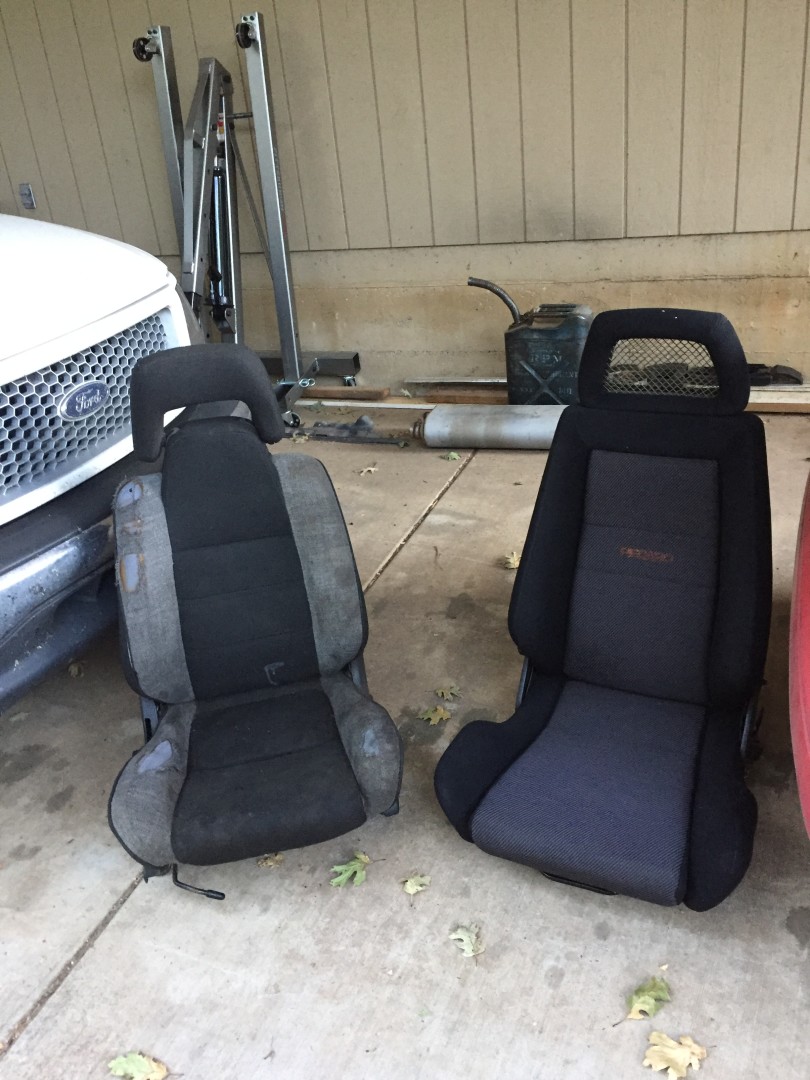 I loved the stock seats but the damn things were so trashed! Bought some recaro's from a supplier in china.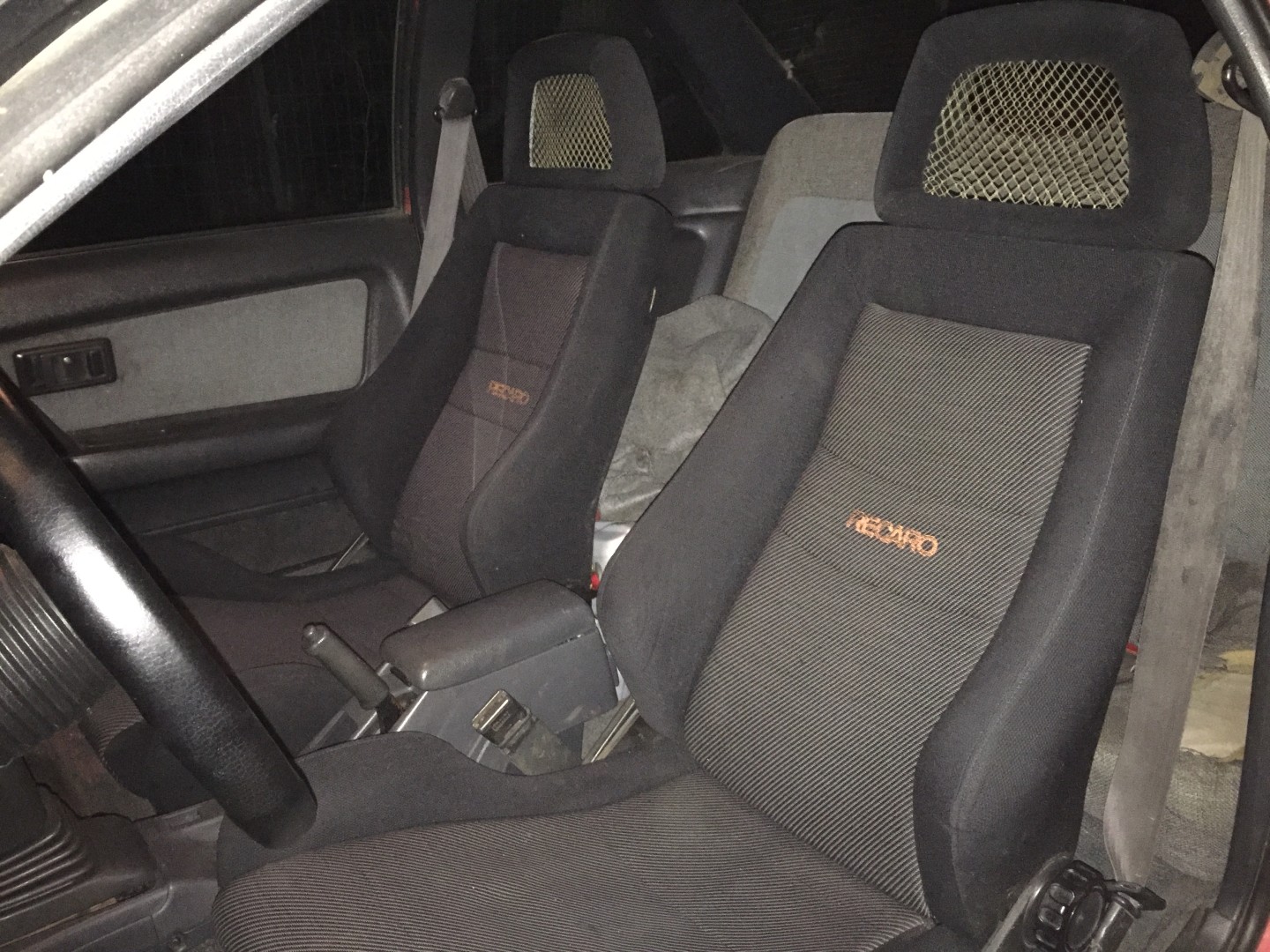 cleaning up the interior slowly, my wife now will ride with me in it haha.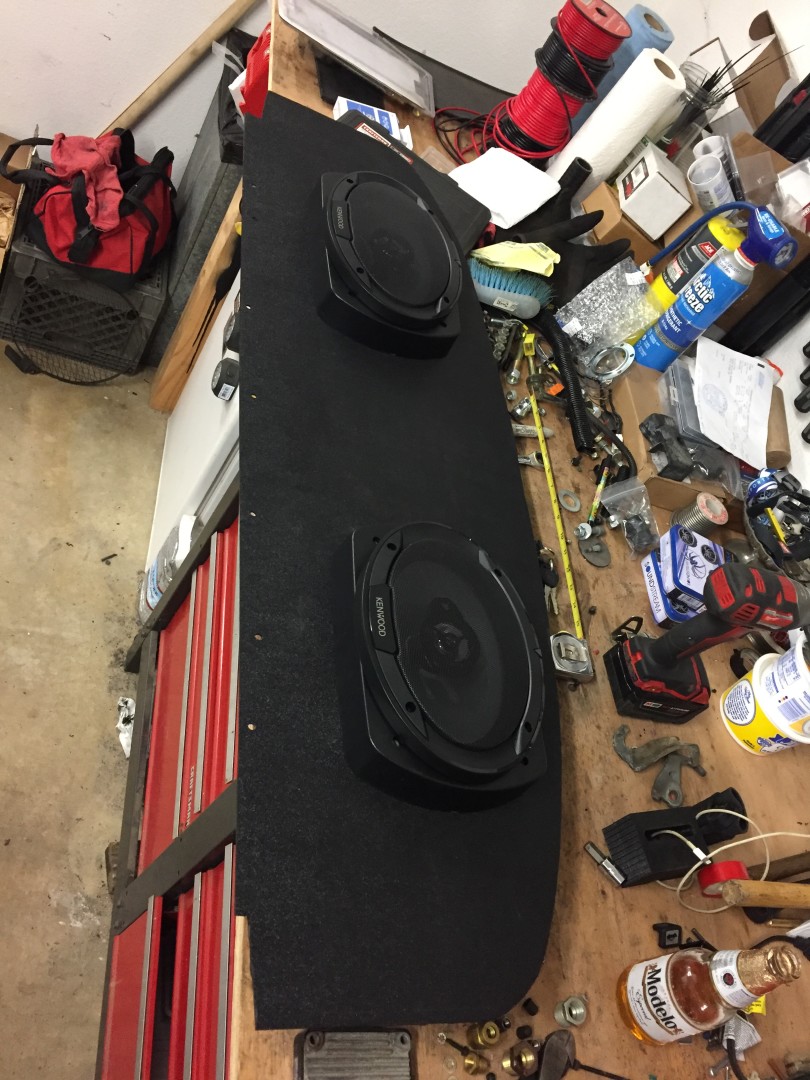 Speakers are mounted! thin ABS sheet instead of the wood based old piece.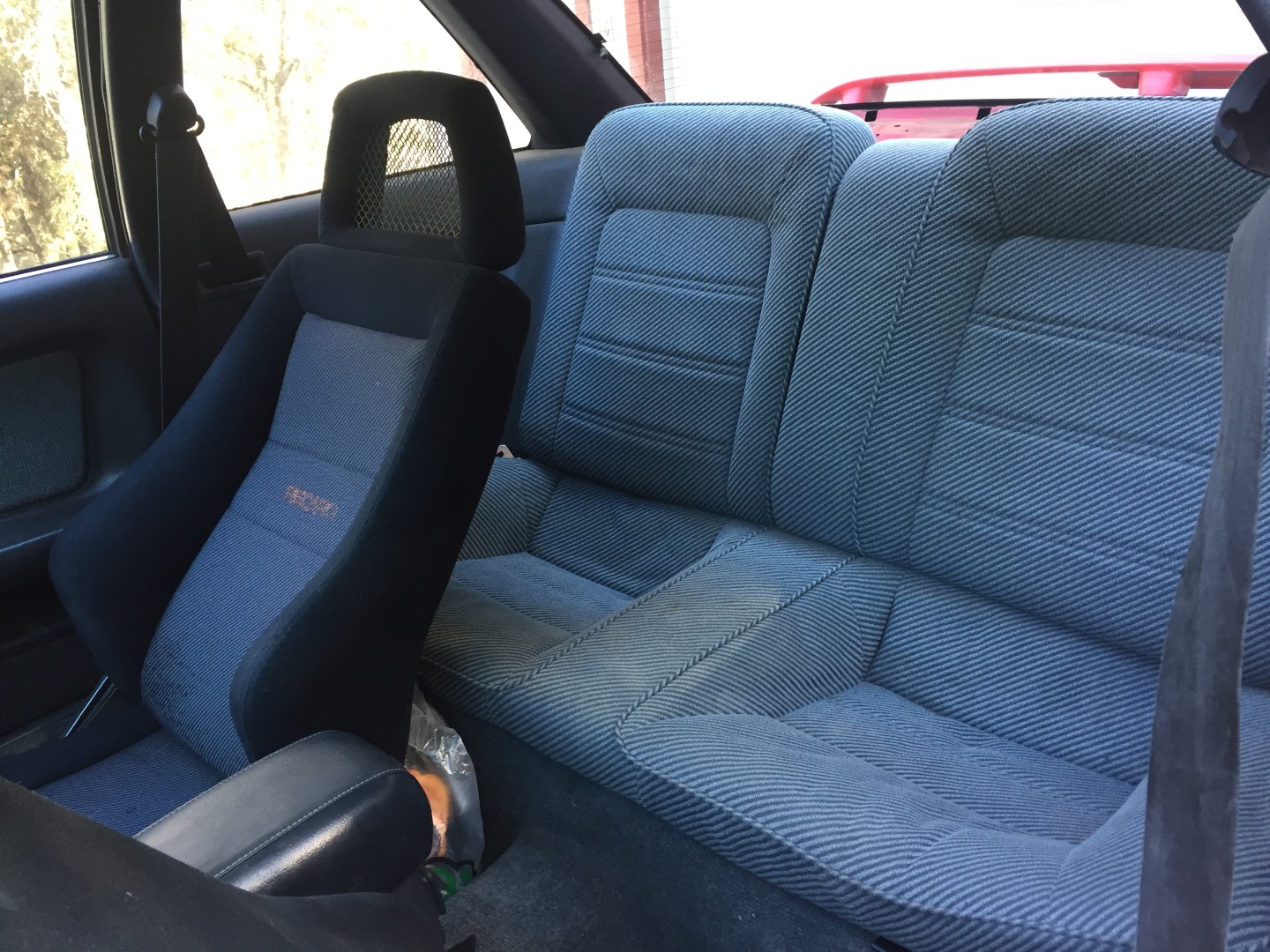 Found a replacement rear seat in great shape!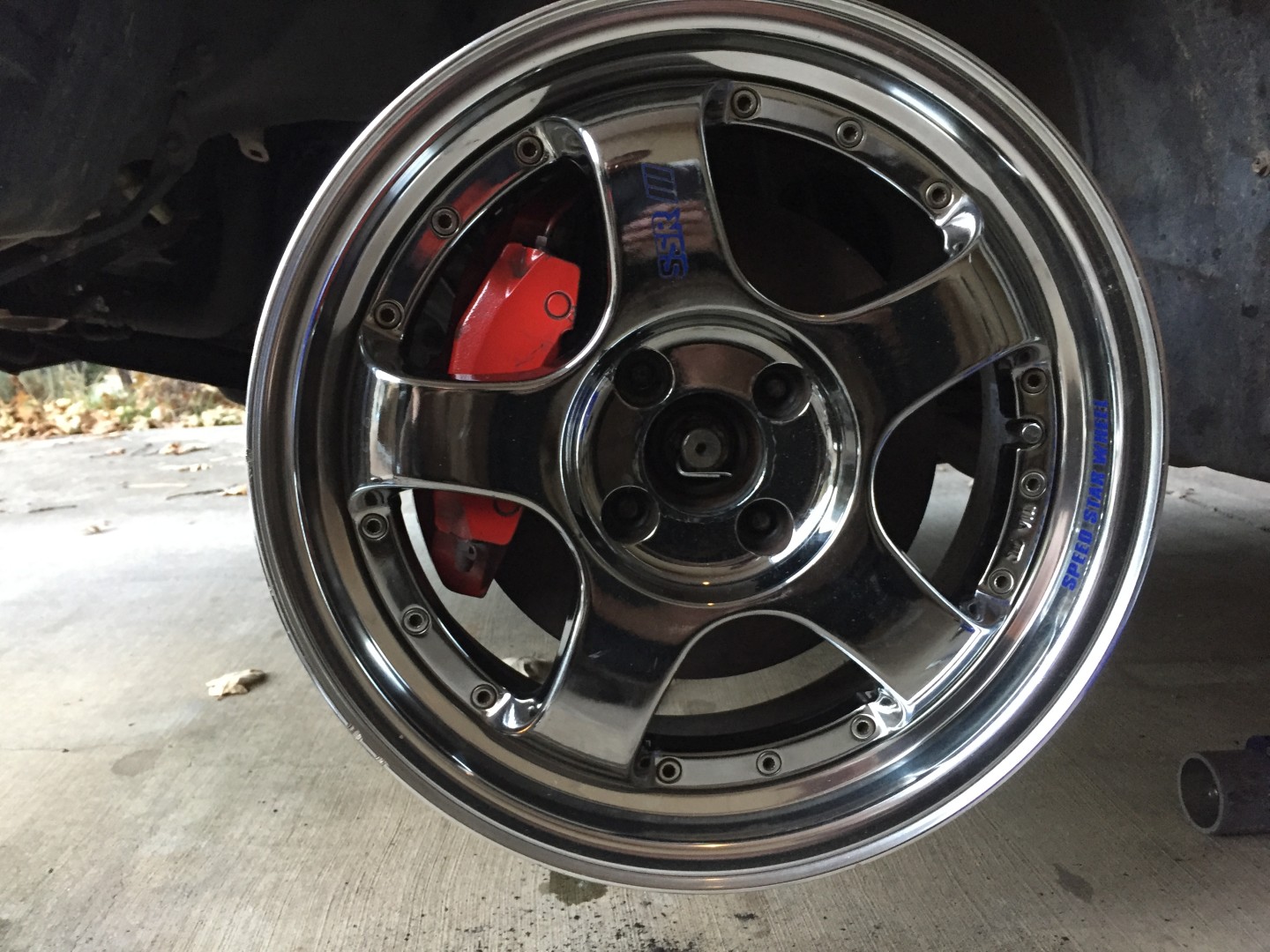 New wheels and new brakes! 986 brembos! SSR Professor SP1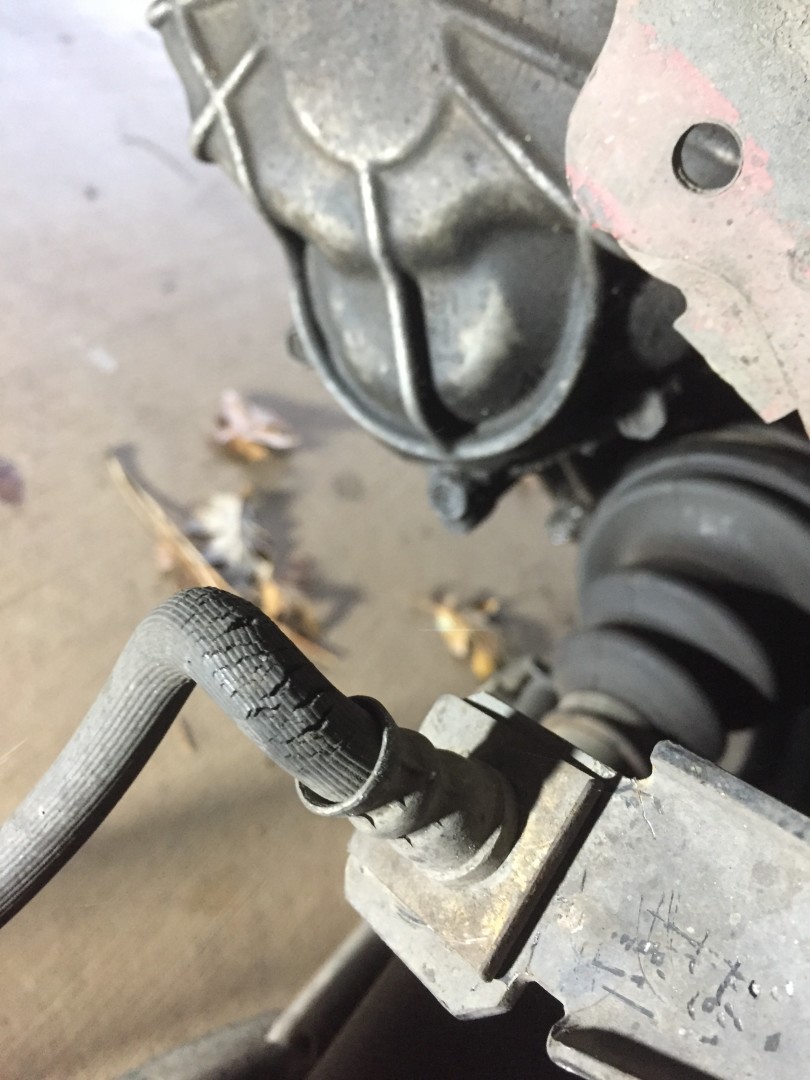 I too like to live dangerously!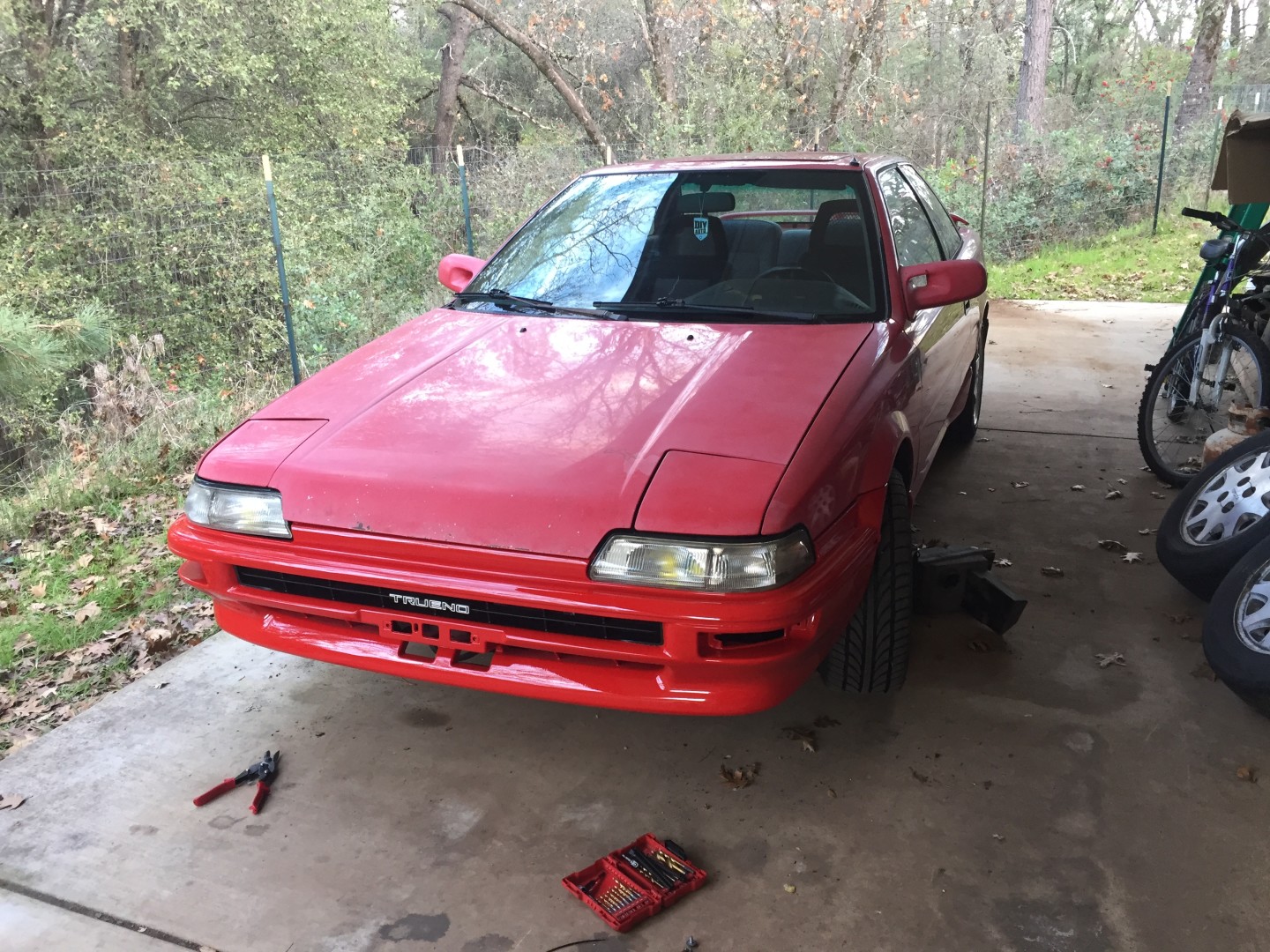 New bumper is on! The later trueno bumper and lights, the turn signals are an absolute bitch to source so I'm making my own.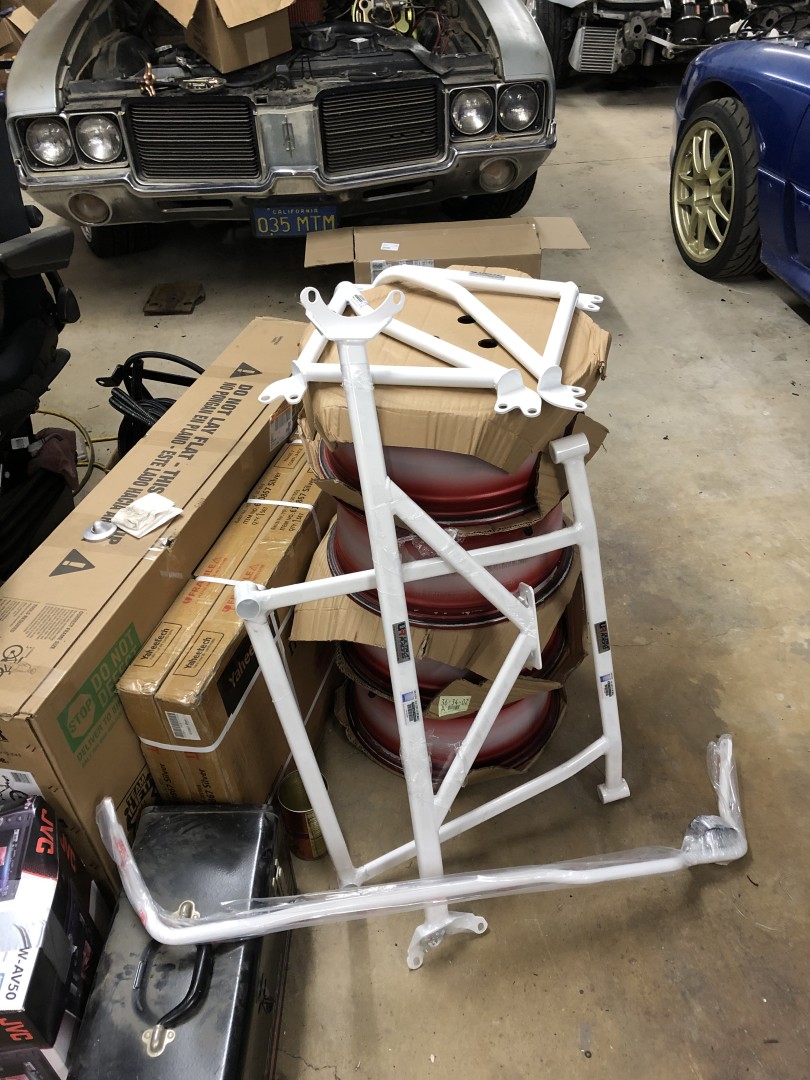 new suspension braces because why not!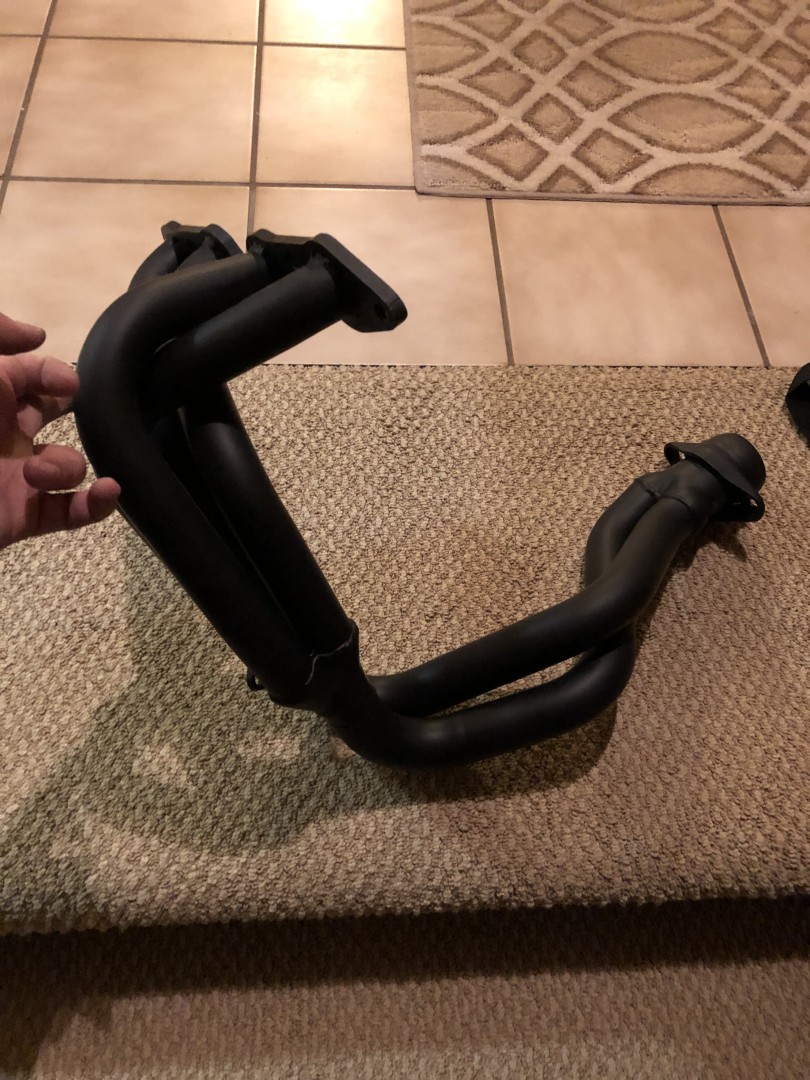 New header! no that's not primer, that's 300 worth of ceramic coating?!? and its a TRD replica. prolly not the best way to throw down 800 bucks but hey its nice!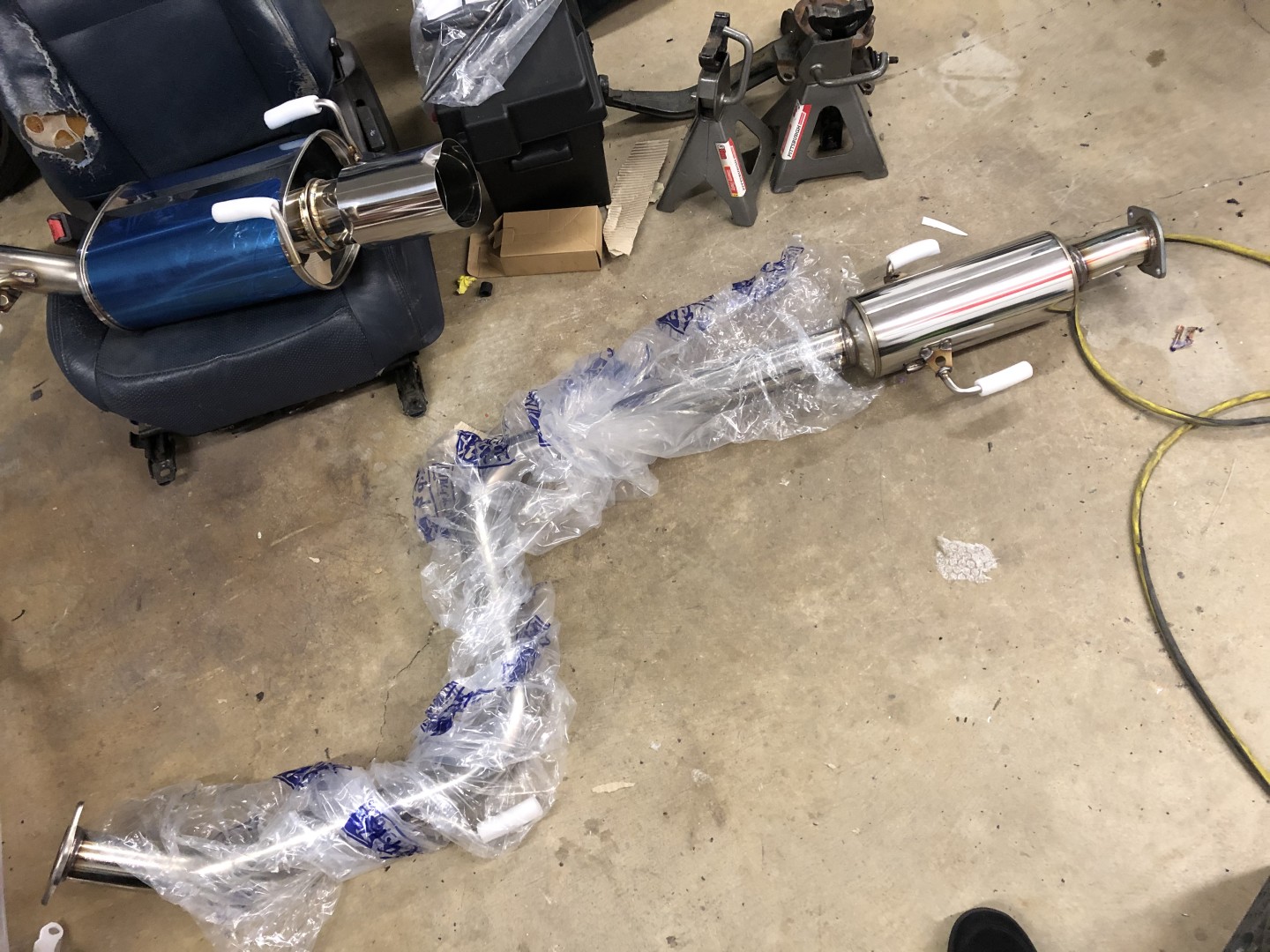 New exhaust! by far the best 800 I've spent on something like this! it fit so well and sounds pretty good for what it is!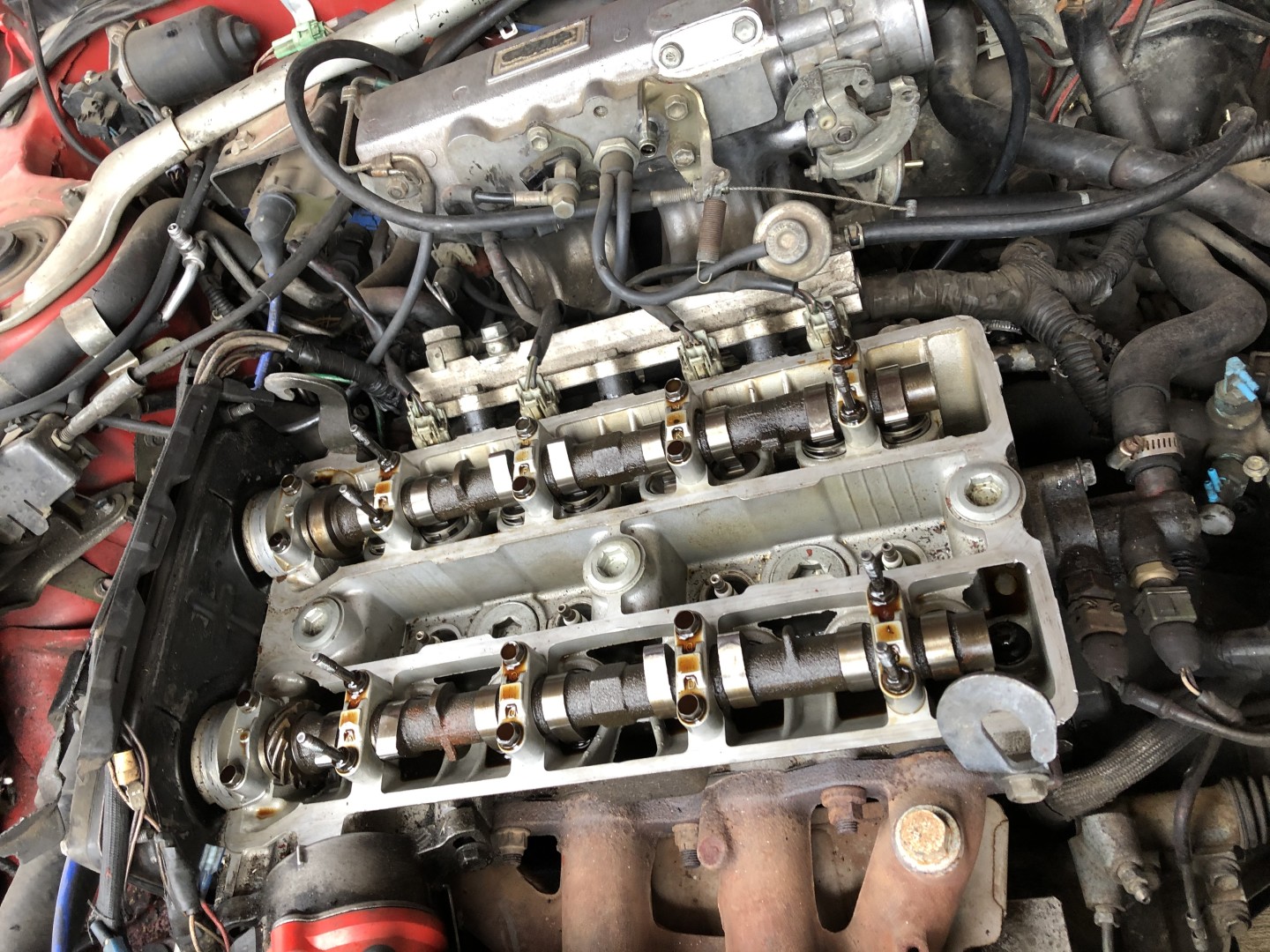 This is why I bought what seemed like a 2000 dollar bucket. this rebuilt engine is mint inside! at least the guy didnt lie about that part!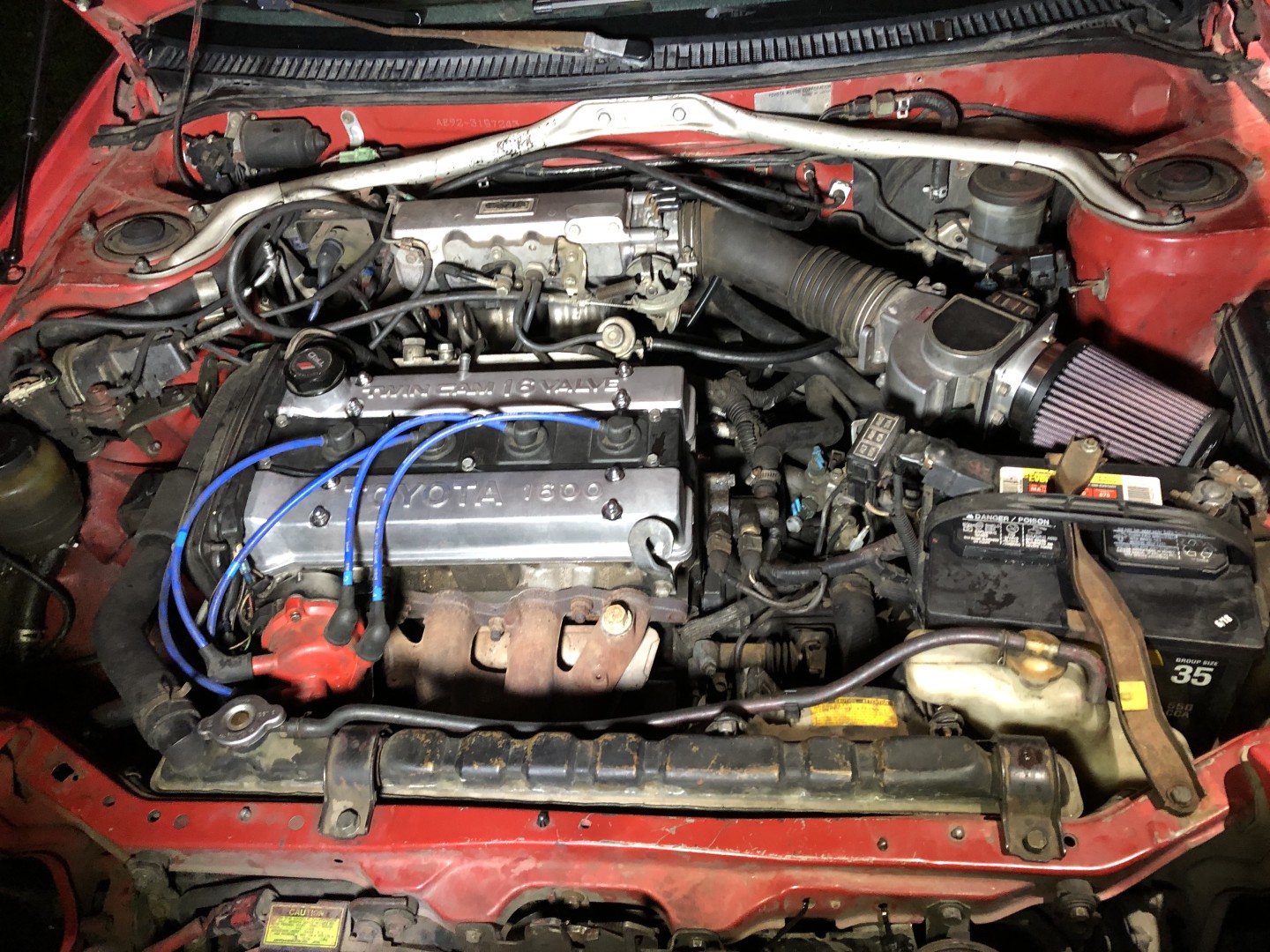 Slowly cleaning it up!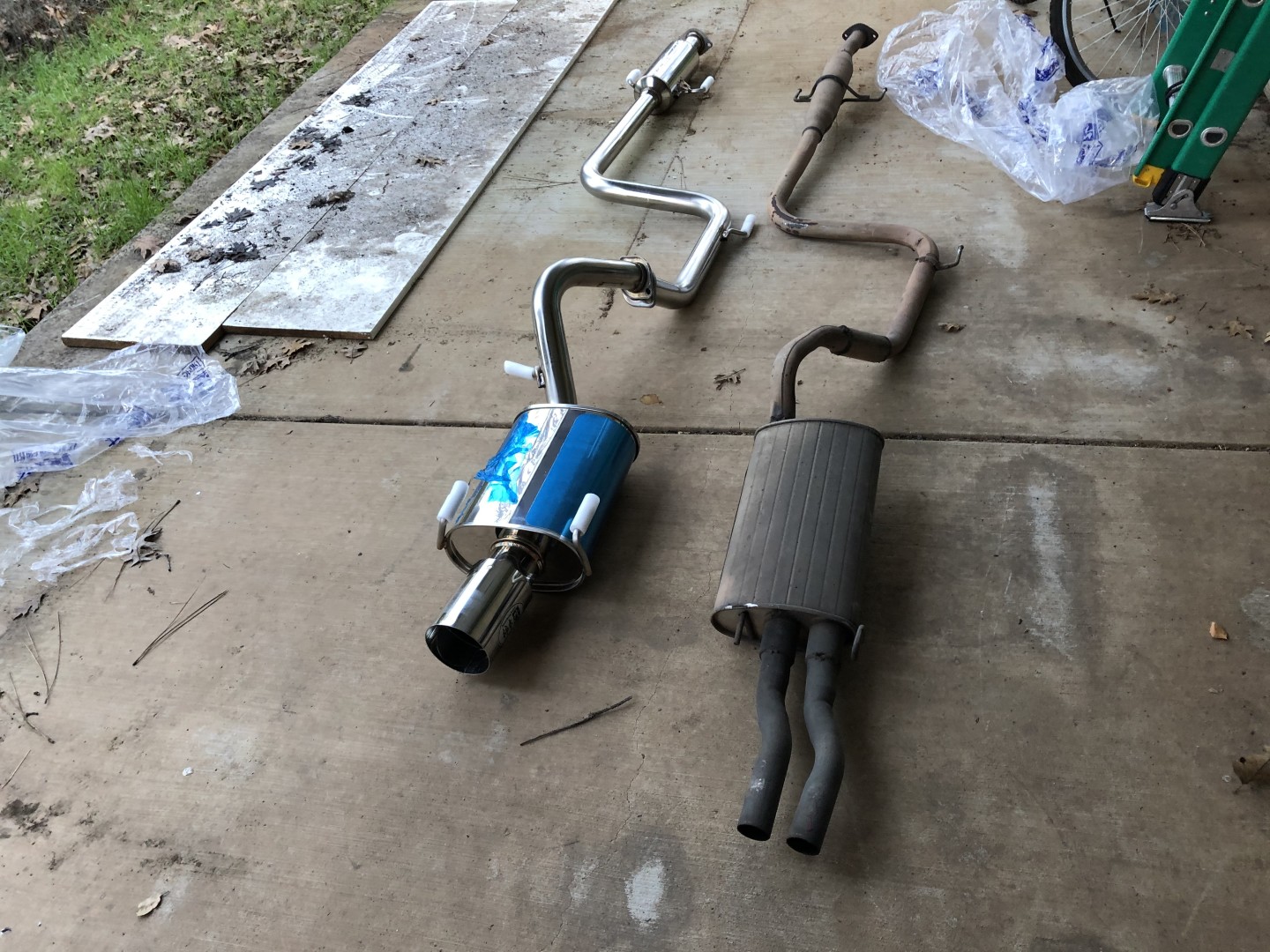 Shed some weight here, i was planning to just swap the parking brake cables... it turned into swapping the exhaust, installing the header, rebuilding the front suspension, installing the coilovers etc. the car is basically new now.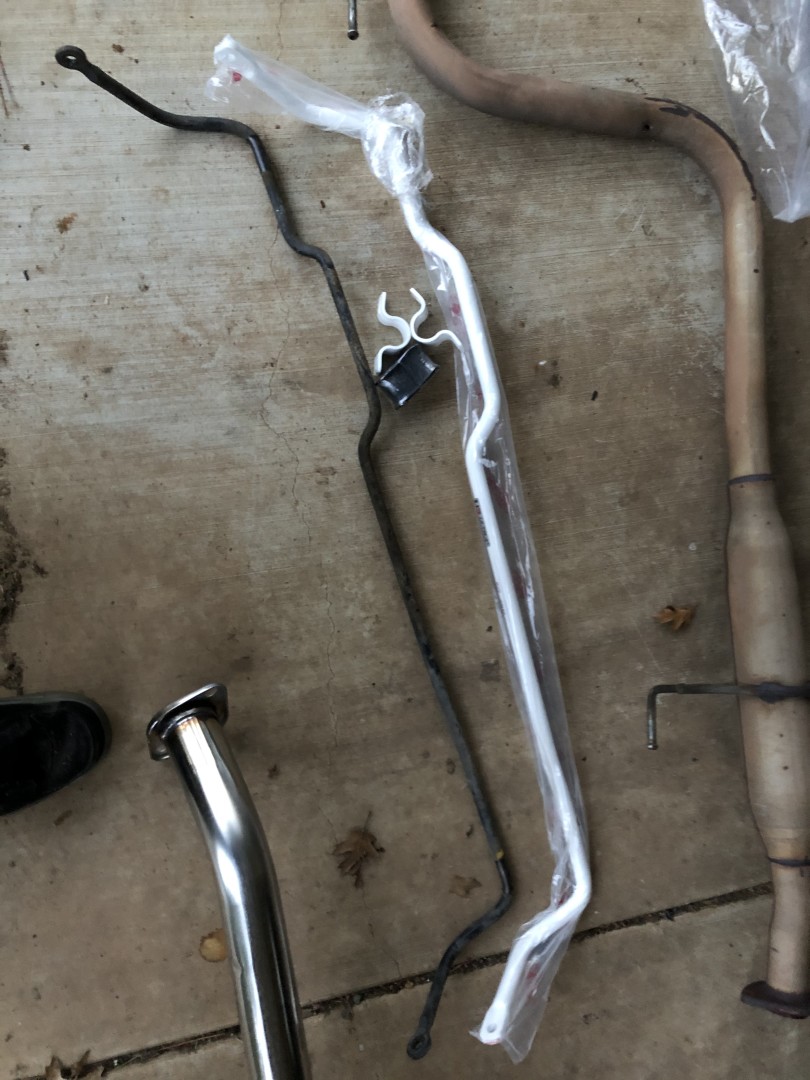 Removed the front bar, installed a bigger rear sway bar. I think its a wash in terms of weight.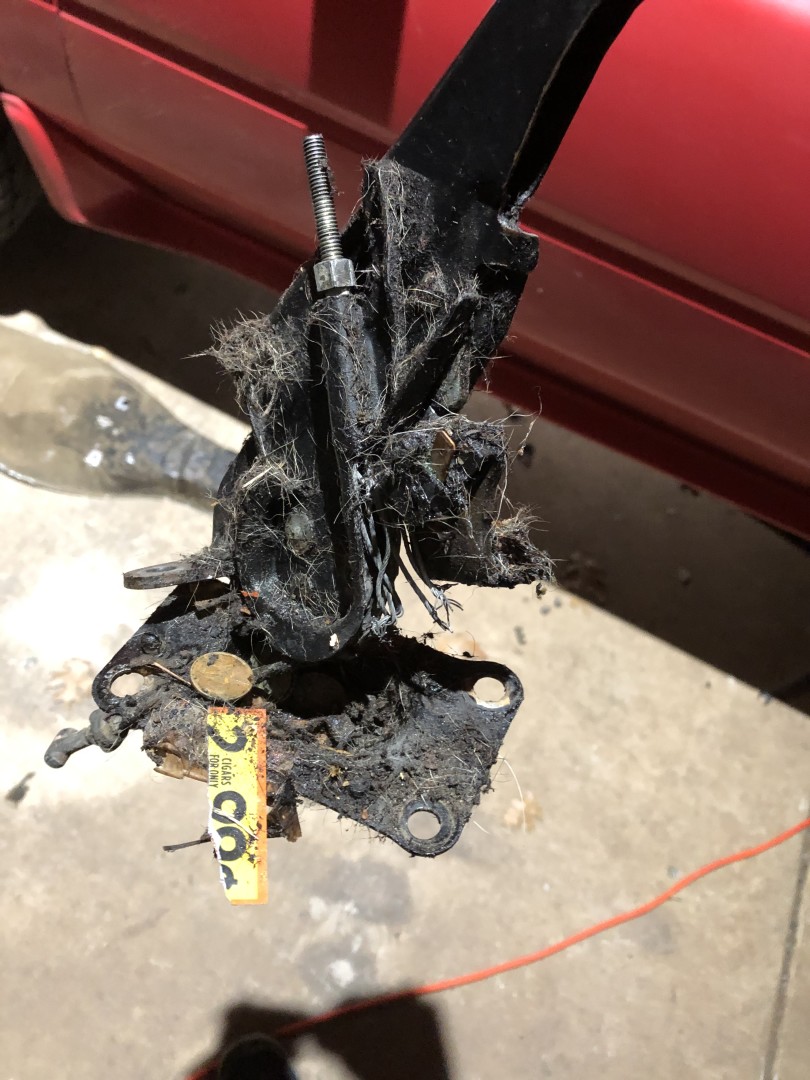 Oh and if you want an example of how gross the whole inside of the car was, this is what it looked like nearly everywhere. the glove box had the old style taco bell sauce packets stuck to the bottom of it. Oh and the PO had a dog as you can tell...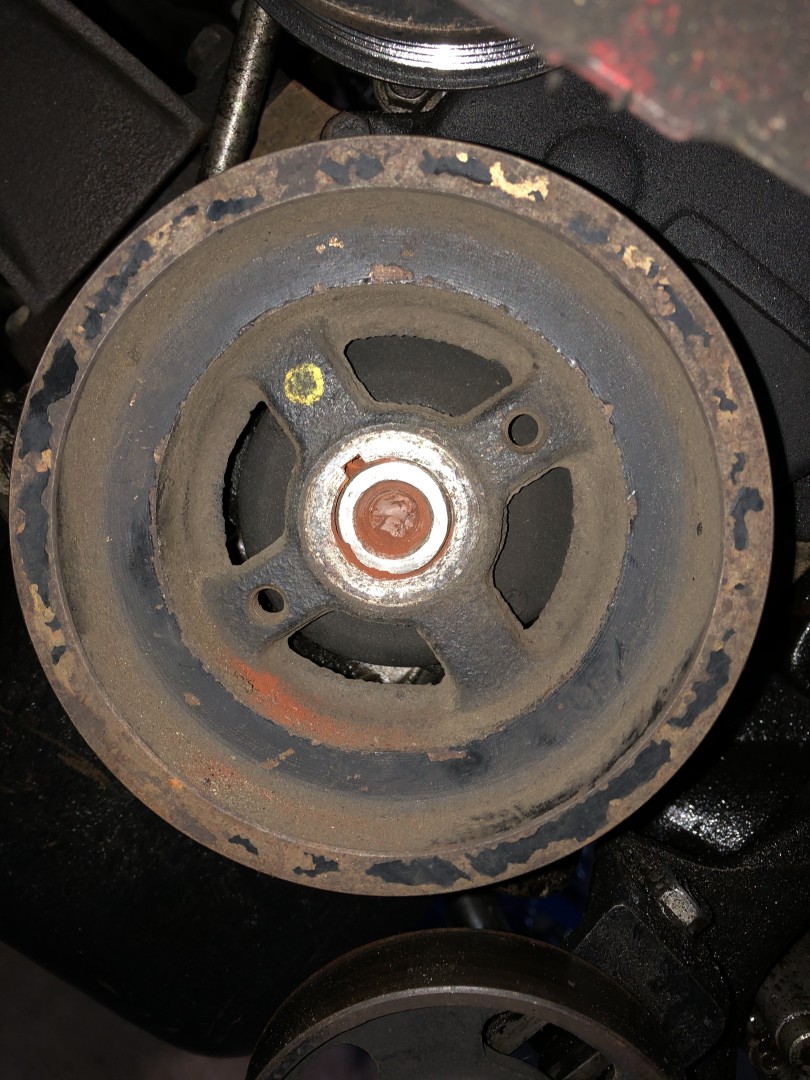 Yes, that's a broken crank bolt lol... I drilled it and an easy out broke off, then a drill bit broke off in that. So final straw was an end mill in a drill and it plowed right through. The end mill is a hero in my book haha.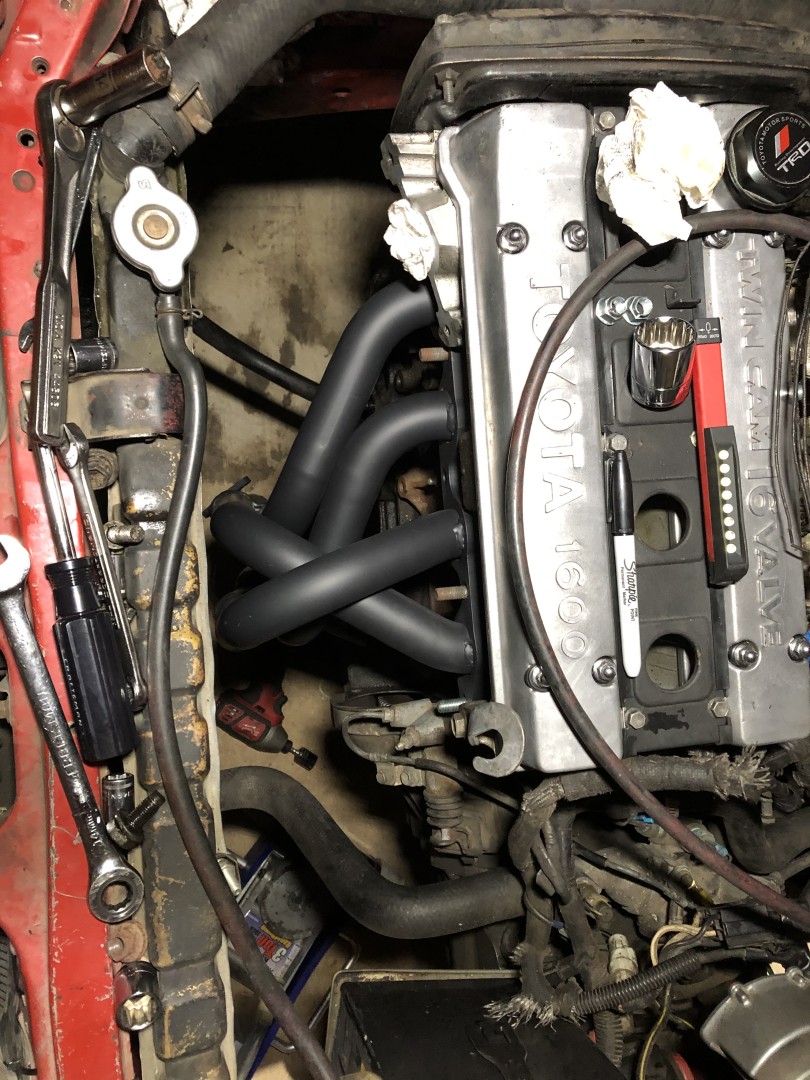 The header required pulling all the accessories to be removed... Works out cuz I got the chance to clean em all. AC is coming soon!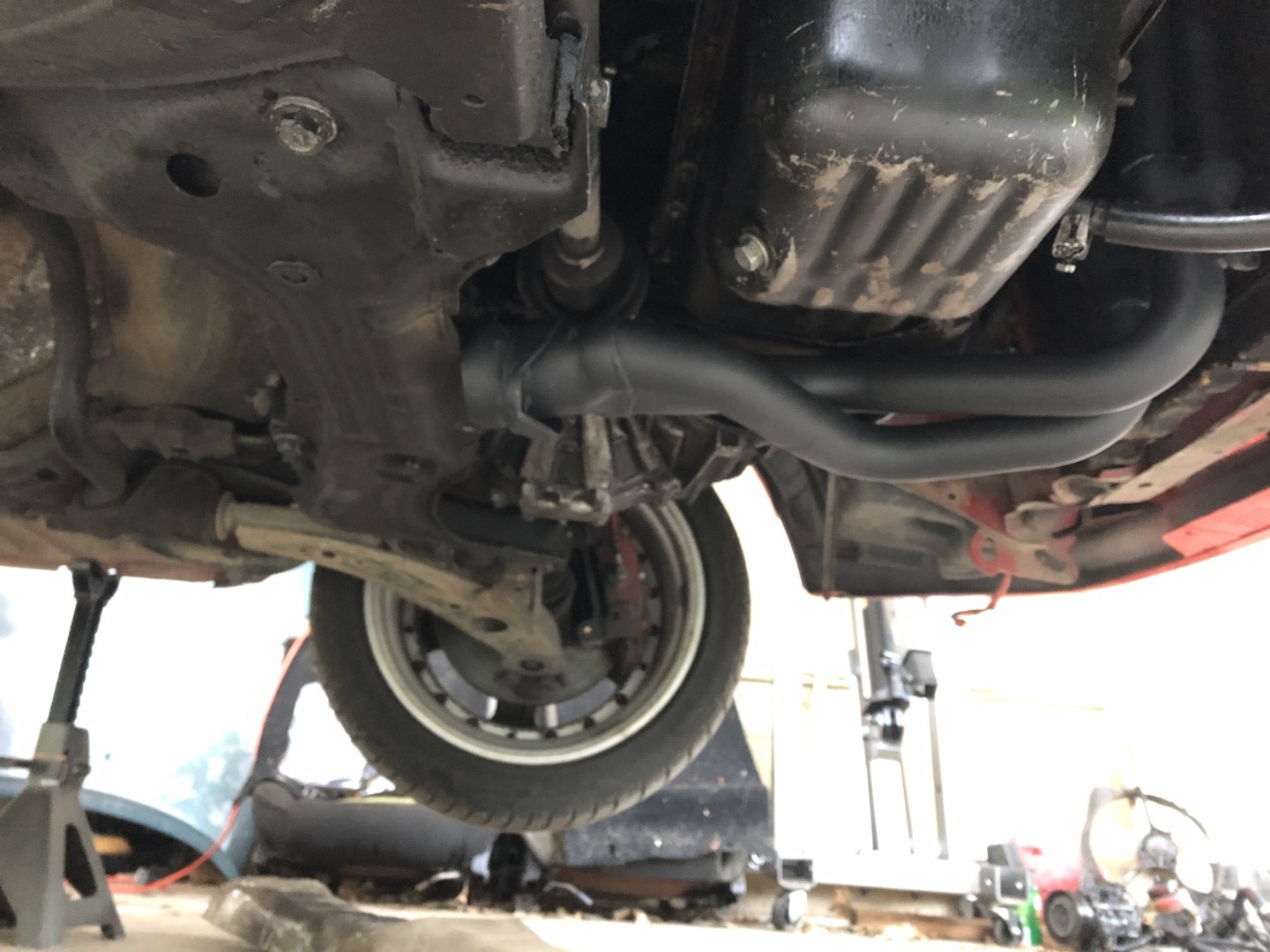 and then there's this... when I ordered it I didn't know the long version required cutting the crossmember up...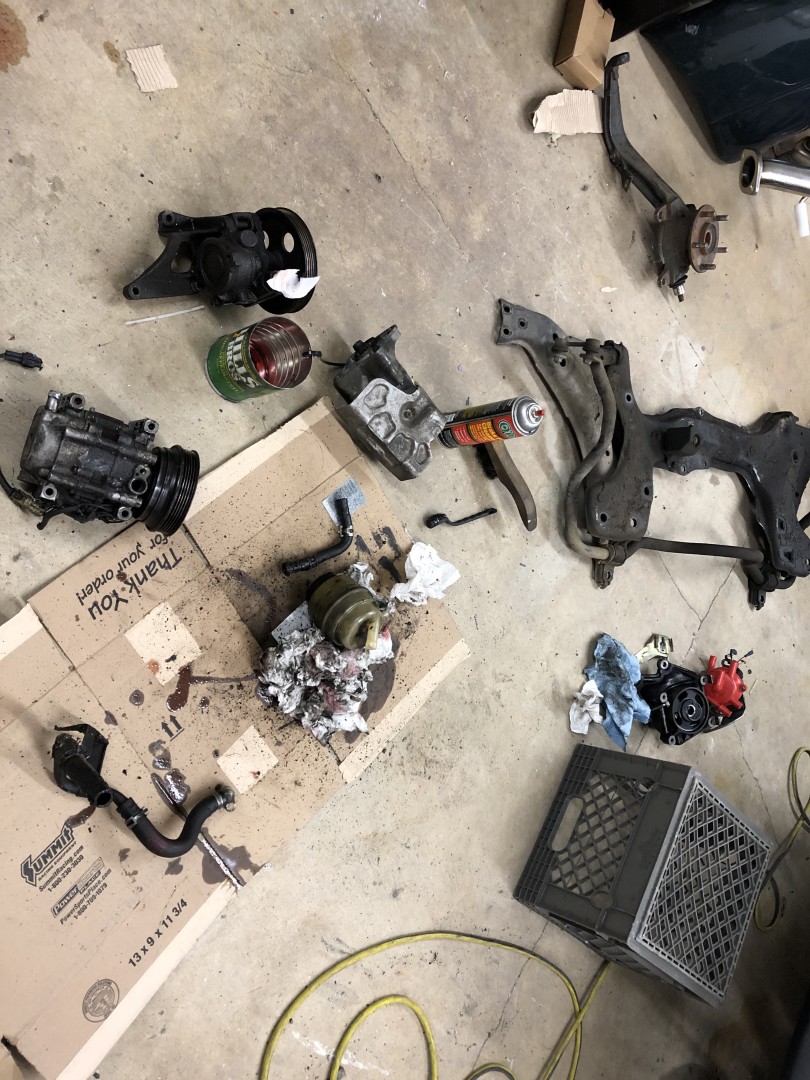 cleaning cleaning and more cleaning...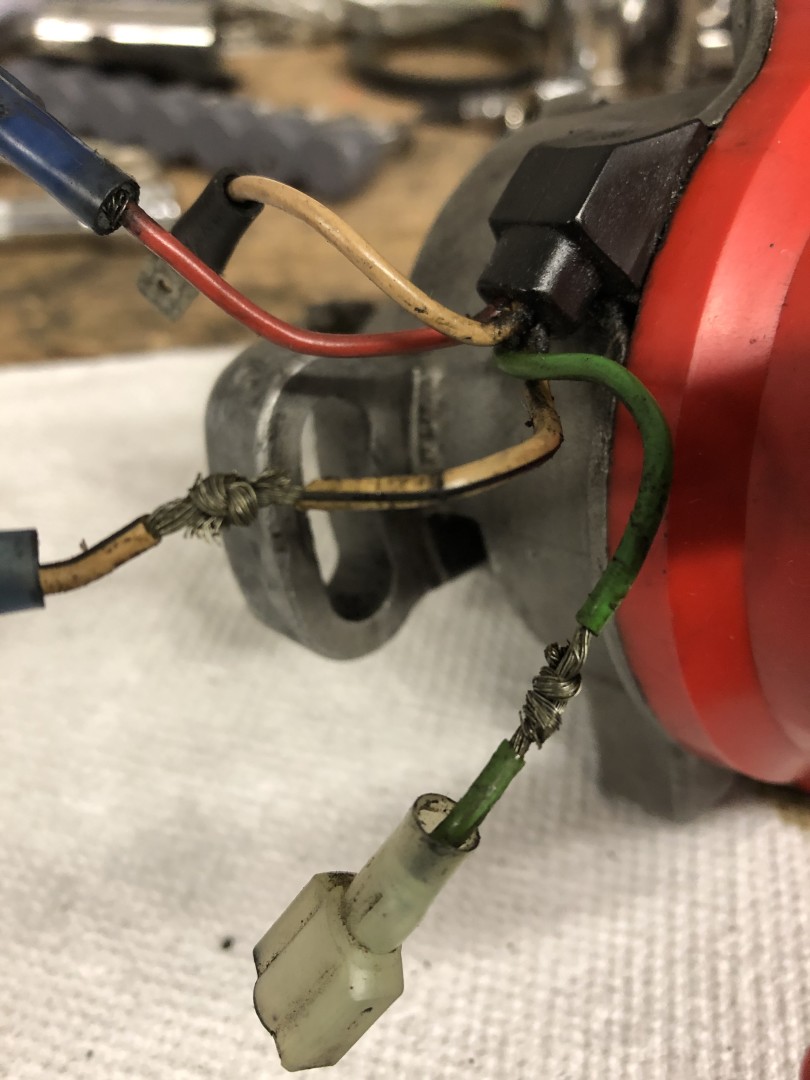 This is what the distributor was hooked up with.... I don't know how this thing ran at all...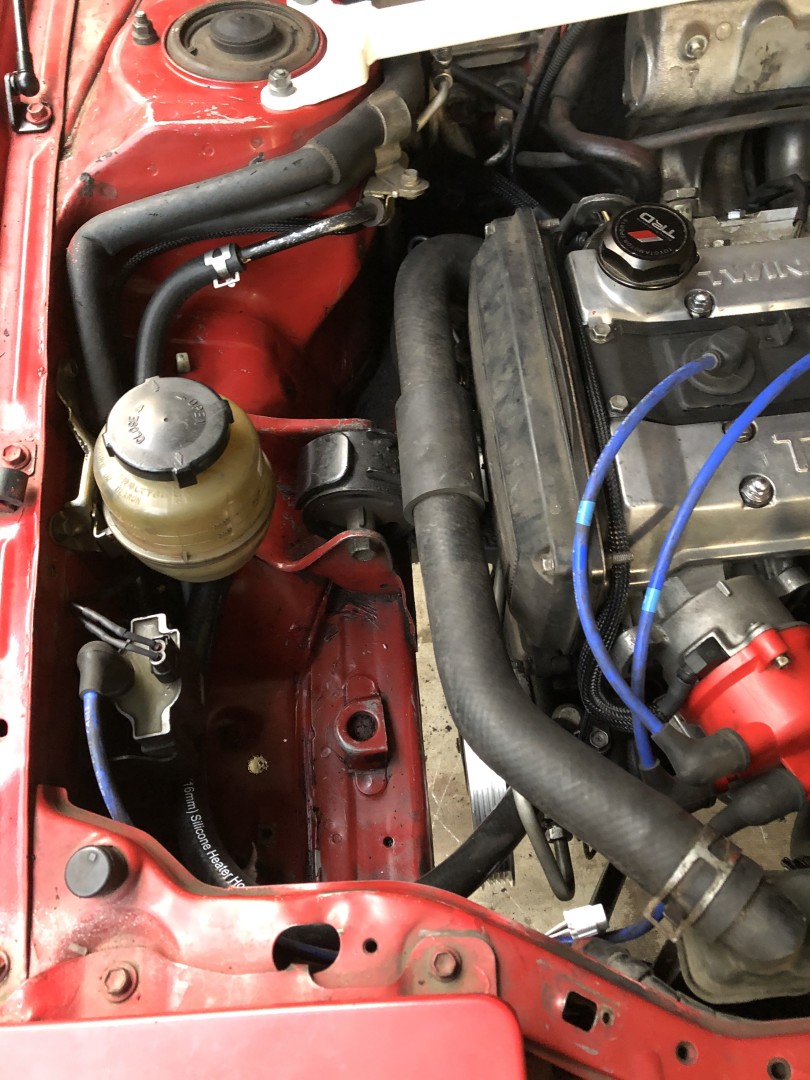 All clean and new hoses etc. could prolly be cleaner but this is a huge leap over before!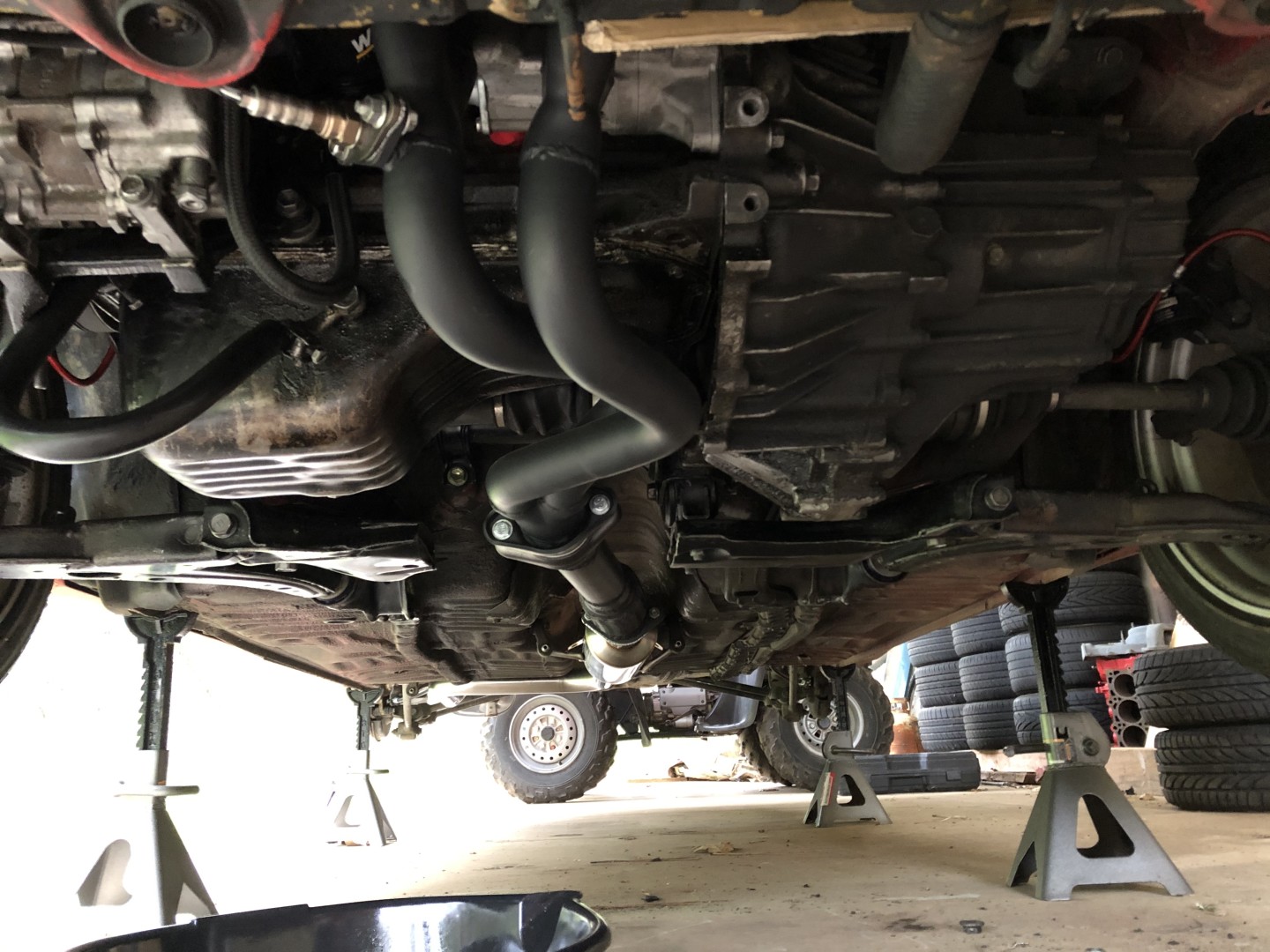 Had to hack up the crossmember to fit the header. Less than idea but at some point I'll make a new one.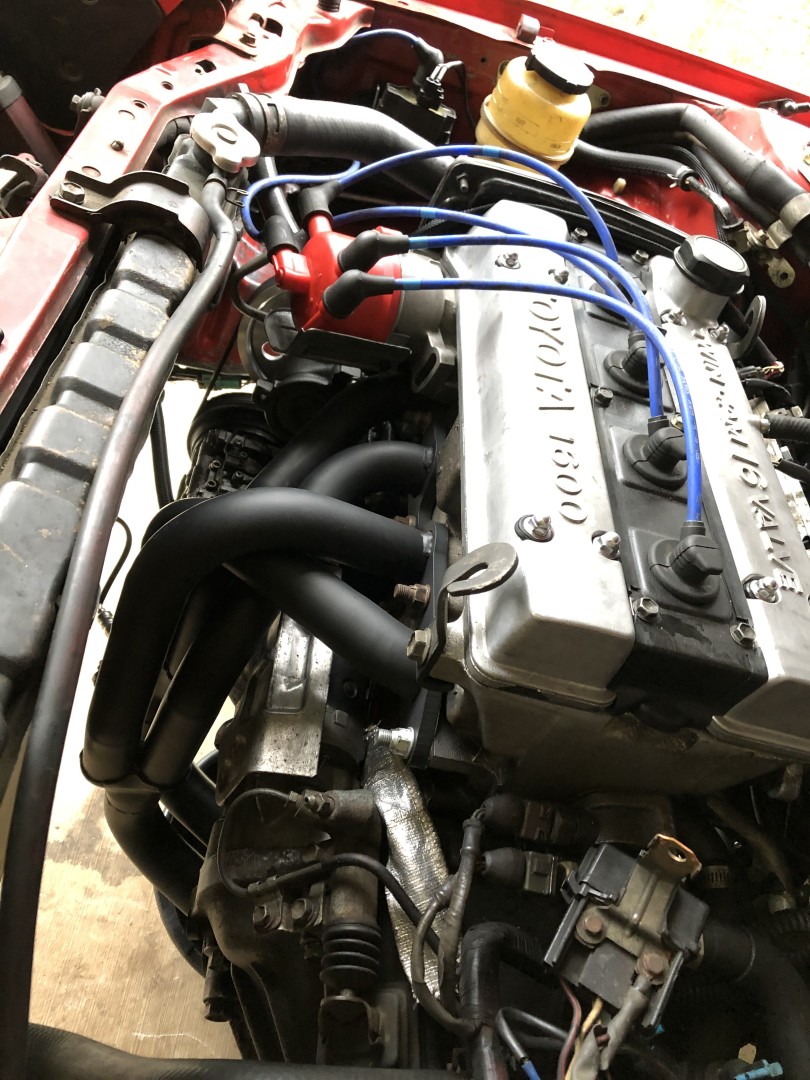 almost looks nice!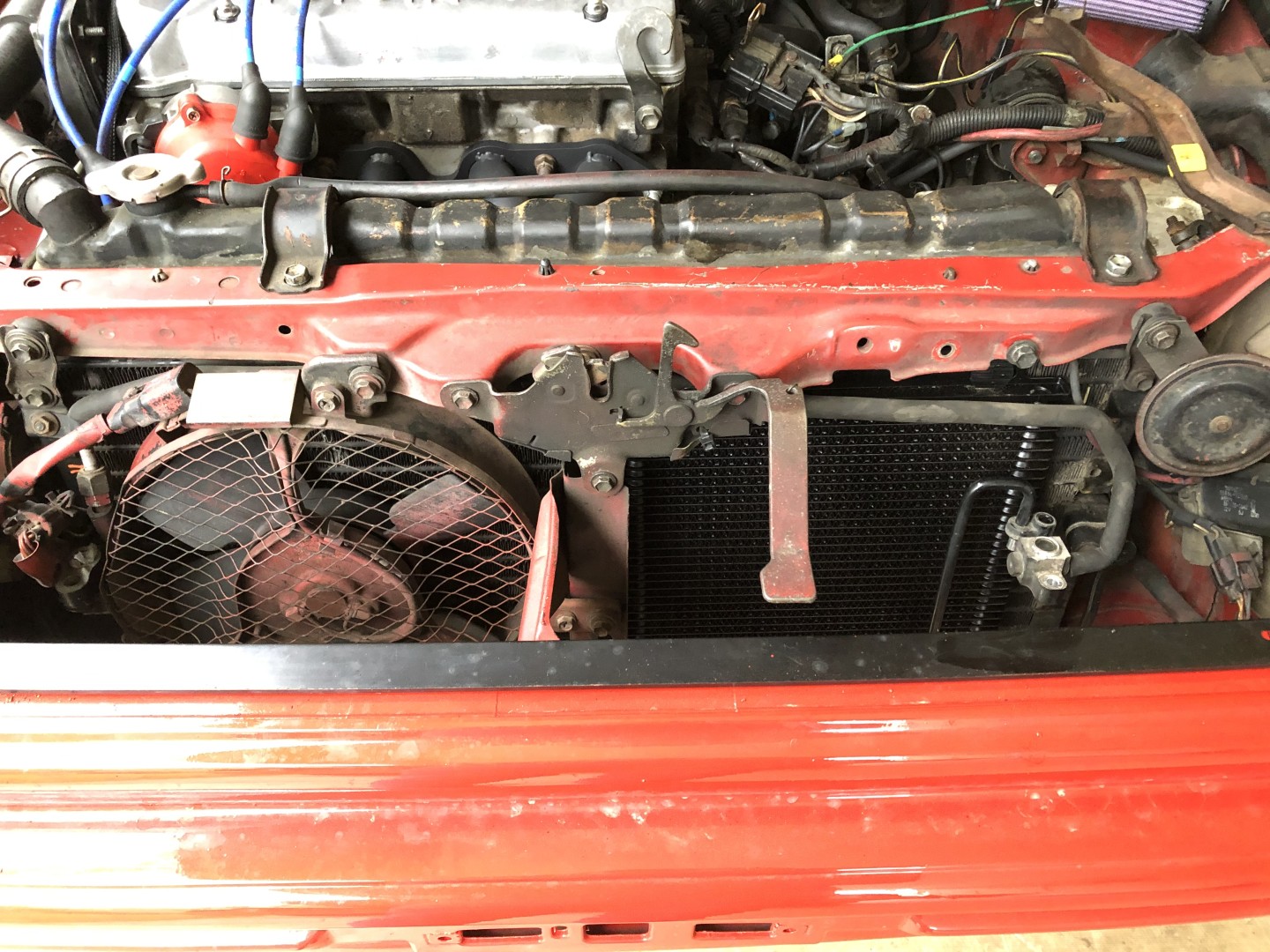 new trans cooler with all AN lines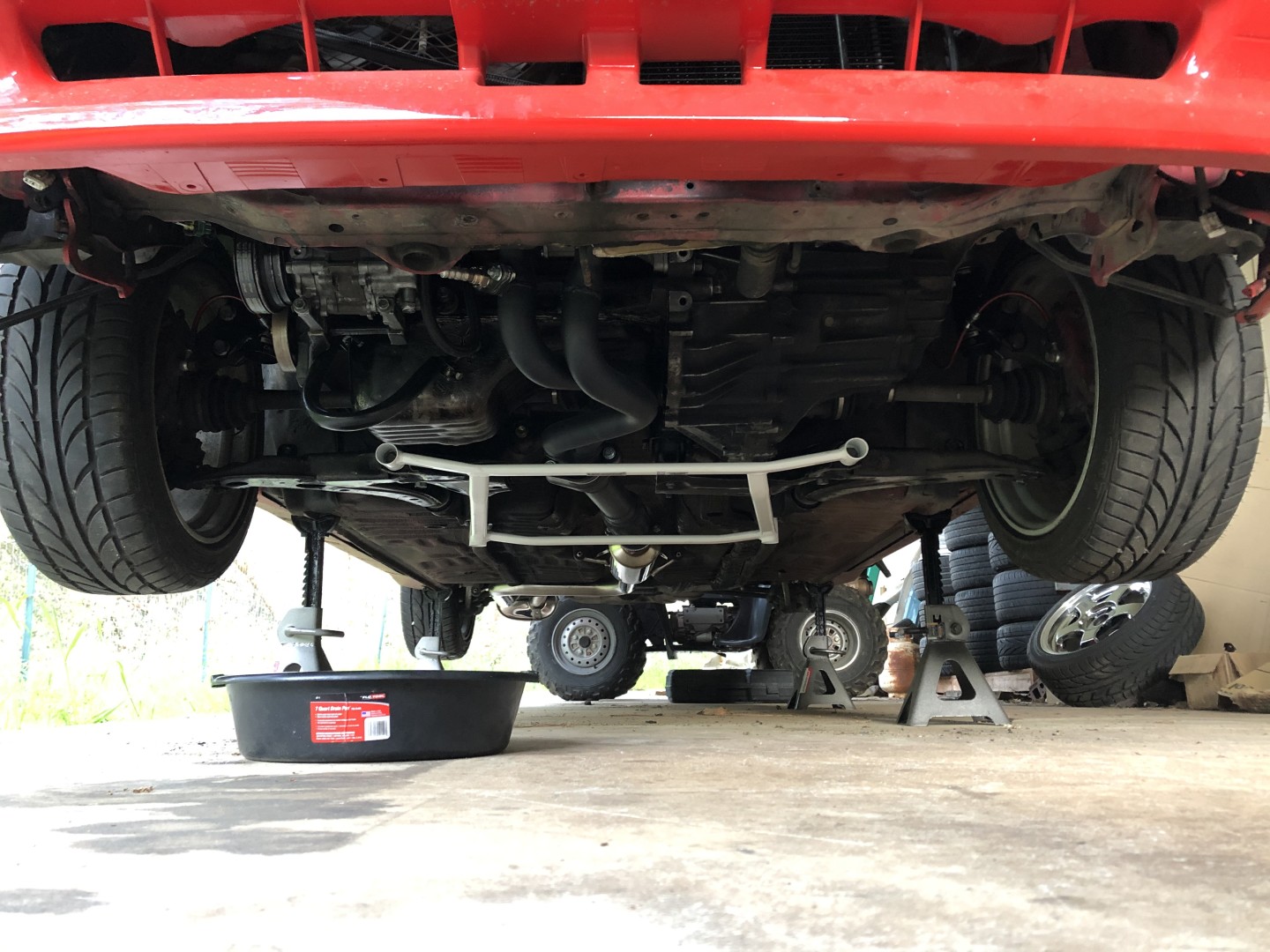 the underbrace should compensate for the lack of a crossmember now haha.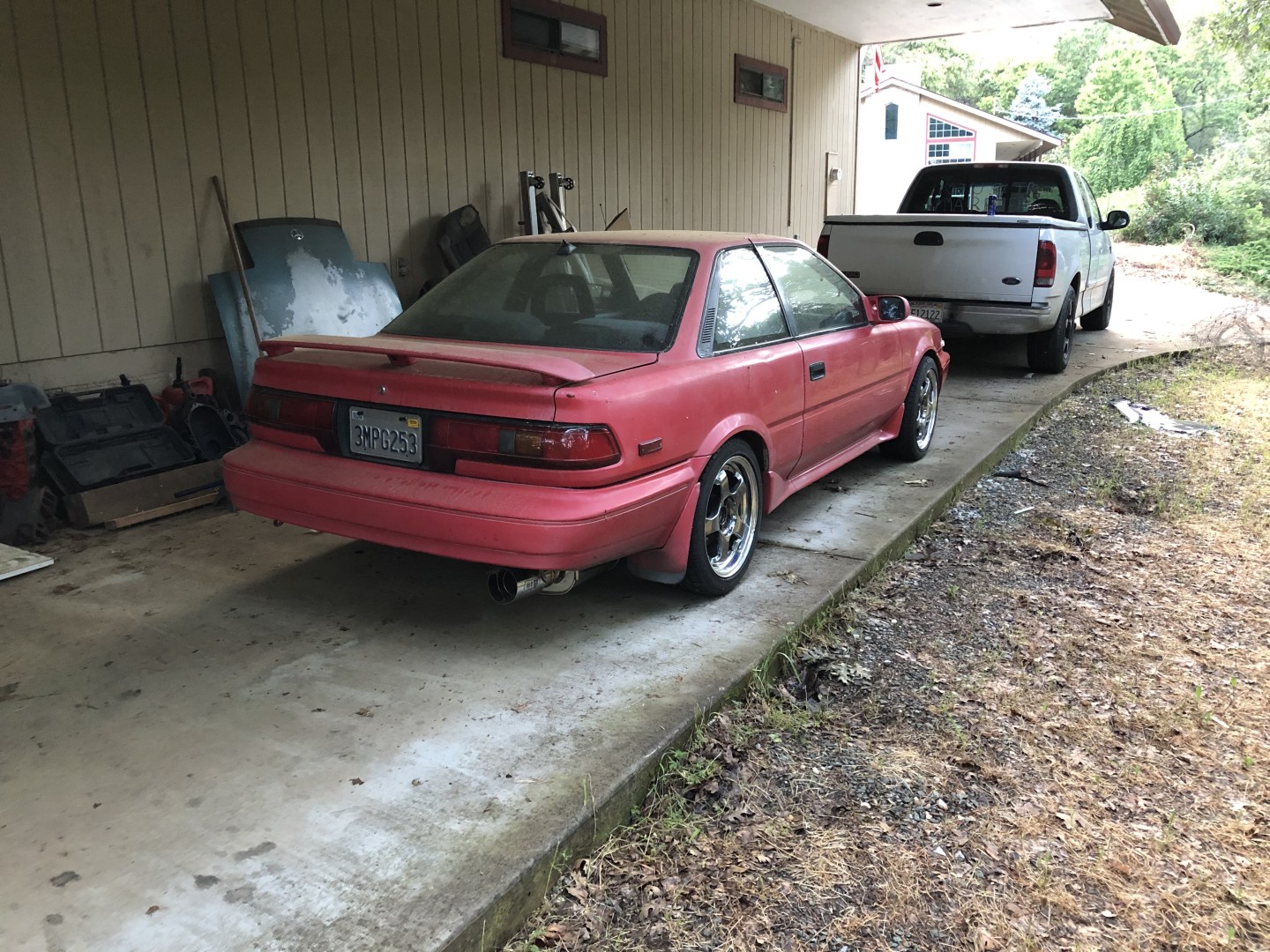 such a transformation!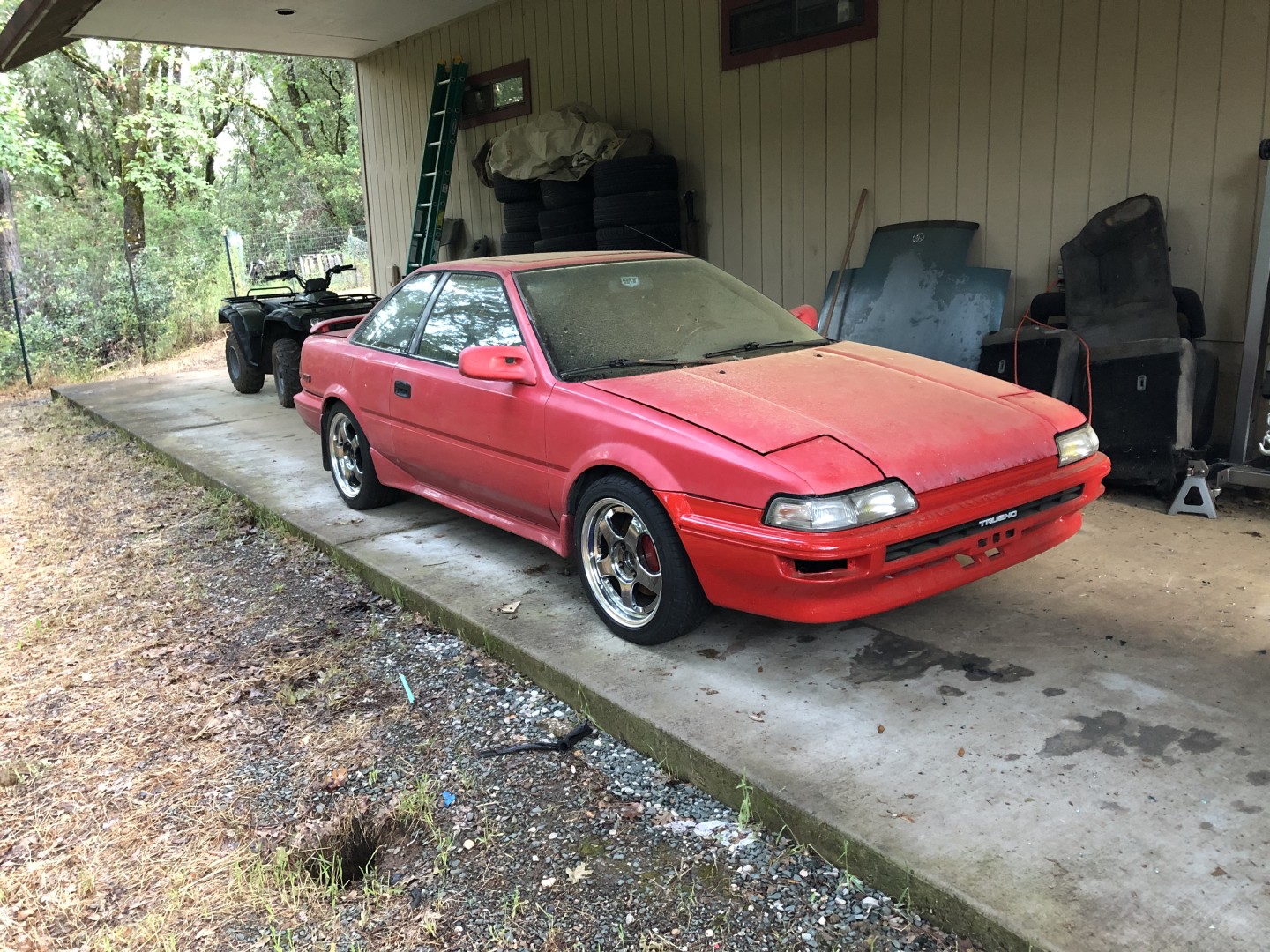 its basically almost all new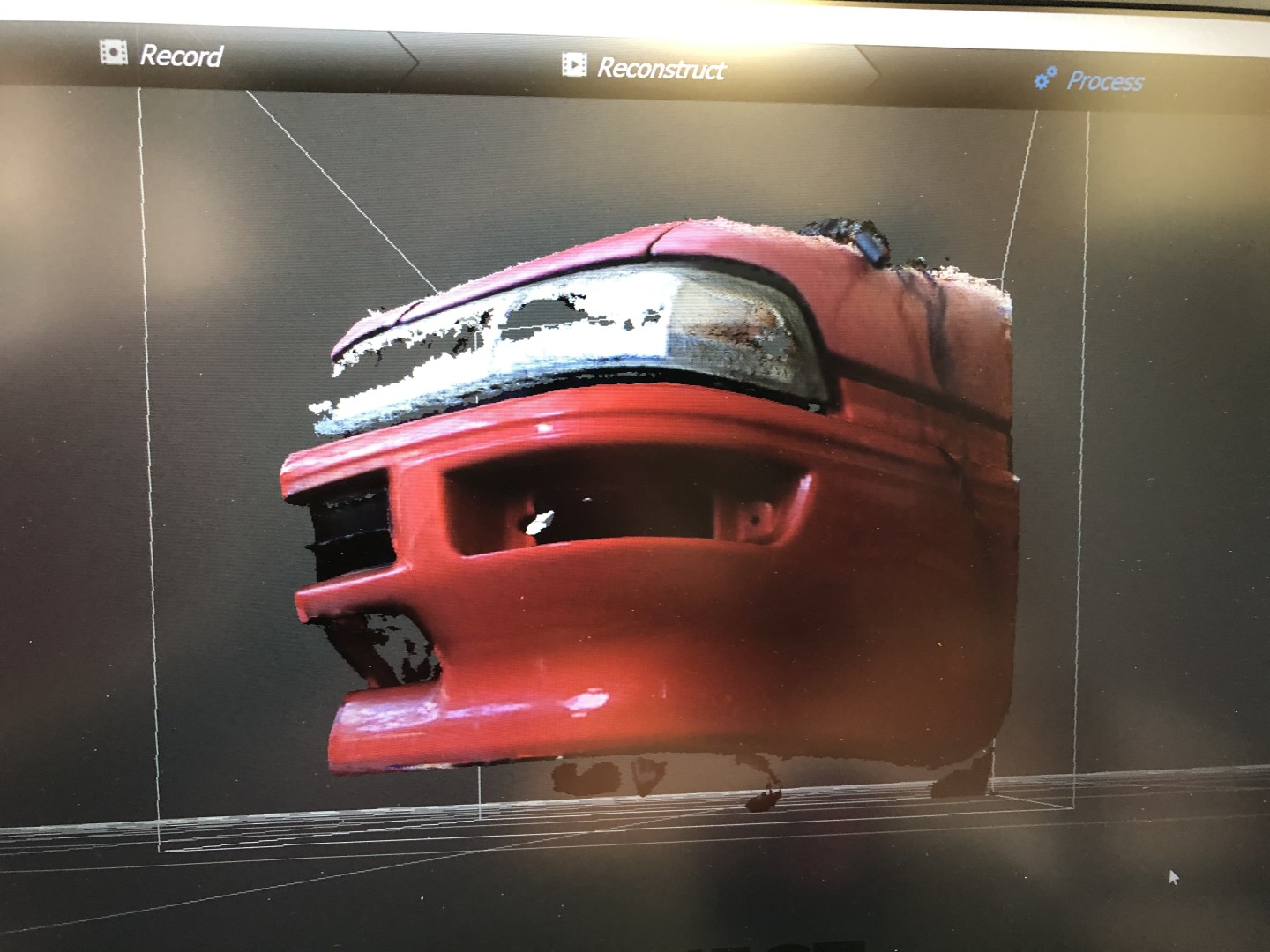 scanned the bumper to make myself a turn signal light! (but prolly a scoop instead!)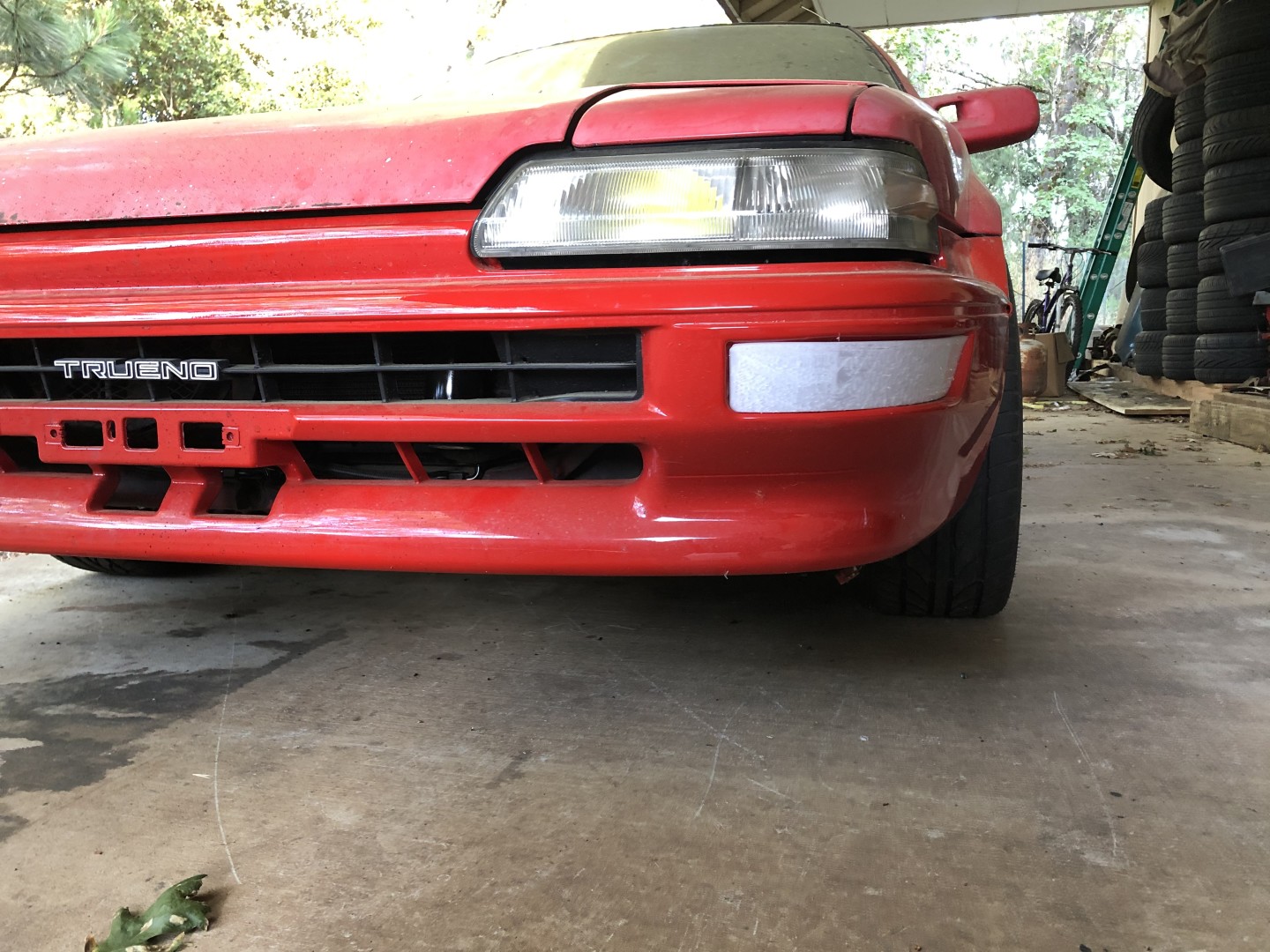 One of my prints! I'm super close to transparent!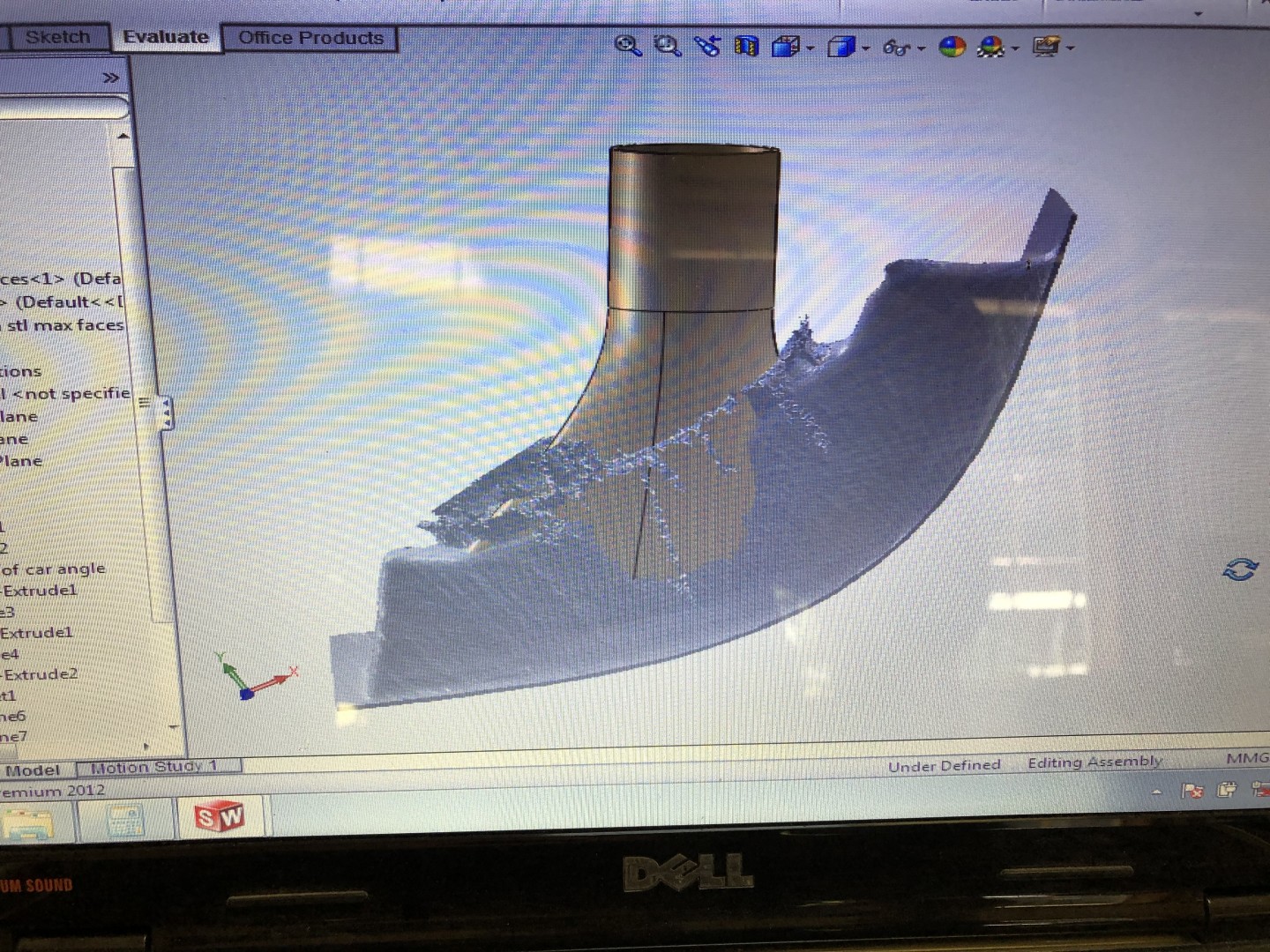 Using the scanner to mock up a scoop for the bumper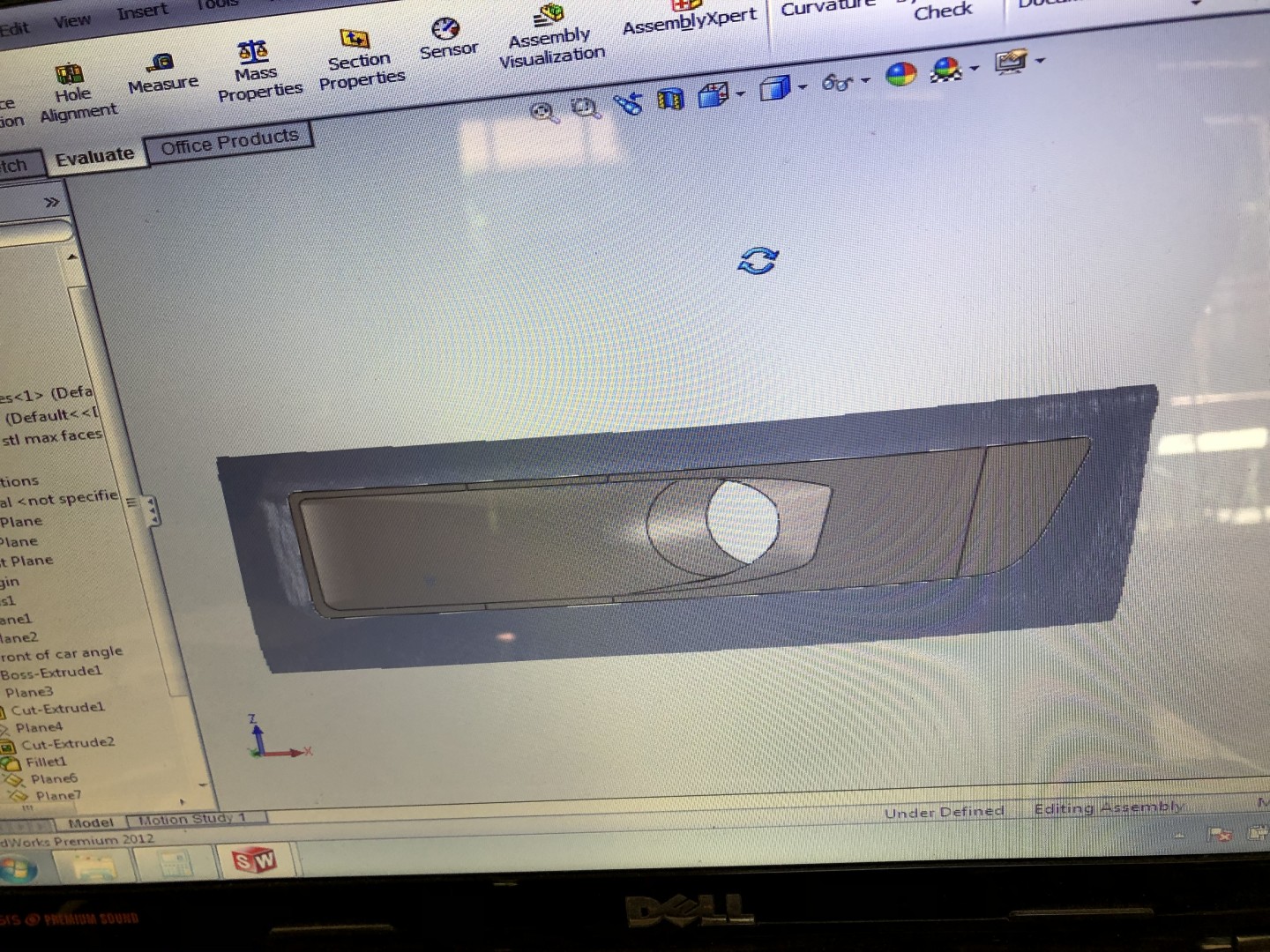 More of the scoop. yet to be printed but the lens I have printed
This was supposed to be a commuter for a long while.
It's a bit rough overall but complete and has a rebuild engine (stock one went 390k miles) so I have a while.
I bought it because I have a formula Atlantic 4age I had picked up and really wanted to do something different like install it in a fwd car. Part to spark controversy because everyone thinks they belong in ae86's but because i think it would mesh with a fwd platform really well.
For those who don't know the Formula Atlantic racing series is one similar to F1 but with high revving 4 bangers.
These 4ages were known to see 11k rpm and make ~260hp out of a 1.6L.
Dry sump, individual throttles, massive cams round out the setup.
The previous owner did a very poor job of maintaining it overall with ghetto fixes abound.
After chiseling/wiping the inside of the coating of Coca Cola syrup it's startig to seem like a real car and everything isn't sticky!
I added a momo shift knob and steering wheel, a set of recaro seats and I'm trying to piece together the AC.
It's very slow but rev happy comfortable and great on gas.
I have a few more cleanup parts and plan to redo the suspension so it's a bit less wobbly.