1966 Ford Mustang
By JRStang
You must be logged in to rate content!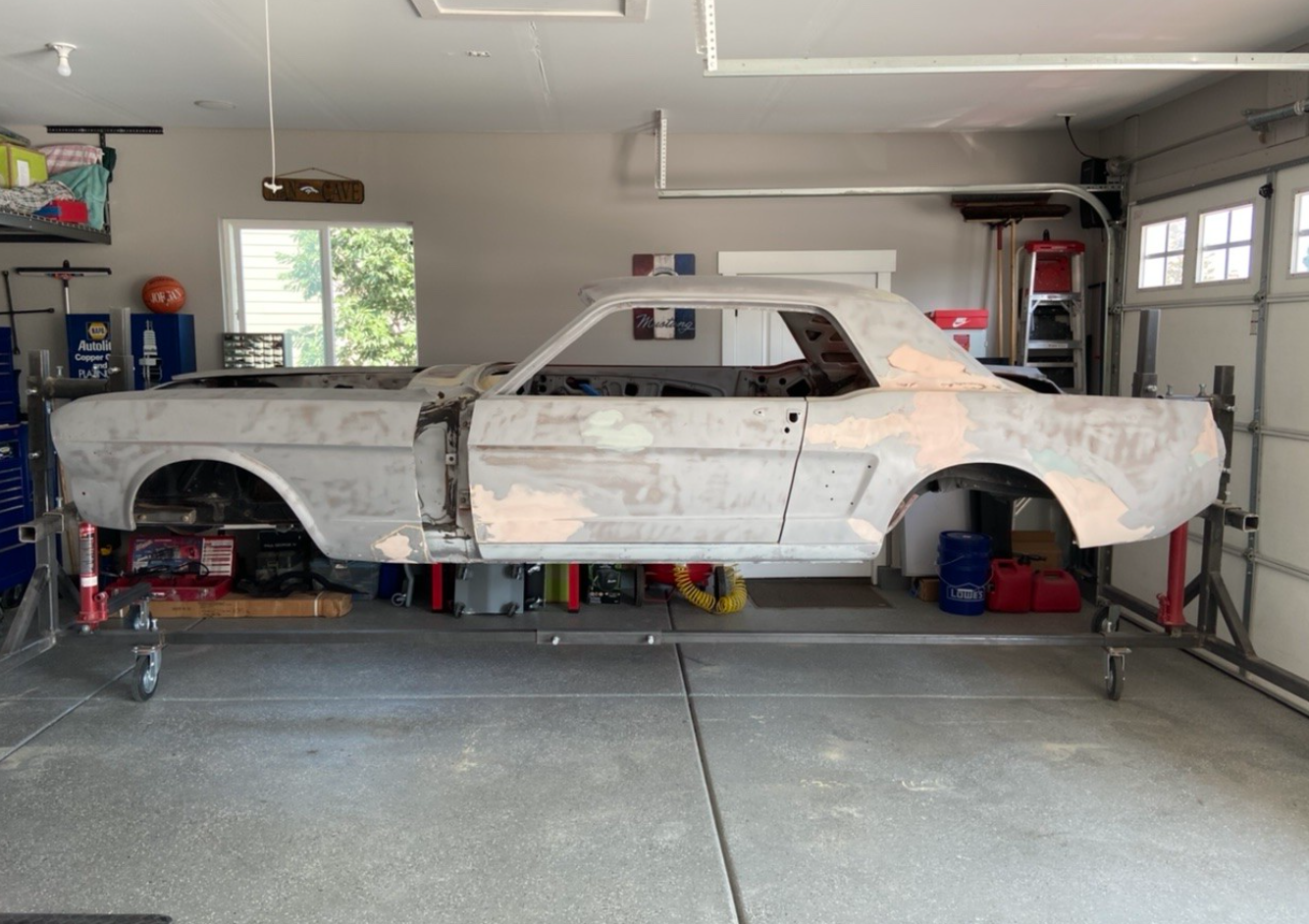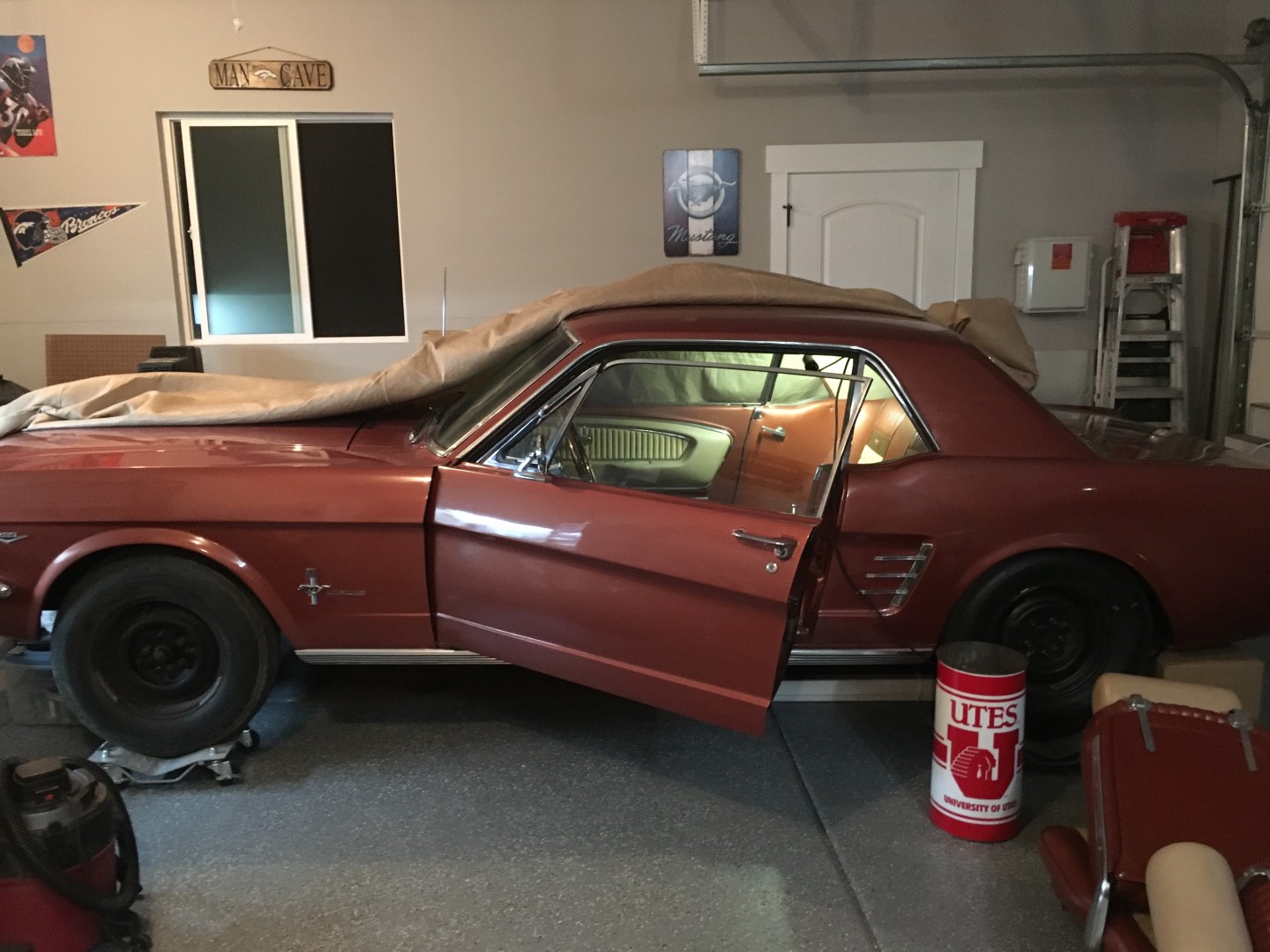 8/22/19 - Where it started. Brought this home from my Grandpa's garage where it has spent most of it's life since 1975. Grandpa bought the car in 1969 from the original owner and had been attached to his Emberglo '66 ever since.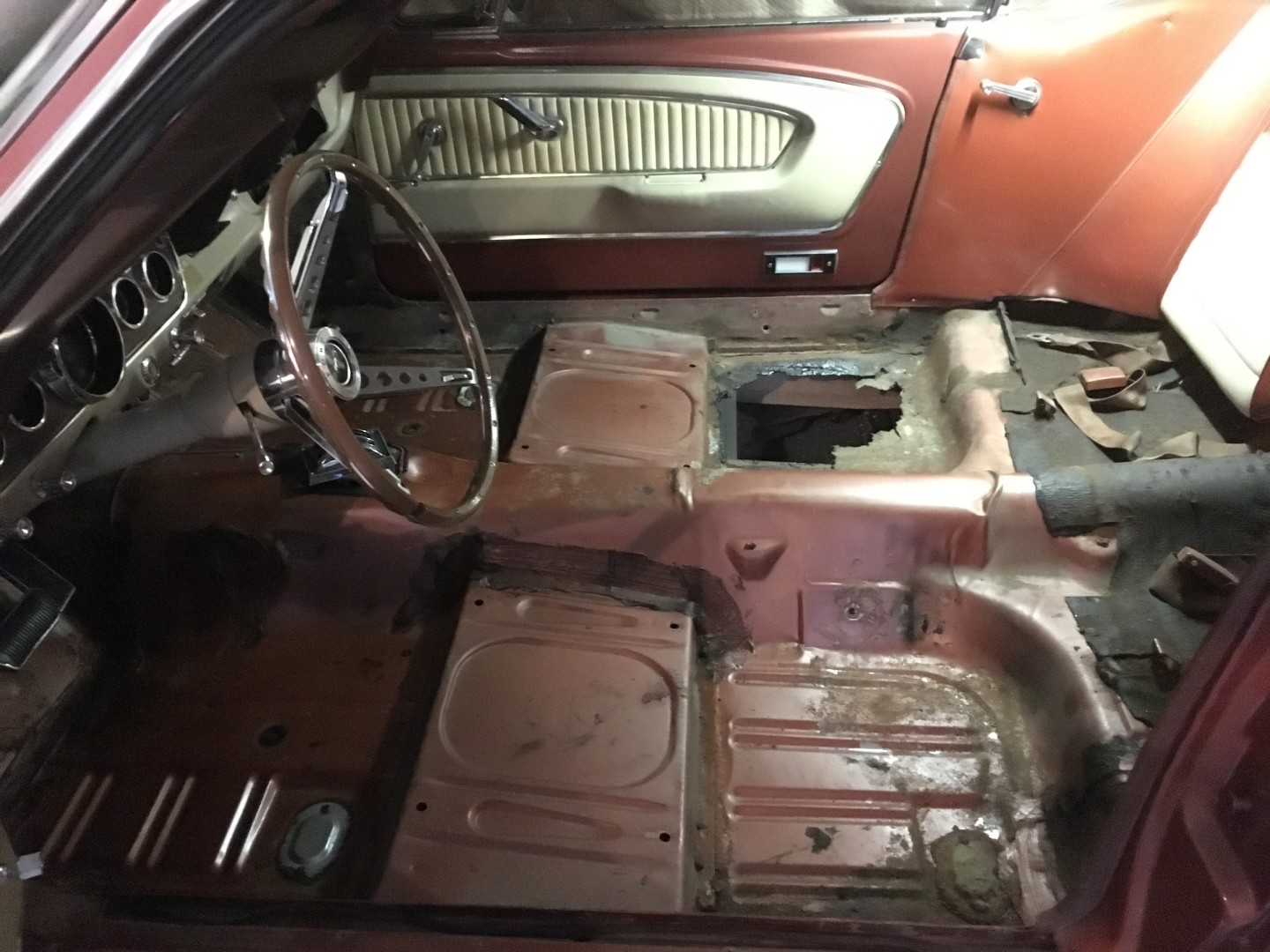 Unfortunately, even living in a climate controlled garage at nights could not make this Pony escape the harsh reality that it lives in Utah, where we use salt to melt the snow and icy roads.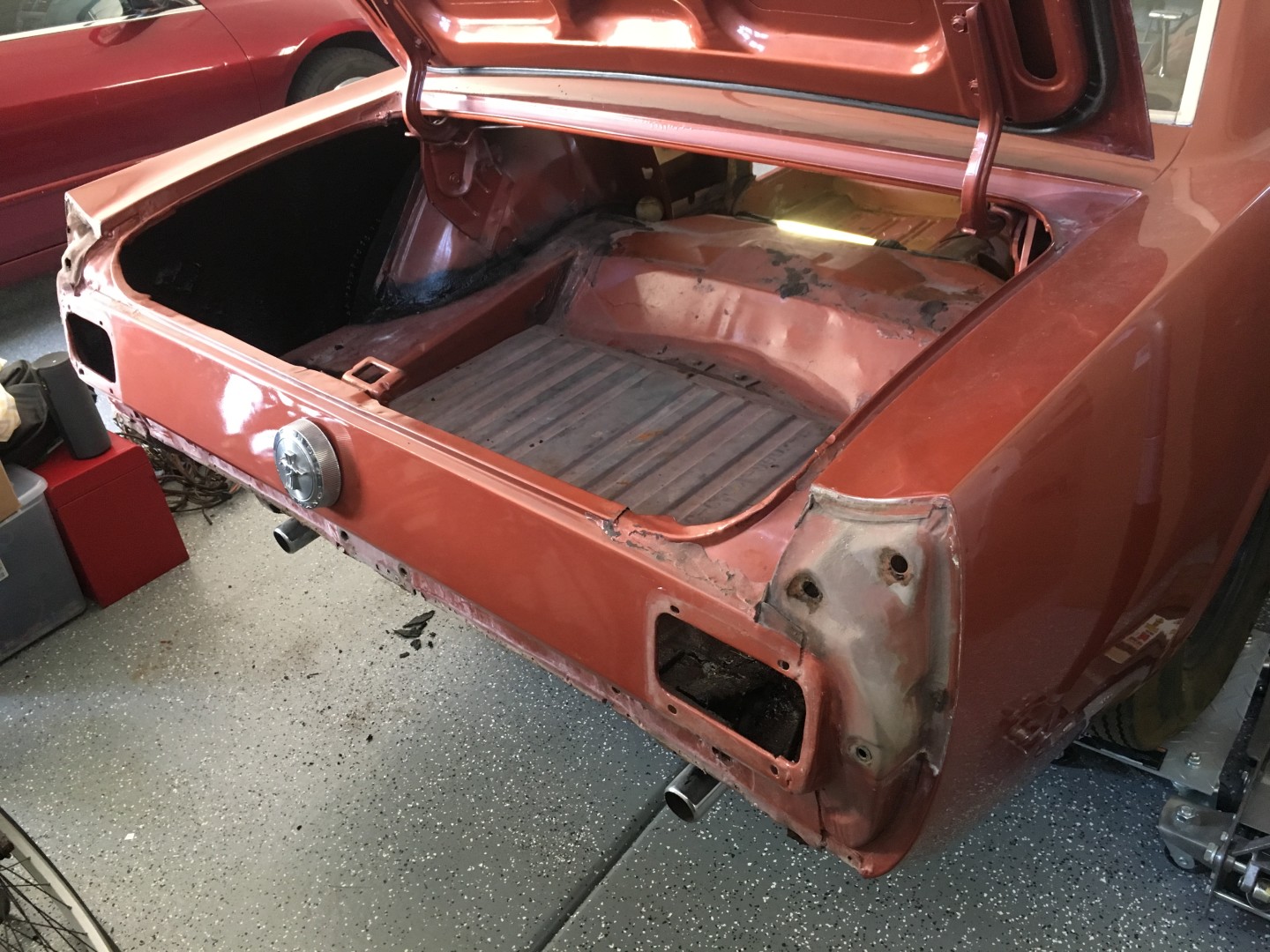 As I continued to disassemble the car, I found more and more damage from over the years.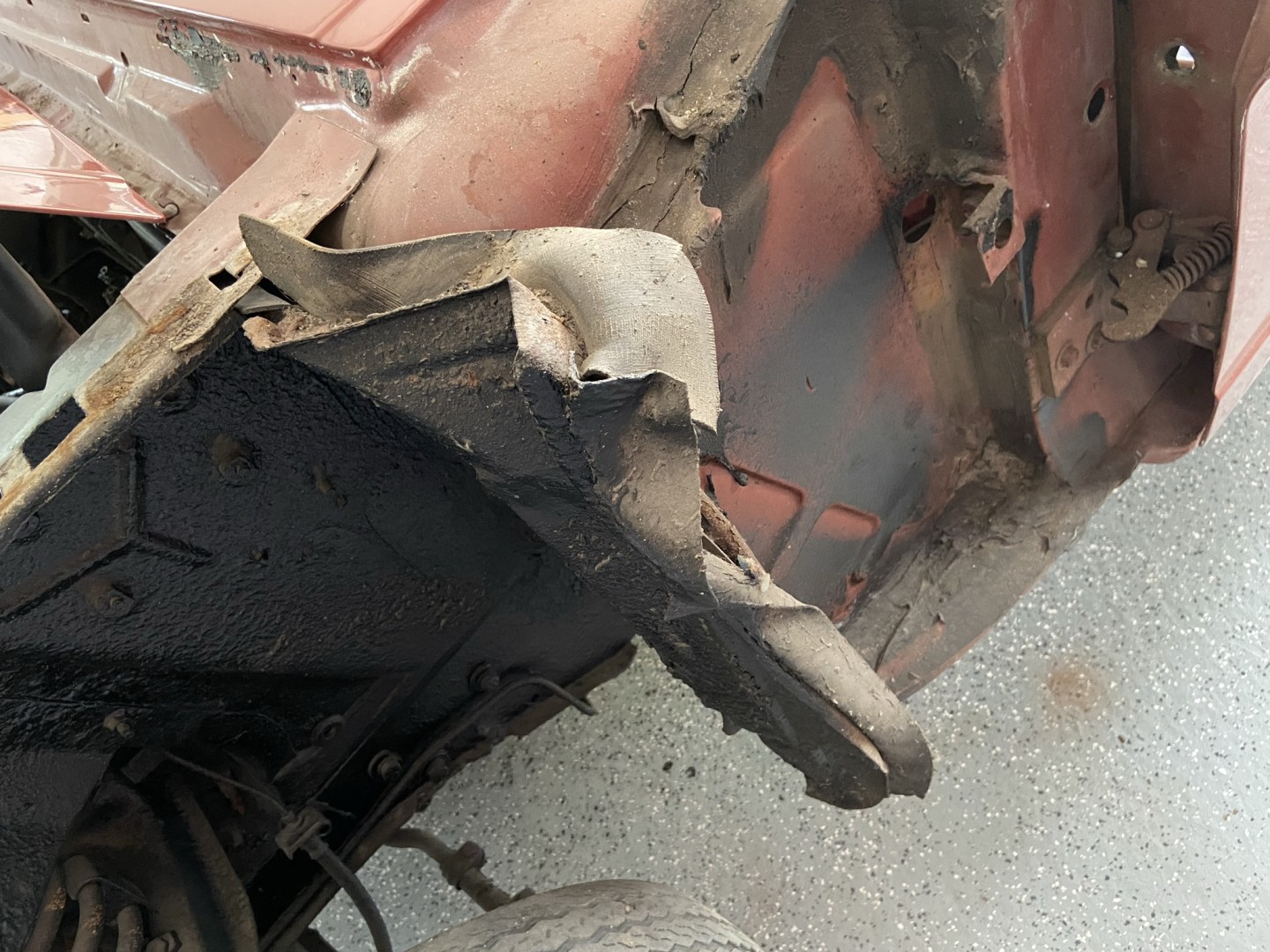 The left front fender had been replaced, but the shop didn't bother to even straighten out the inner fender shield, let alone replace it as they should have.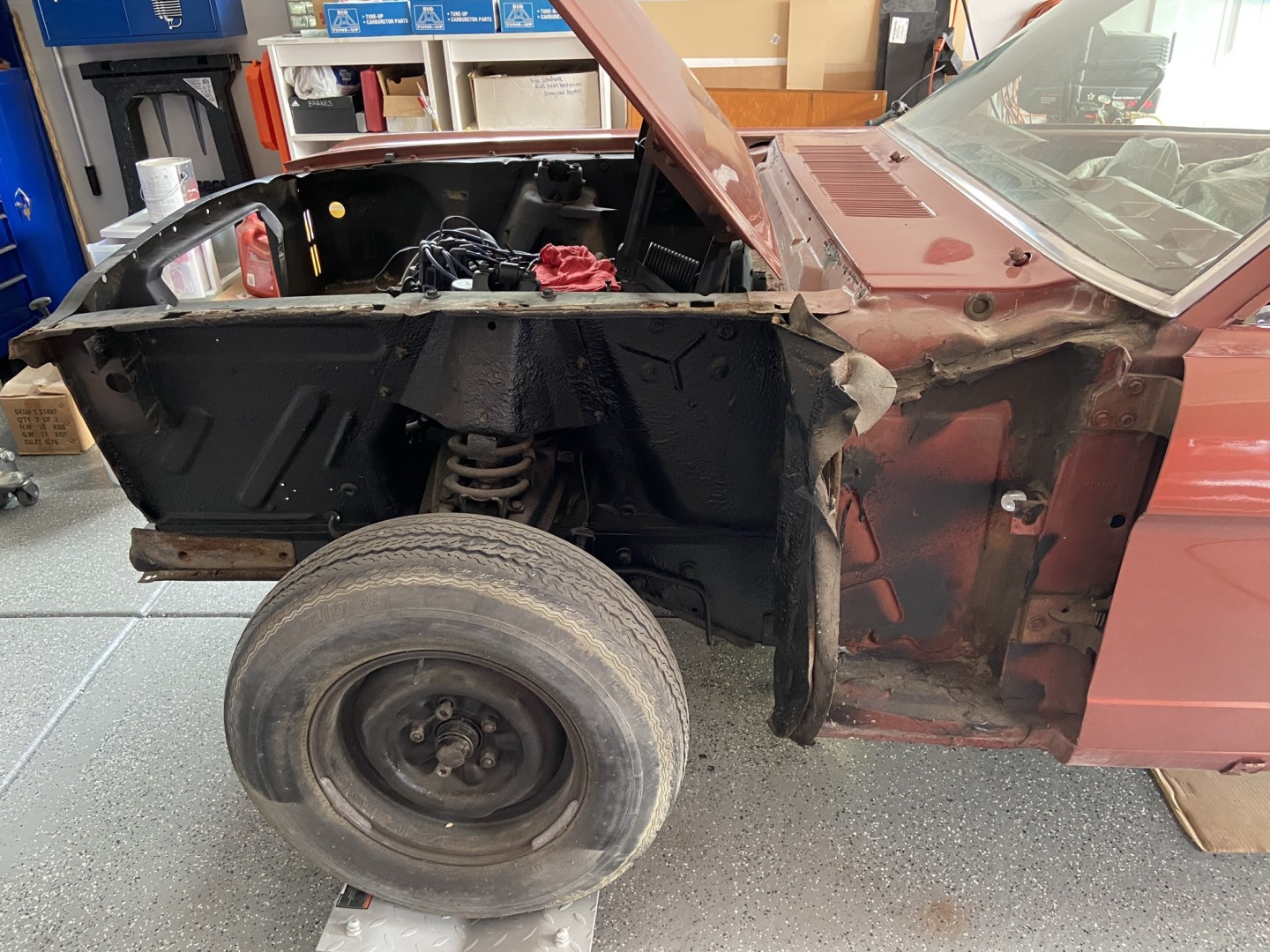 What made the car "look" really nice from a distance was the years of rubberized undercoating that was sprayed all over the underside and inside the fender wells and trunk. This just covered up the bad and makes getting to it all a real chore.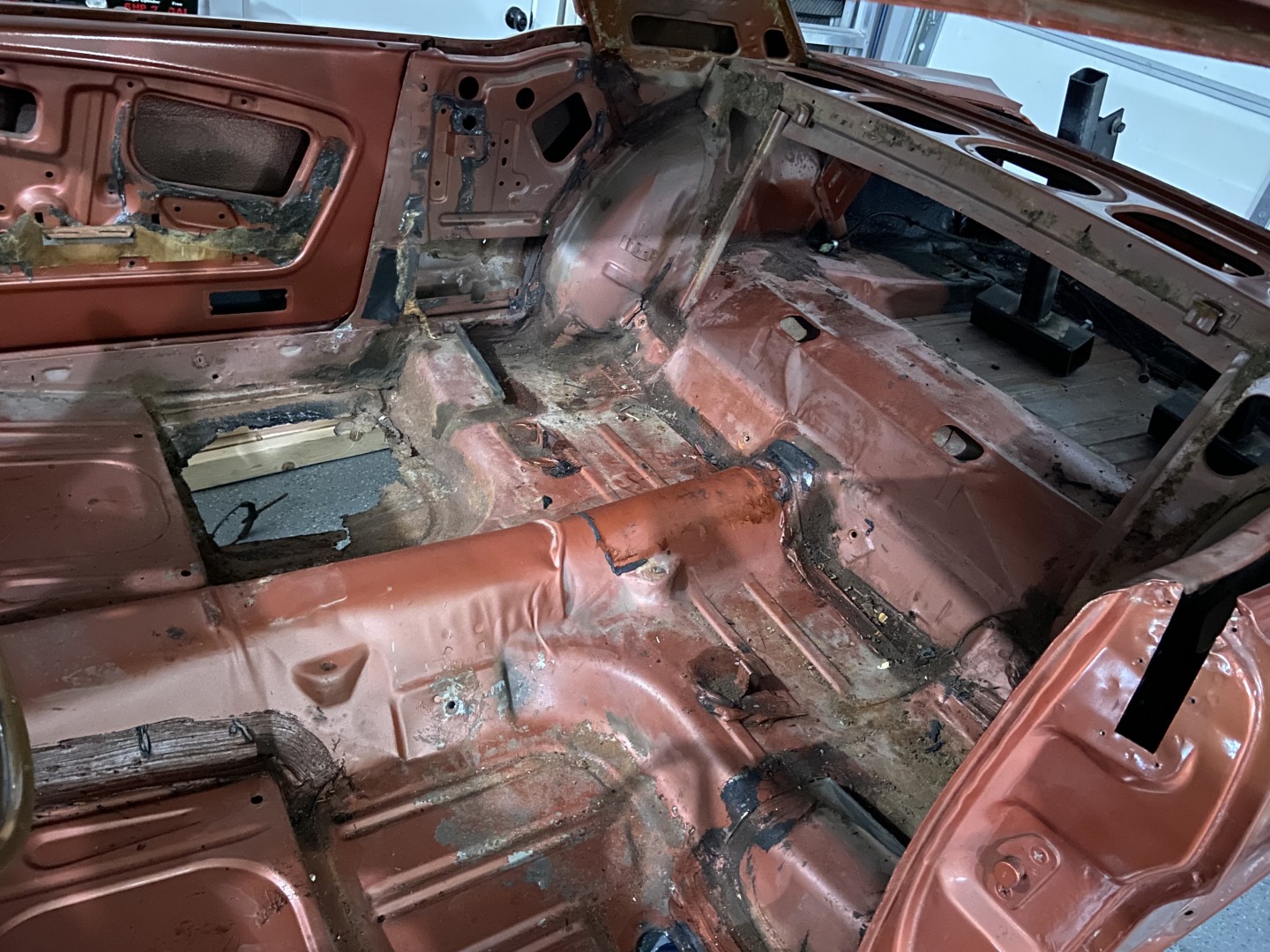 The wrinkle in the trans tunnel, right in front of the rear seats, is from a rear end accident back in the '70s. The trunk floor was so bad that only three bolts were still holding the gas tank in place. I think their idea of repairing the car was to pull it mostly back into shape, graft on some less damaged fenders and finish it off with a gallon or so of plastic filler. I gotta say though, the paint looked great! Too bad I had to remove it all to evaluate all the damage.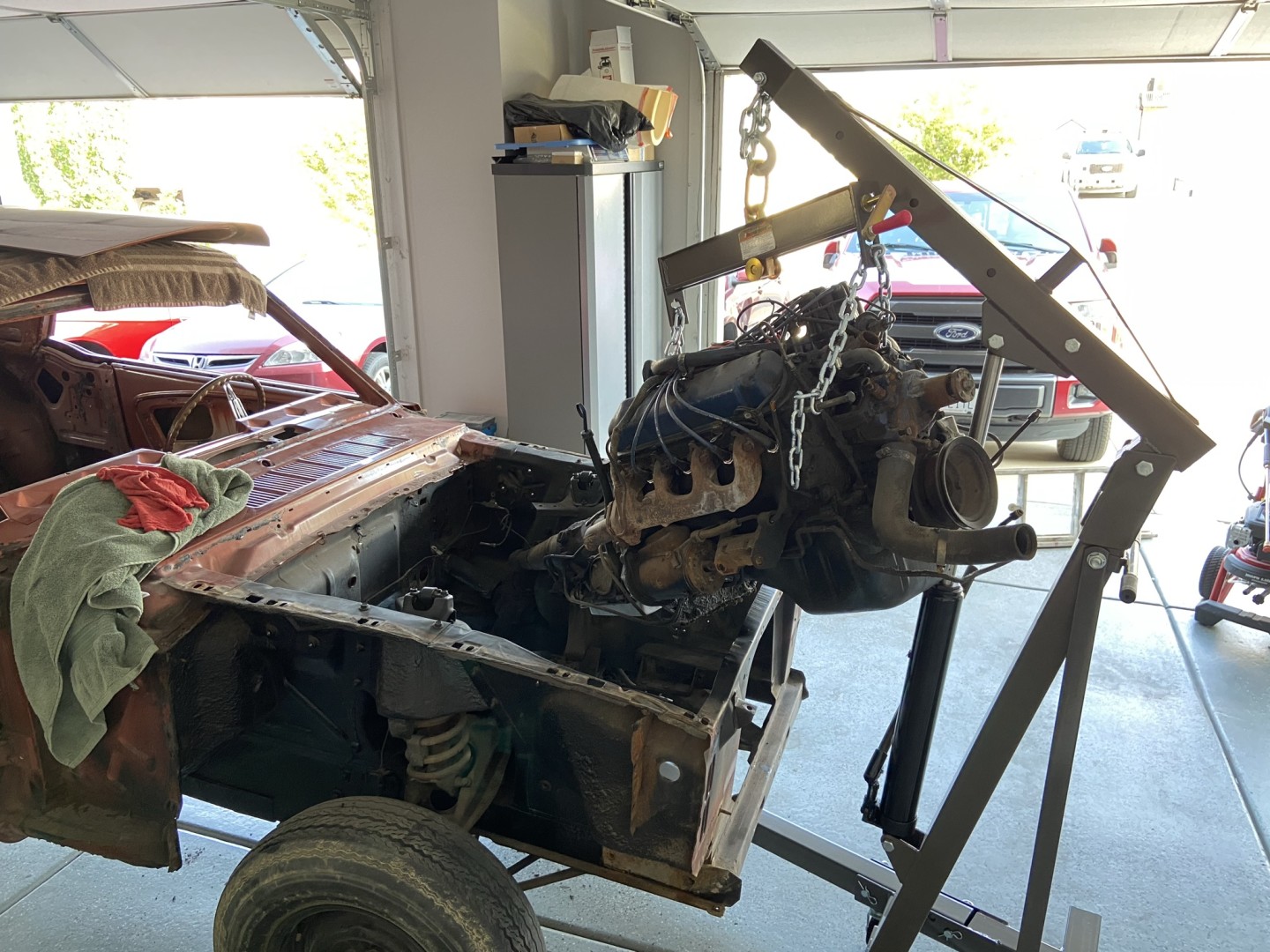 Pulled out the 289 4bbl A-code and C4. Barring a big change in plans, these will not be finding their way back in the car. Currently planning on installing a 3.5 V6 EcoBoost. I've got one of these in my F-150 and am thoroughly impressed with the blend of performance and efficiency. If only they sounded like anything more than a bubble pop pull toy.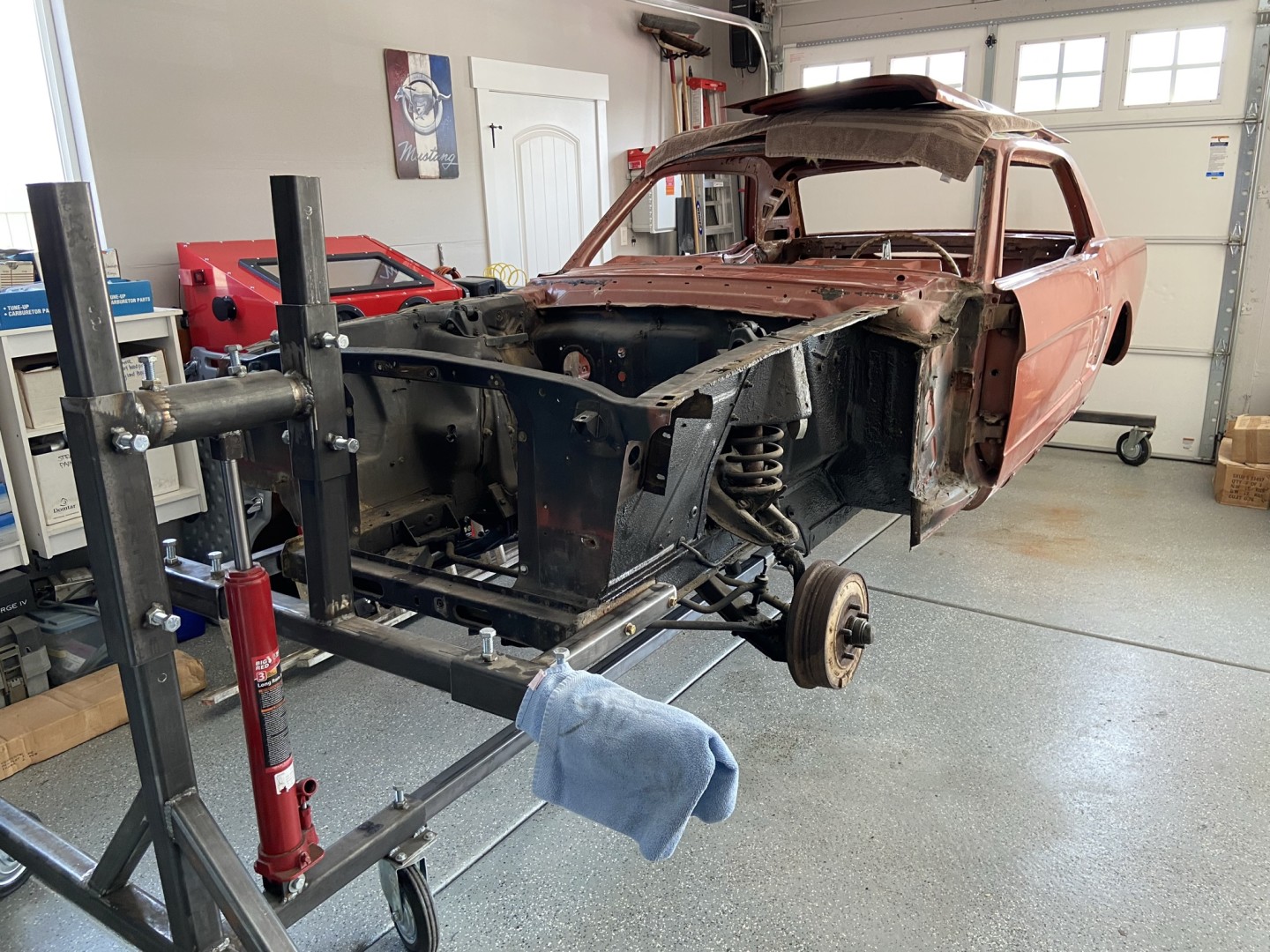 Put the car on a rotisserie in order to get the best of the media blasting and easier access to remove as much of the rubber undercoating as possible.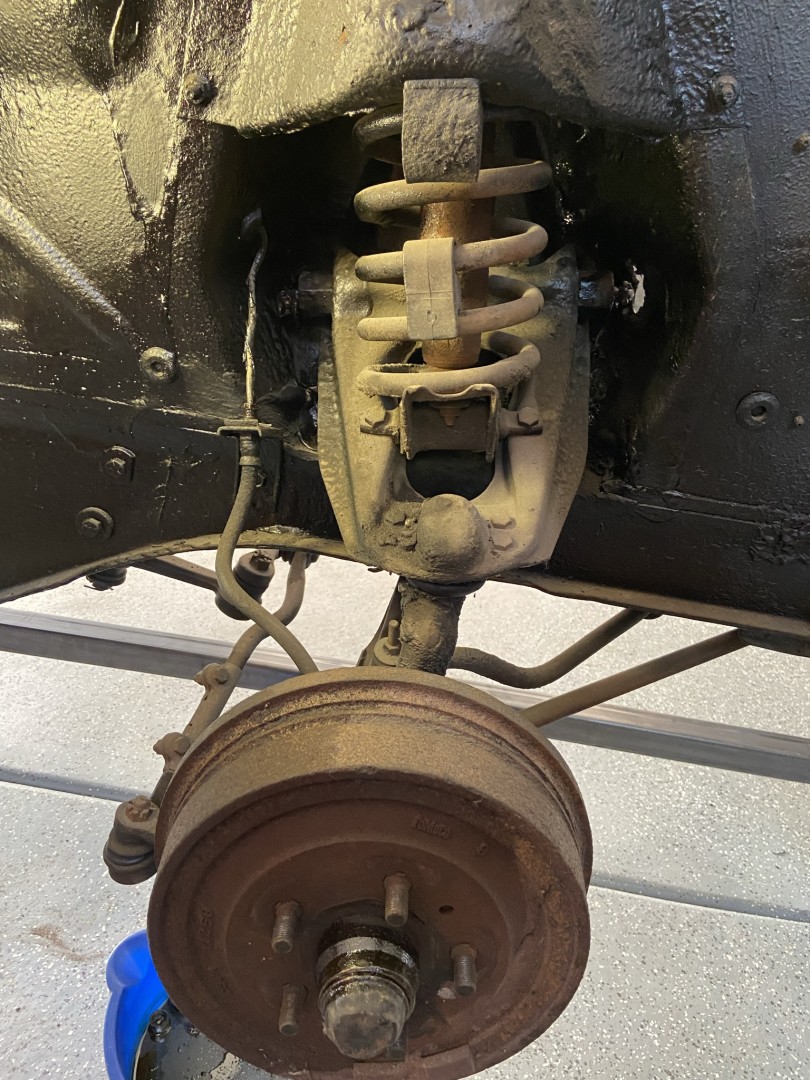 More stuff that will not be going back in the car. Switching it up to a Mustangs to Fear coil over Mustang II style with 4 wheel discs. Plan is to drive this thing everywhere. Comfort and safety are jobs one and two.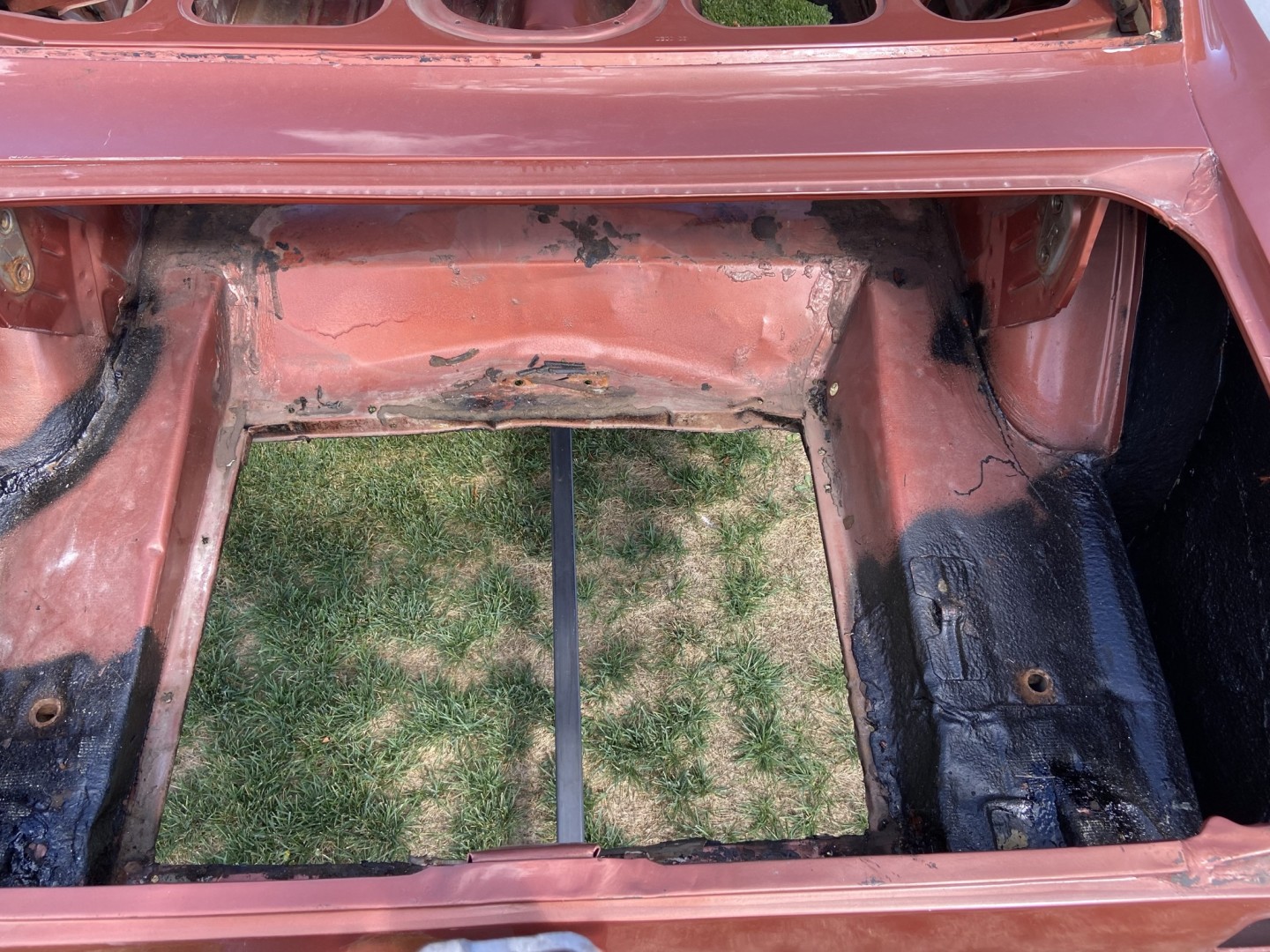 The wrinkled trunk with the not so square gas tank opening and rubber undercoating sprayed over all the other messed up metal and rust spots.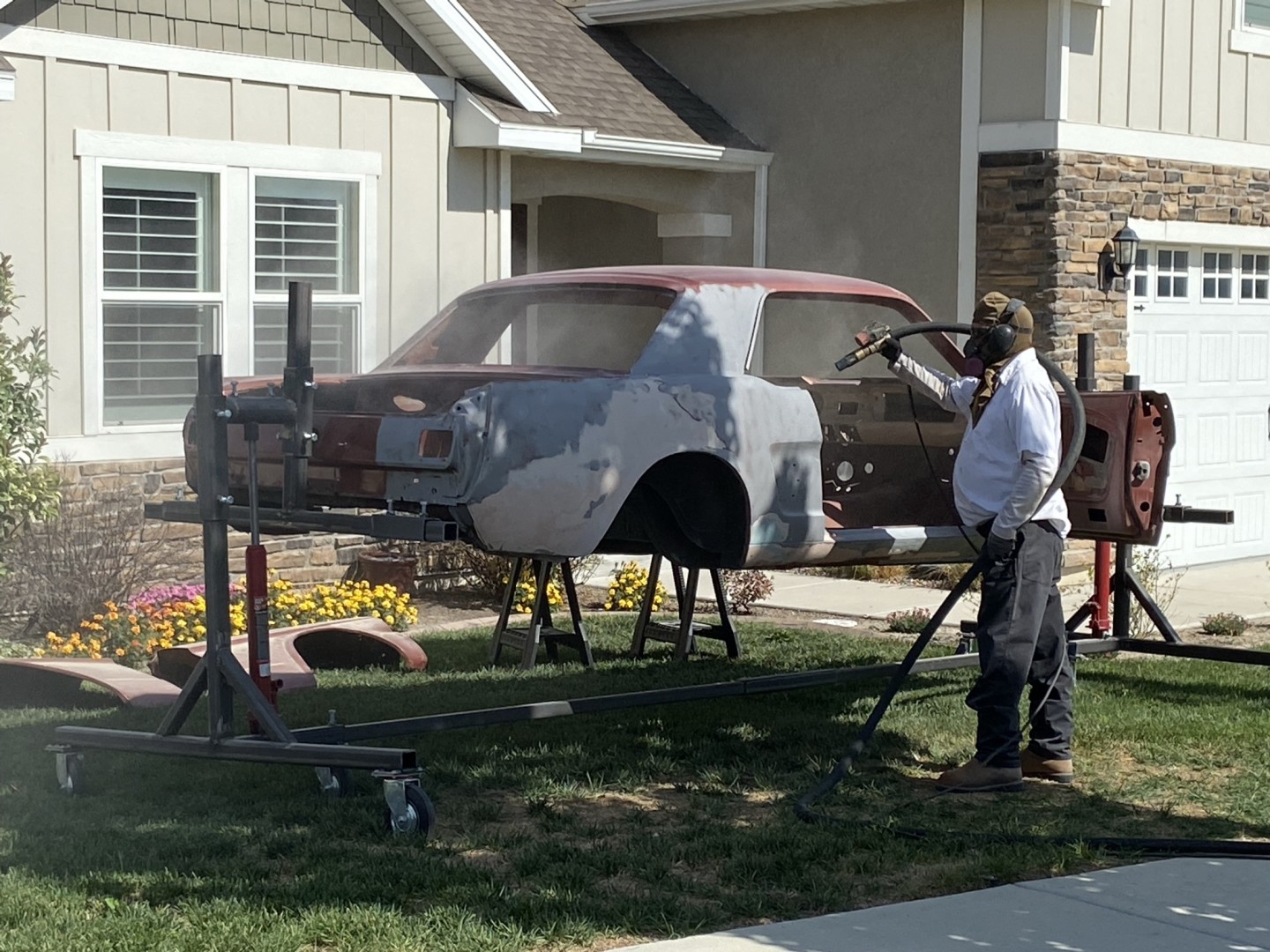 Did not expect to see that much body filler under the paint. This made the decision to blast the whole car worth it so I knew what really needed to be done to make it right.
Currently in metal work stage of a full rotisserie build. Can't call it a restoration as there will be little more than 1966 style left by the time I'm done.