The Death Cab
By VeeDubGuy
You must be logged in to rate content!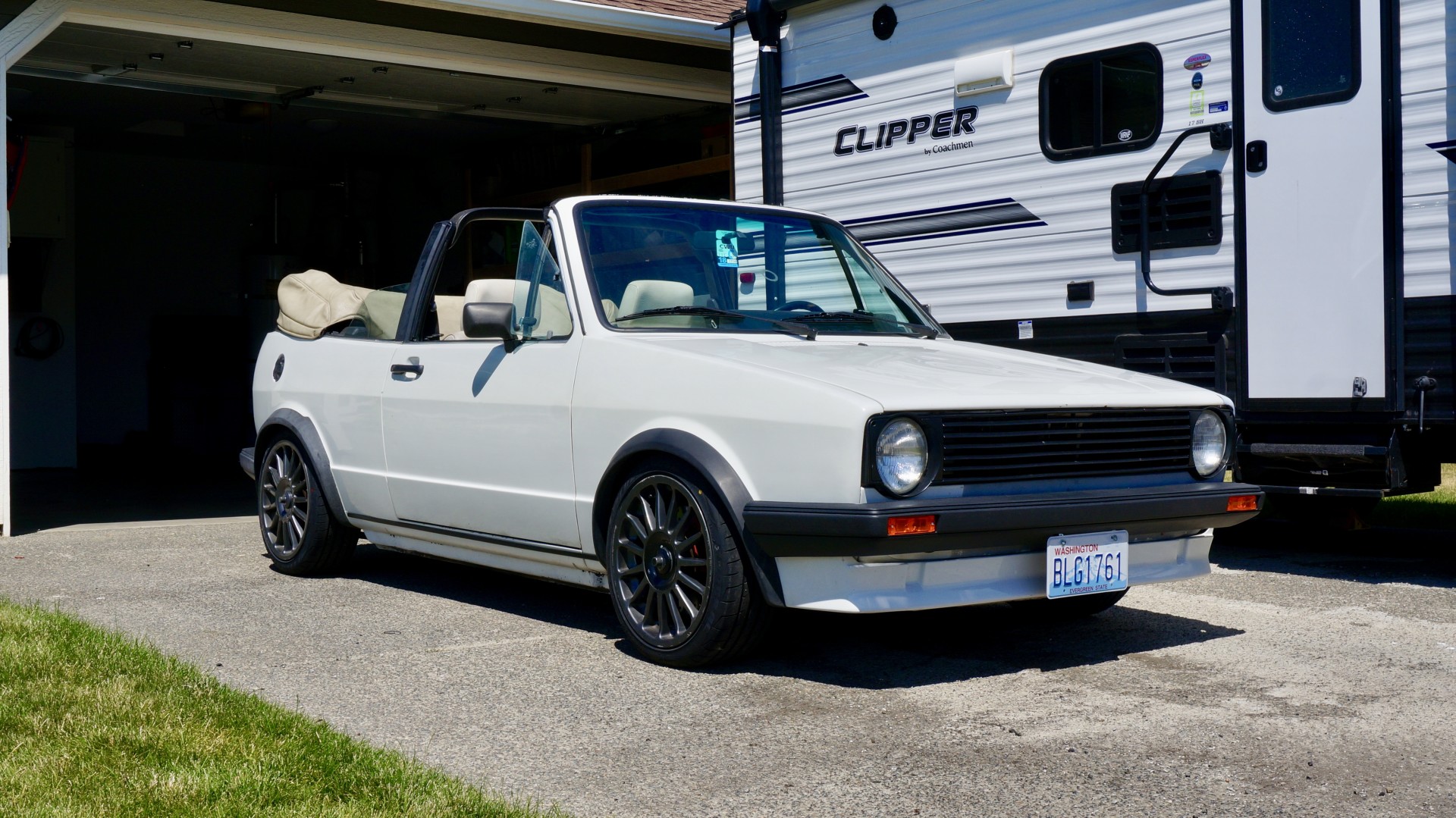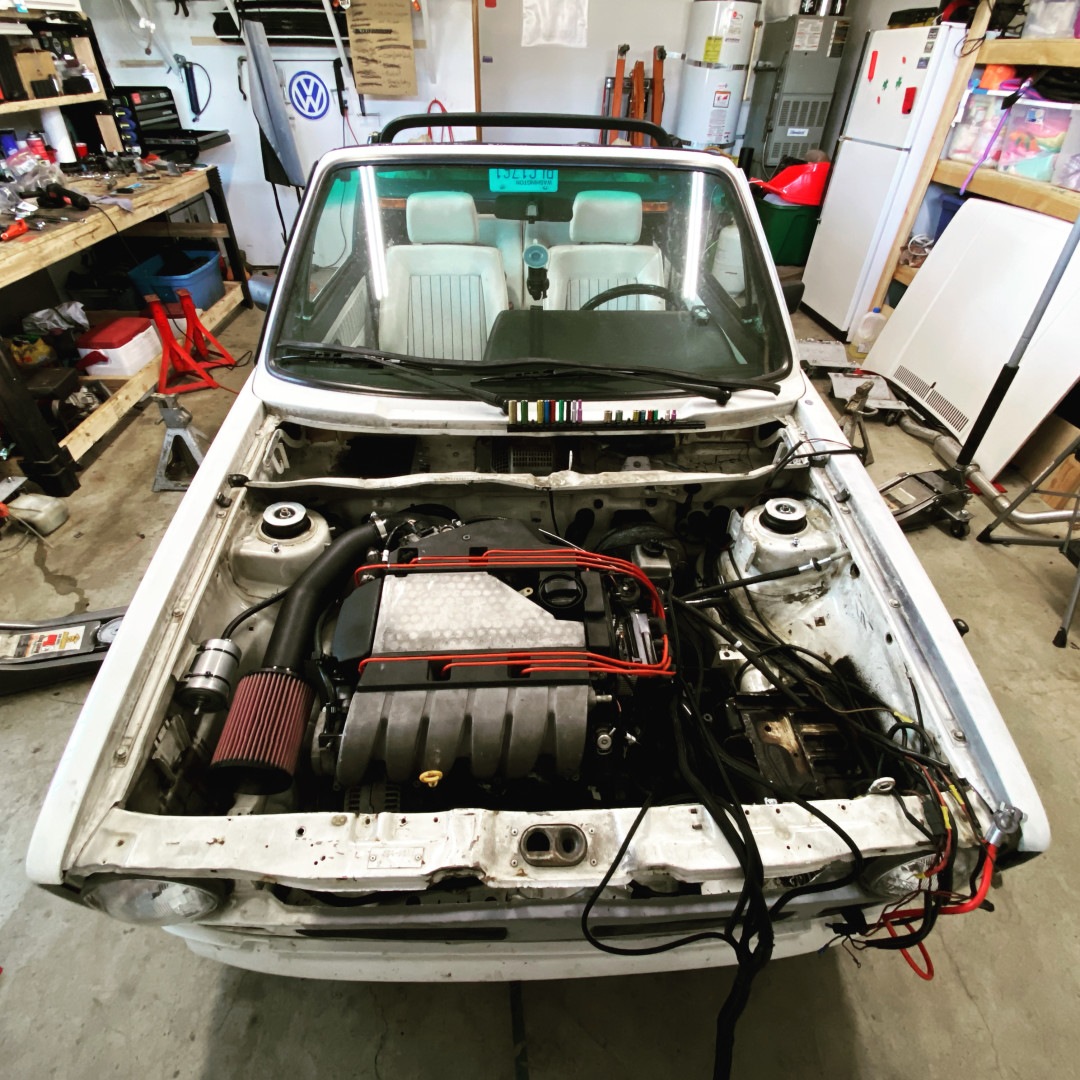 The VR resting comfortably in the bay. Waiting on the adapter plate for the shifter so I can instal that and run the cables to the engine. After that there are a few odds and ends to button up and it will be ready for action.
Everything was bad on the car but it was rust free and I could tell someone had done a lot of work to it in the past. Looked to at one time to have had an ABA swap, had all the body lines filled, and had numerous suspension and chassis upgrades. The engine was bad, the trans was bad, it died on the way home and had to get towed back to my house. Phase 1 happened last year and included a complete overhaul of the suspension and an engine, trans, and wiring from a donor I picked up super cheap. Found most of the missing and damaged parts of the interior and drove it over the summer.
Phase two is currently in progress and consists of a refreshing of a VR6 engine and transmission and shoehorning it into the engine bay. Went with the Eurowise stage 2 swap kit and started working on pulling out the old driveline and prepping the new one. Things have slowed down lately as it becomes harder and harder to get parts due to the ongoing pandemic, but I am about 80% of the way there. Everything is wired and plumbed just waiting on a few more critical parts before dropping it in and buttoning it up.
Powered by Froala Editor