Builds
Mark's LS2 2nd Gen Camaro build by Marktainium
By stevegolf
You must be logged in to rate content!
4 minute(s) of a 127 minute read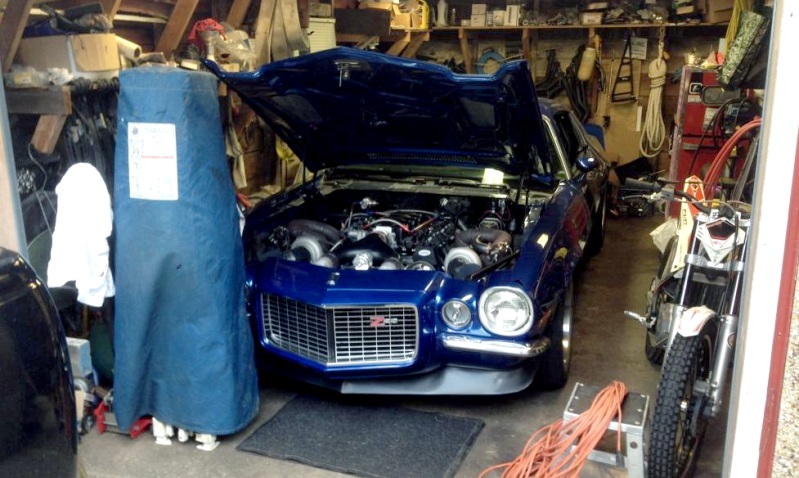 Compliments of Marktanium @ www.ls1tech.com
Well, it took me a couple of years to find the car for my build. Then it took me 3 months to find a house with a garage so that we could be together! Now I am putting it together.
The Car: 1971 Camaro RS Z28
After bidding and missing out on numerous cars on ebay, then driving miles and miles to see 'rust free' cars that turn out to be 'metal free', I find an abandoned project on craigslist just 5 blocks from my house. The previous owner had owned it since 1977, and his brother owned it before that.
What I got with it: new 327 with a muncie m21 4 speed, all the parts to reassemble it, shy of seats. Car was completely stripped down, blasted, and reassemble with lots of new parts and powdercoating. There is no rust and I got pics of the bodywork in multiple stages to prove it...Nice.
The guy even stored the car for me for 3 months while i looked for a place to put it. Ended up moving to a new house with a garage.
So the first thing I did was pull out the 327/4speed and checked out what was inside it. Turns out the seller was very honest and it was as he said it was. NEW. So I went down to my local hotrod shop, KMS C.A.R. Parts, and did some wheeling and dealing and worked a trade for a complete LS1/6speed out of a 99 TA for my 327/4speed and a core 454/4speed auto that I had from a mid 90's pickup that I parted out.
I figured I would document the build here and I welcome any advice that any of you that have done this or something similar to it have. I will post as many pics as I can, and I am taking pics everyday that I work on it.
Stay Tuned!!!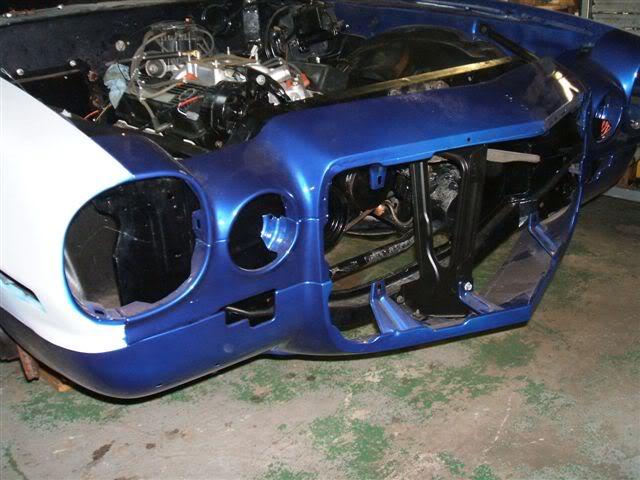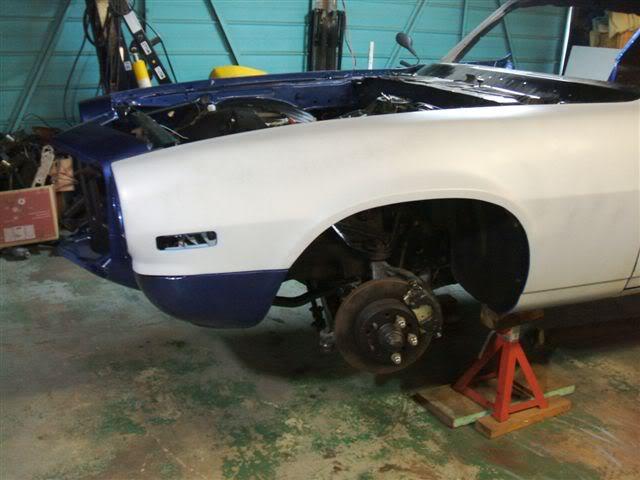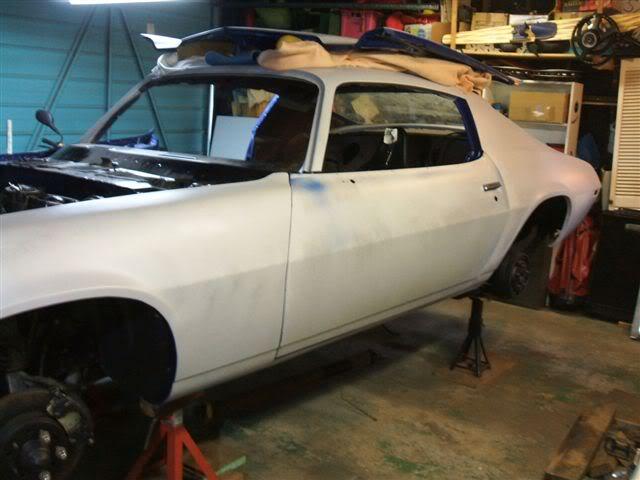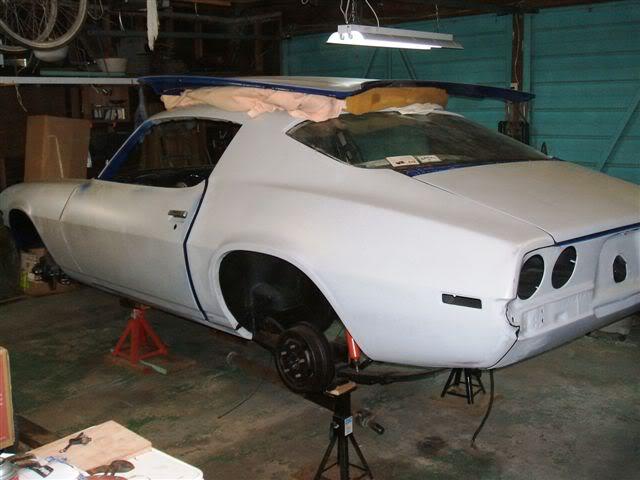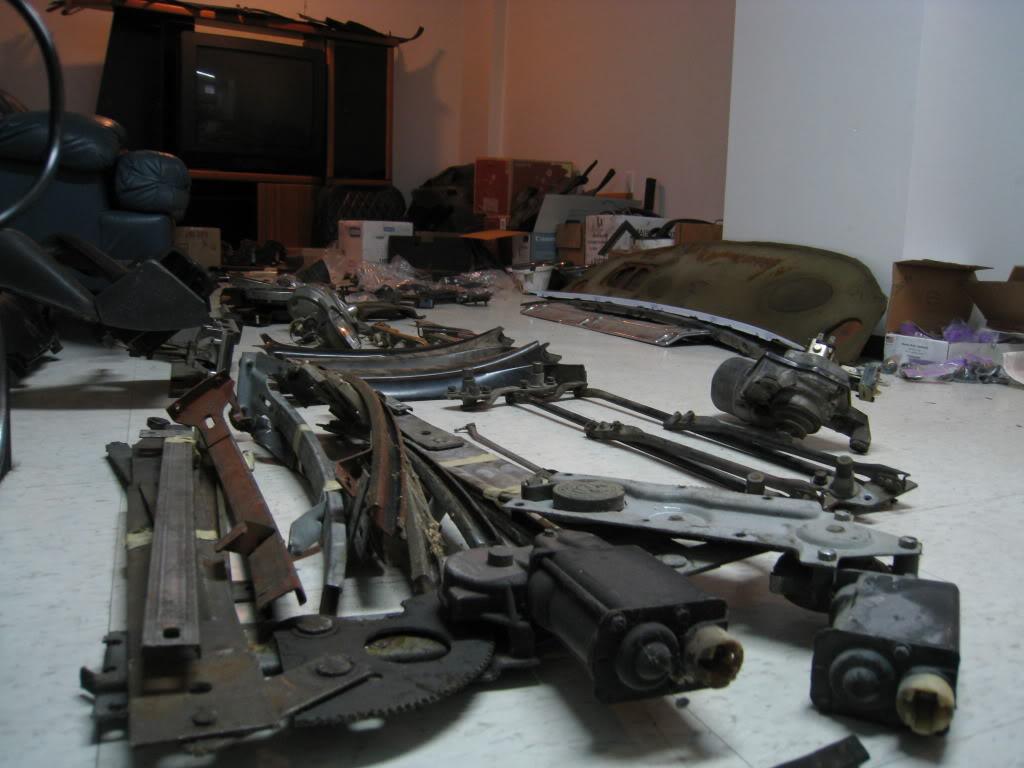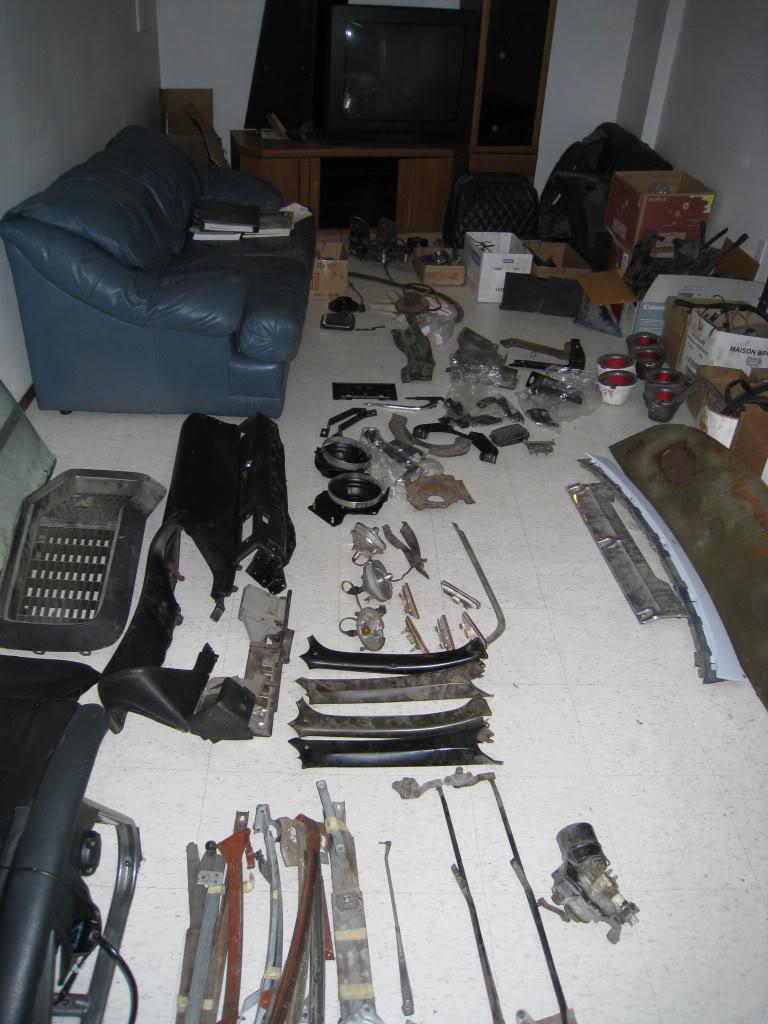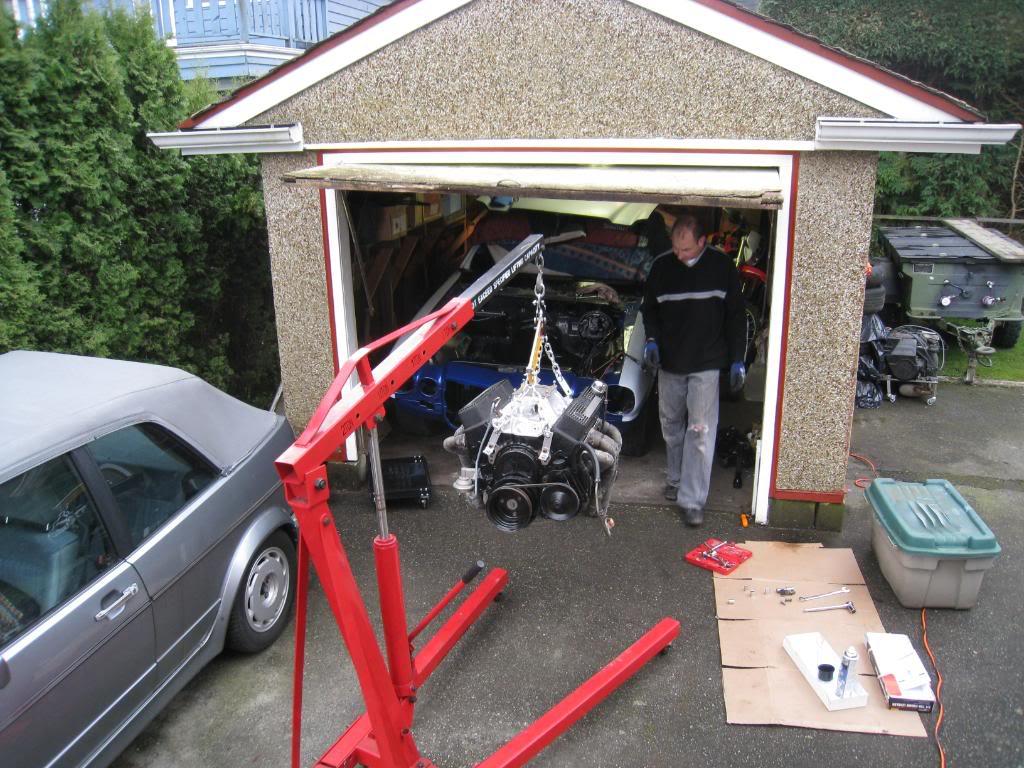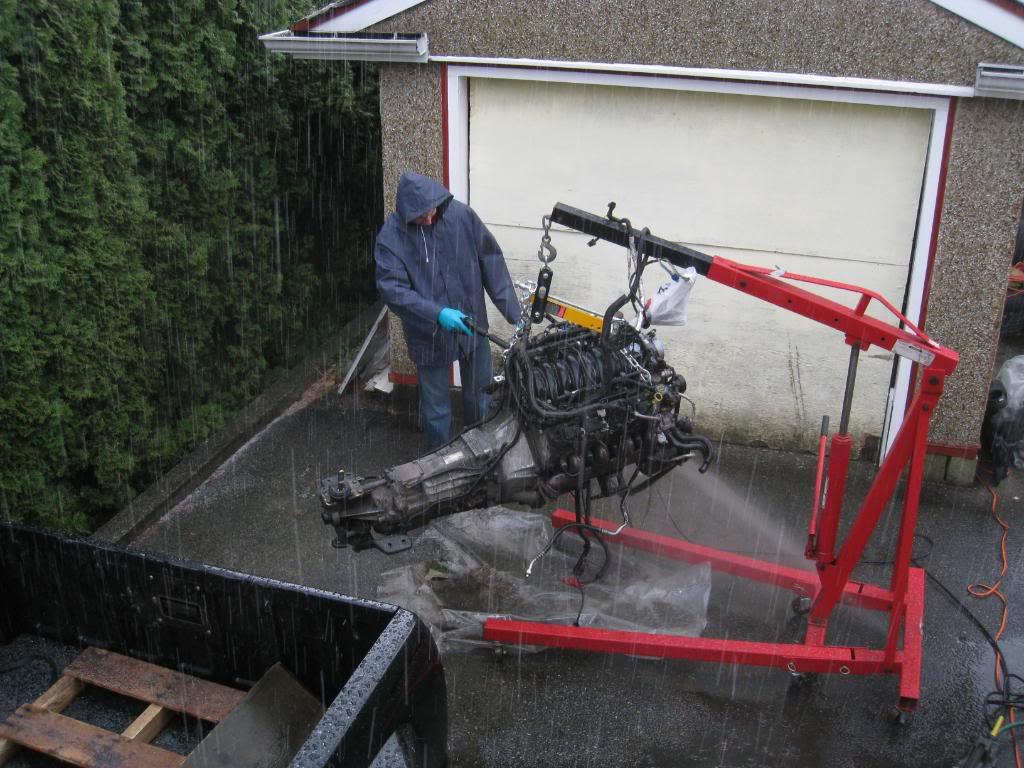 4/1/2008

Catching up with my progress. Here's a bunch of pics... got an old LS1 block and trans housing for some mock up. I built my own motor mount plates from a blueprint off of this site, seems to work, although the hole size on the blueprints said 9/16 where they should have been 7/16. I figured that out before I drilled luckily. So here's how it sits, you can see the variance between stock 4 speed shifter hole and where the 6 speed shifter box sits. Will trim that soon. Heres a shot of the motor as it gets cleaner and cleaner. Got these shorty headers out of the local classifieds for 200 bucks, and am considering my own custom install of a Procharger that I removed from a boat I used to own. Thats it for today...