Builds
Finally...a CLEAN front license plate solution that appears / disappears as needed! by EuroBoutique
By diyauto
You must be logged in to rate content!
3 minute(s) of a 5 minute read
Finally...a CLEAN front license plate solution that appears / disappears as needed!
Compliments of EuroBoutique @ s2ki.com
1-20-2013
Follow us on Instagram to see our latest work and see our latest projects

@EuroBoutique

www.euroboutique.us
We've been offering this product to a lot of our exotic and Corvette customers with great reviews. Recently a s2000 client added this to his car and he loves the clean final installed look.
Some of us are lucky who live in states that don't require front plates but here in CA and most states that require a front plate, this is a great solution that means no holes drilled and easy deployment of the front plate when needed.
Price is $169.95 for the kit plus $25 shipping
**For local SF Bay Area folks, we do offer installation while you wait, shoot us a PM to make an appt**
The kit is complete and utilizes a remote key fob setup (similiar to our LED system) that allows any car owner to reveal / hide the license plate in seconds! Depending on if you are at a car show or using the car to cruise around town, YOU can decide at the touch of a button if you want the front plate exposed.
Kit comes with everything needed for installation. All hardware for installation is included except your front plate.
We offer installation at our local shop or you can have competent stereo shop do the installation.
Any questions feel free to PM us. We created a simple video click here: (use Google Chrome, doesn't seem to like IE)

http://s177.photobuc...86f1e8.mp4.html
UPDATED: 11/9/15 with video from local Install: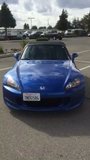 This is what you need to do for "prep" work before installing into the car. The metal bracket, flex loom, and wiring is all supplied and ready to hook up so no soldering needed!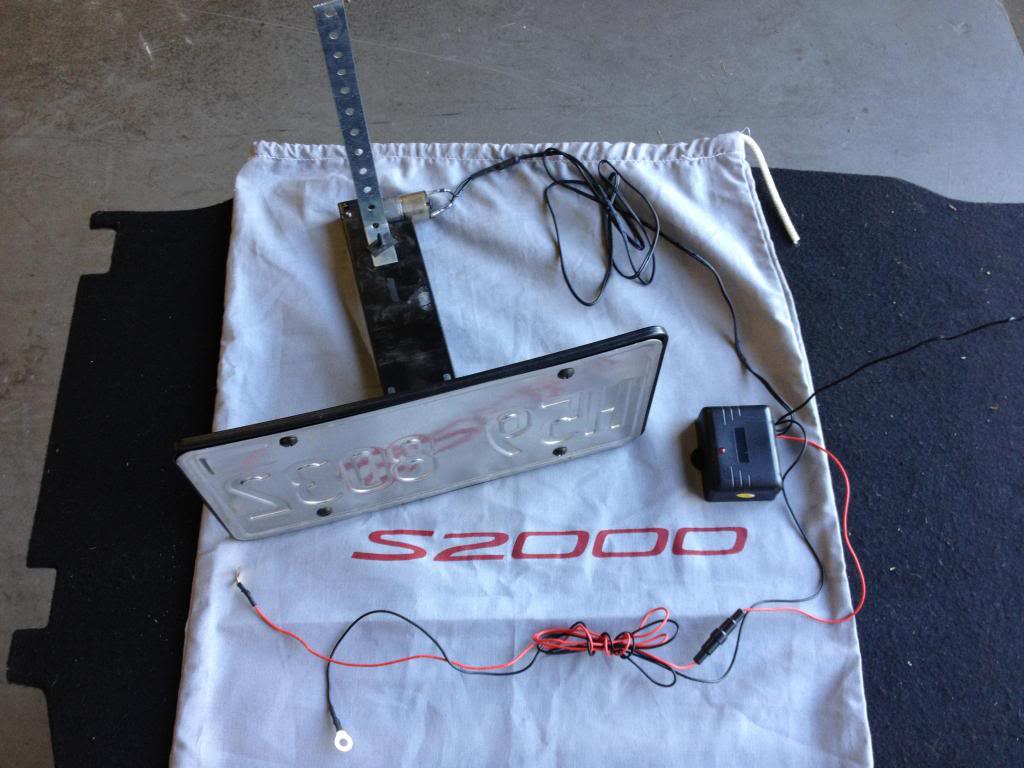 Close-up of the Wiring to Motor hookup: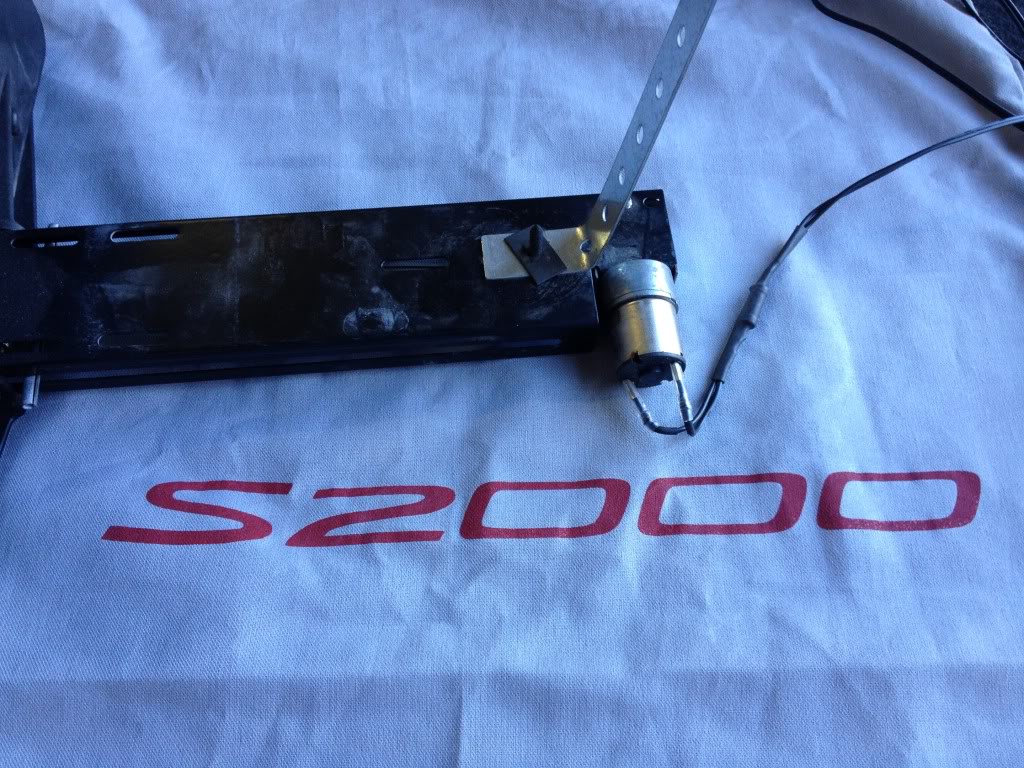 Attach the metal strapping bracket to the 10mm bolt near hood latch for support: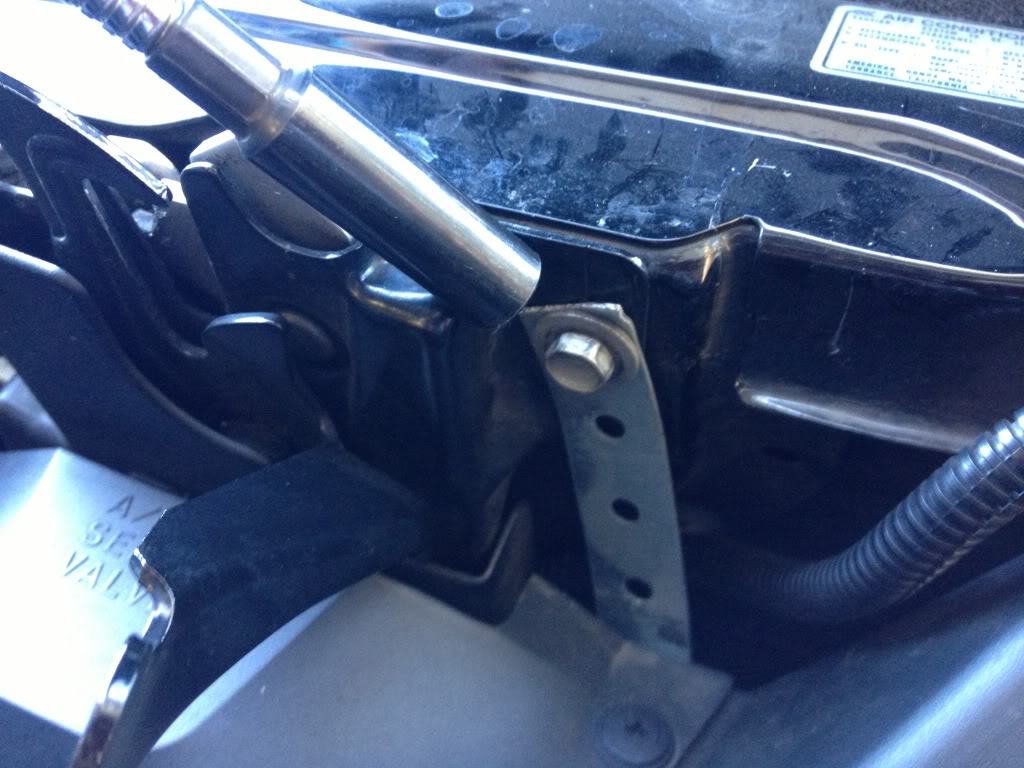 Easy 2-wire hookup, ground to bolt pointed by silver stick and power to battery directly (already fused)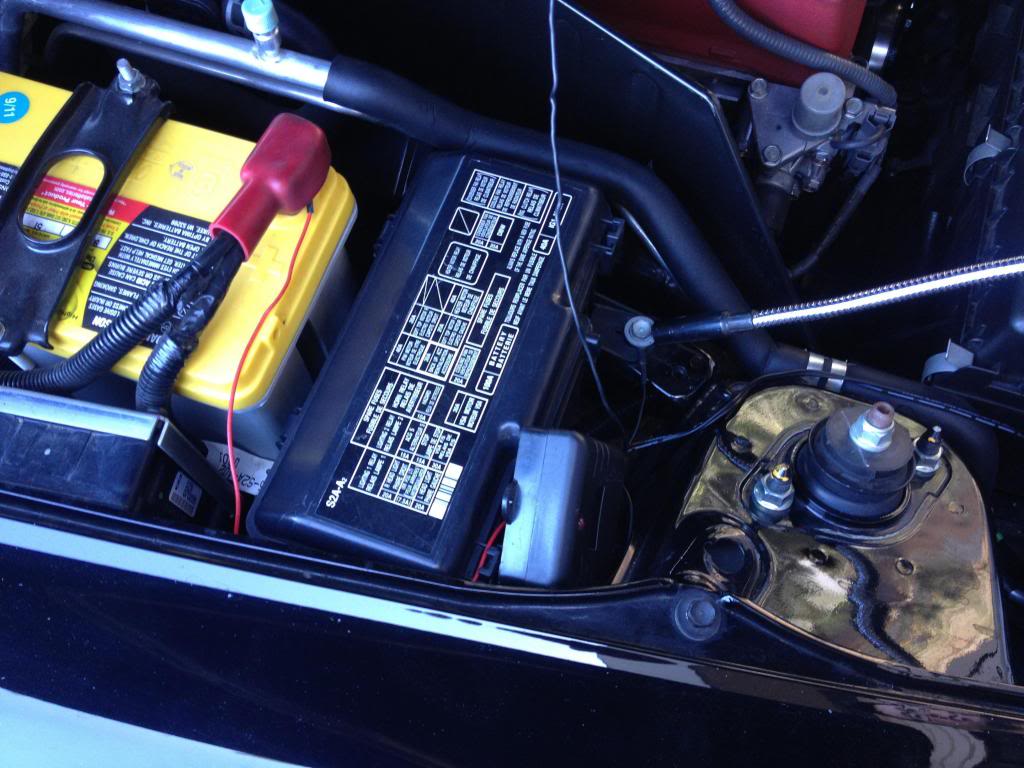 You can offset or install anywhere on front bumper you need but we like to mount it in this position: