Builds
Diablo Dilemma
By diyauto
You must be logged in to rate content!
8 minute(s) of a 72 minute read
Diablo Dilemma
Compliments of freedomperiod @ vwvortex.com
4/23/2011
EDIT:

This thread has gotten kind of long and I can't expect everyone to read the whole thing, so here's what happened....

I went back and forth with TCL about whether or not I should V8 twin turbo swap my Diablo's engine. I decided to put the best twin turbo V8 I could possibly find in the car. I hired Nelson Racing Engines to do the job, but When I sent it to Nelson Racing, Tom Nelson offered to rebuild the original V12, with a twin turbo system.

How could I refuse...
Here's what I was thinking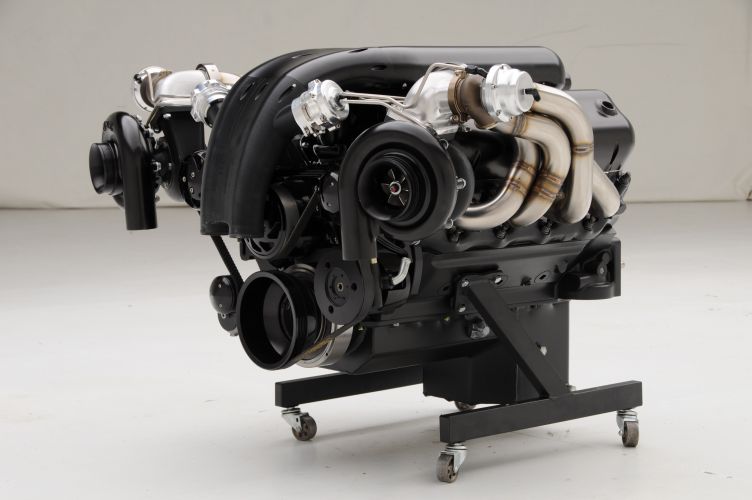 1200 hp on pump gas. Makes 1000 hp just barely breathing.

Also, if I restore it with the orriginal V12, sure it sounds musical, but I would be stuck at that 550 hp mark. Theres no reliable way to boost the Diablo 6.0 motor. It's just not that stout. There is a Japanese TT Diablo, but I have alot of doubts about the reliability, and the V12 sound is ruined. It sounds totally non-musical at that point
This is the only aftermarket TT Diablo I know of. This Japanese company offers all the right stuff like the low compression pistons, etc. However, despite their 1200hp and still reliable claim, I highly doubt the 6.0 Diablo motor could take it for long. Also, since the exhaust note is totally ruined anyway, might as well go for something tried and true. An NRE V8
...and since you must... here's the SX4 at RRM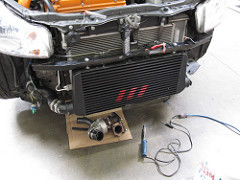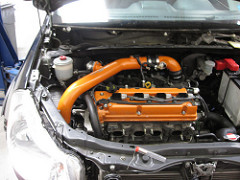 ..again, see #1) above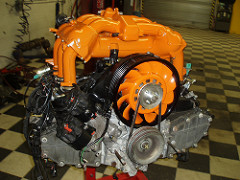 All my cars are black. Always. All my car interiors are black. Always.

As you can see, I am going through an orange phase. This is the 3.6 Varioram I am putting in the '76 Porsche. Again, worthy of its own thread. If you like what you see, tune into my future posts (because see #1) above)
oh, just for s*!ts found this old thread. Post#278 is my SX4 with Braid rally wheels from Spain

http://forums.vwvortex.com/showthrea...ty-tires/page8
4/24/2011
Nice! Love the orange!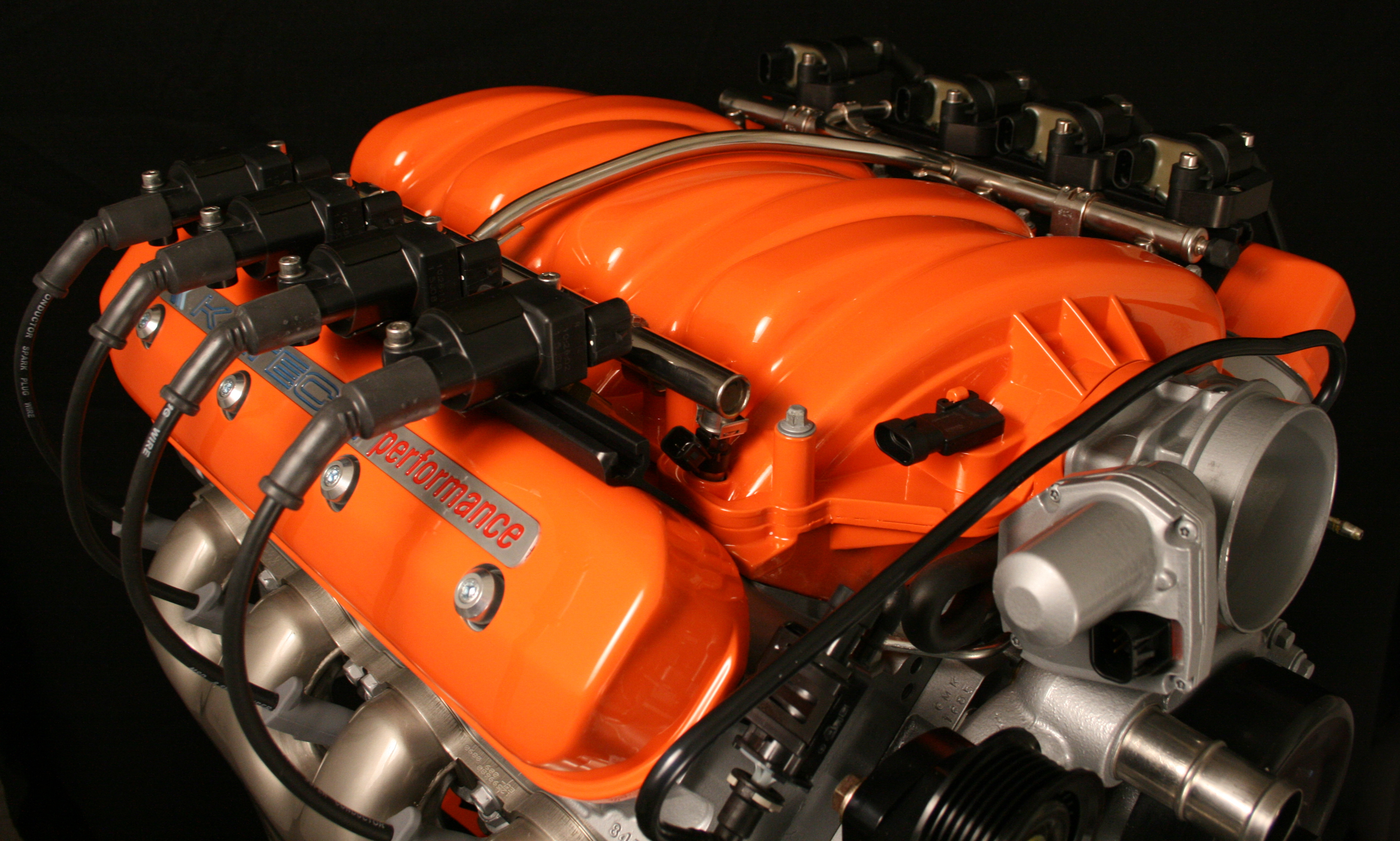 Awesome idea, because then I could have Underground Racing twin turbo the thing for me. Trouble is, this guy wants a lot of money for the engine. The underground racing turbo system is really expensive too. http://www.undergroundracing.com/veh...ghini-gallardo
I contacted Underground Racing about my dilema. They said they do not offer any turbo system for the 6.0 Diablo. This option of turboing the Murci engine will go way beyond my ability to finince it. ....unless of course I just use the Murci engine (without a turbo system), which would get me into the 640 hp range. Even then, I'd be shelling out $55K for about 90 more hp (engine only).

These aluminum V8 crate motors would give me so much more power for half the price of the Murci motor.

Awesome idea, though. If I had that kind of money, it would certainly be one of the best options. Too bad he wants so much for that Murci motor. I'd give him $30K cash for it right now.

Certainly, this is another DIR option
That's the beauty of an Nelson Racing engine. You can get the same power/performance for less, but it's tough to get anything more beautiful looking. That's a very important thing to consider IMO. Perhaps not so much in other cars like the Porsch-Chev. ...but the Diablo was designed for beauty.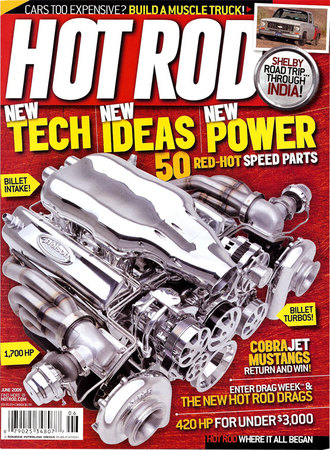 Also, they can build out a Chrysler block. That and the visual appeal, go along nicely with the orriginal designer's vision. Power and beauty. I'll pay extra for that
Well, many great ideas. Much thanks guys.




I think I've made my decision. I'm going down the dark path. Going to write an email to Tom Nelson, since he's so hard to get on the phone.

I can't afford to get the 2 F1 engines and rotate them. Going to replace the V12 with something else. Sorry to all the purists. I promise that it will be built to the very highest standards, and will have the visual appeal the engine bay was meant for. Can't make any guarantees about the exhaust note, but the car will be insanely fast and reliable.

It's going to take me a while to start the project, but once I do, it will move along quickly. I'll keep you guys posted. In the meantime, I'm still open to ideas regarding a swap. I'll be back!

Cheers!
4/25/2011
seems like marine and aircraft. Googled it and found a hot rod and a vette with one of those V12 screamers. So far, it's the most desireable option to me by far.... just crazy$$$. I doubt $65K would even get you the engine alone.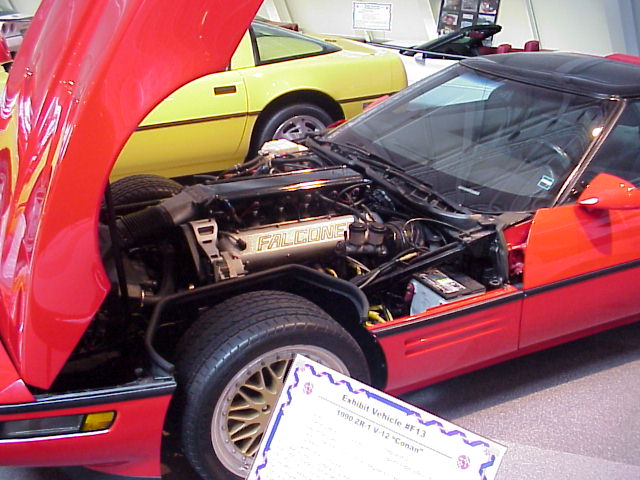 If I could, I would. (WANT meter explodes)

Might be able to swing a TTV8 though
To get that kind of power from the RB26DETT, you really have to stretch it. The 2.9L RB I have was using HKS 3037S turbos, forged internals, and race gas. I should have gone with the tougher Nismo block. I ran too much boost and cracked the block. Even then I was only making 850 whp. Here are pics of it. It's essentially fckud. My other RB is a $ 5000 engine from Ebay with no turbos. Not much good for the task.

Even if you went with all the right stuff... forged internals, big turbo system, 3.12L stroker, etc.. you could get 1000 hp, but the tubo lag would be equally insane. Reliability would never come close to a V8 at that power level.

It's a very long, clumsy engine anyway and it's really not suited for anything other than a long hood front engine car like a Datsun or something.


Here are some pics of what happens when you chase the 1000hp mark with the legendary, indestructable RB26DETT. Totally doable with the right gear, but making an omlette requires breaking a few eggs. I broke a few eggs here:
Amazingly though, this engine still ran with all the damage. I had to take it apart to find out why it wasn't making boost.

A TTV8 can make that kind of power all day, with no lag, on pump gas and barely breathing.


....and BTW... nobody is deporting sh*@ (see other threads lol!)
4/27/2011
NRE replied. They said it would be a fun project and that they would try to preserve the AWD.

Also mentioned that they could do a 632 cu in. motor with 180 dg headers that would rev high. Reliable hp would be in the 700's. For optimum reliability at 900 hp, a TT setup would be the way to go, but wouldn't give the sound I was looking for.

...another Diablo dilema. N/A or Turbo
Spoke to them again. They said the Mosler was around $100K with a $20K transaxle. They were upfront with me as to the fact that there would be no time limits and that this could take 2 years to build. Apparantly they are only taking on unique projects now. Said the Diablo might be similar in price to the Mosler, but couldn't tell me for sure because of all the unknowns.

Sure, they sell the 427 TT for $37k, but to build the entire car top to bottom, $100K is the ballpark fig