Builds
funnyscreennames 93' FD Super SSSLLLOOOWWW Build! by funnyscreenname
By diyauto
You must be logged in to rate content!
8 minute(s) of a 105 minute read
funnyscreennames 93' FD Super SSSLLLOOOWWW Build!
Compliments of funnyscreenname @ www.rx7club.com
8-11-2012
ok well i've been wanting to get a project for some time now. i've been in the new member question area deciding if the FD i had my eye on was the one for me...or if any FD is right for me for that matter.
after much deliberation i took the plunge and bought a 93 FD. the car had been sitting up for a year as the previous owner began going single turbo and got called to duty. with his life plans changing, he put it for sale. this is where i come in.
after a few visits to the car and many questions from me the deal was made.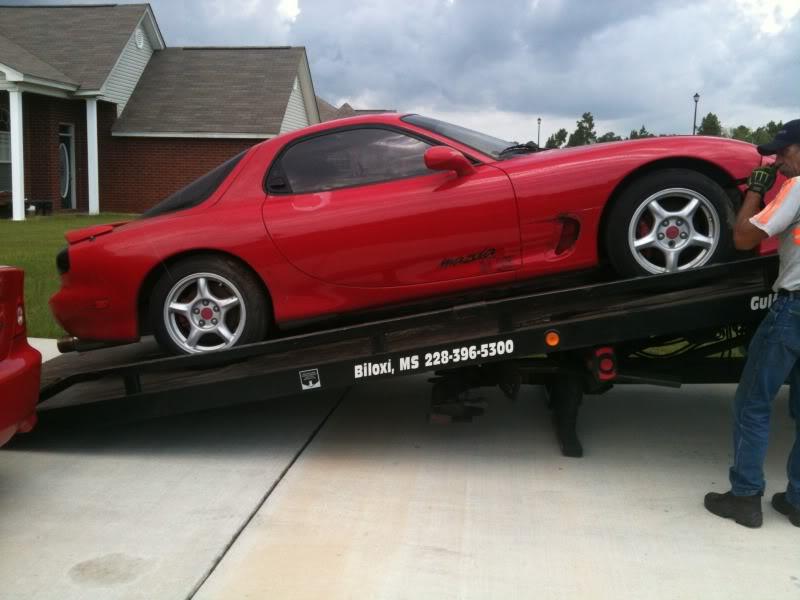 yesterday the car was delivered. i was pleased to say the least.
here's what i started with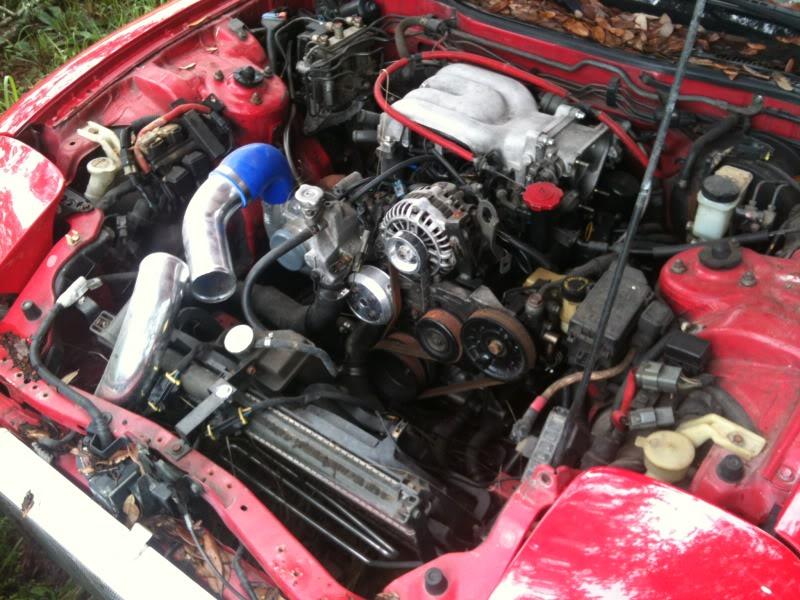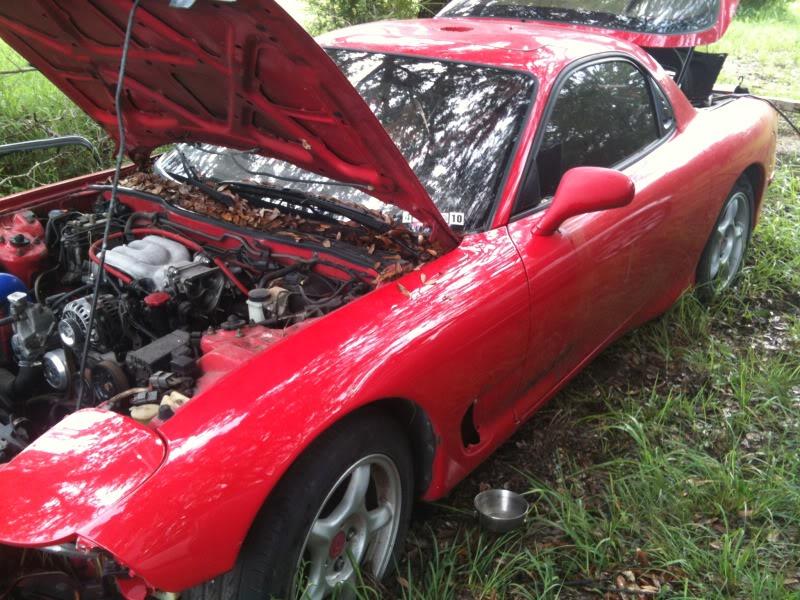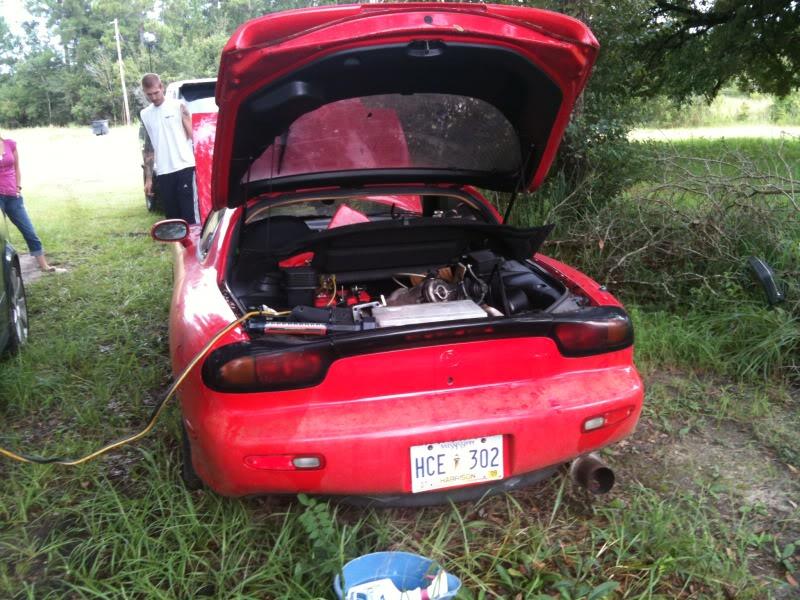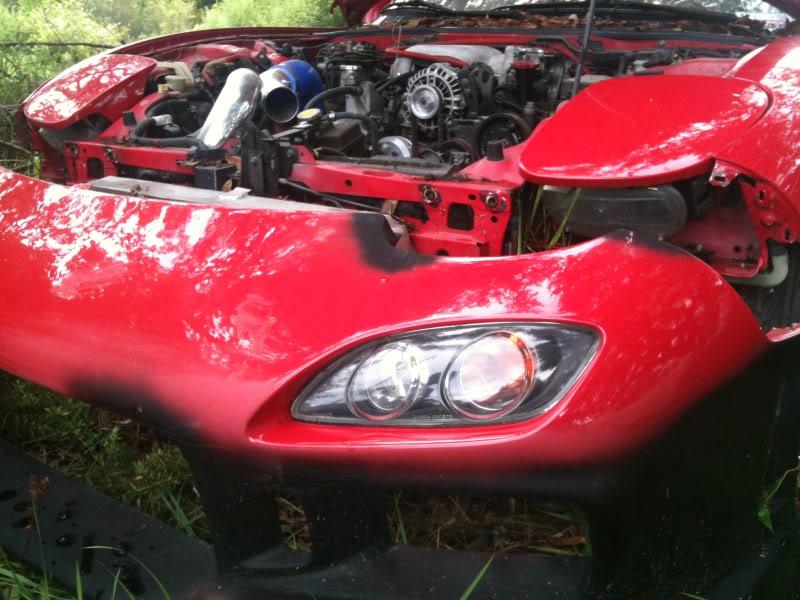 that's the car when i first saw it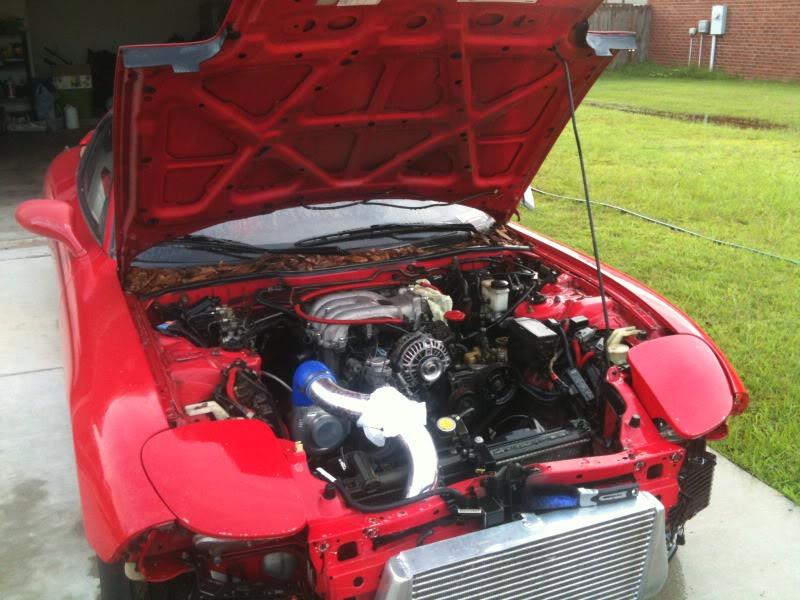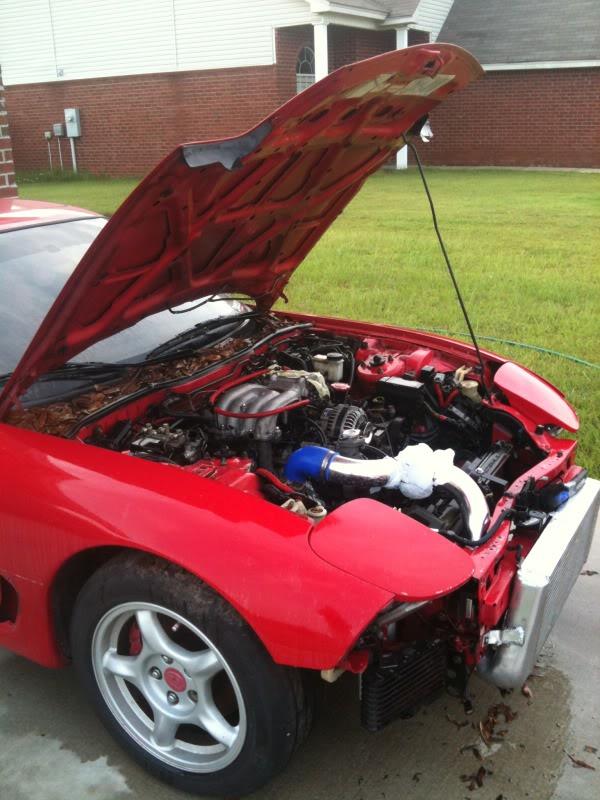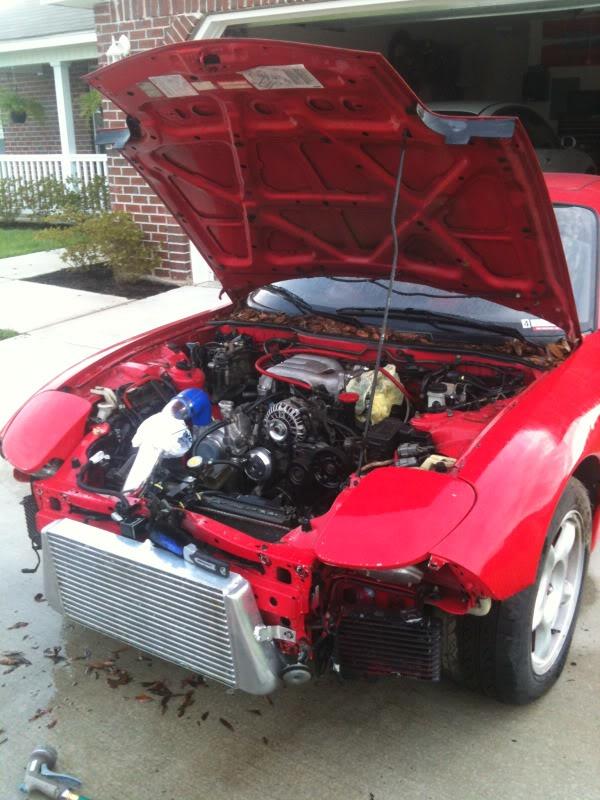 i began by giving the car a wash. it's been sitting awhile and before i move it into the garage i wanna get all the leaves, mud, spiders and frogs outta the equation.
once i was done washing the car i went ahead and washed my daily and by the time i was done it was dark. this morning i got up and snapped a few quick pics to show you some more of what i'm dealing with.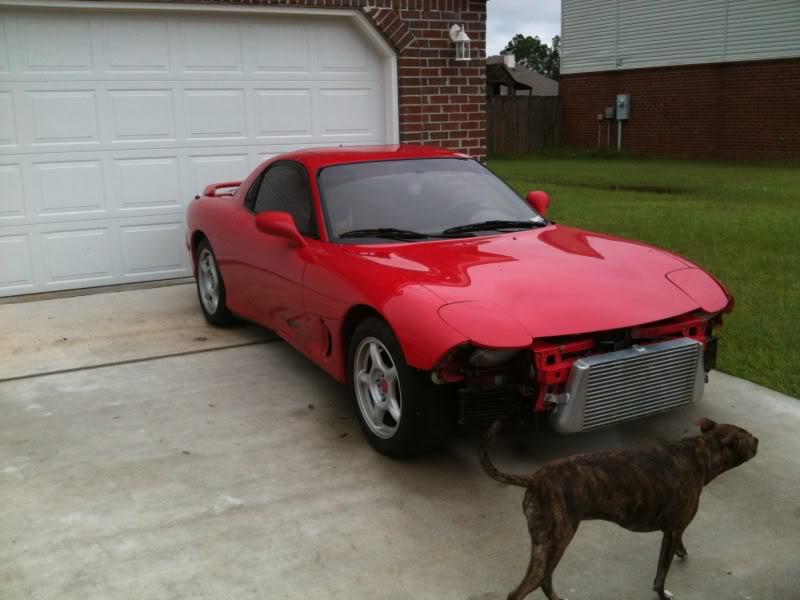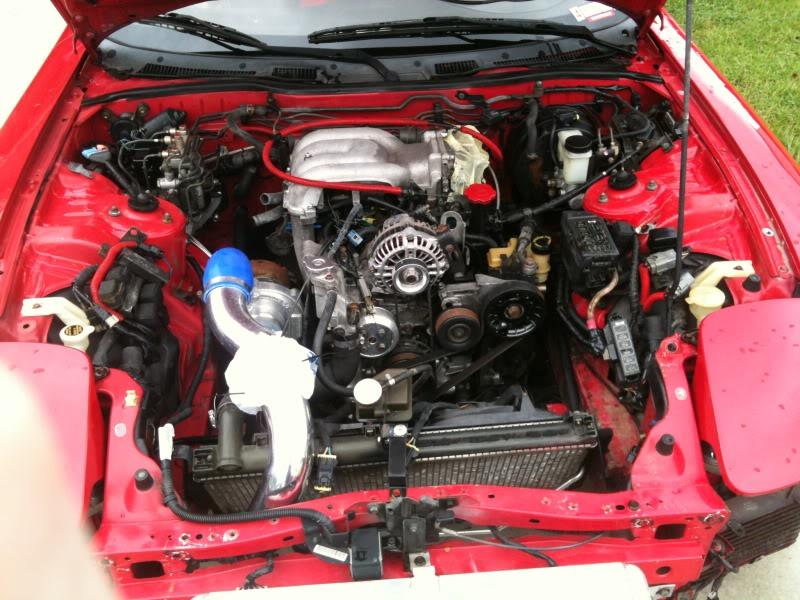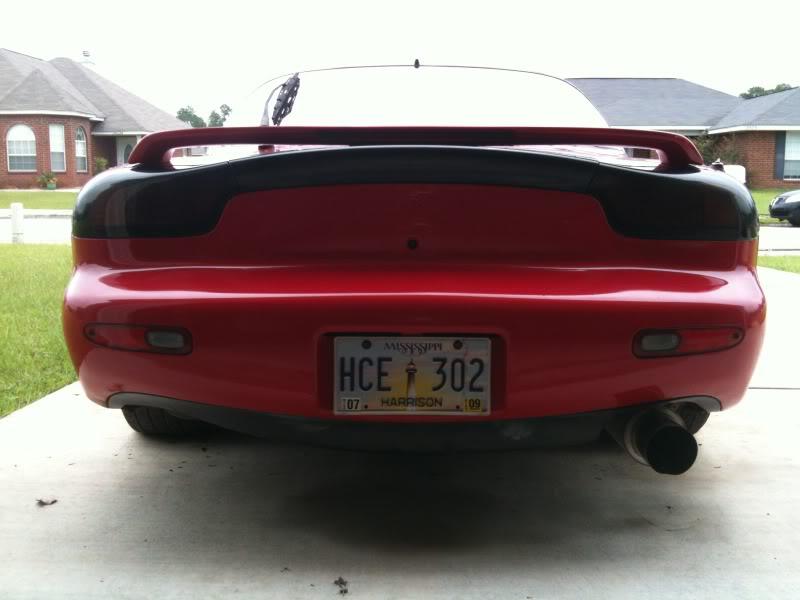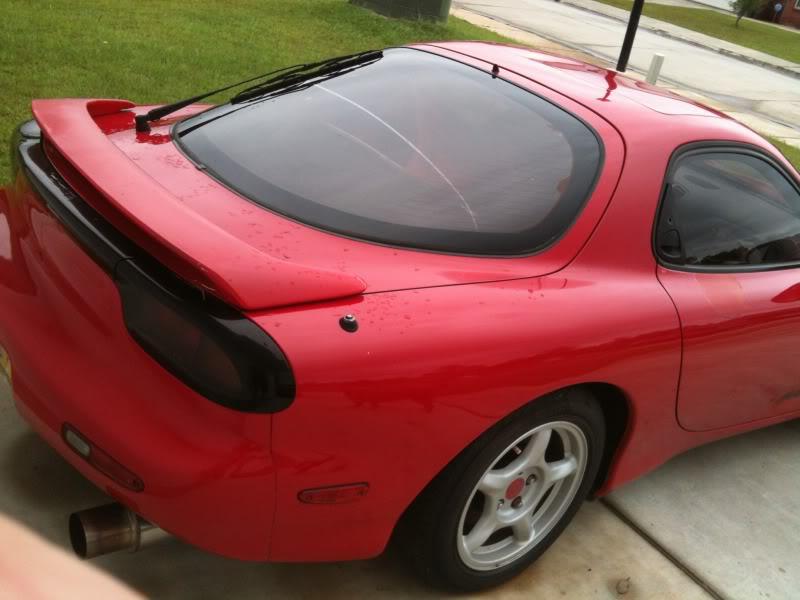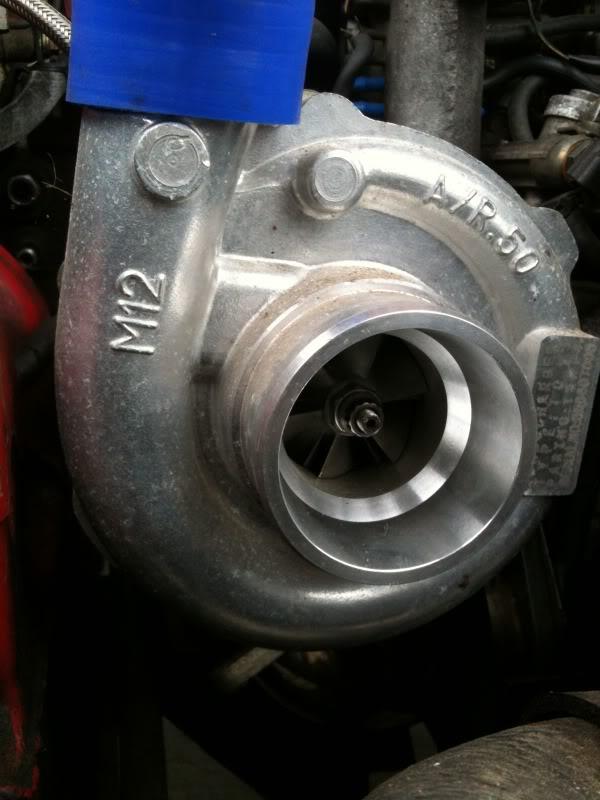 here's the single that the previous owner bolted up. just a t3t4.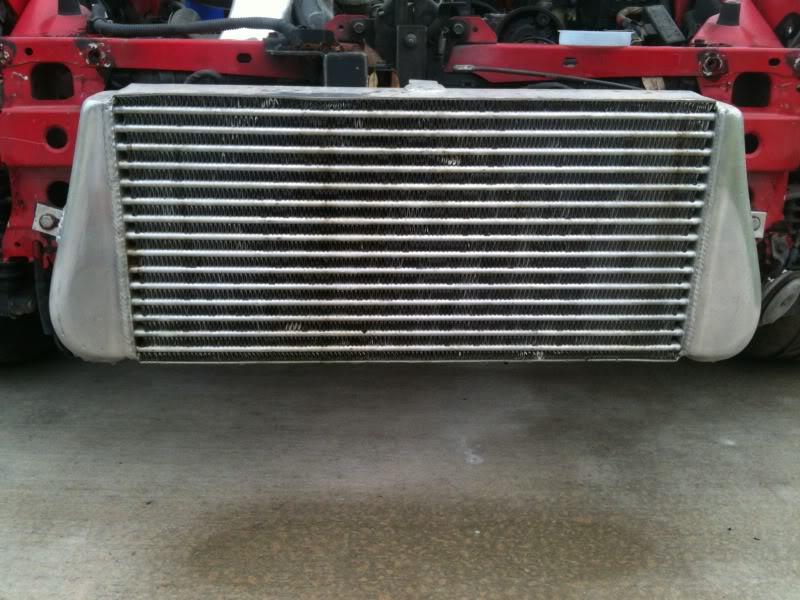 nice size intercooler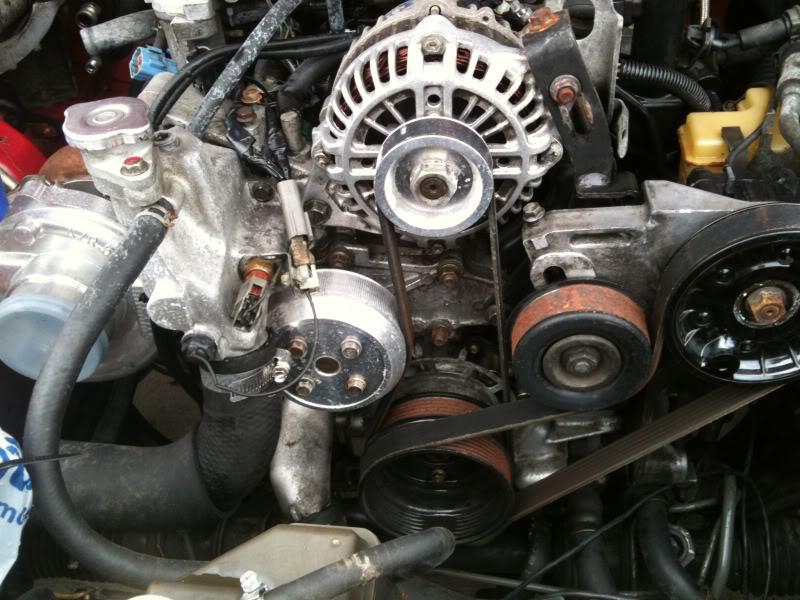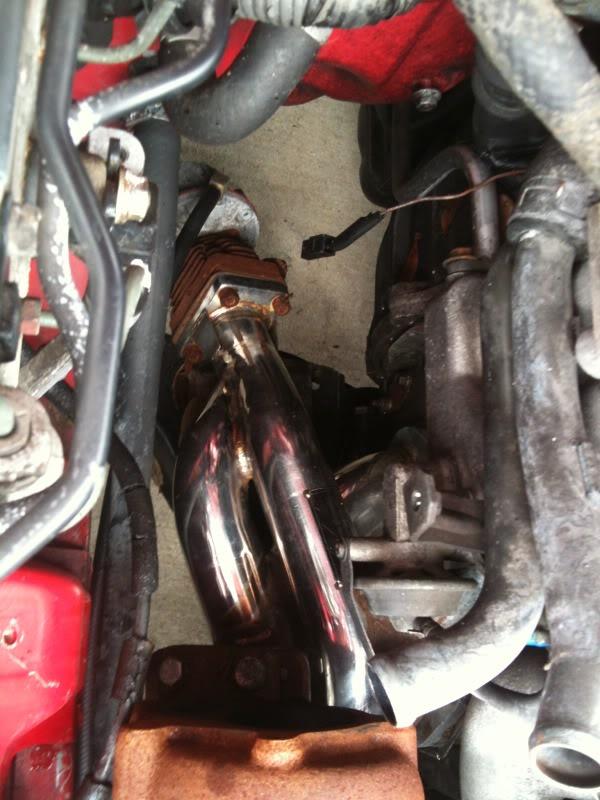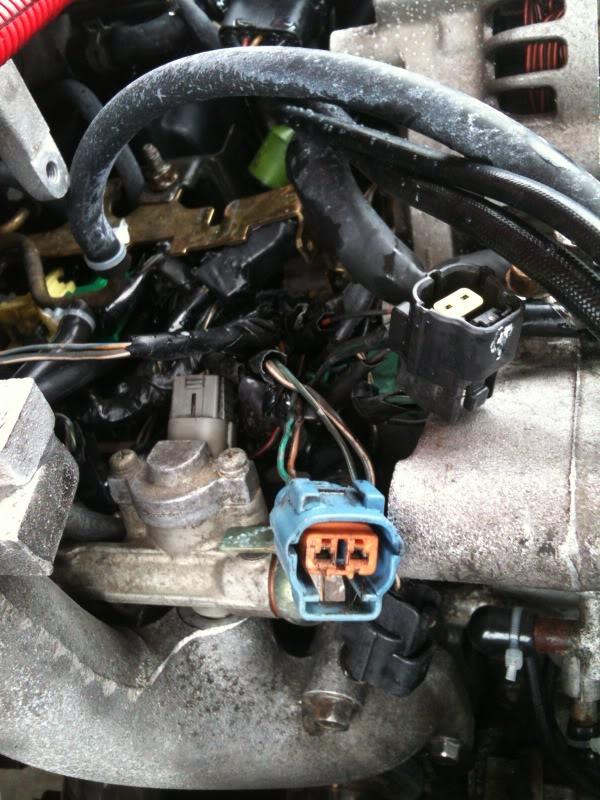 what a mess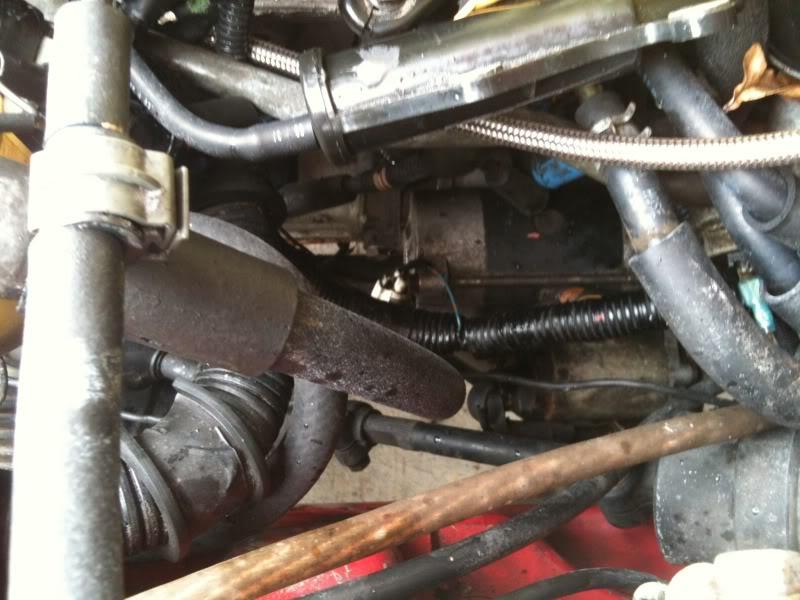 the car also came with a few electronics that were previously hooked up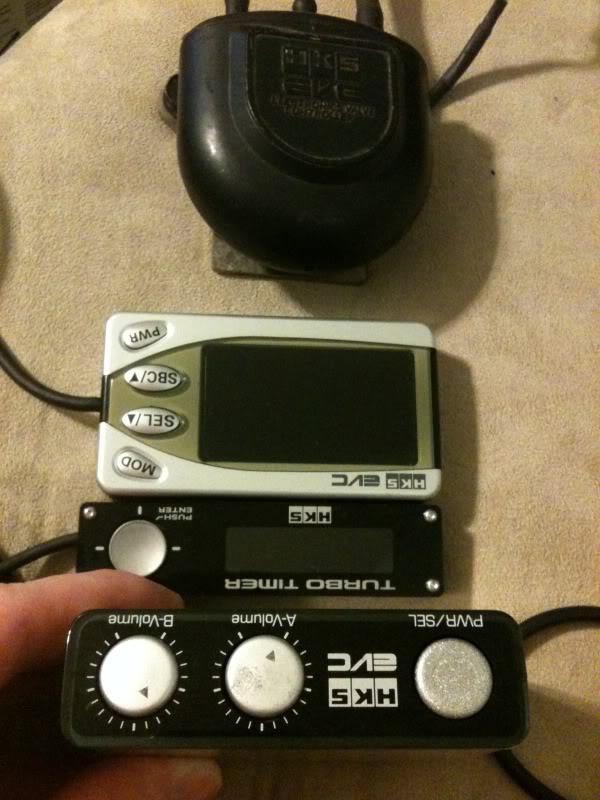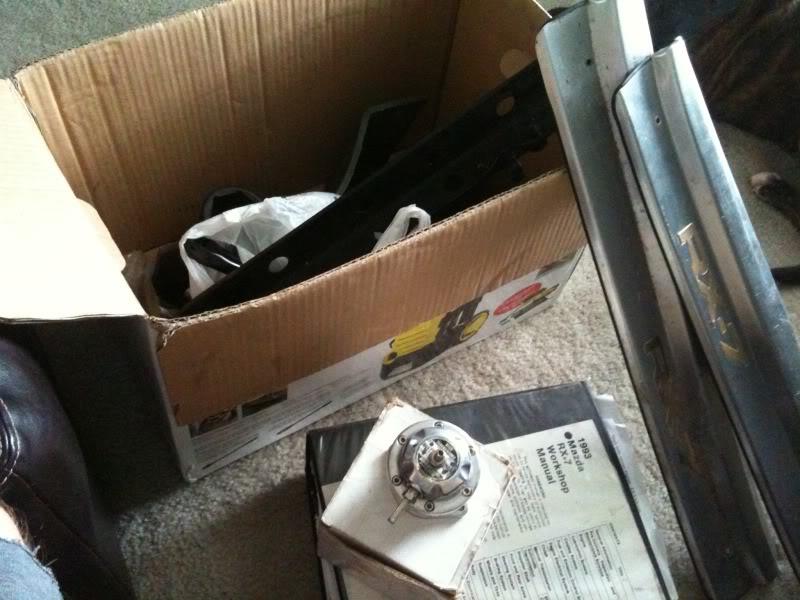 also came with an fsm, bov, and many, many other parts. all oem parts are in the trunk along with a few more aftermarket.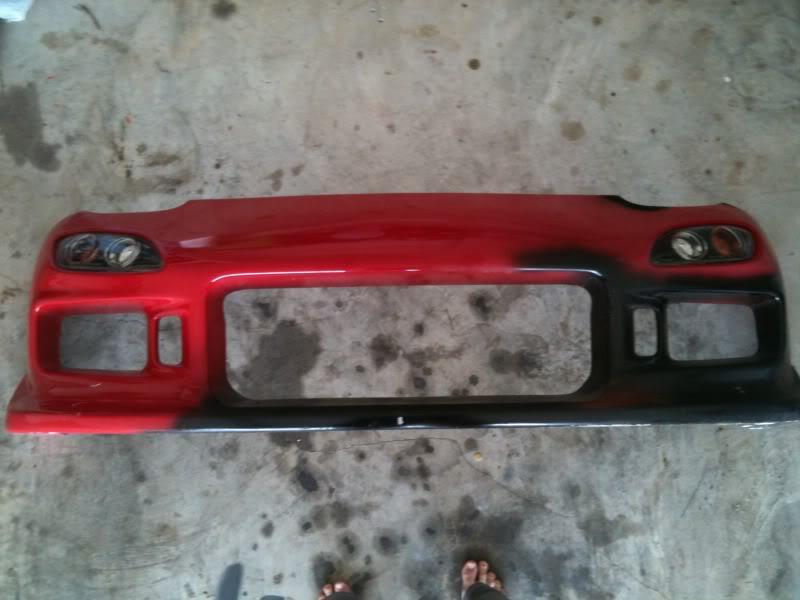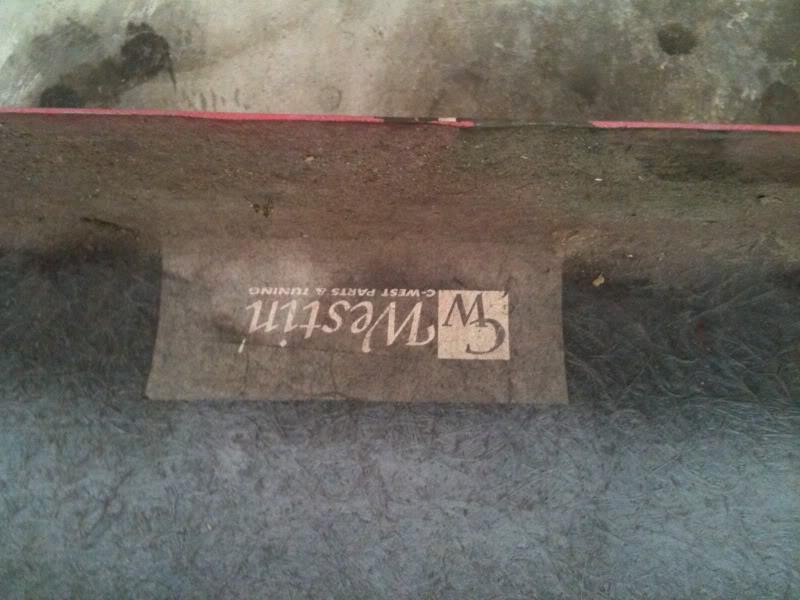 also came with an aftermarket front. will probably use it after everythings together.
anyway, that's what i've got for now. the engine was rebuilt 2 years ago so all the seals should be good. i just wanna work out all the wiring. i don't want it looking like **** under there. i think i'm going to return the car to stock for now until i decide what route i wanna go exactly. after i make sure the twins are ok i'll probably bolt them back up and begin replacing all the hoses and making sure that's all sorted. then i'll move on to the wiring i guess. ughhhh, i ******* hate wiring. i always want it to look perfect. guess with this project i'll learn to do it properly. i may try and use the aftermarket intercooler that's on the car now with the stock twins. i really need to sort out everything i've got just to see what all is there. if i get off in time tonite i'll probably do that. anyway, i gotta get ready for work now. just wanted to share with everyone.
questions, comments, advice, and concerns are always welcome. thanks for looking.
when i got home tonite i figured i'd clean and inspect the twins. they cleaned up ok for just using some degreaser and a brush.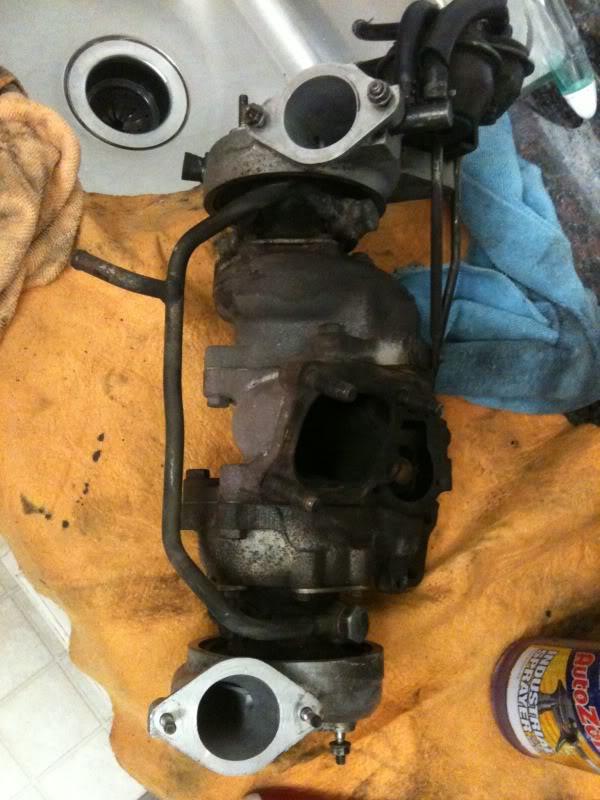 and then i found this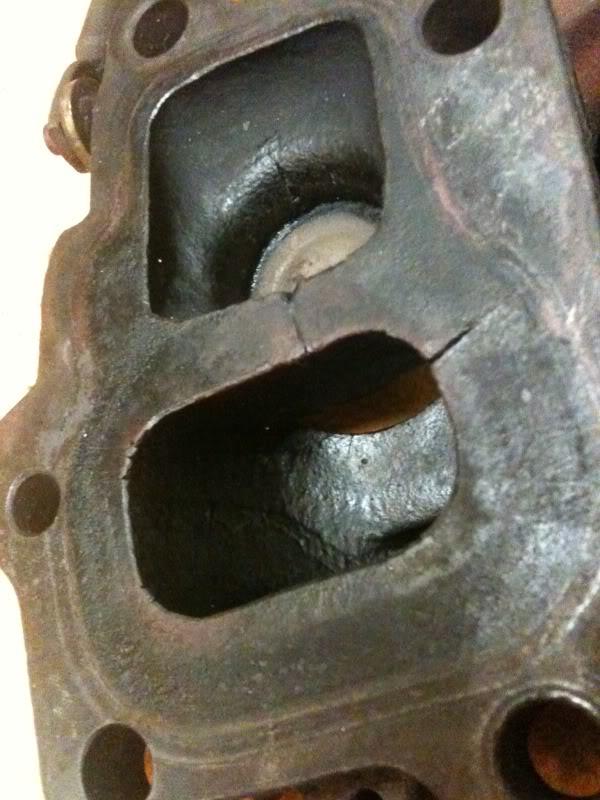 small cracks in the manifold. i'm worried about them kinda. usually cast iron doesn't hold up too well after being welded.
any suggestions?
8-12-2012
so today after work i came home to kinda get an idea of what it's going to take to put the twins back on. i began unloading the car of all the parts, oem and aftermarket. this is what i came up with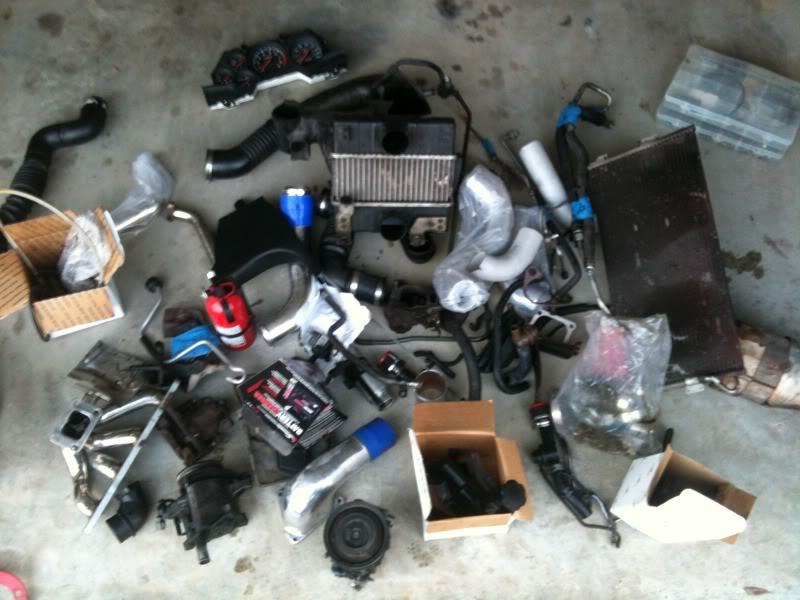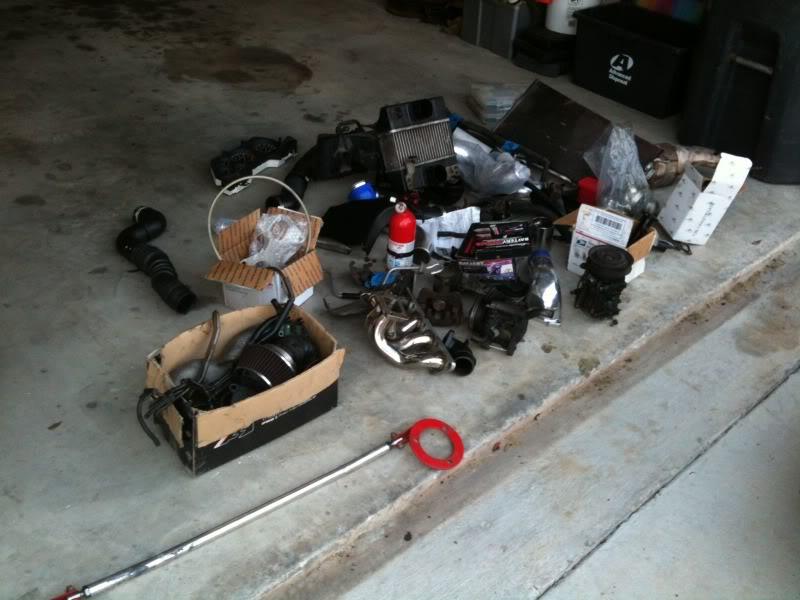 ...yea...
well needless to say i was alittle overwhelmed. i think i'm gonna just follow out with the completion of the single turbo. i've decided to take the intake mani off and clean it up and do alittle p&p. when i took the upper mani off i saw the mess of wires and tubing. it looked horrible.
is there a way to simplify all of the wiring and vacuum lines? what else do i need to do in order to go single turbo? i'll probably make a post in the new member for as well. if you would, please give me some input on the situation please.
also, i took a few shots of the interior to let you all see the mess it's in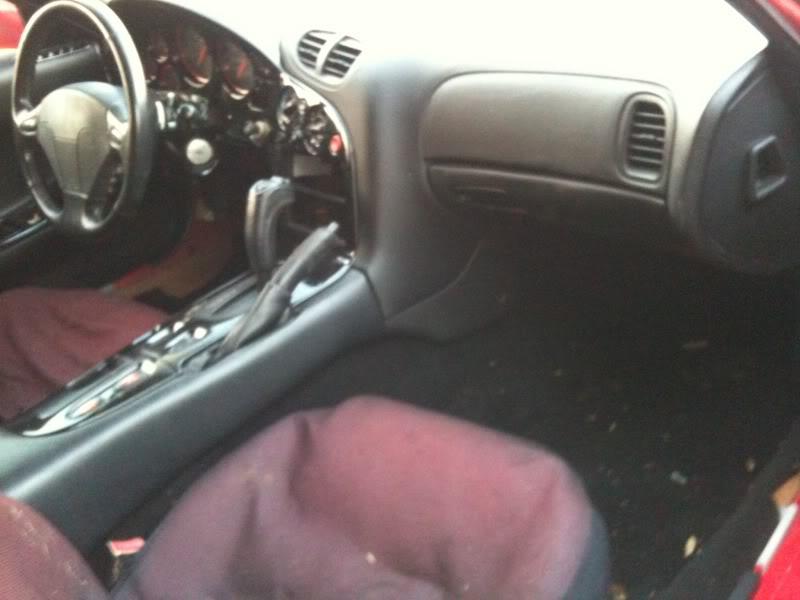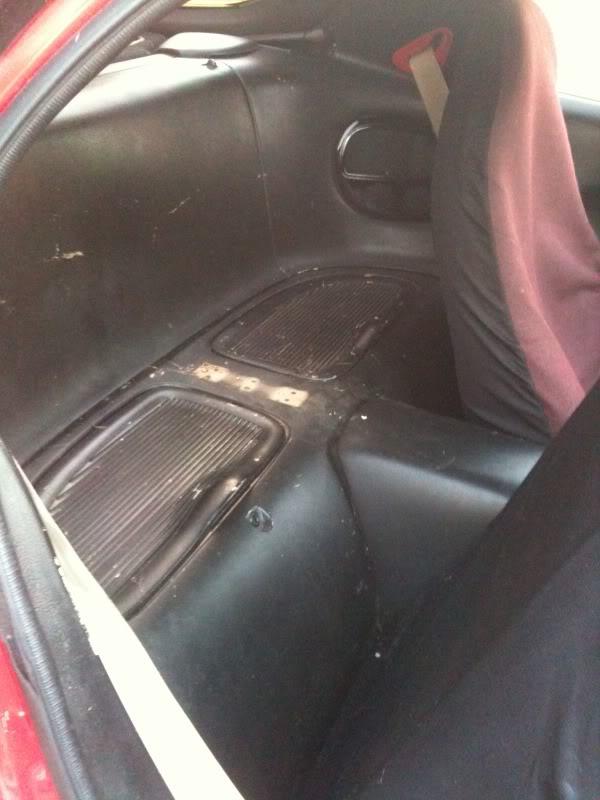 don't let the seat covers fool you, the seats are in horrible shape really. the original carpet is covered with some other type of black material. mostly all of the panels have been painted black unfortunately. i dunno if i wanna just take it all out and leave it gutted or what now really. i guess i'll get to that when i get the car running.