Builds
My 1993 R1 build thread! by fiz-e
By diyauto
You must be logged in to rate content!
4 minute(s) of a 75 minute read
My 1993 R1 build thread!
Compliments of fiz-e @ www.rx7club.com
6-7-2011
Figured I would start a build thread so I Can keep track of what I have done on my car and the issues that come up. I have had my Rx7 for about two years now. This is from the first day I picked it up.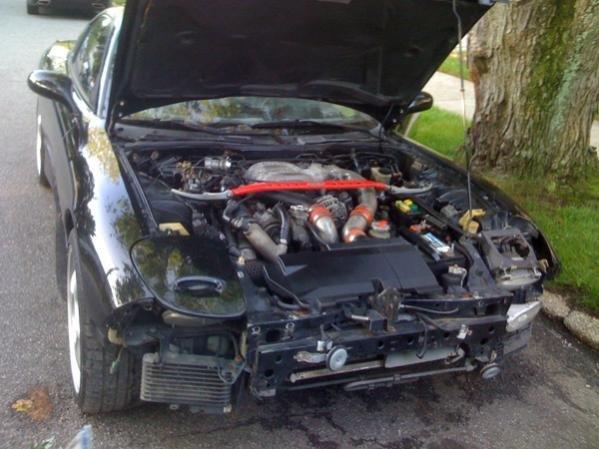 going to slowly fill in what has happened to date! but for now this is a start!
Pretty much the car came as it... I knew it turned over and I knew it did not come with a front bumper, headlight cover, passenger seat, and cat back exhaust... I Picked up the front bumper and a pettit exhaust off the forum from a member and installed and found a headlight cover that I spray painted black so it would somewhat match the car.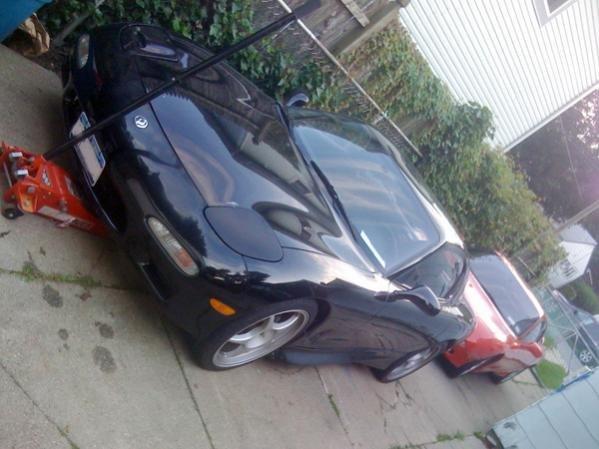 Right from the start the problems persist! As soon as registration came in and the bumper and exhaust was in we fire up the car and it starts to over heat instantly! Me and Mobeoner were hoping it was not a coolant seal. luckily it was was a quick swap of a radiator cap and the thermostat and it was good to go!
On the Inaugural drive home from my friends house where we were working on it. Mobeoner while driving my car decides to try gun it a little and POP goes the clutch cable and now we are stranded right off the Highway in Brooklyn. Luckily with him having mass amounts of parts in our garage we picked up a spare and did a swap on the side of the road! (this was very soon afterward updated to a stainless one)
After that minor glitch I was driving the car just fine for quite a few months (just with a bad clutch which was slipping).
6-9-2011
Oh I forgot how the whole ordeal started, before the rx7 came the money. this is what the rx7 looked like before it was my rx7.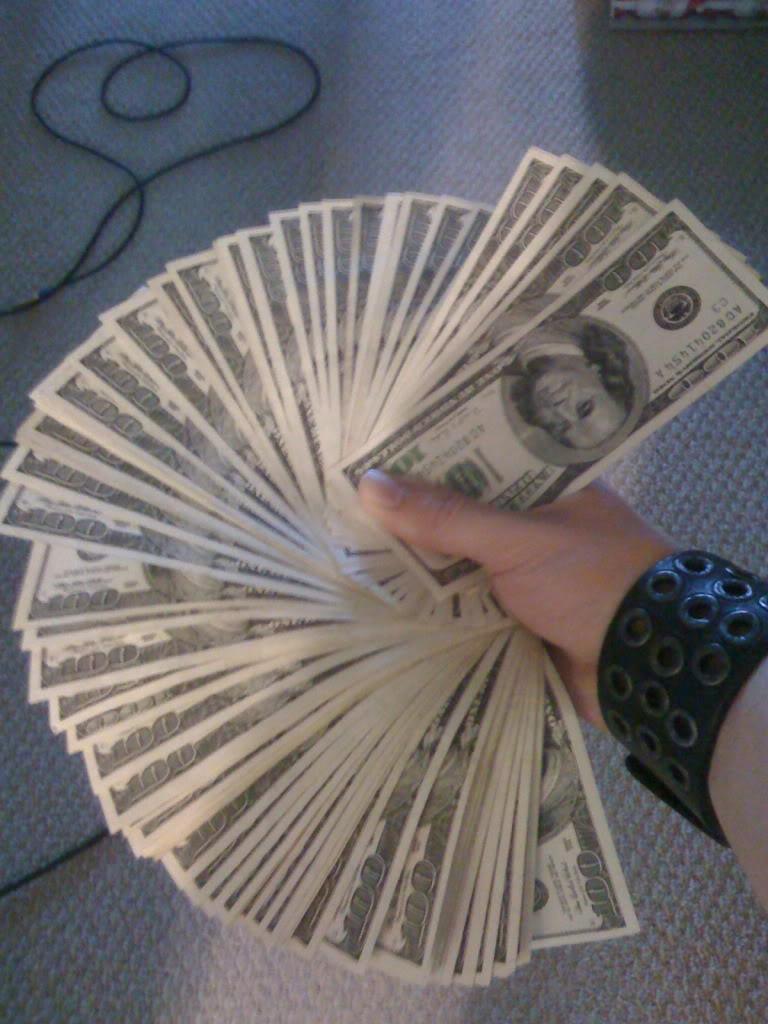 So after a while of driving around with a bad clutch I realized that it was time to swap out! I went ahead and purchased a stage 2 exedy clutch kit.
Car jacked up on stands with the PPF and the tranny coming down.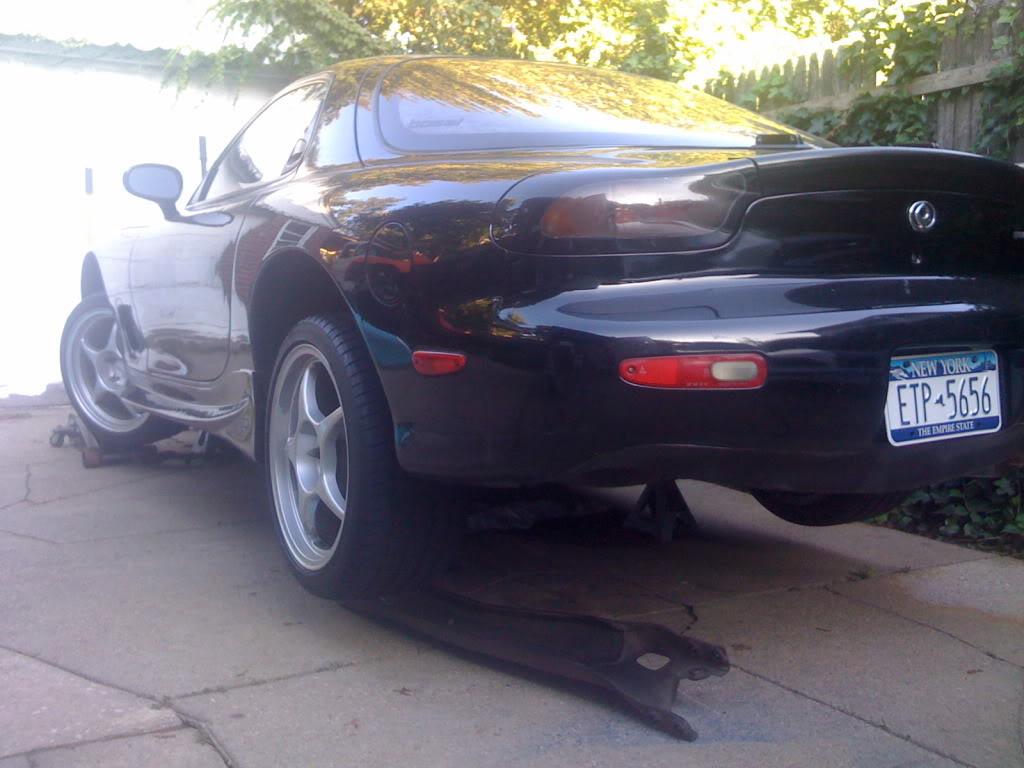 Tranny clutch and tranny and everything all back in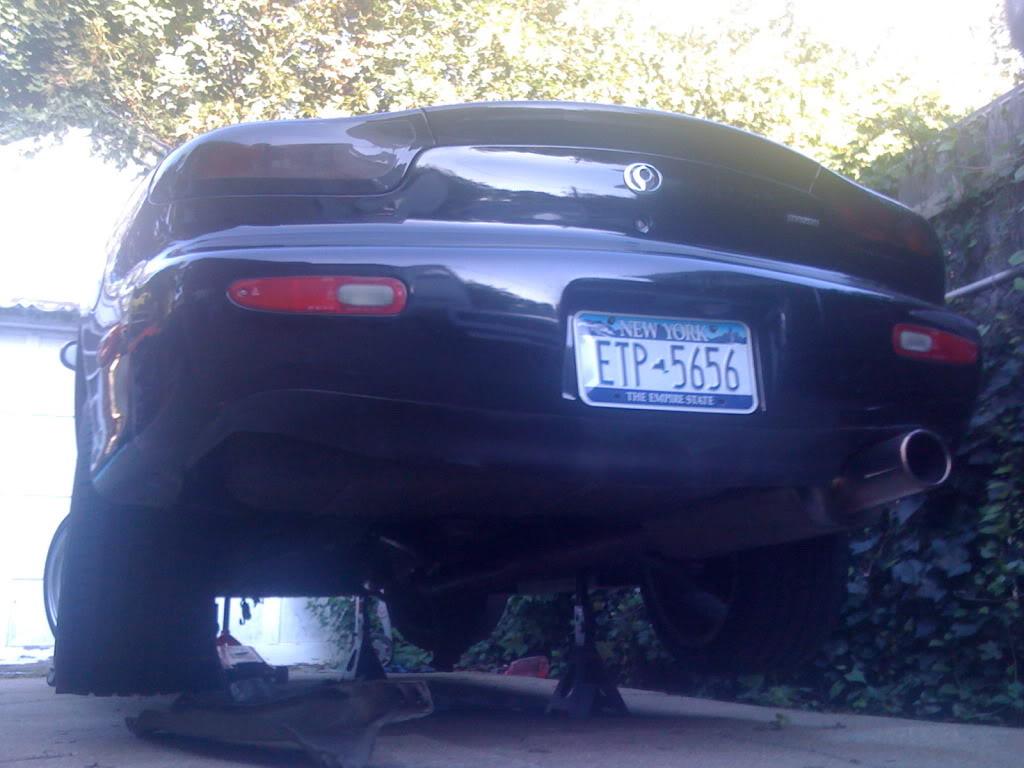 oh but of course that did not go in with out a problem. Turns out the car had a OS GIken clutch assembly in it which made the swap all that much harder, now not only did I need to also get a flywheel which I picked up I think it was a 11lbs one. The set up was a push type clutch assemble and I now needed to get a regular pull type fork assembly.
Simple enough to find the fork assembly, but the slave cylinder bracket was just a bit off with the set up... and POP there went the slave cylinder because it went straight threw. but after some local help I was able to get that in and get the car back on the road.
Here is a picture of the clutch push type we pulled out.