Builds
Mini Pickup Rebuild by mini-man-dan
By diyauto
You must be logged in to rate content!
5 minute(s) of a 78 minute read
Mini Pickup Rebuild
Compliments of mini-man-dan @ theminiforum.co.uk
8-20-2009
Hi All
Ok, this is my 3rd Mini project, and 4th Mini in total. And yes, I am just 16... Long story!



I picked up a pickup beginning of this week. Shes a 1979 Austin 850, and has had a new front end (wings & front panel & a-panels), new floor pans and new outer sills. She's pretty much rust free


Has had a complete respray in a Peugeot blue, which is really bright in the sun. Looks really good.

I need a name for it! Any suggestions would be great. Reg plate read YHU ***V Name now found. This is officially 'Dave the Pickup', brother to my other Mini 'Chas'



The plan now is to just rebuild it with my 1275 engine that was supposed to be going in both of my previous projects but never got there, and give her a new lease of life!

It's going to be my 1st road car, something a little bit different to most people



Here's a few pictures: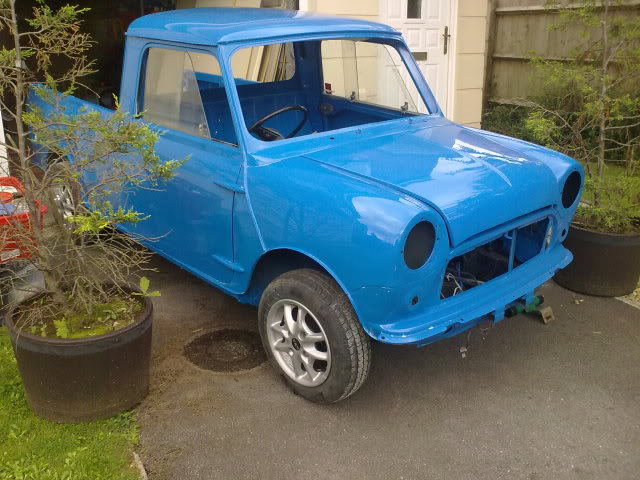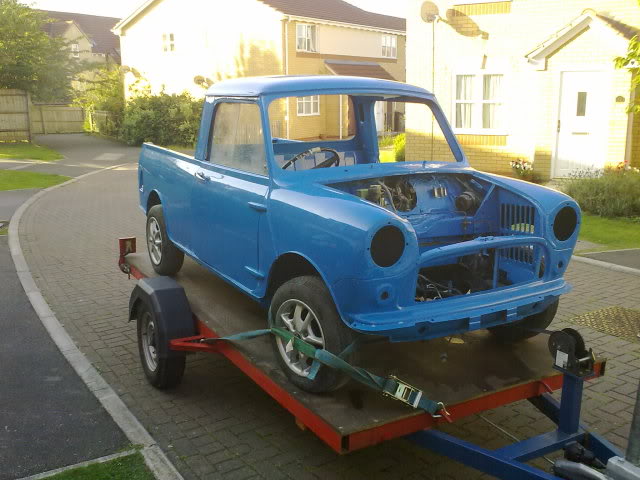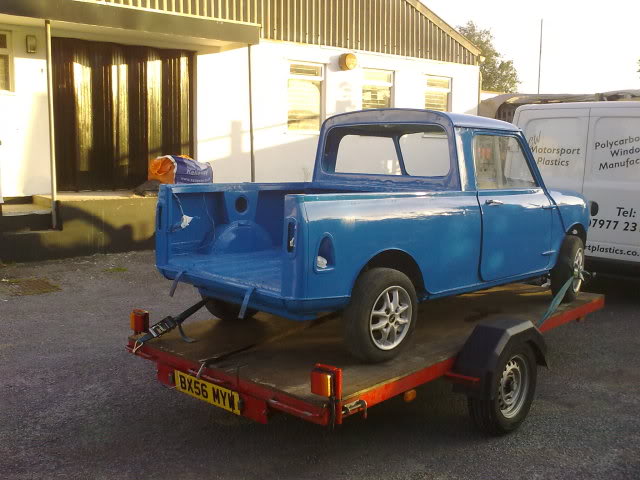 She came with some magic boxes...
I've only got one at the moment, as the others are at a friends garage, but I like this one! It wasn't until today that I looked in it, but in there was a nearly new set of door rubbers (for a Mk3 unfortunately), a set of Mk1 door handles (aswell as the ones already on the car) so now have a spare set, and a set of nearly new sliding window catches. All is well so far!
Can't wait to get the next few magic boxes




The only thing I've done to it so far is put the Superlights off my previous project on it. I was doing it just for a temporary measure, but actually quite like them. Am now thinking of keeping them and putting some of the standard spec Rover arches on it, just to cover the wheels up more. I'm thinking of having them sprayed gloss black, aswell as having the roof done black.
I've got all adjustable suspension going on it - bottom arms, tie bars, rear camber brackets, hi-los - so it'll be riding at a bit of a better height when done, not a 4x4 lookalike like it is now!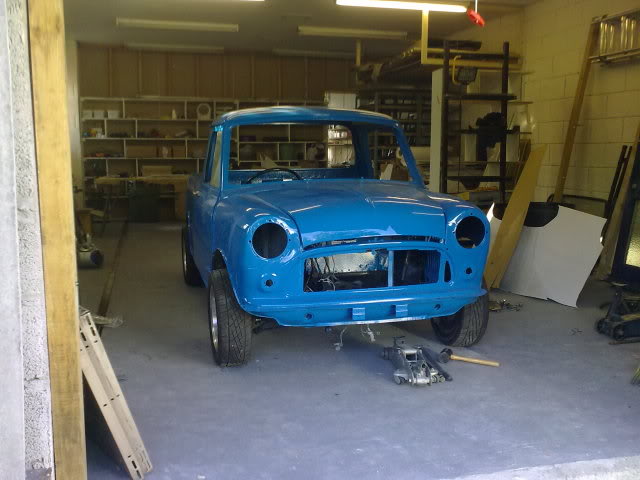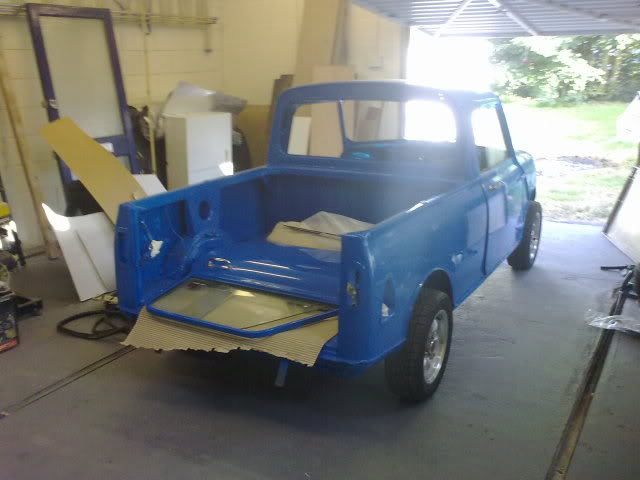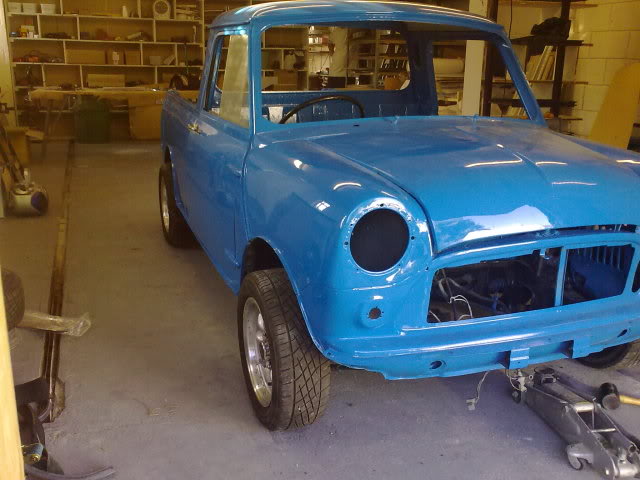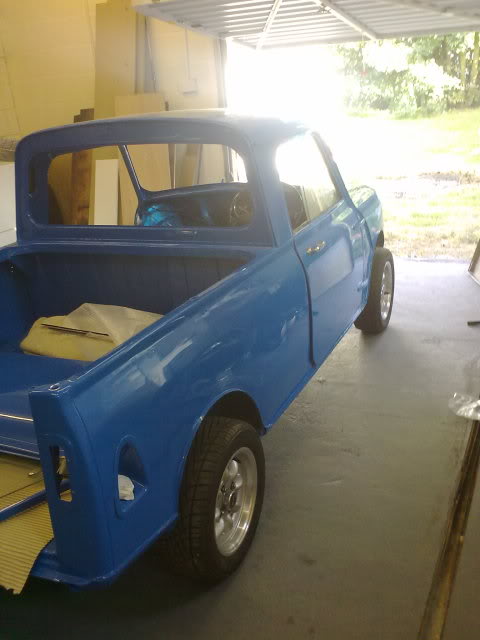 I hope you all like

Took me amo to realise who that was then!


Yeah, was originally made for Reliant Robins, but them my mate added to it to allow for 4 wheels instead of 3!
And urm... enough let's say! Enough for me to have no money left


You want any Mini bits? Come round and have a look at the Cluman I'm stripping at the mo...