Builds
The evolution of my Evo IX RS Wicked White by Honda-guy
By diyauto
You must be logged in to rate content!
12 minute(s) of a 88 minute read
The evolution of my Evo IX RS Wicked White
Compliments of Honda-guy @ www.evolutionm.net
5-23-2011
I previously own an 03 Evo 8 for two years before I sold it to get an AP1 S2000 to track. After 3 years with the s2k, my friend made me an offer on his Evo that I couldn't refuse and so the journey begins.
I purchase the car at the end of the year in 2010 when my friend decided to go in a different direction with a track car. I wasn't looking for a different car at the time because I was still enjoying the s2k but it was an offer that I couldn't pass. The car was in the shop getting worked on and the offer was to buy as is. After stopping by the shop to look at the car, I made the decision to buy the car knowing that I wouldn't be able to keep the s2k as a track car anymore which was a very hard decision to make. I was going to turn the s2k back to a street car and keep it as a daily driver but end up selling it in the end, no room to keep it around and i don't need two toy cars.
The car was dropped off at my house on a trailer with the engine, tranny and all other parts in the truck bed. I took my time over the winter and didn't rush anything. The hardest part was figuring out which bolts to use where since i didn't remove the engine, and it's been three years since I worked on a Evo.
2006 Evo IX RS with 15k miles
Thanks to TougeFactory and MotorsportsPerformanceGroup for supporting me on the way.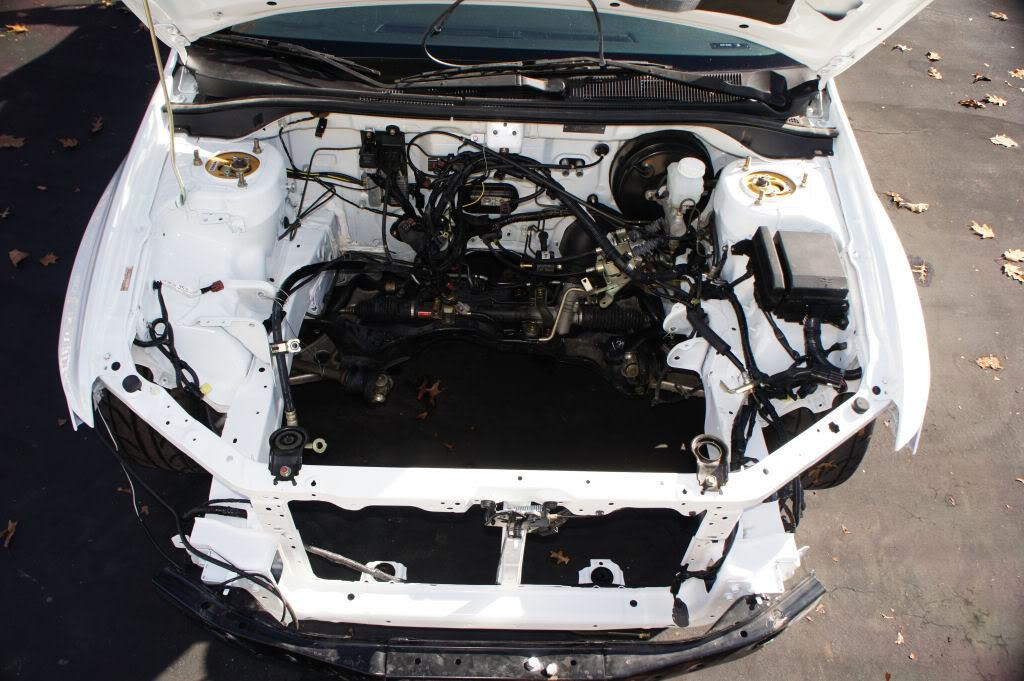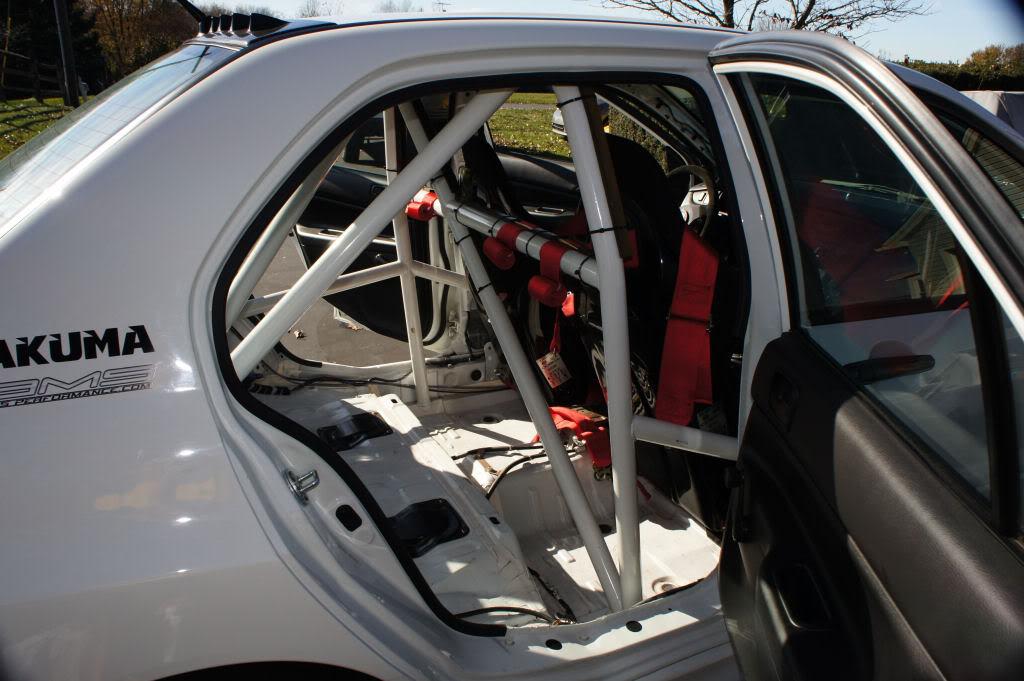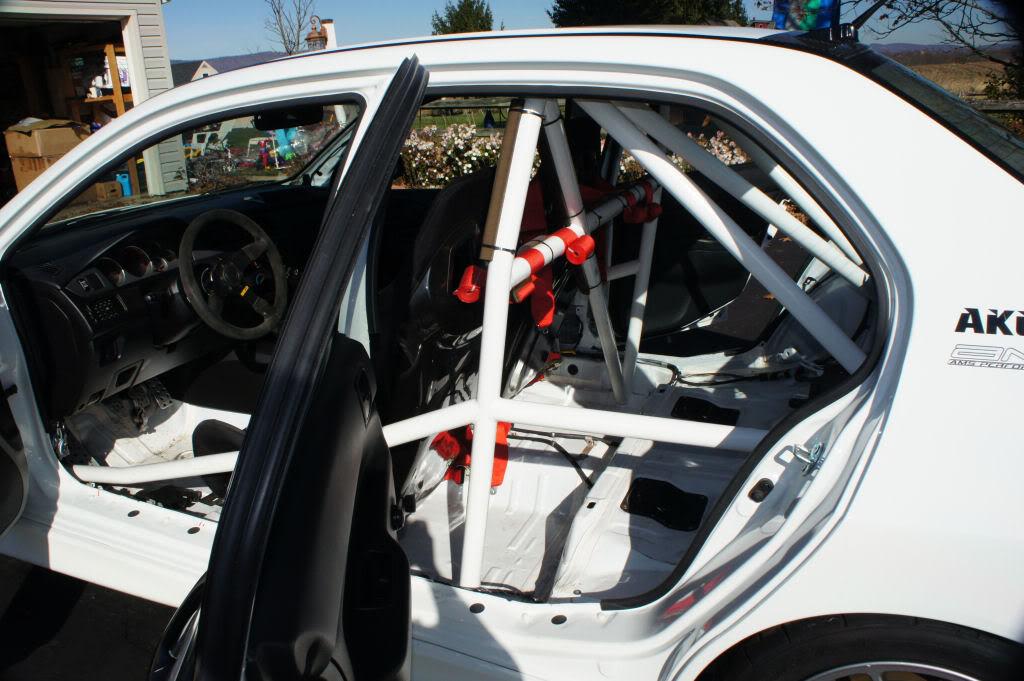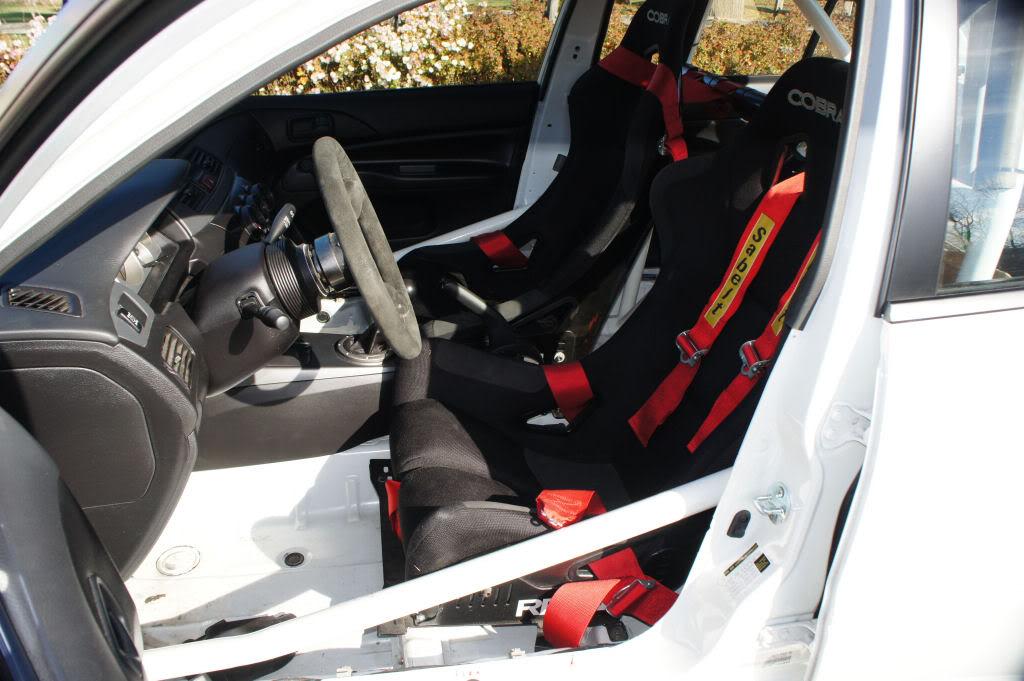 the business, stock evo 9 engine
parts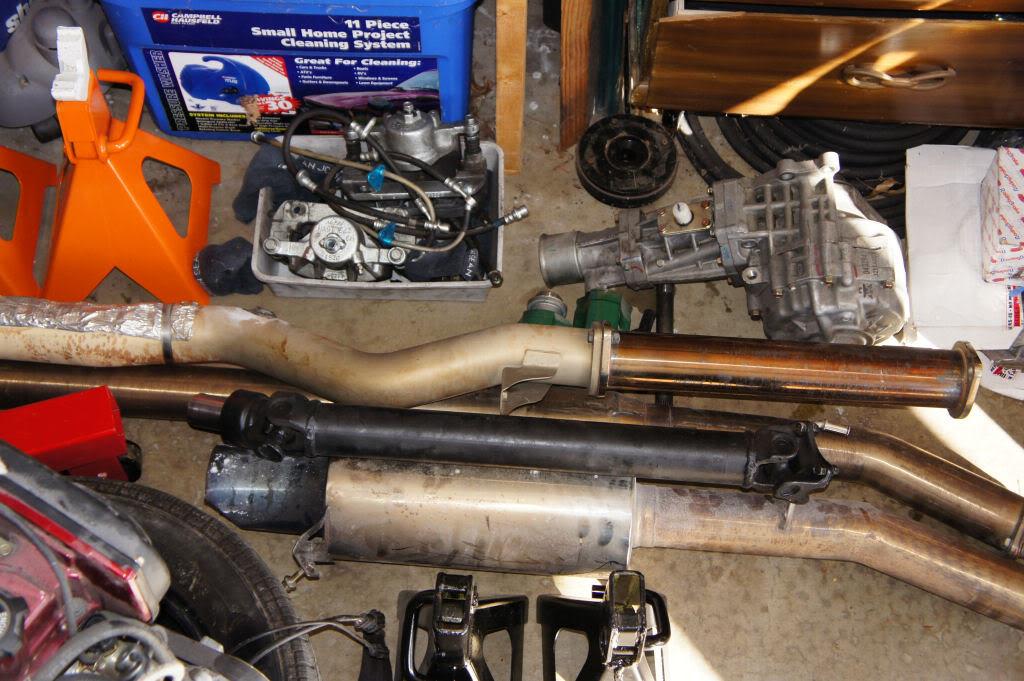 box of AMS goodies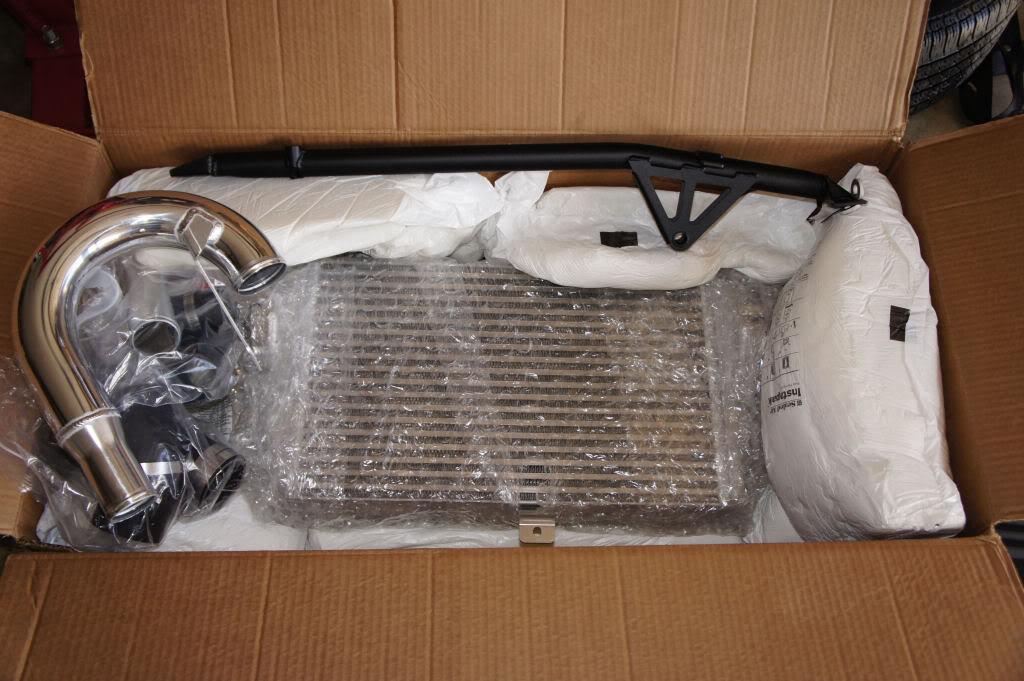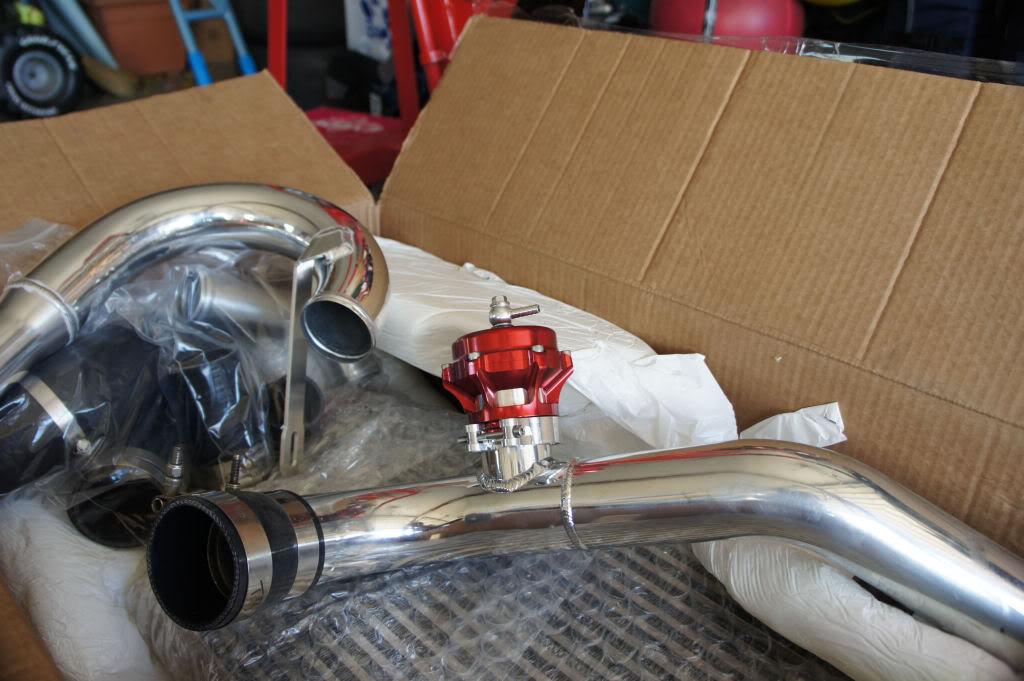 start of the rebuild...
new Gates Racing timing and balance belt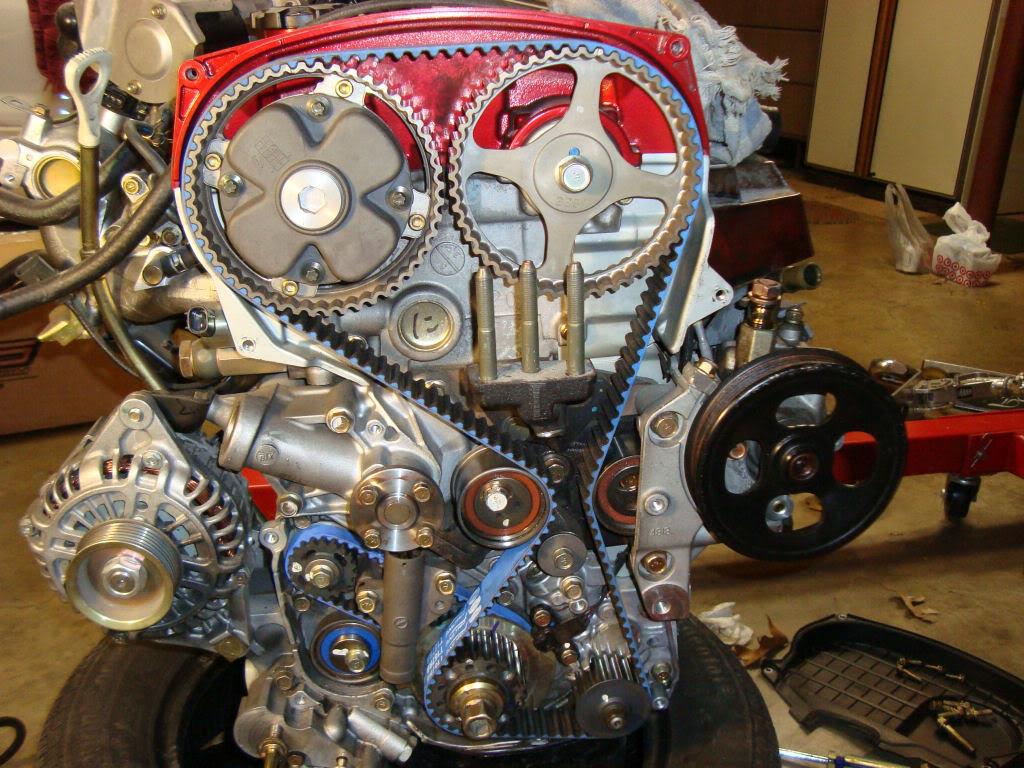 Exedy lightweight flywheel with new Exedy oem clutch. new TRE stage 3 tranny ready go on.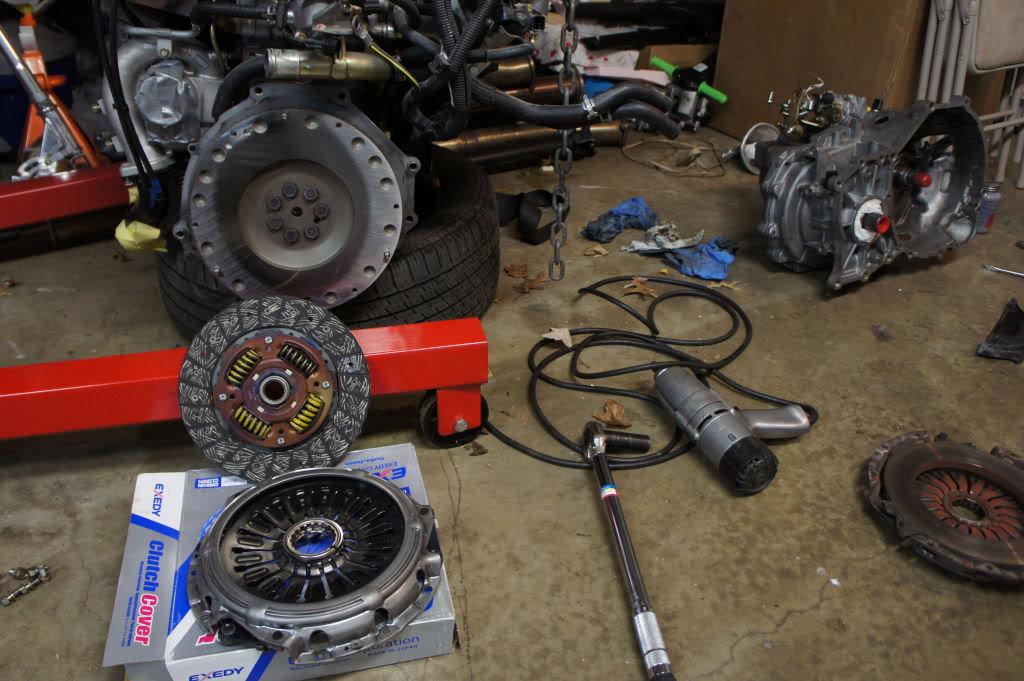 engine on dolly ready to in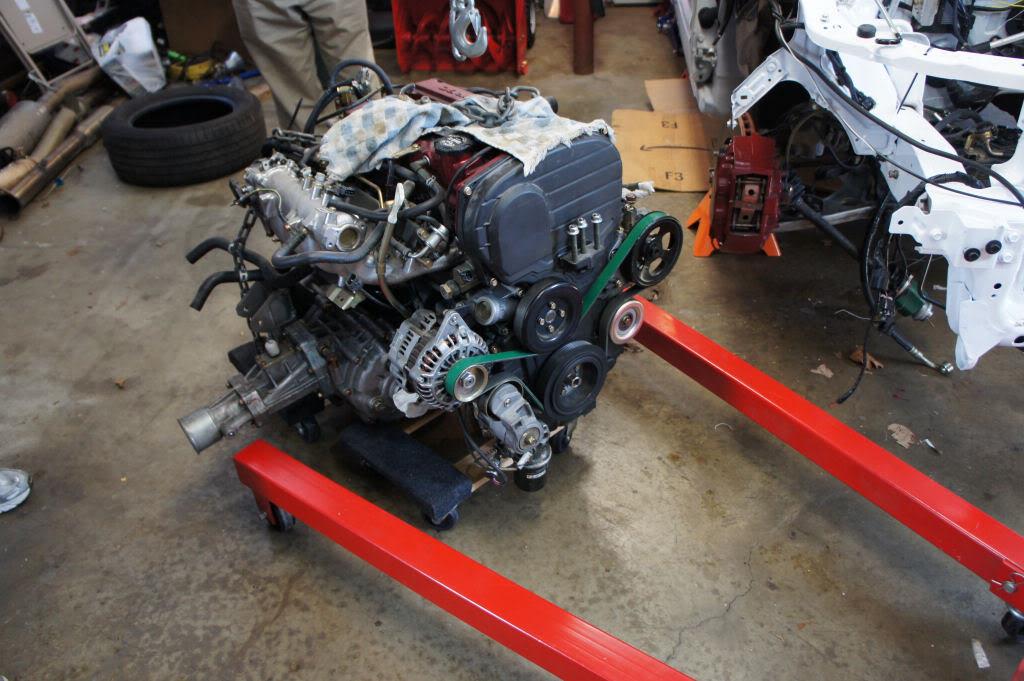 car hoist up with engine hoist to to get enough clearance for engine to go underneath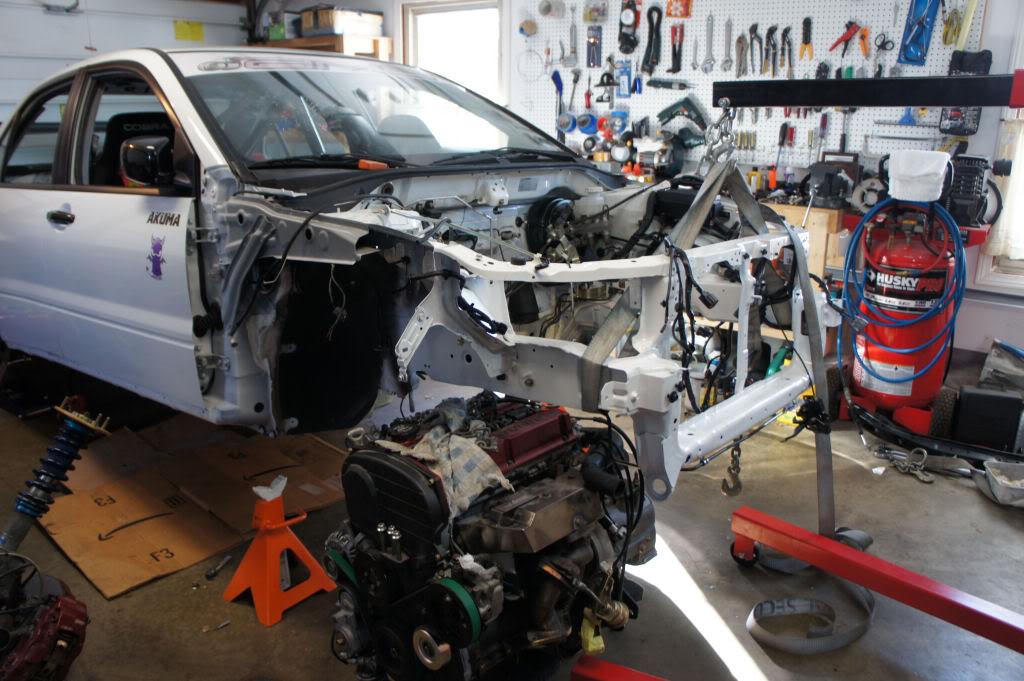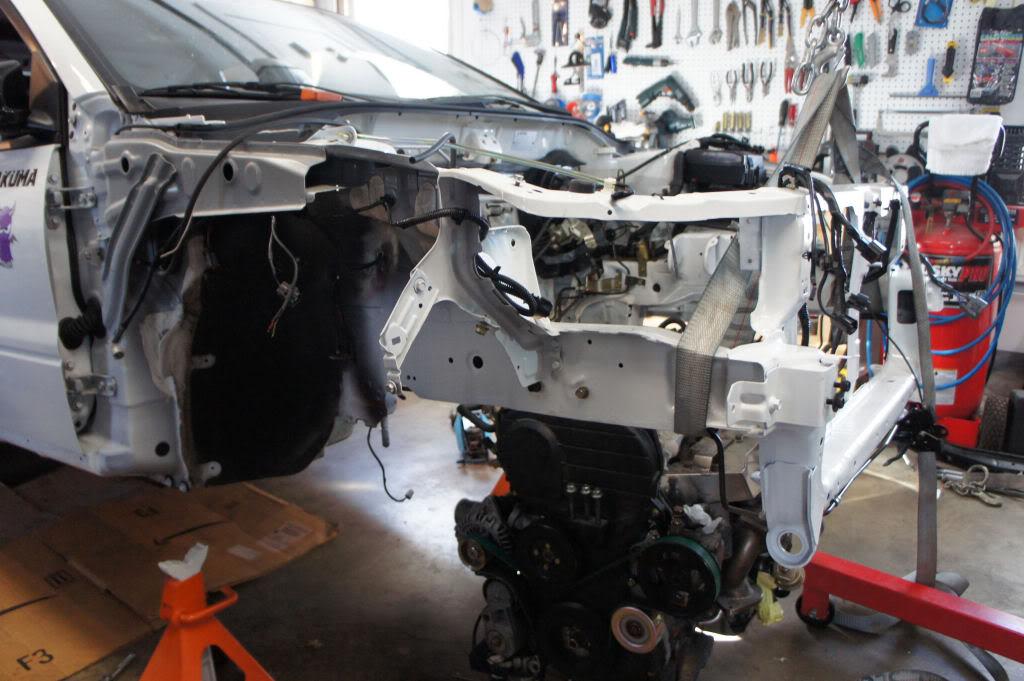 car is set back down on jack stand. engine is pulled up by engine hoist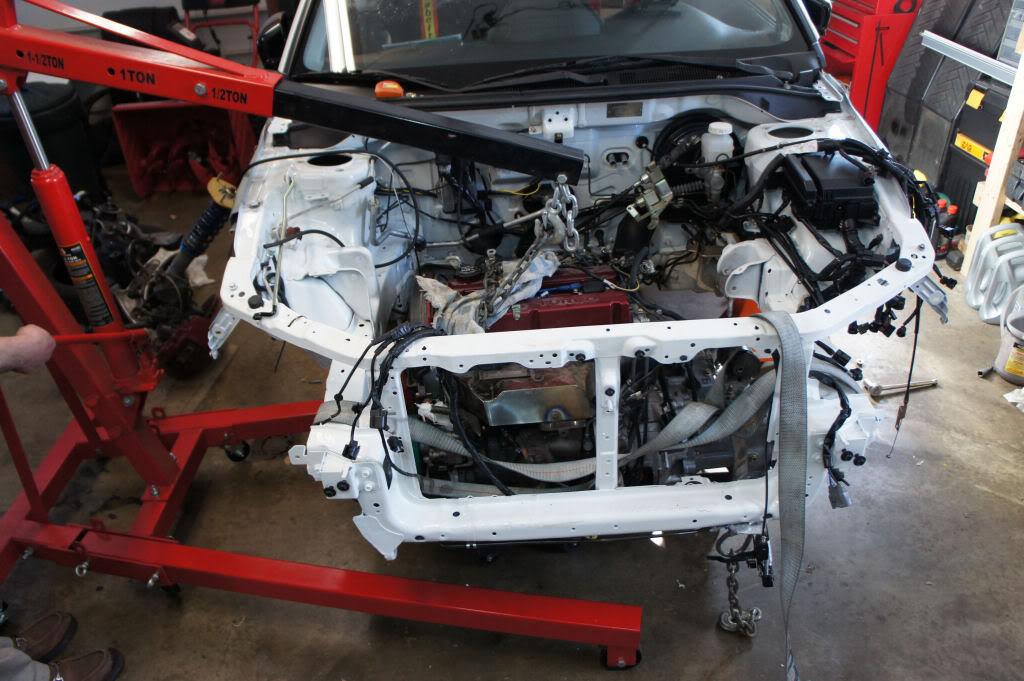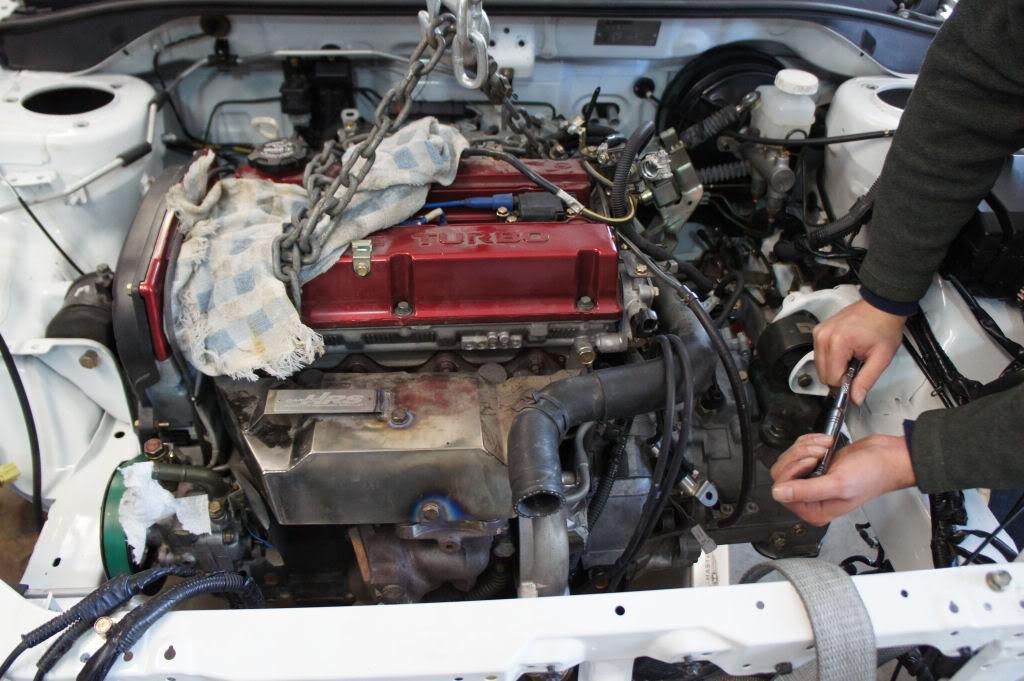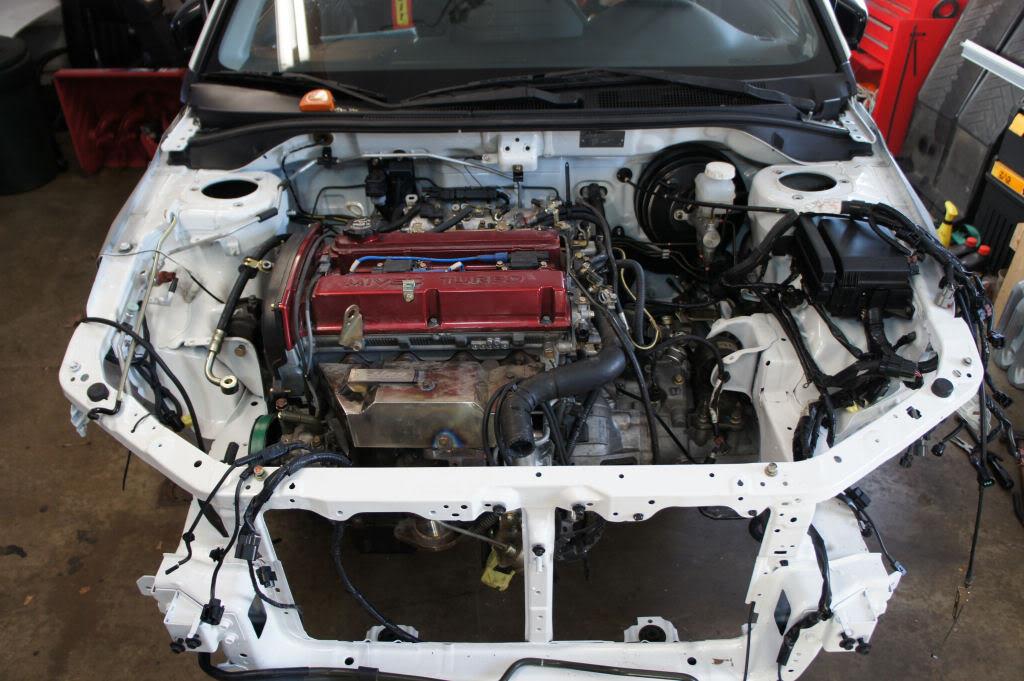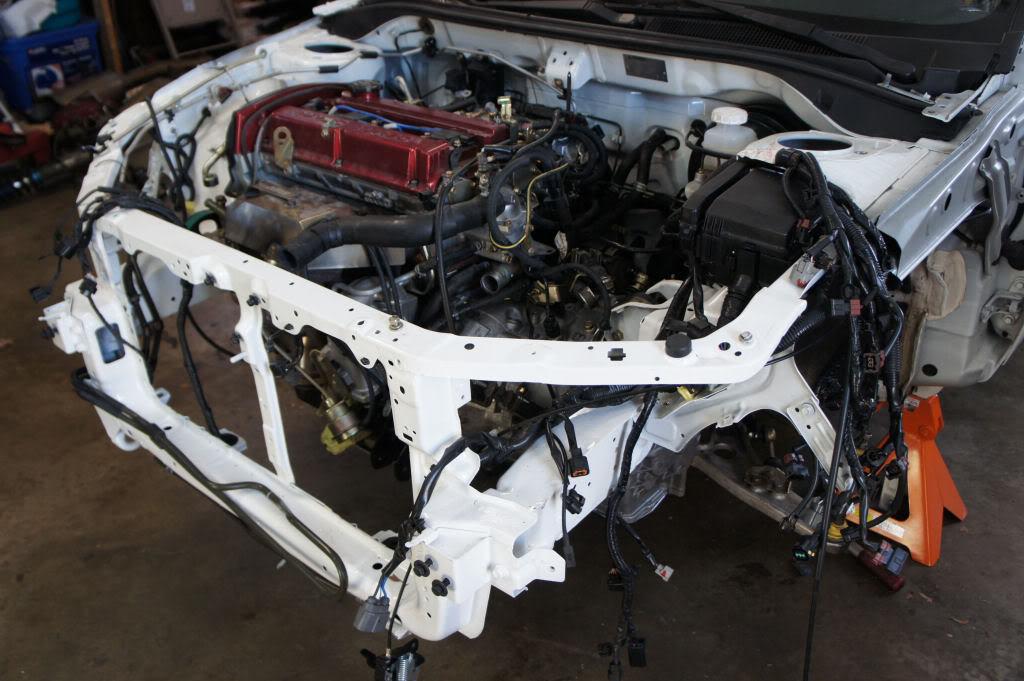 heat wrapping down pipe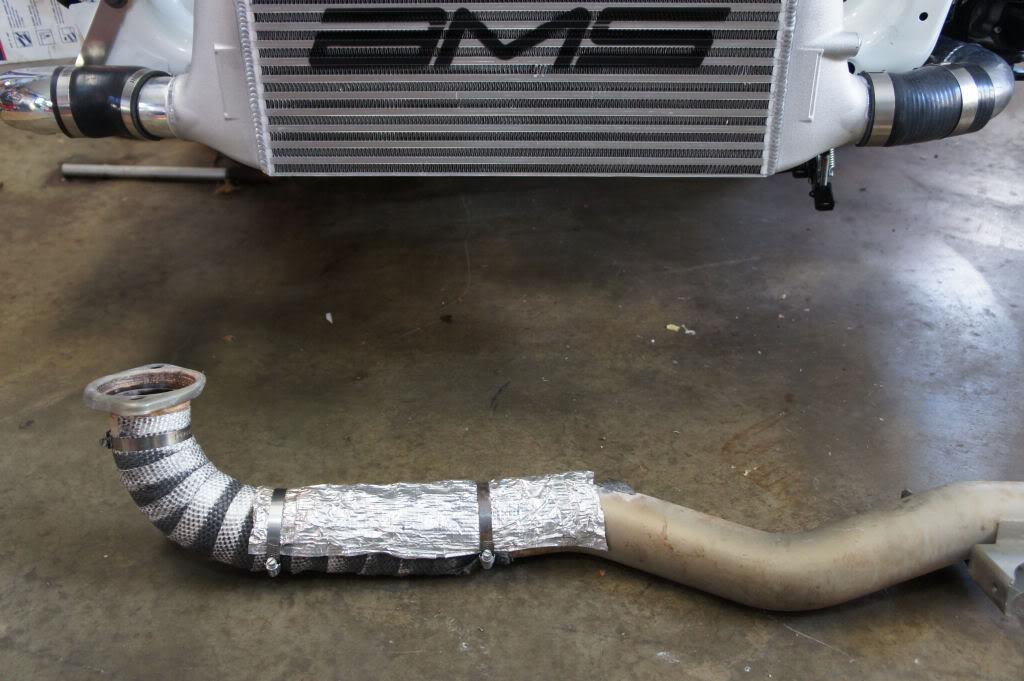 heat tape on lower IC pipes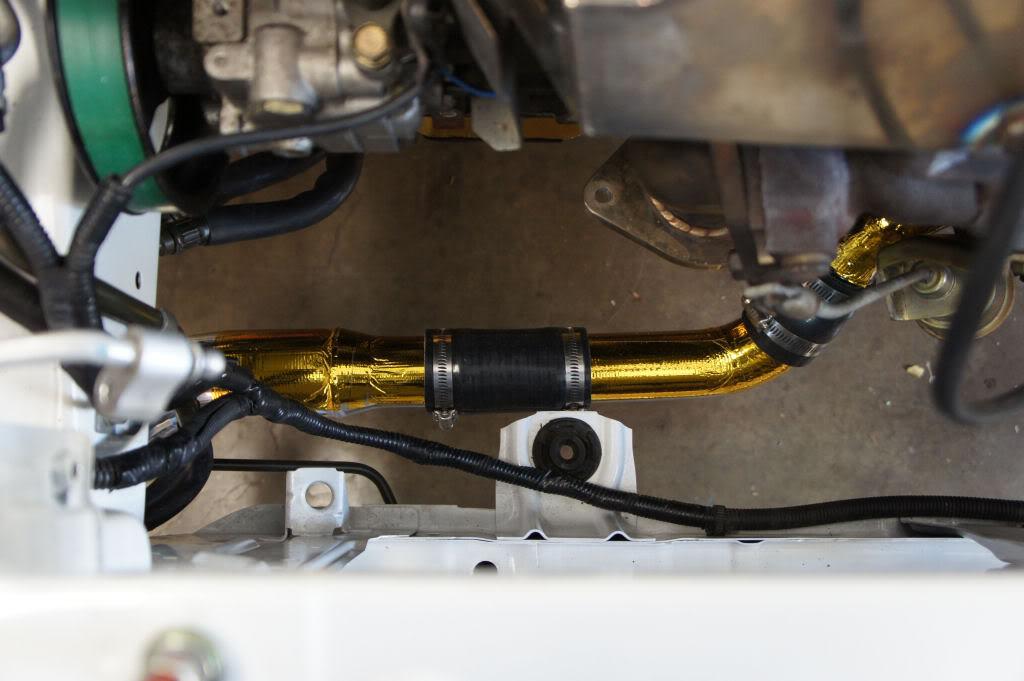 heat tape on oil pan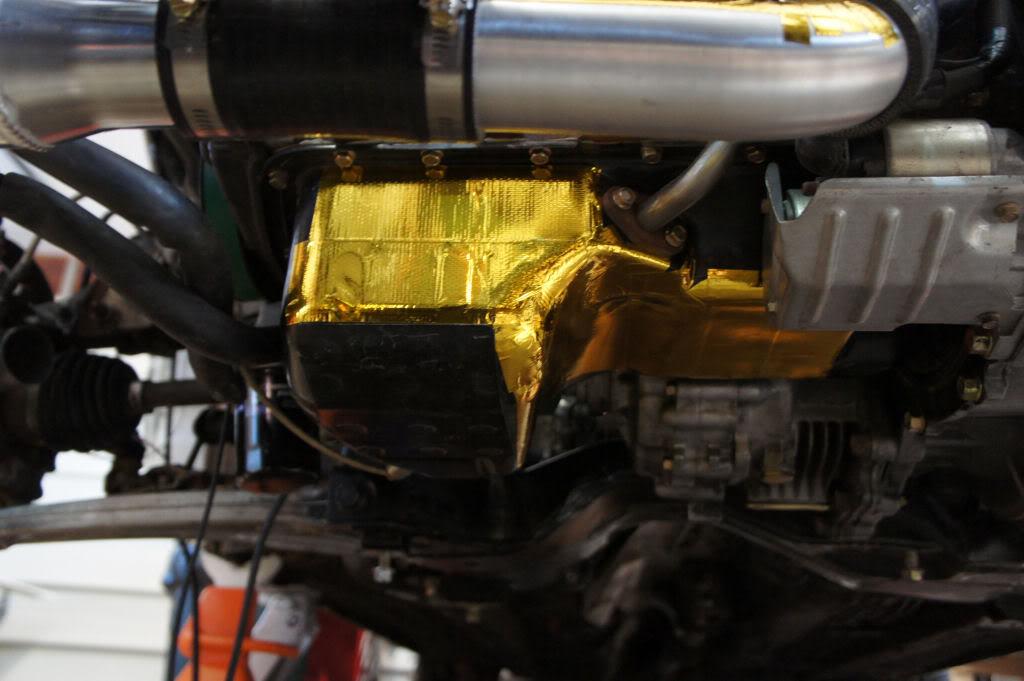 IC, radiator and hoses are on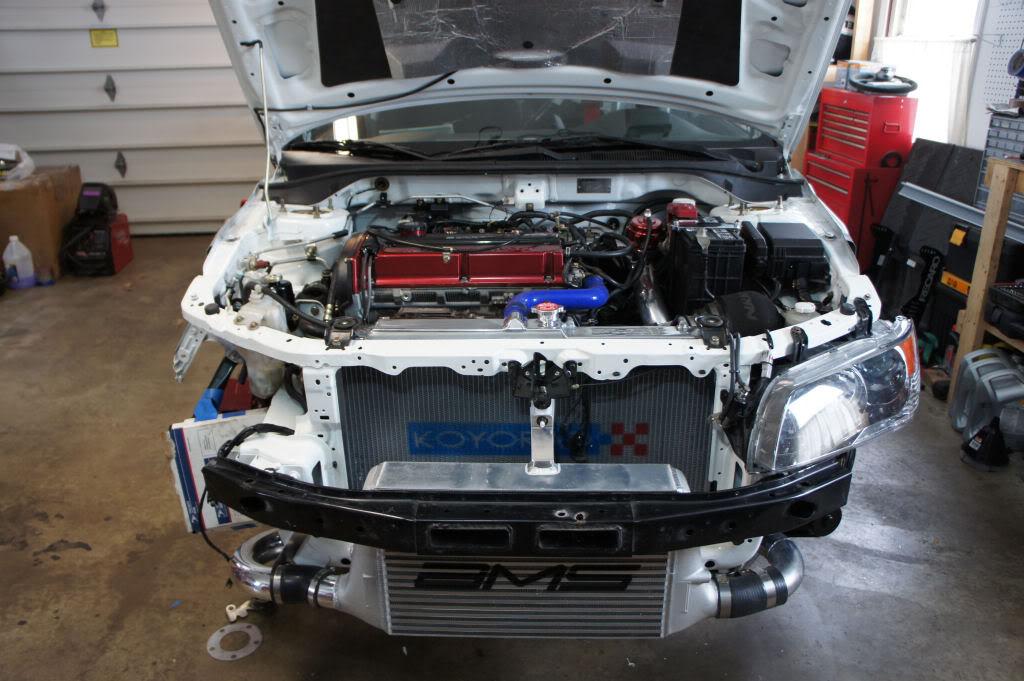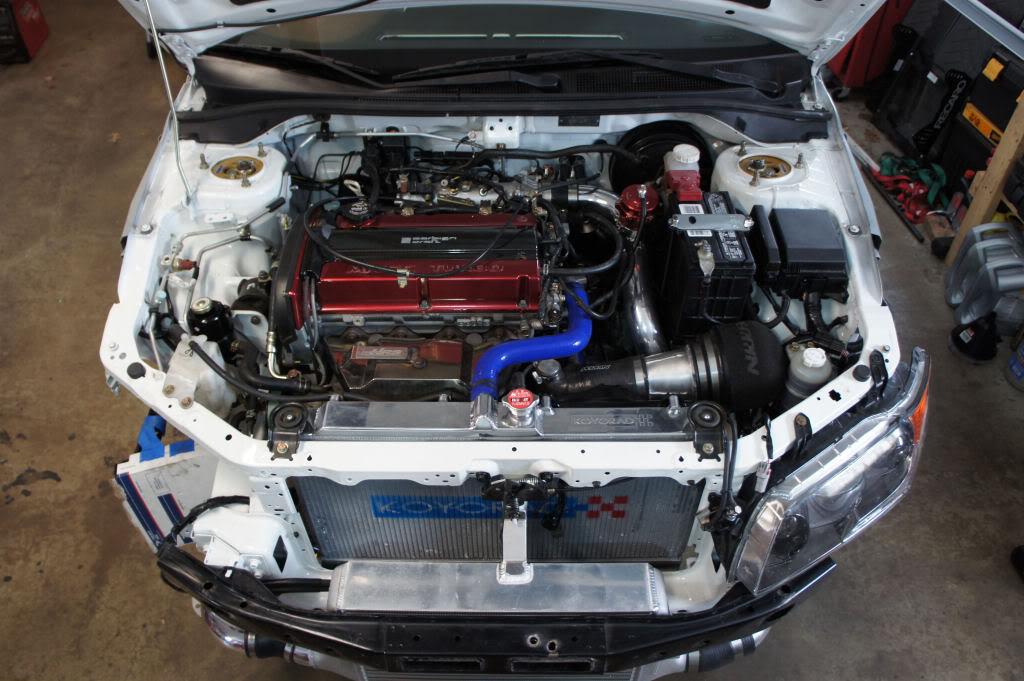 bleeding ACD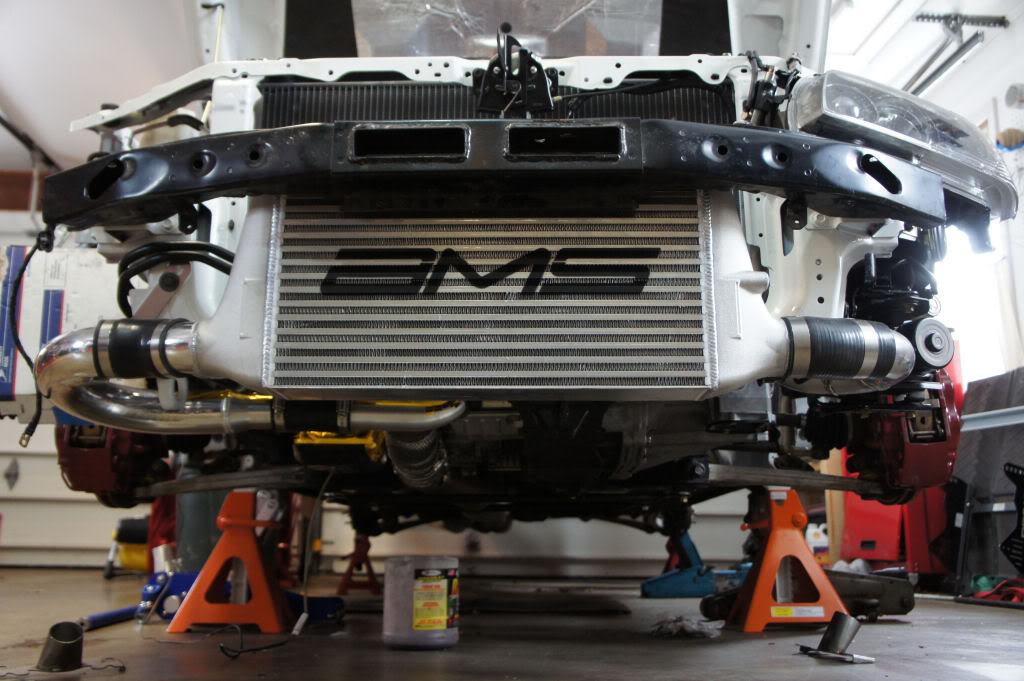 progress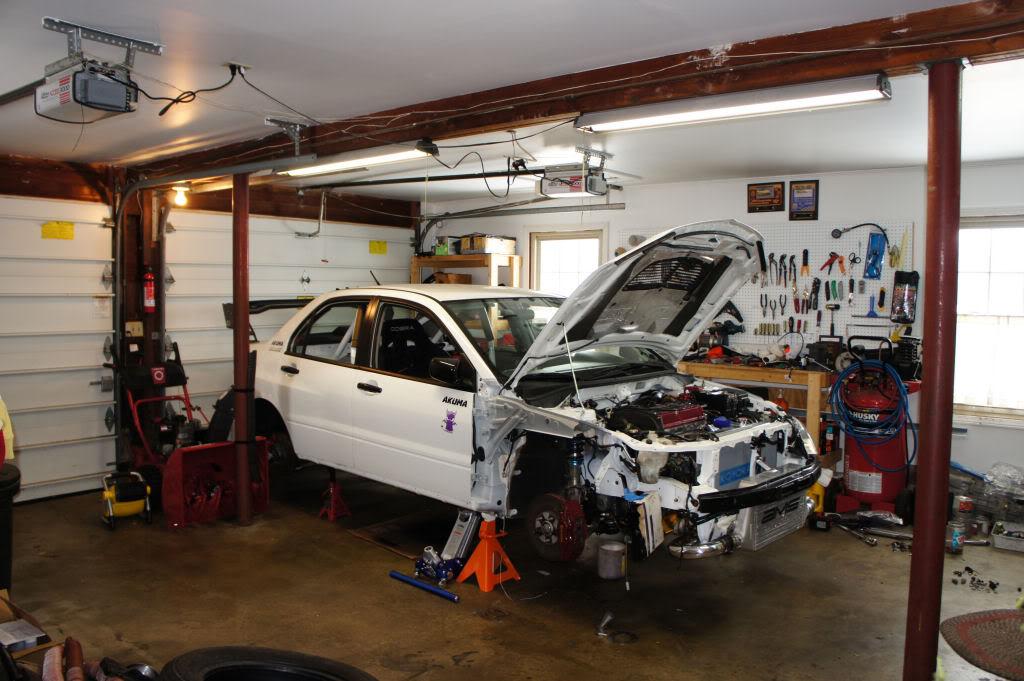 fenders are on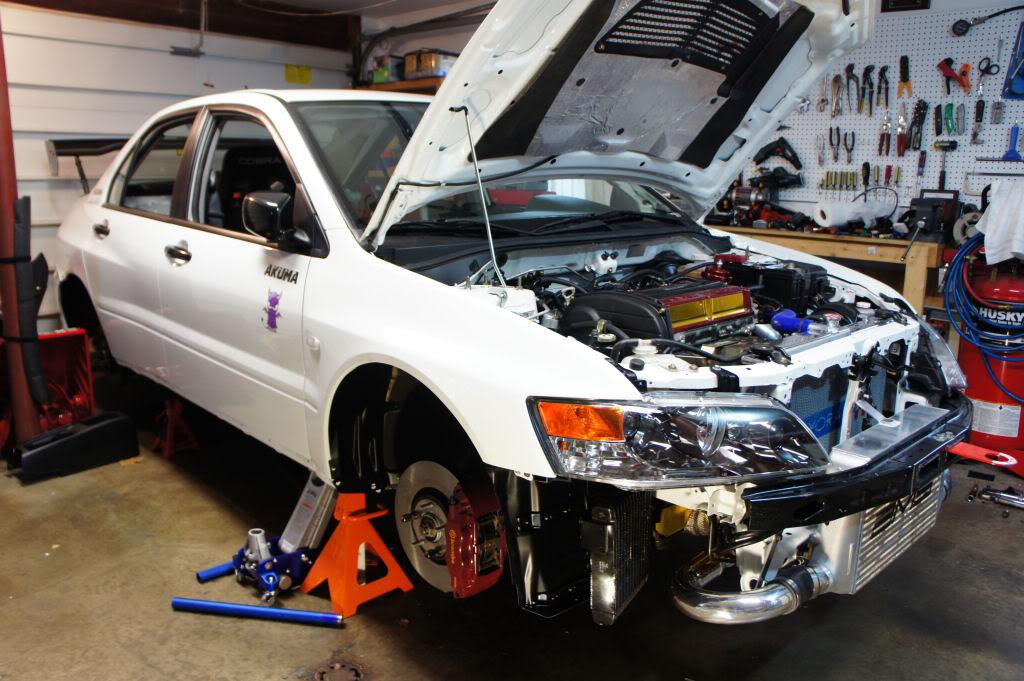 removing NRG quick release because it made the steering wheel too close to me.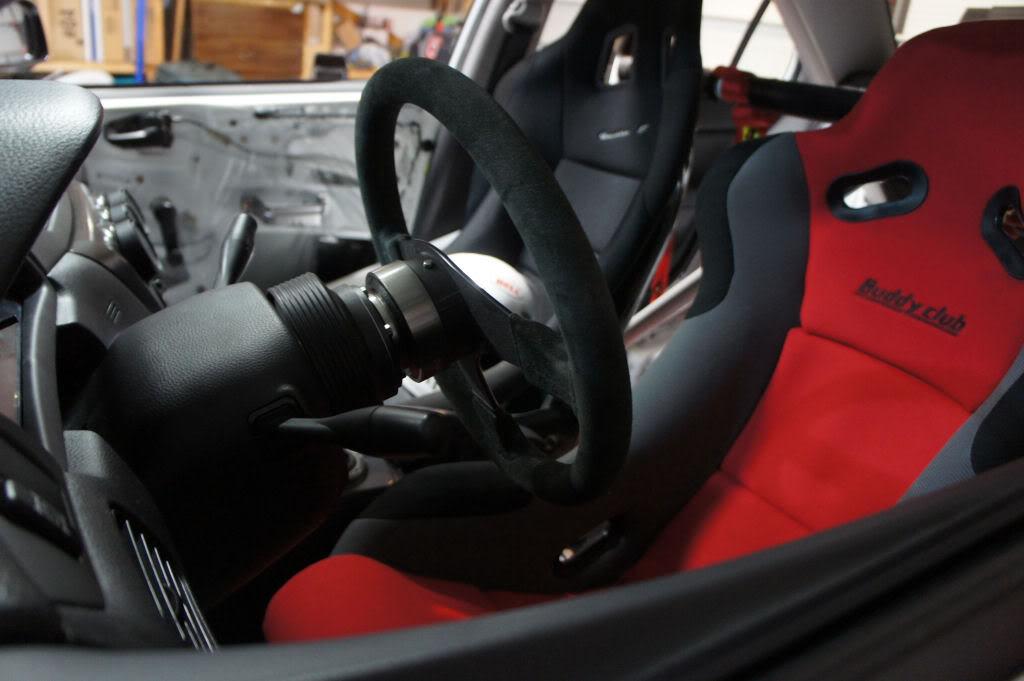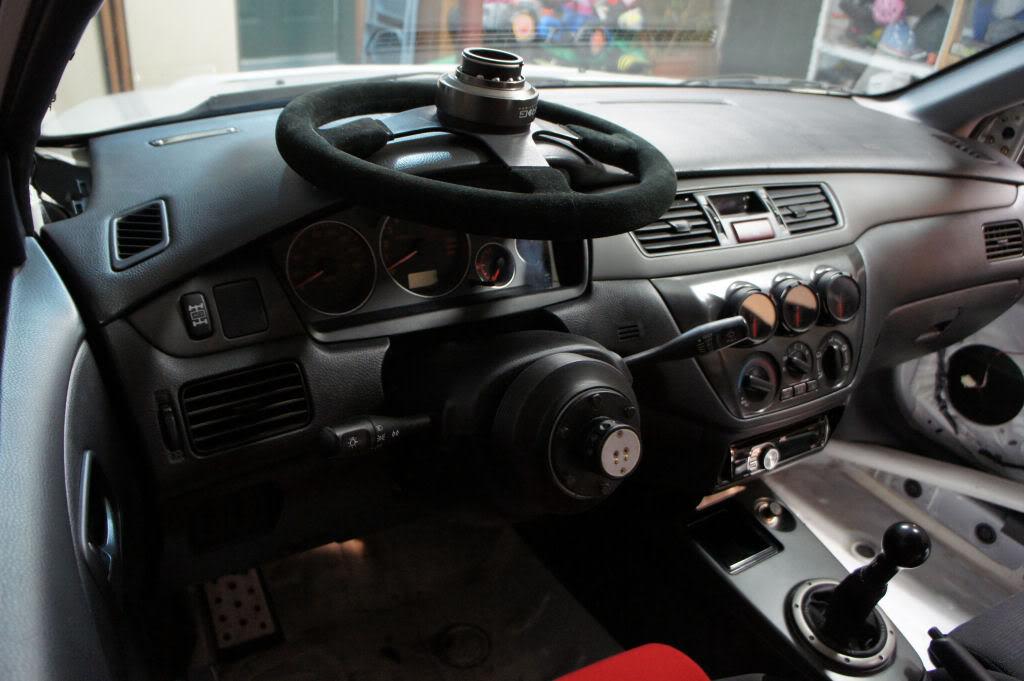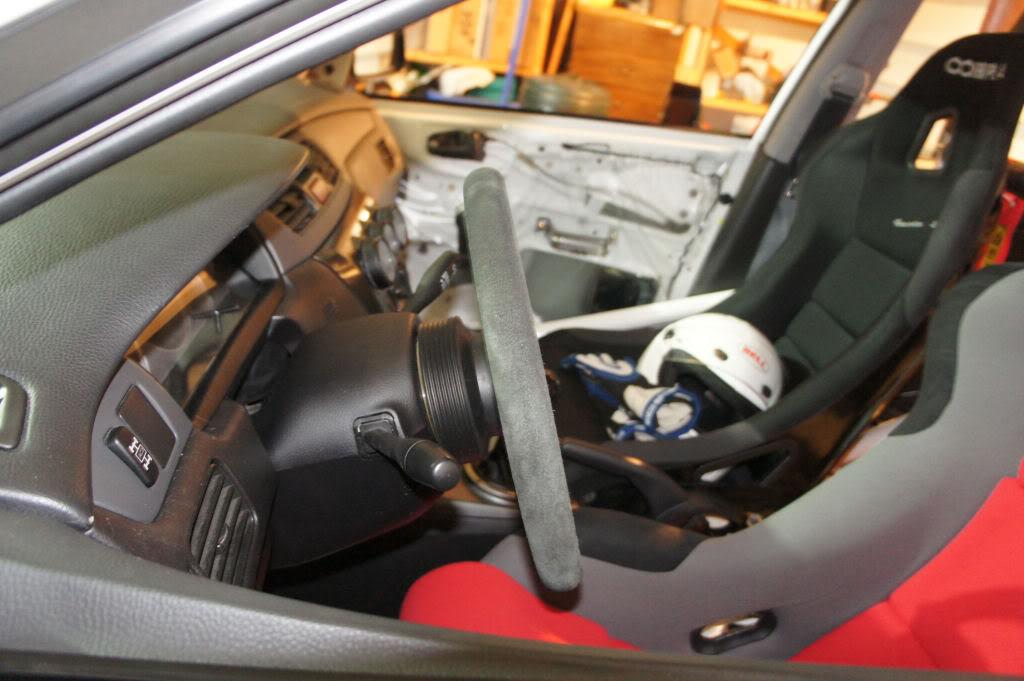 the car came with Odyssey light weight battery, but i wanted something with a little more cold crank amp. after looking around at some batteries, i decided to go with a Honda size batter (i still own 2 honda

). it was small enough to fit the short route upper IC pipes and has enough CC amp i wanted.
mock up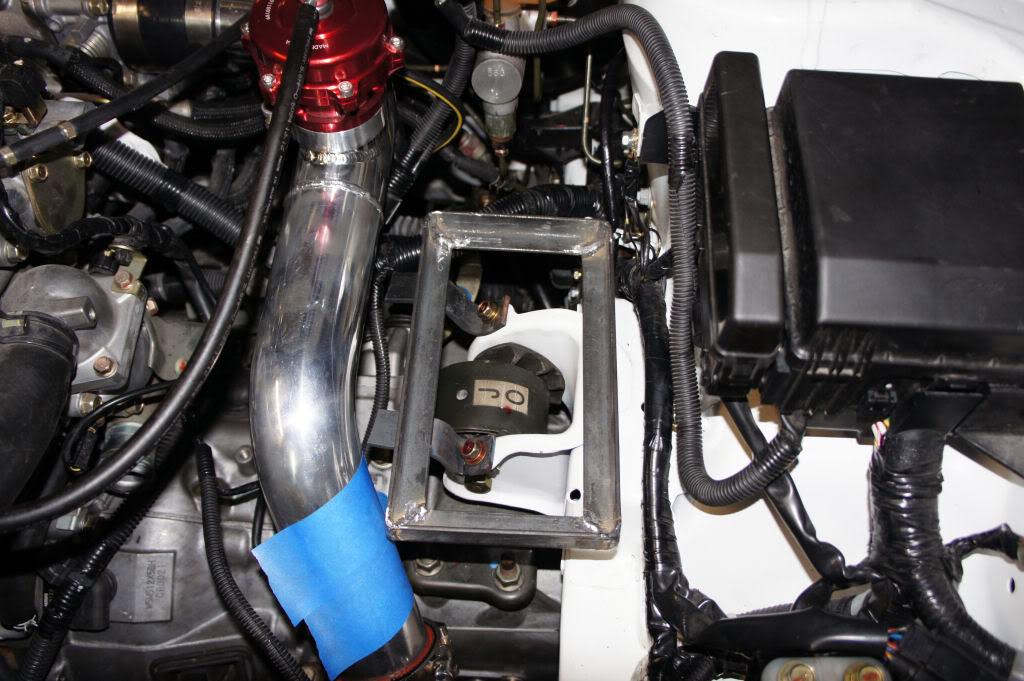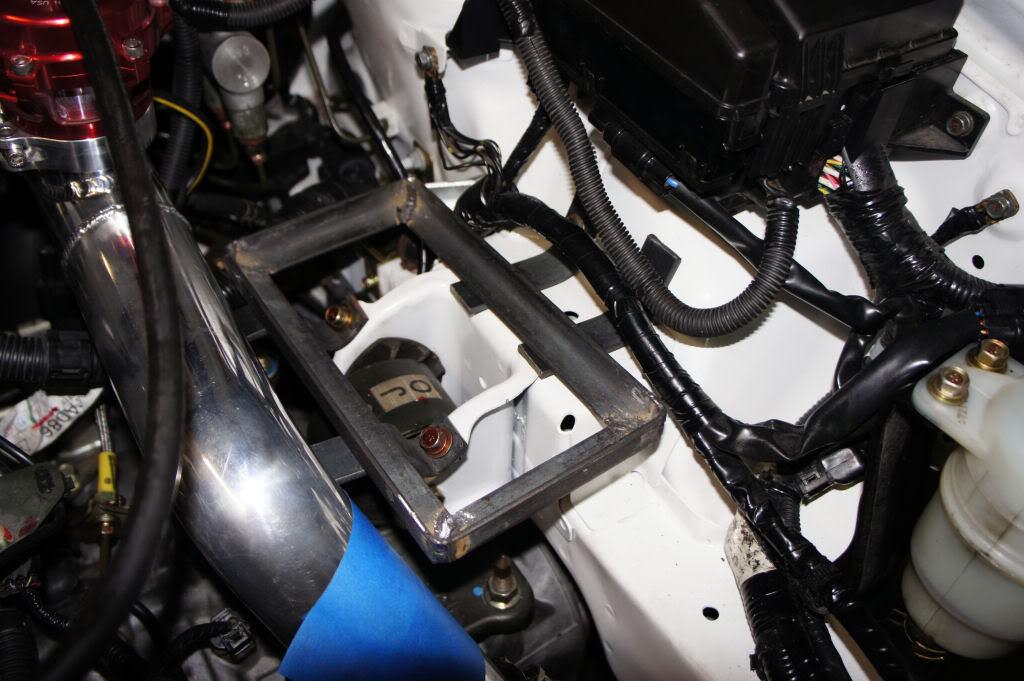 under hood clearance, about 1/4" from the heat insulator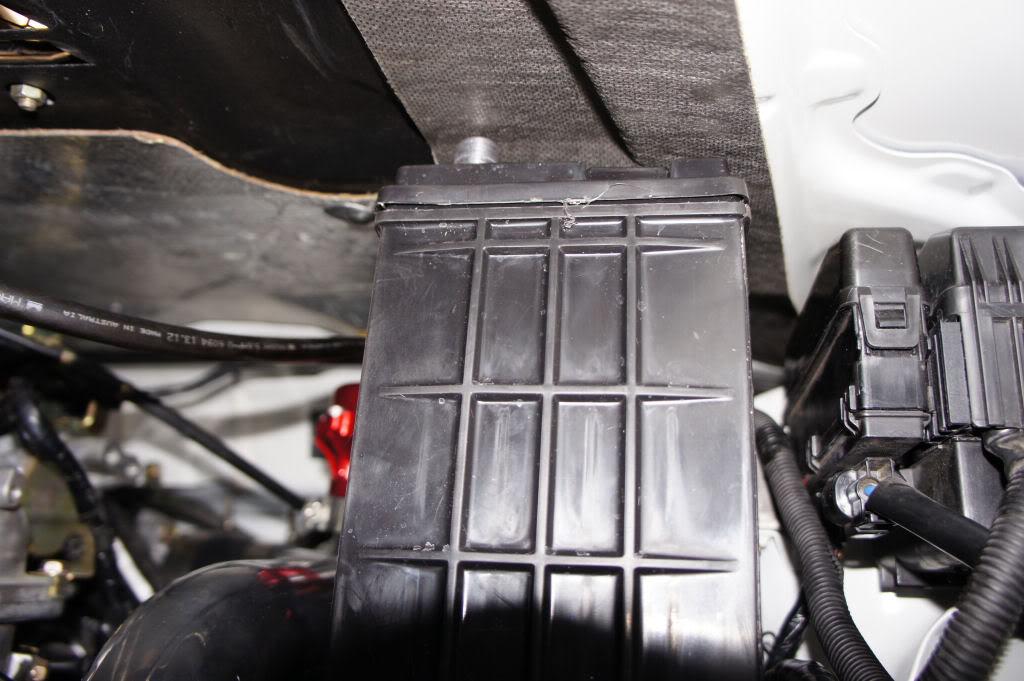 welded and painted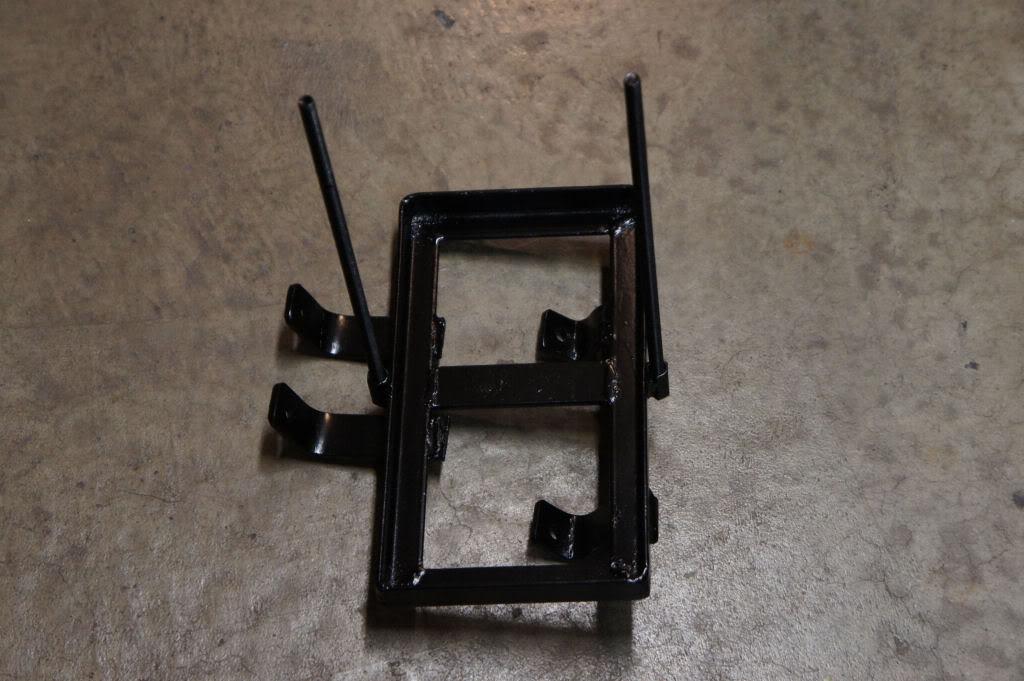 bolted in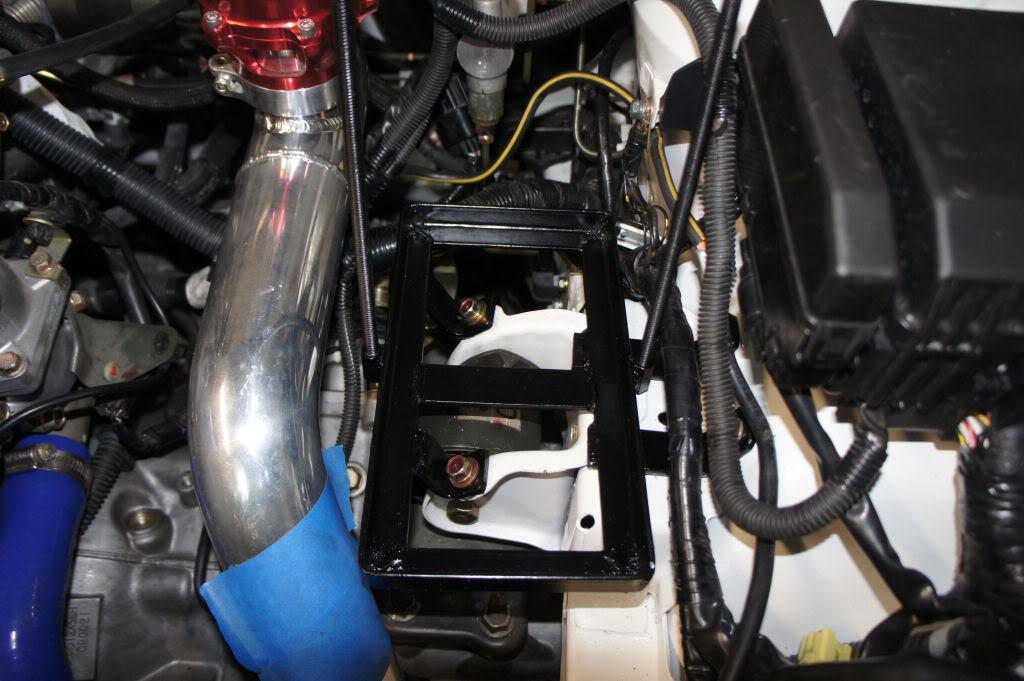 coming from the s2k, i felt that the stock evo shifter was way too long even though i haven't even driven it yet. so i decide to try out a short shifter. got a cheap one on ebay to see if i like it.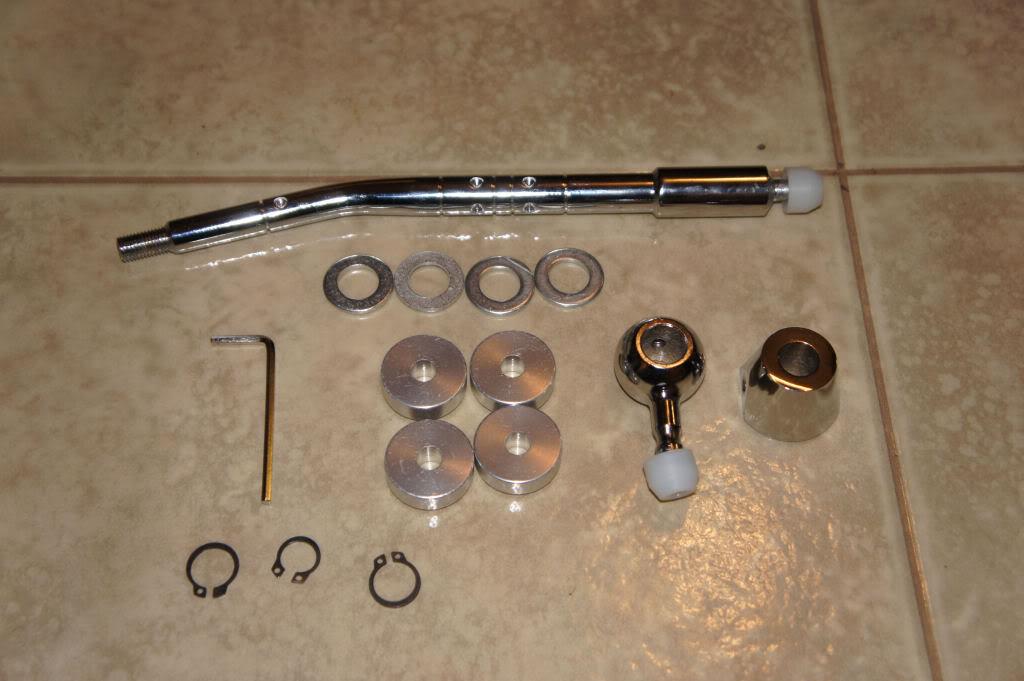 cutting the oem shifter to get it out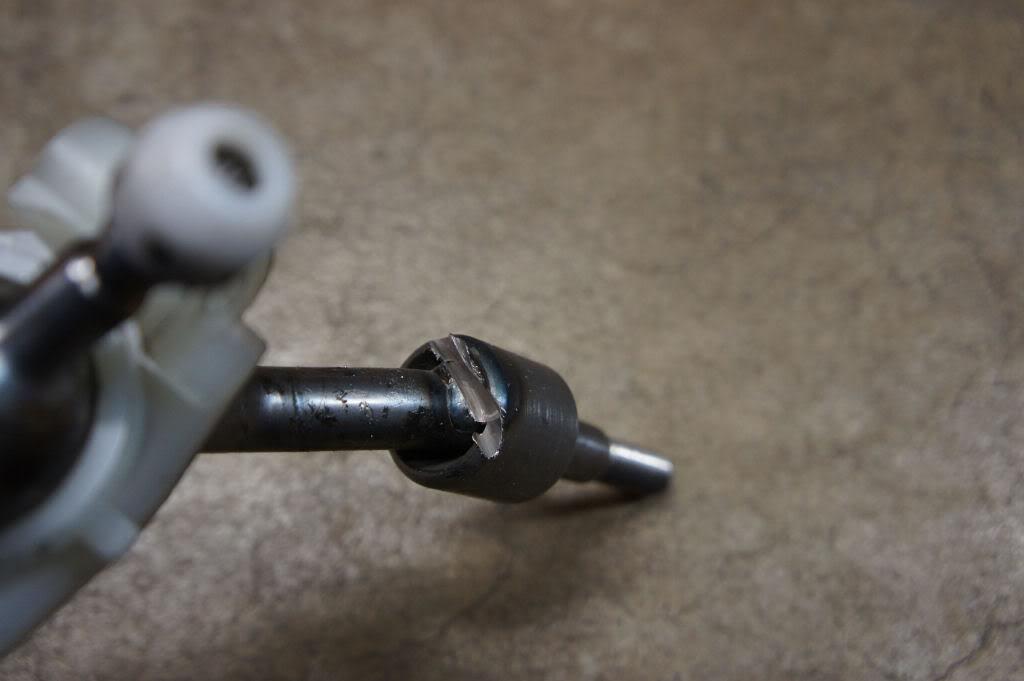 the short shifter has two holes, the lower one is very close to oem. so i decided to drill another hole in between oem and very short.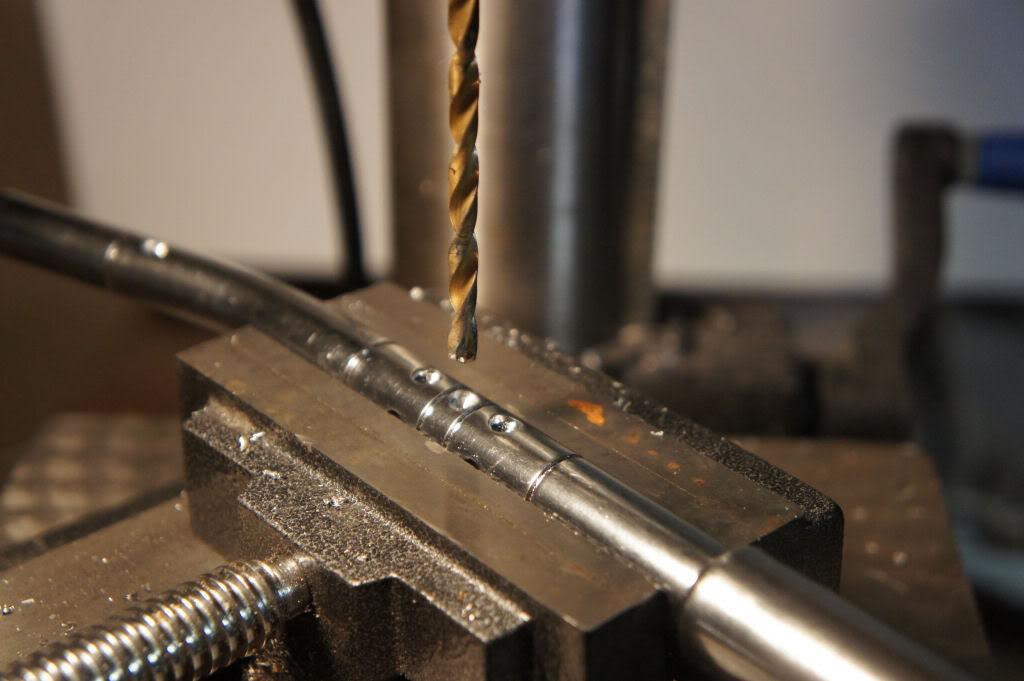 short shifter in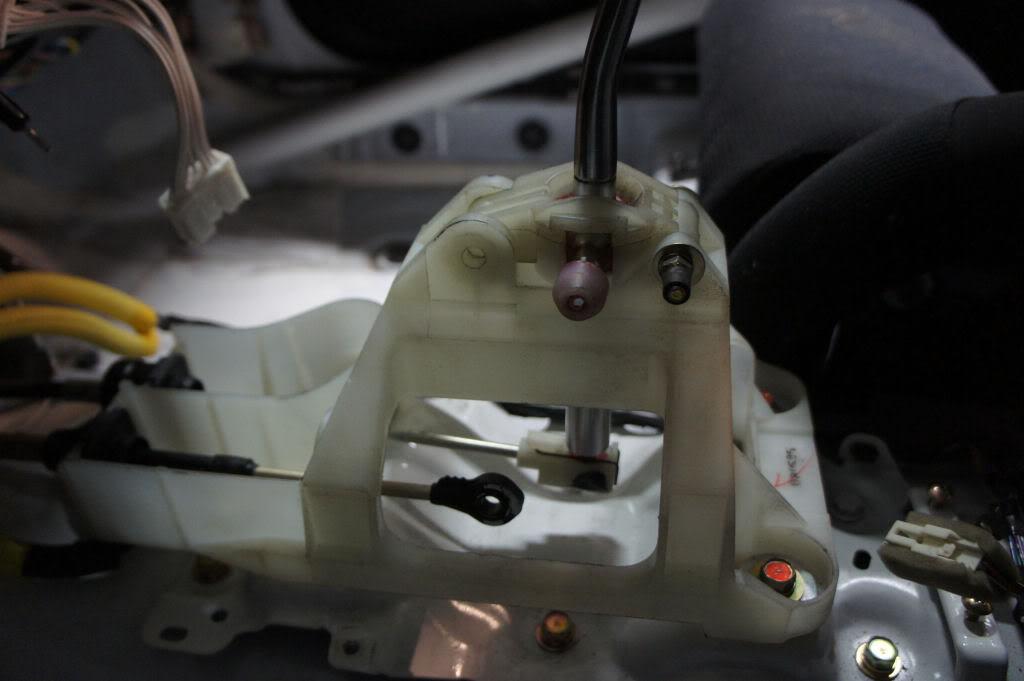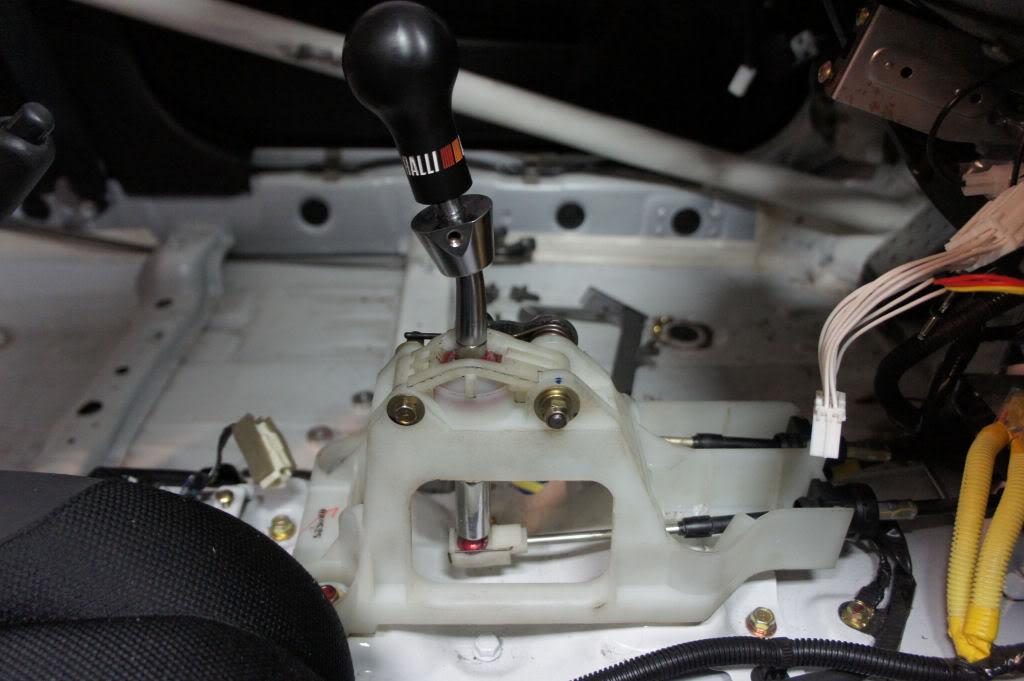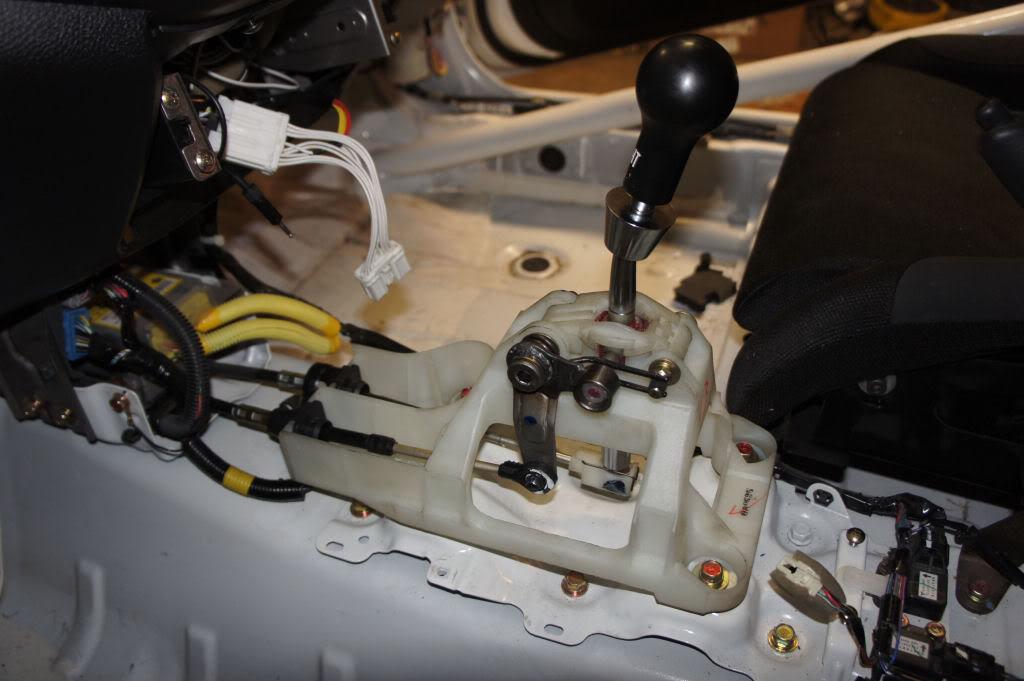 i thought the AMS brake duct backing plate could need some porting
before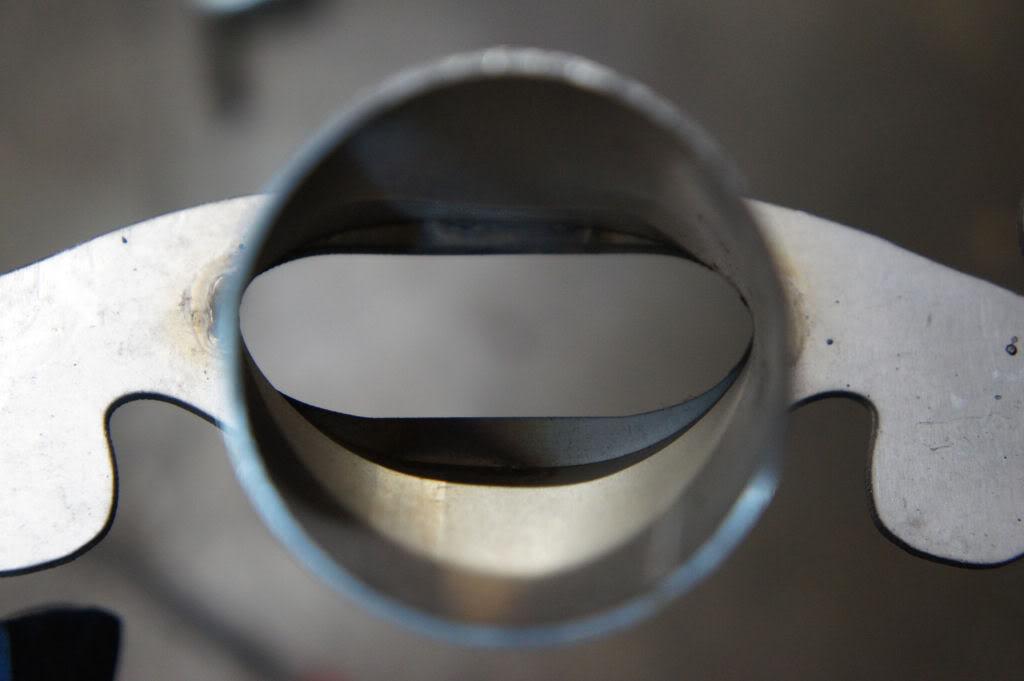 comparison before and after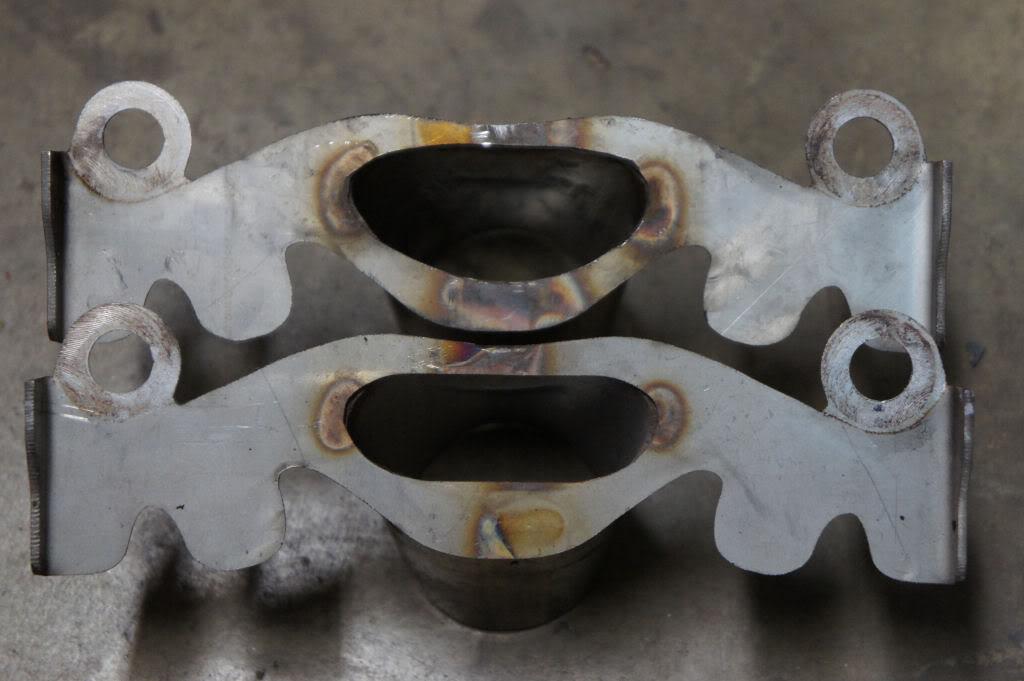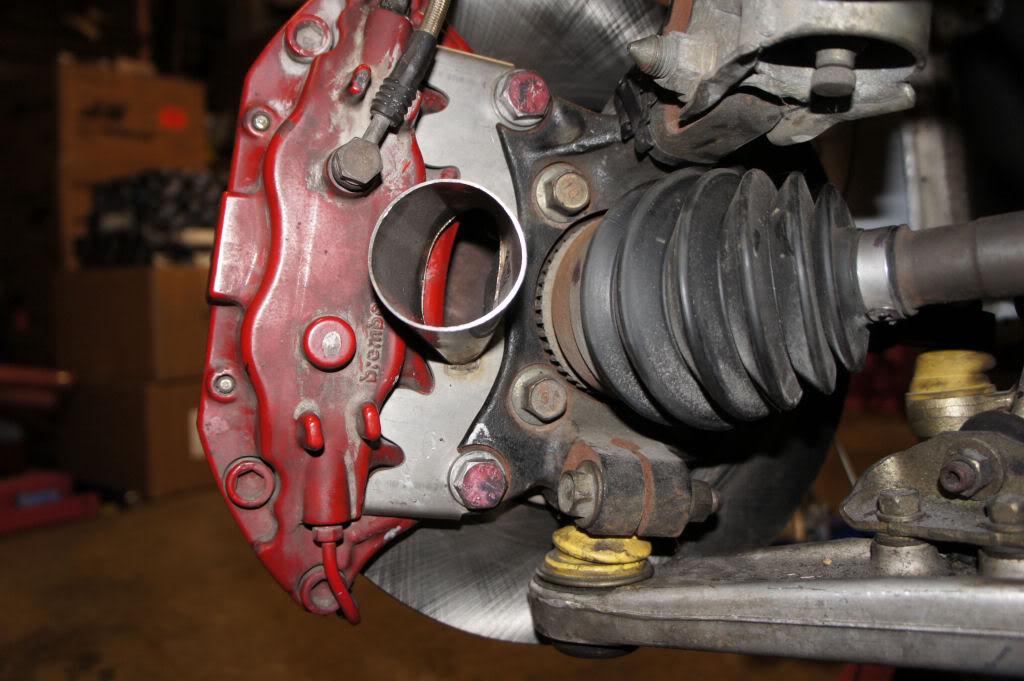 running the hoses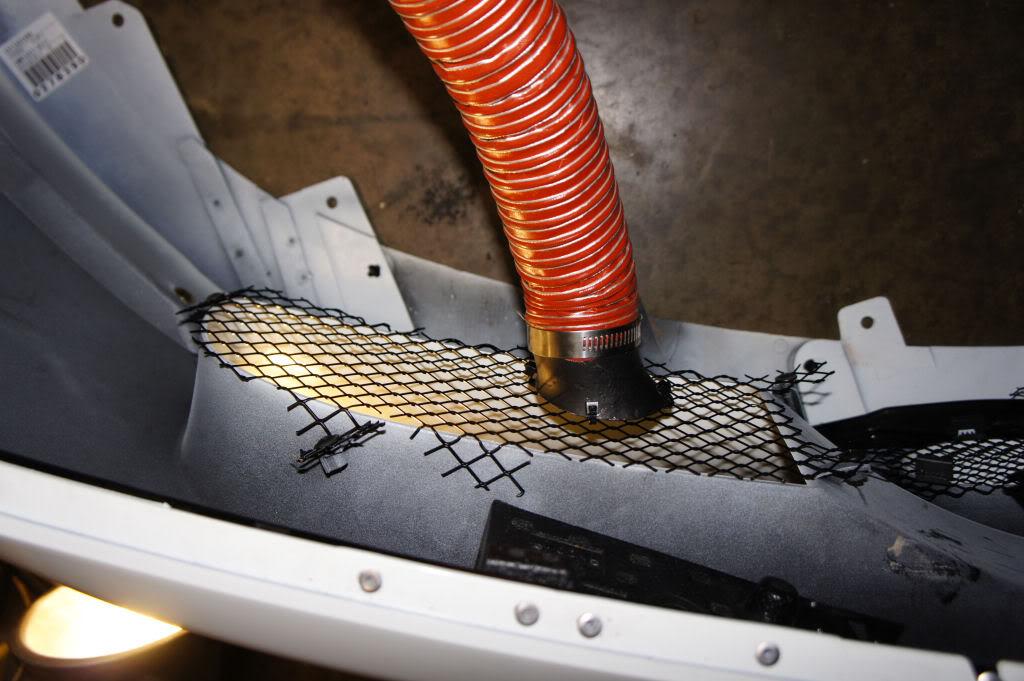 the pillow ball on the Ohlins were worn out. the top hat on the Ohlins Vishnu/Gerrard spec uses Works camber plates which were rebadged Tein. I wasn't able to source new spherical bearings anywhere. I had a new set of Stance pillow ball and decided to give them try. turns out they were the exact same size.
removing the spherical bearings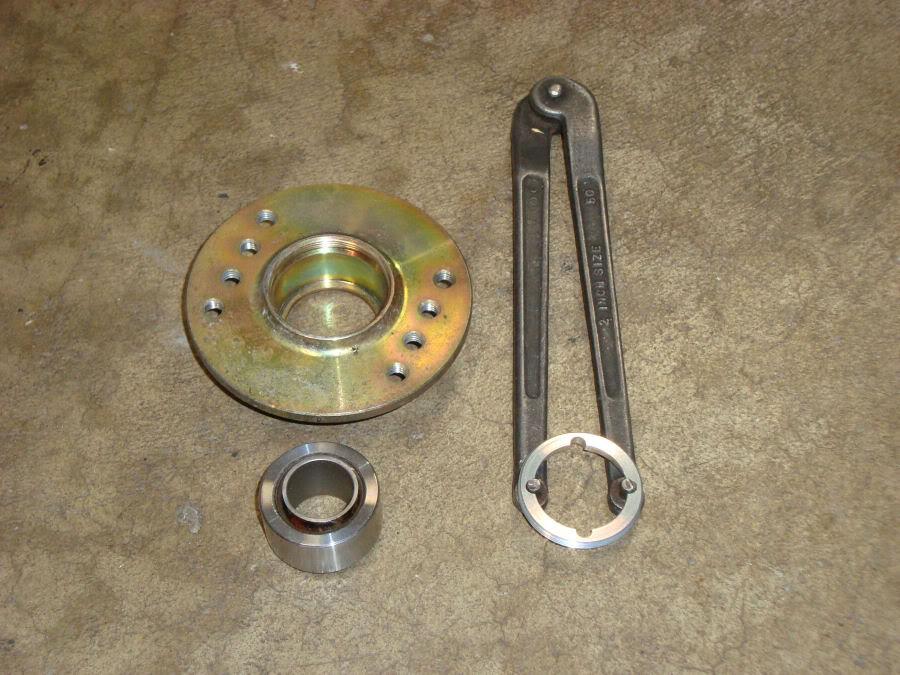 Tein vs. Stance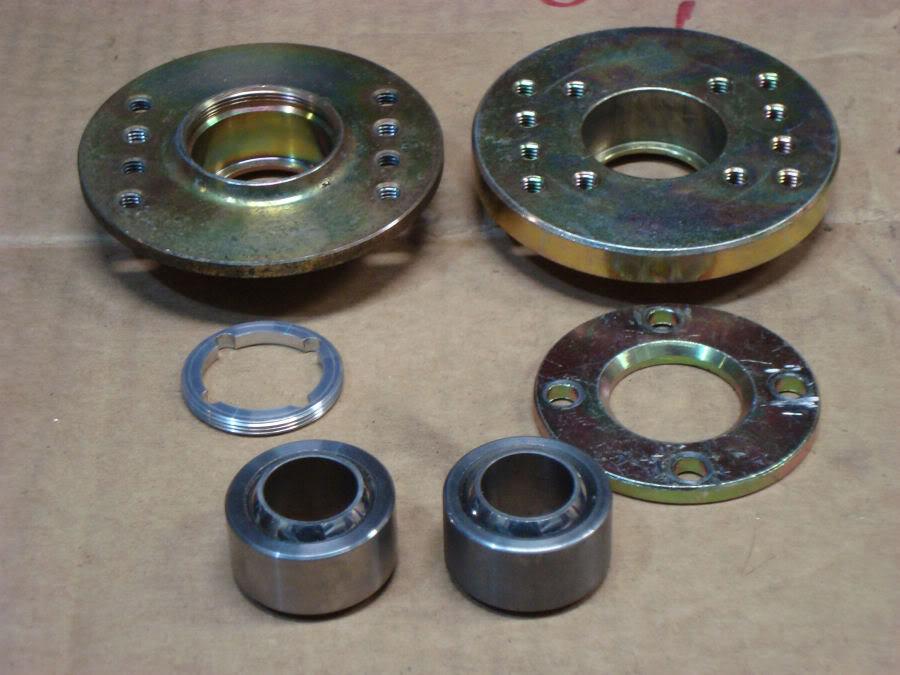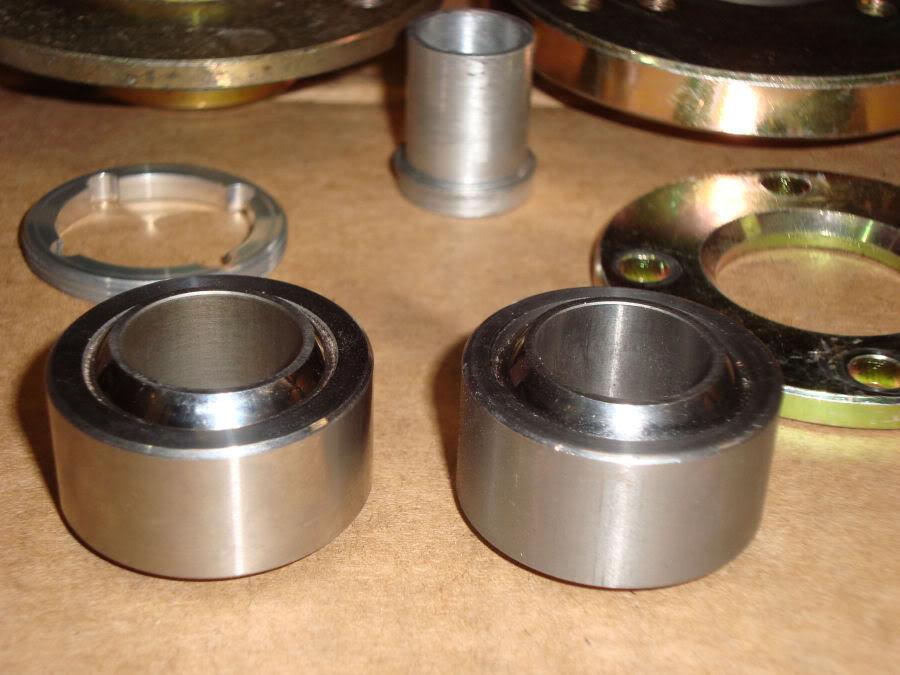 rear top hat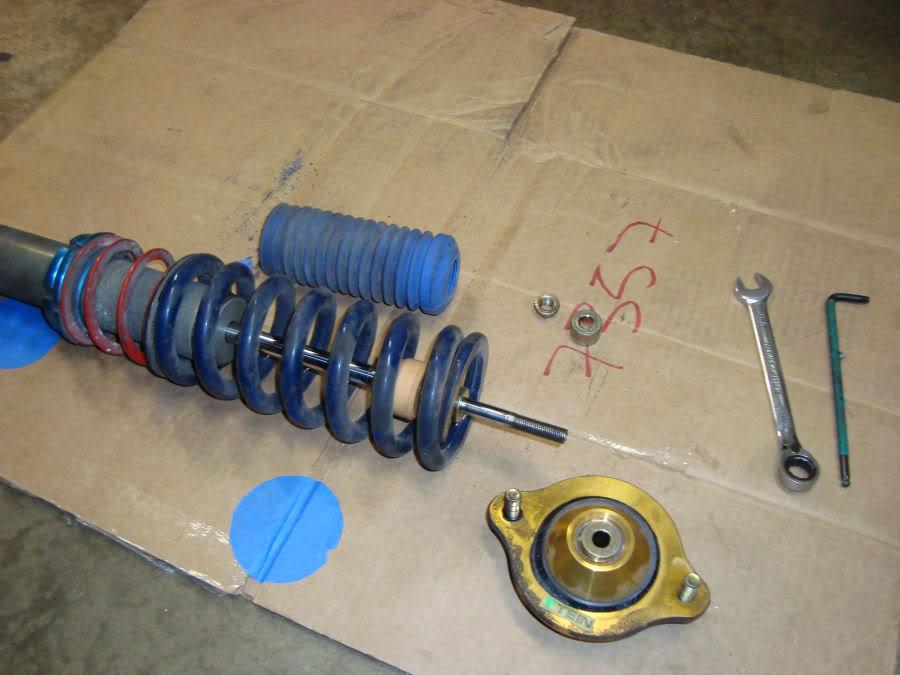 i removed the APR rear diffuser because the car is going to be setup for NASA TTA which mean it would cost 2 mod points. If i was going to take points for a rear diffuser, I would make a custom one that's would be more effective than just reducing the parachute effect. that would be a future project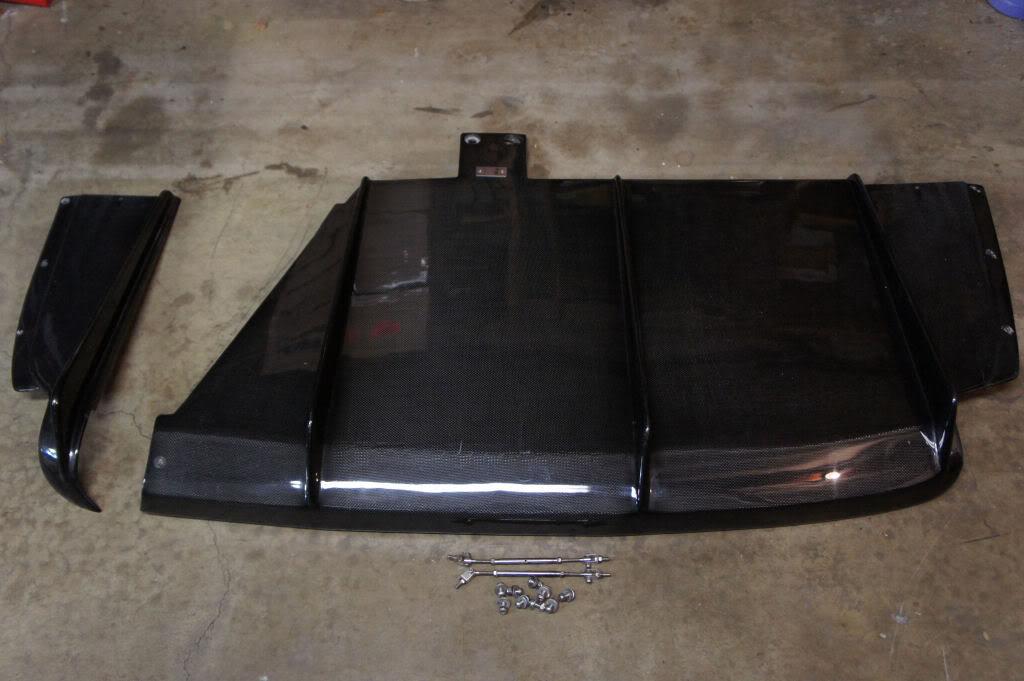 removing the dash for some top secret work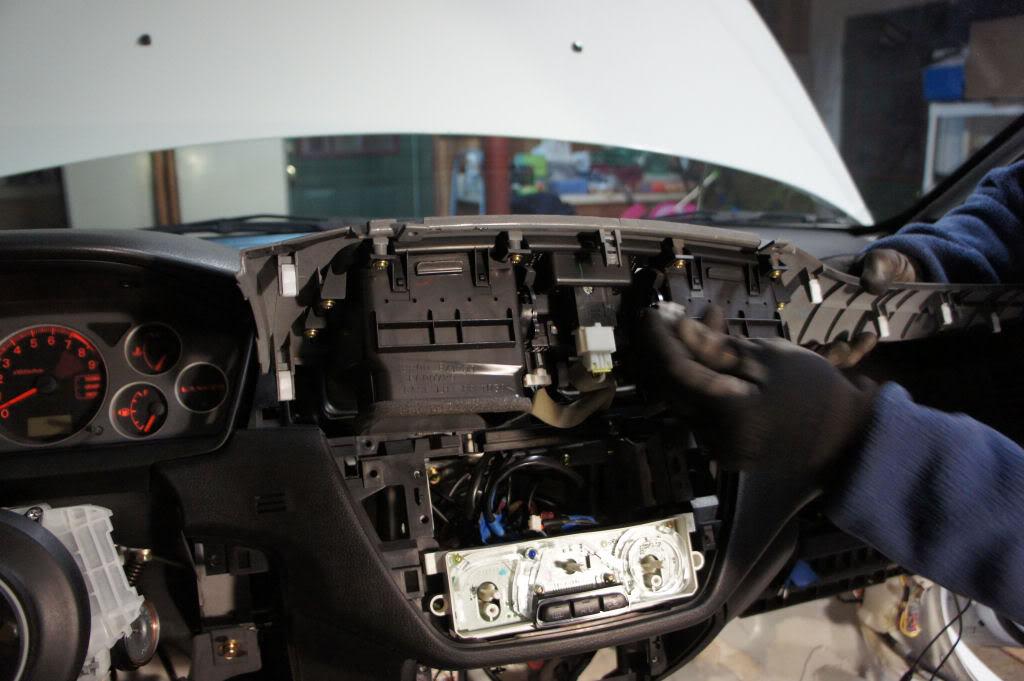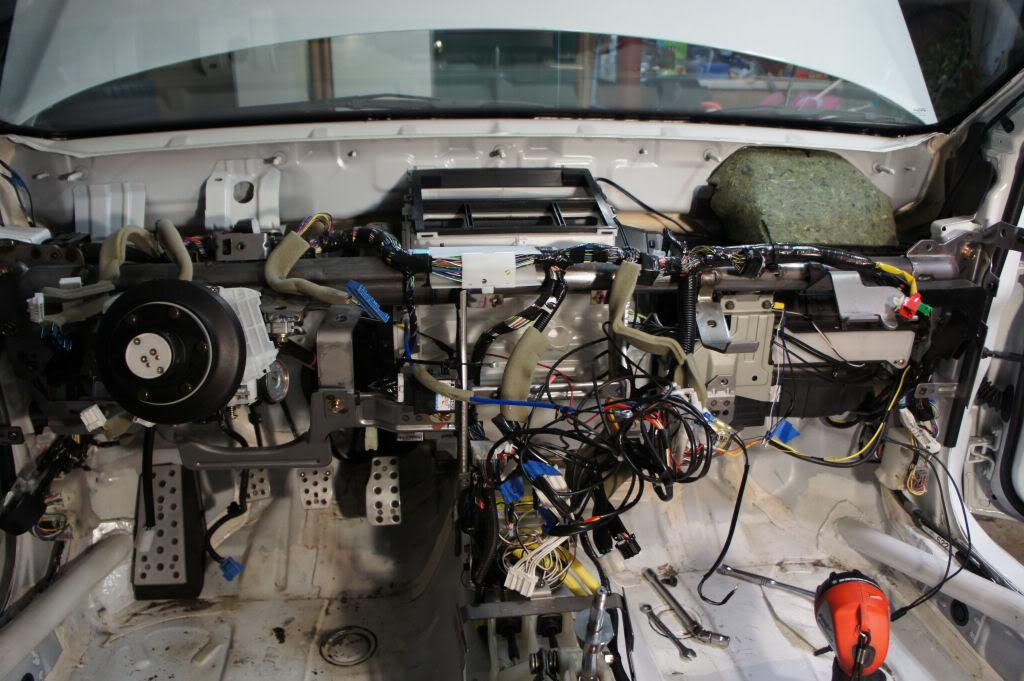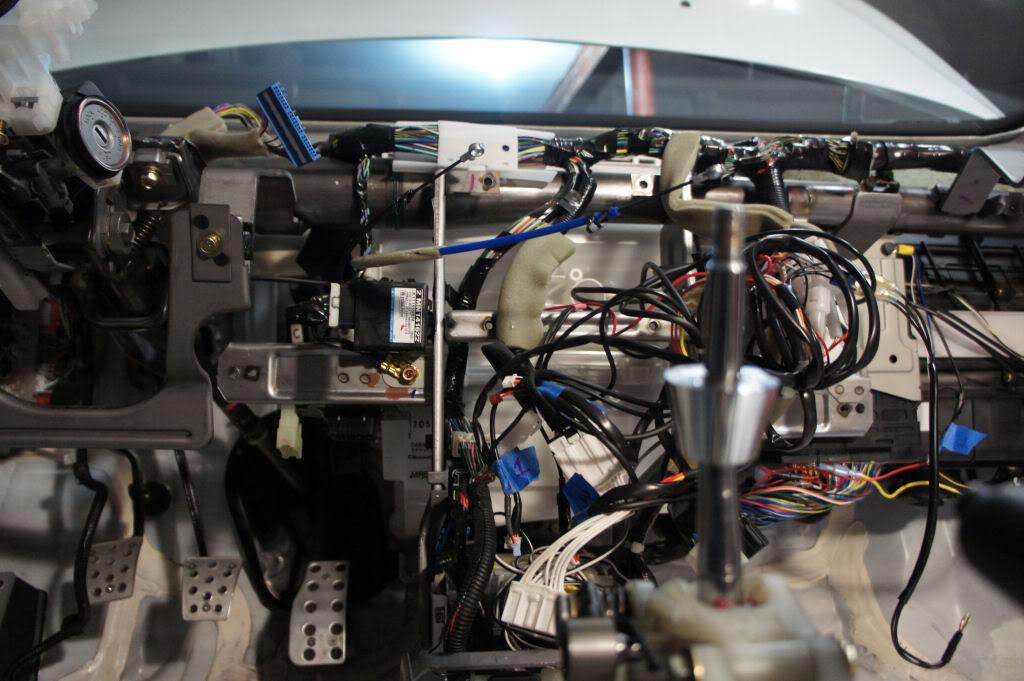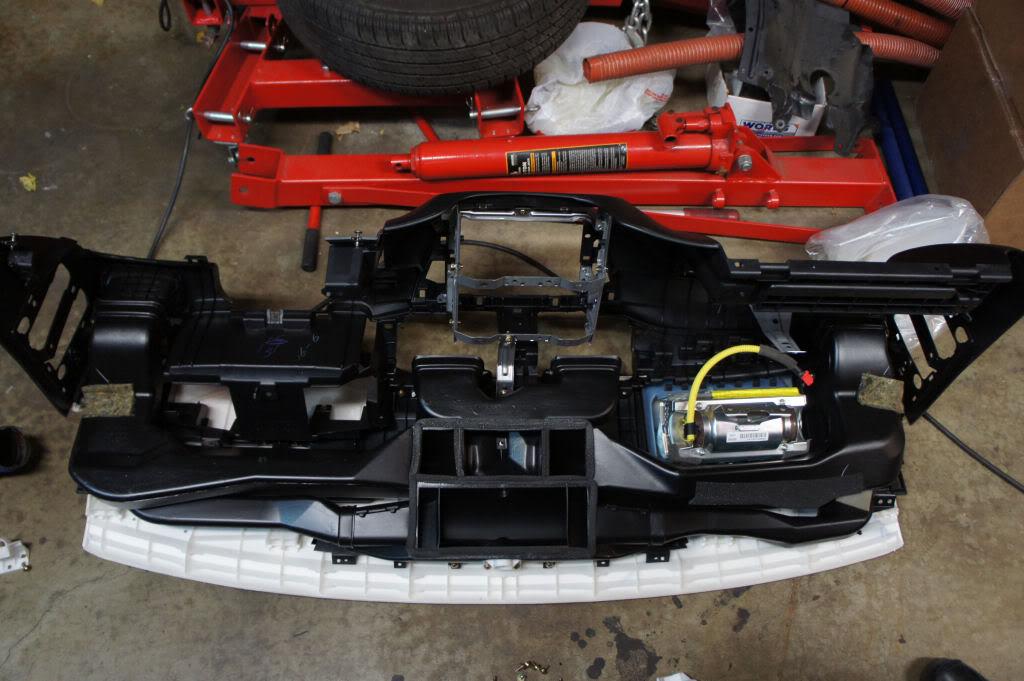 Buddy Club SF 17x9 +28 for street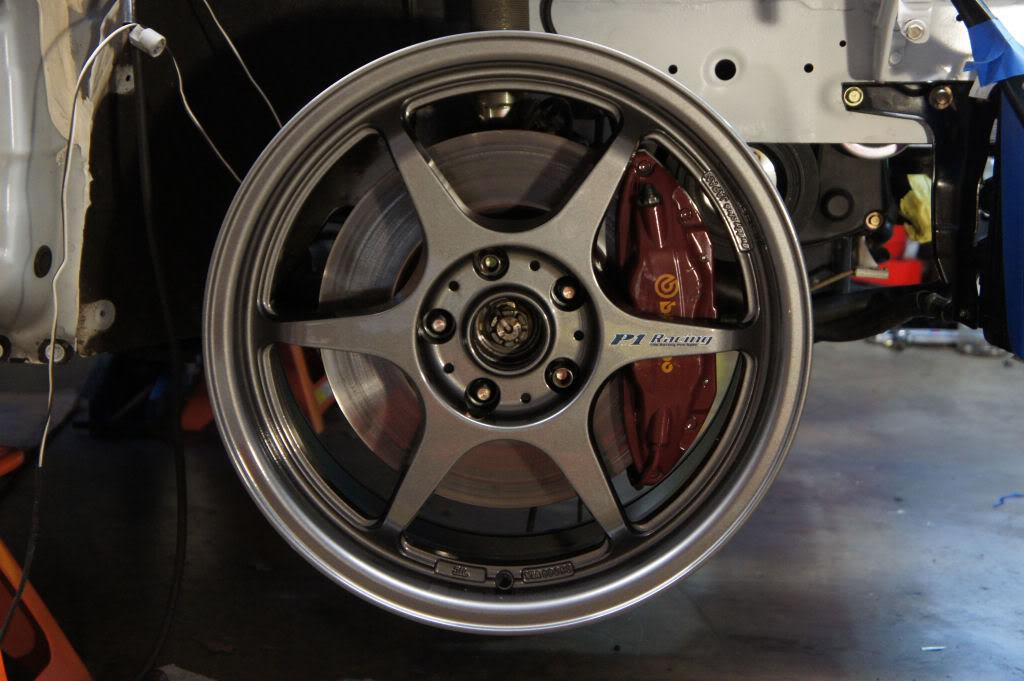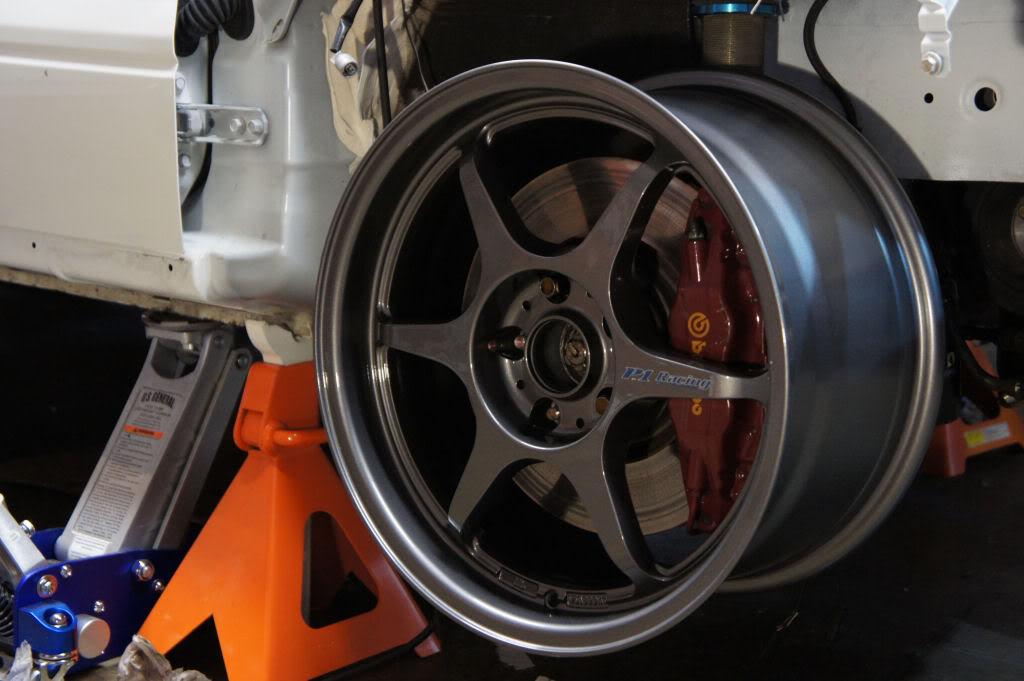 Volk RE30 17x9 +35 for track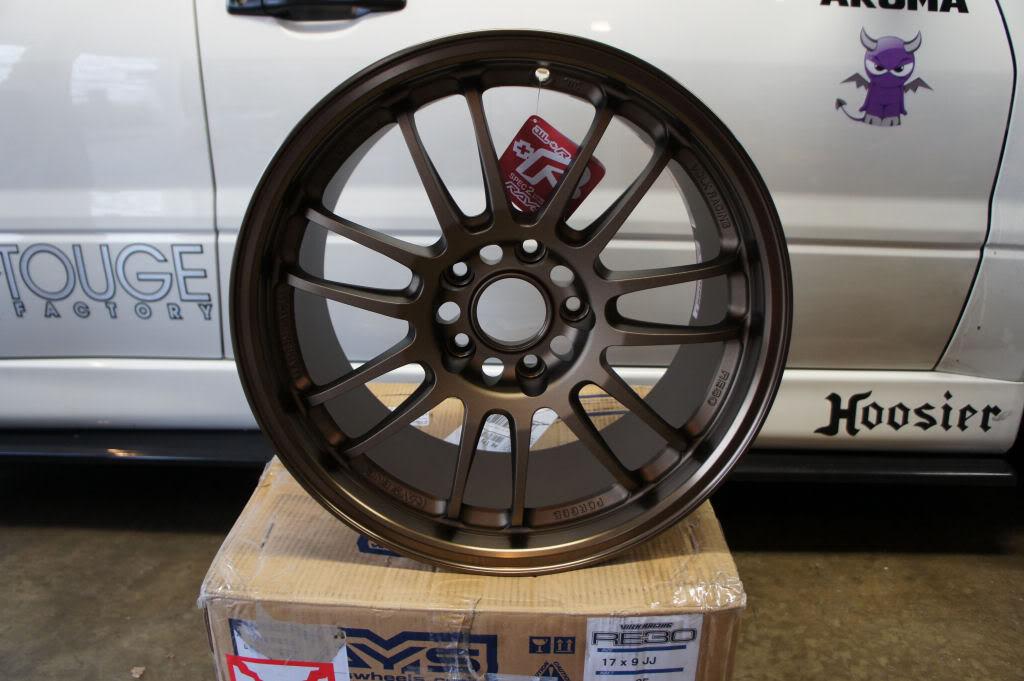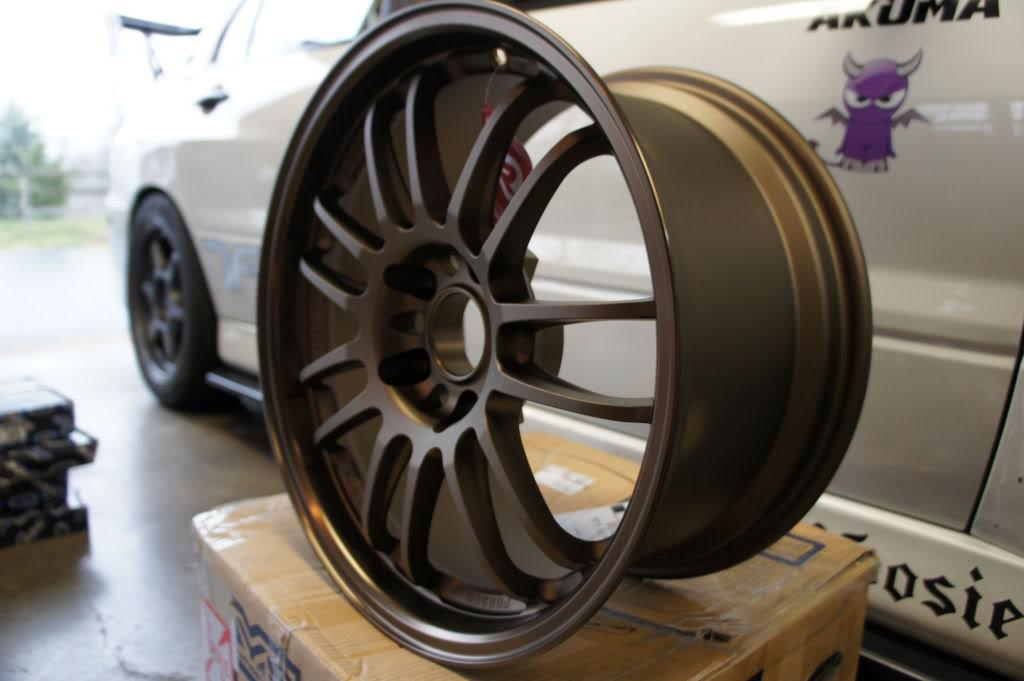 some amber tape on the rear lights for JDM bling and 5whp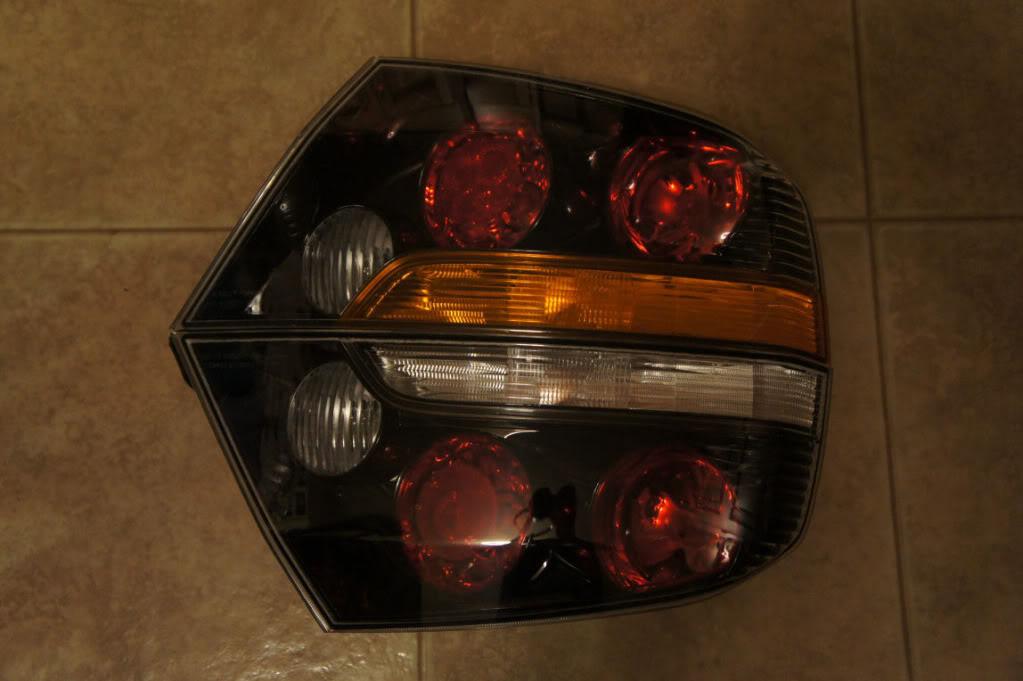 all back together under the hood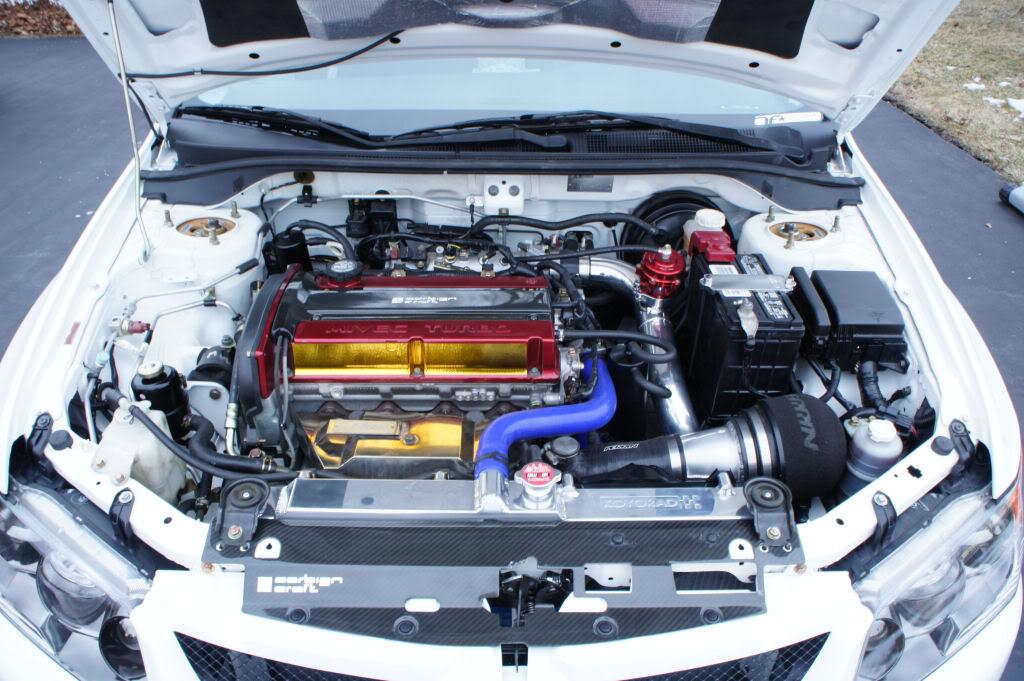 firing her up for the first time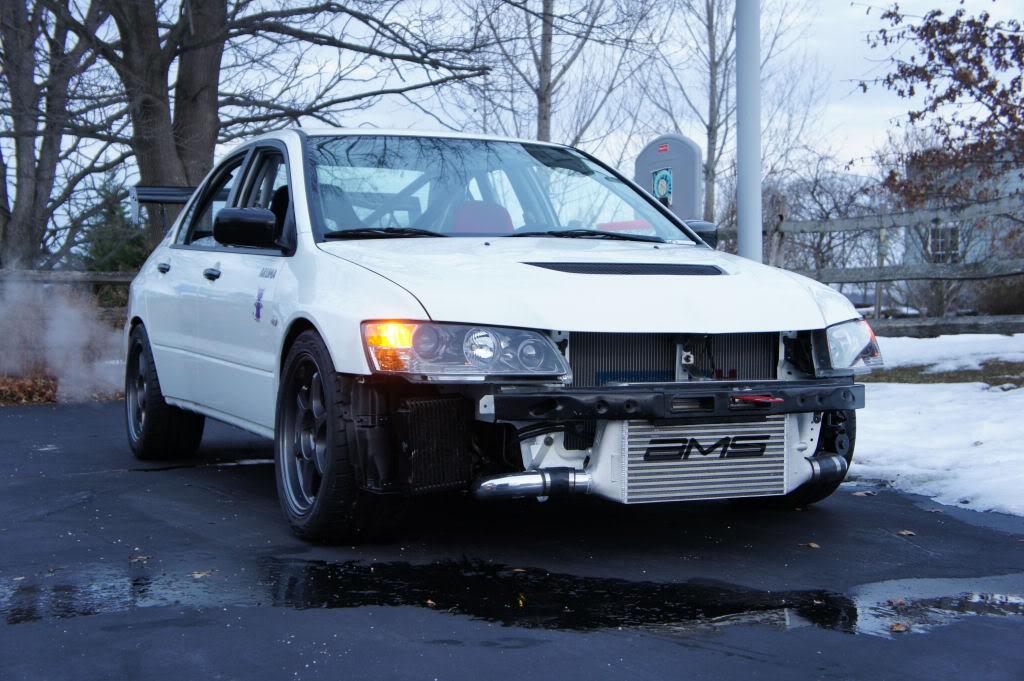 bumper is back on and ready for a test drive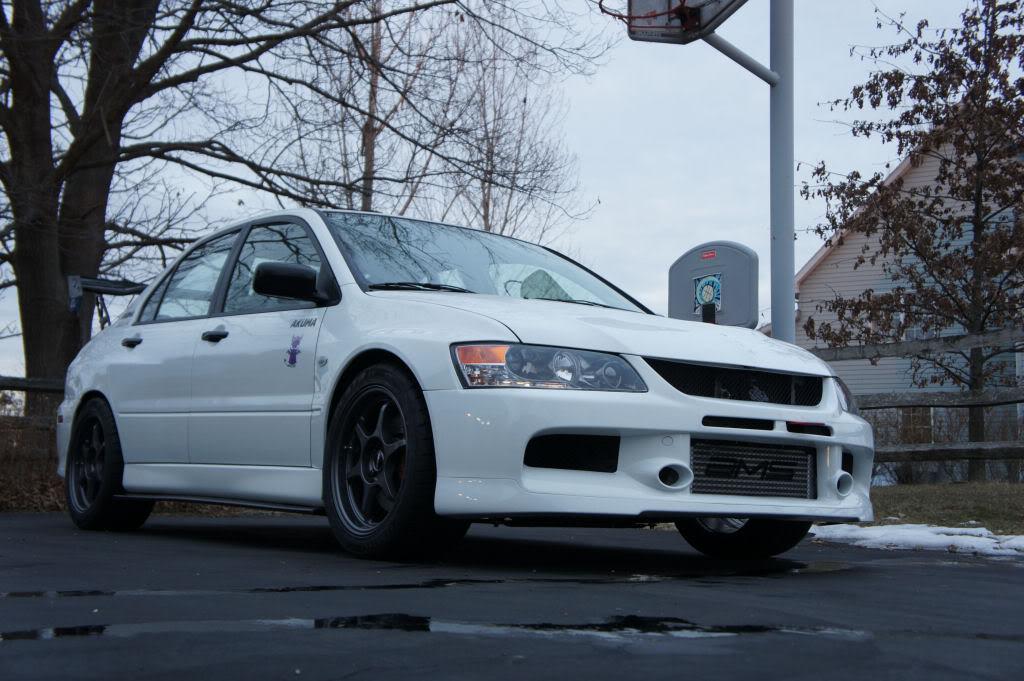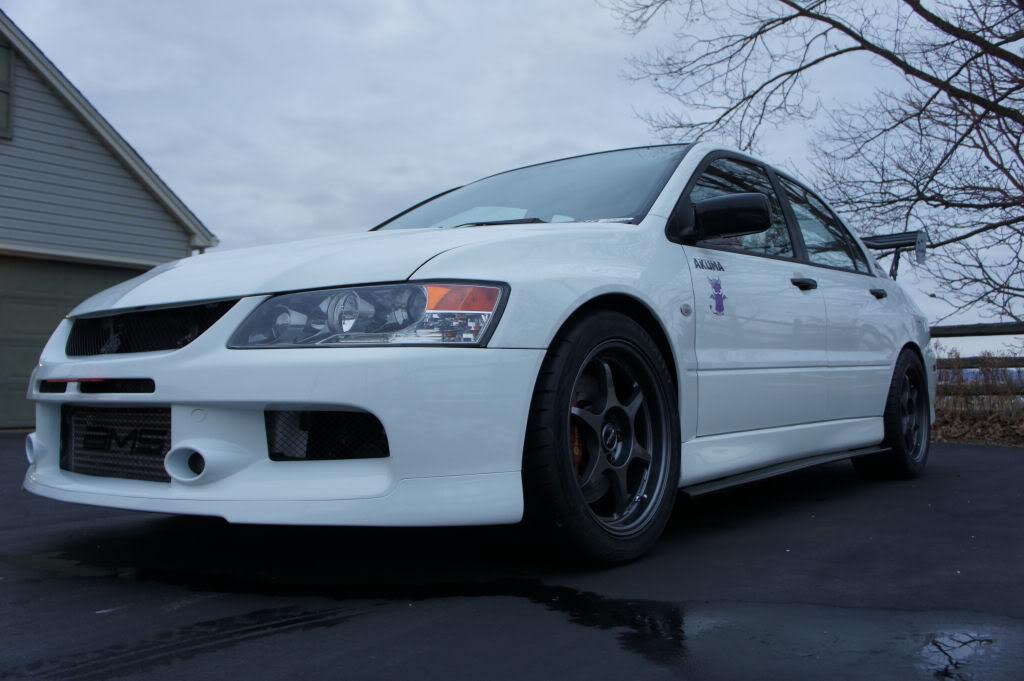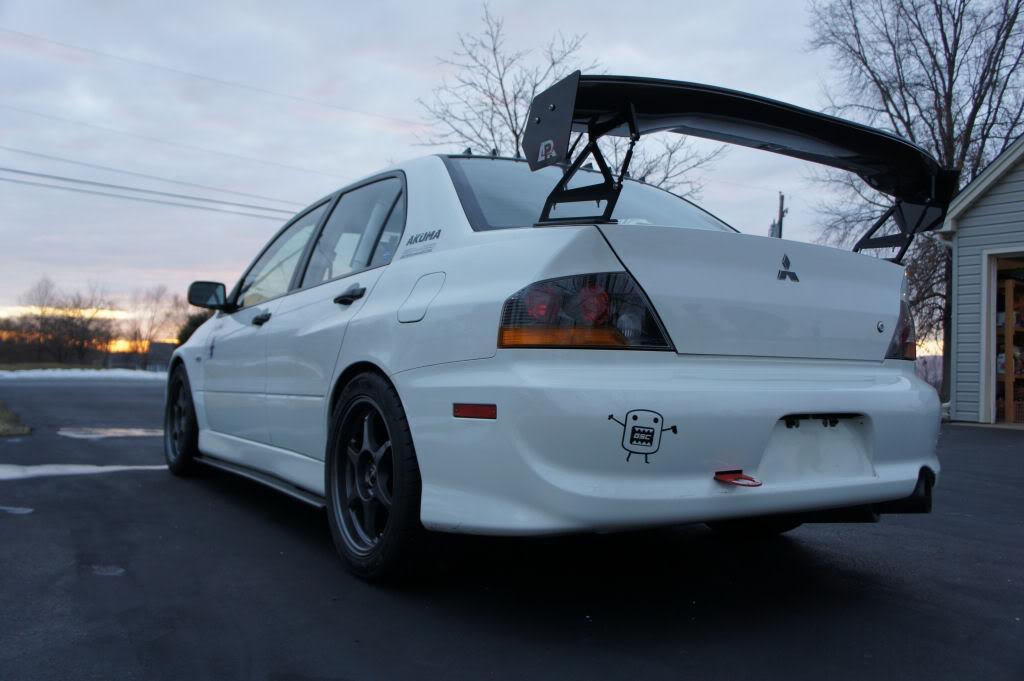 Thanks to TougeFactory for hooking me up with some parts to compete the build.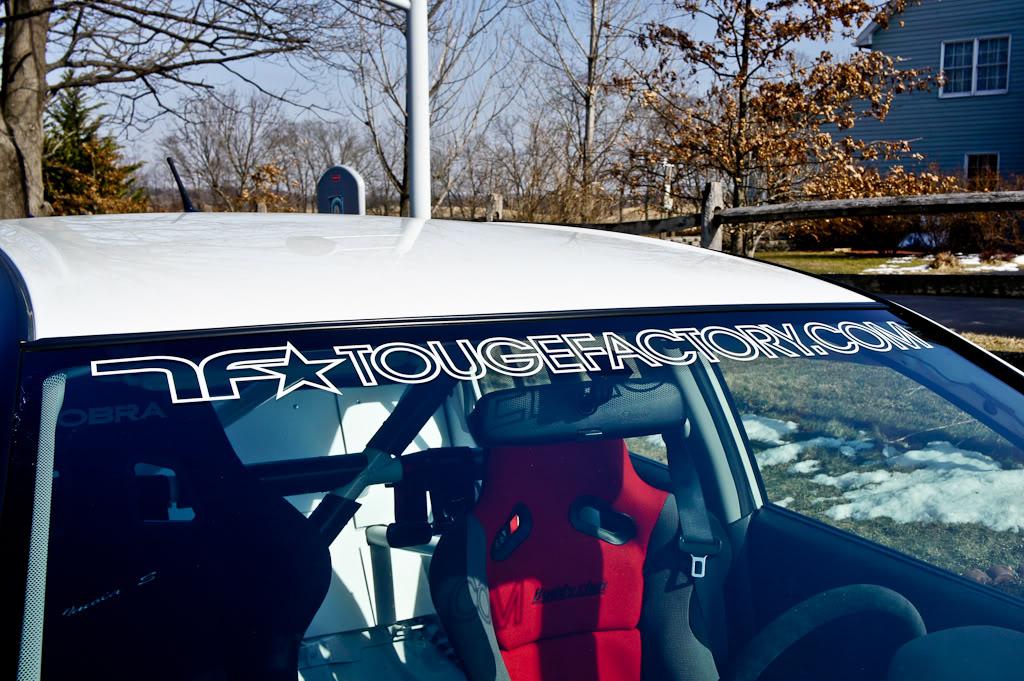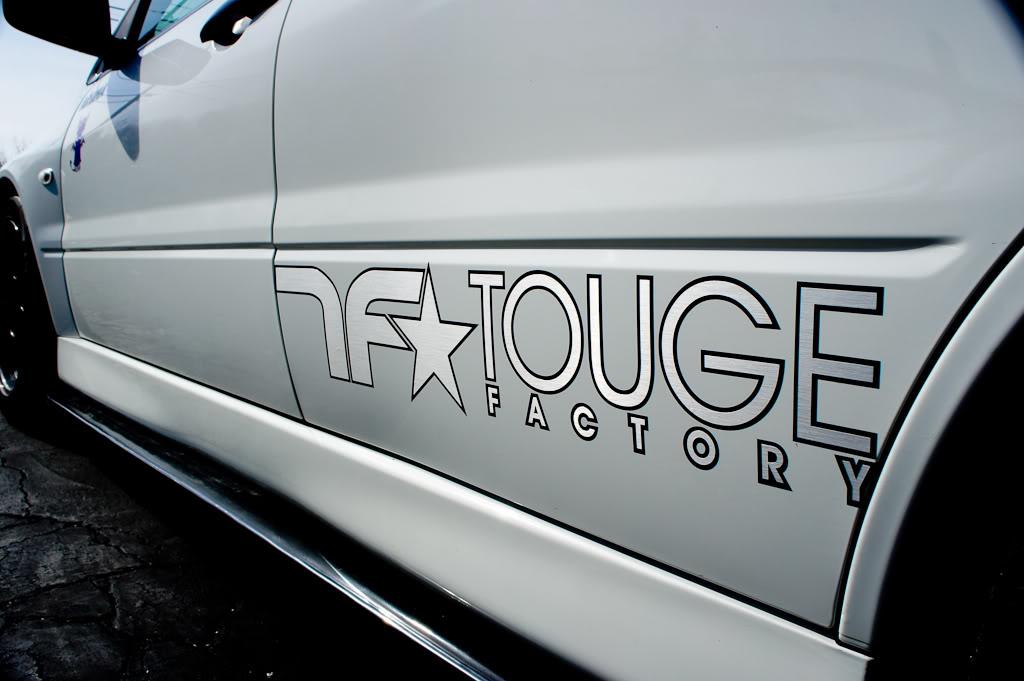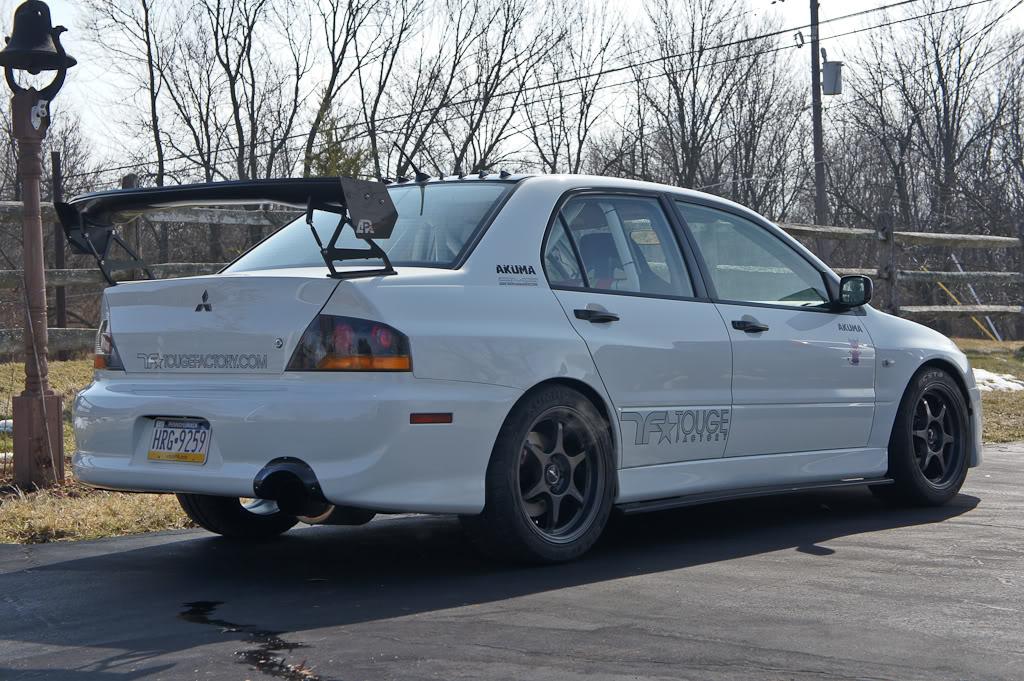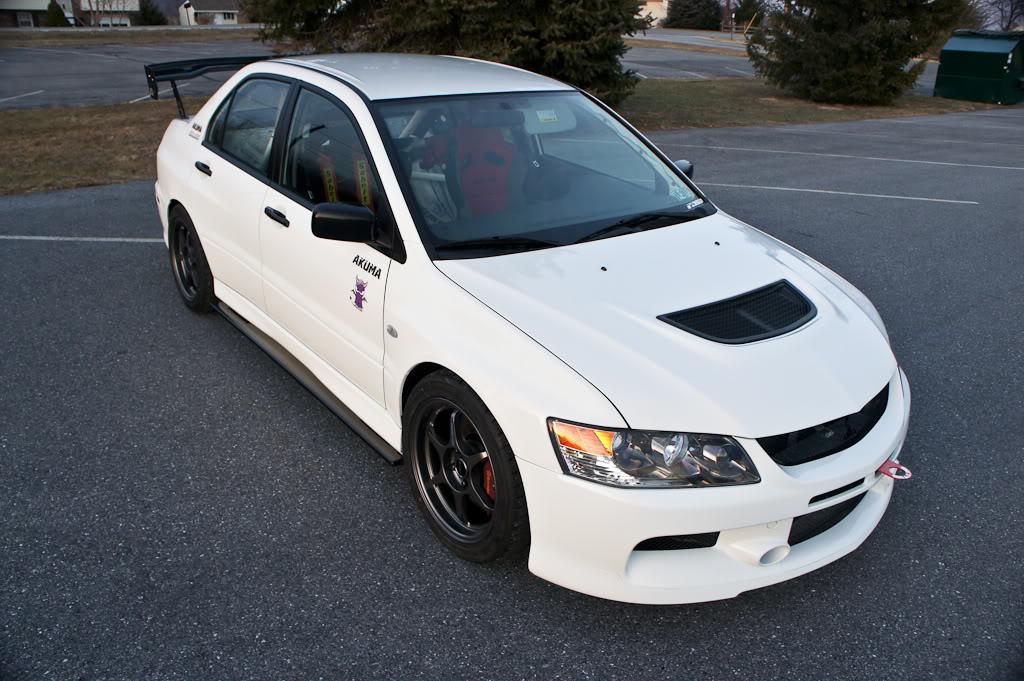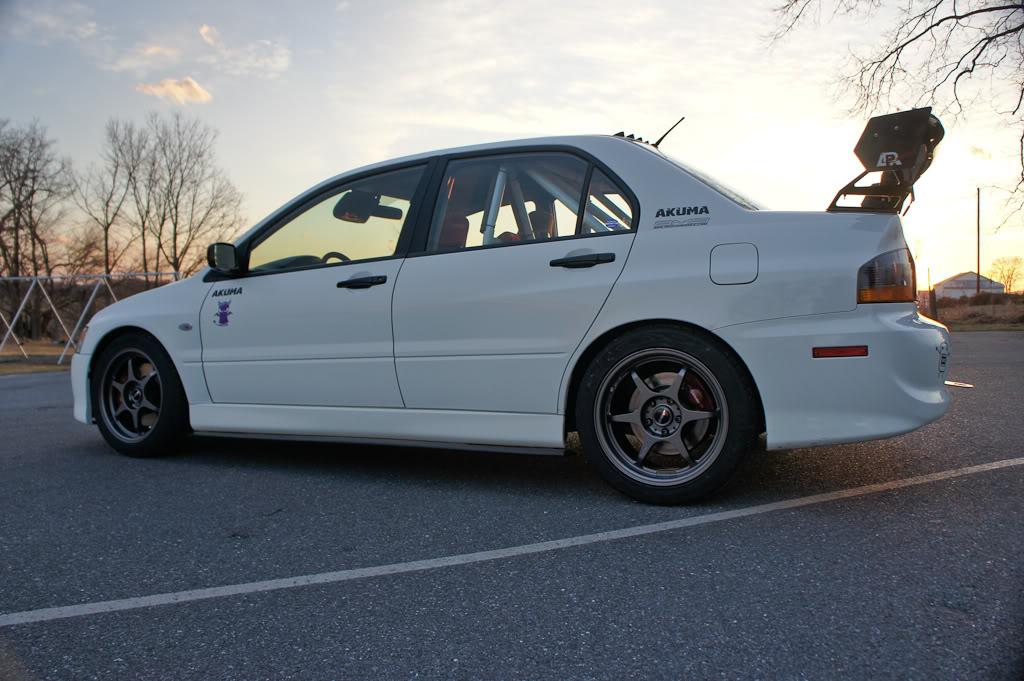 they are ugly, that's why i got a set of bronze FN01R coming

(for track tires so i don't have to use up the Hoosiers on none points events)
i had a set of Buddy Club QF on my s2k, they were the lightest with s2k fitments. i didn't want to pay that much for a set of street wheels though.