1st Gen Datsun Z car LSx Swap In-Progress by Ford_Assassin
By diyauto
You must be logged in to rate content!
1st Gen Datsun Z car LSx Swap In-Progress
Compliments of Ford_Assassin @ https://ls1tech.com
7-29-2009
In August of 2008 I sold 'BBZ' (Big Block Chevrolet 454 powered Datsun Z car) to a HybridZ member and I have been without a Z car ever since. I vowed to buy another S30.

Last month I picked up a 1975 Datsun 280z in trade for a rifle I had collecting dust. The car bone stock except for a set of aluminum vintage Enkei 14" wheels (they look just like old school 2-piece Centerlines). Soon after I got it home I pulled the factory motor and trans and sold them.

The original plan was to yank the low mileage 5.3 LSx (from a 2004 Escalade) and 4L60e (from a 2004 GTO) from my '69 Chevy C10 and transplant them into my newest Z. The EFI combo is already to go since it was modified for stand-alone operation.

This car is nicknamed LSZ.

As fate would have it I ended up scoring a 2005 LQ4 6.0 that needs some attention, but otherwise a better platform to start with since it has the LS2 full-floating rods, coated piston skirts, etc.

While the motor is on the engine stand I planned on swapping out the stock cam in favor of a LS1 Hot cam. However after some issues I ended up buying a Lunati Voodoo 60511 cam instead (.567/.567", 222/228 dur@0.050", 113 LSA) online for $295. After tuning the Voodoo cam should provide a reasonable power increase. Ultimately the car will have a 100-150 HP wetshot of nitrous.

LSZ itself has received a few personal touches as well. First I ditched the huge and heavy 5 mph bumpers (155 lbs total). Next the old carpet and insulation got removed, floors cleaned and then covered with POR-15 paint.

Just like BBZ, LSZ's body will be shaved of all chrome side trim, marker lights, emblems, antenna hole, etc. Although I might add a GM emblem 'LSx' to the fenders or hood after paint in the distant future. Also is the return of BBZ's 4" cowl hood. BBZ's owner didn't care for it, so I bought it back. The cowl hood will allow me to keep the truck intake (for the time being) and still close the hood.

BBZ was more toward a race type interior down to no carpet, coverless racing shifter, no A/C or heater, and Auto Meter Sport-Comp gauges throughout. This time I'll still use Auto Meter Sport-Comp gauges, but carpet and nicer aftermarket shifter and stereo will be used along with all the creature comforts as if the car was going to used as a daily-driver.

I already have the same rims/tire combo as before, Sportmax 16x8 rims with 245/50/16 tires on all 4 corners.

Right now the body work is being done since I am waiting for other swap parts anyway. Due to alot of damage to the tail light and roll pan areas, they are all being cut out and replaced with new sheet metal. I am also going to build my own custom tail light setup, just to be different. The enginecompartment has already been stripped and painted flat black. Soon the whole car will be wearing new paint.

Then of course as time passes and funds allow, LSZ will receive many of the same upgrades that BBZ had like a Q45 R200 diff and CV's, with custom built Moser axles, adjustable coilover suspension, larger slotted/crossdrilled rotors, 4 piston calipers, and of course the paint and A/C.

Questions/comments?

Thanks for reading guys!!

EDIT: Sorry for the crappy pics (taken with my phone)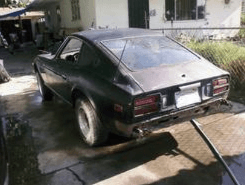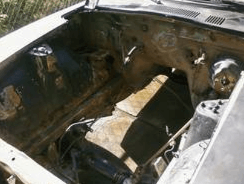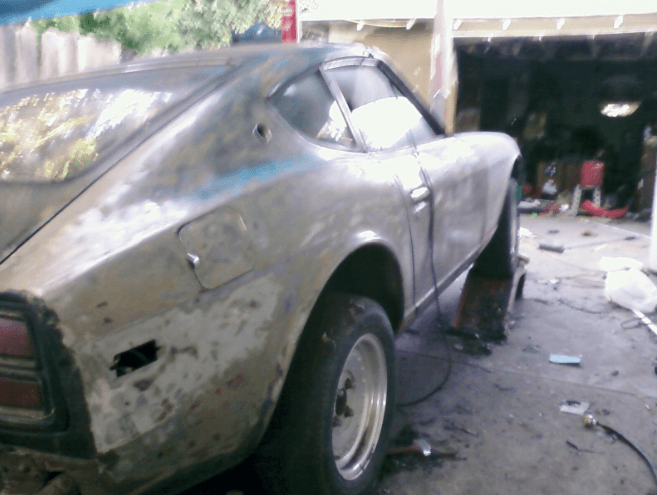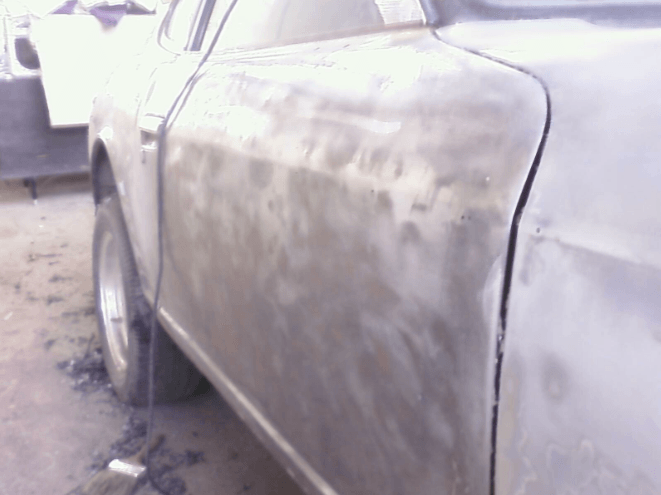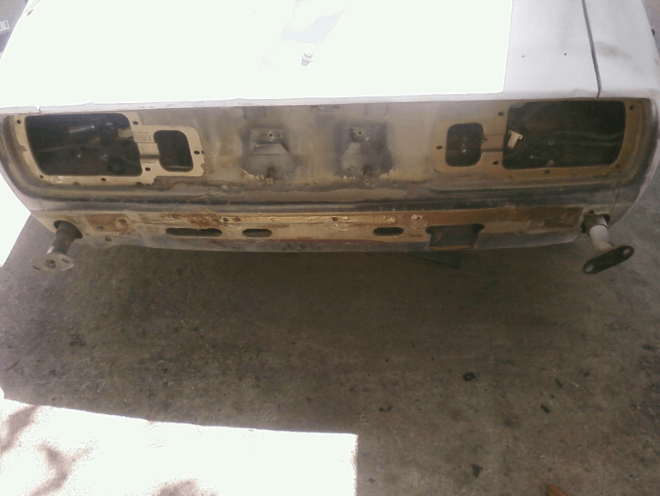 8-22-2009
Coming together....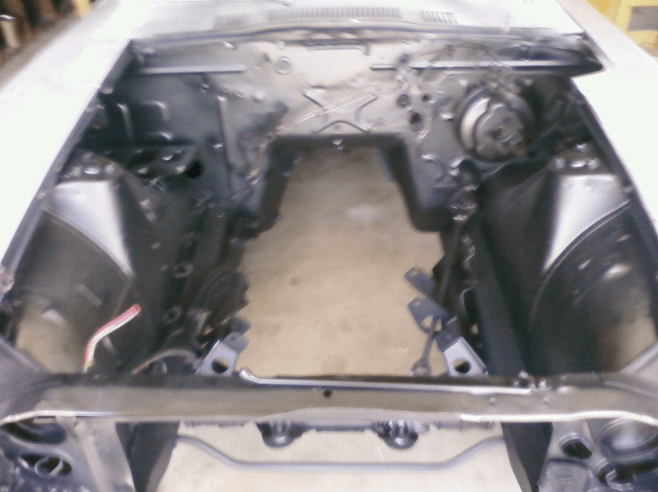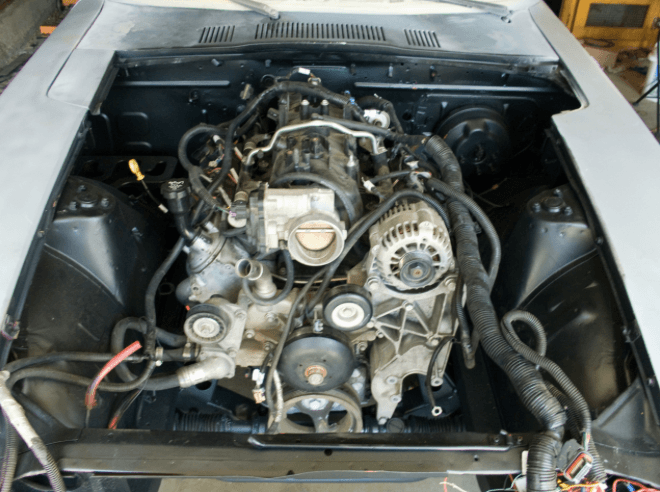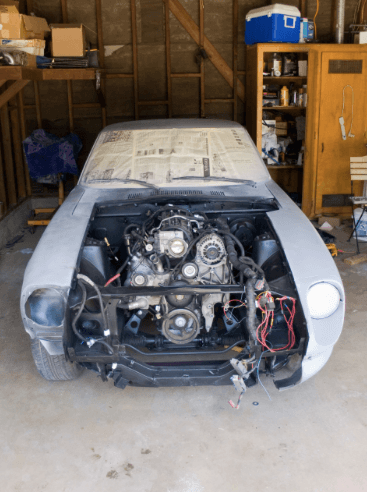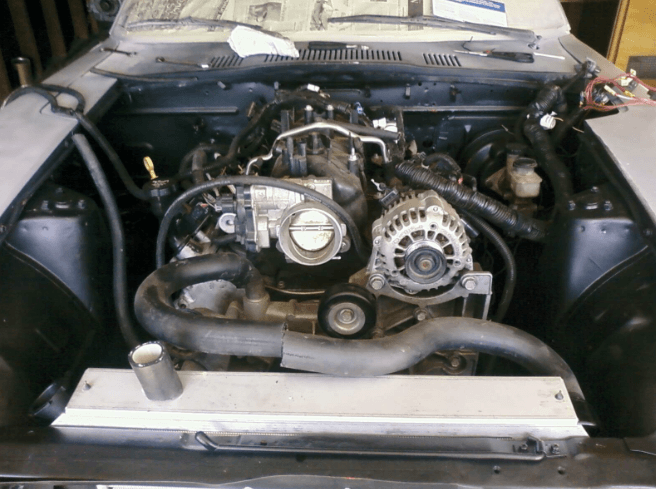 9-9-2009
Got it started up on Saturday, 40 psi at idle, very responsive even with the Voodoo 60511 cam.

Anyway, I didn't like how the stock DBW pedal was going to work in the car so I cut off most of the DBW pedal arm, cut up the stock Datsun gas pedal arm, and welded everything back together. I also welded on a plate that allows me to bolt the DBW assembly to the firewall using the original 3 bolt holes that held the stock Datsun pedal to the firewall. Although the pics don't show it, I drilled the three holes using the stock plate as a template and it bolted right up, no problems, and looks stock unless you are on your back looking up the dash.

I also decided to save some coin and build my own cold air intake with some parts from truck LSx swap and a few hardware store pieces.

I am trying to get everything back together before Friday's local cruise night, not sure if I'll make it, but I'm doing my best.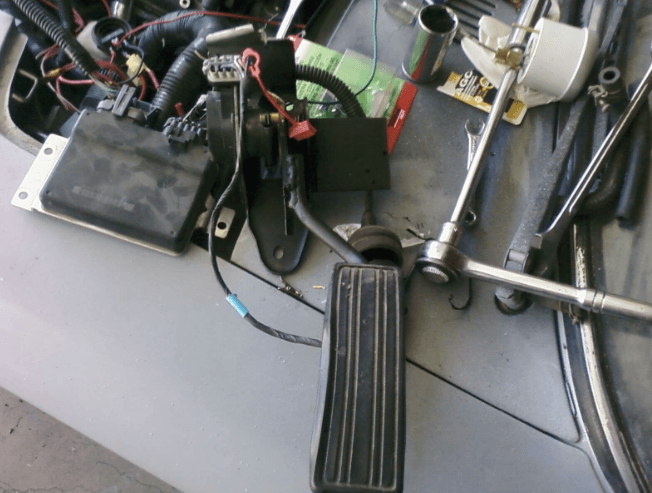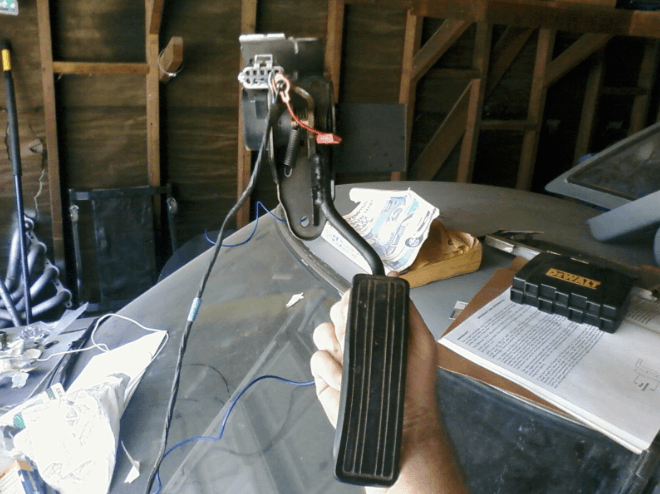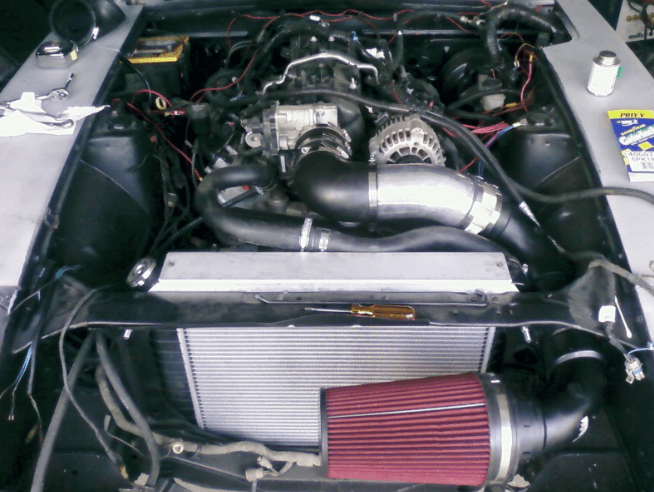 10-2-2009
Alright, the car runs and drives for 2 weeks now and no major problems so far. Cam is alittle lopey, but that's cool because I like that sound. The car is a bit loud for my taste so I might add two Dynomax bullet mufflers under the car in the near future.

The power and torque is available EVERYWHERE. Doesn't matter what RPM or speed, it wants to move.

Traction is a serious issue. I thought I had traction issues with BBZ, this car is straight scary at times. Even if I slowly roll into the throttle it will still blow the tires away up until 50+ mph. This is with 245/50/16 tires btw.
12-25-2009
Well I've managed to munch a set of spider gears in the stock R200 so I just welded everything up (poor-man's spool) until funds allow a LSD unit with CV's to replace it. I have also started messing with the bodywork again. Hopefully I'll have a budget paint job on it by June, but time will tell.

I am also have plans in the future to replace the truck intake with a Edelbrock Pro-Flo intake. I have the hood clearance, and its just alittle more $$ than a stock LS6 intake and half the cost of a FAST with greater gains.
1-27-2010
Here is a pic of the same shifter in my last Z car, it was done exactly the same in the current car.

I welded a plate to cover the manual shifter hole, then mounted the shifter to the plate as if it were any ordinary trans tunnel. Same goes for cable routing.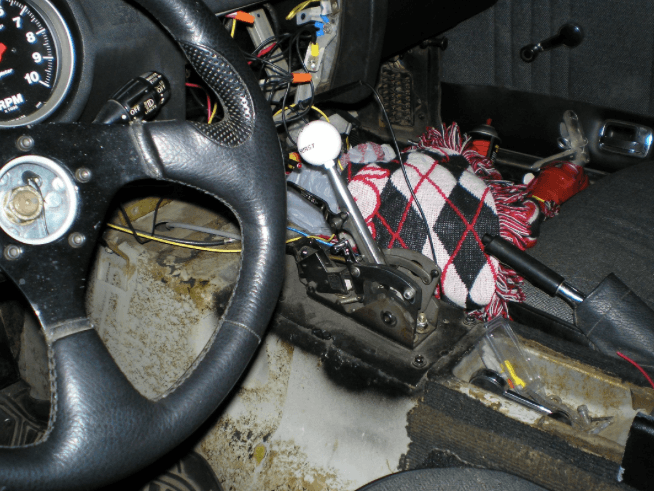 1-28-2010
Thanks for the kind words guys.

This is what the car looks like now:
6-6-2010
Took the car to the track for the first time. I was only able to run once since it was so packed, but it ran a 12.2 @117 mph on my bald street tires (2.2 60ft). Even so, I am pretty sure could of nailed a 11.9 or better with the current setup if I was able to secure more runs. Next on my shopping list is a set of slicks or drag radials. Then maybe a 150 shot of nitrous to get me kicked out for running into the 10's w/o a roll bar.
9-22-2010
Finished yesterday, it was mostly a DIY job. I did most of the bodywork and a buddy sprayed the paint in his shop (no booth). The paint is GM gloss with single stage urethane enamel with House of Kolor custom mixed cobalt blue metallic Rallye style stripes. In a month it'll get cut and buffed to improve minor flaws. Its not show worthy, but good enough for my daily driver and will always be kept clean, garaged, and polished/waxed.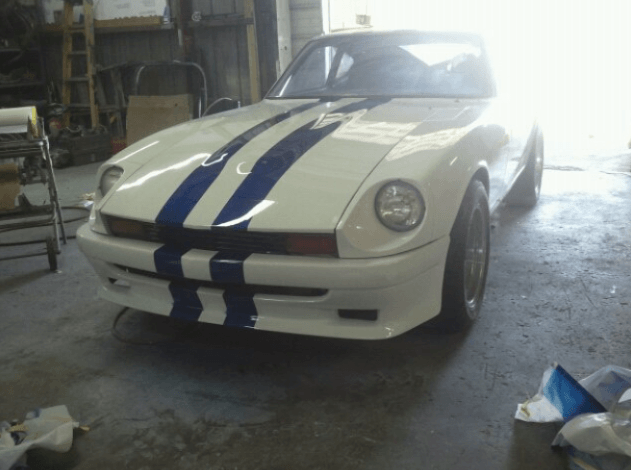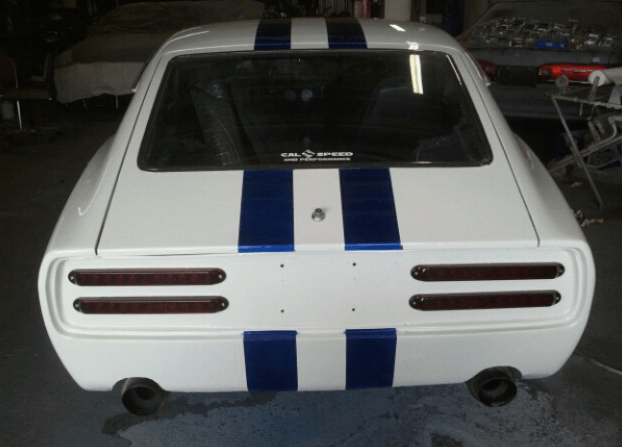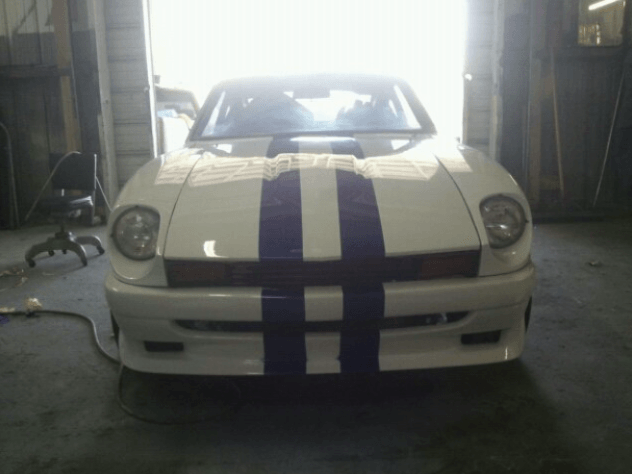 10-9-2011
A few updates, installed a Torsen LSD in the rear end along with 3.90 rear gears, put a RevMax 3200 stall converter in the car, installed a set of ASA injectors (28.8's were near max duty cycle), and then tuned using a wideband O2.

I also bought a set of Hoosier 255/50/16 drag radials and a HSW 150 kit (still need MircoEdge Controller).

Now I just need a Friday night off when the local track is open and see what she'll do.
3-29-2012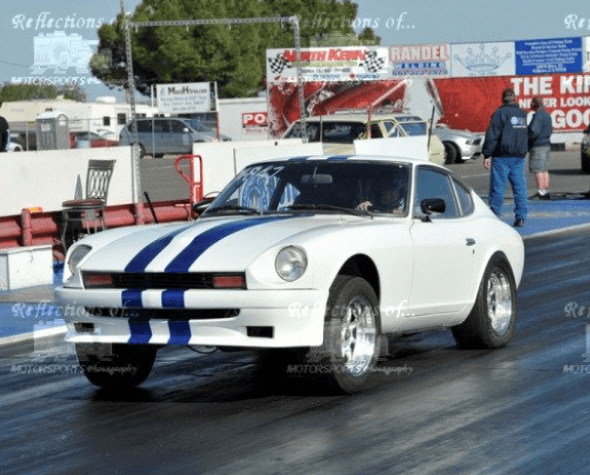 4-8-2013
No, sold it to a Japenese guy from Japan in July 2012. He had been looking for one too and found me (the wonders of the internet). He offered WAY more than it was worth or what I had into it, so it was an easy deal. I will build another someday, right now my 2wd K5 has been getting my attention lately.