Builds
Peugeot 505 Turbo Project
By diyauto
You must be logged in to rate content!
7 minute(s) of a 65 minute read
Peugeot 505 Turbo Project
Compliments of d00zer @ http://www.505turbo.com
5-1-2007
Hello 505 fans!

Have been visiting this forum for a time now, but never register. The summer is coming and its time for spend more time with our 505 project.
So I decide to register and write some lines about our cars and our projects.
When I write our i mean me and my father.

My father purchased his first 505 for like 17 years ago (!). For like 3 years ago we got a phone call from a 505 owner, and told us that he had two
505 for sale. One of this two cars had been modified, the old owner told us it had a engine at 250 - 300HP. No questions about it, we bought
the two 505. That was the kickoff for our projects. For 2 years ago we purchased another 505, this 505 had less rust and is in good condition.
For the moment we got 4 505s, and our backyard looks like a car park ;-)

I have put up a gallery with all our cars. My plan is to update the gallery when we make progress with our project.
505 Gallery


Project 1
Year: 1987
Engine: N9TE

First step is removing rust and repairing chassie. Many parts have been sand blasted and painted.
The first step is work in progress at the moment.
After the first step we gonna start with the engine. Plans for the engine; bigger turbo, intercooler, new injectors, bigger exhaust pipe,
"bigger" fuel pump (for more pressure) , etc.

And for the exterior; we are planing to put on 17 rims and maybe new paint.
Project 2
Year: 1986
Engine: N9TE

This car we purchased for like 17 years ago. Last year we did a engine swap.
The new engine have some minor modifications; more boost, ported intake manifold and
cylinder head. We are planing to putting in bigger injectors and add more fuel pressure.
Project 3
Year: 1987
Engine: N9TE

First the hard work with removing rust and repairing chassi, no further plans at the moment.
This project gonna be active when project 1 is finnished.
Junk
Year: 1986
Engine: NT9E

Spare part car. When the car had been completely stripped we gonna take it to the junkyard.
The car is now scrapped.
5-2-2007
Thanks!

The old owner told us that it was modified and had about 250-300hp, what the have done was;
* Modified ECU
* Other camshaft
* Other cylinder head
* More boost.

I gona look up what the camshaft and the cylinder head is, there was no documentation with the car when we purchase it.
Only that I know about the cylinder head is that we have to use small sparkplugs (sparkplugs thats fited to motorcycles). If that can help to give a hint what the cylinder head is.

Picture of cylinder head
9-22-2007
Time for some update!

The Junk car have been stripped down and we send away the chassi to the junkyard. So now we "only"
got three 505s. My father have bought a new car, a Renault Laguna. So now we got another 505 project car to build on.

Check out the cars here at our gallery

But for now we building on the Project 1 car. This summer we haven't done so much work. We are planing to get it on wheels before the snow comes, and start working with the engine during the winter.

Today we borrowed one 18'' rim with tier (from my friends Nissan 200sx). We are building adapter so we can
fit rims with 4x114.3 bolt pattern.
The ET on the Nissan rim was to much, but it was just a test. And i think the 505 looks good with black and silver rims.

On Monday we gonna purchase 16'' rims to the project car so we can start to fit the adapters.

What else have we done with the project car? Mounted the back wagon, suspension on the front (all part have been sand blasted and painted). And I have cleaned the interior, the past owner had a dog and i think the dog have left all his hair inside the car... But after some hours of vacuum-cleaning I manage to get it away

Look at the project 1 gallery for pictures what we have done.

Thats all for now
Thanks!
Soon as I get the new rims i will upload some pictures and write down the specifications.
The borrowed rims is from my friends Nissan 200sx. We borrowed them just to test the temporary adapter
and how black/silver rims will look on the 505.
http://www.xcarclub.se/forum/garage.php?mode=view_gallery_item&type=garage_gallery&image_id=80'>Picture of my friends Nissan 200sx
10-13-2007
Drilling new bolt pattern - PART I
Today I and my father was to my fathers work (he works as mechanic). At his work they got the right tools to do the drilling of new bolt pattern for the project car.
One of my fathers colleague have custom made a center spacer and a spacer, the spacer is milled from a Hyundai hub (4x114.3). We used the center spacer and the spacer as a template when drilling.
The drilling went well. Have some minor problems when squeezing on the bolts, but manage to get i right.
Today we manage to drill all four hubs and finished one hub (drilling, spacer and bolts). We test fitted the finished hub on the new rims and it fitted very well and we are pleased with the result!
Tomorrow we going back and try to complete the 3 remaining hubs.
And some bad news. The server where I have all the pictures in a gallery have died. Due a hard drive crash.
I will try to talk with my friend that own the server to fix the problem so i can put up the gallery again.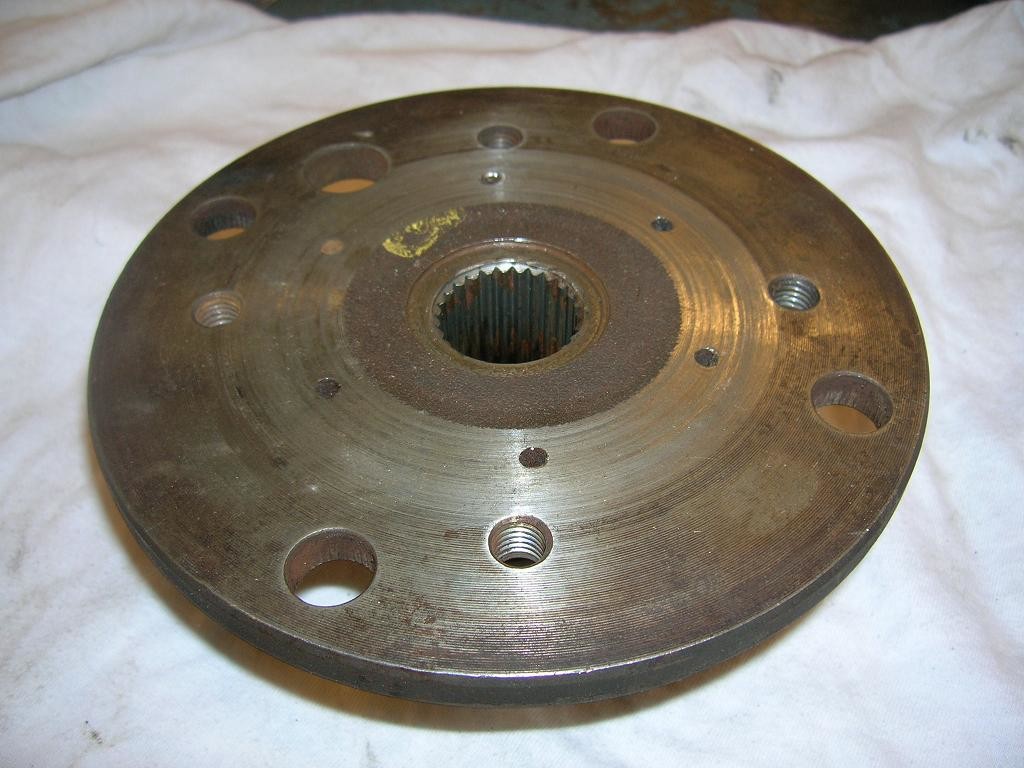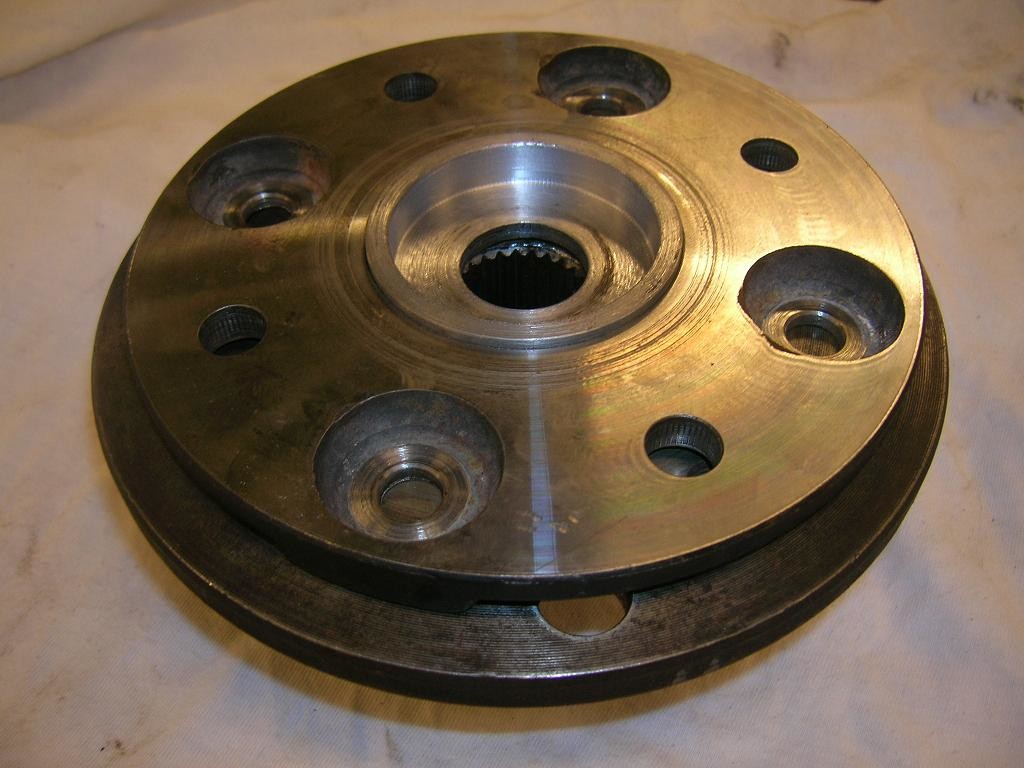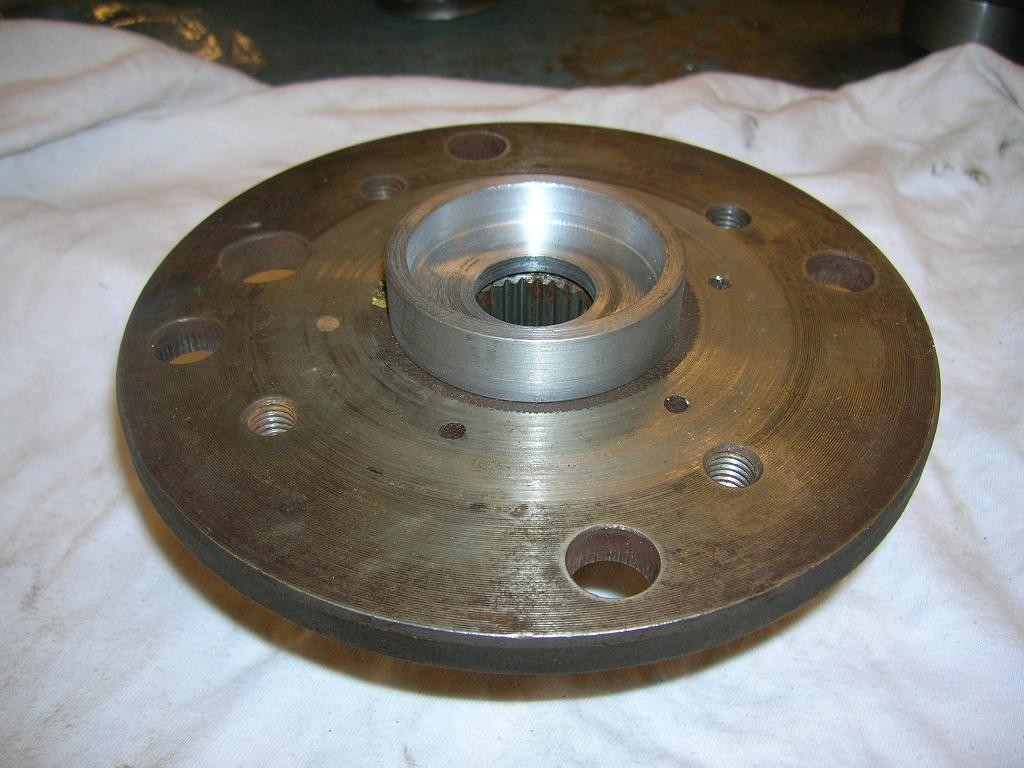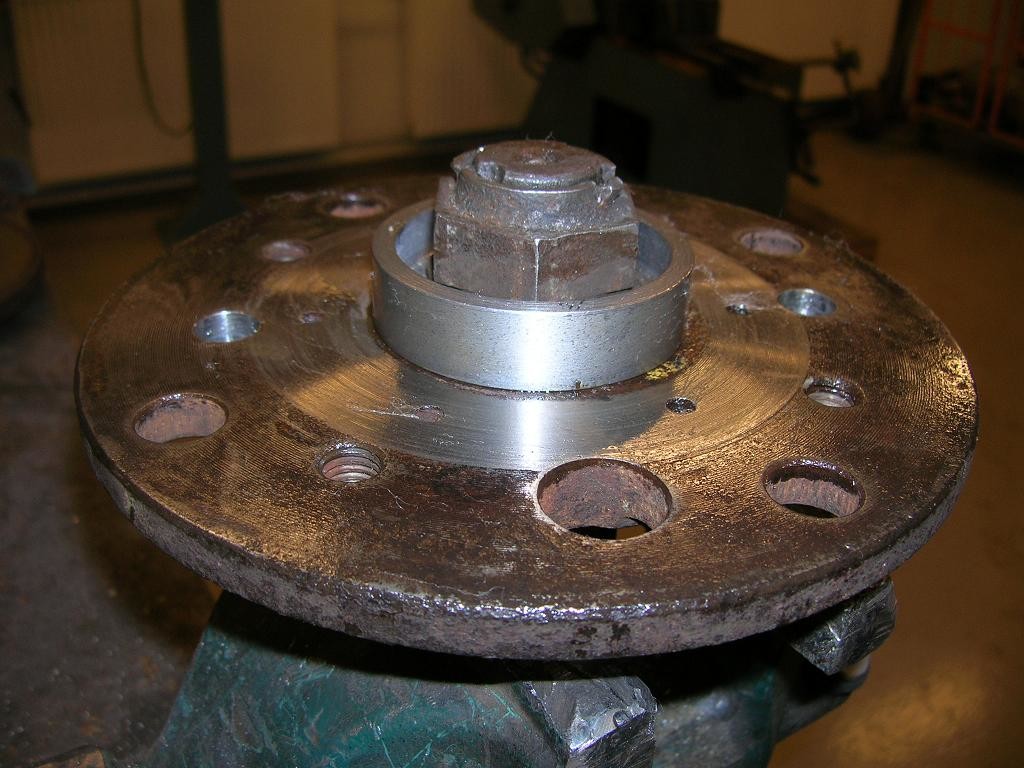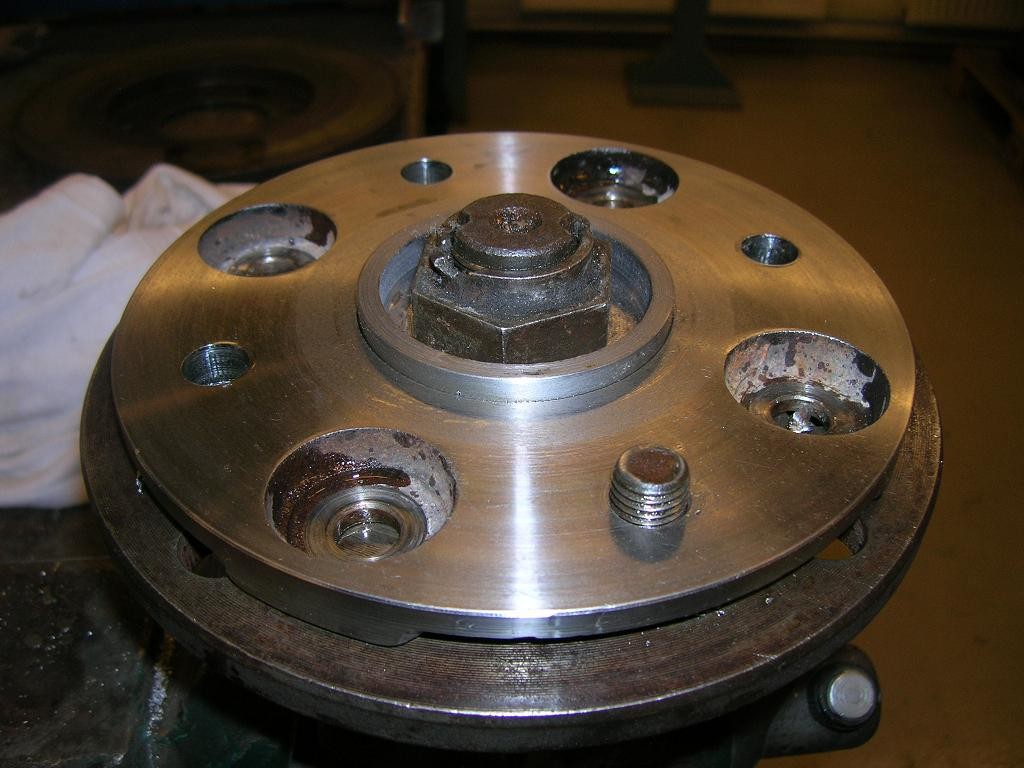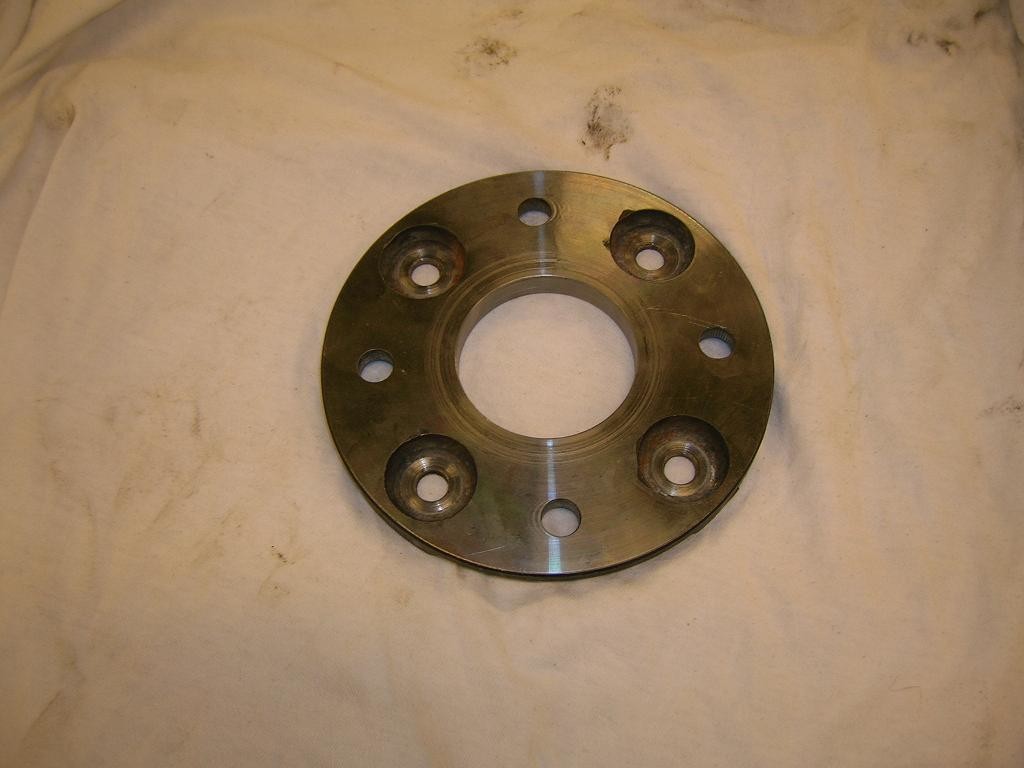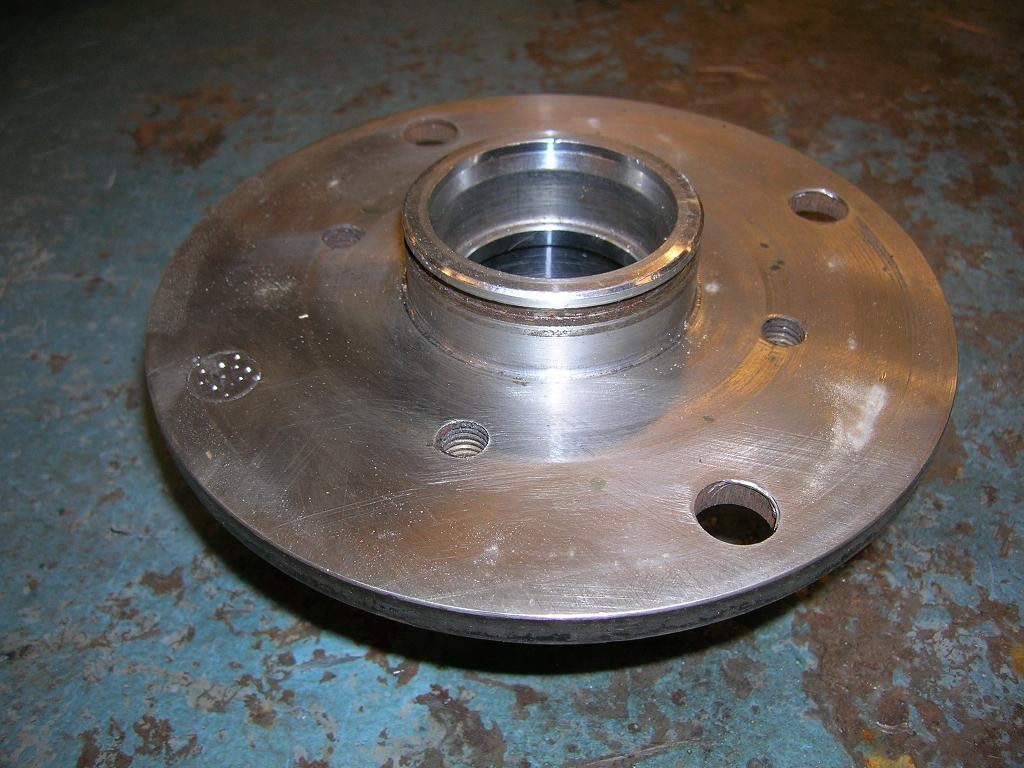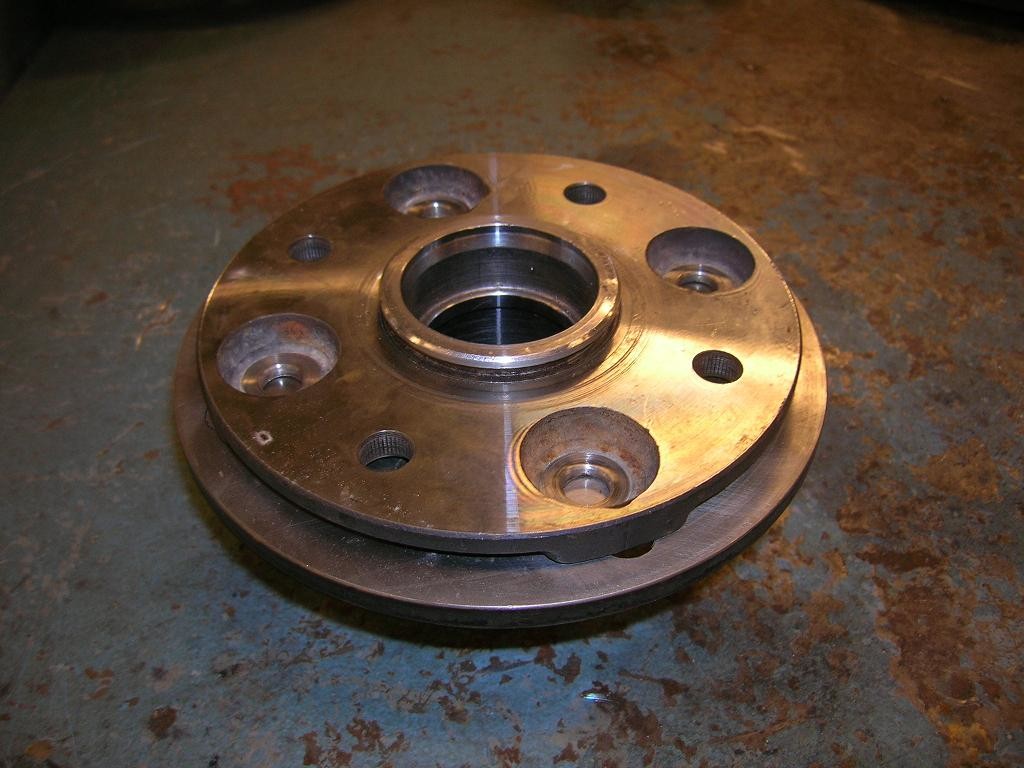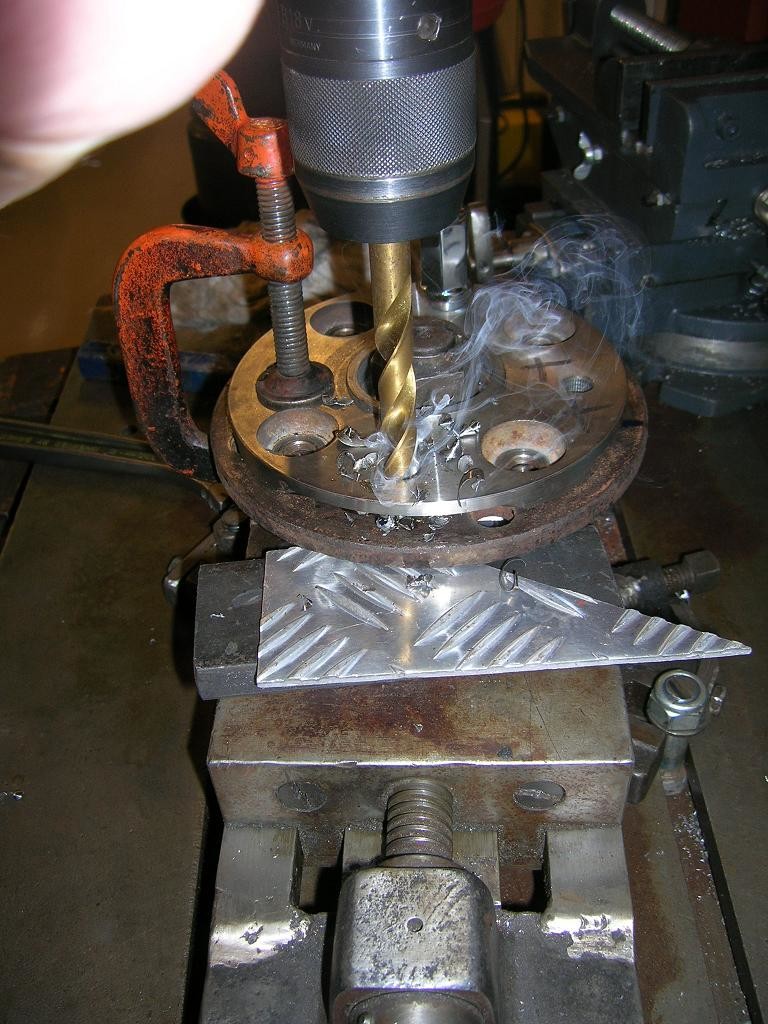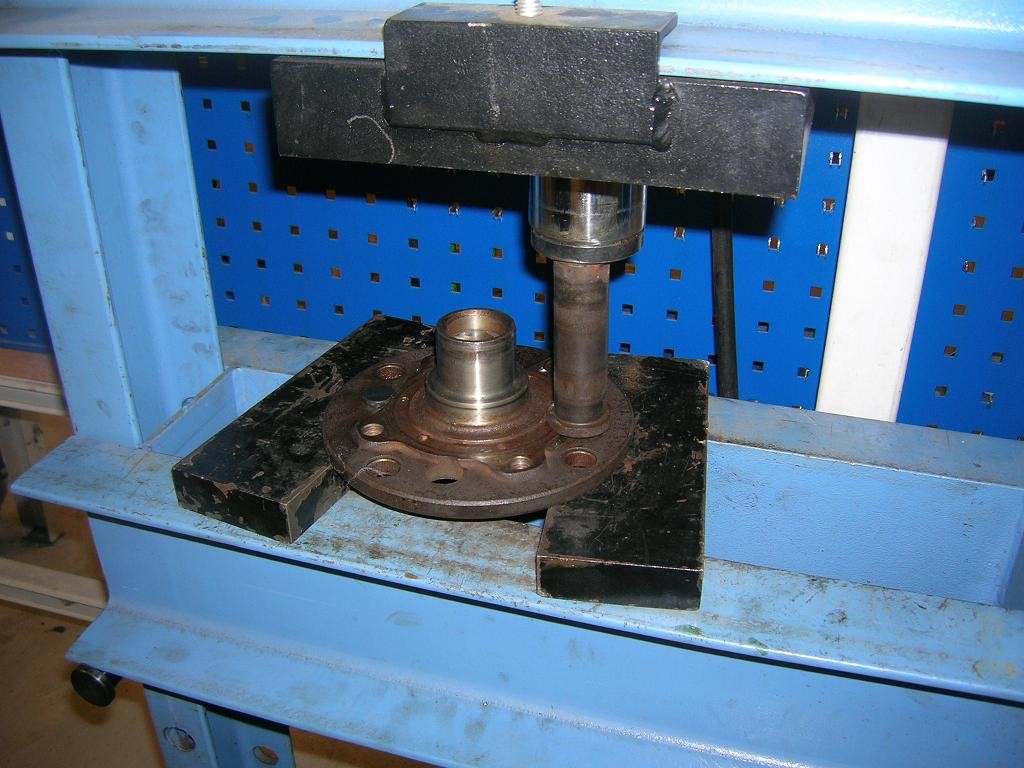 10-14-2007
Thanks!
The rims is 16x7.5 (ET30).
More specification are coming, to tired now. To many hours in the garage to day