Builds
Project AE86 aka the never ending project by marley4us
By diyauto
You must be logged in to rate content!
14 minute(s) of a 225 minute read
Project AE86 aka the never ending project
Compliments of marley4us @ club4ag.com
1-22-2013
Well I guess We lost my thread... so I am starting it over. Thank god I have it on MR2OC.com too.
My AE86 started as this stock SR5 1985 with a blown 4ac 5speed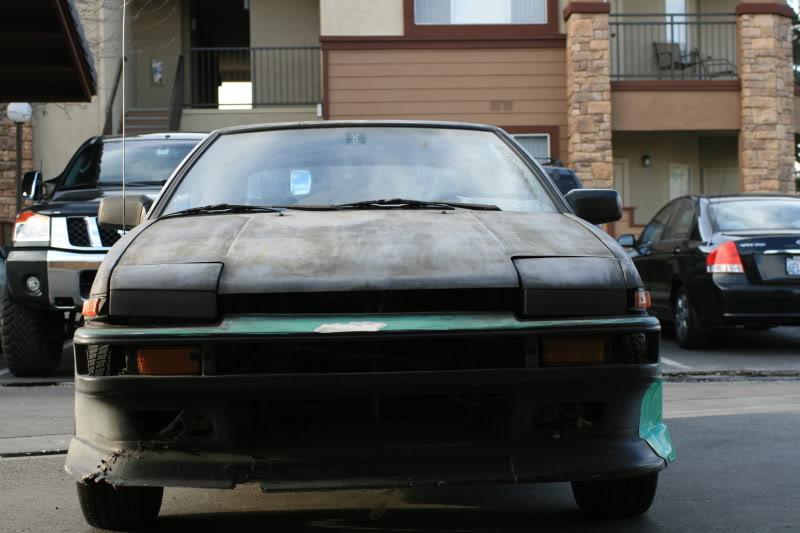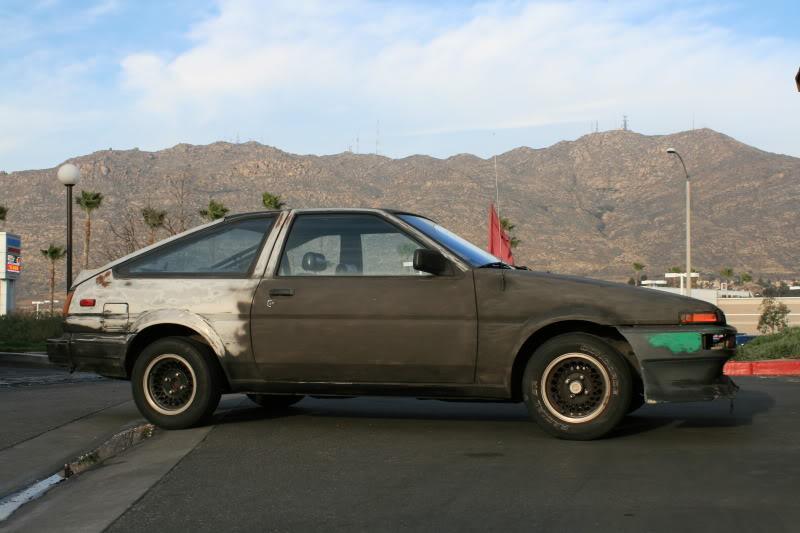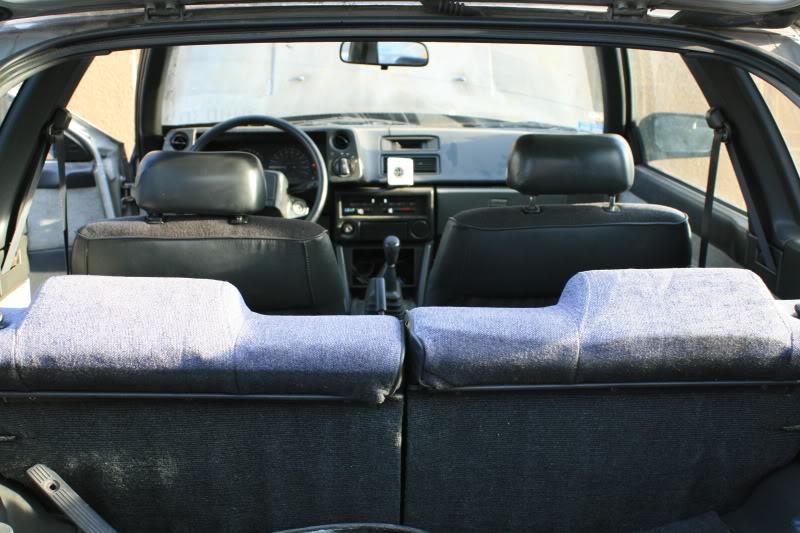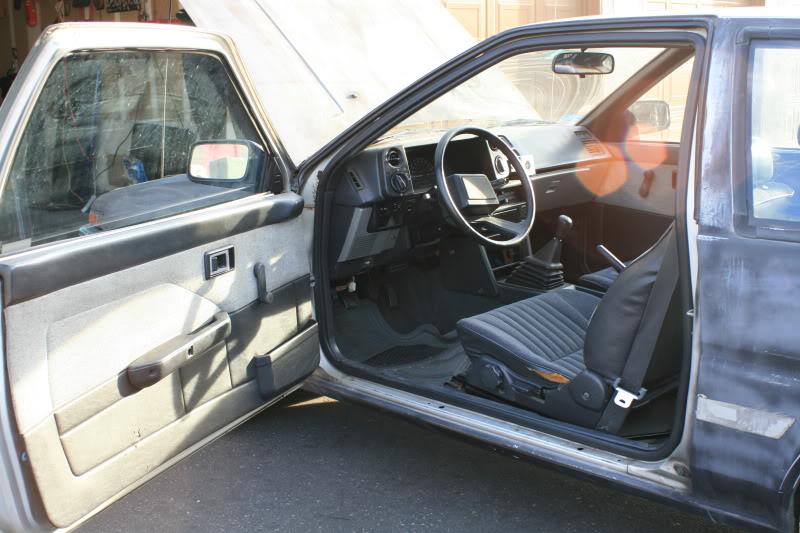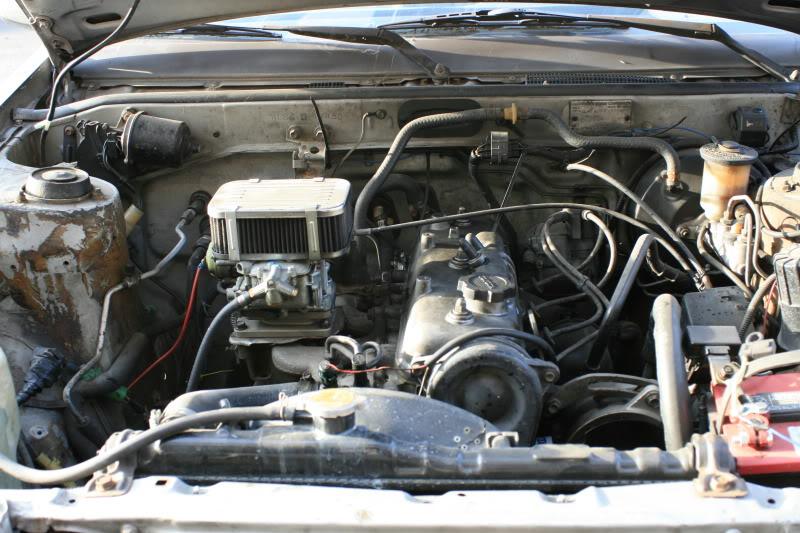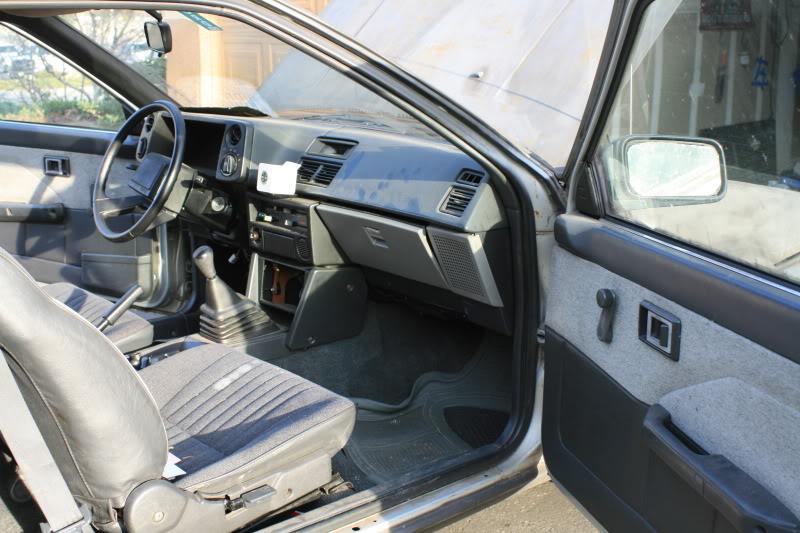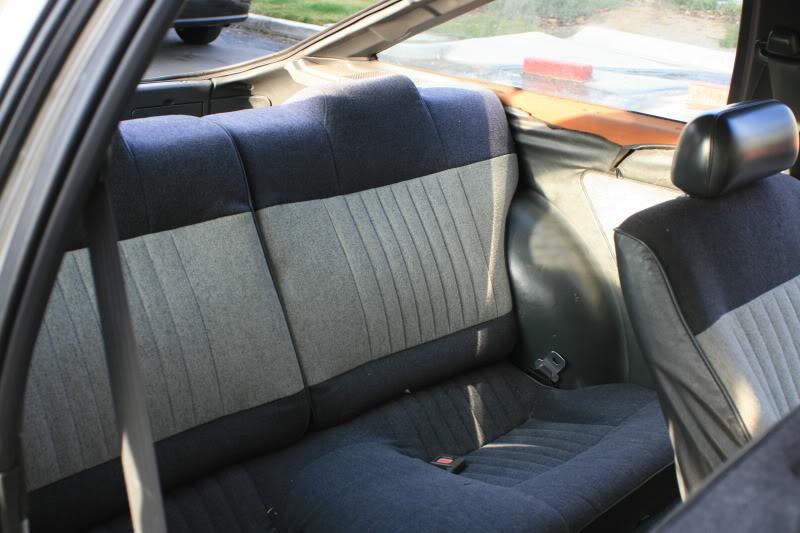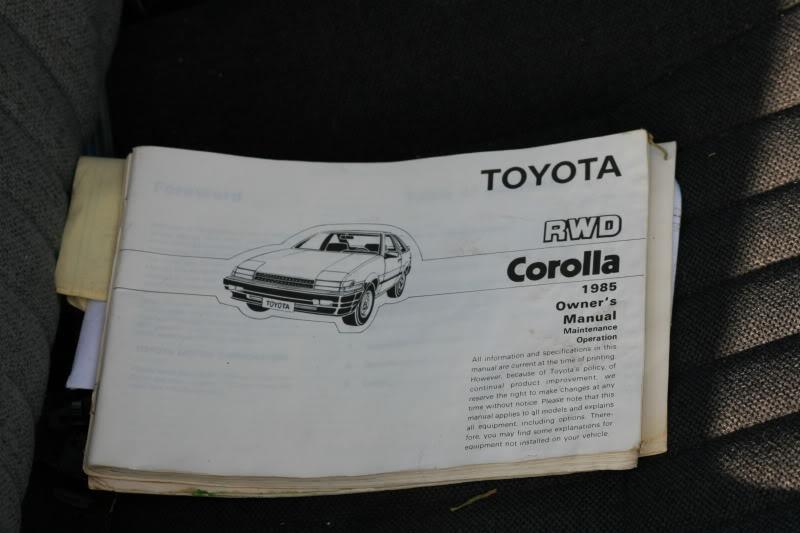 I wanted to do a motor swap but was unsure what to do, which was easiest, and most beneficial for my power goals etc
Ya there are a lot of motors to choose from, but I am really trying to save my self time and effort, by going with something that is simple. No R&D, no crazy custom work, with complications, or hard rare parts. Just something I can swap in real easy, and have a lot of fun.
Thus far these are what I am partial to, in order.
1. s14 sr20det ( cheap, 240hp, full swap kit availble pre made)
2. Beams black top ( same price, less 200hp, swap easy)
3 and 4. silvertop 20v or gen4 3sgte (silver- weak 160hp, very easy to put in or best 265hp, a lot of custom work....)
not much of a update, gosh I forgot how much a Pain in the as... OEM rusted on parts are lol.. so I am waiting on my friend to bring over air tools, so i can rip out the suspension.
but got my ebc pads in, man they really package it nice...lol
and a comparison of the the brakes oem vs rx7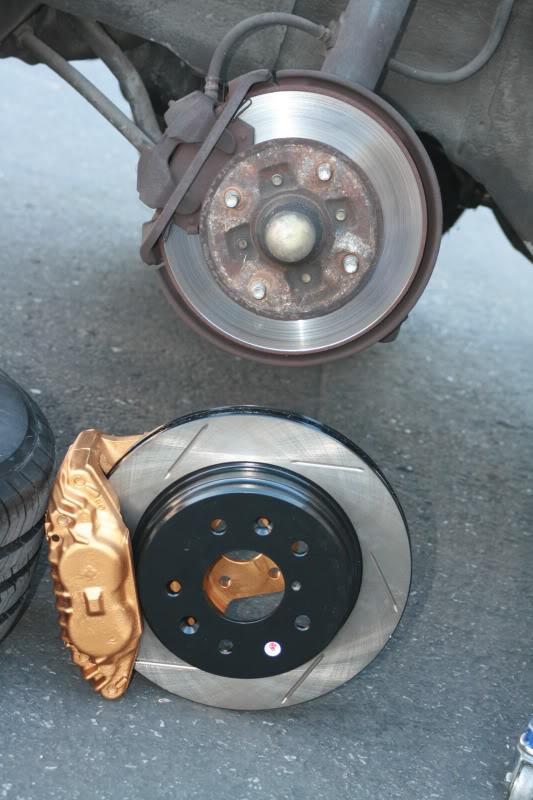 got a steal again! koyo radiator for and xs intercooler for dirt cheap!
this is the factory sr5 tiny radiator.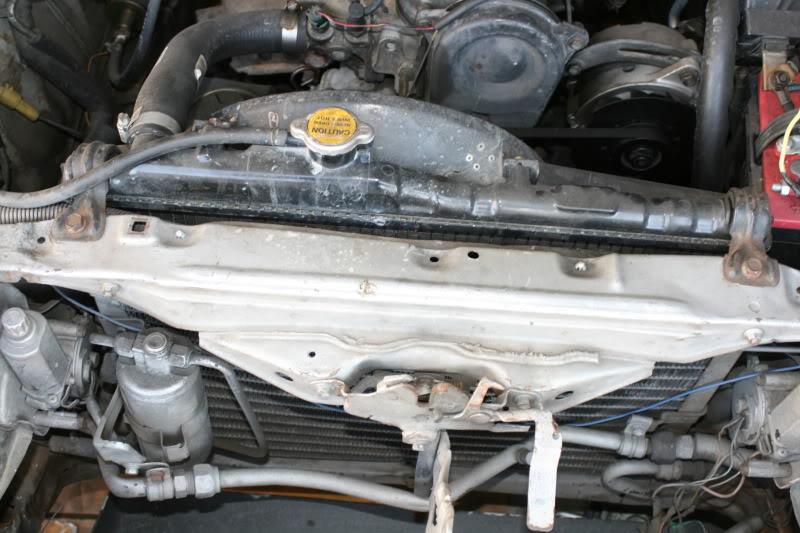 I had to clean up the koyo, but she still looks good, just a few bent fines, that i can fix.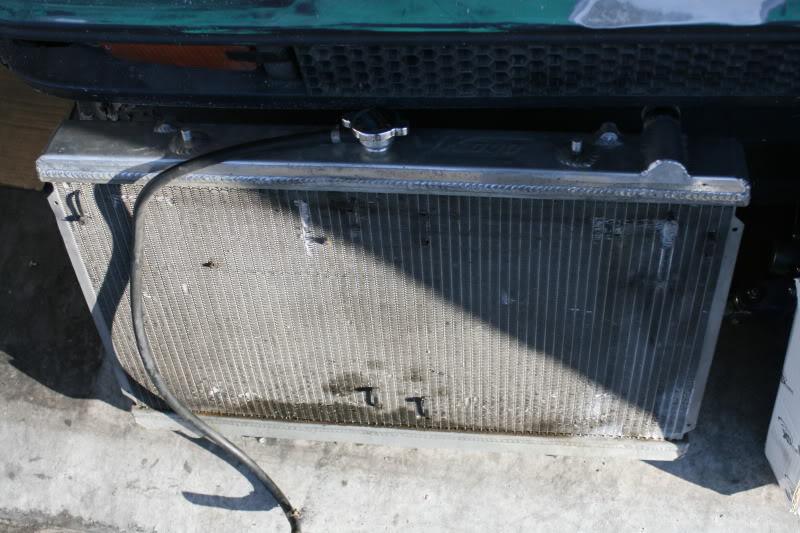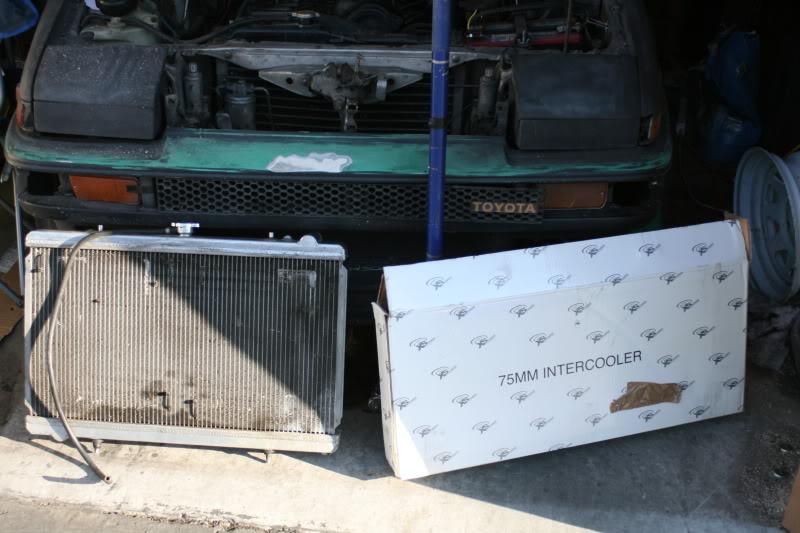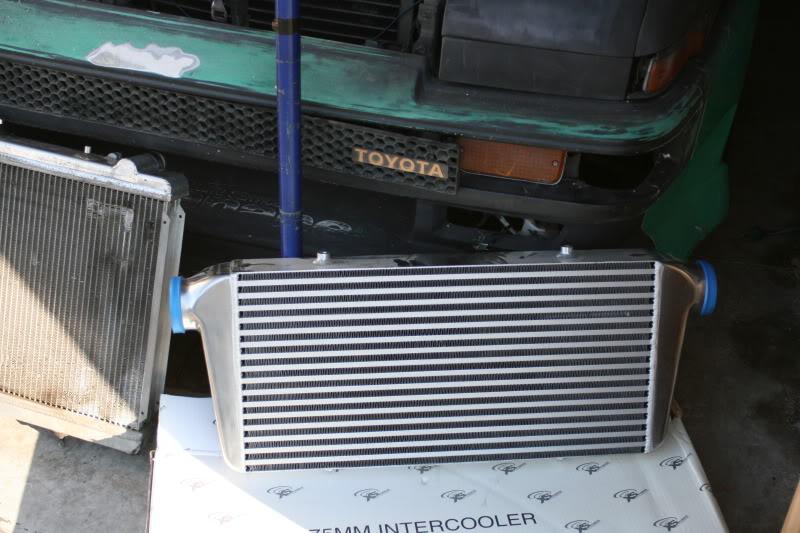 cleaning time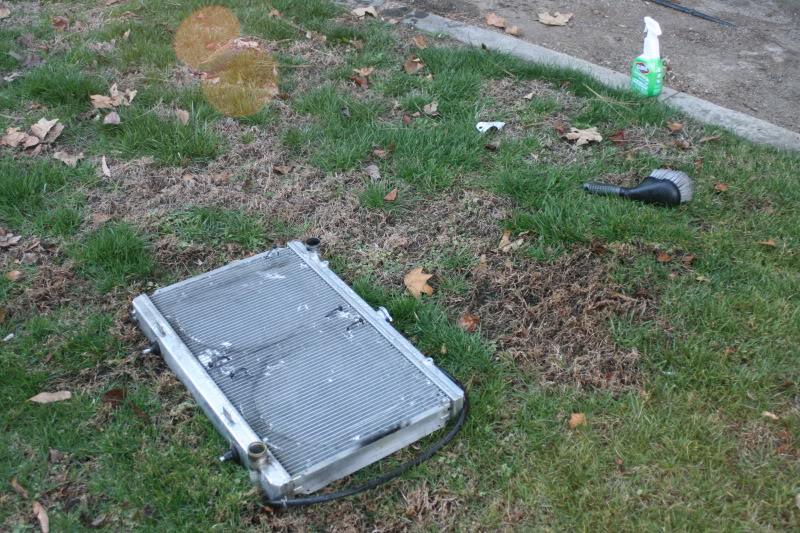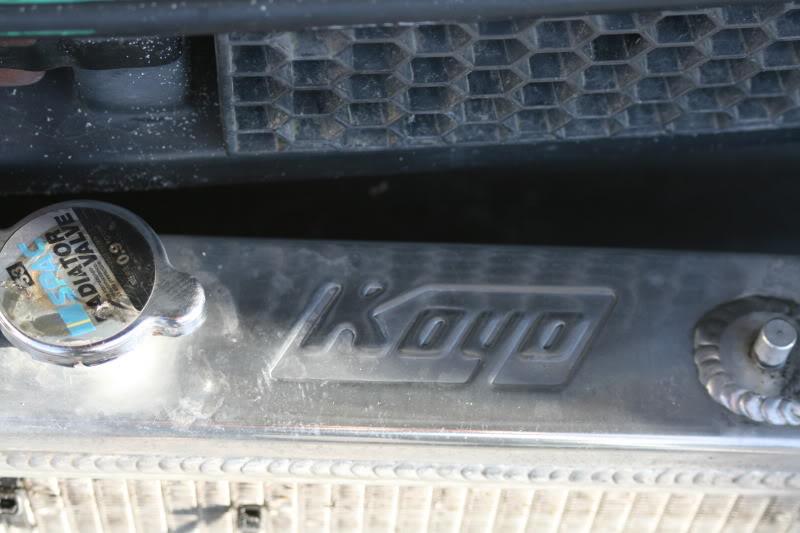 a little better but I need to get some more simple green.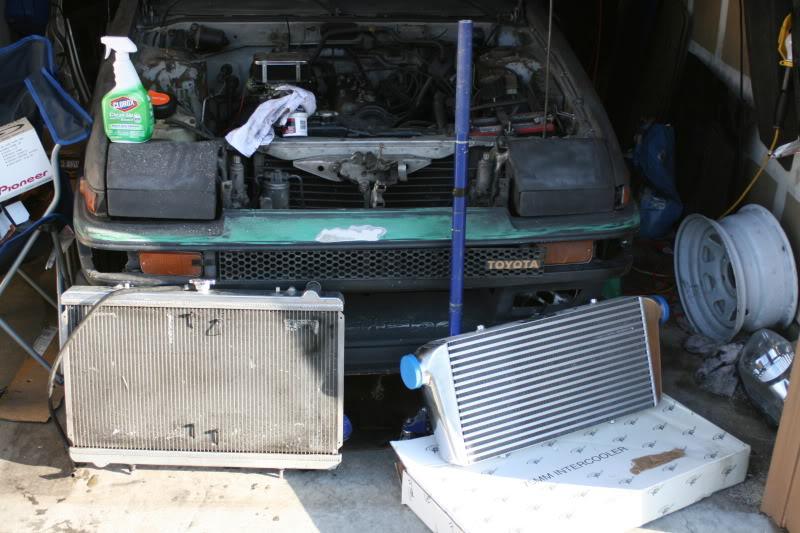 Found some killer deals!
Got a set of Origin Lab Sideskirts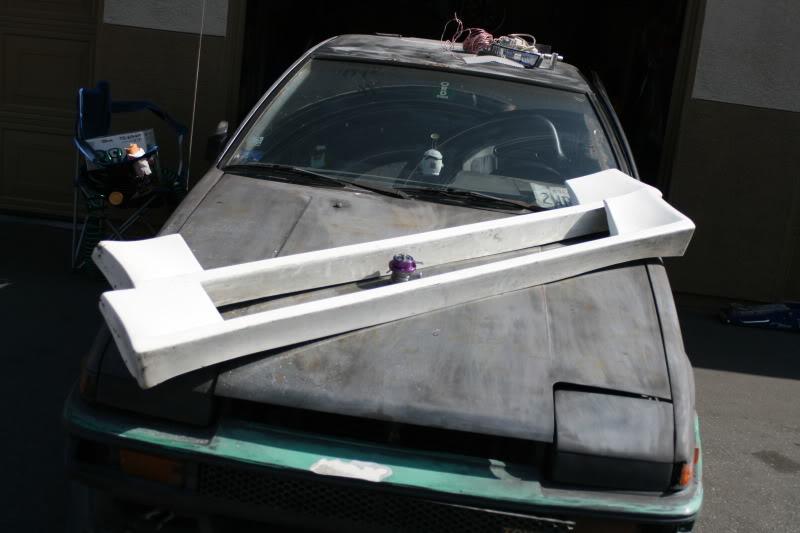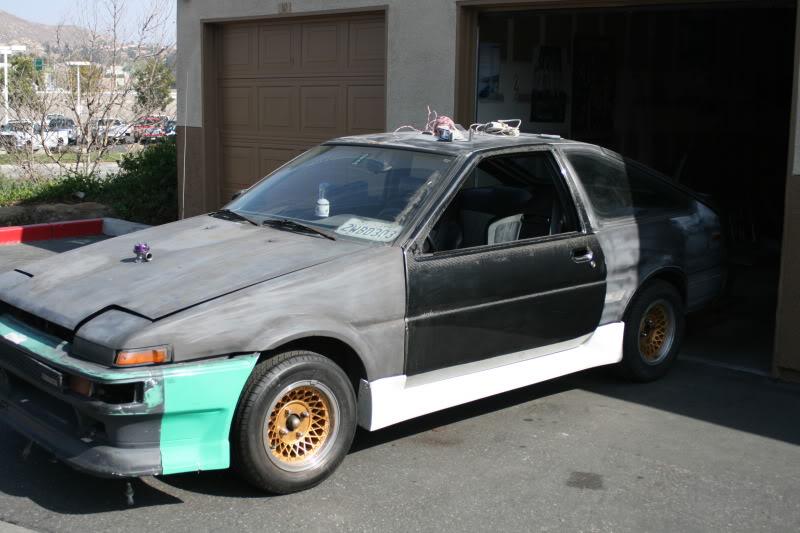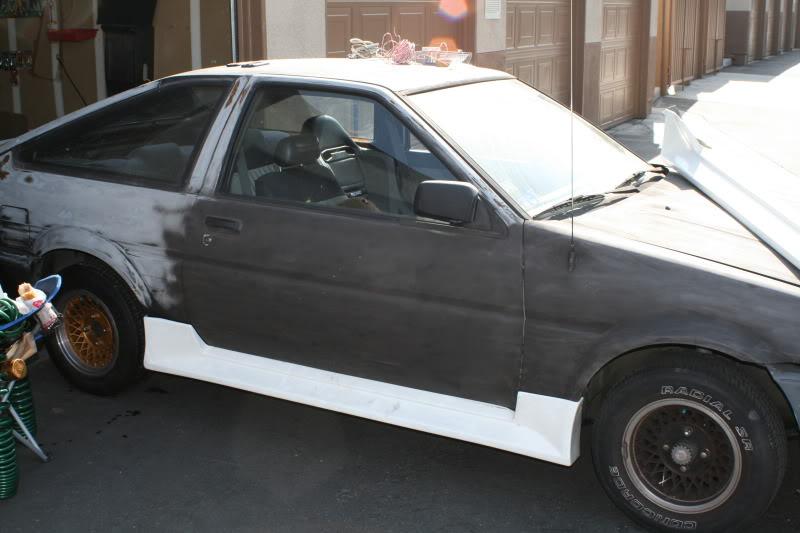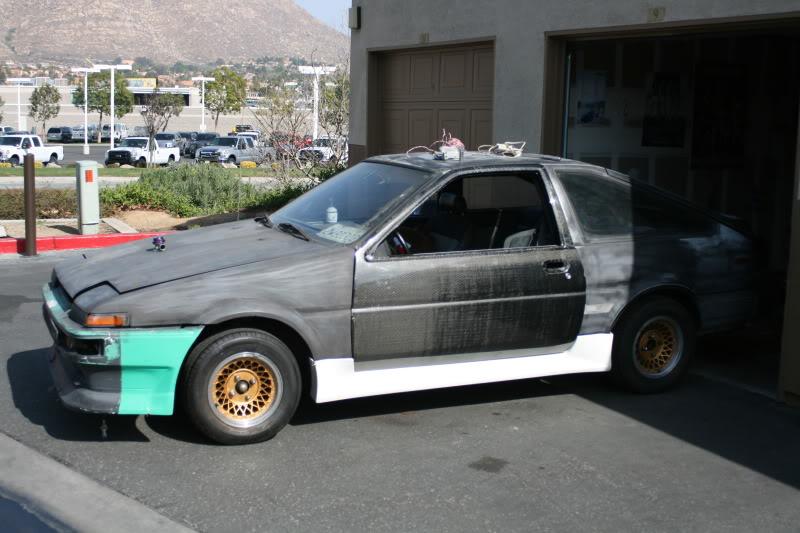 and a Greddy TypeS BOV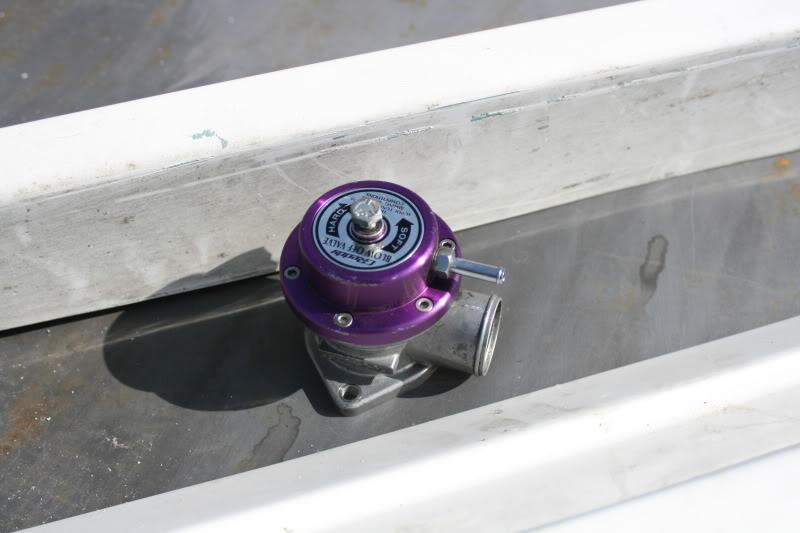 got a package in the mail today!!!!
My poor old mail lady (must be 60's) had to try to carry this heavy package into her mail truck, so I went and got it out the truck for her, and carried to my garage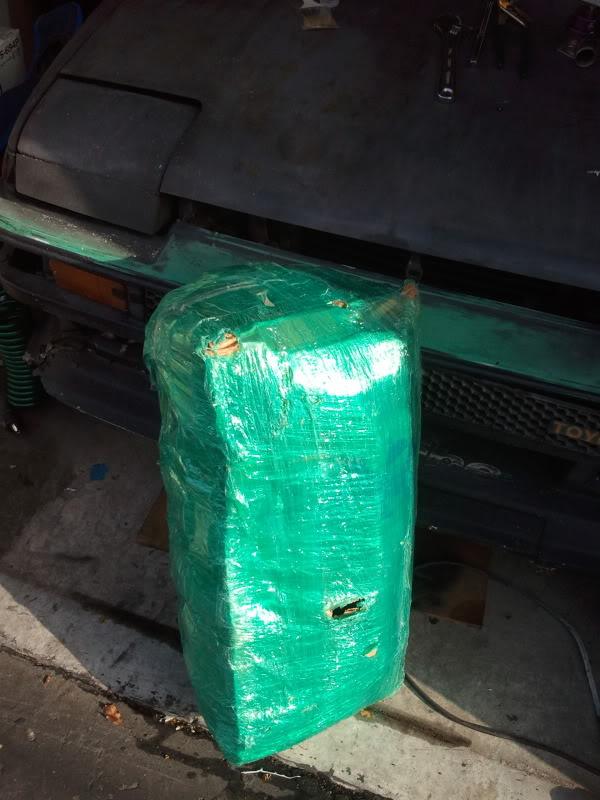 Package was beat up....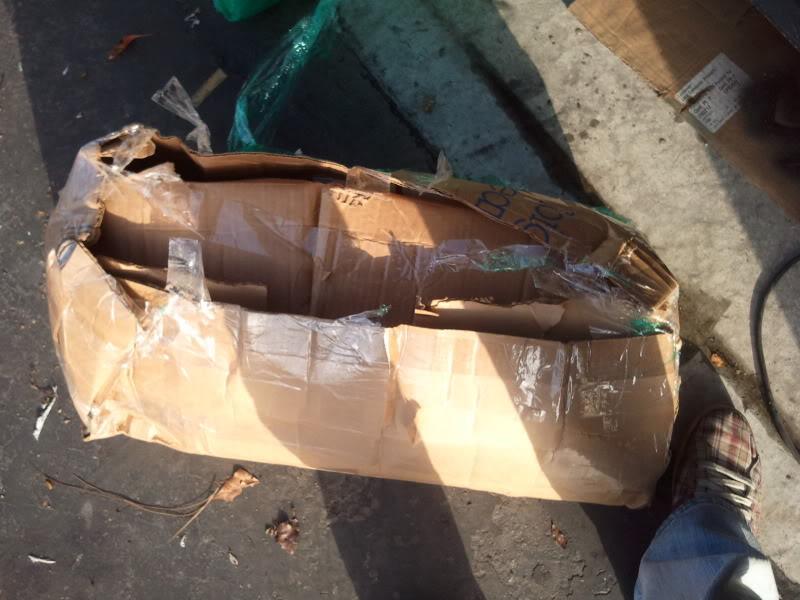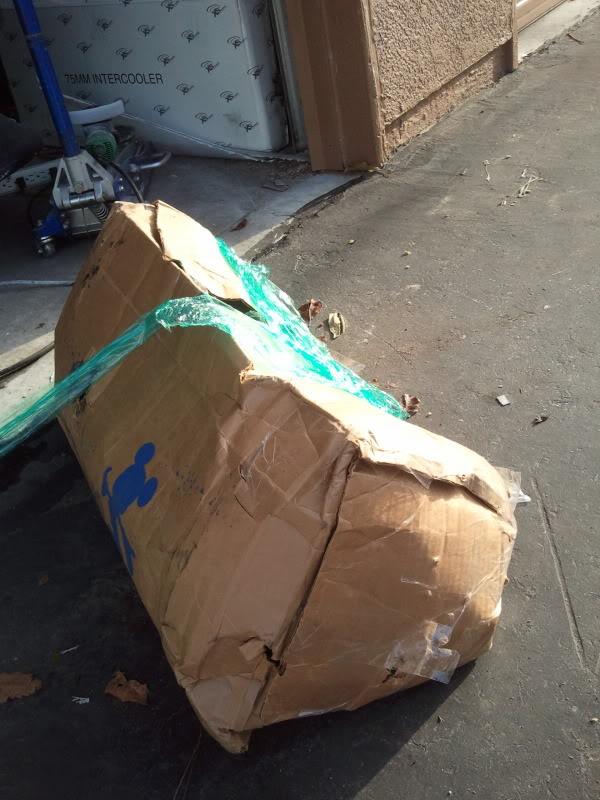 but they look amazing!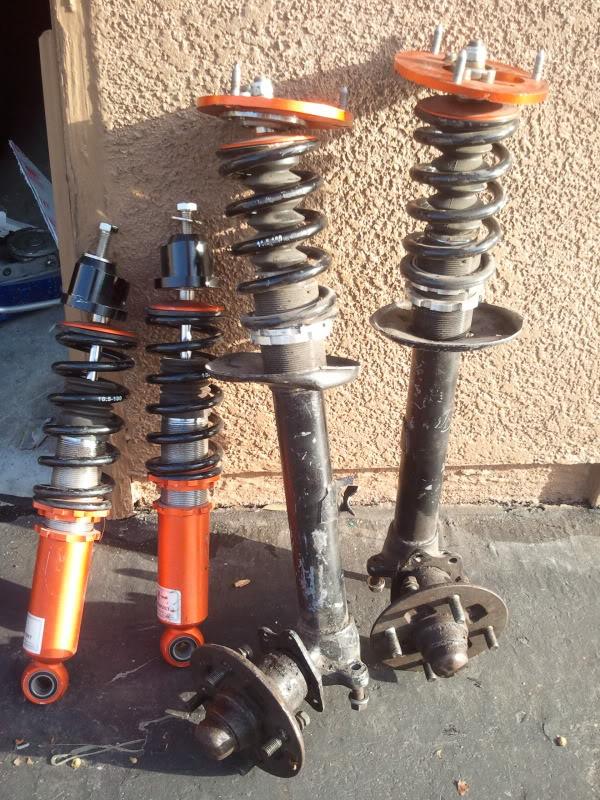 I also got these for after its painted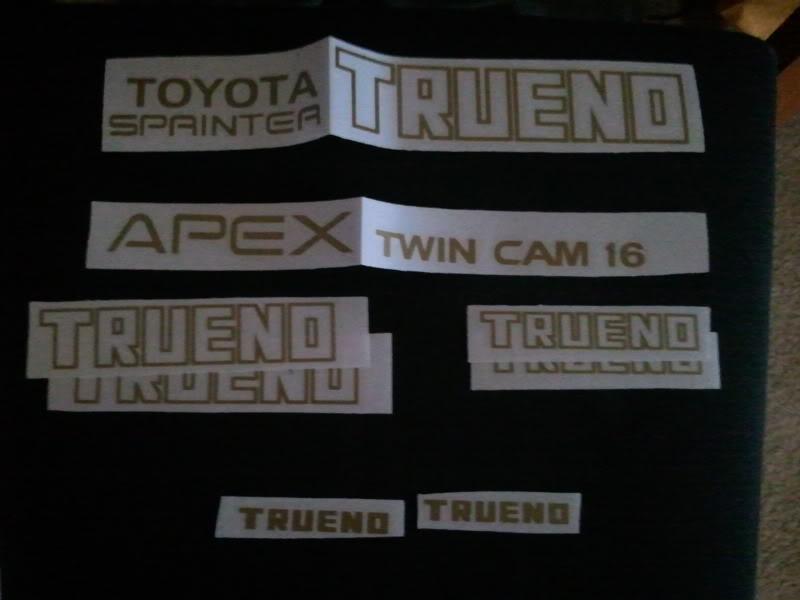 ok got some updates, I sold my old rims, and got a new set of xxr522 with tires, that actually fits my brakes for the same price!

not my favorite rims, but I am still on the hunt for some watanabi or work meisters in 15.
I also got this, but its at my parents house in Norcal, waiting for me to pick up next time I visit.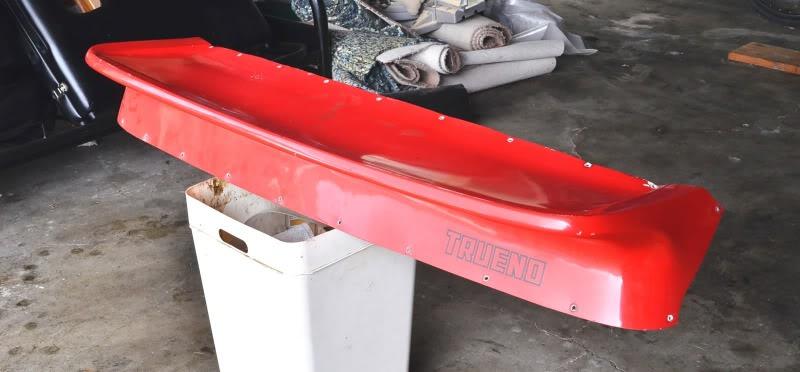 also got a greddy bov adapter from my buddy xene :0)
waiting on my sr20det to get dropped off, then I can really start working on this beast.
I still need:
1) celica supra rear end
2) reddrill RX7 rotors to fit 4x114
3) custom drive shaft
4) make motor mounts
5) fog lights
6) HIDs
7) H4 headlights
8) paint car
9) intercooler piping
10) new exhaust

I think thats it....
so here are the rims I only spent 20 bucks on

(since I sold my oem rims)
15x8 et0 with 195's ohhh yeah...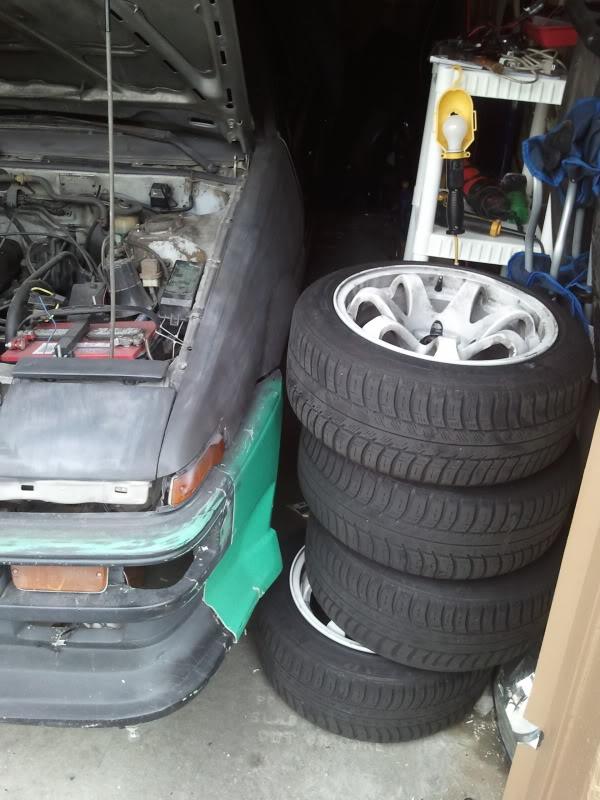 I can't lower the car down, and take better pics, till I get my tuner lugs in the mail.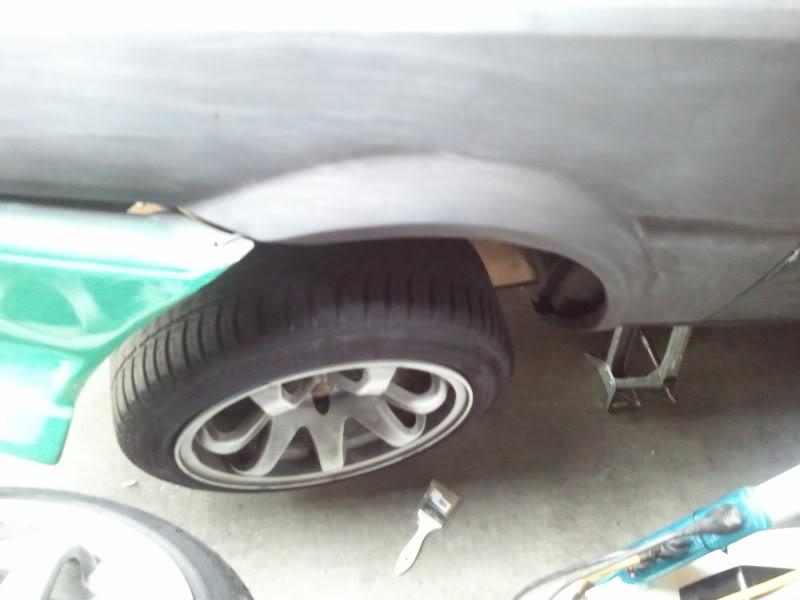 cheap H4 housing, with H4 HIDs with halogen highbeam. I will use these till I can find a good set of raybrig for a good price.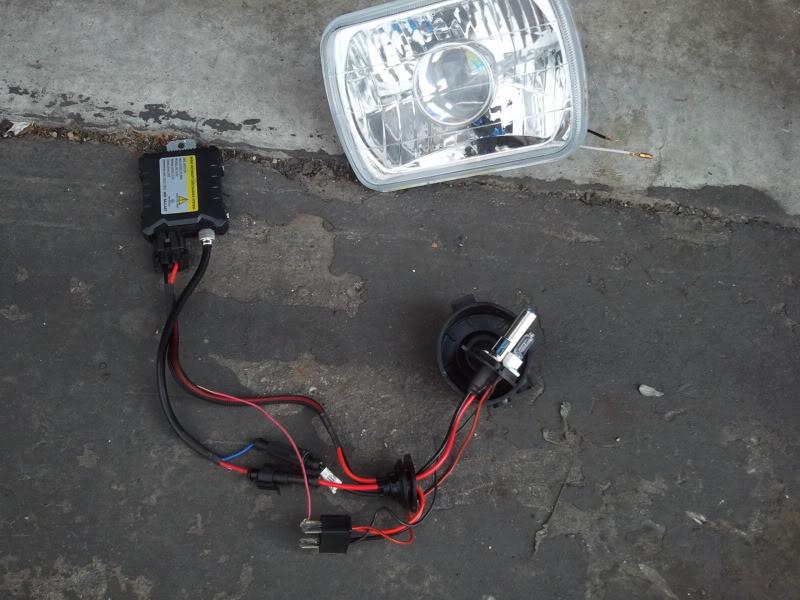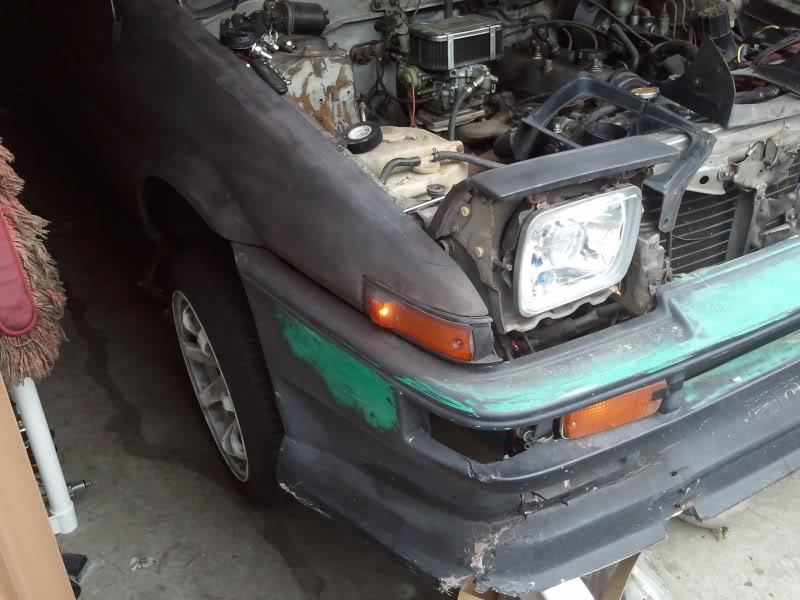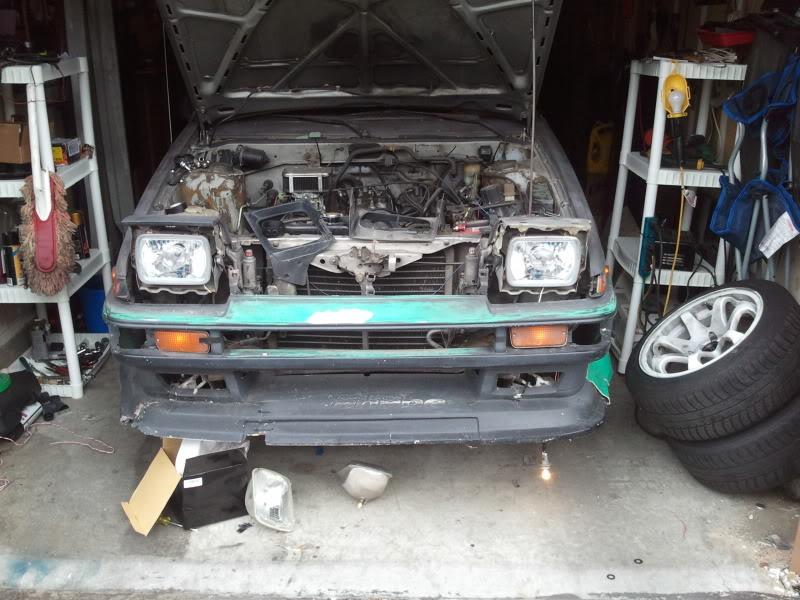 good news and bad news came in today...
lets start with bad, my friend compression tested the sr20det, and it had 125psi across all four.... :*( so he was not sure if I would want it anymore... which I don't I am not looking to rebuild it, I want one in running form. sad oh well, back to the motor searching.... ughhhh
but good news, my silverlining, lugs came in the mail today. So I put the rims on, and was able to move the car out.
lugs.
Rims on.
how the car is...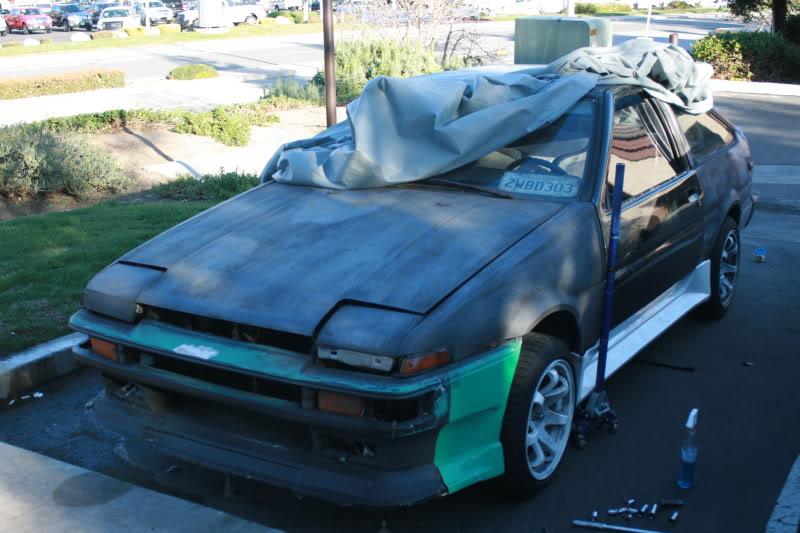 A little update. got some LEDs and PCBs so I will try to attempt a LED OEM tail lights for the ae86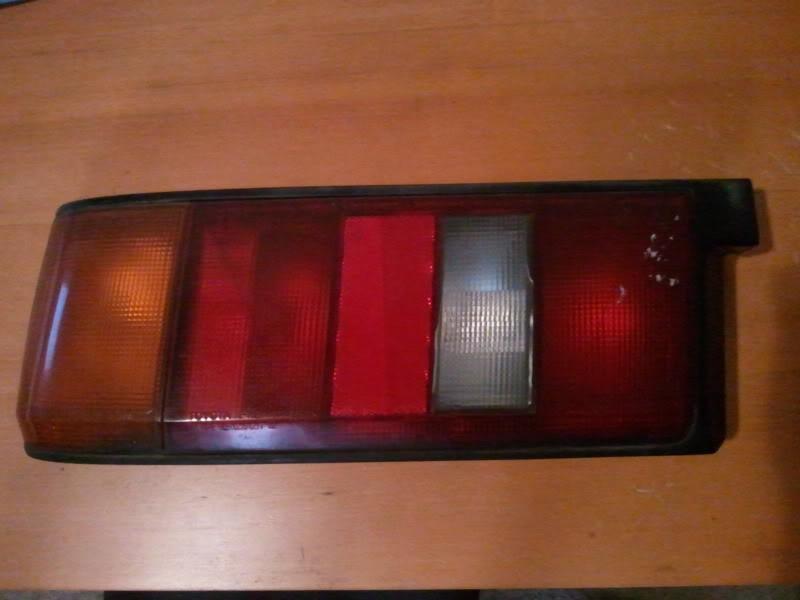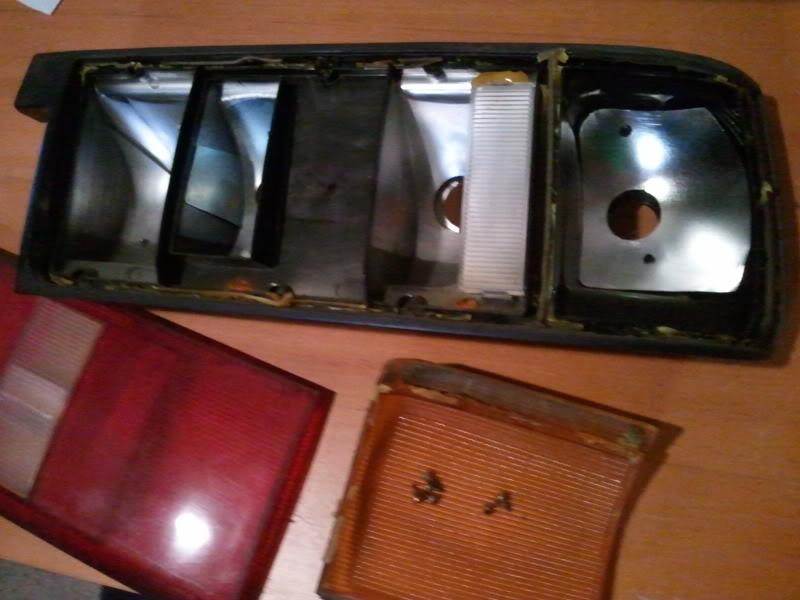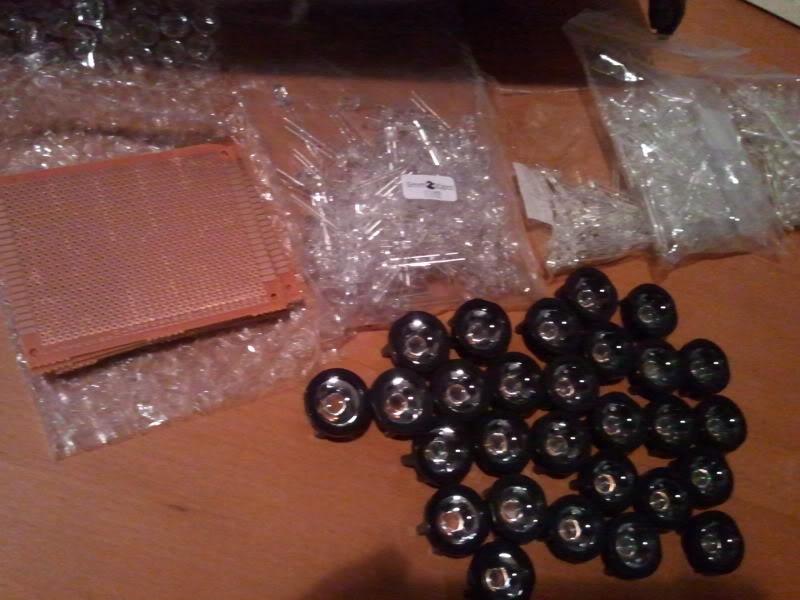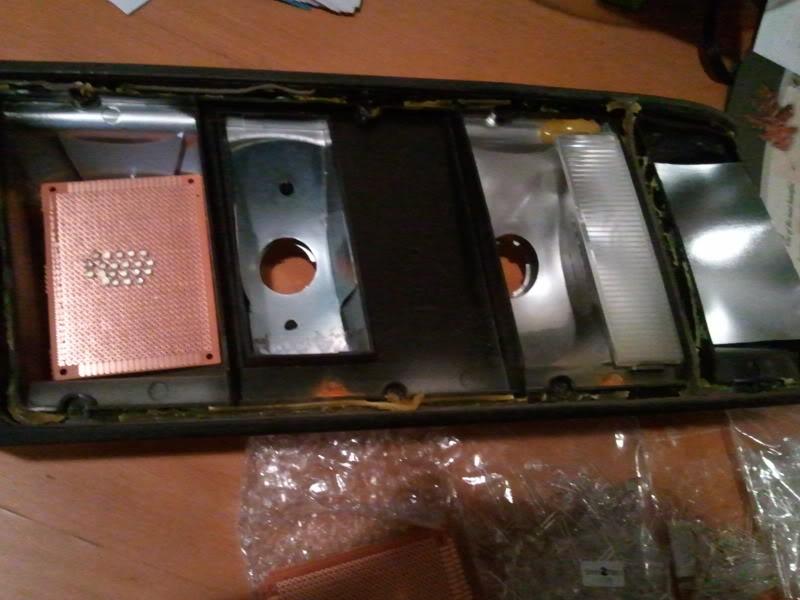 Got my self a birthday gift from japan, and it even came in today on my bday!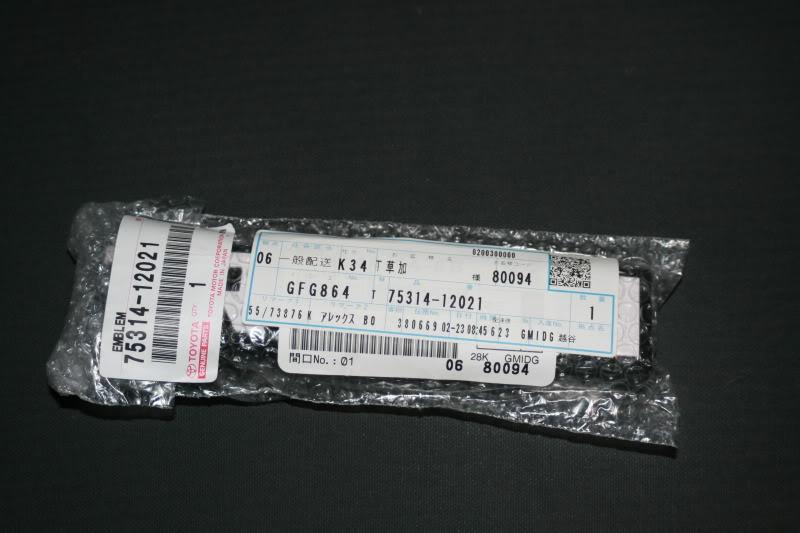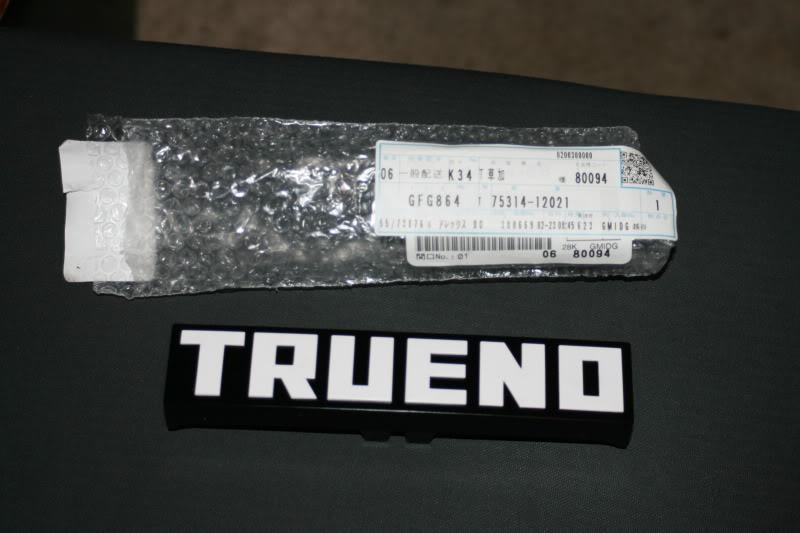 Got this shipped from bulgaria baby!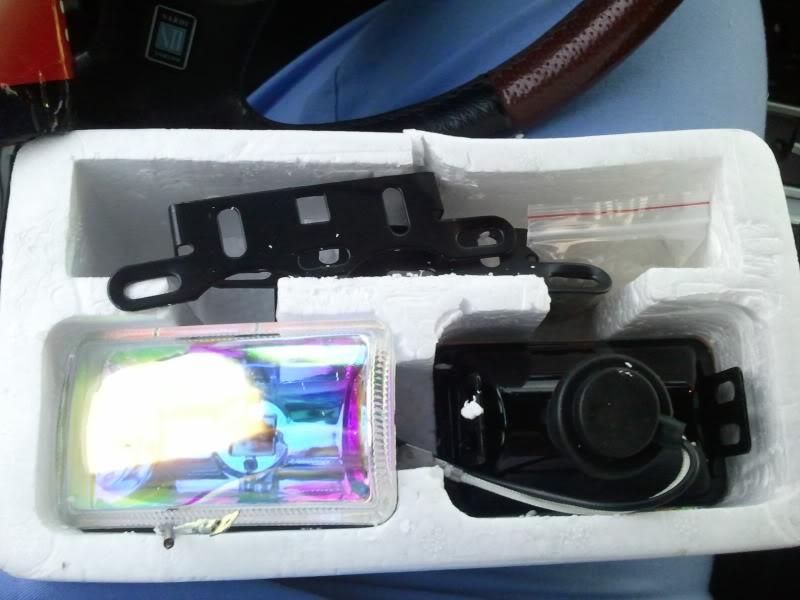 FINALLY got my JDM corner lights! it really makes such a difference to front end, even if its messy right now!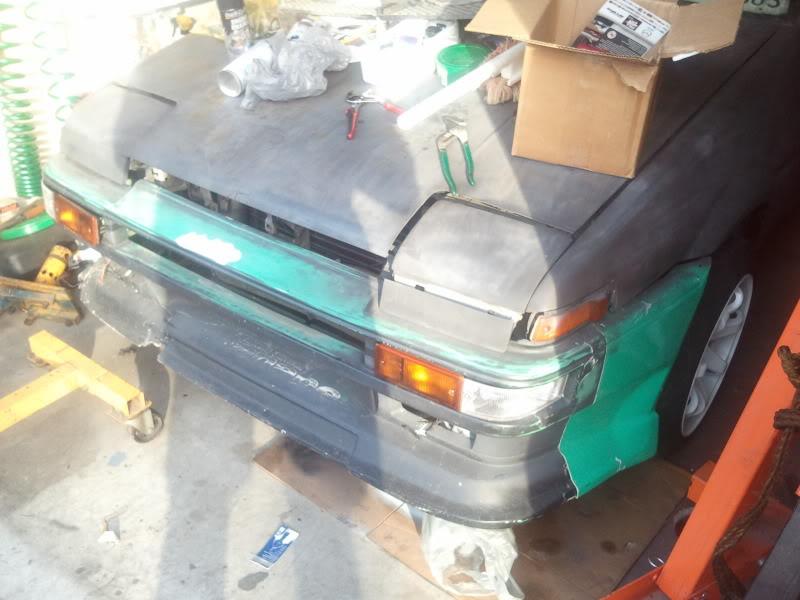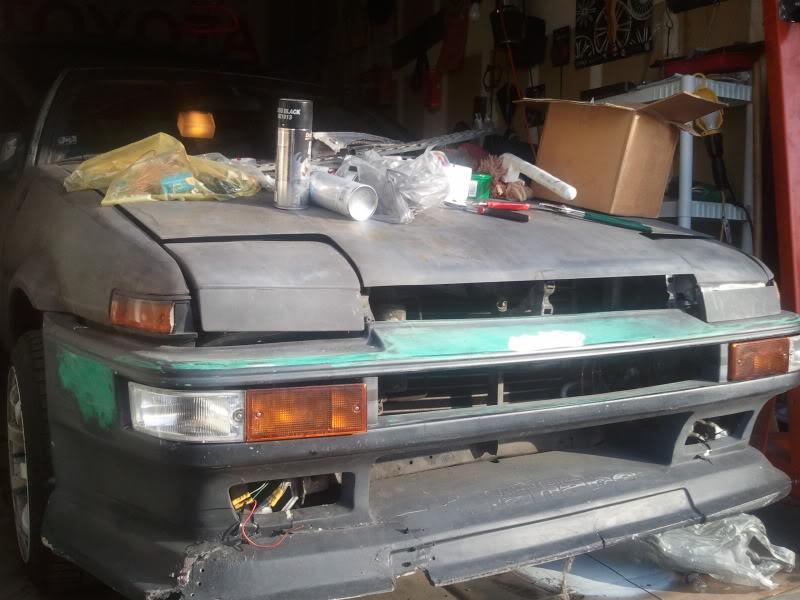 SR20DET baby!!!!!!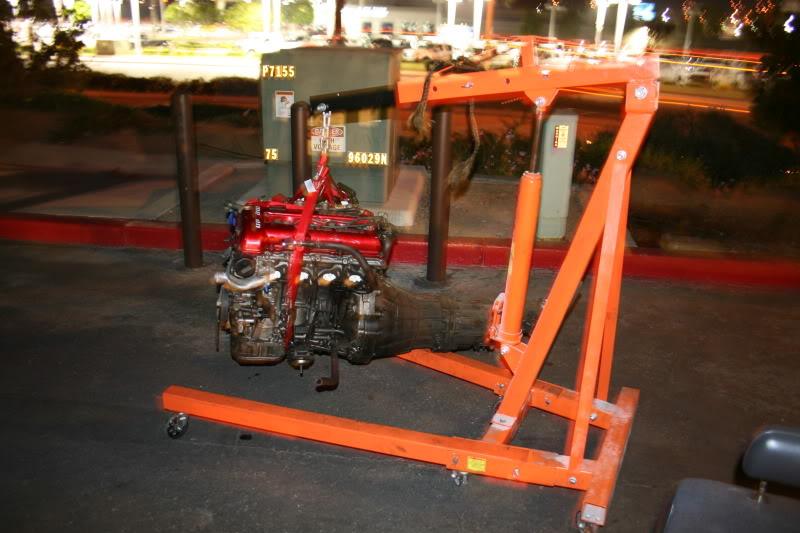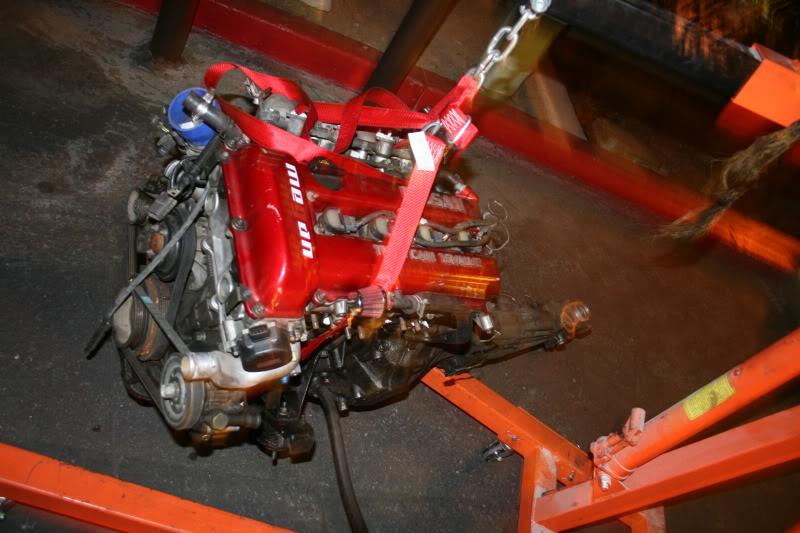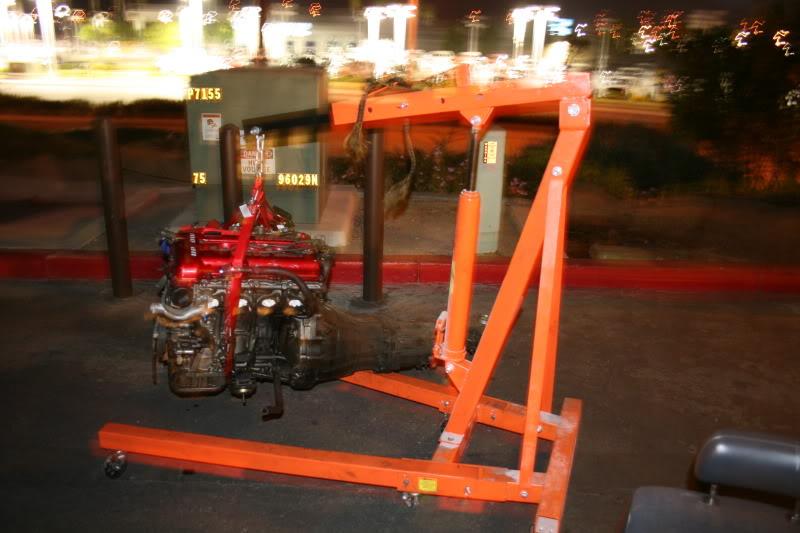 and I did a major clean up of the garage, and selling off a ton of ____, and my garage is still packed!!!WTF
Pulled everything outside so I could clean up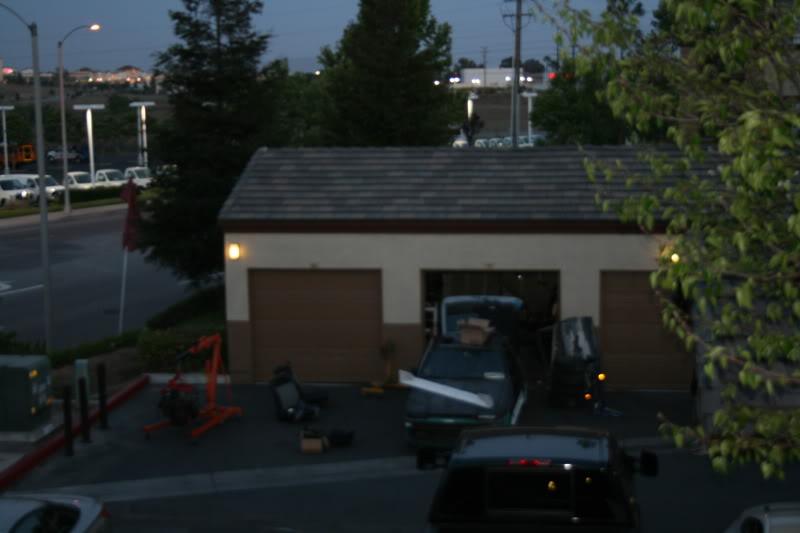 cleaned up afterwords... still too much stuff lol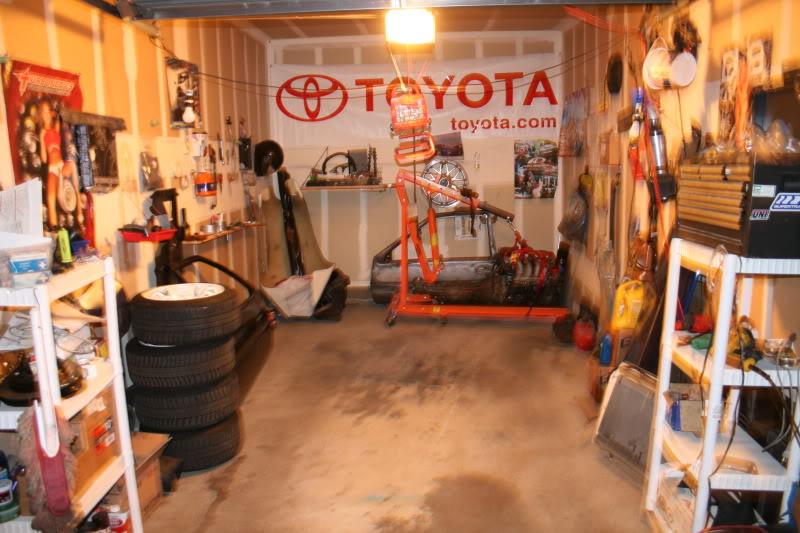 thanks gabe, I heard about ur turbo hope they send you a brand spanking new one asap! I am tearing out the 4ac, ASAP!!!! So ready to install all my parts! I should write a mod list
AE86 Mods list:
RX7 4 piston calipers
RX7 rotors
EBC yellow stuff pads
Konig Rewinds 14x7 0 offset
XXR 527 15x8 0 offset
Neochrome lugs
K-sport coilovers
JDM trueno badging and front grill
CF seibun doors
CF hood
FG runfree hatch with trd spoiler
Origin Lab side skirts
Watanabi front bumper
JDM corner lights
New Tail lights
H4 headlights with bixenon HIDS
LED tails (inprogress)
ion fog lights
Solex locks
Recaro Seats
S13 redtop SR20DET
Brian Crower 264 cams
upgraded coolant lines
steel braided oil feed lines
XS 3core intercooler
Koyo SR radiator
Greddy Type S bov
...I think thats it. I still need a beefer rearend, and a custom driveshaft. but I will need another paycheck for those.
Got a little bit done today, started tearing out some of the 4ac and seeing what I am going to do with it. It had rod knock real bad, so I think I will pull all the goodies off it, sell em for cheap, then recycle the block for scrap metal.
Alternator looks clean! that needs to go up for sale, and see what its worth...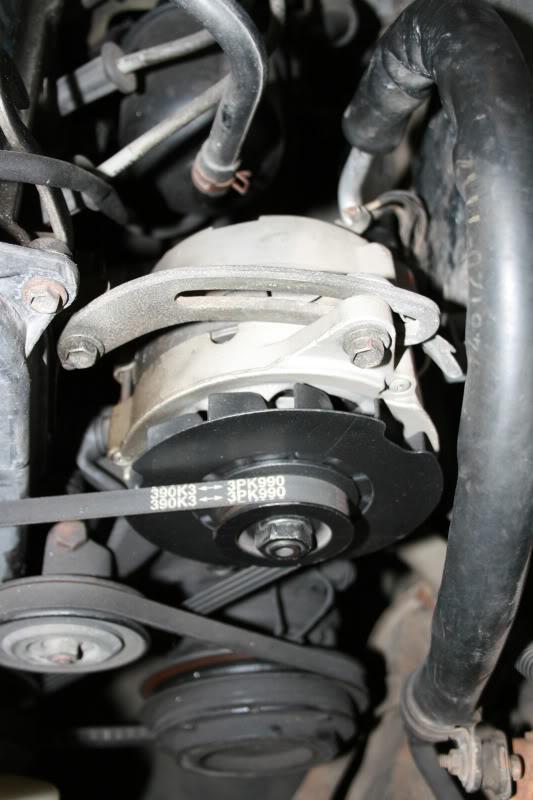 Radiator is MINT too! no bents fins WTF that amazing! I wonder what they sell for?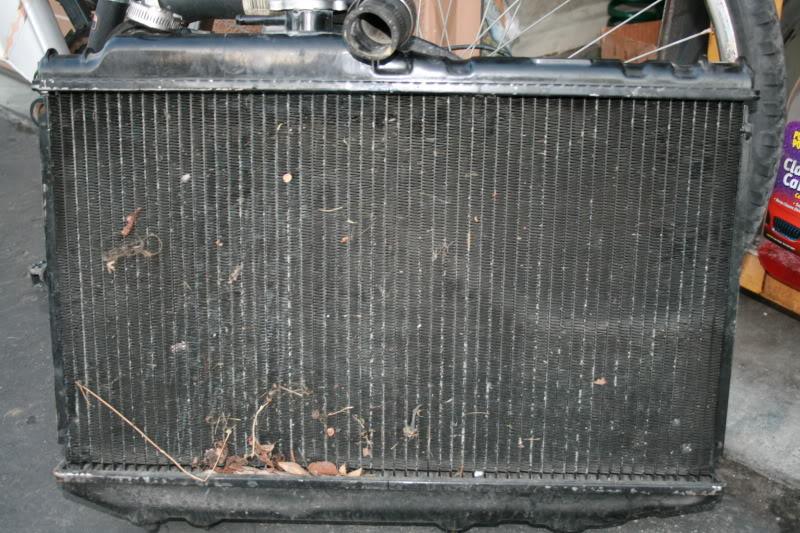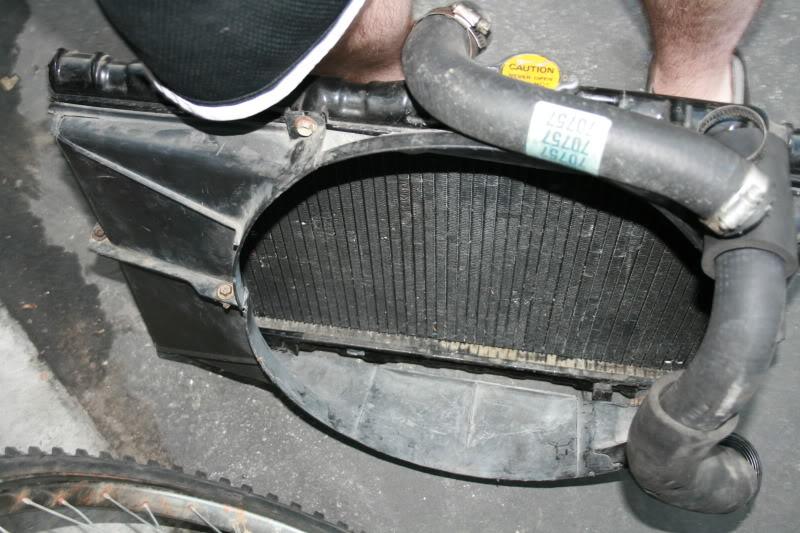 Removed the battery, as I will be relocating it to the back. I need to cut out the battery stand to make it look cleaner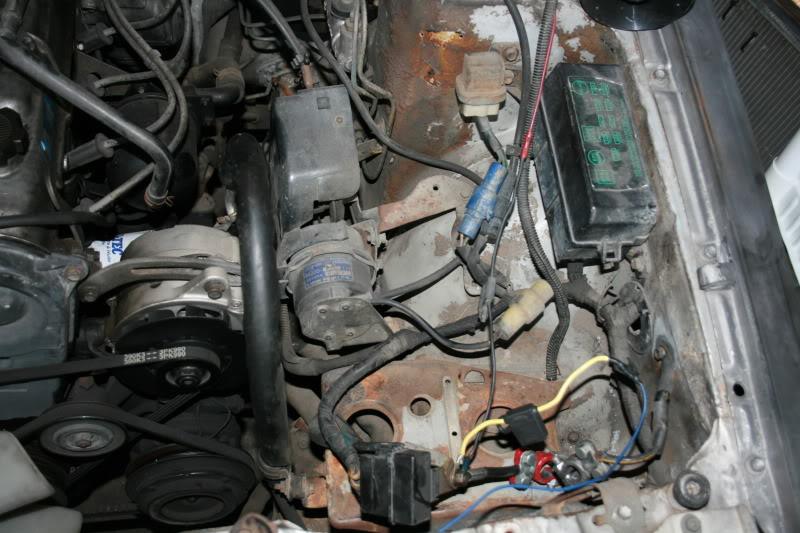 looks like it has a weber carb... not sure if thats aftermarket or oem... no idea what its worth either....? any imput would be appreciated.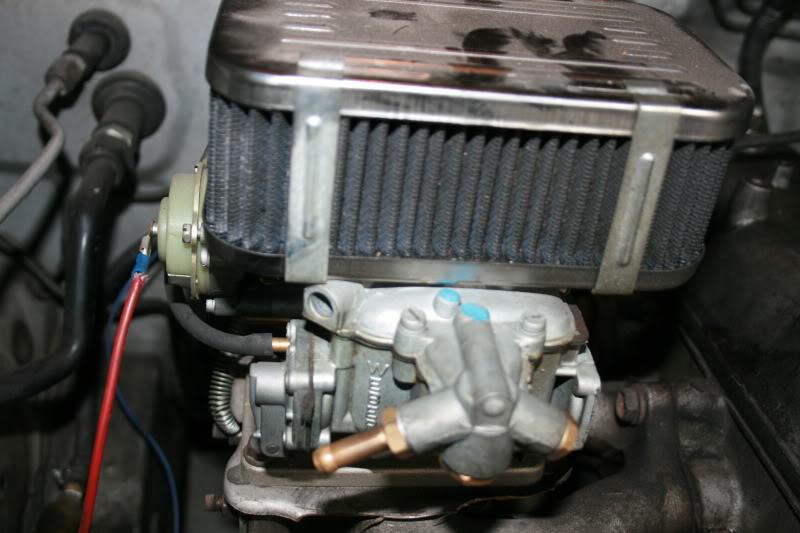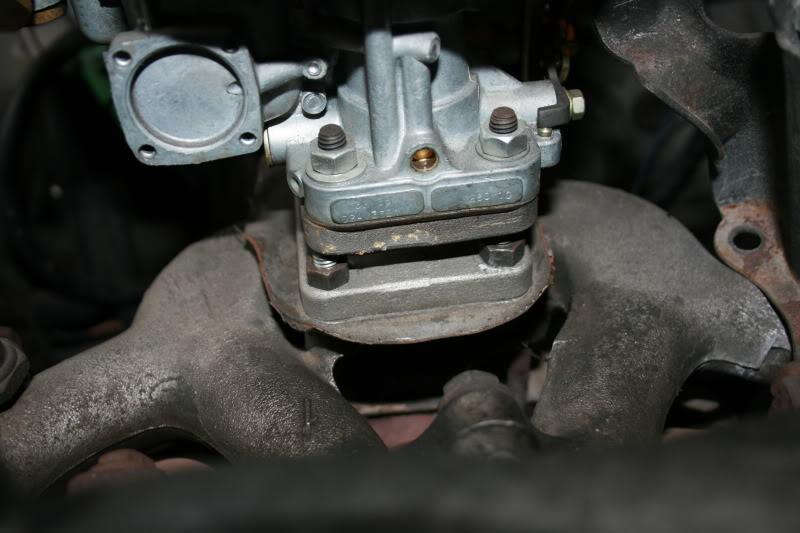 This resivour.. is cool looking! love the oldschoolness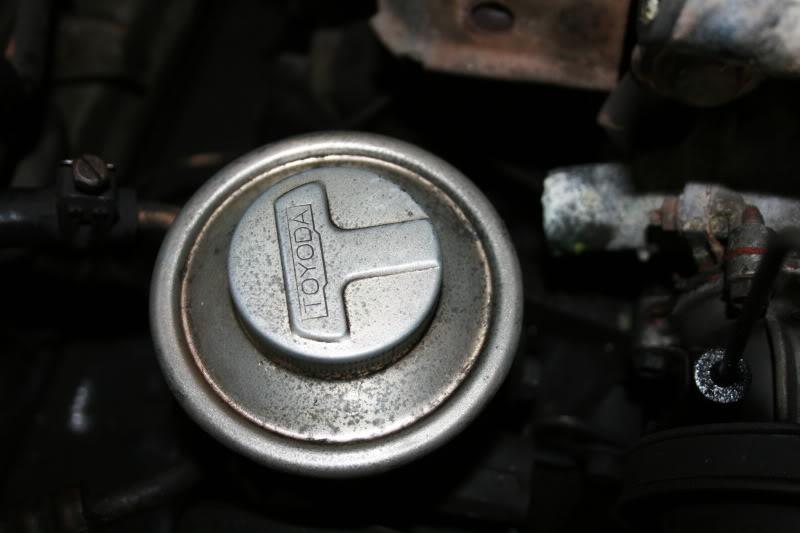 I remvoed the coolant overflow tank too, since it was cracked and ugly. I will make somthing cool for that as well.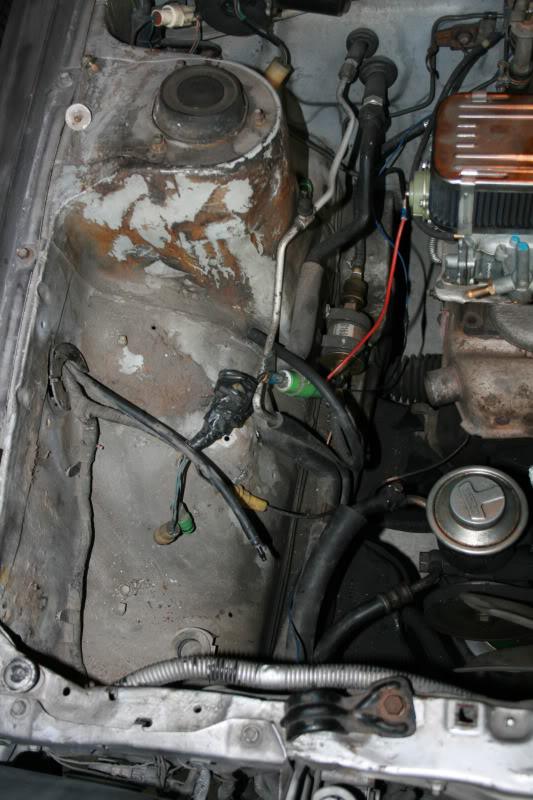 No more radiator. I test fit the Koyo and it fits nice!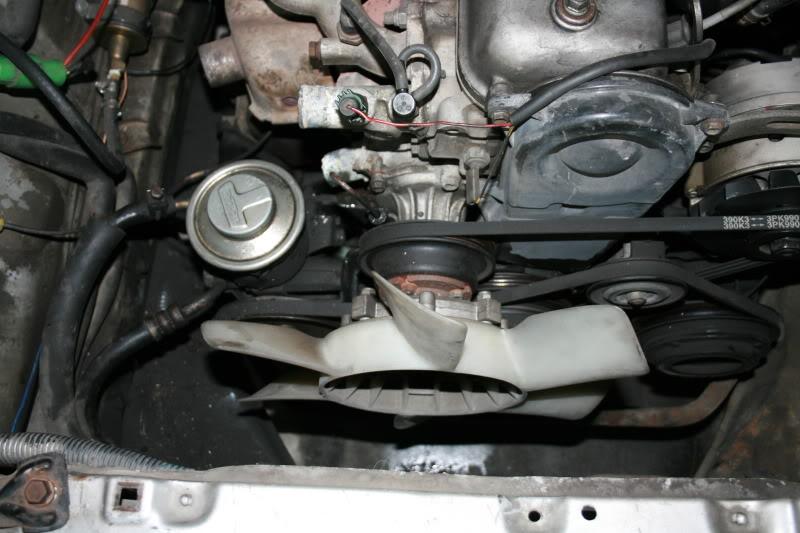 Thanks to the help of my buddy we labled all the wires and sensors, and got the motor out today! YAYAYYAY happy dance!
Pulled the front bumper off, so I can fiberglass it back up, to its orginal glory.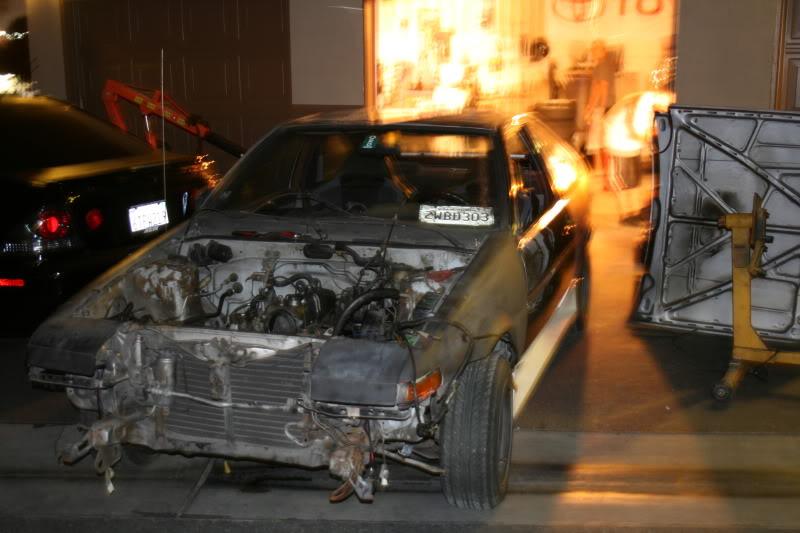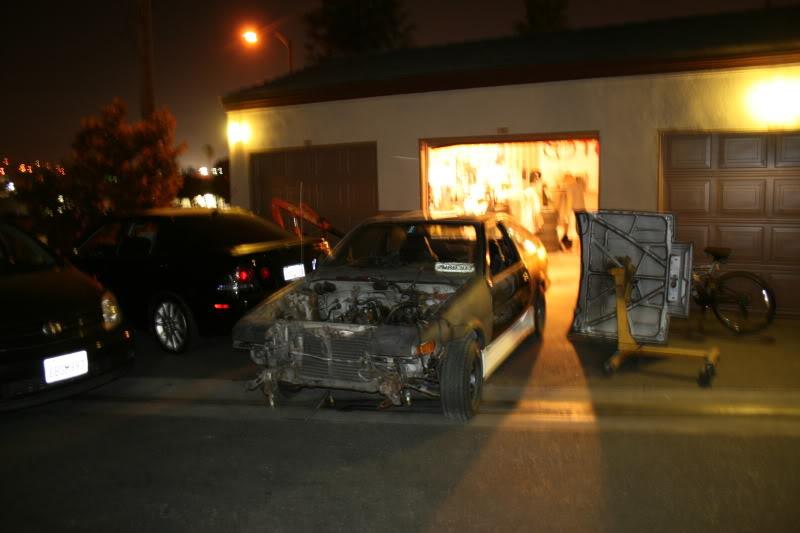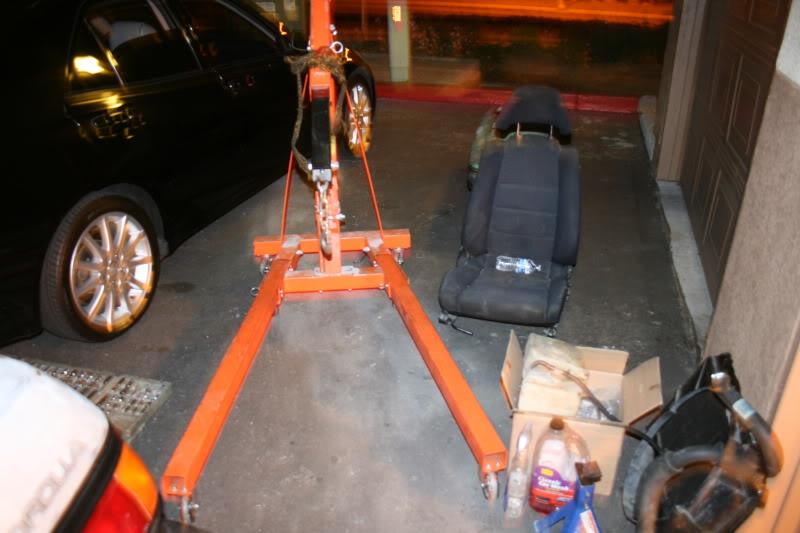 good bye 4ac with rod knock... you wont be missed.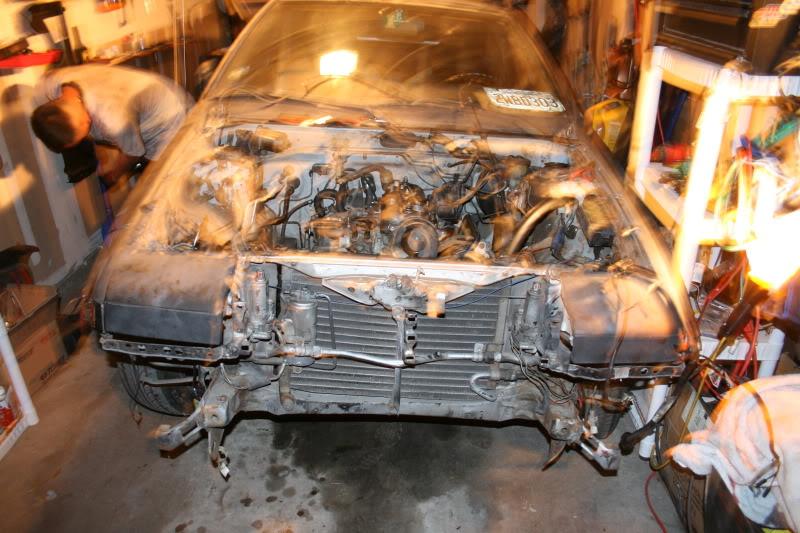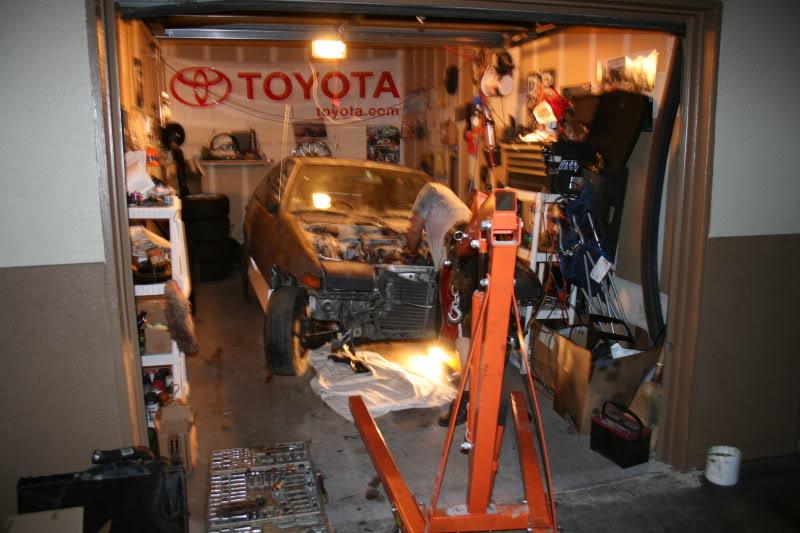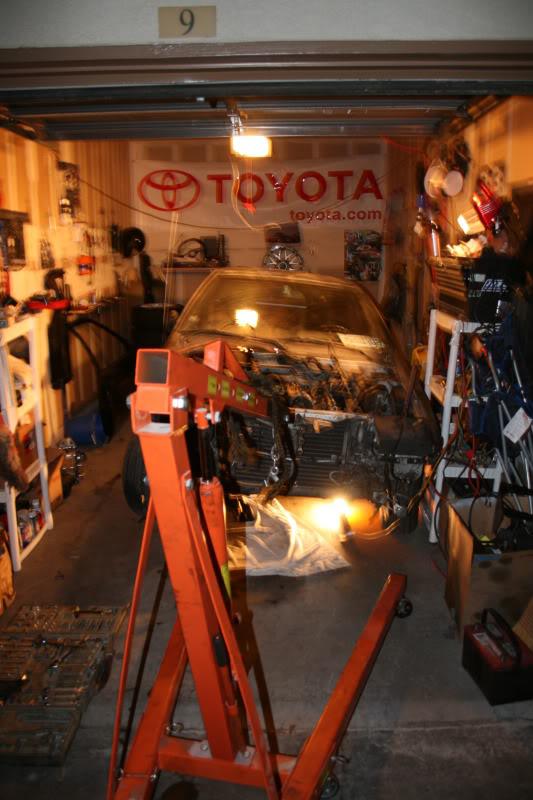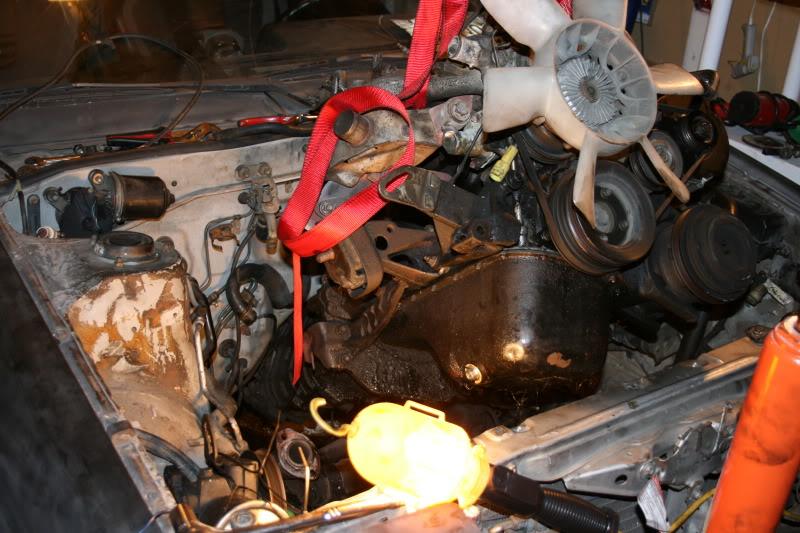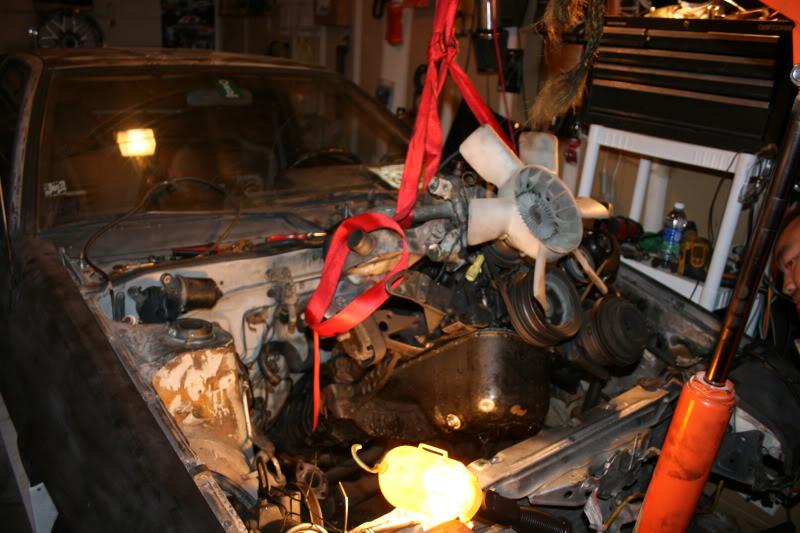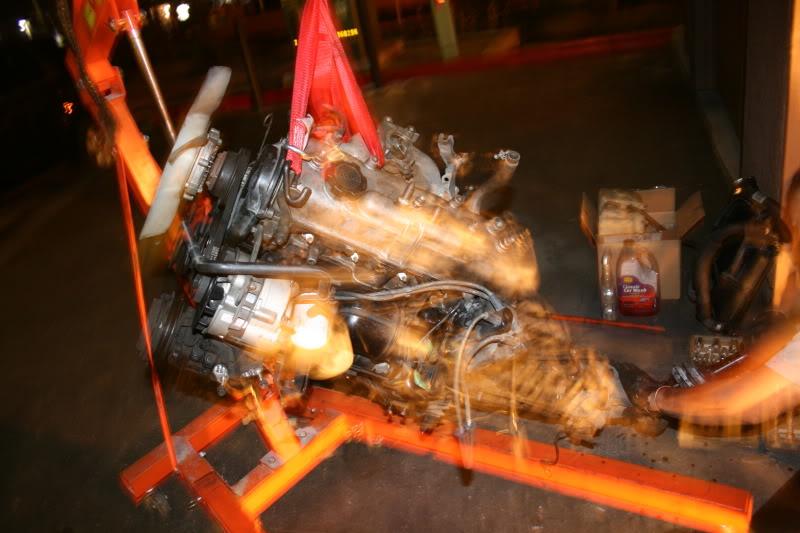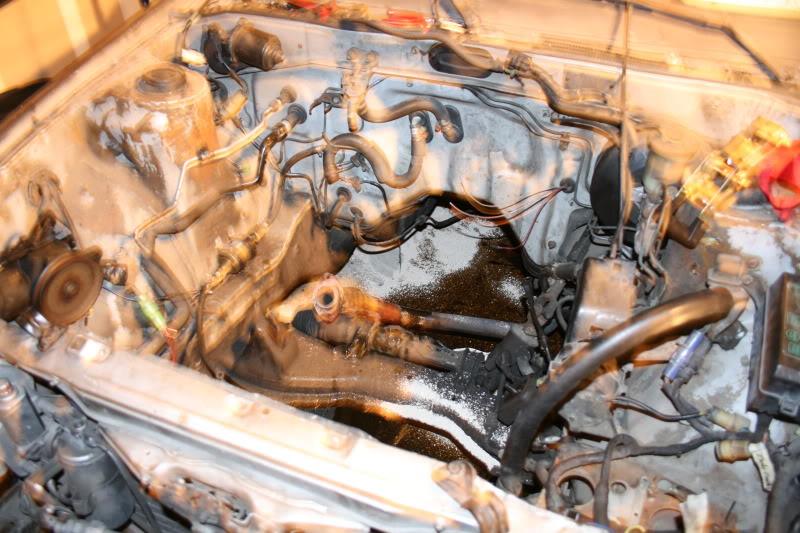 Hello SR20DET, you will look pretty in your new home.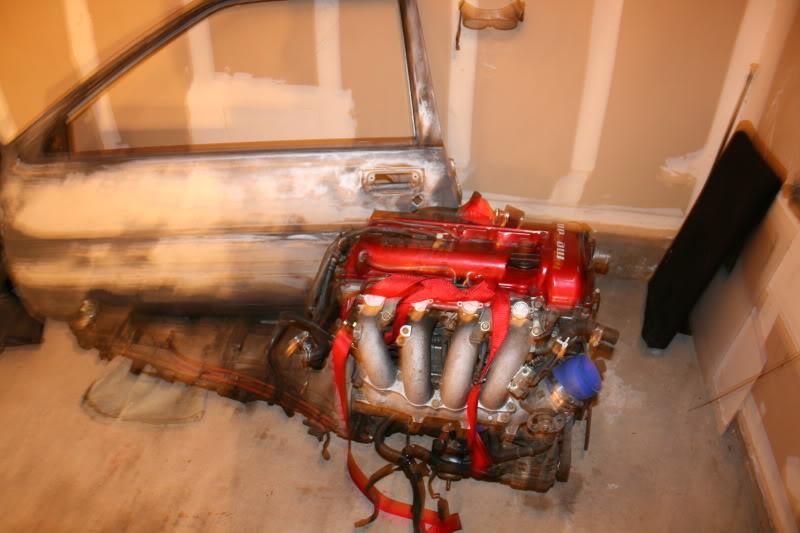 packed up the garage for the night, will do more tomorrow.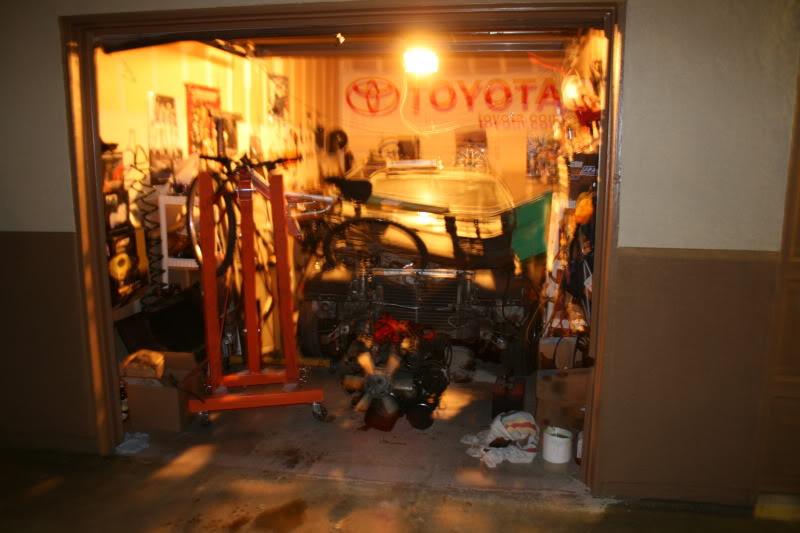 thank you milo.
got to work on the suspension too.
Suspension day! Got my coilovers on! pretty excited about it, man where my OEM shock blown lol