Builds
Red Coupe Rebirth by FujiwaraEightSix
By diyauto
You must be logged in to rate content!
14 minute(s) of a 23 minute read
Red Coupe Rebirth
Compliments of FujiwaraEightSix @ club4ag.com
1-22-2011
*** Going to bring this back, missing a lot of stuff ***
I used to own a red coupe that to this day i regret i ever sold it... and when this sprung up on club4ag for sale, i knew i had to buy it.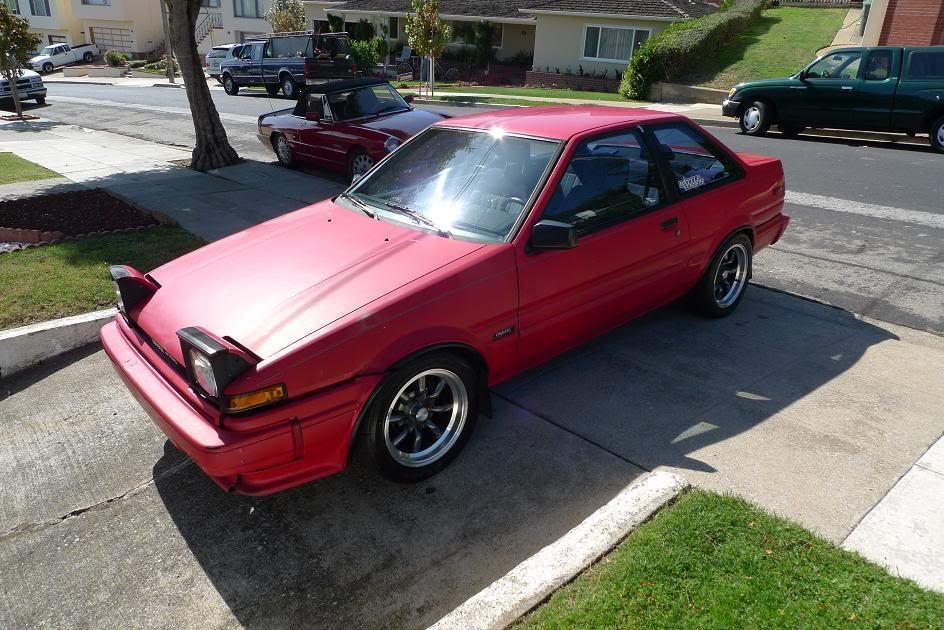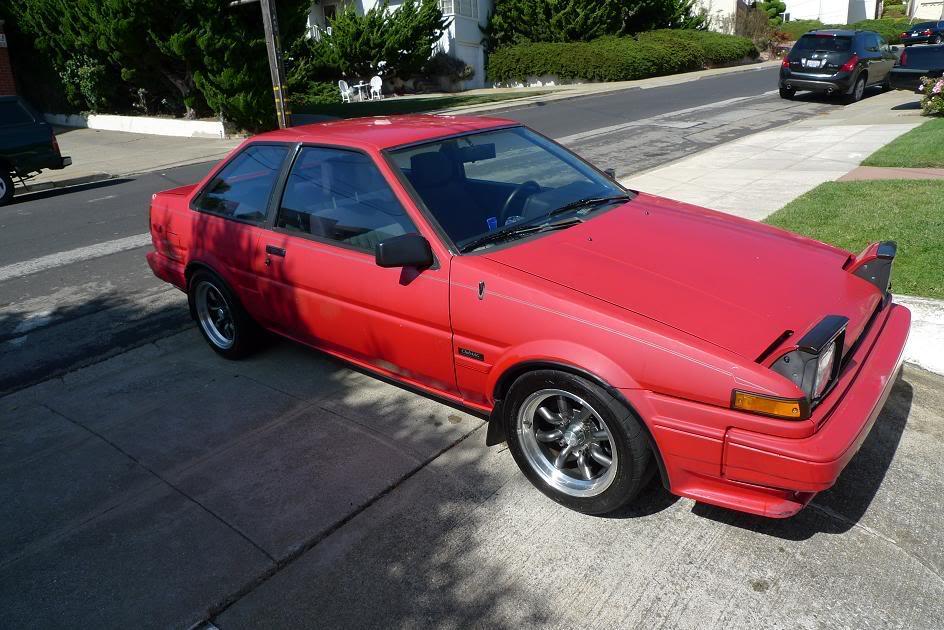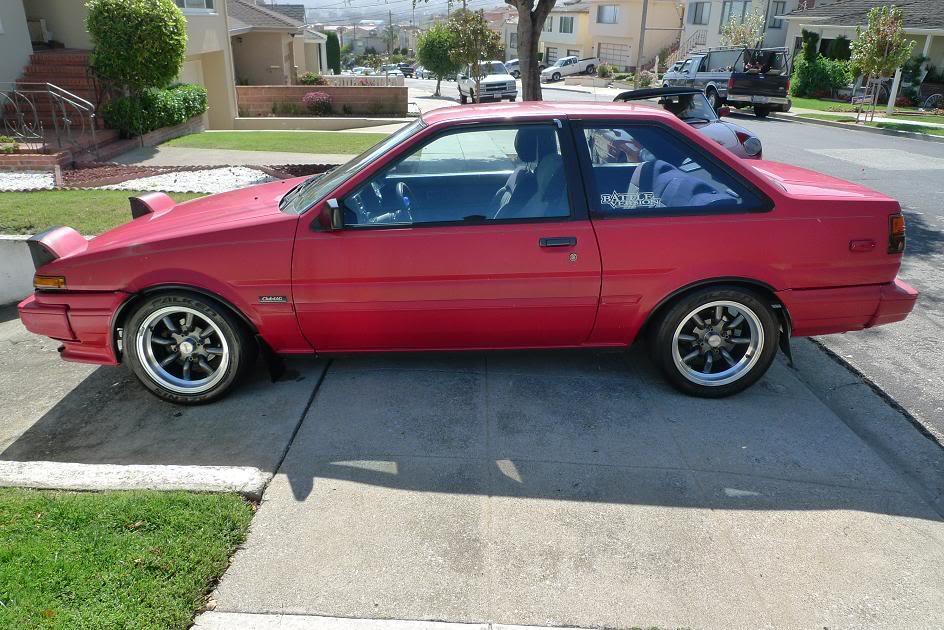 1987 Toyota Corolla GT-S Coupe
Non-Sunroof
Low Trim (SR5) Interior
AE111 20V Blacktop
T3 Velocity Stacks
Cusco Catch Can
Koyo Radiator w/ Electric Fan
Haltech E6X
Techno Pro Spirits Club4ag Header
HKS(?) Exhaust
Hiflow Cat
Greddy Coil Overs
UEO Strut Bars (front and rear)
Nagisa Shock Tower Plates
KAAZ 2-Way LSD
The car however did not come without it's demons...
- Car was faded red, not the worst i've seen but we all know how the Toyota red gets.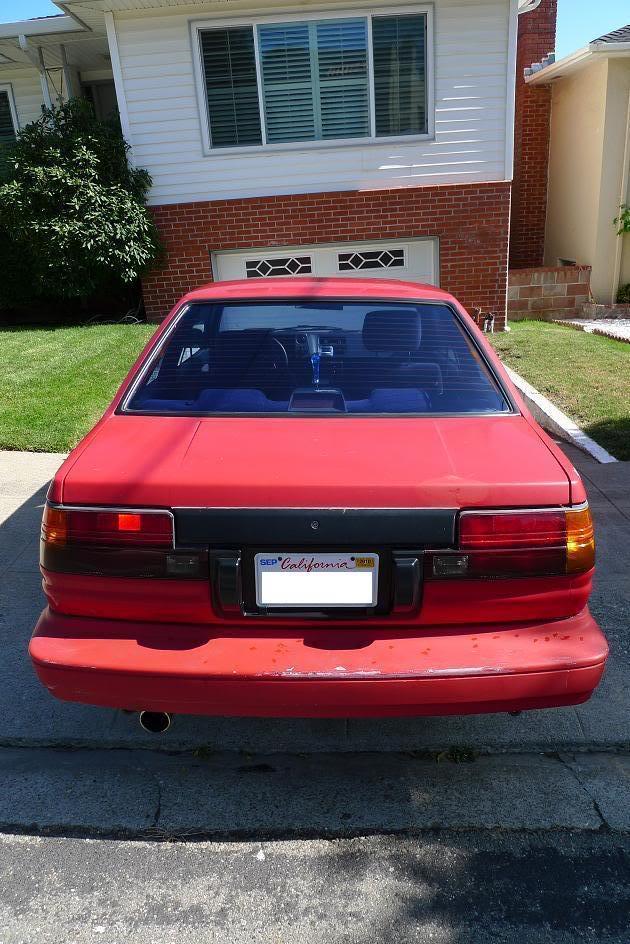 - Headlights did not move up or down.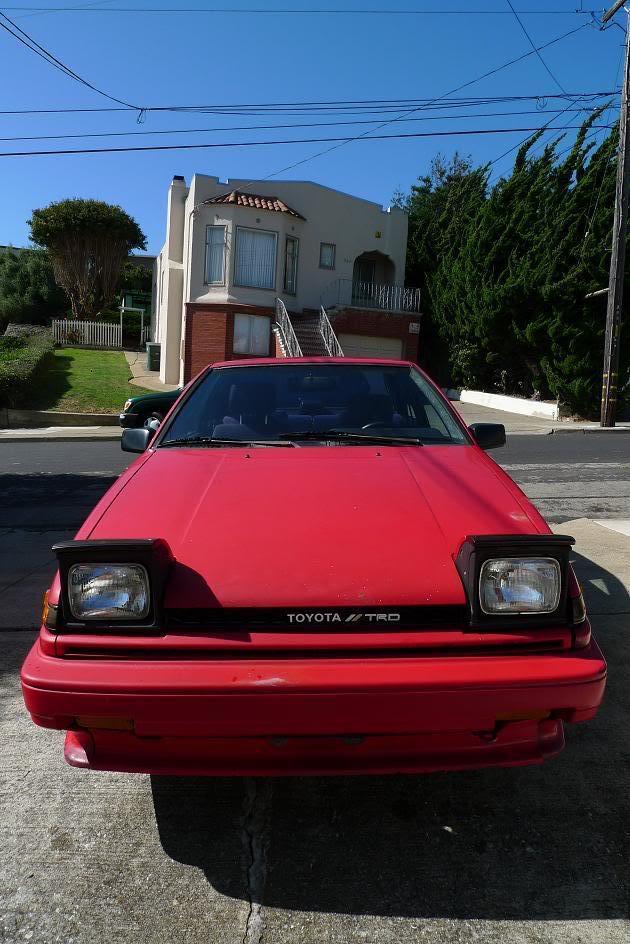 - Rust on the passengerside 1/4 panel.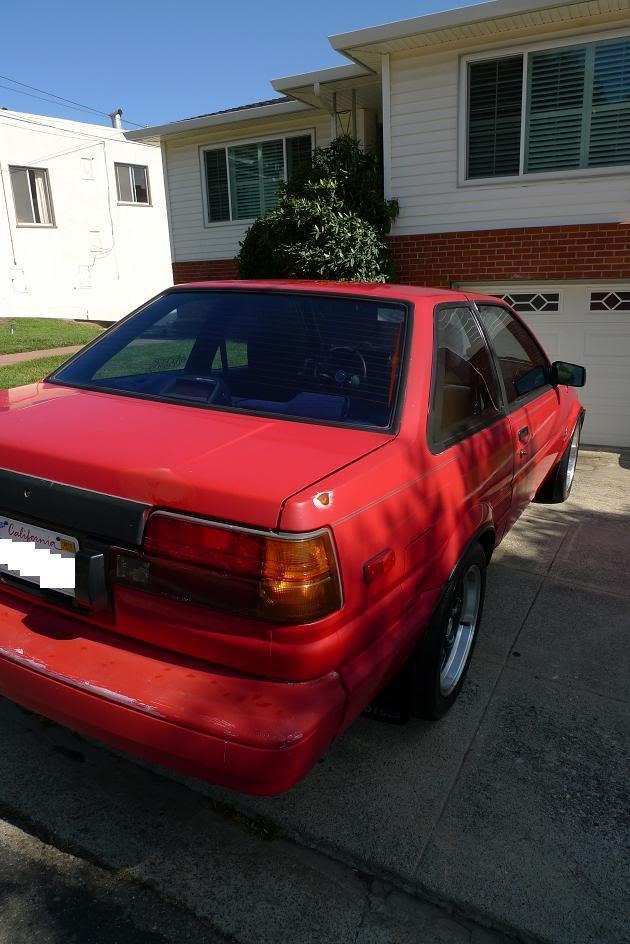 - Brakes were spotty at best.
- Exhaust leak somewhere (fumes were getting inside the cabin during stops)
So with the help of my brother, we gave the car a quick wax which brought back the Toyota red shine!
And after reconnecting the headlight relay, the headlights opened and closed perfectly!
Rust on the 1/4 panel was solved with sanding, primer, and RED electrical tape!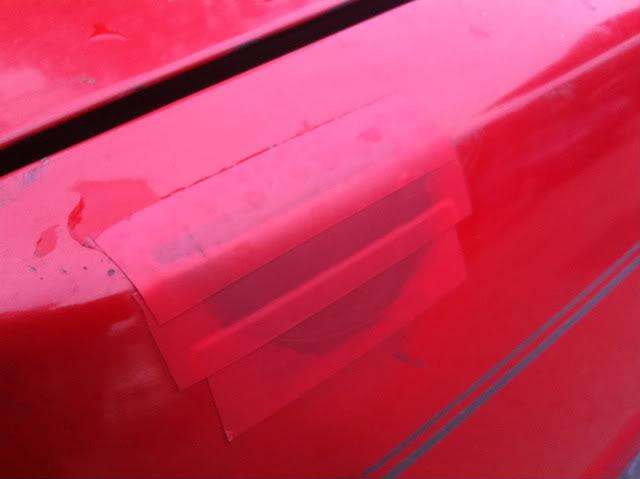 Exhaust leak was determined to be between the cat and the exhuast, gasket replaced!
But as for the brakes... there were signs of the brake master cylinder leaking fluid into the booster... so after replacing the brake master cylinder the brakes felt a lot better, but still not where I would like them to be, i've determined the brake booster would need replacing as well, since brake fluid was leaking into the booster, the diaphram inside the booster was probably damaged. However no one locally seemed to have an extra booster lying around, so I had to wait until someone on club4ag would sell me one.
My wiper arms were rusting and looking unhealthy, so I decided to give them a nice coat of black spray paint.
And the previous owner had one of those JDM Bubble shift knobs =/ not my style...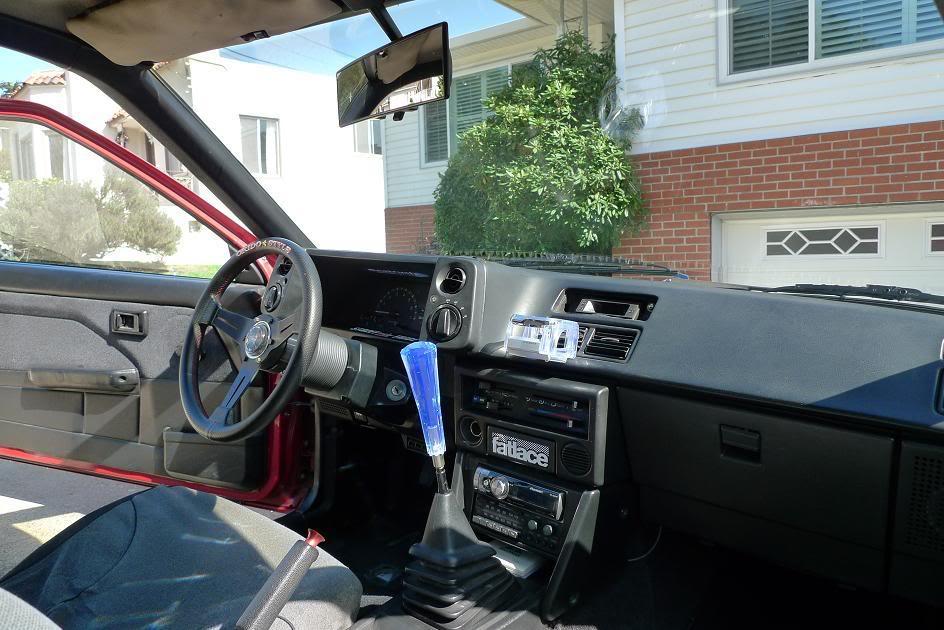 ... so i replaced it with one I found in the glove compartment :thumbup: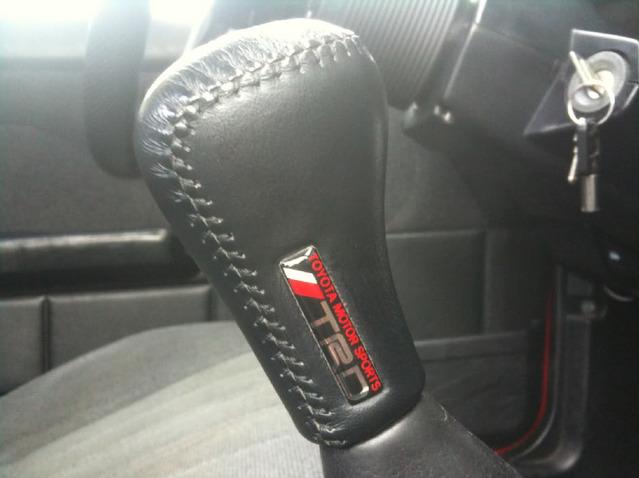 I also picked up a manual rack setup from my buddy Eric. Probably going to put it as soon as I get the T3 bushing adapter thingy from Gabe @ T3.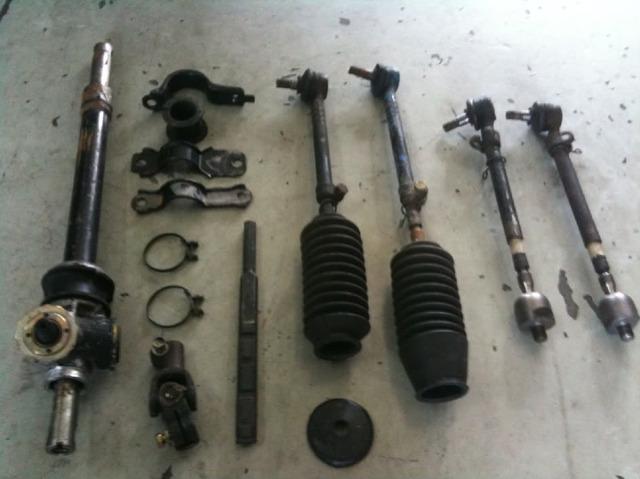 I should be getting my brand used brake booster in soon, so I got the car ready for it...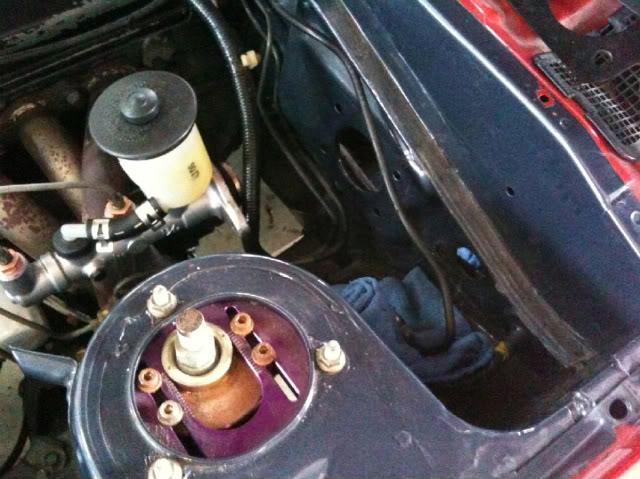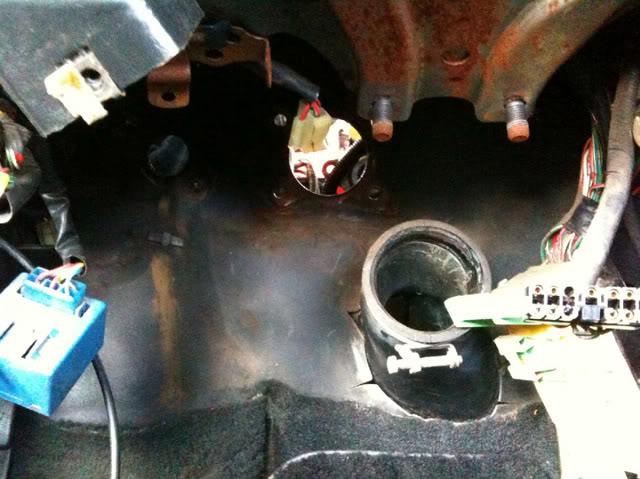 Also noticed that the clutch and brake pedal brackets were getting really rusty, so i decided i'd pull them out, get them sand blasted and paint those as well. It would be pretty bad if one were to break while driving...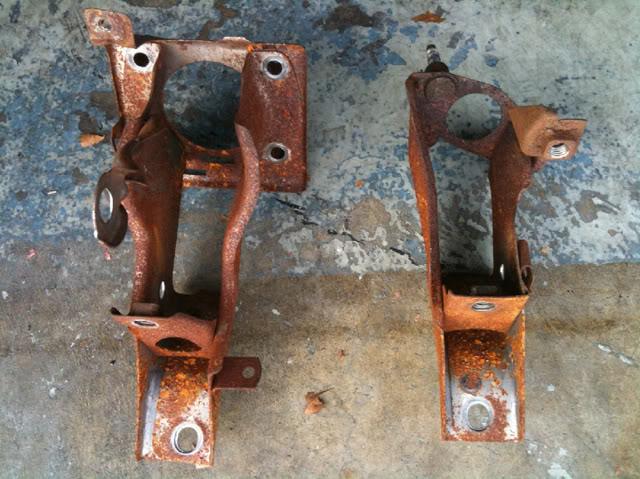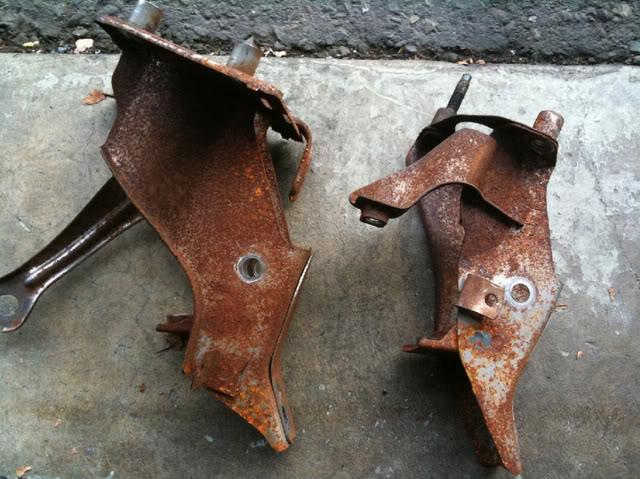 And then I also noticed the clutch master cylinder was leaking.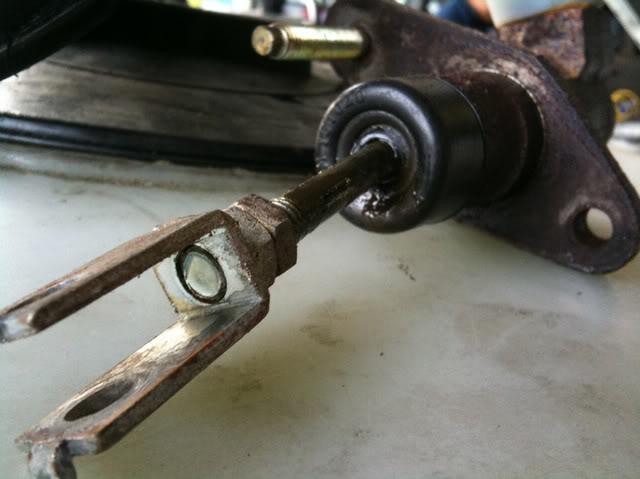 So I finally picked up my clutch and brake pedal brackets from my friend, he's had them finished for a while now but I've been busy with other things...
Here's how they look after sandblasting, no they are not primered, that is how they look RAW!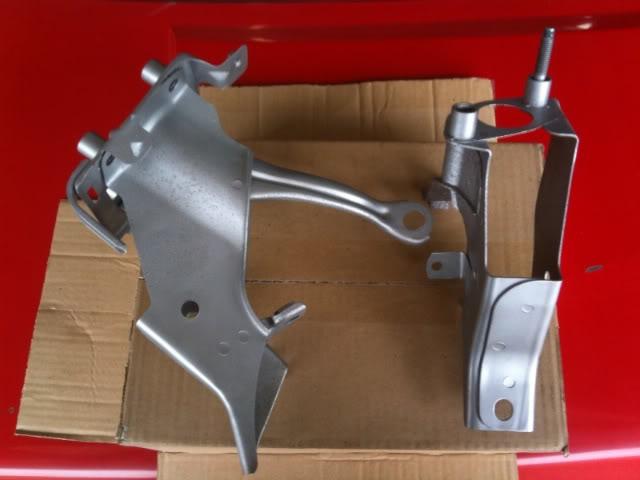 After some black spray paint and an overnight dry, here's them assembled and ready to go in.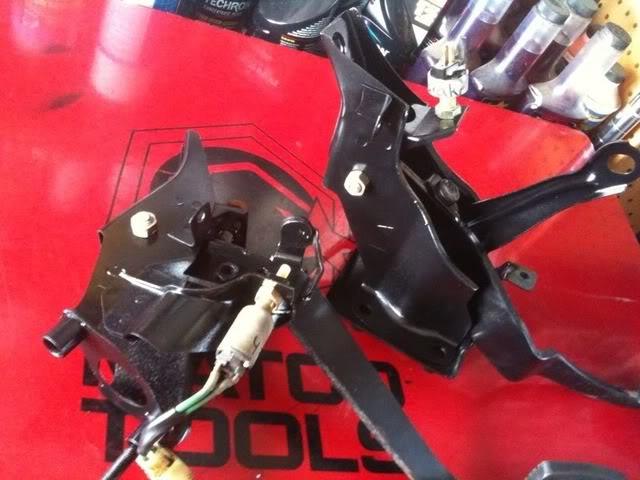 The brakes also work WONDERFUL, the new booster seemed to be the "cure all" problems piece.
Also put in the new clutch master cylinder, brand new AISIN unit from PASS.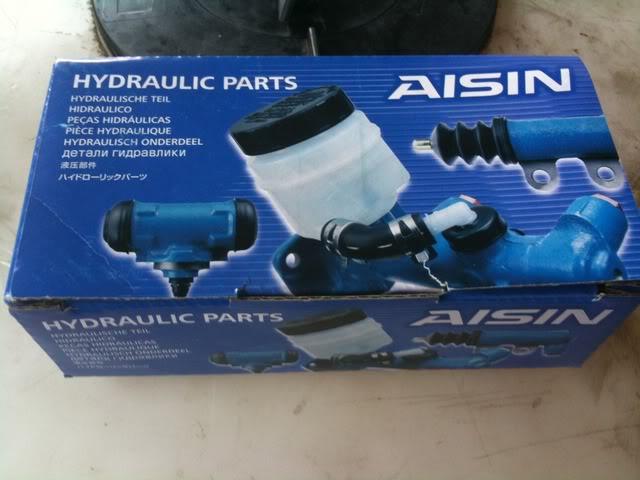 Here's a video of the engine running...
The bushing adapter from T3 arrived so unlike my usual self I decided to install the manual rack right away.
Check out the sweet instructions...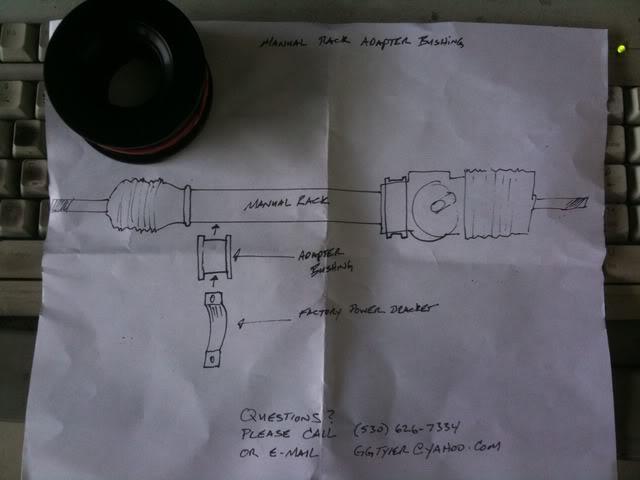 It was really easy since the previous owner had the lines looped. Some of them were still in the way but a die grinder and a cutting wheel solved that really fast.
Well it WOULD've been easy but the techno pro spirits/club4ag header get in the way of removing the rack, so I had to remove the header first. This is not necessary if you have the stock manifold or TRD Header 4-2-1/4-1.
Most people have a hard time taking the intermediate shaft out, I had a real hard time with my previous car, so I tried the slide hammer technique which worked out really well, only took about a minute.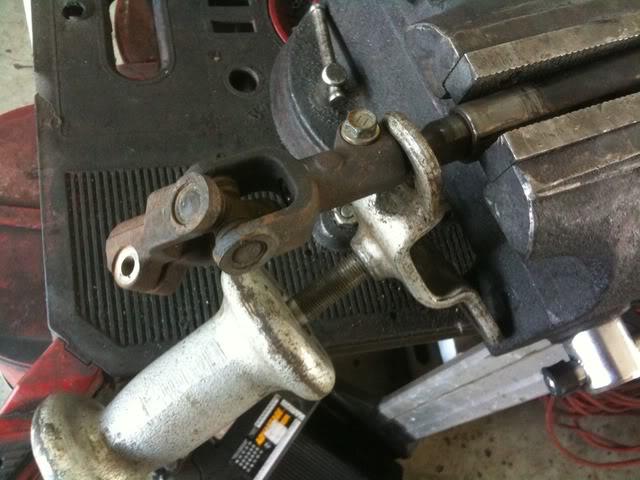 When putting the supra intermediate shaft in you should slide it so that 115-118mm of the upper portion is sticking out. Refer to the picture below, where the caliper is measuring should be 115-118mm. This will allow maximum amount of the shaft to go into the column, be enough length to reach the rack, w/o hitting/binding any part of the u-joint.
Rack installed.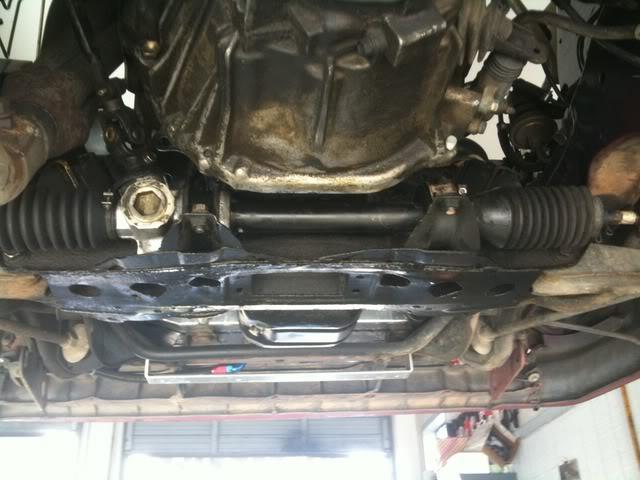 Now I should probably get alignment, but for now I just eyeballed it. If you think you can just pop on your PS rack tie rods without adjusting them you're in for a shocker. After eyeballing, you should bring both tie rods OUT about 3-4mm. This should be good enough to get you driving around until you take it to the alignment shop.
FINALLY got rid of the motor set...
Thanks hasport for buying the haltech setup!
Thanks balmo for buying the rest of the stuff!
The afternnoon started slowing down at work, so I was able to pull everything out...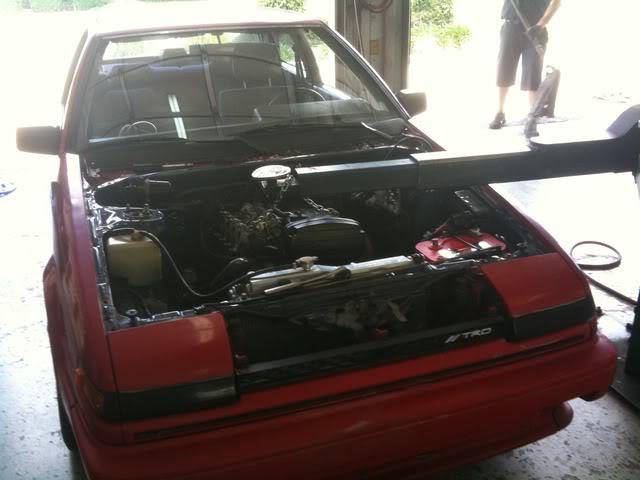 Yes, I use the automotive lift to pull the engine out! :thumbup: :thumbup:
Today some of my goodies came in. Thanks to PASS for everything.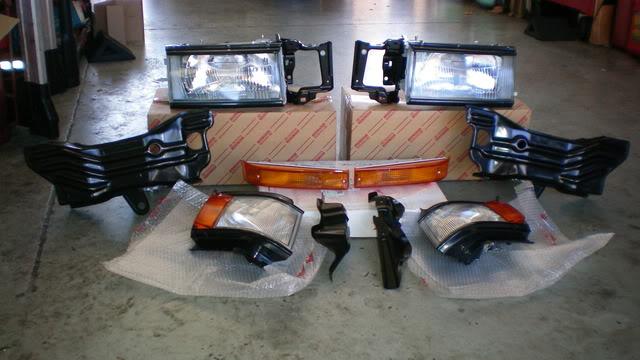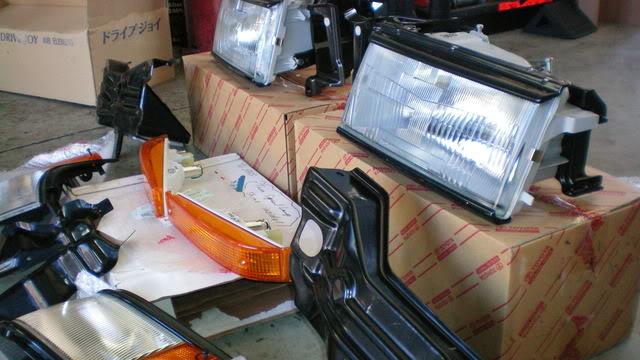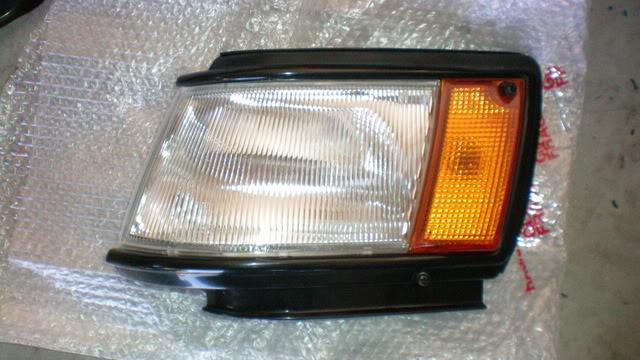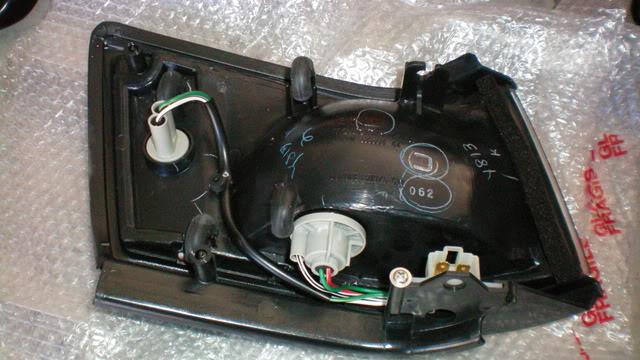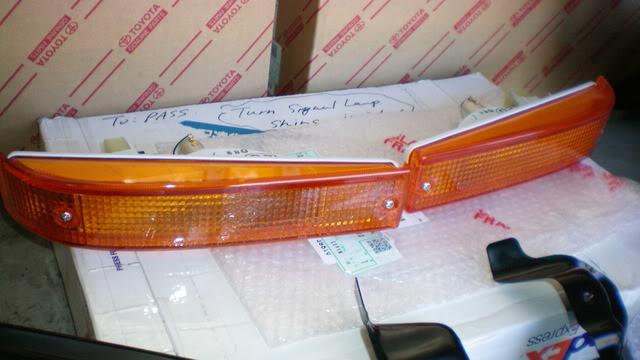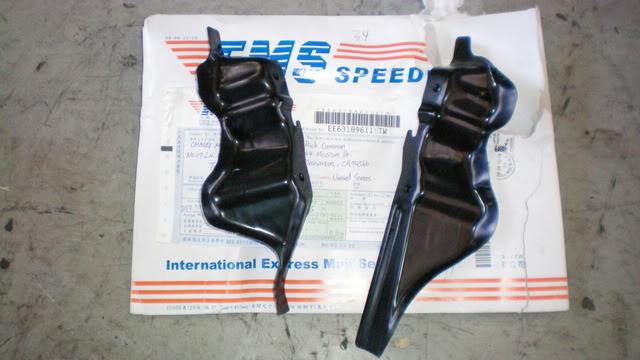 Originally these were supposed to come friday, according to FedEx.com, however they felt like not being lazy and it came TODAY! I'll admit, i was shaking while opening/inspecting the items. :thumbup: :thumbup:
BIG UPS to RHDJAPAN.COM, absolutely GREAT customer service, top notch packaging/shipping procedures... it's was really an awesome experience ordering from them, needless to say I HIGHLY recommend you go through them!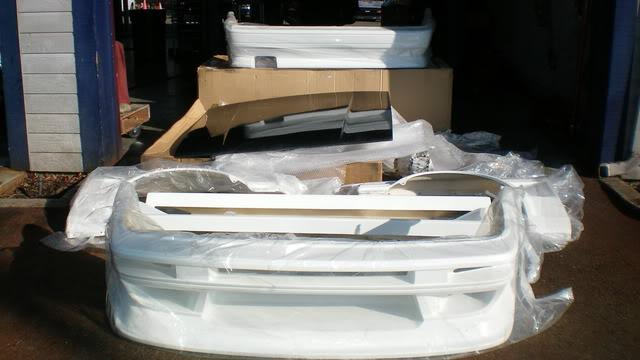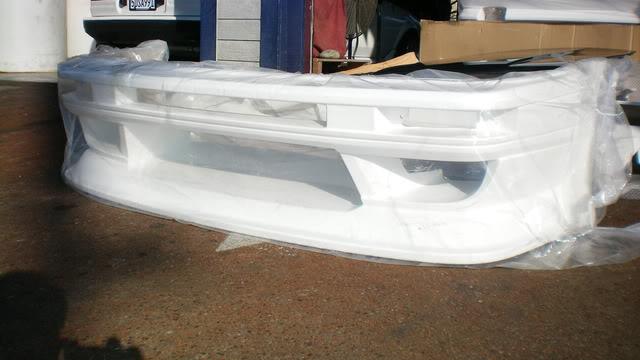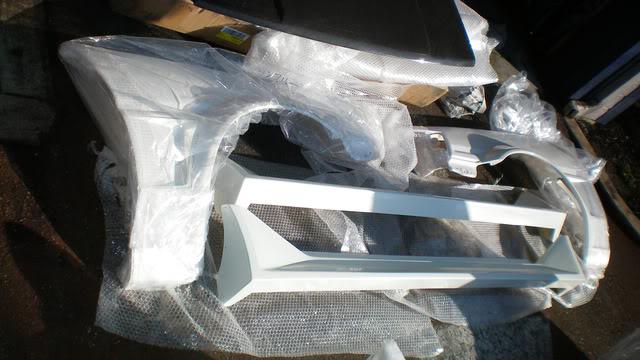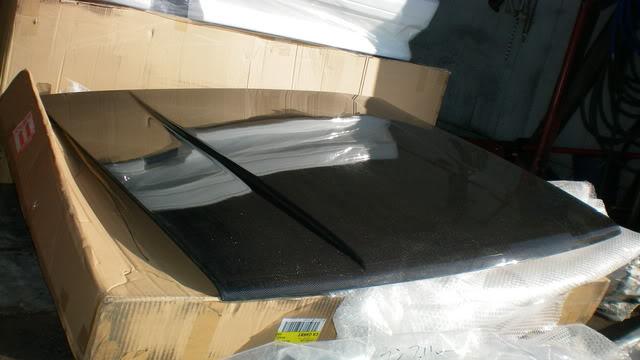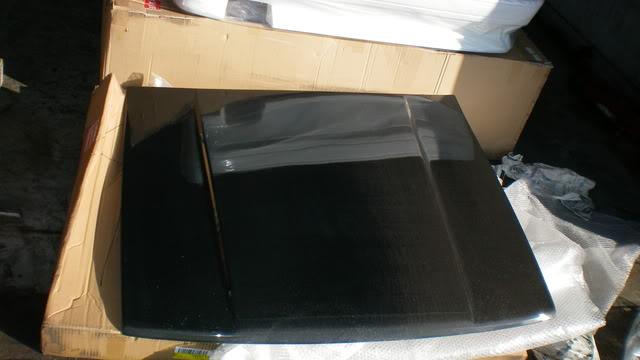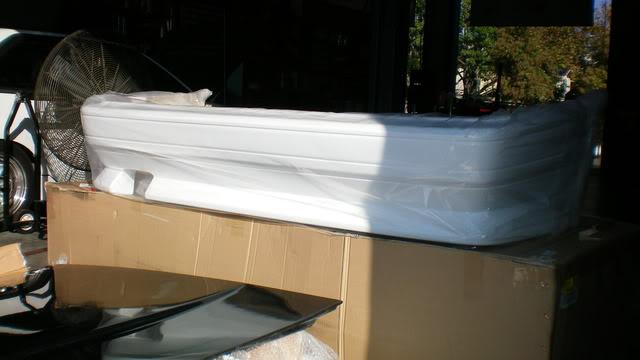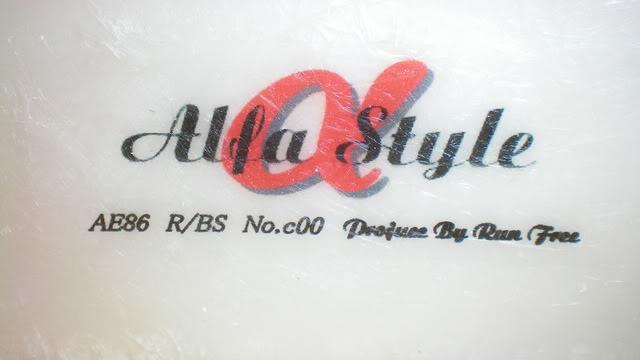 In the past I've driven the standard 4AG Bluetop, even tried a Hicomp 4AG, then onto a 150HP 4AGZE! The sadness is these engines are old and tired, and without the know how/money, they cannot be competitive w/o sacraficing reliability. Plus finding parts for these engines is not becoming easier.
AND, I really REALLY REALLY HATE the T-50 Transmission. It's the worst transmission in the entire universe. Shortly after the big bang, as the elements began to cool down, some grouped together to form the T-50 Transmission. Unfortunately for us these were the weakest of all the elements. Now some may argue use the W trans... but IMO that tranny is still OLD and is probably on its way to becoming as sh*tty as the T-50. =P
So here is my engine choice:
F22C from a 2005 Honda S2000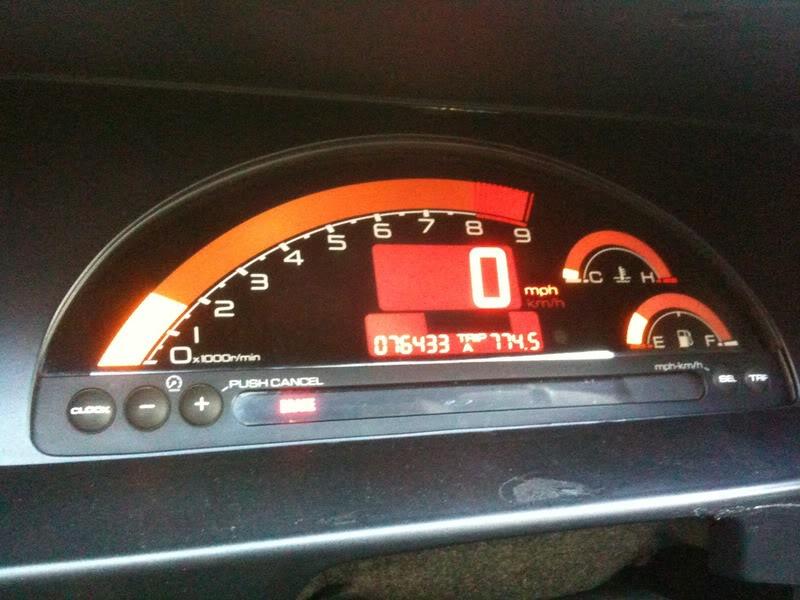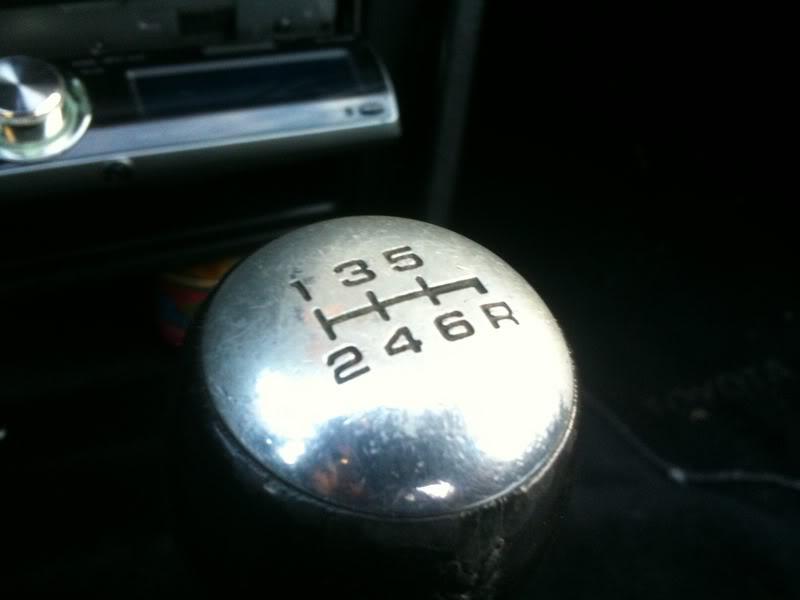 AND on wednesday the shop called and my wheels came in!!!!!!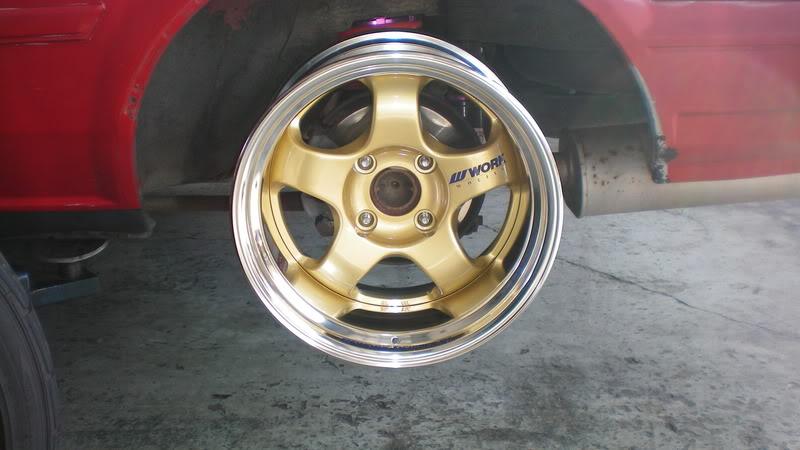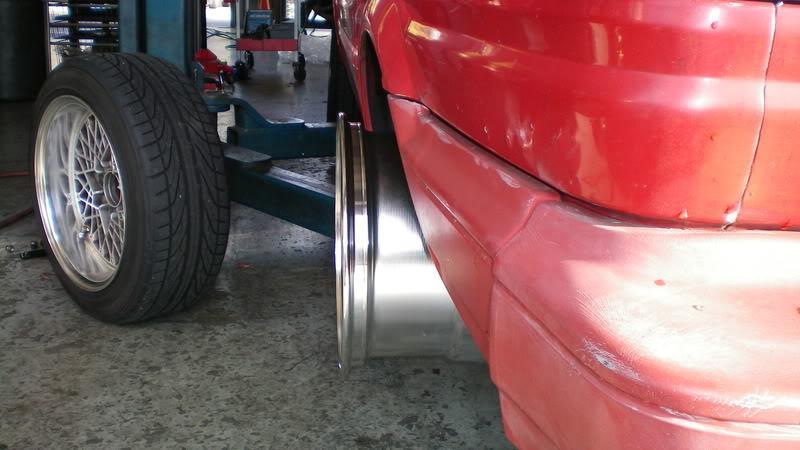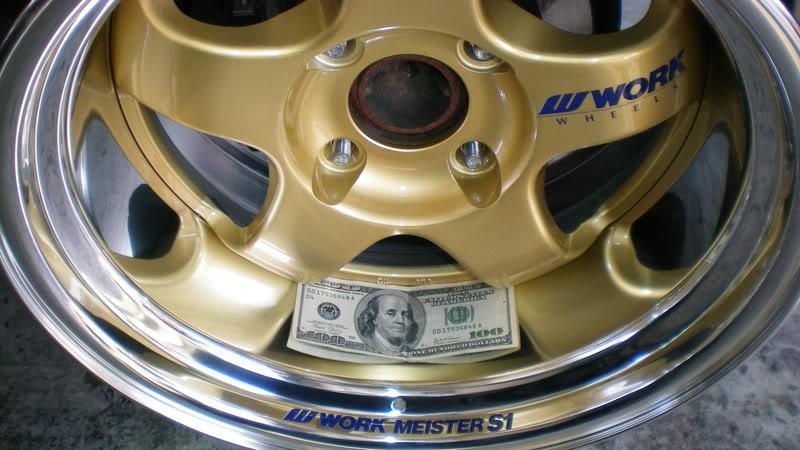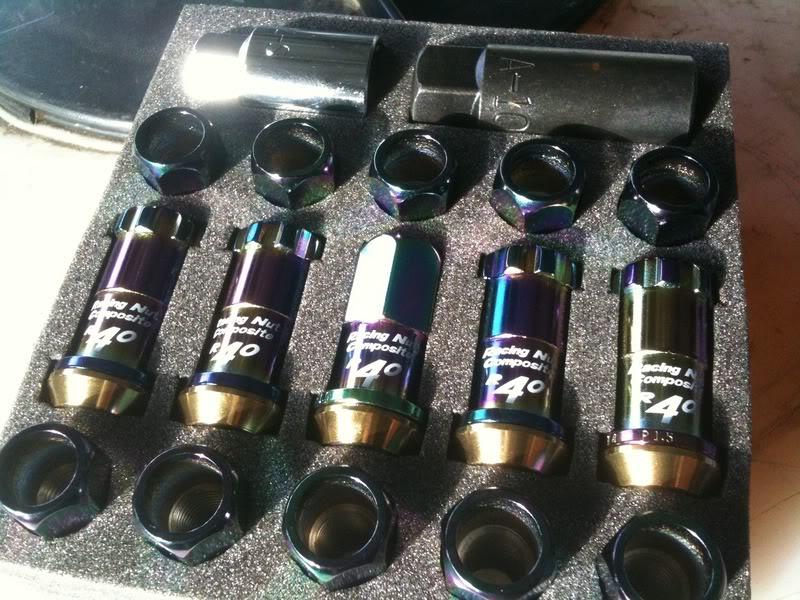 BIG THANKS to John over at JSP Fab for doing the swap!!!!
Started pulling of the front end to see how everything would line up/fit.
Also needed to wire up the Levin lights so i needed everything in place to see how long i needed to run the wire.
It's going to take some body work to get everything to fit nice and tight, so i'll leave that for the body shop to take care of.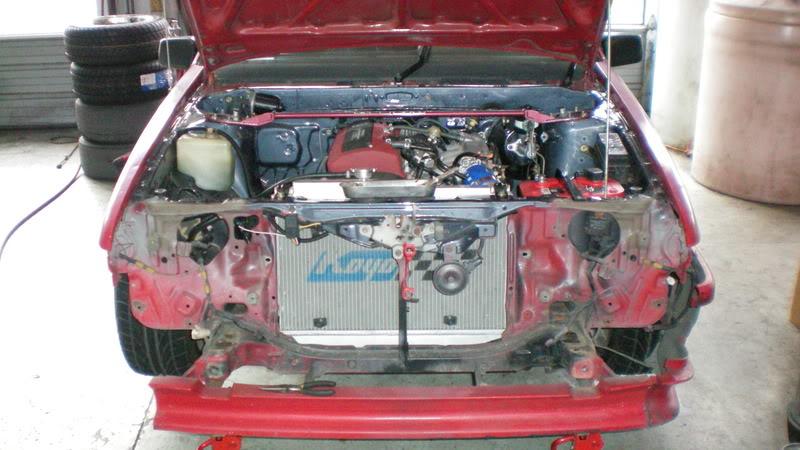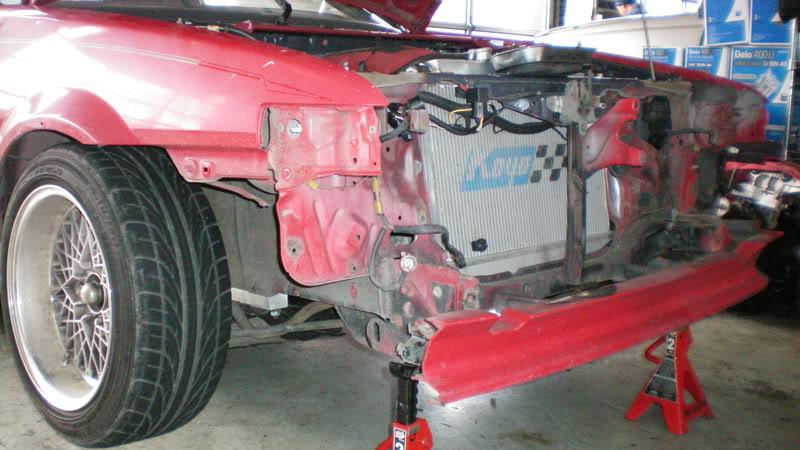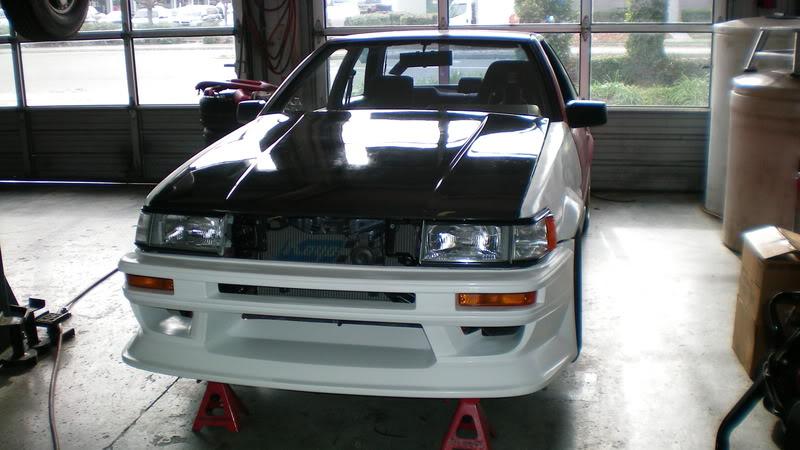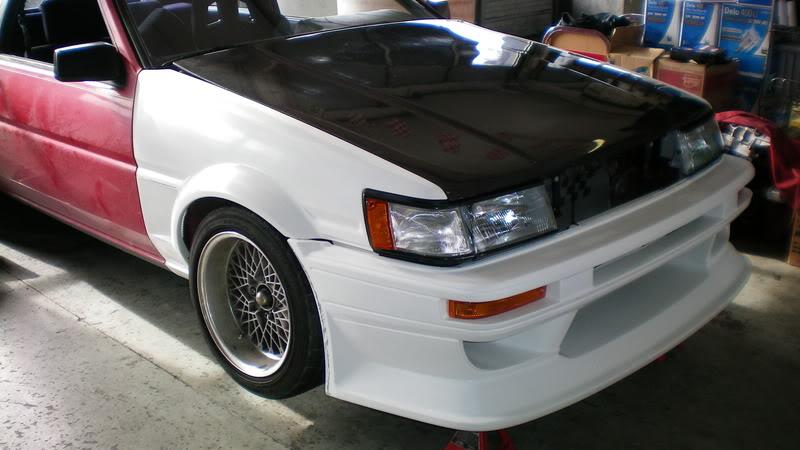 Bumper/Fender lights work perfectly (at least the way I want them to work)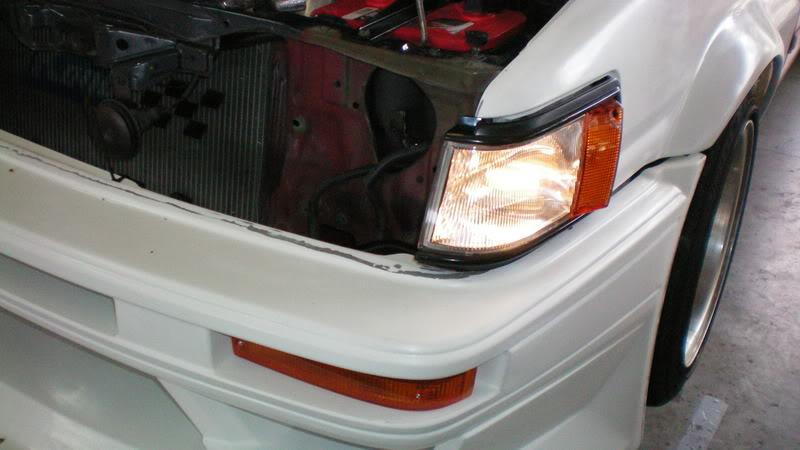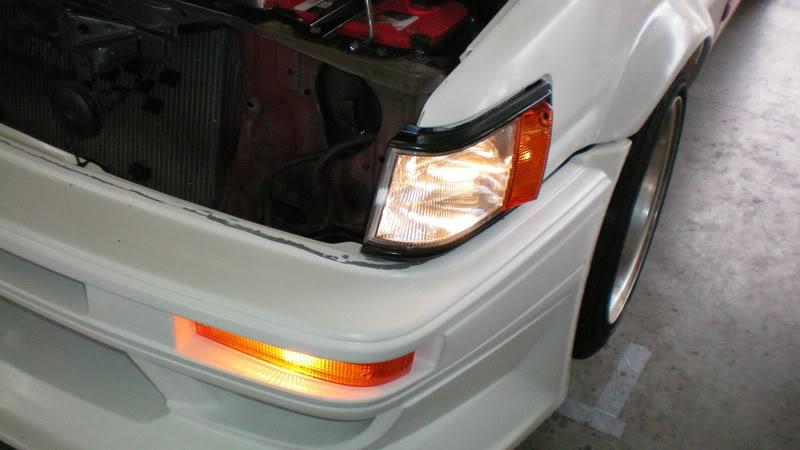 Its the best I could do with what I have at the shop, i would ideally want to use a real connector to the fender lamps (since it's the same as cigarette lighter plug) but these will do for now.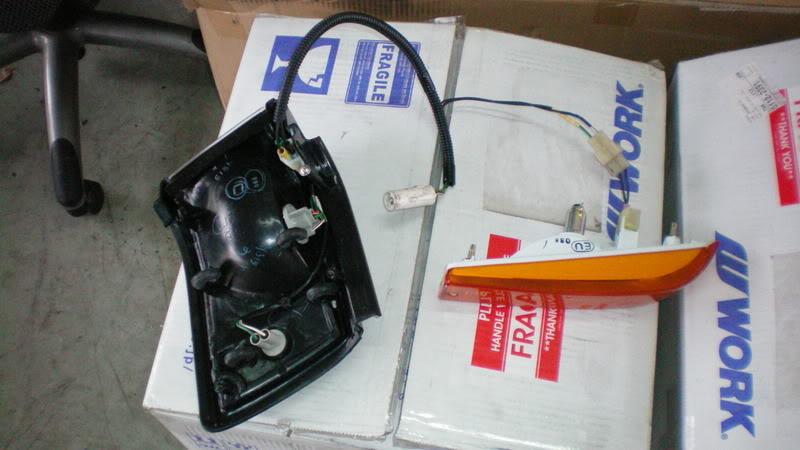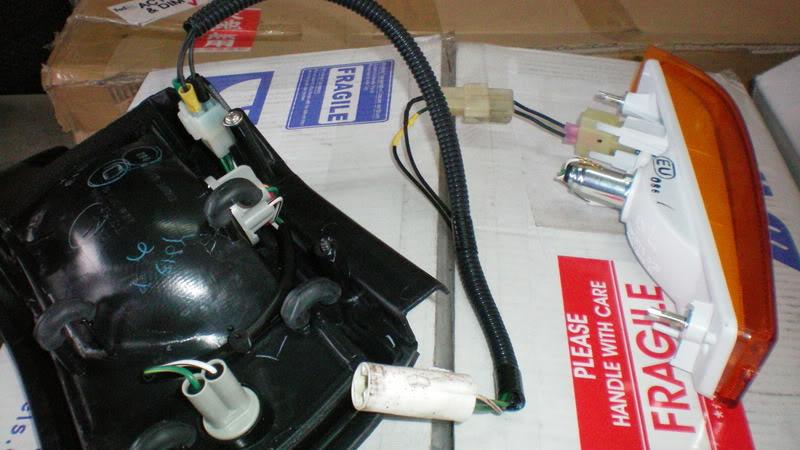 Christmas be DRAINING my money... so probably no updates till next month/next year =( :thumbdown: :thumbdown:
Have safe and Merry Christmas/Happy Holidays! :thumbup: :thumbup: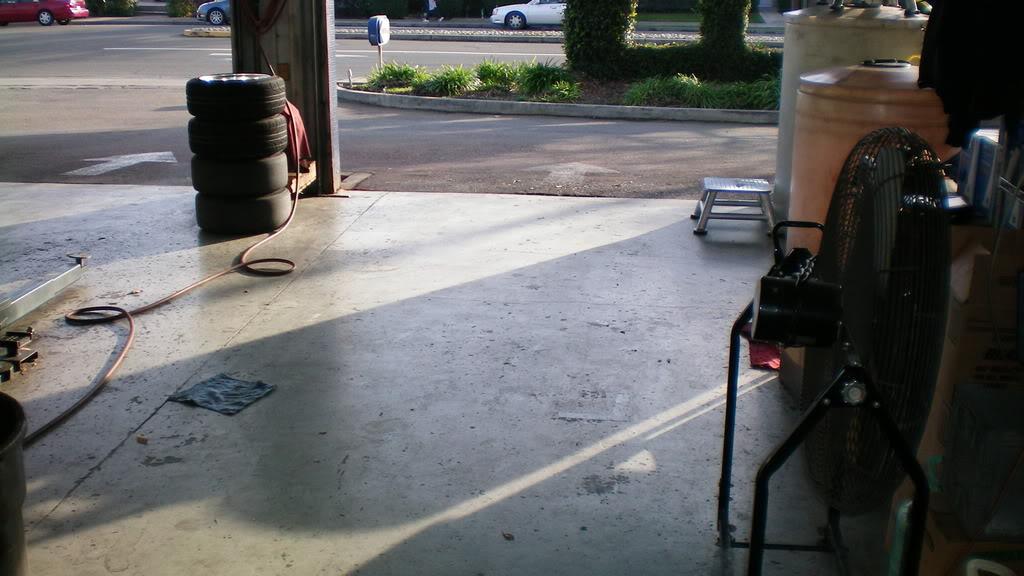 My tires came in from TireRack.com =)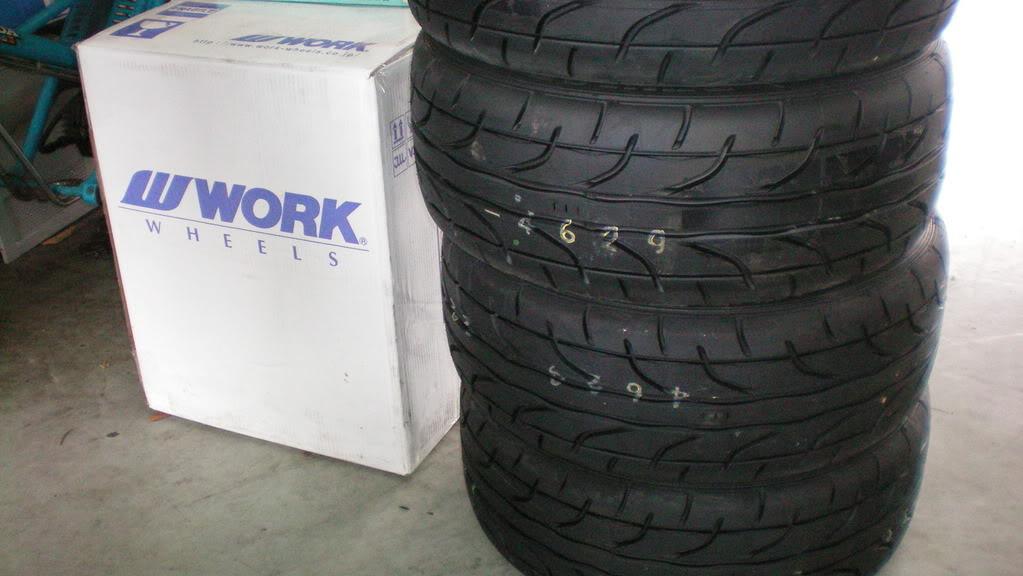 I went with the Dunlop Direzza Sport Z1 195-50-15
In the past I've used the Dunlop Direzza DZ101 195-50-15 for my fronts, but after the last event I think they might be better for the rear what with the added power.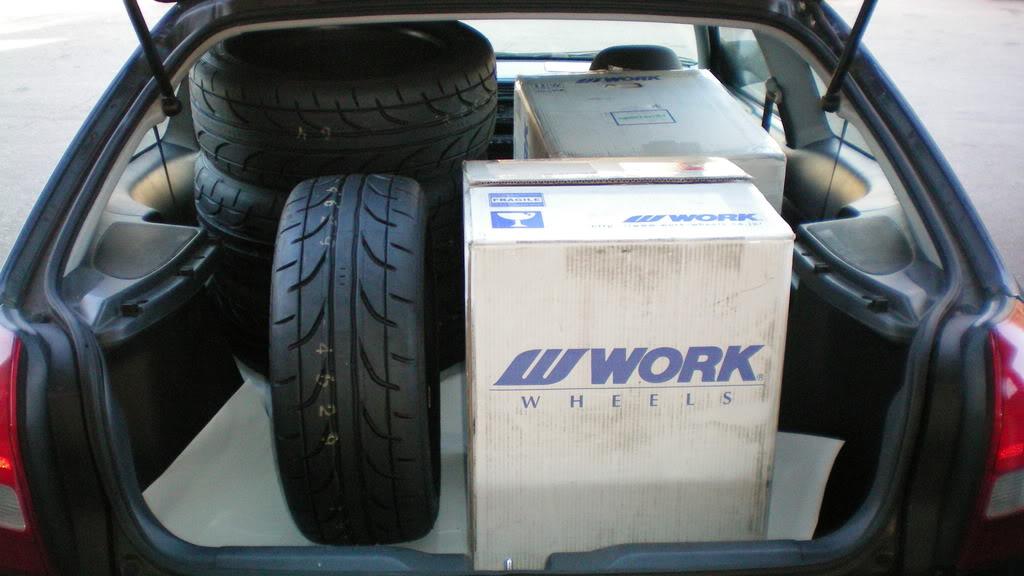 Loaded up Kristen's EK hatch to get the tires mounted.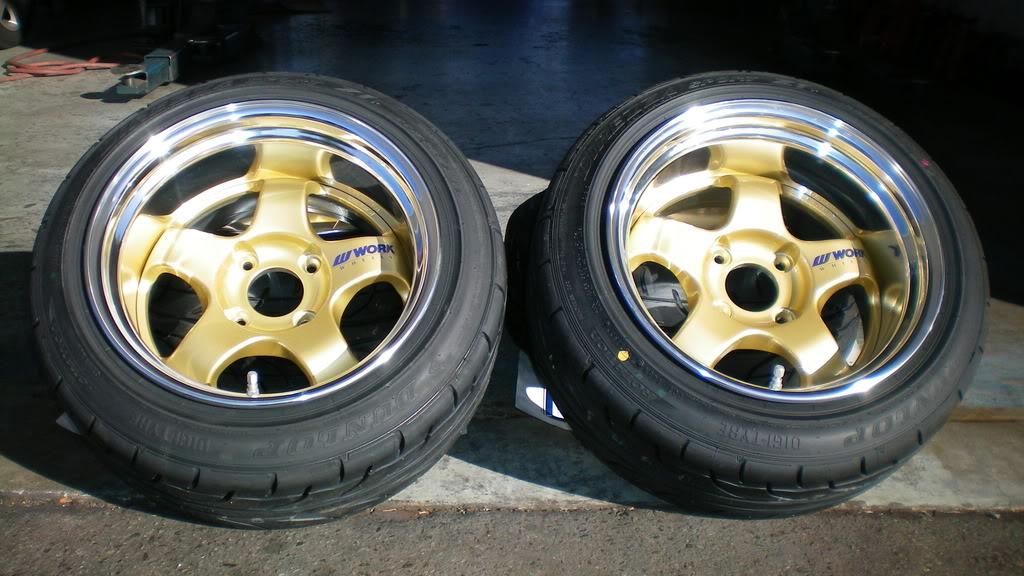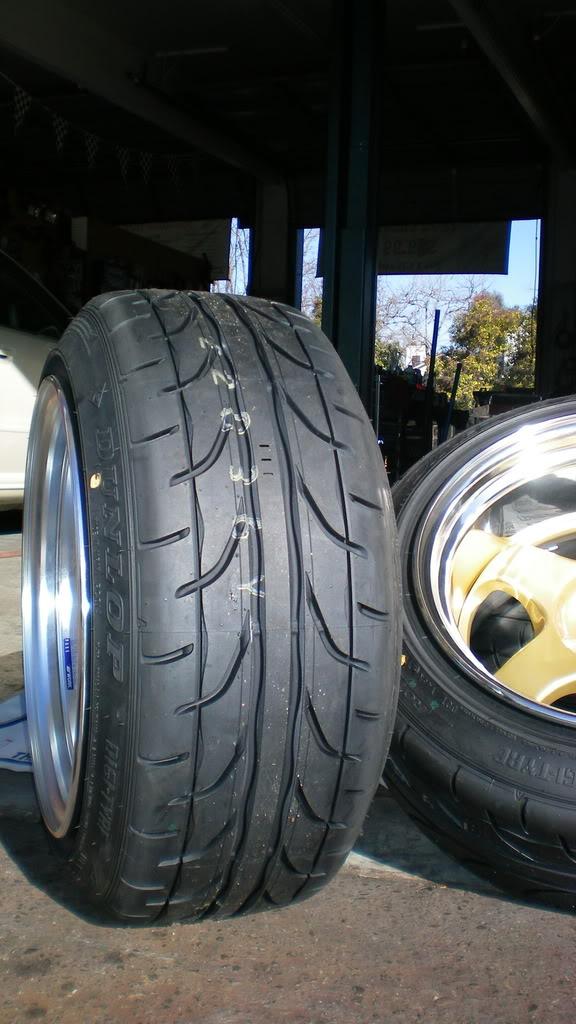 Came out good.
So I got it painted and picked her up at the body shop yesterday.
Today I got to work installing:
-Rear UEO Strut Bar (worst strut bar EVER)
-Wheels
-Uh some other stuff i forget already
Still have to install:
-New door handles
-New locks
-Seat (FINALLY!)
The pics are whack... point n shoot what do you want.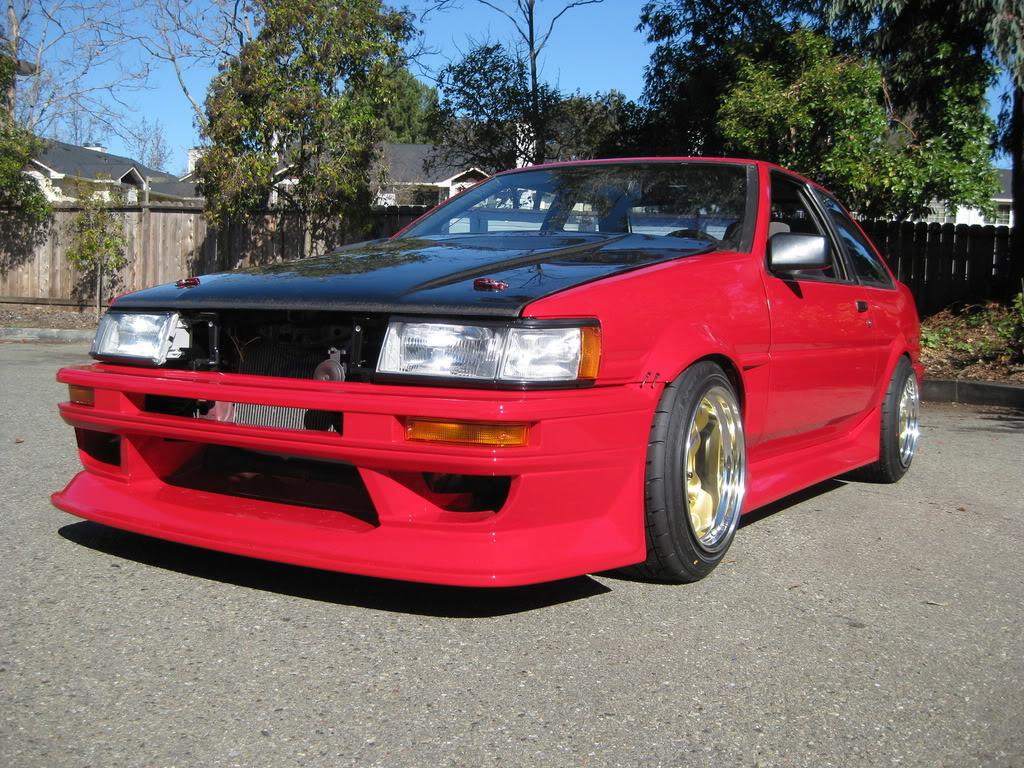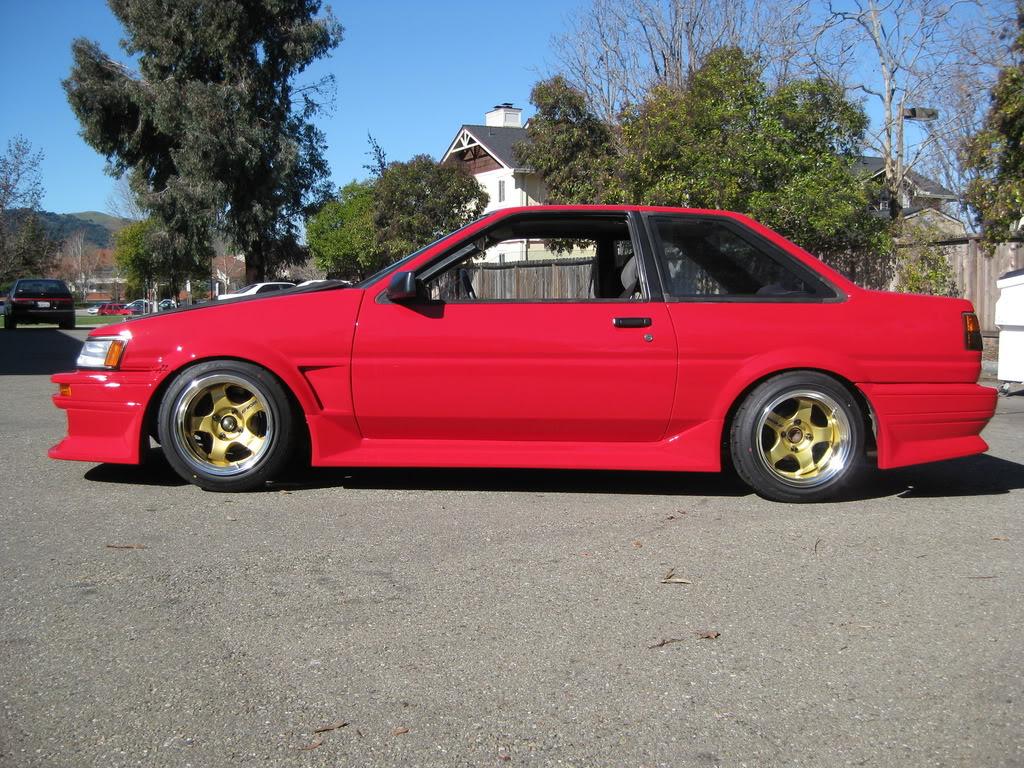 I'm happy.