Builds
UPDATE: 5.5agze 20v coming Spring 2015 by gaijin_rokurunner
By diyauto
You must be logged in to rate content!
5 minute(s) of a 106 minute read
UPDATE: 5.5agze 20v coming Spring 2015
Compliments of gaijin_rokurunner @ club4ag.com
1-16-2013
Sucks we cant recover all those post and all that information from the last website..so here it goes again the short short version of my engine and car build!
Spec list of car:
1985 (zenki) GTS coupe
Zenki Trueno rear and front bumper with zenki lip
Greddy Coilovers
Greddy RCAs
FC3S big caliper and rotor upgrade
Goodline Steel braided brake/clutch lines front and back
S2000 gauge cluster conversion
Saftety 21 7 point roll bar
Bride Zeta 3 drivers bucket seat
JDM Apex OEM passeger seat, Apex (kouki black and grey here in the states) front and rear door panels and rear seat
Omori vacuum, oil temp, oil pressure, volts,10000 rpm and water temp gauges
Brake booster stopper
Battery relocate to the rear
NAMs Shakkito plates
Revolver rear strut brace
JDM OEM side skirts
JDM OEM Coupe wing
JDM TRD Coupe wing (second trunk lid for race days)
JDM Zenki Smoked tail lights
TRD 1.5 way LSD with 4.77 R/P
Kouki Axels diff completely rebuilt
Hot Staff traction brackets
Battle version 50-50 4 link and pan hard rod
Cusco front and rear sway bars
Cusco Front pyro ball tension rods and brackets
Quaife Manuel quick-steer column upgrade (2.5 lock to lock turn)
Ueo Style inner tie rods
T3 outer tie rod ends, control arms and steering knuckles
LEEN 6 speed J160 transmission with short shifter, TRD engine mount and TRD GT86 shift knob
Custom one piece Carbon fiber drive shaft
Sabelt 5 point seat belts passenger/driver side
Hiyashi Street 15x9 0 offset knockoffs
Bomex power aero mirrors
OEM metal window visors
OEM rear window shades
HKS Oil filter relocation setup
Kyoto Auto fog lights
Earls 13 row Oil cooler with check valve and oil temp thermostat
Mekaru Japan cold air induction box
Custom cold air intake headlight mod
Saikou Michi duel intake oil catch can
20 valve engine specs:
Blacktop 20v
HKS Stroker crank
TRD Formula Atlantic rods rebushed for 20mm pins
Custom 12.1:1 83mm CP pistons with Swain ceramic and friction treatment
Tomei Ladder caps
Ported head and shaved head (12.6:1 final C/R)
DLC coated valve buckets
TODA R 300 duration cams 10.7mm lift WPC treated (modified spark plug tubes so cam lobes can clear)
Custom Ferrea valves, valve springs, retainers, locks and valve spring seats
Formula Atlantic spec 3 angle valve job
SP-TEC rwd water flow setup
Custom windage tray with teflon crank scraper
Custom 6qt oil pan with trap door system to prevent oil starvation
Silvertop ported oil pump with TODA oil pump gear and HKS oil pressure increase spring kit
Custom de-burred,polished (inside) and cemented block
2NZ COP conversion
TODA cam gears
Power enterprise AE111 timing belt
Adaptronic stand alone ECU with custom harness
Innovate wide band O2 sensor
1JZ 380cc injectors
SQ Engineering 20mm velocity stacks with custom Mekaru plenum (street setup)
SQ Engineering 100 mm velocity stacks with custom piper-cross filter (track setup)
Swain treated King race main and rod bearings
DLC coated piston rings
Engine prepped, assembled and tuned by Quicksilver race engines Frederick Maryland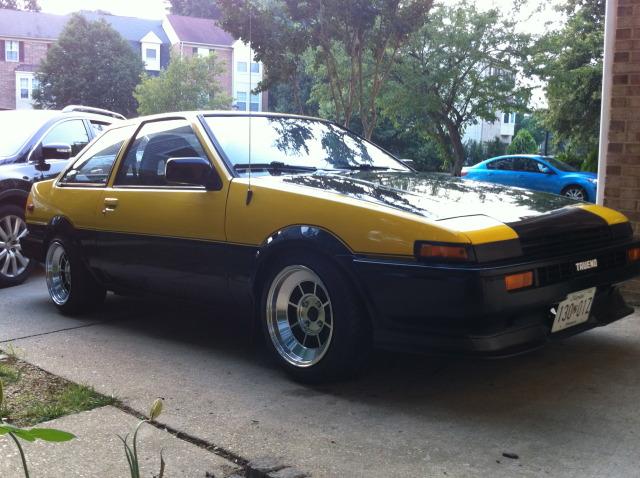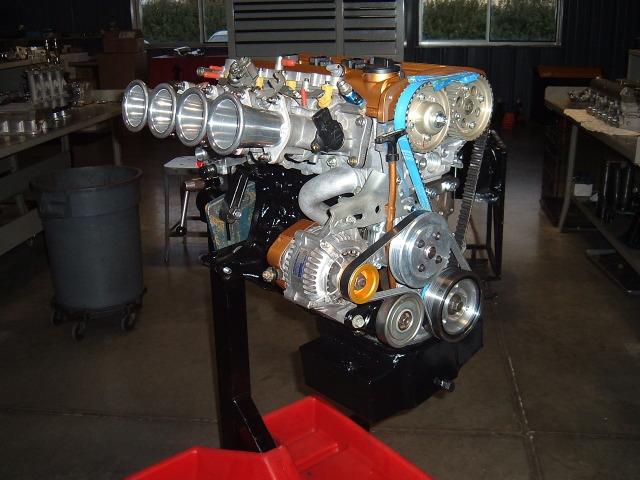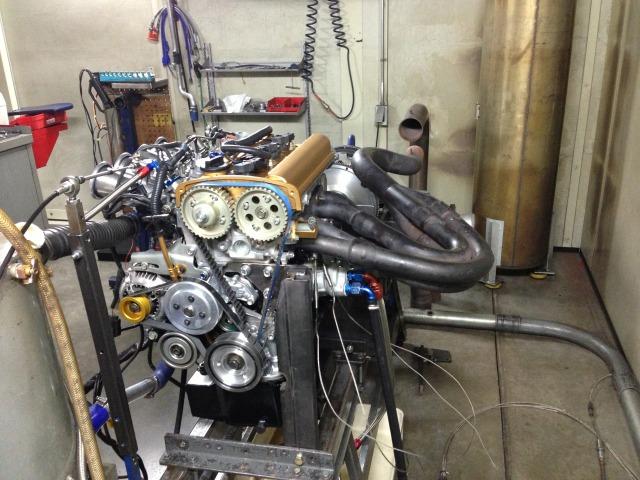 Well the ribs in the block act as partitions...and the main caps assist as well although there is space around the ends of the caps for turbulence to pass thru its very minimal and not an issue....I have a custom oil catch can that pulls blow by and windage from two places the head thru the pcv area which i modified and fitted a 10an fitting at...and crank case thru a port on the top of my oil pan so the energy doesnt have to be squeezed thru my piston rings to exit the head. Its a vent to the atmosphere setup so theres no recycled crap going back into my engine
20v power.....powered by Orion's Demise!
Think i have a better one but this is what i can find now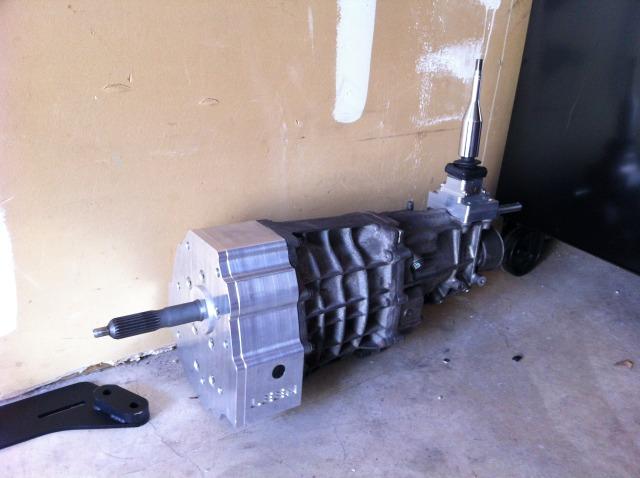 Engine is all broken in and when we started the power tuning one of the injectors started taking a dump on us making one of the cylinder EGT temps higher then the other 3 so we moved the injectors around and another cylinder started to lean out...final decision shut down source new injectors or send the ones i have out for servicing...Im using 1jz 380cc injectors in the engine....AEM O2 sensor was acting up as well so i swapped to an innovate wide band that plugs right into my ecu no wiring sooooooooo once the injectors come back we will start up again...also waiting for my ecu maker to update the firmware for my setup so i can tune each cylinder individually like the formula atlantic engines are... I will have 4 separate maps, one per cylinder above 4000 rpm for a crisper running engine the current firmware didn't allow individual cylinder injector tuning..update will unlock that for me...keep u posted
there needs to be better spam control...the old site had like zero idiots like that above...