Builds
1995 Supra NA to TT(aristo) then T swap, 4l80e and more by Dljohns6
By stevegolf
You must be logged in to rate content!
8 minute(s) of a 29 minute read
1995 Supra NA to TT(aristo) then T swap, 4l80e and more
Compliments of Dljohns6 @ www.supraforums.com
Description - Bought the car from Tampa Feb.08 Needing paint and still does but after boost ...(More below)
Make:Toyota
Model:Supra
Year:1995
Engine:2jzgte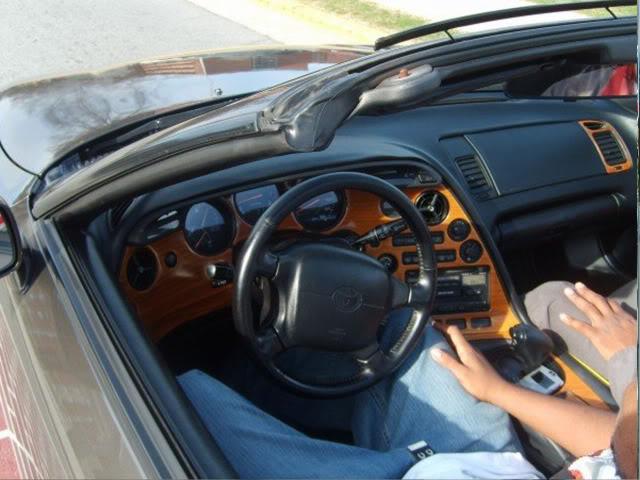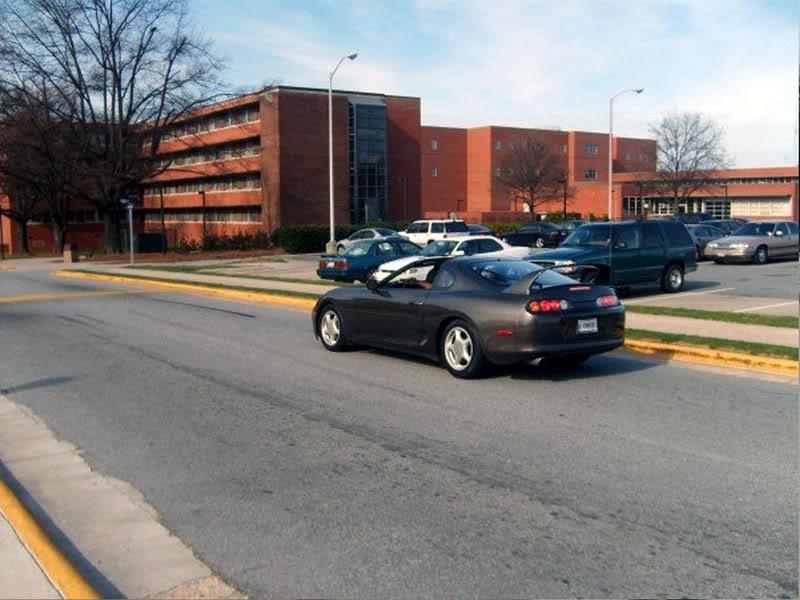 2yrs and 10months of "Is it turbo?" "why did you buy an NA?" "When are you going to buy a turbo?" "NA & Auto!" has got me to this point, other than the fact I never had plans of keeping it NA ...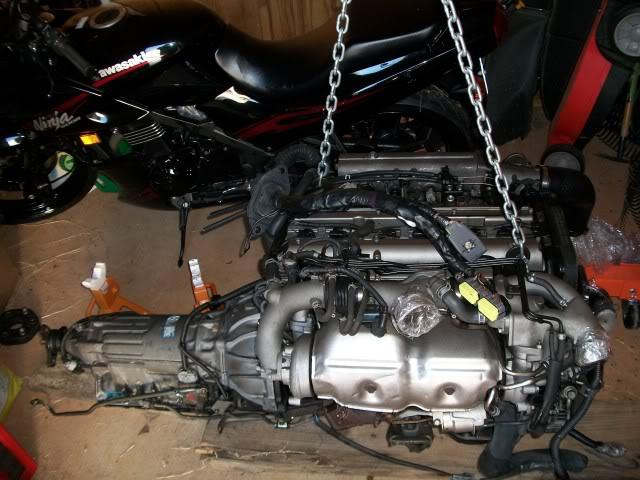 Anyone know where to get that little hose that crosses over the spark plugs that connects the valve covers?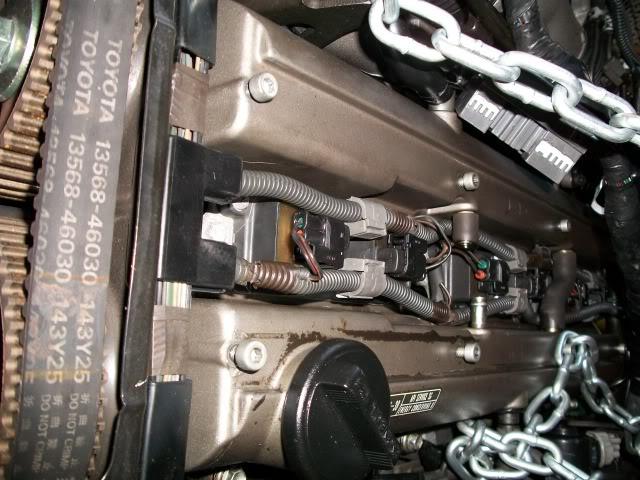 WHAT IS THIS?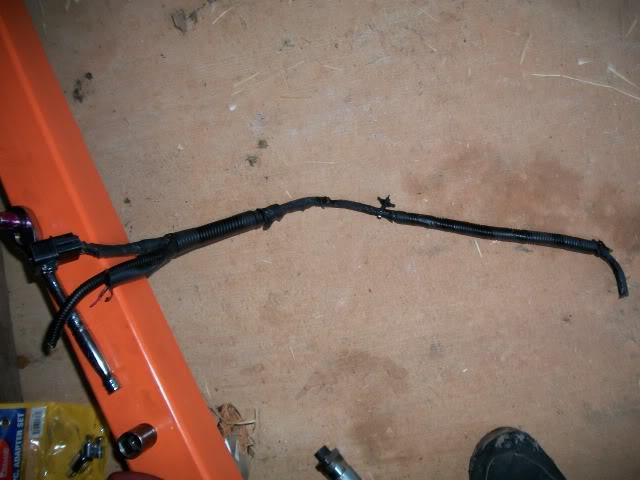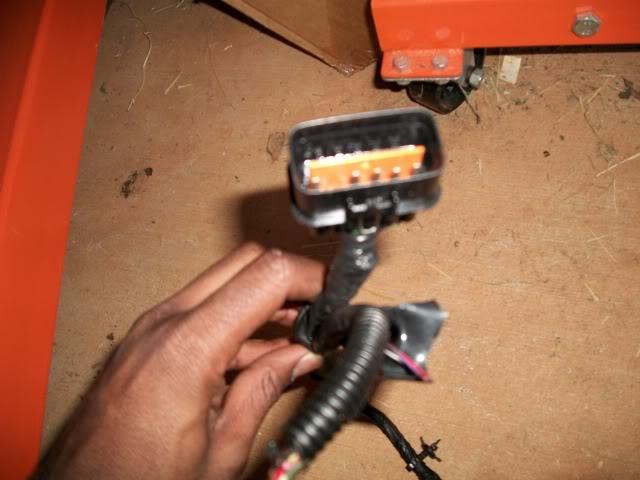 MODS TO BE DONE
MTR's TTC secret sauce mods .... pics http://www.supraforums.com/forum/sho...t=secret+sauce
How to make a a340 last (HAS ANYONE SHIMMED AN ARISTO TRANNY?) .... http://www.supraforums.com/forum/sho...cooler+install
PI 3200 stall Converter
ANY POINTERS, SUGGESTIONS PLEASE POST .... NO "you should do a 5spd 6spd swap though" thanks
little progression photos for dash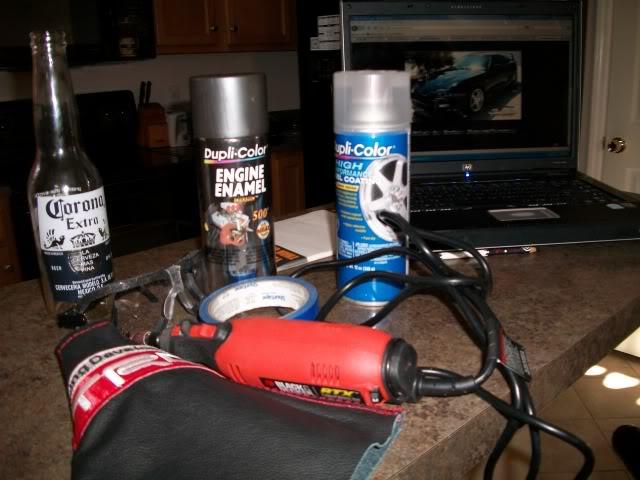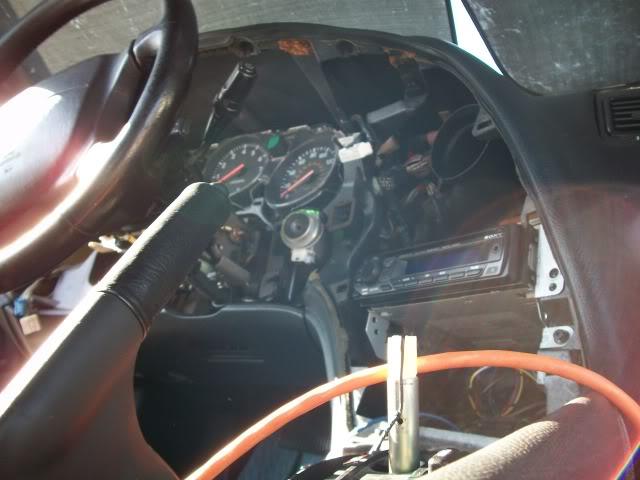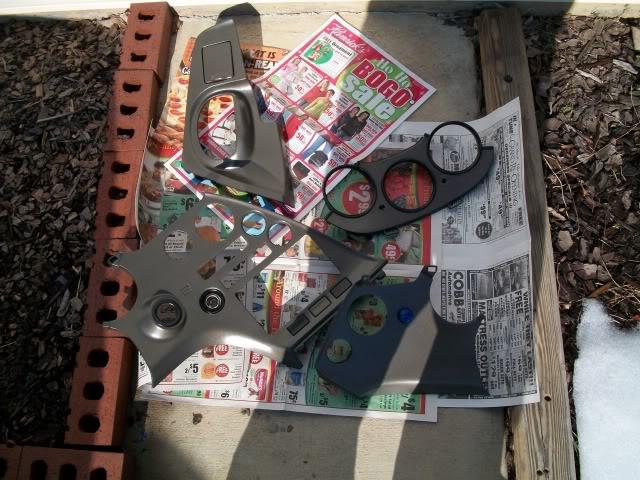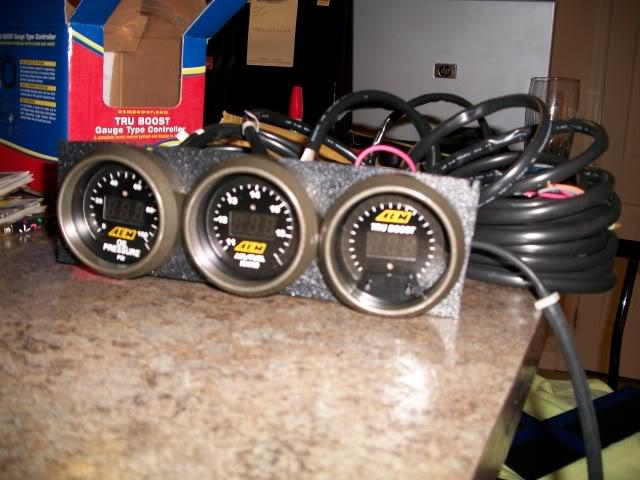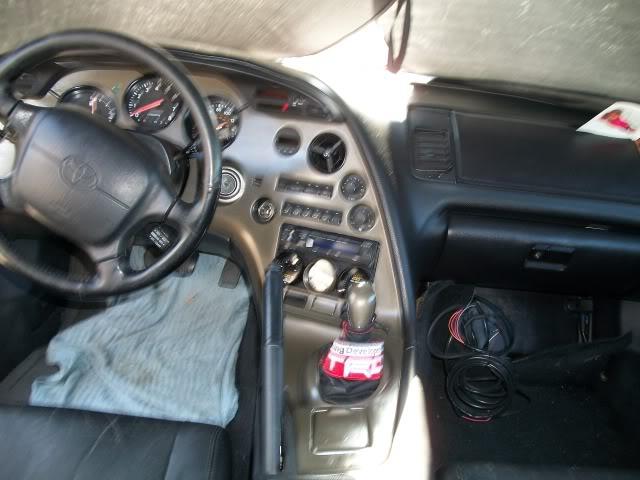 Back to the engine
Pulled trans and TC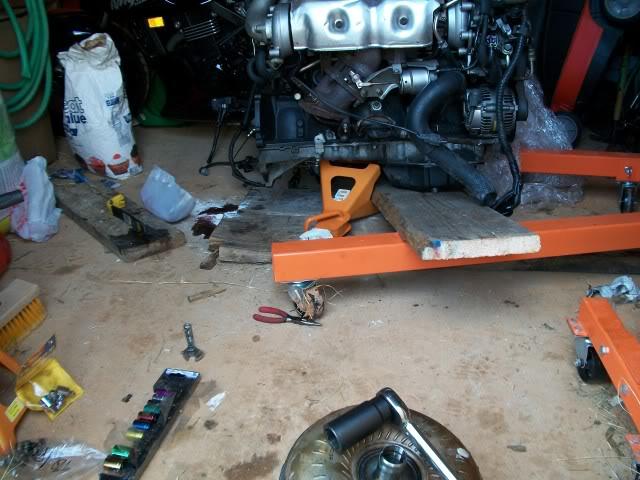 switched the connections to the drive shaft from aristo(right) to sc400(left), also pulled off the cooler lines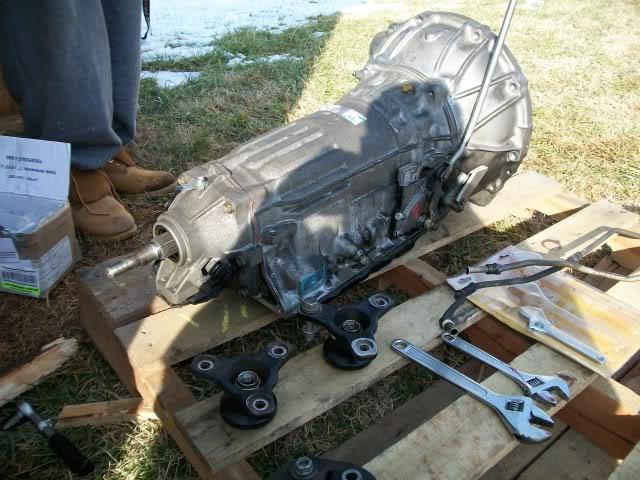 UPDATE : discovered a crack in my valve cover and have yet to get my crank bolt off (so if you have the (sst) tool please let me borrow it) gotta install timing belt and water pump (Courtesy of Curt at Elmhurst)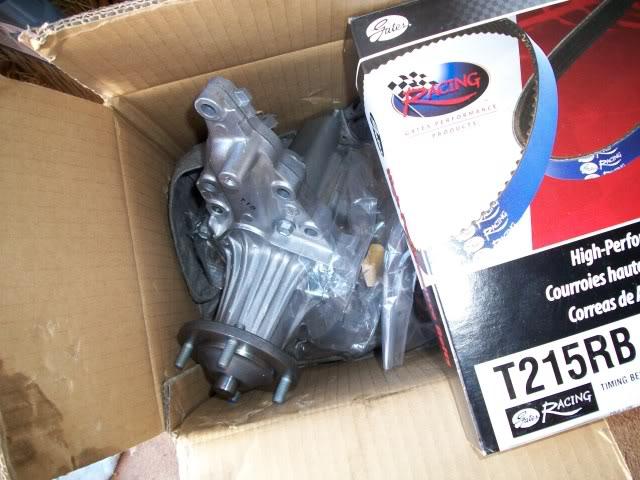 Pulled harness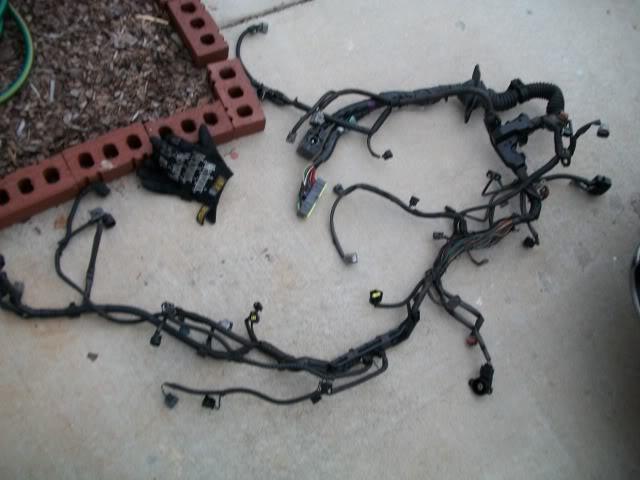 pulled valve covers intake side had a crack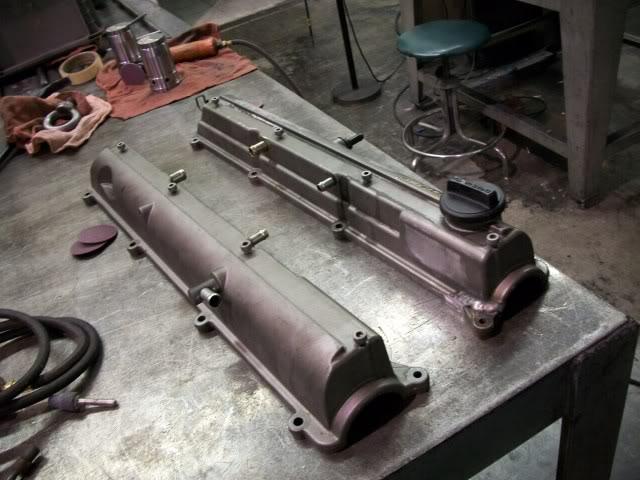 Some of my buddy Matt's work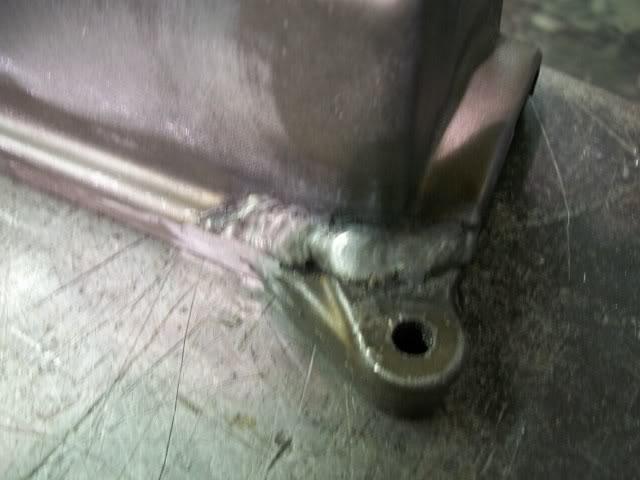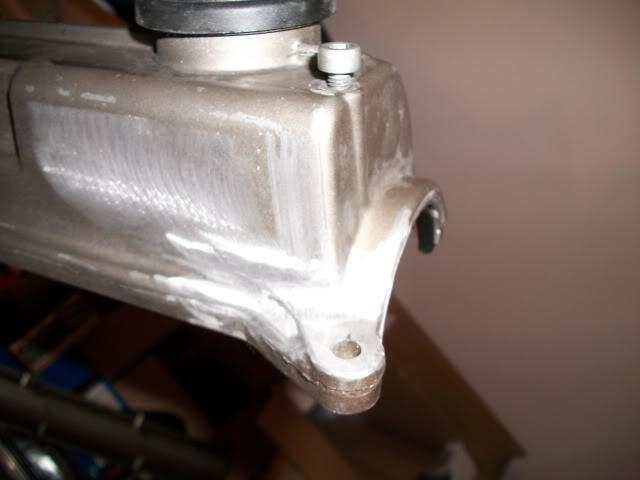 So after many FAILed attempts to remove the crank bolt, I've bought the tool for the job from here (http://www.etooldirect.com/catalogse...q=schley+64300) for $55.94 shipped after using the $10 off coupon 'super' or 'TJS' .... let you guys know how it goes once its here ...
Update(pics later): One twisted small breaker bar drive, one 150 ft.lb torque wrench ratcheting mechanism failure, 4ft pipe over 25" breaker bar and three ppl trying their hearts out the crank bolt broke free ...... Priceless ... Big thanks to levirolla an Joe, they fought right along with me
The sonafabitchshitcuntfucker crank bolt
pulled belt started unbolting H20 pump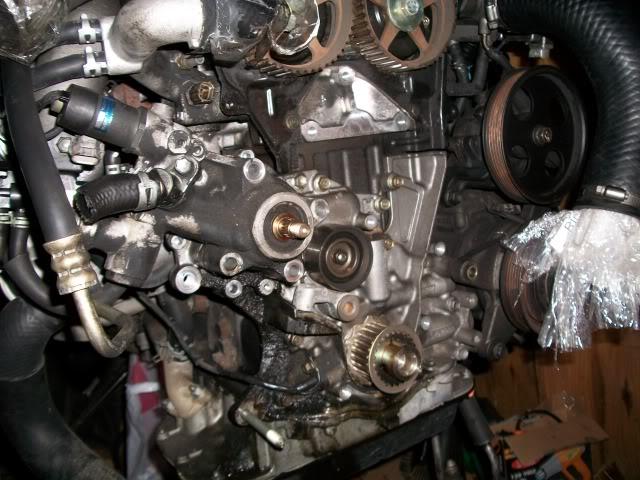 pulled idler pulley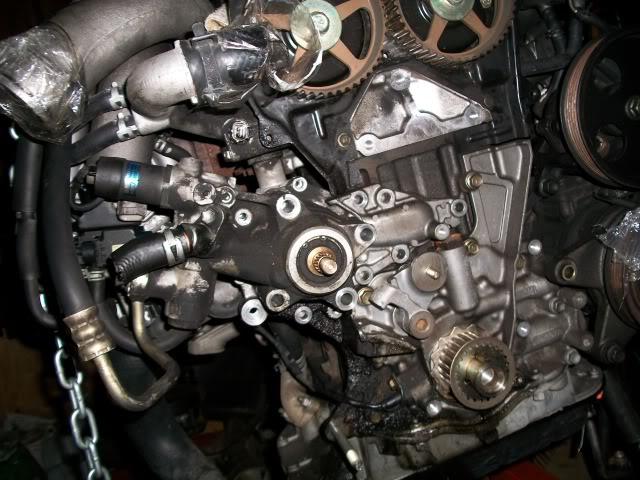 Water pump gone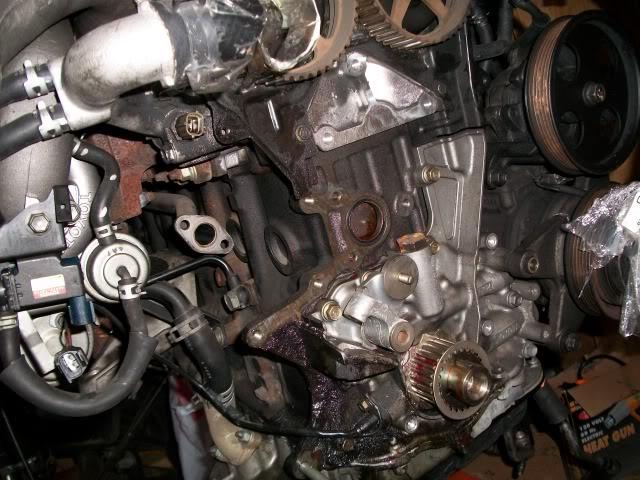 Old pump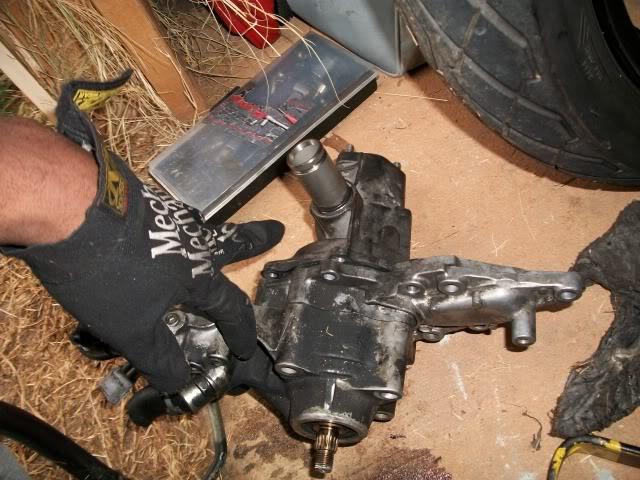 This was a bit of a bitch to pull out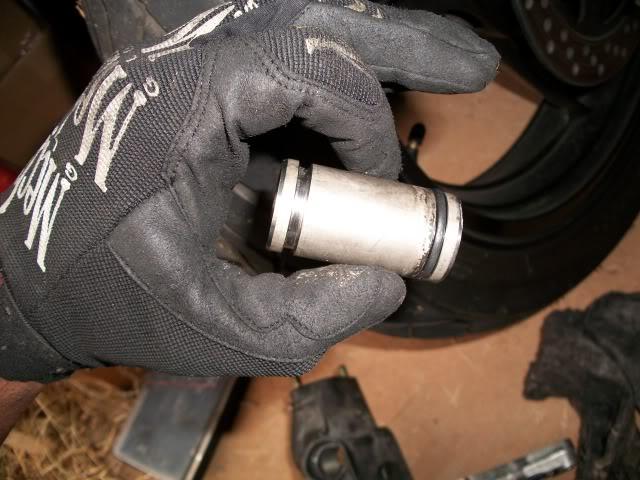 New H2O pump on and idler pulley (guess its tight enough as I couldn't see a way to tighten it, the idler pulley that is)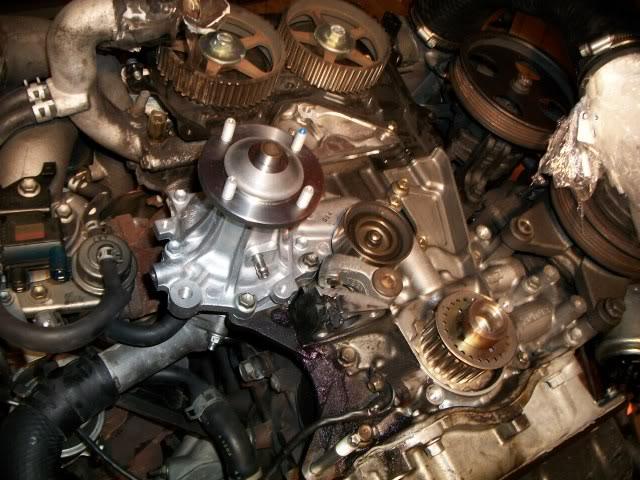 Timing belt and tensioner back on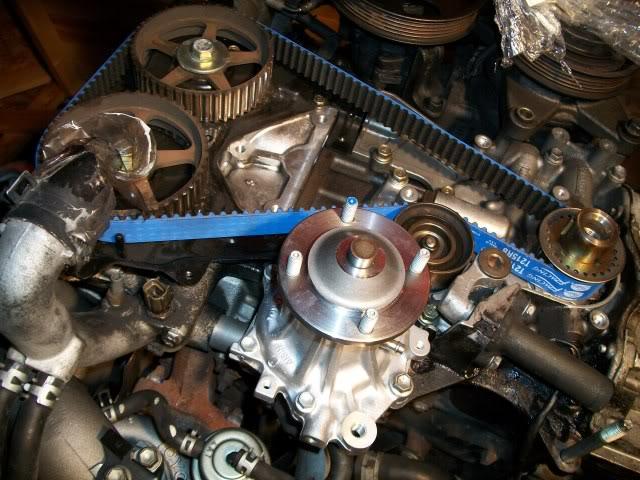 Pulled AC compressor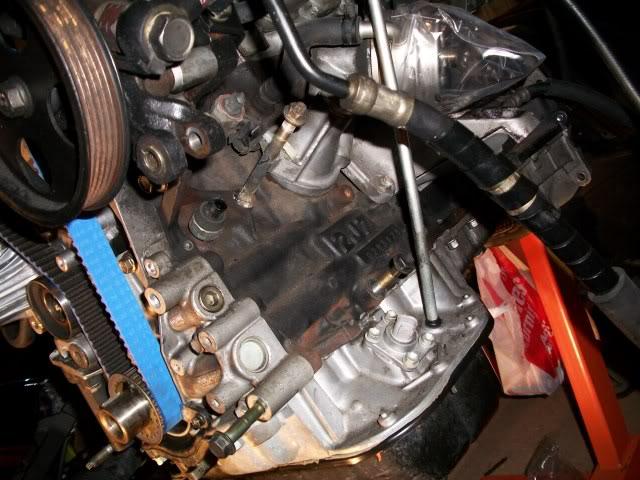 AC compressor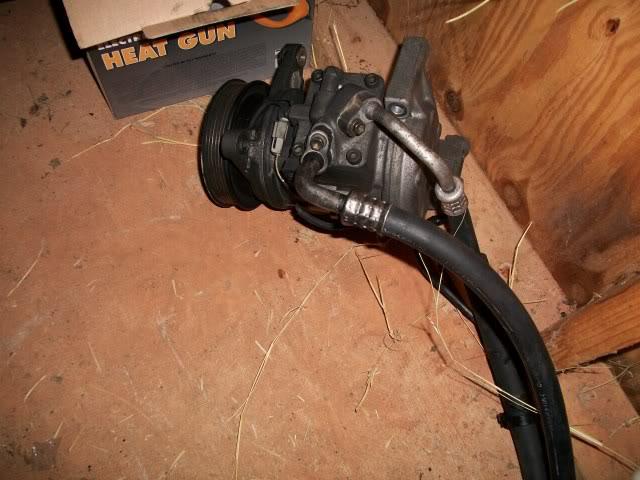 SNEAK PEAK AT SOME POWDER COATED GOODNESS
Powder Done by Smart Tek in Greensboro Braided lines Done by Alliance in Greensboro
GREAT people at both Establishments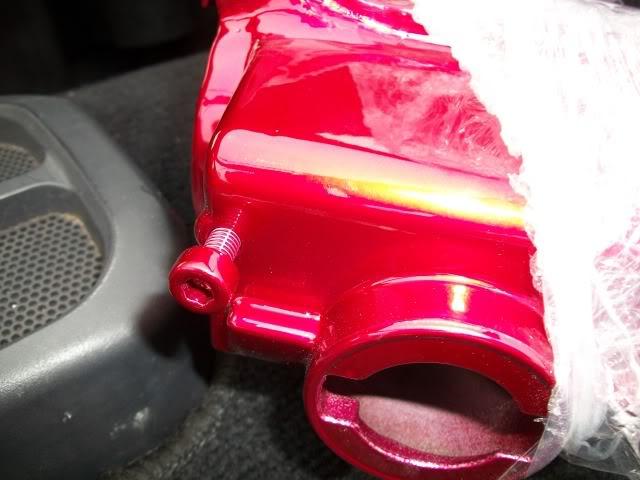 Small up date day ended bad this time
Started with some goods from Aaron at driftmotion (How do you get the alternator pulley off?)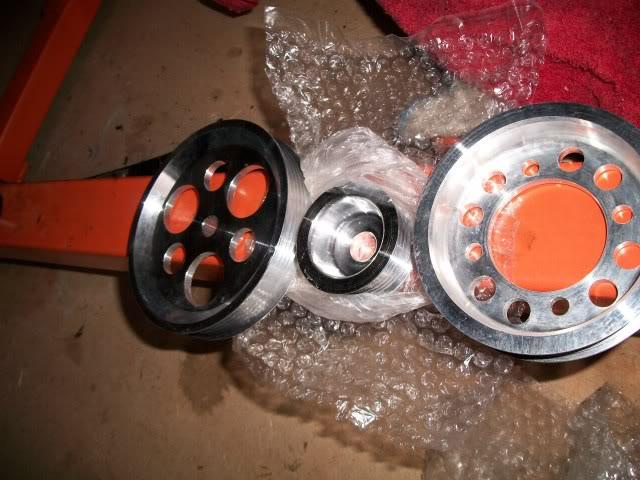 Started good with ttc mod accessed butterfly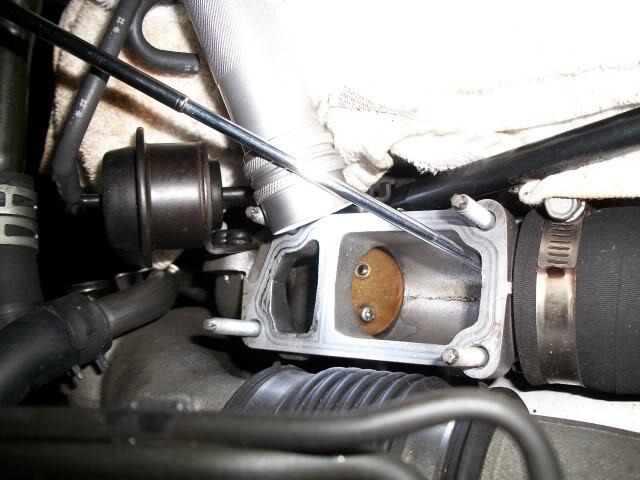 Unscrewed butterfly, with magnet just in case a screw or bit got away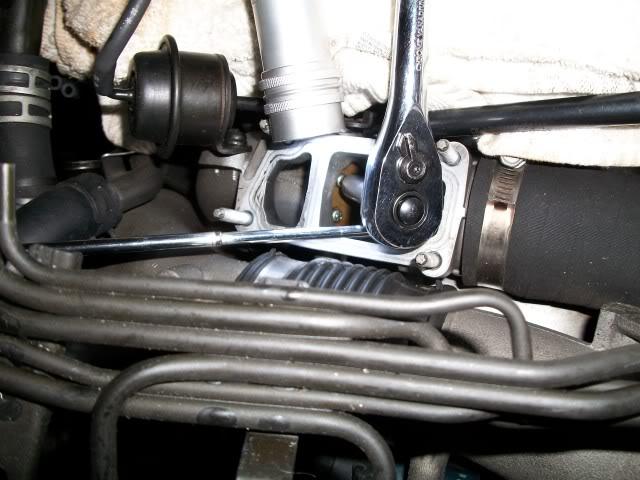 butter fly gone and reinstall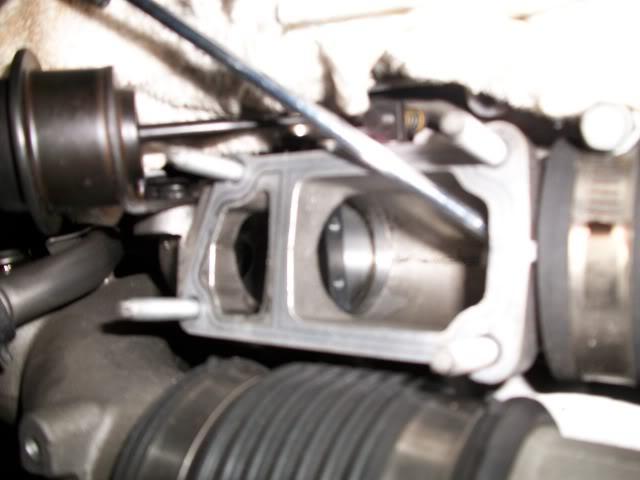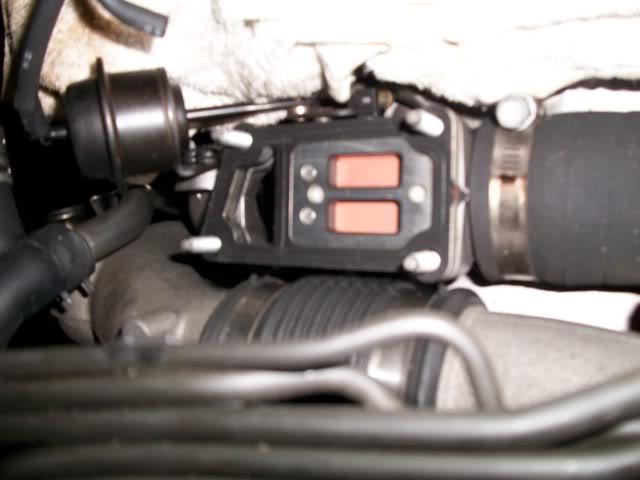 It was when I went to put the drive belt tensioner on that $H!7 happened, the bolt just snapped pretty sure the other 2 were the same and torqued to the same spec.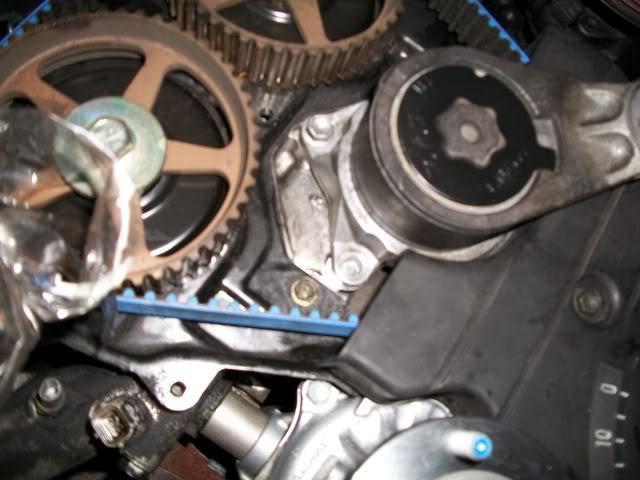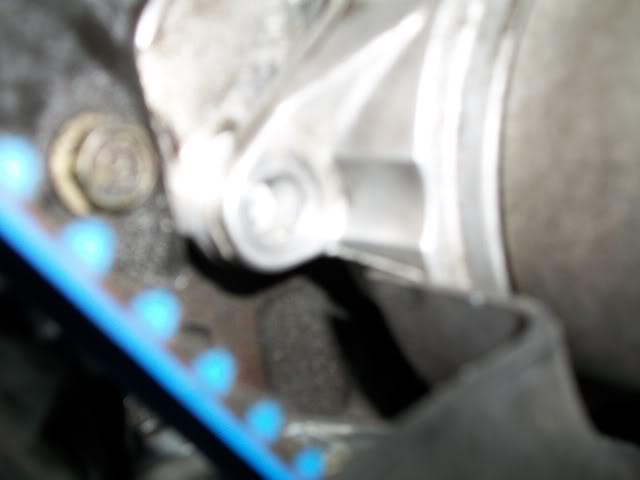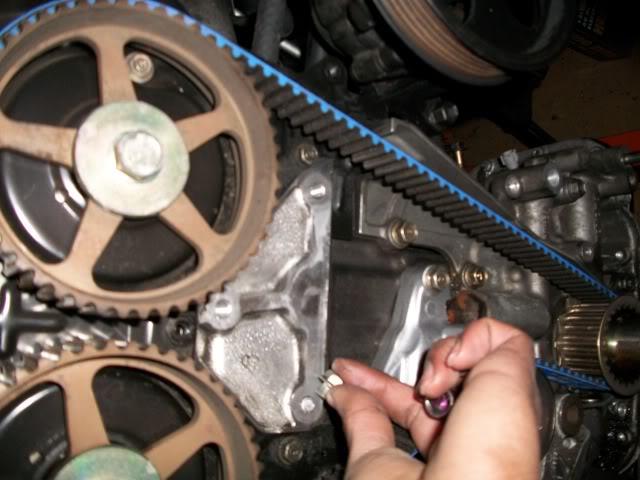 Til Next week
Update just waiting on Harness and rear sump oil pan ... QUESTION: what are you guys plugging up the second hole on the tt water pump with or how to cap it off?(I believe it turned out to be a "weep" hole or unused still capped it though no fluid)
So the day started well ... but of course this is My luck we're talking about
Had the rear sump pan tapped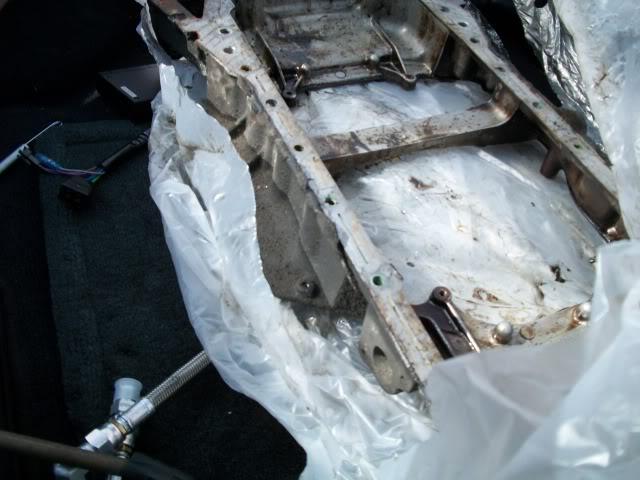 Dr.tweak worked his magic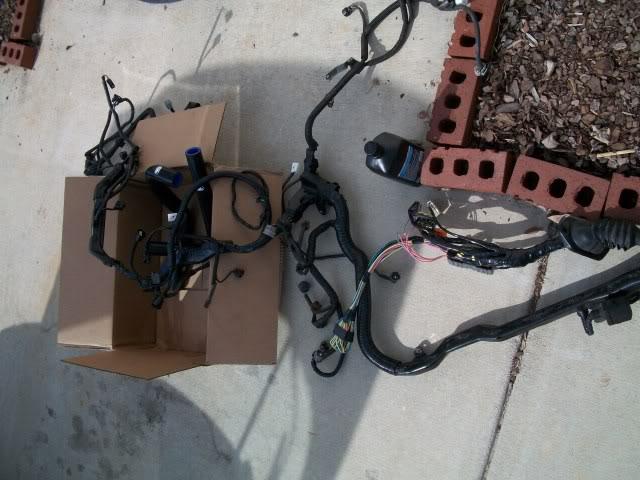 Took off frnt sump pan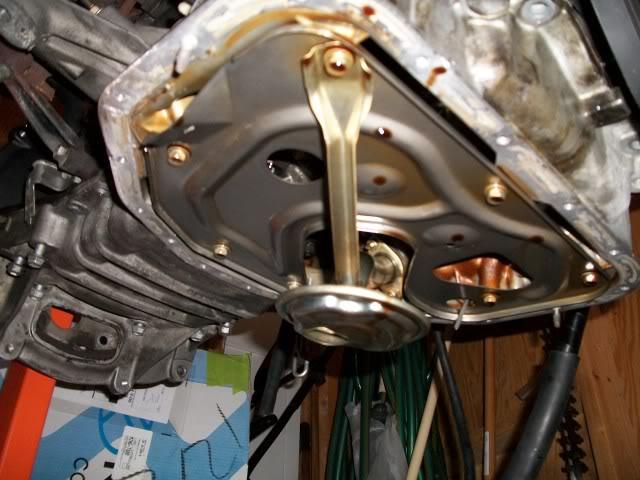 Shimmed accumulators