Builds
The Full-Frame Restoration of my 93 RSP, rebuilt from the ground up by J. Cooper
By diyauto
You must be logged in to rate content!
7 minute(s) of a 51 minute read
The Full-Frame Restoration of my 93 RSP, rebuilt from the ground up
Compliments of J. Cooper @ supraforums.com
3-12-2011
Well gents,

I think its time to post up the progress of my build. First things first, I want to thank Mike, Mark, and the rest of the Black Label Performance (BLP) family for looking after the car for as long as they have, and dealing with all the crap that goes along with it; without those guys coming together as well as they did, none of this could have been possible. I also want to thank all of the forum sponsors (MVP, PHR, Titan, BL, Elmhurst, everyone) for being so patient and extremely helpful with getting all the parts together to make everything possible. Without the cooperation from everyone, none of what your about to see could have been possible. Some how, what your about to see is something that started out very straight forward, and ended up being the Standard for any Full Frame-Off MKIV Supra restoration for any future builder. If you have been looking how to FULLY RESTORE your supra to Brand New... YOU FOUND IT!

A very long and robust story short...
I purchased this car from a member a couple years ago when she still had the stock twins. After putting about 500 miles on her, the #2 turbo blew, causing some major damage to the motor, and everything else you could possibly imagine in a negative way happened, almost all at once. It was very frustrating, especially with the high op-tempo of my job and hardly ever getting to see my pride and joy. Im almost always deployed. But anyways... enough b/s, onto the build... All props go to the Black Label Performance family!

No corners were cut, no expense spared, every bell and whistle you can think of is being done to her, and more. After selling my 97 Alpine Supra, I started to finish up the funding element of this build. And now, here is a small list of the major components I have going in her... im not going to list everything, just imagine every single piece of the car being replaced with something better.

A very rough list of some things...

Engine / Transmission / Rear End / EMS etc.
PHR SuperTech Street Head
BC 264 cams
New MVP/OEM Shortblock
PHR Single turbo kit
PHR Stage 2+ Fuel System
PHR Breather kit
PHR Custom cam covers
PHR Engine Mounts
PHR Modified Oil Pump
PHR Racing Alternator – 175 amp
PHR Chromoly 1-piece Driveshaft
Titan Motorsports 3500 Torque Converter
Titan Motorsports Stage 2 transmission
TRD LSD
AEM EMS v2
AEM Meth/Water Injection Kit
AEM Meth/Water Injection Monitor Kit
Greddy 3-Row FMIC
Unorthodox Racing Polished Lightened Pulley Set (not the under drive ones)
Spal 13" Push Fan for Radiator/FMIC
Mishimoto Transmission Cooler kit
Mishimoto Oil Cooler kit
Mishimoto Racing Radiator
New OEM Gasket Kit
TRD 160 degree thermostat
Greddy polished front strut bar
Mezeire electric water pump
Nitrous Express "n-Ter" Cooler Chiller system
Tial Q BOV
Polishing by J&S in Colorado Springs
BLP Custom Dual Fan Shroud
Apexi N1 ExTi Exhaust with the burnt tip

Interior
Black Corbeau A4 Seats and sliders/brackets
Black Corbeau 3" 5-point harnesses
New OEM Black Carpet
New OEM Supra Floor Mats
Harness Bar
Seibon Carbon Fiber Door Panels
Carbon Fiber Dash Kit
Do-Luck Strut Tower Bar – rear
Pioneer AVIC-Z120BT DVD/Navigation head unit
Kicker ZX1500.1 R Class D 1500 Watt Amp
Kicker 06CVX10-4 10" 1200 Watt Sub
Custom Sub enclosure

Exterior
Stillen side skirts
Stillen front bumper
18" Volk SF-Challenge Black wheels
HID 6k Kit


And a whole mess of other crap. Now that everything has been acquired, the build begins...

Posting pics now...

Thanks for checking it out, please do not hesitate to send me a message or post up if you have any questions.
Prior to tear down...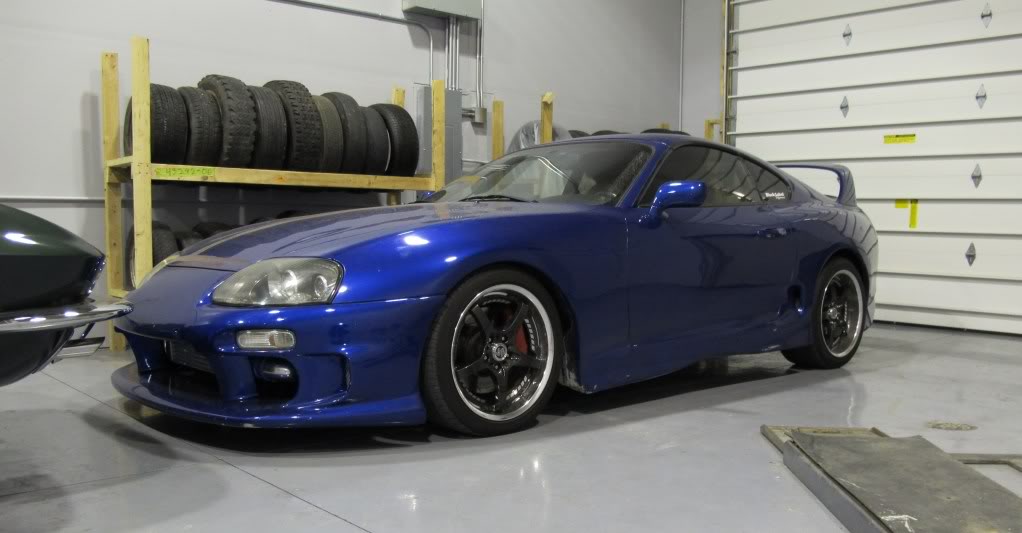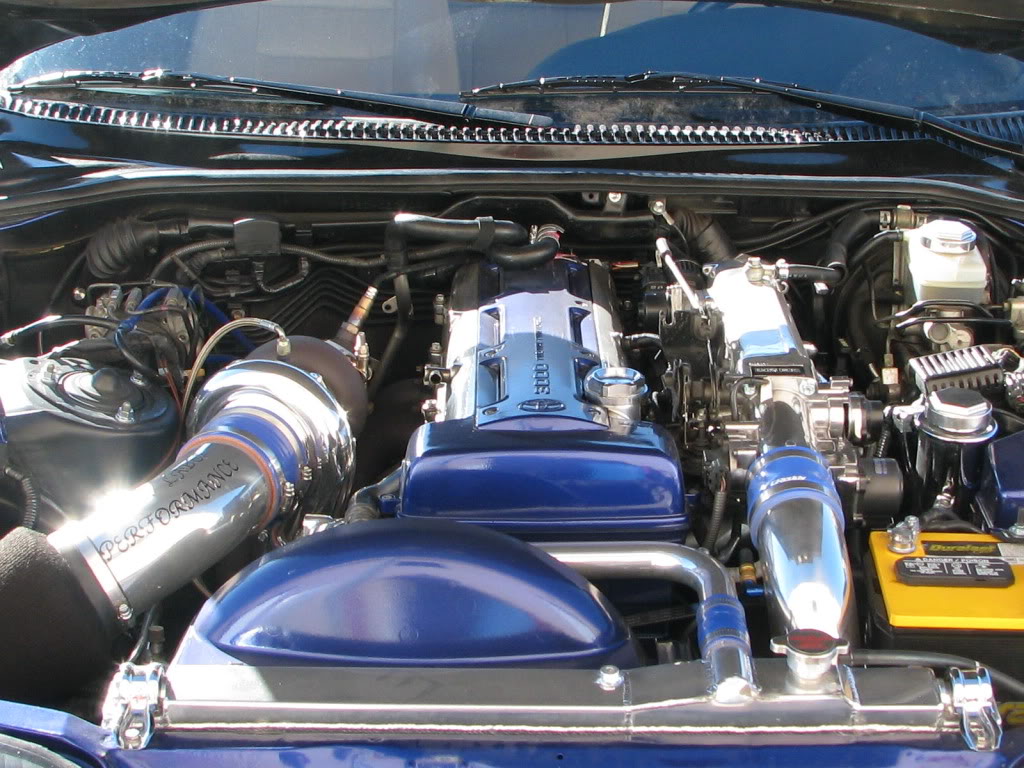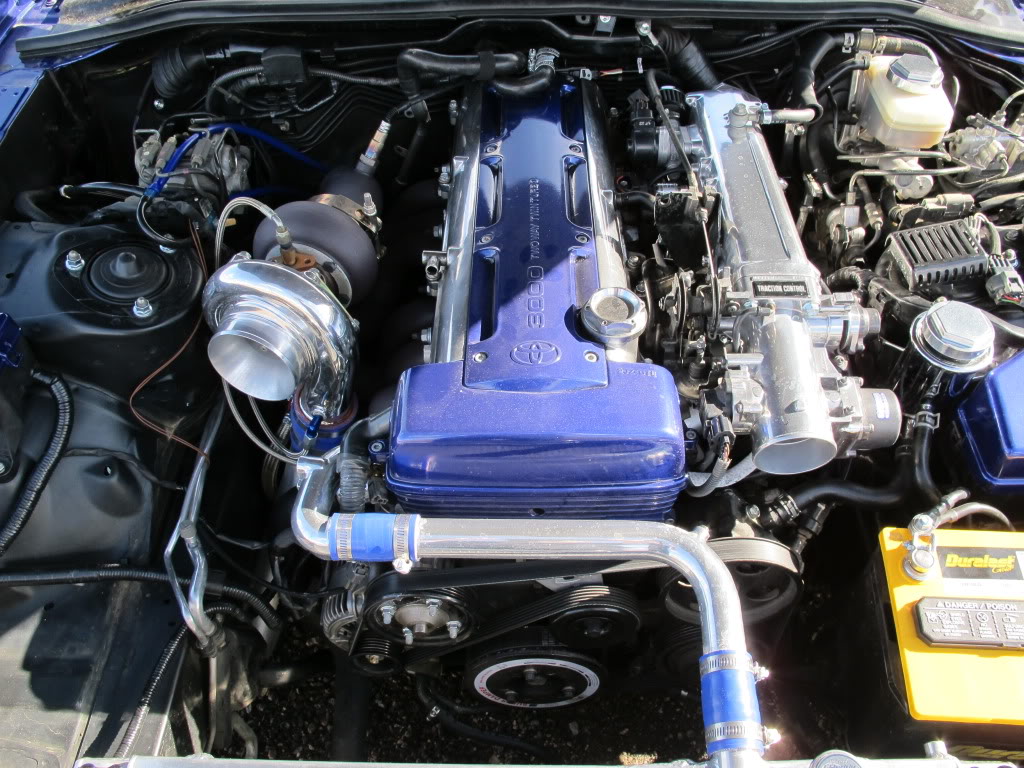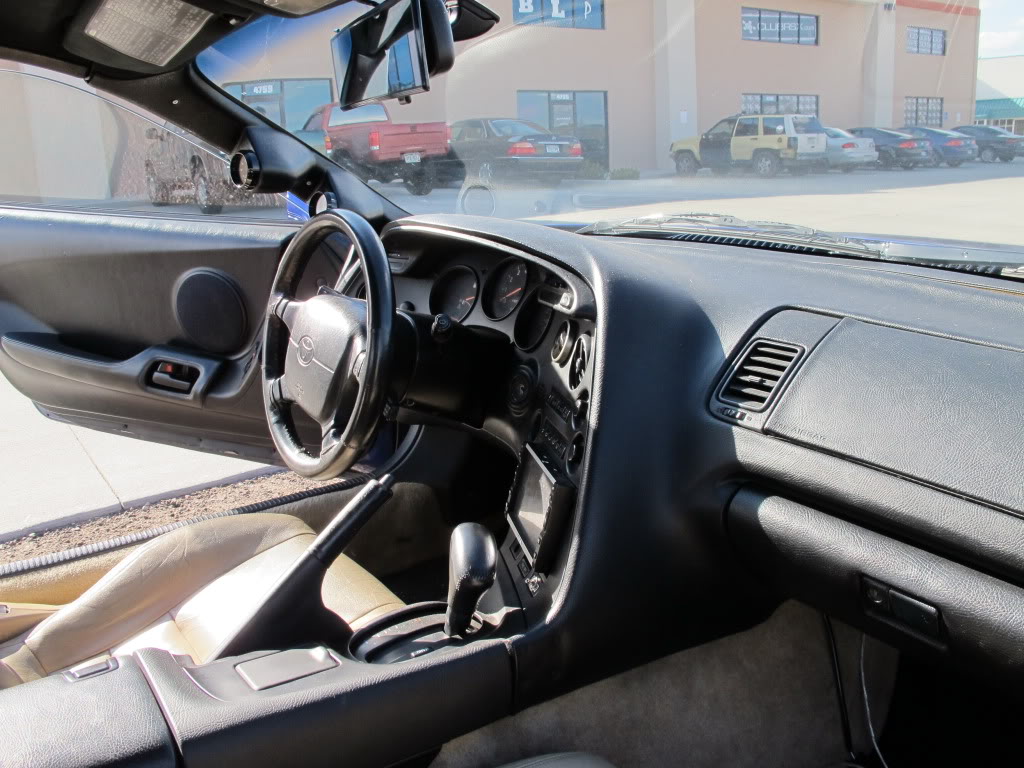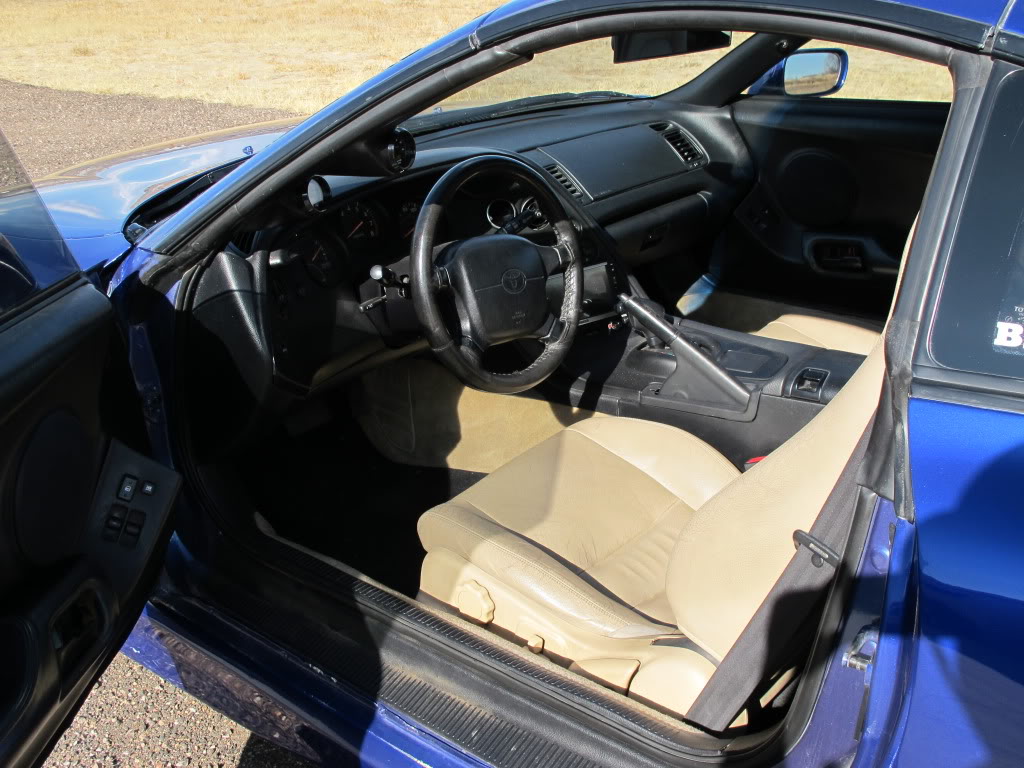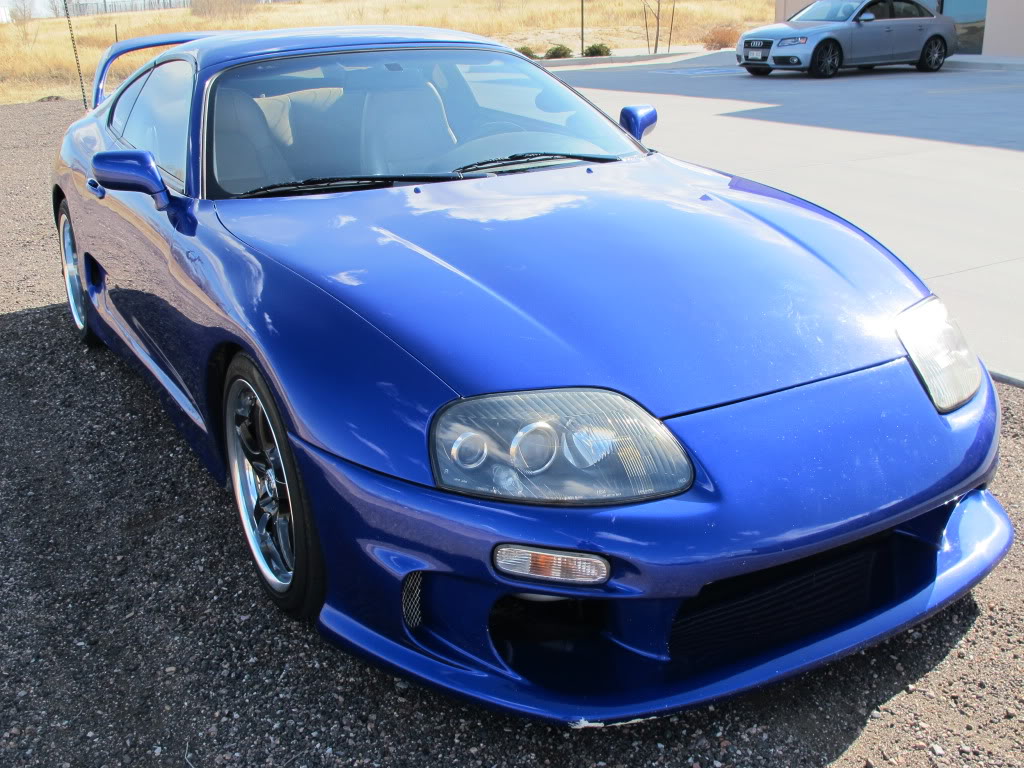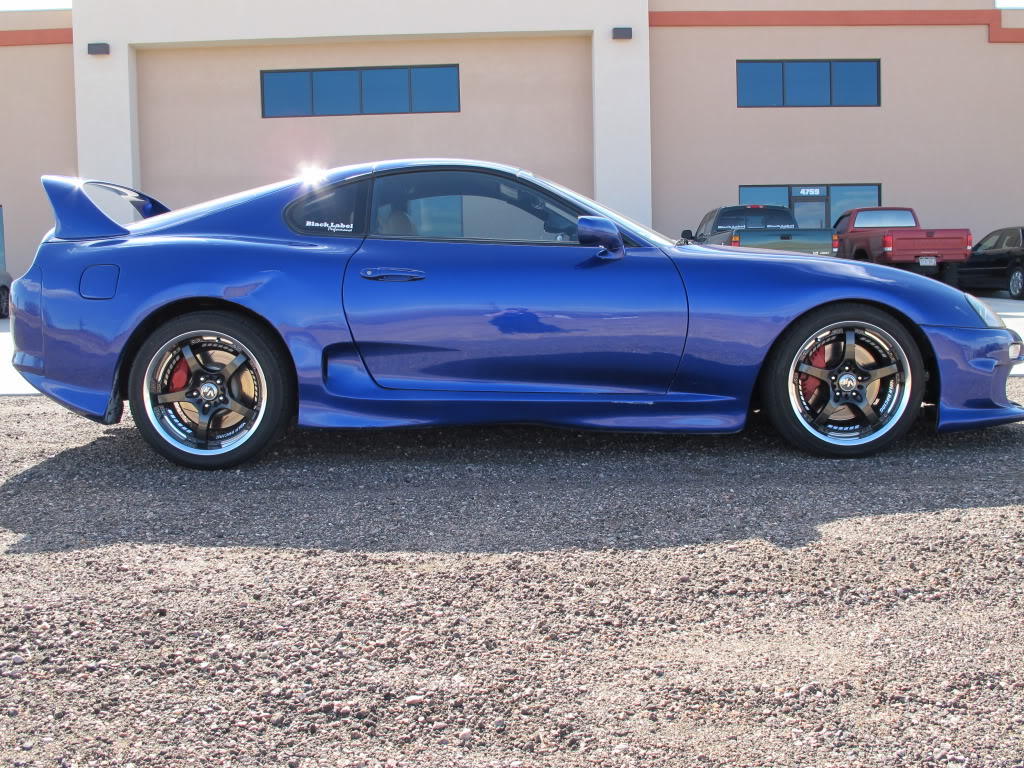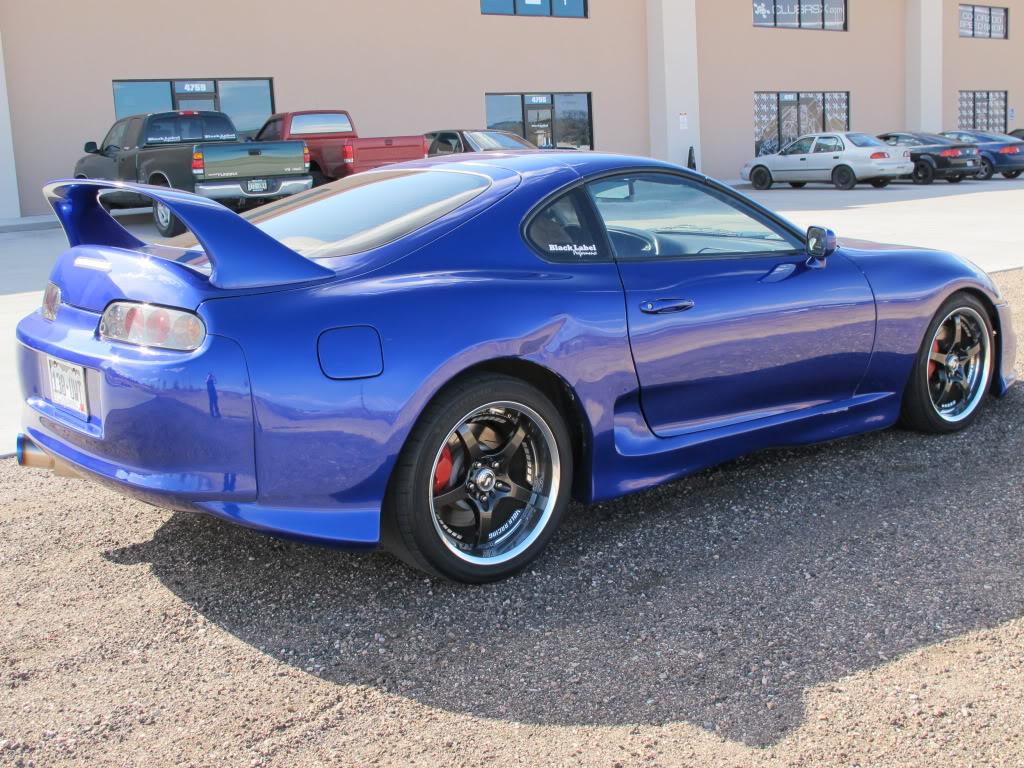 During tear down... over 25 pounds of nuts and bolts alone were taken off. INSANE!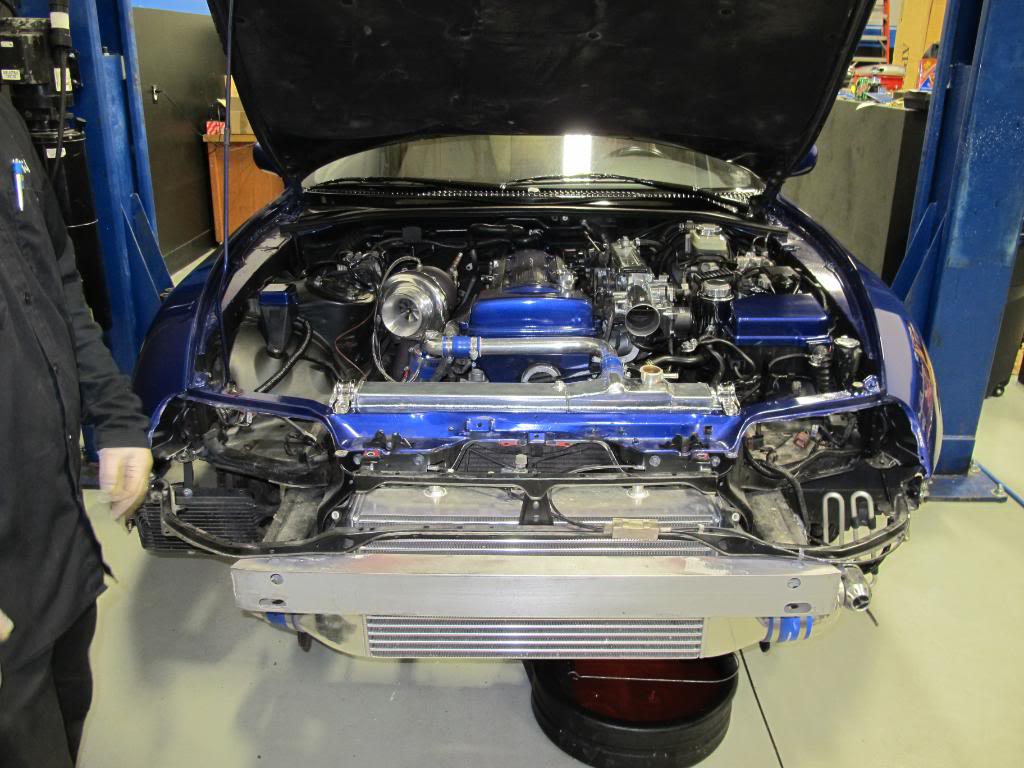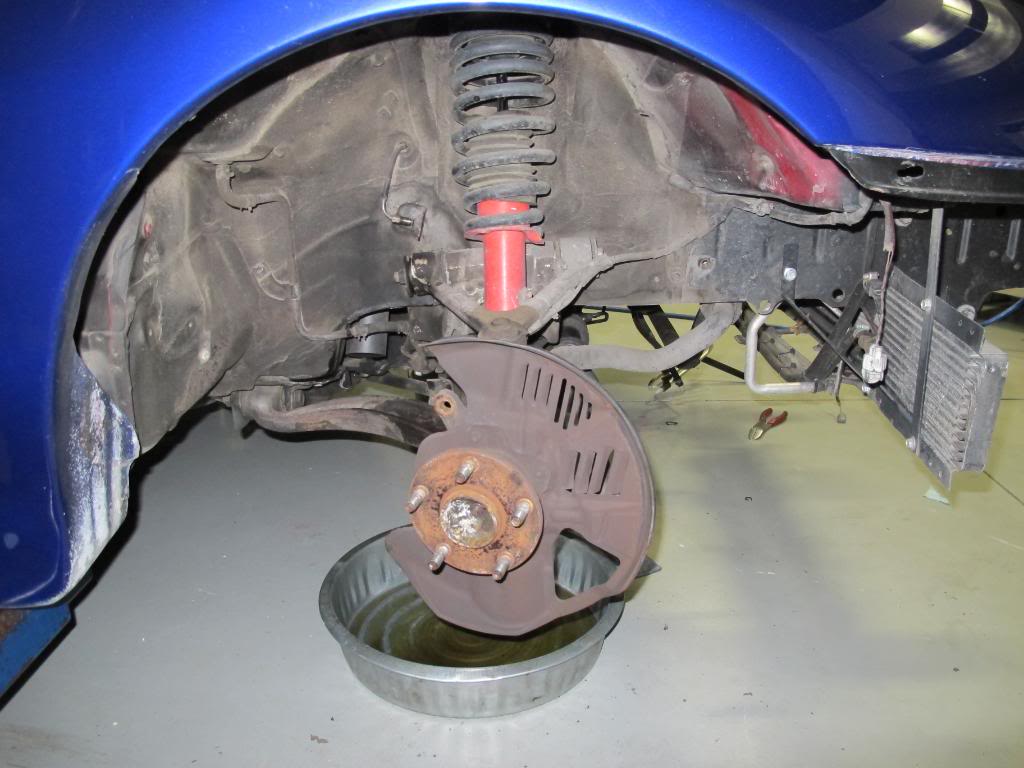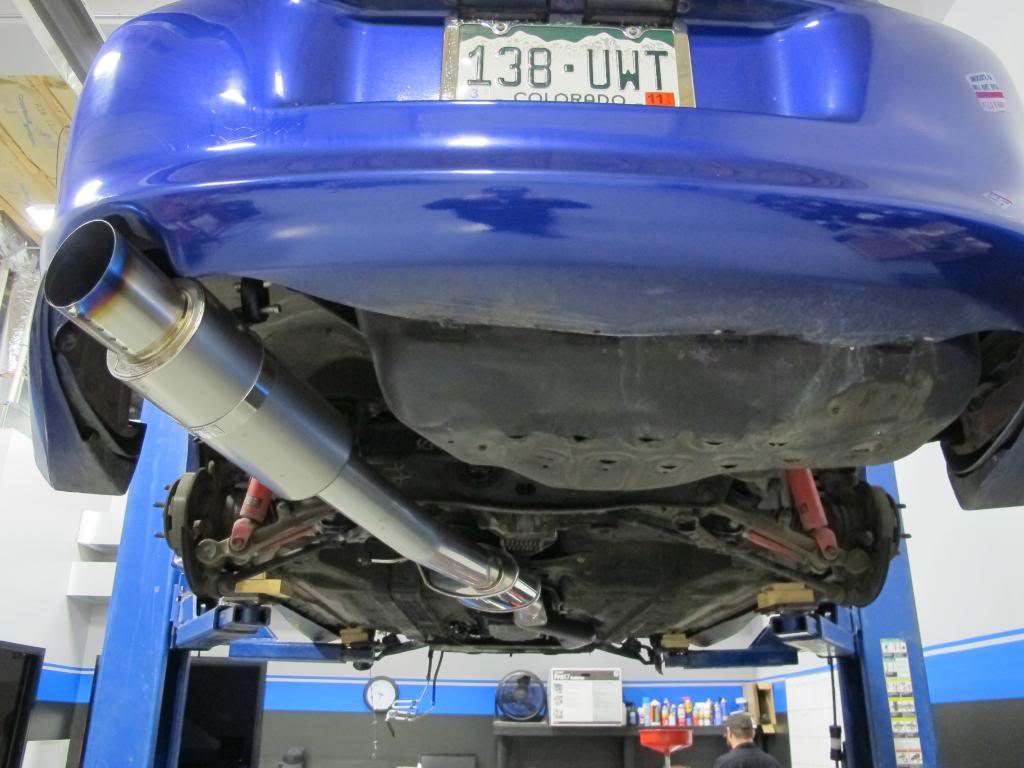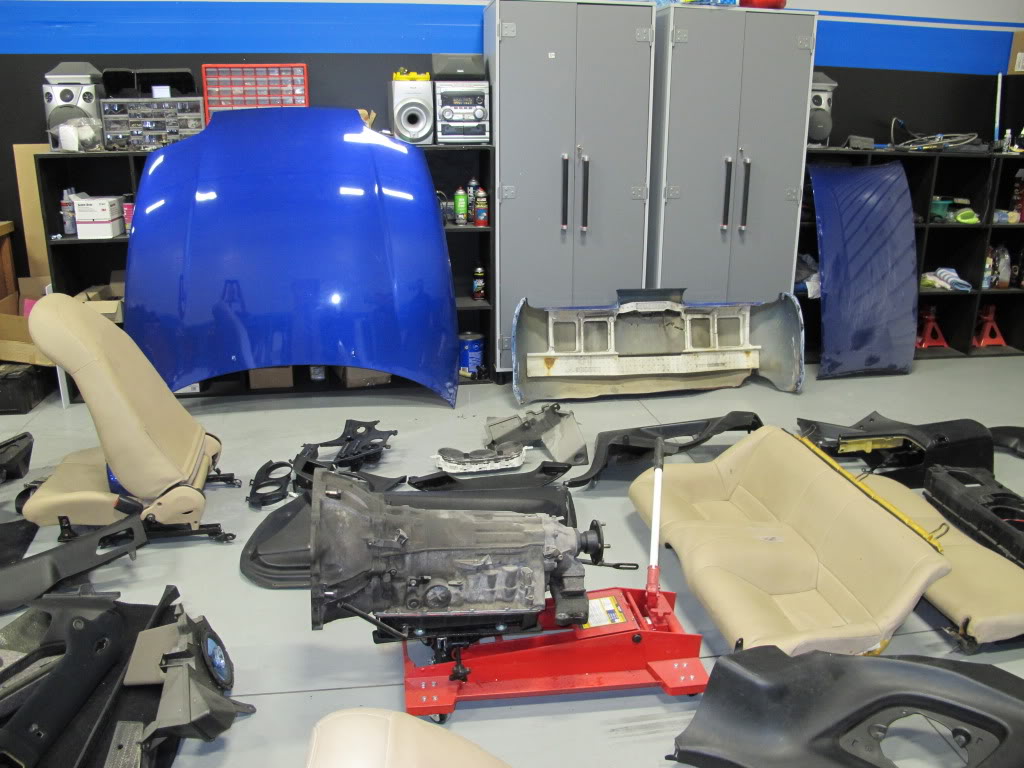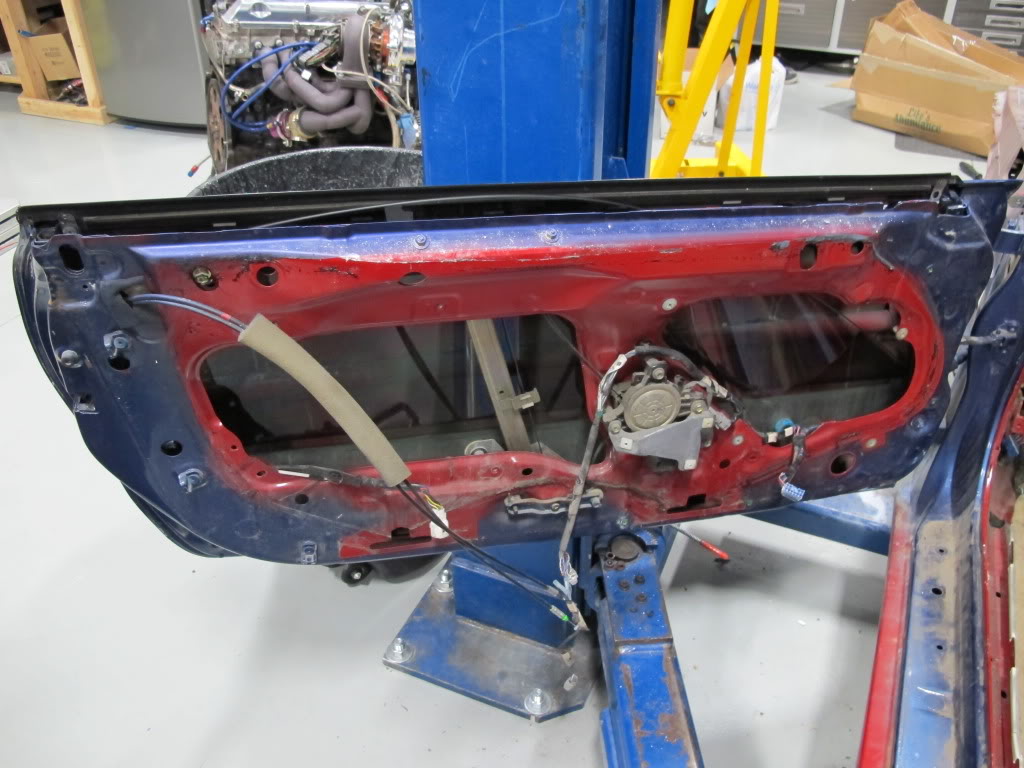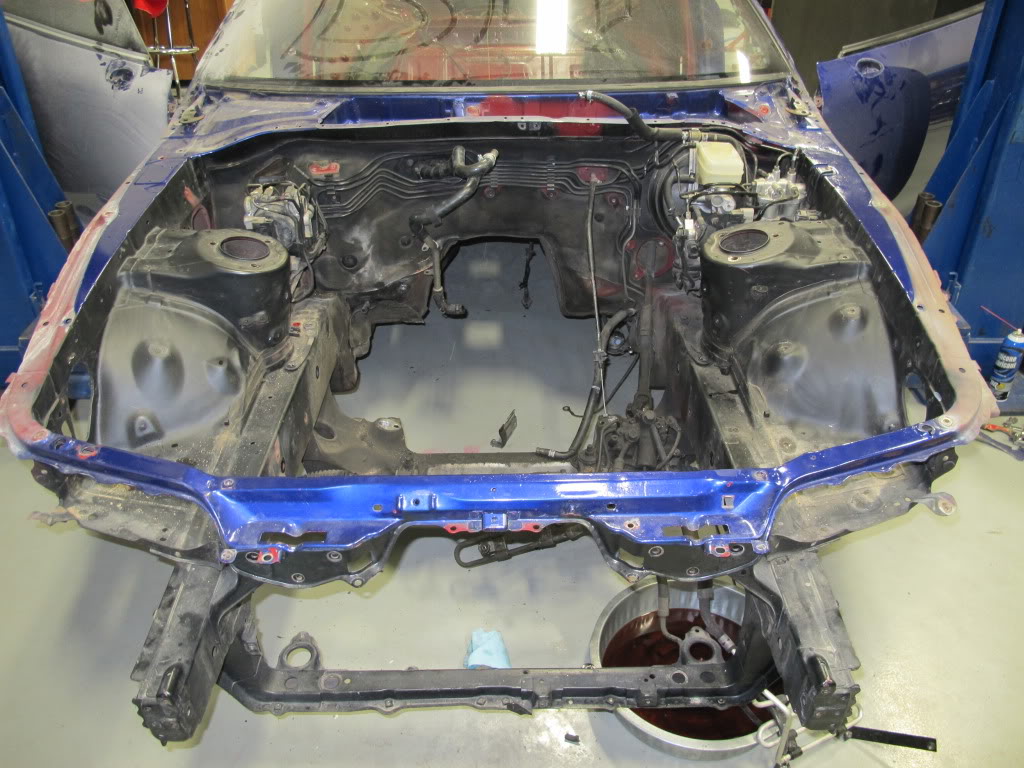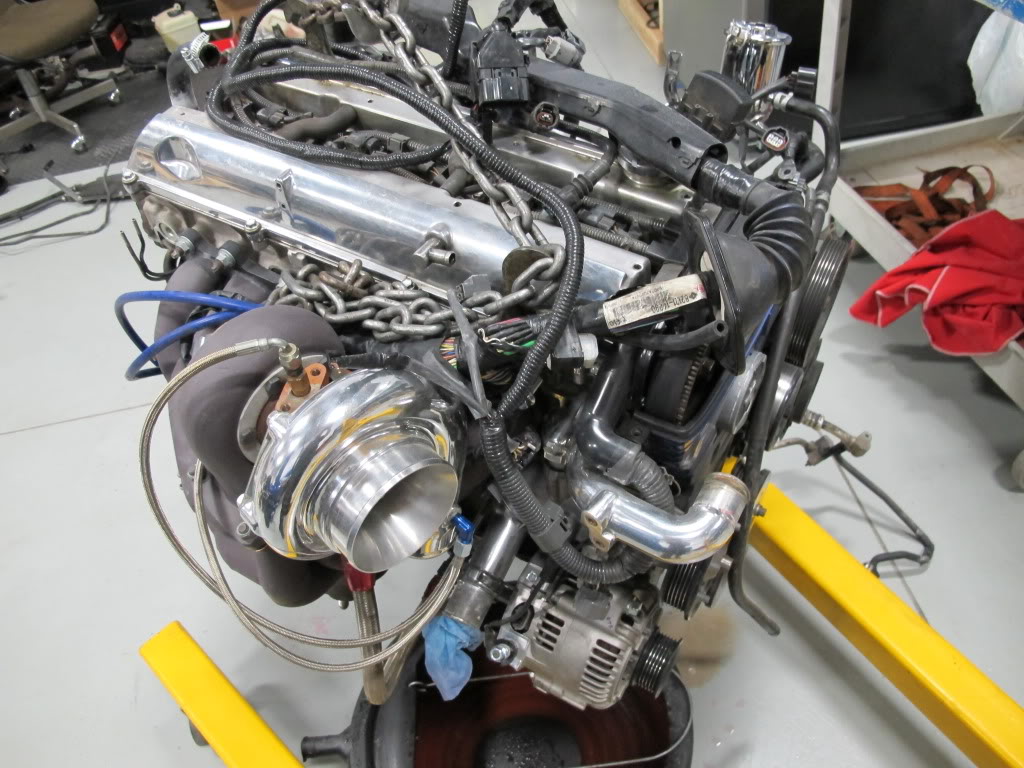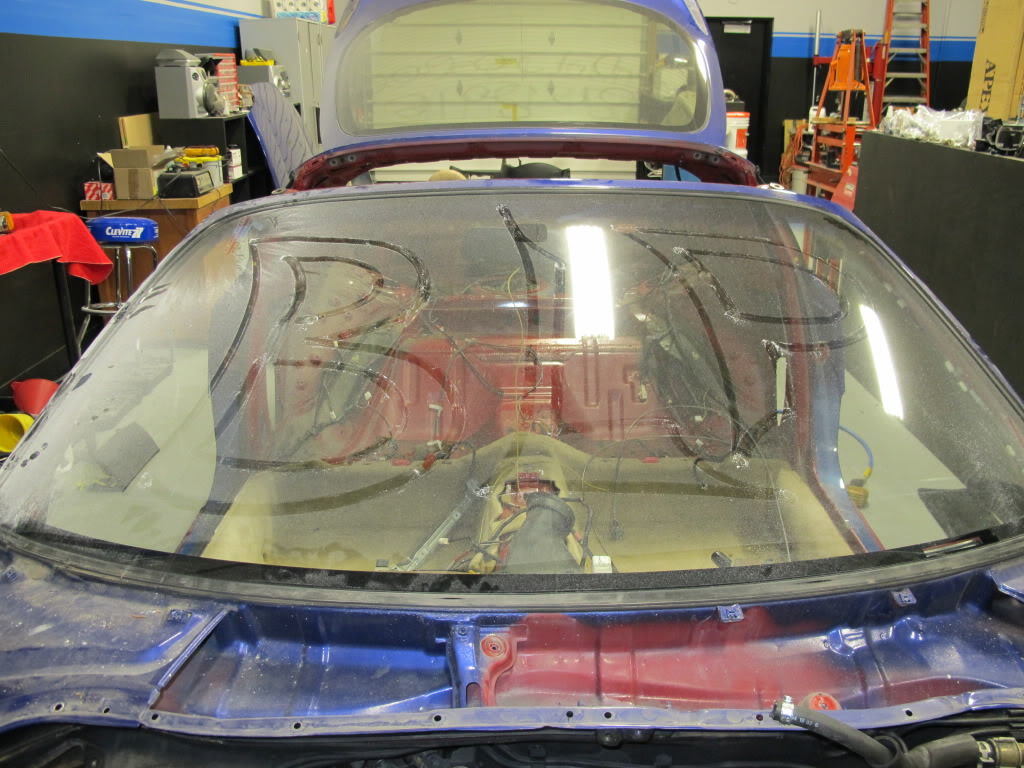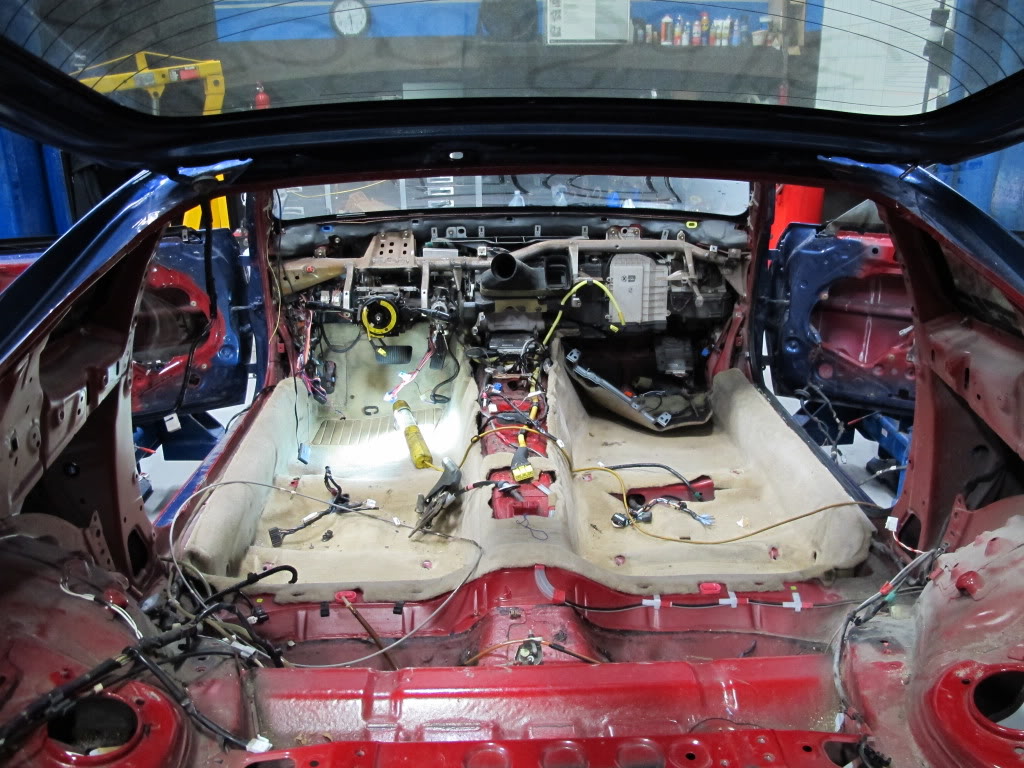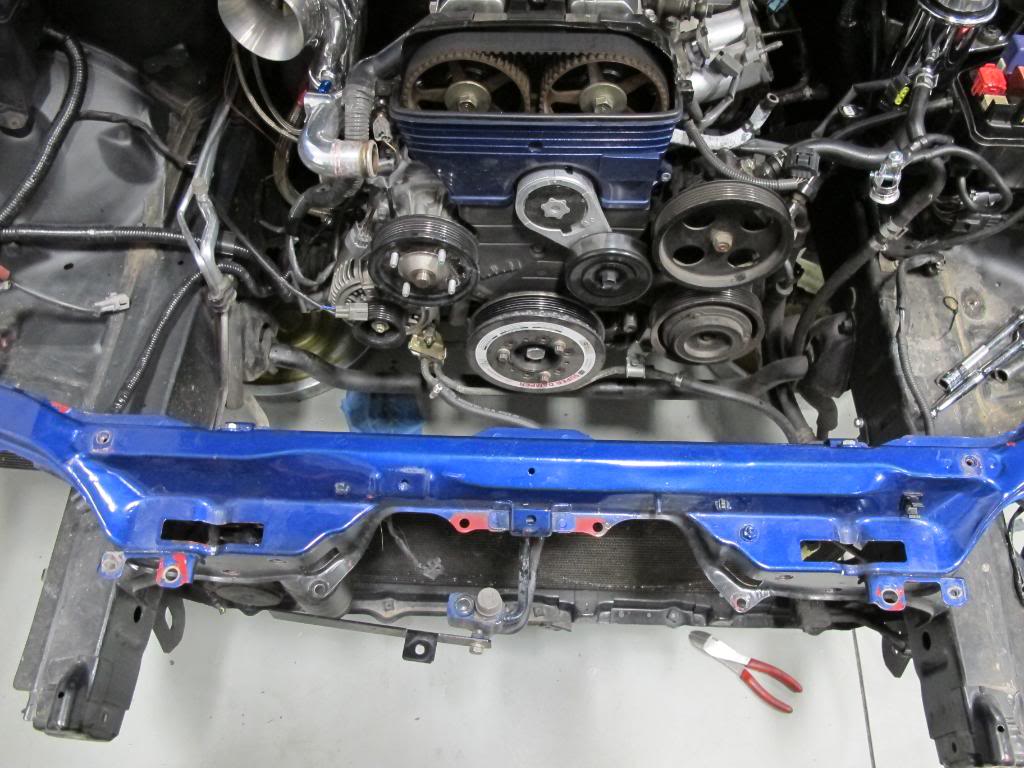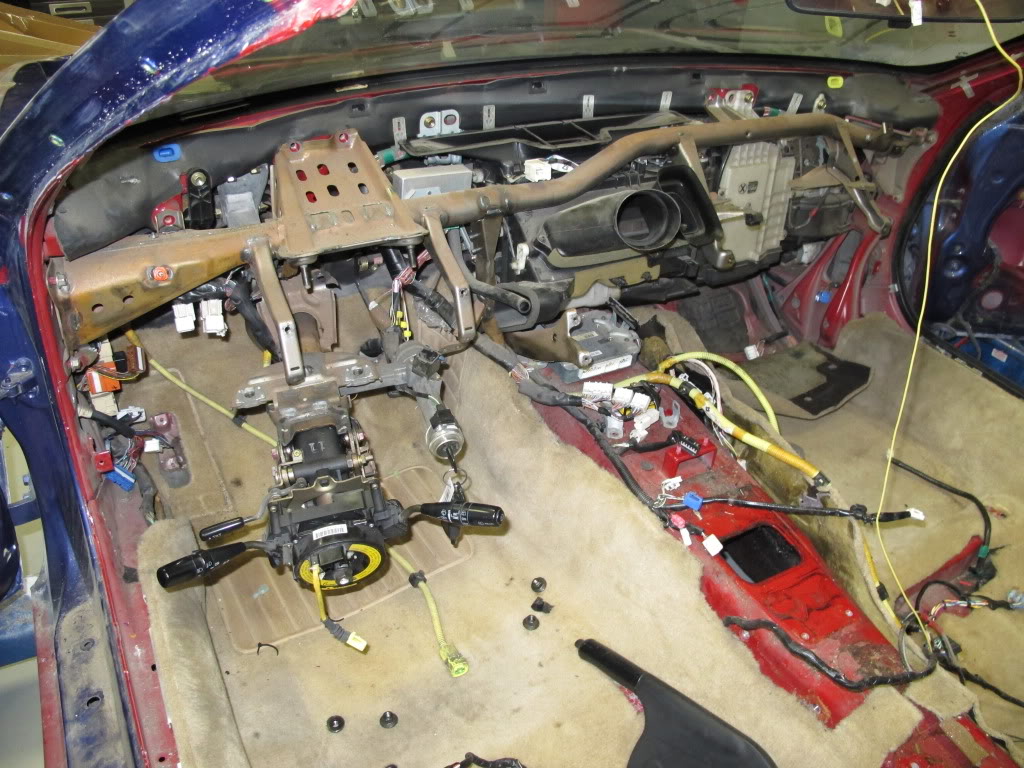 Completely Naked!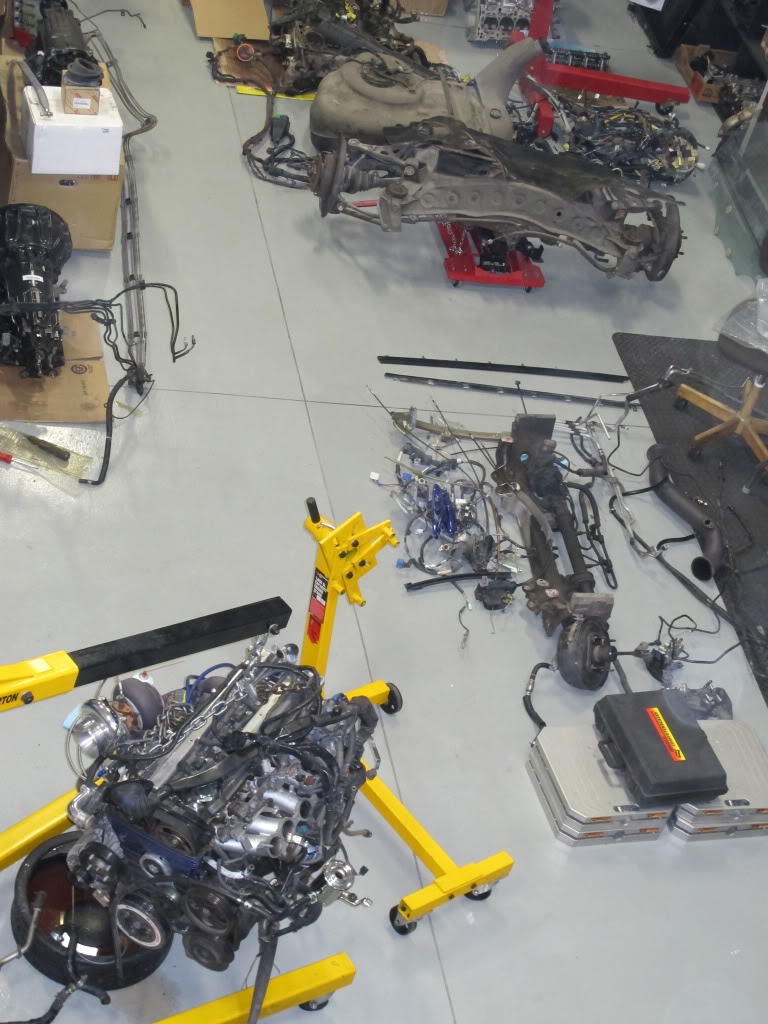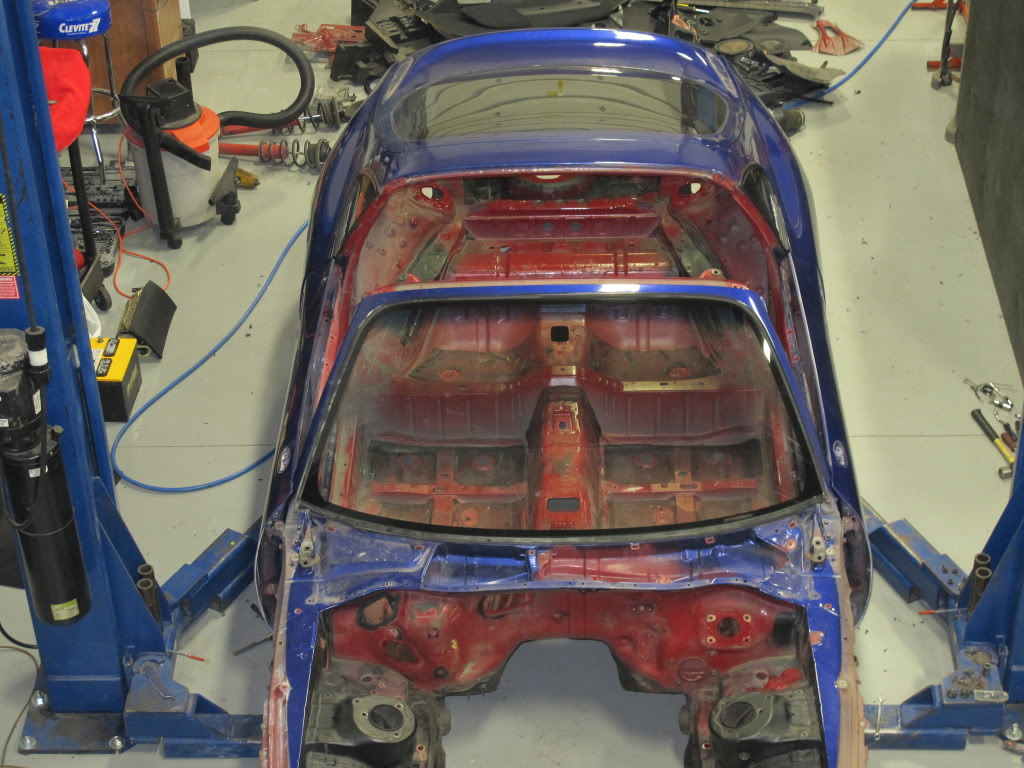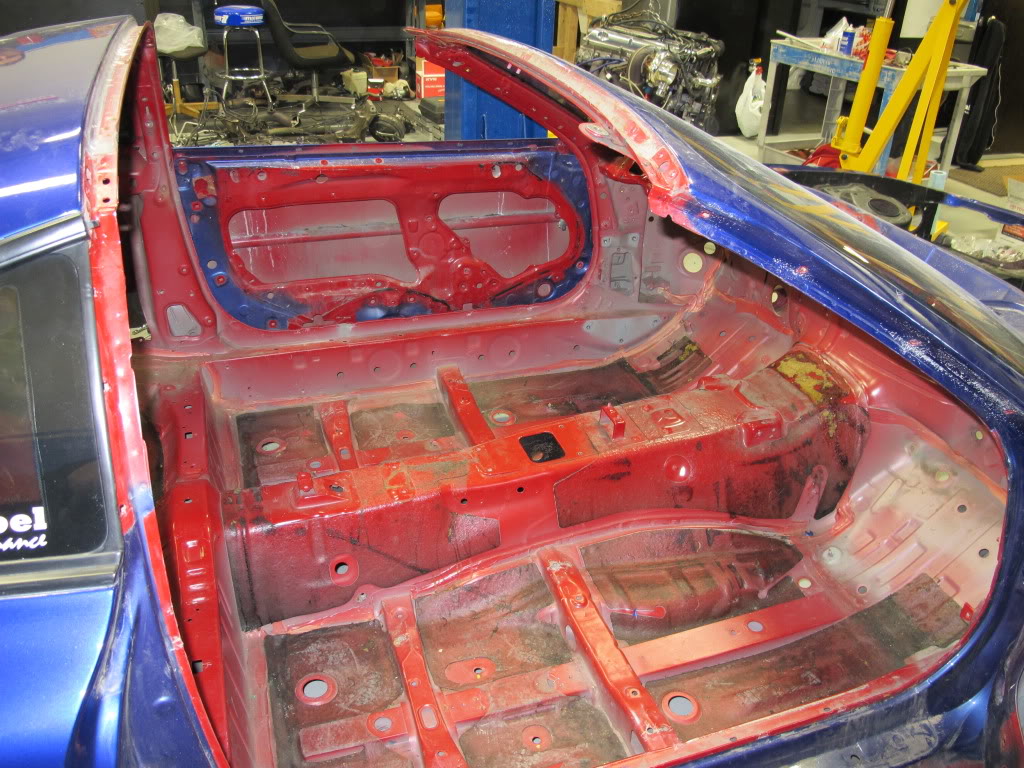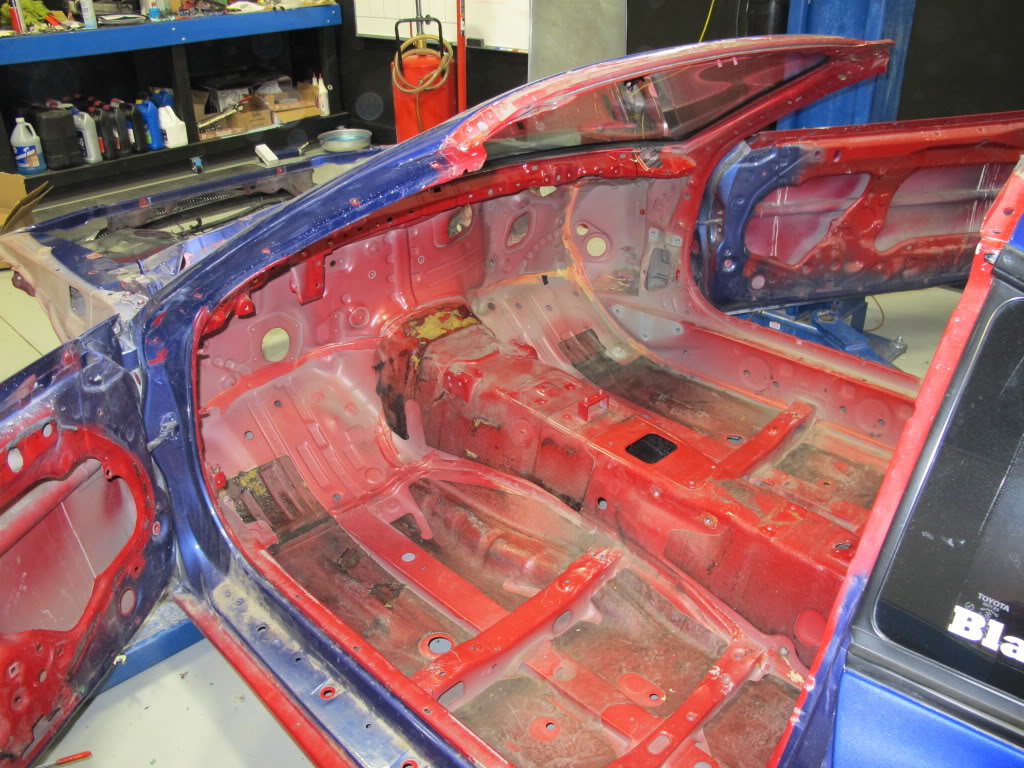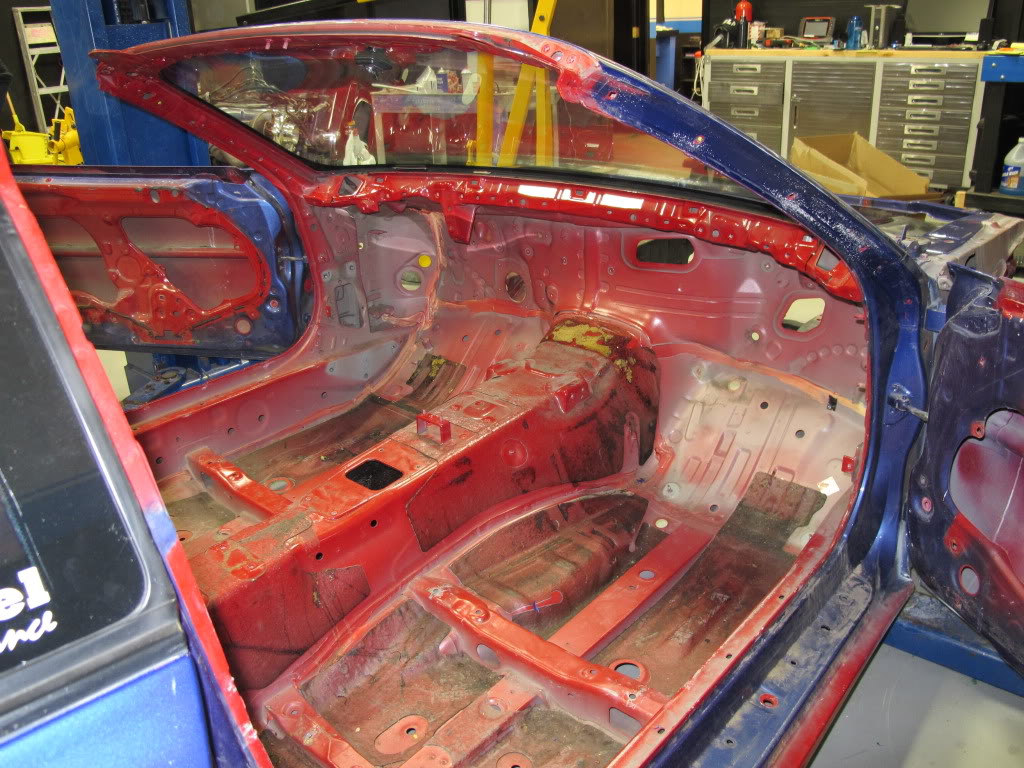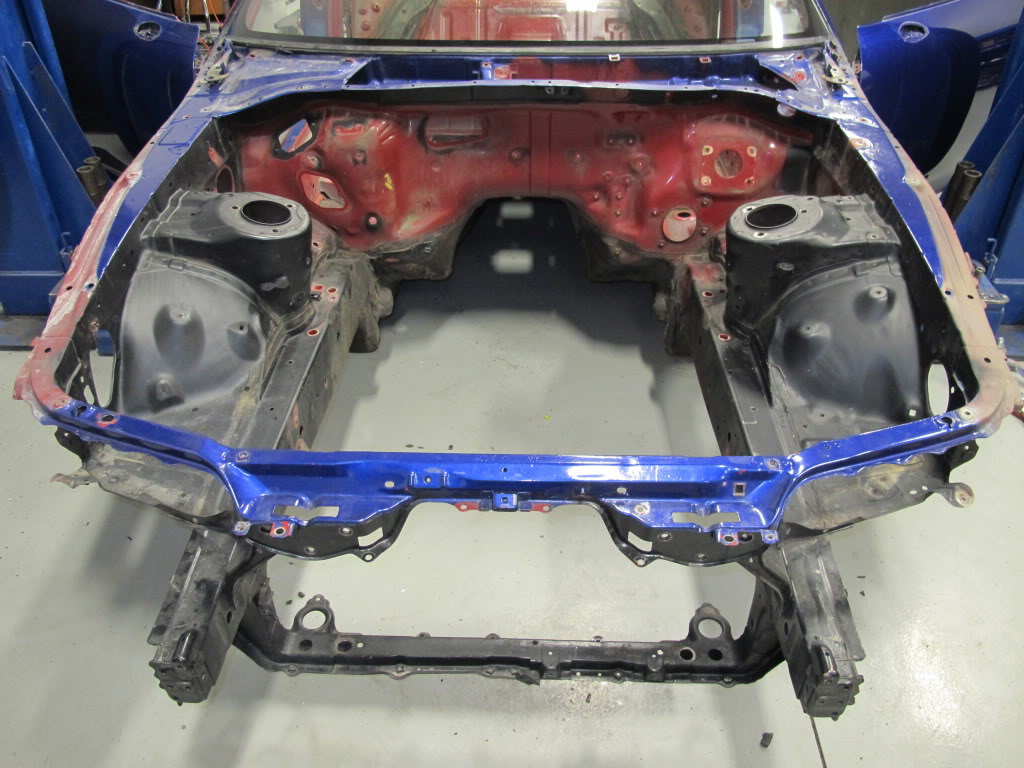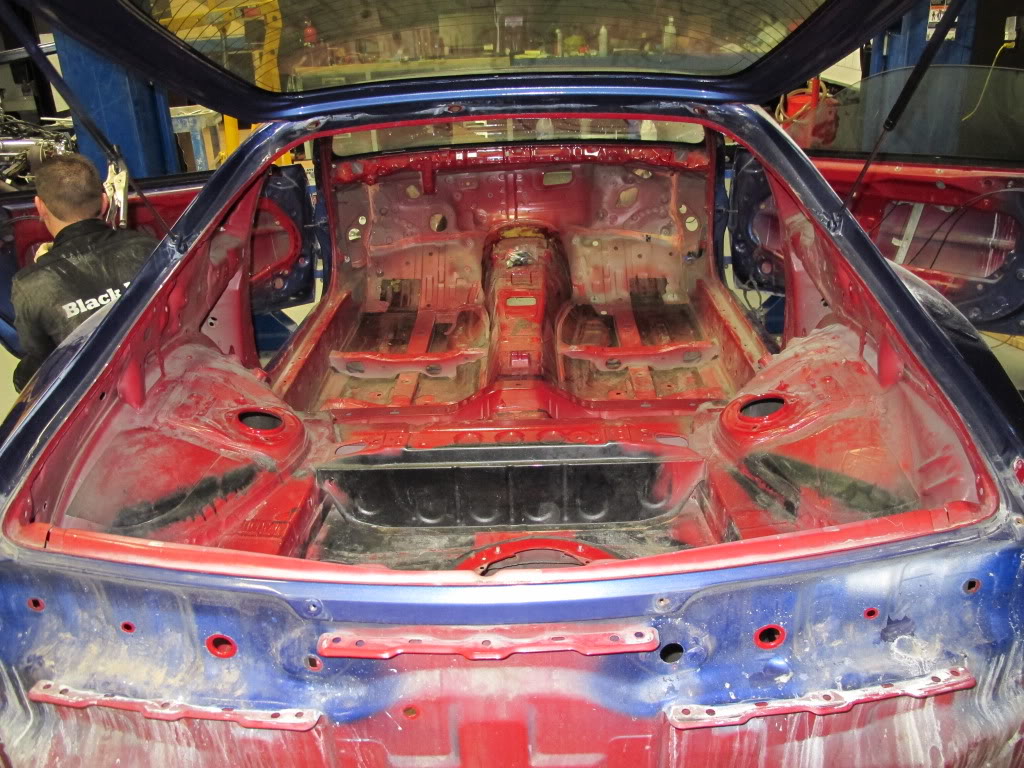 Well, as you can see, she is getting rebuilt from the ground up. Everything you see thats getting ripped out of the car, is getting replaced with brand new stuff, literally everything, well except for the dash and probably the steering wheel for now. These crazy bastards ripped the car apart in less than 48 hours. They started the tear down last Friday evening, and had it naked by last Sunday evening. Sheer insanity IMO. The car is at the paint and body shop right now... Next major date is April 1st, which is when its scheduled to be done and ready for assembly! There is a ton of work to be done to her, the guys at BLP are shooting for a completion date of mid April/first part of May. I should be home around end of May or June sometime.

GOALS: Whatever she makes at 26psi, and a brand new Supra... yep, that pretty much sums it up.

Ill be updating the above threads as I can get pics to work, photobucket is being an ass clown right now.

Hope you enjoy