Builds
My 93 corrado slc 2.9l vf stage 2 build by angelod307
By diyauto
You must be logged in to rate content!
4 minute(s) of a 46 minute read
My 93 corrado slc 2.9l vf stage 2 build
Compliments of angelod307 @ http://forums.vwvortex.com
3-11-2009
hey guys and gals, just a thread to show what i have been doing over the last year. my son wrecked my corrado last January 2008 and after a long process of gathering the parts, i am back up and running my 93 corrado with a whole host of goodies. thanks to my brother shawn the master vw tech, to many fellows here on the vw vortex, arz-tuning.com, techtonics tuning, mjm-autohaus, apex-tuning, bildon motorsports and many, many thank you's to james at four seasons tuning for all the parts, advise and good prices he has extended to the build(james by far has been the best to work with bar none).

anyway, the car started as a daily driver that has undergone many upgrades. mostly motor. the car has a new set of kolbenschmidt 2.9l pistons on a set of bildon forged rods, with a autotech 262 cams, mason crack pipe, spec lightweight flywheel and stage 2+ clutch. a polished vf stage 2 charger. a quaiffe lsd, 2.9l euro throttle body. neuspeed strut bar and plug wires, b&m short shifter. the entire intake manifolds to head has been port matched and polished inside and out, all new valves,spring and lifters from the vw dealer, valve guides from techtonics tuning as well as a techtonics catback borla exhuast, with a autotech sway bar on the front with all new links, heavy duty bushings, kyb struts, bistein sport shocks, audi tt bushings in the control arms / a-arms. i upgraded to 96 passat front brakes with hawk front and rear pads with mk4 rear calipers and stainless steel lines throughout from apex tuning. also a all aluminum radiator from pwr. well that is all that i can think of at the moment, and pictures will follow the thread soon.

3-11-2009
oh yeah, arp hardware, a all aluminum power radiator as well.
here are some more photos.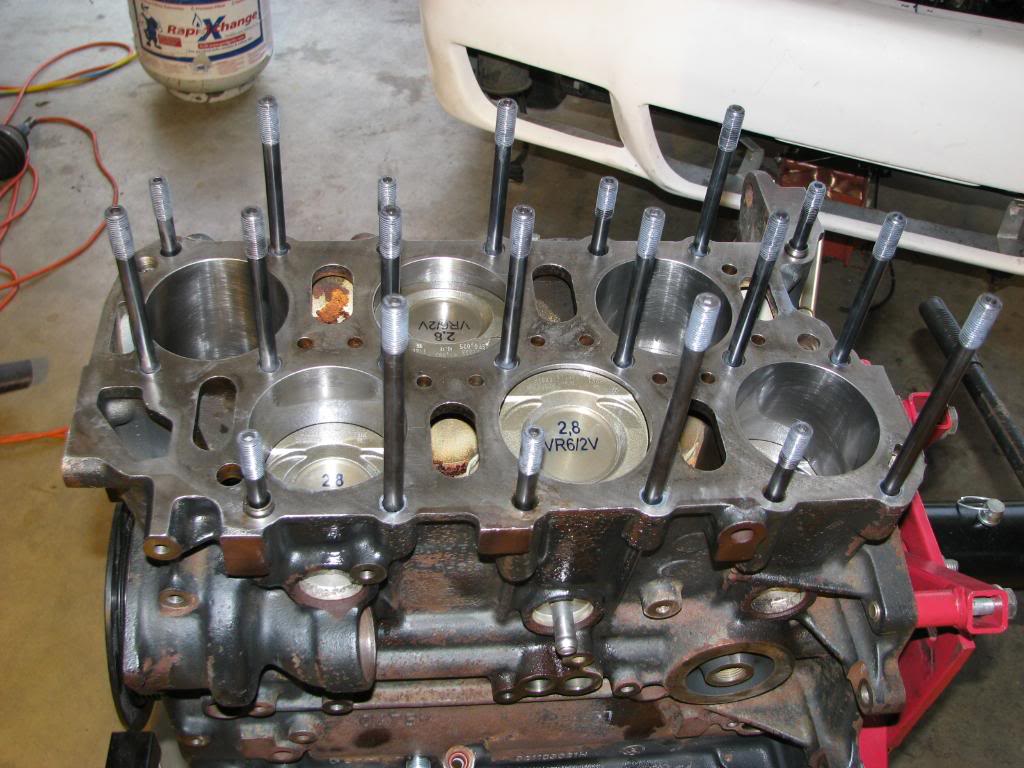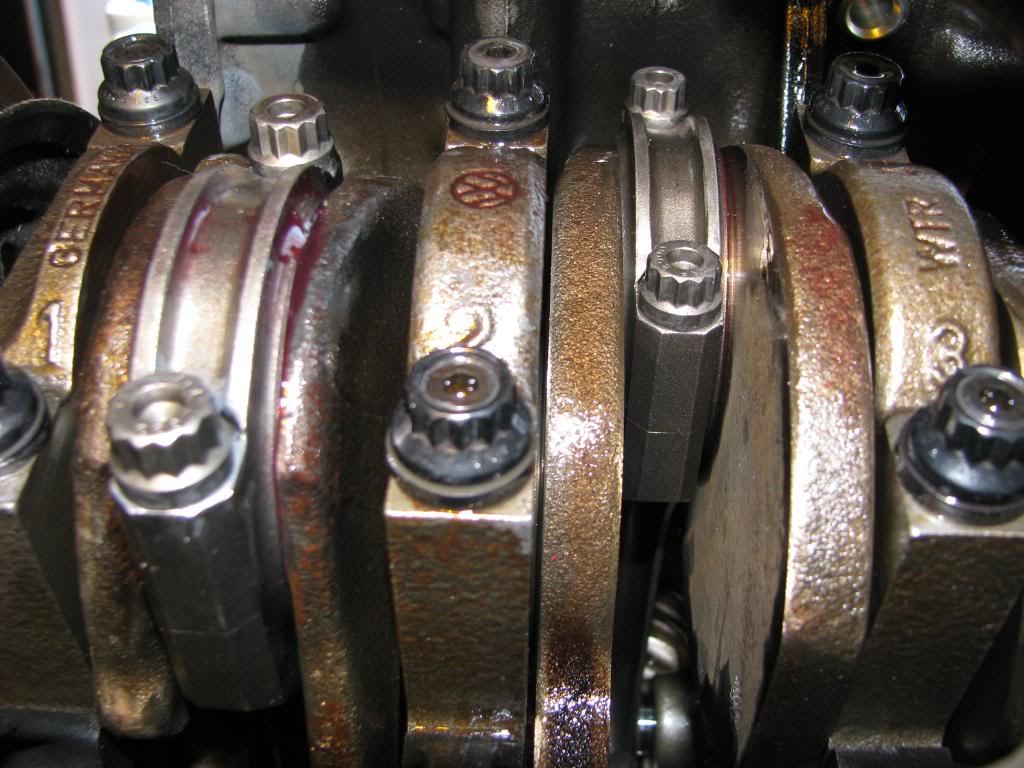 take notice of the egr delete, 96 passat exhuast manifols without the egr holes ....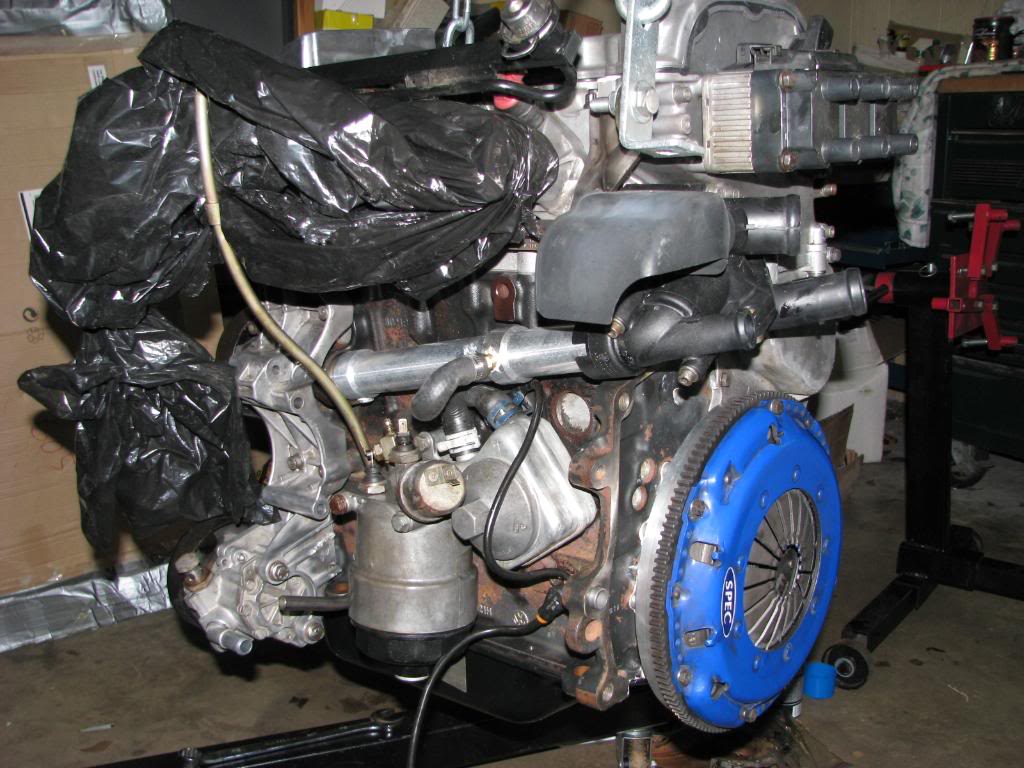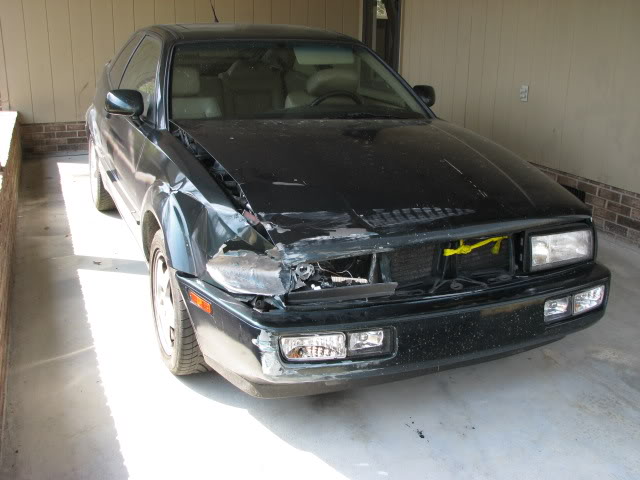 brand new ecodes with motors from arz-tuning.com, with silverstar plus bulbs. very nice...

also the motor went through another fine tuning when i had the crank, rods, pistons and flywheel balanced as a set, even though the factory does it to the crank. it spins endlessly now.