Builds
1986 Golf Diesel, My First Restoration by bdub
By bdub
You must be logged in to rate content!
8 minute(s) of a 27 minute read
1986 Golf Diesel, My First Restoration
So I bought this car May 2012 from a guy north of milwaukee. It was sitting in a field for god knows how long and seemed like an interesting project to take up. I spent the previous year or two stocking up on tools from harbor freight (me being a poor college student). So when I got it engine and trans were running good still at 300,000 miles and I started to slowly break her back in. This consisted of slow drives up and down lake dr to eventually a full highway fun with a top speed of 82! The mpg I was getting was insane, around 60+, I filled the gas tank once from May to December when I finally decided to do the break down. Overall it ran fine, suspension, CA, Tie rods, and bearings were all loose as you would expect.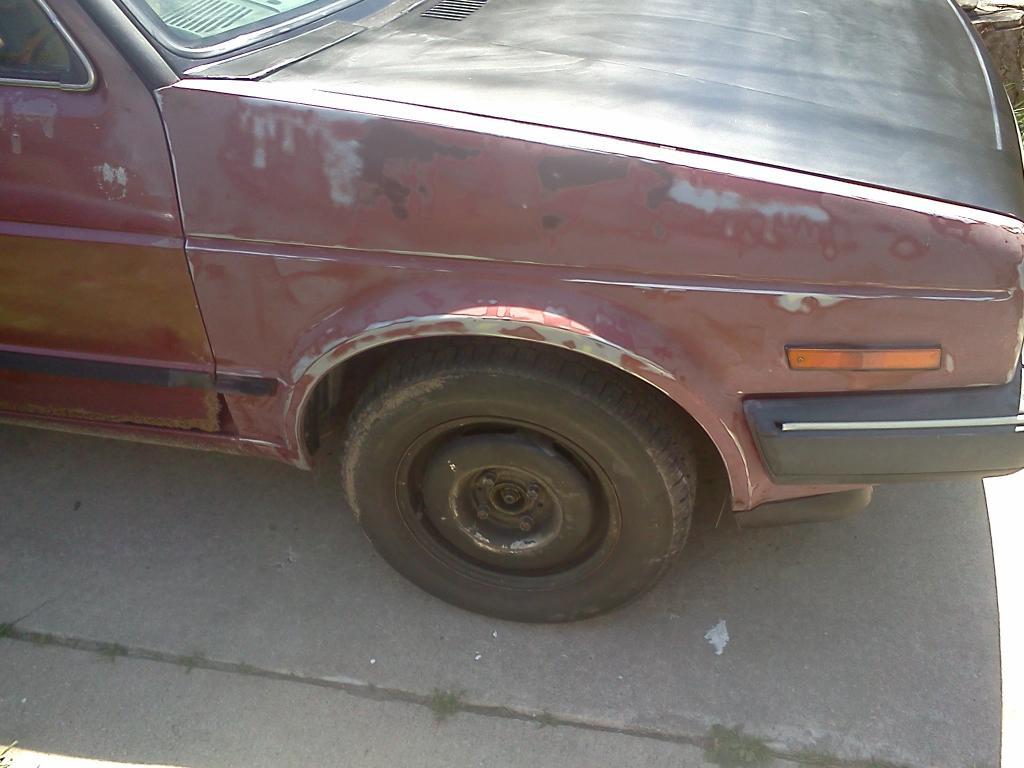 After starting to drive it frequently, I felt like giving it some new paint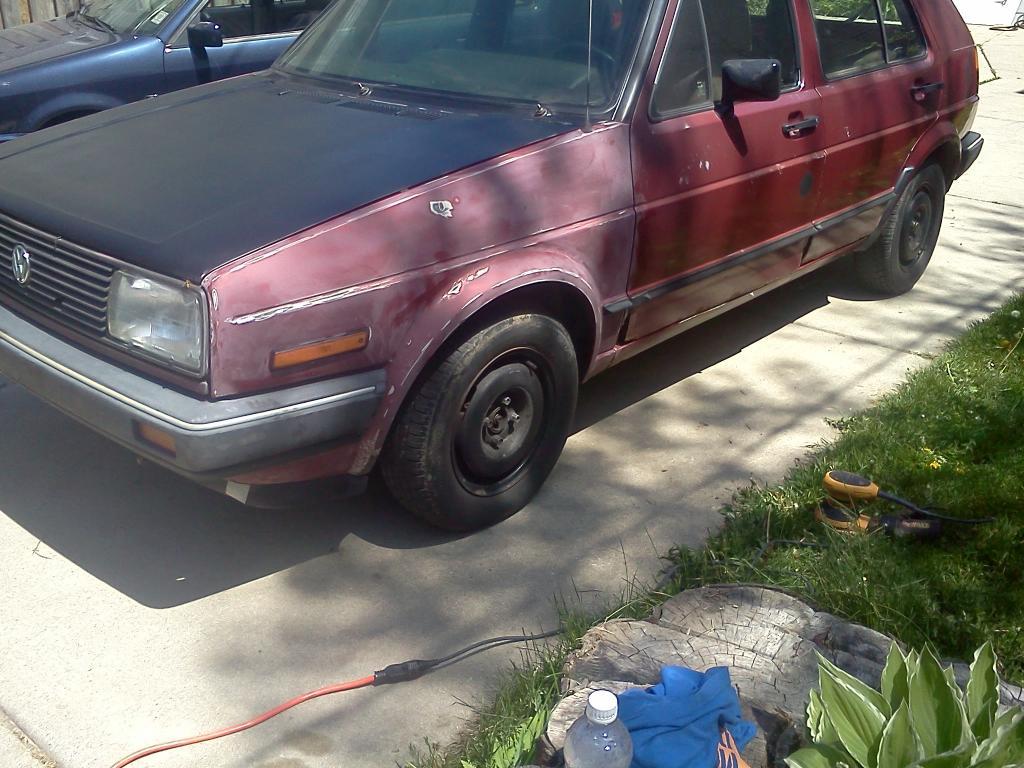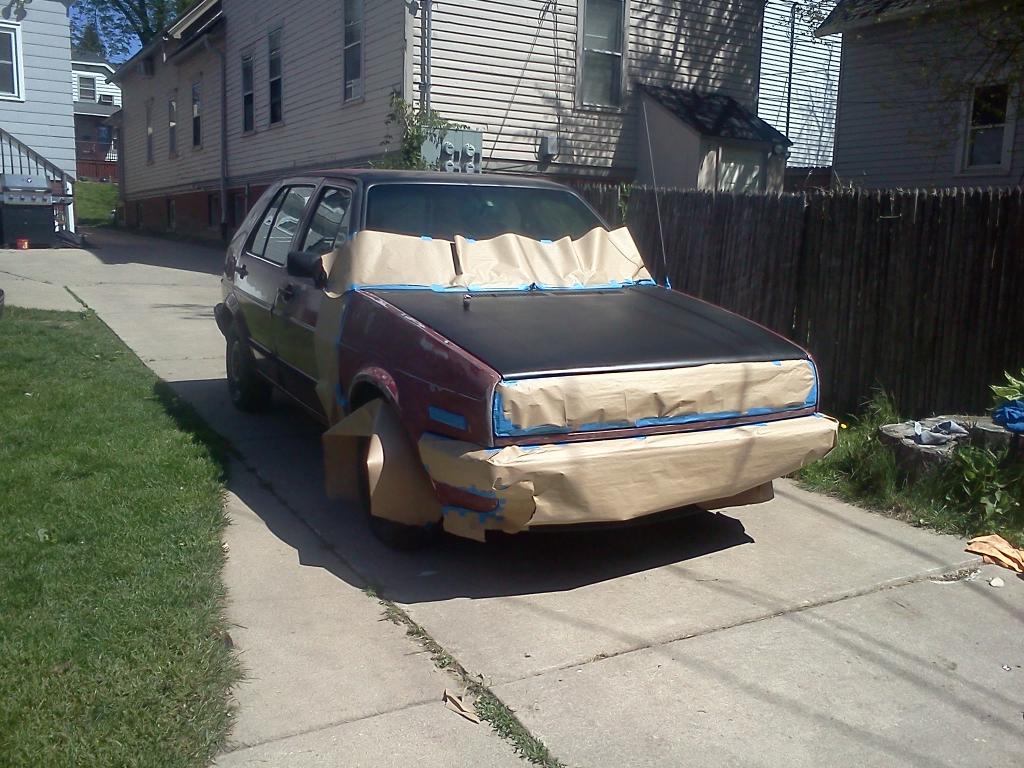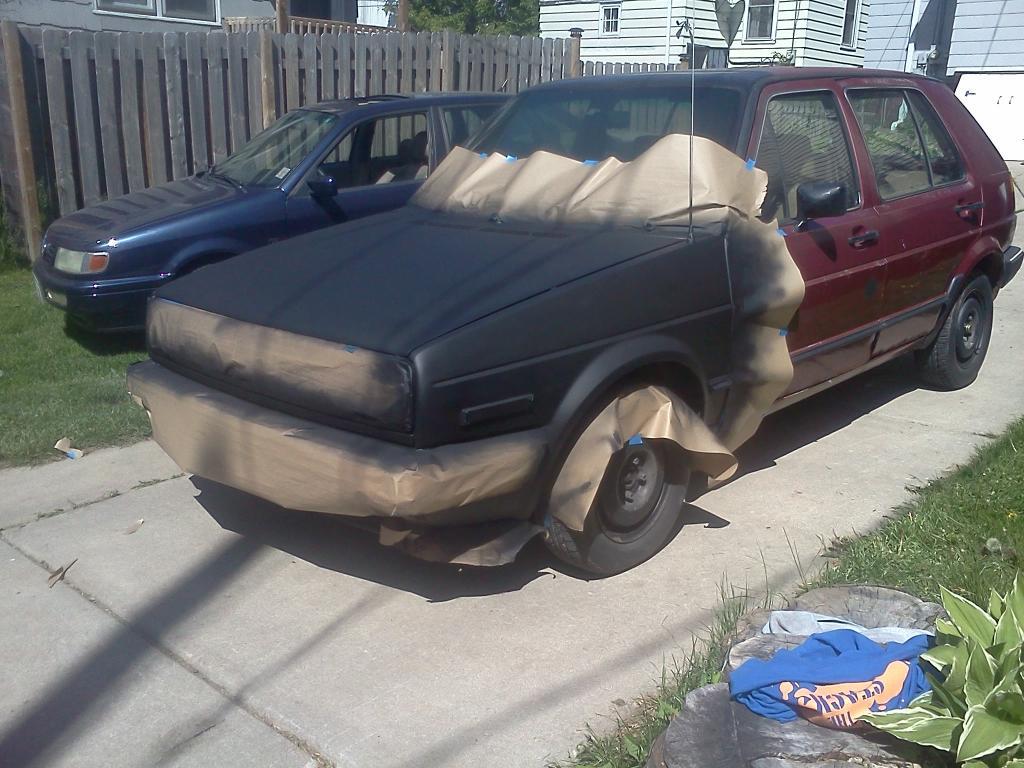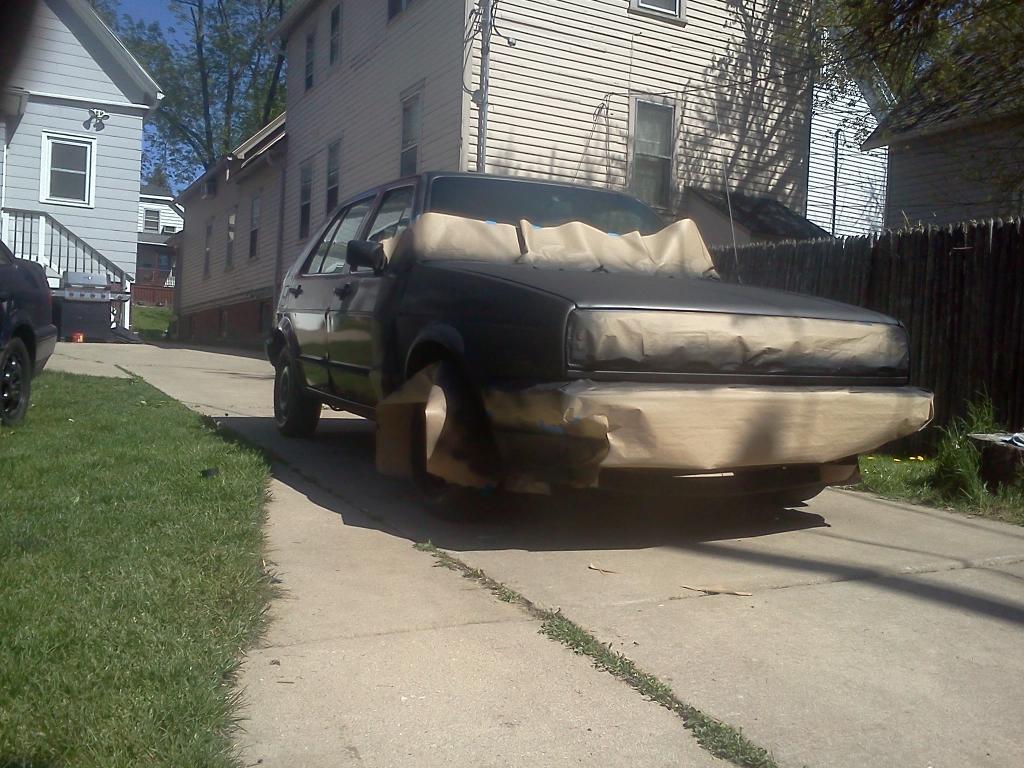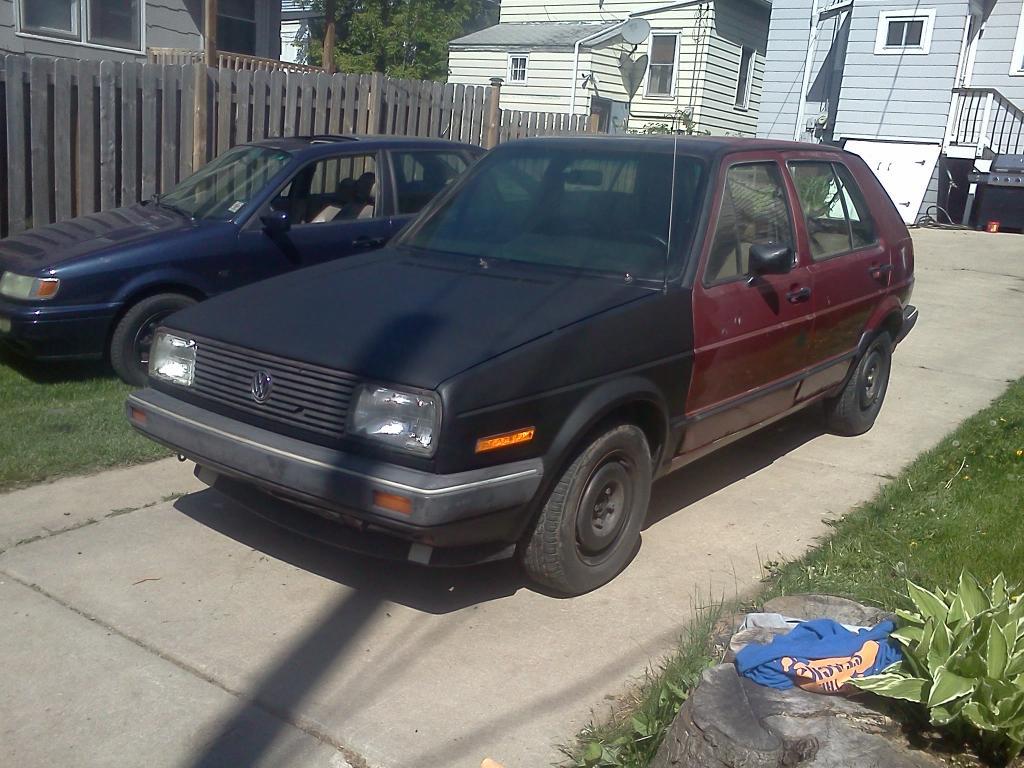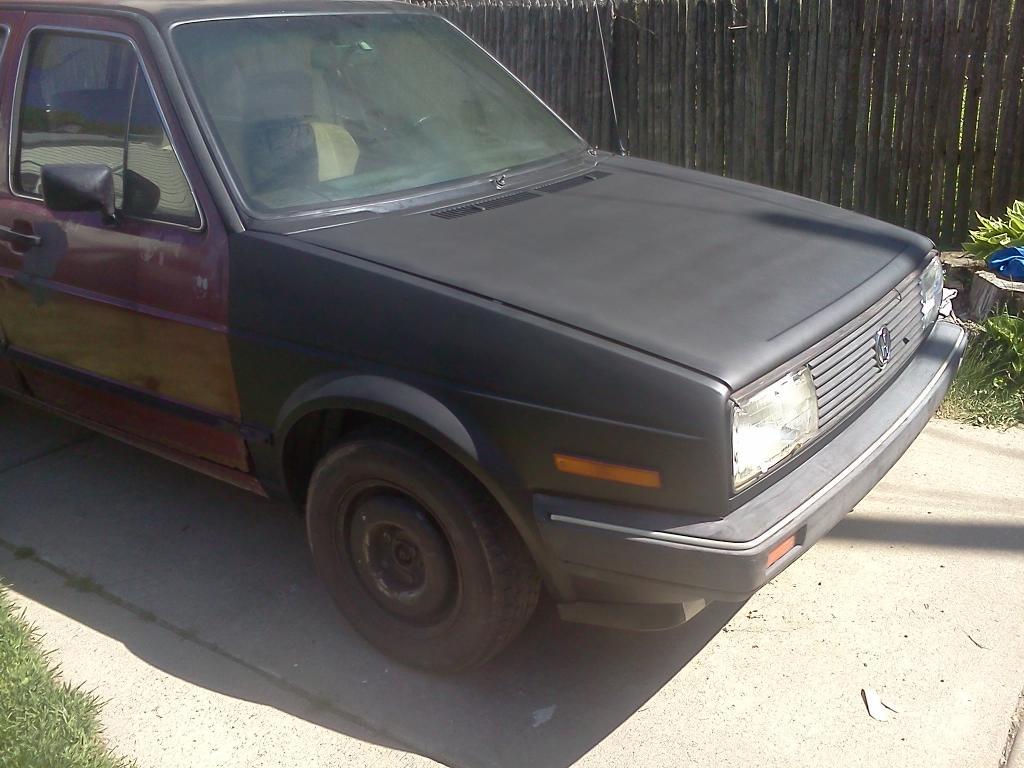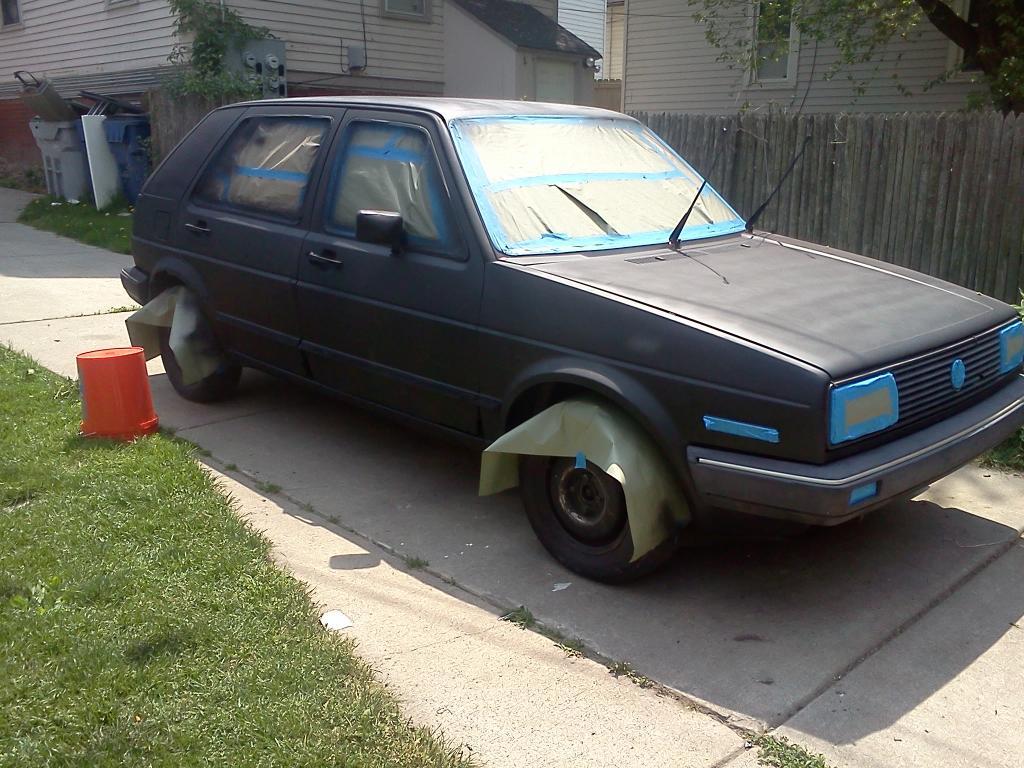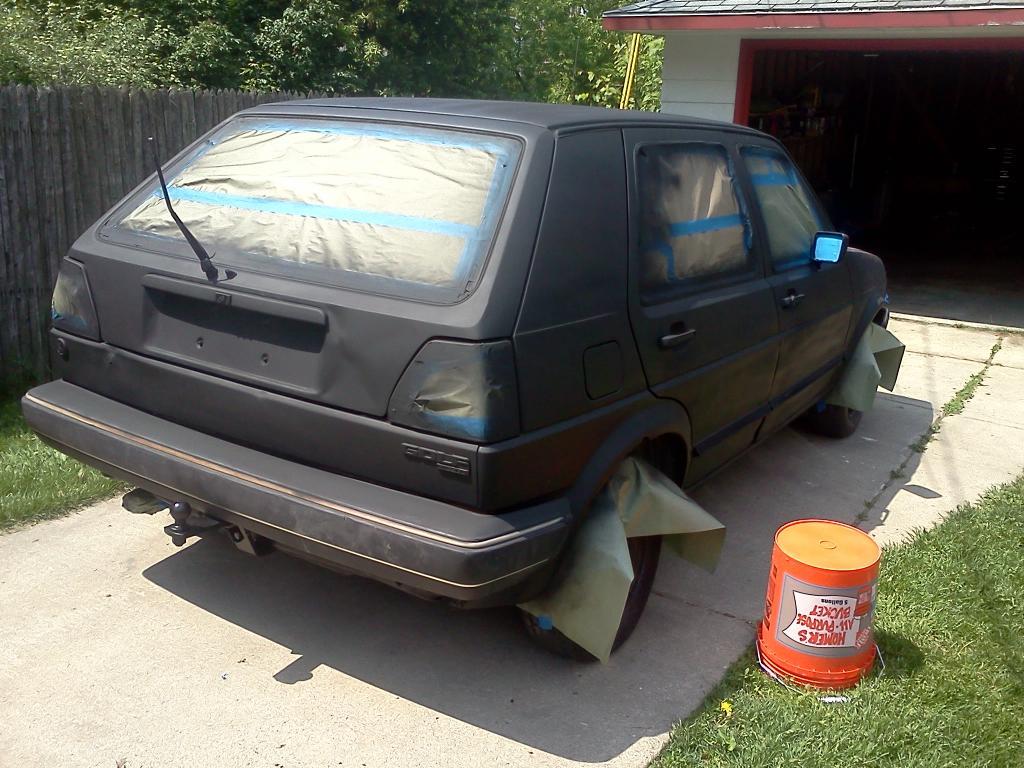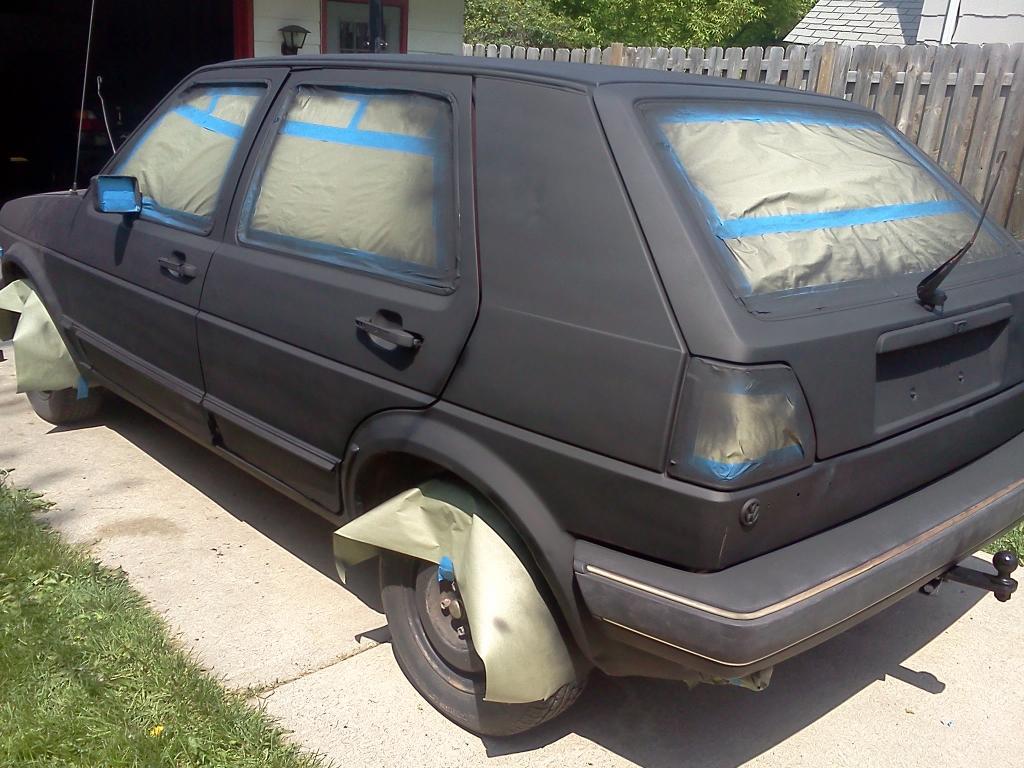 So its December now and she is still running well, its time to start taking everything apart..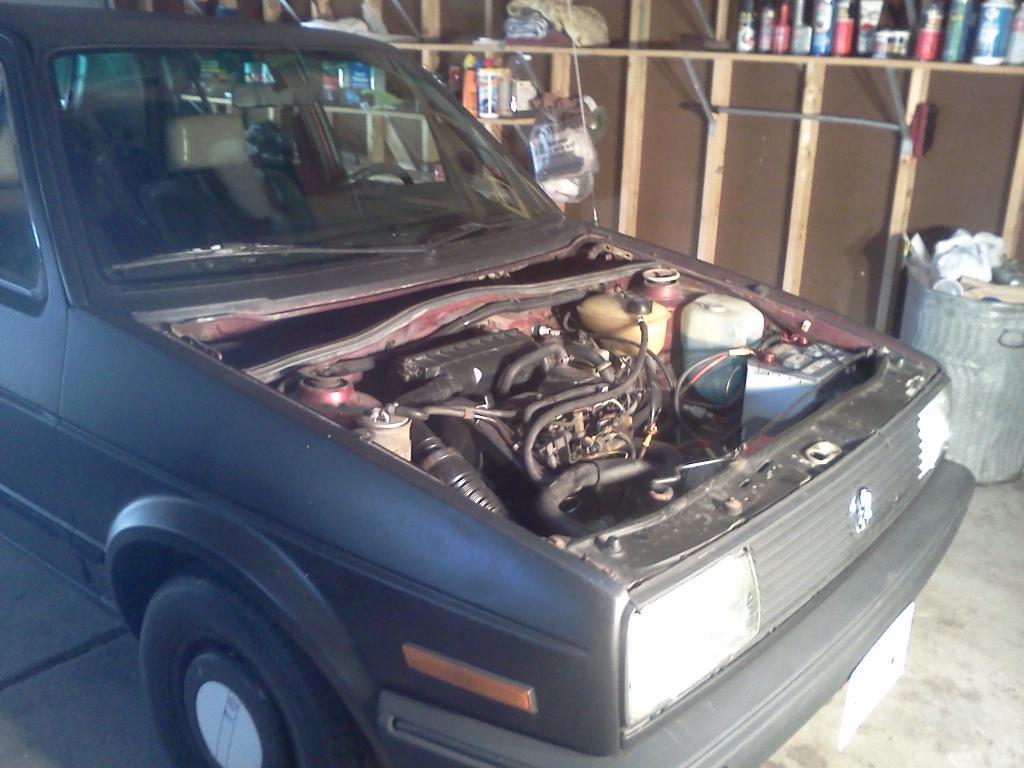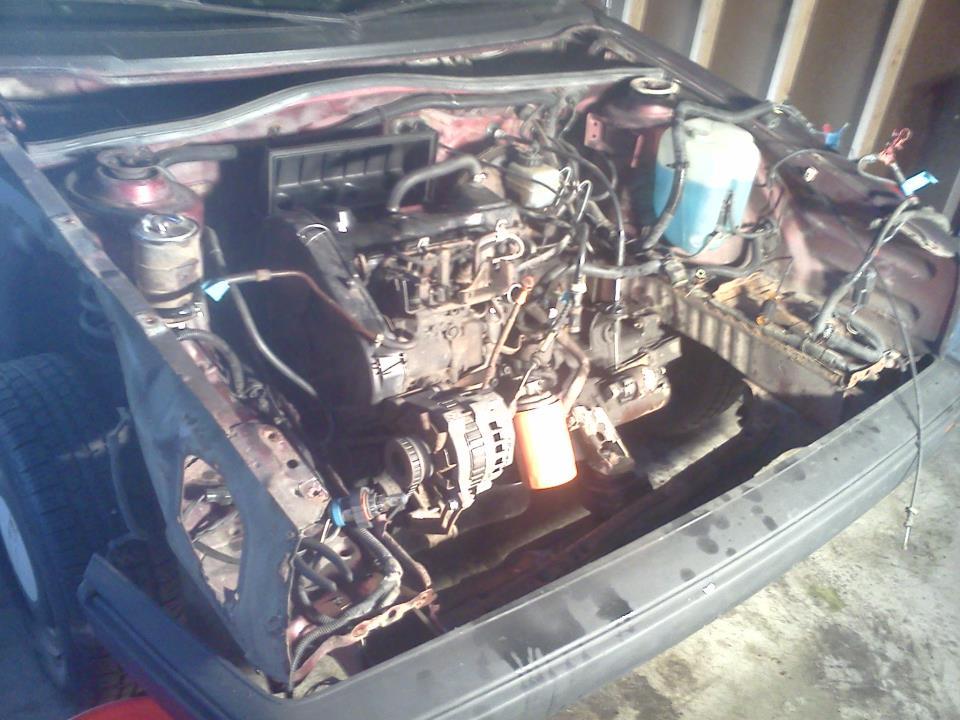 So I know I'm skipping through a lot but I will touch upon things that were difficult.
1.The floor was completely rusted though. I had to weld in new floor pans for the rear seats and front.
2.The rear axle beam was difficult to remove and as well pressing in new bearings turned out to be fairly difficult.
3.I had one front CA bolt on the driver side break off the nut inside the sub frame and had to cut open and weld a new nut in place. As well chop up the CA.
4.All engine mounting bolts were corroded, some had to be drilled out.
5.Ball joints were fused to wheel hub, took a lot of heat and hammering.
6.The interior roof had some sort of tar liner? Don't understand why but took days of chipping
7.Old insulation for most of dash prob took a couple years of my life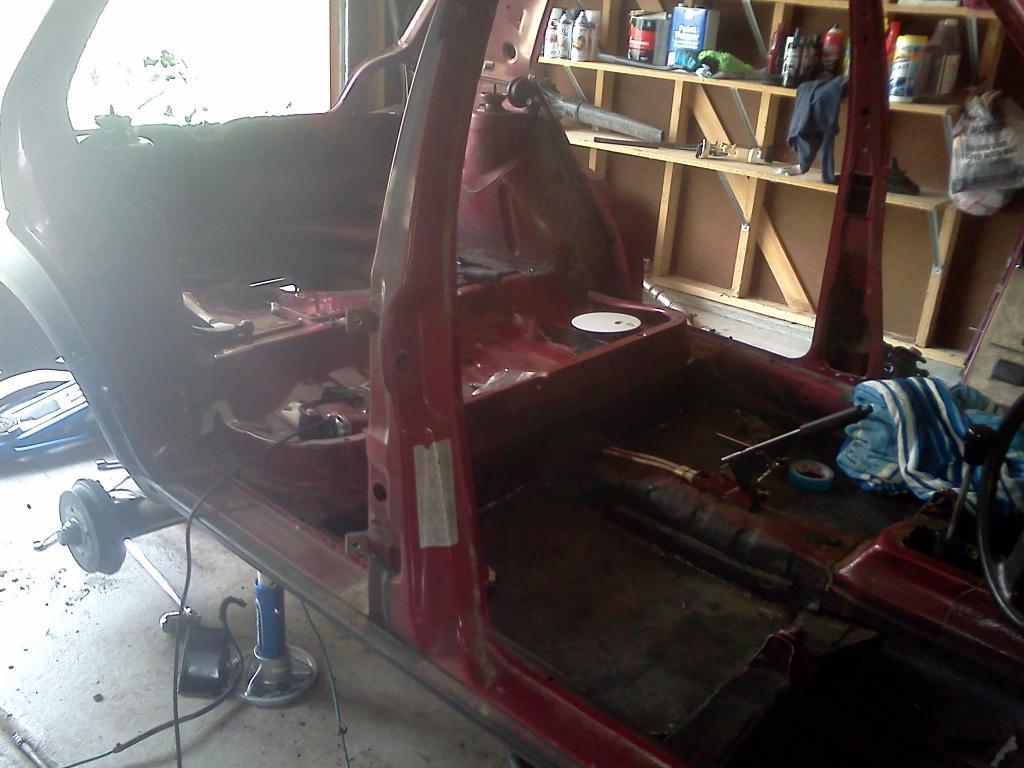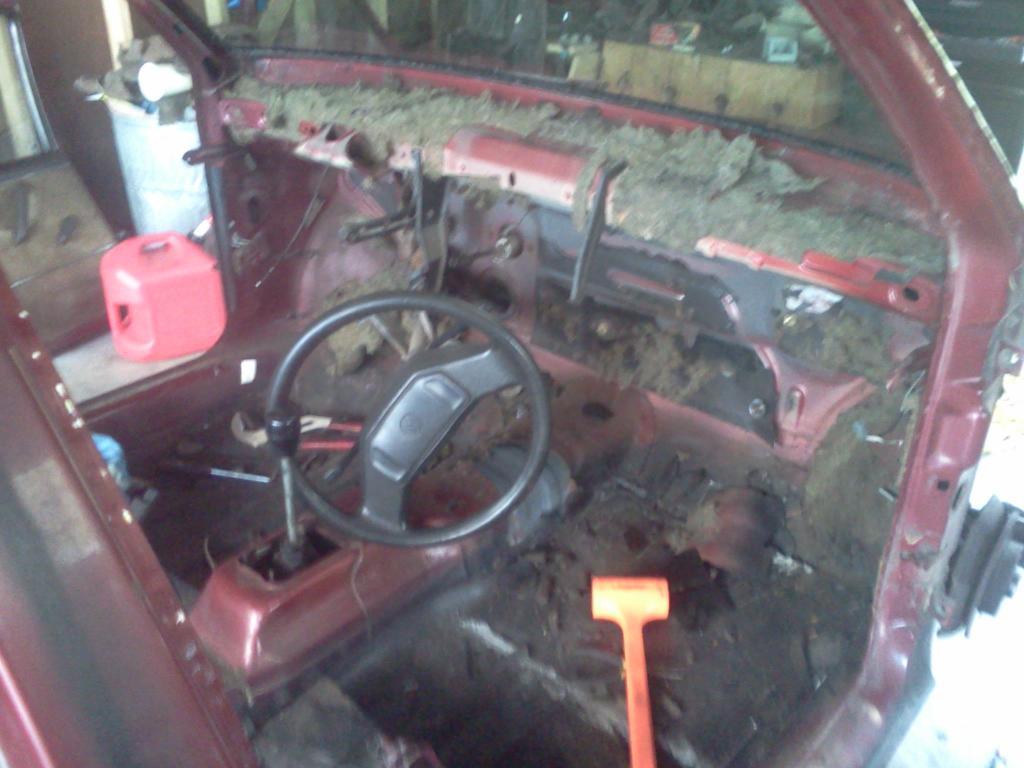 Removing engine and trans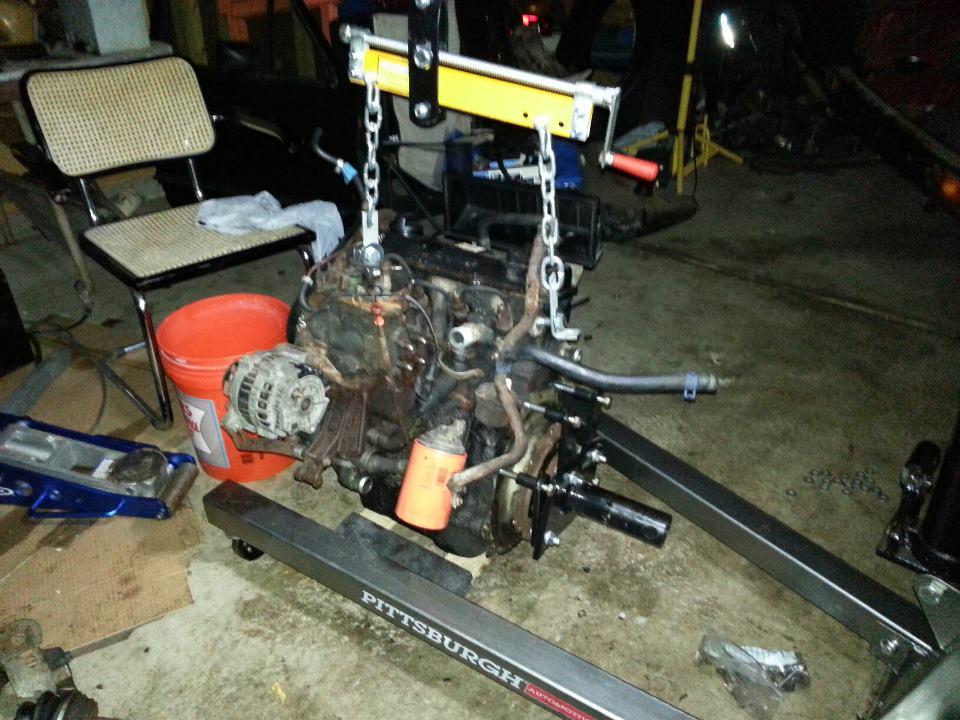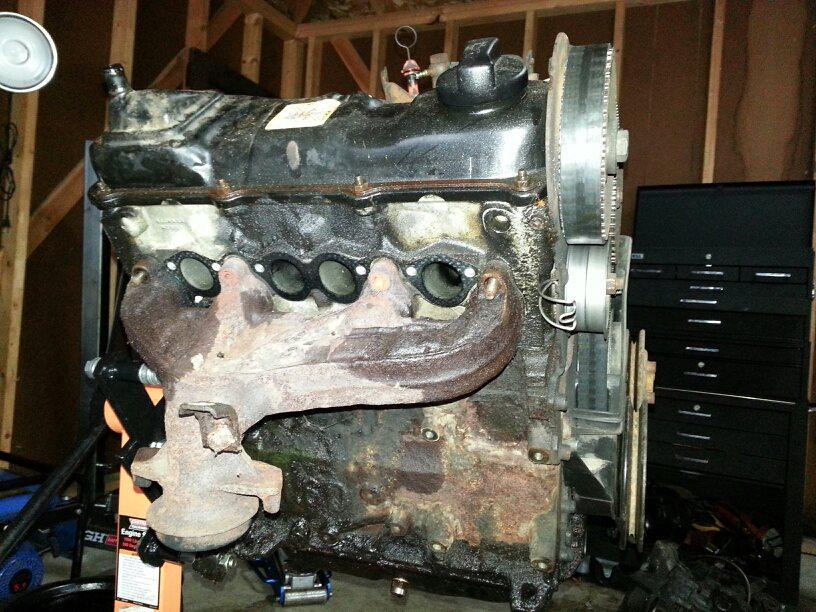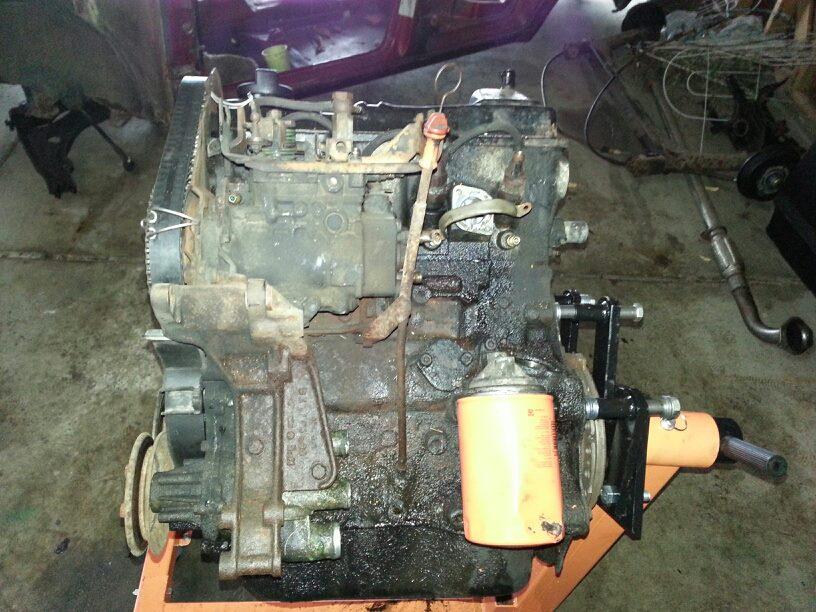 Had to do it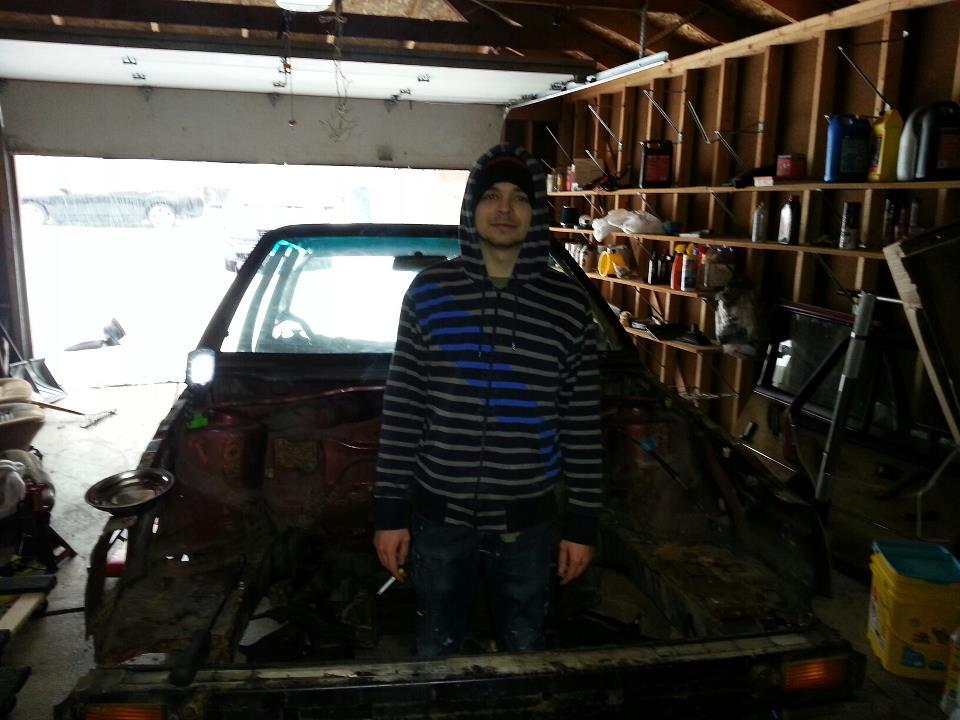 After gutting the car I started sanding down the vehicle. I lightly sanded the interior for some new paint and fully stripped the paint on the exterior with a wire wheel attachment for my angle grinder.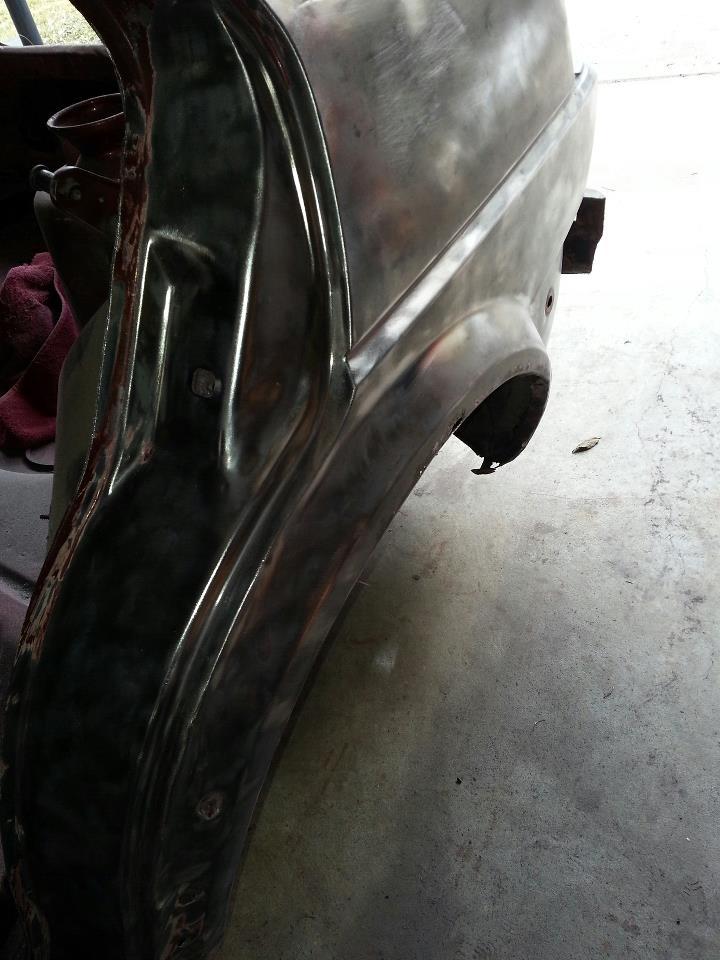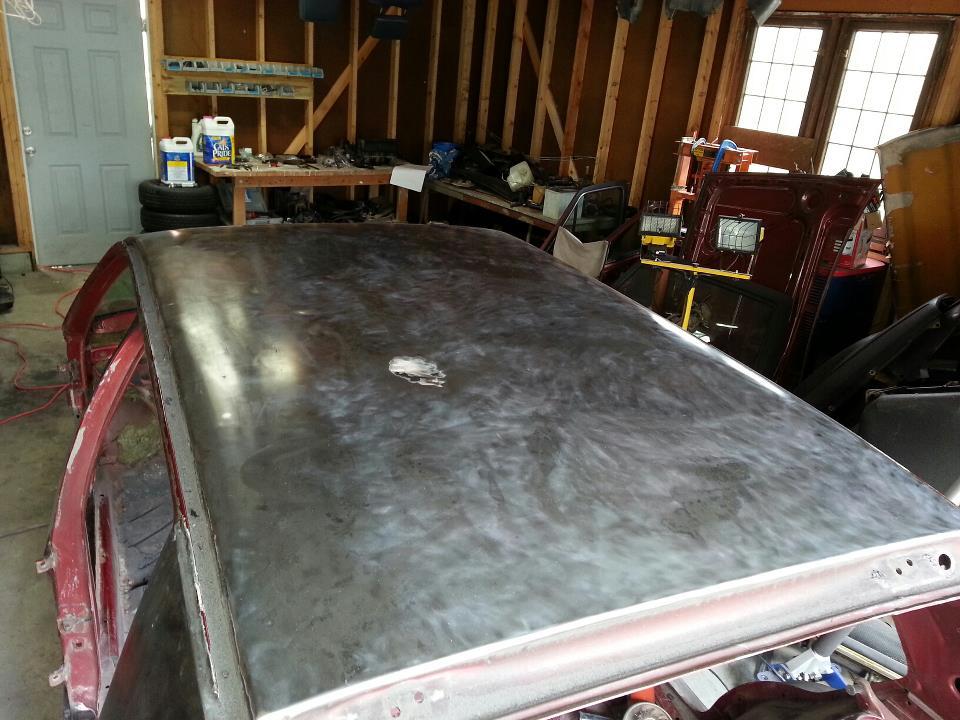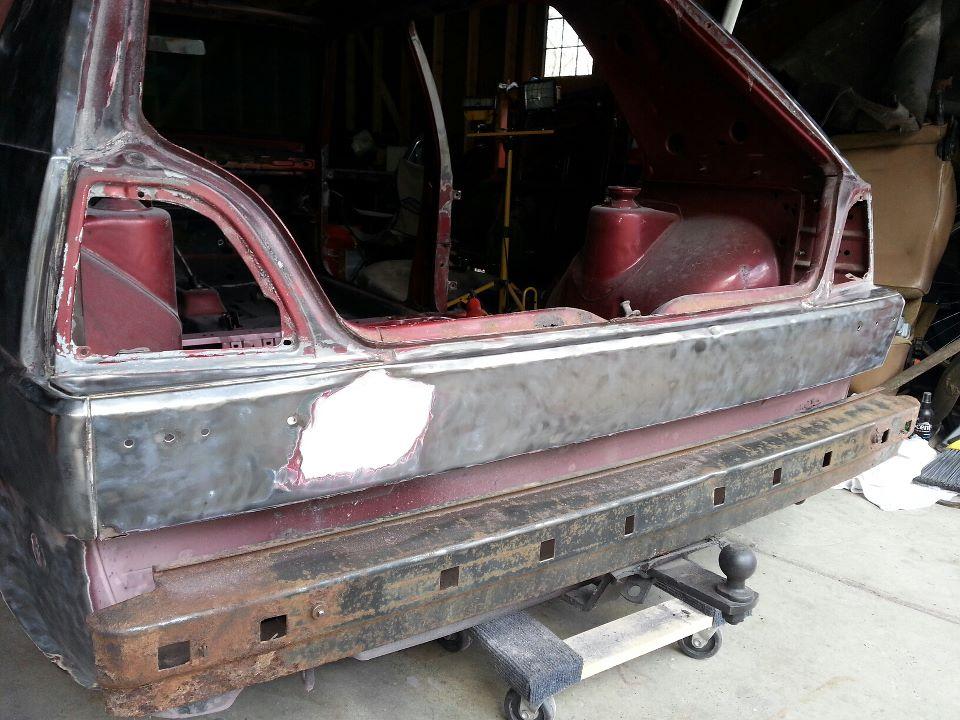 So between then and now a lot has happened. I got pretty much new everything. Replaced the rear axle bushings, rear drums, springs, bearings, suspension, mounts, CA, ball joints, tie rods, etc…

So after a week or two and a couple of wire wheels I was ready for a primer coat, heres how she turned out..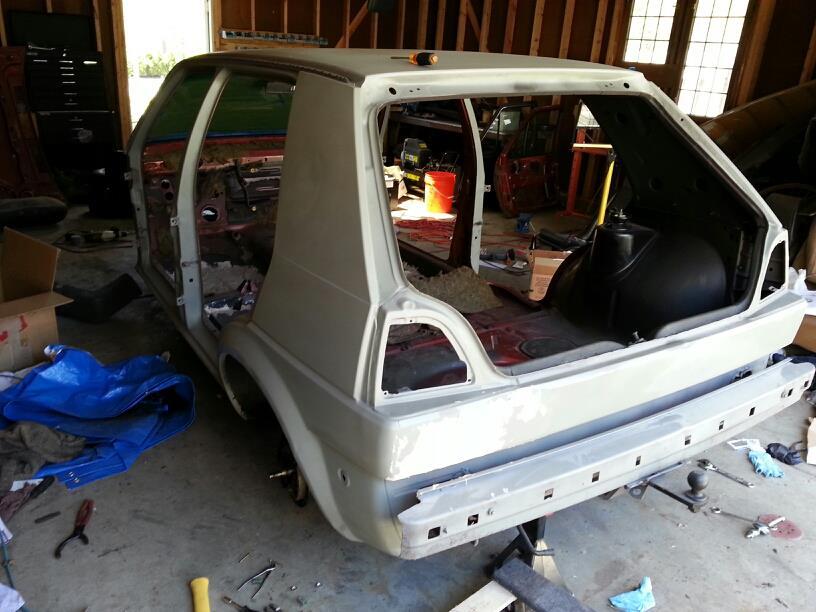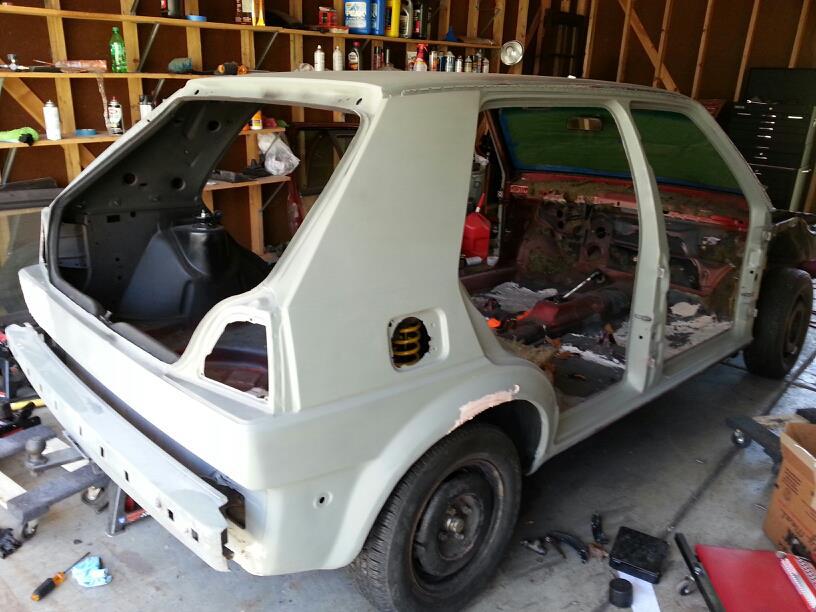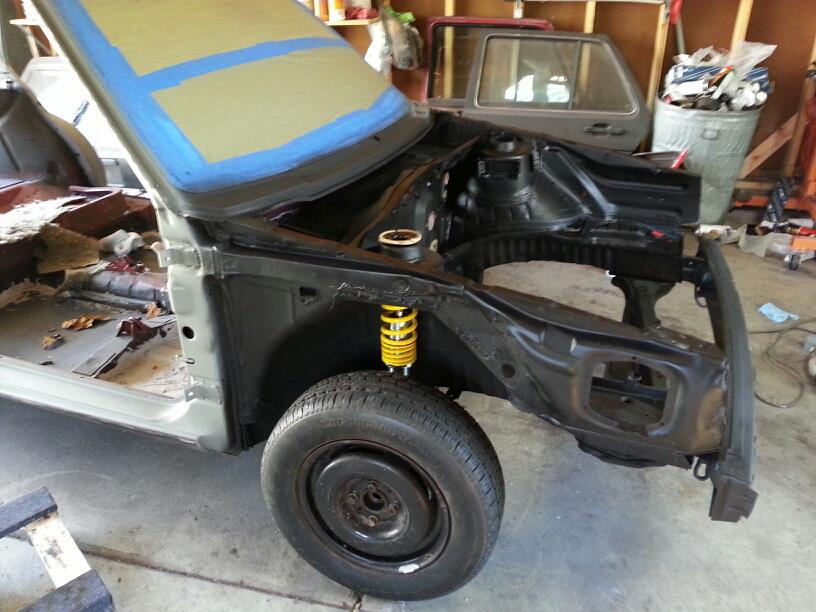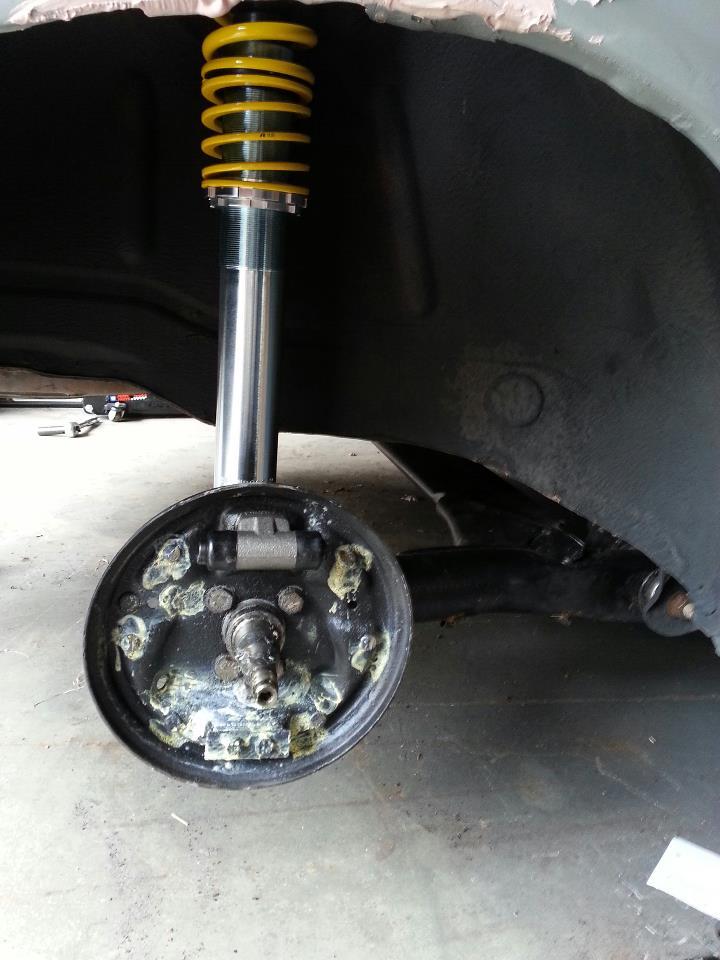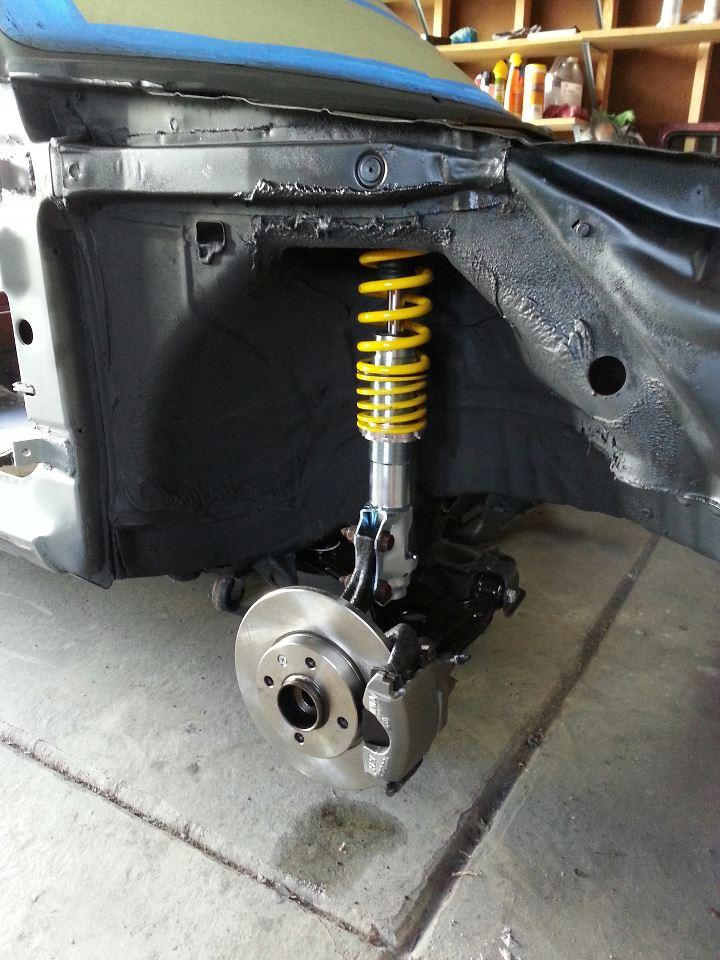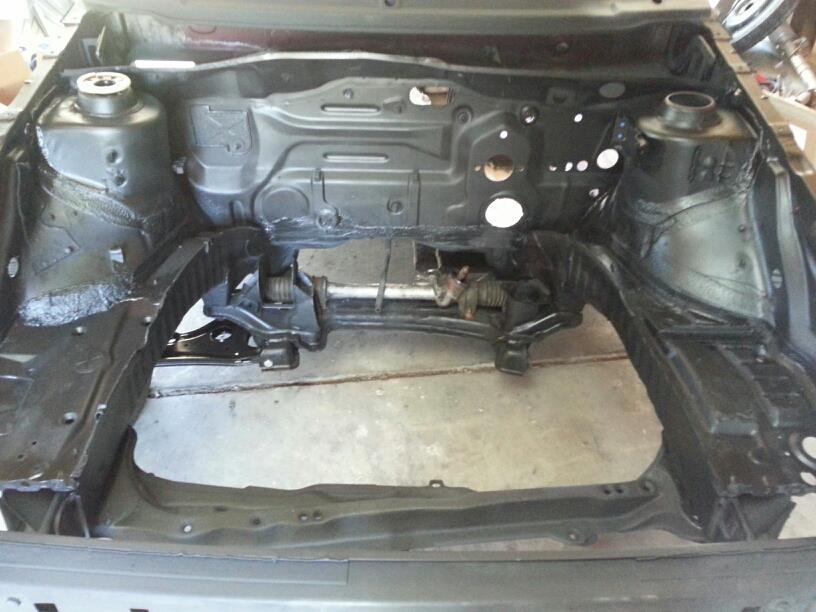 U wonder why drivers side isn't set up? This was the pesky CA bolt that was eventually drilled out..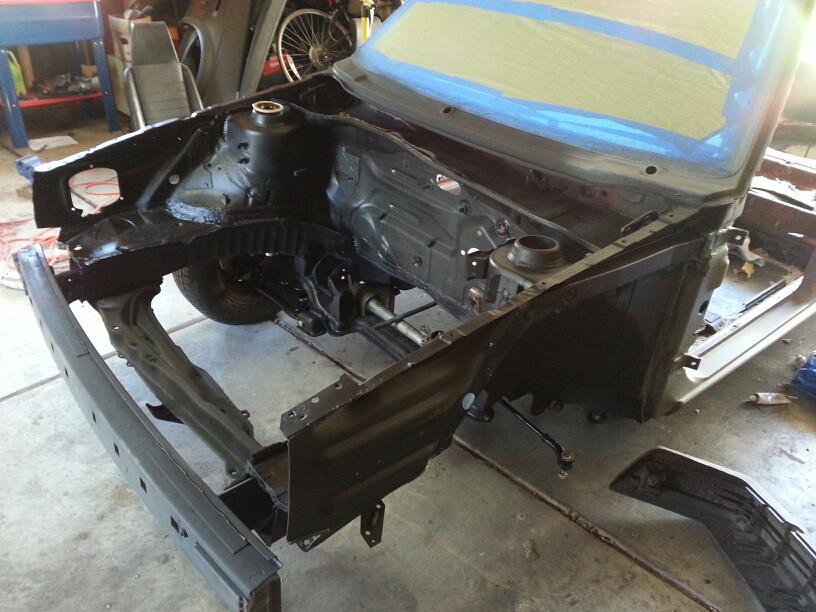 Went alittle crazy and decided to boom mat the interior…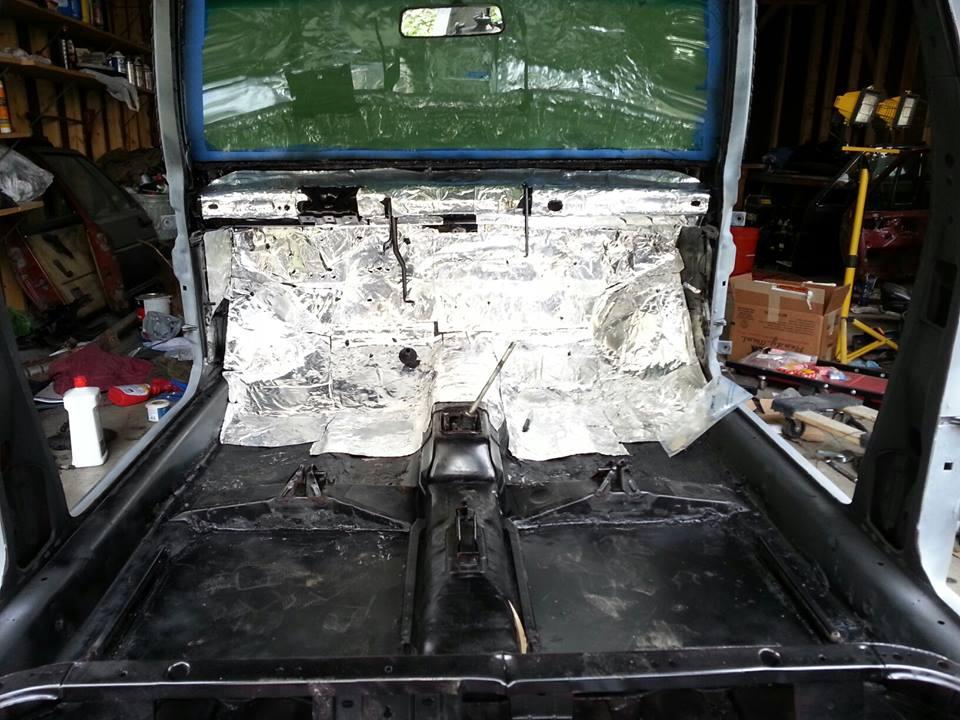 Got it up passed the rear seats!

So I really wanted my car to be Windsor Blue and I got really lucky. I buddy of mine had a mk3 jetta vr6 which had parts that were plasti-dipped and wanted them painted. In exchange I got to paint the frame with extra paint…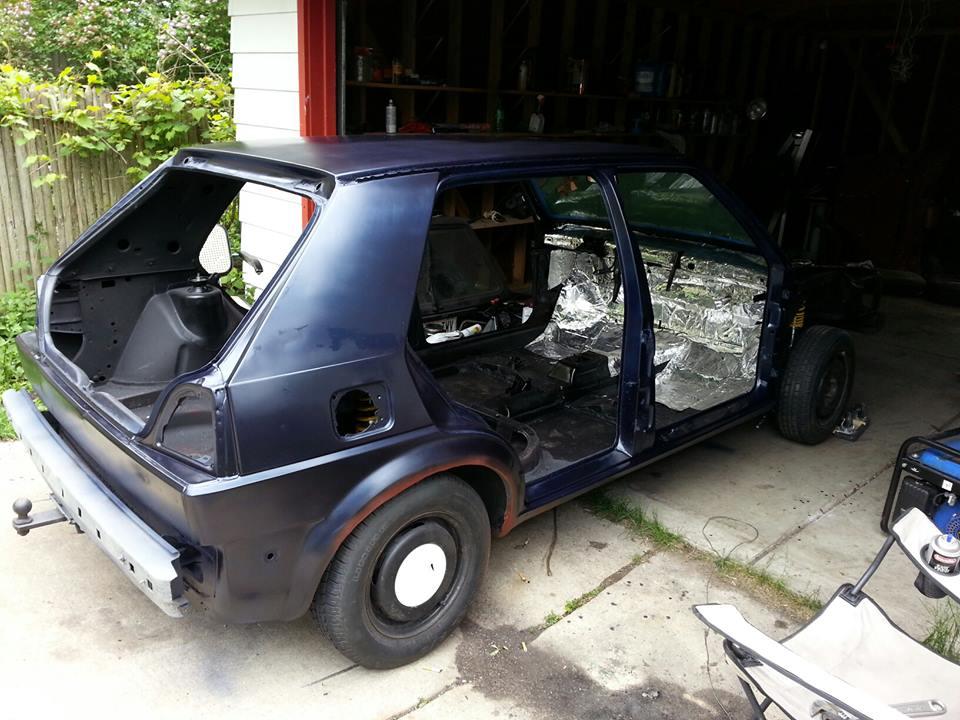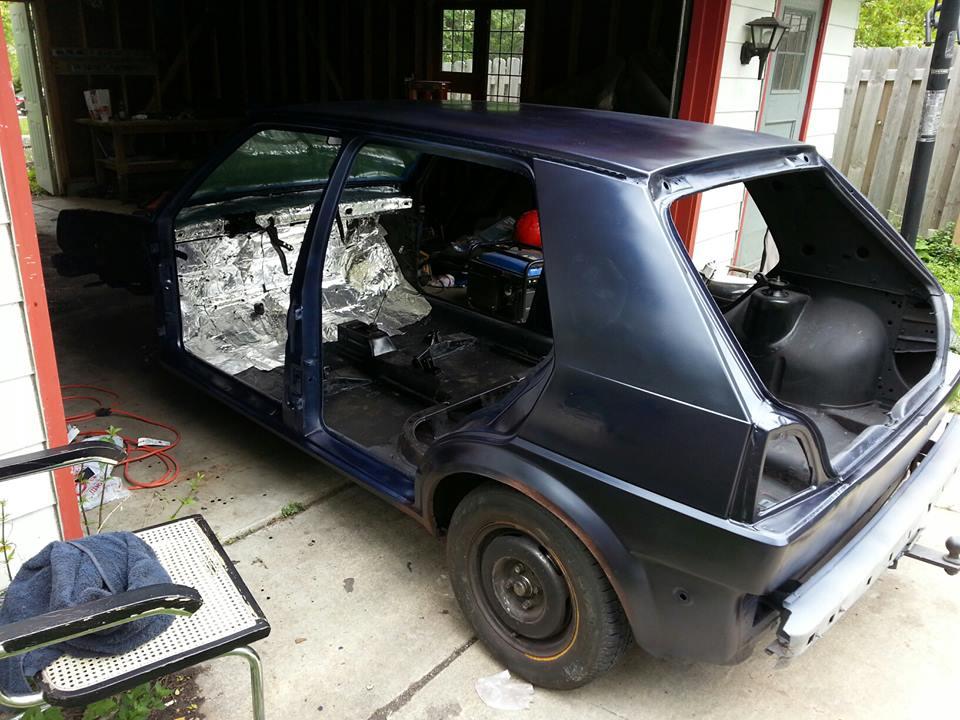 So its been a couple of months, and I had to move…. Which really mixed up a lot of stuff :/ But anyway still here and got a lot done. Reattached the doors and necessary pieces so it could be transported to the new location.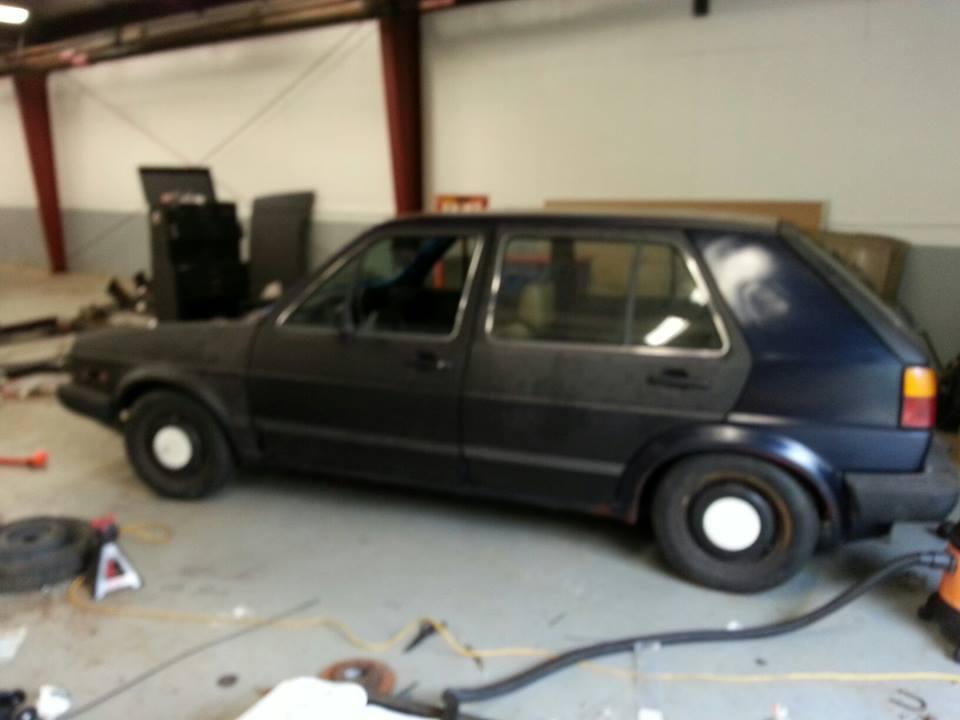 After getting it back on all four wheels I felt it was time to drop in the engine and trans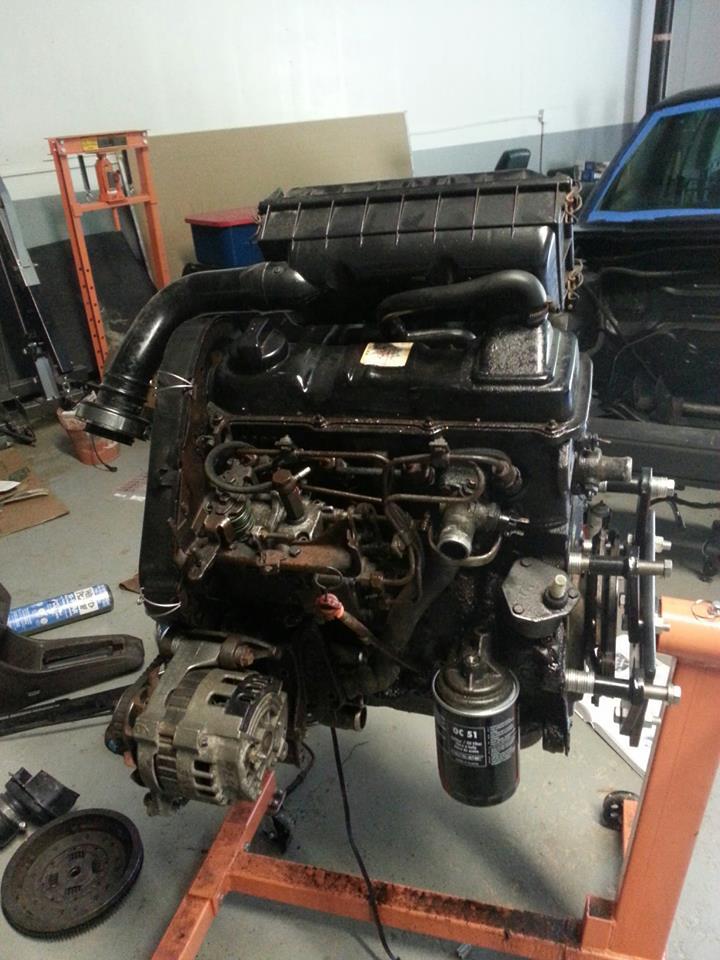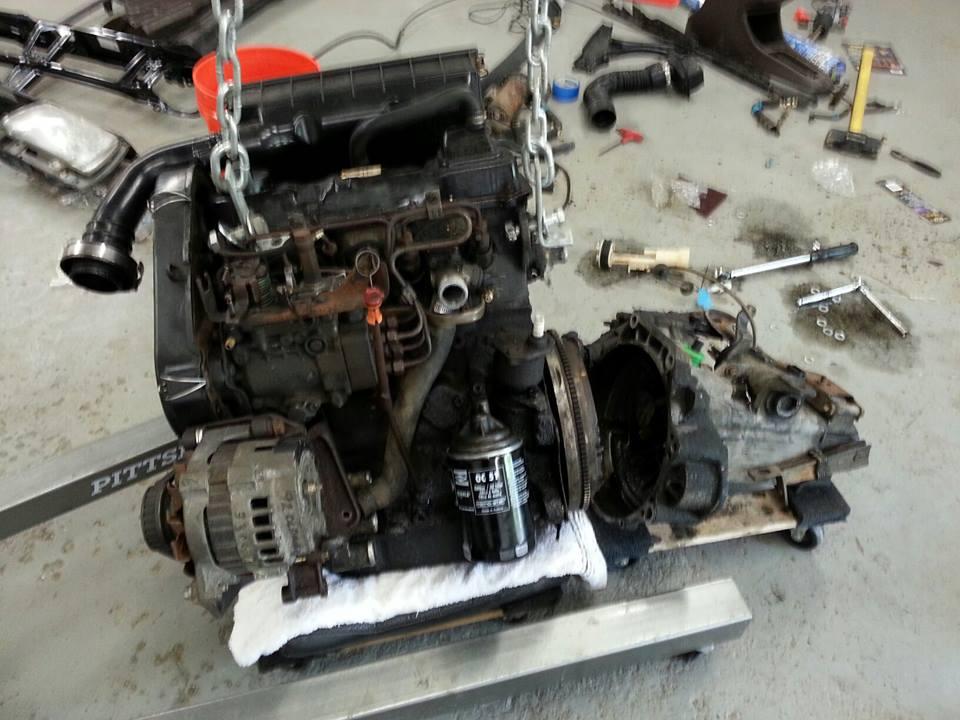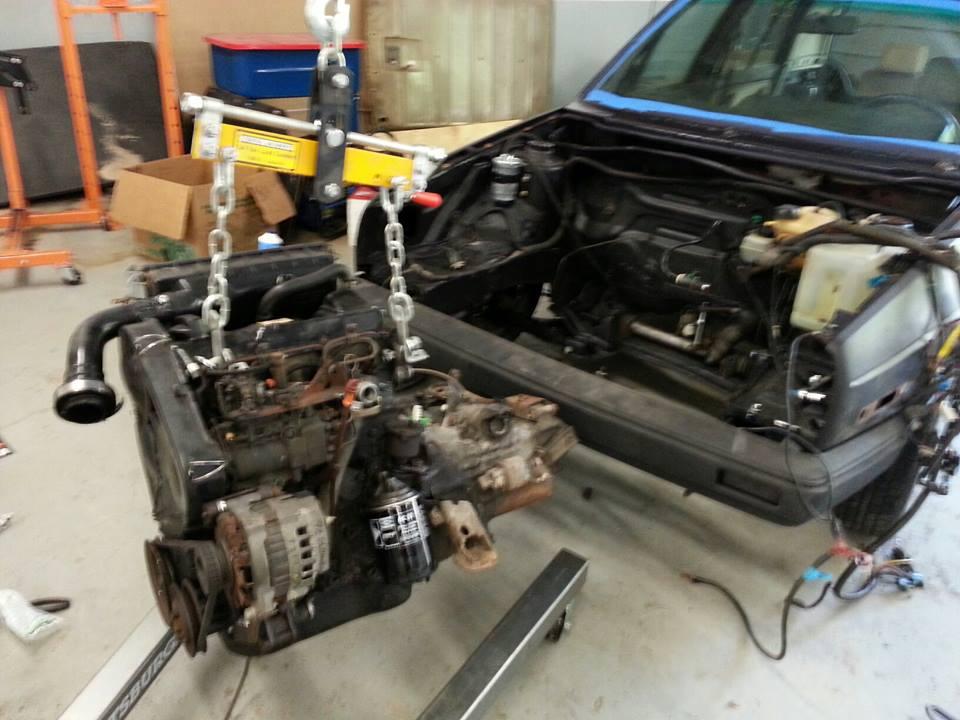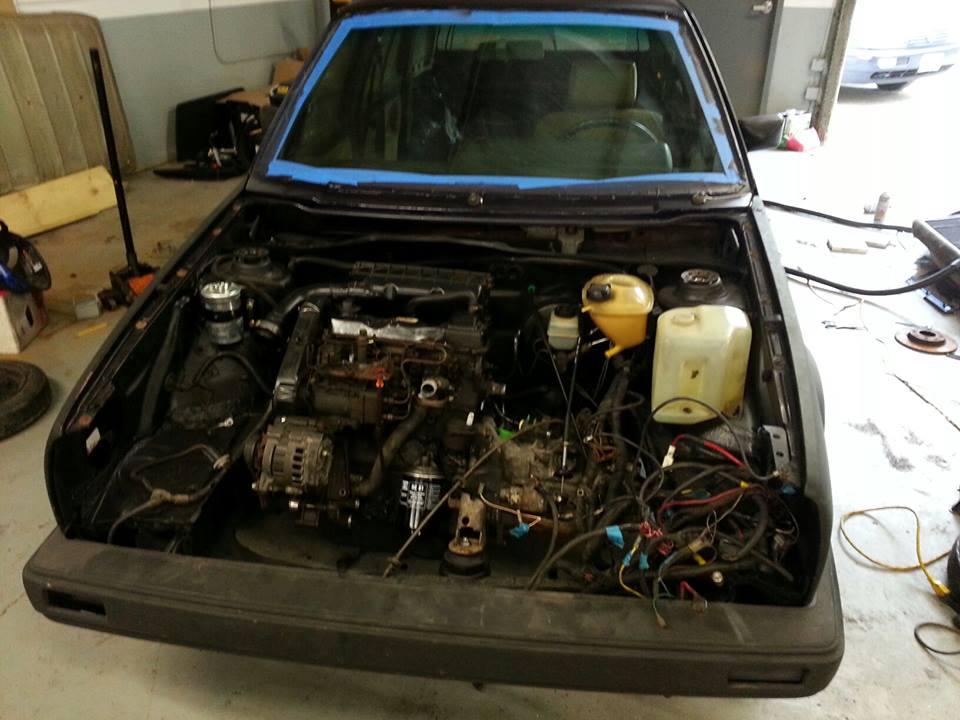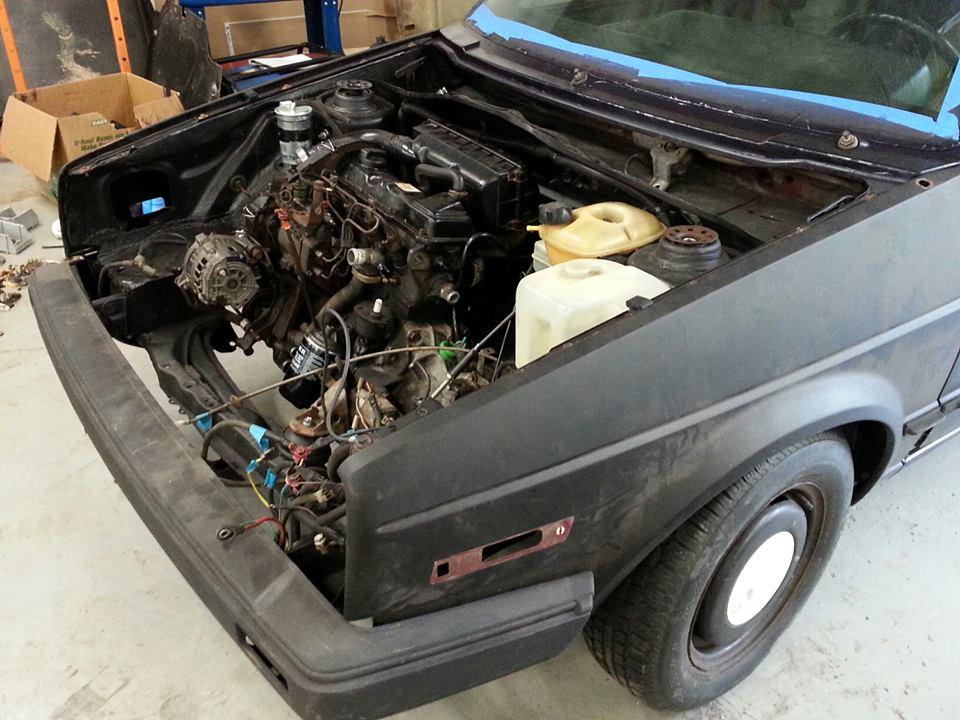 It was fairly difficult job by myself, would highly recommend having a friend with u.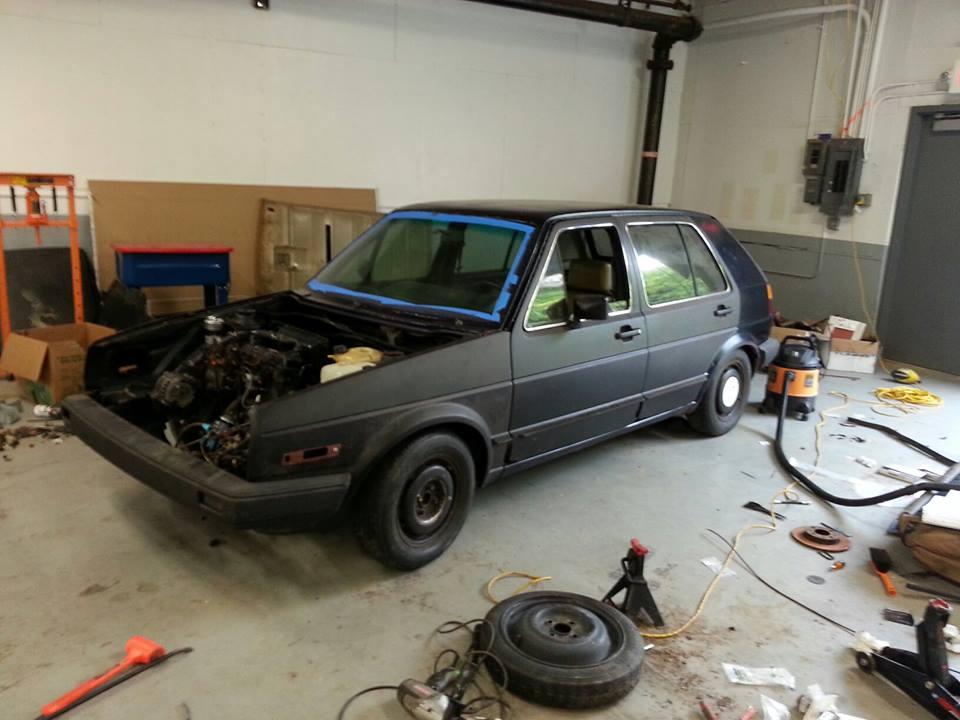 Now that the engine was in it was time to button up the front and get her ready for paint..