Builds
Buying 2019 Golf R
By diyauto
You must be logged in to rate content!
8 minute(s) of a 21 minute read
I thought I would share my whole experience concerning me buying a brand new 2019 Golf R. This was my first new car buy and there were quite a few interesting things that have occurred. As well I will continue to update as time allows.
Starting off: I researched throughly both the vehicle I wanted and the car I owned, 2013 Ford Focus ST. Figured out the reasonable range in which both were worth and offered. Then started crunching the numbers to figure out my range. After realizing the vehicle was within budget I confirmed with my insurance that the vehicles insurance was within my budget. Happens that it's actually cheaper!! I learned I would save 60-80 bucks a year.
So now I know that it's worth the time and energy to make a deal I started searching. Locally here in Detroit there were 15 new Golf R in a 50 mile radius. Got a price point for how dealers were trying to sell, and compared to VW.com prices for the configuration. I then ventured to a dealer to look at the car in person. It was a grey one with black wheels, automatic. Started talking and told him I was interested but would not be purchasing today. Asked to print me off a estimation for what it would take to make a deal.
Now I felt confident with my own research and a dealer giving me the necessary info. I went to a dealer with the intent of purchasing. It was a blue one with manual transmission, regular wheels.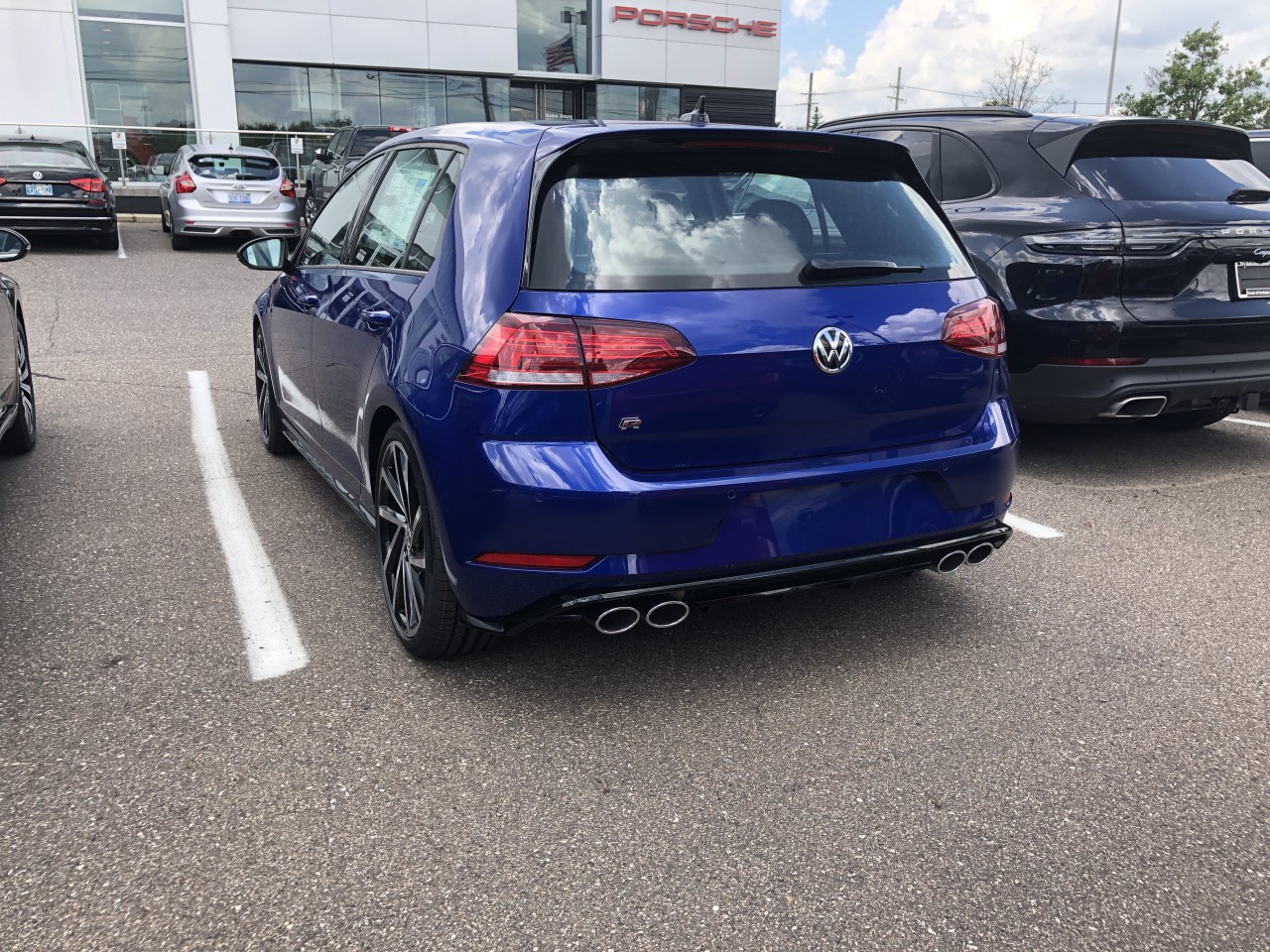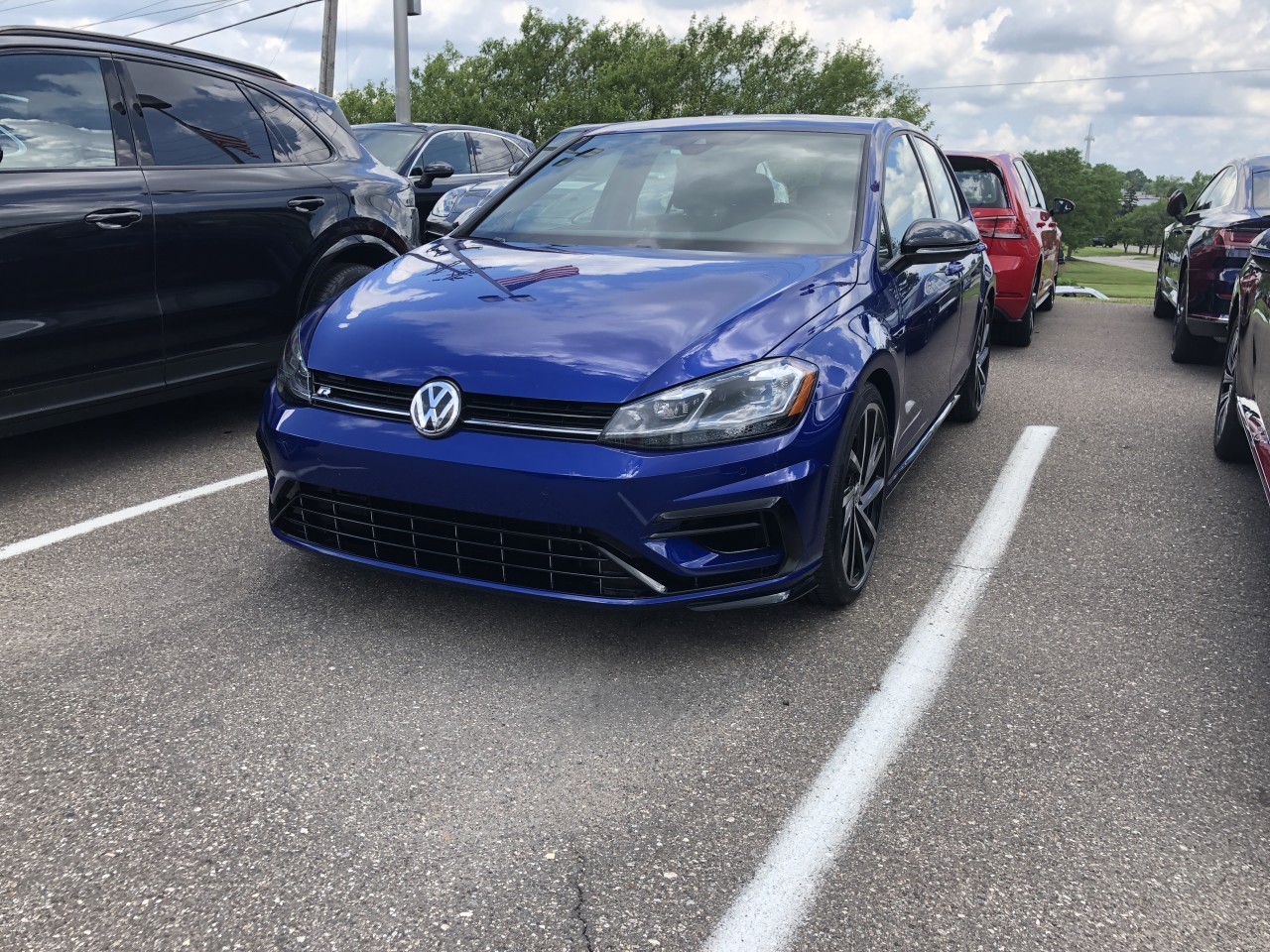 Walked the walk, did the talk, then went for a test drive. Was shocked how well the suspension and chassis soaked up the road. Was quick and overall really enjoyed the experience. Only negatives were it had no spare tire and shifting was a-little vague in my opinion.
Now it was time for the deal. Of coarse they approached me with the first offering. Full MSRP, real low offer for my vehicle, and a very high rate. I looked at them like they were nuts, in as nice of a way as I could lol! Told them to try again. Next: Full MSRP, a-little better but still too low for my car, and a slightly better rate. Honestly things weren't looking good. Could already tell they were trying to take me to the bank. I told them that Full MSRP is a-little ridiculous, my car is def worth more than what they want, and that their partner dealer gave me a better rate when I visited. They did one last adjustment but the months and payment were too high. I came in with my range and they were at least $50 too high per month. They tried making it 72 months but I told them that I came here for 60 and that what I felt comfortable doing. Ending up having to walk out, however was approached by the finance and owner a few times before I left stating: "You know if you leave this car will be sold to someone else." I responded, "that's fine, I just don't think we can make a deal today." Left and was called by them to stay in touch.
Long story short: it's a deal. They want to sell for the most amount, I want to pay the least. I had a good amount of cash that gave me a little more leverage than normal. But again, I came with a plan, budget, and range and we were not in it.
So the search continued. Found a couple more dealers with cars and gave them calls. I was shocked by how much I like the first grey car that I thought I would give her another glance. Found a dealer and set up an appointment. At the same time I wanted to plan for if this deal was not going to work. I was venturing to Wisconsin for work the next week, so I researched the area and set up some more viewings there as well. Plus one of the dealers had a great deal on one and was offering me a considerable amount for my ride: all positives.
The day came and I ventured up. They had it listed for $1500 under MSRP so I was excited. Went up and the energy was different: more relaxed, friendly, and I felt these were fellow VW enthusiasts. Viewed the vehicle, went though the rings, then started talking. Again, their job is to make as much money as they can, my job is to pay as little as I can, and we started the dance. After quite a few rounds we were close! About $20 per month too high but that's not bad. They wiggled down for me more and now we were real close. I moved up a little with cash if they could match how much it would lower my monthly. As I stated: I want the 60 month and X per month, if you can wiggle any of your numbers to match how much I'm lowering the monthly, we should have a deal. They took their time to work their numbers and got it close! Matched by 95%, I was well within my budgeted range and felt good! I told them I think we have a deal :). The process started and I had to take my first photos.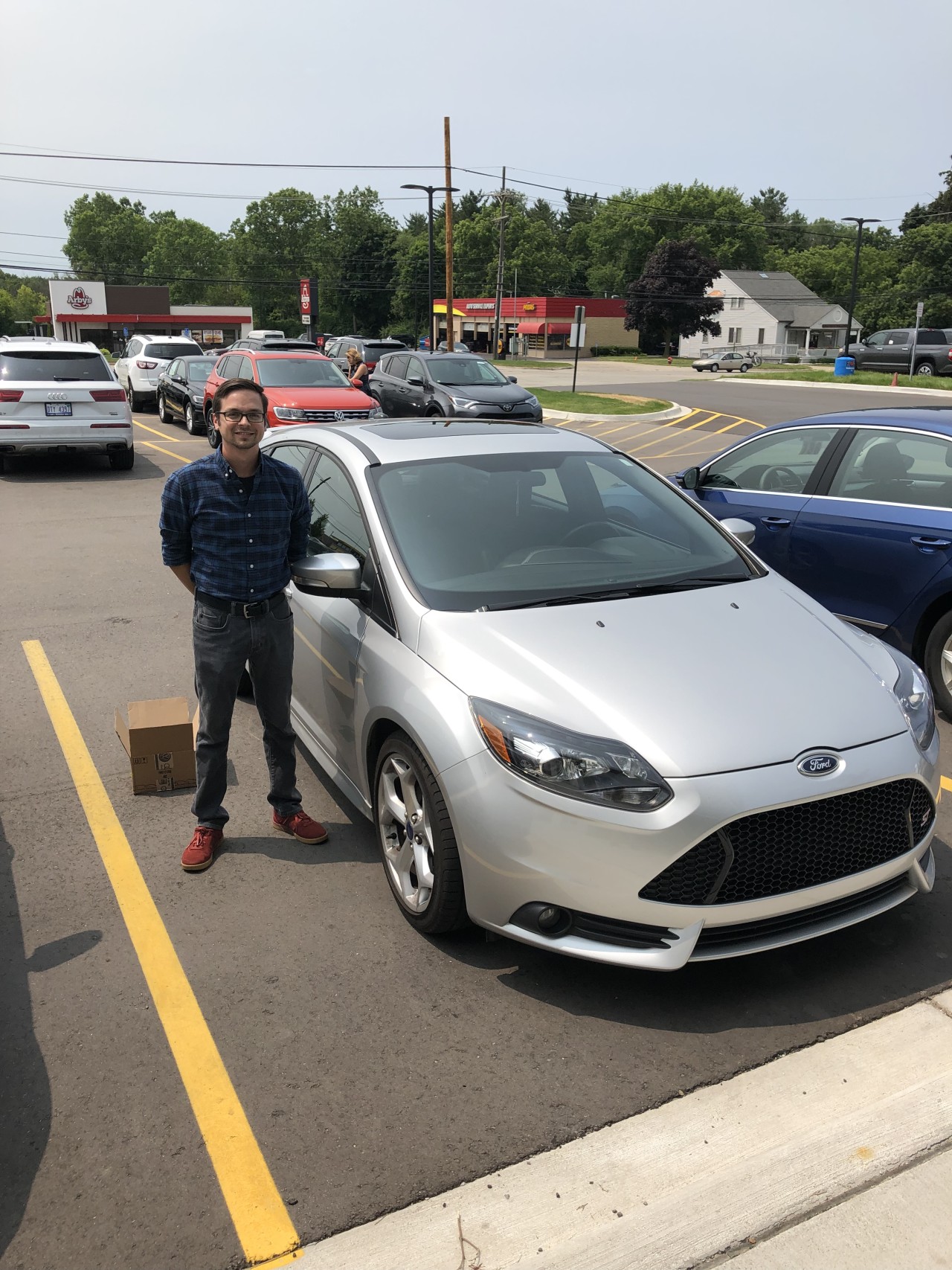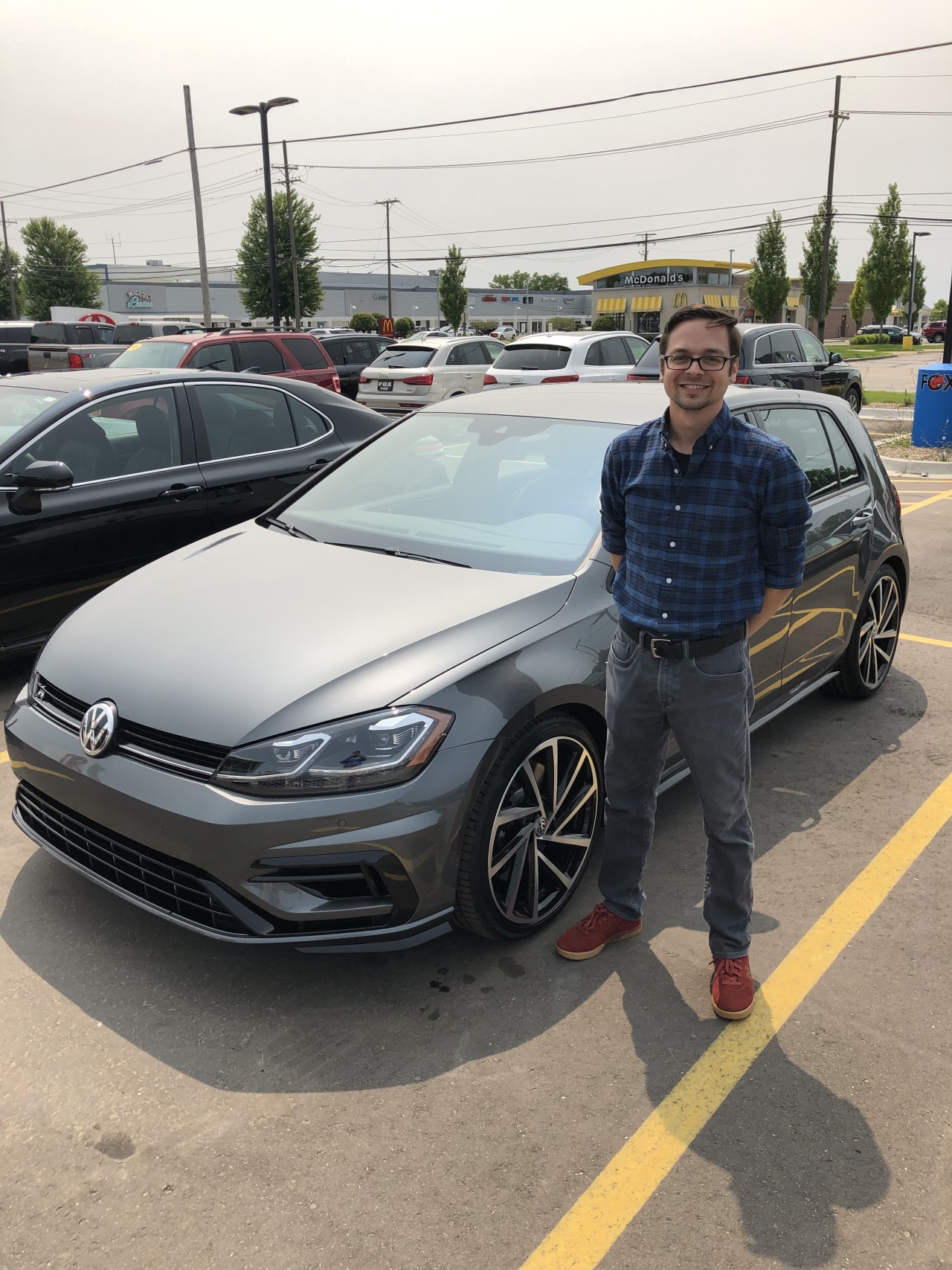 Got the car and have been enjoying it! Now onto some of the interesting things I found.
First: there was a defect where the passenger rear "oh shit" bar had broken. They had a new one already there and snapped it in. No big deal.
Second: after taking it home and starting the "Nick's OCD Full Clean" I found a few more areas. Looks like a clear coat drip from the factory.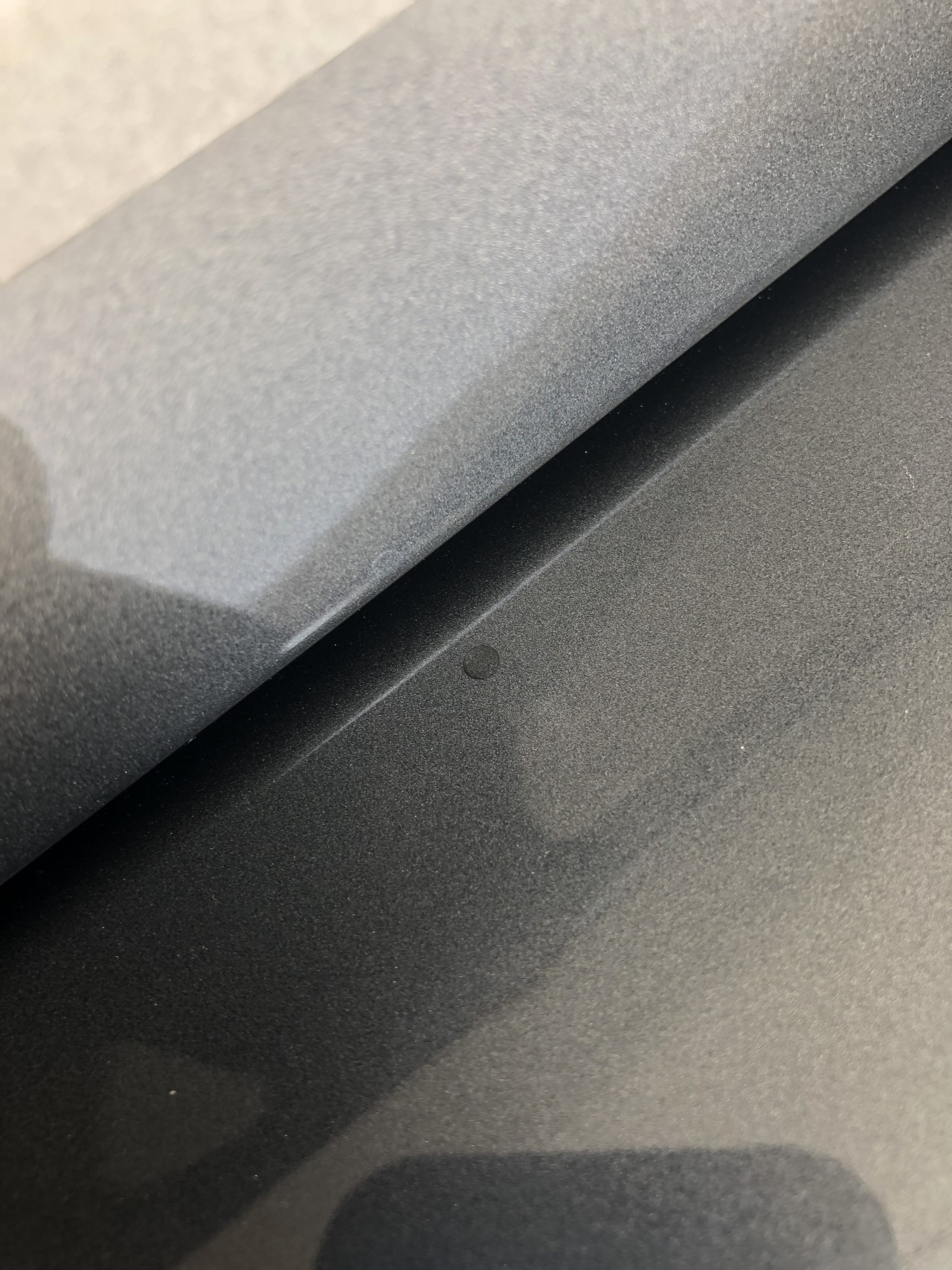 Paint chip from prob installing the driver door panel.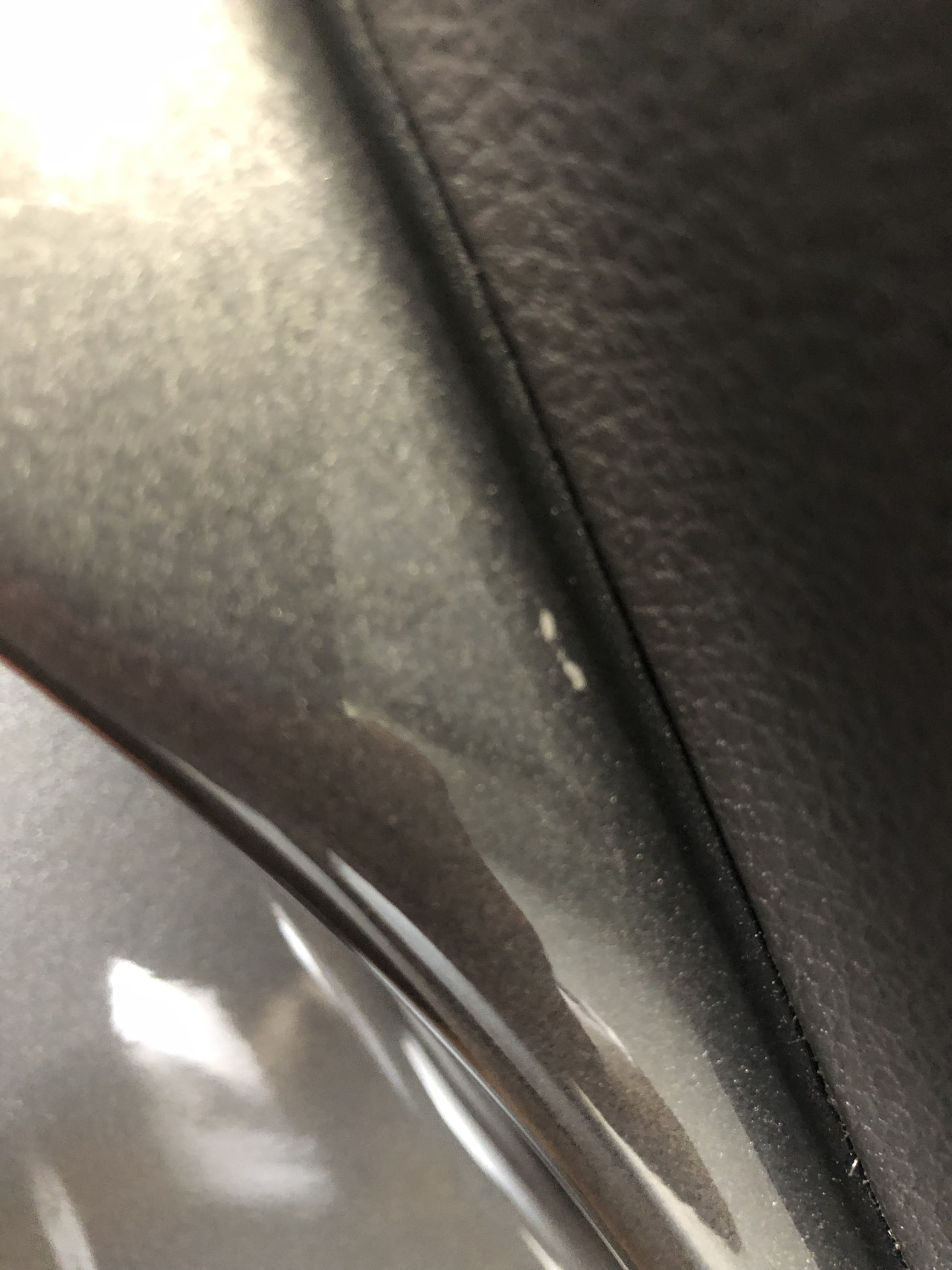 A stain on the door sill trim which I found out later is potentially from when they grease the door hinges and some of the oil can drip down. Was one both sides in two locations where the hinges were.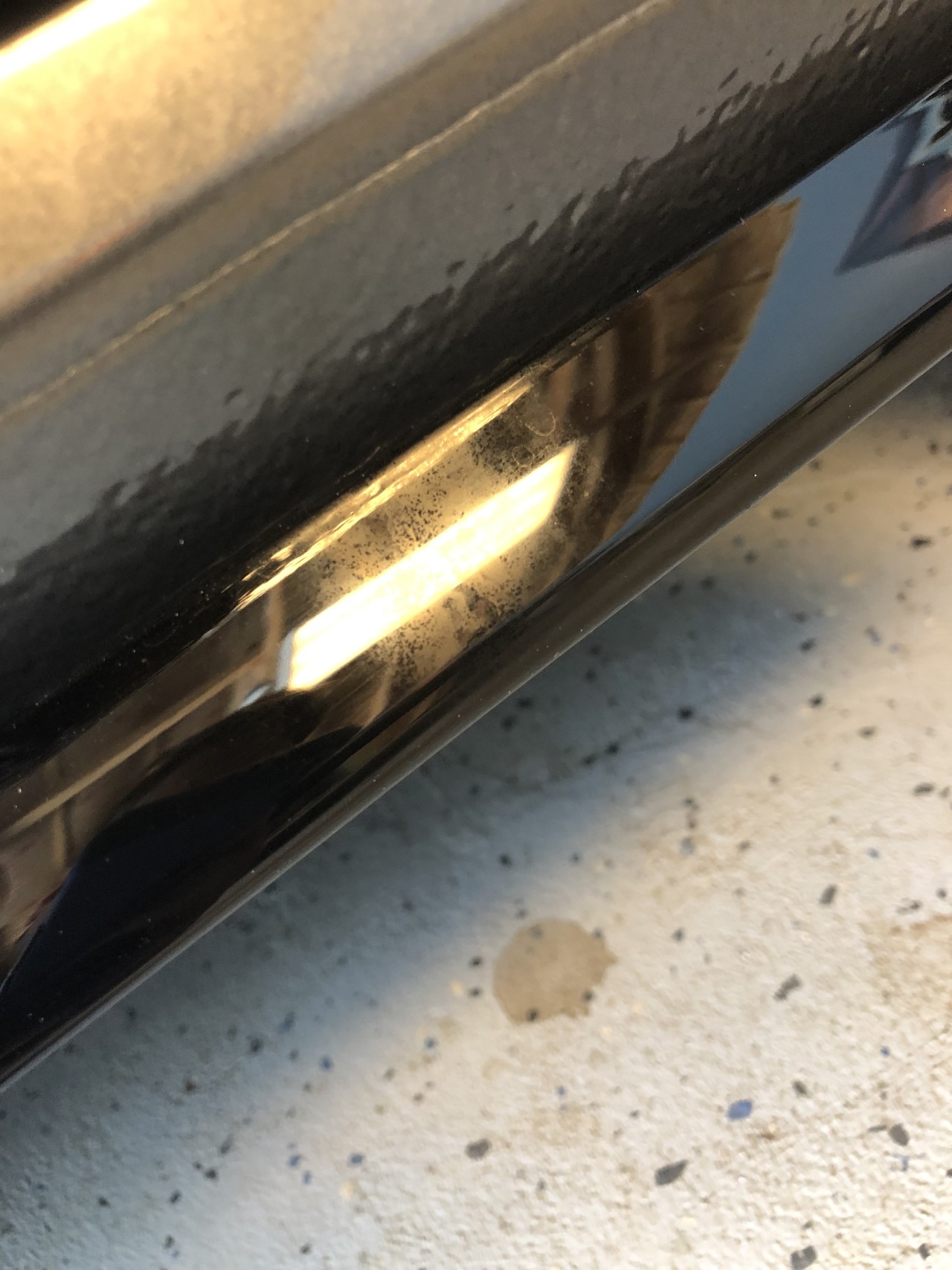 And lastly it looks like my rear nozzle sprayer may be leaking? Or under pressure? Not sure but it's dripping.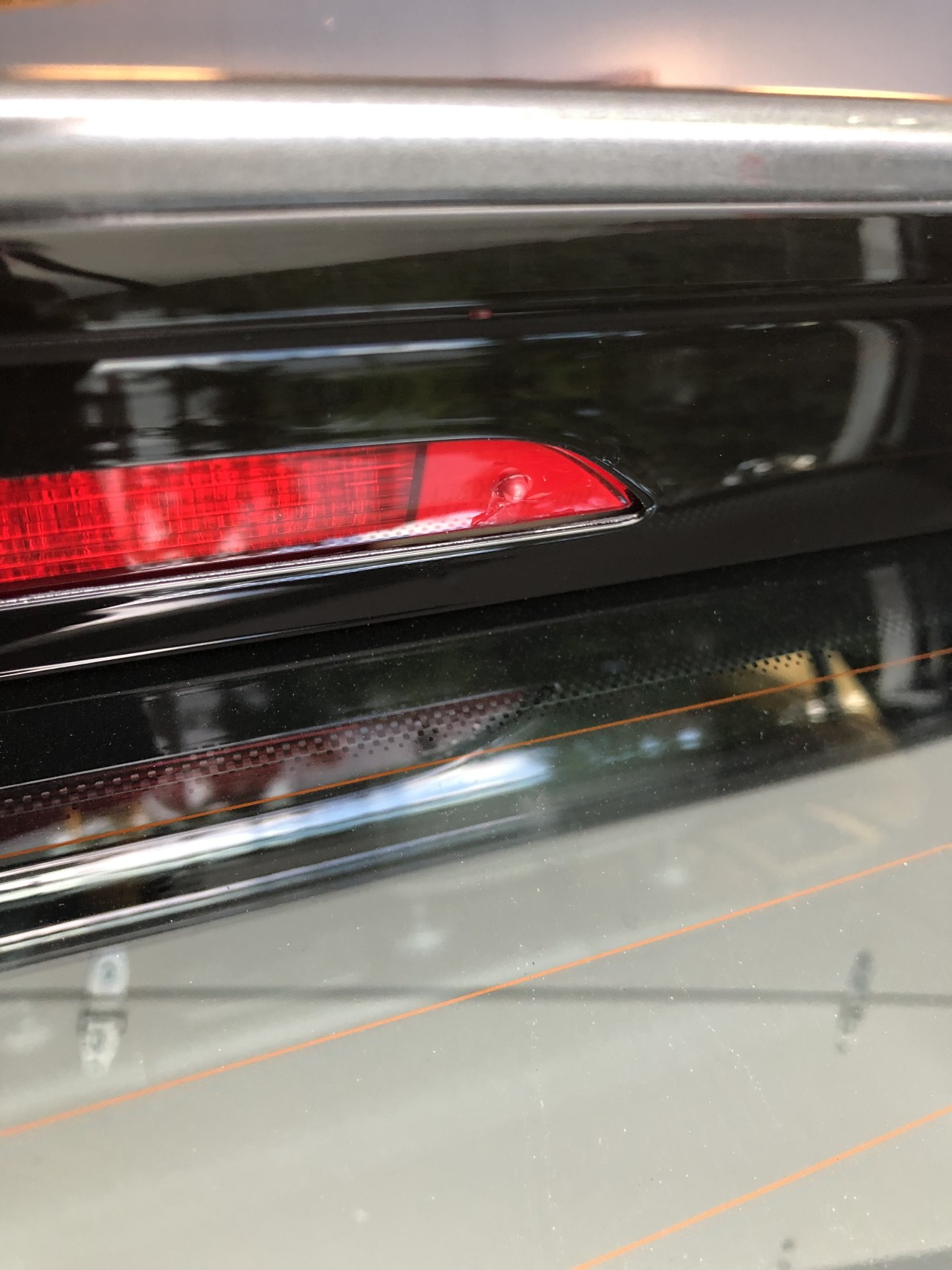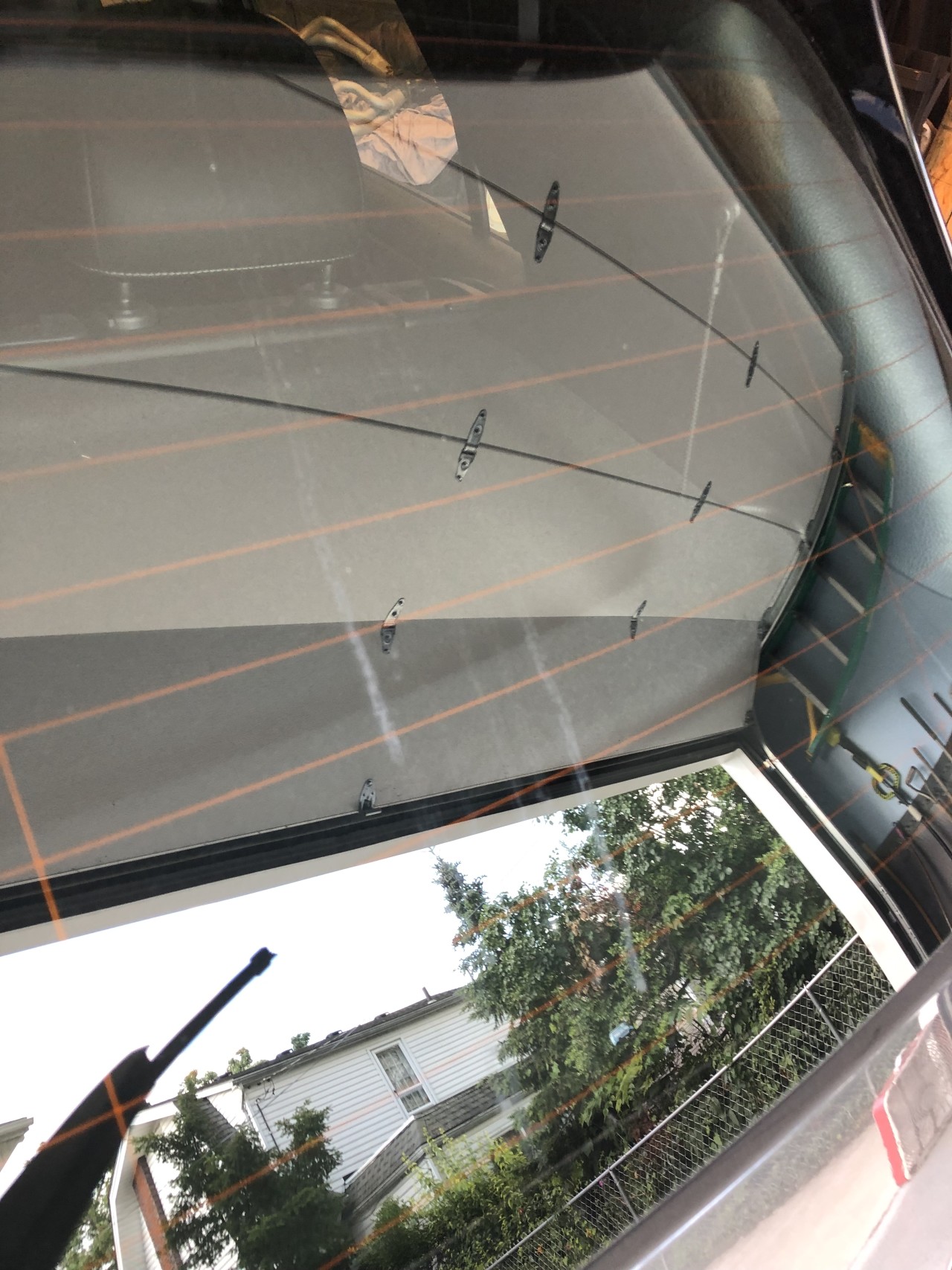 Found the issues and talked to dealer. They have me scheduled for next week to fix these defects. Personally: it's okay, the car runs and drives and I have extra protection warranty.
Next oddity: the car was almost "rough" when I brought it home. My micro fibers were getting stuck to the vehicle. So I had to use some product to gain the finish I wanted.
We have an intro product by a supplier which has worked great! So I started with that. Based off our meeting I could put up to 8 coats before it's no longer noticeable, so I started.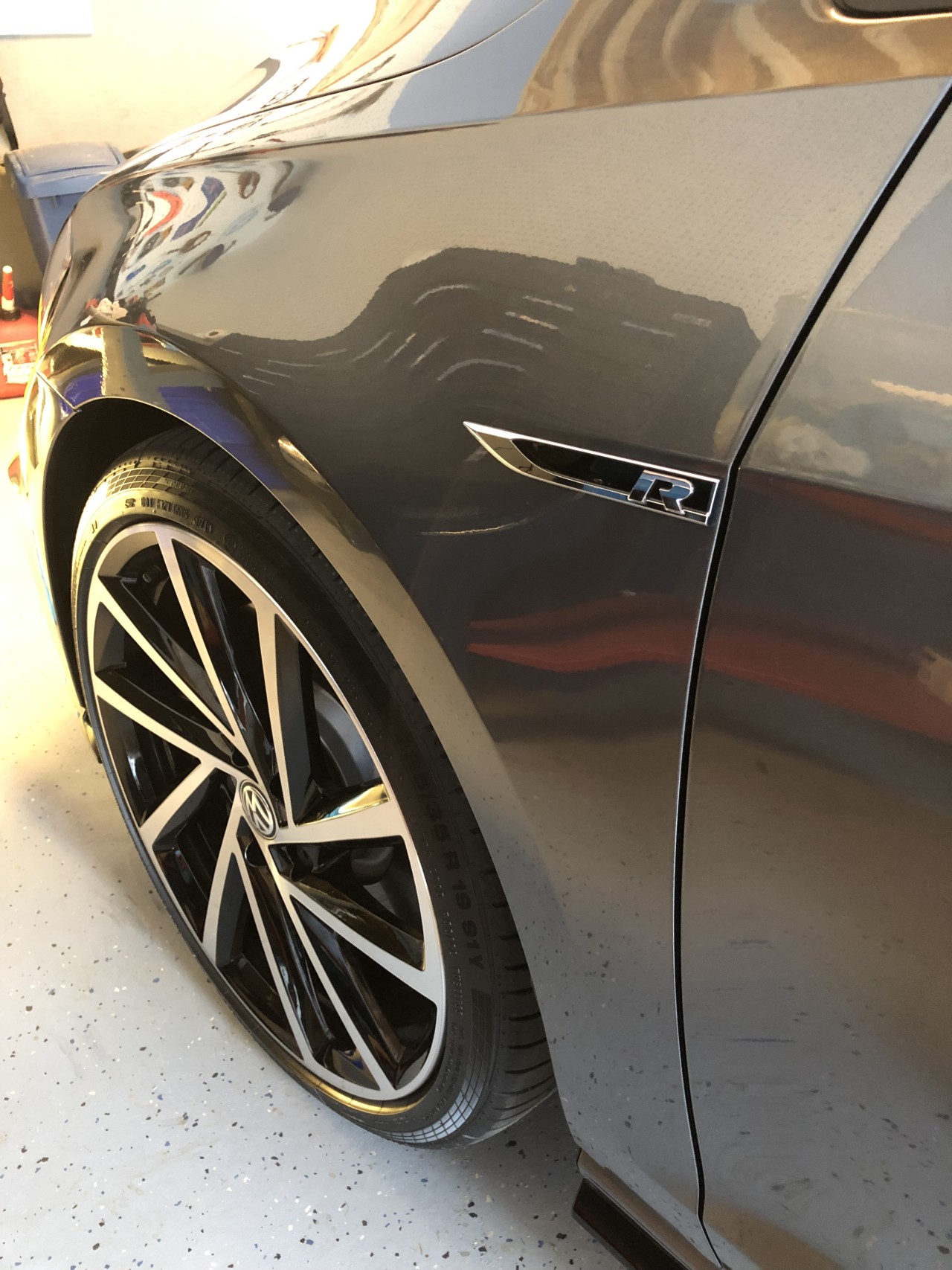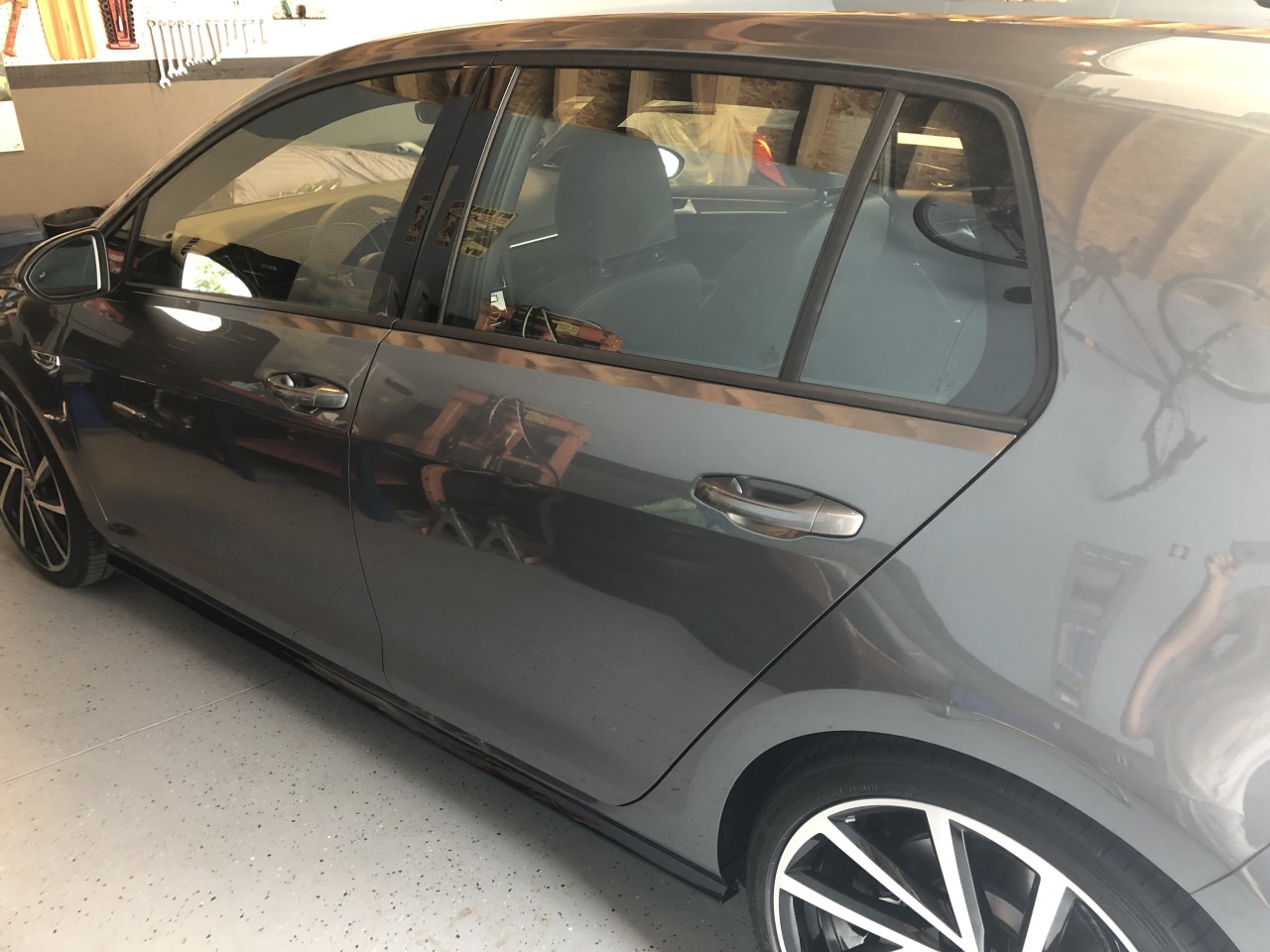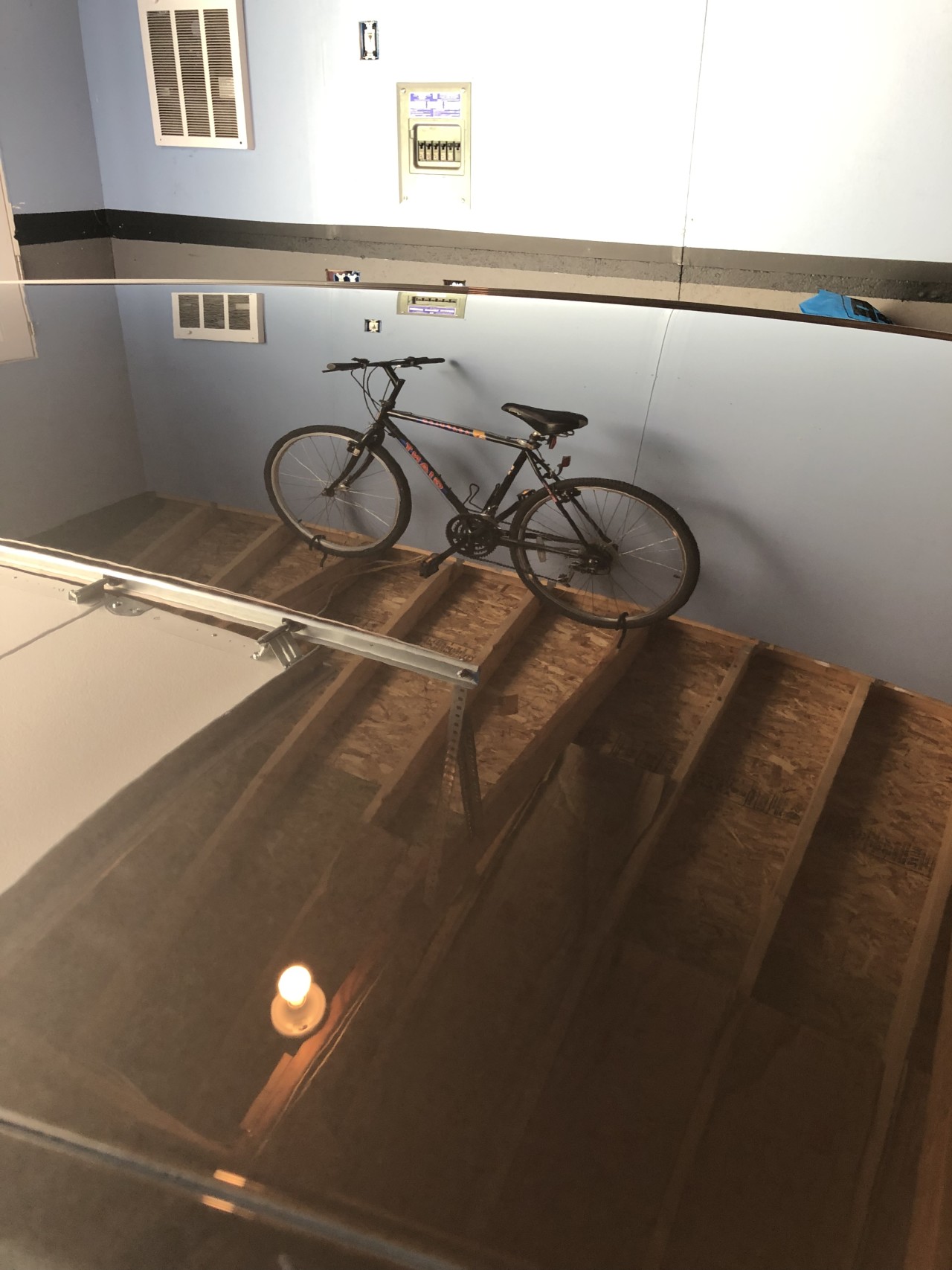 Have 4 coats on, will add another coat tomorrow.