Builds
TA 0291110 Buildup by slimfromnz
By diyauto
You must be logged in to rate content!
7 minute(s) of a 44 minute read
TA 0291110 Buildup
Compliments of slimfromnz @ www.v8buick.com
2-26-2013
Hi all,
I have deleted my previous build thread as things had changed and it got messy

Ok,
555cui TA455 block - 3" main , 54mm cam, etc
Crower 4.350" stroke crank
GRP 7" rods
JE 4.5" pistons 12.9:1 comp
Solid roller .625"-266', 110' LS cam
One off, tapered pushrods
Custom steel pan 3" deeper - factory position oil pump - custom TA pickup
TA front cover
Mezeire 55gph water pump
Stg 2 TE heads - 11/32" 2.260" valve set. PAC roller springs. 1.60:1 roller rockers (I am sure I have posted the flow sheets enough)
CFE custom sheetmetal tunnelram with polyethylene adaptor/heatsheild (4500 to 4150 style)
Twin 840cfm E85 Prosystem carburetors - enderle linkage kit
Custom ICE 7amp 2step ignition system with custom billet large cap distributor
2" custom 4 into 1 headers
RobMacc Starter with snout girdle
Internal balance SFI balancer
SFI flexplate
Mike estimates power in the 800-900hp range. The cam is somewhat small, but will give me some driveability on the street.
I have also ordered a stg 2 TH400 from Jim W complete with a 9.5" 3500rpm stall.
The best news is;
tomorrow I will be picking up the shortblock from the shipping yard to see it for the first time


I will post pics when I get it all unwrapped. The shortblock is complete ready for the heads, tunnelram etc then starting.
Cheers
2-27-2013
Before I release the pics, I just want to thank Mike, Sherri and the crew at TA Performance. It was definetly worth the wait.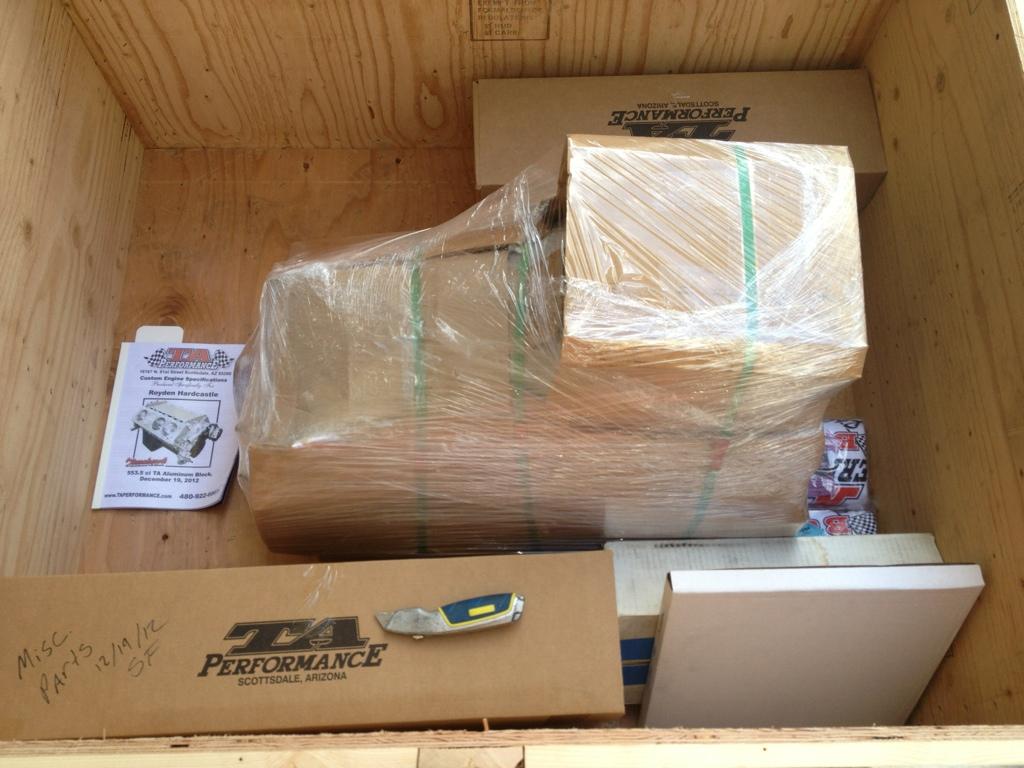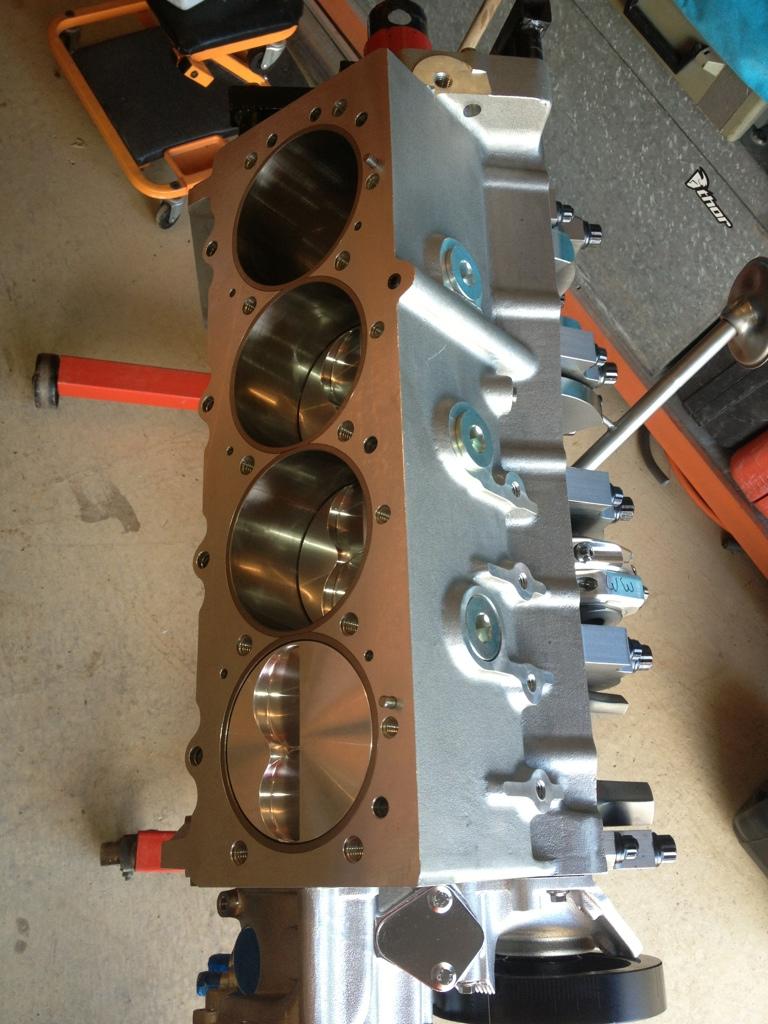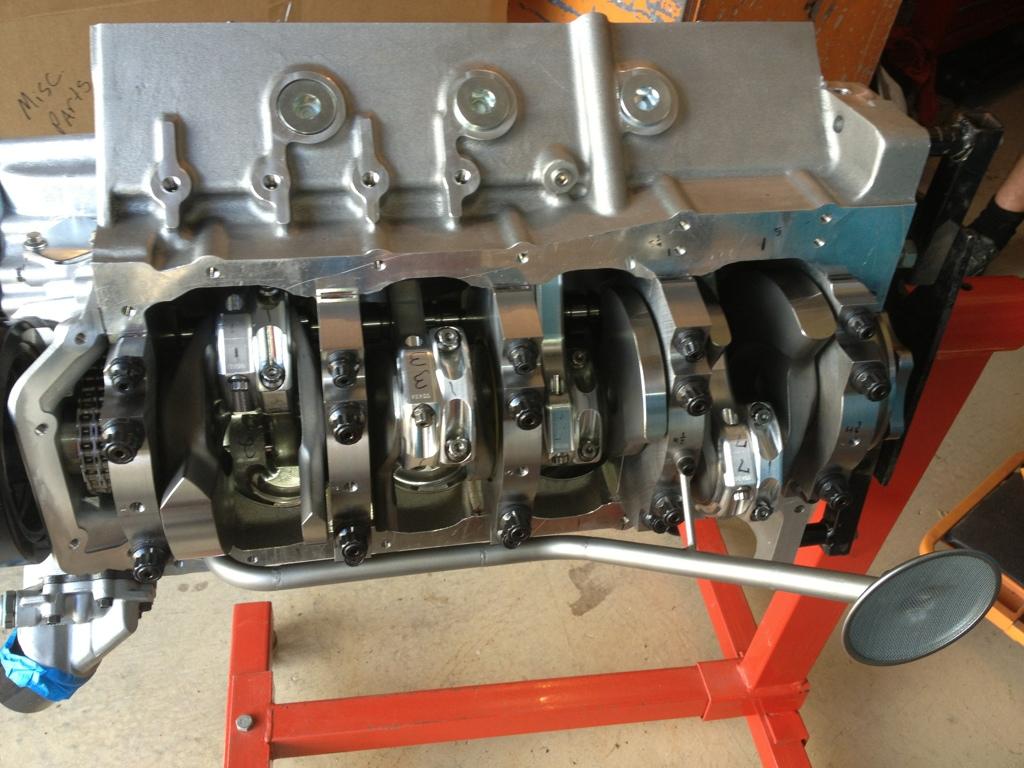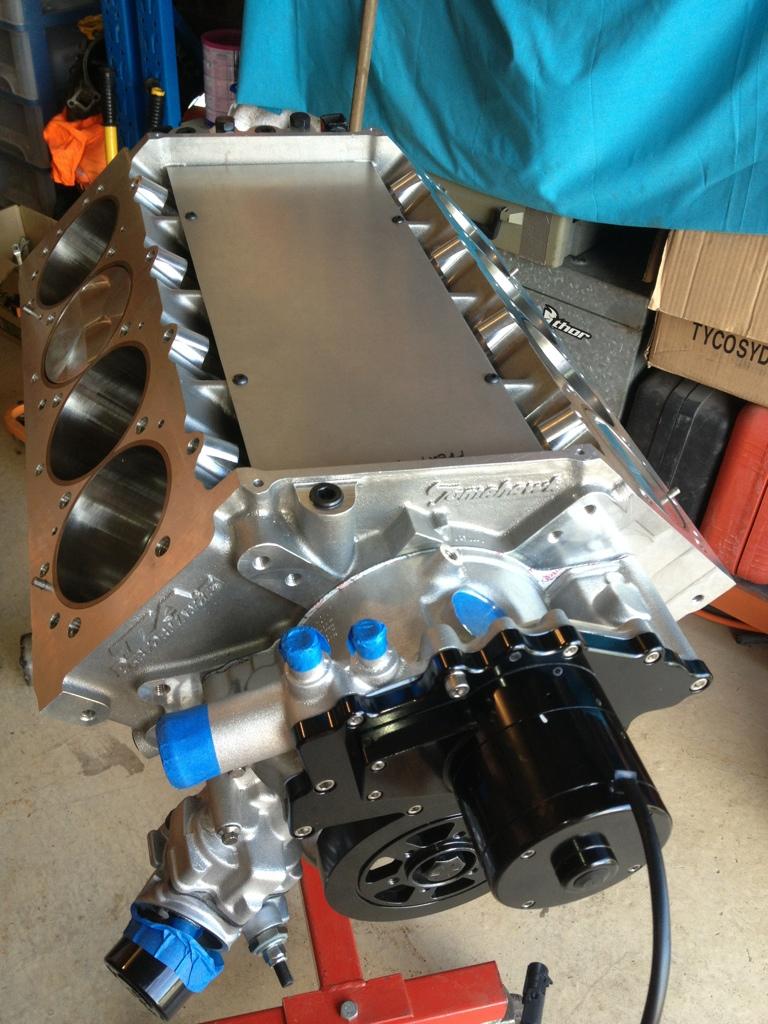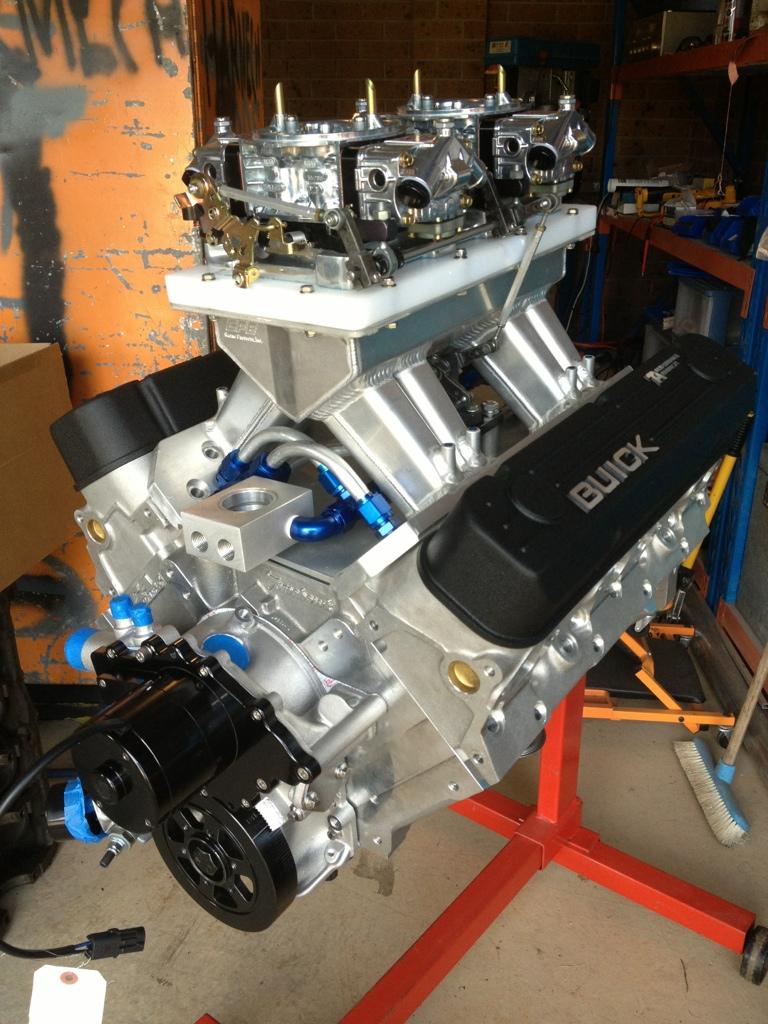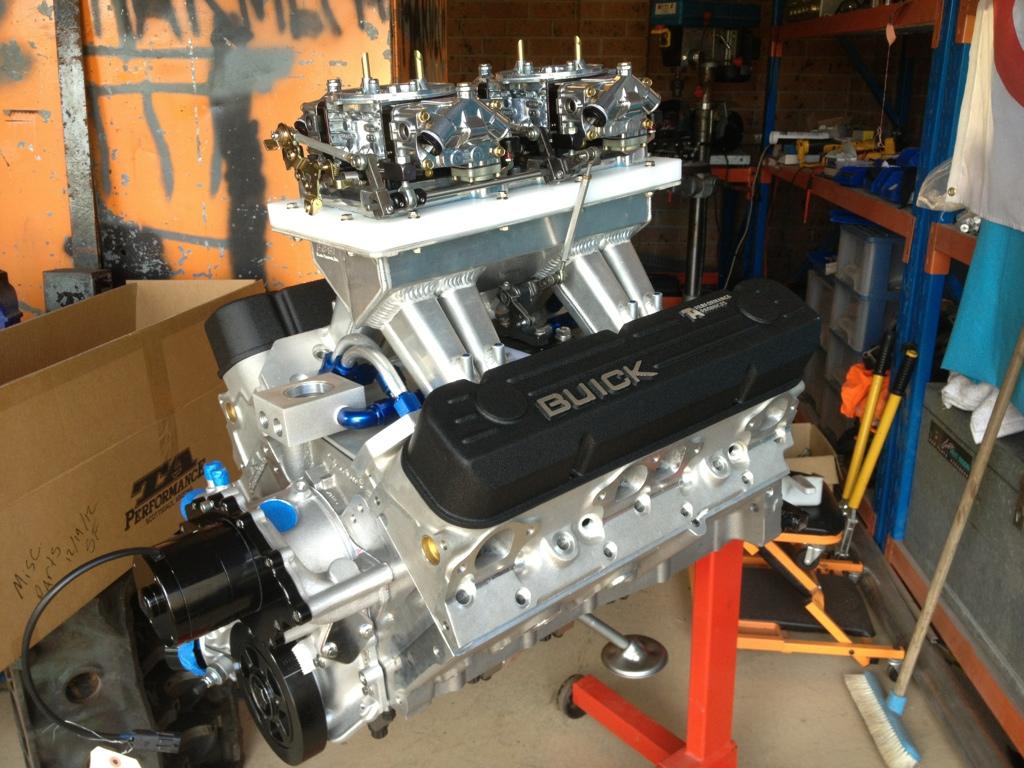 Now just have to get the trans, fuel pump, bracketry sorted then I can start it


Cheers
3-7-2013
Hi all,
You have seen pics of the motor mocked up, now its time for assembly.
I had to send the heads off to a machine shop to get the spring locators and retainers machined down to fit into the head pocket and fit inside the larger springs. He also supplied new billet locks and assembled the heads for me and charged me $220. This guy is actually a crew chief of one of the top running Top Fuel teams here, and was impressed with the motor and wants to dyno it when im ready.

Ok, here is the head stud kit TA supplied me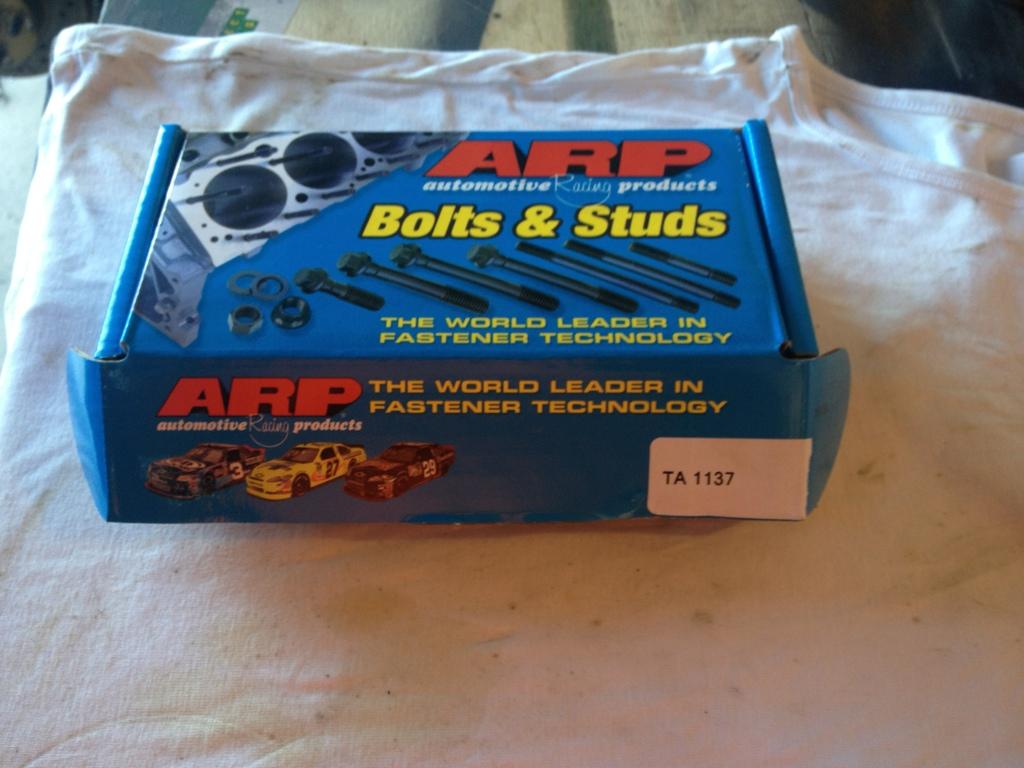 Here are the heads back from the shop with new PAC racing springs installed, 225lbs seated, 600lbs open.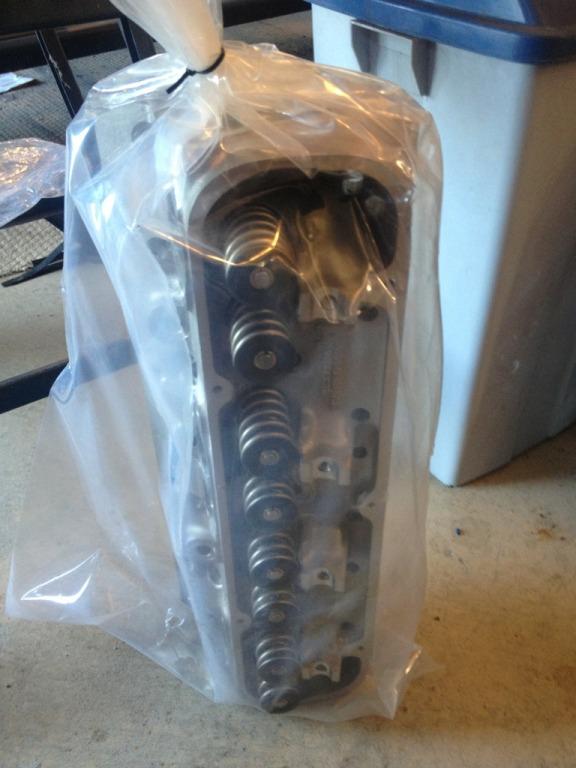 Shortblock ready for head studs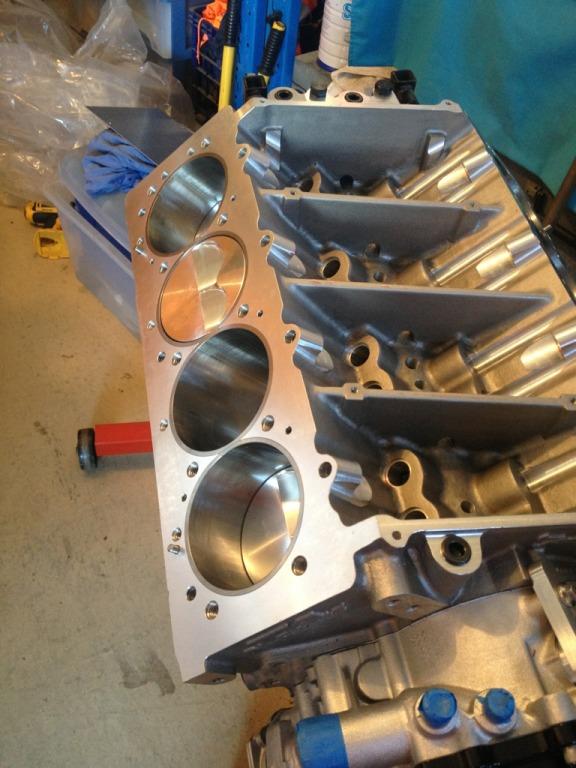 Head gasket by TA. Never seen em like this before.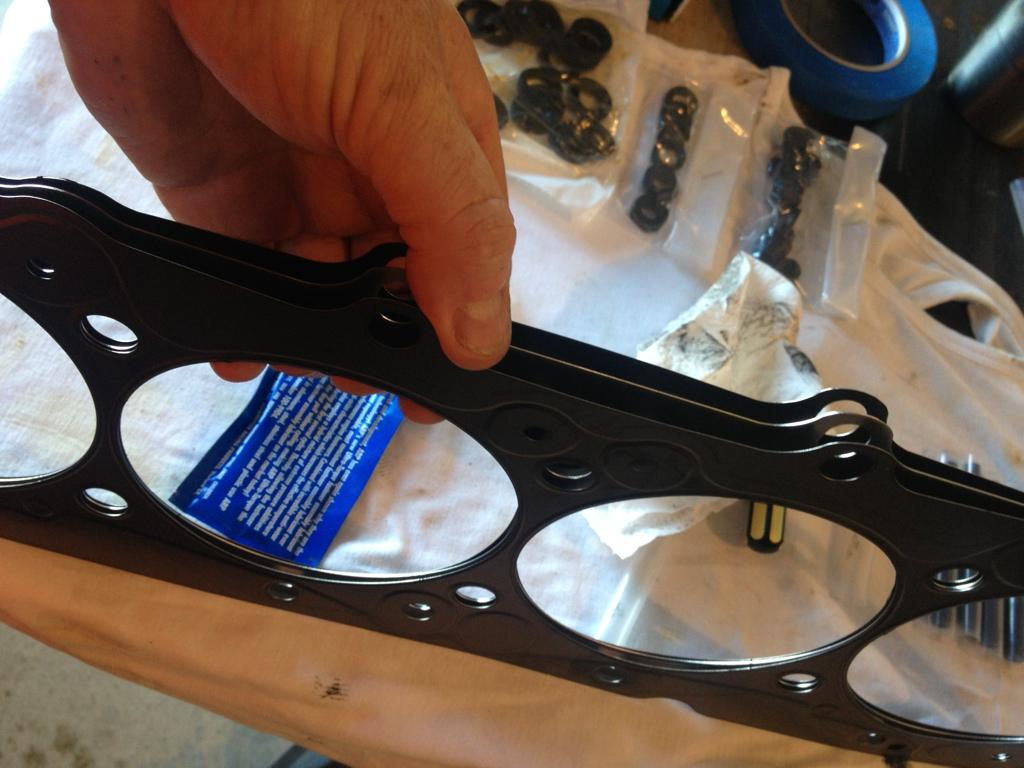 Studs in and gasket installed. I have to say these things drop right on with fitment to the locating dowels.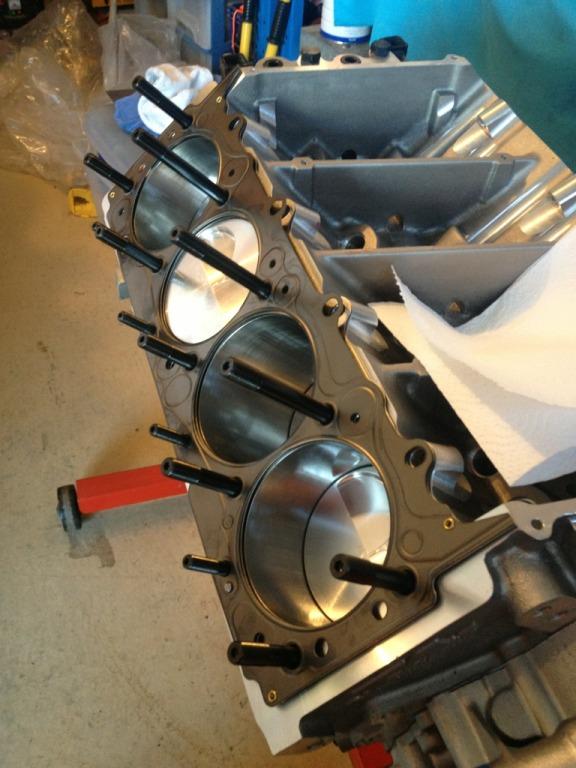 Head on. Same here, the heads drop on with ease with a slight fist tap to locate on the dowels.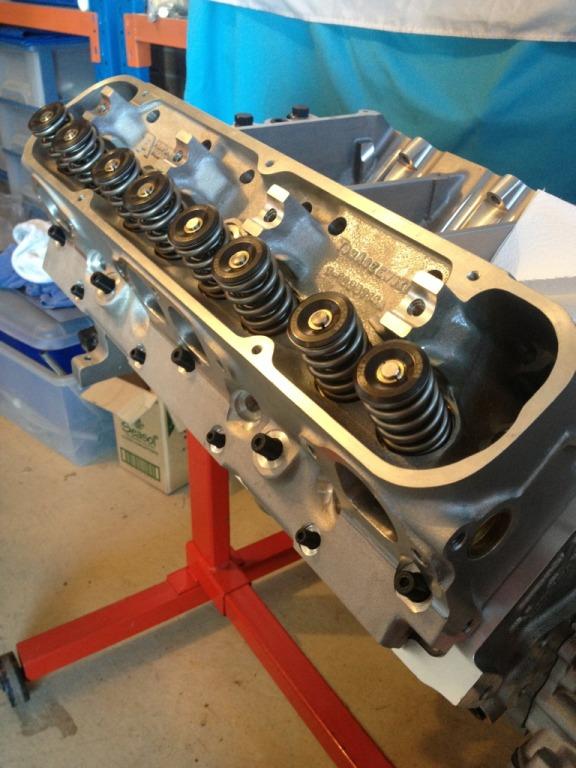 Other side ready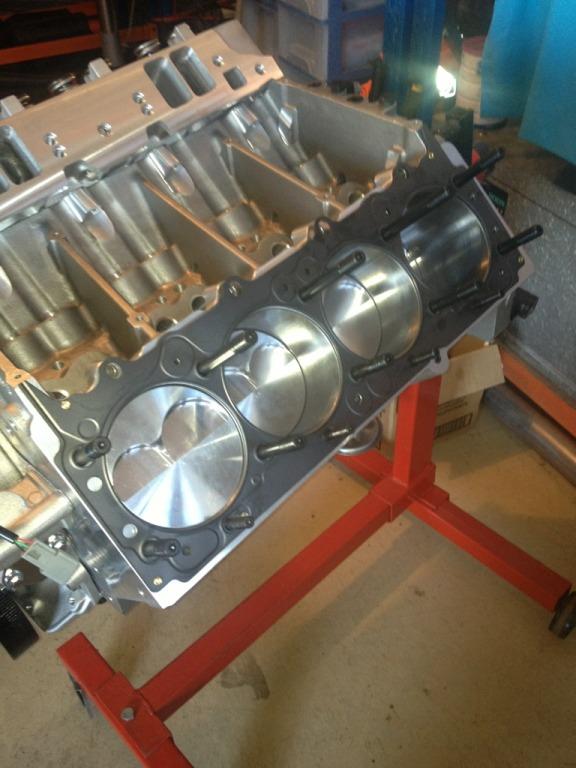 Cheers
Heads all torqued down in stages as per TA. Its been a while since I have torqued heads down

110ft/lbs geez it was hard work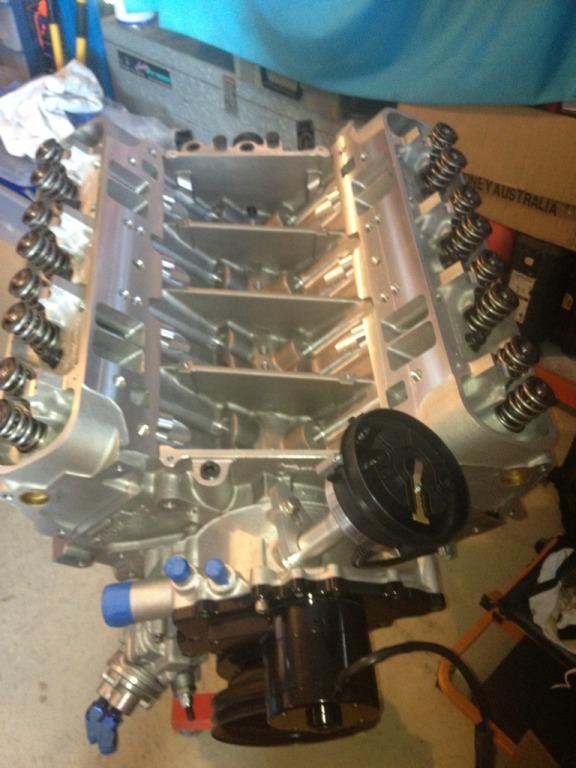 Ready for these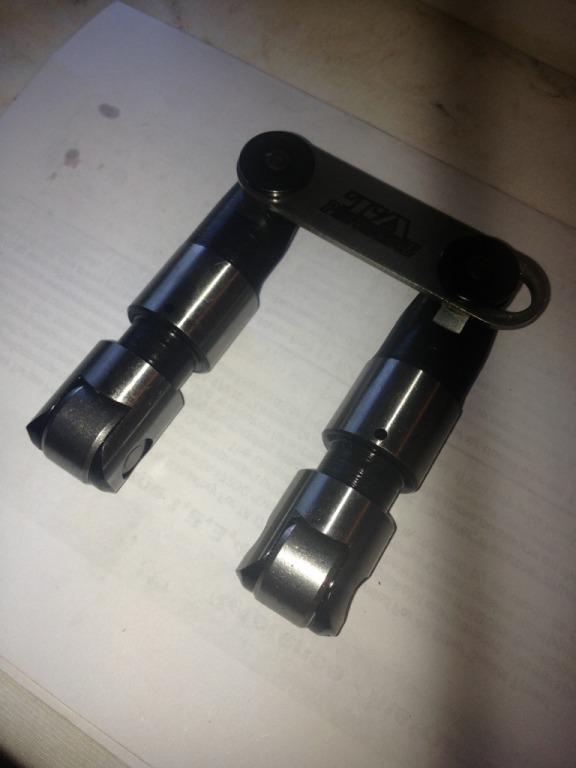 All in.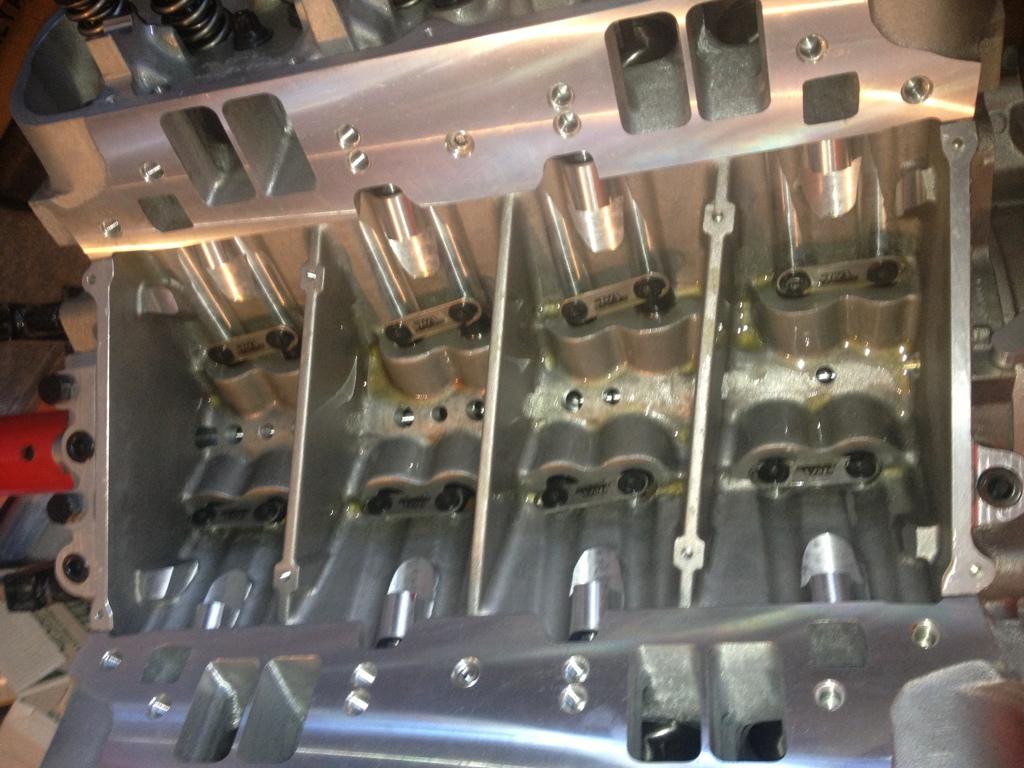 Time for my super duper tapered pushrods. I wondered how I would oil these without getting my hands all over them.

Cut the top of the bag open and poured oil into it

Pushrods installed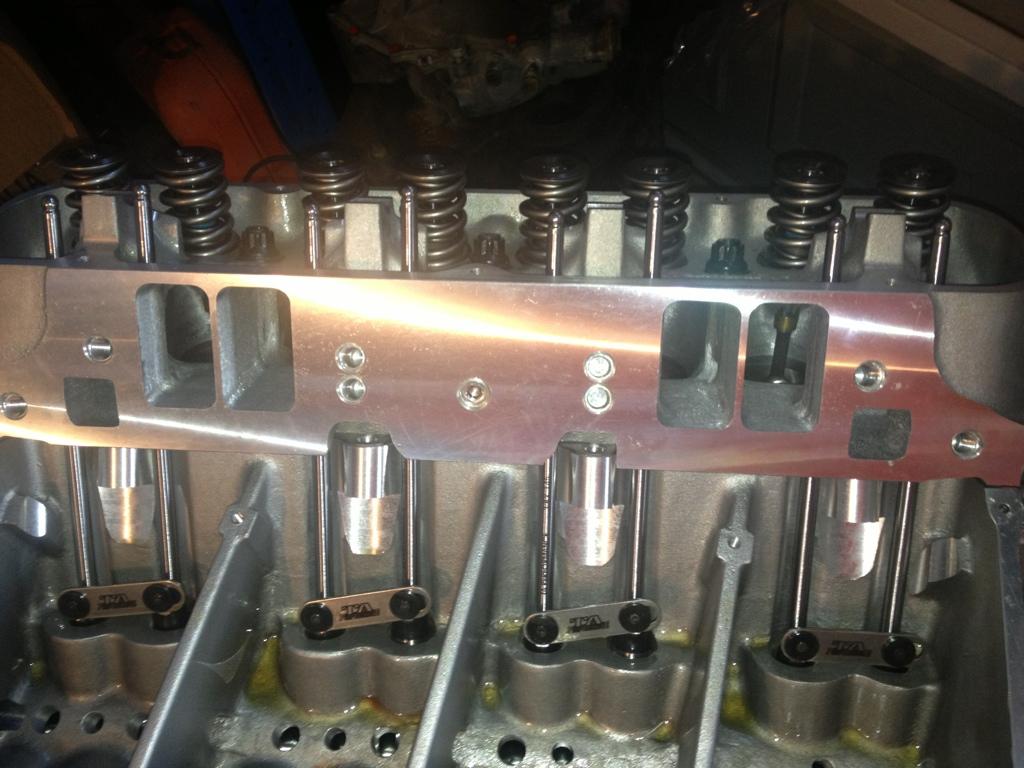 These have been soaking for 12 or so months.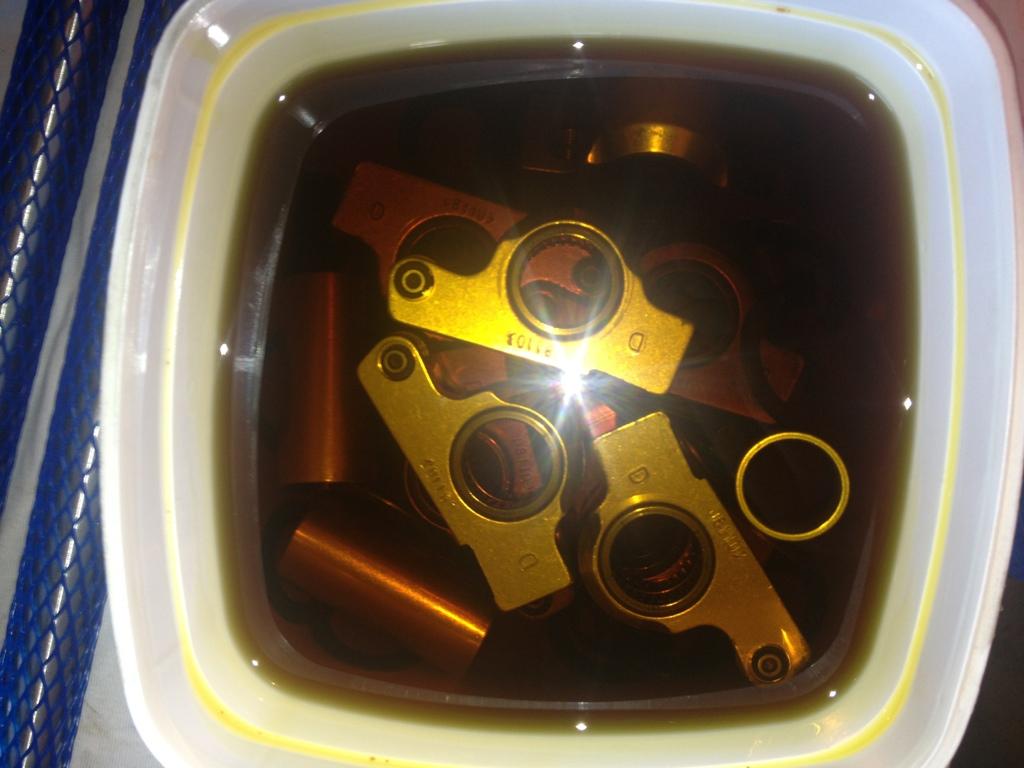 New shafts as I struggled to stop the old ones going rusty. Yes I tried everything. We live right on the beach

One side installed
Covers on before I bag(plastic) it up for tomorrow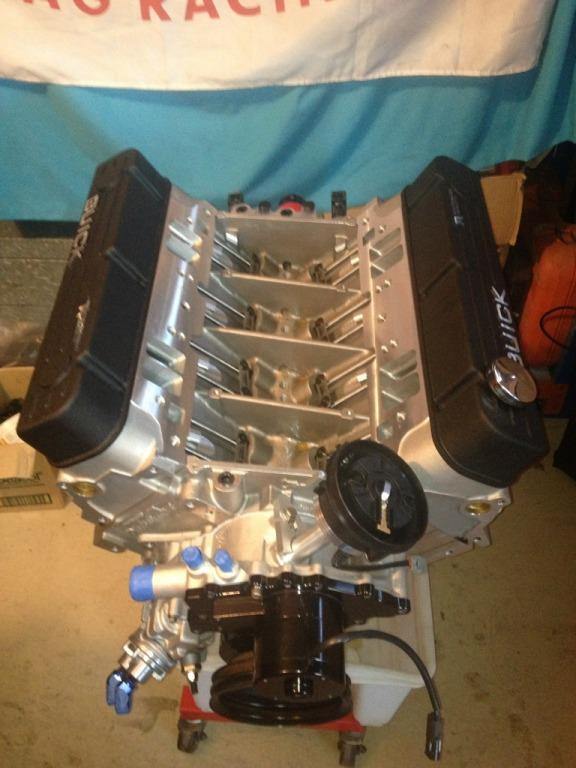 Cheers