Builds
Louie4's YJ by Louie4
By diyauto
You must be logged in to rate content!
7 minute(s) of a 411 minute read
Louie4's YJ
Compliments of Louie4 @ jeepforum.com
11-10-2009
Well, I figured I would make a "build" thread. I have had my YJ for nearly 10 years and have been doing mods here and there so I won't have a lot of pics of the entire process.
I got my '93 YJ when I turned 16. I paid $1500 at the time which was a steal. I can't find any stock pictures but I have some of the earlier versions.
Some specs as of today:
-3.5" Black Diamond lift springs
-Stock TJ alloy wheels
-Worn out Aurora 31" x 10.5" M/T's (cheap)
-Detroit EZ locker in the rear
-Lock-Right in the front
-Yukon 4.10's front and rear (Yes I still have the D35 and I regeared it

)
-Some kind of hack 'n' tap SYE and a Tom Woods rear driveshaft from a wrecked '95 YJ
-Currie boomerang shackles front and rear
-Herculined Tub
Here's some pics from Tellico when I had 2" double military wrapped springs (complete crap), Liberty all-terrain 30" x 9.5" cheapo tires. I can't remember if I had my rear locker in or not.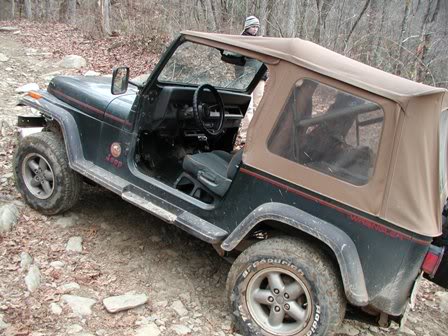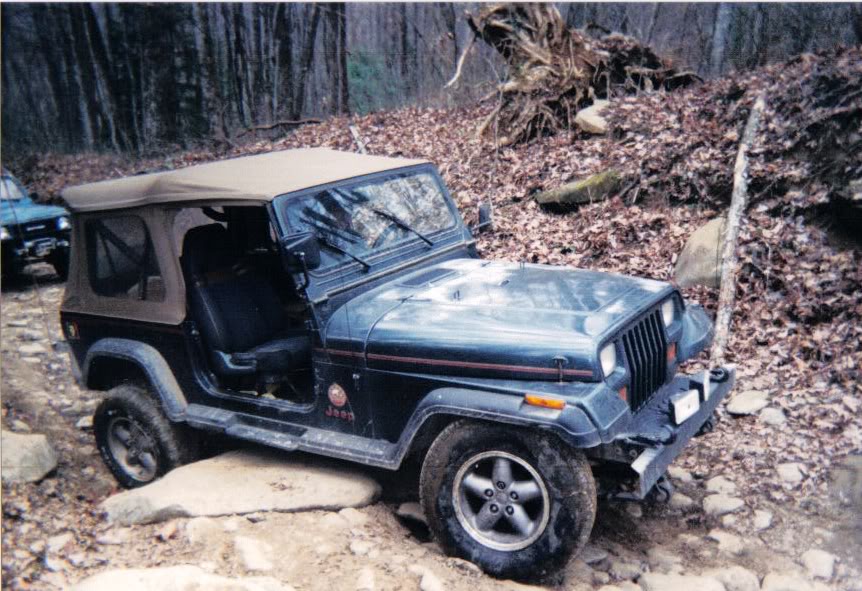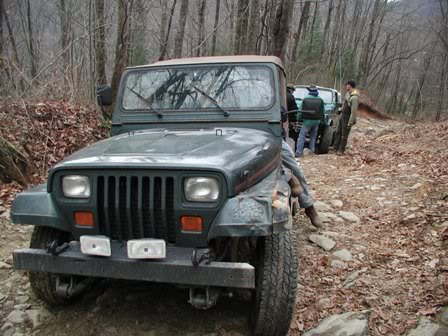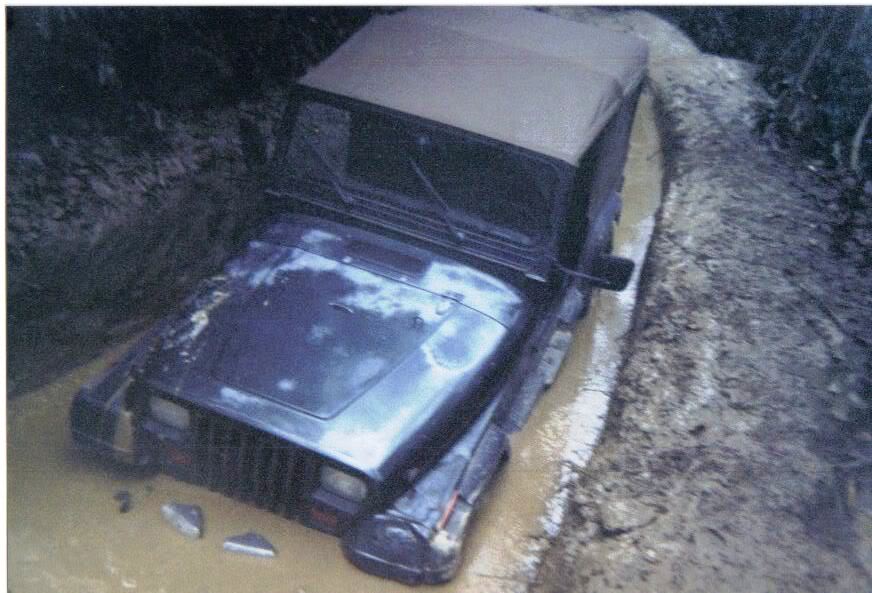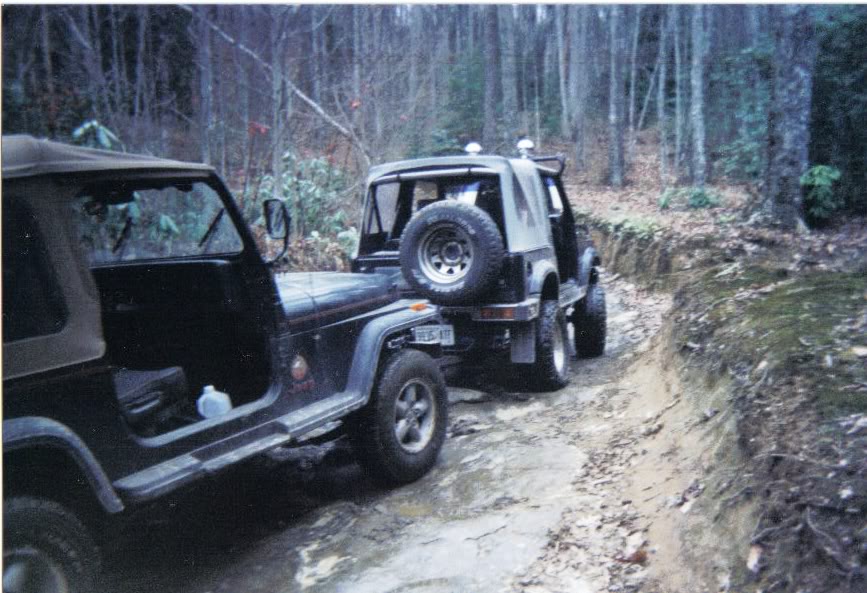 I got my SYE from a buddy that worked at the old shop I used to work for.
I had to get the driveshaft shortened because the '95 YJ it came off of was a SOA. Took about 2" out of the center section.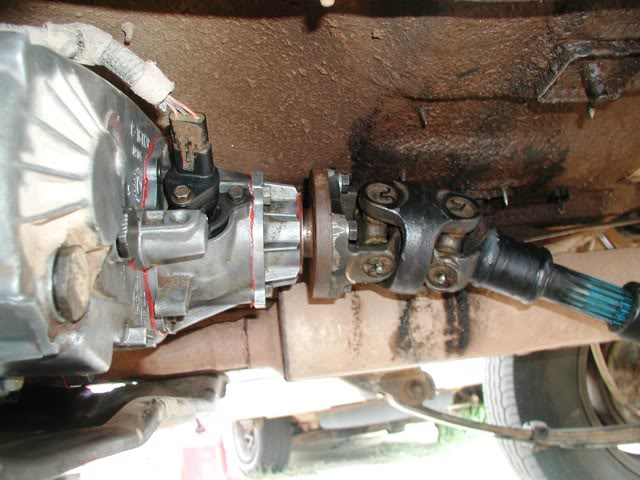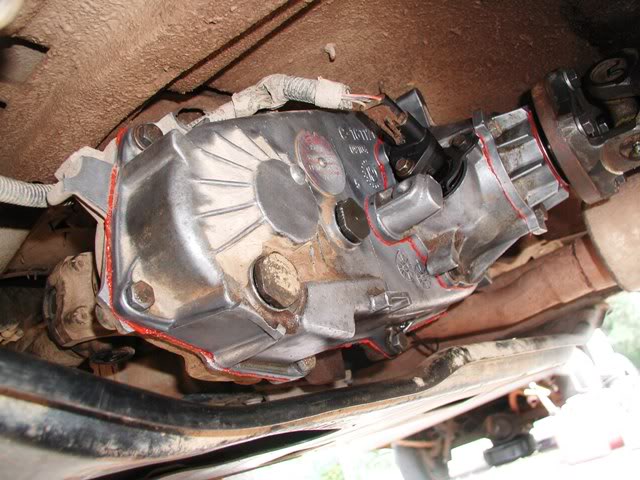 I'm sure a lot of you have had this problem with the rear shock mounts on your Dana 35. I backed into a rock and after a year of on road driving it finally gave out. I replaced them this past April with some generic ones I got from a 4WD shop I rode past. I'll post the new ones up later.
Also, this was the first break. I got my neighbor to weld the piece back on one time and it broke again another year later.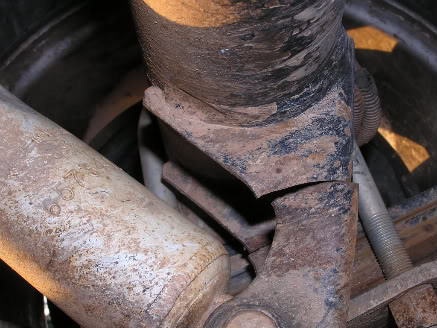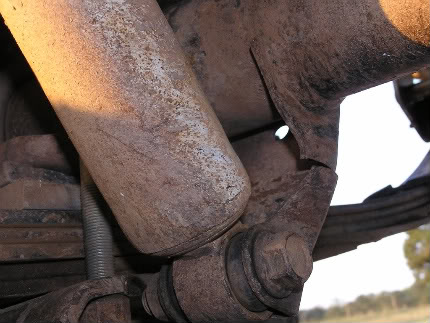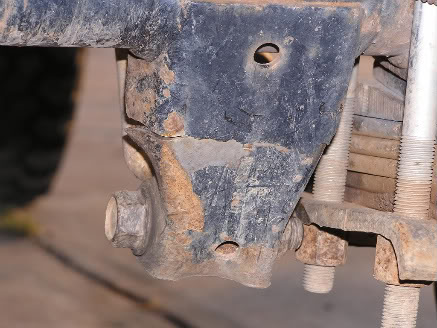 This doesn't show the entire process but it shows some of the gear pattern pics of when I was re-gearing my front and rear axle. I rebuilt both axles replacing all the bearings. I set everything up myself. It was my first gear install and they haven't torn up yet so that's a good sign. I don't know if I would do it again just because of the hassle factor. I don't have all the tools a machine shop has but I have more than the average backyard mechanic. The most important tool I bought was an in-lb torque wrench. I got it from Amazon from a bike shop.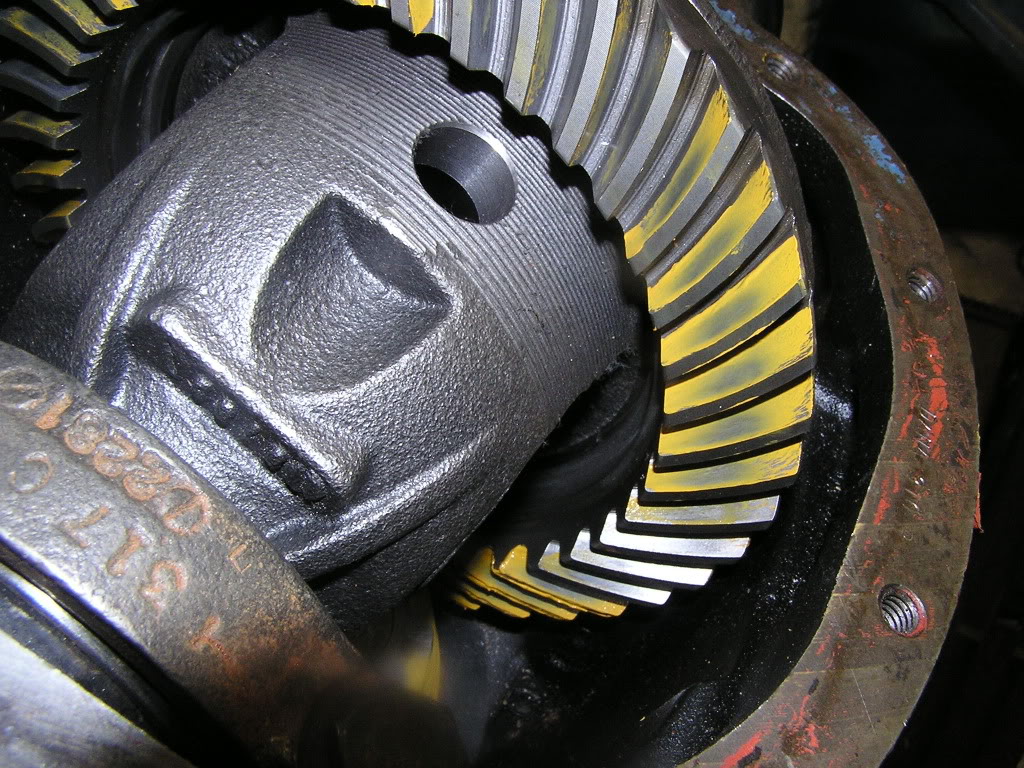 Some of the D30. I had to take the ring gear off to put the locker in. I wasn't thinking and forgot to put it in.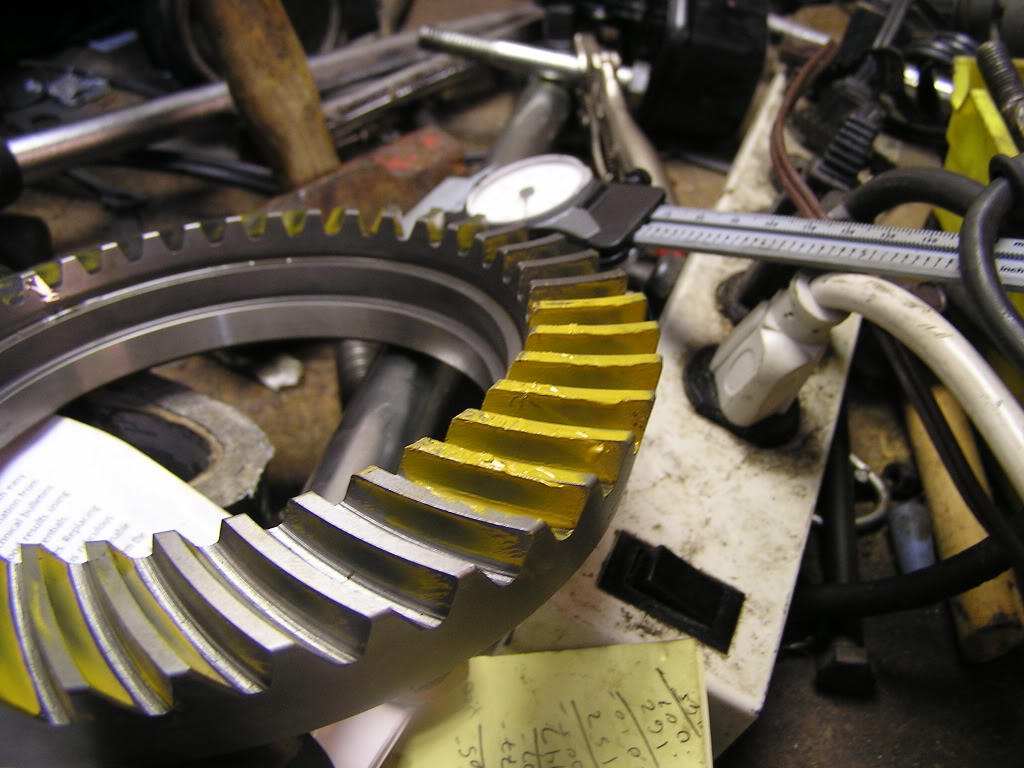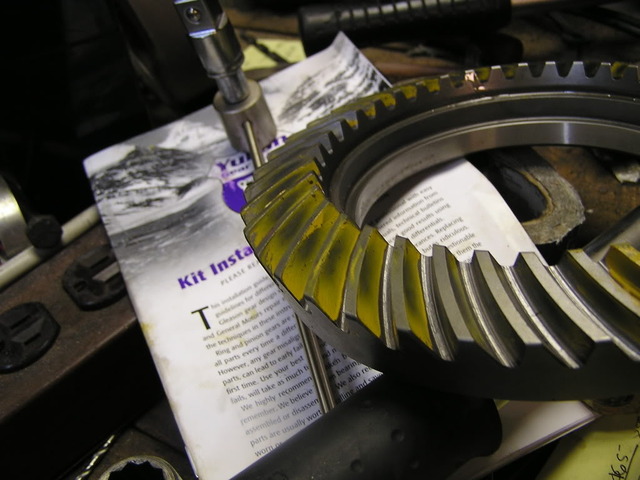 After I re-geared my rpm's went up and vibrations from my front driveshaftwere becoming very noticeable on the road. I had originally got a ZJ front driveshaft planning on putting that on the front. I took it to the driveshaftshop and the guy there wouldn't warranty the ZJ one because going to a length of 43" with an O.D. of 1.75" he said it would fail at 3000 rpm's. I was surprised because my stock front driveshaft was that length and I have been running it for a long time. He said he would have to go to a 3" O.D. to warranty it. Well, I ended up spending $50 to have my stock one straightened and balanced. I still have a few vibes but not as bad. Here's some pics of the ZJ front driveshaft and the one I put in.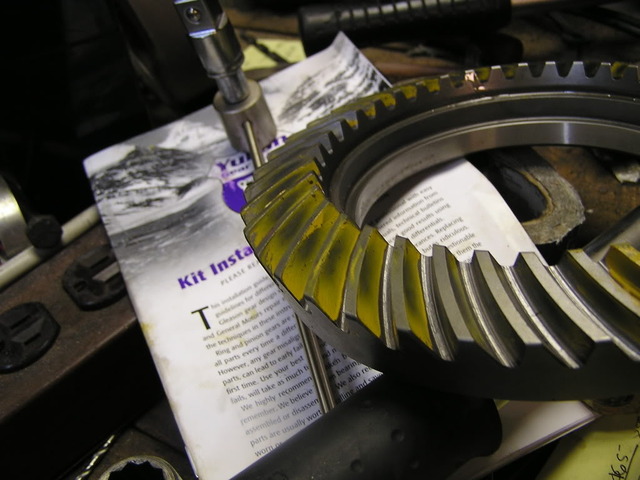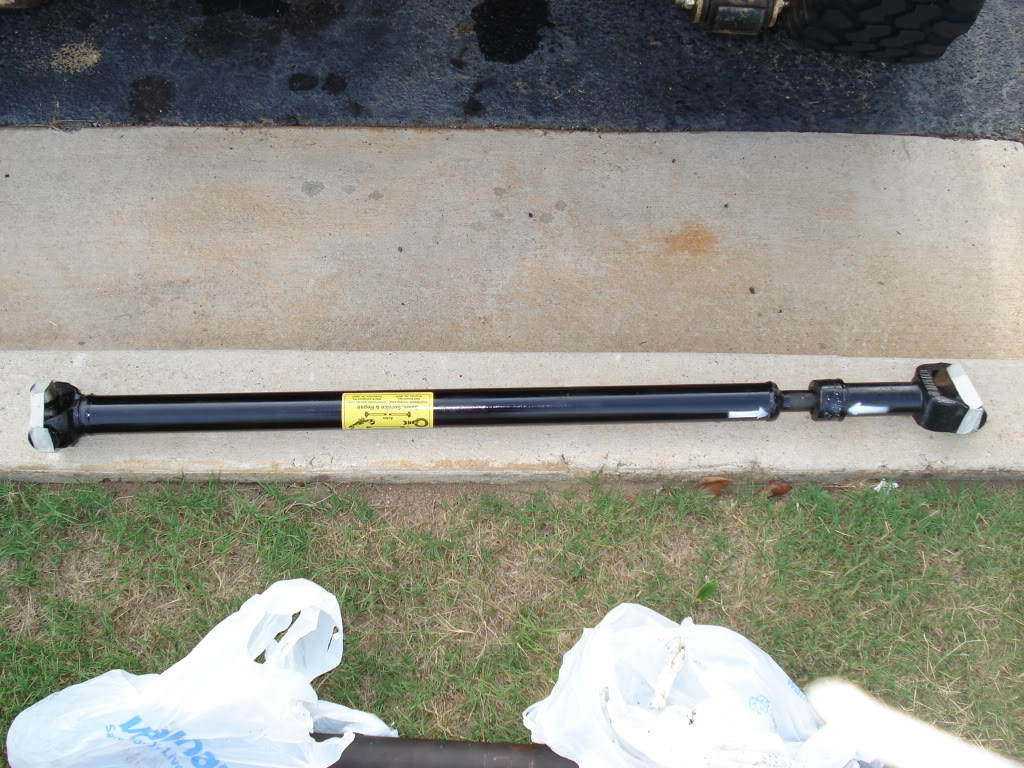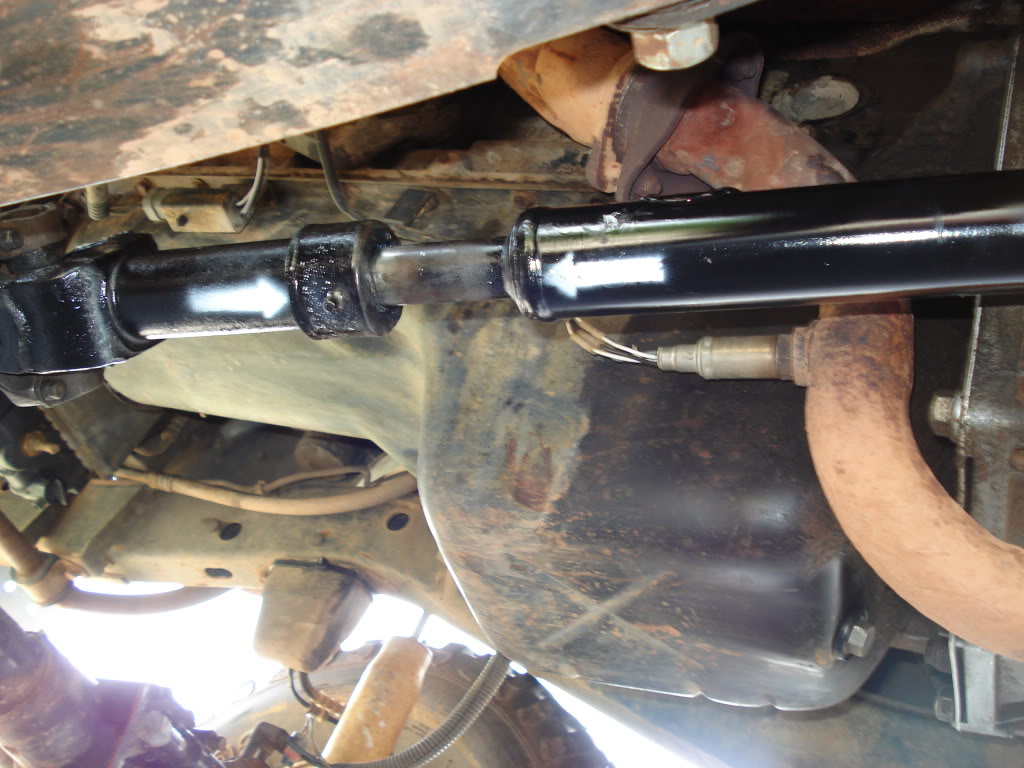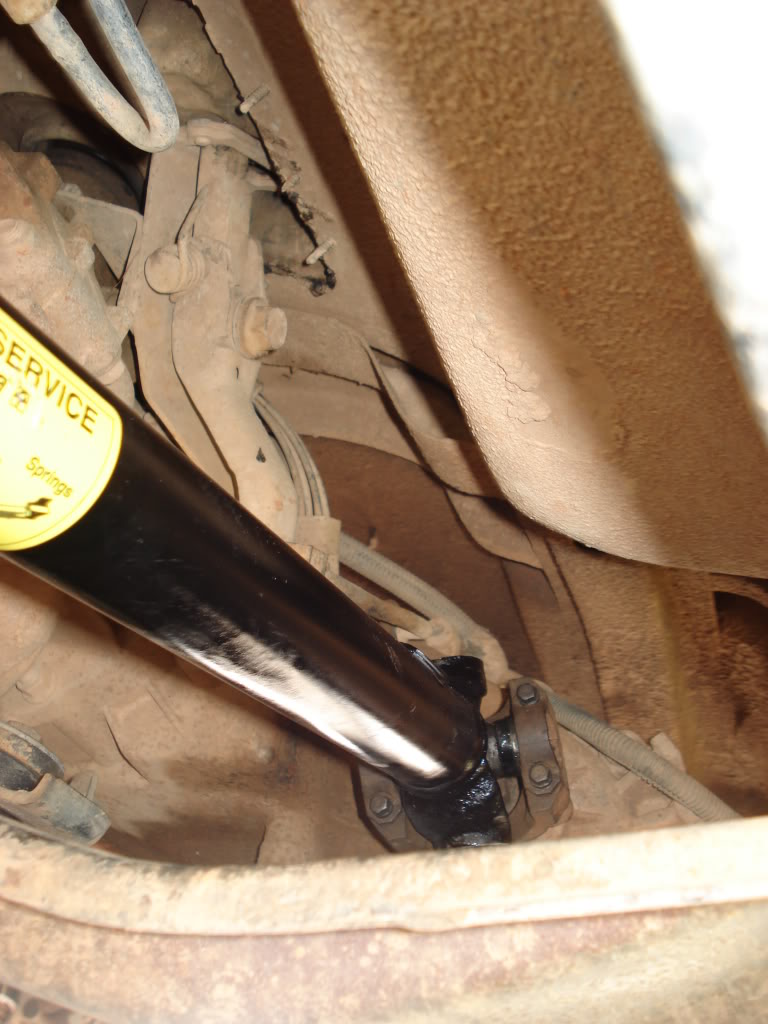 I put Currie boomerangs on front and rear. The rear to get more flex. The front to keep the shackle from inverting and they are greaseable. You can also see the Autozone steering stabilizer I put on a year or so ago, very classy.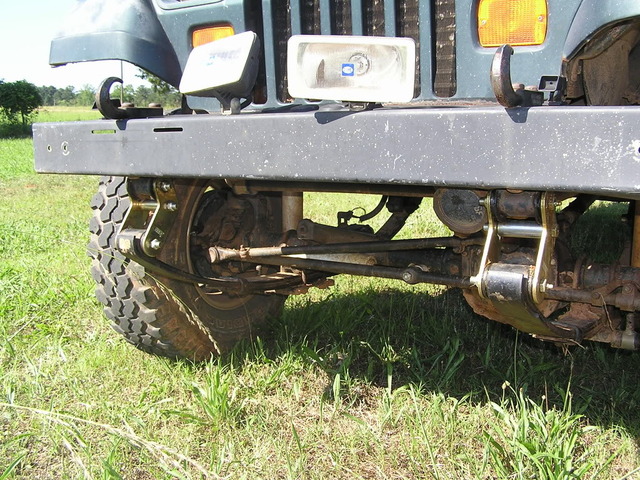 A few other things I've done more recently. Put my JeepForum sticker on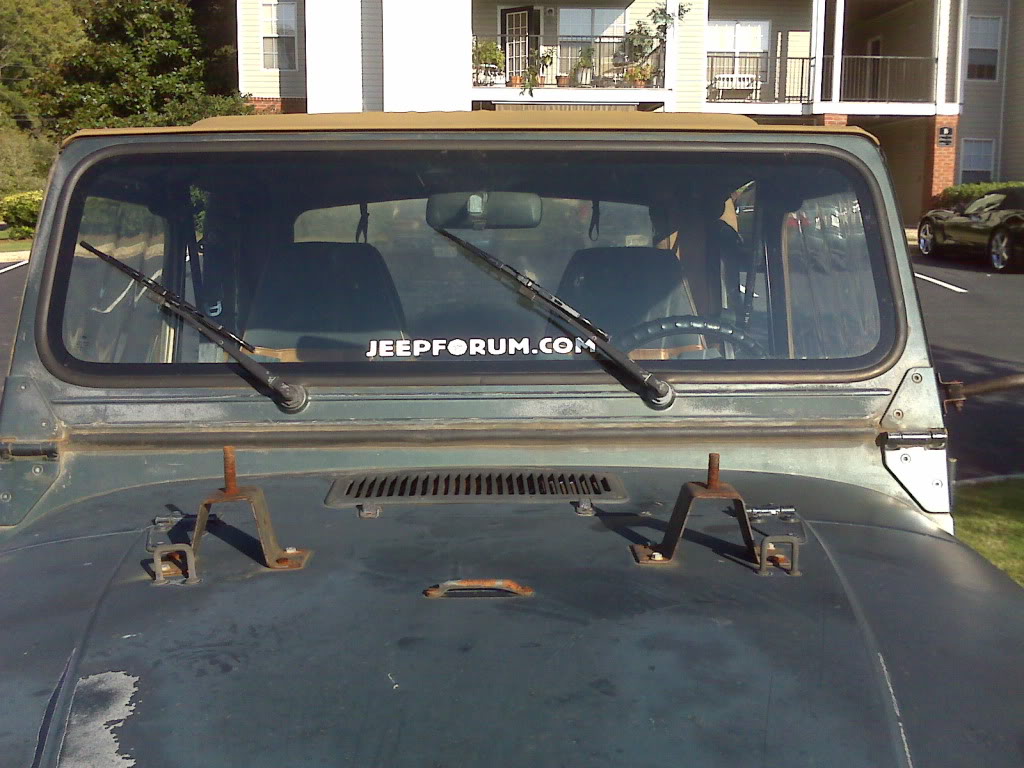 A common problem with YJ's is the water pouring out of the sides on to our feet. I use to put an old towel in between the windshield frame and the dash. It soaked up a lot of water but after 3 days of rain it became too saturated. I tried everything to seal my windshield up and this is the best option I've found. I drilled holes on both sides of the windshield frame to drain the water. It had a steady stream when I first put the 1/8" diameter hole in it.